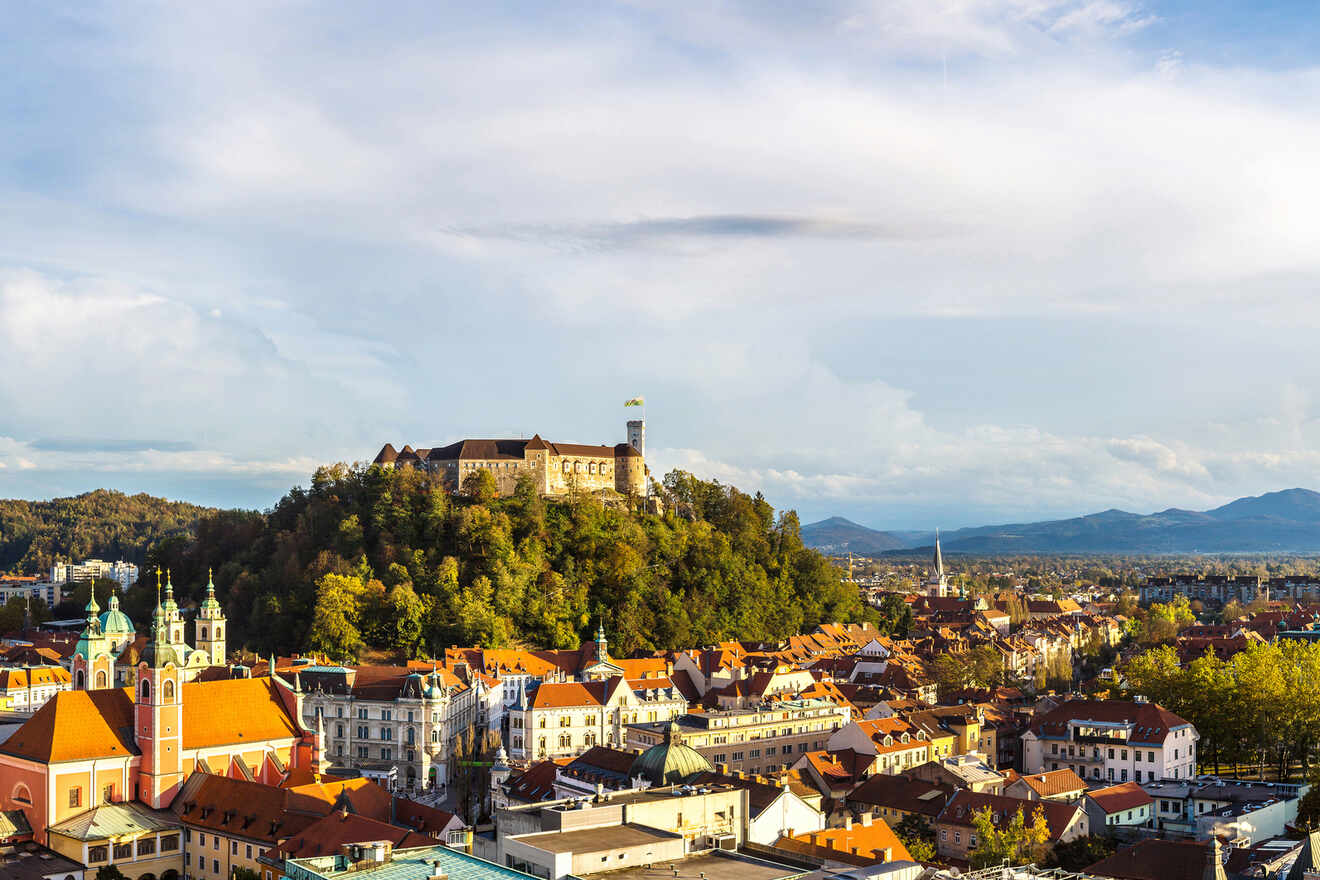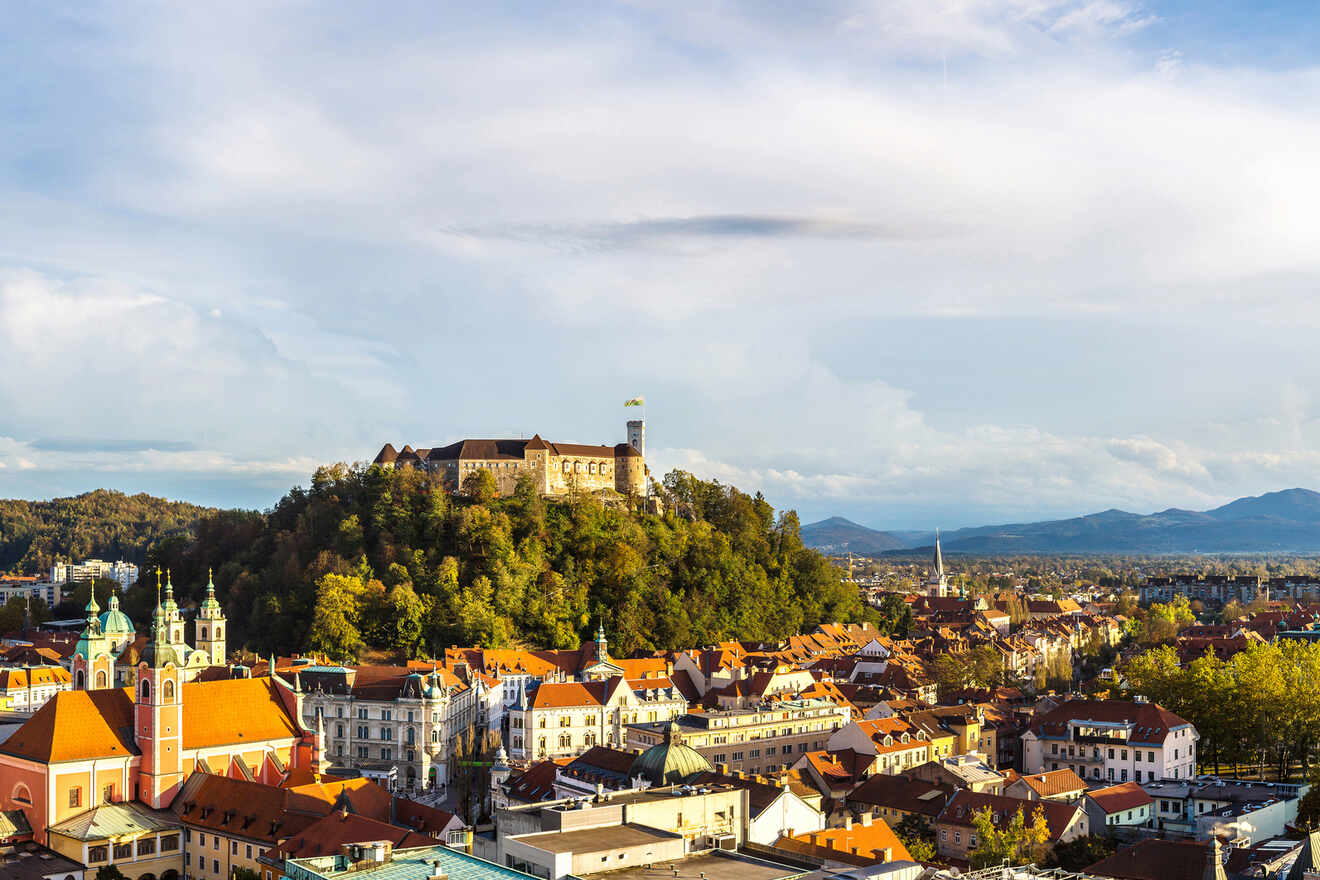 Nature, a stunning castle, and a rich history!
Ljubljana, the capital city of Slovenia, is often overlooked by tourists who don't know about its charming streets and culture!
But I'm here to do it justice! Well, that, and also I'll help you find the top hotels! In this Ljubljana neighborhood guide, I'll tell you all about the best hotels in the Old Town which is the best area in the city, and where you'll find the main attractions. Plus other 5 unique areas that are great for different interests like clubbing, relaxing, family activities, or discovering the city's art scene!
The hotels in Ljubljana are so stunning. It's been a while since I've seen so many good ones in a town! That's why I recommend booking them in advance. No one would want to miss a chance to stay in a gorgeous hotel in the City Centre.
Okay, are you ready to find out all there is to know about where to stay in Ljubljana, Slovenia?
Let's go!
If you are in a hurry
If you want to book your hotel where to stay in Ljubljana, ASAP, have a look at this shortlist of the best places in the Old Town:
Here's a map that will help you visualize all the areas where to stay in Ljubljana that I will be talking about in the post:
1. Old Town – where to stay in Ljubljana for the first time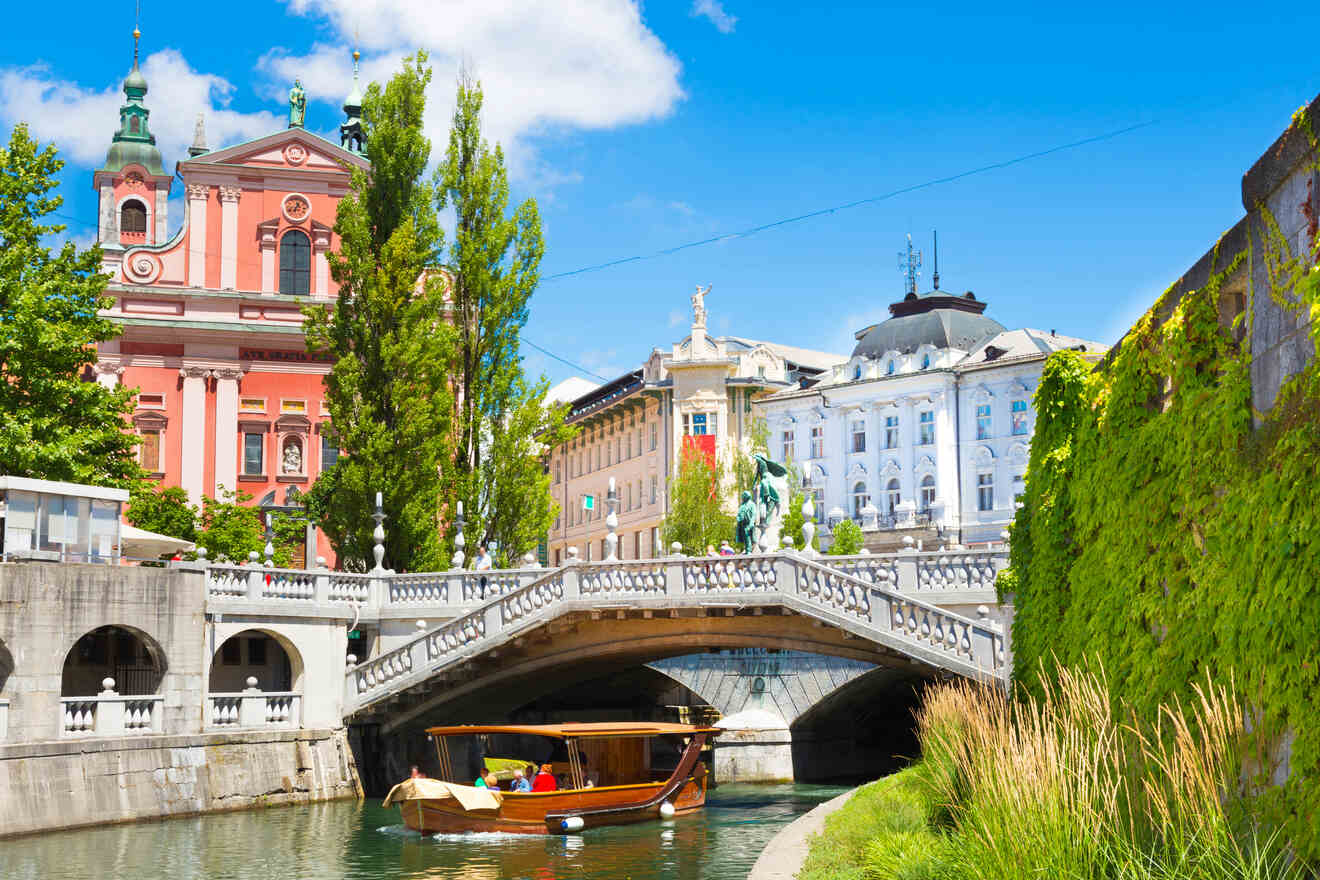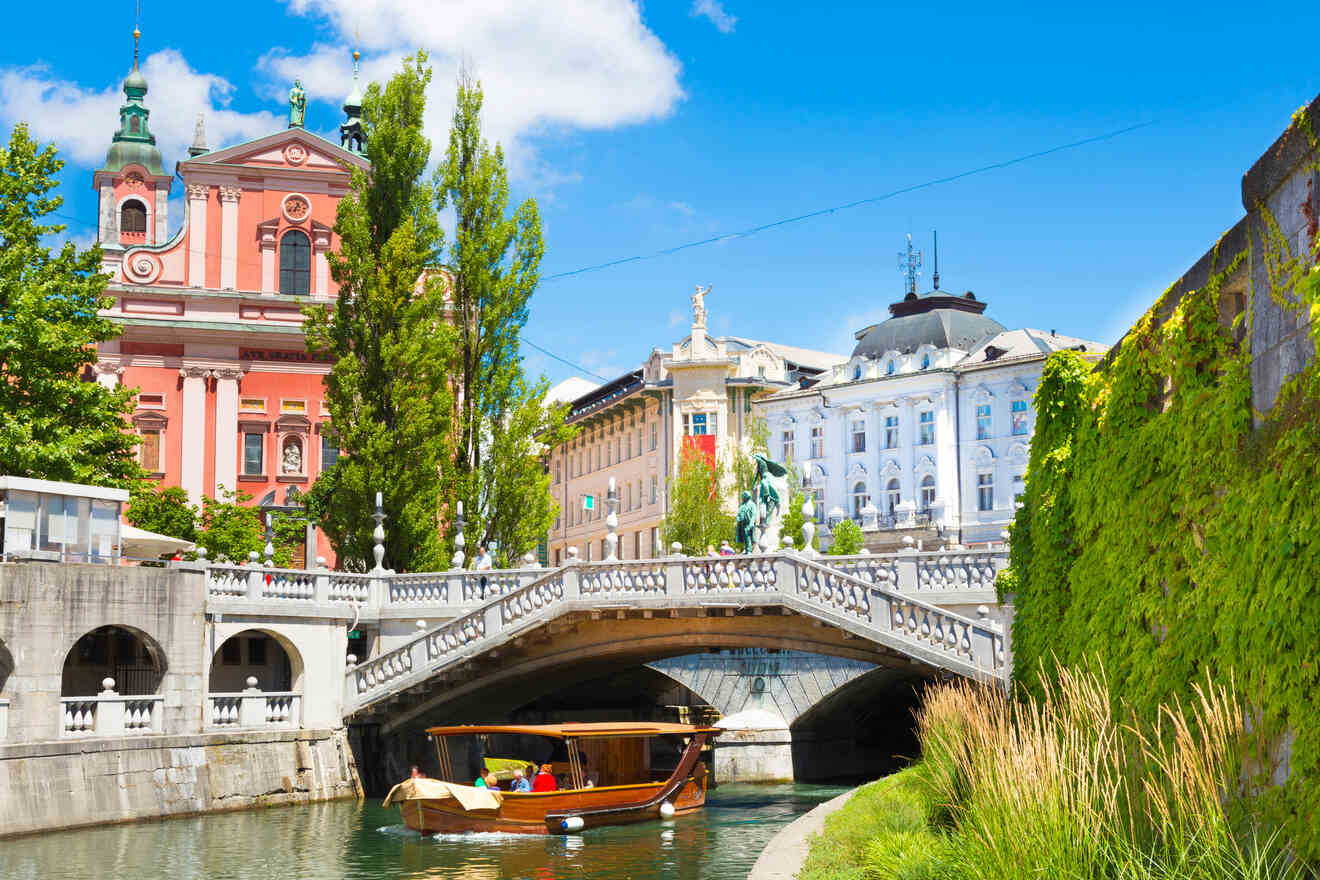 With a central location and a charming atmosphere, the Ljubljana Old Town is undoubtedly one of the best places to stay in the capital city!
The most fantastic neighborhood in the city is home to numerous restaurants, Baroque buildings, and many other stunning sites.
This dreamy area near the Ljubljanica River will offer you an unforgettable holiday! Here you can learn about the city's past and visit its most important attractions such as the Ljubljana Castle and the Cathedral. These are just some of the highlights, I've got a whole list of things to do in Ljubljana if you don't want to miss anything!
If this is your first visit to the capital city, I highly recommend finding accommodation in the Old Town! You'll be within walking distance from the restaurants and attractions! What's better than that?
I have to warn you though, the hotels in Old Town sell out super fast, as everyone wants to stay in this cultural center! But trust me, as long as you book yours a few months in advance, you'll be fine!
Other accommodation options in Old Town
Things to do in Old Town
Visit the Ljubljana Cathedral, a historic building
Admire the statues on Dragon Bridge
Go for a walk in Prešeren Square
Buy some local food from the Central Market
Take the funicular to Ljubljana Castle
Admire the architecture of the Town Hall
2. City Center – best place to stay in Ljubljana for nightlife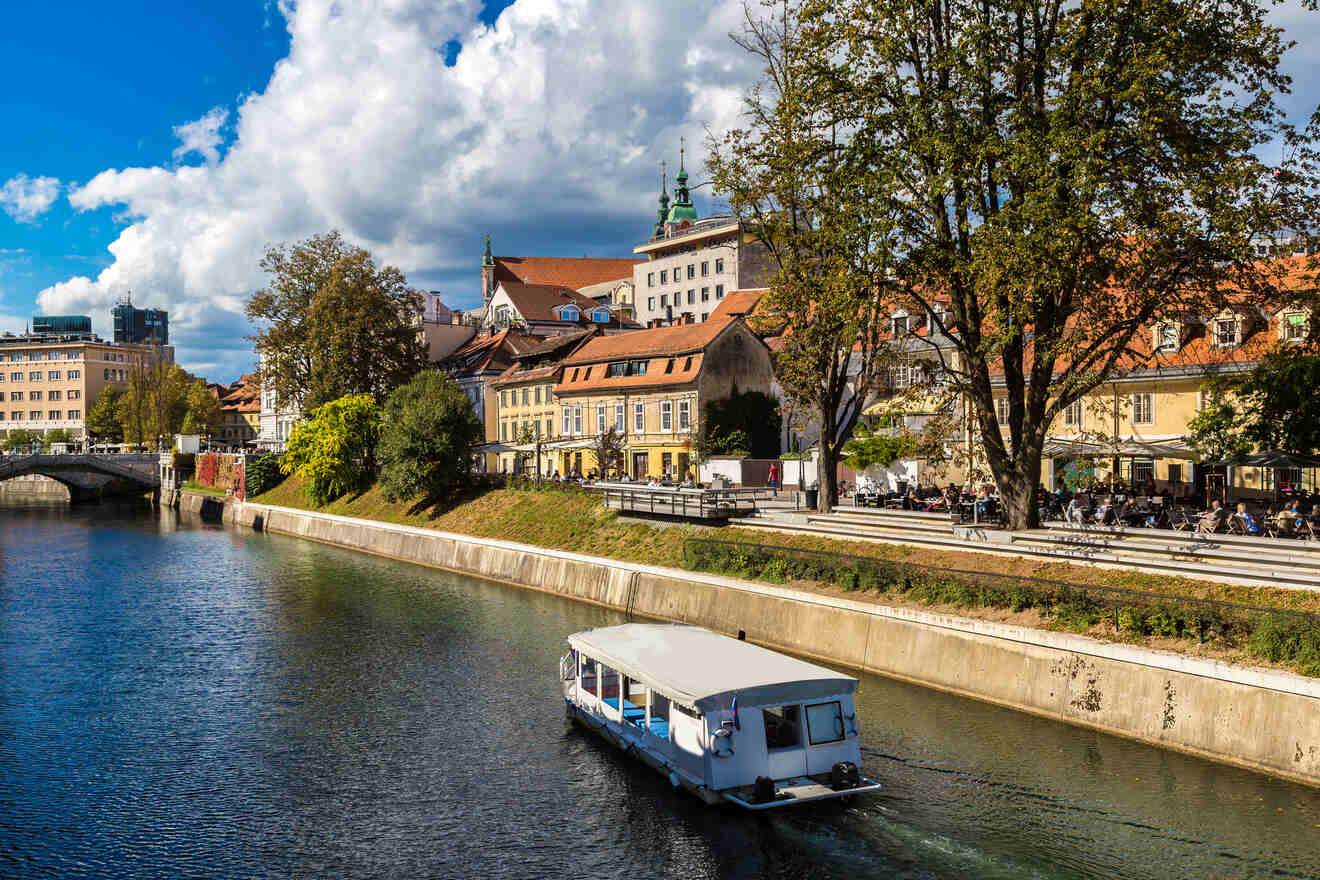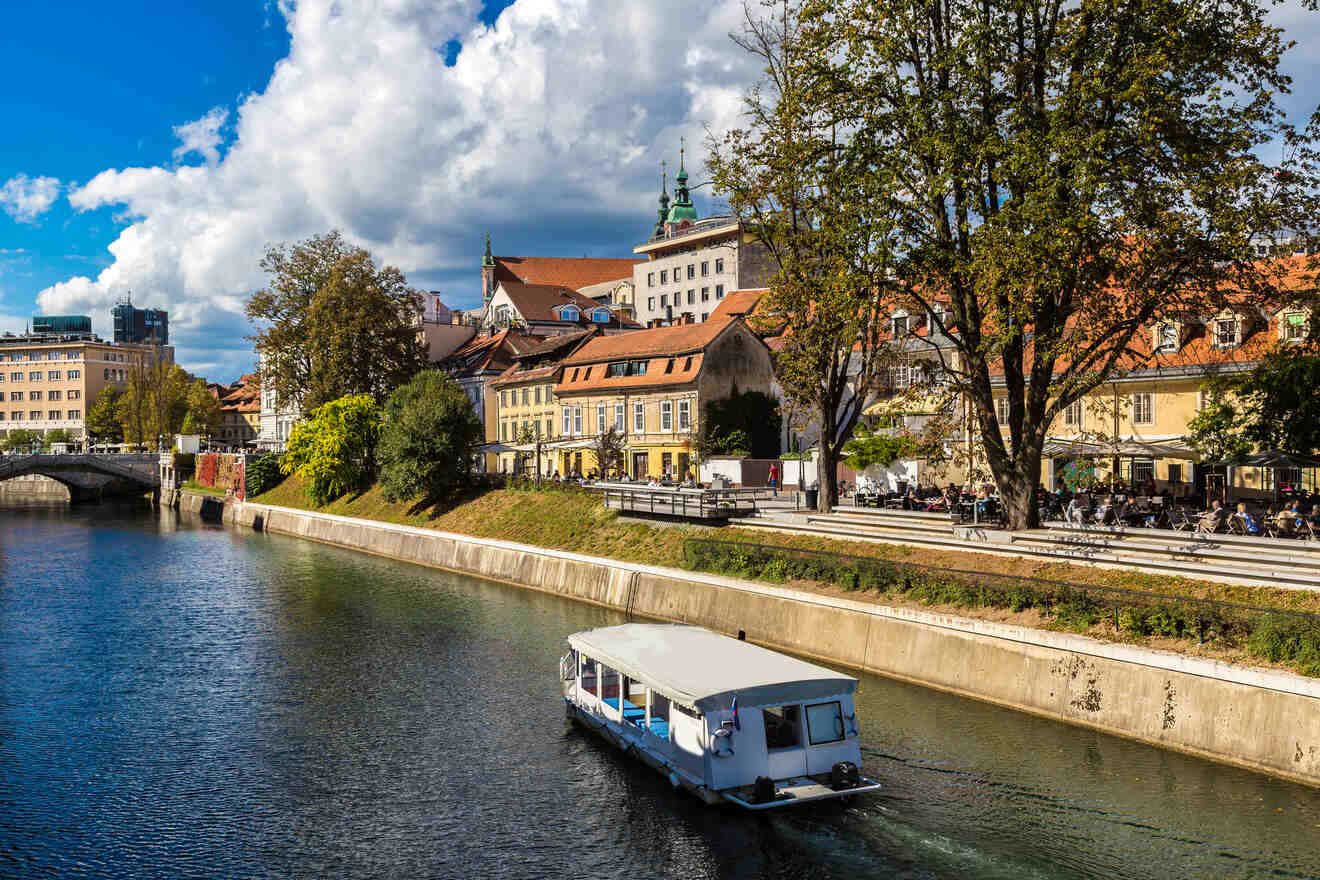 Situated right across the Old Town, on the other bank of Ljubljanica River, this modernized area is perfect for those of you who want to grab a drink after exploring the town.
Ljubljana's City Center has a vibrant atmosphere, and you'll find the biggest concentrations of bars, shops, and restaurants around Preseren Square.
But that's not the only thing that makes the City Centre a great area where to stay in Ljubljana. Many museums, including the National Museum of Slovenia and art galleries here, will keep you busy during the day. You know what to do during the night:
Drink, listen to music, and party!
I love spending a night in the town and getting to know locals while I'm traveling! It's like you're discovering this whole other aspect of that place that you can't read about anywhere!
The City Center is also great as it offers a wider range of accommodations than the Old Town, but still, book them early, as we're still in the central area.
Other accommodation options in City Center
Things to do in City Center
3. Krakovo – where to stay for a local experience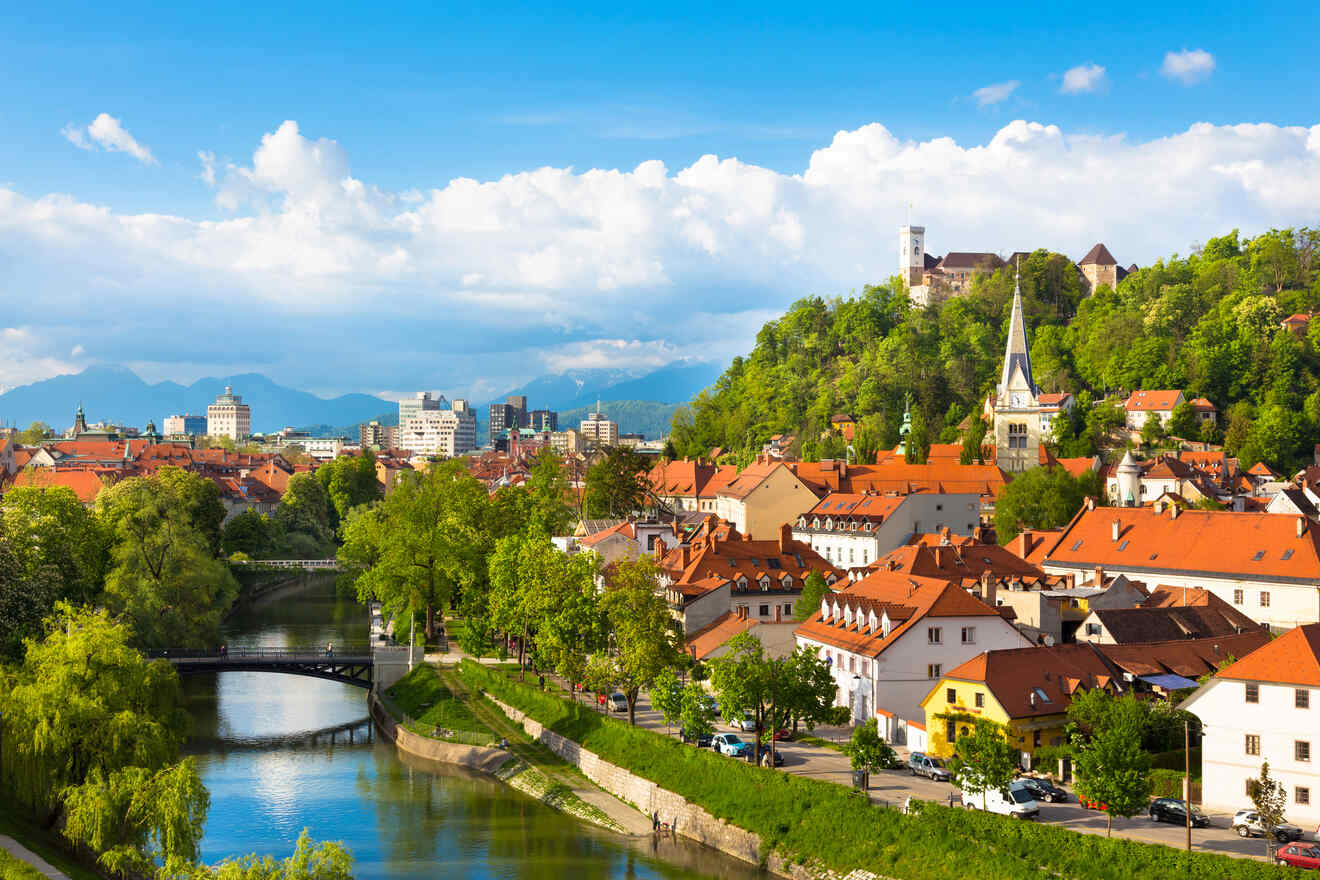 If you want to stay close to the Old Town or Ljubljana's City Center, but you're not really a big fan of crowds and that non-stop city noise, you might consider a closer alternative!
Krakovo is located only a short walk (10 minutes) south of the City Centre and the Old Town! It's a great neighbrohood where to stay in Ljubljana for people who want to experience that local atmosphere that often, tourists miss out on!
Are you a big fan of these types of areas? I sure am!
Krakovo is one of the oldest suburbs in the city, and it was a fishing village a long time ago! People call it the Montmartre of Ljubljana, as it has the most charming architecture and cute cottages!
The area is situated near the River, so you can get some pretty iconic views from here! In terms of attractions, you've got some nice ones, like the Hradecky Bridge. This is one of the first hinged bridges in the world and the first and only preserved cast-iron bridge in Slovenia!
There are some restaurants and cafes in Krakovo but don't forget that the City Centre is super close if you're looking for something fancier.
Other accommodation options in Krakovo
Things to do in Krakovo
Visit the Emona House Archeological Park
Have dinner at Restaurant Pri Škofu
Go on a walk across the Hradecky Bridge
Catch a sunset near the river
Eat traditional Slovenian sweets at Dunajska Pekarna Loni
4. Koseze – the best place to stay in Ljubljana for families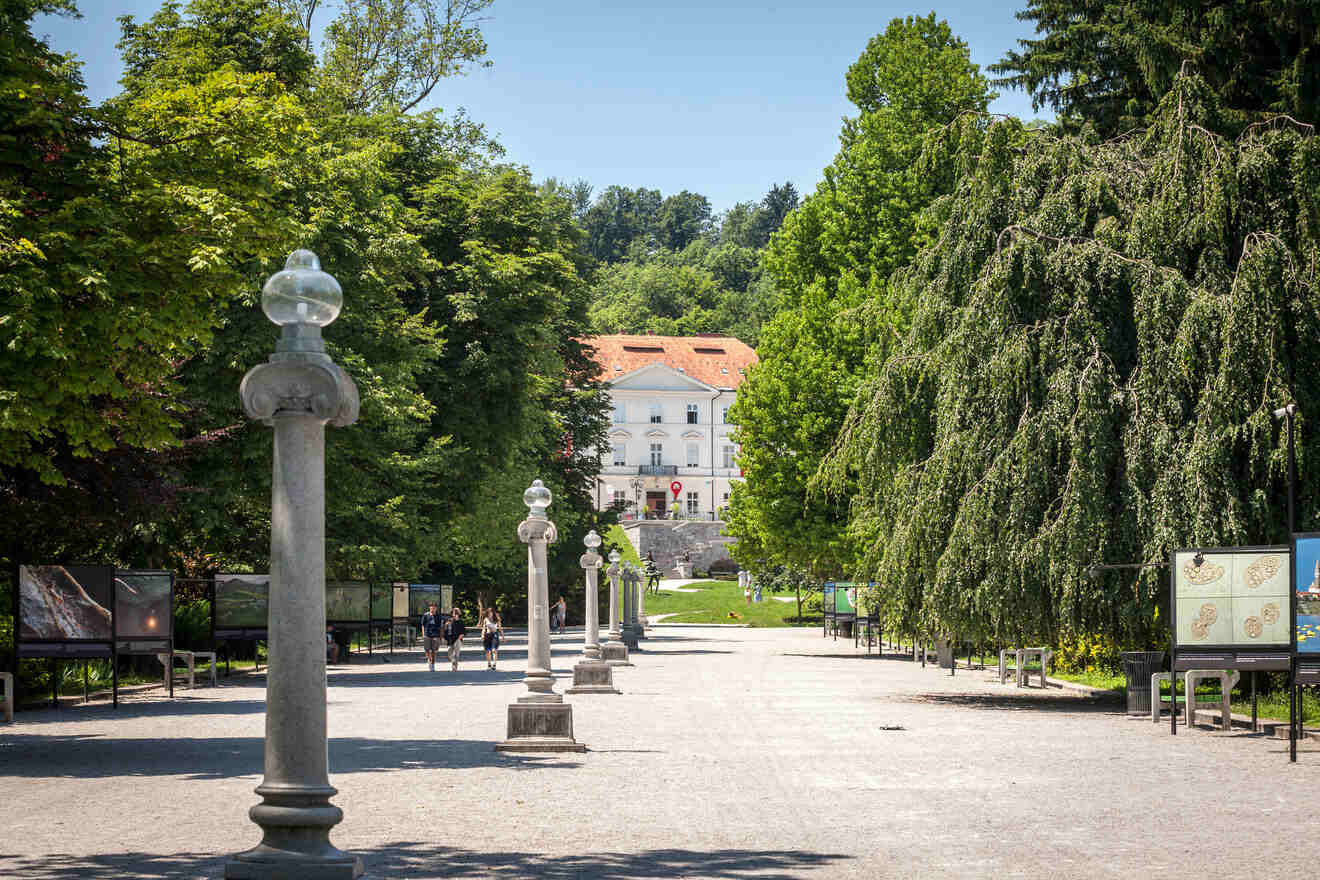 This area is located north of the City Centre and the Old Town, a bit further away, almost 4 km (3 miles). But I think families will love it here!
Why?
Well, traveling with the kids in super crowded areas is difficult. All that noise and agitation can get so annoying! Secondly, you have the beautiful Tivoli Park, the largest park in Ljubljana, only a short walk away from Koseze!
Surrounded by nature, this neighborhood is one of the most tranquil ones in the city! It also hosts a wide range of Ljubljana hotels, so you can pick the best one that will suit all family members!
If your hotel doesn't have an on-site restaurant, you don't have to go to the City Center each time. Luckily Koseze has a few restaurants which you guys can try before heading south to the Old Town. Alko's Open Kitchen and Maru are some of the best ones here!
Other accommodation options in Koseze
Things to do in Koseze
Spend a fun day in Tivoli Park
Enjoy an Asian dinner at Maru
Visit the Ljubljana Zoo with the kids
Drink a cup of hot cocoa at cafe Lokus
Check out the Stadion Ilirija sports center
5. Metelkova – trendiest place where to stay in Ljubljana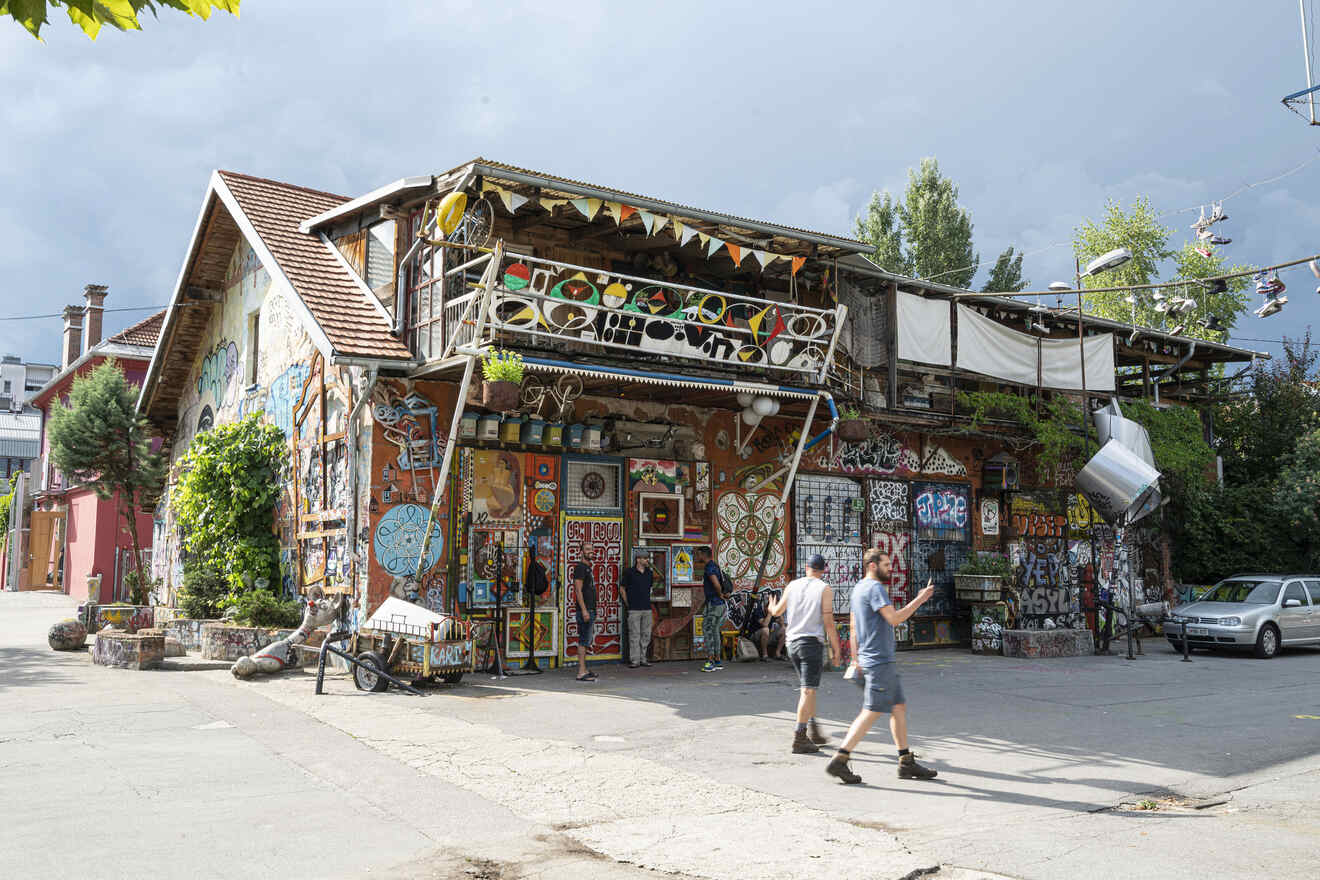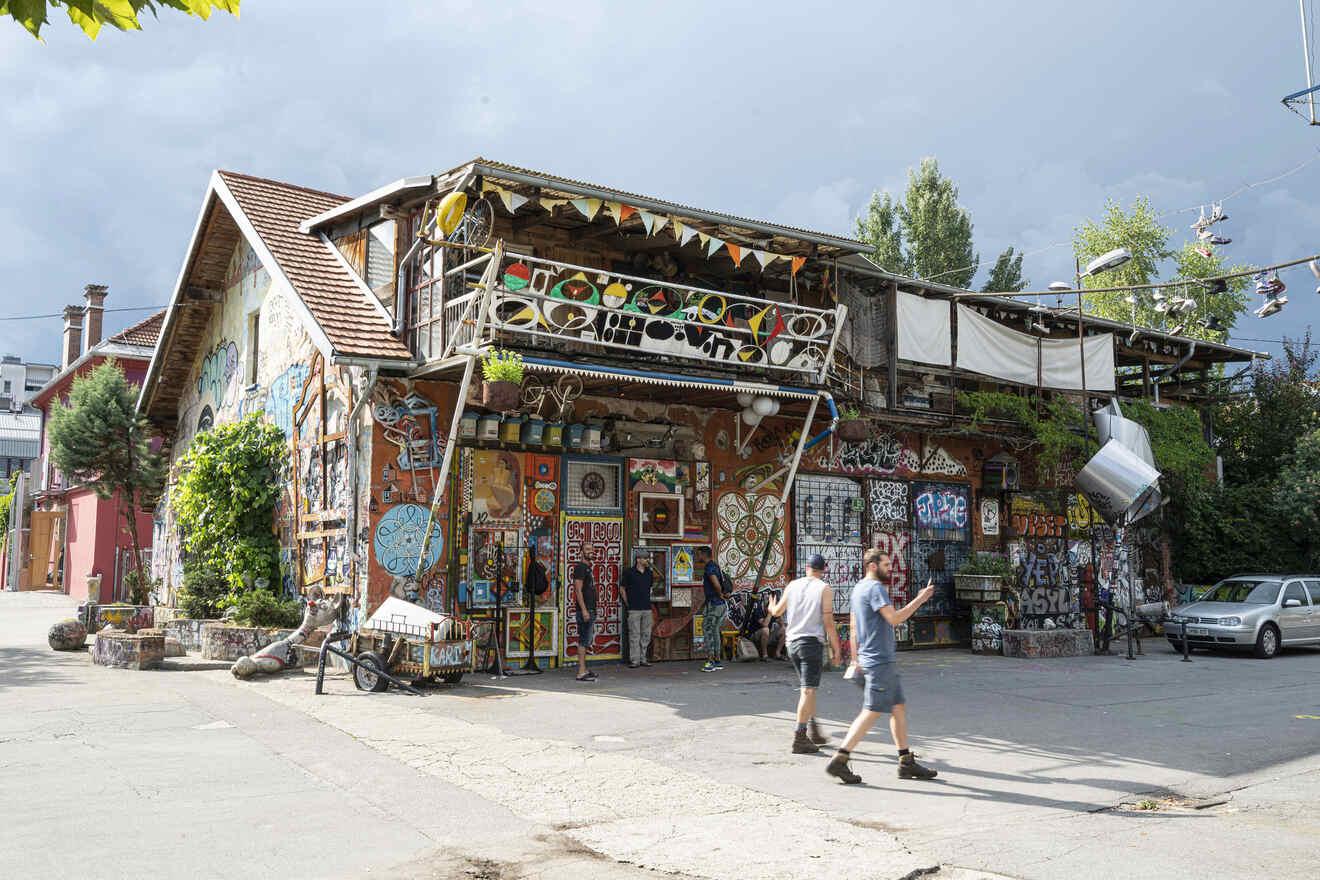 Looking for a super artsy area to stay in Ljubljana?
I've found the perfect one! Metelkova is located 2 km (1 mile) away from the City Center, and it's an area that attracts people from the art scene in Slovenia and other European countries.
This is the coolest neighborhood and it has a fascinating history, underground clubs, art galleries, and interesting museums! Metelkova Art Center, the main attraction here, used to be the headquarters of the Army of the Austro-Hungarian Empire and the Yugoslav National Army. How the times have changed!
Now you'll find around 7 buildings, all covered in graffiti that look as if someone took them from a movie scene! It's not just street art. You'll also find exhibitions here and many other incredible things to see.
The train station is also super close to the area, only a 10 minute walk away. So if you want to take any day trips, you know where to go.
Other accommodation options in Metelkova
Things to do in Metelkova
6. Poljane – the best place to stay Ljubljana on a budget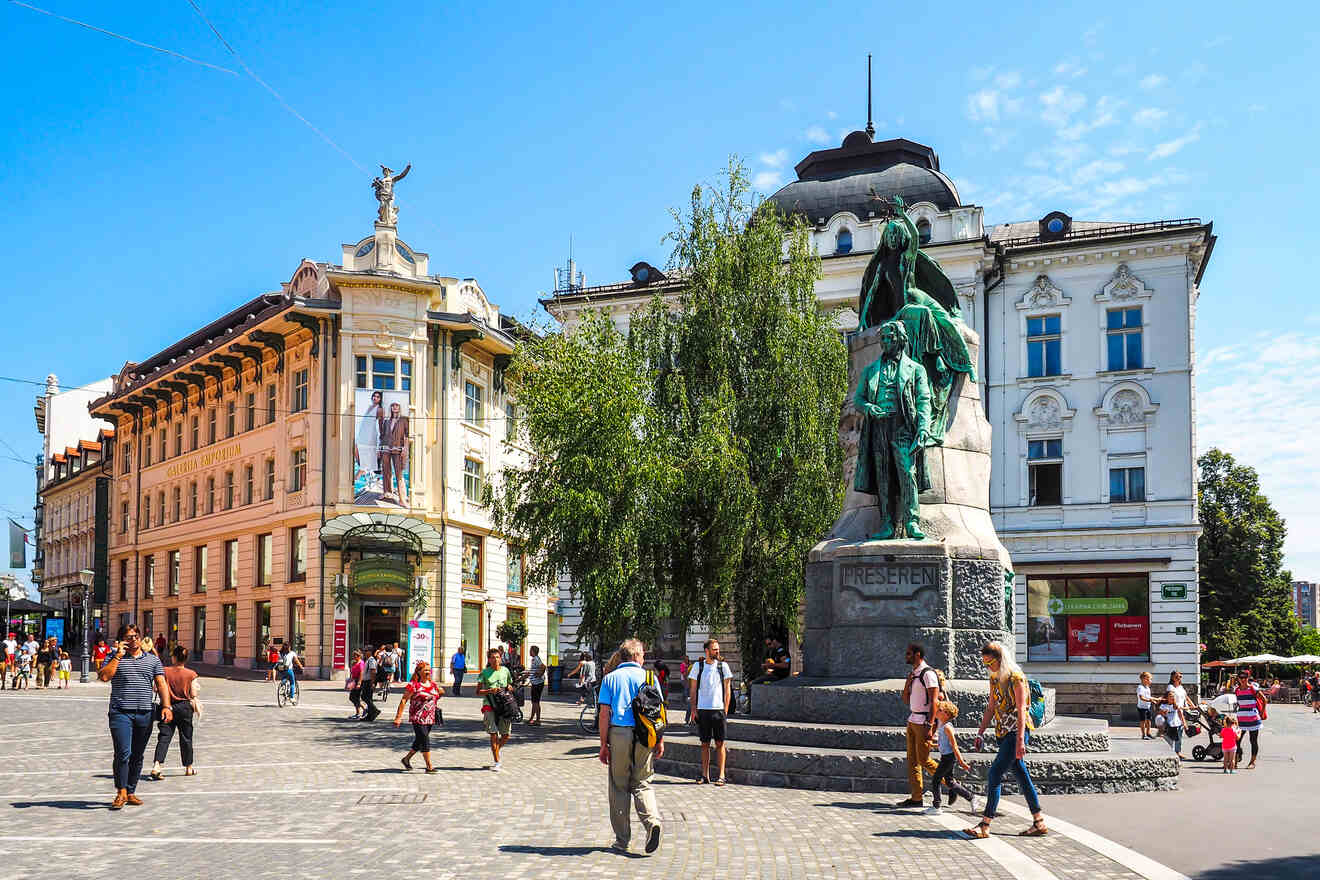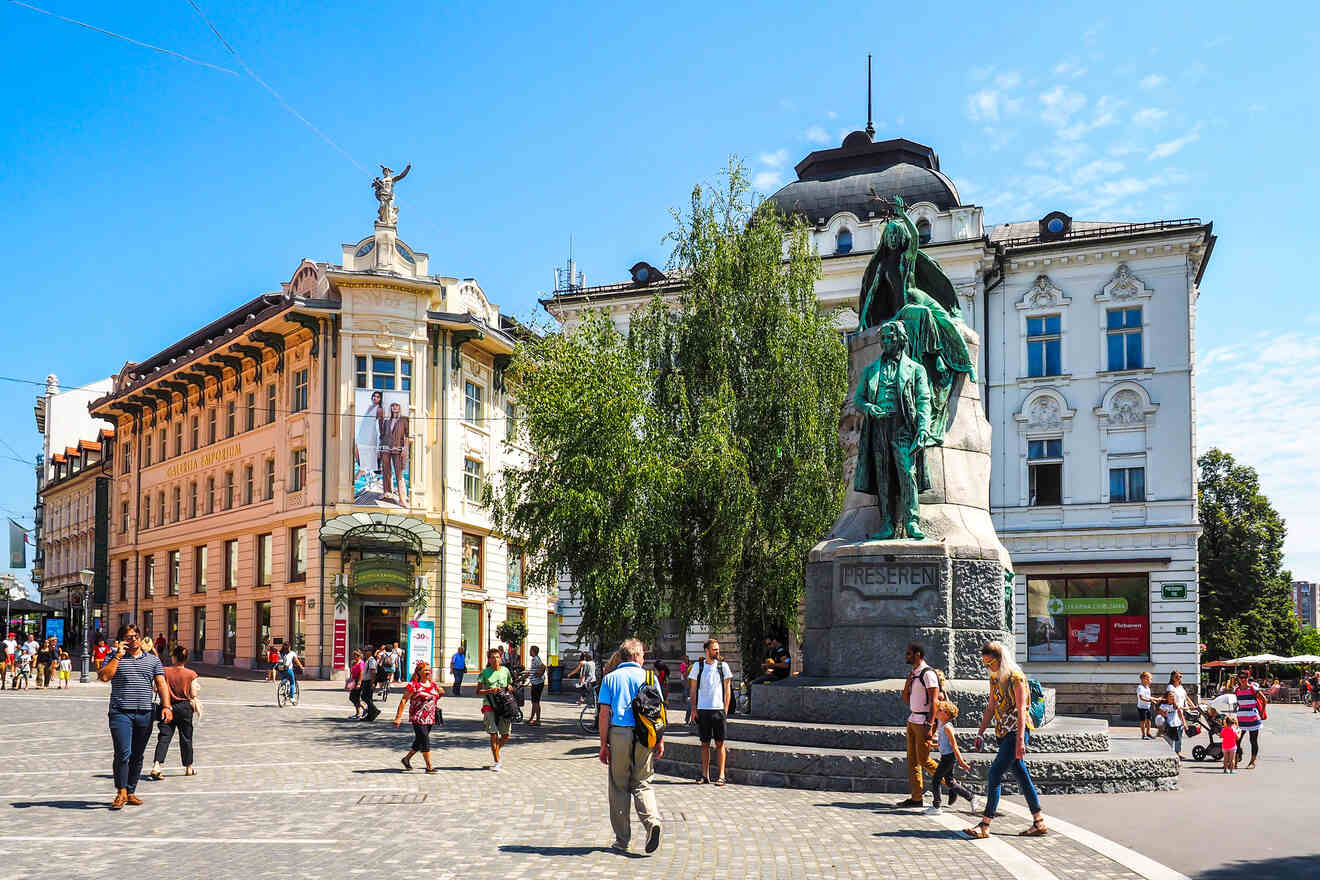 Do you want to be close to all the action but at the same time you don't want to pay a fortune for accommodation?
Then I recommend finding accommodation in Poljane, a neighborhood that's located next to the Old Town! The area is not so big so you might not find so many attractions here but who cares, because you'll just have to walk for a few miles and voila, you're in Ljubljana Castle!
Its central location also provides excellent views, plus right next to Poljane and the big hill where the castle is located, so you can explore around and climb for a bit as there are some great viewpoints from there.
The people who stay in this neighborhood are so lucky! That's because on one side you have the park, on the other the river and then on another side sits the Old Town and City Center!
Let's check out the hotels in this area:
Other accommodation options in Poljane
Things to do in Poljane
Enjoy the river views in Ambrožev trg Park
Have dinner at New Schanghai or Verace restaurants
Explore the hill where the castle is located
Head to the Old Town to visit the attractions
Go for a stroll in Park Poljane
Frequently asked questions about hotels in Ljubljana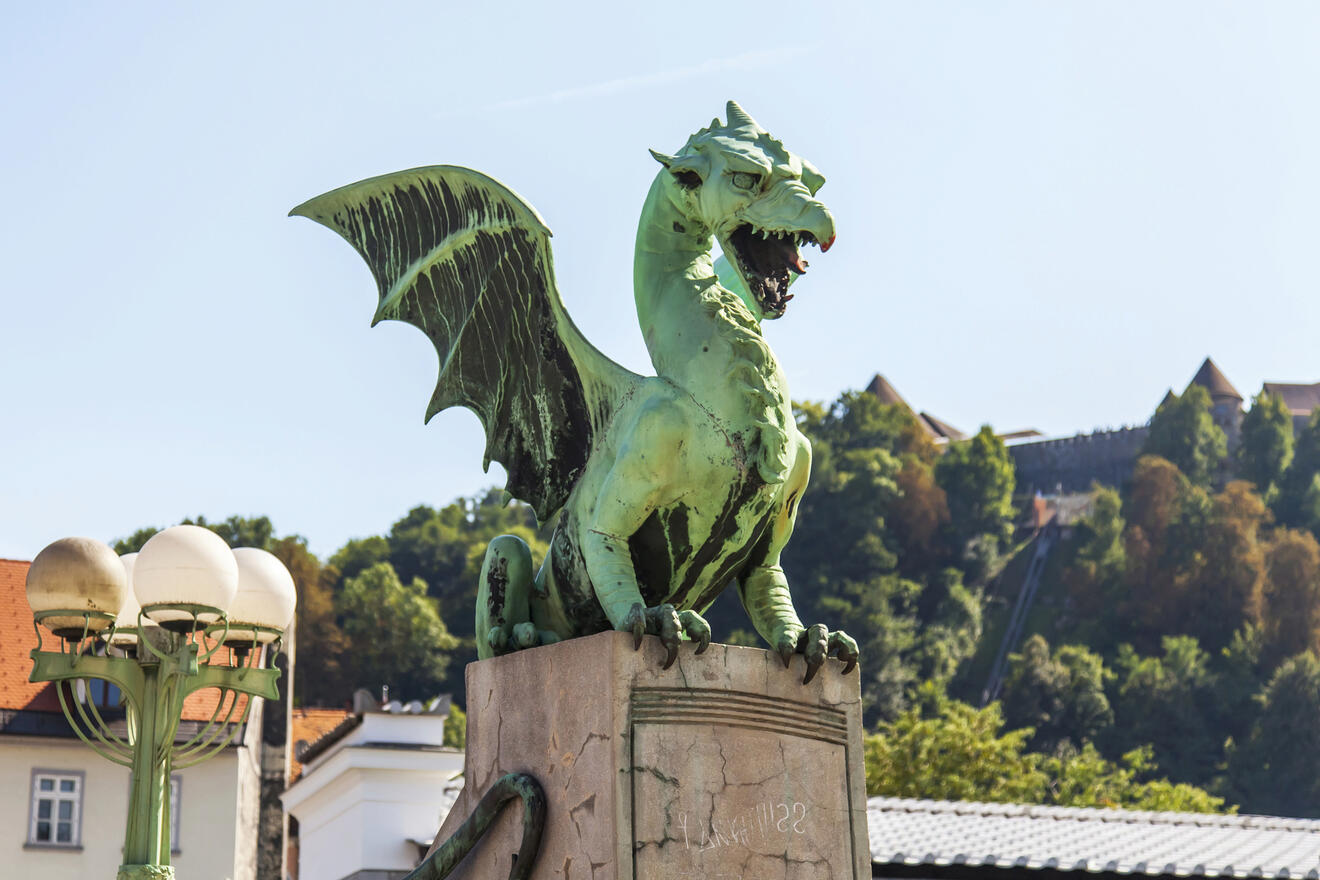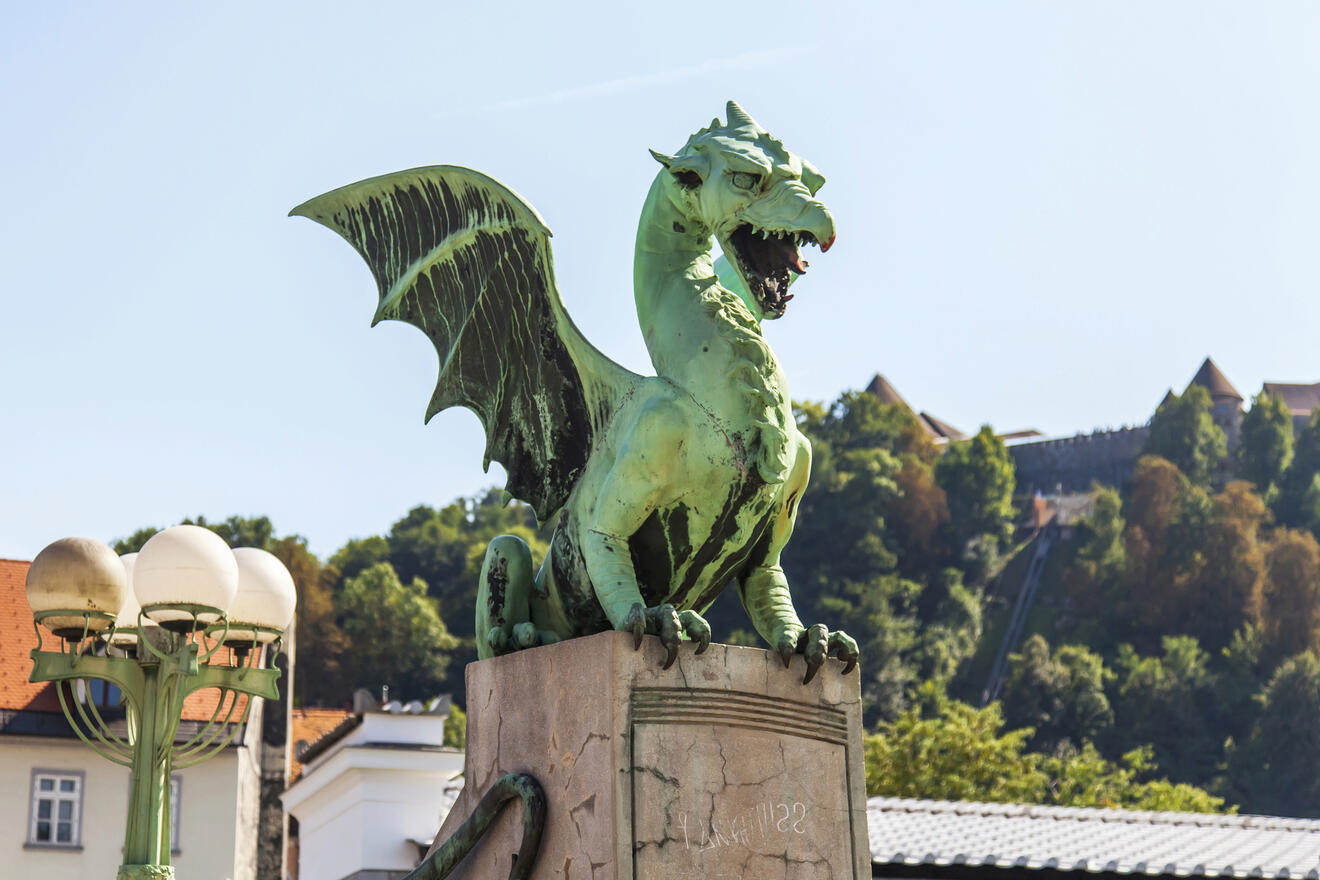 Conclusion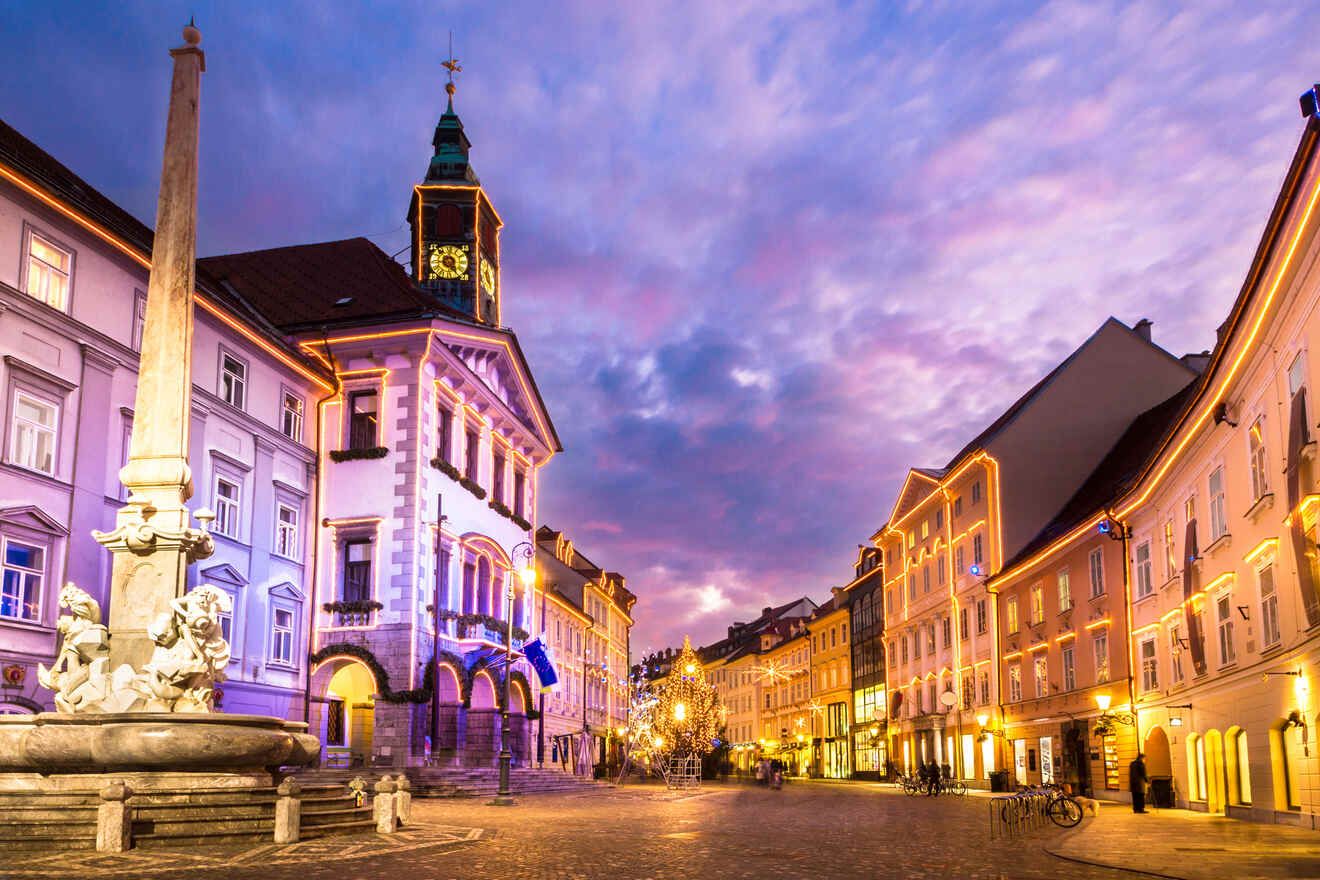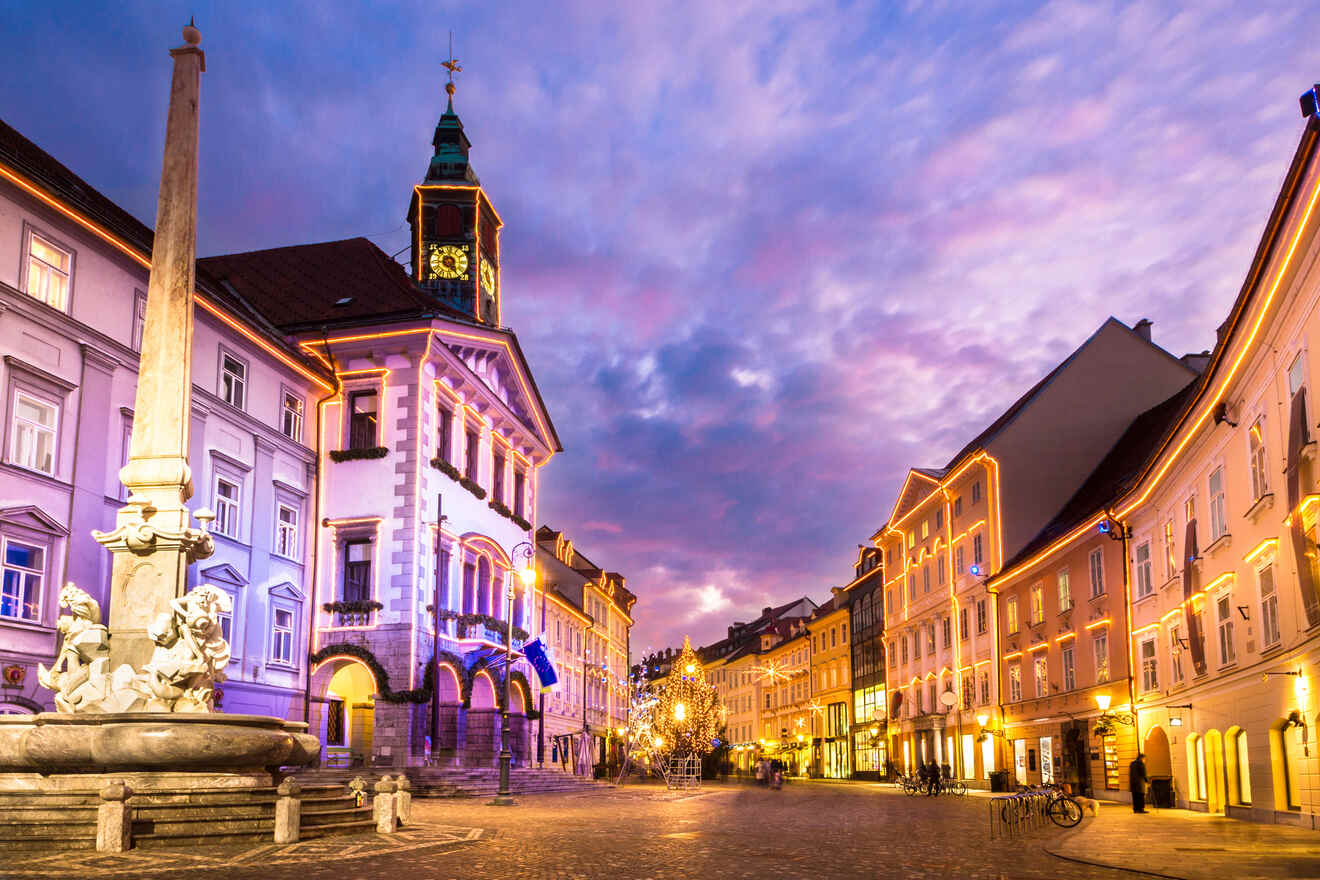 What a stunning city! I hope this post helped you decide where to stay in Ljubljana, Slovenia and which hotel to pick.
That might be hard though since most of them are so incredibly beautiful! So here are my top 2 Ljubljana hotels, both located in the Old Town:
Trust me when I say that these hotels will sell out so fast. Booking in advance will save you a lot of money and save time that you'll end up spending looking for another great place.
Have a great time in this beautiful European city! I'm you'll enjoy every minute of your trip here, especially when you're out there exploring the City Centre, drinking with the locals, or making some new friends in a Ljubljana hostel.
If you have any questions or suggestions for our readers, leave me a comment below and I'll make sure to answer them as quickly as possible!
Safe travels,
Victoria
---