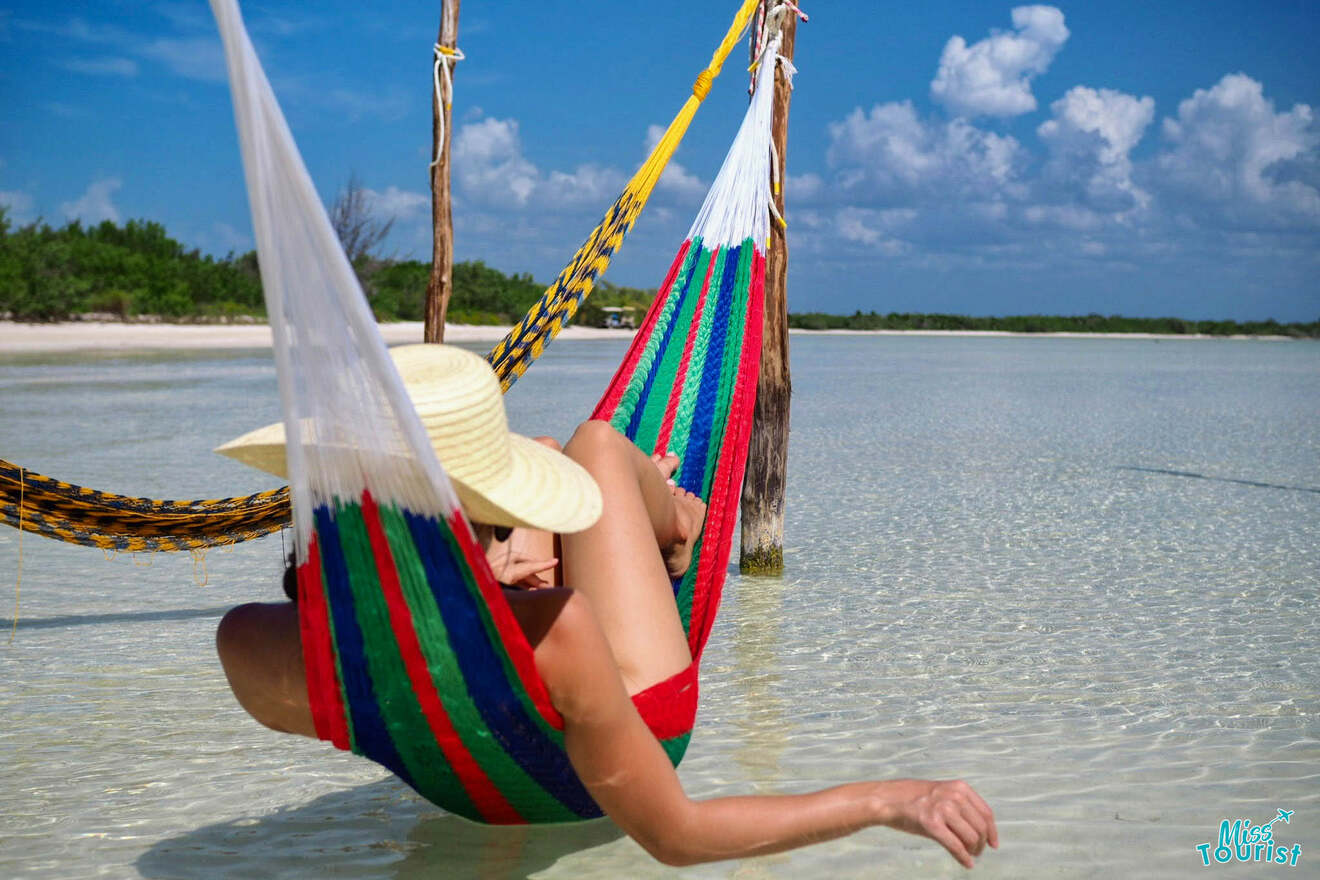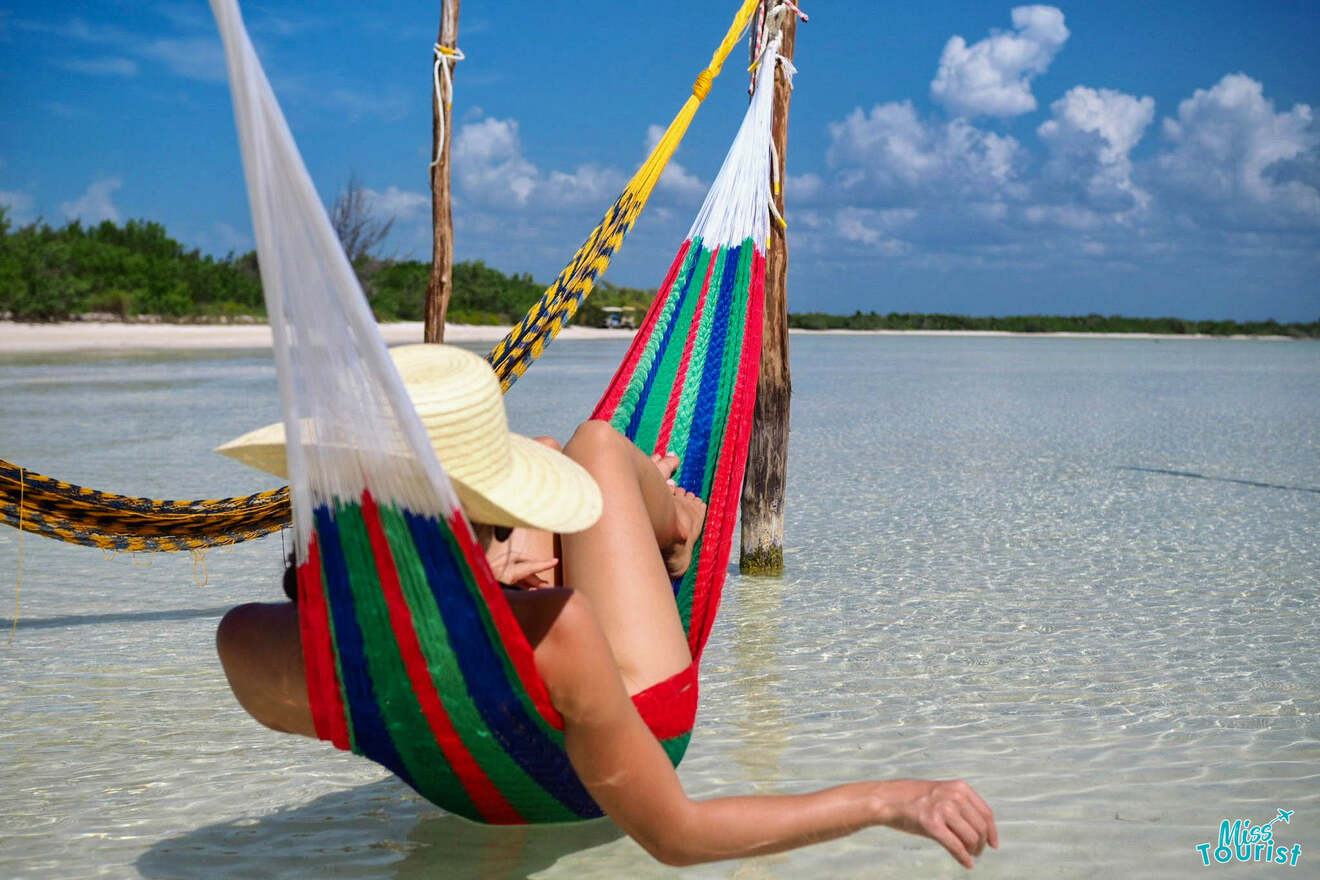 Holbox is an idyllic island located in the Yucatan Peninsula on Mexico's northern coast. With its white-sand beaches and crystal clear waters, it's the perfect place for a relaxing holiday or a romantic break!
If you're looking for the best hotels in Holbox, you came to the right place! In this post, I have compiled a list of the TOP accommodations where to stay in Holbox for any taste and budget, from popular luxury hotels and all-inclusive resorts to more affordable choices.
I have also included a bonus with the best beachfront hotels, for the ultimate beach vacation!
But since it's receiving more and more tourists every year, it can be hard to find accommodation in Holbox, so I suggest you book your favorite hotel as soon as you can, otherwise, you might lose your spot!
Are you ready to check them all with me?
Let's jump right in!
If you are in a hurry
If you are in a rush and you want to book immediately, check out this quick list of the best hotels in Holbox, from luxury to budget:
Check out this map to know where all the Holbox hotels I'll be talking about in this post are located:
Luxury (US$180 and up)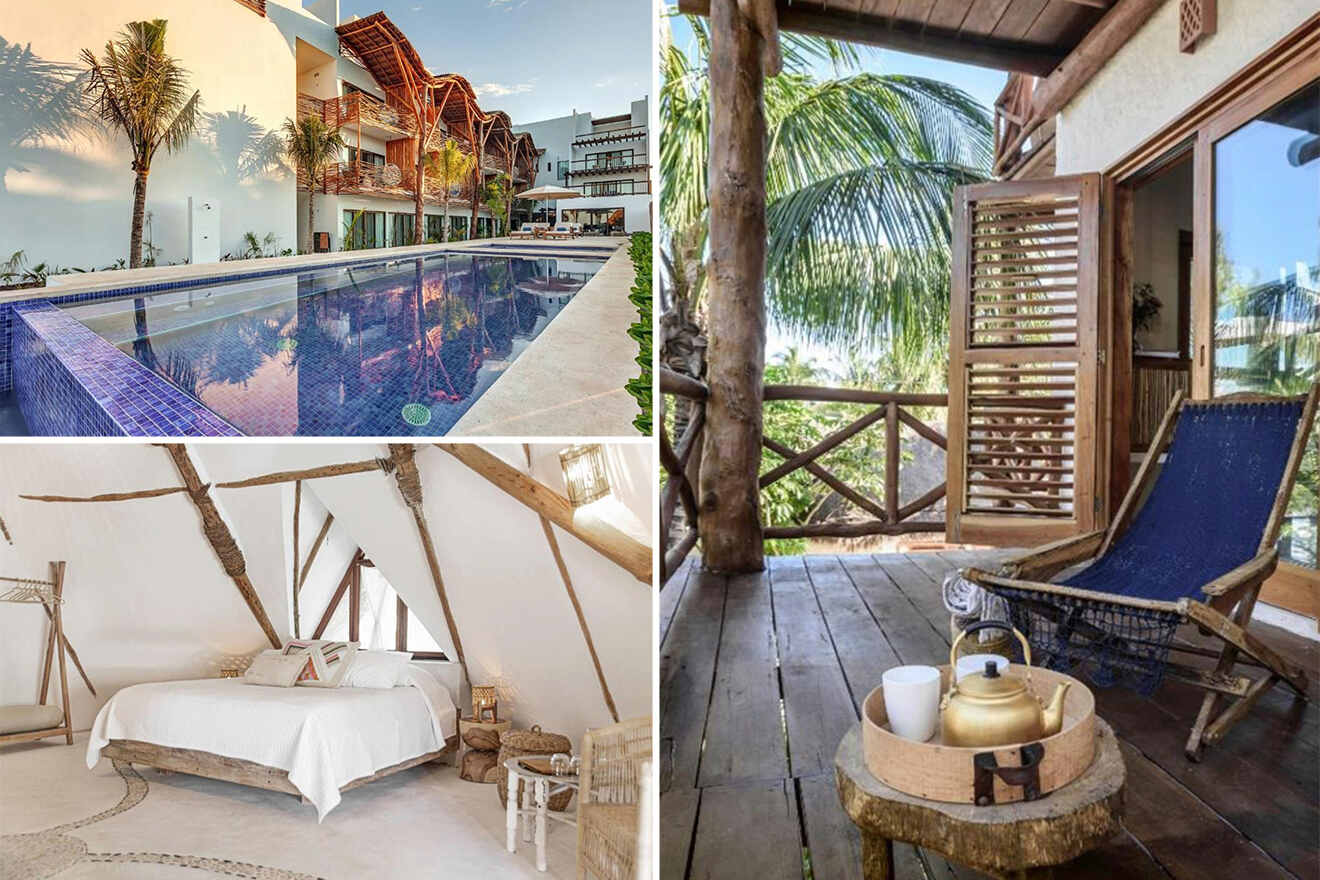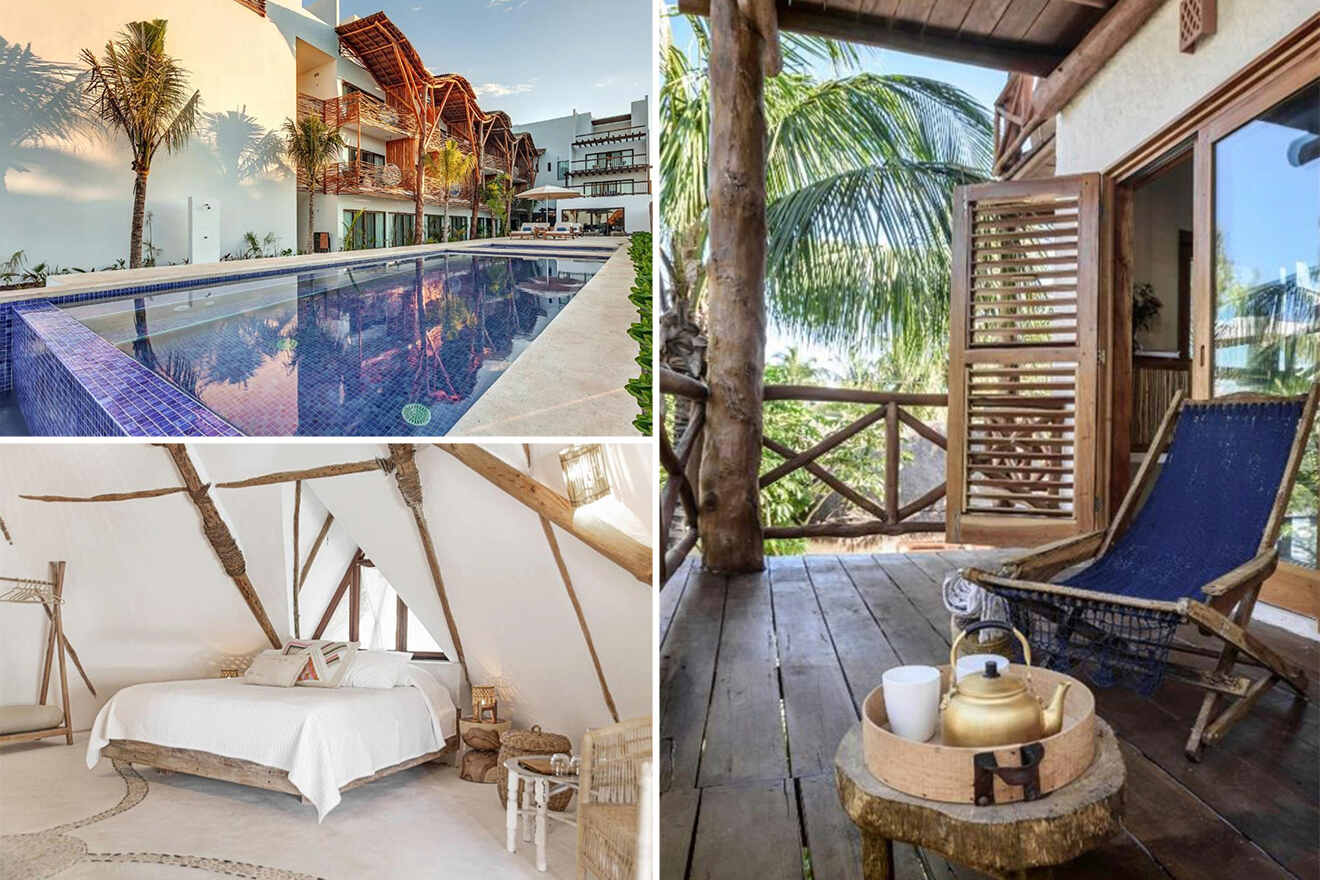 Mid Range (US$130 – US$170)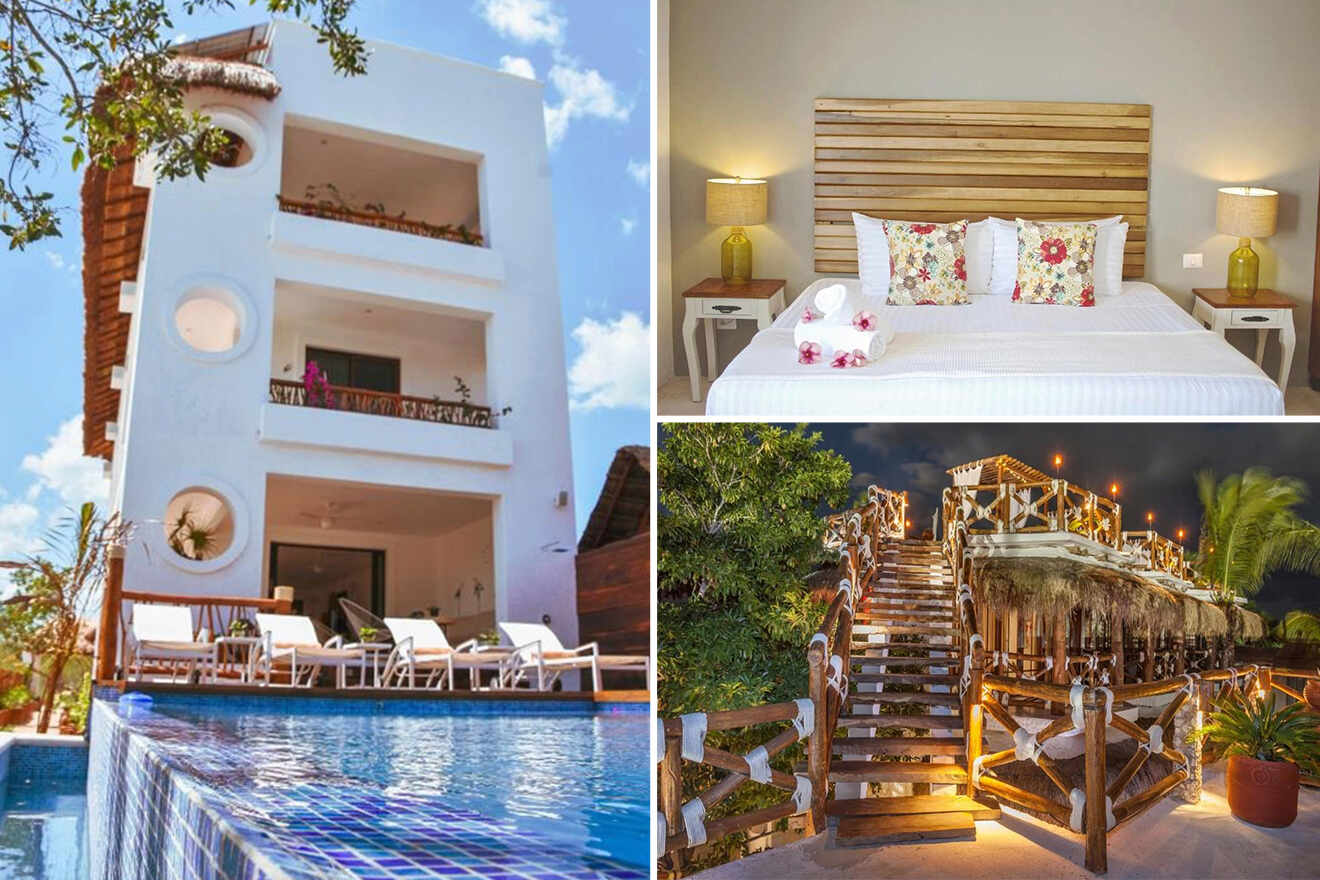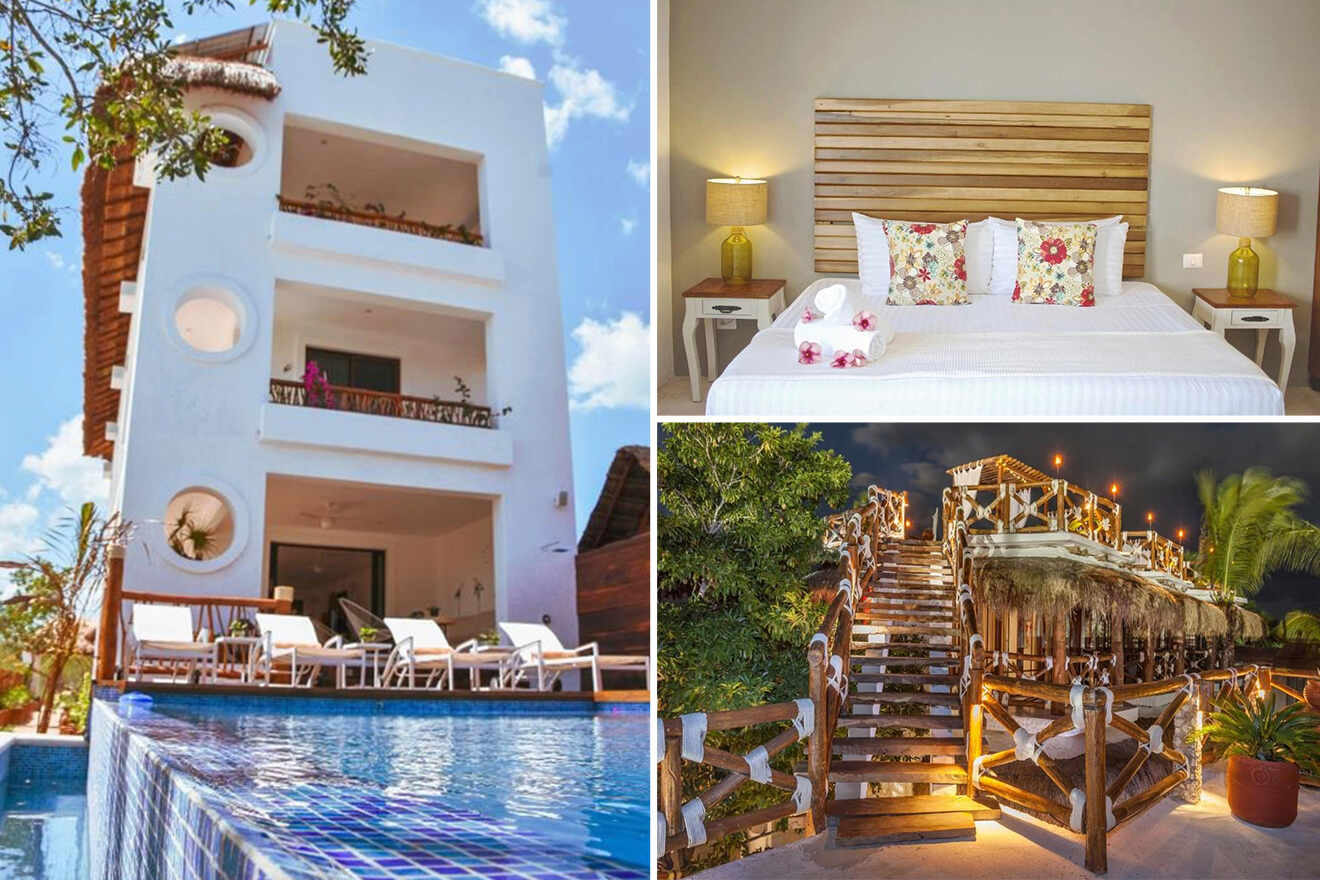 Budget (up to US$120)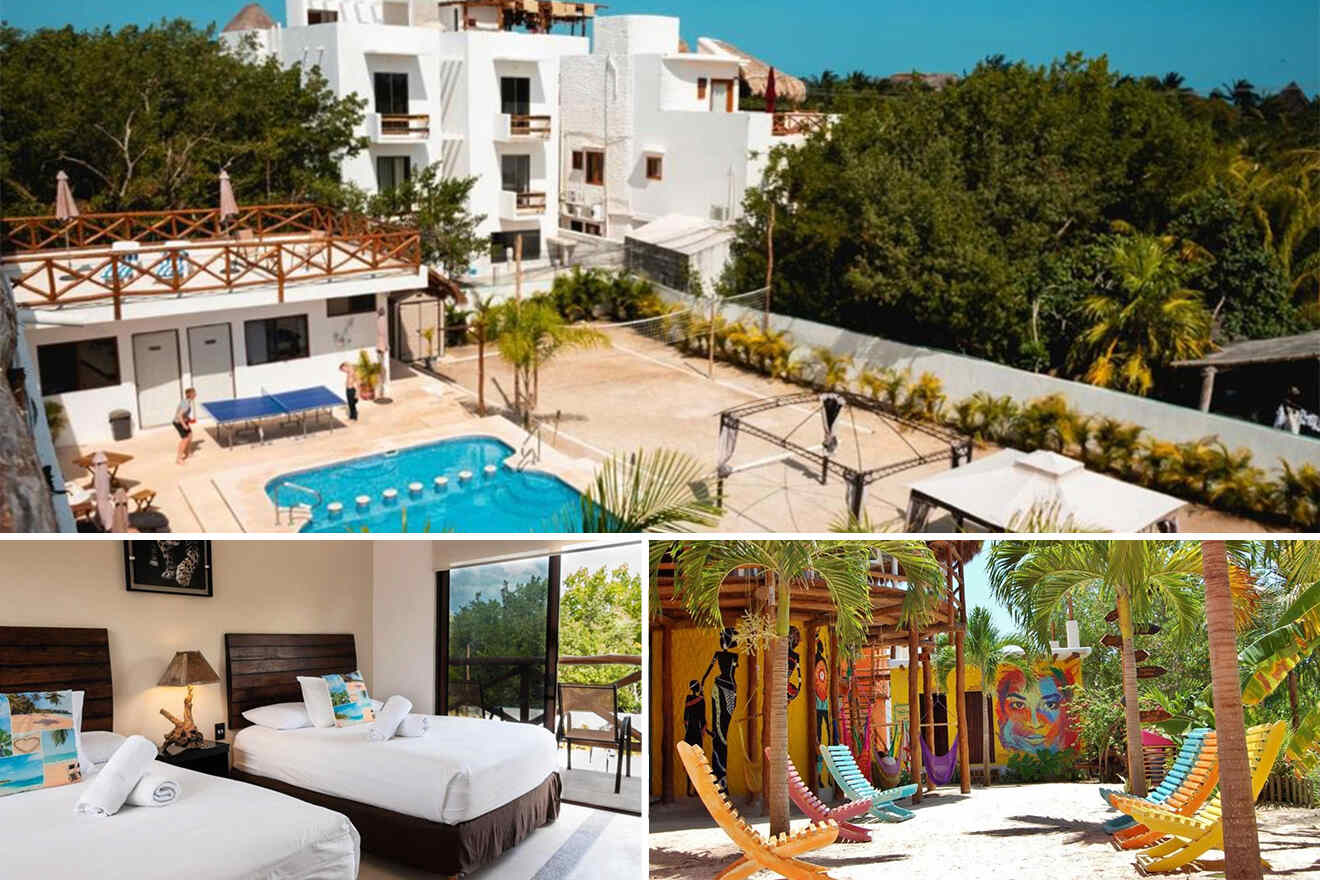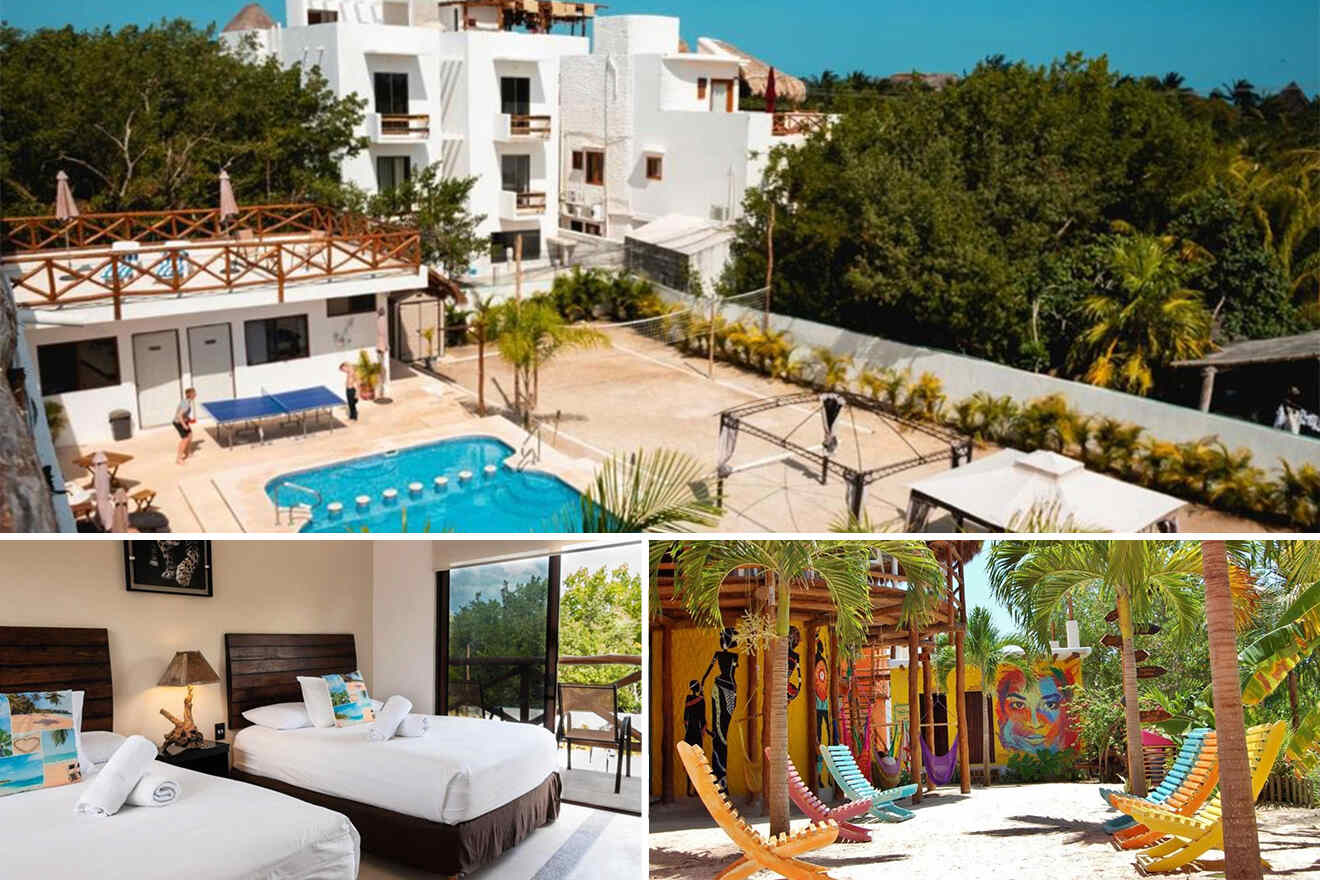 BONUS: 4 Amazing beachfront hotels where to stay in Holbox
I guess one of the main reasons you're going to have a holiday in Isla Holbox is to enjoy its amazing beaches and blue marine waters, similar to the ones you can find if you stay in Isla Mujeres. So which better way to do that than staying in a beachfront hotel?
Isla Holbox is full of amazing hotels located a few steps from the beach, or even with access to their own private beach, so you can enjoy some quietness while you soak up some sun! All of these are luxury hotels in Holbox listed from most to least expensive with prices between $400 – $200.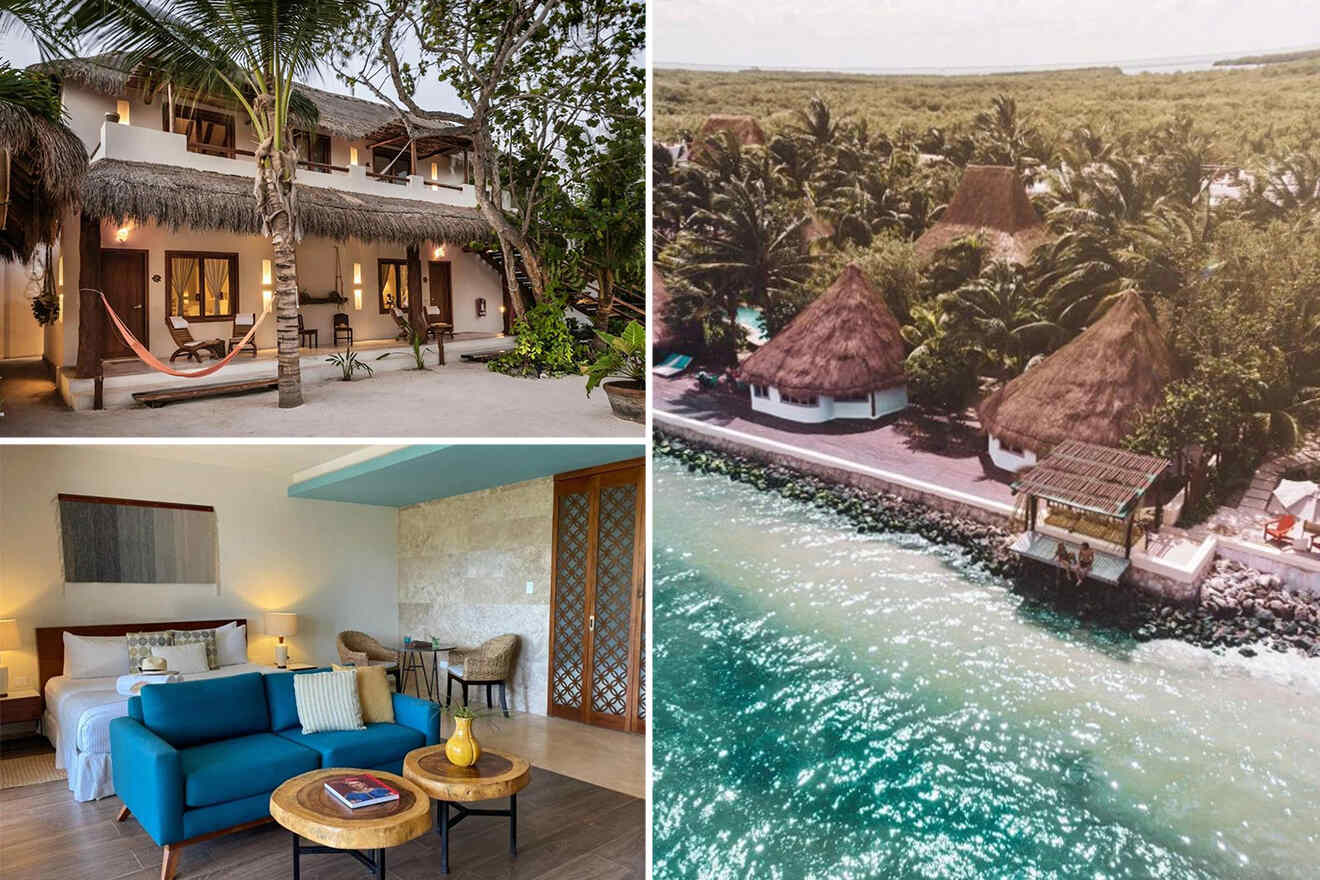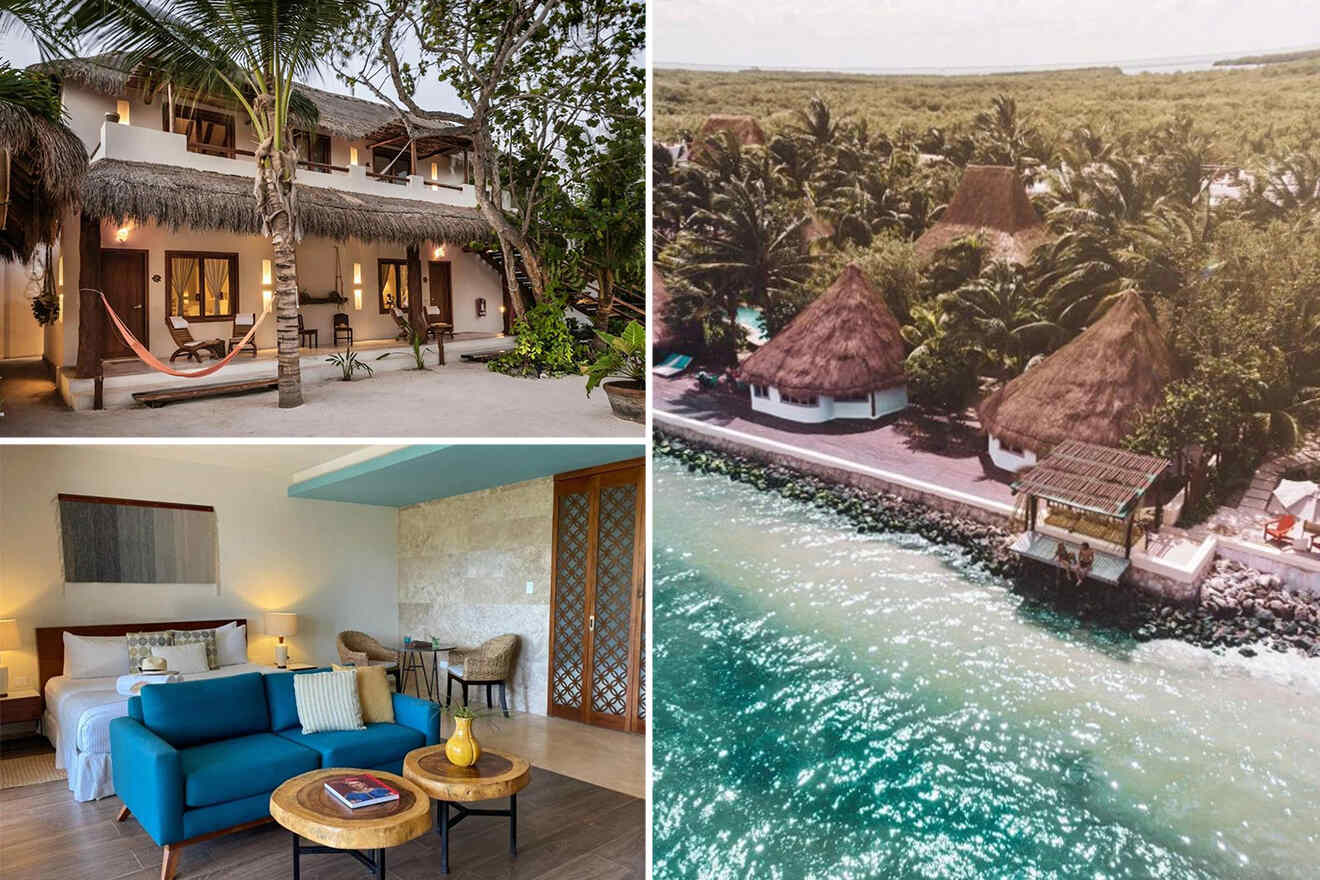 Frequently asked questions about hotels in Holbox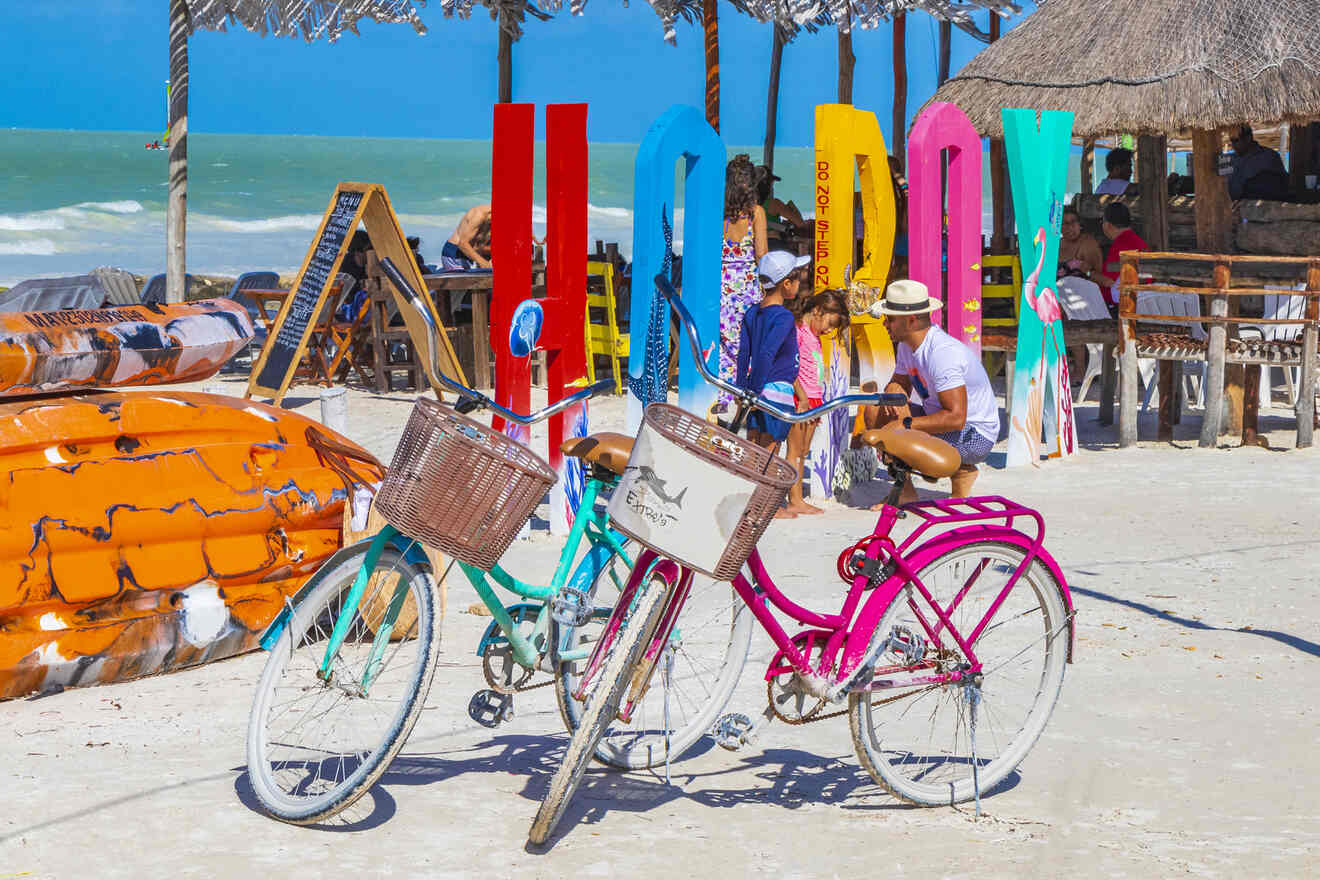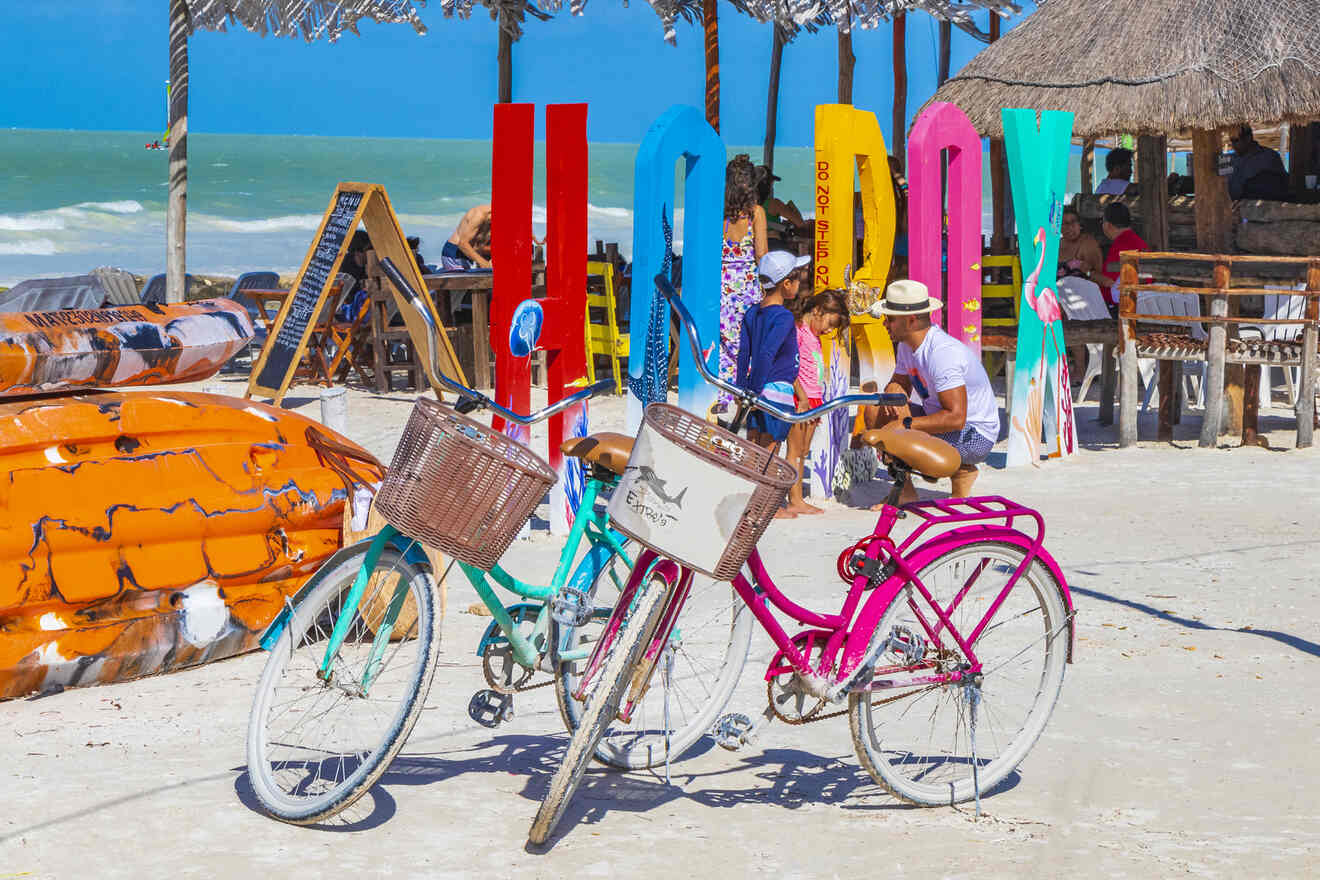 👑 Which are the best hotels in Isla Holbox? 
🛎️ Which are the best luxury hotels where to stay in Isla Holbox?
🏖️ Which is the best beachfront hotel in Isla Holbox Mexico?
The best Holbox hotels to stay right on the beach are Villas Caracol, with a private beach area and Balinese beds, or Tierra del Mar Hotel, where you can have a delicious breakfast directly at the beach.
📅 How many days should I spend in Isla Holbox Mexico?
Even if Isla Holbox, Mexico, is pretty small, you should stay there between three and five days. This is a good amount of time to soak up the island life, sample some delicious food, and visit the best natural attractions of Isla Holbox. 
👀 What are the best things to do in Isla Holbox Mexico?
The best things to do when visiting Isla Holbox Mexico include taking a boat trip in search of the whale sharks, eating the famous lobster pizza (a typical dish from Isla Holbox), or just relaxing on Playa Norte Beach.
Conclusion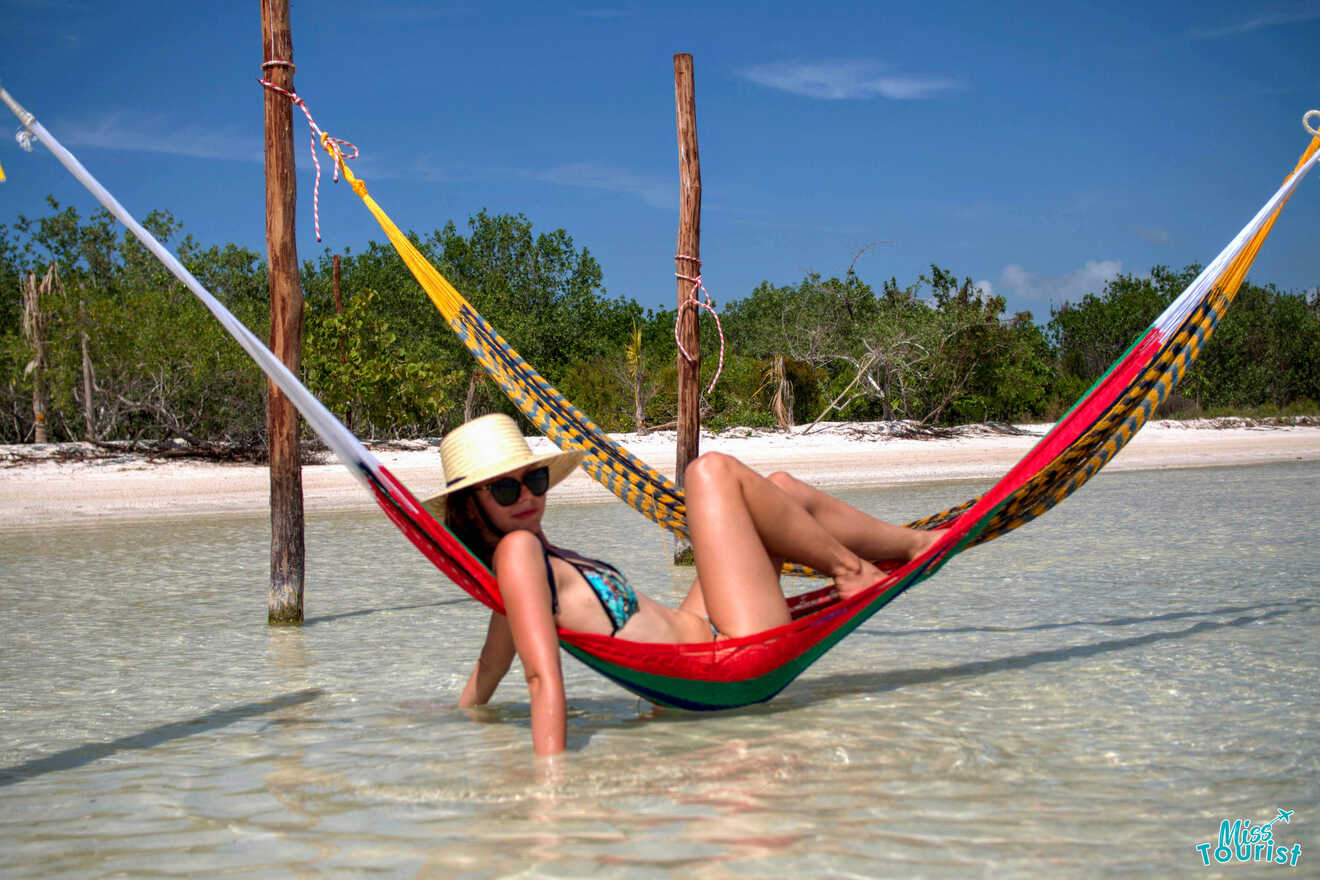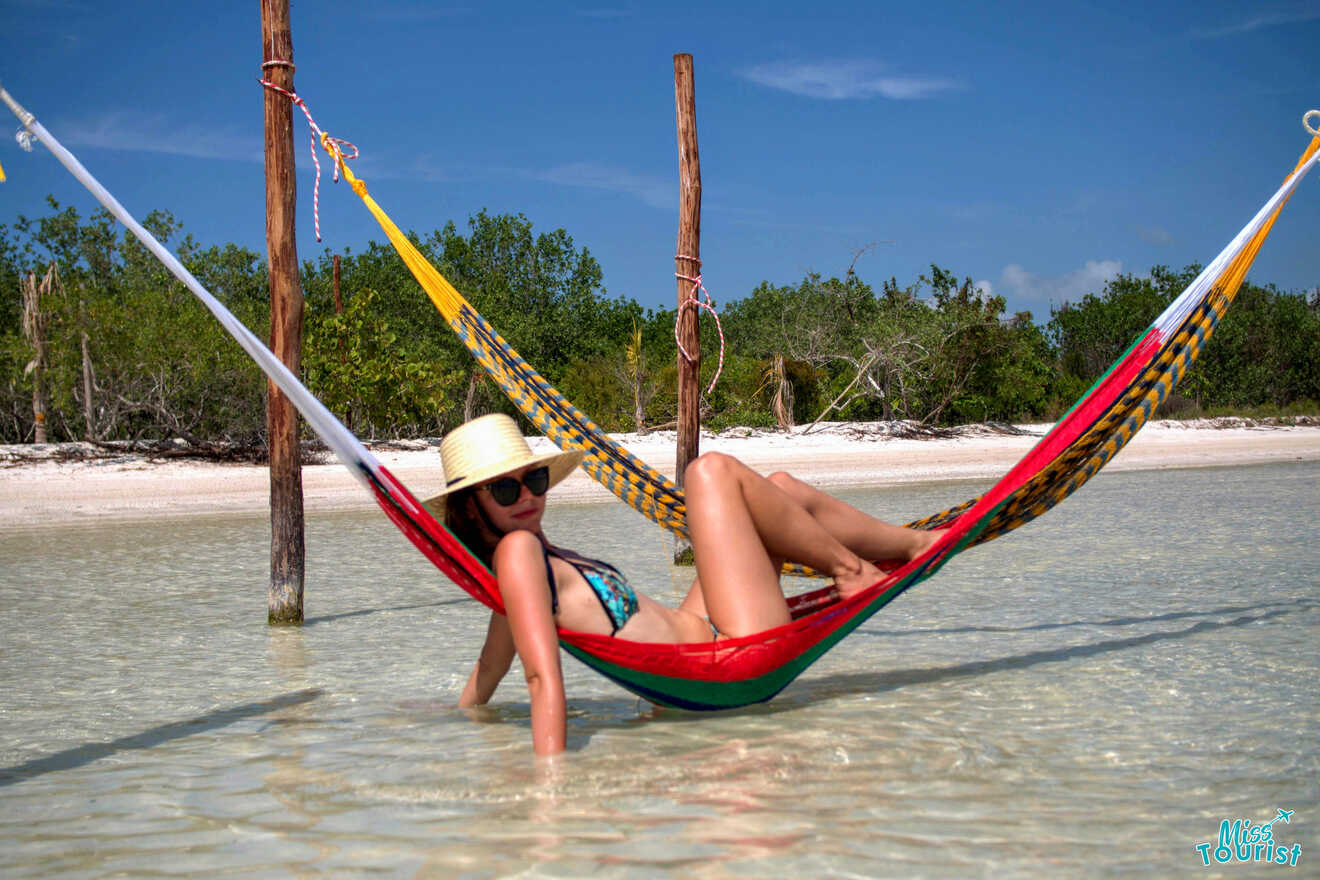 Congrats! You made it until the end of this extensive guide about where to stay in Holbox, a magical island just off Mexico's Yucatan Peninsula.
We saw all the best Holbox hotels, for any taste and budget, from luxury to cheap hotels, including also some amazing beachfront properties if you are looking for the ultimate beach holiday!
By now, you should know which hotel is the best for your travel needs, but if you're still undecided don't worry, I put below my 2 favorite accommodation options with great value for price… check them out!
Hotel Villas Flamingos – one of the best luxury hotels, located in the Yum Balam Natural Reserve, offering bikes or golf cart taxis to explore Isla Holbox.
Hotel Siesta Holbox – this mid-range hotel has the best location in Isla Holbox, an easy walking distance to restaurants and to the best beaches
If you have been to one of these amazing hotels in Isla Holbox and you want to share your experience, or you simply have some questions for me, please leave them in the comments below and I'll answer you as soon as I can!
And don't forget to book your favorite hotel way in advance… places sell out super fast in this stunning destination.
Have a sunny holiday!
Elena
---
Pin it for later!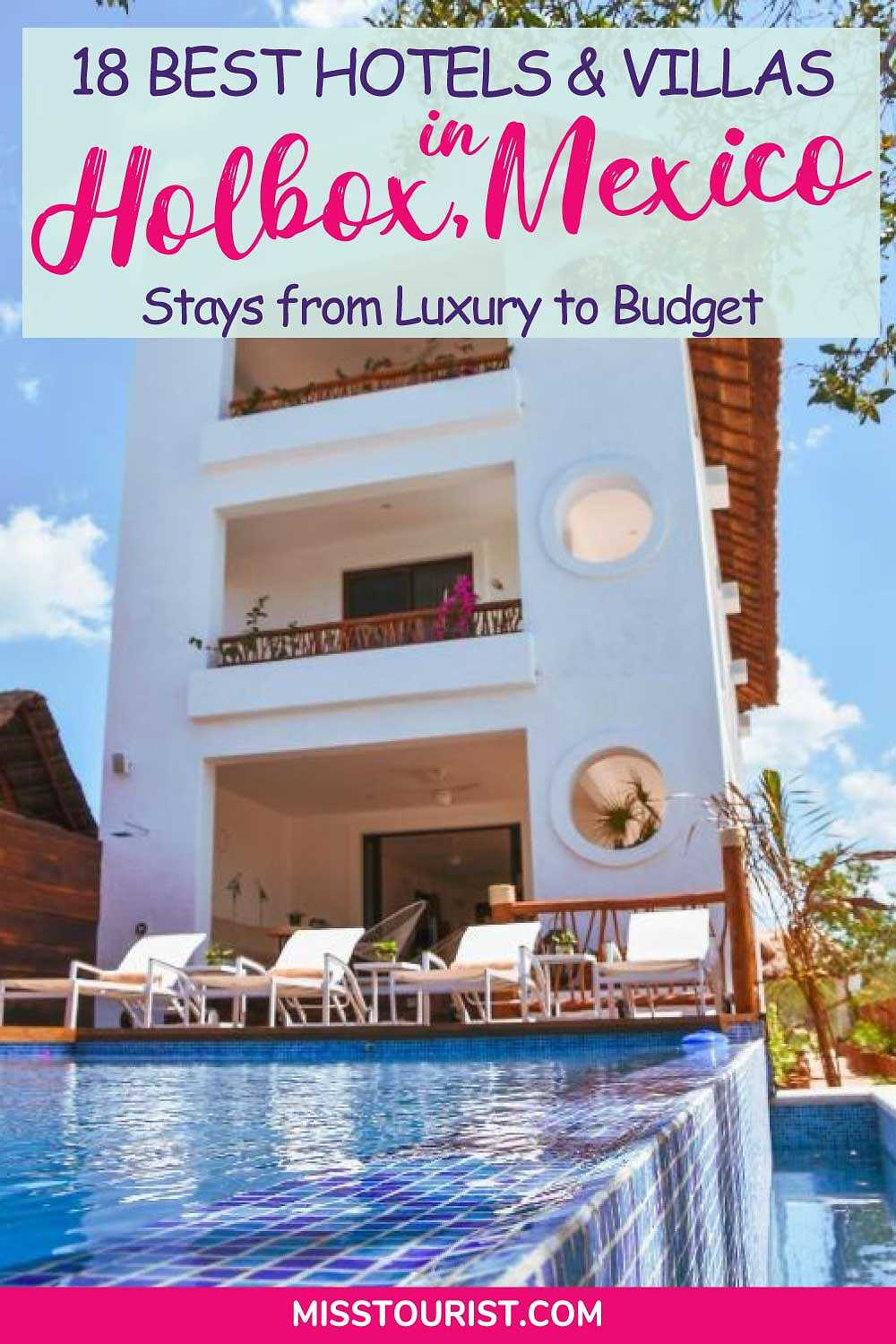 Pin it for later!