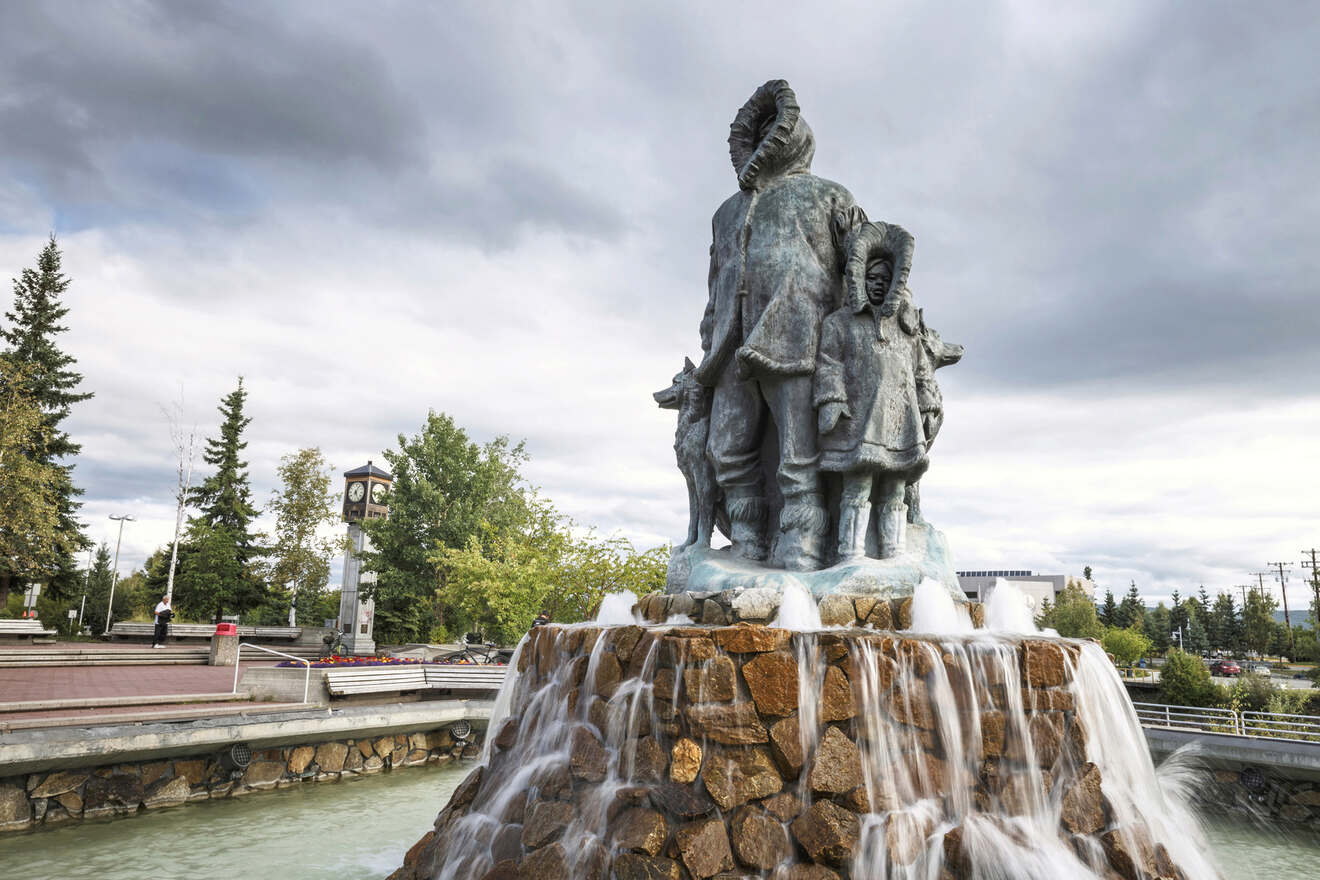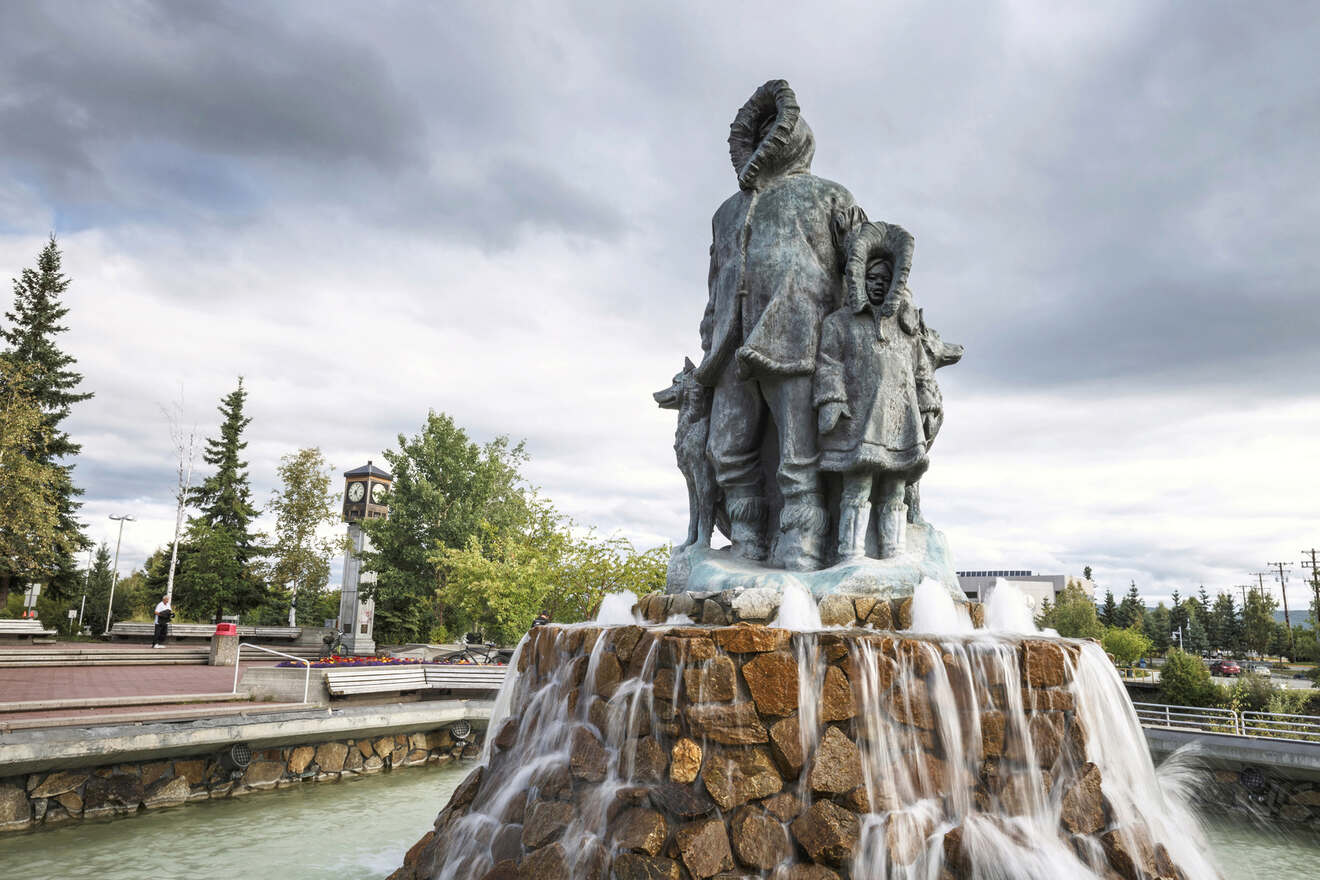 This beautiful town in Alaska brings people from everywhere to see the famous Northern Lights and explore every corner of this vibrant city!
My top pick for where to stay in Fairbanks is Downtown. This area features many attractions, great hotels, and plenty of nice restaurants! But don't worry if you're looking for something a little different, you'll find 2 more options in this post, perfect for those of you who enjoy skiing or want to stay in an affordable hotel; Birch Hill and Alaska University Area.
Today I felt extra generous, and I also added 2 bonus sections with some great hotels near the airport and a few waterfront accommodations set near the beautiful Chena River.
But remember the city offers plenty of diverse attractions, plus it's close to Denali National Park, so the best Fairbanks hotels will sell super early. Book yours in advance, and you won't have to worry about high prices or other issues like lack of availability!
Ready to go dog-sledding and be amazed by the Northern Lights?
Let's go!
If you are in a hurry
Eager to book your Fairbanks hotels right now? Then have a look at this list with the best accommodations, all located in Downtown:
Here's a map to help you better visualize all the areas where to stay in Fairbanks that I've talked about in this post:
1. Downtown – where to stay in Fairbanks for the first time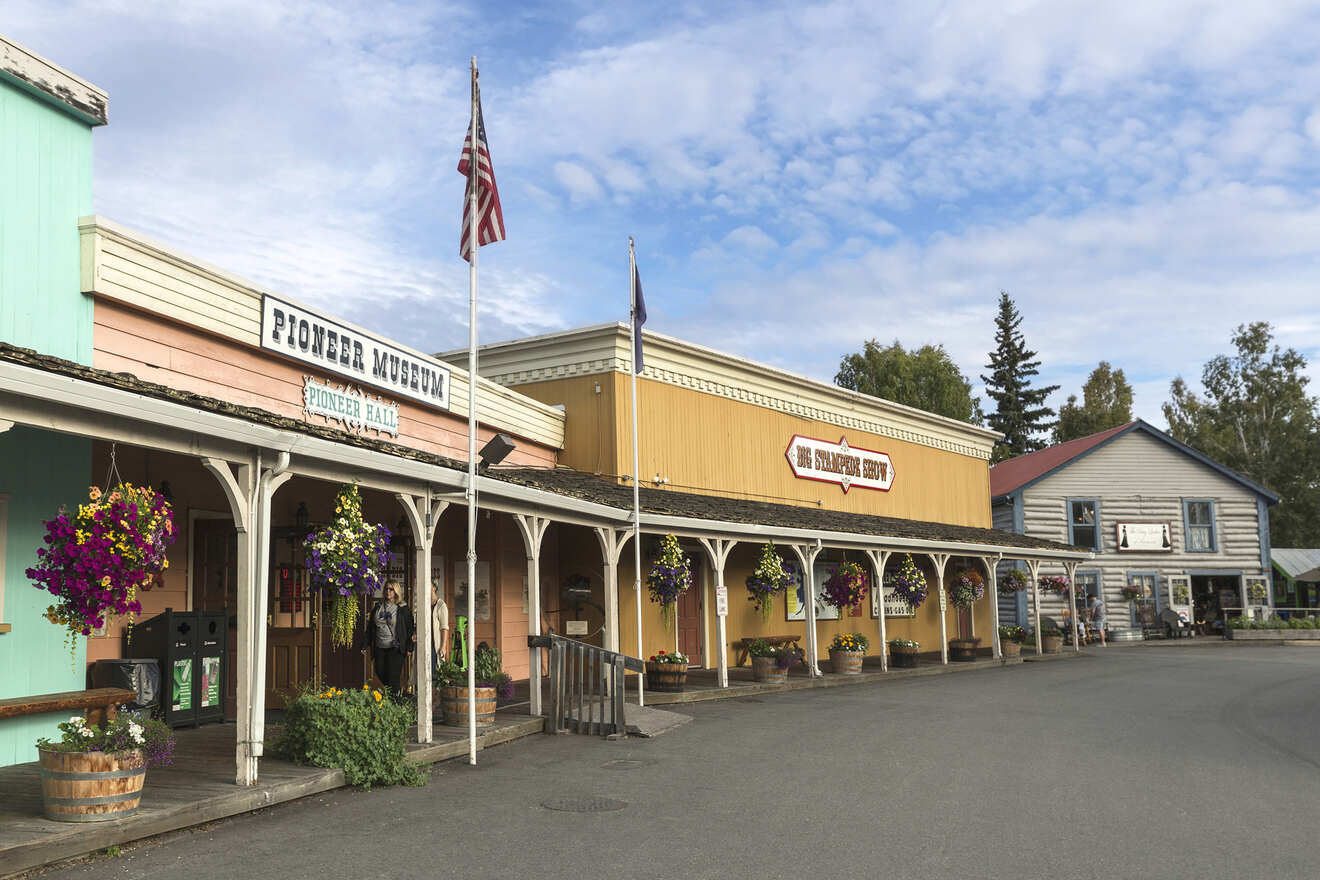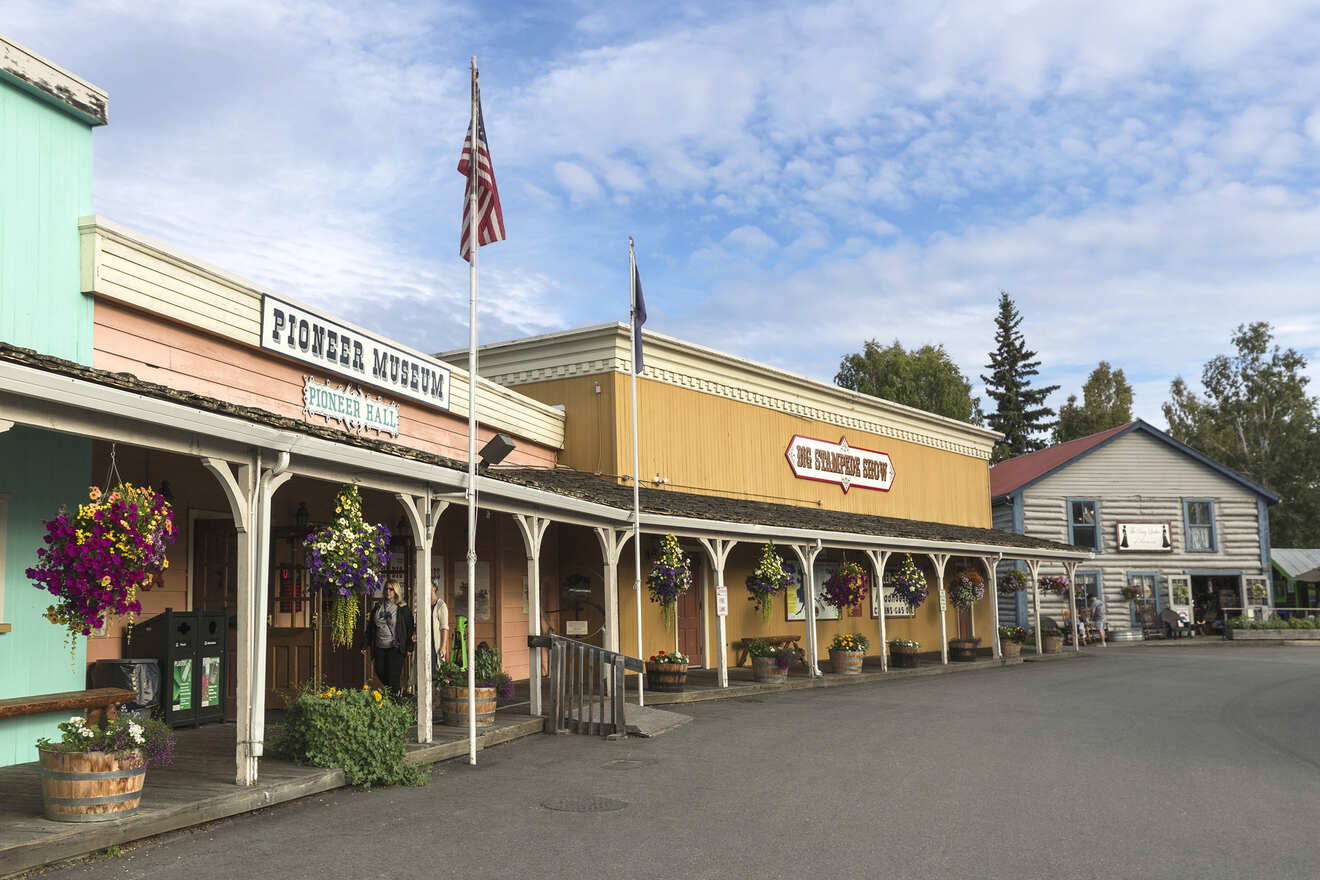 What better way to see everything during your Alaska trip than staying in Downtown Fairbanks?
This vibrant city is one of the most visited places in the state and I love everything about it, from the stunning northern lights tours to its charming list of activities that will keep you entertained!
Downtown Fairbanks has everything you need for your trip, like hip restaurants, artsy attractions, and plenty of fantastic hotels that sit within walking distance of all the attractions!
I recommend booking the hotels here in advance though as the city is also a base for visiting the beautiful Denali National Park and seeing the famous Northern Lights, so everyone wants to stay!
There are plenty of museums to keep you as busy as a bee. The Children's Museums and Ice Museum are some of the best ones but besides that, you'll also find a gallery and some other places where you can learn about the town's history.
And when you've had enough of city activities you can run to Chena River and admire the beautiful views. There are several viewpoints along the river that I'm sure you'll love!
Luxury hotel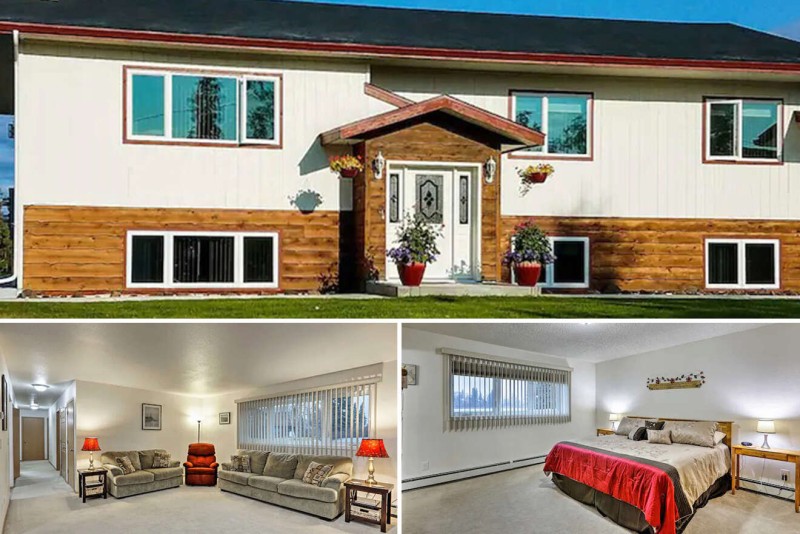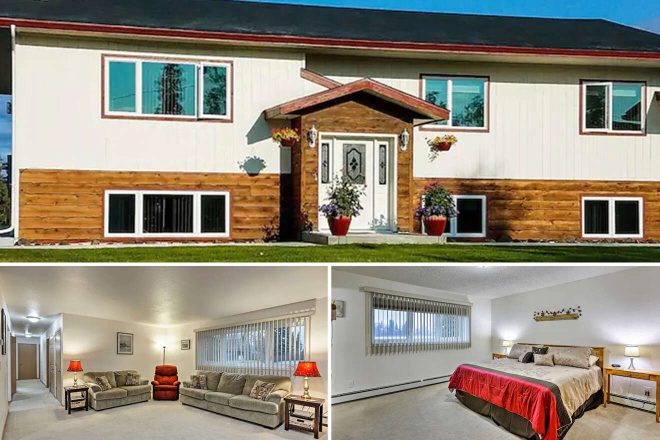 This home is great for a larger group of people! It can fit up to 7 guests and it has spacious rooms. It features tons of amenities including a kitchen, a balcony, and free wi-fi. Set in central Fairbanks the accommodation also comes with a free parking spot and a nice lounge area!
Other accommodation options in Downtown
Mid-Range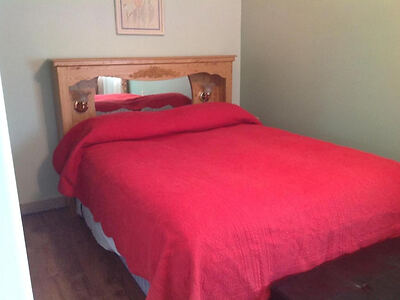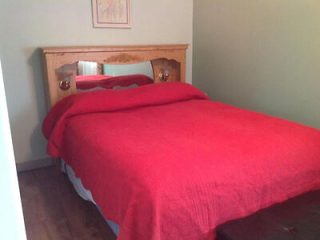 Cozy rooms with a great location that offers free private parking, a garden, and a kitchen
Budget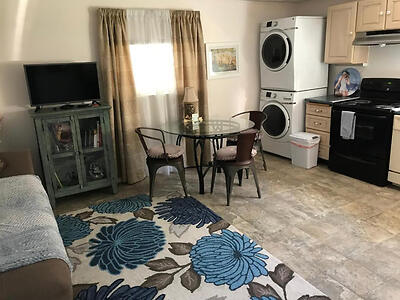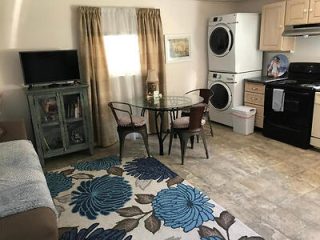 Conveniently located near the attractions, this nice place offers free breakfast and free private parking  
Airbnb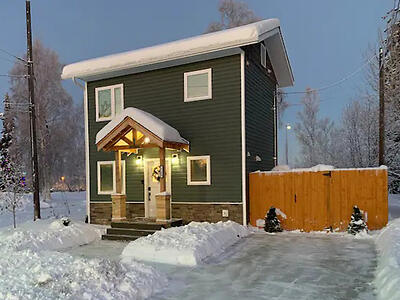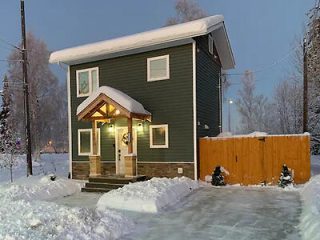 Admire the river views from this cute house that has a kitchen, a private backyard, and free wifi
Downtown is a great location to stay in the city for any type of traveler, especially for families, as you'll be just a few minutes away from all the attractions. So here are 4 more accommodation options in Downtown Fairbanks for those traveling with the kids!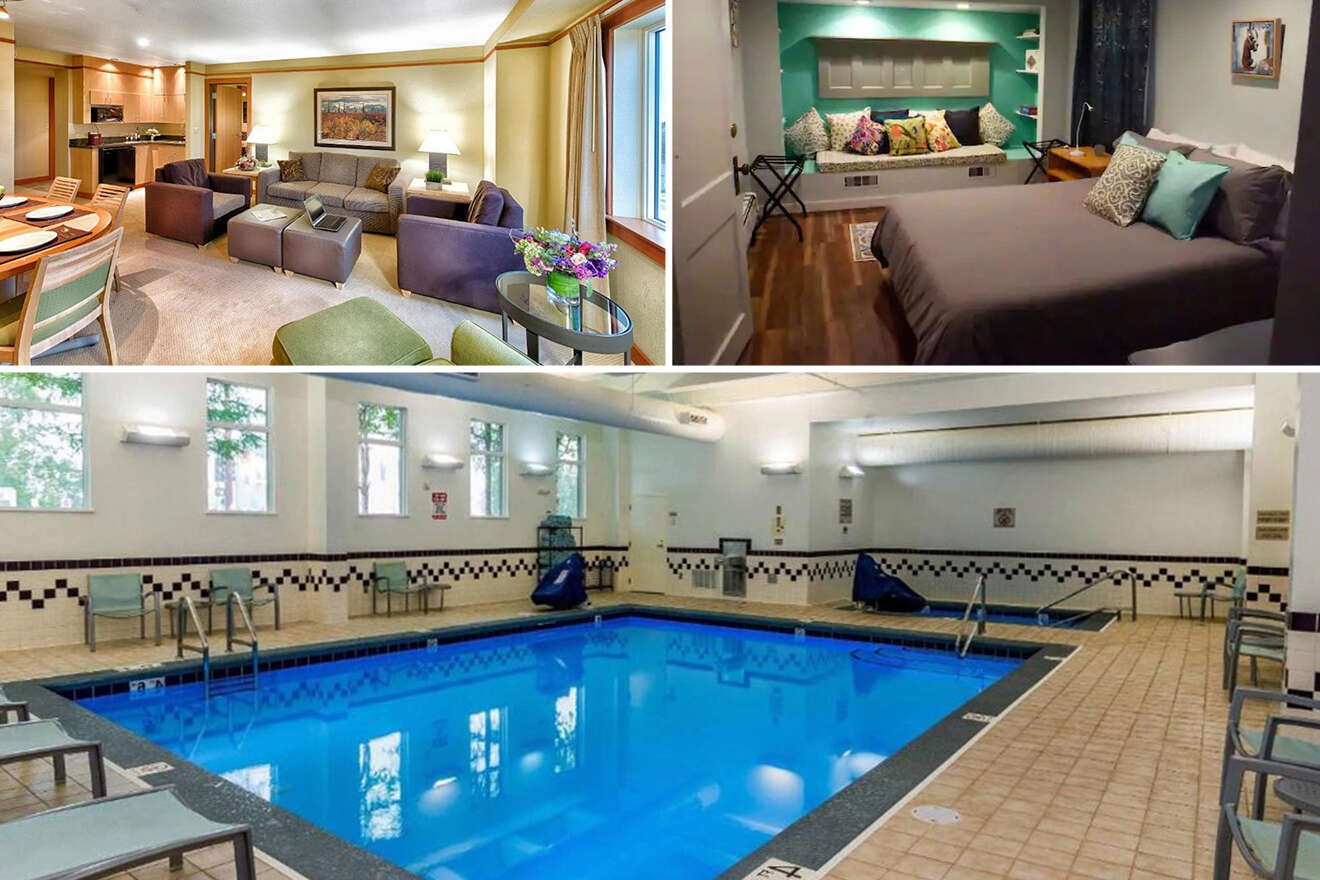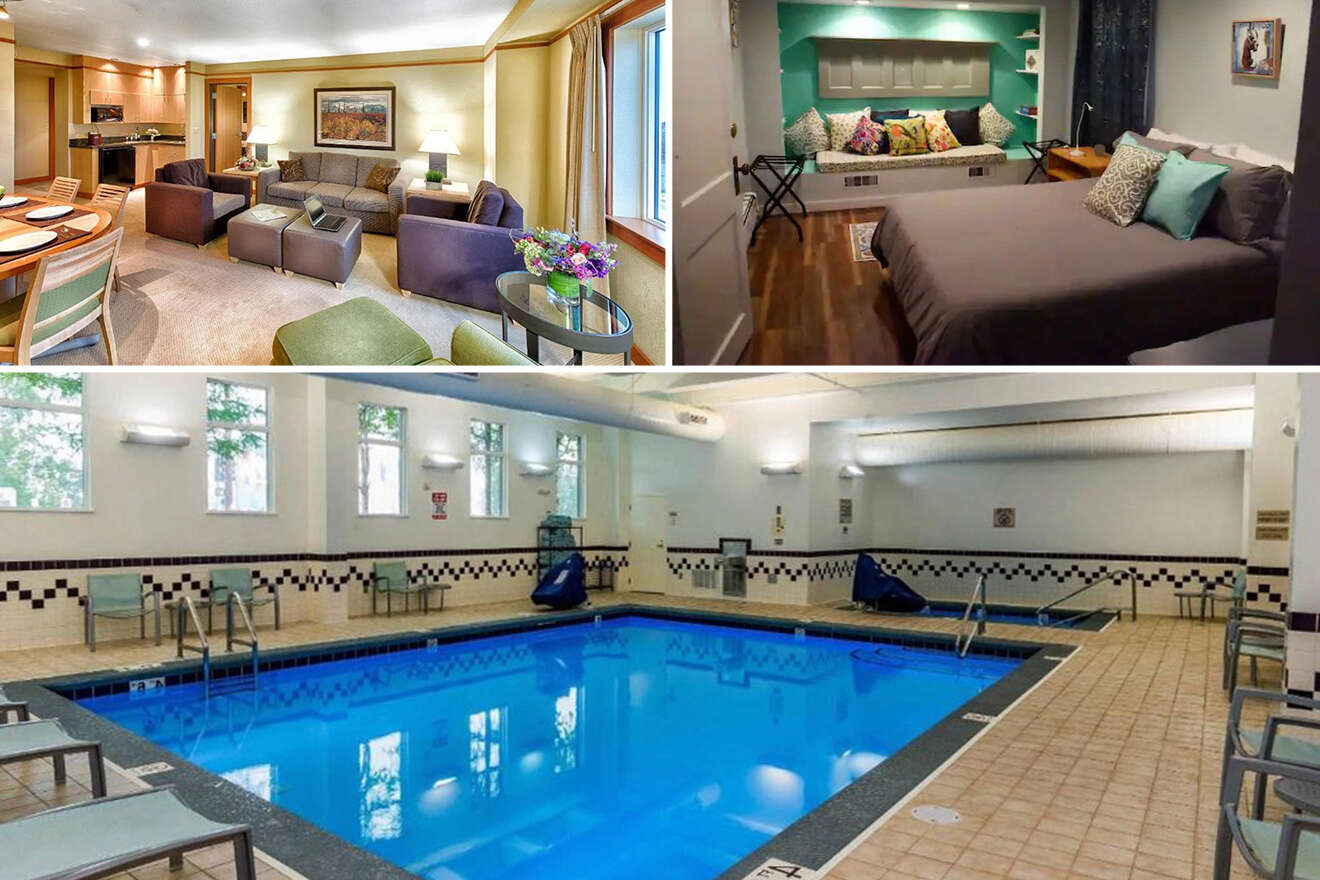 Luxury: SpringHill Suites by Marriott Fairbanks – A modern hotel overlooking Chena River that includes many facilities including an indoor pool with a children's play area, and a fitness center. Grab a bite at the on-site restaurant and get ready to explore Fairbanks!
Mid Range: Westmark Fairbanks Hotel – This hotel features 2 restaurants and spacious rooms equipped with a flat-screen, perfect for family movie nights! There's also a gift shop at Westmark Fairbanks Hotel if you want to grab souvenirs and a fitness center on-site.
Budget: The Adamina – An affordable homestay, perfect for families, as it has lots of space and rooms with coffee makers. The attractions are within walking distance and there's a nice outdoor seating area with barbecue facilities.
Airbnb: Garden Dwelling – Such a cute apartment! This one has 2 rooms that can fit up to 4 people, a balcony and a garden – perfect for a little privacy during your stay!
Things to do in Downtown
2. Birch Hill – the best place to stay in Fairbanks to ski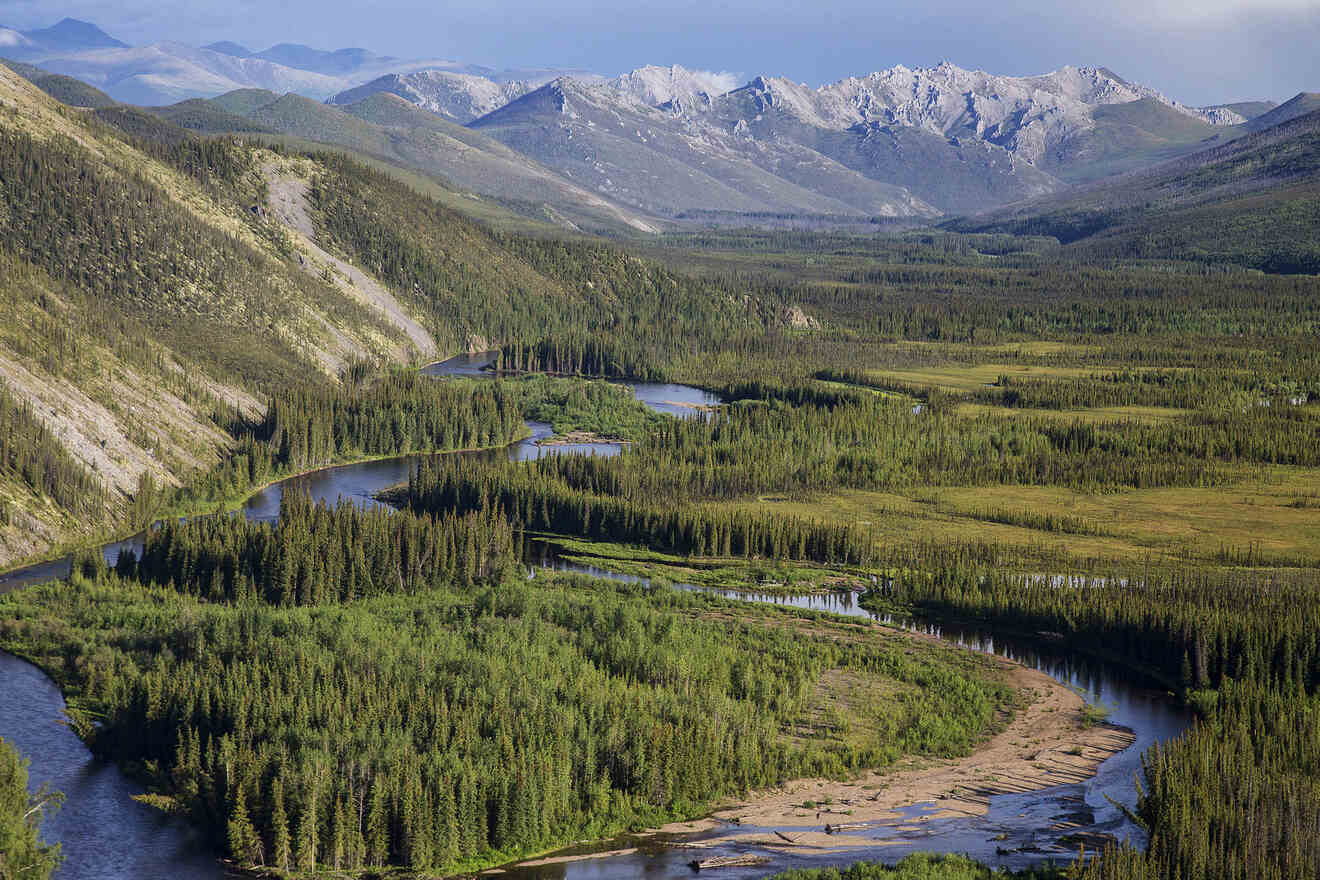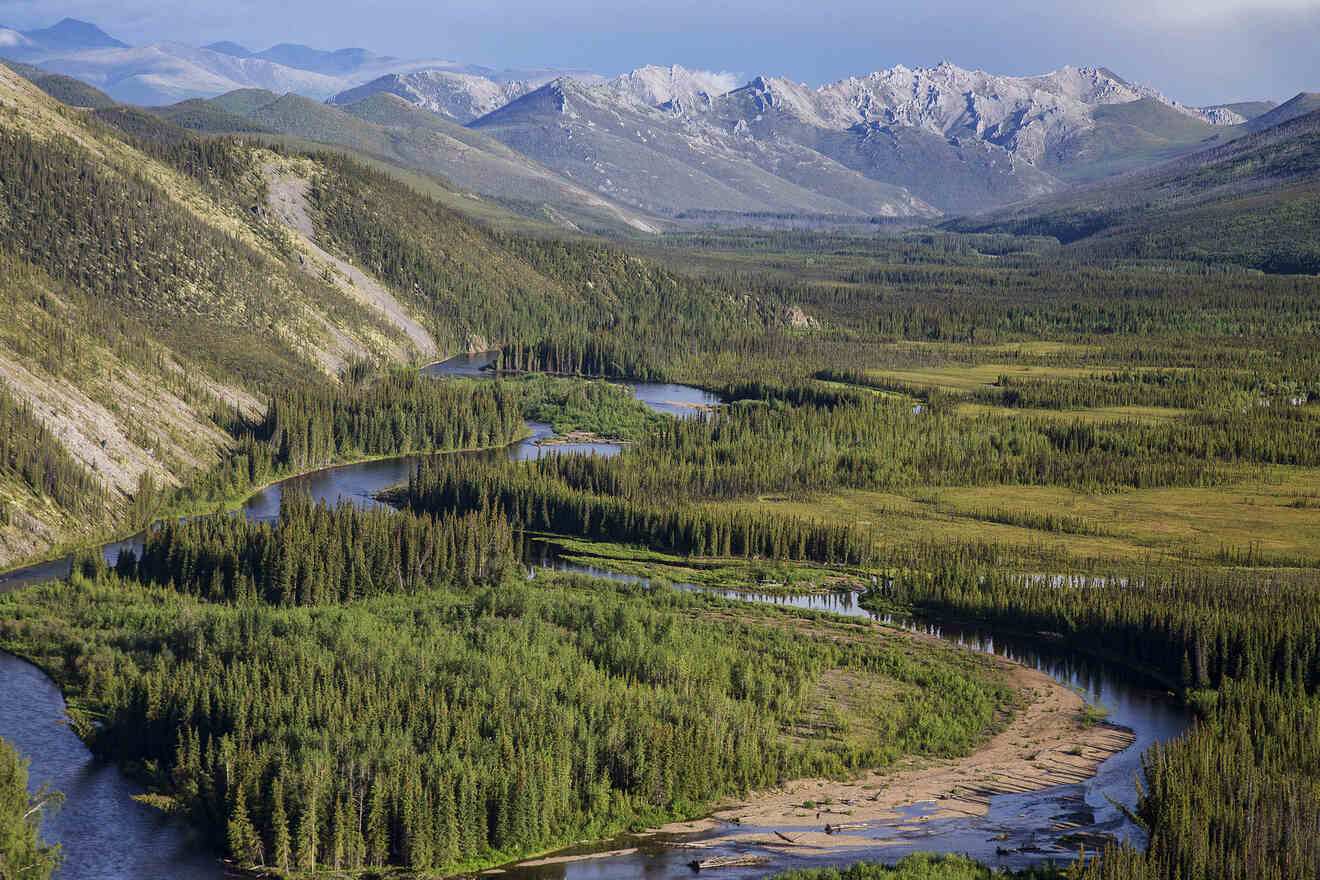 Set 4 miles (6 km) north of Downtown Fairbanks, Birch Hill is the perfect place to stay in the city for ski enthusiasts!
Featuring excellent trails perfect for cross-country skiing, the Birch Hill Recreational Area brings tourists from all over the country (and world)!
The area is great for anyone who wants to escape the city noise and spend a few days surrounded by nature. There aren't as many facilities as you'd find in central Fairbanks but fear not, there are still some restaurants and shops around.
But I'm sure you'll spend most of your time skiing and snowboarding. You'll probably even forget there's a world outside of the Birch Hill Recreational area. However, you can also visit the Downtown area when you're up for it, so you won't miss the attractions there.
If you're looking for more amazing places to visit in Alaska, I think Anchorage should be your first stop on the list. The scenery is unbelievable there!
Luxury hotel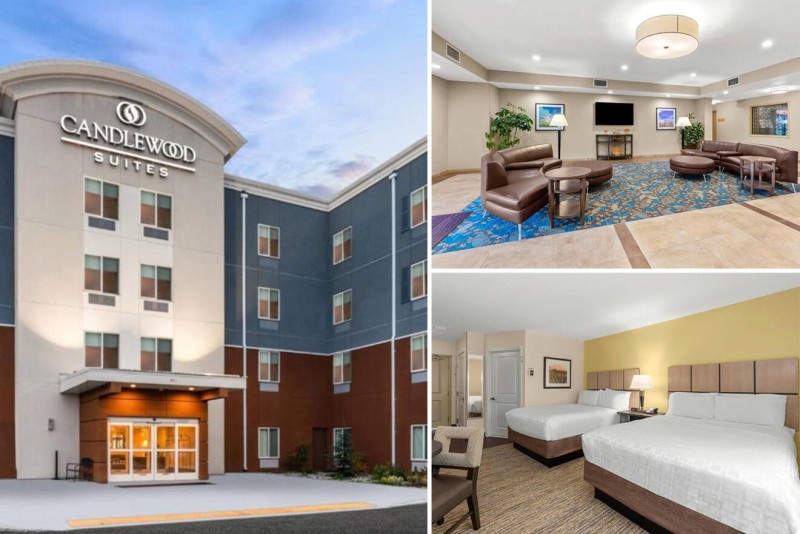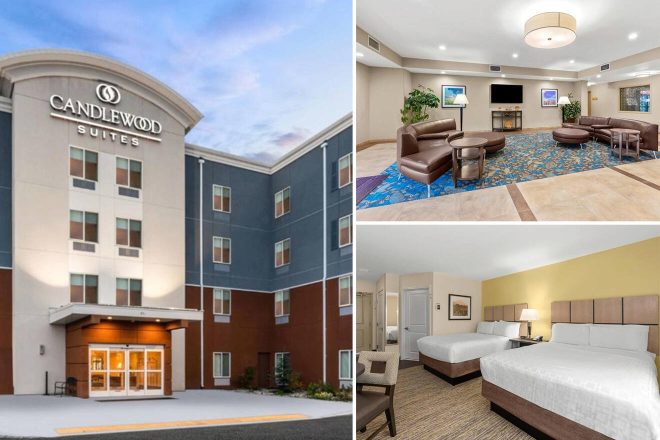 Relax in your comfortable room after a day of skiing at this modern IHG hotel that offers a free airport shuttle. Each suite has coffee makers and a flat-screen tv. If you want to relax, head to the outdoor seating area or borrow some board games from the hotel!
Other accommodation options in Birch Hill
Mid-Range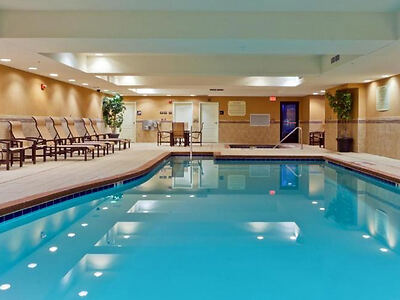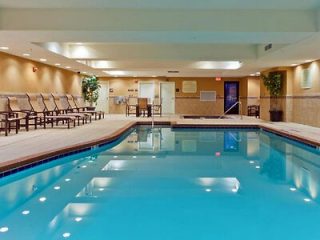 Chill in the pool at this cozy hotel that features spacious rooms, and an indoor pool, and it offers a free airport shuttle
Budget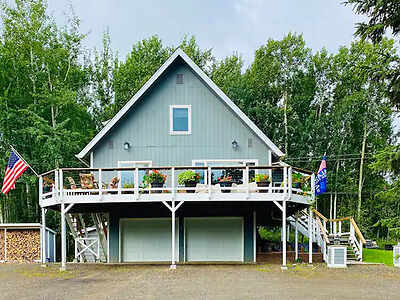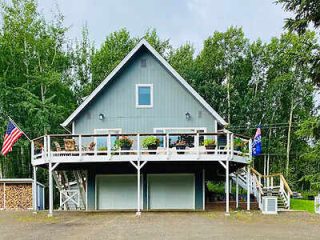 A secluded yet super comfortable place that has a private backyard, free wifi, and a bathtub
Airbnb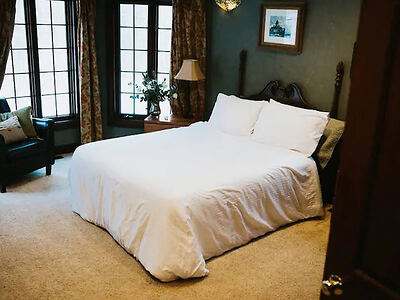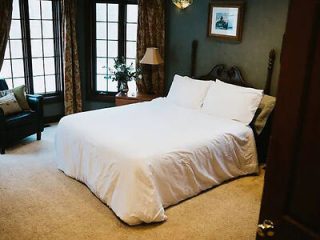 This beautiful and historic manor is perfect for a big group. It has an indoor fireplace and a kitchen
Things to do in Birch Hill
3. Near Alaska University – where to stay in Fairbanks on a budget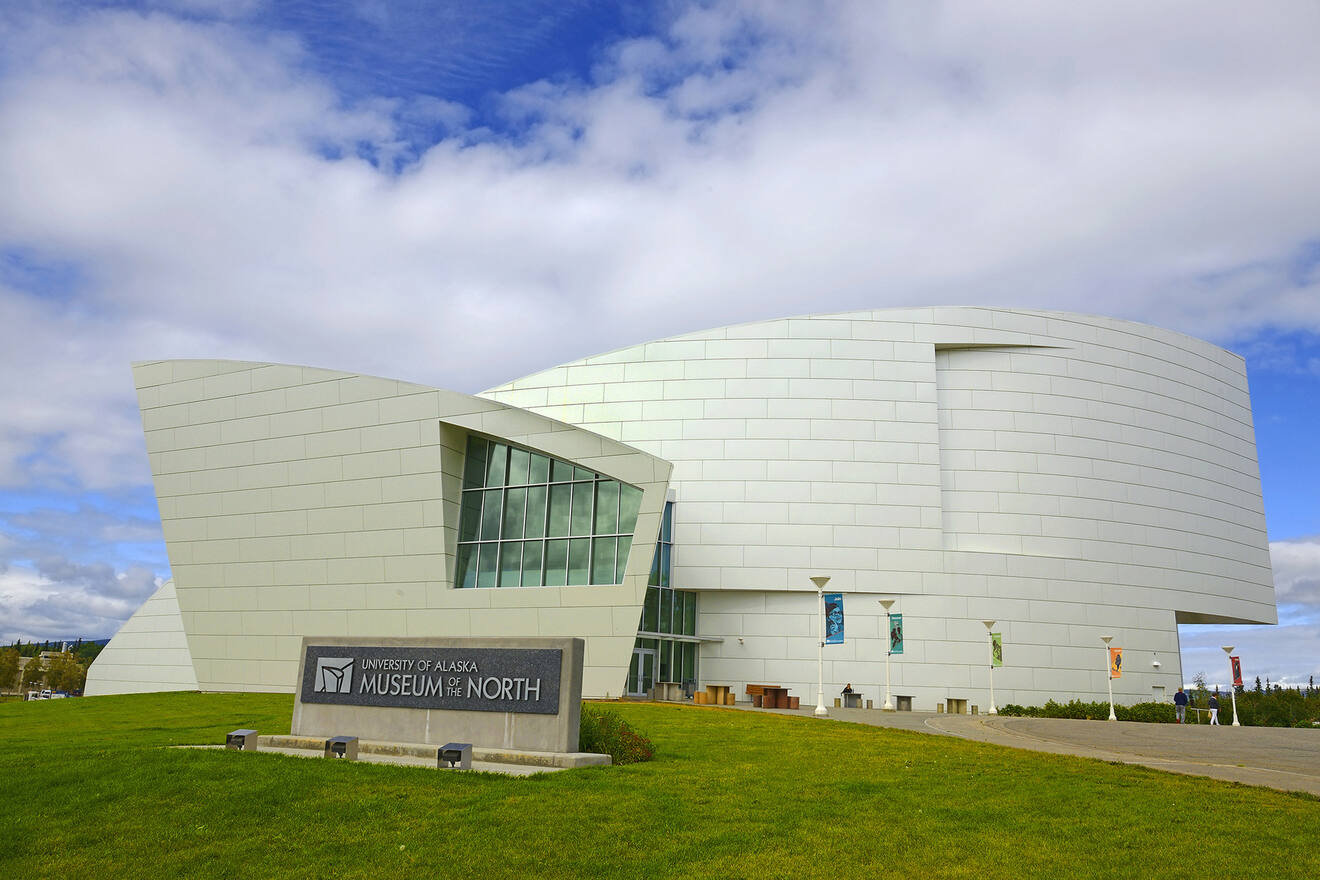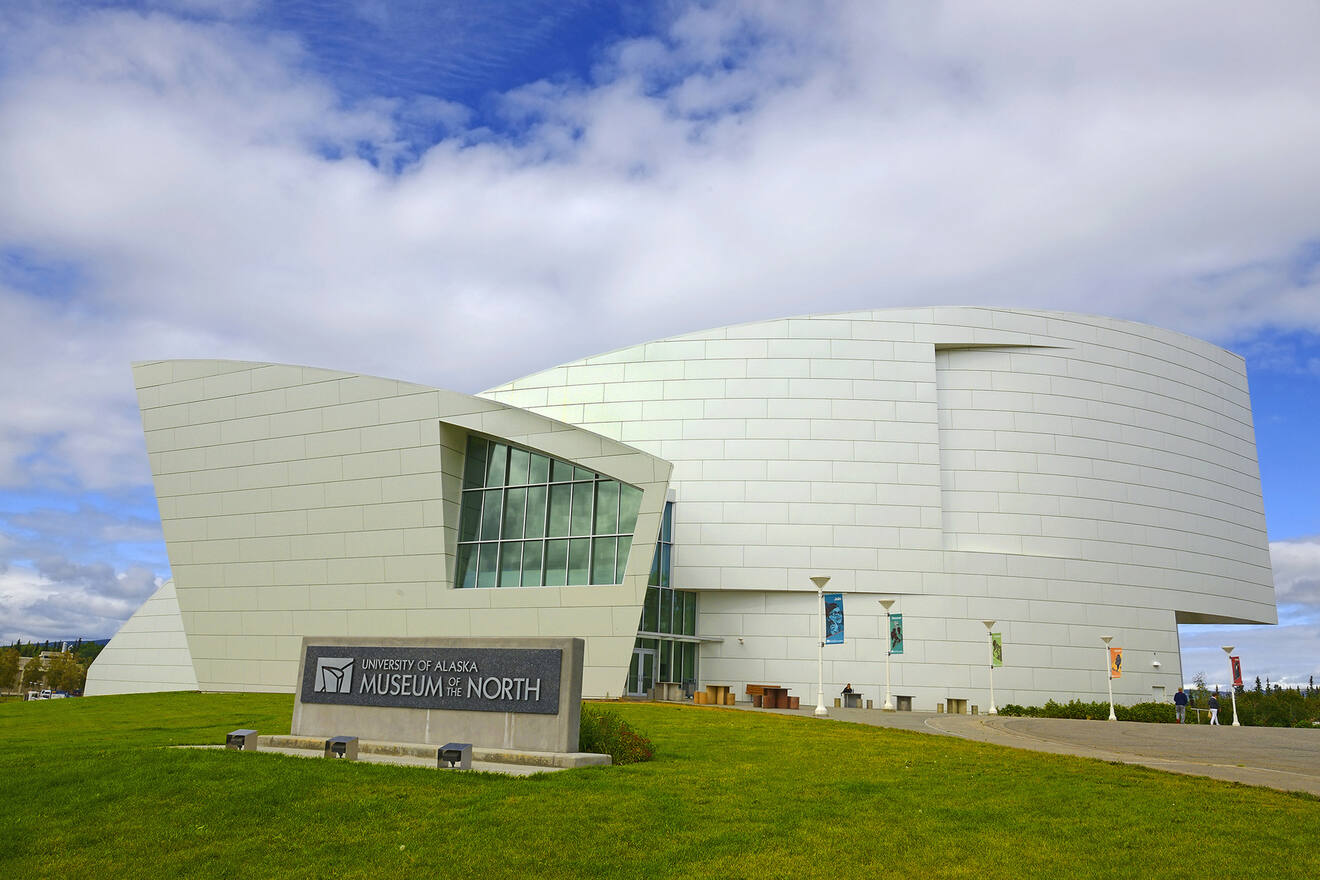 Looking for an affordable area in the city? Well, you can't go wrong with the hotels nearby the University of Alaska, Fairbanks!
As you can imagine, the area is filled with students so I wouldn't recommend it for people who want to stay in a peaceful place. But that also means that you'll find plenty of cheap restaurants and bars!
Set north of Downtown, across Chena River, this area offers many fishing charters (for anyone interested in ice fishing) and a few parks where you can relax during the day.
But if you're up for some outdoor activities, then you're lucky because you'll find many hiking trails in this area and plenty of overlooks from where you can admire the beautiful mountain views.
Fairbanks truly is a charming place! Now let's check out the hotels around:
Luxury hotel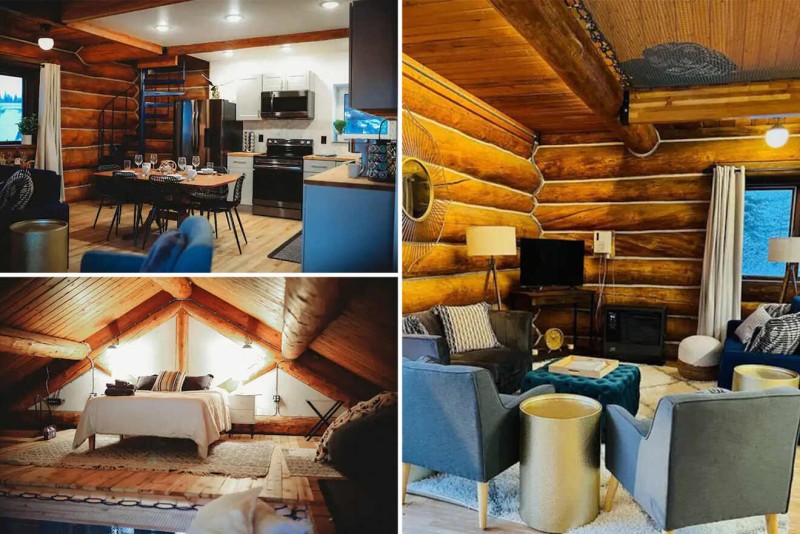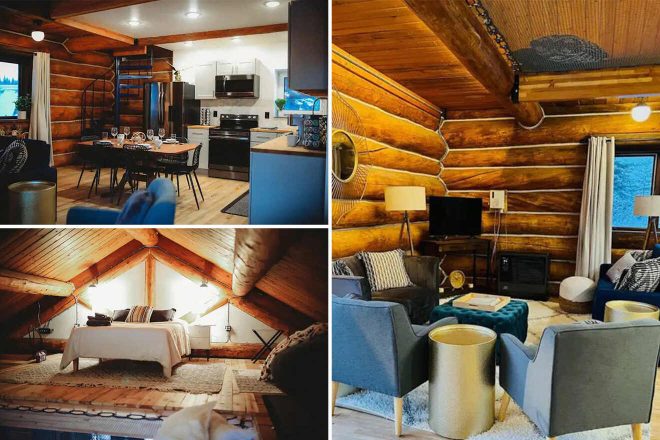 Made mainly from wood, this cozy cottage by the lake looks like the perfect place to stay in Fairbanks! The aesthetics go so well with the location and at the accommodation you'll have a parking spot, a private sauna, and rooms with views of the lake or garden.
Other accommodation options Near Alaska University
Mid-Range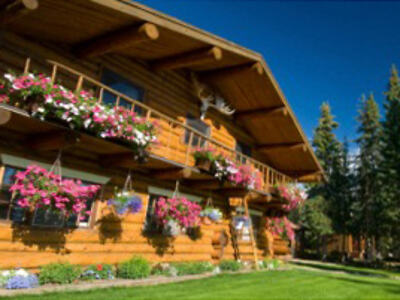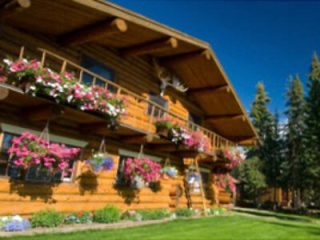 A cozy lodge with many activities like dog-sledding and fishing plus facilities including dining options
Budget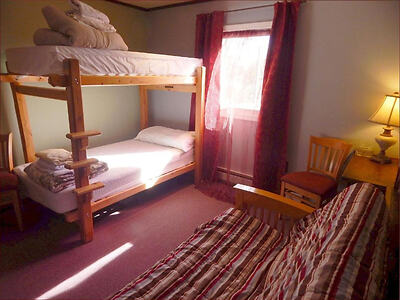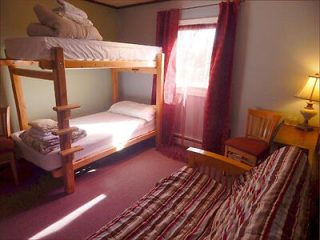 A friendly hostel in Fairbanks that has a garden, a sun terrace and also offers free bicycles
Airbnb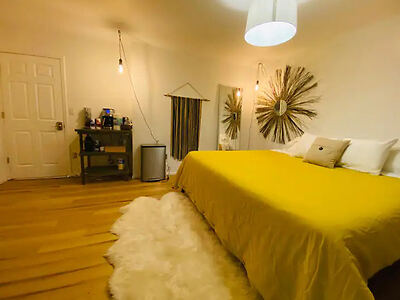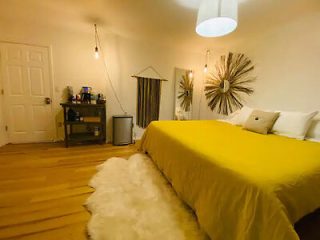 This spacious room is perfect for 2 people and it has air conditioning, a hot tub, and a free parking spot
Things to do Near Alaska University
Visit the Museum of the North
Enjoy a drink or 2 at The Pub – UAF
Admire the views from the Alaska Range Overlook
Go ice-skating at Patty Ice Arena
Explore the UAF Trail System
Grab lunch at House of Fire Pizza
Take a trip to the Chena Hot Springs
Spend a fun day at the Georgeson Botanical Garden
BONUS 1: Top hotels near the Fairbanks Airport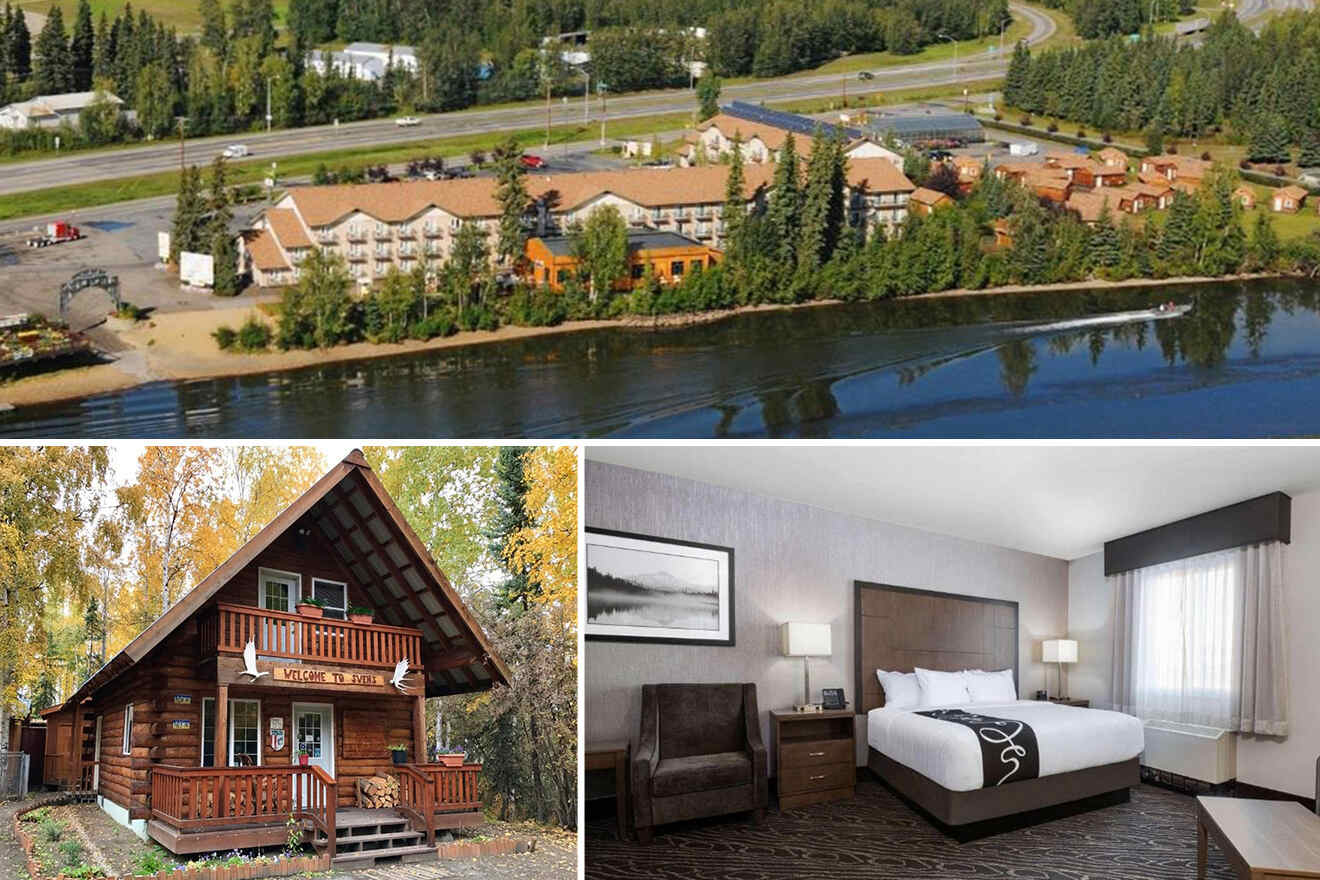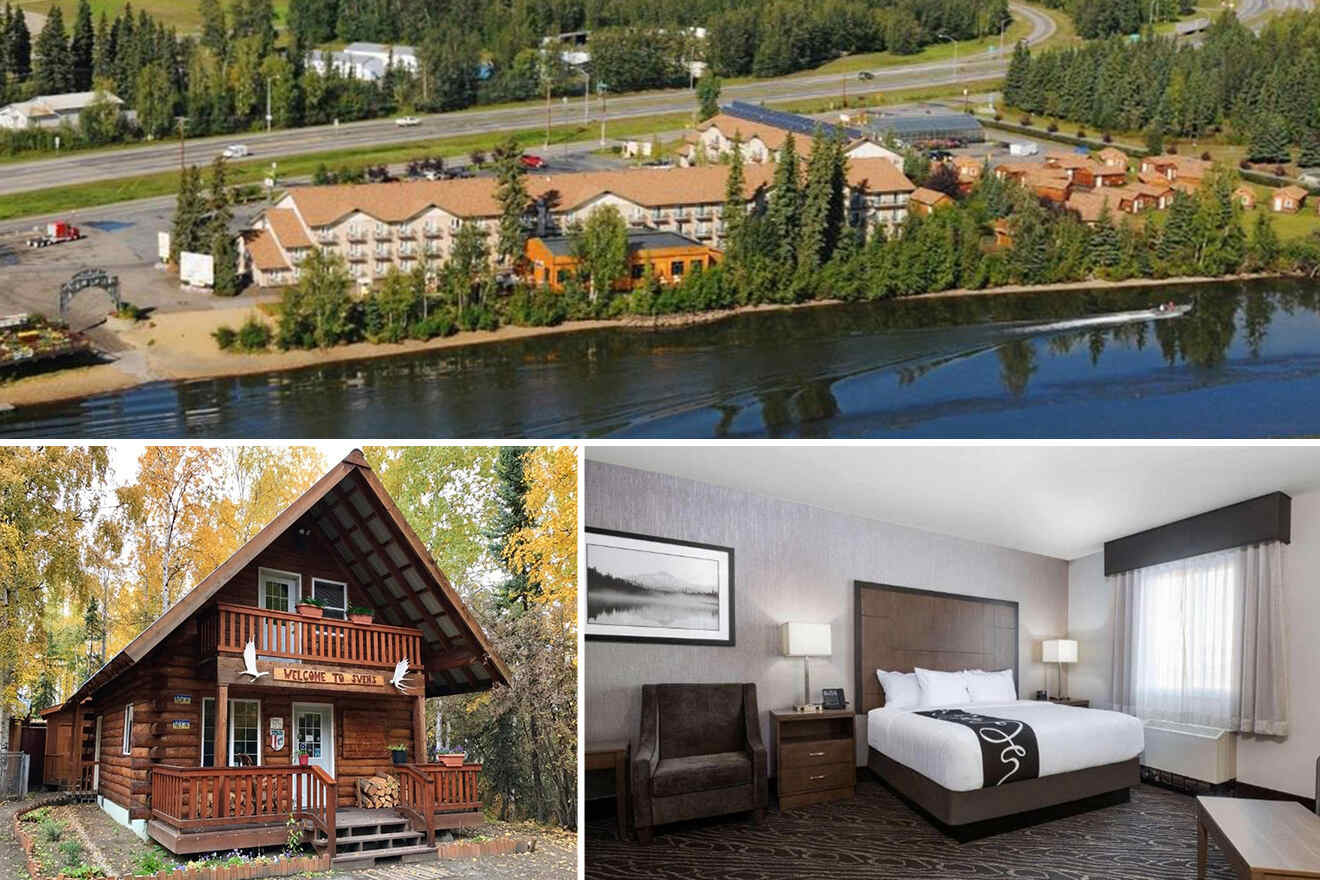 Looking for some great accommodations near Fairbanks International Airport? I've got you covered!
I know some of you may be looking for hotels as close as possible to the airport, so I've thought to add 3 top options equipped with all the facilities you need:
Luxury: La Quinta Inn Suites by Wyndham Fairbanks Airport – You'll feel at home in the comfortable and spacious rooms of this hotel that sits less than 1 mile from the International Airport. La Quinta Inn Suites Fairbanks has an award-winning restaurant, a business center and it offers a free airport shuttle.
Mid Range: Pike's Waterfront Lodge – Surrounded by gardens and flowers, this Alaska lodge is set a 5-minute drive away from the airport. Each room at Pike's Waterfront Lodge is beautifully decorated, and it comes with a fireplace. The lodge has a restaurant, and it offers activities like boating and fishing!
Budget: Sven's Basecamp Hostel – Nature lovers, this one is for you! Set 2 miles (3 km) away from Fairbanks International Airport, this accommodation features different units with a shared bathroom and some with a terrace. The hostel also offers free bicycles and a shared kitchen!
BONUS 2: 3 amazing luxury waterfront accommodations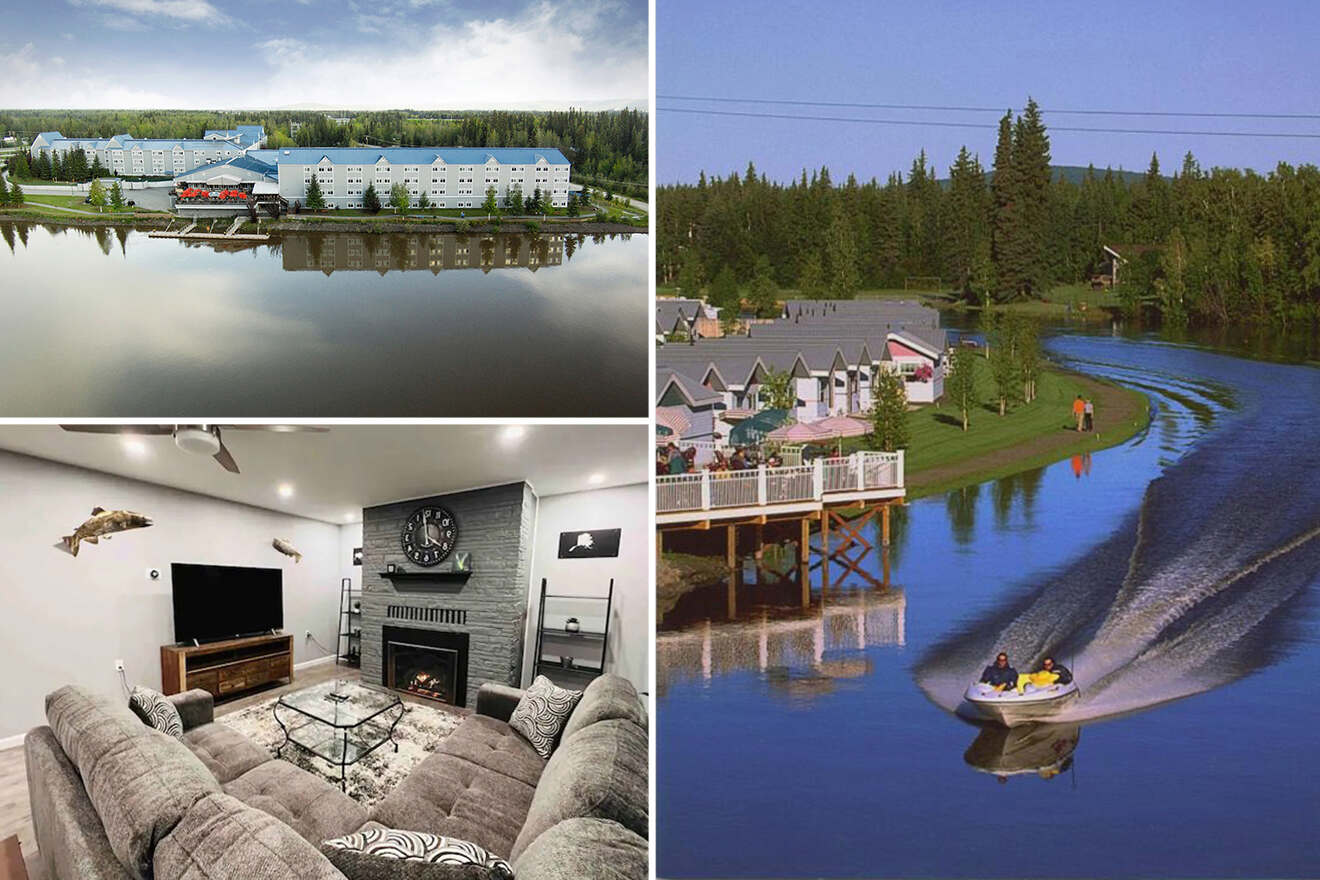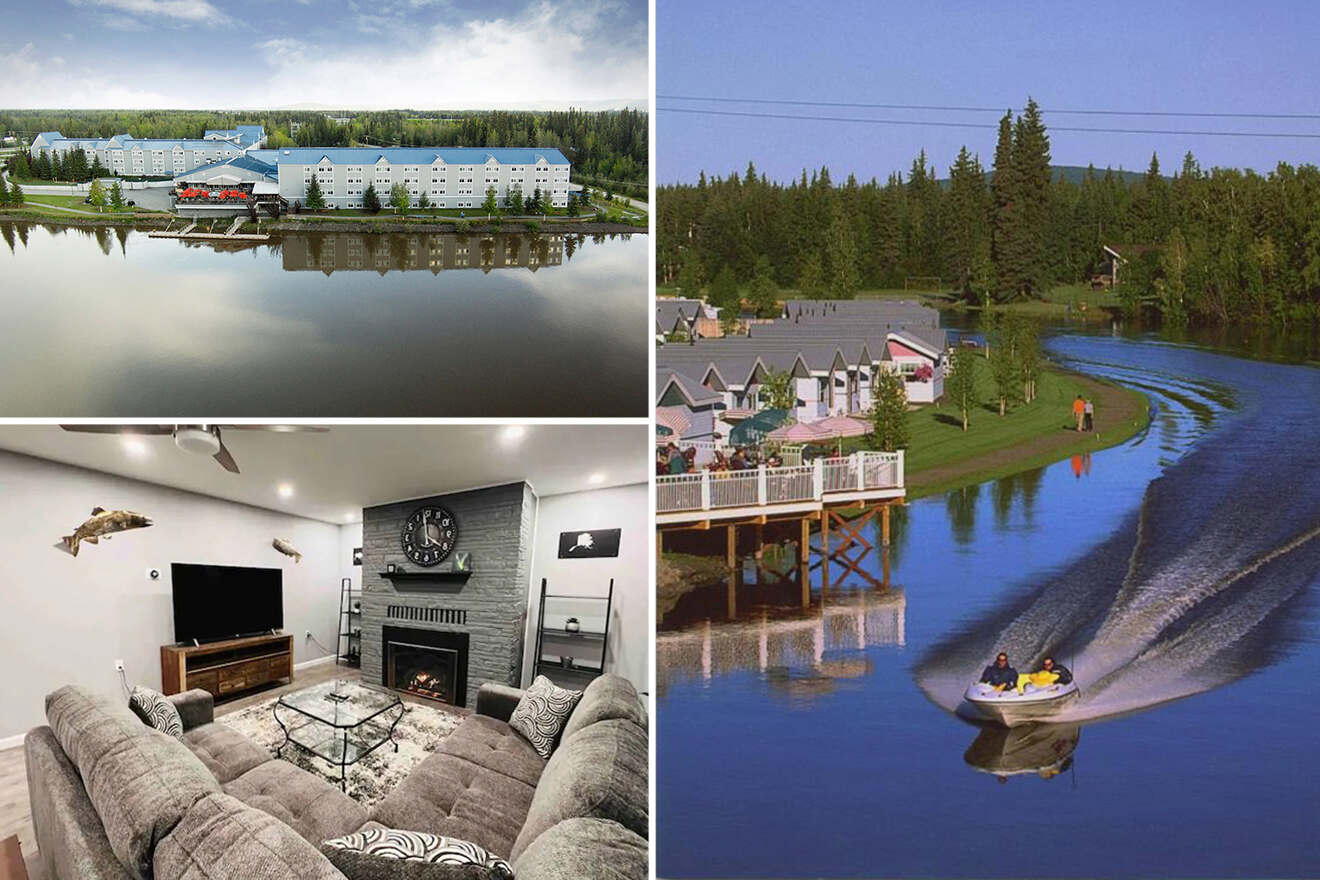 Gotta love a place with a nice view! In Fairbanks, you'll find plenty of those as the Chena River runs through the town, offering plenty of Fairbanks hotels and lodges that have great scenery. Here are the top 3 luxury options in descending price order for anyone looking for a deluxe stay!
River's Edge Resort – Perfect for a relaxing holiday in Fairbanks, AK, this accommodation offers a beautiful setting near the Chena River! Enjoy lunch on the terrace overlooking the water and then go for a stroll in the garden. River's Edge Resort also offers a bar and cottages with a patio!
Fairbanks Princess Riverside Riverside Lodge – Set on the banks of Chena River, this Alaska lodge features plenty of rooms, a restaurant, and a gift shop! Fairbanks Princess Riverside Lodge is great for families as it offers activities for kids plus many tours around the area!
River Oasis – Looking for a place where you can enjoy some peace and quiet? Then this cozy cabin is perfect for you! Admire a scenic sunset on the terrace, and then end your day with a nice hot tub sesh. The accommodation has 3 rooms and a kitchen, perfect for groups of friends or a family.
Frequently asked questions about hotels in Fairbanks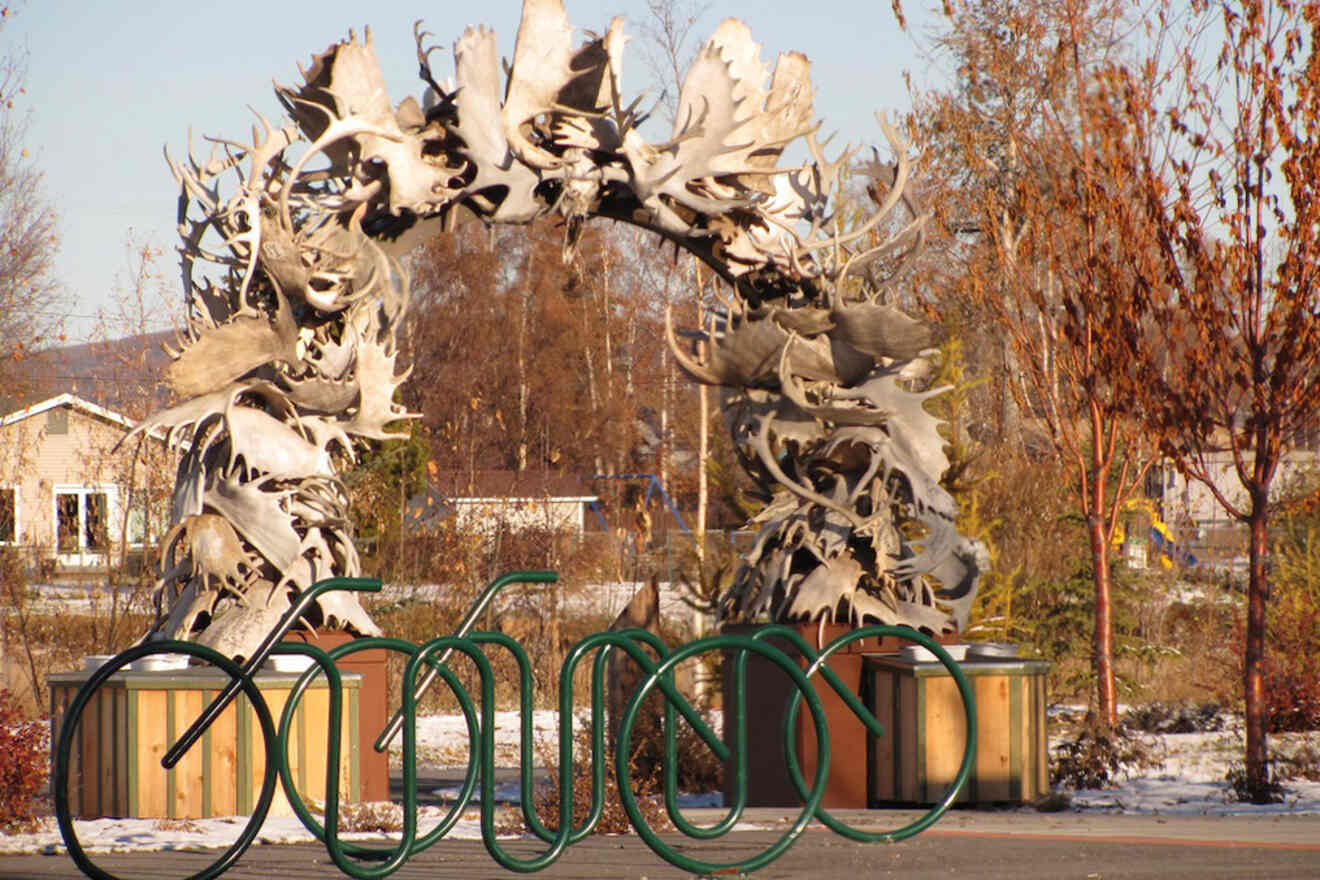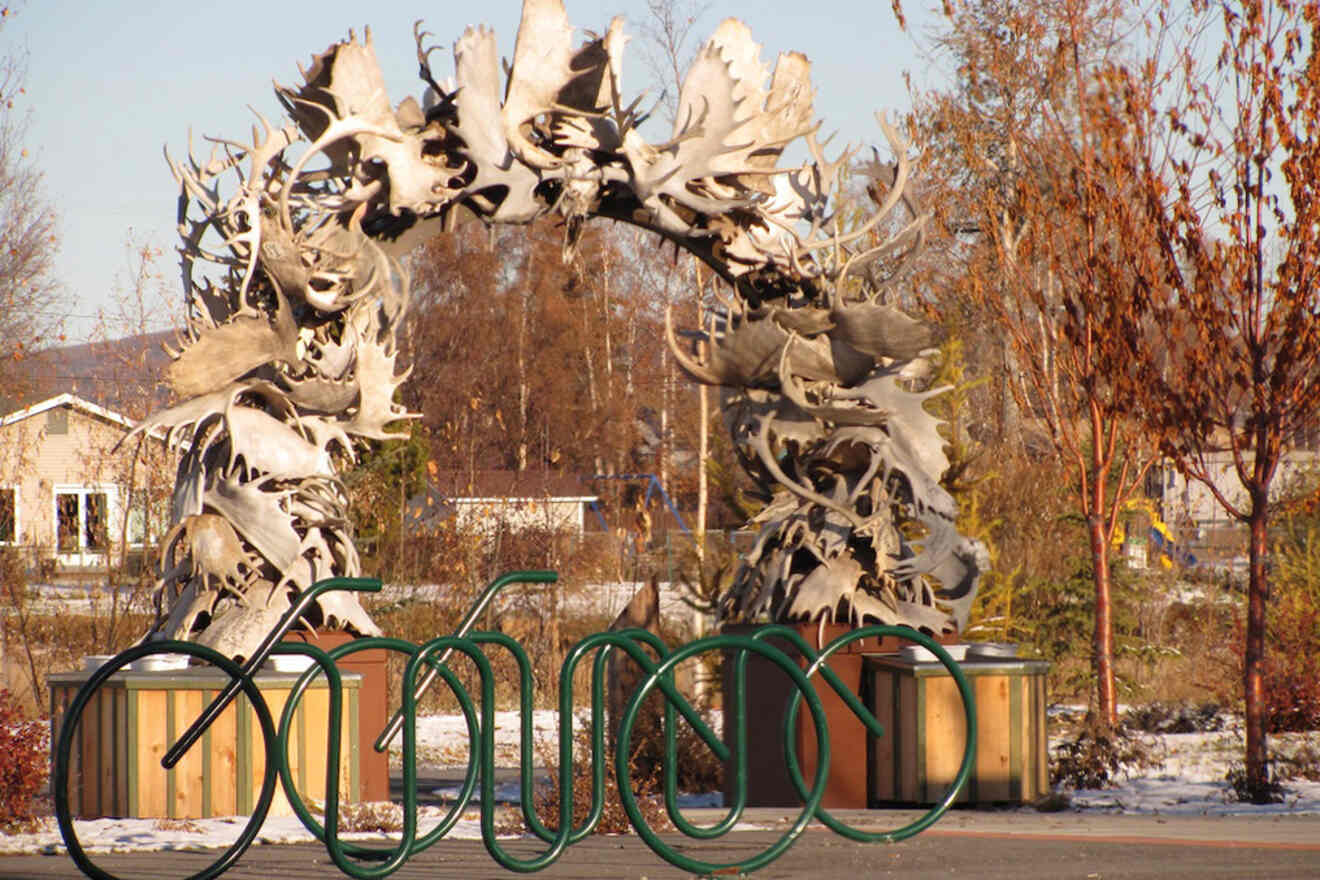 🤔 Where should I stay in Fairbanks to see the Northern Lights?
There are a few hotels in Fairbanks from where you can see the Northern Lights, like  Candlewood Suites Fairbanks and River's Edge Resort. Ask the staff when you arrive if they can give you a Northern Lights wake-up call when they appear!
❄️ Where should I stay in Fairbanks Alaska in the winter?
If you're coming during wintertime, I recommend staying in the Birch Hill area, where there's a ski resort and plenty of great hotels like Candlewood Suites Fairbanks.
📅 When can I see the Northern Lights in Fairbanks, Alaska?
Aurora Season generally goes from August until April, but remember the Northern Lights will only be visible when the sky is clear and dark enough with the right atmospheric conditions. 
🏨 Which are the best hotels in central Fairbanks?
Conclusion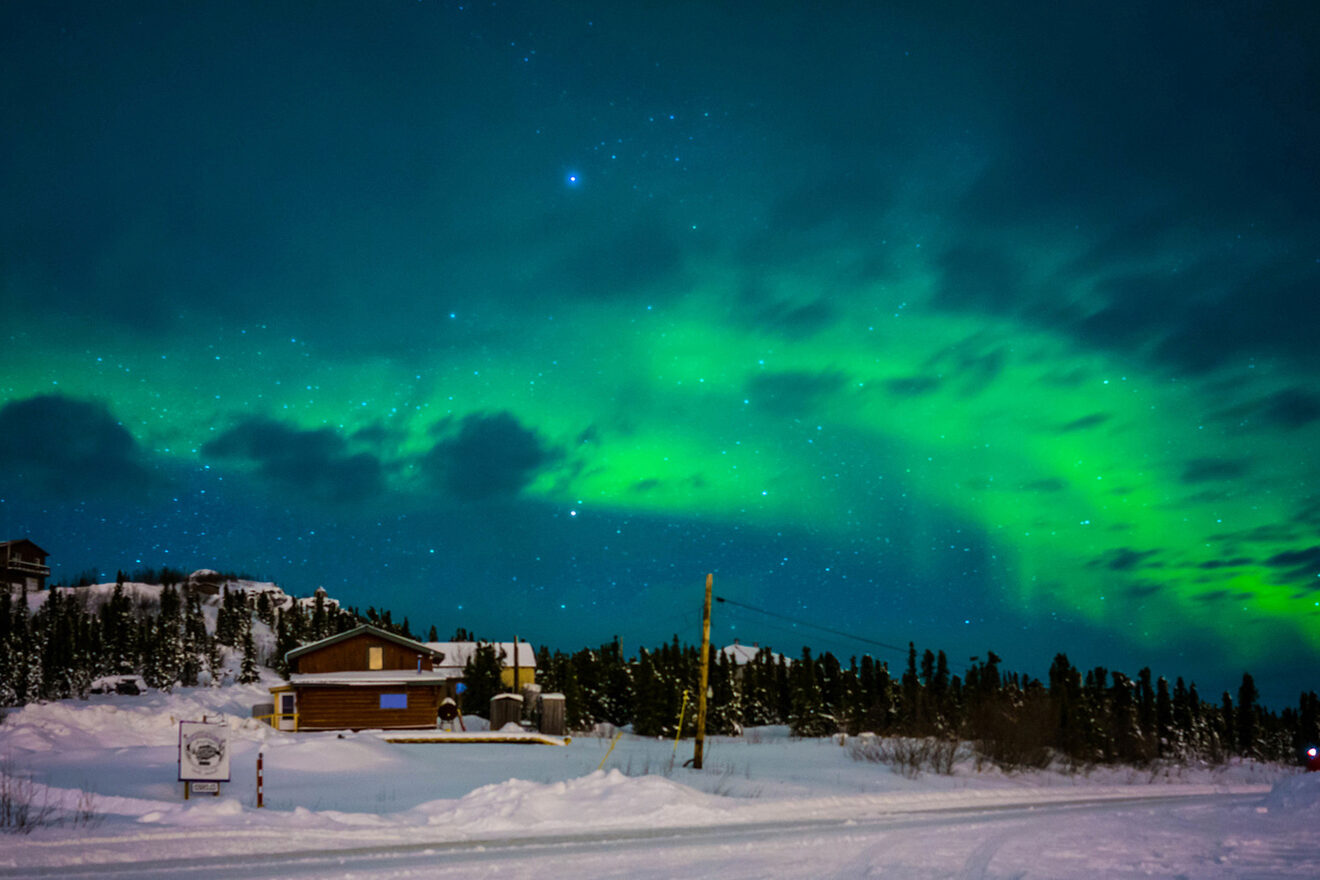 What a great location! I'm sure Fairbanks will amaze you with its gorgeous landscapes and fun activities.
Let's quickly recap what I've talked about today. In the first part of the post, you'll find a detailed guide to the best areas where to stay in Fairbanks, AK.
But I hope you didn't keep scrolling right after you finish that part because you could have missed the 2 bonus sections with the best accommodations near the airport and some unique waterfront hotels!
I know there are many hotel options in this post, and we all get super picky when it comes to choosing one. As a little help, I'll offer you my top 2 favorite options, both located in Downtown Fairbanks:
As I mentioned, Fairbanks, AK is super popular as many people come here to see the Northern Lights, visit the city or pick the town as a base for exploring Denali National Park. So make sure you book your accommodations in advance, as they'll sell out quickly.
This is where our journey ends, but yours is only beginning! Have a great time visiting this town and don't forget to leave me a comment below if you have any questions or suggestions!
Safe Travels,
Victoria
---
Pin it for later!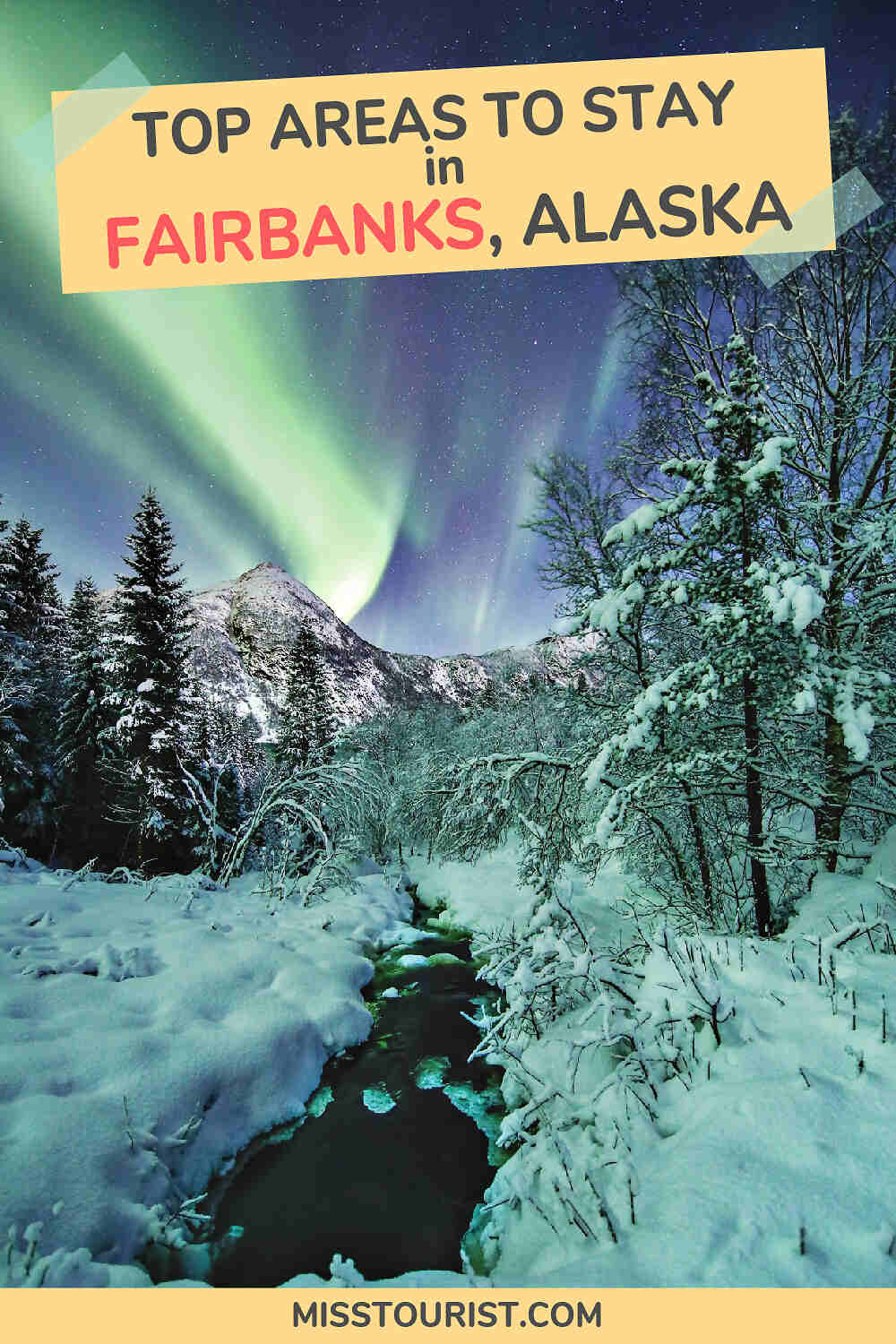 Pin it for later!