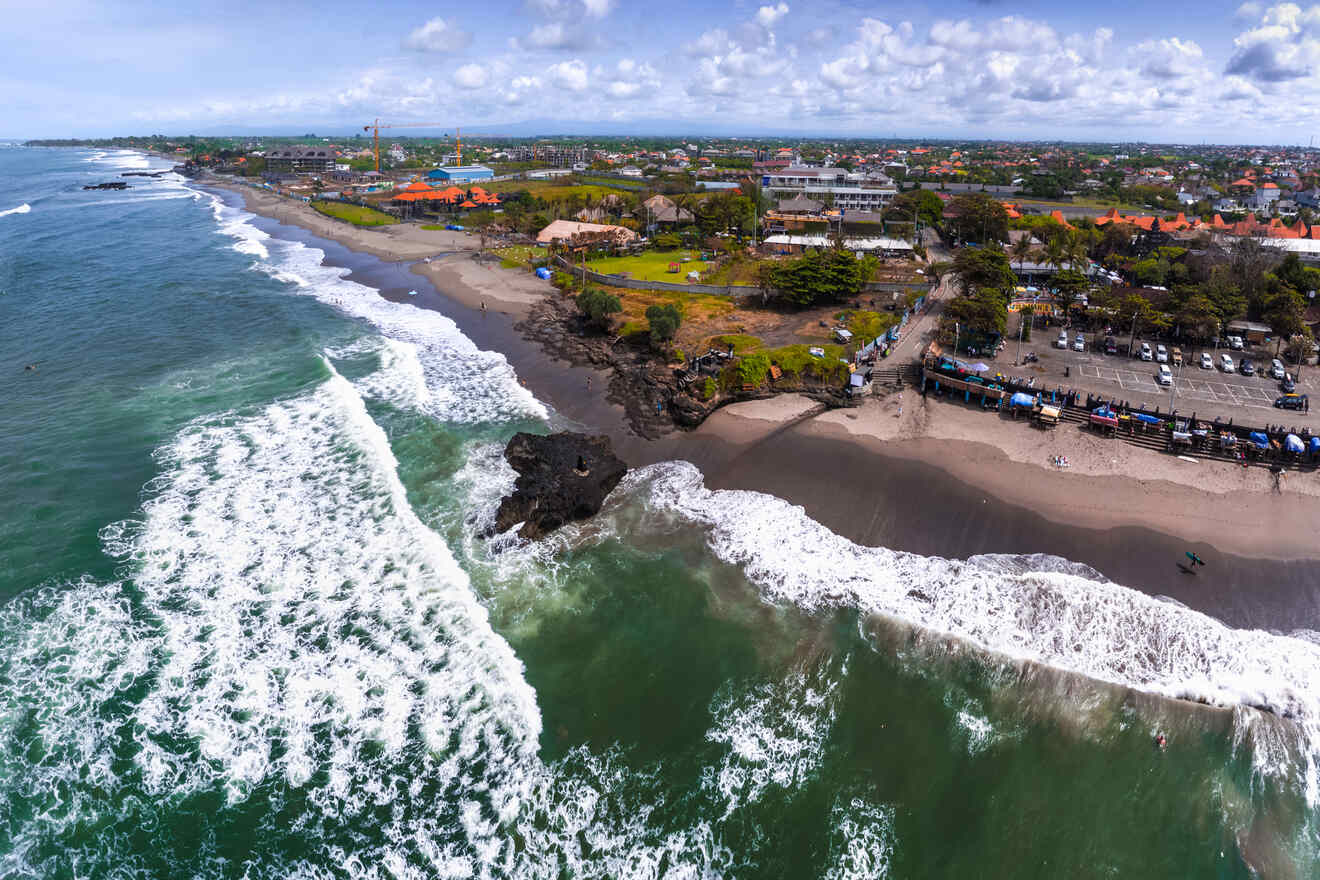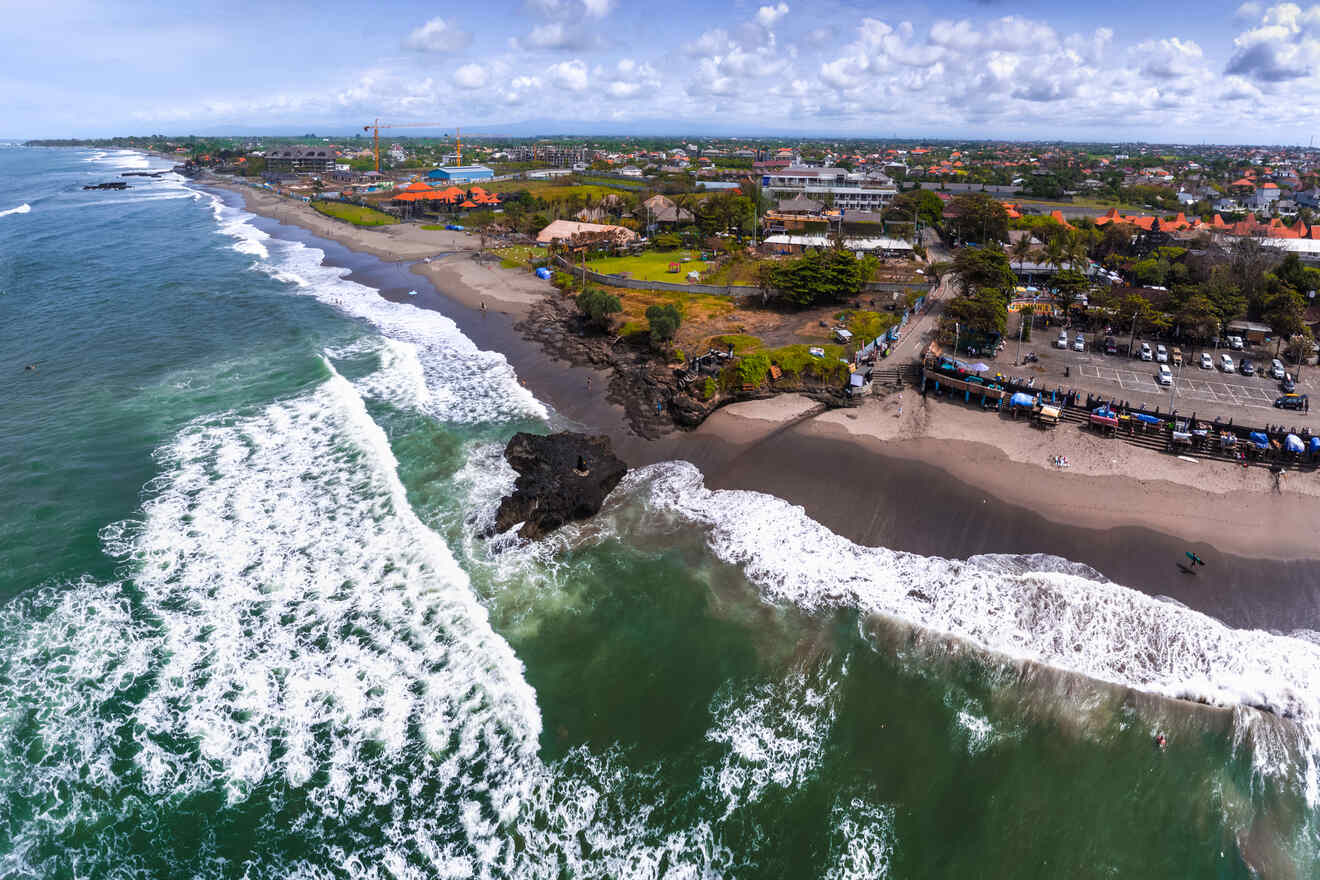 Oh, those green rice fields, oceanfront pools, and bars that offer epic sunset views. Canggu is definitely the trendiest and coolest place to stay in Bali and I assure you, you will enjoy every minute of your stay here. I know it because I have been living in Bali for some time and I am looking forward to sharing why I chose to stay in Canggu!
Canggu is a very colorful town where you can find yoga studios, hipster cafes, surf shacks, and lively night scenes. It is one of the rare places in Bali that appeals to all kinds of tastes. It is very easy to discover Canggu and reach the beach on foot, however, I highly recommend you rent a scooter as it will help you to gain time and give you more flexibility during your stay. You can easily rent a scooter from one of the many motor rental places you will find in the area.
In this post on where to stay in Canggu, Bali I will talk about the best Canggu hotels and give you the top 4 areas to stay in. Believe me, I absolutely checked all the corners of Canggu to make this place my home so, you are in safe hands!
Thanks to being a very popular area with a beautiful climate, Canggu is visited by travelers all around the world and it might be difficult to find a place especially in budget hotels in Canggu. That's why in order not to miss your ideal spot, make sure to make your reservation in advance. Many of the hotels have free cancellations so don't worry if you change your mind.

Let's start our Canggu tour!
If you are in a hurry
Here are the best places where to stay in Canggu, Bali with hotels from luxury to budget. They are all conveniently located and have great reviews!
Canggu basically consists of the following 4 best neighbourhoods (they all got their names from the main beaches and the names of the streets that start from that beach):
1. Batu Bolong Beach & Canggu Beach – where to stay for the first time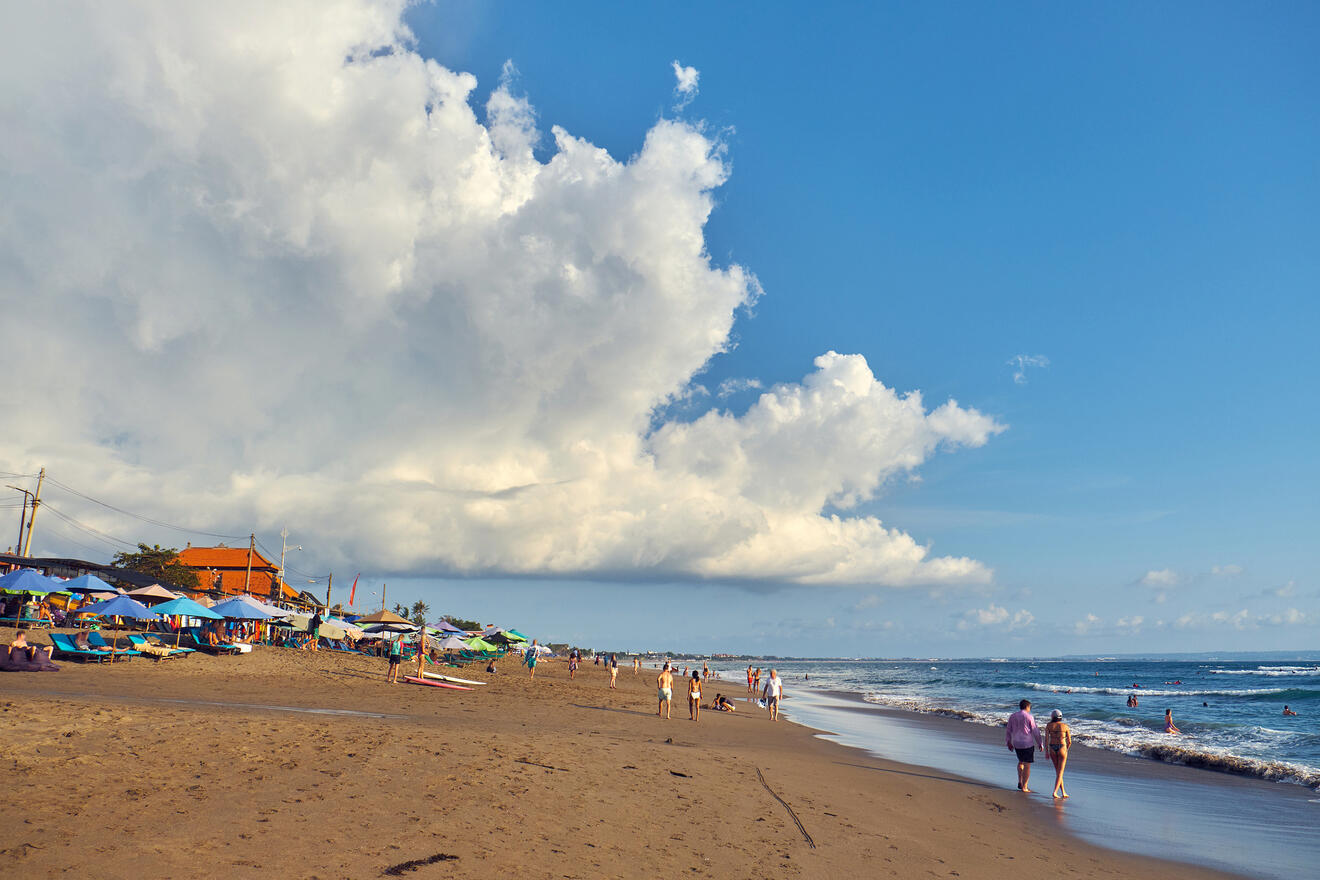 Batu Bolong Beach & Canggu Beach are the heart of Canggu and from your first steps in the neighborhood, you will go crazy when you see all the cool cafes and trendy restaurants as well as countless beach bars for you to enjoy. Batu Balong Beach is personally my favorite beach in Canggu as I really like sitting in a warung (local restaurant) on the beach and watching the surfers and beautiful ocean views!
Cafes in Canggu are known for being the most instagrammable ones in the whole of Bali so get ready to have a lot of cool photos! These places not only have great design but also have an amazing selection of foods from local to international dishes. After having a nice meal, head down to Canggu Beach for an epic sunset.
I always make sure to go to the beach at sunset time to sip my coconut and watch the amazing colors of the sky. You will see for yourself that the sunsets are magical here!
Canggu is also famous for being a surfers paradise. With a 10 minute walk from Canggu Beach to the south, you will reach Batu Bolong Beach. This is a perfect place to take your first surf lesson, so why not give it a try?
Everything in Canggu is within walking distance but at places there are no proper roads for pedestrians, so I highly recommend renting a scooter/getting a taxi to get around Canggu easily (both options are very affordable).
Batu Bolong/Canggu Beach has tons of great hotels but since it is a very popular area, they can get booked out so quickly. That's why you should make sure to make your reservation in advance. If you're looking for something a bit more unique or simply need more options to plan your trip, check out this post for the best Airbnbs in Bali.
Other options in Batu Bolong & Canggu Beach
Since this is the most popular area to stay in Canggu and the hotels I gave you above are the best of the best, they may book out quickly. For those of you like me who aren't quite so organized, here are some other great options in Batu Bolong Beach & Canggu Beach:
Things to do in Batu Bolong & Canggu Beach
Get a suntan and drink coconut at the Canggu Beach
Take a surf lesson at Batu Bolong Beach
Try local foods at Warung Local
Have a relaxing Balinese massage at Anjani Bali Spa
Meet the sunset at OldMan's
Check out the beautiful cafes at Pantai Batu Bolong Street
Have a smoothie bowl at Doppio Cafe
Take a pint at Black Sand Brewery
Have mouth watering Italian food at La Baracca
2. Echo Beach – for relaxation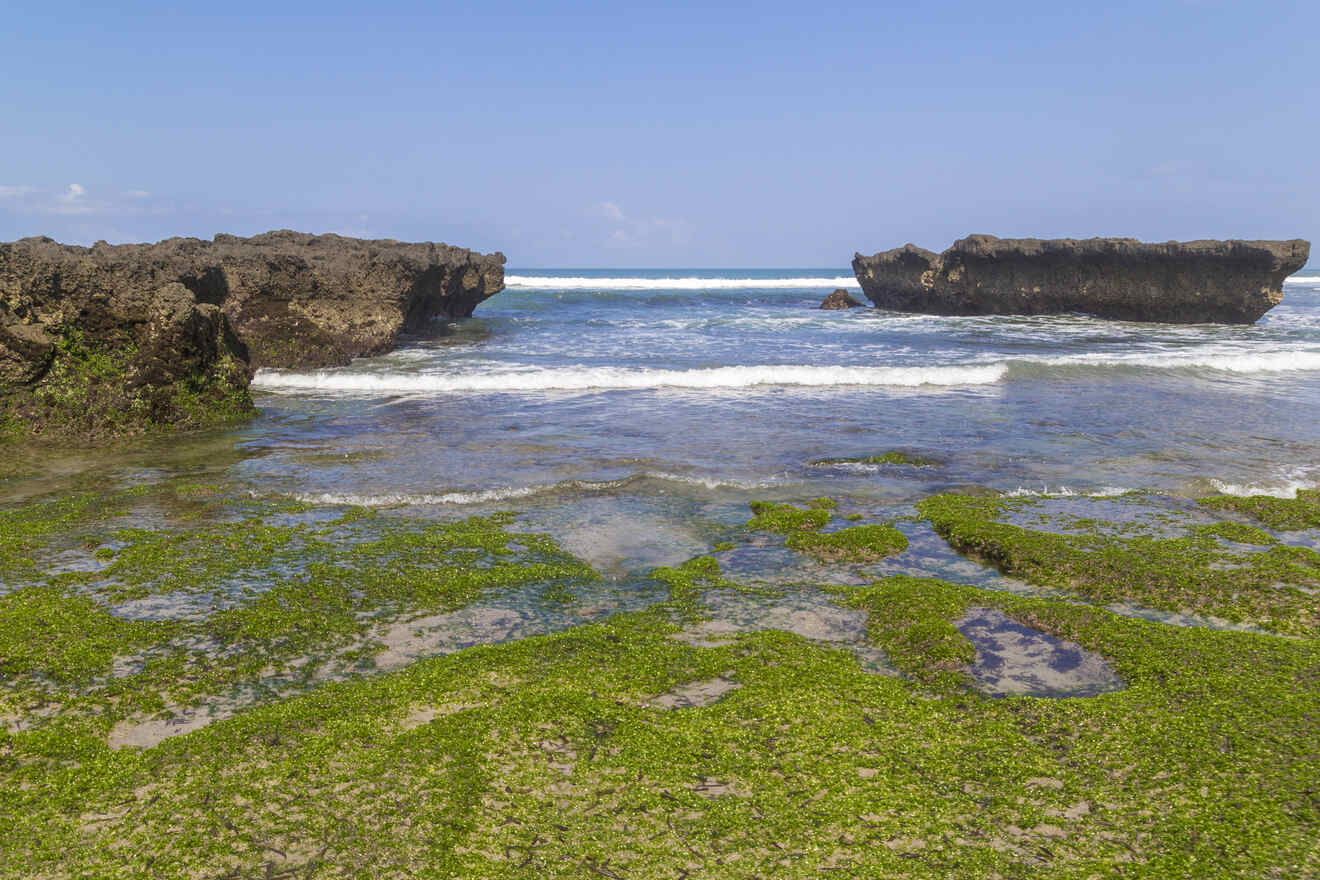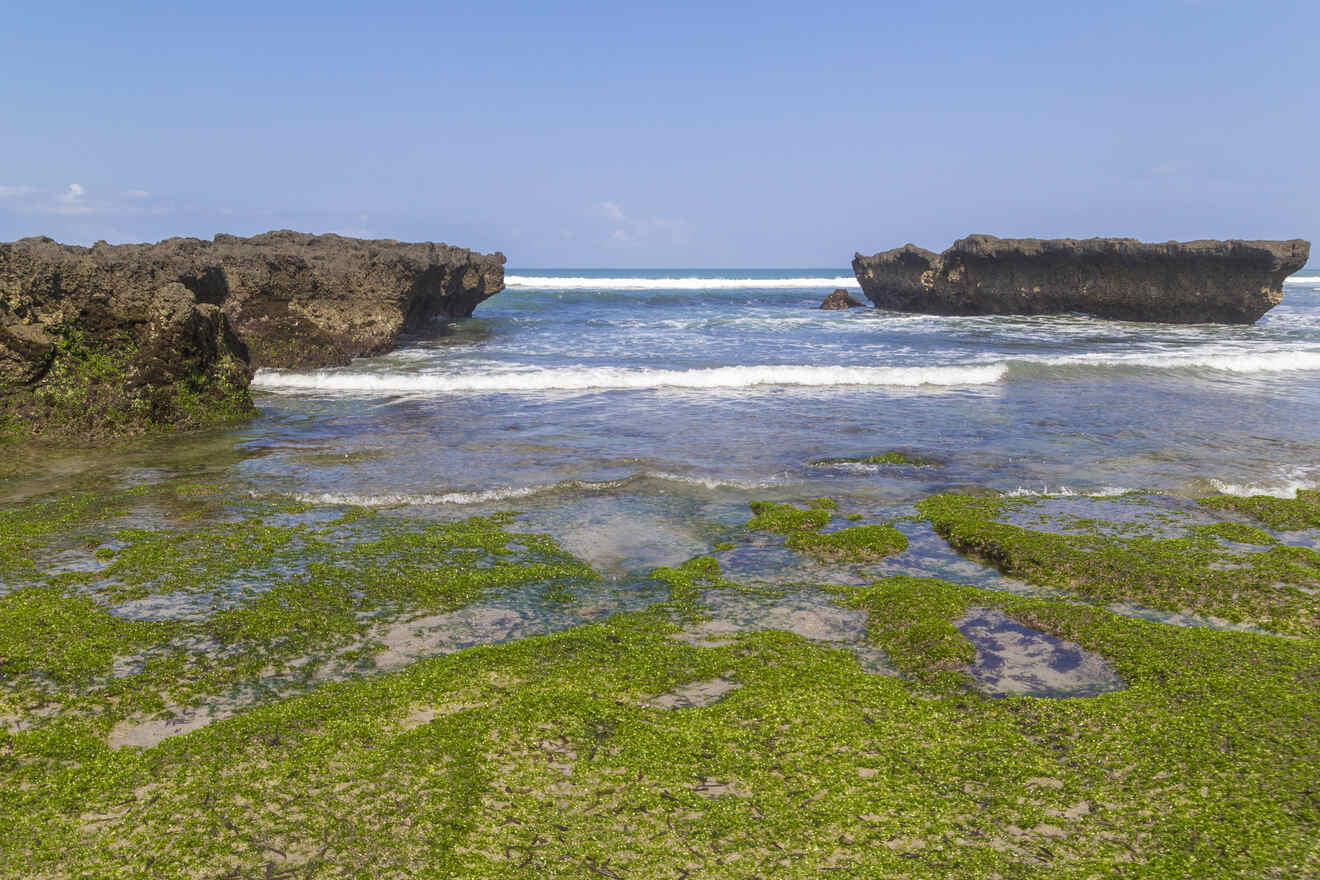 Echo Beach is located just next to Canggu Beach and is a great place to stay if you want to be within walking distance of a more relaxed beach. It is a very long stretch of beach dotted with cute local cafes. Unfortunately, this beach is not suitable for swimming but you can still enjoy suntanning and watching the surfers all day long. I believe that you will also love the friendly beach vibe here as much as I do with people walking their dogs, having coconuts, or simply enjoying a sunset stroll.
For those who are into yoga, in Echo Beach, you will find more than enough great yoga spots but when it's sunset time, join the beach parties and have happy hour drinks at a beach club.
I really enjoy the friendly atmosphere here with a decent amount of crowd and good music. I am sure you will have fun too!
If you have more time, you MUST see the stunning rice paddies in Ubud, it's just a half an hour drive but you might want to split your trip and spend a couple of relaxing nights there too!
Other accommodation options in Echo Beach
Things to do in Echo Beach
Go for a sunset walk at Echo Beach
Visit the beautiful Batu Mejan Temple
Take yoga classes at The Practise
Have a good coffee at BGS Bali
Have a delicious breakfast at Avocado Factory
Take a pint while listening to DJ with a ocean view at Mejan Bar
Have a drink and enjoy swimming in the pool overlooking the ocean at La Brisa
3. Berawa – the coolest area to stay in Canggu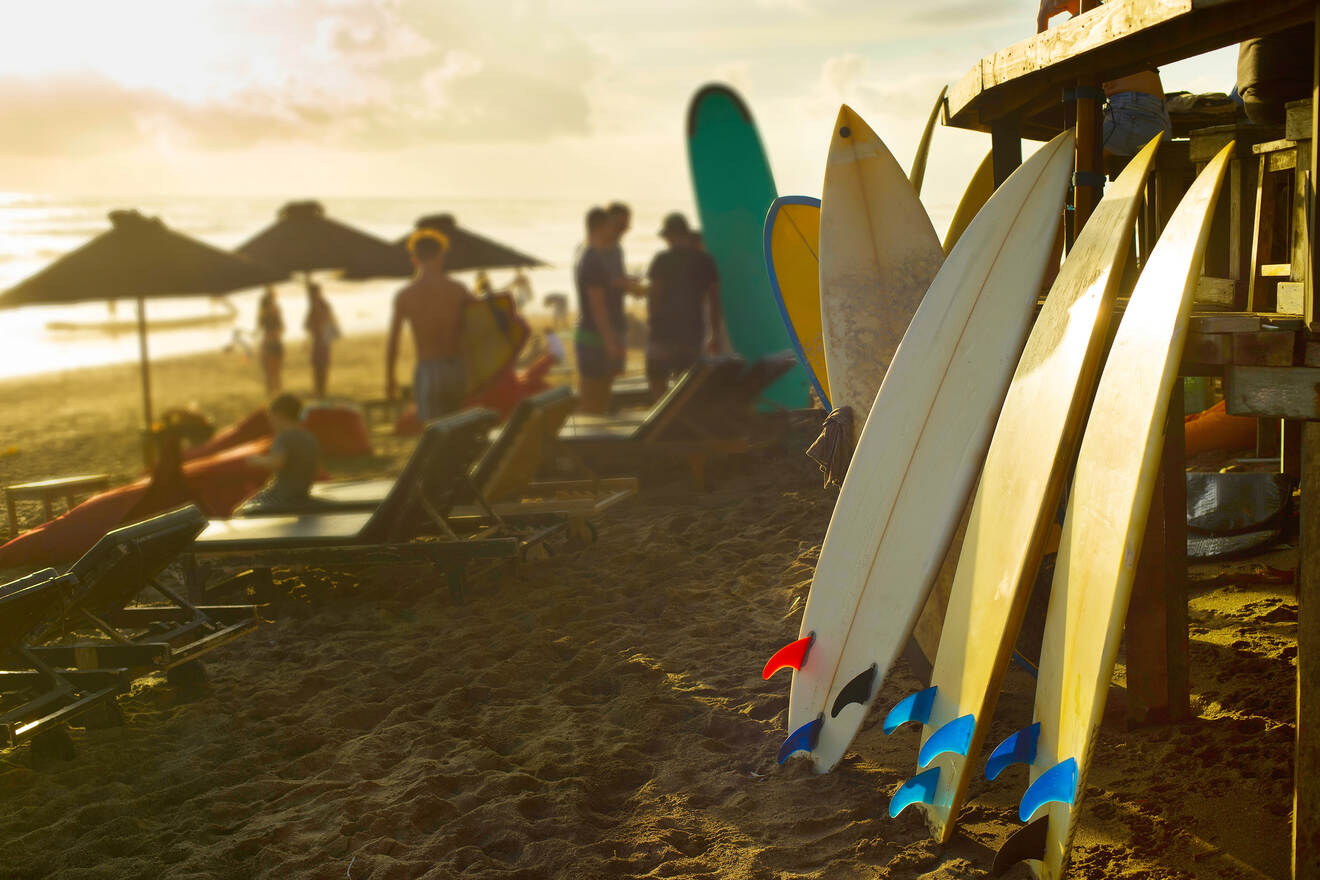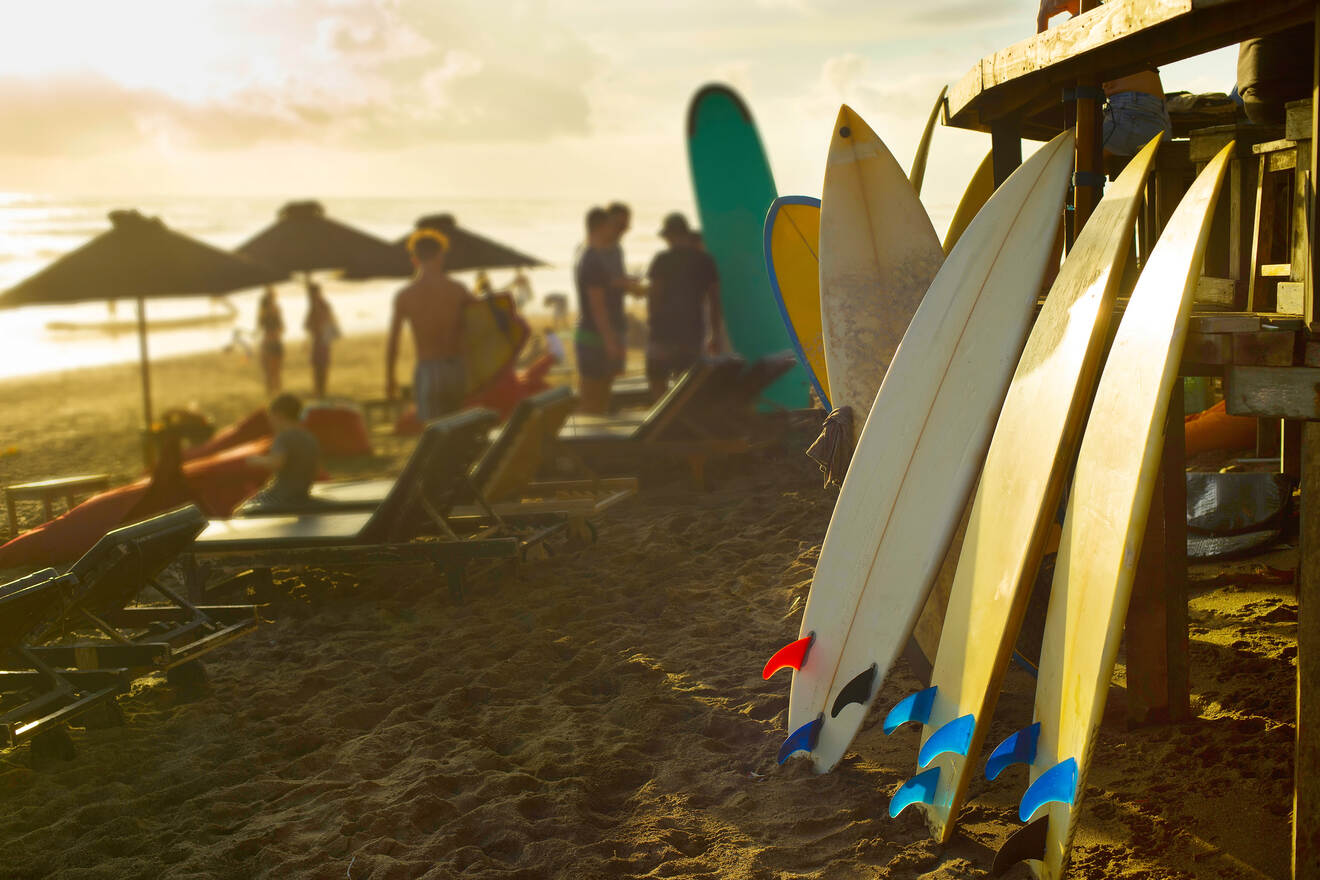 Berawa is just 3 km (1 mile) south of Canggu and is where you will find numerous cool cafes, fancy restaurants, and live clubs. Berawa Beach is super close to another trendy and luxurious place in Bali – Seminyak and so it took a bit of vibe from its bigger brother.
There are so many cool cafes in Berawa – you can go to a new one every day and not run out of options!
Start your day by heading to beautiful Berawa Beach for a morning walk. Then pick one of the trendy cafes to have an amazing breakfast. You will see that the breakfast here is next level! I never skip having a smoothie bowl and a nice coffee when I'm in the area. When it gets dark you can check out the lively clubs around town, but I'll let you discover those on your own!
Let's check out the best places to stay in Berawa:
Other accommodation options in Berawa
Things to do in Berawa
Swim in the oceanfront swimming pool and join a beach party at Finn's Beach Club and enjoy the night scene
Have a coconut and watch the sunset at Berawa Beach
Check out the stylish shops at Tamora Gallery
Go for dinner at Bottega Italiana Bali
Have a very good breakfast at Ruko Cafe
Join a beach party at Vue Beach Club
4. Perenenan – where to stay in Canggu for local experiences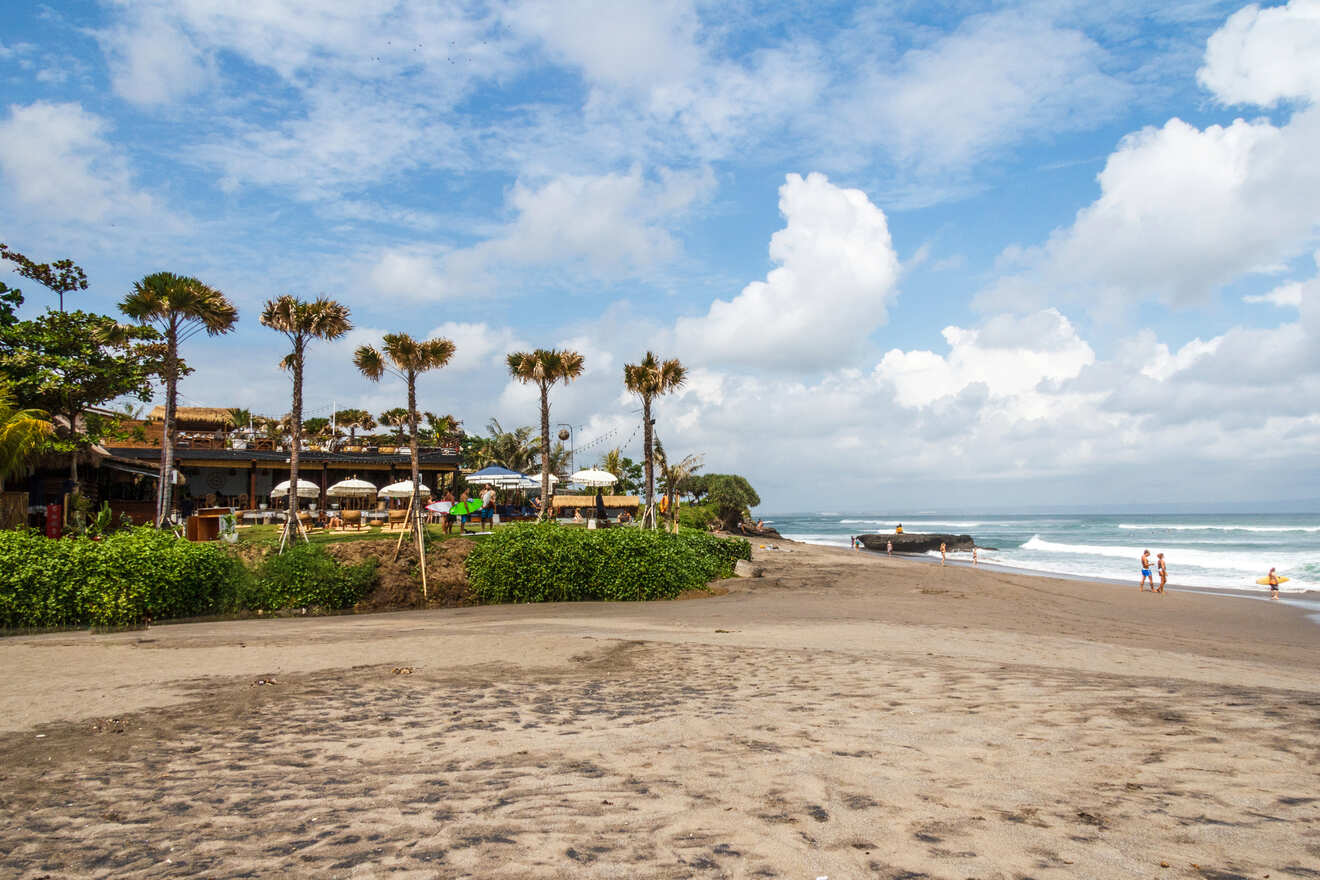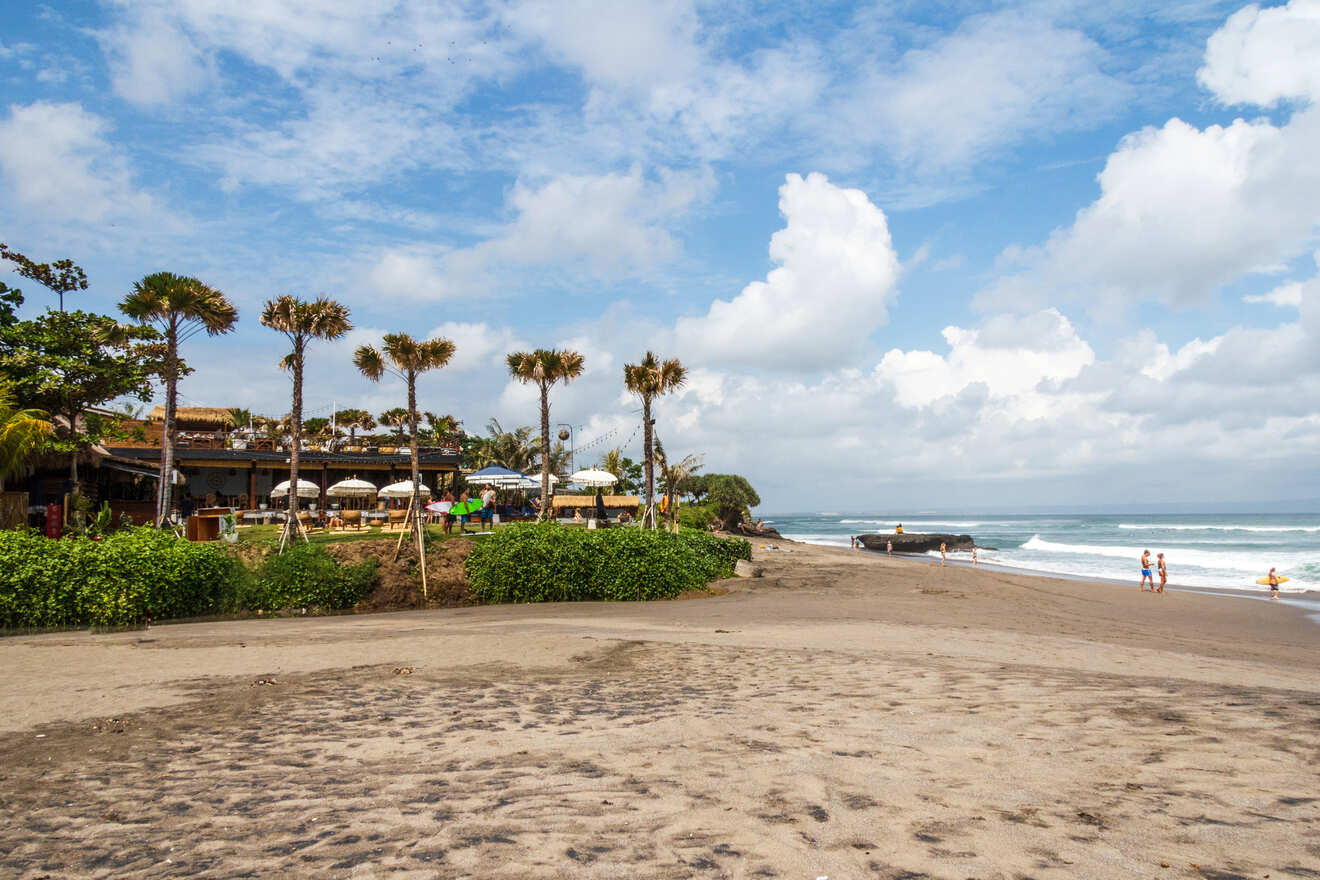 When you say Canggu, rice fields are one of the first things that come to mind. Perenenan is the place where you will be able to see lush rice fields, beautiful landscapes, and experience local culture, all within a 5-minute scooter ride from Canggu, Bali.
Perenenan is also where I currently live and if you are looking for a place to stay longer I highly recommend this area. As I was planning to live here for the long term I decided that Perenenan is the best place as it is a very laid-back area and you are also a few minutes away from the action. Plus I am obsessed with those beautiful rice fields!
Perenenenan is a nice tucked away place to stay if you want to have a relaxed holiday as some of the places at the heart of Canggu can be very loud at night. By staying here you can experience a more laid-back atmosphere but will still be within walking distance of many nice cafes and restaurants with a local vibe.
In Pererenan you will have the best places to stay surrounded by nature overlooking beautiful rice fields. Doesn't that just sound so dreamy?
Other accommodation options in Perenenan
Things to do in Pererenan
Go for a sunset walk at Pantai Lima
Have a delicious breakfast at Rize Cafe
Go for dinner at Pescado Bali
Have a sunset drink with an ocean view at My Warung Pererenan Beach
Try many kinds of croissants at Monsieur Spoon
Go for a stroll at Pererenan Beach
BONUS: 4 best villas to stay in Canggu, Bali (by price!)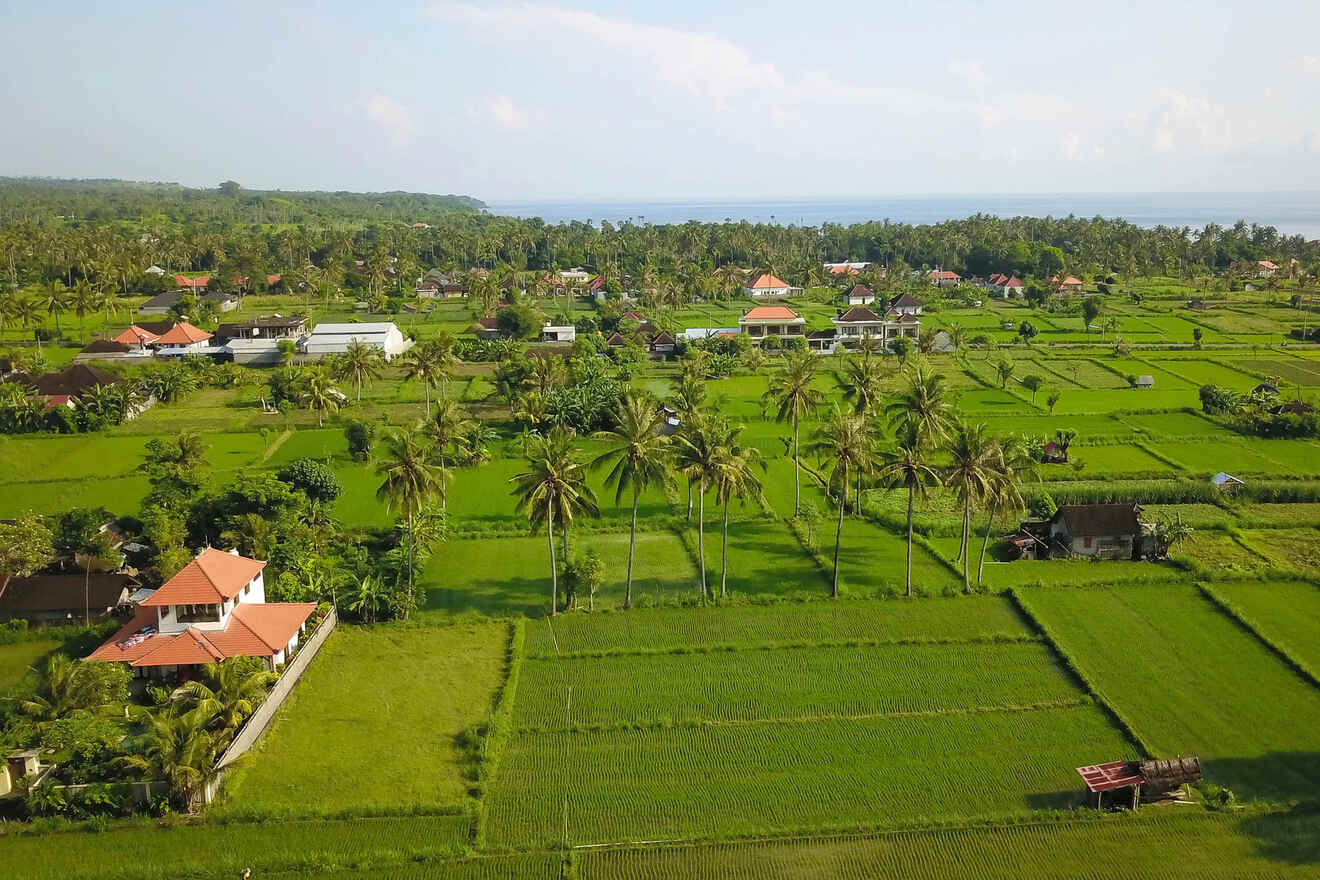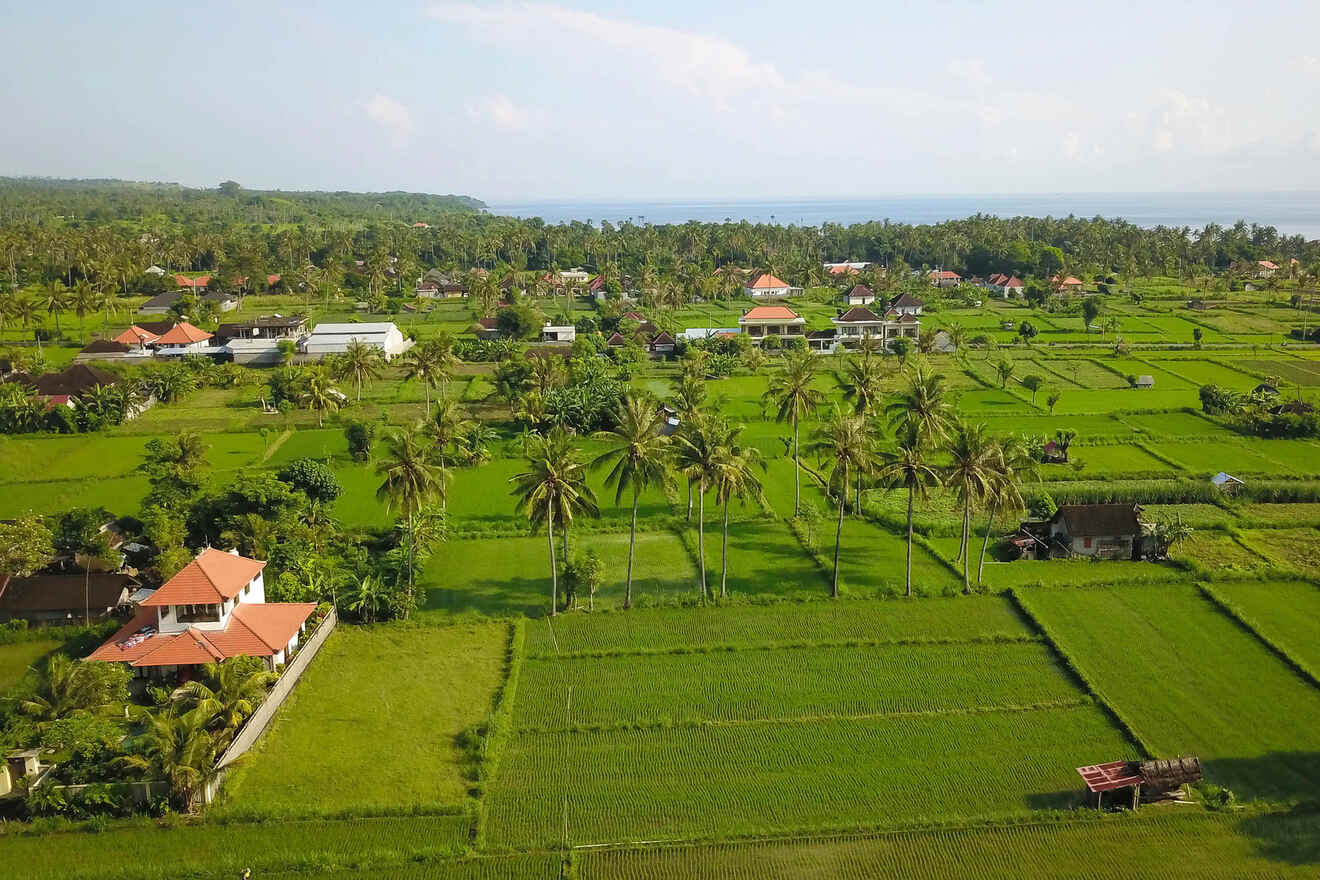 I don't know if you noticed earlier, but Canggu does not really have huge hotel chains, it is more about smaller hotels, local guest houses and, you guessed it – villas! I personally think that it is a great Canggu accommodation option and I assure you will have a memorable holiday if you stay in one of these villas I carefully picked for you!
Luxury
Own Villa Bali – This Canggu villa is 15 minutes drive to Canggu's center and beach clubs. Villa has amazing architecture where you will have the best Instagram photos! You will love the interior design and Balinese style open bathroom that is surrounded by beautiful trees and flowers in your villa room. There is one shared swimming pool, a nice dining area, and free parking in Own Villa Bali. One of the unmissable places for where to stay in Canggu.
Mid-range
The Bidadari Villas and Spa Umalas – This Canggu villa is located a 10-minute drive away from the famous Echo Beach and Finn's Beach Club. In your villa, you will have your own private pool, a fancy bath tub in your spacious room, and a garden. There is a spa, a restaurant, and a bar inside the Bidadari Villas. You can easily access Batu Bolong and restaurants in Canggu with a short scooter ride. If you are looking for a unique Canggu accommodation I highly recommend staying in this villa.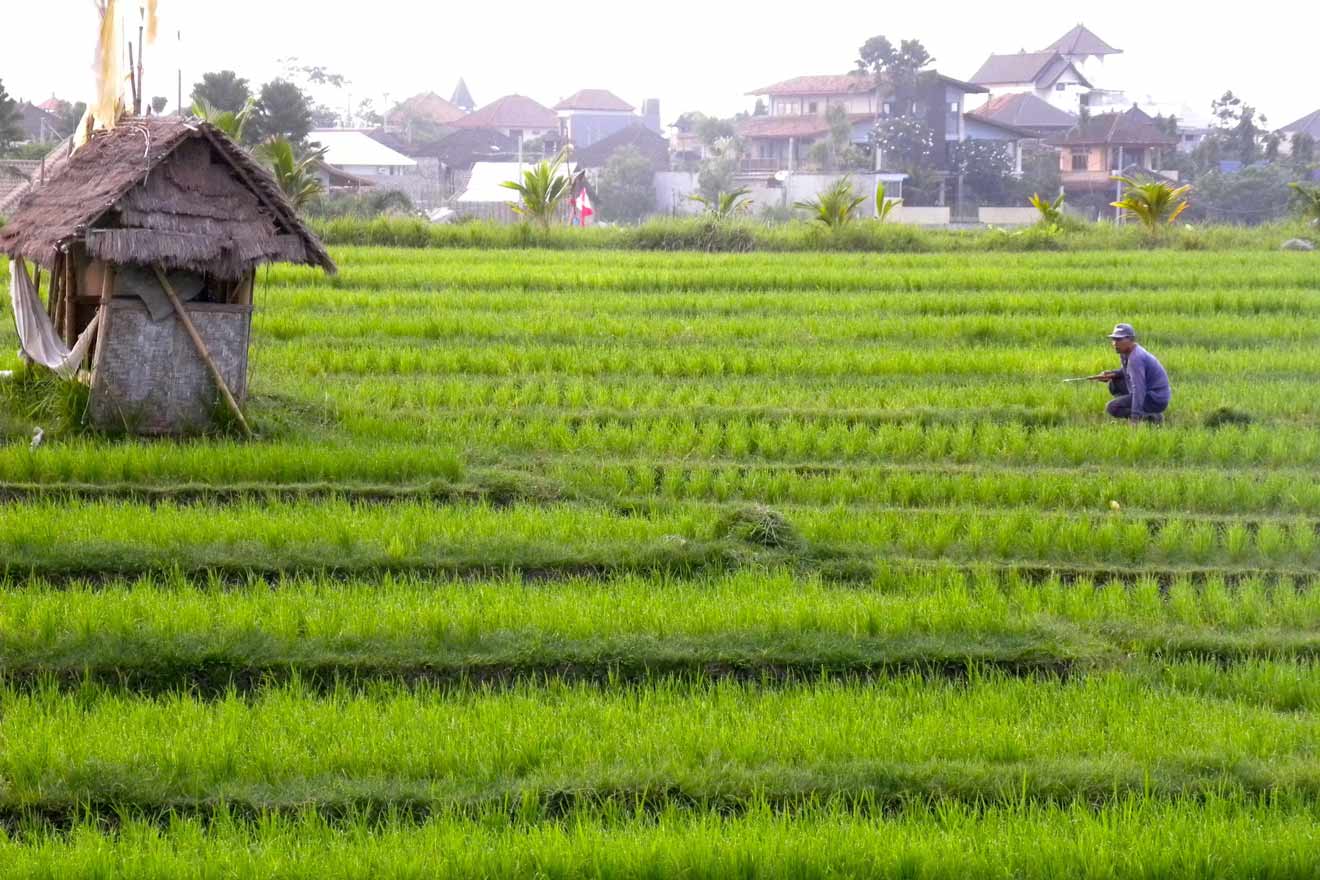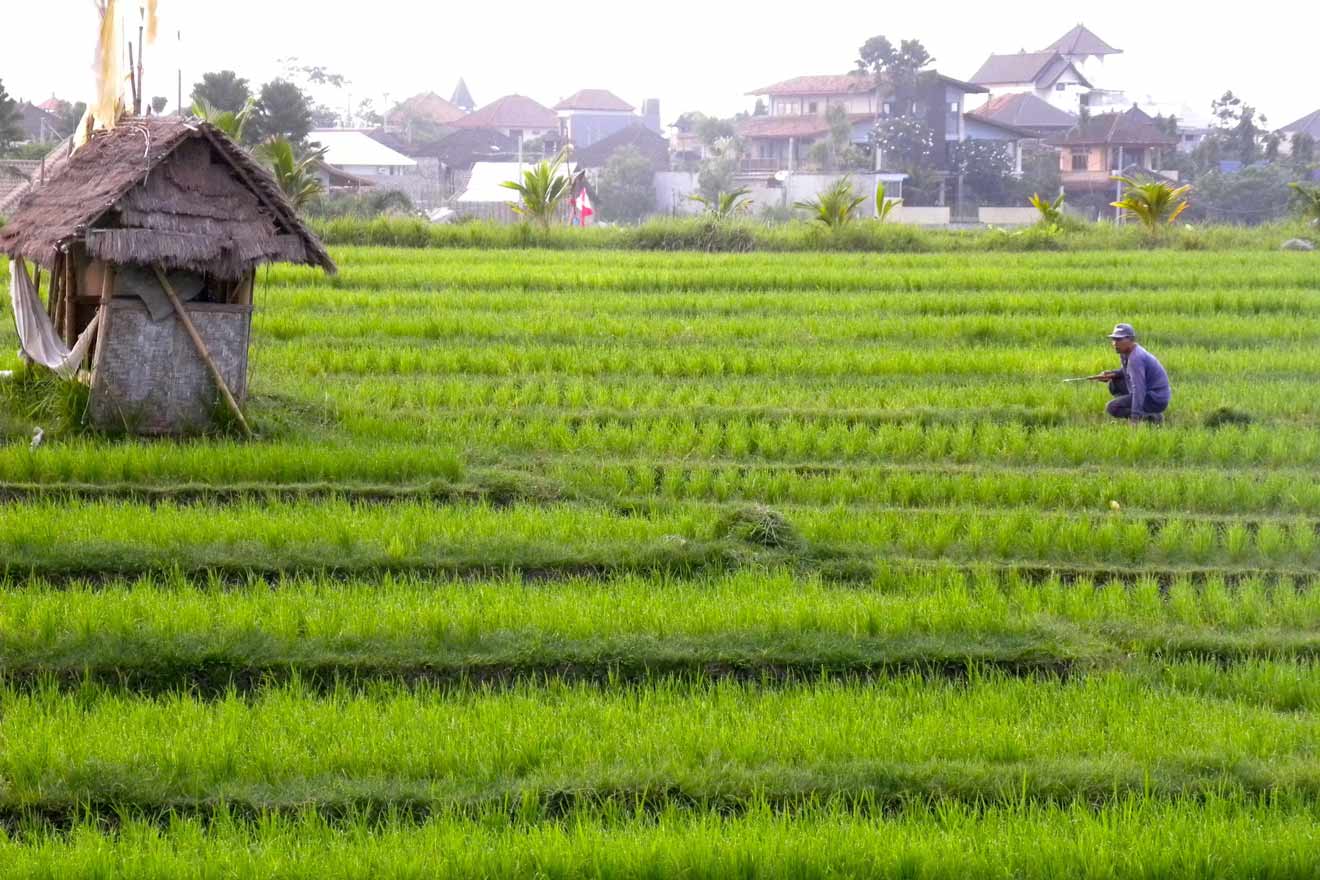 Budget
Amore Villas – For those looking for affordable accommodation in Canggu but still want to stay in Villa, Amore Villas is perfect for you. You can either stay in a villa with a private pool with 8 rooms which is perfect for families with kids or you have the option to stay in a villa with one room and a shared pool. All villas have great quality amenities and there is a spa and free onsite parking. Batu Bolong Beach is just a 5-minute drive.
Airbnb
Cliff-Top Villa Surrounded by Tropical Greenery – If you are looking for unique accommodation in Canggu this villa will exceed your expectations! The cliff-top Canggu villa has a huge living room overlooking the beautiful trees where you will have a chance to watch the most beautiful sunsets, 2 beautifully decorated rooms, a very luxurious bathroom, and a fully equipped kitchen. If I were staying in this villa I would spend my whole time sitting on the beautiful terrace and watching the scenic nature views! Batu Bolong Beach and famous restaurants in Canggu are 10 minutes drive from the villa.
Frequently asked questions about Canggu, Bali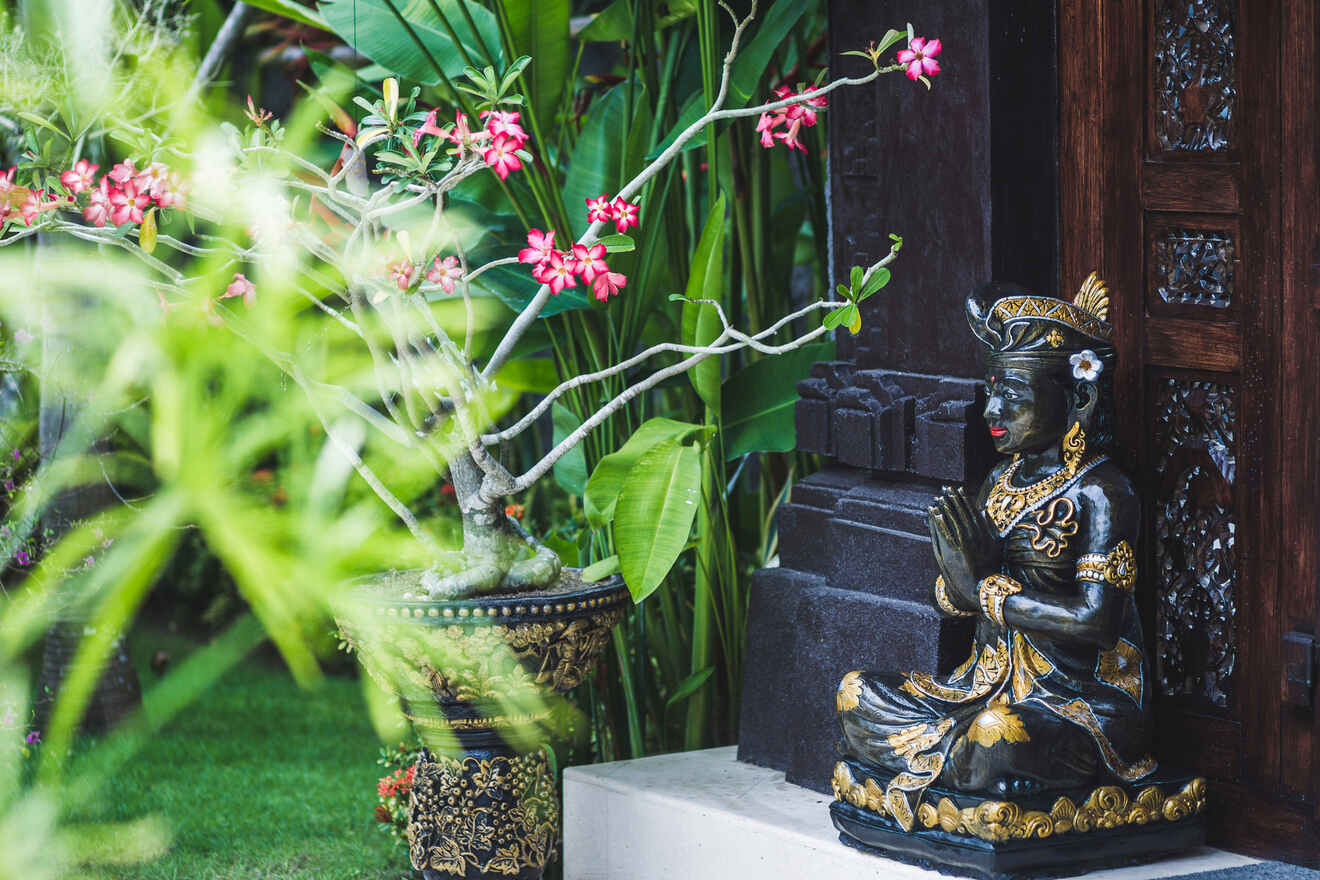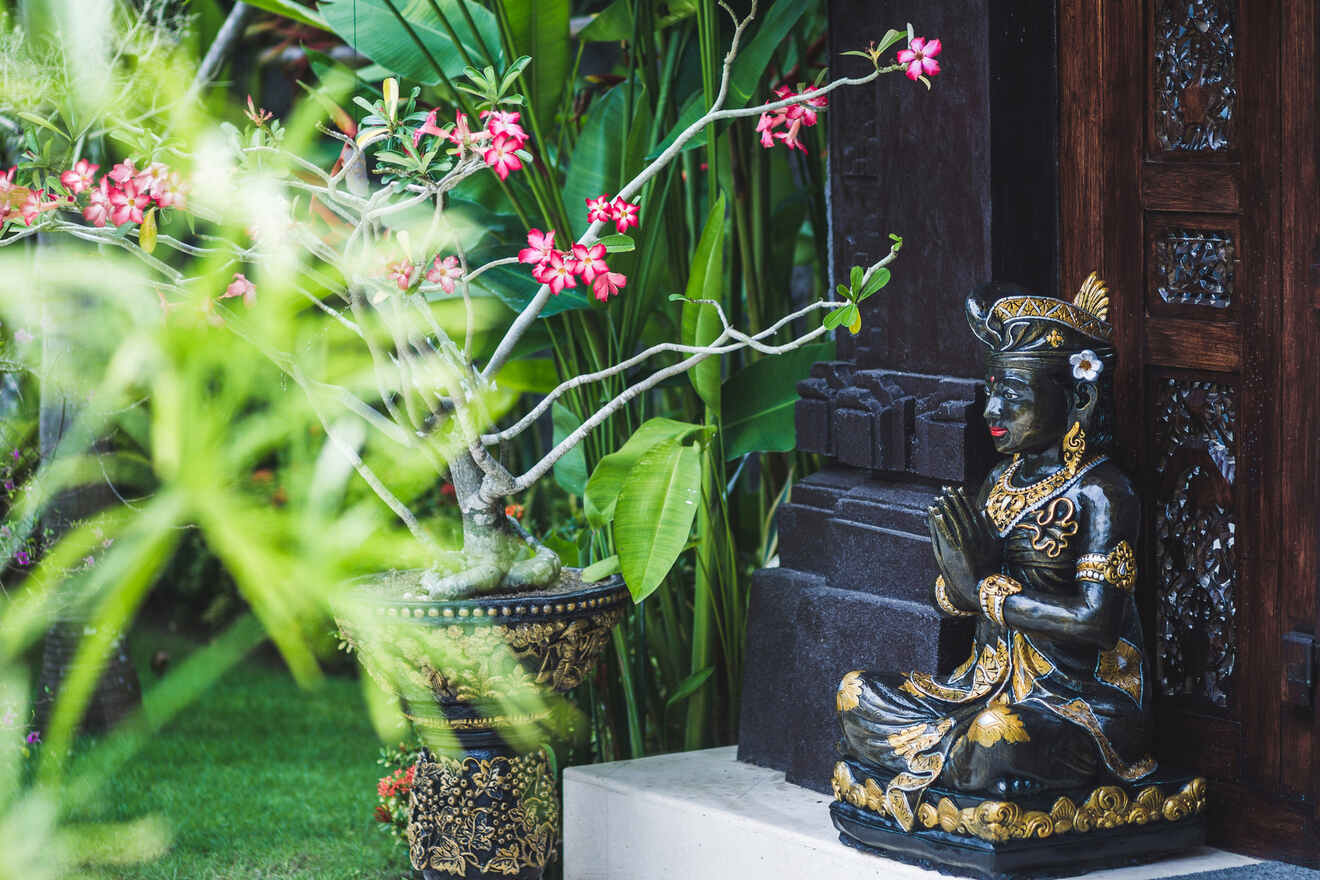 Conclusion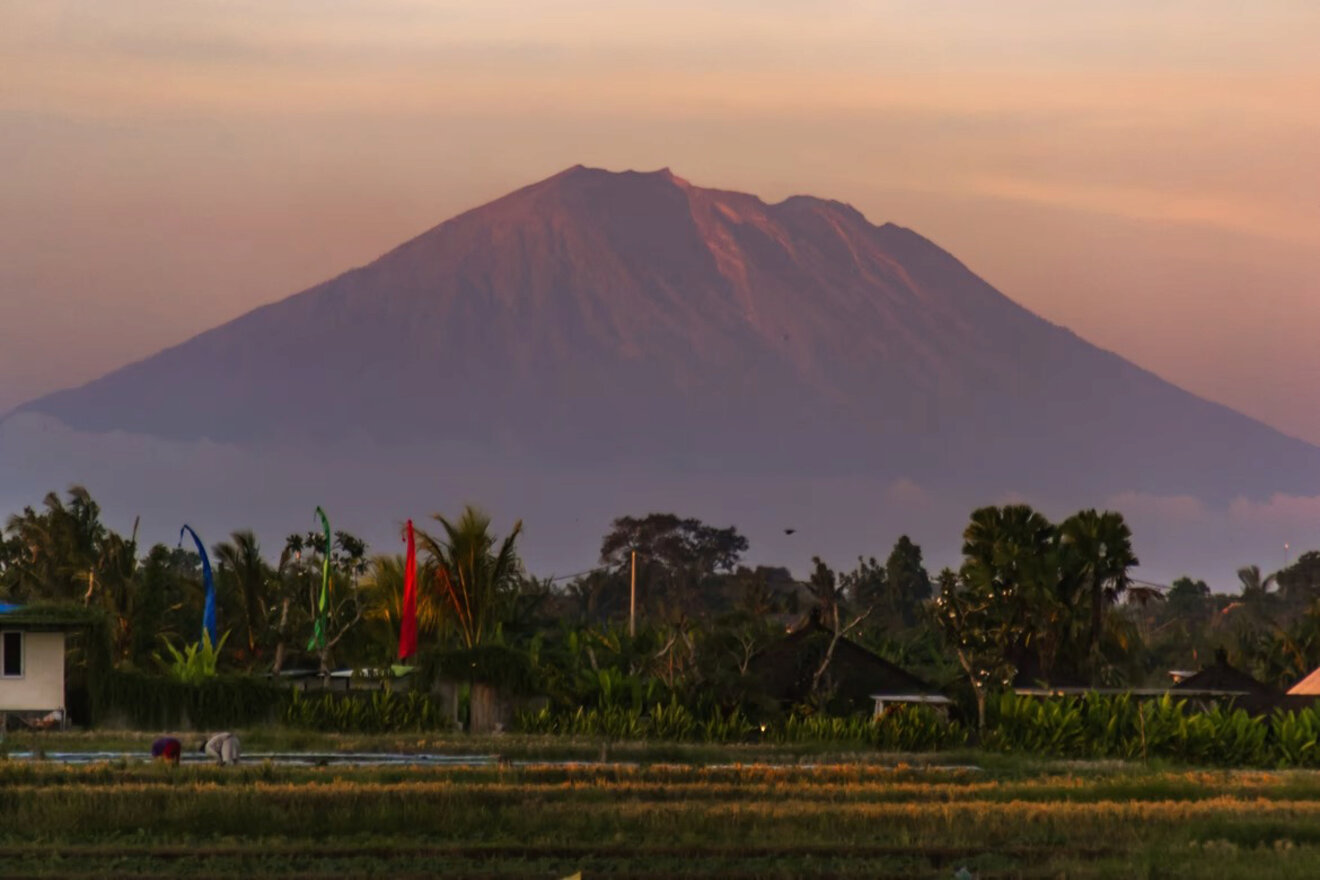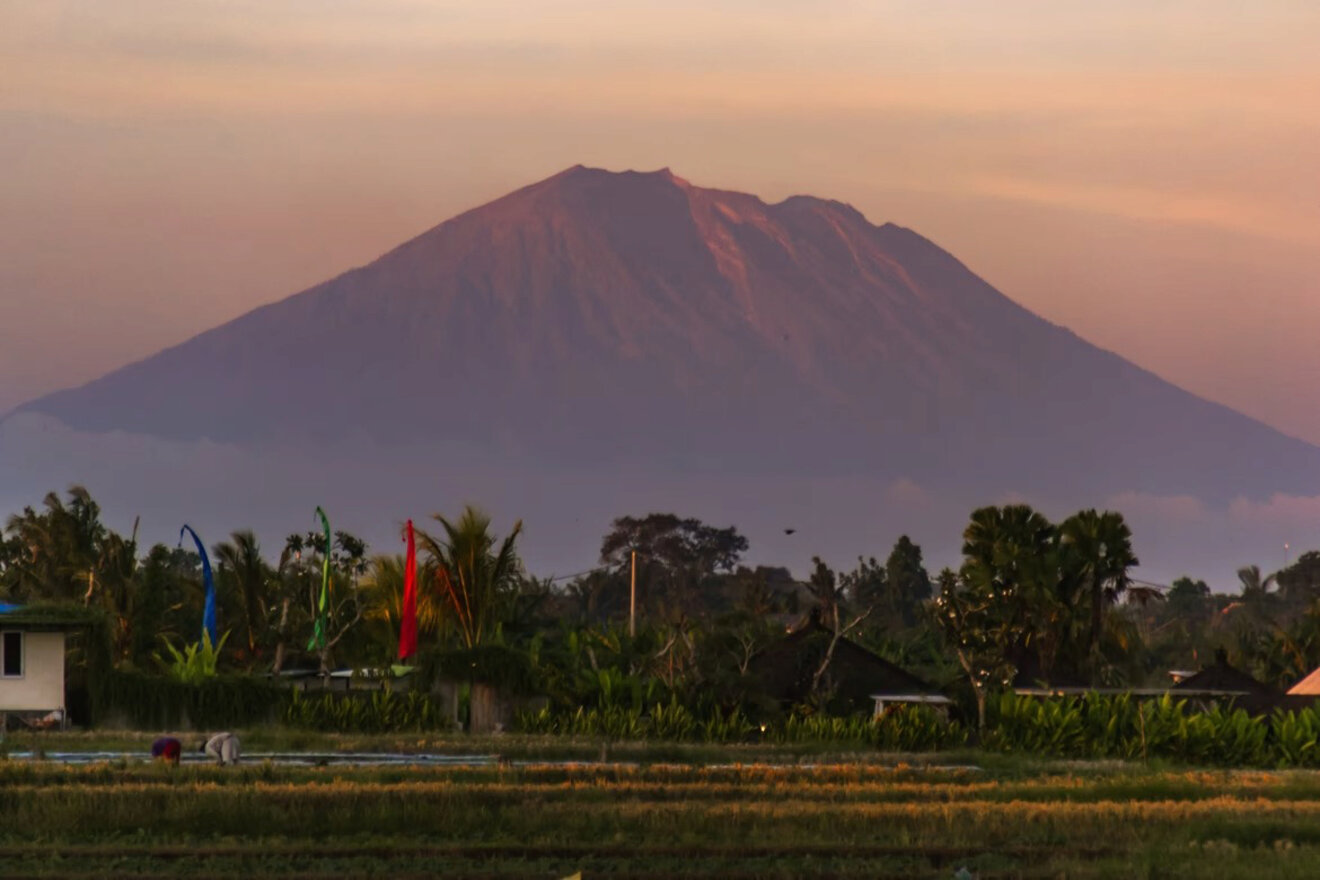 I am sure you will have a great time in Bali's trendy area of Canggu, the place where I am typing these lines from at the moment. I have recommended top 4 areas to stay in with the best hotels in Canggu for all budgets. Do not worry, all of them are pretty awesome, Canggu in general is an amazing choice, you can never go wrong with that!
As I mentioned earlier, Batu Bolong and Canggu Beach are the best places to stay for first-timers. However, as Canggu is a small town I would suggest you choose your favorite accommodation rather than picking an area as it is really easy to get around.
Thanks to having beautiful weather all year round, Canggu is always a popular area to stay in Bali. That's why I highly recommend you make your hotel reservation in advance to secure your Canggu accommodation!
For those who couldn't choose among the many hotel options here, I would like to wrap up. Here are the 2 best Canggu hotels that I can highly recommend you choose for an unforgettable holiday. Both are ideally located and have great reviews.
Hotel Tugu Bali – One of the best luxury hotels in Canggu with a great location and private pools
Villa Del Mar – A great Canggu Villa that is surrounded by palm trees
I hope you have an amazing time in Canggu. As I said earlier, this is the town I've been living in for a while now and I really hope you love it as much as I do. Who knows we may bump into each other while we are trying to capture the same pinkish sunset photo! 🙂
If you have any other suggestions or questions about Canggu or Bali don't be shy and leave a comment below. I'll be happy to leave a reply to them!
Enjoy your time in Canggu,
Eylul