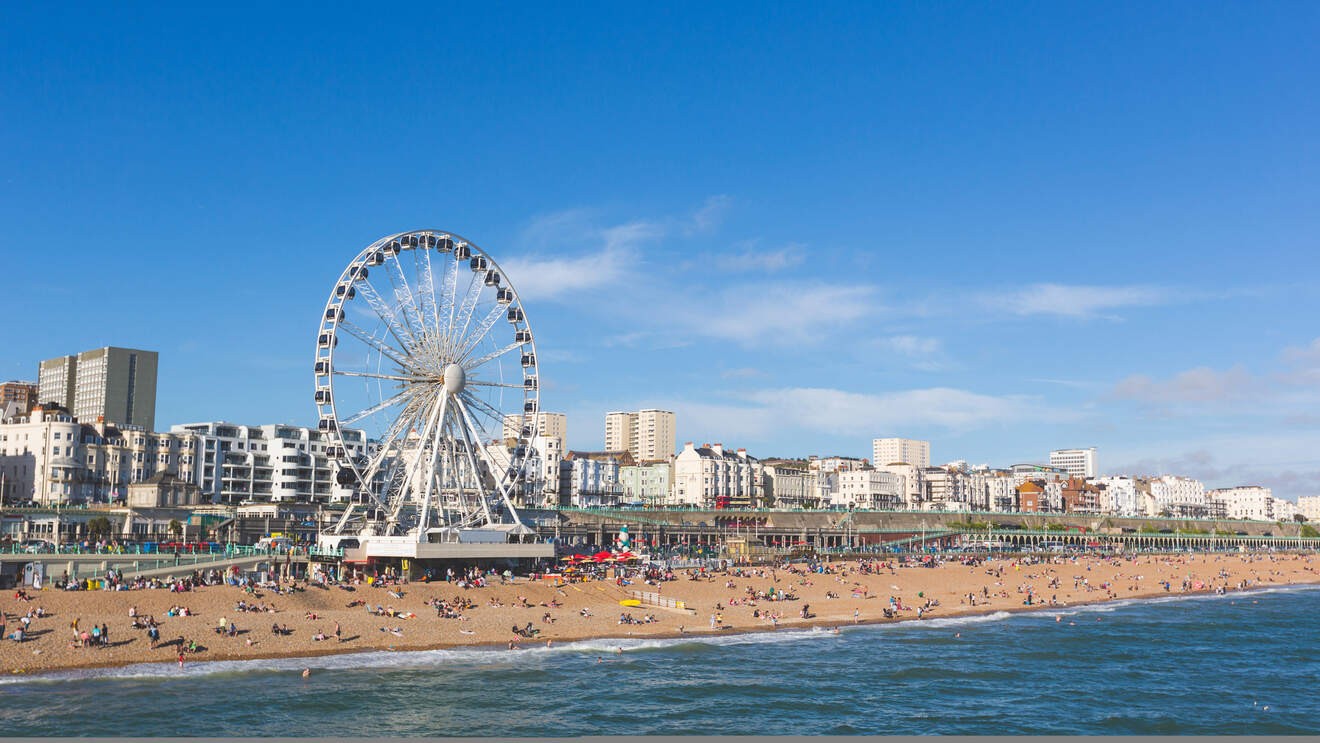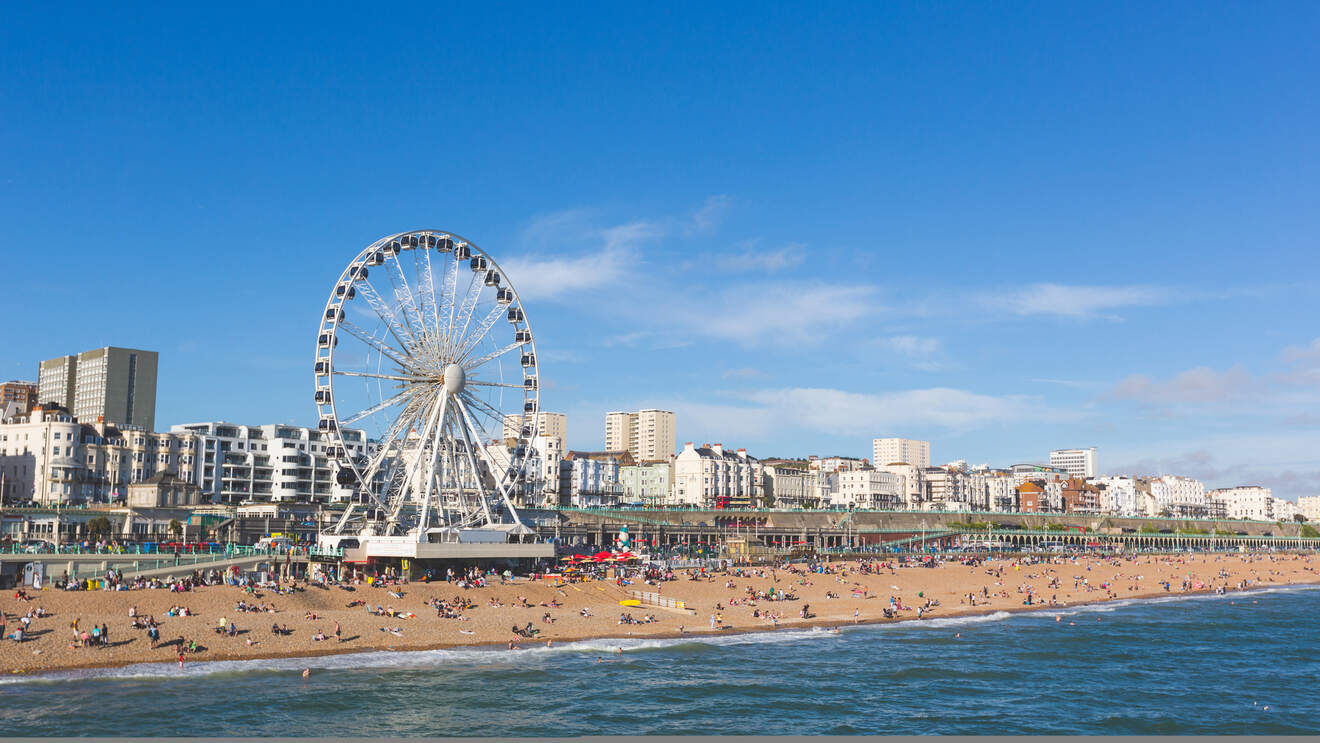 London-by-the-sea, commonly known as Brighton, is a charming town located on the south coast of England, in the region of East Sussex just a 45-minute train ride from London. Despite its geographical proximity with the capital, Brighton's climate is surprisingly way more gentle (reaching 25ºC in summer) and much less rainy.
For this reason, Brighton has become a favorite destination for Londoners and tourists alike looking for sunny holidays and beach vacations! But this lively city is particularly appreciated for its fantastic art, music, and bohemian vibe, and thanks to that it has gained a reputation as the happiest place in the UK!
That's why lots of artists, actors, and musicians moved here, Paul McCartney, Nick Cave, Adele, Fat Boy Slim just to name a few… so why shouldn't you visit too? Brighton will charm you with cool vintage shops and boutiques, excellent food, a creative vibe, and a chill alternative atmosphere. Basically, the city has the life of a metropolis, without England's big defect (at least for me): the gray weather.
Whether you go on vacation to relax with your family or party with your friends, Brighton has the right neighborhood for you, each one with its own attractions and unique atmosphere. To help you choose the perfect area where to stay in Brighton, I searched among all the best booking sites and made an ultimate guide with the best accommodation options, from budget to luxury just for you!
Come with me on a trip through the best areas with hotels and Airbnbs, but make sure you book it immediately, this is one of the most visited cities in Britain and places sell out fast!
Let's start!
If you are in a hurry
Here are the best places to stay in Brighton, with hotels and guest houses for different budgets. They are all conveniently located in the city center and have great reviews!
Here's a map to help you visualize the four best neighborhoods Brighton consists of: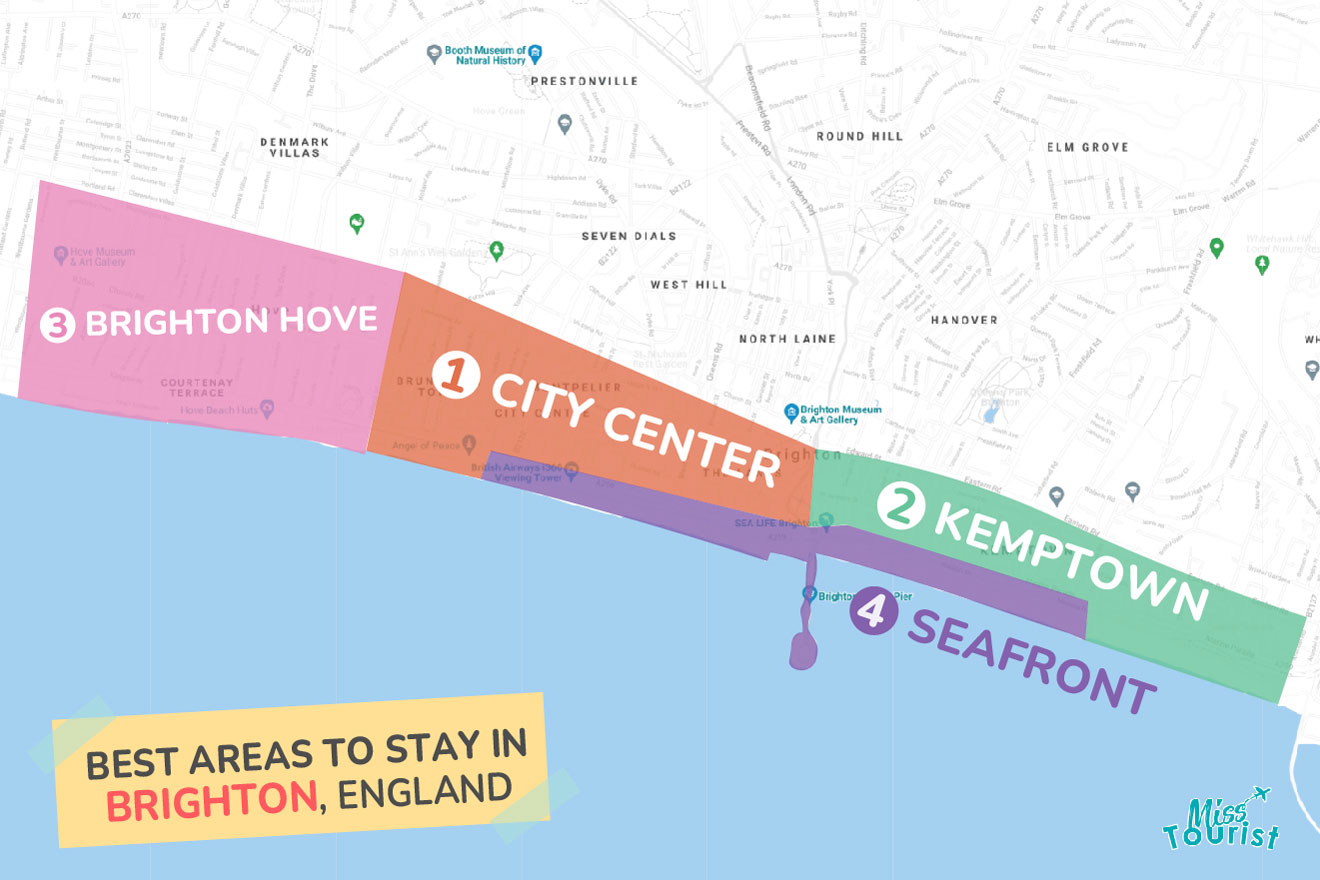 1. City Center (incl. North Laine) – where to stay for the first time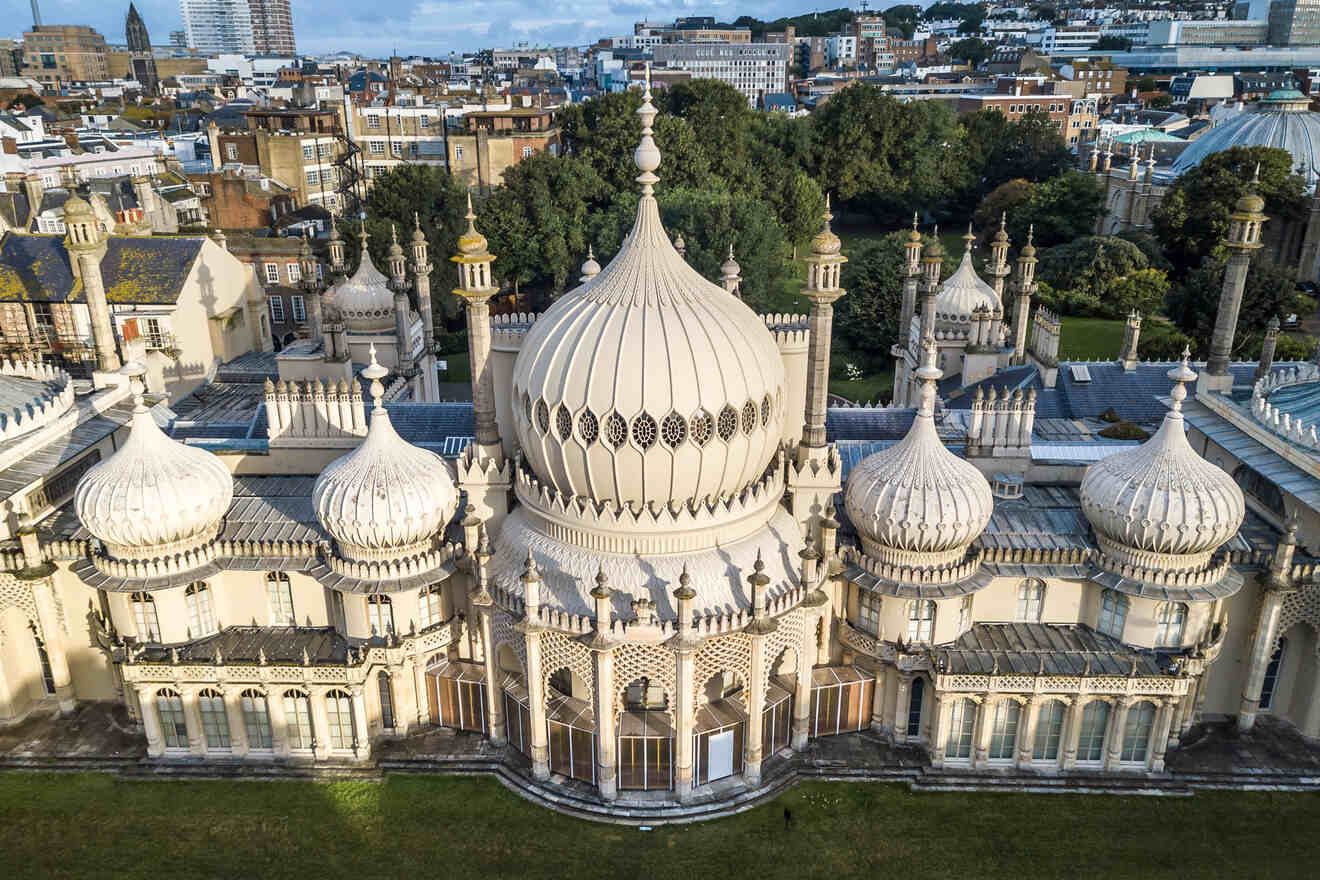 Brighton City Centre, the heart of the city, stands out among the average British cities for its colorful atmosphere, making it one of the most vibrant places in the country! Brighton City Centre is the right area to stay for first-time travelers, offering both the main tourist attractions and the cultural life typical of this alternative city.
Within the city center, you'll find the main commercial area, known as North Laine, where high-street shops mix with art galleries, boutique hotels, cozy cafes, fusion restaurants, and alternative bars to create the perfect combo. This 18th-century neighborhood is also the best choice for travelers on a budget because of the wide variety of hostels and budget hotels you can find here!
Do you love deep-diving into the city's history when you're visiting? Well among the best Central Brighton attractions here there are the houses of the Royal Pavilion, a magnificent palace of Indian influences, the Brighton Museum and Gallery, the Brighton Dome, and the Theatre Royal!
Brighton City Centre is also well connected to London and Gatwick airport through Brighton Station, which makes it perfect for traveling to other areas like Cardiff if you want to extend your vacation! Basically, the center has the answer to all your needs!
Luxury hotel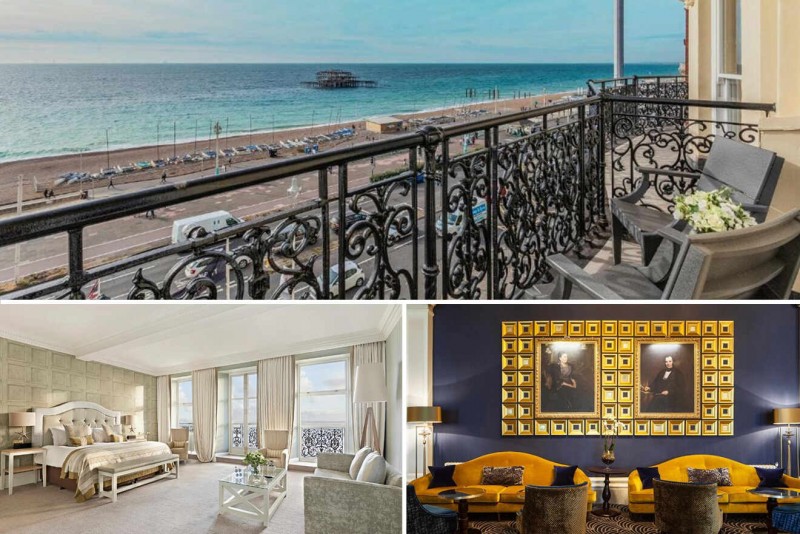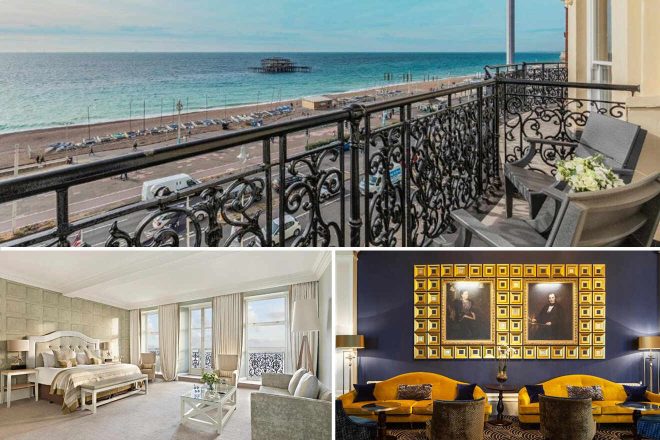 Enjoy beautiful spacious rooms in this sumptuous Renaissance-style hotel with a breathtaking view of the sea. This boutique hotel has a prime location in the city center, just a 10-minutes walk from Brighton Pier and the Royal Pavilion. Have a drink at the cool cocktail bar after an intense day of visiting the city's major attractions!
Other accommodation options in Brighton City Centre
Mid-Range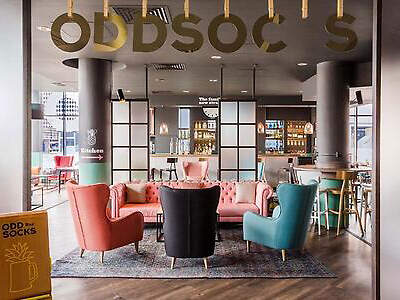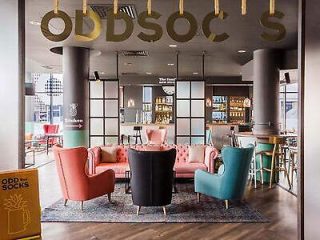 Smart rooms with perfect location, just a short walk from Brighton beach
Budget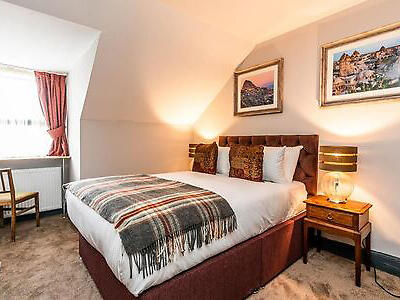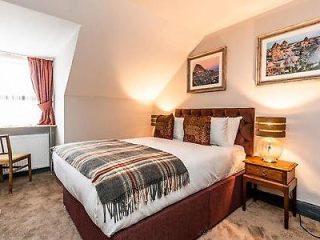 Cozy and comfy rooms with free wi-fi, just 10 minutes walk from the train station
Airbnb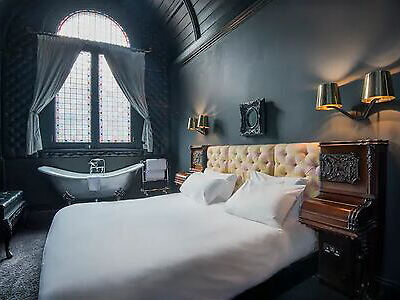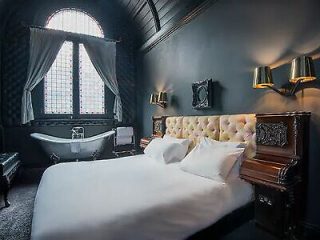 Spectacular and stylish property, centrally located in the heart of Brighton!
Things to do in Brighton City Centre
2. Kemptown – where to stay in Brighton for nightlife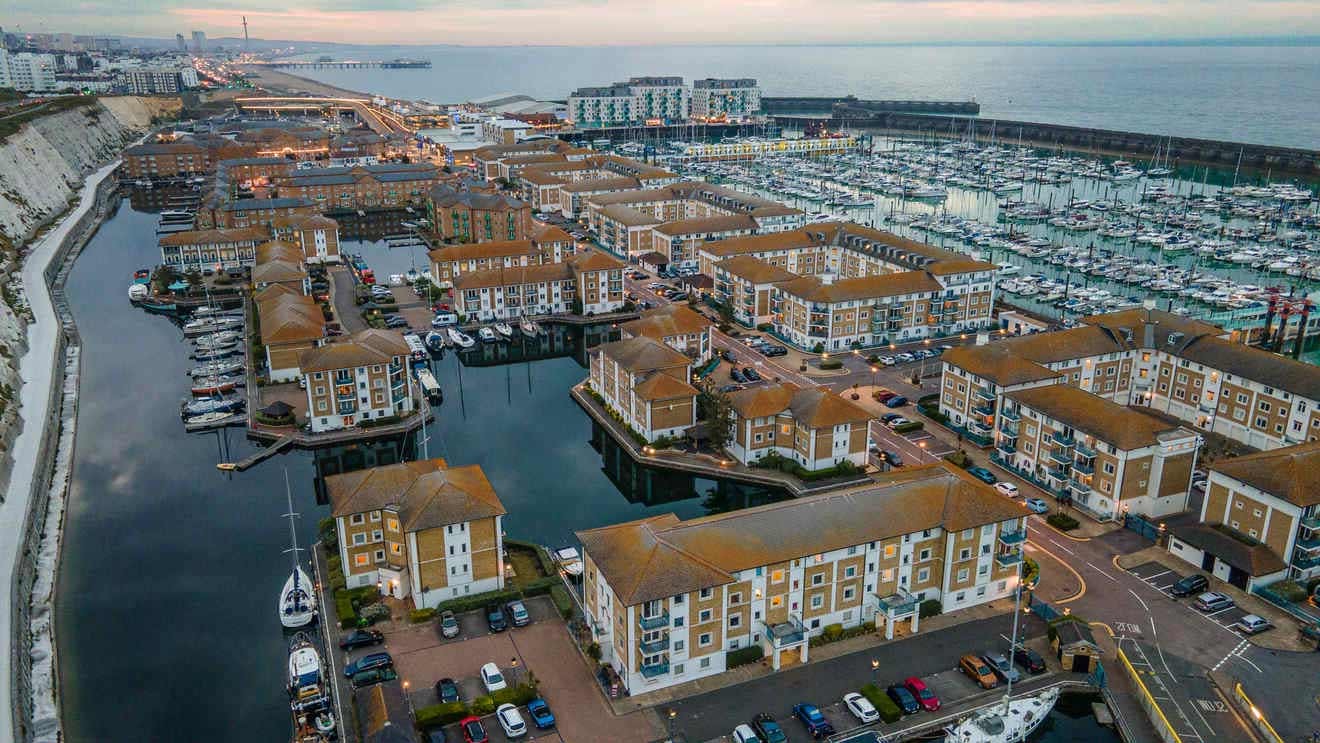 East of the city center lies the Kemptown neighborhood, the life of Brighton's party! If you want to experience the crazy nightlife of Brighton's bars and pubs, trust me, this is the place you want to stay! Here tourists mix with locals on the weekends with a common goal: have good food, great drinks, and a lot of fun in East Sussex!
Today, Kemptown is well known for being home to one of the UK's largest LGBTQ communities and the center of Brighton's gay scene, and they for sure know how to party! This small little village passes from being quiet during the day to the liveliest quarters in the city by night!
Kemptown is certainly where to stay in Brighton if you want to dance, sing and bar crawl the trendiest and most busy bars in the UK, especially during the summer. This makes it one of the most loved neighborhoods by tourists, so if you want to stay here, I strongly suggest you book in advance!
Luxury hotel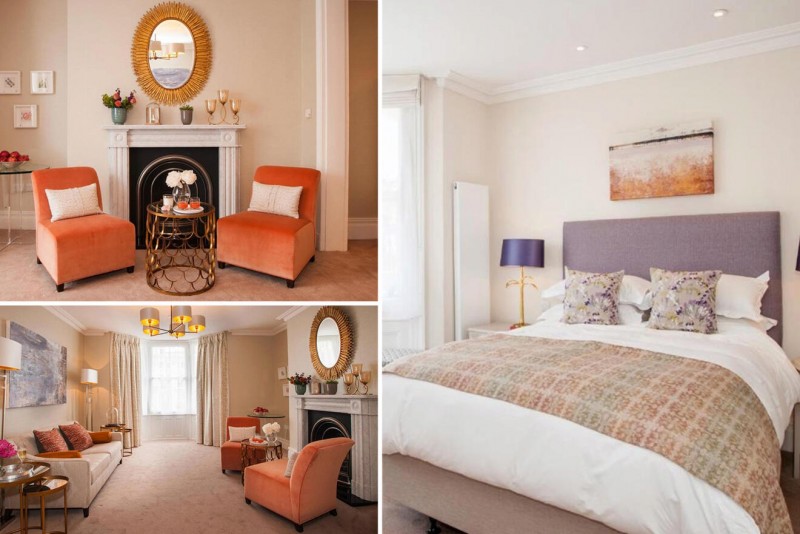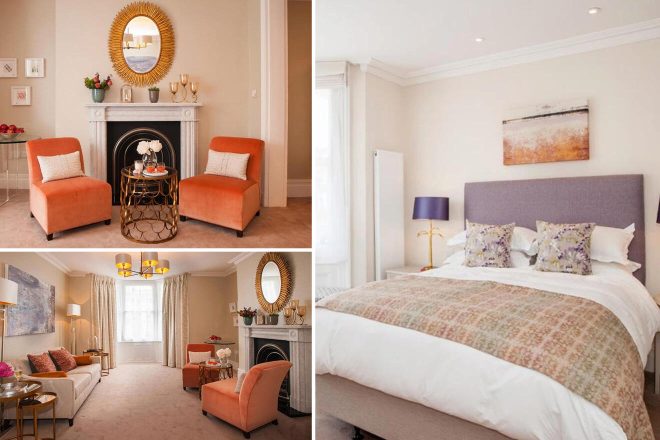 Get a VIP experience in this sensational luxury boutique hotel in the heart of Kemptown. Its bright and elegant rooms offer free wi-fi and a great location within walking distance from the famous Brighton Pier. Guests particularly love its delicious breakfast!
Other accommodation options in Kemptown
Mid-Range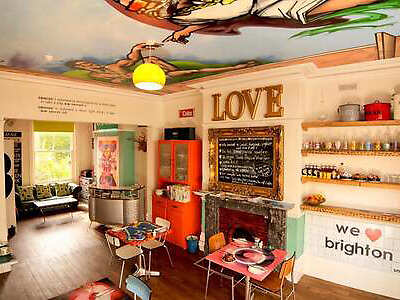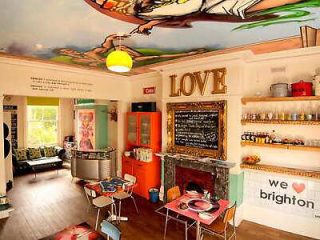 Award-winning, funky guest house with colorful, quirky design and great breakfast
Budget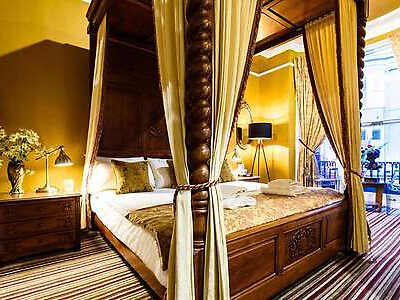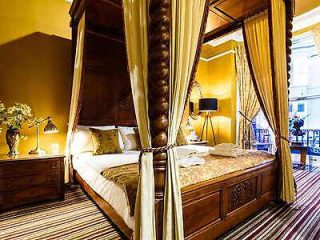 Individually decorated rooms with free wi-fi and a sea view, close to the city center
Airbnb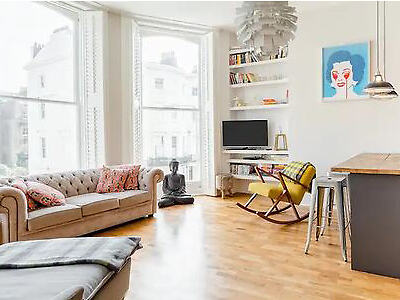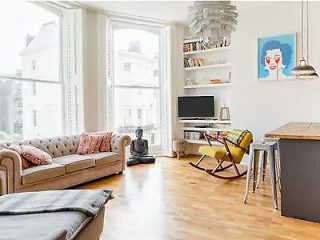 Enjoy a coffee on the bijou balcony with a sea view of this amazing property
Things to do in Kemptown
Dress up and dance at Club Revenge, Brighton's most iconic gay club
Spend a sunny and relaxing day at the Naturist Beach
Enjoy great cocktails and stunning sea views at the Patterns terrace
Go see a street art exhibition from local artists at the George Street Gallery
Enjoy a wide variety of local beers at the Brighton Bierhaus
3. Hove – the best neighborhood for Families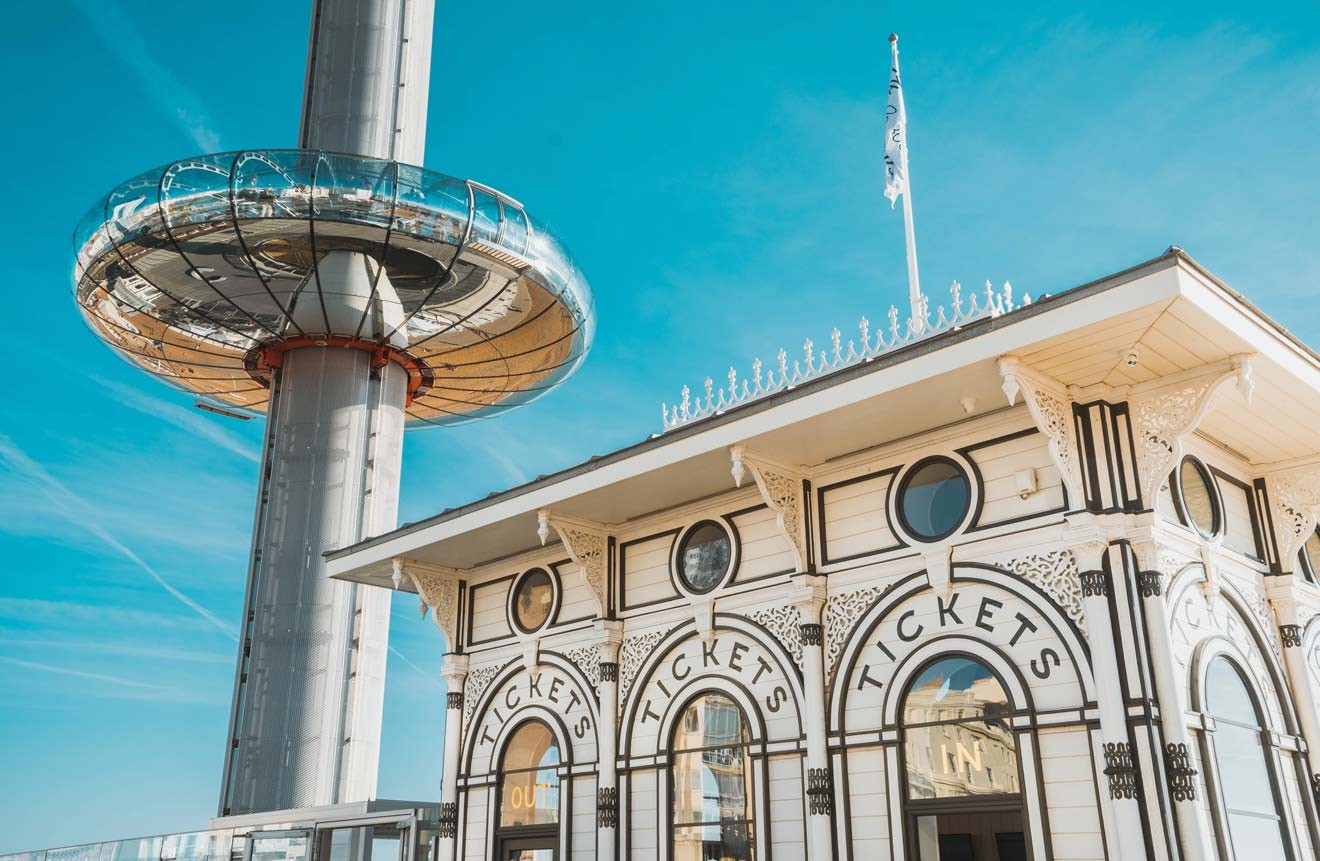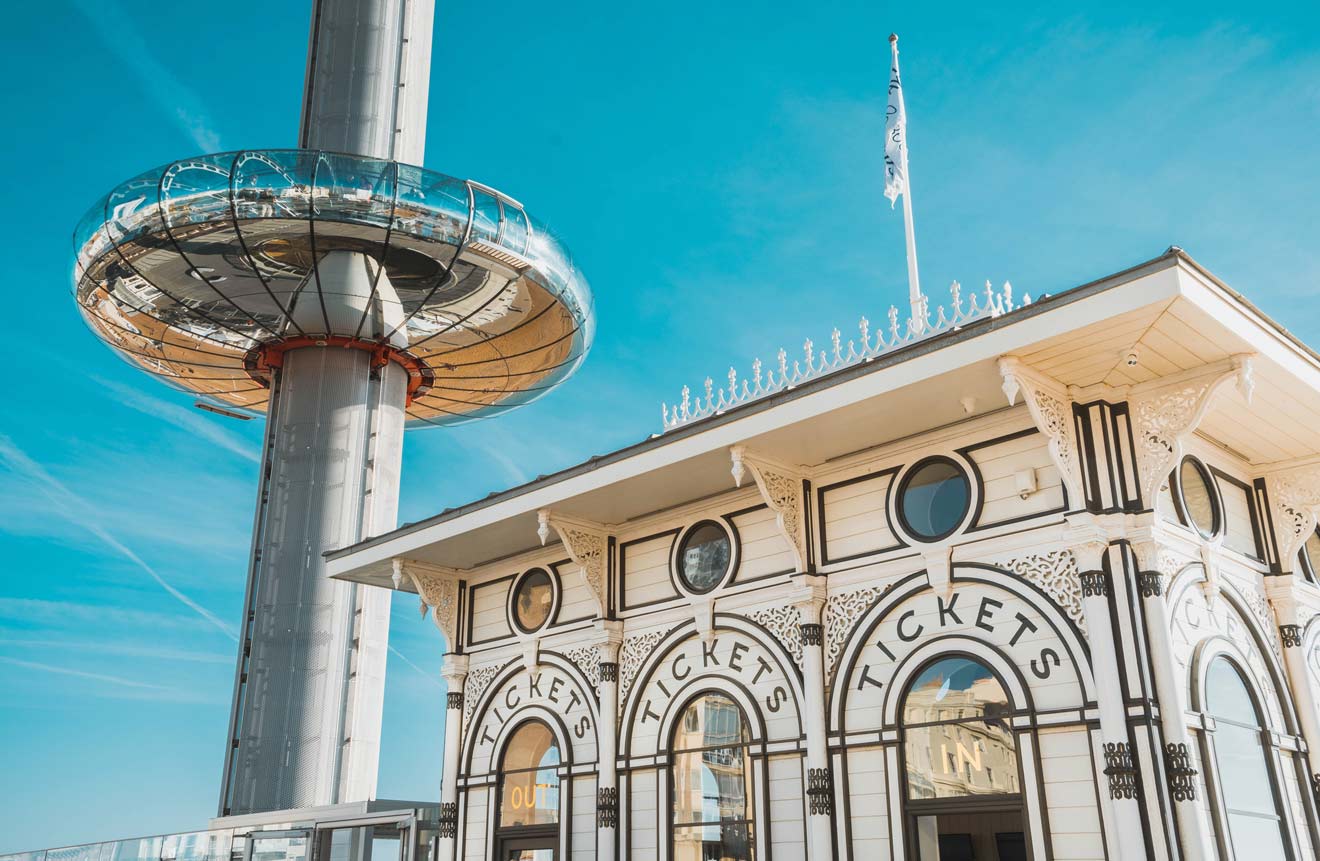 Hove is a small town on the south coast of England and was actually a separate community until 1997 when it merged with Brighton to form Brighton Hove. But the only thing that the two have in common is the beach. Forget about nightclubs and crazy clubs… Hove is definitely the quiet counterpart of Brighton. In this charming village, you'll find small beach inns, cute cafes, and traditional pubs, but also regal streets, big squares, and luxurious apartments!
With many cultural attractions such as the Cameron Contemporary Art Gallery or the Hove Museum and Art Gallery, Brighton Hove is an excellent area to stay with your family or if you simply want to enjoy the tranquillity of the sea by the promenade.
Hove is also perfectly connected by its train station with Brighton Station, London Victoria Station and with other cities in the south of England, which make it perfect for also exploring all the other cities top attractions!
Luxury hotel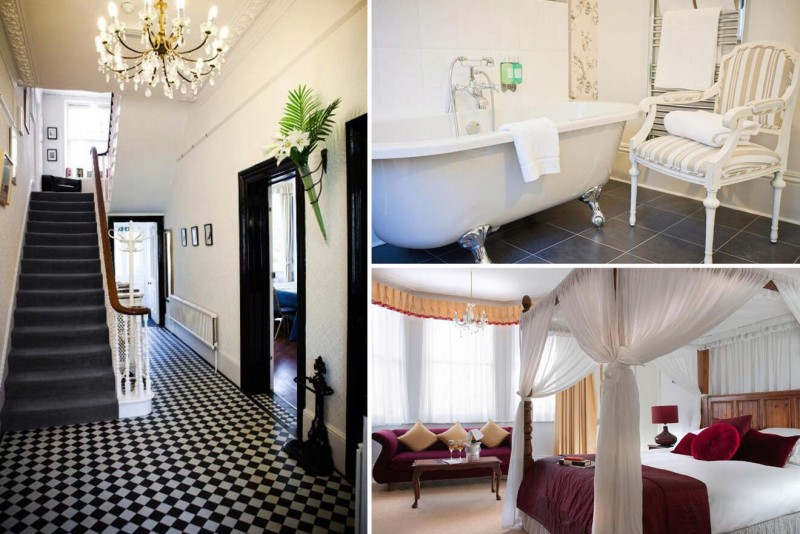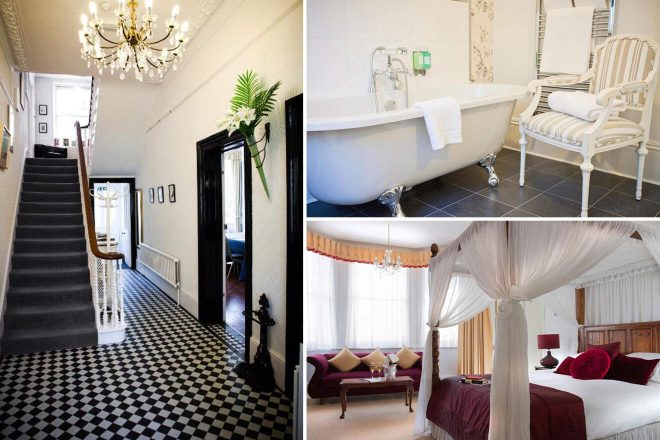 Have a warm welcome to Brighton in this stunning Victorian Villa with a hidden walled garden and en-suite rooms. Wake up in a good way with a traditional full English breakfast, so good that Visit England gave it the Best Breakfast award!
Other accommodation options in Brighton Hove
Mid-Range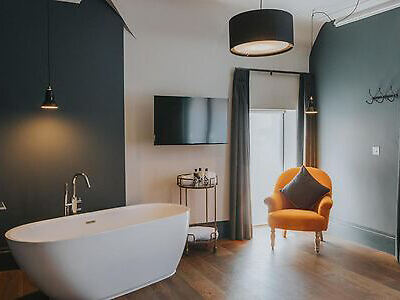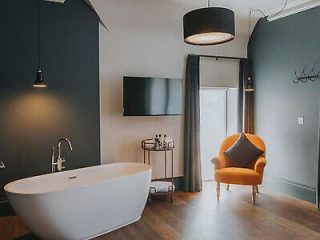 Great rooms and location, set in the heart of Hose district and close to Churchill Square Shopping Centre
Budget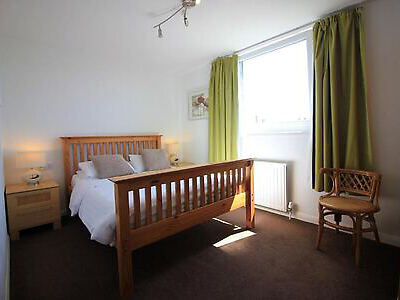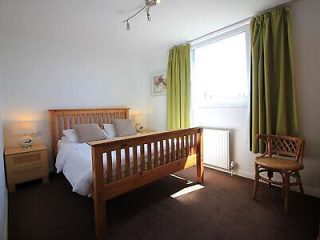 Feel at home in this elegant house with cozy rooms, perfect for those who prefer self-catering
Airbnb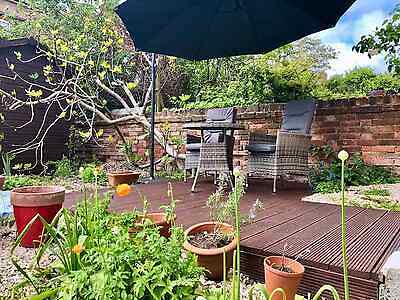 Relax in the garden of this spacious and bright Victorian flat. Brighton city center at only 15 min walking distance!
Things to do in Brighton Hove
4. Brighton Seafront – where to stay in for beach lovers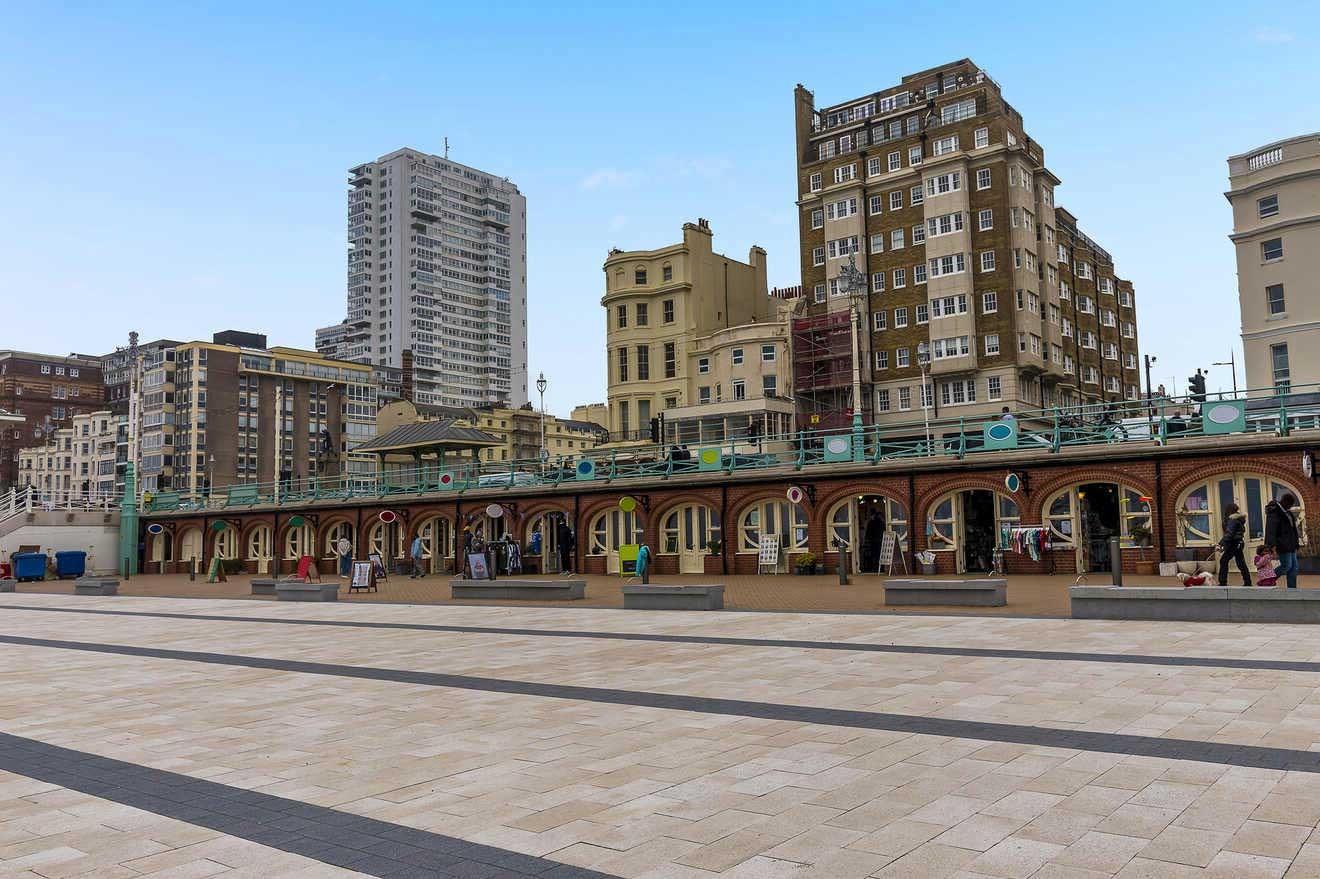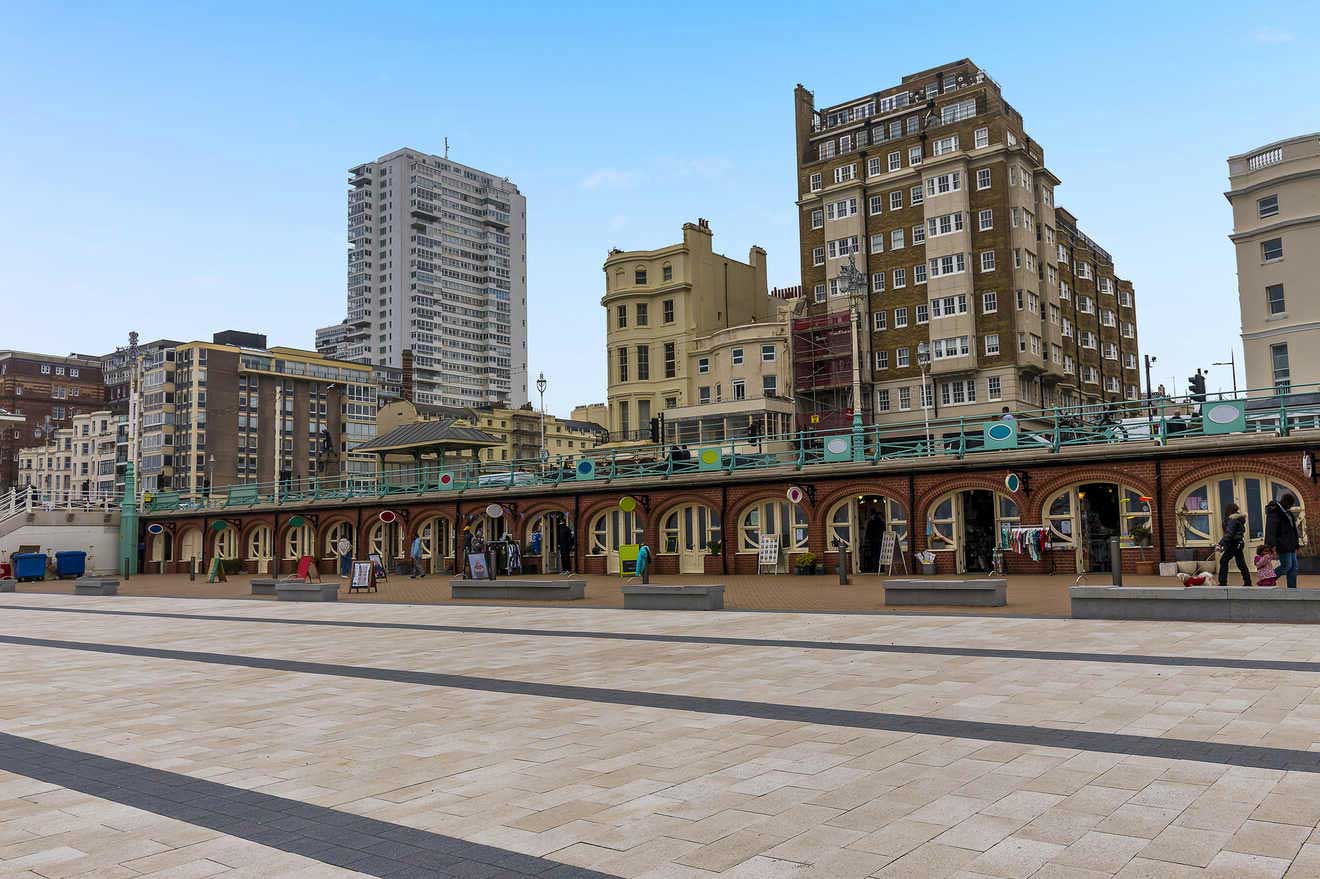 Brighton Seafront is located east of the city center and is the best area if you want to spend your day relaxing on the beach and enjoy beachfront bars and funky nightclubs during the night.
But Brighton Beach also offers lots of active sports for those who, like me, cannot only lay on the beach under the sun. From water sports like kayaking and stand-up paddleboarding to classic beach sports such as volleyball and frisbee, there's something for everyone here!.
Your day at the beach won't be complete without a trip to Brighton's Seafront iconic Brighton Pier and its fun fairground attractions. Just a stone's throw, you'll find Sea Life center Brighton aquarium, home to beautiful marine biodiversities like giant turtles, sharks, and seahorses… you will feel like you're scuba diving!
To the east of Brighton Pier, you'll find the historic Volks Railway – Britain's oldest electric railway built in 1883- while in the west the free Fishing Museum, tracing the city's origins as a fishing village! I bet you didn't imagine so much to do when I talked about "enjoy the beach," did you?
Luxury hotel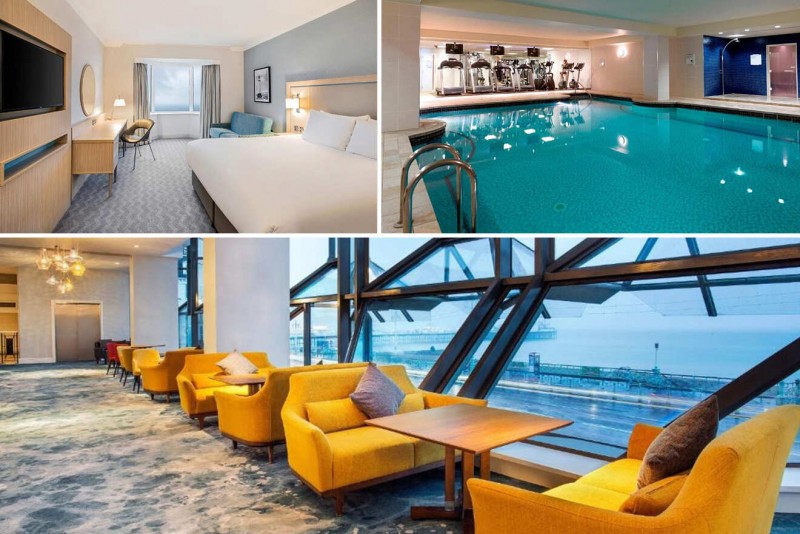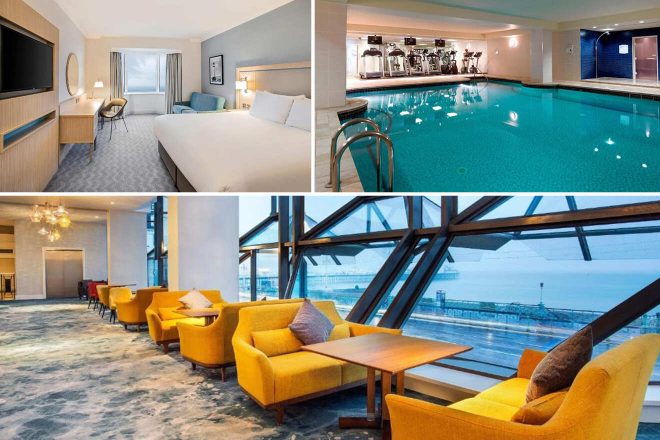 Have a wonderful stay in Brighton at this four-star hotel with unmissable views right across the beach. Being only a short stroll from the Brighton pier and marina, you can enjoy both the city's major attractions and the hotel facilities like the indoor swimming pool, a sauna, and a fully equipped gym.
Other Accommodation Options in
Brighton Seafront
Mid-range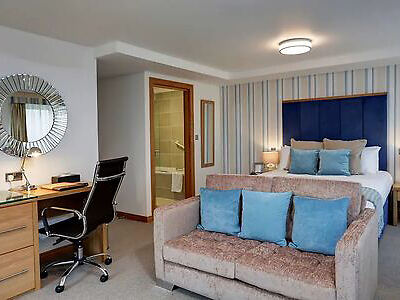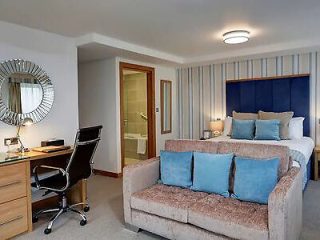 Luxury room with private terrace over the sea, close by the Royal Pavillion
budget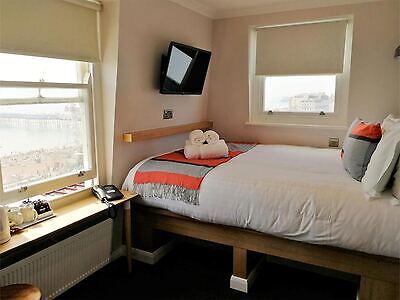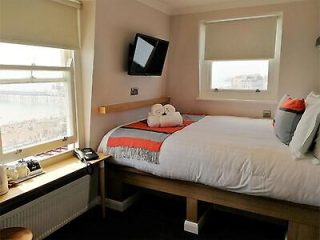 A stylish hotel located a few minutes from Brighton Beach and the Royal Pavillion
airbnb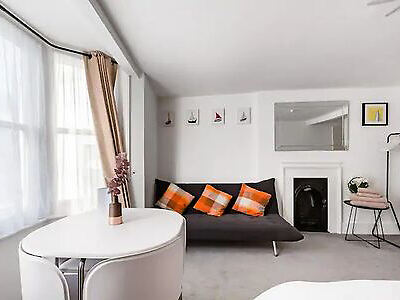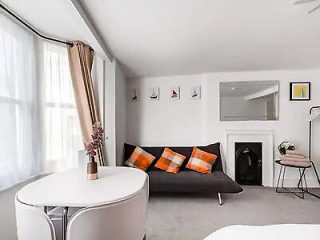 Lovely studio with a great view, just a 2 minute walking to the Brighton Pier
Things to do in Brighton Seafront
Climb to the top of the British Airways i360 tower and enjoy panoramic city views, sea views, and Brighton Beach from another perspective!
Take a journey through the history of the neighborhood at the Brighton Fishing Museum
Visit the oldest aquarium in the world at the Sea Life Centre
Spend a fun afternoon with the family at the Brighton Pier
| | |
| --- | --- |
| 👑 Luxury price: | £200 |
| 💵 Mid Range: | £120 |
| 🛏️ Budget: | £65 |
| 🏠 Airbnb: | £150 |
| 💰 Accommodation prices: | Medium |
| 📍 Best area: | Brighton city center |
| 👪 Best area for families: | Hove |
| 🛎️ Best luxury hotel: | The Grand Brighton |
| 🧳 Best mid-range hotel: | Snooze |
| 👛 Best budget hotel: | Cappadocia Guest House |
Frequently asked questions about Brighton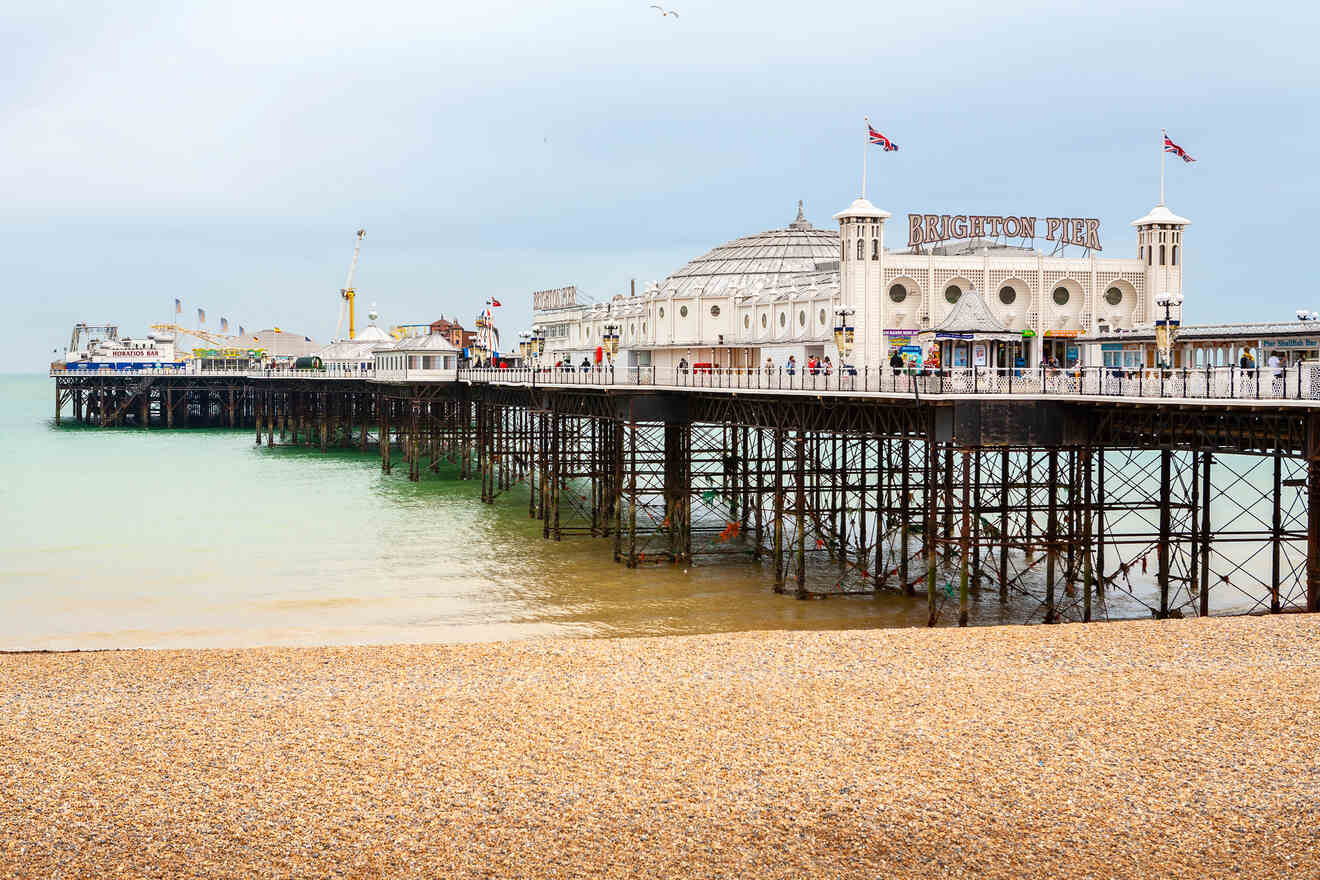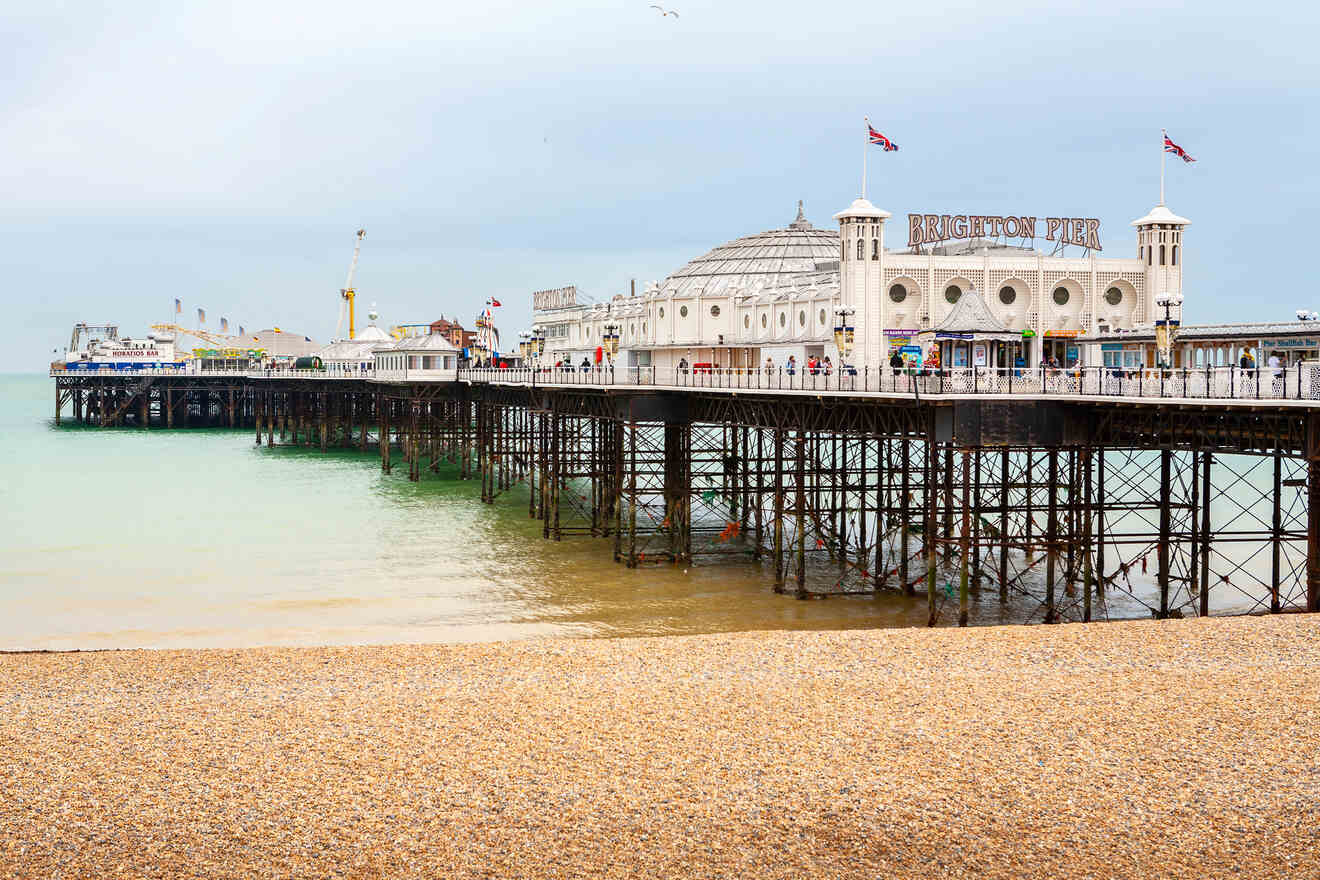 🏙️ Which are the best areas where to stay in Brighton?
The best areas to stay in Brighton are Brighton City Center, in the Jurys Inn Brighton hotel, or at the Snooze hotel in the Kemptown neighborhood if you're looking for a party. If you prefer the sea, stay at Western Princes Marine hotel!
👨‍👩‍👧 Where to stay in Brighton with the family?
The best area to stay in Brighton for families is the Hove, a charming and quiet village perfectly connected with Brighton by train. Choose Seafield House for a cozy stay close to the beach!
🏖️ What is the best place to stay in Brighton near the beach?
🔍 What are the best things to do in Brighton?
There are so many things to do if you stay in Brighton: relax on one of Brighton's beaches, visit the interesting Brighton Museum, have a stroll in the Royal Pavillion Garden, and enjoy the city view from the observation tower!
Conclusion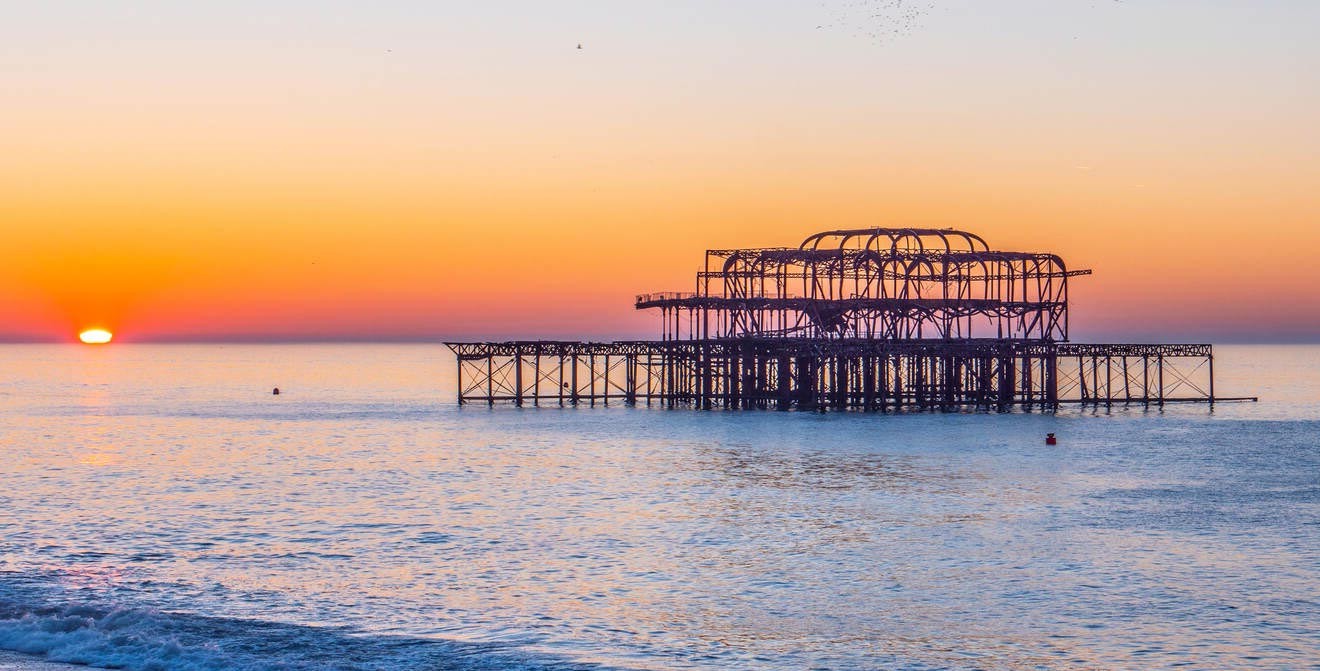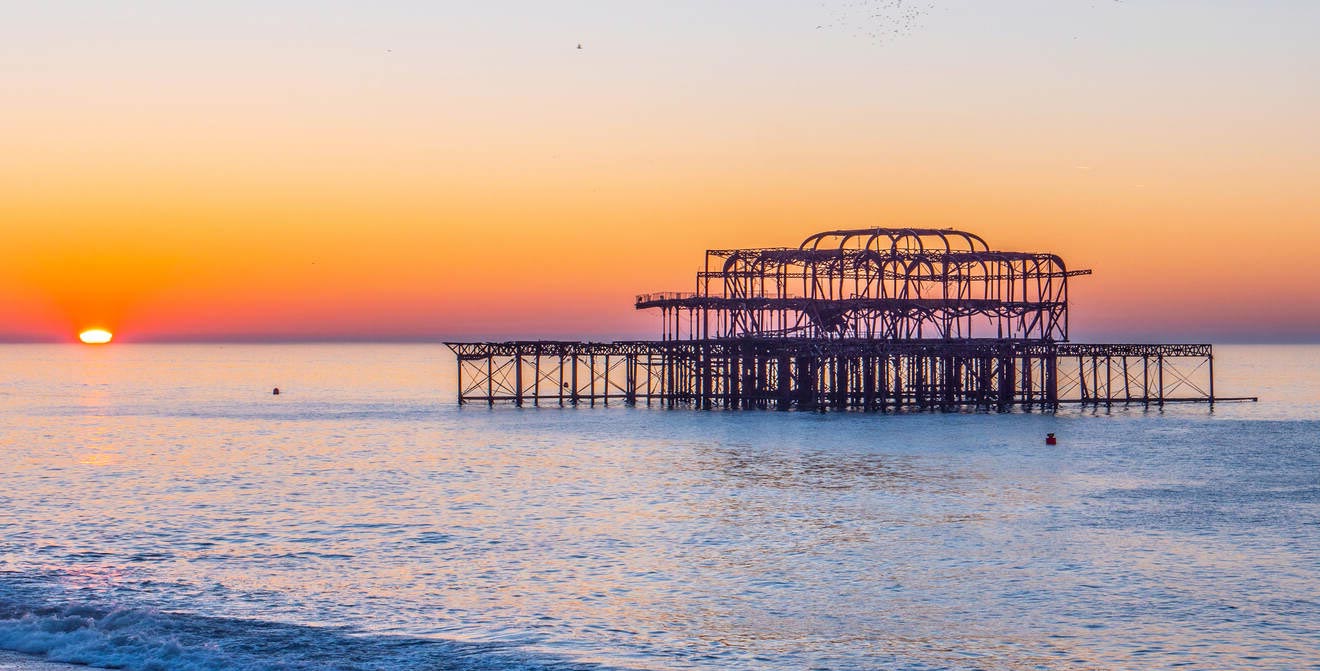 So there you have it! During this post, I have recommended the top 4 areas to stay in Brighton with the best Brighton accommodation options for all budgets. Young backpackers, families, LBGTQ+ community, party enthusiasts…one of the UK's happiest cities has something for any kind of traveler!
Still unsure about where to stay in Brighton? Problem solved! I want to give you my two favorite hotels with great locations that I can highly recommend for an unforgettable holiday:
I hope this blog will help you have an amazing time in Brighton and find the perfect accommodation among the countless great hotels we've been through. But I'll repeat myself: don't forget to book it as soon as you can!
If you have any other suggestions or questions about Brighton, don't be shy and leave a comment below. I'll be very happy to answer them!
Enjoy your magical stay in Brighton!
Elena
---
Pin it for later!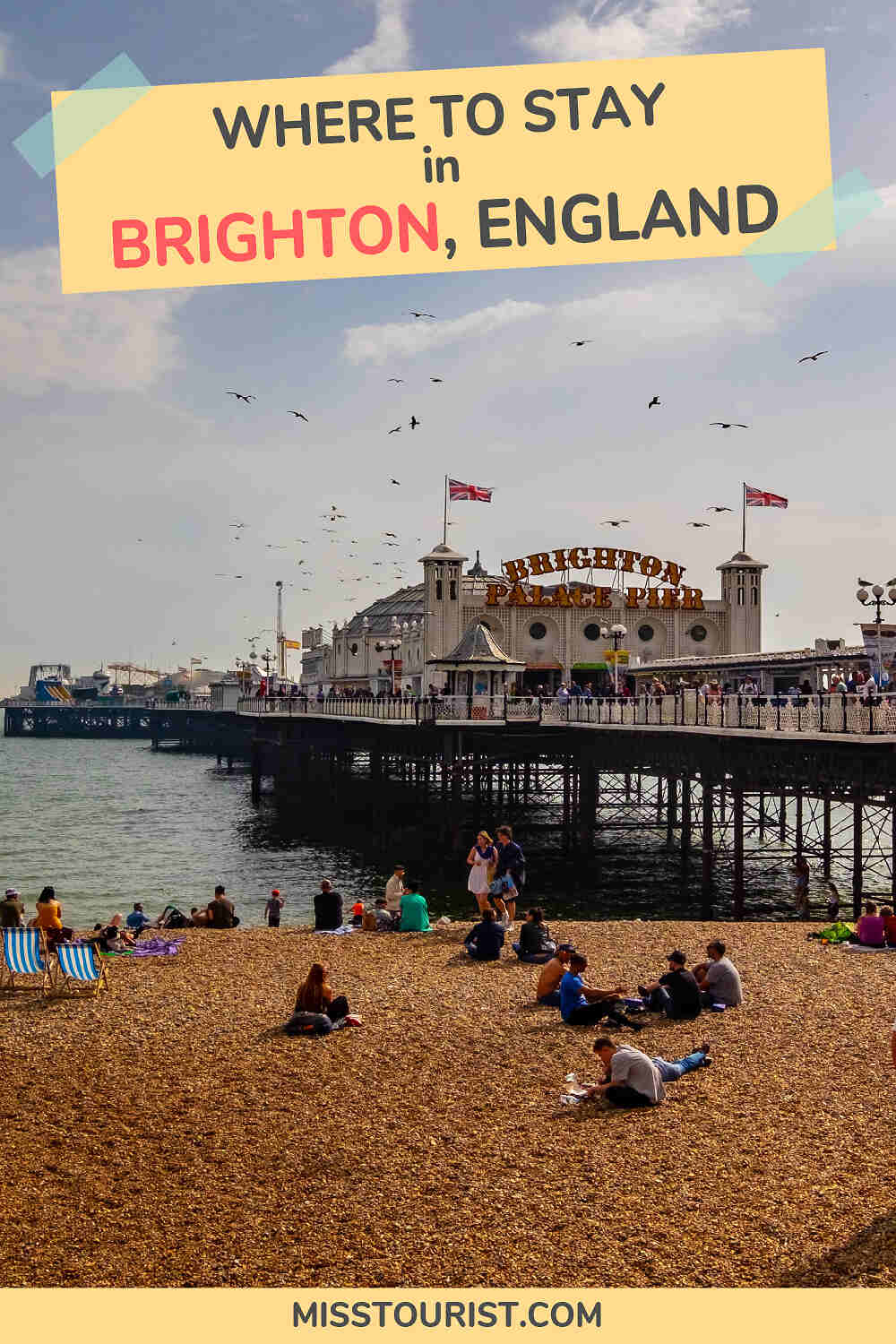 Pin it for later!