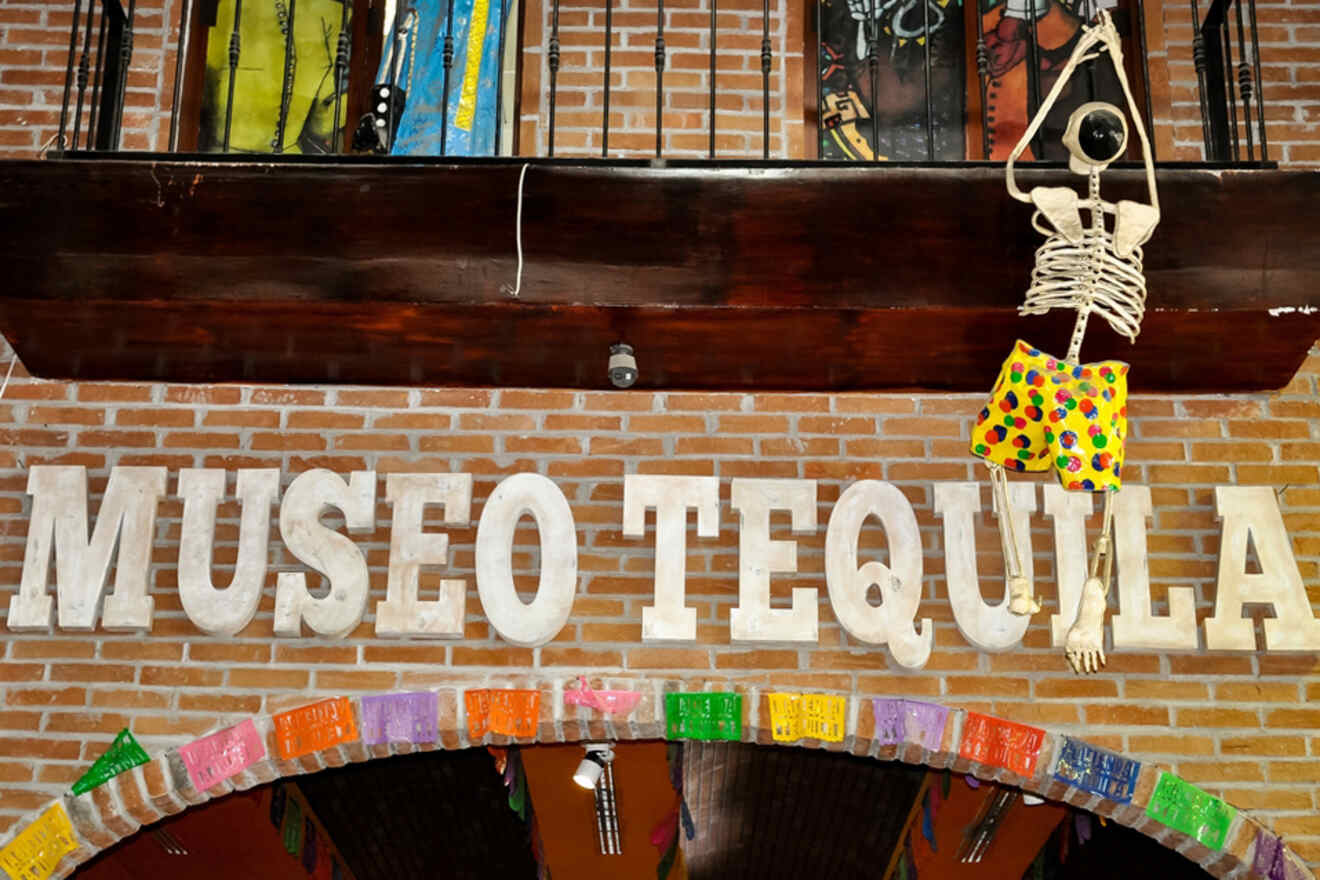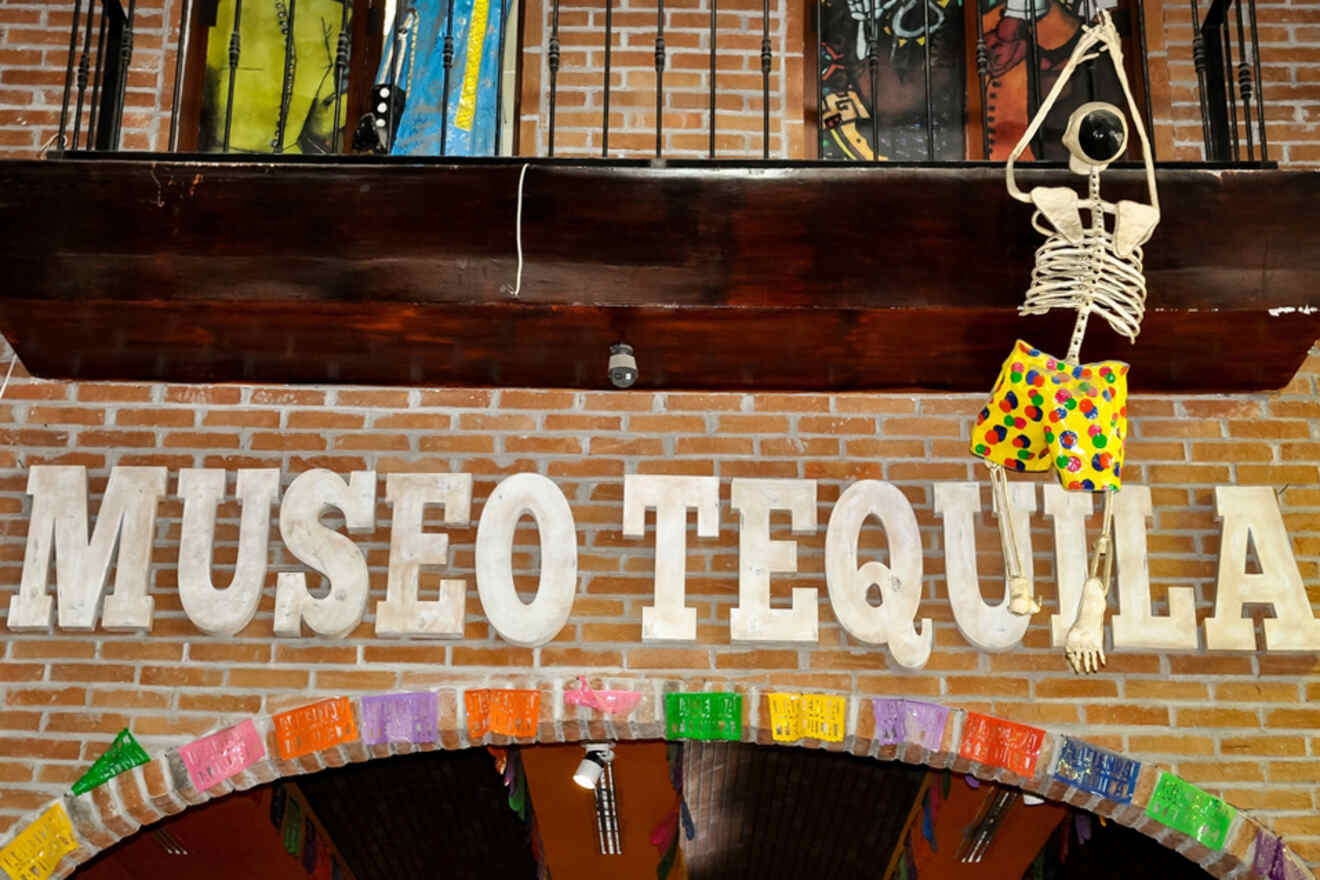 Tequila is an integral part of Mexican culture, with a rich history dating back to the Aztecs, so Cabo San Lucas tequila tasting is an experience not to be missed.
As a tequila enthusiast myself, I understand just how important it is to have a quality tasting experience and just how much of a bummer it is to pay for a stale, boring tequila. And I made it my task not to let that happen to you! I investigated quite a bit and found some of the best options for tequila tasting in Cabo San Lucas.
But you won't just taste great tequila, you'll also have a quality learning experience with local experts, and you'll have the opportunity to ride camels and cruise down the Pacific Ocean.
I don't need to tell you just how much tequila is popular overall and just how quickly these tours sell out. After all, every tourist who visits Mexico wants to taste authentic tequila. So don't try your luck, and make sure to book in advance.
Buckle up, and let's embark on this journey!
If you are in a hurry
Here are the top tequila-tasting tours in Cabo San Lucas that every tourist takes and the ones you have to book in advance:
1. Taste tequila & experience camel-riding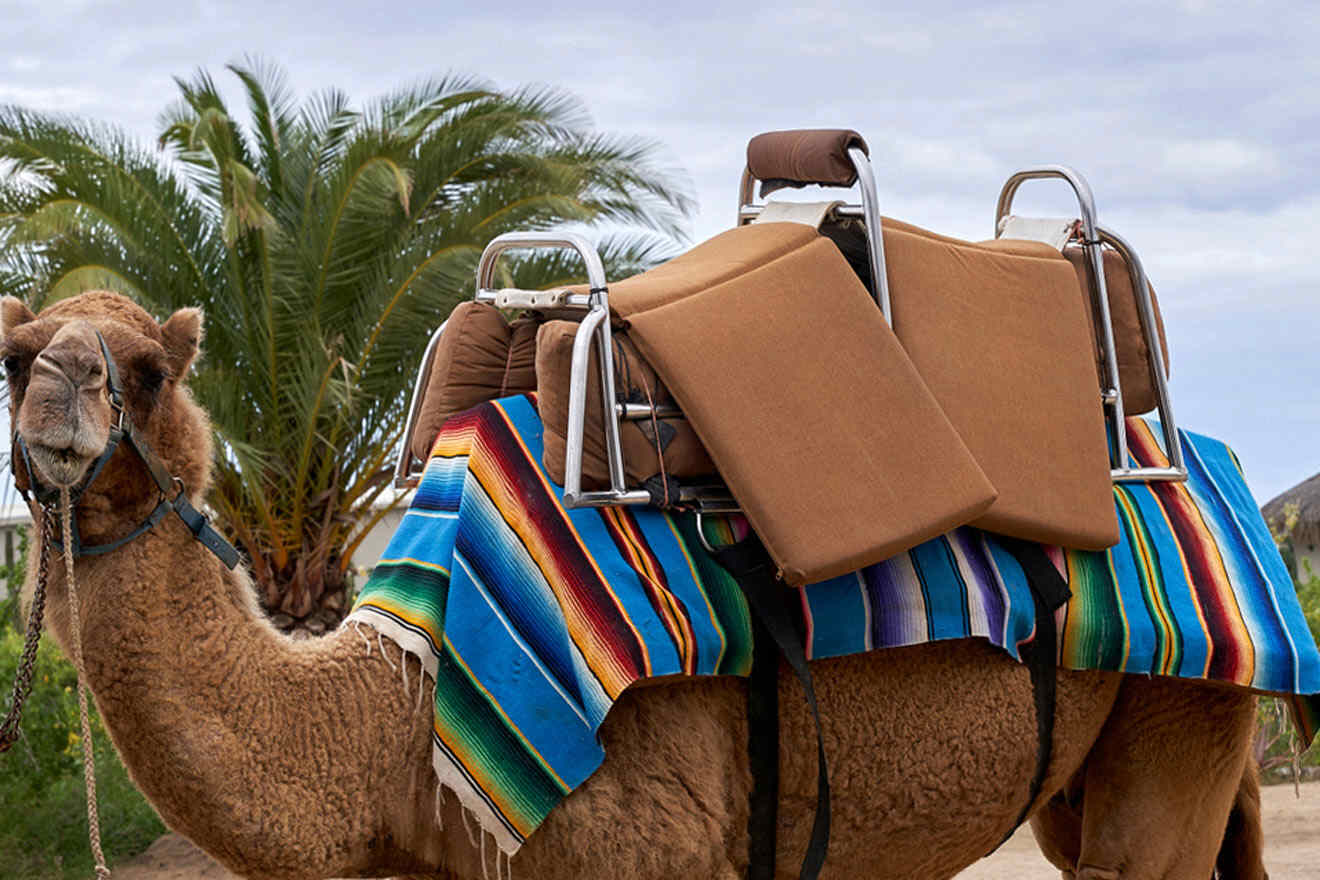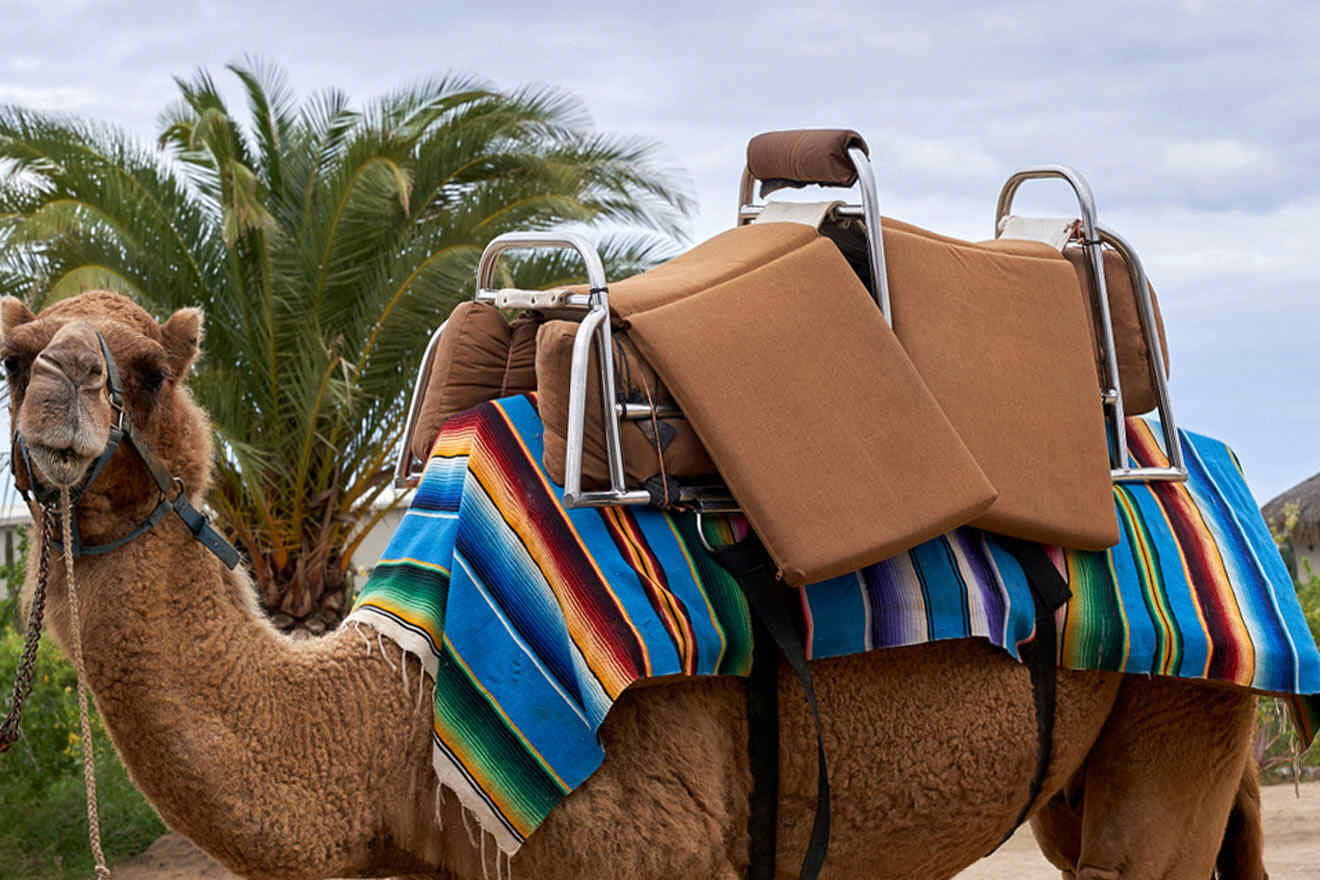 Duration: 3 hours
Price: from US$110
Why you should take it: the most popular tour
I know that after a long journey to Los Cabos, you might feel tempted to try some tequila from the mini bar in your hotel room. But trust me when I tell you that putting off that indulgence so you can go on this adventure with a tequila-tasting experience along with a camel ride and buffet will be worth it!
With air-conditioned hotel pick-up included, you'll be whisked away into the beautiful countryside, filled with cactus-lined roads and a unique ambiance you won't find anywhere else.
You'll climb atop an awaiting camel and experience a 20-minute camel ride that gives you a unique viewpoint. After all that excitement, you'll charge your batteries and satisfy your hunger with a fulfilling Mexican lunch. And, of course, you'll have a tequila-tasting session, the main star of the show!
2. Rev up your engine with an ATV tour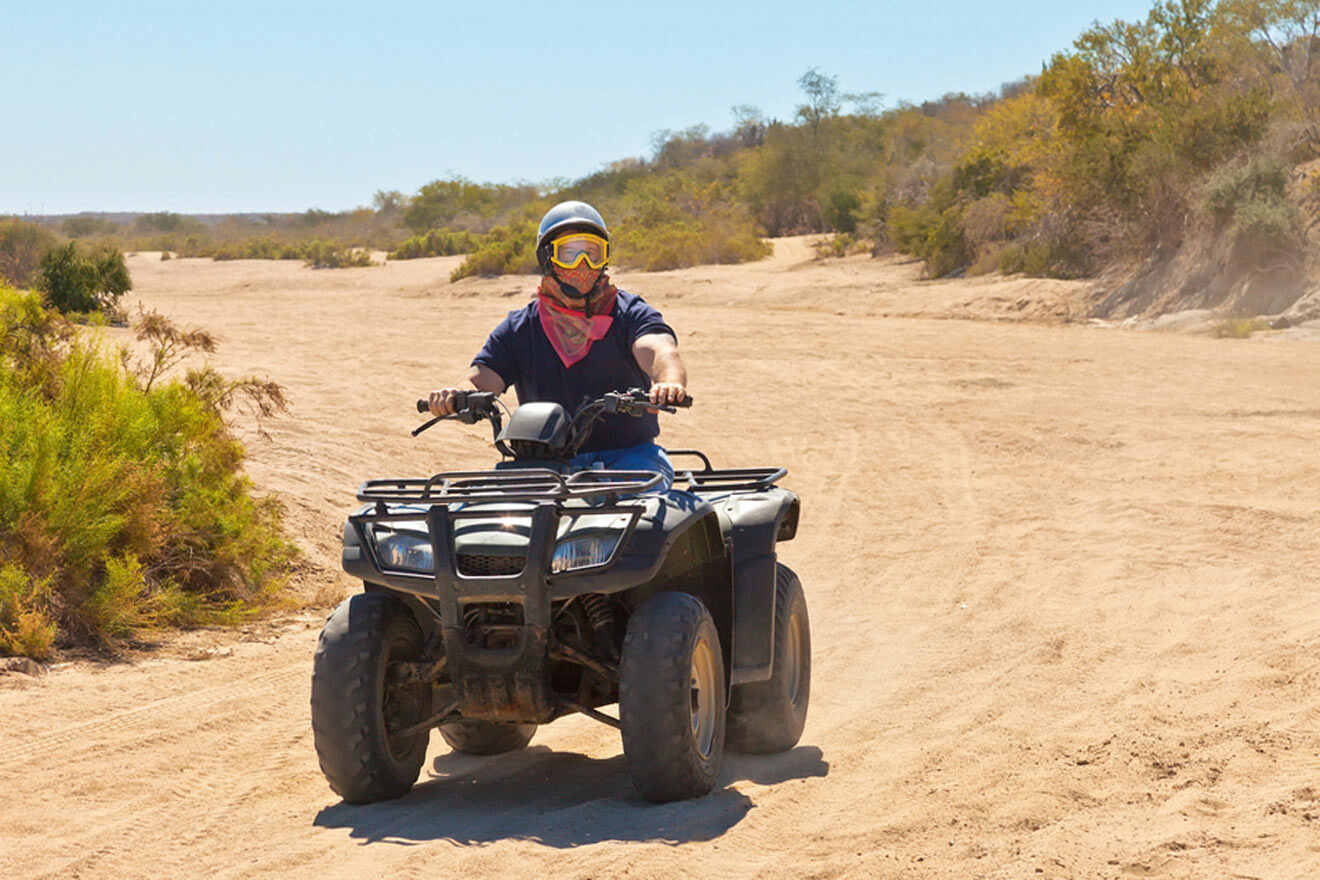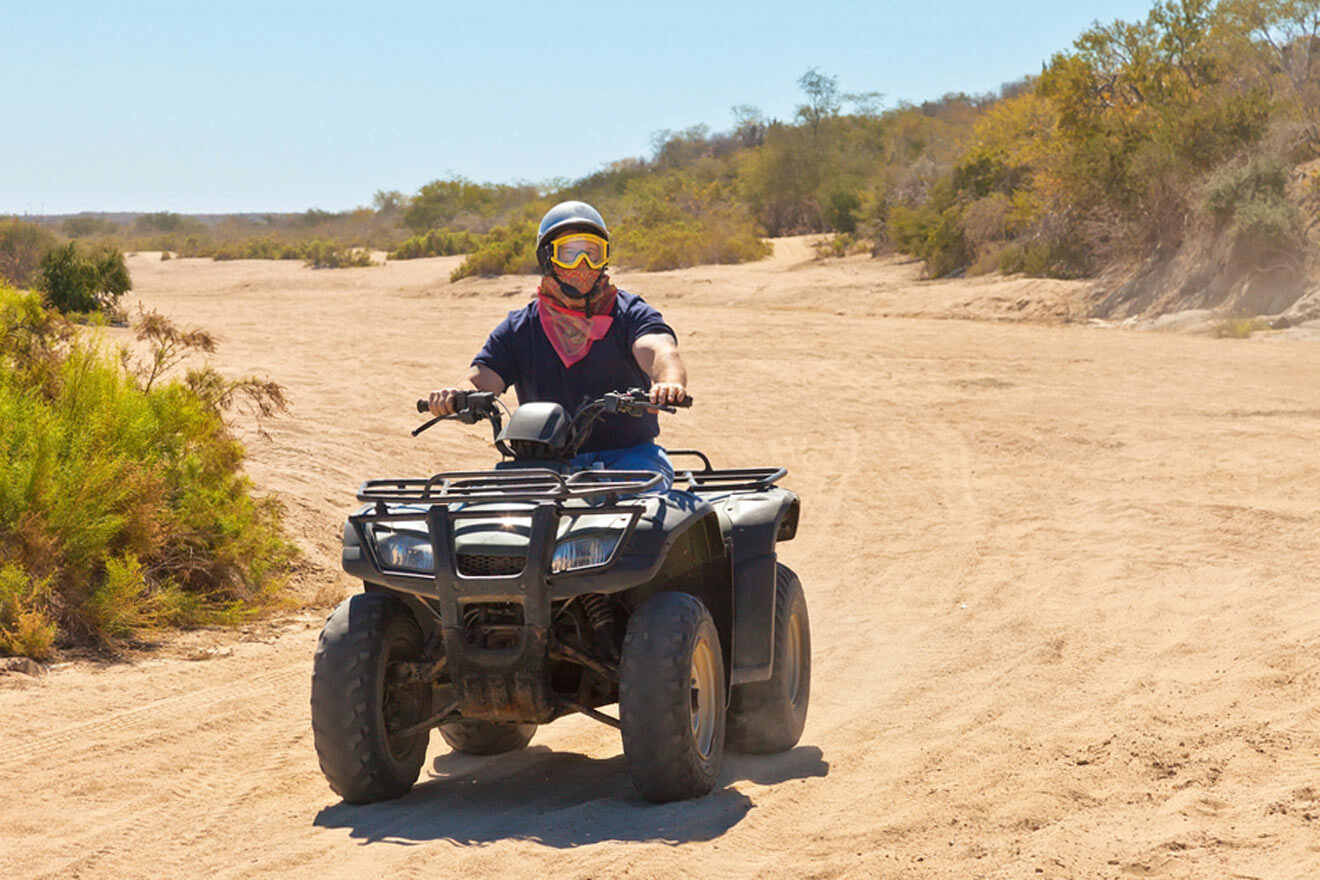 Duration: 3 hours
Price: from US$75
Why you should take it: exciting ATV vehicle ride and farm visit
If you want to explore Cabo San Lucas in a way that's totally off the beaten path and visit an ecological farm for some premium tequila tastings along the way, look no further than this tour. It's a small group experience with up to 12 people, and you can choose your own pace and starting time to fit perfectly into your schedule.
Hop on an ATV and get ready for a thrilling desert tour that will take you to parts of the city that are inaccessible by traditional tour vehicles. Whether you want to race through the dunes or take it slow and soak in the stunning scenery, the choice is yours. You will also indulge in delicious Mexican lunch, so this tour is quite a package deal, you can get an adrenaline-pumped ride, tequila tastings, and delicious food all at once.
3. Take a private tequila-tasting tour
Duration: 1.5 hours
Price: from US$35
Why you should take it: test Cabo tequila in a private setting
If you want to truly feel like a local, then I think you should try this private tequila-tasting workshop! You'll learn the ins and outs of this magnificent blue agave plant drink and have a personalized experience with a private tasting session.
You'll indulge in a total of 9 handmade tequila samples, 6 types of tequila, and 3 unique varieties of mezcal. As you taste every distinctive flavor, you'll also get the chance to try some authentic sweet and savory snacks that are paired perfectly with your drinks. You can try dark chocolate, succulent seafood, or the traditional crunch of grasshoppers.
So if you want to get immersive learning and tequila tasting in Cabo San Lucas that will show you the famous Mexican spirit, this private tequila tasting tour should be on your checklist!
4. Sip, dive, and shop in Los Cabos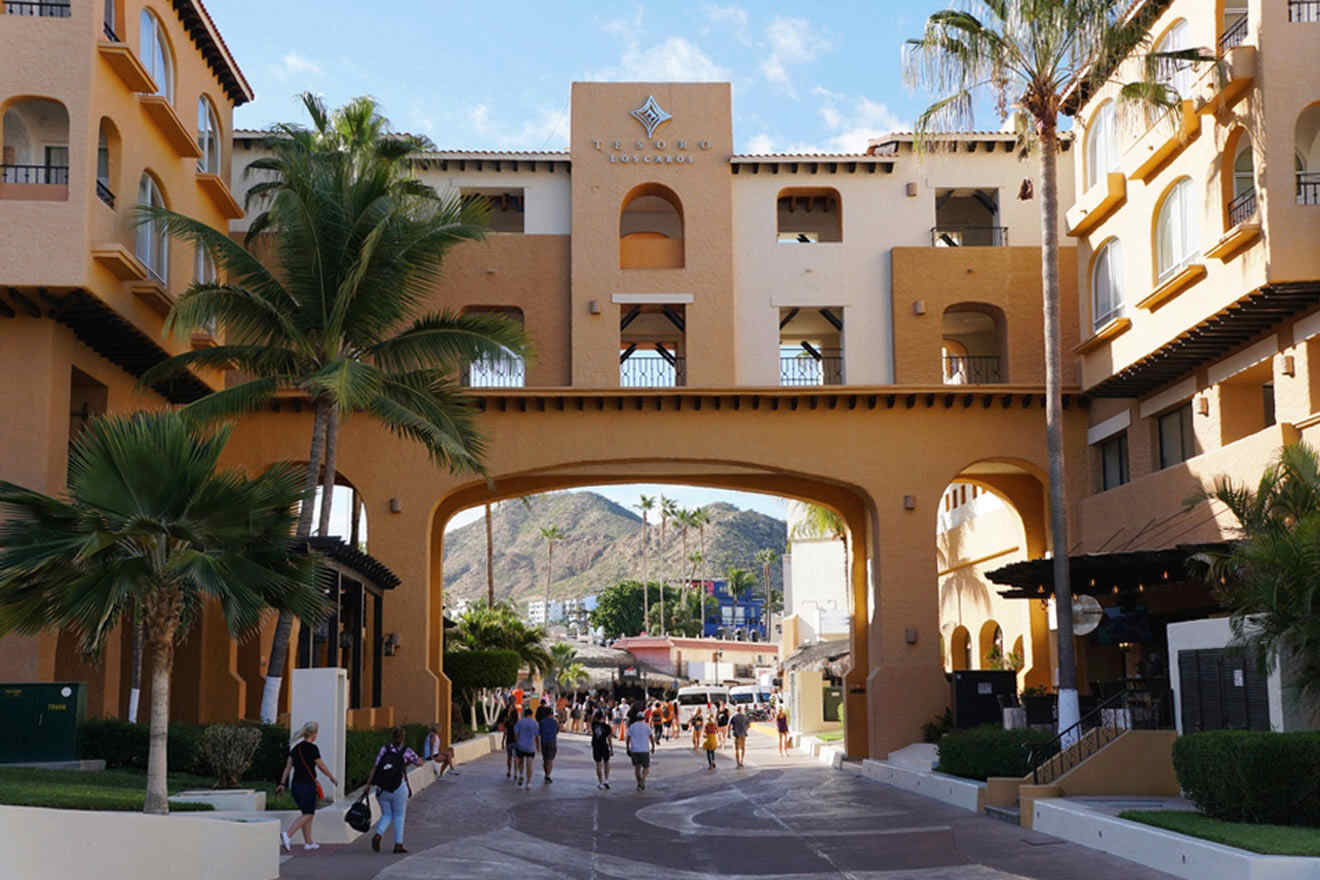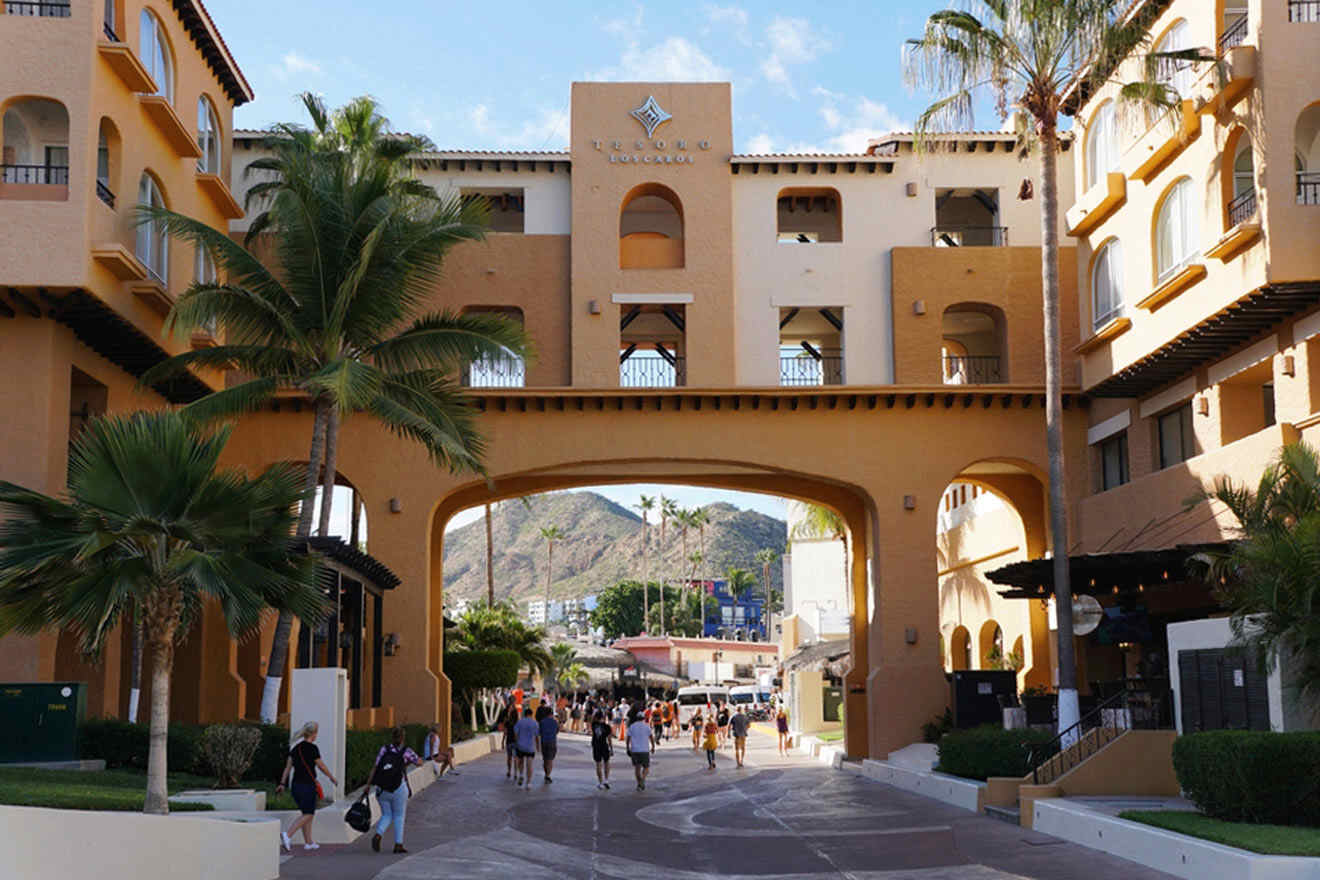 Duration: 6 hours
Price: from US$130
Why you should take it: great snorkeling, shopping, and tequila-tasting combo
When looking for the best tequila-tasting tours and Cabo adventures, you might consider this thrilling combo option. This half-day experience includes tequila tasting, snorkeling, and a shopping tour of Los Cabos! Your journey begins with a hotel pickup in Cabo San Lucas, where you'll board an air-conditioned minivan and explore this tequila town and its top attractions and premier shopping destinations.
Tour operator includes a glass-blowing factory and a tequila distillery visit, where you'll have the chance to sample the best tequilas while learning all about the tequila production process.
And if you are romantic at heart, this tequila-tasting cruise tour offers tequila tasting, shopping, and a sunset cruise from Cabo San Lucas Bay, where you can savor the breathtaking views of the Pacific Ocean while enjoying live entertainment and surprise appearances from any marine life, tropical fish for example.
5. Learn how to make your favorite tequila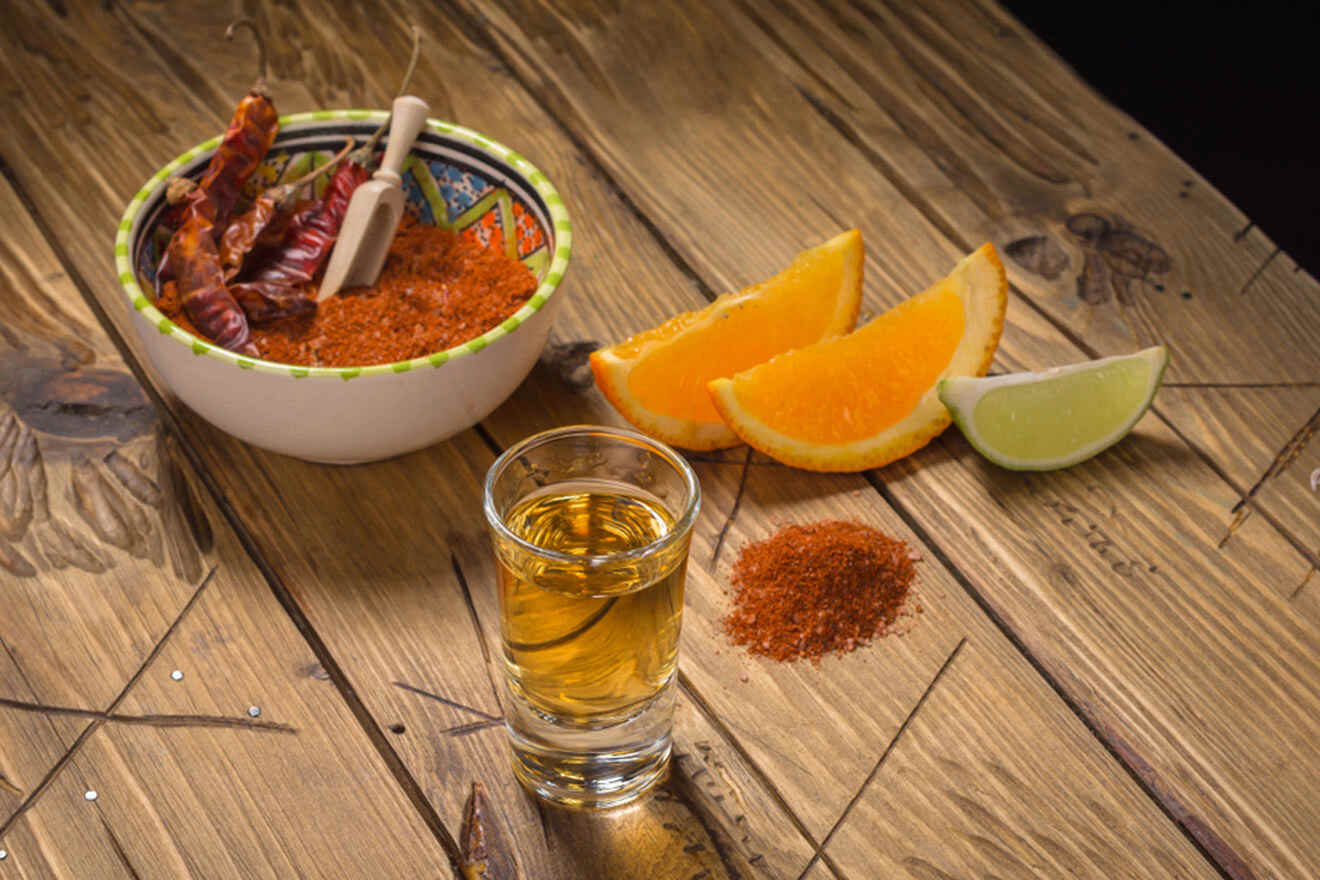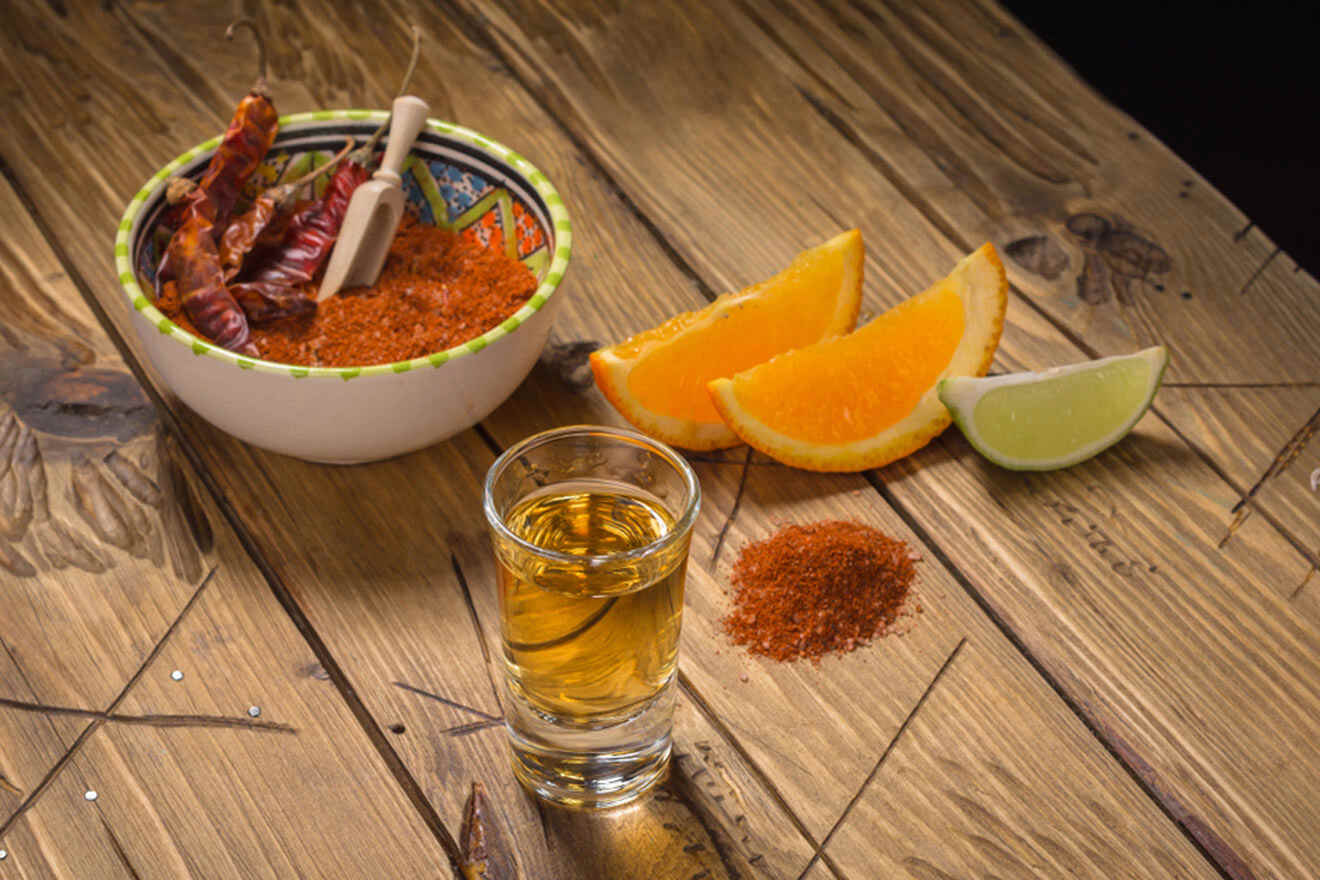 Duration: 1.5 hours
Price: from US$60
Why you should take it: mezcal making class
If you're a fan of Cabo San Lucas and its tasty spirits, then you don't want to miss out on learning how to make your very own mezcal. This tour will give you a great insight into Mexican culture that you can use to impress your friends back home. The tour will start at Vas Que Vuelas Mezcaleria – a domestic open bar with over 50 different mezcal brands (including their bottles).
Your tour guide will explain everything you need to know about making good tequila. For example, you could use different agave plants to create different tequila flavor profiles. You'll learn all about it during this tasting experience.
The bartender will show you all the tips and tricks to create the perfect blend of mezcal and mixers. This experience takes about 1.5 hours minutes, and trust me, you'll leave feeling like a true mezcal connoisseur.
6. Set sail to San José del Cabo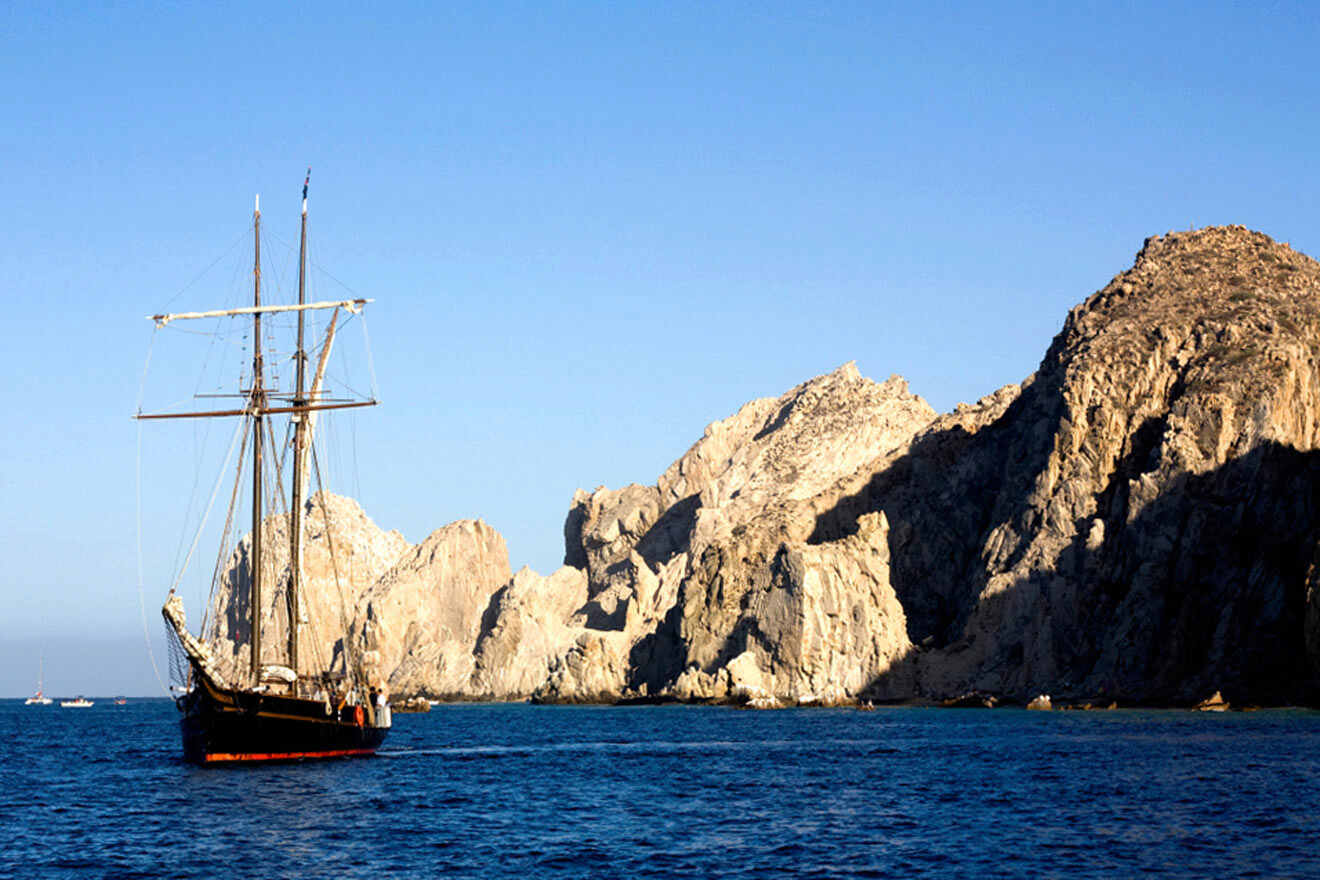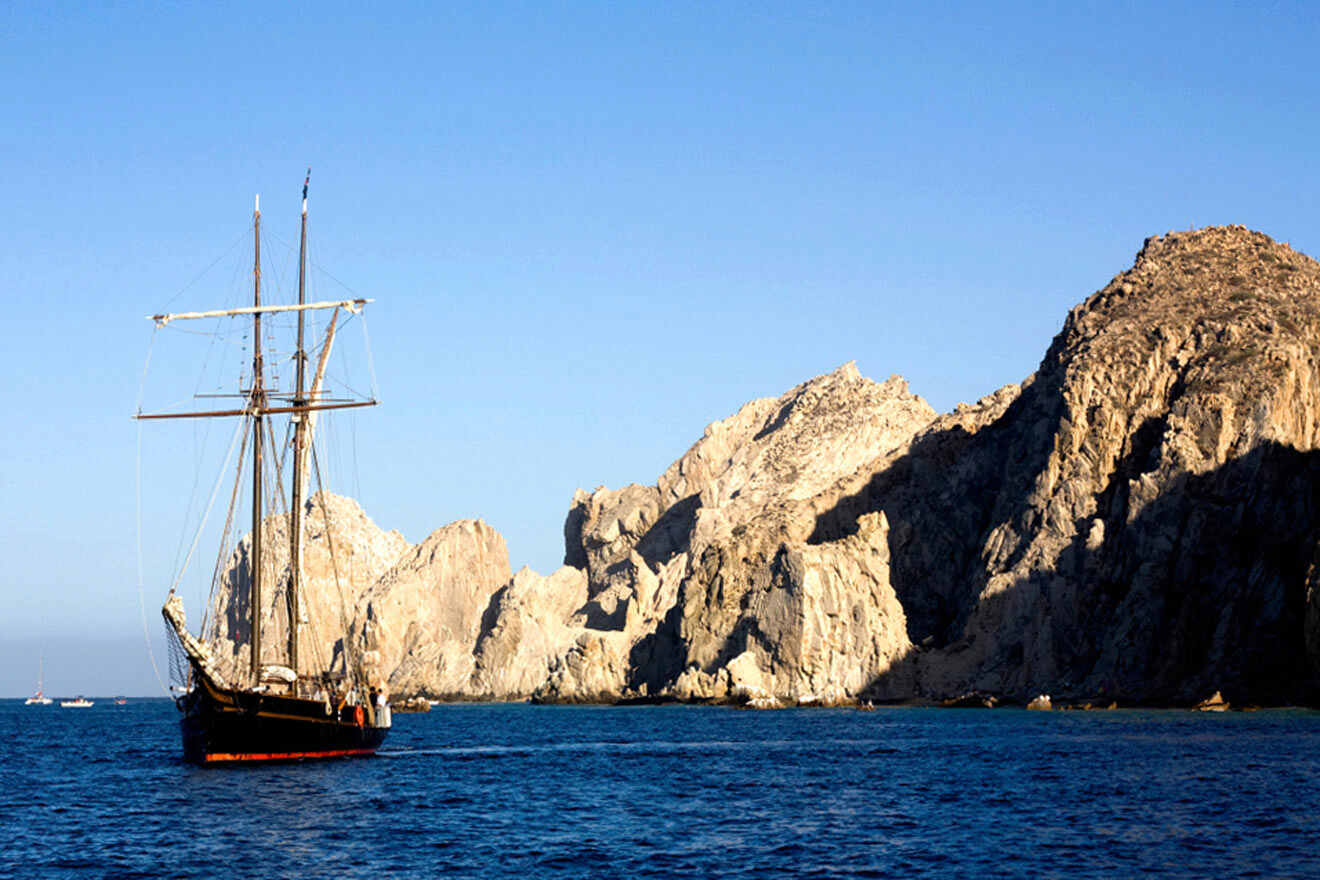 Duration: 6 hours
Price: from US$90
Why you should take it: includes a guided tour of San José del Cabo
I present to you one more of the boat Cabo San Lucas tours in which you'll set sail on a glass-bottom boat to explore the incredible marine life of the Sea of Cortez and the Pacific Ocean with a glass-blowing factory visit included.
Once you arrive in San José del Cabo, get ready to tantalize your taste buds with a truly local taste of tequila and Mexican chocolate. After delicious tasting, you'll even have the chance to explore the historical center on a guided tour.
And if you are craving a taste of luxury, there is a luxury boat tour option, where you can arrange with your captain exactly how your tour is going to go. You can snorkel and watch whales, all while sipping on the tequila and feeling like a VIP.
7. Discover your tequila sign
Duration: 1.5 hours
Price: from US$170
Why you should take it: one-on-one blind session with an expert
You might think that tequila tours offer just regular tasting, but here is a tour with a special twist, it helps you find your tequila sign. What's a tequila sign, you ask? It's a tequila variation that perfectly matches your own personality and taste preferences.
This tour offers one-on-one blind tasting sessions with an expert who will be there to guide you and help you discover what exactly is the perfect tequila flavor profile for your personality. Maybe you're an "adventurous" tequila drinker, a fan of the "robust" flavor, someone who's a little "greedy" for something smooth and rich, or maybe even an "herbal" aficionado. Or you might just want to drink all the tequila you can find there, the choice is yours!
8. Enjoy mezcal in a Pancho's restaurant
Duration: app. 1 hour
Price: from US$35
Why you should take it: 3 different tequila-tasting packages
If you are in the mood to visit this famous restaurant, don't forget to check out their tequila-tasting offerings. You'll have the chance to sample 4 different types of tequila, including White, Reposado, Añejo, and Extra Añejo, as well as a Mezcal.
You won't taste all these tequilas on your own, a knowledgeable tequila expert will be with you the whole time with interesting stories about the tequila-making process. You'll also gain significant insight into the regions where the best tequila is produced and the planting and harvesting process. Each tasting lasts from 45 min to an hour, so you'll have plenty of time to soak up all the knowledge and have fun while doing it.
There are 3 different types of tequila tastings offered to suit your preferences: basic, deluxe, and premium.
9. Visit J&J La Casa del Habano
Why you should go there: famous cigar shop with rare tequila brands
This iconic cigar shop has been around for over 2 decades, nestled in the heart of Cabo San Lucas.
If you are not a cigar fan, fear not, there is a reason why this shop has made it to this list. It's not just cigars they specialize in, the shop offers many different artesian flavors produced by small distillers you probably haven't even heard of.
And with knowledgeable staff on hand, they can help you pick the perfect tequila based on your taste preferences. You can even sample several different types of tequila in 0.5 oz (15 ml) shots to find your absolute favorite.
FAQs about Cabo San Lucas tequila tasting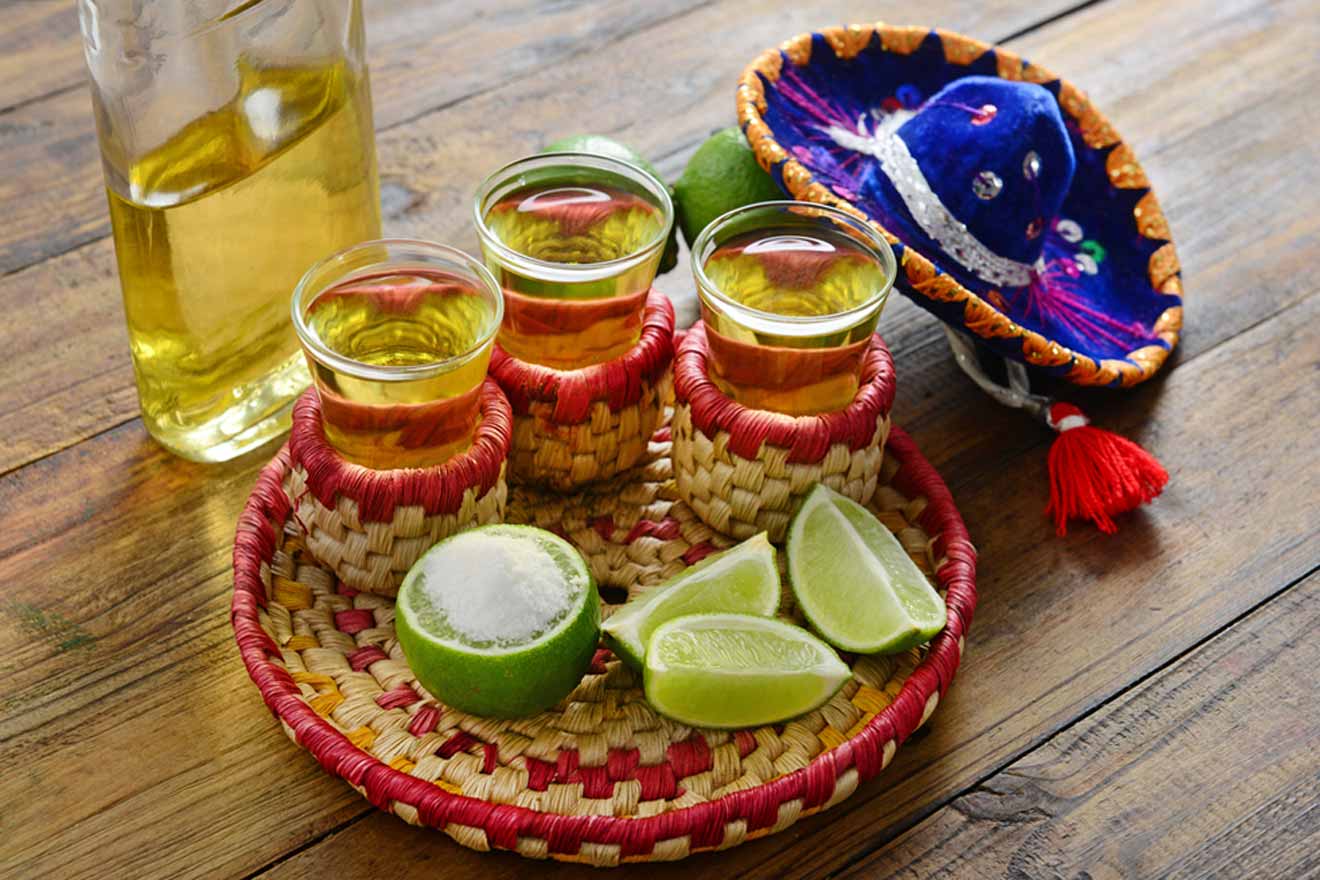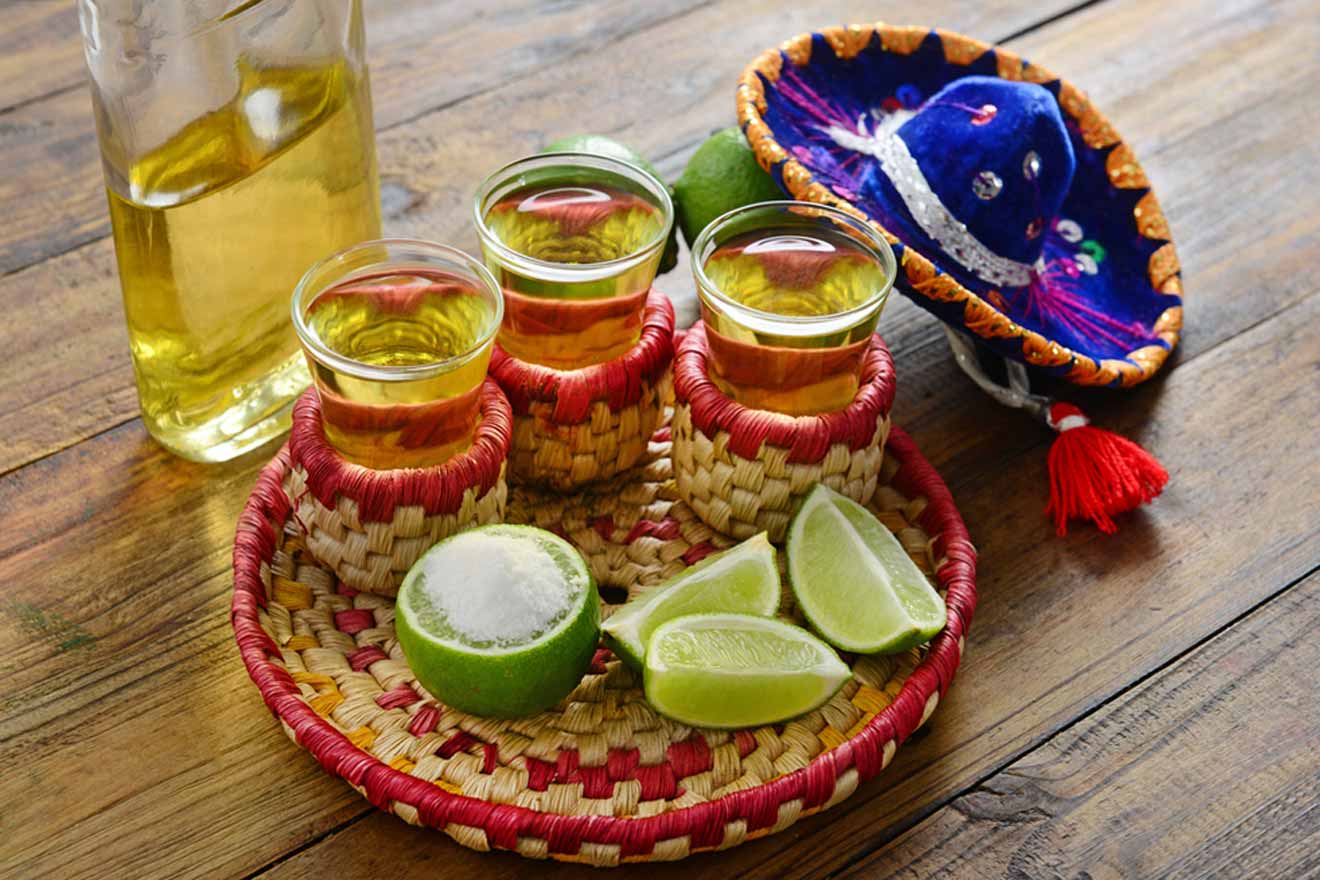 🗣️ Can I take a private tequila-tasting tour in Cabo San Lucas?
Yes. Many tour operators offer a private customized experience. I recommend taking a private tequila-tasting workshop tour where you'll get to taste 9 different tequila samples.
🍲 What food goes well with tequila, and do tequila tastings offer them?
Absolutely! Some tequila tastings may include food pairings, such as cheese, agave hearts, chocolate, taco dinner, or spicy snacks. This ATV tour includes authentic Mexican lunch with a tequila tasting.
🍷 Can I learn how to make tequila?
Yes, there are many tequila-making classes you can take in Cabo San Lucas. This tequila-making class will teach you how to make mezcal and give you tips and tricks about the whole process.
🔞 Are there any age restrictions for tequila tastings?
Yes, in Mexico, the legal drinking age is 18. So you must be 18 years old or older to participate in a tequila tasting.
Conclusion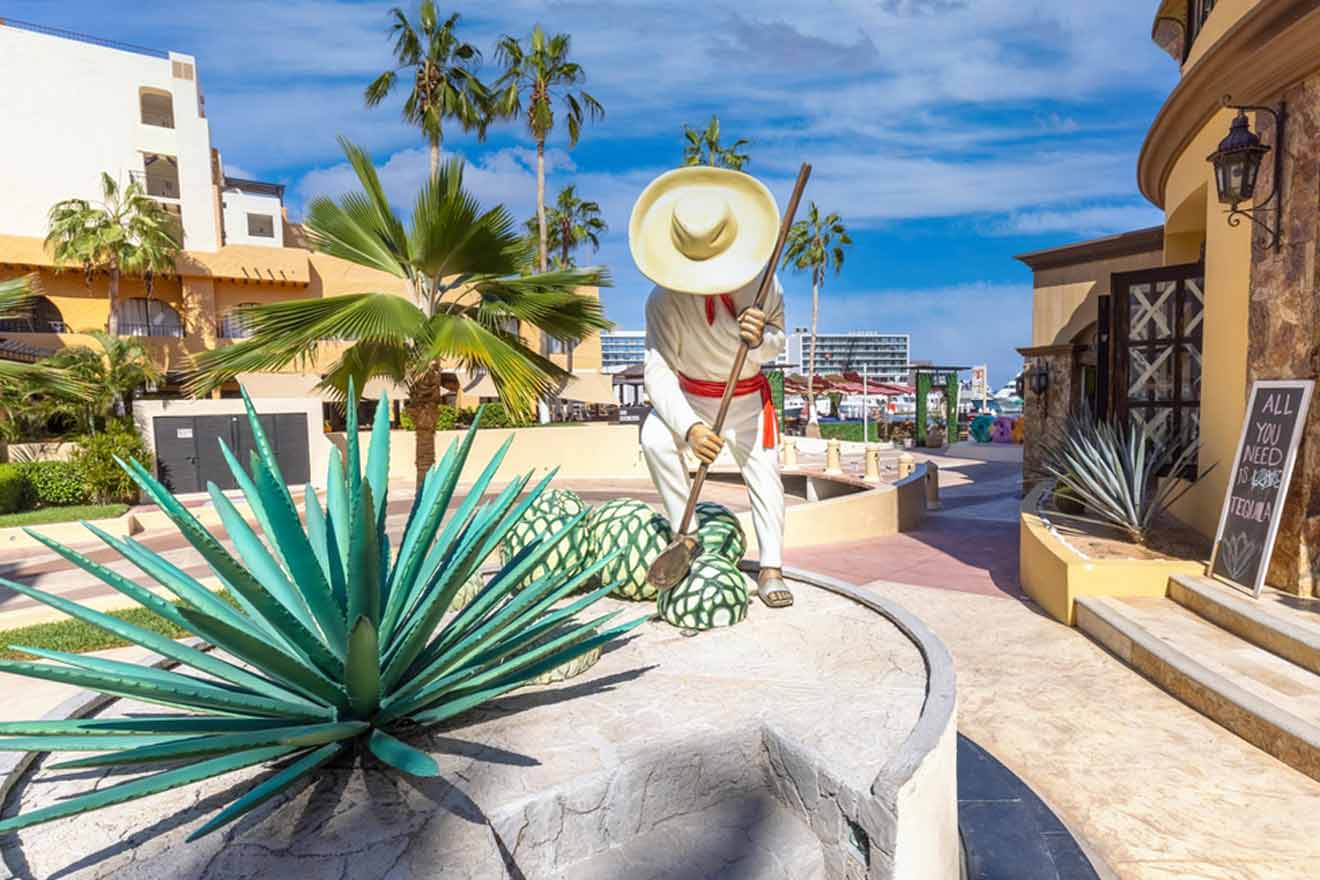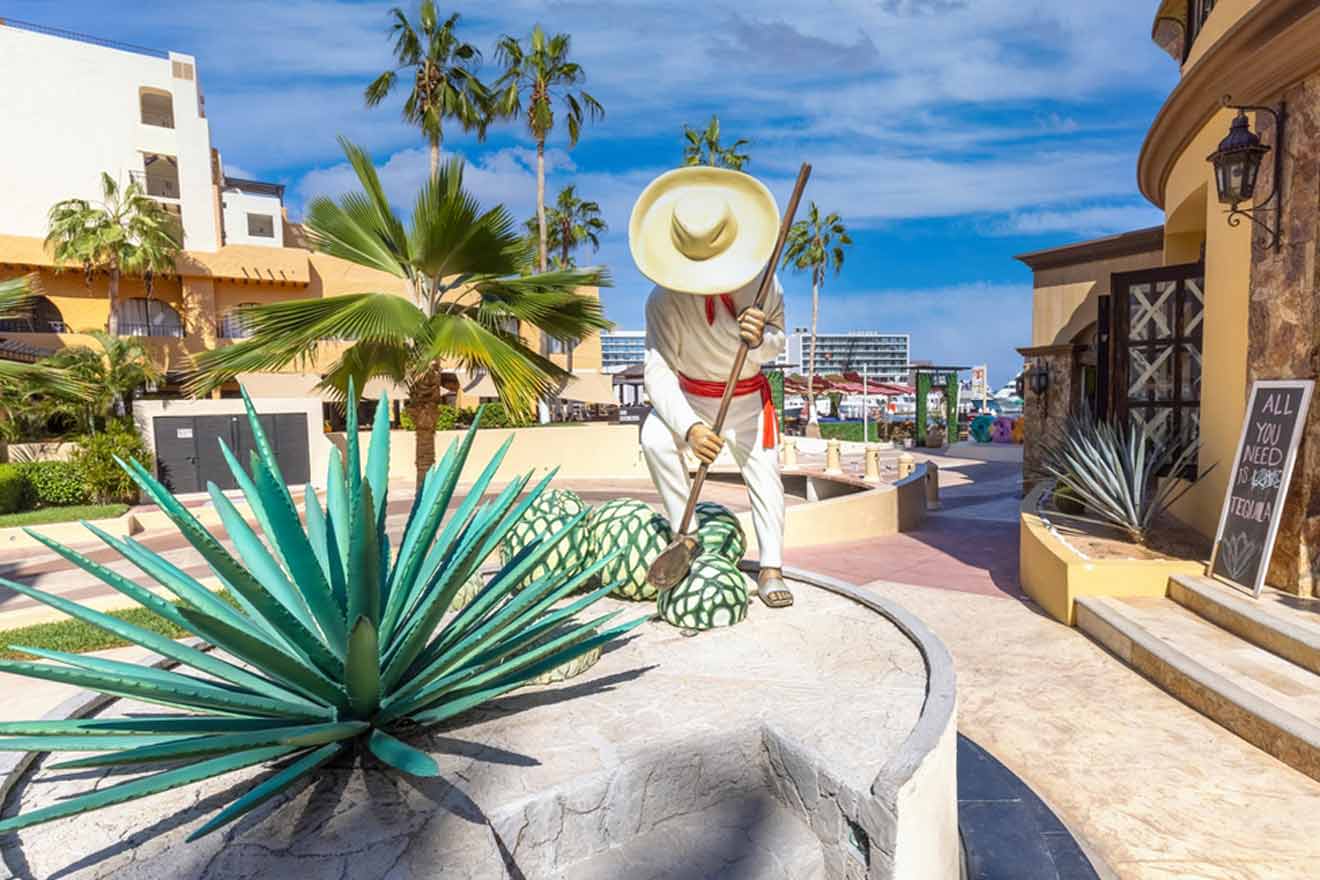 And that's all, folks, you made it to the end!
Cabo San Lucas tequila tasting tours will offer you a unique and exciting way to experience this wonderful destination. And now that you are equipped with the list of the best choices for tequila tasting, I have no doubt you'll have a blast during your trip to Mexico!
No matter if you just want to try a few mezcals, cruise, or learn how to make your tequila in Cabo San Lucas, each tour will provide you with a unique atmosphere and a chance to immerse yourself in Mexican culture.
One thing to keep in mind, though, is always to prepare the best you can, and that includes booking your tour well in advance to secure your spot on these awesome tequila tastings.
If you've had the chance to experience Cabo San Lucas tequila tasting or have any questions, please leave a comment below.
Salud,
Angelina
---
Pin it for later!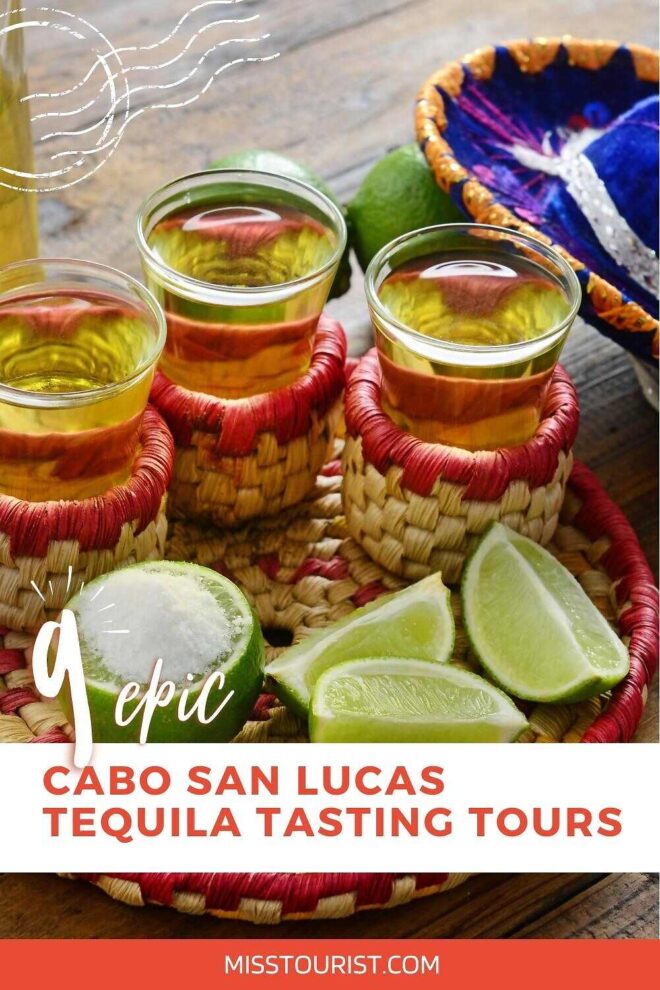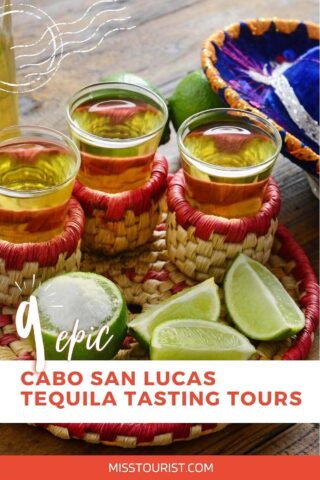 Pin it for later!