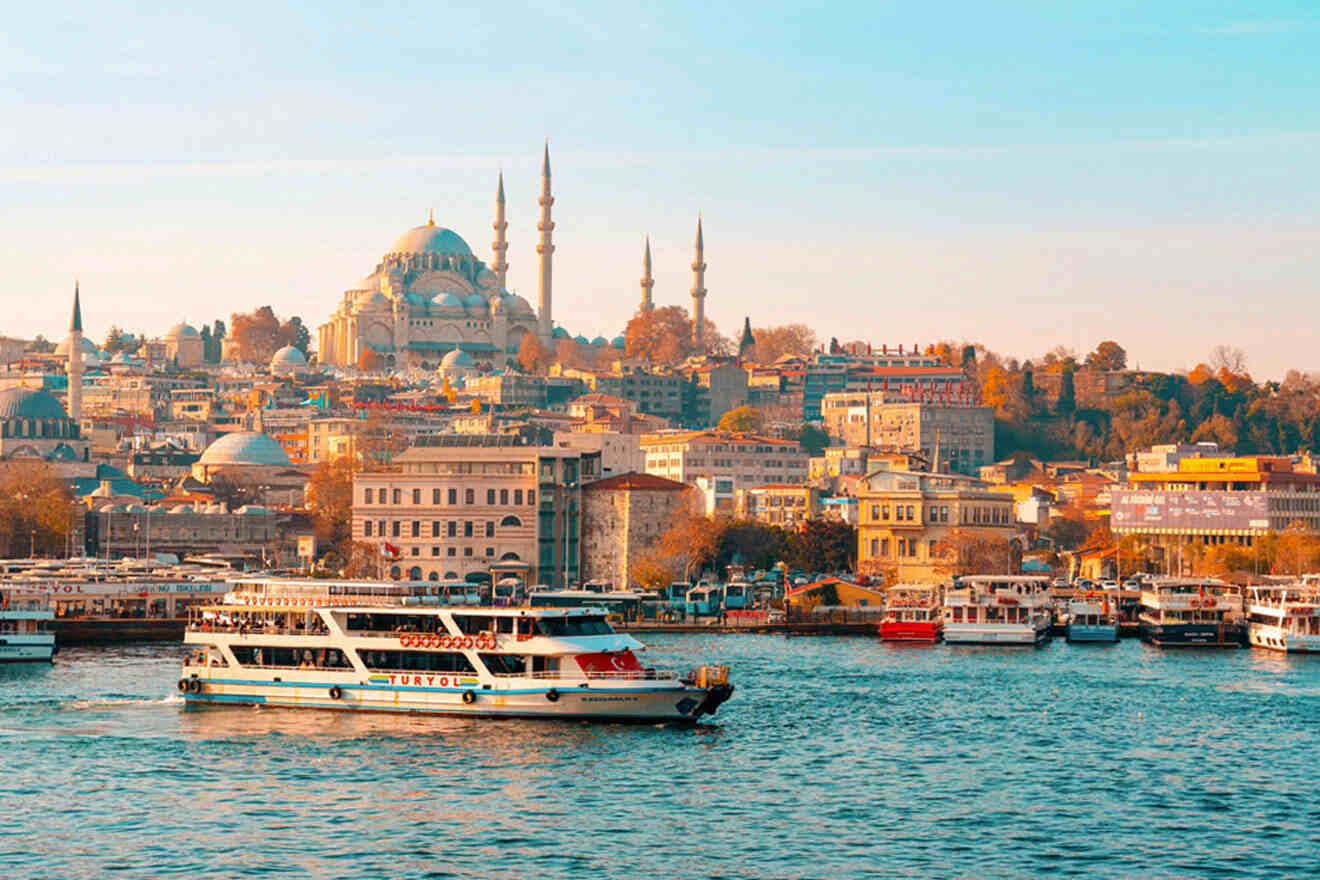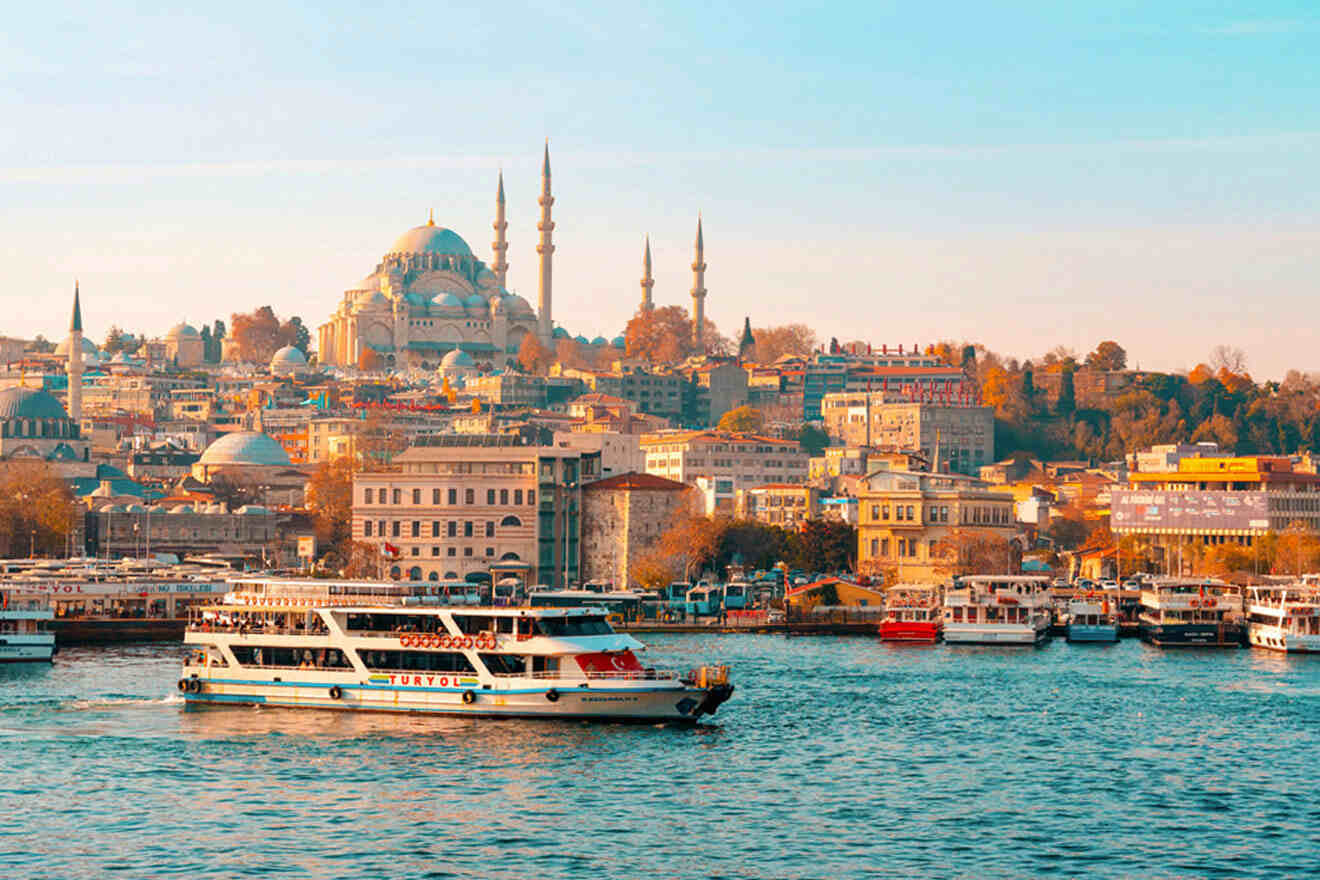 If you have this oriental city on your to-visit list, I'm sure you've been wondering how to choose the best Bosphorus tour in Istanbul. And you'll find the answer to your question in this article.
Bosphorus cruises are something truly unforgettable, and they give you an opportunity to feast on some truly stunning views. That's why it would be a total downer if you choose wrongly. To help you avoid that, I decided to compile a list of the very best Bosphorus tours you could choose from.
You'll find combo tours, dinner shows, and luxury yacht rides on the list. One thing is sure tho, each option will give you the authentic Turkish experience you've been craving!
Since Bosphorus tours are the first thing most travelers reserve and are excited to embark on, it feels unnecessary to remind you that they can sell out faster than authentic Turkish tea and coffee on the street market. So, make sure to book in advance!
Let's start!
If you are in a hurry
Here are the top Bosphorus tours:
1. Take an Istanbul Bosphorus dinner cruise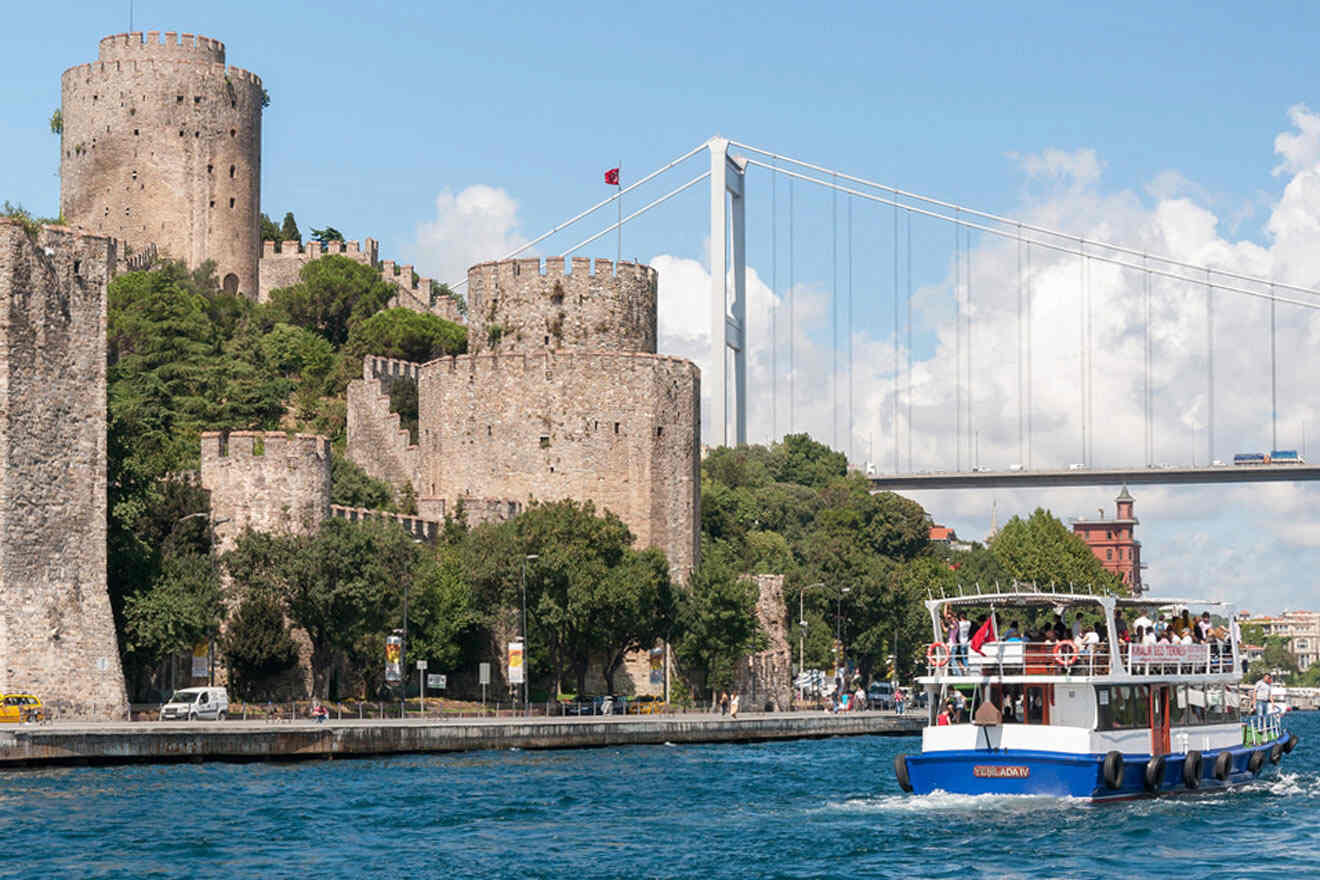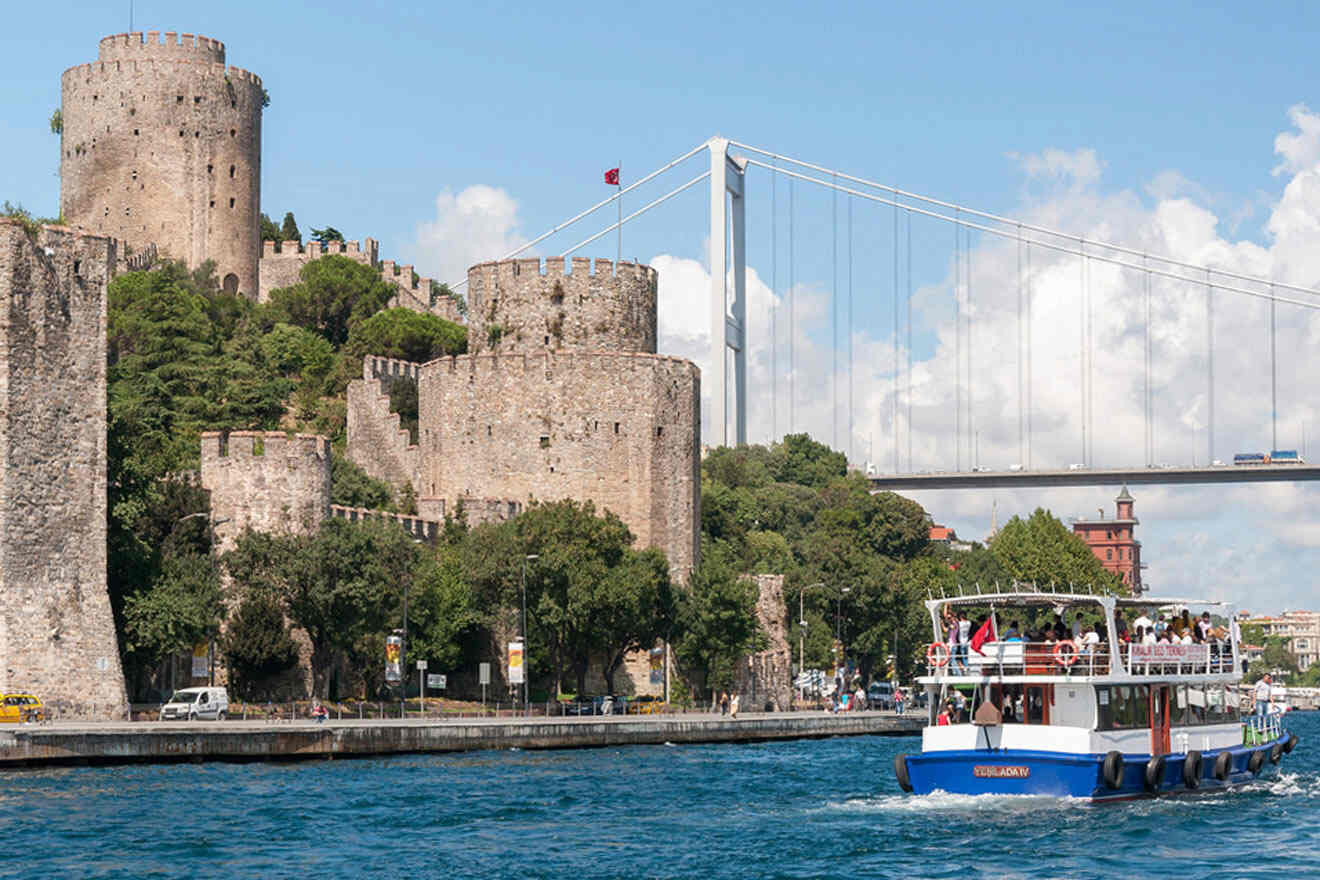 Duration: 3 hours
Price: from €30
Why you should take it: the most popular Istanbul Bosphorus cruise
This boat cruise is a perfect way to combine seeing popular Istanbul attractions as well as getting the experience of a true Turkish night with all the local delicacies. It's not hard to see why this is the best-rated option among Bosphorus dinner cruises.
You'll immerse yourself in the rich Turkish culture with a help of a show featuring traditional folk dancing and belly dancing that will have you tapping your feet and clapping your hands in no time. I'm personally a huge fan of belly dance and seeing this performance while also feasting on the rich views of Rumeli Fortress, Bosphorus Bridge, and Bosphorus Strait sounds like a dream come true.
The sightseeing cruise will take about 3 hours of your time, so it's neither too long nor too short of a tour. And for the ultimate convenience, there is round-trip transportation from Istanbul hotels.
2. Explore Bosphorus with audio guide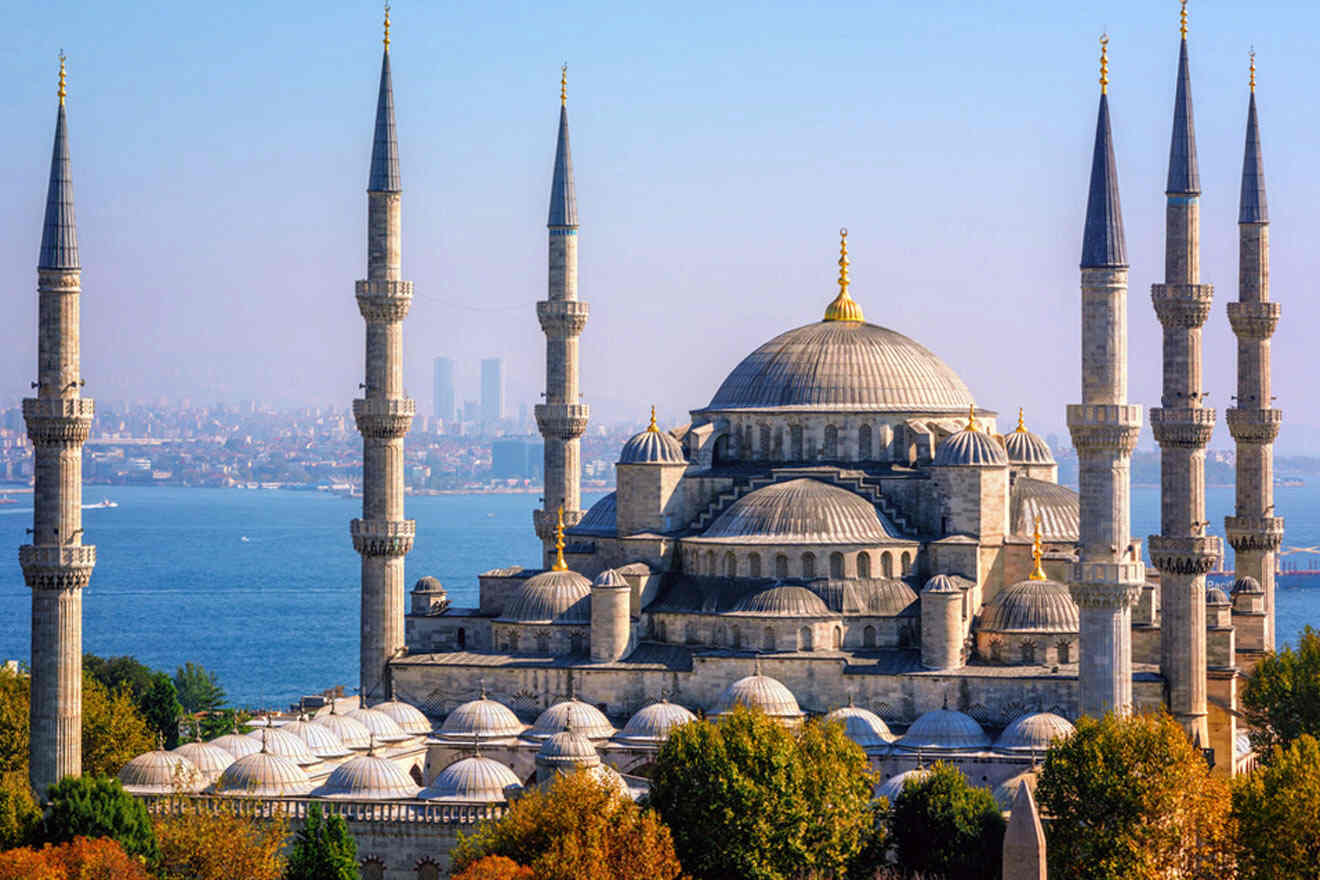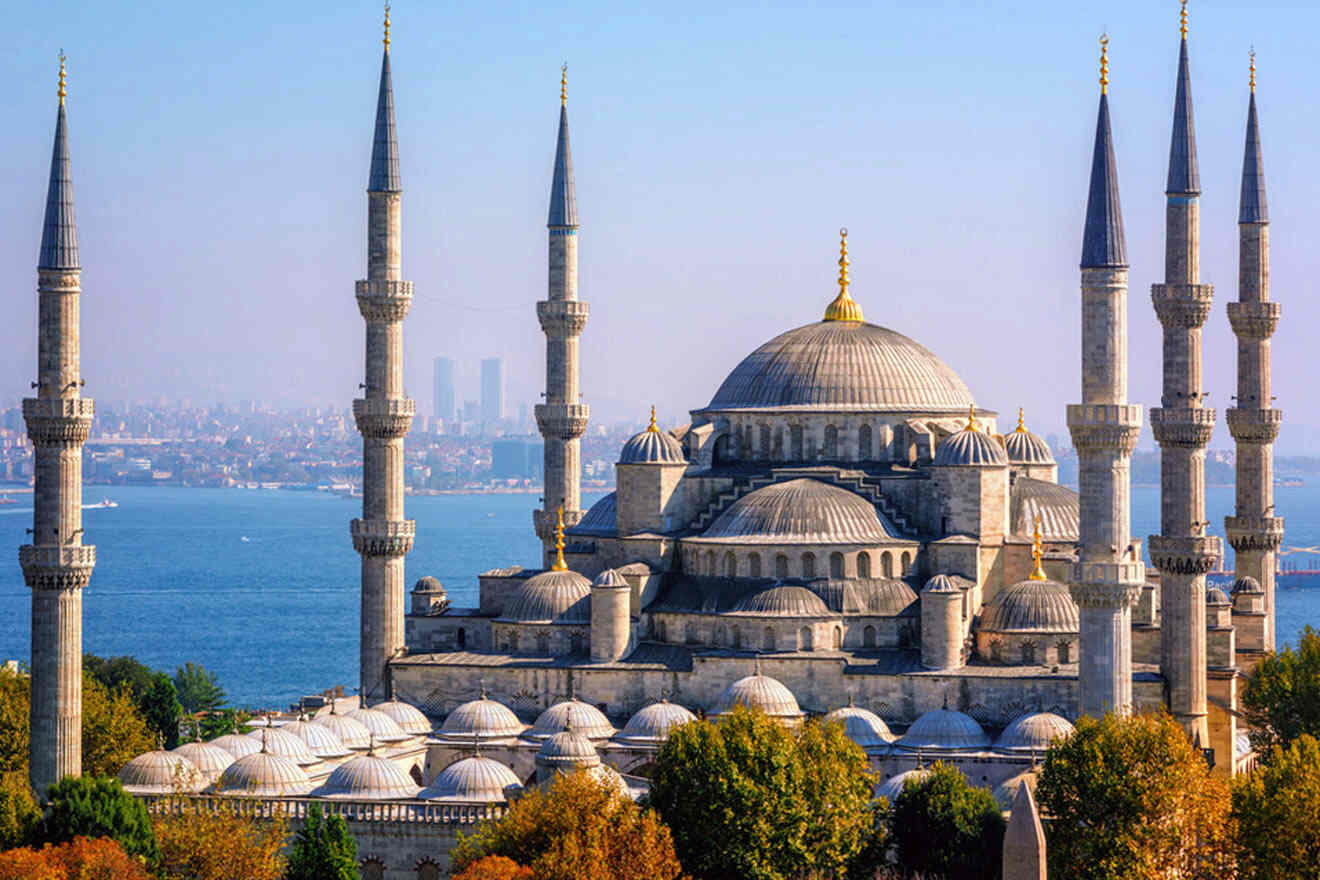 Duration: 1.5 hours
Price: from €10
Why you should take it: a short tour for those short on time
If you think this tour will educate you about the history of Istanbul and the beauty of its sights while you listen to audio in your hotel room – you're wrong! Bosphorus cruise tickets are included in the tour price, as well as the Bosphorus map while hotel pickup isn't part of the tour.
This Bosphorus cruise option is a great choice for free birds who like to focus on the locations without any distractions that huge tourist groups or live tourist guides could cause.
Your Bosphorus audio guide will tell you everything you need to know about Ottoman sultans and the ancient city. You'll also get to witness the top Istanbul attractions such as Blue Mosque, Galata Tower, Topkapi Palace, and Hagia Sophia.
The cruise will last only about 1.5 hours, so it's a short Bosphorus tour for those short on time as well.
3. Get a private table on a Bosphorus dinner cruise
Duration: 3 hours
Price: from €30
Why you should take it: free WI-FI, personalized experience
Many private tours offer quite similar experiences, but this one might spark your interest a little more. Prepare to be captivated by the hypnotic movements of belly dancers that you'll get to watch from the comfort of your own private table.
You'll be welcomed with a cocktail, and then you'll set sail into the adventure and sightseeing of historical places. The whole journey through the iconic places of the Byzantine and Ottoman empires will take about 3 hours. Complimentary drinks and delicious food are there to spice up the sightseeing endeavor.
The private cruise offers unlimited drinks and free internet, so you can call your friends and family back home, and show them the wonderful views of historical monuments as they glow in the night. You can also opt for a hotel pickup in an air-conditioned vehicle, so you won't have to lift a finger to get this amazing Turkish experience.
4. Go on a luxury yacht cruise in Bosphorus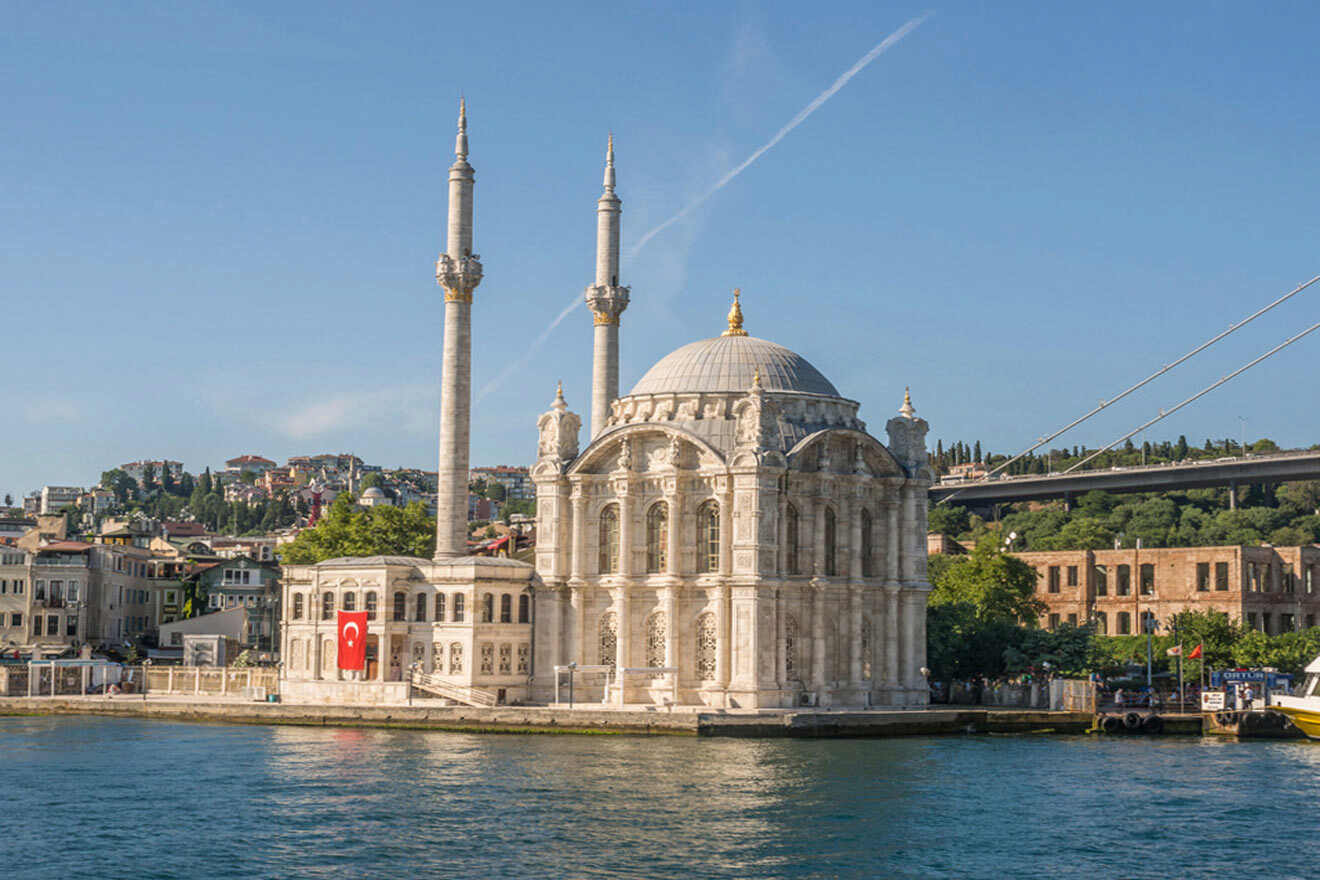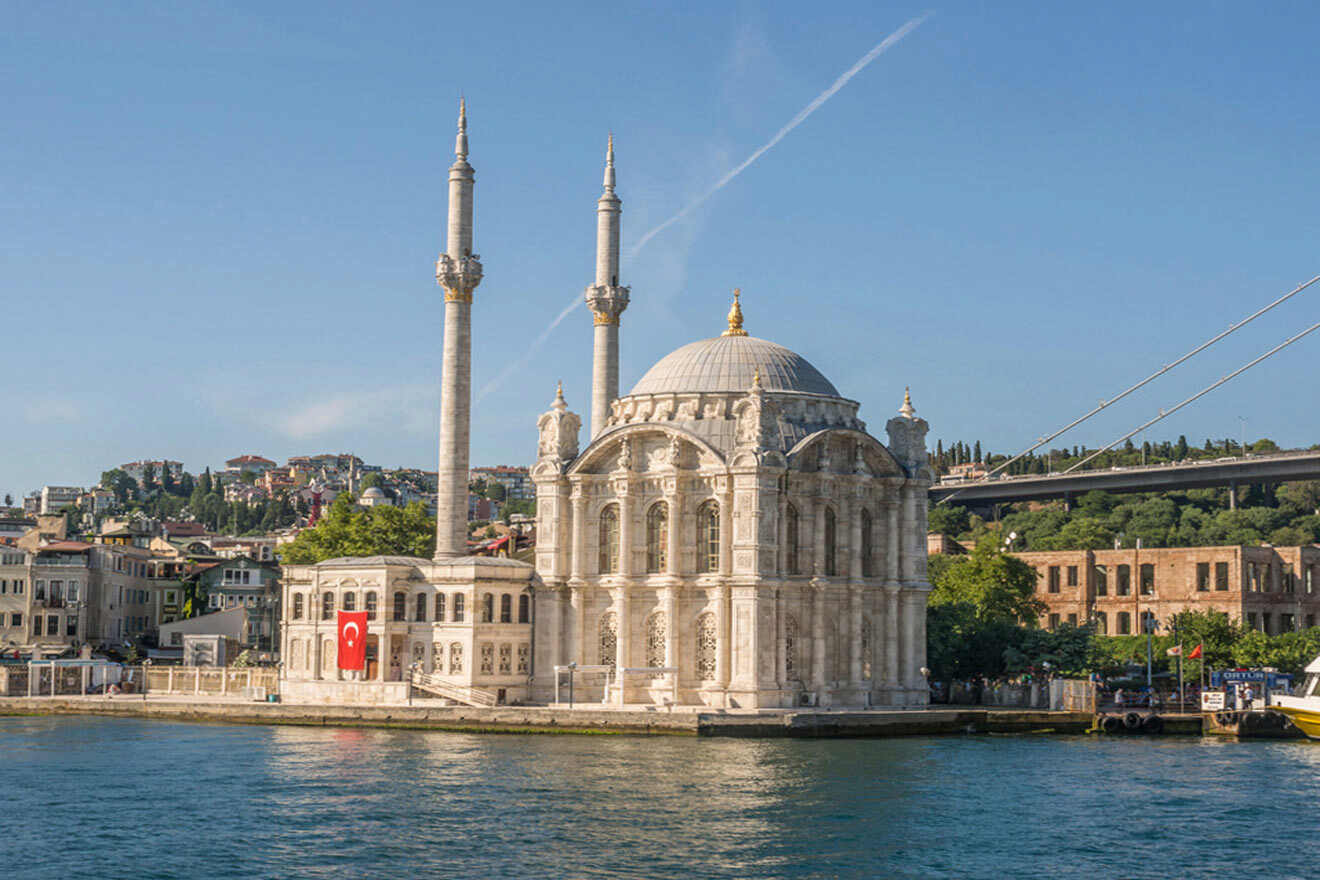 Duration: 2.5 hours
Price: from €50
Why you should take it: VIP experience
If you're looking for boat tours that will make you feel like royalty, then this is the perfect one for you. Enjoy your time in Istanbul in luxury with a private yacht cruise.
You can spend 2.5 hours capturing the very best pictures of famous attractions from the deck. The pictures of Dolmabahce Palace and Maiden's Tower are sure to make quite a boast in engagement on your Insta profile.
This tour has one special treat as well – a stopover on the Asian side! The separating point of 2 continents is a must-do for every traveler who finds themselves visiting Istanbul. You'll visit Kanlica, and I must recommend you try their iconic local yogurt.
And this wouldn't be a true Turkish experience without the local treats; you can enjoy complimentary Turkish tea and authentic Turkish coffee on a yacht.
5. Enjoy views on a Bosphorus sunset cruise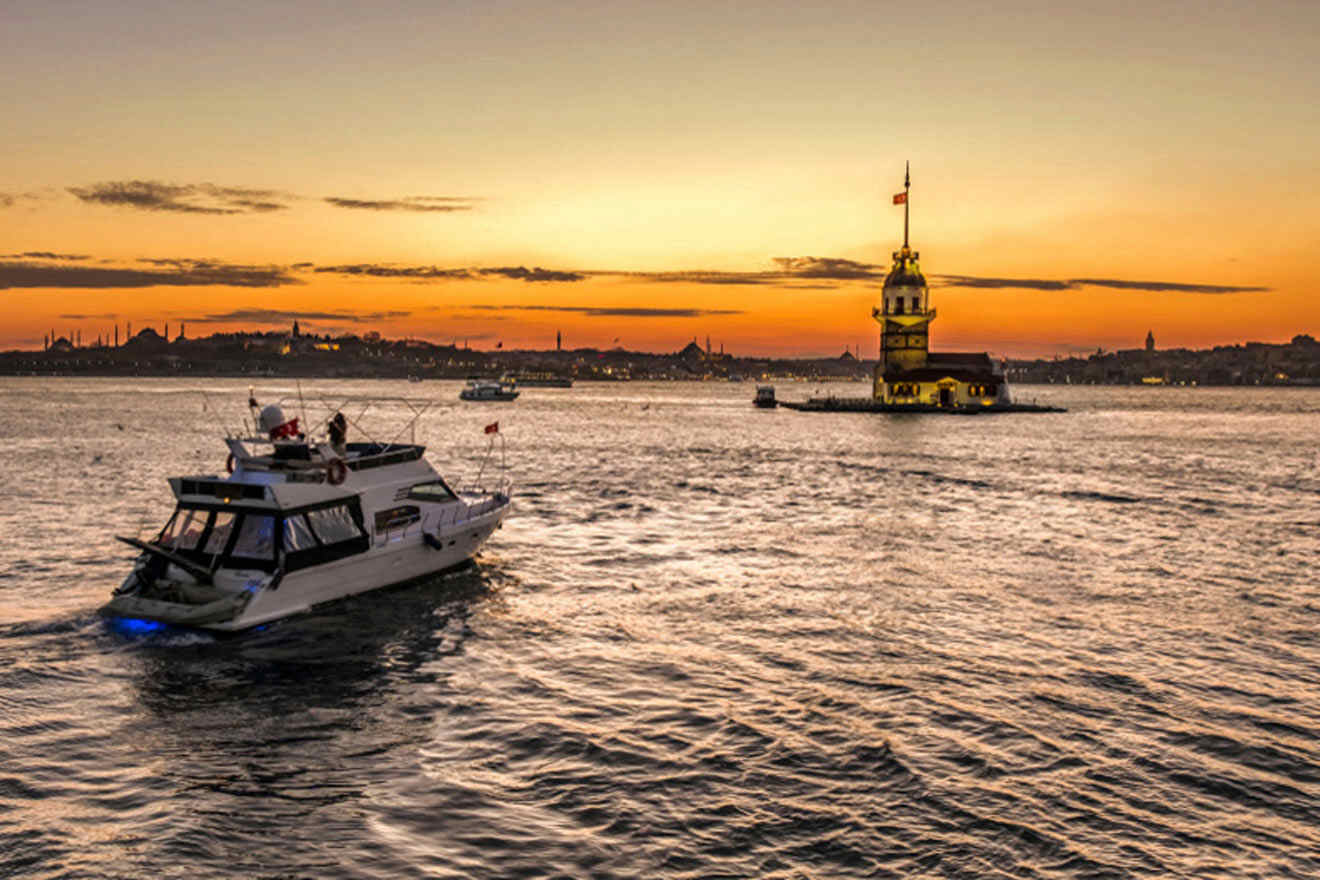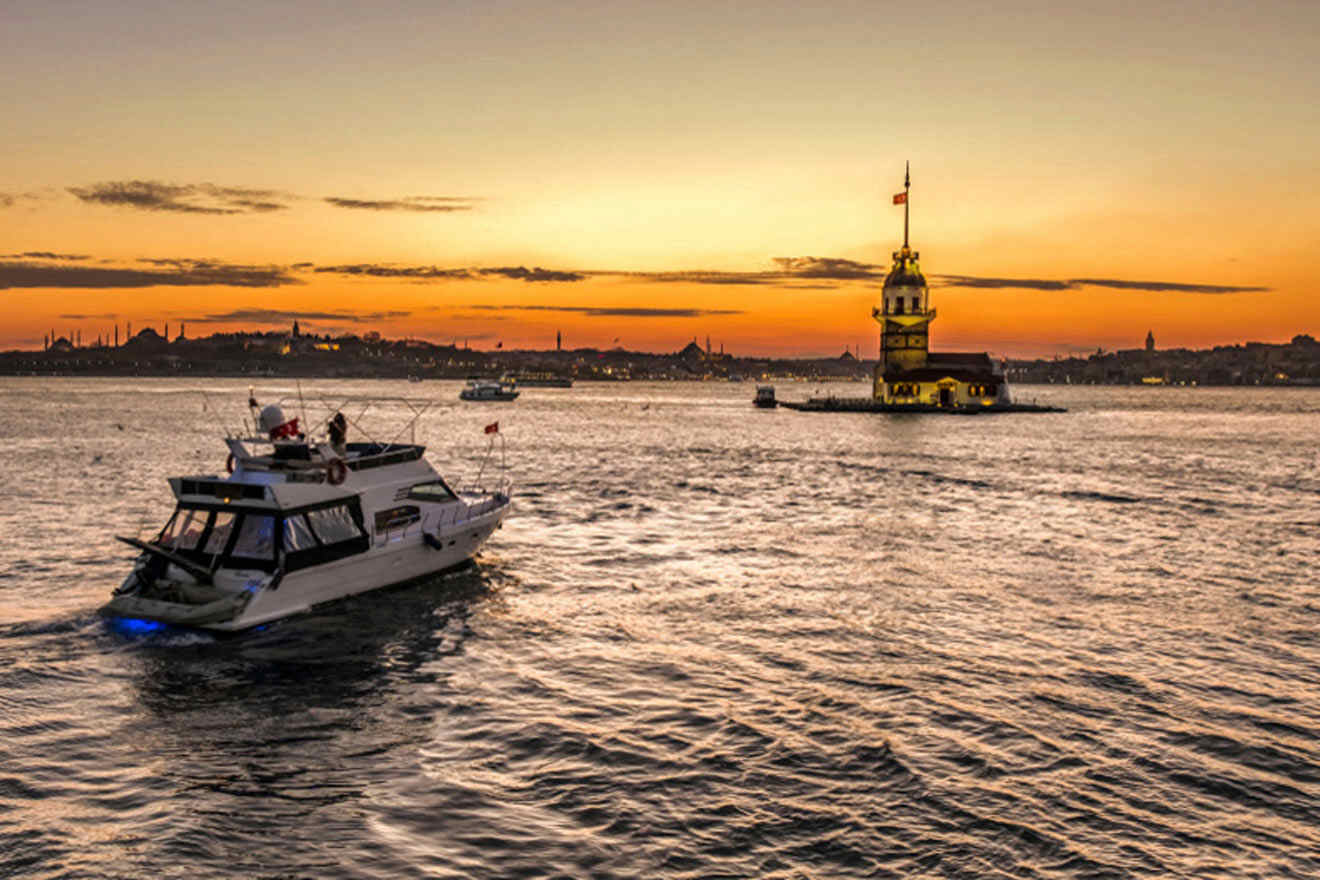 Duration: 2.5 hours
Price: from €60
Why you should take it: sunset Bosphorus yacht cruise
You'll meet your guide on the Kabatas pier and set off into the sunset extravaganza. I couldn't imagine a better vacation experience – it's perfect for unwinding from the stress of daily life.
Many Bosphorus cruise tours offer a journey across Istanbul's glamorous Bosphorus Strait, but only true romantics want to witness iconic mosques, palaces, and many more architectural gems coupled with a sunset glow.
Throughout your whole cruise, there will be a knowledgeable and entertaining guide to spice up your sightseeing and fill you in on all the important details about the landmarks.
It's also different from many dining cruises as it only offers light snacks during your journey. It's recommended that you bring comfortable clothes as well, as a jacket as the weather can get chilly. It's not a long cruise since it only takes about 2.5 hours, but still, it's guaranteed to leave you with some unforgettable views.
6. Embark on an audio Bosphorus boat ride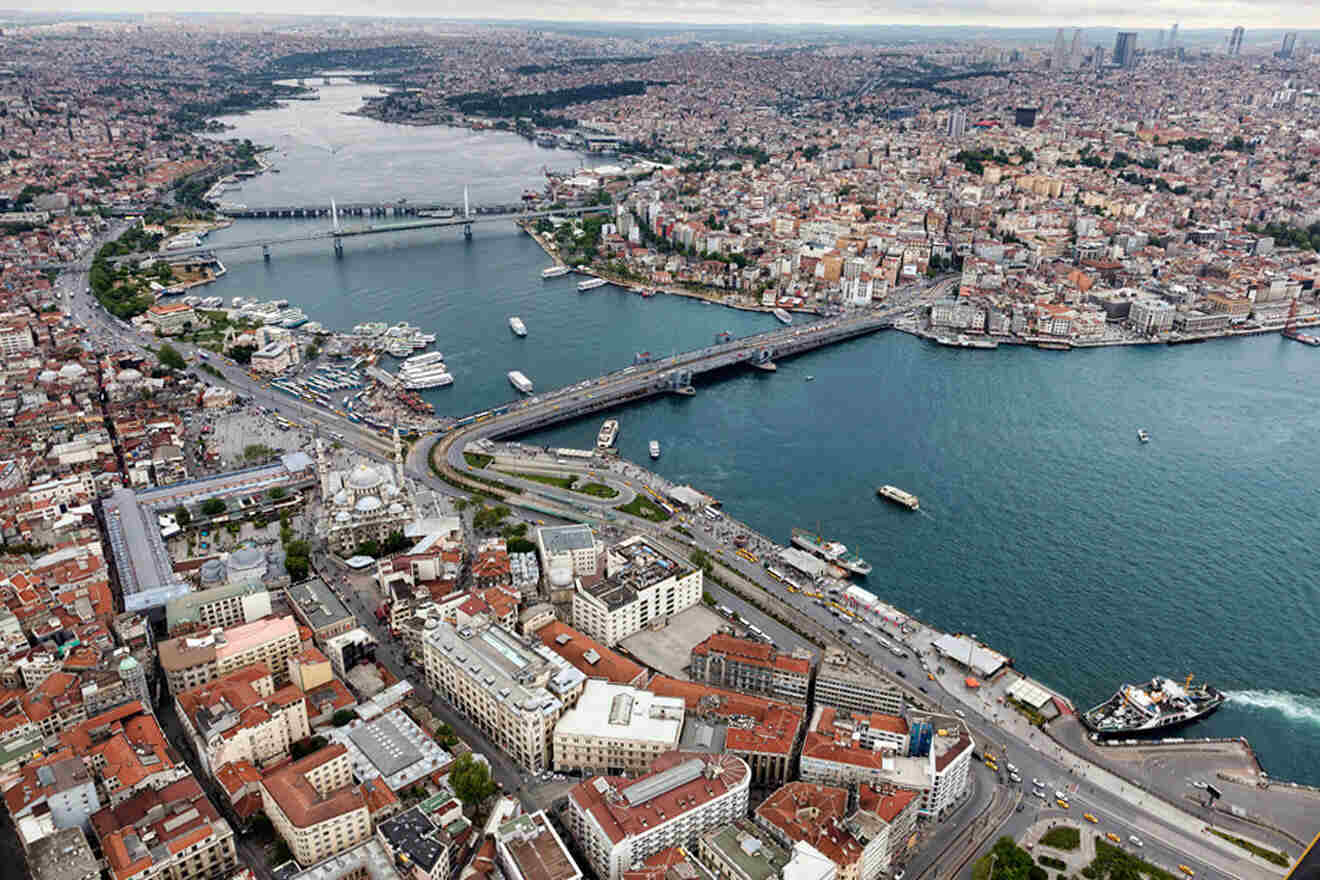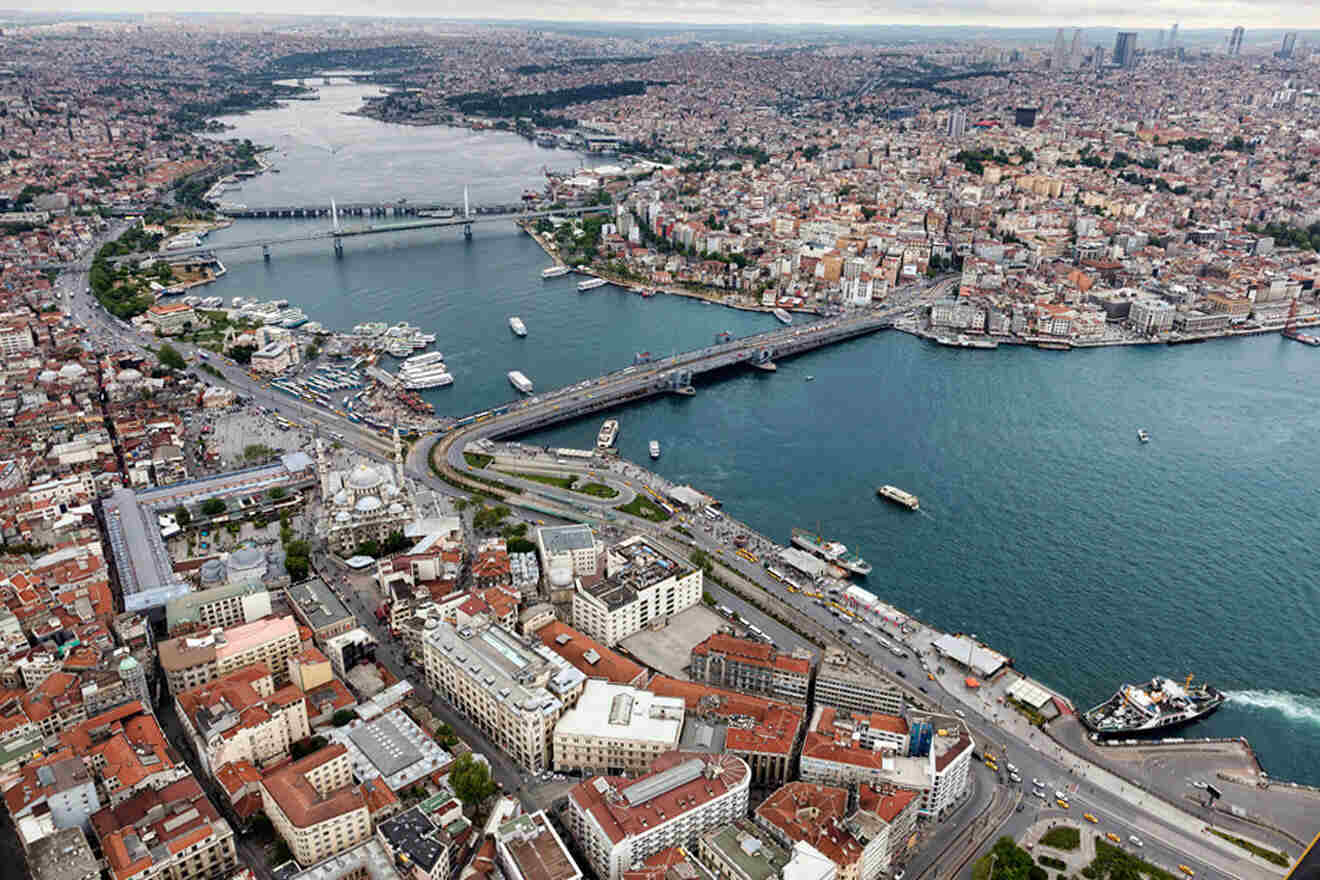 Duration: 2 hours
Price: from €12
Why you should take it: includes Golden Horn
This tour is different from the previous one as with this option you won't have to download an app, there will be an audio speaker on board. So, it's an even more convenient option for my lazy travelers out there. You only need to show up in good spirits, and in the mood for sightseeing.
Unlike other Bosphorus cruise options, this one includes the Golden Horn as well. So, you won't only enjoy classic Istanbul landmarks, you'll also tour the world's largest natural harbor. There will probably be more passengers there than on private boats but still, since it's only an audio guide, you can still maintain your independence without obligations to anyone.
Audio guides are multilingual and are a great way to listen to important histories in multiple languages. The cruise lasts for about 2 hours, during which you'll witness all the gems such as Hagia Sophia and Topkapi Palace.
7. Join a long Bosphorus tour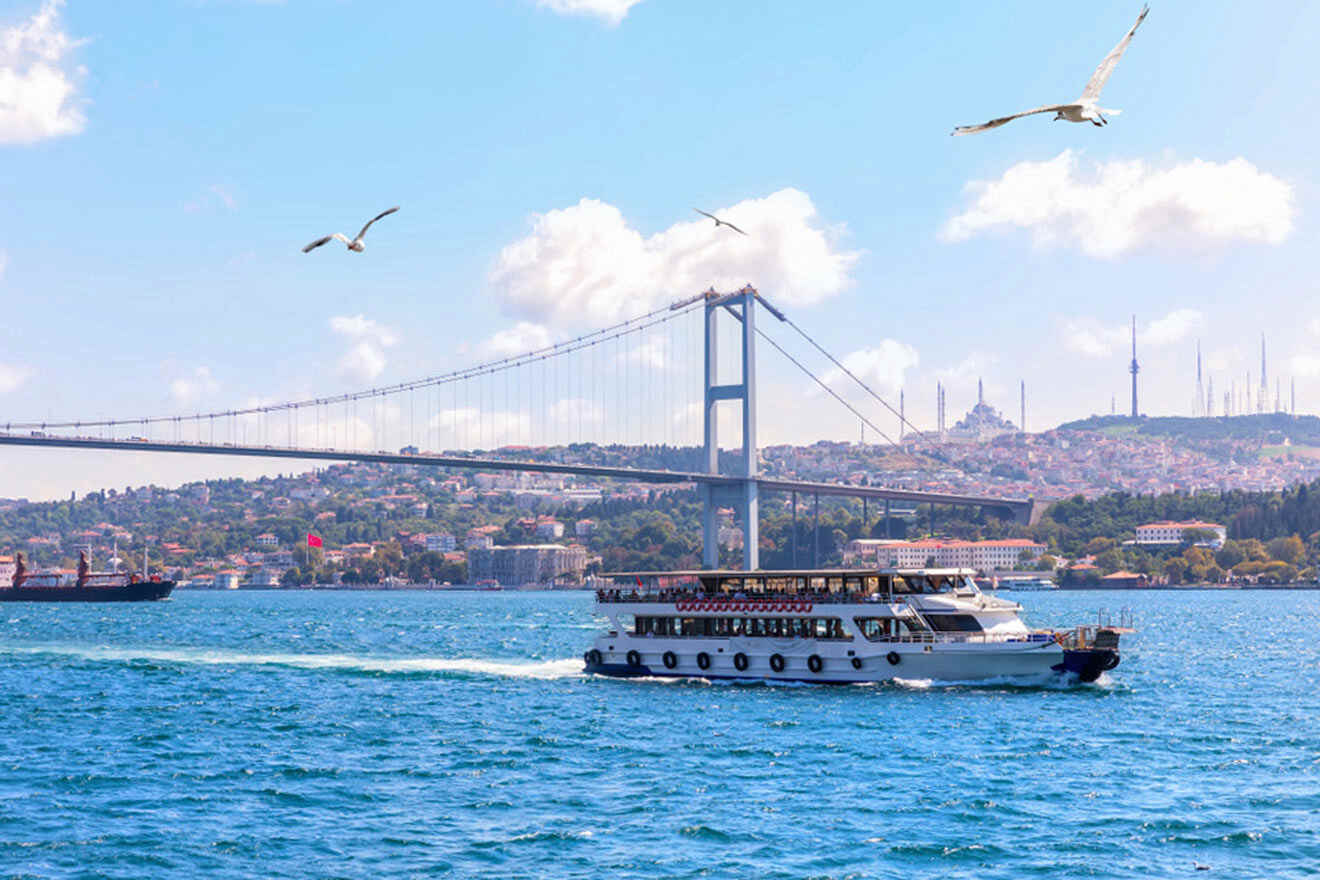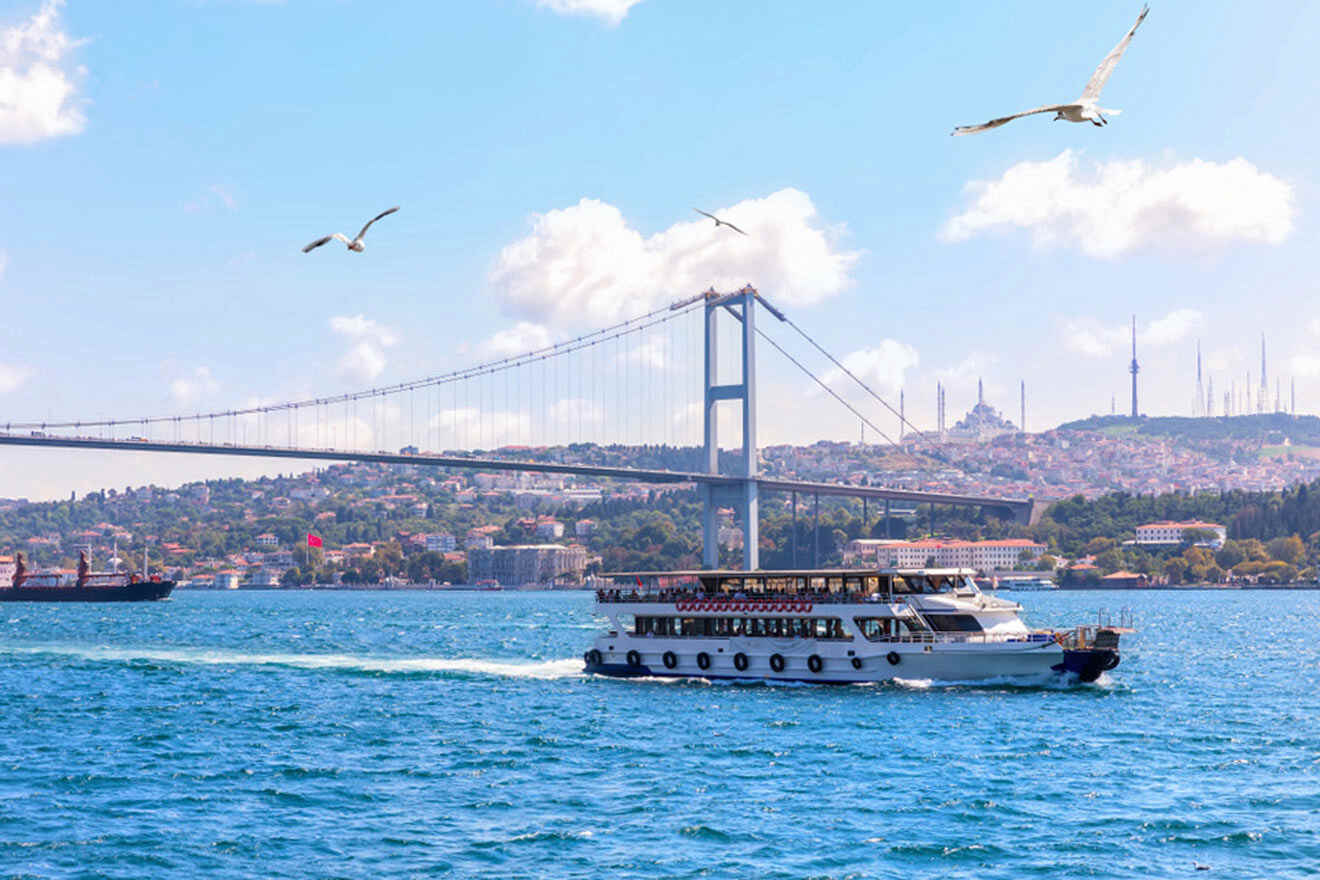 Duration: 5 hours
Price: from €64
Why you should take it: goes up to the Black Sea
This is one of the longest Bosphorus cruises out there, and it will take you all the way to Anadolu Kavagi for Black Sea views. It lasts for an unbelievable 5 hours. You can feast your eyes on Galata Bridge, old town landmarks, and the Turkish Black Sea Coast. It's a great option for those who want to go beyond classic Bosphorus bridge sights.
Don't worry, you won't stay hungry on this long journey. You can charge your batteries with a tasty lunch, snacks, as well as coffee or tea. Alcoholic drinks, however, aren't included in the price. So, those who plan on getting boozy will have to pay more money.
Tour operators also offer the option for hotel transfers in an air-conditioned vehicle. It's also a great photo opportunity since you will go all-in further than classical tours, so you'll have more interesting shots to boast from your vacation.
8. Step onto the Asian side in a yacht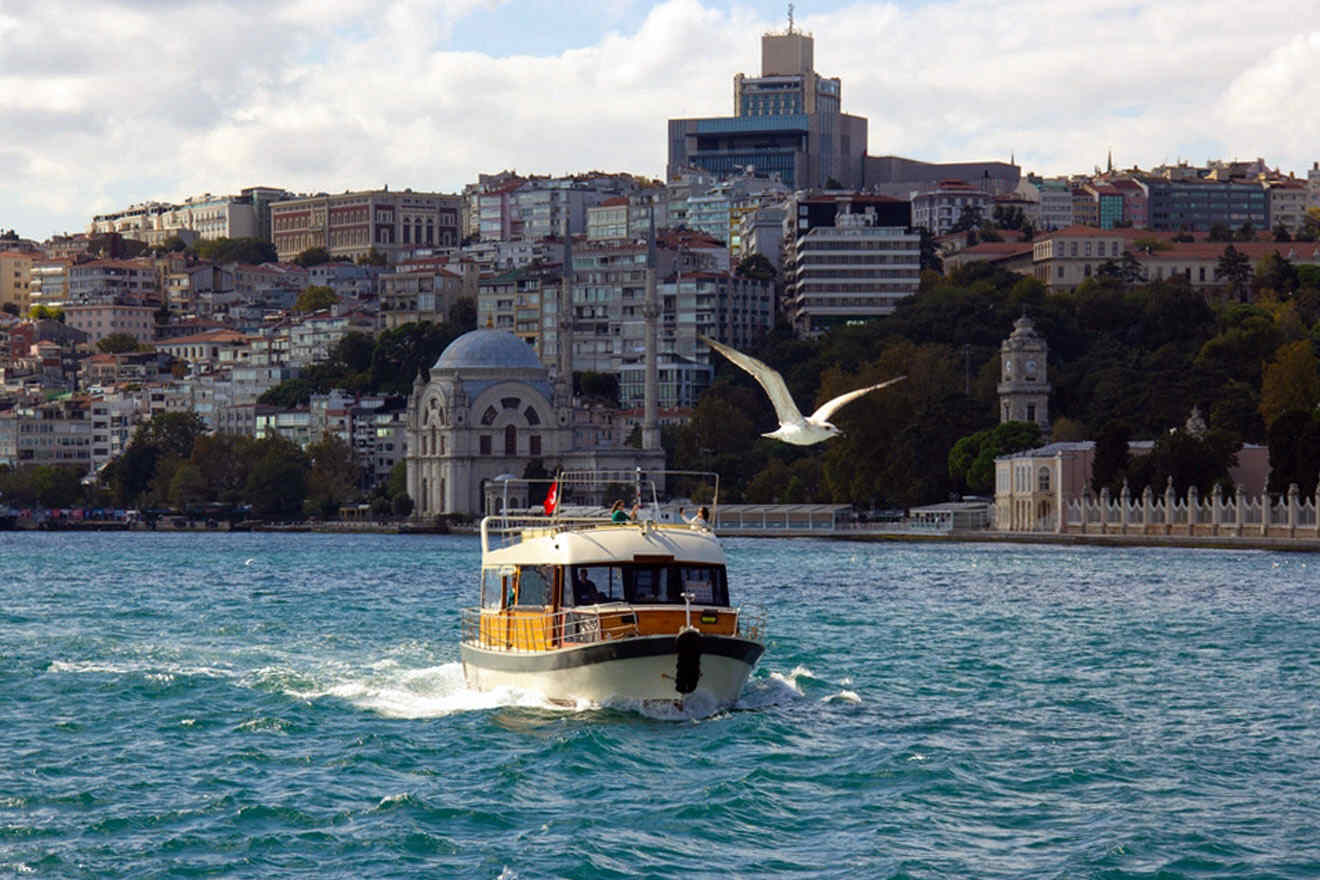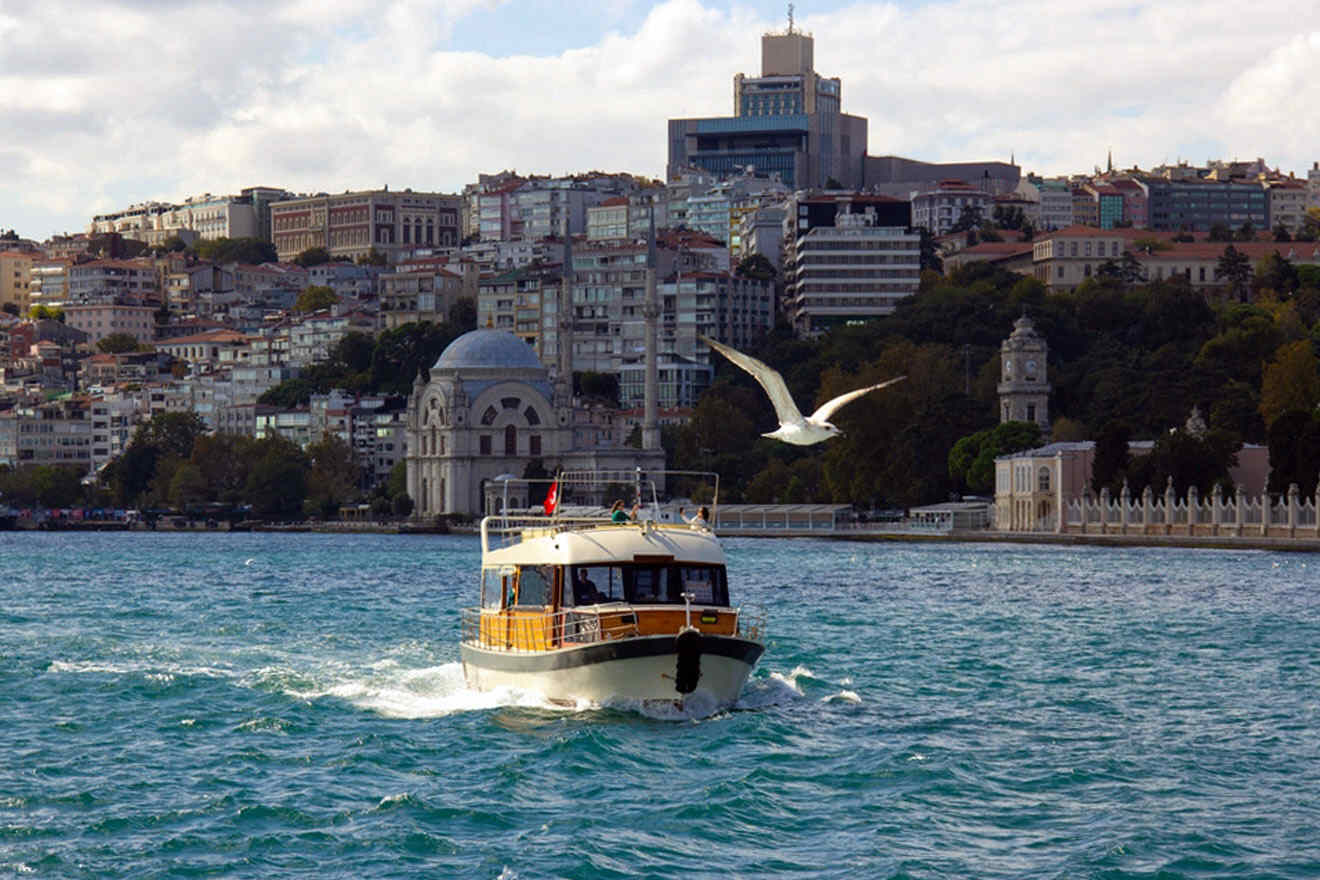 Duration: 3 hours
Price: from €25
Why you should take it: both sides seen from the comfort of the yacht
Yacht and panoramic views are the most impressive ways to see Istanbul, particularly with this step aboard the two-deck yacht, where the fun begins! From the moment you set foot on the deck, you'll be greeted with breathtaking panoramic views that will leave you in awe. Of course, those include the magnificent Dolmabahçe Palace, the stunning Bosphorus Bridges, the formidable Rumeli Fortress, and so much more. This is your chance to capture the sights of Istanbul's old city.
However, this adventure offers more than those classical views. It takes you on a journey to a charming village on the Asian side of Istanbul. It's also different from most guided tours that give you only a brief history overview. On this cruise, your professional and knowledgeable guide will go all in and provide you with historic details, you won't be able to find in typical guidebooks.
9. See famous landmarks by land and the sea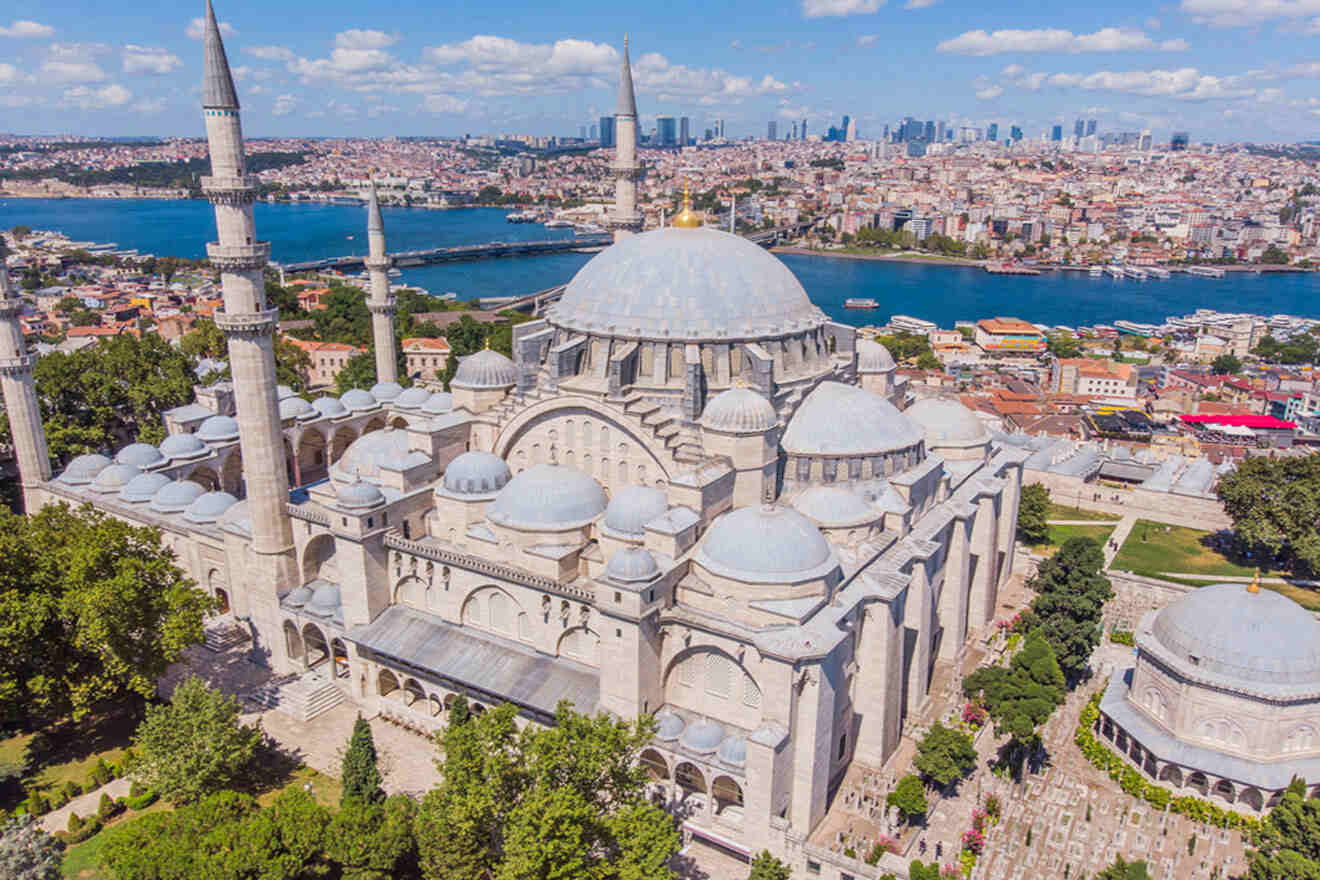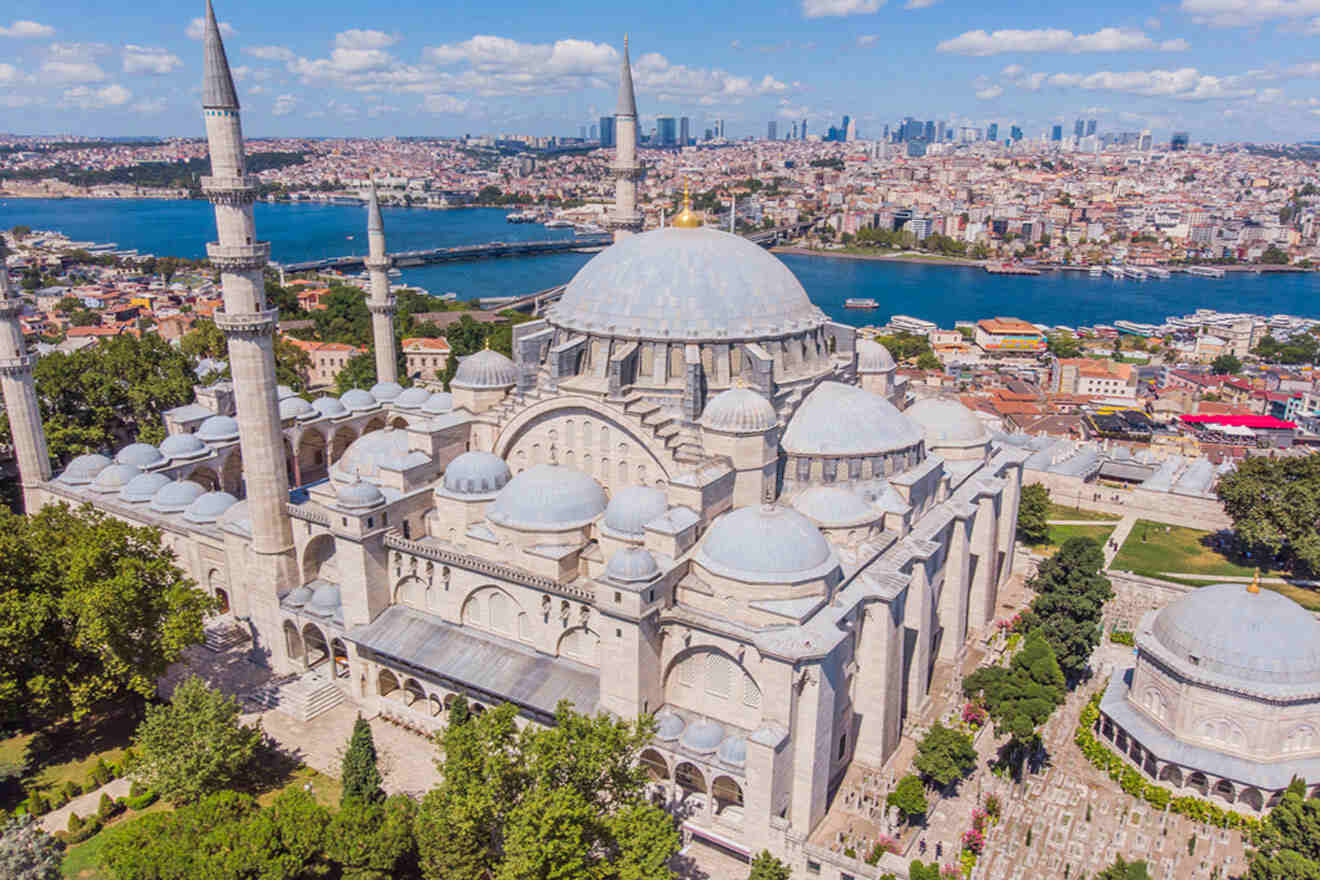 Duration: 7 hours
Price: from €64
Why you should take it: visit to Mosque and museum
Now this is one gem of a tour, where you won't just cruise the Bosphorus, and see all the popular spots, you'll have the opportunity to enter them and get a full enriching experience in just 1 day.
You'll have the opportunity to enter Hagia Sophia Museum and the Blue Mosque. The price includes all the entry tickets. It will be a guided visit, so you're sure to get commentary from your local guide. And if that wasn't enough you'll also feast on the traditional Turkish lunch. You can also visit the Grand Bazaar and Spice Bazaar stalls.
The tour operators offer pickup from centrally located hotels. Since you'll be visiting traditional places, I advise you to dress modestly as it's part of the local culture. The tour has a group size of up to 18 people, so it's neither too crowded nor too lonely.
10. Visit Istanbul's Egyptian Bazaar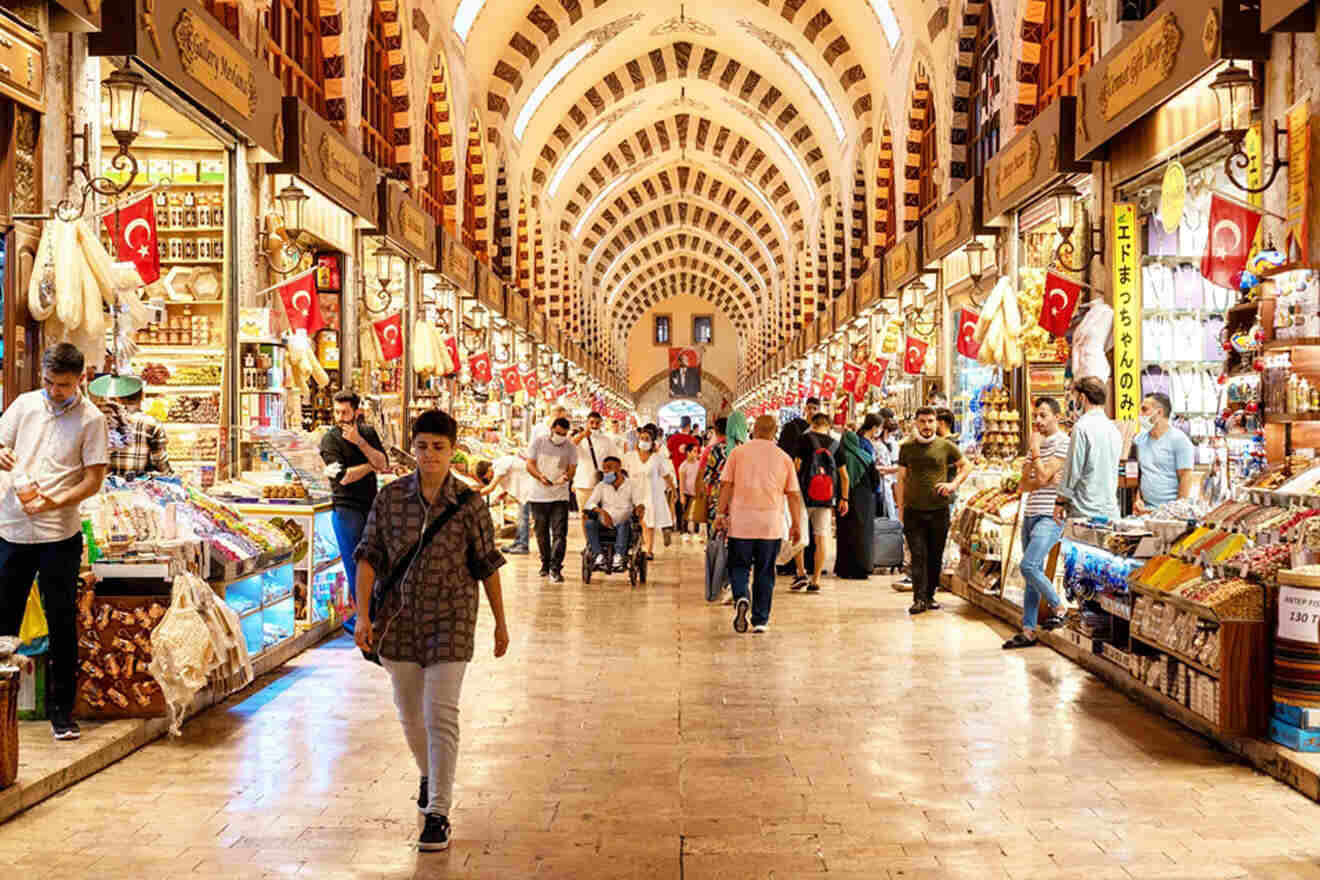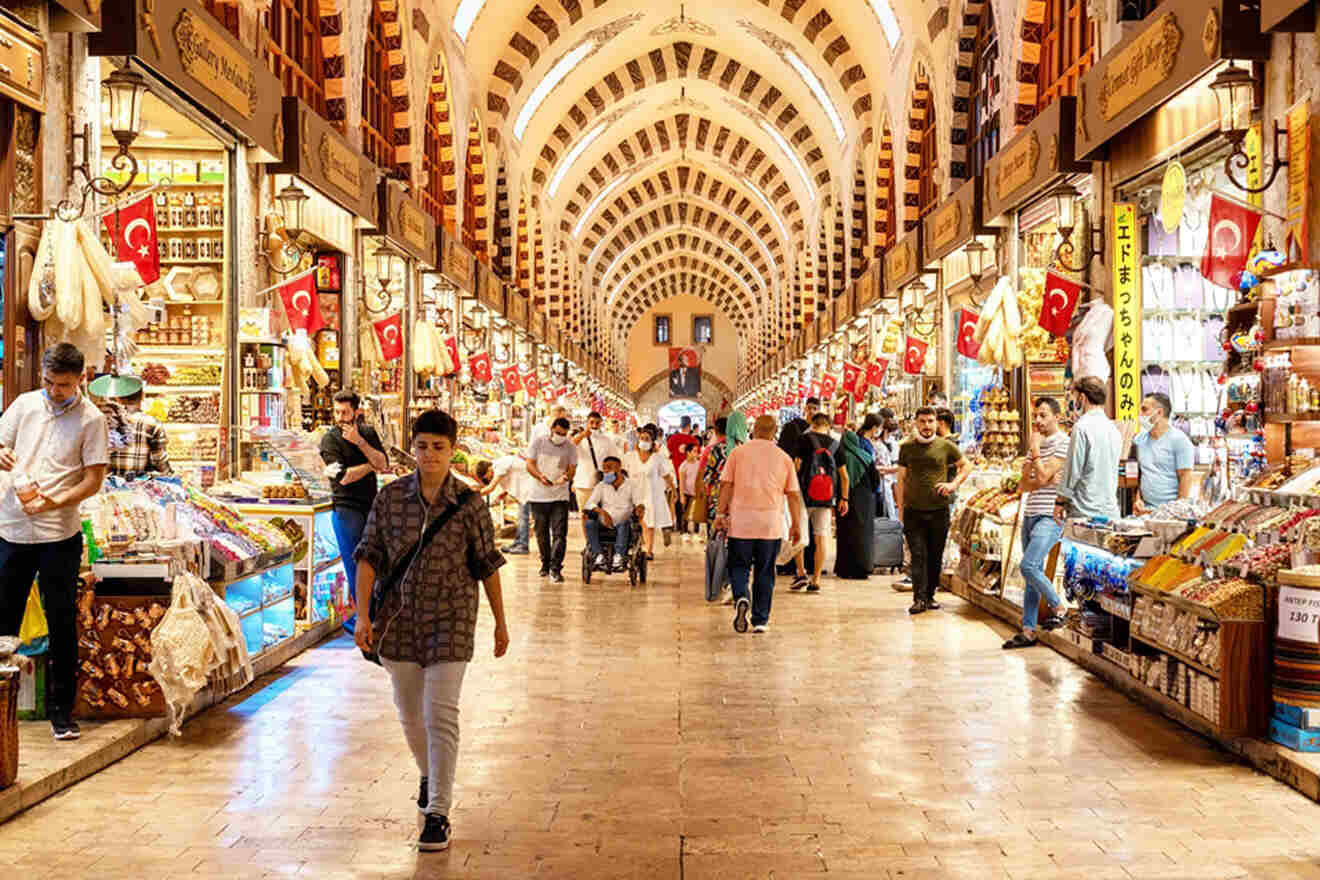 Duration: 4 hours
Price: from €186
Why you should take it: explore stalls at the famous marketplace
This tour will have you overwhelmed with a journey through the enchanting Spice Bazaar. You'll have your very own guide by your side, and learn about the secrets and stories that lie within these bustling markets.
You can choose between the morning or afternoon departure times, so it's a tour that can fit into most travelers' schedules. You also have the freedom of choosing the meeting point, or request for a pickup.
You'll also see all the awe-inspiring sights Istanbul has to offer on a lovely cruise through the iconic Bosphorus Strait. This tour is a private activity so you'll have all the freedom of forming your group or perhaps investigating on your own.
Make sure to buy some unique souvenirs from the Egyptian Bazaar to take home, so it can remind you of this awesome tour. It last for about 4 hours, a very good time for a combo tour
11. Start your morning with a Bosphorus tour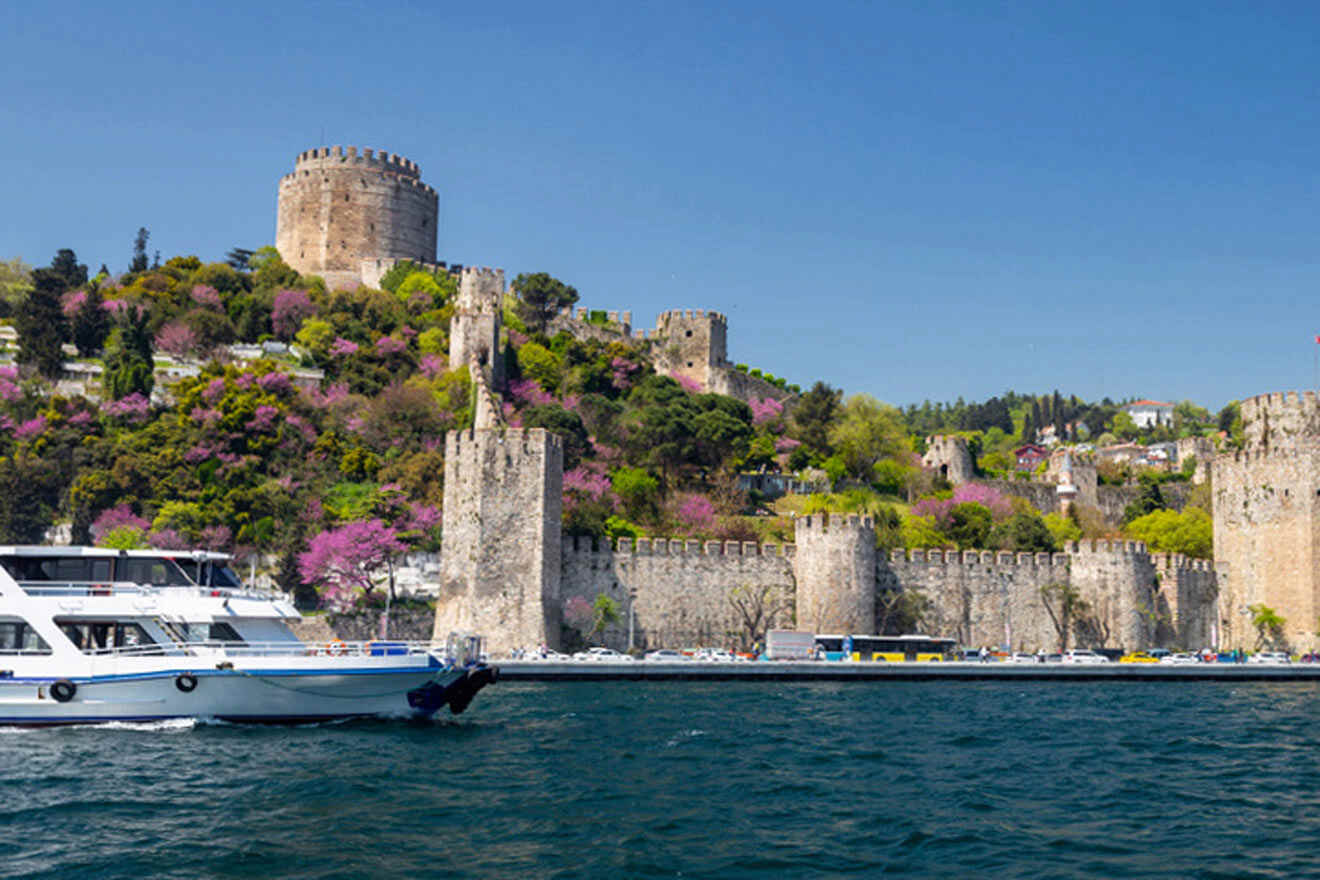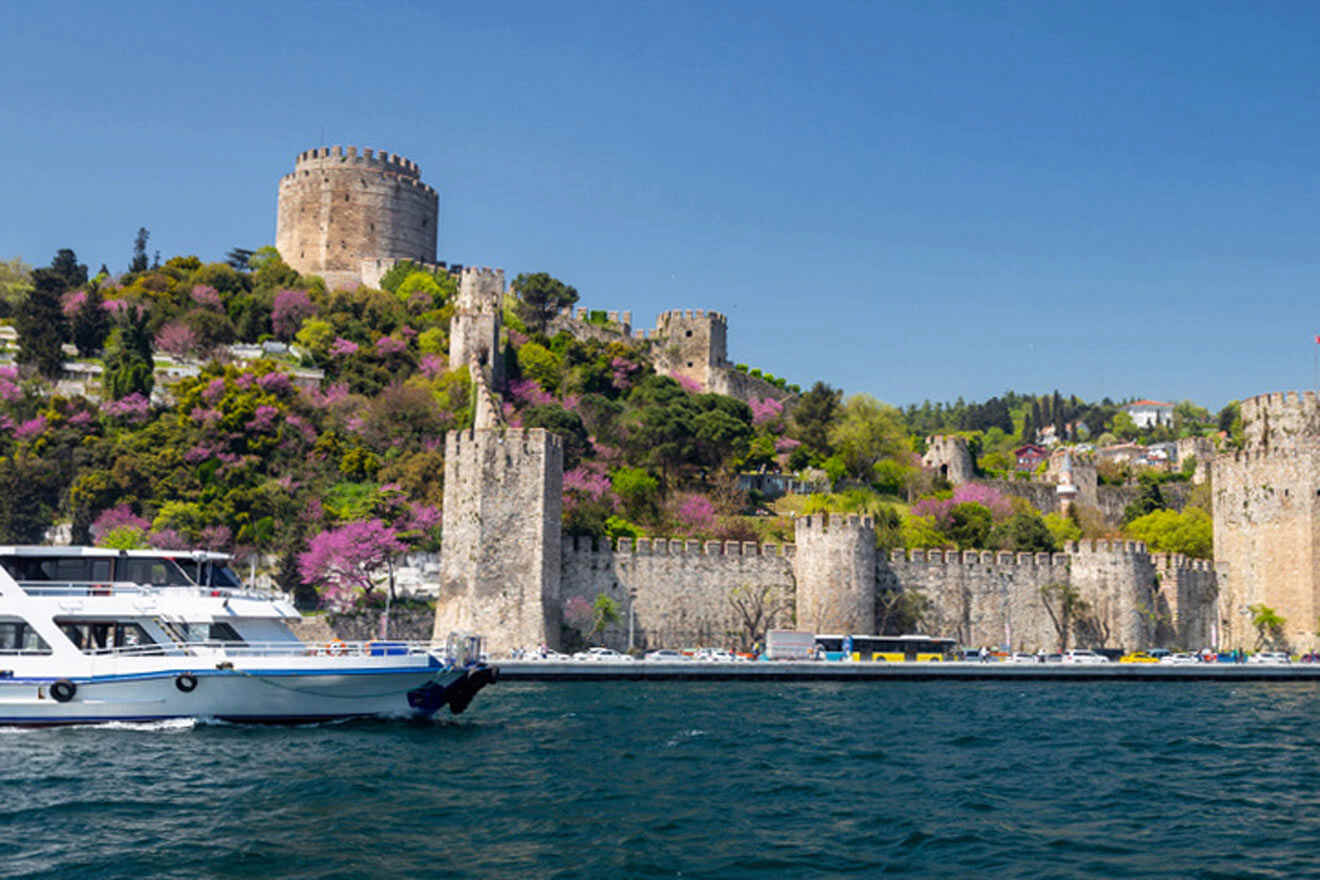 Duration: 5 hours
Price: from €55
Why you should take it: for early birds
For travelers who like to use the most of the day, there is an early morning option you can opt for. It's a 5-hour sightseeing cruise in Istanbul, where you'll get to see the panoramic views of the city's skyline. As you sail along the Bosphorus, you can enjoy refreshing drinks and delectable snacks on the deck.
There will be a stop at the Ortaköy neighborhood, where you can explore its historic streets and cozy cafés at your own pace. As you continue your cruise, you'll make your way to Küçüksü Palace. This stunning palace will leave you in awe. And the final destination is the Rumeli Hisari Fortress, strategically located at the narrowest point of the Bosphorus Strait.
Throughout the whole cruise, you'll have a guide to tell you all the important details about each stop and entertain you with some little-known historical facts.
12. Cruise through Bosphorus & Golden Horn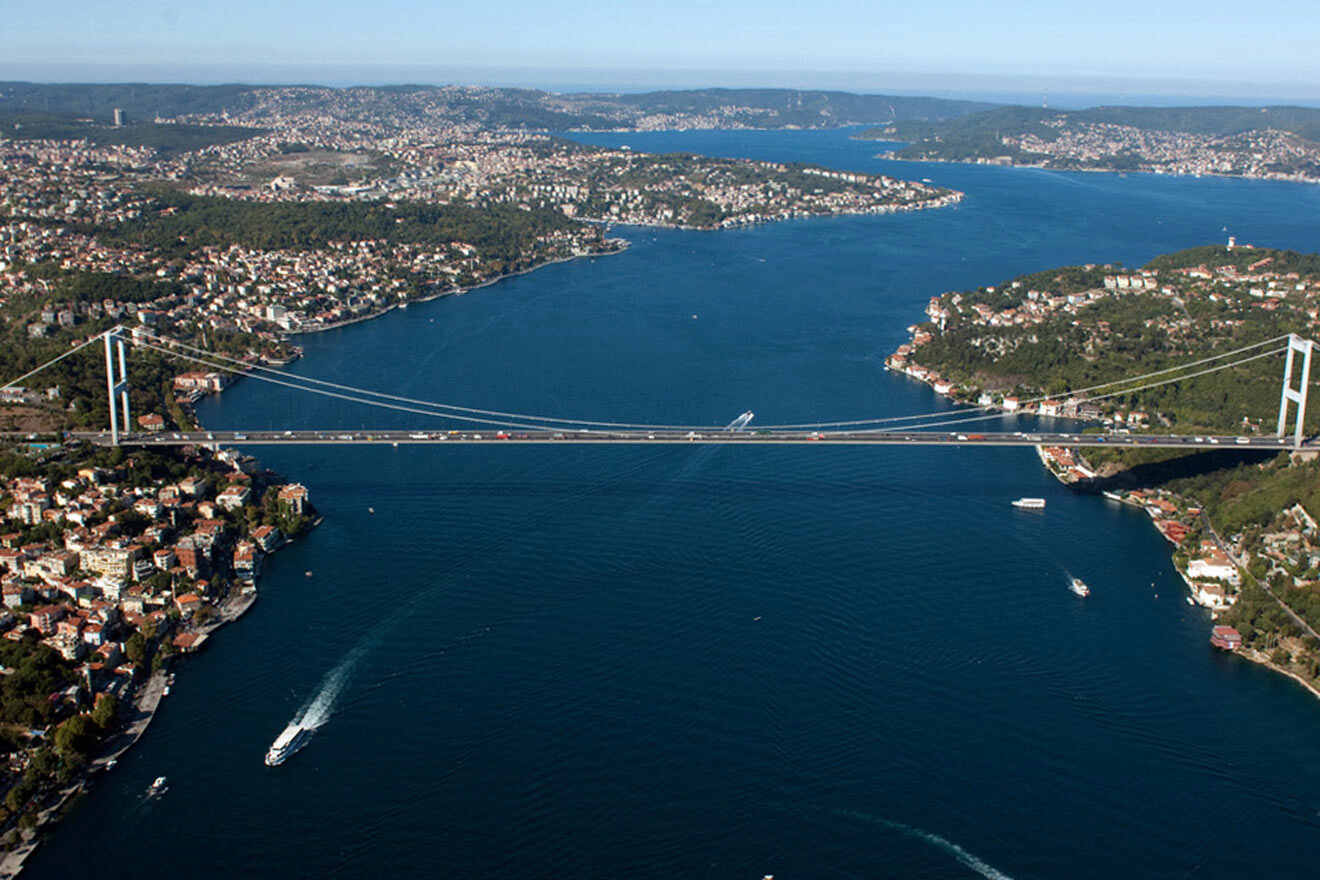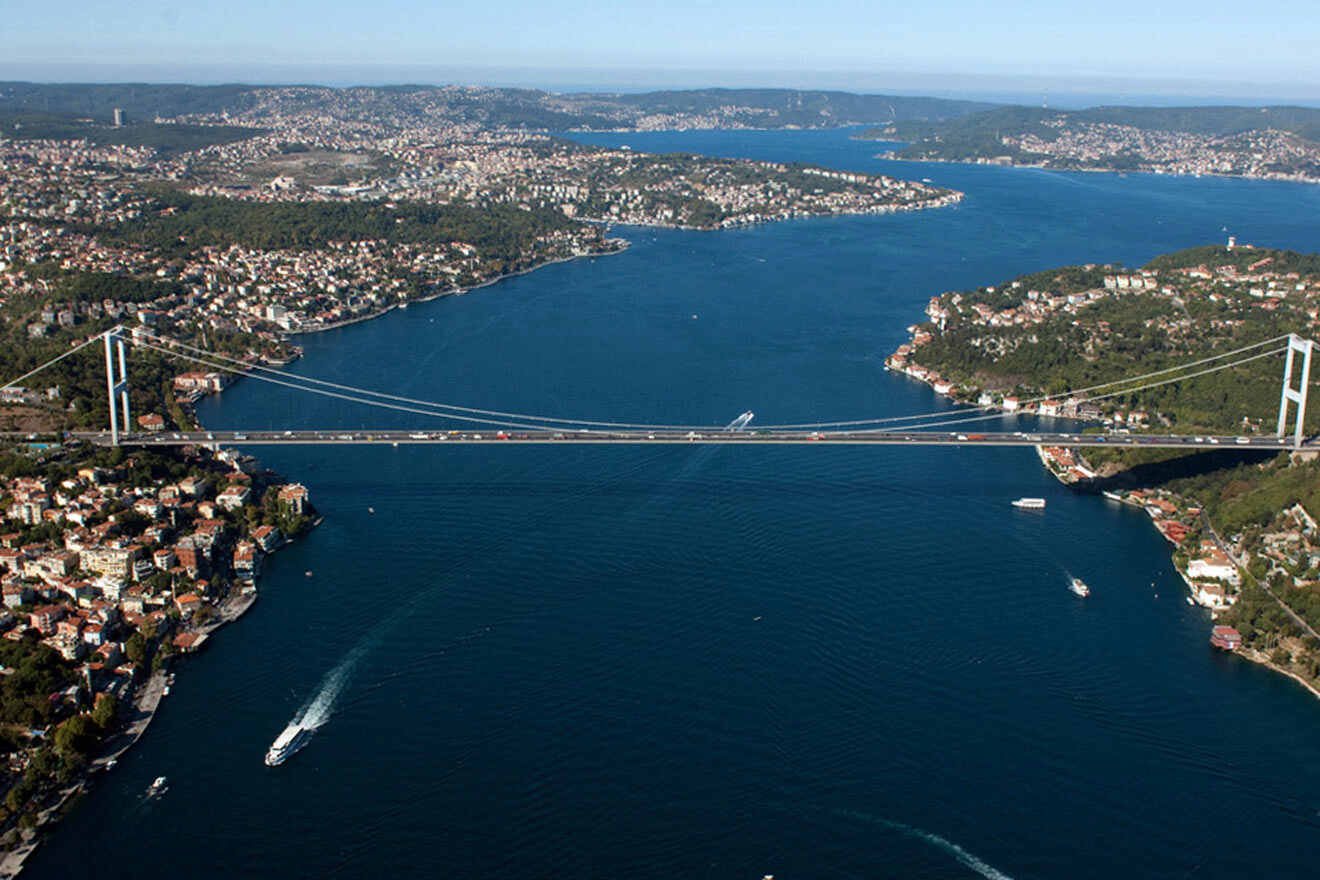 Duration: 2 hours
Price: from €20
Why you should take it: awesome short combo tour
This great tour will help you combine famous tourist attractions in a short time of 2 hours. You'll pass Dolmabahce Palace, Rumeli Fortress, and Ottoman villas, all in a comfortable boat accompanied by a local guide. Don't be shy and ask everything you're interested to know, the guide will happily answer you.
The group size is large, and it can accommodate up to 50 travelers. So, those who are looking to meet some new friends while traveling can use this opportunity to start some conversations about sights along the way.
One thing to remember tho is that price doesn't cover food or drinks, so take that into consideration when planning. As an added convenience, all local taxes are included. It's a perfect way to see Istanbul for those tight on schedule, or for those who prefer having a quick visit to places rather than full-immersive tours.
13. Tour the Dolmabahce Palace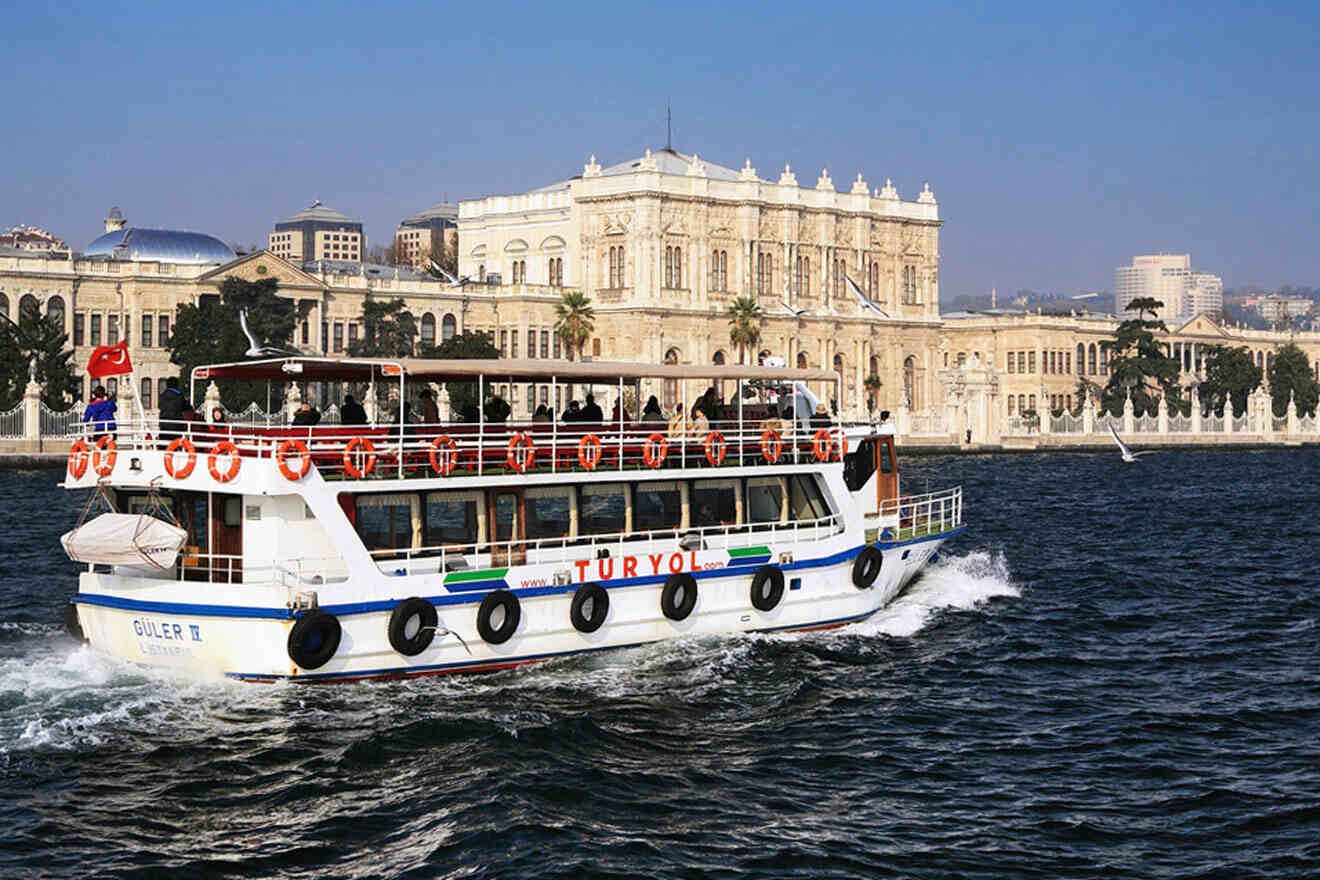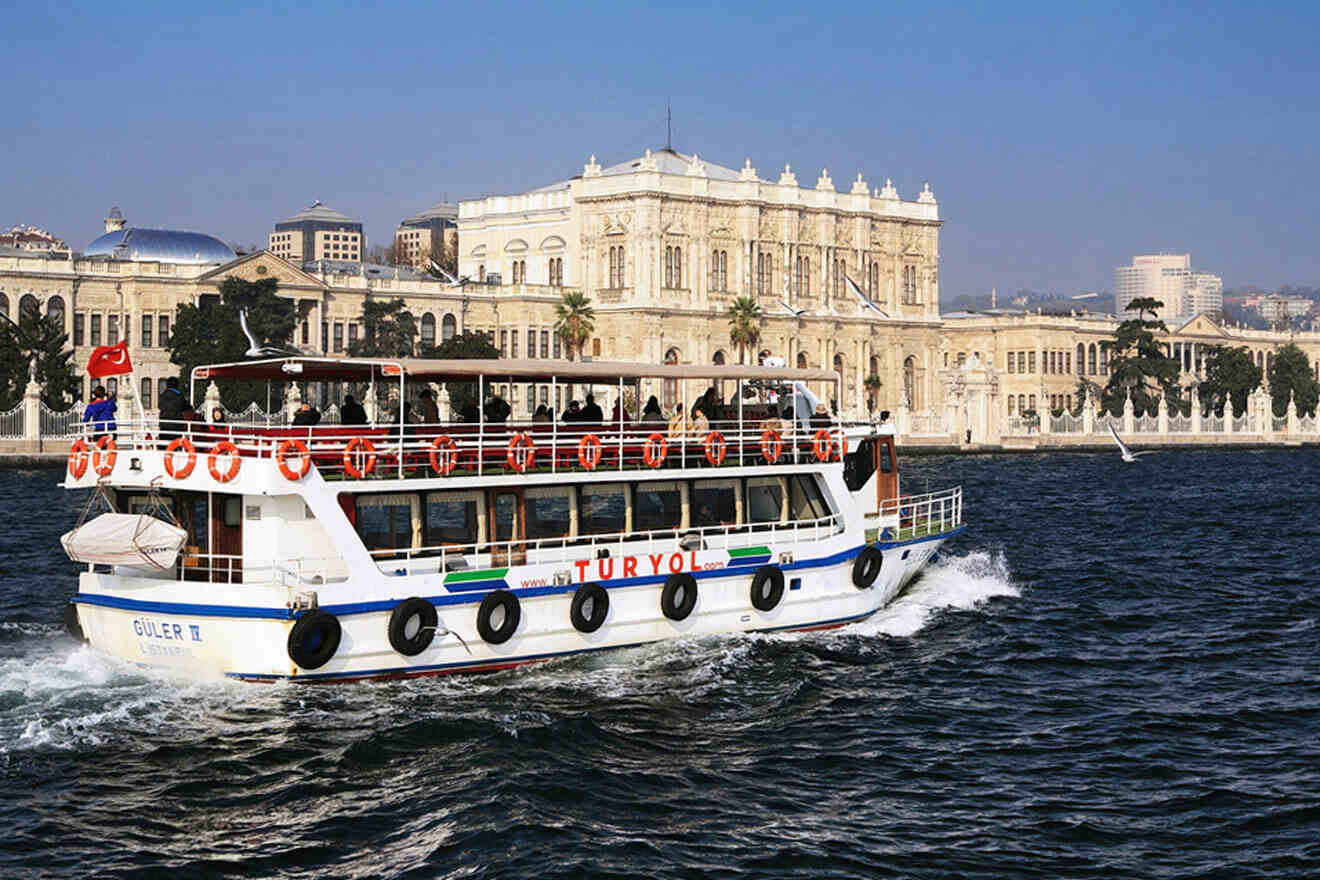 Duration: 2 hours
Price: from €186
Why you should take it: entrance to Dolmabahce Palace and Rüstem Pasha mosque
If you want to see a royal place then your choice must be an exclusive opportunity to visit the magnificent Dolmabahce Palace, and indulge in a delightful Bosphorus cruise.
It's a gem that will show you everything about Ottoman sultans' residences. You'll see halls adorned with exquisite chandeliers, intricate marble work, and ornate furnishings. Truly a taste of antique luxury and lavishness. The next stop is Rüstem Pasha mosque, a hidden gem of Turkish architecture.
After all this taste of history and luxury, you can enjoy picturesque scenery full of iconic landmarks such as Rumeli Fortress and Anatolian Fortress while you cruise the Bosphorus.
This tour classifies as a private activity, so you can choose to go through all these amazing spots alone, or perhaps you want to have an awesome historical bonding experience with your squad of friends. The tour will take about 5 hours of your time.
14. Get a taste of family-friendly dinner show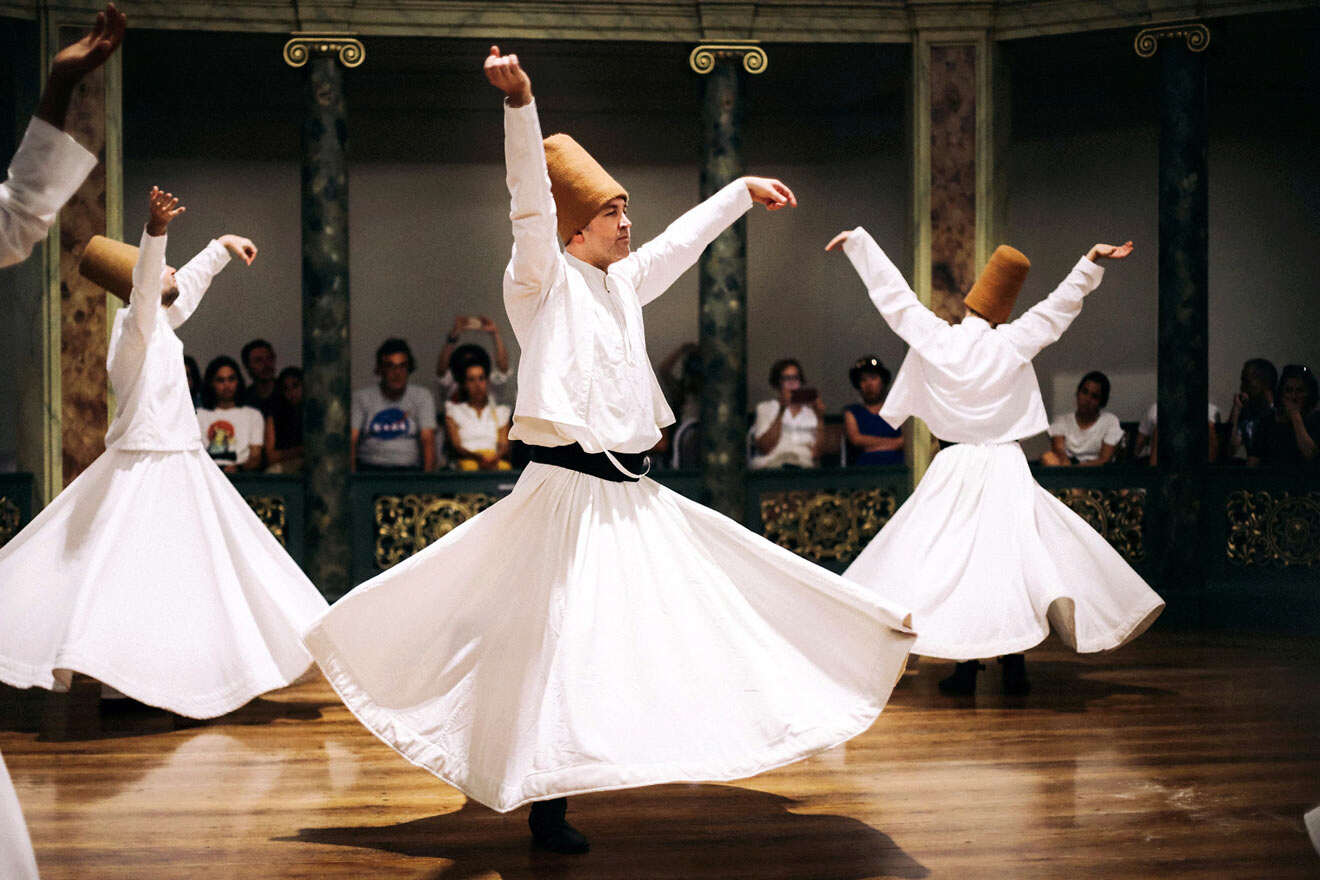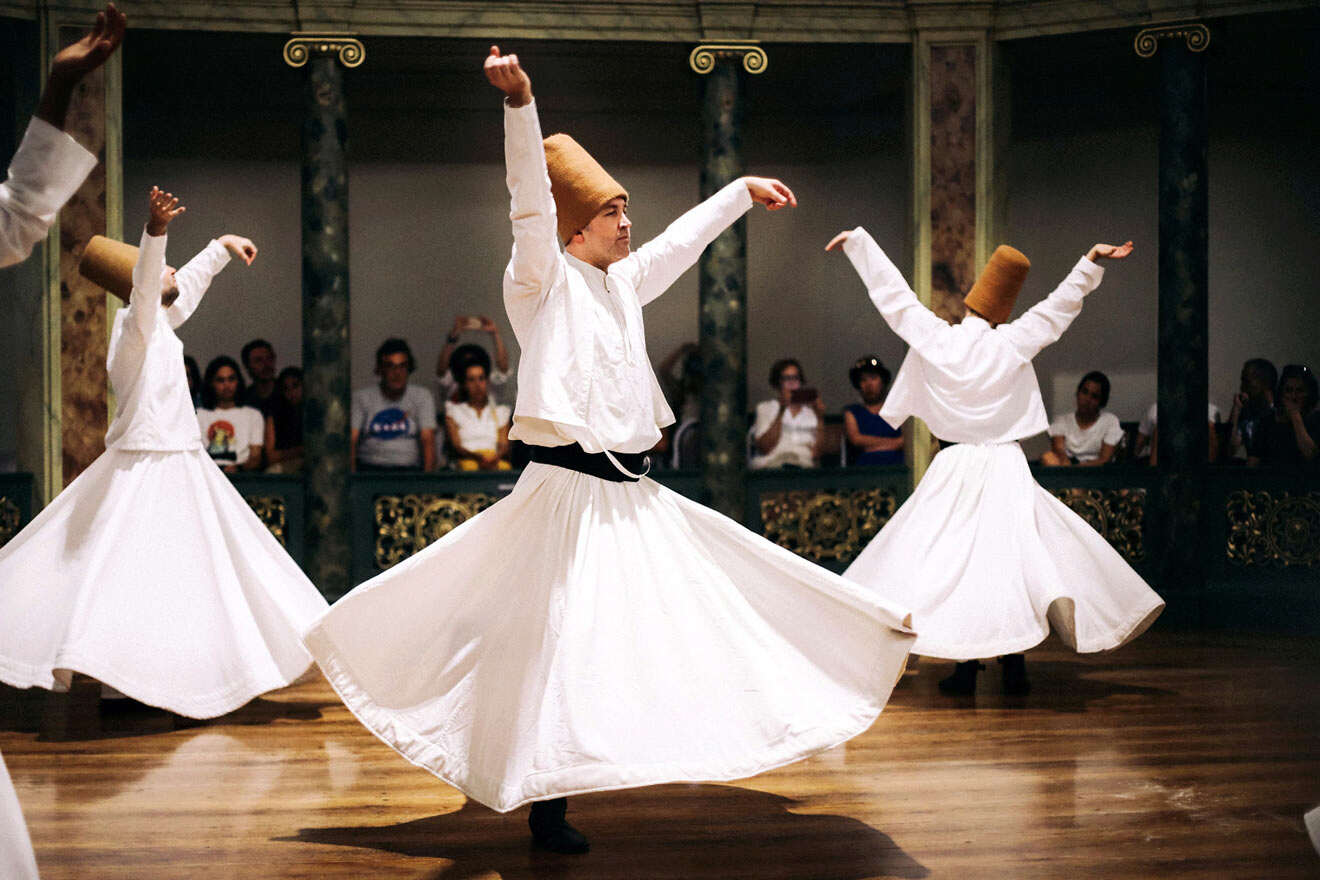 Duration: 4 hours
Price: from €44
Why you should take it: non-alcoholic menu
While taking a day trip into history sounds great, an awesome dinner shows away from all the worries in the world sounds better. This experience is filled with fun, delicious food, captivating performances, and breathtaking views. And what's also great is customized for families.
While you savor your dinner, there will be live entertainment present. You'll get to witness the Whirling Dervish dance, the energetic Turkish Gypsy Dance, and the Henna Ceremony. It's a great opportunity to immerse yourself in local Turkish culture and get a taste of its heritage.
Throughout the night, you can also feast your eyes on historical Bosphorus views and refresh yourself with unlimited soft drinks. Of course, make sure to leave room for dessert. There is nothing like traditional Turkish sweets – a ticket straight to sugary heaven. The tour operators also offer a pickup from chosen hotels on the European side.
BONUS: Istanbul tours
If you already decided on your Bosphorus cruise, I strongly recommend checking out these awesome options as well.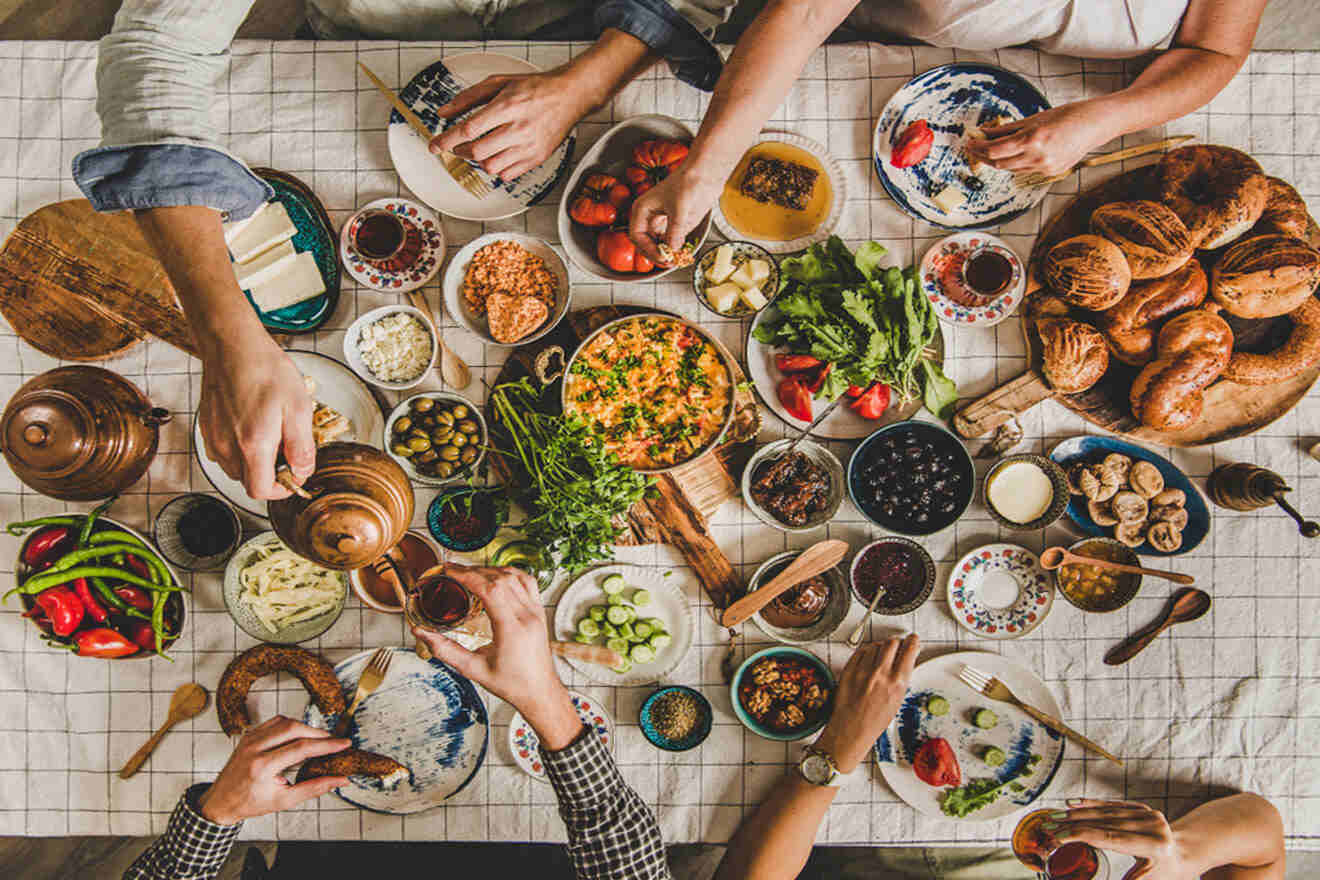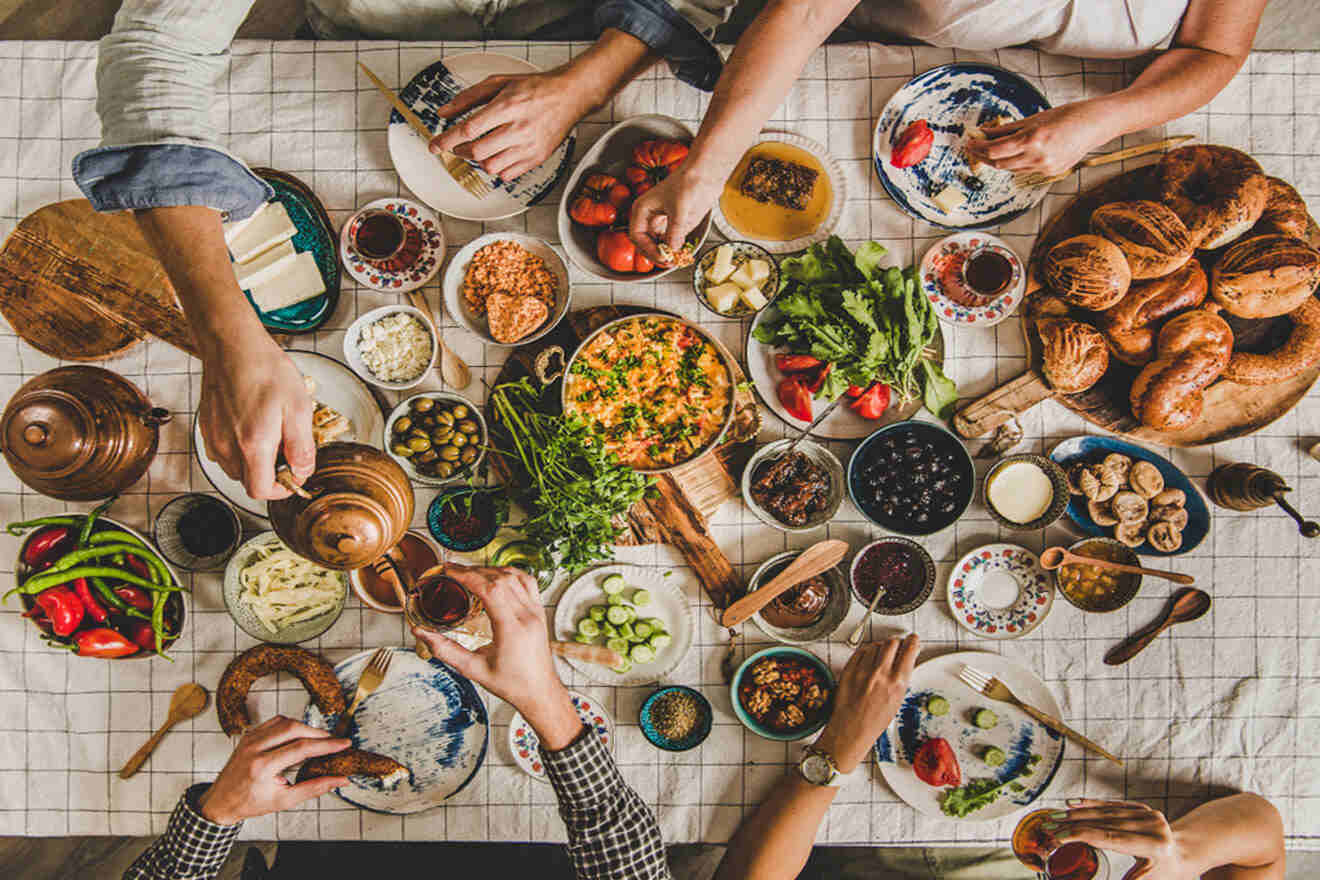 Join a food tour – Have a full day tasting local Turkish delicacies on this 7-hour walking food tour. You'll sample a range of local dishes from 9 different restaurants on both continents. You'll also get to visit spice markets. There will be a friendly guide with you to give you some local advice and help you choose the very best things to taste. You'll get some food anecdotes along the way as well.
Get a Hammam experience – Treat yourself to a relaxing 2-hour experience in the Hamma that's been around for more than 600 years. It was designed by the same architect that designed the iconic Topkapi Palace. You'll lose yourself in the luxurious bath experience, steam, and scrub. You'll also get some local treats and tea to taste. This tour is a great choice for couples as well.
Enjoy a party pub crawl – Istanbul is not all history and old vibe, there is a vibrant nightlife inside this city as well. This 7-hour-long pub crawl is the perfect way to help you discover that. You'll enjoy a party bus ride, drinking games as well as VIP access to some of the top clubs in the city. What's awesome is that this tour has it all planned for you, saving you from headaches.
FAQs about Bosphorus tours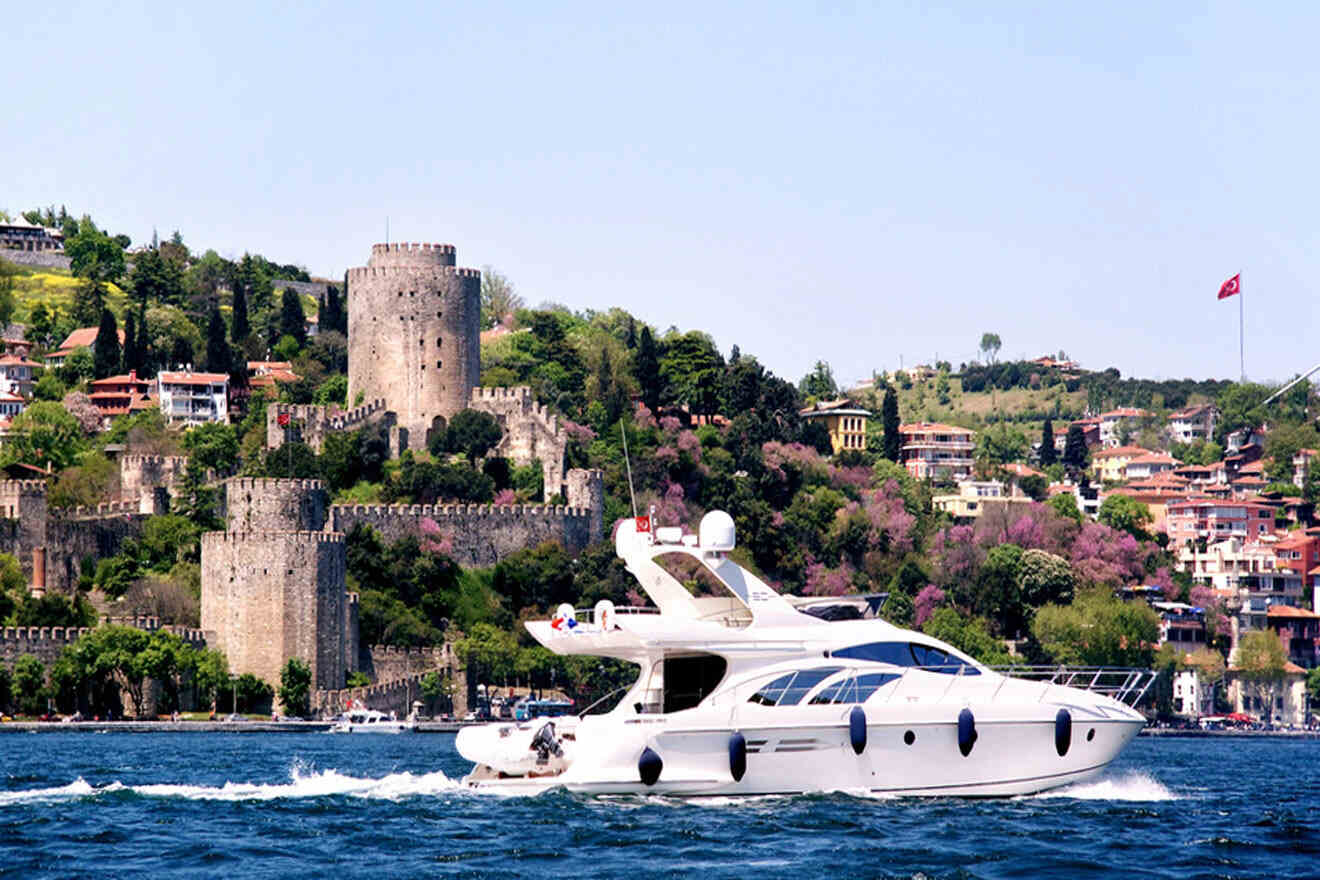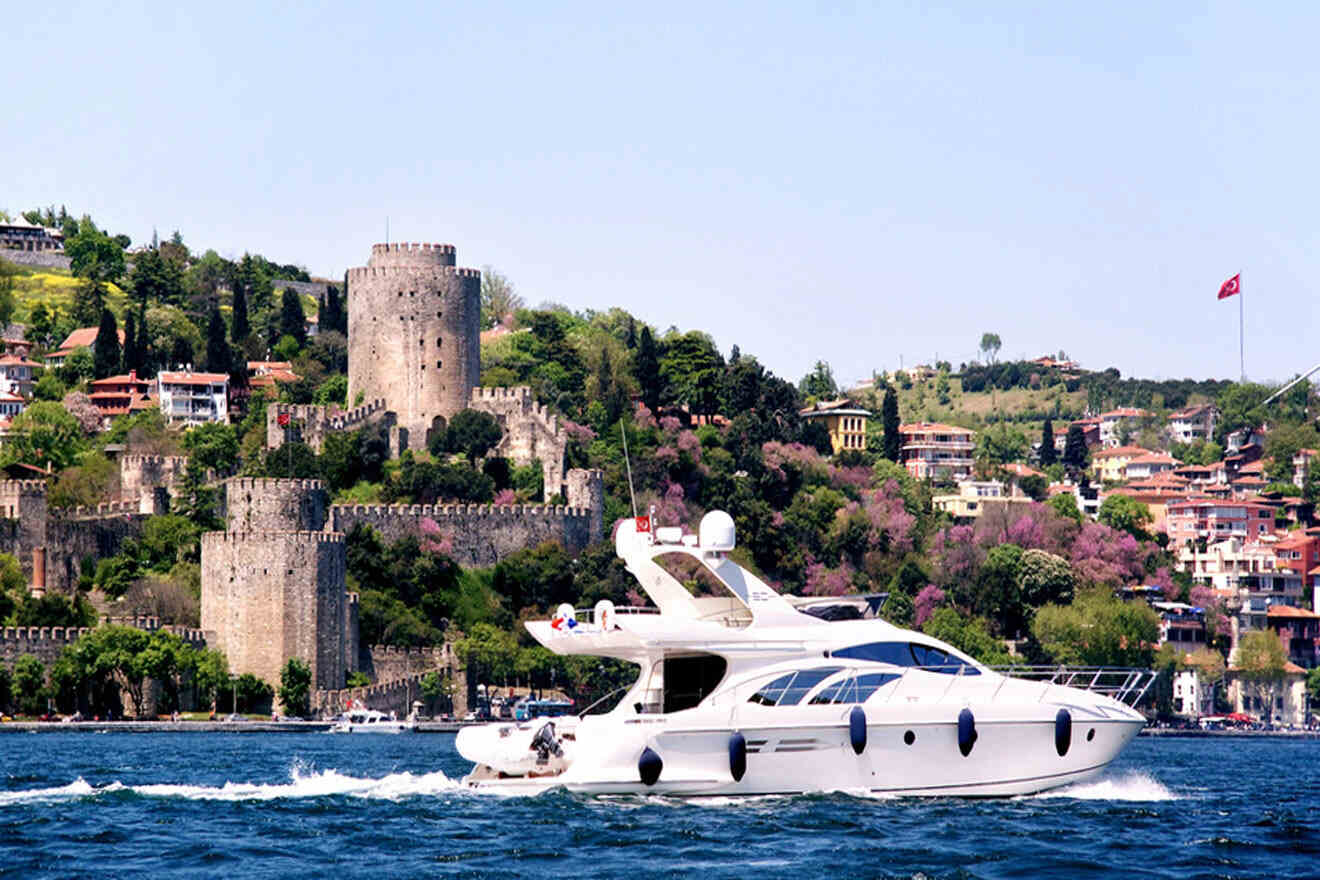 💰 How much does the Bosphorus cruise cost?
Round trip ticket for Bosphorus on a public ferry will cost you about 65 TL (€4). You can also choose to buy an Istanbul tourist pass at the ticket office, with Istanbul pass you can visit 85 attractions for 2,480 TL (€90).
📍 Is the Bosphorus tour worth it?
⌛ How long is the Bosphorus boat tour?
Depends on the tour operator. The average duration of the cruise is 2 – 3 hours. If you're interested in trying in-depth experience, you can take this 5-hour Black Sea cruise, or if you're tight on schedule you can try this 2-hour short combo tour.
🛥️ Where does the Bosphorus tour start from?
It depends. Many tour operators will offer to pick you up from the hotel. However, Kabatas Pier and Eminonu Pier are 2 very common meeting points for Bosphorus tours.
Conclusion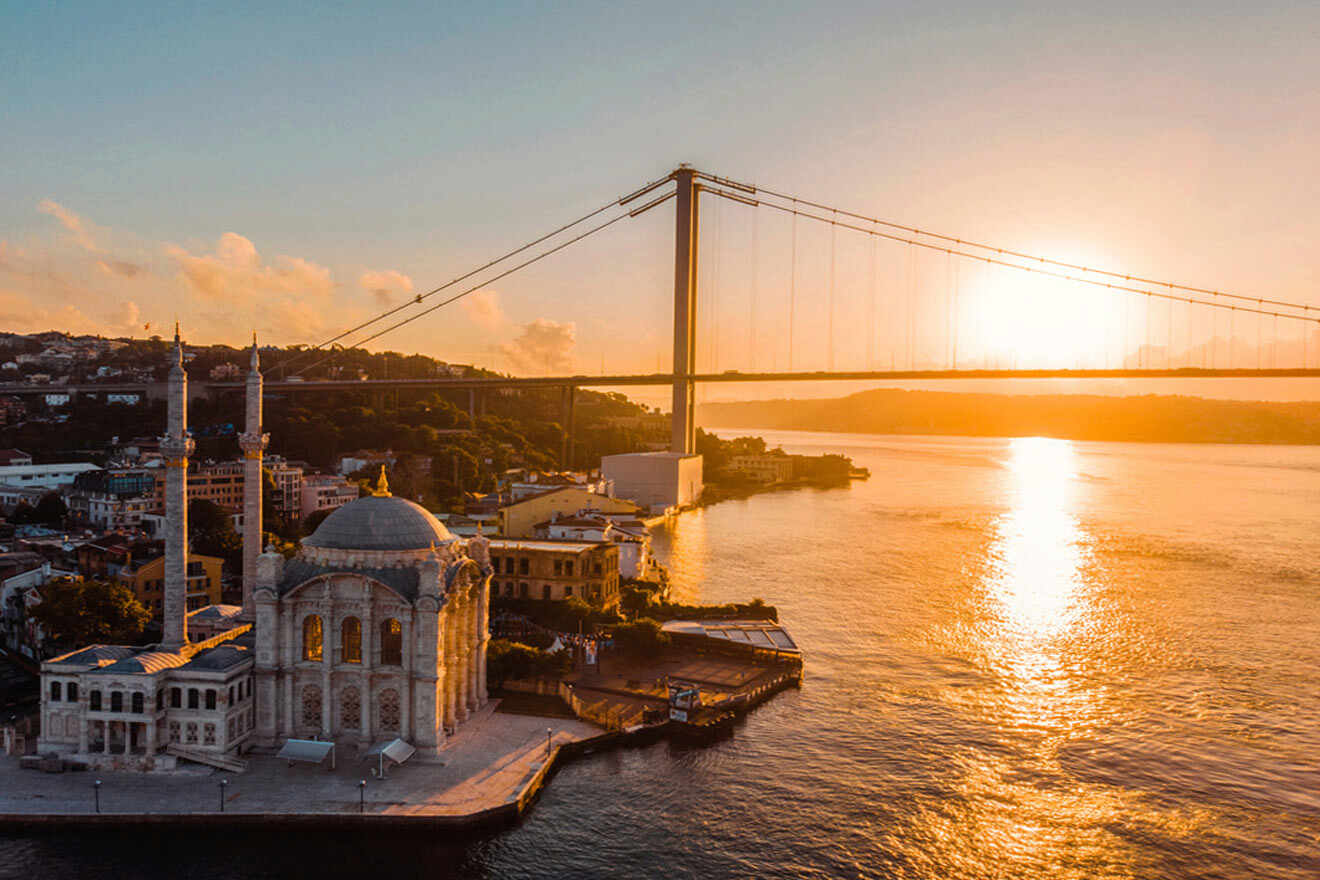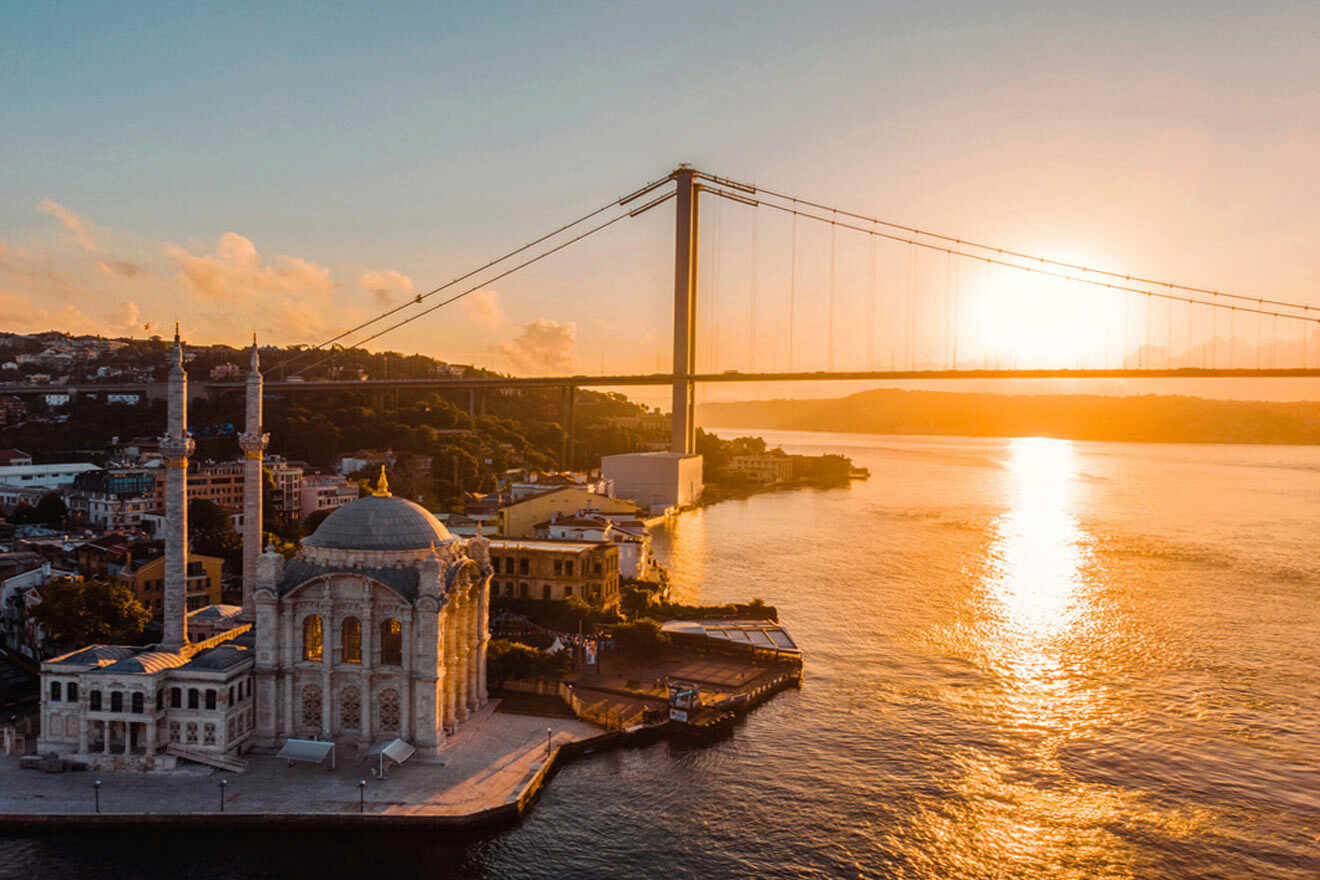 There you have it, your Bosphorus tour in Istanbul is waiting for you! And now that you're aware of the best option, I'm sure you'll make a wise decision.
Reading about all the epic sights and delights you'll indulge in can quickly inspire someone to start planning their trip at this very moment. I know that definitely happened to me.
You can choose from an array of options with different departure times, different boat types, or different duration. But I'm sure you'll have a blast with every single option on this list! Also, don't forget to indulge in some of the bonus tours as well!
As for the popularity of those tours, always remember how quickly they tend to sell out. It will help you plan better and book your tours well in advance!
Have you already been to the magical Bosphorus? What did you like the most? Did you take some awesome pictures? Make sure to share all of it. And if you have any questions or suggestions, please leave a comment below!
Happy cruising,
Angelina
---
Pin it for later!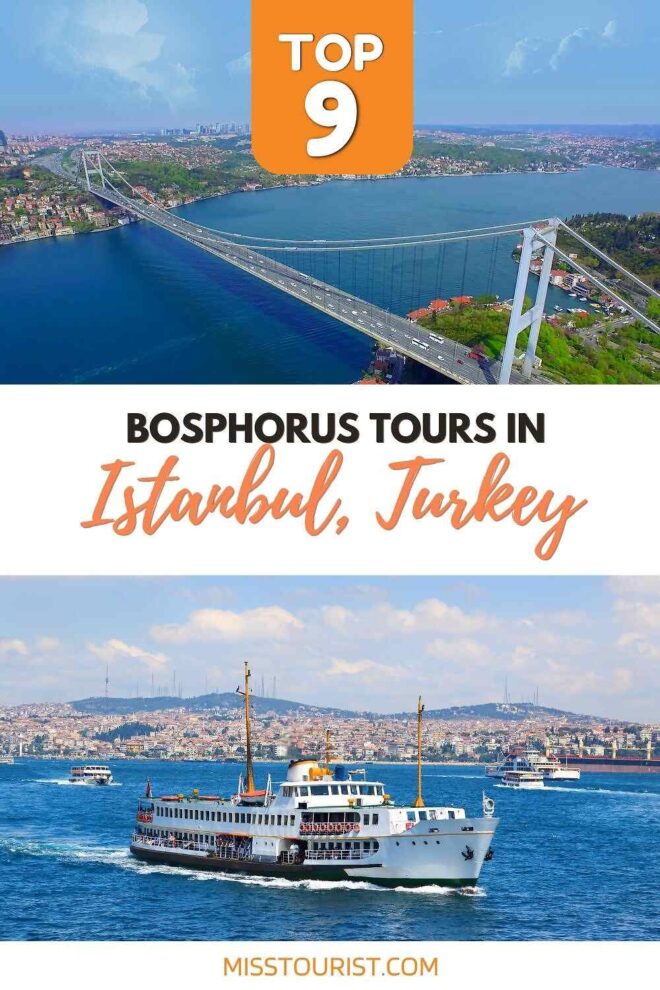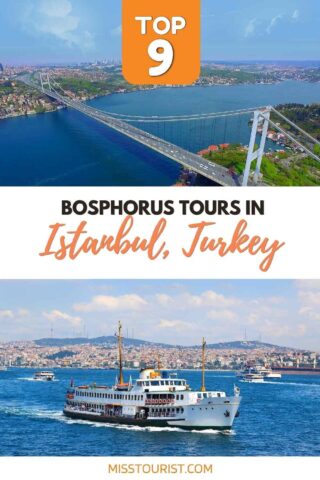 Pin it for later!