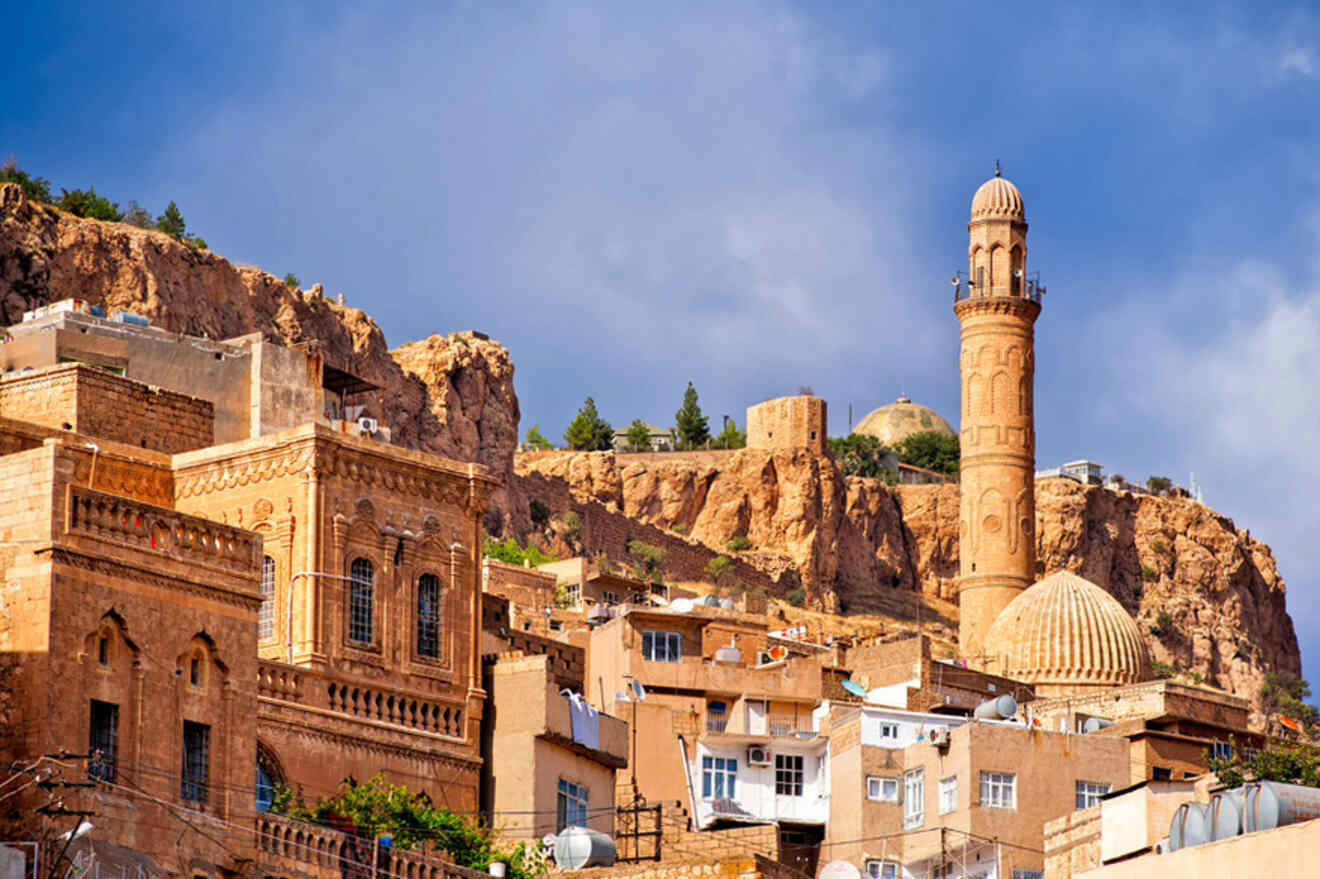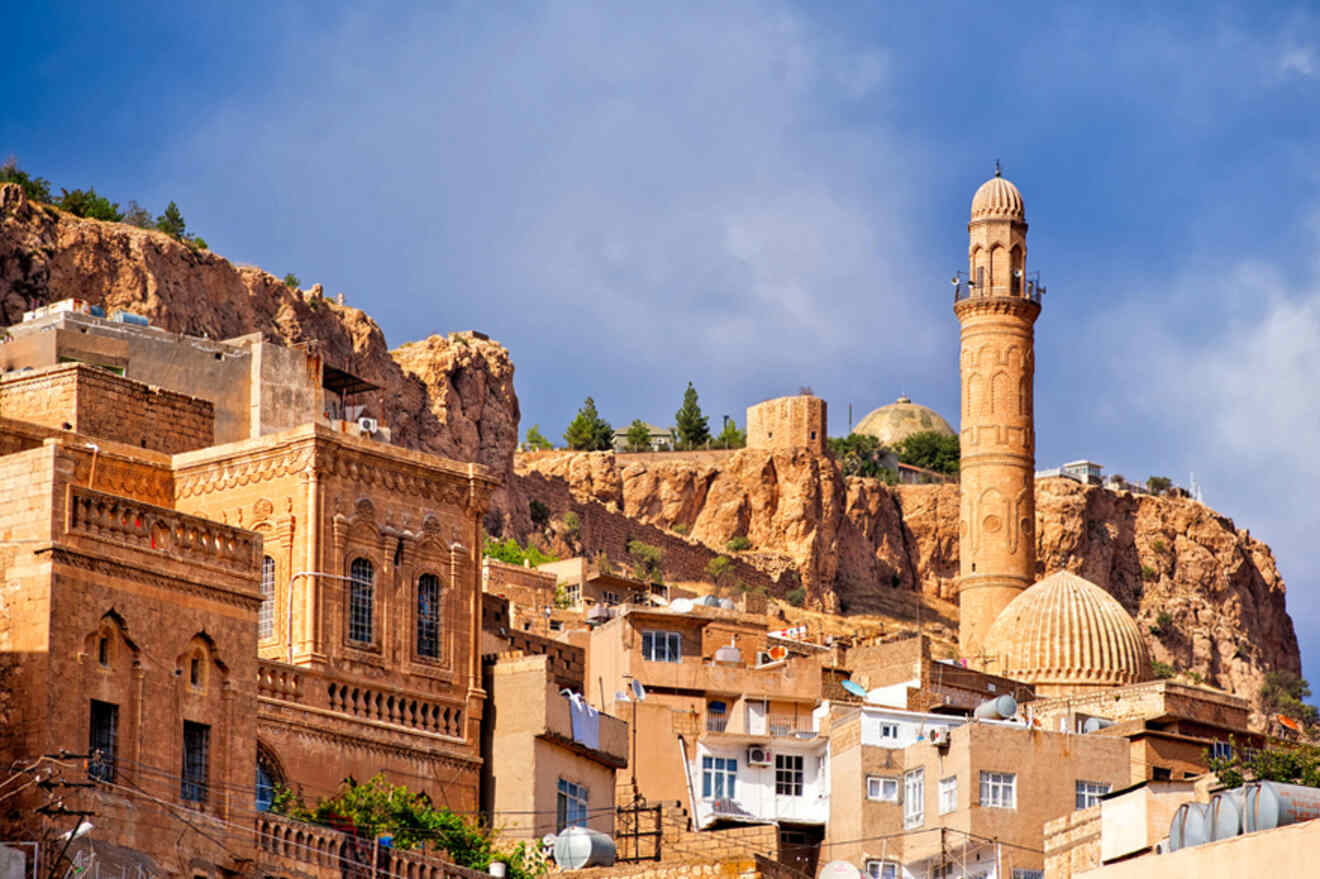 If you love hidden gems, history, and places that not many people know about, then I've found your next destination (drum roll, please): Mardin! An ancient city, filled with myths and ancient-old buildings, where you'll feel as if time stood still and modernism didn't creep in at all!
Follow me as today we'll discover the best things to do in Mardin, Turkey, the top hotels in the city, plus some useful information and tips! After reading this carefully-curated guide, you'll be more than ready to start your trip!
All you've got to do is sit back and relax, but do remember to book any tours or hotels in advance. Mardin is becoming more and more popular with tourists!
Ready to do some time-traveling?
Let's go!
If you are in a hurry
Don't worry if you can't make it through the whole post, just have a look below, and you'll find the main things to book in advance:
And here are the best hotels: Mardius Tarihi Konak (Luxury), Ulubey Konagi (Mid-Range), Gazi Konagi Butik Hotel (Budget)
1. Where is Mardin and how to get there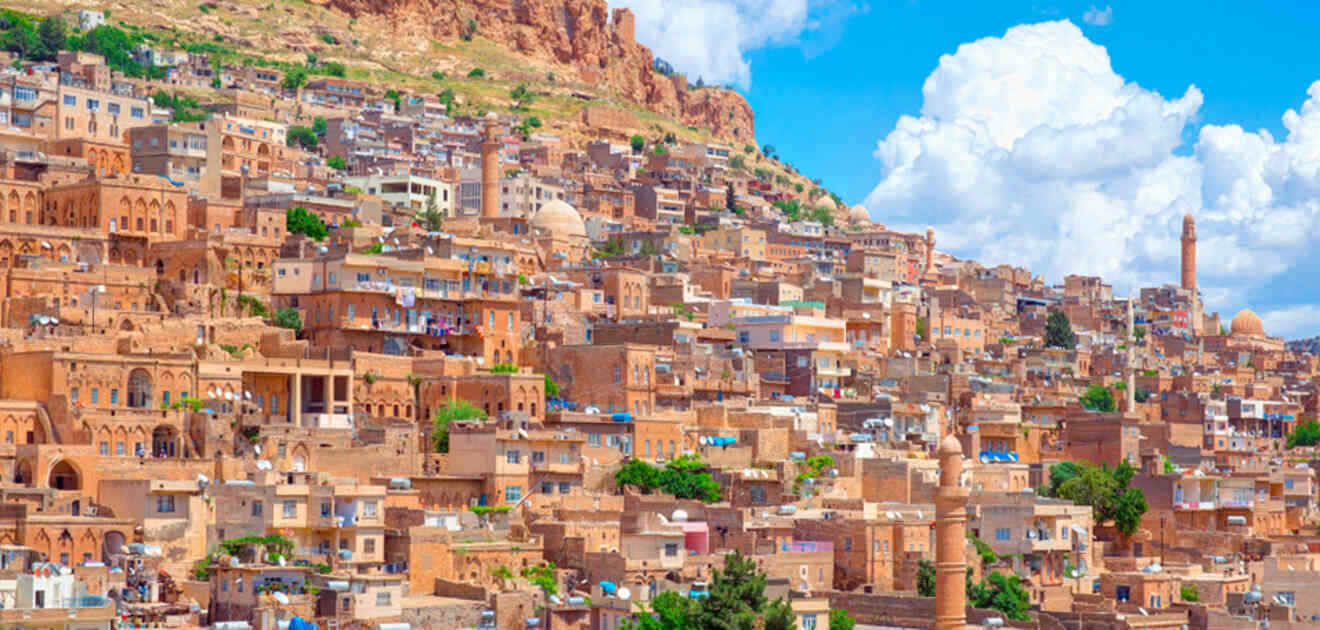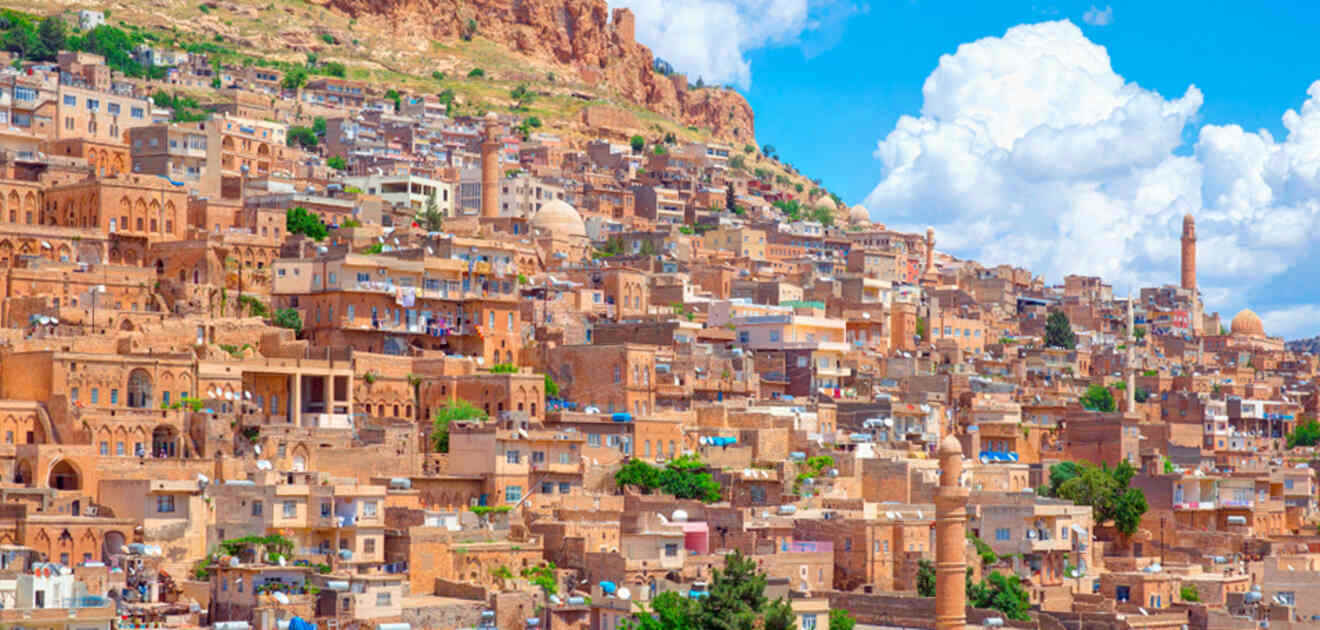 Before we jump into all the amazing attractions that you'll get to visit in Mardin, this Turkish city that looks out of this world, let's check out where it is located and how you can get there!
The city is located in the Artuklu District of the Mardin Province in Southeastern Turkey, just north of the border with Syria and just west of the border with Iraqi Kurdistan.
Probably the easiest way to get to Mardin is to fly to Istanbul and then get a connecting domestic flight from there to Mardin. The flight from Istanbul is around 2h.
2. Things to do in Mardin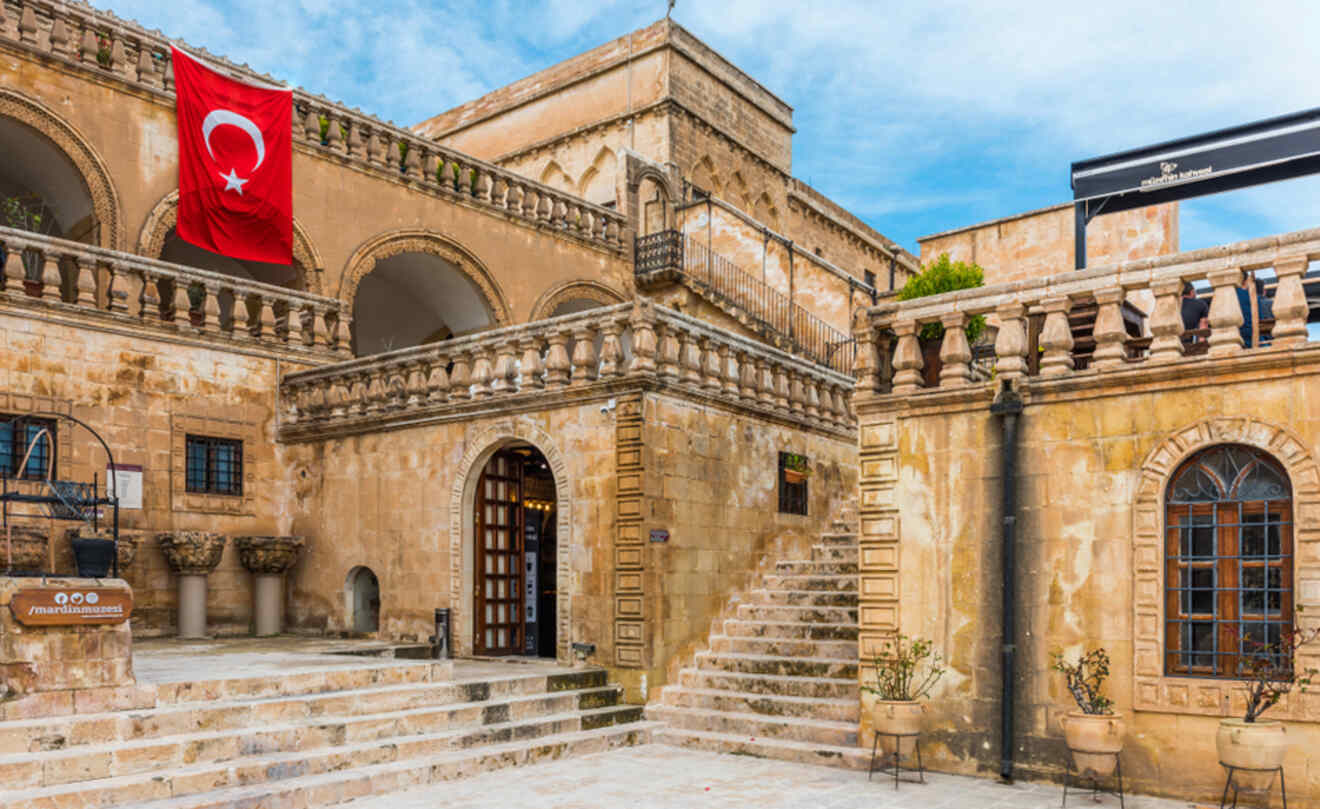 Mardin is one of the oldest inhabited areas in the world! Its centuries-old architecture, unique atmosphere, and ancient history draw tourists from all over the world!
Mardin's symbol is Shahmaran, a mythological serpent queen who is considered to be the keeper of Wisdom! Definitely look into its story, as it's so fascinating, or watch the Netflix series Shahmaran (which I highly recommend)!
You'll find there are lots of things to do in Mardin, and today, I'll help you find the main and best ones that you shouldn't miss out on.
Let's start:
2.1 Admire the views from the Zinciriye Medresesi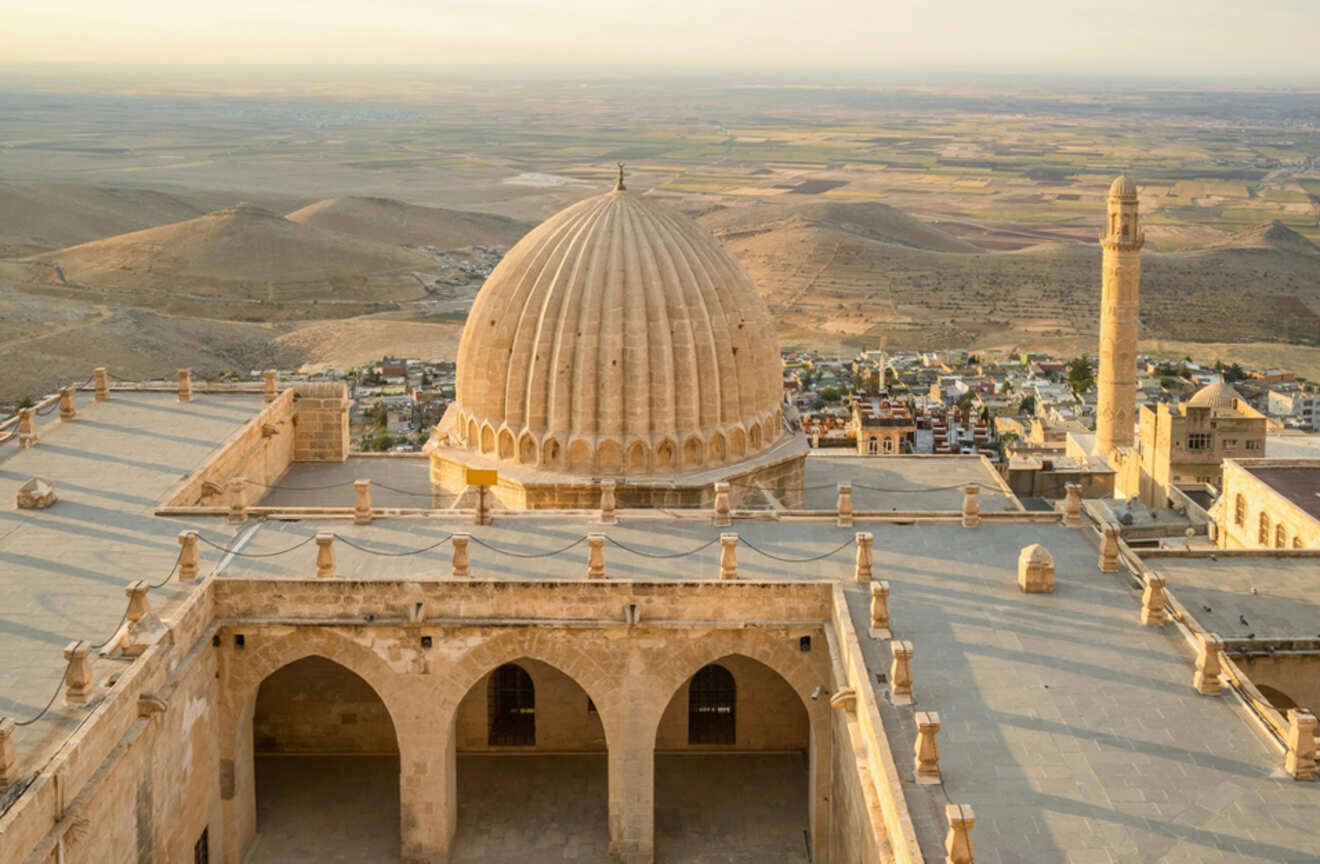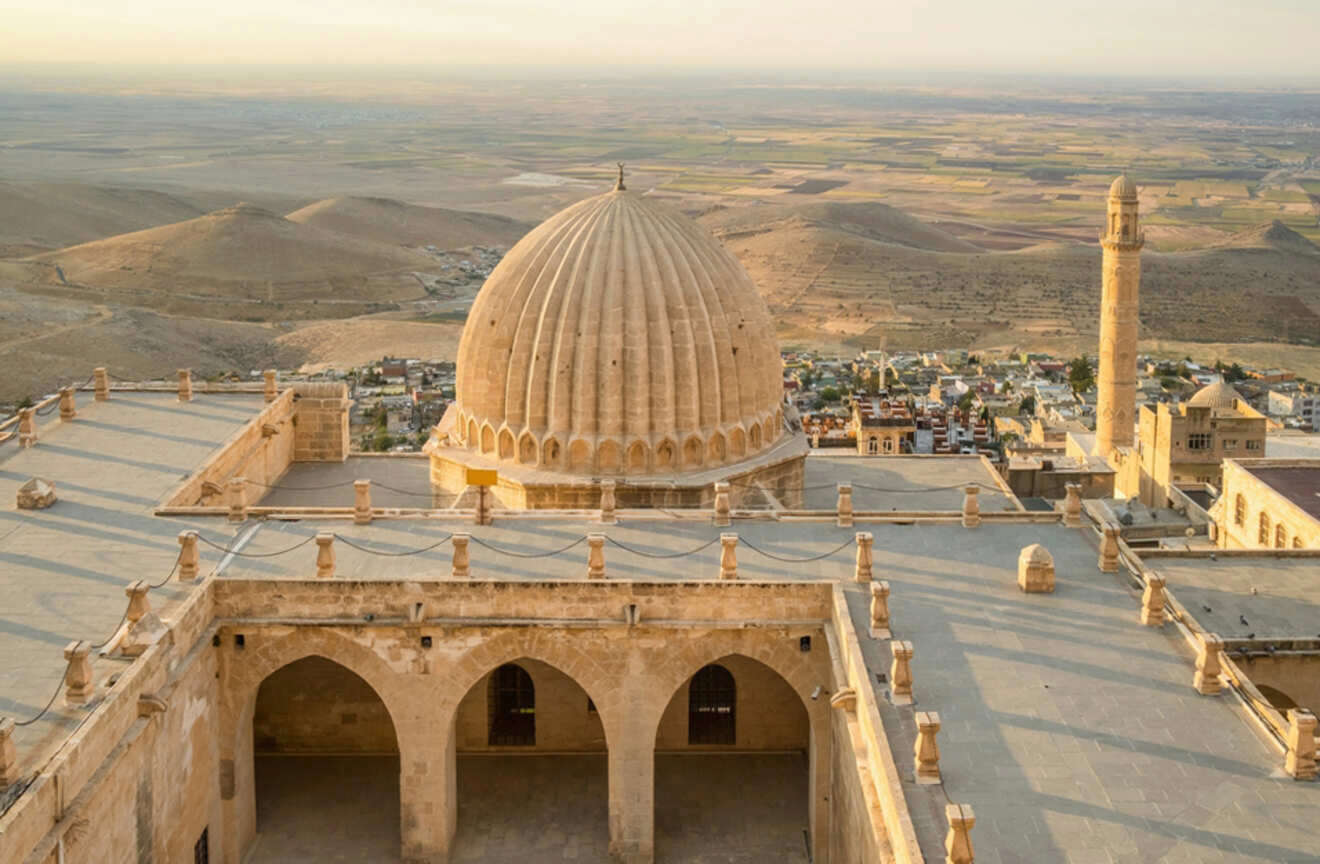 Once you step foot in this ancient city, you'll feel as if you've left the modern world way behind you! And you'll probably spot this attraction from afar!
As one of Mardin's best-preserved buildings, Zinciriye Medresesi is a large complex set a 10 min walk from the Old Town, which has a domed mosque, a mausoleum, and 2 inner courtyards.
NOTE: You'll hear me mentioning these "medreses" a few times. A medreses was a religious school used during the Ottoman period that also taught other subjects like science besides religion.
Built by the last Artuqid Sultan and dating back to the 14th century, this attraction is known for its beautiful doorway, a fine example of Islamic artistry, and, of course, the stunning views of the Mesopotamia Plains from its rooftop building!
ENTRY PRICE: 5 TL (around US$1)
2.2 Check out the architecture of the Kasımiye Medresesi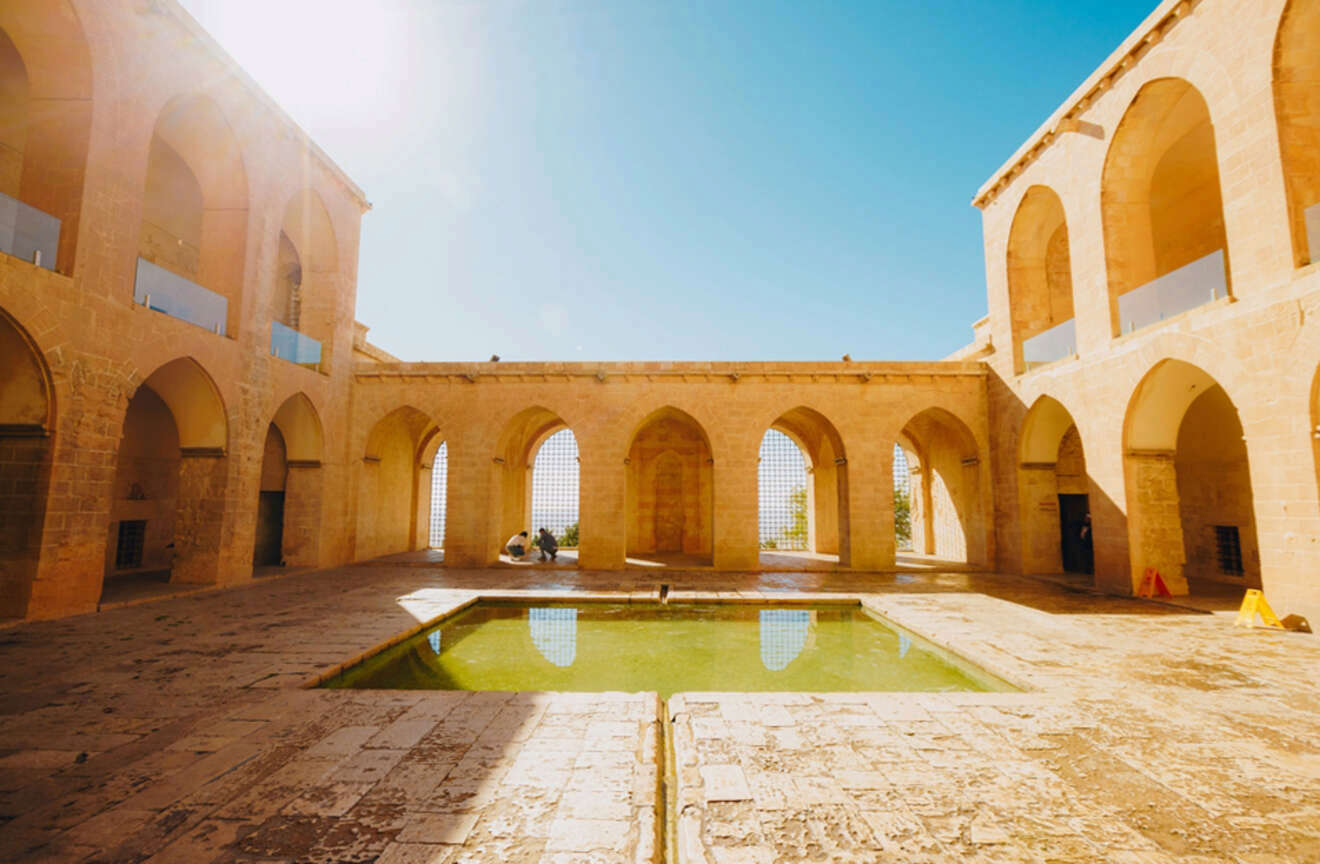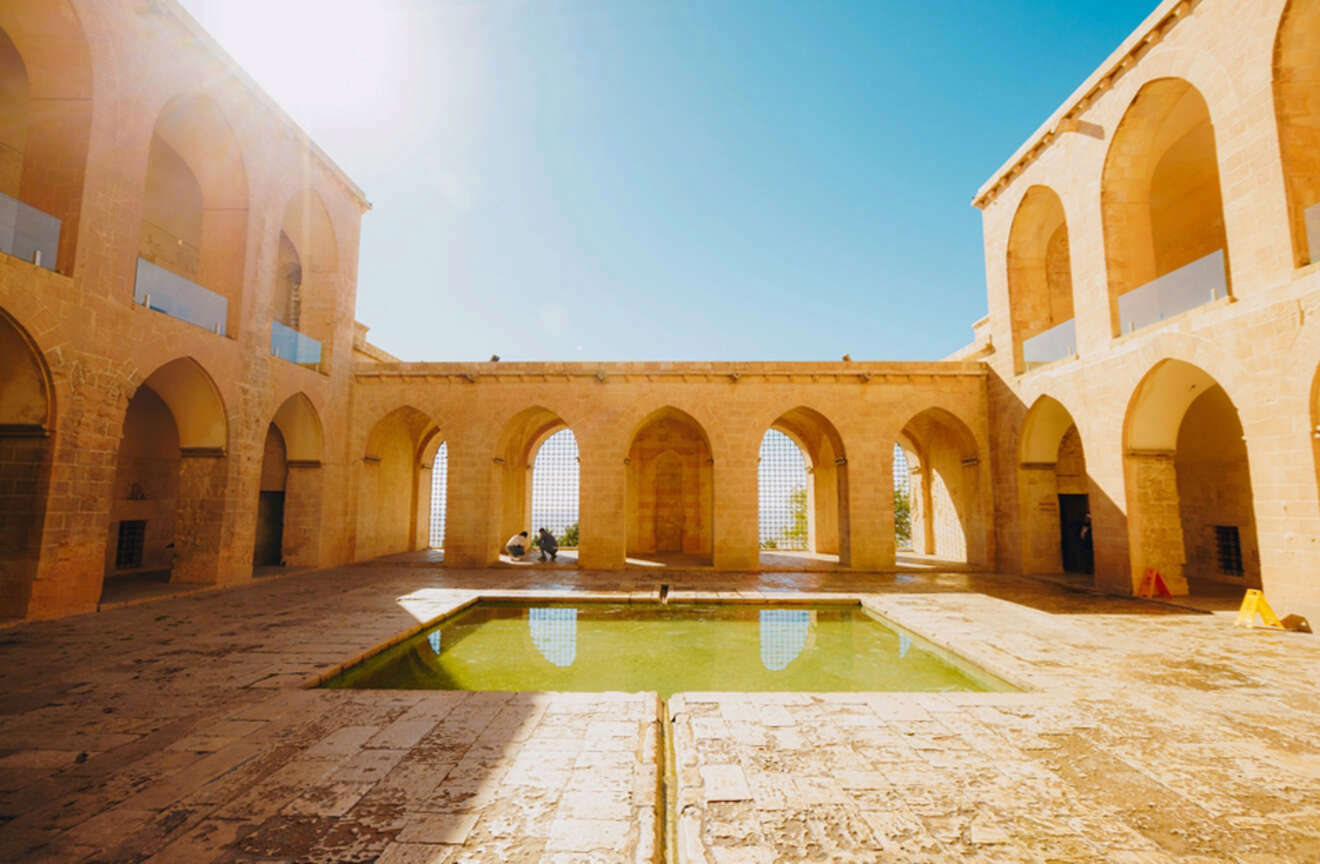 This is another 15th-century medrese complex that's set west of the Old Town, just a 20 min walk away.
Here you can admire the beautiful Madrasa architecture and wander around the complex and notice all the incredible stone carvings!
Just like the attraction above, this one also has a small courtyard (this one has a small pool, though). Where you can take lots of pics.
Besides checking out the architecture, there isn't much you can do here as most of the rooms are closed to the public, but you will find a rooftop from where you can admire the views.
But if you want to learn more about this place and all the other incredible attractions in Mardin, I recommend booking this private guided tour of Mardin, during which you'll also visit the Mardin Museum and the Great Mosque alongside a knowledgeable guide!
ENTRY PRICE: 5 TL (around US$1)
2.3 Learn new things at the Deyrulzafaran Monastery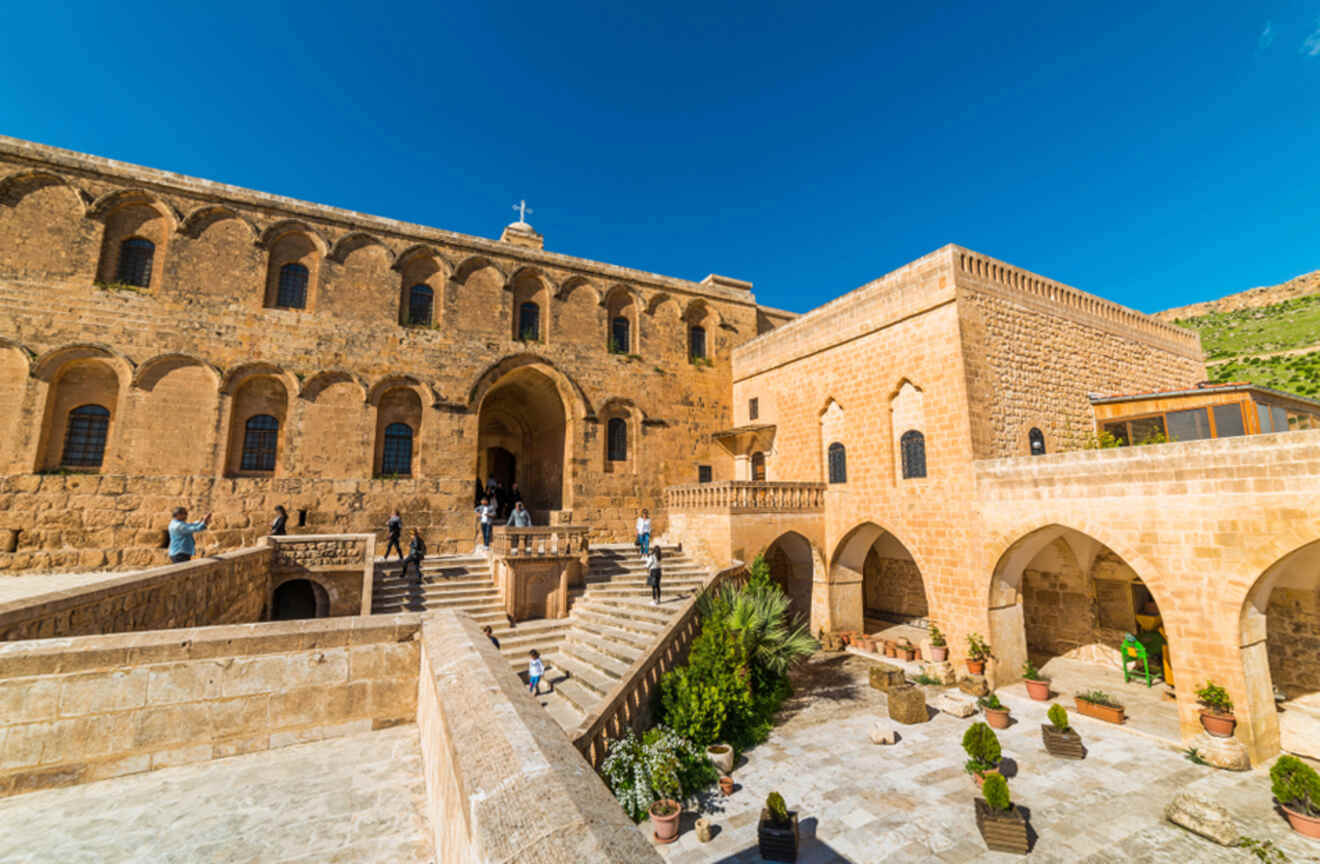 As I mentioned, Mardin is mostly made of centuries-old buildings, and many of those are churches, monasteries, and mosques. Each with its unique story, distinctive form, and fascinating exhibits.
Deyrulzafaran Monastery is one of those places! The Syriac Orthodox monastery is a fine example of the coexistence of Christian and Islamic cultures in the area.
History says that the monastery was originally built as a temple to the Sun God, but later in the 5th century, the site was slowly turned into what we see today.
Although it's set a bit further away from the Old Town, if you get a cab, you can get there in 20 min.
Alternatively, you can join a day tour that will take you around the Old Town and also to the Deyrulzafaran Monastery and the Dara Ancient Ruins.
ENTRY PRICE: 6 TL (around US$1)
2.4 Visit the unique Mardin Museum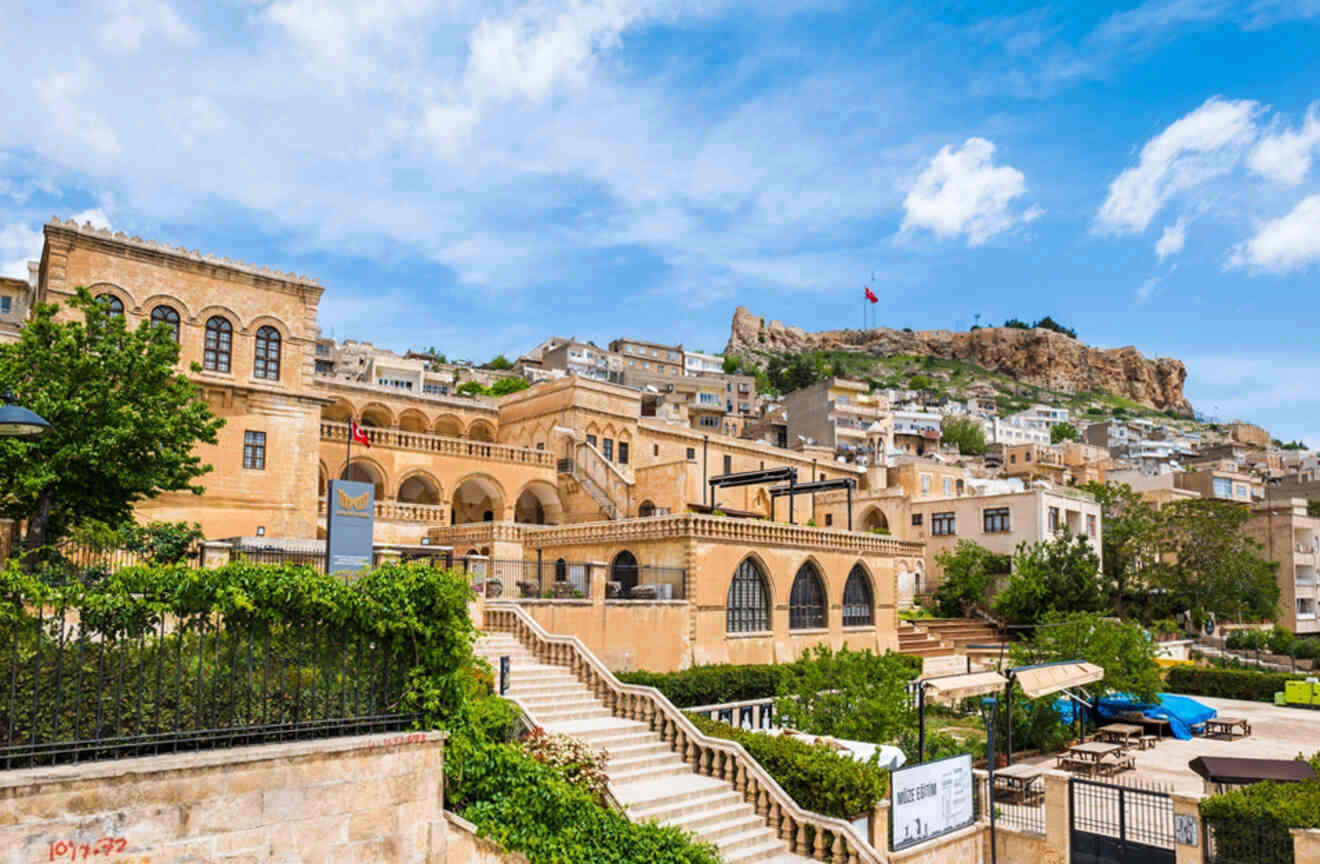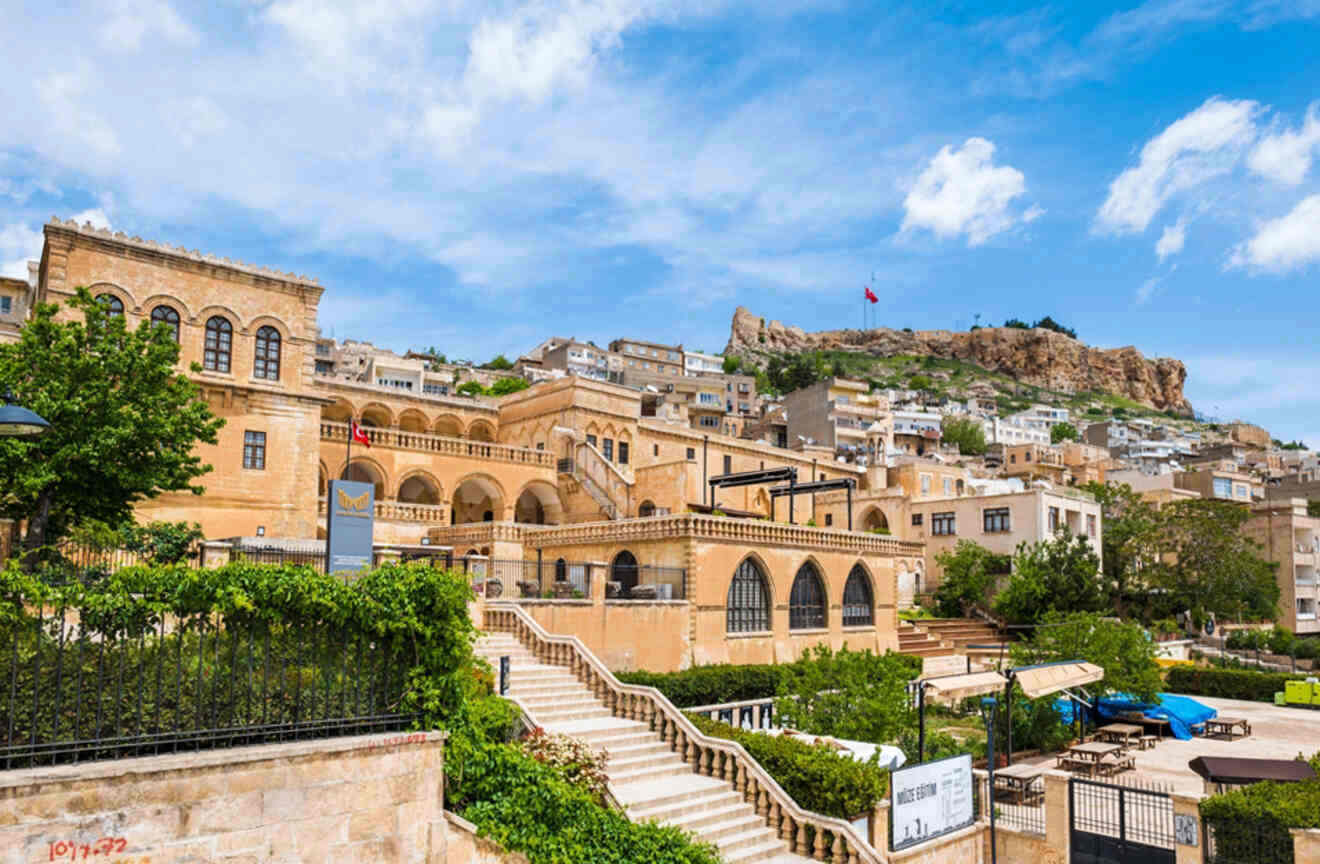 If you want to learn more about Mardin's interesting history and all its different inhabitants, then I definitely recommend visiting the Mardin Museum, which is set in the Old Town.
The Museum is set in a grand building (one of the biggest ones in town) that dates back to the 18th century and was used in the past as the headquarters of the Syriac Catholic Patriarchate.
Today the building houses collections dating back to 4000 BC and also from the present day. As well as many fascinating exhibits with ancient tools from the Bronze Age, Assyrian, Roman period, Byzantine, and Artuqid periods, and some Ottoman artifacts.
Most of the collections have pottery, seals, cylinder seals, coins, lamps, figurines, teardrop bottles, and jewelry.
ENTRY PRICE: 25 TL (US$1.30)
2.5 Catch a sunset by the Ulu Cami Minaret (Great Mosque)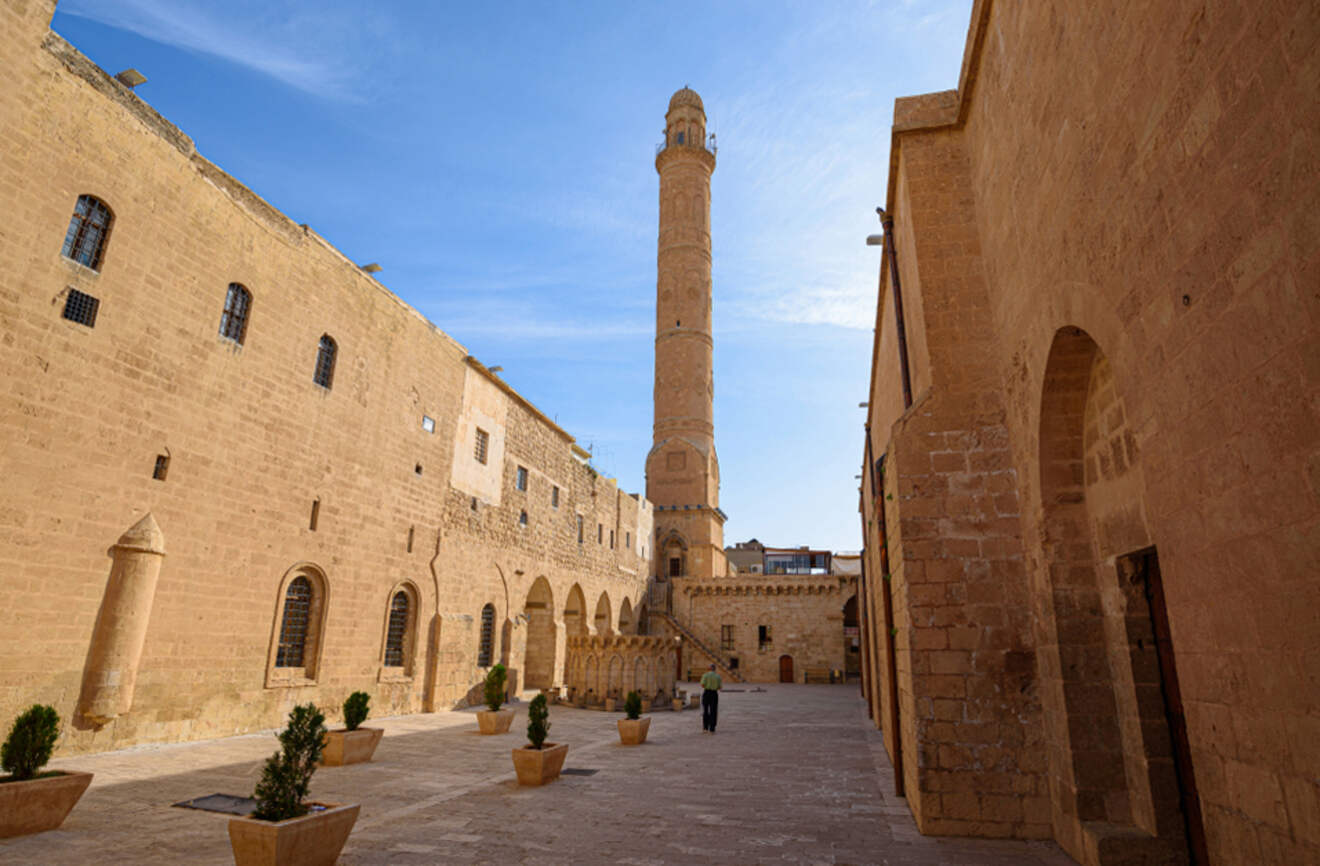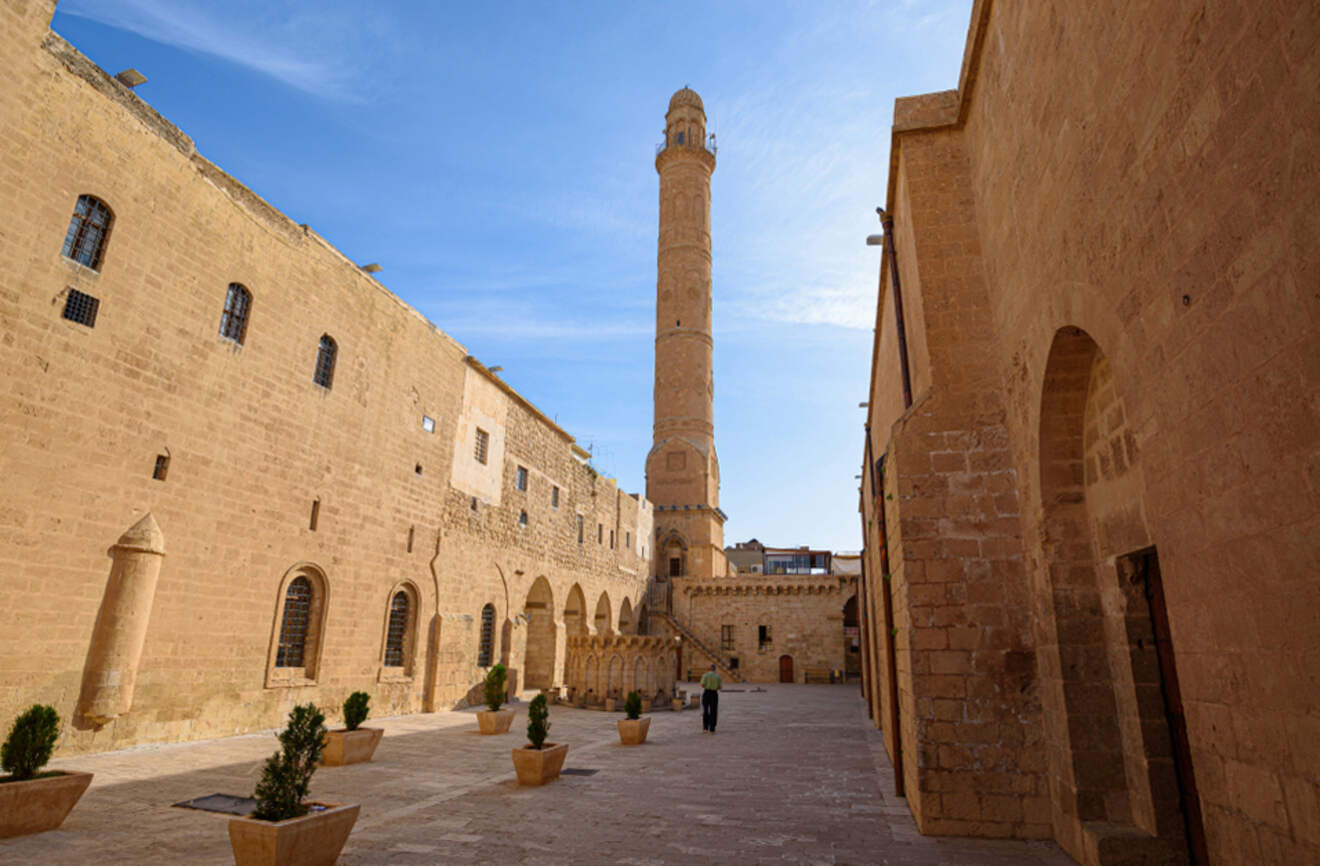 You'll probably recognize this iconic landmark from all the pictures you've seen online with Mardin!
The Great Mosque (or Ulu Cami's Minaret) is one of the most beautiful places in the city, and it was built in the 11th century by the Artuqid Dynasty. Its minaret (a type of tower built near a mosque) has some incredible inscriptions made by all the nations who ruled over Mardin.
It's one of the oldest mosques in the area and still active, so definitely make sure you wear proper clothes when coming here.
The Great Mosque is especially important for followers of Islam as it has inside a small glass piece with a part of the Prophet Abraham's beard!
NOTE: Because the Mosque was damaged during a Kurdish uprising in 1832, its interiors don't showcase really old designs, it's mostly the exteriors that fascinate tourists. But you can always visit other mosques in town, like the 14th-century Şehidiye Mosque.
ENTRY PRICE: Free
2.6 Shop until you drop in Mardin's Bazaar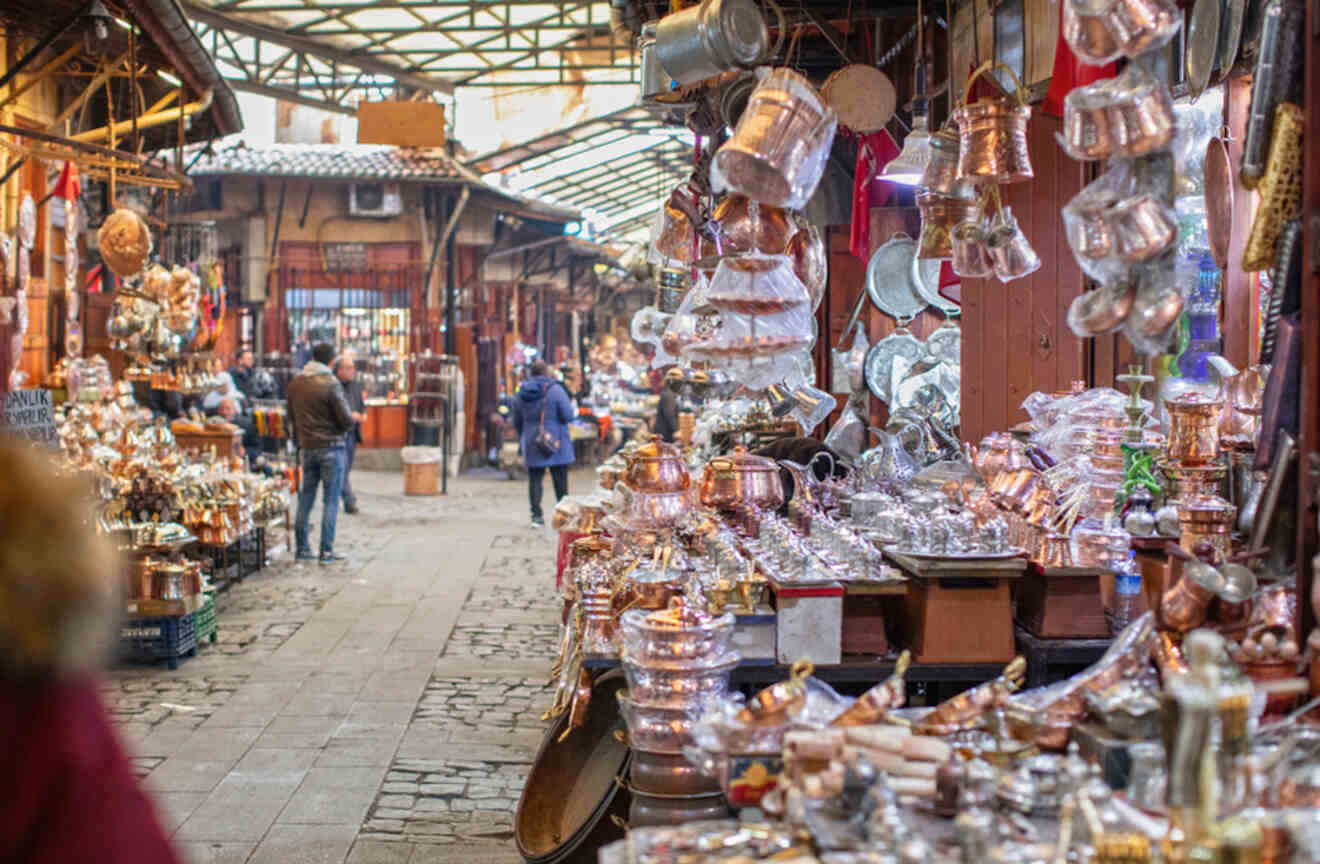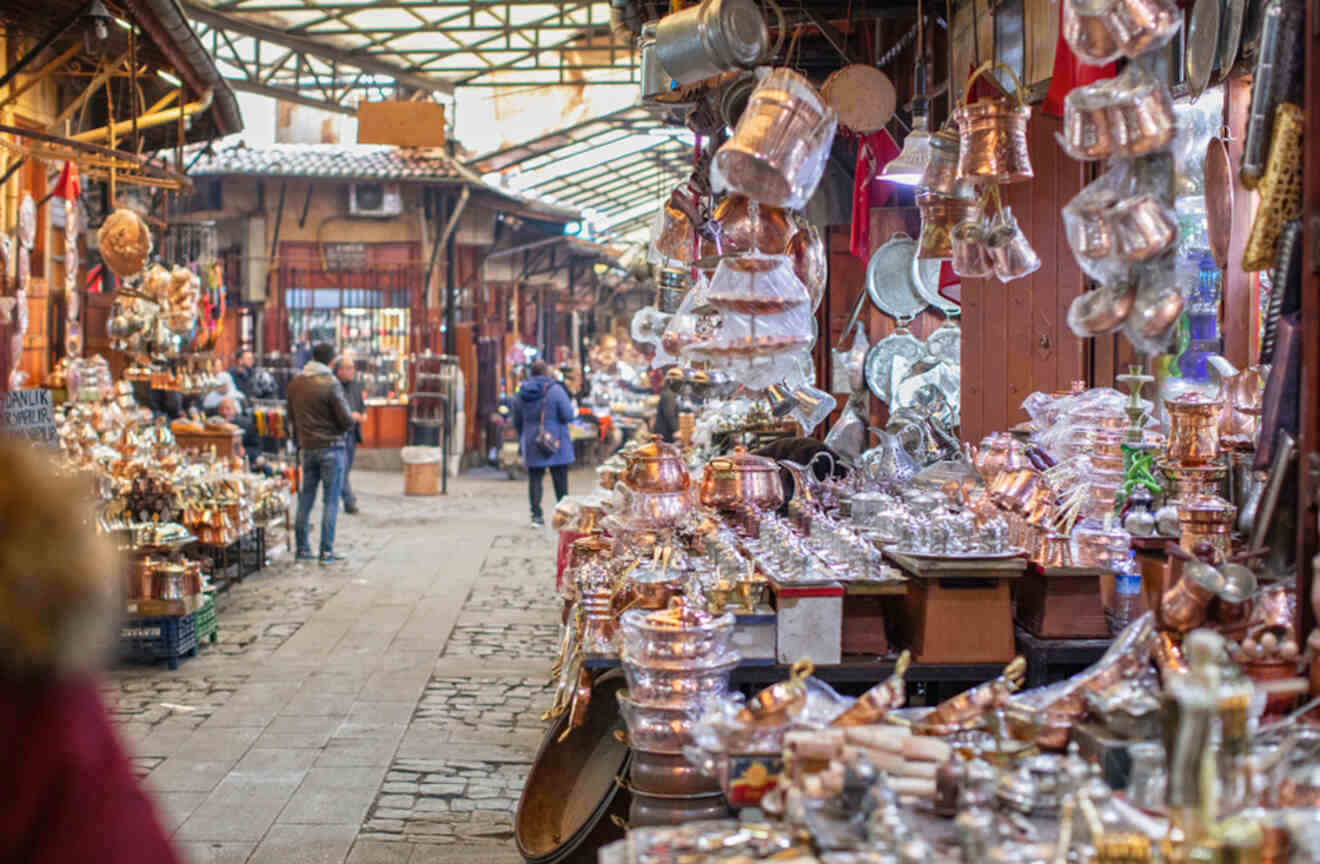 I love Turkish Bazaars! They're so colorful and merry and have the coolest souvenirs and yummiest foods and spices!
The Old Bazaar, which is set near the main street in Mardin, doesn't disappoint as it has such a vibrant atmosphere! If it weren't for the modern souvenirs, you'd still feel as if you're in an ancient marketplace (and the donkeys surely help with that as well).
Get ready to see lots of bags with spices and nuts, fresh vegetables, and fruits! You'll also find many Syrian Orthodox gold and silversmiths who still practice the olden crafts here in the hope that they will preserve the living culture in Mardin!
And definitely get ready to test your bargaining skills here! Turkish people are known for their impeccable skills in selling (I'm telling you from experience)!
2.7 Climb up to see Mardin Castle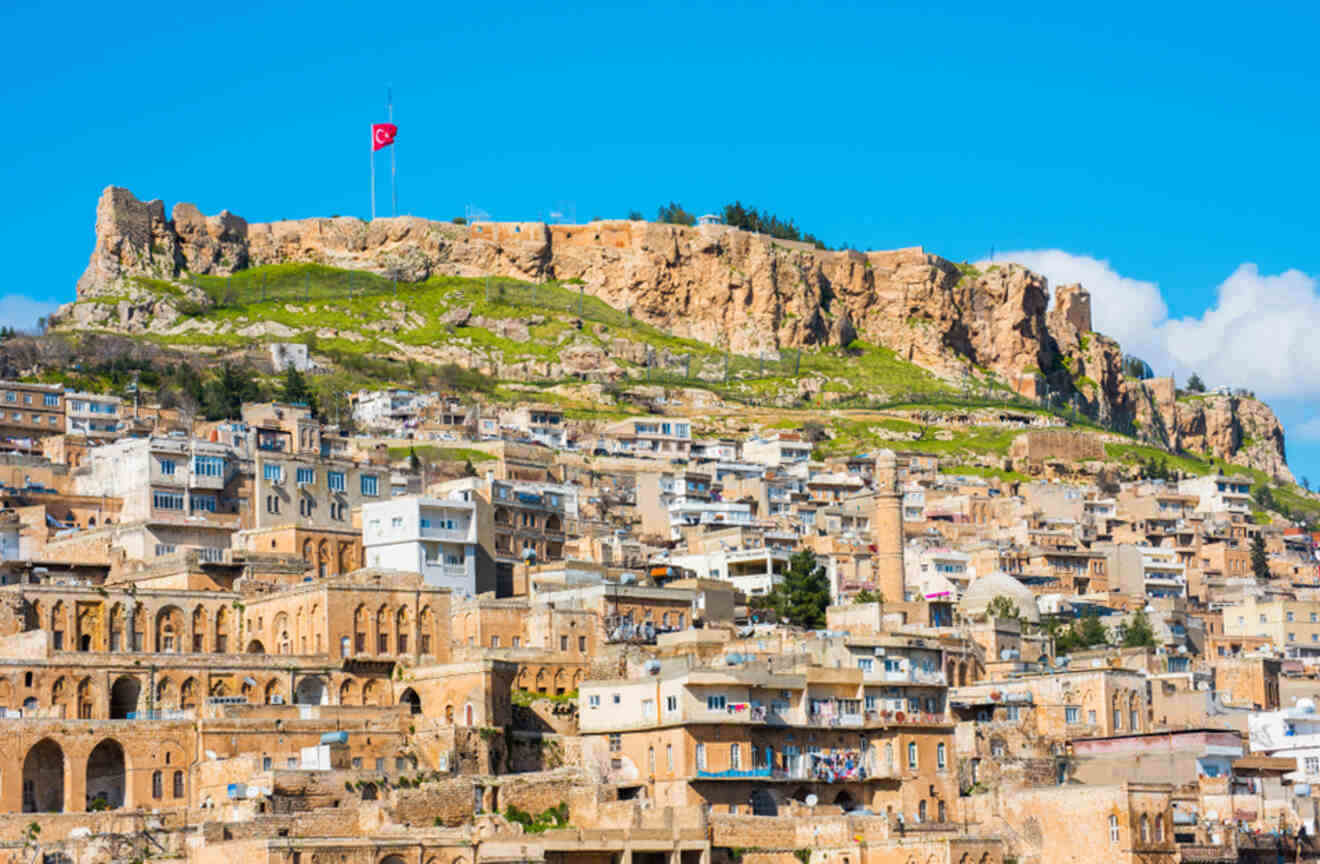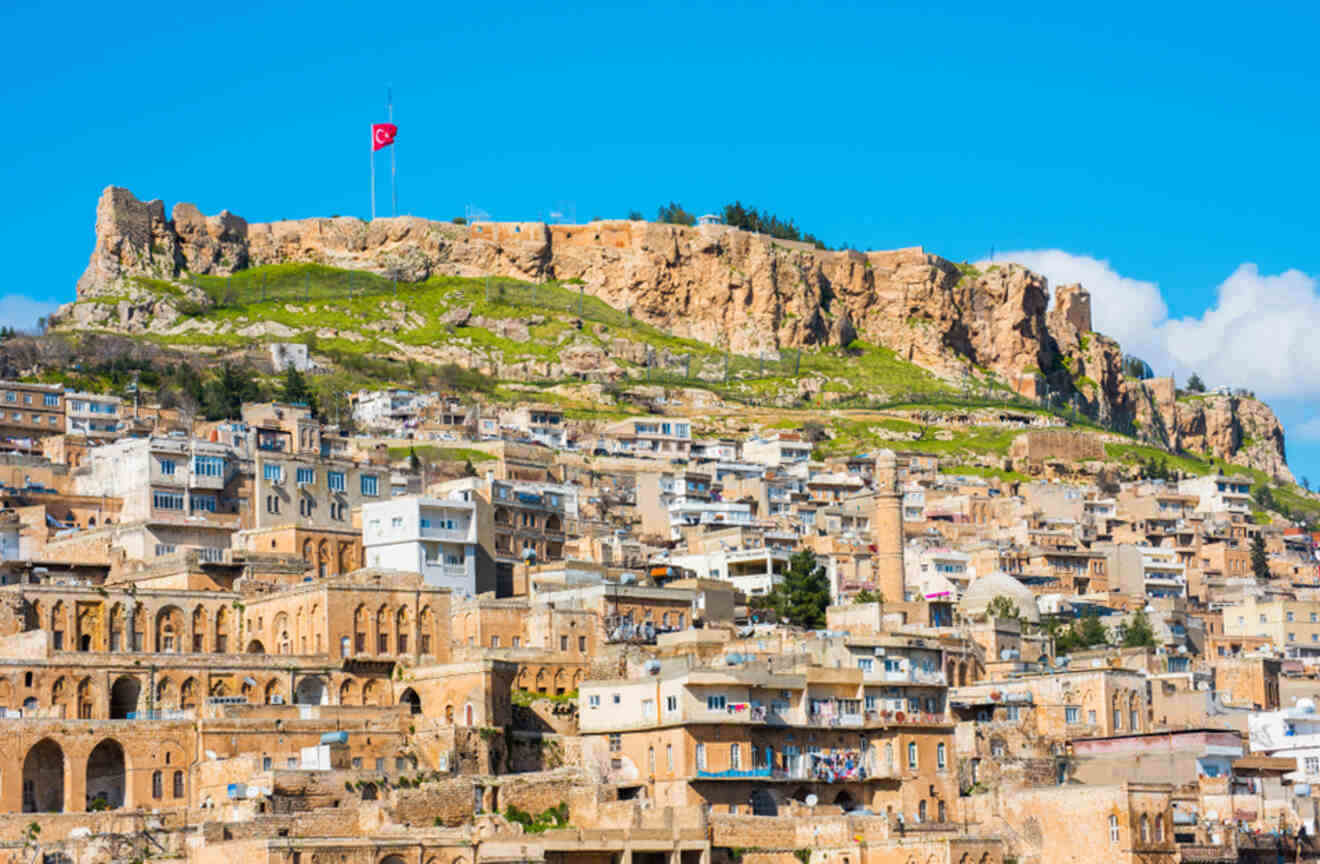 Overlooking the entire Old Town, Mardin Castle looks as if taken out of a book! The way it is perched above all those brown-washed buildings makes you feel as if you've landed in another dimension or timeline!
Currently, you can't enter the castle grounds as it is closed for restoration, but except for special occasions like these, Mardin Castle is open to the public.
Stories say that the castle dates back to the 4th or 5th century, although its structure looks as if it was built in the 15th century.
Before you enter its gateways, make sure you stop to see the relief carvings which show 2 lions!
ENTRY PRICE: Free
2.8 Stop by the Forty Martyrs Church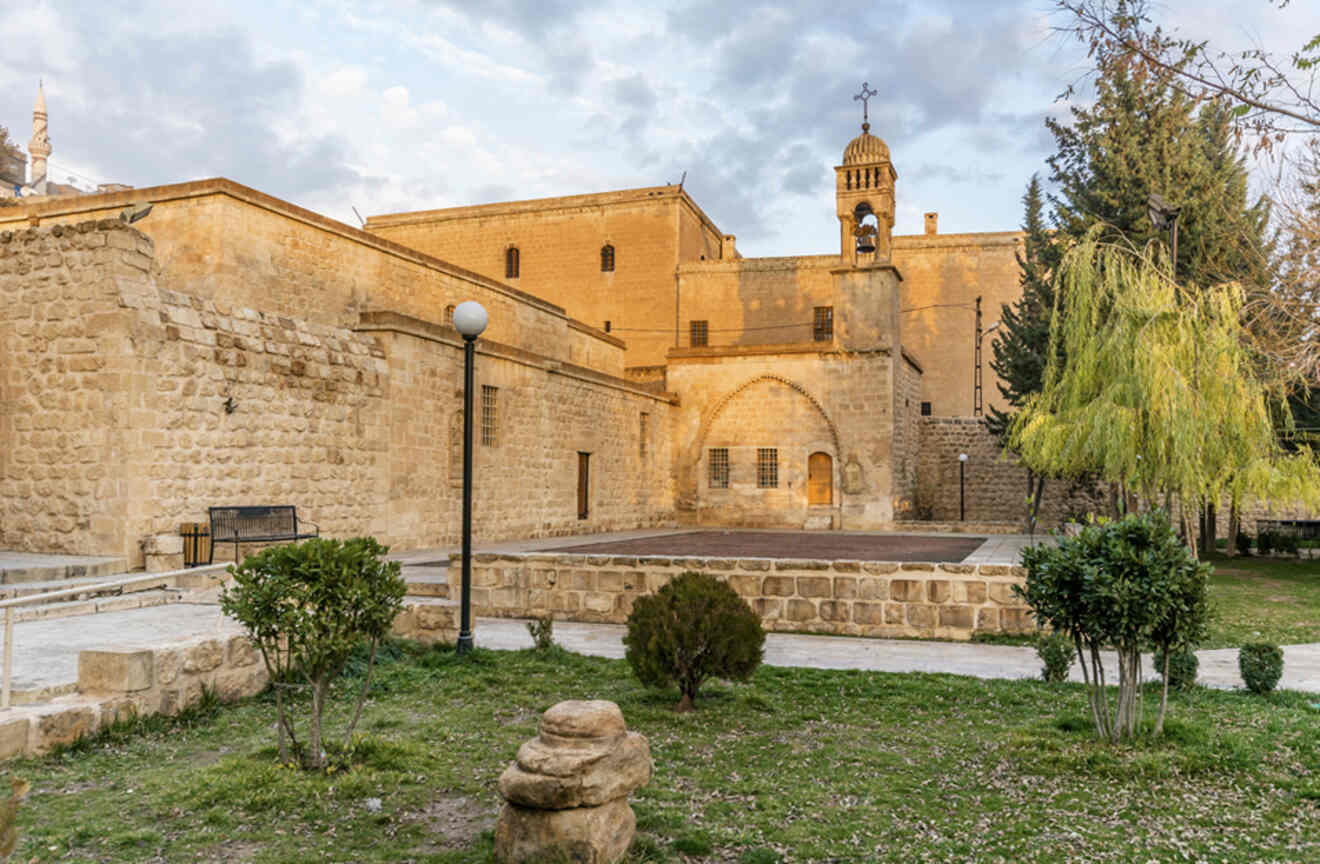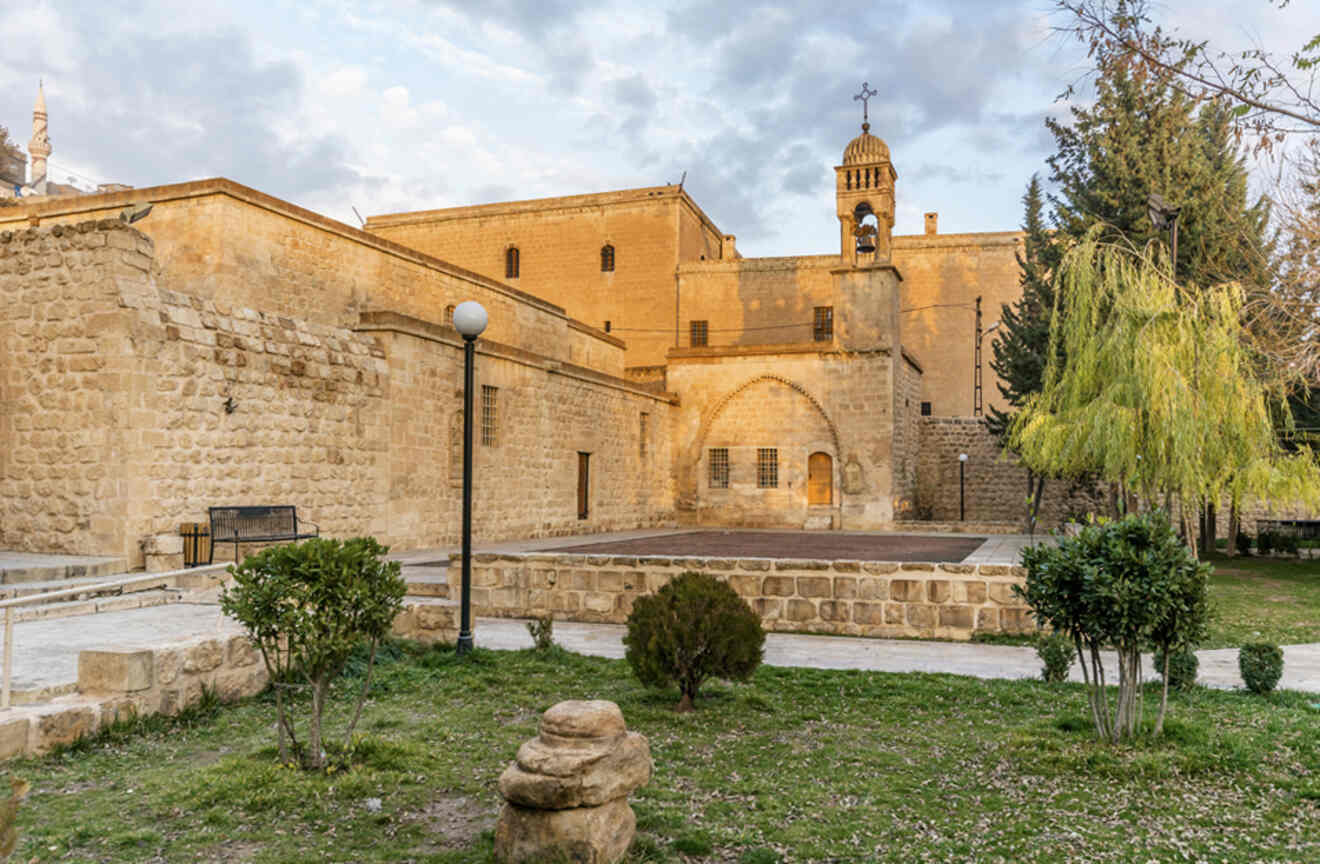 This beautiful Christian church dates back to the 4th century!
Set in the Old Town, the Forty Martyrs Church was named after the Christian martyrs of Cappadocia back in the 15th century, and although small, it has beautiful architecture!
You can visit it during the Sunday mass (although you'd have to stay throughout the whole service) or any other day, as it is always open for tourists.
Once you step inside you can admire all the stunning icons and specially painted walls and of course remember to look up before at the entrance as there are some interesting carvings!
3. Where to stay in Mardin
Well, now that we've seen all the attractions that you should see in this ancient city, let's find some fabulous hotels!
Warning though! These houses look incredibly beautiful, and all are set in old buildings that were constructed centuries ago.
Look above the house doors for the carved pictures of the Ka'ba, which means that the owner made the pilgrimage to Mecca. And definitely check out the door knockers that have a distinctive form resembling a bird's nose!
We also have a whole post with the best hotels in Mardin, but if you just want to check out the top options, then have a look below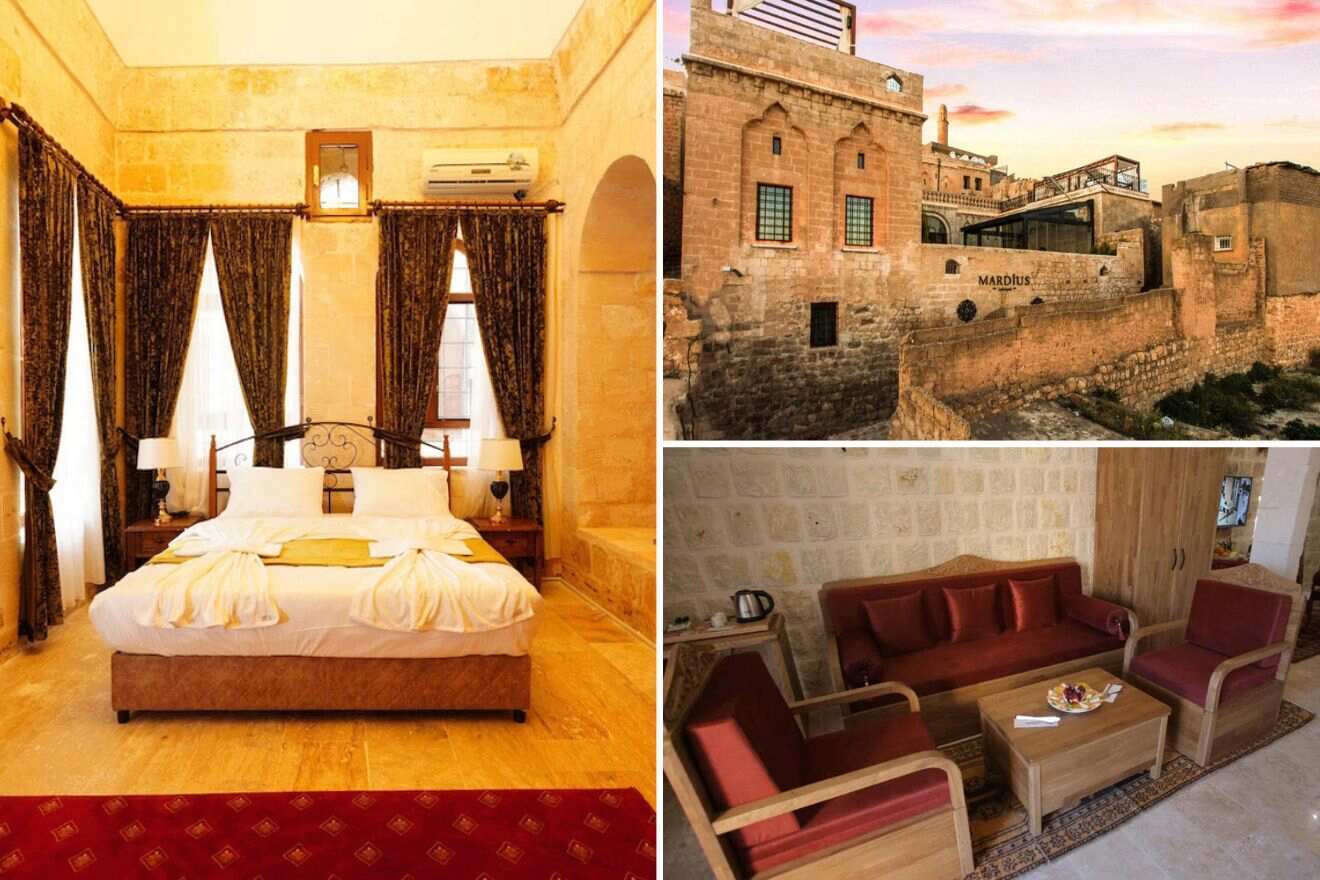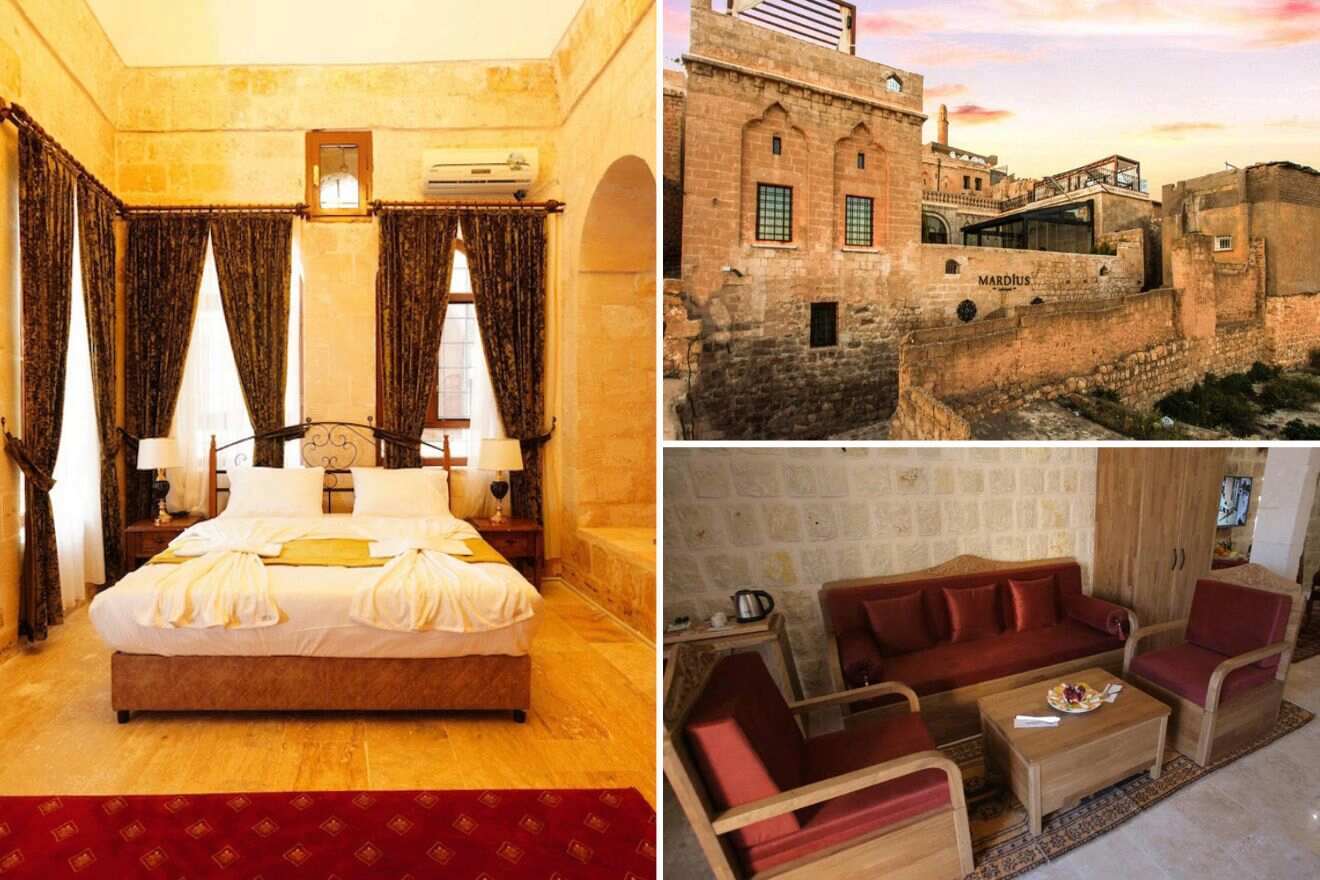 Luxury
Mardius Tarihi Konak – Located in a 700-year-old building, this hotel offers an incredible view of the city from its terrace! Decorated with traditional furnishings, the accommodation offers a restaurant and hammam.
Mid-Range
Ulubey Konagi – Admire the Mardin Castle from the terrace of this accommodation set near the Bazaar that offers a free buffet breakfast and spacious rooms, which are beautifully decorated!
Budget
Gazi Konagi Butik Hotel – This stone-built mansion is perfect for history lovers! Although old, the house comes with all the modern facilities you need including free Wi-Fi and a terrace.
4. Important things you should know about Mardin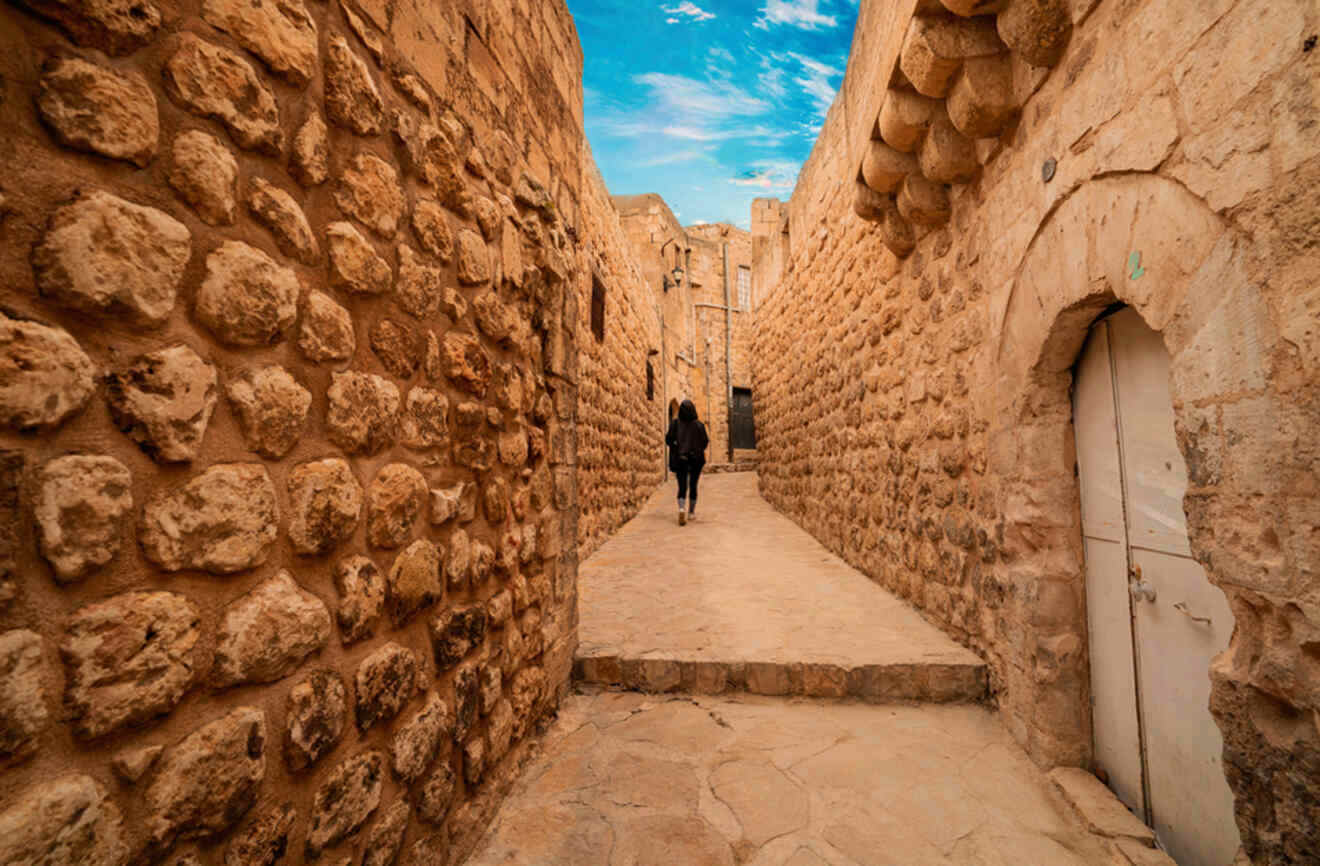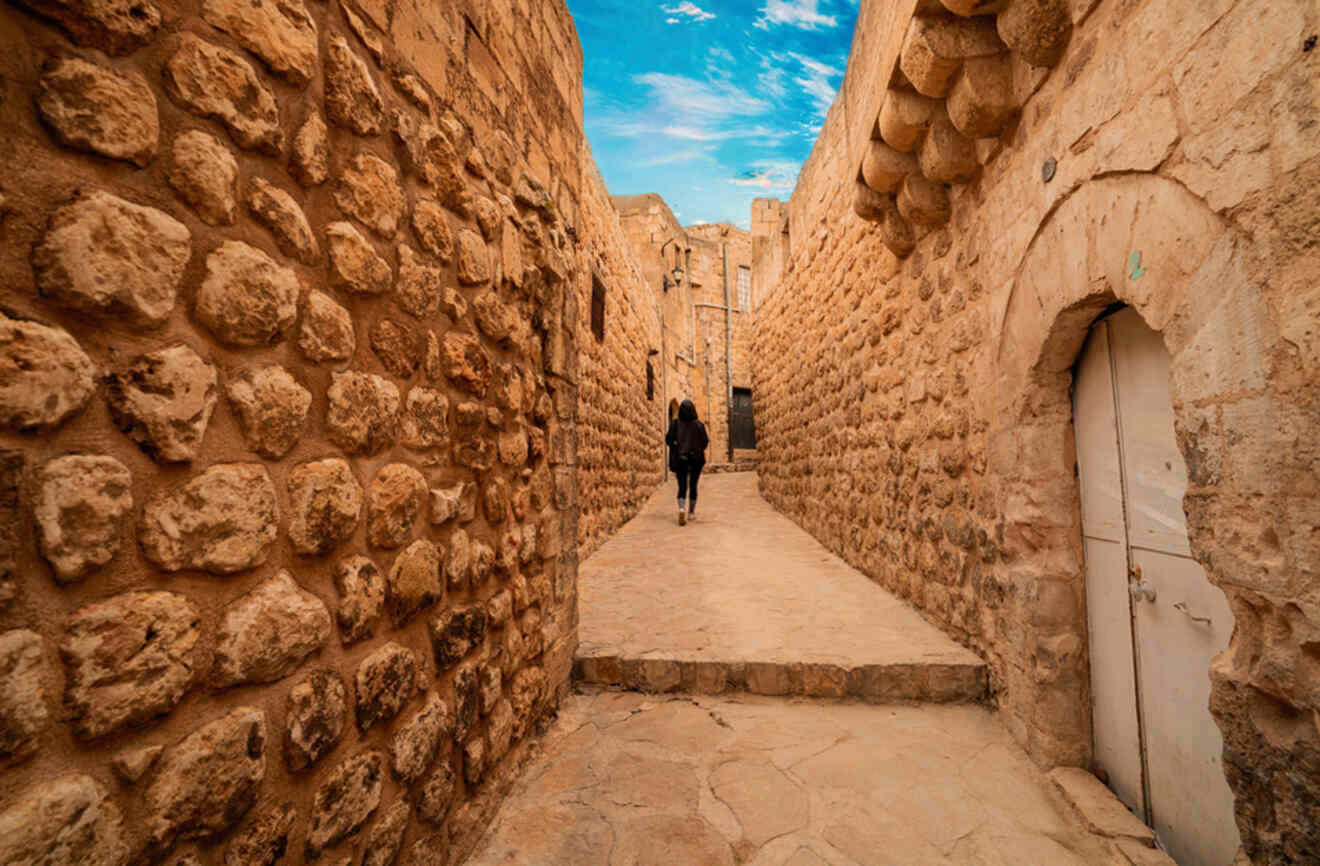 Because Mardin is set near the border of Syria, many tourists wonder if it's safe to visit this incredible city. And you should rest assured as it's okay to visit the city.
But as always (when traveling to a new place), you should be cautious. Below I'll add a few important things to know before traveling to Mardin in Turkey:
The best way to get around Mardin is on foot, as the attractions are mostly in the center, and I don't recommend straying too far from there.
There are taxis or buses that can take you around the city
It's safe to travel to Mardin, although it's set near the Syrian border, the city is a tourist place and gets many visitors
FAQs about Mardin, Turkey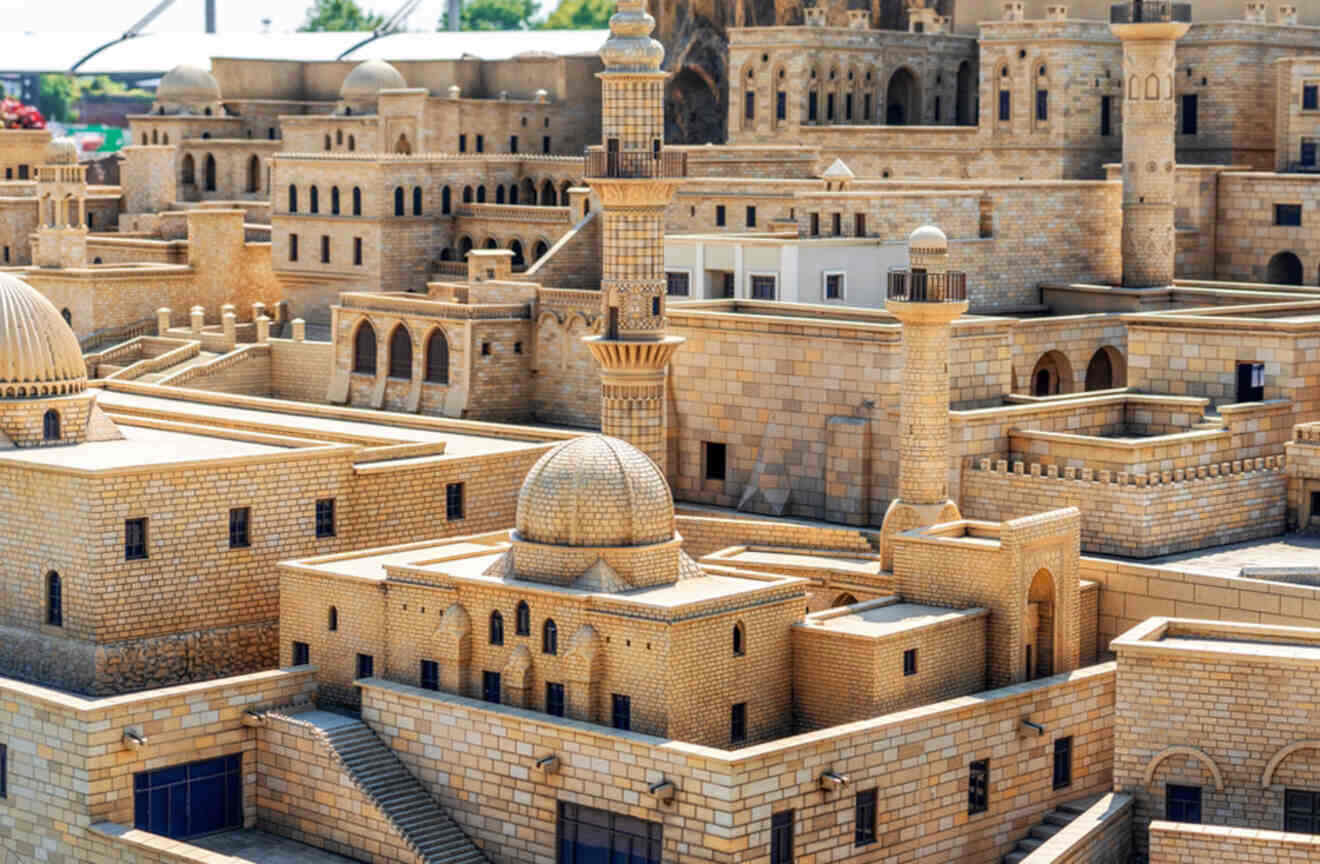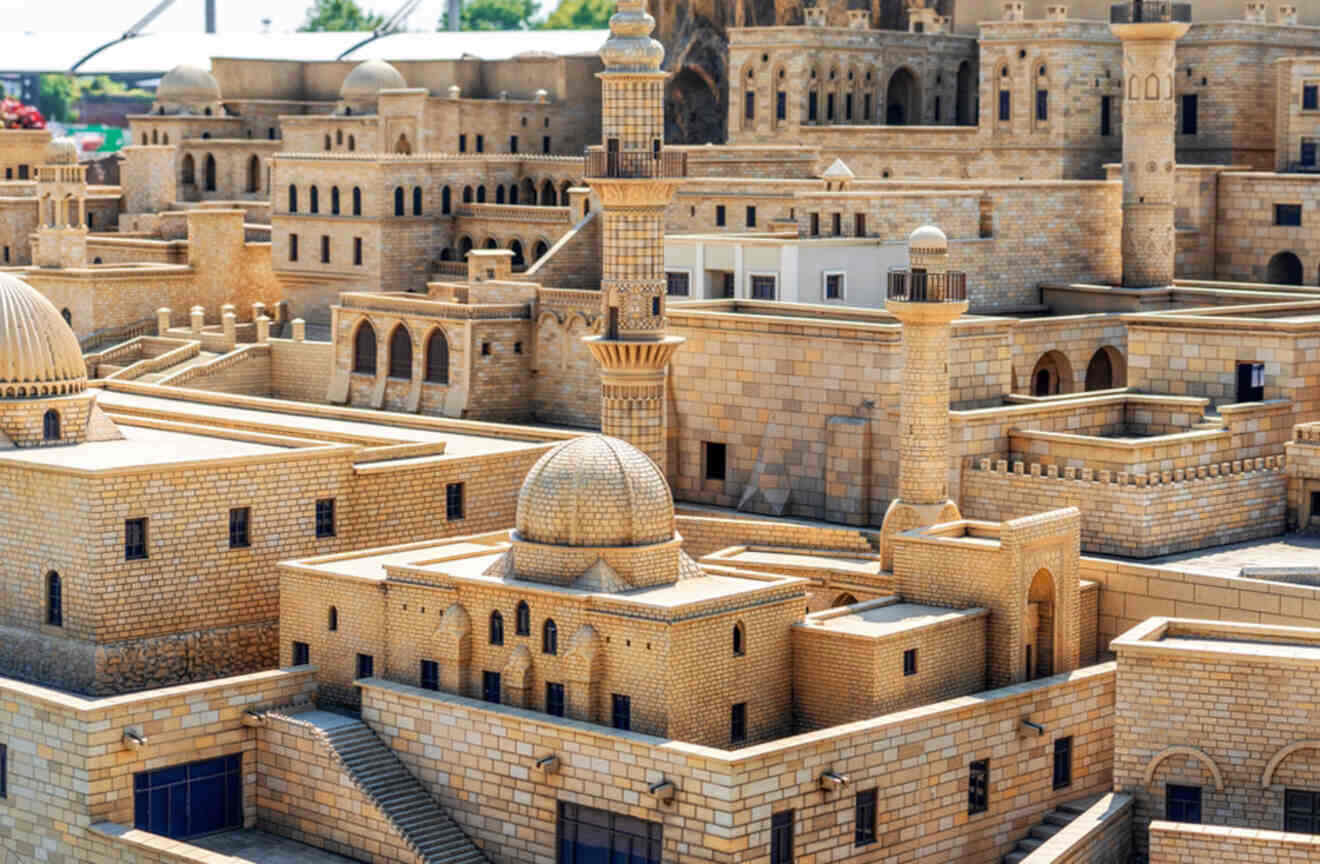 🤩 What is special about Mardin, Turkey?
The whole city has been named a UNESCO World Heritage Site, and it is one of the longest-inhabited cities in the world, filled with ancient houses, churches, and mosques.
🚗 How far is Mardin from the Syrian border?
The Turkish city of Mardin is 20 km (12 miles) from the Syrian border.
🕌 Which are the top attractions to visit in Mardin?
Mardin Castle, the Great Mosque, and Mardin Museum are some of the biggest attractions in Mardin that you shouldn't miss!
📅 How many days do I need in Mardin?
I would recommend spending between 3 to 4 days in Mardin, that way you can visit all the big attractions and explore the whole city in this amazing country.
Conclusion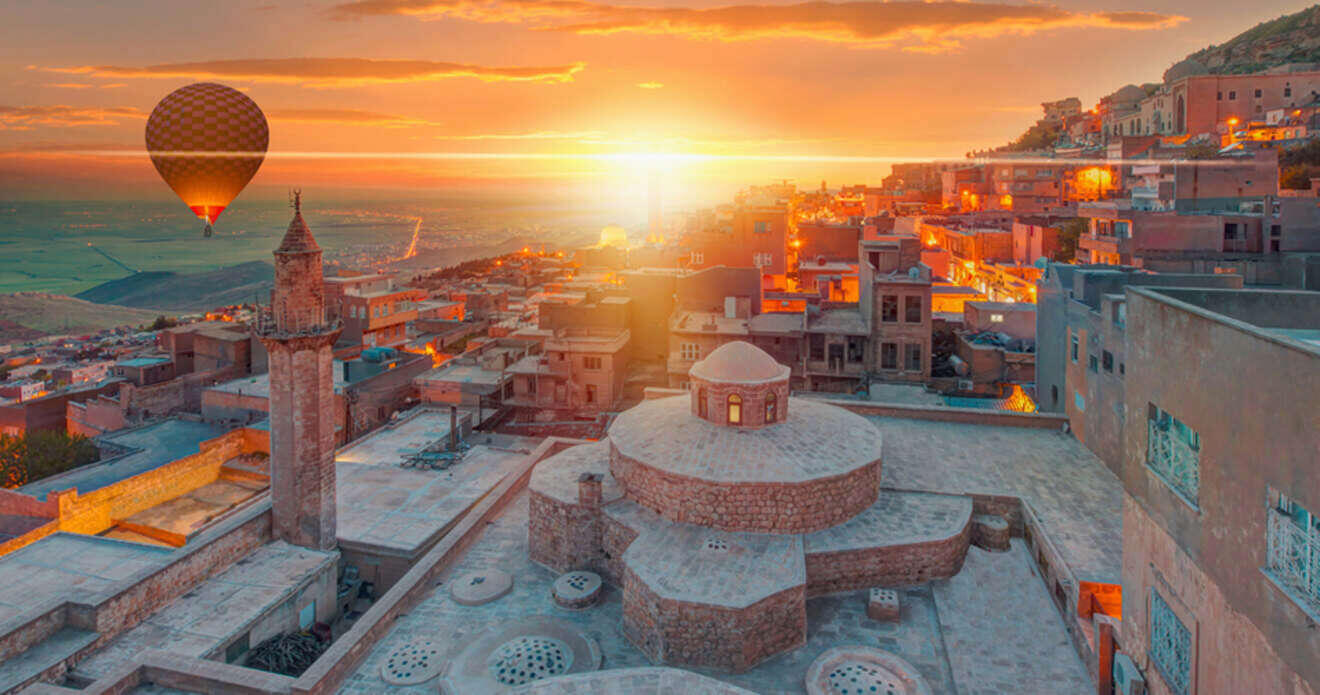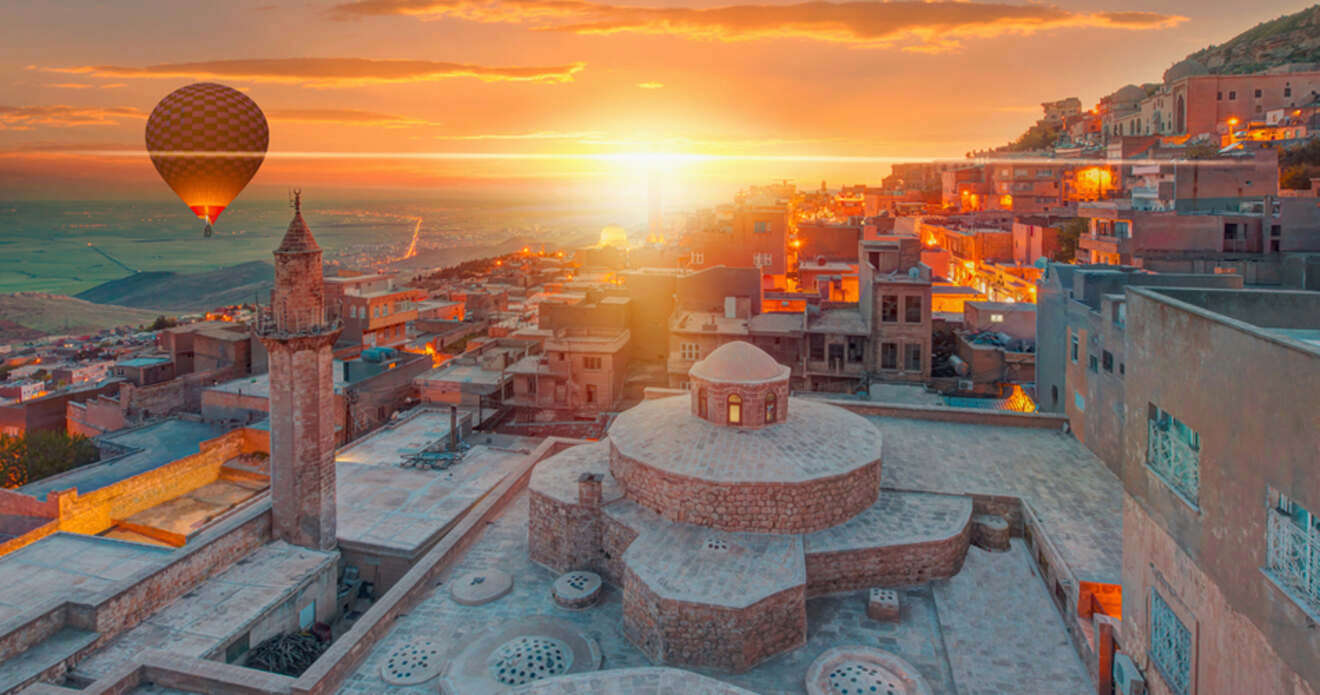 Are you already in love with this city in Turkey? That's just one of the effects that Mardin and this whole country have on people (especially those interested in history)!
And now that we've gone through this super useful guide on how to visit Mardin, Turkey where to stay, and which attractions to visit, I'm sure you're more than ready to plan your trip there!
Just remember though that you have to book your hotels or tours in advance, as Mardin is becoming more and more popular with tourists!
We've gone through quite a few things today, so if I missed anything, you can just drop me a comment below, and I'll answer ASAP!
Safe travels,
Victoria
---
Pin it for later!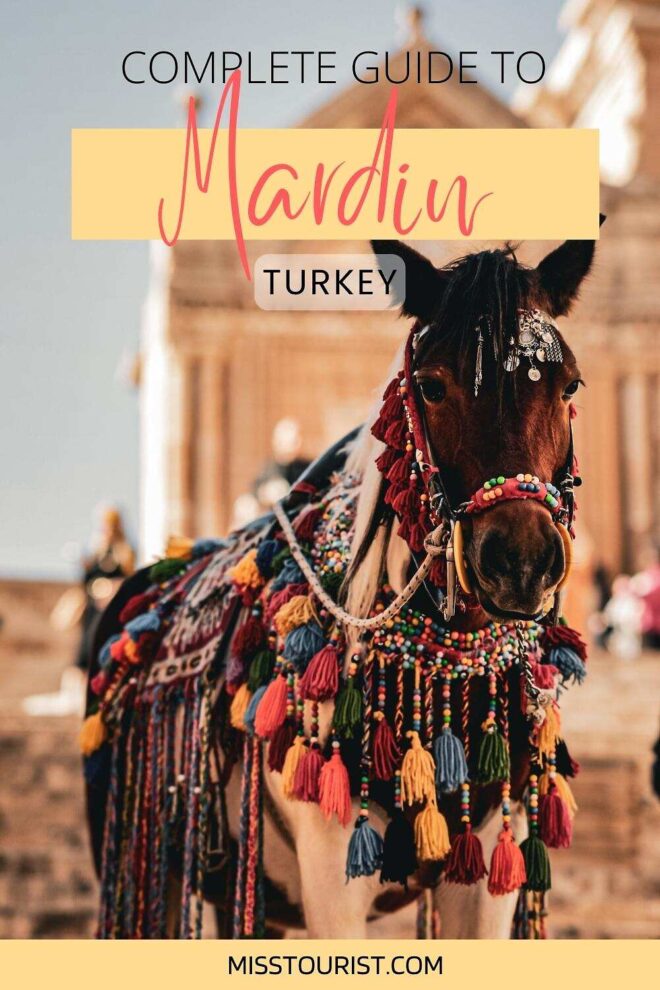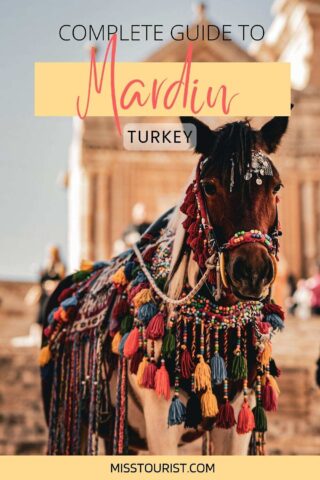 Pin it for later!