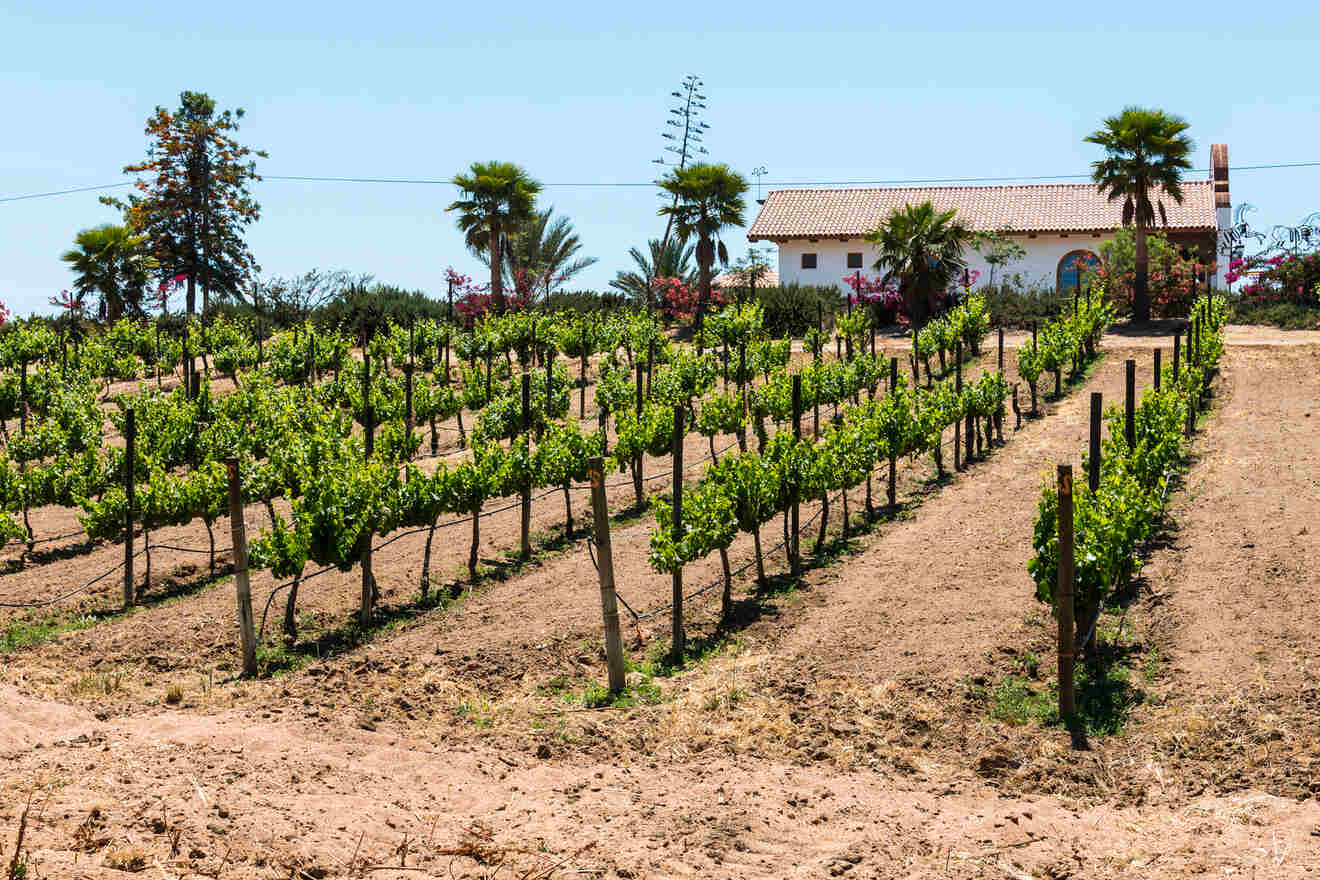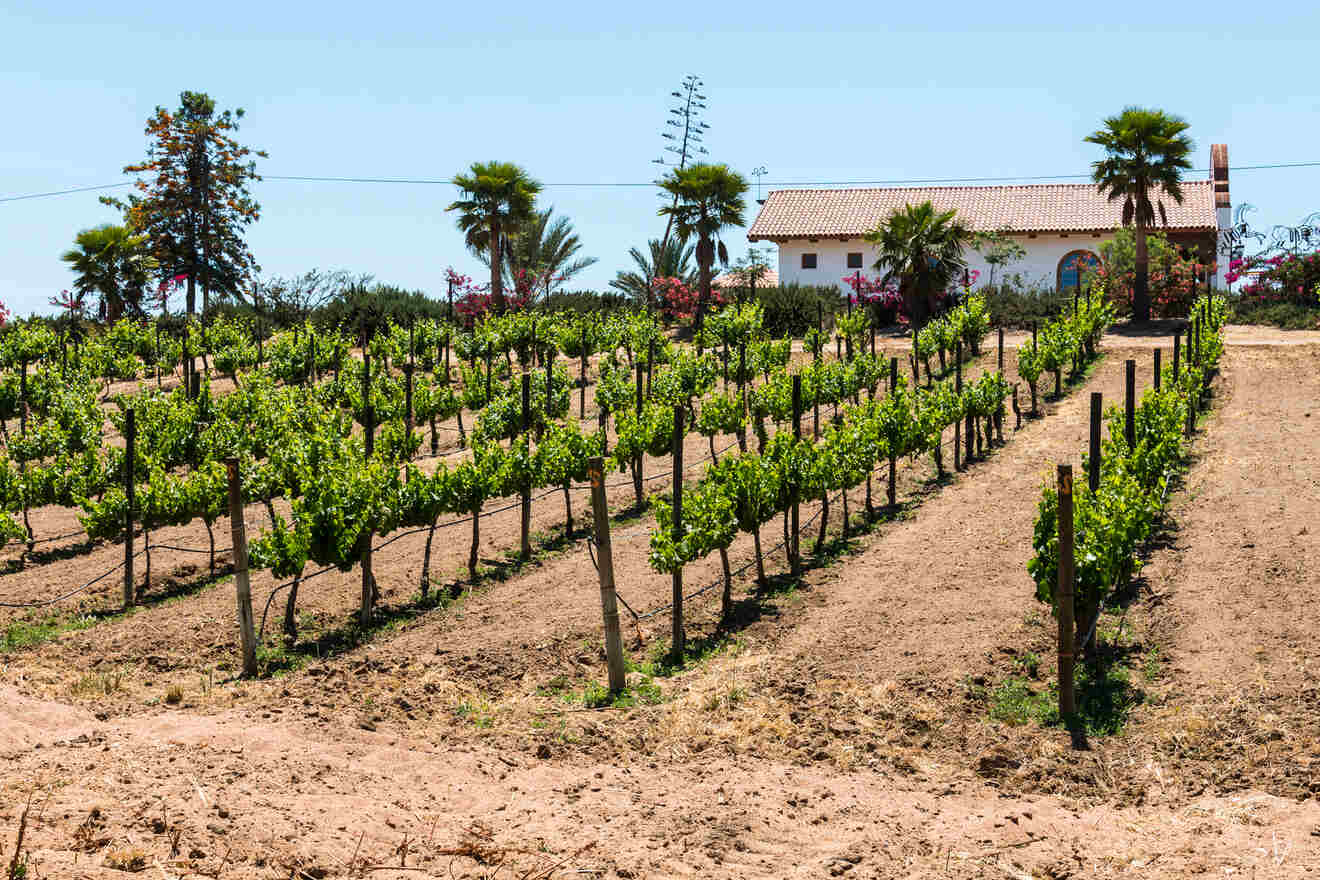 Located in Baja California in Mexico, Valle de Guadalupe is THE ultimate spot for wine and food lovers, offering Baja Med cuisine and direct access to Baja's wine region!
Being an increasingly popular destination, Valle de Guadalupe offers countless accommodation options for any taste. So in order to help you find the perfect place for your travel needs, I made this guide with the best hotels in Valle de Guadalupe, including options for different price ranges listed from luxury to budget.
If you're planning a holiday in Valle de Guadalupe, keep in mind that August is the busiest time of the year in the Valle de Guadalupe, due to the Fiestas de la Vendimia, so you need to book your accommodation way ahead of time, otherwise, it's almost impossible to find a spot!
Outside of August, the best period to visit Valle de Guadalupe is during the winter or spring (December – May), when you can find more availability and better prices, but even then you will need to make sure you book some months in advance!
So, are you ready?
Let's start!
If you are in a hurry
If you don't have time to read the whole post, check out this quick list of the best Valle de Guadalupe hotels for different price ranges:
Check out this map to know where all the hotels in Valle de Guadalupe that I'll be talking about throughout the post are located:
Luxury (US$150 and up)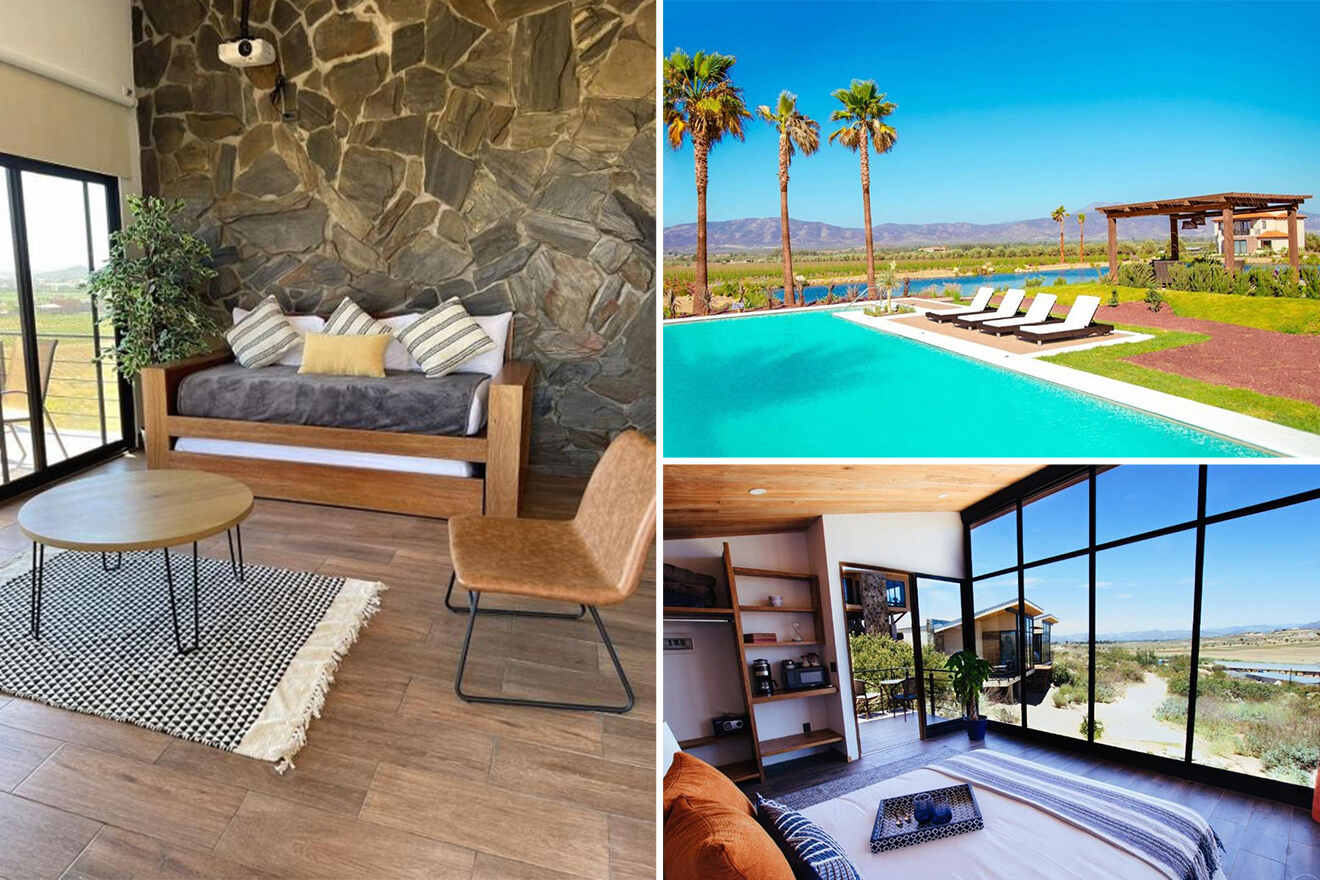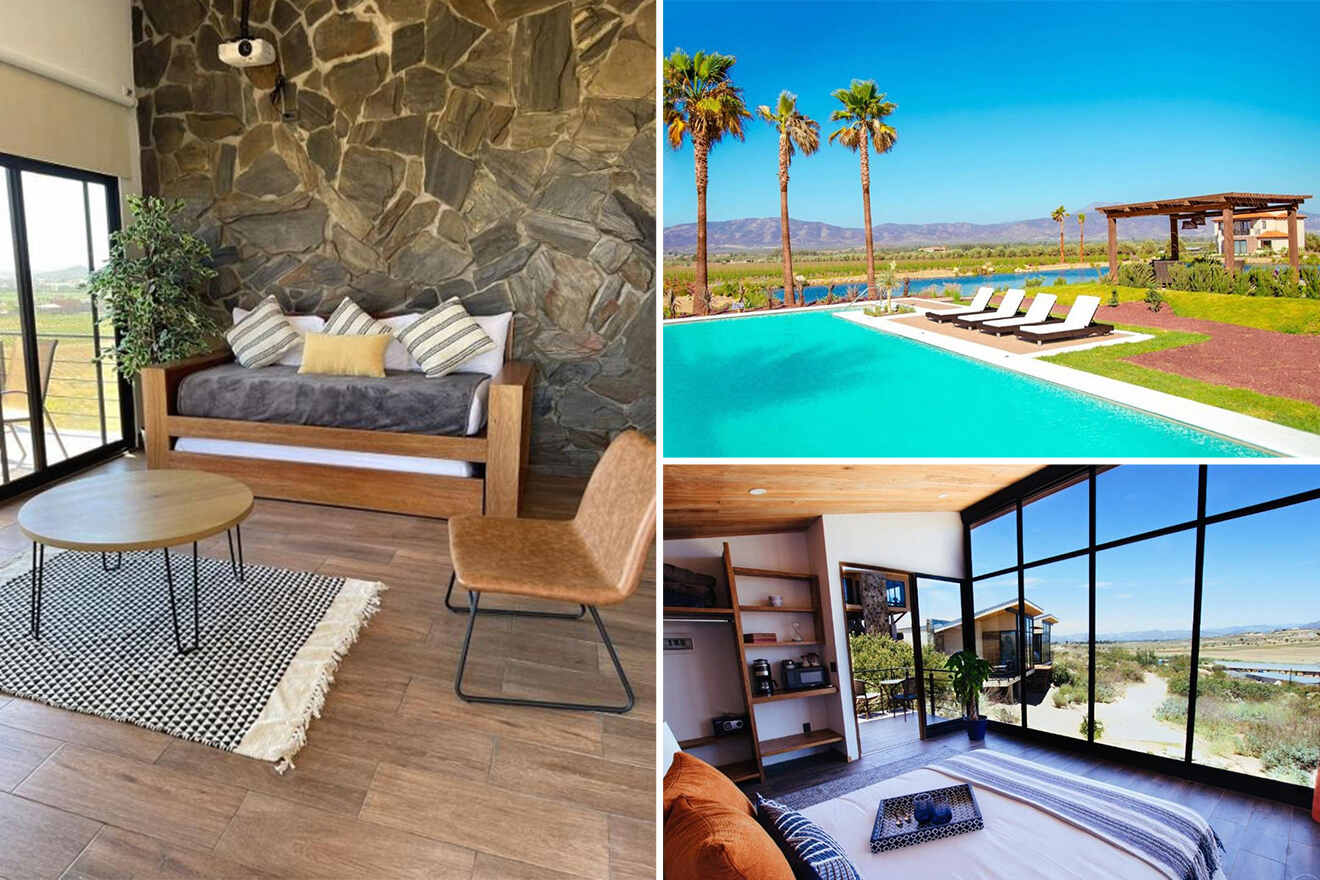 Contemplación Hotel Boutique – Contemplación Hotel Boutique in Valle de Guadalupe is centrally located 4 miles from the vineyards of El Cielo Winery, where you have the best wine tastings! But the hotel itself is also amazing, offering guest rooms with a private patio and access to free wifi and free parking. There is also an amazing bar and restaurant on site where you can have the best dinners, and a garden with a beautiful terrace to enjoy some well-deserved relaxation!
El Cielo Resort – Check out this amazing 5-star resort, renowned for its wine production, nestled between charming mountains, olive trees, and vineyards! Here you'll spend your days doing wine tasting while gazing at the beautiful landscapes around, or just relaxing in the outdoor swimming pool. This resort also offers free transportation to Valle de Guadalupe from different cities such as San Diego, Tijuana, and Los Cabos… What else can you ask for?
Siempre Valle – This is one of the most popular hotels in Valle de Guadalupe, with a great location close to El Cielo Winery. Here you can enjoy a complimentary glass of wine with the most panoramic views, and chill in the outdoor pool or hot tub. And don't forget to check out the spacious rooms, they all come with mountain views, air conditioning, room service, and even a fire pit… perfect for a romantic getaway!
Ojo Azul Resort – Located just 3 miles from Adobe Guadalupe Winery, Ojo Azul Resort offers amazing facilities like an on-site restaurant, free private parking, an outdoor swimming pool, and jacuzzi area, and a bar to enjoy the best happy hours! The location of this fantastic resort is also great, giving you access to many outdoor activities in and around Valle de Guadalupe, like cycling, hiking, and horse riding.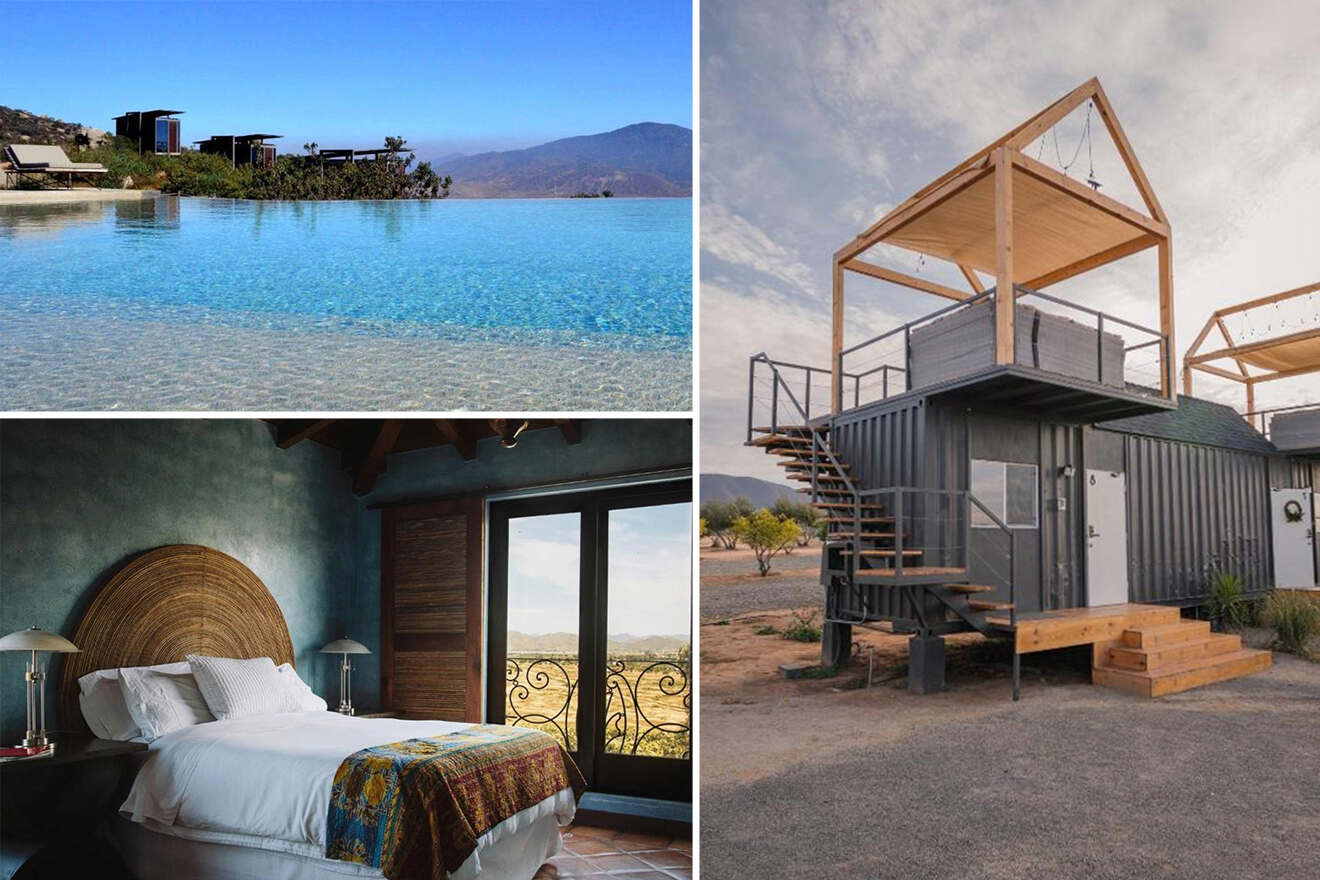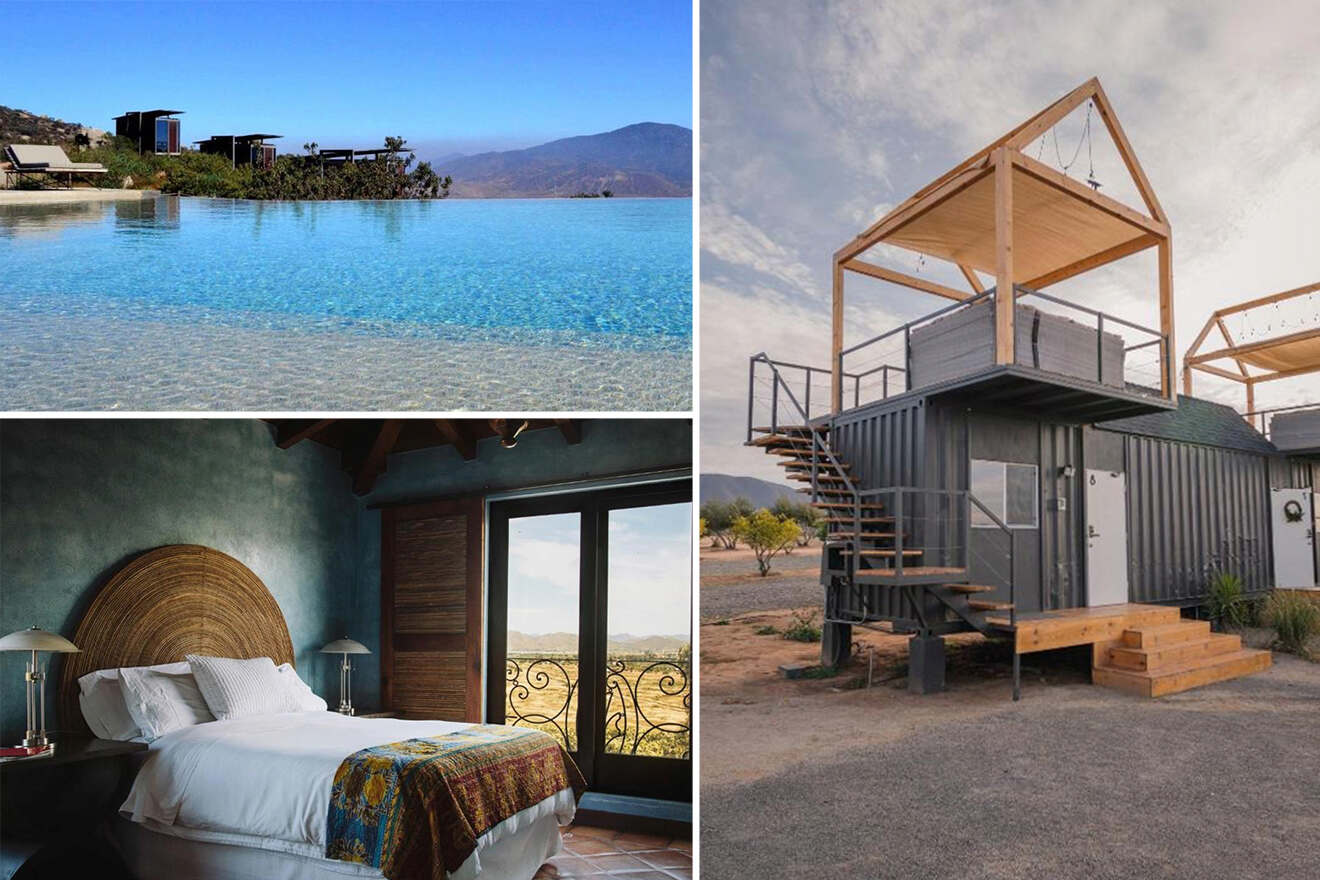 Lumi – This luxury hotel has a central location between many wineries like El Cielo Winery and Adobe Guadalupe Winery. The property is also perfect for a vacation with the family, offering spacious family rooms with a flat-screen tv, a children's playground where your kids can have fun, and a delicious continental breakfast served every morning. Another plus? The hotel is pet friendly, so you can even bring your four-legged friend with you!
La Villa del Valle – La Villa del Valle is definitely one of the best hotels in Valle de Guadalupe, located close to Vena Cava winery which produces some of Valle's best wines, and Troika, an incredible food truck. But if you want to try the best food, go to the hotel's on-site restaurant, Corazón de Tierra: one of the best world-class restaurants in Latin America! Guests always fall in love with the rooms, offering a balcony with the best views… Everything about this hotel is top-notch!
Encuentro Guadalupe – Located inside an ecological reserve and surrounded by picturesque vineyards, Encuentro Guadalupe will spoil you with world-class service! Here you can enjoy full relaxation in the lovely pool and jacuzzi area or have the best dinners at the on-site restaurant (or the 12 different restaurants available in the vicinity). And make sure to take advantage of the massage services provided at the property… the cherry on top of the cake!
Mid Range (US$100 – US$150)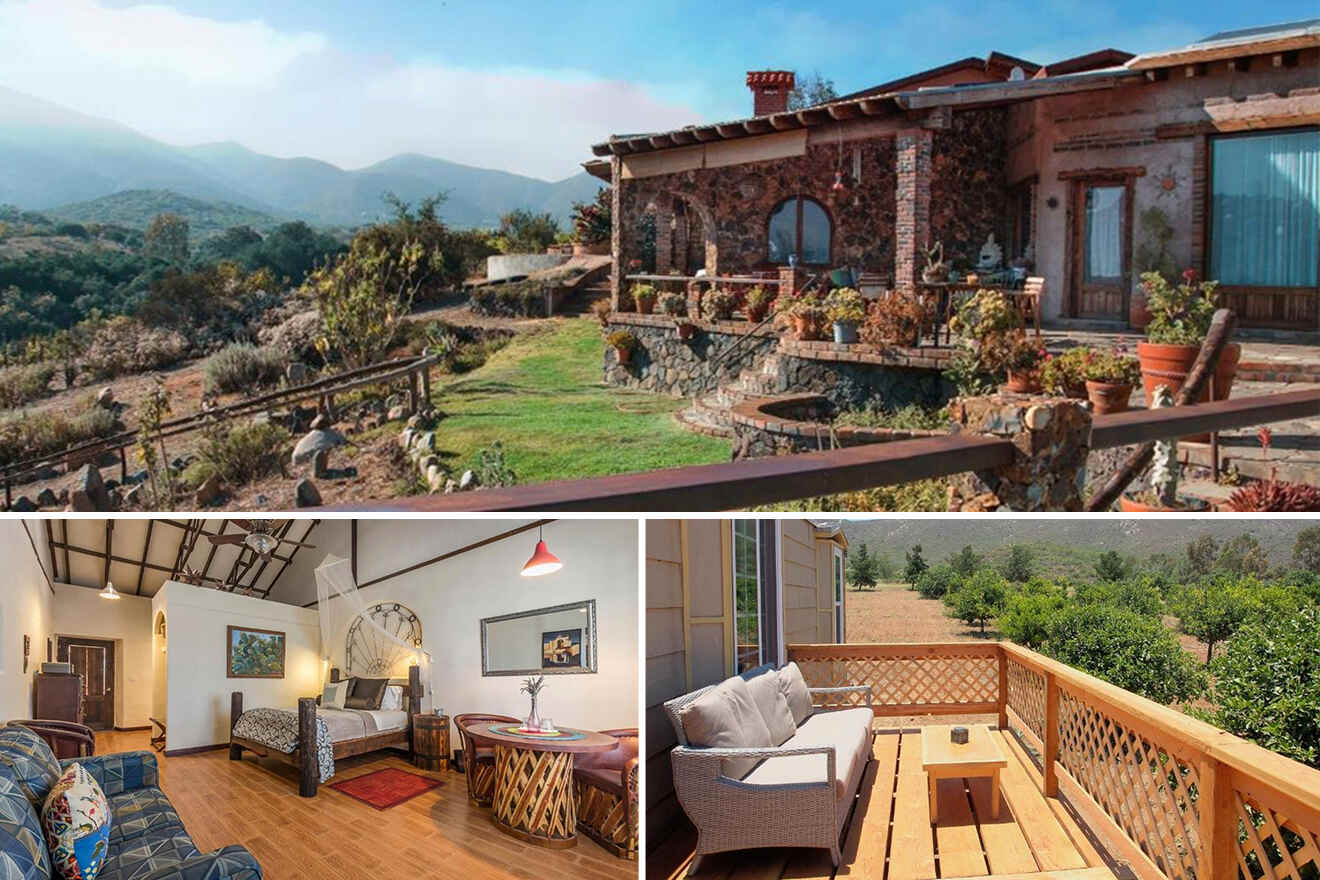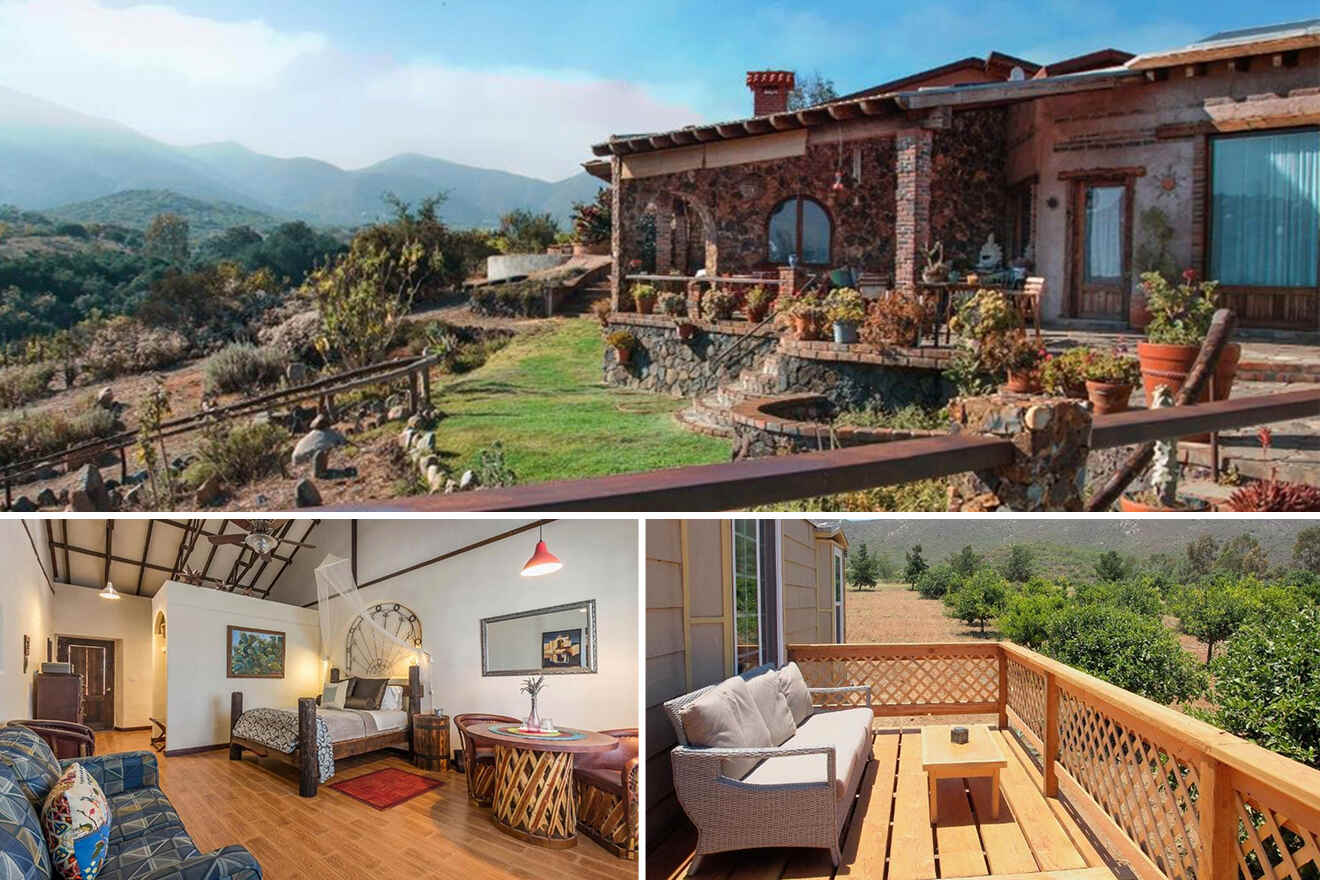 Terra del Valle Bed & Breakfast – Looking for a cozy stay in Valle de Guadalupe? Then check out this amazing Bed & Breakfast, offering beautiful rooms with a private bathroom and either a balcony, a patio, or a terrace. Here guests also have access to a shared seating area, a hot tub, and a bike rental if they want to explore the surroundings. Another reason to book right now? The hotel offers free cancellation (and welcomes you with wine and cheese upon arrival)!
Casa Mayoral – If you're looking for the best value for price in the wine region of Valle de Guadalupe, Casa Mayoral is for you, offering suites with all the comforts! Here you'll start your day full of energy with a delicious American breakfast (guests love it) and can continue to relax by chilling in the garden or on the outdoor terrace. Another plus? The staff is super friendly and helpful… you will see it as soon as you check in!
Bajo el Sol del Valle – This boutique hotel is the best choice if you want to spend a tranquil holiday in Valle de Guadalupe and disconnect from city life. Here you'll sleep in spacious rooms with air conditioning and access to a quiet garden with a terrace where you can read or just enjoy the stunning views. They even give you some delicious empanadas when you check out!
Quinta Maria en la Ruta del Vino – Quinta Maria hotel is located in the famous La Ruta del Vino ("the wine street"), giving guests quick access to the area's gastronomic routes and all the best wineries in Valle de Guadalupe! This quiet and idyllic property offers a delicious healthy breakfast in the morning, clean and very comfortable bedrooms, and a garden with BBQ facilities to prepare the best family dinners. The staff is also super welcoming, warm, and accommodating!
Budget (up to US$100)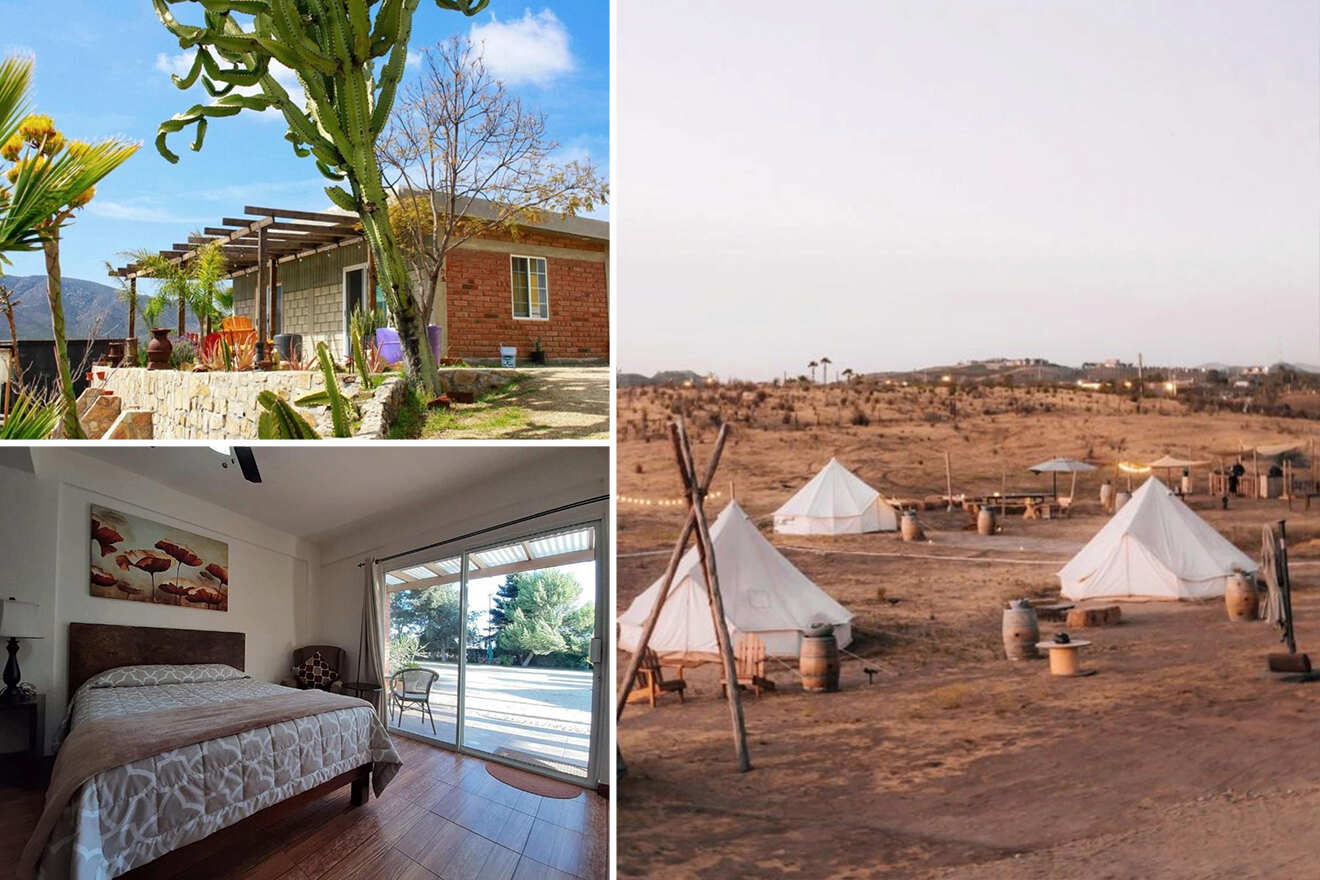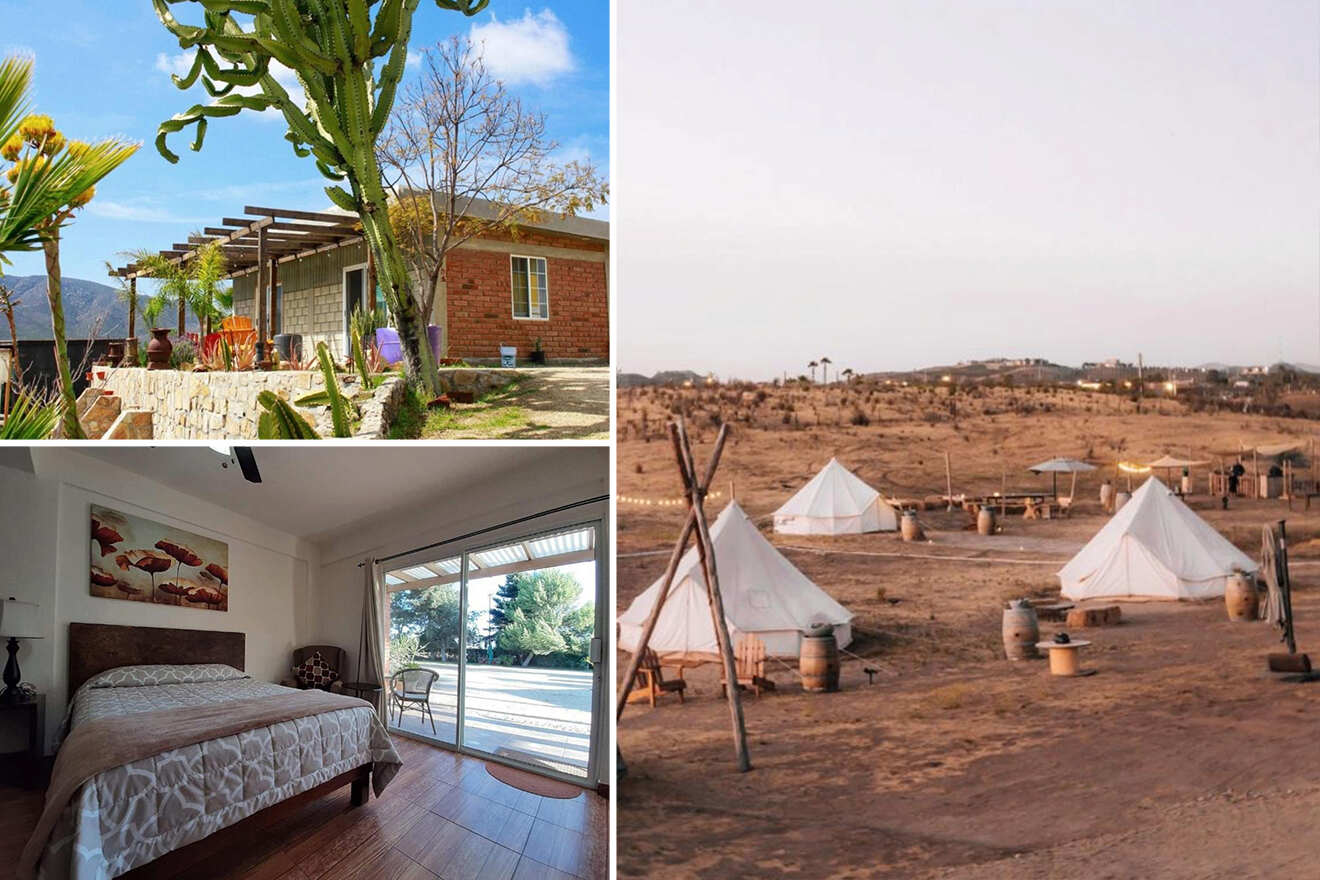 Rancho El Campanario en La Ruta del Vino – If you want to be treated like a star but at budget prices, check out this amazing affordable hotel in Valle de Guadalupe! Rancho El Campanario offers rooms with access to a garden, free WiFi, and free private parking for guests who drive. The staff is extremely friendly, and will spoil you with a morning room service… get ready to wake up with a delicious Mexican breakfast right from your comfy bed!
Posada Soleil Bed & Breakfast – Check out these cozy, beautiful chalets in Valle de Guadalupe at very affordable prices! All the chalets on the property have a patio with a garden view, perfect to enjoy the peace and quiet of nature. Guests particularly love the rich breakfast in the morning and the hostess: she is super attentive, friendly, and available to give you tips to enjoy the best attractions in the area!
Rancho El Matalote – Looking for a place to have a family retreat at budget prices? You just found it! Located a 2-minute ride from EL Cielo Winery, this lovely hotel offers accommodation with a garden as well as free private parking if you want to explore the beautiful surroundings by car. The family rooms are clean and feature a patio with a garden view as well as air conditioning and a seating area… what else do you need?
Lago Valle Wine Glamping – Want to have a different experience for your stay in Valle de Guadalupe? Then you'll love this glamping option offering spacious tents with super comfortable beds, clean shared showers, heaters and fans in the tents, and even chairs and side tables with lamps… you will forget you're in a tent! Here you'll have access to a patio with lake views, a garden with barbecue facilities, and many cool activities in the area such as hiking!
Frequently asked questions about Valle de Guadalupe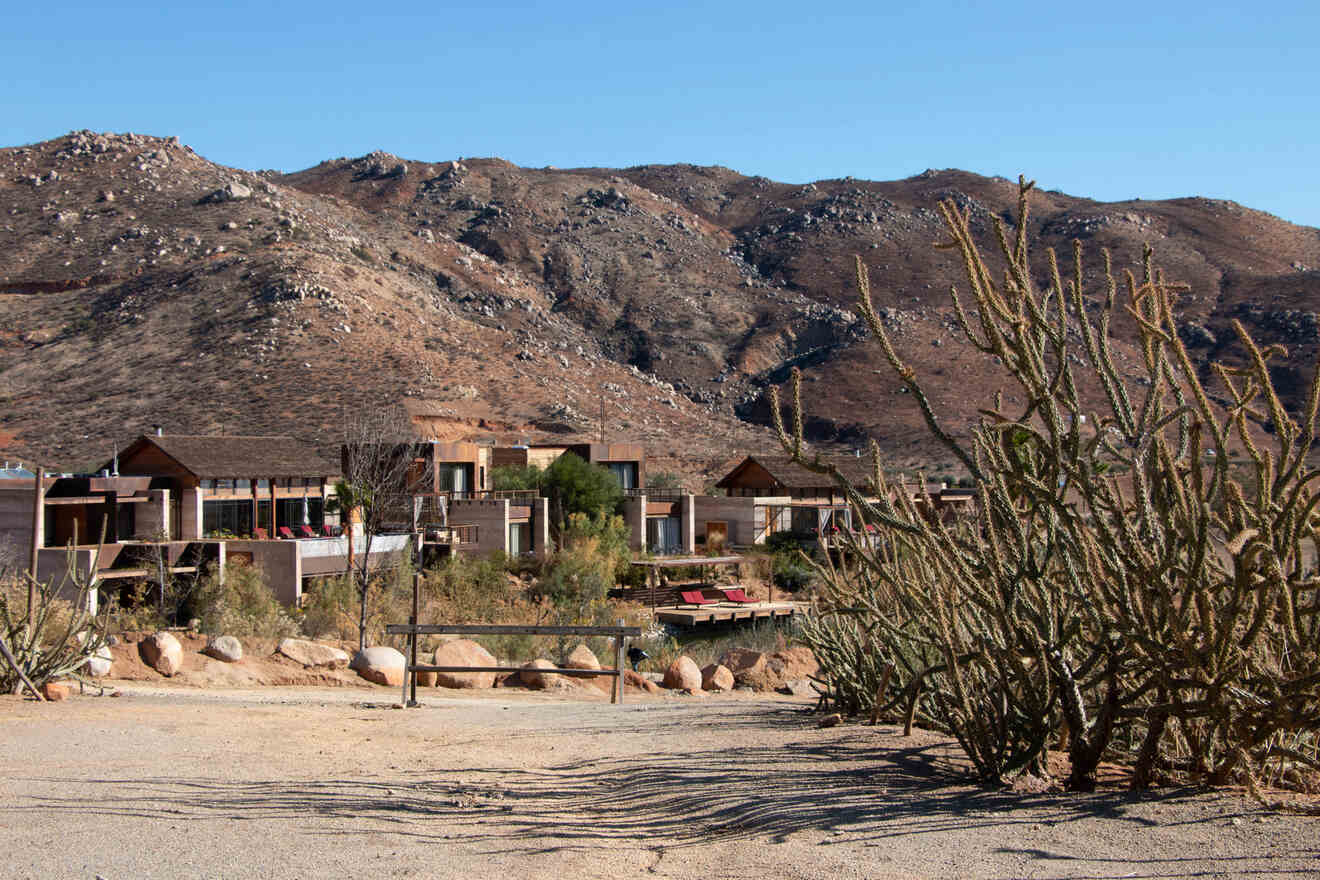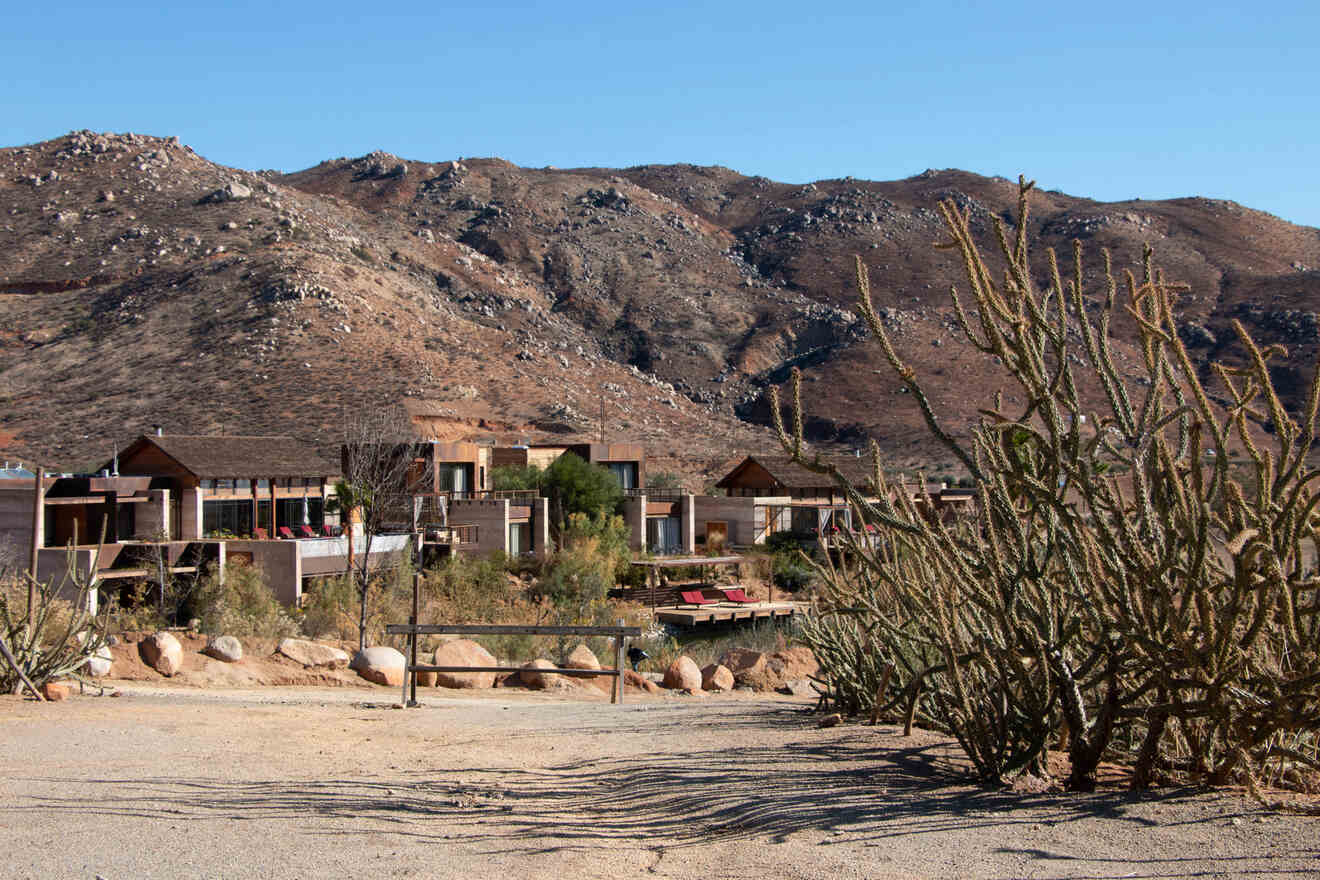 👑 Which is the best hotel in Valle de Guadalupe?
🛎️ Which are the best luxury hotels in Valle de Guadalupe?
👀 What are the best things to do in Valle de Guadalupe?
The best things to do in Valle de Guadalupe are to go wine tasting in the many wineries like Monte Xanic winery or visit the Museo de la Vid y del Vino (Museum of the Vine and Wine) to learn about the winemaking process.
🏨 Which is the best resort in Valle de Guadalupe?
The best resort in Valle de Guadalupe is El Cielo Resort, renowned for wine production, offering the best location between charming mountains, olive trees, and vineyards!
Conclusion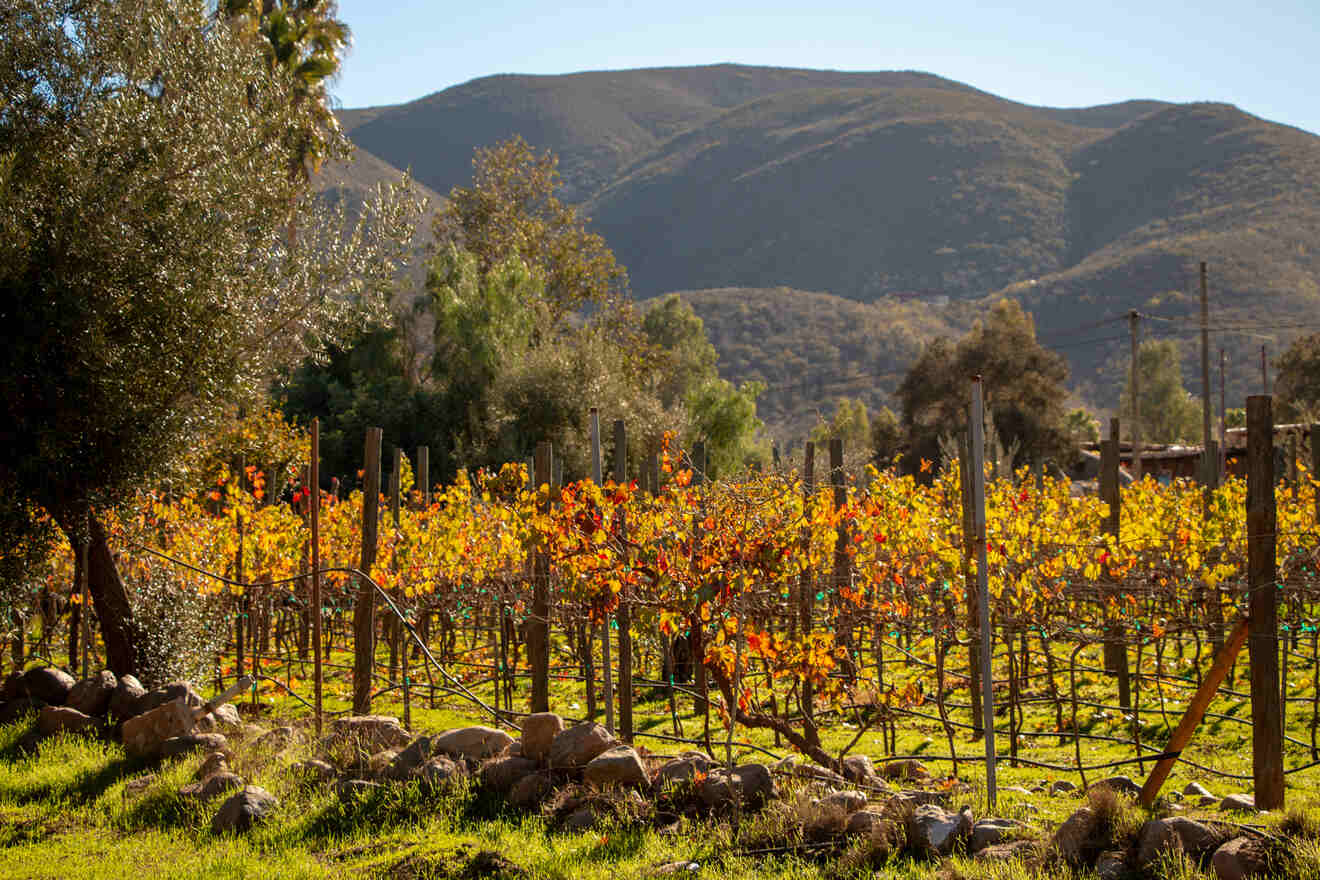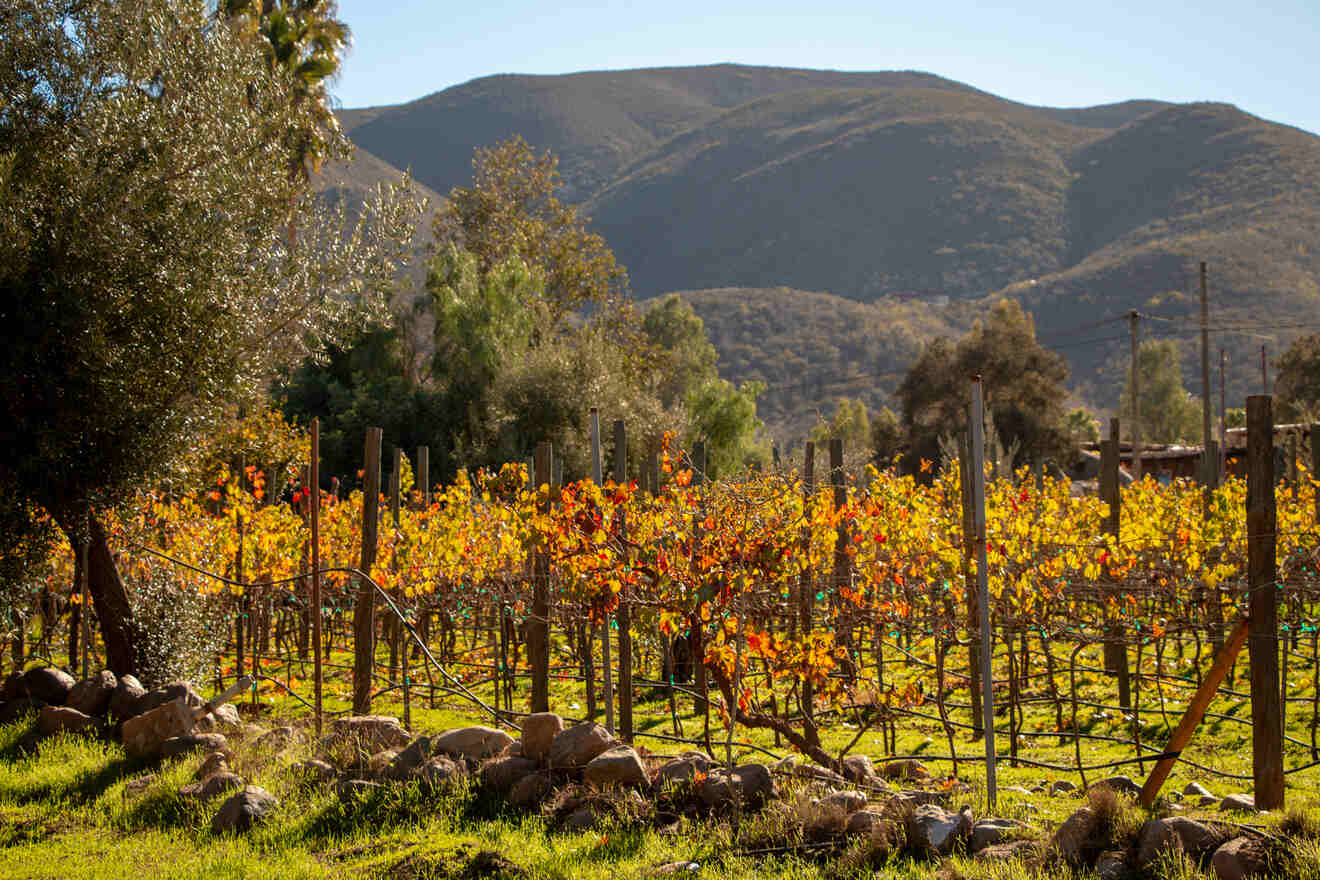 Well, here we are! We made it until the end of this very useful guide with the best hotels in Valle de Guadalupe for any taste and budget!
Whether you're looking for a boutique hotel, a luxurious resort, an affordable stay, or cool glamping, in this post you'll find the perfect accommodation for your travel needs.
If you are still undecided about which hotel to choose, let me give you some extra help with my 2 absolute favorites hotels, with good locations and value for the price:
Found something you like? Then make sure you book as far in advance as you can so you can secure yourself a spot and maybe even find some good offers!
I hope you enjoyed reading my guide as much as I did doing all the research for you, and that it will help you find your dream hotel. If you have any doubts or questions for me, please drop them in the comments below, I'll be very happy to answer you!
For now, have a great holiday!
Elena
Pin it for later!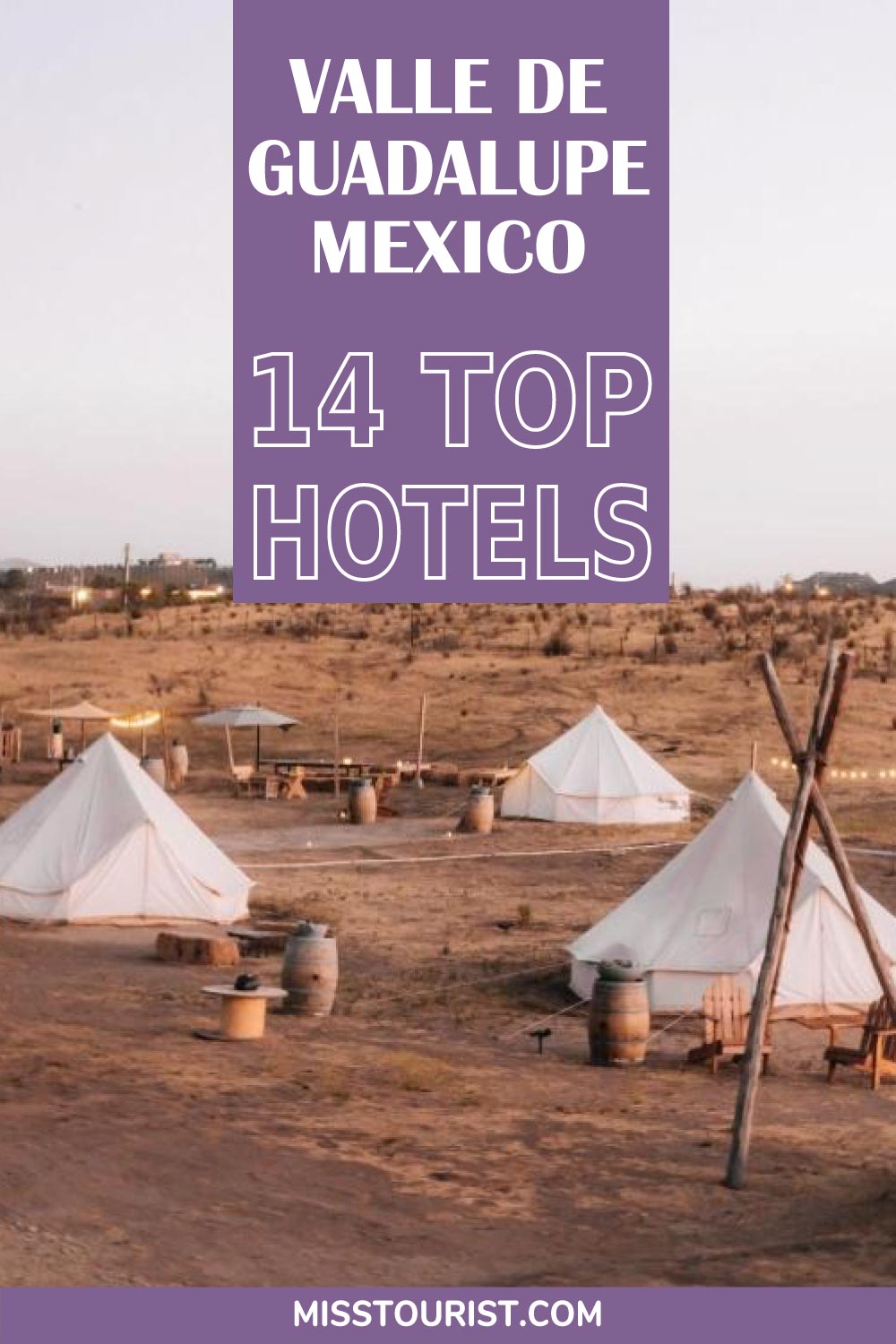 Pin it for later!