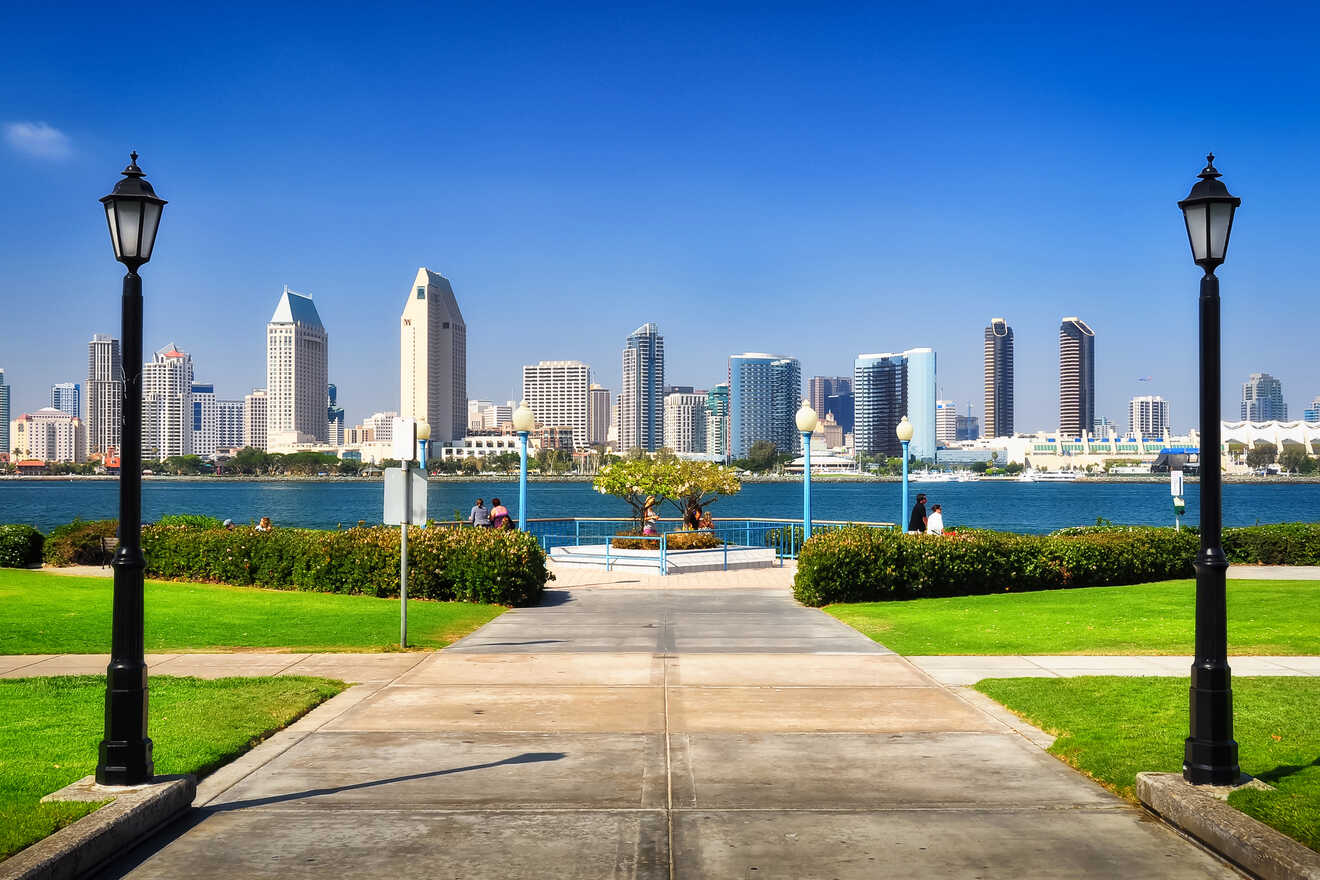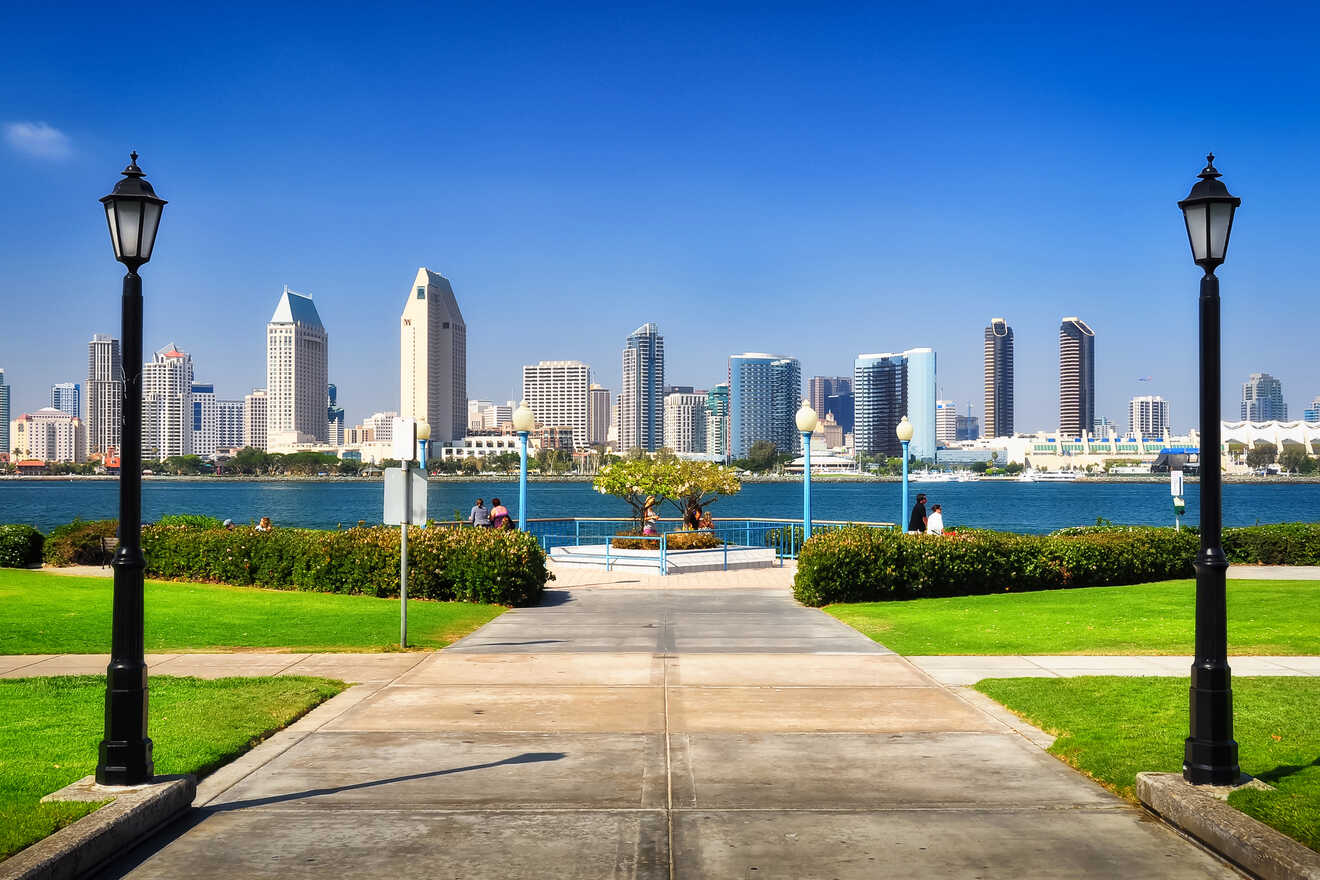 Planning a trip to the Californian Coast and on the hunt for the best Airbnb in San Diego? Great, you've come to the right place! I have the best beachfront vacation rentals for you. And if beaching isn't your thing, I have a few other options in charming neighborhoods. Including some unique gems found just outside the city.
San Diego is arguably one of the most picturesque and inspiring places in the United States. From long stretches of beaches to a culture rich in art and history and a bustling nightlife, it makes for a great vacation spot. And the weather is nearly perfect all year round, so it's hard to find fault with this coastal city.
Check out the curated list below of the best Airbnbs in San Diego. Whether you are looking for a beach escape or unusual staycation ideas, I've got you covered. The options also cover different budgets, so you're sure to find the perfect place.
In a Hurry: Top Airbnbs in San Diego
If you don't have a lot of time and want to find the best Airbnb San Diego has to offer – you can't go wrong with any of these options. They are all well located, sorted by price and there are choices to suit all budgets.
Top 9 Airbnbs in San Diego
Looking for a spot in the heart of San Diego? Awesome! From Little Italy to Downtown San Diego, I have you covered. If you are looking for a house, studio, cottage, or private room the list includes it all. And keep scrolling a bit further down if you are looking for unique accommodation options.
I have calculated the average nightly price, including service and cleaning fees. This gives a more realistic representation of the price per night, and they are listed from highest to lowest price.
1. 1920 Carriage House with Backyard Patio – Well Located Luxury Home
Location: Bankers Hill
Price: from US$670 per night
Bedrooms: 4
Guests: 8
Grand and opulent, this restored historical home is a luxury Airbnb stay in San Diego. This gorgeous house has four spacious bedrooms comfortably sleeping eight people. The kitchen space is just dreamy and any chefs on the trip will have everything they need to whip up delicious meals.
The home is warm and inviting with earthy toned decor and furnishings throughout. Spend tranquil mornings in the lush garden and in the evenings walk to one of the restaurants in the area.
You will love how centrally located this Airbnb vacation rental is. A great spot for those looking for a spacious home for a large group or family.
2. Huge Modern Home – Best For Large Groups
Location: Mission Beach
Price: from US$570 per night
Bedrooms: 3
Guests: 16
Calling all large traveling groups! This house can sleep 16 (!!) people and is the perfect Airbnb for large groups going on a beach vacation. Walk to Belmont Park and Mission Beach as well as trendy restaurants and bars on Mission Boulevard.
This clean 3 bedroom home offers open plan living. The outdoor deck and grill gets lots of sunshine and is a great place to spend family afternoons barbequing.
Your host gets top marks for communication and you are sure to always be kept in the loop with an easy check-in and out process.
3. Home with Panoramic Views – Super Views
Location: La Playa
Price: from US$540 per night
Bedrooms: 3
Guests: 8
You'll fall in love with this modern home as soon you step foot inside it. With so many beautiful spaces in this home, it'll be hard to decide where to spend your time. Choose between the hot tub located on the deck with spectacular views over the city and the sleek, modern kitchen with every amenity you can imagine.
Climb the gorgeous spiral staircase to the clean and comfortable bedrooms that can accommodate eight people. The bathroom has an inviting bath which is perfect for a relaxing soak after a day of adventures. The cozy indoor fireplace is a great spot to spend cool evenings, that's if you are not outside making s'mores around the fire.
This stunning mid-century home is a great Airbnb in San Diego for a family vacation or a group of friends looking for an elegant getaway.
4. Home With Rooftop Deck Near Mission Beach – Surfers' Paradise
Location: Mission Beach
Price: from US$430 per night
Bedrooms: 2
Guests: 6
Want to wake up a couple of steps away from your next surf mission? Then this eclectic Airbnb is calling your name. The Mexican-inspired interior decor is quirky and appealing, creating a comfortable and homely environment.
The rooftop deck of this pad is probably the best thing about this vacation rental. Spend lazy days in the hammock reading or enjoy a drink together as the sun sets of Mission Beach.
If you do have to attend to business on your trip, there is a dedicated office and strong WiFi to help. And after you have answered emails, walk to one of the trendy bars or restaurants in the area for a break.
Talking about Mexican inspired decor, Mexico is located a short flight (or road trip) from San Diego. So why not extend your trip and check out our post on where to stay in Mexico City.
5. Room A at The Dutra Inn – Little Italy – Best for Couples
Location: Little Italy
Price: from US$260 per night
Bedrooms: 1
Guests: 2
Defined by style and elegance, this Airbnb plus is not to be missed by couples looking for modern luxury. The entire condominium is clean, light, and airy, with thoughtful finishes and decor, this home has a character and charm that you will adore.
The large outdoor space is home to a number of cactus plants, creating an urban haven. You will also find unbeatable sunset views over the San Diego skyline and bay.
Roam the streets of Little Italy right on your doorstep and you will find great bars and restaurants if you are keen on a night out. Your host will go the extra mile to make your stay memorable so be sure to reach out for some local tips on what to do in the area!
6. Pacific Beach Studio – Affordable Studio
Location: Pacific Beach
Price: from US$160 per night
Bedrooms: 1
Guests: 2
This cozy studio is perfect for an active couples getaway. It's rare to find amenities such as bikes and SUP boards included in the Airbnb rental price. But with this spot, you will have access to both.
This sleek and clean Airbnb in San Diego is compact but kitted out with all the amenities you'll need for a comfortable stay.
Pacific Beach is just a 5-minute bike ride away. You'll be able to walk or bike anywhere you want to go in the area. Including grocery stores, shops, and restaurants. A well-located studio for activities and a great place for couples wanting a modern but affordable place to stay.
7. Peaceful Casita in South Park – A Tranquil Studio Retreat
Location: South Park
Price: from US$150 per night
Bedrooms: 1
Guests: 2
This tranquil cottage-style studio makes for a tranquil retreat within the city. The fountain in the lush courtyard with birds and butterflies sets the mood for this peaceful Airbnb in San Diego. The interior space is well thought out and the private studio has everything you need, including an espresso machine!
Located in the South Park neighborhood that has a character of its own, you will love roaming the streets and trying out vegan restaurants or Italian feasts. And if you are stuck on which boutique cafe to try, your host will be more than happy to share some top recommendations with you.
8. Modern Boho Surf Garden – Great for Beach Lovers
Location: Bird Rock
Price: from US$110 per night
Bedrooms: 1
Guests: 2
Looking for an affordable spot three blocks from the beach? Then this modern and private Airbnb room will be your sanctuary in San Diego. Located in an apartment you will have access to the shared living room, kitchen, and outdoor garden. The apartment is clean and spacious and you will have everything you need – including free parking on the property.
This Airbnb is situated between downtown Pacific Beach and La Jolla. It's centrally located and a short uber from main attractions such as Balboa Park. If you want to try your hand at surfing, chat with your host who can give you a lesson because there's nothing better than learning a new sport.
If you are looking for more coastal destinations in California, have a look at where to stay in Los Angeles for more great accommodation ideas.
9. Quiet, Airy Room in Buzzing Little Italy – Great Location
Location: Little Italy
Price: from US$90 per night
Bedrooms: 1
Guests: 2
Nestled in the heart of Little Italy, this clean and cozy Airbnb room with a private bathroom is a great place for a weekend getaway. You'll share the open plan kitchen and living room space with your host, who will be happy to help out with any questions during your stay.
The apartment has a new and modern feel and the white interiors of your room are homely and inviting. And when those summer days get a bit too hot, you'll have your own air conditioning to help cool you down.
While staying here, take a walk to local eateries and bars in the area, and don't miss the weekly Mercato Market.
BONUS: 4 Unusual Airbnbs in San Diego California
Now whether you are planning a staycation or traveling from afar, you don't need to be reminded of the beauty and magic of San Diego. Its charm runs through the streets from Balboa Park, Ocean Beach Pier, Little Italy, and the trendy spots downtown.
But if you are looking for a vacation with a difference, why not try out an unusual Airbnb in San Diego? Some of these interesting spots are a bit further from the city center but are sure worth the adventure. I have included how long the drive is from the Airbnb to the center of Downtown San Diego.
Check out the below spots and get that one-of-a-kind vacation underway by booking your favorite Airbnb.
1. Enchanting & Rustic, Piece of ART – Super Spot for Art Lovers
Location: Torrey View Estates (25 minutes from San Diego)
Price: from US$440 per night
Bedrooms: 2
Guests: 8
Architecturally unique, this Airbnb can be described as an actual piece of art, seeing as it was built by artist James Hubbell. You'll have the entire house to yourself with a private entrance on a one-acre property. Your favorite place in this eclectic home will probably be the outdoor hot tub where you can relax and gaze at the stars.
Rustic charm runs throughout the home from its homely decor to fairly lit paths on the exterior. This Airbnb in San Diego is somewhere you just have to stay if you appreciate interesting spaces and a bit of adventure. The seclusion of this house is one of the best things about it, but you are still close to La Jolla and Torrey Pines National Reserve should you feel like venturing out.
2. Traveler's Tiny Home Retreat – Great for a Unique Couples Getaway
Location: Stockton (10 minutes from San Diego)
Price: from US$210 per night
Bedrooms: 2
Guests: 3
An adorable tiny house that opens onto a backyard wonderland. You will not find a cuter Airbnb in San Diego than this whimsical home. Perfect for couples keen to try out something new, although the home is tiny, it's equipped with all the amenities you need, including a full kitchen.
Your hosts have created a tropical oasis in the backyard for you to enjoy, including a hot tub, fire pit, and tiki bar. Located just 10 minutes from downtown, this urban retreat is close enough to the action while still feeling like an isolated wonderland. This is an Airbnb experience you won't forget in a hurry.
3. Dome life – Large Open Space with Great Views
Location: La Mesa (20 minutes from San Diego)
Price: from US$180 per night
Bedrooms: 1
Guests: 4
This exquisite Airbnb in San Diego is not to be looked over by travelers wanting to experience sleeping in a dome for a couple of nights. This cottage-like structure, which has recently been renovated, can be found just 20 minutes from downtown San Diego and is the perfect place for a staycation.
The dome sleeps two people in a comfortable studio room with a king-size bed. The place can accommodate an additional two people on a sleeper sofa. You'll have super views of the lush surroundings from the large glass windows in the open living space. Located in a quiet neighborhood, you are guaranteed a relaxing stay in one of the only domes in San Diego.
4. How about a Treehouse? – Cozy Spot for Nature Lovers
Location: City Heights (15 minutes from San Diego)
Price: from US$110 per night
Bedrooms: 1
Guests: 2
Calling all nature lovers to experience this tiny house Airbnb nestled under a shade tree. This cozy home is a novel way to experience San Diego for a few days. The house is filled with diverse decor including antique cutlery and a reclaimed french door.
Explore downtown San Diego just a few miles away before returning to your adorable Airbnb to relax. Your super hosts will go above and beyond to make sure your stay is memorable. With two other Airbnb listings on the property, they are seasoned hosts. Your stay in this charming spot will not disappoint.
Top 4 San Diego Airbnb Experiences
Now that your dreamy San Diego Airbnb accommodation is sorted, it's time to start daydreaming about all the fun you will be getting up to on your vacation.
Book one of these epic adventures in San Diego and get the excitement for your vacation started.
Conclusion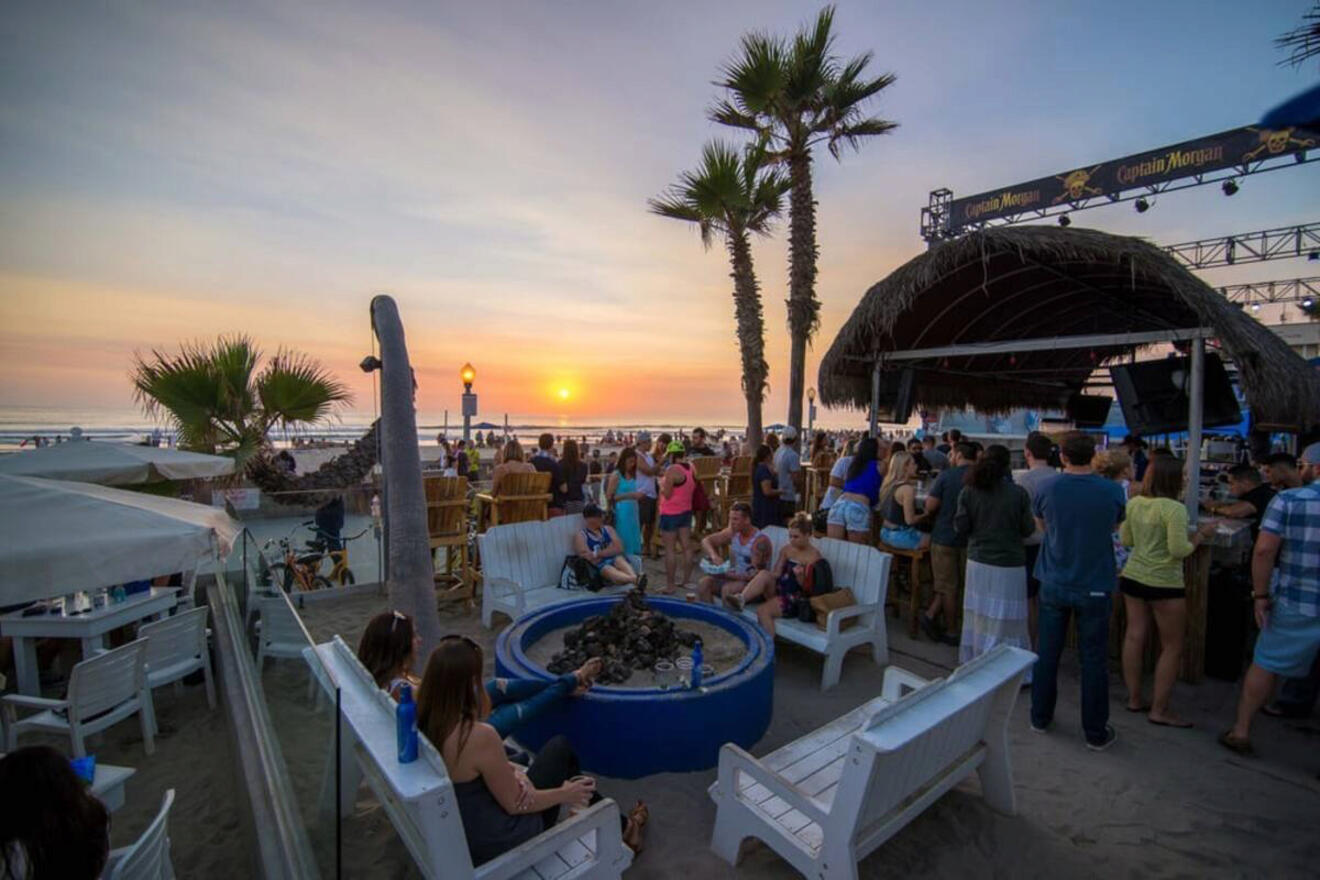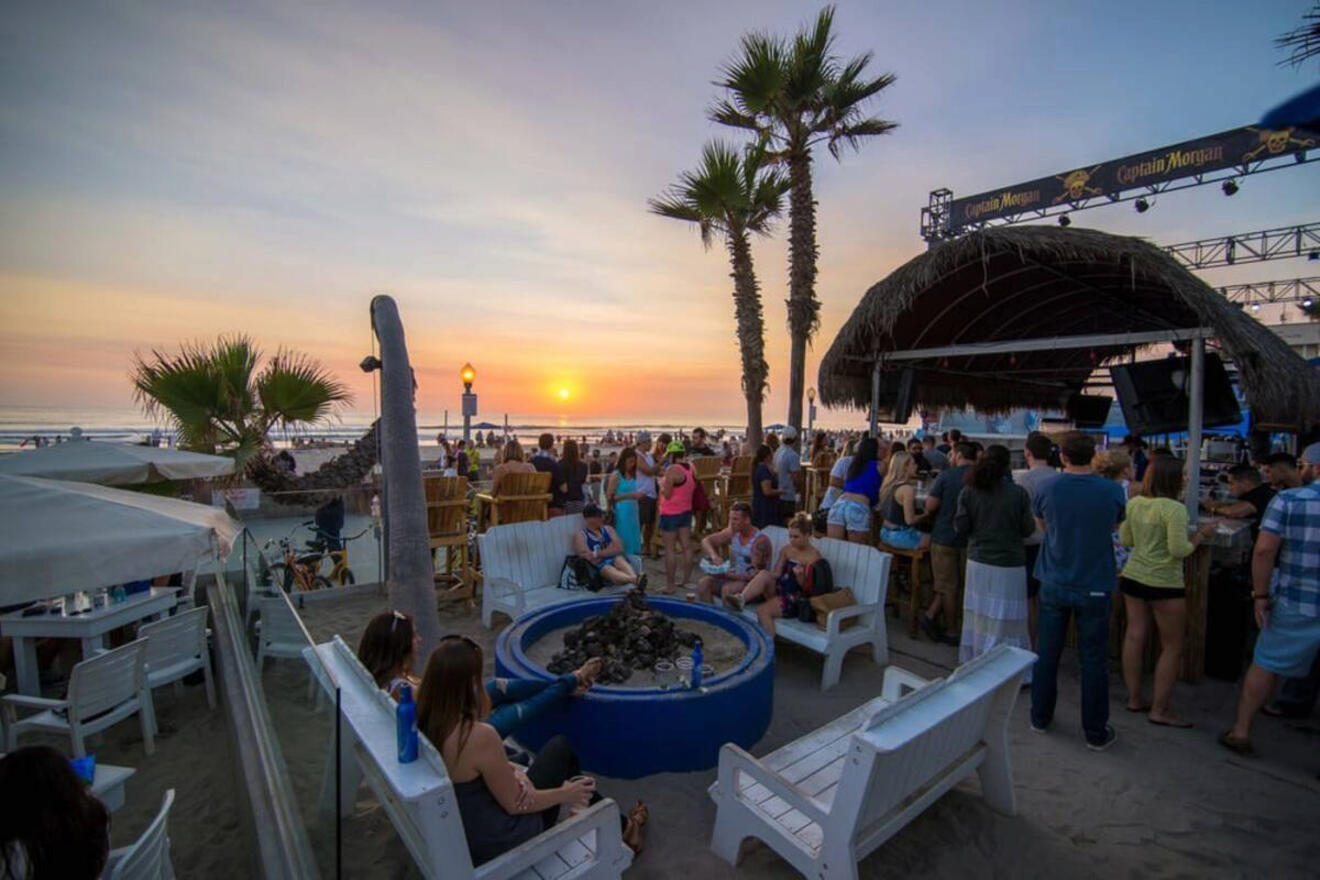 The coast of San Diego is a true gem in the United States. With charming neighborhoods such as Little Italy and Normal Heights as well as gorgeous stretches of beaches, this place will have you mesmerized.
With all the Airbnb options being so stunning in their own way, it's hard to choose just one Airbnb.
If you haven't clicked anything yet, please have another look at
With so much to see and do in San Diego and with a palpable energy that runs through the streets, I know you are going to have the most incredible vacation. If you have stayed in an Airbnb in San Diego that you think deserves to be on this list, please comment and let me know. I'd love to add it if it makes the cut.
Wishing you a relaxing vacation in San Diego!