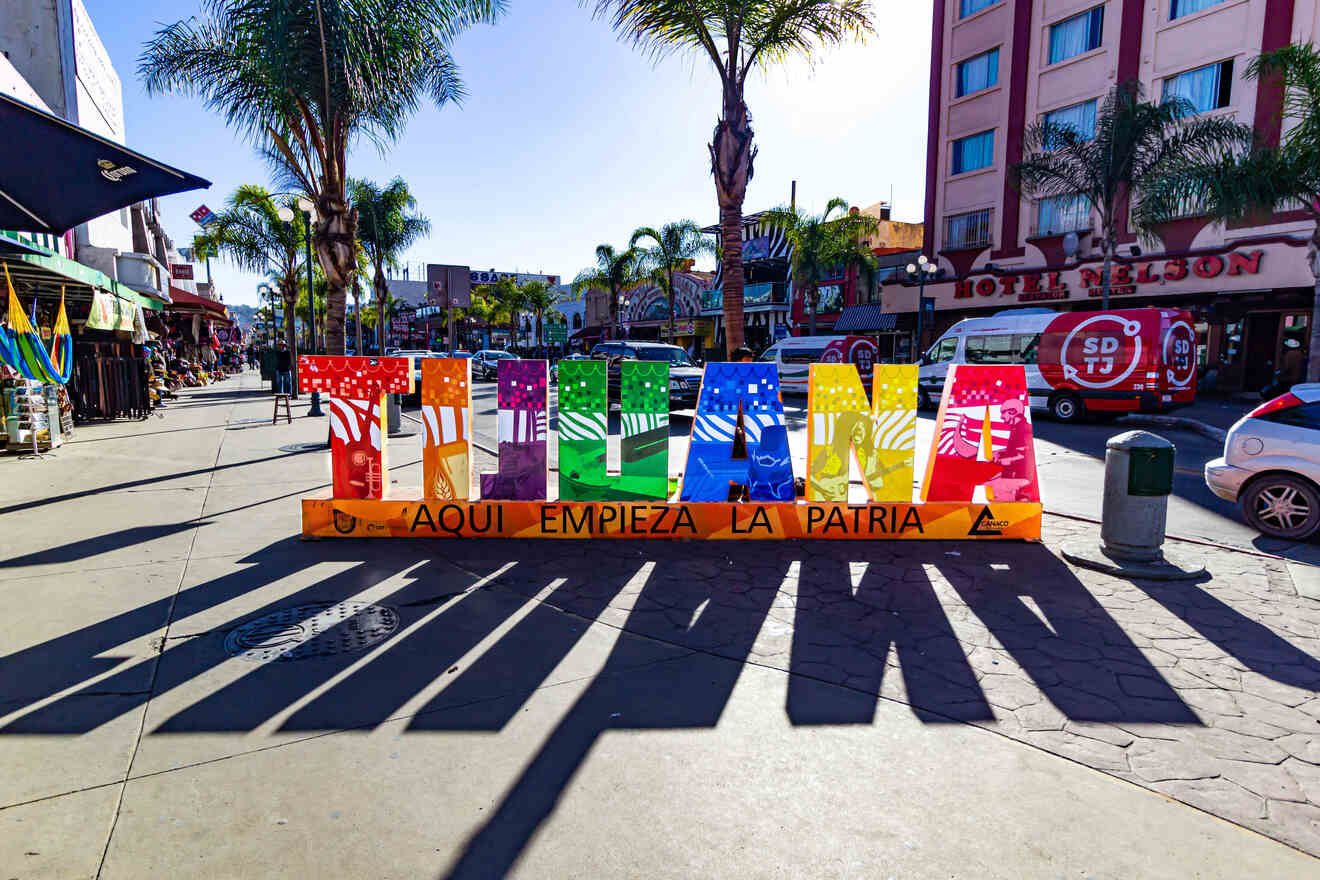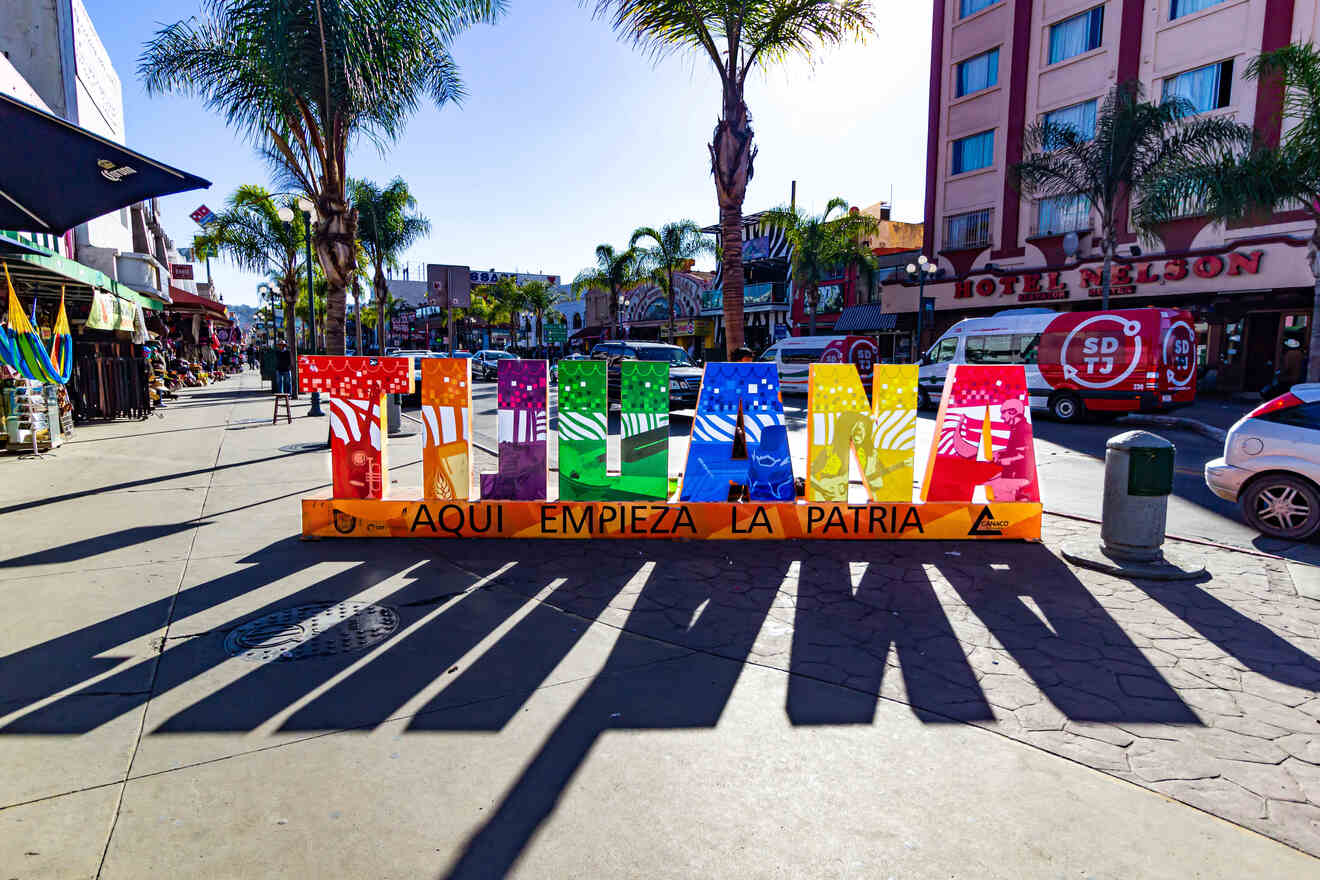 If you're looking for a hot holiday where to enjoy the nightlife, discover beautiful arid sceneries, and soak up strong culture (and maybe also do absolutely nothing on the beach?) Tijuana, located in the Baja California Mexican State on the US border, is the answer!
But deciding where to stay in one of the largest cities of Mexico can be quite hard, especially if it's your first time here! Luckily for you, I have done this guide with the best neighborhoods (I selected the safest ones) and hotels where to stay in Tijuana, researching through the best booking sites.
By the end of this article, you will be more familiar with all the best areas where to stay in Tijuana for any budget but especially interest! From the lively and cultural downtown Tijuana to the exclusive Rio, the oceanfront Playas de Tijuana and the nightlife paradise Rosarito, I am sure you will find what you are looking for!
Just don't forget to book them as in advance as you can… this is one of the most loved destinations in Mexico!
If you are in a hurry
If you need to take a quick decision and book immediately, I got your back, check this list with the best hotels located in central Tijuana:
Here's a map to help you have a mental image of the 4 parts of Tijuana that I will be talking about in this post: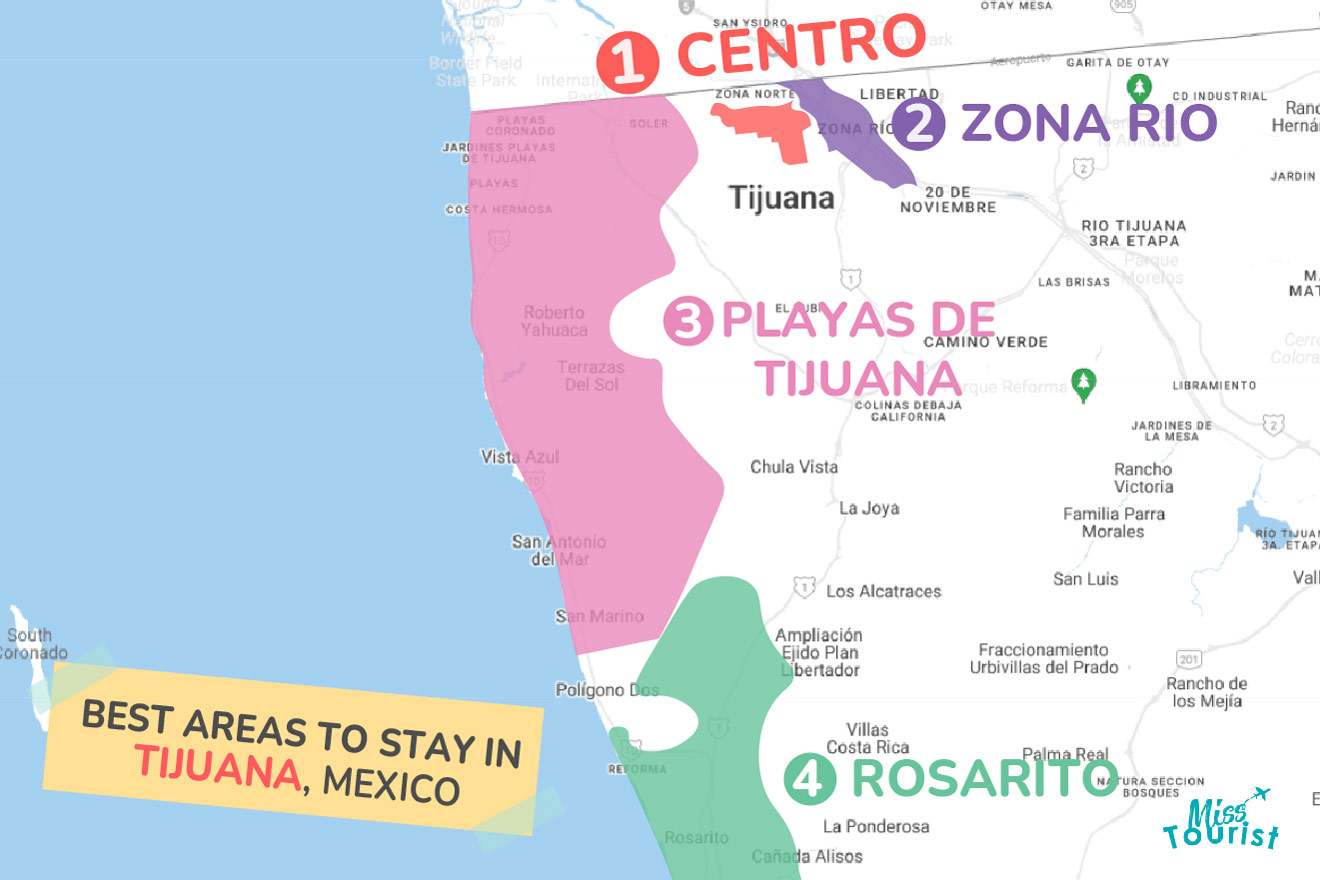 1. Tijuana Centro – where to stay for the first time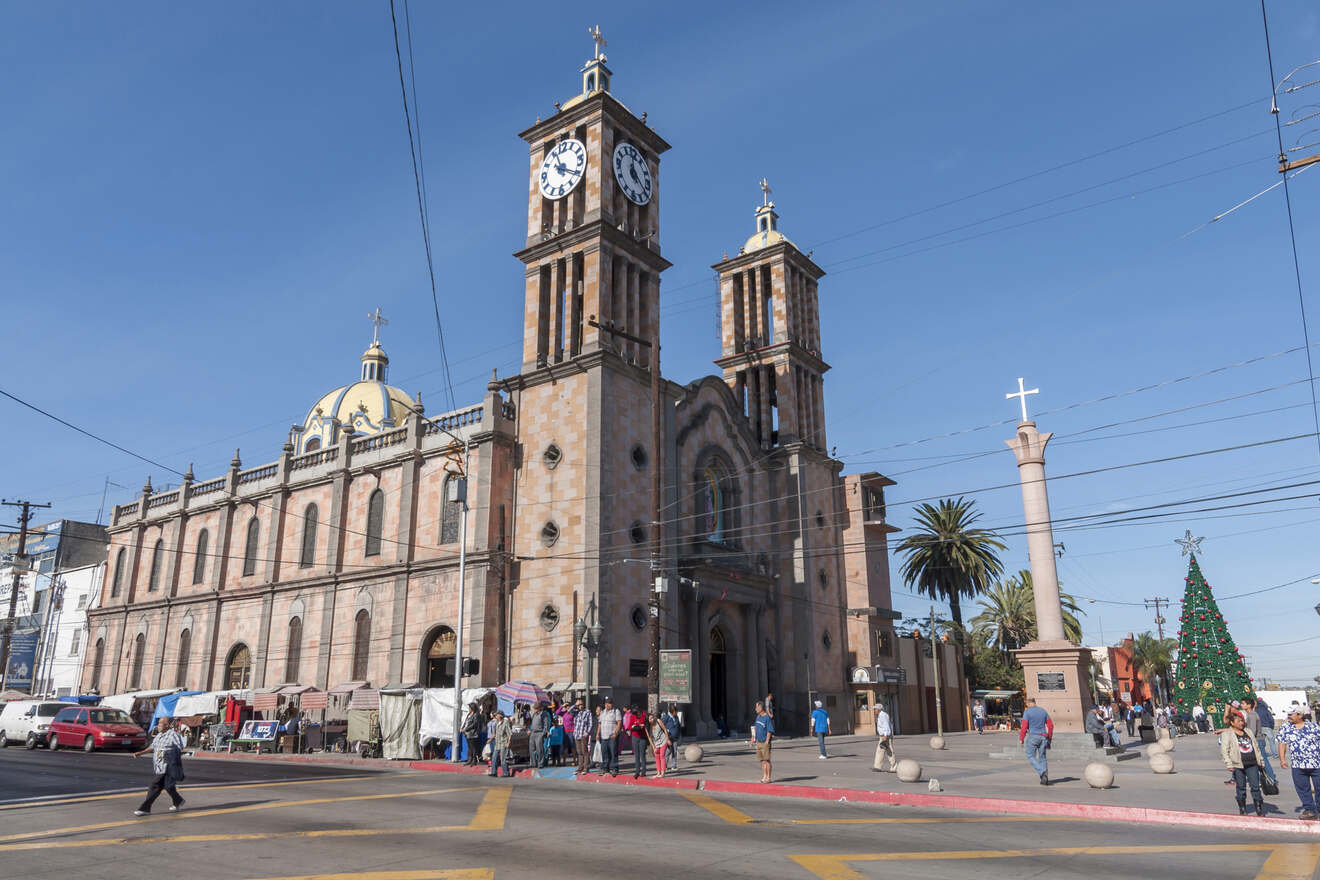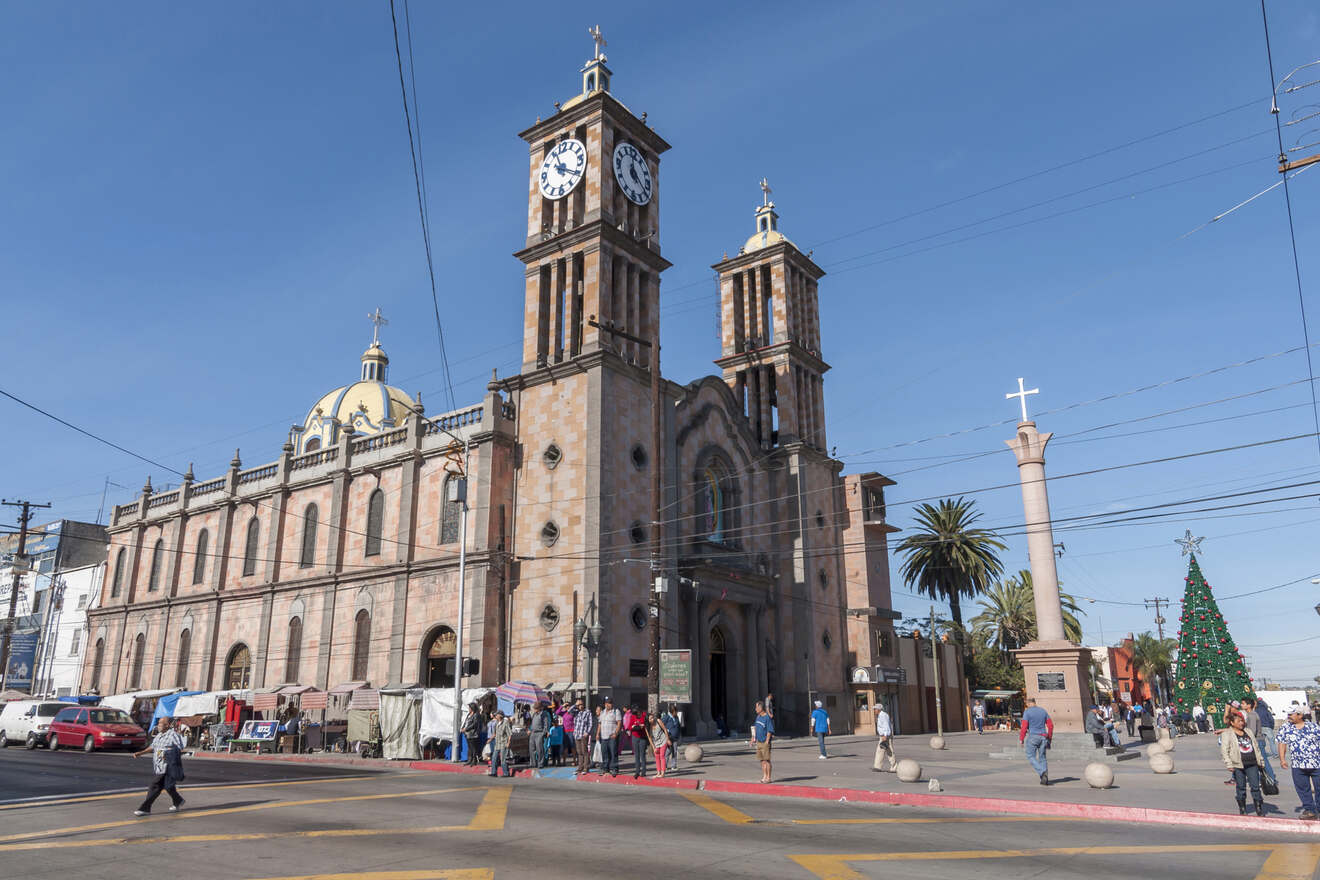 If this is your very first time in the city, you will want to go to the heart of Tijuana's life: Tijuana City Center, where you'll find most of the cultural, historical, and nightlife attractions. This is also Tijuana's financial district, attracting any kind of tourists and hosting many accommodation options.
Visitors from the United States come here because, you got it, Mexico's legal age for alcohol consumption is 18, not 21!
Tijuana City Center is a blend of bars, restaurants (cantinas), shopping centers, museums, art galleries, casinos, and theaters featuring the best cultural festivals in the city!
This means you can pass from deep diving in Tijuana culture to dance the night away in the many clubs of Calle 6 in a snap of your fingers!
The heart of the Centro district can be found in the famous The Avenida Revolucion (Revolution Avenue or Revolution Street), where back in time, during the prohibition area, Americans would come to legally purchase alcohol.
Tijuana City Center is definitely the best area to stay in Tijuana for first-time visitors, being also very well connected to any other area of the city through public transport!
Luxury hotel
Hotel Boutique Lafayette Tijuana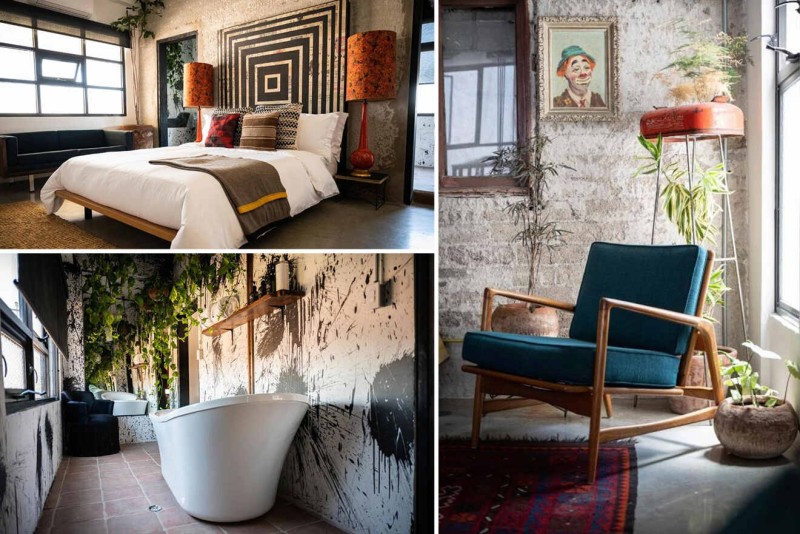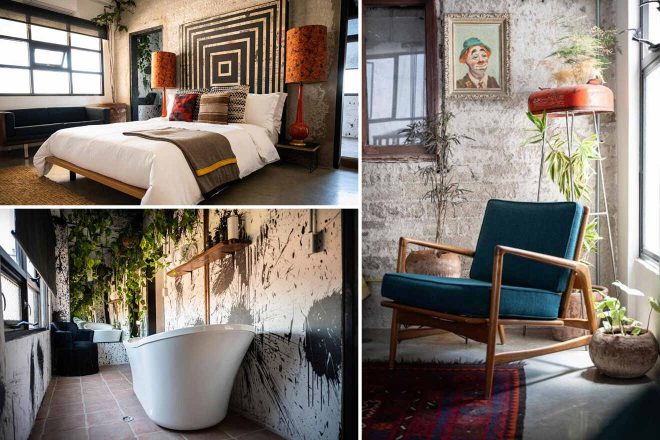 If you want to have access to the main attractions of the city center while enjoying all the comforts of a boutique hotel, this accommodation is for you! Centrally located within walking distance from El Popo Market, this pet-friendly hotel has spacious rooms with air conditioning (trust me, you will need that). It even offers a free shuttle to and from Tijuana International Airport.
Other accommodation options in Tijuana Centro
Mid-Range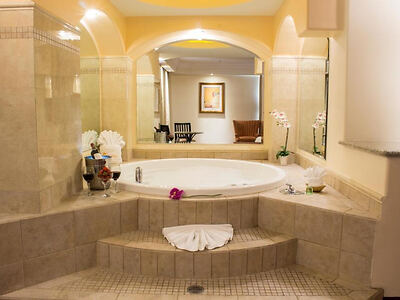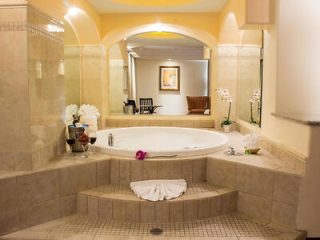 4 stars hotel with free parking and stylish rooms, at only 5 minutes driving from the United States border
Budget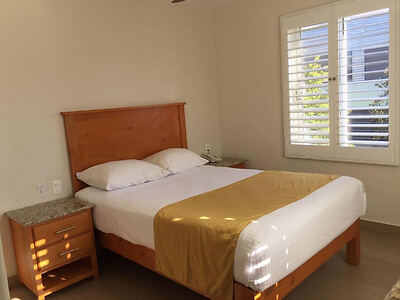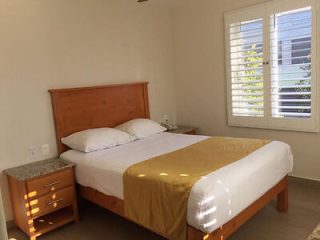 Find the best value for price in this hotel with a central location, offering free private parking and wifi
Airbnb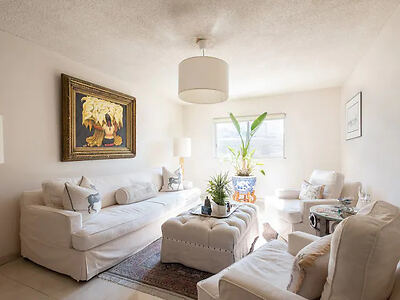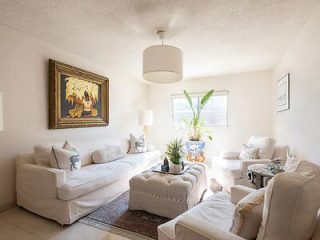 Charming entire apartment in the city center, set in an old building dating from 1983, with free private parking
Things to do in Tijuana Centro
2. Zona Rio – the most upscale area in Tijuana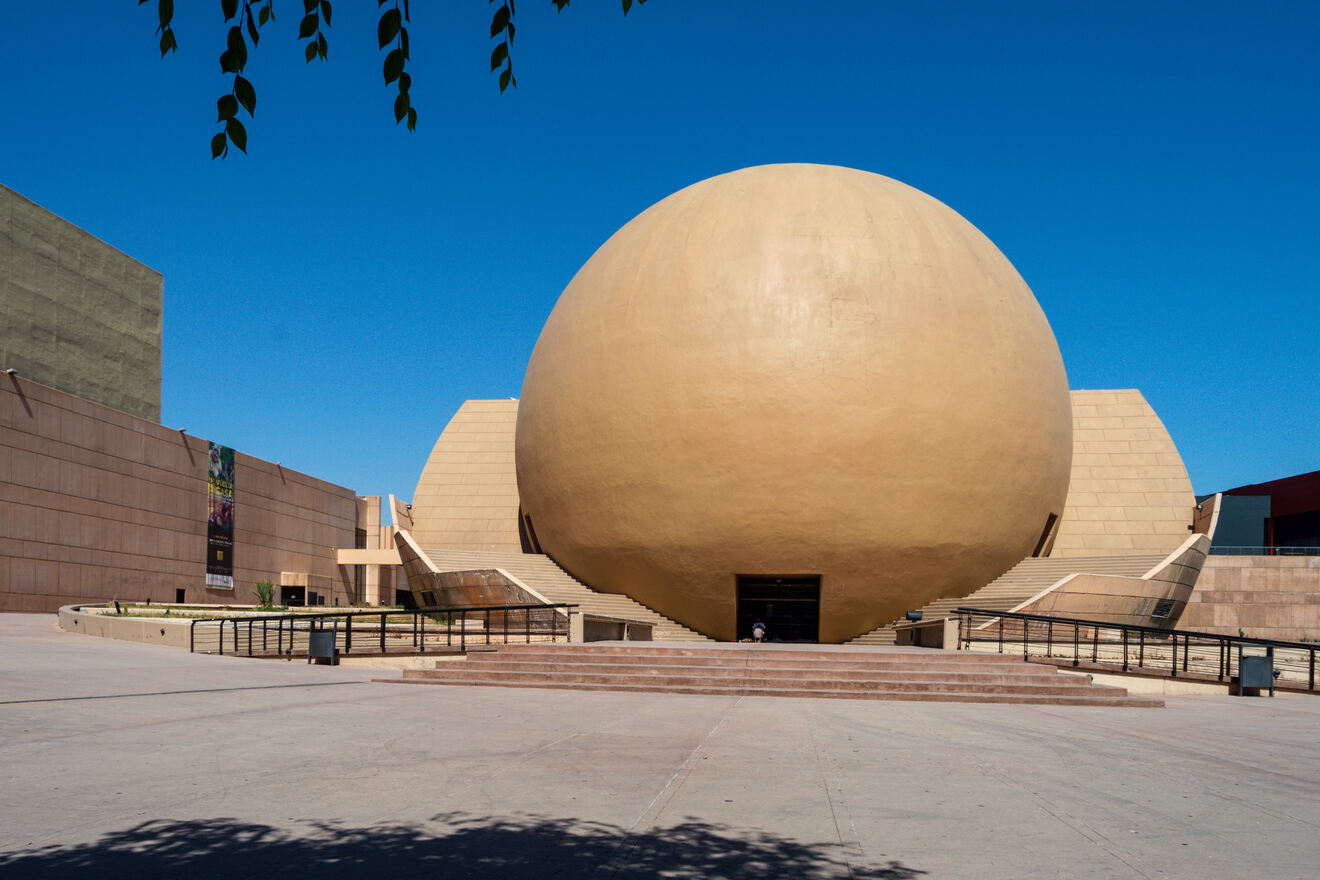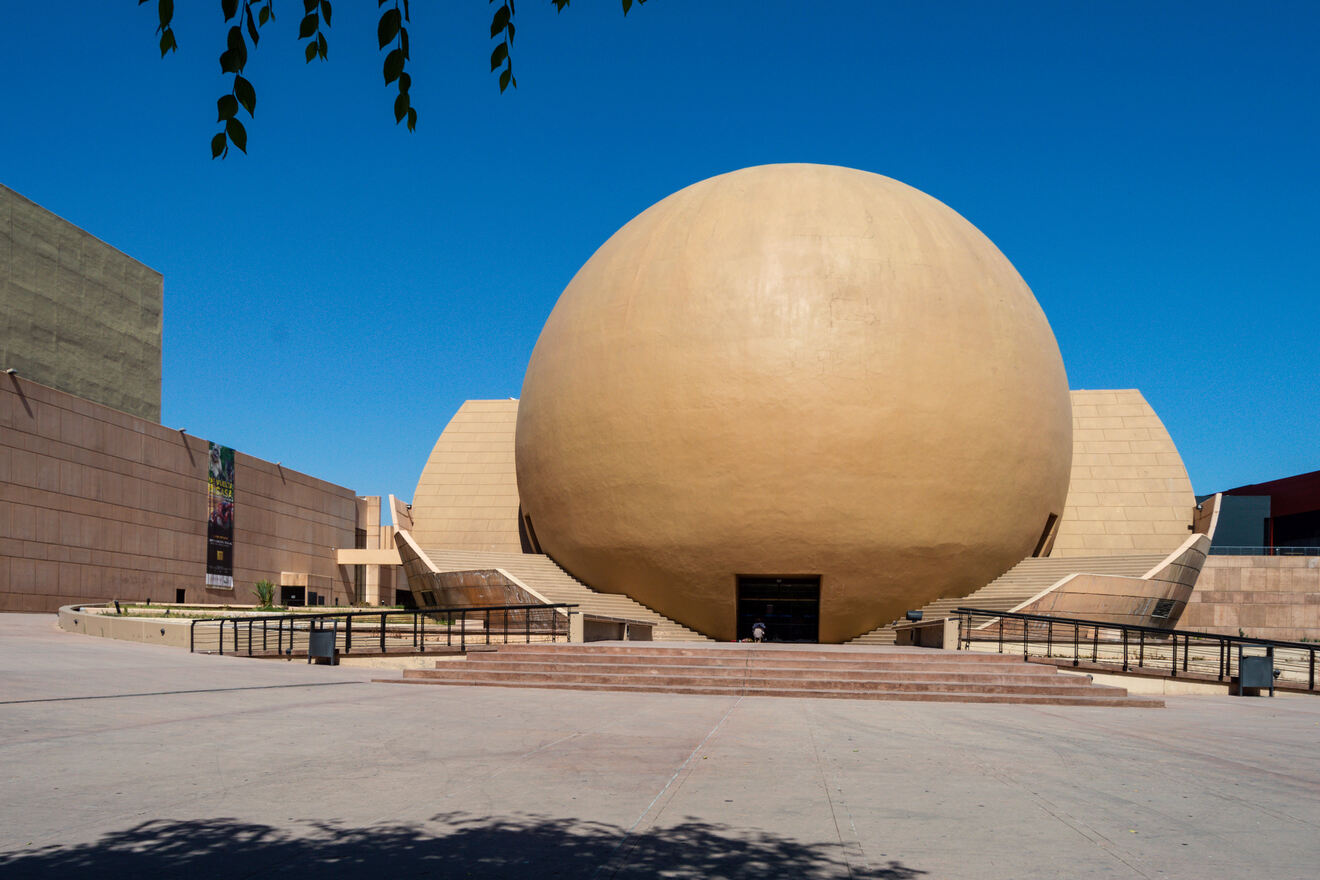 The Rio Tijuana district, literally "Tijuana River", is Tijuana modern business district, where all the region's commercial and financial businesses are located.
This neighborhood lies literally at only 5 minutes by car from the US border: just to give you an idea, you can be in San Diego in 25 minutes! So if you feel like extending your beach holiday but you want to change the setting, check out these unique airbnbs in San Diego, you will love them!
Being a financial area, here you will find the city's most luxurious hotels and upscale restaurants, offering delicious cuisines from around the world. If food is one of the main reasons you're going to Tijuana, check out The Boulevard Sanchez Taboada, one of the city's main gastronomical hubs!
And if you want to try something more local, there's the farmer's market Mercado Hidalgo where you can try the popular Cenadurias (Mexican cafes), fresh fruits, and vegetables.
But in Rio there's more than business and food. The district hosts the main Tijuana Cultural Center, as well as many shopping centers and stores (I counted more than 120!) selling literally ANY kind of product.
Being one of the main tourist points in the city, Río Tijuana offers a wide range of hotels (many with a river view). If you think this is the right area for you, try to book them as soon as you can… you could find some great deals!
Luxury hotel
K Tower Boutique Hotel By Lucerna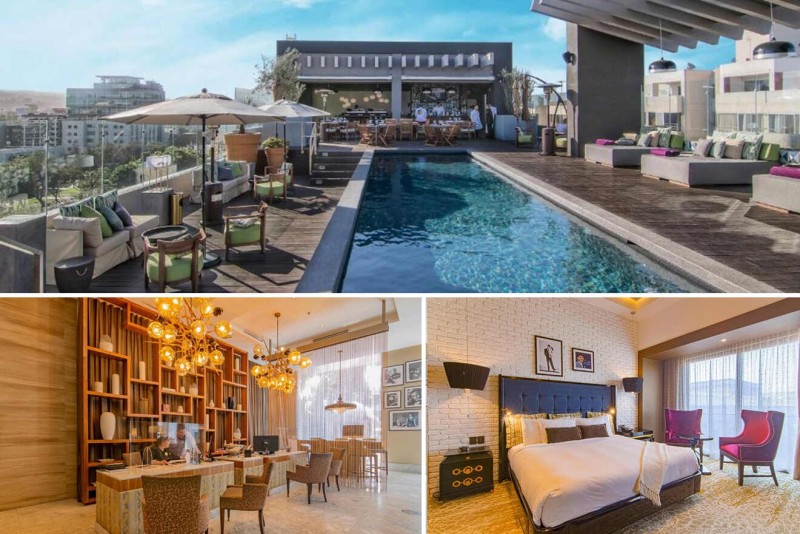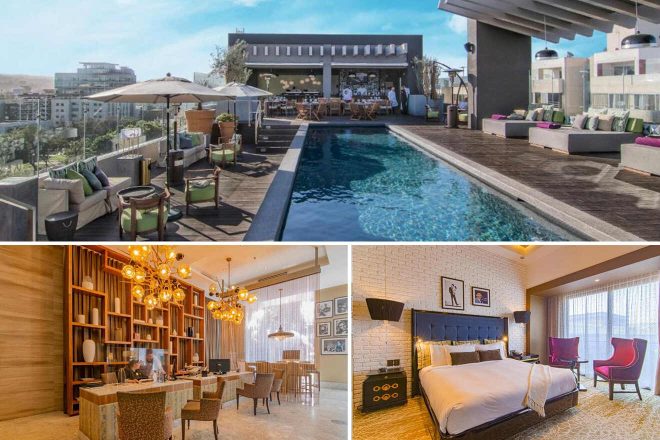 This luxurious hotel located only 1 mile from the Centro Cultural Tijuana, will give you everything you want and more! K Tower Boutique Hotel offers a restaurant, a bar, a fitness center, and an amazing outdoor pool and hot tub there to fully relax. There is even a nice rooftop lounge that serves sushi, from where you'll get the best city views… get ready to be spoiled!
Other accommodation options in Zona Rio
Mid-Range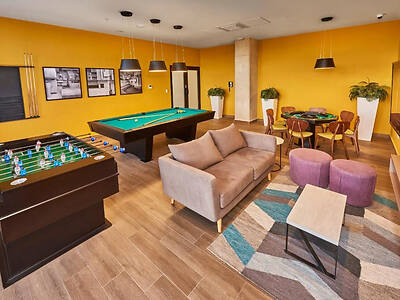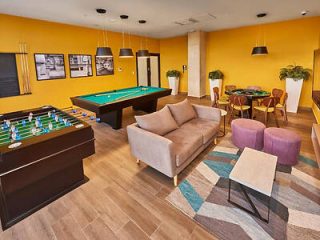 Great hotel with the best location, just minutes driving from Caliente Stadium and Old Jai Alai Palace Forum
Budget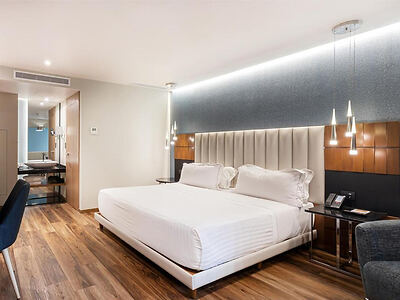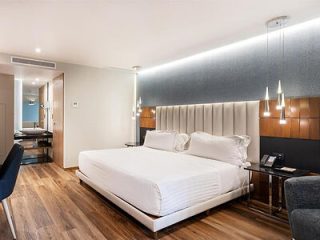 Enjoy the spacious rooms of this cheap hotel, a 5-minute drive from the San Ysidro border with the United States!
Airbnb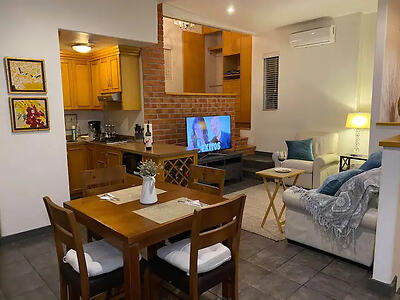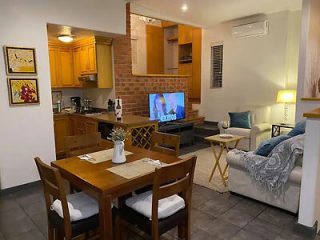 Comfortable and cozy entire loft, right in the middle of everything Zona Rio has to offer you!
Things to do in Zona Rio
3. Playas De Tijuana – for the best beach holiday in Tijuana!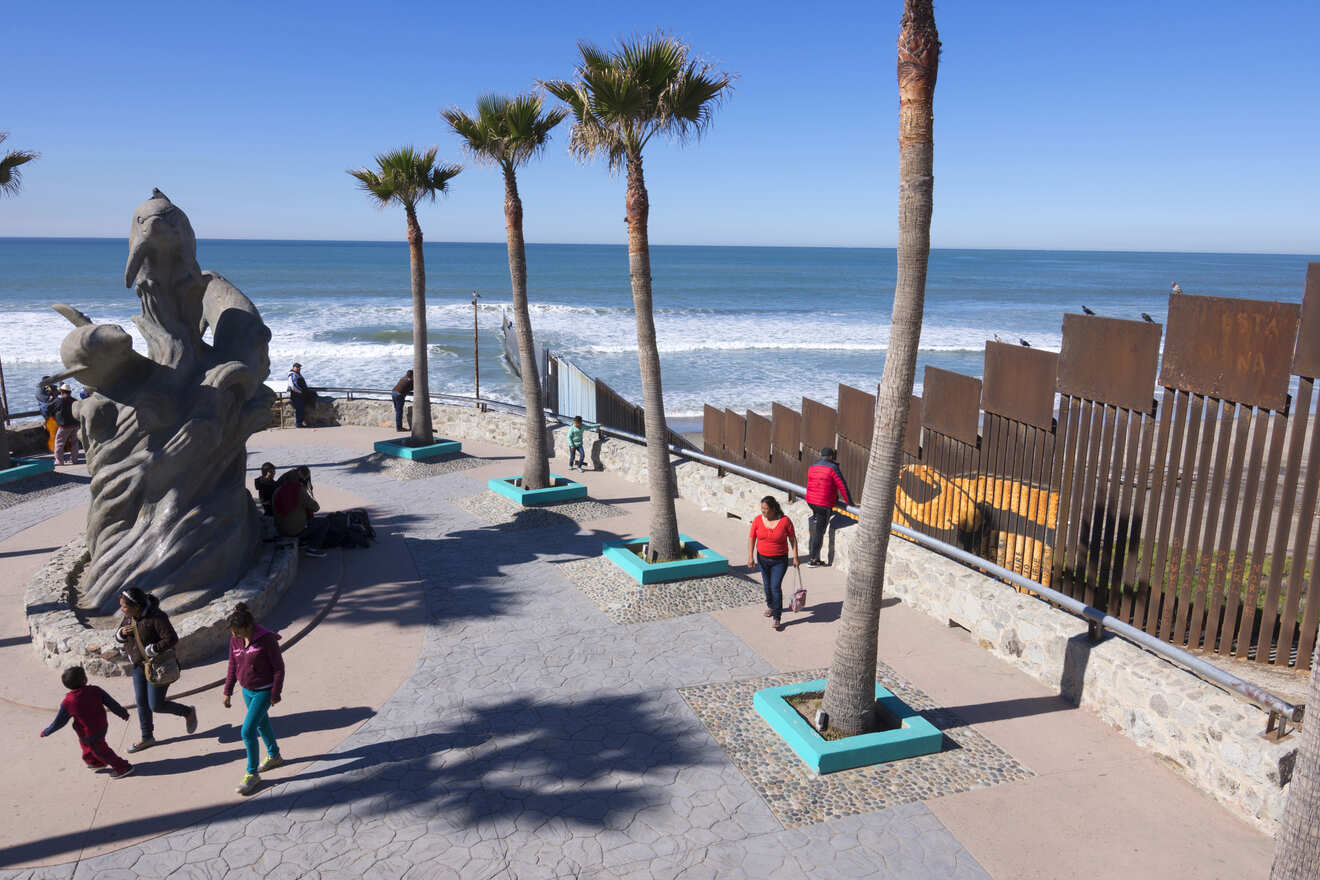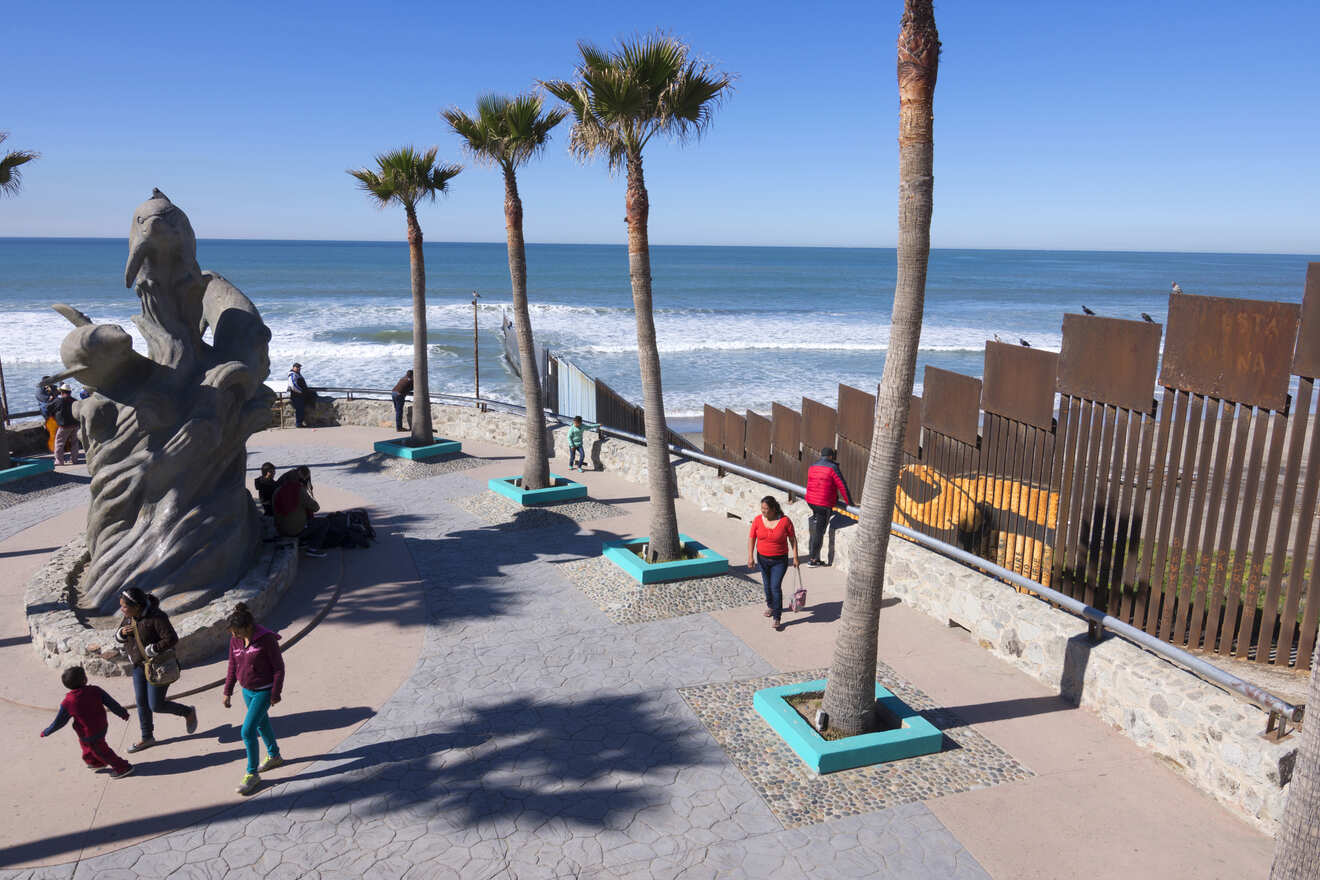 Playas De Tijuana (Tijuana Beach) is the westernmost district in the city and stretches from the United States border all down the coast. This is THE place to stay if you're all about sand and sun, and fun watersports!
In fact, depending on the time of the year here you can engage in either surfing, kayaking, or bodyboarding! However, the Tijuana Beach area hosts many other ways of entertainment, from concerts to festivals, sporting events like boxing matches, and even bullfighting!
Yes, you heard it right: the most popular attraction of Tijuana Beach is the Plaza Monumental Tijuana, a huge stadium commonly known as "Bullring By The Sea", where you can go watch these bloody shows.
Playas De Tijuana is the place to gaze at the best oceanfront views, and taste delicious seafood, fish tacos, ceviche, and "Camarones Cucaracha" on the famous Malecón!
Unfortunately, I couldn't find any good luxury options to suggest to you in Playas de Tijuana. If you really want to stay close to the beach and have all the comforts at the same time, I suggest you check out Rosarito (just below). This area is about a 30 minutes drive from the city center and it has amazing beaches and oceanfront hotels!
Other accommodation options in Playas de Tijuana
Mid-Range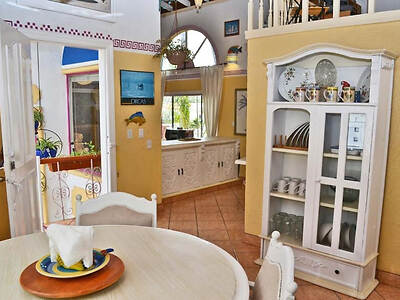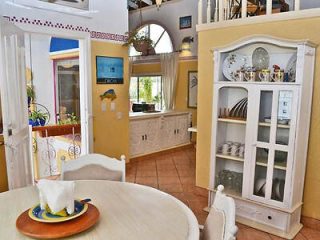 Located a few minutes walking from Tijuana beach, this hotel is the perfect spot for a romantic honeymoon!
Budget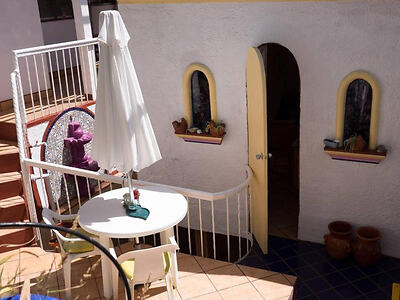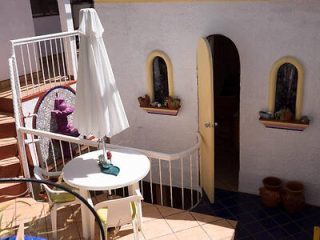 This cozy hotel offers clean rooms with a patio and outdoor pool view. It also has a delicious free breakfast!
Airbnb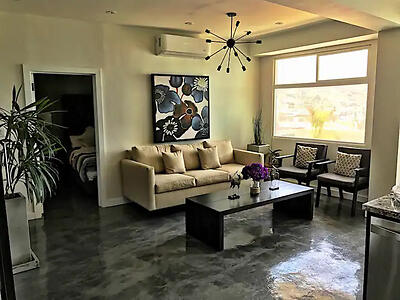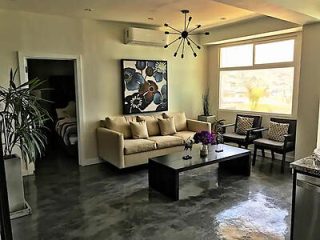 Great apartment with access to an outdoor pool and a jacuzzi with stunning views on Tijuana Beach
Things to do in Playas de Tijuana
4. Rosarito – where to stay in Tijuana for nightlife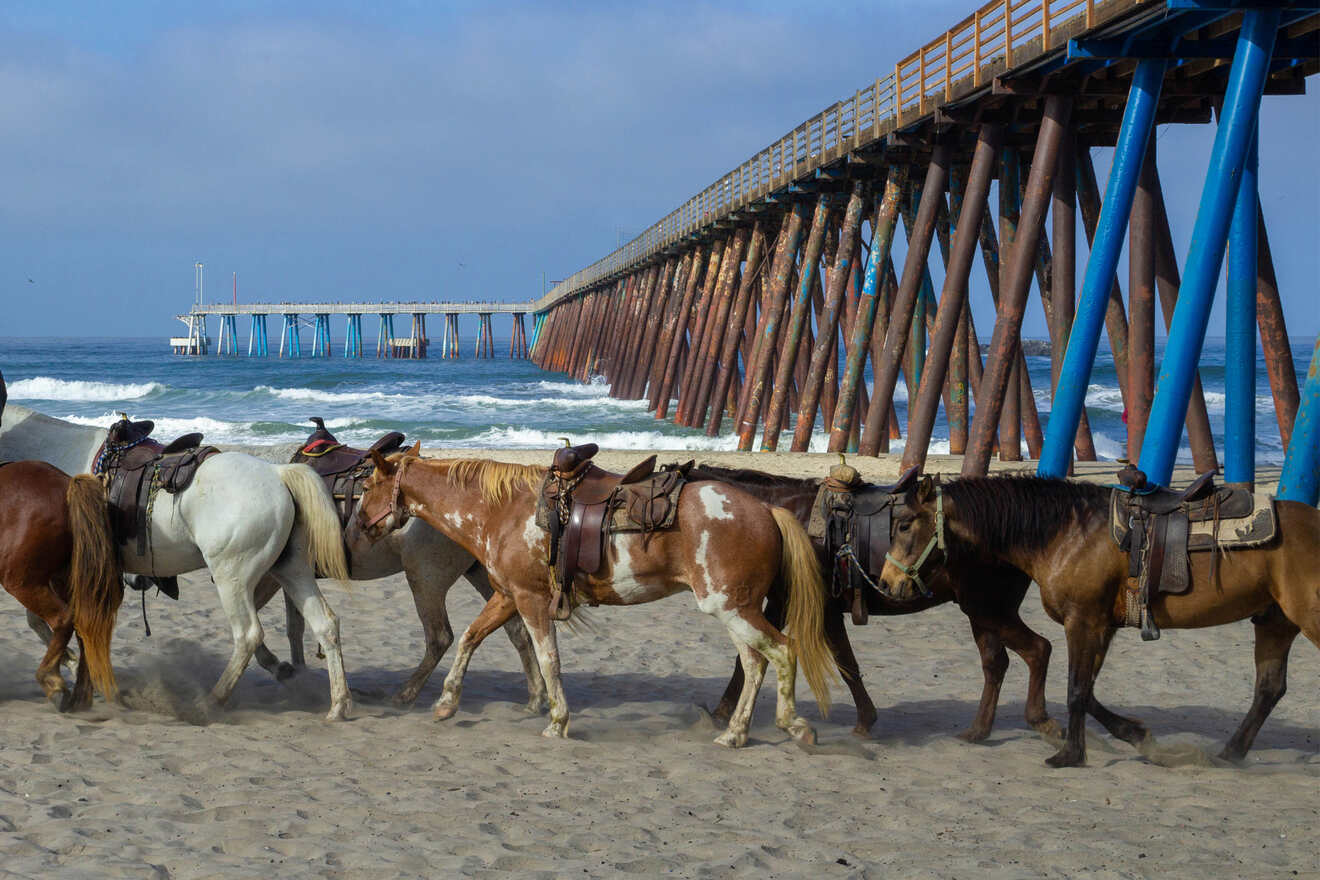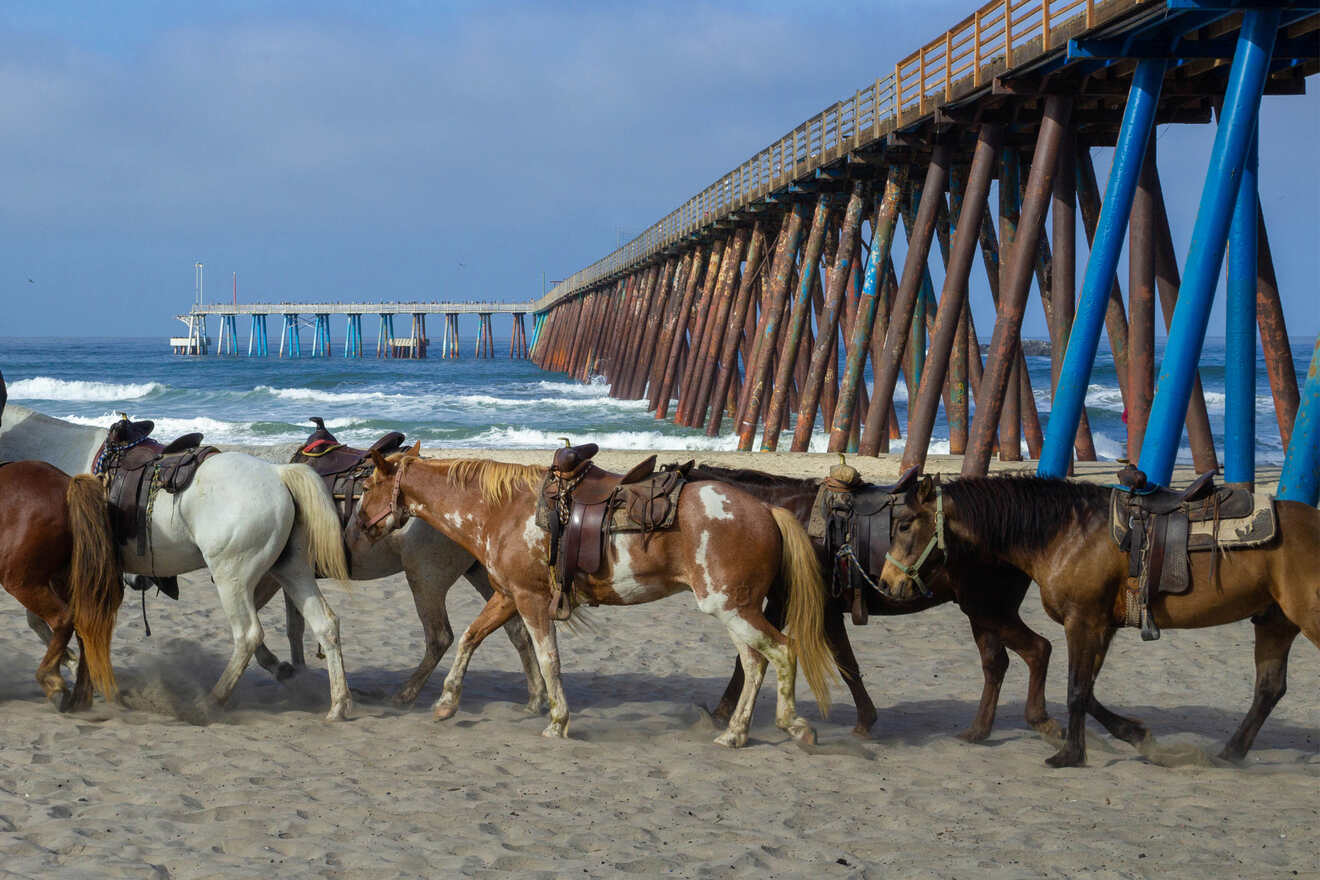 If you're looking for the same ocean and laid-back vibe of Tijuana Beach, but with more nightlife, Rosarito is the right area for you! Even though technically its own municipality, at half an hour from Tijuana, it is a super popular destination with tourists… and no wonder why!
Rosarito hosts so many stunning beaches (like Rosarito, Medio Camino, and Baja Malibu are just a few) where to fully relax and enjoy the best sunsets while sipping a fresh cocktail.
But if like me you're not able to just lay down and do nothing, you'll be happy to know that here you can engage in several water activities, from surfing to snorkeling or scuba diving in the Rosarito Underwater Park!
But Rosarito is particularly loved for its fun nightlife, so get ready to have some real fun in the eclectic bars and clubs of the area… here they will keep you going until the early hours of the morning!
The area is home to many stunning beachfront and oceanview hotels where to enjoy full relaxation and fresh sea breeze, check them out:
Luxury hotel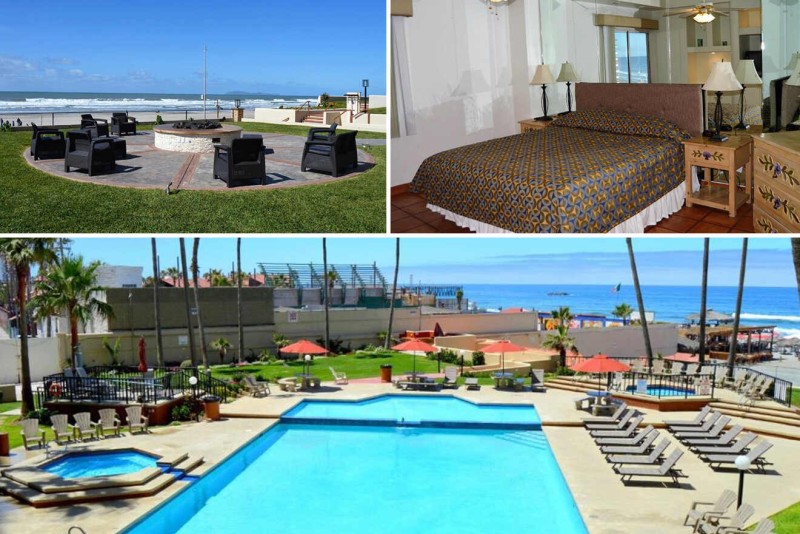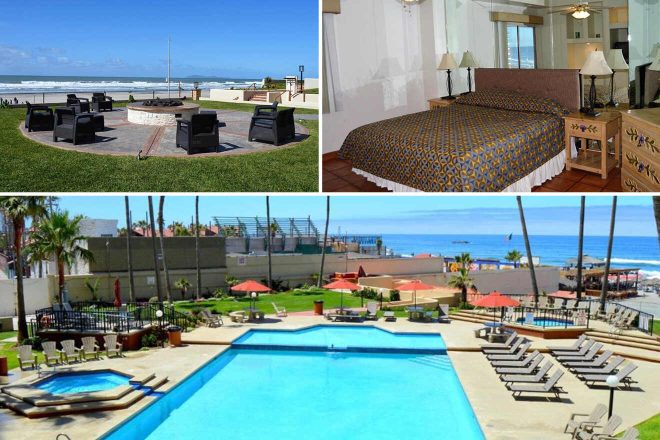 Looking for the perfect setting for an amazing beach holiday where to enjoy some cool water sports? You just found it! Rosarito Inn is right on the beach and offers spacious fully equipped apartments with an outdoor pool and hot tub. Other advantages? The crazy downtown nightlife is at only 3-minute walking, and at the same time, the area is super safe!
Other accommodation options in Rosarito
Mid-Range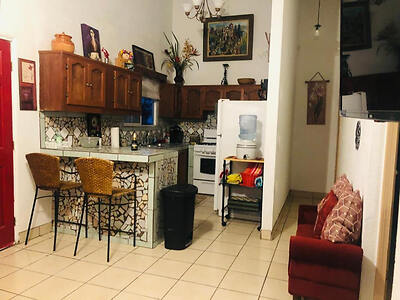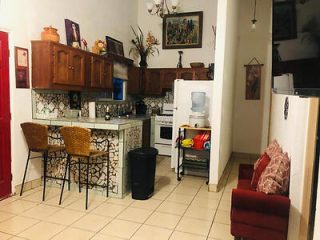 Pet-friendly apartments at a 10-minute walk from the beach, with great amenities like a BBQ, bar, and garden
Budget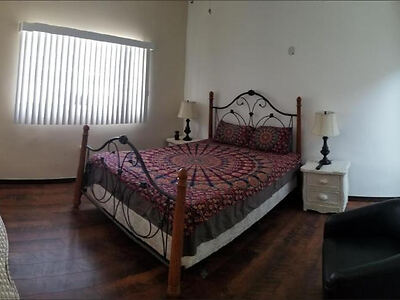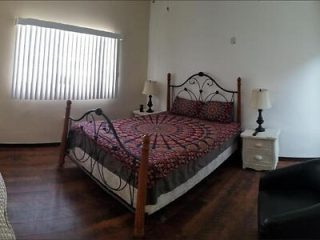 This budget hotel is within walking distance from the beach and has a super friendly staff!
Airbnb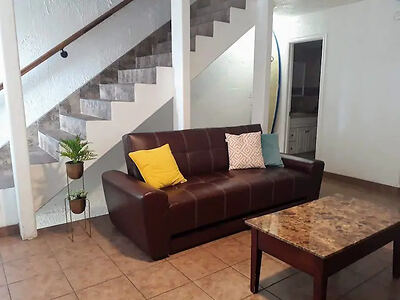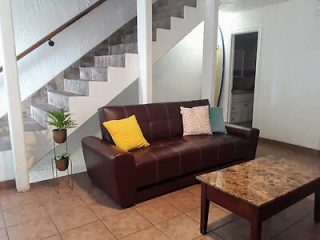 Be close to Rosarito's fun nightlife and get at the same time the best sleep in this quiet beach house!
Things to do in Rosarito
| | |
| --- | --- |
| 👑 Luxury price: | 200 |
| 💵 Mid Range: | 120 |
| 🛏️ Budget: | 80 |
| 🏠 Airbnb: | 100 |
| 💰 Accommodation prices: | Low |
| 📍 Best area: | Tijuana City Center |
| 👪 Best area for families: | Playas de Tijuana |
| 🛎️ Best luxury hotel: | K Tower Boutique |
| 🧳 Best mid-range hotel: | Hotel Ticuán |
| 👛 Best budget hotel: | Hotel Quinta |
Frequently asked questions about Tijuana, Baja California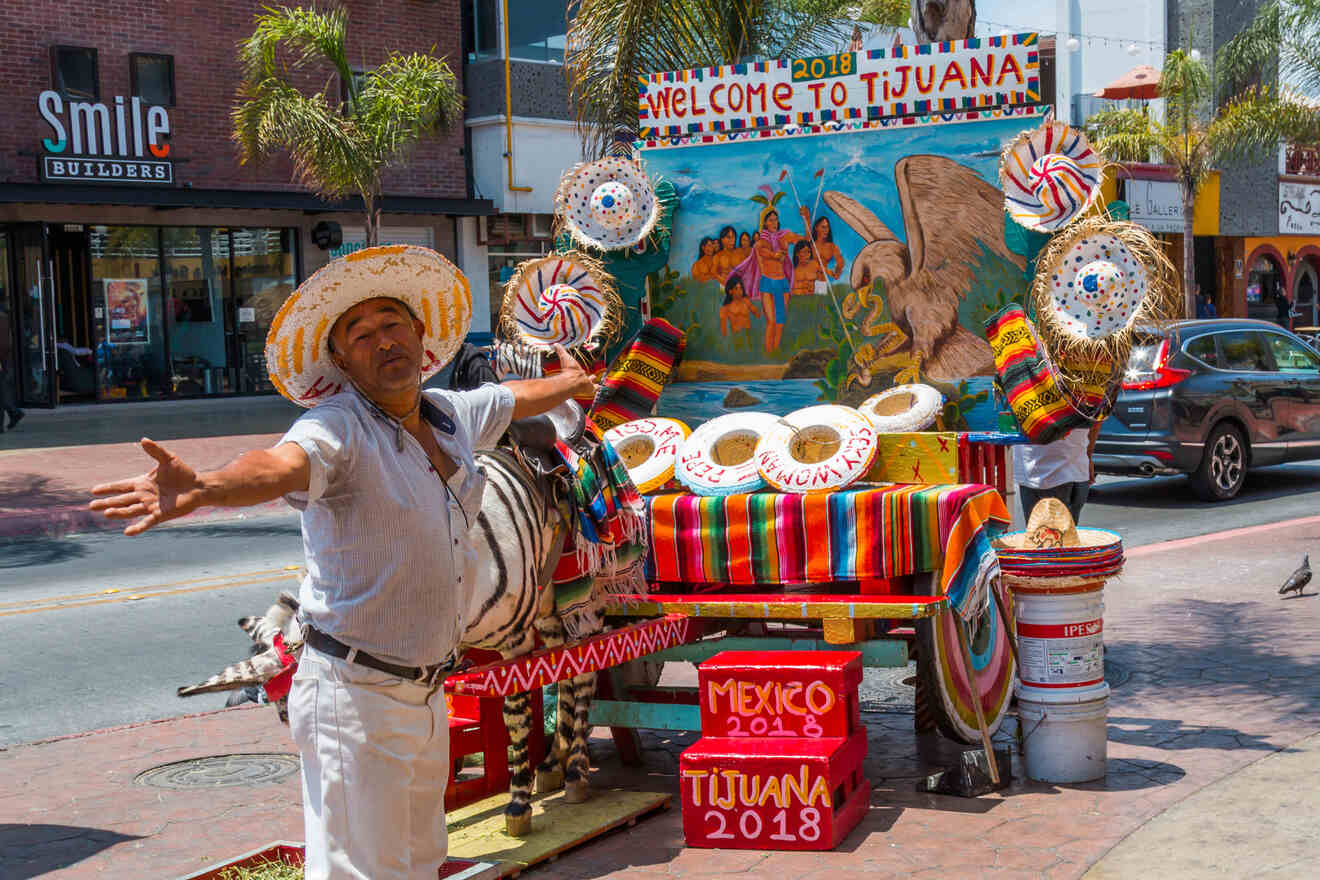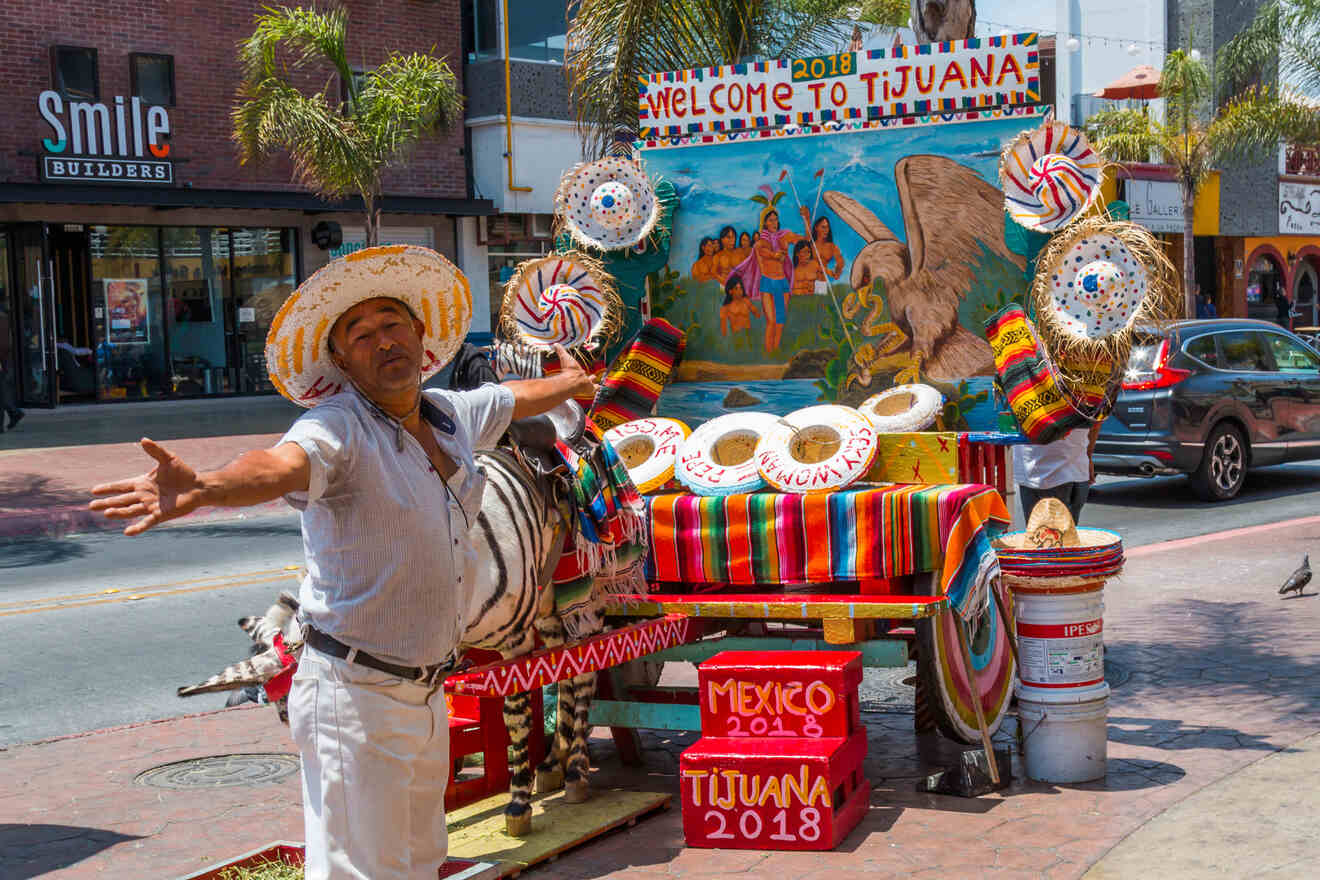 📍 Which is the best place to stay in Tijuana Baja California?
The best area to stay in Tijuana is the City Center, where all the best attractions are concentrated. Here you can find many accommodation options like the Hotel Boutique Lafayette Tijuana or Hotel Ticuán, both offering great value for money!
🏠 Where is the safest place in Tijuana?
🚦Is staying in Tijuana safe?
Yes, touristy areas like the City Center, Zona Río, and Playas de Tijuana or Rosarito are safe to walk around. However, you should always be aware of the city surroundings at all times and avoid walking in the outskirts at night.
🧳What are the best hotels in Tijuana near the border?
The best hotels in Tijuana, Baja California, near the US border are Hotel Real del Rio (in Zona Rio) and Hotel Ticuán (in the City Center), both literally at only 5 minutes' driving from the United States border. 
✈️ What are the best hotels in Tijuana near Tijuana Airport?
The best hotels in Tijuana close to the Tijuana International Airport are Hotel Boutique Lafayette Tijuana (in the city center), offering a free shuttle to the airport, and the Quartz Hotel, in the Zona Rio, a few minutes driving from the airport.
Conclusion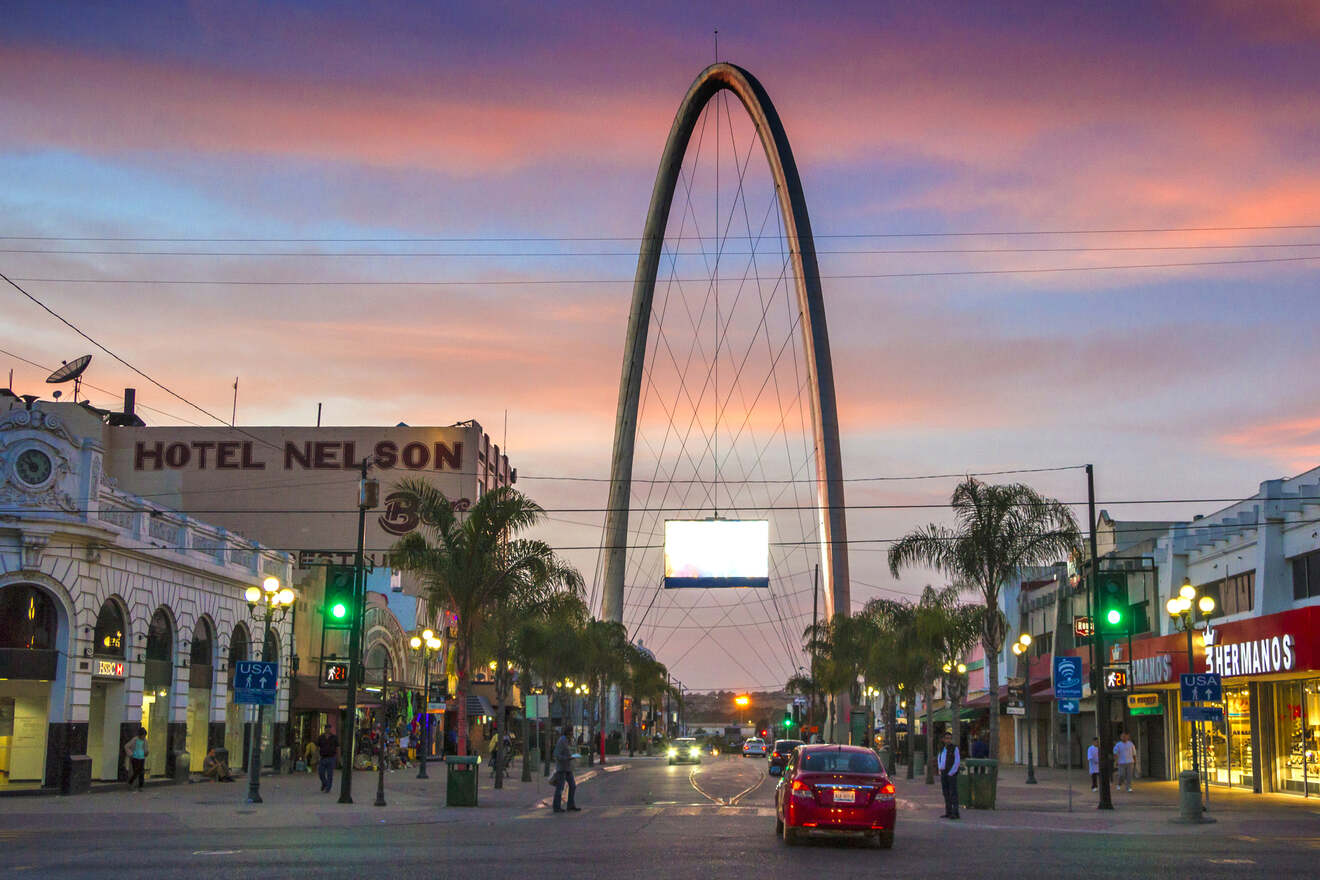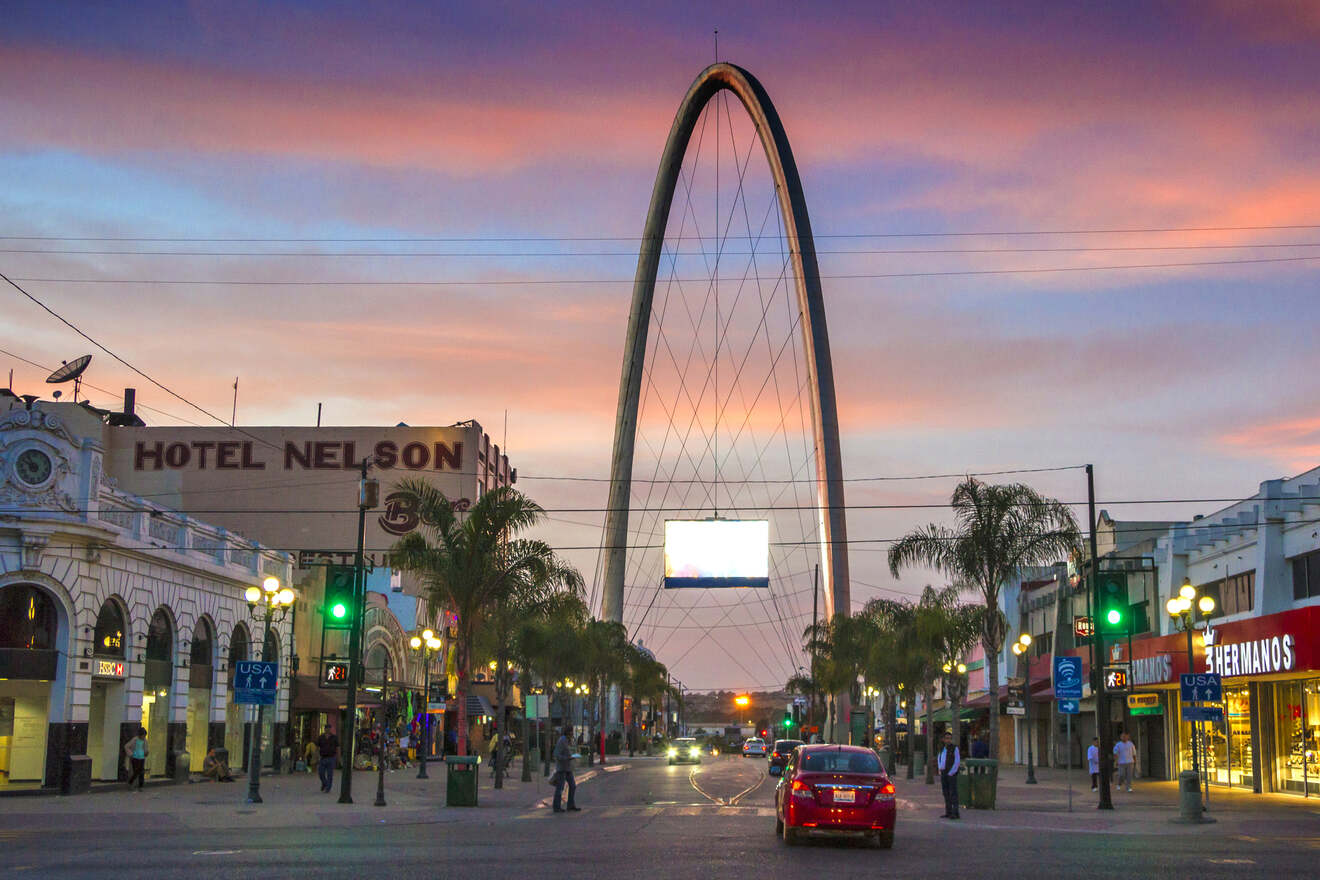 We arrived at the end of this hot journey through Tijuana's best areas and accommodation options, including luxury and budget hotels, beach houses, and cozy apartments!
This Mexican jew has different neighborhoods with their own character and attractions: the lively city center offering cultural activities, the Rio Zone with its upscale hotels, Playa de Tijuana offering stunning beaches and water sports, and Rosarito with its great nightlife!
I am sure this accommodation guide will help you find the best place for your holiday, but if you're still undecided on where to stay in Tijuana, here are my 2 absolute top choices:
I hope you enjoyed this guide as much as I had fun writing it, and that it will bring your vacation to the next level! If there is anything I haven't covered and you have any questions, or you've been to Tijuana before and you want to share your experience, please do that in the comments!
I am looking forward to reading your thoughts and answering you!
Have a great holiday,
Elena