Istria is one of my favorite destinations in the world and here is why I recommend you to visit it: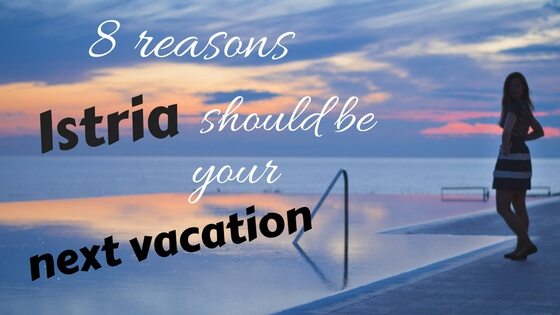 What is Istria and where is it?
Istria (don't confuse with Austria!) is a peninsula in Croatia located close to Italy.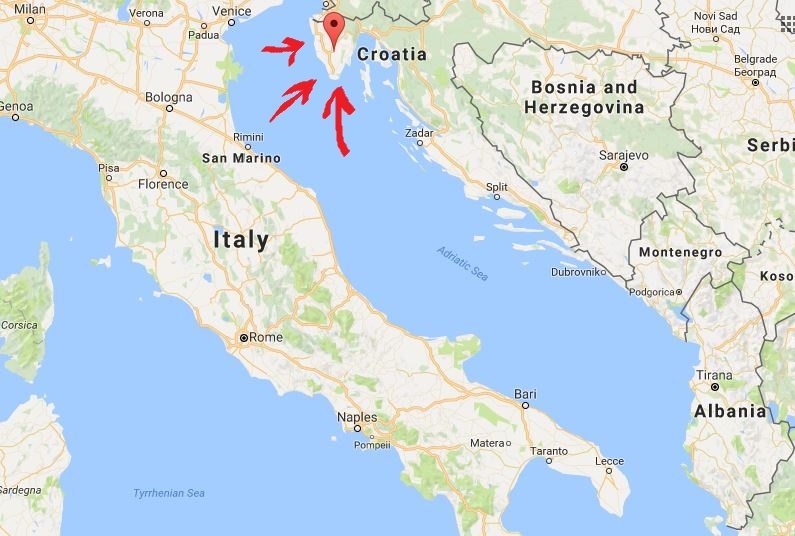 During the 1 week in which I have been traveling there, I couldn't help but wonder –
How oh how is it possible to fit enough interesting things in a 80 km. strip of coastline?
But I was wrong and I publicly apologize, my dear Istria!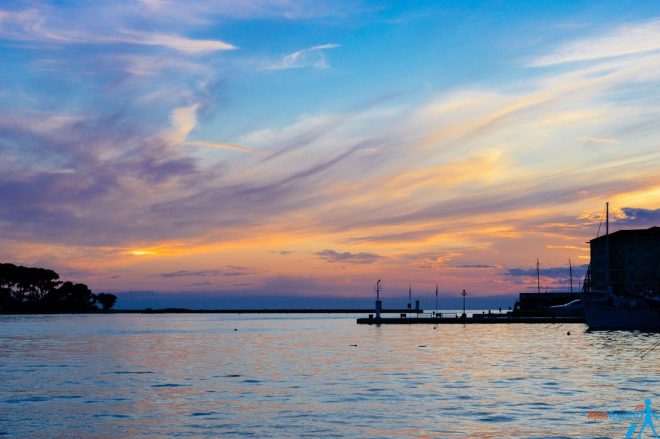 Rolling hills, crystal clear Adriatic Sea, charming medieval towns, tasty delicacies, extreme activities – I felt like not even a couple of months, wouldn't be enough to fully discover the region!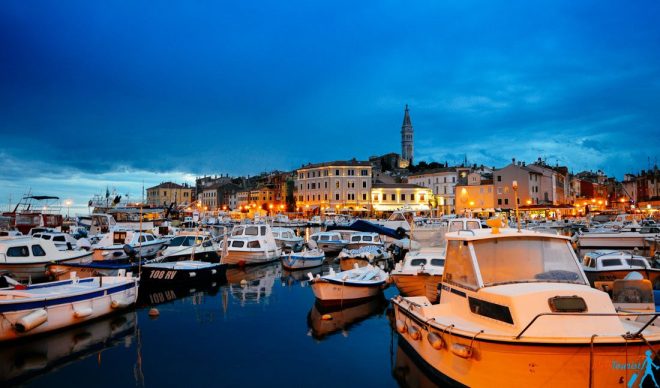 You should start planning your trip to this paradise, and here is why:
1. Fantastic scenery!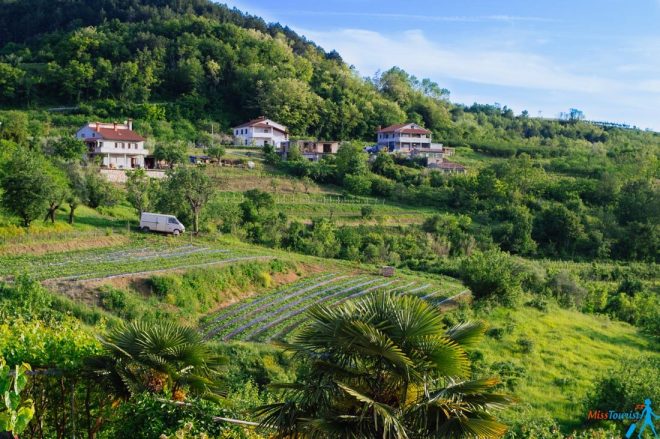 Would you like to stroll through wineries, hills, palm trees, and the seaside, all in the same place?
The perfect blend of all these, without even having to drive more than 20 minutes – that is what made me fall in love with Istria!
If olive groves sharing the landscape with palm trees and the sea on the background is your idea of paradise, Istria is your ideal choice.
It is a perfect honeymoon destination (especially for towns like Rovinj), family vacation, party place, adventure vacations – all in one!
2. Fooood!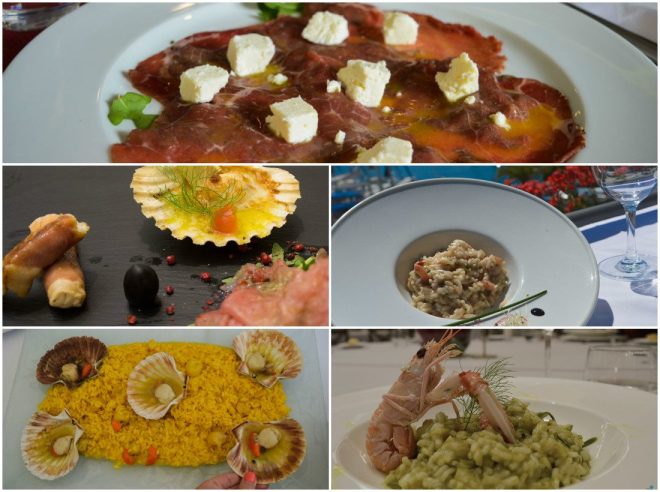 Even if I am not a food blogger, oh-my-God, I instantly wanted to become one trying all those delicious dishes!
Sea food especially is amazing in Istria, don't miss your chance to try its different variations. That is what I ate all week long while there!
If you are on a diet, you can forget about it in Istria! It is impossible to say "No" to all the delicacies of the region.
You can see the more detailed post with restaurants recommendations by town in this post.
3. Istrian unspoiled hospitality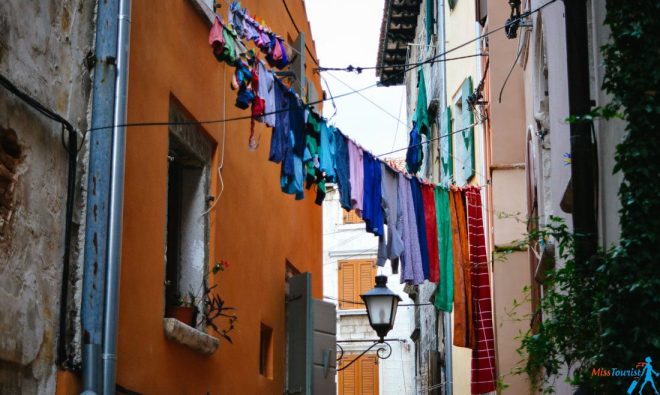 Did you know that sometimes Istria is referred as unspoiled Tuscany?
Do you know why?
Being just 2 hours away by boat from Venice, Istria has an identical landscape to Tuscany. While tourism is vastly growing in Croatia now (just check all the amazing things to do in Dubrovnik in 2 days only), it is far from what they have there in Italy.
Because of the Italian "Dolce vita" and the abundance of tourists, the service in Italy might not always be great.
As I have been living in Rome for 2 years, I have firsthand experience and I know how often things can go wrong there (Rome remains my favorite city on Earth despite all that though! I love you, Rome!!).
In case of Istria (and Croatia in general), the locals tend to be more client-oriented because of the different mentality, and, thus, the hospitality is unspoiled there.
I guess what I am trying to say is in case of a vacation in Istria, the views are just as spectacular, while the possibility of something going wrong is lower than in Italy! 😉
4. Wine tasting in Istria!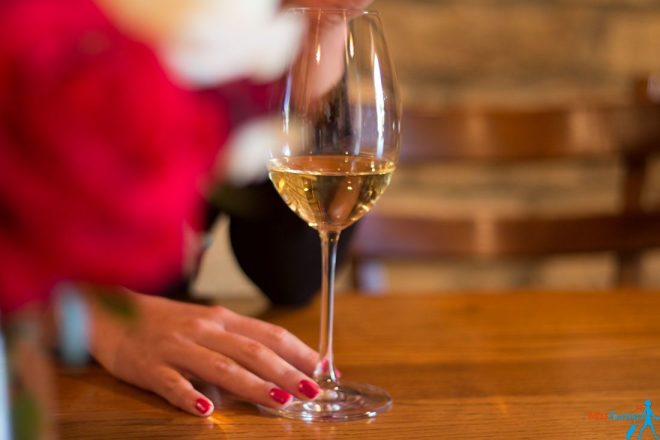 "Živjeli" (cheers in Croatian) – remember this word, you will use it a lot in Istria!
I love wine, I have done wine tasting in places like Bordeaux, in Chile and I can certainly say that the quality of Istrian wine is not lower!
Inland Istria is blessed by fertile land– you will see countless beautiful vineyards here and there, everywhere!
The fact that the Istrian region was forgotten during the Yugoslavian war is partly an advantage now.
Why? The soil was not exhausted by fertilizers as it was pretty much abandoned during the war, and now they can produce amazing quality organic wine there!
5. Thrilling adventures!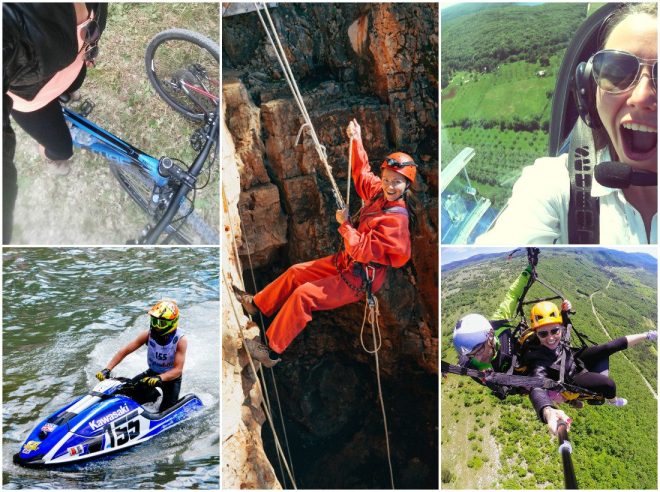 If you are an adventure seeker, you could not have chosen a better place for your vacation!
While I like to stay on the beach with a beautiful view sipping a cocktail, I easily get bored of this.
Combining the lazy and the fun – that is my perfect type of holiday!
When in Istria – the only problem is to choose from all of the choices of fun activities.
You can hike in the National park, go biking around abandoned railway station, paraglide in Motovun, rappel in caves and even take a small plane (the viper flight) around the the coast to catch some unforgettable views!
Which one would you choose? Or maybe all of them?
Prices and contacts about each activity is in this post.
6. The most virgin olive oil in the world!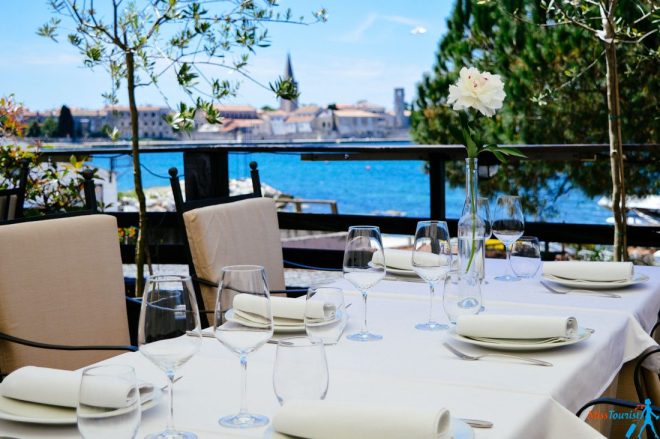 Or that's how they presented it to me :).
Olive oil is part of the culture in Istria, it is simply indispensable. When I was a kid, my mom uses to tell me:
"You have to eat soup every day to be healthy".
Istrian moms tells you that about olive oil:
"One spoon of olive oil a day keeps the doctor away"
Again, because of the organic soil, it has this exceptional aroma of fresh grass and olives that makes the taste truly unique. Mmm, I loved it that much that I bought a bottle to bring back home to Paris!
Istria is located on the most northern latitude where olives still grow and that is what makes the taste exceptionally soft and virgin. No jokes, try it by yourself!
---
Pin it for later: