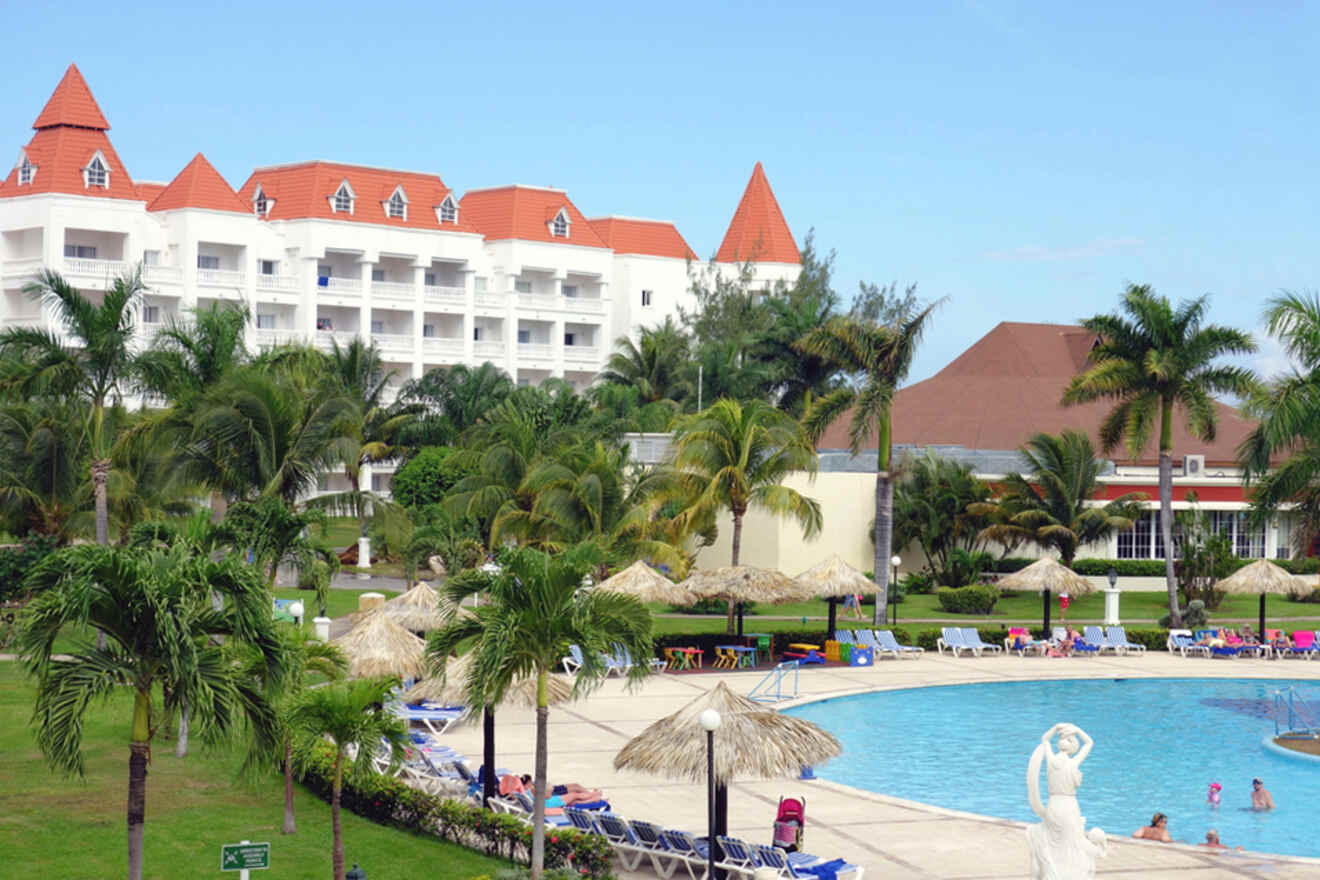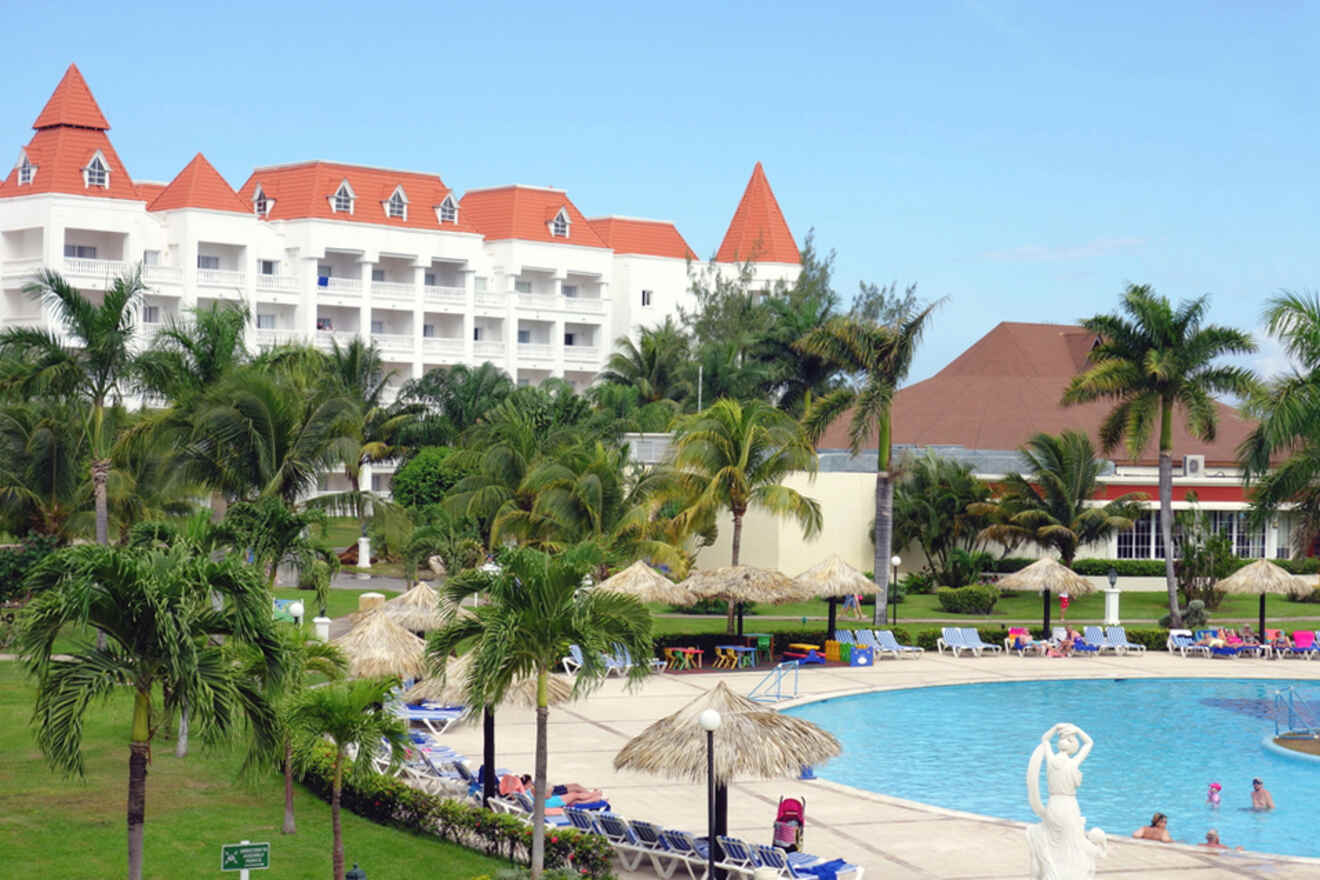 Looking for an all-inclusive vacation for you and your family? Great! Because I am here to tell you I've found the best Jamaica all-inclusive family resorts! I have researched up and down, right and left, and all around the world wide web until I found top quality resorts, so you and your family can have the time of your lives on your next vacay!
I have arranged this post by price, starting with the most expensive hotels first, but rest assured, all the resorts listed below are top of the class, so whichever you choose, you'll be in great hands. Stay until the end of the post, where I leave a bonus with the best luxury family resorts in Jamaica!
Like I always say, book in advance, Jamaica is super popular for families, couples, and friends, so you don't want to end up without the resort of your dreams!
Let's dive into the best all-inclusive resorts in Jamaica! Shall we?!
If you are in a hurry
If you need to book fast and don't have a lot of time to read the whole article, no worries! Here you have my top 3 recommendations for the best Jamaica all-inclusive family resorts!
Since we are talking about Jamaica and it is pretty big, I thought you'd benefit from a map to see where each hotel is located:
1. Moon Palace Jamaica – 12 onsite restaurants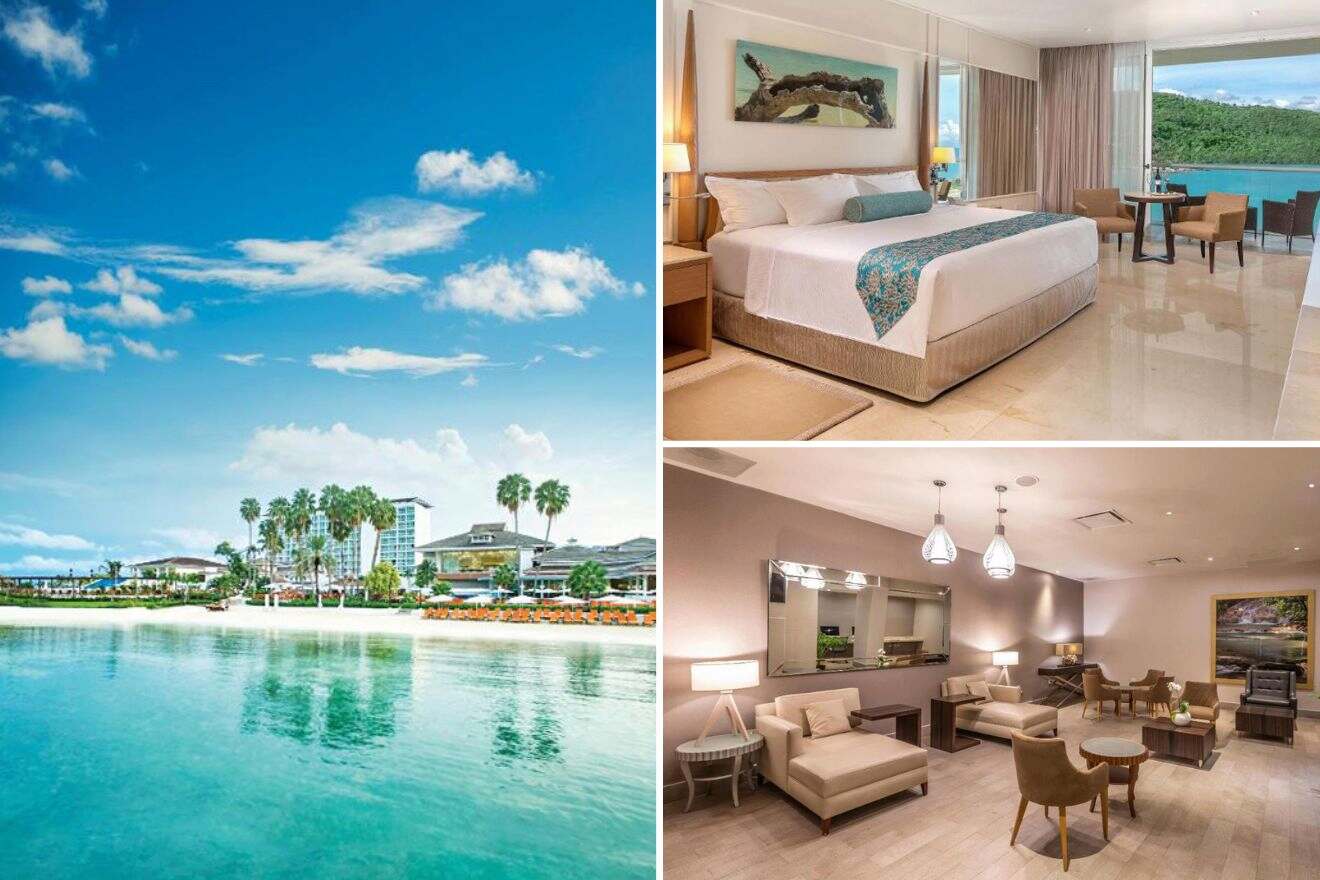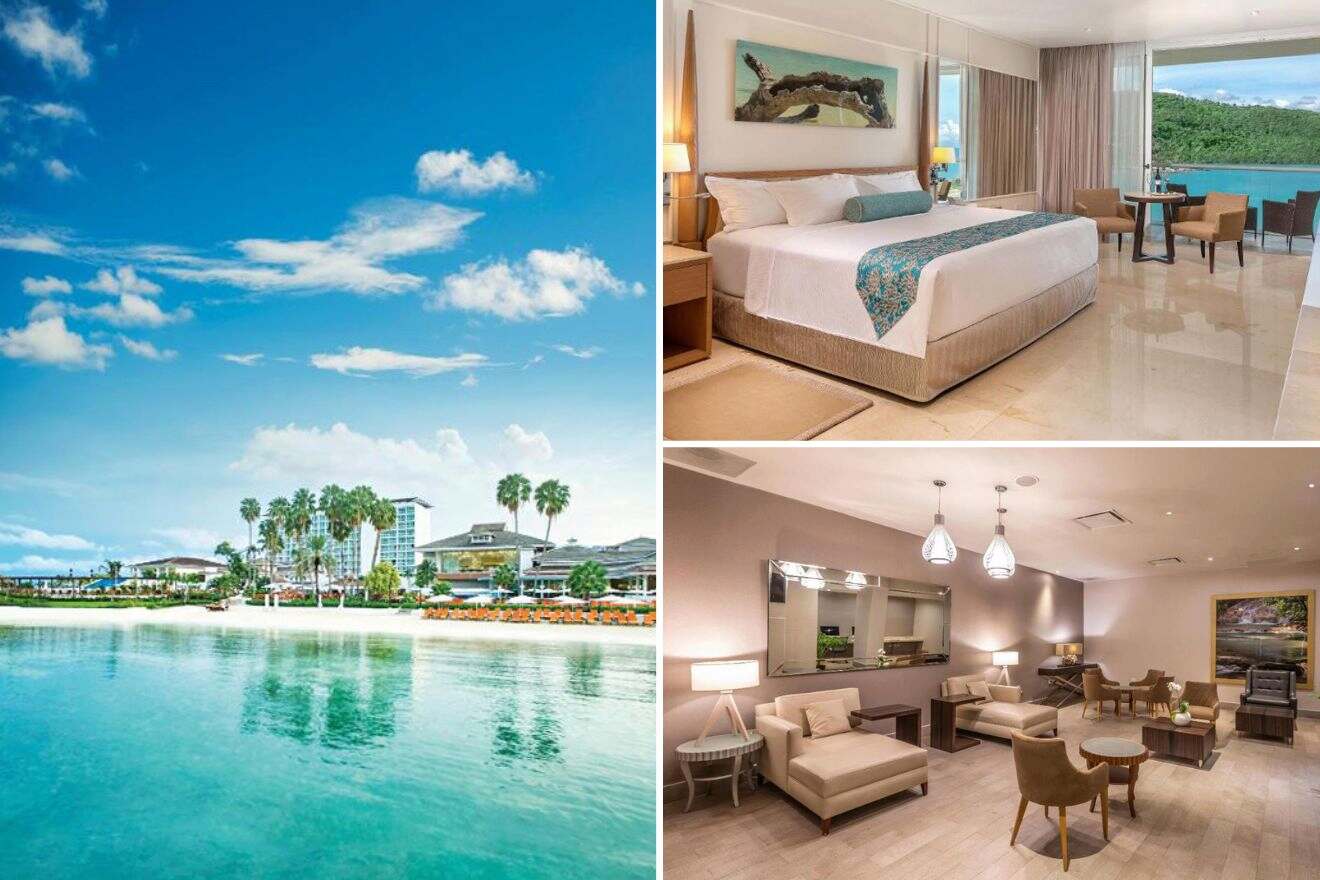 This amazing Ocho Rios, Jamaica resort will make your vacation the best one yet! With not one but 4 swimming pools, an amazing game room with neon lights, a kids club, and a golf course nearby open to guests, it will make your stay unforgettable! Moon Place has 12 onsite restaurants, each one being an experience from a different cuisine, and of course, they offer kids' meals!
Rooms are super spacious and have fresh decor to enhance your stay in lovely and paradisiac Jamaica! The 2-bedroom presidential suite and the deluxe family room are the biggest rooms in the resort, and a little secret for you: the deluxe family room comes with an Xbox, what a treat for your kids!
2. Bluefields Bay Villas – private villas with ocean views!
Oh my God! This place is absolutely stunning! It is located in Bluefields, and guests stay in their own private villa. They come with private outdoor pools and a private beach area! All guests get a premium nanny service, so while you relax with a full spa treatment or use the tennis courts, your kids are in good hands.
You'll get a private chef, and you can even create your own menu! And last but not least, a wide range of activities, from water sports to land sports, and of course, for the whole family! The villa's decor is just fabulous, it comes with a collection of Jamaican vintage furniture and upscale architecture design. Villas at this resort can have from two to six bedrooms.
3. Royalton Blue Waters – a stay in Coral Springs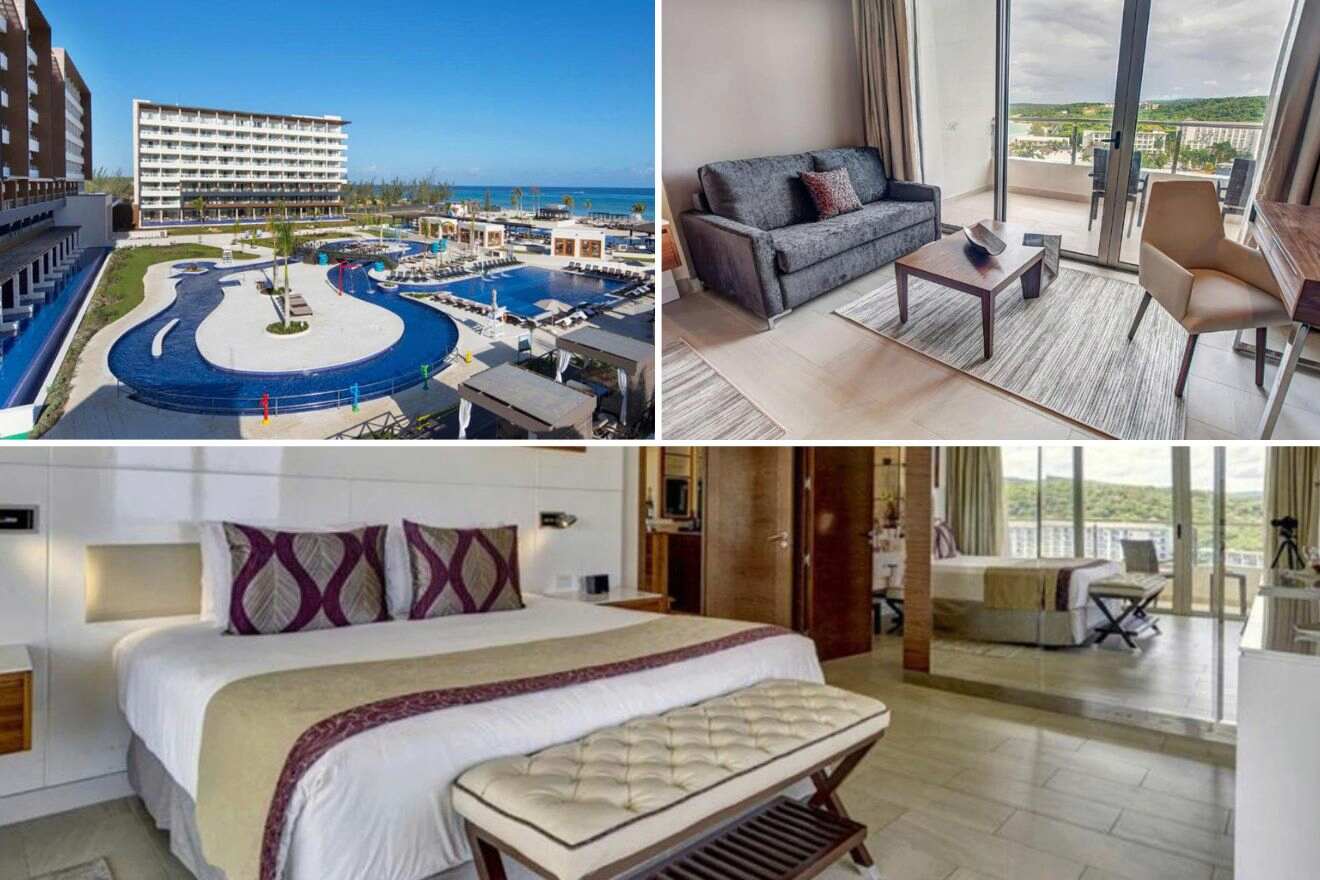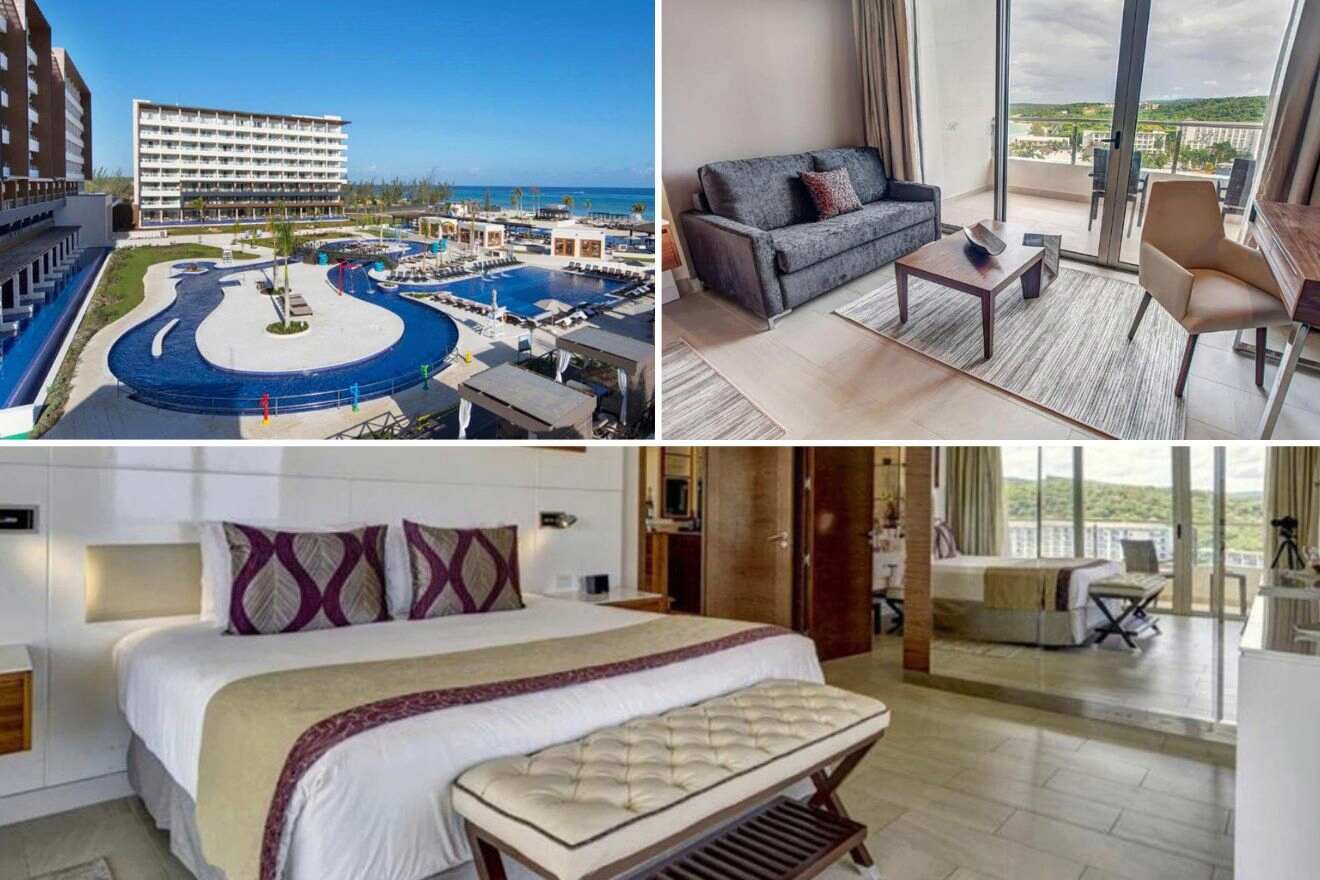 Completely astonishing! This modern hotel located in Coral Springs comes with everything your family needs! Starting with amazing outdoor swimming pools, with a swim-up bar for adults, a lazy river, and a water park for kids! The little ones will have the time of their lives joining the kids club while you use the wellness center, the tennis court, or the fitness center!
Make sure you enjoy the hotel's nightly entertainment, too! All the rooms and suites are fantastic, but I highly recommend the three-bedroom suites for big families. They can host up to 8 people, and everyone will have their own space to relax in their own rooms or in the private balcony and terrace.
4. Azul Beach Resort Negril – with 7 swimming pools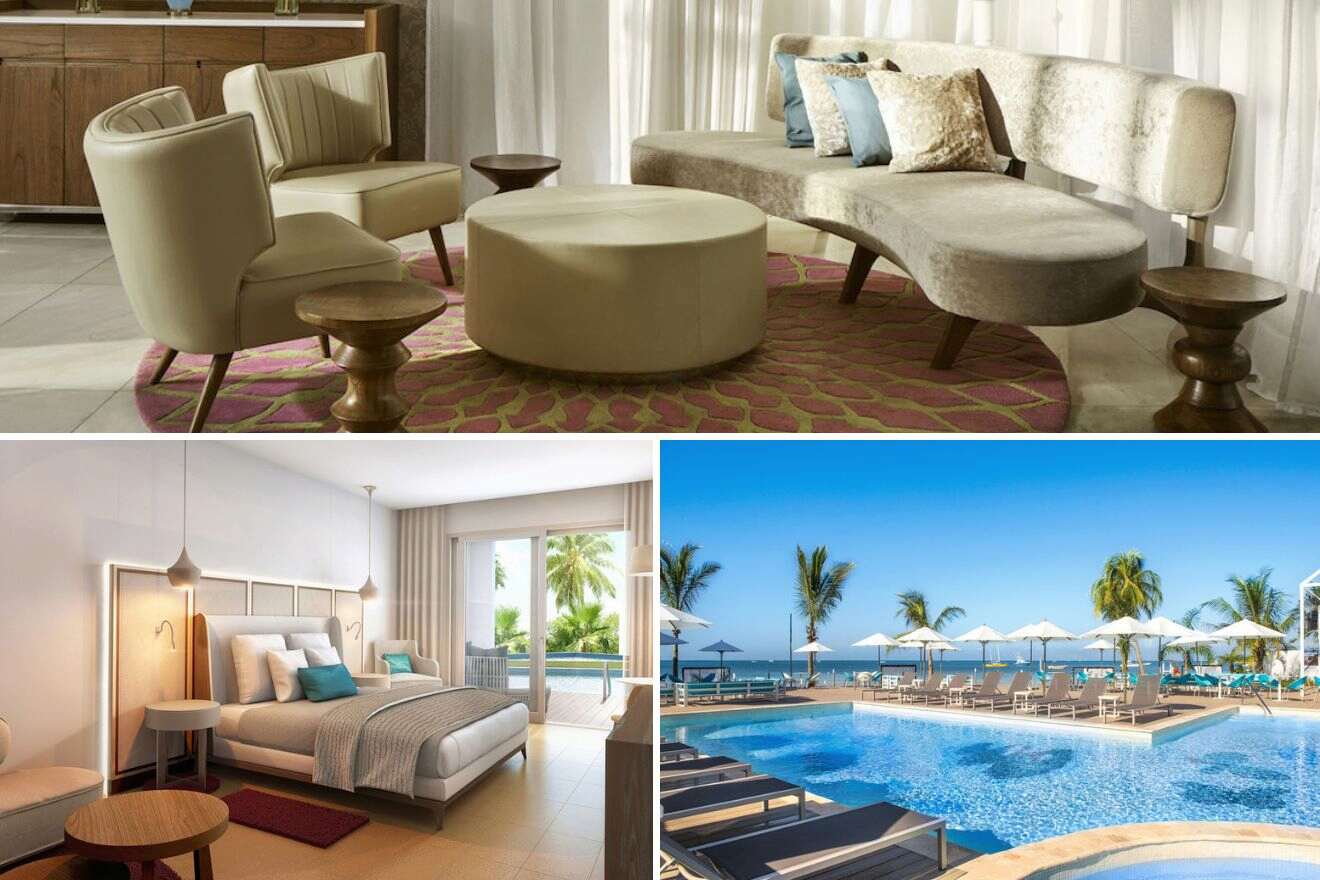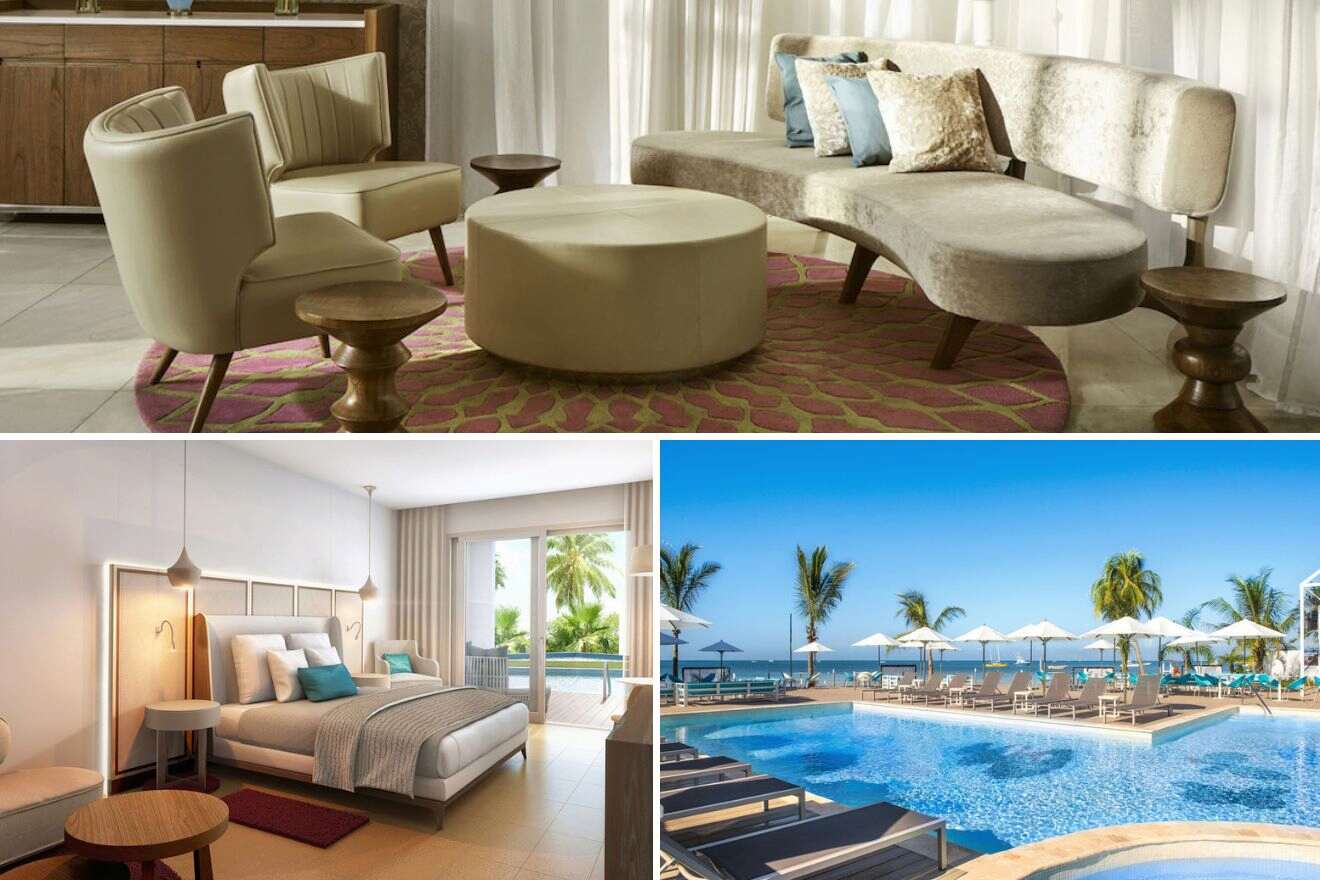 Dear Lord! What an amazing treat this hotel is on Negril's beachfront and with a private beach area. Besides a fashionable and chic decor, this resort offers 9 onsite restaurants serving international cuisine, 7 swimming pools with swim-up bars, a kids' pool, a game room with table tennis, and many more amenities! Oh, and airport transfers too!
The suites are spacious and come with upscale furniture and toiletries, and the biggest room is their 2-bedroom suite, which can host 4 guests. It comes with a balcony, a terrace, and amazing ocean views! The suite's private bathroom comes with a spa bath, which makes it perfect for relaxing in the commodity of your own room!
5. Beaches Negril Resort and Spa – with an Xbox play lounge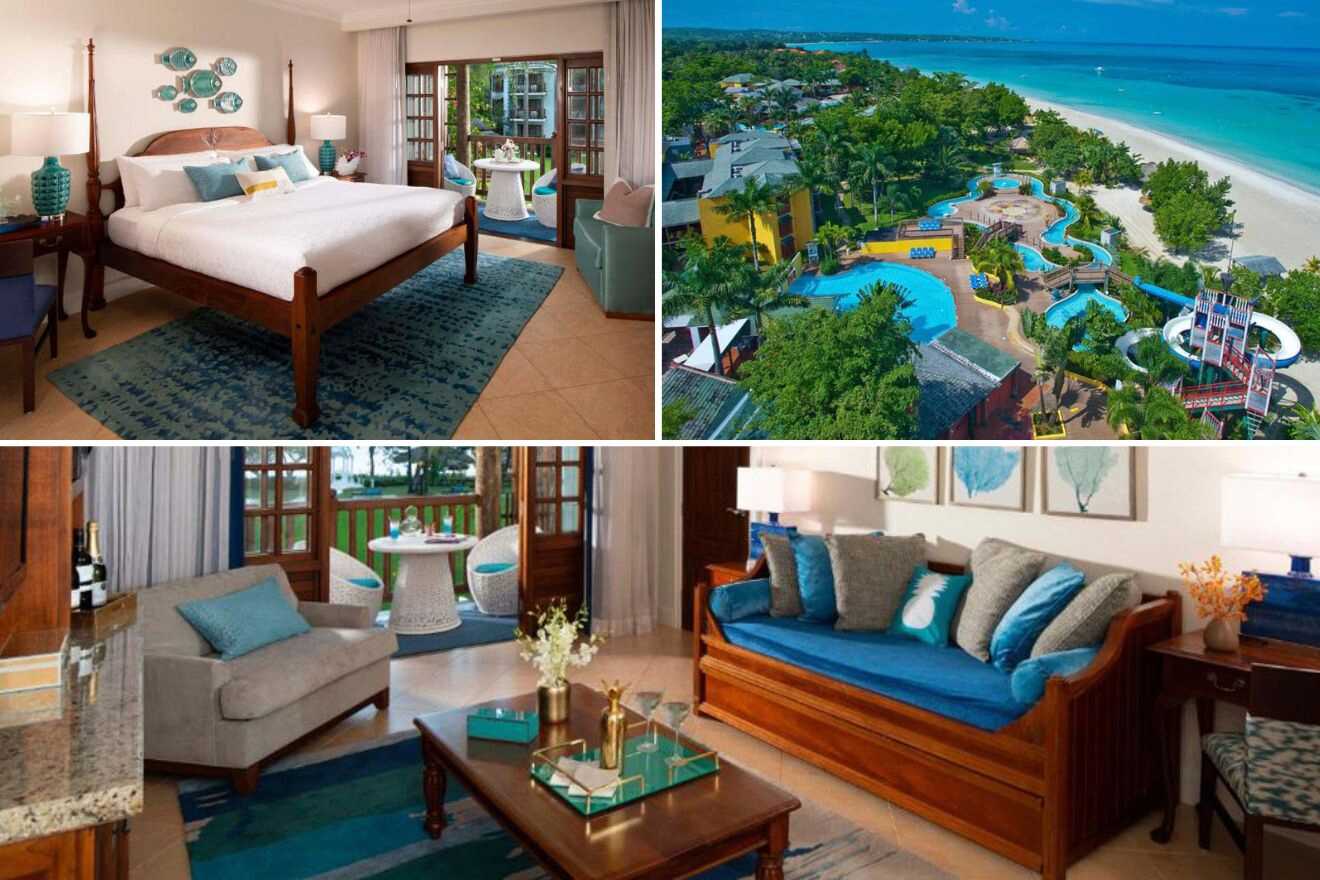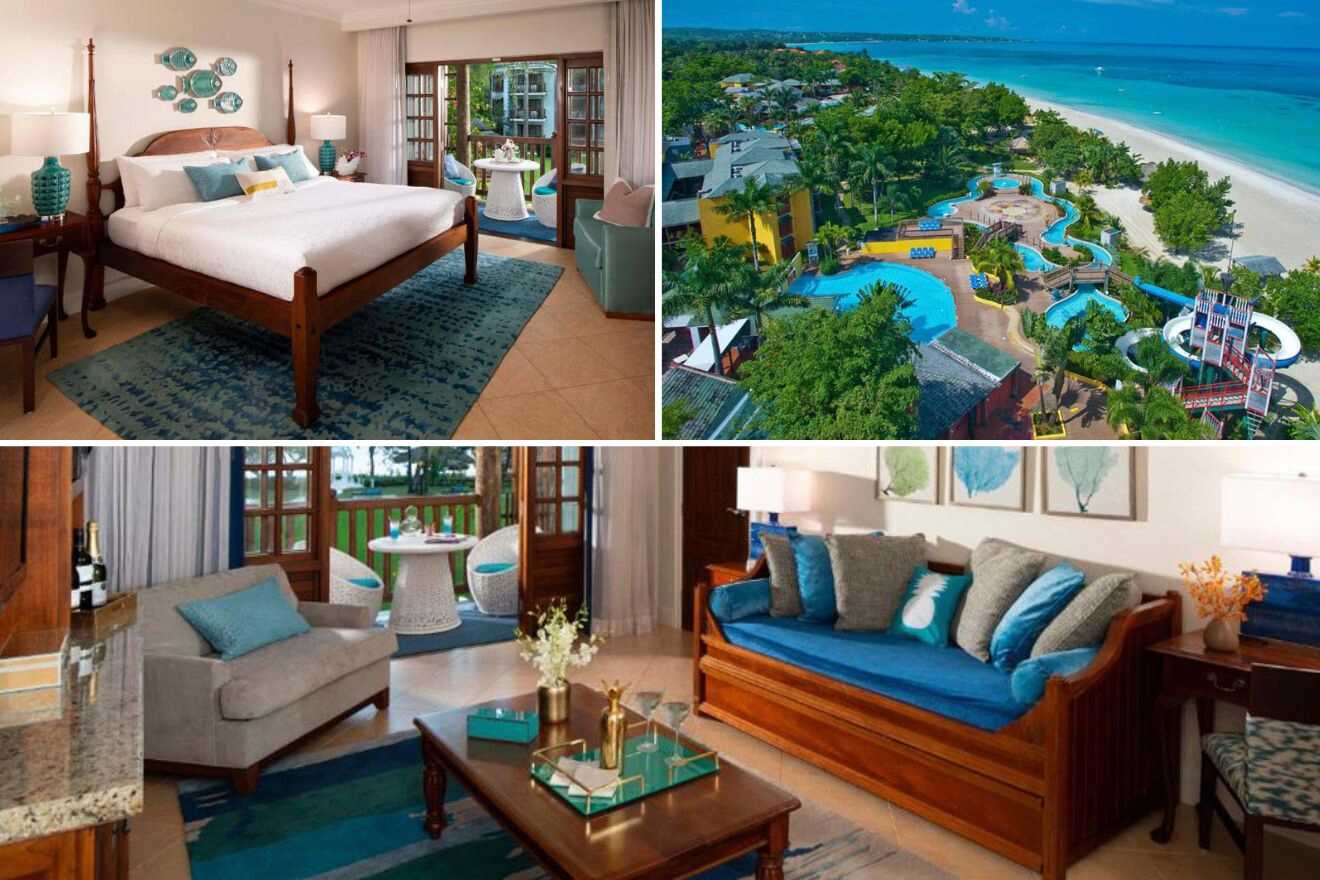 Don't you just love it when a resort has it all? Friendly staff, amazing food, a private beach, and activities for all ages? Beaches Resort is one of those! Just a moment from Seven Mile Beach, there's a kids camp for kids ages 0 to 17, outdoor pools with water slides and a kid's waterpark, a world-class spa, and a private beach area where you can do kayaking or beach volleyball!
They offer many family suites, and all of them have amazing fresh decor, perfect for the amazing Caribbean setting! I highly recommend the Beachfront Villas, as these come with private pools and outstanding decor in each of the 4 bedrooms and living room. It also has balconies and a terrace, both overseeing the ocean!
6. Hyatt Ziva Rose Hall – dance lessons by the pool!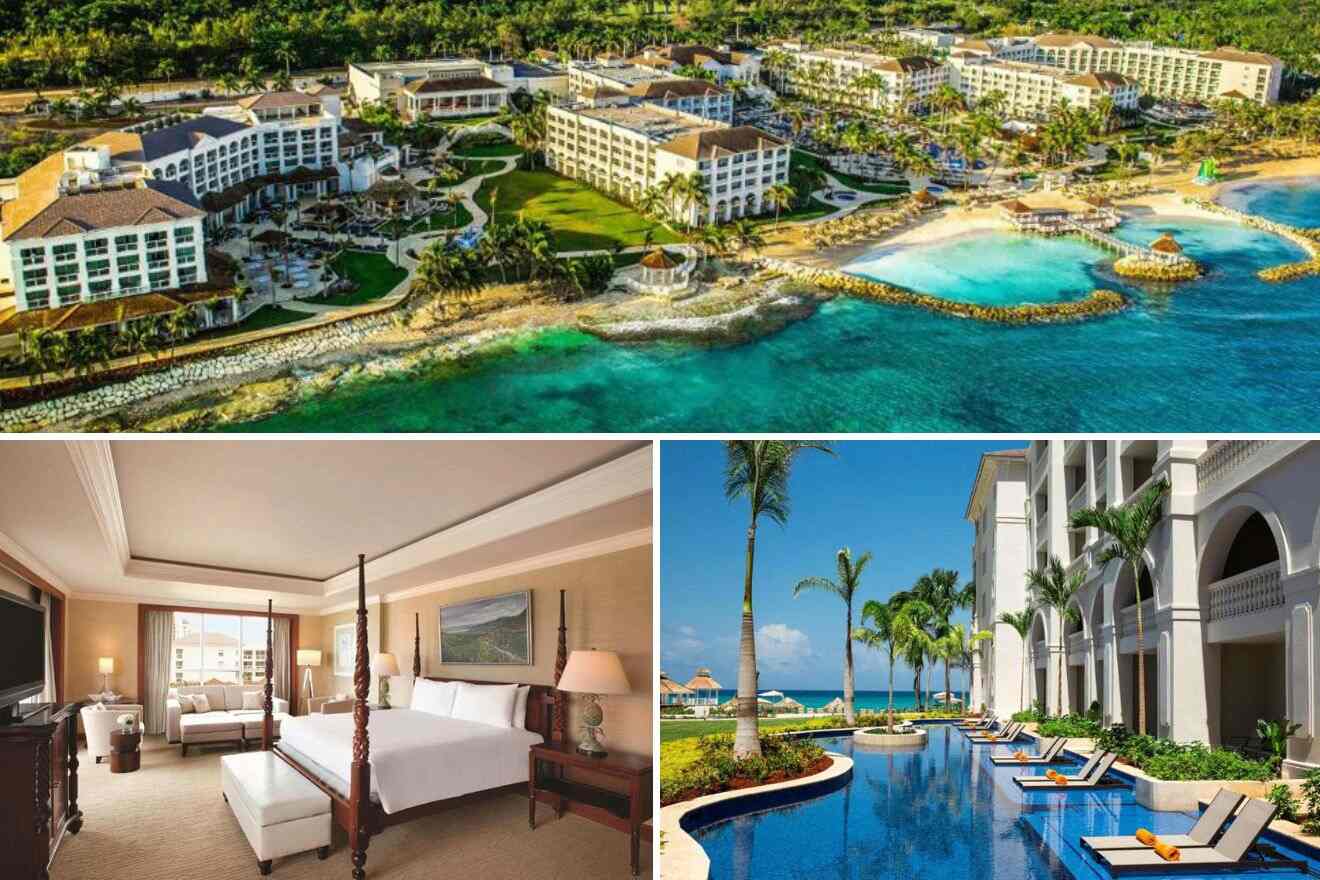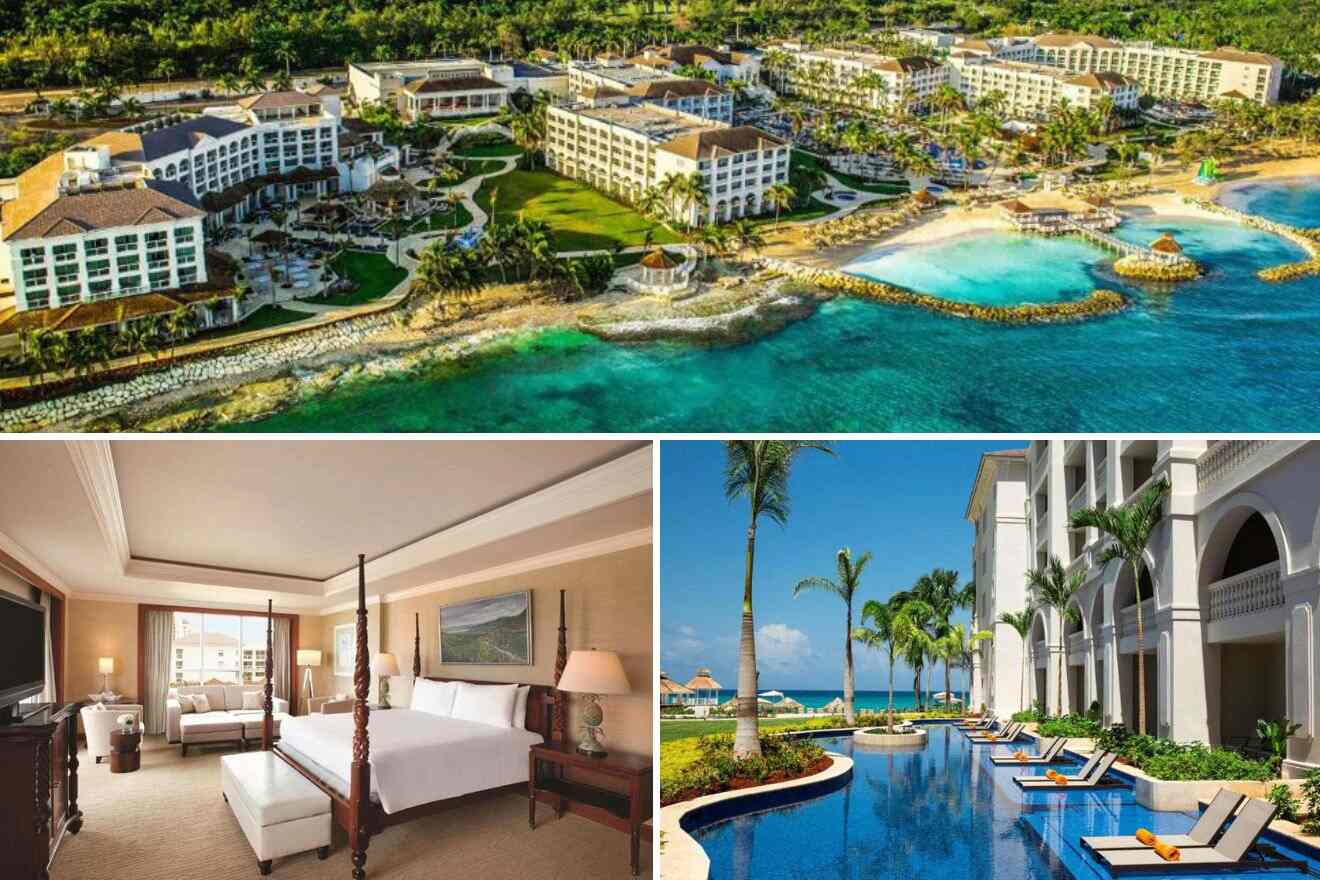 This Montego Bay resort, surrounded by lush tropical gardens, is a wonderful choice for active families who like to relax! Kids can join the kids club and participate in many activities, including arts and crafts, play water sports, and even join a disco party with other kids. The whole family can join the water aerobic classes or take dance lessons!
This resort's biggest room hosts 4 people, the one I want to recommend is the "ocean view junior suite double" It comes with 2 double beds, a spacious balcony with ocean views, and a massive bathroom with double vanities, a walk-in shower, and a soaking tub!
7. Riu Palace Tropical Bay – enjoy Seven Mile Beach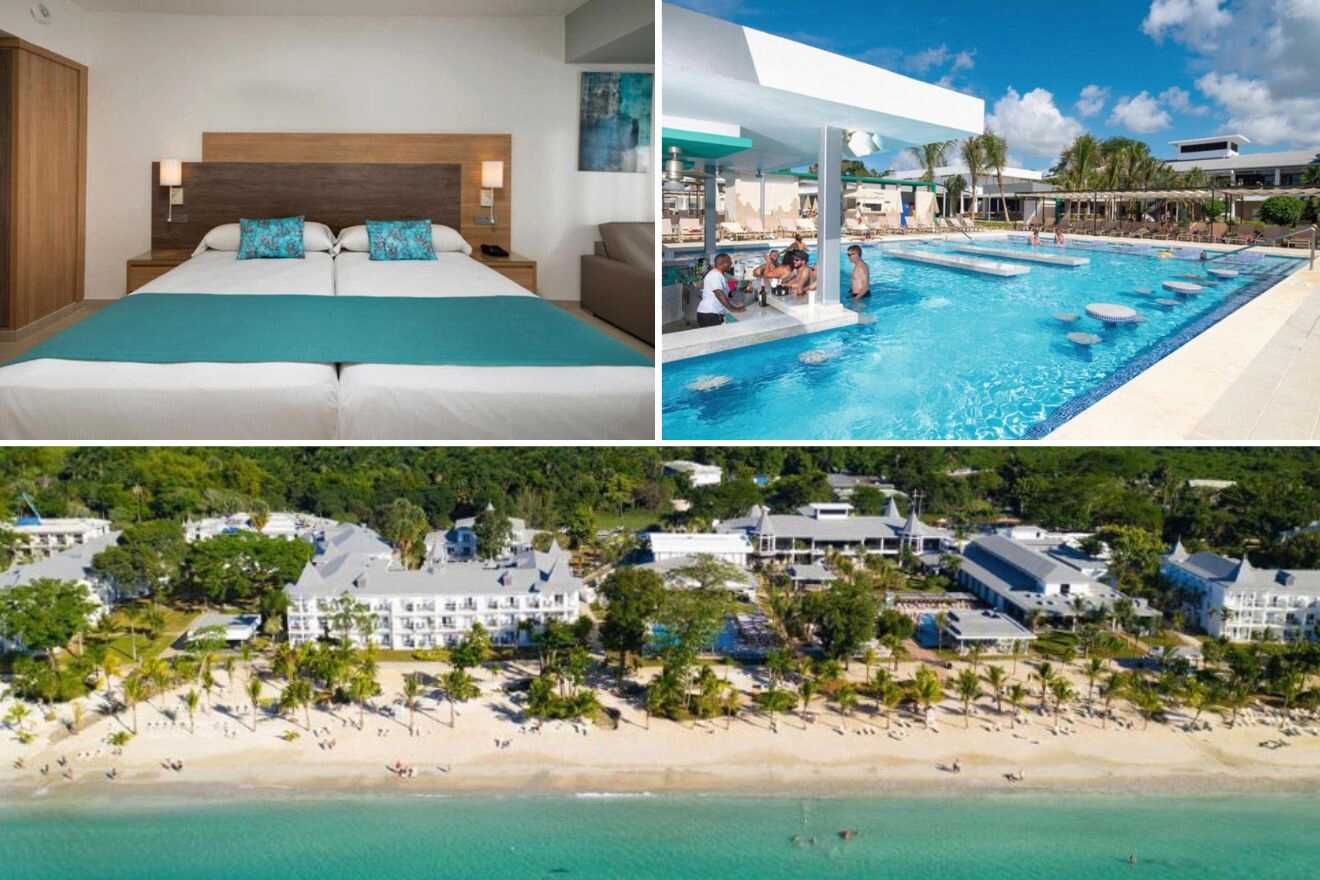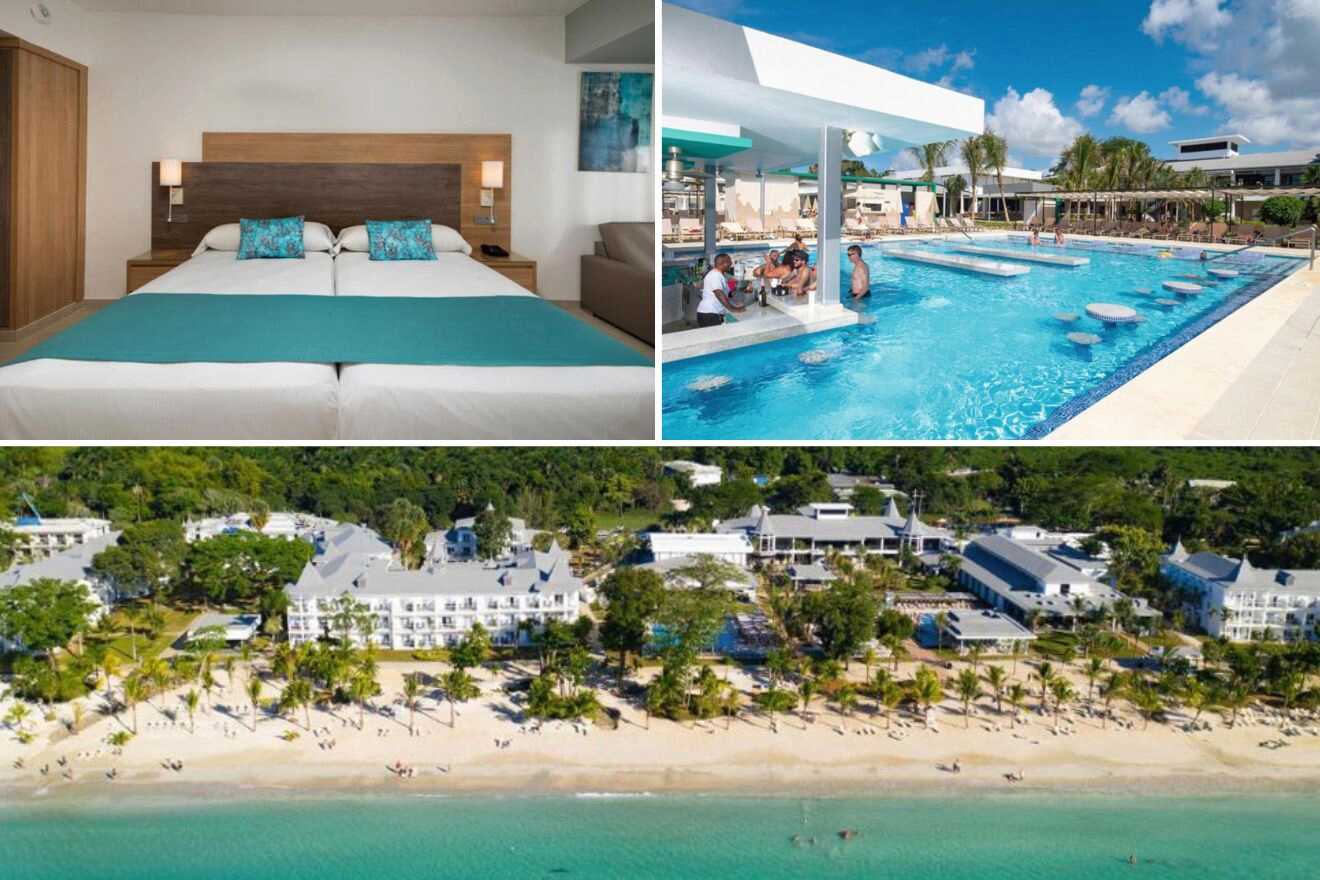 Located by the beachfront in Seven Mile Beach, this resort will be a luxurious experience for the whole family! Starting with the upscale restaurants, I assure you all the food will be amazing! There are 3 outdoor swimming pools, 2 for all ages and 1 for adults, an amazing spa with many facial and body treatments, and many sports classes, from aerobics to water sports! Your kids will have all the fun in the kids clubs!
They offer 4 types of suites and rooms, and the biggest one is for 3 people, so this hotel is a better fit for small families. Rooms come with a flat-screen TV, free Wi-Fi, and spacious private bathrooms, some of them come with a bathtub, so check by the time of booking!
8. Hilton Rose Hall Resort & Spa – a golf course steps away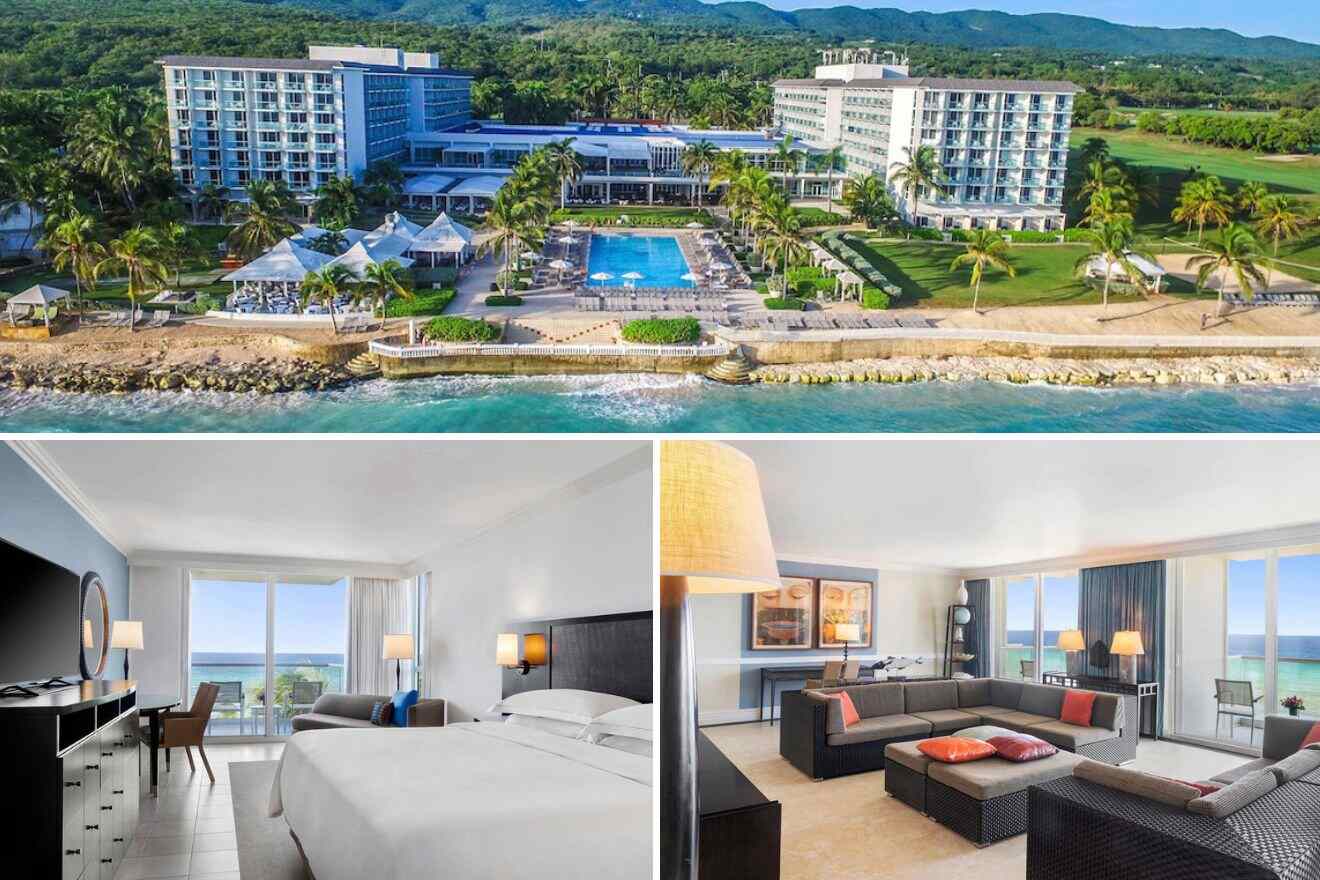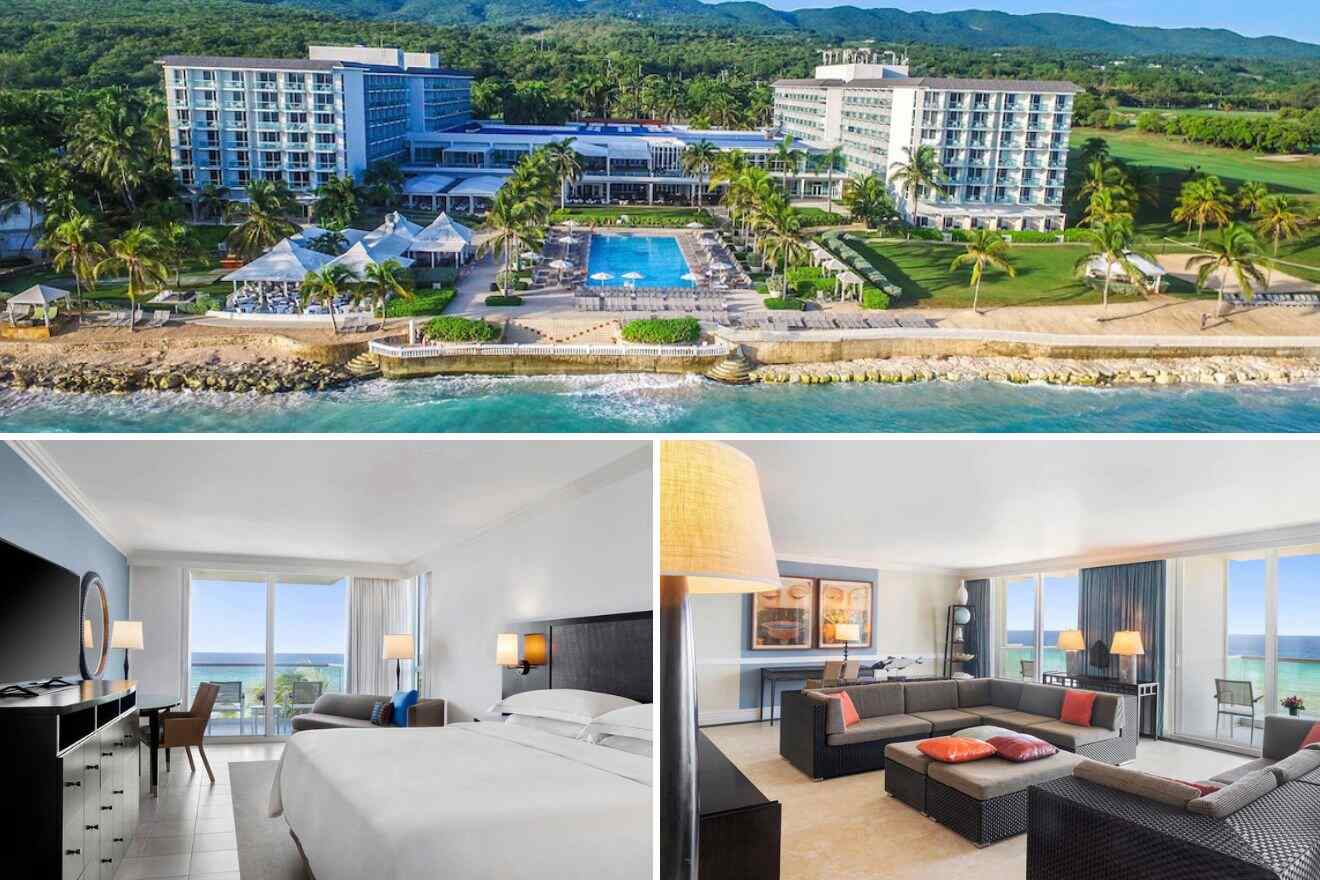 With all the style of a Hilton hotel, this all-inclusive resort located in Montego Bay is a great option for you and your family! Located by the beachfront and with a private beach area, you can relax by the beach or jump into any of the swimming pools with your family! If you and your kids are golf fans, Cinnamon Hill Golf Courses are only a 5 minute walk away!
All the rooms come with amazing views either of the mountains, the garden, or the ocean! The biggest rooms can host families of 4, and all come with queen or king beds and a flat-screen TV, so if you want to have a relaxing movie night with your family, you can order at any time the 24-hour room service!
9. Jewel Runaway Bay – have fun in the waterpark!
Oh me, oh my! The waterpark at this resort is just amazing, kids will love it, and adults will love it, too! Guests at the hotel get a free pass to a golf resort, and there is a wide range of water and land sports available for adults, kids, and teenagers at the kids and teens club! We all love eating nice meals, so how nice is it to have free access to all the onsite restaurants at any time or order room service?
The rooms are a dream, and the biggest ones can host up to 5 guests, which is great for big families. Some rooms have balconies to the ocean, and some others have a plunge pool! Yes, a private plunge pool for your family!
BONUS: Best luxury family resorts in Jamaica
I couldn't end this family resorts in Jamaica post without sharing with you the best luxury family resorts in Jamaica!
I have added 6 beach resorts, some of them offering all-inclusive packages, and they are organized by price range, starting with the most expensive first. The prices per night go from US$550 to US$2,500.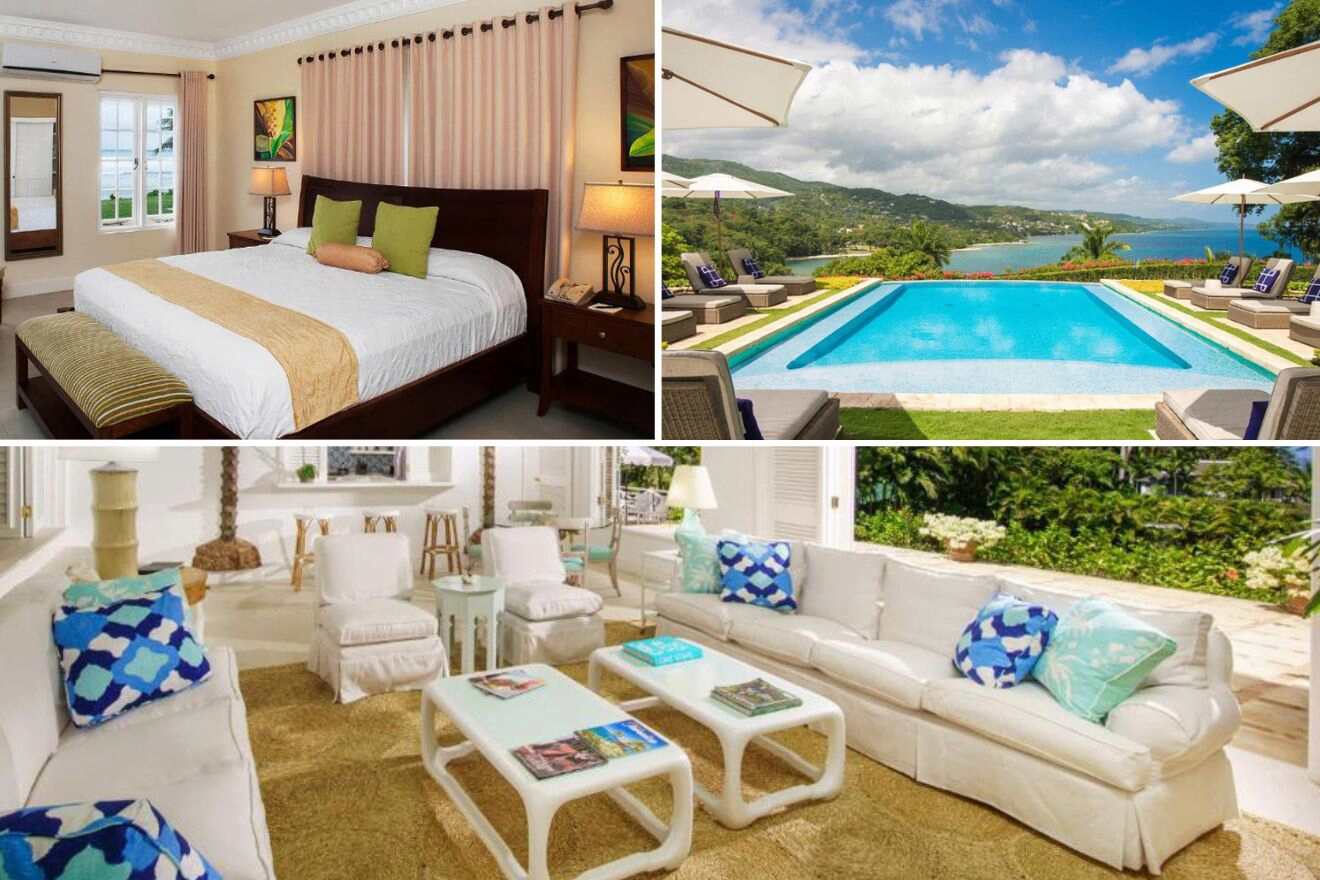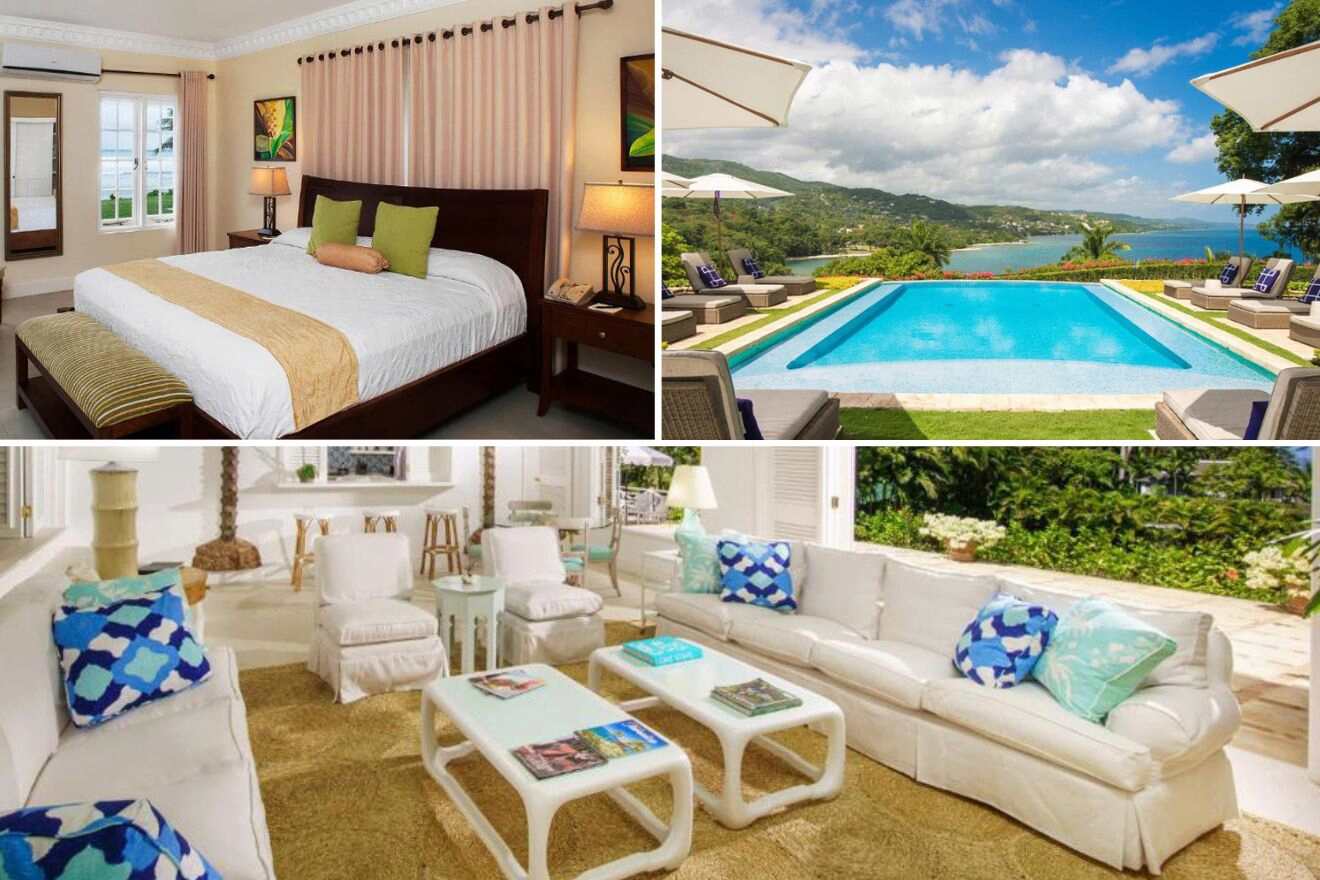 1. Tryall Club
WOW! This luxurious country club located by Montego Bay's beachfront is just stunning! It comes with 91 upscale villas, and most of them come with a private pool. This resort has fun for adults, with its gold and tennis club and wellness center, and fun for kids with the kids club, where they can play sports or even practice tie-dye! They also offer tours and activities for the whole family, like swimming with dolphins!
2. Half Moon
Located in Montego Bay, this resort is just a sweet piece of paradise for the entire family! It comes with live music performances, hiking tours, a stable with horses, cooking classes, cycling, water sports, a kids club, and a spa to relax and treat yourself! They offer rooms for 2 guests and suites and villas for bigger groups.
3. Round Hill Hotel & Villas
Choose to stay in a villa with your own private pool and amazing views, or stay in a suite with a private furnished balcony and astonishing ocean views! The hotel is located in Montego Bay by the beachfront and comes with a private beach area, if you prefer a swimming pool, they have one, as well as 2 onsite restaurants where you can dine, followed by the hotel's nightly entertainment!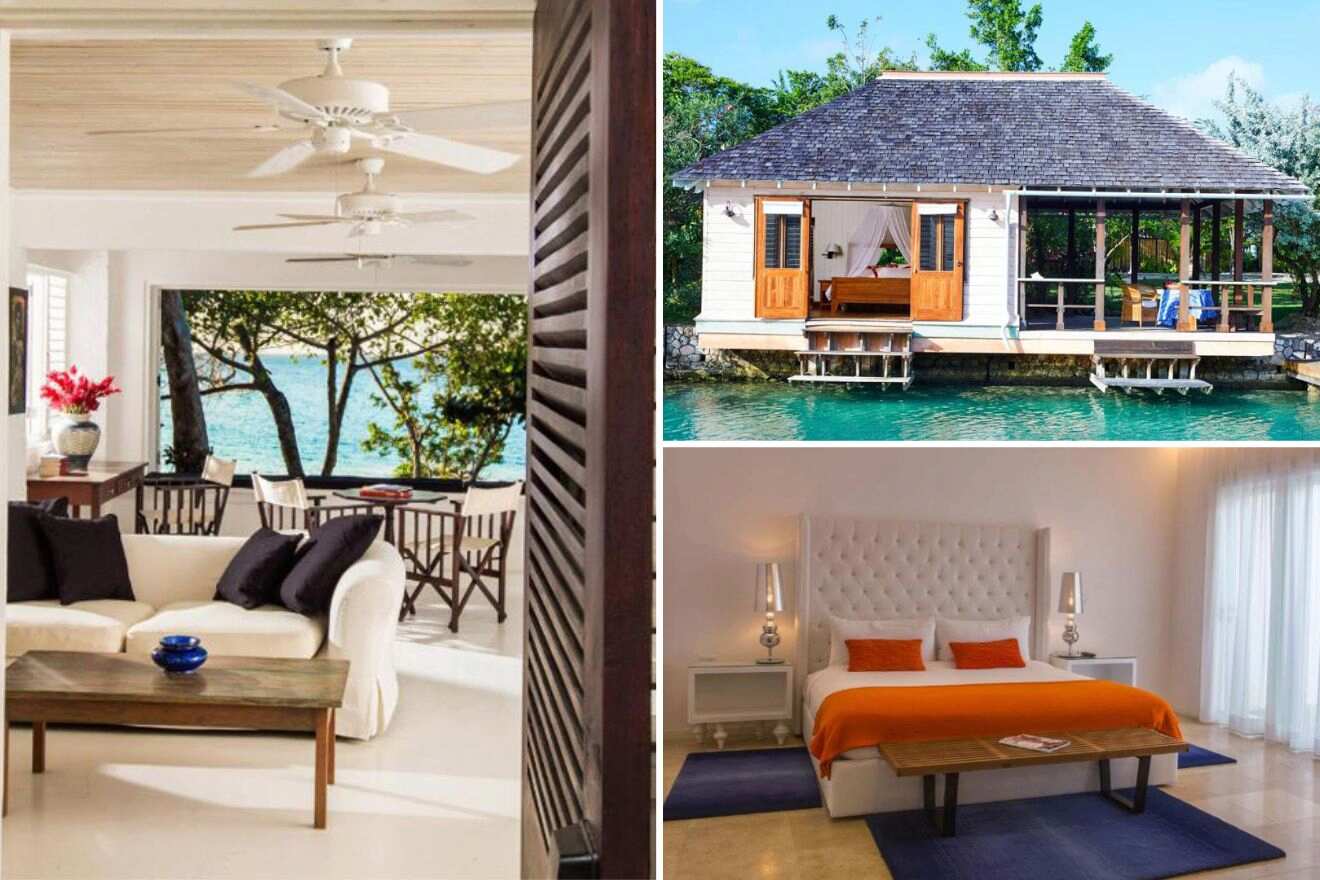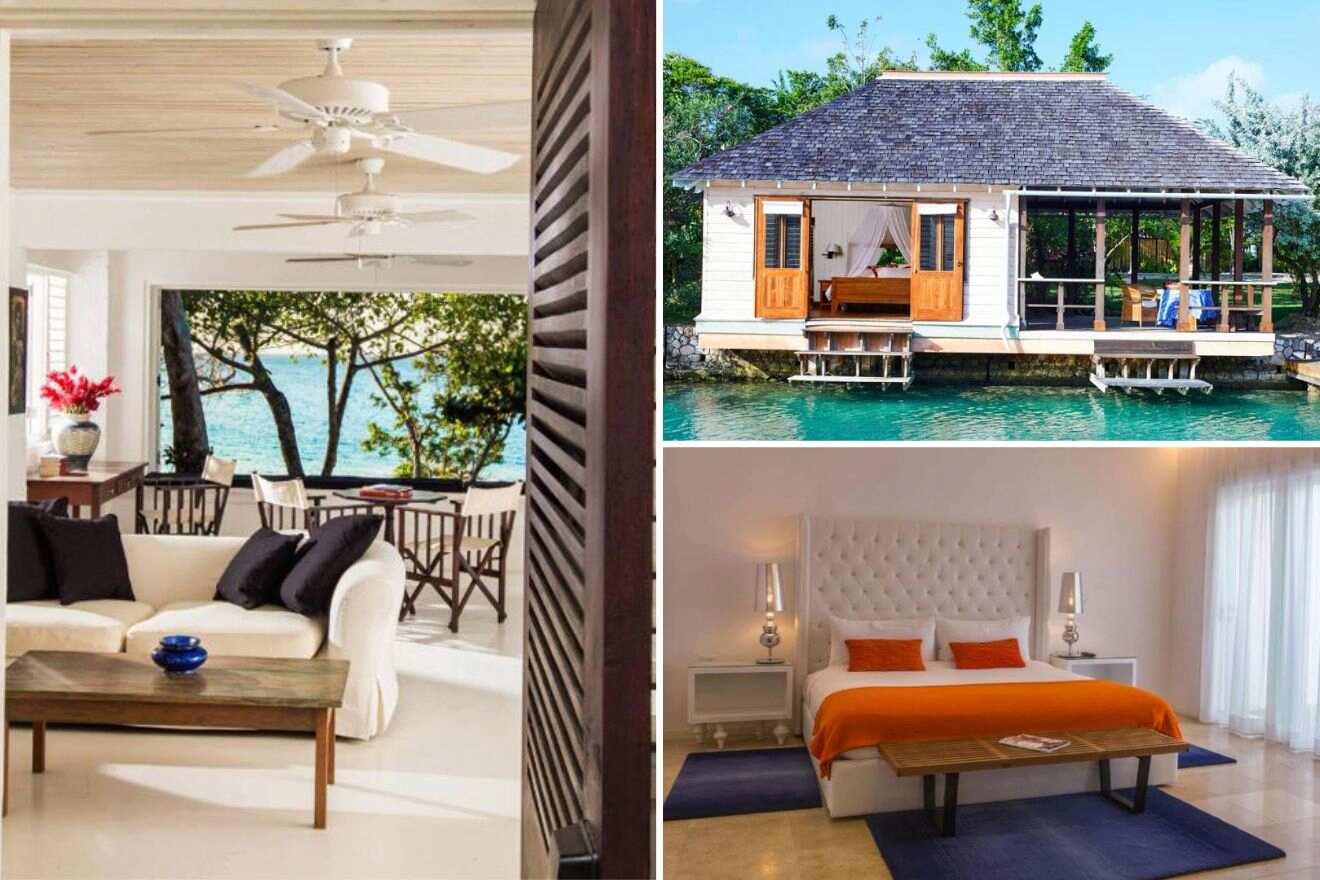 4. Trident Hotel
Make your stay in Jamaica an unforgettable experience and enhance your senses by staying at this Port Antonio hotel with a private beach area where your kids can play with the hotel's outdoor play equipment. With a swimming pool, spa, fitness center, and a restaurant where you can enjoy a lovely meal with your family and listen to a live band playing jazz music on Saturdays!
5. GoldenEye
I am in LOVE with this Oracabessa hotel! If you and your family are nature lovers and want to truly relax and connect with nature and one another, then I recommend this hotel! It comes with several private beaches and a salt lagoon! You can choose from 3 types of properties: villas, cottages, and beach huts; some of them with lagoon views and others with beach views!
6. Hermosa Cove Villa Resort & Suites
Feel at home at this resort located in the amazing Ocho Rios, relax on the hotel's private beach area, or swim at any of the 3 outdoor swimming pools! Hermosa Cove offers bike eco-tours and even helicopter tours to their guests for a fee. The rooms and villas look super cute and cozy, and most of them have a tub on their balcony overlooking the ocean or your private garden!
FAQs about Jamaica all-inclusive family resorts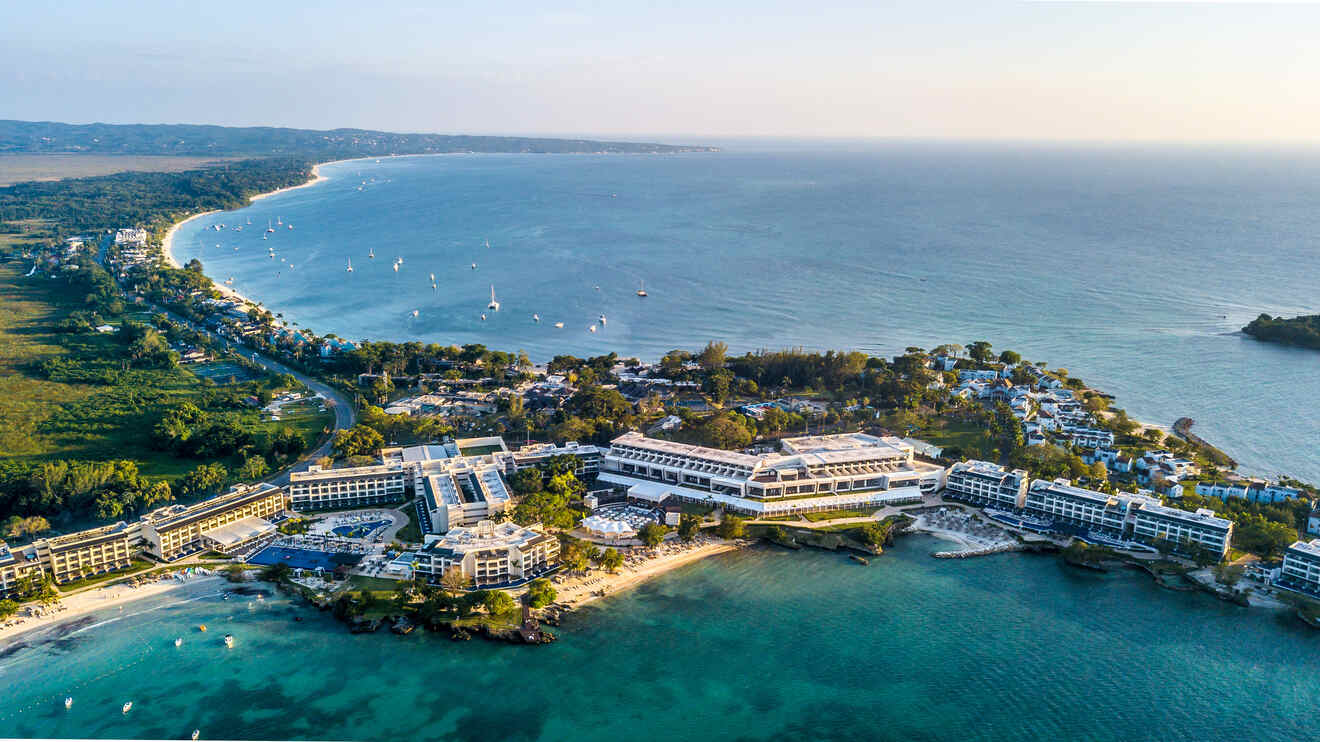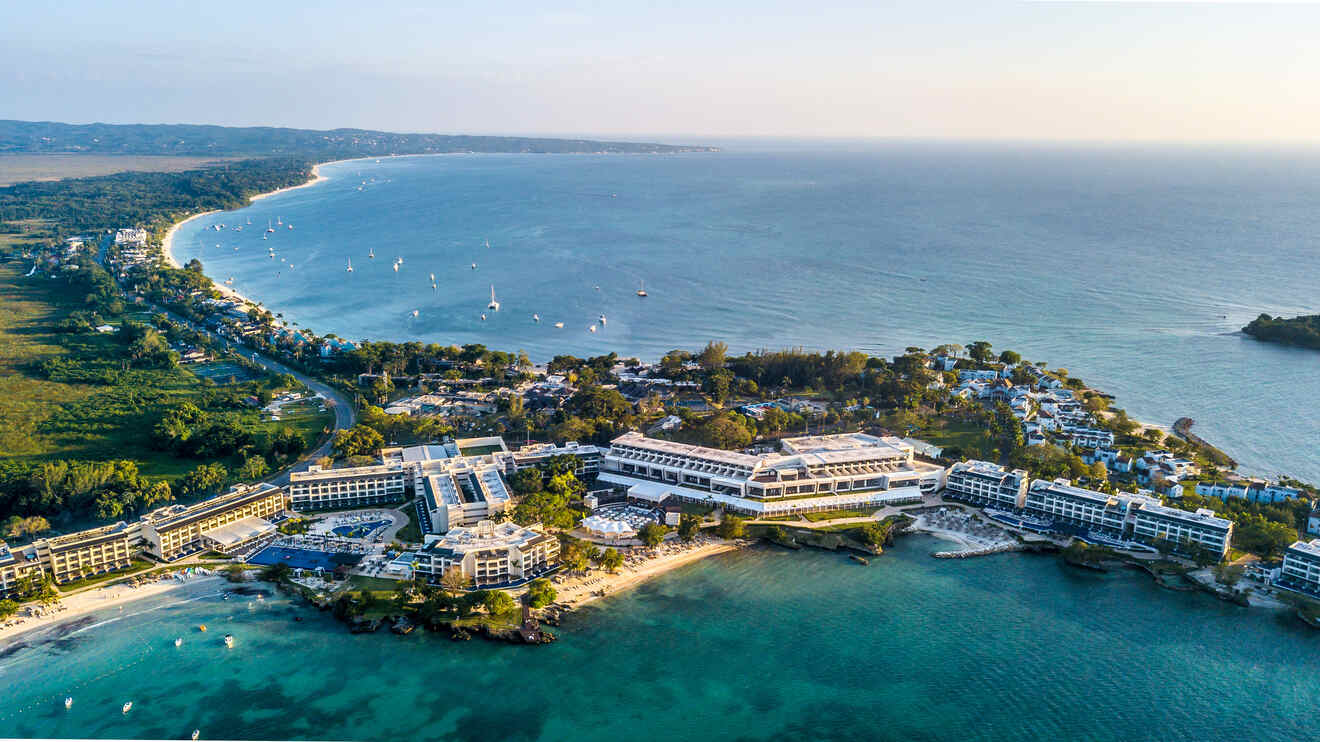 Conclusion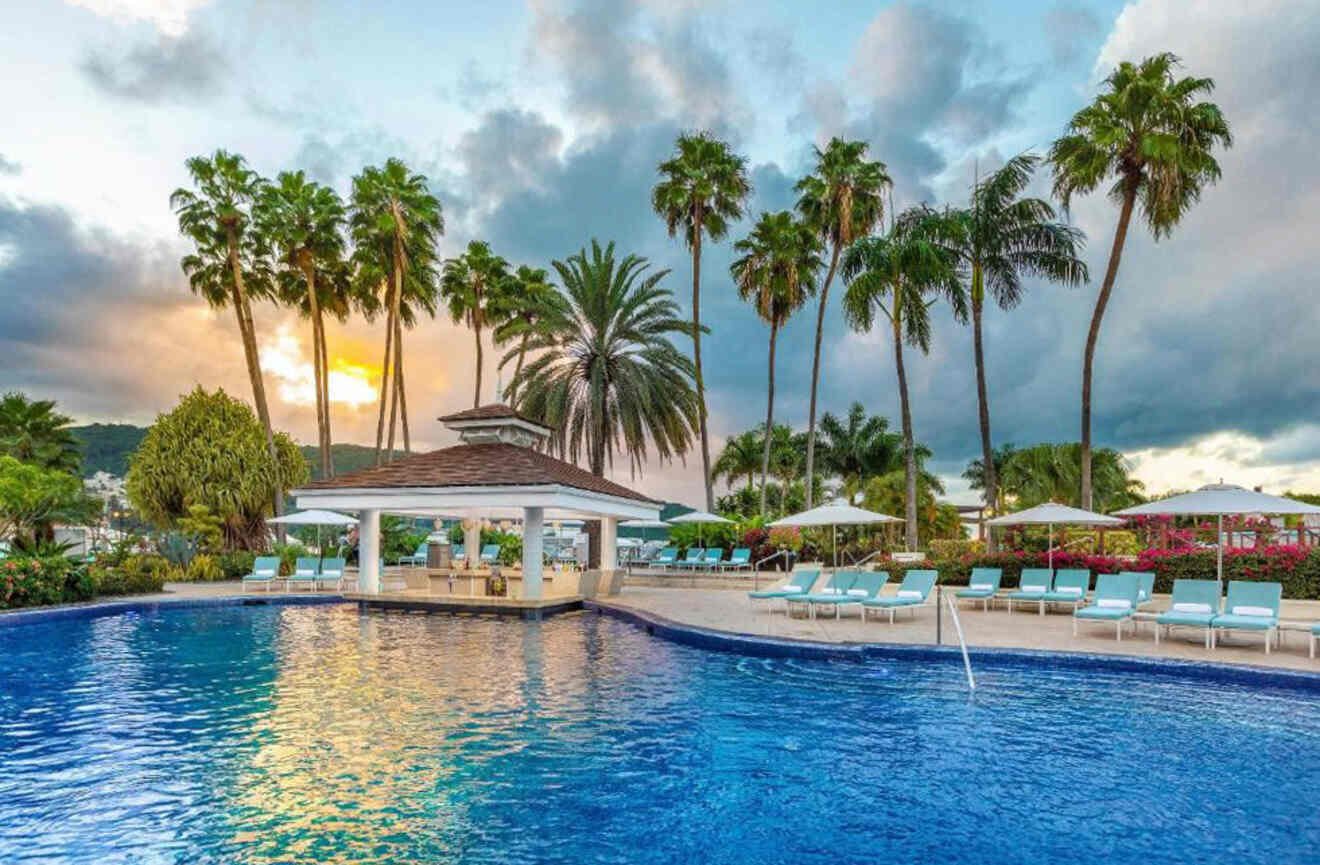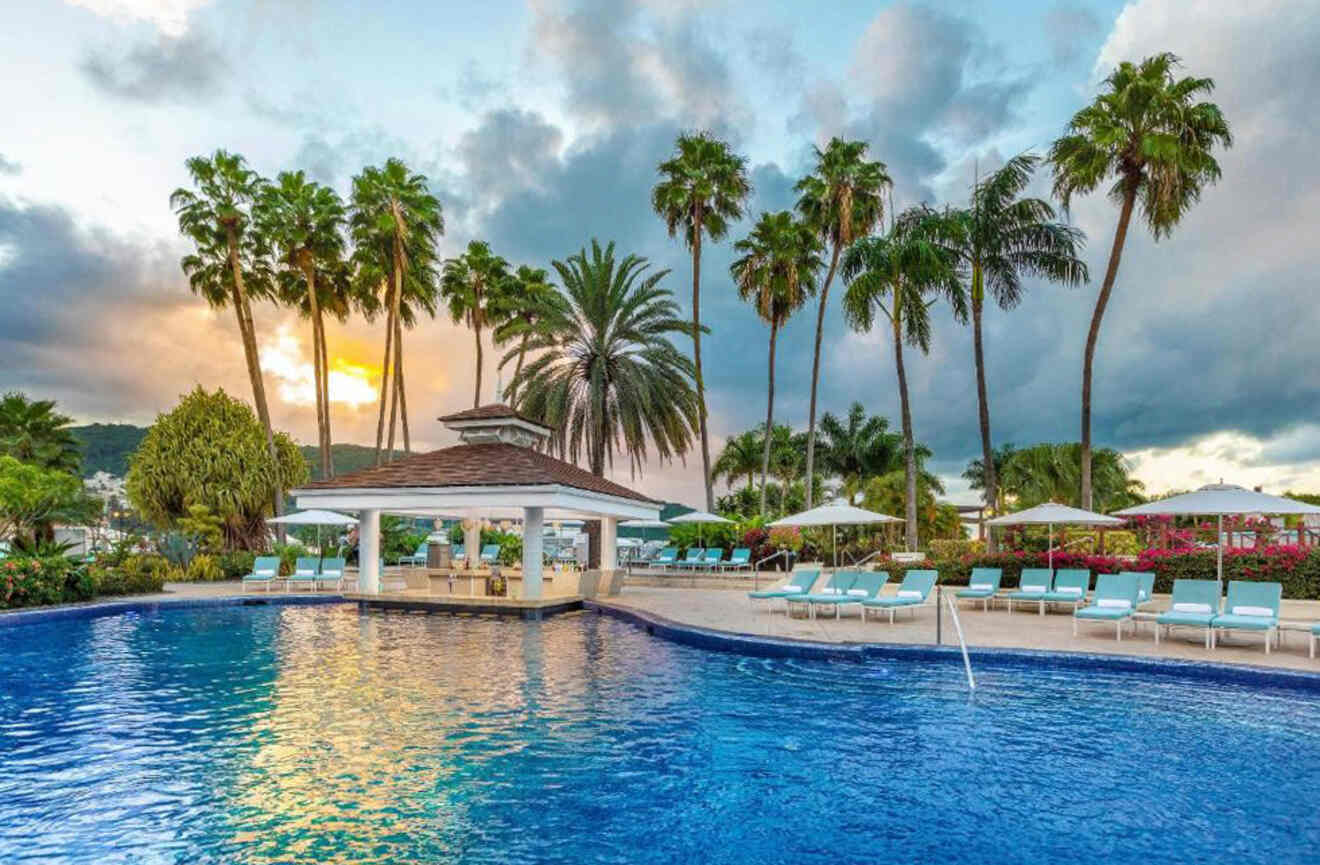 Oh, la la! That is a wrap for Jamaica's all-inclusive family resorts! I've listed a wide range of options for all budgets and all tastes! All of these resorts are top-of-the-class!
Honestly, I love all of these all-inclusive family resorts, so if you ask me which one is my favorite, that'd be a tough question to answer! But if I had to choose, these would be my top options:
Bluefields Bay Villas – I want the star treatment! What can I say? Having my own chef? Give me!
Beaches Negril Resort & Spa – I truly believe this resort would be great for families, it comes with so many activities for kids and relaxing amenities for parents!
Don't miss the opportunity and book your hotel rooms as soon as possible and start packing for your dream family vacation!
Which all-inclusive Jamaica resort for families is your favorite? Have you ever been to any of these? Let me know in the comments! And if you have any questions, ask away! I am here to help!
Until the next family trip,
Daniela
---
Pin it for later!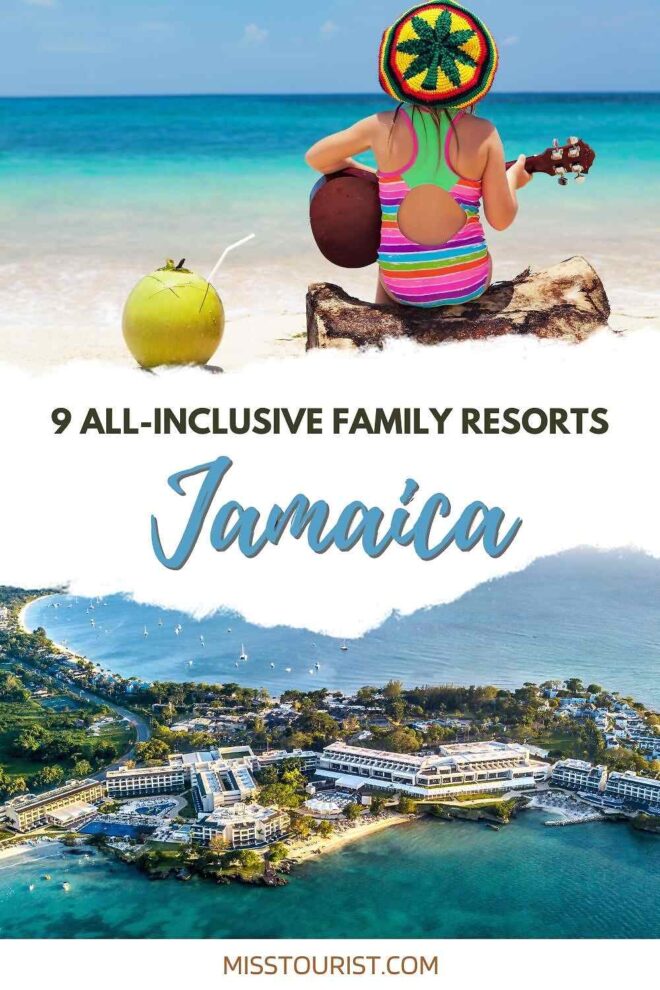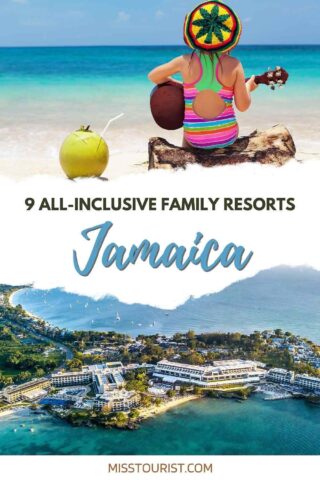 Pin it for later!