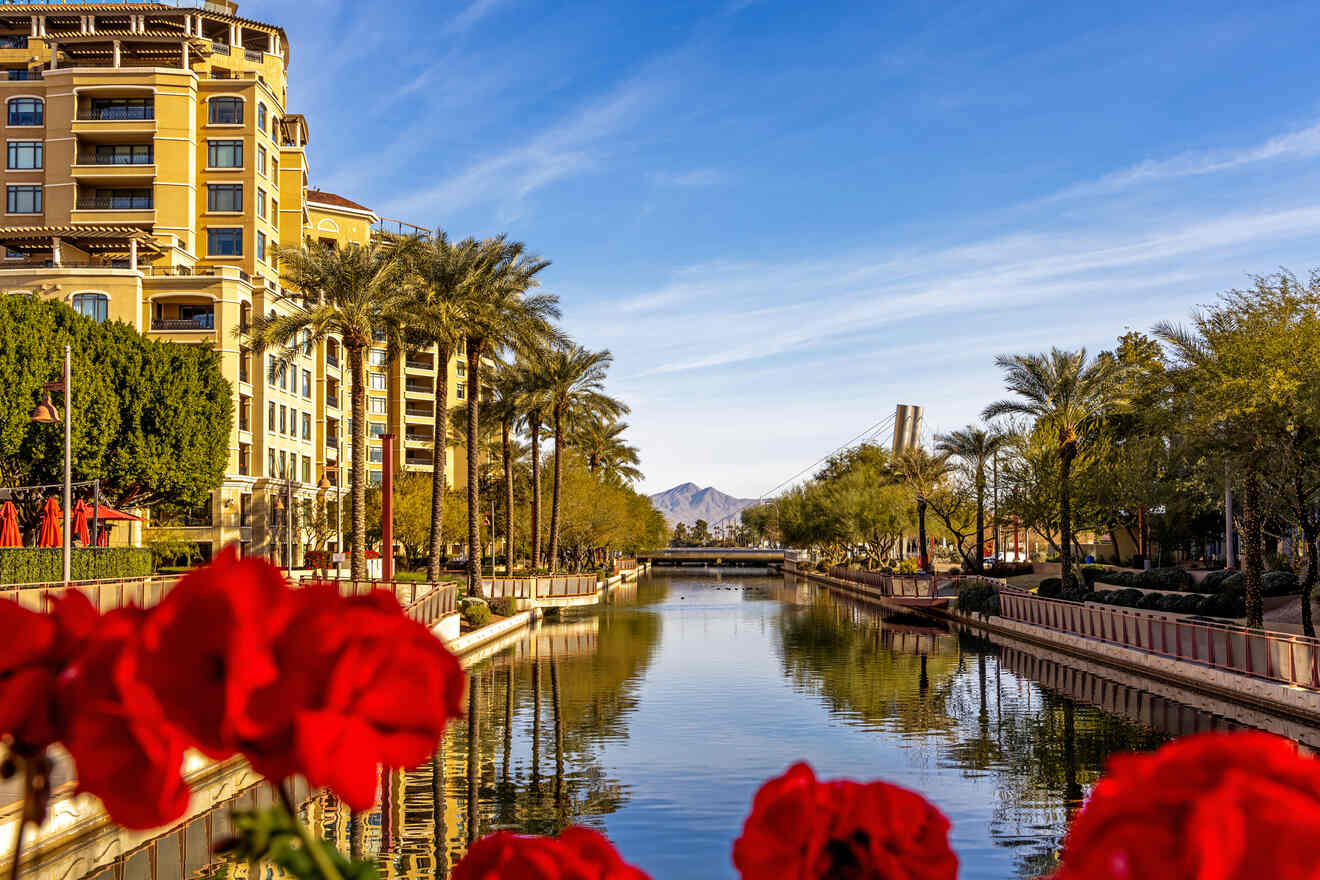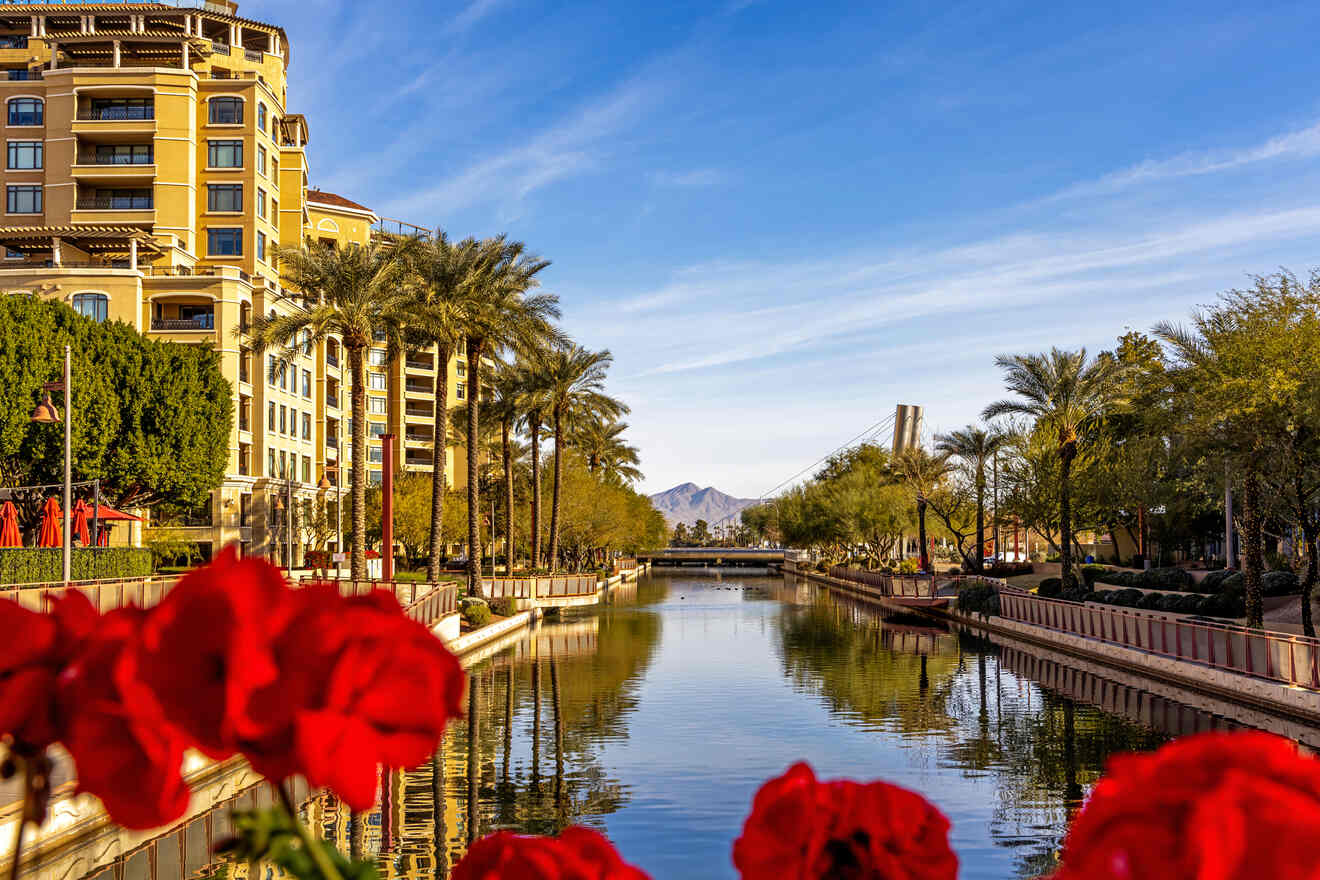 Hope you're ready for that desert climate because this Arizona city sees many sunny days during the year! Welcome to Scottsdale, nope, it's not Scotland, and although the names are alike, the weather couldn't be more different!
Often recognized as one of the best places to live in America, this vibrant city is all about luxurious lifestyles: days filled with trips to the Mall or chilling on the golf courses and why not relax in the Scottsdale resort and spa (btw, there are many)! And let's not forget all the clubs, after all the downtown area was named the desert version of "Miami's South Beach" by the New York Times publication!
Scottsdale, which is located near Phoenix, has made a few appearances on the big screen in movies like Raising Arizona and Wayne's World! And although it's an urban city, you'll get your fair share of natural spots and some nice views of Camelback Mountain! But I'm going to let you all discover its other hidden treasures.
For now, let's see where to stay in Scottsdale. I've made a list of the best resorts, spa centres, and hotels, with prices from luxury to budget from north to south! Pools, spa centers, and luxurious dining options, you'll find everything and more in these cool spots! But make sure you book them in advance. Scottsdale is a top destination for most Americans and people from overseas visiting the States.
Now let's see which Scottsdale resort spa is the best for you!
If you are in a hurry
If you want to book your hotels in Scottsdale, Arizona right now, then there's no reason to wait, quickly browse this list with the best hotels all located in Old Town (Downtown)
Here's a map of all the areas for where to stay in Scottsdale, Arizona the I will be talking about in this post:
1. Old Town (Downtown) – where to stay in Scottsdale for the first time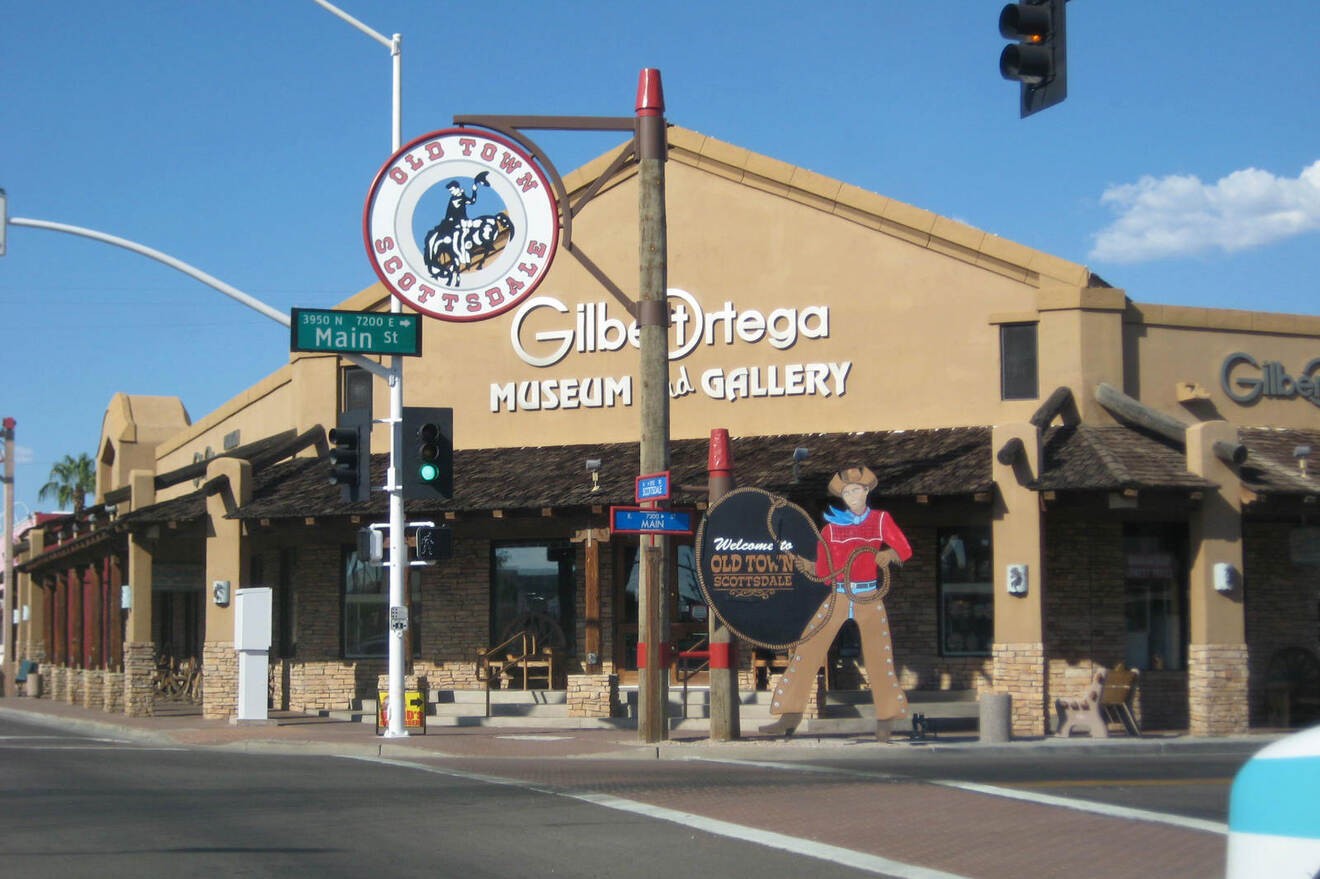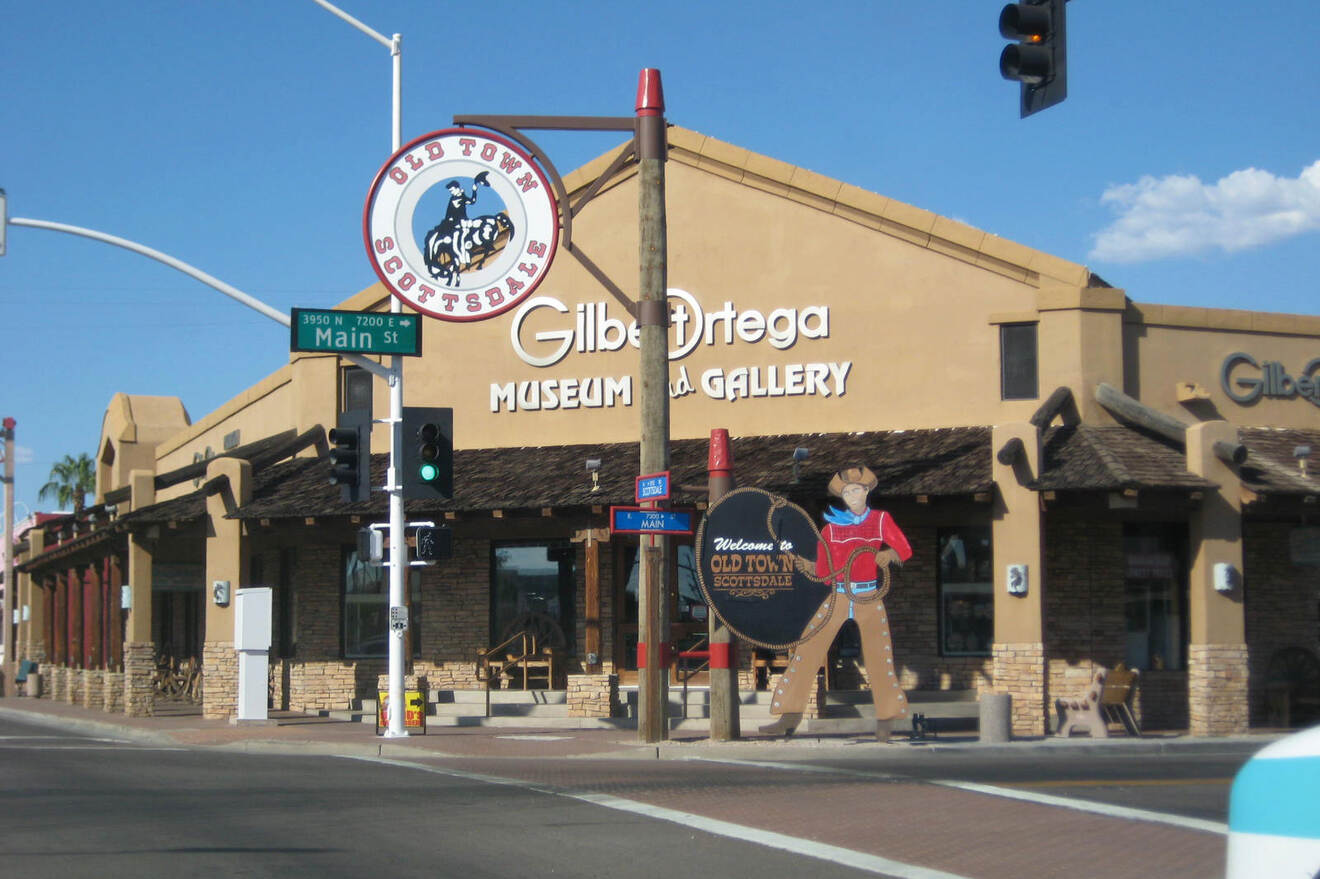 I hope you've prepared a comfortable pair of shoes and that you like the desert climate in Scottsdale, Arizona because we've got lots of attractions to see! The vibrant Old Town, which also represents the city's downtown area, is where all the action takes place! And if you love wine as much as I do you'll be happy to know that Old Town Scottsdale has many wineries!
Offering its visitors a wide range of activities from museum and art galleries to a super trendy nightlife and some yoga studios. It will be hard to say no to a few more extra days spent in the city! Especially after a night of bar hopping and drinking in Old Town, Scottsdale. The New York Times newspaper even named this area the desert version of "Miami's South Beach" due to all the club and after-dark fun!
And if you're up for a road trip while you're in town, Lake Havasu is just a 3-hour drive away from the city! Rent a car and start your adventure, while you're at it, why not pass through Phoenix and check out the capital city of Arizona!
The Old Town has what every traveler is looking for during their first visit to a city. Besides all the cool shopping and delicious restaurant food that you'll eat, Old Town Scottsdale has a few historic sites, like the Old Adobe Mission, the city's oldest catholic church.
Most museums and attractions are located within walking distance from each other and from all the best hotels in Scottsdale. If I were you, I would make sure to book them in advance, especially in an area like the Old Town of the city, where every tourist wants to stay!
Other options in Old Town (Downtown)
Things to do in Old Town (Downtown)
2. Fashion Square – the best place to stay for luxury & shopping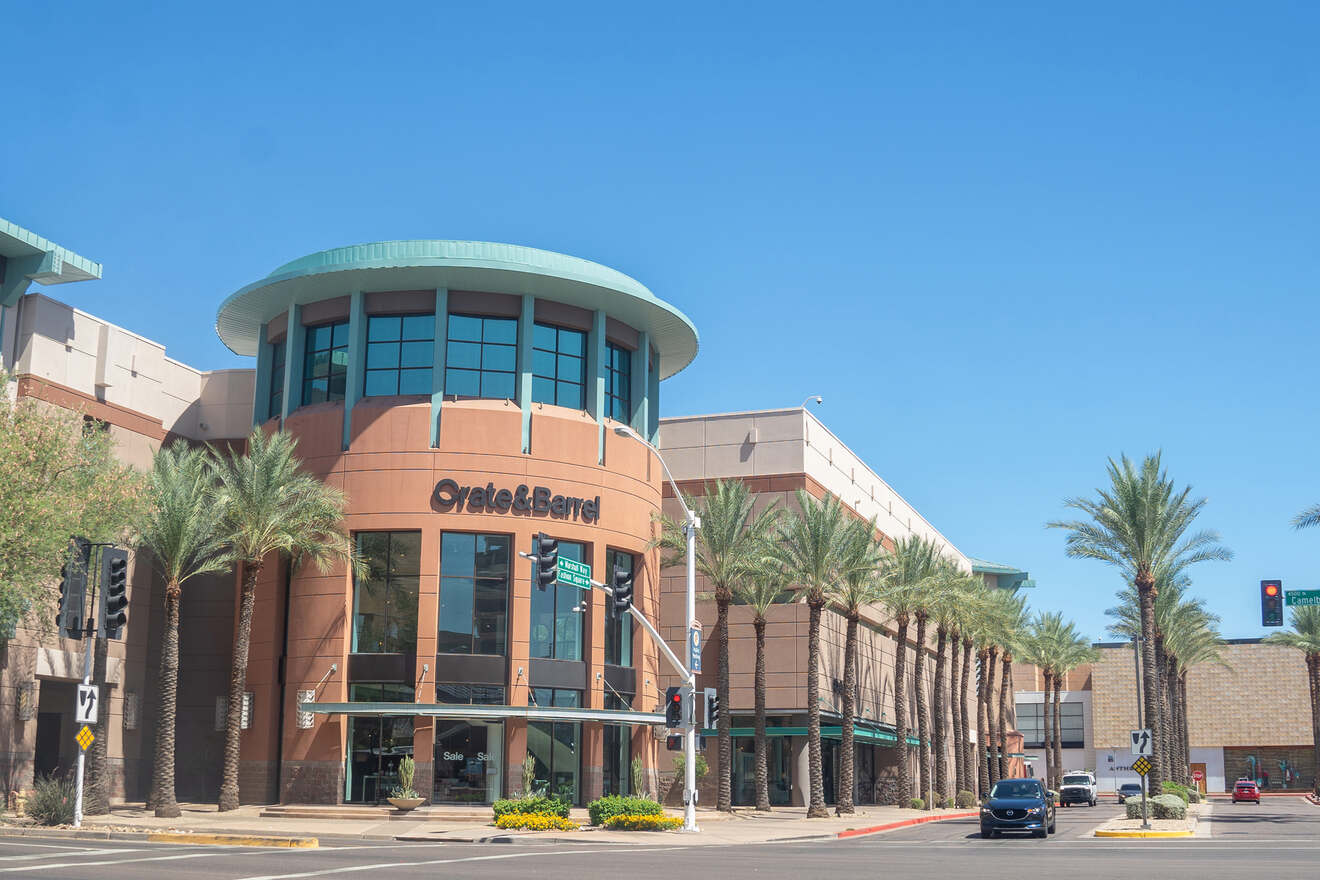 Located north of Old Town Scottsdale, less than 1 mile (1 km) away from the area, this vibrant neighborhood is a paradise for anyone who likes to shop in high-end stores, and don't worry. You'll find a shop for every style here! Gucci, Prada, Versace, you name it! They're all here, plus some more budget stores.
Named after its main attraction, the neighborhood is also one of the best places to stay in Scottsdale if you're not looking at how much you're spending during your holiday. Shoppers will benefit from valet parking, taxi, limo, and concierge services! You'd be living your American dream here!
Are you ready to feel like a celebrity? Because the Fashion Square area is not all about shopping, you'll also find a wide range of restaurants and bars here, for every taste and every pocket! And if you're lucky enough, you may also catch an event, like a viewing of some super expensive watches!
There are many stunning luxury resort hotels that offer amazing views of the mountains, and spa services, so let's see the best ones!
Other accommodation options in Fashion Square
Things to do in Fashion Square
3. McCormick Ranch – where to stay in Scottsdale for families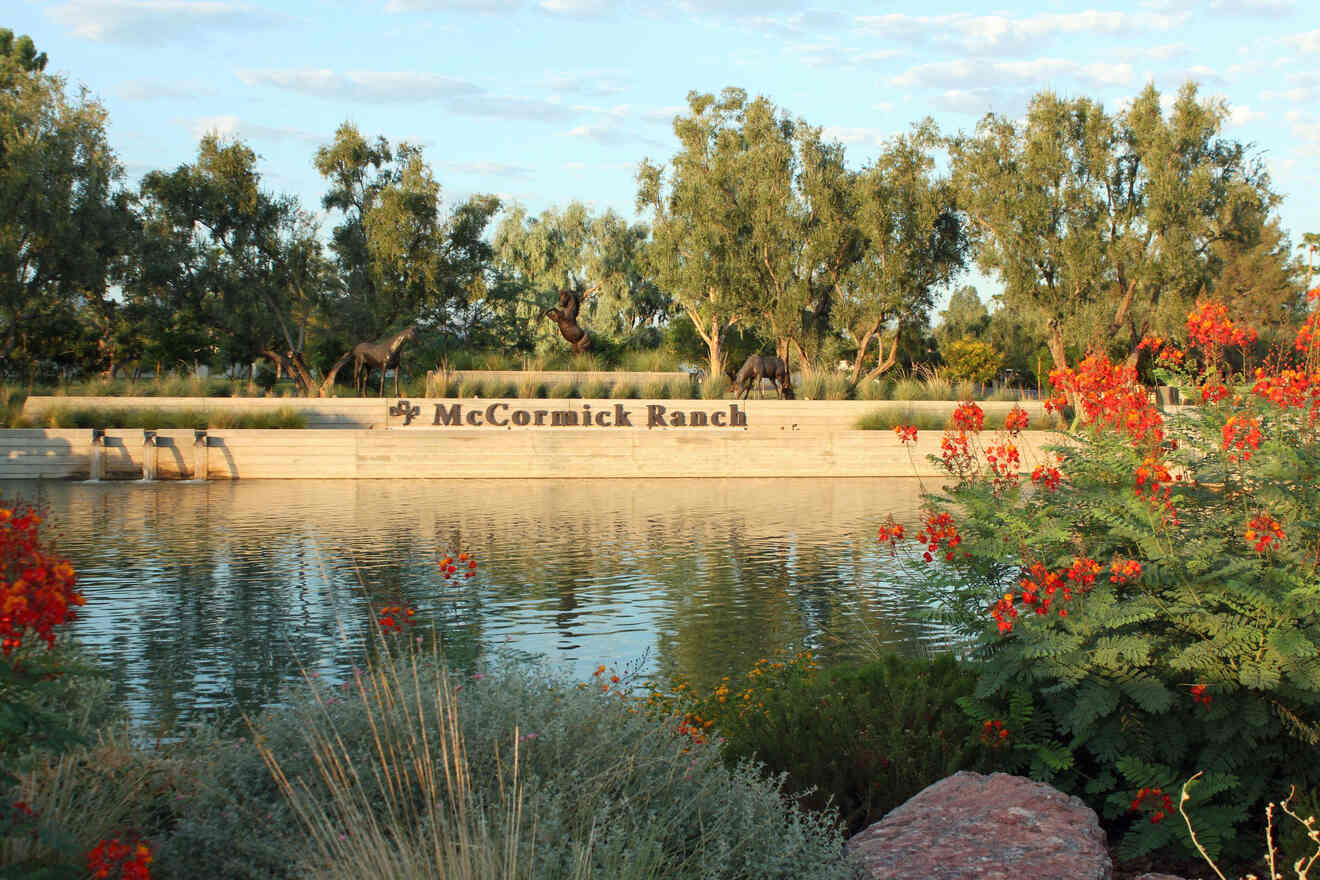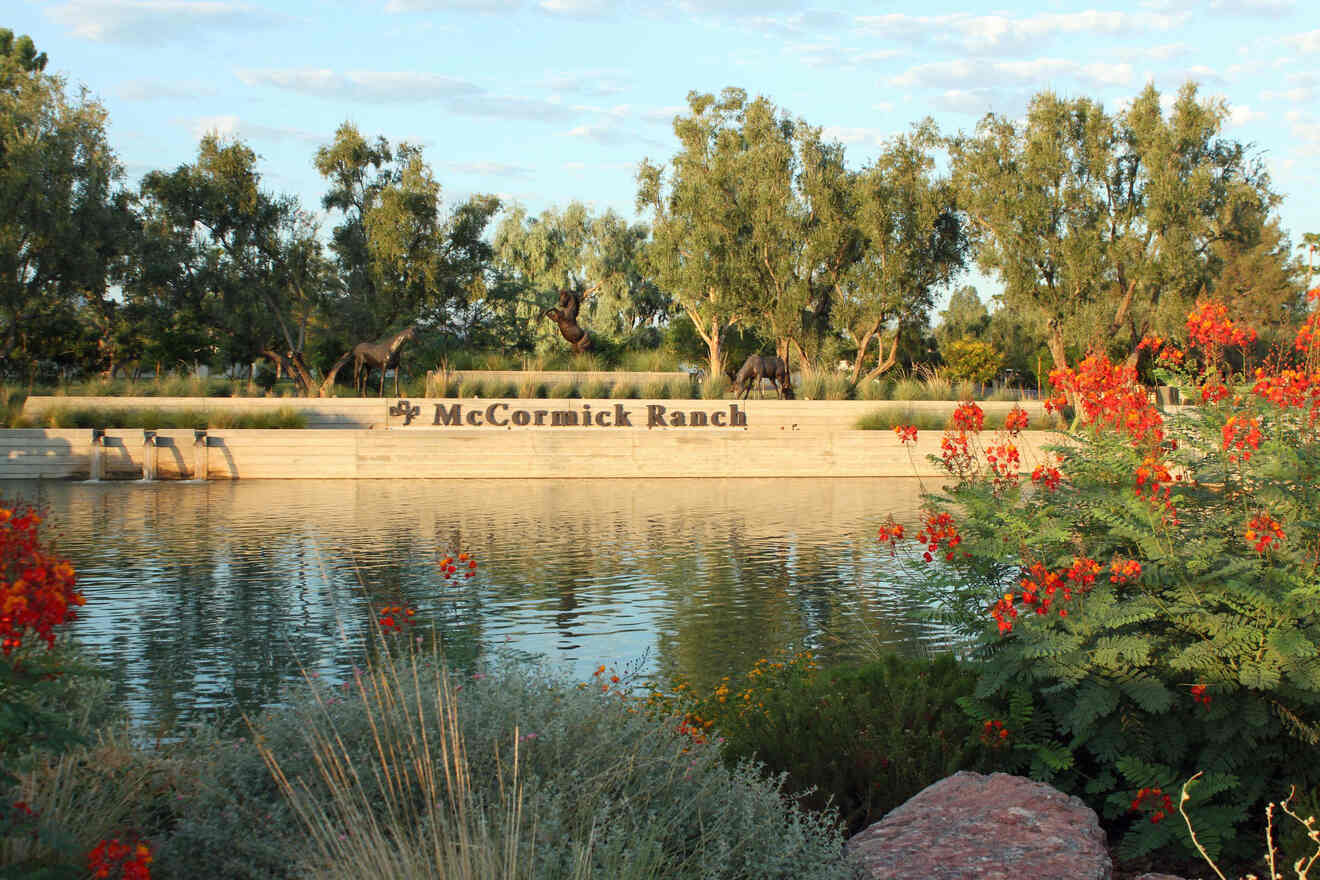 Located 5 miles (8 km) north of Downtown Scottsdale, this upscale neighborhood is home to many golf courses with mountain views, tons of bicycle paths, and parks, making it the best place to stay in Scottsdale if you're traveling with the kids. The wide range of activities will keep them (and you) occupied all day long!
It's impossible to get bored in this fun neighborhood! Whether you spend your time on the golf courses or taking the kids to play in Mountain View Park, you'll want to book a few more days to stay in McCormick Ranch. And if the desert climate suits you why not rent a car and visit places like Albuquerque or the Sonoran Desert?
There are 7 man-made lakes in this area and they all offer the visitors some pretty scenic mountain views, especially at sunset! I highly recommend renting a bike for you and the kids and exploring the whole area, maybe do some hiking, and just enjoy the easy access to this natural beauty in Scottsdale, Arizona!
If you've exhausted everything there is to do here and all the golf courses, go visit some of the attractions located east of McCormick Ranch, like the Butterfly Wonderland and OdySea Aquarium, I'm sure the kids will love every minute of it!
Other accommodation options in McCormick Ranch
Things to do in McCormick Ranch
4. North Scottsdale Road – best place to stay in Scottsdale for tranquility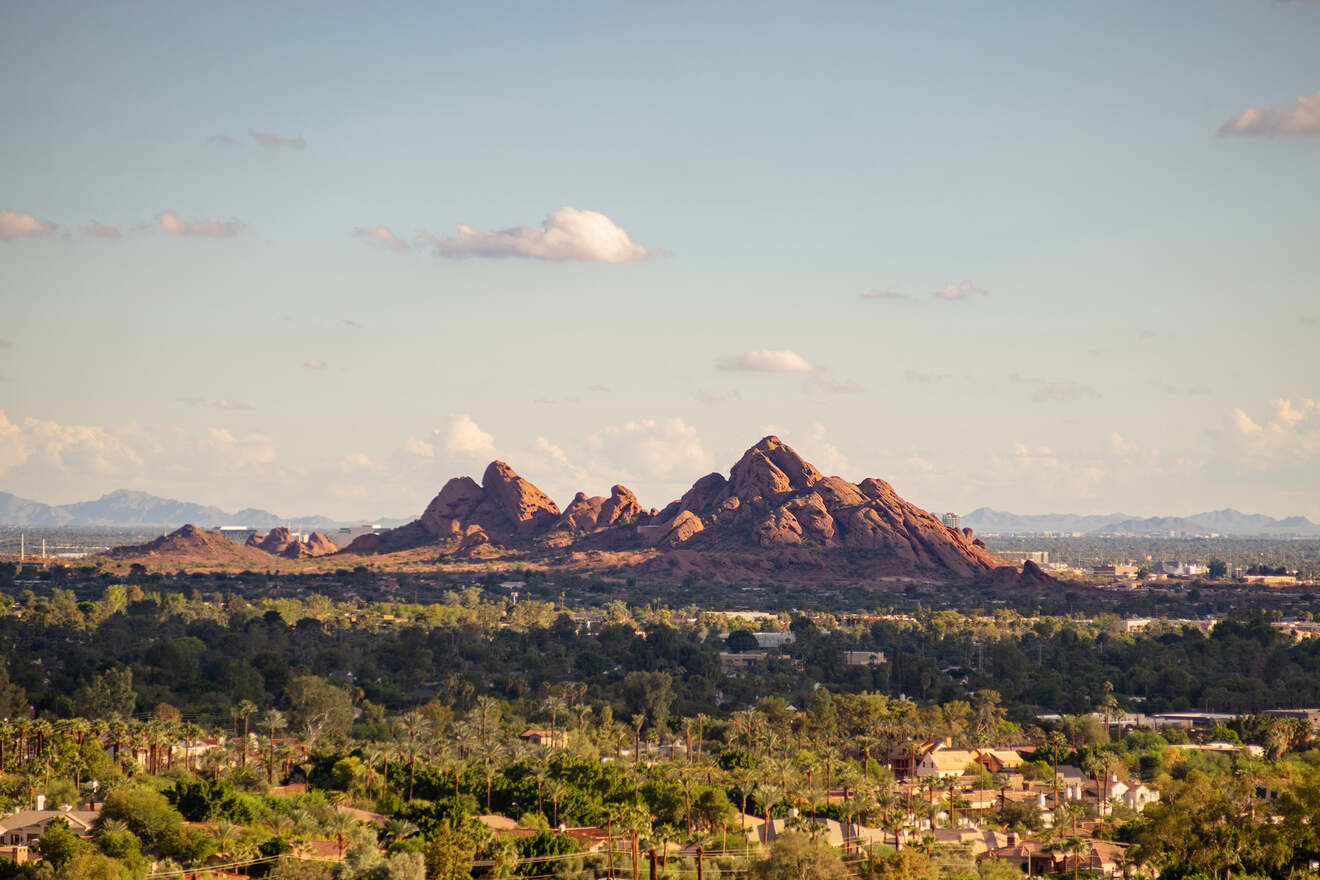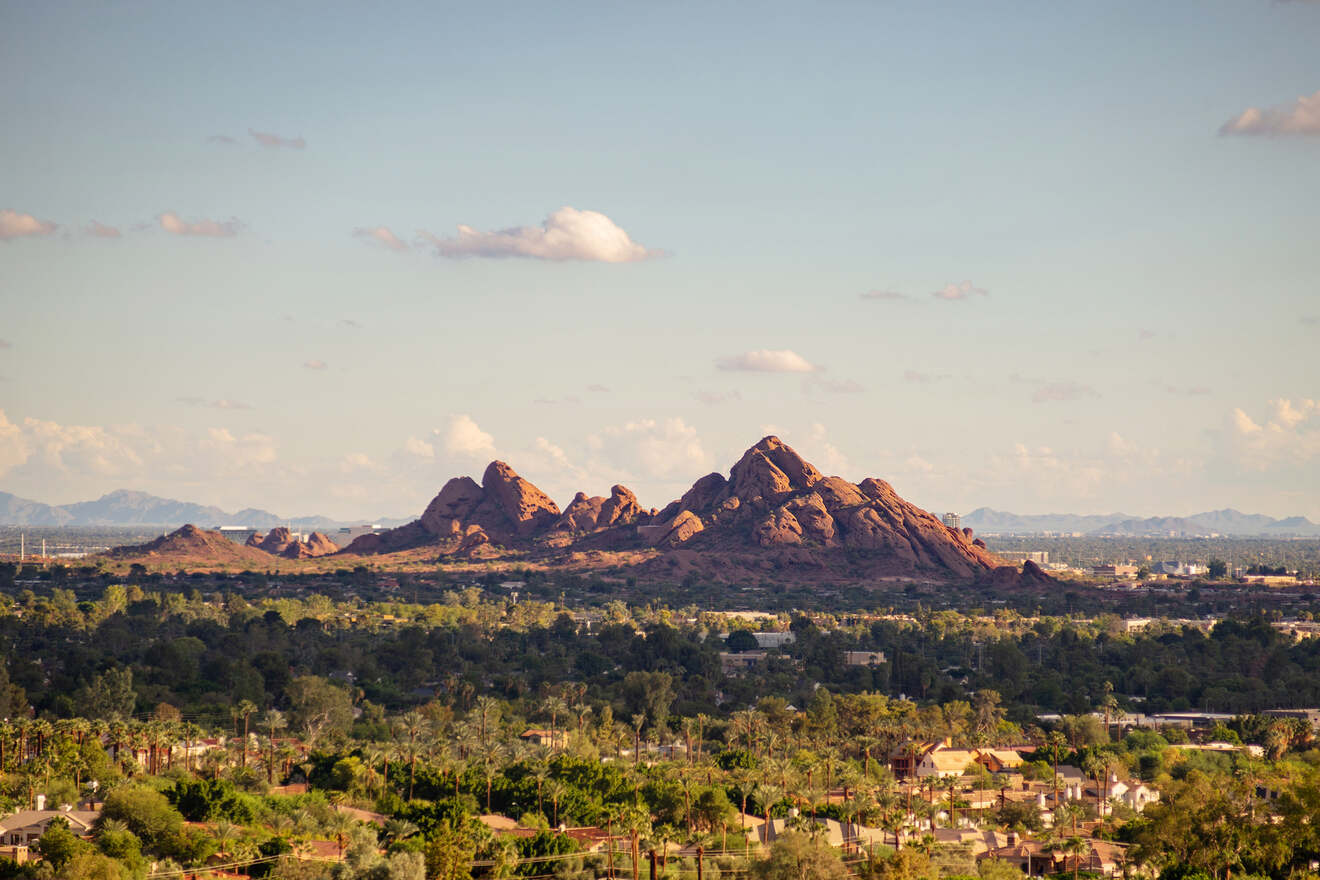 Are you looking for a neighborhood that's close enough to Downtown Scottsdale but far enough from the hustle and bustle of the city? Then North Scottsdale Road is the best choice for you my friend! Maybe you're going on a romantic holiday or you need some quiet and relaxing time after a full day of visiting all the golf courses and art galleries, well, now you've got your solution.
The North Scottsdale Road actually starts from the north part of the city and goes through the whole Downtown Scottsdale area and ends right at the Tempe Town Lake. It's the best of both worlds! You get cheaper resorts or hotels, and you're staying near the city center area so you can visit all the attractions there, but you can also always get away from there and chill at your accommodation if you're too tired.
There are many parks and golf courses around North Scottsdale Road, where you can relax and enjoy some time in nature. Vista Del Camino Park is super big and apart from admiring its natural beauty, you'll be able to also play some golf if you're in the mood! My favorite is the Desert Botanical Garden! It has the cutest cactuses!
Other accommodation in North Scottsdale Road
Things to do in North Scottsdale Road
5. North Scottsdale – where to stay near the airport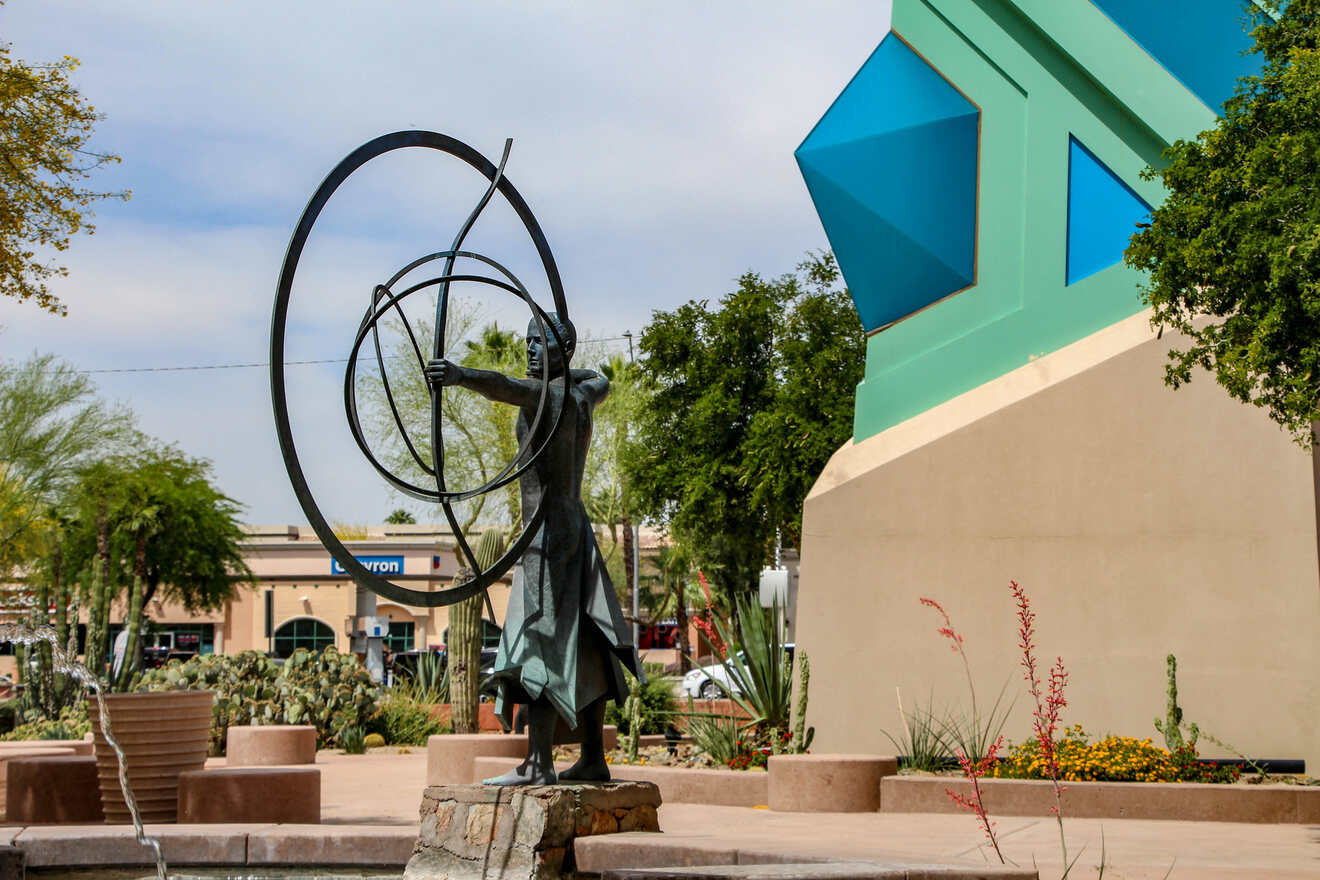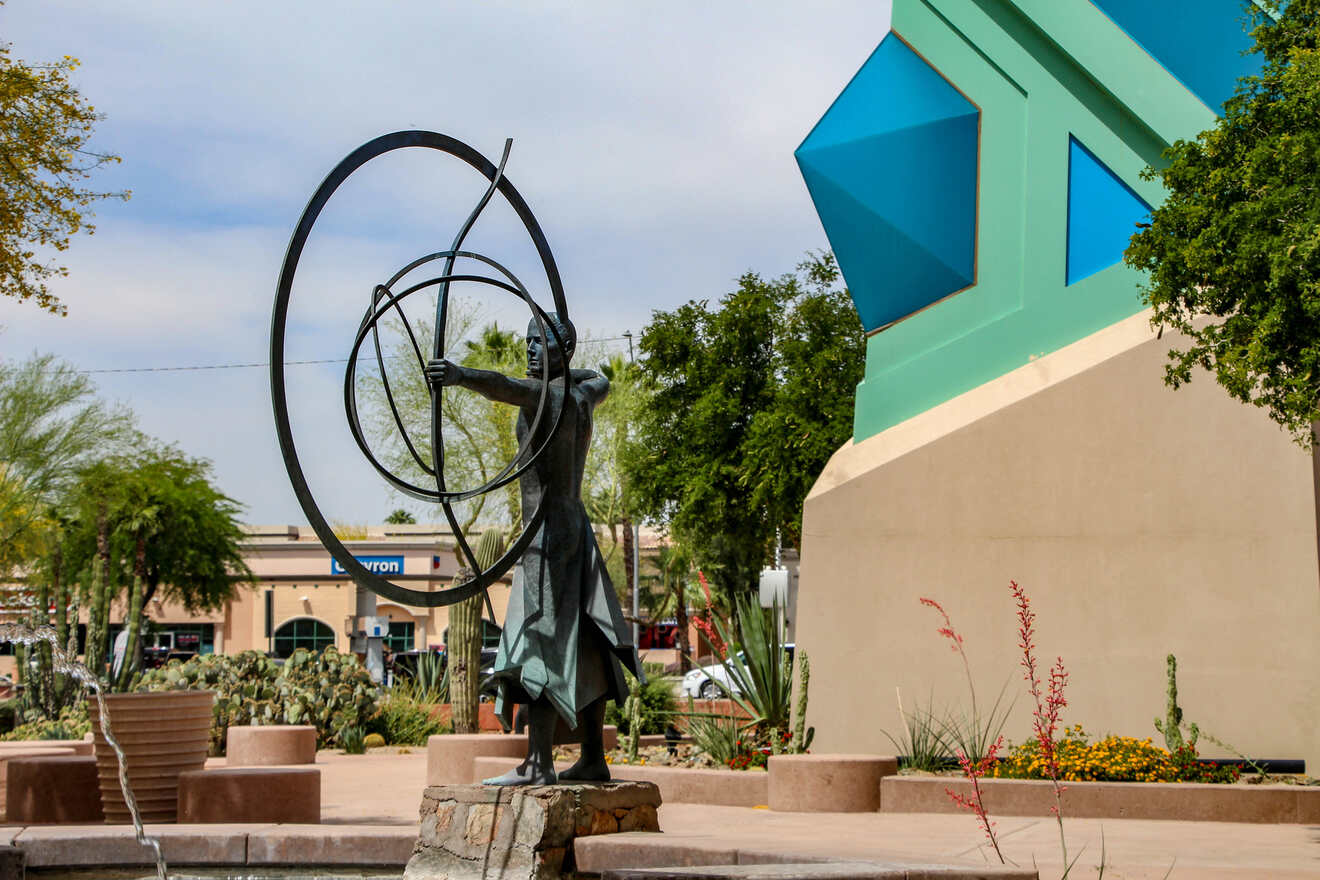 If you don't have your heart set on staying in a Scottsdale resort spa hotel right in the middle of the city, or you simply want to be close to the airport, then the north side of town will be the perfect place for you!
Located 9 miles (14 km) away from Downtown Scottsdale, this area is filled with attractions. Contrary to the common belief that there's not much to do near a city's airport, Scottsdale, Arizona, comes to show us how it's done! But don't forget you can always rent a car if you want to explore the central or south parts of the city.
Museums, wineries, golf courses, and art galleries are just a few of the many attractions that you'll find in this area. Gainey Ranch Golf Course is located just 7 miles (11 km) away from the airport! Alternatively, I'm sure the CrackerJax amusement park will be the highlight of the trip for families and their kids. There are also a few good bars and restaurants and let's not forget the amazing accommodations located here!
Other accommodation options in North Scottsdale
Things to do in North Scottsdale
BONUS: 4 Best Hotels in Scottsdale with water activities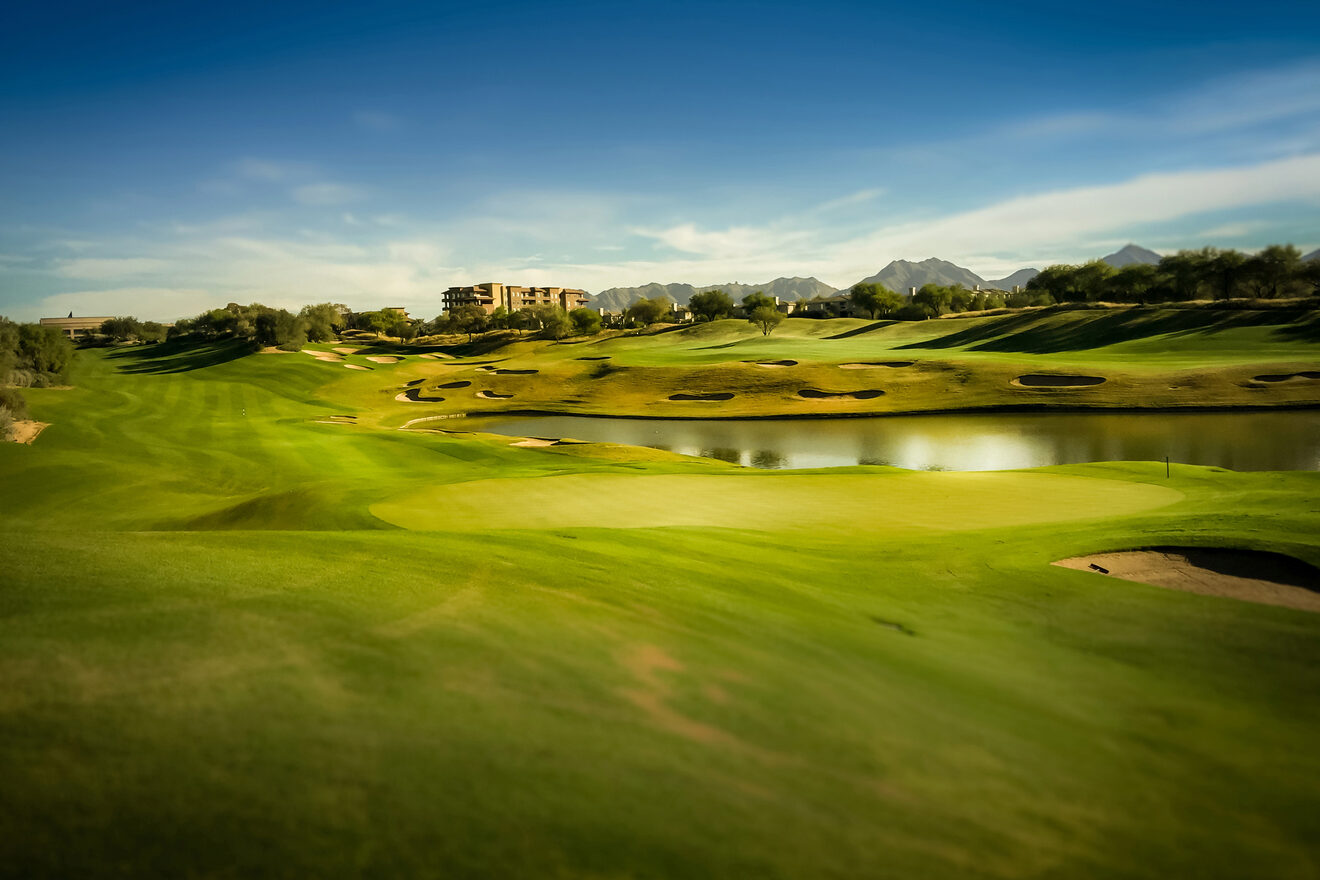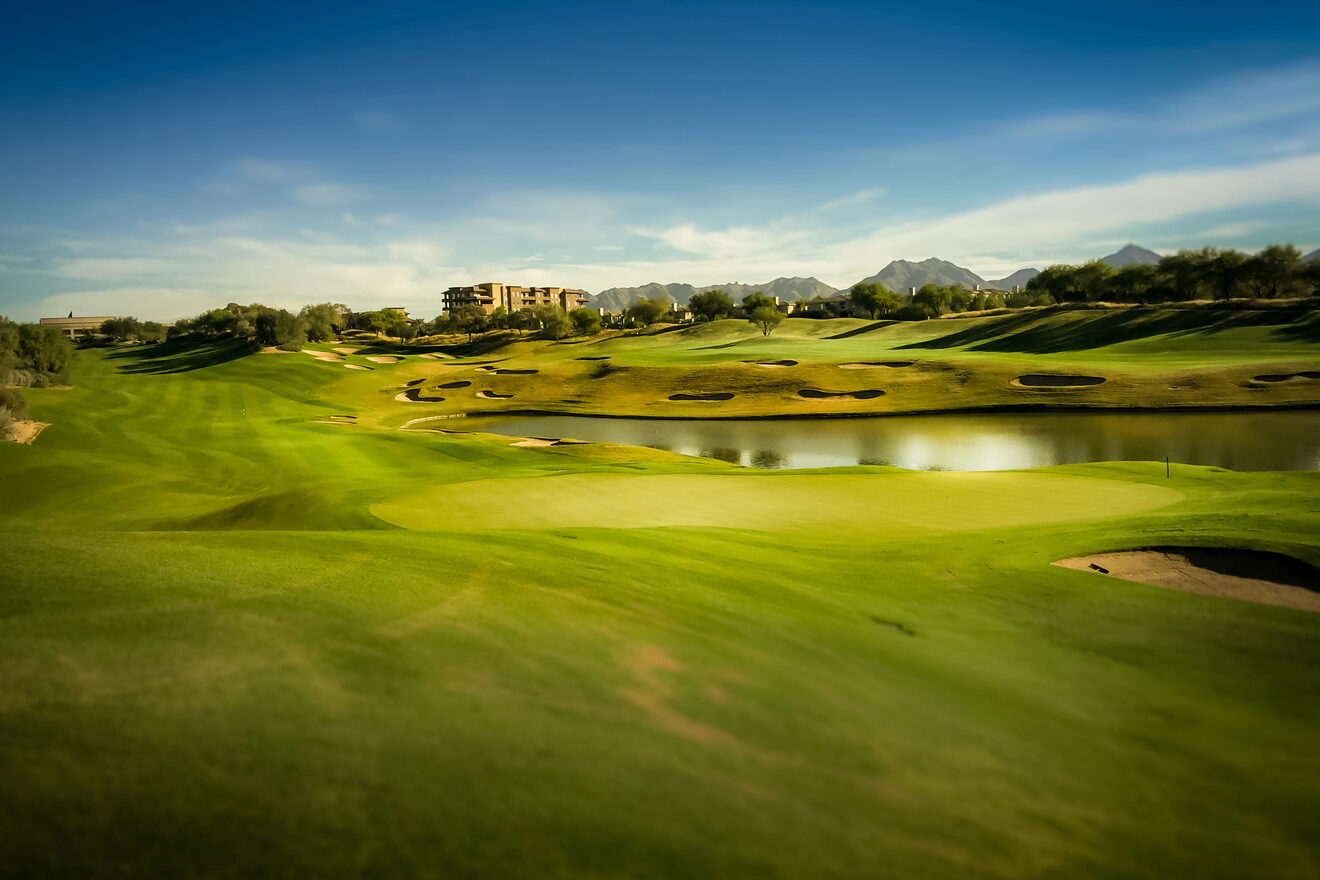 Since Scottsdale is a popular spot to spend a summer vacation in the water, here is a list of the best hotels for water activities featuring lazy rivers, waterparks and pools!
1. The Westin Kierland Resort & Spa – a hotel with a waterpark
You'll want to spend at least a week here! This is one of the best resort hotels in Scottsdale with a waterpark and a lazy river. I'm sure this will make the kids and the parents super happy! And after a full day of fun under the sun you can head to the spa center to relax, and get ready for a new day of swimming and sunbathing!
2. Holiday Inn Club – a hotel with a water slide
If you're looking for hotels in Scottsdale with waterslides then you've come to the right place! Have fun all day long and play with the little ones at the waterslides or go swimming in one of the 4 pools. The hotel has a restaurant and offers free parking spots for their guests.
3. JW Marriott Desert Ridge Resort – a hotel with a slow river
Scottsdale and Phoenix are well known for having some of the best hotels with slow rivers, golf courses and lots of pools! They sure know how to make one relax! So buckle up and get ready for a few days of sunbathing near the pools, playing golf and eating at one of their 5 restaurants!
4. Scottsdale Camelback Resort – a hotel with jacuzzi in the room
Planning a romantic getaway to Scottsdale? Well, nothing says a romantic holiday like a hotel with a jacuzzi in the room. Spen a lovely night in the room of this amazing resort that's located at the base of the Camelback Mountain and enjoy the jacuzzi. During the day you can take up tennis lessons or play some golf.
Frequently asked questions about Scottsdale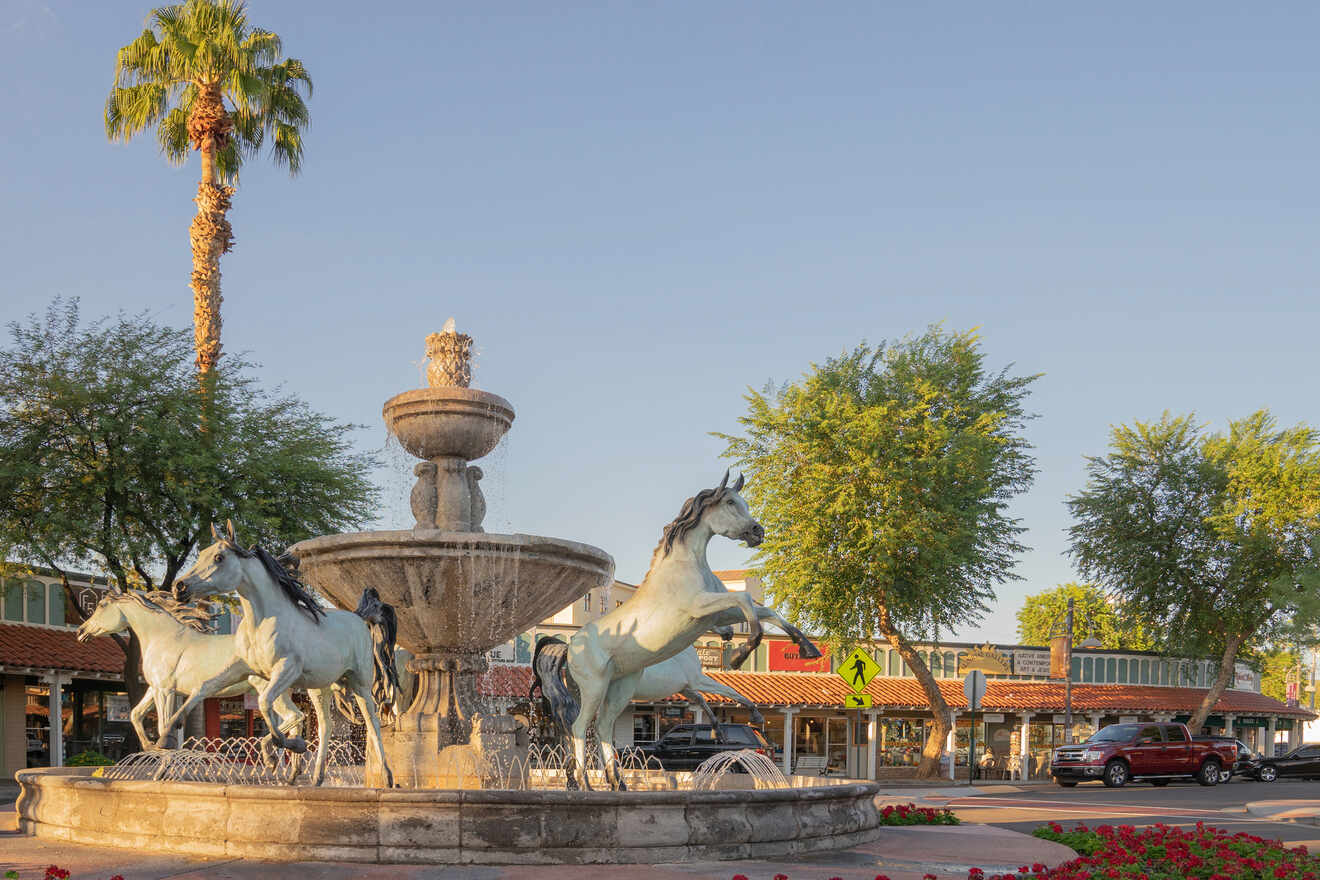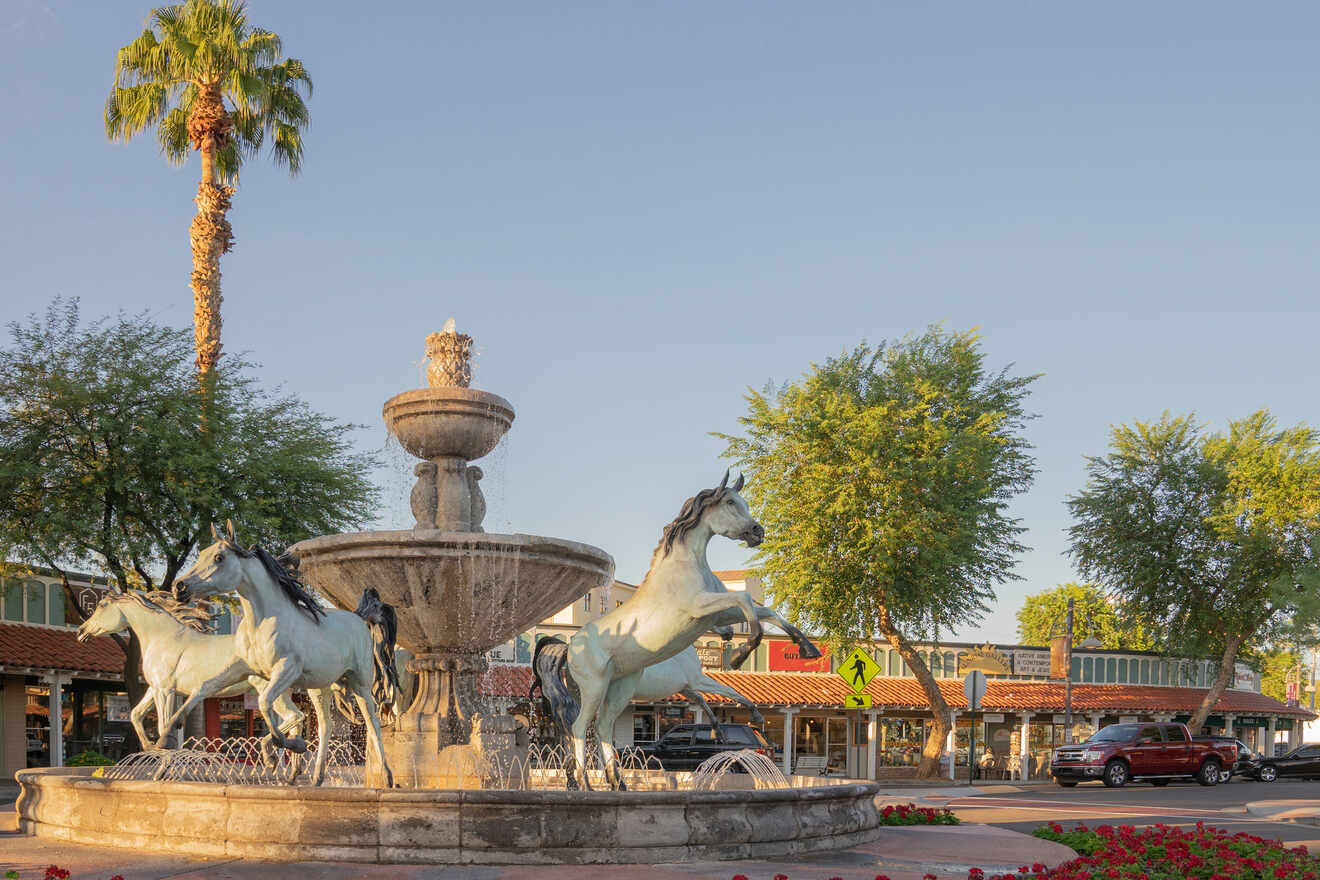 Conclusion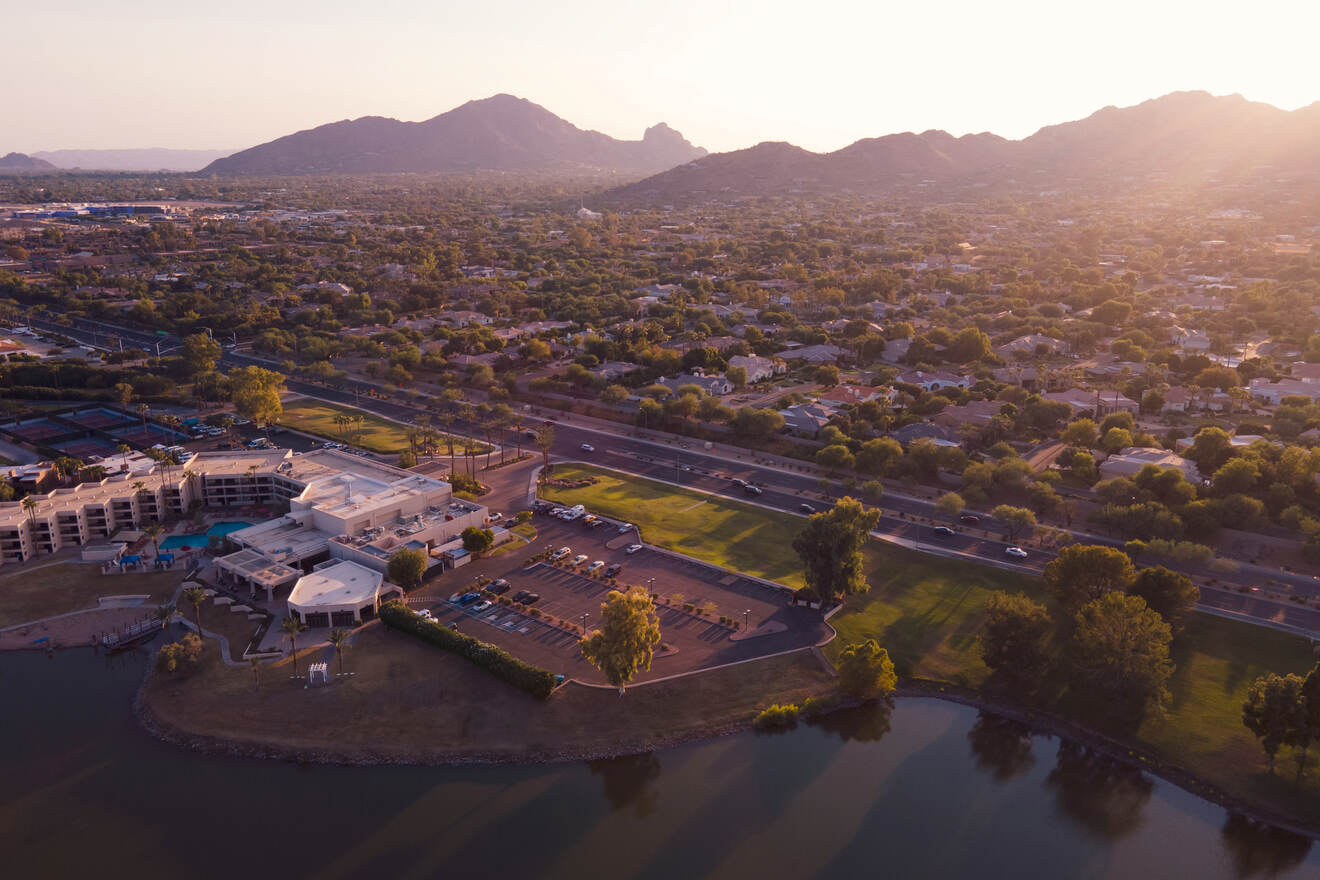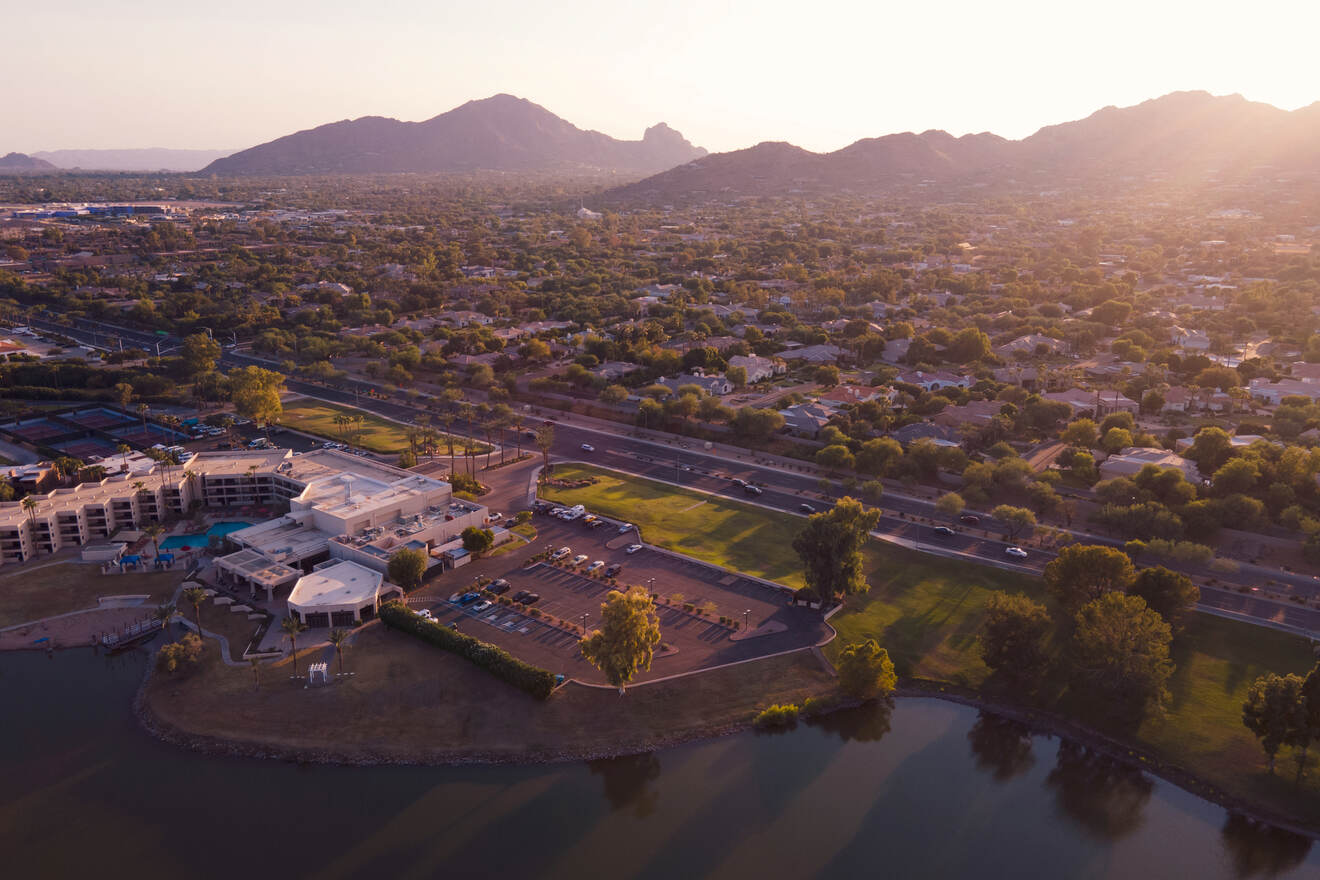 What a fun trip! I hope this article helped you decide where to stay in Scottsdale and which resort spa hotel you should book!
I know there are many accommodation options and resorts in this article but here are my top 2 favorite ones both located in the Old Town (Downtown)
All these resorts with pools and spa centers are super popular among all tourists who come to the city, so I would book in advance just to avoid getting all the last options or paying the extra cost for a Scottsdale resort spa hotel that I really want!
Enjoy the stunning views of Camelback Mountain and that desert climate! Visit all the art galleries, play their favorite sport at the Gainey Ranch Golf Course, and don't forget to check all the bars in Scottsdale or Phoenix since it's so close. Leave me a comment below if you have any questions or if you just want to chat about this stunning destination!
Safe travels,
Victoria