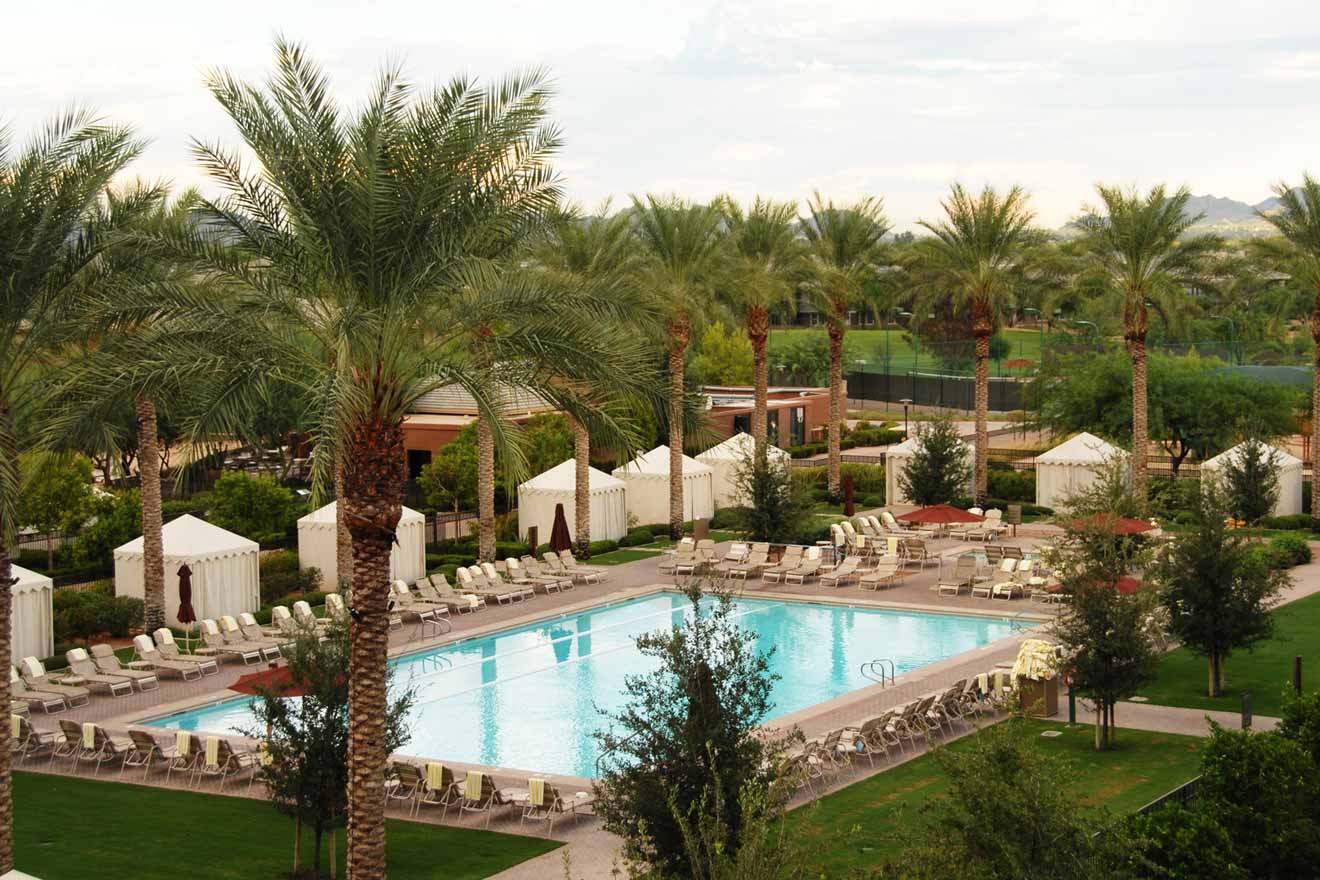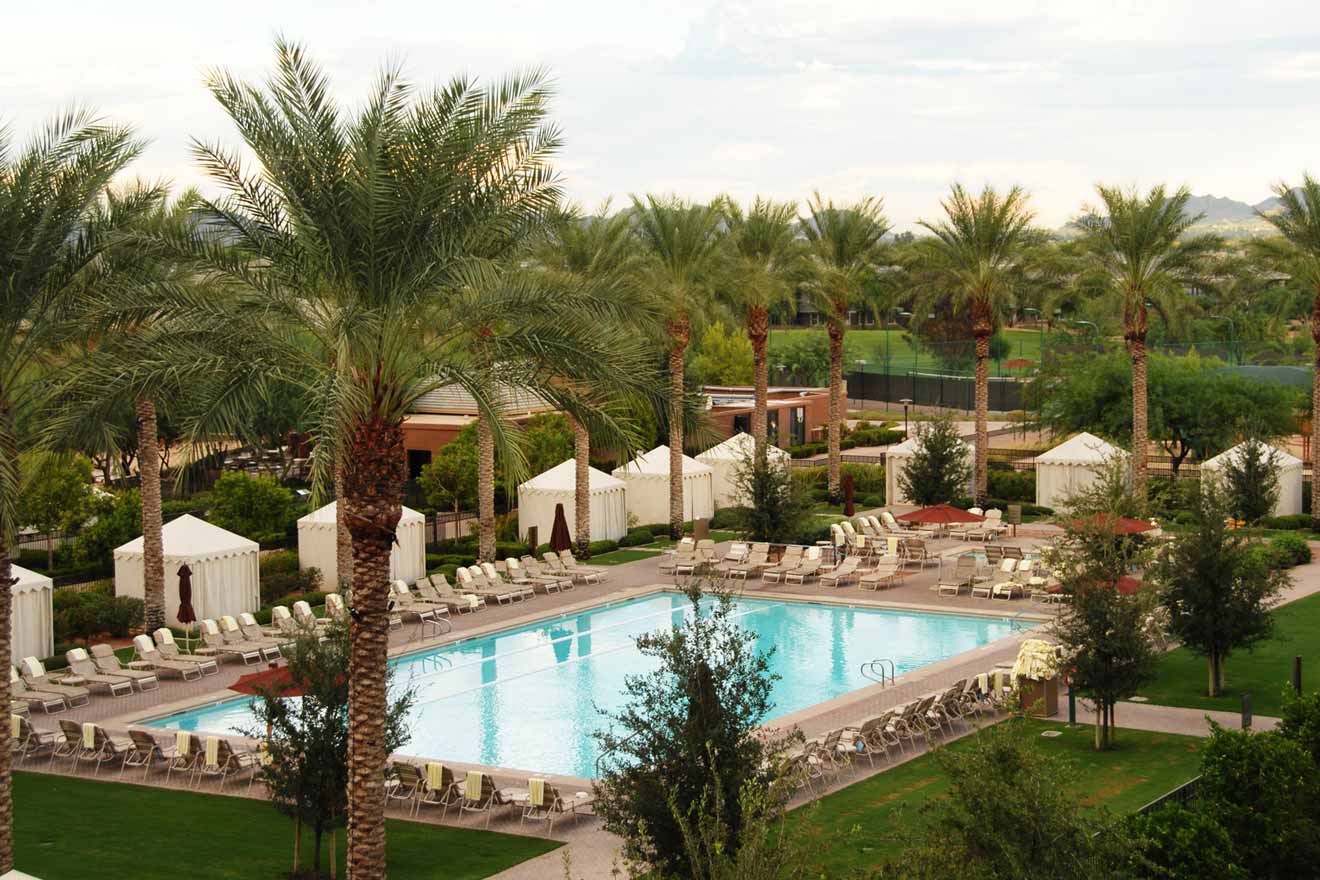 Is it that time of year when you need a holiday just to relax, to sit under the sun while reading a good book? Well, I've got the perfect destination for you! Scottsdale is known as one of the best places to live in the US, and once you visit it, you'll understand why!
Many tourists (including some celebrities) choose the resorts in Scottsdale for their trip! That's because most of them offer all the facilities like spa centers, a complimentary hot breakfast, a fitness room, and our main focus today: spa tub suites!
Stick around for a few minutes, and you'll learn all about the best hotels with a jacuzzi in the room in Scottsdale, AZ. I've made a list of the top accommodations that have a hot tub, and trust me, you'll want to get your hands on them ASAP! So I highly recommend booking the accommodation in advance, this city is filled with tourists all year long!
Let's go. The hot tub suites are waiting for us!
If you are in a hurry
If you want to book now, there's no reason to wait, quickly browse through this list of the best hotels with jetted tub suites in Scottsdale, AZ
Here's a map that will help you visualize all the hotels with hot tubs in the room that I will be talking about in this post:
Luxury (US$600 and up)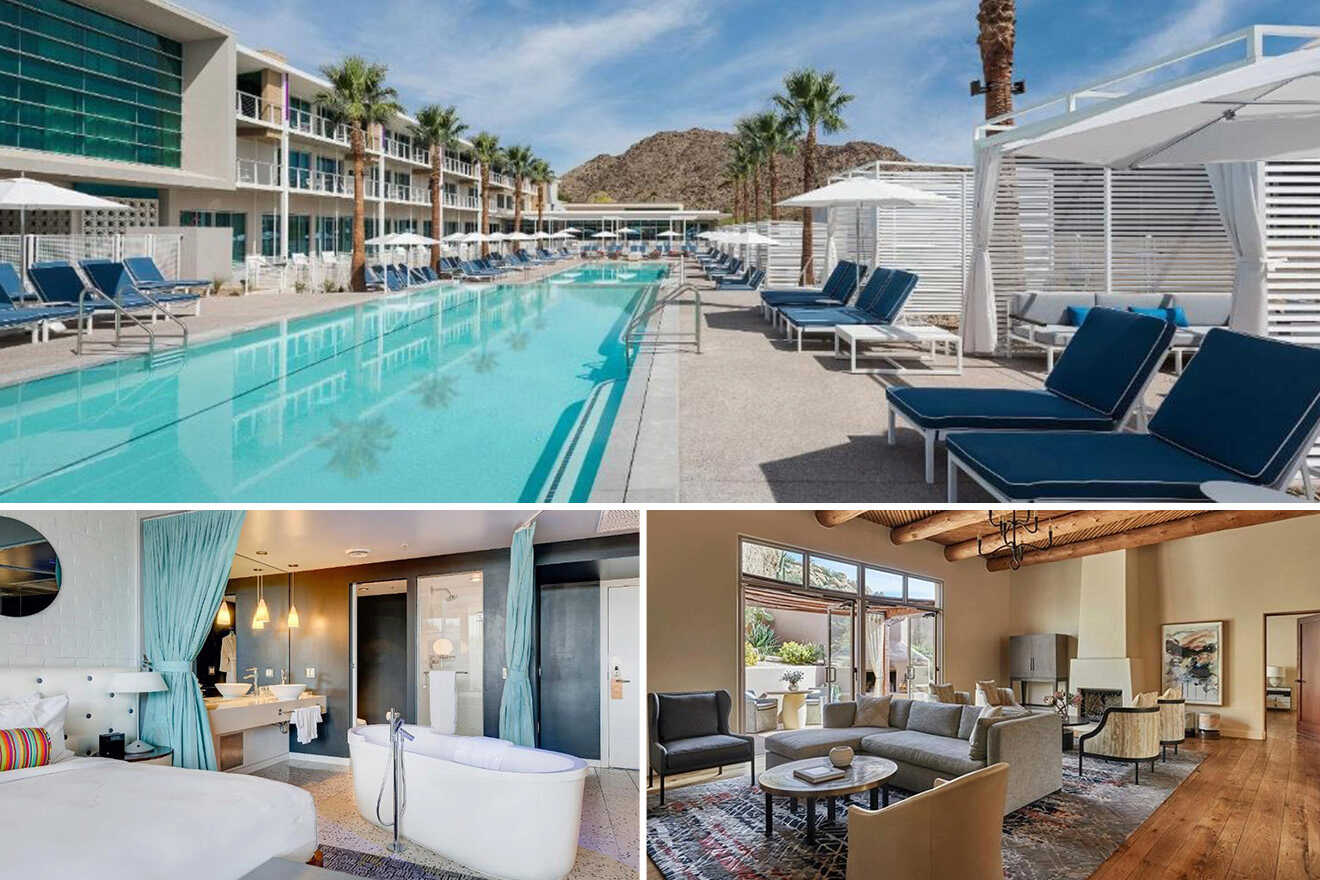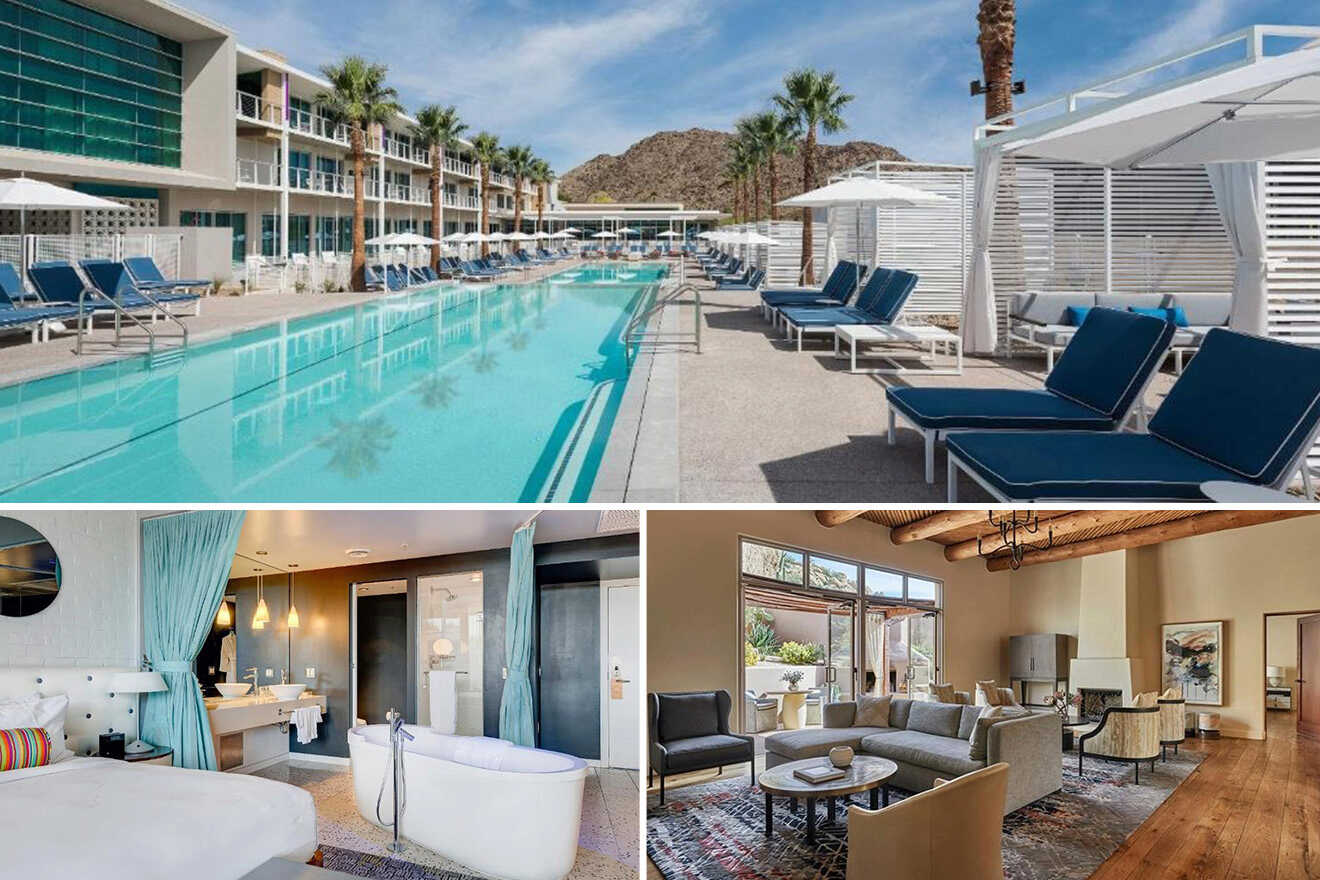 Mountain Shadows Resort
Offering penthouses with a hot tub, this luxury resort in Scottsdale has an on-site restaurant, two pools, and a bar! I would start my day with a delicious breakfast, then hit the fitness center or maybe take a yoga class and then head back to my suite to chill in the hot tub! When the sun sets you can move into the garden and sit in front of the fireplace.
Civana Wellness Resort & Spa
Sauna sessions and yoga classes? I'm all in! The king rooms at this hotel are equipped with a spa tub and a private patio. Boasting mountain views, this resort has an outdoor swimming pool, a hot tub, and a spa center. If you're planning your perfect Arizona romantic getaway, you might consider this resort, as they offer couple massages and all the privacy you and your partner need. If you're looking for some more romantic hotel options, check out our other post on Scottsdale!
Four Seasons Resorts
Perfect for a romantic getaway to Scottsdale, AZ, this accommodation offers many luxury amenities. Although it doesn't have hot tub suites, you will find a soaking tub in some rooms, plus a public outdoor hot tub! Whichever escape you choose, I highly recommend booking your hotels in advance. Scottsdale is a top travel destination, everyone wants to come here to relax, and the rooms always sell out so early!
Hotel Valley Ho
Located less than a mile away from Old Town Scottsdale. This hotel has plenty of amenities to keep you busy all day long! Fancy an afternoon spent by the pool on the sun loungers? Or maybe chilling for a few hours in the outdoor hot tub? You name it! Although the hotel doesn't have hot tub suites, the studio kings have a large relaxing tub, and you can always use the outdoor one!
Mid Range (US$270 – US$500)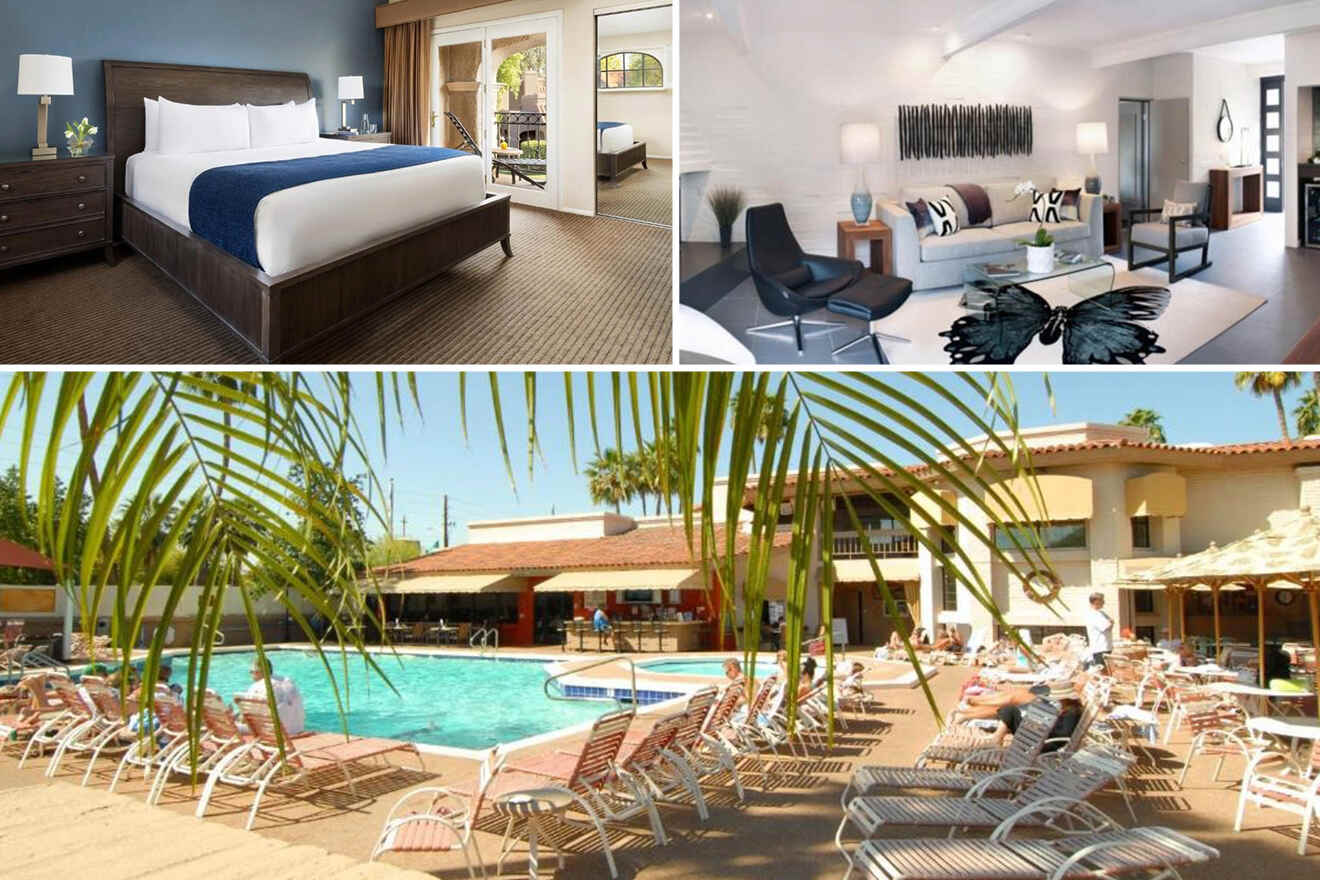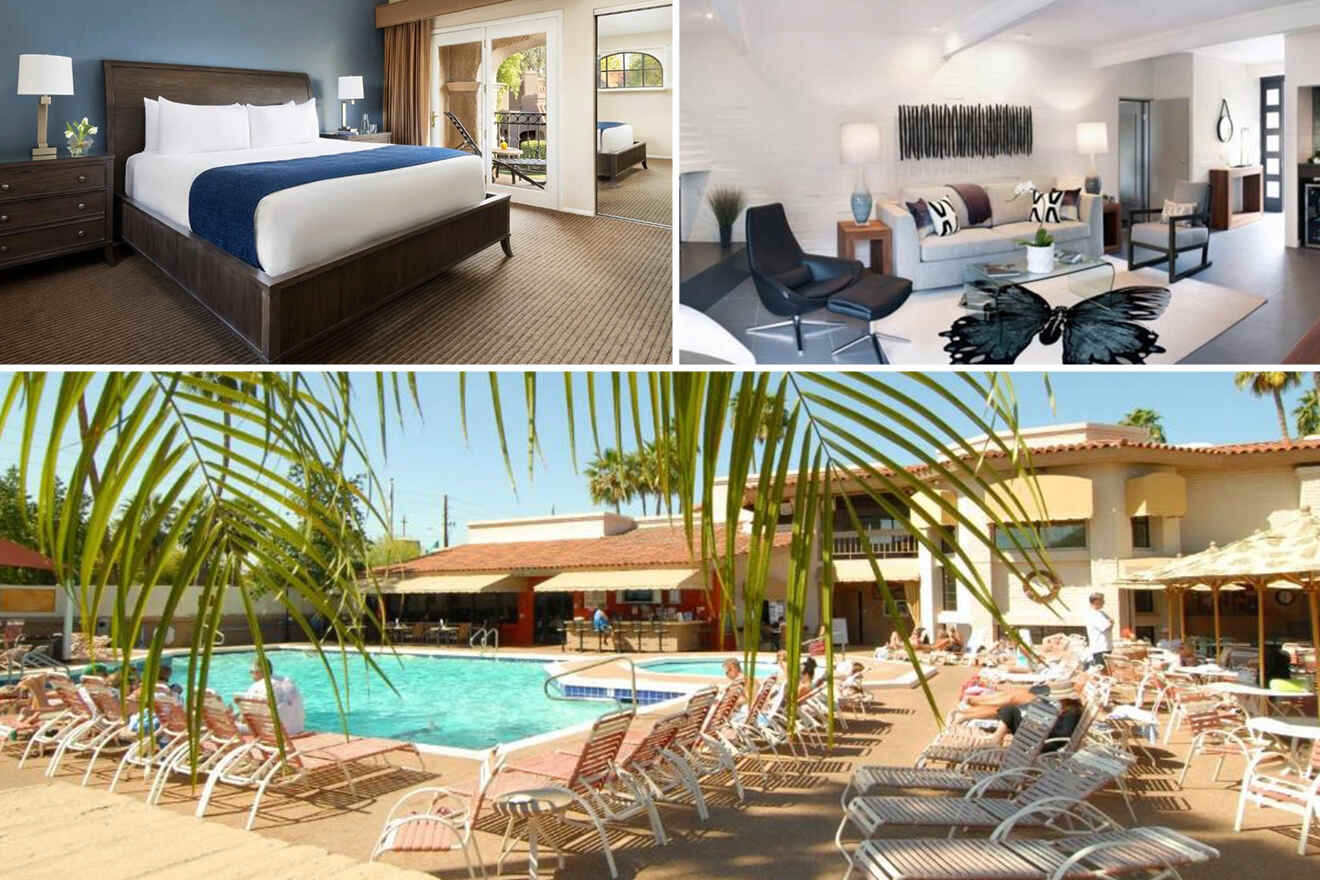 Scottsdale Plaza Resort
This resort in Scottsdale, Arizona, has all you need for a fabulous trip! Book the executive suites and have access to your private spa bath! Enjoy a late-night swim in the outdoor pool or chill in the heated outdoor pool. If you feel like working out, there's a fitness center and tennis courts on-site as well!
Hilton Garden Inn
Located a 20-minute walk away from the beach, this accommodation has an outdoor pool, a fitness center, and an outdoor heated pool. The one-bedroom suites at the hotel include a spa tub that will melt your problems away. Play some mini-golf or head out to explore all the golf courses in Scottsdale and in Phoenix. There are so many!
Scottsdale Camelback Resort
This hotel offers many activities, including movie nights and hiking off-site! The Camelback Resort is great for families as the spacious studios are also spa tub suites, plus there's a playground for kids and board games. Go for a swim in the outdoor pool or relax in the hot tub after a whole day spent at the spa!
Sanctuary Camelback Mountain
Relax on the sun loungers by the outdoor pool at this hotel that offers king rooms! Enjoy different body treatments, and then relax in the outdoor hot tub! The hotel doesn't have hot tub suites, but some rooms have soaking tubs so light some candles, and play some music! The accommodation also has a restaurant, a sun terrace, and a bar.
Budget (up to US$250)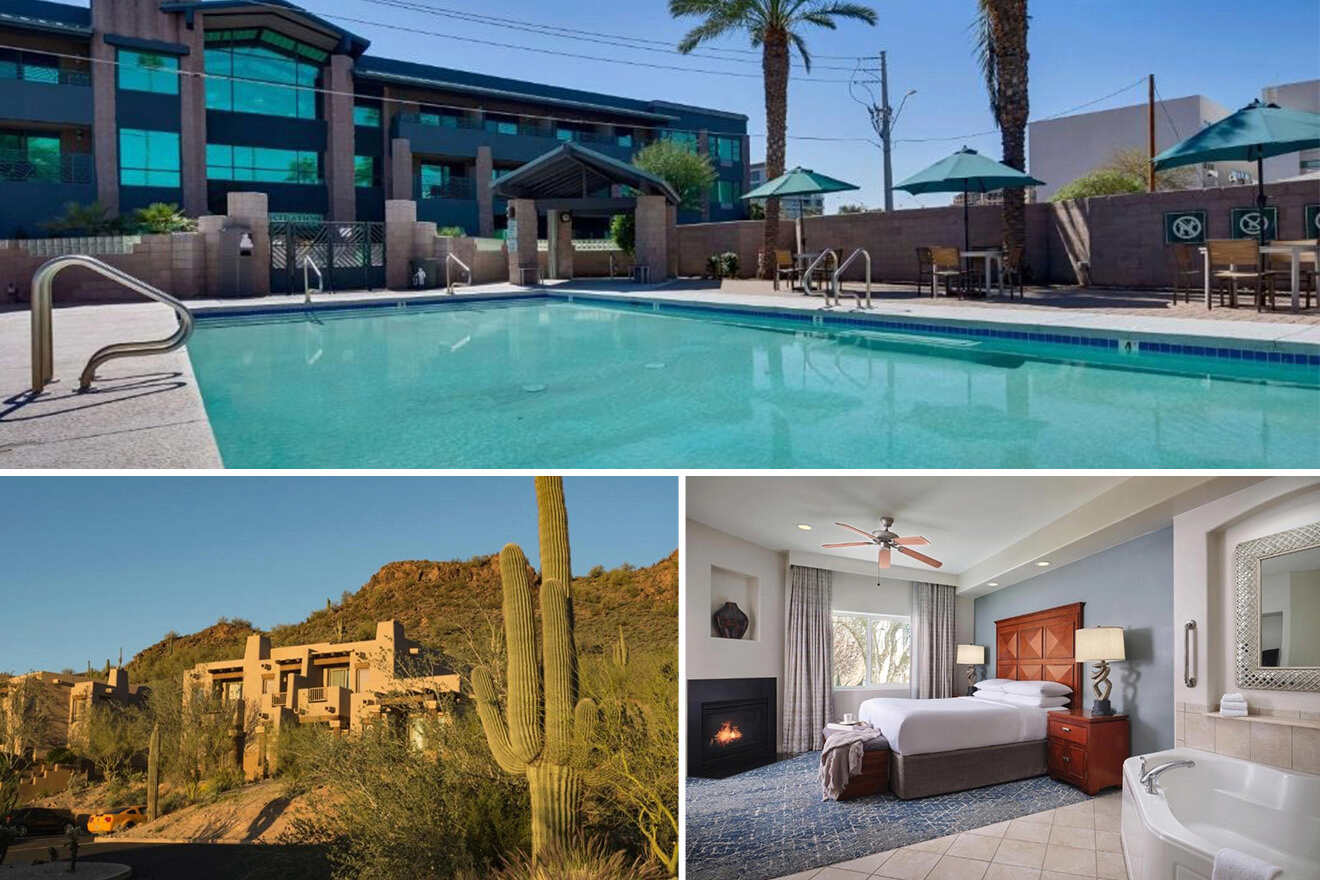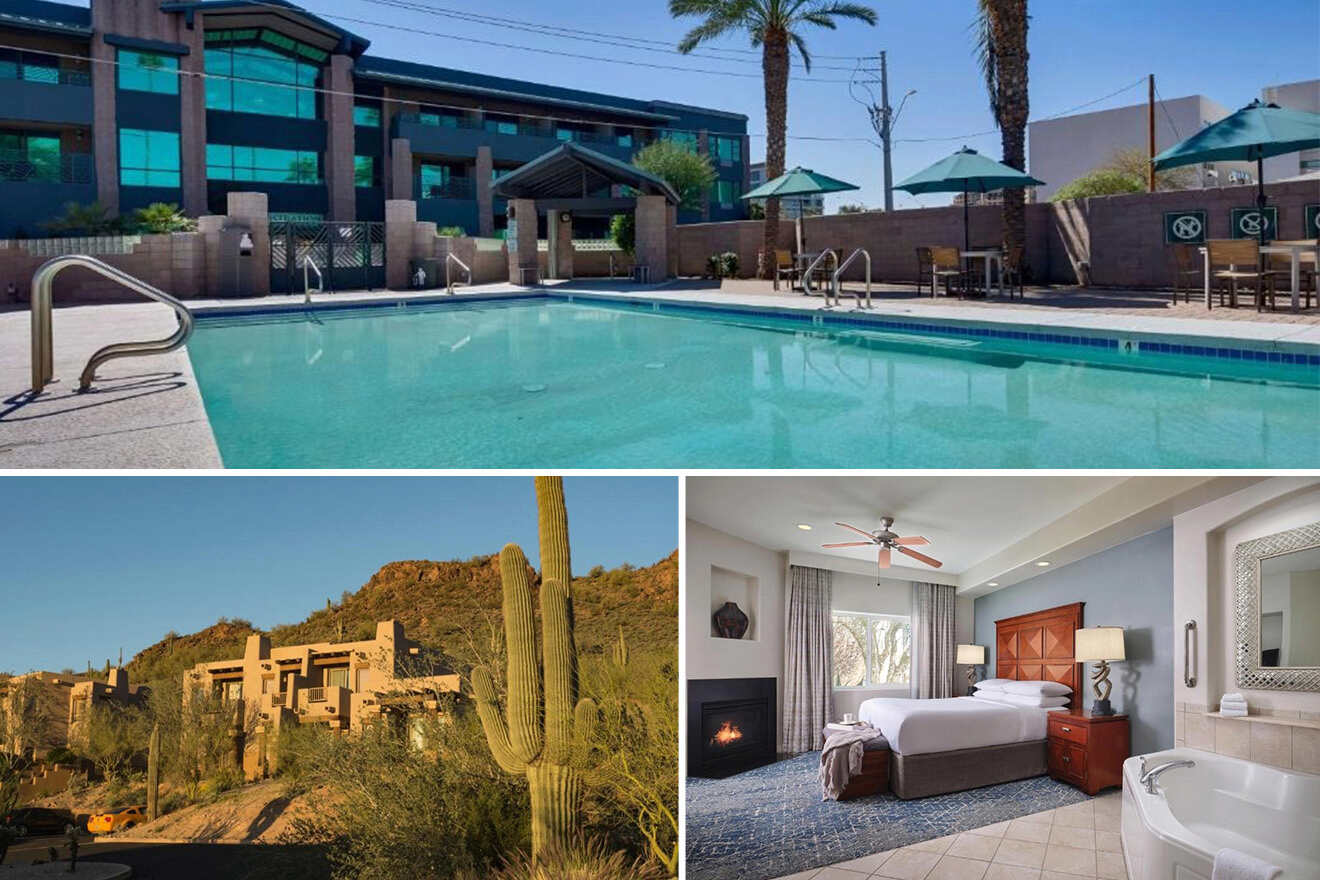 Sheraton Desert Oasis Villas
Sunbathe on the terrace all day long while the kids hang out in the playground at this Scottsdale hotel that has a restaurant on-site. The hotel amenities include a fitness center and a swimming pool! After a long day spent at El Dorado Park, you can chill in your villa, which has a private whirlpool tub.
Holiday Inn Scottsdale
Enjoy all the comfort you need during your holiday to Scottsdale, AZ. The king rooms here have a jetted tub, and the hotel also offers a fitness center and free hot breakfast. Get a delicious snack from the bar, chill on the sun loungers near the pool, or head straight in the outdoor hot tub.
Best Western Plus Sundial
Class, style, and elegance! This pet-friendly hotel has outdoor pools, including a hot tub, and it also offers free hot breakfast for its guests. If you choose the king suites, you will have access to a private jetted tub so you can relax in it as much as you want! Old Town Scottsdale is located less than a mile away, so get ready to explore its streets all day long!
Inn at Eagle Mountain
Enjoy the views of Camelback mountain and the golf course at this great hotel. Chill in the deluxe king suites which have a private hot tub and a gas-burning fireplace. Spend your day chilling on the sun terrace, reading, or drinking cocktails. I love the decor of this place. It just screams holiday! There's also an outdoor hot tub and a swimming pool, so grab lots of swimsuits!
BONUS: Best hotels with outdoor hot tubs in Scottsdale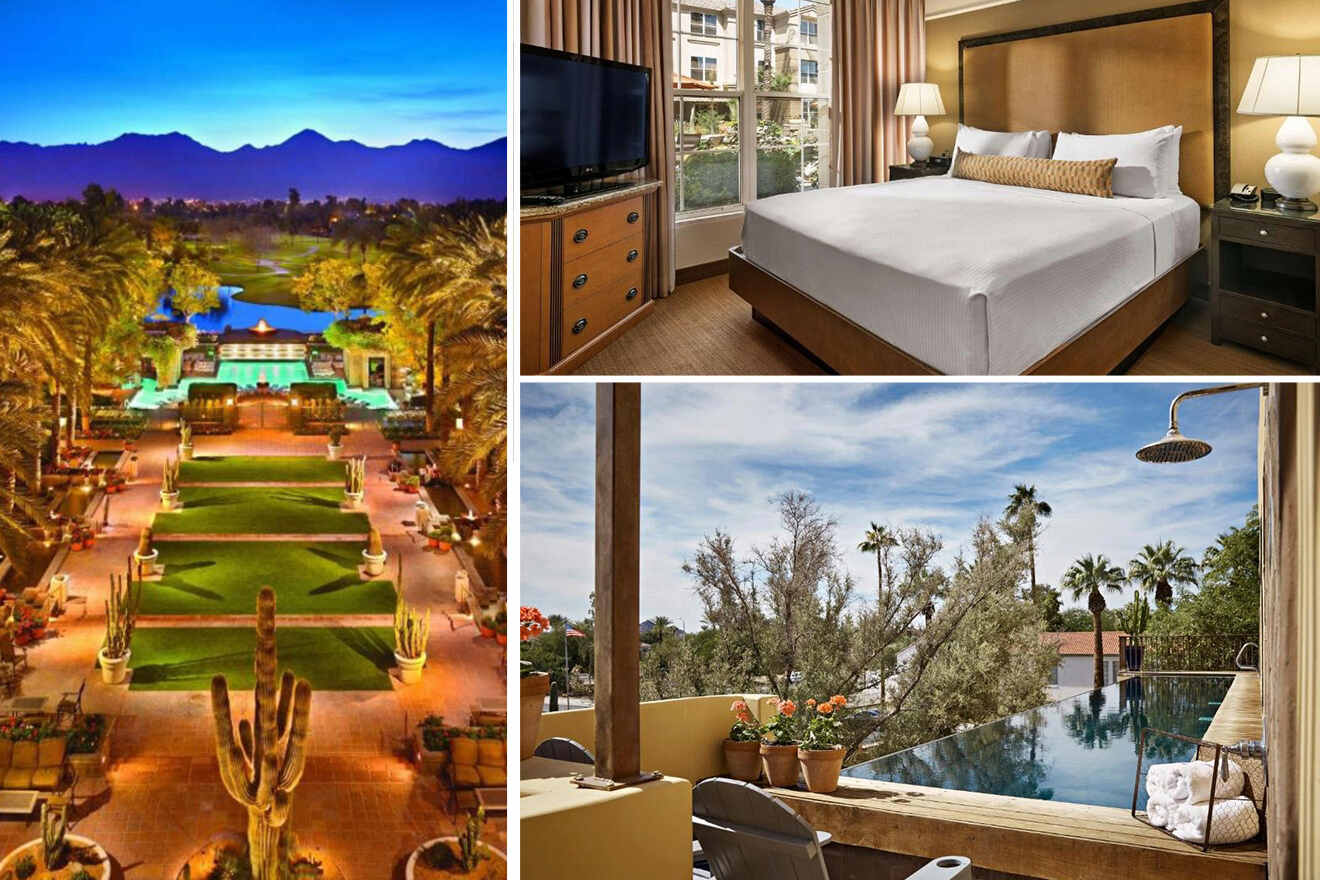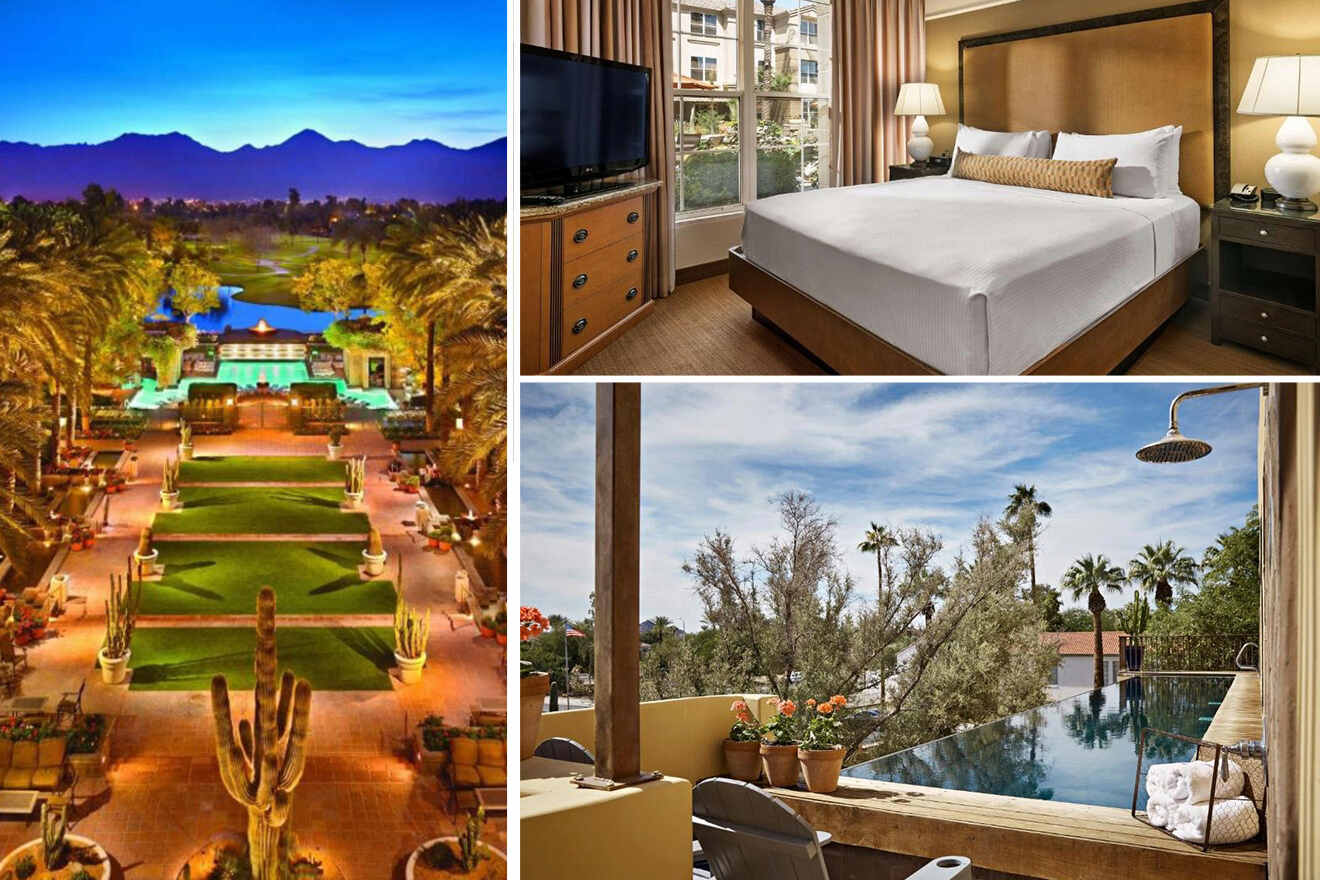 In case all the hotels that have spa tub suites are sold out or maybe you don't like any of them, I've added this list of the best accommodations in Scottsdale that have an outdoor hot tub. That way you can still relax at any time you want and even enjoy those delightful summer nights outdoors in Scottsdale!
Mid Range (US$250 – US$500)
Budget (up to US$250)
Frequently asked questions about Hotels in Scottsdale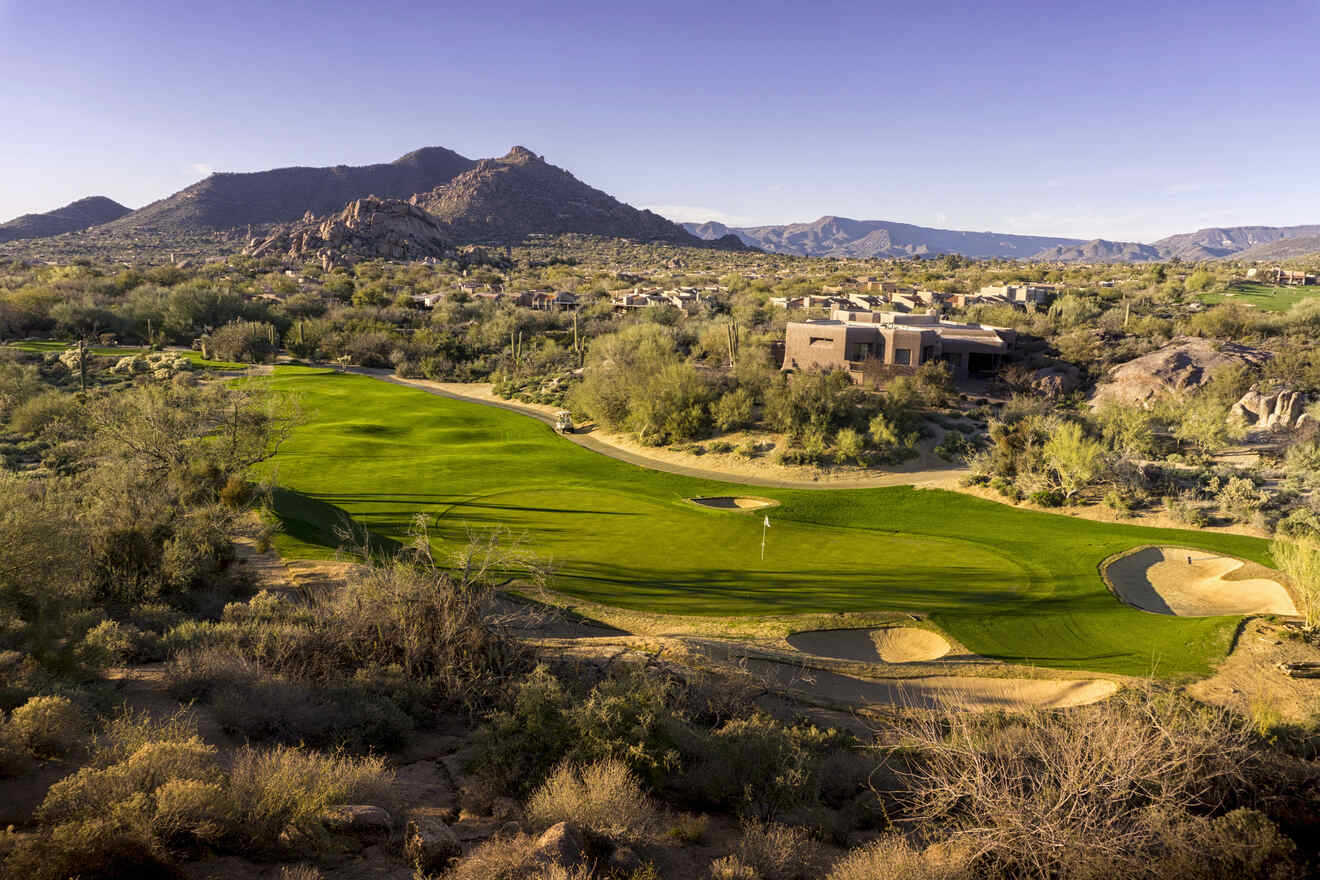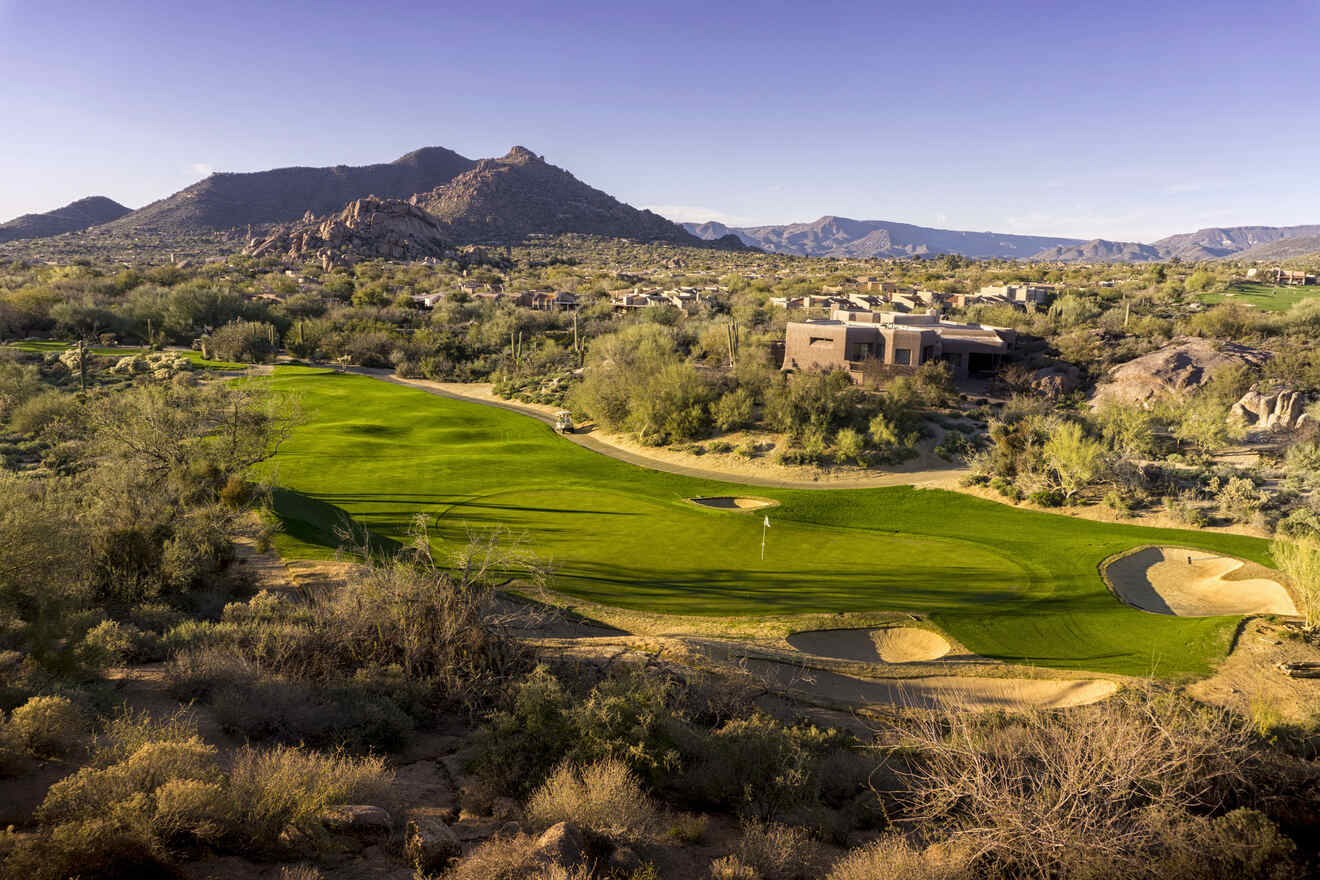 🌹 Which are the most romantic hotels in Scottsdale?
🤩 Where do celebrities stay in Scottsdale?
Celebrities who visit Scottsdale usually stay at the Sanctuary Camelback Mountain Resort. Britney Spears and Beyonce are some of the big names who choose this hotel for their holiday. 
🌞 What is the best time of year to visit Scottsdale AZ?
Late September – November (Fall) and March early May (Spring), are the best times to visit Scottsdale.
♨️ What are the best hotels with hot tub suites in Scottsdale?
Conclusion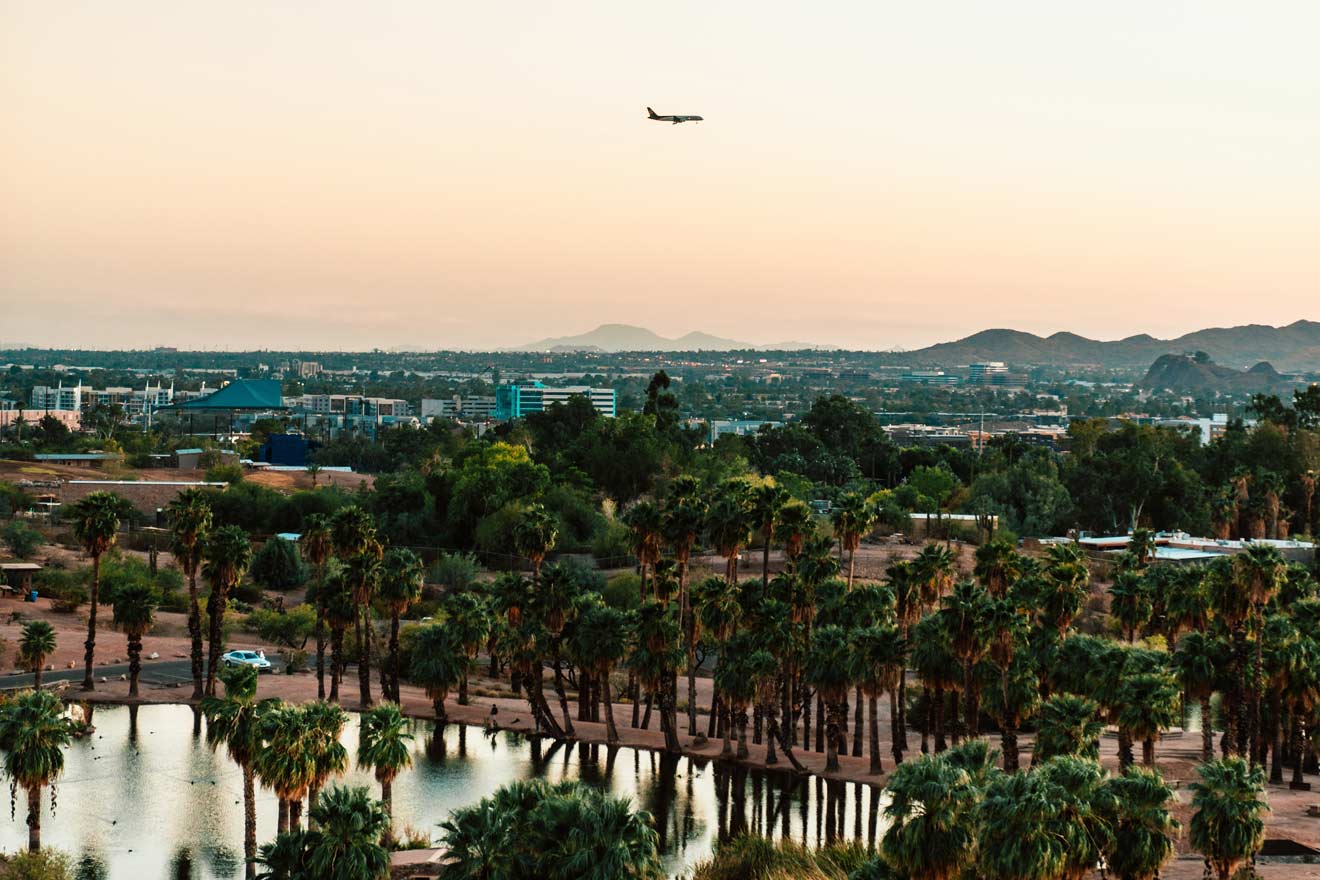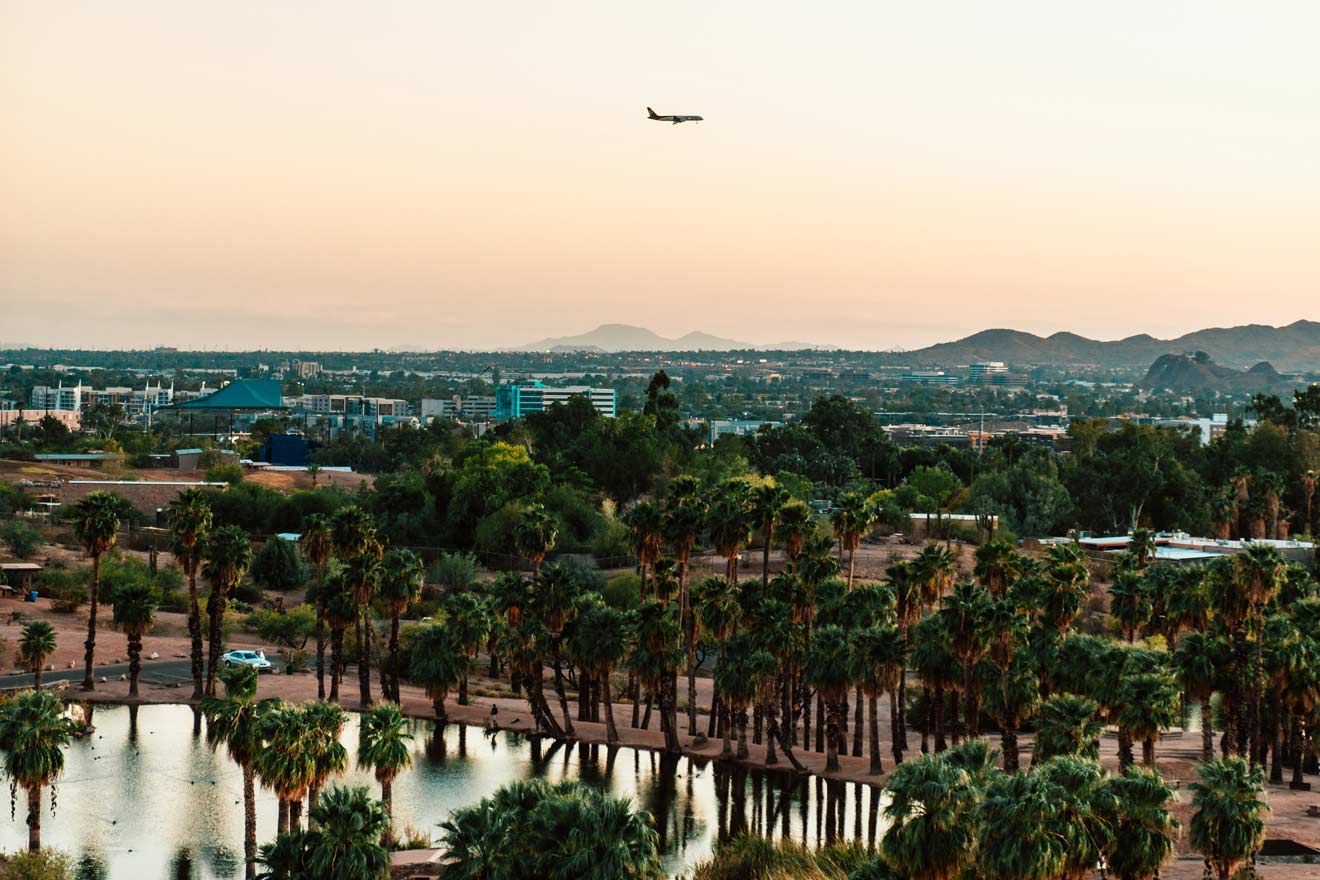 Am I the only one who just wants to chill in a hot tub right now? I hope this post helped you decide which are the best hotels with a jacuzzi in the room in Scottsdale!
I've done it again! I gave you such a long list of accommodations, but trust that will only help you make the best choice, and if you still need a bit of help, here are my top 2 favorite options, both with a hot tub:
Just remember that these resorts and hotels in Arizona sell out super fast. Many tourists, even international one wants to spend their holiday here, so book yours in advance if you want that spa tub room to be yours!
Enjoy your trip, chill in the hot tub sites and explore around! The Desert Botanical Gardens and Tempe Town Lake are great places to start your trip. Leave me a comment below if you have any questions about these Arizona hotels, I'll answer as soon as I can!
Safe travels,
Victoria