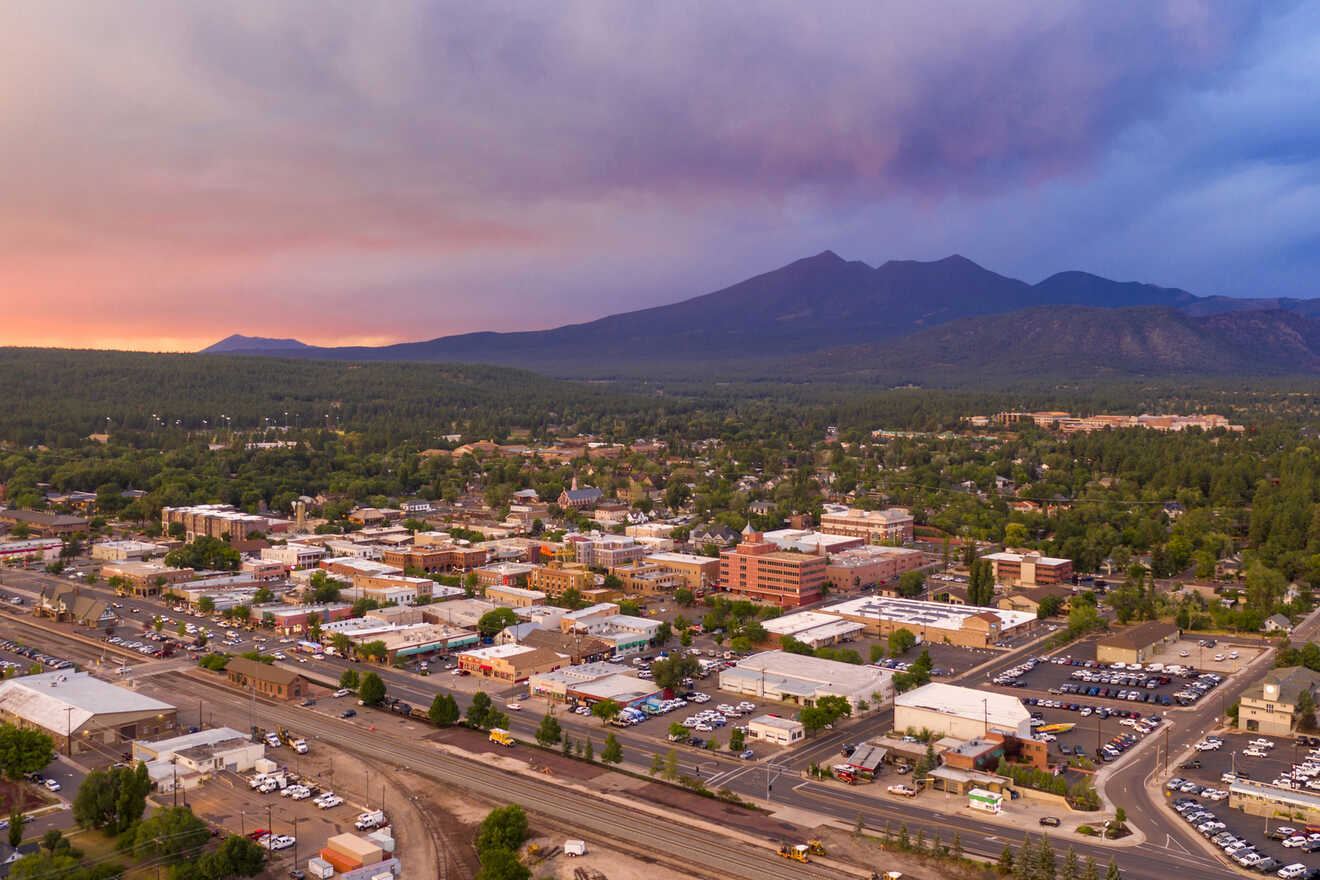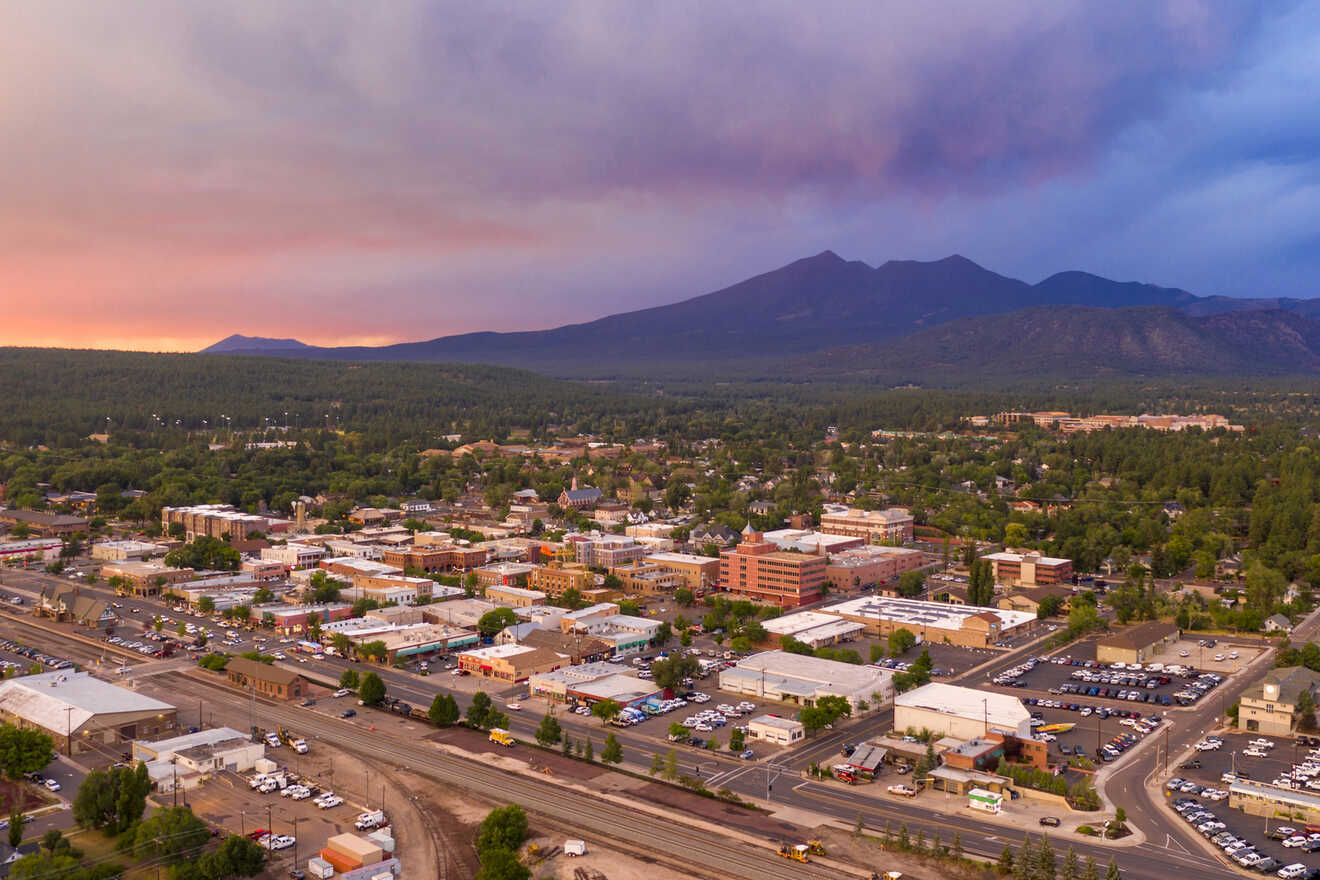 If you are looking for a sweet escape surrounded by stunning natural scenery, fresh mountain air, and beautiful pines, there's no better place than Flagstaff! Located in Southern Arizona near the base of the San Francisco Peaks and at an altitude of 7,000 feet, this small charming town will give you access to a huge variety of outdoor activities and adventures!
Here you'll find a true four-season climate that will allow you to enjoy the city and its surroundings any time of the year, whether you visit during the mild summers, colorful fall foliage seasons, or snowy winters. Its amazing location is also just perfect to explore many of the Southwest's incredible natural wonders… The spectacular Grand Canyon and Horseshoe Bend, as well as the Zion National Park and Sedona city, are all just a short drive away!
But Flagstaff itself, even if relatively small, offers more than a peaceful and quiet atmosphere, which is already a lot in my opinion! From rich Native American culture derived from its Indian origins to great food and an ideal sky to view the stars (Pluto was discovered at the Lowell Observatory here), Flagstaff has it all!
Since the city is still a hidden treasure in the travel world, figuring out exactly where to stay in Flagstaff can be hard, that's why I decided to make this guide with all the best areas and hotels for any budget and interest. Take the time to go through it with me, find the right hotel in Flagstaff for your needs and make sure you book it as soon as you can, you don't wanna miss this opportunity!
Let's start this journey!
If you are in a hurry
If you need to make a quick decision and book immediately, I got your back, check this list with the best hotels located in central Flagstaff:
Here's a map with the 3 best areas to stay that I will be talking about in this post so you can easily visualize them:
1. Downtown – where to stay in Flagstaff for the first time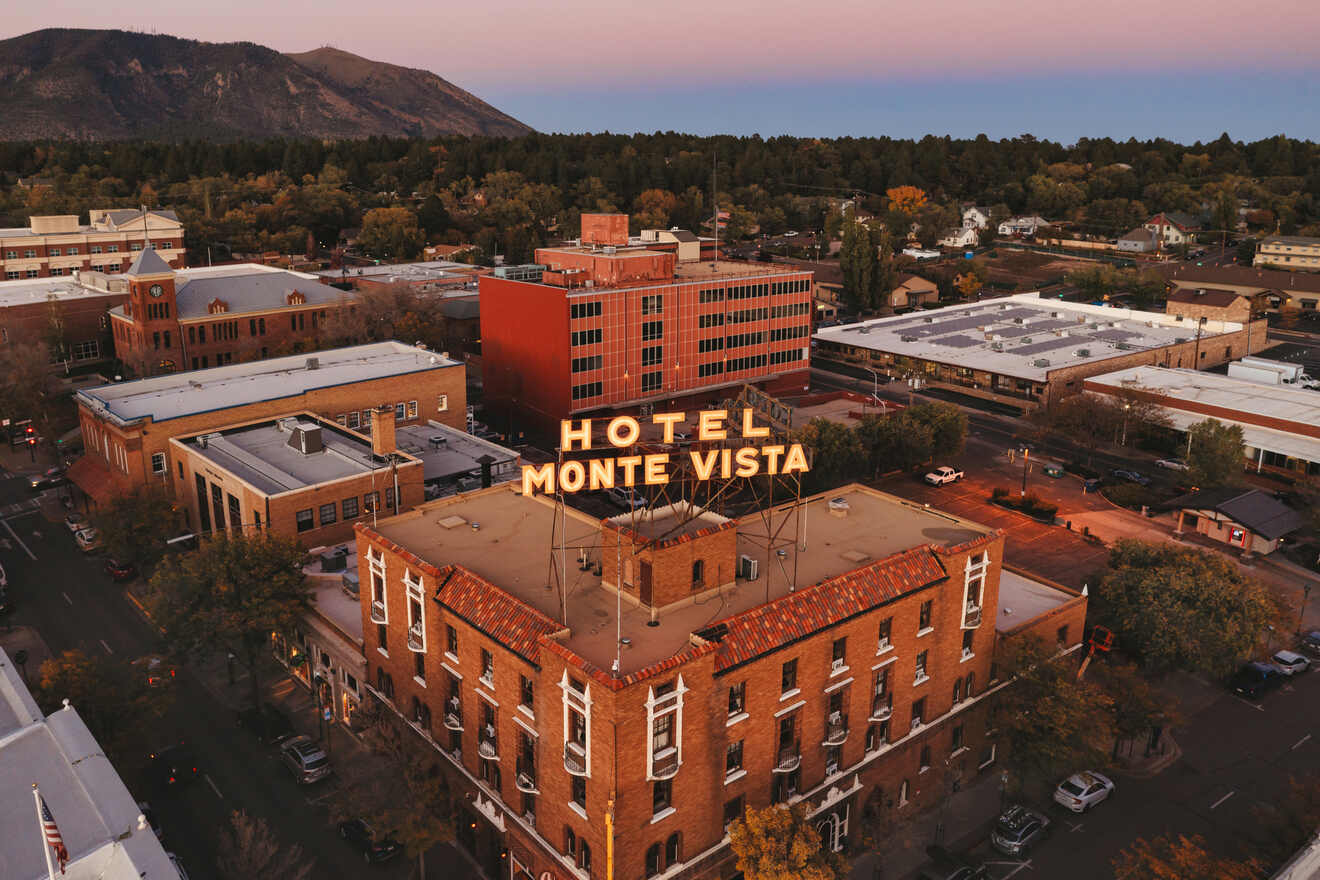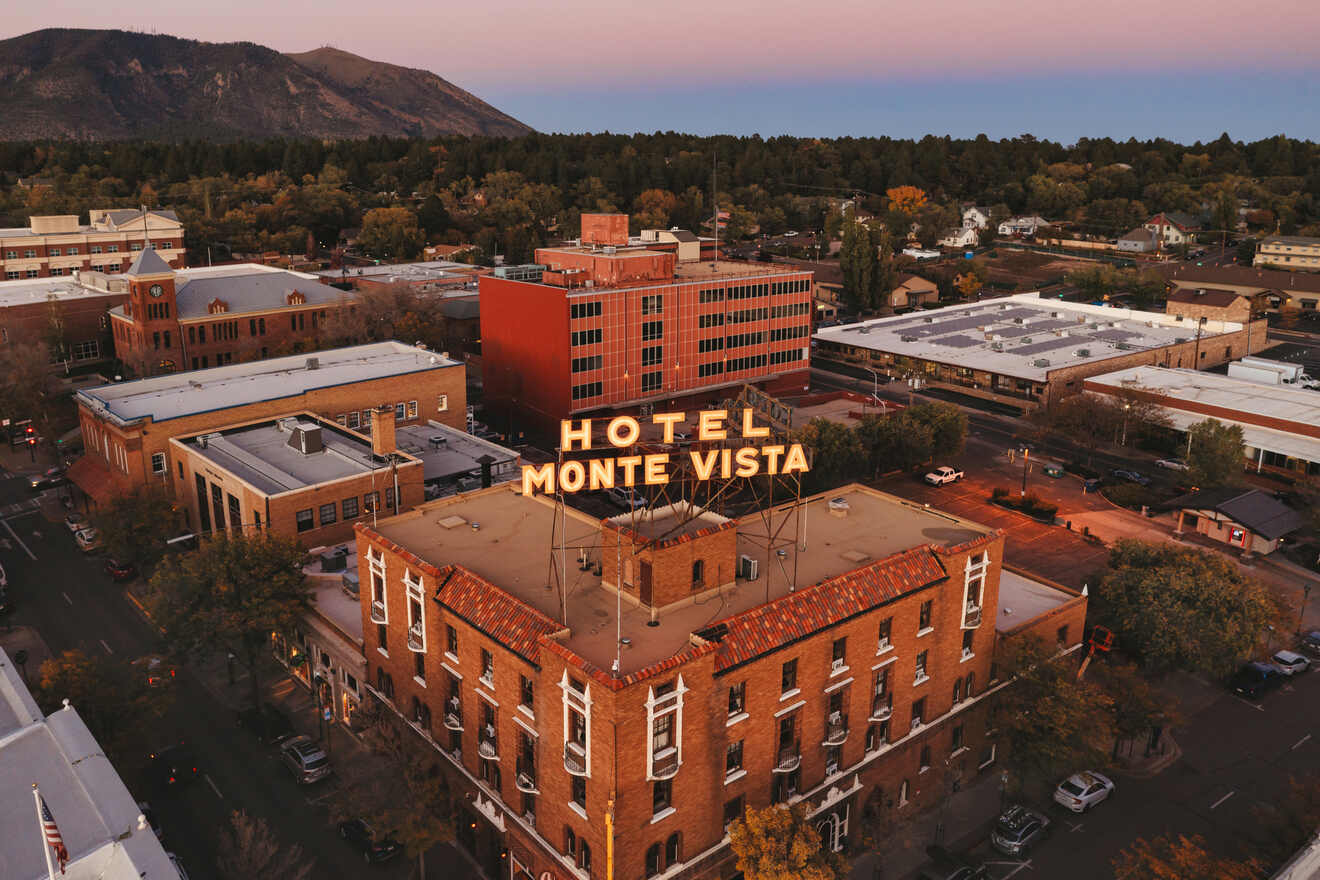 Downtown Flagstaff is the heart of the city, offering authentic experiences for everyone and a great laid-back atmosphere! With endless options for dining, shopping, local art, events, and entertainment, any first-time visitor can find what they want here!
This is also the historic part of the city, where you can wander around the atmospheric streets and encounter many historic buildings dating back to the early 1900s. Being a bike and pedestrian-friendly area, Downtown you'll find more people walking and on bikes rather than cars! Walk by locals relaxing on their outdoor patios and enjoying the sunny weather, and you'll immediately get in the same mood!
No matter what time of year or time of day you head to Downtown, it will entertain you with fun activities. During summer, attend concerts at Flagstaff park or go watch a family movie at the Heritage Square. In winter, don't miss the San Francisco Peaks for skiing and amazing hikes!
This is the paradise for those who want to make the best out of the city and outdoor activities, offering countless tours to unique destinations, among which is the unmissable Grand Canyon!
Luxury hotel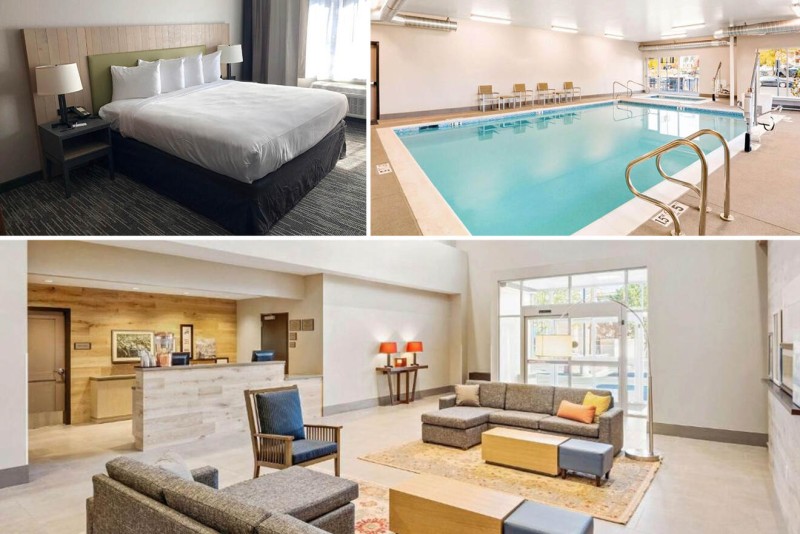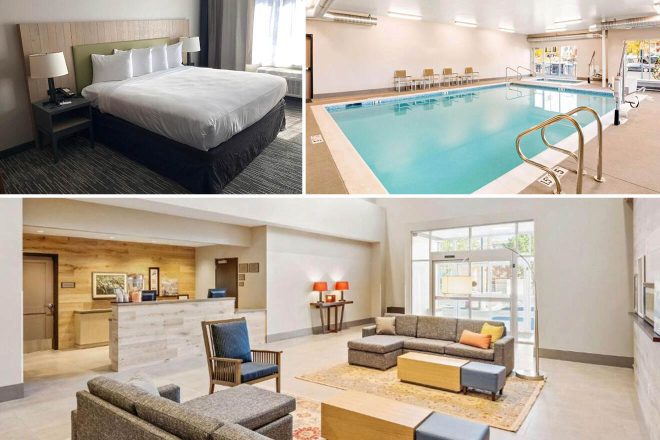 Set in the heart of Downtown Flagstaff, Country Inn & Suites Flagstaff will spoil you with an outdoor hot tub and a beautiful spa and wellness center where to relax after an intense day of hiking. But if you still have the energy, check out its fitness center first! Offering free private parking, free wifi, and a delicious hot breakfast to start the day in the right way, here you have everything you need and more!
Other accommodation options in Downtown
Mid-Range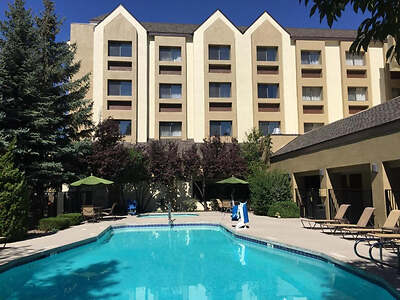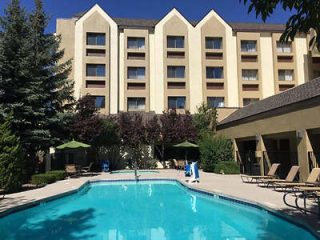 One of the best pet-friendly hotels in Downtown Flagstaff, with free wifi and free parking
Budget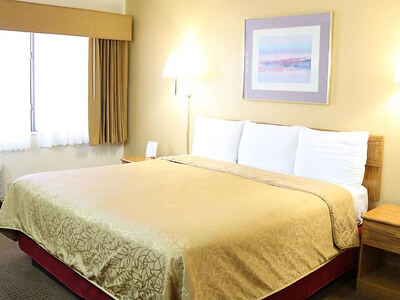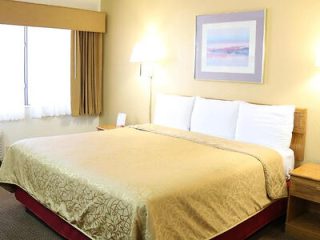 Get yourself comfortable in the spacious suites featuring big beds and flat-screen tv, with a convenient location
Airbnb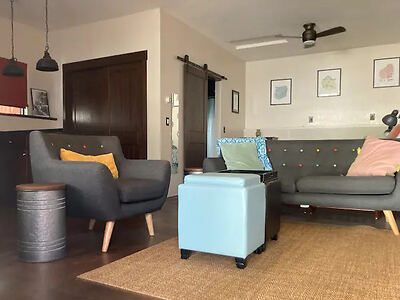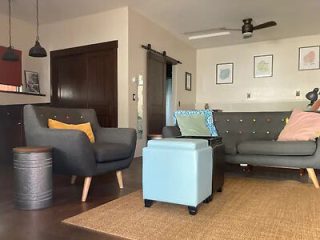 Beautiful flat in historic Downtown Flagstaff, with restaurants and shopping within walking distance
Things to do in Downtown
2. Eastside – the perfect place for families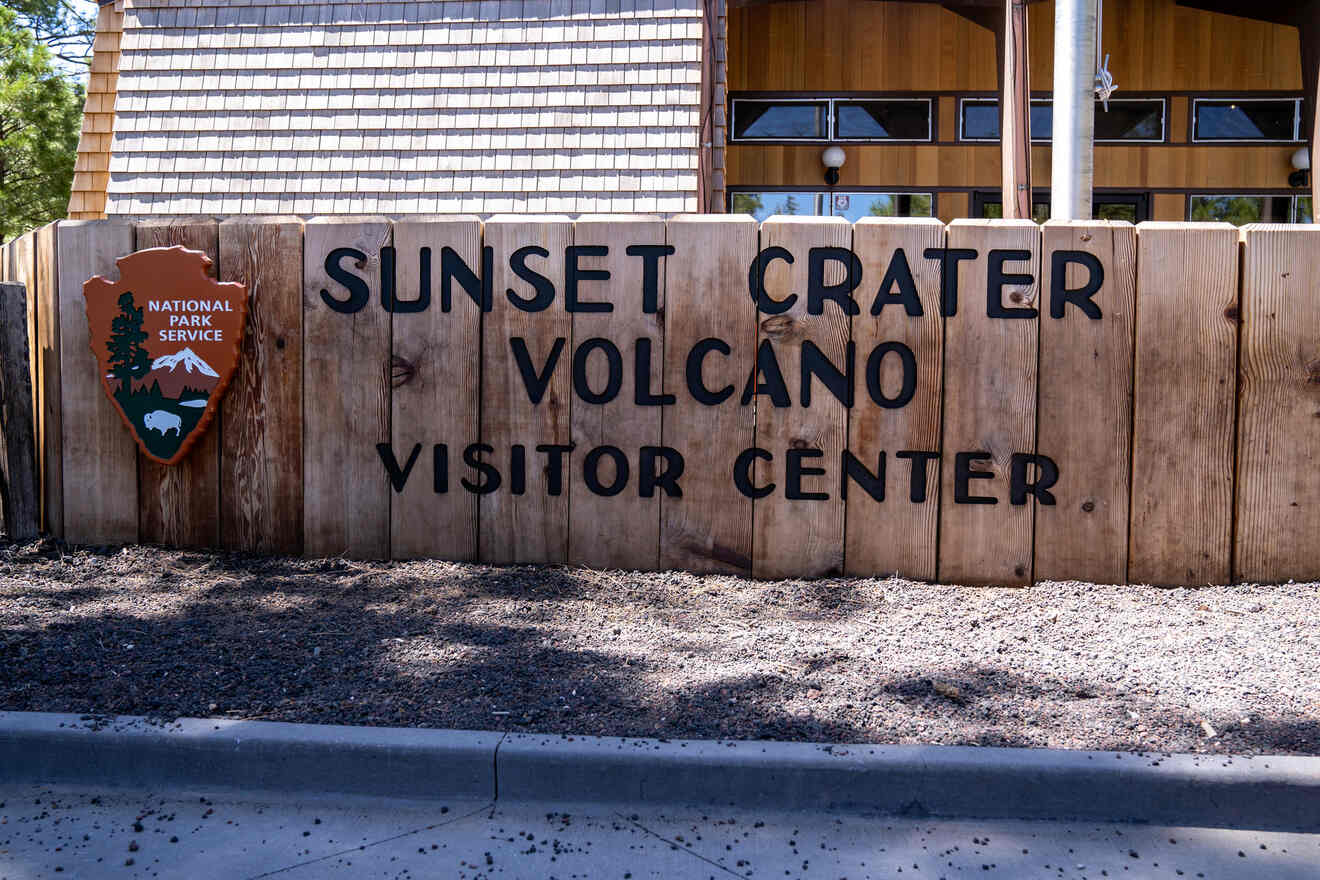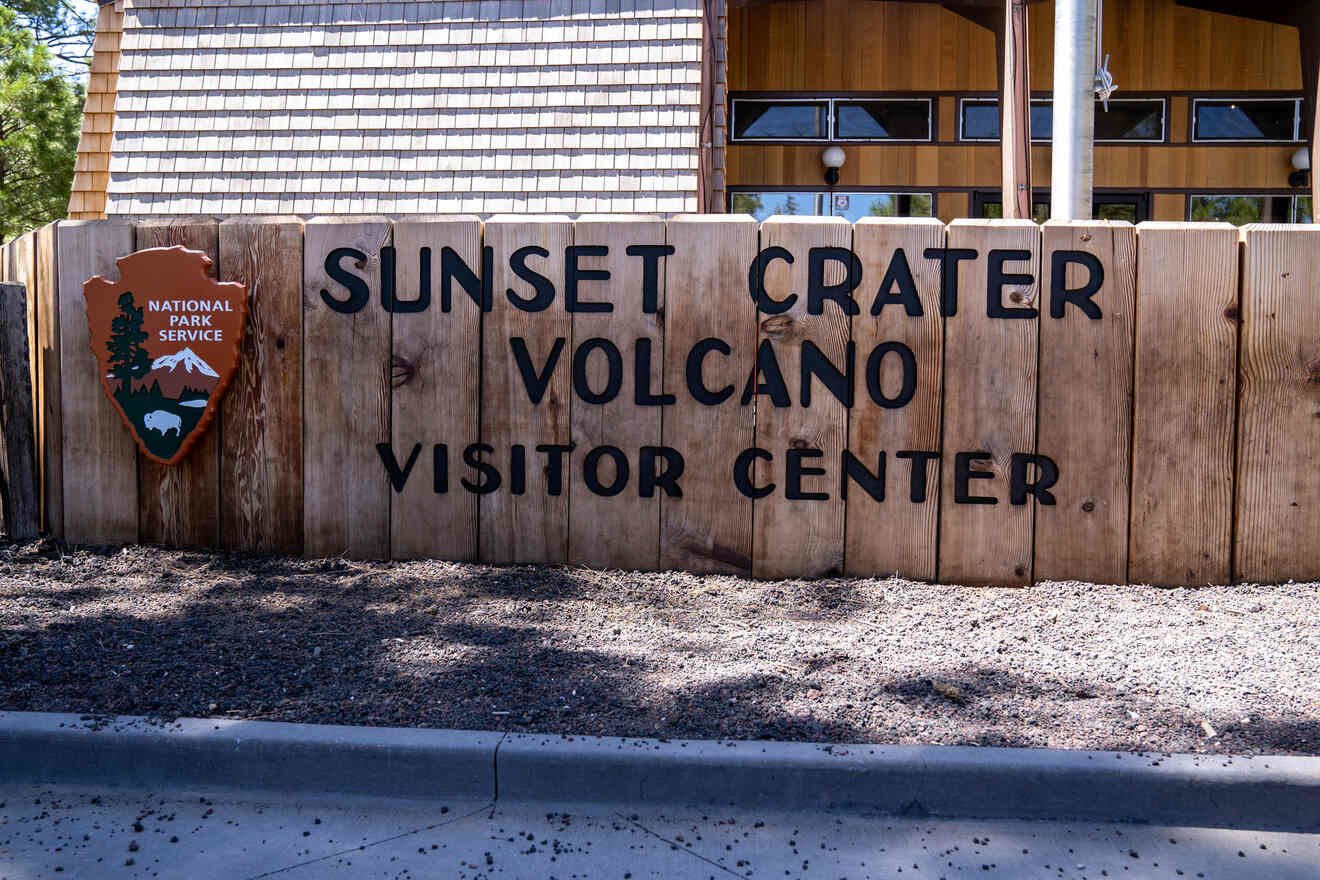 Flagstaff East Side is a quiet neighborhood with a local vibe, a little further away from the busy Downtown. This sleepy feeling makes it the right place for a peaceful stay with the family at affordable prices! Here you can find several beautiful parks where you can enjoy long walks while breathing the pristine mountain air.
Your kids will love the playground and skatepark at Foxglenn and Bushmaster, two awesome green parks offering activities for all ages and tastes.
And thanks to its multiple Mountain Line bus stops, this area will also give you access to many outdoor experiences in the close surroundings, like the trail to the incredible Sunset Crater Volcano and Peak View Park, where you can pet the lovely horses in the equestrian arena, have nice picnics, hike or ride a horse on the many trails.
Thanks to its close proximity to the famous route 66, East Side is also the perfect option if you are on a road trip and you want to make a stop in tranquil settings without necessarily visiting the city!
Luxury hotel
Little America Hotel Flagstaff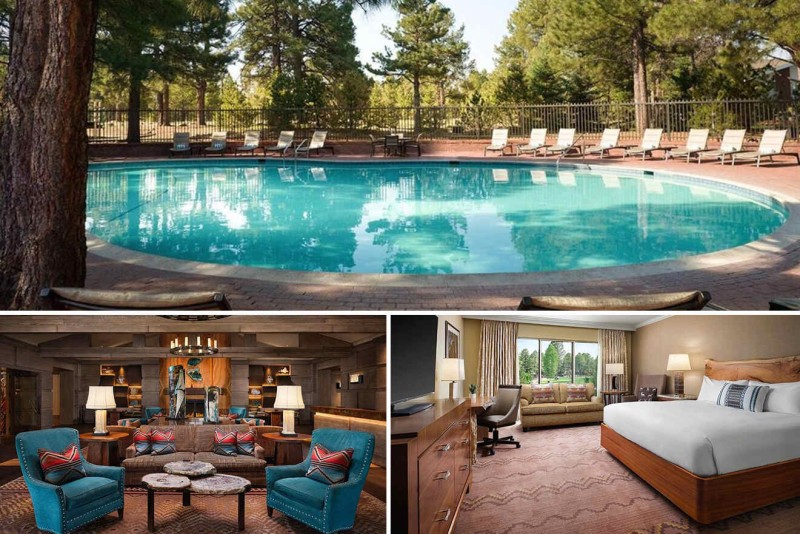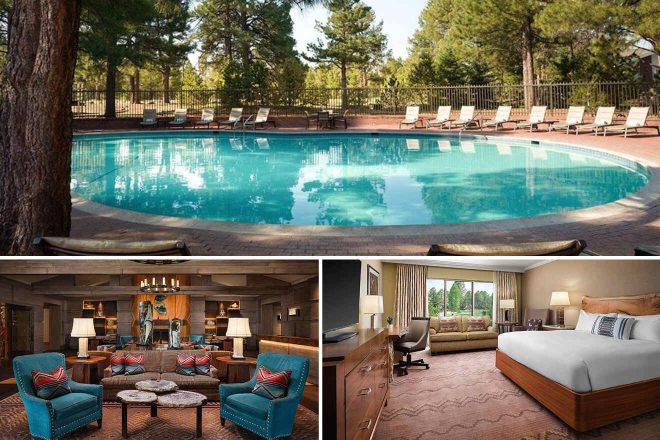 Located on 500 acres of Ponderosa Pine forest, Little America Hotel Flagstaff offers the perfect mix between luxury and coziness. Relax in the seasonal outdoor pool, take advantage of the free private parking to explore the surrounding natural landscapes, and sleep in comfy air conditioning rooms. Have a nice aperitif with cocktails and appetizers at Little America Restaurant and Bar, and use the free transport services to Flagstaff Pulliam Airport at your departure!
Other accommodation options in Eastside
Mid-Range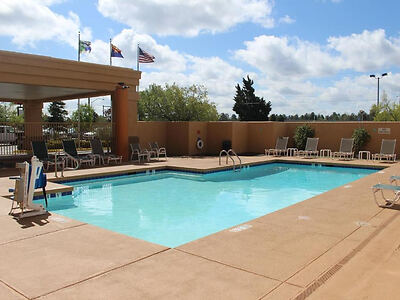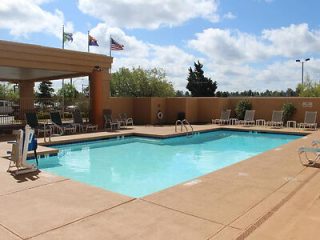 Enjoy air conditioning rooms and free breakfast, only a 5 minute drive from Northern Arizona University
Budget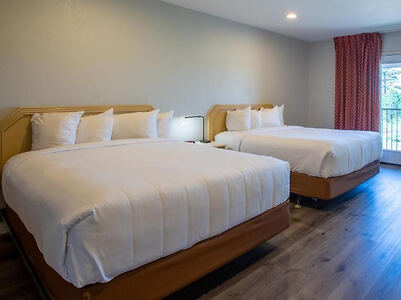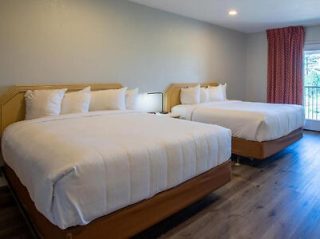 Relax in the indoor hot tub and sauna of this Arizona hotel or keep yourself active in the fitness center
Airbnb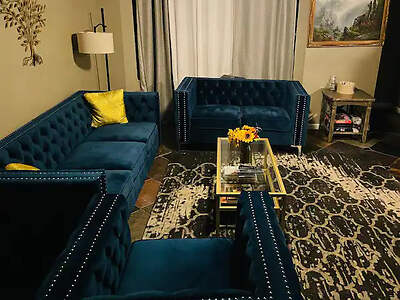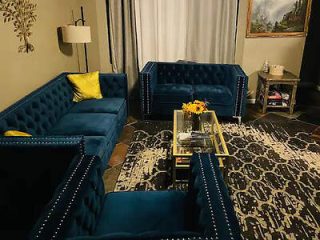 Lovely house with free wi-fi and access to an enormous backyard, perfect for a stay with your four-legged friend
Things to do in Eastside
Have a picnic at Foxglenn or Bushmaster parks!
Go to the gym, try rock climbing or take a dip in the pool at Aquaplex
Take your kids on a Christmas adventure at the North Pole Experience!
Go for a hike in the Ponderosa Pine forest
Check out the incredible Sunset Crater Volcano!
Hide a horse on the many beautiful trails of the Peak View Park
3. University Heights – where to stay in Flagstaff on a budget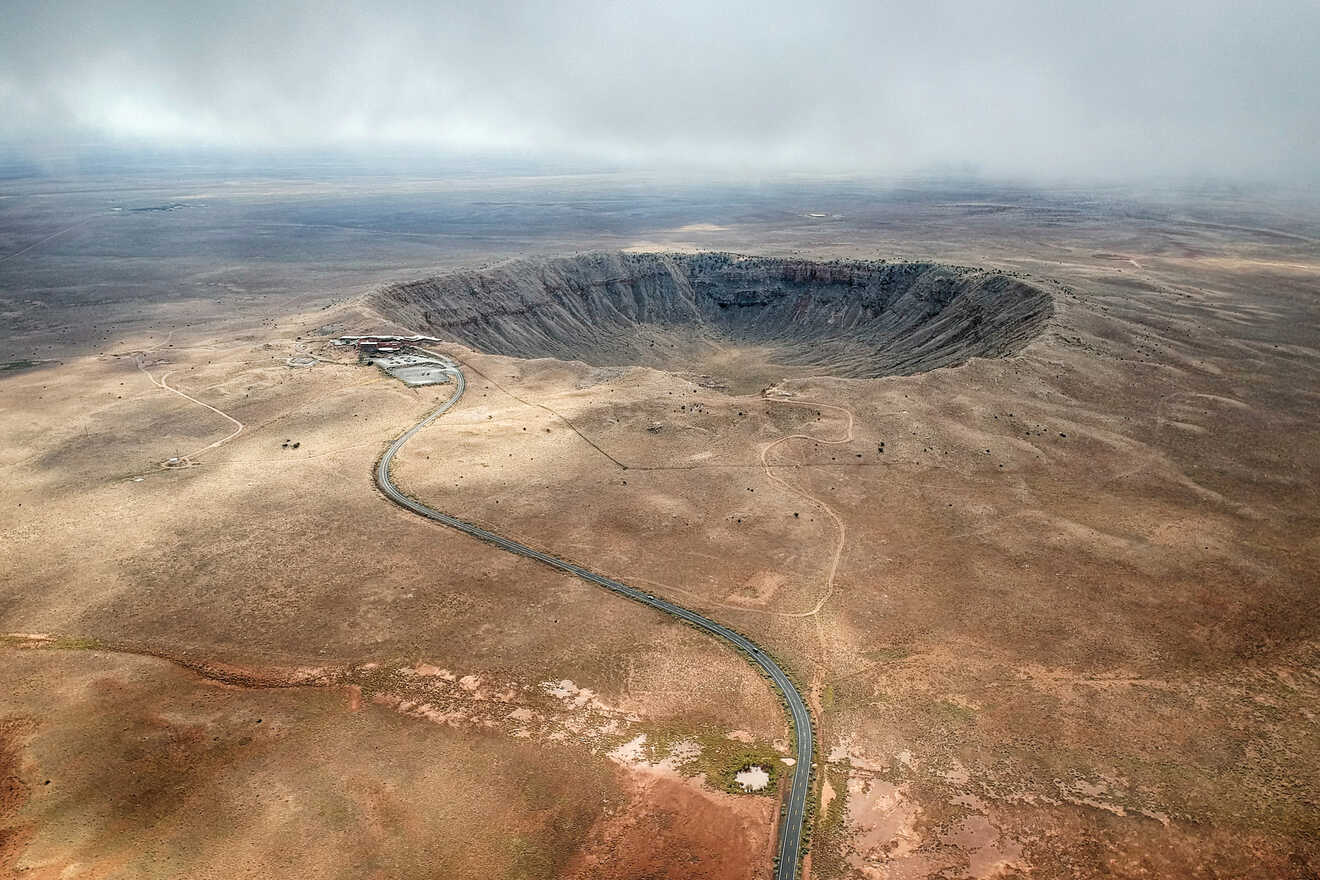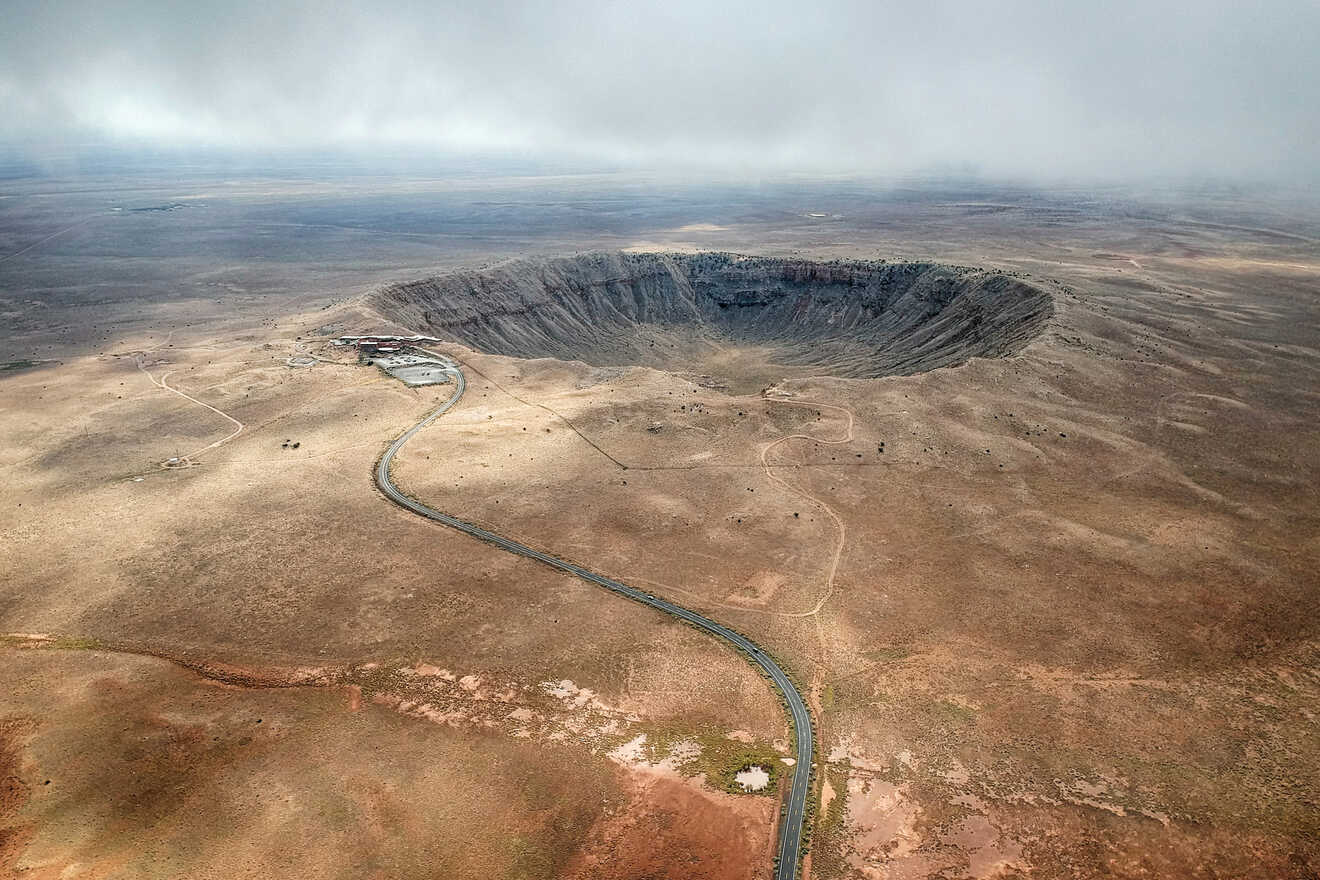 University Heights is a beautiful and heavily-treed community located in the Southwestern part of the historic Downtown, close to the Northern Arizona University. Being popular with students and a little far from the city's action, this neighborhood is perfect if you're traveling on a budget as it offers accommodation and great dining options at cheaper prices!
This peaceful and safe area has more to offer than you think. One of the cool things you can do here is to visit the world's best-preserved meteorite impact site on Earth: Meteor Crater Natural Landmark. As the result of a collision that happened 50,000 years ago, this site offers an interactive educational experience in a beautiful, natural setting.
If you're into plants, you cannot miss The Arboretum, a unique destination located at 7,150 feet in elevation on the edge of a large forest with incredible native plants. But if one day you want to check out Flagstaff's main attractions, you're also covered, with its many transport connections you'll be into the center of the city in a blink of an eye! In the end, you don't have to spend a lot of money to have fun!
Luxury hotel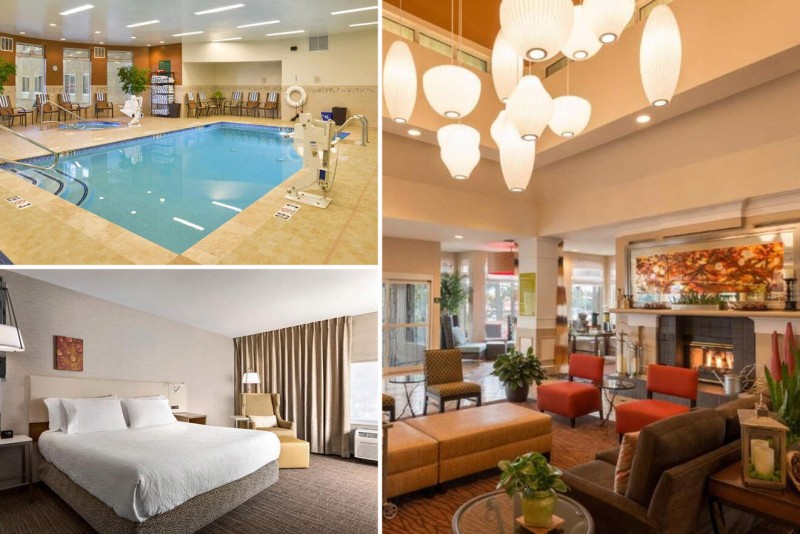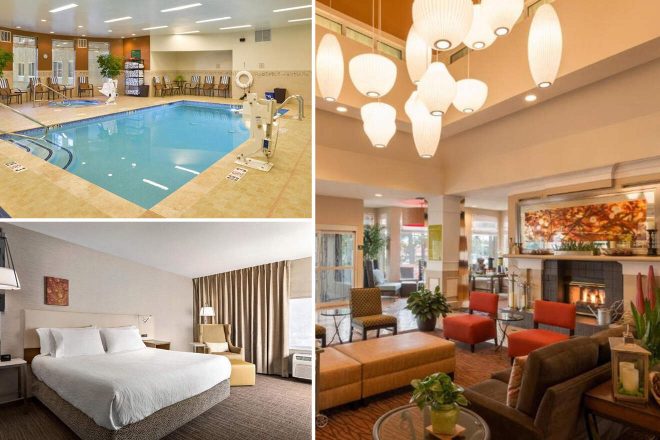 Walking distance from the popular Flagstaff attractions of the area including Northern Arizona University, this lovely hotel offers exceptional accommodations with modern amenities and free wi-fi for a comfortable stay! The Hilton Garden Inn Flagstaff has also located only a short drive from major points of interest to take the car and go for a panoramic ride through the Grand Canyon National Park or on the historic Route 66!
Other accommodation options in University Heights
Mid-Range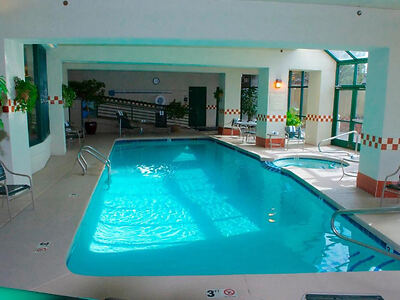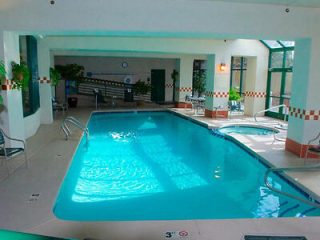 Enjoy a free hot breakfast buffet, and relax in the hot tub or exercise in the fitness center!
Budget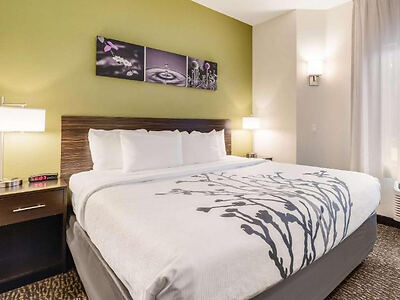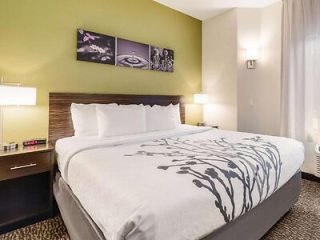 Start your day with a hot breakfast and go visit the Lowell Observatory, only a 15 minutes drive away
Airbnb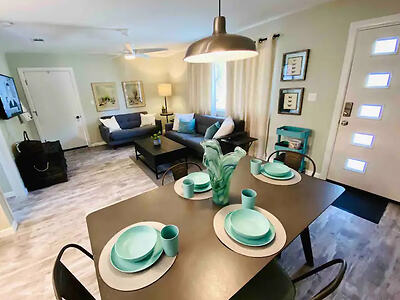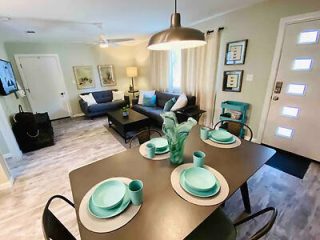 Pet-friendly cozy house with big beds and private patio, to feel at home away from home!
Things to do in University Heights
BONUS: Where to stay in Flagstaff for skiing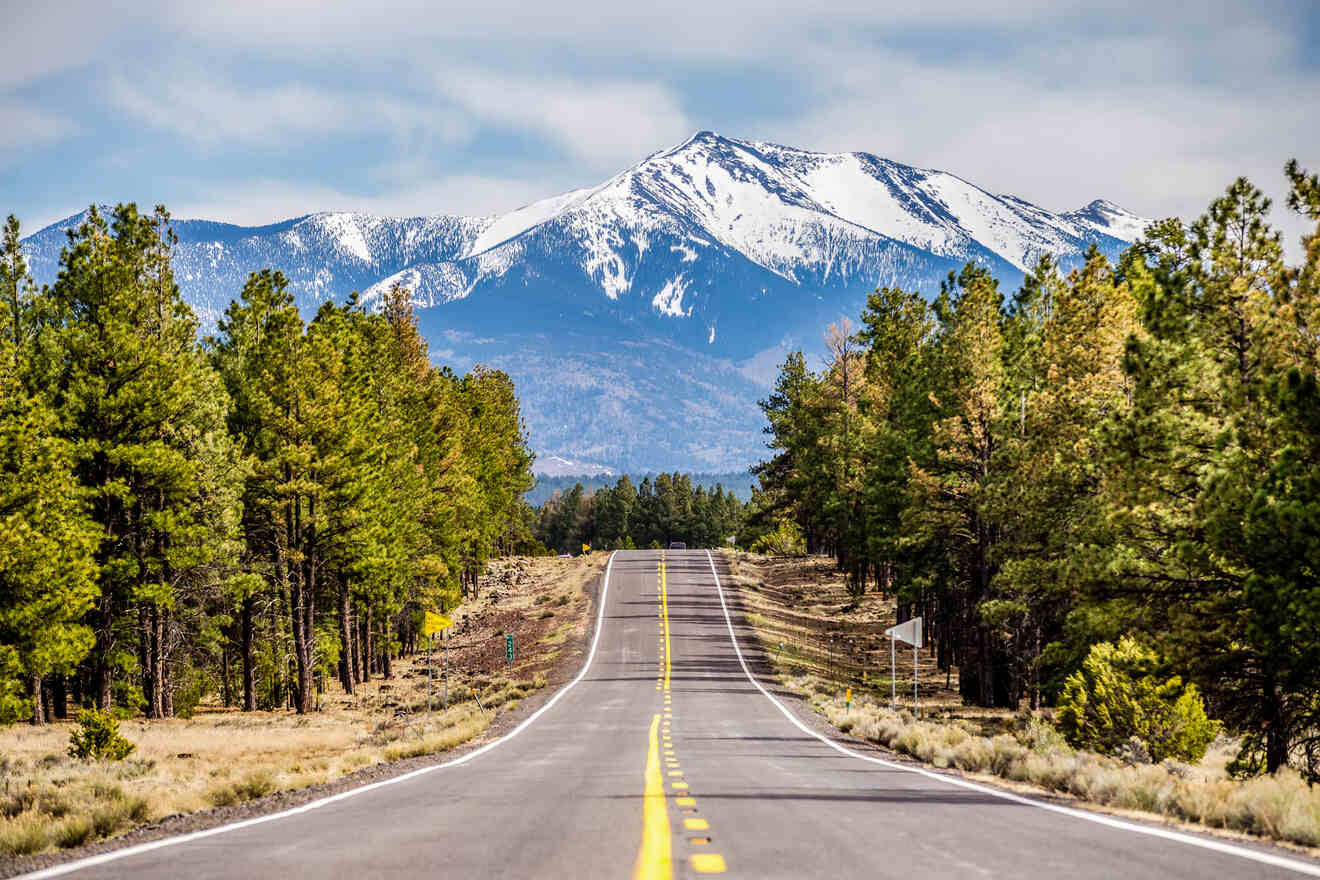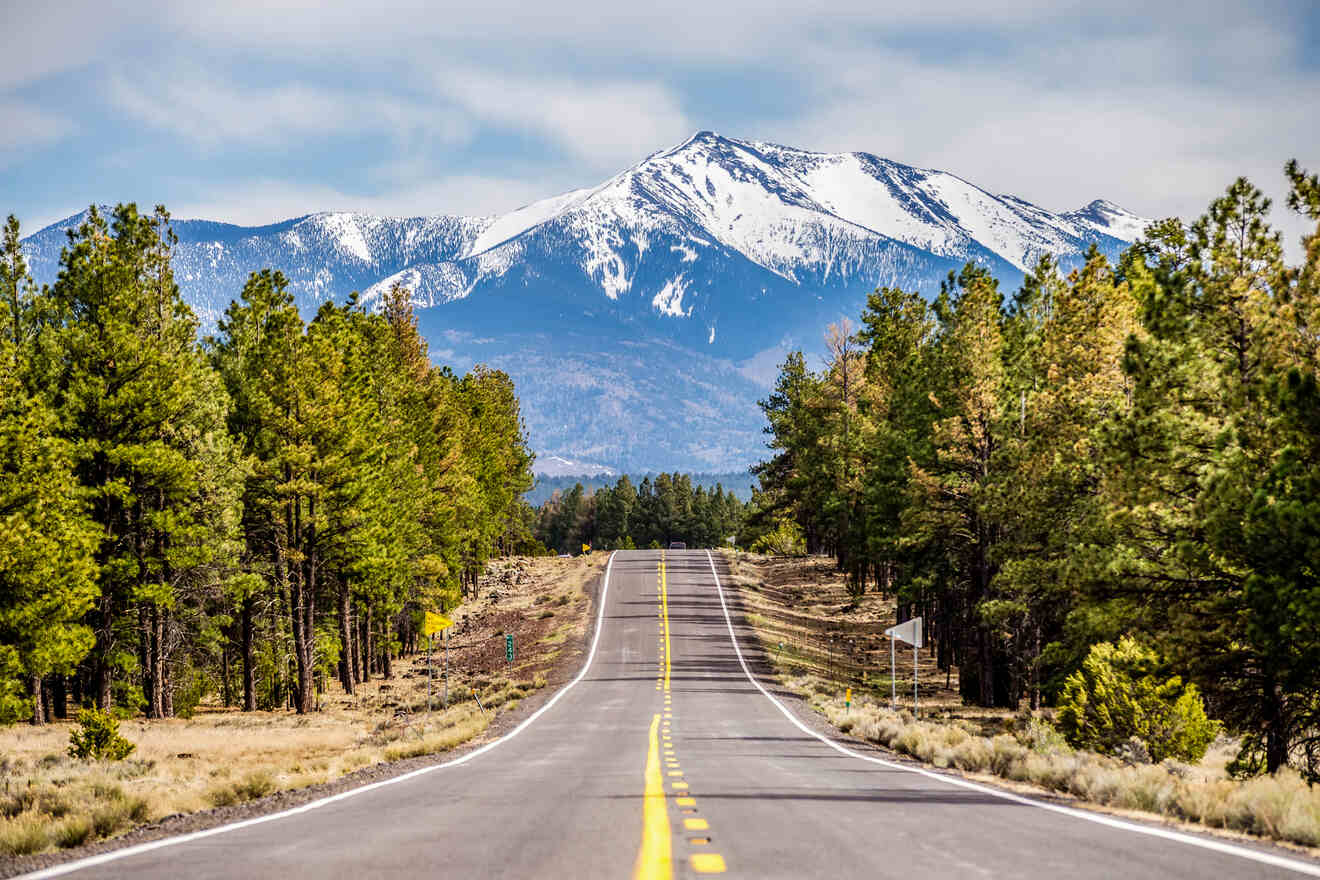 Who's up for a winter week of skiing surrounded by white snow and a view of the best natural wonders? Nestled in the mountains, you could expect that Flagstaff is the premiere skiing destination in Arizona. Indeed, the area is home to many long white slopes for advanced, intermediate, and beginner riders. There are two resorts here; Arizona Snowbowl for downhill skiing and snowboarding, and Nordic Village for X-Country.
Snowbowl
Arizona Snowbowl is located north of Flagstaff, on the western slope of Mount Humphreys, the tallest point in the state and the most recognizable point on the San Francisco Peaks. These are often called "The Peaks," and are actually the remains of an eroded, dormant stratovolcano that was formed between 500,000 and 1,000,000 years ago!
With 55 runs (among which the longest is 2 miles) and 8 high-speed lifts, scenic gondola rides, and great dining areas, you have all you need to have true excitement in the snow! And if you're not familiar with skiing, you can start your mountain journey by taking lessons with highly qualified instructors and renting the equipment at the many rental places! While you can stay in central Flagstaff and take day trips here to ski, if you want to stay right in the heart of the action, you can!
Basecamp at Snowbowl – There's nothing better than ending an intense day of skiing in a cozy cabin, drinking a hot chocolate in front of a warm fire with your friends or family, and going to sleep in the comfy, big beds, immersed in the total quietness of the mountains! There are 25 cabins at Basecamp set right at the foot of the mountains.
Nordic Village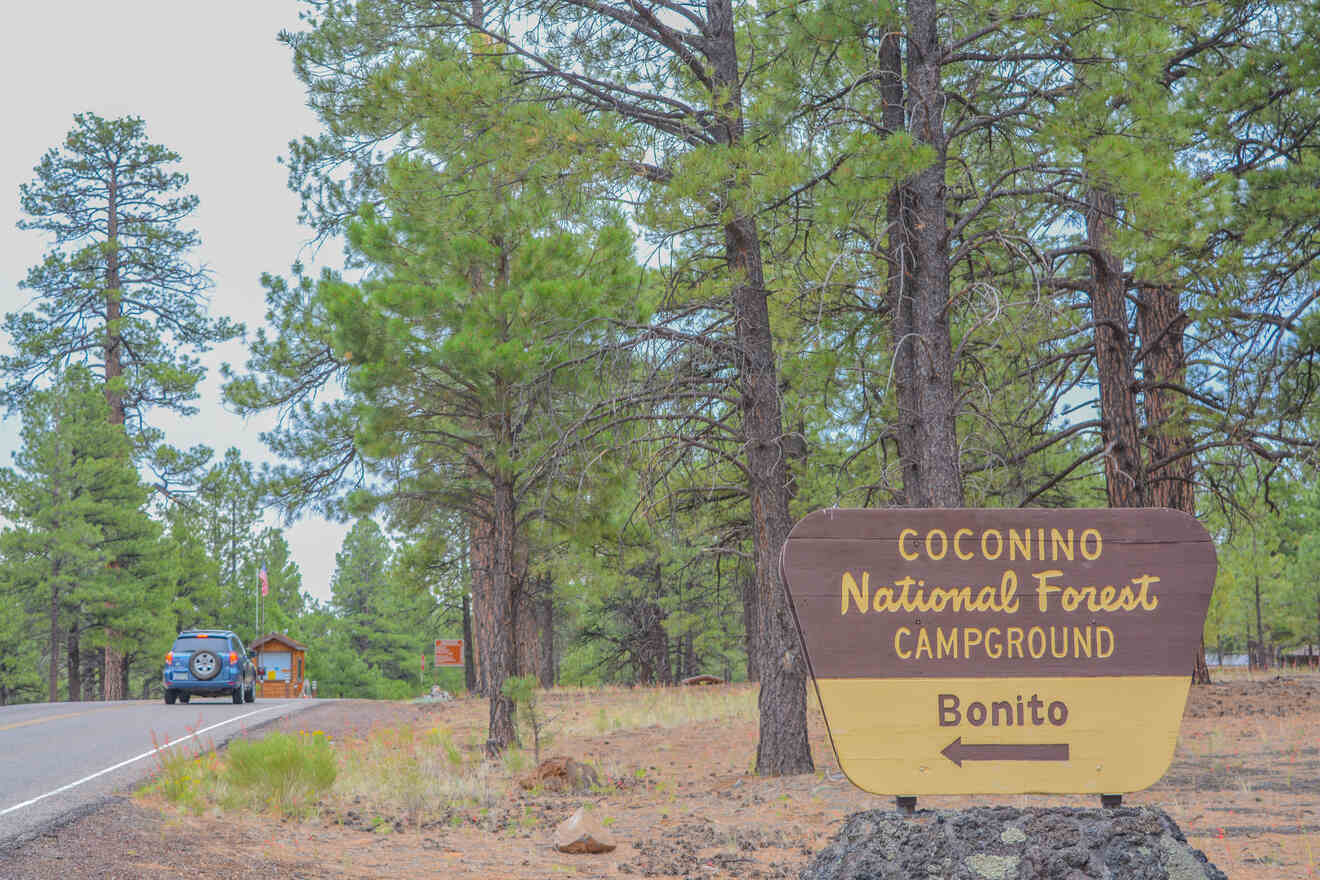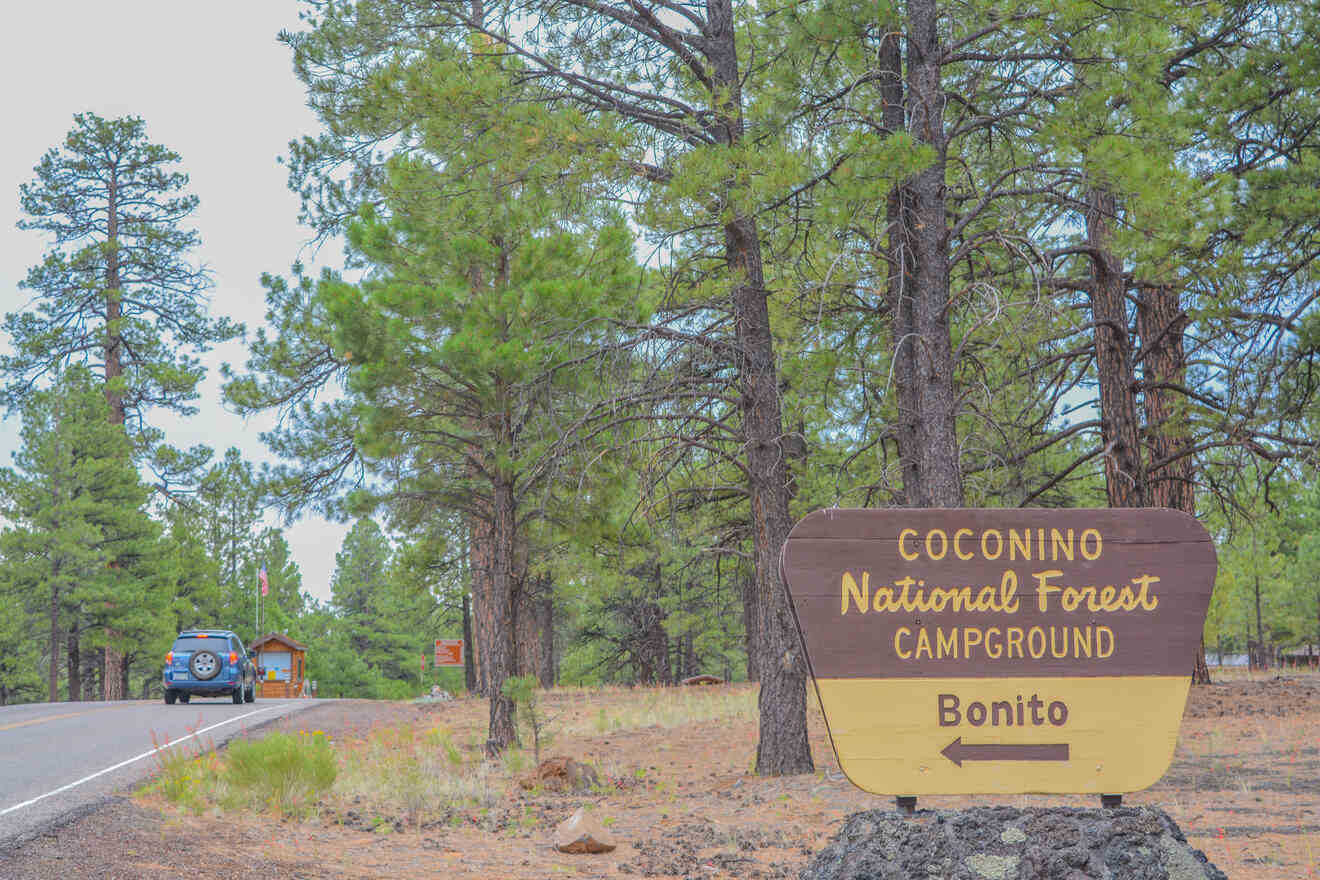 The Nordic Village is located in the Coconino National Forest, 15 miles northwest of Flagstaff. This is one of Northern Arizona's best destinations for outdoor activities all year round, with 50 km of well-marked trails ready for hiking or biking in the summer, and Nordic x-country skiing and snowshoeing options for the winter!
Moreover, the area also offers different options of rustic lodging, for a full experience in nature:
Yurts: Yurt camping is the perfect solution if you want to get out into the great outdoors, but don't really love the idea of tent camping, especially during winter when temperatures get lower! You can have different types of Yurts, from super rustic and basic, to fancy ones with prices ranging from $80 to $350. Each yurt has a wood fire stove and camping matts but remember to bring your other essentials!
Cabins: Cabins are the perfect accommodations for an adventurous vacation immersed in nature and a cozy stay with your family, couple or friends. They are open all year and the cost for a night is around $150. Cabin accommodations can be quite luxurious, offering all the amenities to make you feel like a home away from home but still give you the off grid experience!
Camping sites: Weather with a tent or a van, you will have a lot of fun and unique moments with your beloved ones, and access to all the camping amenities. Depending on that and the location, prices for one night can range from $20 to $50 and are only open in summer.
BONUS: Unique holiday homes in Flagstaff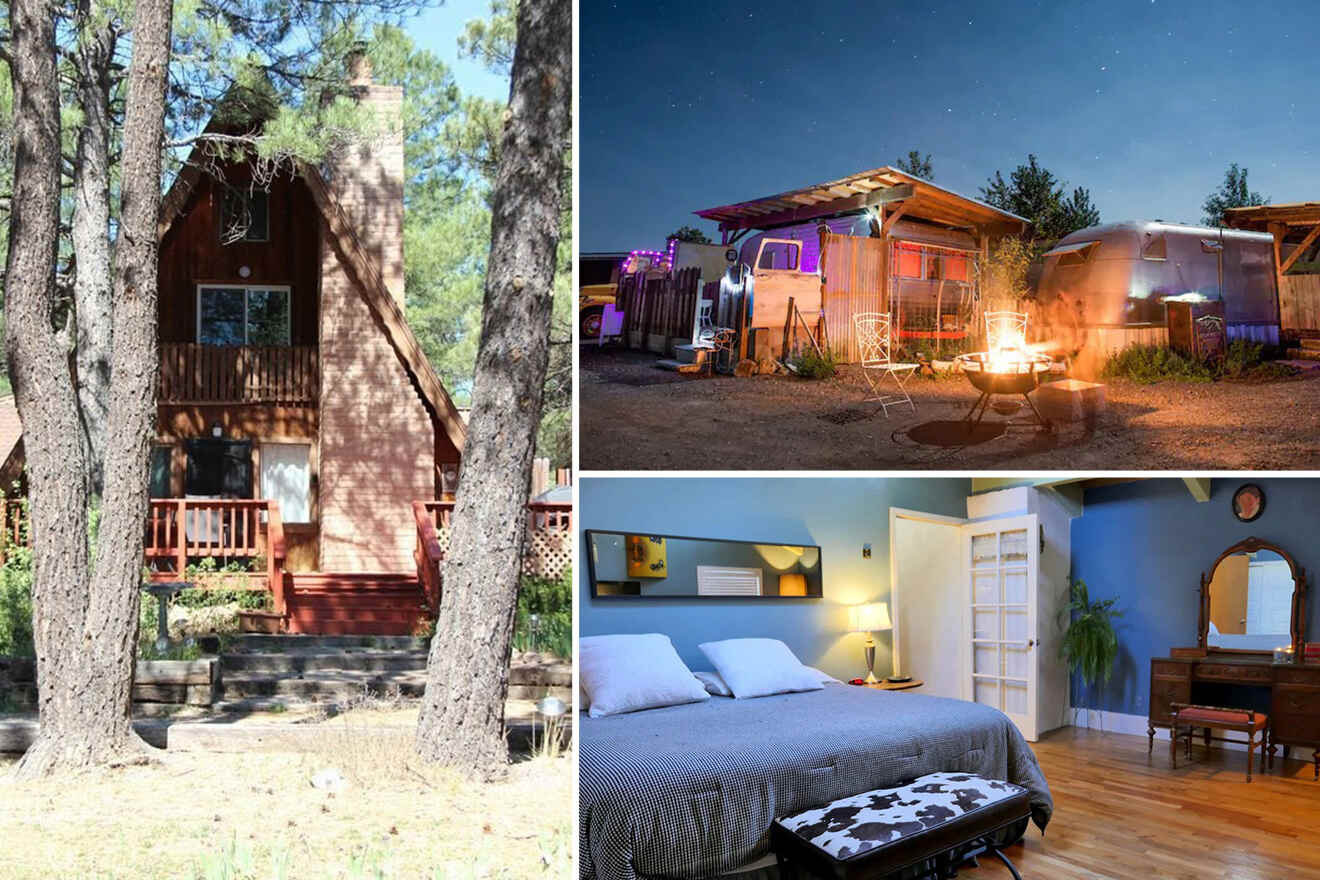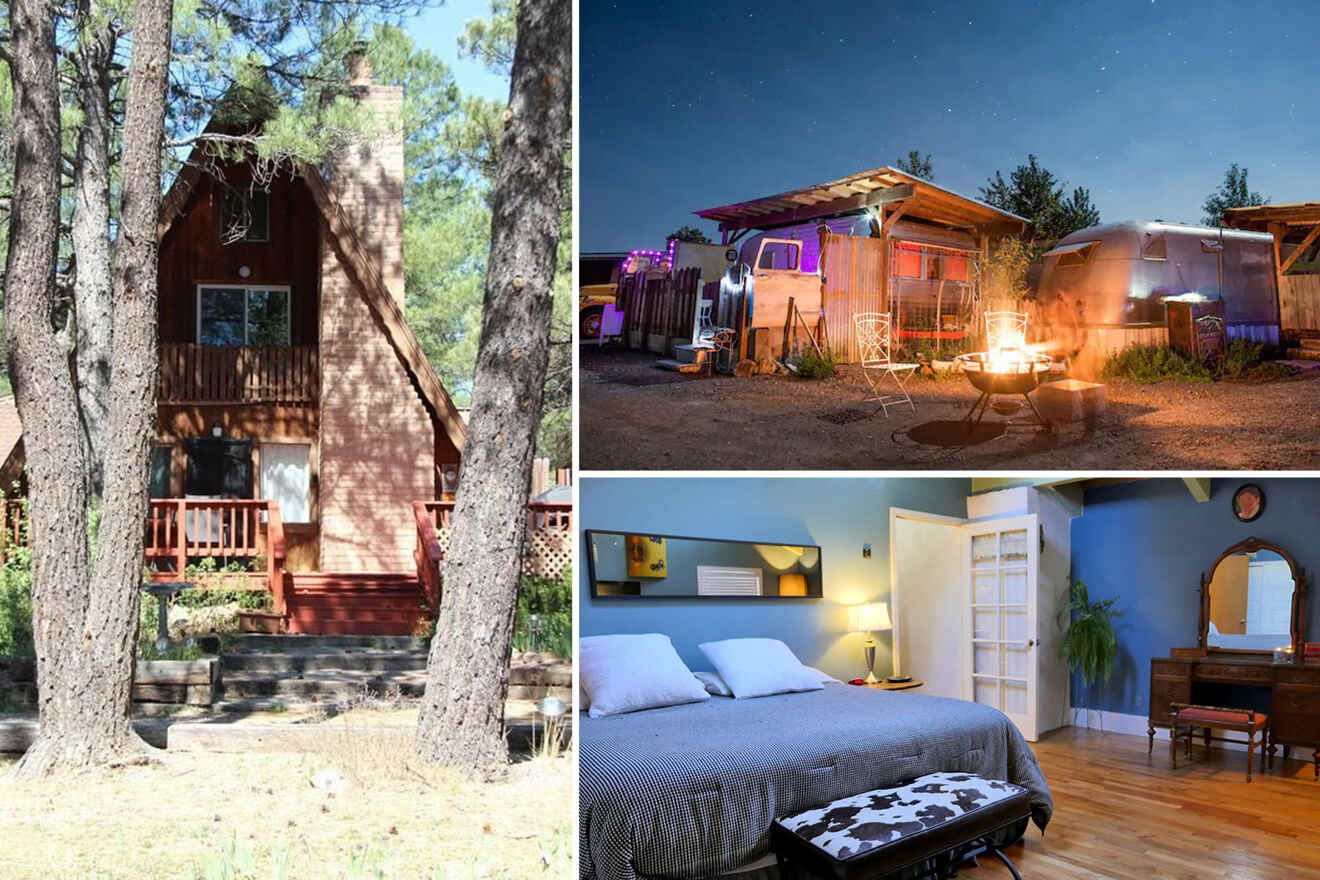 If you want to enjoy the beauty of nature without having to renounce your comfort, the best way to do that is by renting a holiday home or cottage and If you're looking for a stay that is a little bit out of the ordinary, you've come to the right places.
Amazing hiking trails, excellent cross country skiing, world-class mountain biking, canyoneering, and green pines all around… check out these outdoor paradises! From tiny lovely houses to A-frame cottages, and cozy trailers… there is for sure the right option for you, where you'll immediately feel at home!
Frequently asked questions about Flagstaff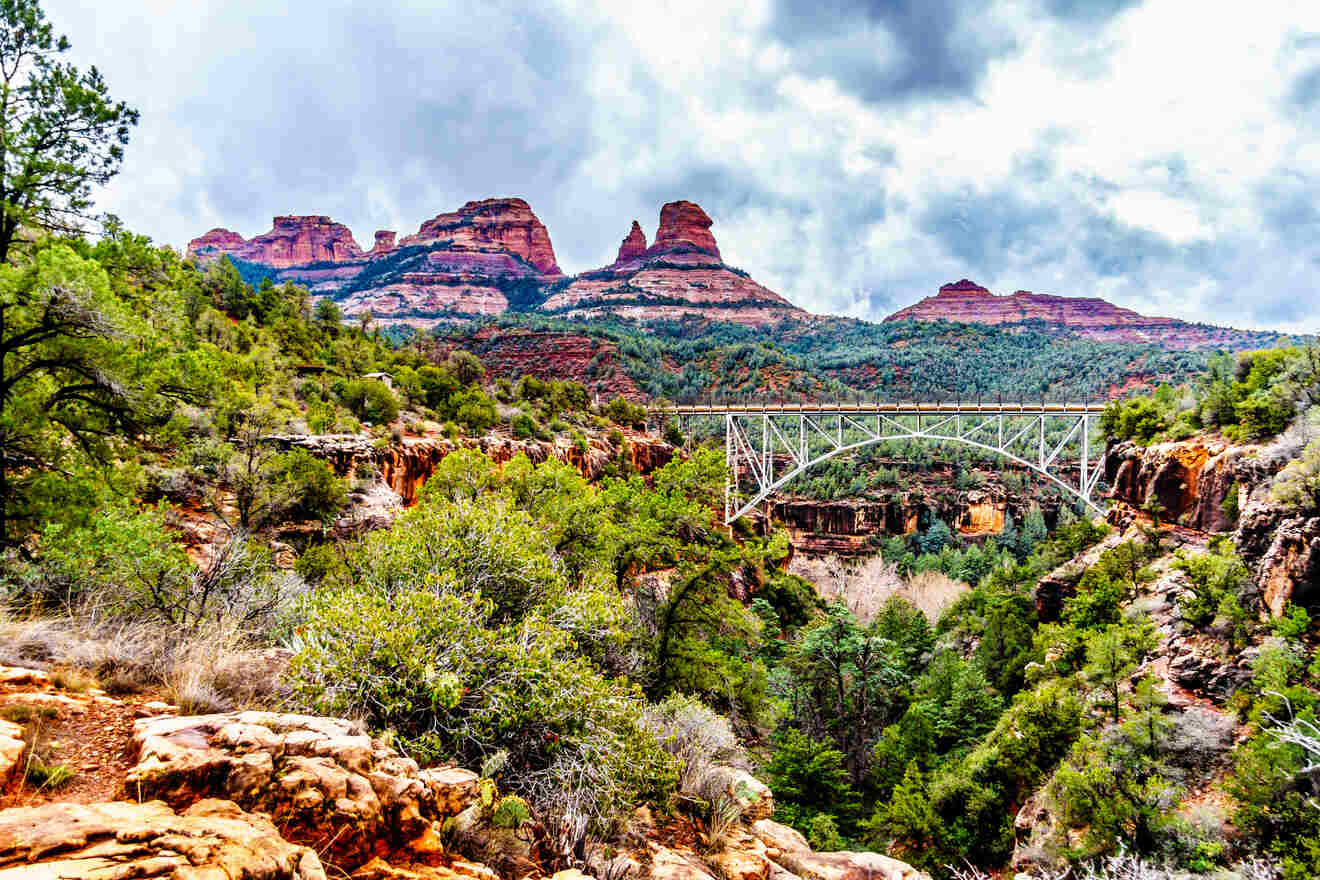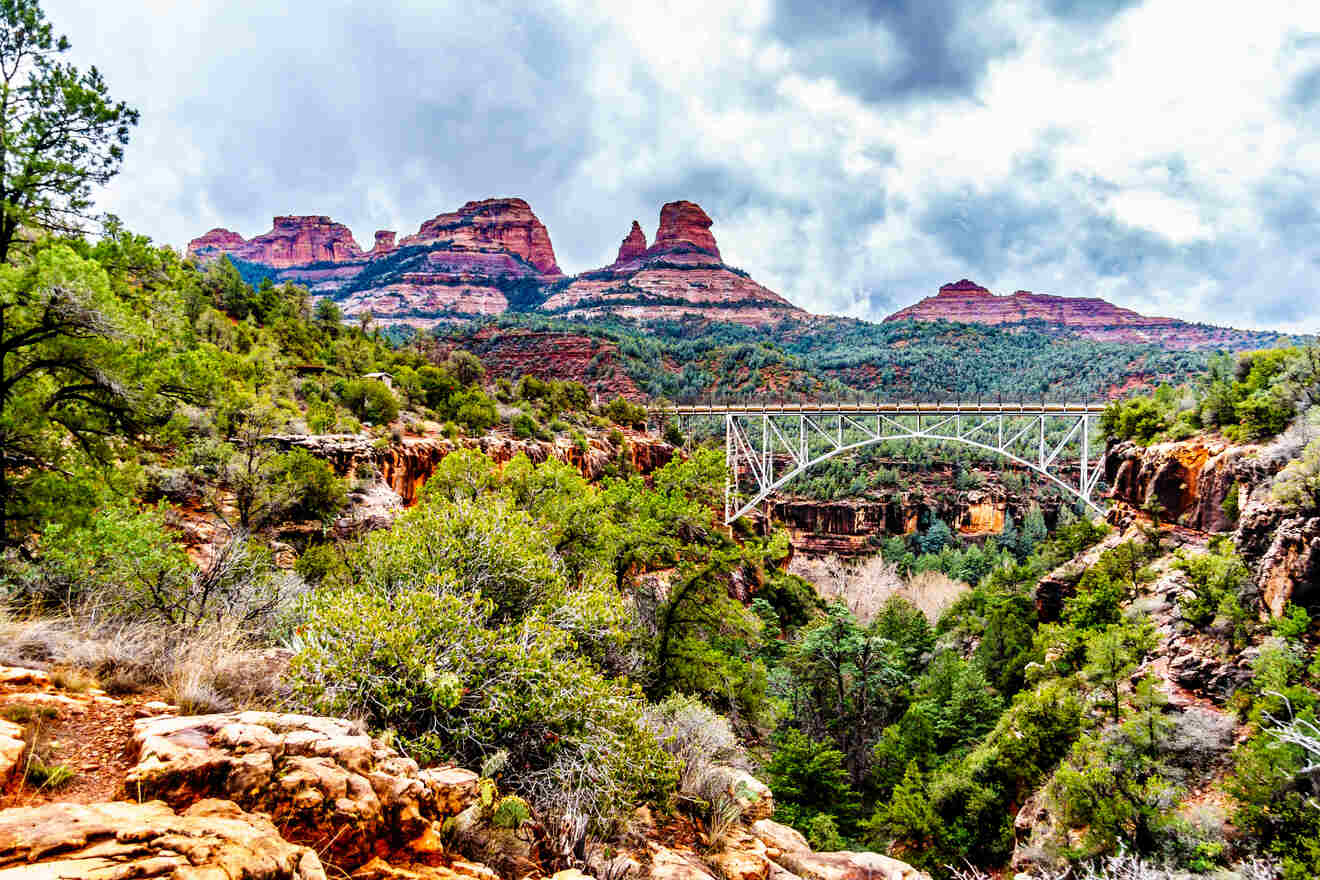 🏙️ Which is the best place to stay in Flagstaff?
The best places to stay in Flagstaff if you're visiting for the first time are located in Downtown, the city center. Stay in Country Inn & Suites for a luxurious experience or in the pet-friendly DoubleTree by Hilton for a great value for money!
⛰️ What are the best things to do in Flagstaff?
Check out the beautiful natural attractions Wupatki National Monument and Walnut Canyon National Monument, explore the majestic Grand Canyon, visit the Northern Arizona University campus or take the family to the North Pole Experience.
💰 Where to stay in Flagstaff on a budget?
The best area to stay in Flagstaff on a budget is University Heights, located in the Southwestern part of historic Downtown and close to Northern Arizona University. Enjoy the hot tub of Hampton Inn & Suites or the breakfast at Sleep Inn Flagstaff!
👪 Where to stay in Flagstaff with the family?
The best place to stay in Flagstaff with the family is Flagstaff East, a quiet neighborhood with a local vibe and affordable prices. Choose Little America Hotel for the perfect mix between luxury and coziness, or the more affordable Hotel Elev8 Flagstaff.
Conclusion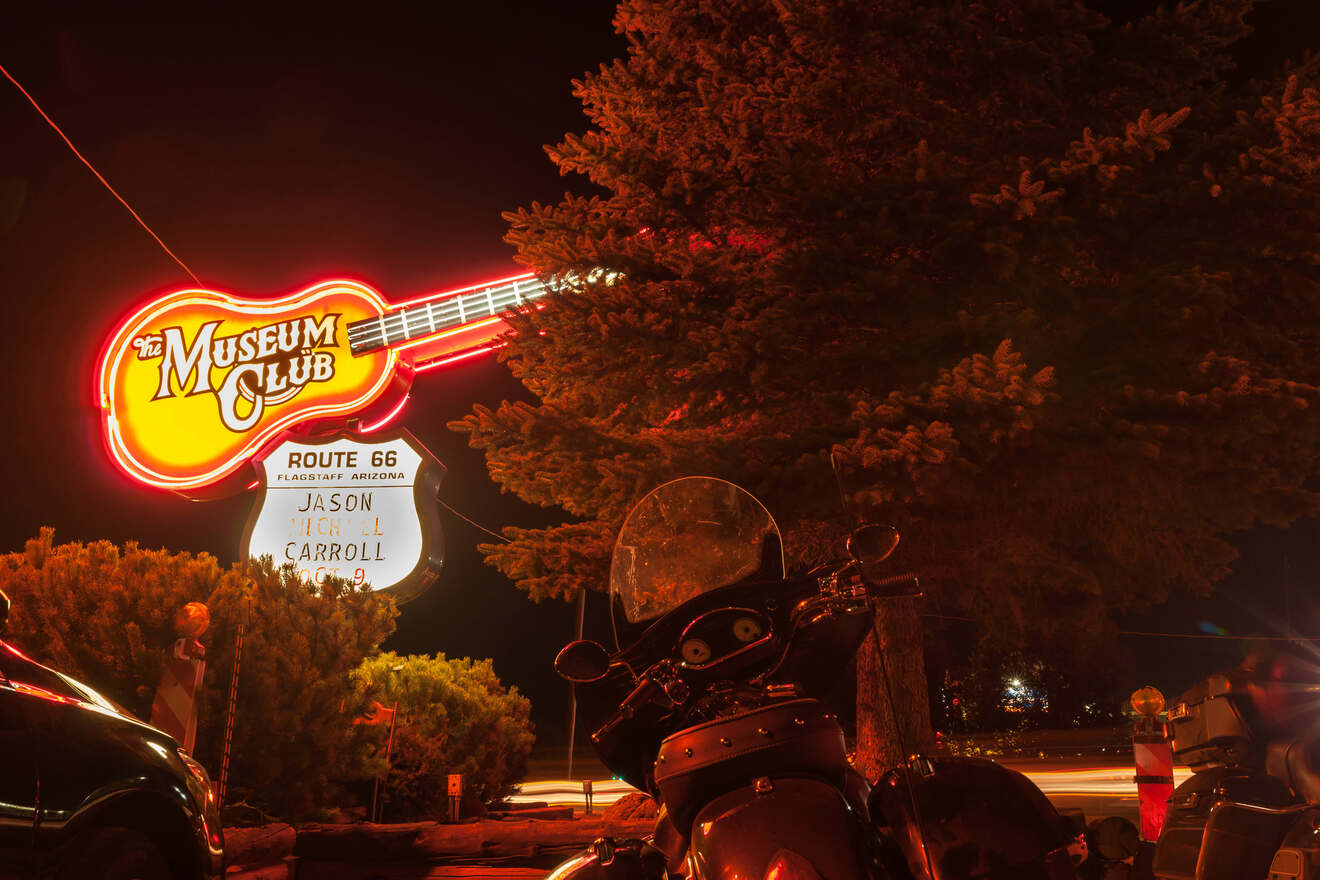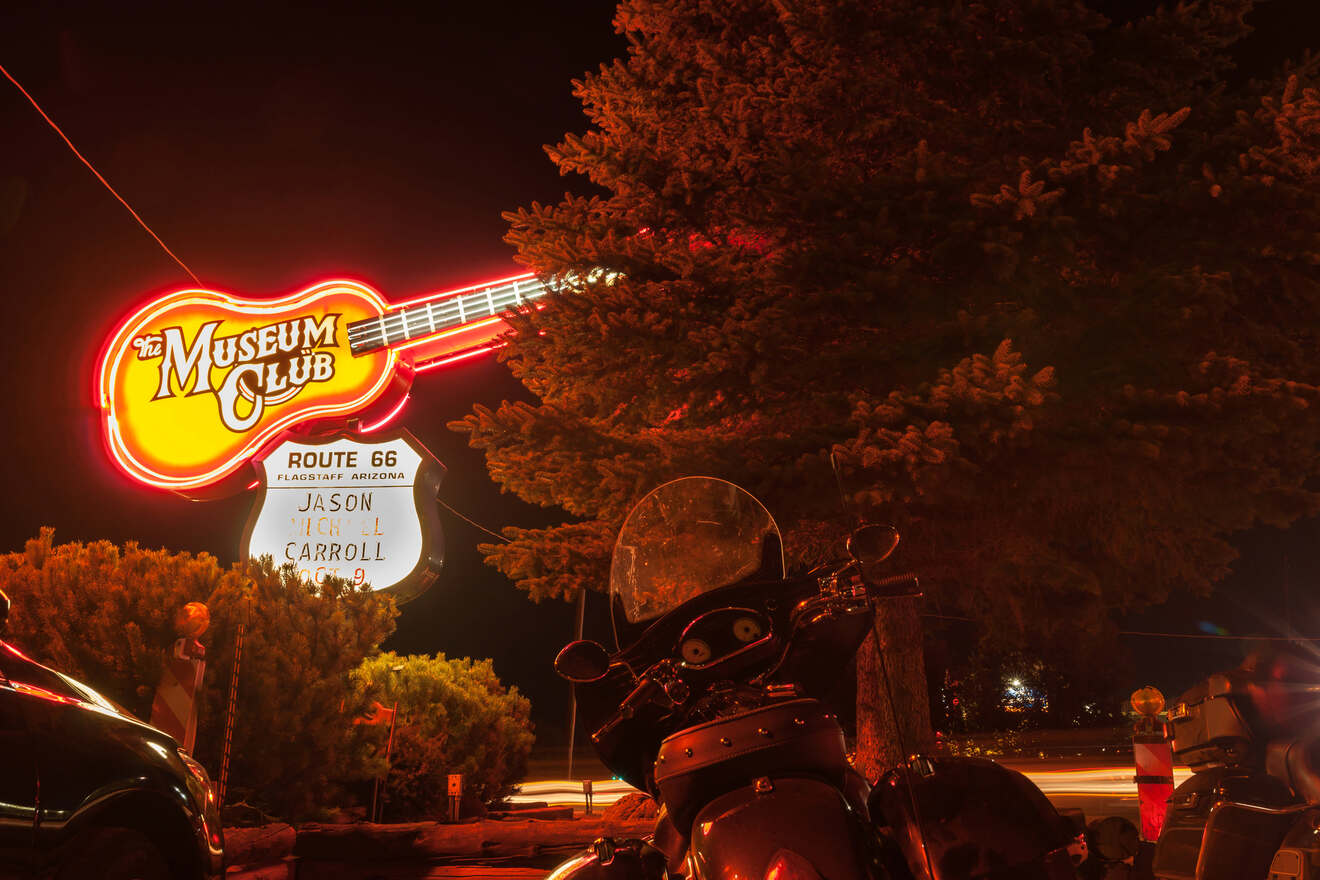 We are at the end of our amazing journey through the best areas and hotels in Flagstaff. From the Downton city center with historic buildings, lots of attractions, and native culture, to Flagstaff East Side for a quiet family holiday and University Heights for a stay on a budget with access to the best outdoor activities… no traveler, taste and budget will be left behind here!
Among cozy chalets, beautiful lodges, historic hotels, pet-friendly hotels, and ski resorts, Flagstaff has the right accommodation for you!
But if you still don't know where to stay in Flagstaff, I can't blame you, we went through so many amazing choices! So let me help you in your choice and give you my favorite accommodation options, with great central location and reviews:
Little America Hotel – enjoy the perfect mix between luxury and coziness and immerse yourself in full relaxation in this unique hotel
DoubleTree by Hilton – One of the best pet-friendly hotels located in the heart of Downtown Flagstaff, with free wi-fi and free parking
I hope you enjoyed my guide and that it will help you have an unforgettable stay in this beautiful natural paradise! Once you find the perfect option for your holiday, I strongly suggest you book your accommodation immediately. Flagstaff is being discovered more and more by tourists and it's hard to find a spot last-minute!
If you have any questions, thoughts, or tips about Flagstaff or a particular hotel, please leave them in the comments. I am looking forward to receiving new inputs and answering you!
Have an amazing trip,
Elena