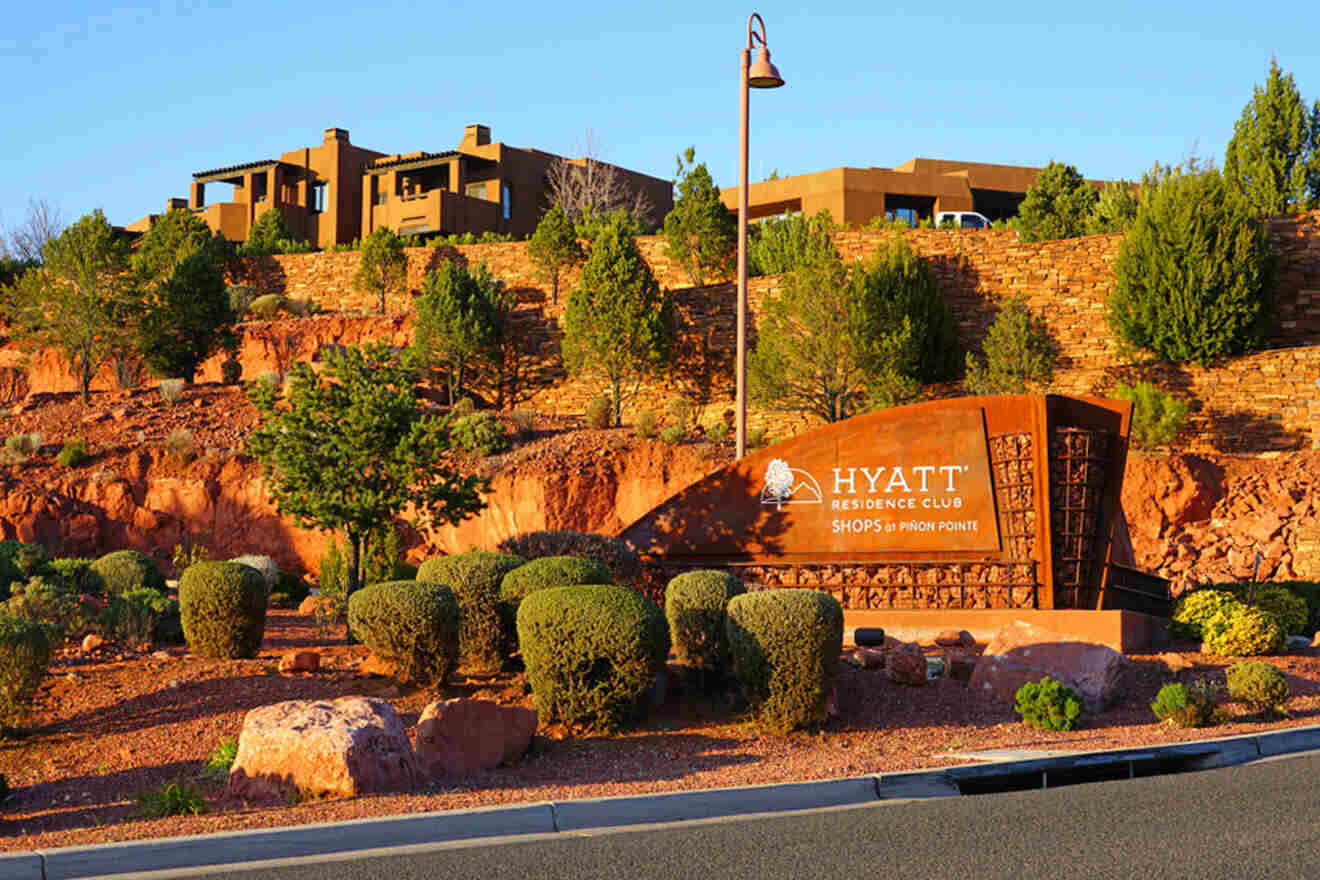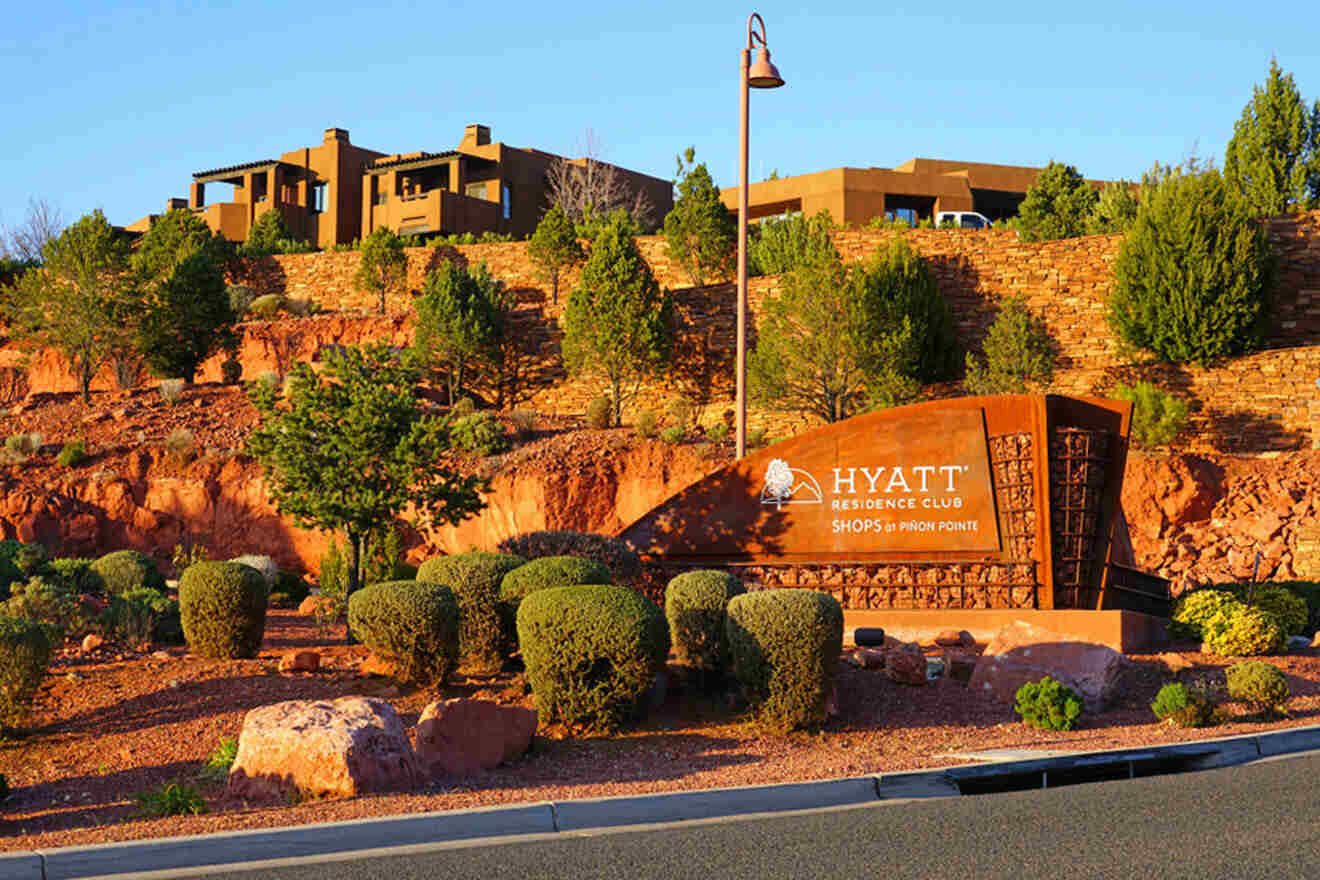 It's not easy planning a family trip, and finding the hotel is probably the most tricky part! But today I'm here to help you out! So grab some popcorn, lay back, and relax!
As in this post, we'll look for the best Sedona resorts for families! That's right, I went on the web and looked around for hours until I found only the most amazing Sedona family resorts, which I then ordered from most to least expensive so that you can all browse through the list quickly!
Sedona is a great place for a holiday and it has lots of family-friendly activities, most of which are set out in nature. So grab your hiking shoes and swimsuits and let's go!
Almost forgot! Make sure you book your favorite kid-friendly hotels in advance! Sedona is a super popular holiday destination and the good places will always go first!
Now we're ready to go!
If you are in a hurry
Can't read the whole post? I've got you covered! Just check the list below, which has the best family hotels in Sedona:
1. Enchantment Resort – unique hotel with a view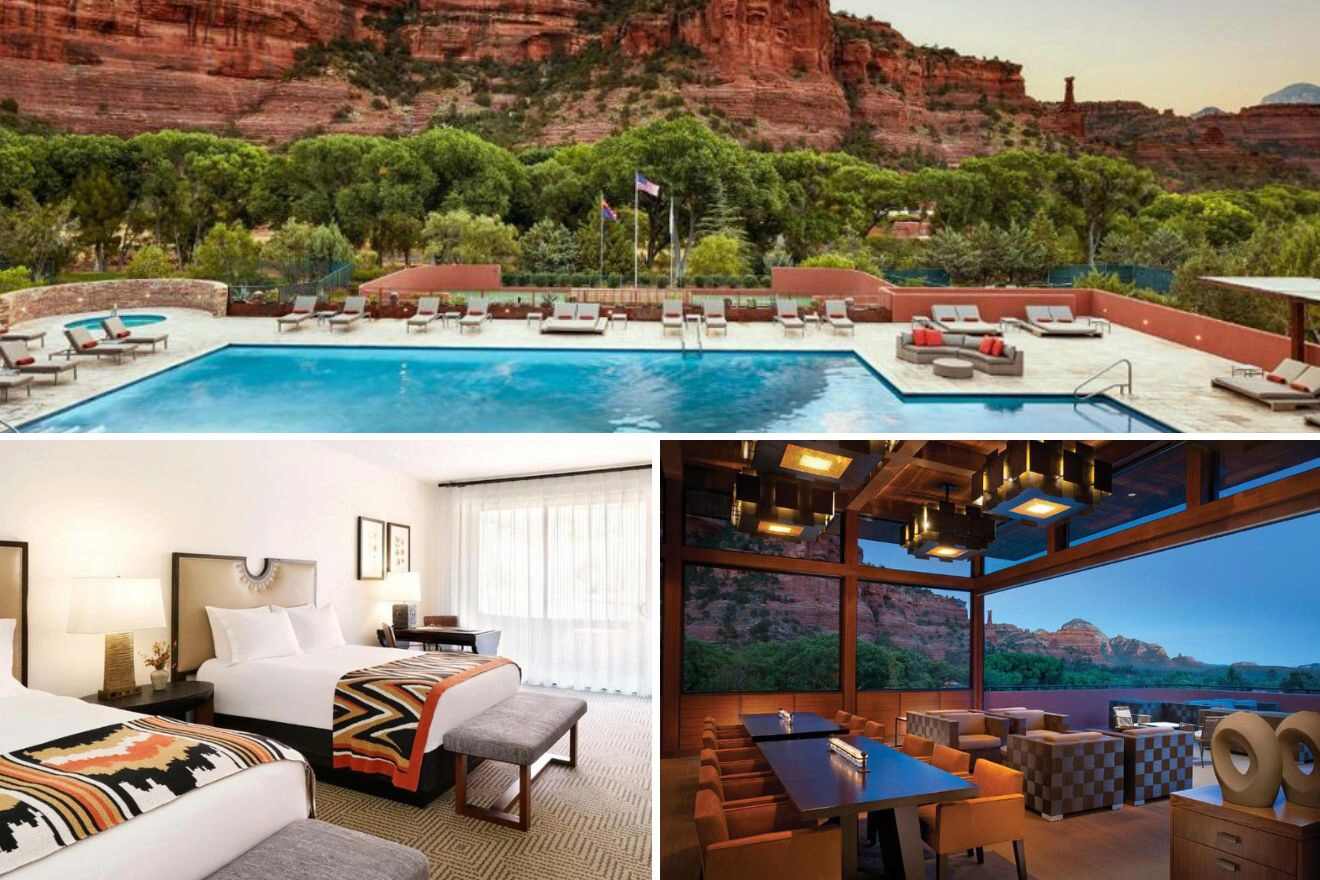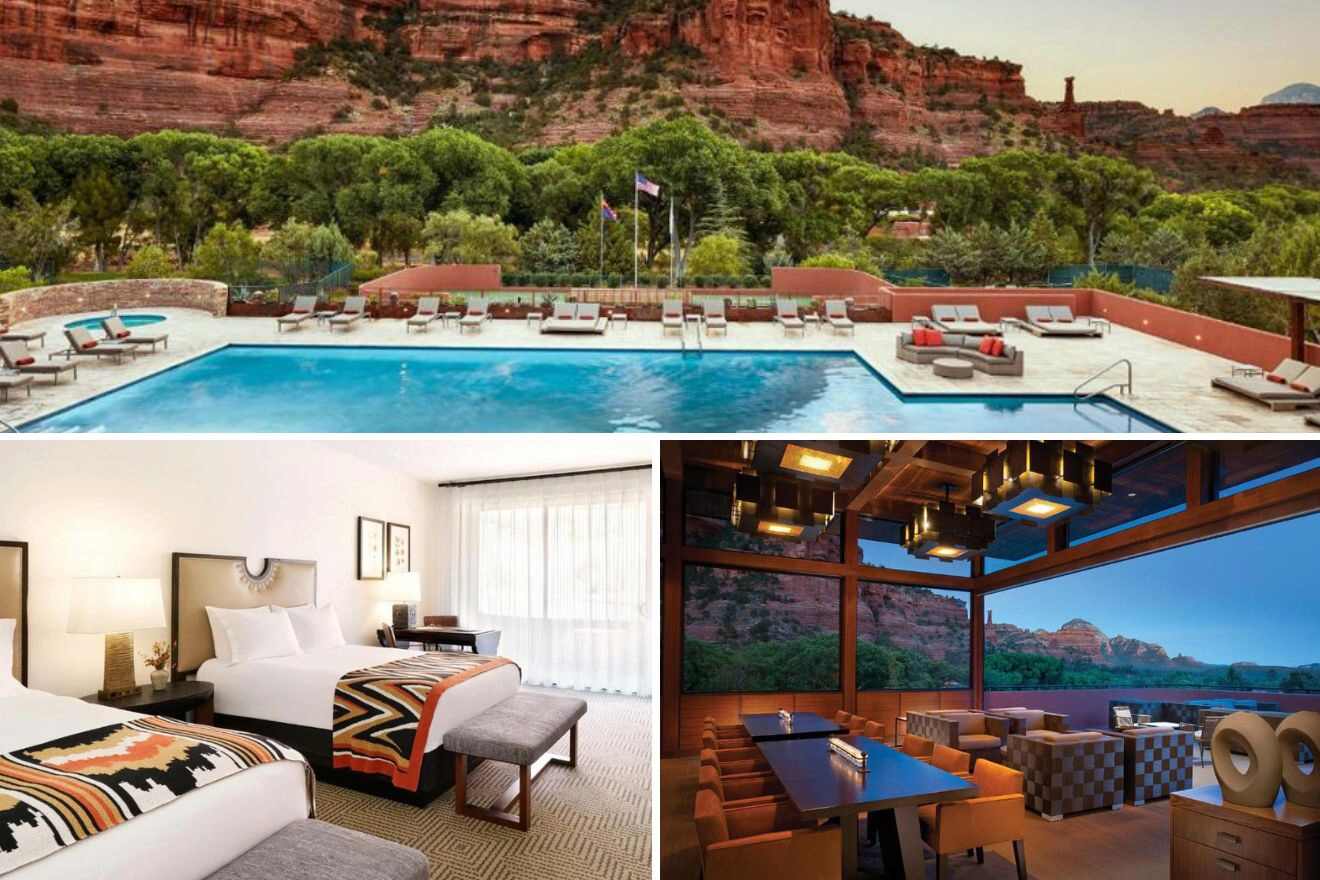 What a gorgeous hotel! Set near the mesmerizing Red Rocks, this incredible resort offers some fabulous houses with private balconies, lots of space for your family, and breathtaking views.
During the holiday you can take yoga classes, play with the kids by the outdoor pool, eat delicious food at the 2 restaurants on-site, and relax at the spa center. There are many fun activities that you can try here, such as biking tours, and they also have a kids club and a game room.
2. Adobe Grand Villas – for a tranquil family getaway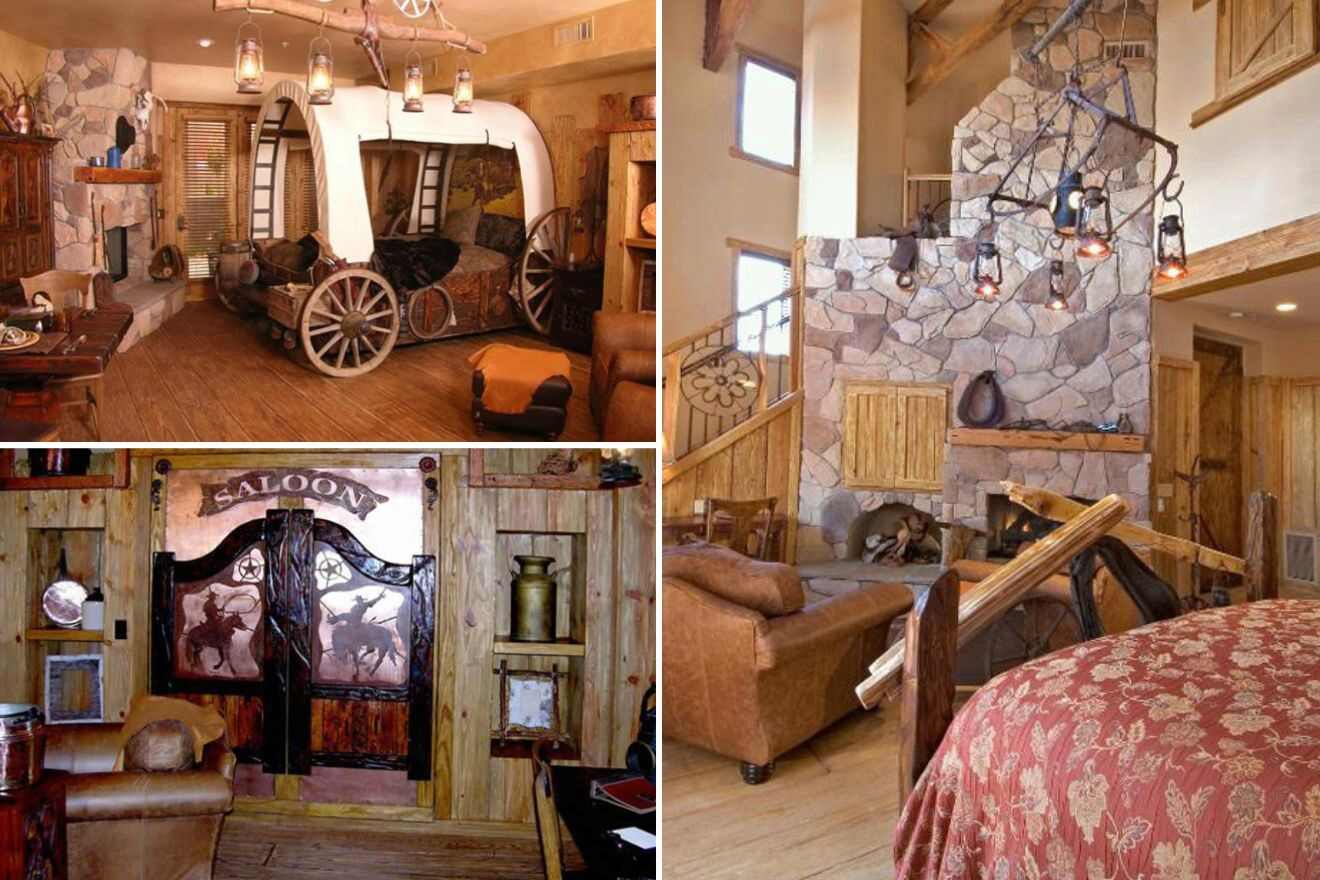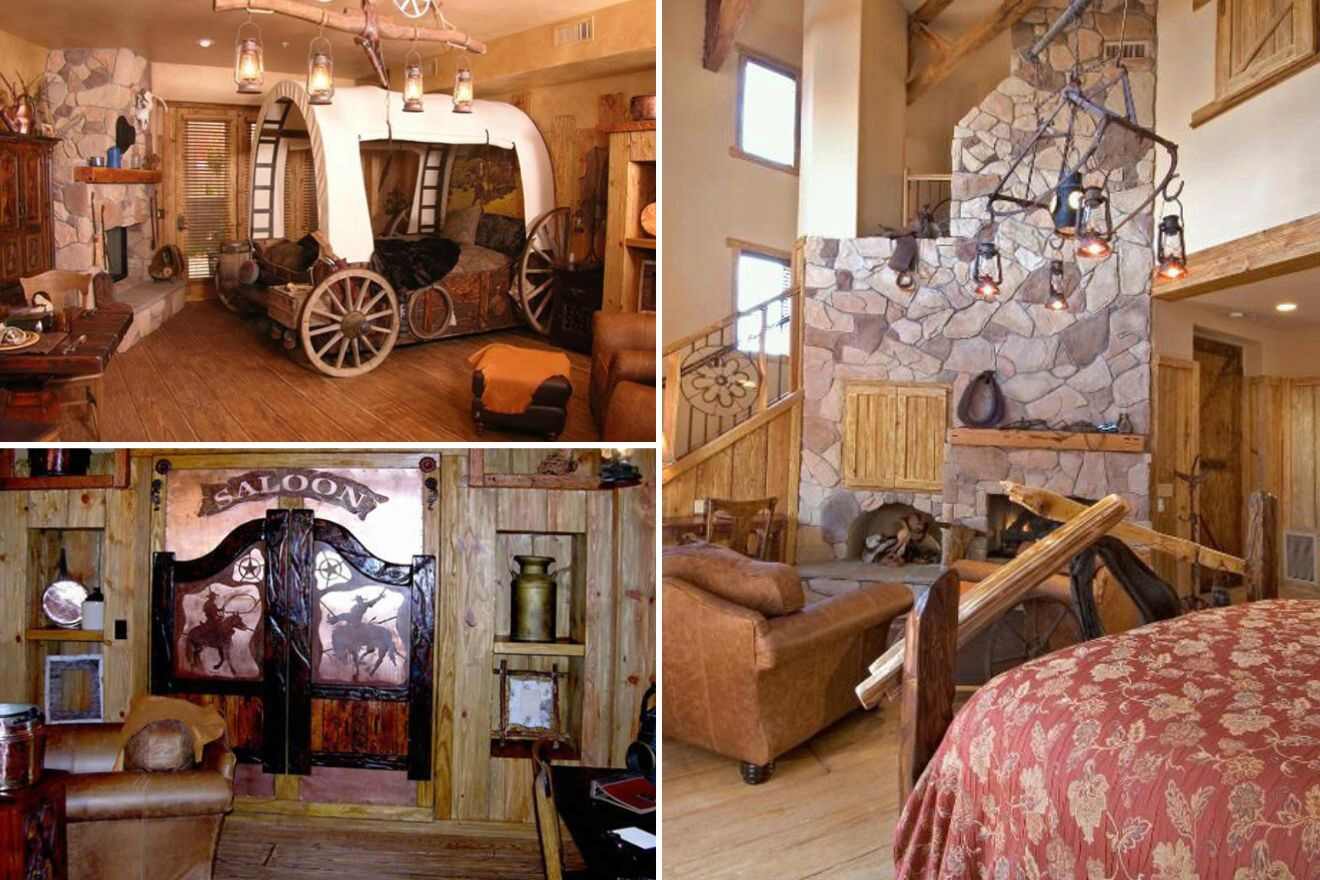 Ready for a fun family trip in mystical Sedona? This Arizona city is a dream come true for anyone who loves spending time in the great outdoors it has some family hotels like this one which is so beautifully decorated and it comes with an outdoor pool, an on-site restaurant, and many other great facilities.
Adobe Grand offers spa facilities for those who need a bit of time off from all the doing and activities. You can pair that up with some nature walks. There are many spots for that near the hotel or you can go around the beautiful Red Rock Mountains.
3. Amara Resort & Spa – offers a stunning view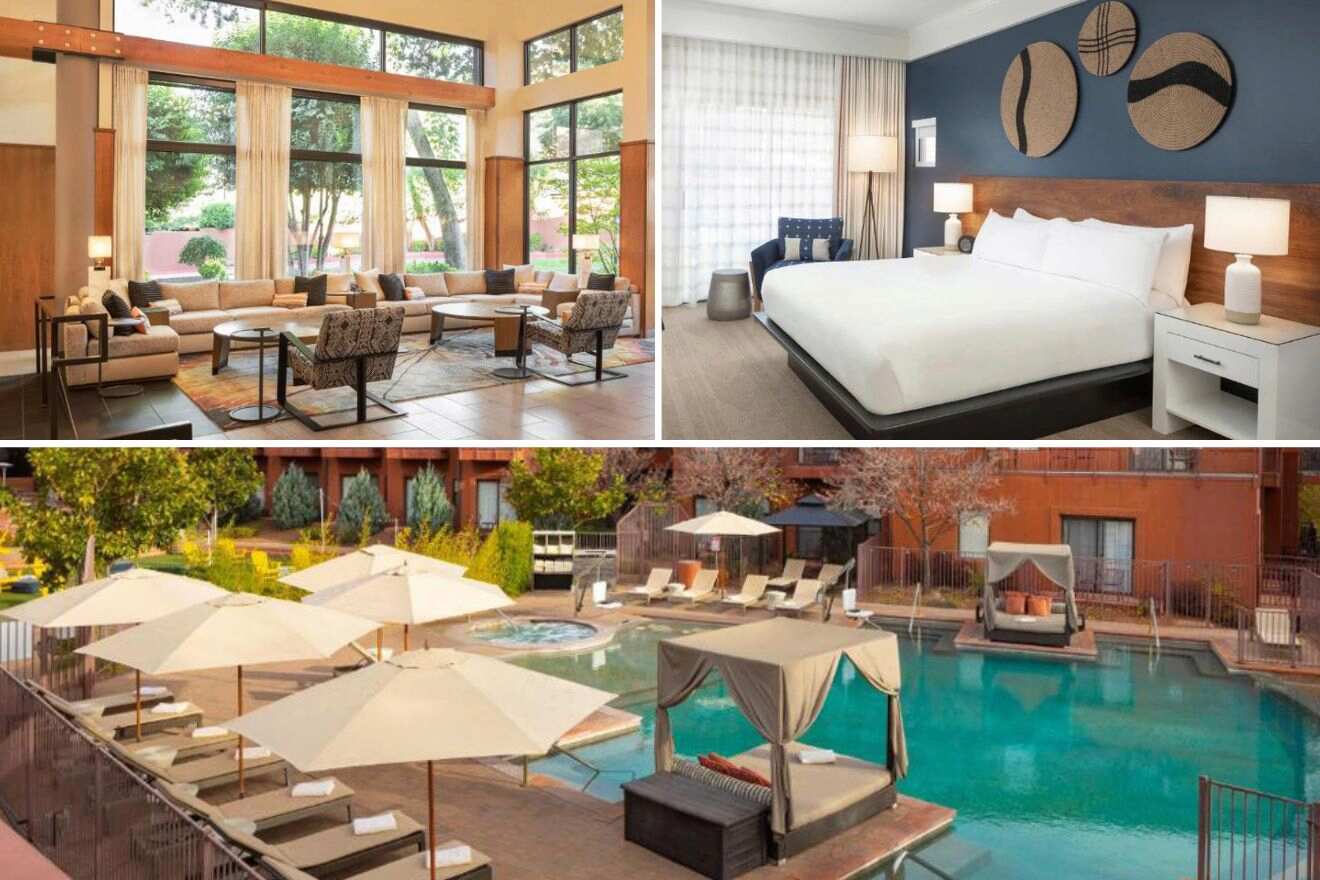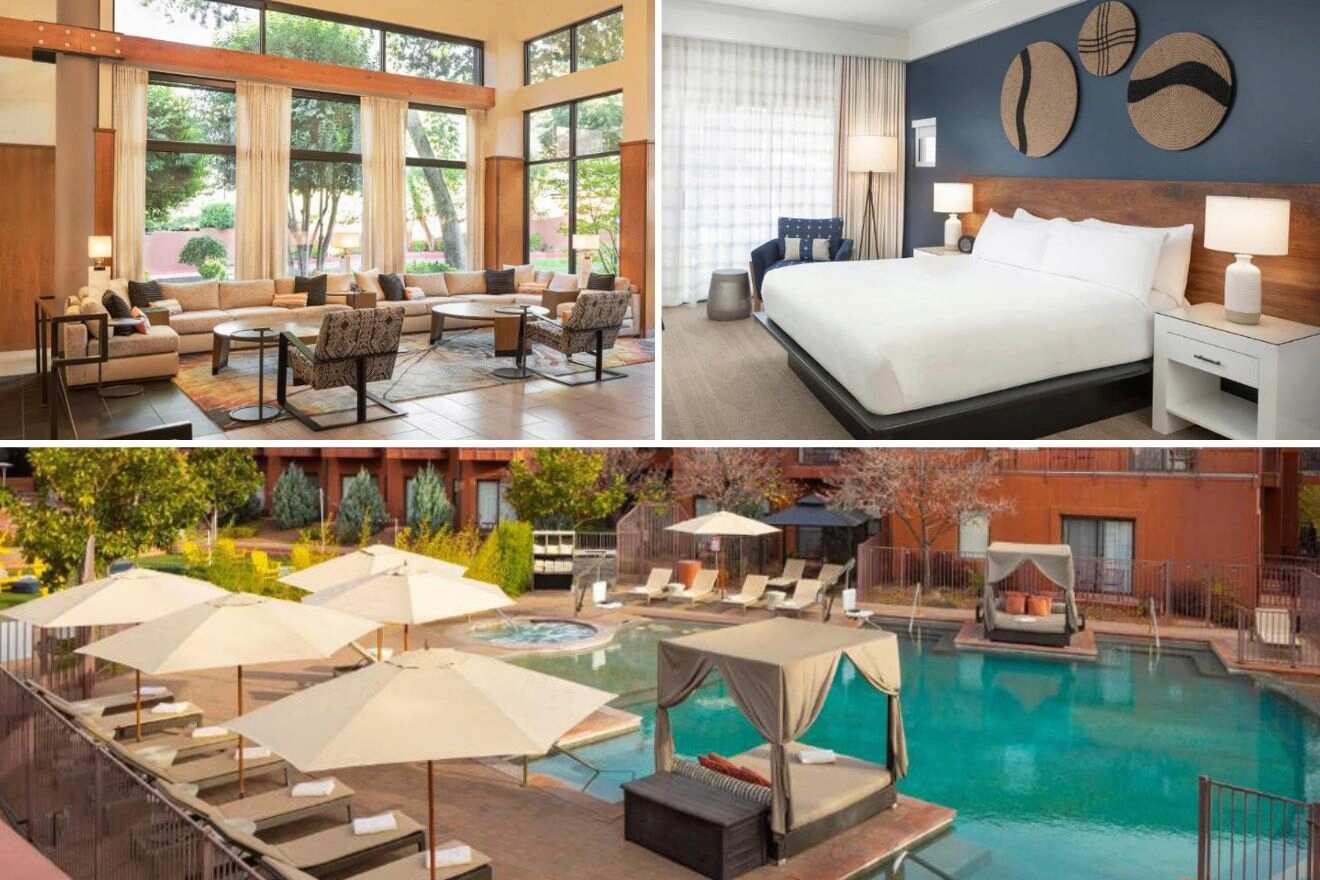 Now that's a view I could get used to! Set along Old Creek, this fabulous resort has an infinity pool that overlooks the mesmerizing canyon, spacious family rooms with a balcony, and a beautiful on-site garden where you can relax and unwind after a day out!
During your holiday you can use the hotel's bike rentals to explore the area with the whole family, go hiking and of course relax at the spa center which offers many facilities. Make sure you book your Sedona hotel in advance as this city is super popular!
4. Junipine Resort – for nature lovers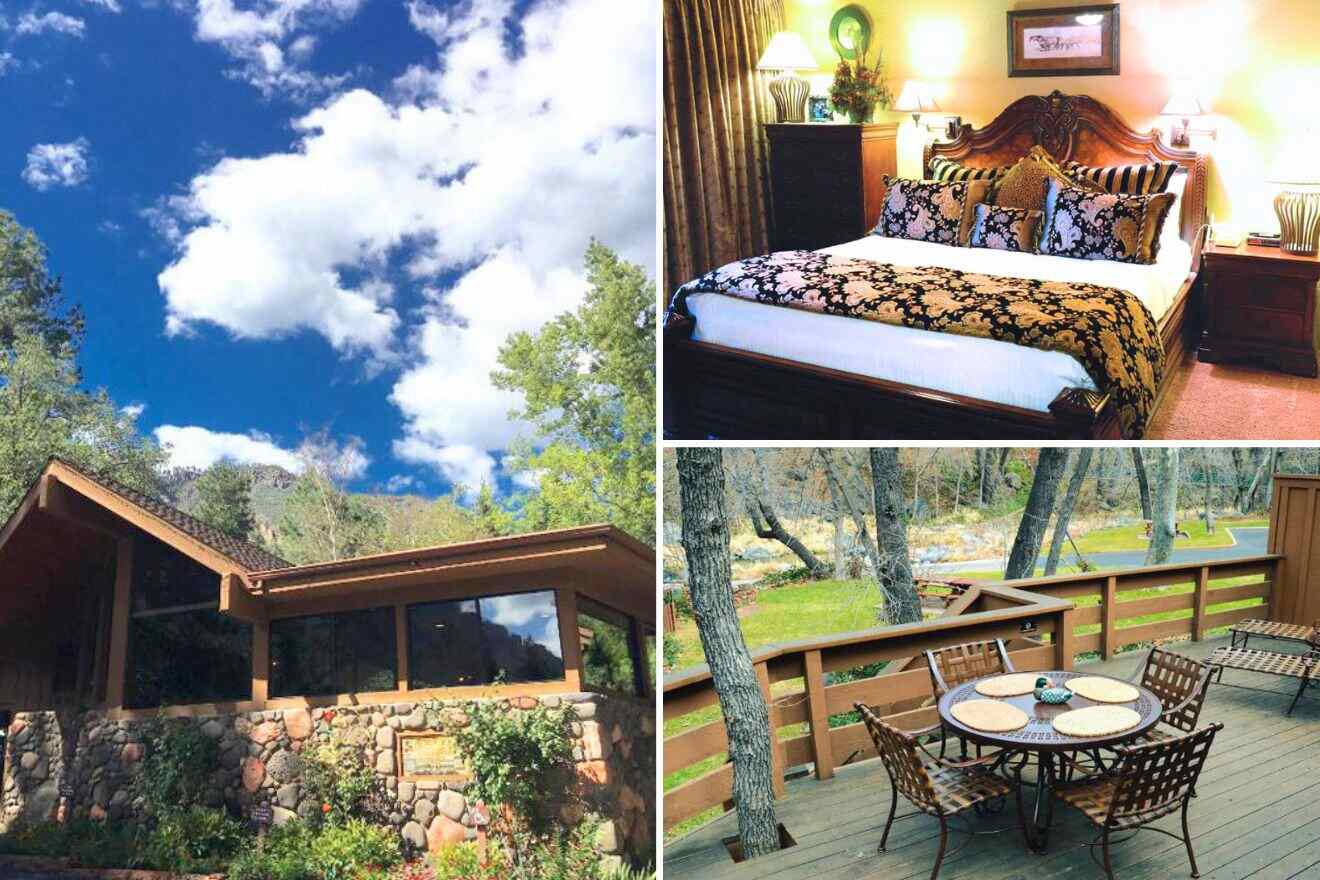 This is a super cozy and comfortable place to stay in Sedona that's great for families who want to spend a lot of time out in nature! There are many walking trails around the Oak Creek Canyon accommodation which offers spacious cottages with creek views.
Start your morning with a yummy breakfast at the hotel's restaurant and then ask the staff if they can recommend some family-friendly activities (I'm sure there are tons)! You could also spend some time relaxing on the sun terrace, enjoying a massage at the hotel, or heading out to explore the hiking trails.
5. Poco Diablo Resort – for fun trip in the mountains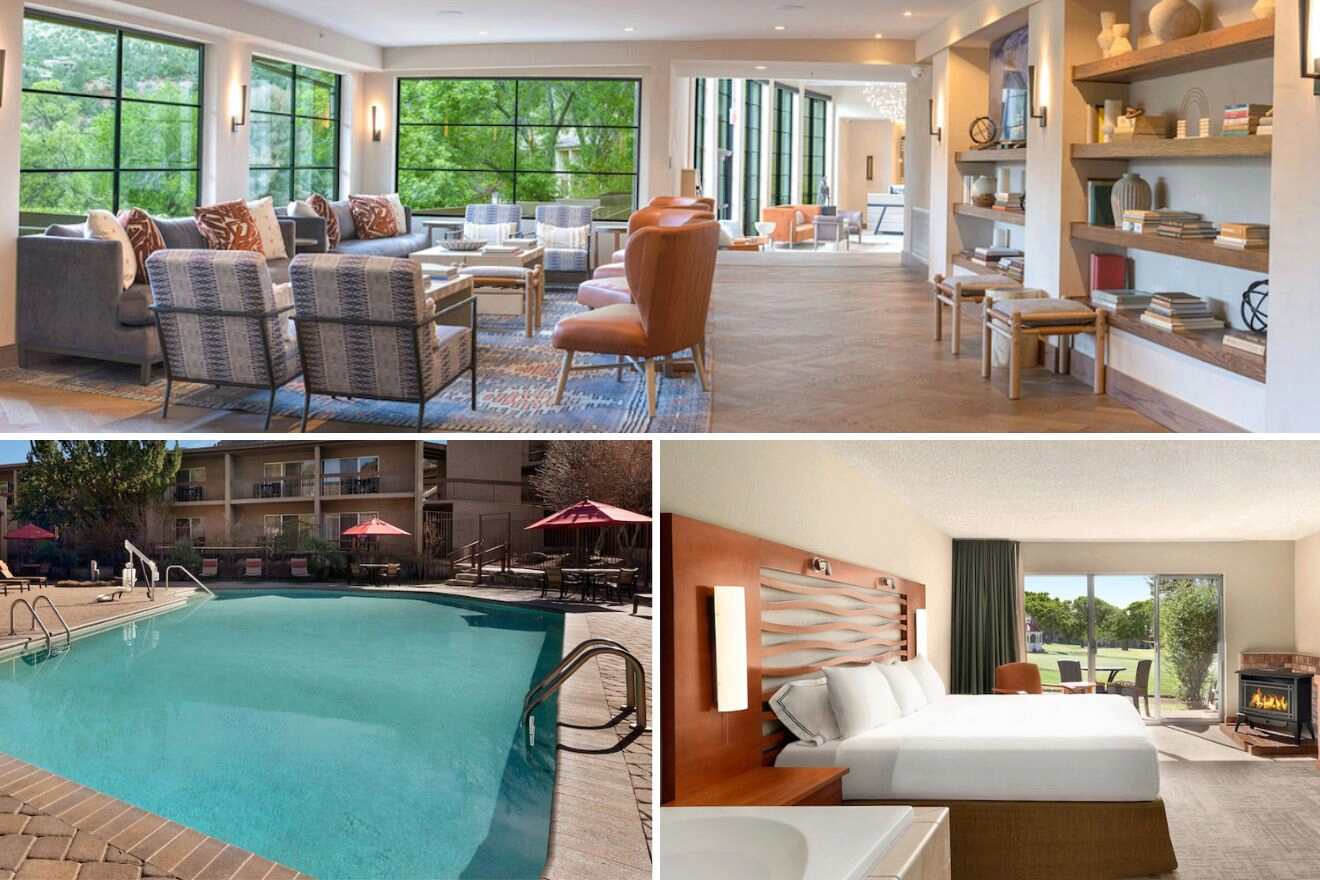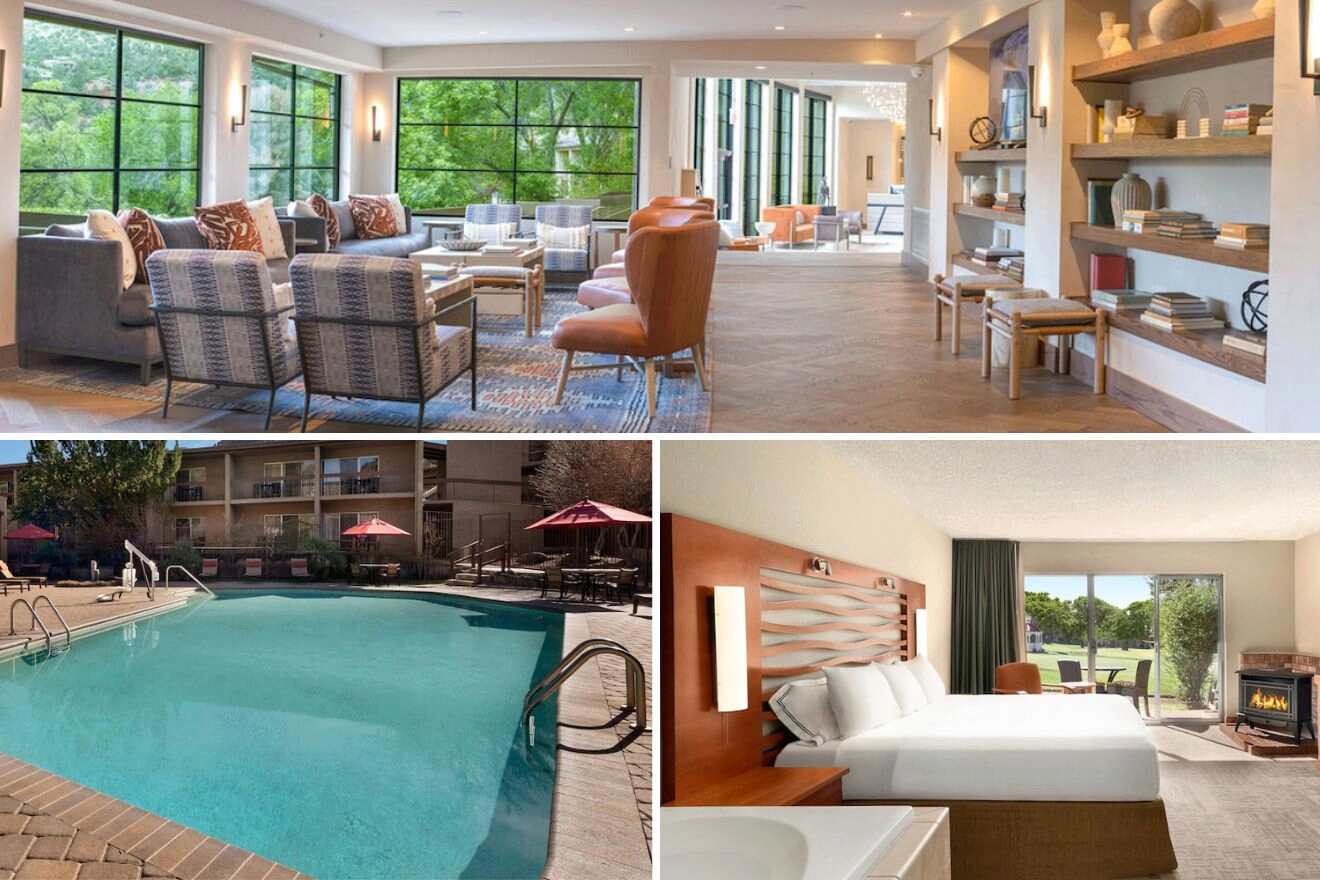 This hotel is great for families seeking a tranquil getaway in the mountains where they have an abundance of hiking trails just within walking distance. The rooms are super spacious and come with a balcony where you can enjoy your morning coffee and the wonderful views!
When you're not out and about exploring the gorgeous surroundings, you can enjoy all the amazing amenities that this Arizona resort has! Swimming in the outdoor pool, playing on the tennis courts, relaxing at the spa, and eating some super nourishing food at the restaurant on-site.
6. Arabella Hotel Sedona – great place with a swimming pool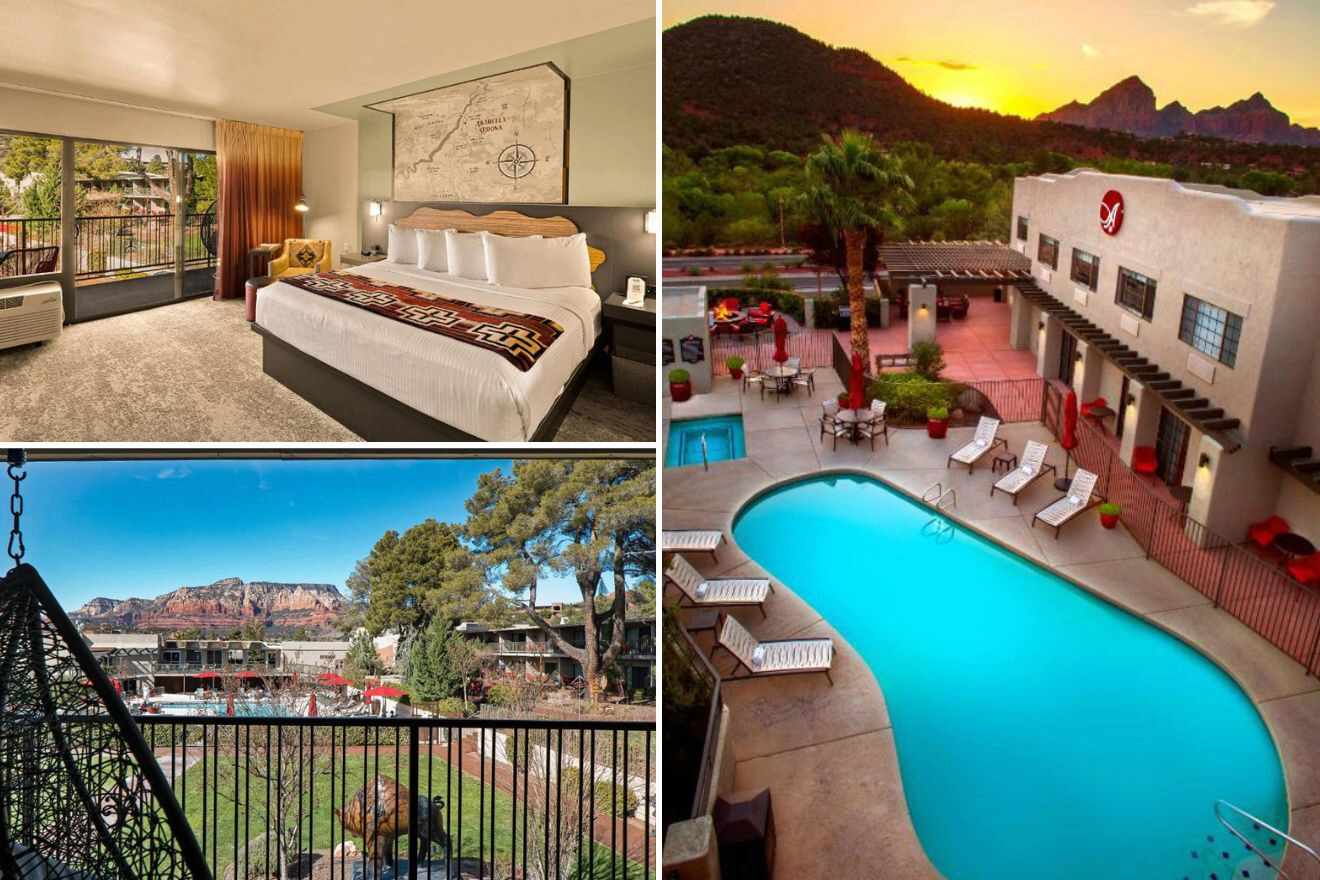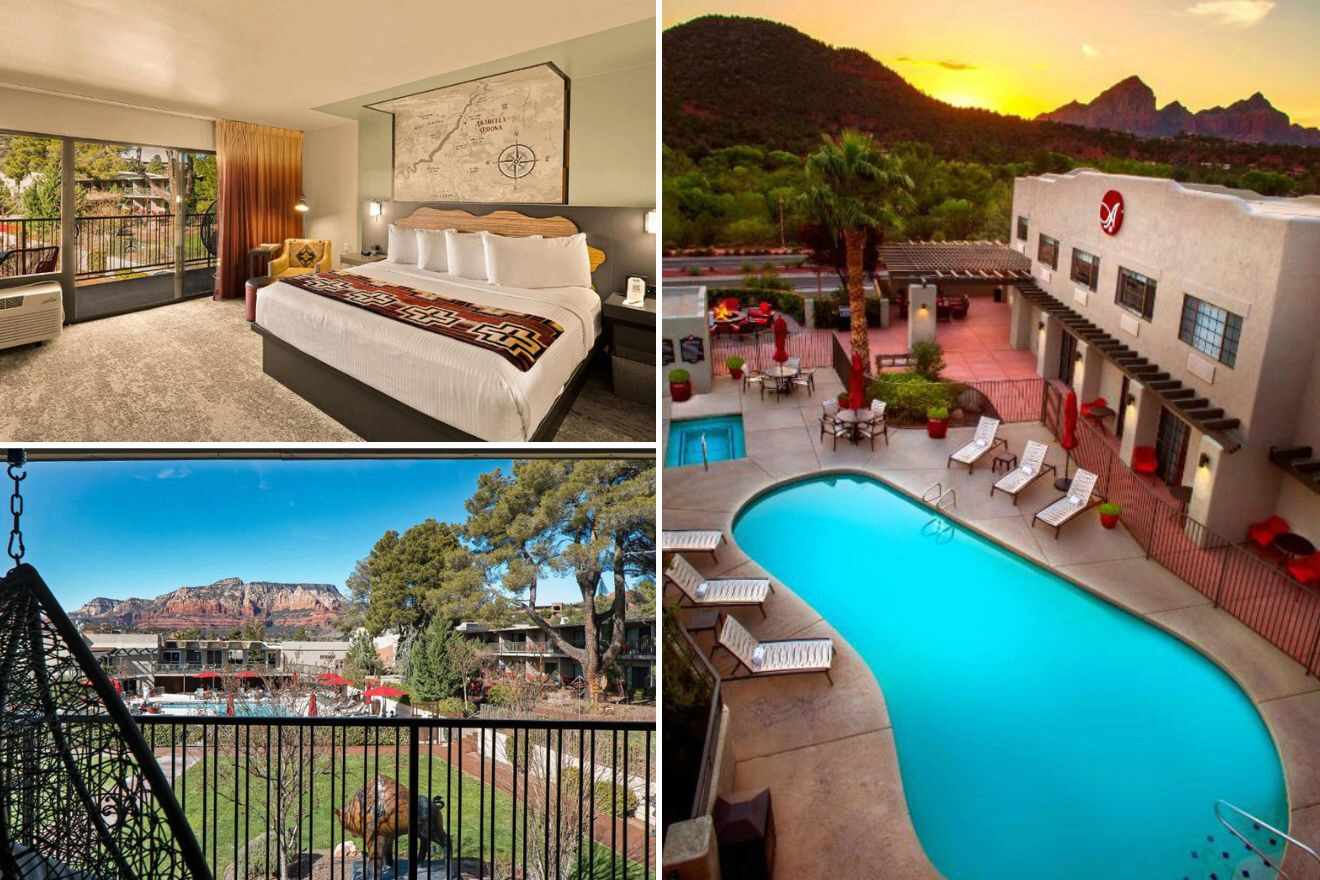 Enjoy a nice, relaxing evening with your family by the outdoor fire pit of this great hotel that's set near the Hillside Shops & Galleries. Overlooking the beautiful red rocks, the accommodation offers an outdoor pool where you can play with the little ones, a heated pool, and a picnic area.
All guests get a complimentary breakfast served at the restaurant on-site. You'll love the rooms as they're super comfy and have free Wi-Fi, and there's a balcony where you can admire the stunning views. There's also a fitness center and bikes to rent out for those who want to explore as much of Sedona as they can!
7. Red Agave Resort – a lovely hotel for active families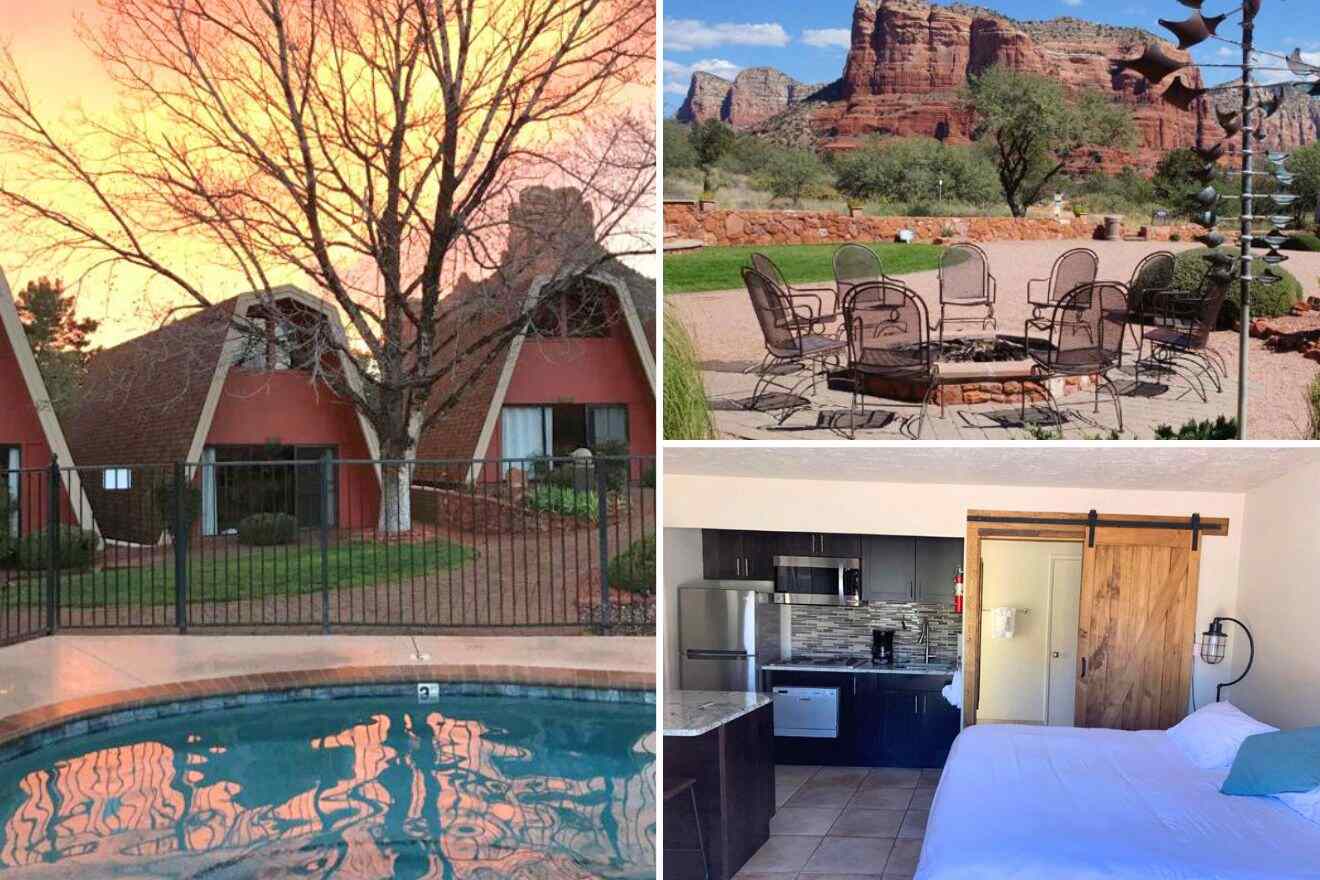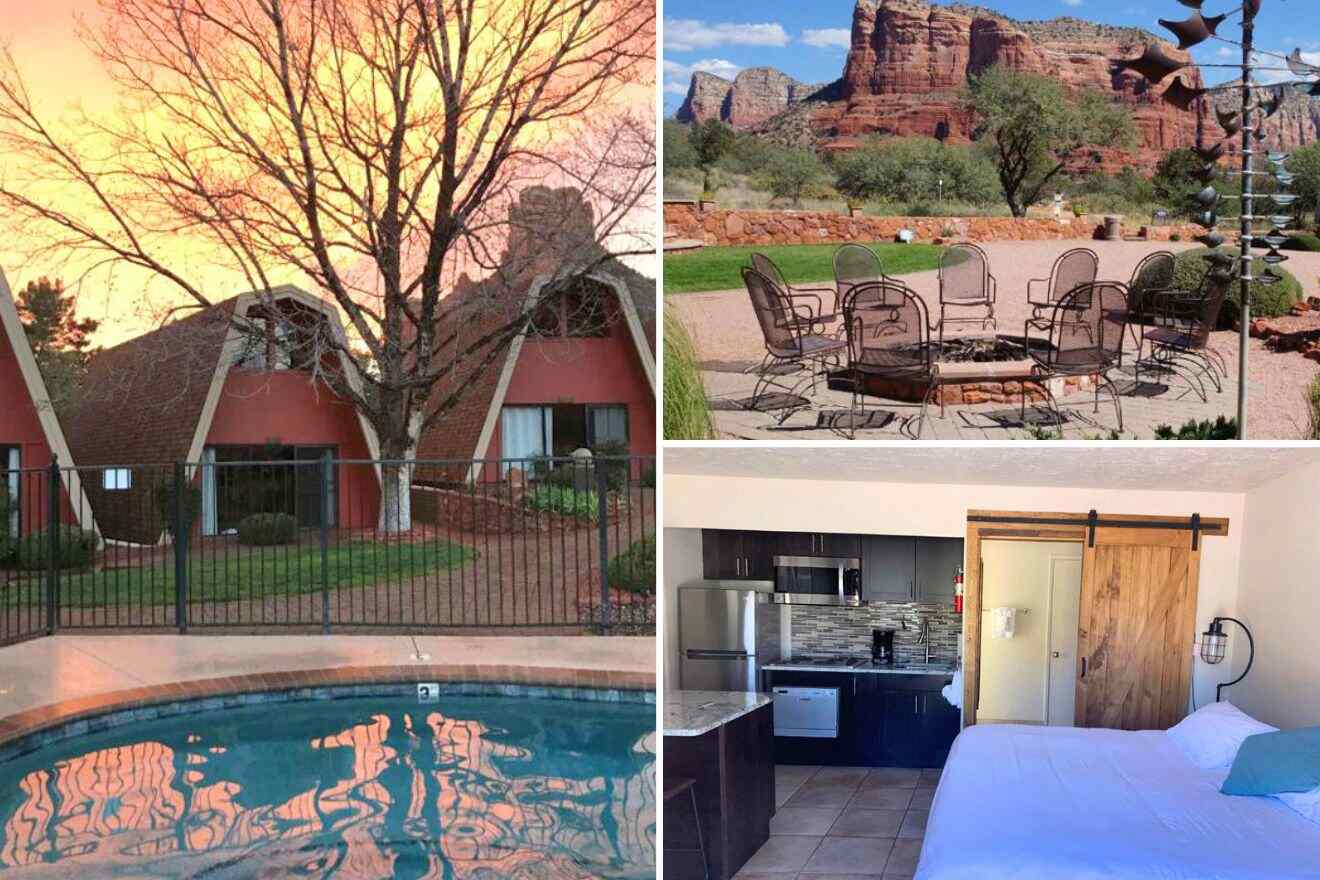 Wake up to a stunning view of the Red Rocks during your Sedona family vacation while staying at this great resort that offers an outdoor pool, hot tubs, and a courtyard with a fire pit where you and the little ones can enjoy some tranquil evenings!
Their family rooms are super spacious and comfortable and they come with a kitchen, flat-screen TV, free Wi-Fi, and access to laundry facilities. If this is a winter vacation then you'll be happy to know there is ski equipment to hire on-site and during the warmer seasons, you can rent out bikes to explore the local area.
8. The Sky Ranch Lodge – a stylish hotel in Sedona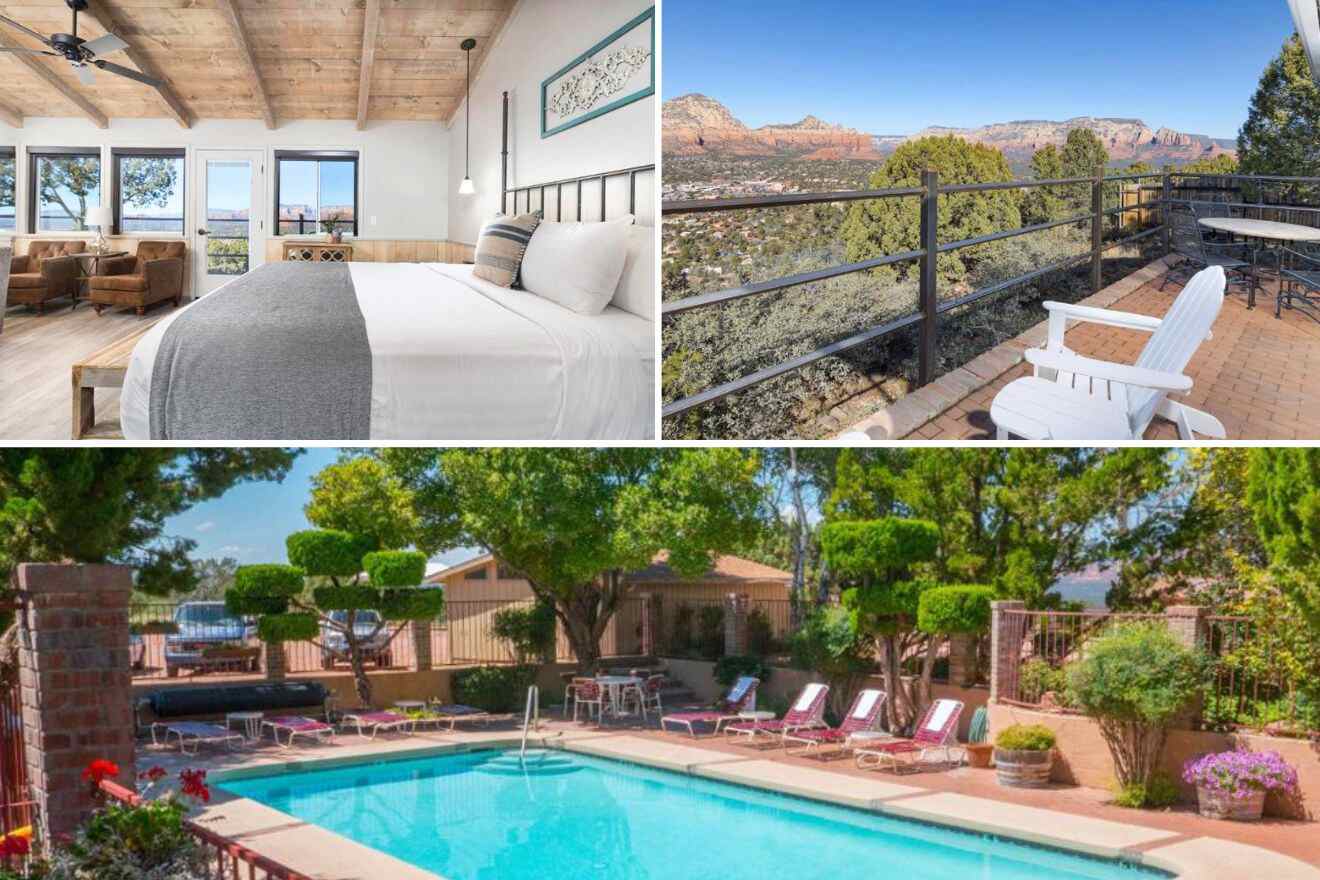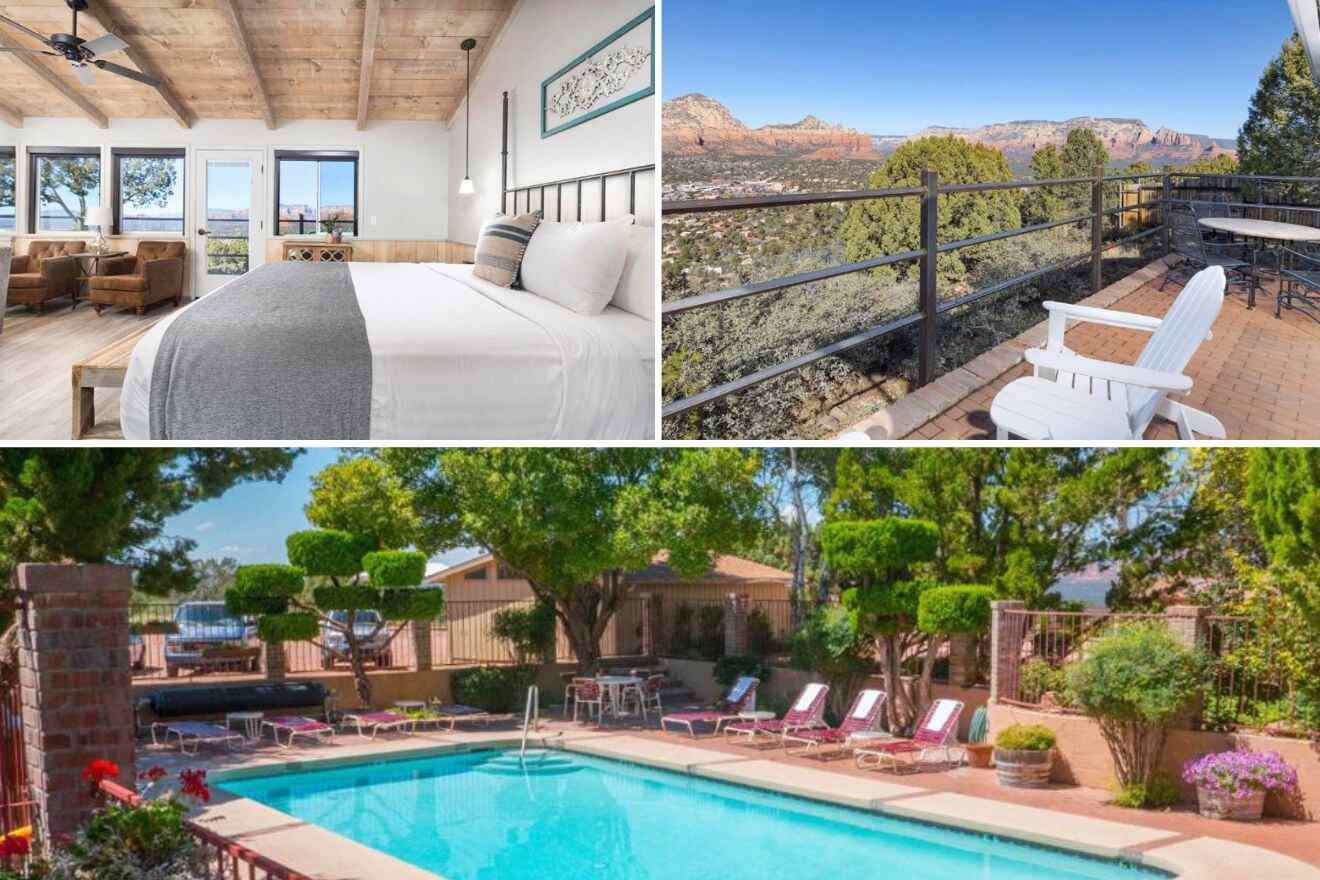 Gotta love a hotel with a great style! If you're still looking for a place to stay in Sedona for your family vacation then check out this one which has the most beautifully-designed rooms with wooden beams, cool furniture, and super comfy beds!
You'll also find an outdoor pool where you can enjoy your coffee in the morning and relax with the kids, a hot tub, and also some fun board games which I'm sure all family members will love. As for the activities available, you'll find a lot of hiking trails around the hotel.
9. Don Hoel's Historic Cabins – for outdoor adventures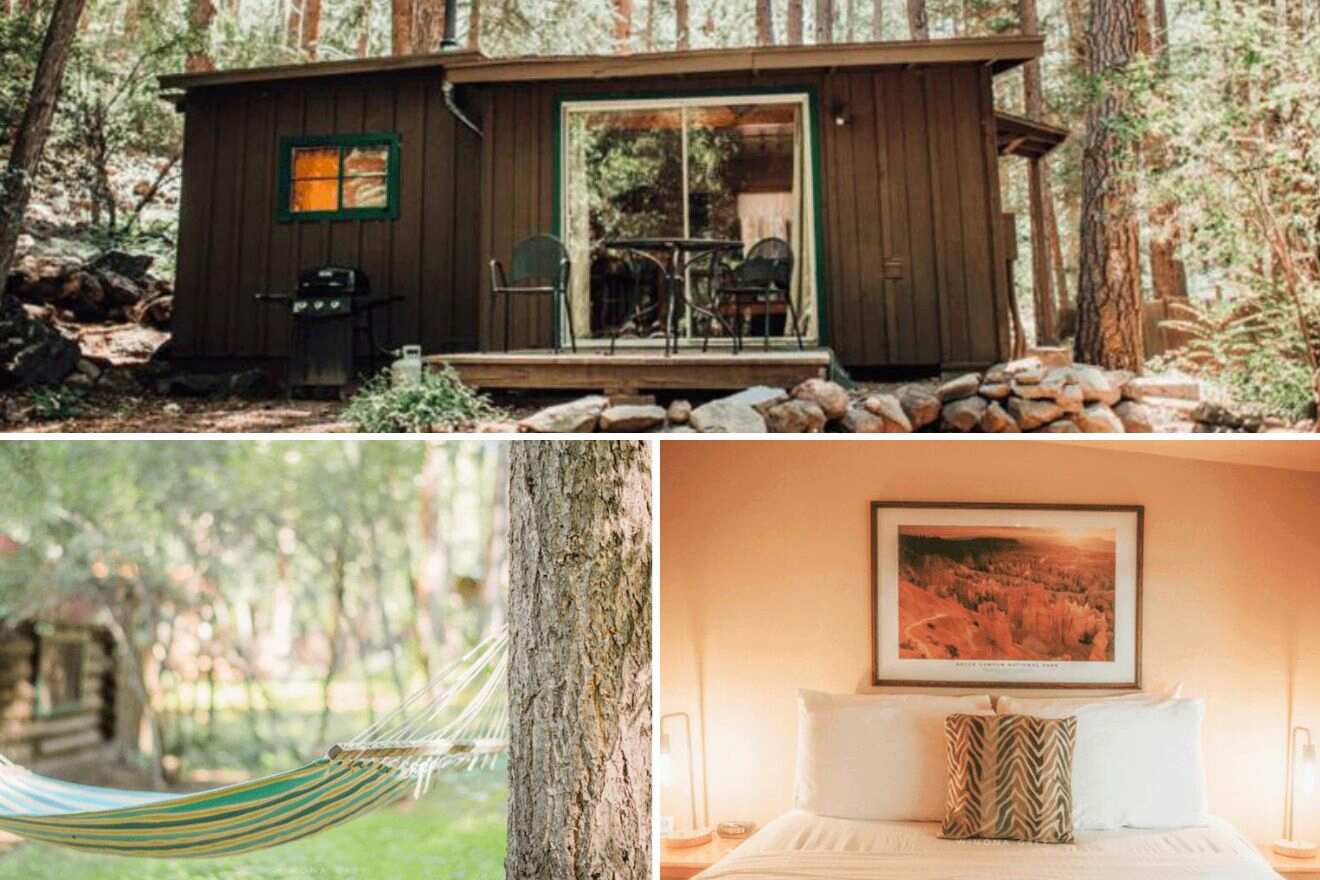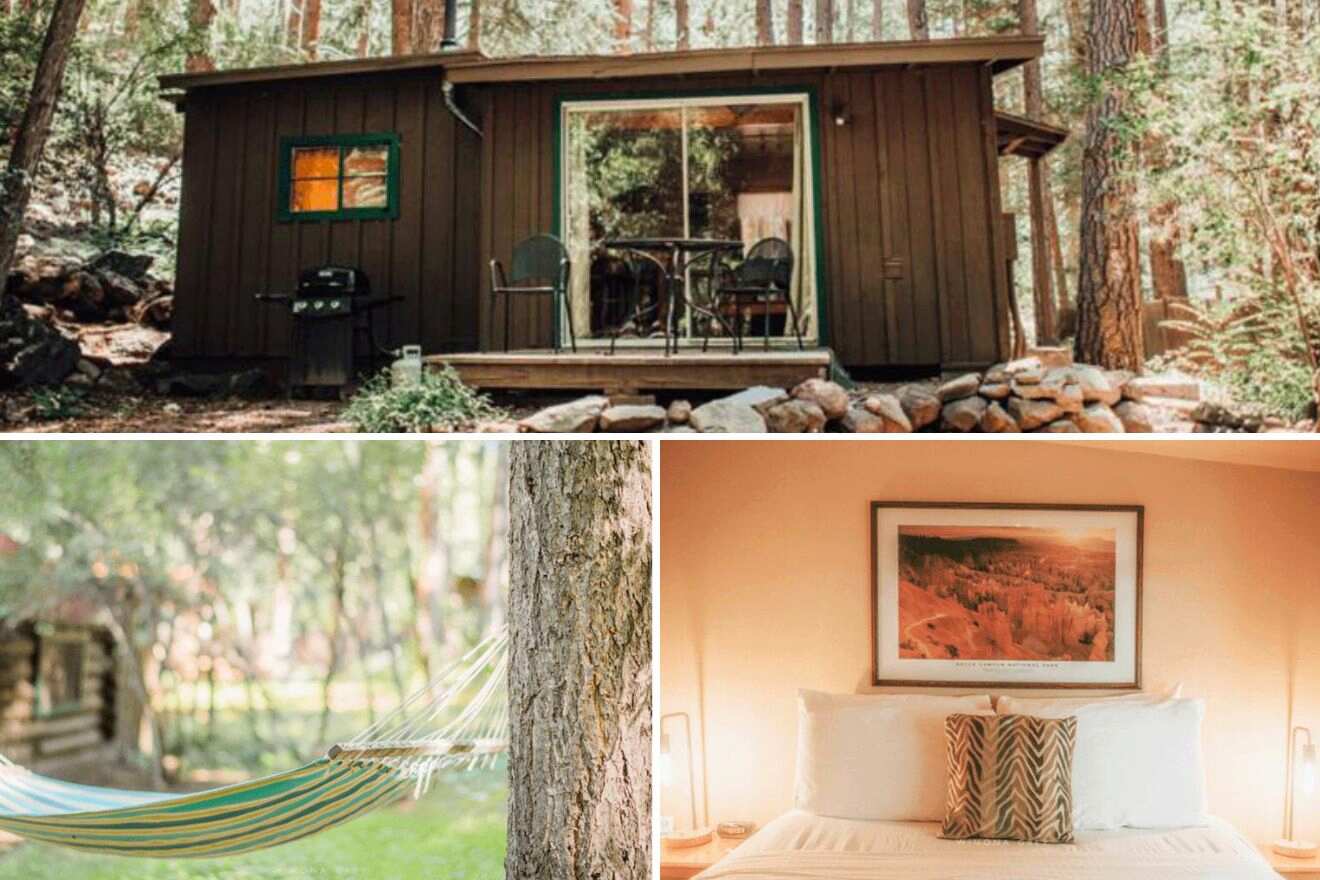 Planning the perfect family vacation in the Red Rock Country? Then check out this amazing pet-friendly resort which offers the most amazing cabins in the mountains! Sit back in a hammock and enjoy the fresh air while your little ones check out the playground on-site.
All the rooms come with a coffee-making machine and a private bathroom. With some amazing outdoor barbecue grills, a dining area, and also a place where you can play table tennis, this accommodation in Sedona is surely a keeper!
10. Villas of Sedona – with unique views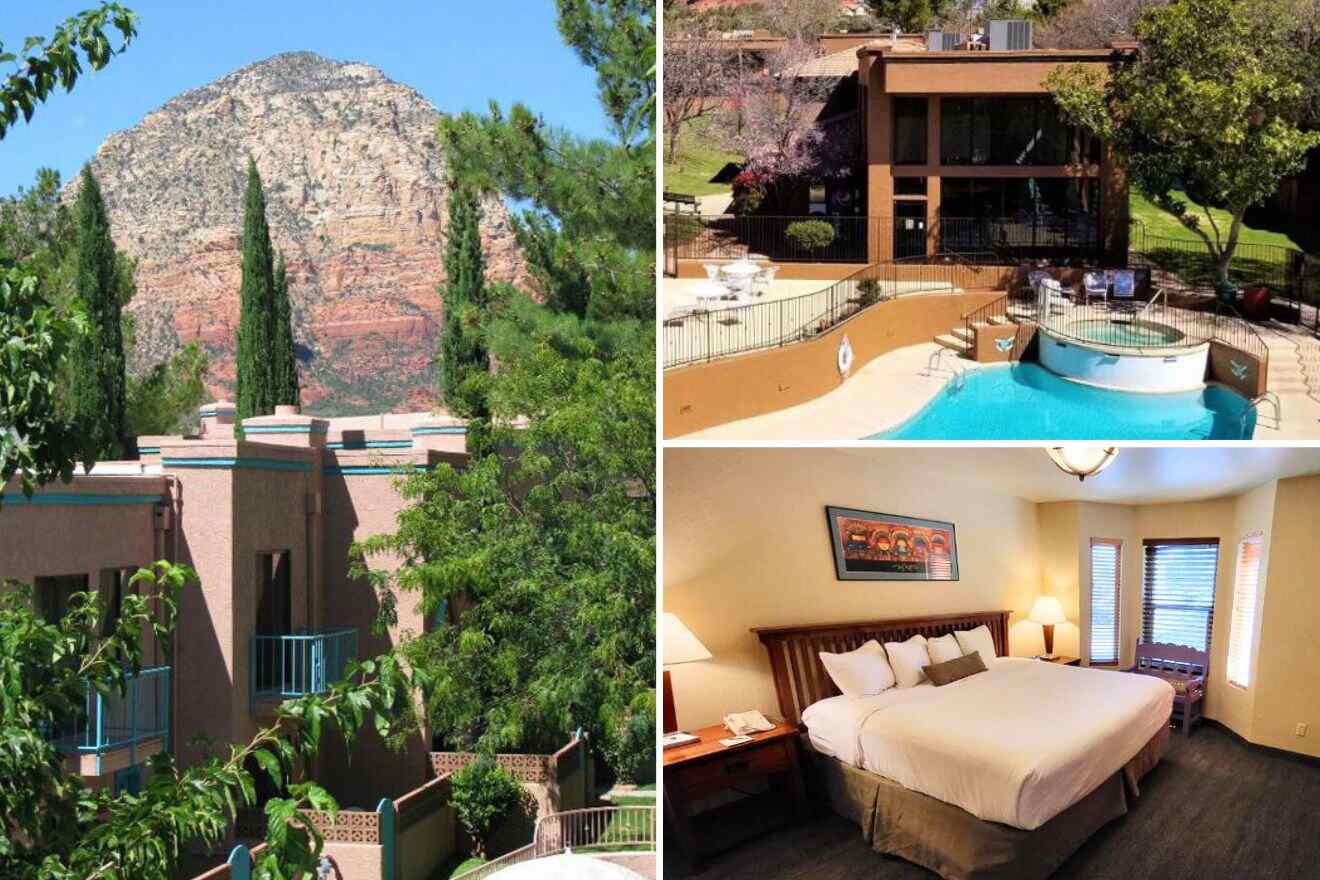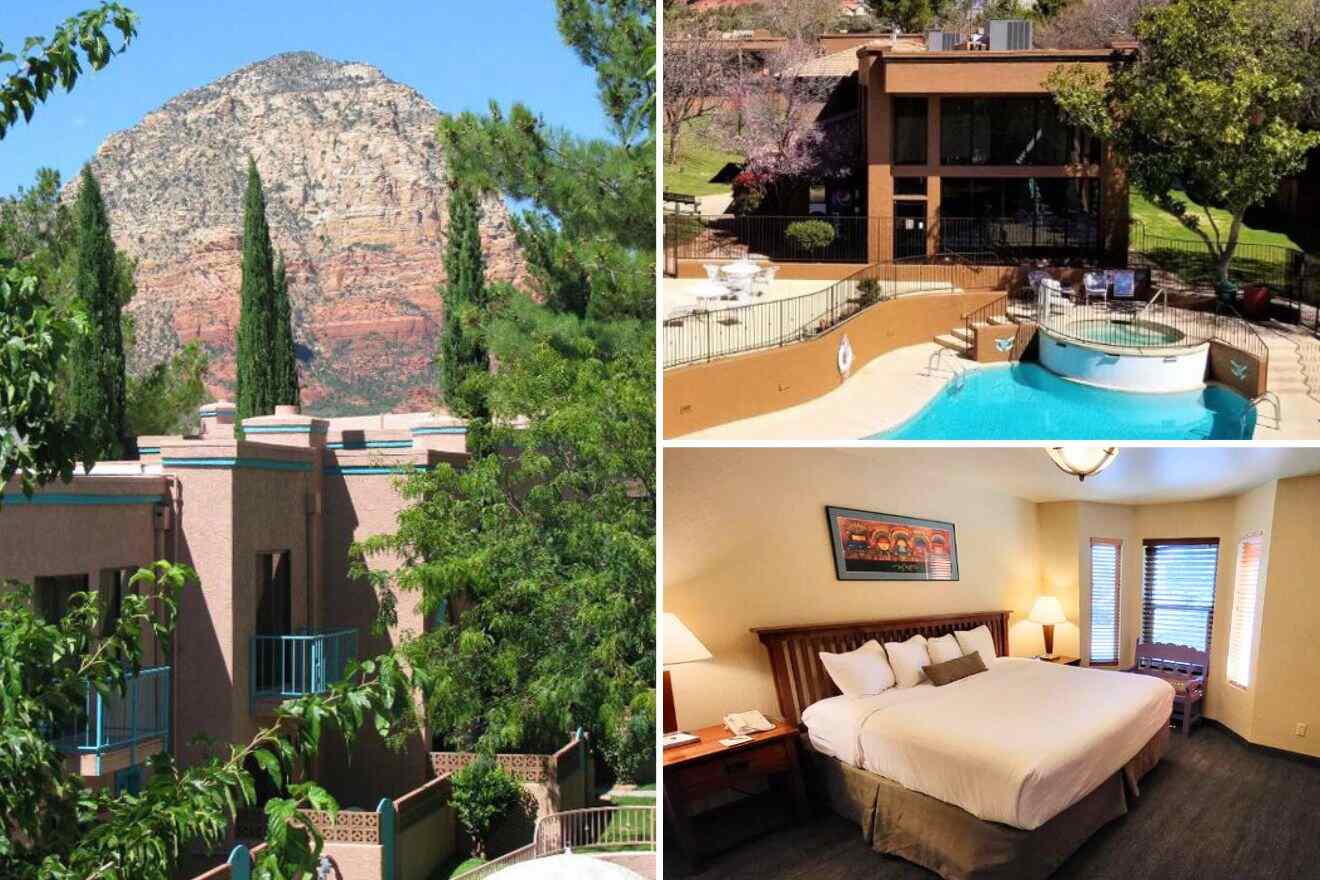 Set near the West Sedona area, this cool accommodation will make you and the family feel right at home! Admire the stunning Red Rock while chilling by the outdoor pool of the hotel and enjoying the sun. There's also an indoor one along with a fitness center, a sauna, and a hot tub.
When you're not going out on jeep tours, mountain biking, or trying other fun tours you can spend a nice, quiet day by the pool while the kids have their fun on the outdoor playground!
As for the rooms, they're super comfortable and come with free Wi-Fi, a balcony, and a private kitchen.
11. Bell Rock Inn – cool hotel with 2 pools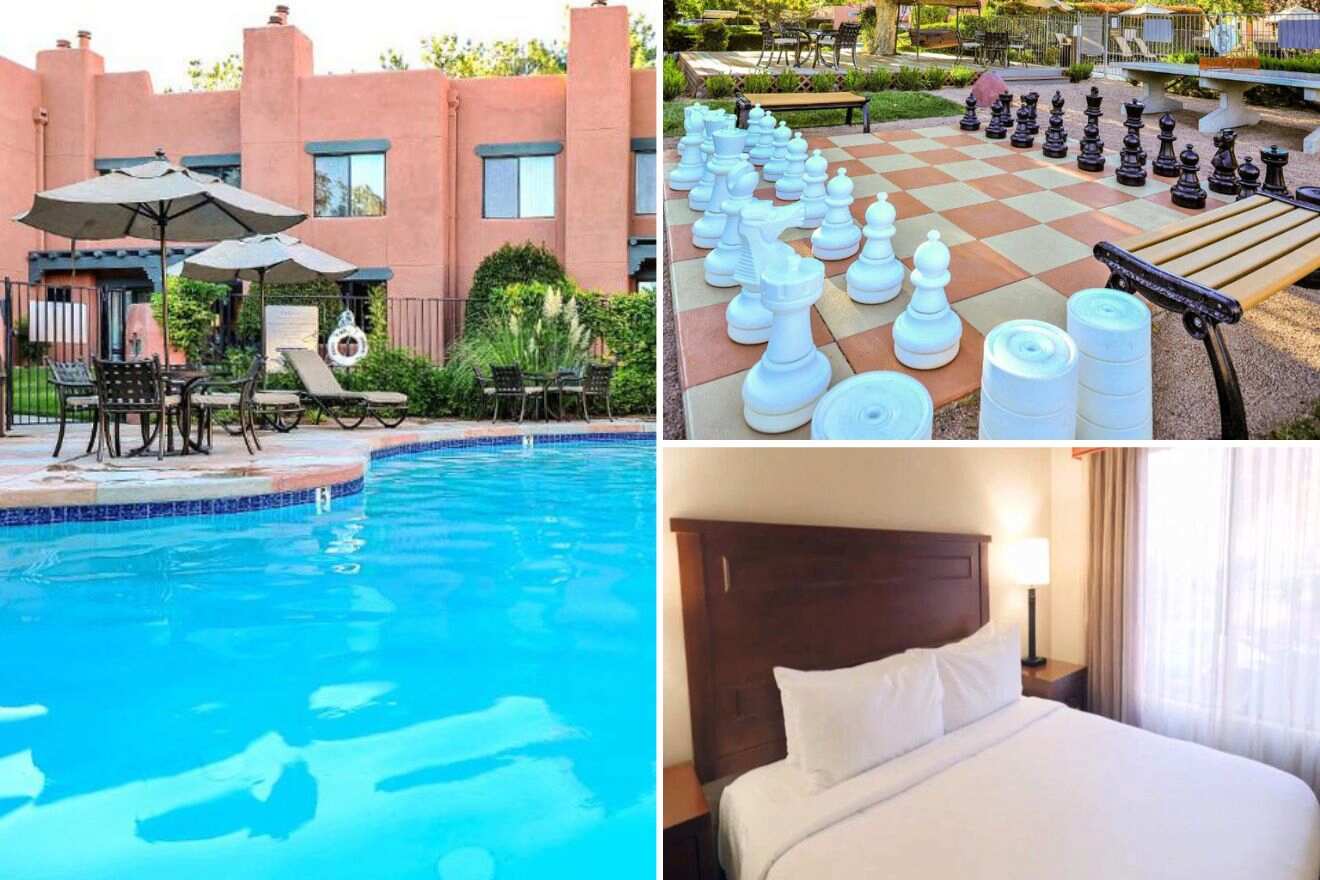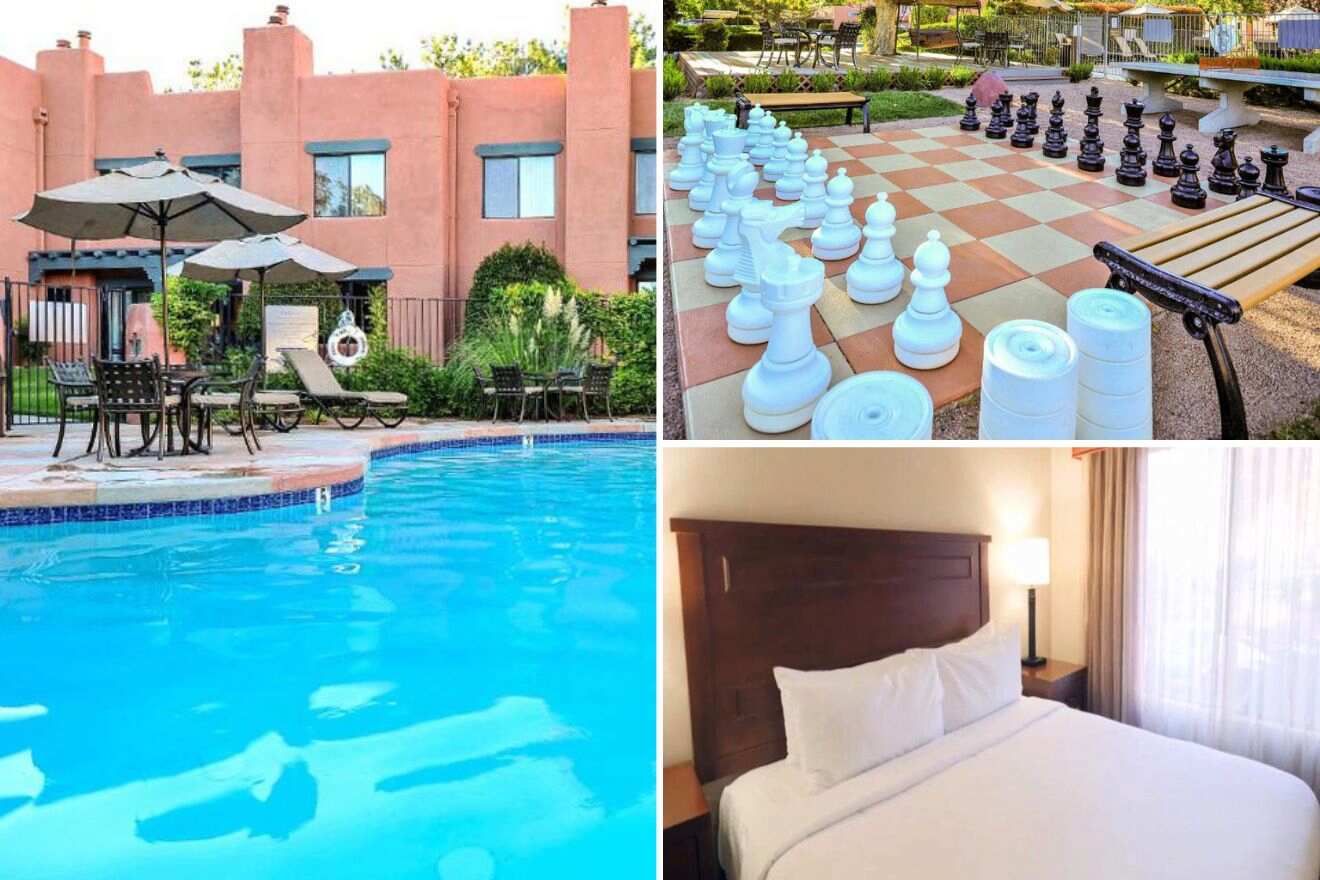 Once you're in Sedona, you'll never want to leave! This town has such a pleasant atmosphere that tourists fall in love with it! And of course, it has lots of family-friendly hotels like this one, which has 2 outdoor pools, a fitness center, and free Wi-Fi.
Some of their rooms come with a fireplace, lots of space for the entire family, a cable TV, and a seating area. When you're not out and about exploring the Red Rocks or visiting some attractions you can relax in the hot tub or play with the little ones on the playground.
12. Sedona Pines Resort – with a cool mini-golf course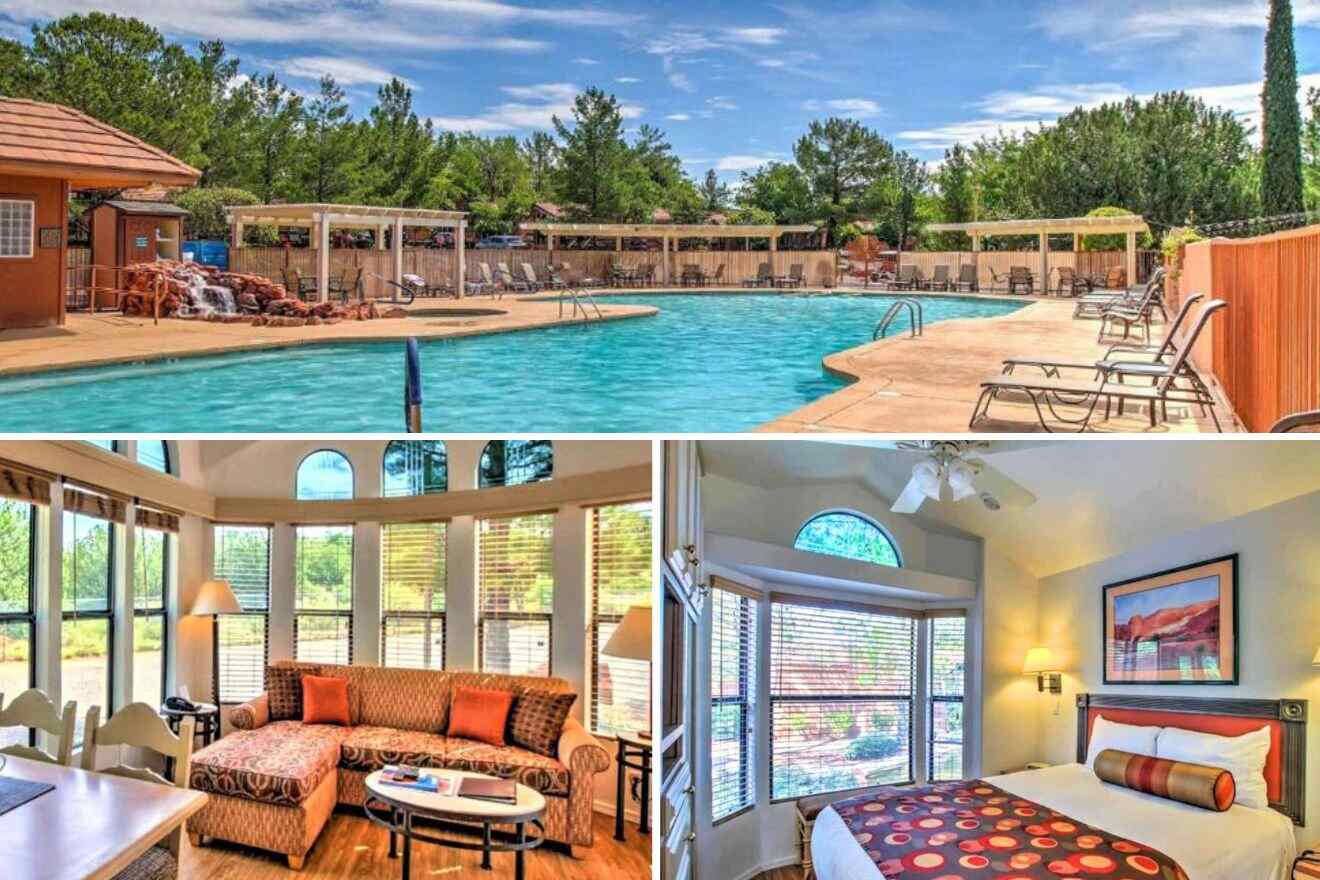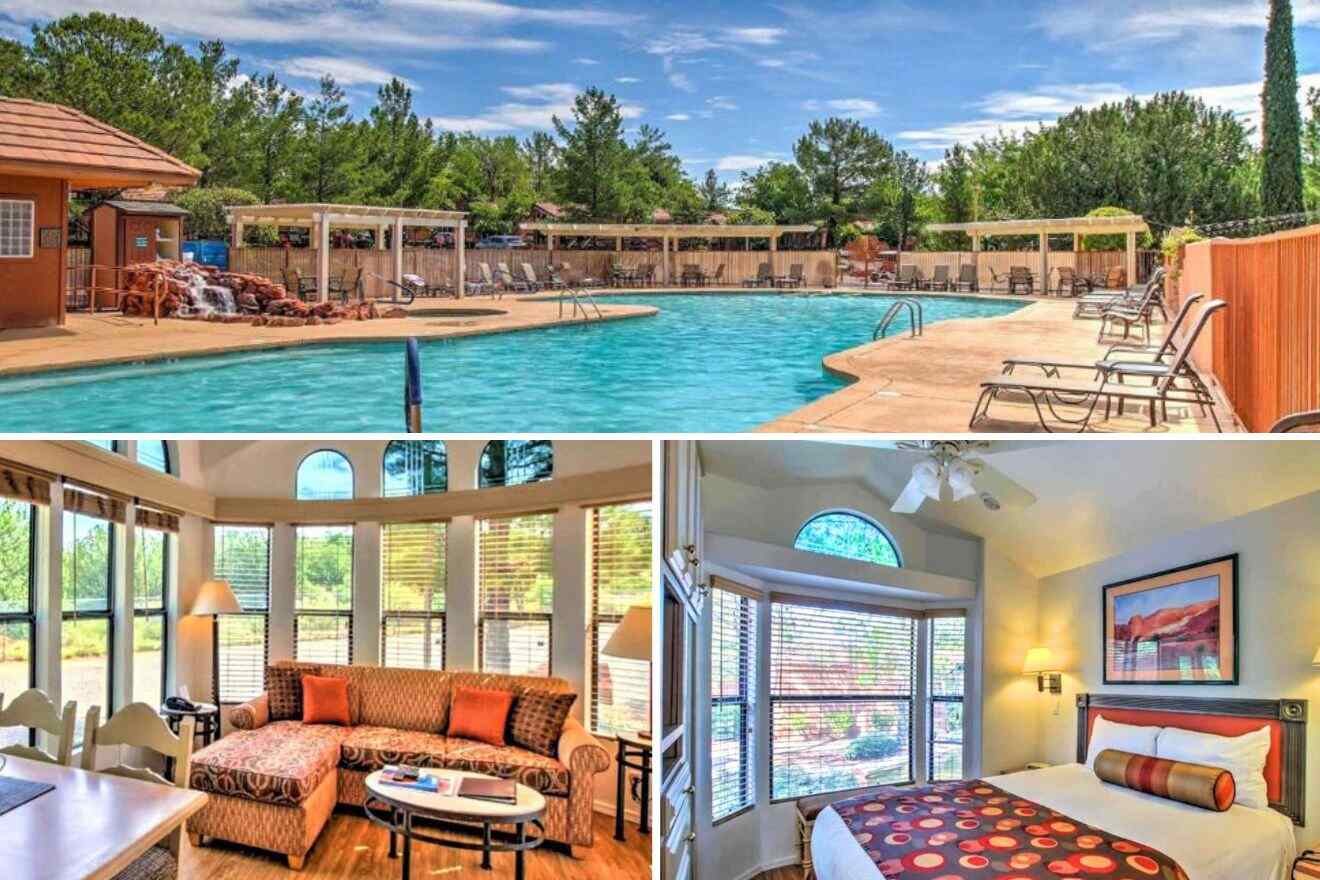 Organizing an affordable vacation in Sedona with your family? Then have a look at this gorgeous resort that offers such a cozy atmosphere, a great location in nature, and an outdoor swimming pool with sun loungers where you can relax and enjoy that fabulous Arizona sun!
Yep, this place is pretty affordable and it has everything you need for your stay including cottages with lots of space that come with a patio with pool views, a seating area with a flat-screen TV, and a private bathroom. During your stay, you can play with your whole family at the miniature golf course and chill in the hot tub.
13. Desert Quail Inn Sedona – for a relaxing trip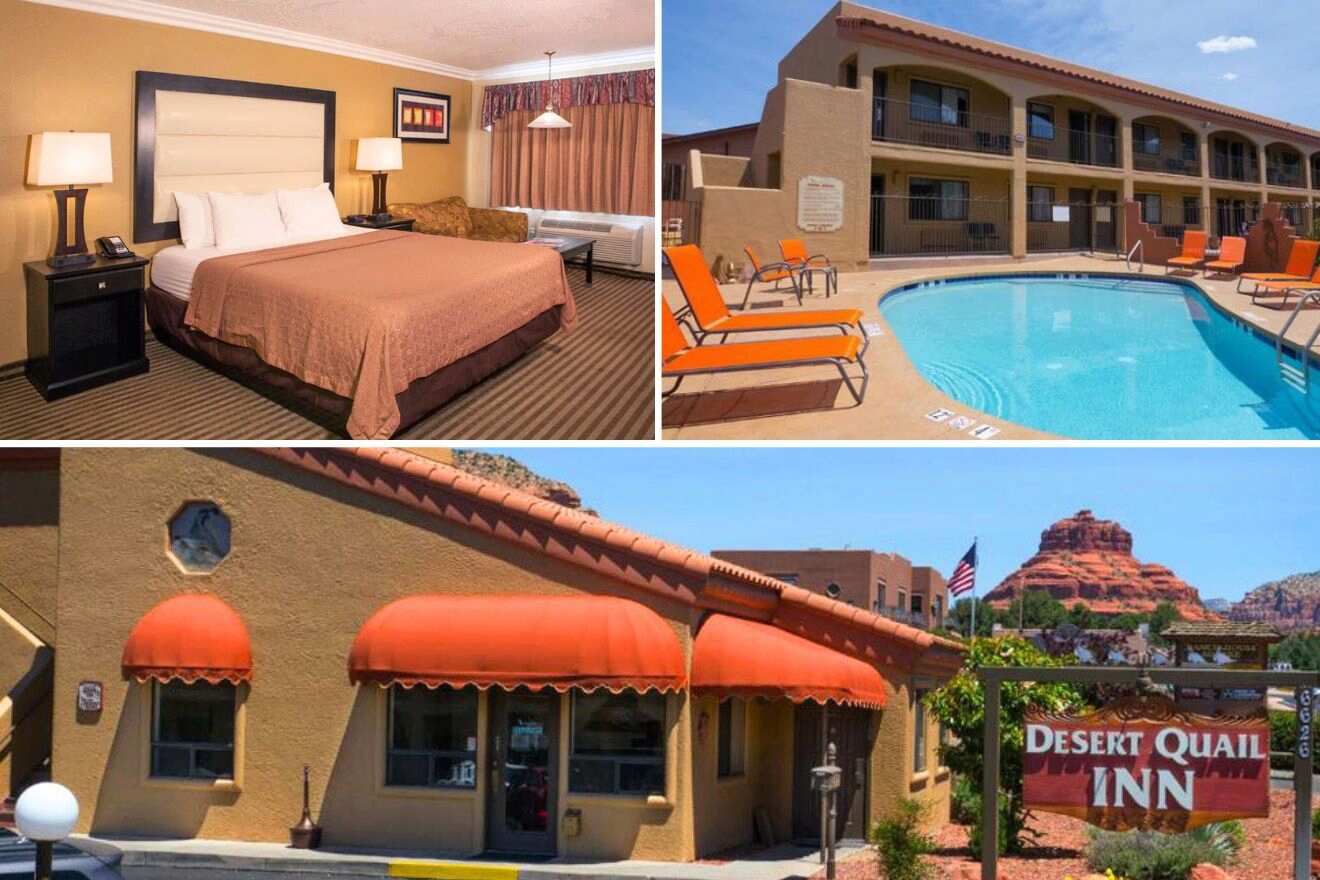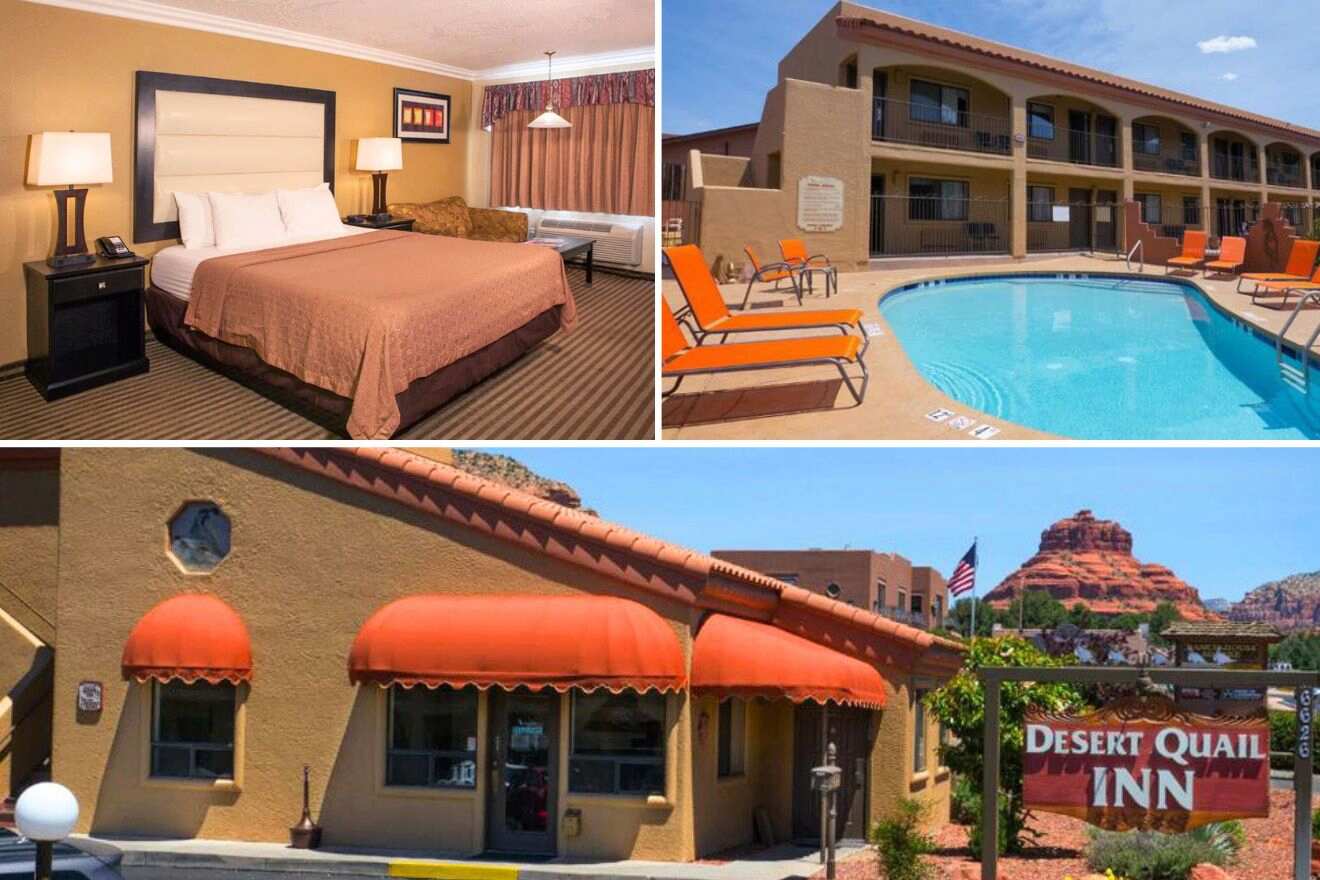 Located in the Village of Oak Creek, just 20 min away from Sedona Airport, this accommodation comes with spacious rooms that have free Wi-FI, a flat-screen TV, and a private bathroom. You'll also find coffee makers and a refrigerator.
Perfect for those who want to relax during their holiday, the hotel also offers an outdoor pool where you can play with the little ones and enjoy the sun! That's if you won't spend all the time here checking out all the attractions like the Slide Rock State Park.
14. Los Abrigados Resort and Spa – with a great location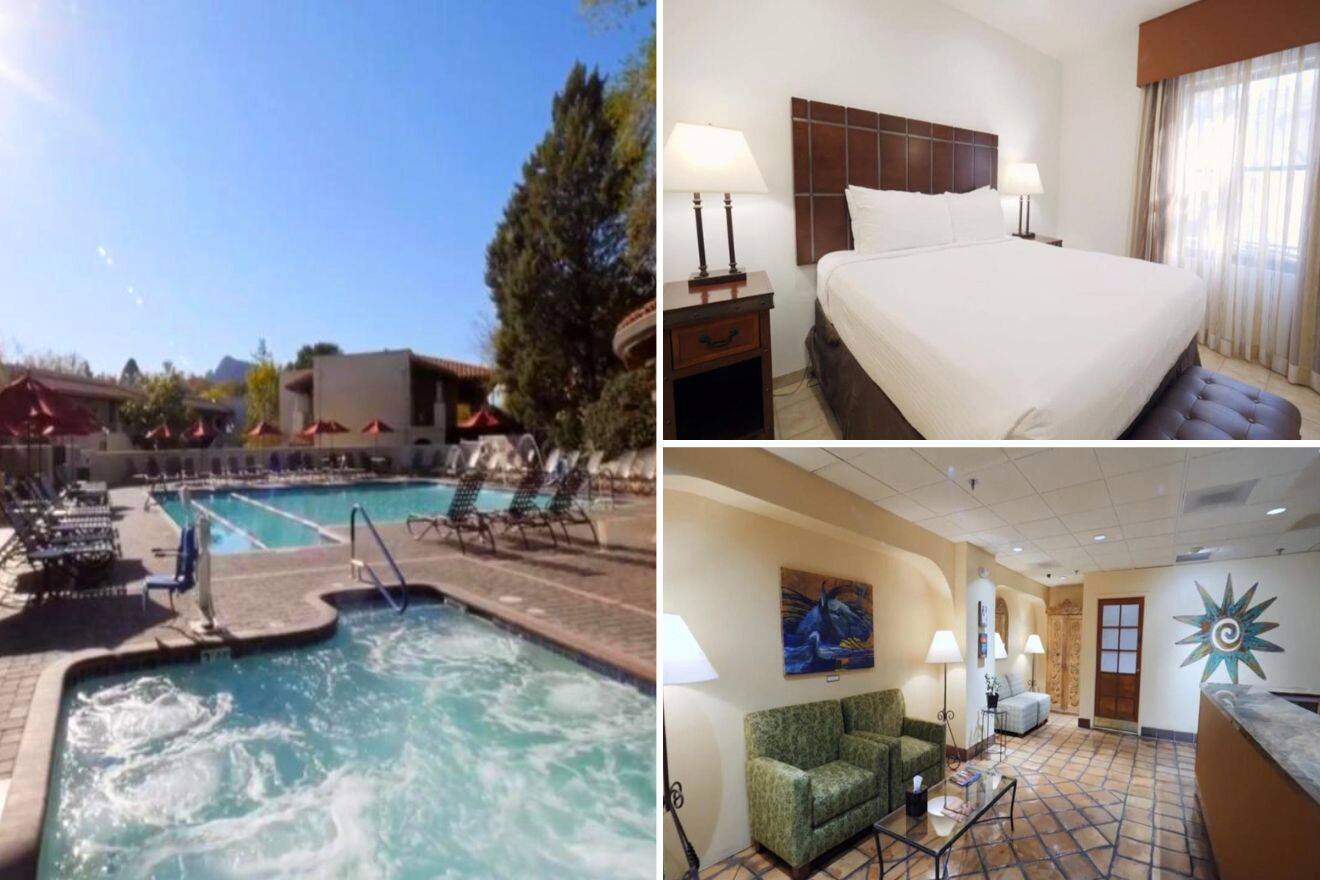 Looking for a place to stay right in the center of the town? Then check out this accommodation that's tucked away between the trees and which offers rooms with a patio, a TV, and a full kitchen.
Parents, you'll be happy to know that the resort also has a full-service spa where you can take some time for yourself and just relax. The outdoor pool is perfect for cooling off during those hot days and playing with your kids!
15. Hilton Vacation Club Sedona – for golf lovers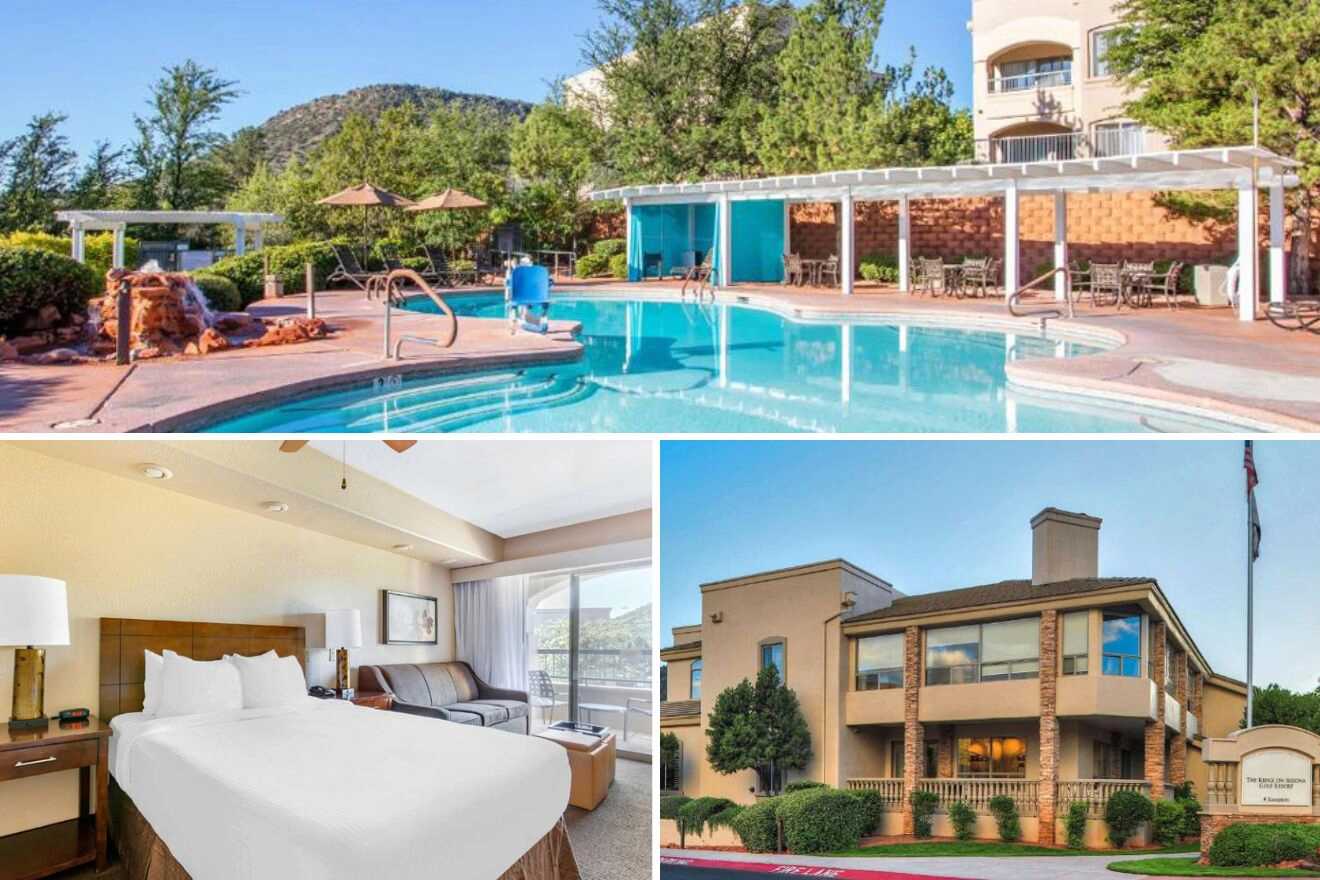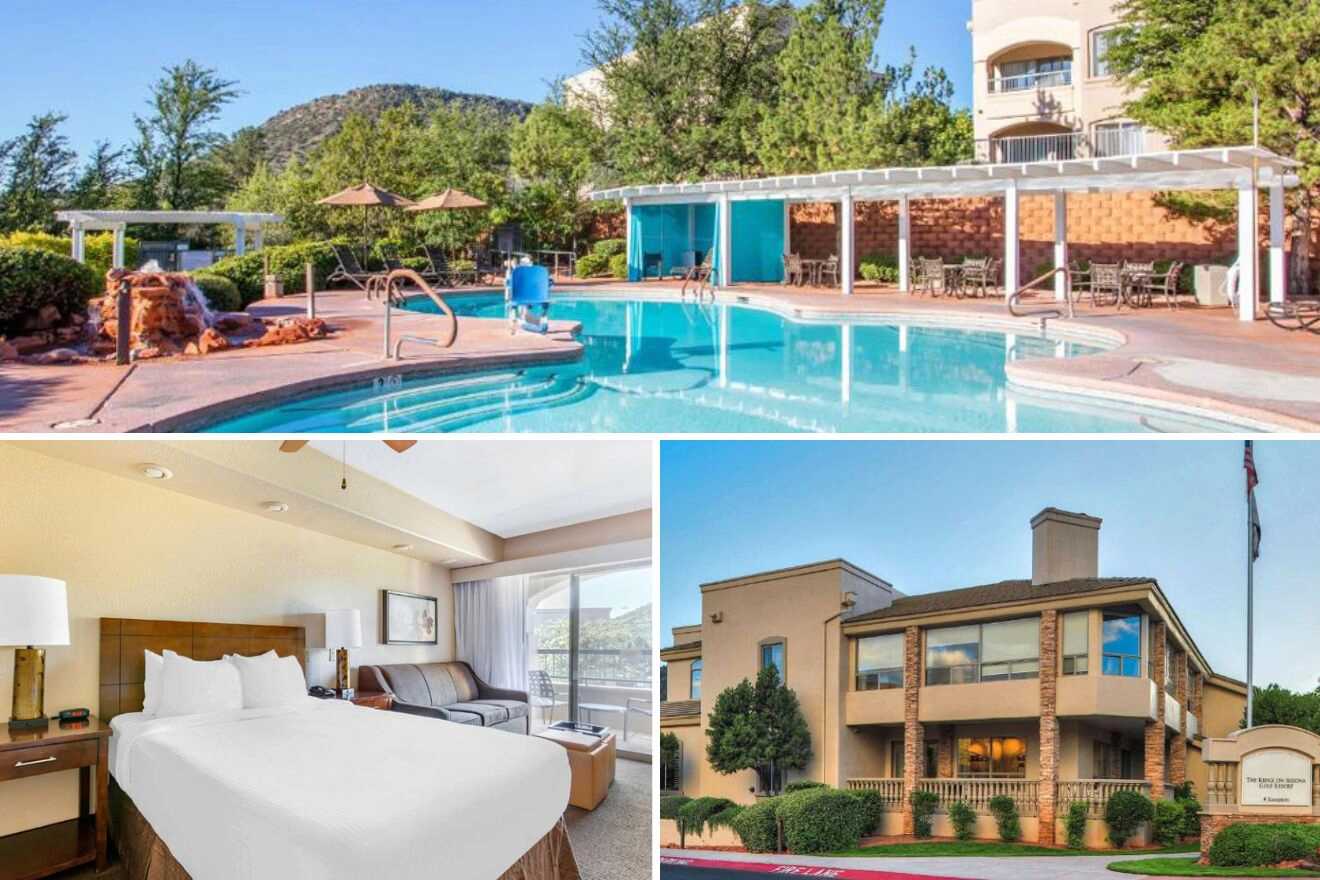 Feel right at home at this amazing hotel in Sedona that has a modern design and lots of fun amenities including a golf course! All the rooms are well equipped with kitchens, a private bathroom, a balcony, and free Wi-Fi.
During your stay at this Hilton Sedona resort you can use the barbecue facilities, hit the fitness center, relax at the spa center, and swim all day long in the outdoor pool. If you're looking for things to do, the hotel is just minutes away from the attractions.
FAQs about Sedona Resorts for families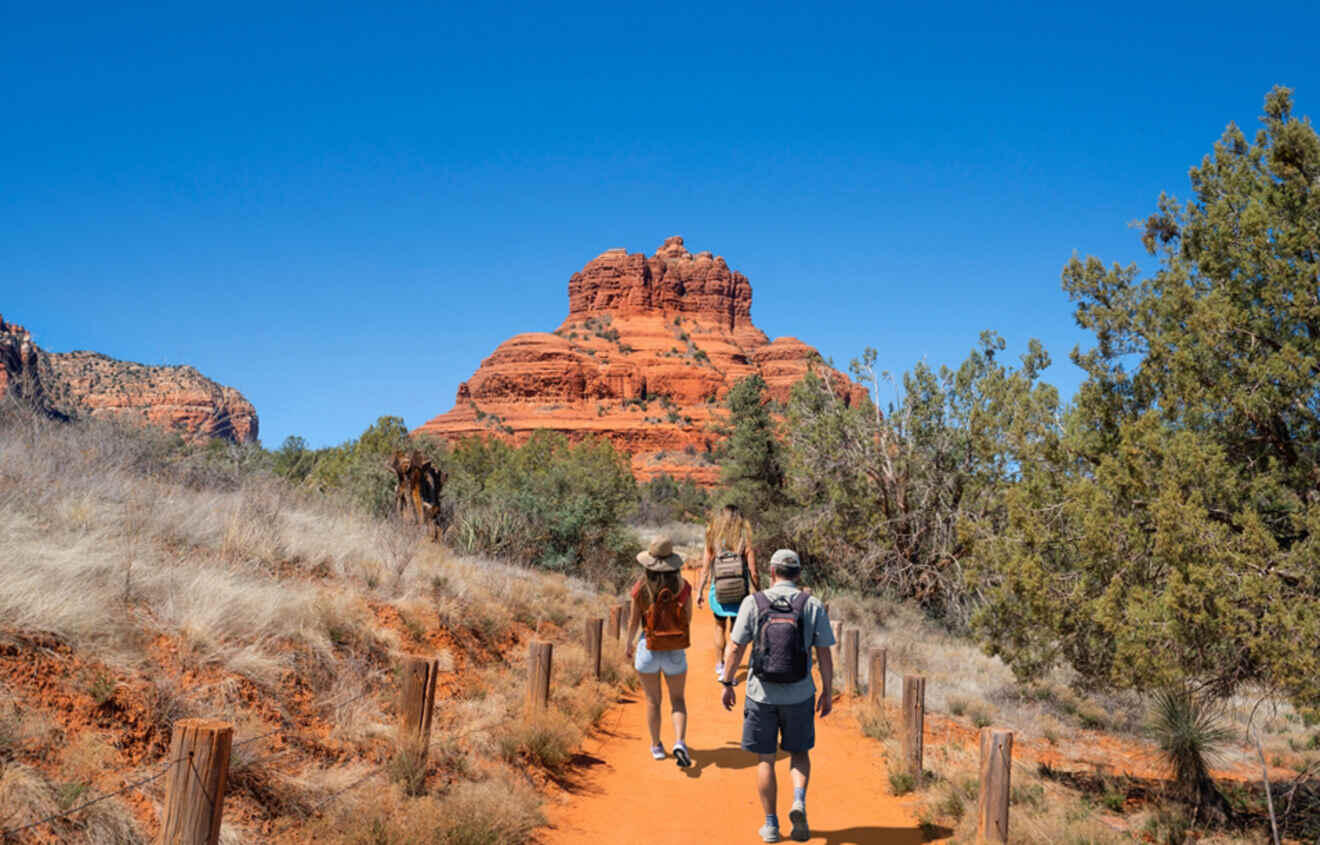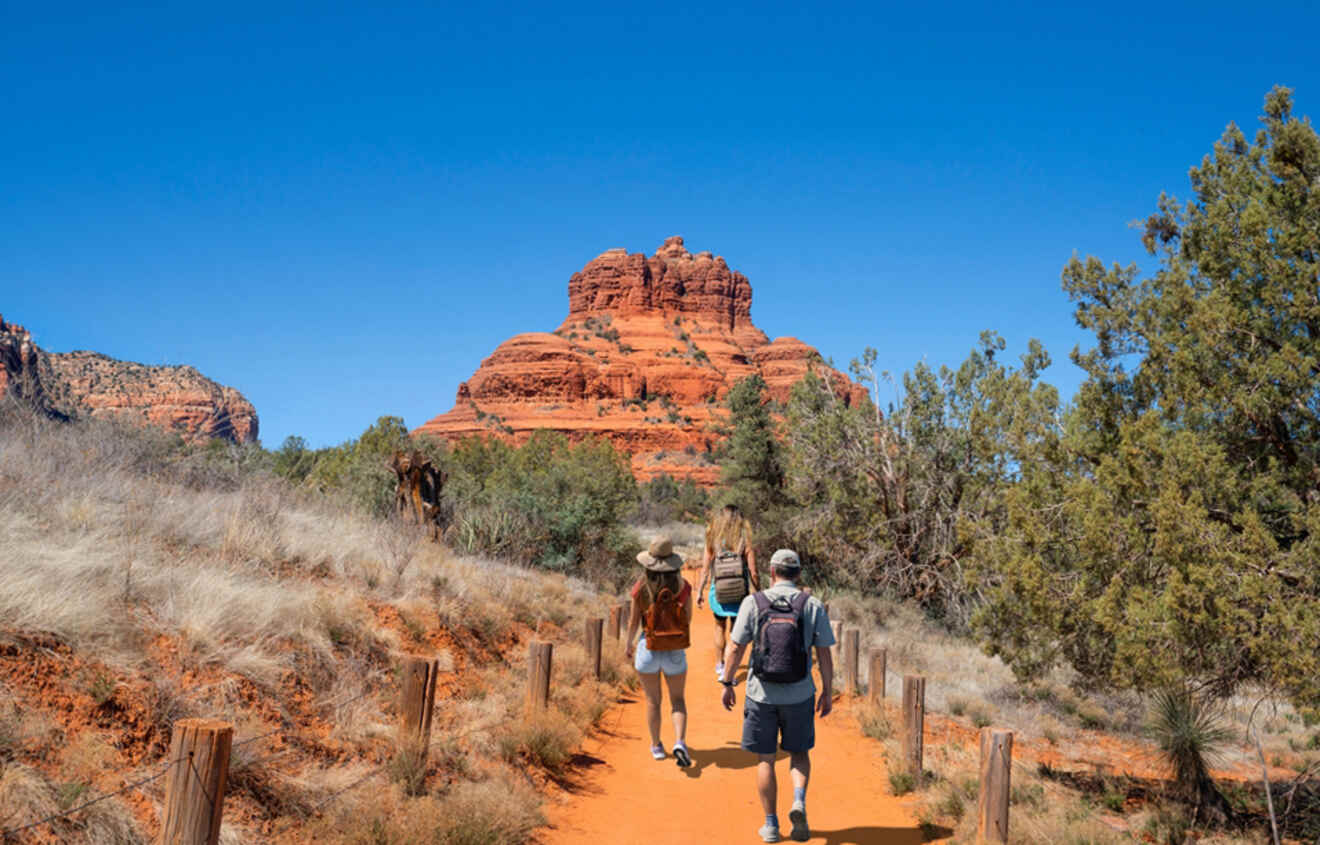 👪 What are the best family resorts in Sedona?
📅 What is the best time of year to visit Sedona?
October and November are probably the best times of the year to visit Sedona as the weather is perfect and the town isn't so crowded with tourists.
🤔 Is it better to stay in Uptown or West Sedona?
The Uptown area is the more touristy side of town, this is where you'll find the shops and restaurants while West Sedona has more of a local atmosphere and is more peaceful.
🥾 Which are some fun things to do in Sedona with the kids?
There are lots of fun things you can do like hiking in the more accessible areas, going on tours that include horseback riding or hot air balloon rides, and renting out bikes to explore around. There's something for everyone!
Conclusion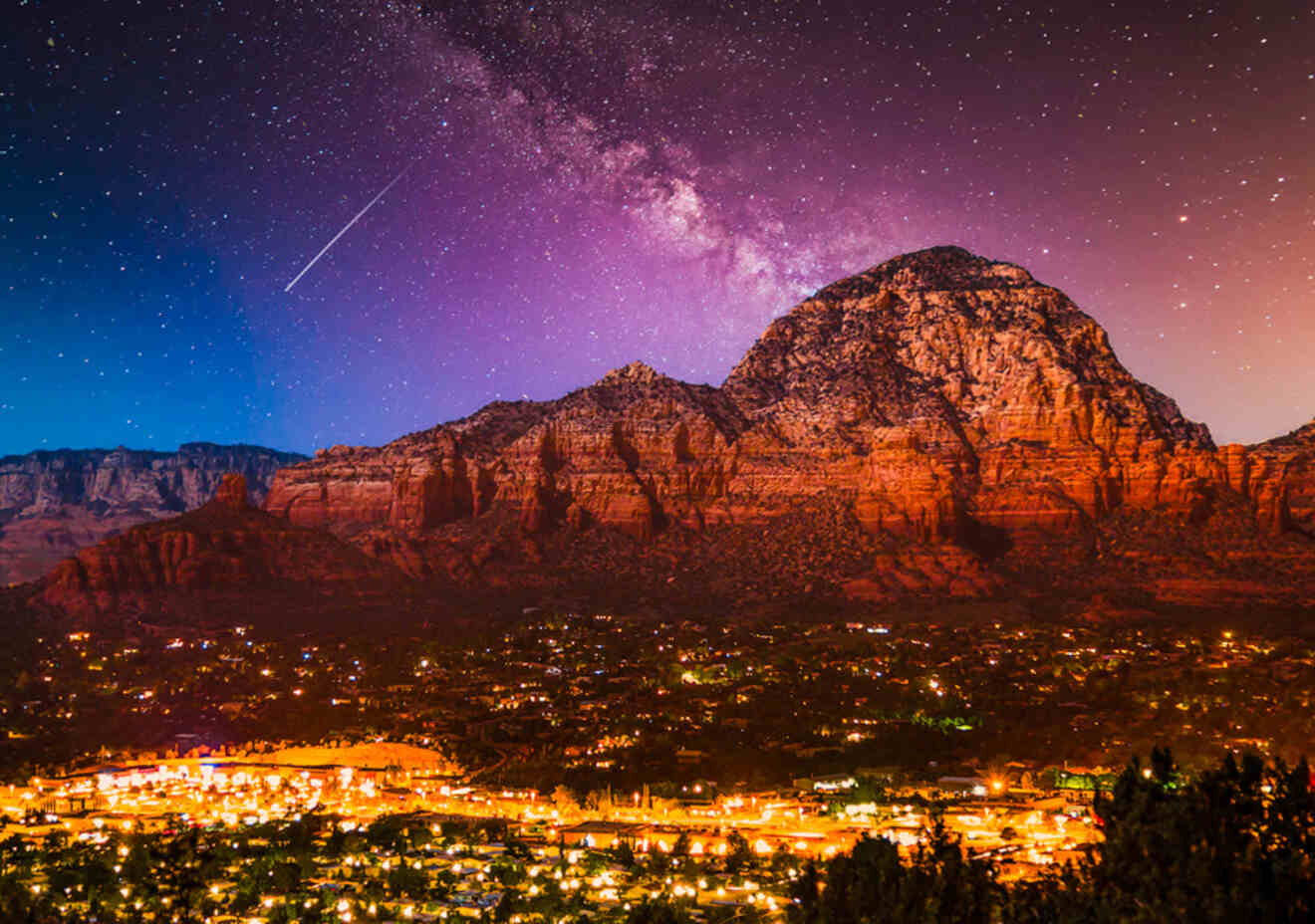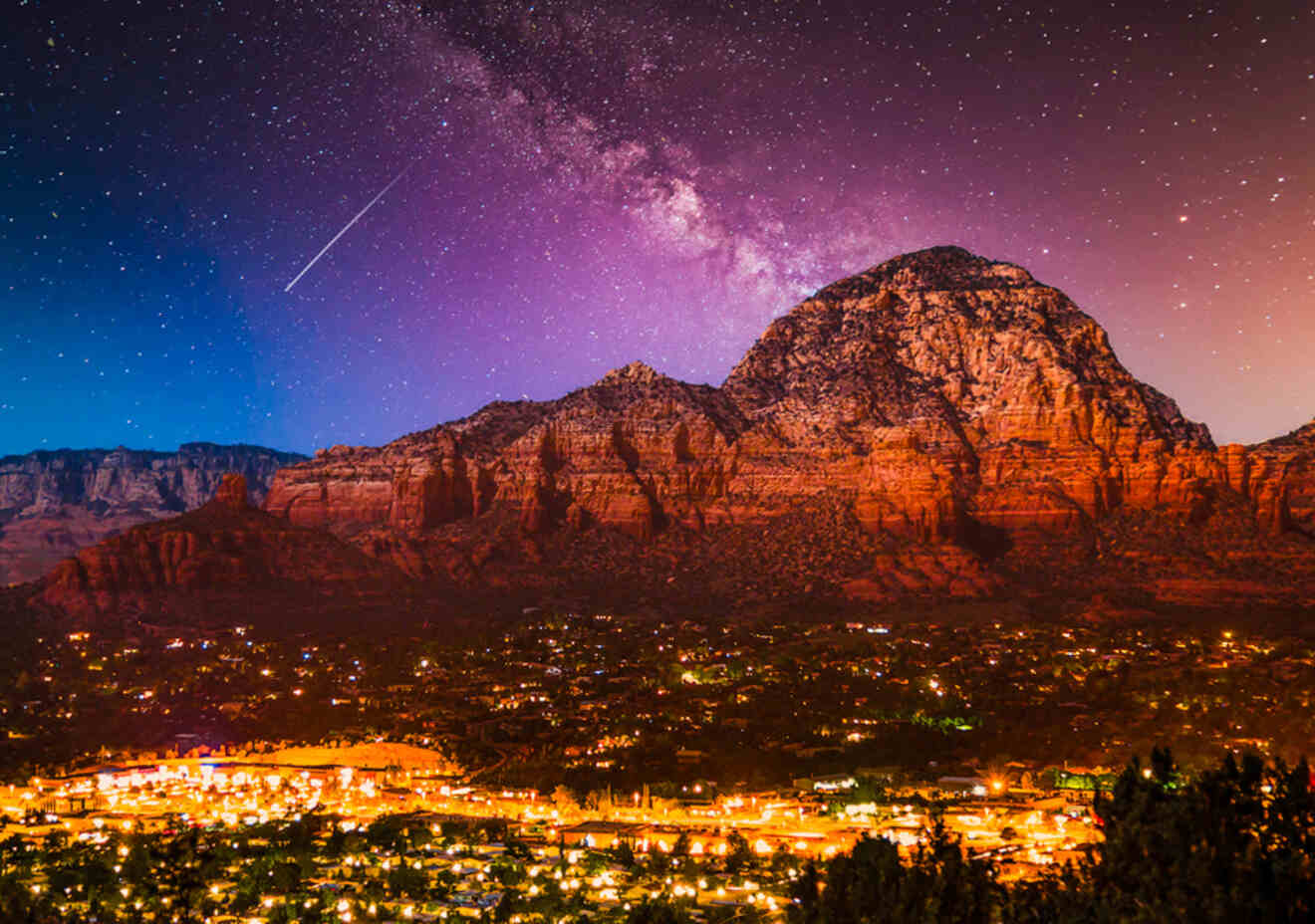 Yay! What a fun, online adventure around Sedona! I'm so happy you've stayed until the end.
Just to recap, today we've checked the best Sedona resorts for families. All the family resorts that you'll find above have incredible facilities and reviews.
Which may make it hard for some to pick their favorite! But don't worry, I'm here to help until the very end! So if you're having a hard time deciding which hotel to pick, check out my 2 favorite options below:
Adobe Grand Villas – One of the best Sedona resorts that have a gorgeous design, an outdoor pool, and board games
Red Agave Resort – This cool resort in Sedona offers great views of the Red Rocks, an outdoor pool, and a picnic area
As I said before. It's important to book your family resorts in Sedona in advance! These are some of the best hotels in town and they will book out fast!
Alright, everyone! Enjoy your adventures in this magical town and definitely leave me a comment below if you have any questions! I'll make sure to answer as soon as I can!
Safe travels,
Victoria
---
Pin it for later!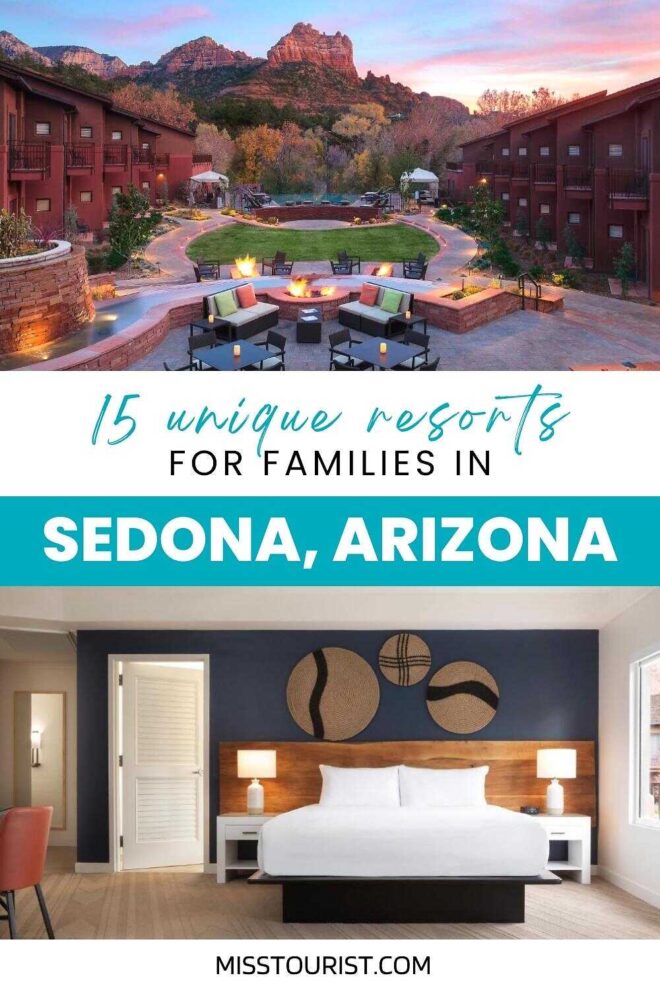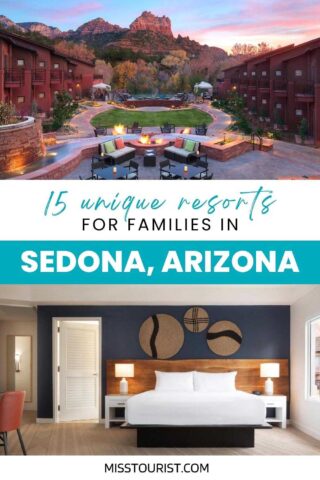 Pin it for later!