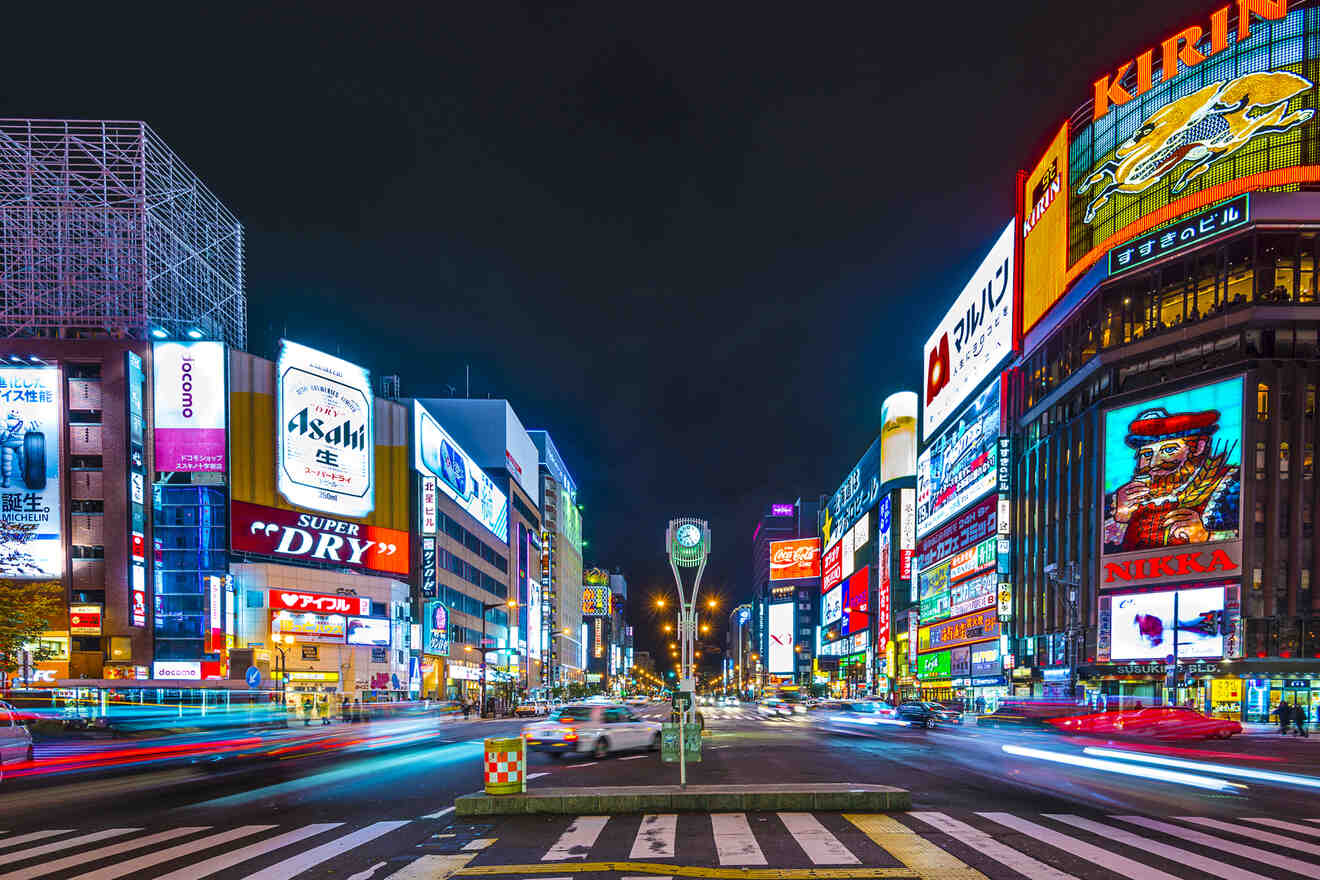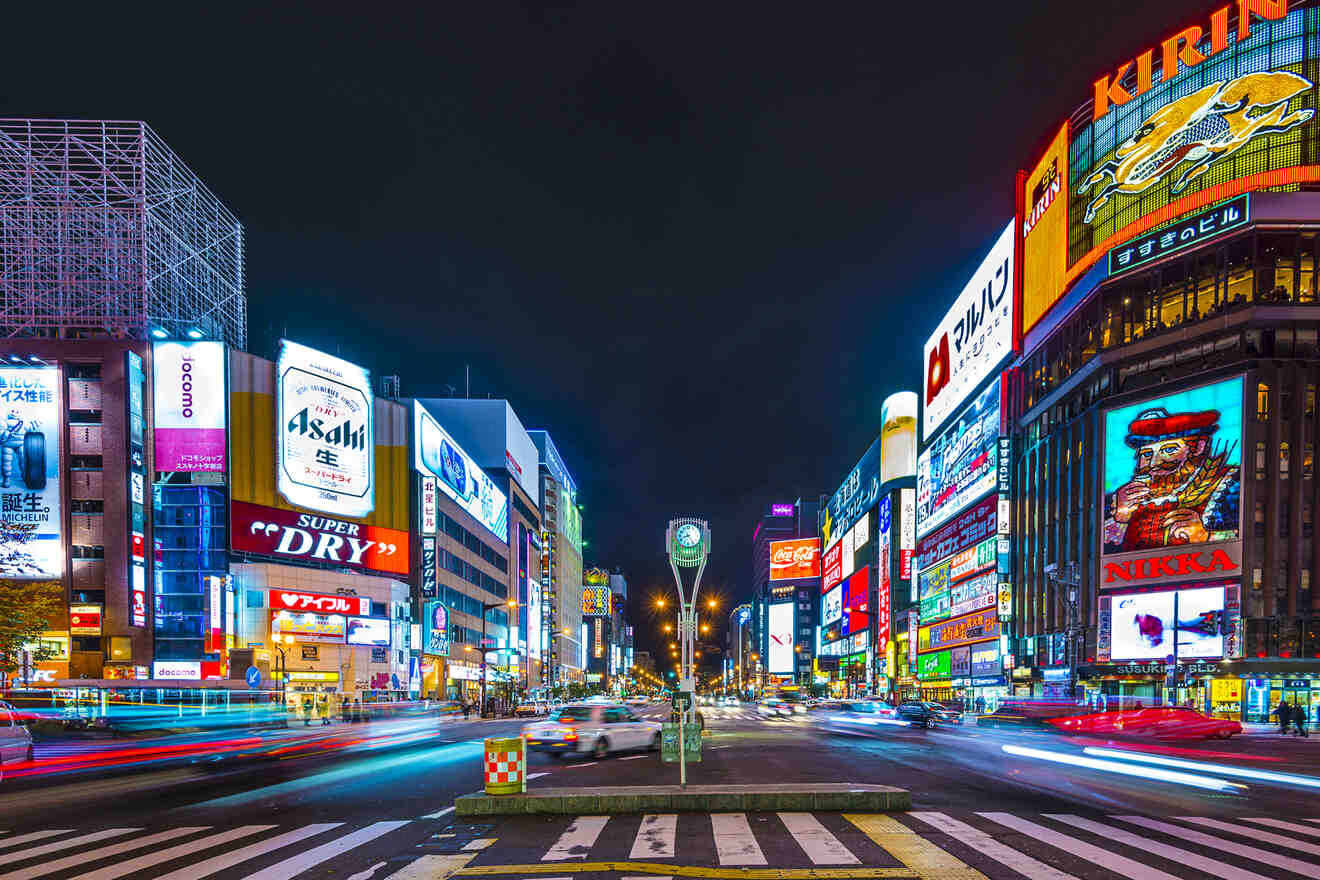 Planning your holiday to Sapporo? Well, you'll need more than maps to find all the best places and hotels in this city! But this is where I intervene. I've searched the web and made the most comprehensive guide to the top spots where to stay in Sapporo, Hokkaido.
The best neighborhood where to stay in Sapporo is Odori Park, (especially if this is your first visit). There you'll find awesome attractions and some great hotels. But hey, don't think that's it.
There are 4 more unique areas in Sapporo where you can stay, each catering to different interests and groups. So you can also consider Nakajima Park for families, the area near Sapporo Station for convenient transportation, Susukino if you're looking for nightlife and Kita if you want a relaxed vacation.
But I hope you won't run off after reading the main part of this post because I've got a surprise for you. I've also added 2 bonus sections, one with the best hotels in Sapporo with an onsen and the other with some amazing hotels for couples.
That's a lot, but in a place so big like Sapporo, you'll need all the options. And don't think that since there are many hotels you can book late. Trust me, these places will sell out in a second so make sure you book everything in advance!
Okay, I think we're ready to hit the road
If you are in a hurry
I always think about all my readers. So if you're not in the mood or don't have time to read the whole post then check out the list below, it has the best hotels in Sapporo, all located in Odori Park:
A bit confused by all these areas? Don't worry, the map below will help you visualize all the places to stay in Sapporo, Hokkaido that I'll talk about in the post: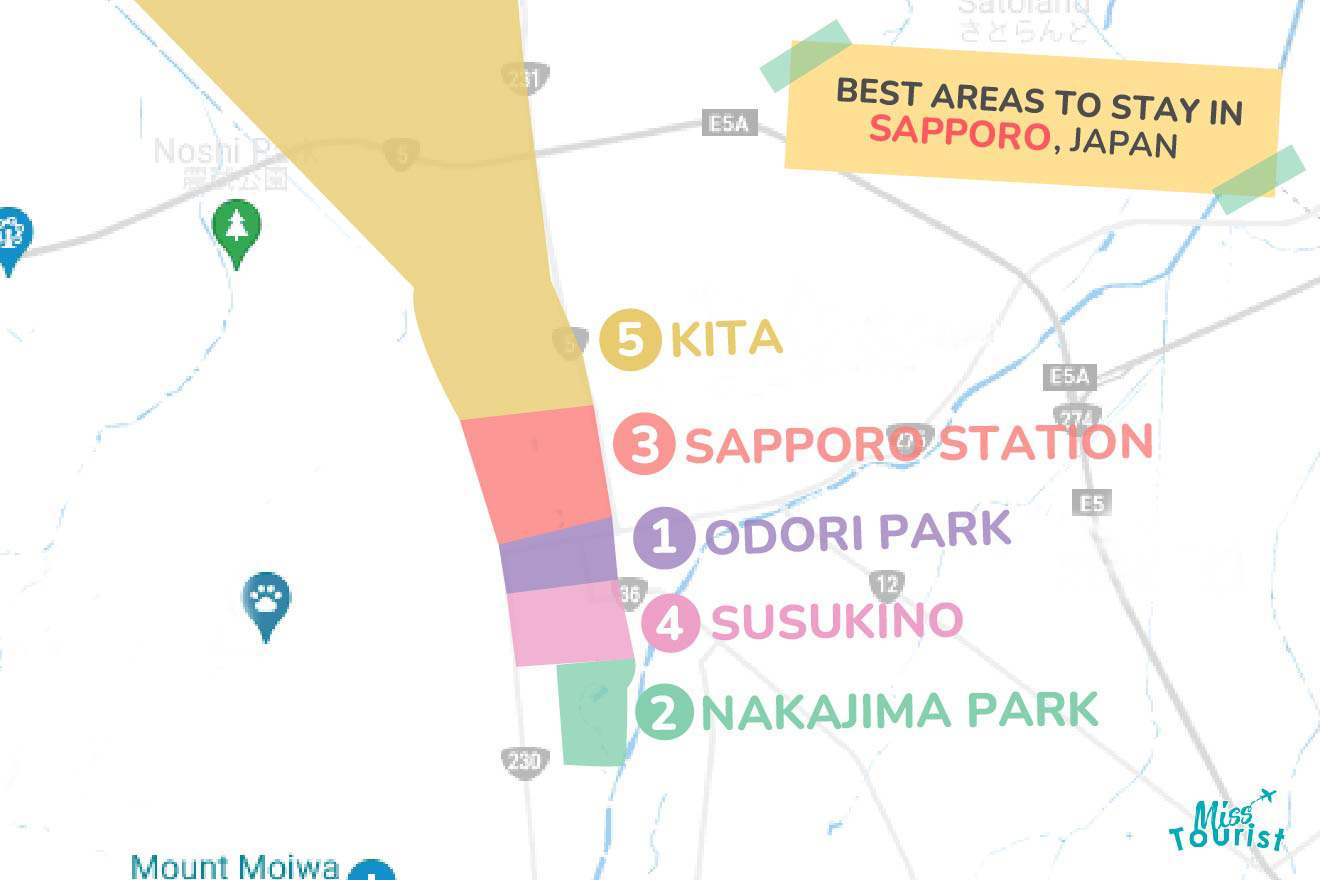 1. Odori Park – where to stay in Sapporo for the first time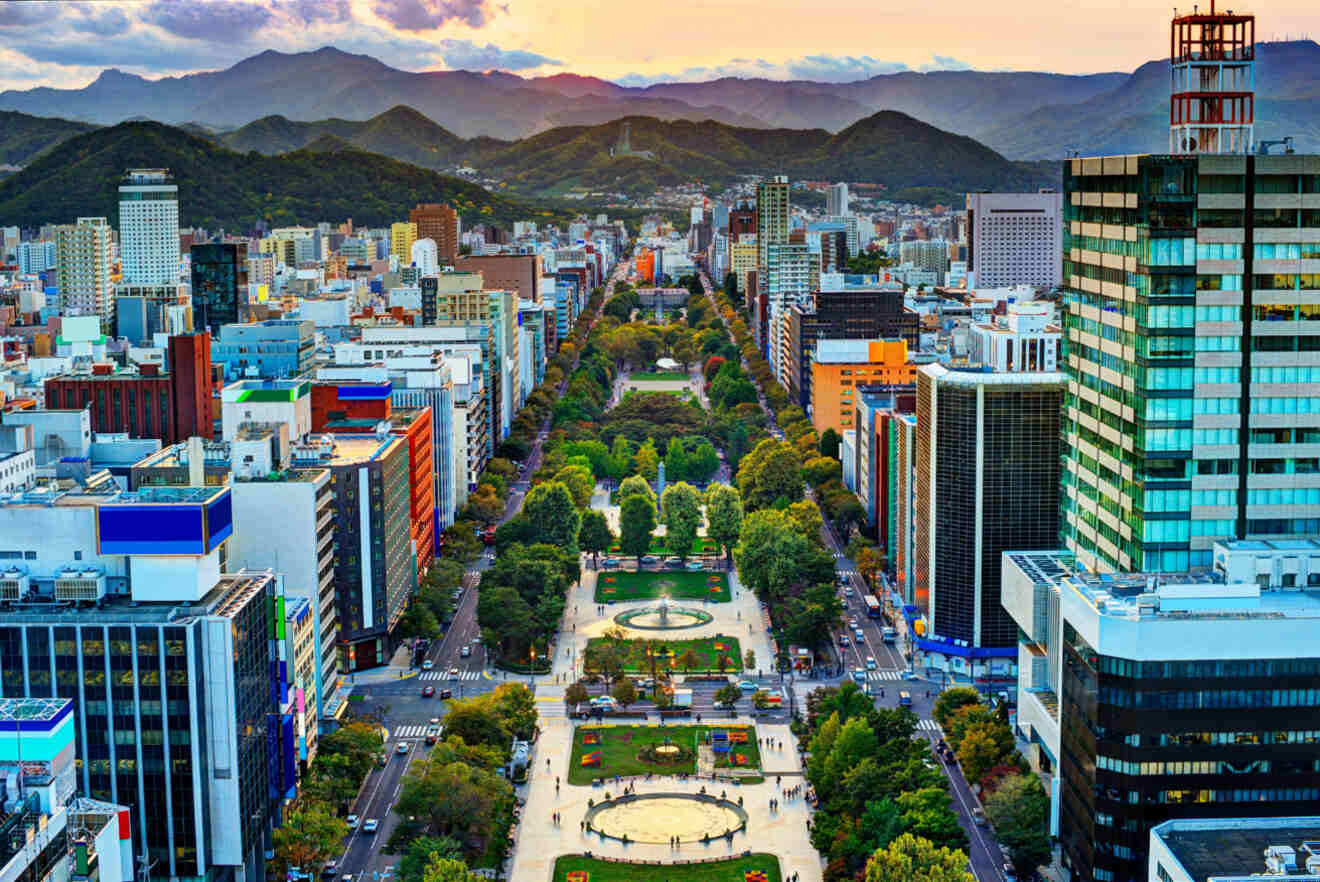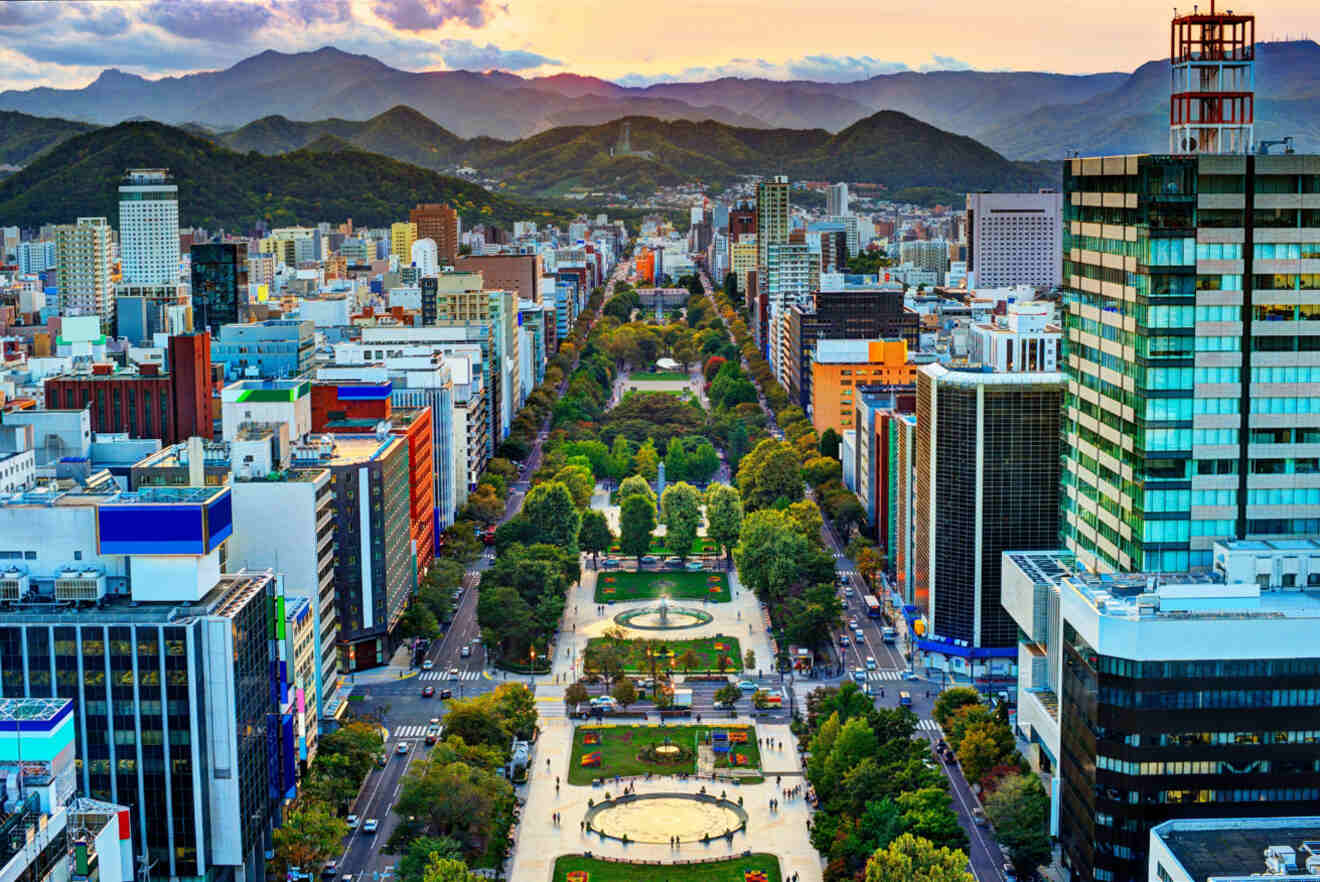 Looking for a central location in the city? You can't go wrong with Odori Park! Perfect for your first Japanese trip to Sapporo city, this area is set just a 3 minute walk away south from Sapporo Station.
The neighborhood is not only home to all the city festivals (Sapporo Snow Festival and the Summer Festival) and the Hanami parties (which celebrate the cherry blossoms in the spring), but also to so many attractions.
During your time in the city you should definitely visit the Gallery Odori Museum and the Sapporo Tv Tower and Clock Tower, which you can find in the Odori Park area. Of course there are many others in the city, so definitely check the areas below as well.
Since it's located in a central area, Odori Park is filled with tourists. And you know what that means! Most hotels in this neighborhood will sell out super quickly, that's why I think it'd be wise to book your hotel in Sapporo in advance.
Great restaurants, amazing central hotels and fun attractions which are located just a short walk away! What are you waiting for? Pack your bags and get on that plane to Hokkaido island.
Luxury hotel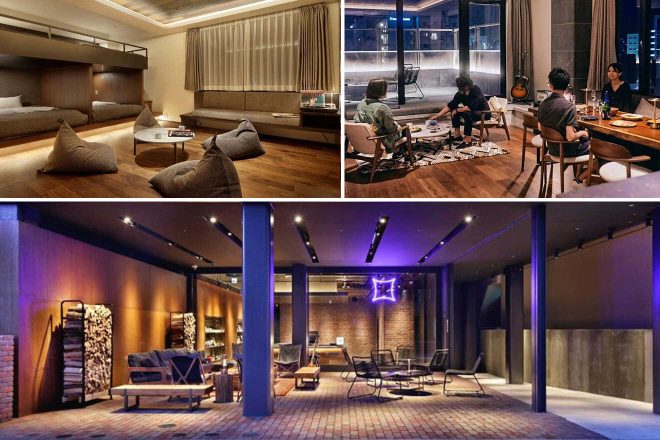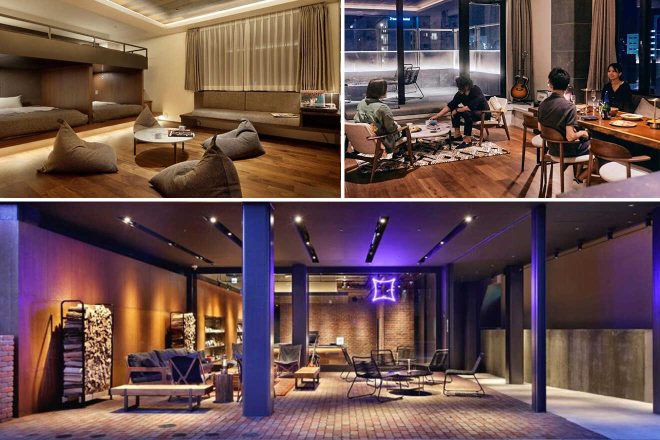 Looking for a luxury place to stay in Sapporo? This one offers amazing city views and it's located just a 5-10 minute walk away from all the attractions. Each space has great style and it's decorated with soft beige colors. The 4 star hotel offers air-conditioned rooms and a terrace.  
Other accommodation options in Odori Park
Mid-Range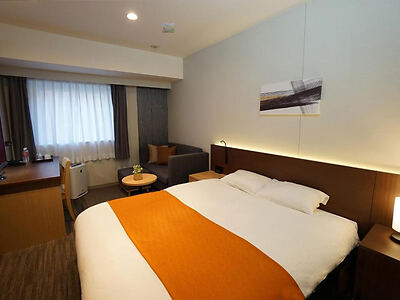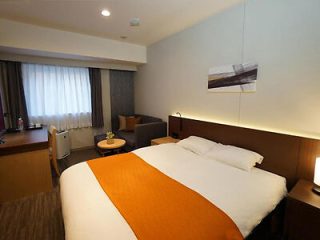 Located a 5-minute walk from Odori Station, this modern hotel offers a hot spring bath, breakfast and free wi-fi
Budget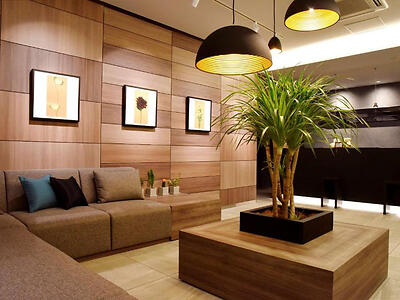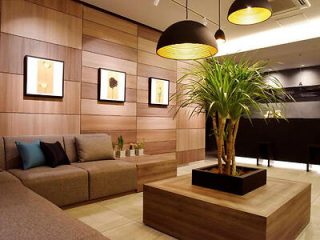 A simple yet clean budget hotel that has air-conditioned rooms, free wi-fi and a buffet breakfast each morning
Airbnb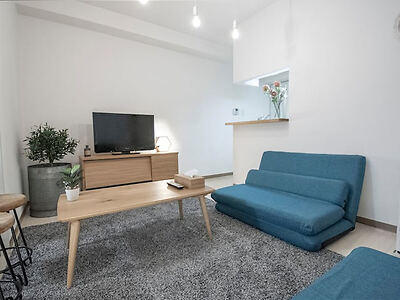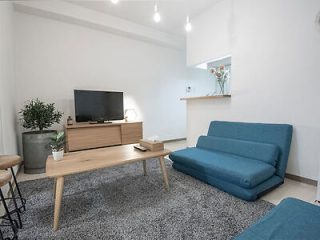 Perfect for 4 guests, this two room apartment comes with air-conditioning, a kitchen and free wi-fi
Since Odori Park is such a popular neighborhood where most tourists will want to stay, I thought I'd offer you 3 extra hotel options in case the ones above are already sold out: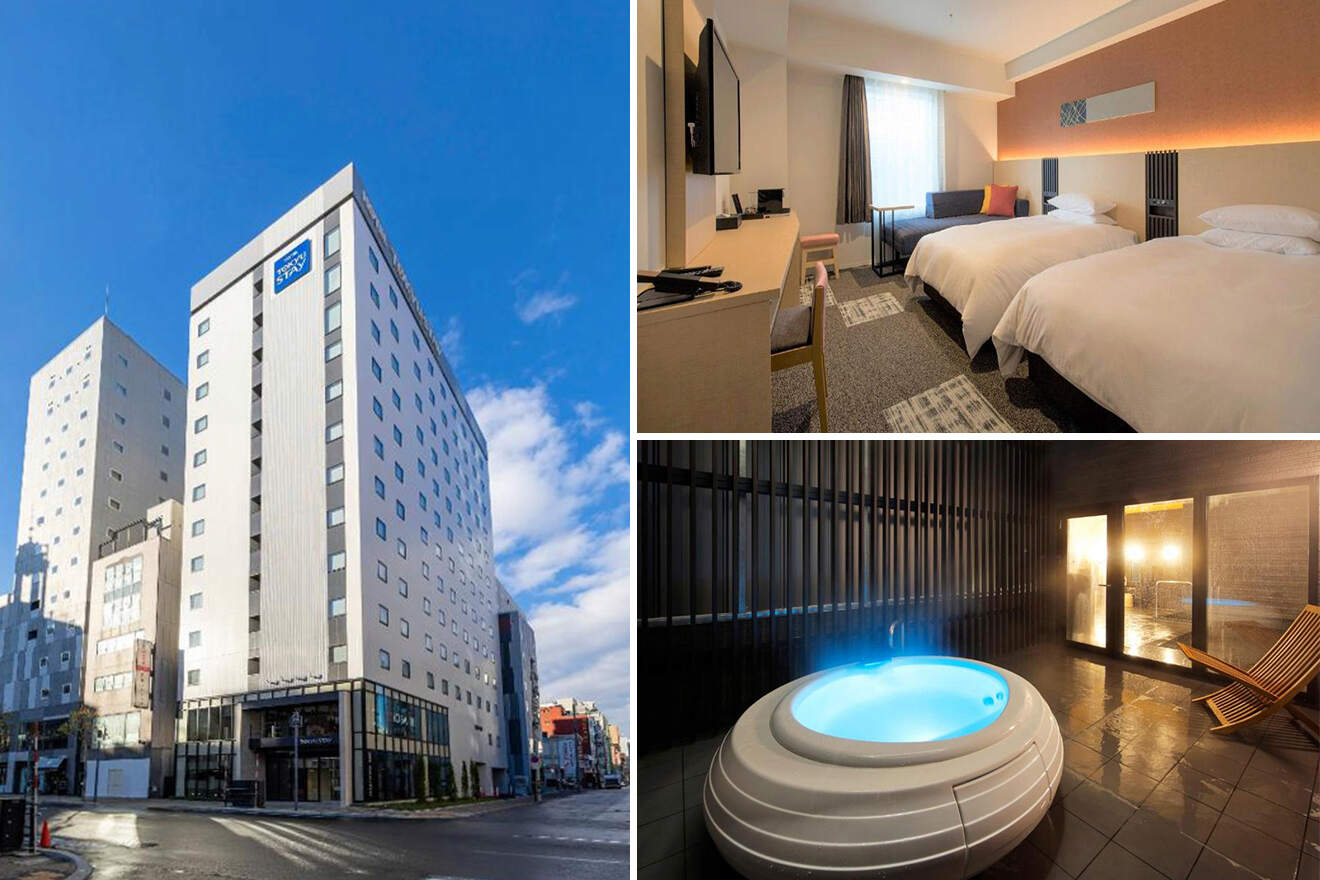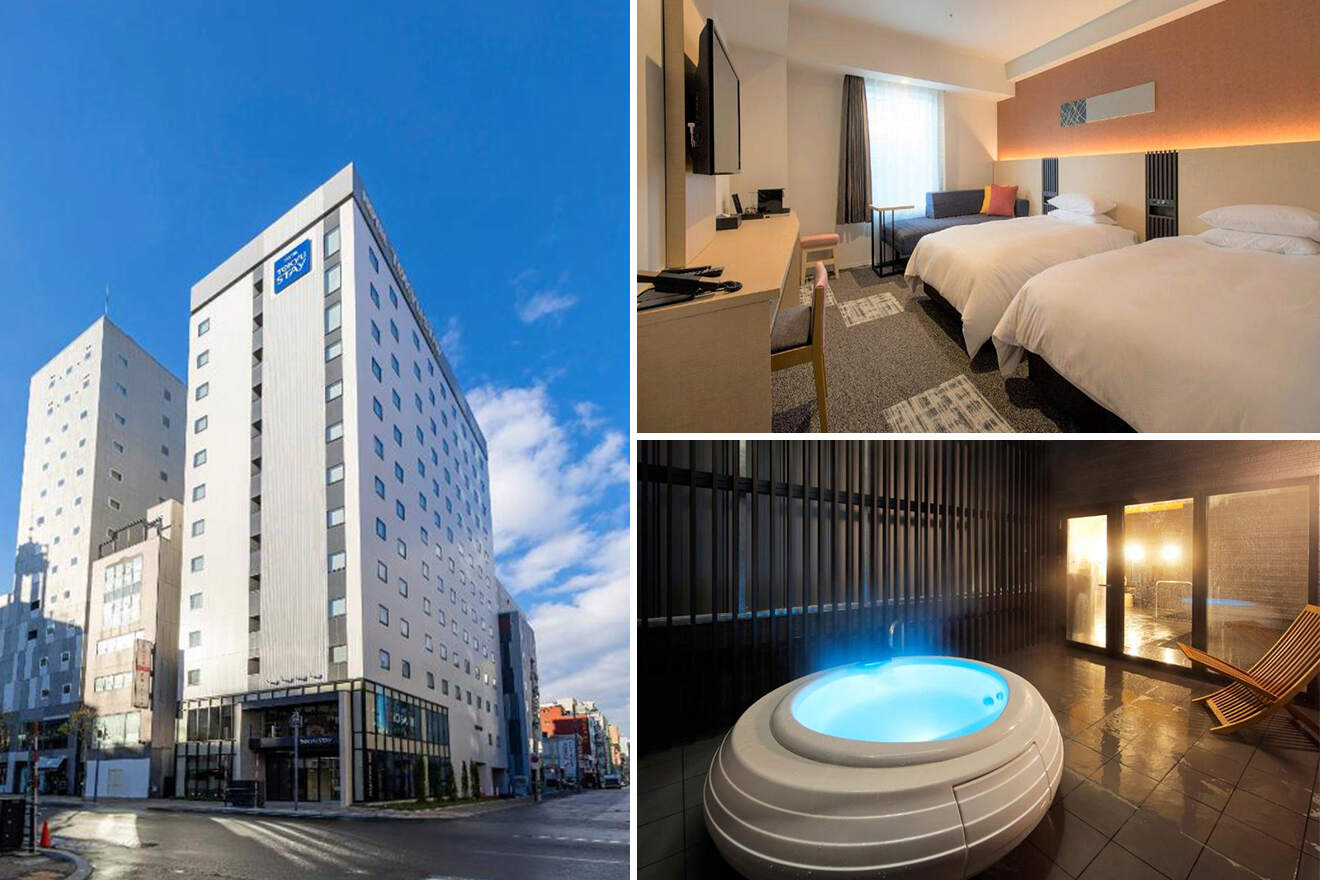 Luxury: Karaksa Hotel – This hotel combines authentic Japanese style with Western contemporary elements and offers guests a unique stay in the city. It features rooms with lots of space, free wi-fi and a hot spring bath.
Mid Range: Tmark City Hotel – Each room at this hotel comes with a private bathroom, a modern style and air-conditioning. Plus, the accommodation also has a restaurant on-site that serves breakfast every morning.
Budget: Tokyu Stay – End your search, I've found the perfect budget hotel for you! With a central location this place offers rooms with a flat-screen tv and private bathroom.
Things to do in Odori Park
Check out the Sapporo TV Tower and Clock Tower
Go for a walk in Sapporo Odori Park
Visit the Gallery Odori Museum
See the Reclamation Monument
Stop by the Miyoshi Shrine
Take a day trip to Otaru
Enjoy a walk in the Botanic Garden of Hokkaido University
2. Nakajima Park – best place to stay in Sapporo for families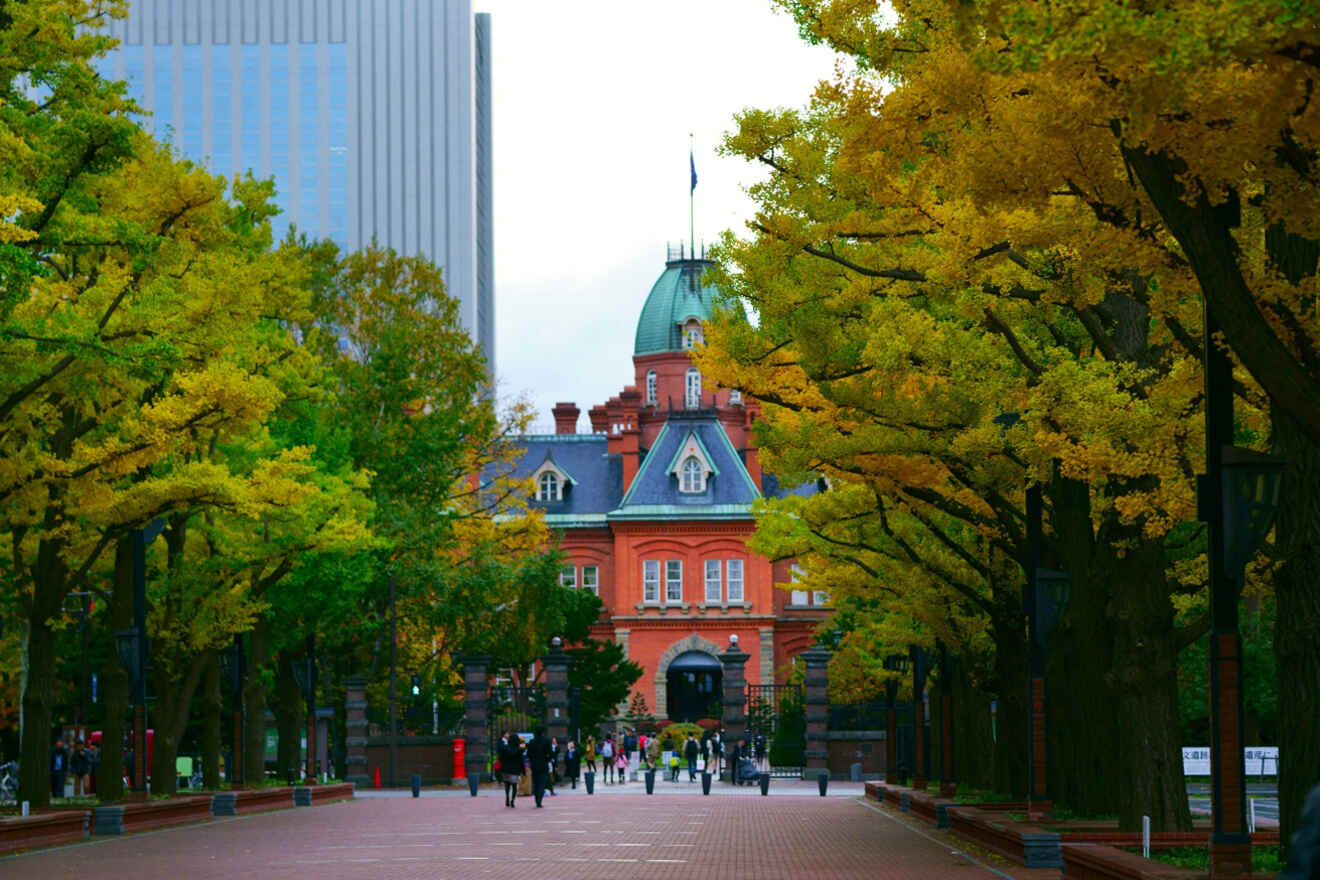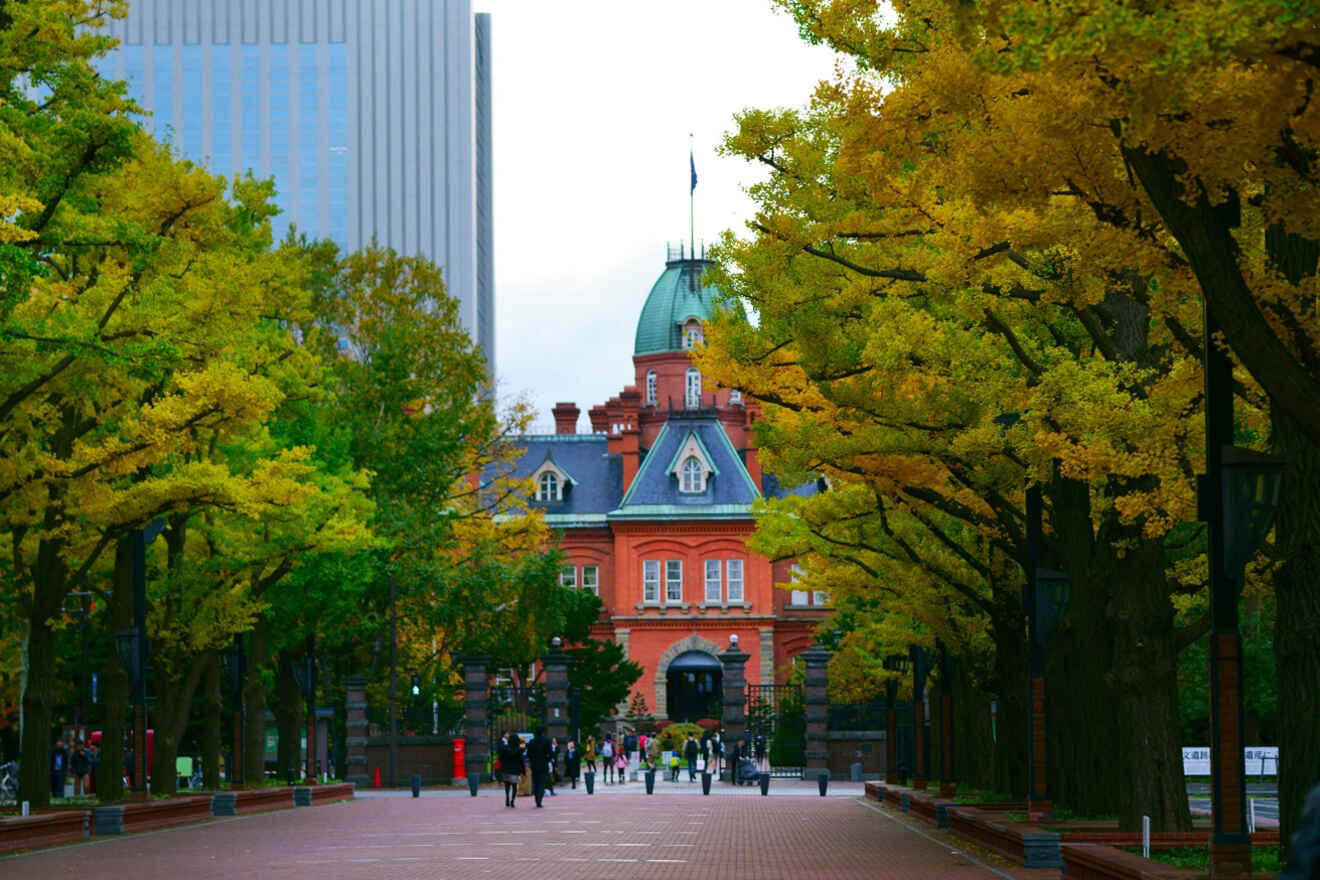 Planning a getaway in Japan with the whole crew? Well, you'll need a top-notch location where to stay in Sapporo that will satisfy all your family members while also offering you plenty of things to do, not too far from the central area.
Sapporo Nakajima Park is located within walking distance from Odori Park (just 20 min south) but it offers a more tranquil setting which many families seek when they visit this city in Hokkaido island.
Staying in a central neighborhood with the kids can be pretty hectic since they're mostly super crowded, but I think you'll find the Nakajima Park (the area is named after its park) just the right spot for you and the family.
Firstly you'll have a huge park where you can take the kids to play and explore, plus some fun attractions like museums, historical buildings and Japanese temples.
And don't forget that the city center is just a short walk away so you can always head there if you want to experience the other attractions in the city!
By the way, if you're looking for some fun things to do with the kids in Sapporo you should know that Otaru (the neighboring city which is just 1h away by public transport) has a cool aquarium. So if you run out of kid-friendly activities, you know where to go!
Now let's search for the perfect Sapporo hotel in Nakajima Park:
Luxury hotel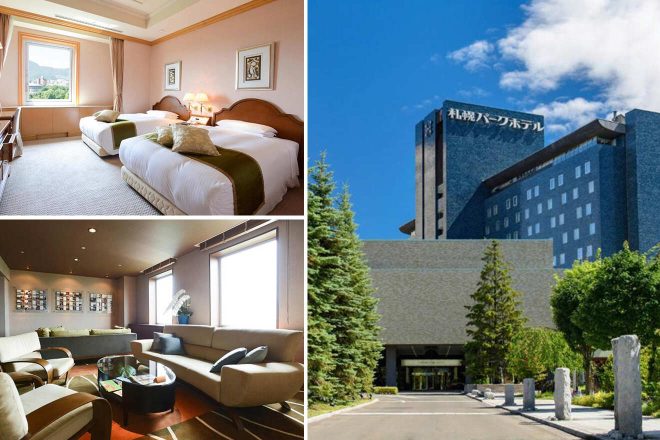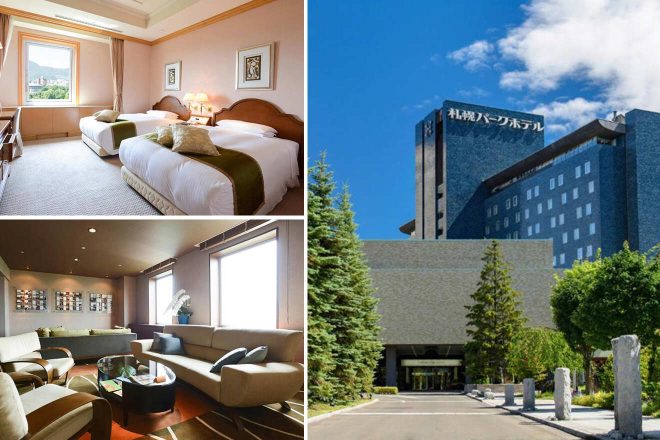 An awesome 5 star hotel for your stay in Sapporo with the family overlooking the park! Located within walking distance from the Nakajima subway station, Park Hotel offers spacious rooms, 4 dining options and spa services.
Other accommodation options in Nakajima Park
Mid-Range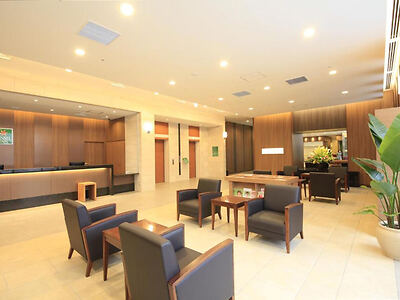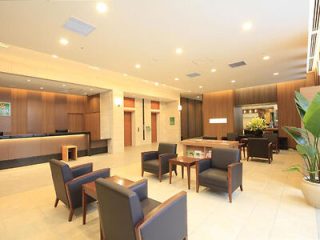 This is a great hotel in Sapporo with nice city views that offers family rooms, breakfast and free wi-fi
Airbnb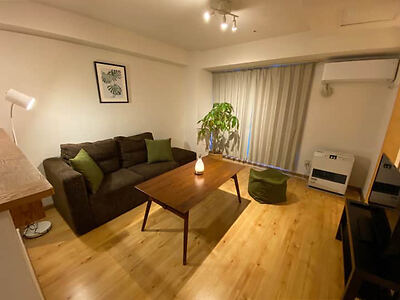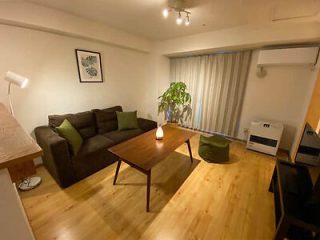 Enjoy your stay in Sapporo at this apartments that has room for 4 guests, a kitchen and air conditioning
Things to do in Nakajima Park
Visit the Hokkaido Museum of Literature
Take the kids out to play in Nakajima Park
Enjoy a family dinner at Terrace Restaurant Kitara
Check out the historical Hohei Kan building
Visit the Otaru area with the family
Stop by the peaceful Sapporo Gokoku Shrine
3. Near Sapporo Station – where to stay for great transport links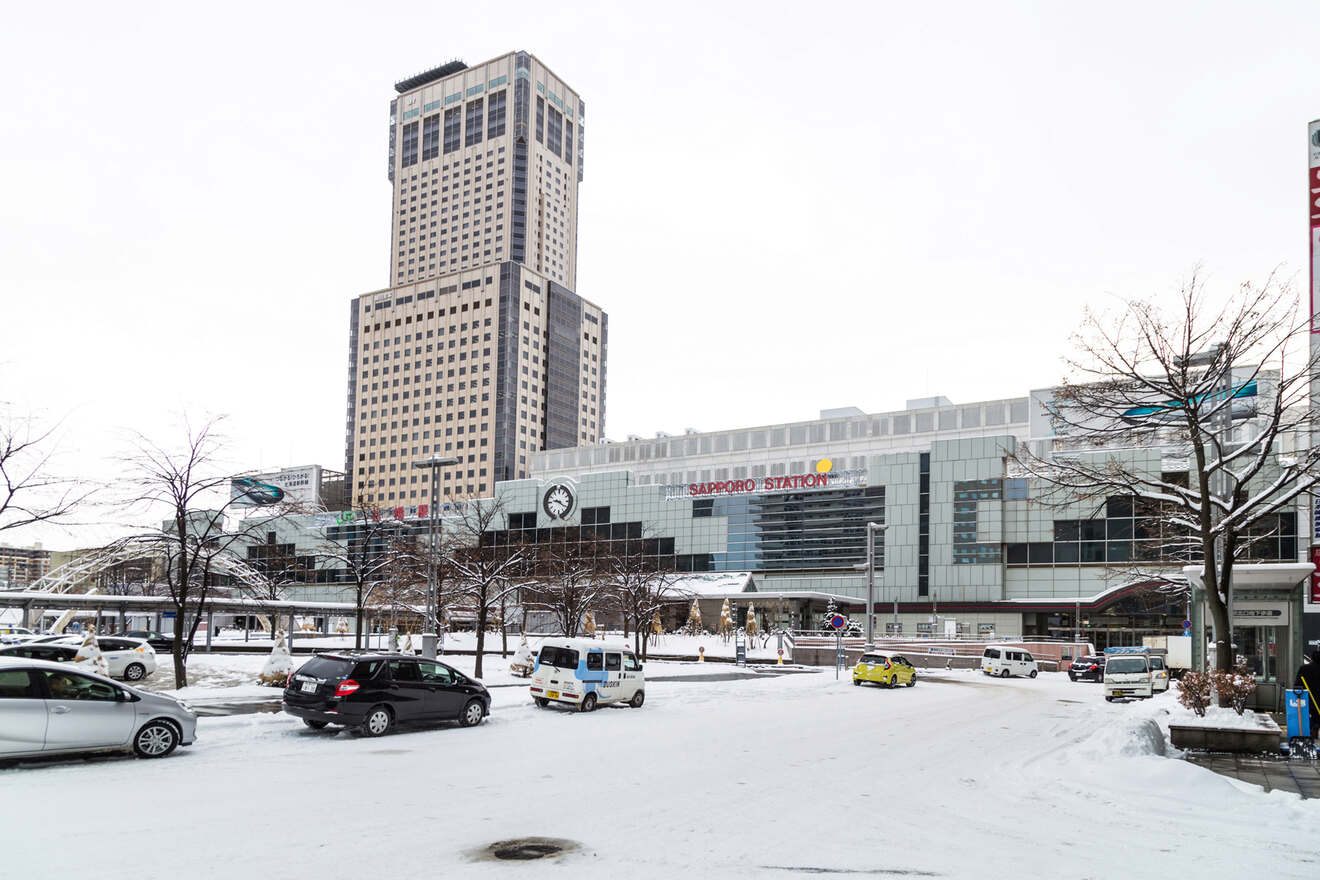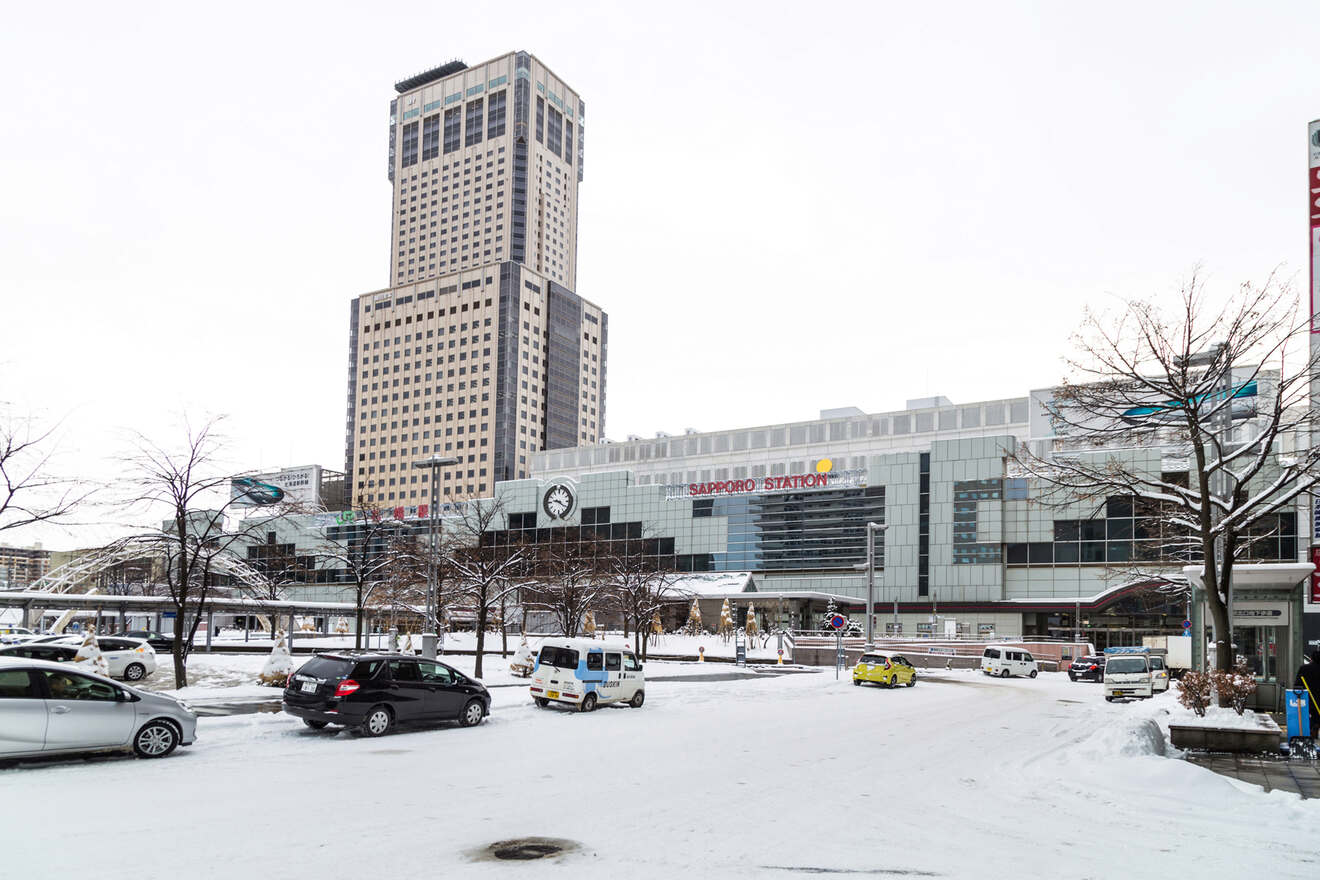 We all know that in a Japanese city like Sapporo it's super helpful to have great transport links. So if you're looking for a neighborhood that's close to the main train and subway station, then stick around for a while.
The hotels in the area north of Sapporo Station are perfect for those of you who want to get from one part of the town to the other in no time!
Plus you'll be located within walking distance of Odori Park, so you won't even have to pay for transport to visit the attractions there.
But don't think that you won't find any in the area around Sapporo Station either. Since it's such a major train and subway station and an important point in the city, you can imagine there are things to do here.
For example, not too far from Sapporo Station you'll find the Beer Museum, the Hokkaido University Museum, plus so many restaurants where you can indulge in the yummiest Japanese dishes.
Oh yes, there's never a dull moment in Sapporo! And now that we've seen all the cool things around, let's see which are the best hotels near Sapporo Station.
Luxury hotel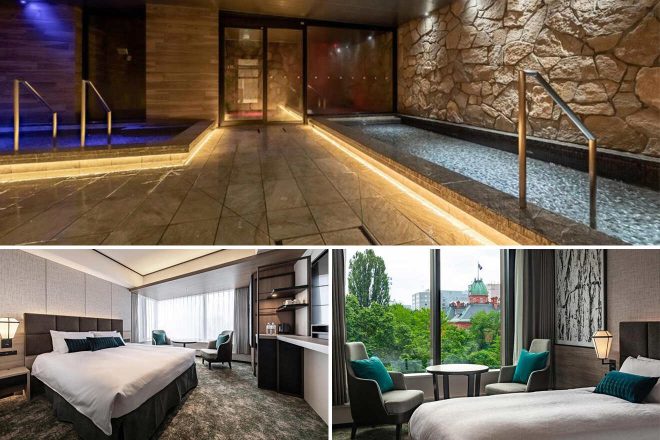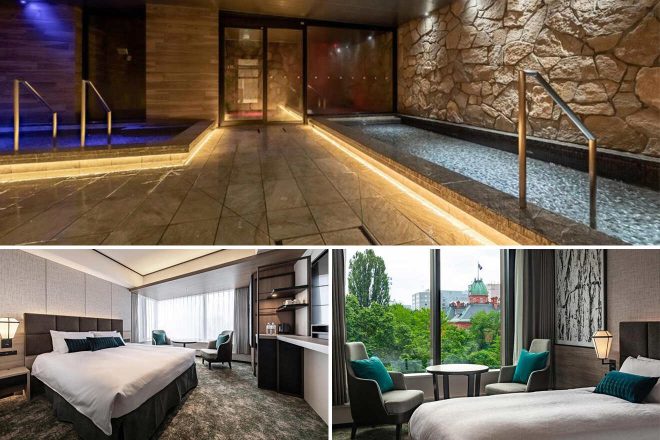 With super elegant style decor, spacious rooms with large windows that overlook the city, and a delicious breakfast, this hotel is perfect for your stay in Sapporo. Guests are also welcome to use the spa to relax after a day of exploring the city!
Other accommodation options Near Sapporo Station
Mid-Range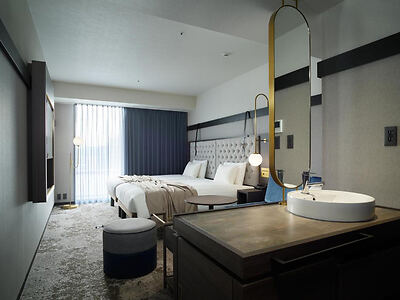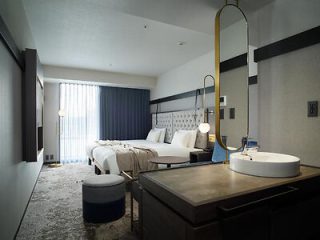 A great hotel that offers free breakfast and spacious family rooms with free wi-fi and a private bathroom
Budget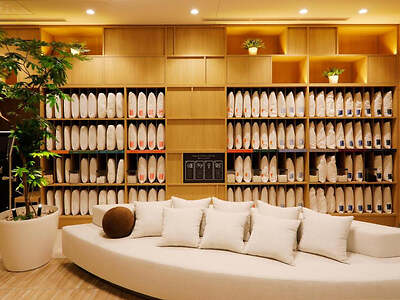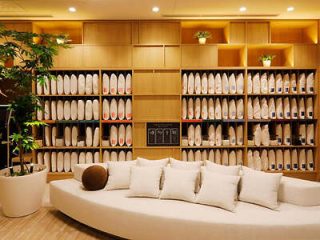 This budget hotel has a 24h front-desk plus all the necessary facilities including a continental breakfast
Airbnb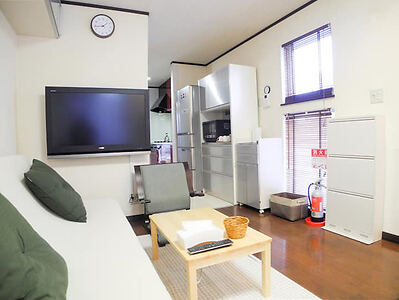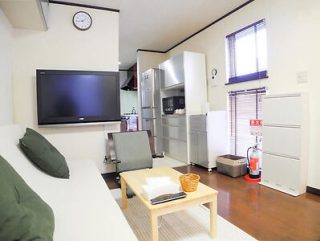 Guests will love this 2 room apartment that comes with a park view, a kitchen and a balcony
Richmond Hotel Sapporo Ekimae – Since there are lots of hotel and hostel options around Sapporo Station, I'd thought I'd add one more option since I've got so many great choices. Start your morning with a delicious breakfast at his city center hotel that has a contemporary decor, rooms with a flat-screen tv and private bathroom.
Things to do Near Sapporo Station
Visit the Beer Museum
Take a day trip to Otaru
See the Sapporo TV Tower and Clock Tower
Check out the campus of Hokkaido University
Spend a fun day at Round One Stadium
Shop for souvenirs at Sapporo Factory mall
Go for a walk in Sapporo Station North Square Park
4. Susukino – best place to stay in Sapporo for nightlife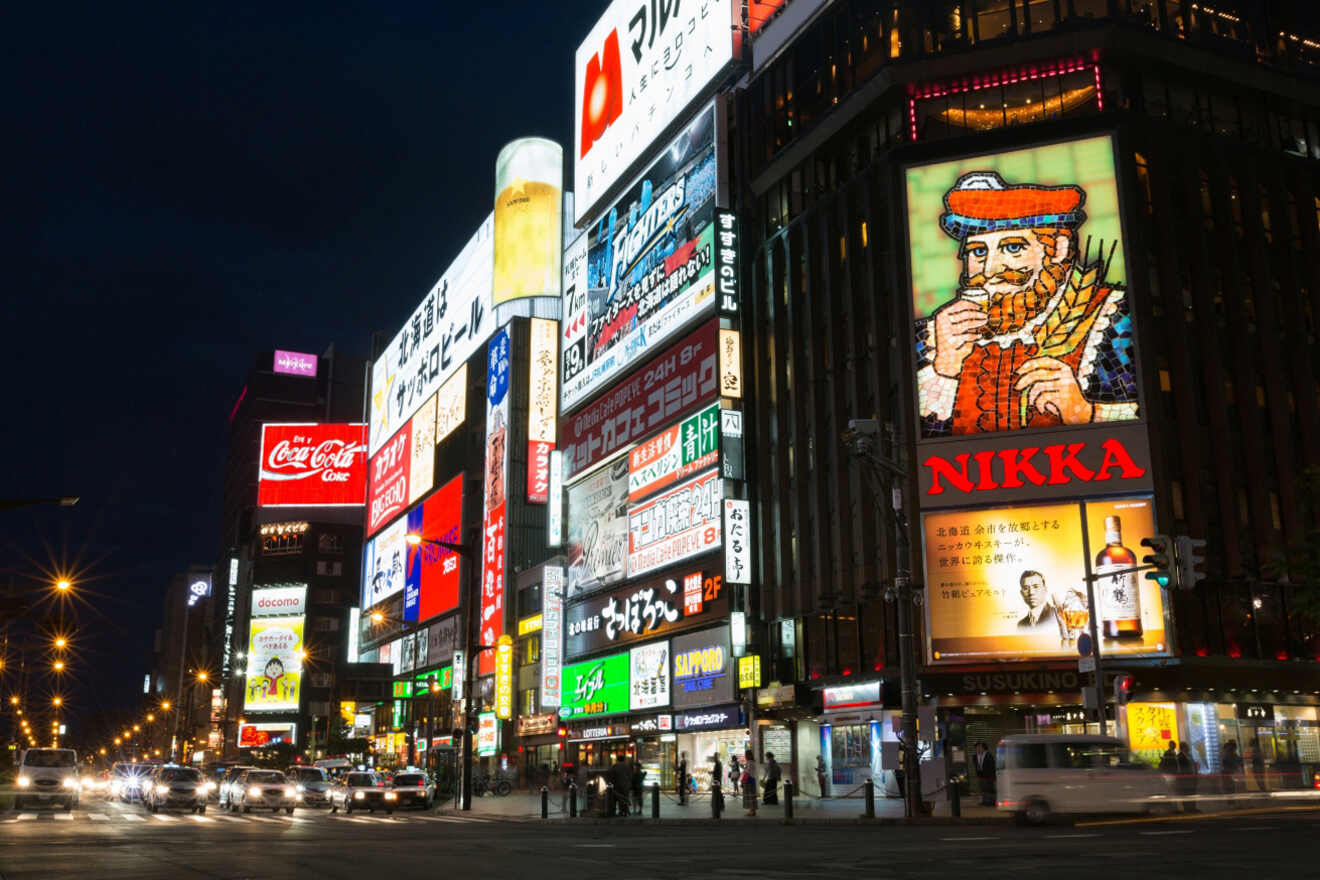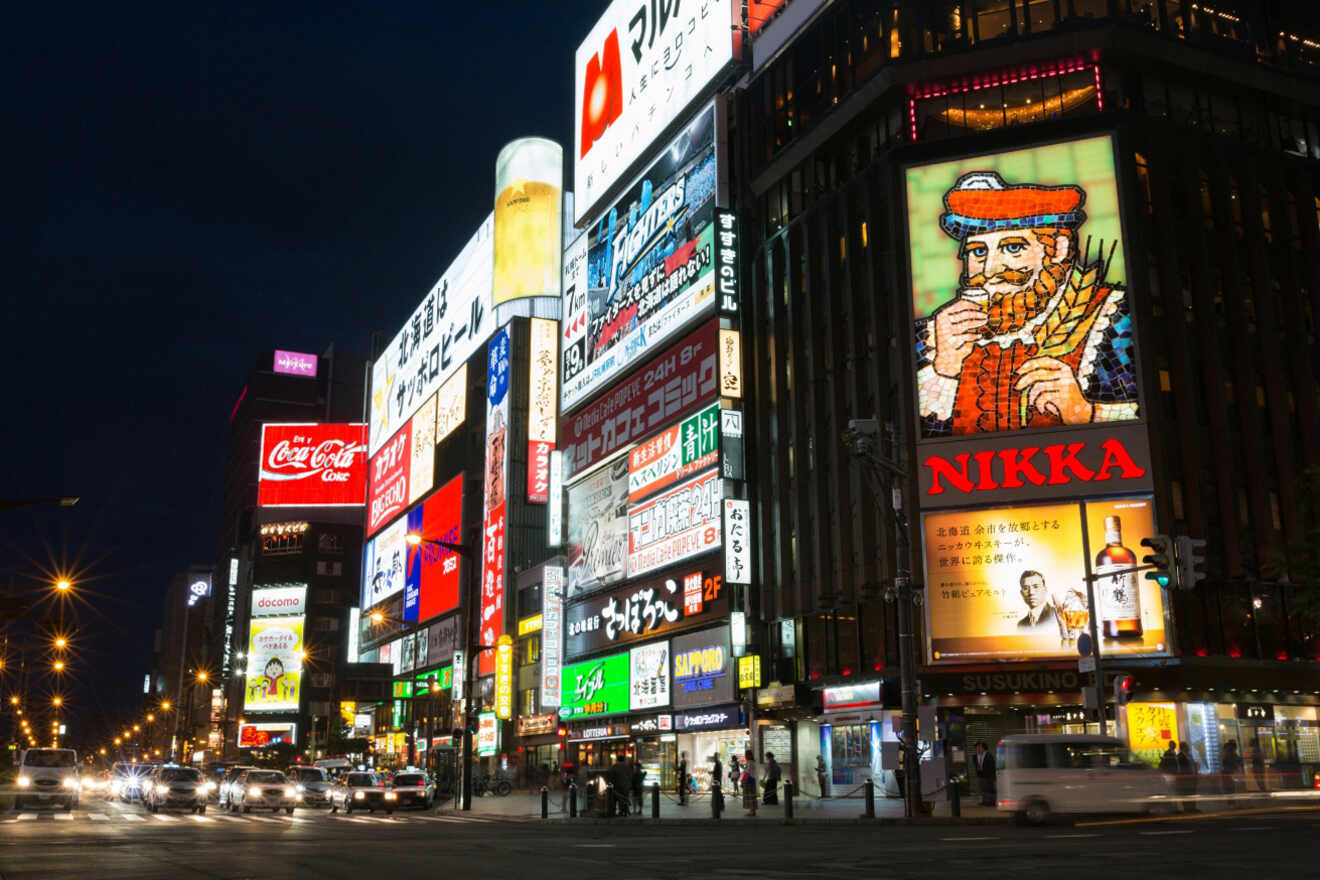 A day of fun in a new city is cool, but I'm sure many of you want to check out the nightlife scene in this city as well!
Well, if that's the case, then there's no better place to look for hotels than Susukino. This is the best area to stay in Sapporo if you're looking for some parties!
Outside of Kabukicho in Tokyo, Susukino is the largest entertainment district in Japan, so you can imagine that many tourists come around here to party the night away.
And it's not only the tourists, locals usually come here as well (yep it can get pretty crowded at night). But don't let that put you off, because if your favorite bar in Susukino is too full then you can always hang around the streets to watch some cool performances.
Another thing that puts Susukino on the map is the amount of local restaurants that serve the most delicious ramen (among many other Japanese dishes). Trust me, after a night out, the ramen will taste heavenly!
And if you want to easily explore the rest of the city, simply jump on a train at the subway station which connects you to the central part of the city. You can reach Odori Park and Sapporo Station in no time!
Luxury hotel
Randor Residence Susukino Suites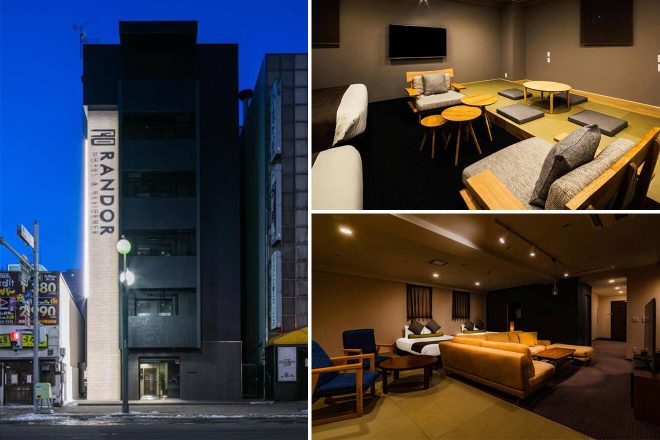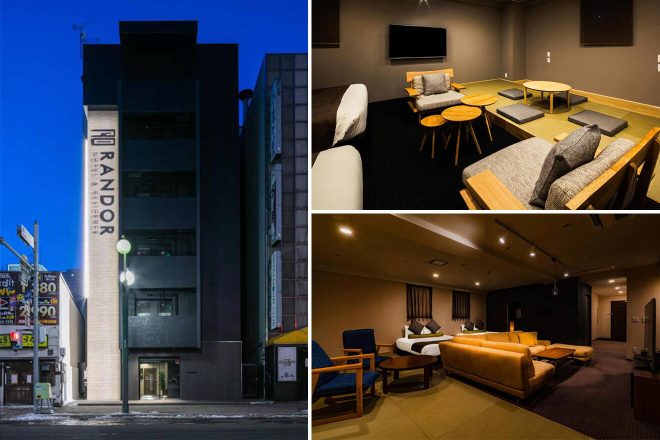 This air-conditioned accommodation in Susukino has everything you need for your stay including cool tatami floors (Japanese style floors)! Each unit comes with a kitchen, a seating area with a sofa and a private bathroom.
Other accommodation options in Susukino
Mid-Range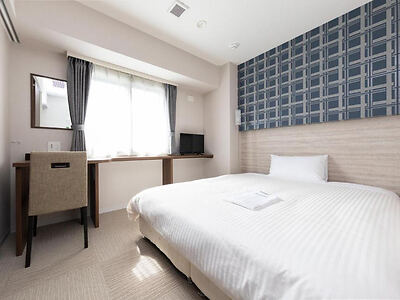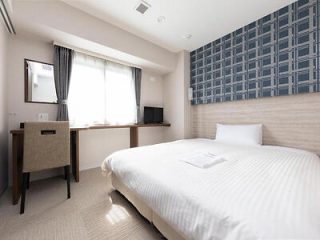 All the guest rooms at this Susukino hotel have a flat-screen TV, a private bathroom, and free wi-fi
Budget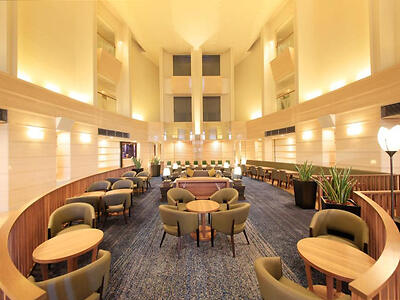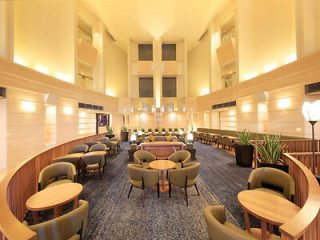 Looking for a budget-friendly place? This one offers modern rooms, a restaurant, and bicycle rental!
Airbnb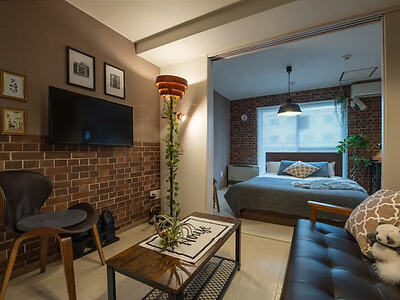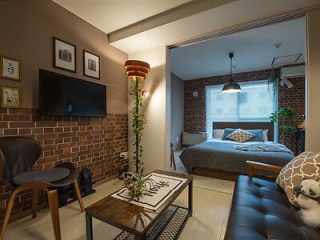 Such a cozy place! And it has all the necessary facilities including a kitchen, a balcony and a washer
Remember when I said that Susukino is a super popular area not only in Sapporo but in the whole of Hokkaido island? You know what that means, right? Most hotels here will sell out super fast! So I've thought I'd add a few more just in case you've missed your chance at the ones above, let's check them out: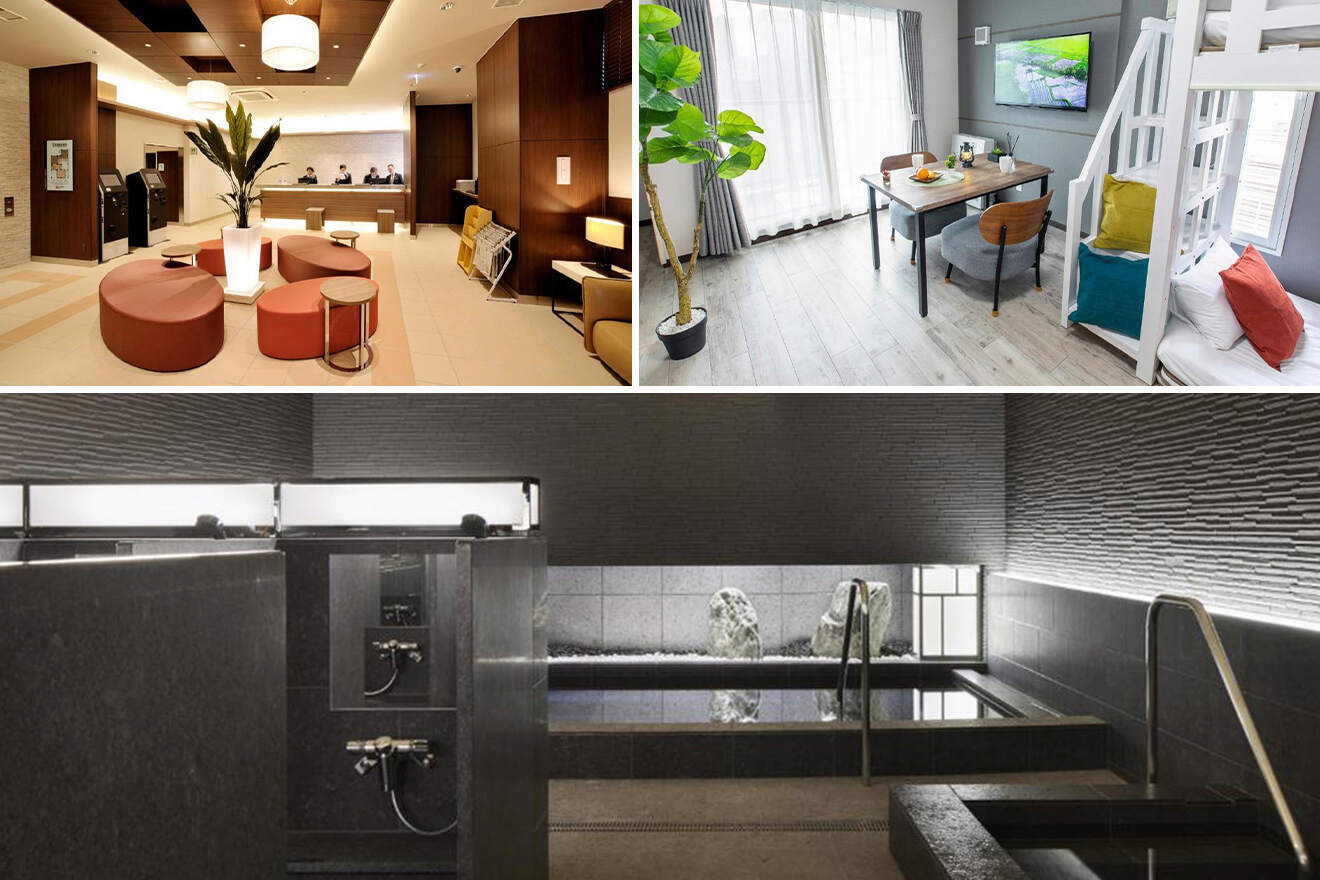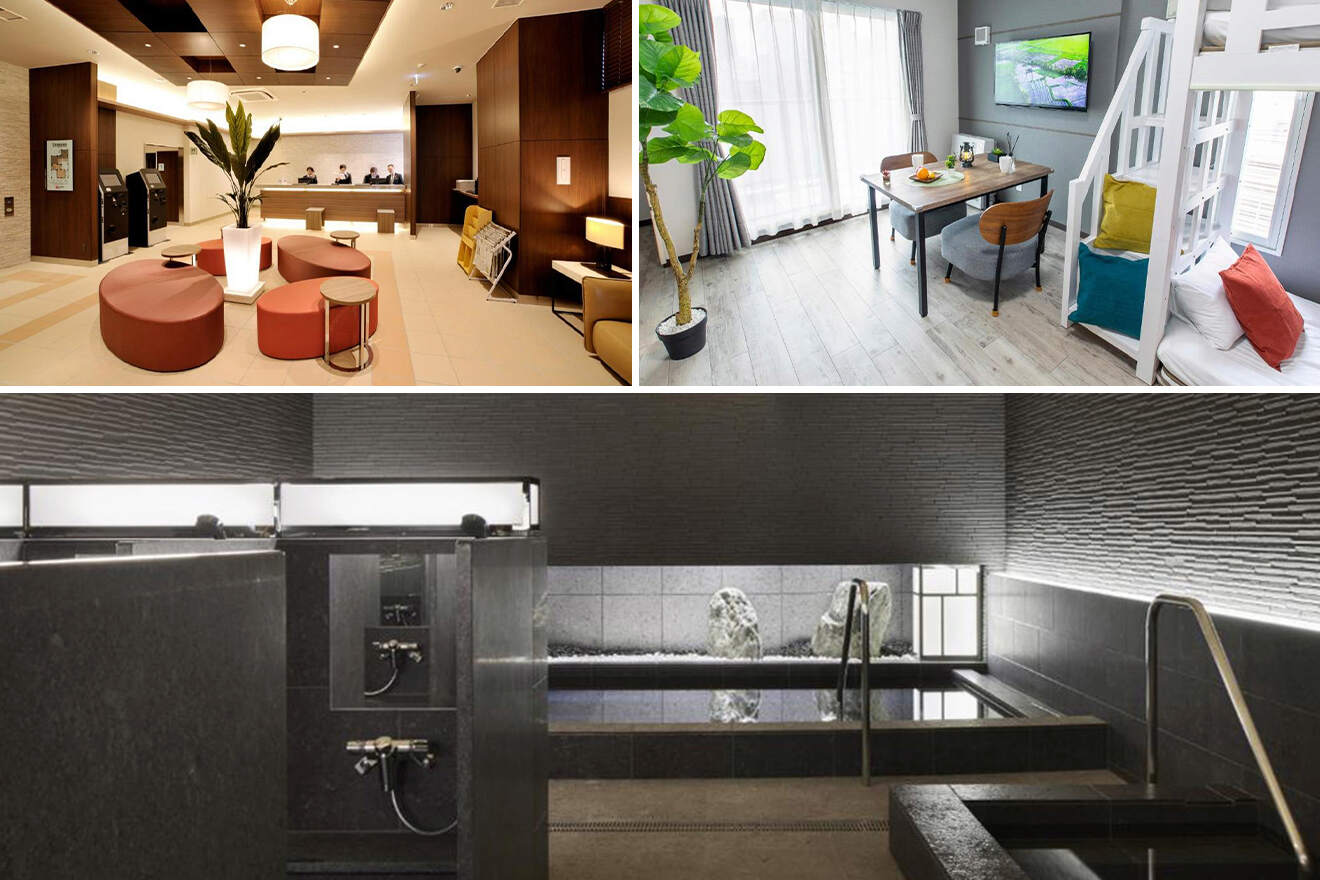 Luxury: The Base Sapporo Susukino – The perfect place to crash after a night out! This awesome hotel in Susukino comes with modern spacious rooms, equipped with a private bathroom and a small kitchenette.
Mid-range: Hotel Jal City – Enjoy a swim and some delicious Japanese goods after a night out at this hotel! This Susukino accommodation comes with air-conditioned rooms, 24-hour front desk and a restaurant.
Budget: Hotel Nets Sapporo – A budget-friendly hotel in Sapporo, Susukino, that has a 24-hour front desk, a restaurant and free wi-fi. Plus, the accommodation is set in a great location.
Things to do in Susukino
Dance all night at D-mode club
Enjoy a yummy meal at Araki Tempura Restaurant
Check out the live performances at Bar Locotonte
Shop for souvenirs at KoKuMiN Underground store
Eat a yummy ramen on the original Ramen Alley (there since 1950)
5. Kita – where to stay in Sapporo for relaxation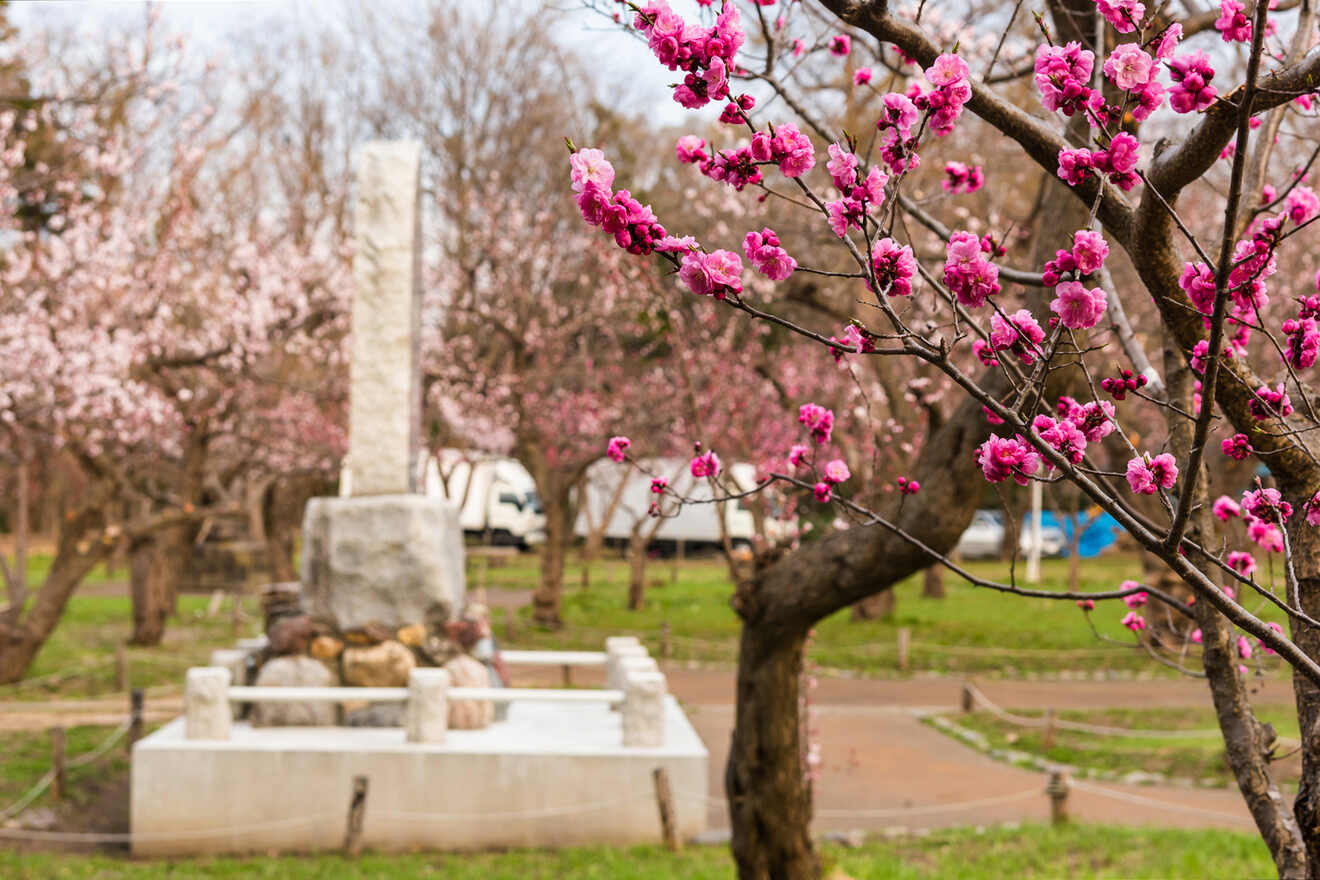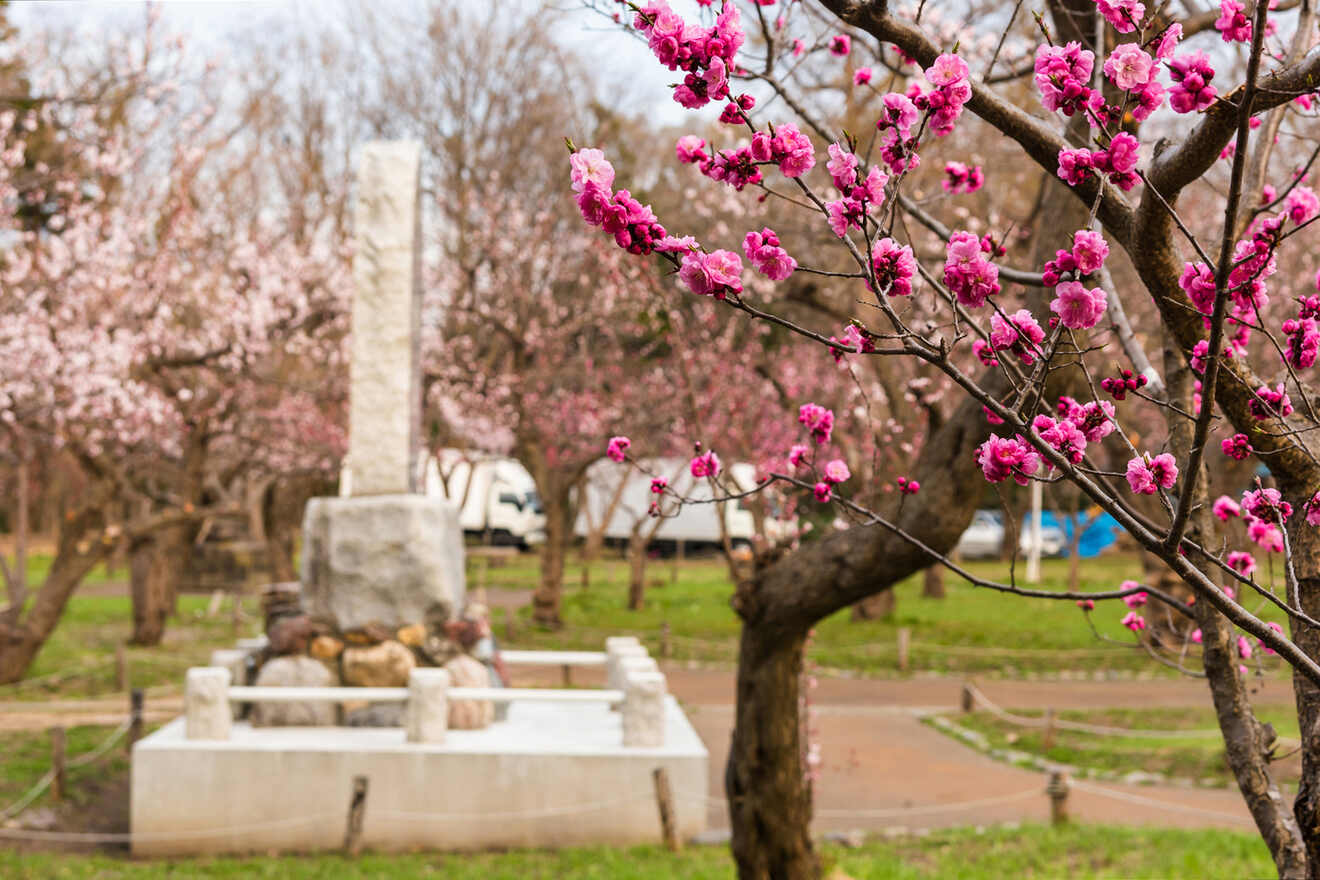 Located north of Sapporo Station, Kita ward also offers great transport links, but since it's a more residential area, it doesn't feel as hectic as the area right near Sapporo Station.
The atmosphere is surely much more tranquil here and since it's a much larger area it offers a wide range of hotels to stay in Sapporo, Japan. It's also one of the closest areas to Otaru (tourists often take day trips there as it's super close).
I would recommend Kita for anyone who isn't a big fan of crowds and prefers more areas that have a more relaxed atmosphere.
Kita is also home to lots of pretty parks (and if you're coming during wintertime, you'll get a lot of snow here), where you can take long walks and enjoy a bit of peacefulness away from the hustle and bustle of the city center.
Shops, restaurants, museums, you name it! Since Kita is such a big area it features all sorts of fun things to do for people with different interests. And don't worry, if you stay in the part of Kita which is close to Sapporo Station, you'll easily reach other parts of the city!
Now let's check out the hotels in Kita, Hokkaido, north of Sapporo Station:
Luxury hotel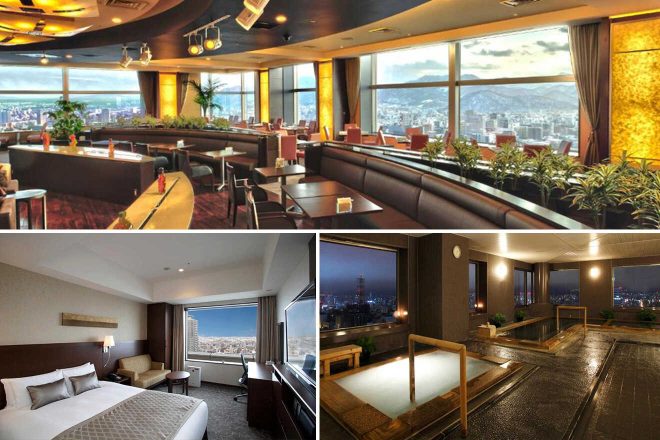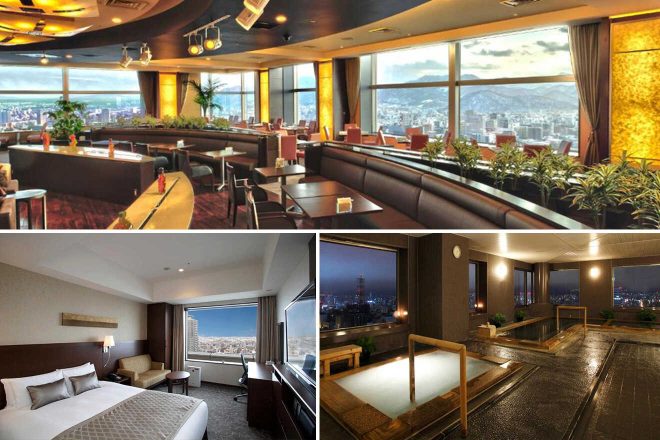 This luxury 5 star hotel set north of Sapporo Station is all about the views! The prices are definitely worth it since you'll get a fabulous panoramic city view! Sapporo Jr Tower Hotel offers 4 restaurants, and a spa center where you can enjoy a hot spring bath and other amazing facilities.
Other accommodation options in Kita
Mid-Range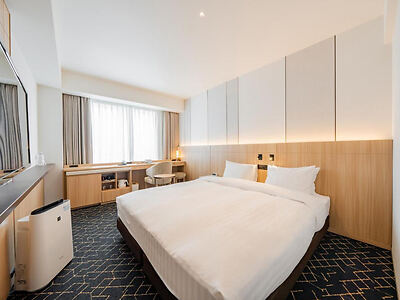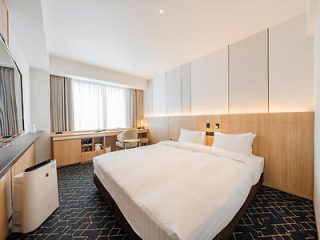 This 3-star hotel offers guests rooms with flat-screen tv, breakfast in the morning and a fitness center
Budget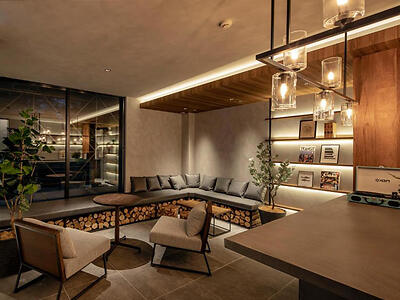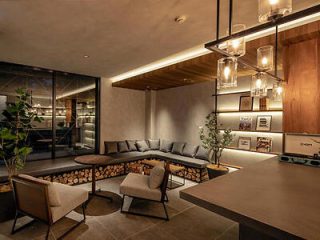 A lovely budget hotel set north of Sapporo station that has air-conditioned family rooms
Airbnb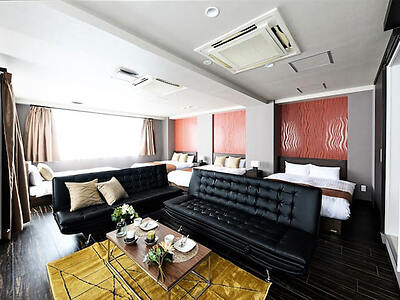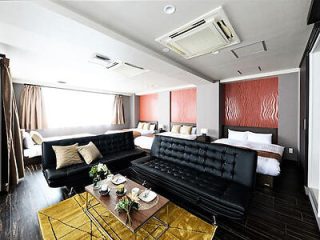 Perfect for a larger group, this home comes with lots of space, a kitchen, a living area and free wi-fi
Things to do in Kita
Admire the cherry blossoms in Tonden Nishi Park
Enjoy the views in Maeda Forest Park
Try some authentic Sapporo beer
Take a day trip to Otaru
Grab dinner at Yakiniku King restaurant
| | |
| --- | --- |
| 👑 Luxury price: | $120 |
| 💵 Mid Range: | $80 |
| 🛏️ Budget: | $40 |
| 💰 Accommodation prices: | Low |
| 📍 Best area: | Odori Park |
| 🛎️ Best luxury hotel: | 41 Pieces |
| 💵 Best mid-range hotel: | La'gent Stay |
| 👛 Best budget hotel: | Best Western |
BONUS 1: Best hotels with a private onsen in the Sapporo region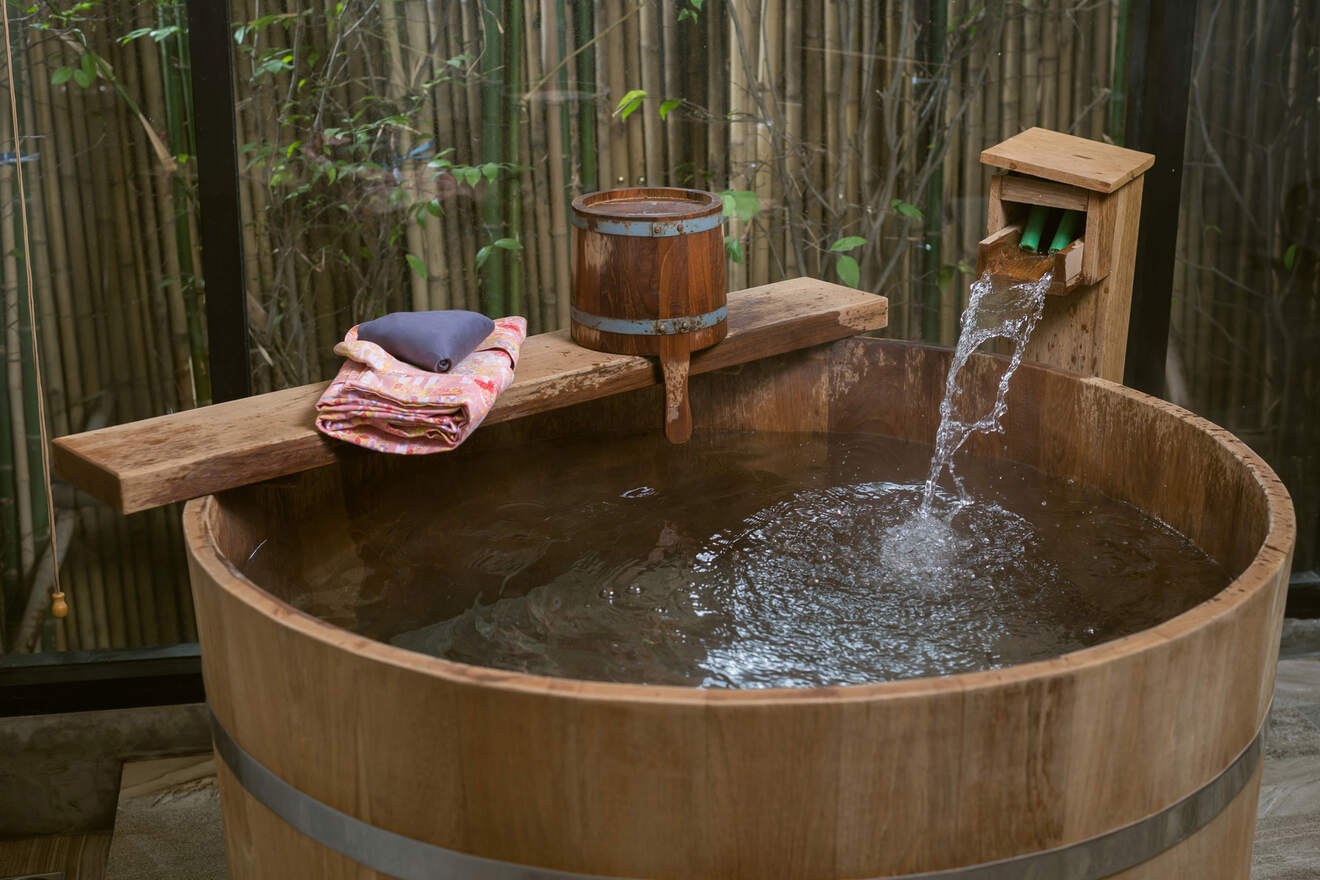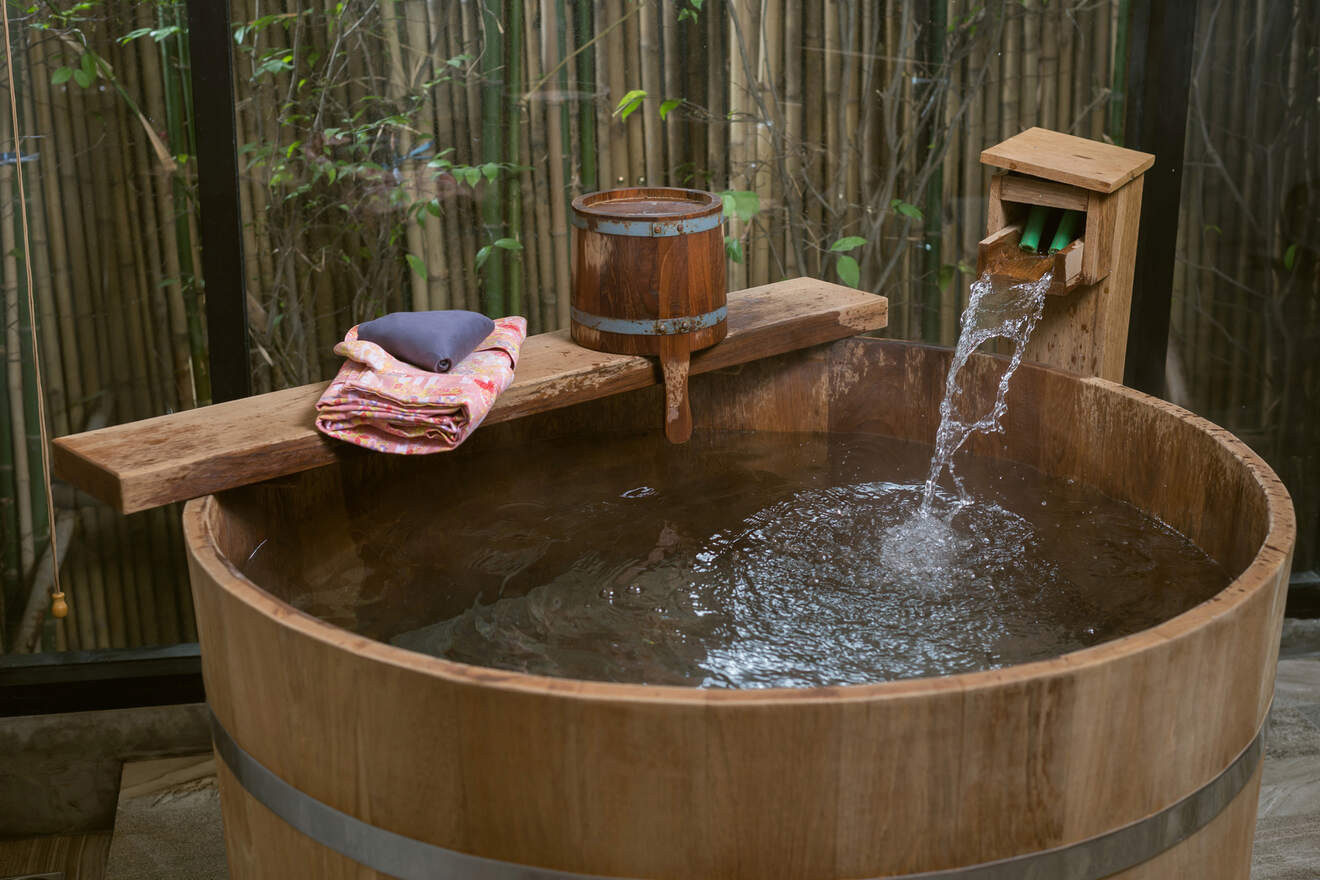 You can't leave Japan without trying one of their famous onsens! For anyone who doesn't know, an onsen is a traditional Japanese hot spring bath.
Usually there are lots of ryokans (a traditional Japanese inn) that offer these kinds of hot springs to share or private ones. Although I didn't find any amazing ones in the central part of Sapporo, I did find some nice places to stay closer to the city border (around 1h away) which will offer you an incredibly relaxing stay in the region.
So if you're looking to see another side of Sapporo and also relax in their hot springs, check out the best accommodations below. All these hotels are luxury with prices starting from US$380 to US$260: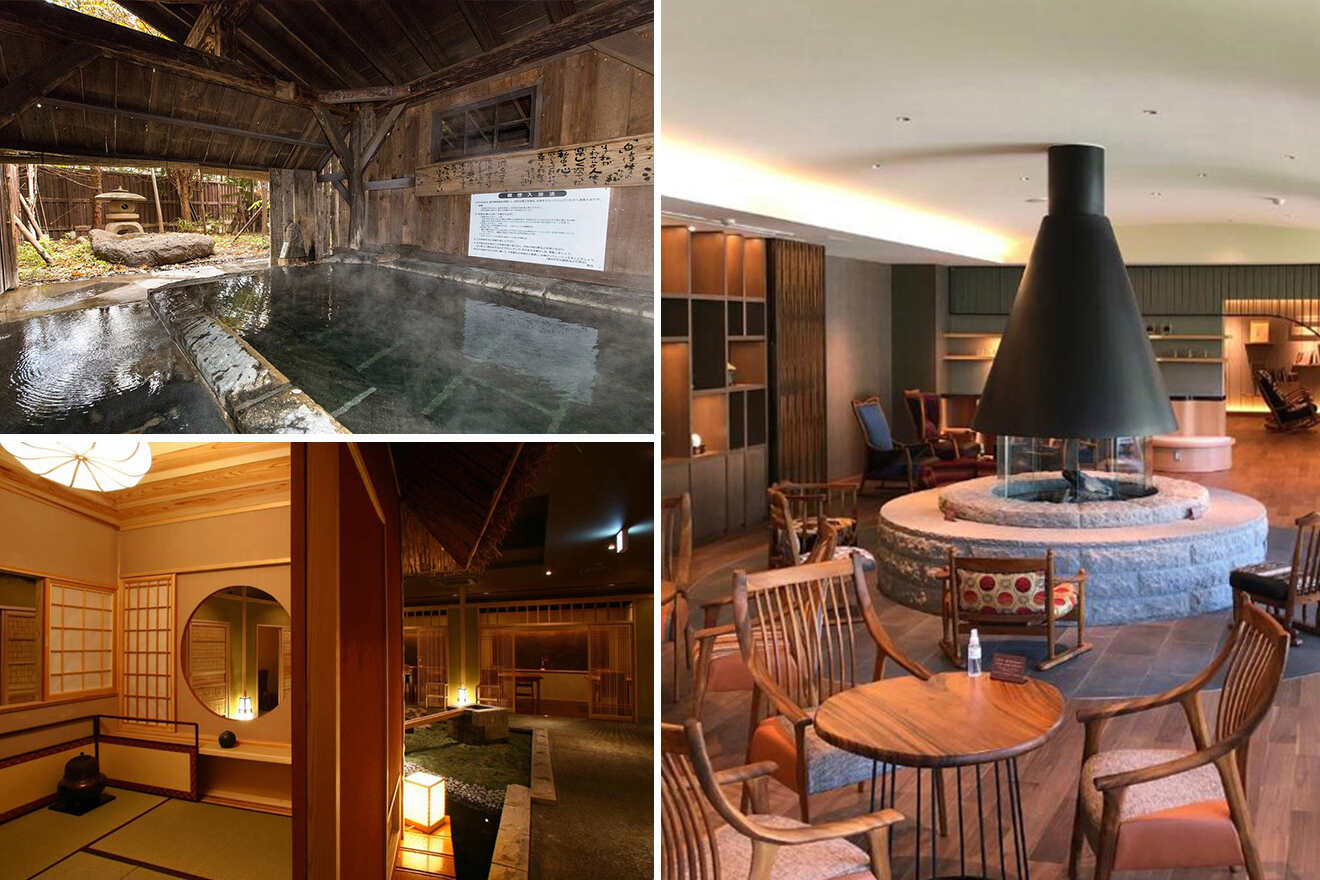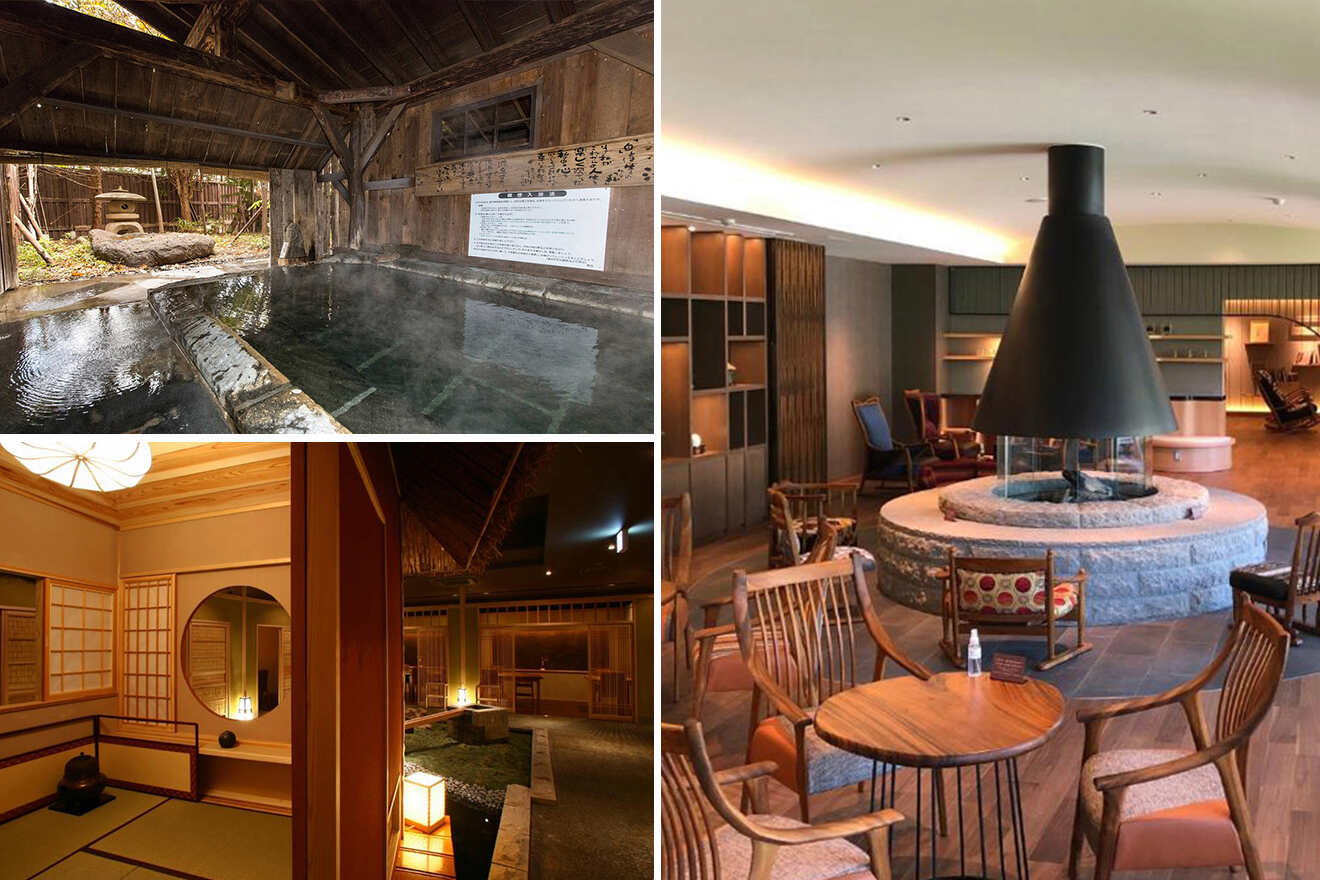 Nukumorino-Yado Furukawa – Located just 1h away from Sapporo by public transport, this cool Japanese inn offers the most amazing onsen! Relax in your private hot spring for as long as you want and indulge in all the yummy food that they offer at breakfast (for free).
Shogetsu Grand Hotel – A lovely hotel just 1h away from Sapporo and offers indoor, outdoor onsens plus many other spa services like massages that will make your holiday so much better! The accommodation has Japanese style family rooms with futon bedding and free wi-fi.
Jozankei Daiichi Hotel Suizantei – Surrounded by nature and set south-west from central Sapporo (just 50 min away), this luxury Japanese style hotel comes with a fabulous hot spring and other cool elements! The decor is amazing and the food absolutely delicious! Plus, you can indulge in all sorts of traditional dishes and drinks here!
BONUS 2: Top hotels for couples in Sapporo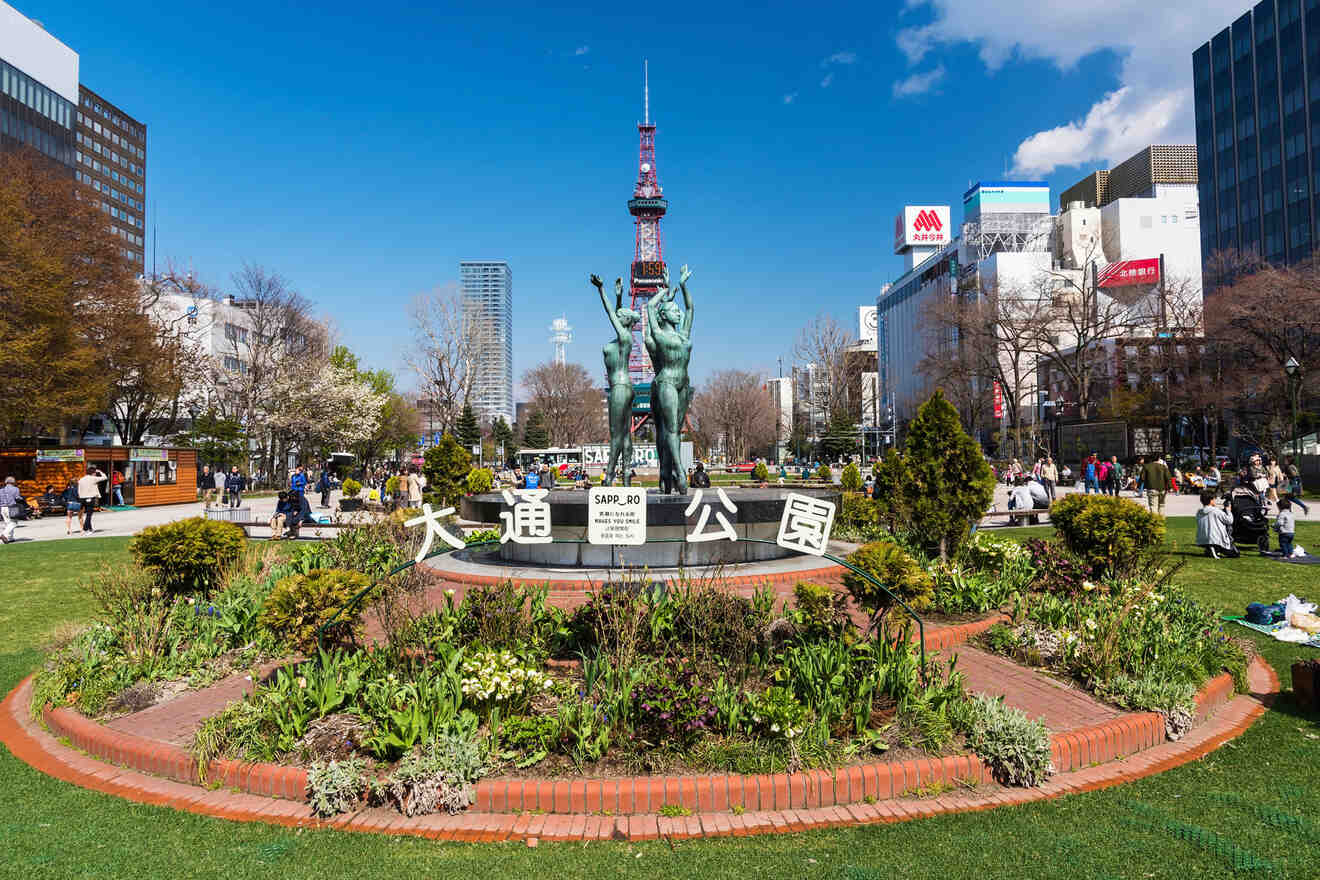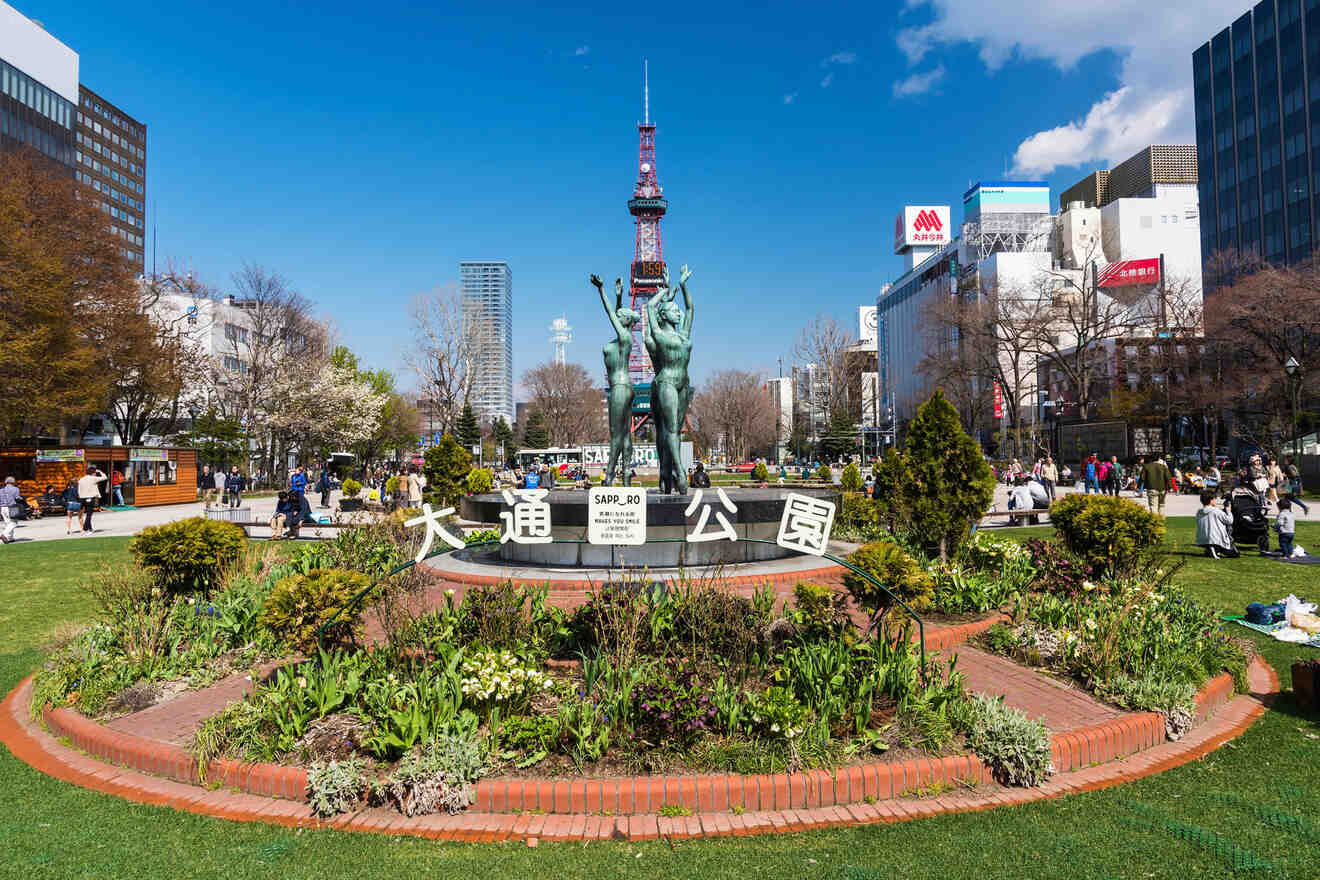 Planning a romantic getaway to Sapporo on Hokkaido island? This city is definitely filled with surprises and unique spots so I'm sure you'll have a fabulous time here!
And yes there are so many great places to stay in Sapporo for couples. I've made it my mission to find the best ones for you and your partner, so let's start! All the hotels below have prices from US$100 to US$80: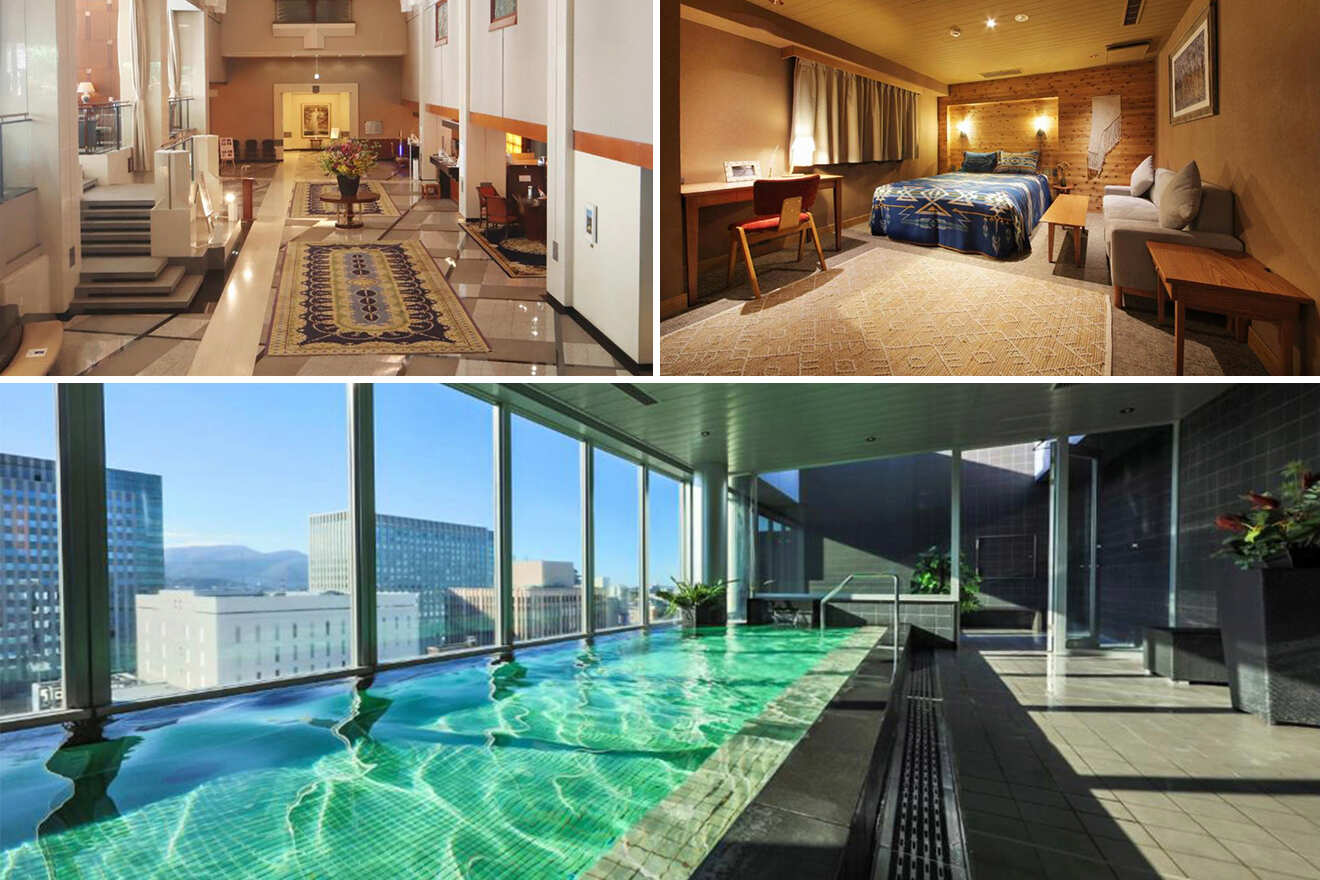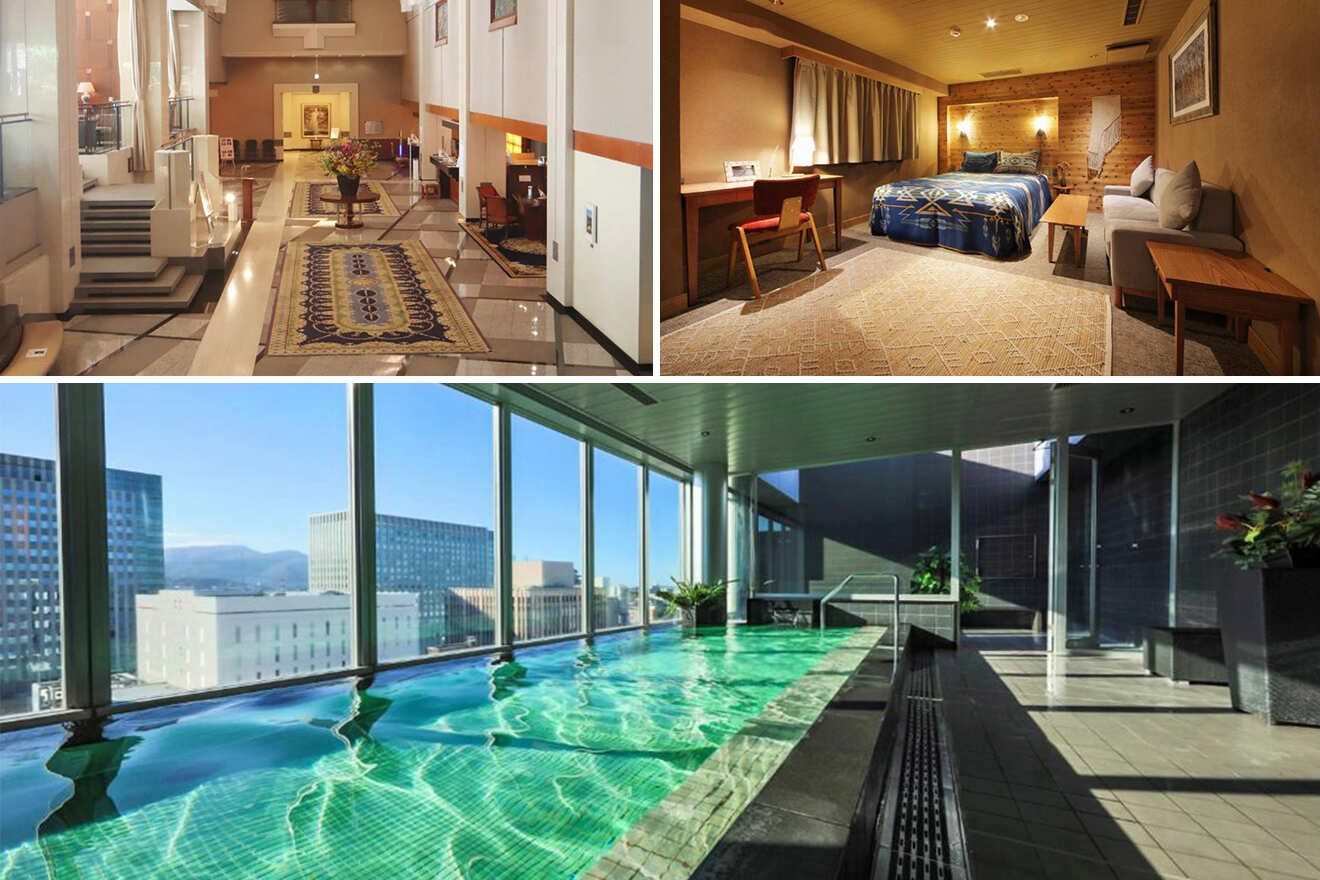 Cross Hotel – Enjoy your romantic getaway in one of the coolest hotels in Sapporo that has a unique modern decor and a fabulous indoor infinity pool on the top floor where you can admire the panoramic city views with your loved one! Set just a short walk from Sapporo Station and Susukino, this 4-star hotel features a restaurant and spa services.
Premier Hotel – Start your morning with some room service and coffee in bed (the best way to drink your coffee) and then head out to visit all the attractions. All the rooms at the hotel have an elegant design and bathtubs. After a long day out, I recommend you plan a super romantic dinner at one of the restaurants on-site! There are 3 so you've got plenty of options!
Unwind Hotel – They sure picked the name of this hotel set south of Odori Park, right! The accommodation puts you in a holiday mood the minute you cross its doors. Get ready to enjoy some cozy nights by the fireplace with your partner while drinking a nice glass of wine. This place also offers a free breakfast in the morning and room service for anyone who doesn't feel like leaving their bed!
FAQs about hotels in Sapporo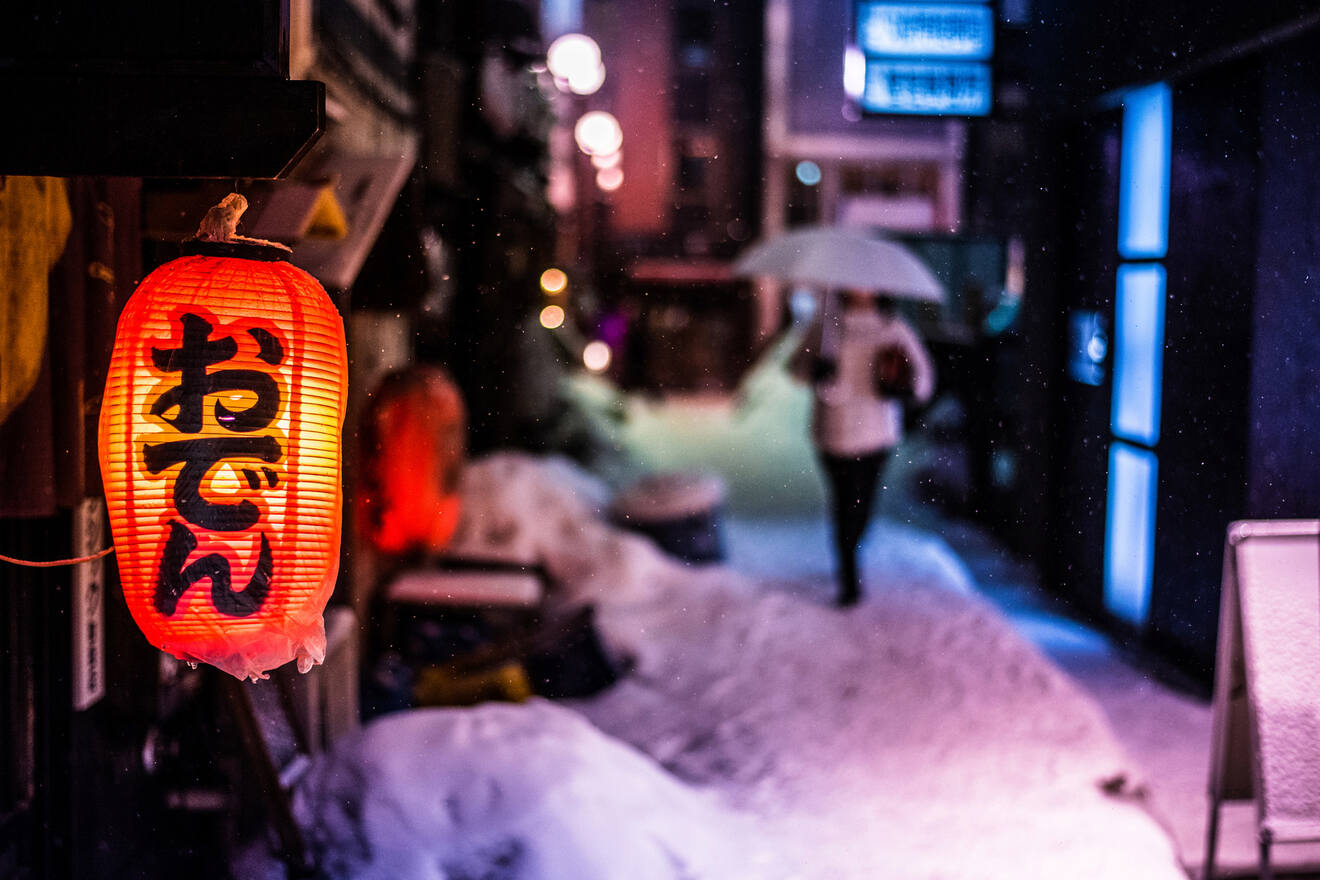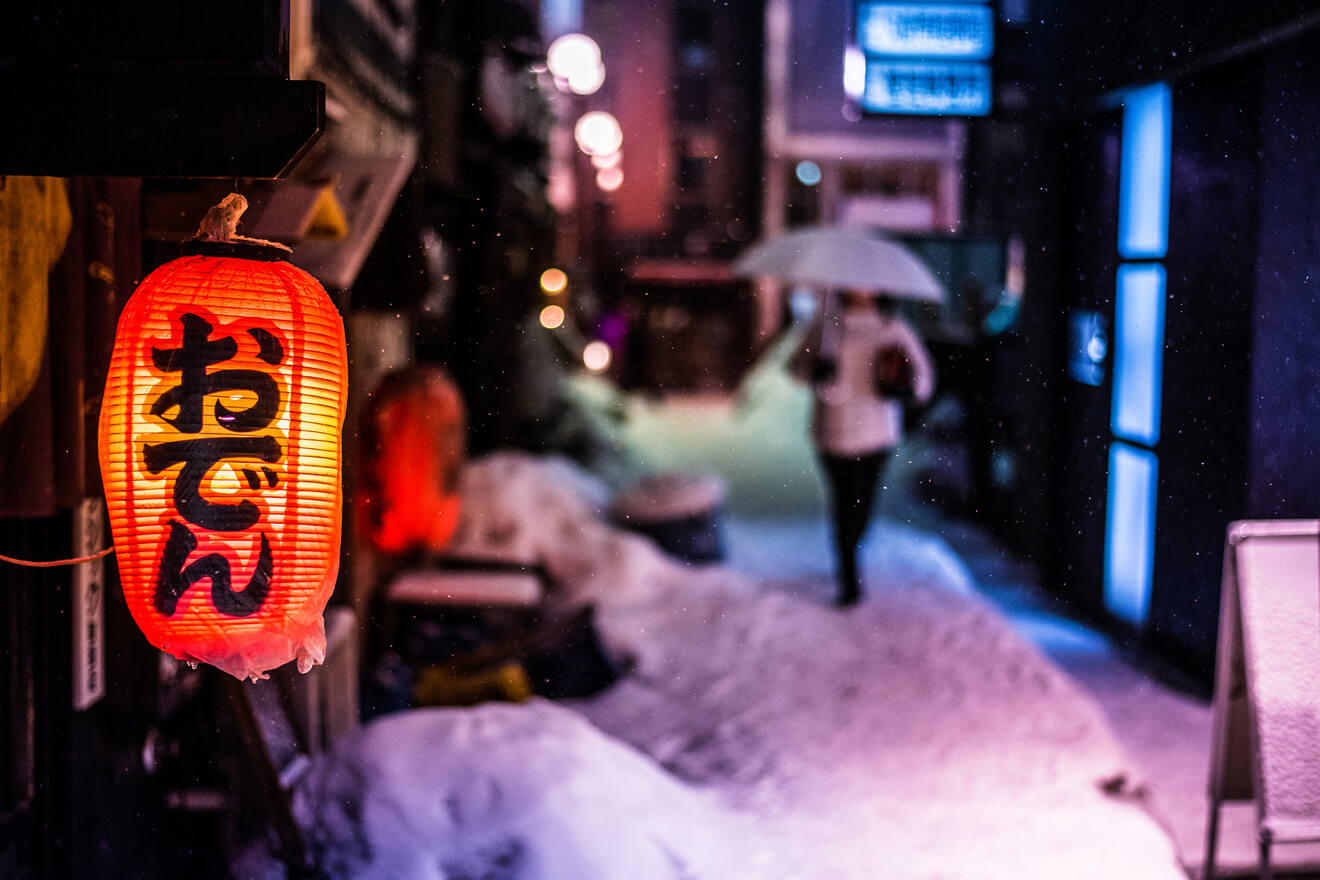 ❄️ Where should I stay in Sapporo in winter?
I recommend staying in Odori Park as that's where the Sapporo Snow Festival takes place. Plus it's right in the city center so you'll be close to everything. Some great places to stay here are 41 Pieces and La'gent Stay.
💰 Is Sapporo cheaper than Tokyo?
Yes, Sapporo is cheaper to visit (and live in) than Tokyo. So if you're looking for a more affordable place to visit in Japan, then Sapporo would be the right option. 
🍺 What is Sapporo known for?
Sapporo became popular back in the 1970s when the Winter Olympic Games were held here. Now the city is known for the annual snow festival held in February and its ramen and beer.
♨️ Which are the best hotels in Sapporo with an onsen? 
Conclusion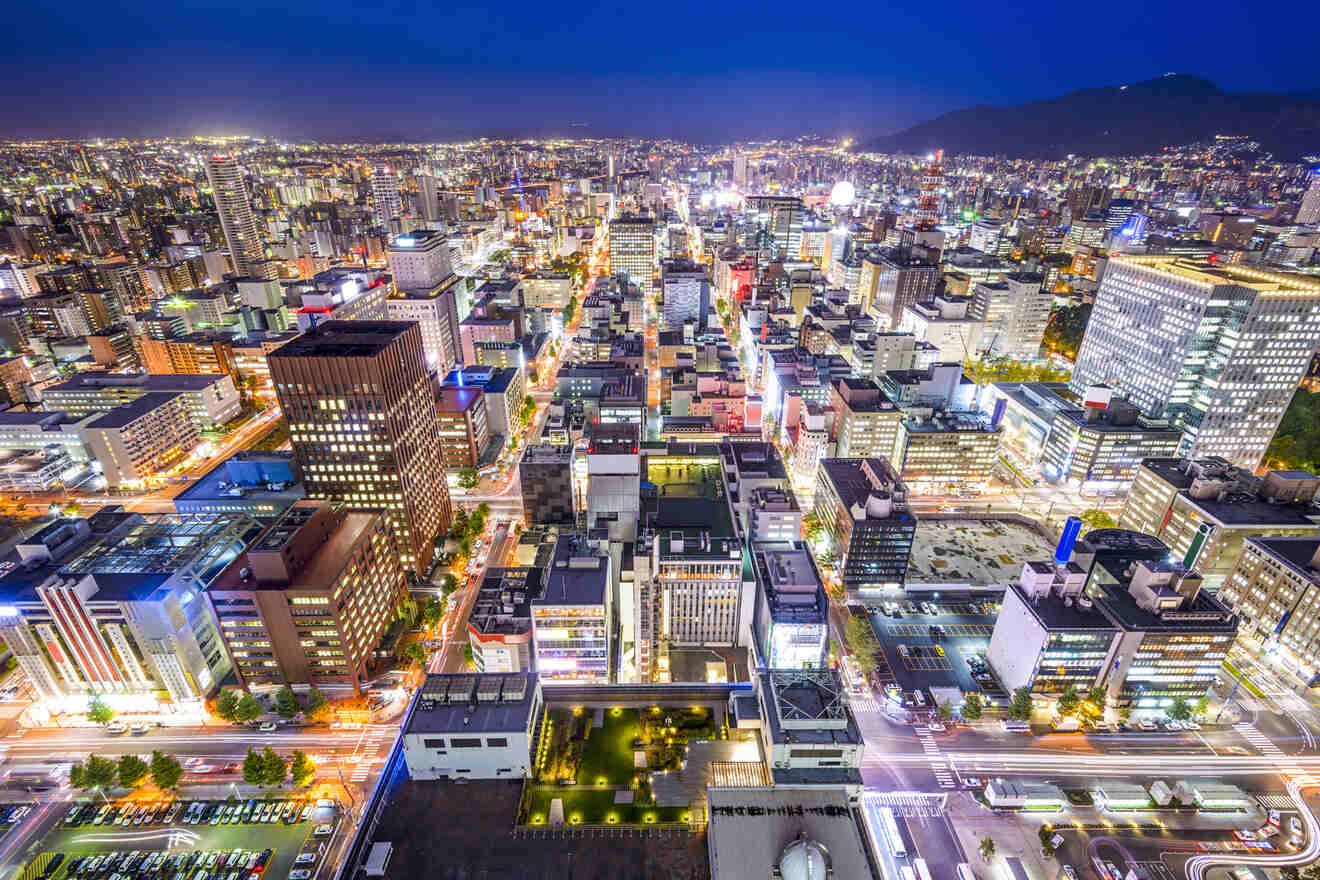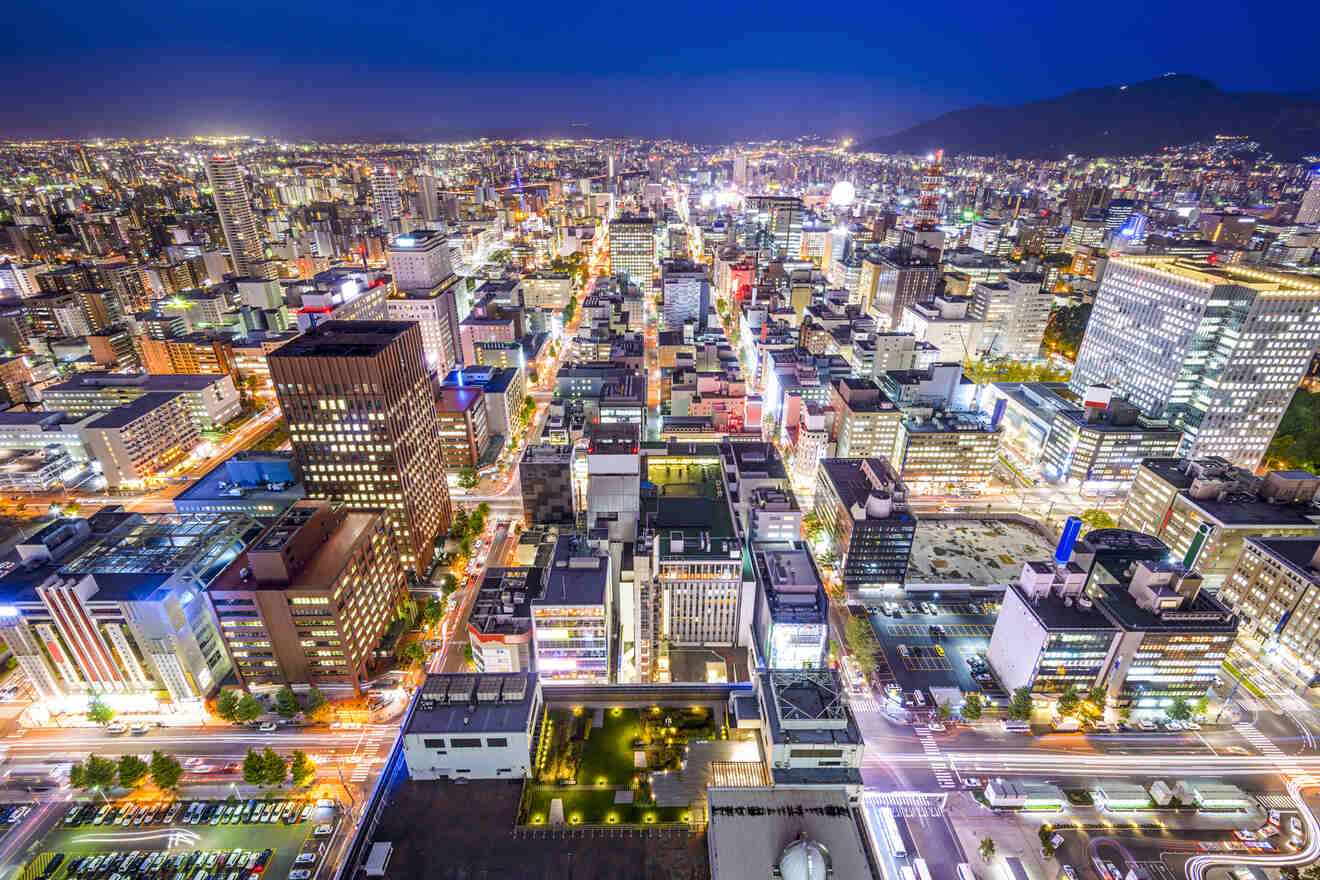 What a city! I bet everyone is even more excited now to start their trip! Since you've learned so much about Sapporo, Japan I'm sure you'll organize the best holiday ever!
Before we say our good-byes I think it'd be wise to make a short recap of what you'll find in the post. We've gone through a list of the best areas where to stay in Sapporo with top hotels in each, plus looked at some of the best hotels in Sapporo with an onsen and romantic accommodations for couples.
I know that's a lot of options for many of you, but remember that this place gets a lot of tourists so it's better to have extra hotels to choose from! But if you need a bit of inspiration, you can always check my top 2 favorite options below:
41 Pieces – Set south of Sapporo Station, this modern hotel offers family rooms with large windows, a terrace and a great location
La'gent Stay – A great mid-range option that has spacious rooms, private parking spaces and a bar
Just remember that all these hotels where to stay in Sapporo, Japan are the top ones in the city, which means that they'll sell out super fast. I recommend booking yours early to avoid all the high prices and maybe even snag some deals!
On that note, enjoy your holiday and don't forget to try the famous Sapporo beer. I've added all the main details in this guide but hey, if I missed anything or if I didn't answer some of your questions, just leave me a comment below and I'll get back to you as soon as I can!
Happy exploring,
Victoria
---
Pin it for later!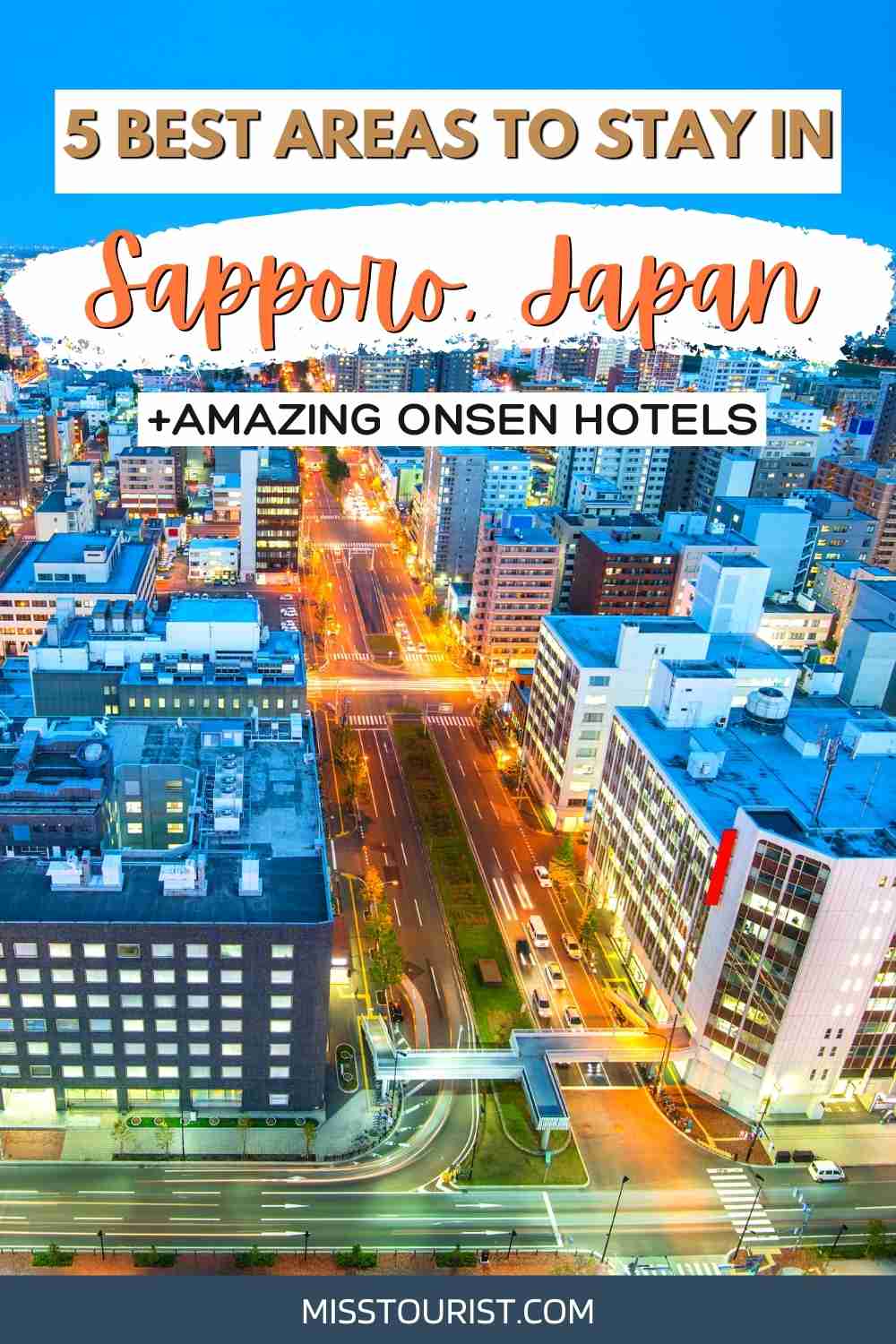 Pin it for later!