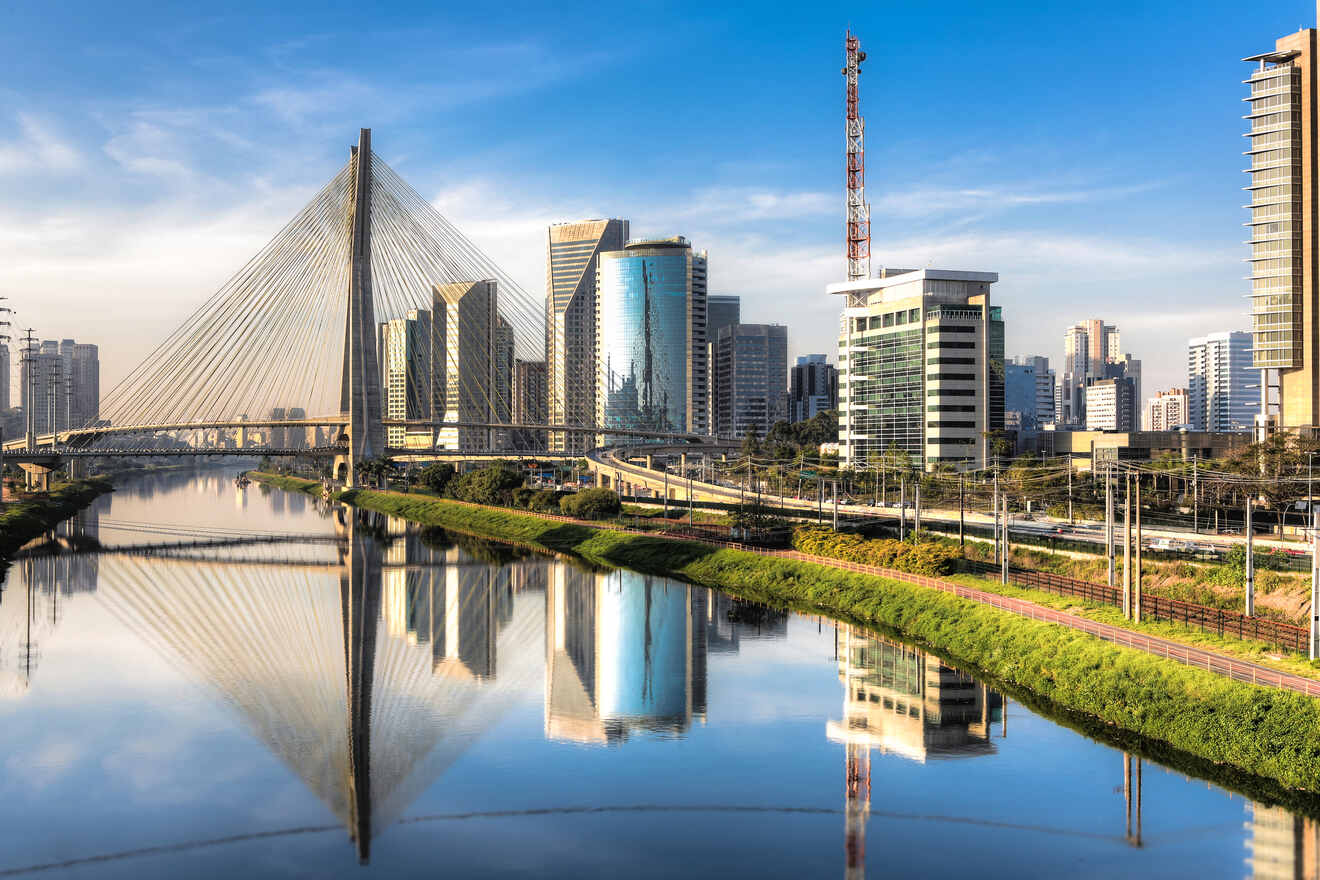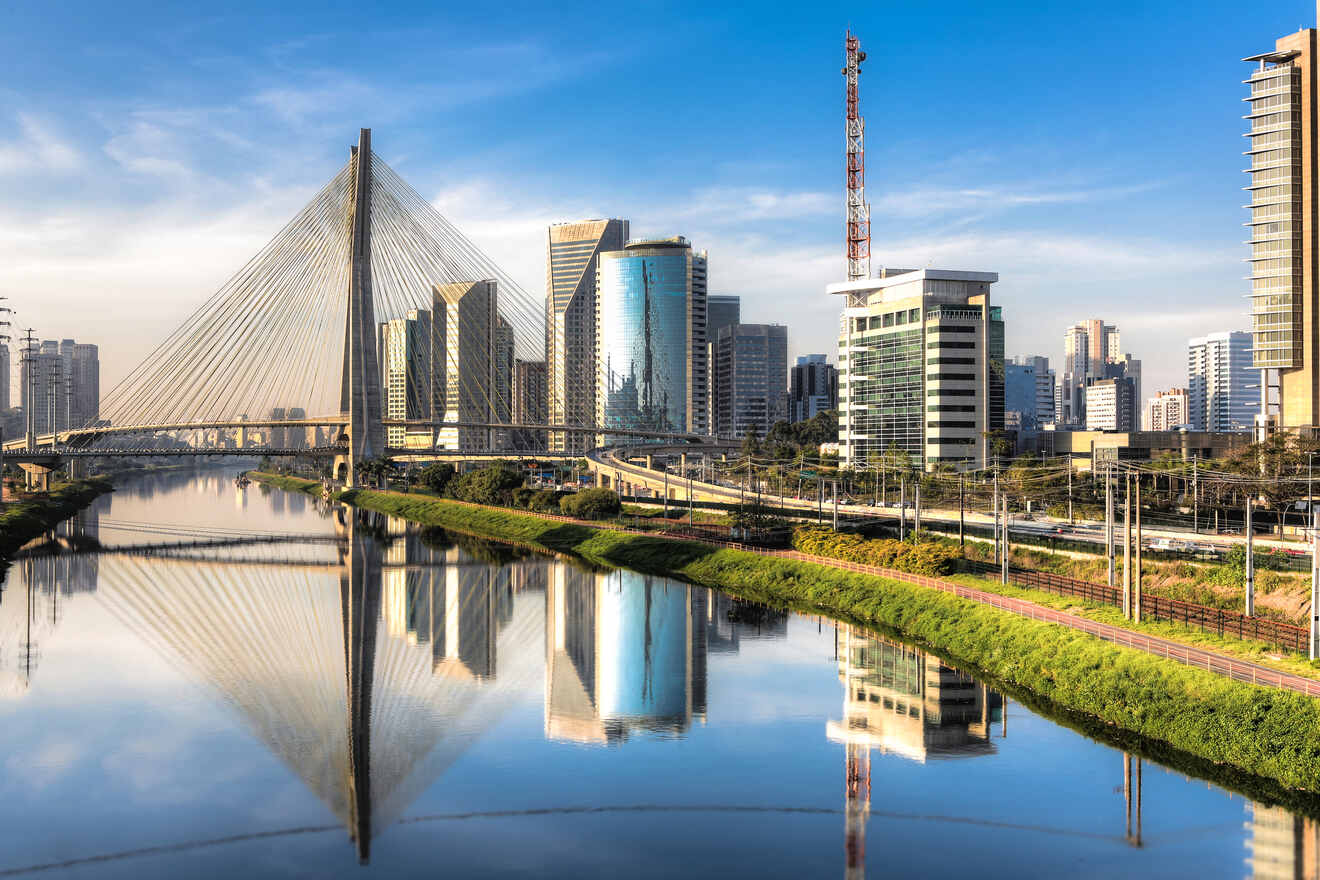 The world-famous São Paulo, Brazil is home to twenty million people (can you even imagine that?)! This huge Brazilian city is actually the largest in the entire Southern Hemisphere, hosting 96 neighborhoods, so you can imagine it can be overwhelming trying to find accommodation in São Paulo.
Luckily for you, you are in the right place! I already did the job for you and created this extensive guide with the best areas and hotels where to stay in Sao Paulo, including the neighborhoods to be avoided!
Centro is the best neighborhood to stay in Sao Paulo for most people but there are plenty of other great options like Pinheiros, Paulista Avenue, Downtown Augusta, Liberdade & República. Whether you're looking for culture, crazy nightlife, delicious food, or vibrant art, you'll find literally anything for your interests and budget in this sprawling metropolis!
So let's start this journey through Sao Paulo's best neighborhood and best hotels… and make sure you book them as soon as you can (I would say at least some months in advance)… places sell out incredibly fast here!
Let's go!
If you are in a hurry
If you don't want to wait and want to book right now, check out this list with the best of the best hotels in the heart of the city center:
To help you visualize where are all the different areas are, here are all the places to stay I will be talking about on a map:
1. Centro – where to stay in Sao Paulo for the first time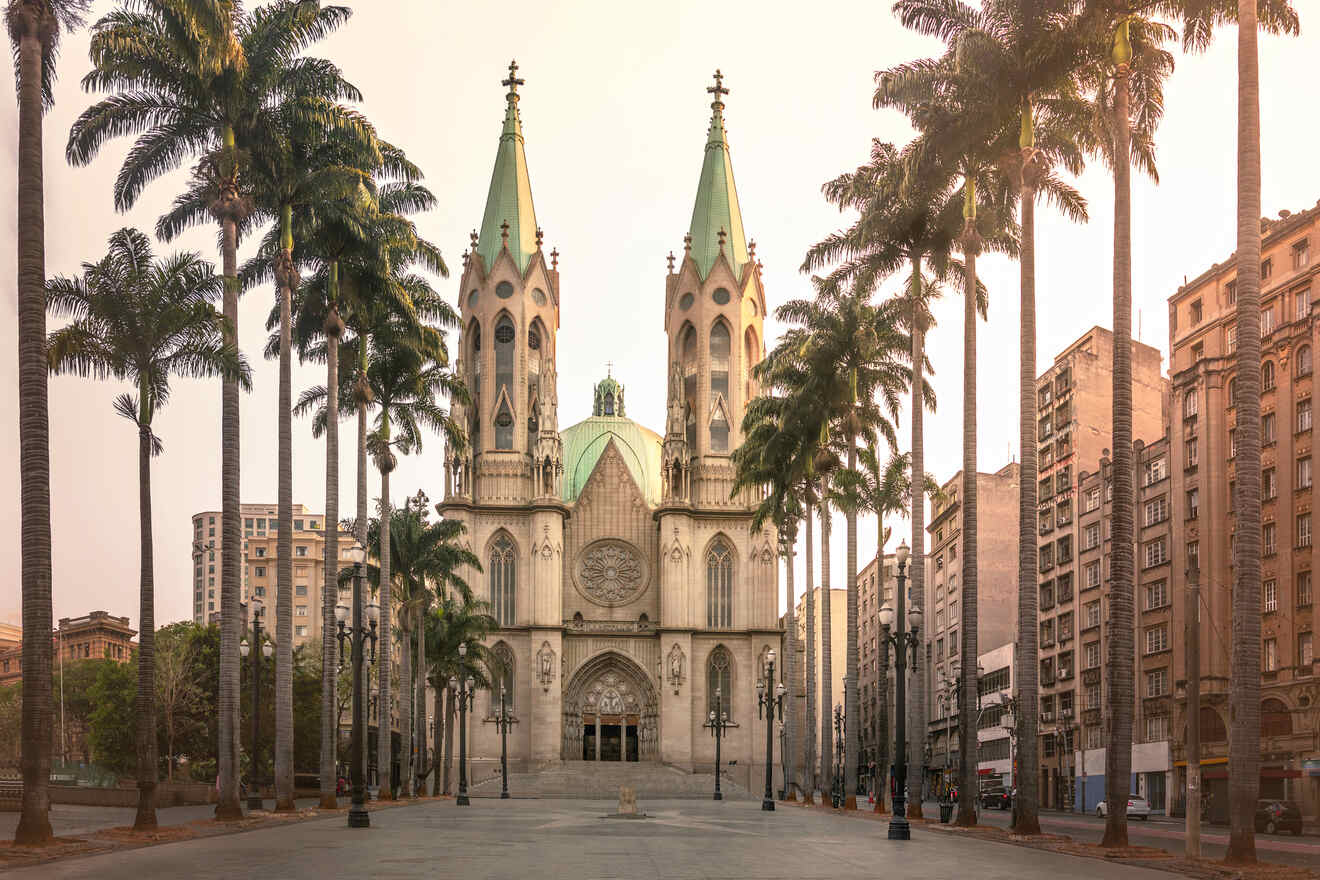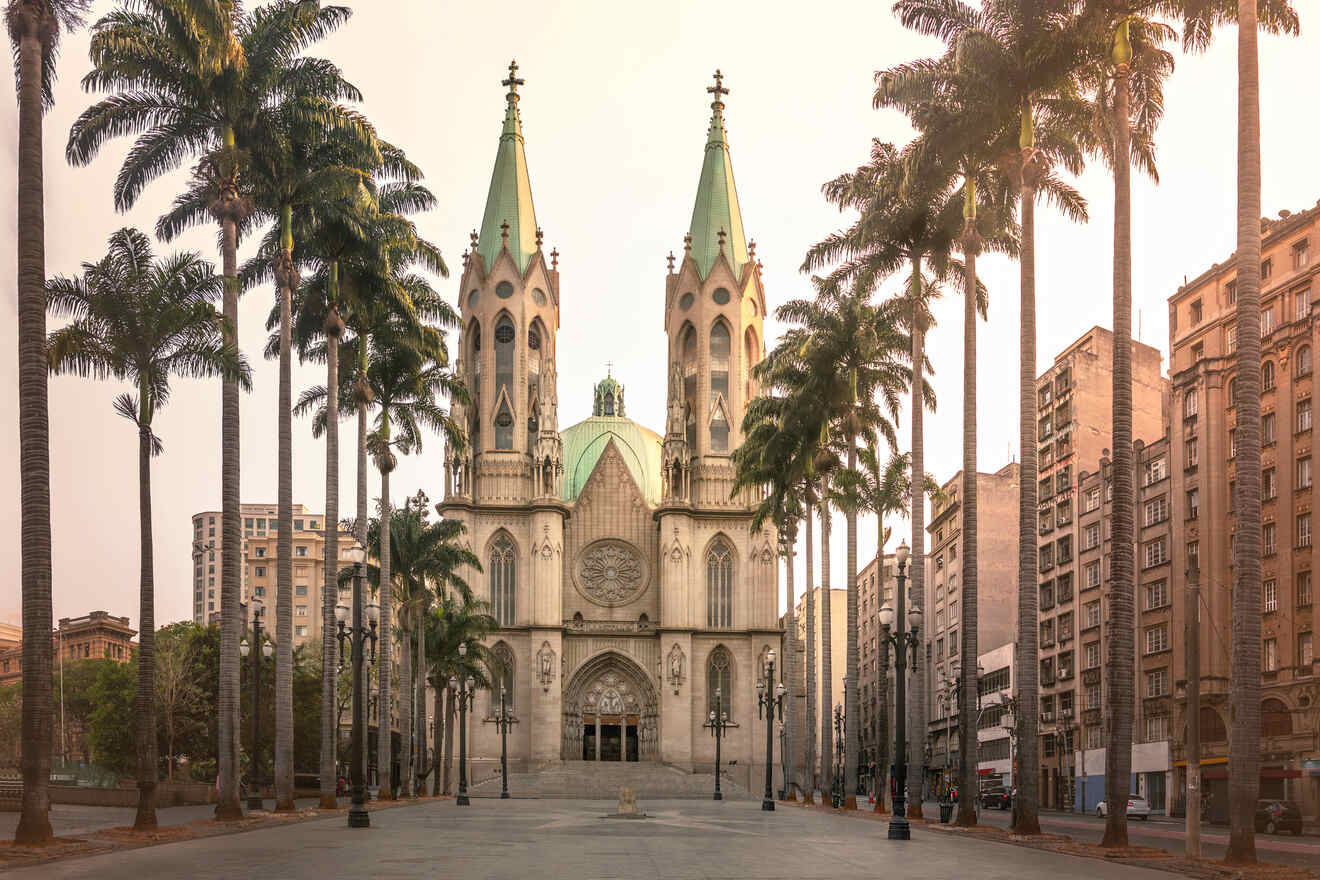 If it's your first time in São Paulo and you don't know where to start, start from the beating heart of the city: the Centro Area! The bustling Centro will delight your senses with its baroque, neoclassical, and modern buildings, and huge variety of people!
The Centro Histórico (historic city center) is the city's old-world neighborhood, where you'll find literally everything from culture to shopping and art.
This giant area, nestled between modern skyscrapers and commercial billboards, brims with architecture and history, showcased in the many galleries and museums.
To dive into the city's artistic scene, there is The Galeria do Rock and PlayArte Maraba celebrating the city's love of music and film!
If you're a shopping lover you should check out the main shopping malls like the Shopping Light and New Mall, famous for the cool mix of international brands and indie boutiques. If instead, you're looking for new clothing for your outdoor adventures, you'll love Galeria Boulevard do Centro and Pátio Metrô São Bento!
You got the point… The Centro Histórico is where to stay in Sao Paulo for any kind of traveler!
for business travelers as it offers a business center and is just 10km (6 miles) from Sao Paulo Congonhas Airport.
Other accommodation options in Centro
Things to do in Centro
Visit the stunning São Paulo Cathedral
Check out Edifício Martinelli, Latin America's first skyscraper
Gaze at the impressive central square of Praça da Sé!
Go to the Municipal Theater for amazing operas and concerts
Visit the Shopping Light and New Mall shopping malls
Have a refreshing cocktail at the 41st Floor Bar and Restaurant
Catch shows at the Galeria do Rock, PlayArte Marab & the Municipal Theatre
2. Pinheiros & Vila Madalena – most lively area in São Paulo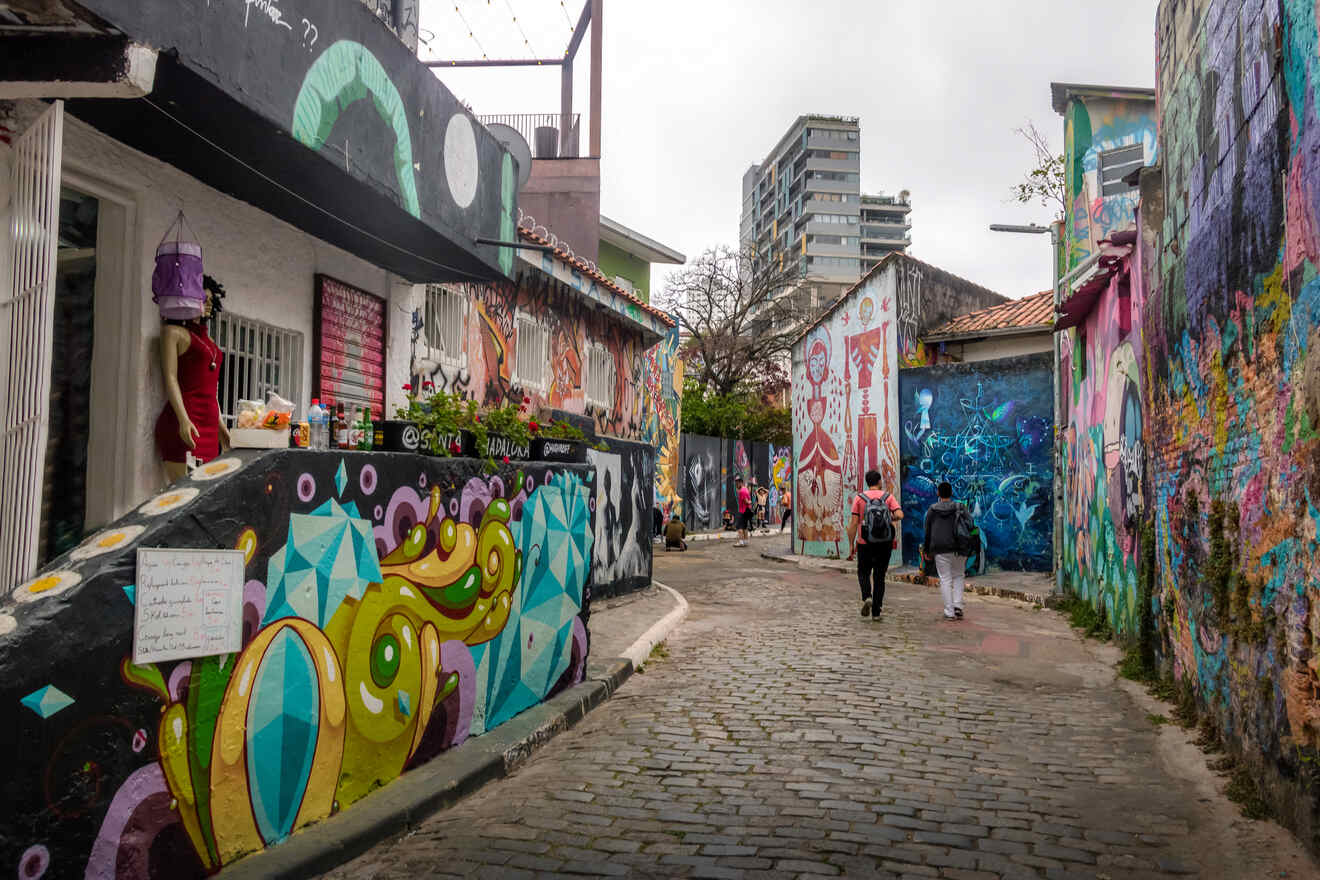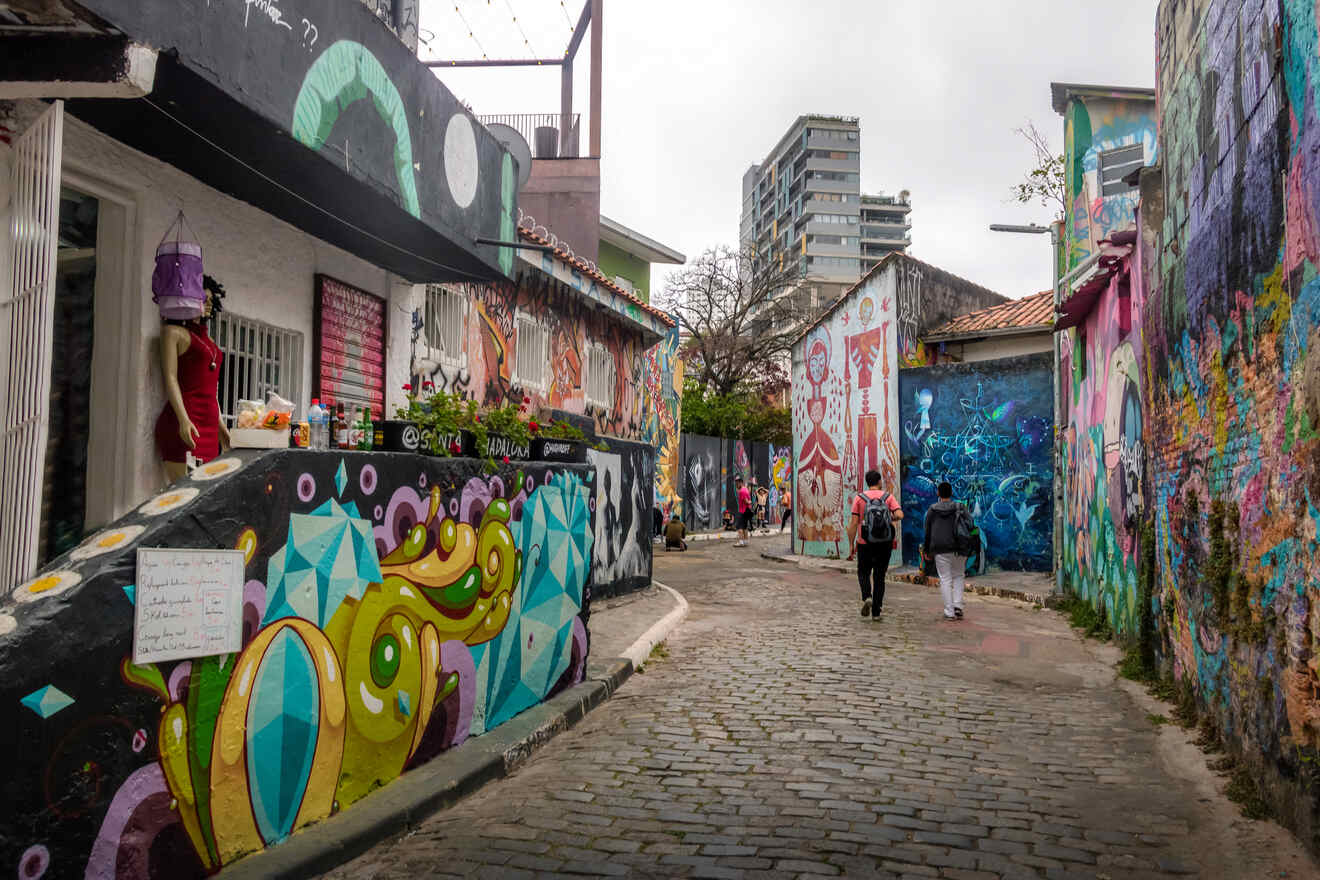 Who is going to Sao Paulo to experience its crazy life? Well, if you're one of those, Pinheiros and Vila Madalena are the right places for your stay in Sao Paulo, being the liveliest and most touristic areas in the city!
With the best restaurants, bars, and crazy nightclubs, these two neighboring areas (just west of the Centro) offer guaranteed fun every day of the week, 24/7! But when I say fun, I mean all kinds of it: from nightlife to live music, to football matches, art, and shopping.
If you're into this kind of city life, I suggest you check out two other South American metropolia: Rio de Janeiro and Santiago de Chile, just as fun and interesting as Sao Paulo!
Vila Madalena is a bohemian neighborhood due to its affordable rents and the proximity to the University of São Paulo, the area has attracted artists and students since the late 1970s. In Vila Madalena you'll find vibrant street art, funky bars, charming cafés, and restaurants, as well as unique shops and cool art galleries!
Pinheiros is as artistry as Vila Madalena, but it offers more shopping options, whether at the Crafts Market of Benedito Calixto Square or at Alameda Gabriel Monteiro da Silva, where you can find decor and design items.
Both Pinheiros and Vila Madalena offer accommodation for all styles, from budget to luxury… let's check them out:
Other accommodation in Pinheiros & Vila Madalena
Things to do in Pinheiros & Vila Madalena
3. Paulista Avenue & Jardins – where to stay for luxury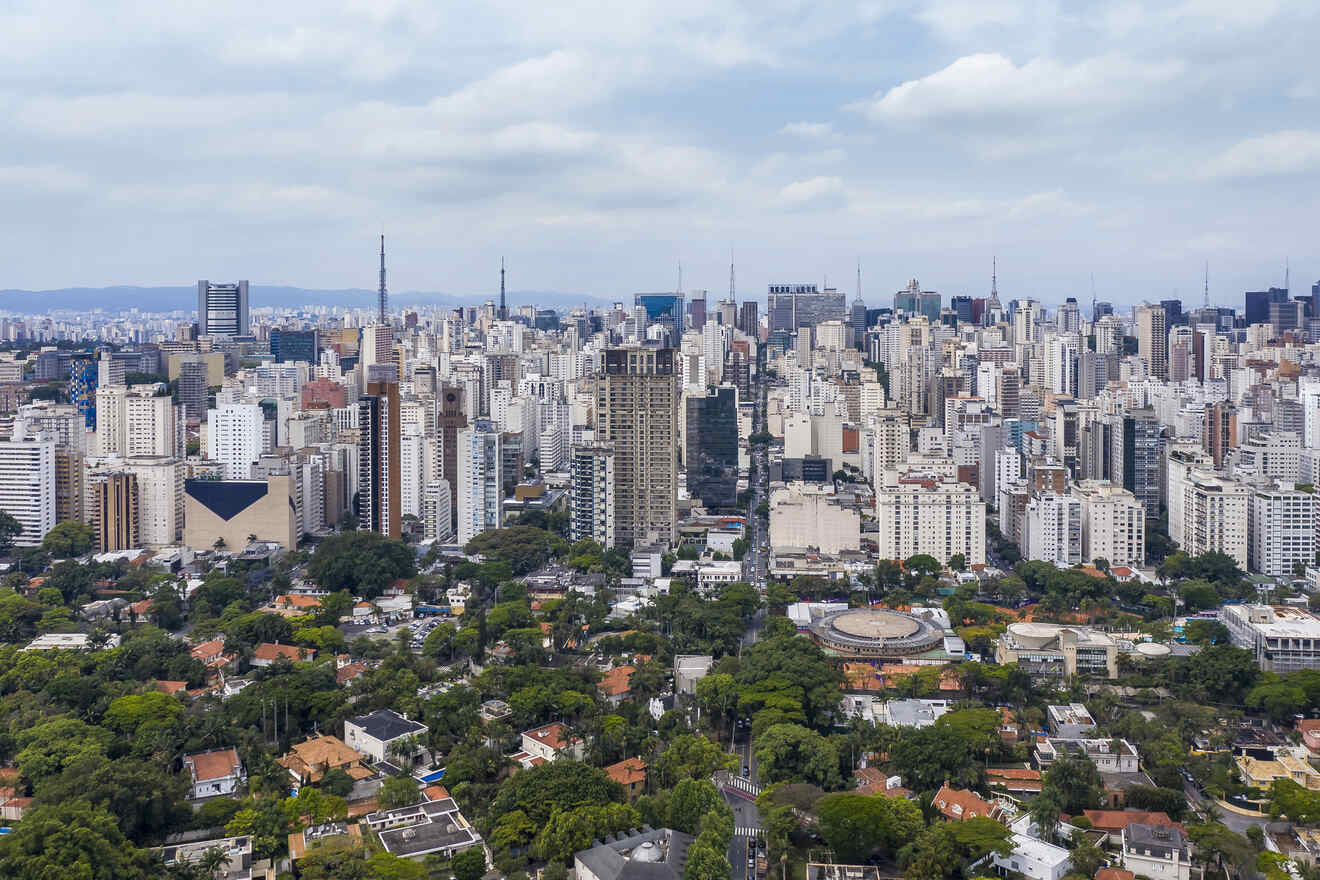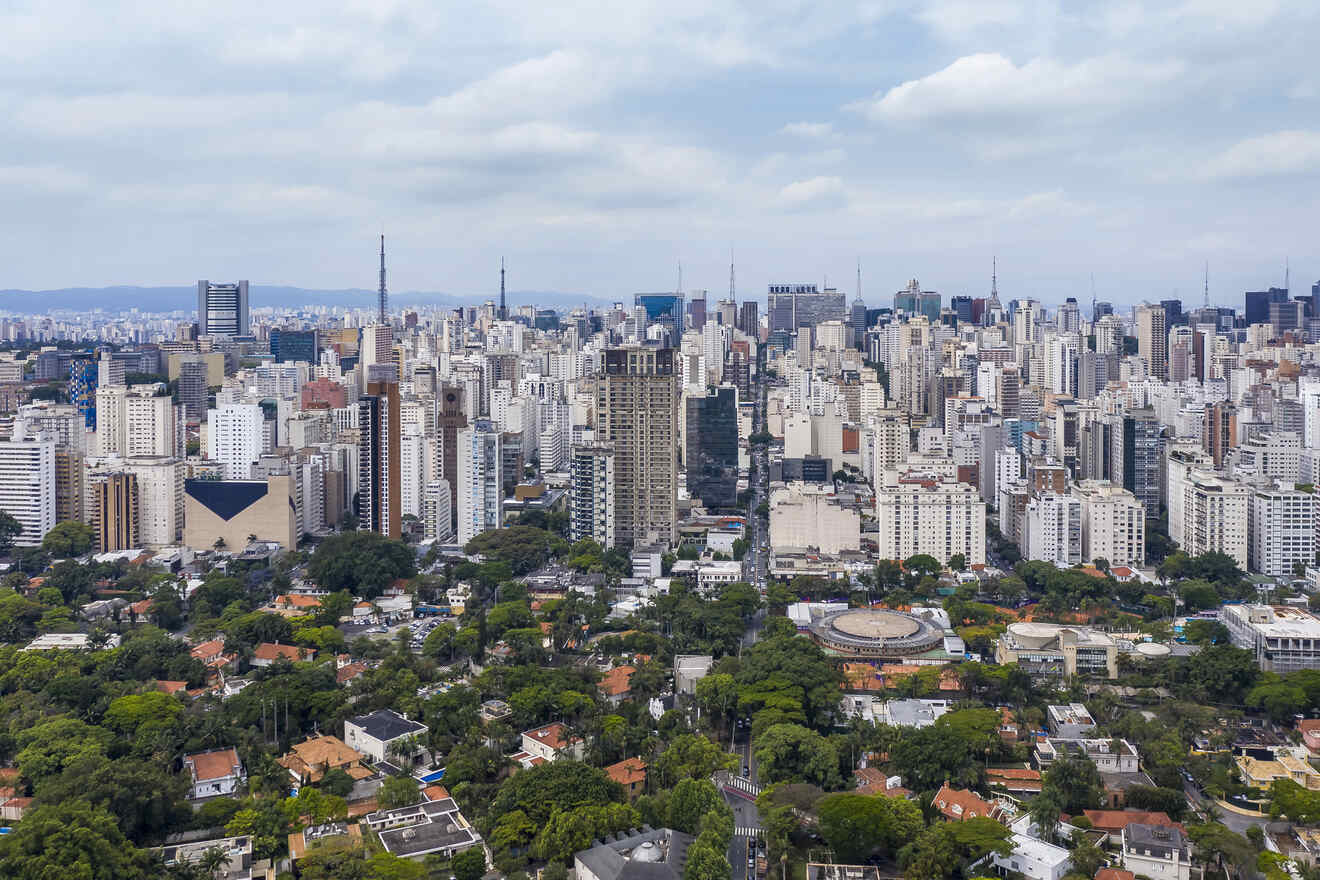 Paulista Avenue, located southwest of Centro, is Sao Paulo's most iconic street, and the cultural and financial center of the city. Avenida Paulista stands out for its tall buildings and vibrant atmosphere which flows into its surrounding areas.
To the west, you will find the Jardins area, an expensive neighborhood and the city's most well-known luxury shopping district, centering around Oscar Freire street. Here you will find some of the top name shops like Gucci, Chanel, Dior, and Diesel. This is one of the most sophisticated streets in the whole world featuring the tranquil Ibirapuera Park and some of the city's major attractions!
In fact, here you'll find The Museum of Art of São Paulo Assis Chateaubriand (MASP) hosting a world-renowned collection of art in Latin America, and the Trianon Park just to name a few.
If after soaking up all this culture you just want to spend some leisure time, the surrounding area brims with amazing gourmet restaurants, coffee shops, bistros, hotels, cinemas, and vibrant nightlife options.
You will love the area also for its safety and its great public transport connections (the area hosts several metro stations), bringing you quickly to any other part of the city!
Other accommodation in Paulista Avenue & Jardins
Things to do in Paulista Avenue & Jardins
Do some luxury shopping in Oscar Freire street
Visit the interesting Modern Art Museum of São Paulo – MASP
Be amazed by the nature of Trianon Park
Have a picnic with the family at Ibirapuera Park
Attend the amazing exhibitions of Itaú Cultural institution
Visit the museum and cultural center Casa das Rosas
Attend the MASP antiques fair for arts, antiques, and crafts
4. Downtown Augusta & Bela Vista – where to stay in Sao Paulo for nightlife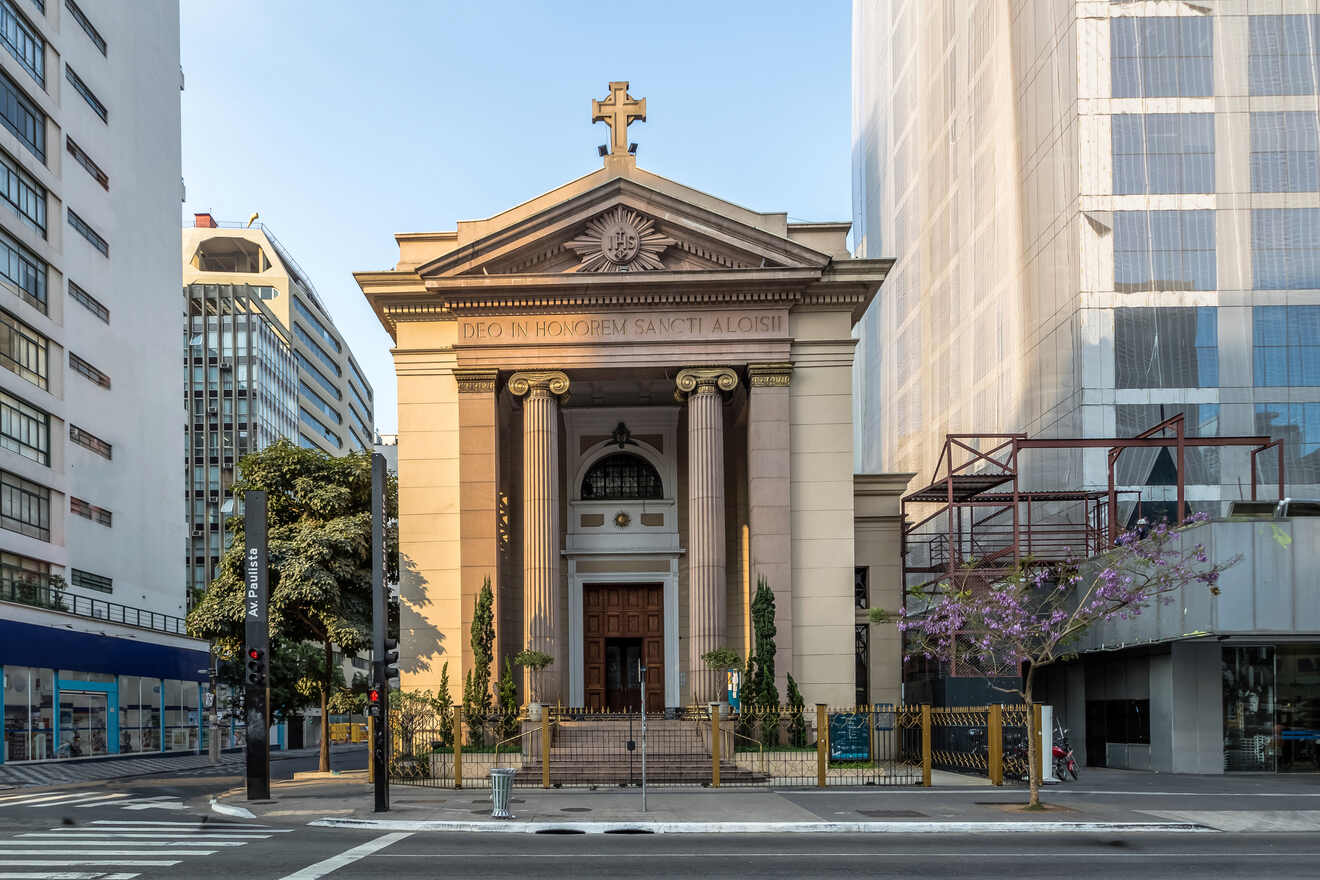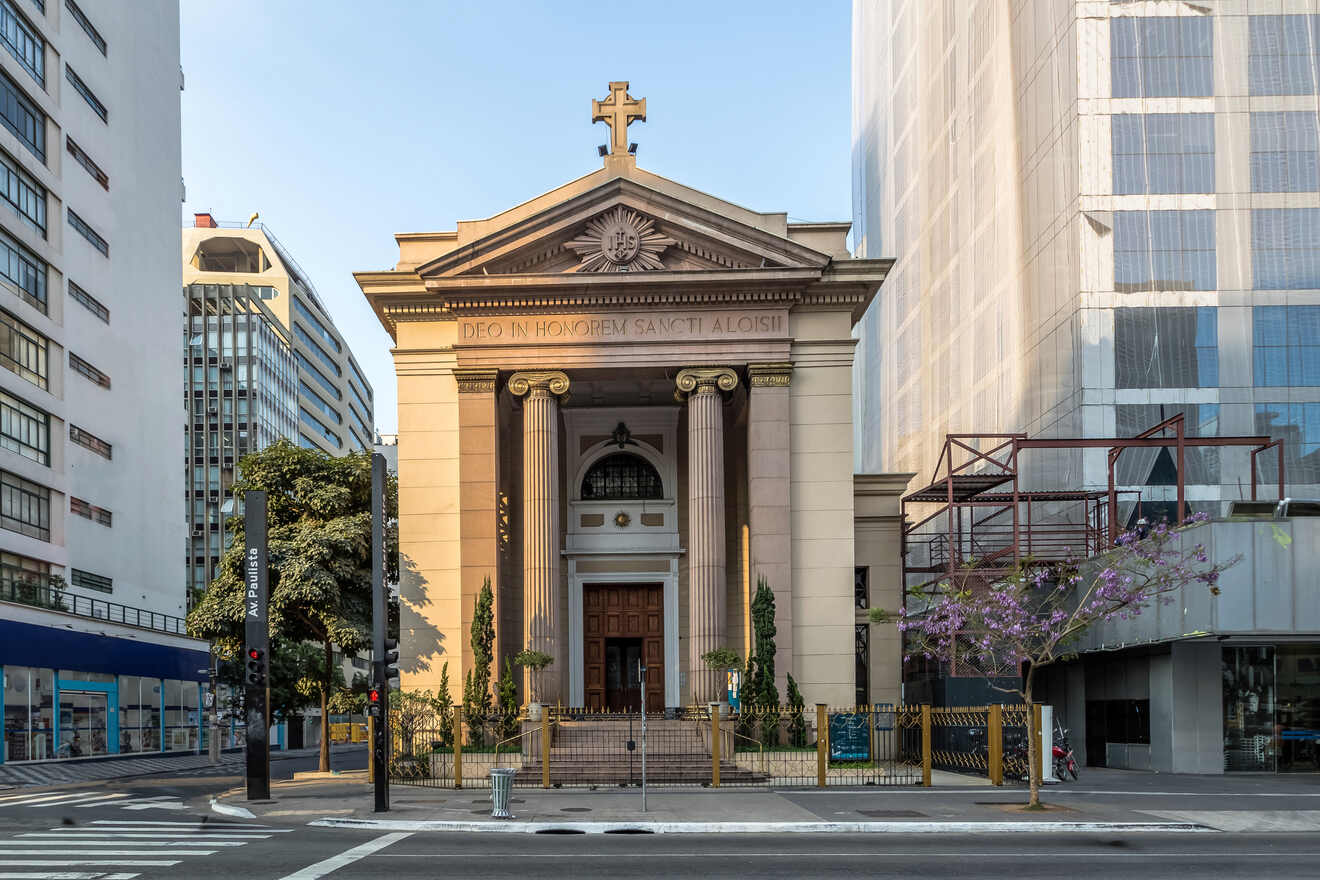 To the east of Paulista Avenue you will find Downtown Augusta & Bela Vista, centered around a stretch of Rua Augusta, another famous street in Sao Paulo.
Also known as Baixa Augusta, this is one of the best neighborhoods if you want to enjoy São Paulo's exciting and dynamic nightlife (similar to the one you can find in Vila Madalena, but a little farther from the city center)!
Here you'll find everything for a fun night out: from nightclubs where you can dance until late hours, to cool bars for amazing cocktails, and eclectic venues attracting the most varied public, from funk to rock.
Baixo Augusta is particularly vibrant and eclectic also because it is home to São Paulo's LGBT community, and its presence is very big! Just to give you an idea, there are even plans to turn the street Rua Frei Caneca into an official 'Gay Street'!
Other options in Downtown Augusta & Bela Vista
Things to do in Downtown Augusta & Bela Vista
Check out the countless bars and restaurants of Rua Augusta
Drink the best coffee in Sao Paulo at Bella Paulista
Try the best street food at Calçadão Urbanoide, an outdoors food court!
Check out the gallery at Teatro Augusta
Visit the São Luiz Gonzaga Church
Spend a lazy afternoon at Shopping Center 3
Go to Beco 203 for rock music and drinks
Attend some cool movies at Espaço Itaú theater
Have the best cocktails and boteco (classic Brazilian finger food) at Z Carniceria
5. Liberdade – the coolest area to stay in Sao Paulo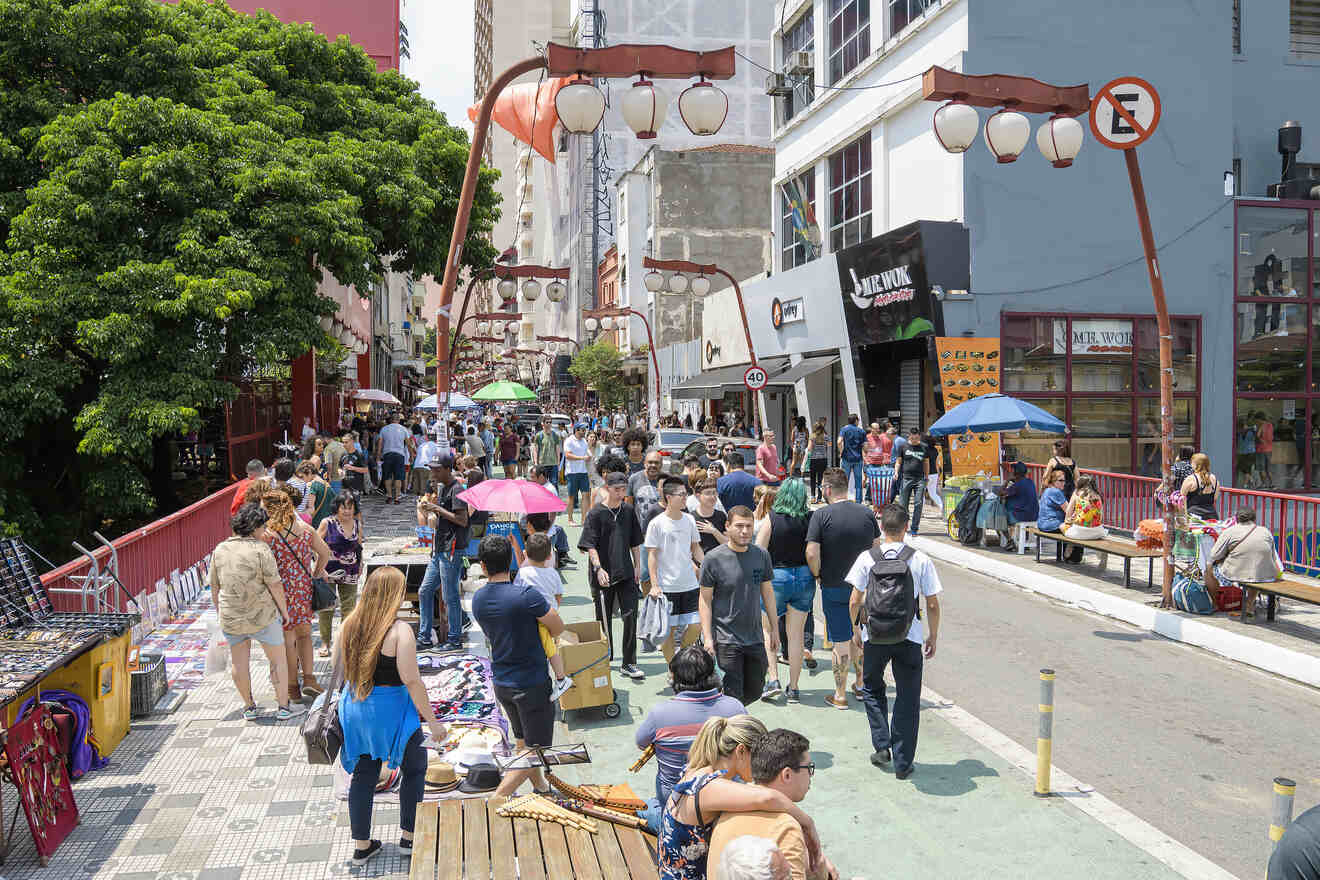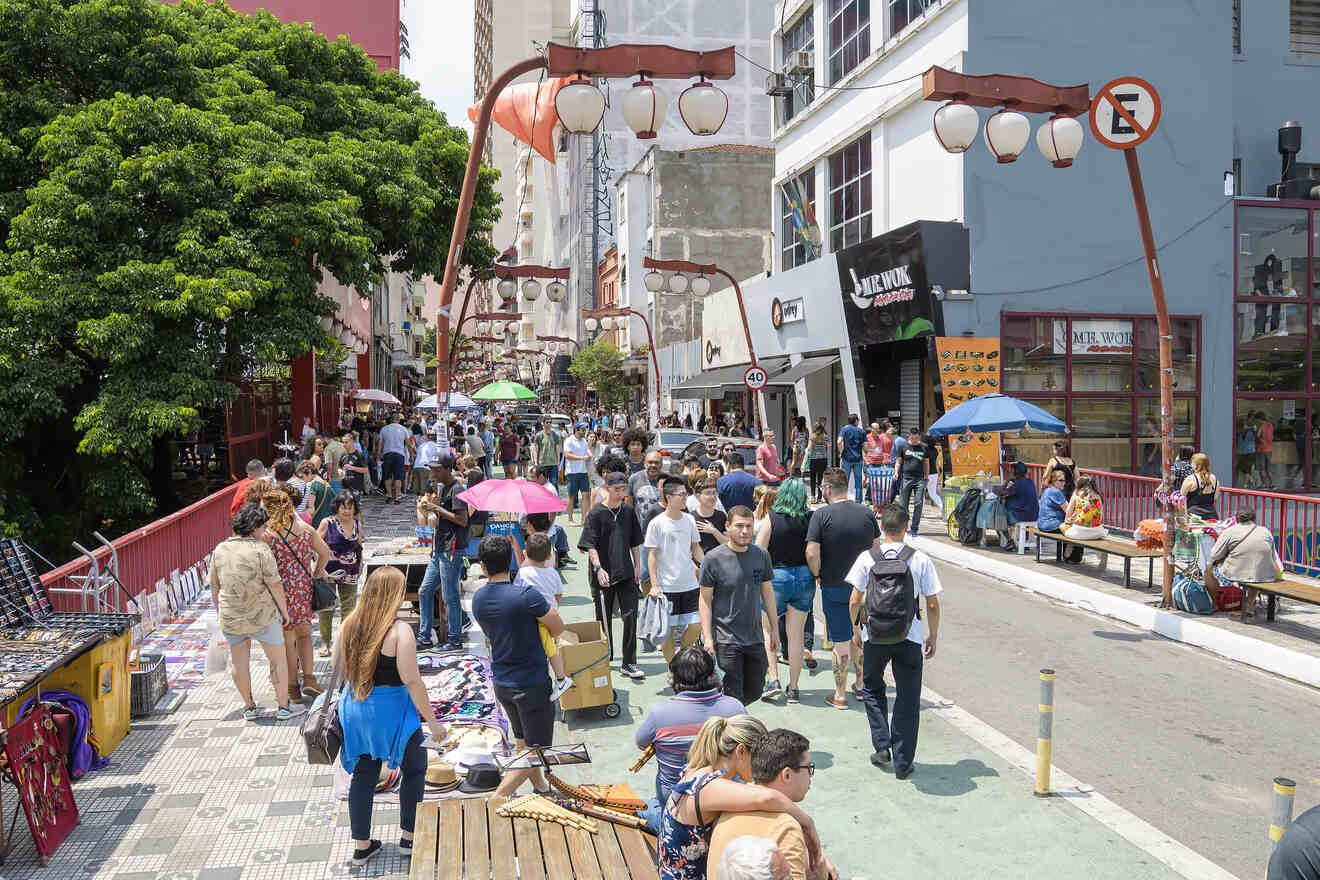 Are you the type of person always looking for the most unique and out-of-the-ordinary areas when traveling in a new city? Then you should check out Liberdade, an area located just south of the historic city center.
This bustling district is home to the largest community of Japanese immigrants in the whole world (of course outside of Japan itself!).
When you arrive at the Liberdade's entrance, you'll be welcomed by a nine-meter-tall torii: a traditional Japanese gate to Shinto shrines… this says it all!
The area is getting more and more popular with São Paulo teenagers who are into Japanese culture, particularly manga (Japanese comics) or cosplay.
But the neighborhood actually has the influence of many East Asian cultures not only Japanese, hosting Chinese, Korean, Thai, and Taiwanese immigrants.
So if you can't wait to absorb a multicultural vibe and try the most delicious Asian food, Liberdade is where you should stay in Sao Paulo!
Other accommodation options Liberdade
Things to do in Liberdade
6. República – most beautiful architecture in Sao Paulo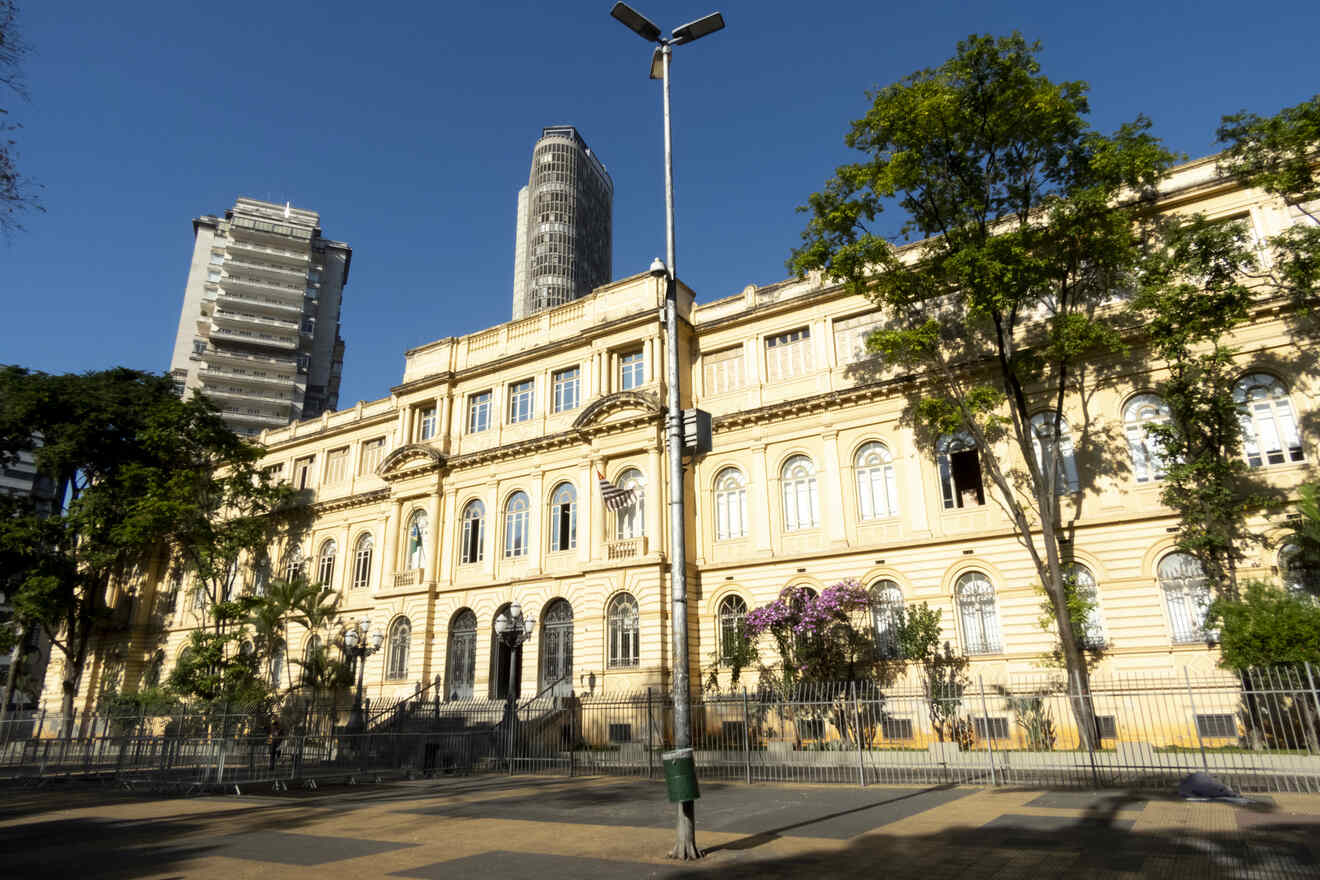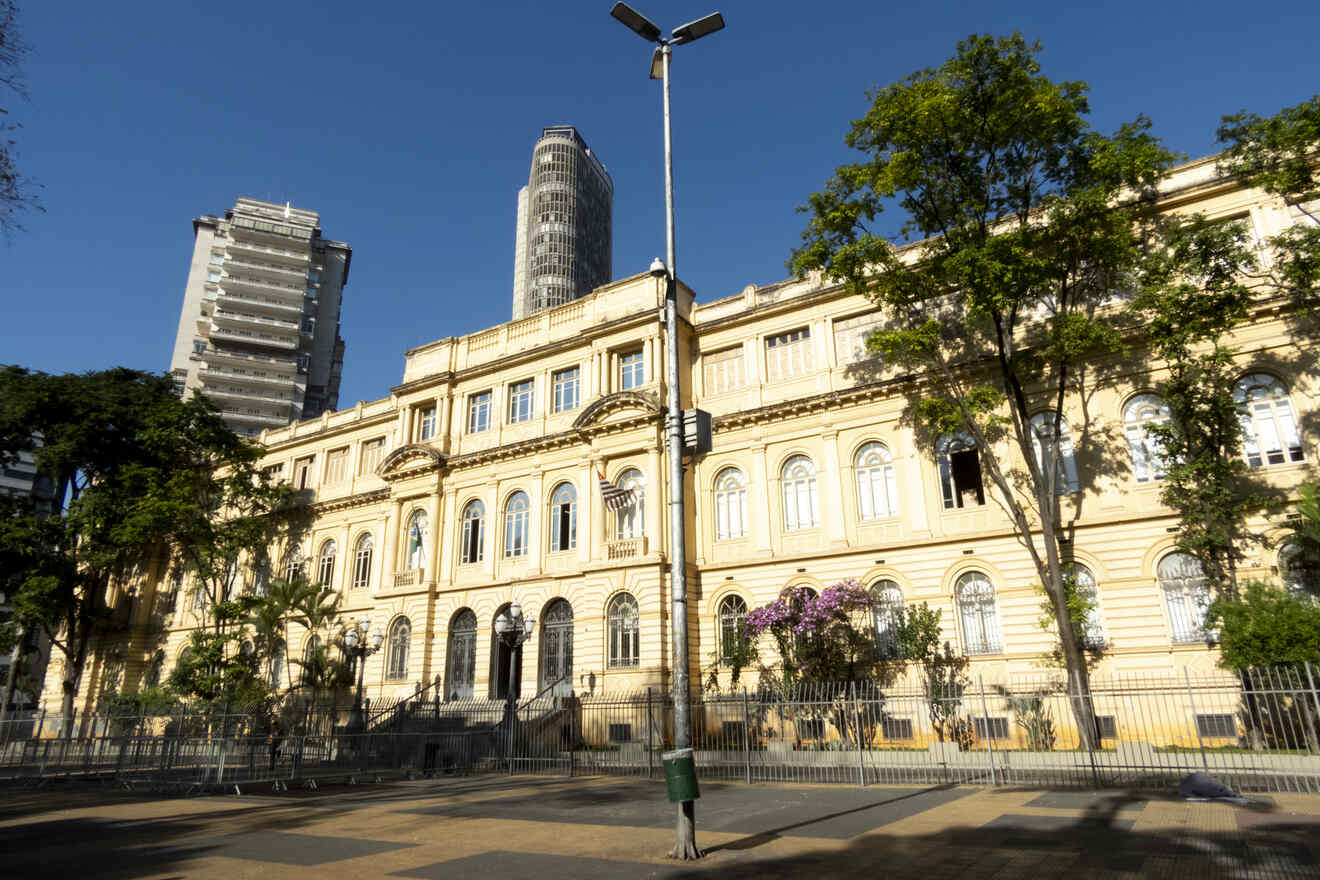 With its central location within walking distance from the Centro, República can also be considered the second heart of São Paulo, offering many interesting tourist attractions, as well as bars and excellent restaurants.
The biggest strength of the area is definitely its incredible architecture, being a striking mix of incredibly ornate buildings.
One absolute must if you love architecture is Edifício Copan (The Copan Building), an S-shaped residential building, unique for its particular design and size! You can even see it from the inside, its ground floor is a modest shopping center open to the public.
The Edifício Copan is one of the most famous structures in the city (if not the entire country). In fact, the building has appeared in many music videos and the popular Netflix series Black Mirror, so is definitely worth your visit!
NOTE: The only downside of the area is that it is not the safest in the city, due to homelessness and substance abuse problems, so I wouldn't recommend this to families. However, if you use common sense and you don't walk alone at night, you have nothing to worry about!
Other accommodation options in República
Things to do in República
BONUS: Where NOT to say in Sao Paulo – areas to avoid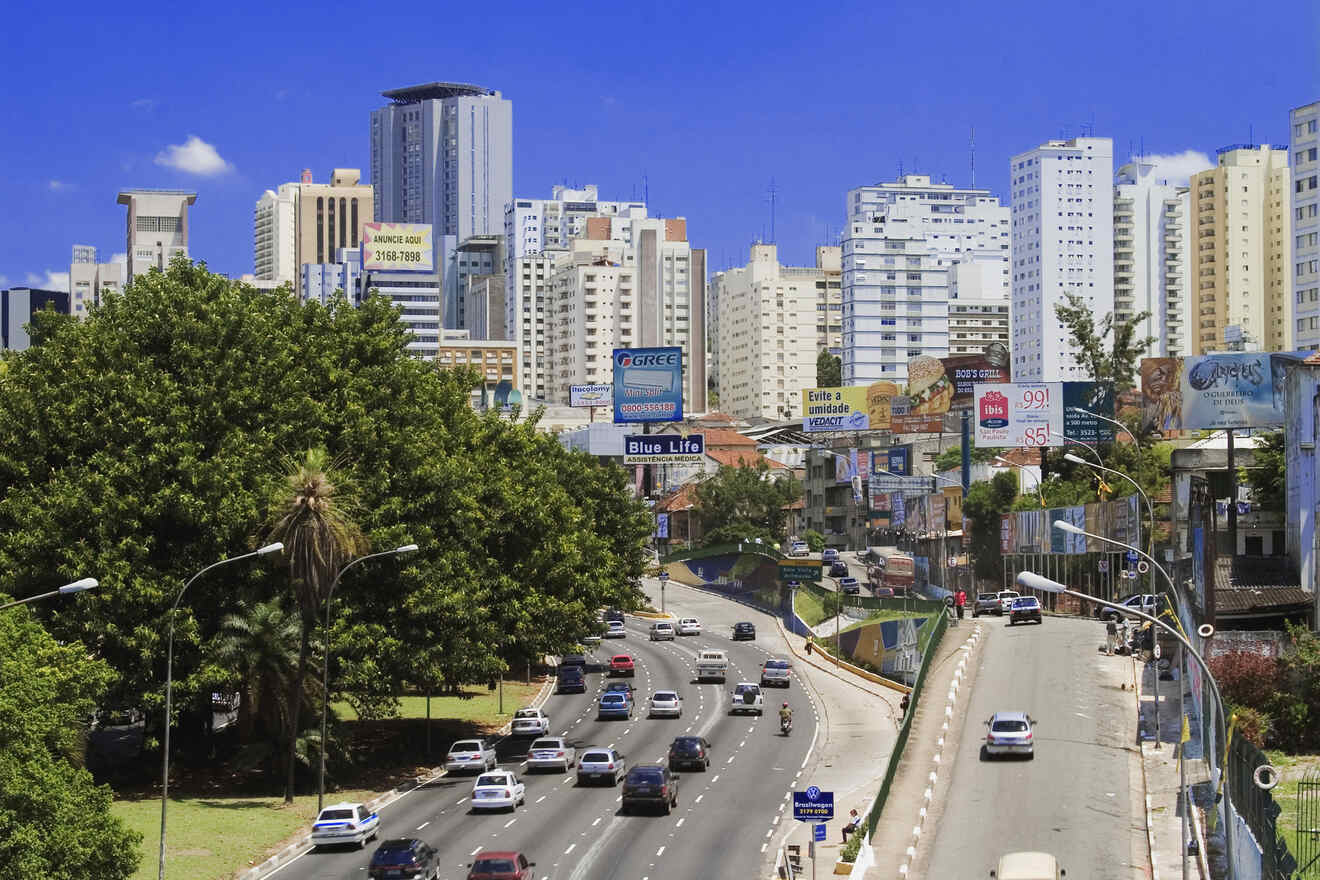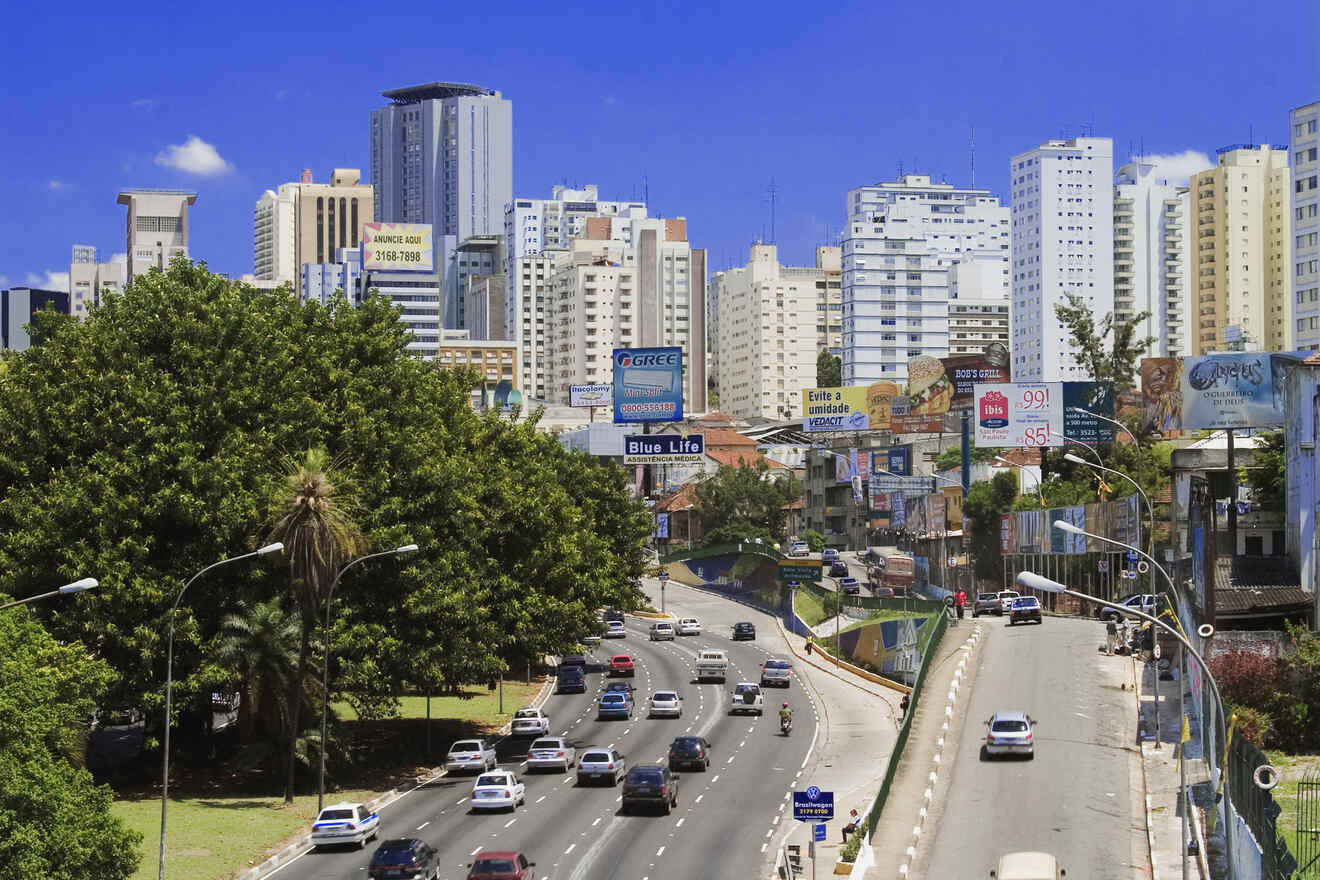 Since Brazil is often seen as one of the less safe countries in the world, I can imagine that you might have some concerns about your safety in Sao Paulo and may want to know which areas in the city are better to be avoided.
I am not gonna lie, even if it is still safer than other Brazilian cities like Rio, Sao Paulo is not an entirely safe city for tourists. But if you stay in one of the areas described in my blog post and avoid some other ones, you'll be fine and able to visit this magnificent city without fear!
So, here are the neighborhoods to avoid in Sao Paulo, most of them located in the south:
Parelheiros
Capão Redondo
Garden of Imbuias
Jaragua
Green house
Itaim Paulista
Santo Park
Clean camp
Other areas that you should avoid in Sao Paulo are the favelas, especially at night. Here you find an extensive list of them:
Paraisópolis
Ocupação Boa Esperanca
Taipas Park
Heliopolis
Vila Nova Jaguare
Favela Do Radar
Vietnam
Alba favela
Buraco Quente
Frequently asked questions about hotels in Sao Paulo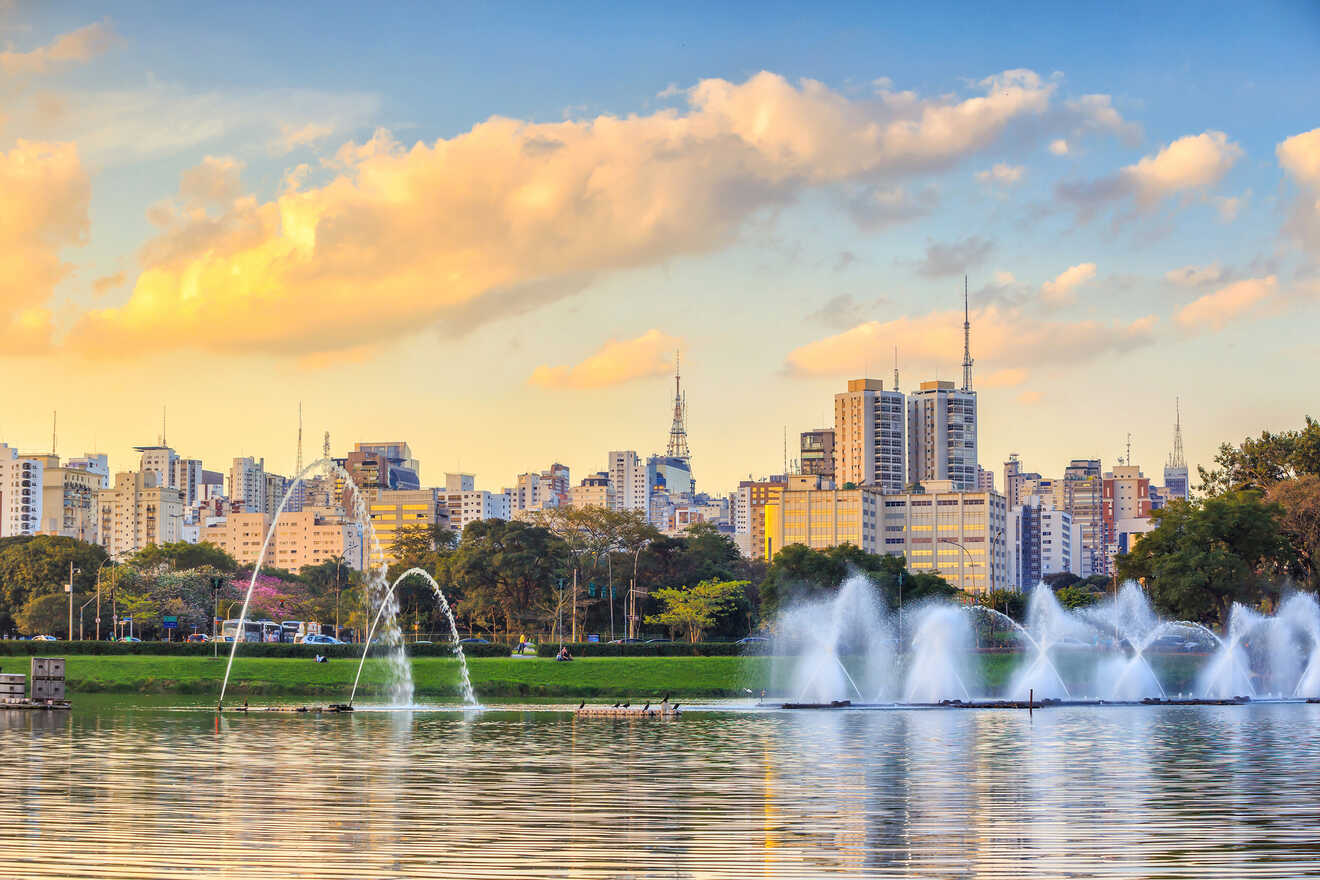 Conclusion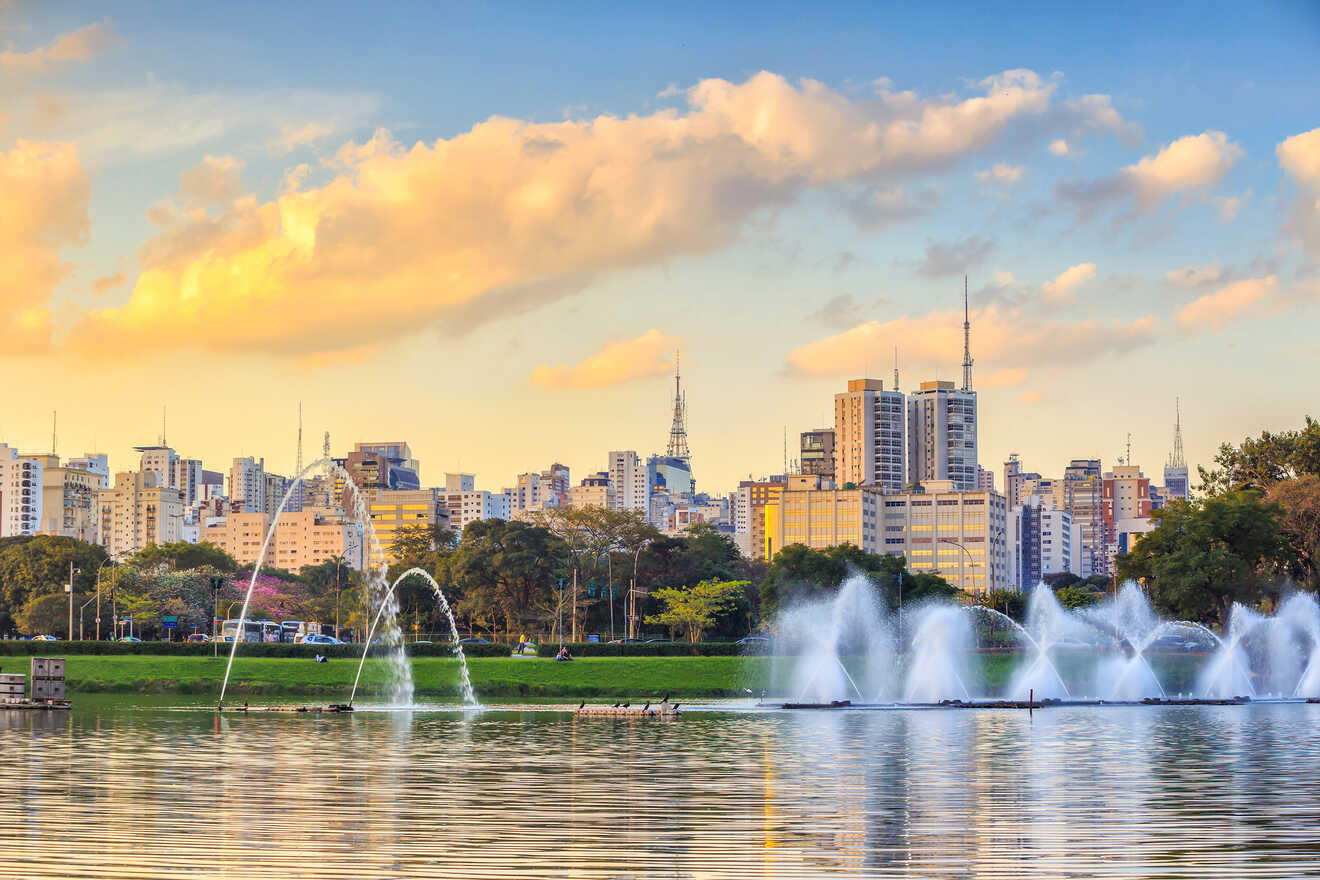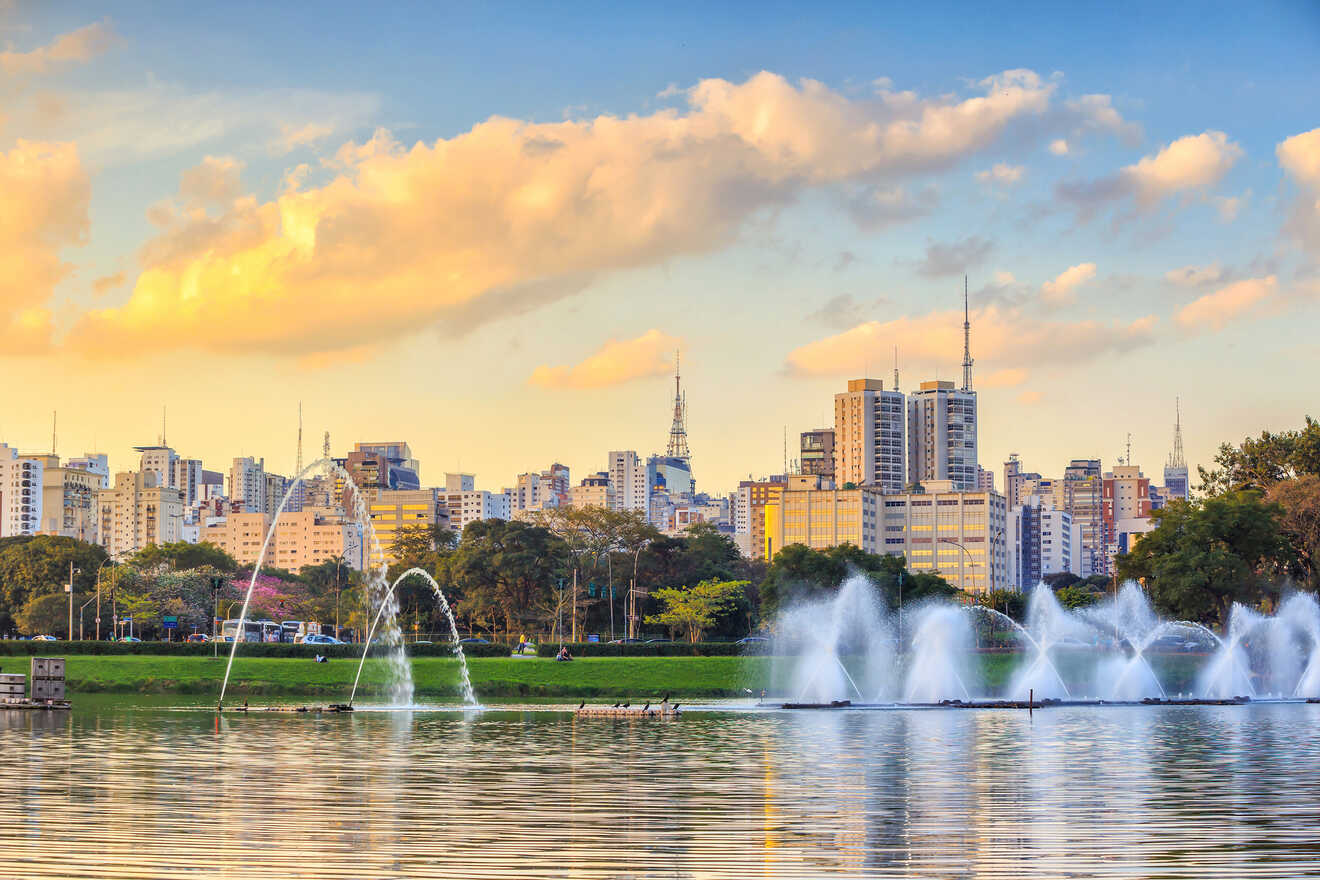 Here we are at the end of this very extensive guide on where to stay in São Paulo, the largest city in Brazil, South America.
We covered everything from the best neighborhoods and hotels to the areas to avoid in the city, for a holiday without any safety concerns!
After all the options we've been through, I am sure you found the best place for your interest and budget! But if you're still undecided, here are my 2 absolute favorites with central location and reviews:
George V Alto De Pinheiros – 4 stars hotel with many leisure facilities like a swimming pool with a sauna, and a fitness area!
Ibis Styles SP Centro – enjoy spacious rooms with air conditioning and access to a fitness center, right in the heart of Sao Paulo!
Just a reminder: book your hotel as soon as you can if you don't wanna miss the spot as the best (and safest) hotels always go fast!
I hope you found this guide helpful and that I was able to bring you to Sao Paulo in Brazil for a few minutes! If you have any doubts or questions about the areas or hotels, please leave them in the comments… I'll be super happy to answer you!
Have a great holiday!
Elena
---