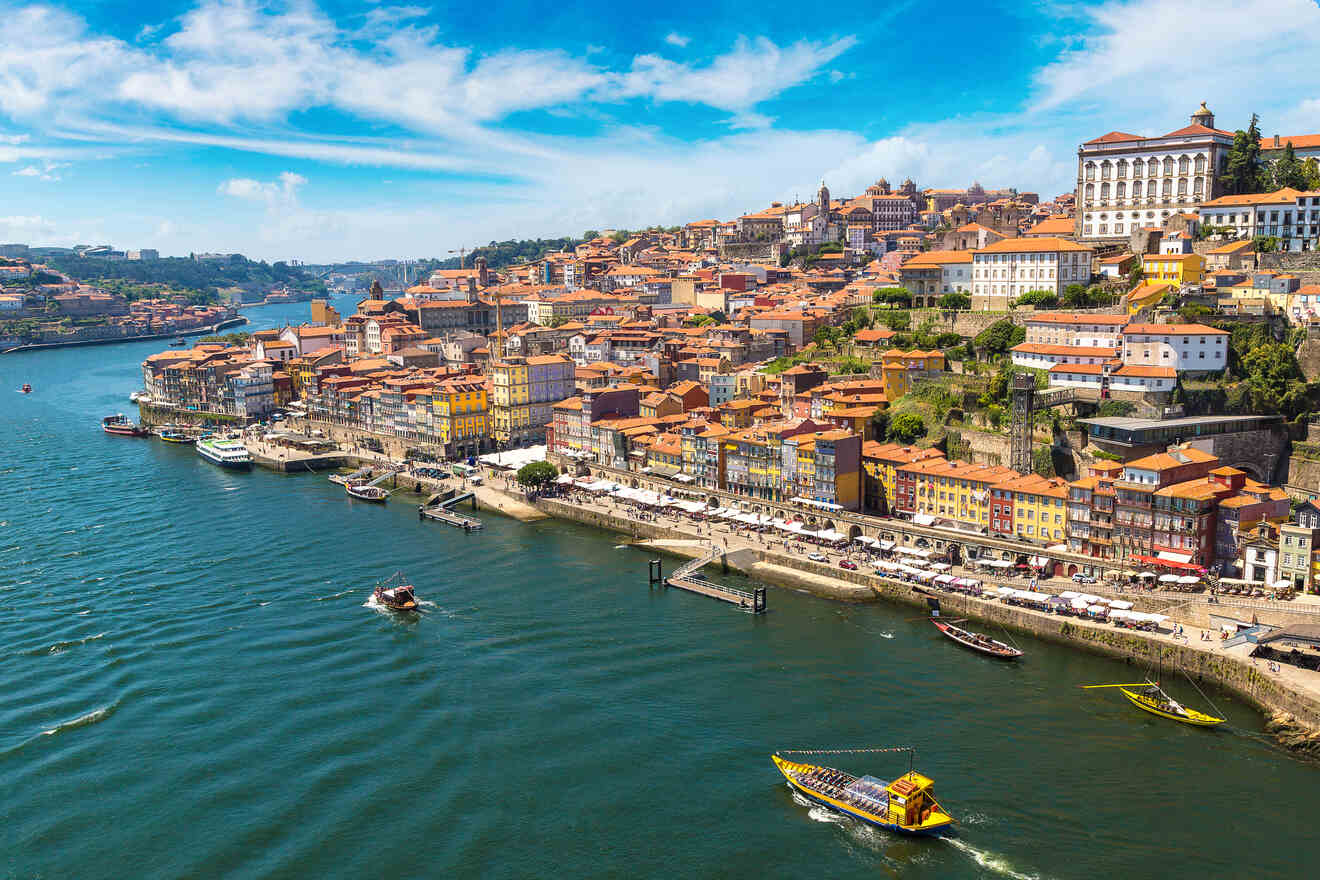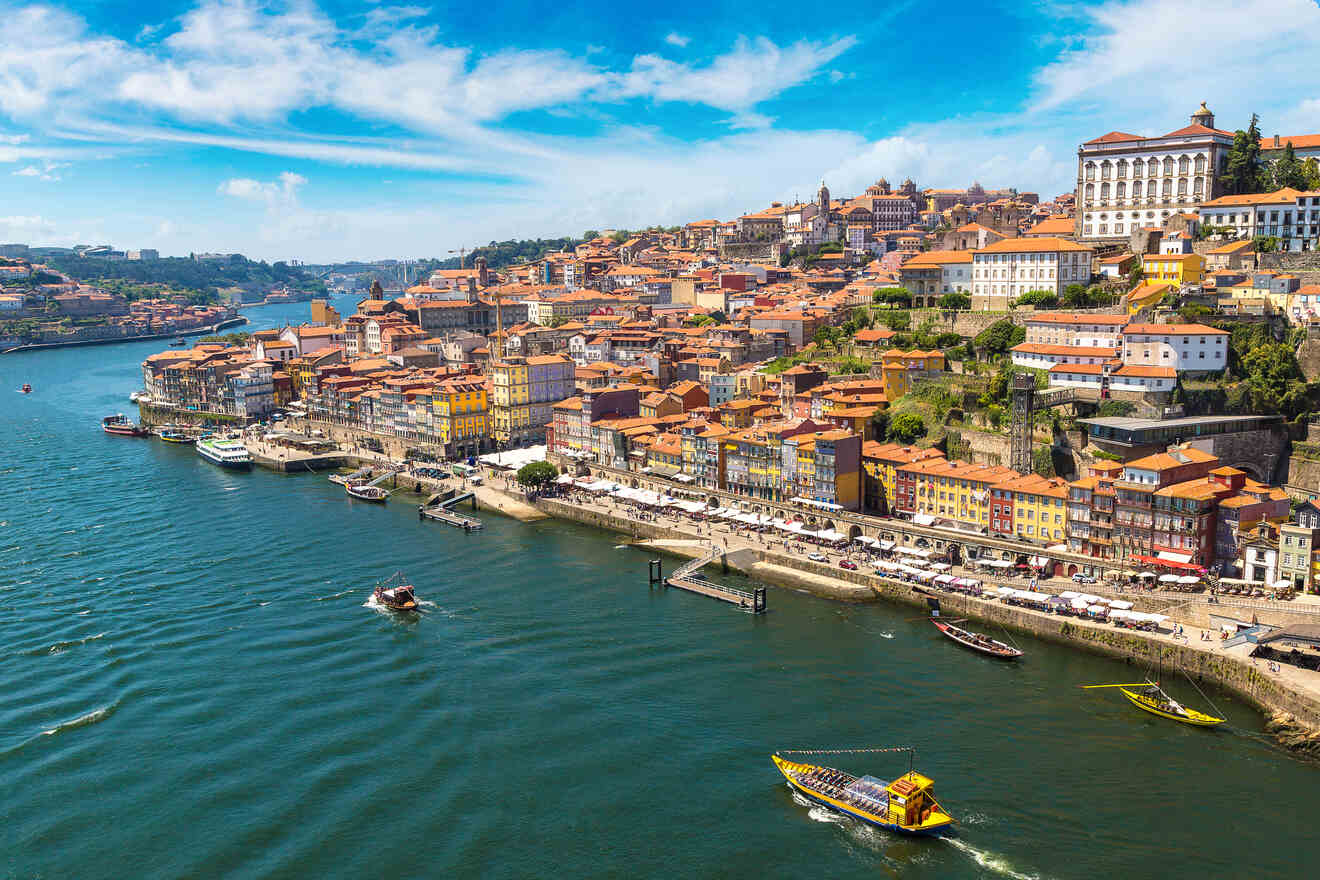 Porto, the city of great wines, mouthwatering foods, and picturesque buildings. I assure you that this vacation is going to be so much fun!
Porto is one of the most popular cities visited by travelers in Europe, and it has so many valid reasons. Beautiful Douro River, 6 amazing bridges and colorful buildings with ceramic tiles which are listed as UNESCO World Heritage Sites. You will see so many Instagrammable places in Porto!
In this travel article about where to stay in Porto, I will talk about the 5 best areas to stay in and give the best hotels in each neighborhood for all budgets. Whether you stay in a luxury hotel or a hostel, I have no doubt that you will have a great time in Porto.
I have searched tons of hotels and picked the best ones for you. As Porto is a very popular destination and these hotels are the greatest ones, I just want to remind you of the importance of making a booking in advance to not miss your favorite place. By making an early reservation, you will also be able to get better deals. Many of the hotels have free cancelation, so don't worry if you change your mind!

If you are ready (I know I am), we can start our Porto tour!
If you are in a hurry
Here are the best places to stay in Porto for every budget. They all have great reviews and great locations!
Here is a map about where to stay in Porto with all the 5 neighborhoods I will be talking about in this blog post, so you can easily visualize them:
1. Ribeira – where to stay for the first time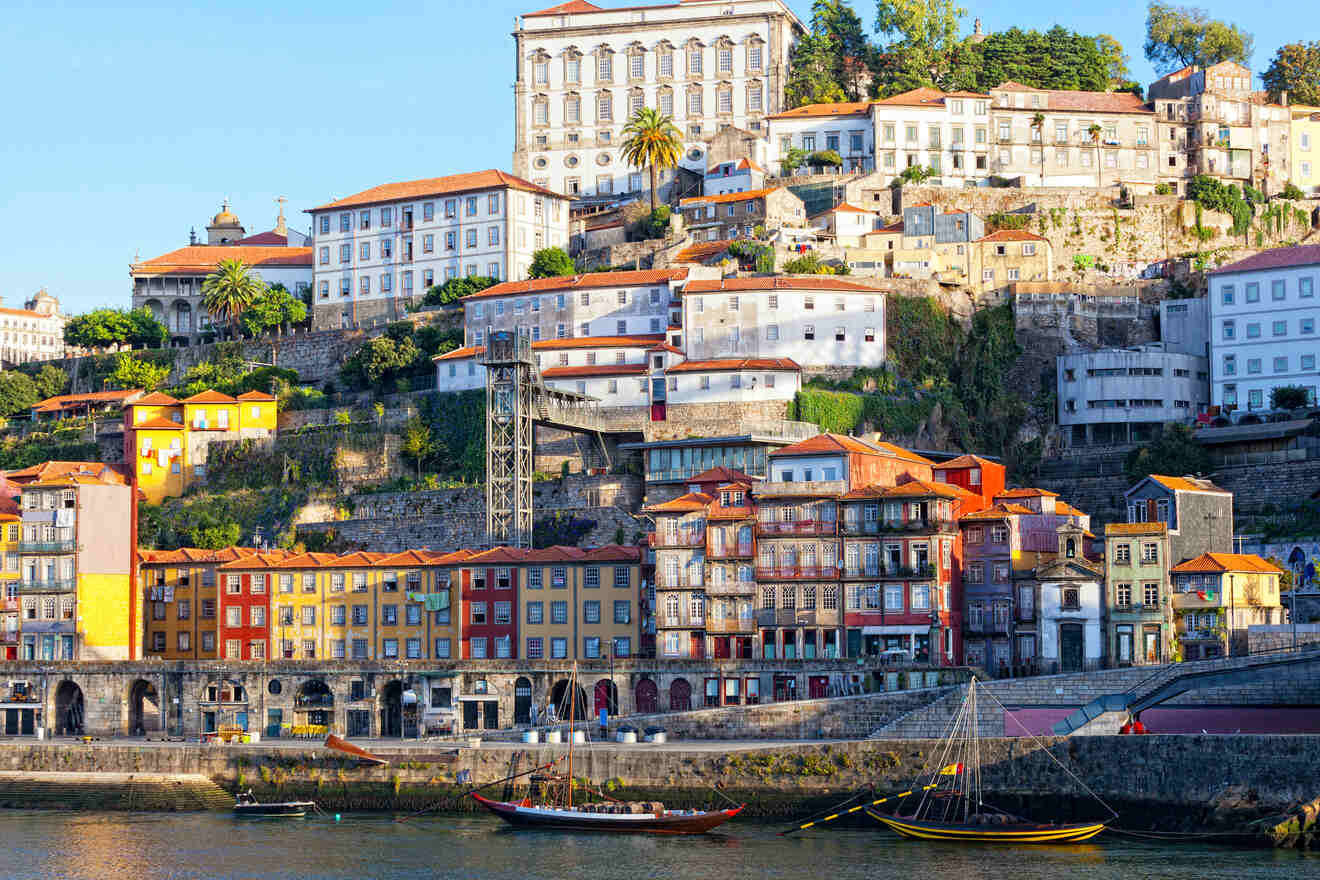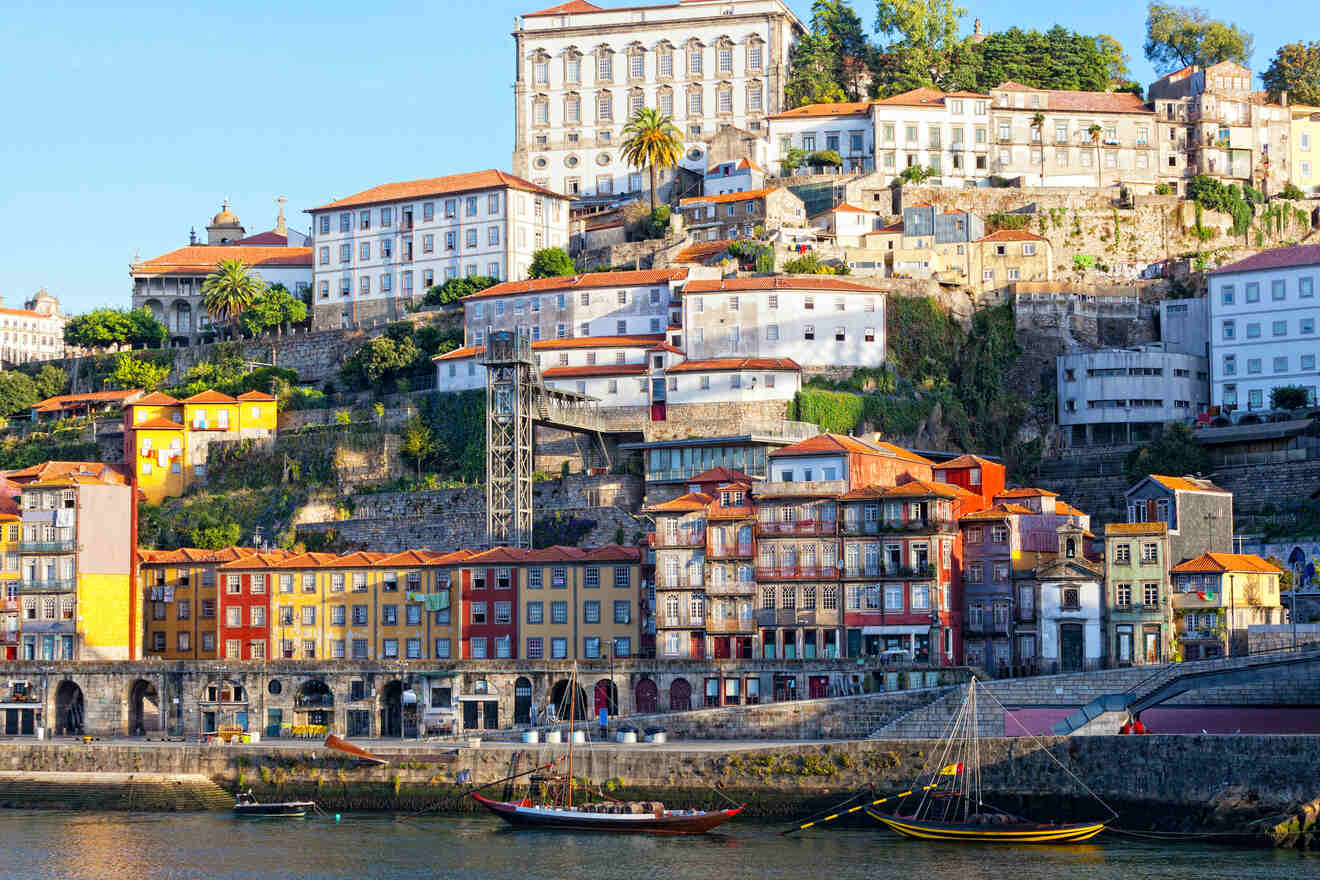 Located on the east side of downtown Porto and just south of Baixa, Riberia is the colorful side of Porto by the Douro River. Here you will not only find many amazing museums but the most Instagrammable buildings from the 18th century at Praça da Ribeira which are also UNESCO World Heritage Sites.
Porto Ribeira is a flat neighborhood that enables you to discover all sites on foot easily. Enjoy a walk along the riverside, check out the shops and great restaurants, take a lot of photos of colorful buildings and find a cafe on the banks to enjoy the beautiful sunset with a glass of port wine. When it gets dark, you can also enjoy the vibrant nightlife in Ribeira.
FUN FACT: Portugal's name comes from the city of Porto. In Medieval times, the country was located in Porto, in the north of Douro river and the country's old name, Country of Portucale, eventually became the country of Portugal.

Porto Ribeira is the best neighborhood to stay in Porto for those interested in museums and history. There are so many things to do in Porto and many of them are located here! You will find very nice riverside accommodation options so let's check out the best ones I found out for you.
Other accommodation options in Ribeira
Things to do in Ribeira
2. Centro-Baixa – best place to stay for nightlife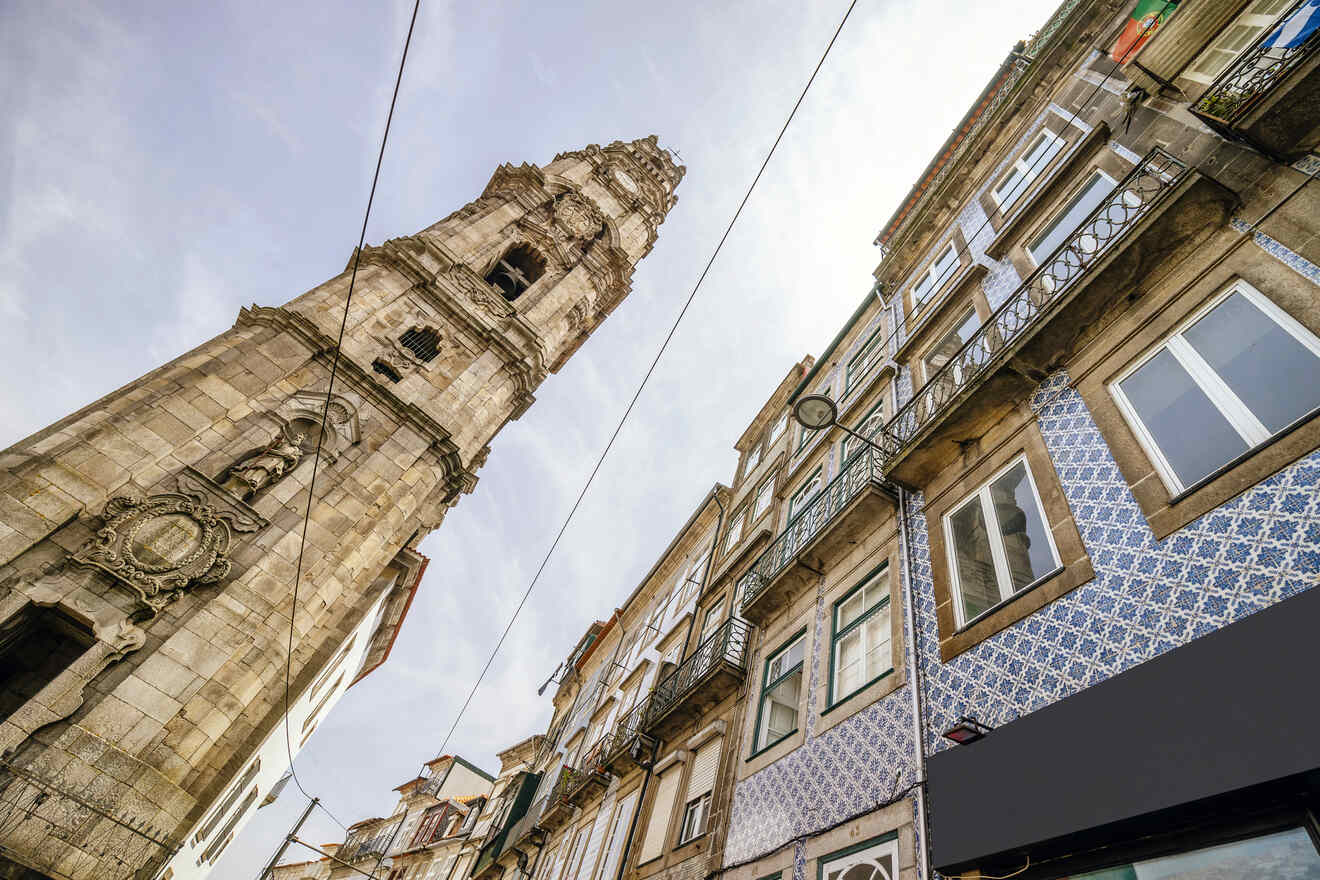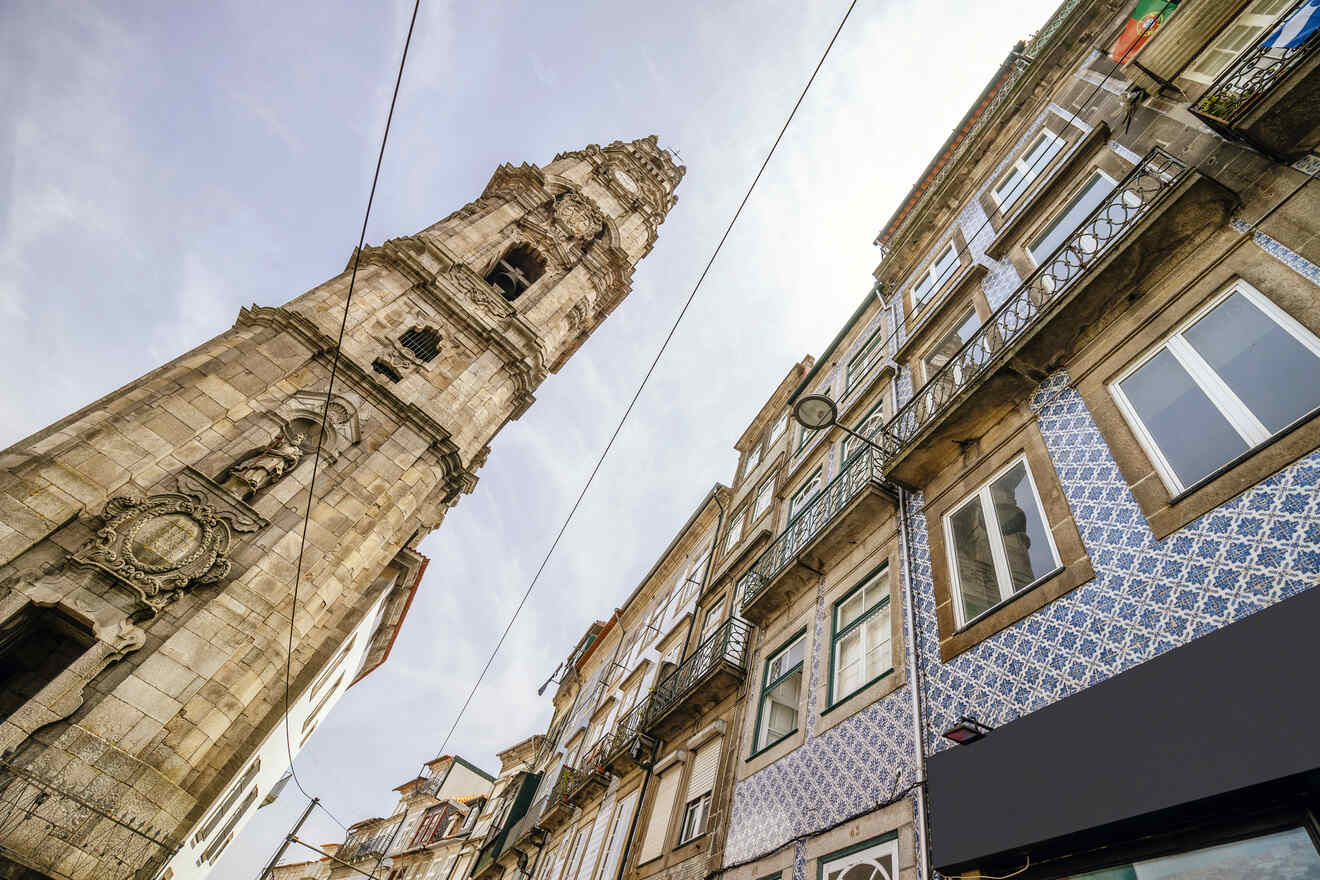 Baixa is the downtown area and the heart of Porto (both Riberia and Baixa are considered central and are super close to each other). You will find the best shops, famous sights, great cafes, and restaurants here.
Start your day by getting lost in the labyrinth of streets in the historical center while checking out the beautiful gothic architecture. Make sure to find your way to the main boulevard, Avenida dos Aliados at some point.
After seeing the main attractions, it is time to explore the amazing food scene in Baixa. Foodies will go crazy here being able to taste so many nice traditional Portuguese cuisines. If you feel like shopping, then move to Rua de Santa Catarina where you will find the best shops in Porto.
When it gets dark it is time to check out the nightlife in Baixa. You will find small Portuguese style pubs along the street, which are always very lively. Have a port wine or a local beer and enjoy your time in Porto. You see, Baixa has everything in one place!
By staying in Baxia you can easily discover the city on foot and also will have great public transport access to all other areas. Here you will also find a great selection of hotels. I've already picked the best ones for you but do not forget to make a booking in advance as these hotels sell too fast!
Other accommodation options in Centro-Baixa
Things to do in Centro-Baixa
Climb the iconic Torre dos Clérigos
Go shopping at Mercado do Bolhão and Rua de Santa Catarina
Have a pastel de nata (egg custard tart) at Majestic Café
Marvel at the ceramic tiles of São Bento train station
Visit famous Lello Bookstore
Have a nice coffee along Avenida dos Aliados or Rua das Flores
Check out the art shops and boutiques at Quarteirão das Artes
Visit medieval Teatro Nacional São João
3. Vila Nova de Gaia – the best area for wine and beach lovers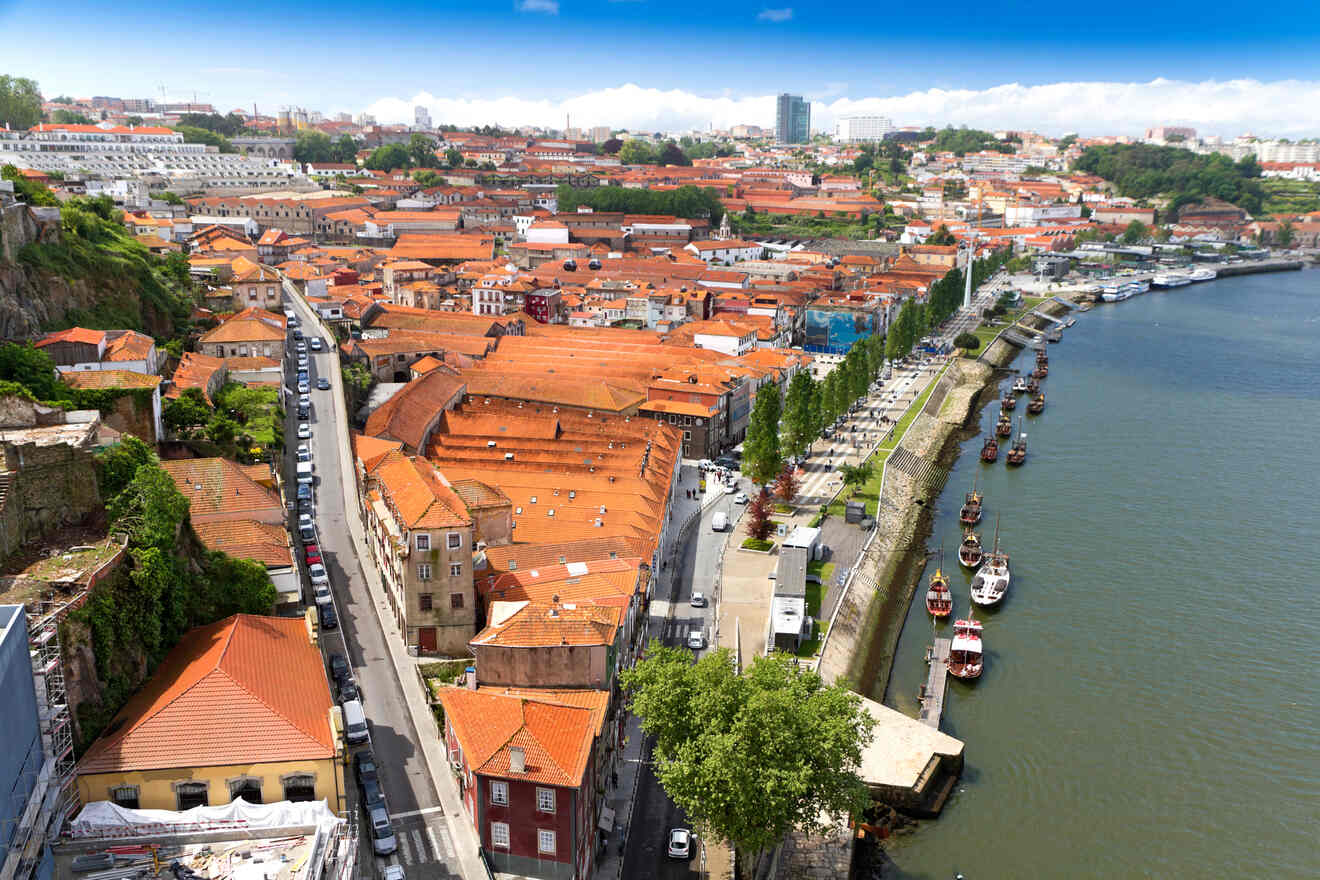 Across the River, Vila Nova de Gaia is on the south side of the city and 3 km (1 mile) from Baixa. Ponte Luis (The Luis Bridge) over the Douro River connects the two sides of the cities.
FUN FACT: Ponte Luis is designed by Gustave Eiffel, who is also the designer of the Eiffel Tower and The Luis Bridge looks like the horizontal version of the Eiffel Tower.
Vila Nova de Gaia is the heaven of port wine. Here you will be able to discover many port wine cellars and taste all types of this delicious beverage. Plus, thanks to being a hilly neighborhood, Villa Nova da Gaia offers great city views! Picture yourself having the best port watching the amazing view of the city over the Douro River. Can it get any better?
Vila Nova de Gaia is not only famous for its great wine cellars but also has easy access to beaches like Praia da Madalena and Praia da Aguda. It is the only neighborhood that has beaches in Porto so if you want to combine your Proto holiday with sightseeing and beach time, Vila Nova de Gaia is the best place to stay in Porto.
I chose the best 4 hotels in this area for all budgets and want to remind you to book them in advance if you don't want to miss out. Speaking about popular cities, I have the feeling that most of you will pass through Lisbon while you are in Portugal, so you might want to check out the best hotels in Lisbon as well.
Other accommodation options in Vila Nova de Gaia
Things to do in Vila Nova de Gaia
Join a wine tasting tour and discover Port wine cellars
Have a walk along the River Douro at Cais de Gaia
Enjoy sun tanning at Praia da Aguda
Visit historic building, Espaço Porto Cruz
Head to Praia da Madalena for beach time
Visit Mosteiro da Serra do Pilar
Enjoy a stroll at the beautiful Parque da Lavandeira and Jardim do Morro
4. Cedofeita – the coolest neighborhood in Porto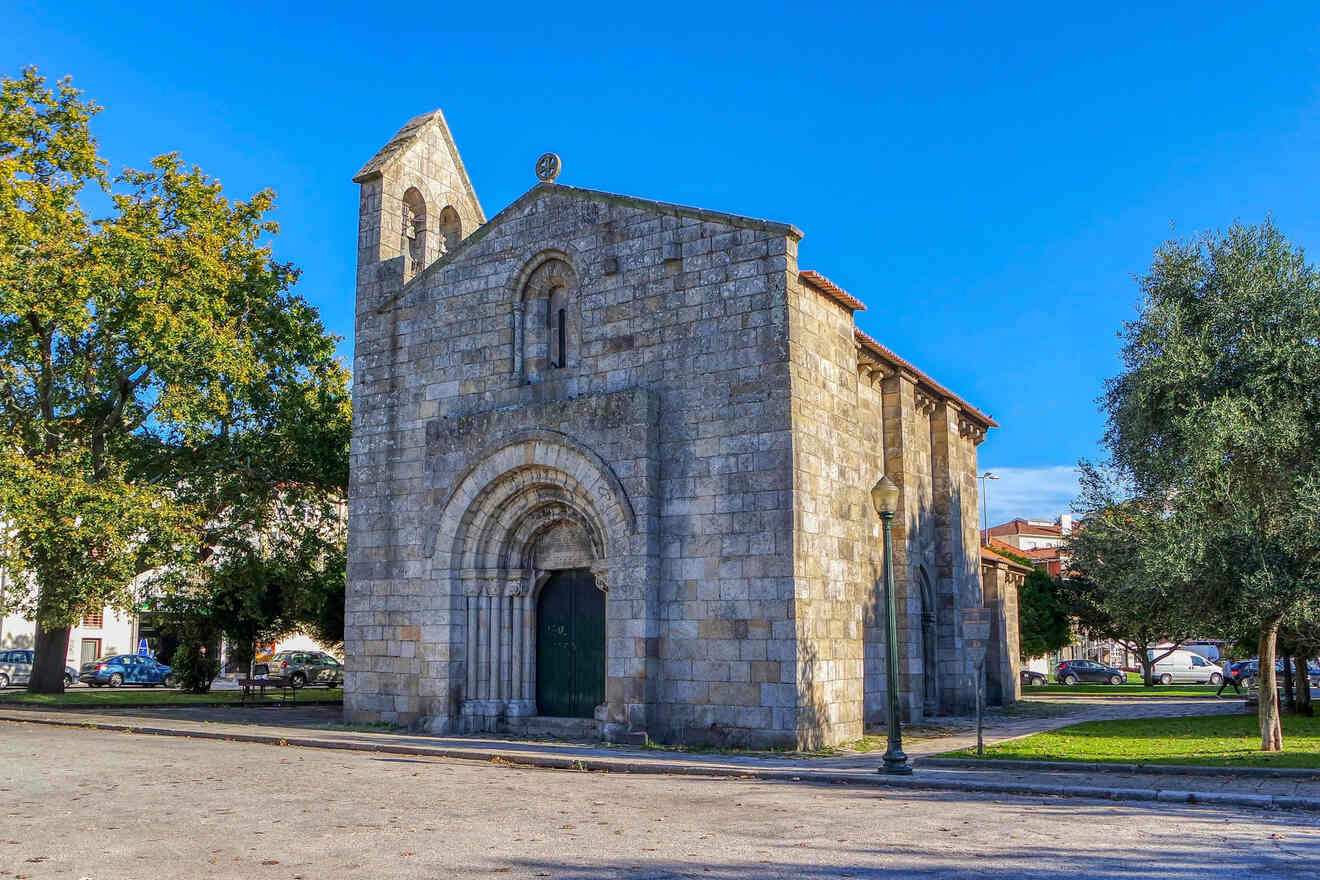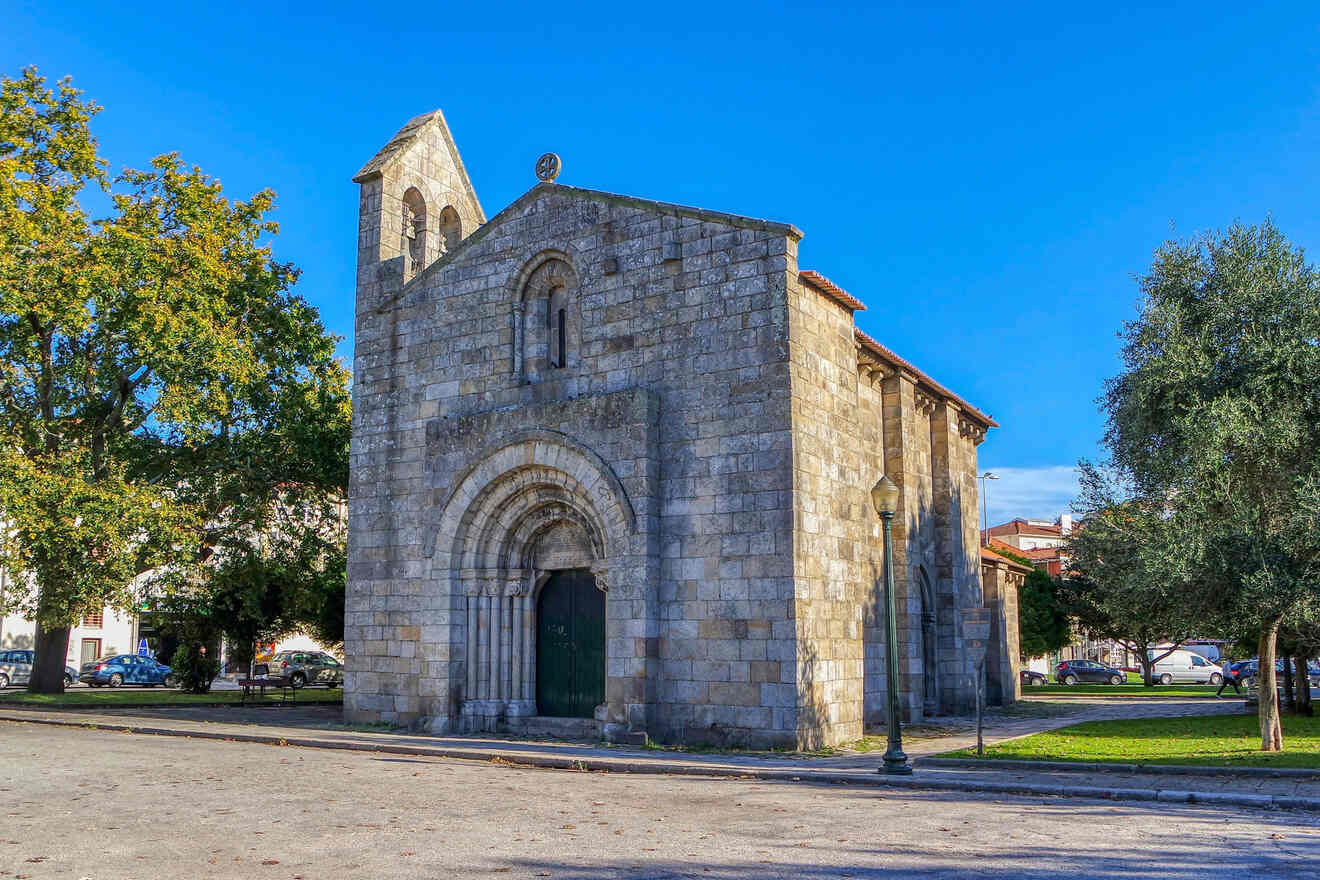 Cedofeita is a trendy and artsy neighborhood located west of Baixa. Here you will be discovering the art scene, colorful nightlife, cool bars, and concept stores. Some major attractions in this area are one of the museums in Porto, Museu Nacional Soares dos Reis and beautiful Crystal Palace gardens.
Porto's neighborhoods are generally historical, but in Cedofeita you will discover the modern side of the city. Check out numerous hipster bars, go shopping to designer boutiques and organic markets, and spend hours in art galleries.
If you are into art and want to stay in a trendy neighborhood, Cedofeita is what you are looking for and you will also be within walking distance to downtown Porto!
Here are the best places to stay in this cool neighborhood.
Other accommodation options in Cedofeita
Things to do in Cedofeita
Visit the historical the Church of Cedofeita
Check out art galleries at Rua Miguel Bombarda
Have a stroll at the amazing Jardim das Virtudes

Check out cool restaurants and bars at Carlos Alberto square

Explore amazing artworks at the Museu Nacional Soares dos Reis
Go for a stroll at beautiful Jardins do Palácio de Cristal which is built in the 19th century
5. Boavista – where to stay in Porto on a budget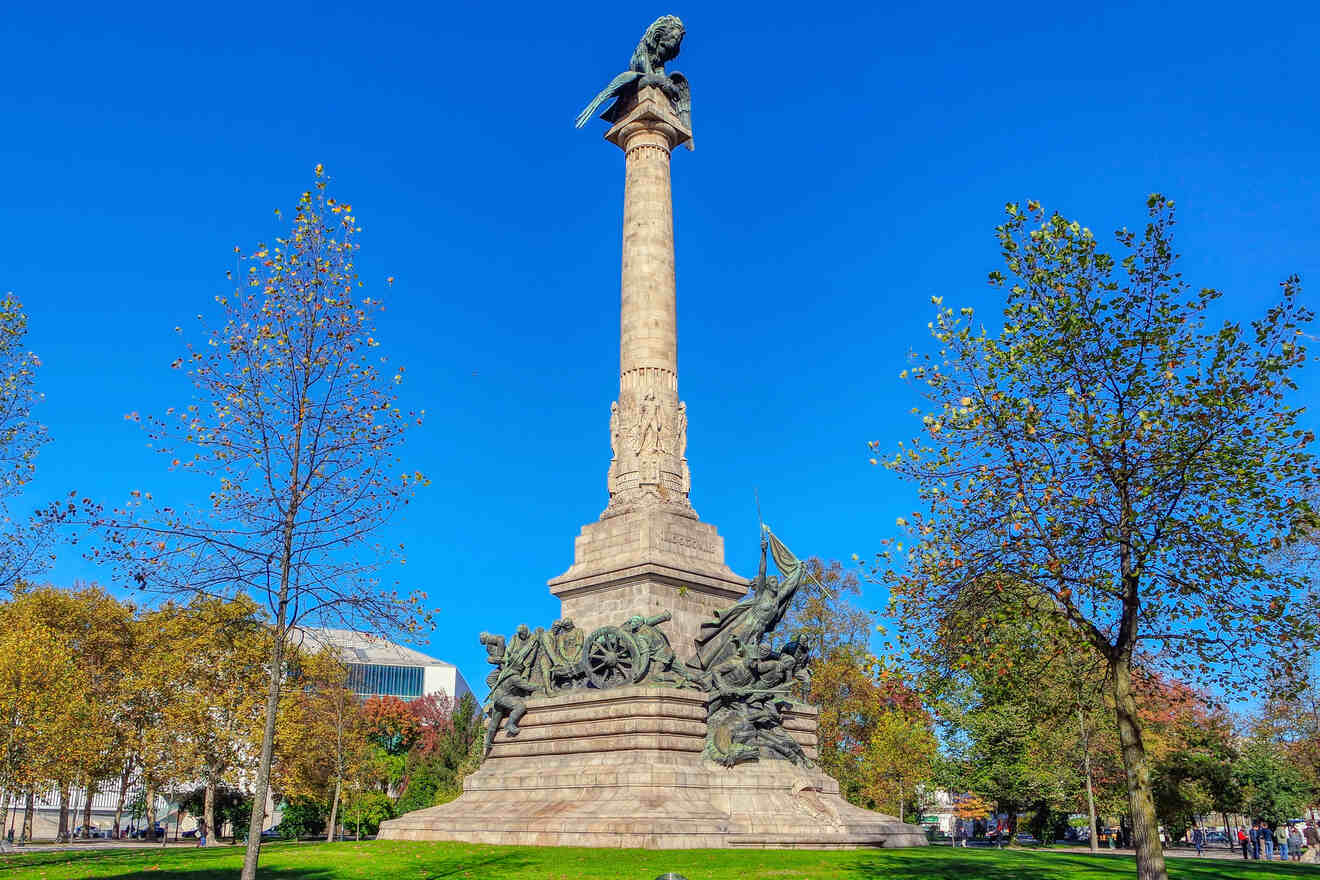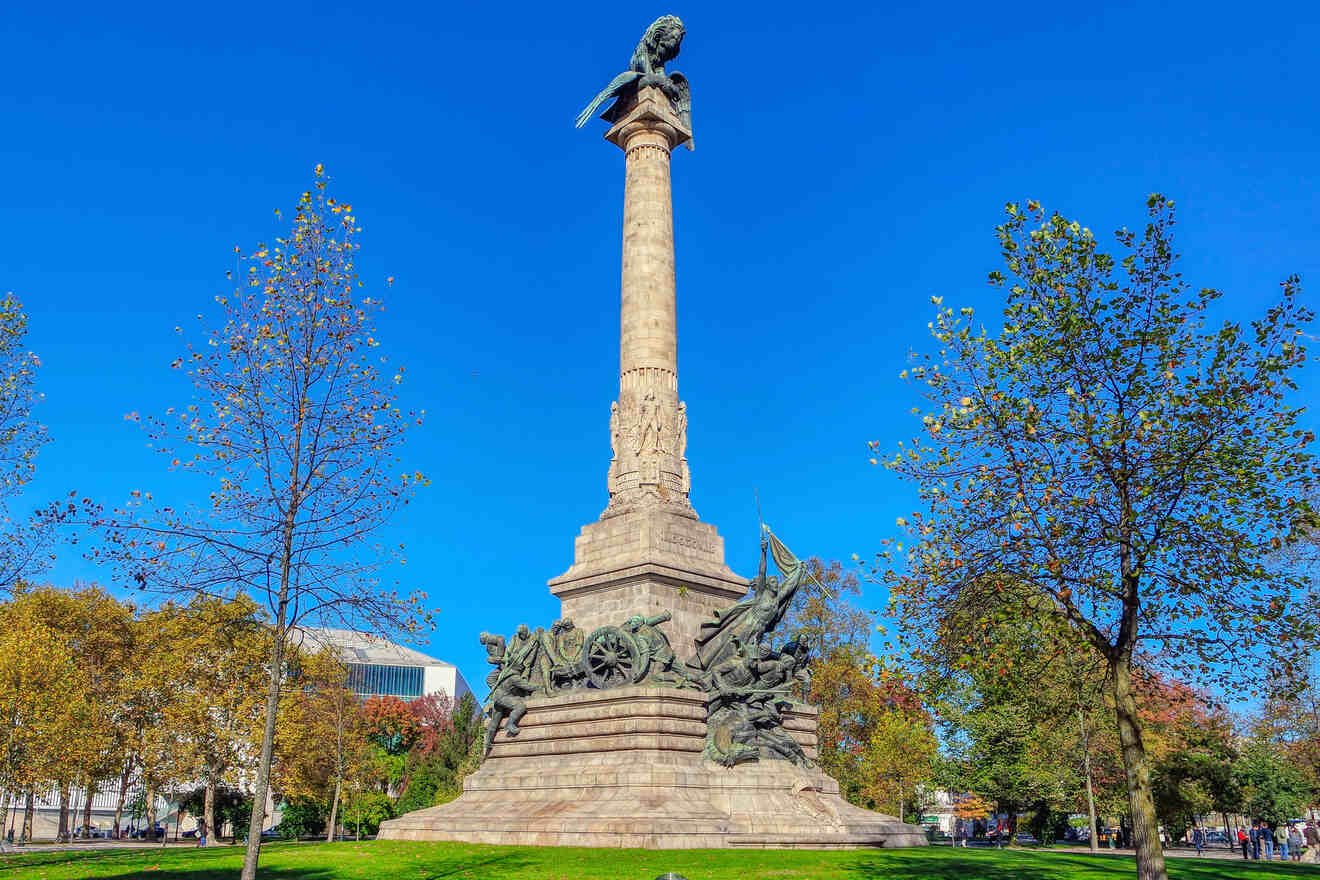 Located northwest of Baixa around 3 km (1 mile), Boavista is the business district of Porto yet offers a great cultural scene and some lower prices when compared to other parts of the city. Here you will see buildings with award-winning modern architecture, the famous Serralves Contemporary Art Museum, and the Casa da Música.
The best way to discover Boavista is simply by having a walk along the beautiful streets as it feels like an open-air museum (and it's free!). Here you will also see Porto's largest park, Parque da Cidade do Porto.
For shopping lovers, I definitely recommend visiting the modern market Mercado Bom Sucesso. If you are a person like me who likes to discover interesting areas that are not just for tourists, you will love Boavista.
Thanks to being a less touristy area and offering so many accommodation options, in Boavista you will be able to get better deals on hotels. Of course, I've already picked the best of the bests for you.
Other accommodation options in Boavista
Things to do in Boavista
Frequently asked questions about Porto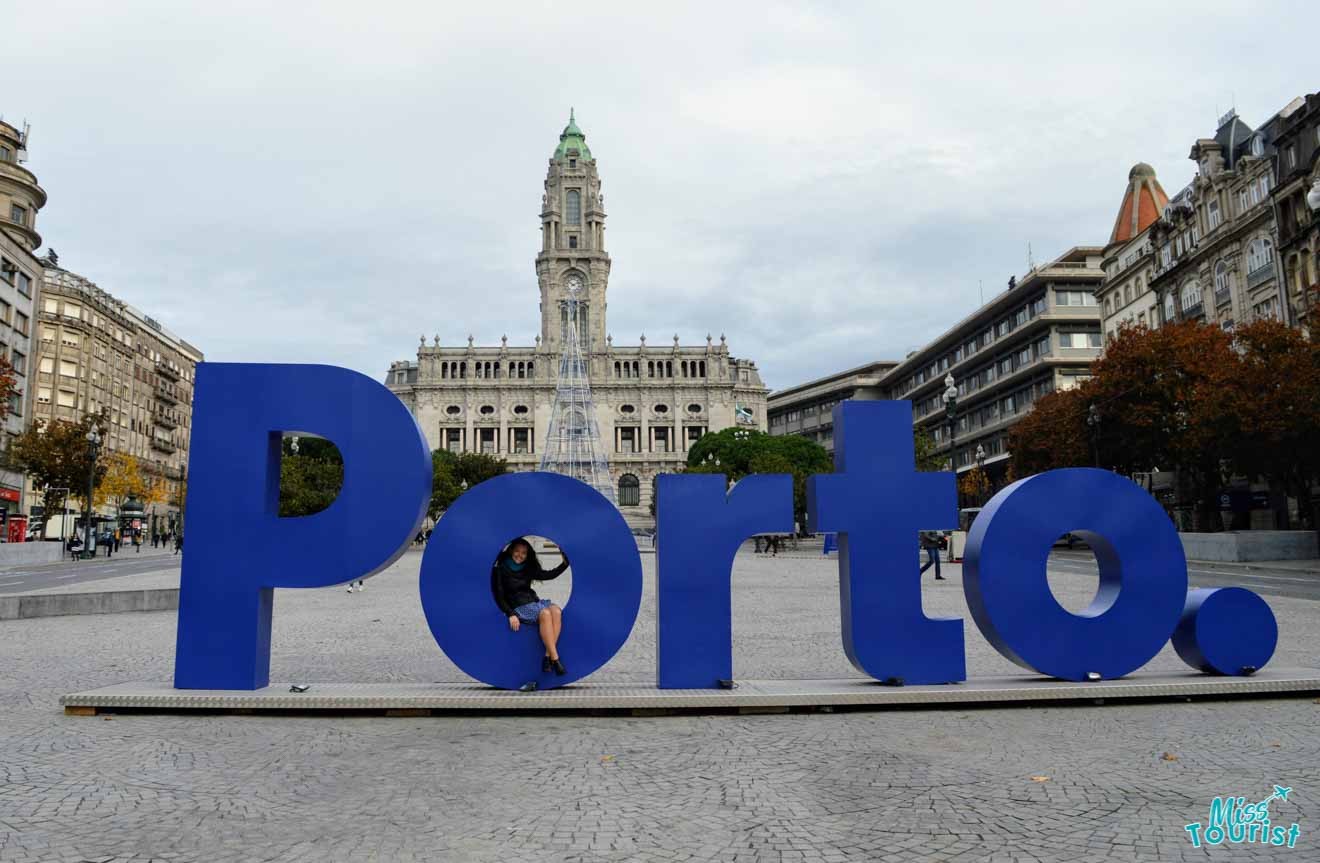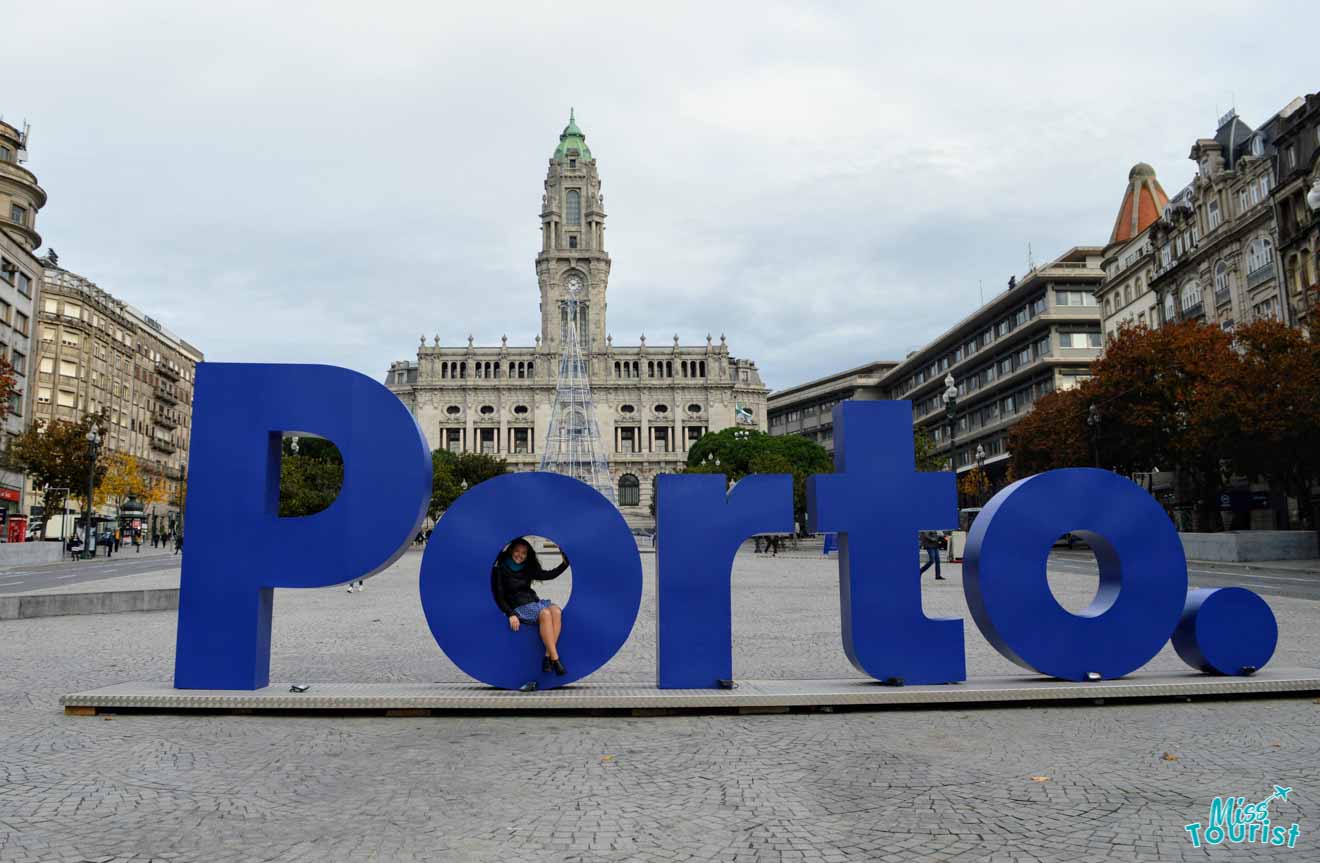 Conclusion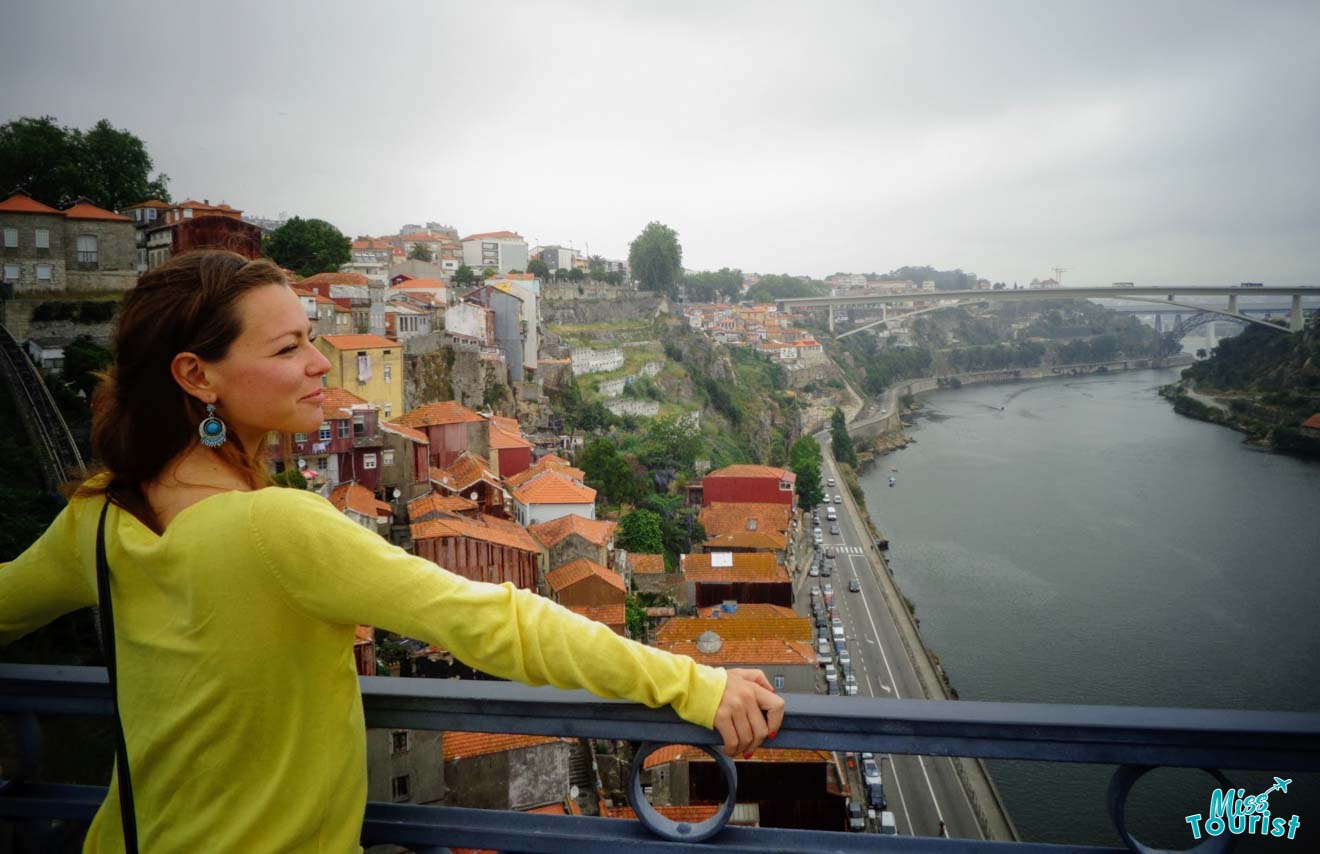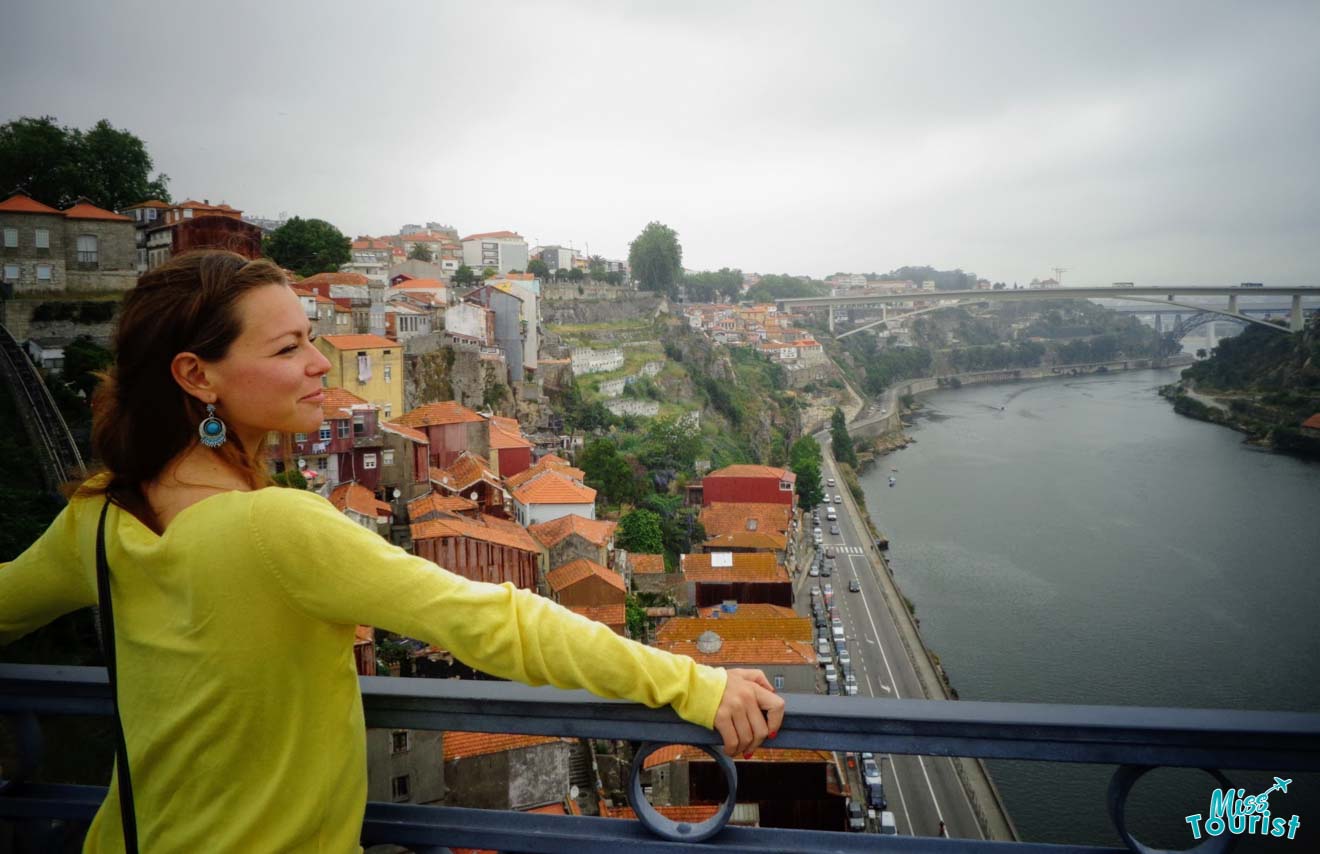 It is time for me to say goodbye to my friends. In this blog post I talked about the best places to stay in Porto with the hotels from luxury to budget as well as Airbnbs in each area and gave travel tips about the attractions you can see there.
As I've already said, Centro/Baixa is the best neighborhood in Porto where to stay for first-timers. However, Porto is a small city and easy to discover on foot and also has a great public transportation system. That's why rather than choosing an area, you can focus on picking the best hotel and do not forget to make a booking in advance!
To sum up, here are the best 2 hotels in Porto with great locations and reviews that I definitely recommend you to stay in.
If you have any other suggestions or questions about Porto and Portugal, please leave a comment below. I'll be happy to leave a reply to them!
Enjoy your time in Porto,
Eylul