Porto has just been elected the Best European Destination for 2017! This doesn't come as a surprise for those of you who already had the privilege the visit this gem of a city, which for many years was hidden under the reputation of Lisbon, the capital of Portugal.
For those of you who haven't been there yet, I gather a list of 7 fun things to do in Porto! Enjoy it! 🙂
1. Climb the Arrábida Bridge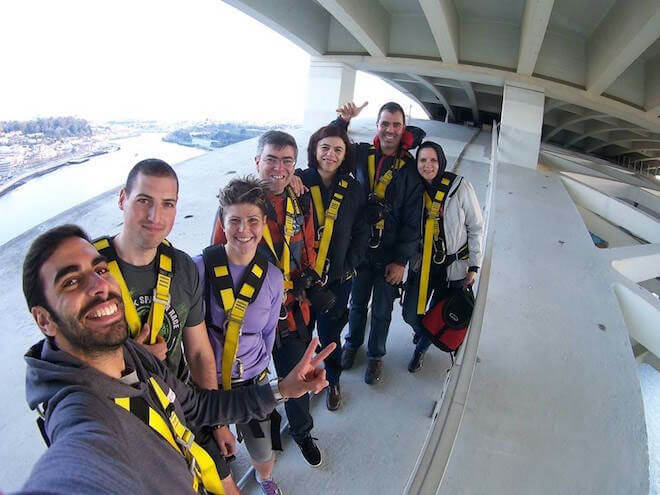 One of the most fun things to do in Porto is definitely to climb the Arrábida bridge, a bridge that caused quite a sensation when it was built in 1963, as it had the largest concrete-arch in the world!
You'll climb over 200 steps inside the arch of the Arrábida bridge. On the top, there are two rewards for you: a toast with Port wine on a chocolate cup and, even better than that, a fabulous view over Porto and the Douro river.
Check here for more information on this activity. I'll wait for you on the top of the bridge! 🙂
2. Climb the Clérigos Tower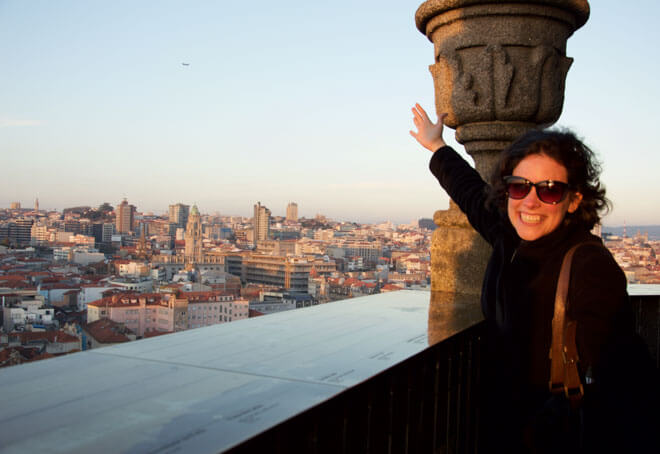 Clérigos tower is probably the most famous monument in Porto. It was built in 1763 and throughout the time it had different purposes, from being a medieval lighthouse to becoming the spot of the first TV commercial to ever be shot in Portugal (true story!).
Climbing to the beautiful Clérigos tower is definitely one of the fun things to do in Porto as from there you get a 360º view over the city. From its 75meters high, you'll get to see the douro river and the Port wine cellars, the cathedral, the Town Hall… it's stunning!
The ticket to climb the Clérigos tower costs 4€ and you can buy it online here.
3. Visit a Port wine cellar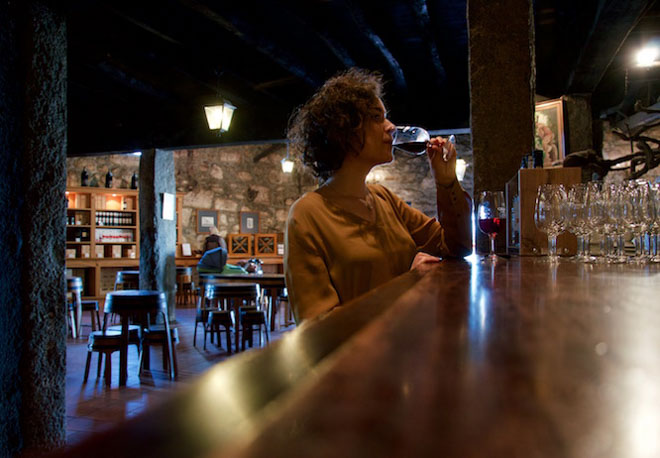 You can't possibly visit Porto and miss the opportunity to visit one or two Port wine cellars.
There, you'll learn the production process of this nectar of the Gods and you'll get to see the massive barrels where the Port wine is kept. The best part is saved for last: the tasting of different Port wines, of course!
There are many Port wine cellars. I recommend you to pick one of the Port wine cellars located uphill (not so close to the riverside), not only because they are less crowded, but also because from there you get a stunning view of Porto.
My favourite Port wine cellars are Graham's, Croft and Taylor's, but check my Top 7 Port wine cellars, which has all the information about each cellar.
4. Try to Exit a Room!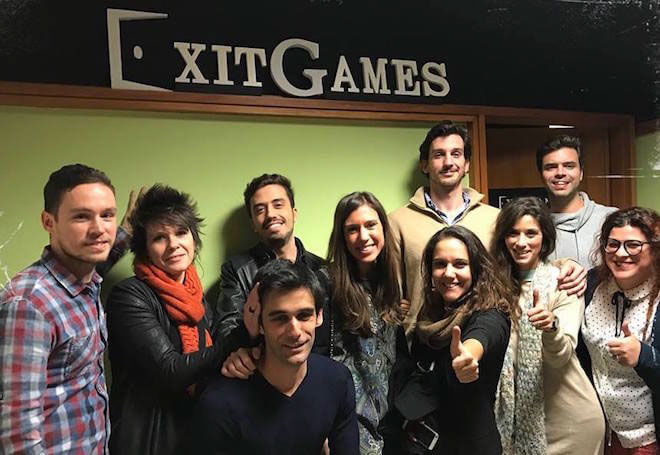 If you are familiar with the Exit Games you'll understand the title – of course it's not any room, it's a room at the Exit Games!
The Exit Games have been a massive hit in several European cities, and Porto is not an exception. You enter a designed room with your group of friends, where you have 60min to solve a mystery. Only then you can escape the room!
The mysteries to be solved at the Exit Games in Porto have been designed around the history of the city, which I find pretty cool. There are plenty of clues hidden in the furniture, in objects or simply written on the wall.
Shamefully, my team "lost" (we took more than 60min to solve the mystery), but it was really fun nonetheless!
This is surely one of the fun things to do in Porto 🙂 The Exit Games are priced per team and not per person, so the more people you bring the better, up to 8 players. Check here for more information on the exit games.
5. Have a toast at Serra do Pilar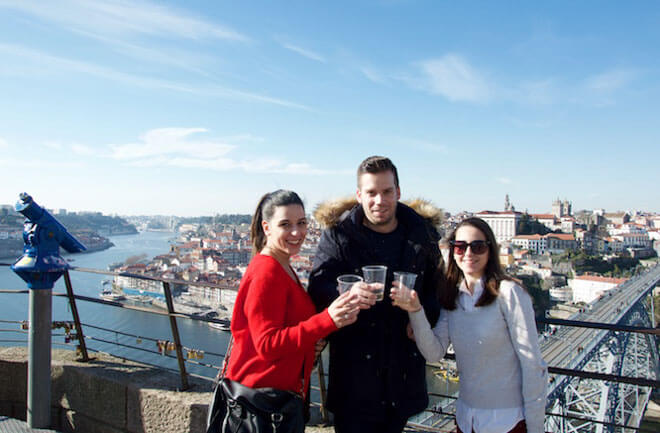 This is one of the fun things in Porto that I used to do a lot during college. I would go with some friends to Serra do Pilar, one of the best viewpoints of Porto, to watch the sunset from there. As at Serra do Pilar there are no cafes or bars, we would bring a bottle of wine as well as some plastic glasses, and make a toast. It was amazing!
In order to make it extra fun, you can walk to Serra do Pilar from the cathedral of Porto, on the upper deck of D. Luis bridge. The bridge is 45meters high, so you'll get a fantastic view of the city. It is a great opportunity for a photo shooting!
If you are feeling a bit lazy, then you can simply take the yellow subway line and leave at the station Jardim do Morro. From there, Serra do Pilar is just 10min walking distance.
6. Join la movida!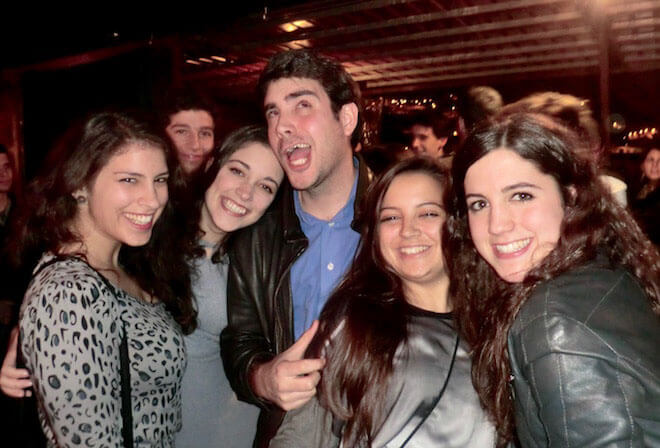 The nightlife of Porto is similar to the Spanish one in the sense that usually we don't go out for a specific bar; we move in groups all around the nightlife district, getting our drinks on the way and drinking on the streets.
Every Friday and Saturday night we gather around 11pm at Café Ancora de Ouro, or simply Piolho, where you can get a beer for less than 2€. We wait for friends and when everyone is together we start moving to where the best bars are.
Pay attention to these street names: Galerias de Paris, Rua Cândido dos Reis, Rua de Ceuta and Rua José Falcão. This is where you can find most of the bars in Porto! There are really cool bars where you can get excellent cocktails, the best gin in town or Poncha, the traditional drink from Madeira.
The nightlife in Porto is very affordable and safe. I recommend you to take a nap in the afternoon though, as the streets only start to get packed at around midnight, and then it continues for as long as you want… 🙂
I hope you enjoyed this list of fun things to do in Porto. All of them are fairly inexpensive and a great way to get to know the trendiest city in Europe, while having fun with your friends or family. Do let me know if you stop by, I'd be glad to show you around! 🙂
| | |
| --- | --- |
| 🌆 Best views of the town: | Clérigos tower |
| 🍇 Unique experiences: | Wine cellars |
| 🍽️ Dinner for 2 with wine: | €35 |
| 🚕 Average taxi price: | €8 |
| 💵 Avg hotel price: | €70 |
---
Best hotels in Porto
Psssst, we actually have written a great post about best places to stay in Porto – area-wise and accommodation-wise, all the hotels/airbnbs have amazing reviews and are sorted by price, check it out now!
Luxury (US$ 150 and up):
InterContinental Porto – Palacio das cardosas is the definition of elegance and style. Past guests have pointed out that the views from the rooms are amazing and the service is beyond fantastic. Sheraton Porto Hotel & Spa is the to go place for rest and relaxation, with their Spa offering top class service to guests staying there. Book it in advance, it gets sold out fast!
Middle (US$ 55 – 150):
Hotel Mercure Porto Centro will sweep you off your feet with their local cuisine and their theatre themed bar. Flores Village Hotel and Spa is for those who fancy experiencing the bohemian lifestyle of Porto, as it is situated in a historic building dating from the XVIIIth century
Budget (up to US$50):
Oporto city Hostel is reviewed by guests as the perfect place for intimacy and has the advantage of being in walking distance from the main attractions of Porto. All for a very attractive price! Best Guest Porto Hostel will make you feel right at home, and it will offer you the chance of being in walking distance from local traditional stores and coffee shops. The earlier you book it, the cheaper it gets!
About Sara:
Sara has her own blog www.portoalities.com where she writes about Porto and places around the city. This girl truly loves her city and knows so much about it!
She also does the best Porto private tours, check them out here!
Sara Riobom
---