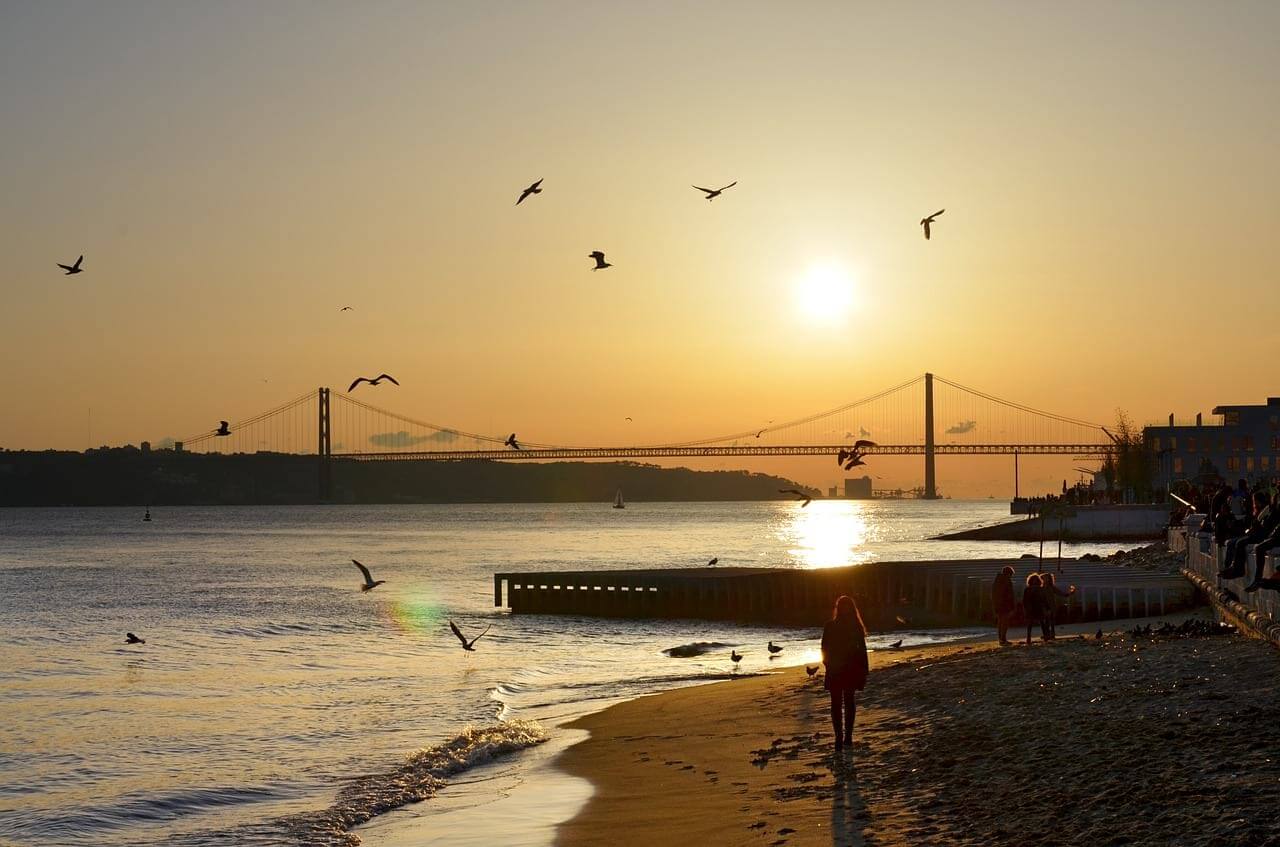 Lisbon is more than just the largest city and the capital of Portugal.
Lisbon plays an important part in tourism, economy, media, international trade and many other aspects of the country.
But what is more, Lisbon is a coastal and hilly city where many dramatic sightings of pastel-washed establishments can be laid eyes on.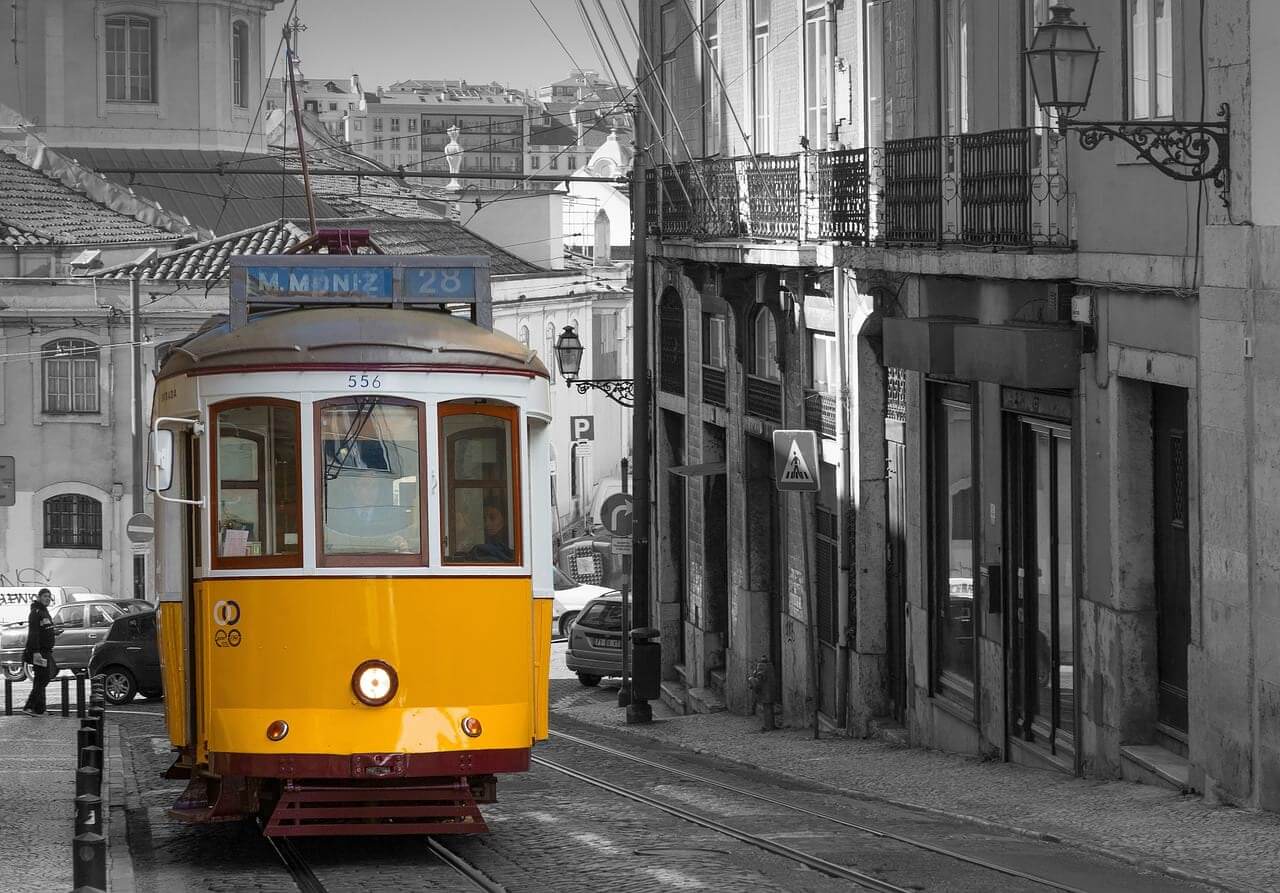 Here, you can marvel on sites like the pristine waters of Portinho da Arrábida Beach, the medieval tower of Belém, the Moorish castle of São Jorge found atop a hill, the Rua Augusta Arch that promises a breathtaking view of the city center, and the 18th-century Estrela Basilica that is known for its twin bell towers, to name a few.
Now, after a long day's worth of exploration in the oldest city in Western Europe, where shall you rest your weary self in?
Well, I got you all covered with these Lisbon hotels for every wallet! Each accommodation in Lisbon was carefully selected, it has fabulous reviews and it is located in the city center!
LUXURY HOTELS IN LISBON, PORTUGAL (US$ 150 and up)
Four Seasons Hotel Ritz Lisbon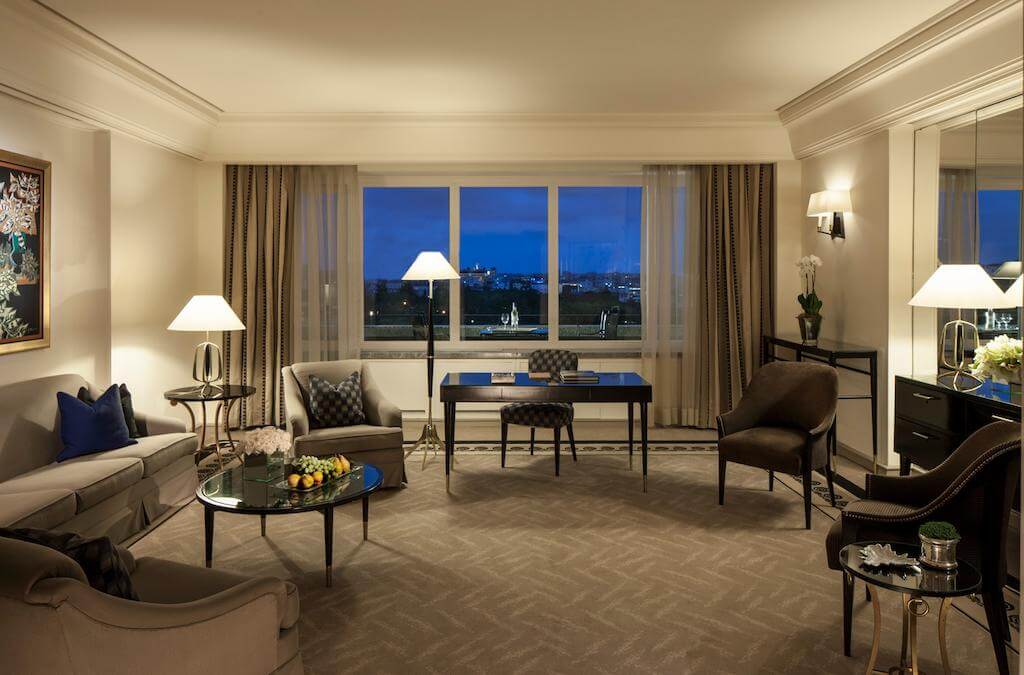 Smacked right in the core of Lisbon, Four Seasons is one of the best hotels in Lisbon. It gives a beautiful view of the city in the convenience of your room. Every corner of the 5-star hotel will make you feel like royalties from the 20th century. The details of the designs are well done, the customer service is beyond satisfying, the rooms are embellished with classic decors with spacious balconies, and own bathrooms equipped with free L'Occitane toiletries, among others.
While you're here, be sure to flex some muscles in their huge gym area, have a gustatory feast in their main restaurant, and pamper yourself with the rejuvenating rituals in their spa.
The indoor pool overlooks the hotel garden and Lisbon's Eduardo VII Park.
Four Seasons Hotel Ritz Lisbon is located at Rua Rodrigo da Fonseca, 88, Avenidas Novas, 1900-123 Lisbon, Portugal.
PortoBay Liberdade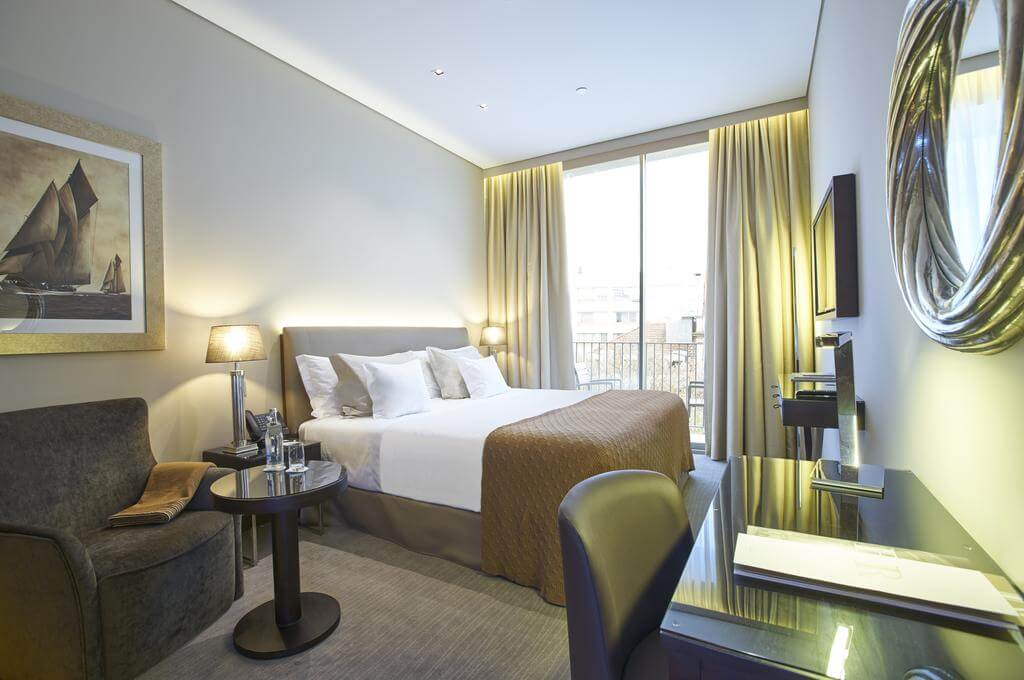 PortoBay is the newest talk of the town. It has a meticulously designed facade that resembles the heyday of the 20th century, with touches of contemporary aesthetics on the inside. The 98-room hotel boasts of its technology inclined facilities, gymnasium, indoor swimming pool, courtyard, Turkish steam bath, esplanade, spa, and a pool of amiable staff.
The best part? It is a stone's throw away from Avenida da Liberdade, the most extravagant avenue in Portugal, and from the top tourist destinations such as Praça do Comércio, Alfama, Chiado, and Rossio.
PortoBay Liberdade is located at Rua Rosa Araújo, 8, Santo Antonio, 1250-195 Lisbon, Portugal.
H10 Duque de Loule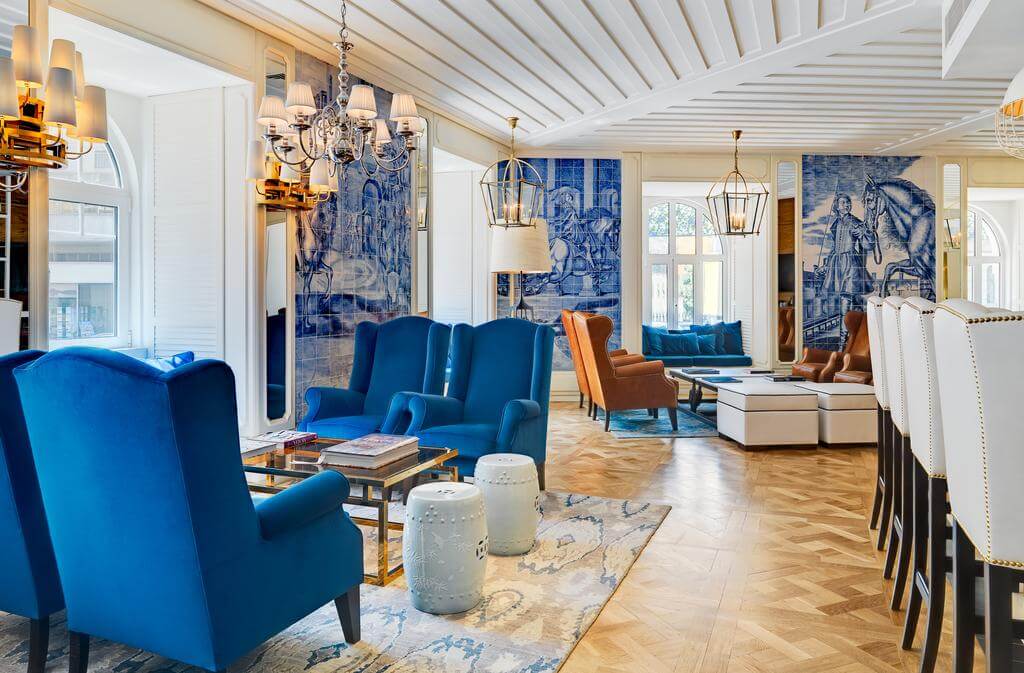 With touches of blue, white, and black, the guests of H10 Duque de Loule boutique hotel will surely have a refreshing sight throughout their stay. The 89-room hotel was designed with a mix of chic and functional elements by interior designer Lázaro Rosa-Violán. Of course, the facade embodies the grandeur of the 18th-century's days.
While you're here, be sure not to miss their Portuguese and Spanish cuisine offerings, a good cup of coffee in their Equestre Bar, an unobstructed city view at the Chill-Out Limão rooftop bar, and a much-needed relaxation period in its elegantly designed rooms. Definitely one of the best places to stay in Lisbon!
H10 Duque de Loulé is located at Avenida Duque de Loulé 81-83, Santo Antonio, 1050-088 Lisbon, Portugal
MIDDLE HOTELS IN LISBON, PORTUGAL (US$ 50 to US$ 150)
Hotel Lisboa Plaza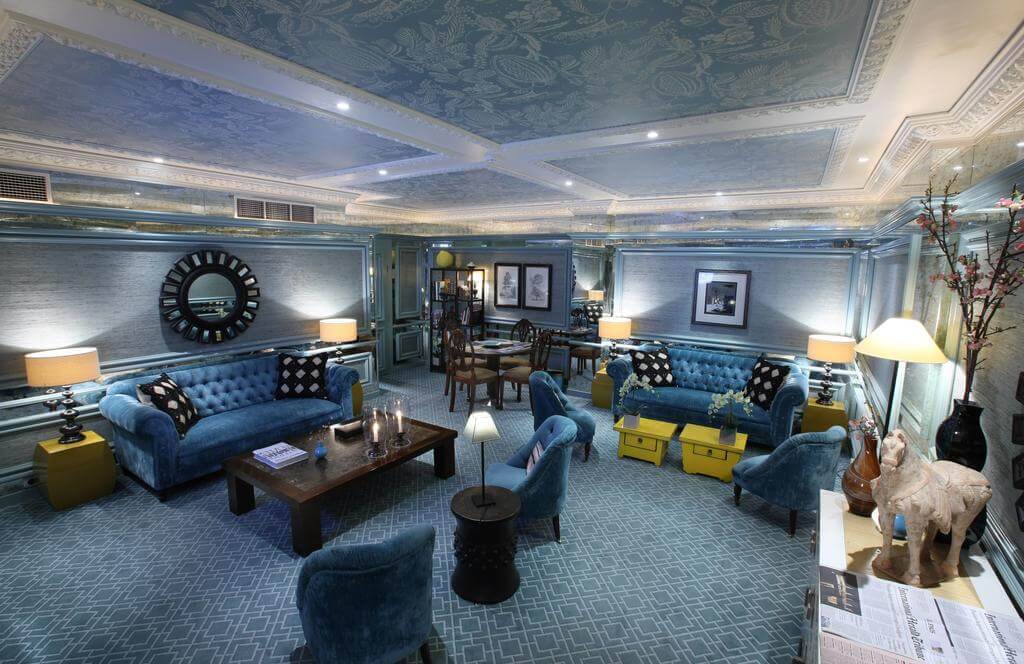 Your home away from home, Lisboa Hotel Plaza is a family-run hotel sitting humbly around Liberty Avenue. It has touches of Portuguese home setting for a more comforting stay, a private library where guests can read and be transported to another dimension, stylish terraces for refreshing views, and the Café Plaza Bistro where buffet breakfast, meals, and snacks can be devoured on.
Hotel Lisboa Plaza is located at Tv. Saltire / Avd. Liberdade, Santo António, 1269-066 Lisbon, Portugal.
Brown's Central Hotel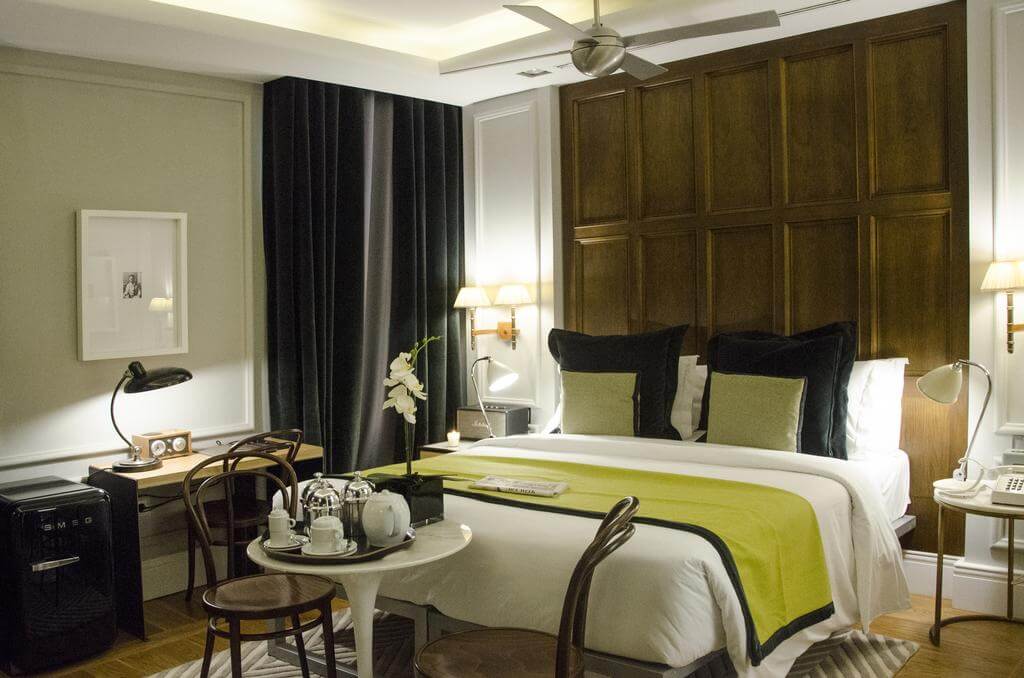 Brown's Central Hotel is a 4-star hotel built in an 18th-century building that is gradually revamped into something modern. The 84-room hotel has good breakfast selection, pleasant and well-versed staffs, impressive city views by the window, and decors that create a lovely mood upon arrival. Fortunately, Brown's Central is perfectly situated near restaurants, metro station, shopping centers, airport, and for nearby street walking sessions.
Brown's Central Hotel is located at Rua dos Sapateiros 130/144, Santa Maria Maior, 1100-044 Lisbon, Portugal.
Hotel Jeronimos 8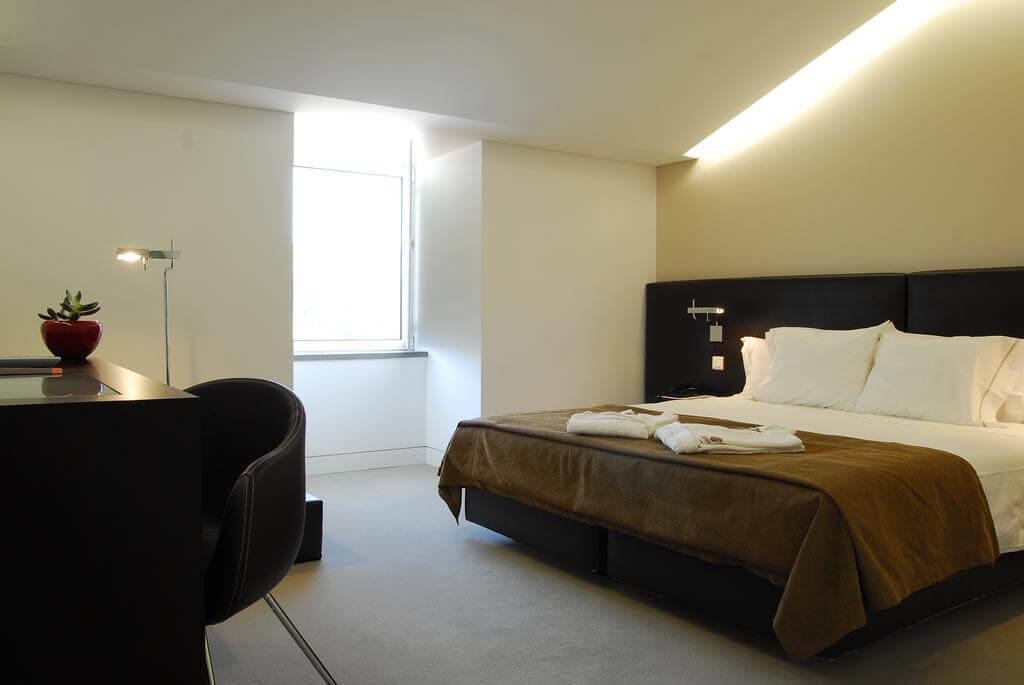 Embellished with earthly tones and fixtures, Hotel Jeronimos 8 is the place to be when you want a contemporary fix while gushing over the views of Lisbon. The lobby area is without a doubt a space for solace, the breakfast selections are a total day starter, and the front desk officers will go beyond exemplary service by catering to your needs like giving an insider guide about the place. It is also near Jerónimos Monastery, Baixa district, railway stations, and the Belém Tower.
Hotel Jeronimos 8 is located Rua dos Jerónimos, 8, Belém, 1400-211 Lisbon, Portugal.
BUDGET HOTELS IN LISBON, PORTUGAL (US$ 50 and less)
Home Lisbon Hostel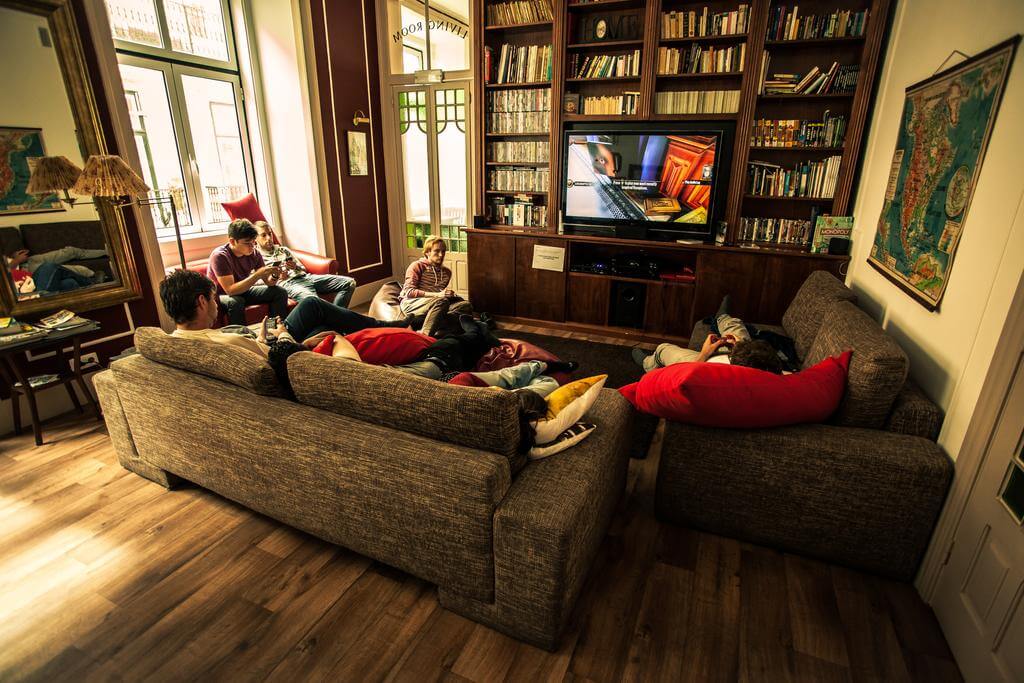 Situated in the 200-year-old building, Home Lisbon Hostel gives a nostalgic trip down memory lane with its vintage fixtures while giving you modern day shenanigans with its community of expats and locals. Here, daily tip-based walking tours, mini bus tours, group dinners, and pub crawls are being done to help guests have fun and socialize. The hostel also has a free co-working space for its guests. Perfect for you all digital nomads!
Home Lisbon Hostel is located at Rua de São Nicolau 13, 2esq, Santa Maria Maior, 1100-547 Lisbon, Portugal.
Yes! Lisbon Hostel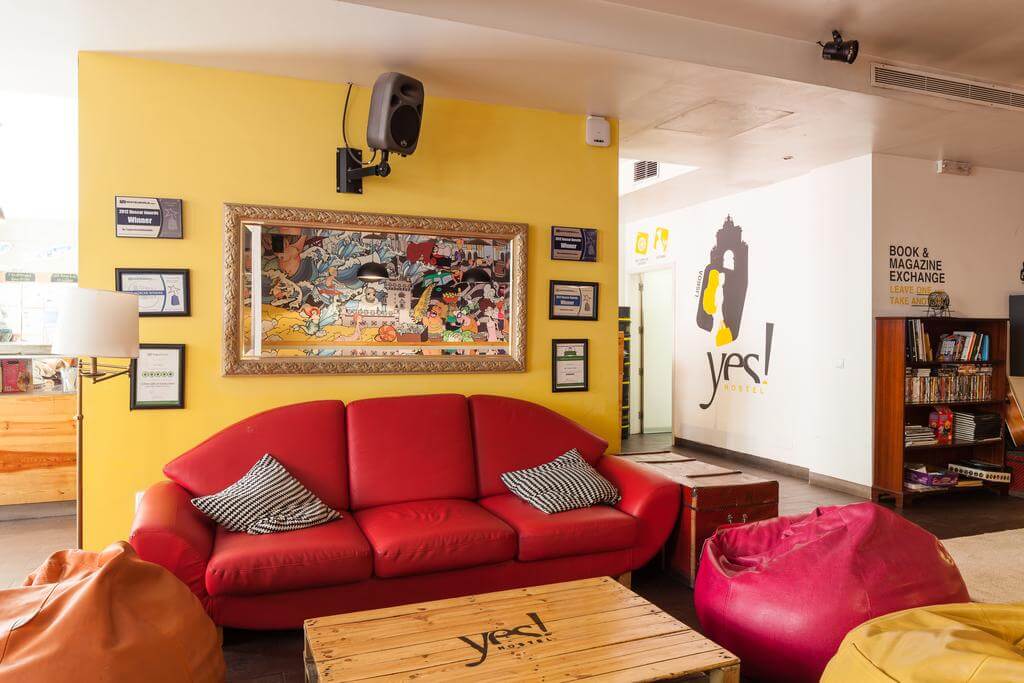 Everything that the Yes! Lisbon Hostel will make you say "Yes!" because of the offerings they give. They have free internet, free city maps, comfortable lounges, lockers, PlayStation, book exchange, enough sockets for your gadgets, Sintra tours, free walking tours, pub crawls, free shot, a satisfying customer service, and special events made for you!
Yes! Lisbon Hostel is located at Rua São Julião, 148, Santa Maria Maior, 1100-527 Lisbon, Portugal.
Equity Point Lisbon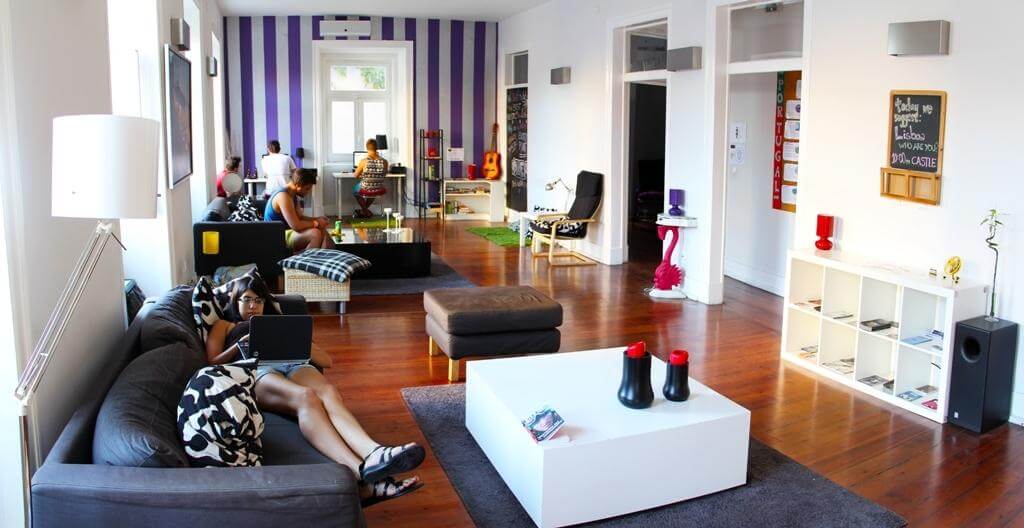 Equity Point Lisbon is a hostel built in an 18th-century building that was renovated and painted by some of the youthful Portuguese artists. The 108-bed hostel is found right across the neighborhoods of Bairro Alto, Chiado, and Restauradores. It has a large common area where you can share stories with the other guests over good food. While you're here, be sure to make some time for art appreciation session! Those young artists surely won't disappoint!
Equity Point Lisbon is located at Travessa Do Fala-Só 9, Santo Antonio, 1250-109 Lisbon, Portugal.
---
Conclusion: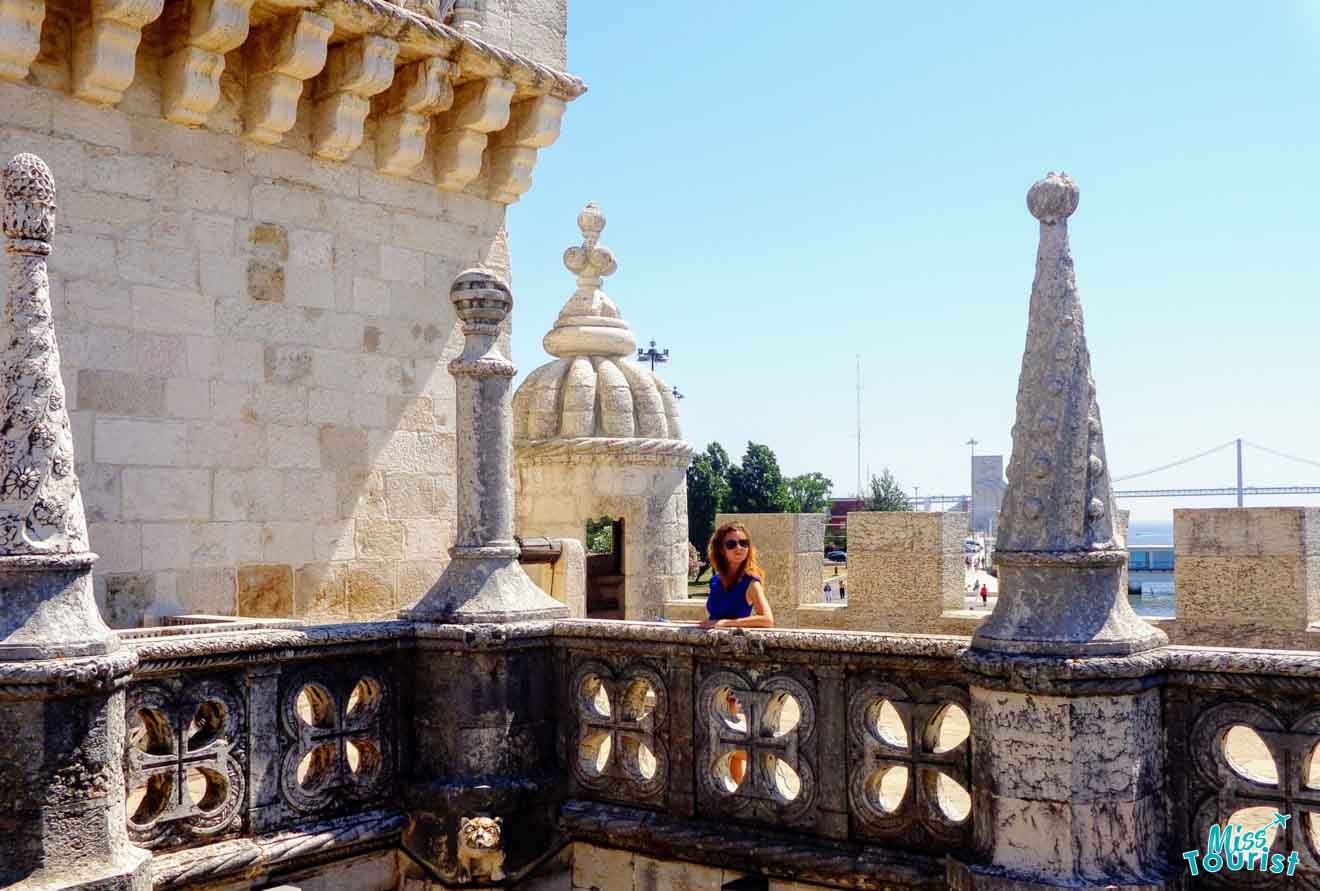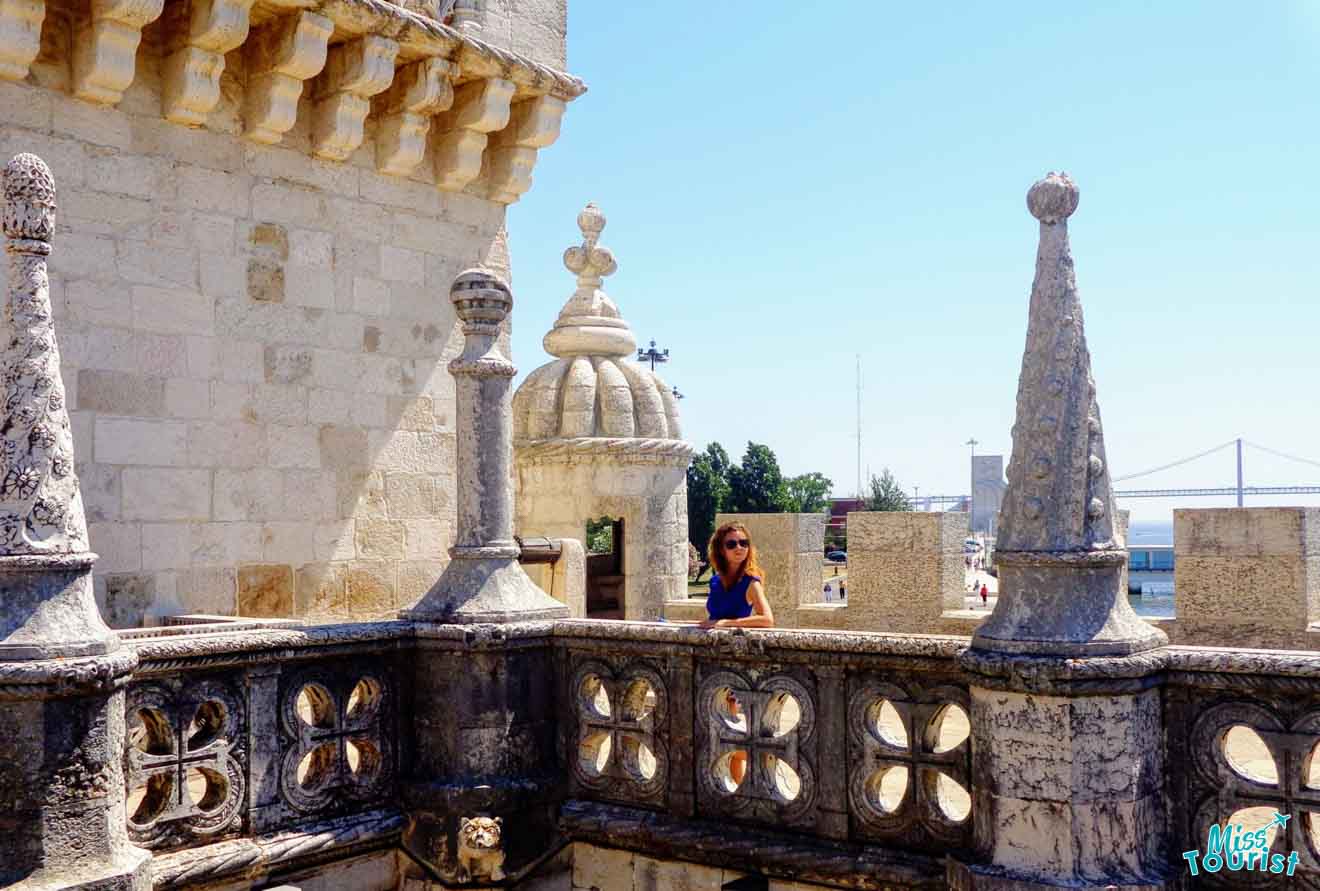 Now, which one would like to book in? I know, it's hard to choose one. But remember: this city has surely eye-opening stories to tell you. Pick wisely!
P.S. If you are also going to Porto, check out this post on 6 Fun things to do in Porto!
Any questions?
Don't be shy to ask in the comments below!
Yulia
---
---