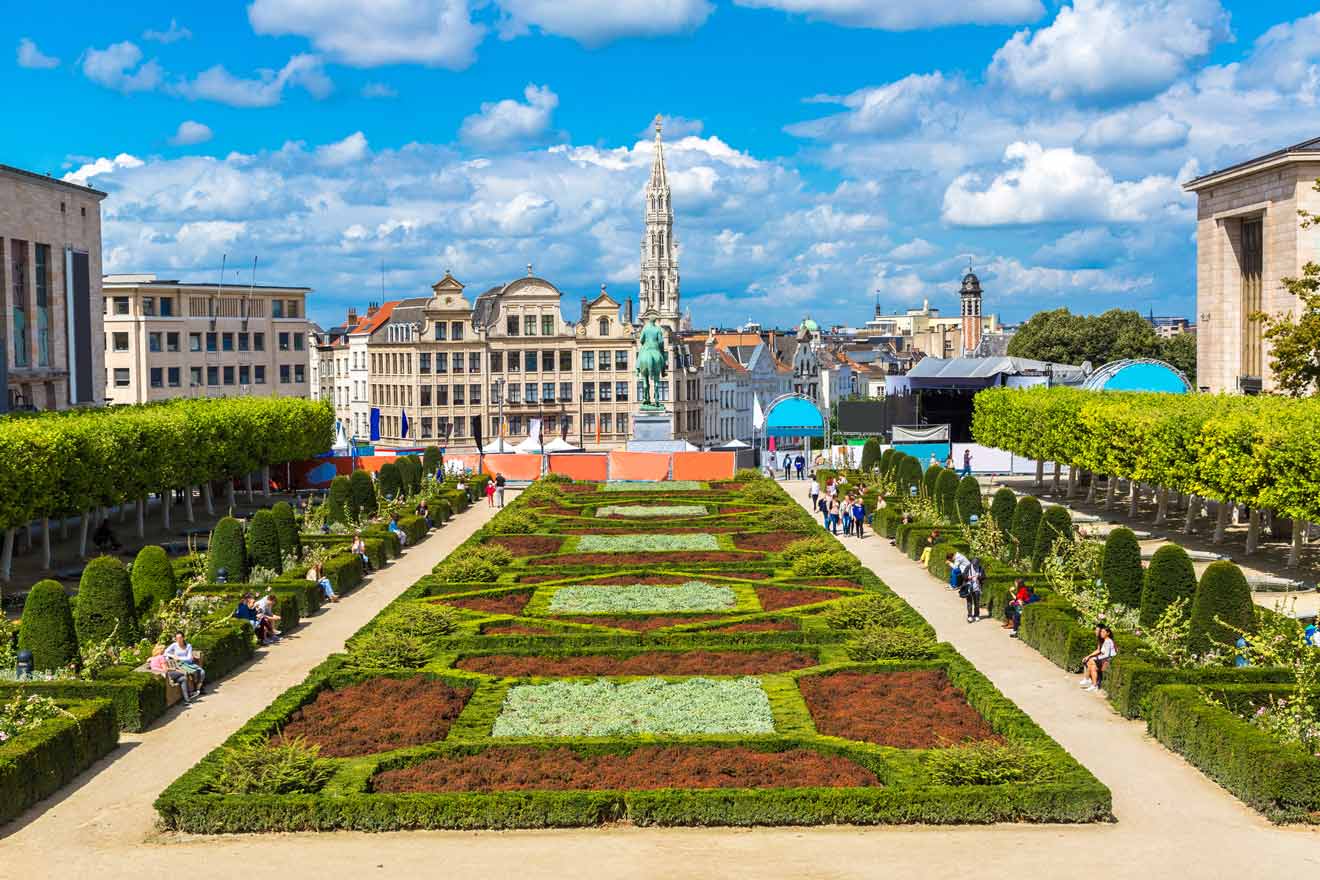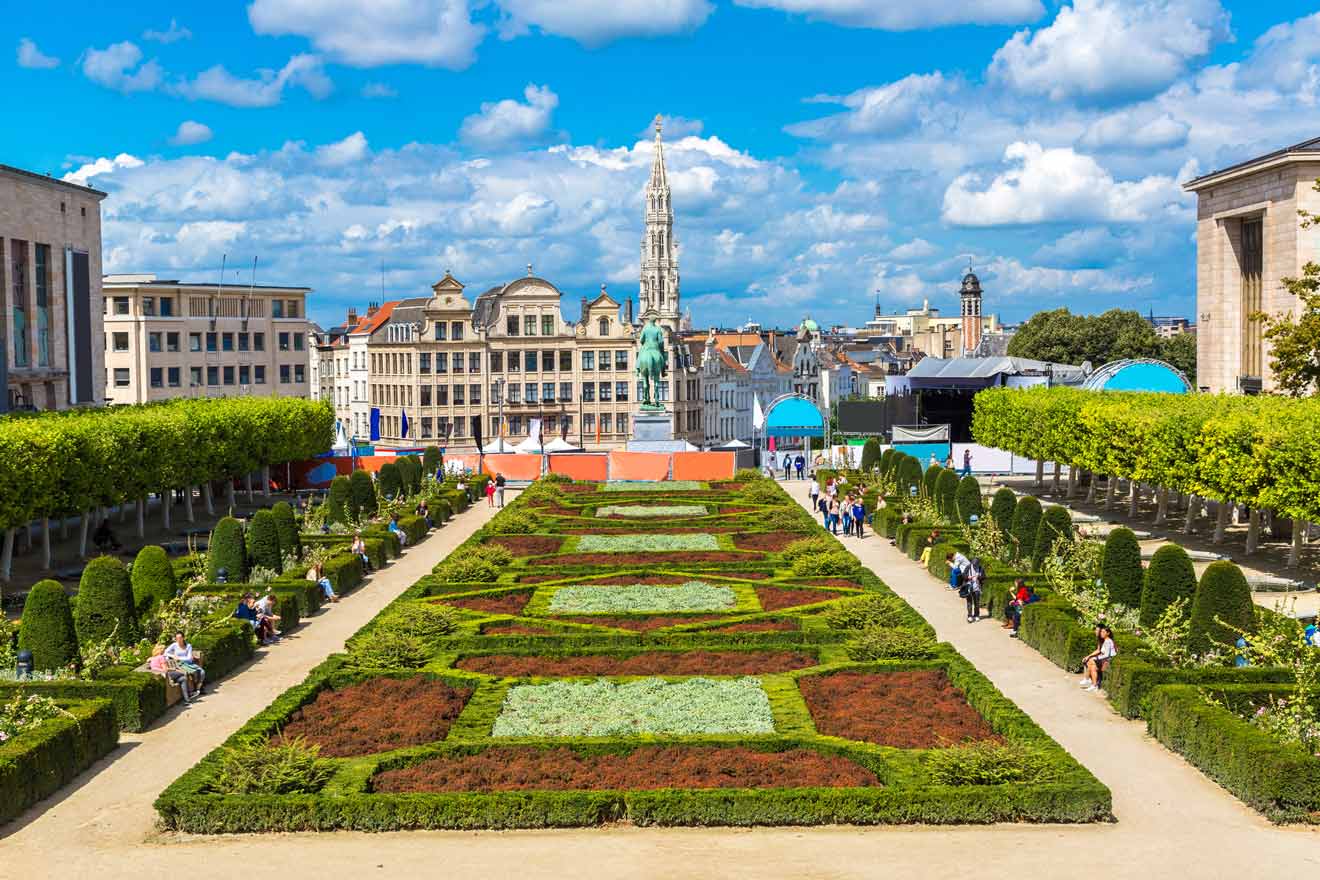 Hello dear traveler, and welcome to the capital city of Belgium! As a major political location for the European Union, Brussels is well known for its history, architecture, and let's not forget the delicious chocolate! As you might've known, people in Belgium speak 3(!) languages, French, Flemish-Dutch, and German. Maybe you're lucky enough and you know one of them!
Enough about that, let's talk about all the delicious chocolate, waffles, and beer that Brussels produces! Make sure you taste them all, but definitely not all 3 on the same day! 😉 By now you're probably wondering where to stay in Brussels, and it's understandable since all the neighborhoods in Brussels are so amazing!
I'm here to help so don't worry, I've made a list of the best hotels to stay in the city, according to prices and interests and no doubt you'll find just the place for you! One thing that you should remember, especially if you want to find hotels near the Brussels Grand Place area, is that you have to book in advance. This major European capital city is a top holiday location for people worldwide!
Let's go, the Grand Place is waiting for us!
If you are in a hurry
If you want to book your hotel where to stay in Brussels right now, then there's no reason to wait, quickly check this list with the best hotels, all located in the City Centre neighborhood:
Here's a map of all the areas for where to stay in Brussels that I will be talking about in this post:
1. City Centre (incl. Saint Gery) – where to stay for first timers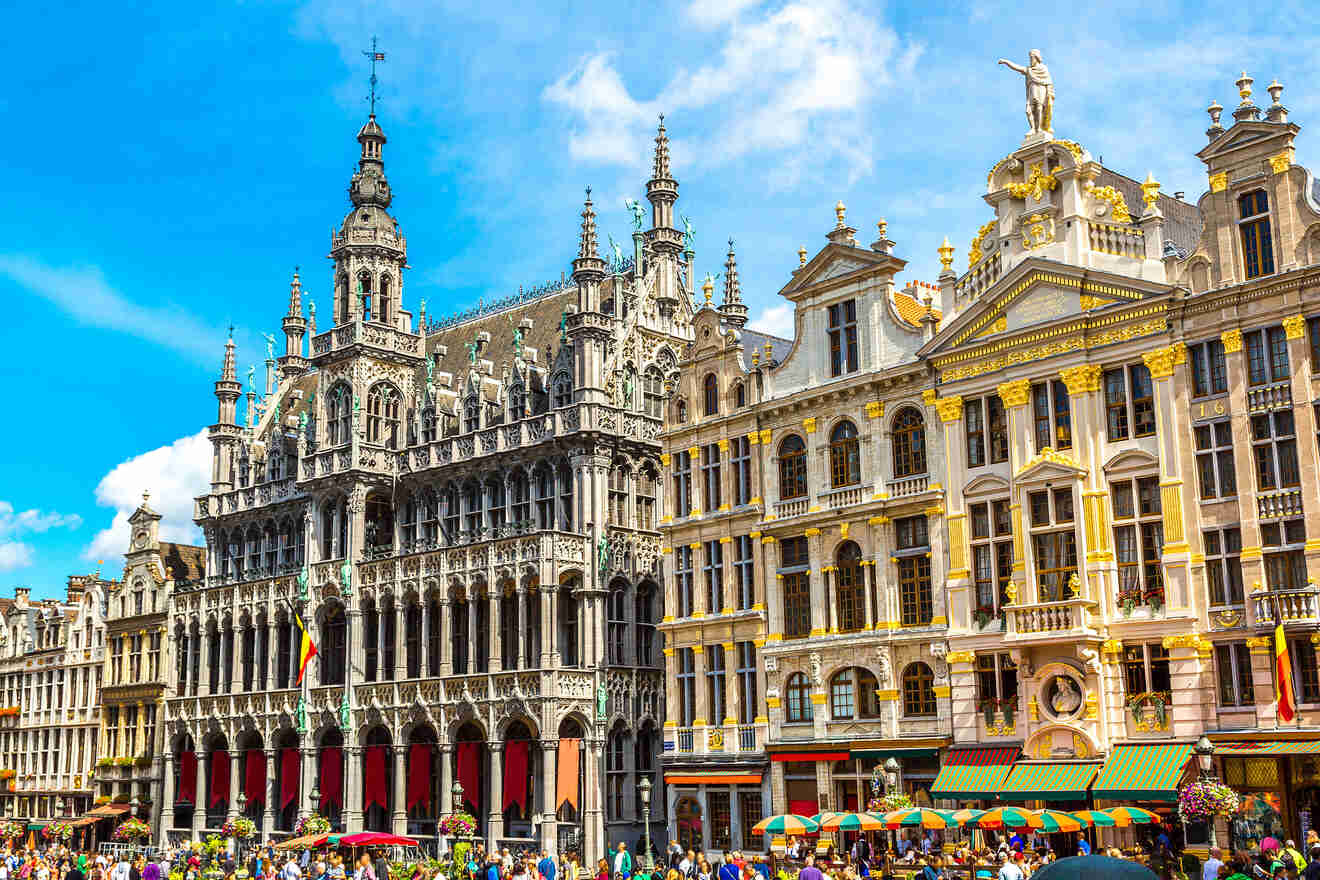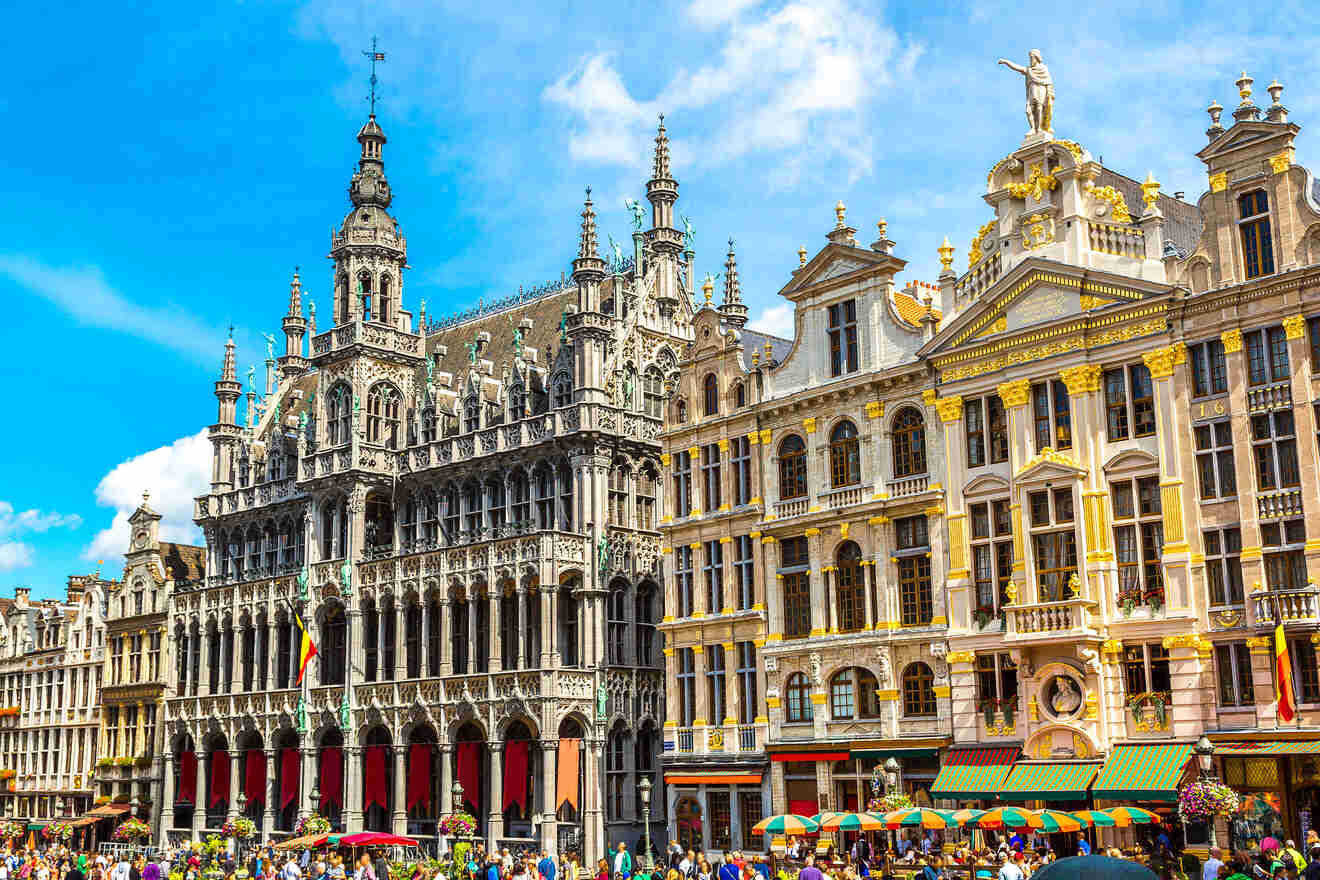 Grand gothic architecture, historical buildings and tons of attractions, as you might've guessed, the Brussels City Centre is a place that can't be missed, especially if you're visiting the city for the first time! This is one of the best areas in the city as it also includes Saint Gery which was an island before the River Senne was covered up. Now it's a famous place where everyone goes to enjoy the nightlife!
The star of this neighborhood is the Brussels Grand Place, which is so old that one can't help but wonder how many people and important figures have walked the streets around it! This UNESCO World Heritage site is located in the heart of Brussels, and it used to be a food market. At the moment, it almost serves the same purpose, to feed people, but in places like high-end restaurants, bars.
Most tourist attractions are located within walking distance from each other here, and I'm sure the first stop will be at the Brussels Town Hall. The main train station, Brussel Central, is also located in this area so if you need to use public transport to get around or visit other Belgian cities, like Bruges it will be super easy!
As you can see, this area has everything a tourist dreams of, that's why the best hotels here sell out quickly, so I definitely think you should book them in advance!
Other accommodation options in the City Centre
Things to do in the City Centre
Explore the beautiful Brussels Grand Place
Dive into the history of chocolate at Choco-Story Brussels Museum
Take a pic of the two rude Jeanneke-Pis and Manneken Pis statues
Check out the Brussels Town Hall in the Grand Place
Enjoy the nightlife in the city of Brussels at the Saint Gerry Halls
Learn new things about the city at the Brussels City Museum
Feel like a kid again at the Royal Puppet Theater Toone
2. Ixelles – the best of both worlds in Brussels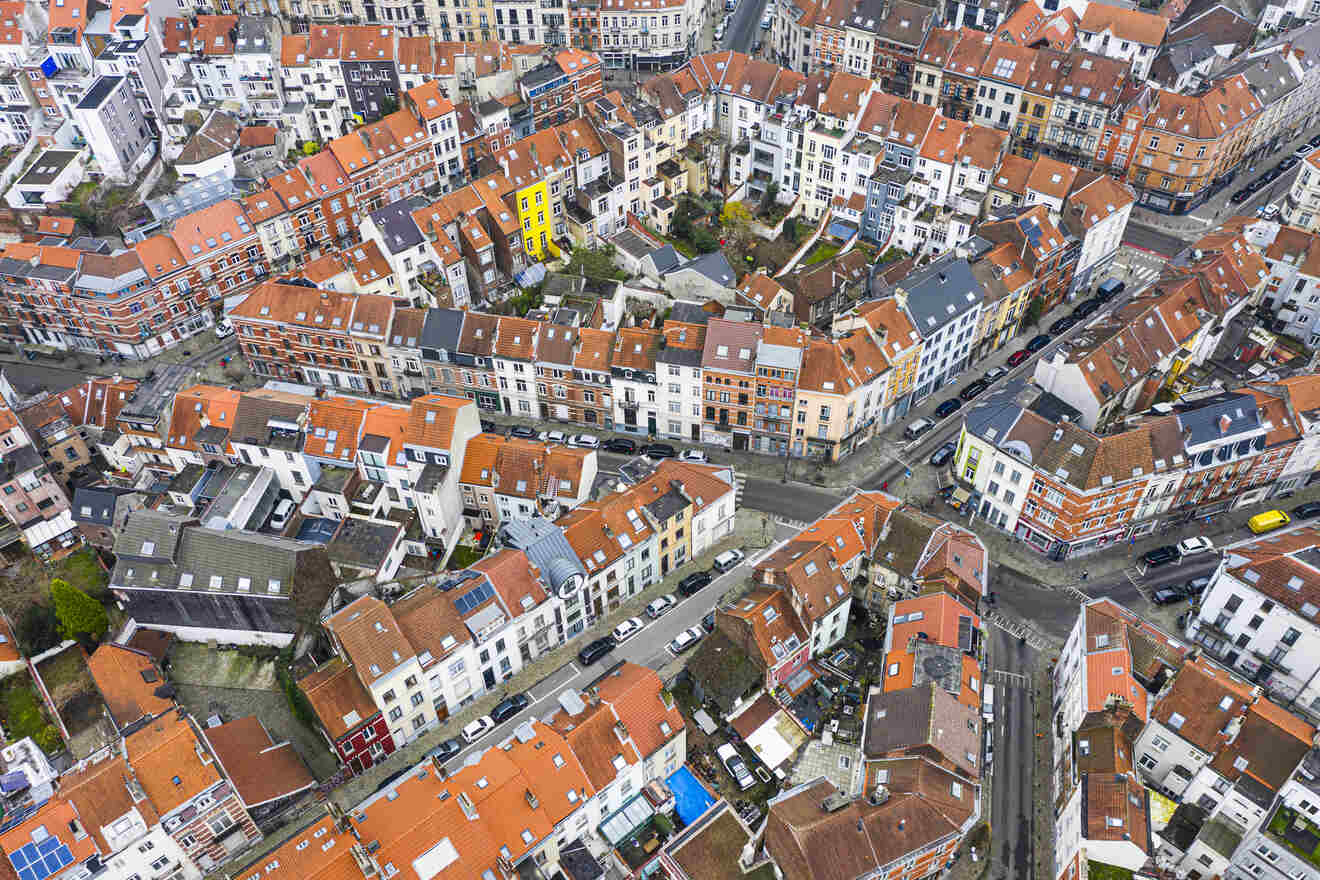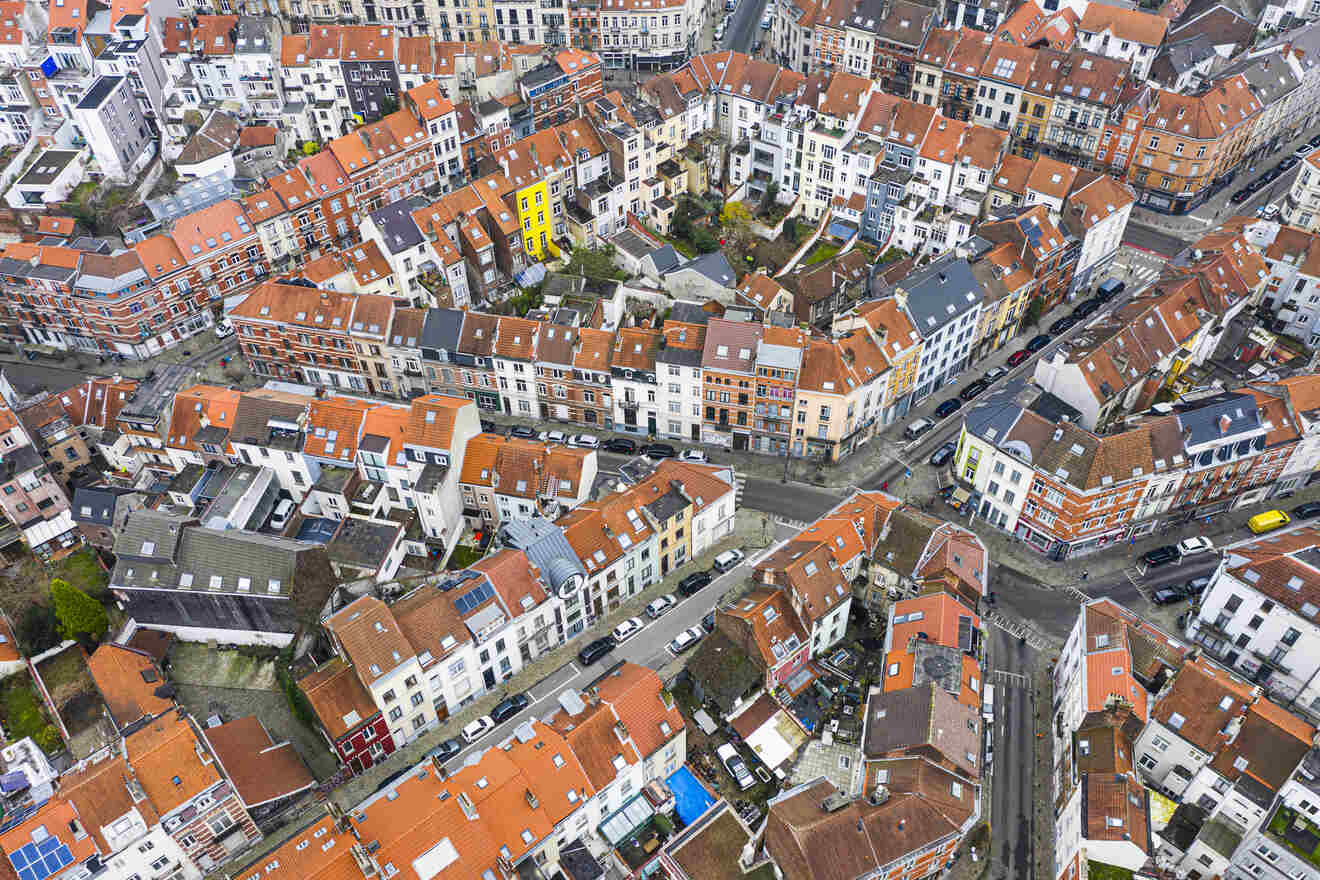 Located 3 km (2 miles) from the Brussels City Center and the Grand Place, this lovely neighborhood, is one of the best places to stay in Brussels if you're looking for that perfect balance, that includes a few green spaces with tranquility, but also some cool Belgian bars where you can have a drink.
This is also the birthplace of the famous actress Audrey Hepburn (Breakfast at Tiffany's fans will love this)
Ixelles is such a diversified neighborhood for where to stay in Brussels, and it attracts all kinds of travelers, from backpackers to those visiting with the family. It is also the home of two universities which means that you'll find a few affordable bars and restaurants on the streets of this area.
And hey, if you're in the mood for a trip, go to the nearest railway station, in this case, that would be the Brussels-Luxembourg Railway Station. I highly recommend you visit Lille, a beautiful town that has some of the best places to stay!
Besides all the nice leafy parks where you can get a break from all the city noise, Ixelles is home to some unique museums that are worth a visit! But make sure you don't get caught up in all the things that you have planned and enjoy some coffee and tea on a terrace somewhere, you are on holiday after all!
Other accommodation options in Ixelles
Things to do in Ixelles
Admire the art pieces at the Museum of Ixelles
Check out the art nouveau buildings like Hôtel Solvay
Party the night away at Spirito Brussels in Ixelles
Visit the unique Abbaye de la Cambre
Enjoy a relaxing walk by the Ixelles Ponds
Pass by the birthplace of the famous Audrey Hepburn
3. Saint Gilles – the trendiest place where to stay in Brussels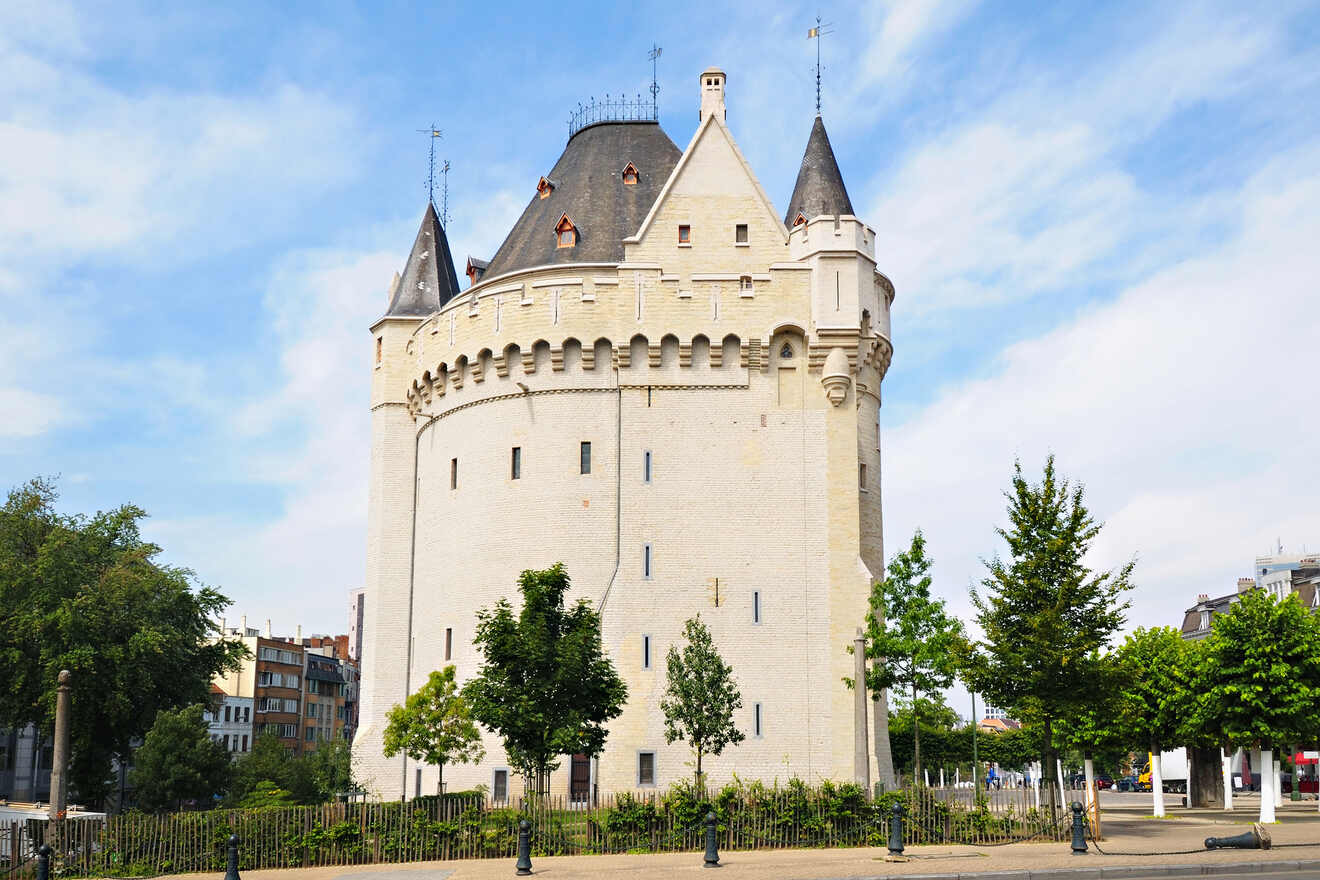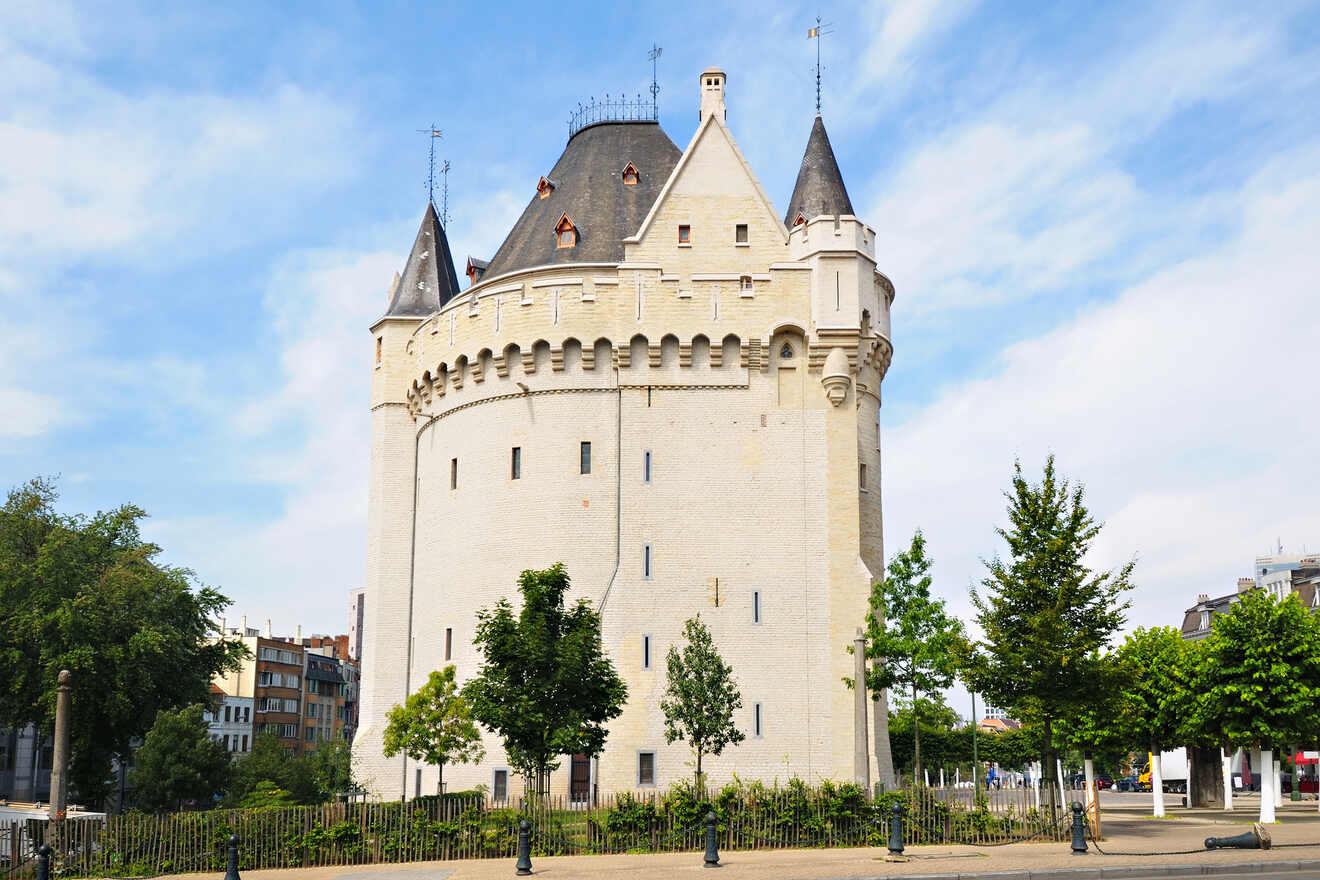 Located 3 km (2 miles) southwest of the Brussels City Centre and the Grand Place, this neighborhood is well known for its amazing art nouveau architecture and cool art galleries. The atmosphere is super laid back in the area and its vibe attracts tons of writers, painters, and actors.
La Gare du Midi train station will help you easily reach other parts of the city, just be careful to not walk alone around the area at night as it can be dangerous. Right near the railway station, you will also encounter the Midi Market, each Sunday, which is thought to be one of the largest European markets, after Ventimiglia, the one on the Italian Riviera! So make sure you don't miss buying some fresh and delicious veggies.
As you know, I always prefer to walk on foot and explore the areas, especially in Belgium that has such interesting architecture. So I definitely recommend you do the same and discover all the restaurants here, everyone raves about the multicultural cuisine of Brussels Saint Gilles!
Other accommodation options in Saint Gilles
Things to do in Saint Gilles
Learn new things at the ​​Halle Gate Museum
Catch a Belgian sunset at the ​​Forest Park in Brussels Saint Gilles
Admire the architecture of the Church of Saint Giles
Buy some fresh veggies at the Midi Market near Gare du Midi
See the cool stained glass windows in the Horta pre metro station
Eat some delicious Belgian chocolates at Leonidas
4. Sablon & Marolles – best places in Brussels for budget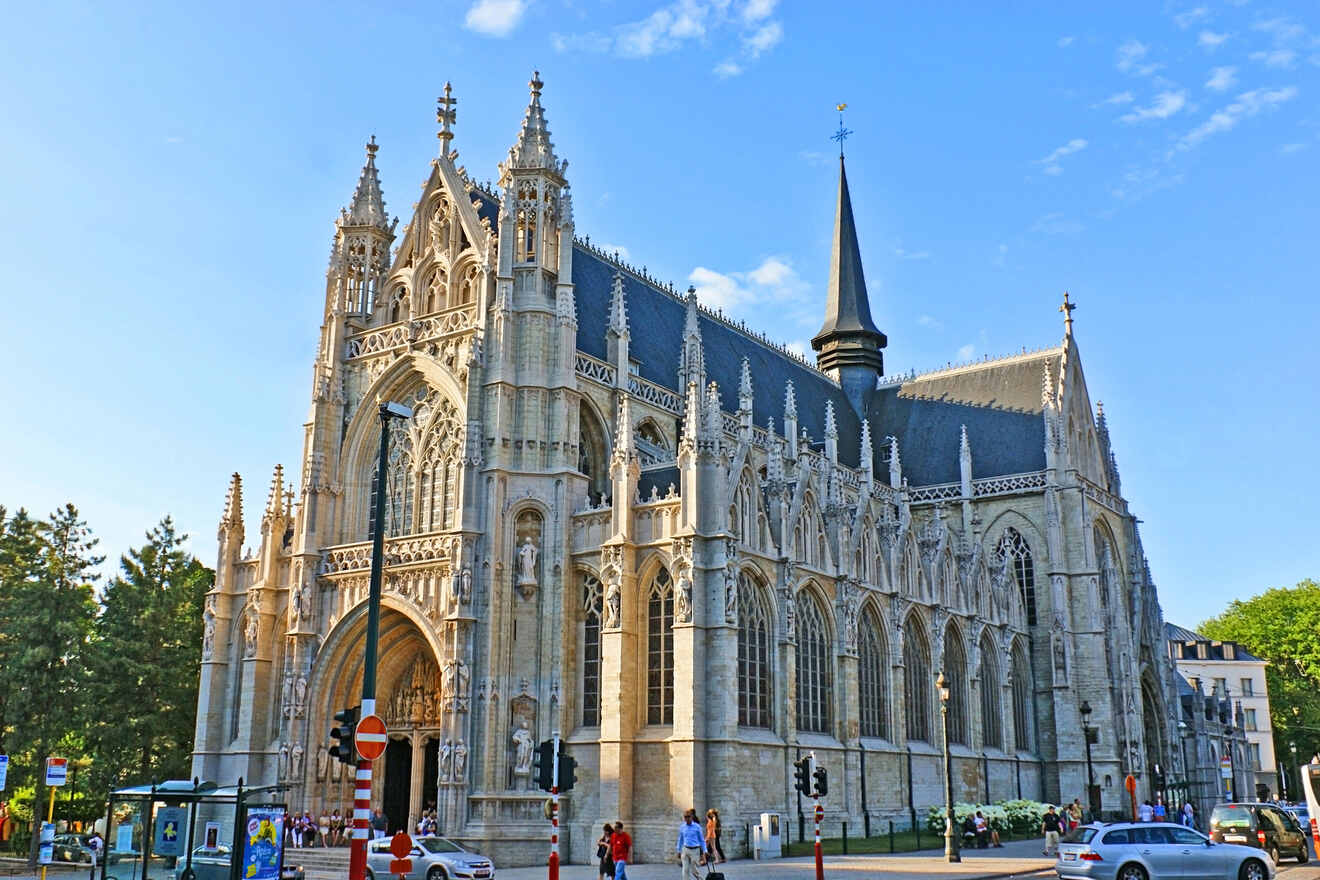 These 2 neighboring areas are located south of the Brussels City Centre and Grand Place, just 2 km (1 mile) away. Sablon and Marolles combine two of my favorite things, budget hotels, and chocolate, and can you say you've been to Brussels, Belgium if you haven't had their chocolate?
Marolles is the best area to stay in Brussels, Belgium if you're traveling on a budget, the prices are fantastic! Also, you'll find the well-known flea market that takes place every Sunday and some fine examples of street art.
What can be better than staying in an area that has cheap hotels and that's located right next to another stunning neighborhood like Sablon with its lovely European historic charm. Well, you're definitely super lucky! The area is also known as Zavel and it's a paradise for any foodie who is visiting Brussels, as you'll find some nice waffle stands and delicious chocolate shops.
Near the Grand Sablon Square, you'll find the Church of Our Lady of Victories at the Sablon, also known as the Eglise Notre Dame du Sablon, which is a beautiful piece of gothic architecture that's worth a visit.
Other accommodation options in Sablon & Marolles
Things to do in Sablon & Marolles
Buy cool souvenirs at great prices in the Marolles flea market
Visit the Church of Our Lady of Victories near Grand Sablon square
Walk around the Royal Palace of Brussels
Admire the art at the Musée Magritte Museum
Spend a whole day tasting the delicious sweets at Passion Chocolate
5. Avenue Louise – where to stay in Brussels for luxury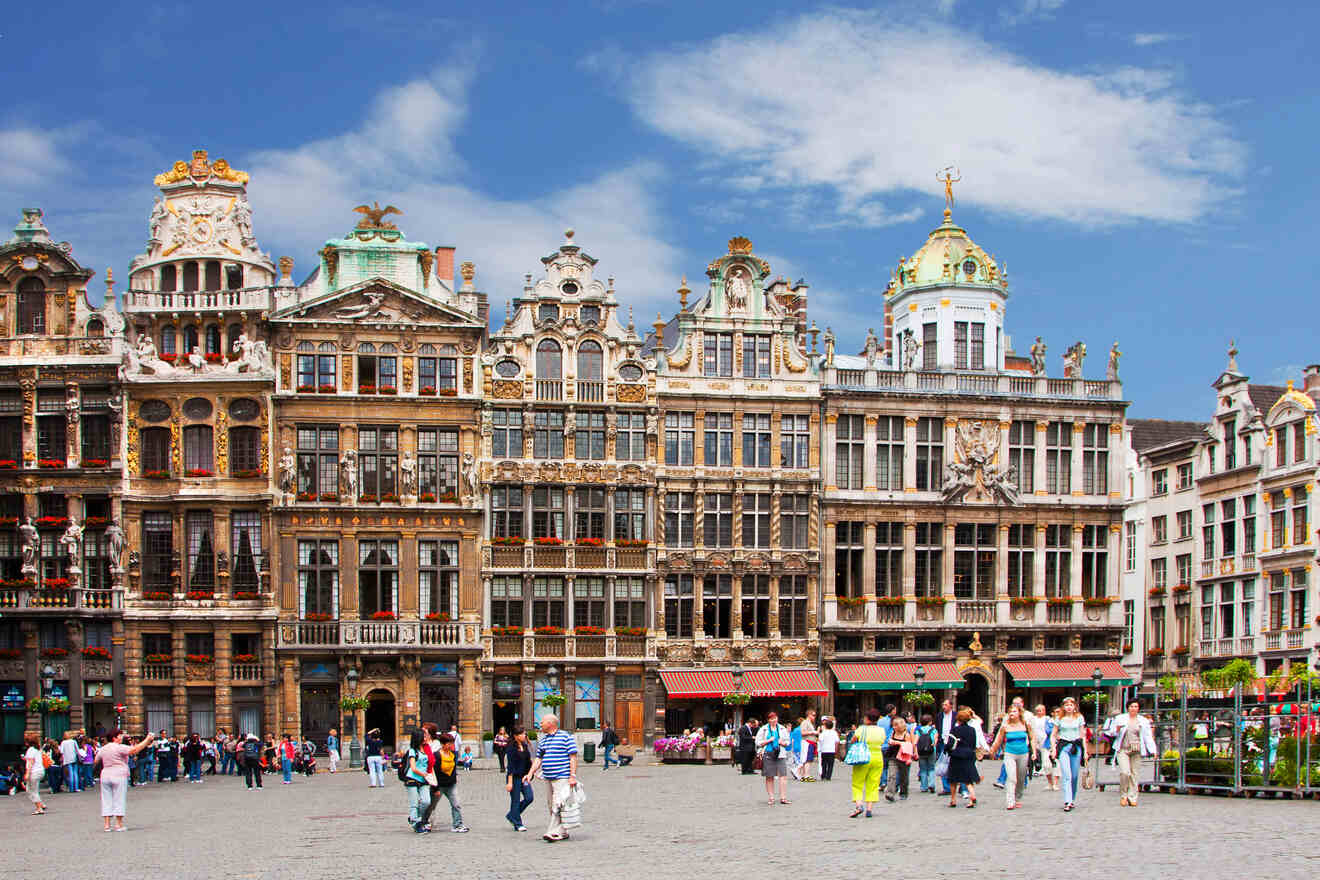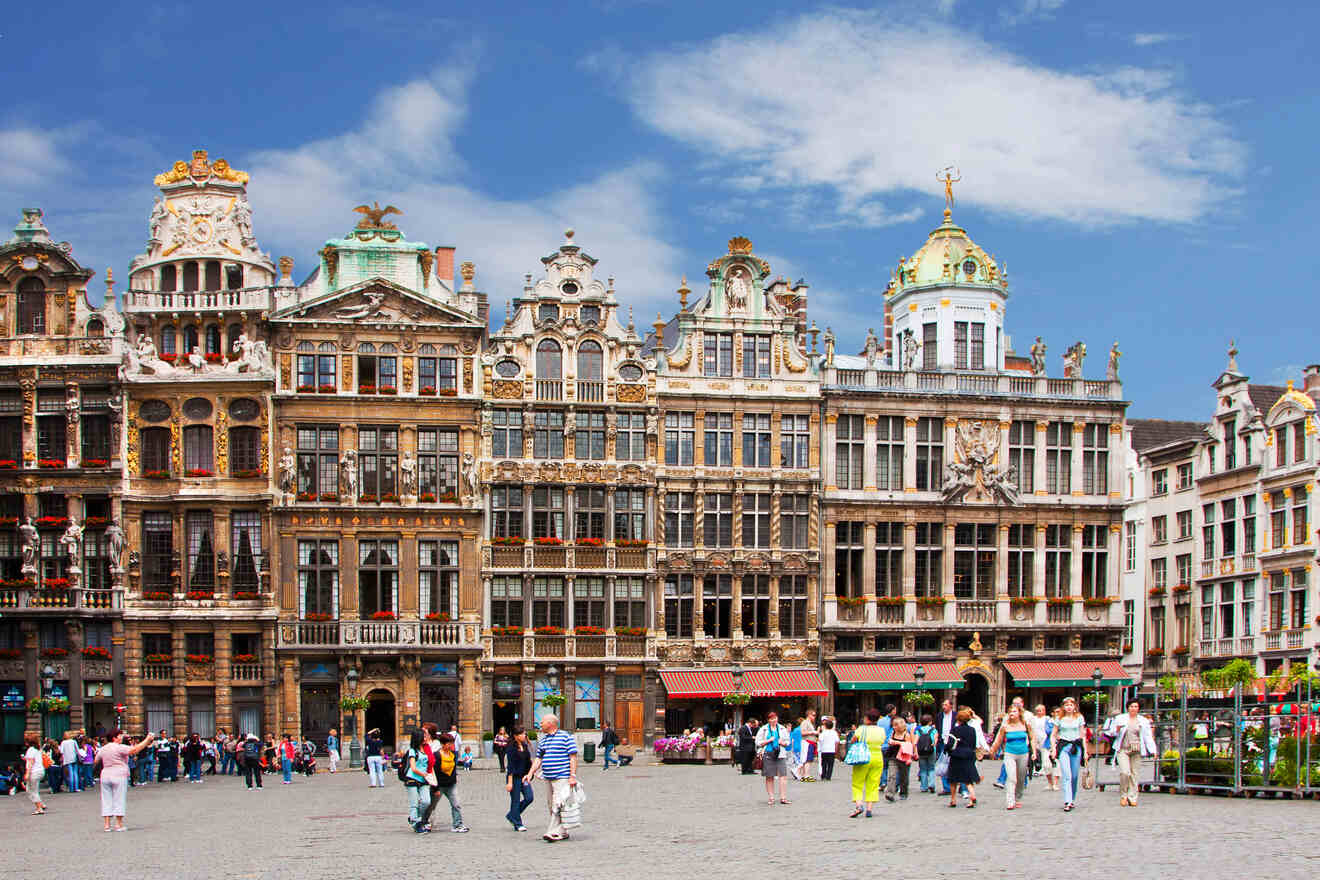 If you're going all out during this holiday to Brussels, Belgium and you don't care about the hotel prices, then Avenue Louise, that famous shopping boulevard in the city is the best area to stay in town for you!
The boulevard is located south of the City Center and Grand Place, just 3 km (2 miles) away from it. Avenue Louise and the European Quarter are two of the most modern neighborhoods in Brussels, and Avenue Louise is for sure the most expensive one. This area is filled with high-end designer stores, like Chanel and Dior, fine dining restaurants, and beautiful examples of art nouveau architecture.
One of the biggest attractions in the neighborhood is probably the Phoenix 44 bronze sculpture, made by Olivier Strebelle which celebrates the commemoration of Brussel's liberation.
If you're looking for some luxurious hotels where to stay in Brussels, then the hotels near Avenue Louise are perfect for you, they have super high prices but the services you get are top-notch! But don't worry I've looked for some affordable places to stay as well!
Other accommodation options in Avenue Louise
Things to do in Avenue Louise
Eat at the luxurious Gazzetta Restaurant on rue de la Longue Haie
Go shopping in all the high-end stores on Avenue Louise
Admire the Phoenix 44 sculpture and celebrates Brussels liberation
Check the art nouveau architecture of the Hôtel Tassel
Visit the Musée Constantin Meunier Museum
6. Saint-Joose-ten-Noode – for a multicultural experience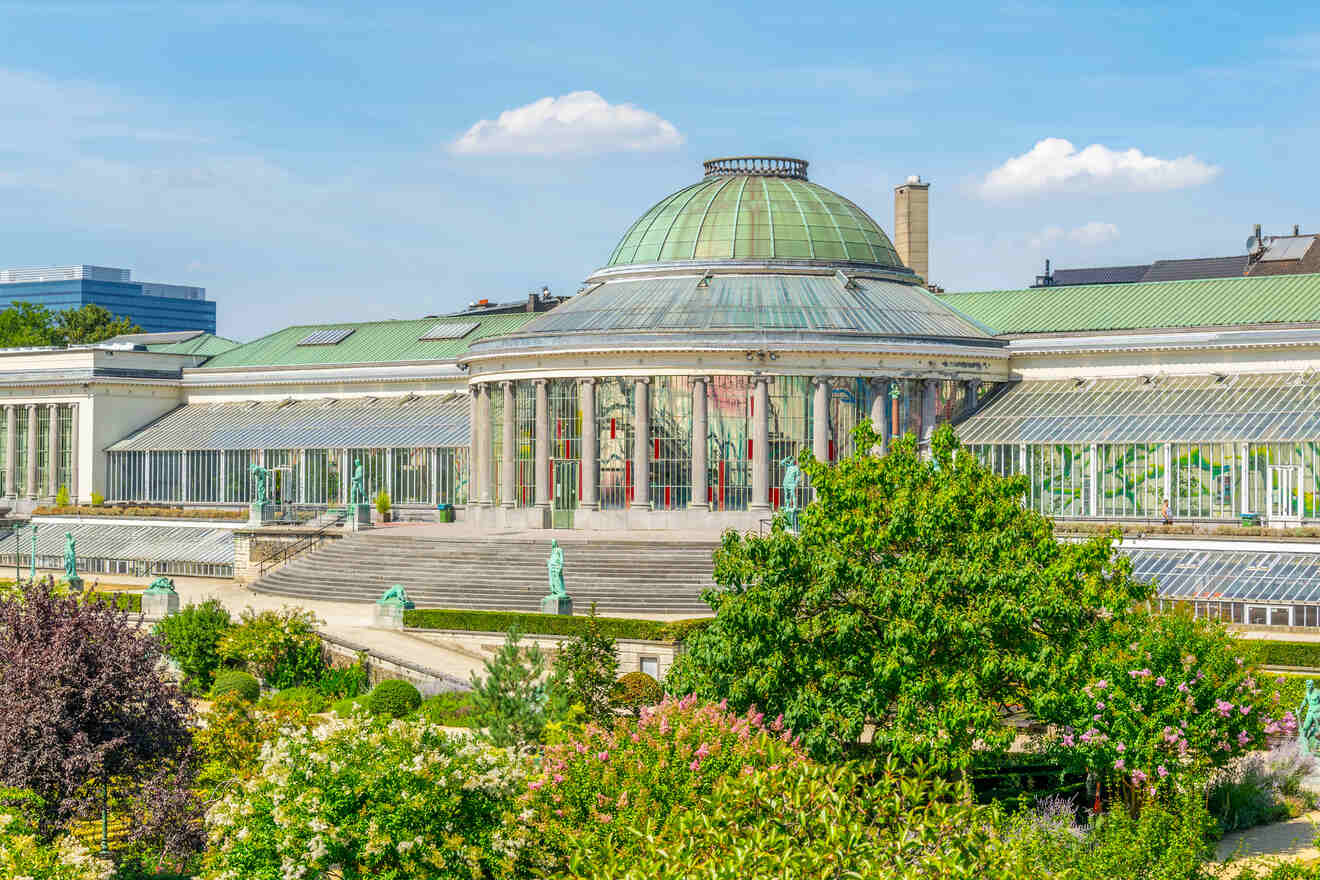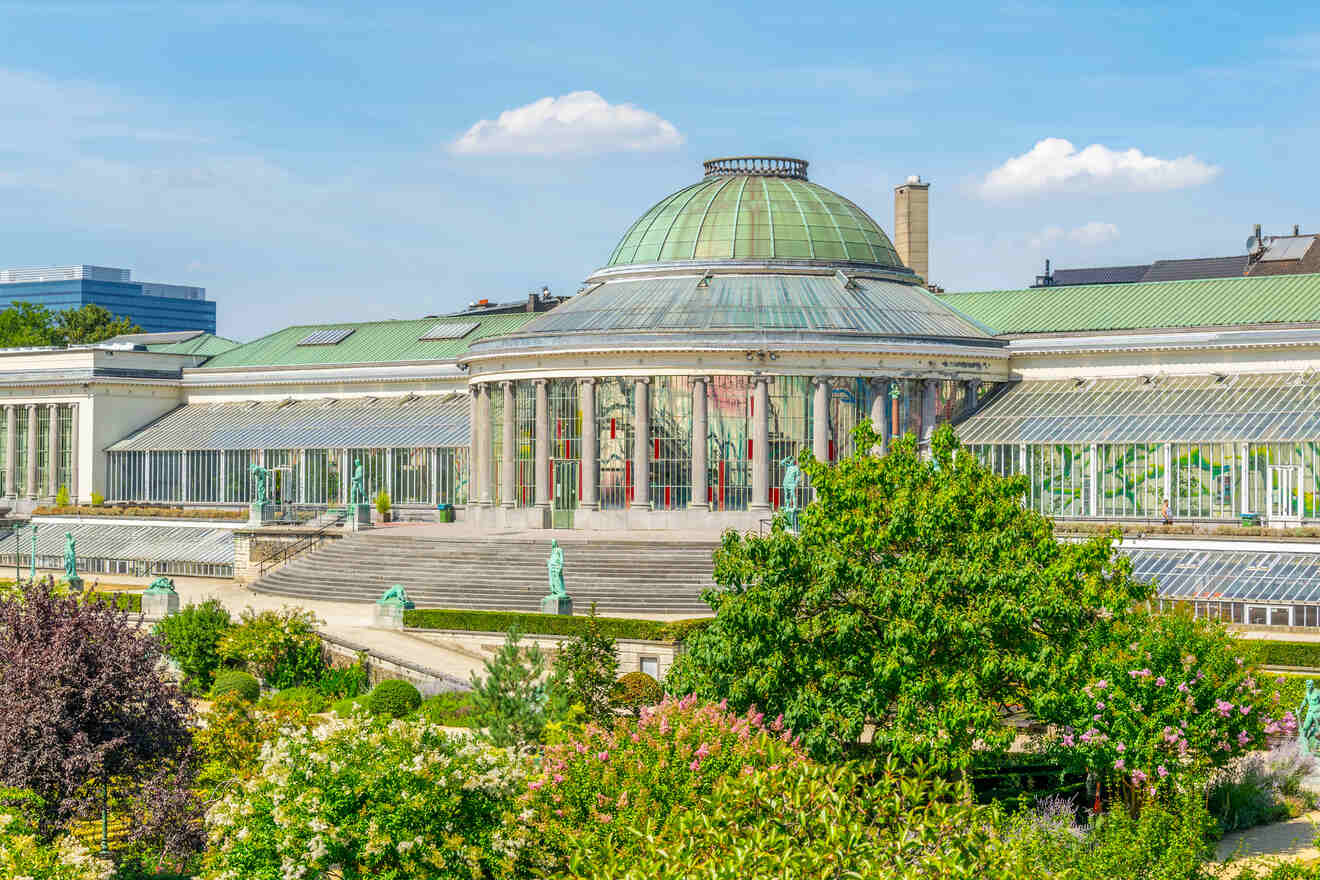 Located in the northeast part of Brussels, Belgium, just 2 km (1 mile) away from the city center, this neighborhood really represents the diversity found in many European capital cities! This residential area offers visitors an insight into how people in Brussels live, you'll notice many ex-pats who've made a home out of this lovely place and the different cultures that blend together in a harmonious community.
Many visitors who are looking for where to stay in Brussels book their hotel room here because firstly you're super close to the city center and you have access to the Rogier metro station, but also the prices of the accommodations are much cheaper than the ones you'll find in the city center.
The biggest attraction in the neighborhood is definitely Le Botanique, a cultural center located in a former botanical glasshouse where they hold concerts, art exhibitions, and theatre plays!
Other accommodation in Saint-Josse-ten-Noode
Things to do in Saint-Josse-ten-Noode
Enjoy a relaxing walk in the Botanical Garden
Check out the art at the Charlier Museum
Catch a concert at Le Botanique cultural center
Explore the Square Armand Steurs
Have a delicious dinner at the La Belle Epoque Restaurant located near the Rue du Progrès
Frequently asked questions about Brussels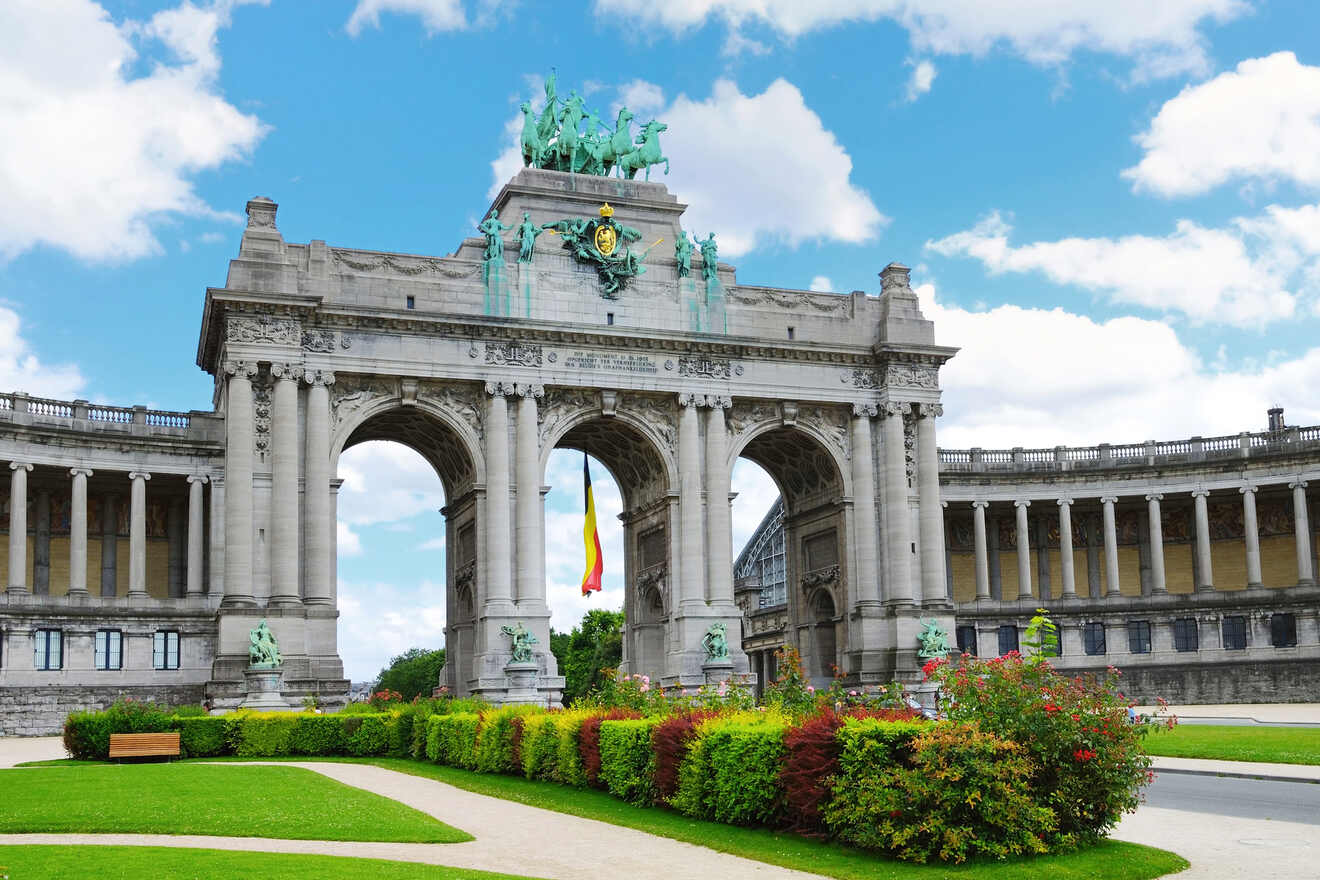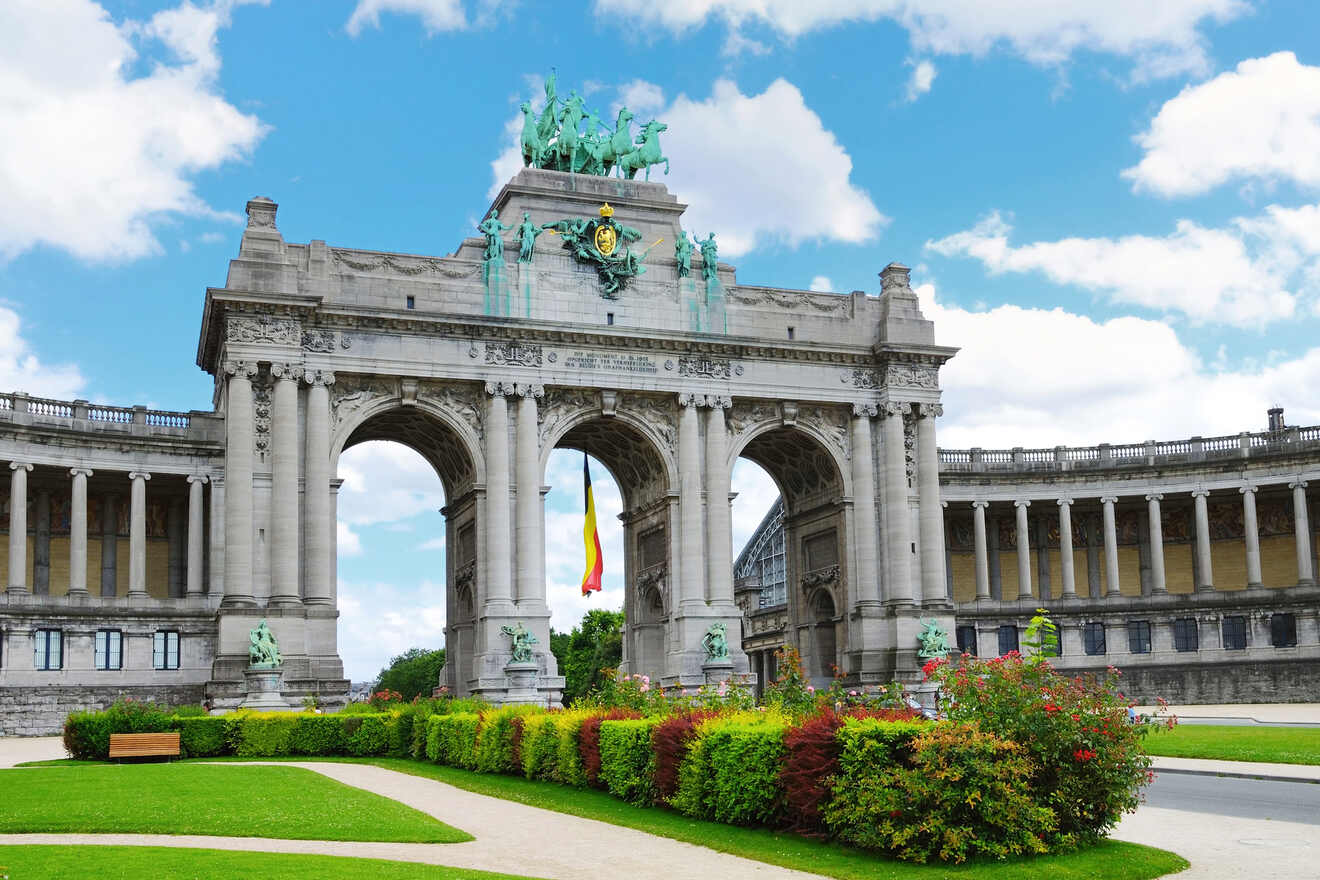 Conclusion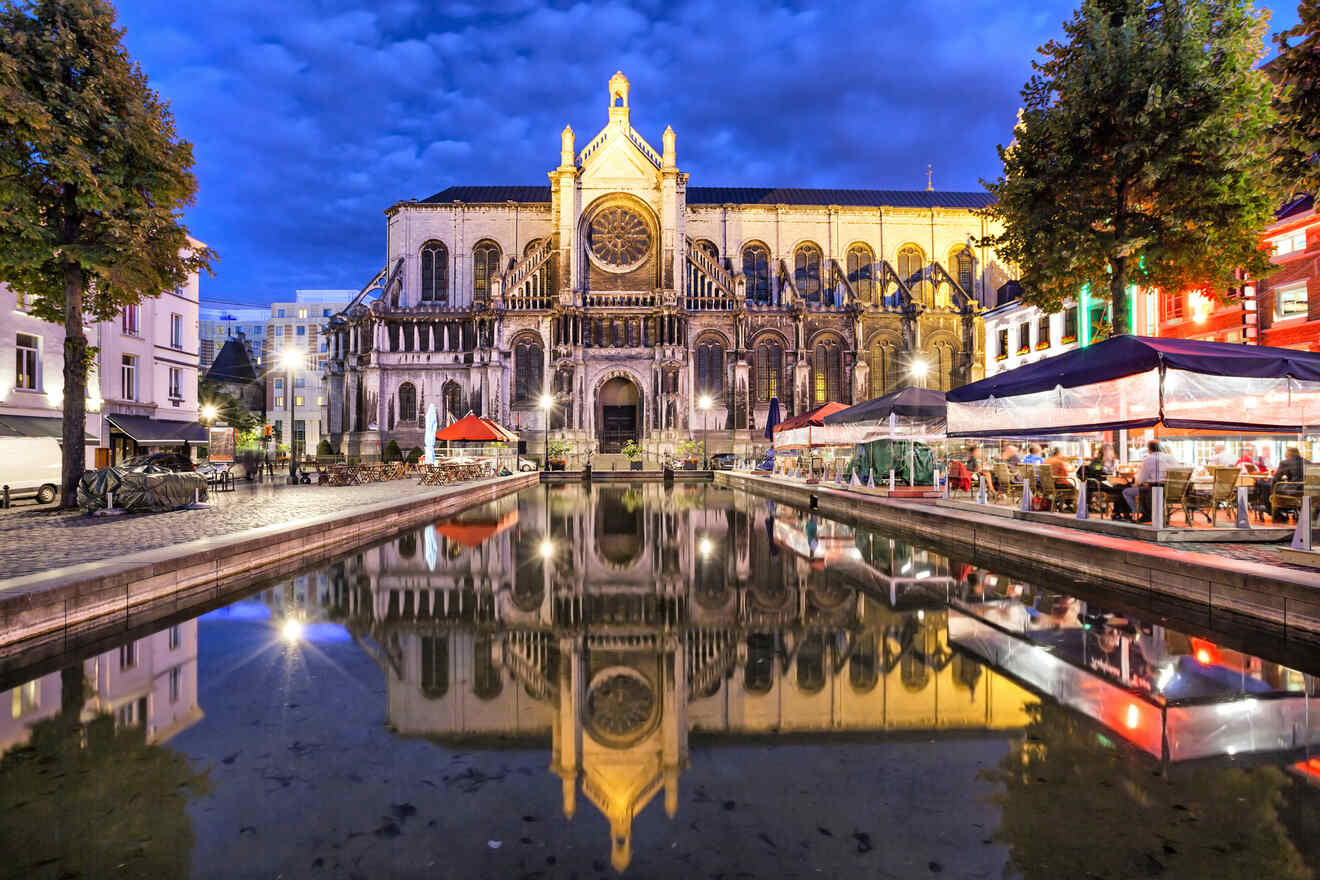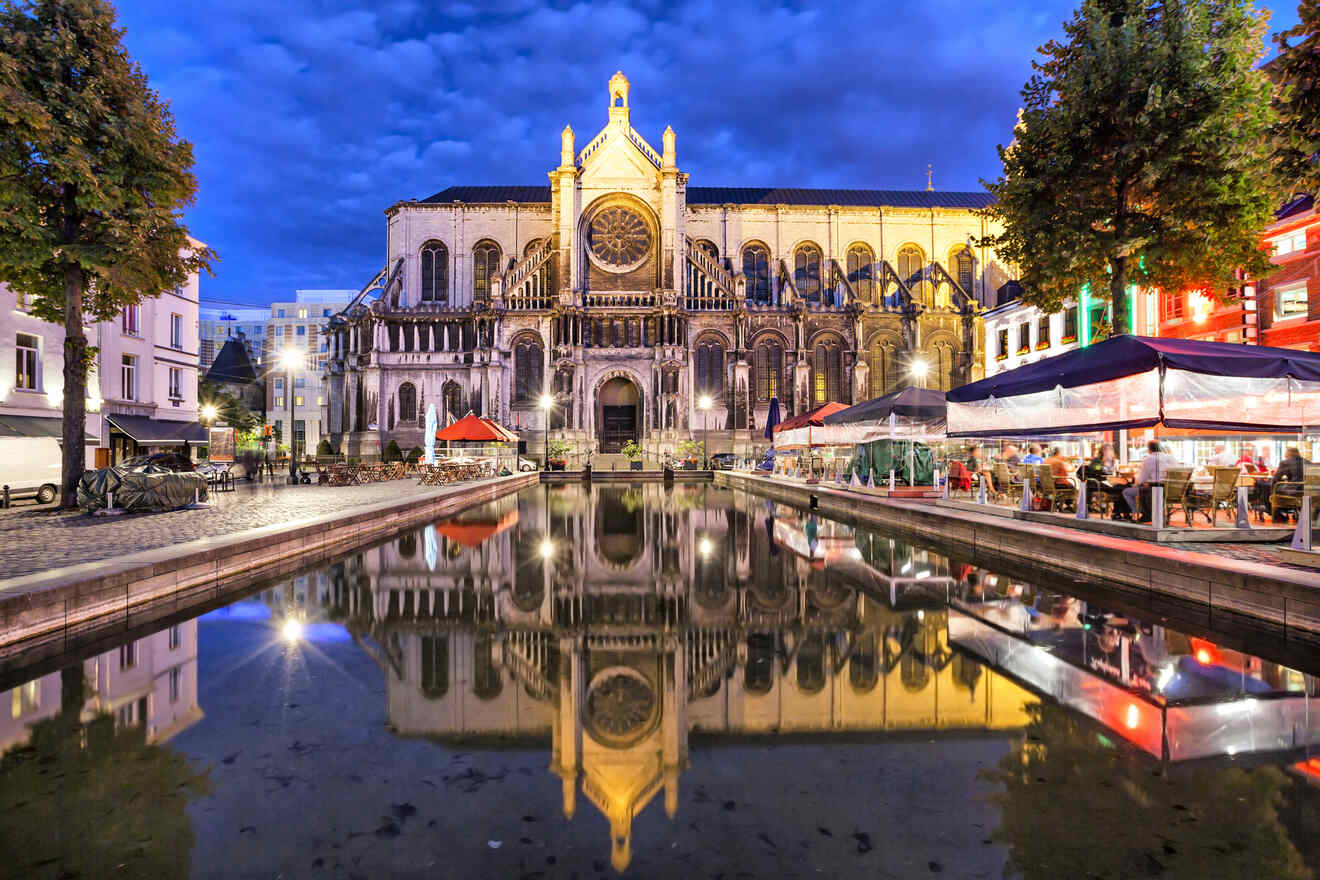 I'm definitely craving some Belgian chocolate right now! And don't get me starting on the beer! I hope this article helped you decide which are the Brussels best areas and which hotel you should book!
There are many amazing hotels in this post but if you're still wondering where to stay in Brussels, here are my top two favorite hotels both located in the City Center, one of the best areas in town. Just make sure you book them in advance!
Enjoy eating all the delicious coffee and waffles during your stay in Brussels. I hope you find your favorite neighborhood in the city and enjoy the nightlife of Saint Gery! Leave me a comment if you have any questions about prices or just want to say hi or talk about that weird Manneken Pis statue!
Safe travels
Victoria
---