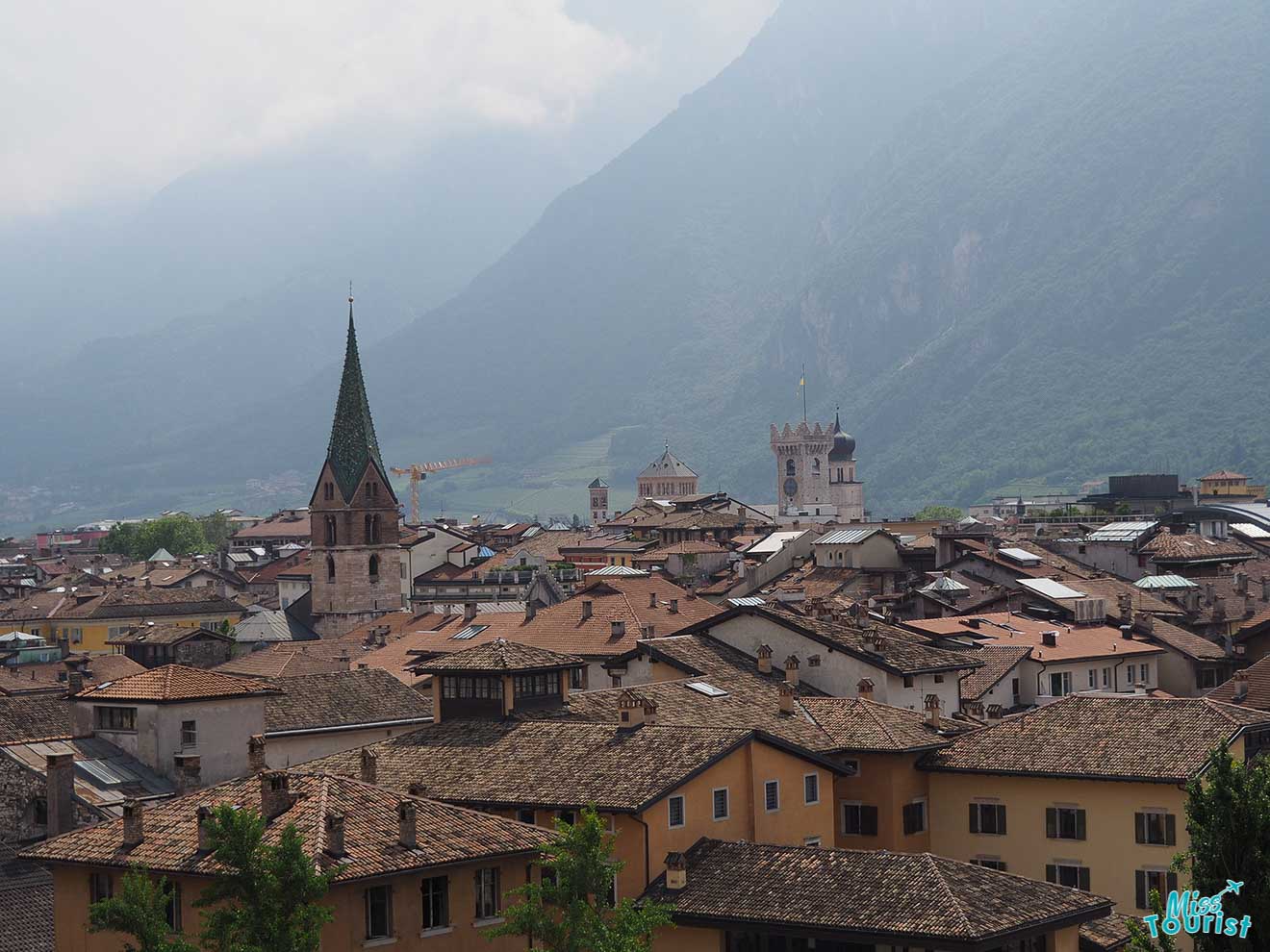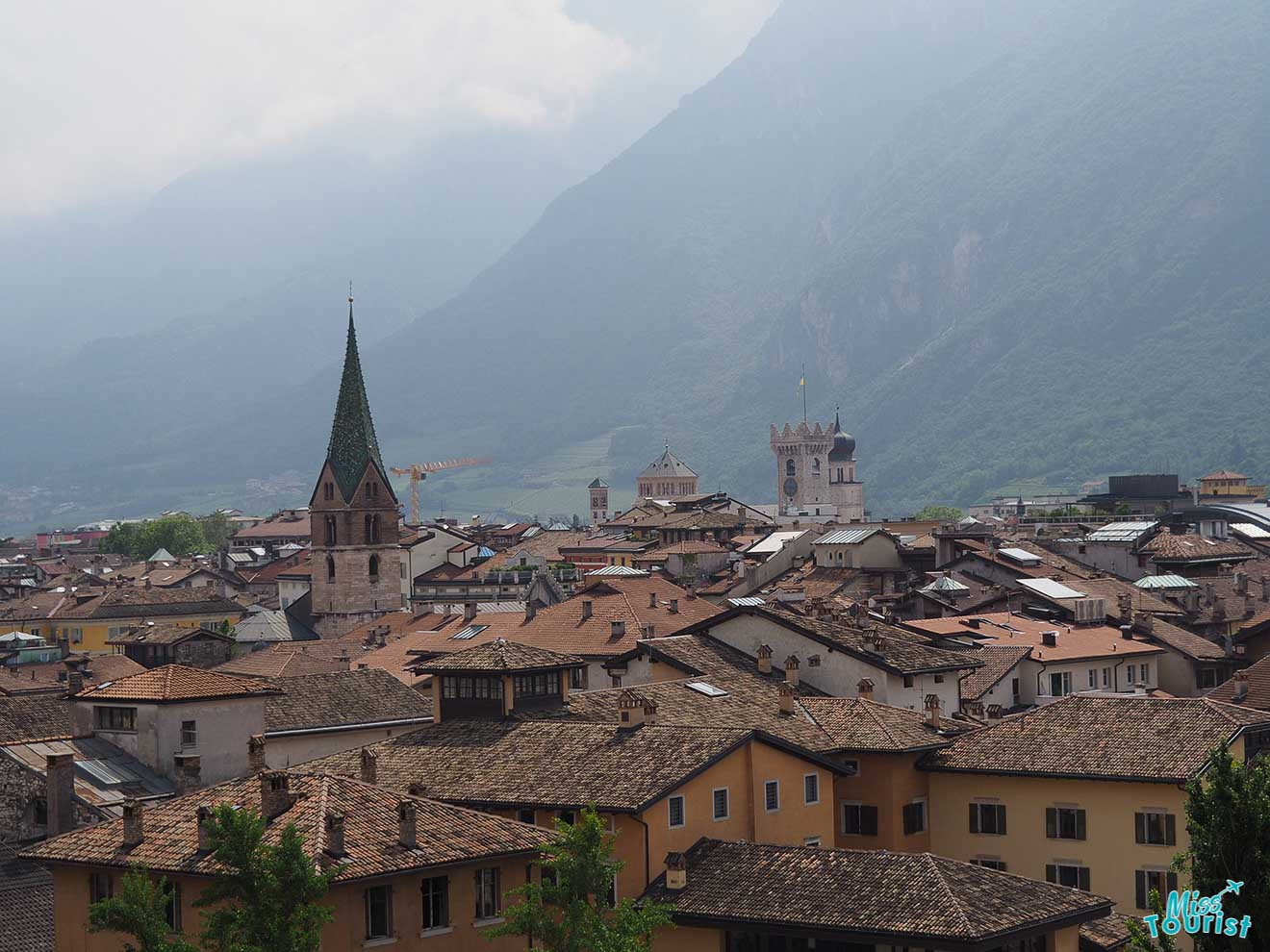 Are you considering going to Trento soon? That's awesome! Trento has a very diverse history and nature that you will definitely love! The best part is that you can actually go during any season, as there is always something exciting to do there.
If you haven't yet, be sure to check out my article on Things to do in Trento which will give you a full picture on places to visit around the area. While in this article, you will find my list of recommendations for the best hotels in Trento, Italy to help you book a room fast and easy!
As you might already know, Trento used to be part of Austria and Austria-Hungary which is why you will find a lot of German influence in their architecture and culinary dishes. It is the third-largest city in the Alps, and because of the surrounding mountains, it is the perfect choice for hiking or skiing activities.
Below I have handpicked the best hotels where to stay in Trento with great reviews, good locations, and awesome amenities! I also broke the options down into different price categories for your convenience!
Ready? Let's go!
If you're in a hurry…
If you need to take a quick decision for your stay in Trento I gathered here the best accommodation options in the city sorted by price:
Best Hotels in Trento
Trento is ranked among the wealthiest and most prosperous cities in Italy, but there are still various good hotels for all kinds of budgets there! But keep in mind, you should book your stay quickly, so the best ones don't get sold out!
Out of the wide variety of Trento hotels in Italy, here are my best recommendations in the city, sorted by price: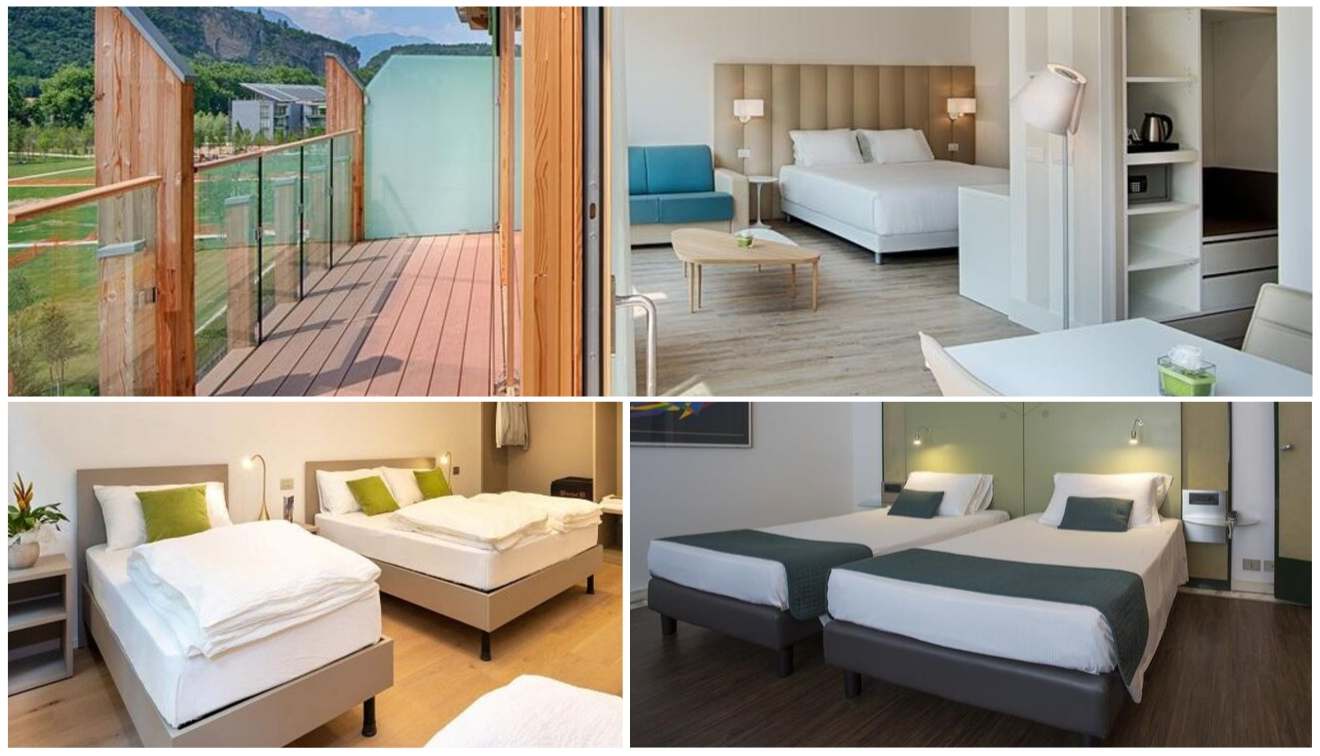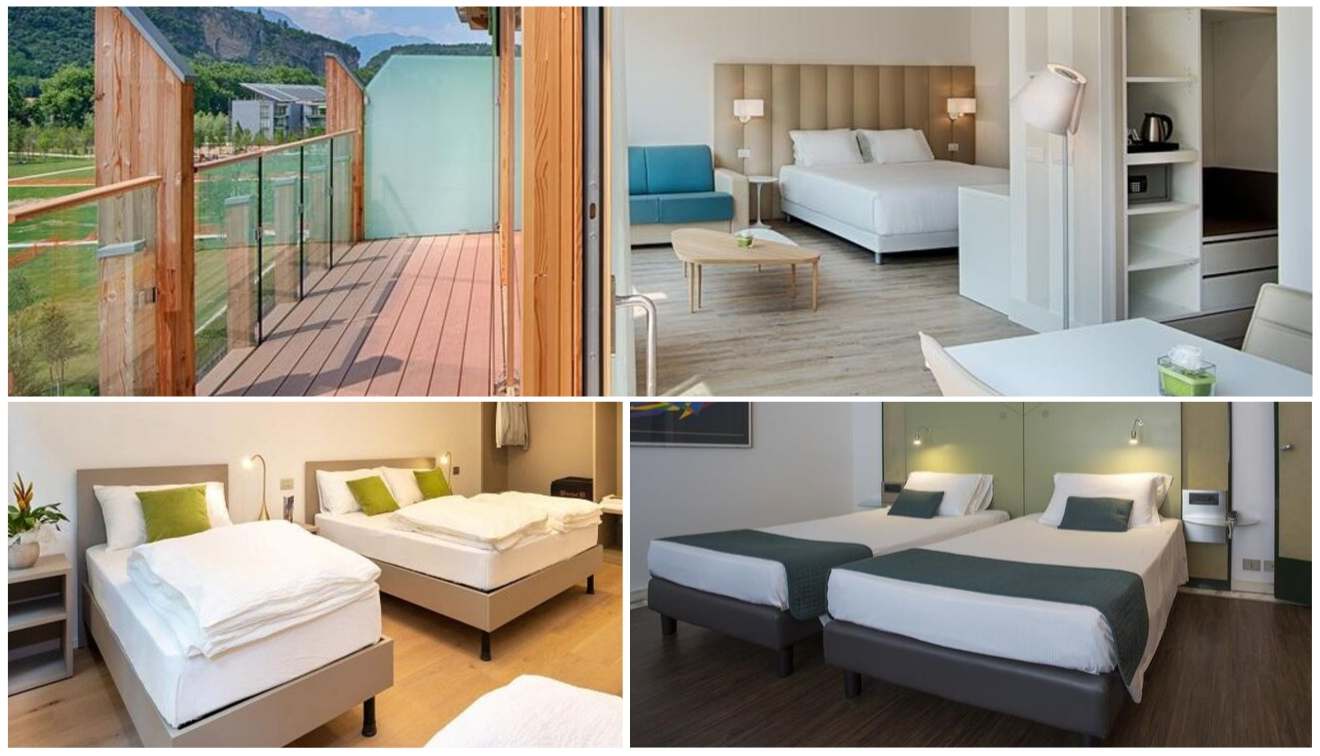 Luxury hotels in Trento (€180 and up)
Trento has great luxury hotels that will help you feel relaxed after a full day of discovering the area. Here are some of the best accommodation options in the area:
Middle-priced (from €110 to €180)
Budget (up to €120)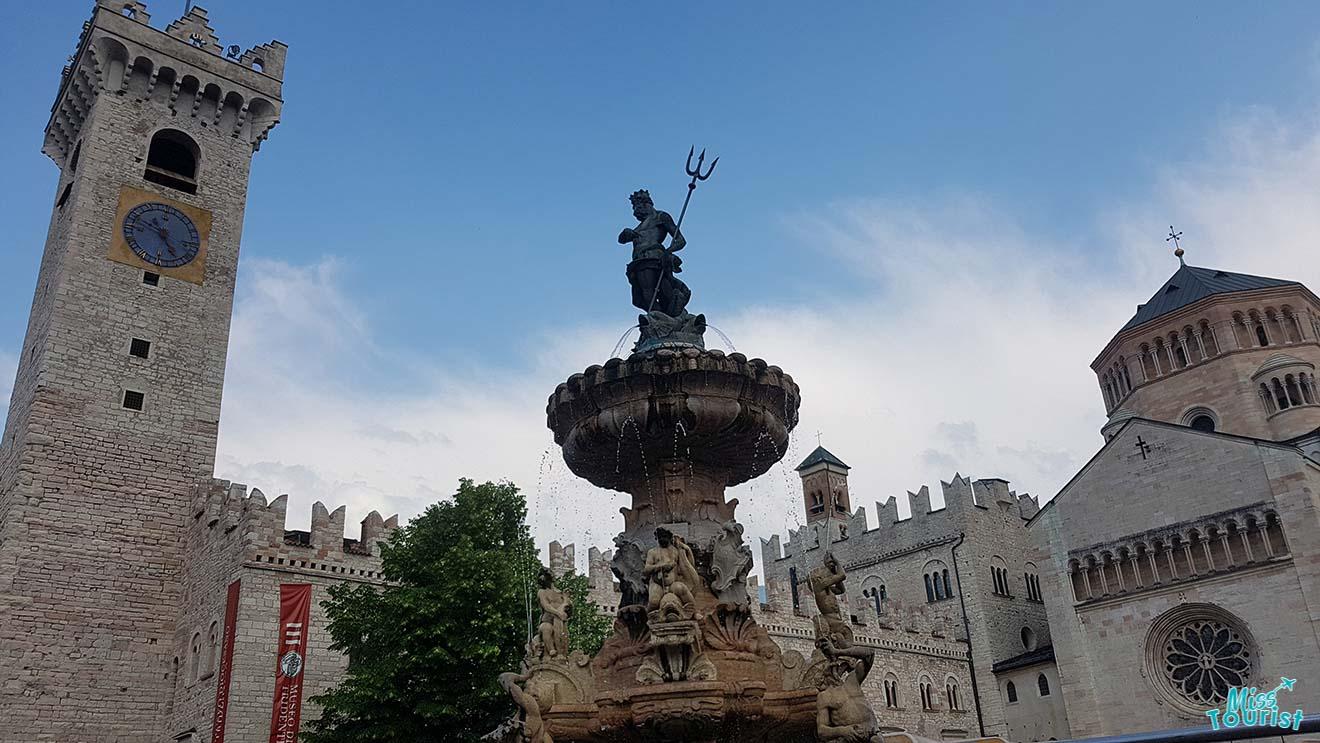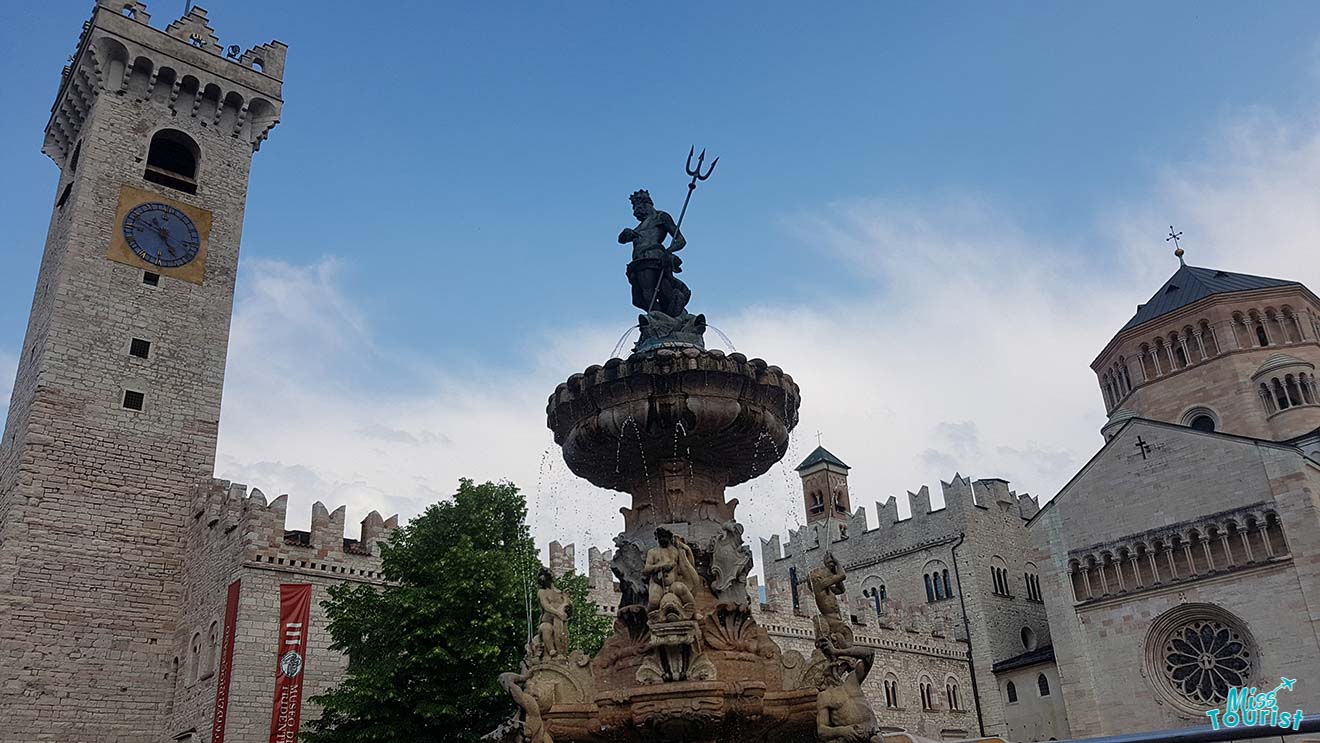 Finding good-quality budget hotels in Trento might not be easy, but after some research, I can assure you it's not impossible!
Here are the best accommodation options for those of you traveling on a tight budget:
---
BONUS: Best hotels for families in Trento
Are you planning on traveling with your family or with a group of friends? Trento city has it all! For all the outdoor activities and cultural buildings it offers its citizens and visitors, the variety of Trento accommodation is fit for everyone and everything.
Let me share some of the best hotel options for big groups and families with kids: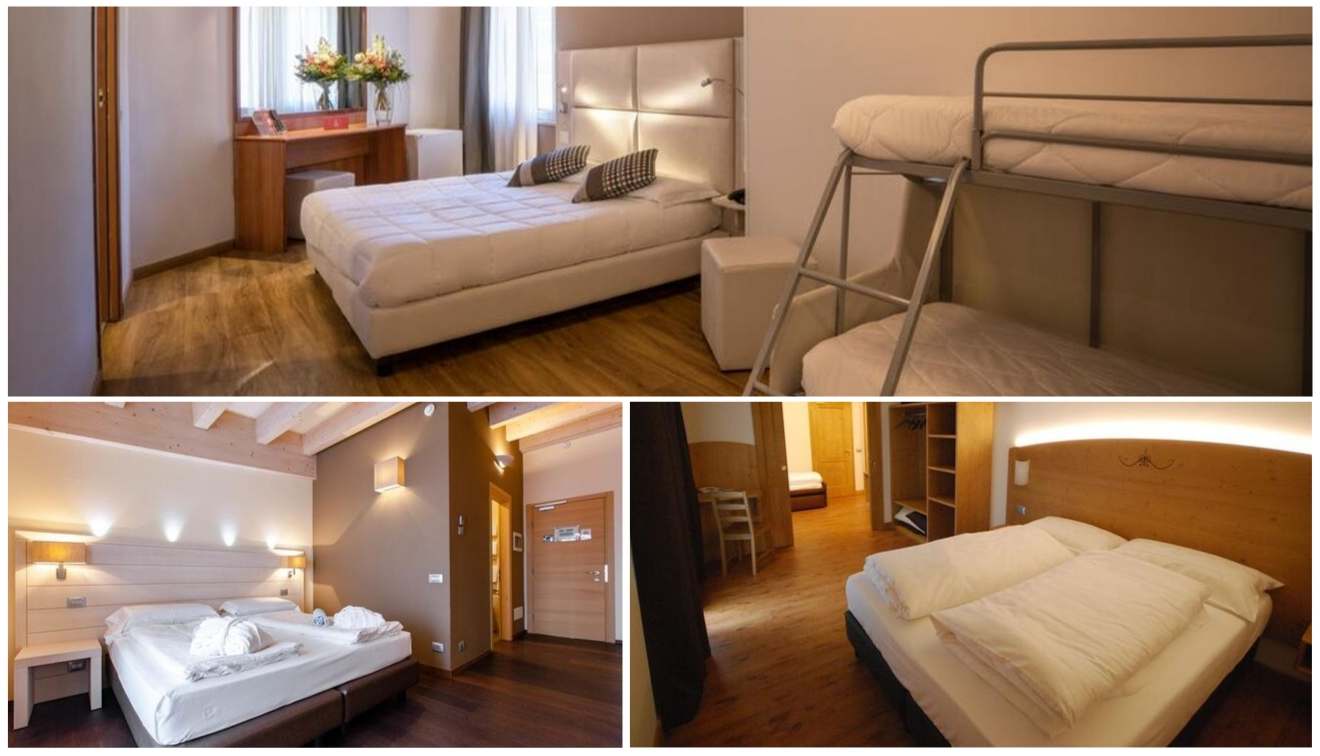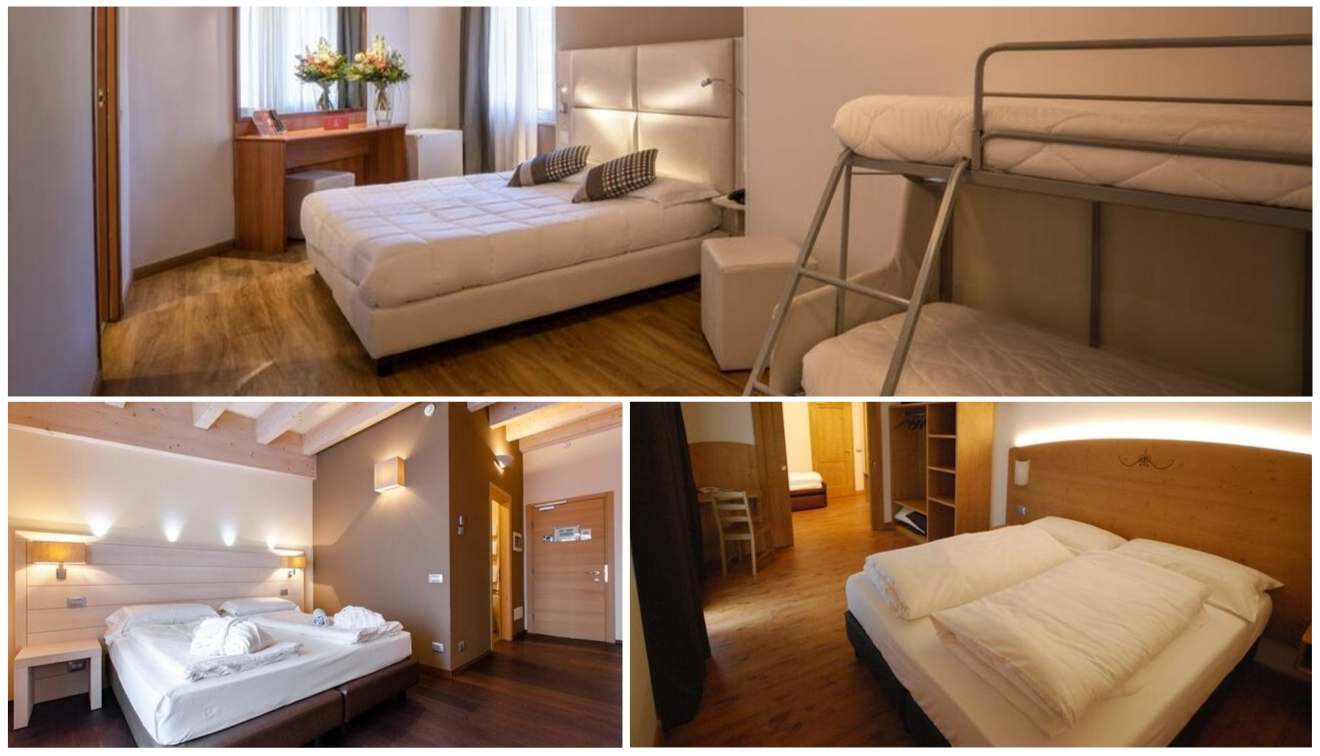 Luxury (€150 and up)
Middle-priced (from €90 to €150)
Budget (up to €90)
---
Frequently Asked Questions about Hotels in Trento
💰 Which are the best luxury hotels in Trento?
💵 Which are the best budget hotels in Trento?
🏊 Which are the best hotels in Trento with a pool?
The best hotels with a pool in Trento are the luxurious Be Place, offering rooms with a private spa bath, or the more affordable Hotel Villa Madruzzo, with an indoor pool and Turkish bath!
👪 Which are the best hotels in Trento for families?
The best hotels in Trento for families are Al Cavour 34 or Scrigno del Duomo guesthouse, both offering great value for the price!
Conclusion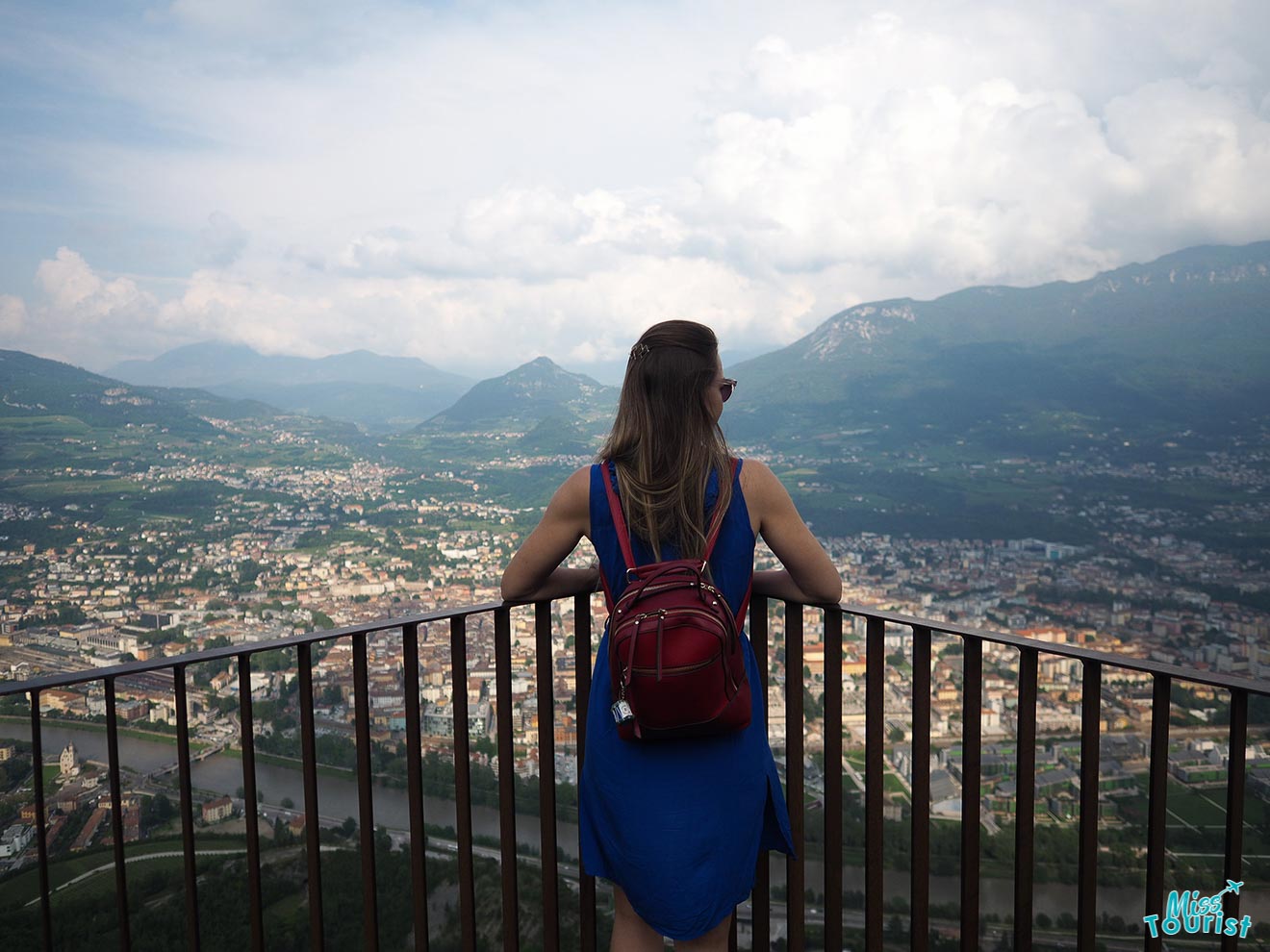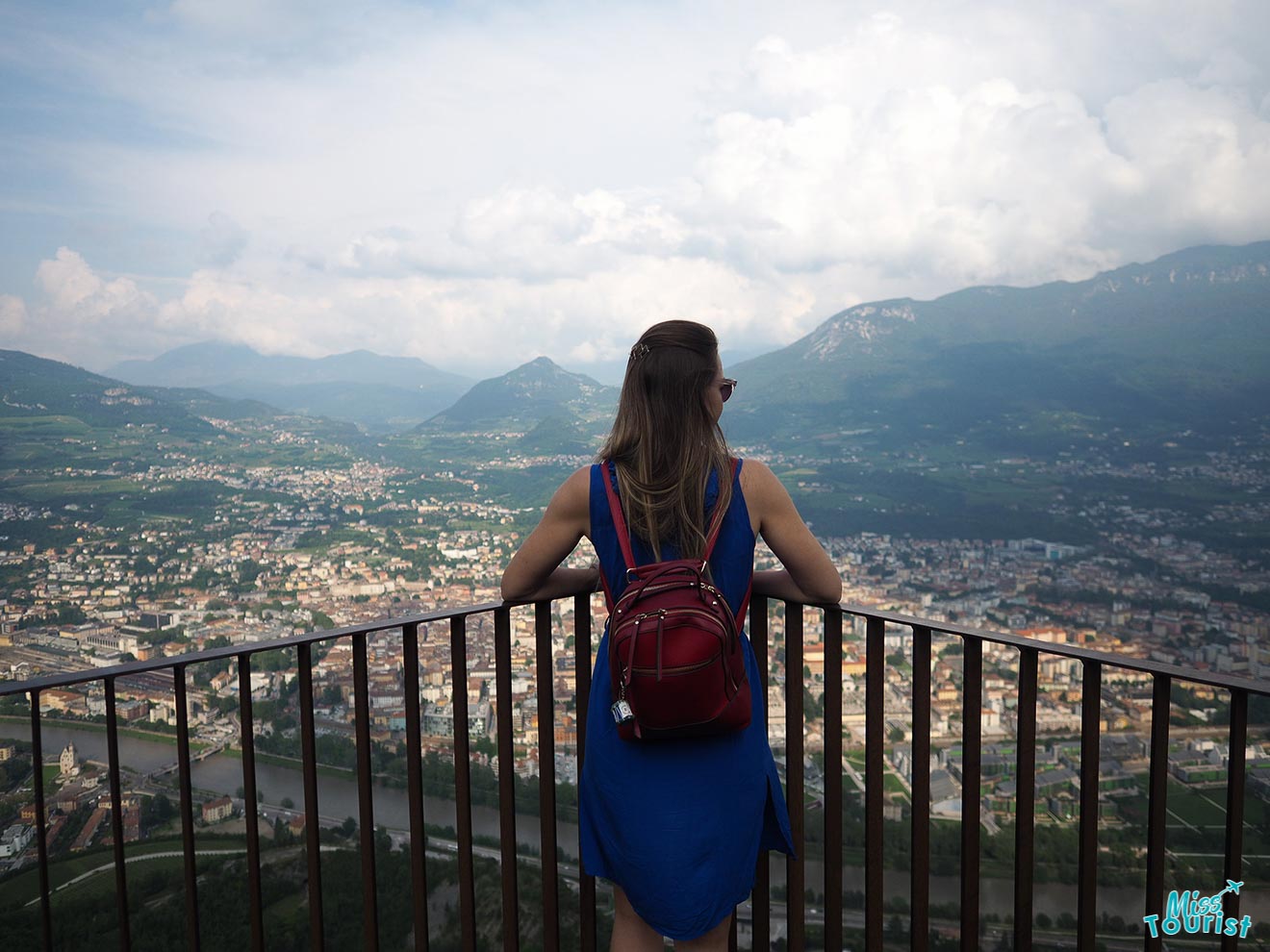 Though not a big city, Trento is one of the best cities in the world for skiing and hiking, and I will definitely keep recommending it! It is a wonderful city with many beautiful buildings with Italian Renaissance and German-influenced architecture, while also having some modern buildings to amaze you.
I have selected only the best hotels to fit the different price ranges for your convenience and made sure the hotels only have fabulous reviews and facilities! In case you still haven't chosen, here are my two personal favourites:
Whichever accommodation you choose, I know you are going to love your stay in Trento. If you want more information on what to do while in Trento, I recommend giving this article a read.
I hope this list was useful and you will have the best vacation in Trento!
If you have any questions, leave them in the comments below and I will gladly get back to you!
Yulia
---
---
Pin it for later!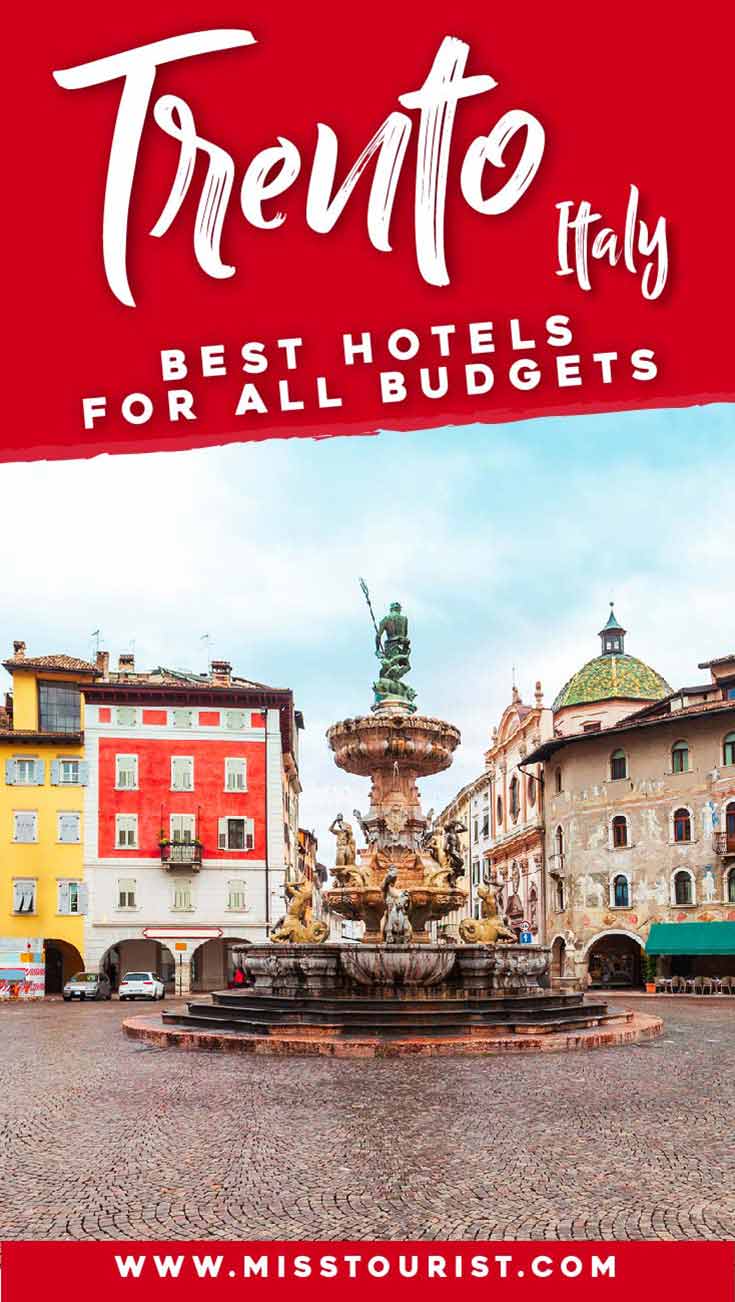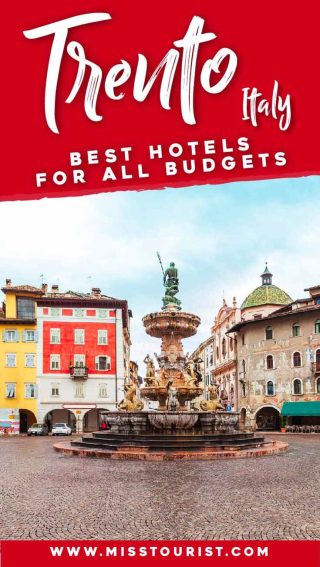 Pin it for later!