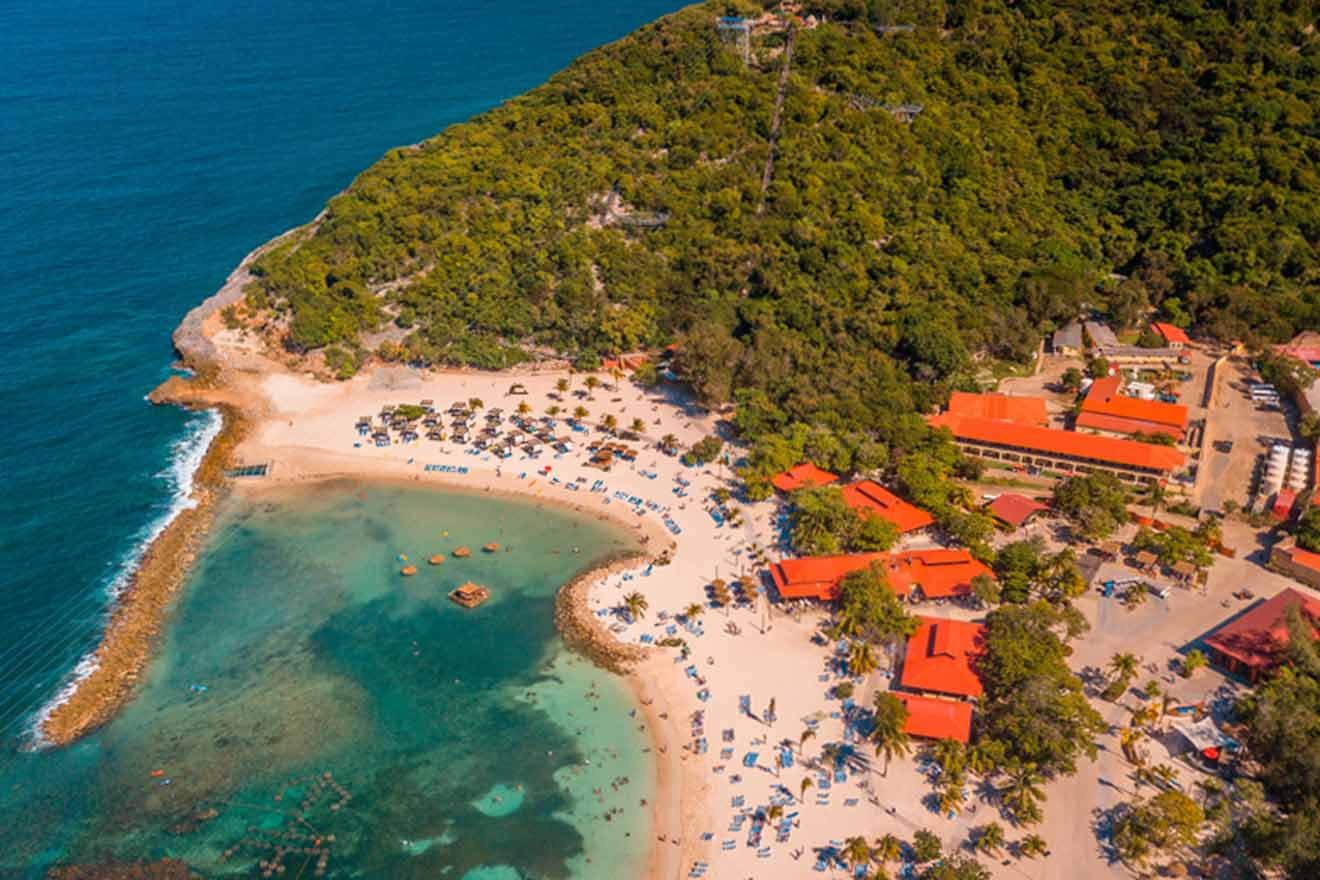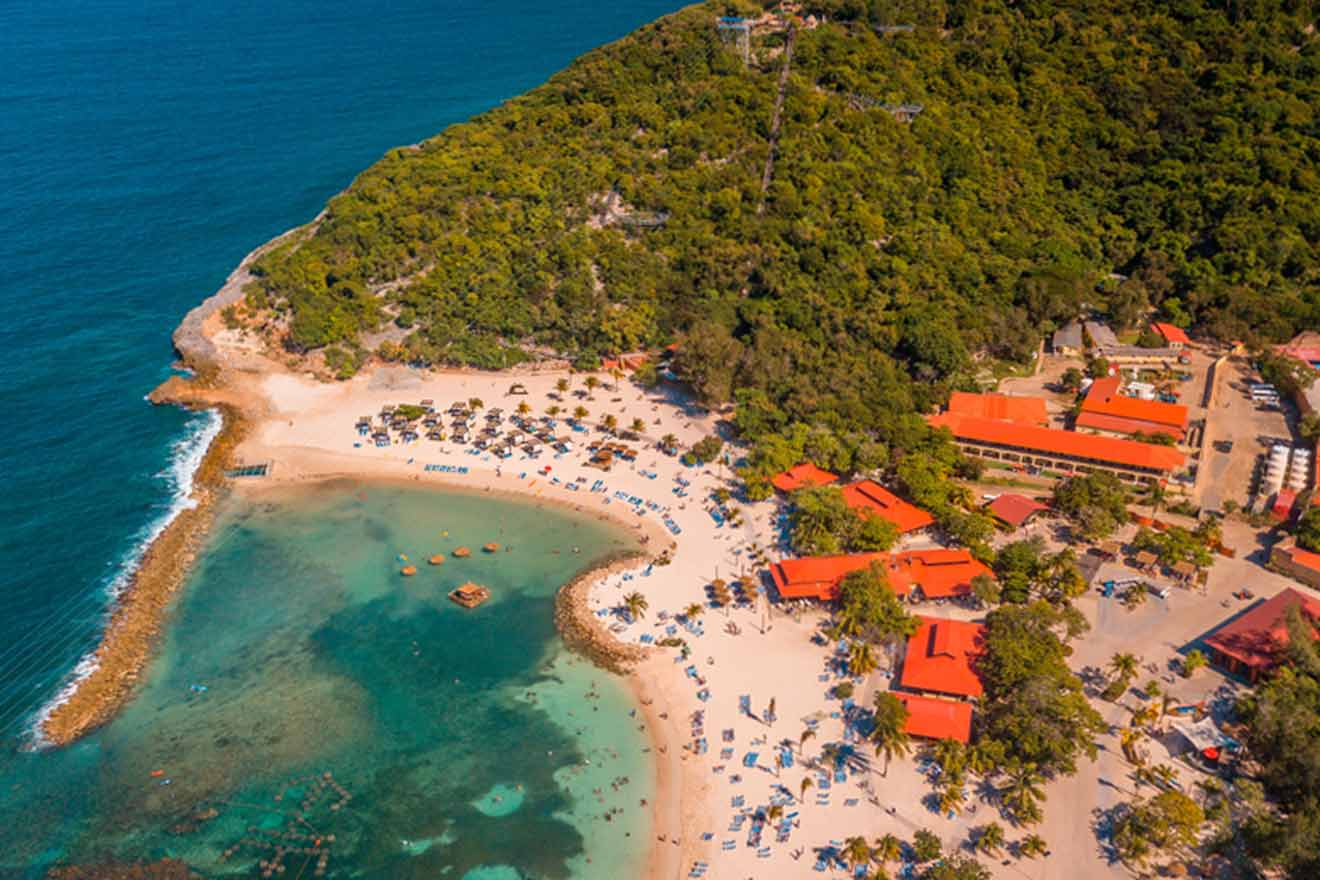 Are you looking for where to stay in Haiti? Then look no further, because I have been researching on the world wide web for hours and hours, comparing all the hotels in Haiti with the next one until I gathered the best options for your stay on your visit to the beautiful country of Haiti!
This article starts with the most luxurious hotels, but nevertheless, all the hotels mentioned in this post are top quality, so you and your fellow travelers can rest assured you will be staying at the best hotels in Haiti!
People from all over the world travel to Haiti, and most hotels get booked super fast, so if you want to secure the accommodation of your dreams and get the best prices, you need to book in advance and secure your hotel room!
Are you ready to check out the best hotels in Haiti?
If you are in a hurry
If you need to book your hotel room fast, here you have the best 3 options for a stay in Haiti so you can click and book!
Since we're talking about hotels in a whole country, here's a map so you can see where each hotel on this list is located:
1. Suites la Colline – beautiful by the beach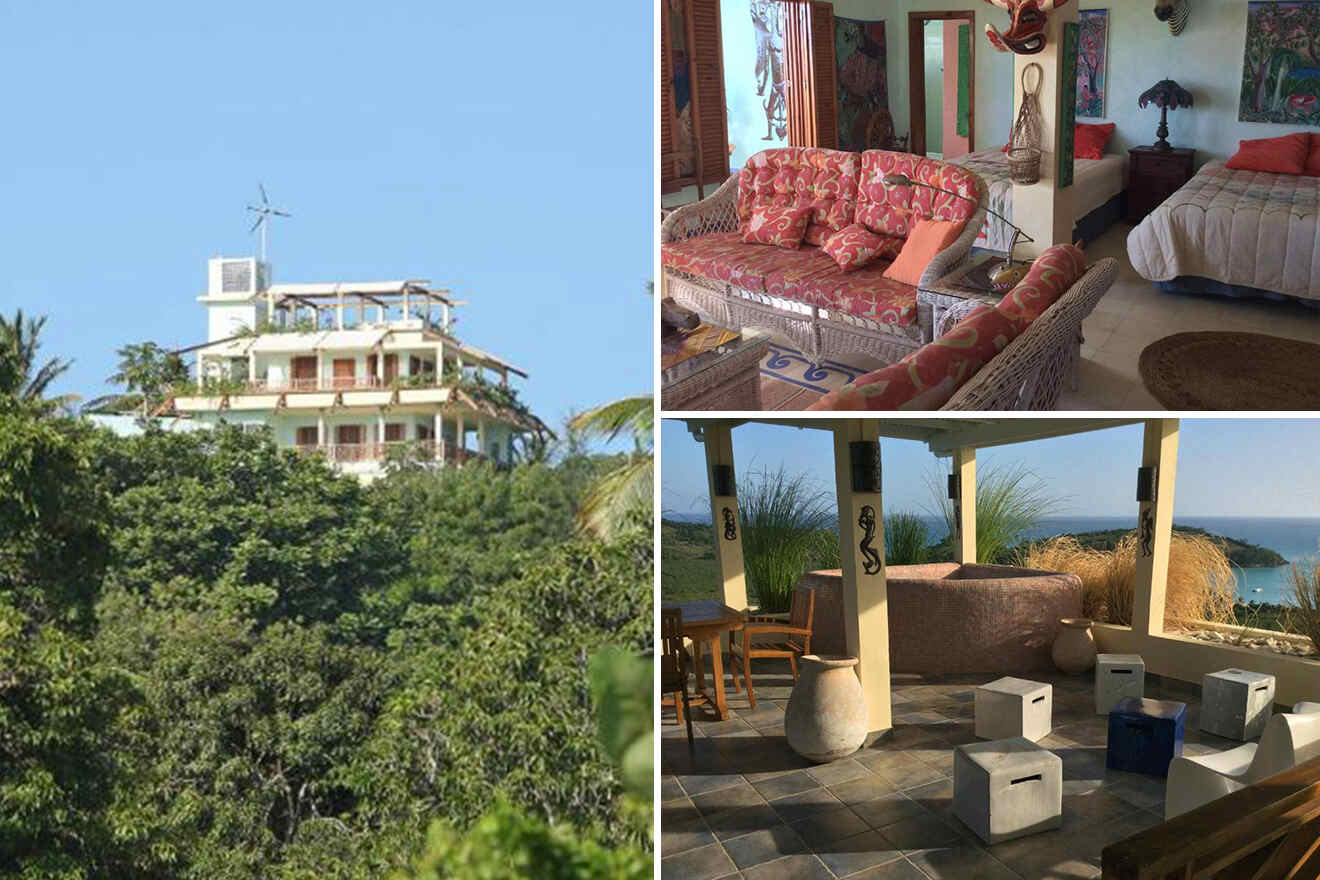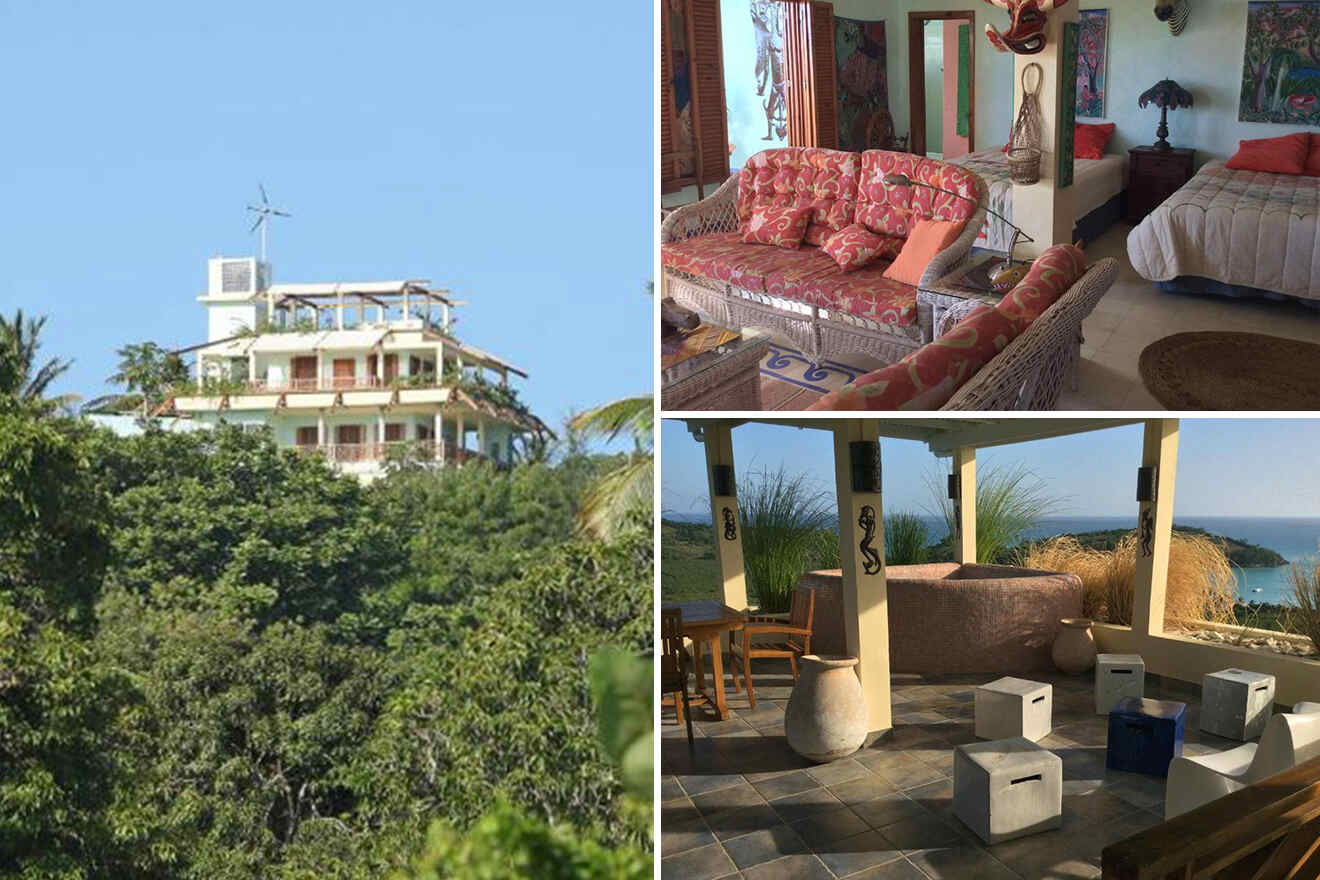 This beautiful hotel is located in Cacor, surrounded by beautiful nature and offering breathtaking views of the Caribbean Sea. The beach is only a downhill walk from the hotel, and you can arrange walking tours at the front desk, go hiking, or simply enjoy a nice time sunbathing in the stunning white soft sand and swimming in the Caribbean Sea!
There is an on-site restaurant offering amazing traditional meals to all guests, with vegetarian and gluten-free options! The rooms are colorful and have beautiful crafts and art on the walls. The rooms can host from 4 to 6 guests!
2. Royal Decameron Indigo – luxury and comfort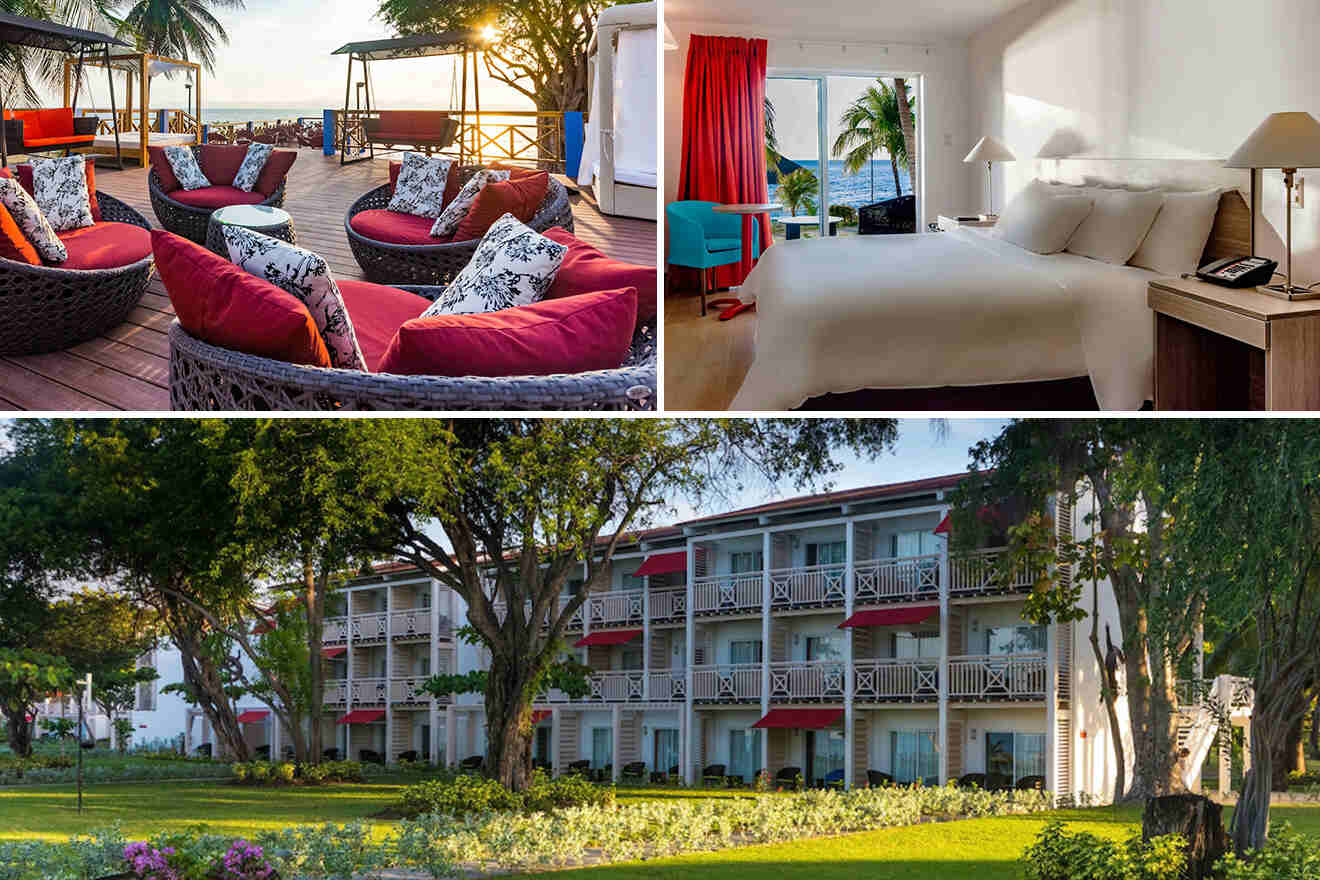 Wow! If you were looking for the perfect hotel to relax during your Haiti vacation, this is the hotel you were looking for! Apart from being right by the beachfront and located near vibrant cultural sites and historic landmarks from Augier to Porto-du-Prince, this hotel comes with the most stunning spa center; imagine getting massages overlooking the deep blue Caribbean Sea!
This all-inclusive hotel comes with a pool, free bicycle rentals so you can explore the area, and 2 tennis courts. All the rooms are super spacious, can host up to 3 guests, and some of them come with a private balcony and views of the sea!
3. Hotel Montana – feel at home in Haiti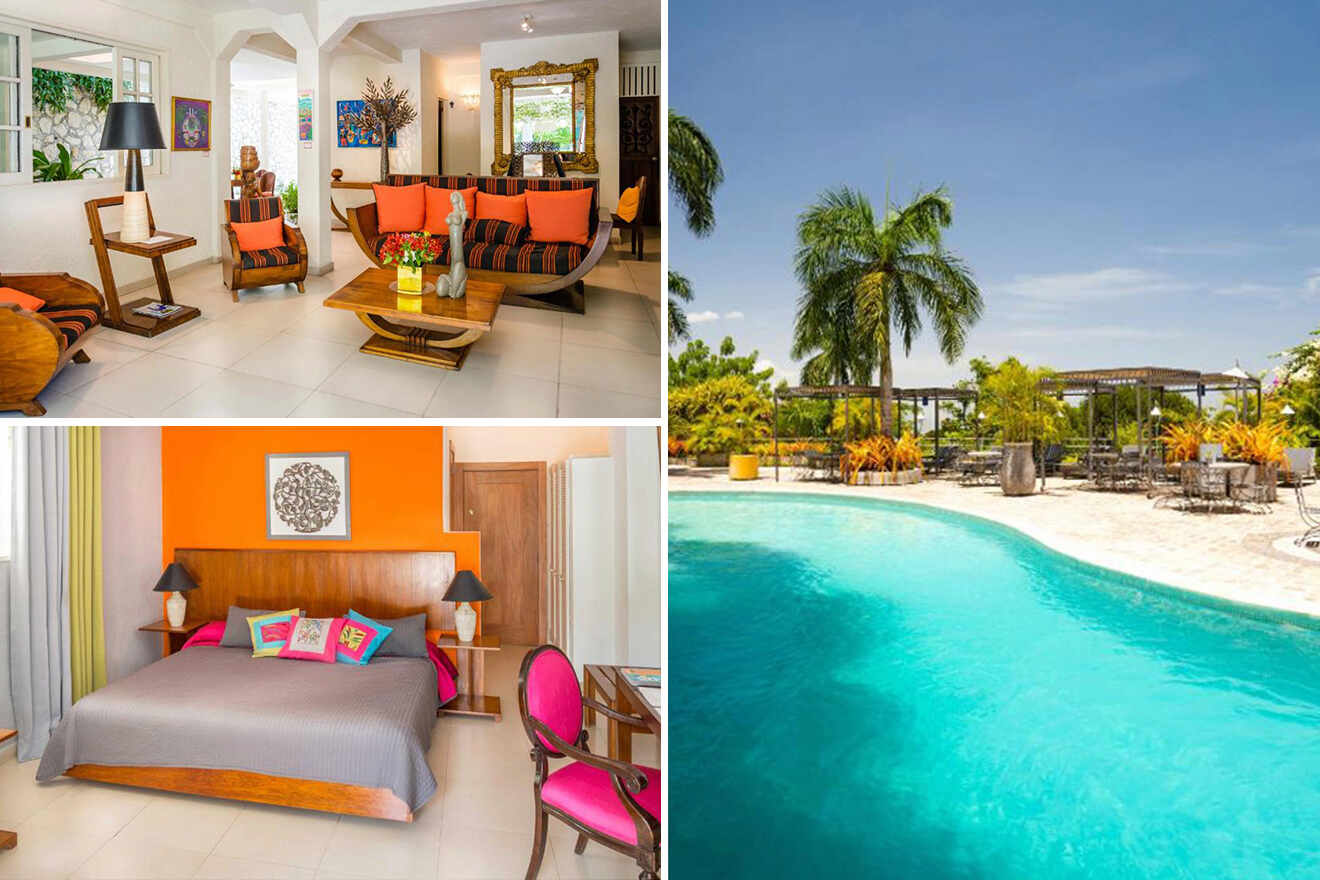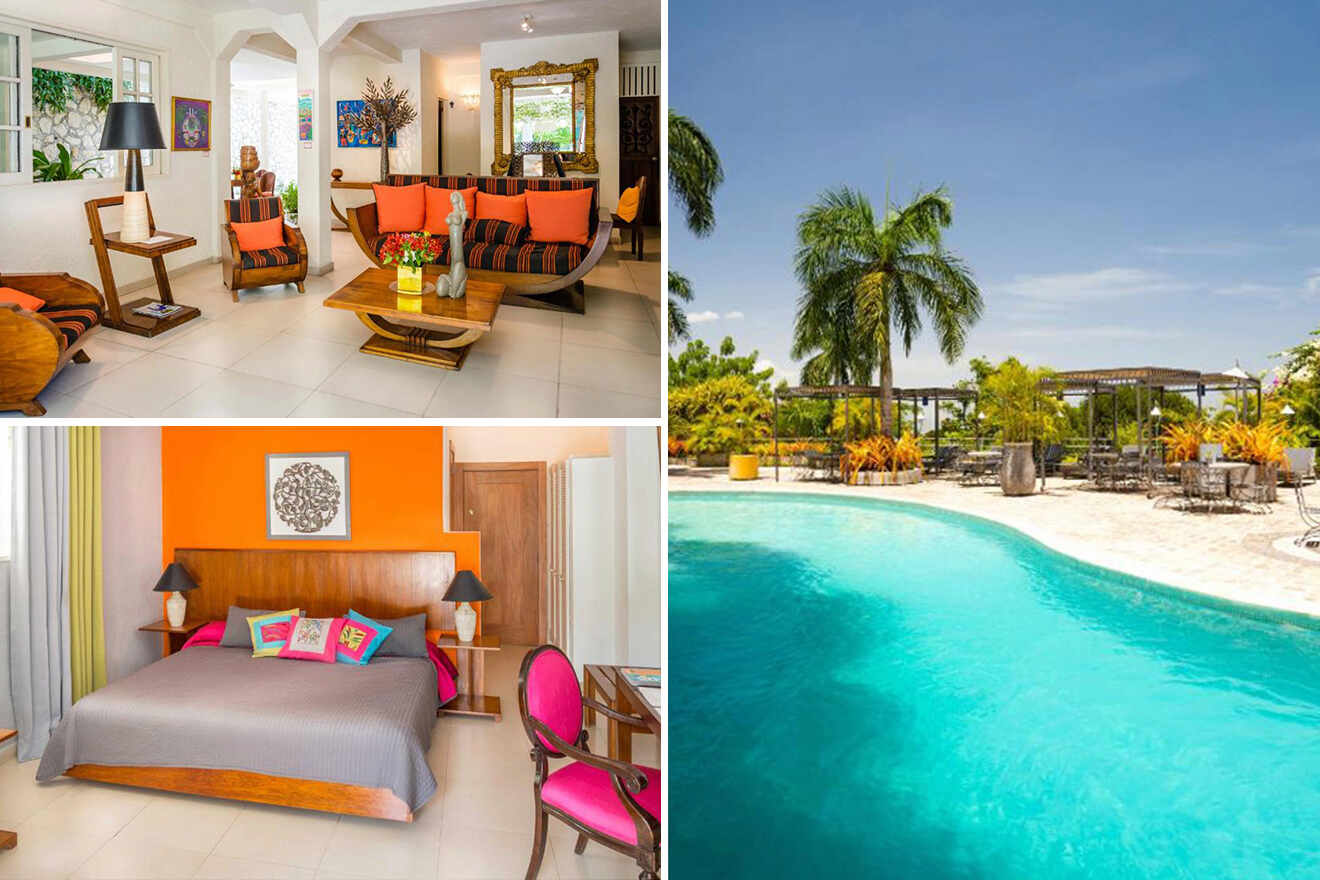 This hotel will make you feel right at home with its amazing staff taking care of you even before checking in. The hotel is in Petion-Ville, ensuring safety, comfort, and proximity to major cities! The hotel comes with a swimming pool that overlooks the most stunning tropical mountains.
If you are traveling and looking to have romantic dinners, themed nights, and live music events, the outdoor terrace where the on-site restaurant is located will not disappoint! If you are traveling with a partner, I highly recommend the 2-bedroom suite to enhance the experience! All guests at the hotel can enjoy a free breakfast!
4. Auberge Villa Cana – surrounded by nature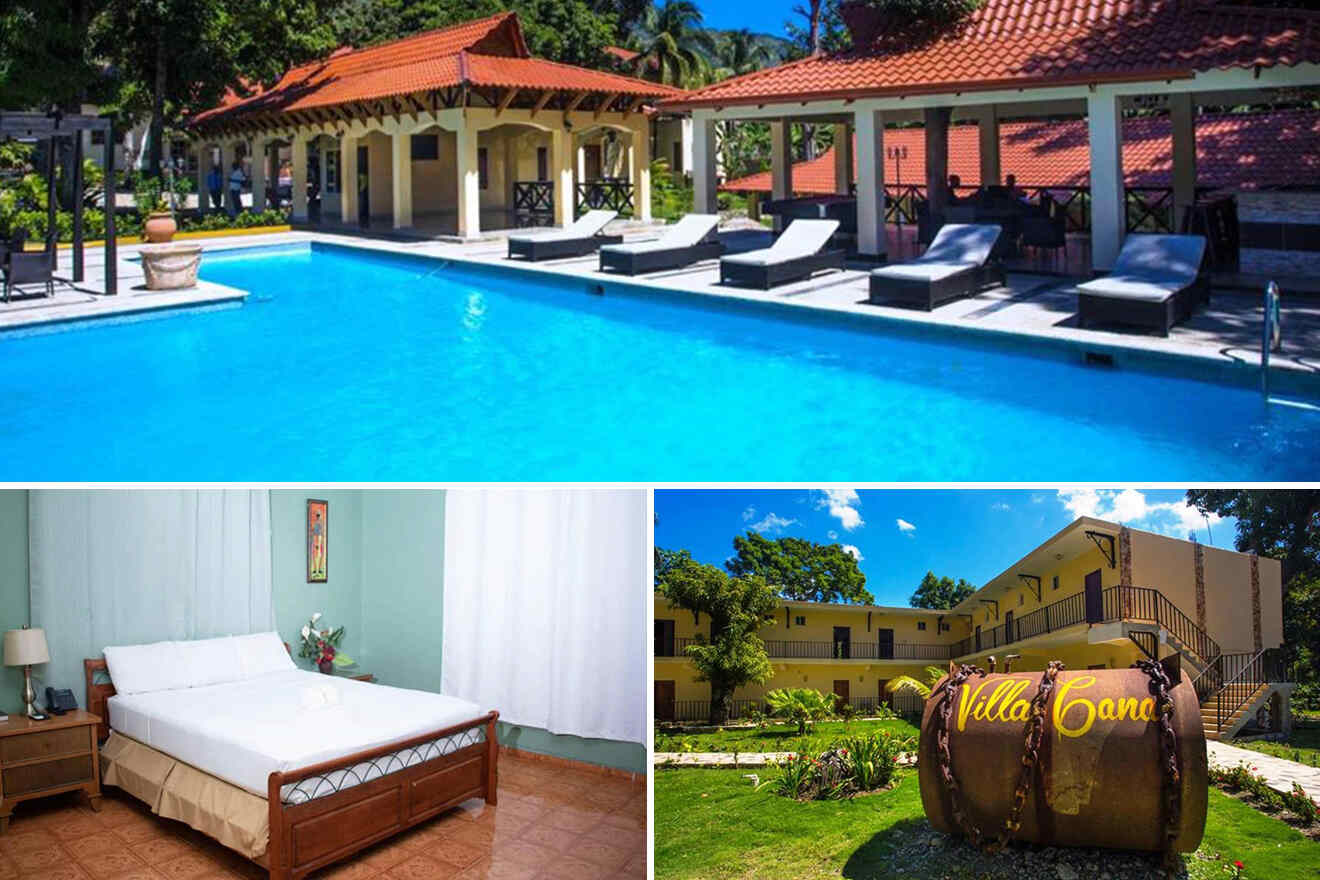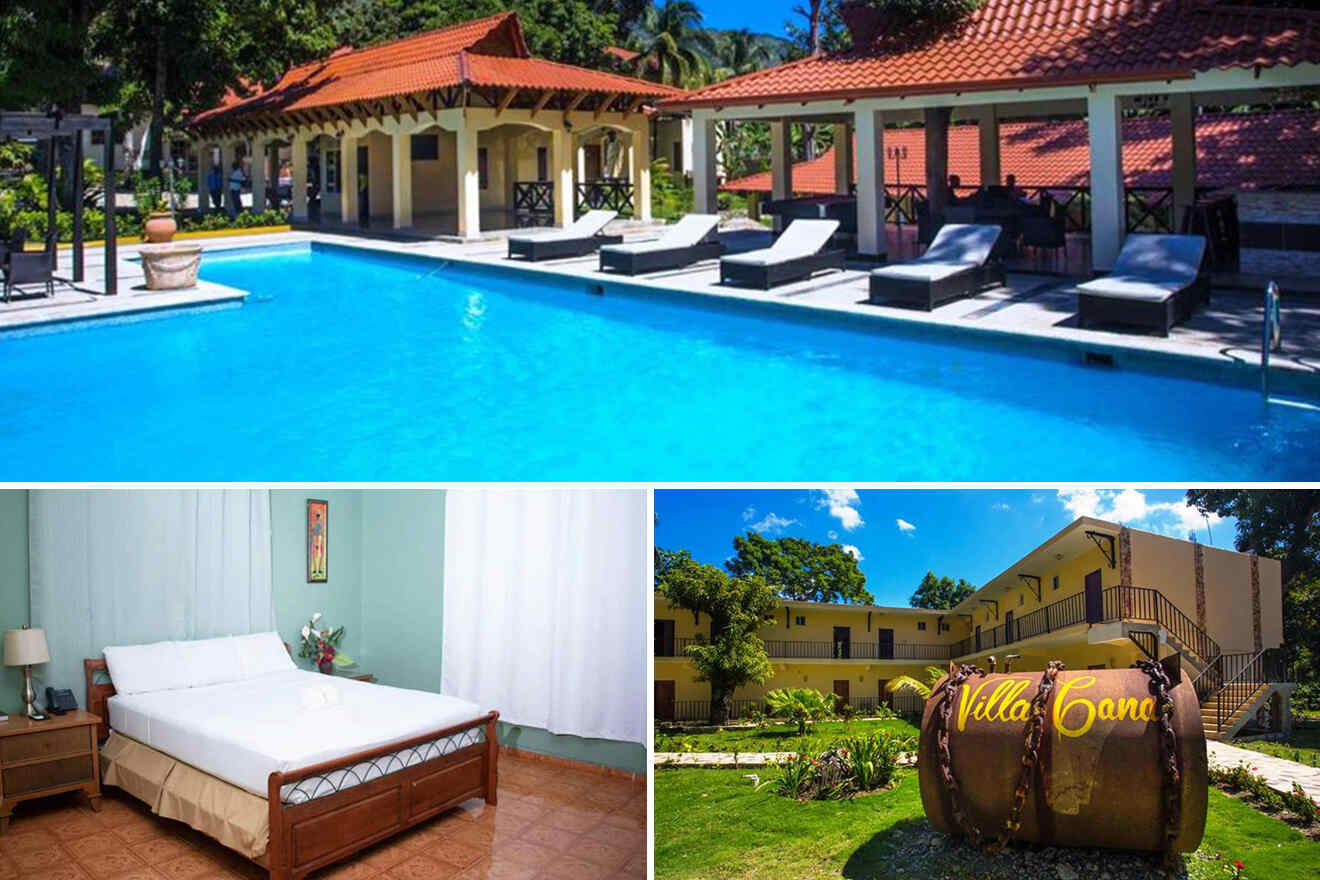 I am in awe! This stunning hotel comes with 2 big outdoor pools, so if you want to go for a swim first thing in the morning, you can do it! The hotel is located in Vaudreuil, surrounded by a beautiful lush jungle that will make you feel in a different world and open the doors to amazing activities, like horse riding, hiking, or visiting nearby beaches!
The accommodation comes with an on-site restaurant, 2 bars, temporary art galleries, and nightly entertainment, providing local cuisine and immersive cultural experiences. Their biggest room is the Deluxe Triple Room which can host up to 3 guests!
5. Satama Hotel – with amazing views of Haiti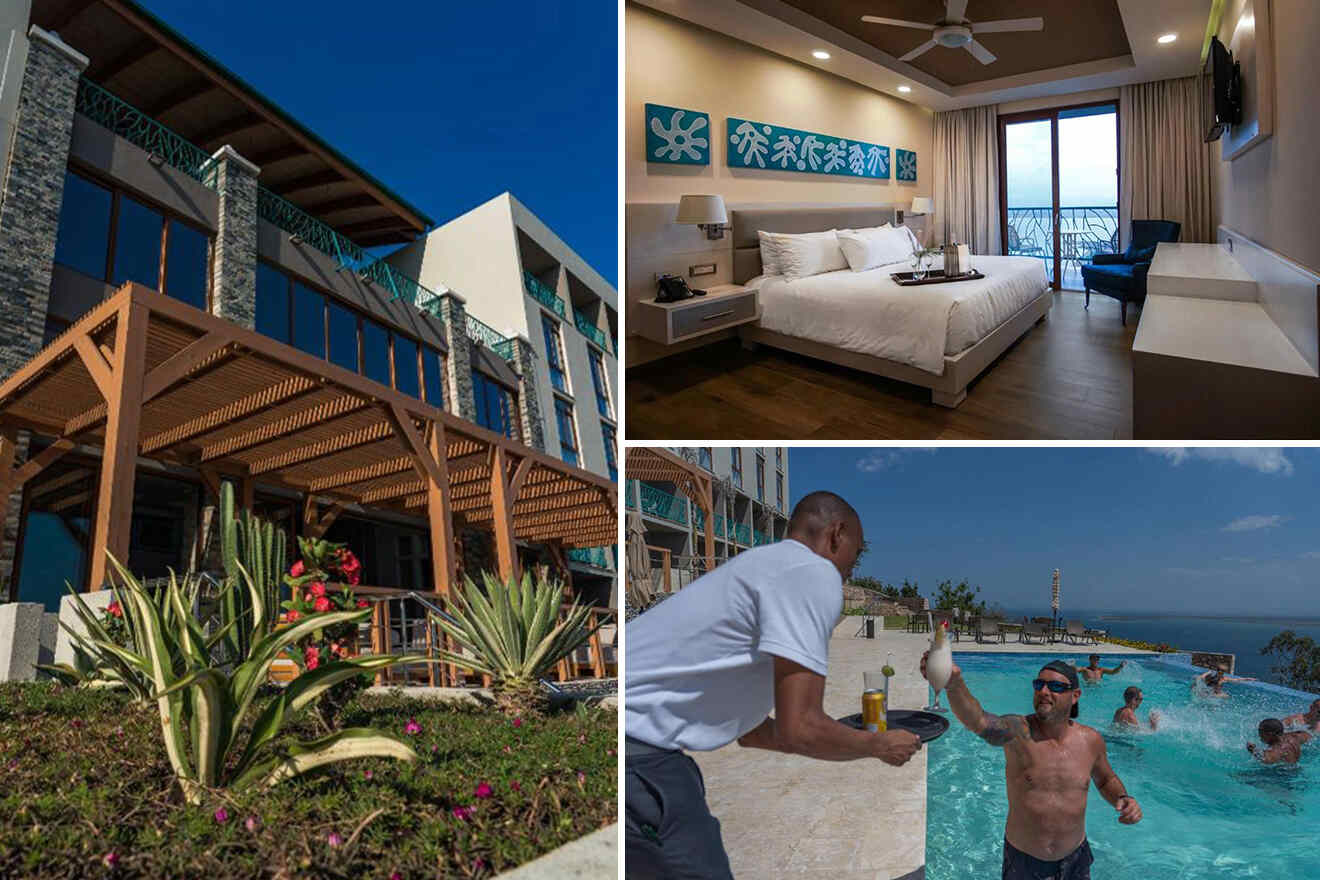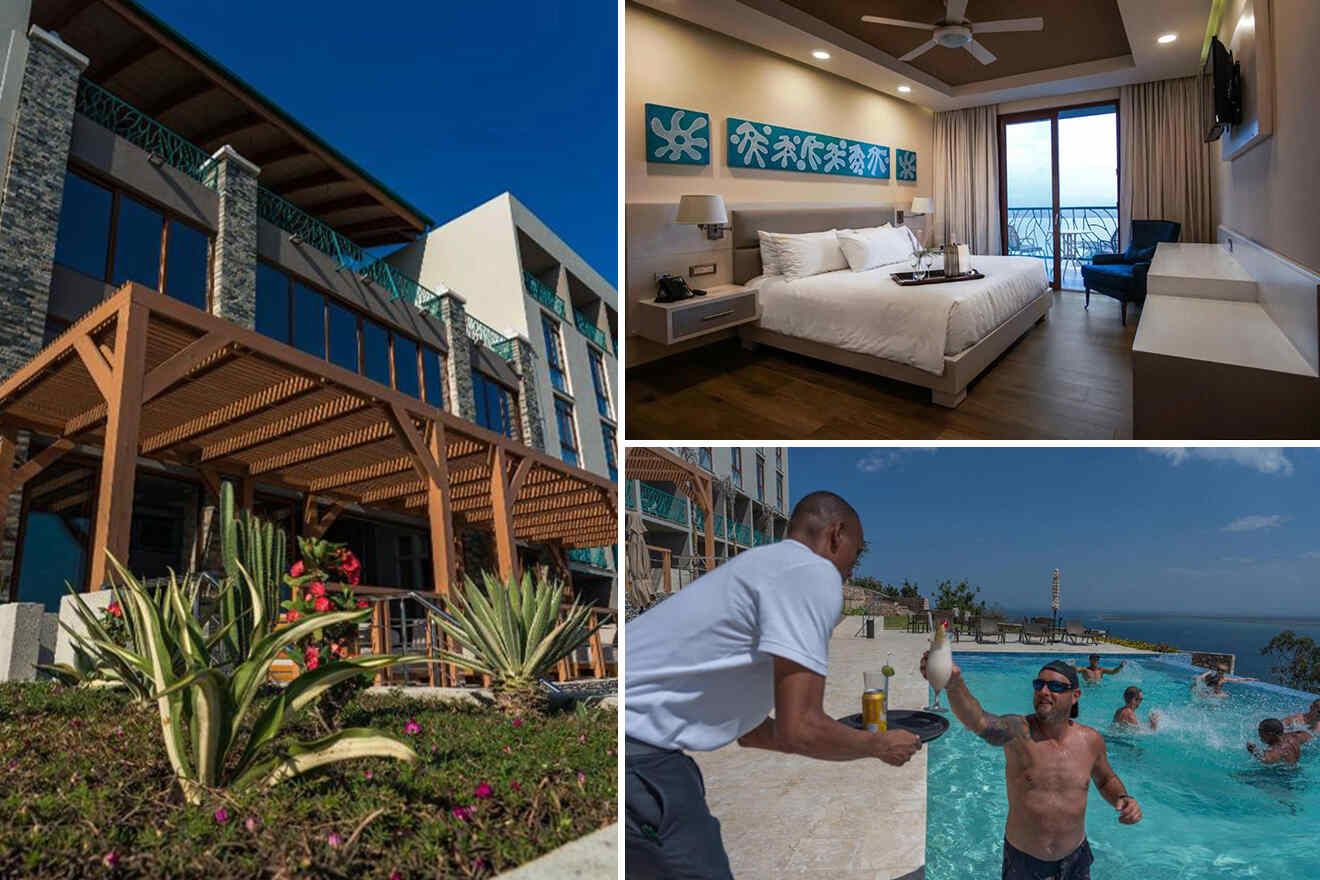 This hotel comes with the most stunning views of Carrenage City, the ocean, and amazing mountains. Literally, you can see it all from the hotel! Rival Beach is the closest beach to the hotel, but if you are looking to sunbathe or swim, the hotel comes with an outdoor swimming pool and a terrace where you can soak in all the sun!
The rooms are super modern and have nice decorations, and all come with the most stunning views of the city, sea, and city! If you are traveling in groups, the double room can host 4 guests!
6. Hotel Royal Oasis – spotless and modern Haitian hotel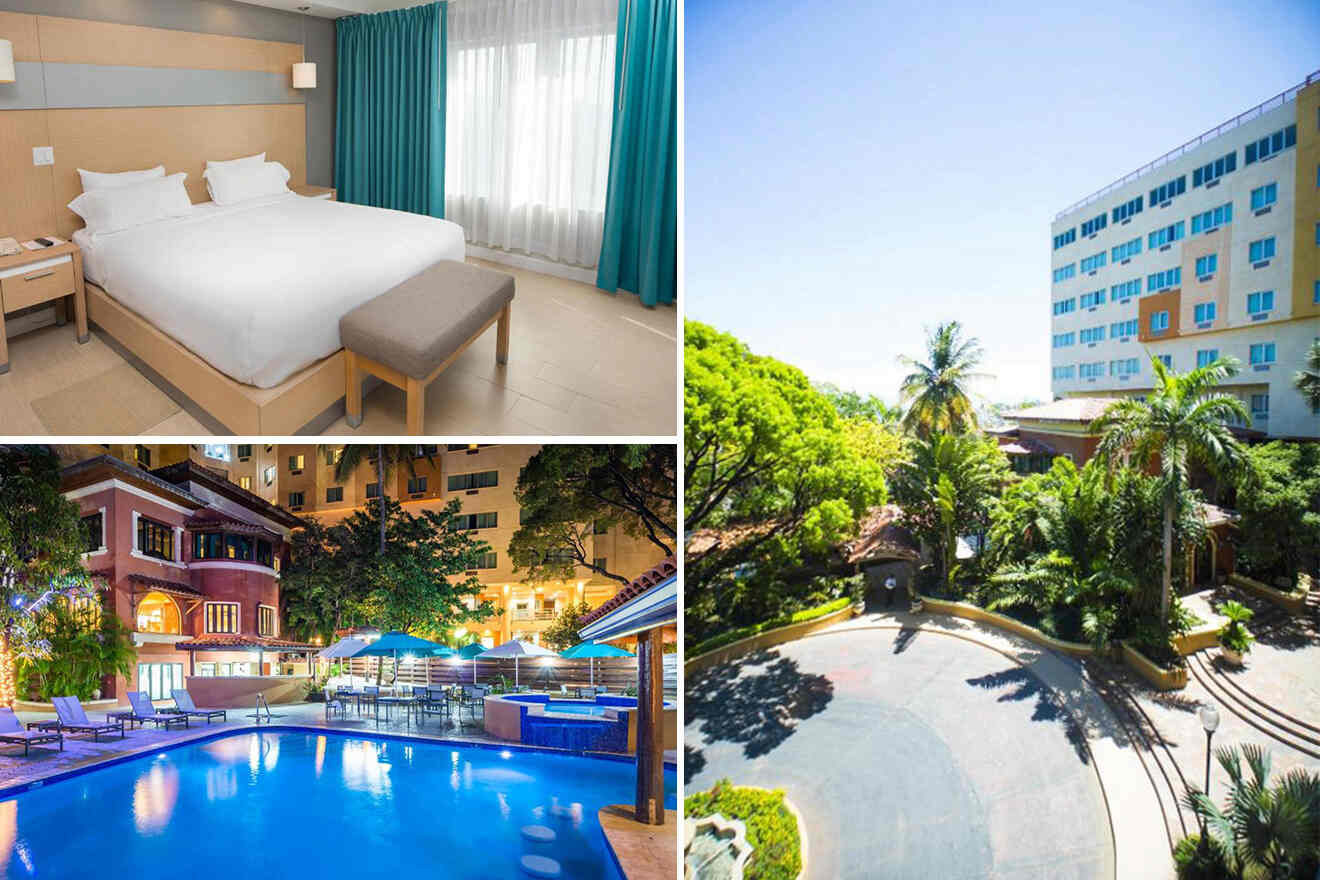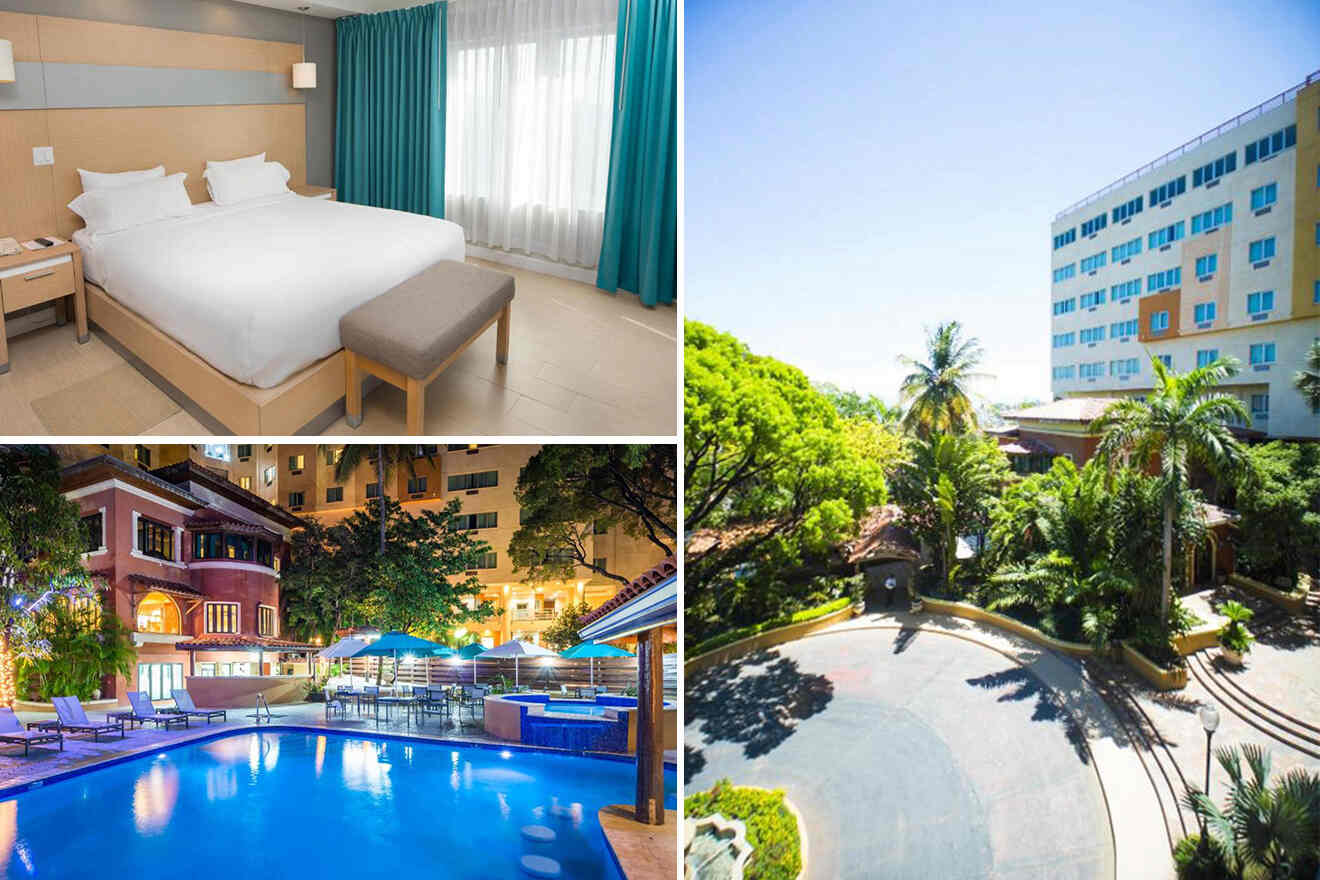 Located in Pétion-Ville, you'll love everything the hotel and this area offer! There are 2 on-site restaurants offering Mediterranean meals and tapas and 2 on-site bars offering drinks and cocktails. The outdoor pool has nice sun terraces surrounding it and comes with picturesque views of the hotel!
All the rooms look impeccable, with minimalistic and modern decoration and amazing amenities like a flat-screen TV with satellite channels and air conditioning to beat the heat even on the hottest days! The rooms can host from 2 to 4 guests, making it perfect for couples and for big groups of friends or families!
7. Hotel Villa Therese – with an amazing style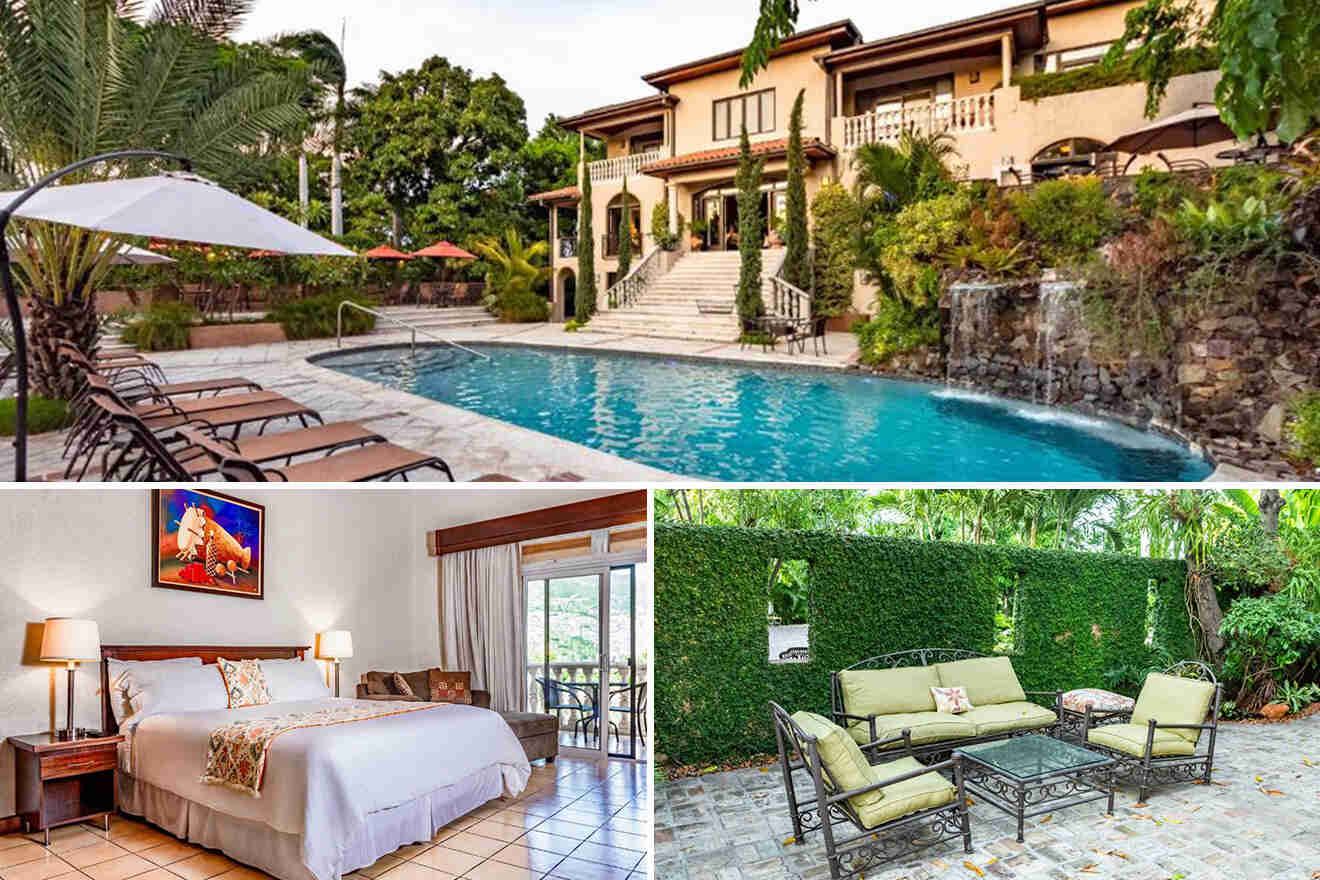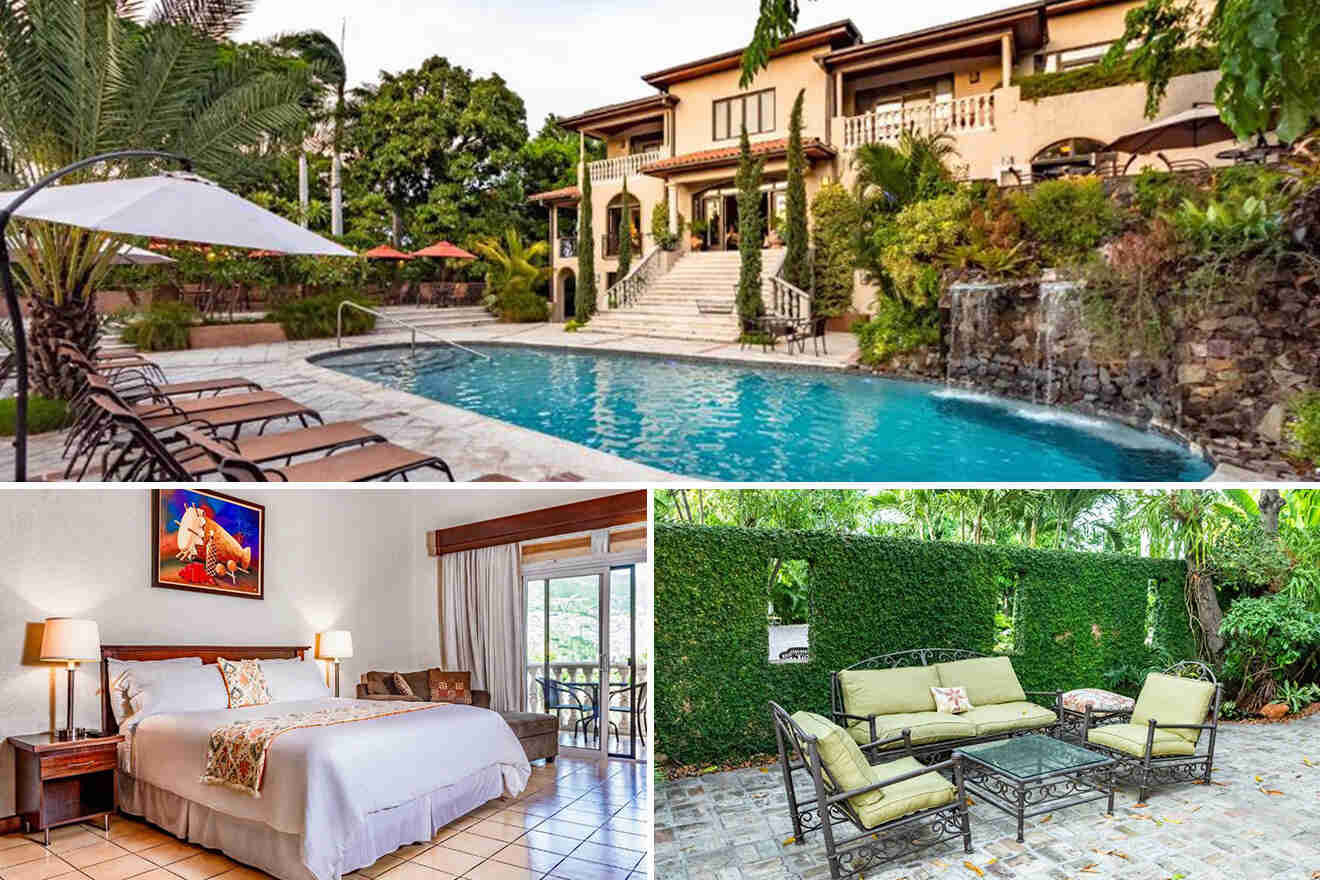 I am so in love with this hotel's decor – it will feel like you are staying in a beautiful Caribbean mansion! The outdoor terrace area comes with phenomenal decor overlooking the luxurious hotel's entrance, and surrounded by beautiful gardens, it looks amazing! If you are looking to have a relaxing vacation, the on-site wellness center has amazing treatments for you!
There is an on-site restaurant serving local dishes and offers a romantic ambiance, perfect to surprise a special someone! The hotel is located in Pétion-Ville, very close to Port-Au-Prince, with a room capacity of 2 guests, and most of them with a private balcony!
8. Residences Sommet – classic and cozy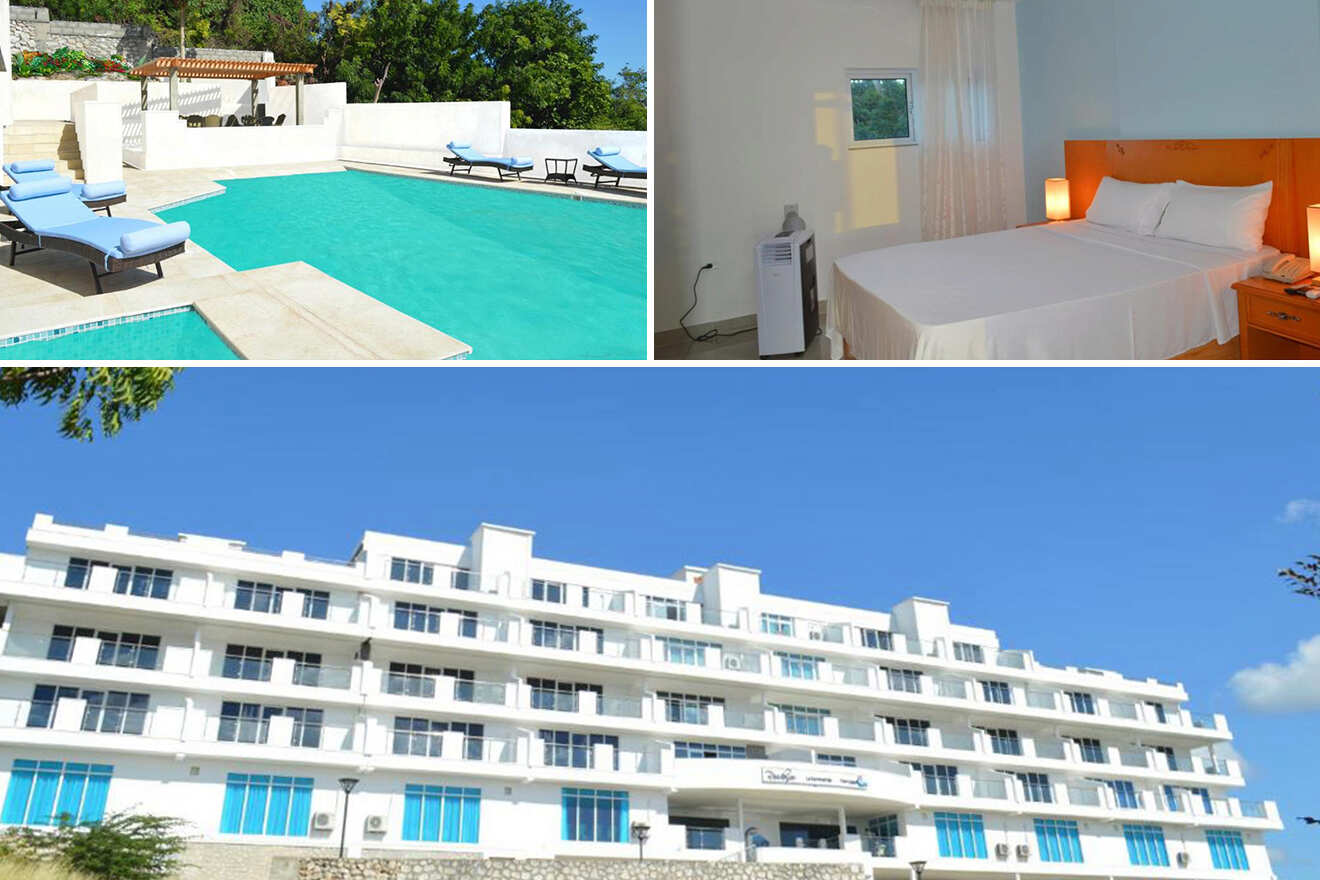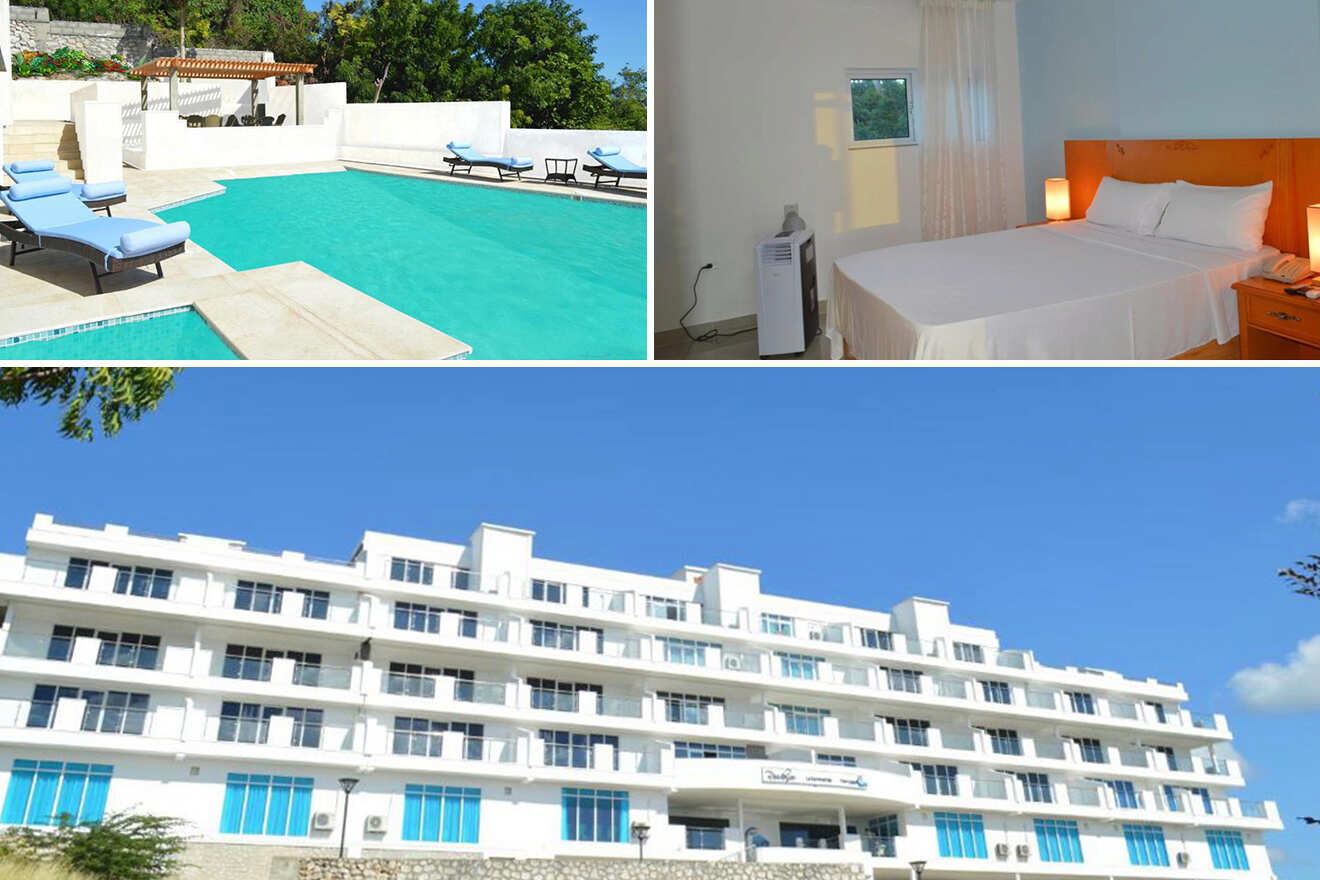 This hotel has a nice vintage look and a classic feel that will make you feel all cozy! It is located in Port Salut by the beach, so amazing views and spending time on white sand beaches playing volleyball, sunbathing, and swimming are guaranteed!
One of the nicest aspects of this hotel is its focus on wellness and fitness. The spa center offers incredible massage sessions and beauty treatments, and they even feature a sauna, which all hotel guests can use! I highly recommend staying at an apartment with a sea view to enhance the vacation with stunning views. The apartments can host 6 guests and come with 2 bedrooms and a separate living room!
9. Marriott Port-au-Prince Hotel – a top modern hotel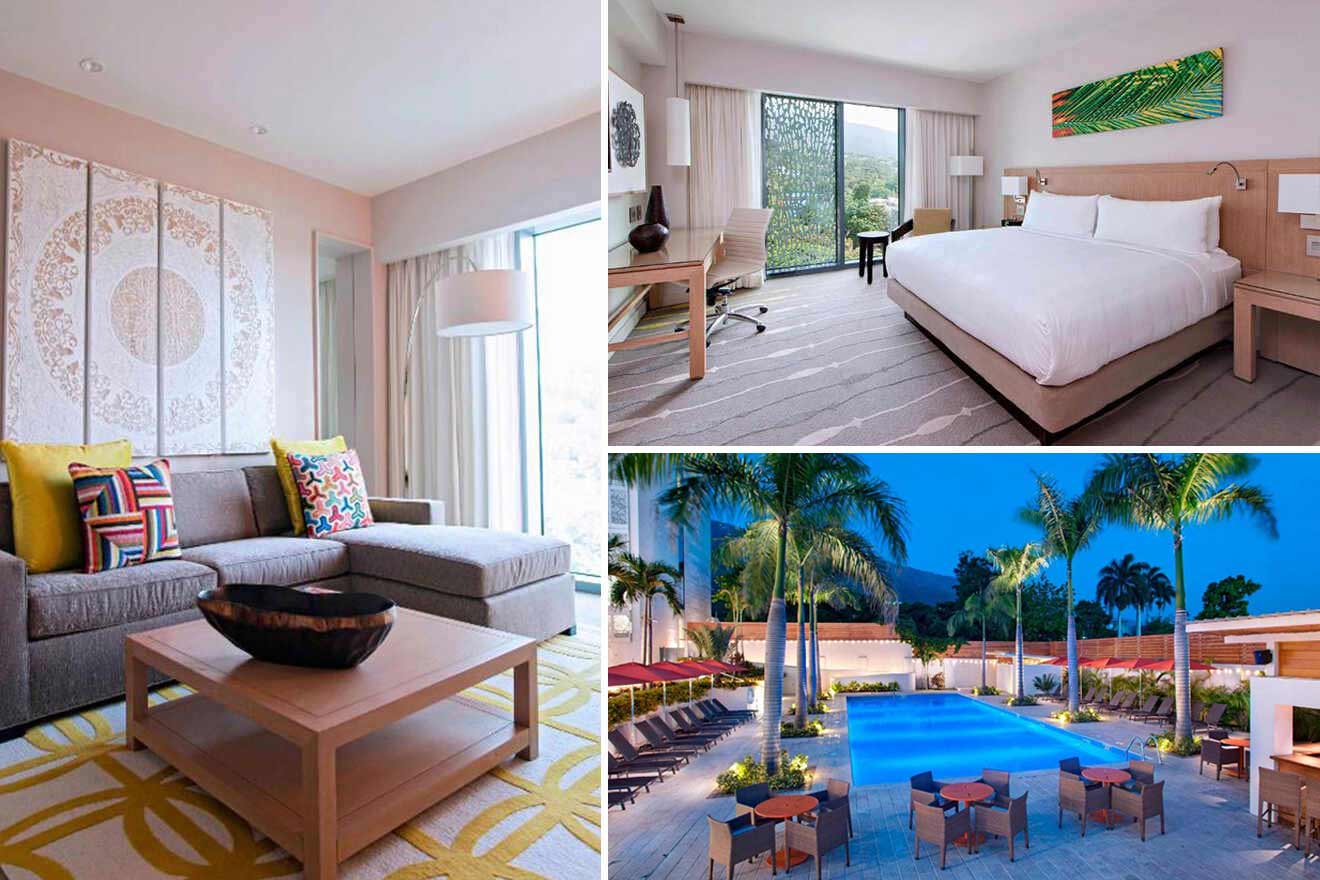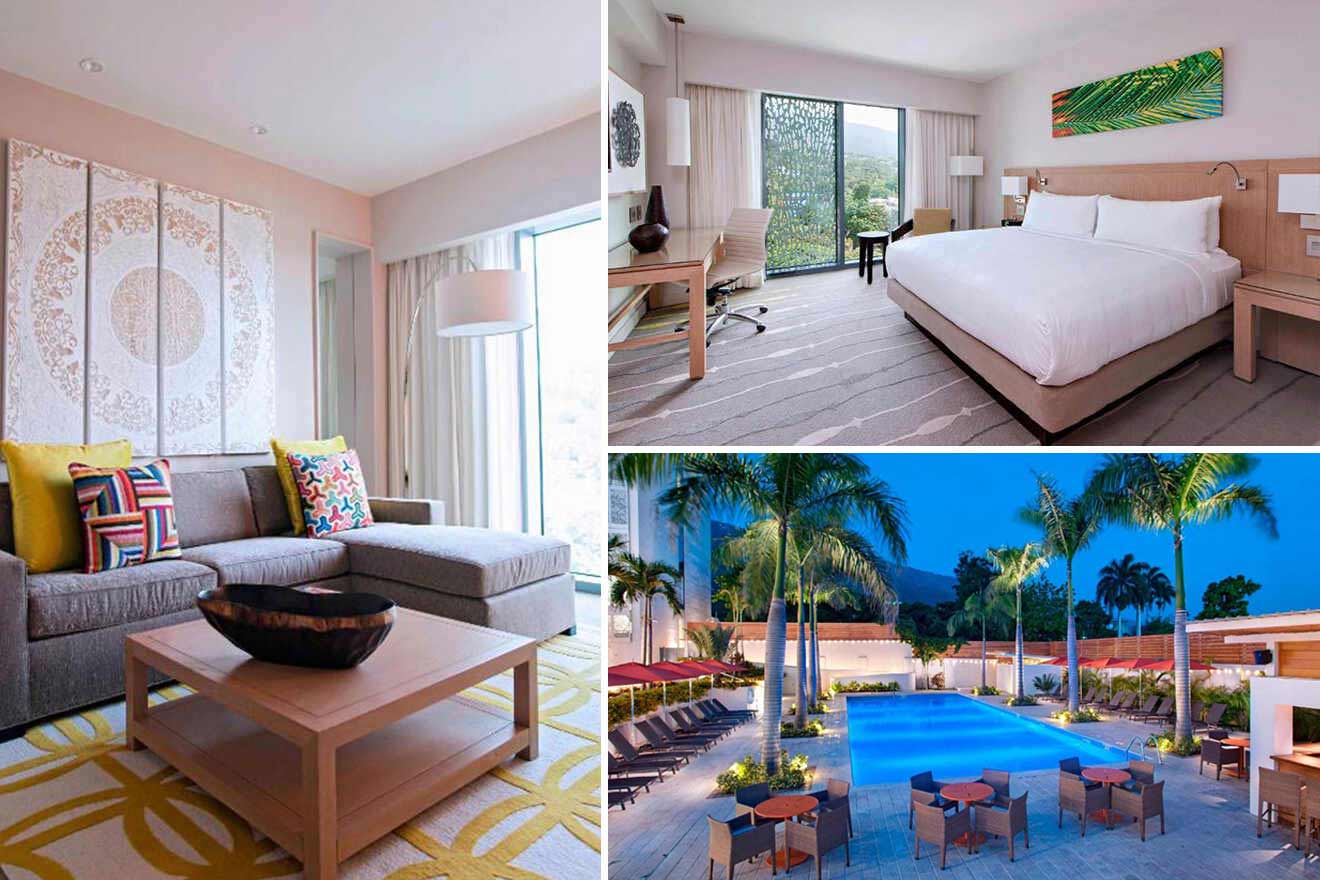 Located in Turgeau, this hotel has all the glamour and style a Marriott hotel has! The hotel is super big and comes with everything you could wish for and even more! First, all the guests can enjoy the most amazing breakfast every morning and have a meal at any of the 2 on-site restaurants.
The accommodation features amazing views and terraces where you can sit and enjoy a fruity drink! All the rooms have amazing earthly tones, colorful decorations, and beautiful views! If you want to travel with your pet, ask by the time of booking, and arrange for your furry friend to stay!
10. Retrouvailles Hotel – near Cormier Plage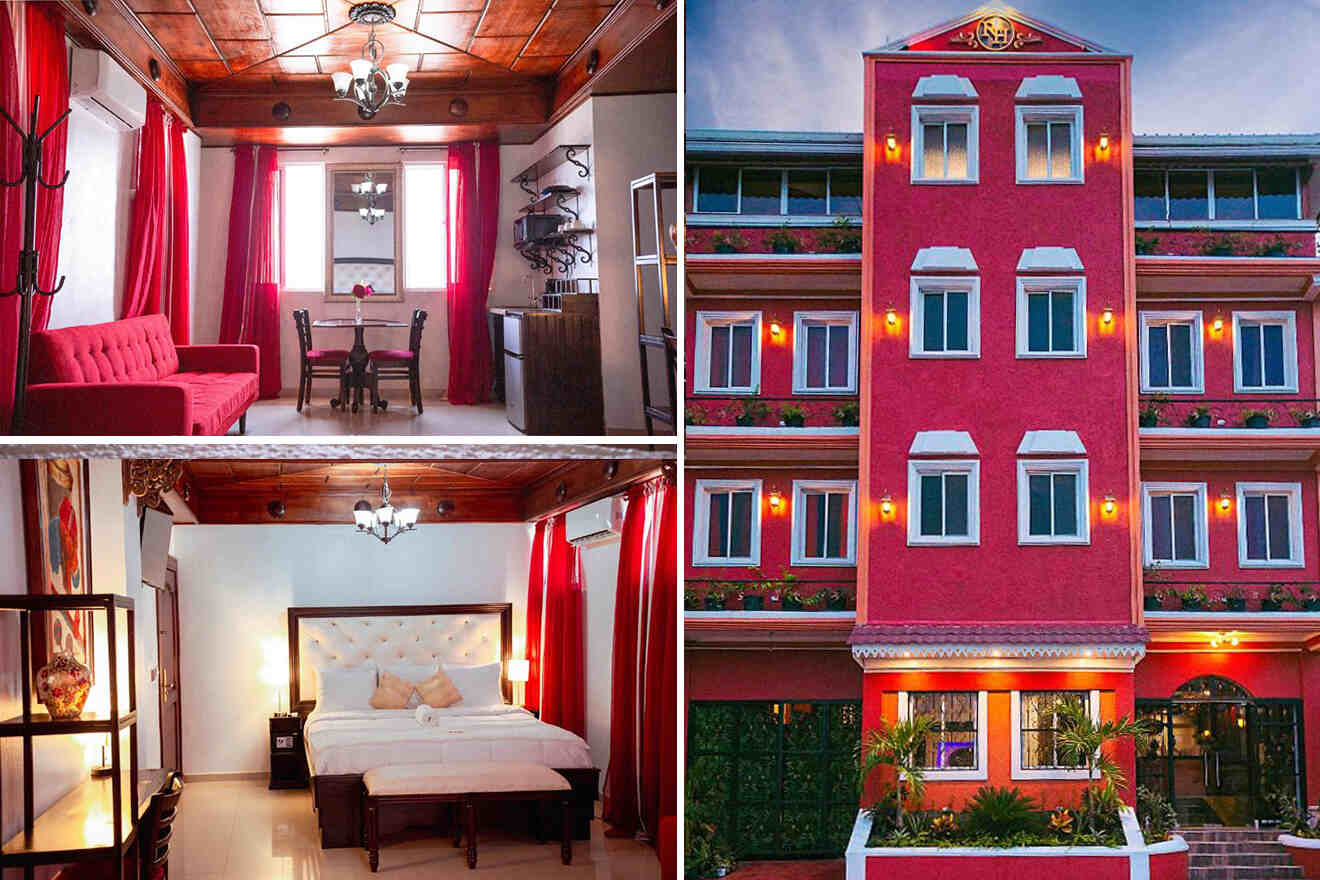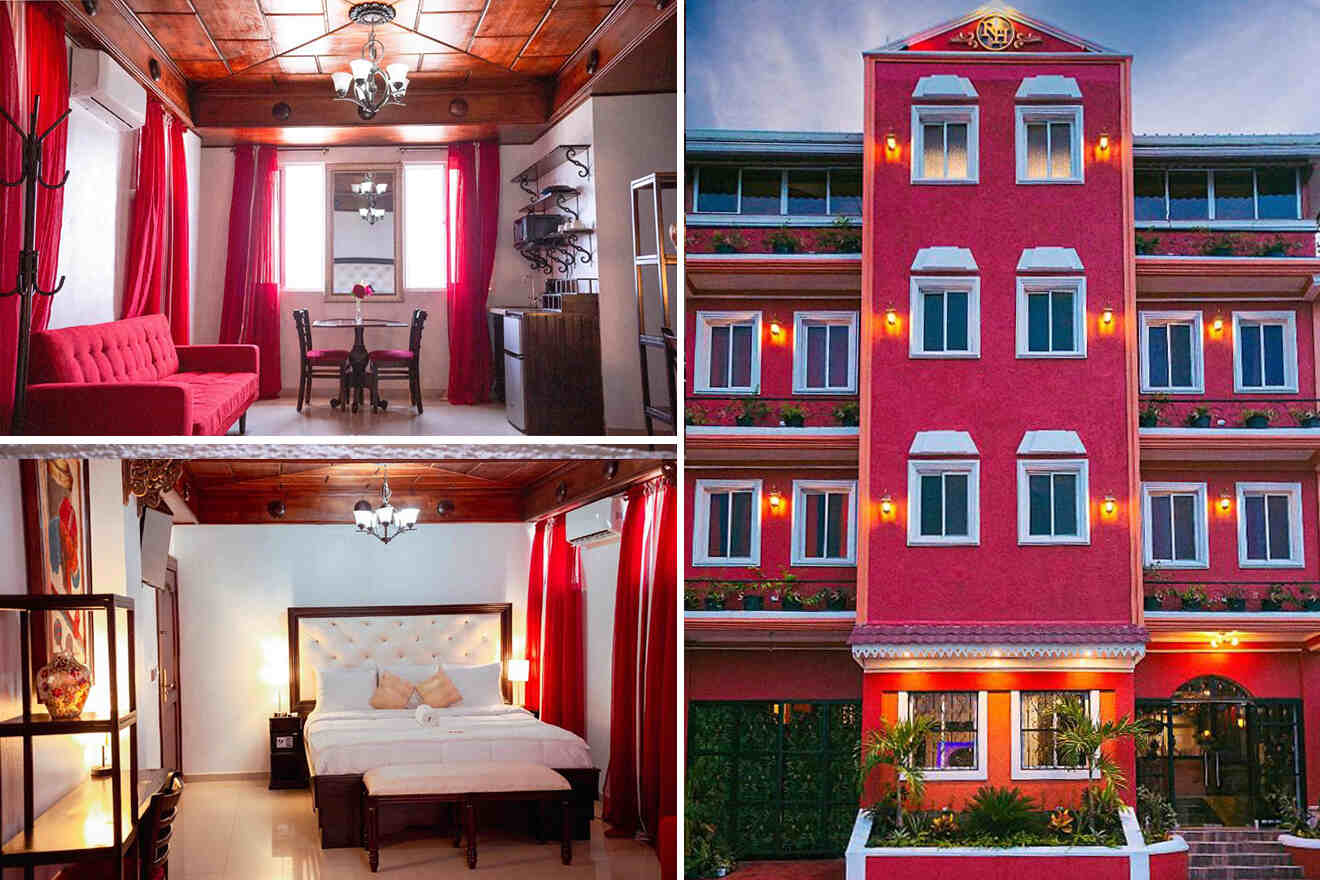 Oh my God! I am completely amazed by this hotel's look – it feels like a movie set, the facade is stunningly painted in red, and indoors, the hotel has amazing dark wood furniture and decorations and an old charm that is just perfect! The hotel is located in Cap-Haïtien and is only a 15-minute car drive from Cormier Beach.
The hotel rooms follow the same theme decor as the rest of the hotel, and some of the rooms, like the suite, come with a wet bar, which can be very useful. All the rooms can host 2 guests, and the double room can host parties of 4!
FAQs about where to stay in Haiti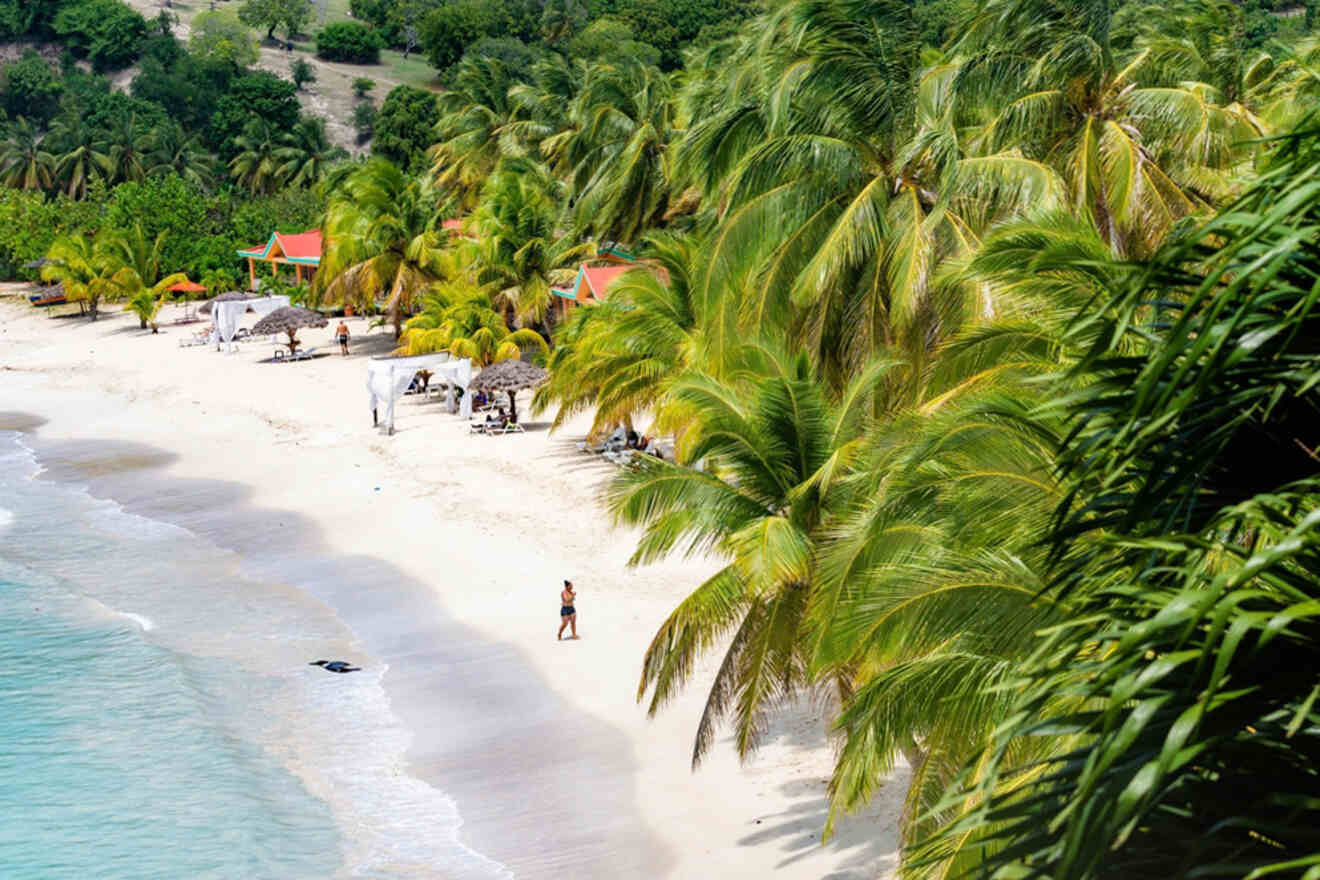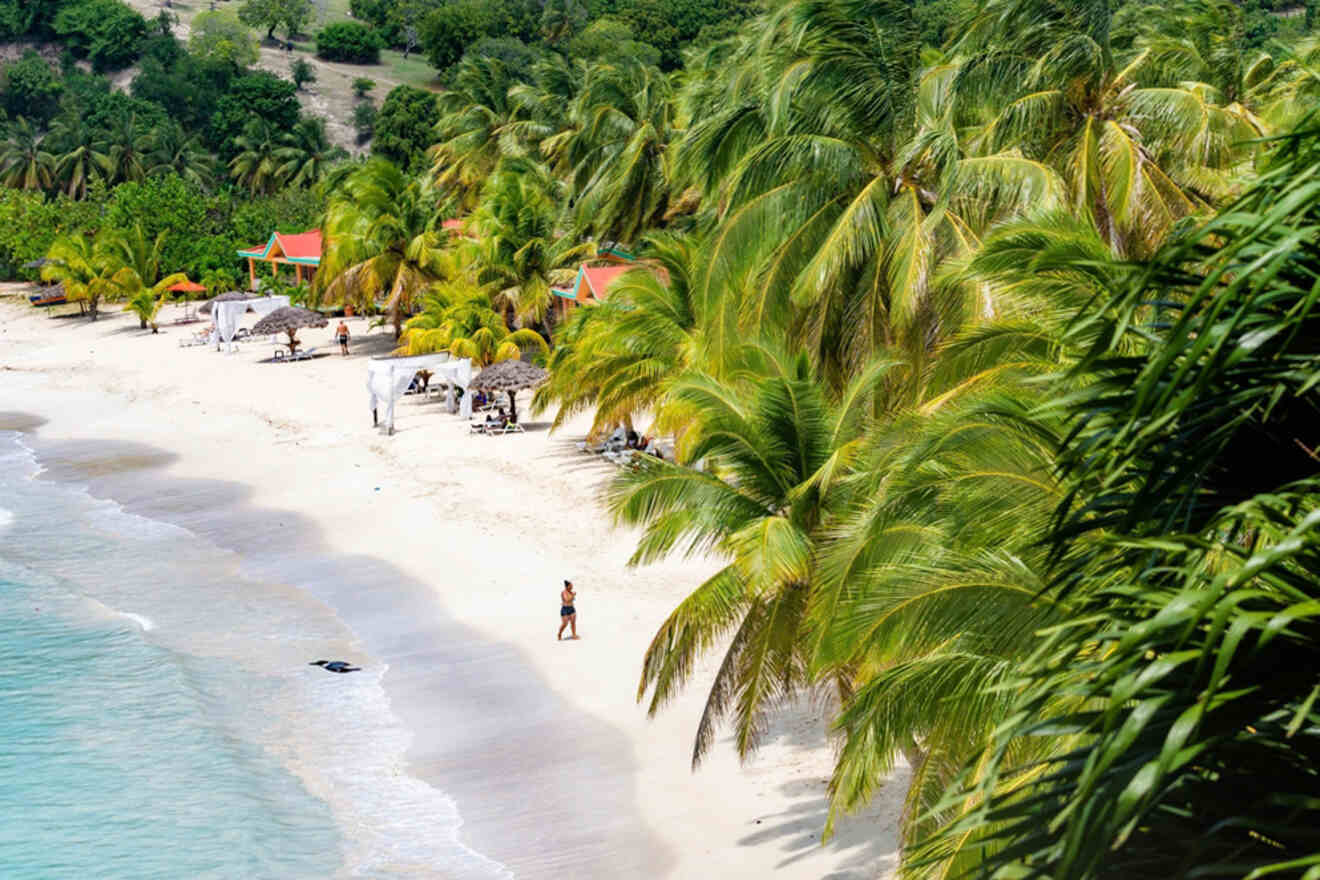 Conclusion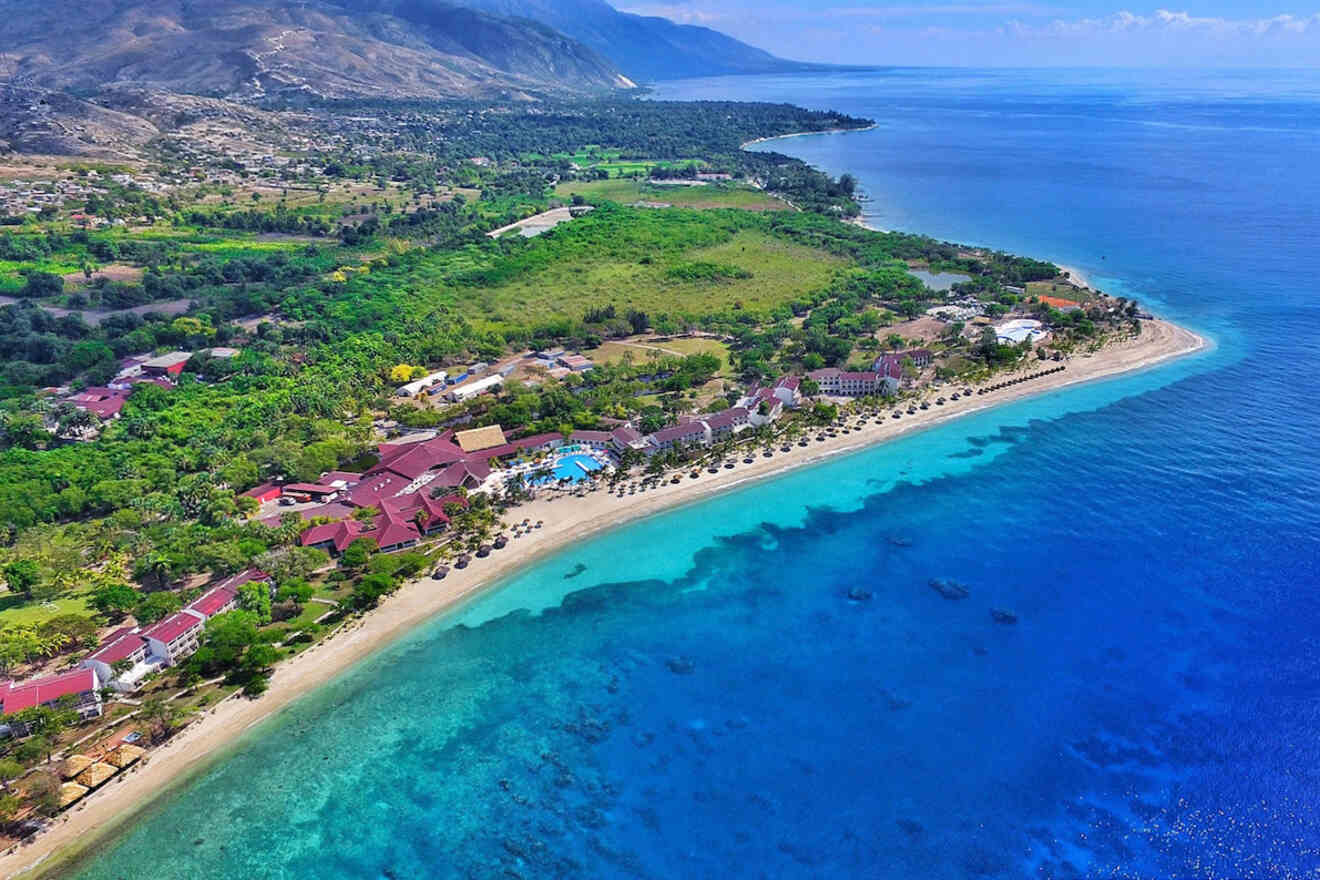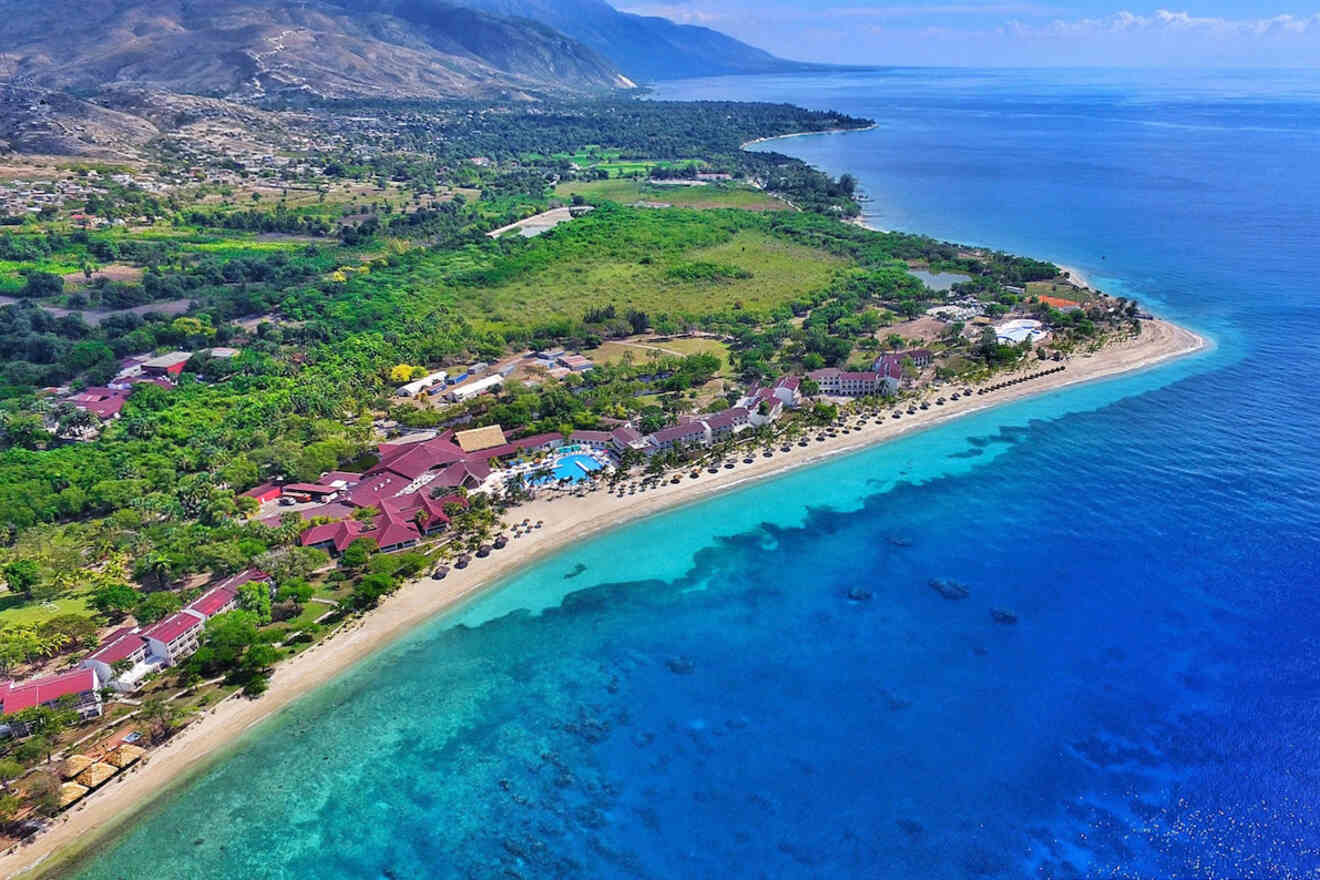 That is a wrap for today, my lovely humans! Those were my picks on where to stay in Haiti for a perfect relaxing vacation in the Caribbean! All these stunning accommodations featuring beachfront properties, eco-lodges, or mountain retreats, will make you feel like a royal, and I am sure you found the hotel room of your dreams in this list!
To be honest, all the hotels mentioned in this article look amazing, and I would be more than happy to stay in any of them, but these are my top 2 favorite hotels in Haiti:
Haiti is a trendy destination, so if you want to secure the hotel of your dream, booking in advance is essential!
If you're interested in learning about different Caribbean countries and what they have to offer here you have a complete guide of where to stay in the Dominican Republic. Check it out!
Until the next one,
Daniela
---
Pin it for later!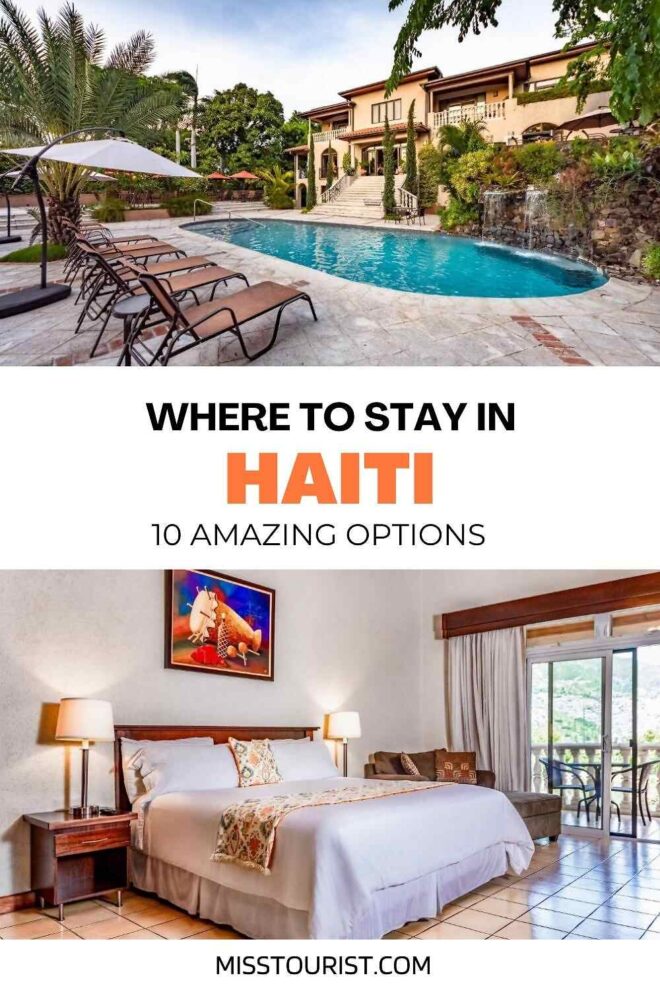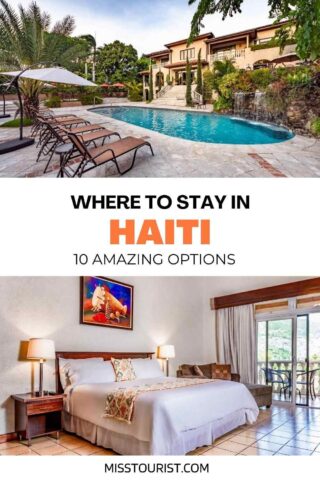 Pin it for later!