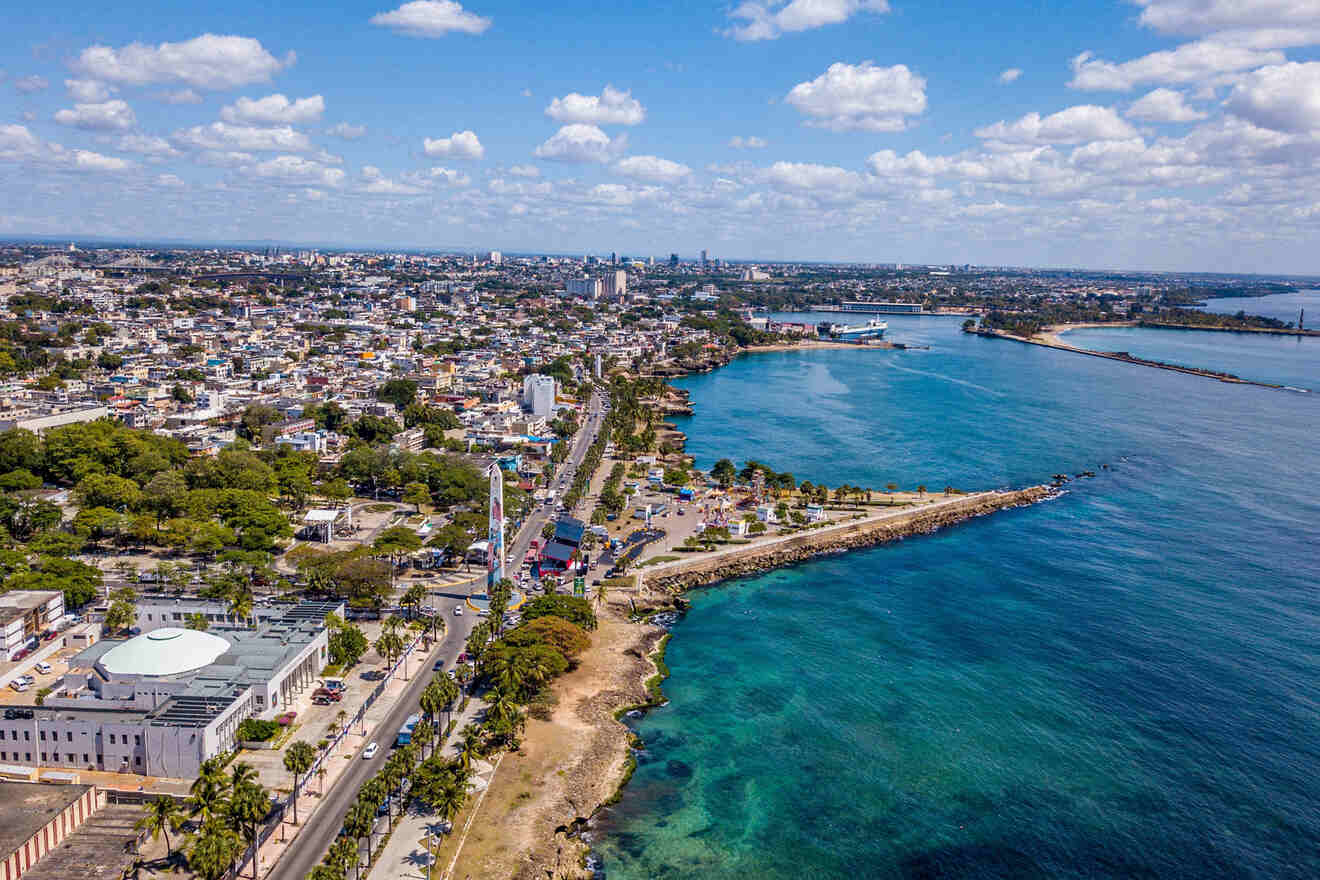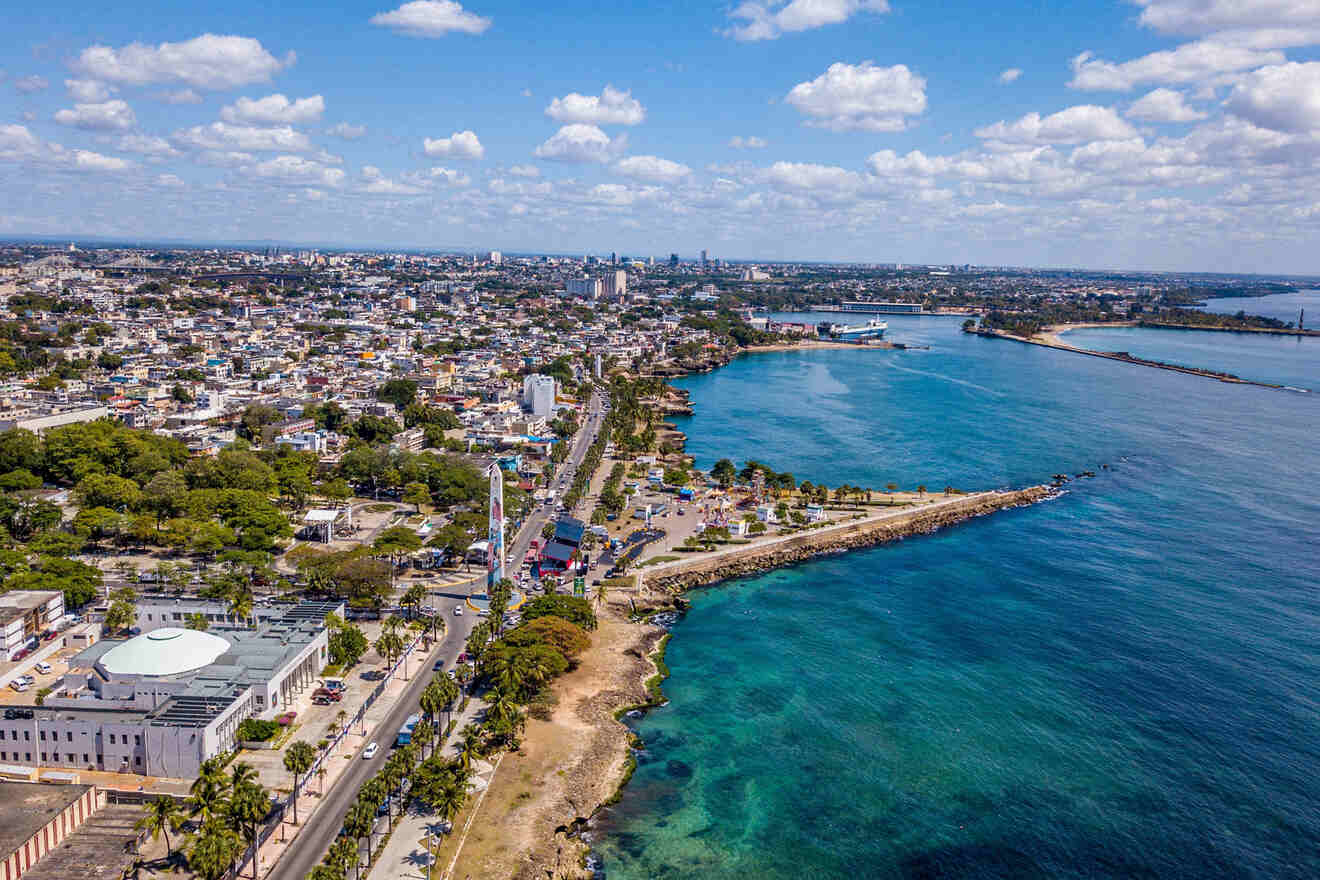 Sandy beaches, incredible attractions, and a culture that I'm sure many of you will find fascinating! Santo Domingo, the capital of the Dominican Republic, is the kind of place where you end up falling in love without even realizing it!
For those headed there, I gathered up a list (after many hours of research) of the best Santo Domingo all-inclusive resorts that I listed from most to least expensive, that way, you can easily pick your favorite!
NOTE: Before we jump straight in, you should know that Santo Domingo generally doesn't have the typical all-inclusive resorts and vacation packages that you'd normally find, where you pay a big sum for an all-inclusive experience.
But don't worry, because I made sure to add to my list only the hotels that offer the same kind of facilities that you'd find in the usual vacation packages like spas, restaurants, and many others. And look at the bright side, you can pick your favorite ones and build your own personalized package at a great price!
Just make sure you book your hotels in this tropical paradise in advance! People who come here plan their trips super early, so most likely, the accommodations will sell out super fast.
Vamonos!
If you are in a hurry
Can't make it through the whole post? Then check out the list below, which has the best Santo Domingo all-inclusive resorts:
1. InterContinental Real Santo Domingo – has a great location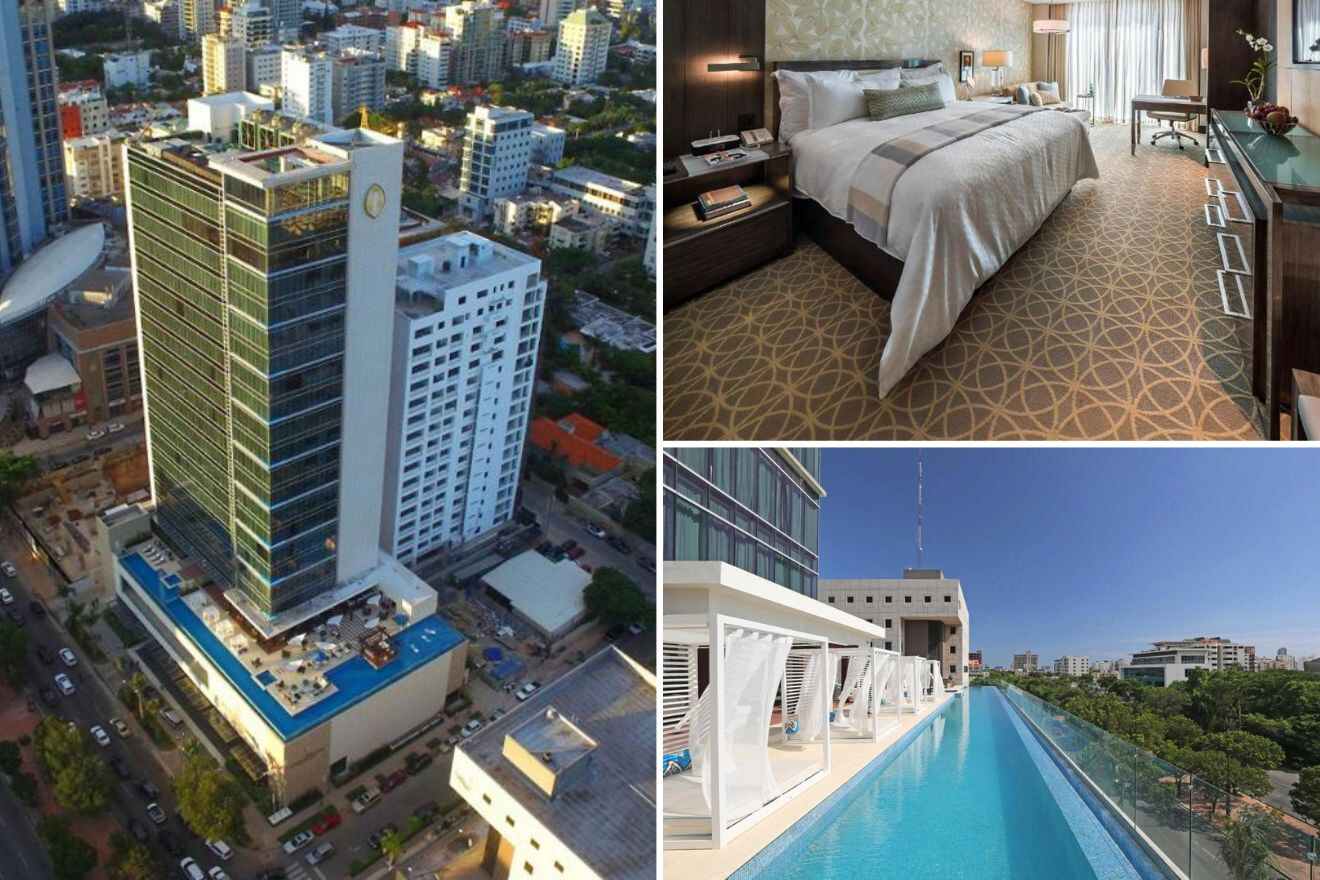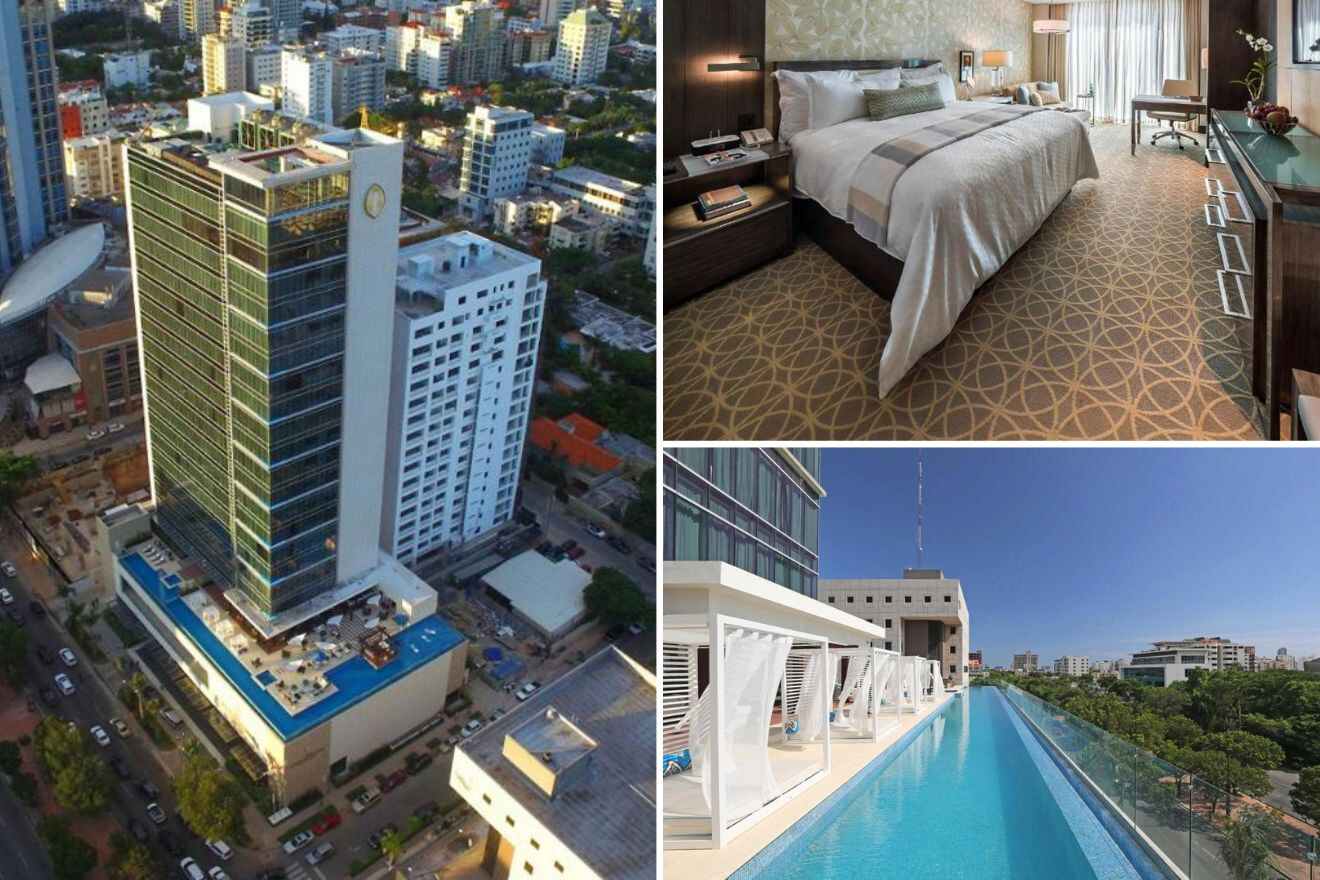 Wake up to a stunning view of the city in the spacious rooms of this hotel in downtown Santo Domingo Distrito Nacional! The accommodation offers free parking and suites with large windows, comfy beds, and free Wi-Fi.
Start your day with a yummy breakfast in bed, or head down to one of their 3 restaurants. Then if you're not spending the whole day out and about exploring the stunning capital of the Dominican Republic, definitely spend some time at their spa center, where you can splurge on all the massages and facials!
2. Homewood Suites By Hilton – with great views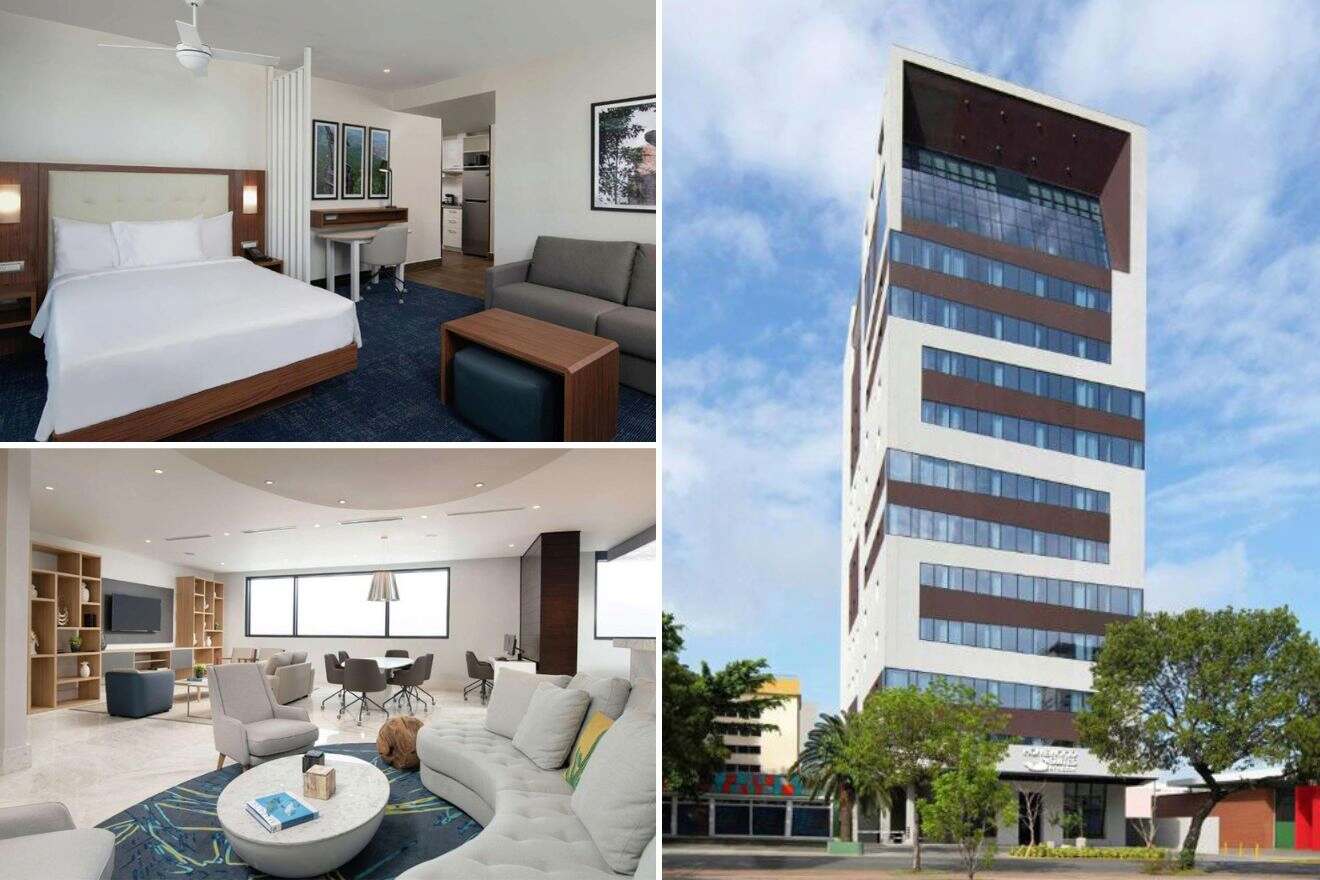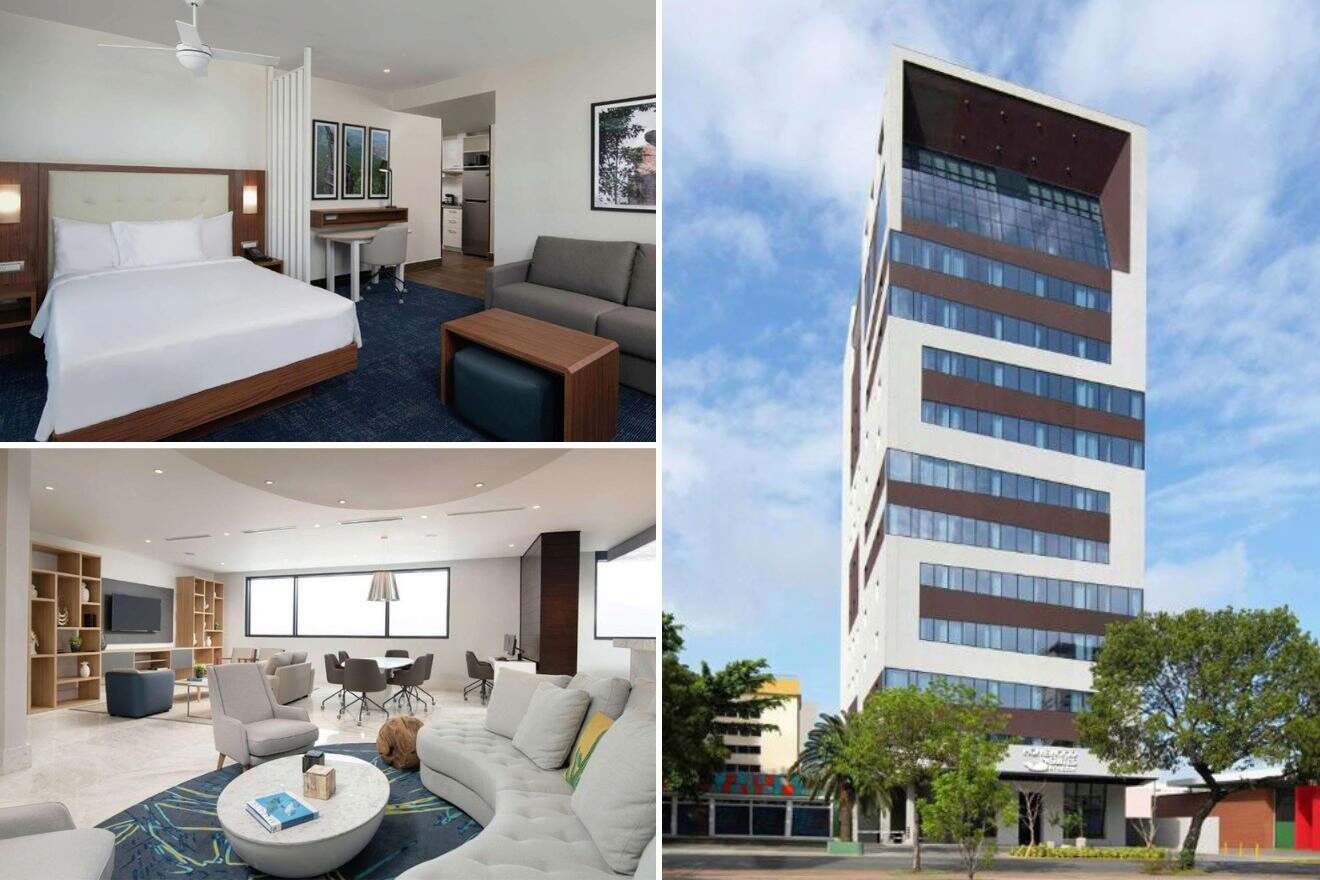 This modern hotel is located within walking distance of the Blue Mall, and it has everything you'll need for your stay! Guests will enjoy free parking, a fitness center, and an outdoor pool where they can enjoy the sun!
All the hotel rooms come with a seating area, air conditioning, and a flat-screen TV, and some even offer a great city view! Start your morning with some breakfast, and then head out to the pool for a bit of sun before you go to visit all the attractions! I'd recommend booking your Santo Domingo hotels early, as they sell out super fast!
3. Crowne Plaza Santo Domingo – for nightlife lovers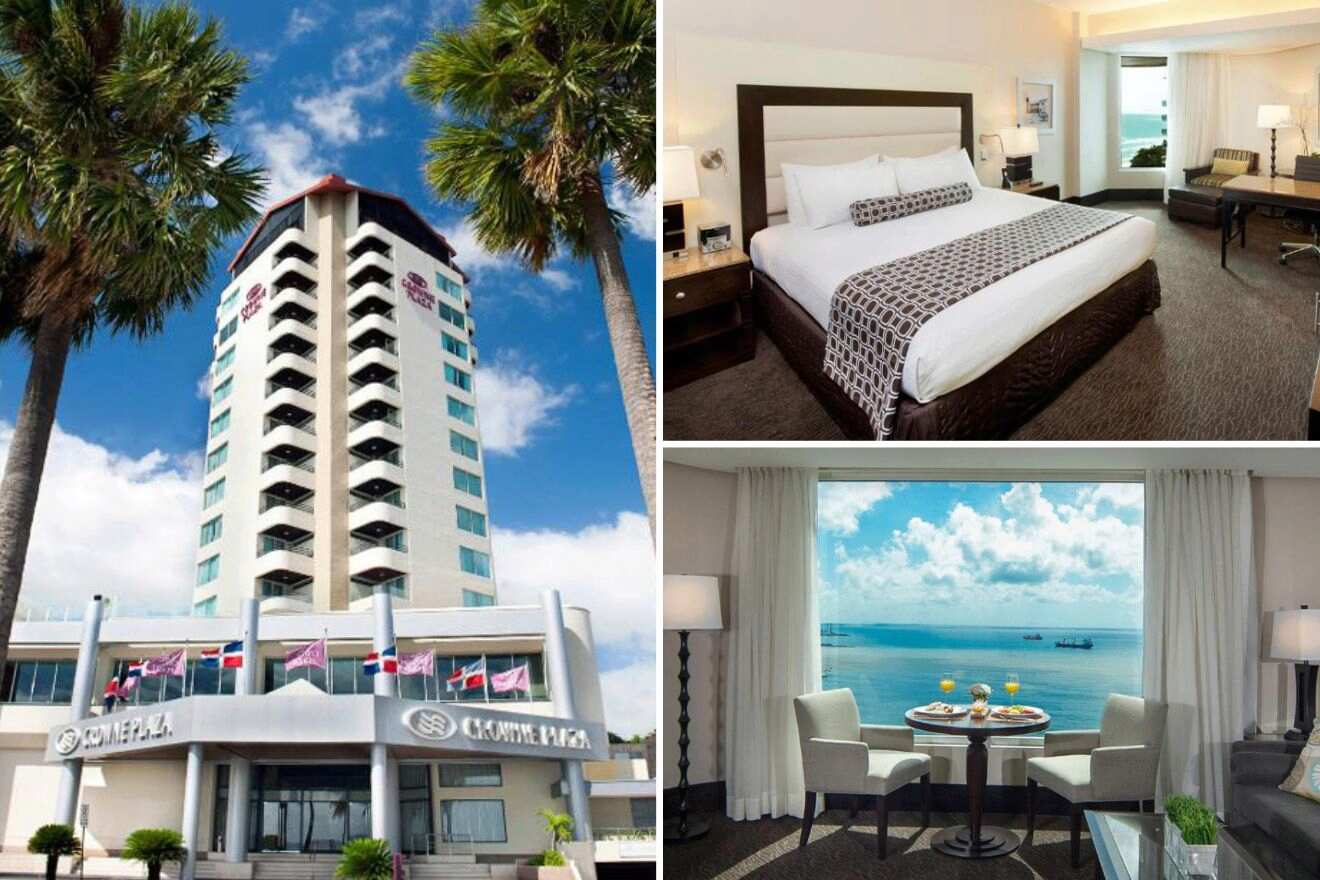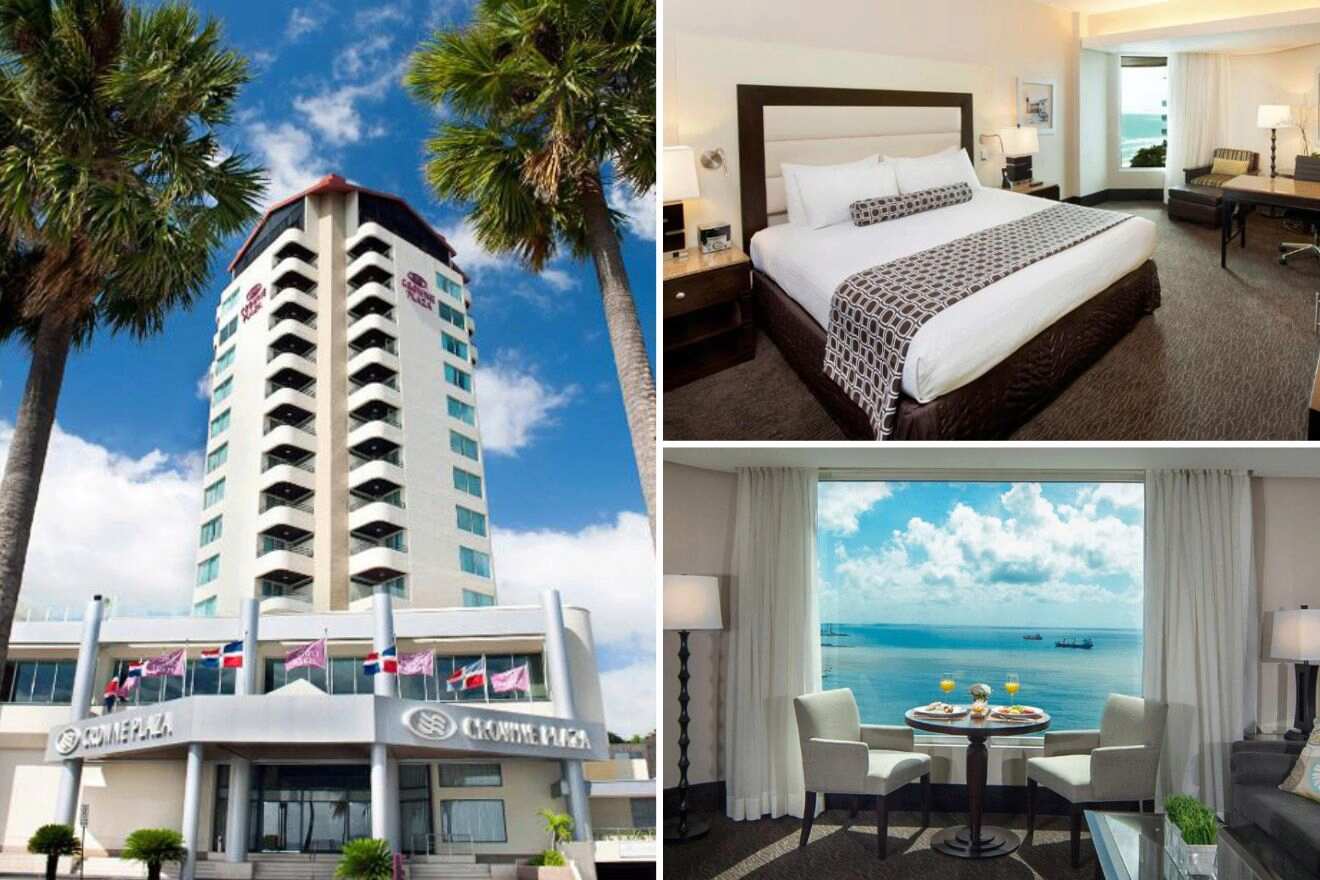 Wake up to a stunning ocean view at this accommodation in the Dominican Republic that's located on Avenida George Washington. Guests can enjoy free breakfast and sunbathe by the outdoor pool all day long and work out in the fitness center!
Your room will have all the amenities you need for your holiday like free Wi-Fi, a work desk, a sofa and of course some great sea views. The hotel also has a casino on-site, in case you want to try your luck, and a spa center where you can relax after spending the whole night at the casino! During the day, you can join bike and walking tours!
4. El Embajador – a stylish hotel in town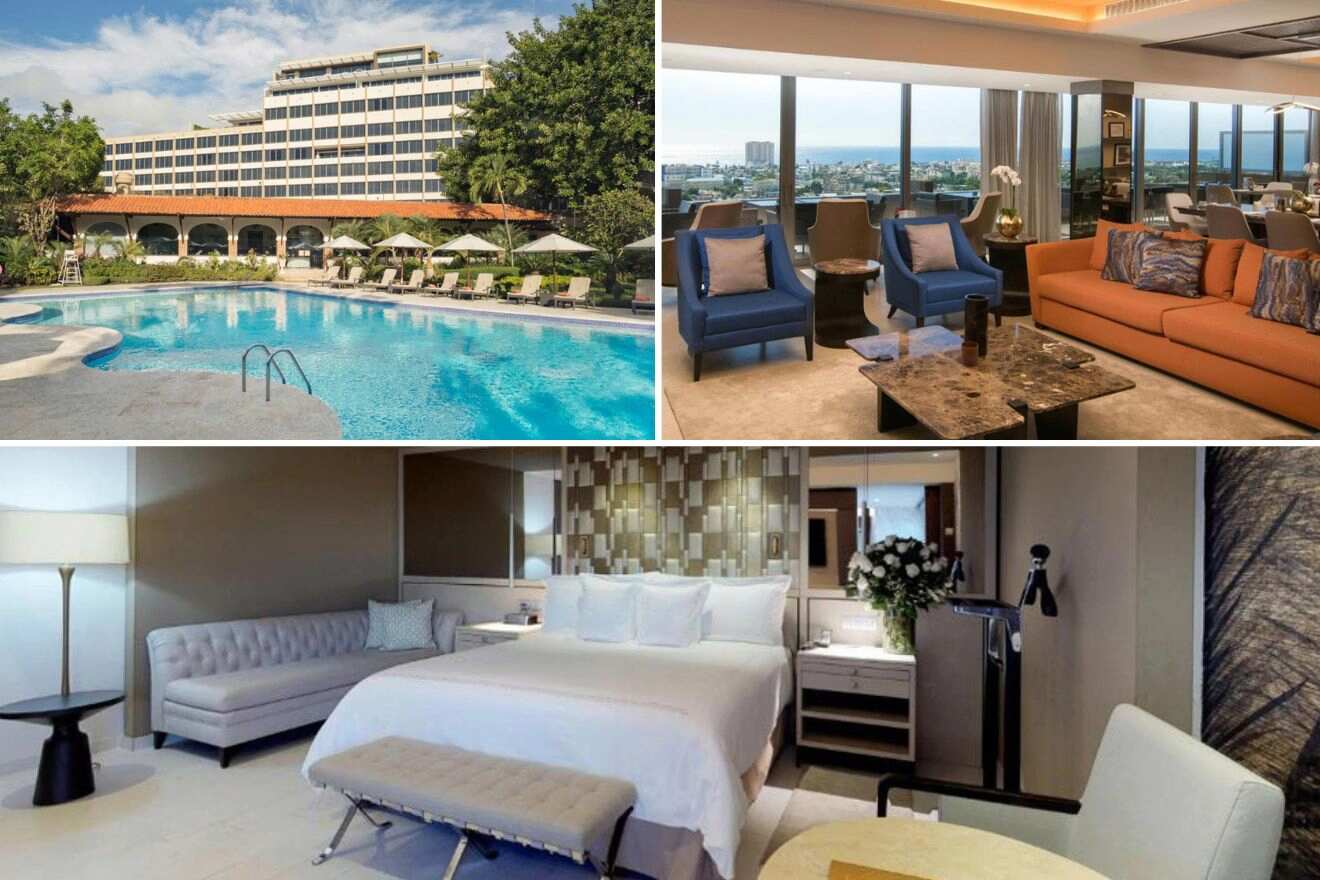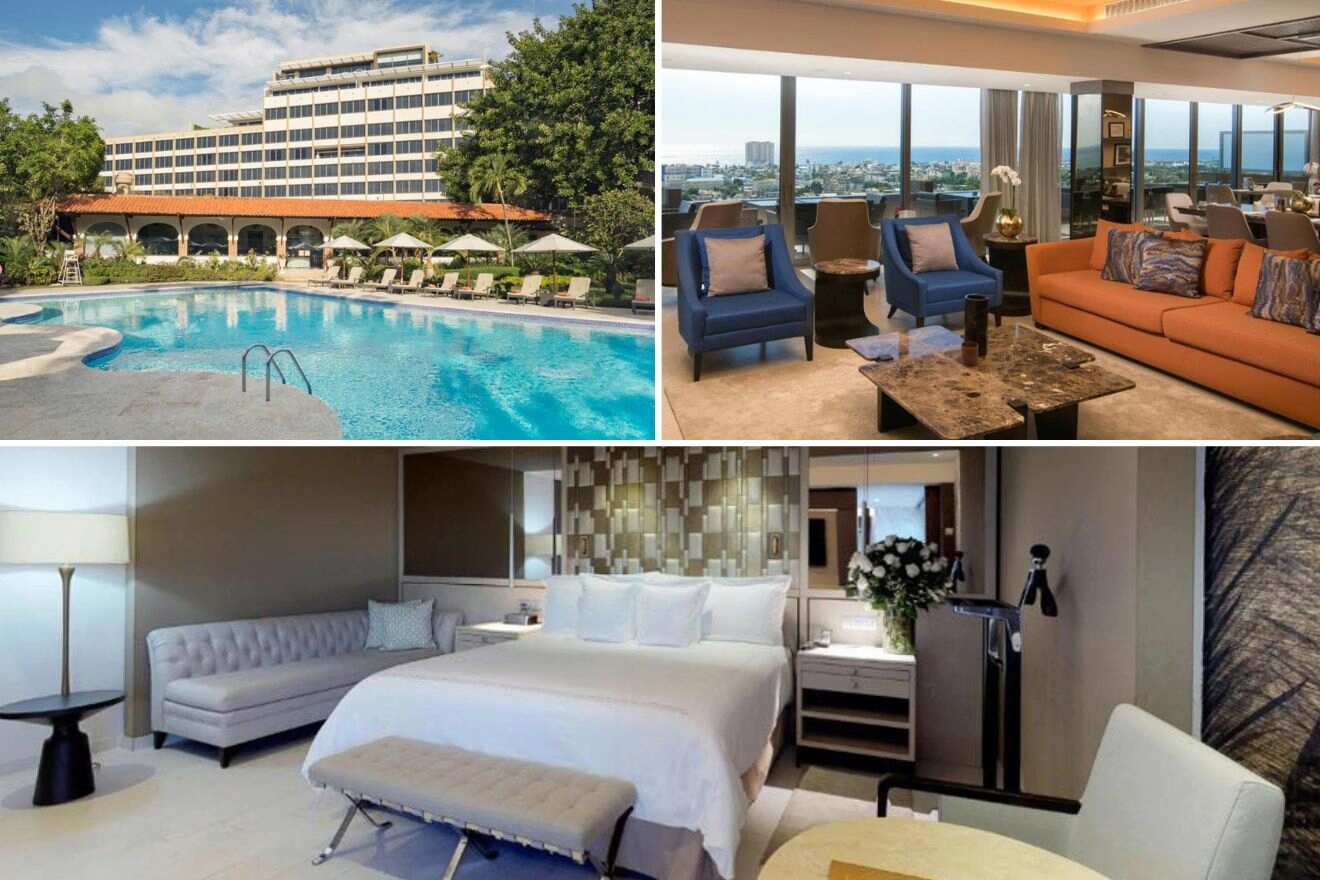 If you're one who loves a bit of glamor in their life, especially when traveling, then this luxury resort is for you! Conveniently situated near Santo Domingo Distrito Nacional's bustling commercial and business districts, El Embajador, this accommodation will become your new favorite place in the city.
Guests can enjoy free breakfast in the morning before starting up their day! And oh boy, there are so many cool things to do here, or rather not do but just enjoy, like spending time at the spa, relaxing in the garden, swimming in the pool, and of course, heading out to explore the pristine beaches.
5. Catalonia Santo Domingo – for a relaxing trip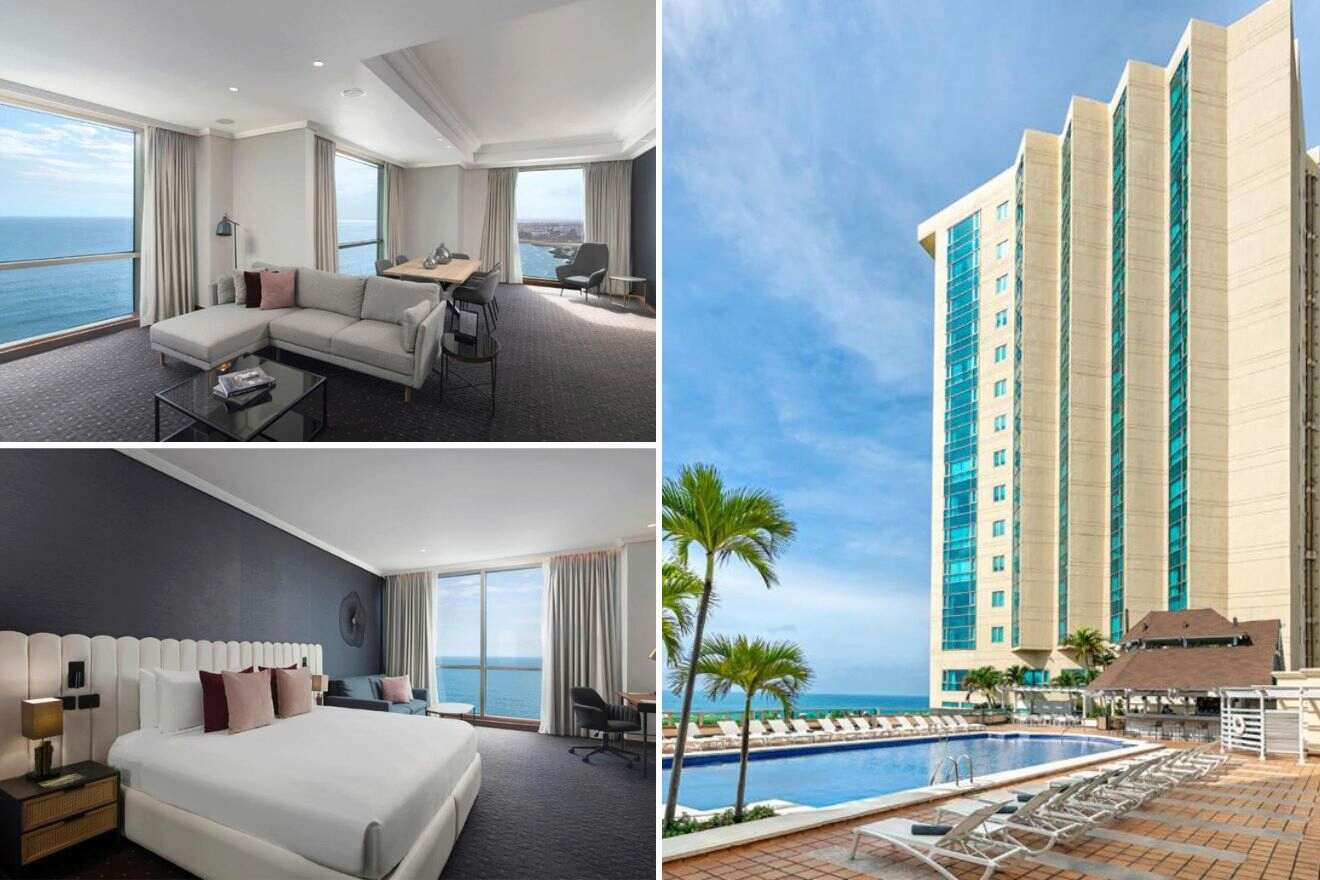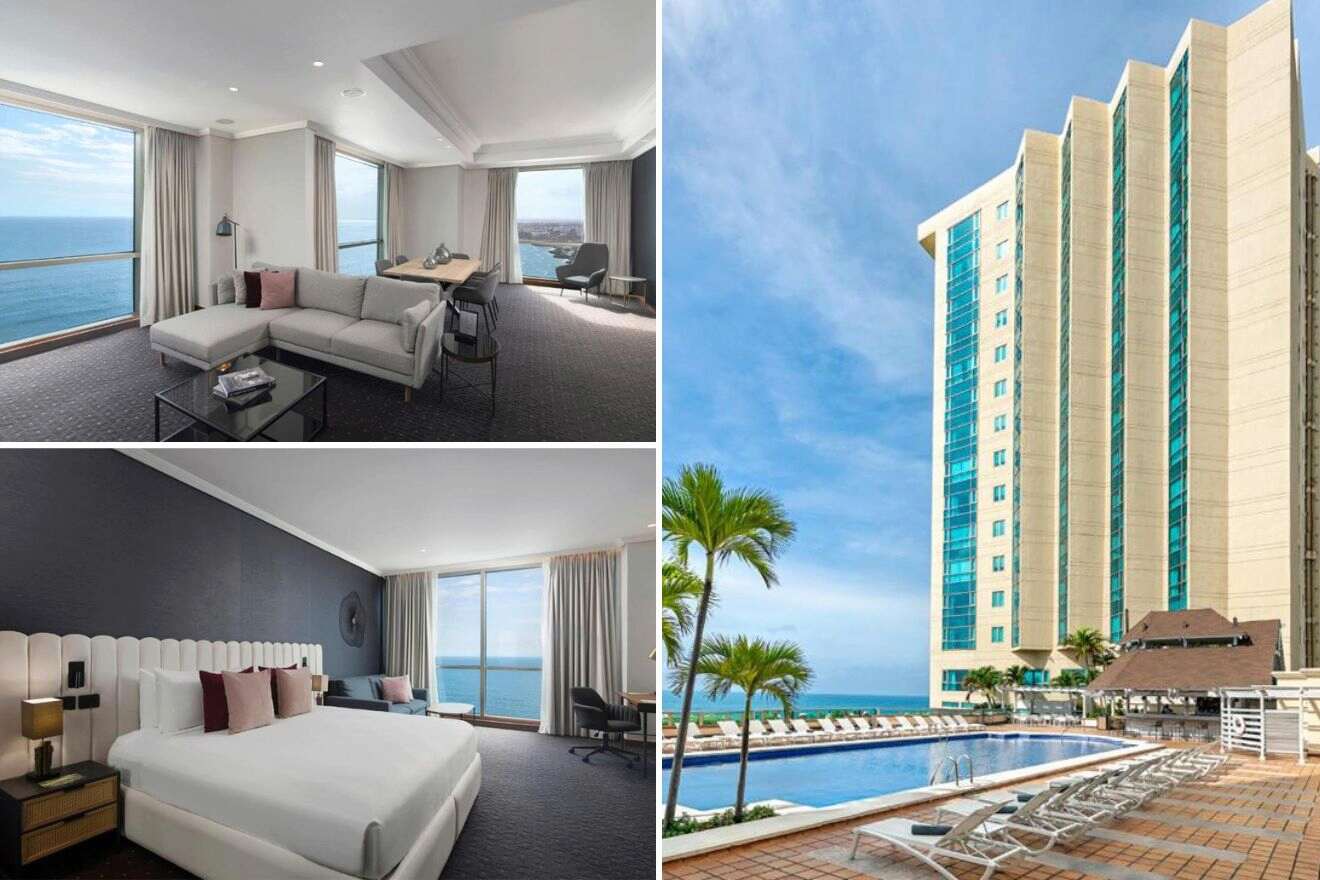 I heard somewhere that, as humans, we tend to be much happier when we're near an ocean, lake, or anything that resembles a large body of water! Which makes so much sense! That's why I think you'll love the rooms at this waterfront hotel! Most of them have large windows and lots of facilities like kitchens and free Wi-Fi.
Guests can use the fitness center whenever they want, book some time at the spa center, and even go on some tours! You can end a day of exploring or just chilling at the hotels with a yummy dinner at the restaurant on-site.
6. Radisson Hotel – for business travelers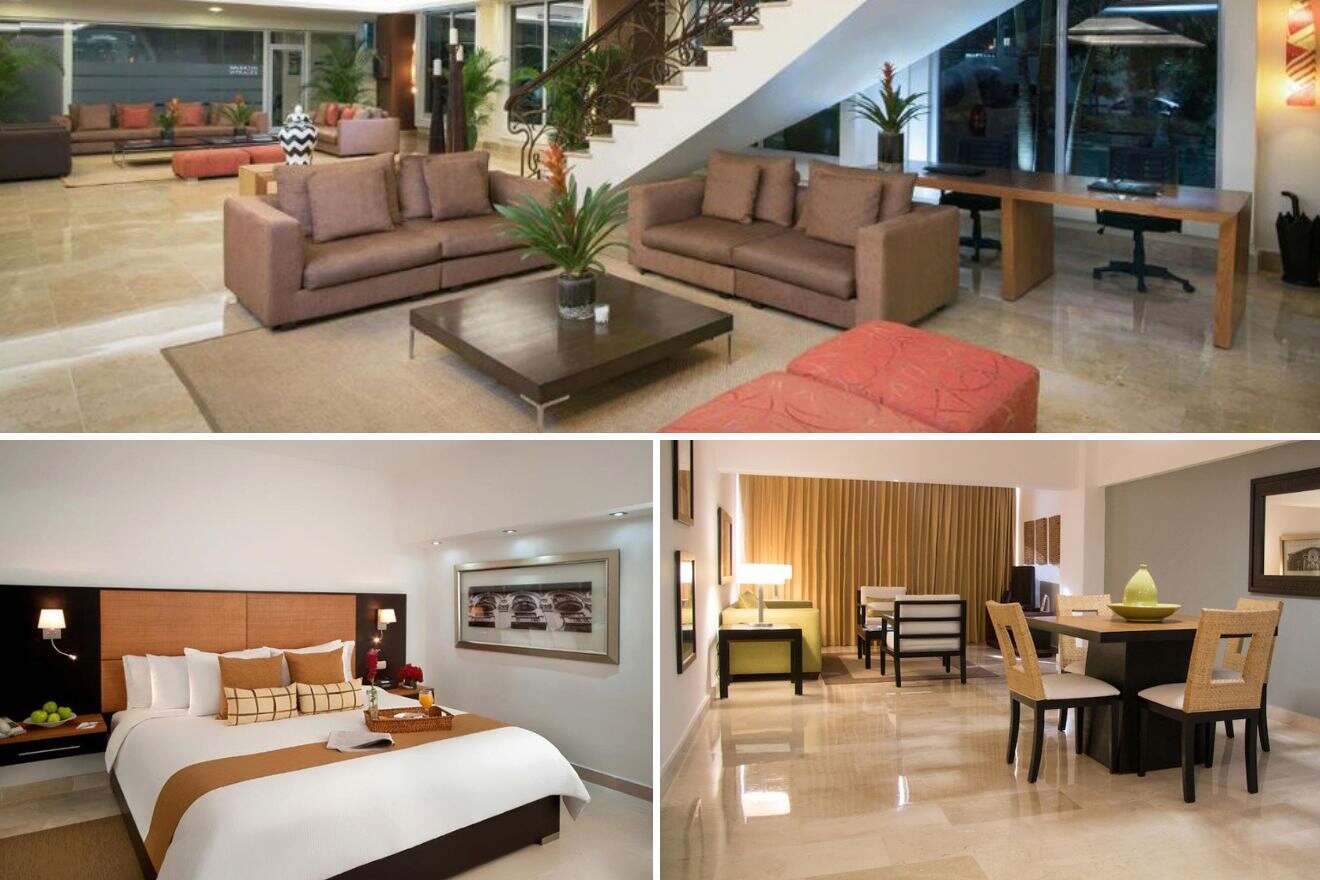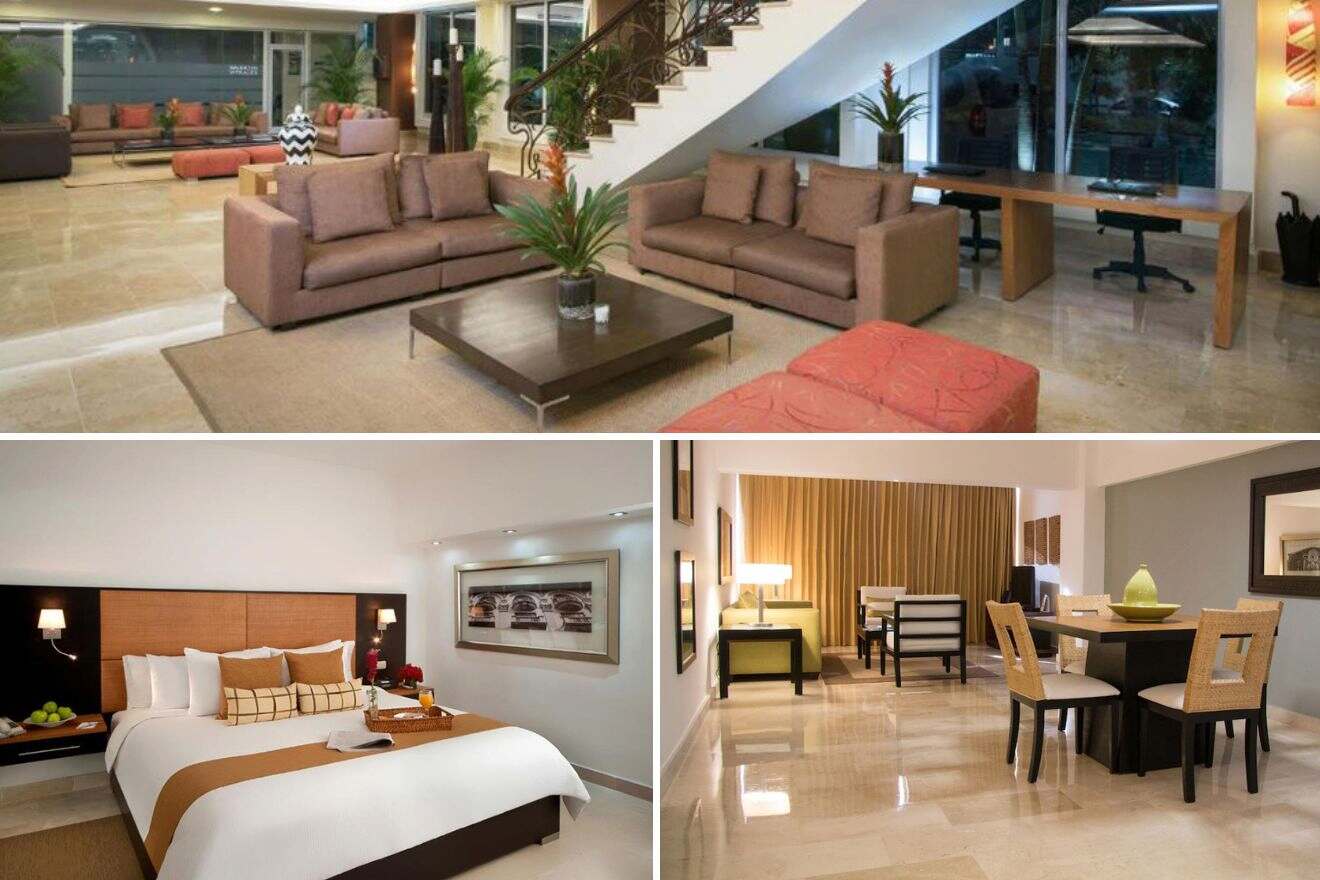 Ready to have some fun in the sun? Located in Santo Domingo's financial district, this hotel offers spacious and modern rooms that have free Wi-Fi, a flat-screen TV, and a private bathroom.
Guests can enjoy free parking and, of course, all the other fabulous amenities like a spa, a fitness center, and a restaurant where you can indulge in all the yummy traditional food! There's also a swimming pool where you can spend your mornings and cool off when it gets way too hot to handle!
7. Plaza Florida Suites – for a family getaway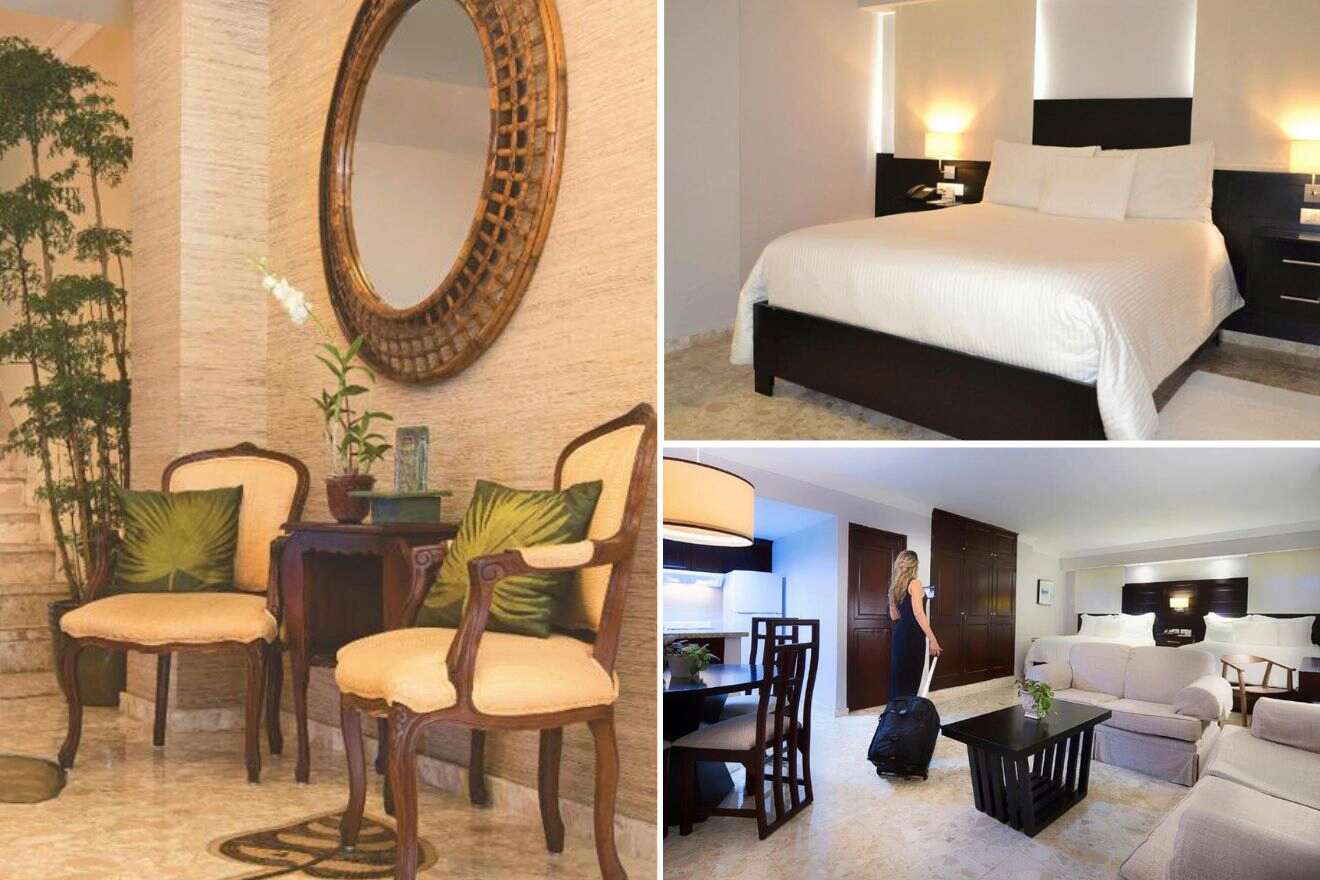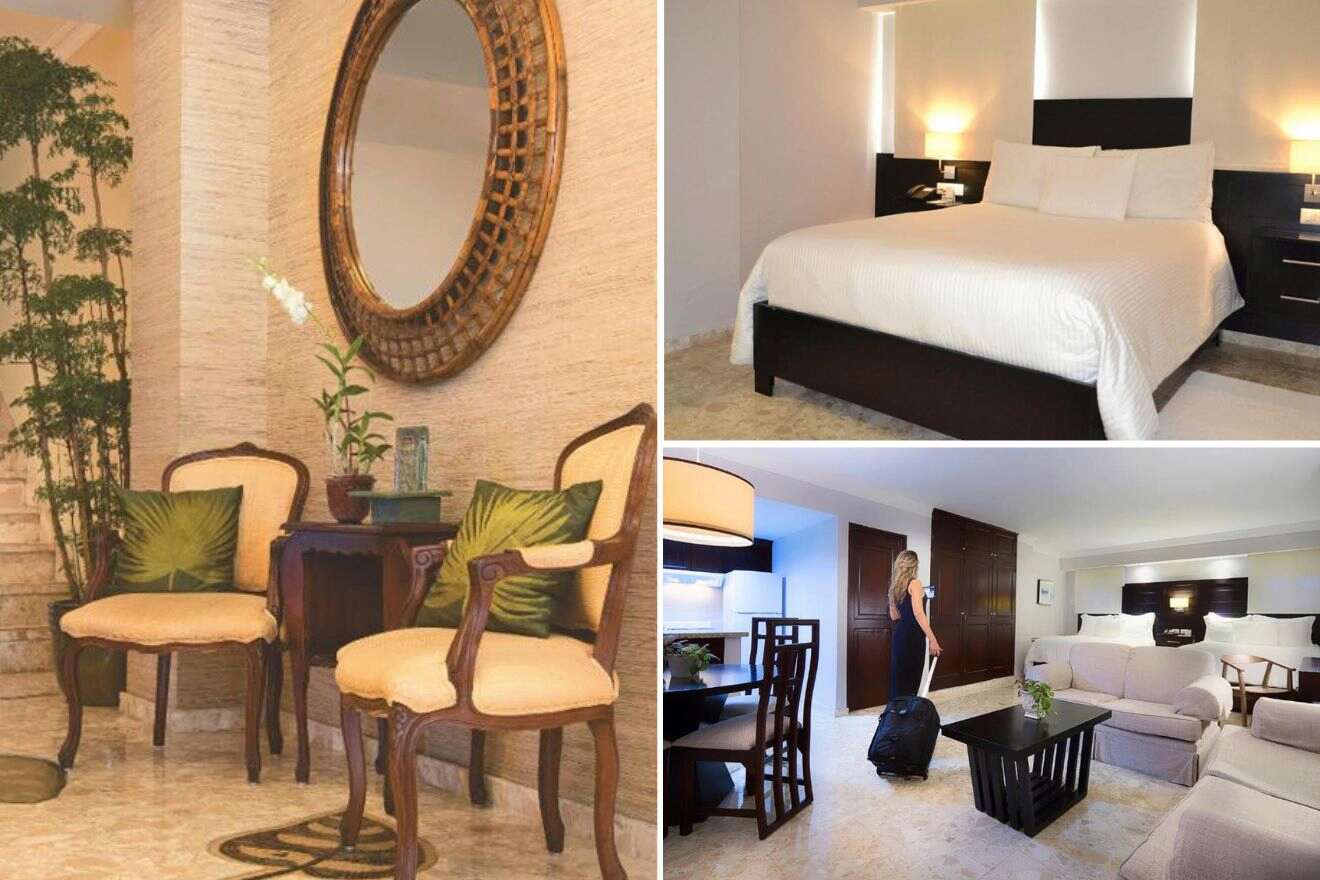 Start your days with a yummy (free) breakfast at this amazing hotel that's located in Santo Domingo's University Zone. Simple yet equipped with everything you need for your stay, this hotel comes with free parking spaces, a fitness center, and family rooms.
And talking about the room, all are pretty spacious and have a small kitchenette (in case you want to save some money and cook at home), coffee makers, and a flat-screen TV, for the nights when you don't feel like going out into the city. But for the nights when you do feel like eating out or going for drinks, the bars and restaurants are only a 10-min drive away.
8. Casa Sánchez by The Oxo House – for a couple's getaway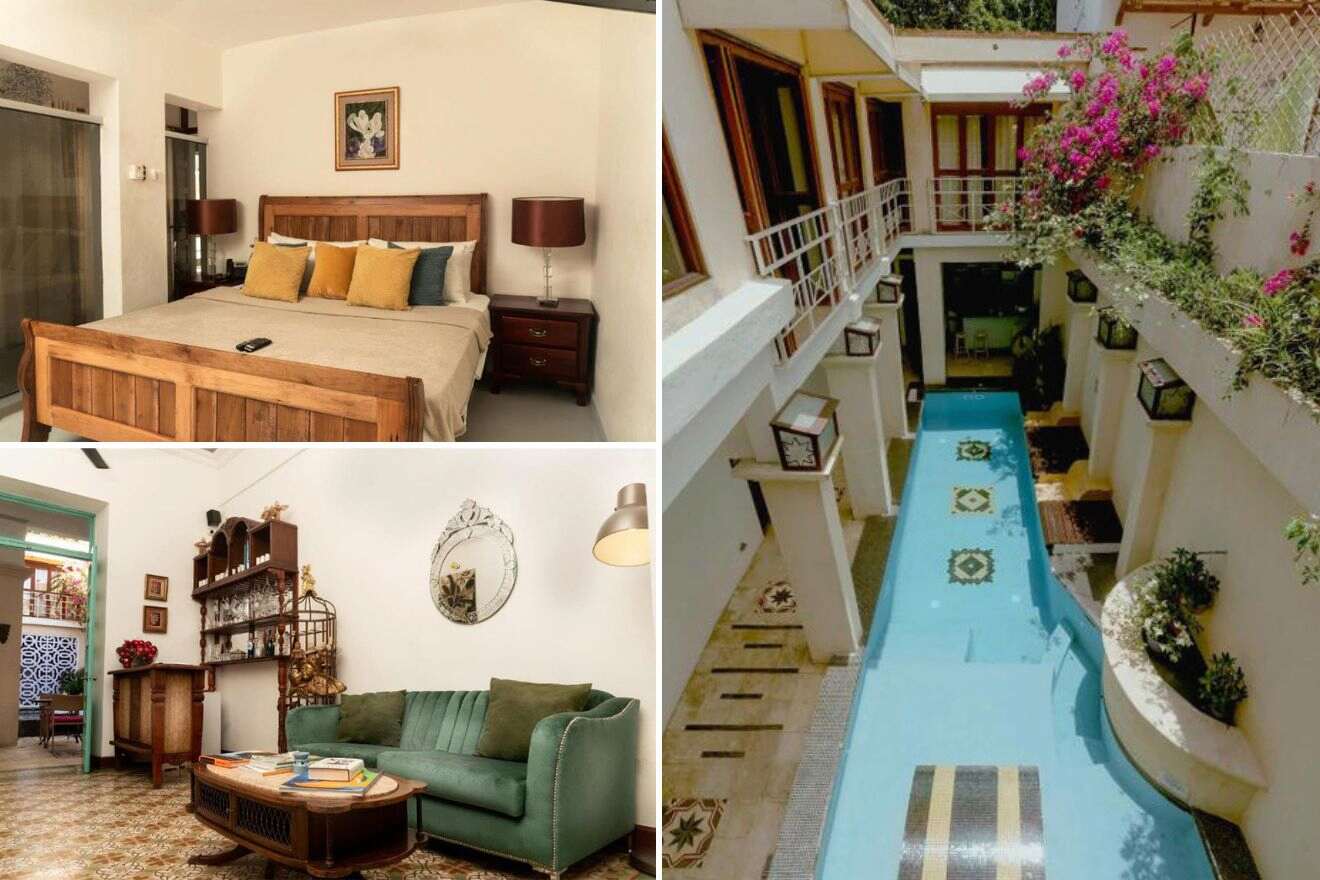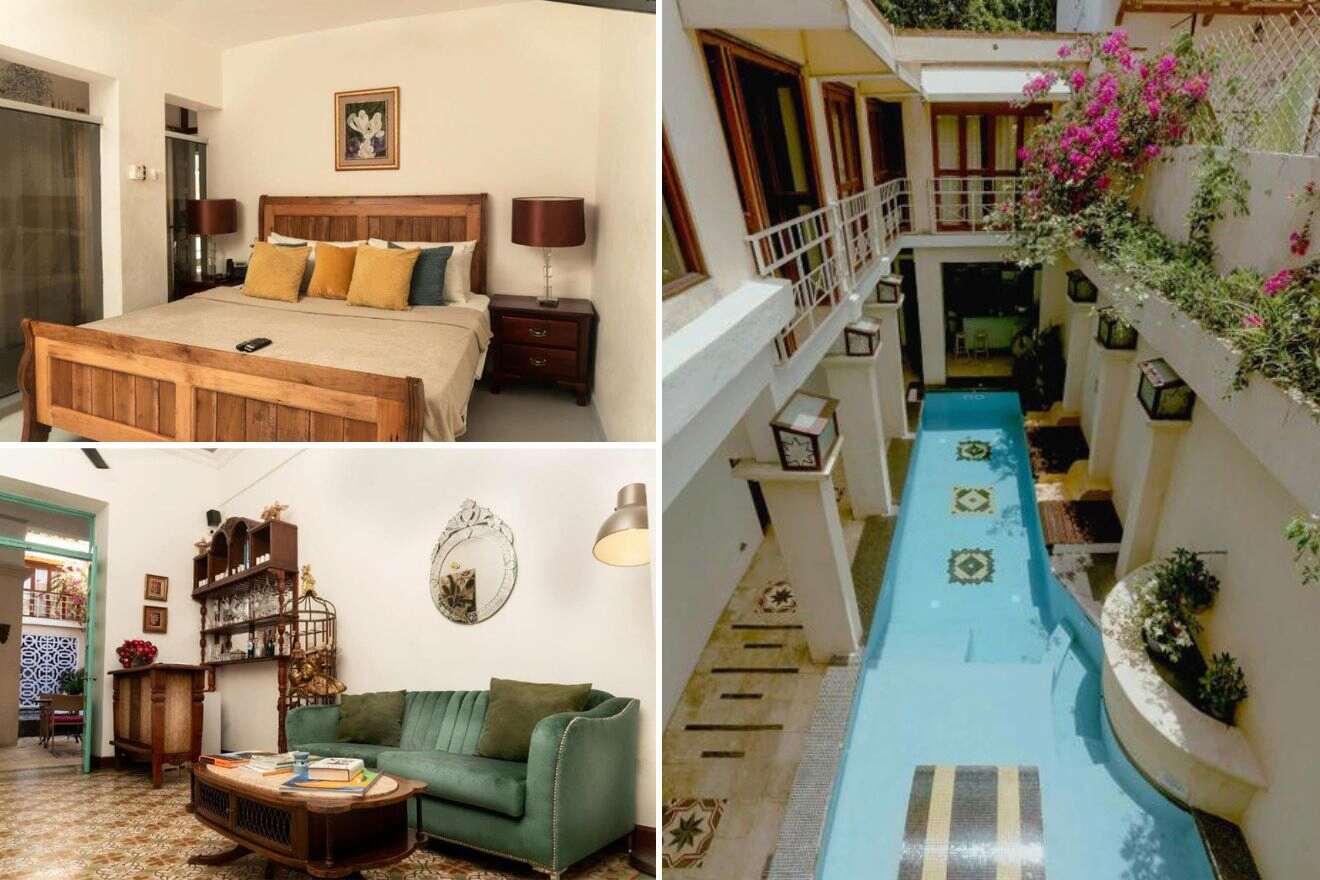 You're going to love this boutique hotel! Set in a historic building in Santo Domingo's Colonial Zone, the adult-only hotel has one of the most amazing designs! You can see how every item was placed there with the intention of creating a beautiful space where guests can relax when they're not out and about.
All the colonial rooms have tiled floors and high ceilings, which look so stunning! Guests can enjoy free breakfast at the on-site restaurant that offers garden views, but you can also order it up to your room if you don't feel like getting out of bed. Bring your favorite book, sunglasses and get ready for some serious sunbathing sessions by the outdoor pool!
9. Palmer Suites – an affordable hotel in the city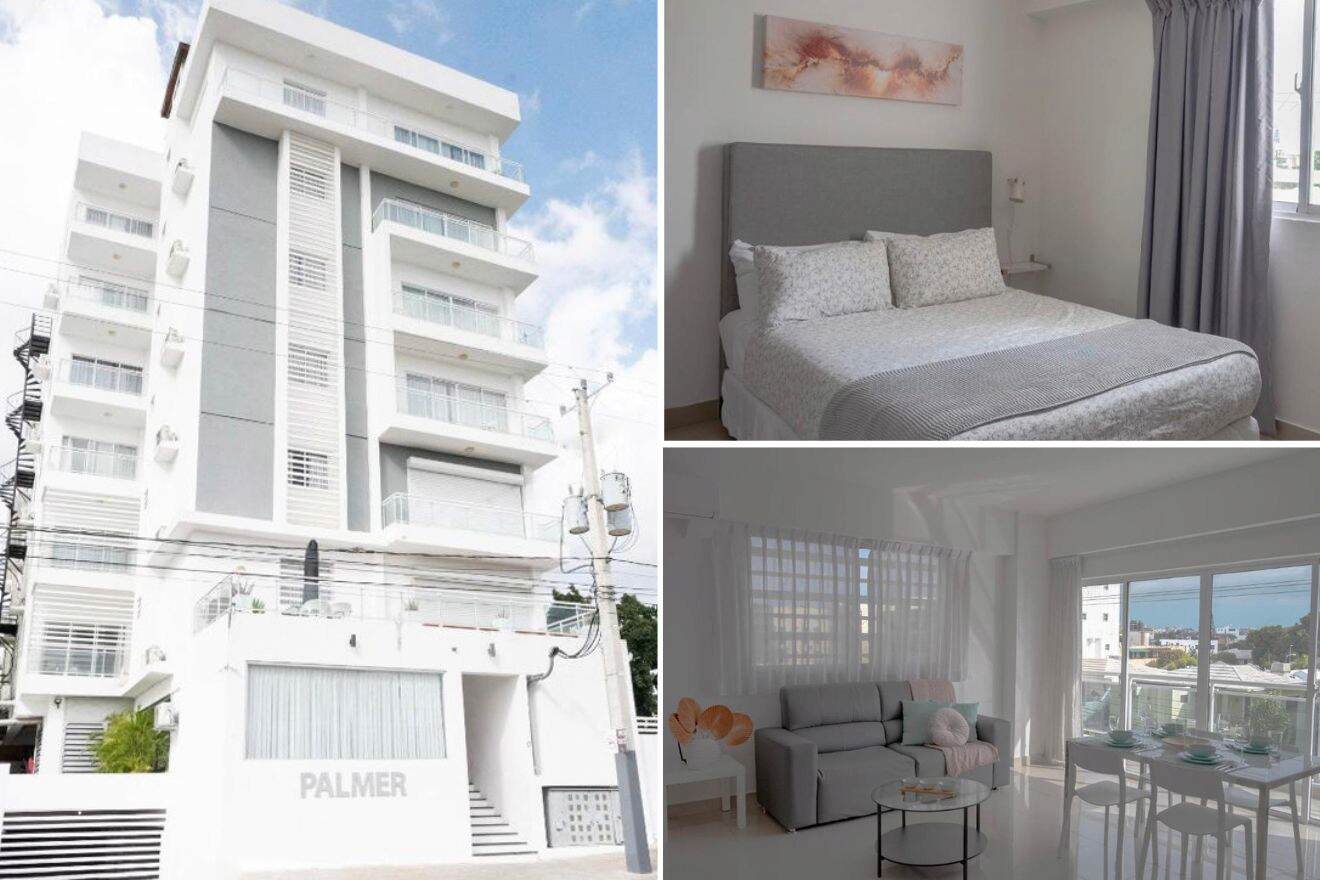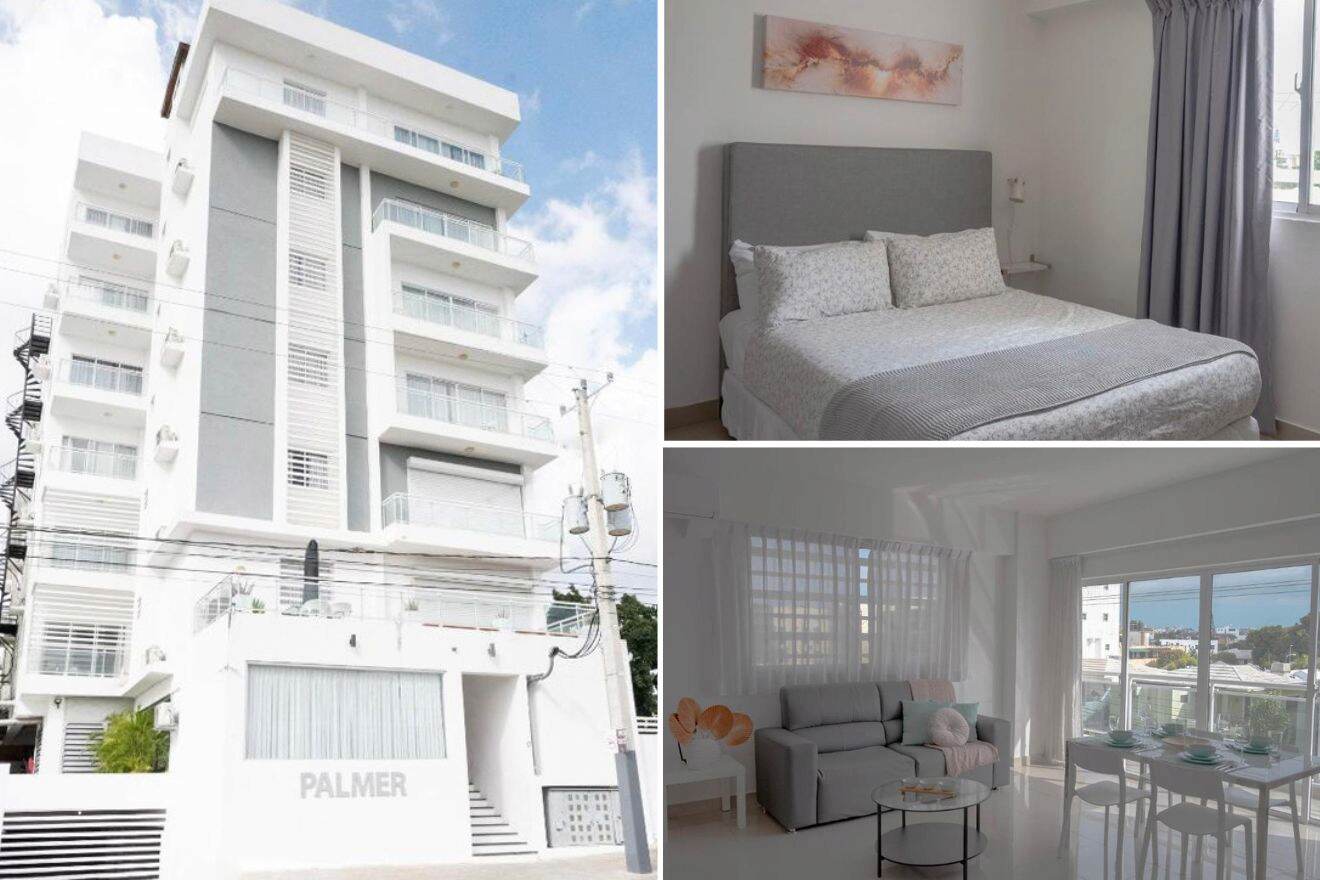 Looking for a place to stay in Santo Domingo Distrito Nacional that is a bit more affordable and also has a kitchen where you can cook and save up some money during your trip? Then check out this great hotel that's ideally located in the center of the Los Prados area.
The accommodation still offers all the great hotel facilities you'd find in an ordinary place, like free parking and a fitness center, but it has larger suites with a small kitchenette, more space, and a private bathroom, which I think are also great for families.
10. Hotel Shakey – for ocean lovers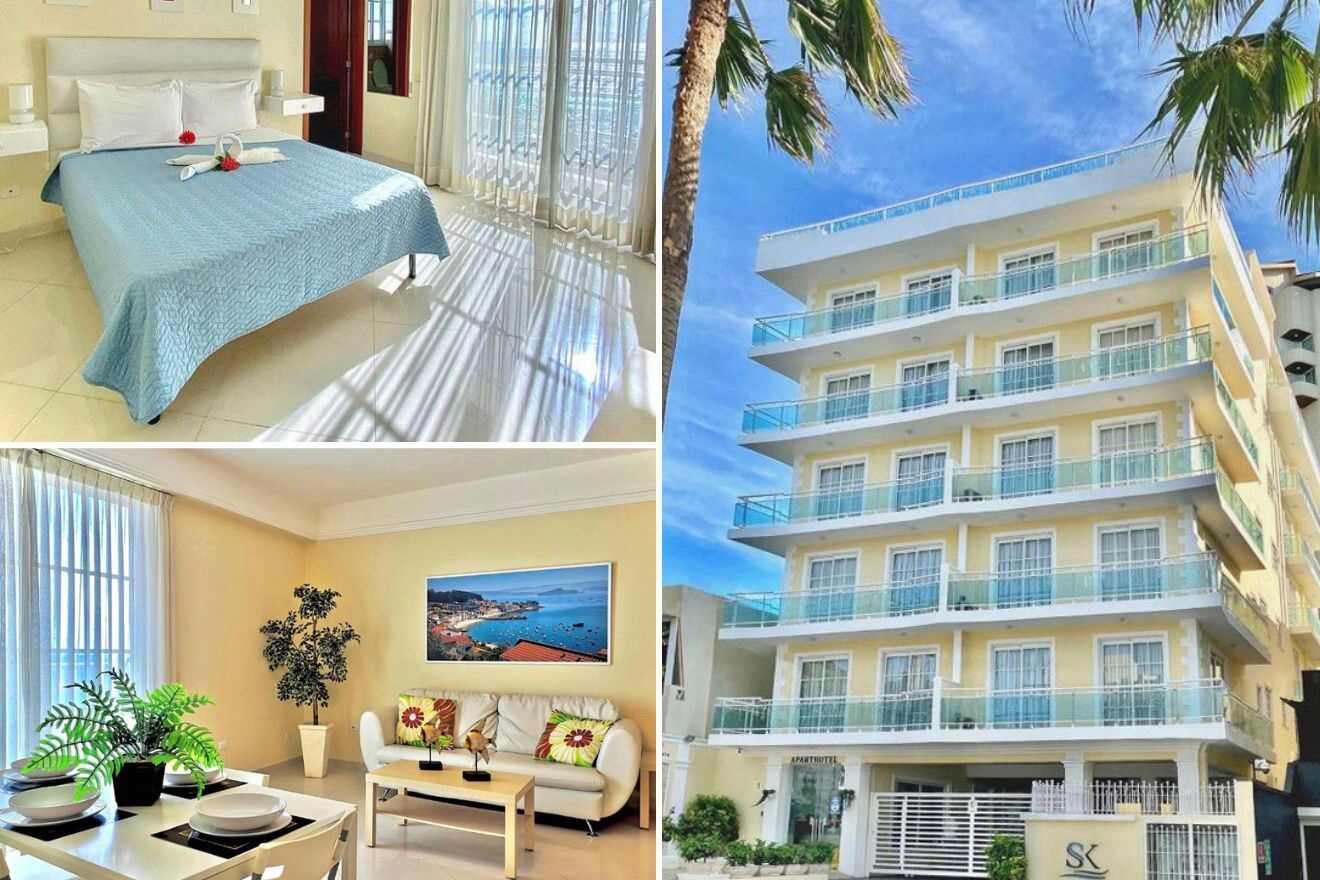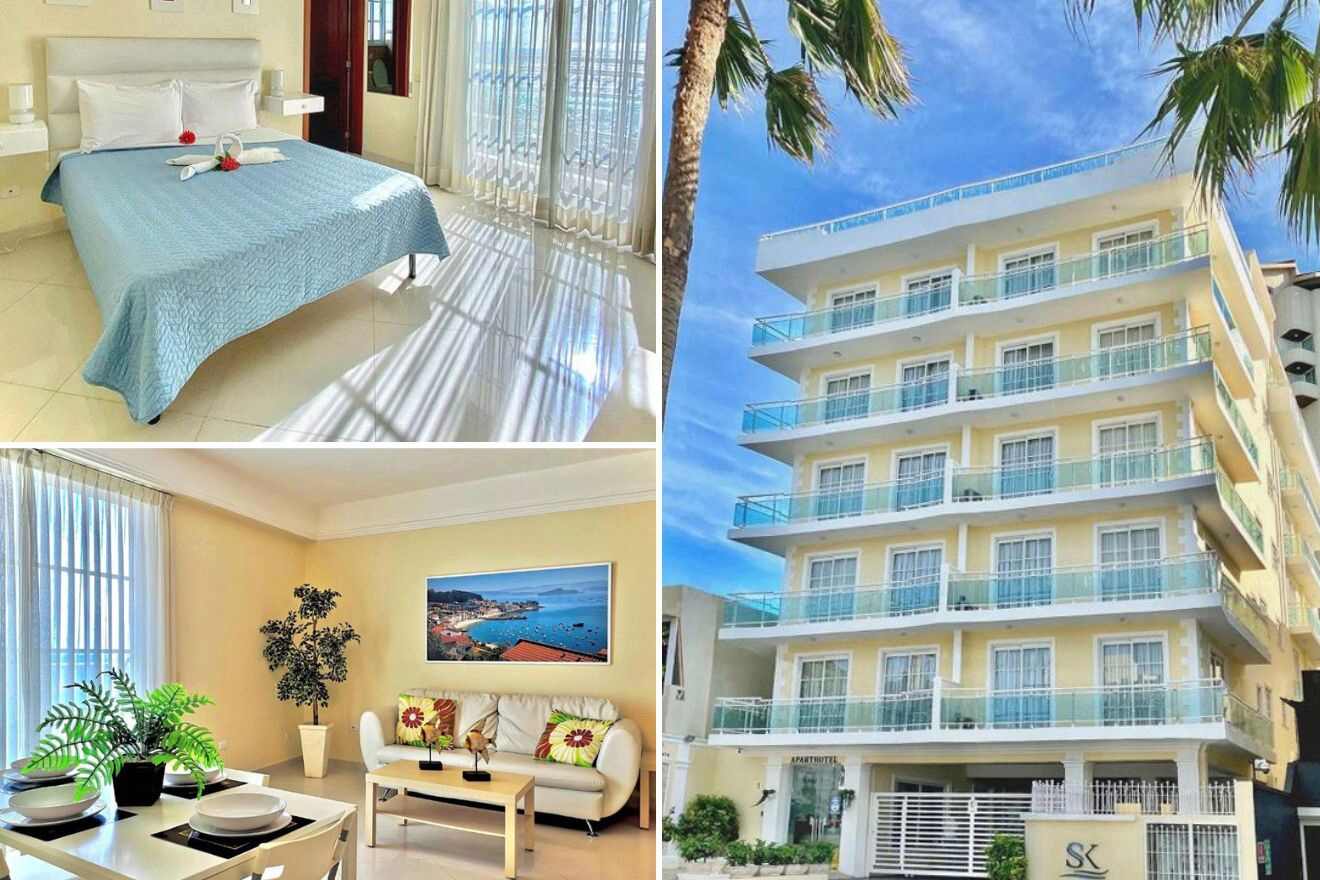 Want to stay as close as possible to the Caribbean Sea? Then definitely check out this hotel that's set right near the oceanfront promenade. Perfect for anyone who wants to enjoy the city's nightlife, as it's located near numerous bars, the accommodation offers modern rooms with lots of space.
Each suite at this Santo Domingo Distrito Nacional hotel also has a seating area, a balcony, and a small kitchenette where you can store some light snacks or fix something up if you want to save up on some money. Guests will also get free parking and a shuttle service for an extra fee.
11. Residence Parque – a great hotel with a spa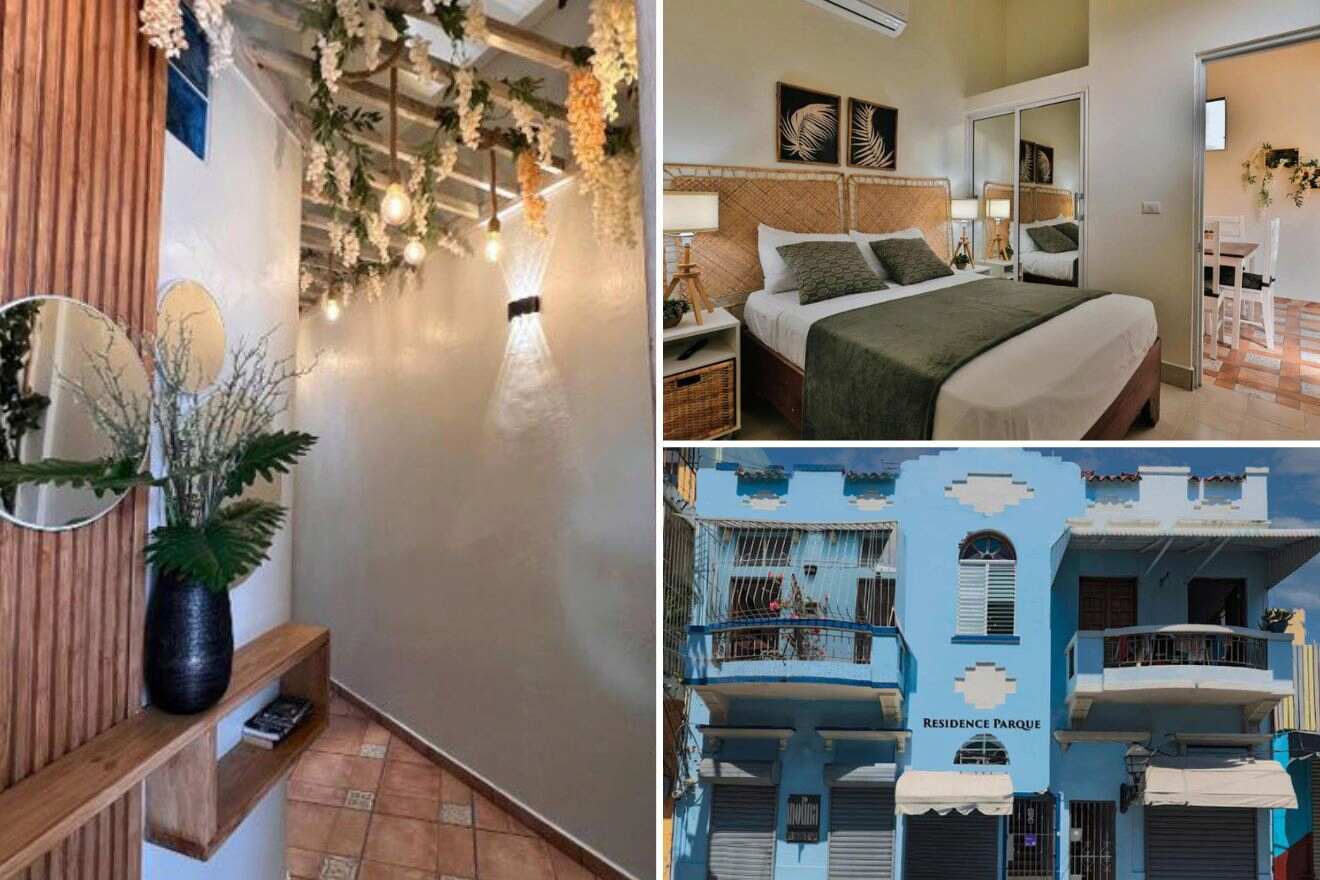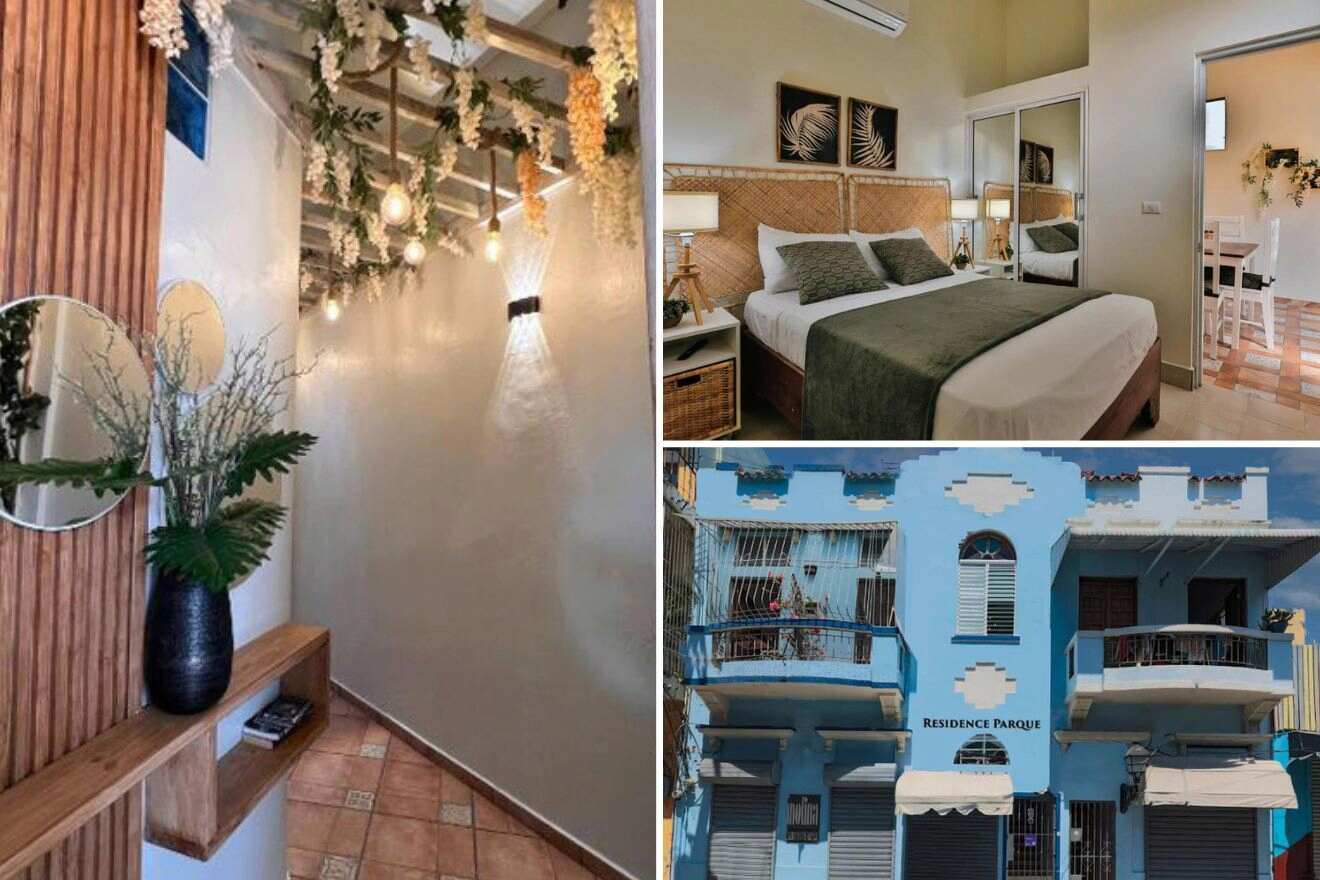 Feel at home in this super cozy hotel that's located in Zona Colonial! The accommodation has such a great atmosphere, and it also offers an airport shuttle for an additional charge. All the suites come with a seating area, a kitchen, and free Wi-Fi.
During your stay, you can enjoy some of the spa services offered on-site, like massage, facials, and many others, which I'm sure you'll love! They also have a terrace with sun loungers where you can enjoy your coffee in the morning or even sunbathe if the weather's not too hot to handle!
12. La Puerta Roja Guest House – vintage-looking hotel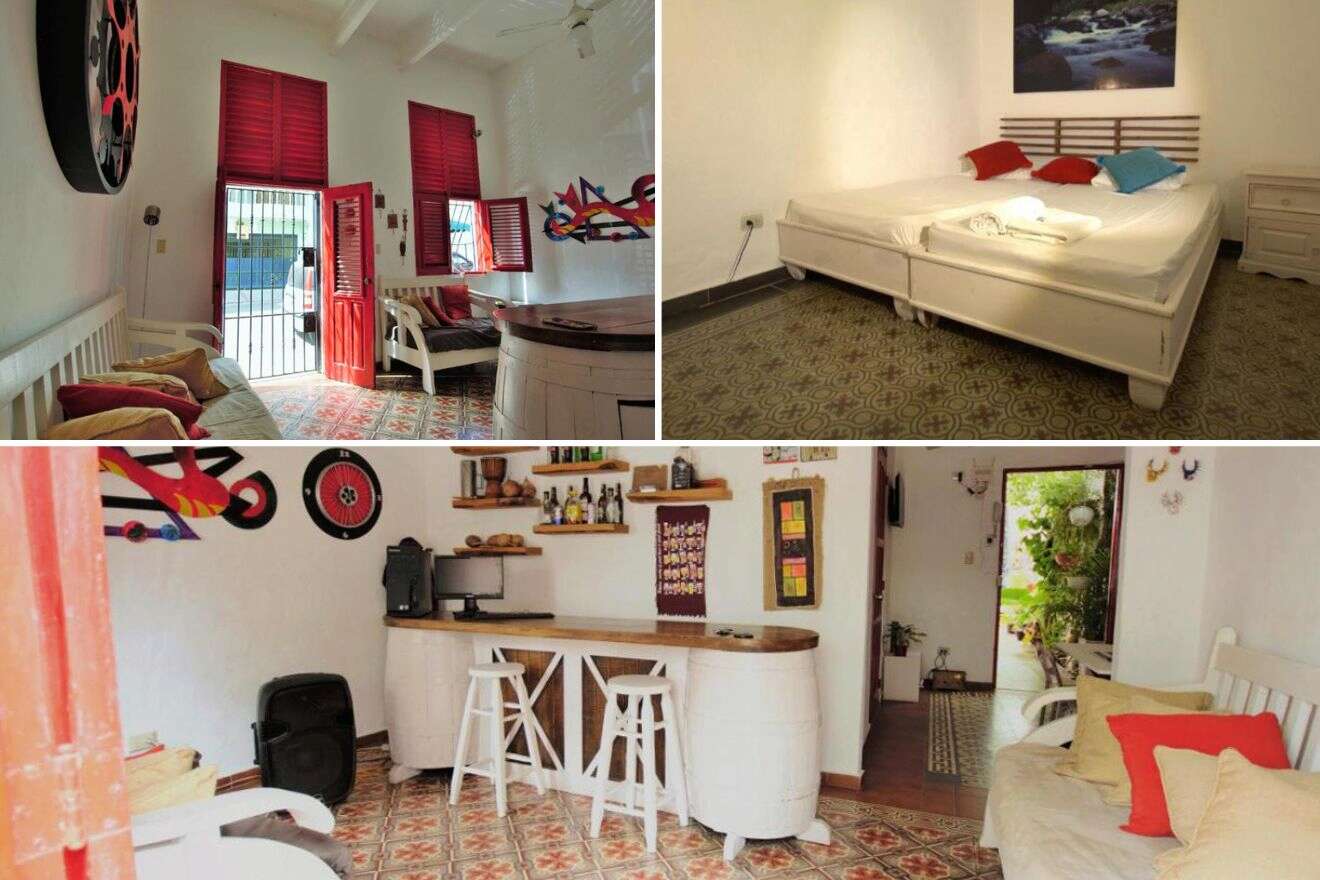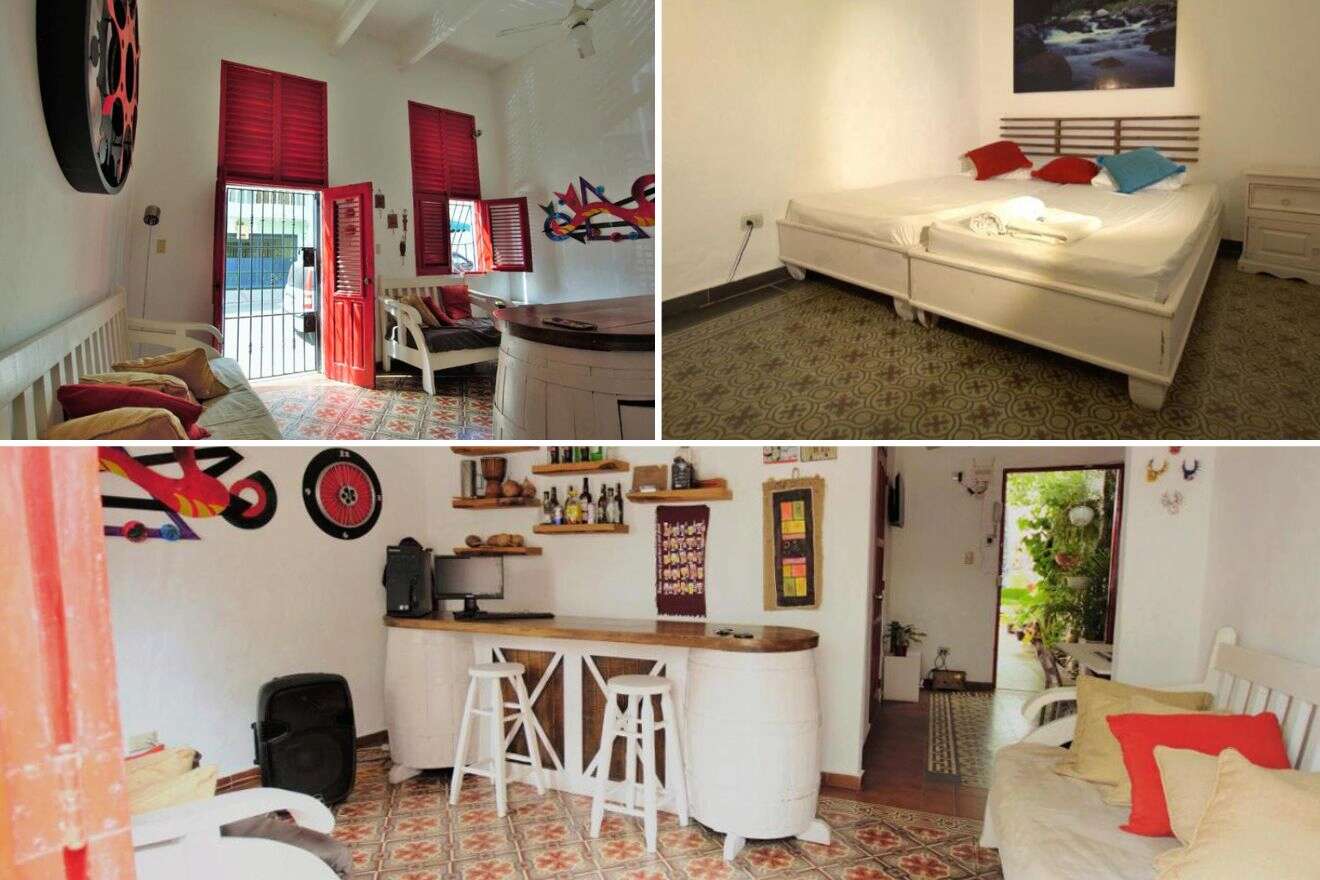 Your home away from home! This Santo Domingo Distrito Nacional apartment was beautifully decorated in a way that will make everyone feel super comfortable! If you're looking for a more affordable place that still looks great and offers all the facilities you need for your holiday, then take a look around!
The accommodation was built in the '70 so it still has a bit of a vintage vibe but don't worry – it's equipped with a kitchen, free Wi-Fi, and air-conditioning (which you'll need for those super hot days. Some rooms come with a balcony and a private bathroom.
13. Barceló Santo Domingo – for a fun getaway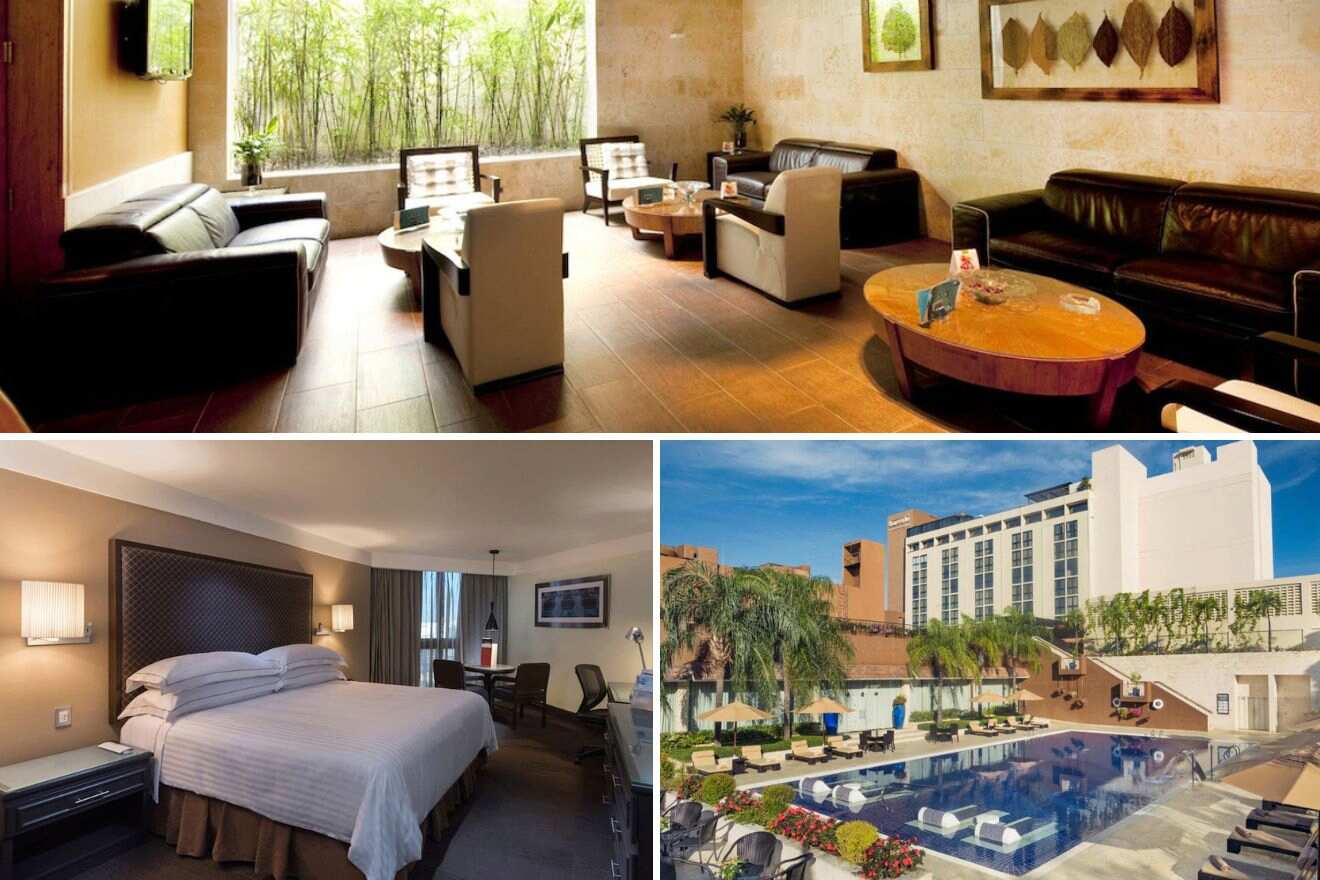 Located in the old quarter of Santo Domingo, this hotel is ready to welcome all its guests with open arms! The accommodation has free parking spaces, a casino, and a list of facilities that I could talk about endlessly!
But I still want to let you discover all the magic on your own! After a long day of exploring the city and hiding from the sun under the palm trees, you can head to the swimming pool or let your whole body relax in the hot tub. Their rooms are pretty spacious, and they come with a seating area, city views, and a coffee maker!
FAQs about Santo Domingo all-inclusive resorts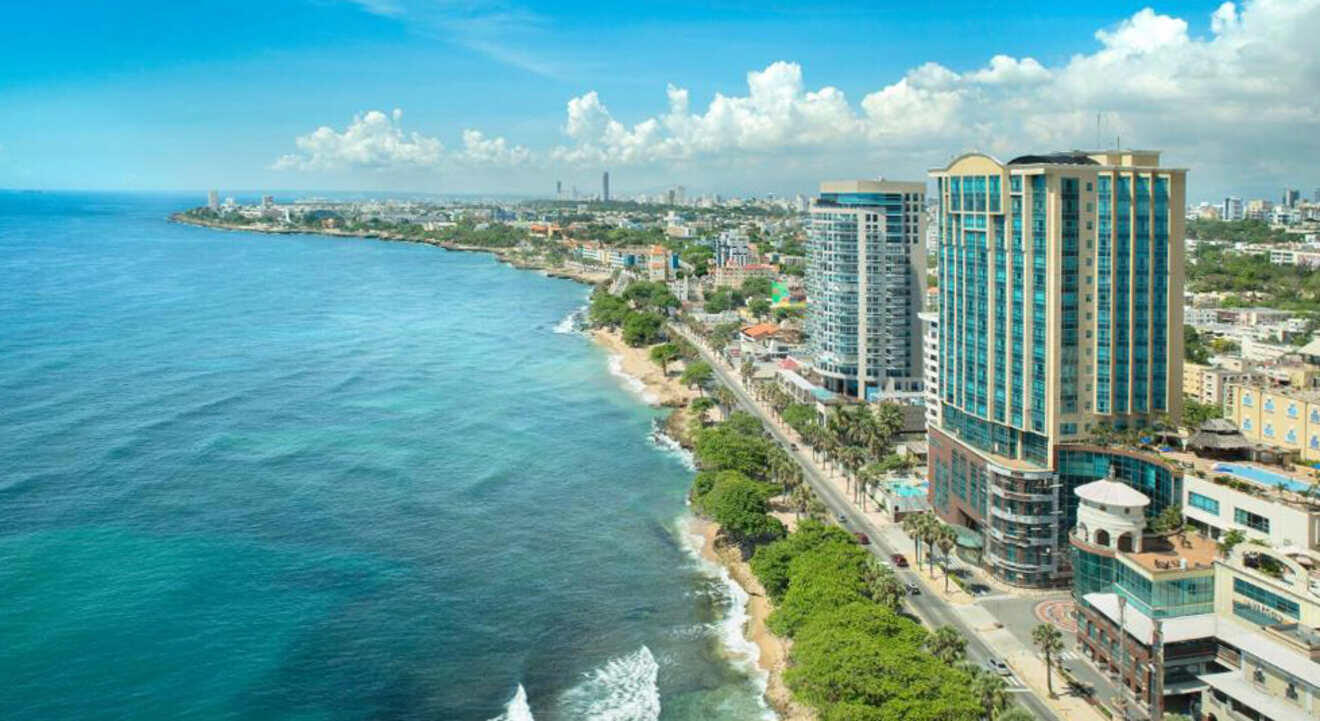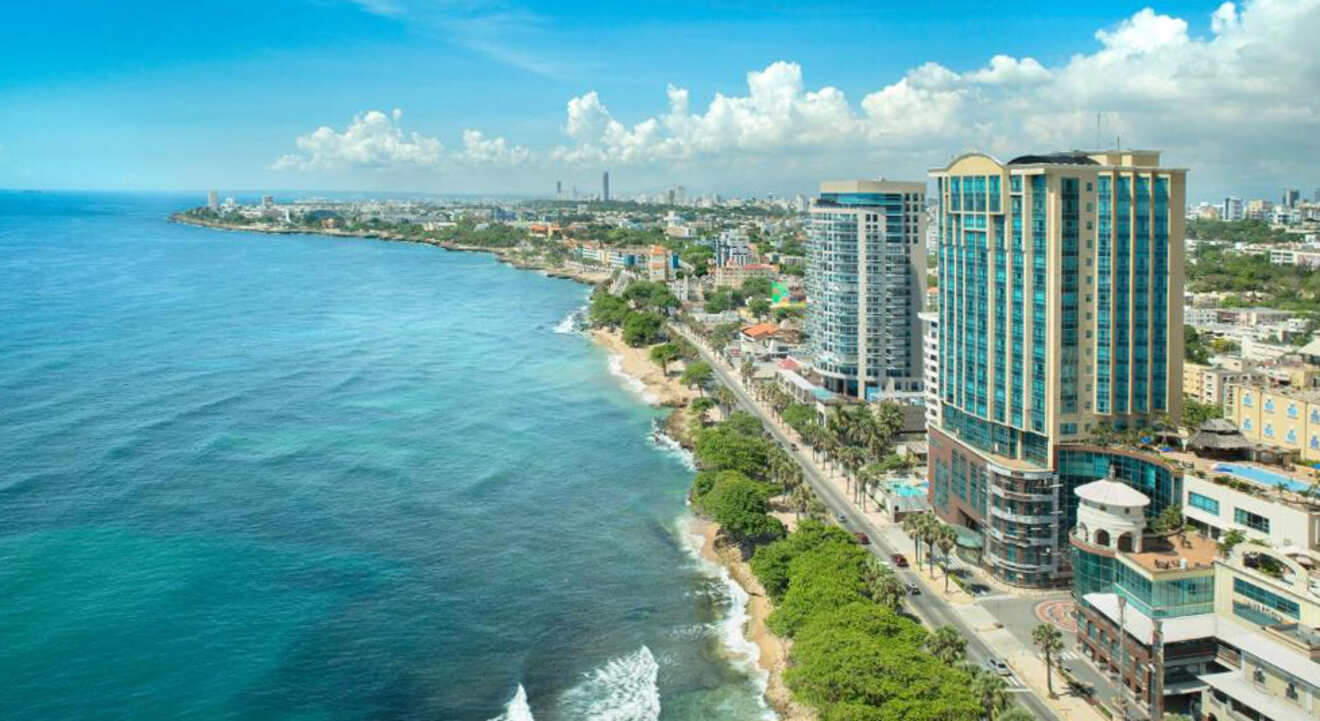 🤔 Is it worth going to Santo Domingo, Dominican Republic?
Yes! The capital city of the Dominican Republic is amazing, and its Colonial City was designated a UNESCO World Heritage Site, so there are many things to see there, like museums, cultural attractions, and experiencing the nightlife scene!
👪 Which are the best family resorts in Santo Domingo?
🏨 Does Santo Domingo offer all-inclusive resorts?
The capital of the Dominican Republic doesn't have classical all-inclusive hotels and resorts where you pay a big sum for all the services. However, most hotels here offer the same kind of facilities, but you'll have to pay separately.
🤩 Which are the best resorts in Santo Domingo?
Conclusion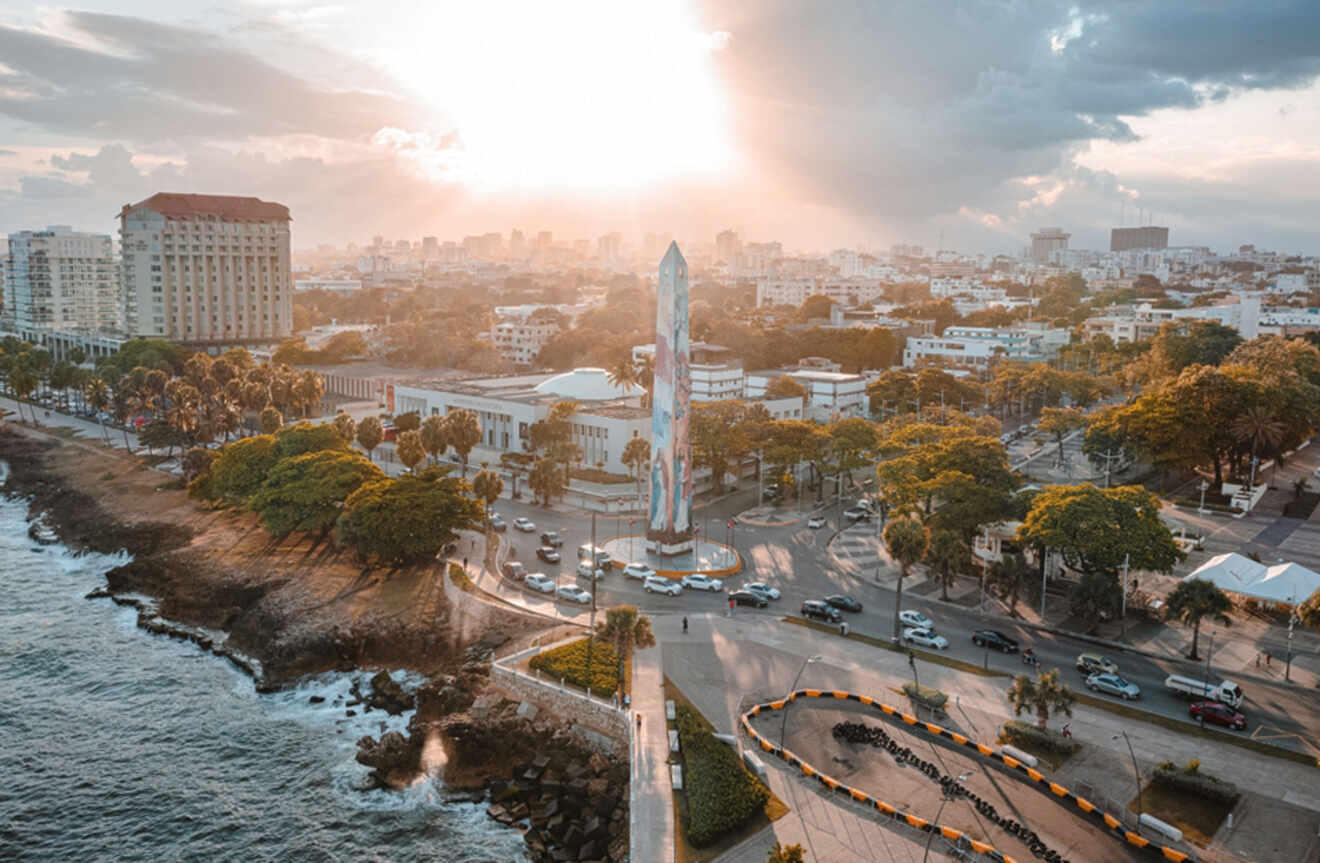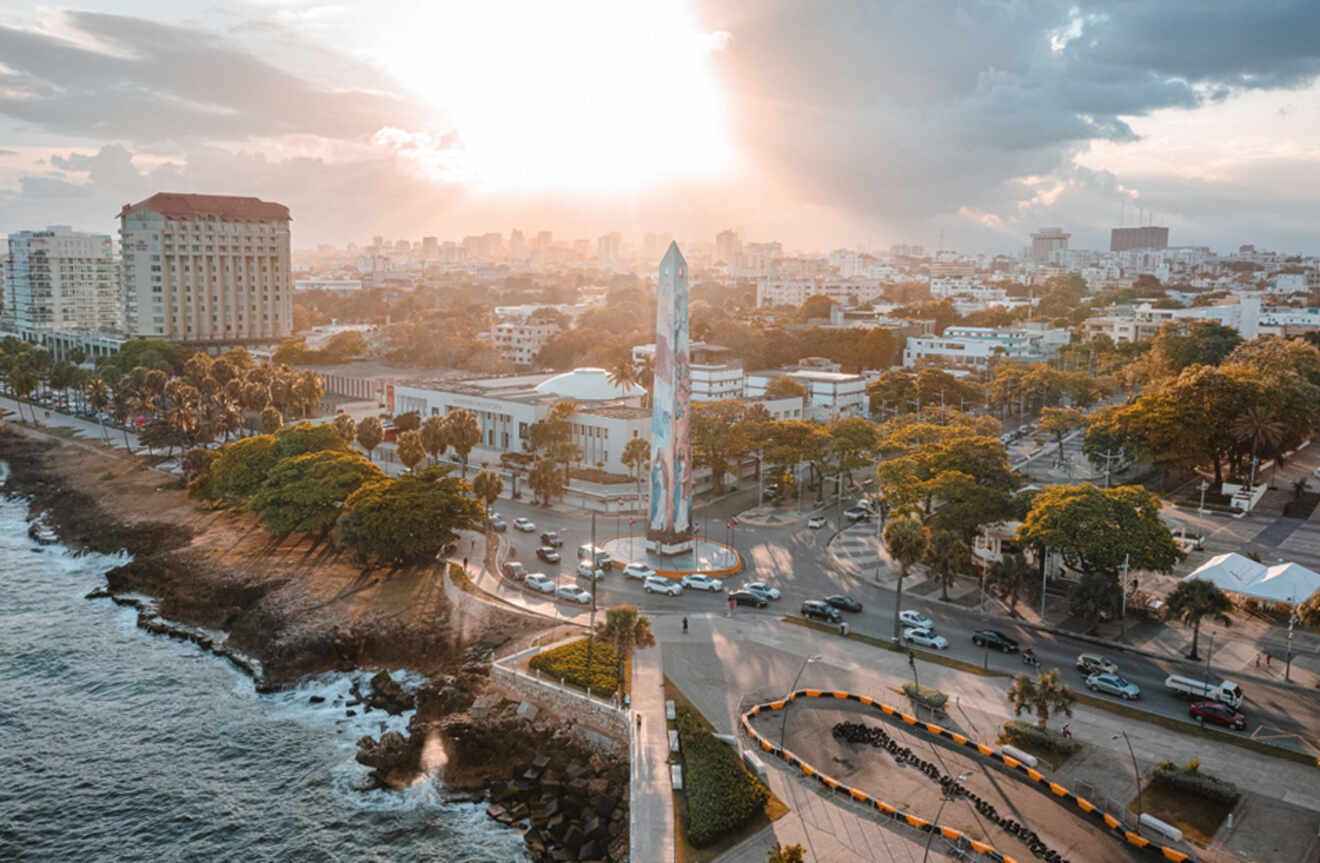 What a place! I'm already visualizing all those vibrant colors and the fabulous weather and kind of dreaming about those tasty cocktails by the ocean!
I'm proud to say that today I've helped you find some of the best Santo Domingo all-inclusive resorts!
Just remember what I mentioned right at the beginning. These hotels don't offer the usual all-inclusive packages. With that in mind, I made sure to add only the resorts that do have classical facilities like restaurants, spas, and tours. The only difference is that you'll have to pay separately.
I hope that makes sense! And if you need a bit of help picking your favorite accommodations, just have a look below, where I'll add my 2 favorite Santo Domingo resorts:
Et voila!
It's been fun telling you all about this amazing city and its hotels! But I know that sometimes some things just slip out, so if I missed anything or left any questions unanswered, don't shy away from reaching out in the comment section below! I'll make sure to answer ASAP!
Safe travels,
Victoria
---
Pin it for later!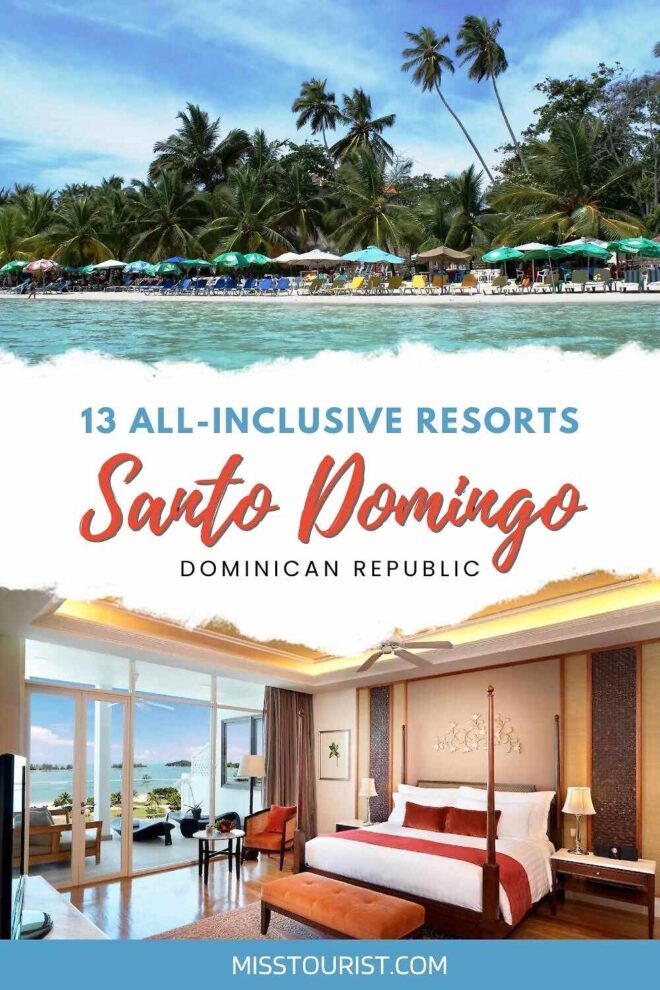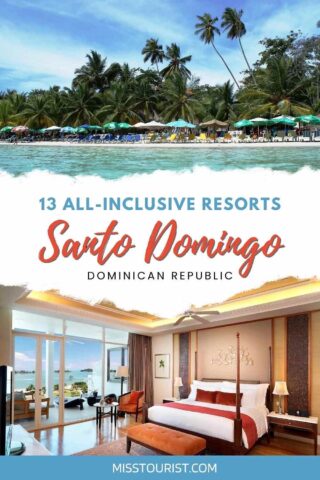 Pin it for later!