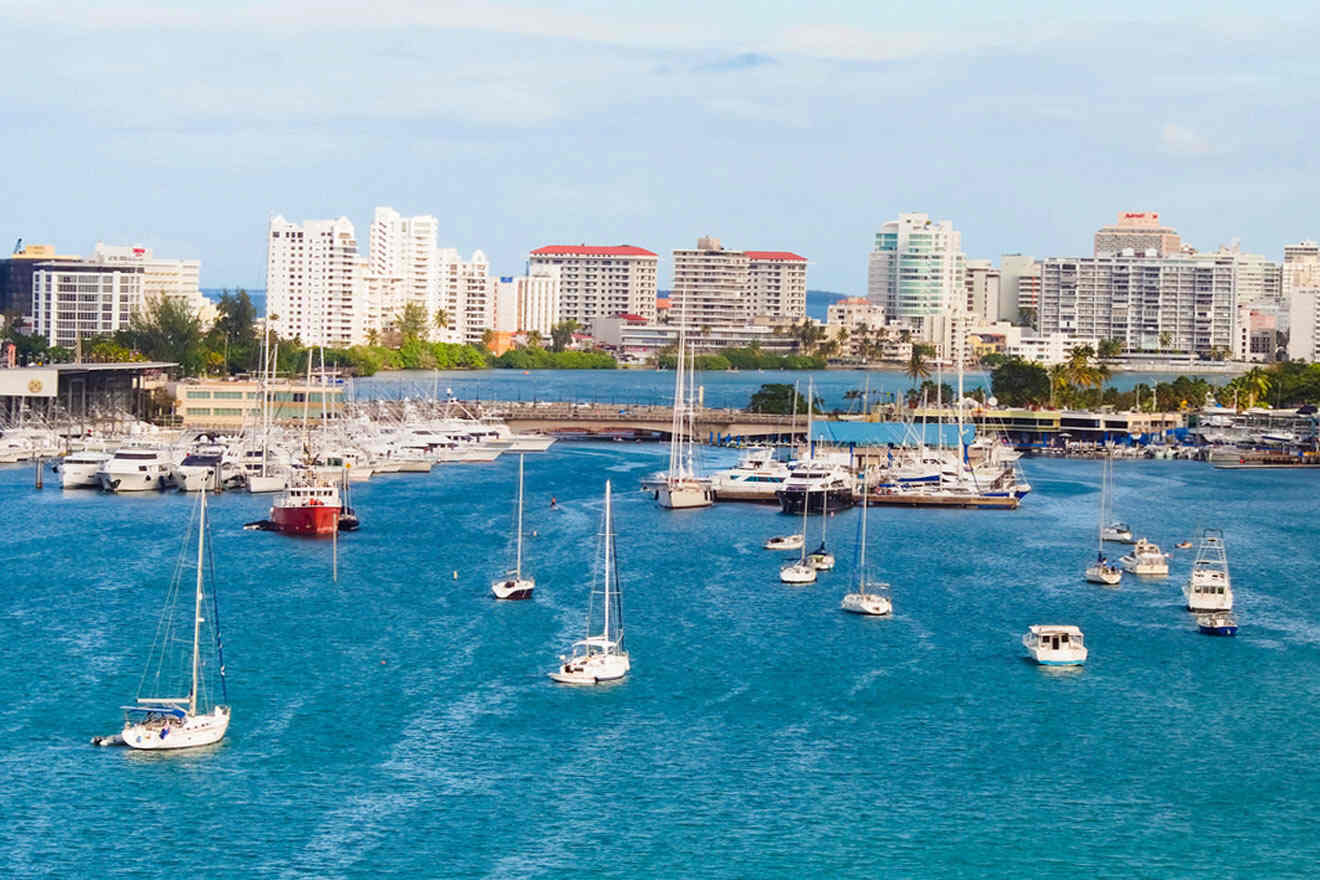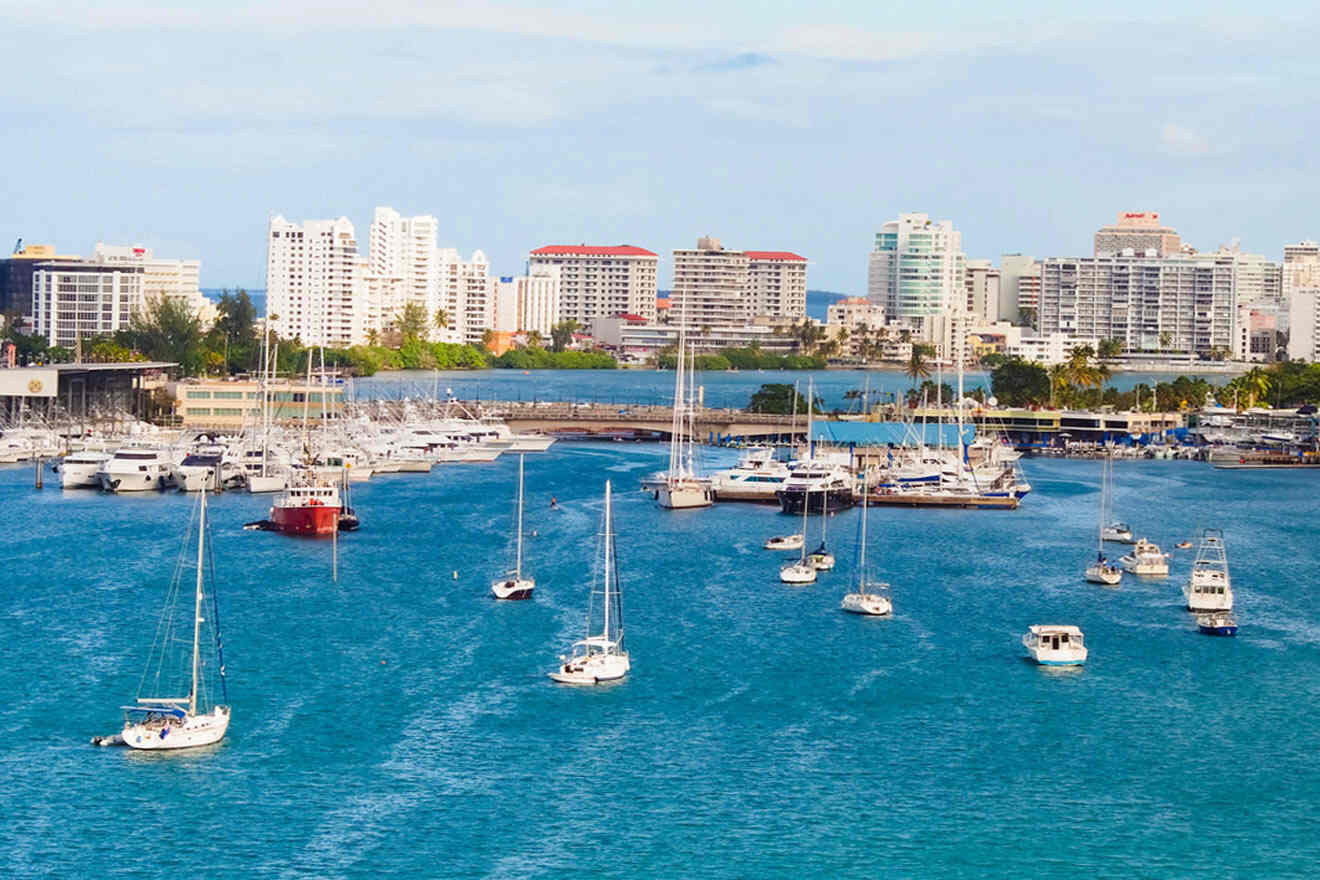 If you happen to visit this amazing exotic paradise, then you can't miss Puerto Rico boat tours for anything in the world!
I'm a vivid ocean fan, and I know just how amazing a good boat ride can feel, and that's why I made it my mission to investigate the very best boat rides you can find in Puerto Rico! I spent a lot of time investigating, comparing, and reading reviews.
You'll find many different boat types and locations on this list, and a lot of them offer snorkeling gear as well, so you won't only soak up stunning views but you'll also embark on expeditions to witness vibrant marine life!
It's important to remember that many tourists want to experience boat rides in Puerto Rico, and that makes it a highly sought-after tour option. So to ensure you don't miss out on your boat ride, I highly recommend booking your tours in advance!
Let's dive in!
If you are in a hurry
Here are the best boat tours in Puerto Rico that you'd want to book in advance and not miss them:
1. Explore, snorkel & picnic on Icacos Island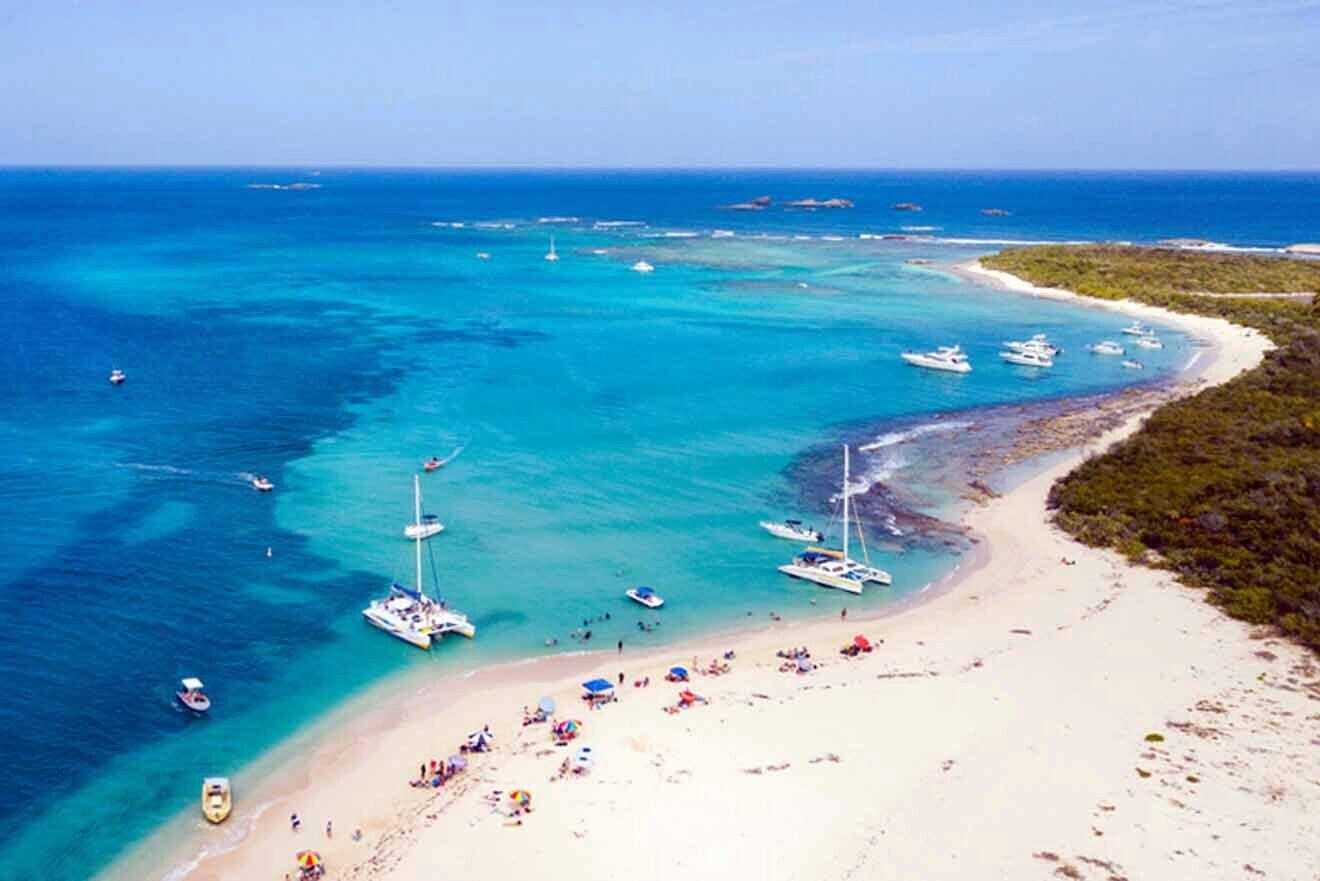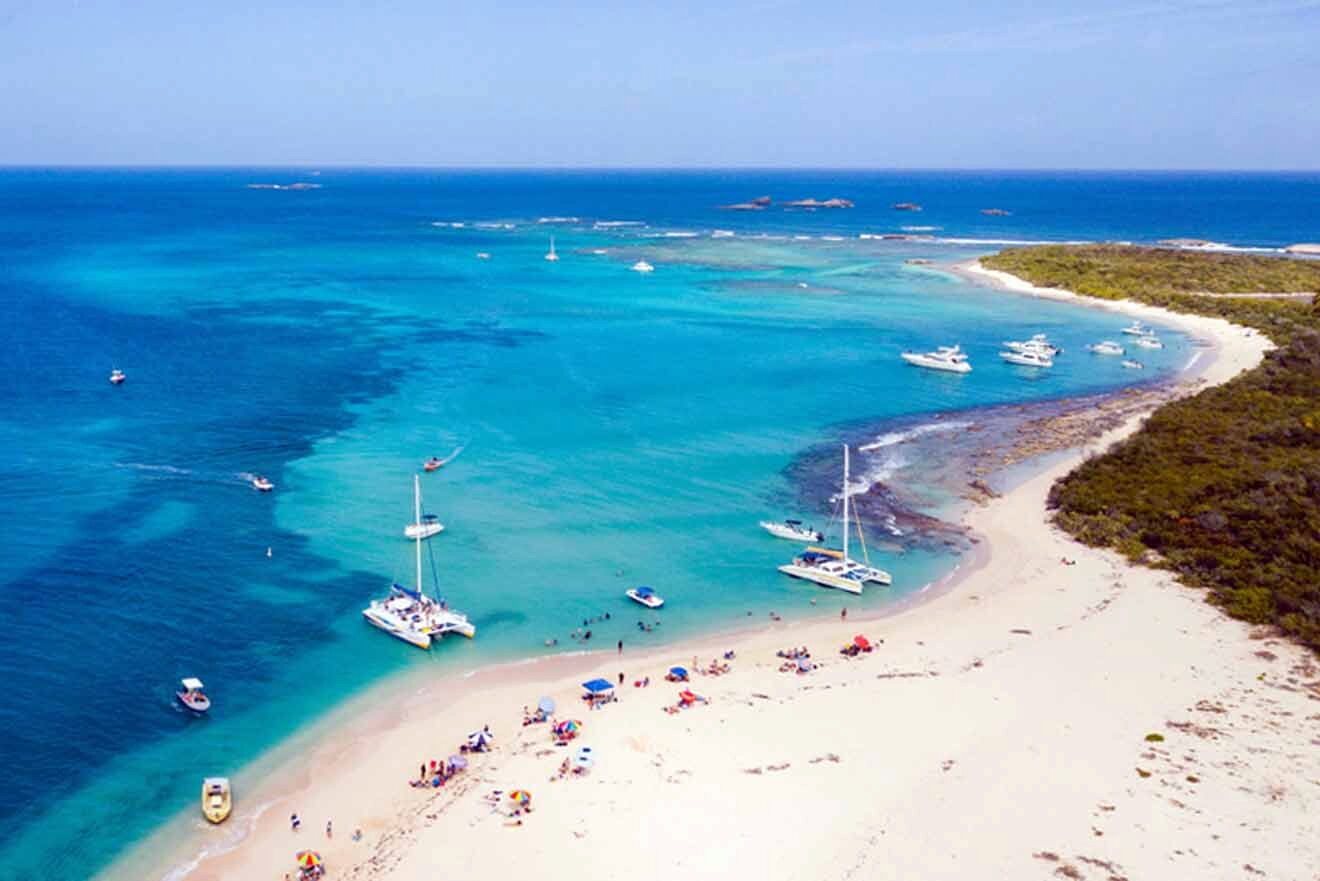 Duration: 5.5 hours
Price: from US$130
Why you should take it: picnic cruise to an island
This tour combines adventure and relaxation at the same time! You'll indulge yourself with a fun catamaran cruise to the peaceful island of Icacos for a swashbuckling day full of swimming, underwater exploration, and leisure.
You'll start your expedition in Fajardo, where the catamaran awaits, ready to cast you off. Once you reach paradise, you'll spend the morning beach-combing, hunting for shells, or relaxing as you take a dip in crystal clear waters close by.
In the afternoon, you can have your delicious lunch, and tour operators have got just what you need – you can choose between a turkey or veggie wrap. Of course, a cruise in Puerto Rico wouldn't be complete without the cocktails, and you're sure to taste them there as well!
2. Sail through San Juan Bay on a sailboat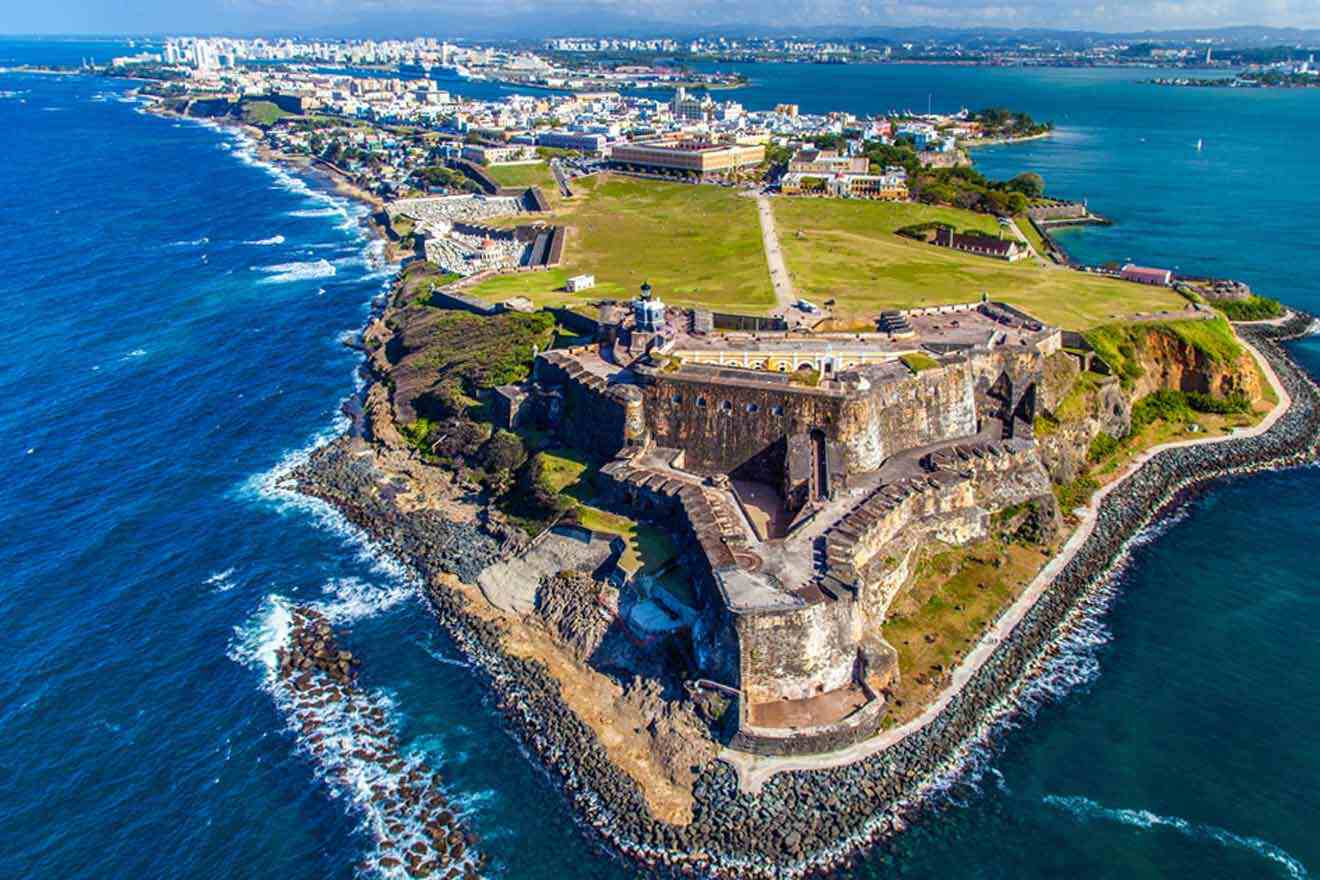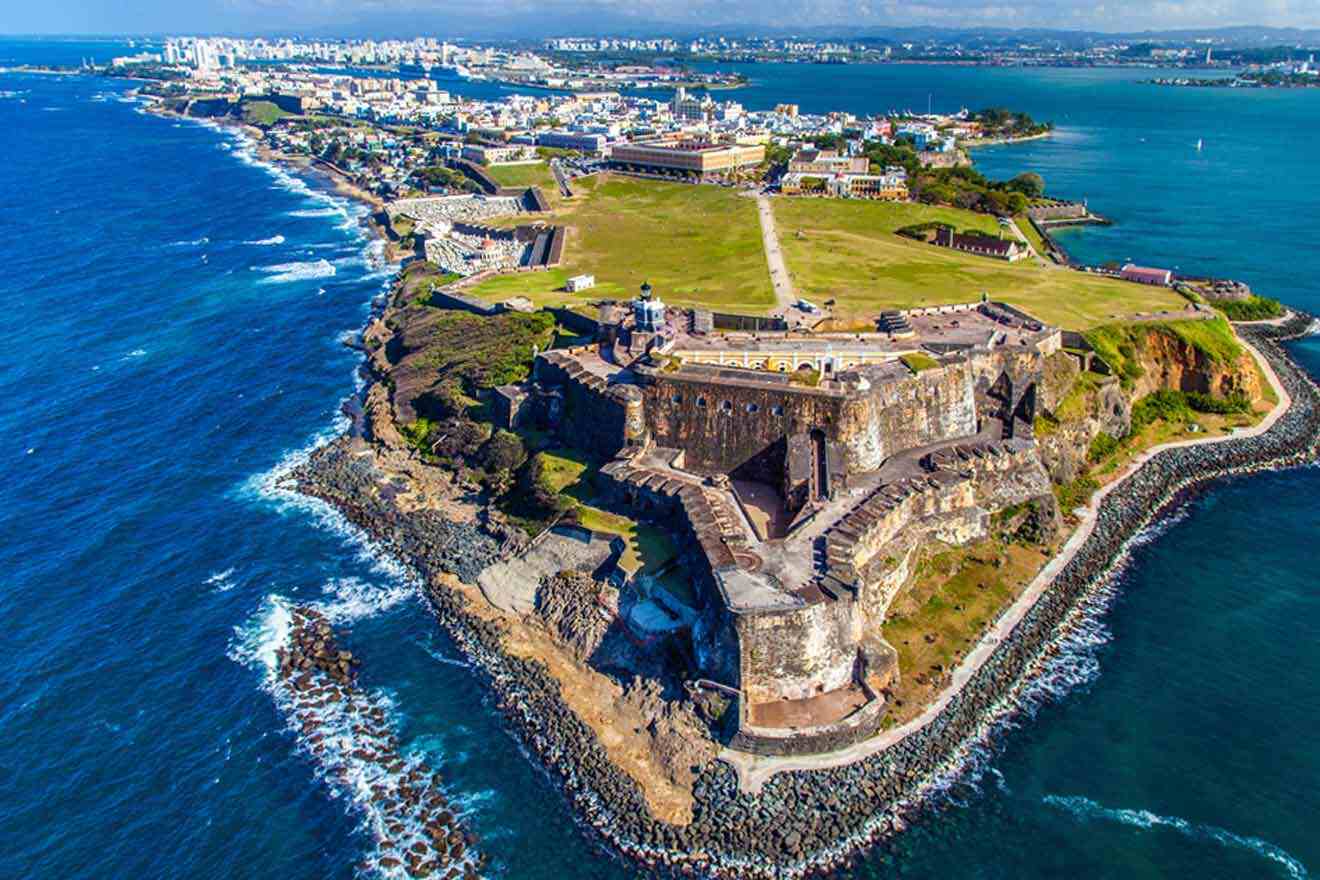 Duration: 2 hours
Price: from US$90
Why you should take it: authentic sailing experience
Experience something different while you cruise the Bay of San Juan! Jump aboard an authentic sailboat – no motors here – it's just a matter of catching the wind. Get a one-of-a-kind view of Old San Juan as you glide by singing to dolphins and shore birds. It's surely better than joining any boatload of tourists.
Cruise on with your host towards some magnificent landmarks like San Cristobal Castle, sailing sideways in harmony with nature's forces whistling outside your own oasis. Break out the beer or sangria and take respite from reality for long enough to bask in this sweet sightseeing adventure atop the ocean foam. This experience is designed only for intimate groups, so you'll never miss out on personalized attention (and souvenirs)!
3. Enjoy a sunset cruise in San Juan Bay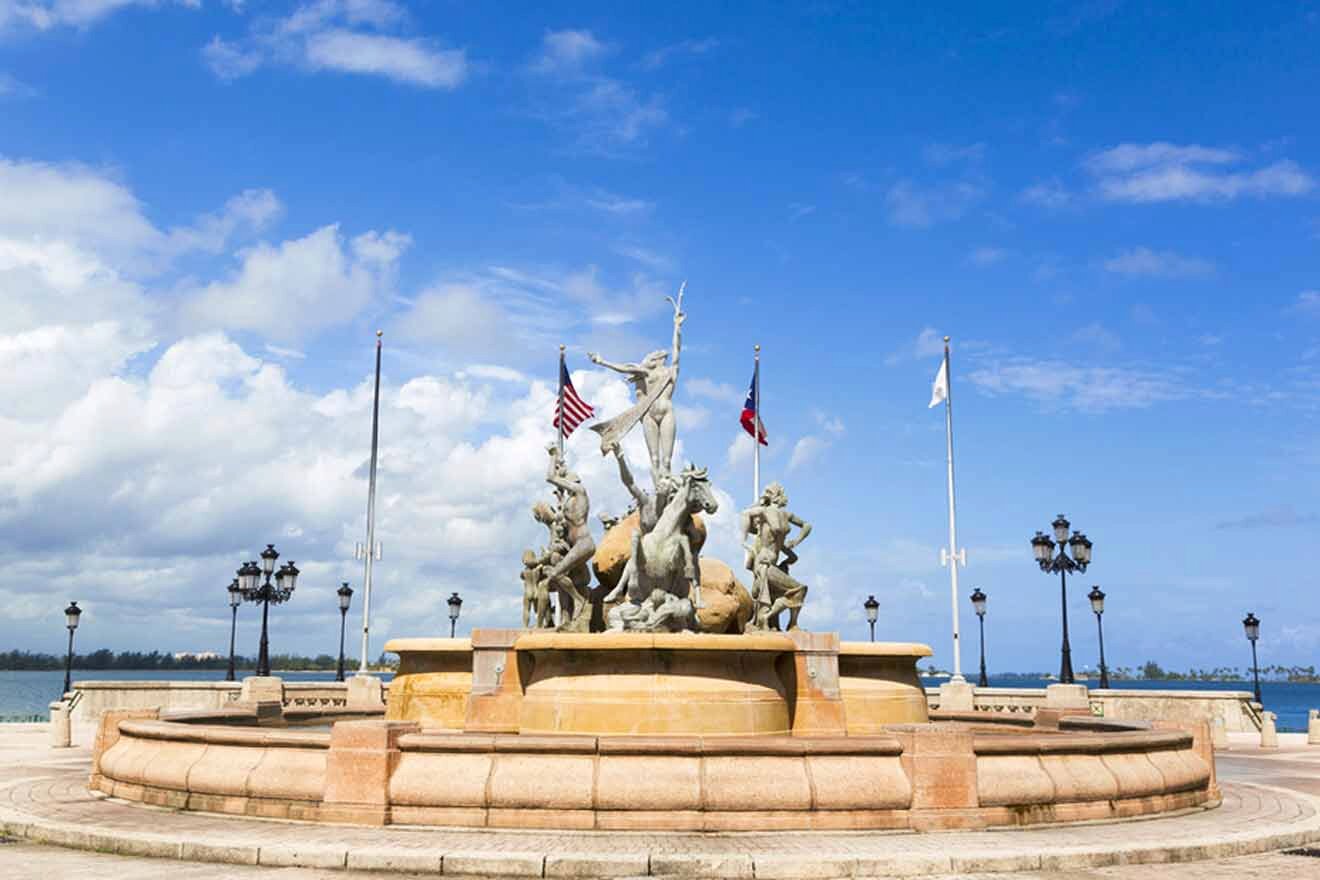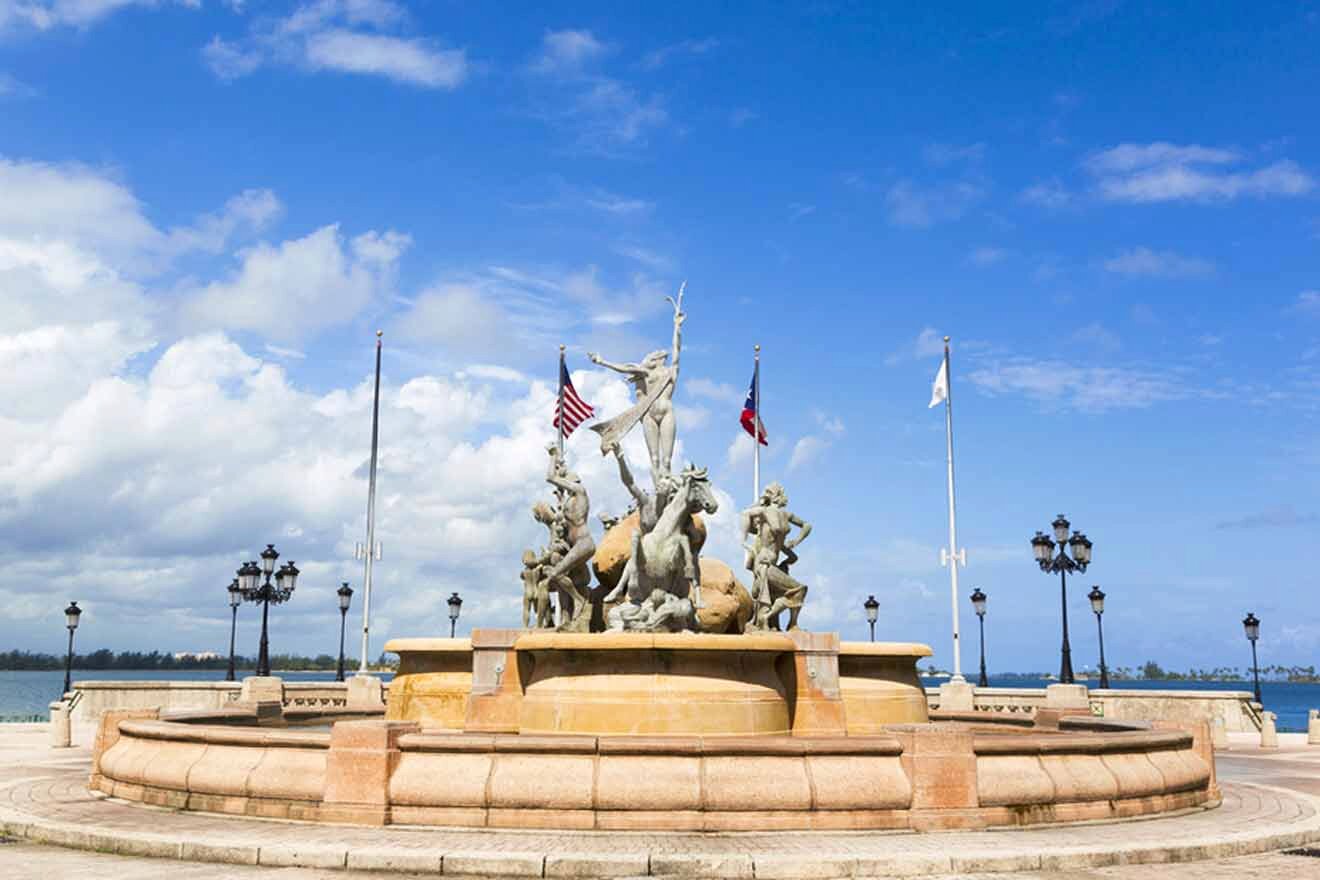 Duration: 1.5 hours
Price: from US$100
Why you should take it: a romantic tour perfect for couples
Cruise to a cove of Caribbean views from the sun-drenched seashore as you hop on board this evening's exclusive voyage along Old San Juan harbor. Picture yourself comfortably nestled within its luxurious decks, witnessing dynamic landmarks such as Paseo De La Princesa, El Morro, and La Fortaleza come alive with golden rays!
The pickup comes standard from select hotels nearby, too, so don't worry about fussing and simply let yourself be swallowed up by that perfect sunset horizon.
Several light refreshments and alcoholic drinks are available on board for all visitors, plus you have exclusive access to some hidden gems of Old San Juan from both land and sea.
And if you're more into intimate experiences, I have a private tour to offer you. This private sunset cruise will take you on a journey across the south coast only with your tour guide on a private boat.
4. Take a catamaran trip to Culebra Island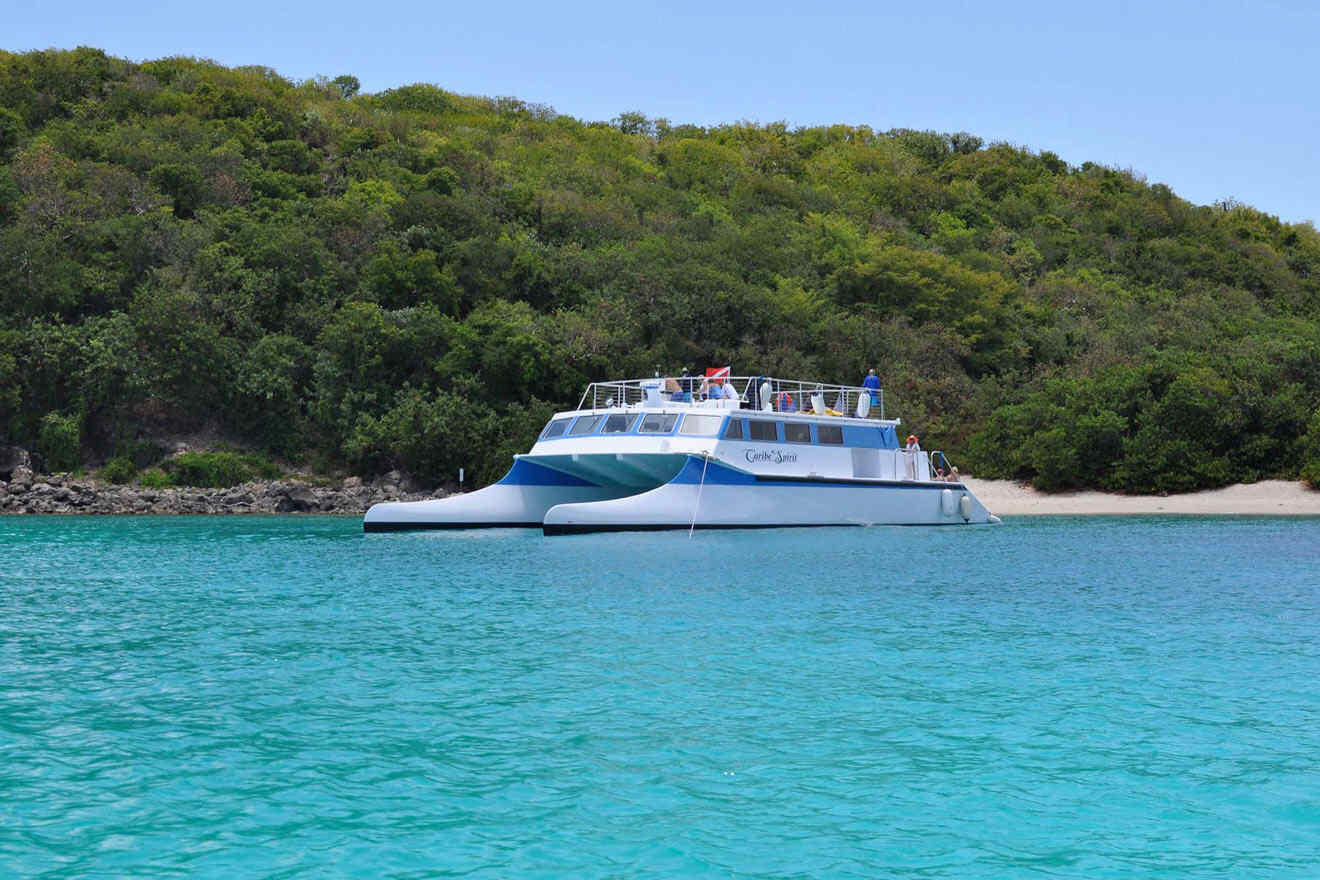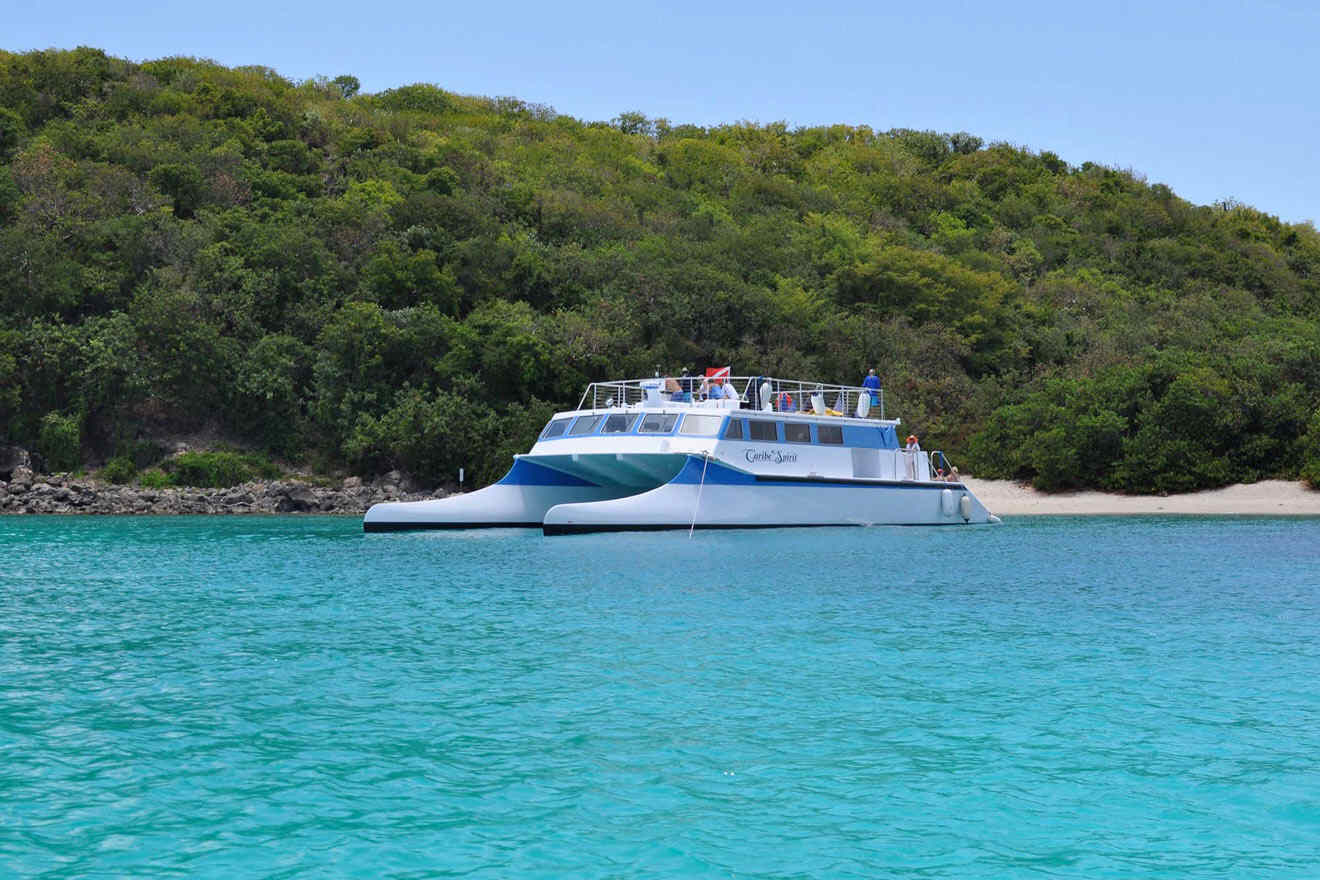 Duration: 6 hours
Price: from US$175
Why you should take it: cool combo tour, pickup included
Jump on board the high-speed luxury catamaran and head off to Culebra for an amazing day of swimming, beach combing, and baking in the sun. Water sports junkies will especially enjoy this guided tour option. After relaxing on white sand beaches, you can swim in the ocean (snorkeling gear provided) and see all kinds of sea creatures and coral reefs.
There are soft drinks and buffet lunches involved, so you'll charge your batteries after exploring Caribbean waters and its marine life. You can also admire Cordillera Nature Reserve and Flamenco Beach.
And if you're staying in Old San Juan, Condado, or Isla Verde, don't worry – transport from these Puerto Rico hotels is provided. You can't get more convenient than with this tour!
5. Go on a fishing trip in Puerto Rico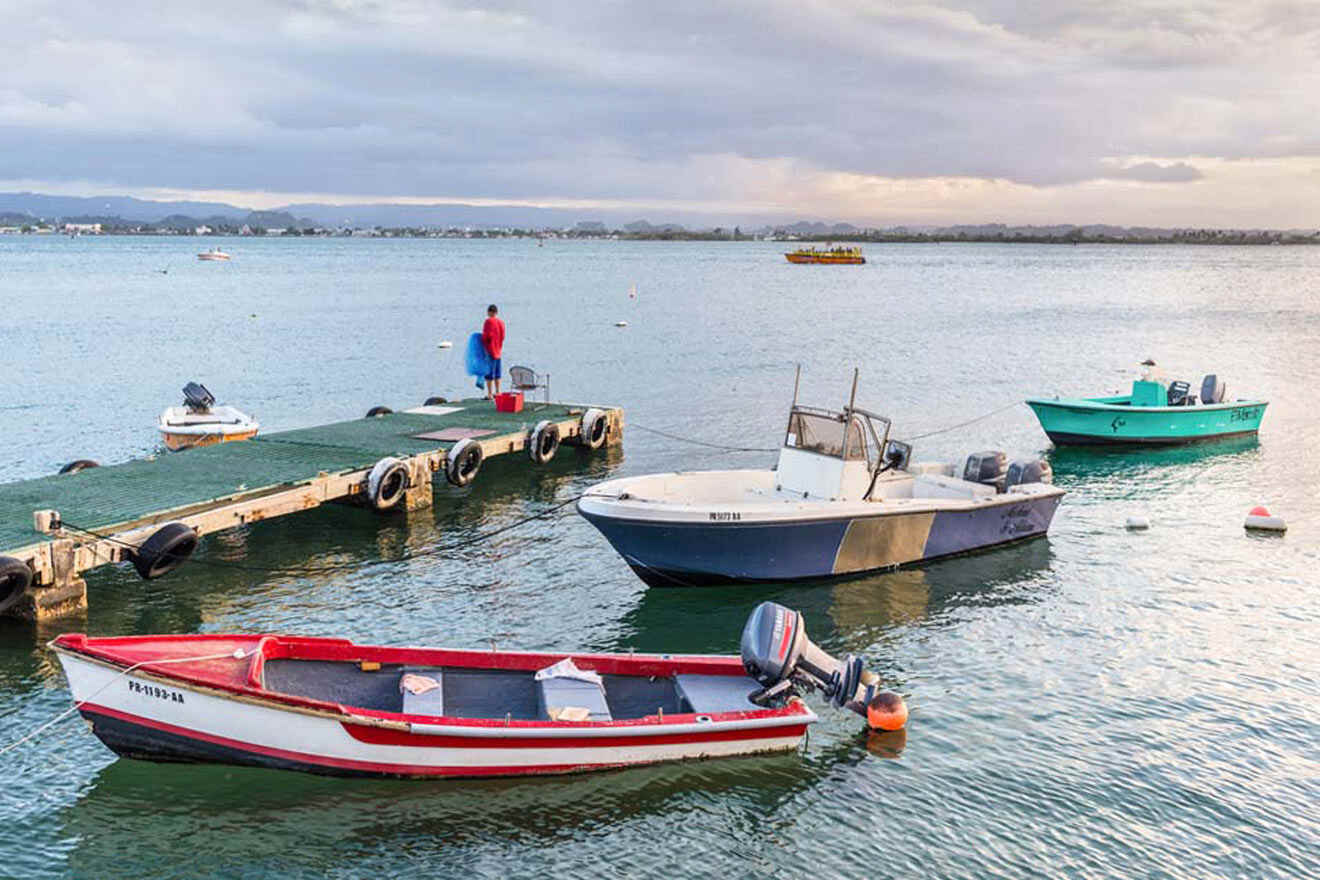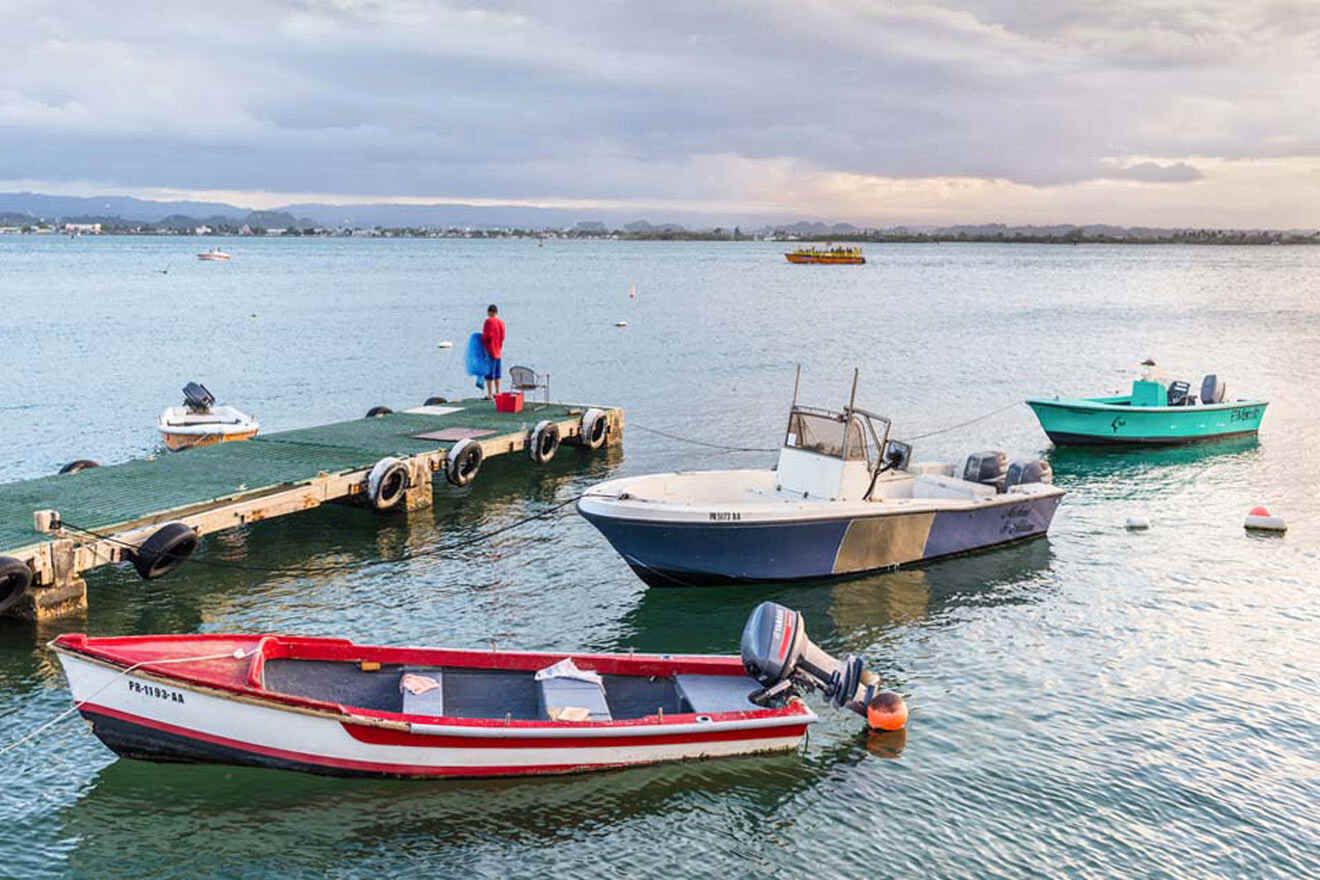 Duration: 4 hours
Price: from US$450
Why you should take it:
Old San Juan is the playground of all tarpon-fishing dreams. This excursion is available all year round and takes you on a hunting trip to Laguna San Jose and Laguna Torrecilla.
Fishing equipment is provided on this trip, so you only need to come with good spirits and a desire to hunt! The trip even gets you covered with sunscreen so you won't get burned while you're trying to hunt down the vibrant marine life of Puerto Rico – one of the best things to do here.
This tour counts as a private one, so you have total freedom to choose your group and customize the experience to fit your specific needs.
6. See San Juan Bay on a mini boats tour
Duration: 1.5 hours
Price: from US$175
Why you should take it: mini-boat ride on the main island of Old San Juan
Experience the majestic shorelines around San Juan with your own personal guide on an intimate mini-boat ride made for 4 people max. It makes for a great bonding experience for the friend's squad. It's also a quick excursion since it takes only about 1.5 hours.
Your life vest and boat are all set and ready to go, which means you won't have to worry about any detail and can totally relax. I also recommend you dedicate your time to snapping some insta-worthy shots of the coastline. Plus, you'll also get an educational experience of the area's history while listening to guided commentary in this dreamy atmosphere. What more could one ask for?
7. Visit Mosquito Bay in Puerto Rico on a night tour
Duration: 1 hour
Price: from US$130
Why you should take it: see bioluminescence in Mosquito Bay
Get ready for a really cool night out: hop on this small-group tour for an awe-inspiring adventure beyond imagination. From the pickup in an air-conditioned vehicle to the catamaran ride over Mosquito Bay, Vieques Island, where you'll experience the amazing grace of bioluminescence – it'll take your breath away!
You'll put on your life jackets to keep safe, sit back, and relax, you're about to witness that stunning bioluminescence glow! With a price tag that won't break the bank, this unique experience gives you a full hour of awesomeness before letting you loose into the night.
One important thing to remember is that the price doesn't include ferry tickets, and the tour doesn't offer beverages on board, so keep these details in mind when planning.
8. Embark on a San Juan Harbor cruise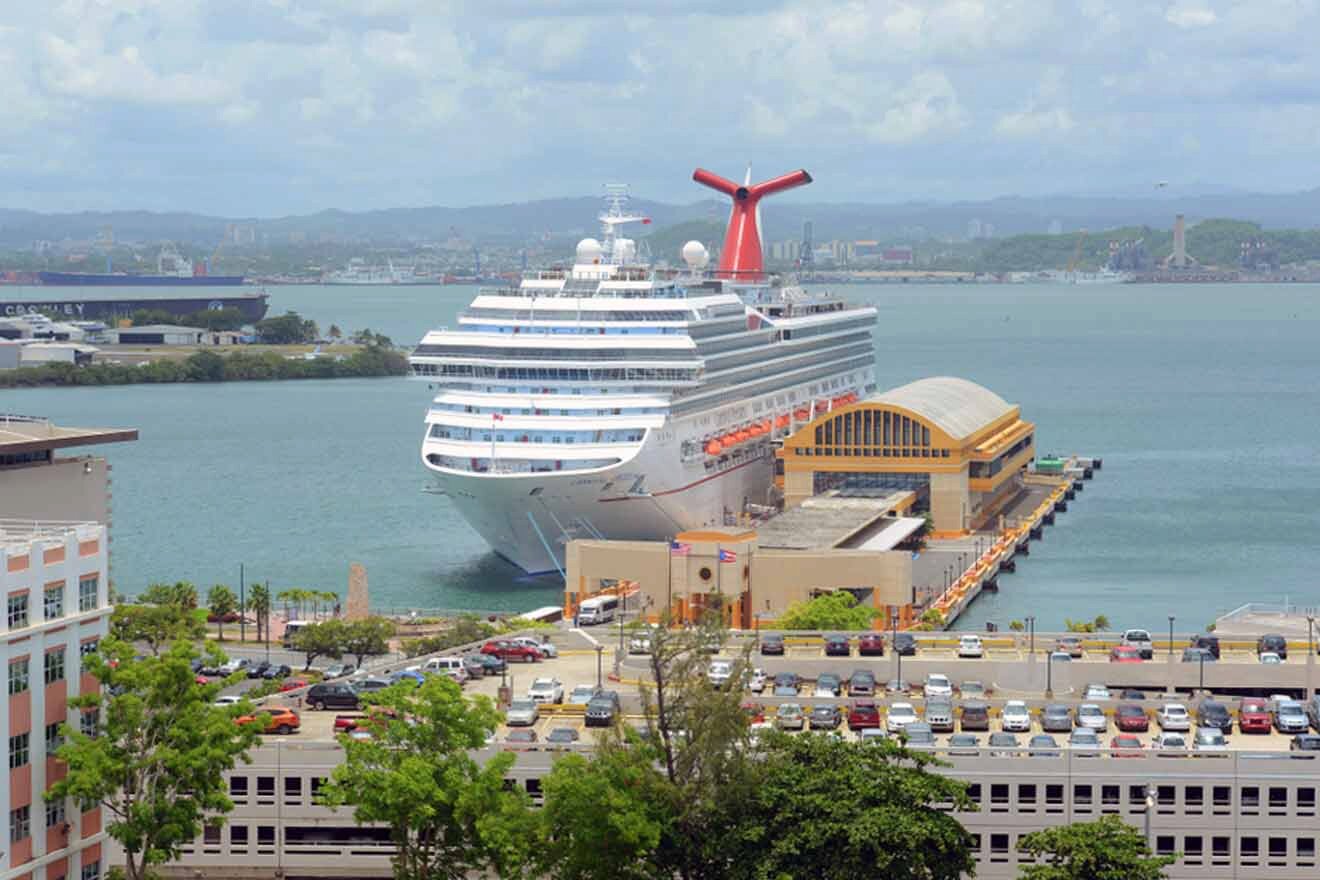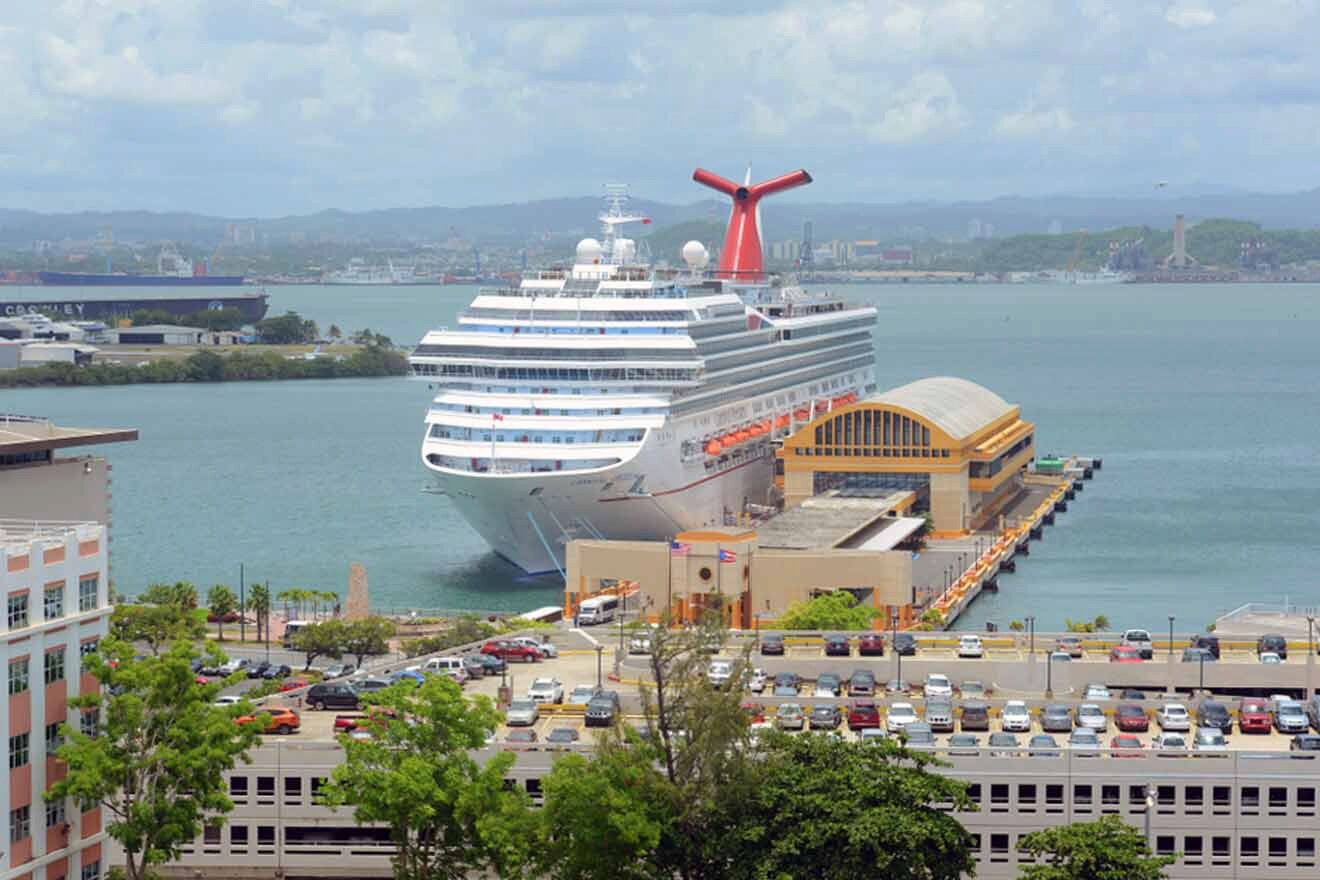 Duration: 3.5 hours
Price: from US$100
Why you should take it: see the city by both land and the sea
Soak up the mesmerizing sights of San Juan on a scenic cruise around the bay! Perfect for busy but curious travelers, it's only a 3.5-hour tour, but you'll get to see all the key points and landmarks that infamous pirates would've set their eyes on centuries ago.
You have the option of starting a journey carefree as the tour operators offer a hotel pickup. Save some room on your camera roll for snaps of the stunning views of El Morro from the water.
The tour also includes an El Morro entrance fee. No need to fight over popular spots with the boatload of wannabe Instagrammers; just book this amazing escape, and you can see it all! You'll also enjoy a 2.5 walking tour across the city.
The tour has a group size limit of 24 people, so it's good for those looking to make some friends on their trip.
9. Ride on chili boats and explore San Juan Bay
Duration: 1 hour
Price: from US$60
Why you should take it: a unique and fun experience
Nothing screams adventure like a tour of San Juan Bay, and this tour is perfect for those who want to wake up their inner child. You'll get an incredible perspective on Old San Juan as you hop onto your water bike and pedal through the bay!
You'll have some absolutely stellar views of some major landmarks this city has to offer, from the impressive San Felipe fortress to the grand governor's home, not forgetting the iconic San Juan Door or Santa Elena Battery.
Not only will you get these dynamic visuals, but you will also learn all about its rich history while having some fun! Keep in mind that since it's small groups per tour, there will be plenty of attention from your guide.
10. Experience a Bio Bay boat tour in La Parguera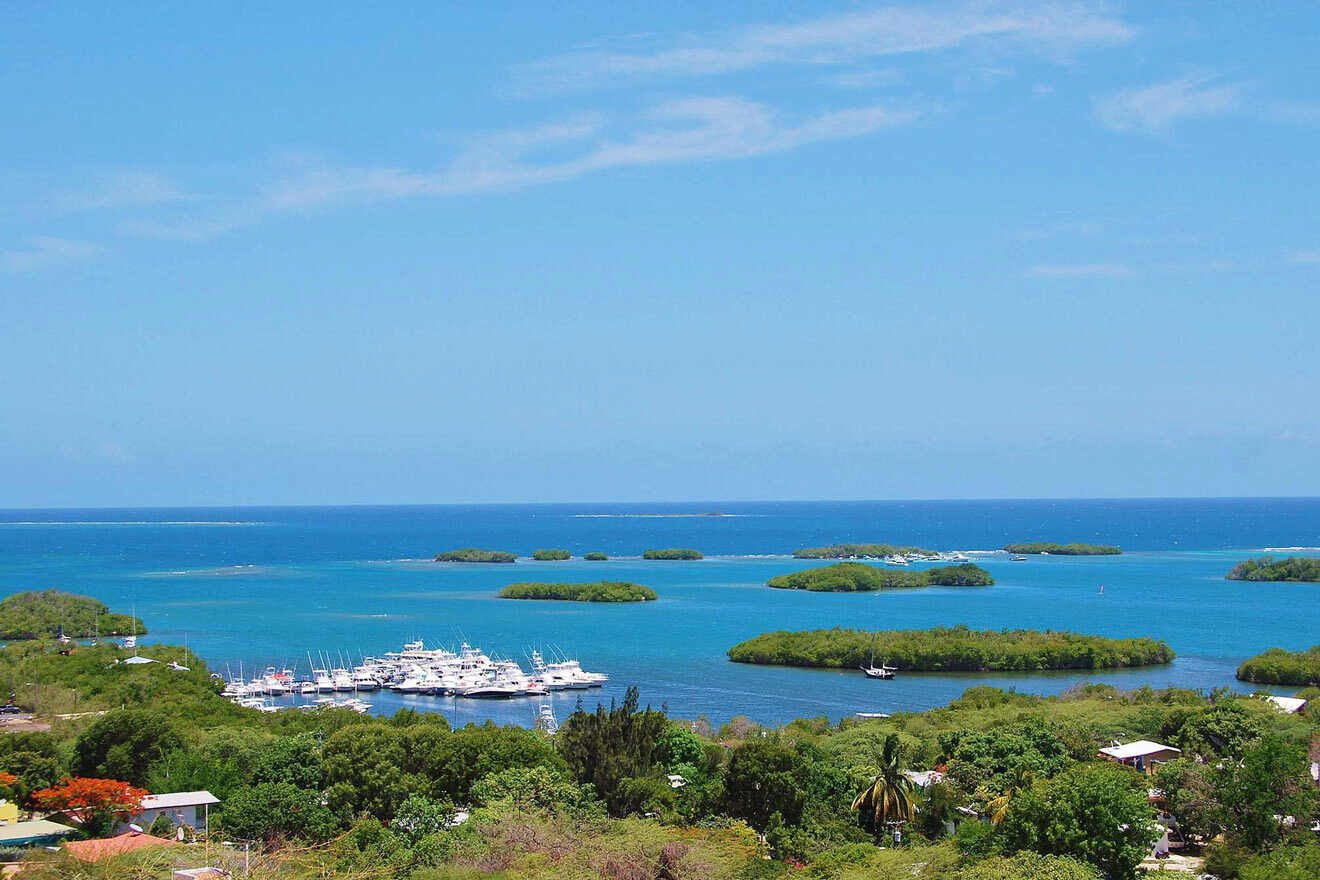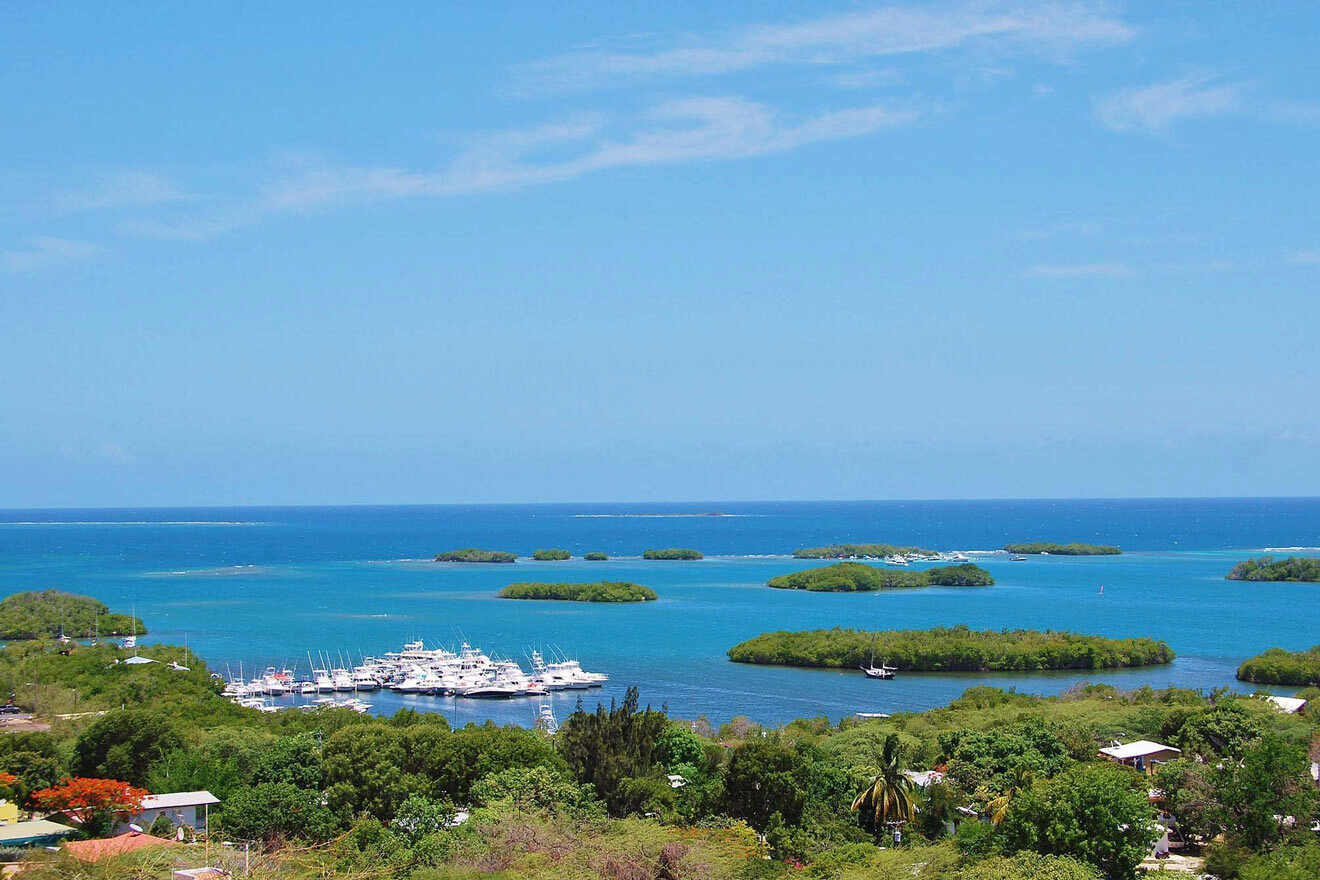 Duration: 9 hours
Price: from US$200
Why you should take it: includes a visit to La Parguera
Gather your explorers and hurry aboard a boat ride destined for La Parguera, a practically unknown fishing village tucked away on the coast of southwest Puerto Rico. This is no ordinary voyage because you get to witness one of the most magnificent coral reefs coupled with thick mangrove forests in all of the Caribbean; an incredible sight – it's hard to believe!
After touching down in La Parguera, you can grab a bite to eat at one of the countless joints serving up delicious starters. Then you'll jump onboard a private vessel for 25 minutes and take in the views of the gliding homes amidst vast mangrove cays as day shifts to night.
Once you've made it to the bay, your tour guide will fill you in on everything related to this amazing dinoflagellates phenomenon.
FAQs about Puerto Rico boat tours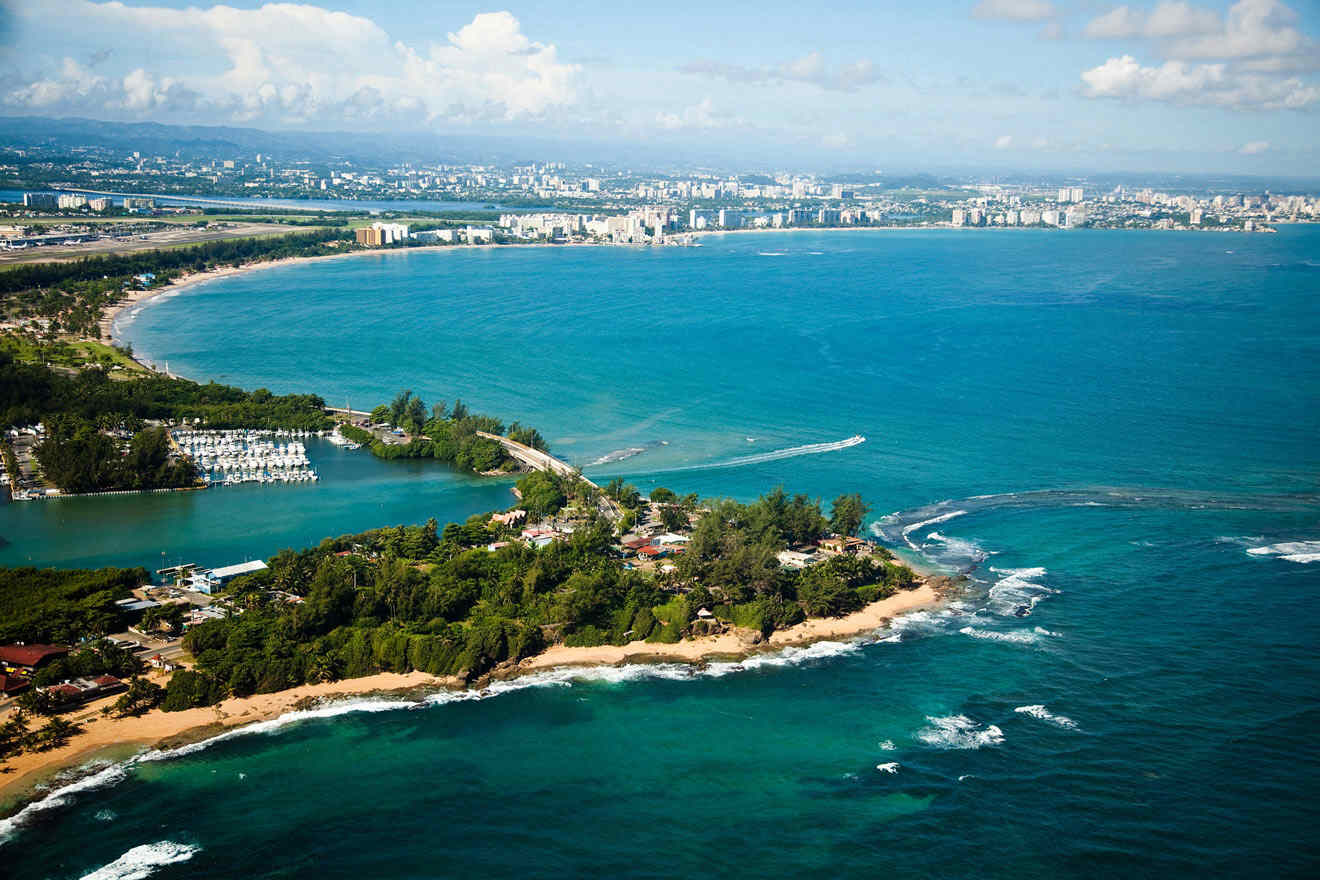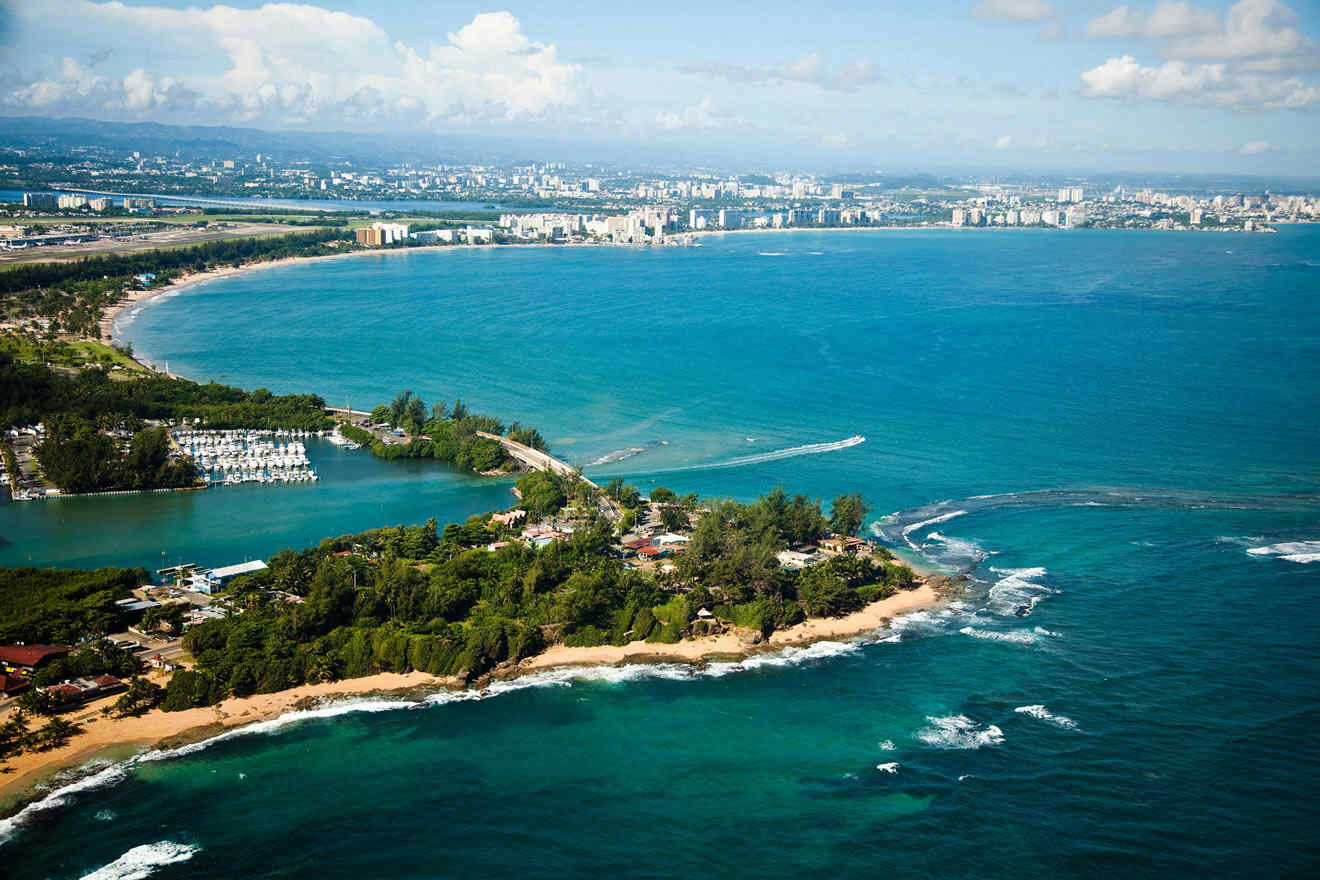 Conclusion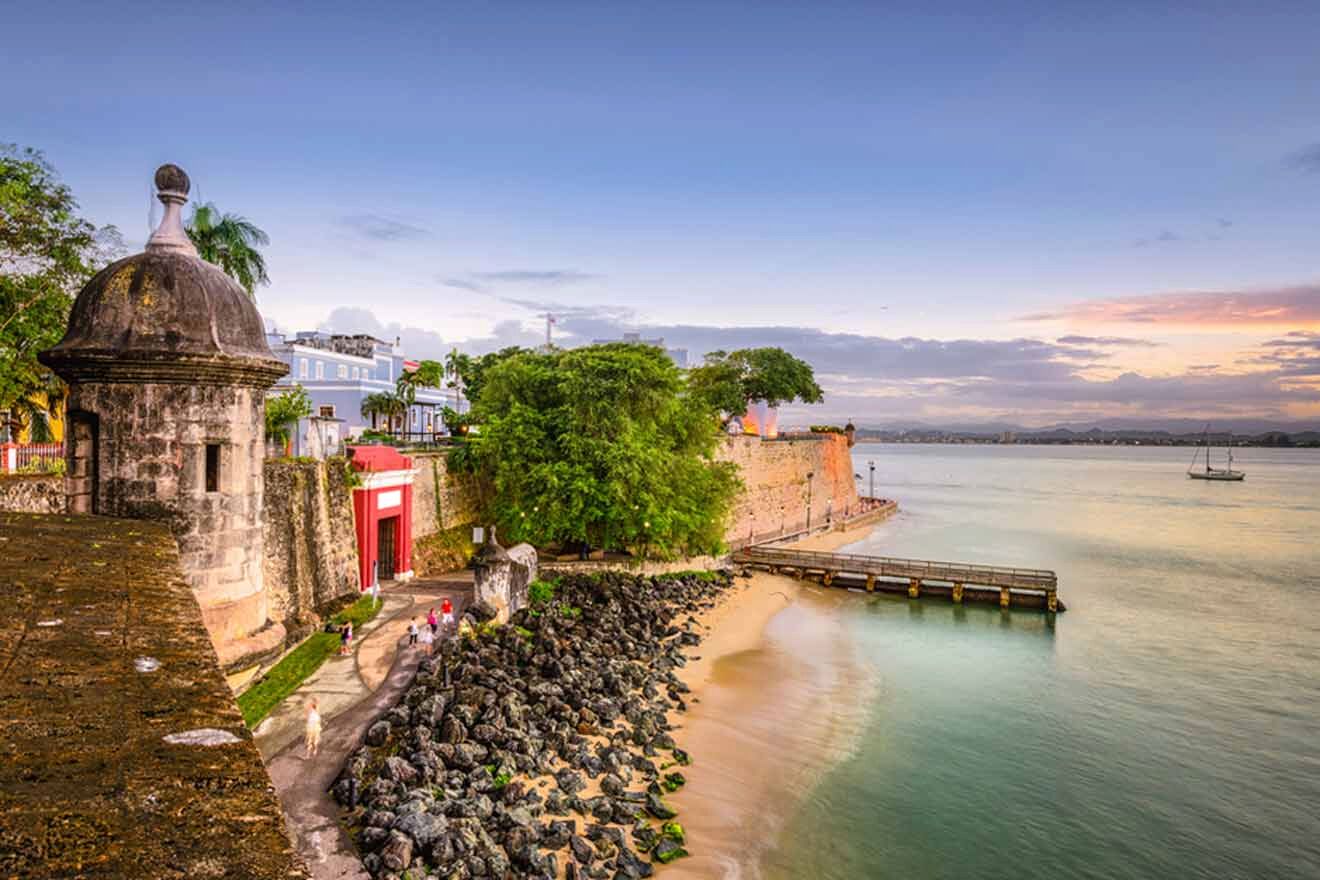 There you have it, my dear traveler! You swam all the way to the end of the list of the best Puerto Rico boat tours! Hopefully, reading this inspired you to embark on a new sea adventure!
No matter if you want to sail the main island, or east coast, or dip into the natural pool, Puerto Rico has an array of options for each traveler, and it never gets boring on this exotic island!
Make sure to plan your trip well because a lot of people visit Puerto Rico each year in hopes of witnessing its stunning marine life. That's why it's important to always book in advance!
Have you ever taken a boat ride in Puerto Rico? If so, I'd love to hear all about it! Also, if you have anything to add or ask, please don't hesitate to do so in the comments below!
Happy sailing,
Angelina
---
Pin it for later!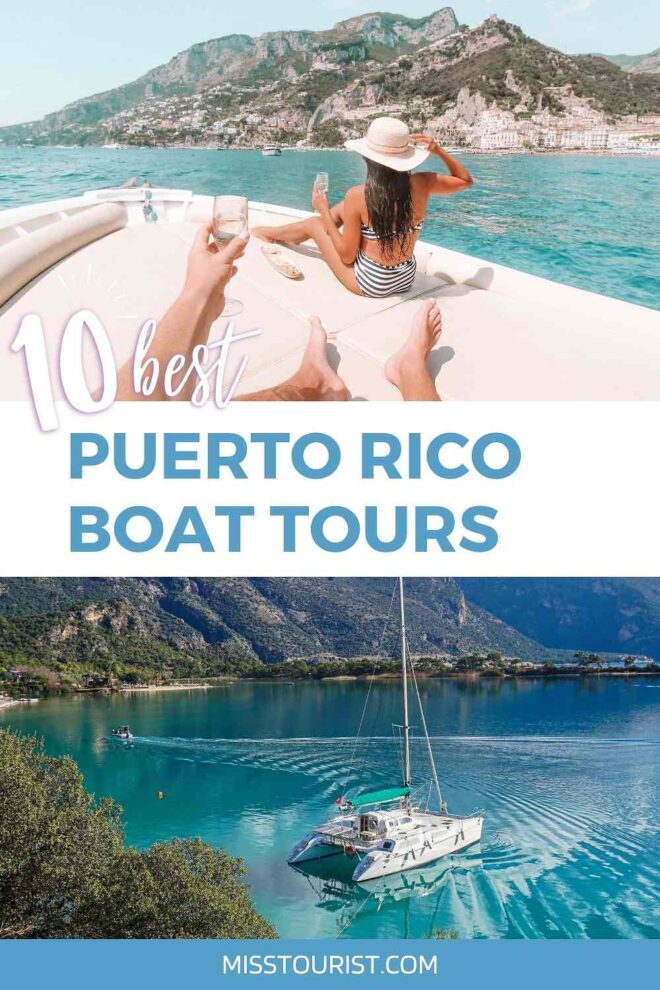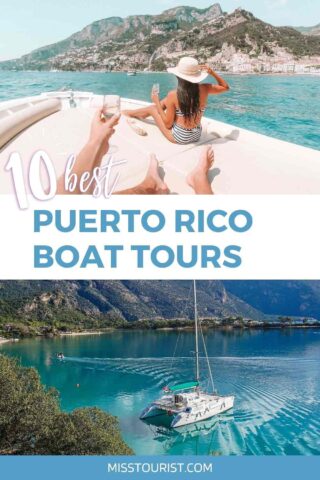 Pin it for later!