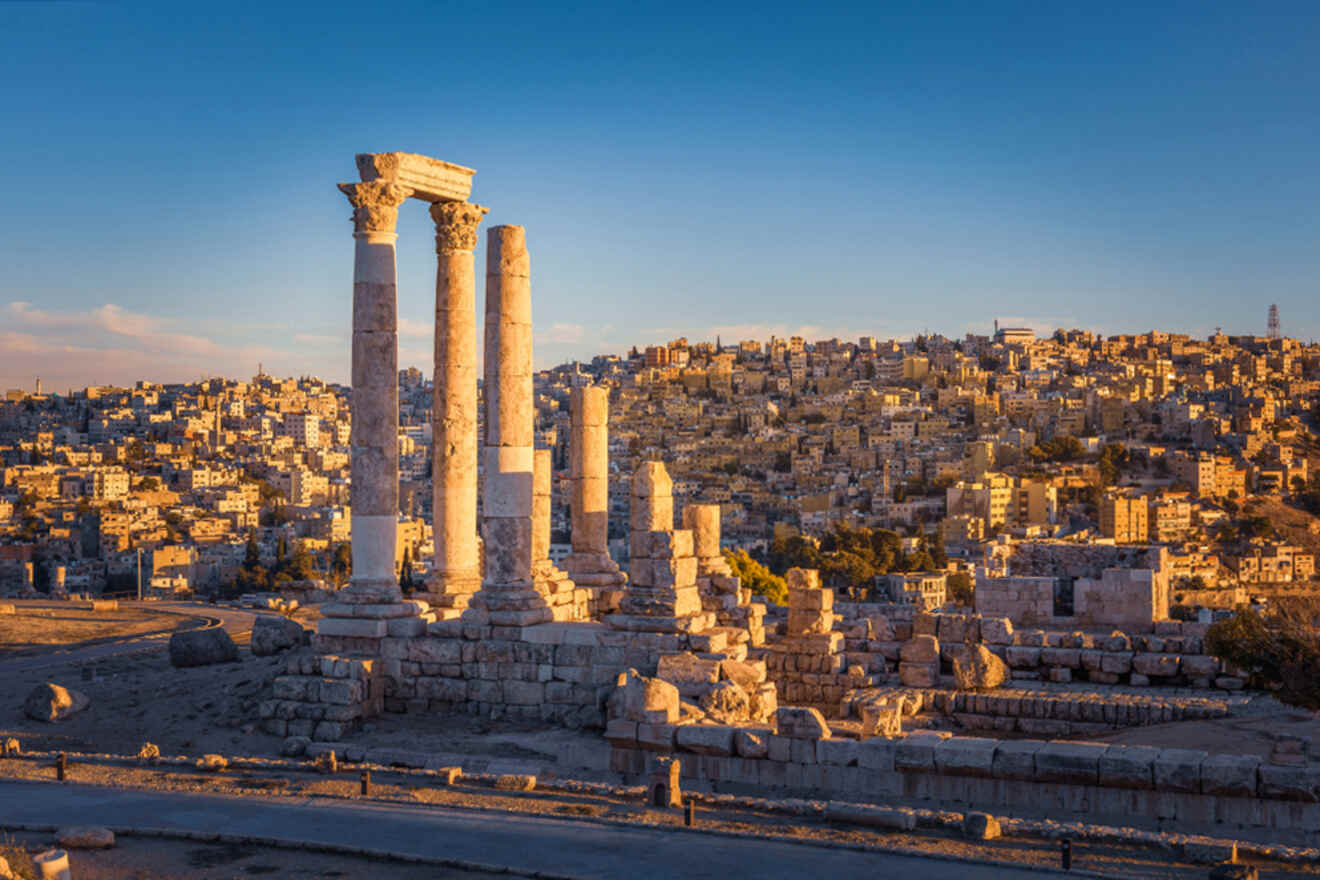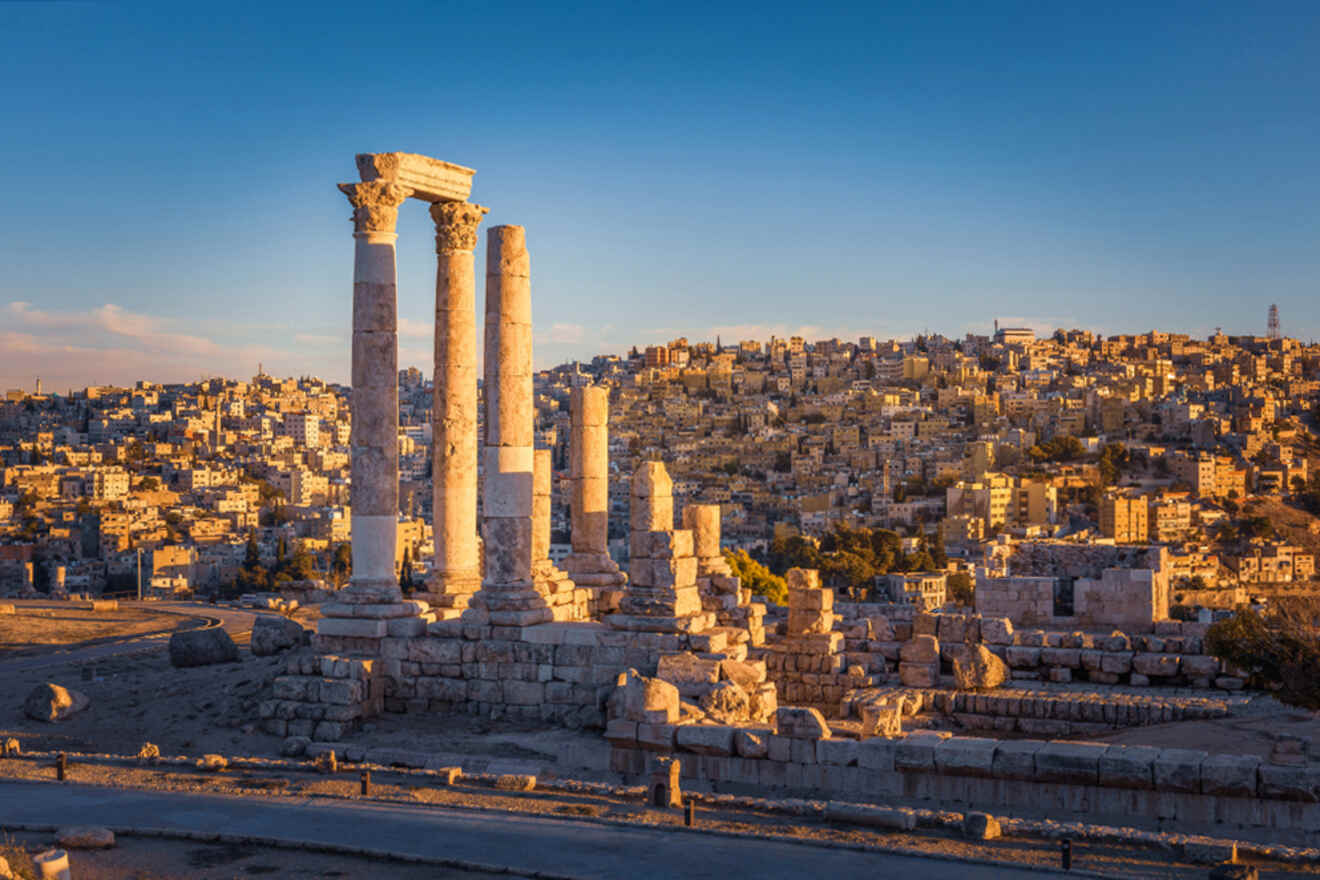 Are you thinking about visiting Jordan's largest city? Then you're about to make an awesome travel decision. I recently spent a week in Amman and couldn't get enough of it!
I've gathered my best insights about where to stay in Amman and will share them with you so you can have the experience of a lifetime!
My friend Taha, a local in Amman, took me and my husband all over the place. Having seen what I saw, I'm confident that the best area to stay in Amman (for tourists, at least) is Jabal Amman. It's close to the best cafés and restaurants and part of the city that never sleeps.
I'll present 5 more areas where you can stay depending on your budget and travel preferences. Although Amman has plenty of accommodation offers, I recommend you book your stay in advance to secure the best deals.
Yalla let's go!
If you are in a hurry
Can't read till the end? Check out the best accommodation in Amman for first-timers, notably in the Jabal Amman area:
Check out the map below to help you visualize the best areas where to stay in Amman:
1. Jabal Amman – where to stay in Amman for first-timers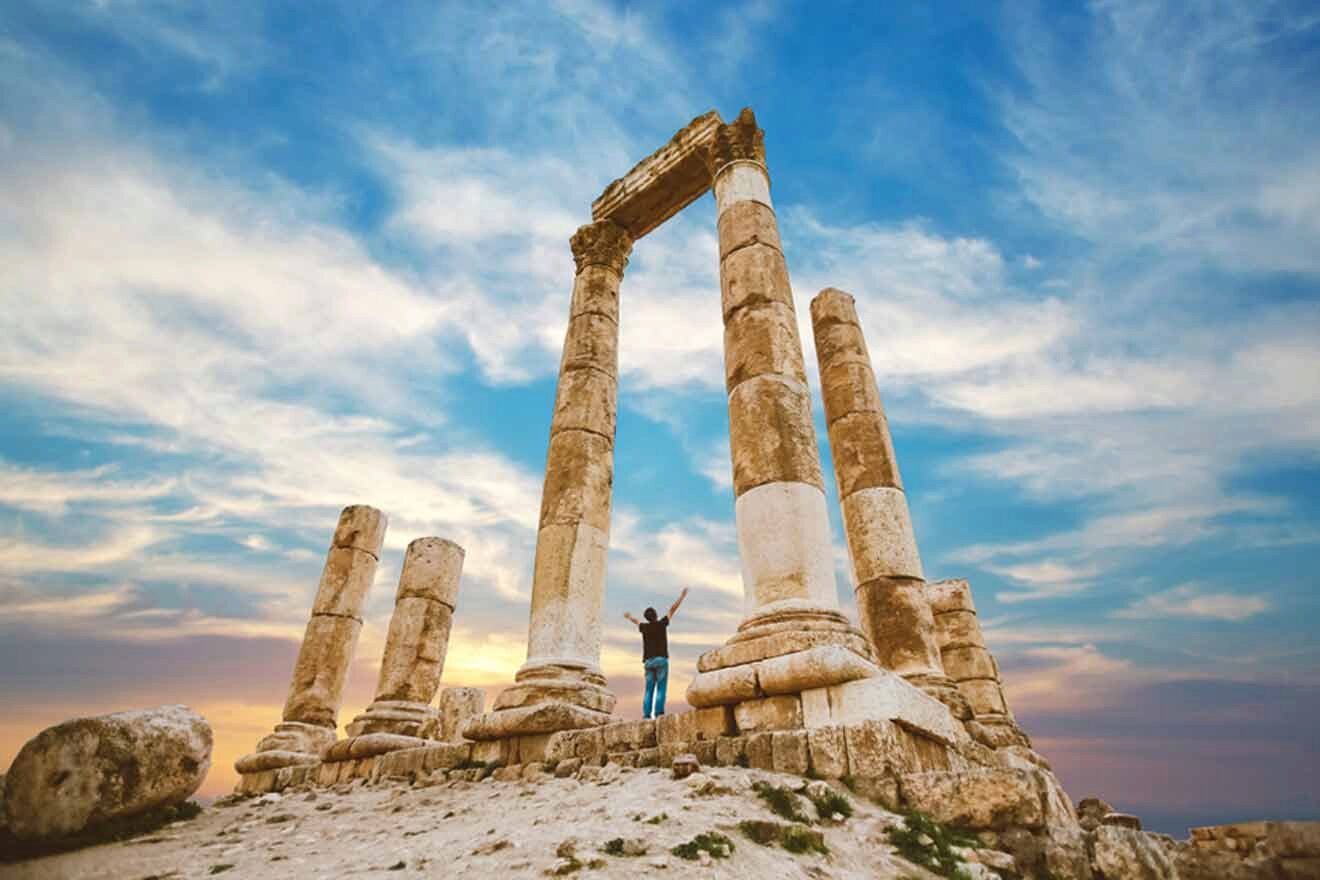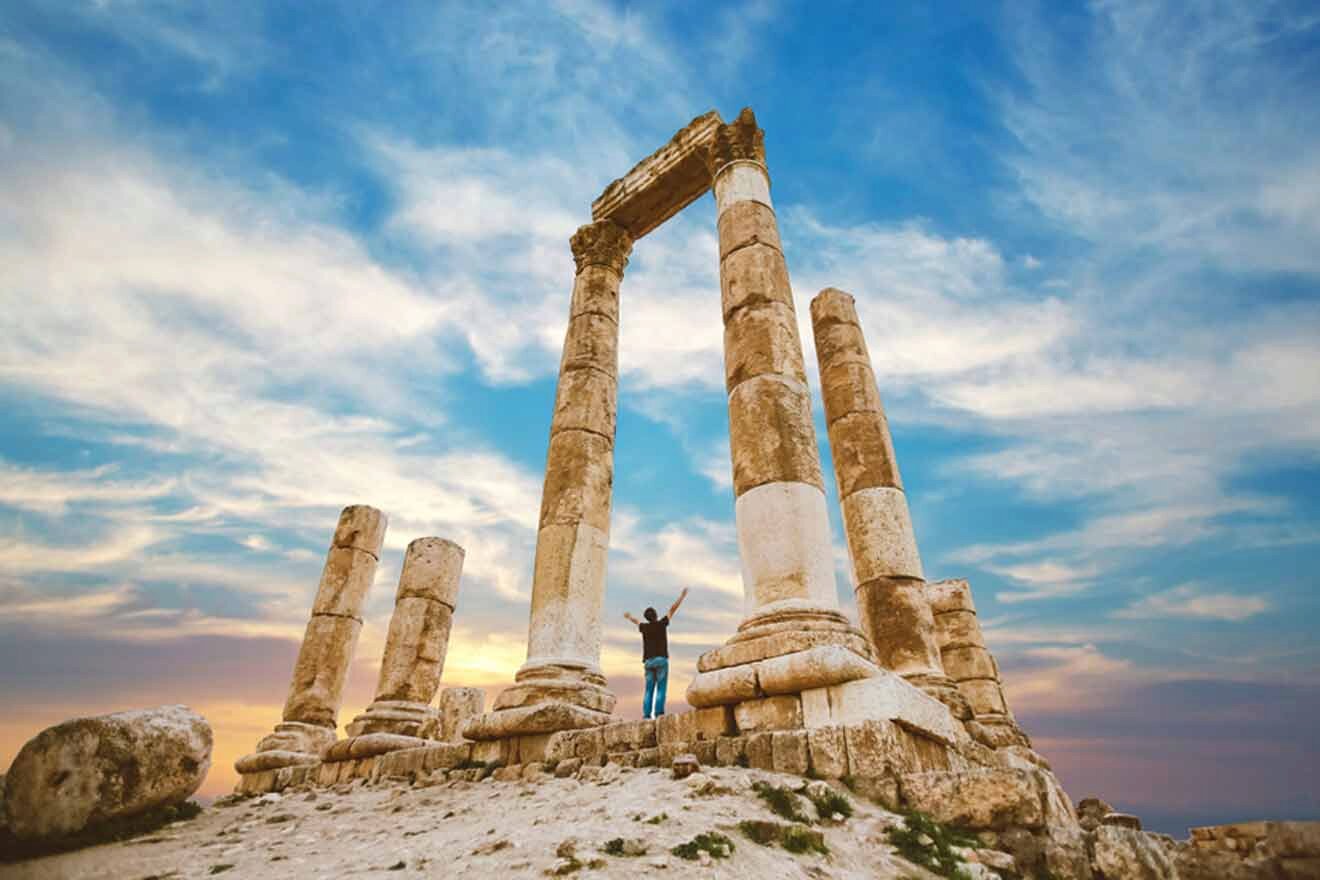 Jabal Amman is the area to experience the best nightlife and gourmet Jordanian cuisine. Backpackers and leisure travelers will love how convenient Jabal Amman is due to its vicinity to the central area.
I loved this part of the city because I felt like I was in the center of the vibrant local scene with little influence from the side. You can indulge in cafés situated in historic buildings, offering views of Amman's photogenic skyline.
I remember eating the best shawarma of my life at Shawerma Reem (map) in Jabal Ammal. Of course, it was a recommendation from our local friend. We arrived past midnight, and the place had a line of around 15 people waiting to get their meal!
You'll often find that neighborhoods in Amman have the word Jabal in their name, which means "hill" in Arabic because the city is built on seven hills.
Stay in this area to be within walking distance of cultural museums and all the fun things the city offers.
Other accommodation options in Jabal Amman
Things to do in Jabal Ammal
2. Al Swaifyeh – where to stay in Amman for nightlife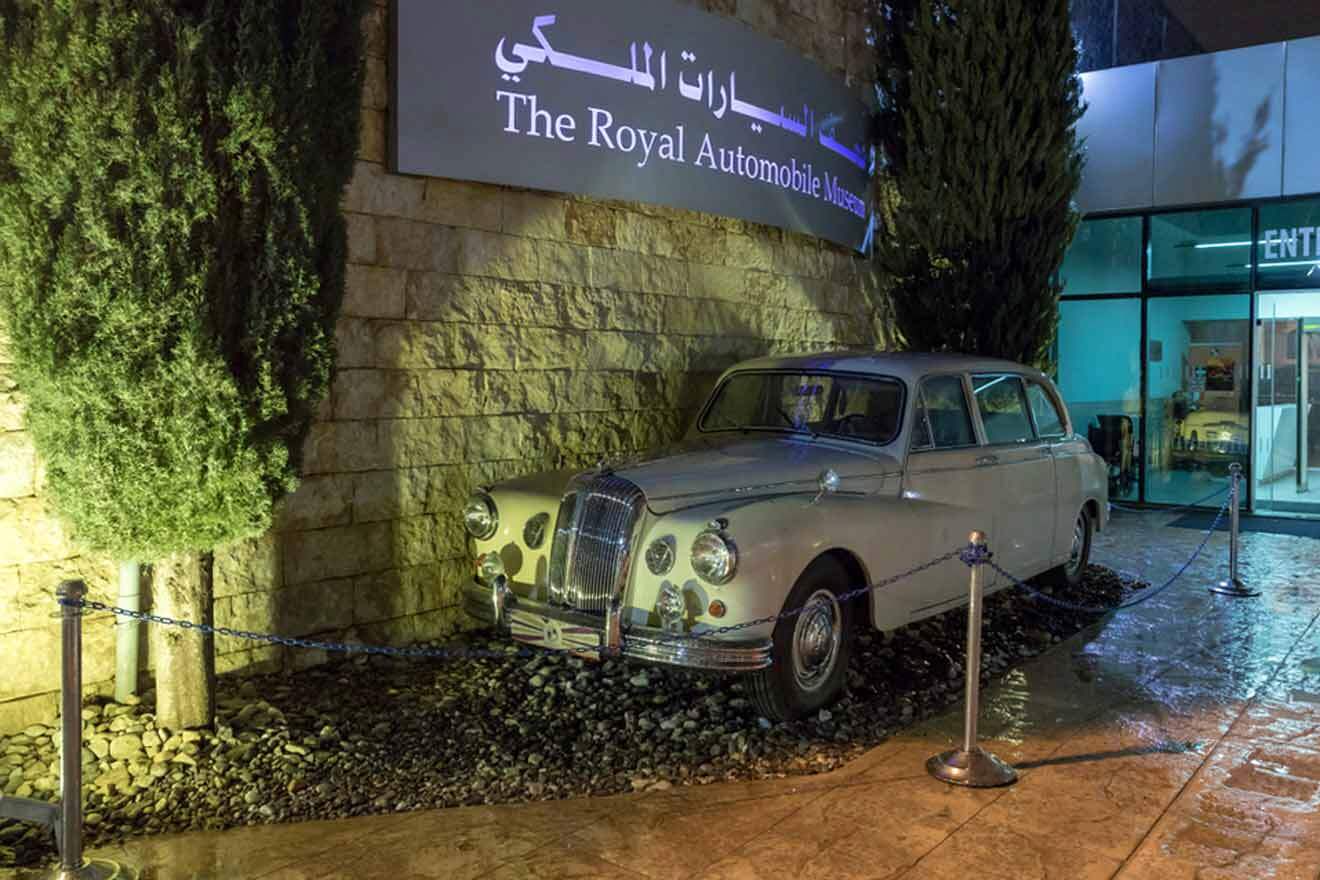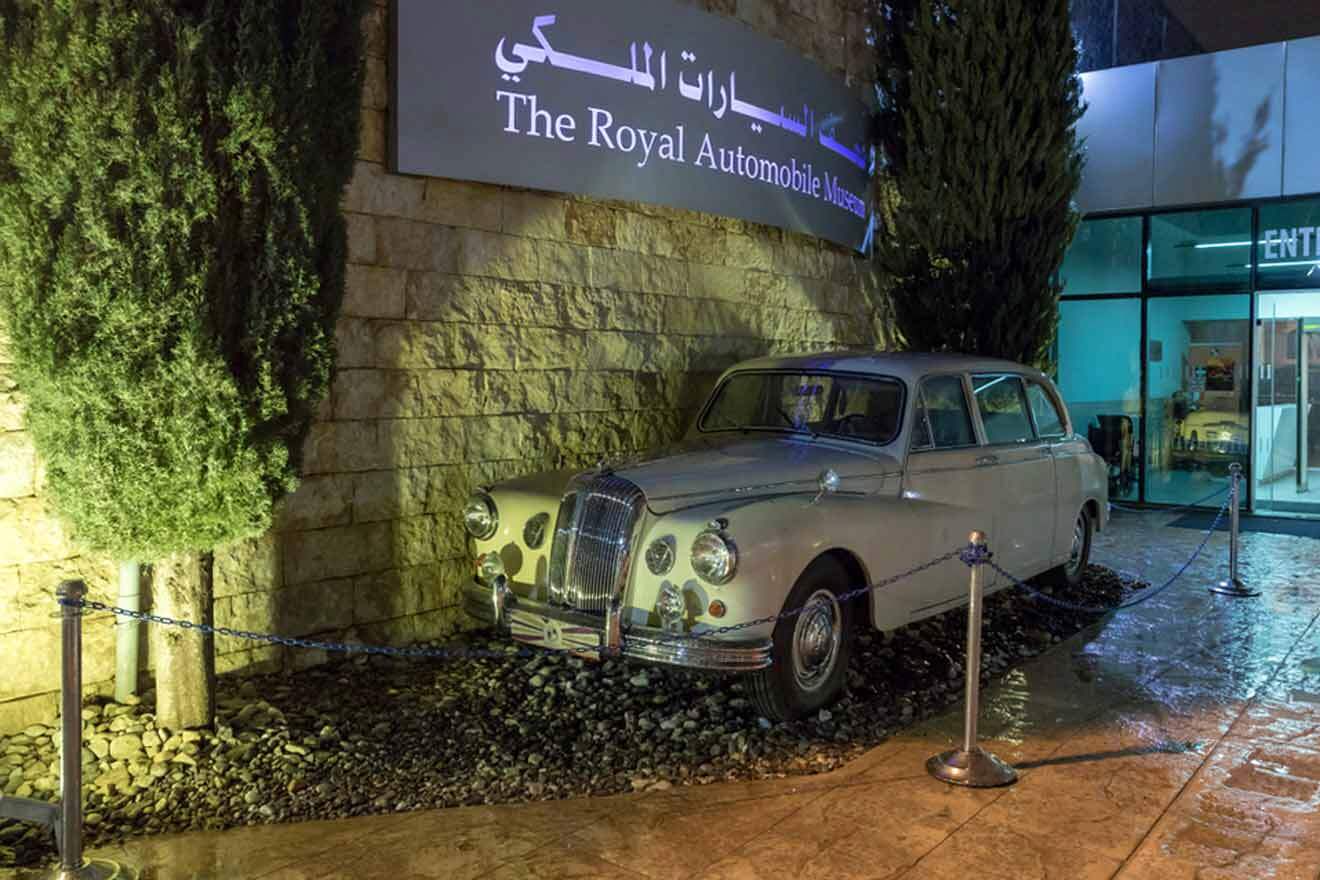 Al Swaifyeh is a neighborhood west of the city center, some 15 minutes by car. It's an area with some of the most exquisite shops and international restaurants. Two shopping malls, The Galleria Mall and The Swaifyeh Village, are also here.
But what I recommend Al Swaifyeh most for is the nightlife. Rovers Return Restaurant & Bar is an excellent choice if you're in for late-night dining. Overall, young and restless city visitors will want to stay near the city's lively nightlife hubs, and Al Swaifyeh is one of the best areas for that.
Staying here also means being surrounded by local artisanal markets and souks. Like other neighborhoods on this list, Swaifyeh offers a fusion of old and modern Amman, with a bit more of the "modern" than in other places.
Amman is ideal for taking day trips to the rest of the country, and staying in Al Swaifyeh will give you plenty of opportunities to explore other places like the Dead Sea, Madaba, or Wadi Rum. Most tour operators pick you up in front of your hotel in Jordan and return at the same point of departure!
Other accommodation options in Al Swaifyeh
Things to do in Al Swaifyeh
3. Downtown – where to stay for history buffs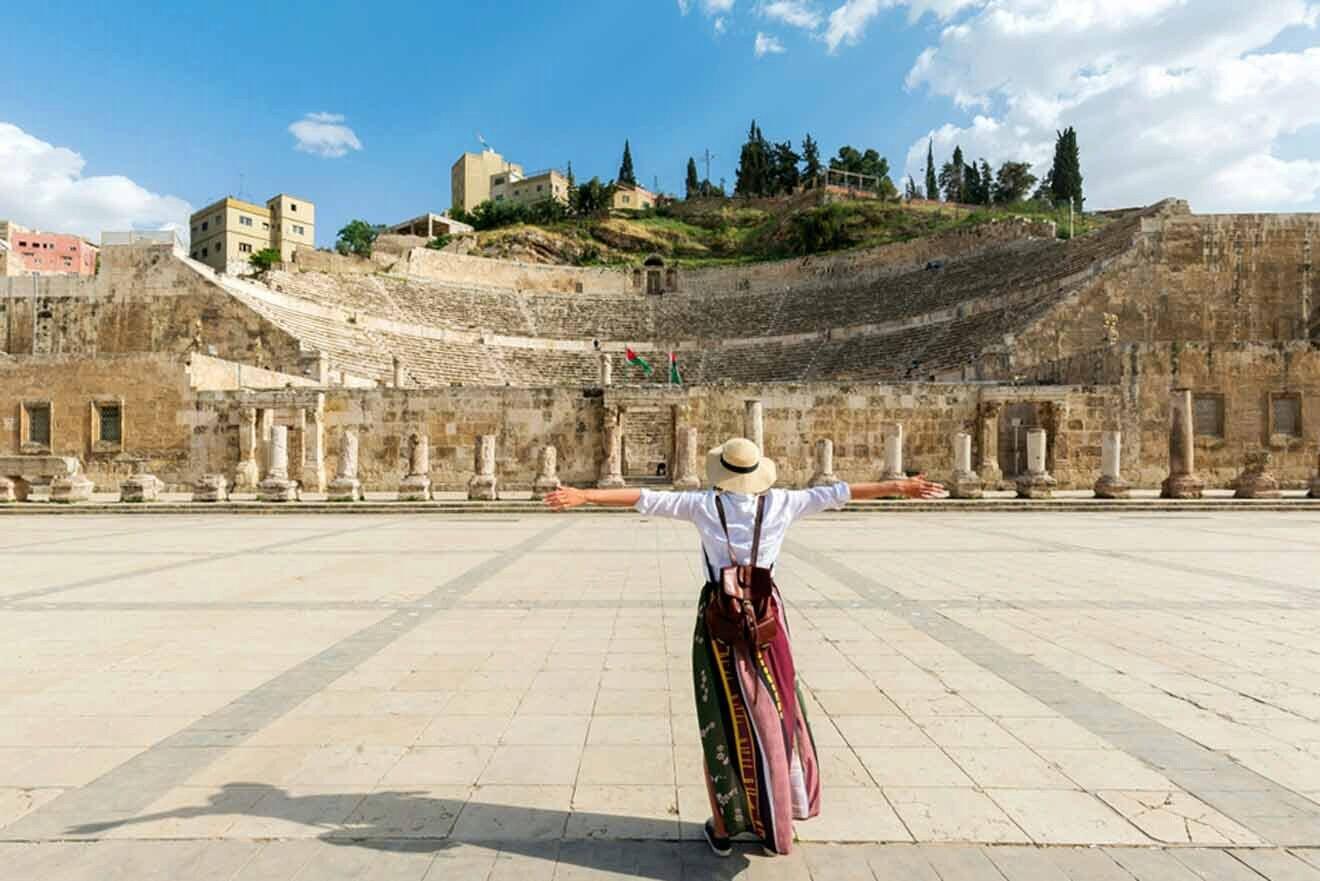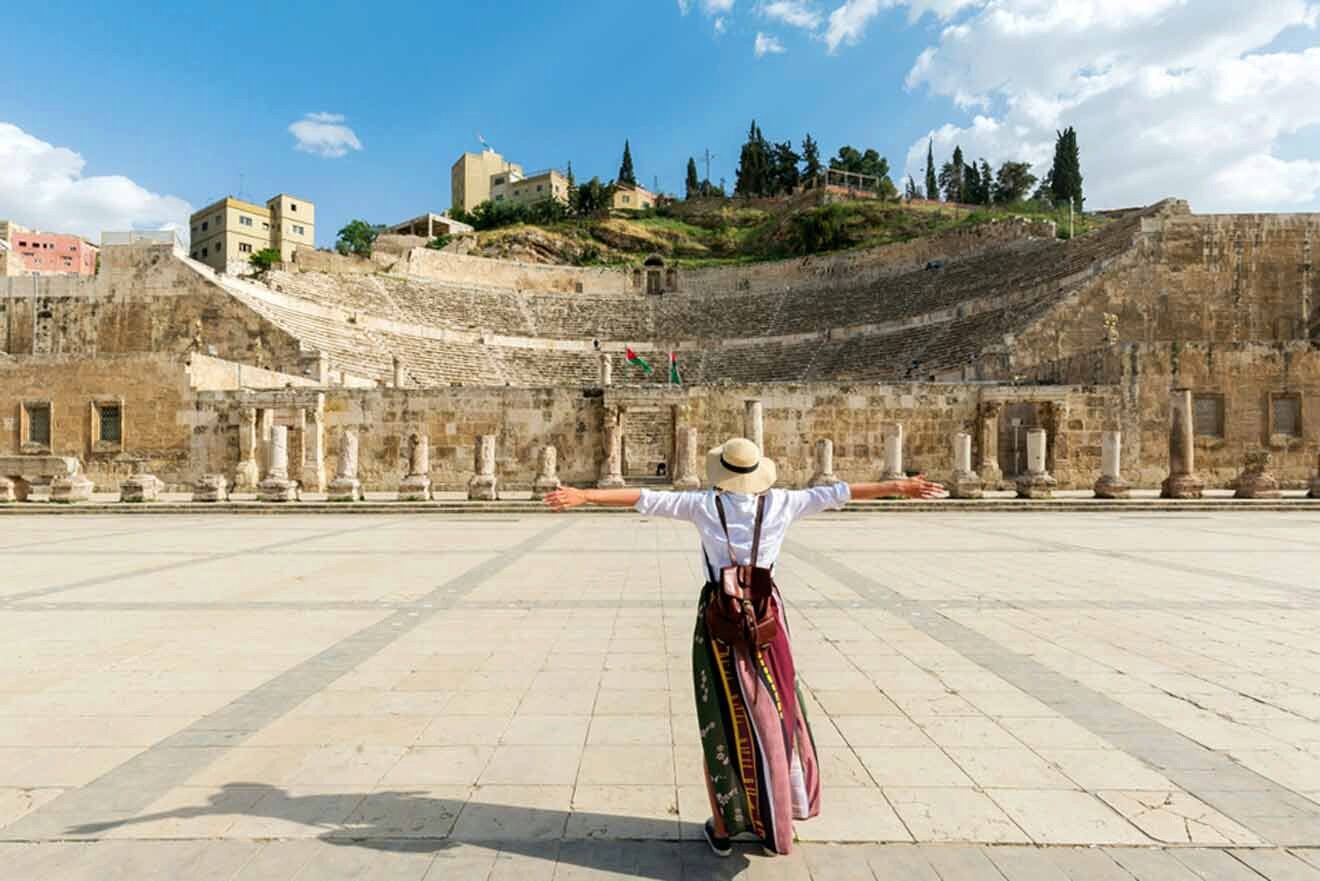 Overlooking the historic Amman Citadel, Downtown Amman (also known as Al Madinah) is the perfect district to explore local and ancient history, notably from the Roman period.
Points of interest here include the Amman Citadel, Roman Theater, Roman Nymphaeum, and the Grand Husseini Mosque.
As you venture to the Amman Citadel, don't miss the Umayyad Palace on the same hill – it's a true historical and architectural marvel dating from the 8th century!
Downtown Amman is the perfect place for exploring bustling markets (or souks in Arabic) and taking in the lively atmosphere amid a weekday rush. Here, you can also explore the finest art galleries, museums, and eateries serving dishes from Jordan and all over the world.
If you're a history aficionado and want to stay adjacent to renowned archaeological sites, look no further, for this is the area you'll love.
Other accommodation options in Downtown Amman
Things to do in Downtown Amman
4. Ash Shumaysani – where to stay for families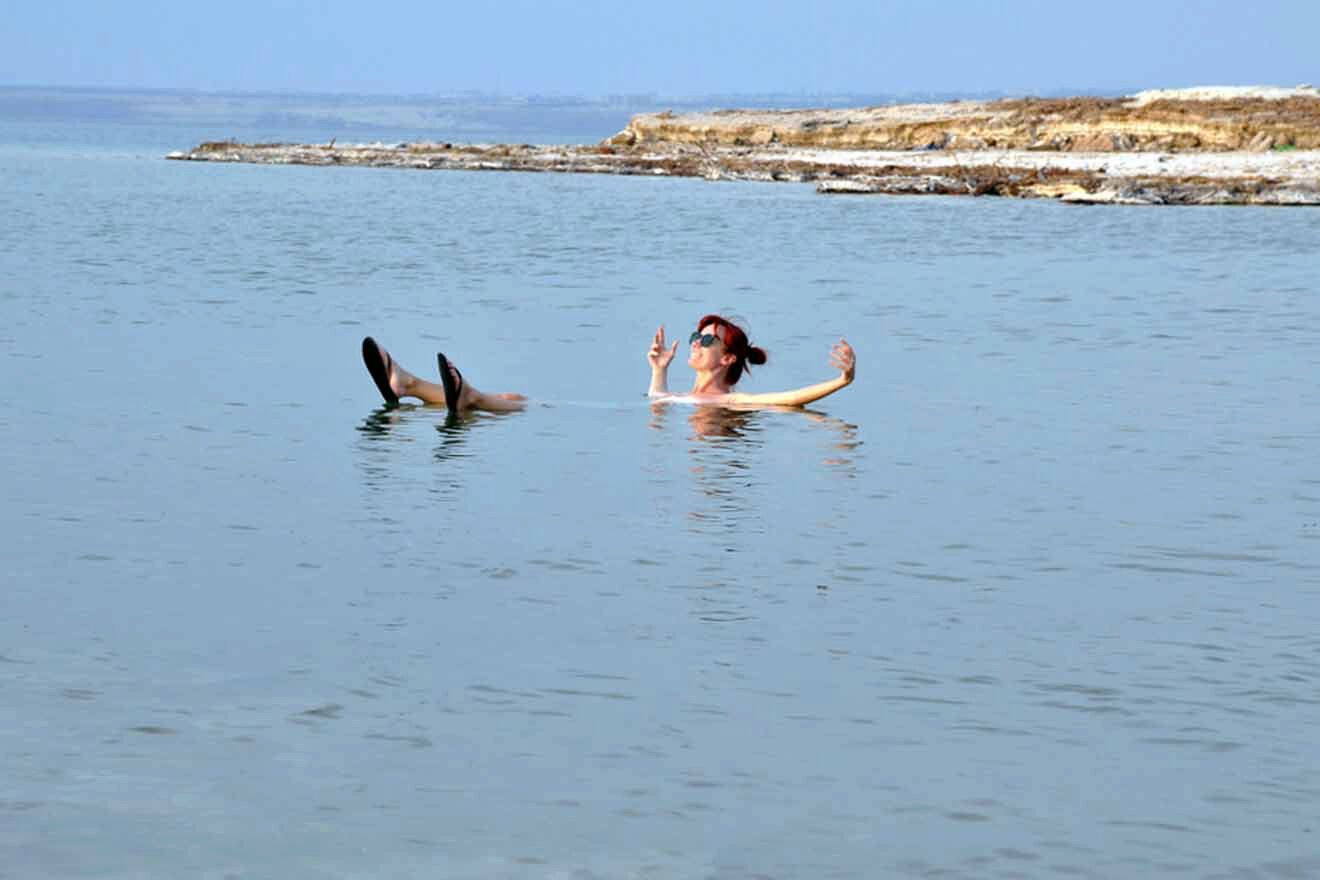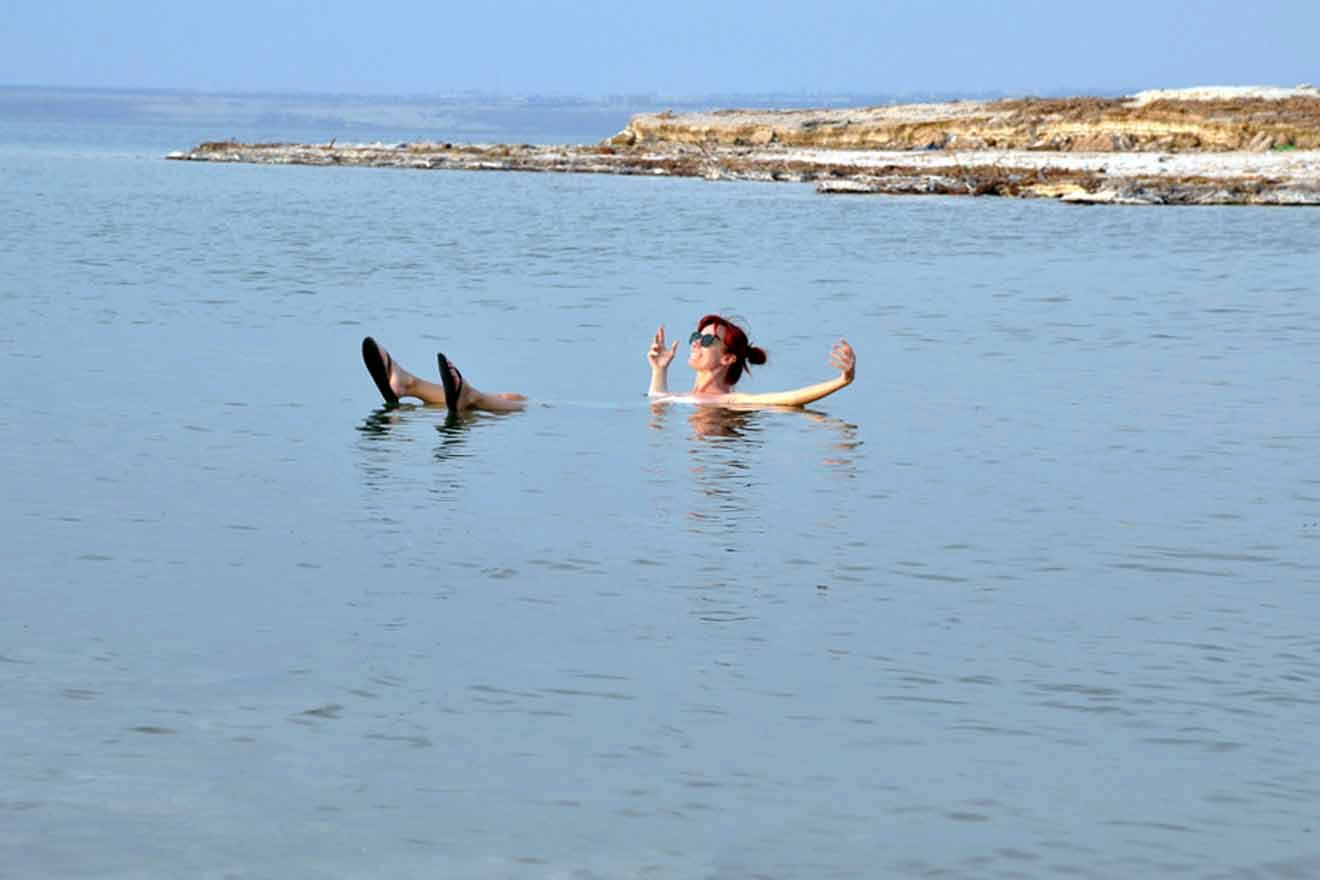 Presenting the perfect destination for budget-conscious travelers with kids! Although it's one of the most commercial parts of the city, it's also the most affordable one. Locals flock from all over the city to shop in the numerous artisanal shops located in this area.
Stay here, and you'll be close to relaxing city parks and gardens that can serve as a perfect hideout from the sun in the hot summer months. Amman has few gardens, so being close to one is a life-saver once the extreme heat kicks in!
Ash Shumaysani has plenty of new hotels, and it's a small hub for the expats living in Amman. Overall, this is a great area to experience the city both from a tourist and a local perspective.
If you're coming with family, this may be the perfect area to stay. You can enjoy the vicinity of shops, cafés, and other kid-friendly amenities without the hustle and bustle of being located downtown.
Other accommodation options in Ash Shumaysani
Things to do in Ash Shumaysani
5. Al Abdali – where to stay in Amman for an urban feel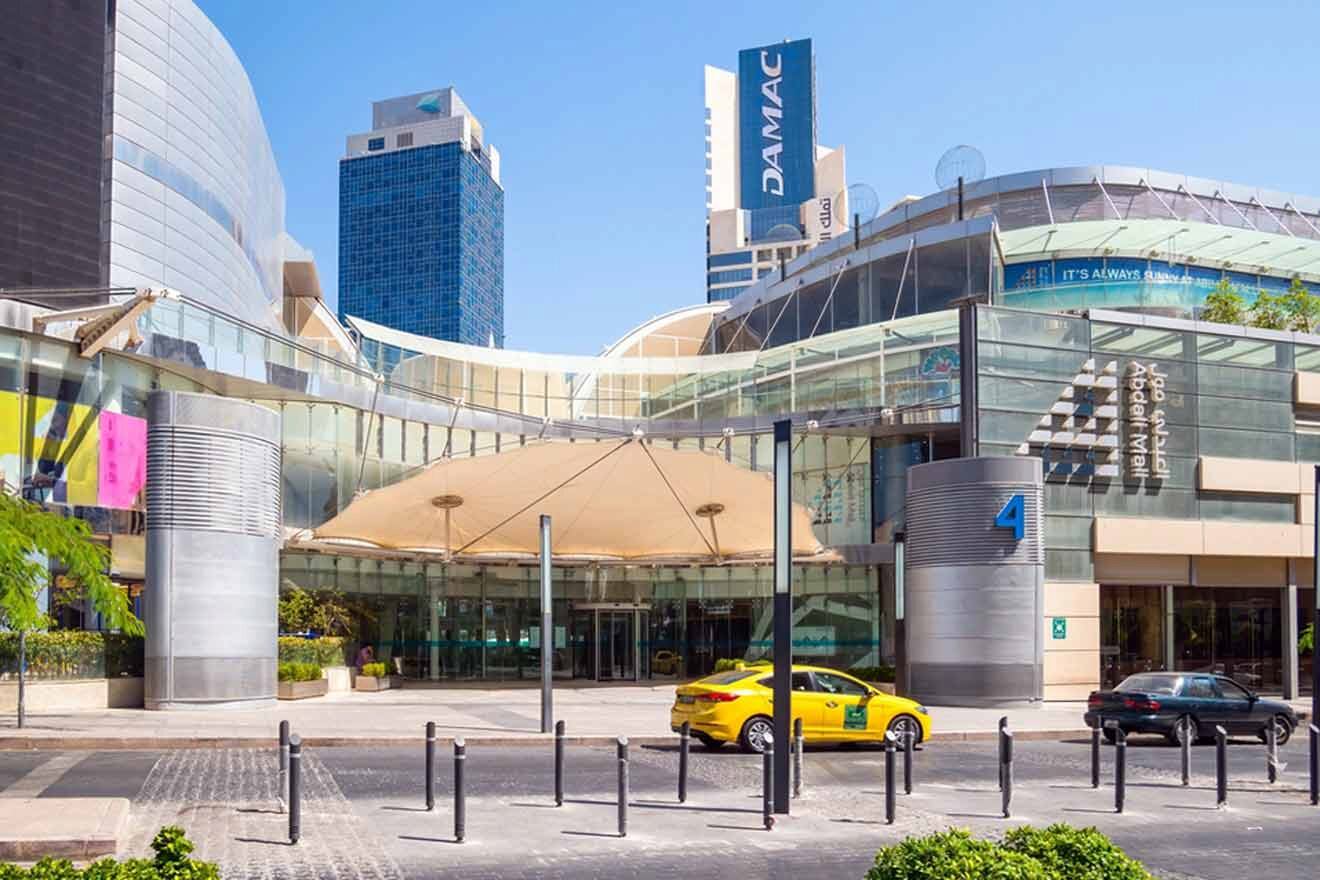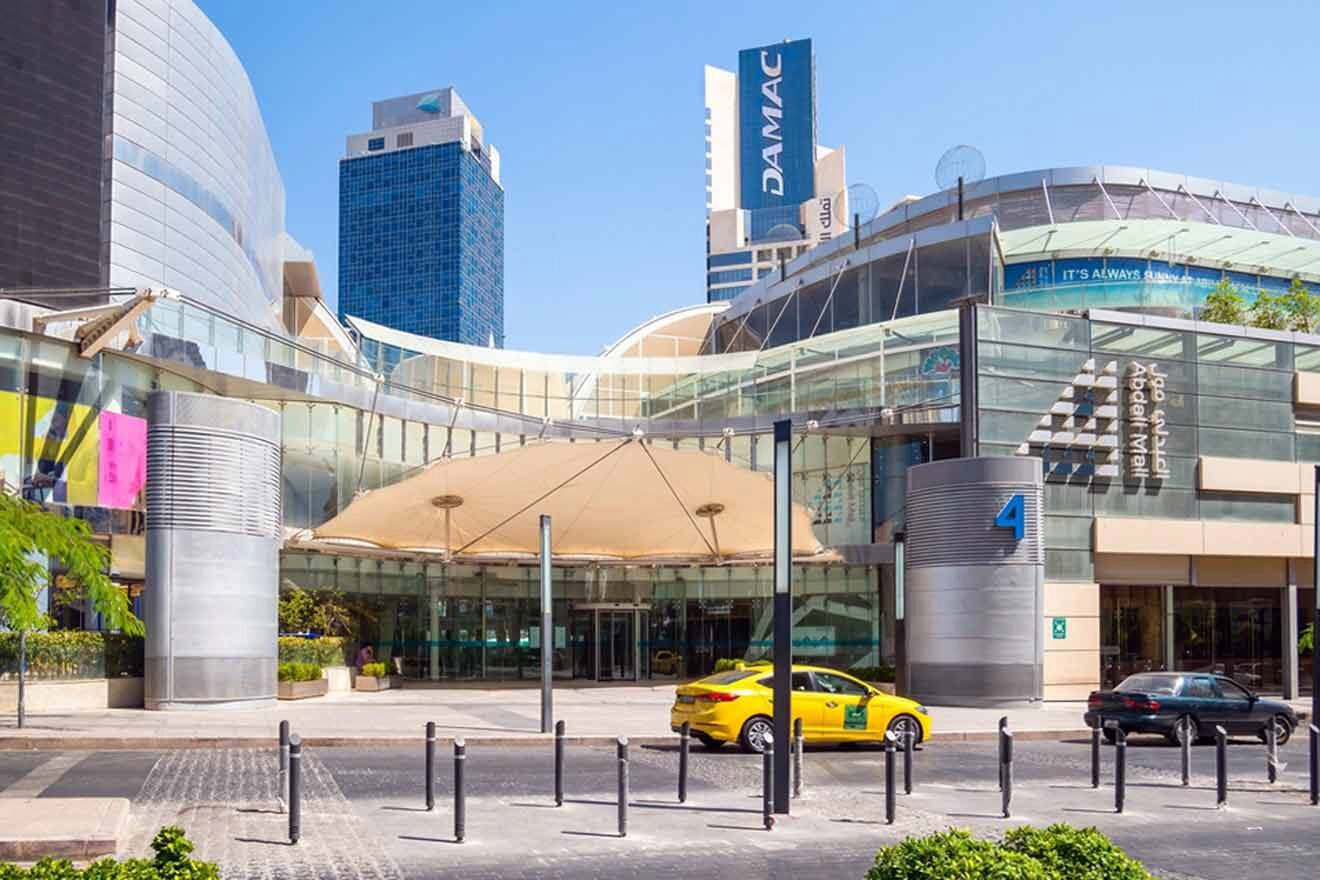 Al Abdali is the place to be if you want to experience a modern area in Amman and see just how dynamic Jordan's capital is.
Walking down the central streets in this district will make you forget you're in the Middle East! The neighborhood mostly consists of newly constructed buildings and skyscrapers, most of which are business centers and government buildings.
You can stay near the vibrant Al Abdali Boulevard with modern shopping malls and shops from international brands.
This area is also favored by art and gallery enthusiasts, as here you'll find Jordan's National Gallery of Fine Arts.
Al Abdali is the perfect place to observe how modern and old architecture can coexist and create enchanting surroundings.
Other accommodation options in Al Abdali
Things to do in Al Abdali
6. Abdun Al Shmali – where to stay for extended stays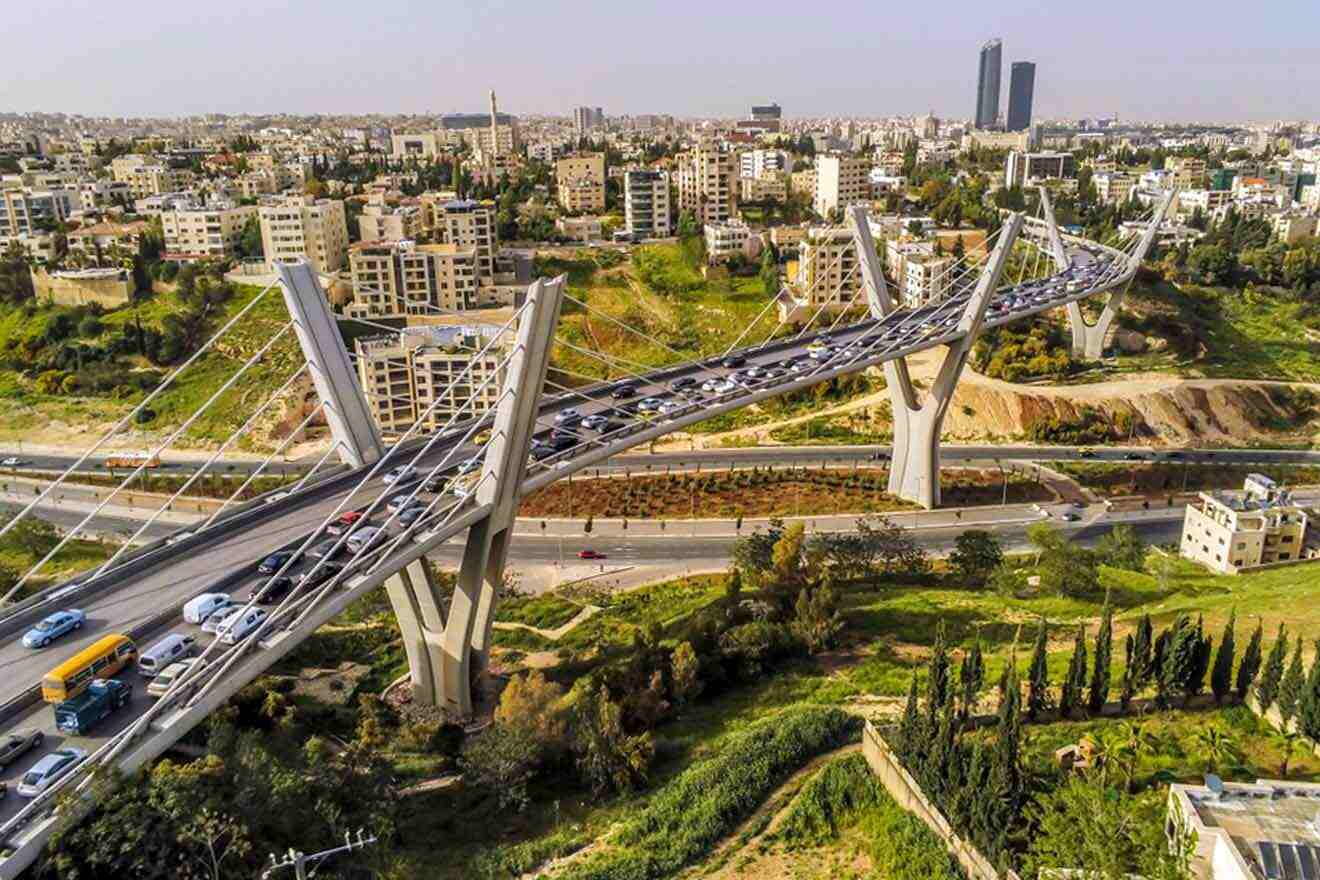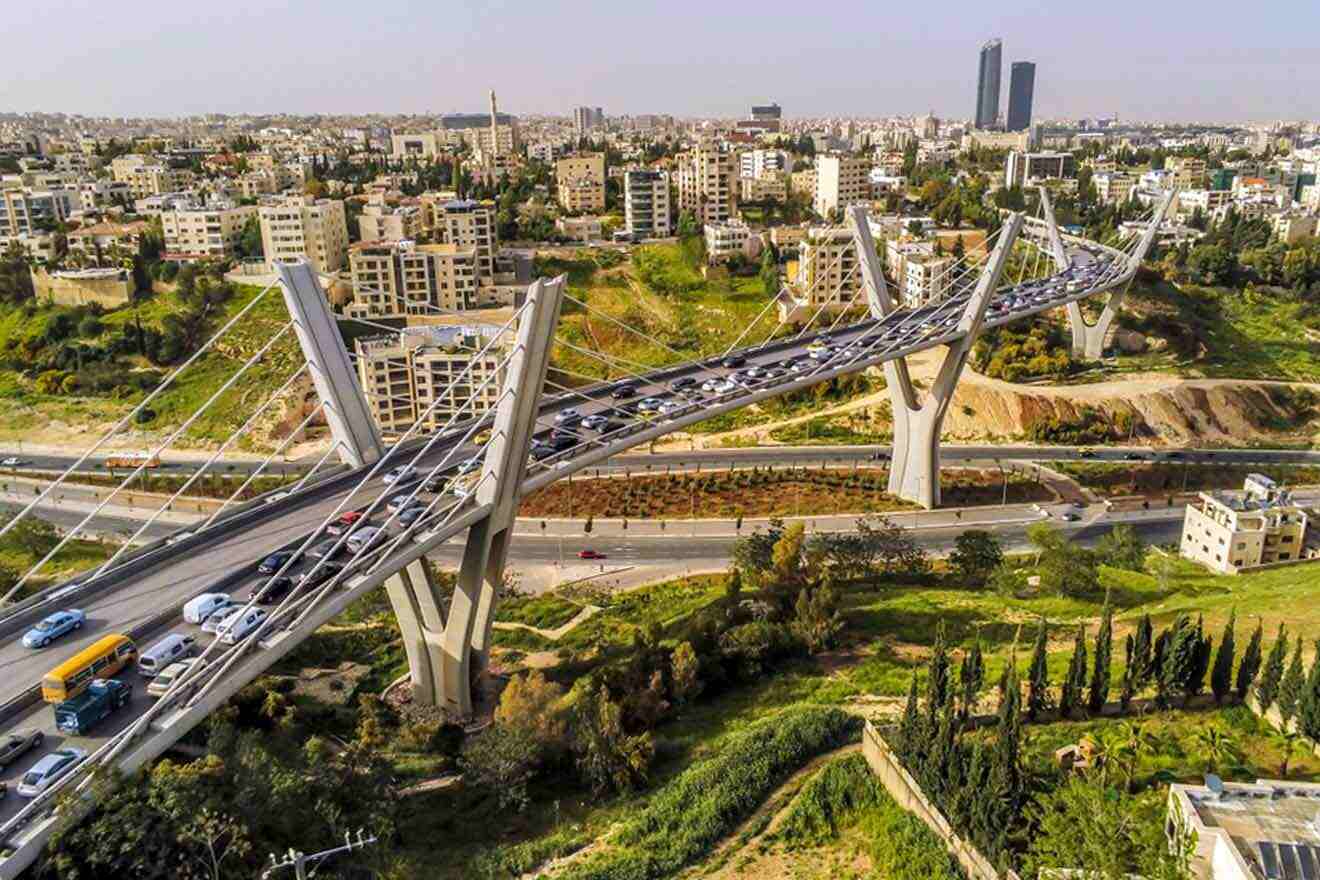 This mainly residential area is prioritized by business travelers and everyone coming for an extended stay. If you want to be located in a partly secluded neighborhood but remain close to iconic mosques and religious sites, Abdul Al Shmali is it.
The neighborhood offers easy transportation options, and you can get to the notable landmarks in 15 minutes by car.
Much like in other parts of the city, you'll find plenty of cafés, artisanal markets, and souks. The area has a local vibe and is the ideal place to stay if you're planning a longer trip.
Other accommodation options in Abdun Al Shmali
---
Fairmont Amman – this hotel is too good not to be included. It is 35 minutes from the Queen Alia International Airport and has a fabulous interior. It's also one of the rare hotels I found that features a hot tub inside rooms!
Things to do in Abdun Al Shmali
FAQs about where to stay in Amman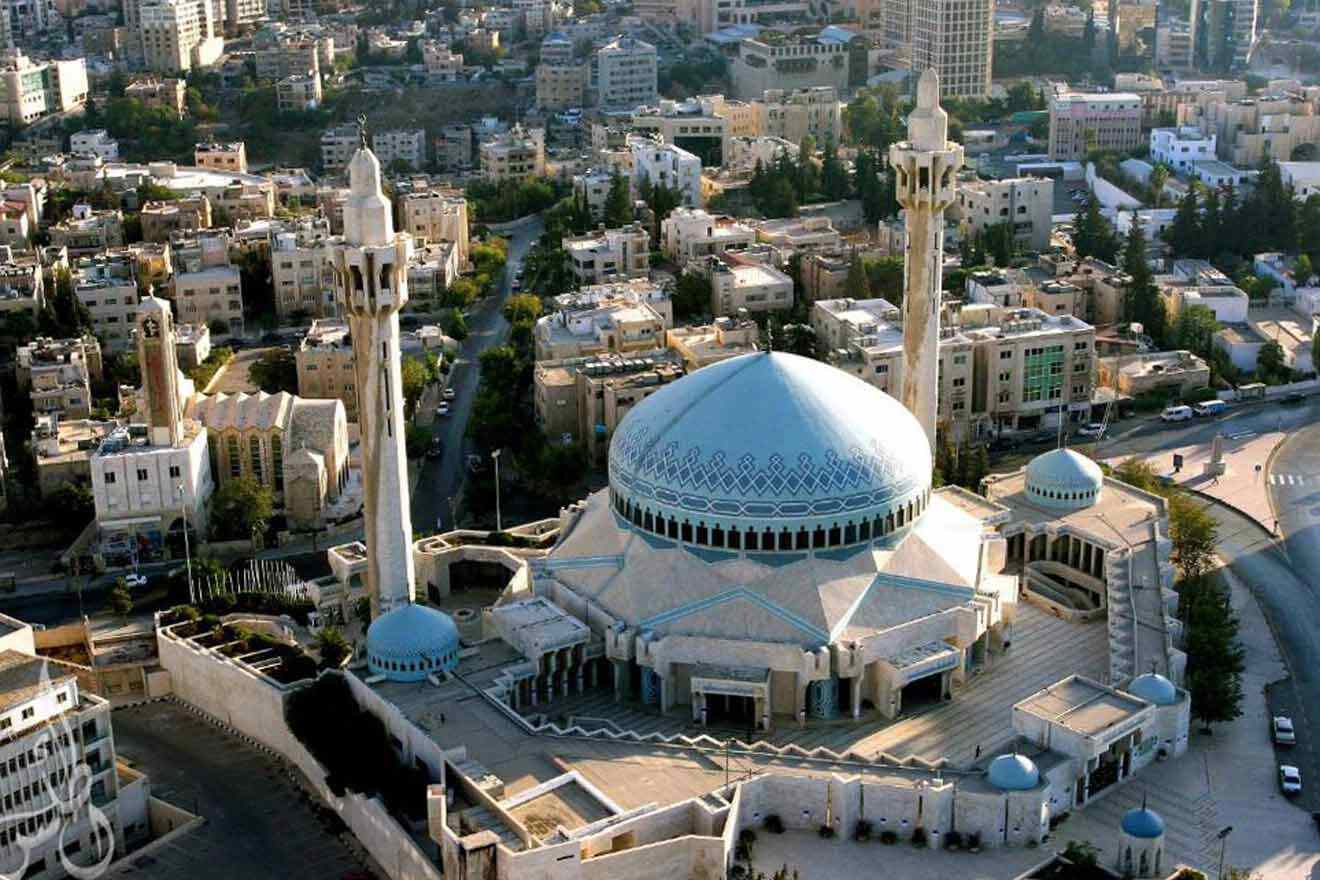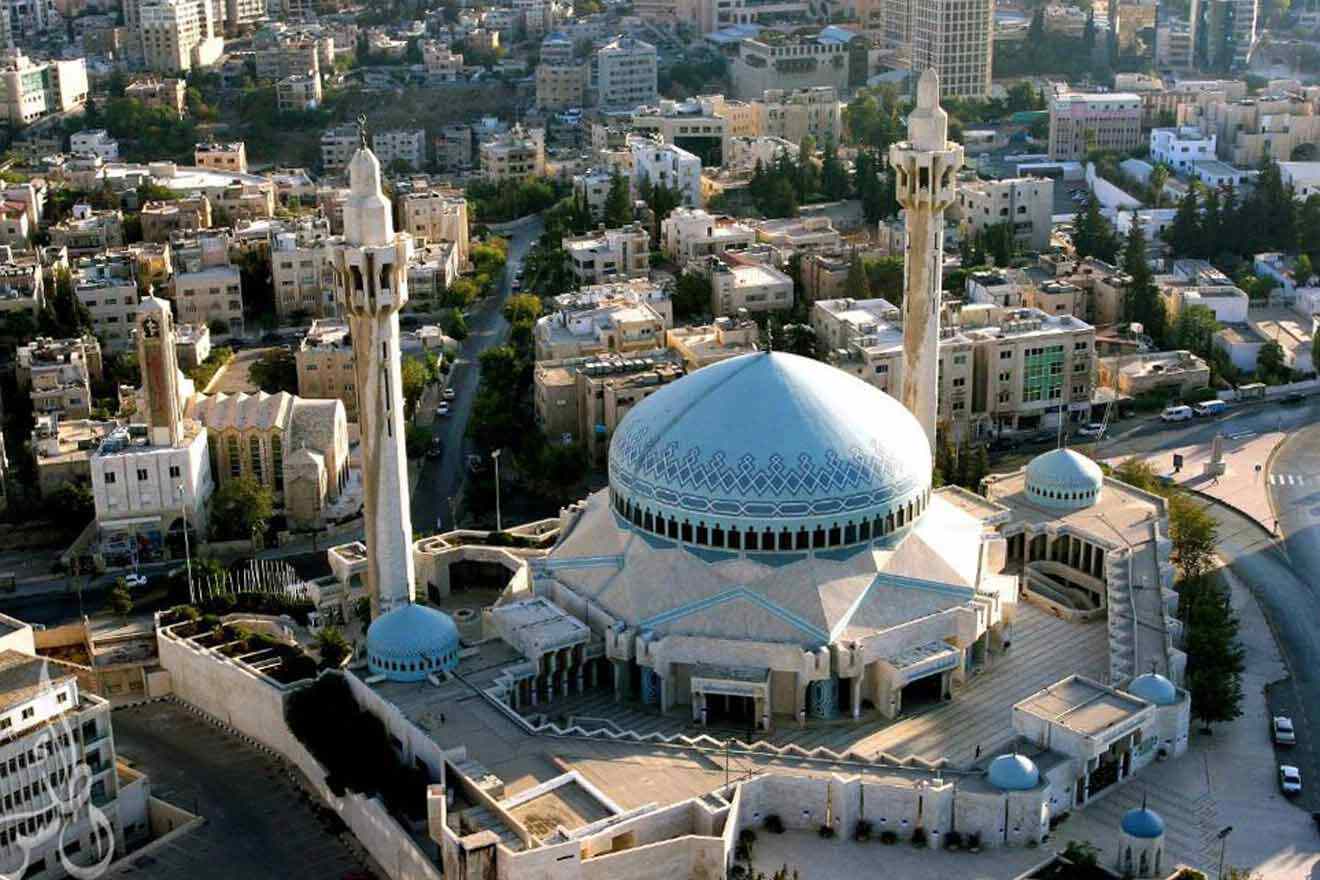 Conclusion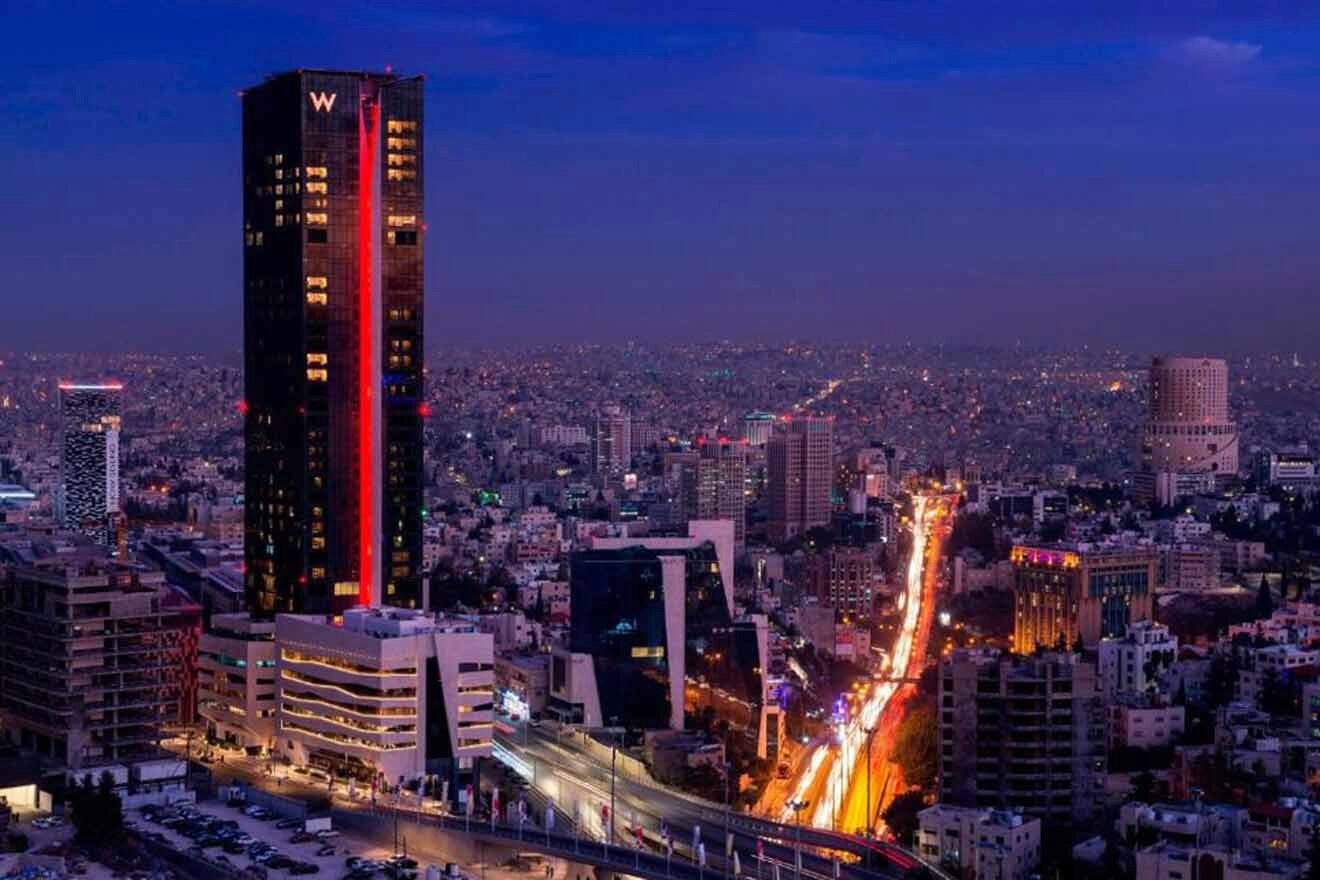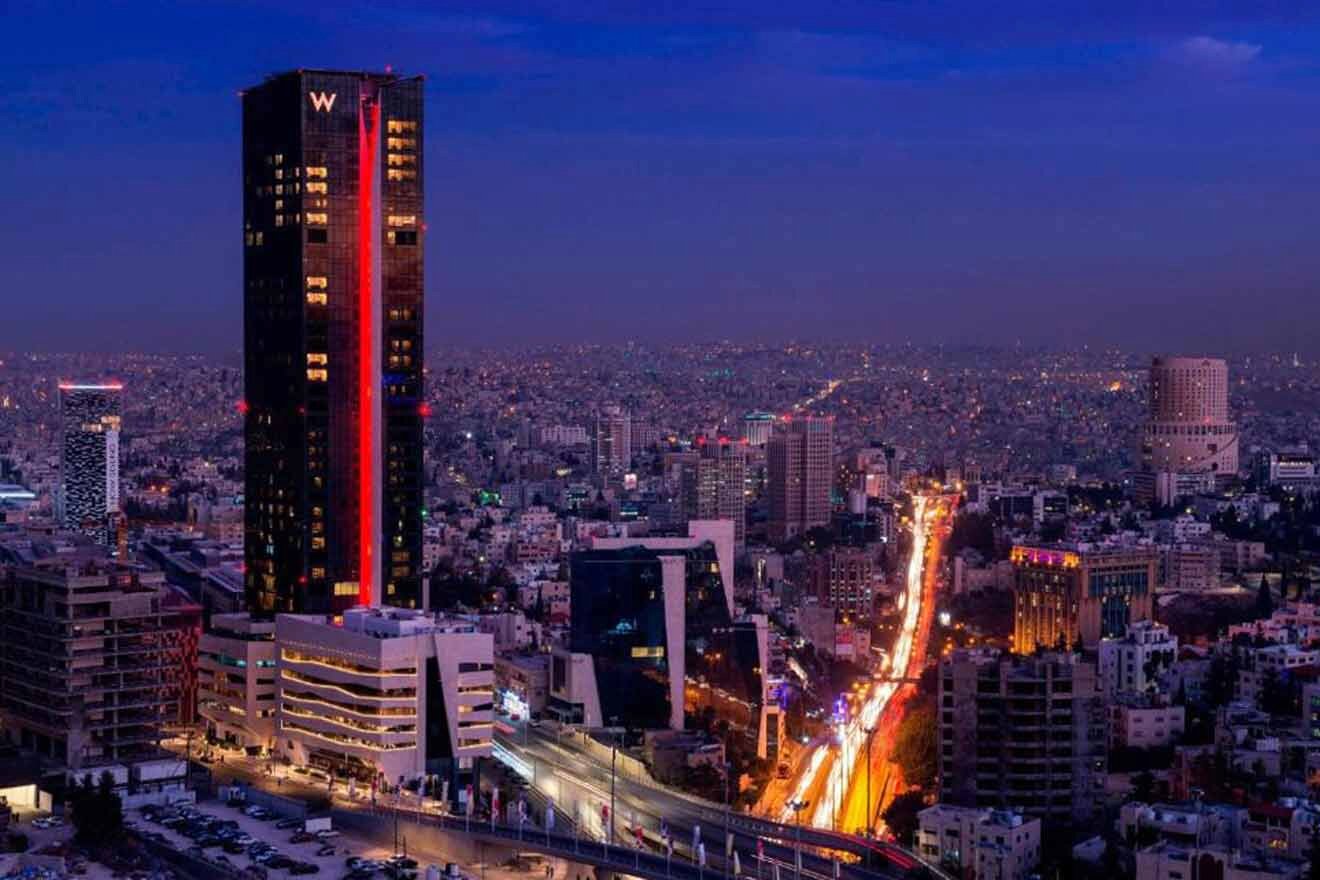 There you go, my dear traveler, you've reached the end of the where to stay in Amman post. Get ready to experience the best of Jordan and enjoy the inviting streets, souks, cafés, and hospitable people in its capital.
If you still don't know where to stay, I'll share two of my favorite hotels in the Jabal Amman area:
Hopefully, by now, you have an idea of where to stay in Amman! Visiting Jordan and its capital was one of the best travel experiences in my life, and I hope I helped yours become memorable, too. The important part is to book your stay in advance as Amman is quite a touristy place these days!
Do you have any questions about staying in Amman? Feel free to drop a comment below!
Enjoy Middle East,
Darija
---