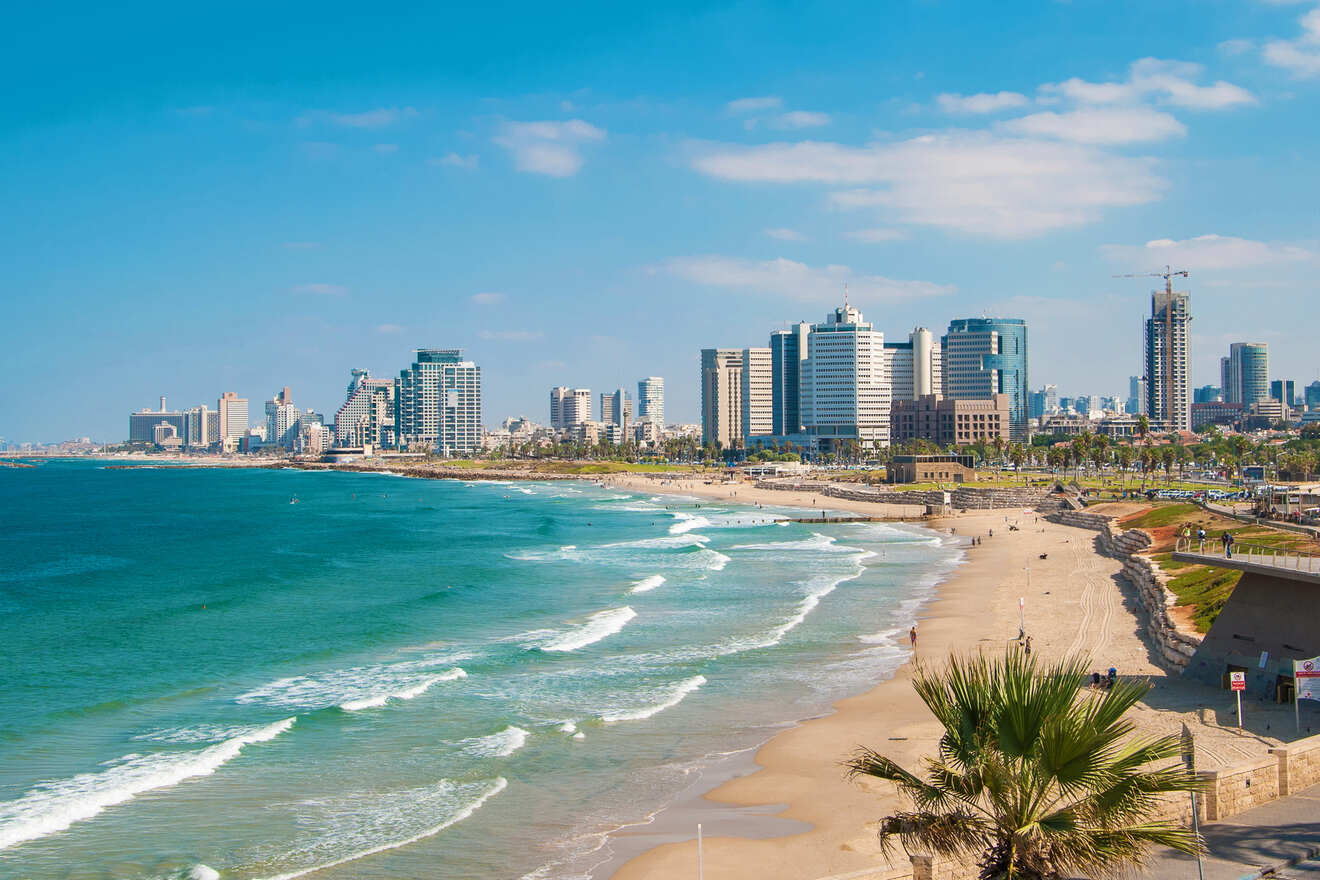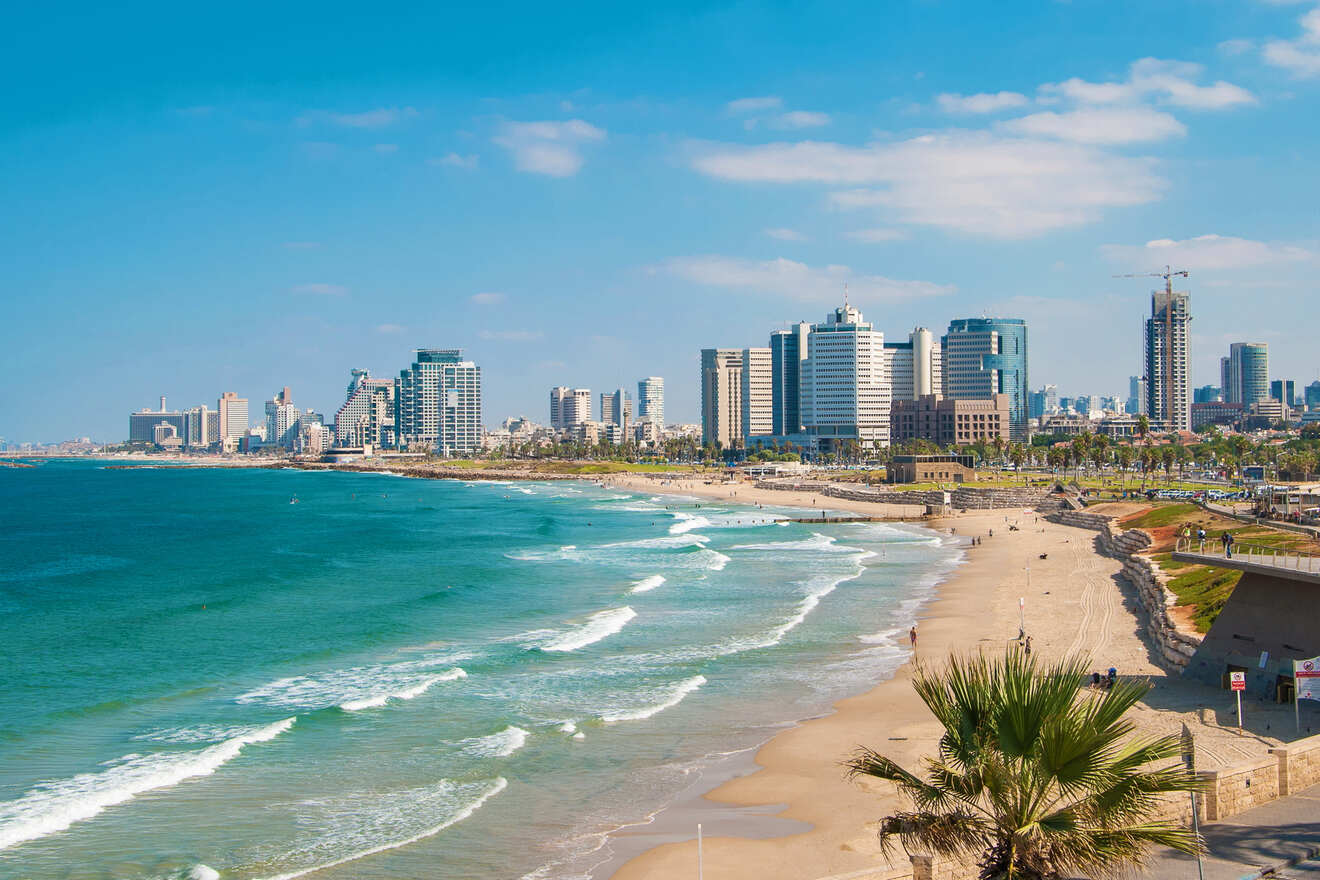 Located on the Israeli Mediterranean coastline, this beautiful historical city is a paradise for painters, artists, and anyone who loves coffee! Yep, the local people here take their cafes very seriously!
Tel Aviv is also known as the "White City" because of the multitude of white Bauhaus-style buildings, designed by German Jewish architects who came to Israel in the 1920s. Because of its historical importance, Tel Aviv was included as a UNESCO World Heritage site in 2003.
A place where the contemporary style meets the old, Tel Aviv is such an artistic and bohemian city where most streets are covered in paint and graffiti art, and often occupied by a flea market! That's the beauty of it though, you never know what you're going to see or buy here, especially on Dizengoff street which is so long, it covers a few areas including the Old North!
But now let's get to the more serious stuff, like where to stay in Tel Aviv! I know everyone wants a hotel that has a central location, at least one swimming pool, and a good restaurant. I believe I've managed to meet those important requirements and come up with an amazing list of places to stay in the city. But as you know, you've got to book all these hotels in advance if you want to get a chance of finding accommodation that has all that!
So let's discover Tel Aviv's best hotels!
If you are in a hurry
If you want to book now, then quickly browse this list with the best hotels in Tel Aviv, all located in Neve Tzedek
Here's a map that will help you visualize all the areas for where to stay in Tel Aviv that I will be talking about in this post: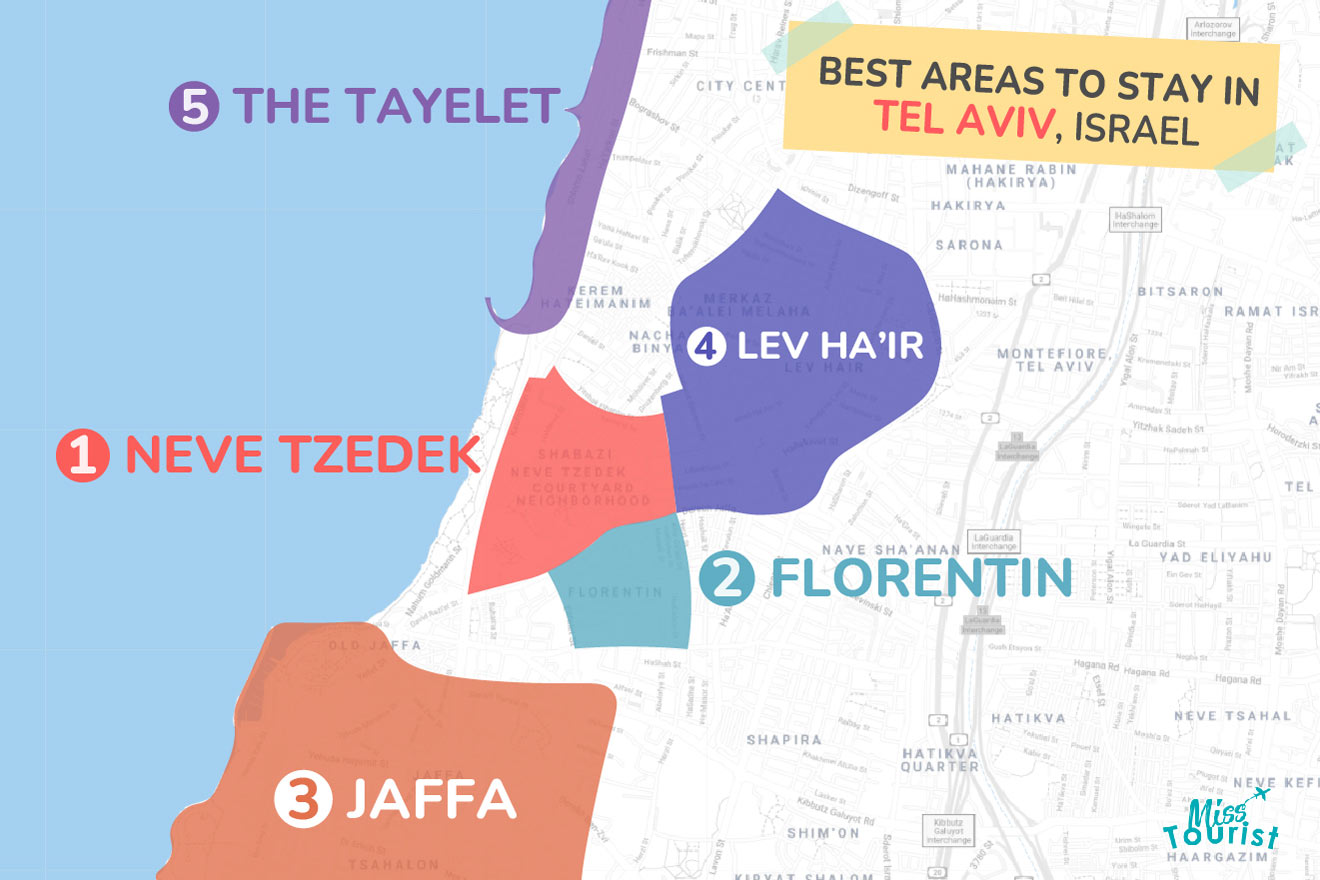 1. Neve Tzedek – where to stay in Tel Aviv for first-timers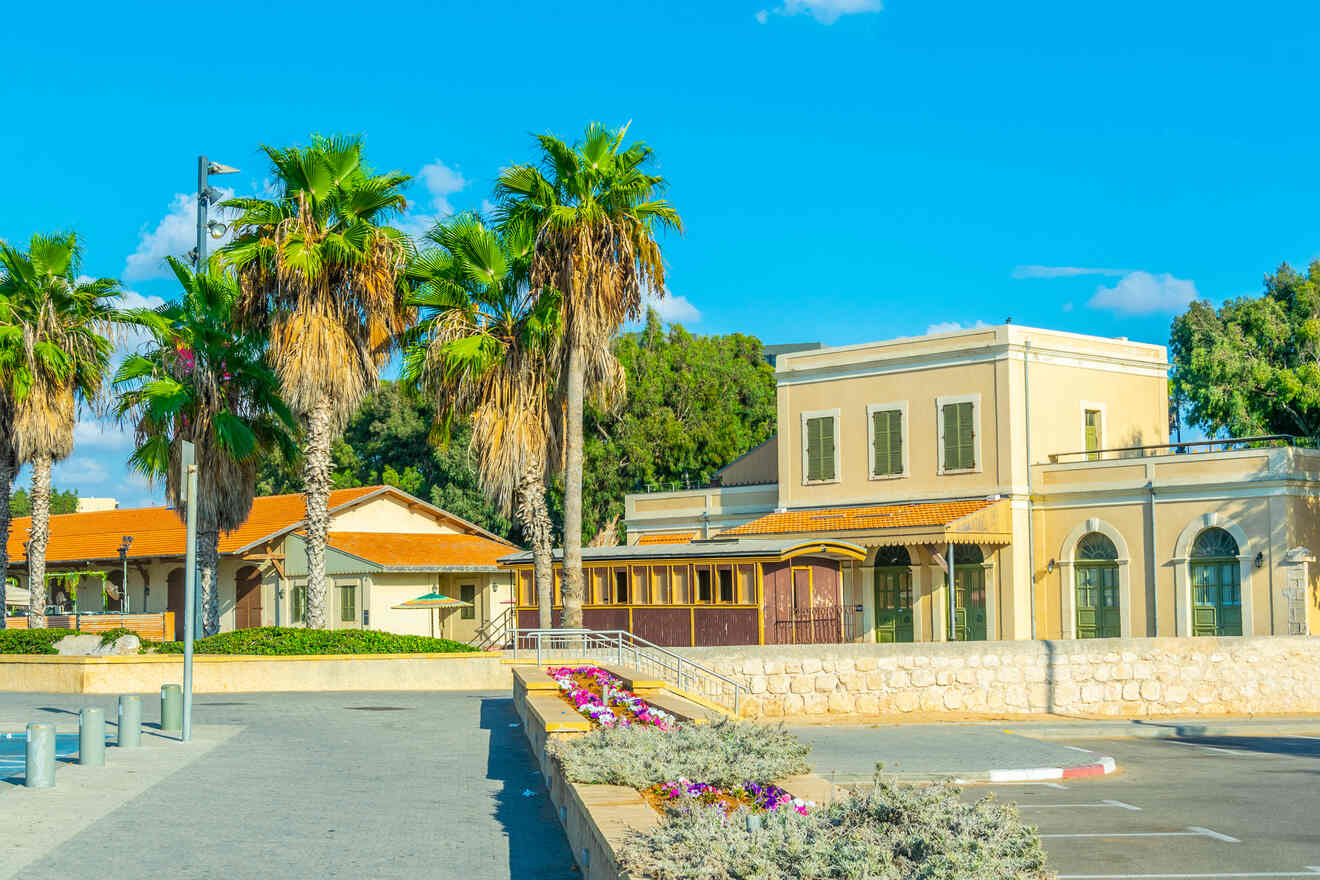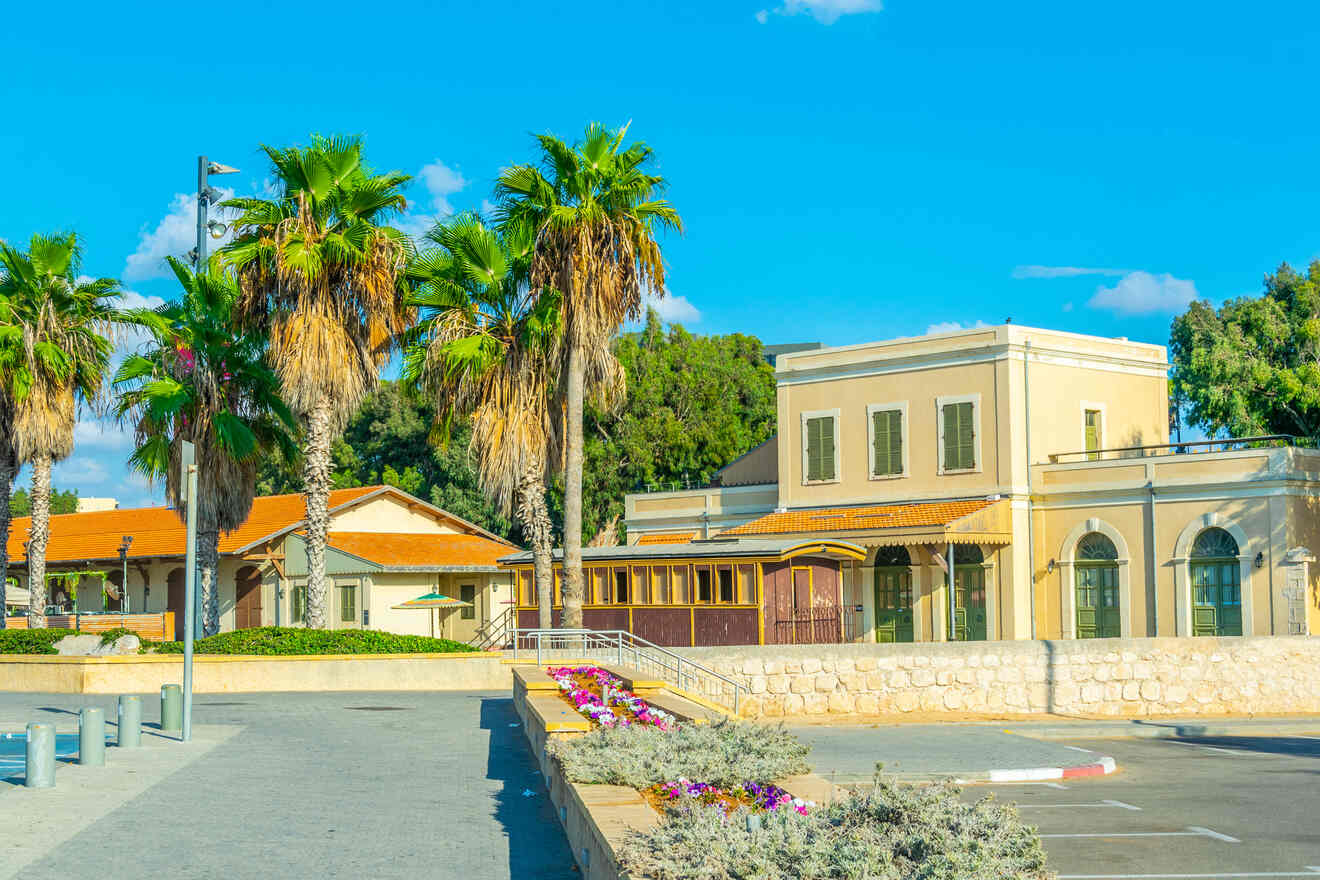 Just imagine tons of historical old houses with flowers and trees growing out of them, restaurants located in colorful buildings, and the smell of the sea air tempting you to go soak up in the Tel Aviv sun for at least a few hours!
Neve Tzedek is a charming neighborhood where you can admire the best examples of Bauhaus architecture and one of the best places to stay in the city if you're visiting for the first time.
There are tons of amazing and unique hotels that you can find in Neve Tzedek, just make sure you book them in advance if you want to get some good deals. The weather in this part of the country makes tourists come here all year round so the city's always packed with visitors. And if you've got a day left in the city and nothing to do, I highly recommend going on a day trip to visit Jerusalem, which is located just 1 hour away by car from Tel Aviv!
Most of the attractions like the Suzanne Dellal Center for Dance and Theater, the Gutman Museum, and art galleries are located within walking distance. There's no better way to admire and take pictures of all the stylish houses than to explore every little corner of Neve Tzedek on foot! If you get tired, don't worry, there are tons of fabulous cafes and restaurants where you can rest for a bit and eat some traditional Israelian food, I highly recommend falafel!
Luxury hotel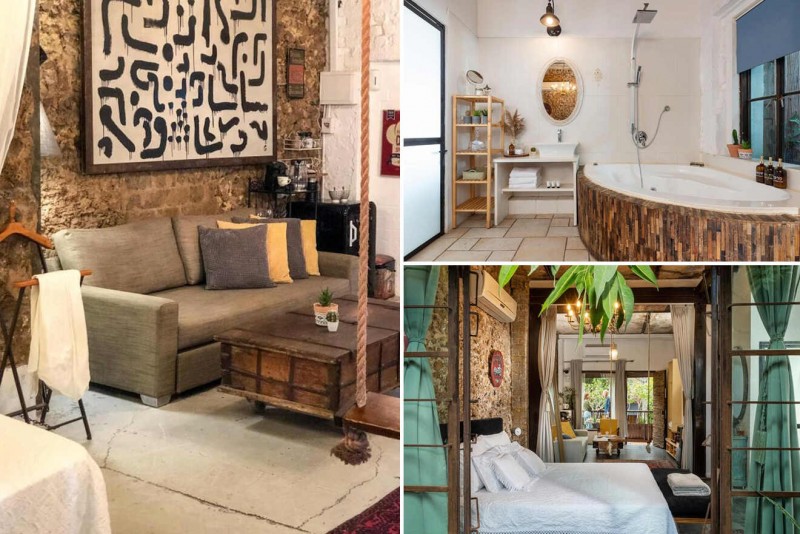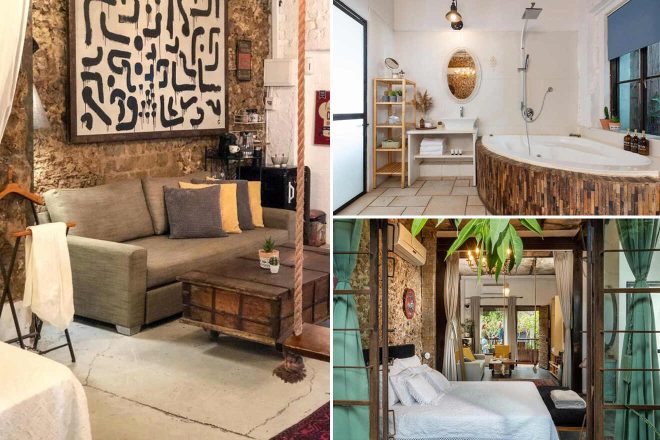 Get your camera ready for this one! This charming, luxurious accommodation has a rustic design and one of the cutest little gardens where you can relax and take tons of pictures! Some of the rooms even have a spa bath and the hotel has a restaurant that serves delicious food.
Other accommodation options in Neve Tzedek
Budget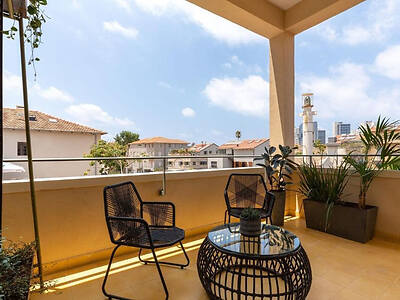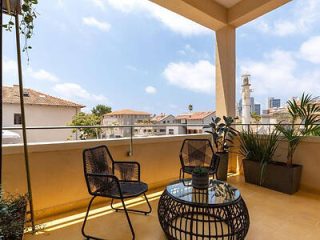 Relax on the terrace of this stylish hotel that offers guests access to a shared kitchen and a bar
Airbnb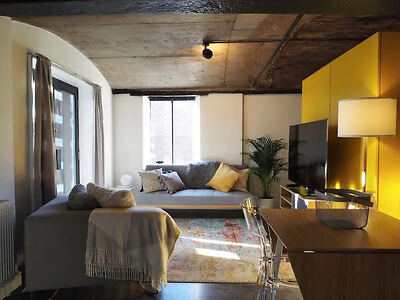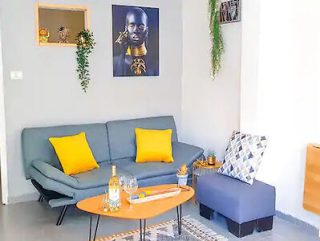 A modern central apartment that has a cozy room, a kitchen and offers paid parking spots
Things to do in Neve Tzedek
2. Florentin – trendiest place to stay in Tel Aviv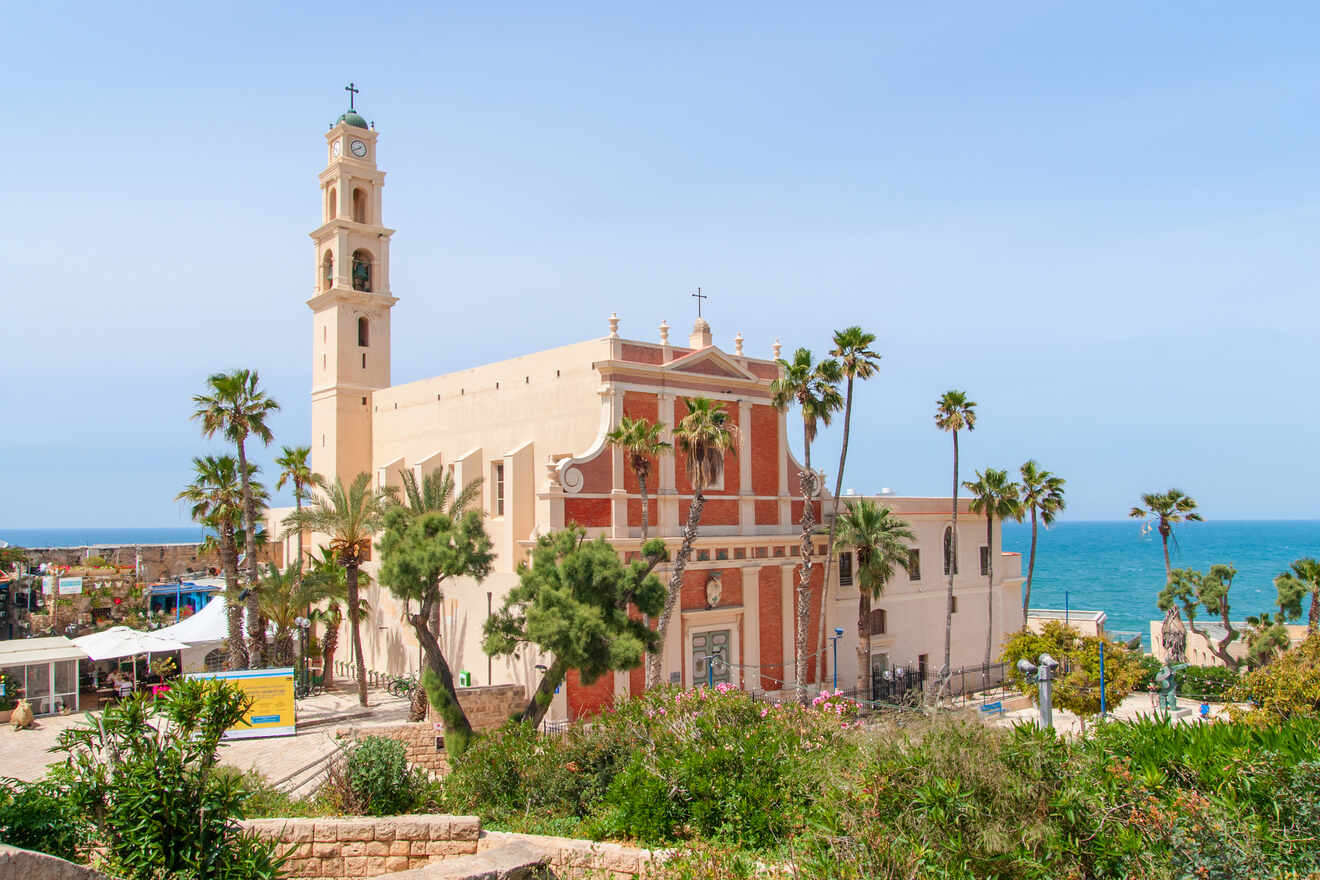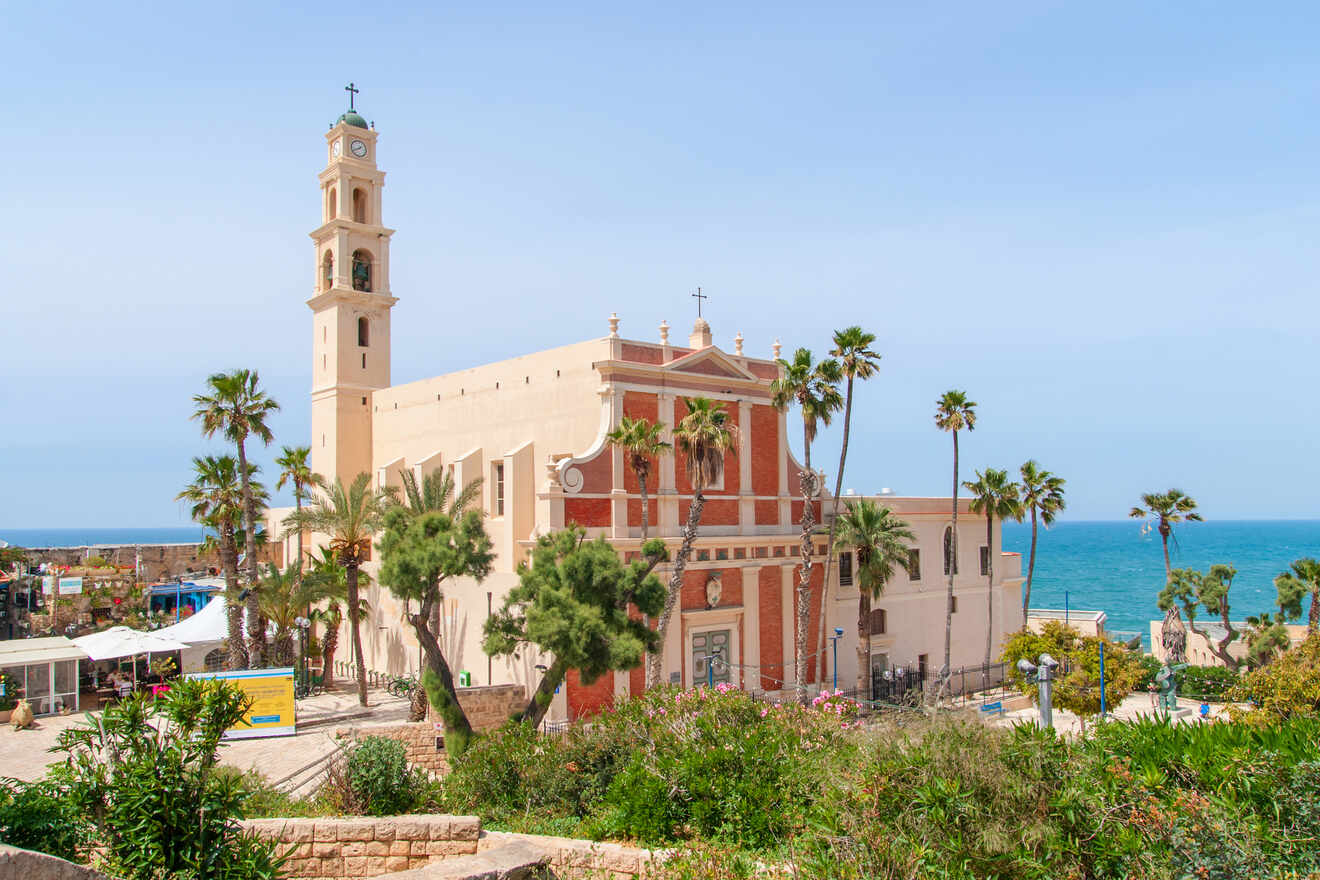 A bohemian atmosphere reigns over this hip and fabulous Tel Aviv neighborhood that is located just 10 minutes walk south of Neve Tzedek. There are many chic places in Tel Aviv but I'm sure all younger people (or young at heart) will love to spend their time exploring Florentin's superb street art and graffiti.
Everyone is super friendly here, so don't be afraid to mingle with the people while you're checking out the cafes and bars in the area. Florentin is considered the Mecca of Israeli street art, and once you see everything for yourself, you'll understand why.
While most people come here and explore the area on foot without any planning, I have to make sure you don't miss some crucial spots, like the local Lewinsky Market which I'm sure all you foodies will love. Especially when you smell all those colorful spices and traditional food. And if you love these types of markets as much as I do, make sure you check this list with 11 amazing things to do in Jerusalem, you'll find a market or two there as well!
Luxury hotel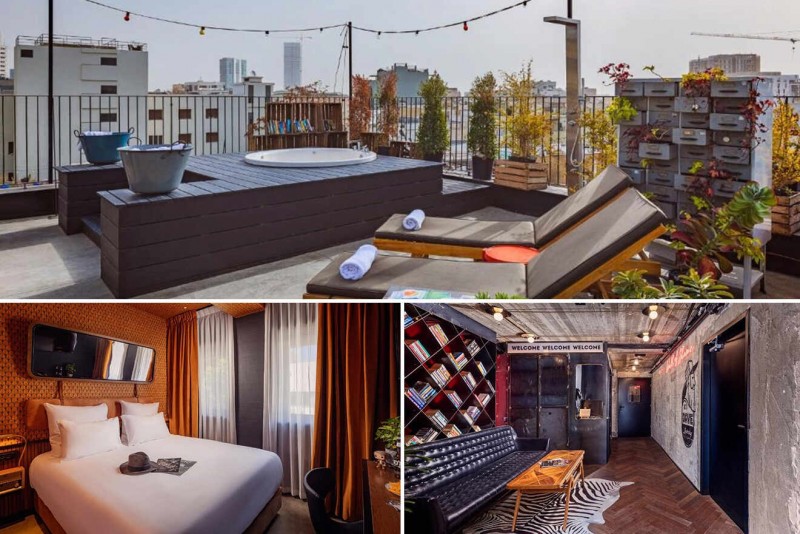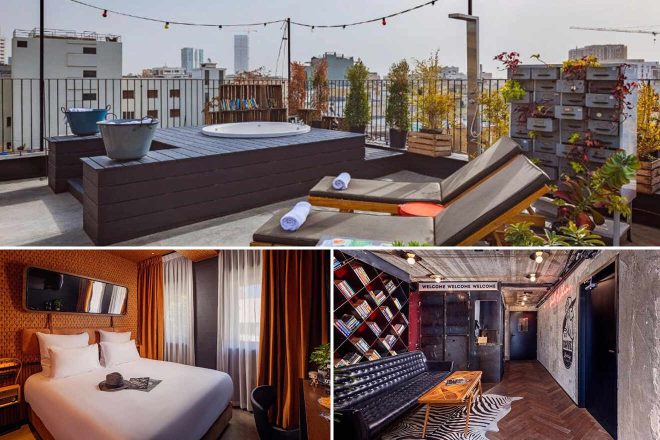 Celebrate your Tel Aviv holiday in style with a fun day spent on the rooftop terrace of this chic hotel that has amazing city views! With a central location and super comfortable rooms, this accommodation will make your holiday unforgettable.
Other accommodation options in Florentin
Mid-Range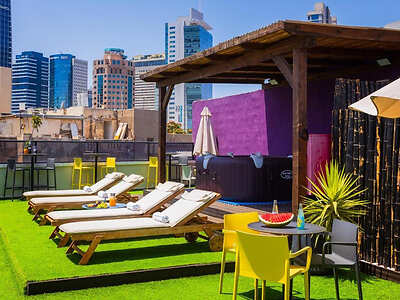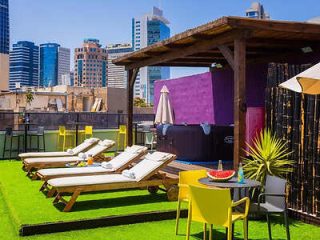 Catch the best sunset from the rooftop terrace of this friendly boutique hotel that has modern rooms and free wifi
Budget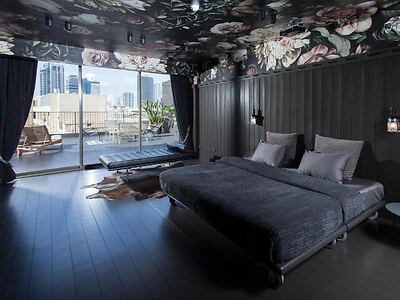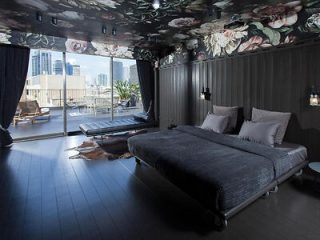 This affordable central hostel offers guests family rooms, a restaurant, and a lovely terrace where they can relax
Airbnb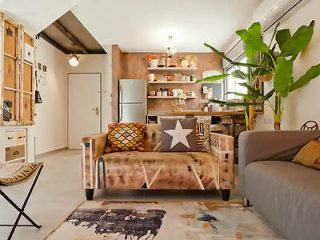 I love the eclectic design of this apartment that has air-conditioned rooms, a kitchen, and a patio
Things to do in Florentin
3. Jaffa – best place to stay in Tel Aviv for history lovers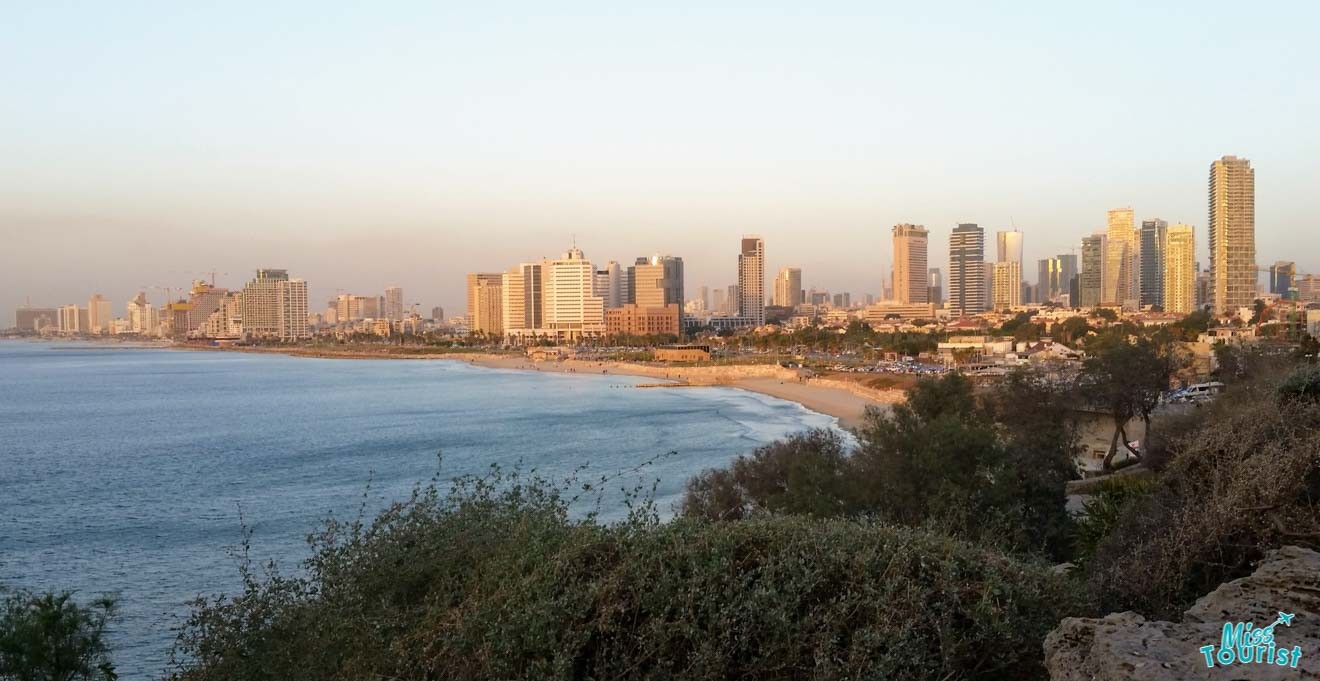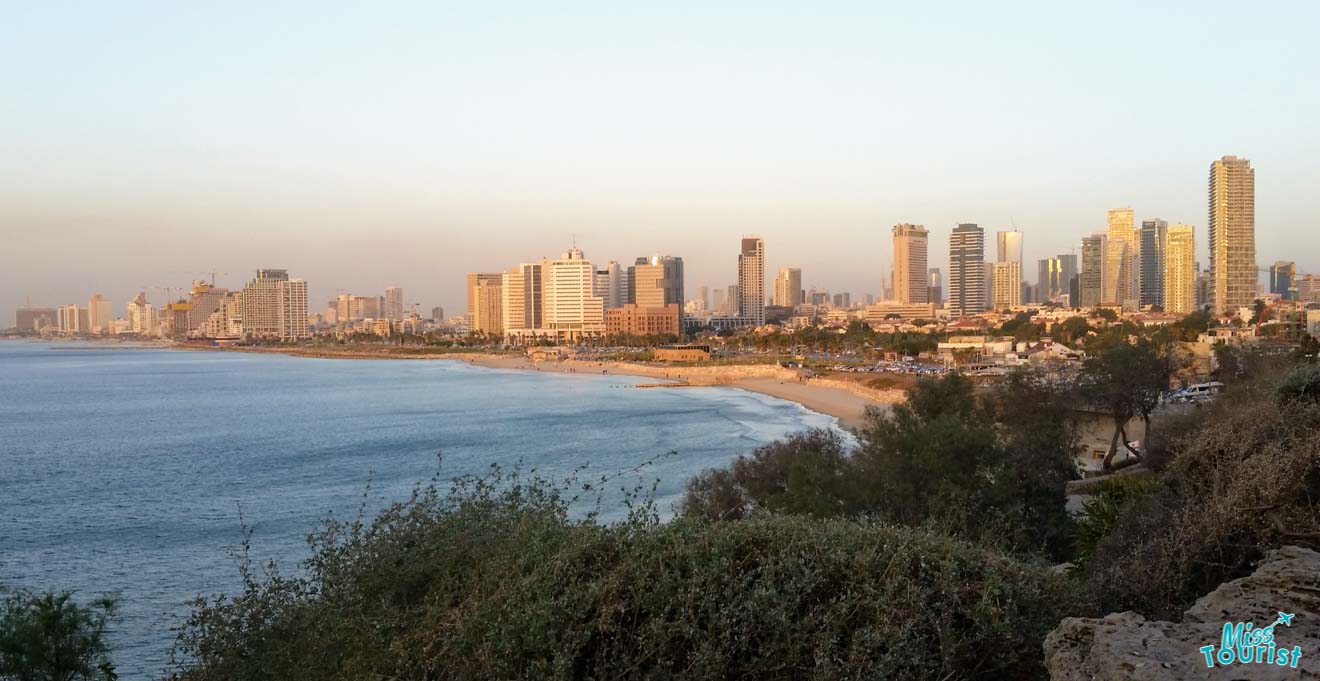 This is such a magical place where you can spend hours exploring the narrow cobbled streets filled with historic old buildings, local restaurants, and cafes! Jaffa is a city within a city, meaning it's not technically part of Tel Aviv (it has a different name Tel Aviv Yafo), it's located inside the city borders and just 1 mile (2 km) away from Florentin.
With stunning views of the Mediterranean Sea at the port area, beautiful culture, and architecture, Jaffa has won the hearts of many people. The history of this Tel Aviv port town goes back to 1440 BC when it was mentioned in some Ancient Egypt correspondence! How amazing is that? I'm sure all travelers who love history will make it their top priority to find hotels in Tel Aviv, in this part of the city.
I could spend hours walking near the Jaffa Port, it's such a romantic spot, especially when the sun sets over the city and you get to see all those historic buildings covered in a beautiful reddish color! But I'm also a bit of a shopaholic and I couldn't wait to tell you about the amazing Jaffa Flea Market in Jaffa! A friendly place where the prices are alright and from where you can buy tons of chic souvenirs and some stuff for you as well!
Luxury hotel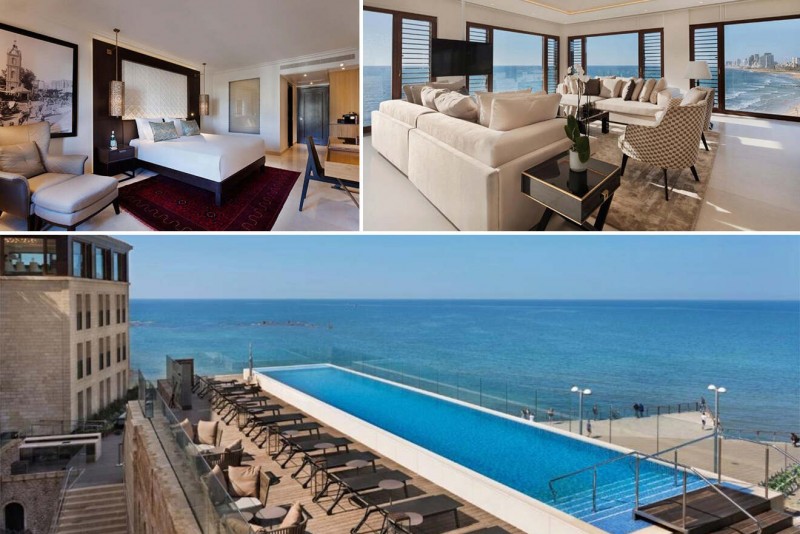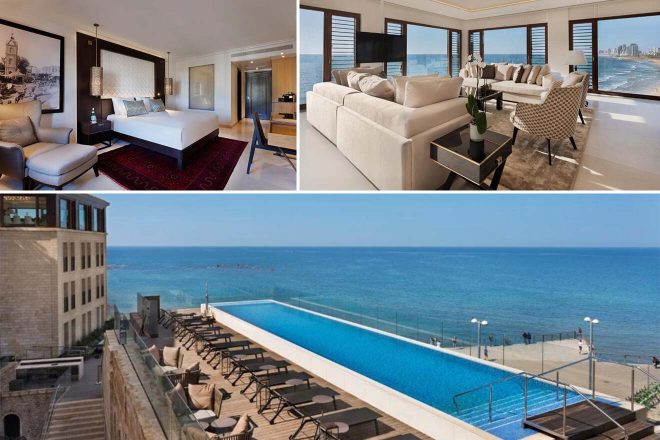 Located in an old historical Ottoman building, this luxurious hotel has a great style and a top swimming pool! Make sure you catch the sunset near the infinity rooftop pool, the city views here are just breathtaking! If you need some relaxing time then head to the sauna or go to the bar and have a glass of wine to end the day in a perfect way!
Other accommodation options in Jaffa
Mid-Range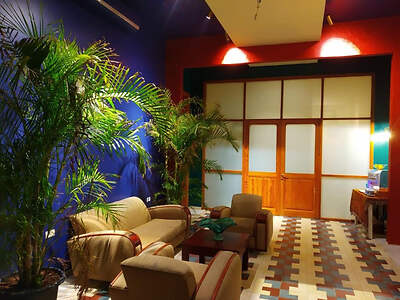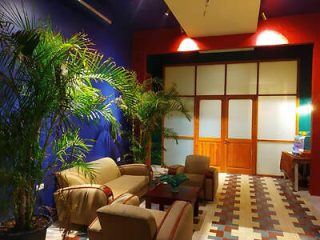 I love the chic style of this modern Jaffa hotel that has a bar and a cozy terrace where you can relax
Budget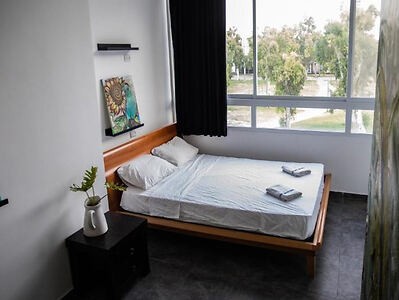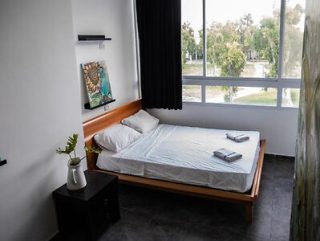 Mingle with the other guests and have fun at this cool Jaffa hotel that has a terrace and spacious rooms
Airbnb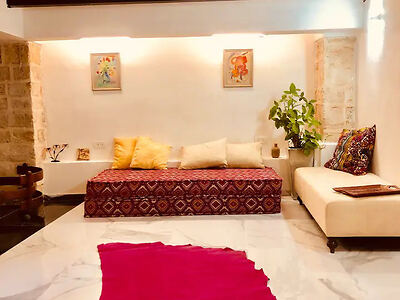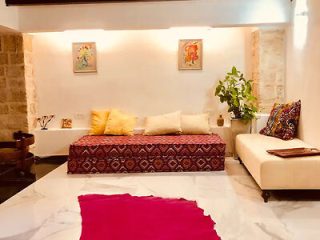 One of the cutest accommodations in the city that has air-conditioned rooms and a patio
Things to do in Jaffa
4. Lev Ha'ir – best place to stay in Tel Aviv for shopping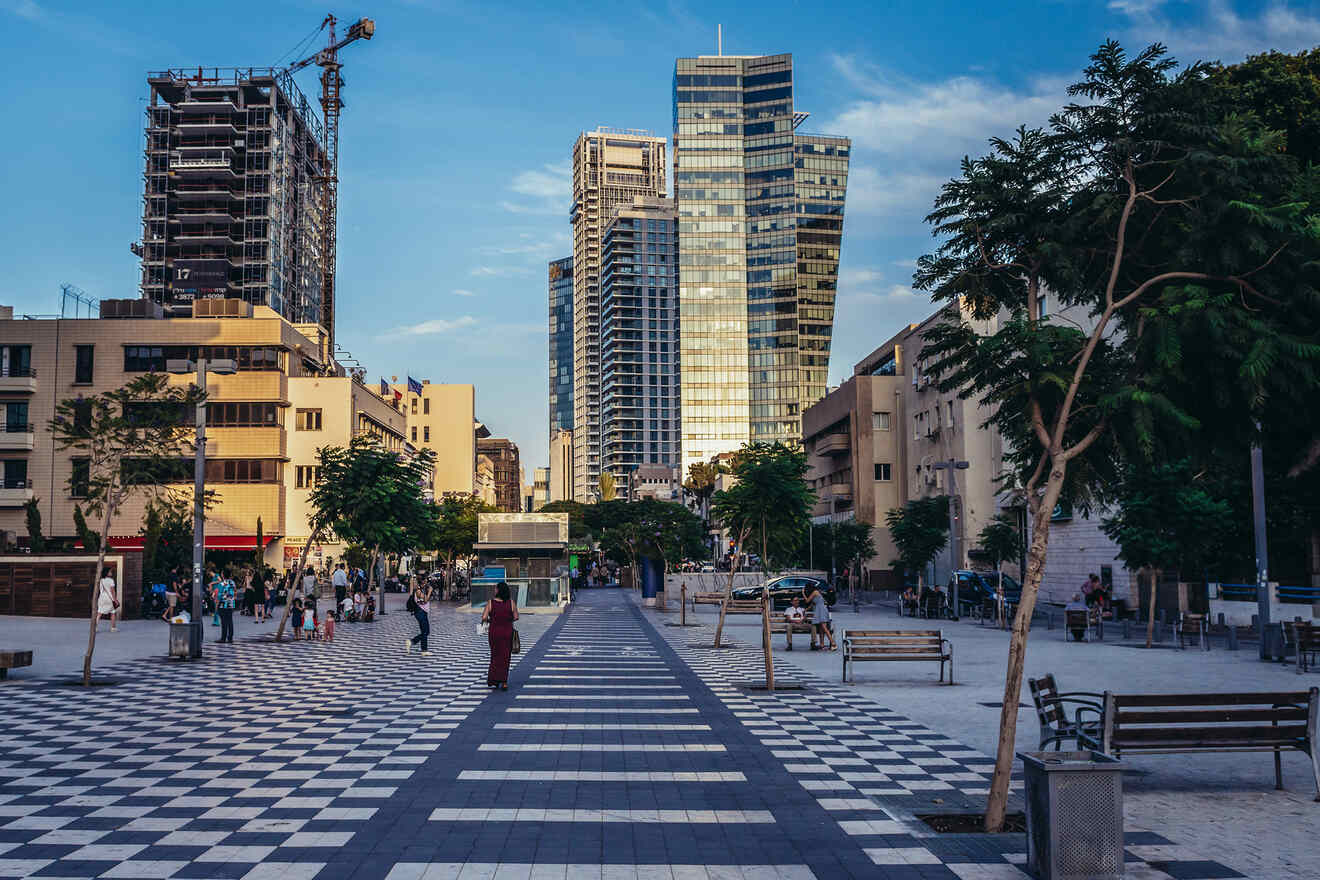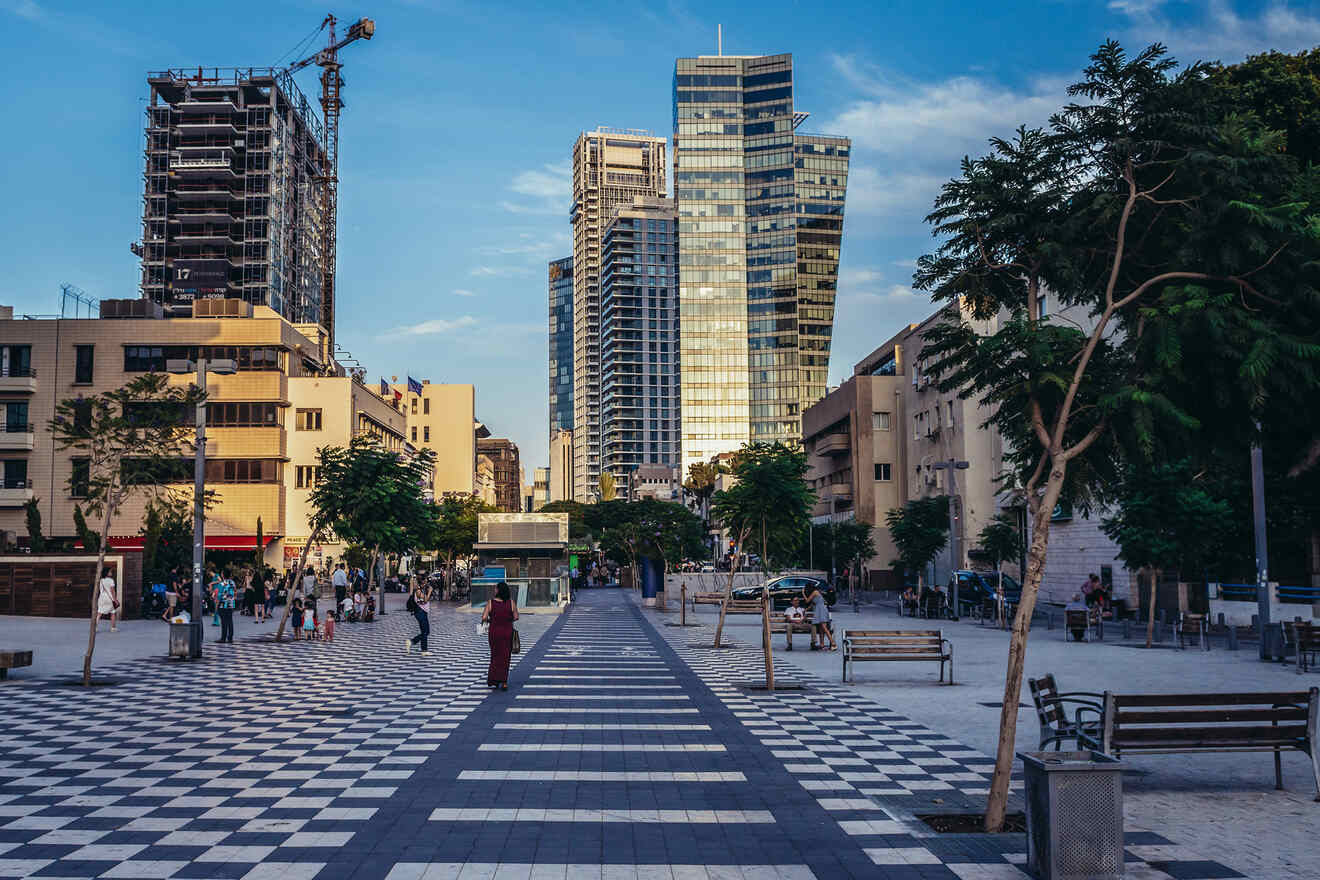 Welcome to the heart of the city! That's not just a way of calling this area, Lev Ha'ir means "heart of the city" in Hebrew. Located north of Neve Tzedek, Florentin, and the beach, this lively area is made of a mix of modern and eclectic buildings, clubs, and shops.
The famous Dizengoff street, which covers a few areas including the Old North, stretches along Lev Ha'ir as well and is where you'll find the Dizengoff Mall. Allenby Street and Rothschild Boulevard are also located in this neighborhood and they are known for their expensive shops, so in case you want to splurge during this holiday, you've found your spot!
Although the area is quite old, you might not be able to notice it once you see all the skyscrapers and tech buildings. Apart from all the shops that you'll want to "visit" to go "window shopping" there are a few notable attractions in the heart of Tel Aviv that you should definitely check, like the Habima National Theatre and the Great Synagogue of Tel Aviv.
Luxury hotel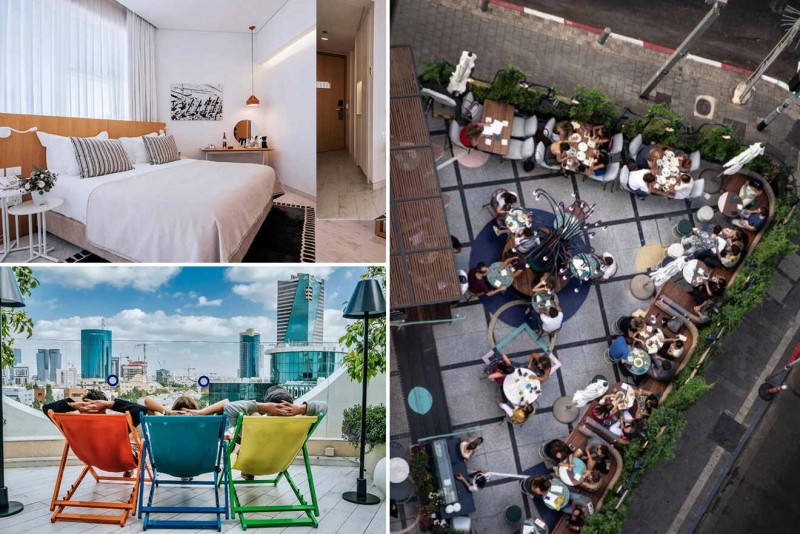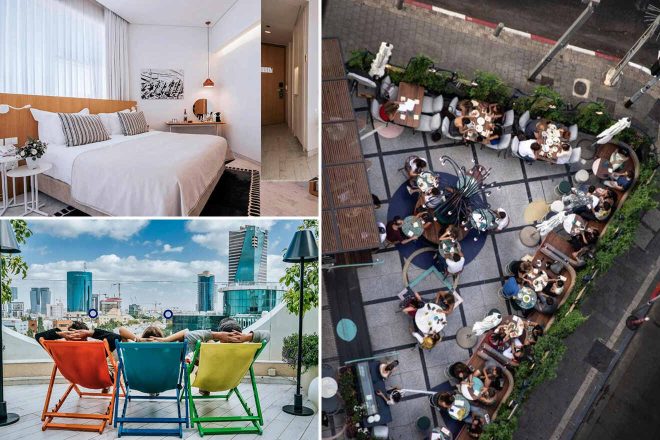 This modern hotel is all about the city views! Enjoy Tel Aviv's sun on the terrace with a glass of wine by your side. The accommodation has a central location, spacious rooms with ceiling to floor windows, and a restaurant that serves delicious food!
Other accommodation options in Lev Ha'ir
Budget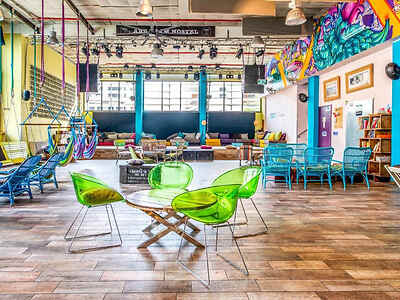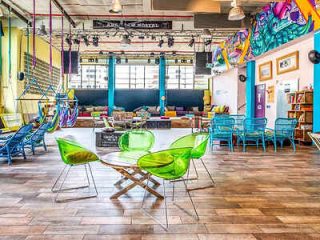 One of the best places to stay on a budget that boasts stunning views of the city and has a bar
Airbnb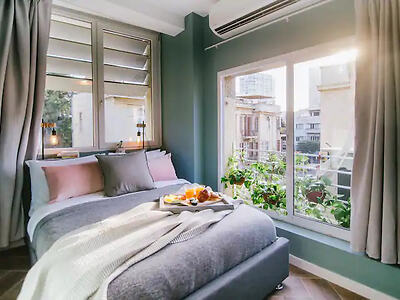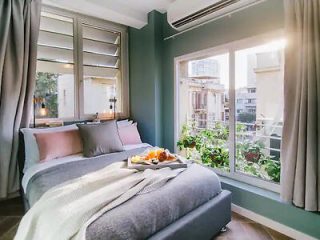 Such a bright and colorful air-conditioned apartment, that's close to the beach and it has a kitchen
Things to do in Lev Ha'ir
5. The Tayelet – where to stay in Tel Aviv near the beach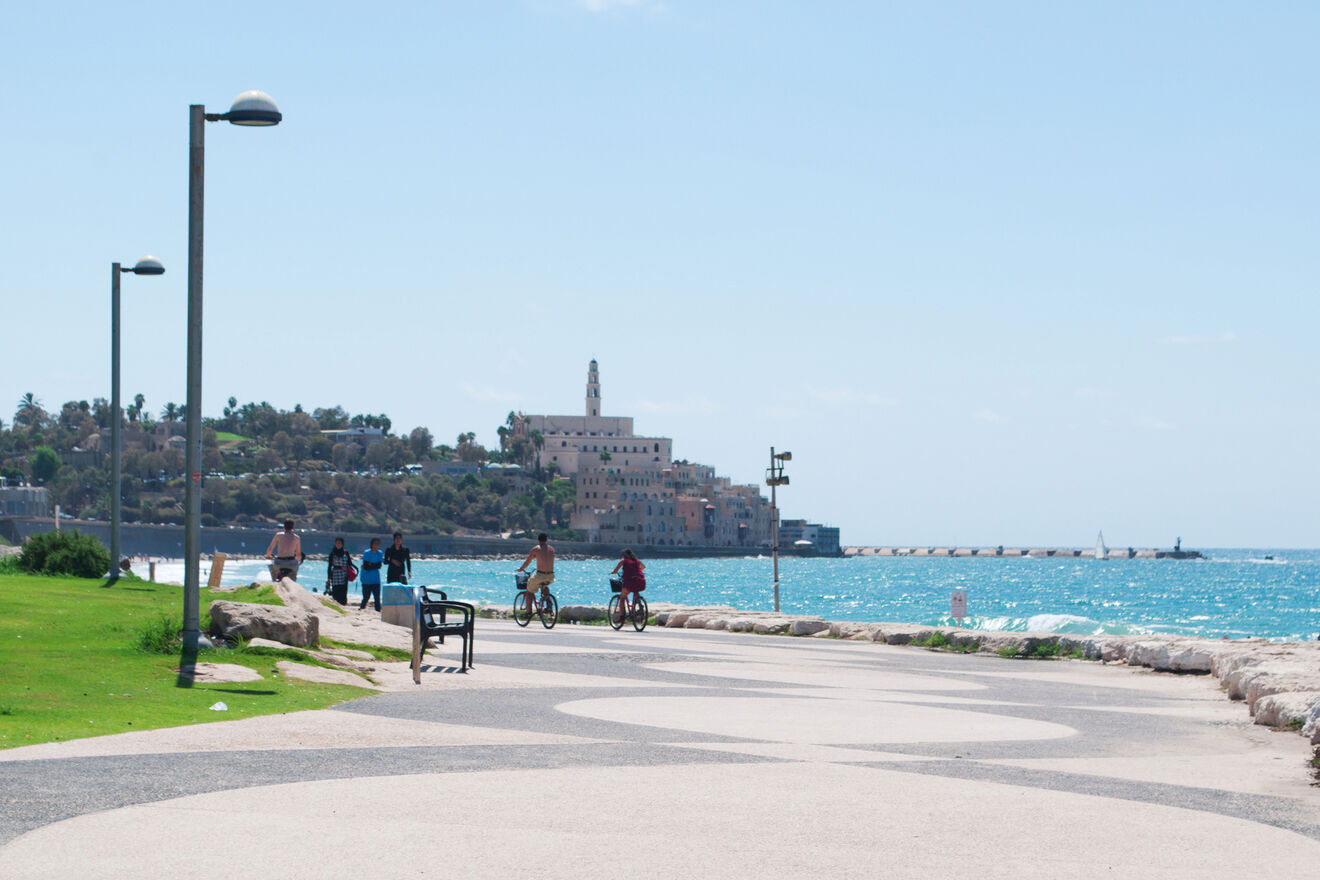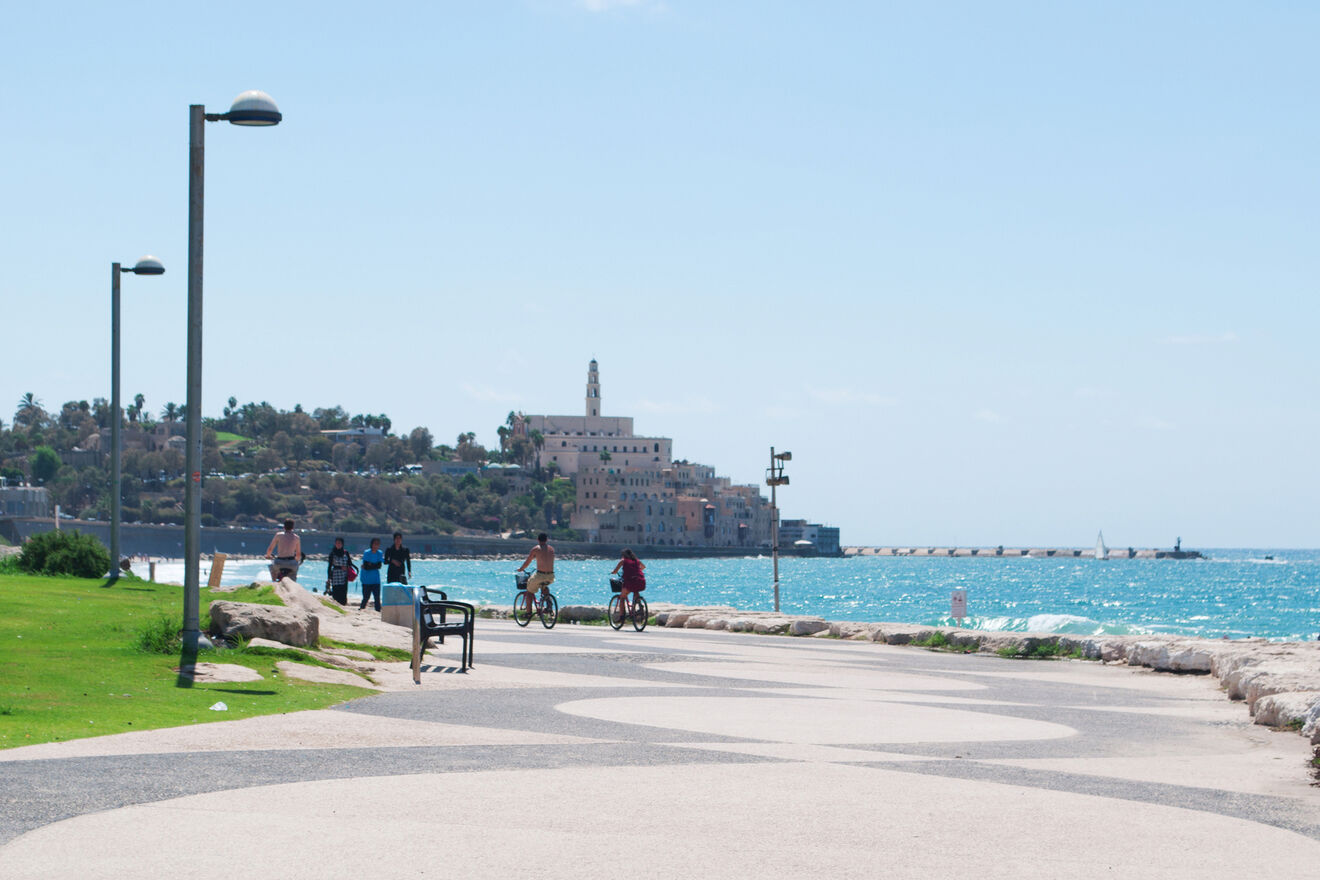 Located just 1 mile (2 km) north of Neve Tzedek, this picturesque neighborhood is where anyone who visits the city and loves the beach, wants to stay. You'll find some of the best hotels in Tel Aviv here plus many restaurants, local bars, and shops.
You've got to love that ocean breeze and fresh air, and the local people do too, that's why you'll see many of them running or doing different types of fitness activities. But I'm sure all you'll want to do is relax on the long and sandy beach, which is made out of 6 smaller beaches. They all are perfect for swimming during the summer and also for tanning, who doesn't love that while they're on holiday?
The Tayelet area is also a nice place to stay in Tel Aviv if you're traveling with the family, as I'm sure the kids will love some good old fun beach time. This city is so rich in culture that they even have a fair share of art galleries near the beach. Miss D. Gallery has some really cool contemporary art pieces that you should check out while you're here and the area is super close to Carmel Market. This is one of my favorites in Tel Aviv so make sure you stop by there and grab something to eat on the beach!
Luxury hotel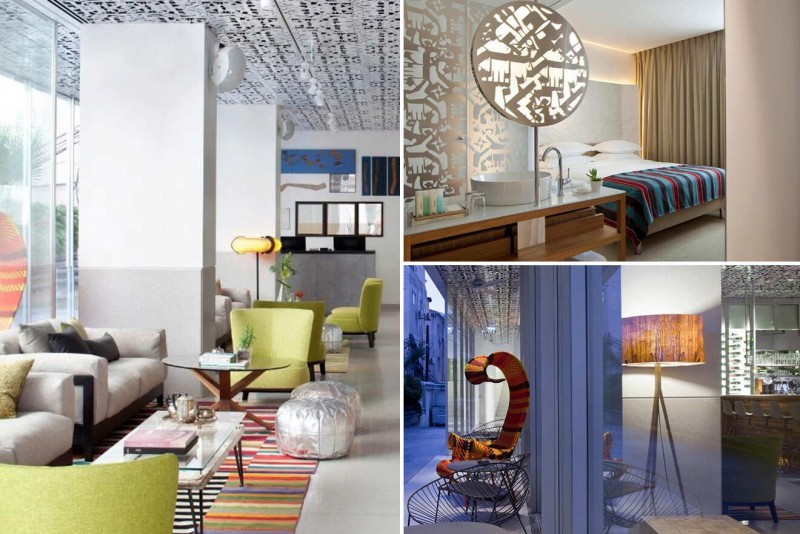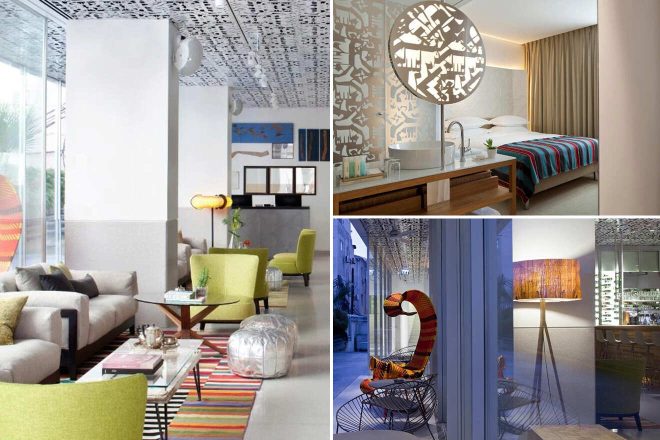 This luxurious hotel has a great location near the beach and a restaurant that offers a breakfast buffet. Enjoy a glass of wine at the bar before you head up to your spacious room that has a private bathroom.
Other accommodation options in The Tayelet
Mid-Range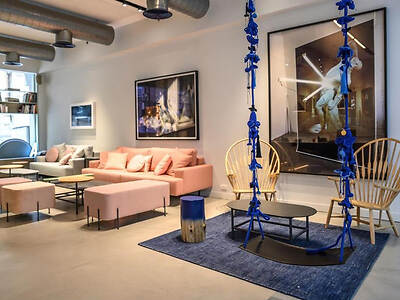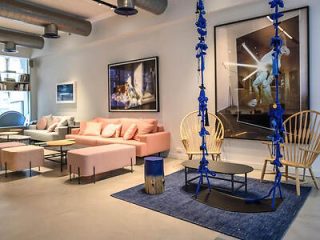 This hotel offers rooms that have a contemporary style, a breakfast buffet, and a fitness center
Budget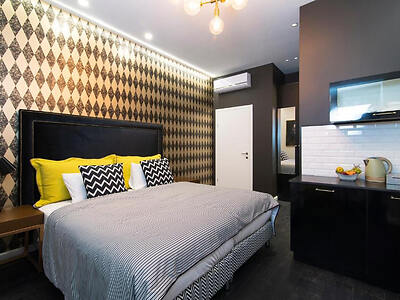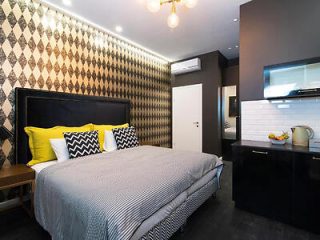 Enjoy the best sea views of this hotel that has spacious rooms, free wifi, and paid parking spots
Airbnb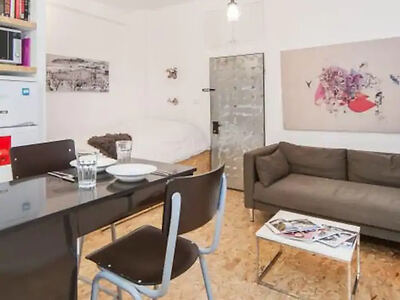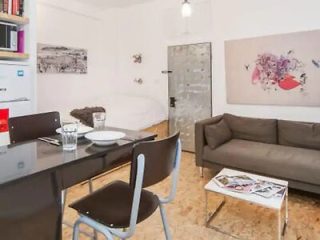 A cool and modern apartment that has a great location, a comfortable room, and a kitchenette
Things to do in The Tayelet
| | |
| --- | --- |
| 👑 Luxury price: | $400 |
| Mid-range hotel: | $250 |
| 🛏️ Budget: | $120 |
| 🏠 Airbnb: | $200 |
| 💰Accommodation prices: | High |
| 📍Best Area: | Neve Tzedek |
| 🛎️ Best luxury hotel: | Trieste Boutique Suites |
| 👛 Best budget hotel: | Oliver |
Frequently asked questions about Tel Aviv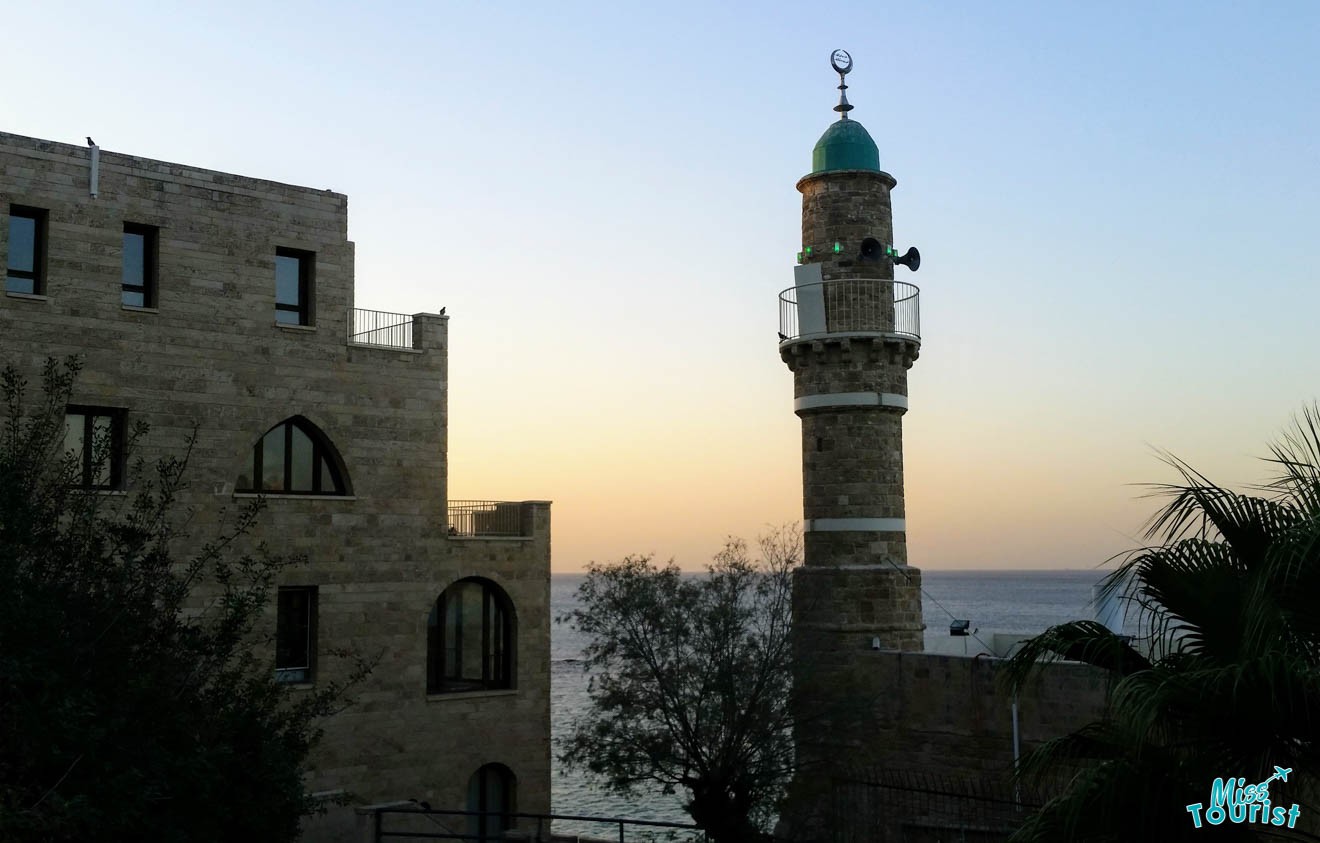 💙 What's the best area to stay in Tel Aviv?
Neve Tzedek is one of the best places to stay in Tel Aviv, as you'll find some amazing hotels that have a great style, like Trieste Boutique Suites, tons of attractions, and some cool bars.
🌃 Is Tel Aviv safe at night?
Yes, Tel Aviv is safe at night, although you should be careful not to walk alone on the street and avoid the South part of the city as that's where people sometimes get mugged. 
🤔 Is Tel Aviv expensive for tourists?
📆 How many days do you need in Tel Aviv?
You can spend between 3 or 4 days in Tel Aviv, that should be enough to visit all the big attractions, spending some time at the beach and checking all the boutique shops.
💸 What are the cheapest hotels in Tel Aviv?
🕺Where is the nightlife center of Tel Aviv? 
The neighborhood of the Old North is the best place to go if you are looking for upscale nightlife. If you would like to stay in Old North I recommend Shalom Hotel.
Conclusion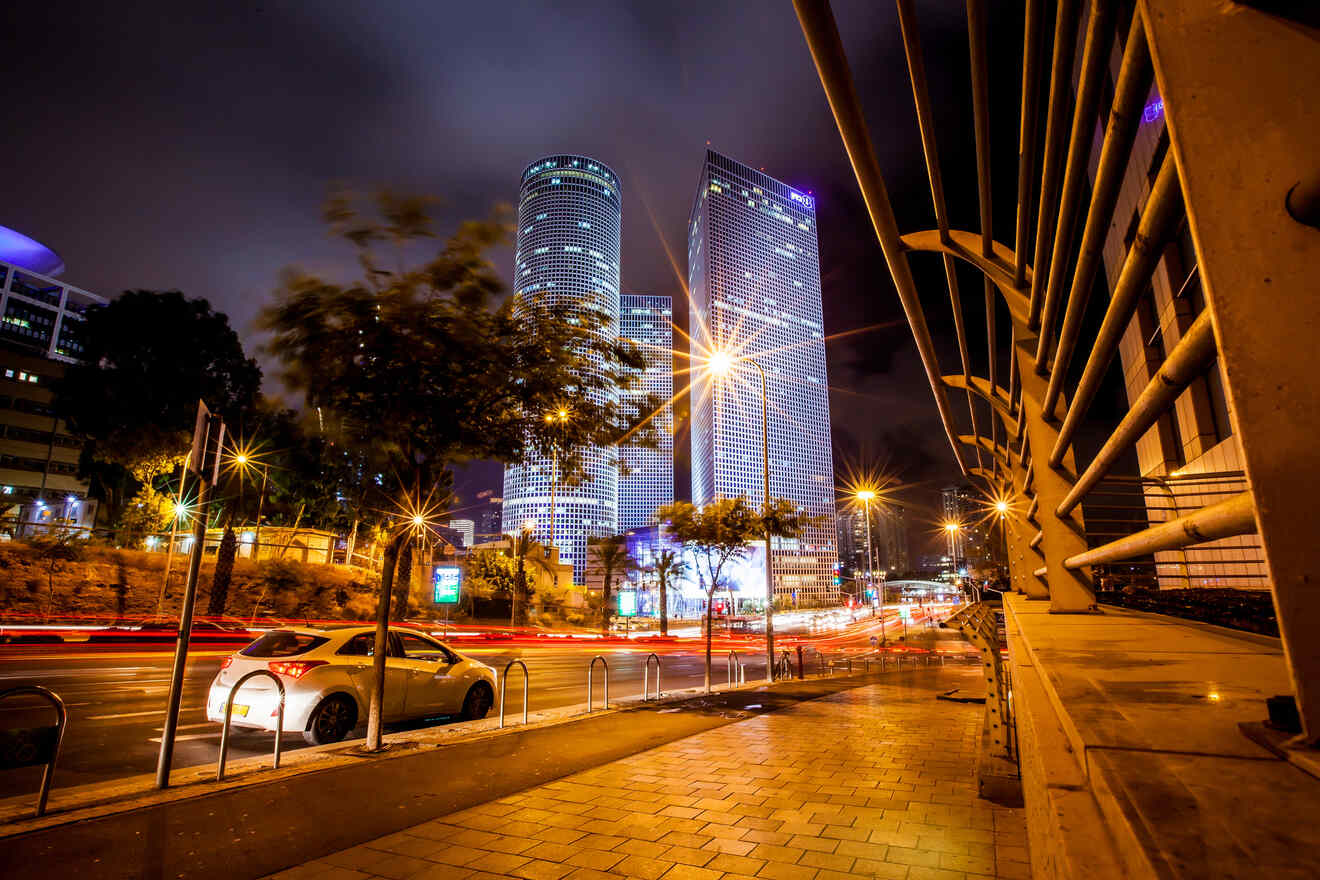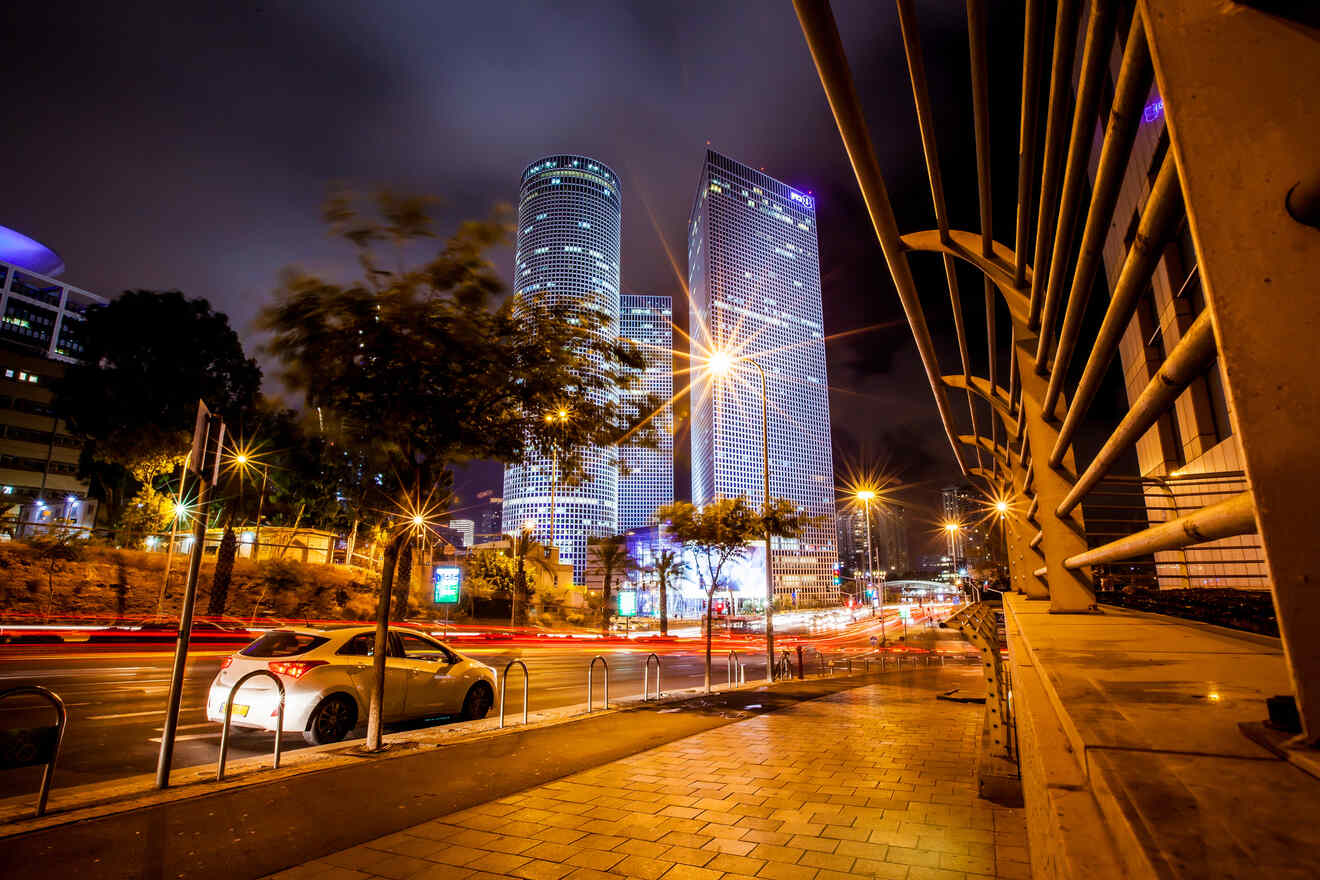 Well, this is where I leave you! I hope this post helped you decide where to stay in Tel Aviv, which boutique hotel to book and which flea market to visit first!
There are many places here that I would book in a second but here are Tel Aviv's best two hotels, from my point of view, of course!
One more little thing before you go to buy your plane ticket. Don't forget to book these best hotels in Tel Aviv in advance in order to get the deals! Enjoy this magical city, explore all the bars and boutique shops on Dizengoff street, and admire the port views at sunset! They're all great!
Let me know in a comment below if you have any questions about Tel Aviv or any suggestions for our readers, I'll reply in a second!
Safe Travels,
Victoria
---
Pin it for later!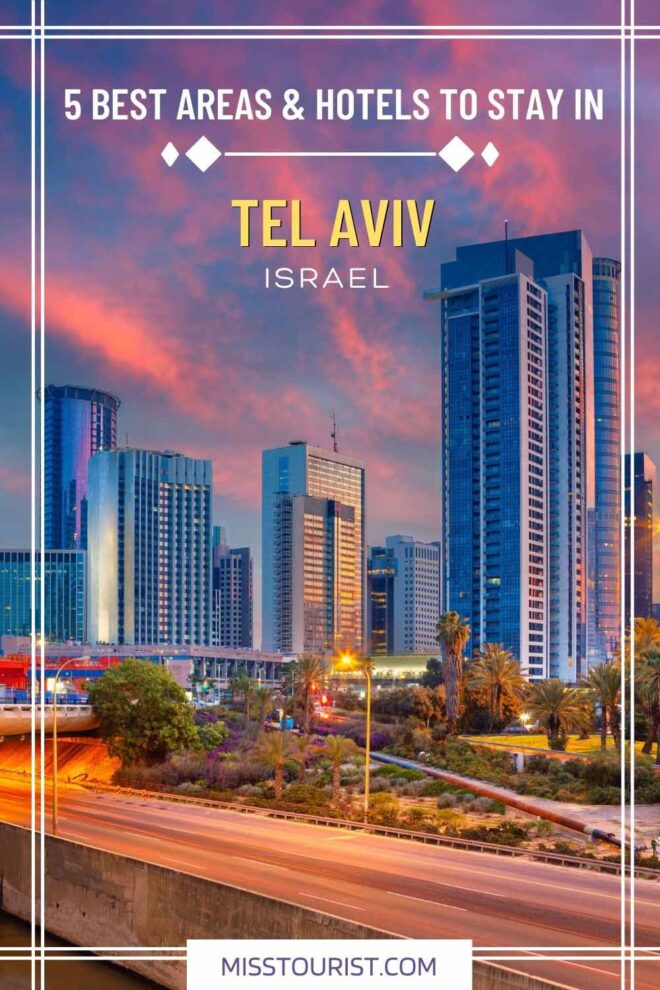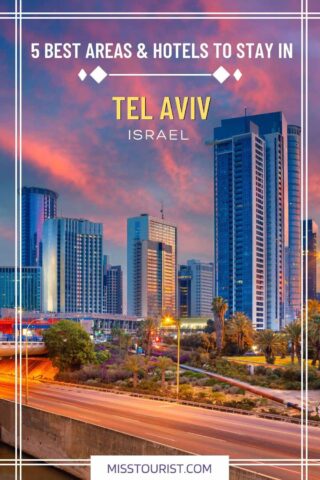 Pin it for later!