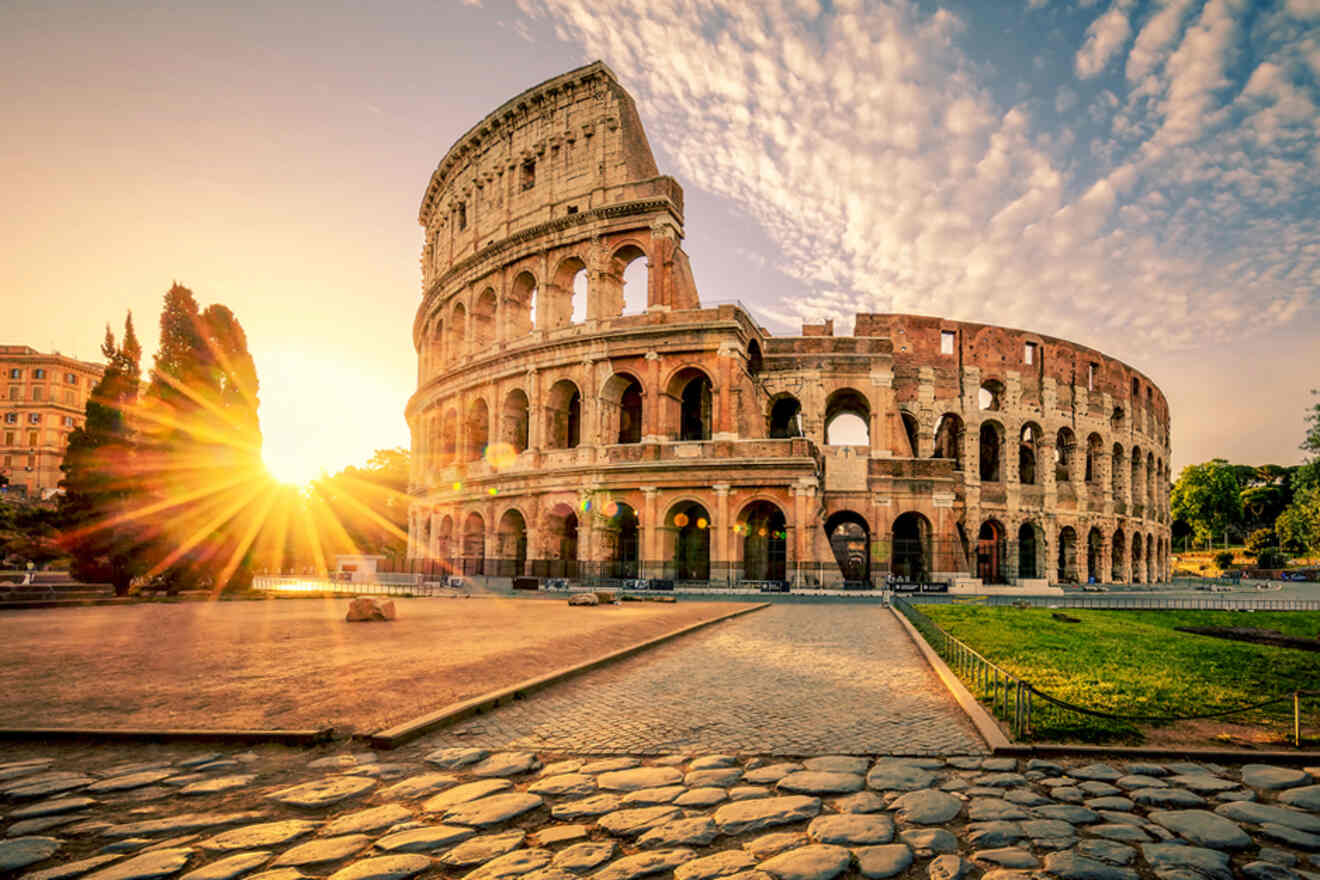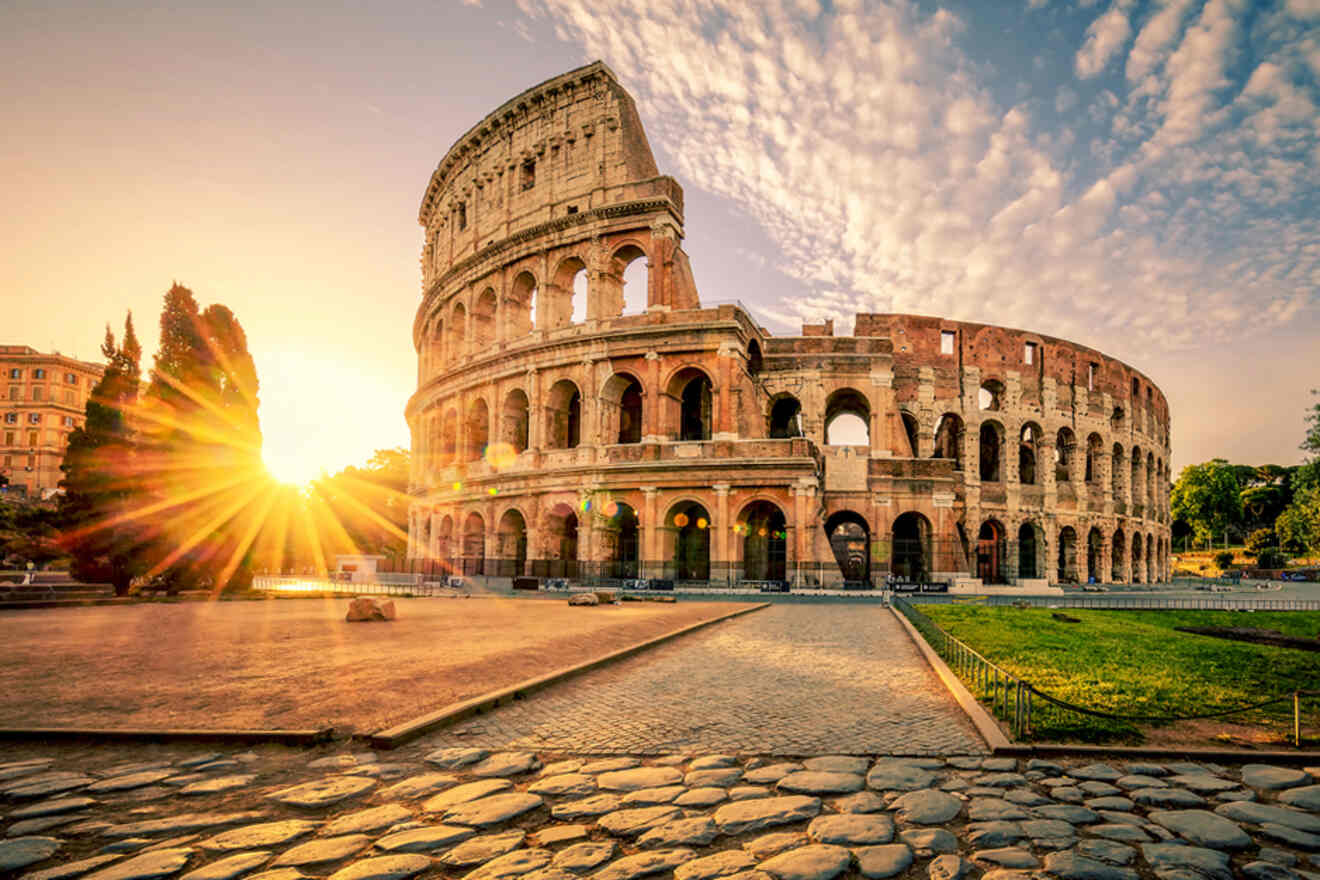 Do you feel like taking a trip to one of the most popular cities in the world? Then you are thinking of traveling to the ancient city of Rome, and visiting The Colosseum in Rome and all the other attractions that this magnificent city has to offer!
Lucky for you I've been researching for hours all the best hotels near The Colosseum, and I have to say all these Rome hotels are an absolute treat!
I have arranged this post by price, starting with the best luxury hotels, the following hotels are the best mid-range hotels, and last but not least budget hotels! And besides these excellent accommodations I've added a bonus with the best apartments near The Colosseum!
Rome is an extremely popular destination all year round, with everyone traveling to get a close encounter with history and Roman forums, so don't miss out on the best accommodation in Rome and book your hotel room in advance!
Without further ado, let's take a look at the top hotels near The Colosseum!
Let's go!
If you are in a hurry
Rome wasn't built in a day, but I know not everyone has the time to read the entire post, so if you want to book an amazing room, here are the top 3 options of hotels near The Colosseum!
Luxury (€350 and up)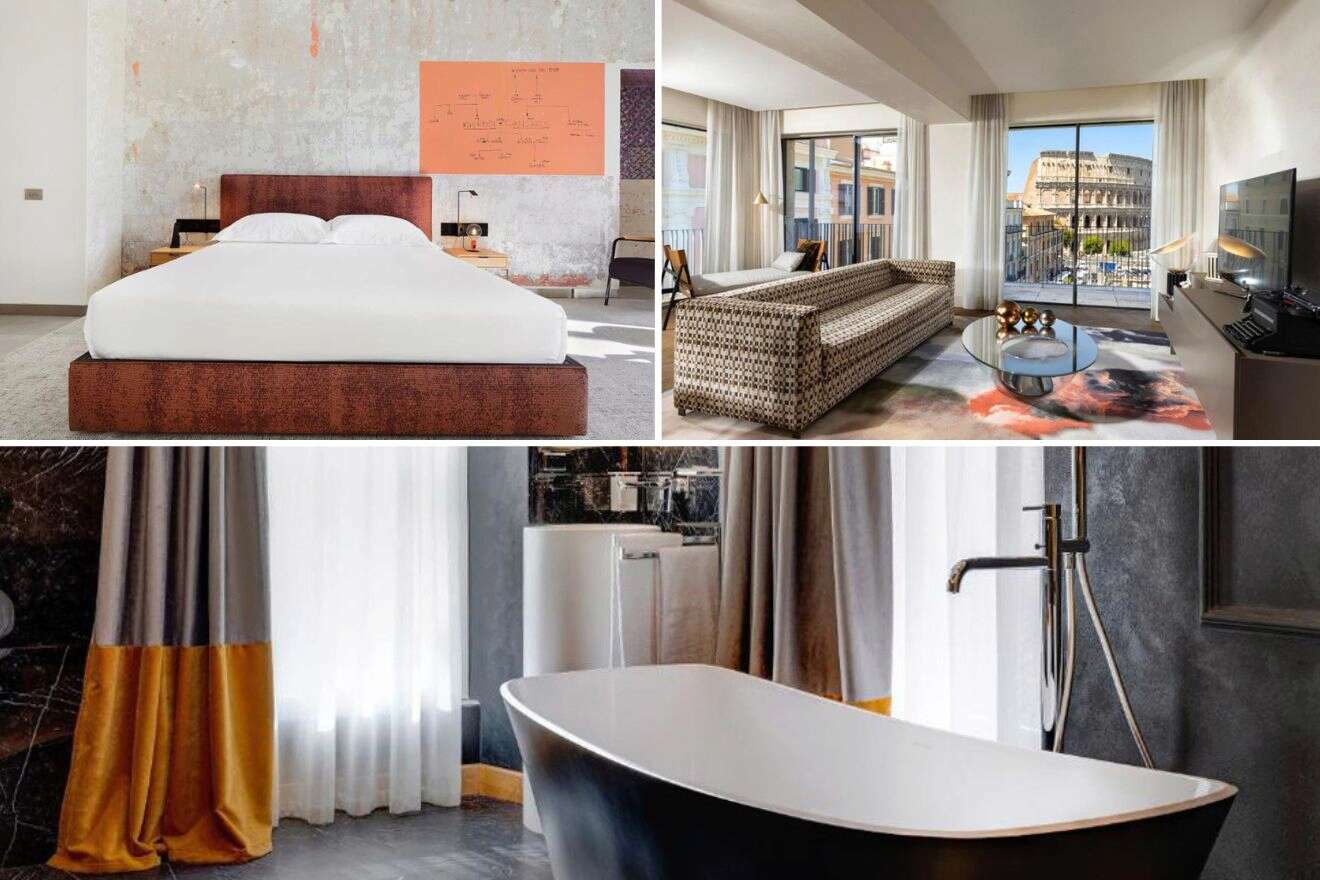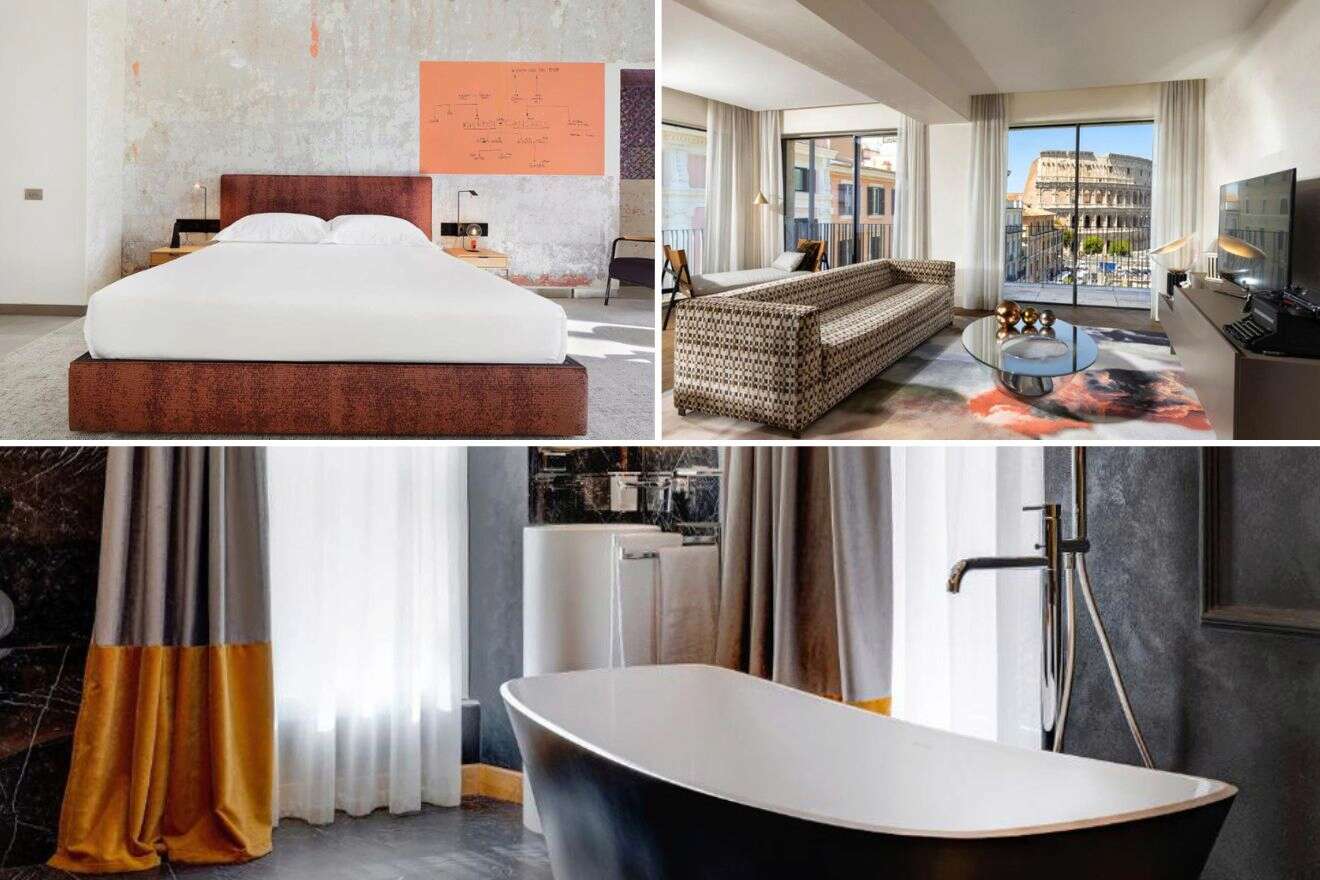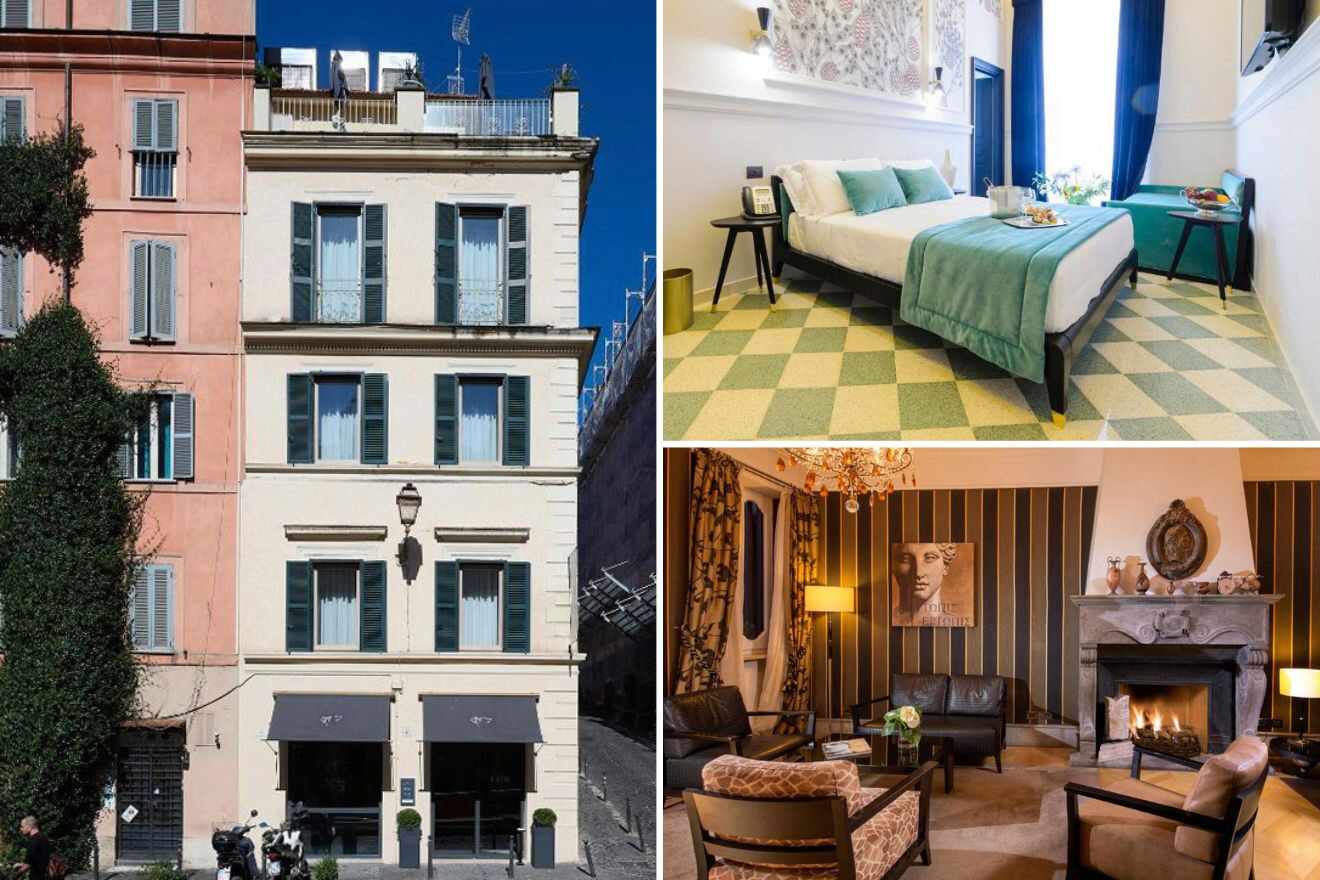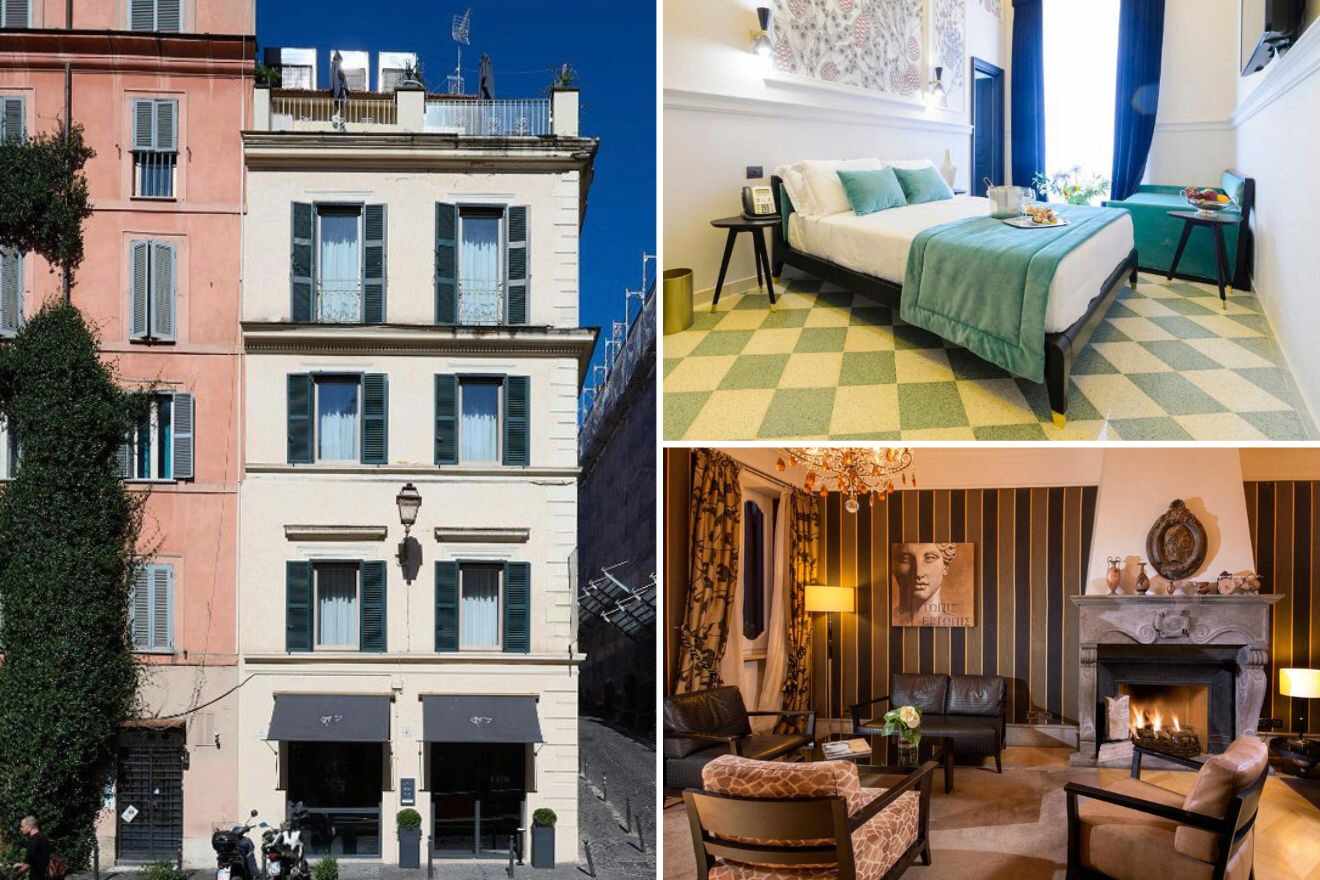 Mid Range (€200 – €350)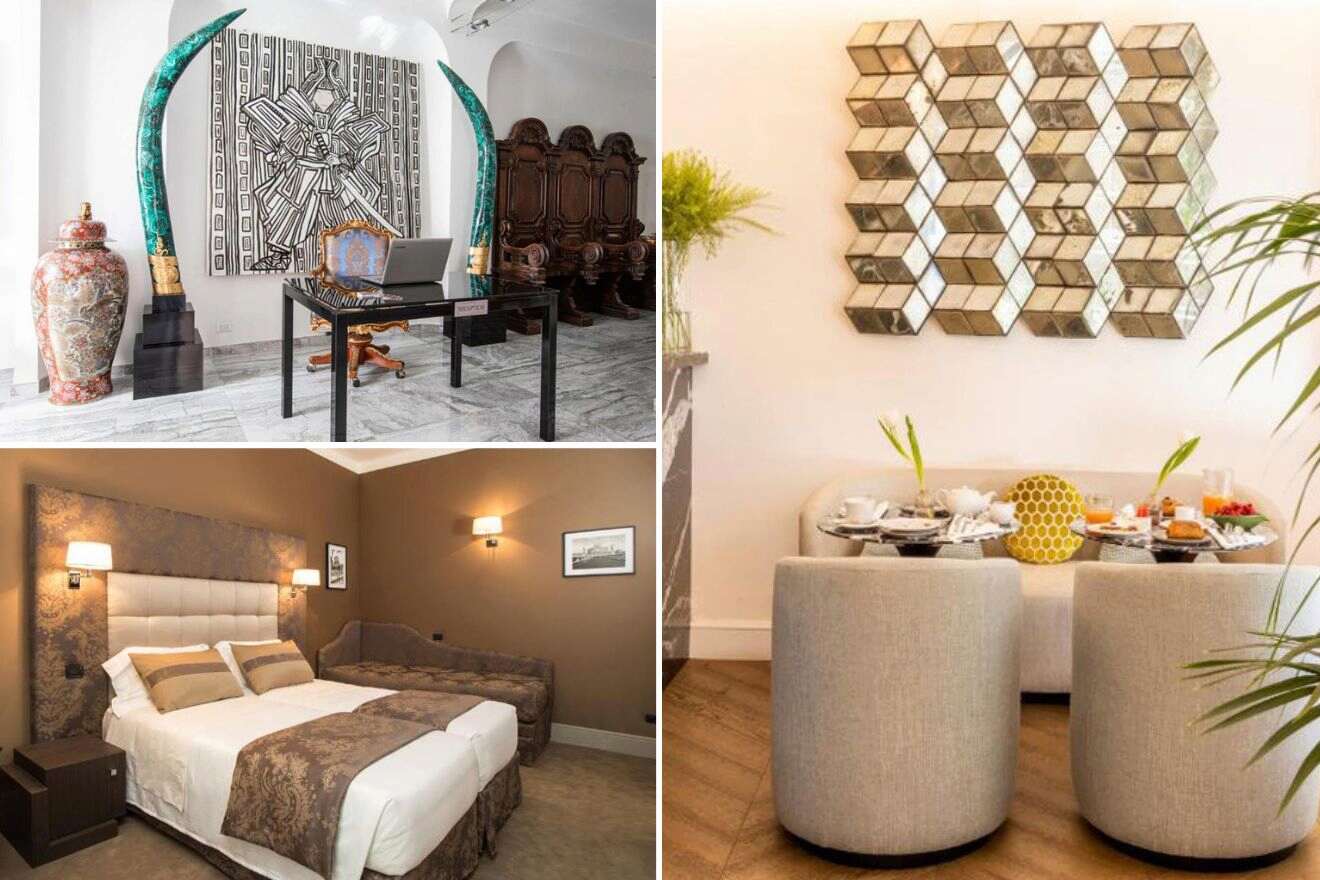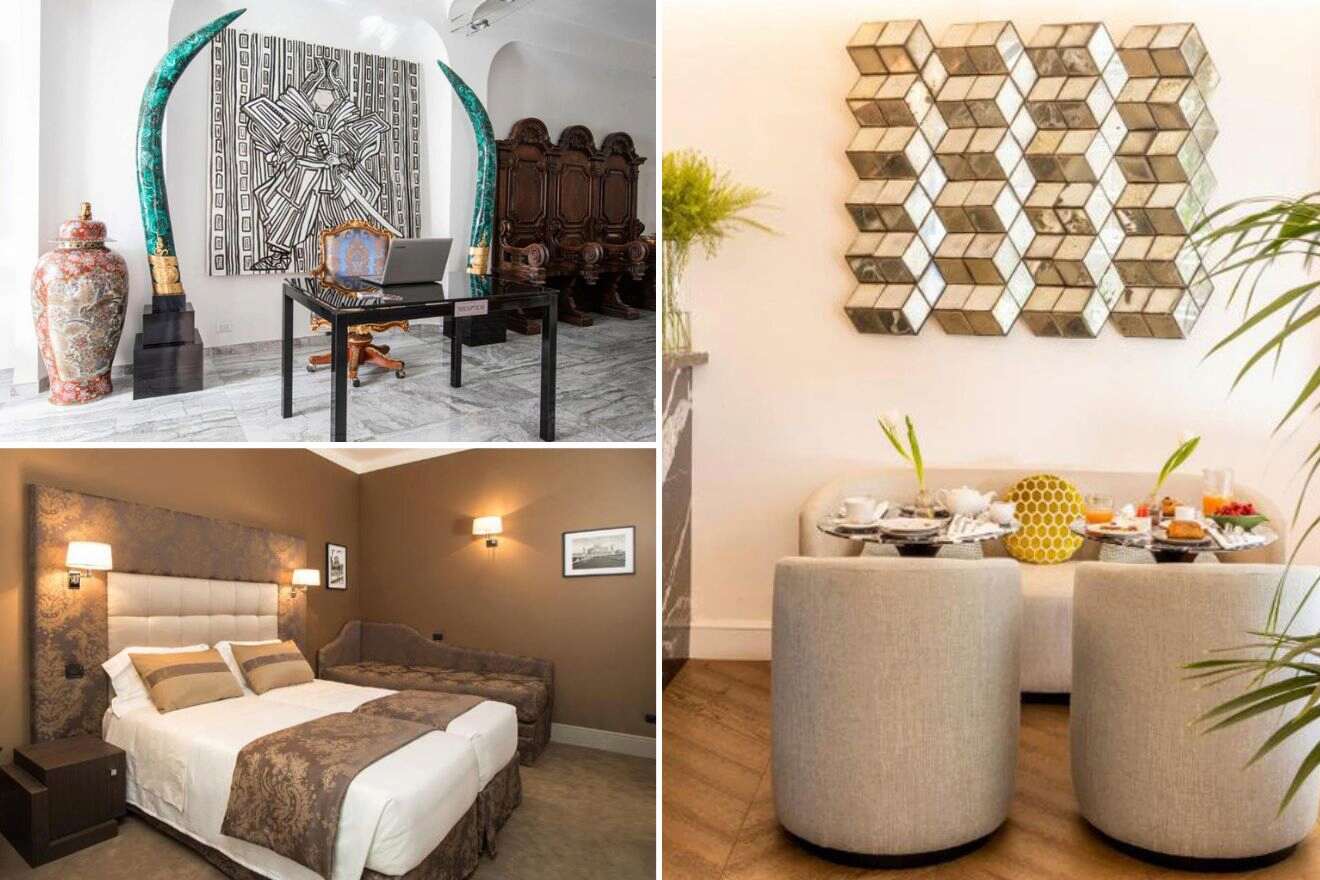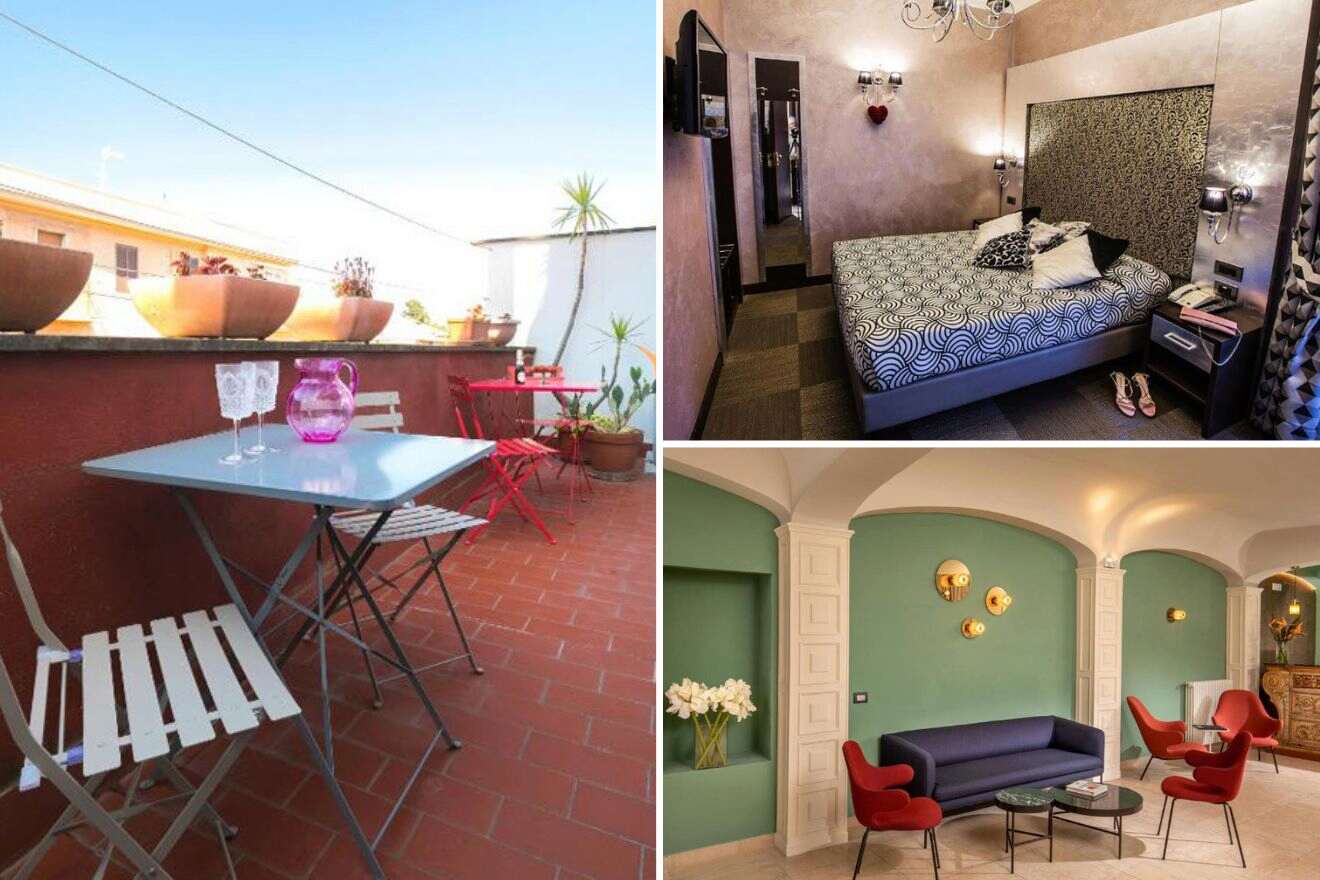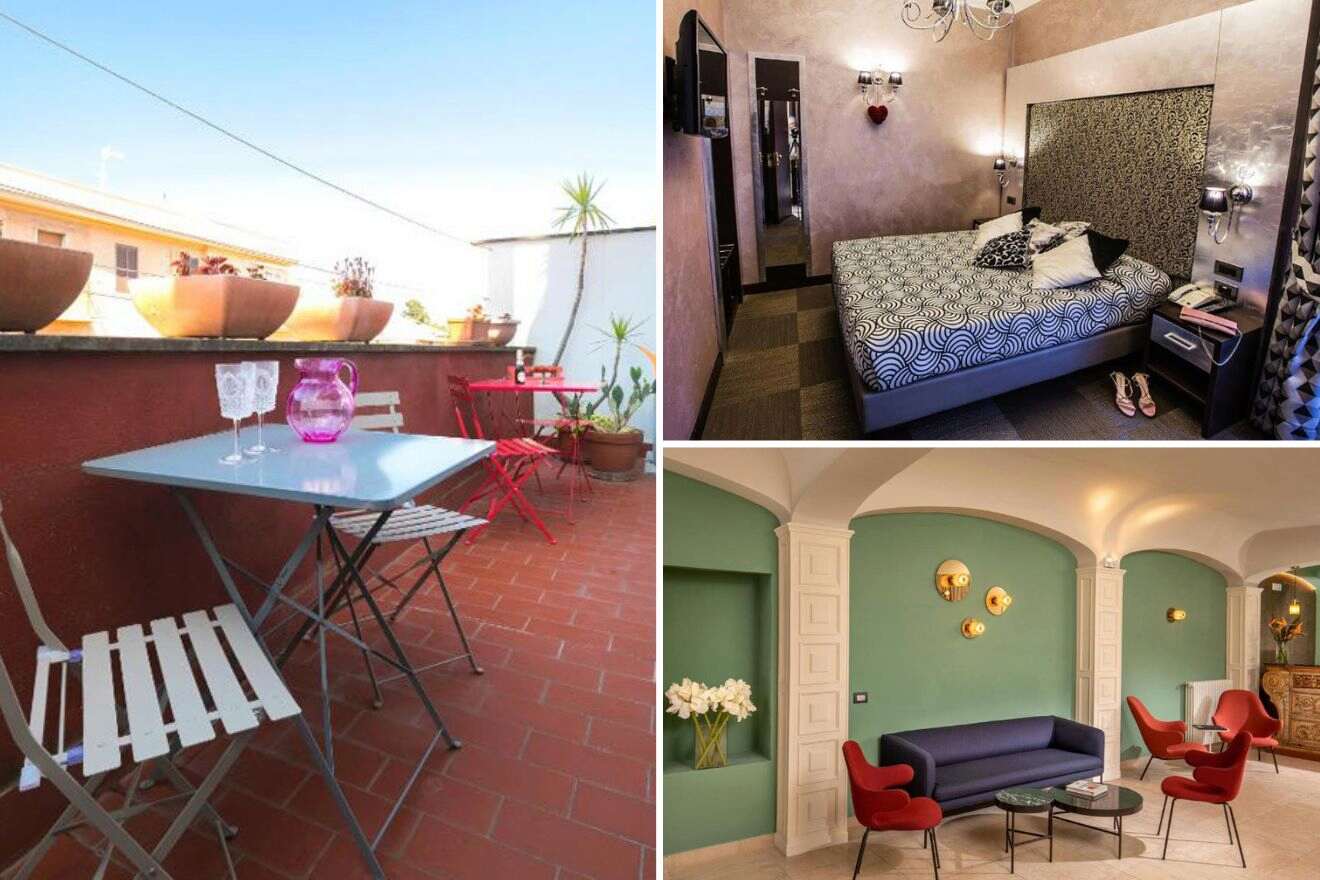 Budget (up to €200)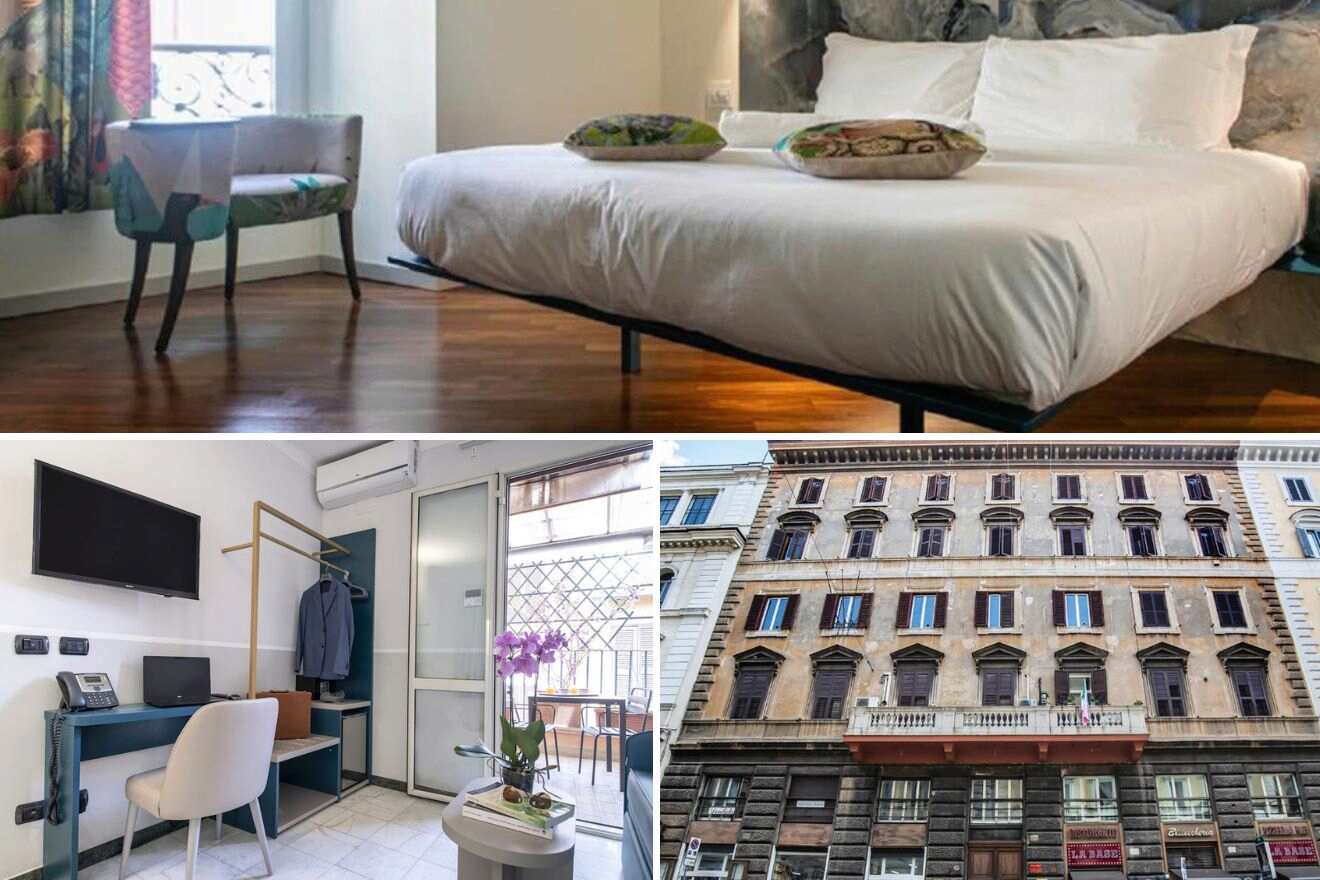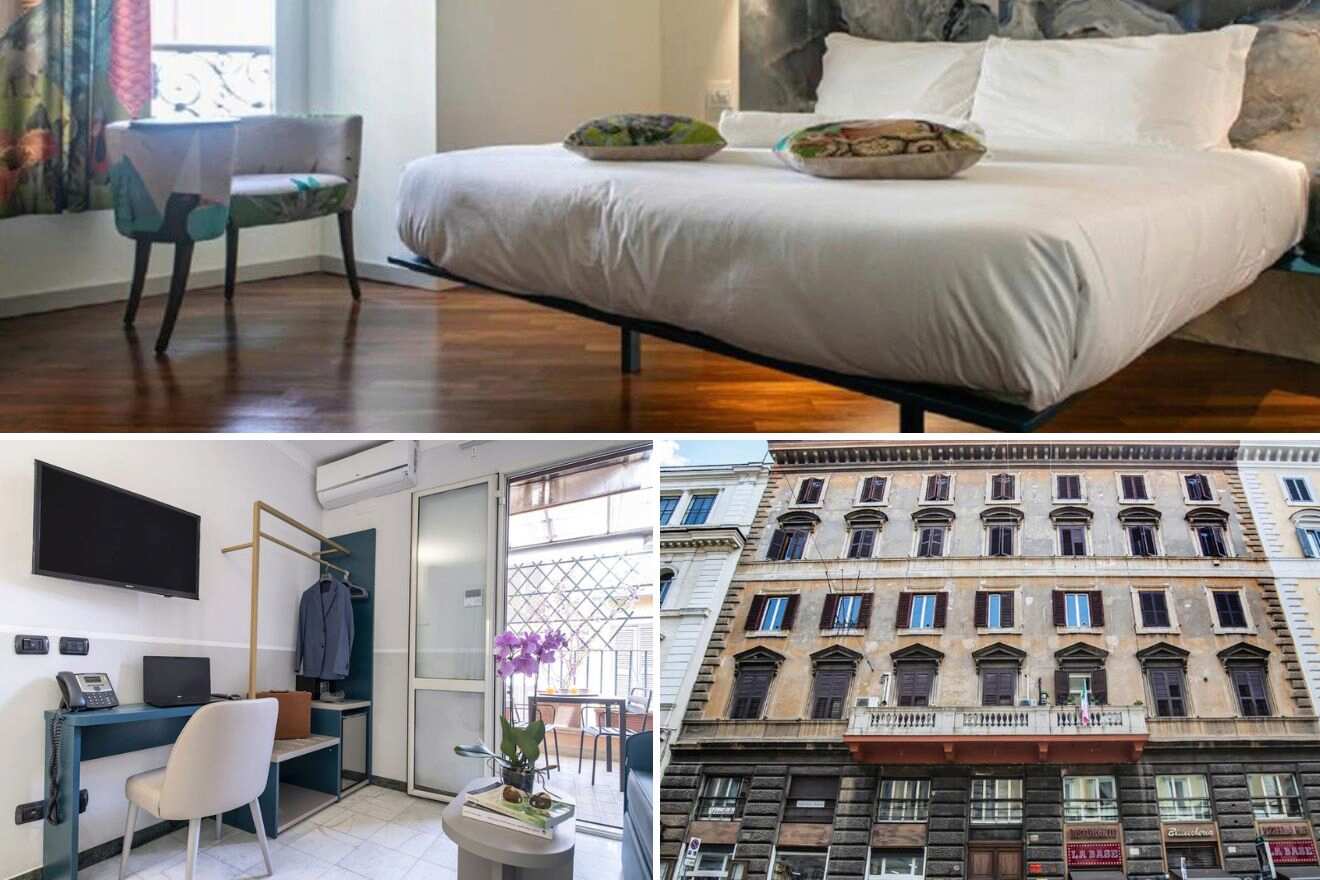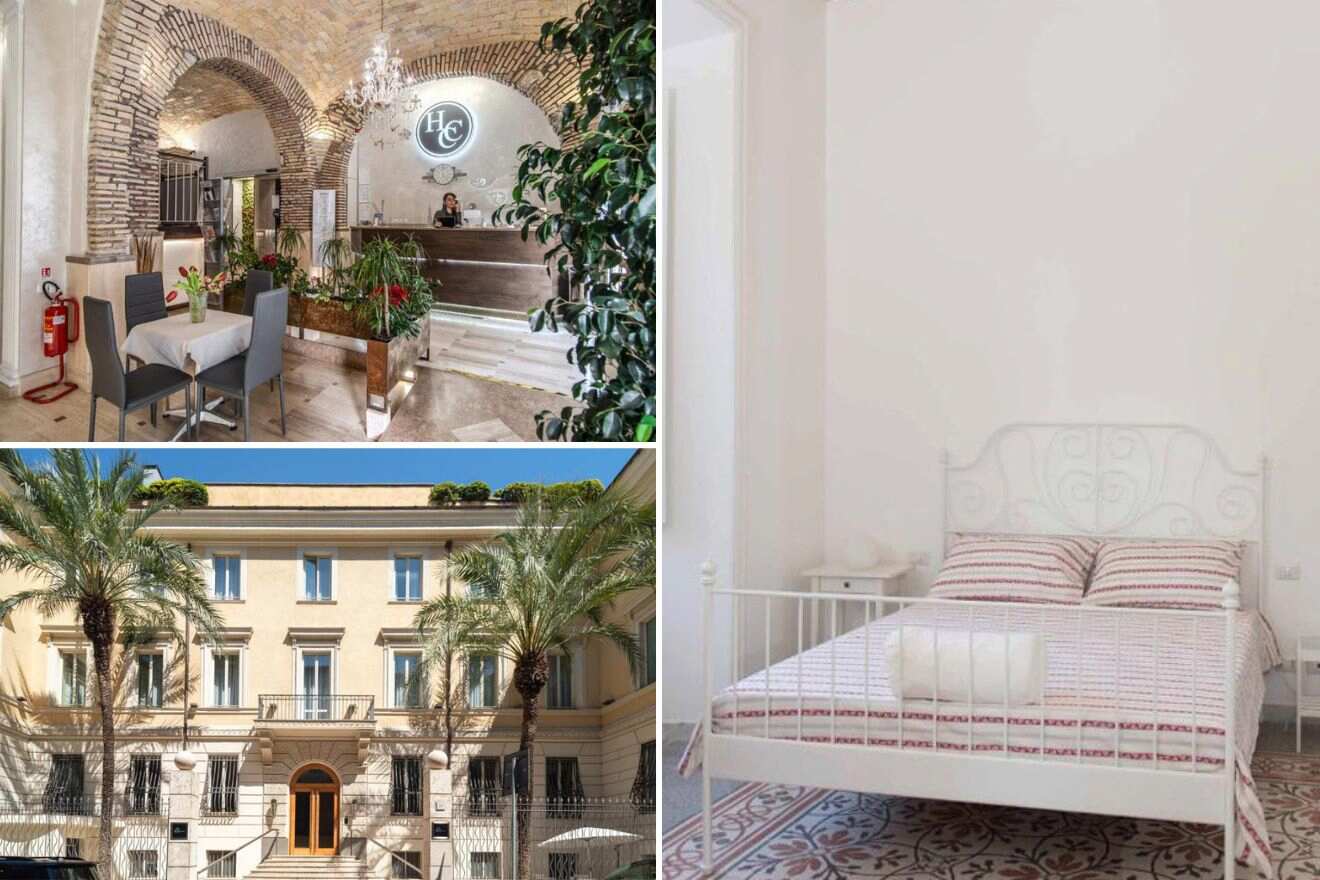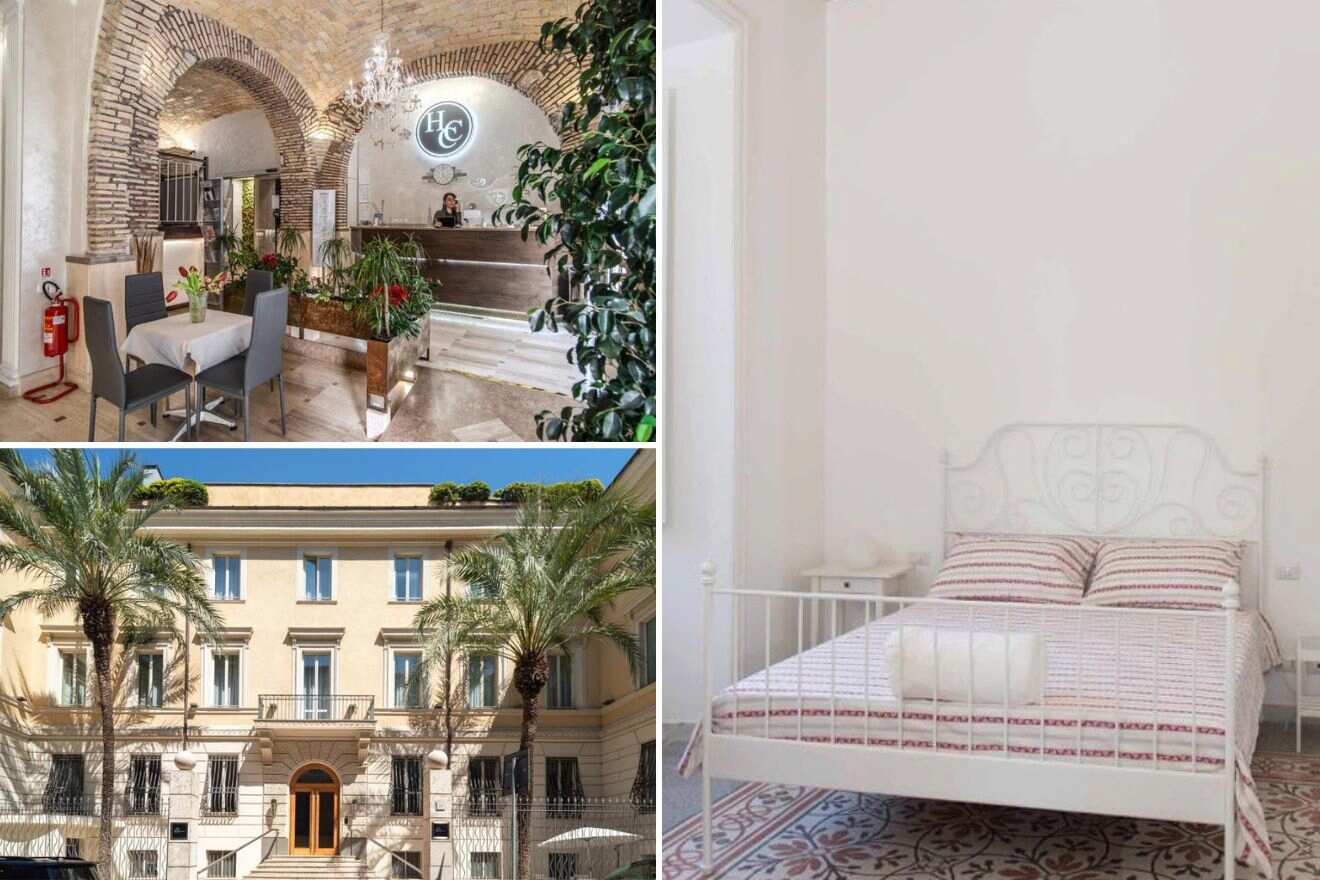 BONUS: Best apartments near The Colosseum
I couldn't end this article about the best hotels near The Colosseum without sharing with you these amazing apartments near The Colosseum!
There are incredible options for families, couples, friends, and solo travelers, so choose the best one depending on your needs! The prices go from €100 per night to €400 and I've ordered them from most to least expensive.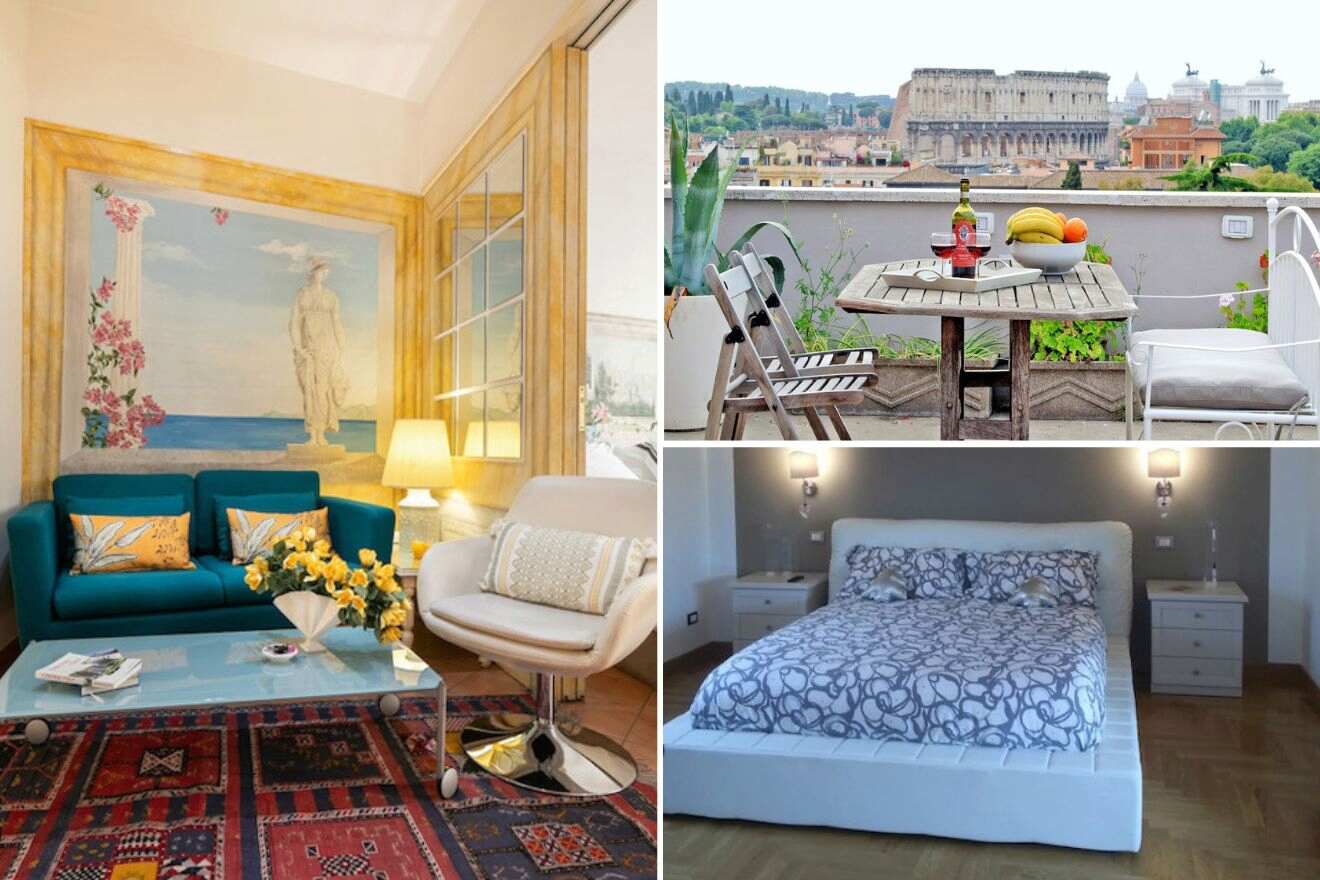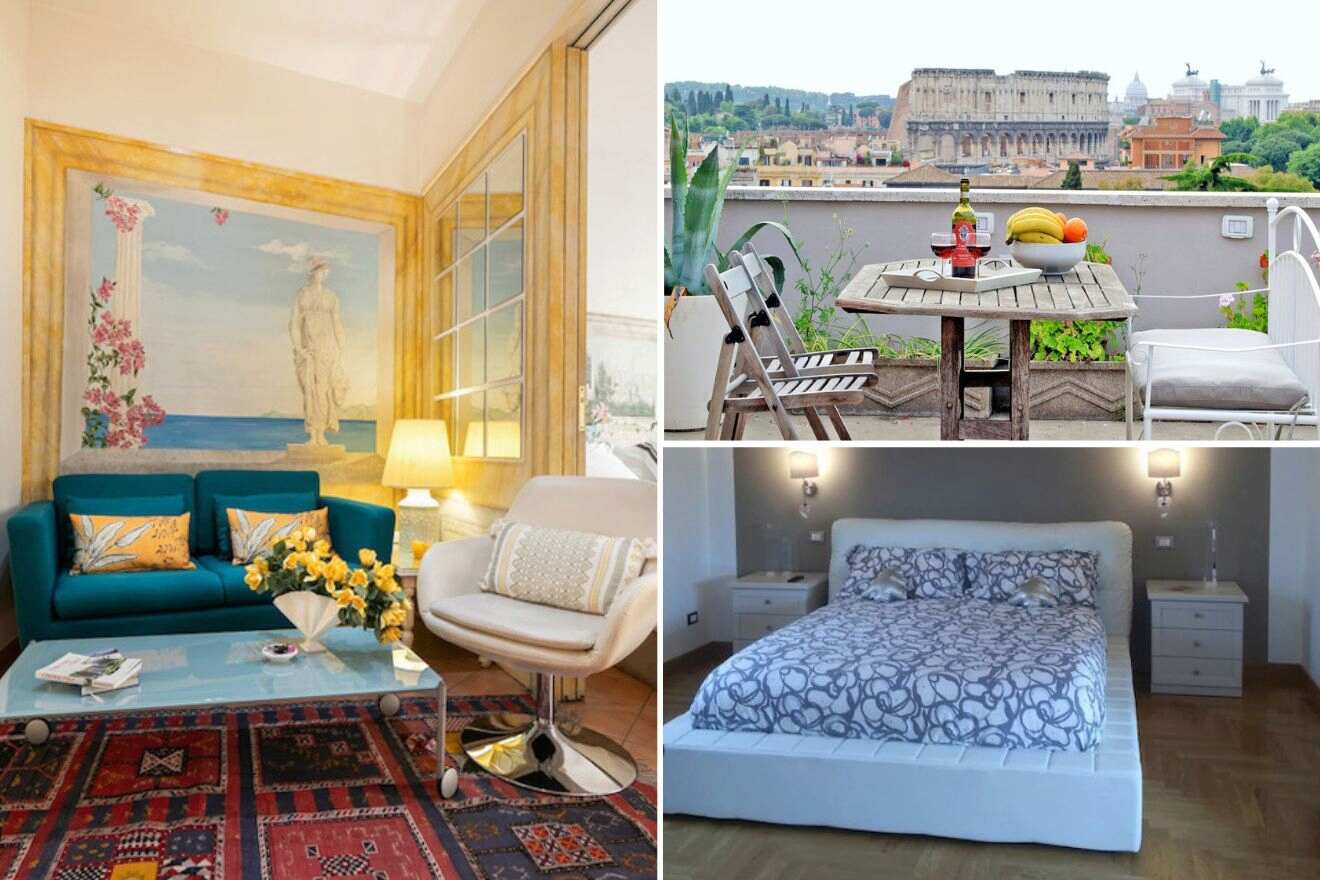 1. Rome Apartment Rental
This lovely apartment comes with beautiful wooden furniture, 2 bedrooms, and 4 beds, which makes it perfect for groups! The best thing about this accommodation is the spacious and beautiful furnished roof terrace featuring great views of the entire city and top attractions such as The Colosseum!
2. Superactic Apartment Rome
OMG! Staying at this apartment you literally have The Colosseum next to you, and from the apartment roof terrace, which has a little garden, you get the most stunning views! The apartment is super modern and stylish and comes with 3 bedrooms and 3 beds, and up to 6 guests are welcomed here!
3. Monti Sunshine Maisonette
This cozy little apartment would be amazing for couples looking for a romantic place to stay. The accommodation comes with beautiful painted murals on the walls, and tasteful furniture and art pieces. The cherry on top in this apartment is the cute balcony overviewing the patio!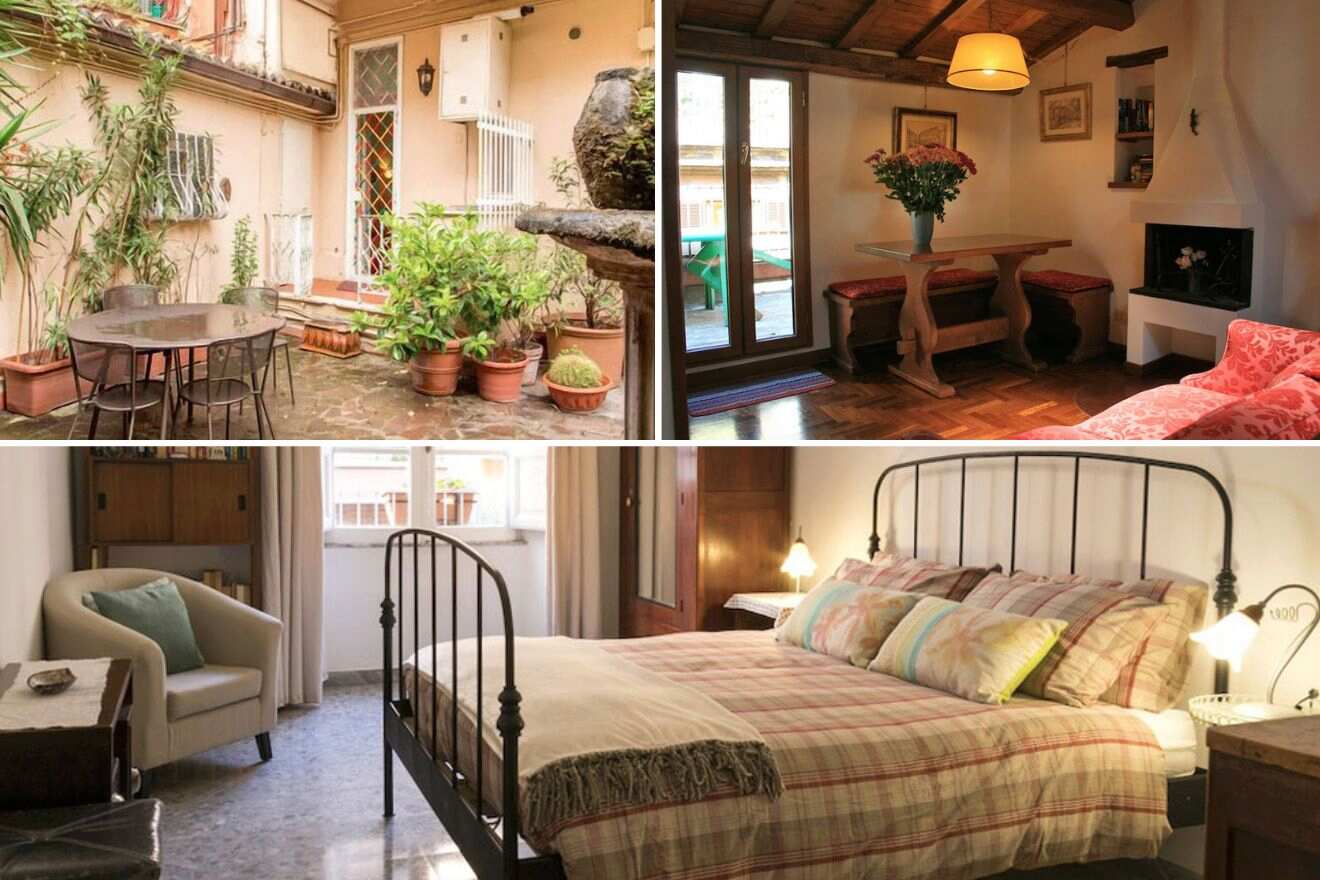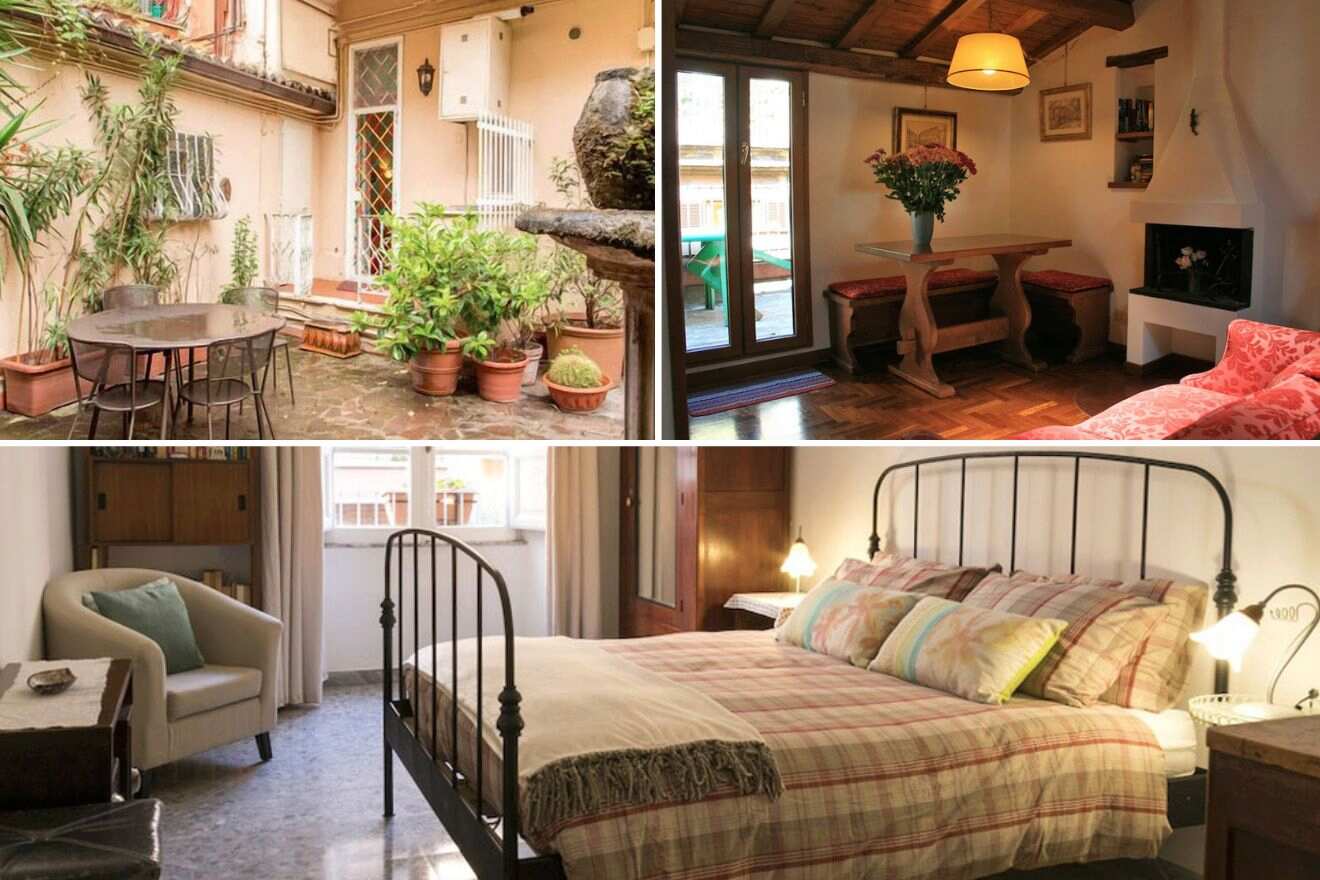 4. Apartment in the Heart of Rome
This apartment looks like an authentic Italian home! It has a spacious furnished terrace where you can enjoy a meal, 2 bedrooms, and 4 beds hosting up to 6 guests. It comes with 2 bathrooms with bathtubs, so you can relax with a bubble bath and a glass of Italian wine after having the best pizza of your life!
5. Studio in Rome
This studio would be perfect for solo travelers looking for an incredible location. Located steps away from The Colosseum, this studio has everything you need for a perfect stay, a bedroom, kitchen, and bathroom! Oh, and a beautiful shared patio where you can meet the locals or just enjoy a glass of wine!
6. Attic with Terrace
This attic is super homey, it has a seating area, a kitchen, a bathroom, and a queen bed which makes it perfect for couples. The best bit about this accommodation is the furnished spacious terrace filled with sunshine, flowers, a grill, and an umbrella to cool down during the summer!
FAQs about hotels near The Colosseum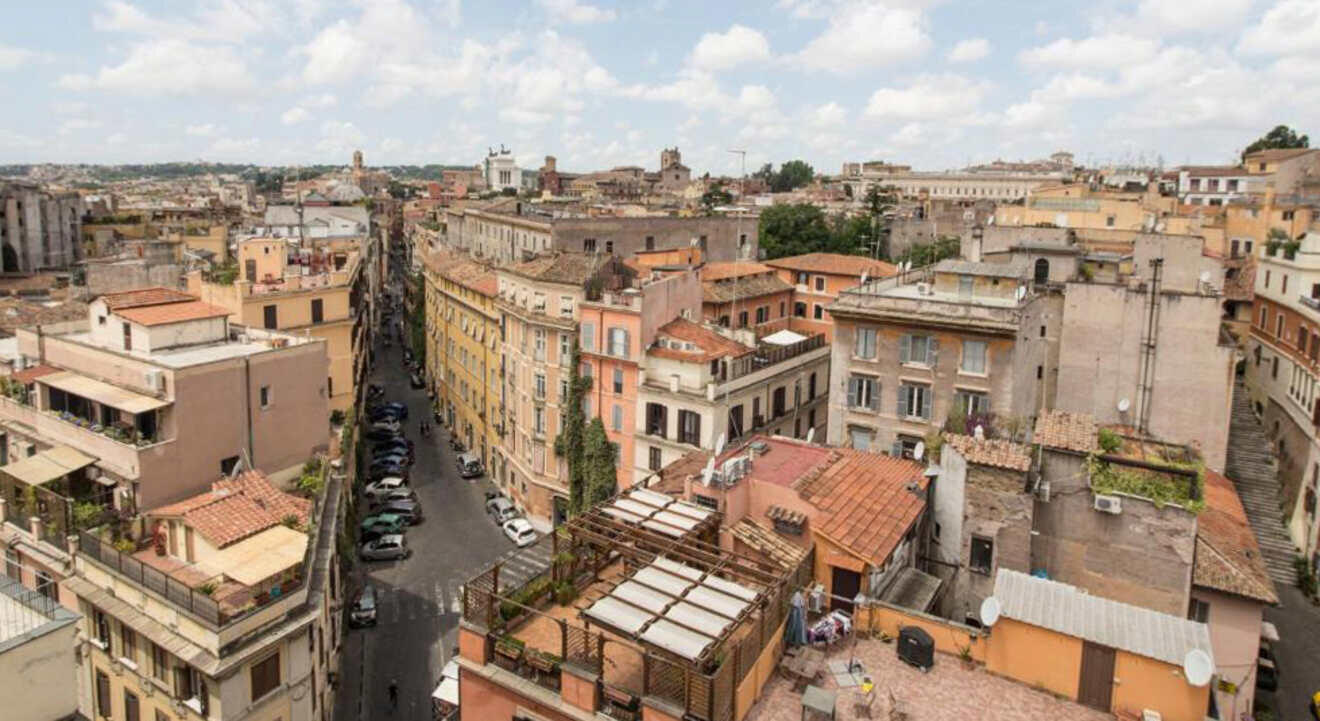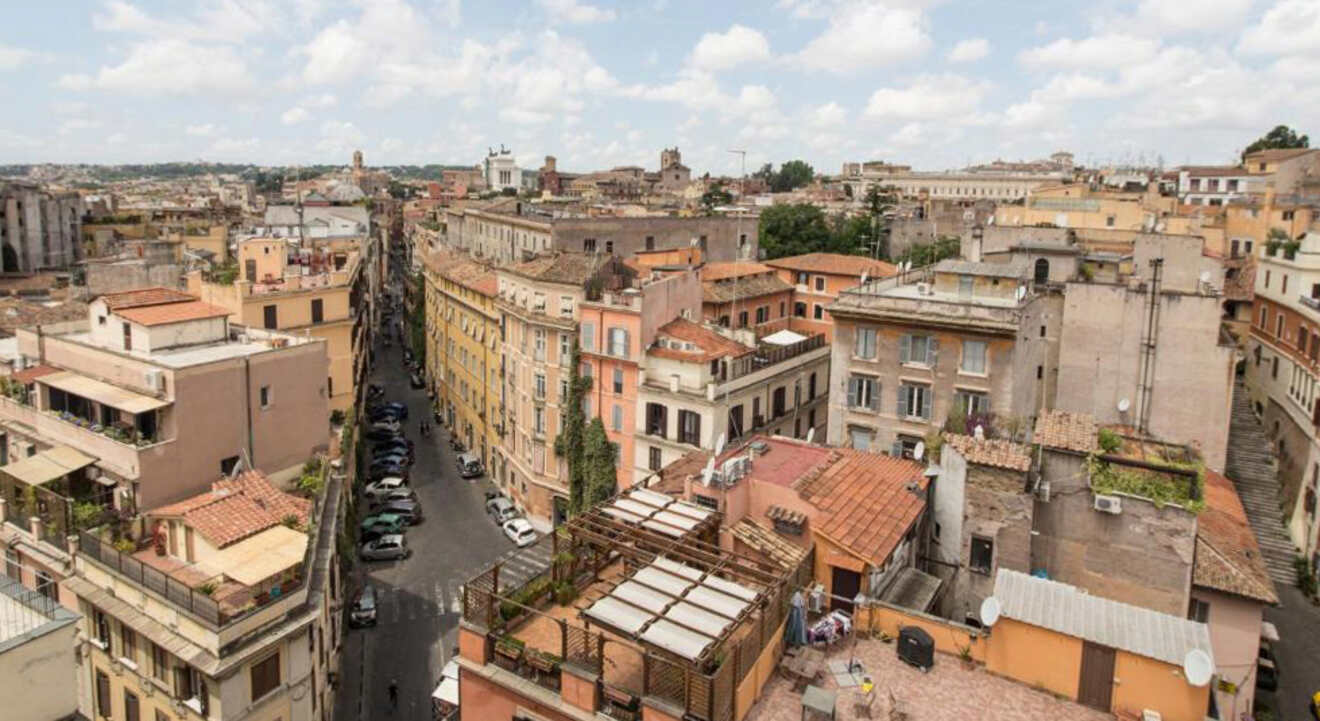 Conclusion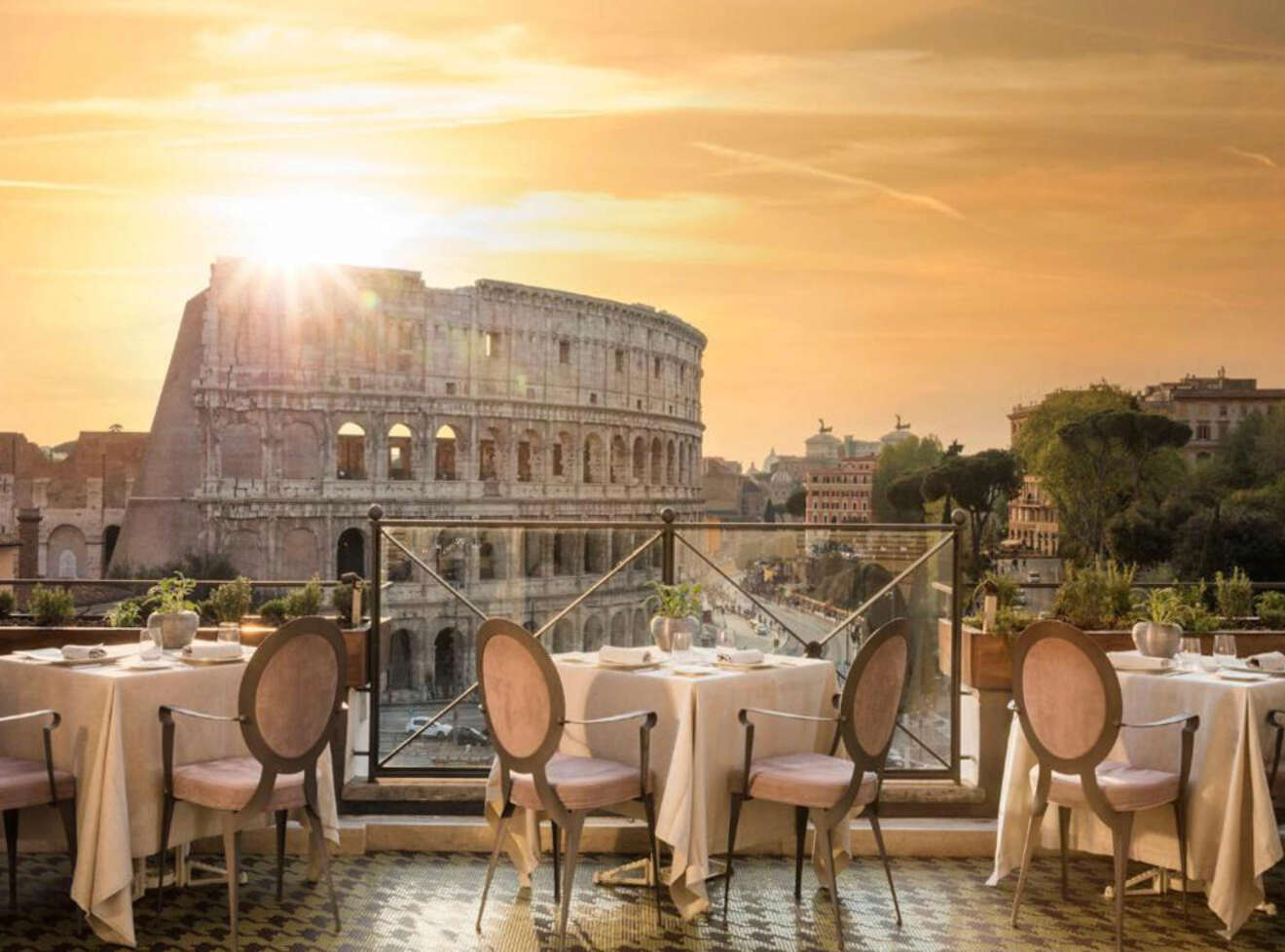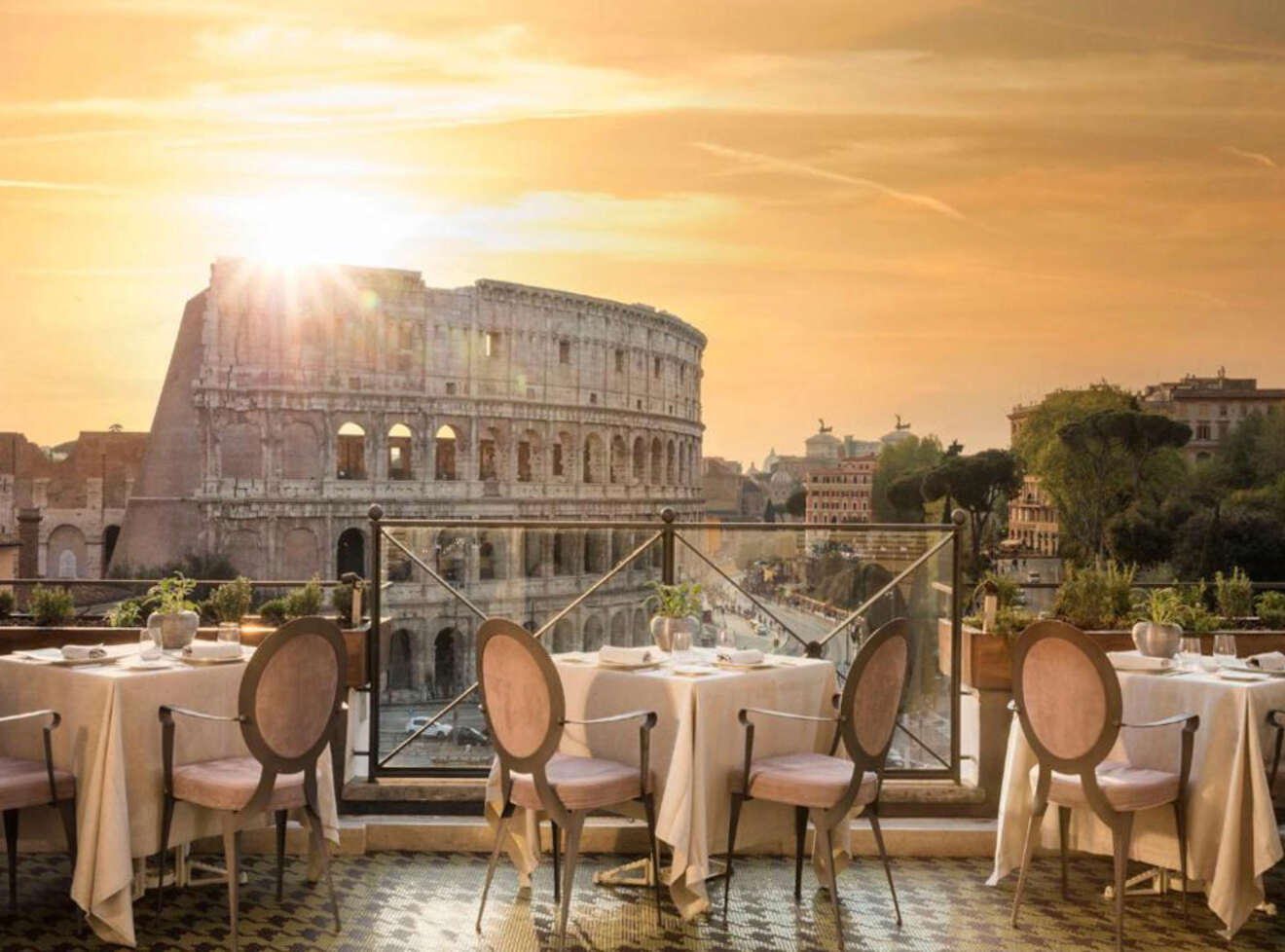 That is all for today, my sweet angels! Those were the best hotels near The Colosseum! I have mentioned excellent hotels for all budgets, plus a bonus with the best apartments near The Colosseum!
Rome is such a fantastic and historical city, and staying in any of these Colosseum hotels will just enhance your stay in the city with all the ruins, restaurants and museums just steps away!
Honestly, I love all of the hotels I have mentioned, all of them have such an amazing style and amenities, but if you ask me which are my 2 absolute favorite hotels close to The Colosseum, I would say:
Which of these hotels near The Colosseum in Rome was your favorite? Let me know in the comments! And book your hotel room as soon as you make a decision, Rome and these hotels are super popular!
Have an amazing vacation,
Daniela
---
Pin it for later!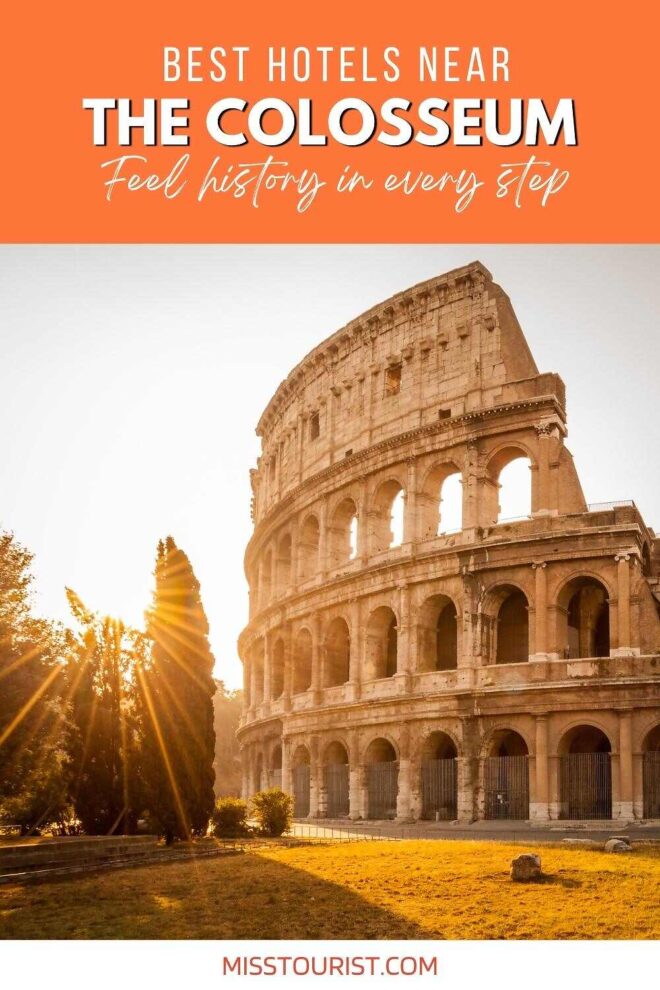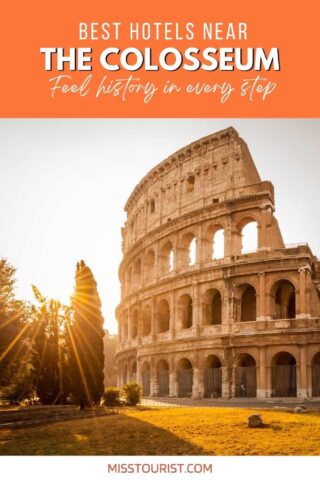 Pin it for later!