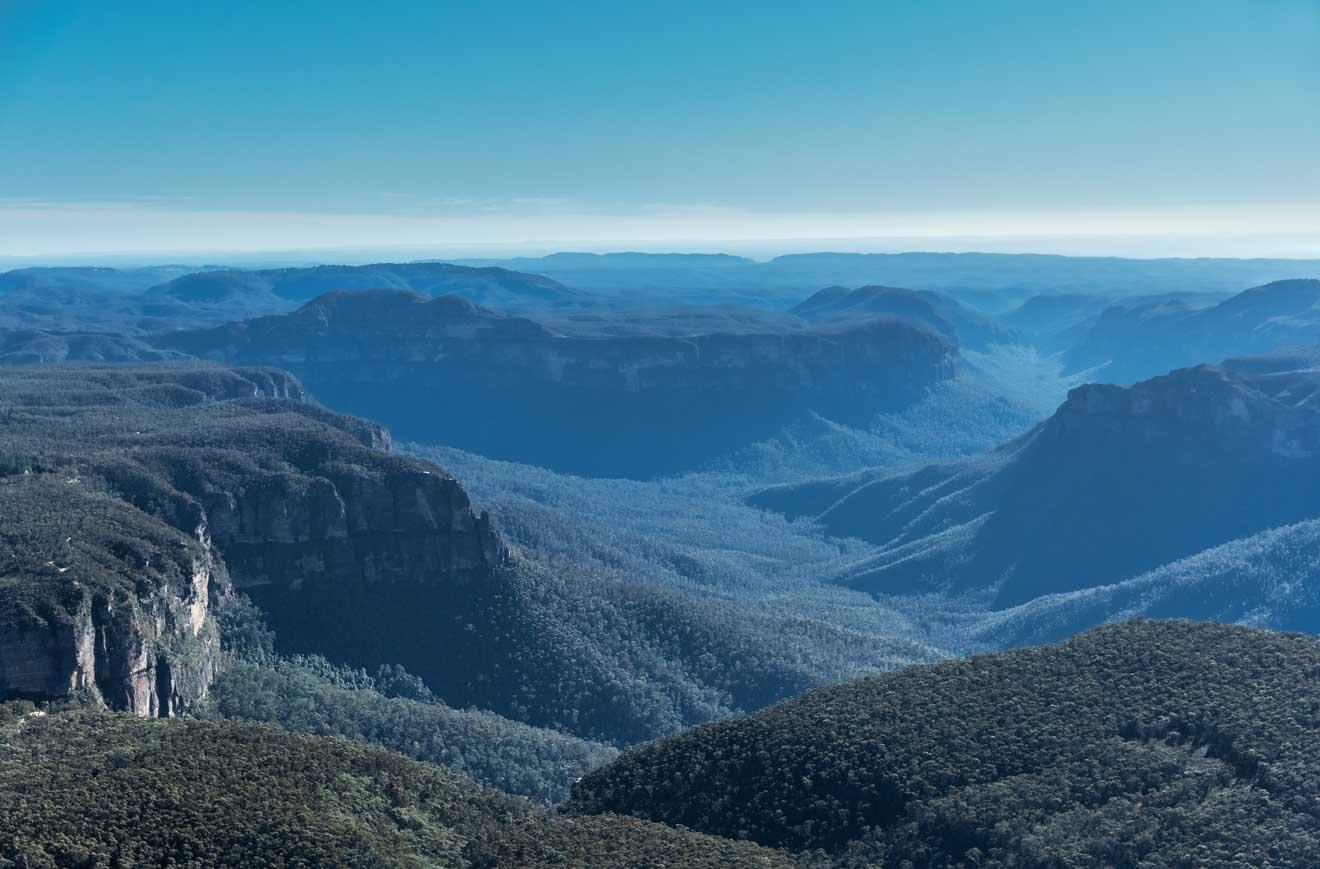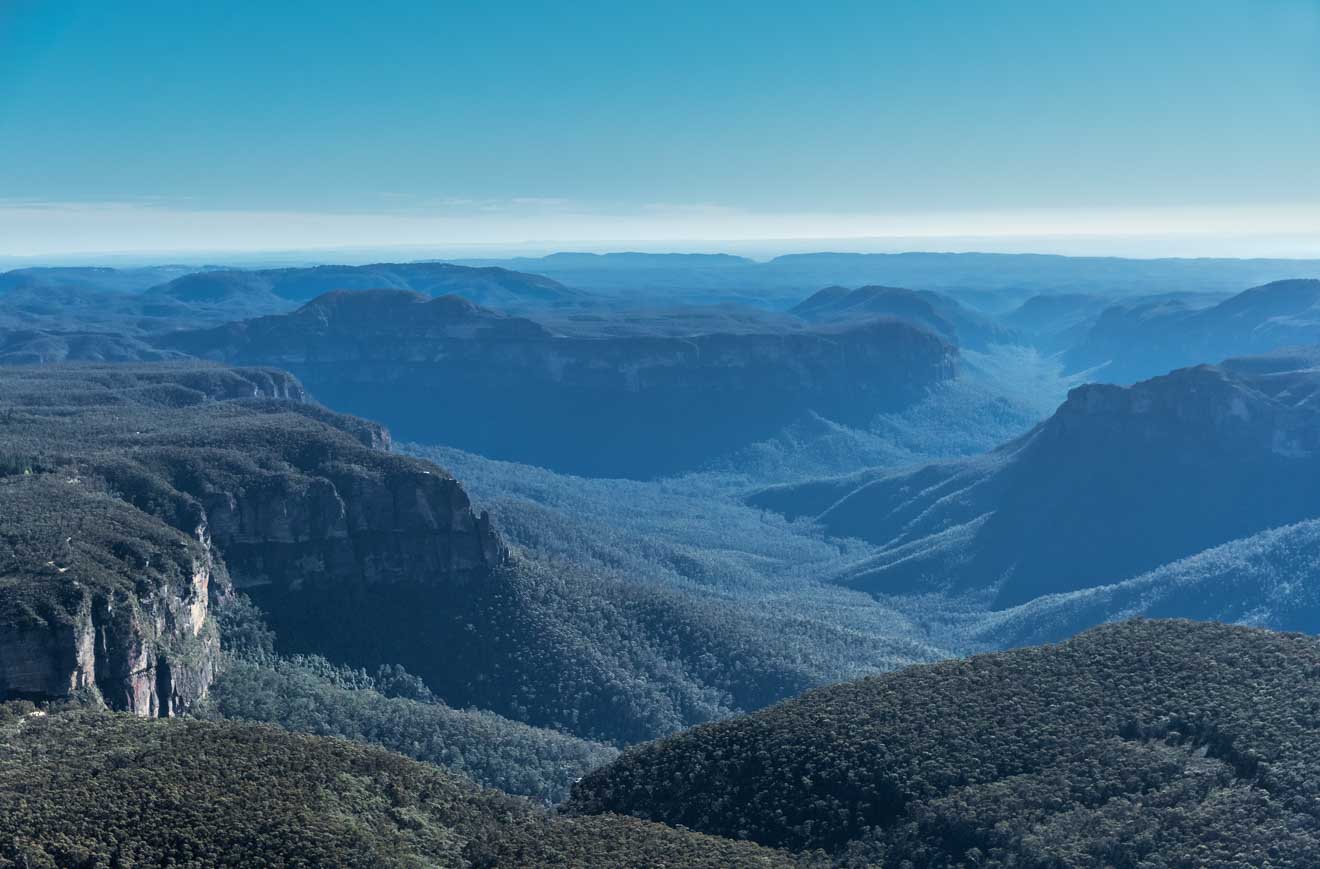 When I visited the Blue Mountains, Australia, during my trip along the East Coast, I don't think I was quite prepared for the awesomeness of it. For something that sits just 60km outside of Sydney, Australia's busiest city, its rugged rock formations, acres of eucalyptus forests and hidden waterfalls were so impressive! And all of that engulfed by an incredible blue haze – it honestly felt like I had stepped into another world!
I visited by myself, but you'd rather visit the Blue Mountains on a tour, there are plenty available that leave from Sydney. Small group tours are great and come with a set itinerary for the day. However, if you want to get a little off the beaten track, or have certain attractions in mind that you want to visit, I'd recommend spending a little extra on a private tour.
To get an idea of what this spectacular place has to offer, check out my top recommendations of things to do in the Blue Mountains below:
1. See the Three Sisters from Echo Point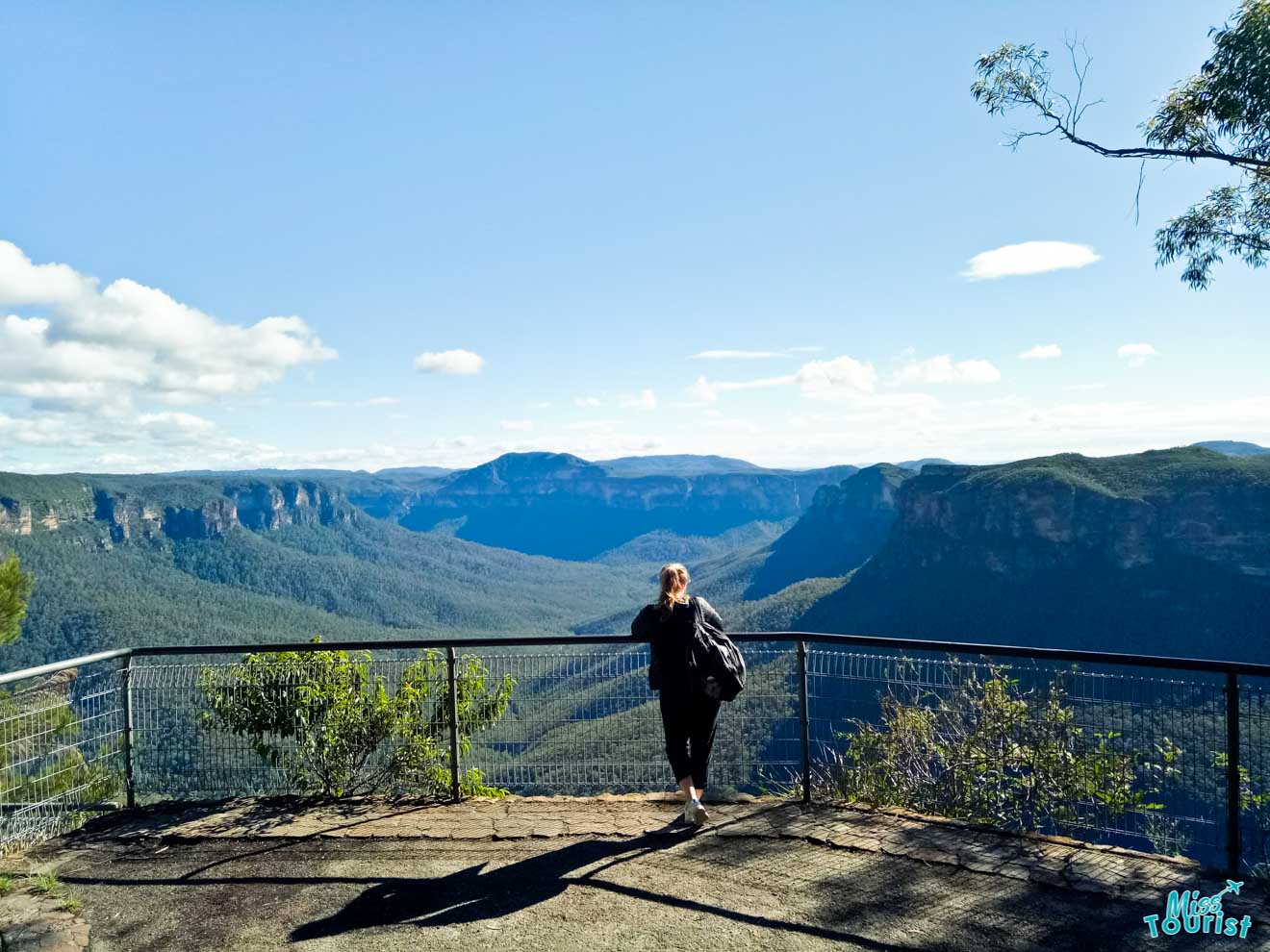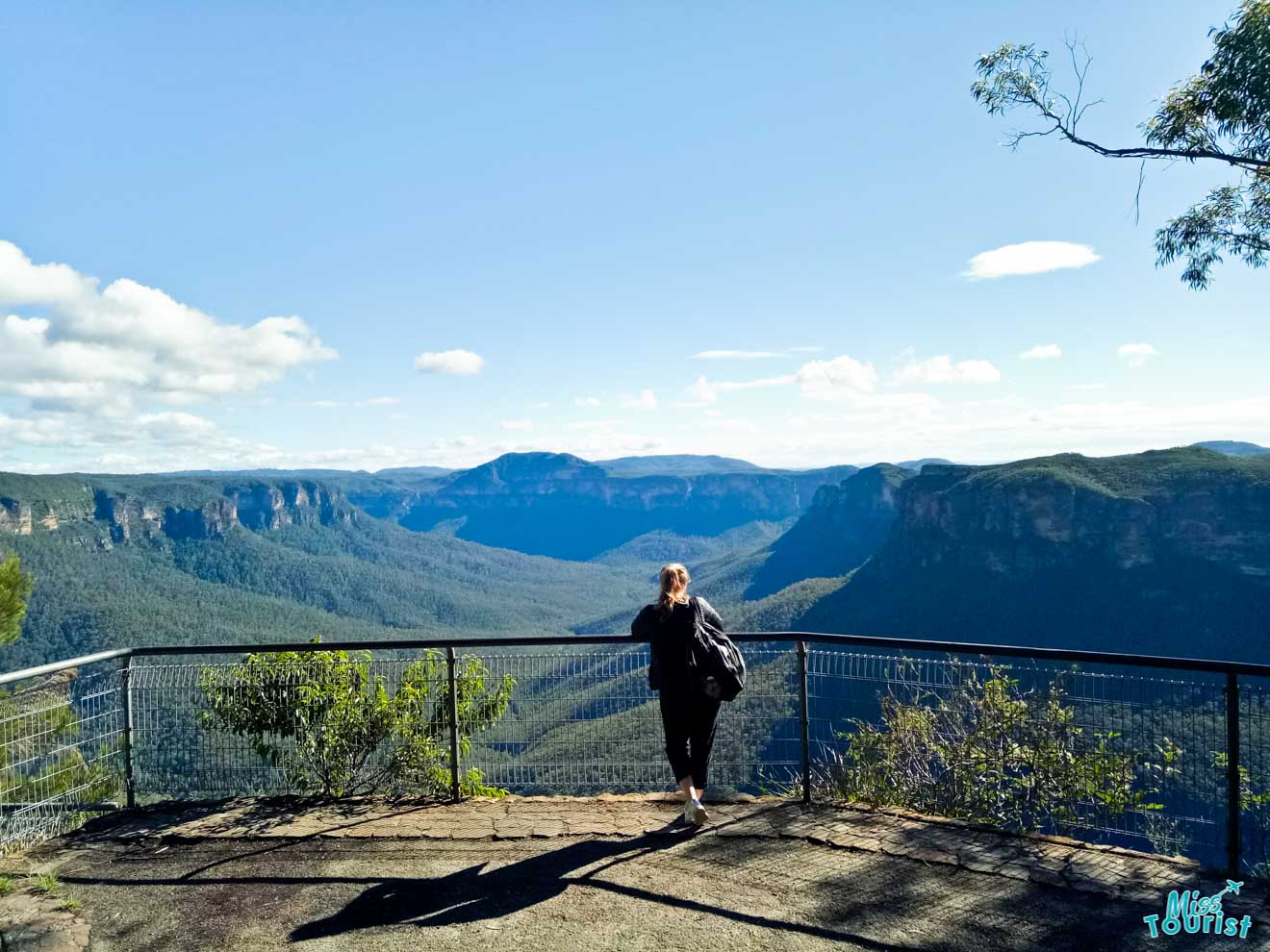 Legend has it that three sisters, who were part of the Katoomba tribe, fell in love with three brothers from the Nepean tribe. Tribal law said that they weren't allowed to marry so the brothers tried to capture the sisters and caused a tribal battle. To protect them, a local witch doctor from the Katoomba tribe turned the sisters to the stones we see today!
The Three Sisters, an iconic rock formation in the Jamison Valley in the Blue Mountains, is arguably one of the most popular attractions in the park! They're visible from loads of vantage points around the Blue Mountains National Park, but if you want to get a good look at them, then you'll find Echo Point to be the best spot.
This viewpoint is also the start of a number of short walks that will take you even closer to the Three Sisters. The Giant's Stairway is a great choice for anyone who is ready to tackle a scary 998 steps! The walk is exhausting, but the view from the top is SO rewarding!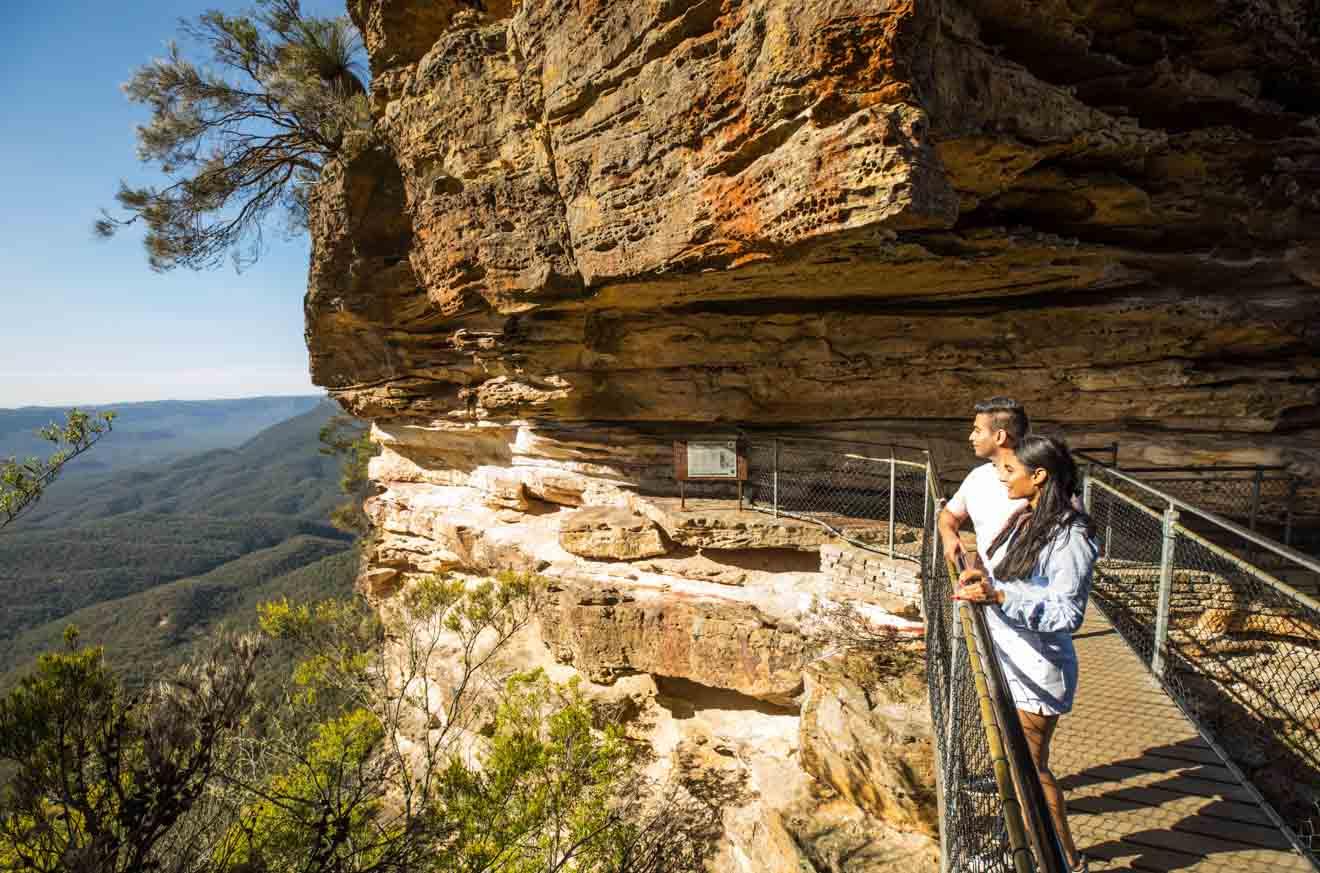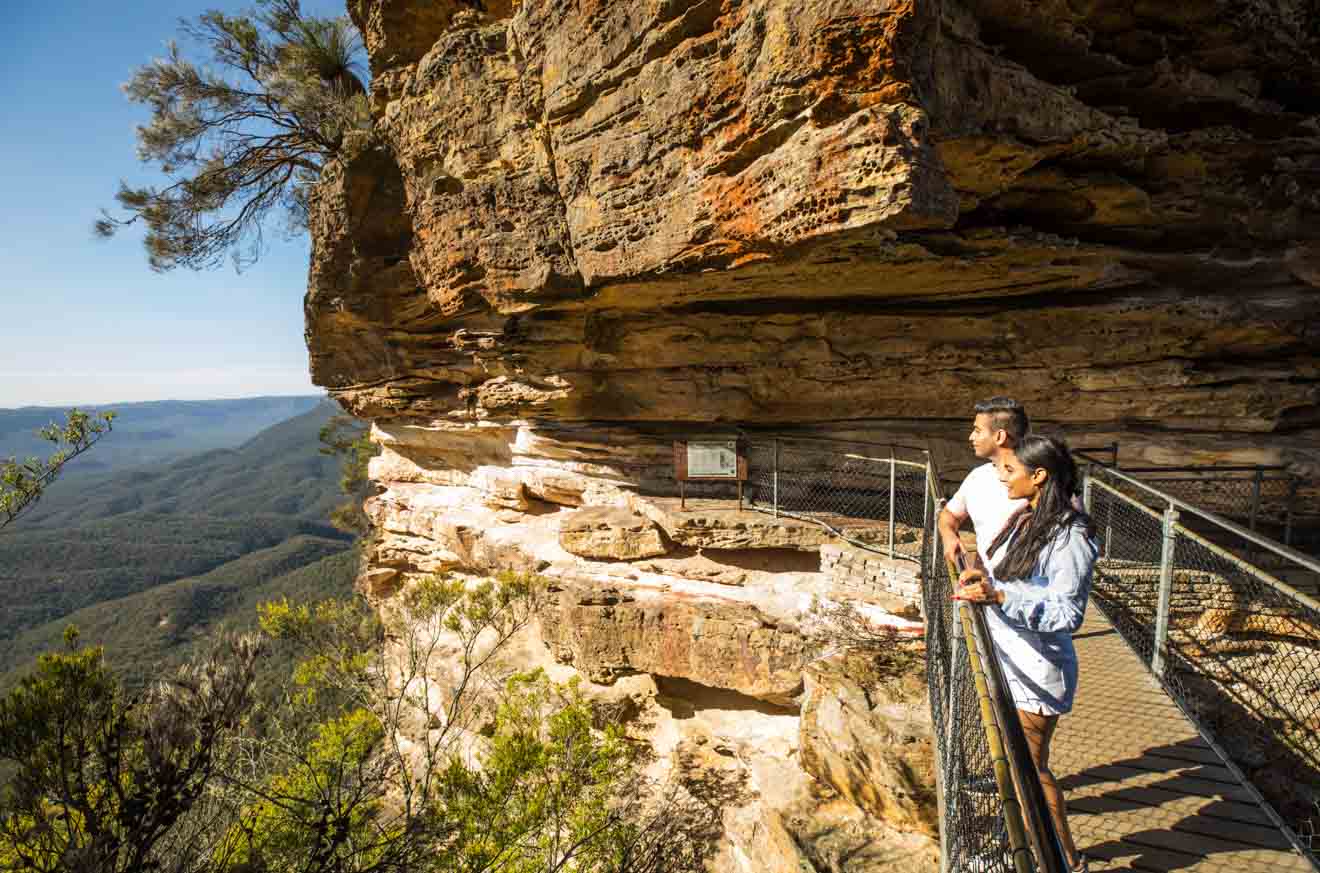 Afterwards, there's no doubt you'll want a nice refreshment and also something to eat to refuel. The Lookout restaurant sits right next to Echo Point and looks over the Three Sisters, so you can marvel at what you've just accomplished!
TOP TIP: The Three Sisters are at their most beautiful at sunrise or sunset when the sun reflects off the limestone rock and really emphasises its orange hue. It can get really crowded at Echo Point during sunset, so arrive early to get the best photo spots!
PRICE: free to visit, $99 for a full a one day tour including sunset at the Three Sisters
2. Hike to the bottom of Wentworth Falls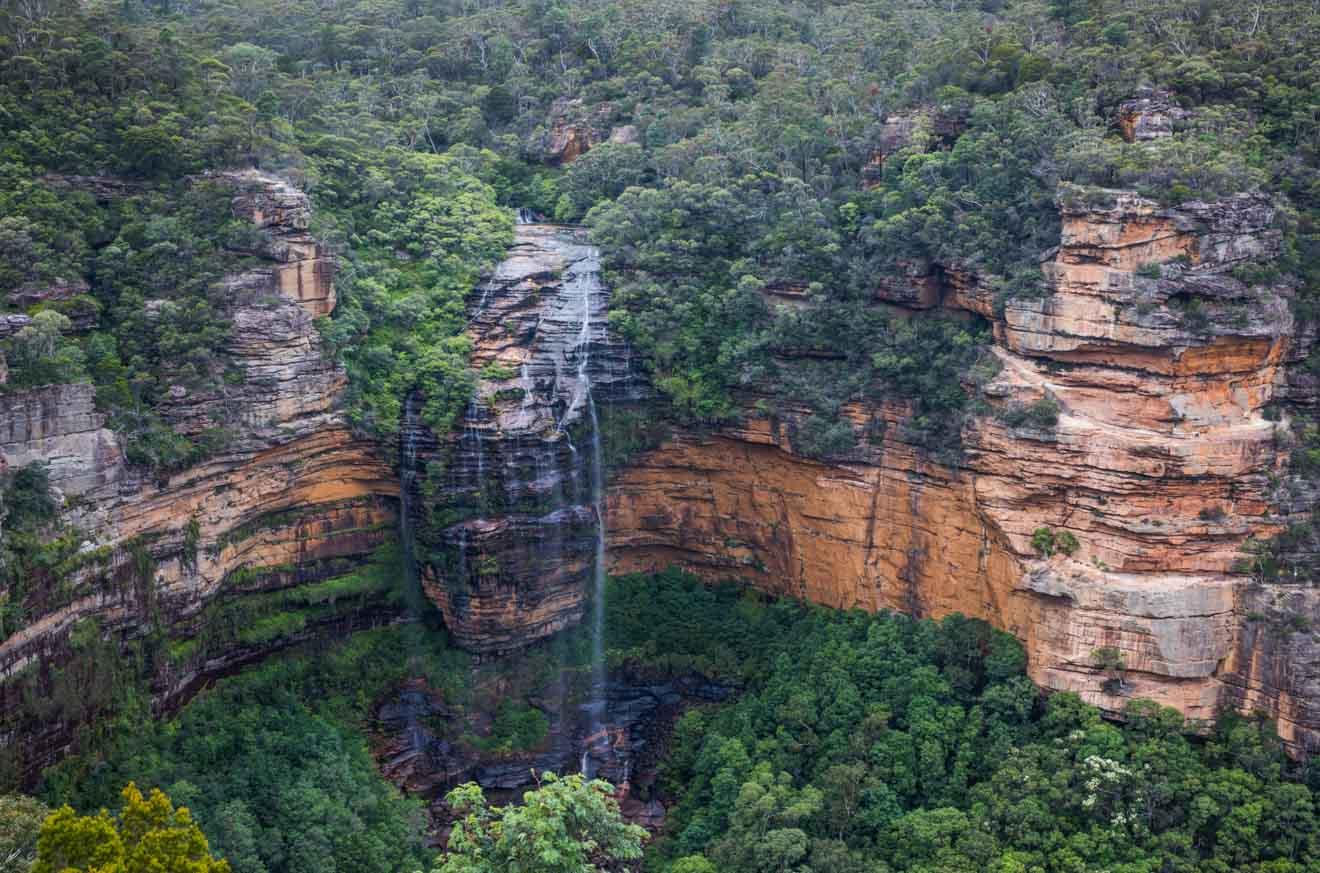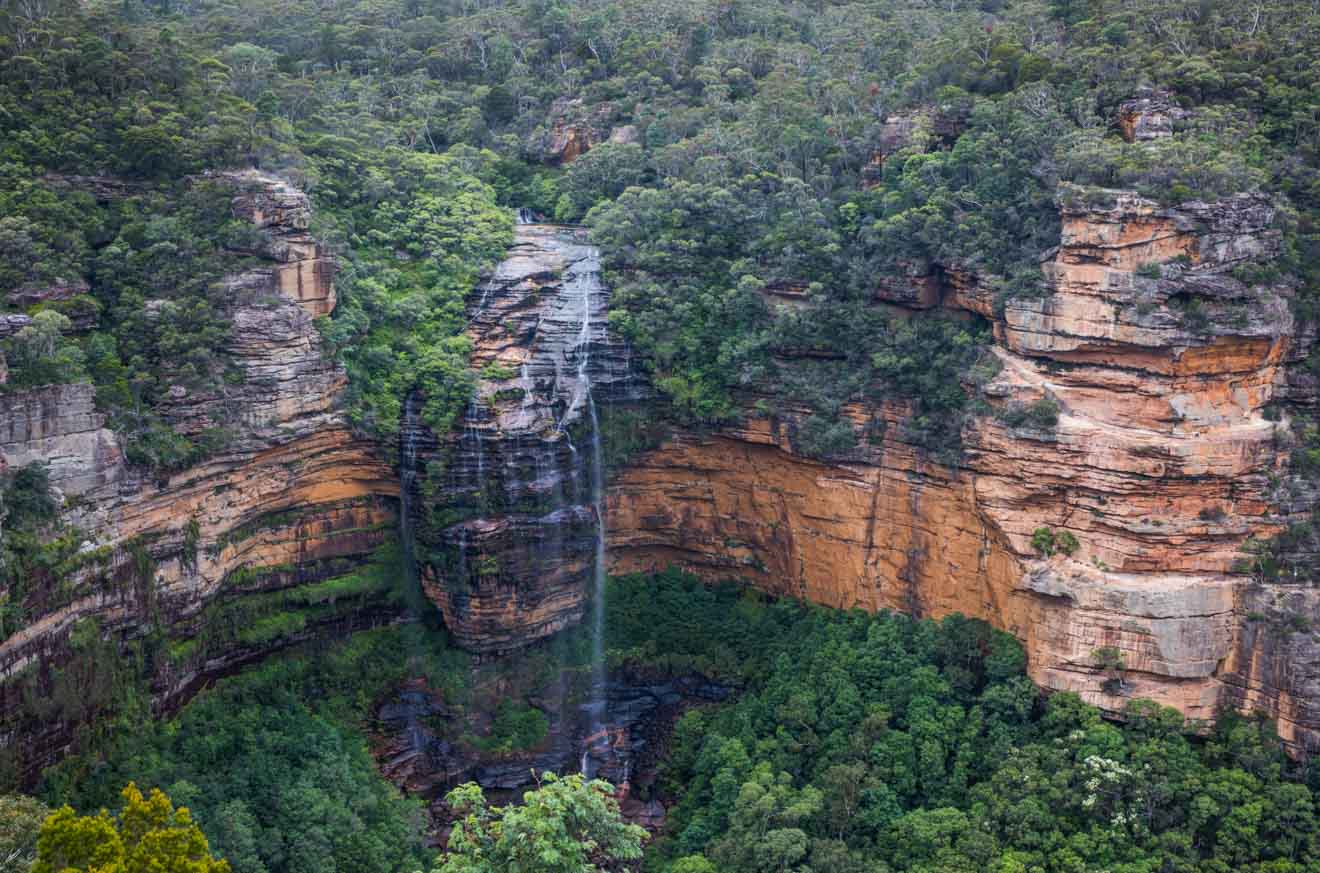 A day spent in the Blue Mountains wouldn't be worth it without a visit to the beautiful Wentworth Falls! It's a popular hike, for good reason, so prepare to be sharing the trail with a fair few other people. I started the 1.5km hike from Jamison Lookout and it took me about an hour to reach the bottom of Wentworth Falls.
What I loved about this walk, apart from the beautiful surroundings, was that there were also loads of lookouts to stop and take pictures along the way. You start from Jamison Lookout but pass Wentworth Lookout, Fletchers Lookout and a couple of others along the way.
TOP TIP: If you've got a good level of fitness, I'd seriously recommend heading past Fletchers Lookout and taking the staircase to the bottom of Wentworth Falls. Lots of people miss out this part of the trail and I think it's a real shame! The views are amazing, there are hardly any people around and there's even a wild swimming spot if you fancy a swim!
3. See some of the oldest caves in the world, the Jenolan Caves!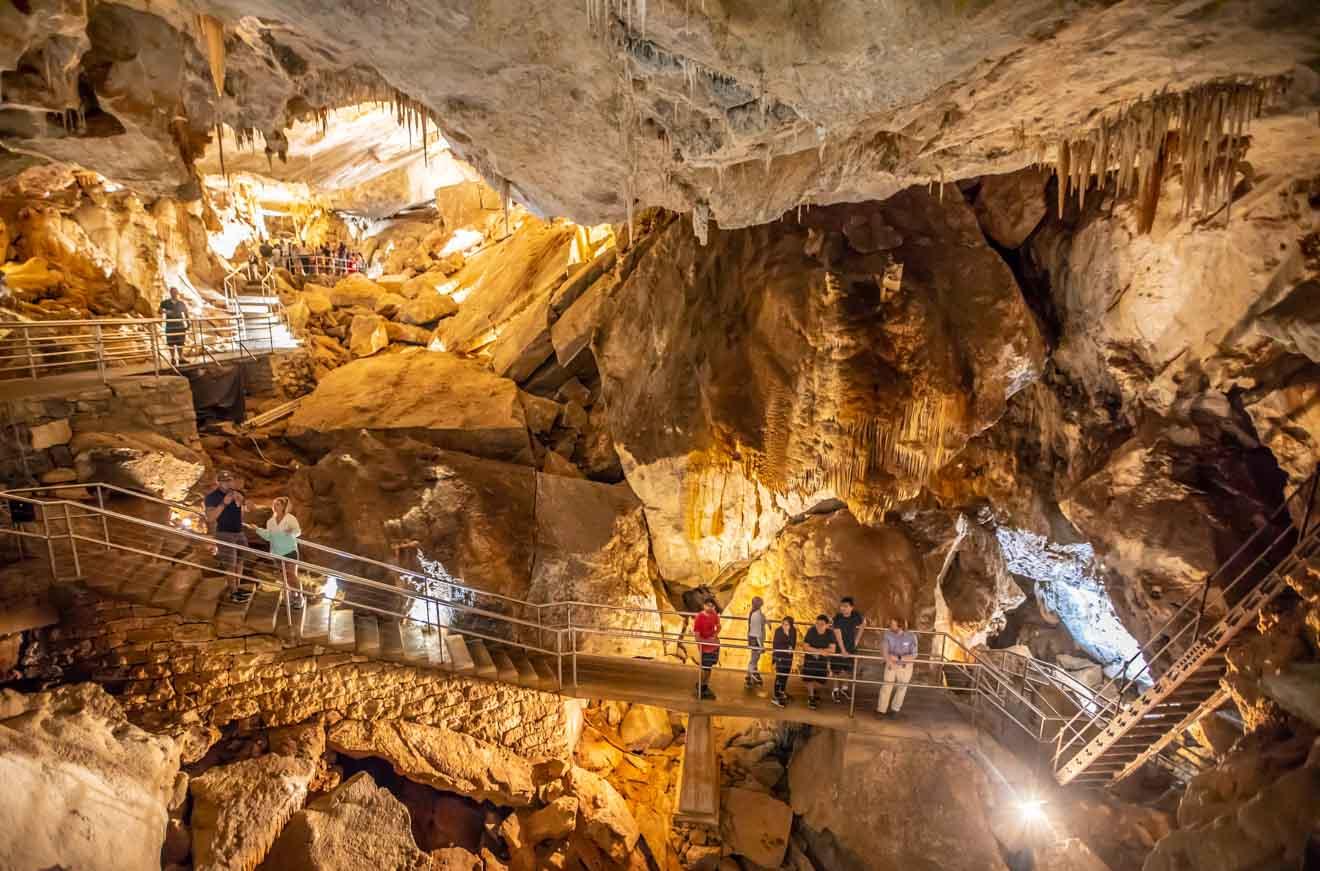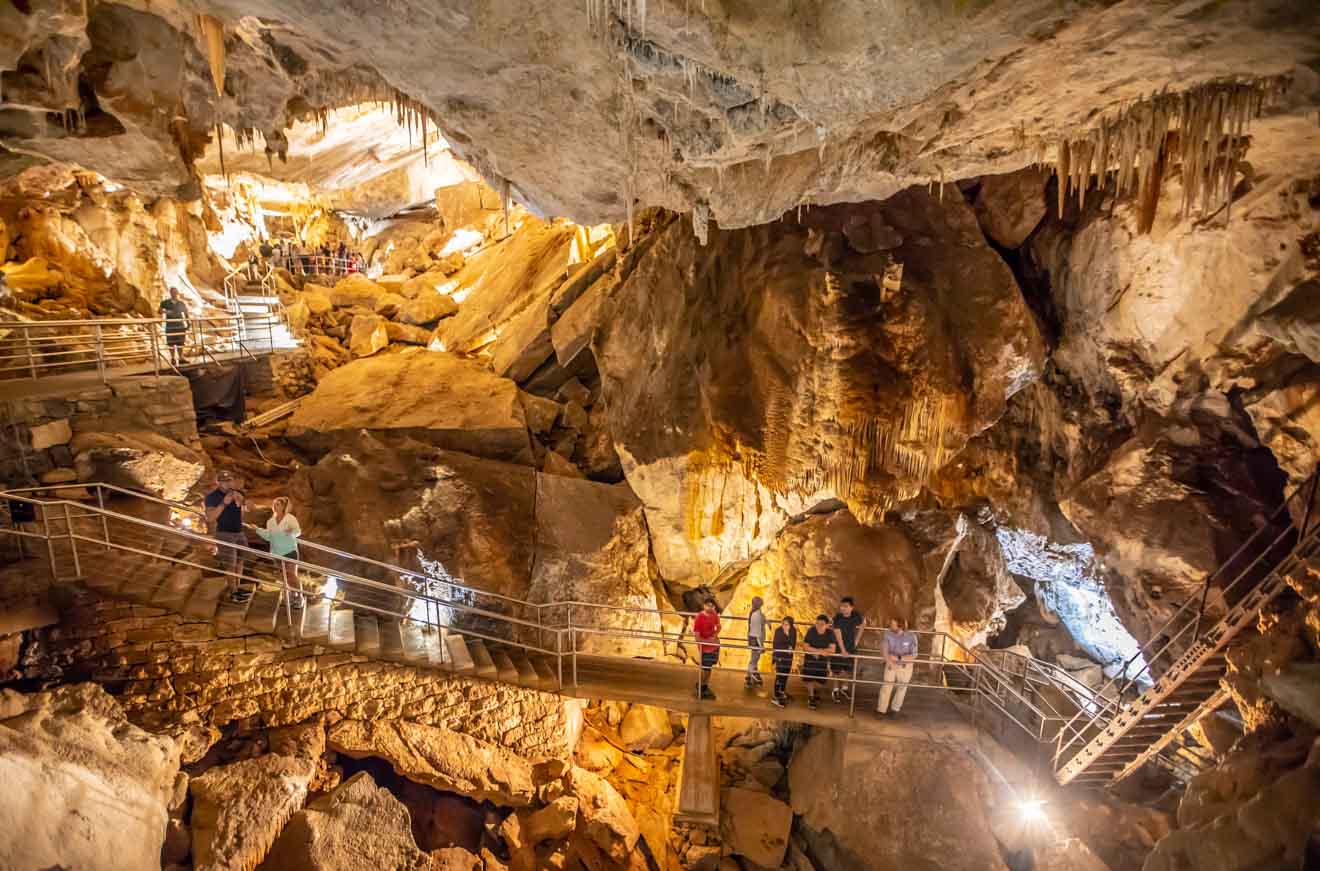 A perk of spending more than one day exploring the Blue Mountains is that you can see some bits that not everyone has time to see. I didn't have time to fit a tour of the Jenolan Caves into my trip, but after hearing such great things about them and seeing lots of beautiful photos, I'll definitely be heading there on my return trip to Australia.
The caves themselves are estimated to be more than 340 million years old, which makes them one of the oldest cave systems in the world! 
This ancient network is made up of about 11 different caves that you can only explore via a guided tour. There are plenty of day trips from Sydney that include the Jenolan Caves as part of a tour to the Blue Mountains. These cost around $180 per person and include all travel and entry costs.
Unfortunately, due to the fragile nature of the caves, you can't explore them by yourself! However, if you're visiting the Blue Mountains independently, you can book a guided tour that takes you around some of the most magnificent temples, including the Orient Cave or Temple of Baal as well as one of the best and most beautiful lakes in the area, Blue Lake.
PRICE: $55 for a 1.5 hour guided tour
4. Discover the Blue Mountains by mountain bike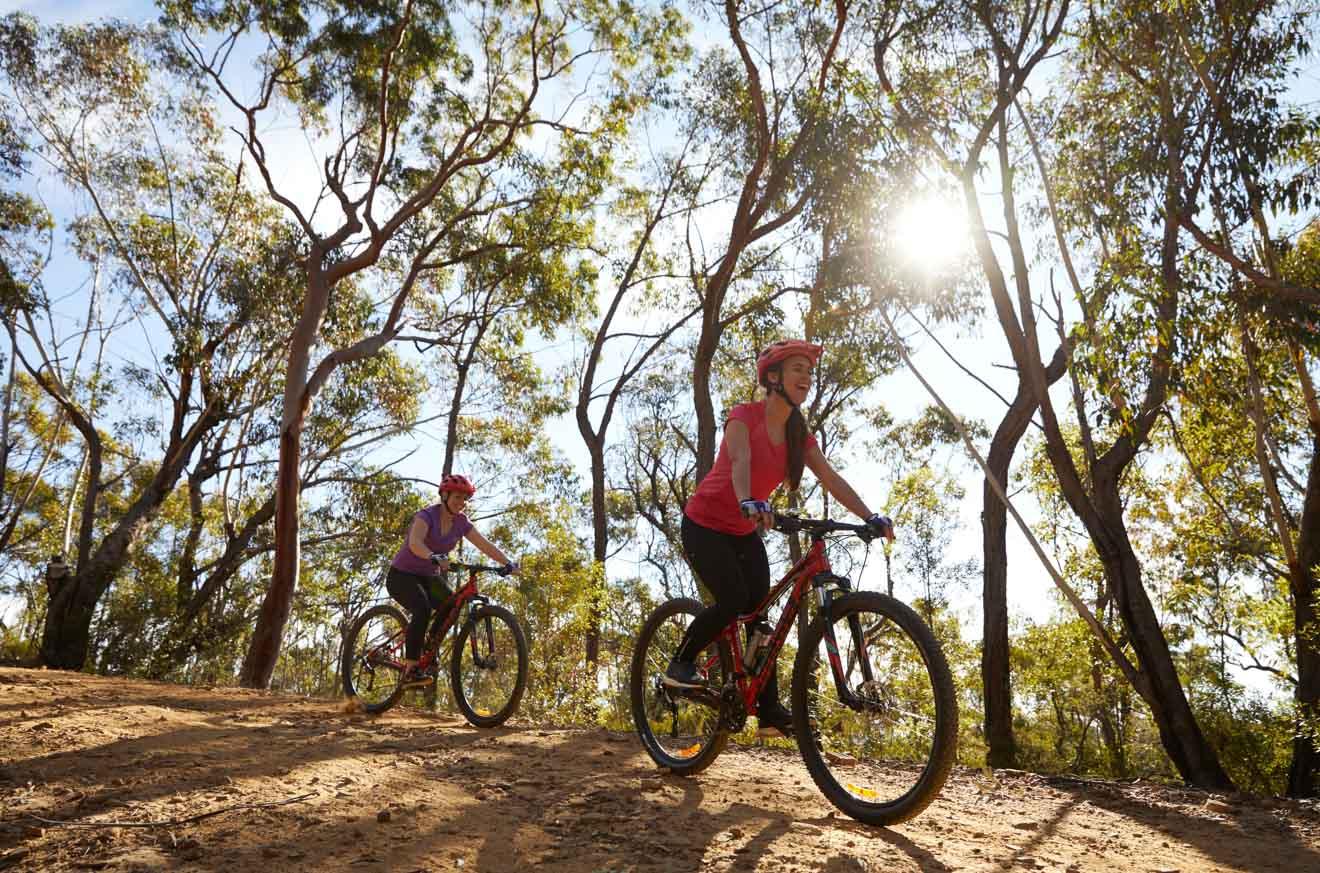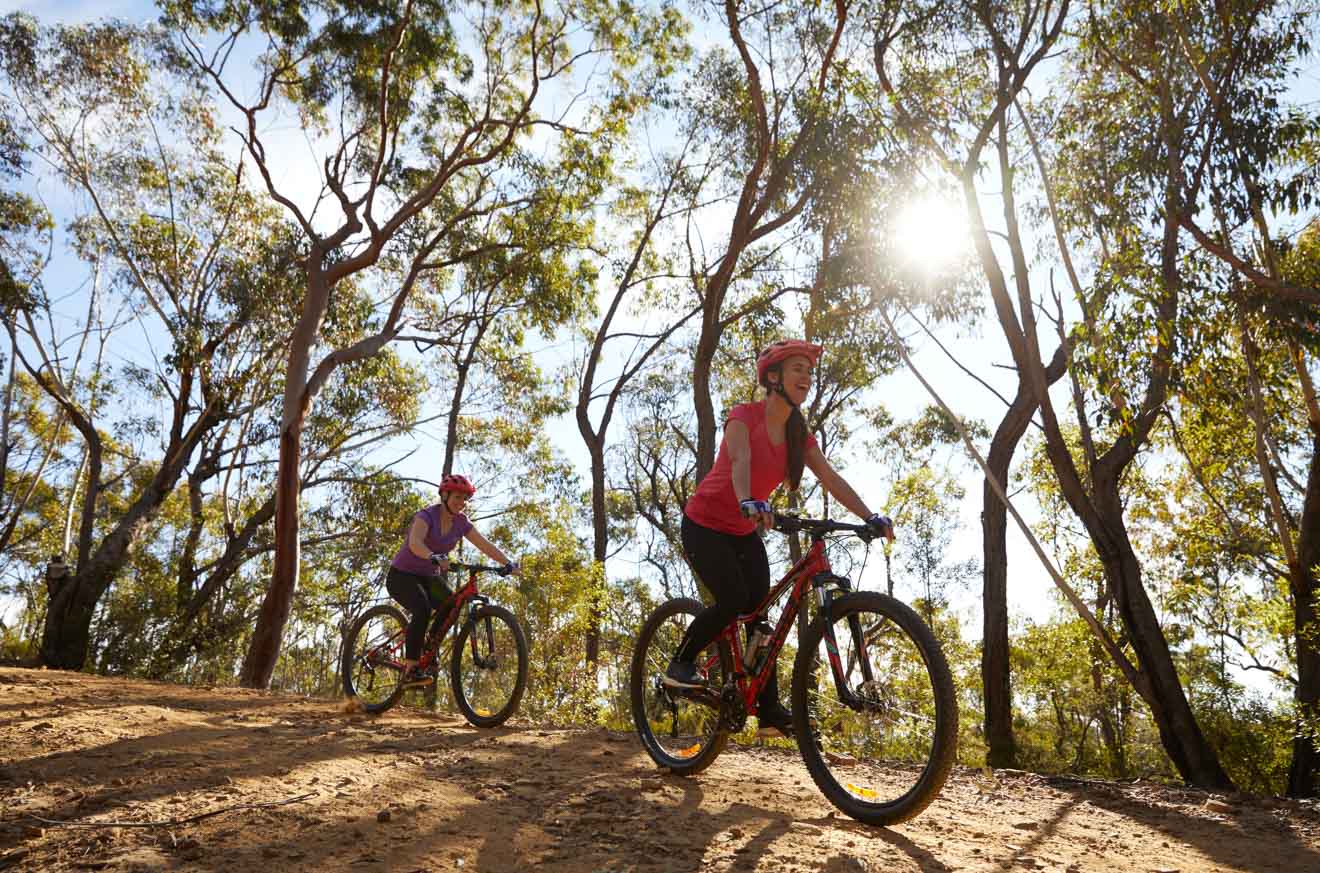 Mountain biking through the Blue Mountains National Park is what I can imagine every adrenaline seeker's dreams are made of! The paths are just about challenging enough, the scenery awe-inspiring and every time you turn the corner there's something different to look at!
If you're already a pro, you can bring your own gear with you and get exploring straight away. Make sure you pop to a visitor's office to grab a map first as some routes are off-limits to mountain bikers!
There are over 150 kilometres of mountain biking trails in the Blue Mountains!
Those who are a little less confident on a bike can enlist the help of the experts. Although there are no guided mountain biking tours here, there are a number of rental companies who supply you with the best bike for you and give you as much advice as possible on the best routes. They'll also deliver and pick up the mountain bike from the start and end of the trail so you don't have to worry about transporting it around!
PRICE: $115 includes bike and safety gear hire, a comprehensive bike introduction and trail info
5. Drive to Govetts Leap Lookout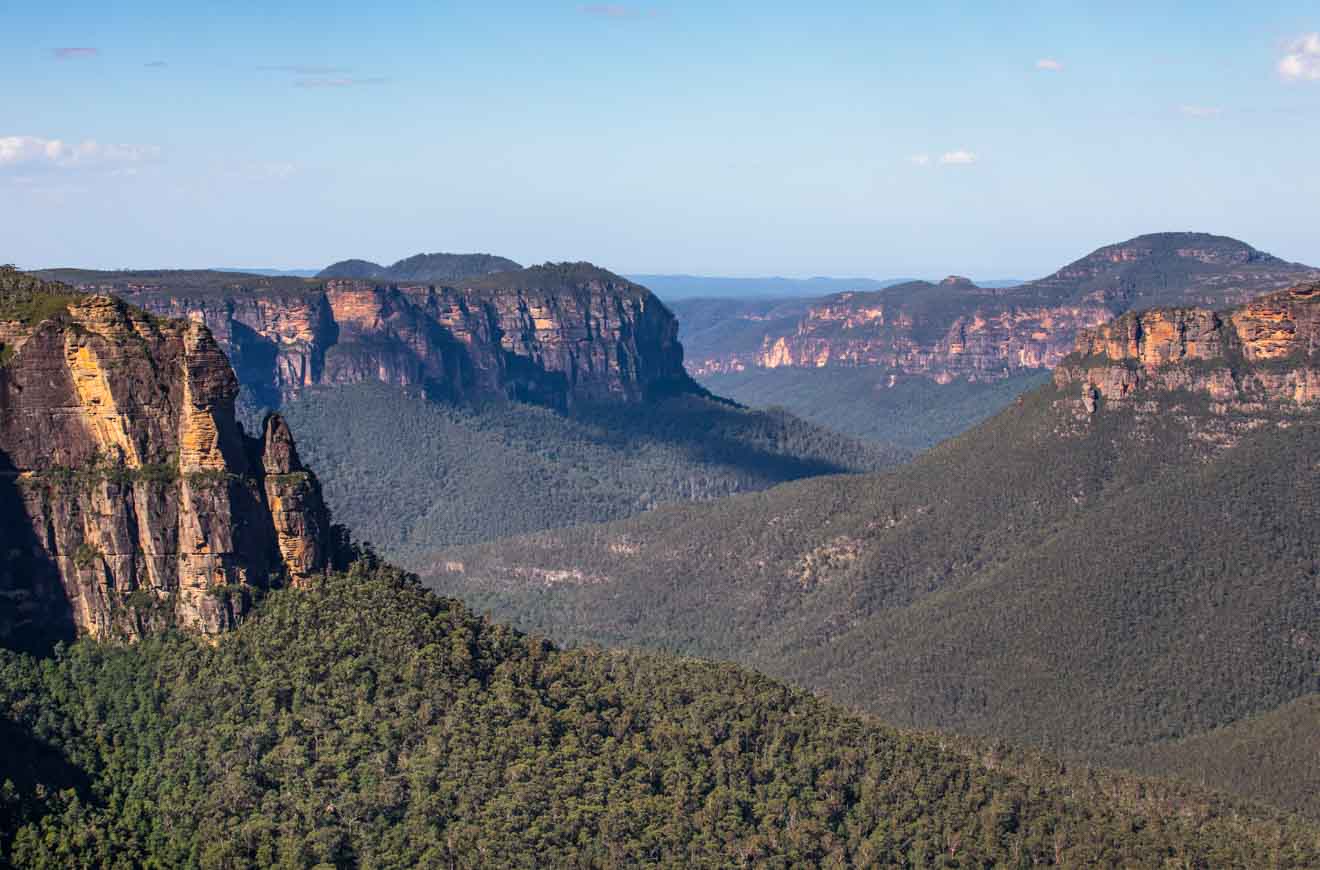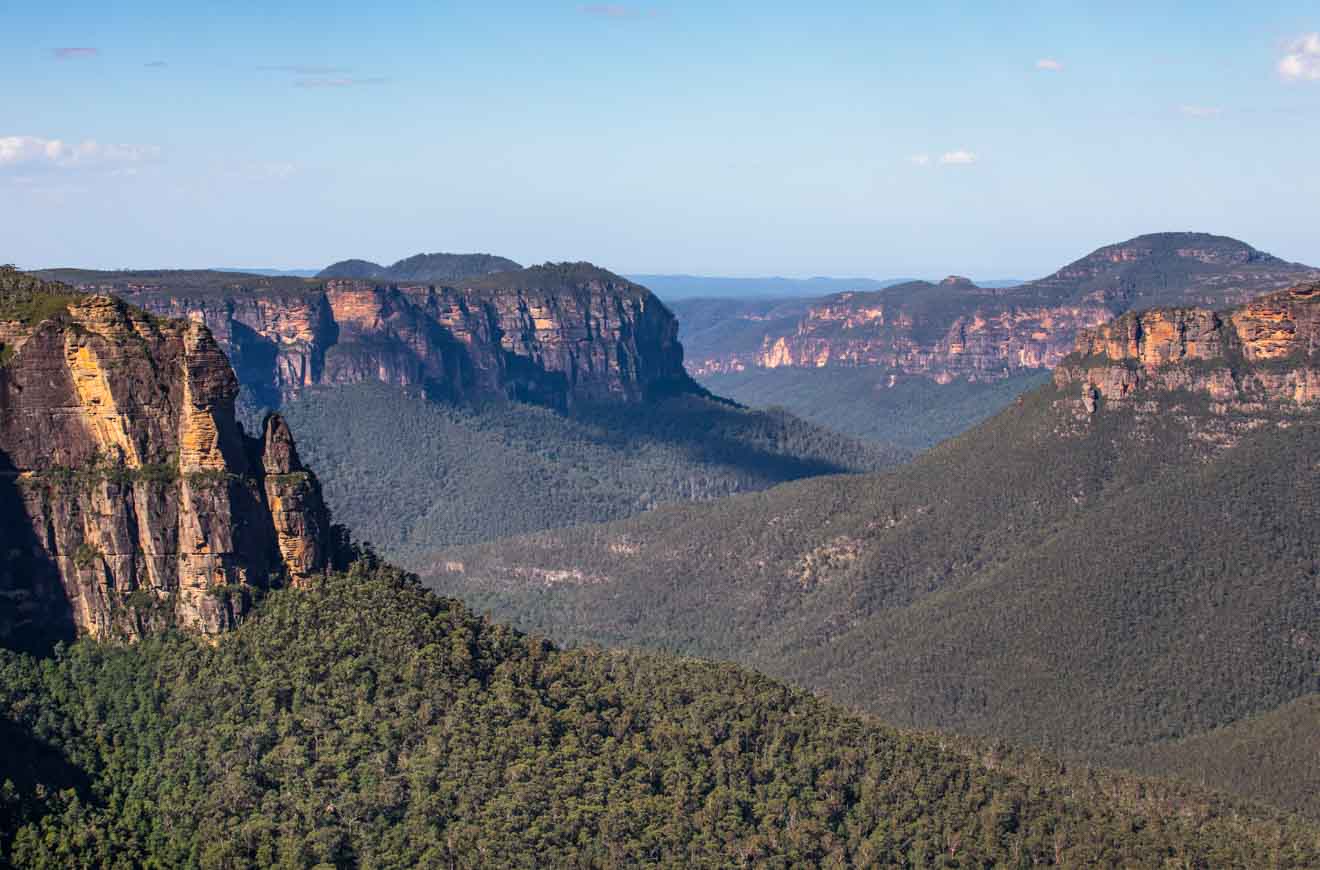 Australia certainly does love its lookouts! You only have to visit the Great Ocean Road or Kakadu National Park to know that. And the Blue Mountains are certainly no different, offering up loads of stunning viewpoints for visitors. If you're wondering which ones you should make the top of your priorities, Govetts Leap Lookout is definitely one of the best! It's super accessible for everyone with a handy car park located just a couple of minutes away.
Perched high above the eucalyptus forests, Govetts Leap provides visitors with stunning panoramas out over the main ridge and also a quick glimpse of the Bridal Veil Falls. If you want a closer look of the forest, you can trek down using one of the many trailheads that begin from Govetts Leap Lookout. Just keep in mind that it's a tricky 500 steps back up to the platform!
6. Enjoy a new perspective at Scenic World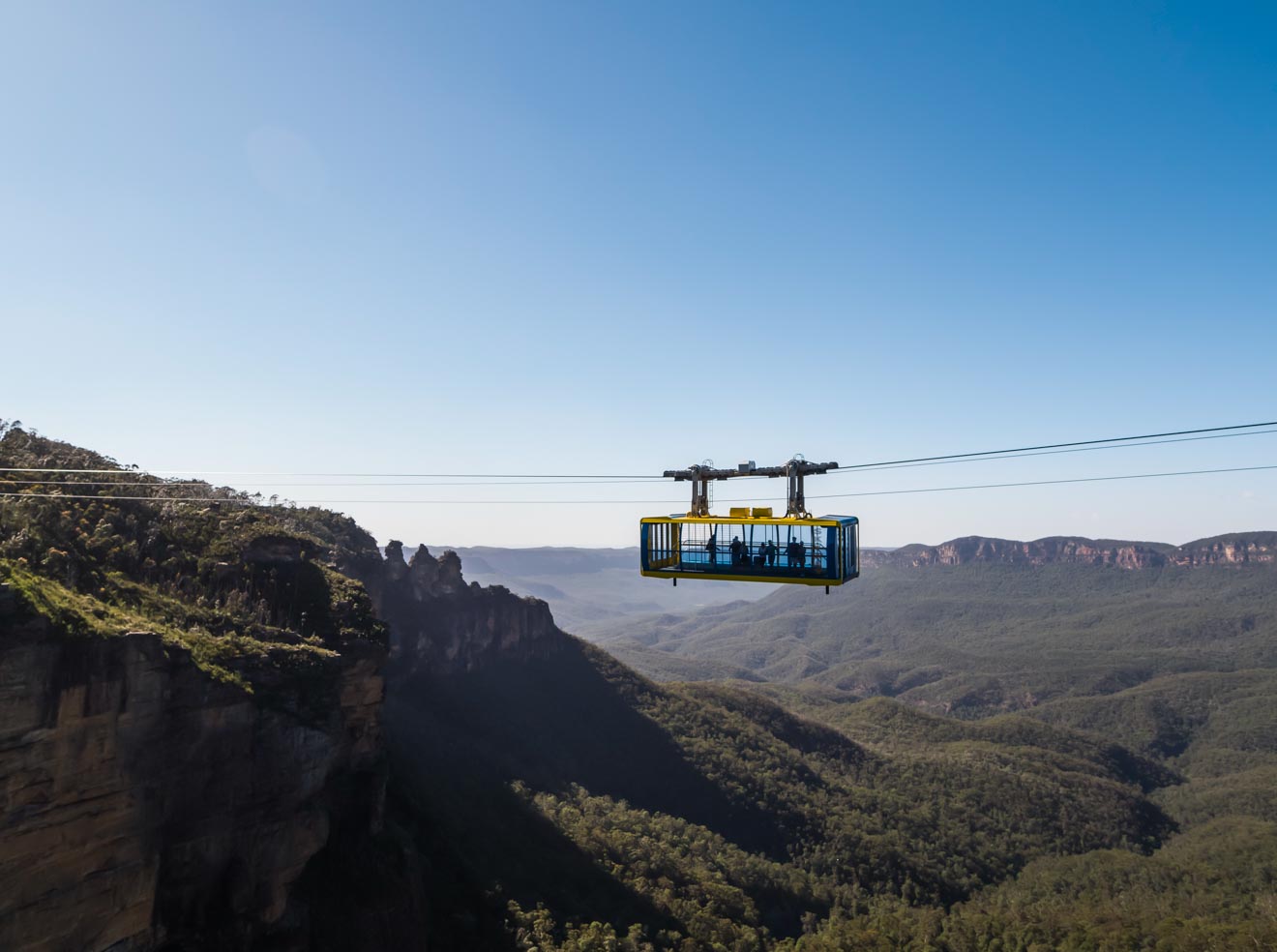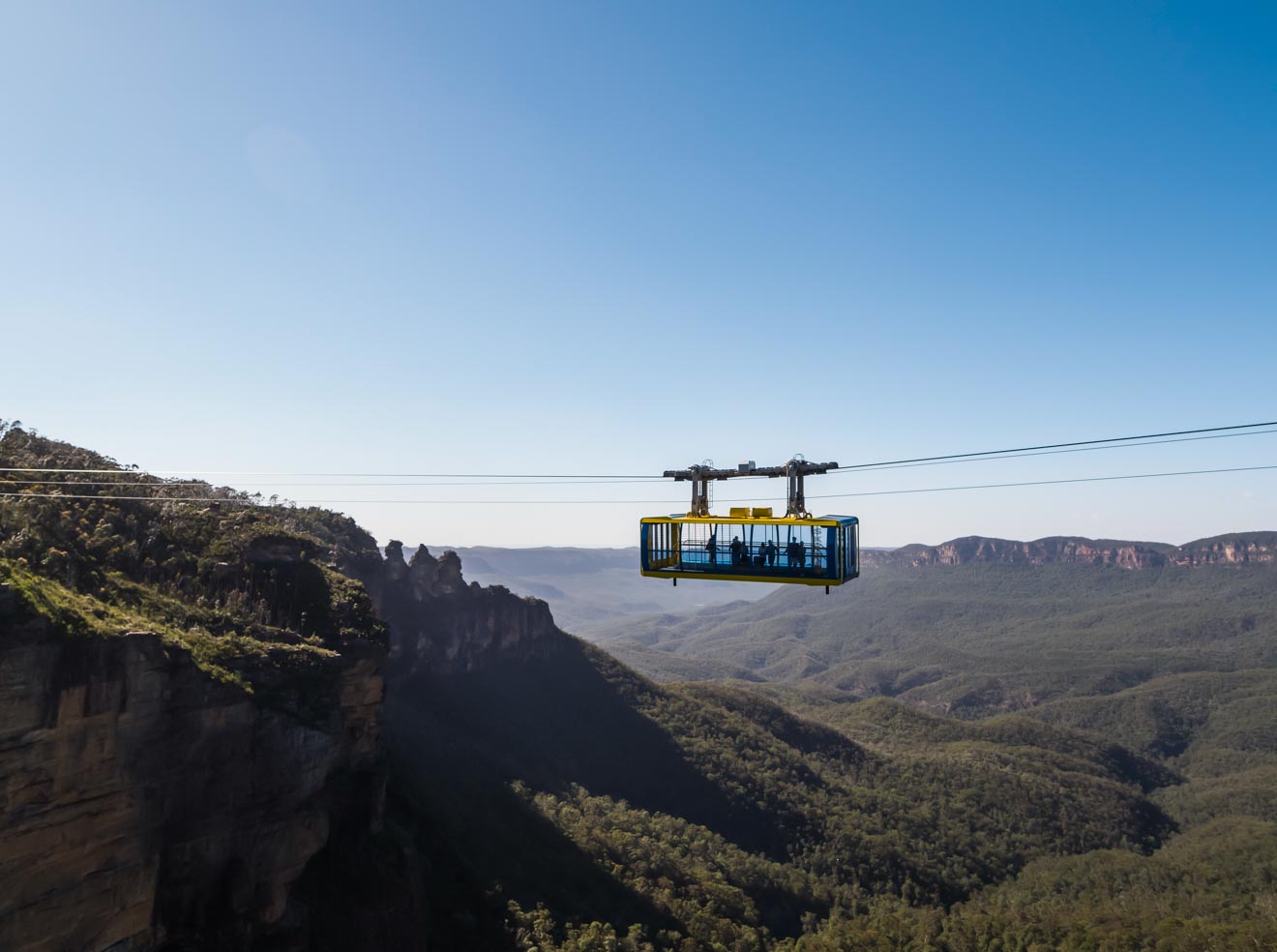 Are you looking for an unusual thing to do in the Blue Mountains? Then you should definitely check out Scenic World!
As its name suggests, Scenic World gives you the chance to appreciate the stunning landscapes of the Blue Mountains from a completely new perspective! With a Scenic World Discovery Pass, you can enjoy unlimited rides on the Scenic World Railway, a Skyway that glides across Jamison Valley or the Scenic World Cableway that'll take you more than 500meters into the valley below. All three activities take you on a unique adventure through the Blue Mountains and are perfect for any families travelling with little ones. 
FUN FACT: Did you know that the Scenic Railway is the steepest passenger train in the world, with an incline of 52°!
Or, pay $99 for an unlimited ride pass at Scenic World and a full day Blue Mountains bus pass to get between the main sights!
PRICE: Individual rides cost $16 per person and a day pass for unlimited rides is $49
7. Explore the Blue Mountains Botanic Garden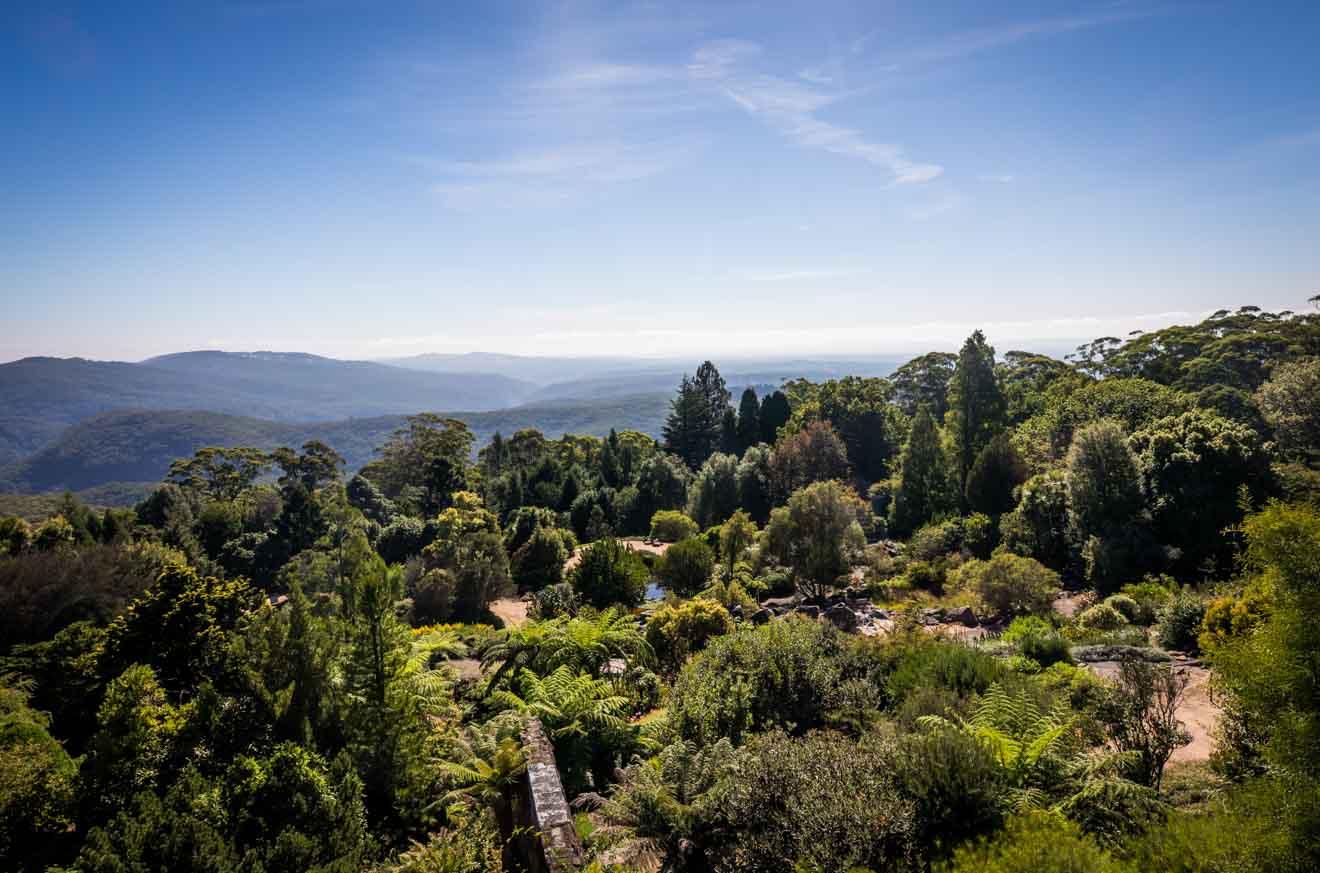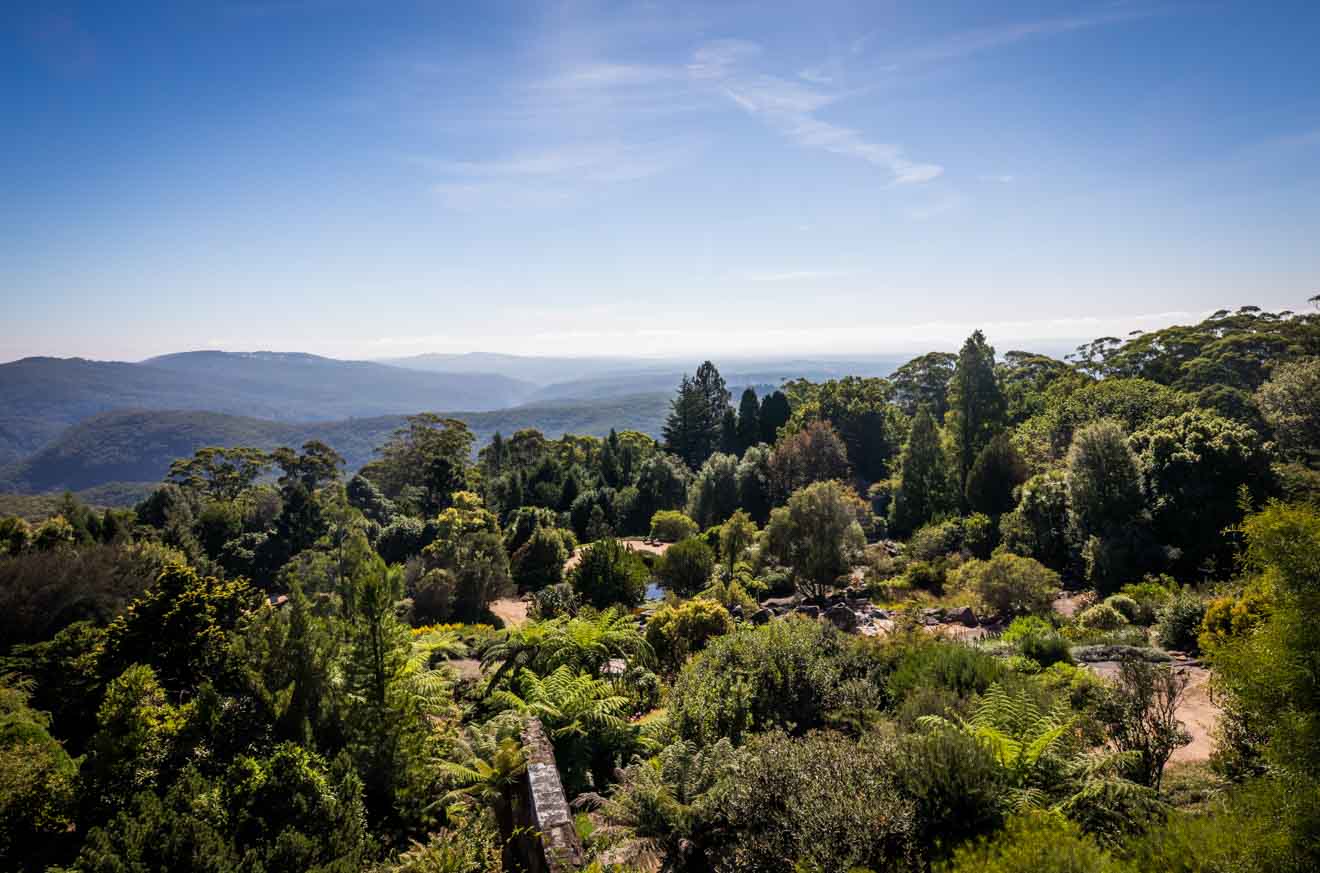 The Blue Mountains are one of the most popular attractions in Australia, and escaping the crowds can be difficult! The Blue Mountains Botanical Gardens, however, is one of the most peaceful spots you can find in the area. They've earned the title as the highest botanic garden in Australia and for that reason, focus predominantly on cool-climate plants.
The gardens are about a half an hour drive from Leura, which also makes them easy enough to reach by yourself if you've got a car (check the best rates here if you need to rent a car). If you'd rather go with a guide and learn a little more information about the species of flora you're looking at, morning and afternoon tours from Katoomba are also available.
PRICE: $50 includes transfer from Katoomba (or FREE entry if you visit by yourself!)
8. Abseil your way through the Blue Mountains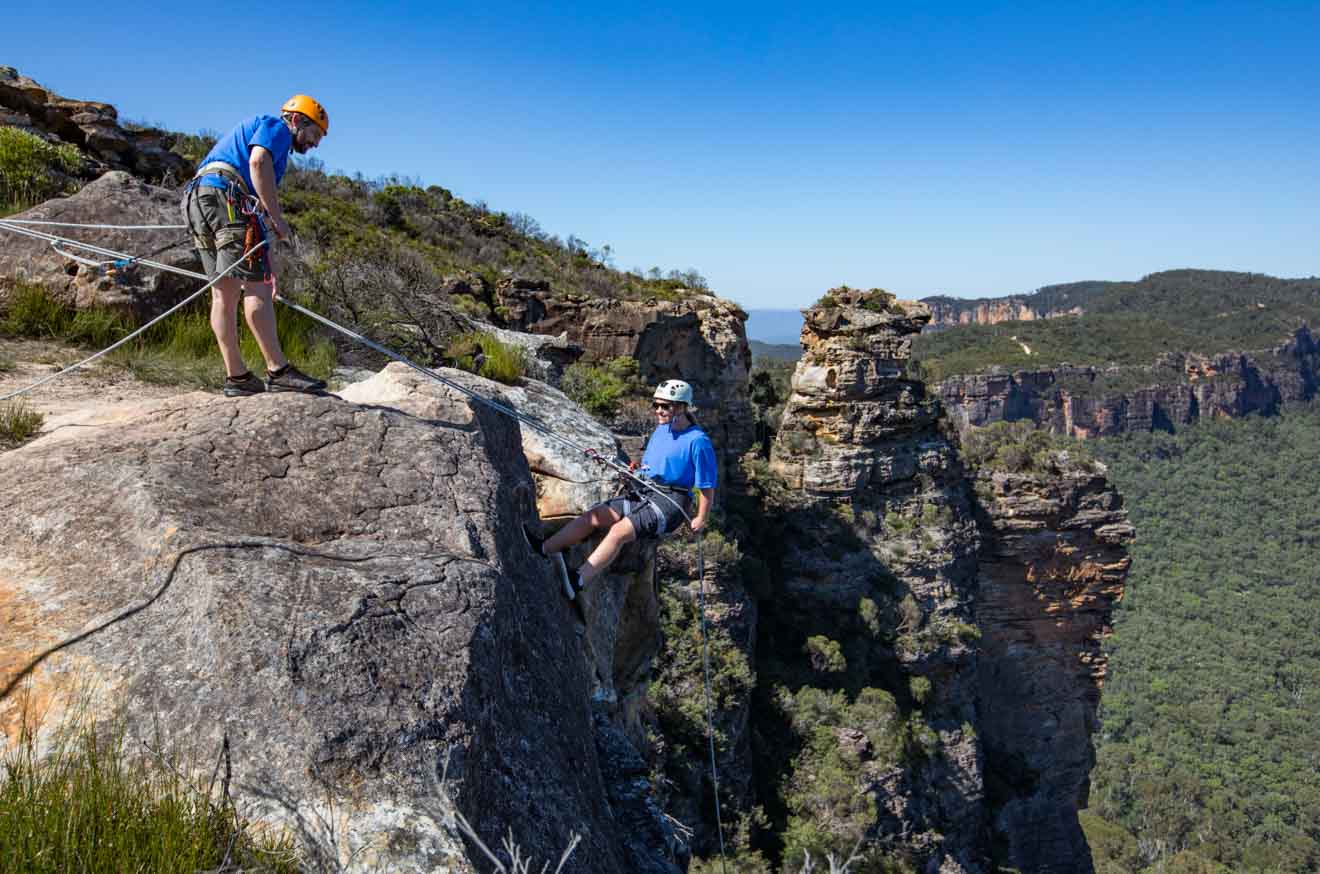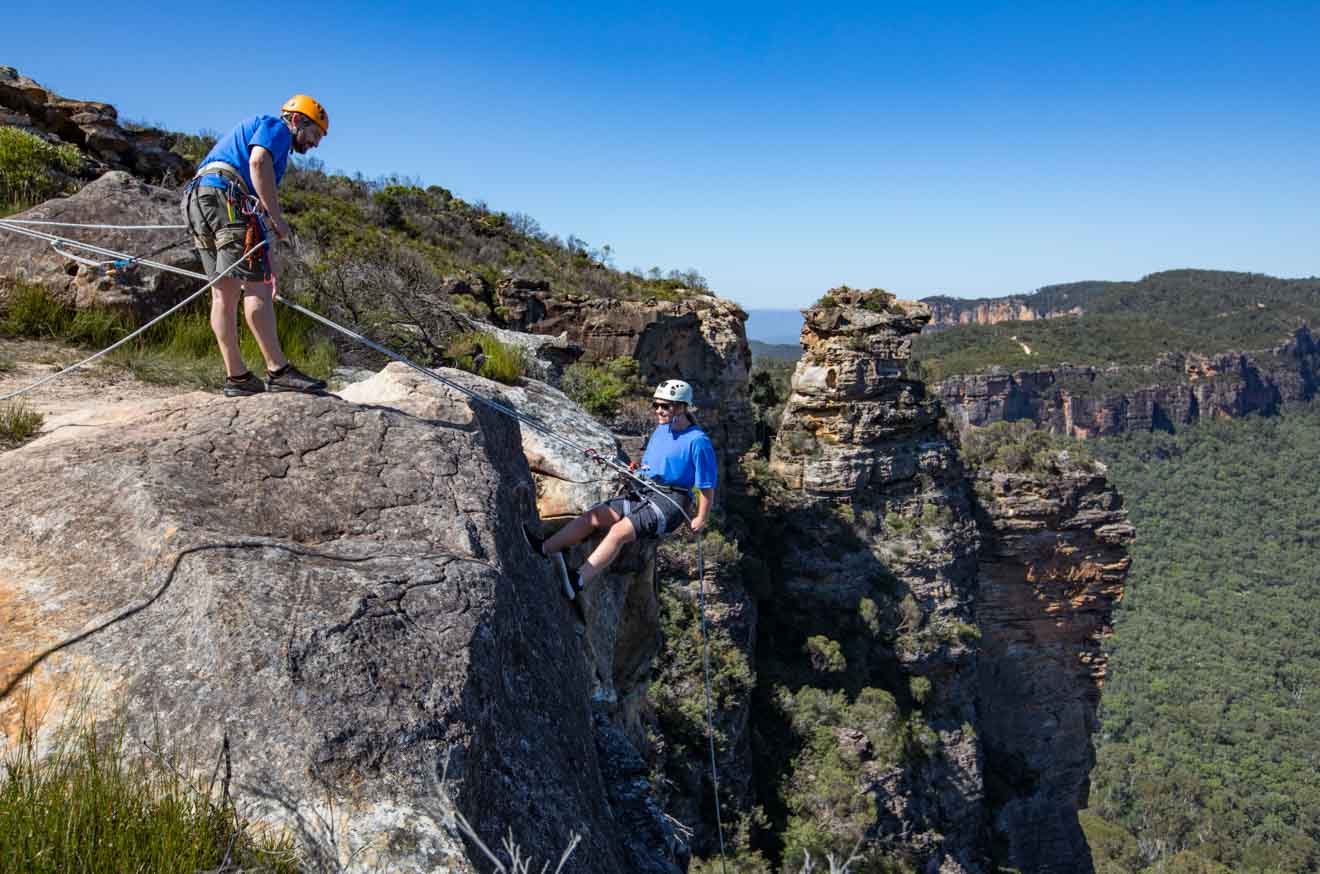 Fancy doing something a little out of the ordinary and discovering corners of the Blue Mountains that not many people have been to? A day spent canyoning and abseiling is certainly one of the most unique things to do here!
Hidden within the Blue Mountains are endless sandstone cliffs, cascading waterfalls and canyons just waiting to be discovered by you. Unless you have the right qualifications, you do need to book a tour to go abseiling and canyoning in the park. Luckily, there are several tour operators around that will take you from beginner to pro-level in just a day, all while enjoying the stunning Blue Mountains that surround you!
PRICE: $250 for a full day adventure with transfers from Katoomba
| | |
| --- | --- |
| 👨‍👩‍👦 Family-friendly score: | Great |
| ⛰️ Best for outdoors: | Three Sisters |
| 🔦 Must visit attraction: | Jenolan Caves |
| 🚠 Best kids activity: | Scenic Railway |
| 🚲 Best outdoor activity: | Mountain biking |
Practical Information
How to get to the Blue Mountains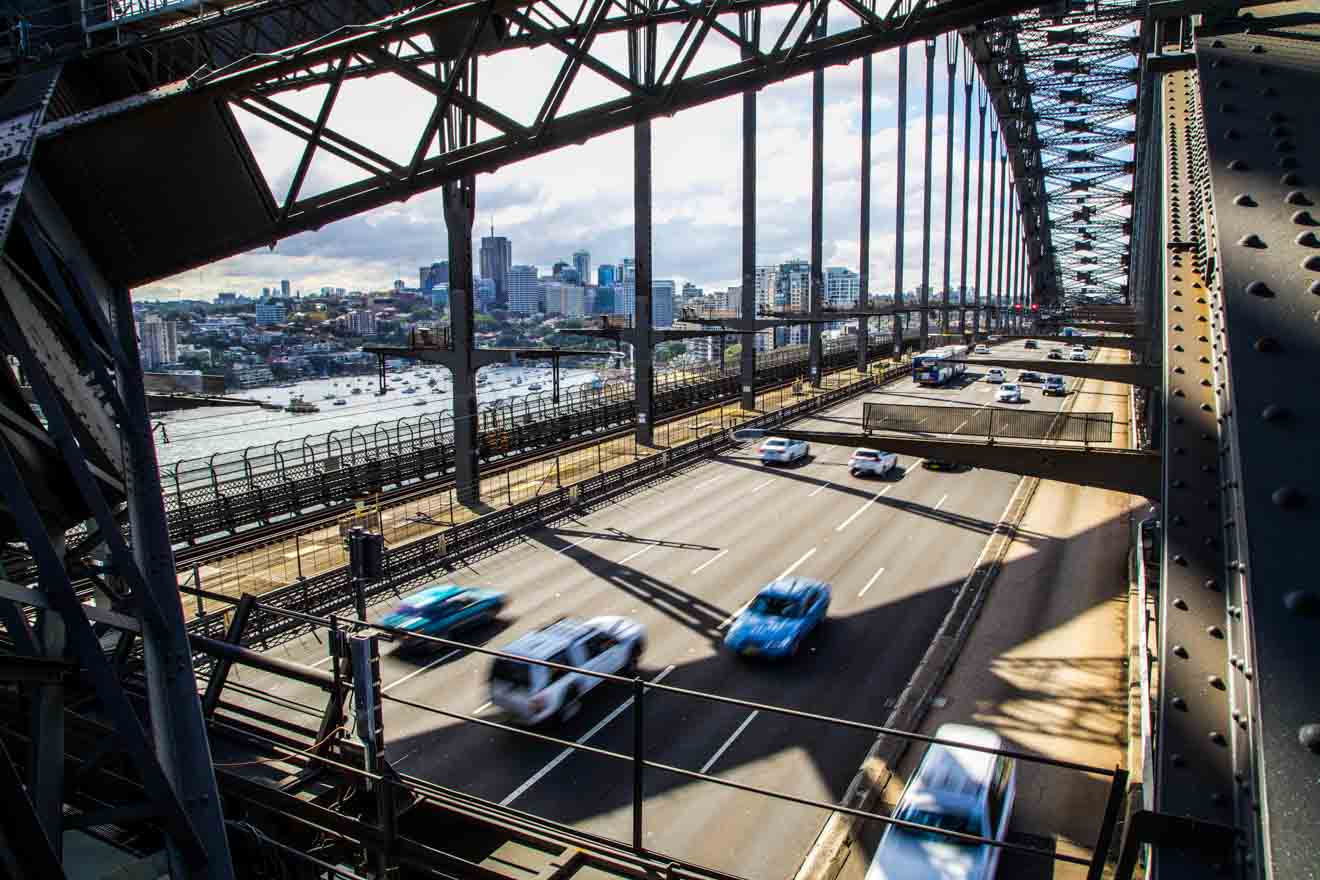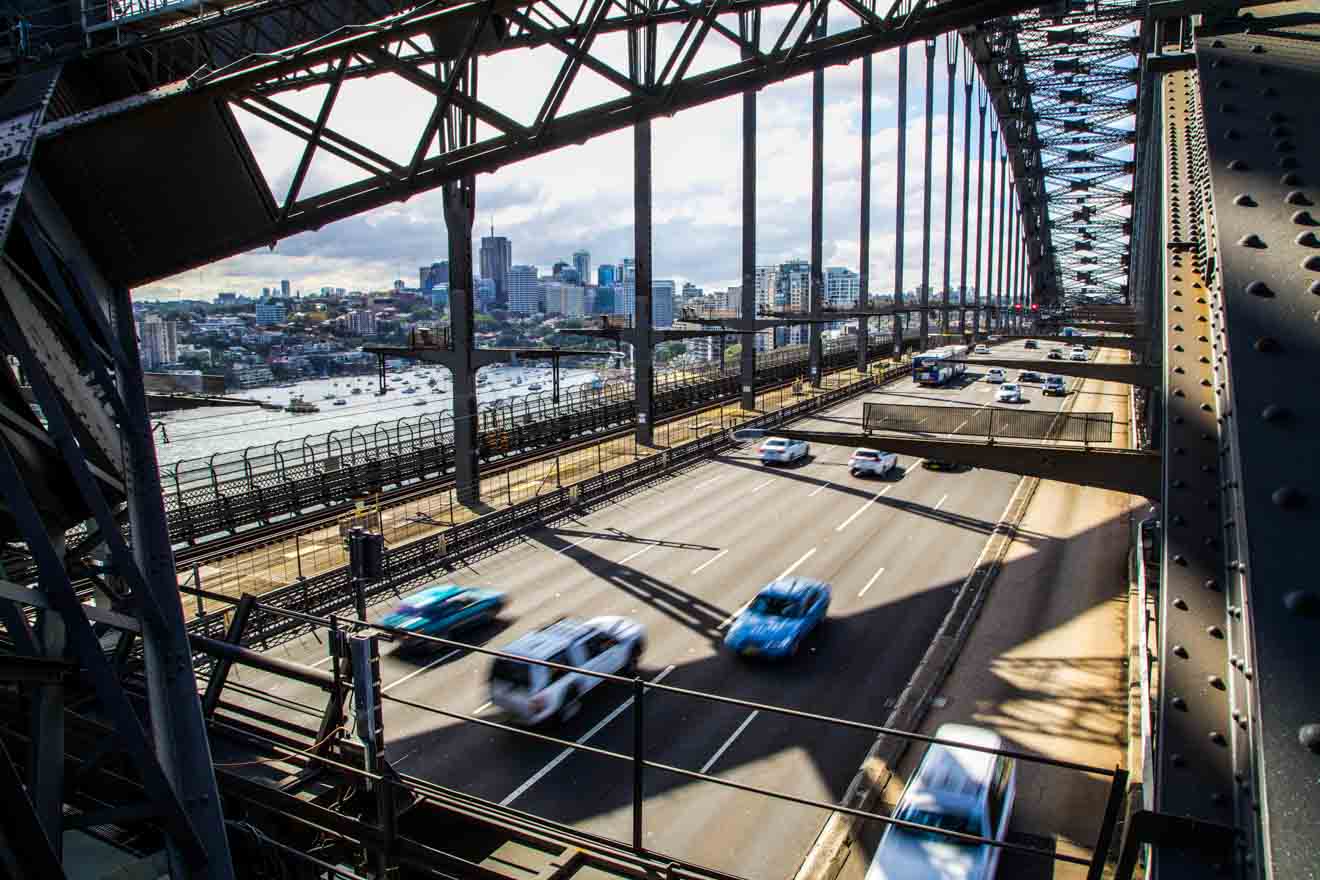 You'll be happy to know that getting to the Blue Mountains is a piece of cake! It's only a 90-minute drive from Sydney and is super accessible whether you want to drive, take a train or enjoy the convenience of a tour.
1) By car
If you've got your own car, or are thinking about renting a car for your trip, driving is one of the best ways to get to the Blue Mountains from Sydney. Simply head along the M4 and follow the signs towards Katoomba or Leura, and you should arrive in around 90-minutes.
2) By train
The town of Katoomba is home to a very handy train station that has direct train links to Sydney. Trains from Sydney leave once every hour and take just over 2 hours to reach Katoomba. A return ticket will cost just under $15 per person.
You can reach a number of attractions in the national park from Katoomba, but to explore a little further the hop-on-hop-off bus pass is a great option. For $60 per person, you'll have unlimited transfers to the park's main attractions including stops in Katoomba and Leura.
3) With a day tour
If you're struggling for time and only have a day or so to explore the Blue Mountains and the sights of the national park, I'd highly recommend taking a day tour from Sydney. With all of the transport and itinerary organised, you can just sit back and enjoy the sights,
There are loads of options with day tours from Sydney including tours of the national park that include a visit to the wildlife park, some that include the Jenolan Caves, and others that will time your visit perfectly with sunset at the Three Sisters.
How many days should I stay in the Blue Mountains?
I only spent one day exploring and I feel like I experienced just the tip of the iceberg of what the one million acre Blue Mountains National Park can really offer visitors. I'd say 3 days is sufficient to visit lots of viewpoints, squeeze in a few hikes and a couple of special activities like exploring the Jenolan Caves or abseiling down a cliff face. But, if you want to tick absolutely everything off the list, you'll probably want to spend five or more days between Katoomba and Leura.
The best places to stay in the Blue Mountains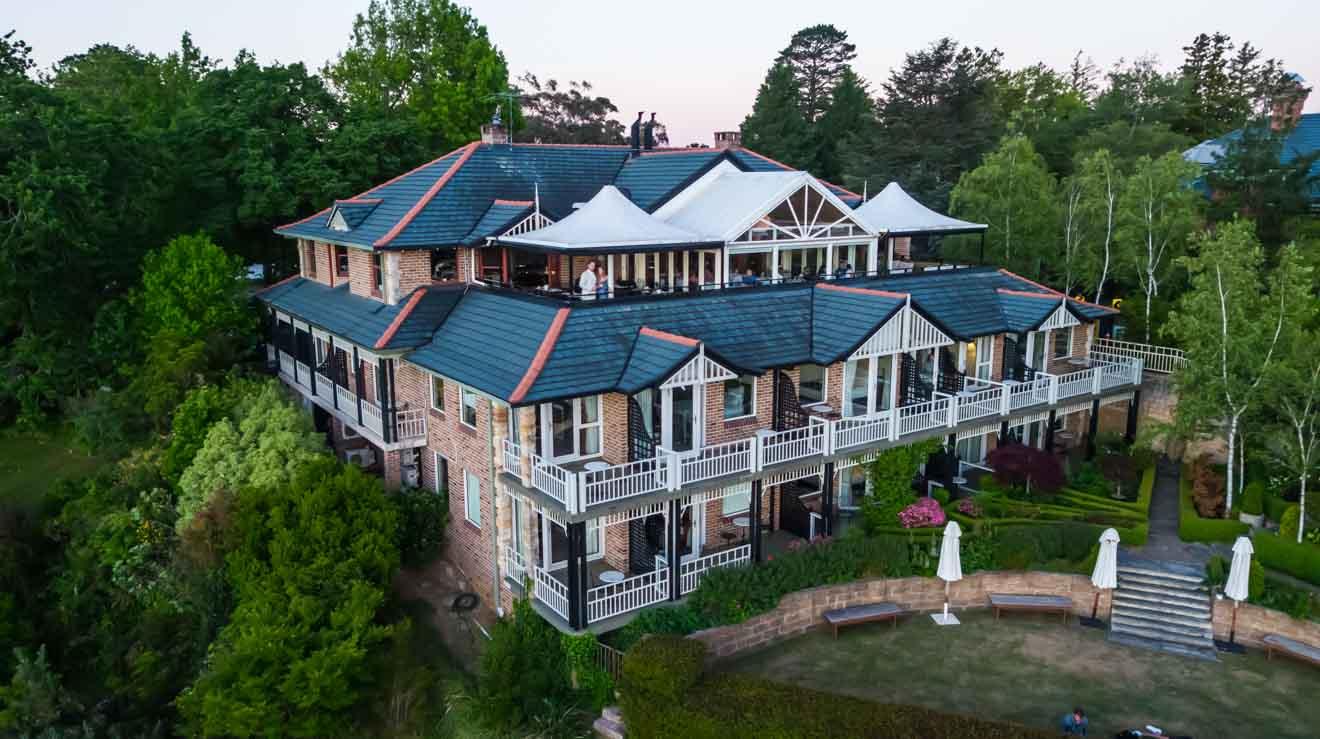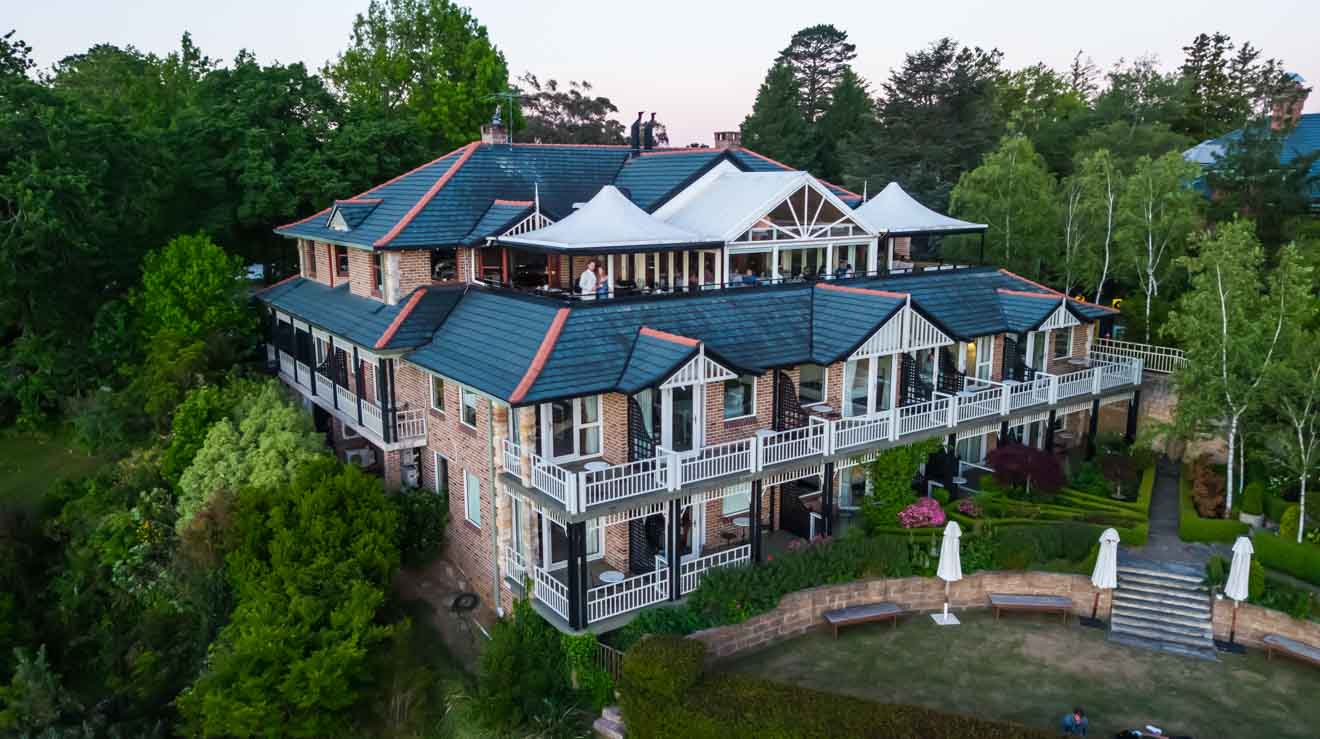 If you're thinking about basing yourself in the Blue Mountains for a few days (which, by the way, I'd definitely recommend doing!) there are two towns that'll put you in the thick of it all. Katoomba, the larger of the two towns is home to the main things to do in the Blue Mountains and lots of tourists. Leura, which is a quieter alternative has a more limited selection of accommodation but is still within reaching distance of the main sights.
I've taken a look at accommodation in both Katoomba and Leura and chose the best at different price points, so you can choose the right accommodation for your style and budget during your trip in the Blue Mountains.
1) Katoomba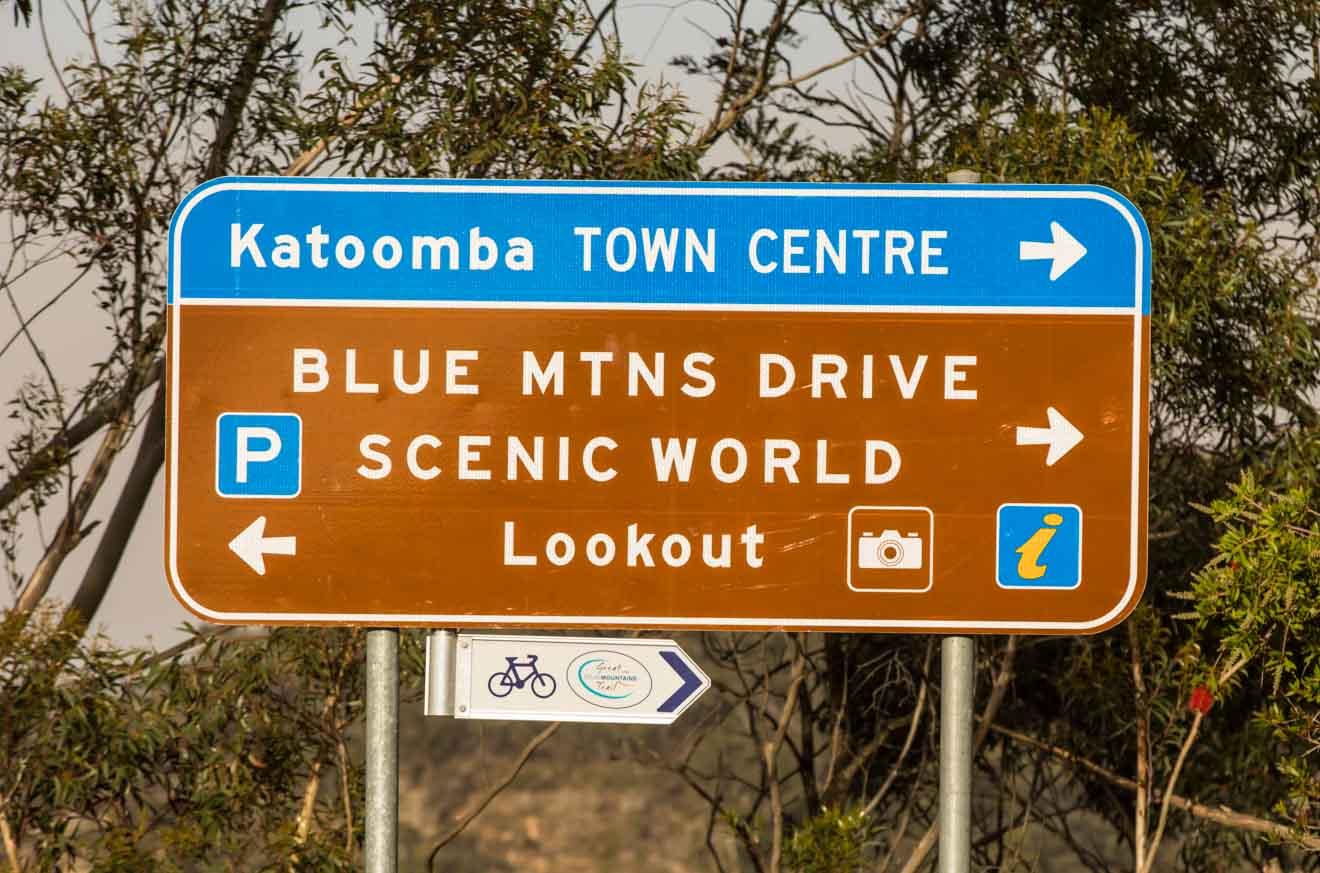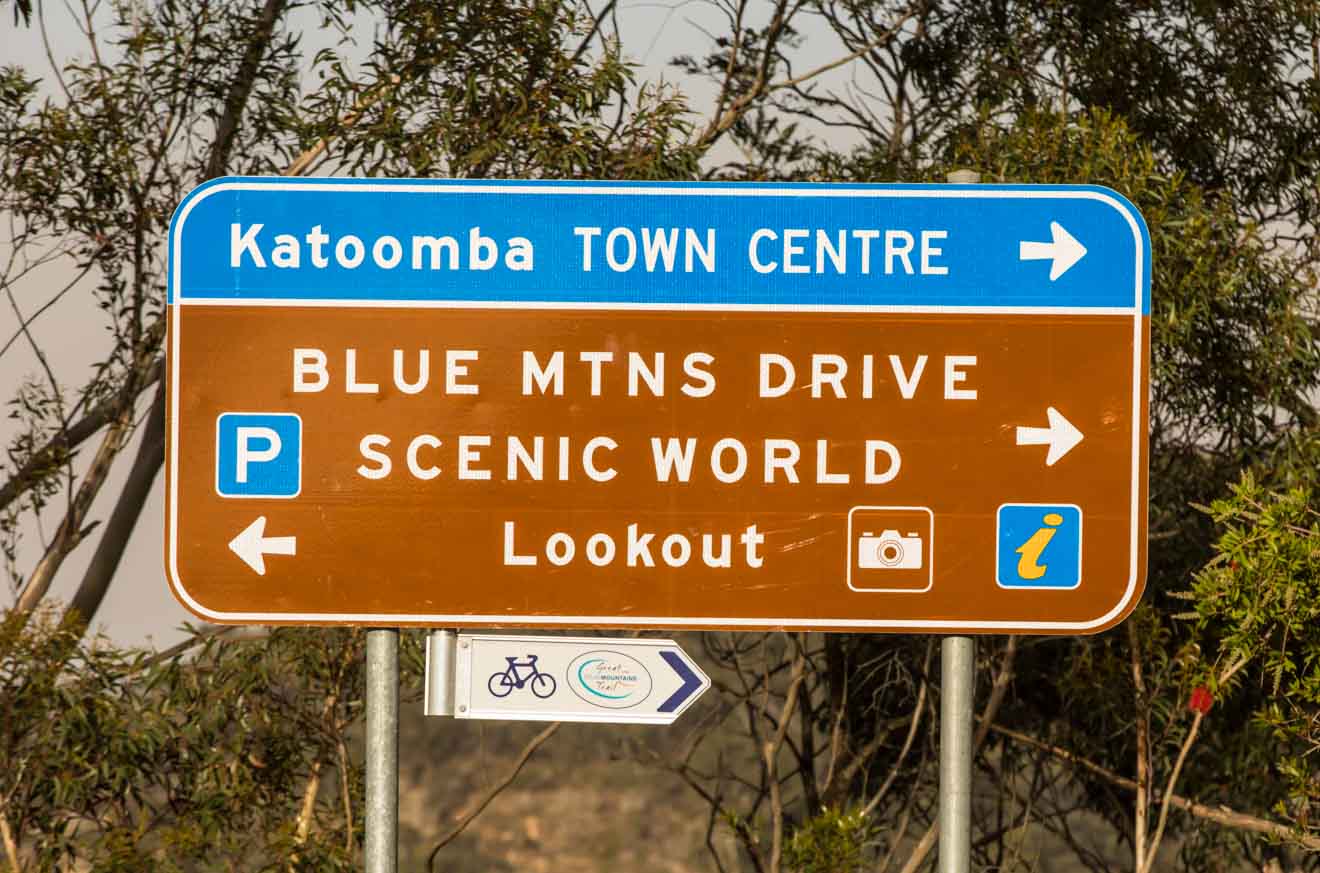 Luxury (250 AUD and up):
The Dantosa Blue Mountains Retreat sums up what a trip to the Blue Mountains is all about – surrounding yourself with nature. This luxurious property features gorgeous lake views, and spacious rooms, perfect for relaxing after a busy day out exploring. Narrow Neck Views is the perfect holiday home for anyone travelling in a large group. This huge property, with open plan spaces and views over the mountains, is sure to satisfy your every need.
Middle (85 to 240 AUD):
Run by a friendly local couple, Shelton-Lea Bed and Breakfast is a home away from home in the Blue Mountains. Guests can enjoy rustically styled rooms with a continental breakfast served each morning. Skyride Motor Inn is another great middle-range hotel. An outdoor swimming pool, modern rooms and beautiful gardens are just some of the things awaiting you here.
Budget (up to 85 AUD):
Low-cost accommodation is easy to come by in Katoomba. It comes in the form of hostels that offer budget dorm rooms and shared facilities. The Flying Fox is rated as the best hostel in town for its friendly atmosphere and convenient location. Blue Mountains Backpackers Hostel
Is a close second and, as well as dorms, offers budget-friendly private and family rooms.
2) Leura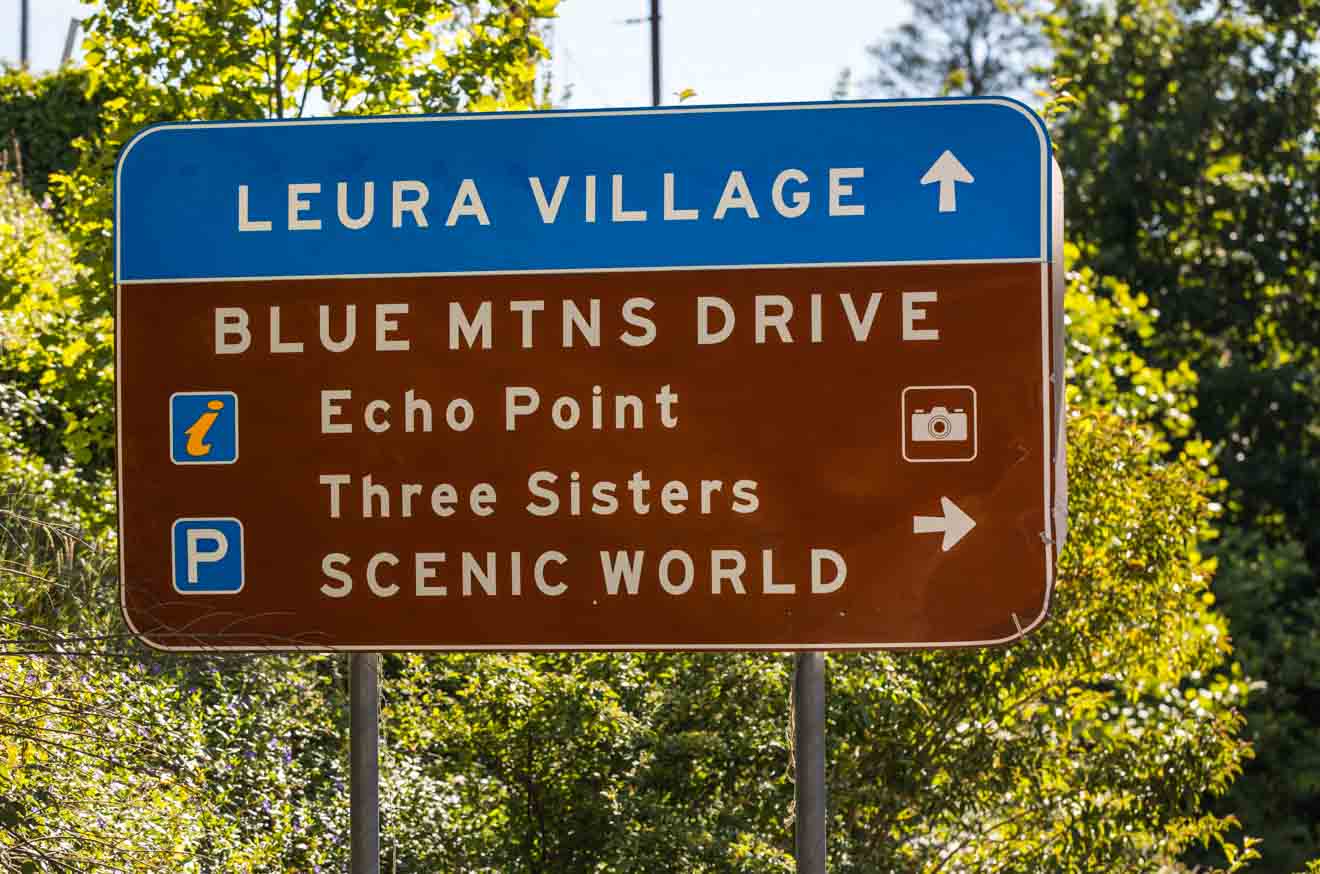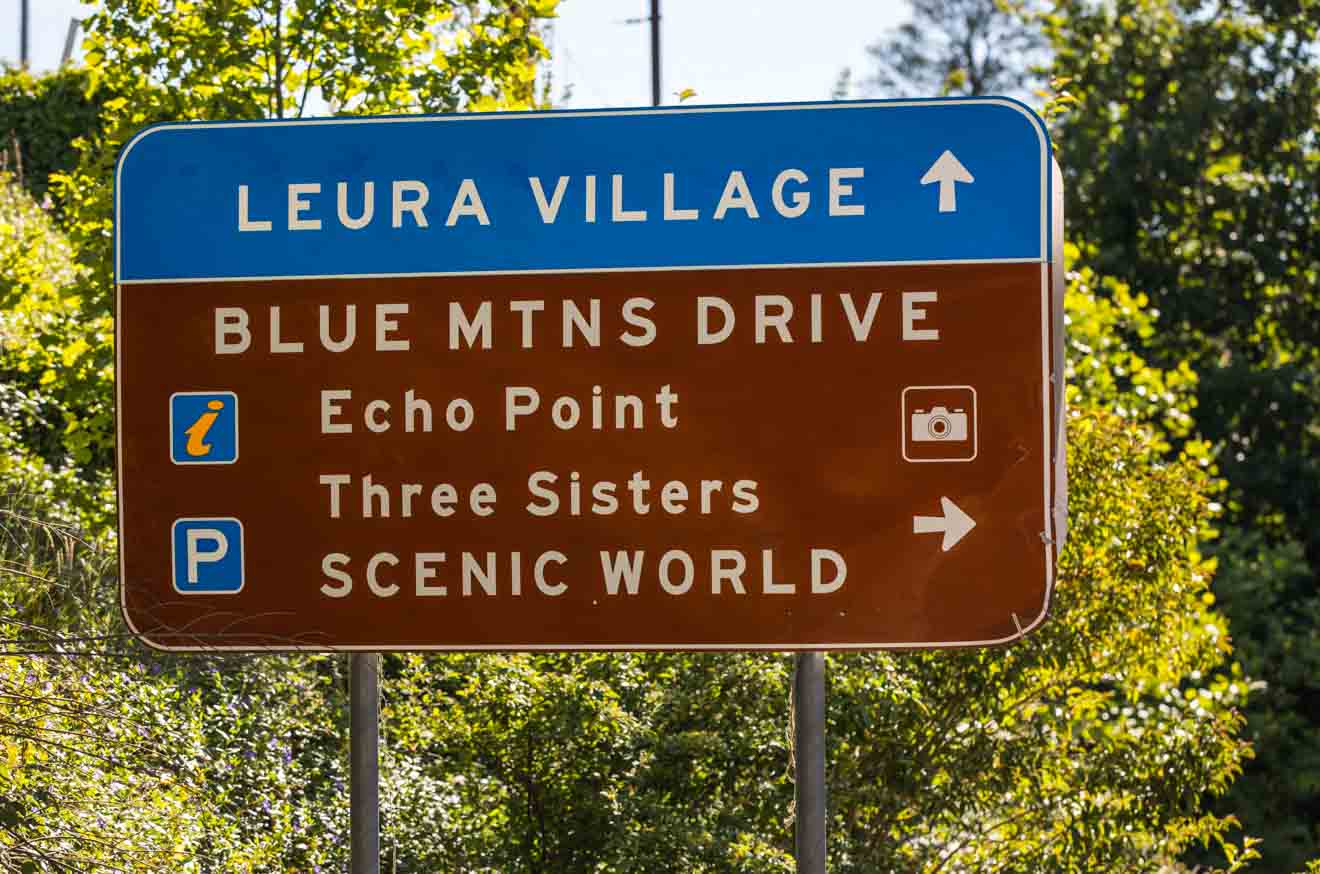 Luxury (250 AUD and up):
The Bethany Manor Bed and Breakfast is one of the most sought after stays in the Blue Mountains. Sitting just outside of Leura, it's in the perfect position for exploring the main sights and also, with a double spa bath in each ensuite room, it's perfect for relaxing!
Middle (100 to 166 AUD):
If you're looking for a peaceful and relaxing stay in Leura that won't break the bank, Sinofield Edu Retreat is a great option. Tucked just outside of town, the property has plenty of open space to explore without leaving the hotel, and the modern rooms come highly rated for their cleanliness.
Budget (up to 100 AUD):
There are no budget hotels or hostels in Leura, but there is a selection of scenic campgrounds nearby. These include the Katoomba Falls Tourist Park and StayKCC Campground, both of which offer a selection of powered and unpowered sites for your tent.
Conclusion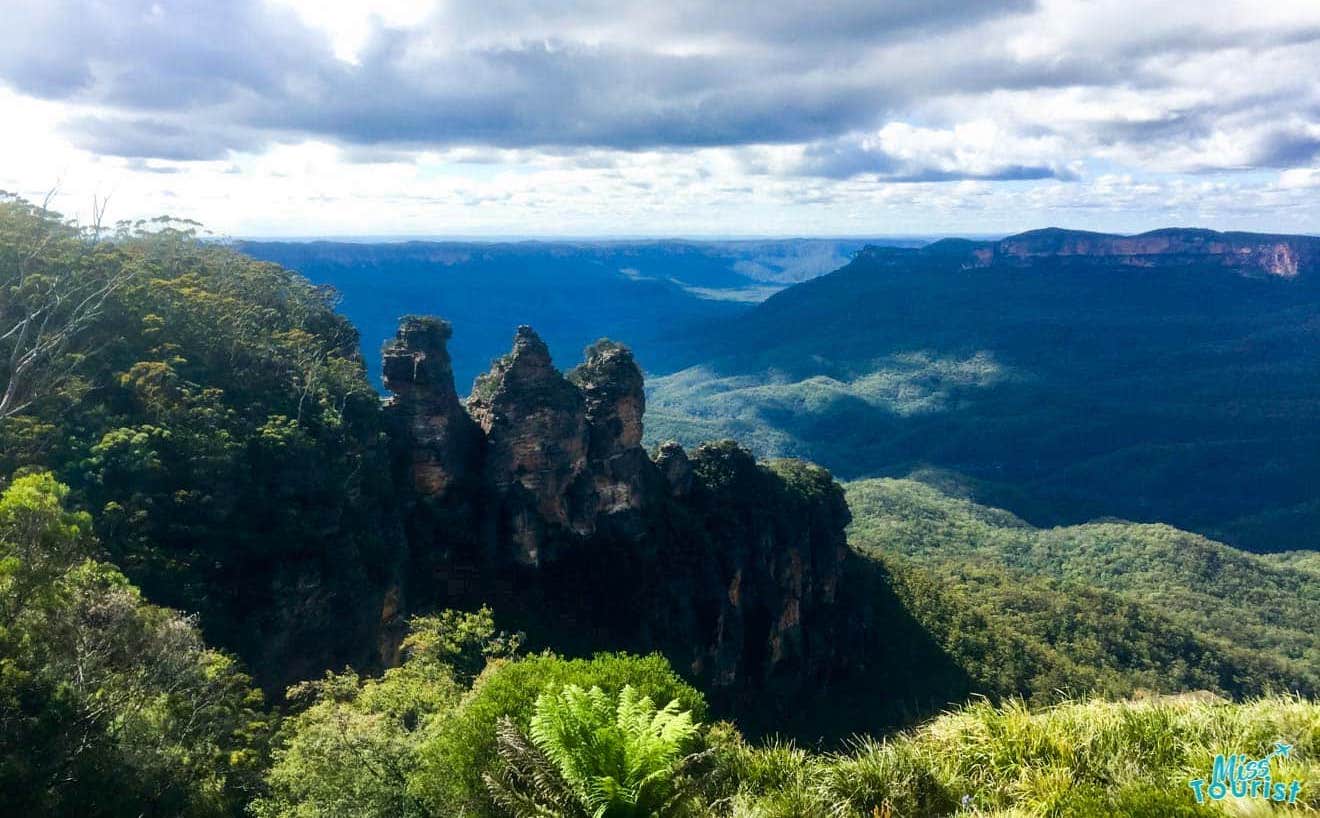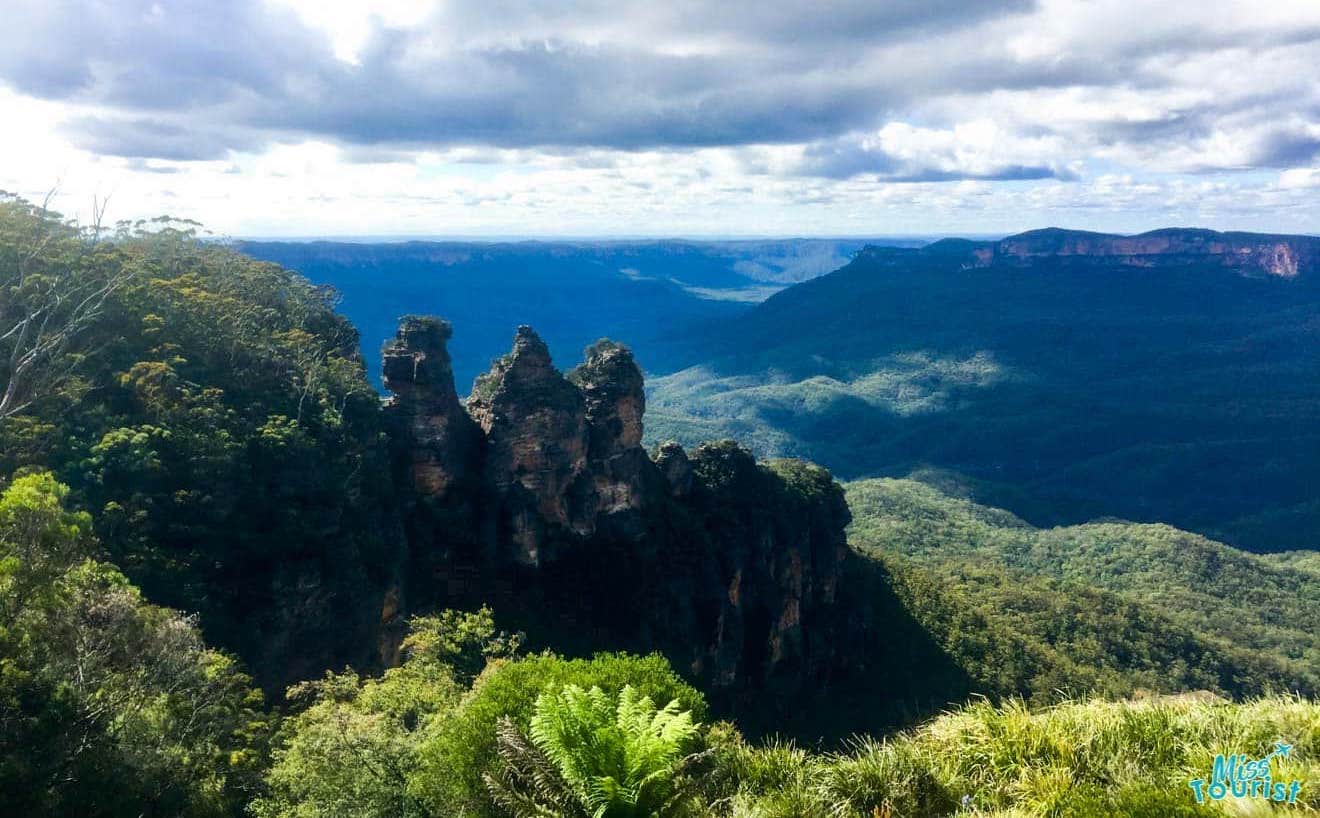 As you can see, the Blue Mountains is an attraction that's not to be missed in Australia! Like Hunter Valley, you'll find it be the perfect day trip or weekend away from Sydney. I hope that these eight activities along with hotel recommendations in Katoomba and Leura have given you the inspiration you need to book your next trip to this stunning World Heritage Site.
With these recommendations to keep you busy during your trip, you definitely won't be running out of things to do in the Blue Mountains. If you do find yourself needing any more information about this place, or anywhere else in Australia, just leave a comment below and I'll get back to you as soon as possible.
Lily
---
Pin it for later!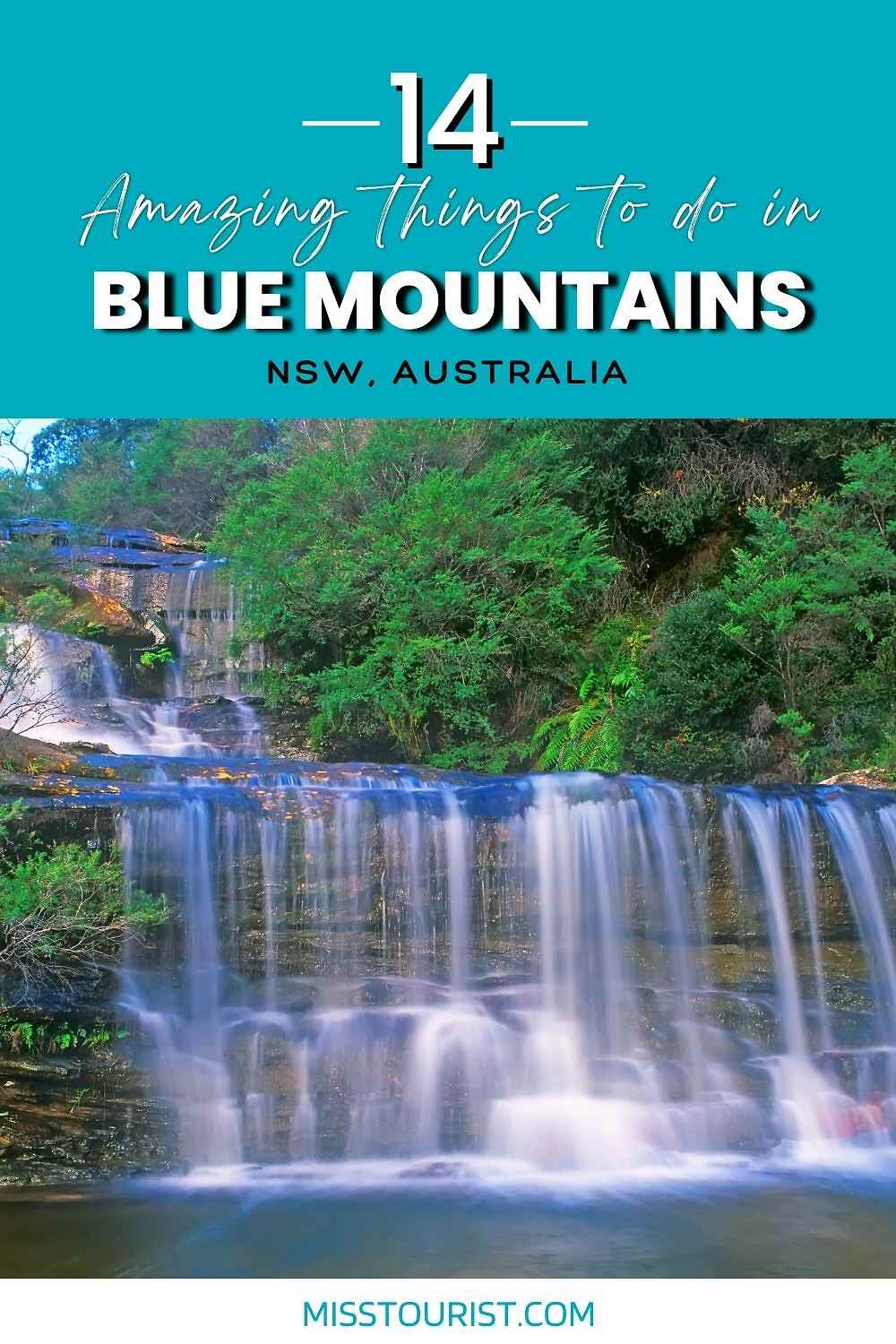 Pin it for later!