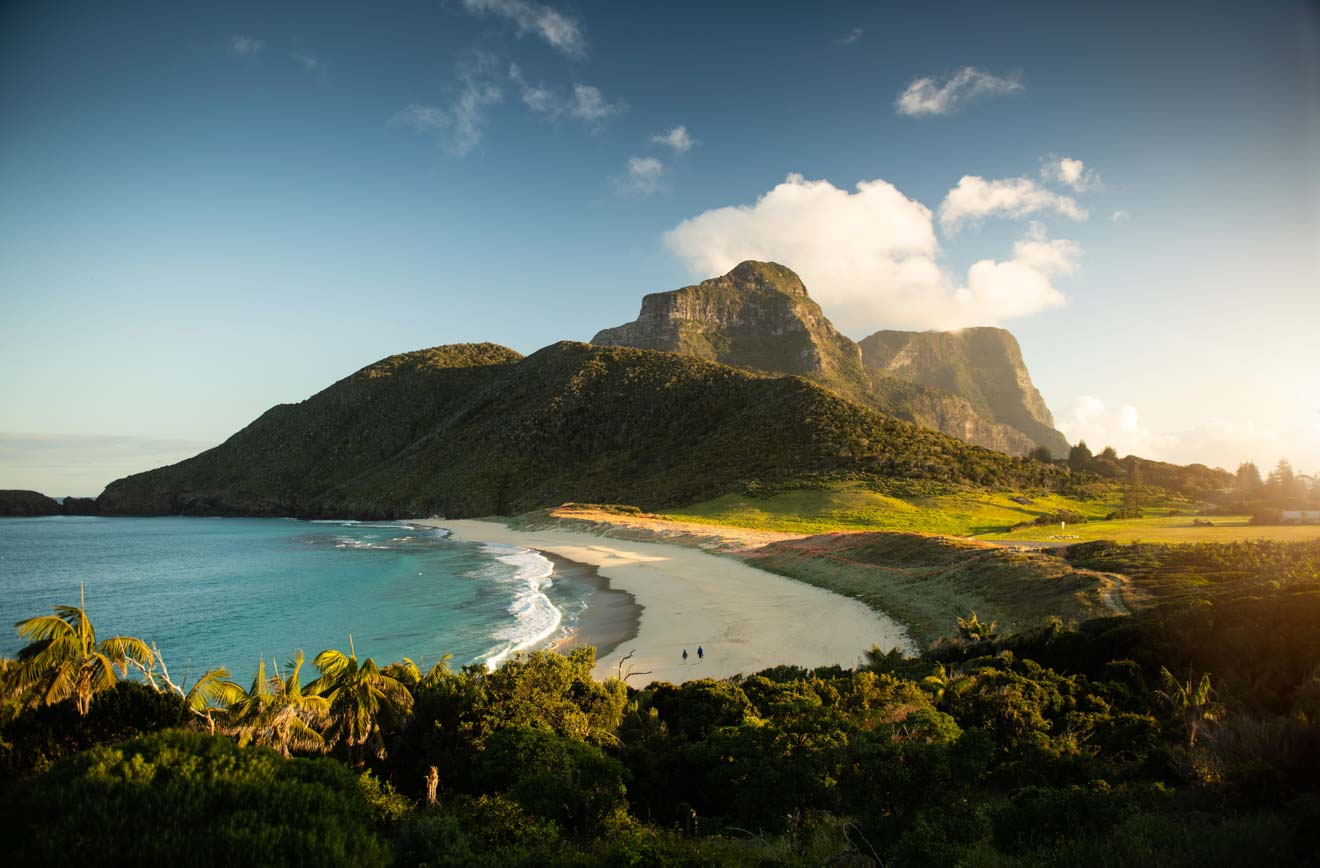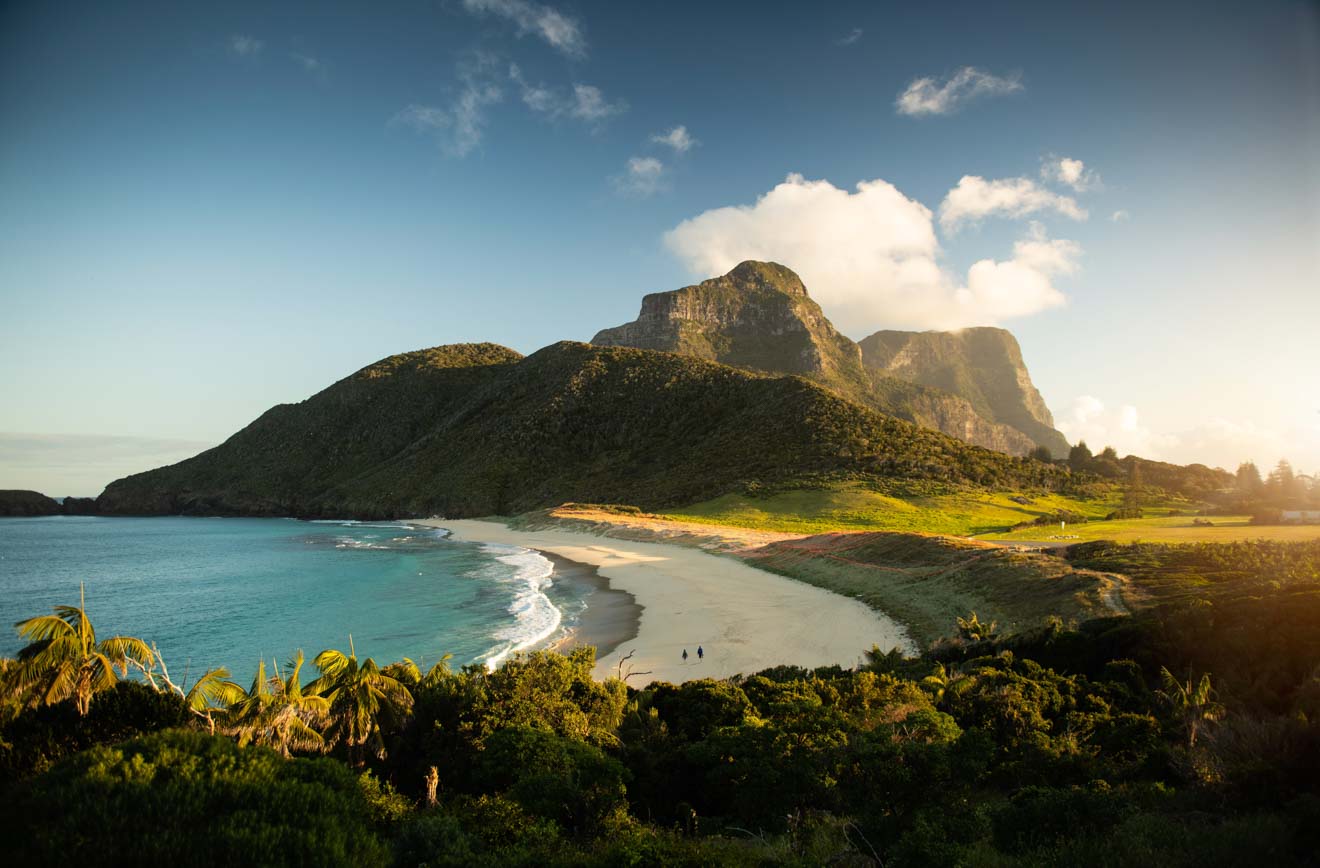 World heritage listed and remote – this is one of the most exclusive destinations in Australia! Sitting between mainland New South Wales and New Zealand, Lord Howe Island may not be easy to get to, but it's one of those paradisiacal locations when the effort is worth it! You might be wondering exactly how to get to Lord Howe Island. Well, I've outlined your options in this article, along with the best things to do and places to stay.
But first, let me tell you a little more about this place.
Just 300 people live on this tiny island in the Tasman Sea, and they cater to just 400 visitors at one time.
As well as preserving the stunning landscapes and unique wildlife, this means that, as visitors, you won't be swamped by crowds, and you'll be able to enjoy the untouched rainforests, looming mountains and tropical reefs to yourself.
So take a read, and start planning your getaway in this tropical paradise.
1. Getting to Lord Howe Island by flight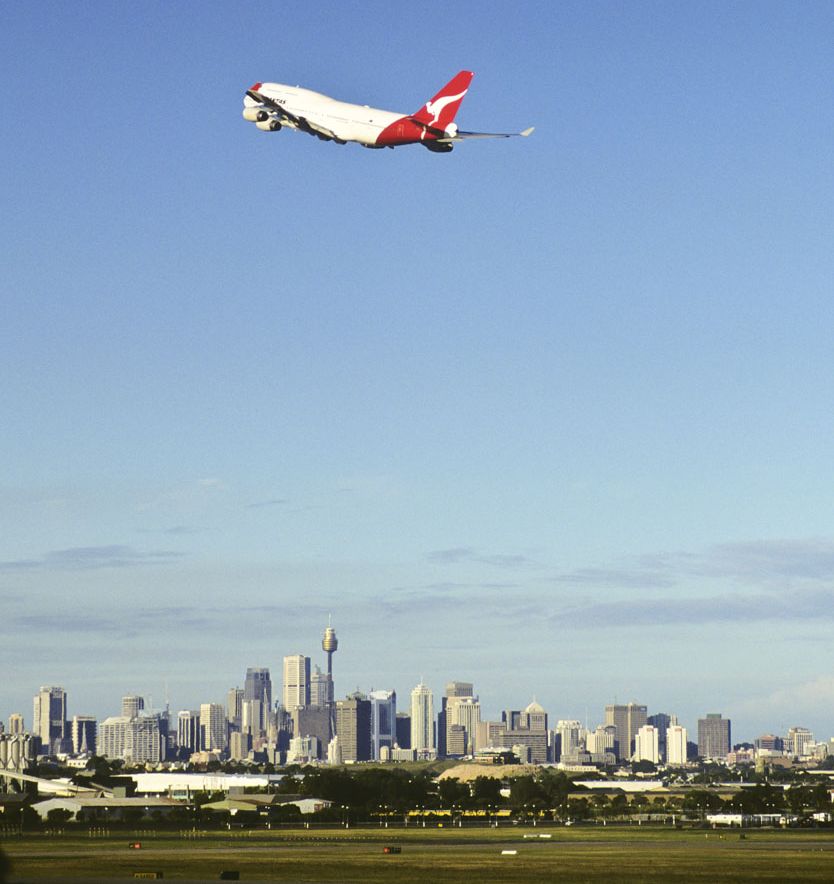 Booking a Qantas flight to Lord Howe Island is the most popular way to travel, mainly because it's a more convenient and affordable choice. Plus, with just 36 spaces for passengers on the Qantas aircraft, boarding is where the adventure starts!
A flight with Qantas can be organised from Brisbane and Sydney and lasts around two hours.
Flights leave daily from Sydney, whereas Brisbanites will need to wait until the weekend to make use of their direct flight connections. If you're coming from any other major cities in Australia, it's also easy to organise a connecting flight through Sydney or Brisbane airport.
TOP TIP: Qantas flights cost between $650 to $1,250 for a return flight. Cheap fares can be found during winter and when you book very far in advance!
Currently, Eastern Air Services is the only other company to offer direct flights to Lord Howe Island. These leave seasonally from Port Macquarie, but the company has plans to expand direct connections to the island from the Gold Coast, Newcastle and Norfolk Island.
2. Getting to Lord Howe Island by boat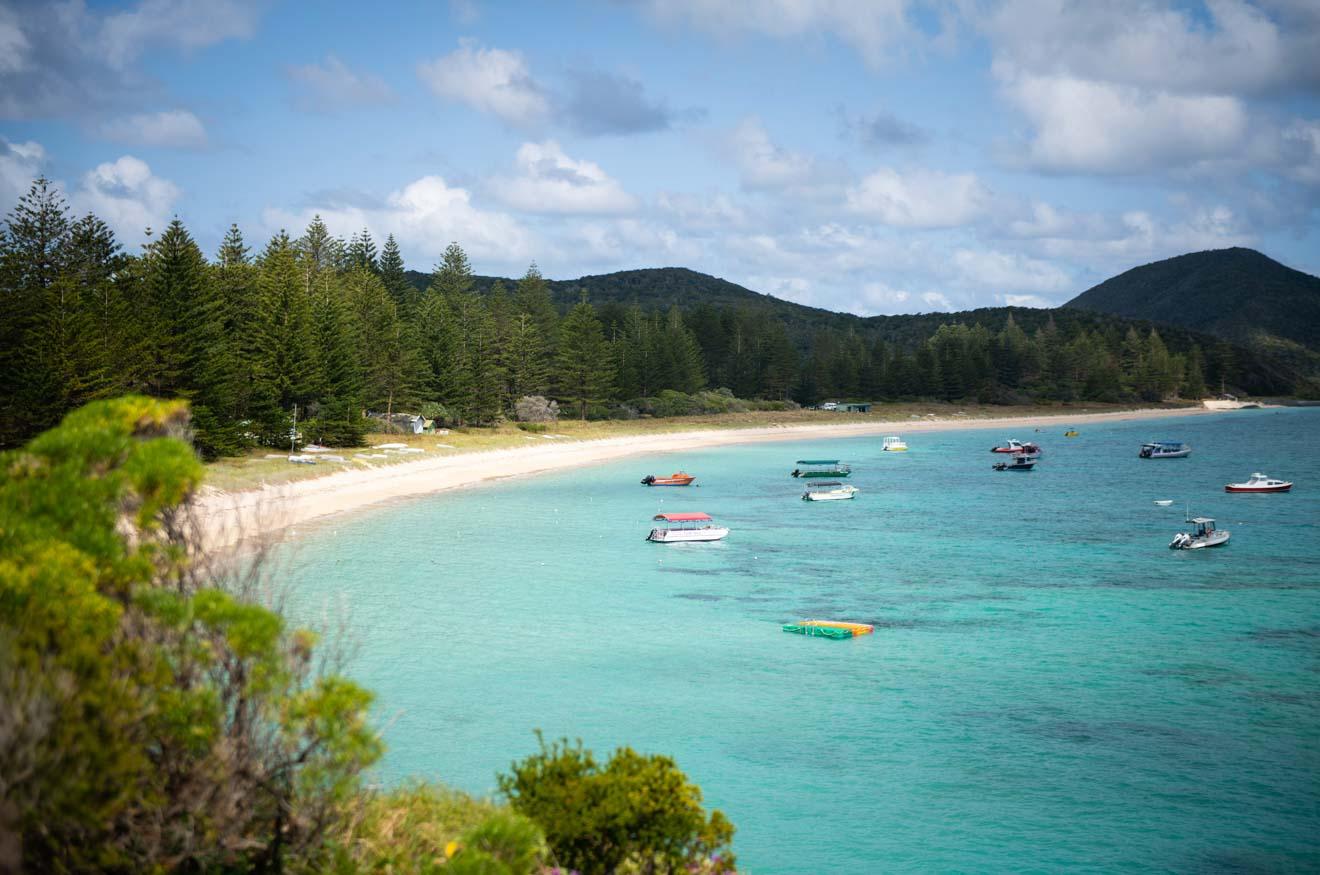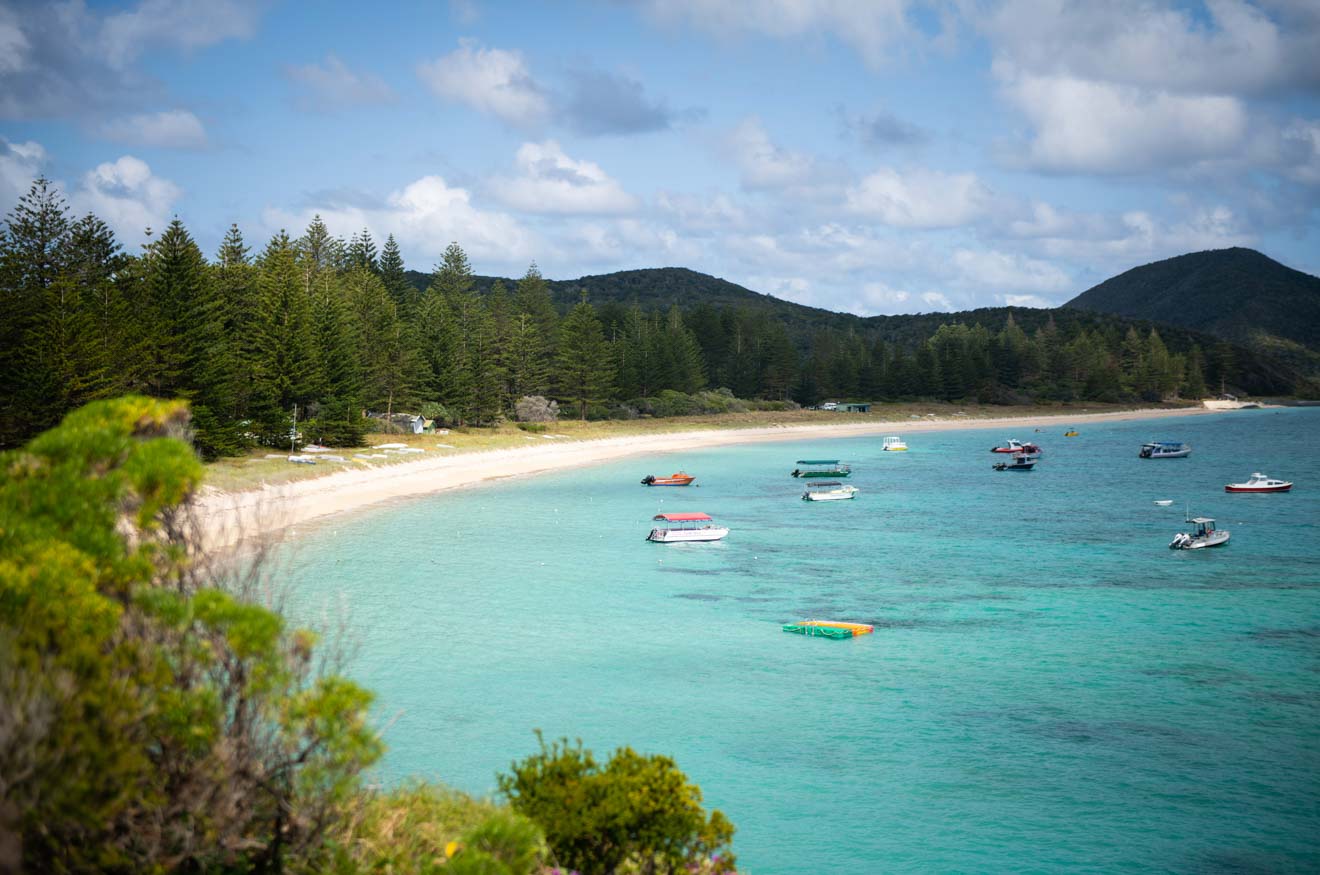 Other than flying, the only other transport option to visit Lord Howe Island is by taking on the Tasman Sea by boat! That sounds like a pretty exciting adventure if you ask me!
If you've got your own boat, then you're all set! If you haven't you could consider renting one from the mainland. Prices vary hugely for boat rental as it depends on the type of boat you hire, but don't expect to pay much less than $1,500 per day. Remember it's a five-day sail from Sydney so you'll need to be experienced and have all of the necessary certifications too!
Before you set sail, you'll need to contact the Lord Howe Island Board and request a public mooring spot by filling in an application form. There are only 16 mooring spots on the island, so make sure you book in advance to secure your dates. Mooring is about one kilometre from the beach, so you'll also need a dinghy to reach the shore.
PRICE: Mooring prices fluctuate a lot, but cost an average of $50 a night.
Sometimes it's possible to join cargo boats from the mainland that take two days to reach to the island. These leave Port Macquarie every Thursday and are organised by Island Trader. I'd recommend having this as a Plan B as passengers are considered on a case-by-case basis, and aren't always guaranteed a ride. If you are up for this adventure, I would recommend calling them before to double check the price and availability.
| | |
| --- | --- |
| 👨‍👩‍👦 Family-friendly score: | Medium |
| 🏖️ Best for beaches: | Ned's Beach |
| 🚲 Best outdoor activity: | Bicycling |
| 🌊 Top water activity: | Kayaking in the lagoon |
| ✈️ How to get: | two-hour flight from Sydney |
| ☀️ Best time to go: | September – May |
| 📅 How many days: | 4-5 |
BONUS: 6 great things to do on Lord Howe Island
Once you arrive, there's more than enough to keep you busy! From exploring the underwater world that surrounds the island to taking on some of the best bushwalks, here's what I'd recommend including in your itinerary!
1. Feed the fish at Ned's Beach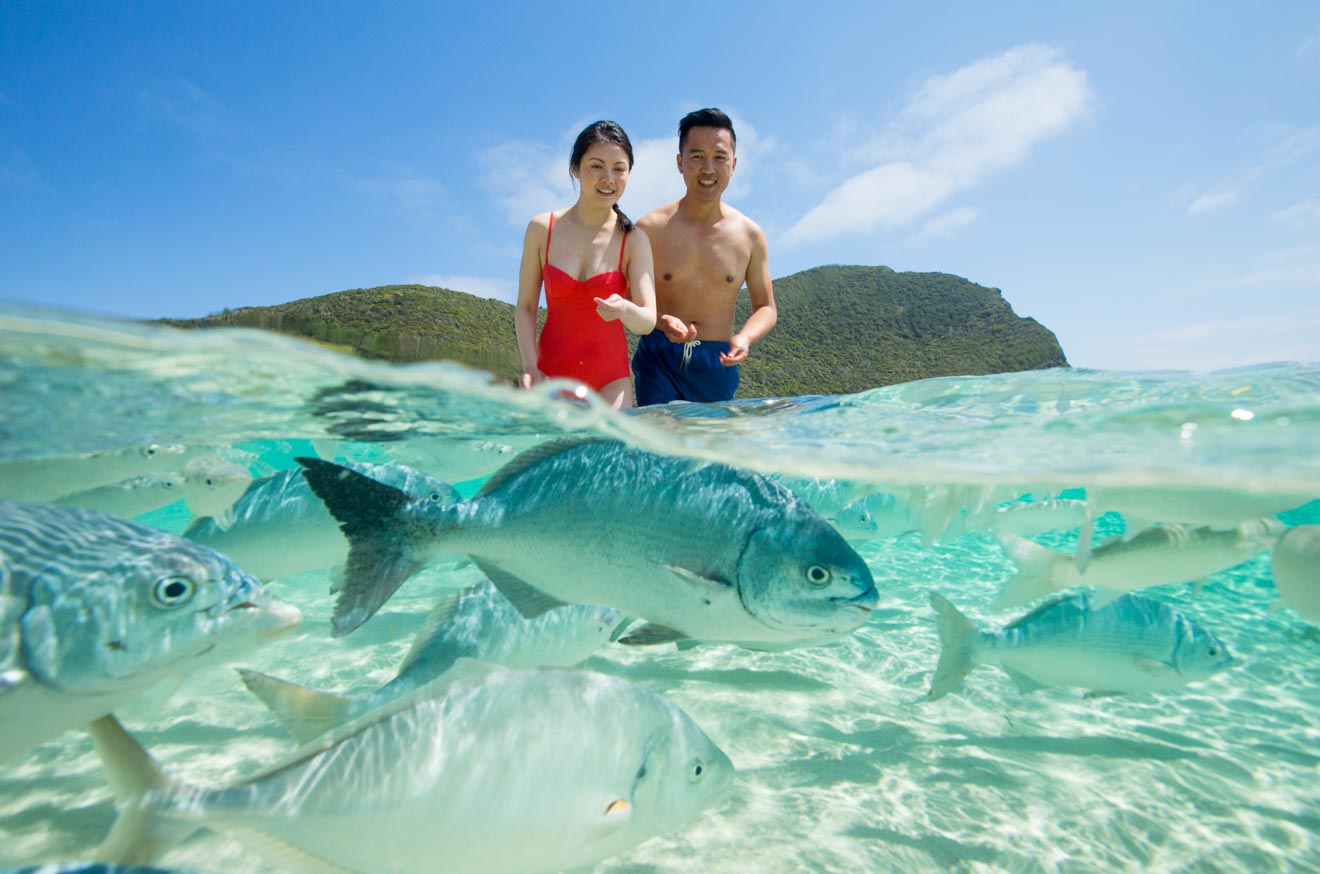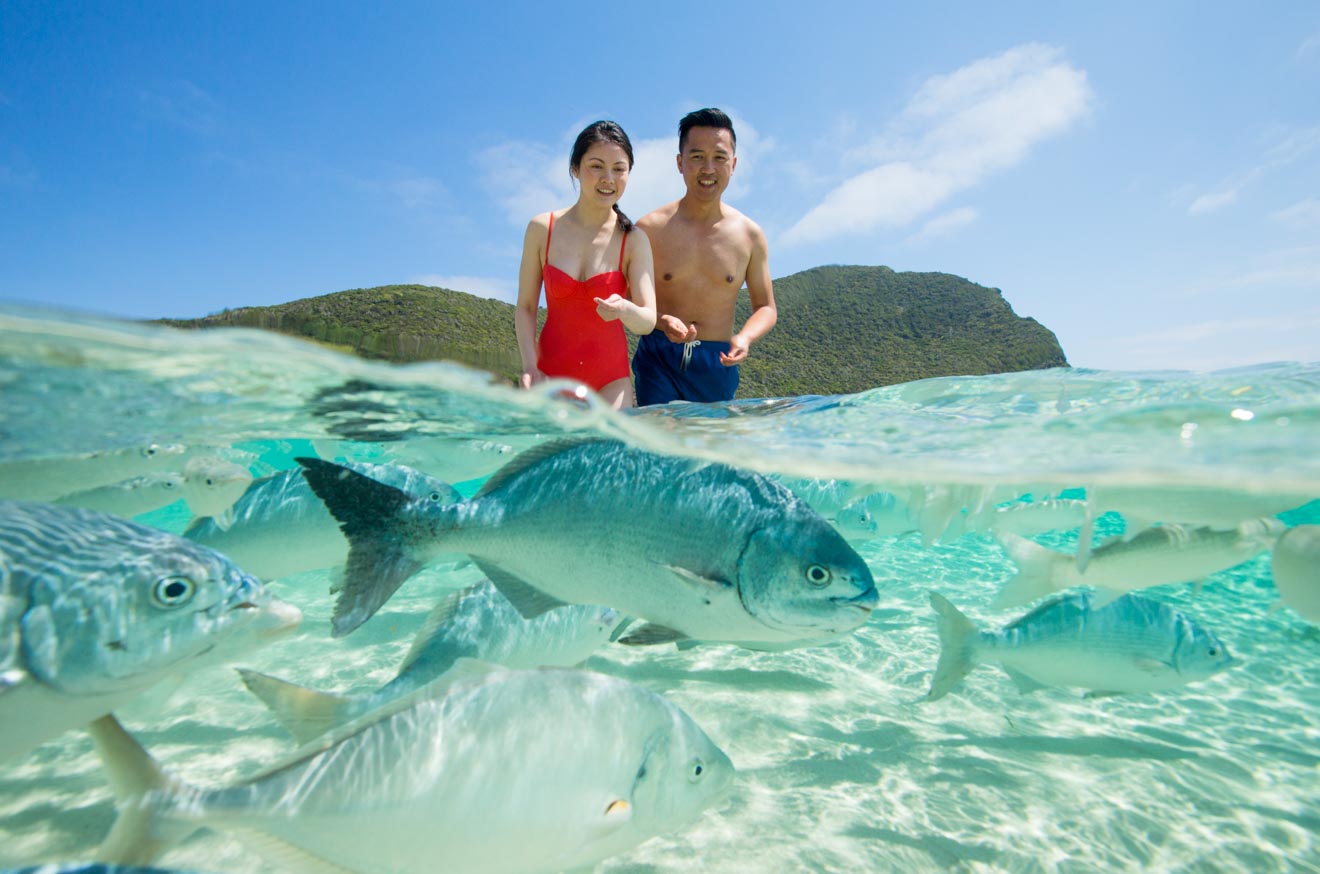 Ned's Beach is just one of many sanctuary zones of the Lord Howe Islands thanks to its thriving sea life. Step into the shallows and you'll be met by meter-long kingfish, spangled emperors and other exotic species looking for a feed!
TOP TIP: There's a fish food dispenser near the Ned's Beach shelter for visitors to use. This makes sure the fish are eating the right thing!
2. Spend the morning bird-watching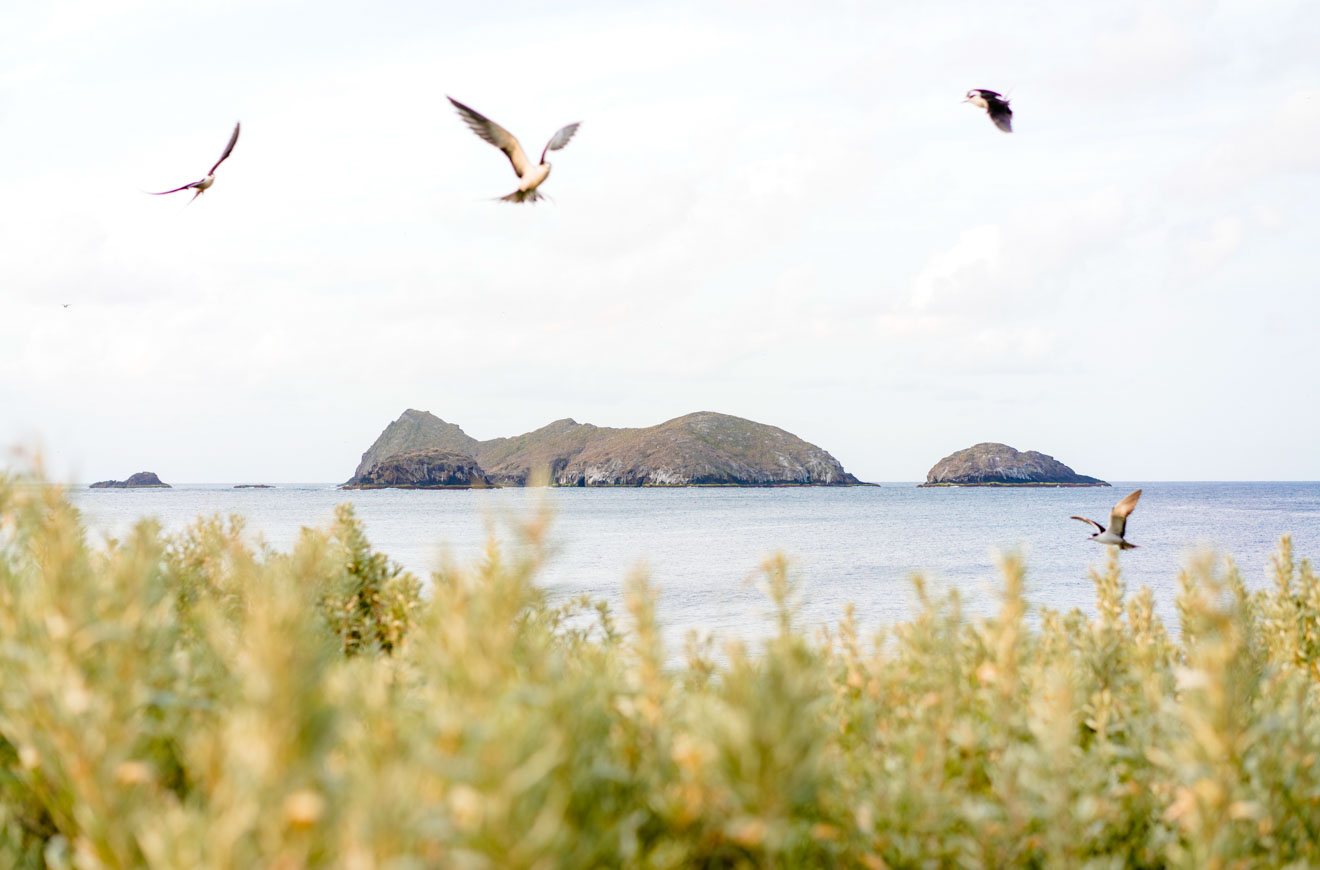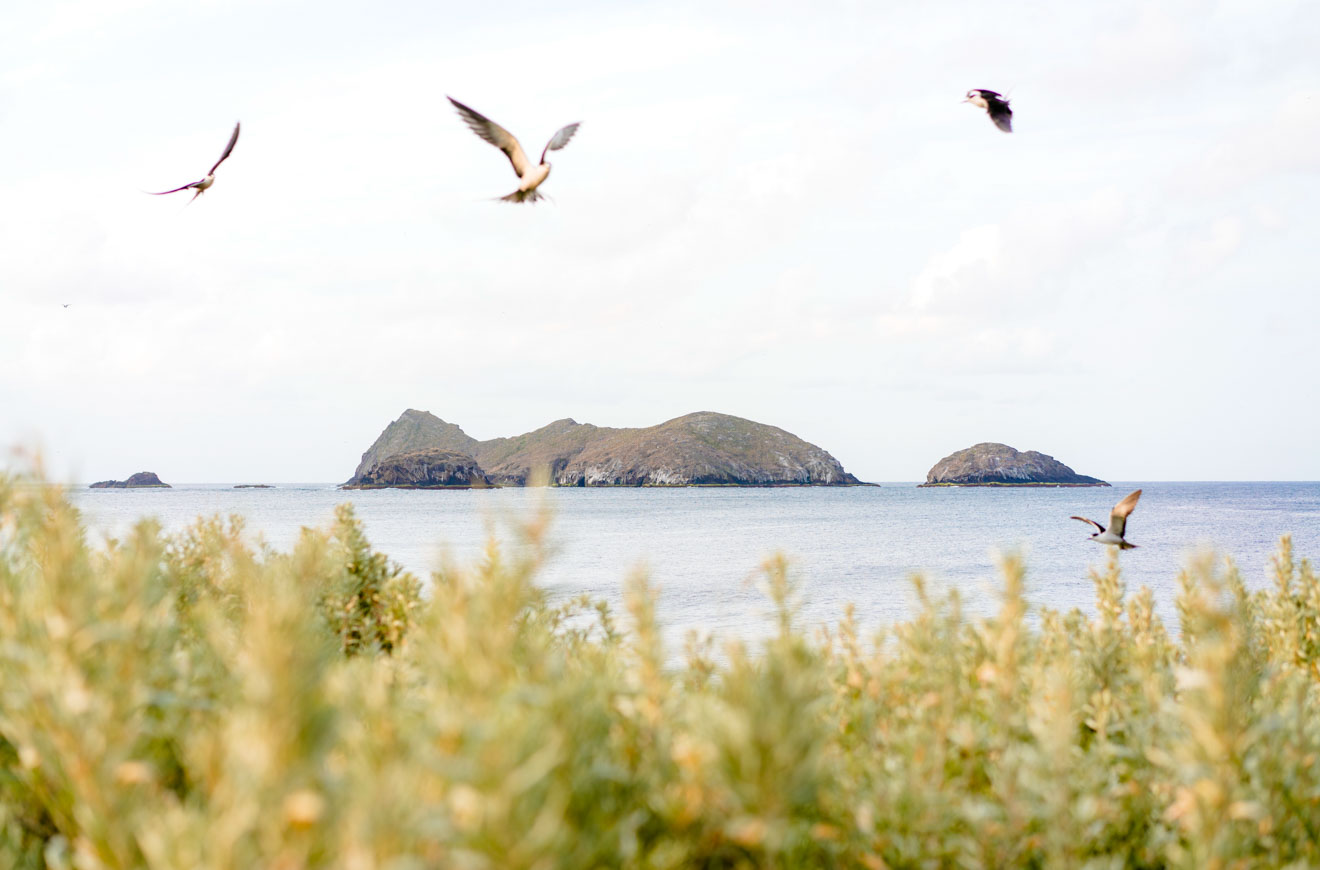 Seven million years ago, a volcano erupted and formed this heavenly island. With such fertile soils and lovely sunshine, it became the favourite spot for over 130 bird species! Bird-watching is great almost everywhere on the island. Keep your eyes peeled for the rare Island Woodhen or Providence Petrel!
3. Rent a bicycle for the day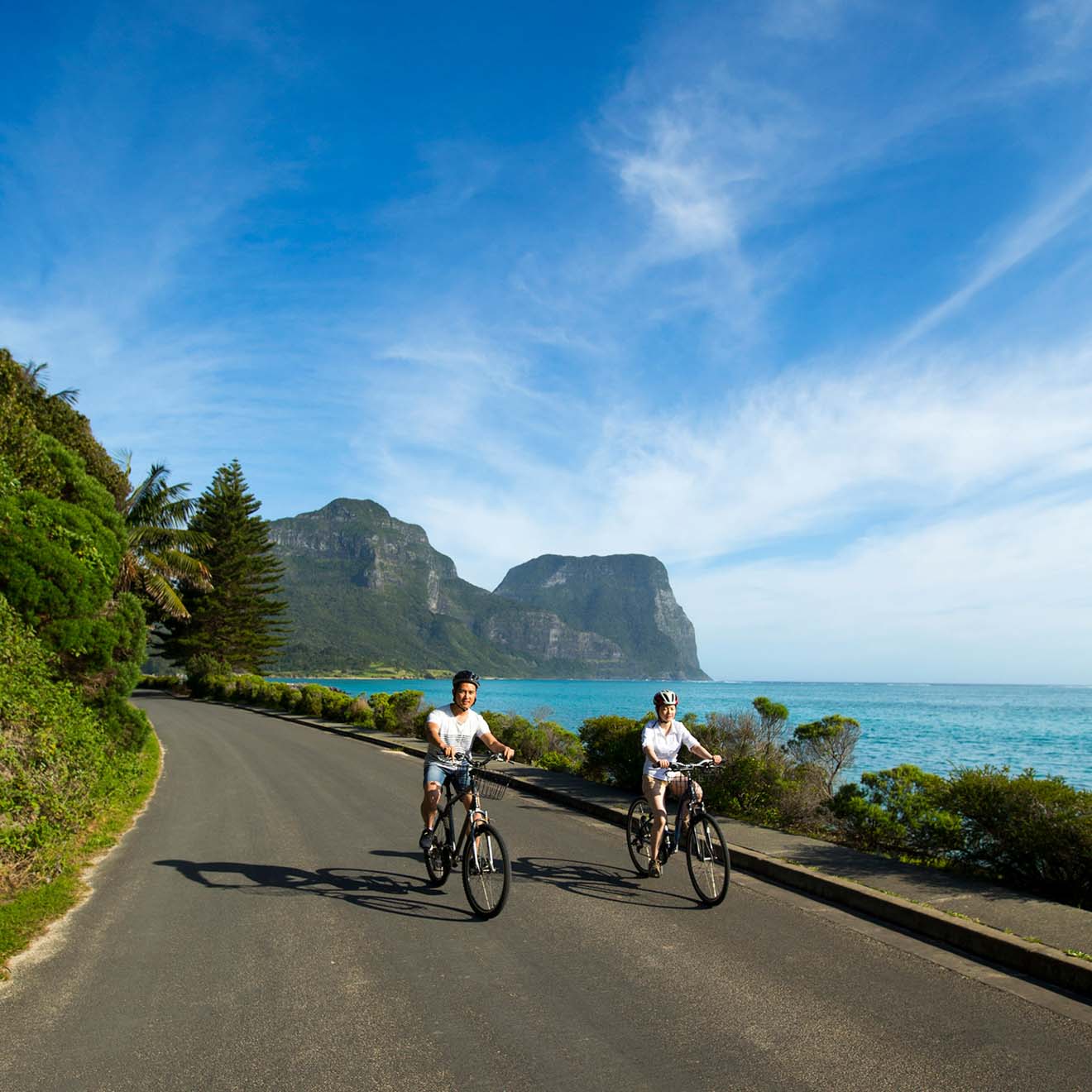 With very few cars on the island, the most popular way to travel from A to B is by bike! Roads are well maintained and signposted so you shouldn't have any problems finding your way around. The island itself is only 11km long and it takes around 30-minutes to ride from one end to the other! Most cafes, restaurants and hotels around town double up as bike rental stores too, offering a full-day bike rental for between $10 to $15.
4. Tackle the heady heights of Mount Gower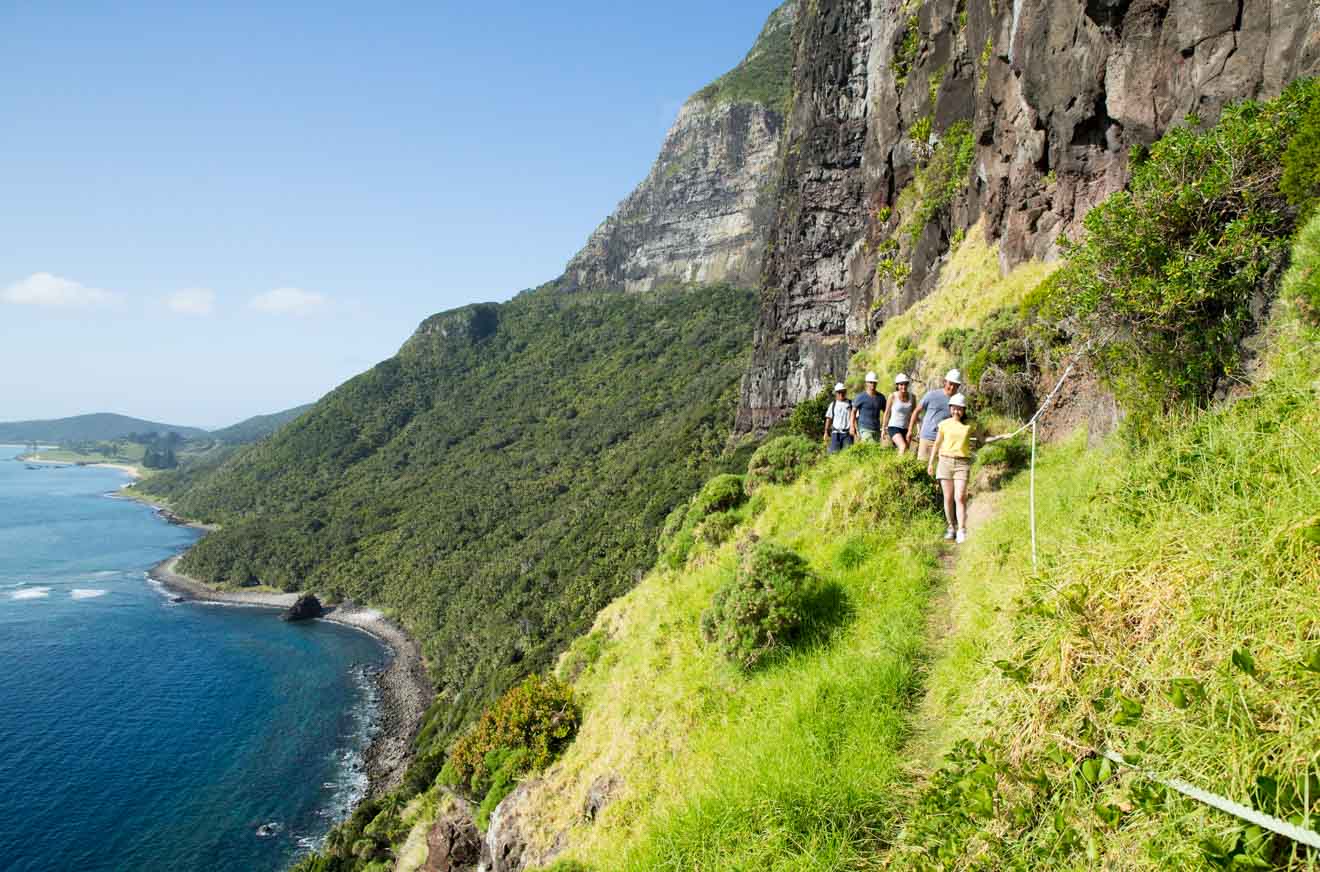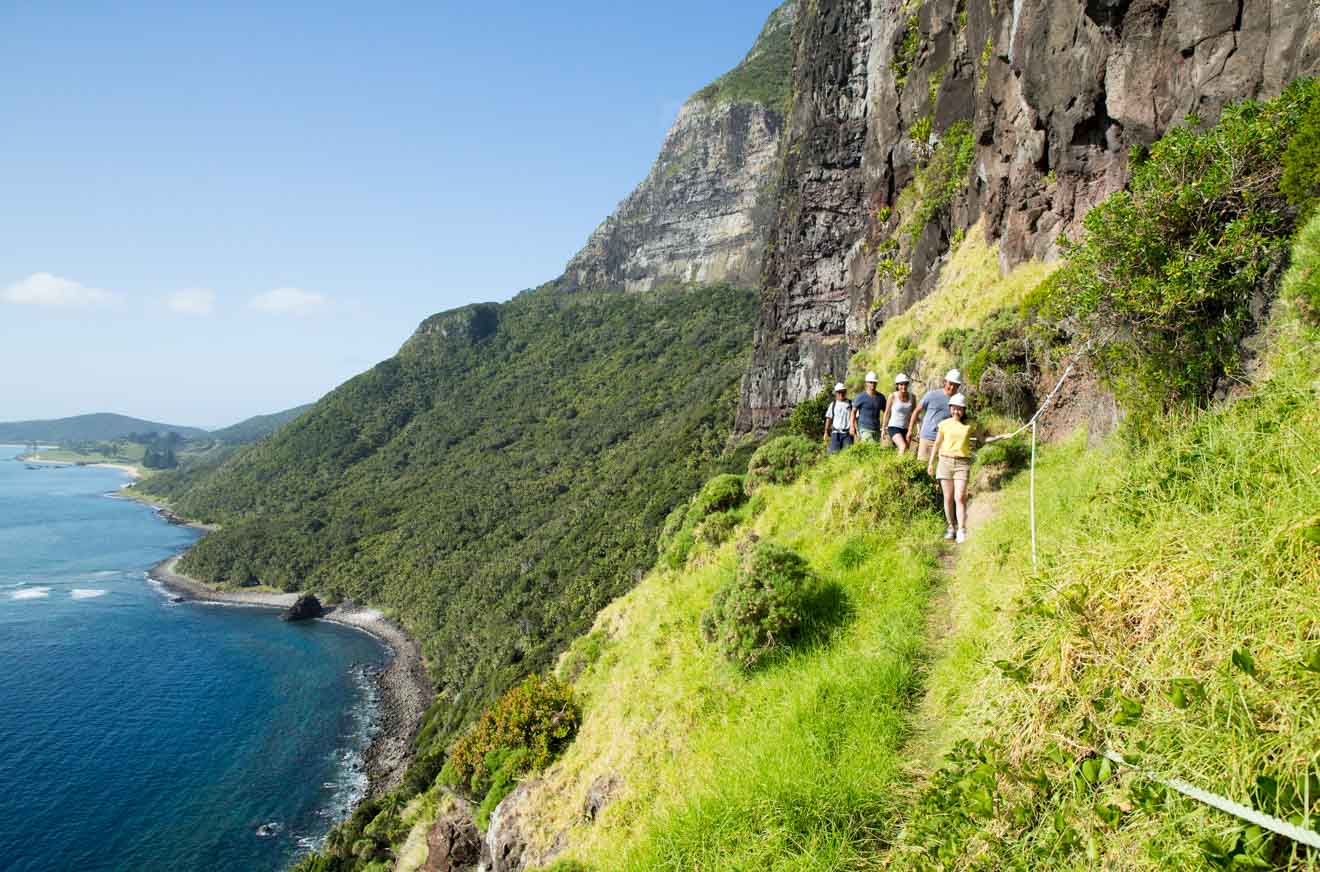 There's no end of bush walks here, but if you're up for a challenge, Mount Gower should be your first choice. At 875meters tall, this 14km return hike takes around eight hours to complete. Due to the rugged nature of the trail, you do need a registered guide to take you on the walk.
5. Enjoy an afternoon of fishing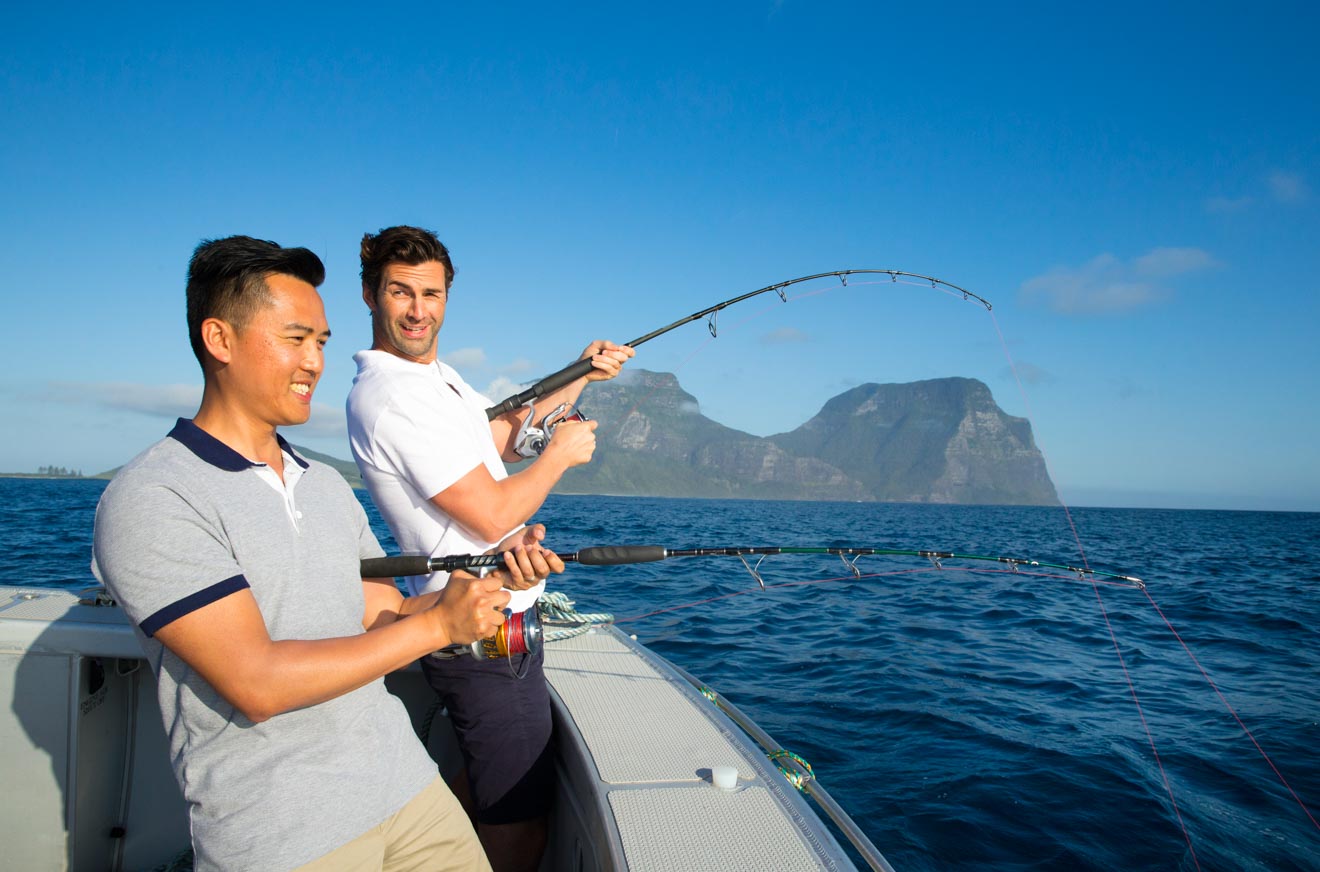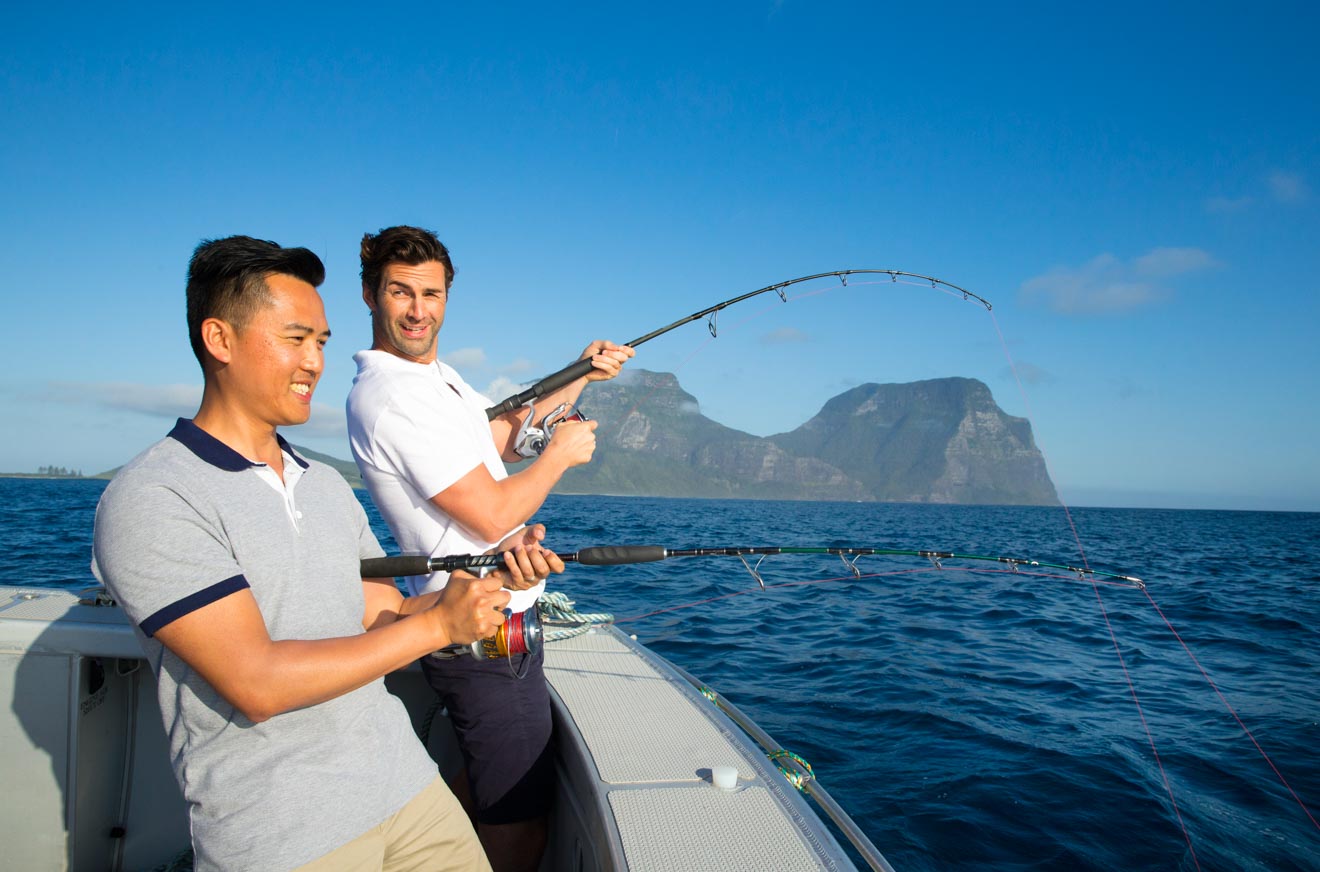 Commercial fishing is banned here, which makes the island a mecca for fishing enthusiasts. Depending on your own preference, you can join a tour to go deep-sea fishing or simply find a spot on the pier. Certain waters are off-limits to fishing so make sure you keep an eye out for any signs posts or restrictions.
6. Kayak around the lagoon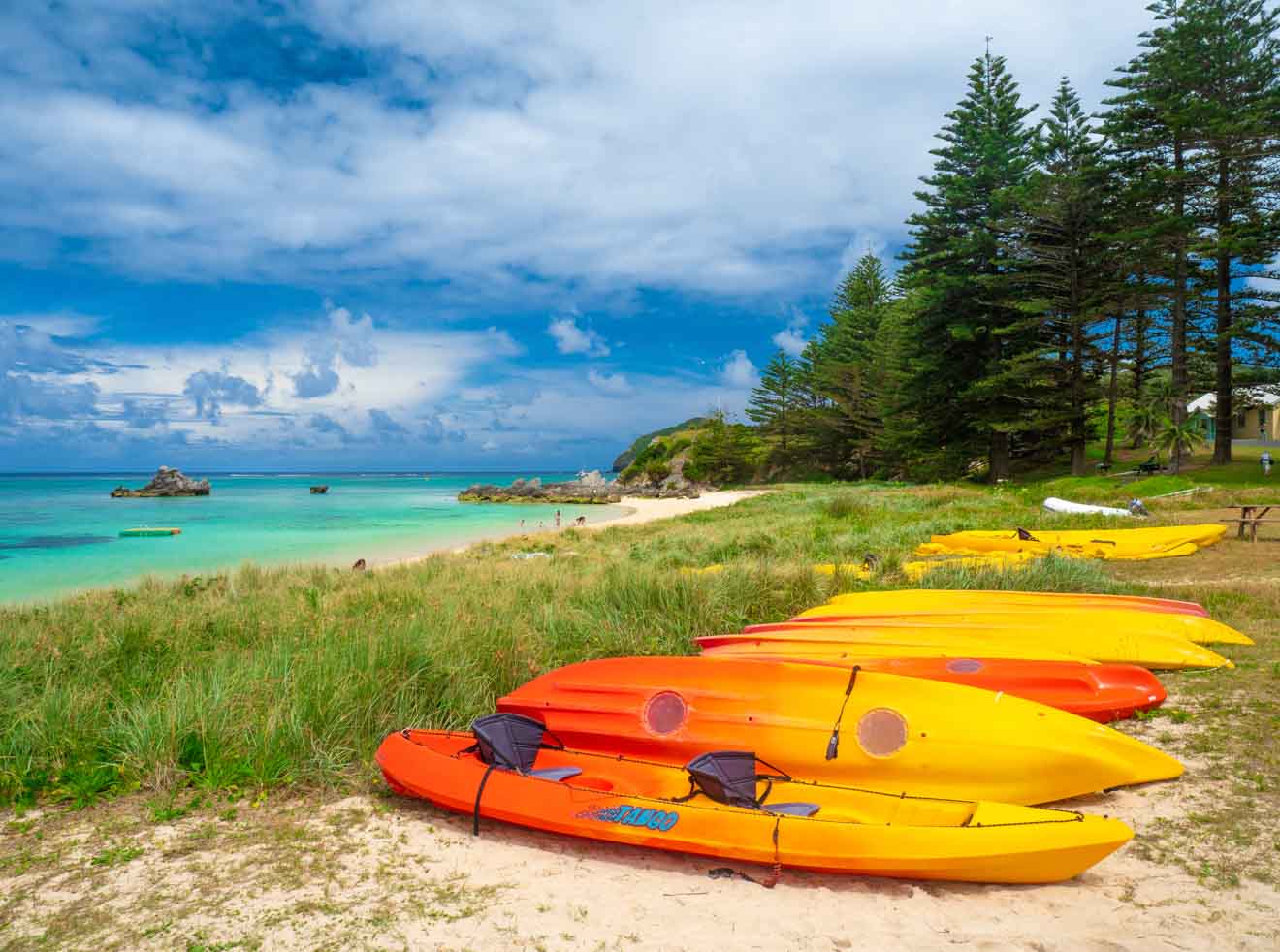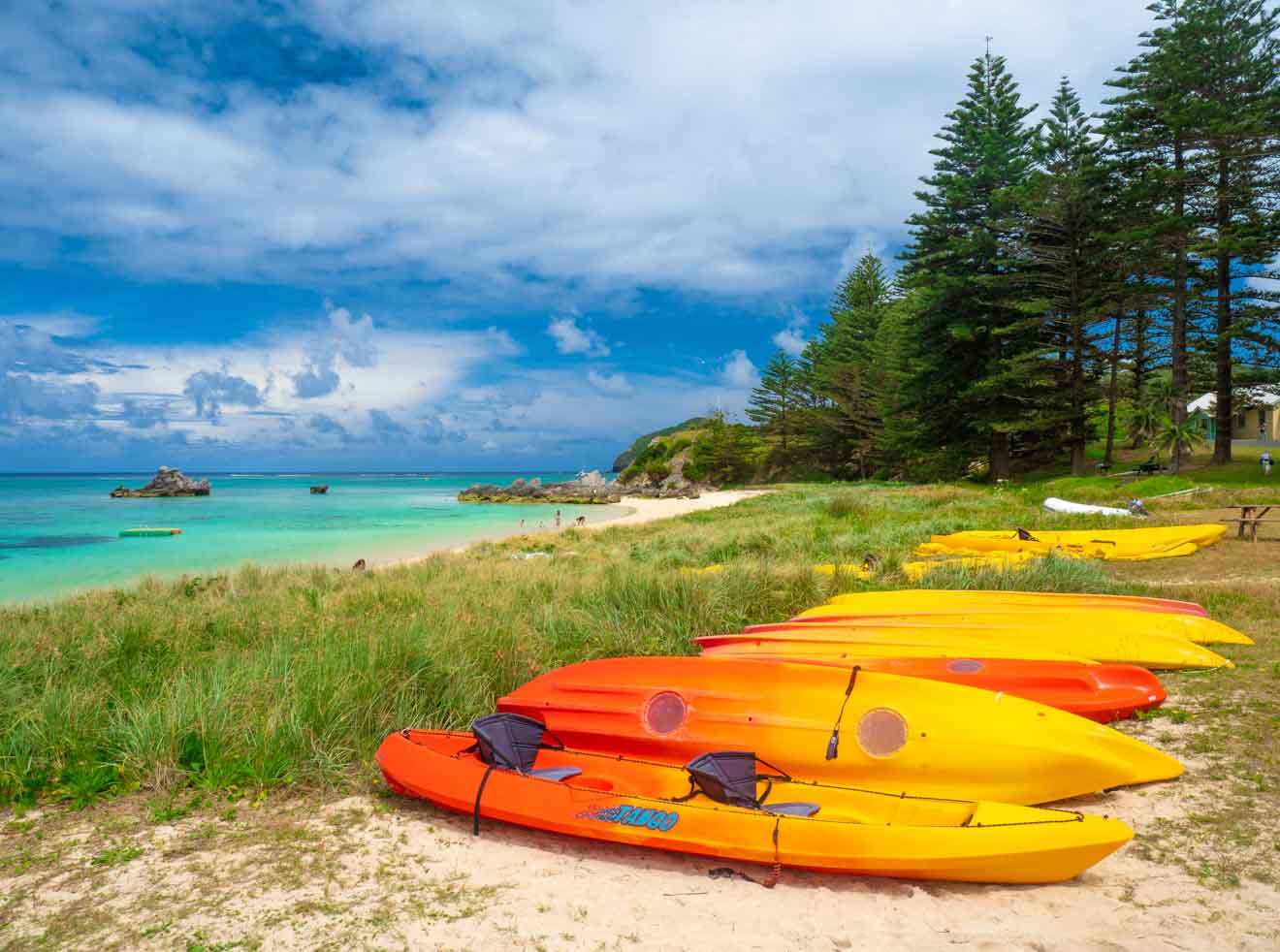 Almost 500 species of fish and 80 species of coral live in the water that surrounds the island, and one of the easiest means of exploring it is by hiring a kayak! Pro Dive rents out kayaks for between $15 and $20 for both one and two-person vessels. Try kayaking in the lagoon when you start, before heading over to North Bay for some truly beautiful spots.
Where to stay on Lord Howe Island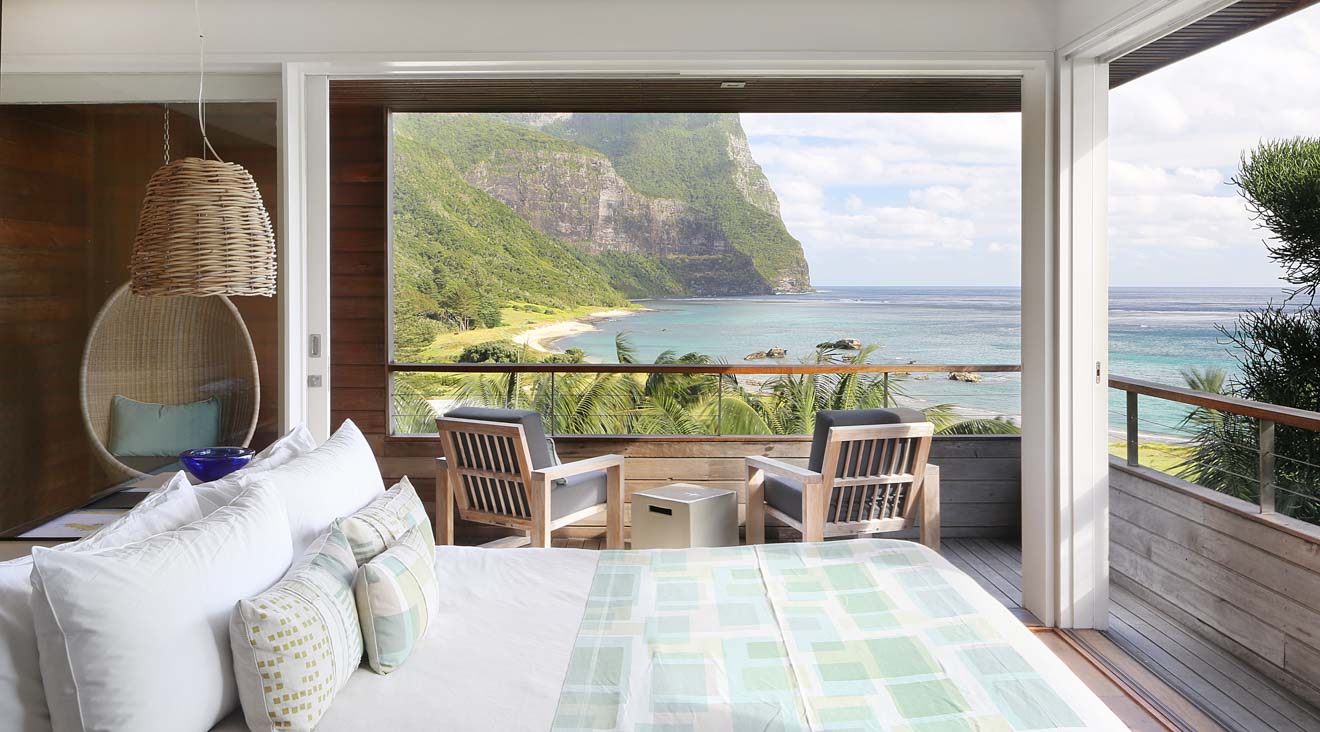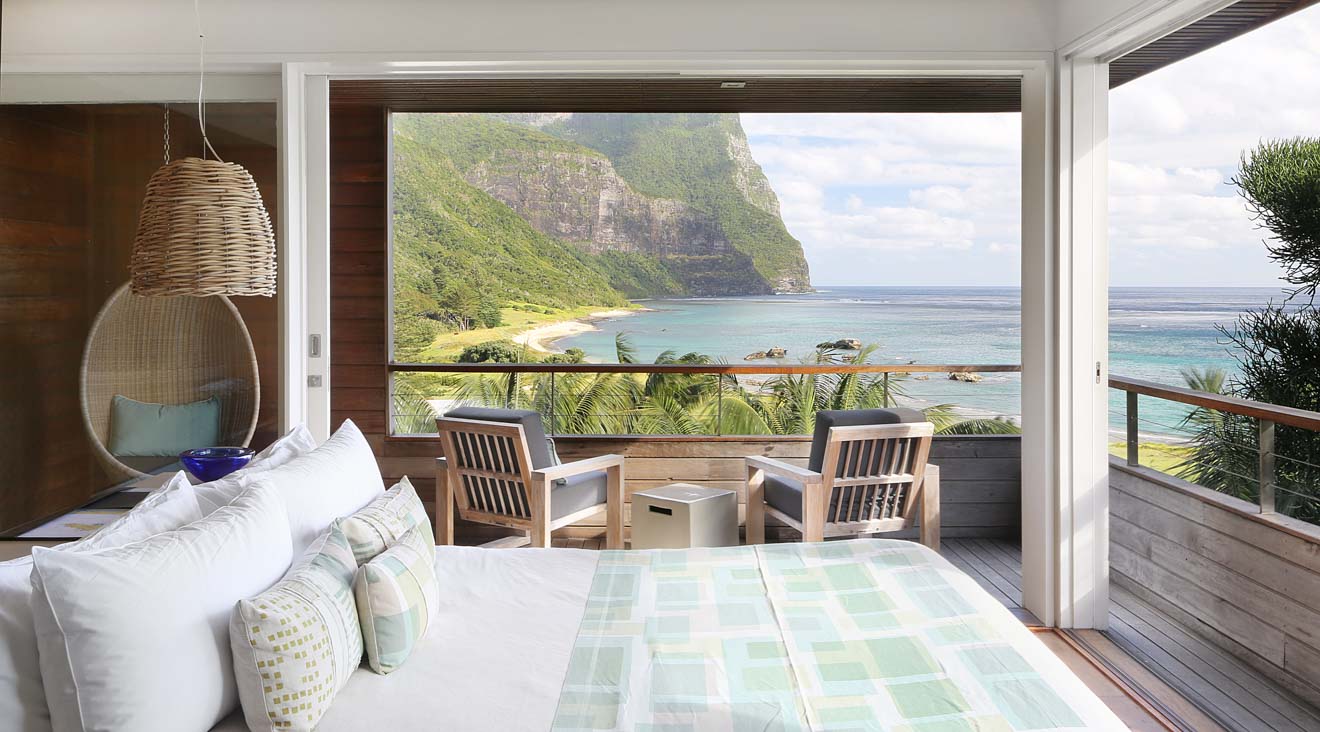 This exclusive Australian destination is home to just 18 lodges, guesthouses and hotels. Guesthouses make up the bulk of the cheaper accommodation, costing upwards of $200 a night, while luxury lodges are a little more expensive and can cost up to $1,500 per night during peak season.
Unfortunately, accommodation is limited here, and budget options aren't really a thing. Saying this, hotels are booked up quickly on the island, so I'd recommend booking as far in advance as possible!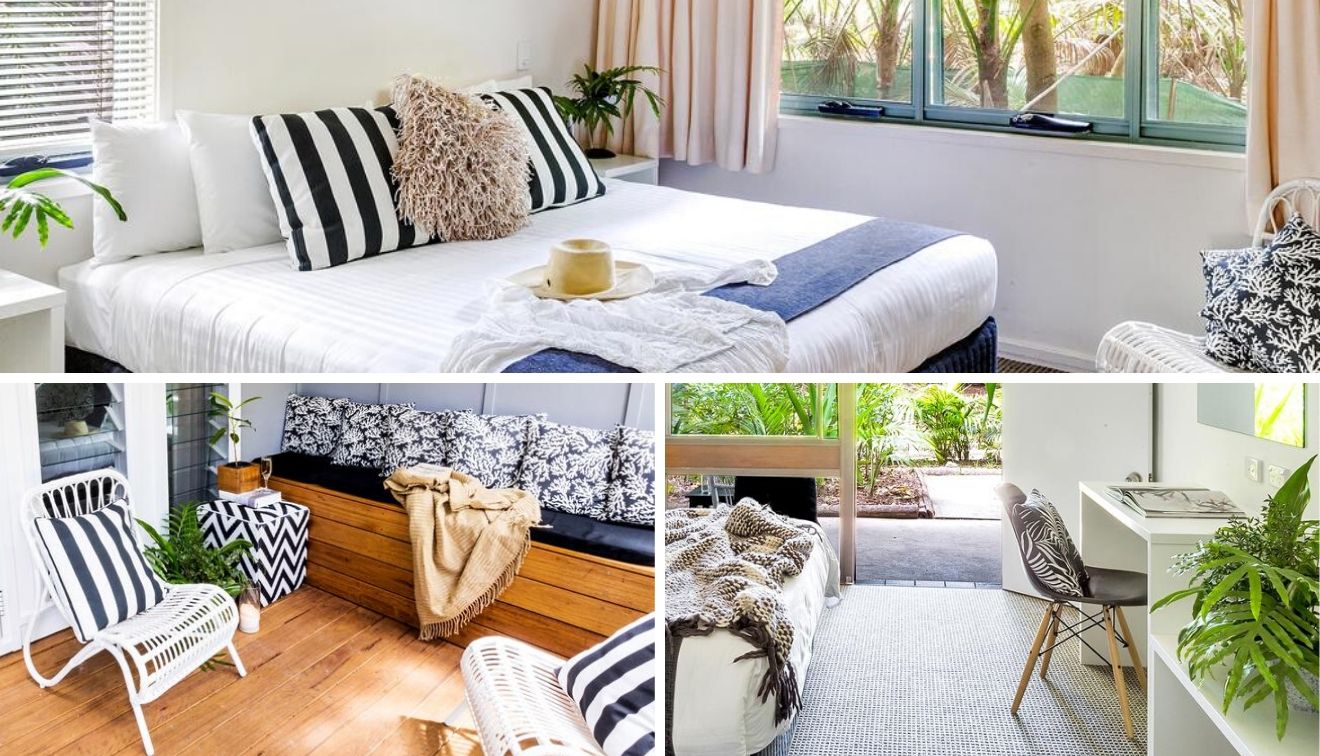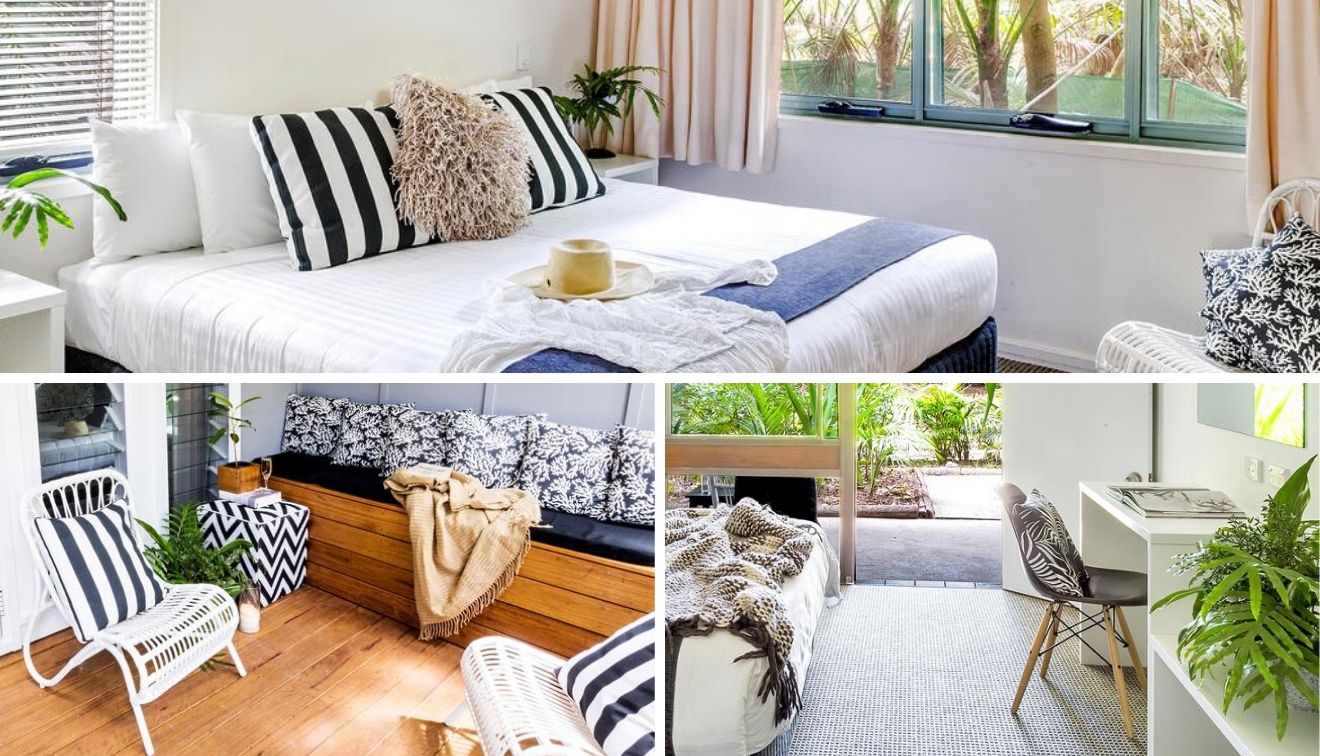 Luxury (750 AUD and up):
There is certainly no shortage of luxurious accommodation on Lord Howe Island, but the creme-de-la-creme has to be the all-inclusive Arajilla Retreat. Enjoy a glass of champagne at arrival time before being shown to your private suite in the forest with access to the spa. Also praised for its luxe offerings is the Pinetree Lodge which sits moments from the lagoon. Offering guests a choice of private cottages and access to a library and pool room this is one of those places you can't wait to see after a busy day exploring.
Middle (350 AUD and up):
Middle-end accommodation tends to come in the form of apartments on Lord Howe Island. Such is the case at Waimarie Apartments. These one-bedroom self-catered apartments enjoy stunning views over the mountains and friendly hospitality from the local owners. The Lorhiti Apartments have similar amenities but feel more like a hotel. With private balconies and sea views, you can wake up to the stunning landscapes every morning.
Budget (up to 350 AUD):
Lodges are where you'll find the cheapest rates, and while $200+ isn't normally our low-cost range, it's the cheapest option you'll find here. Beachcomber Lodge is just a five-minute walk from Ned's Beach and features apartment-style rooms with fully-equipped kitchens. It's neighbor, the Somerset Apartments provides guests with self-catered rooms, set within tropical gardens.
When is the best time to visit Lord Howe Island?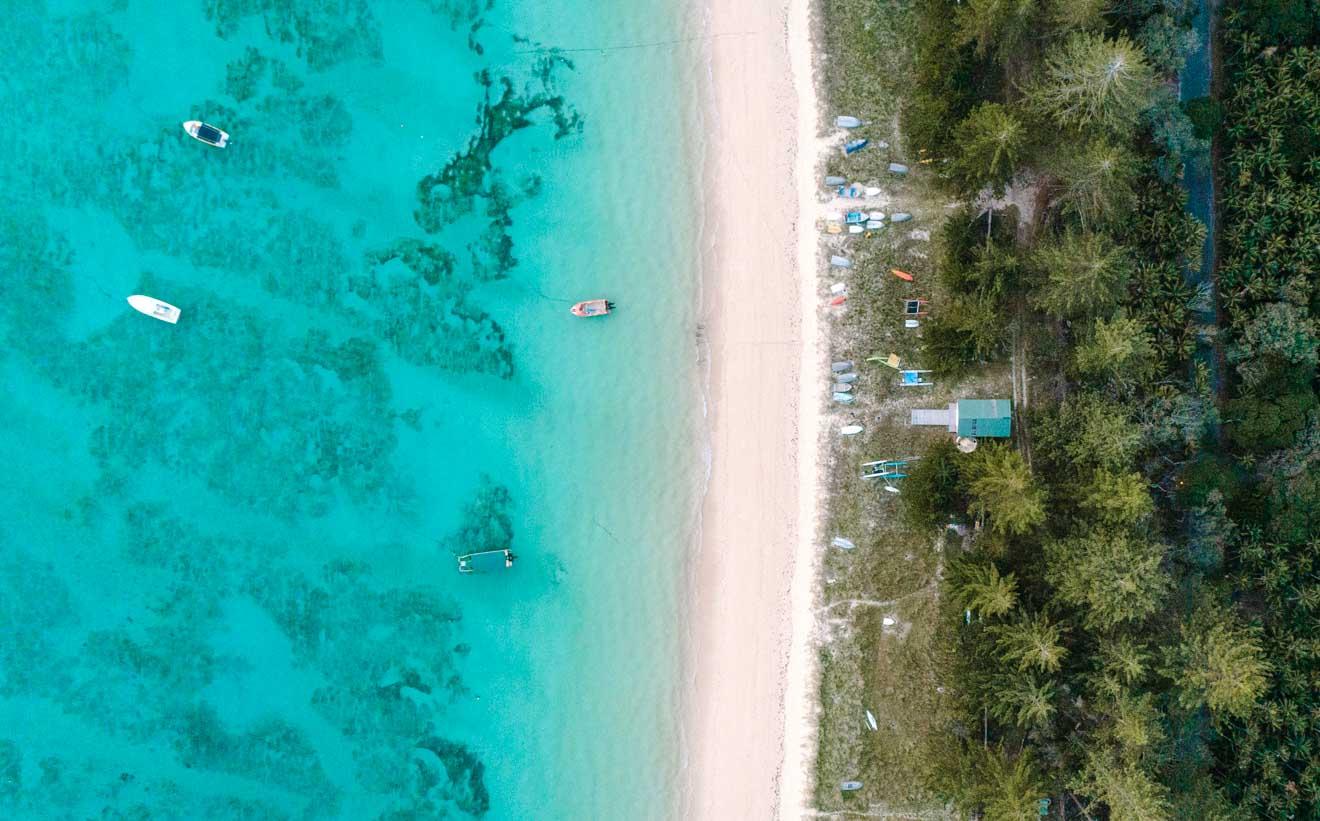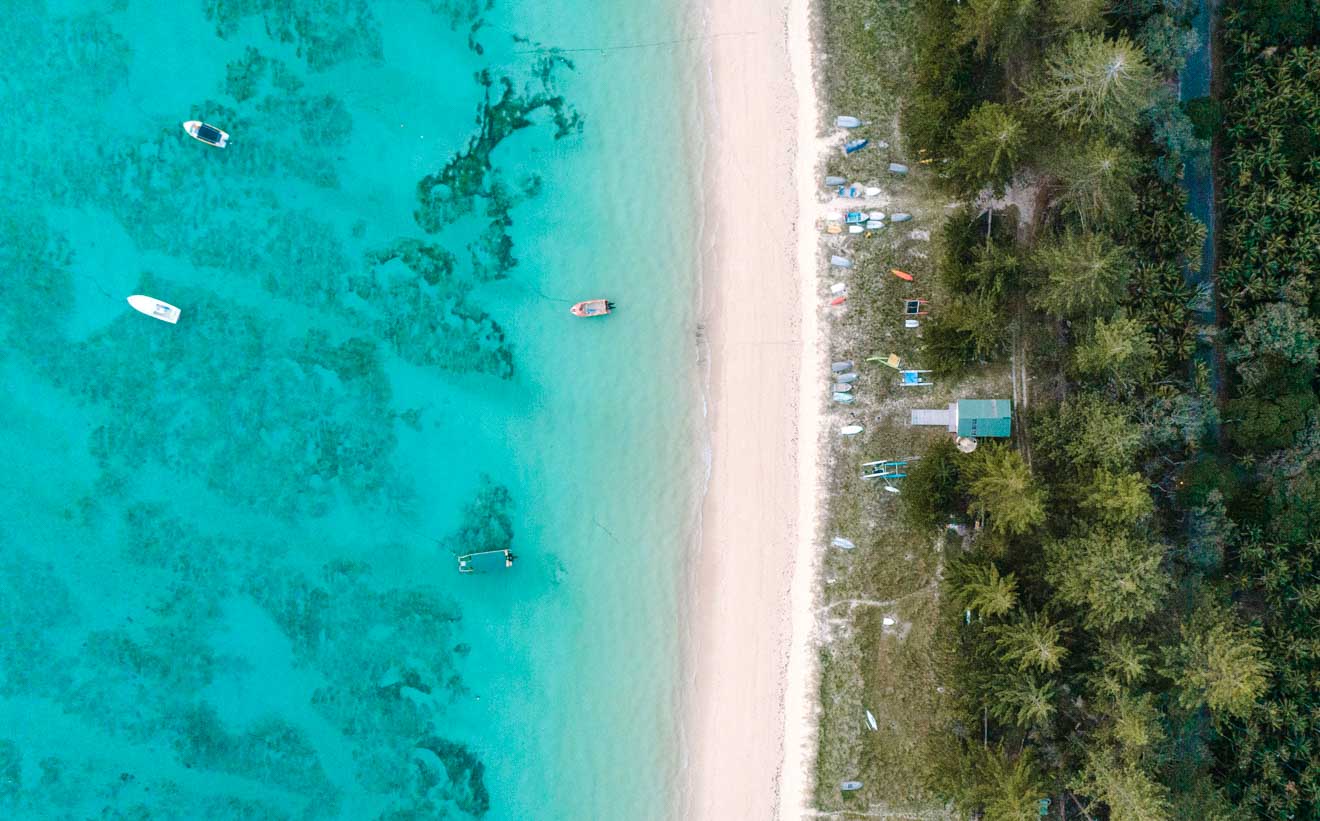 Lord Howe Island is a once-in-a-lifetime holiday and one that you're going to want to time right with the Australian seasons. Visiting is possible all year round, but the best time is during summer, which runs from September to May. Temperatures are a comfortable 26 to 32 °C, and you can enjoy all of the outdoor activities.
You can visit during Australian winter (June to August), but you should prepare yourself for possible flight delays and closures of some hiking trails. Holidaying here during this time does have its advantages though, as accommodation is generally cheaper and there are even fewer travellers about!
Conclusion
It's no doubt that a holiday to this heavenly Australian island will be one to remember! As I've explained, there are just two options to reach the exclusive destination: by plane or by boat. Once you're there, it's all about getting out and about in nature, enjoying the Tasman Sea and all of its bounty. I definitely know where I'll be heading next time I'm in the country!
If you're still unsure about how to reach the island, or what to do when you arrive, drop me a message below and I'll try to get back to you with some answers.
I hope you have a truly memorable trip!
Lily
---
---
Pin it for later!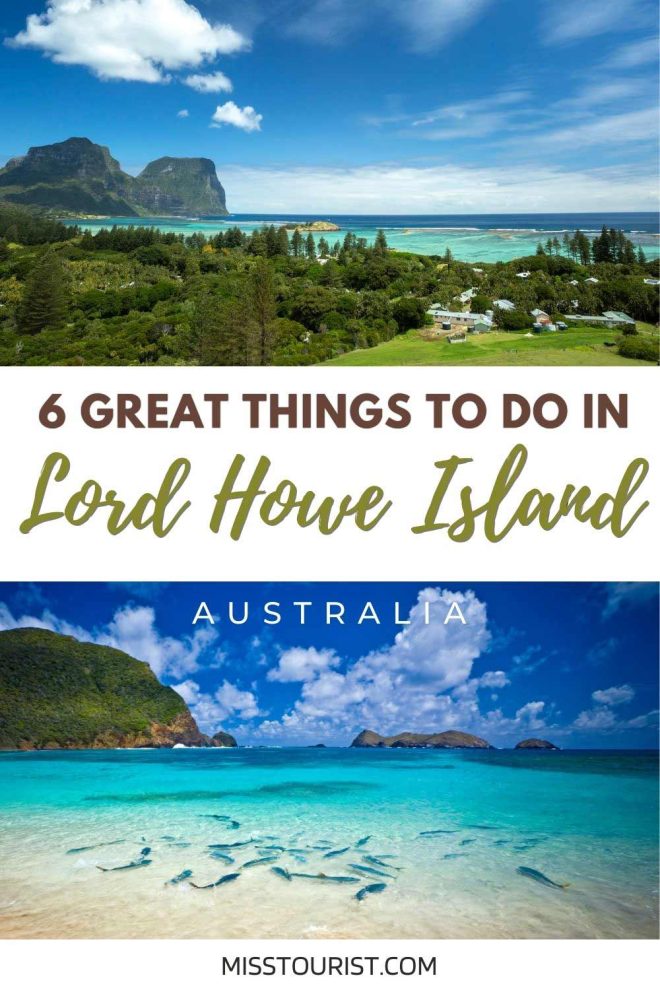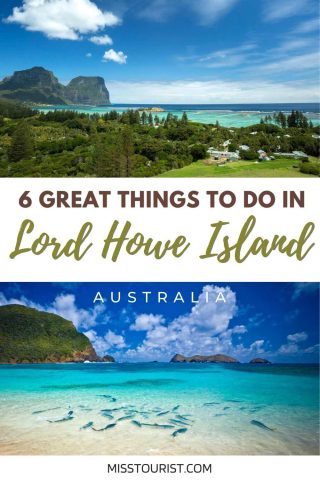 Pin it for later!