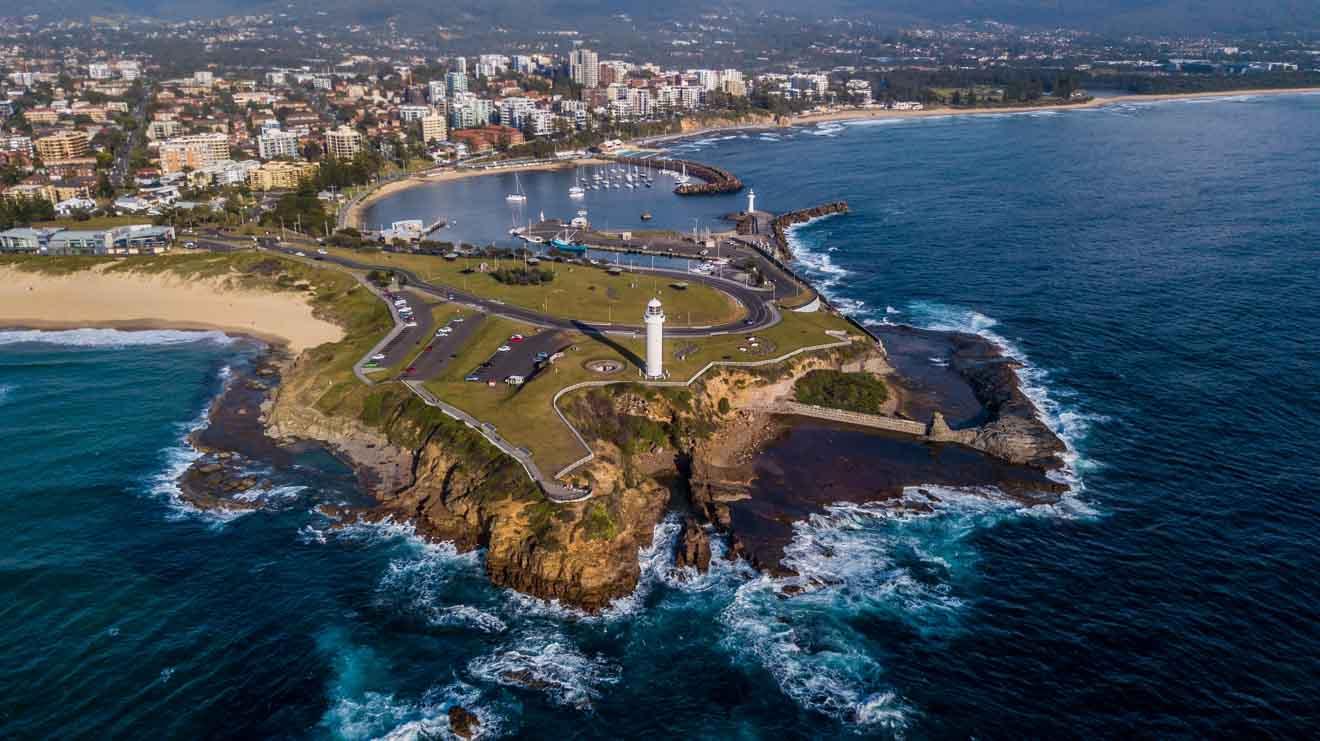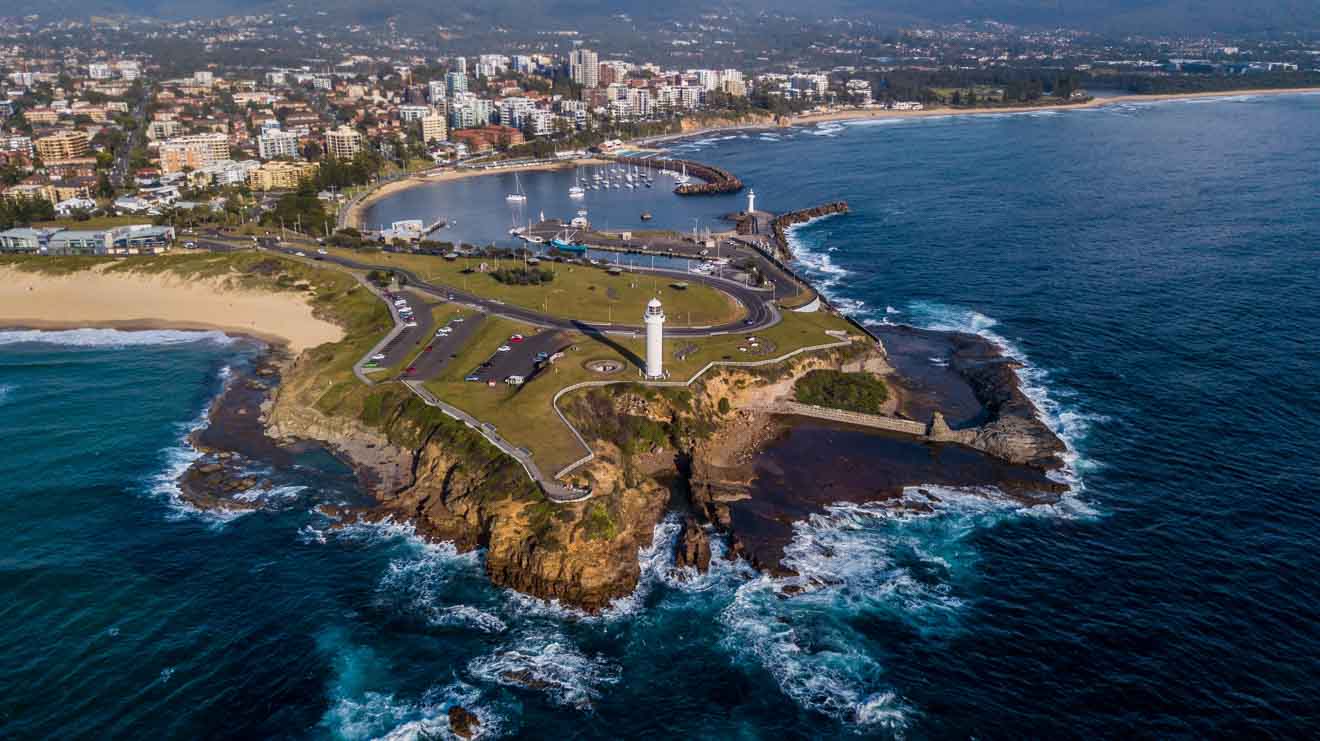 Wollongong is a coastal city about 70 kilometers south of Sydney, and is Australia's tenth largest city. Home to great beaches, sandstone cliffs, rainforests and lots of family activities, there is a lot to do around Wollongong making it one of my top places to holiday in Australia.
It's easy to take the Grand Pacific Drive south from Sydney for one of the most scenic drives in Australia. If you can hire a convertible – do so! Being so close to Sydney, Wollongong is often overlooked but there are plenty of activities and things to do in Wollongong.
Please find below my 12 Things to Do in Wollongong:
1. Walk the Sea Cliff Bridge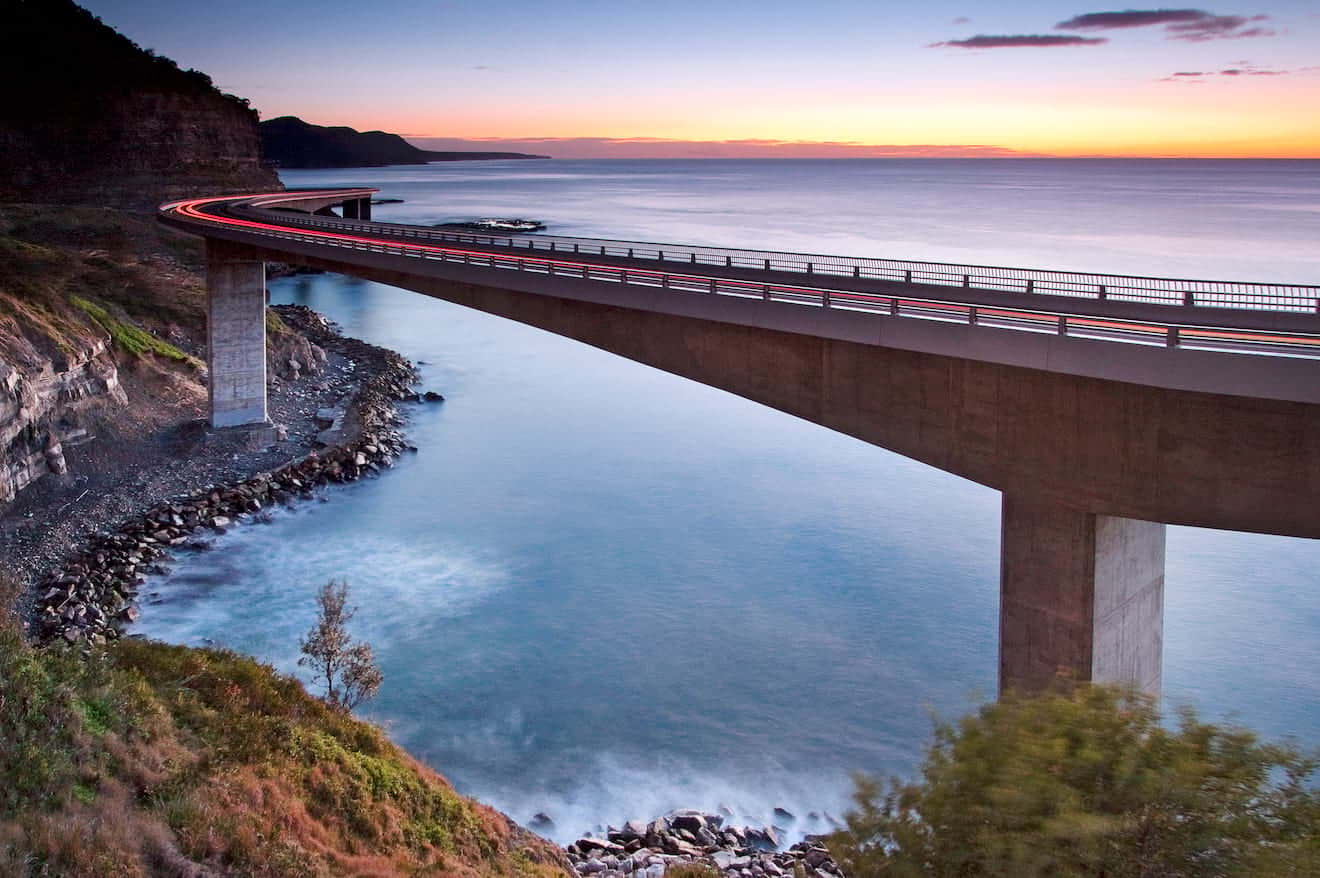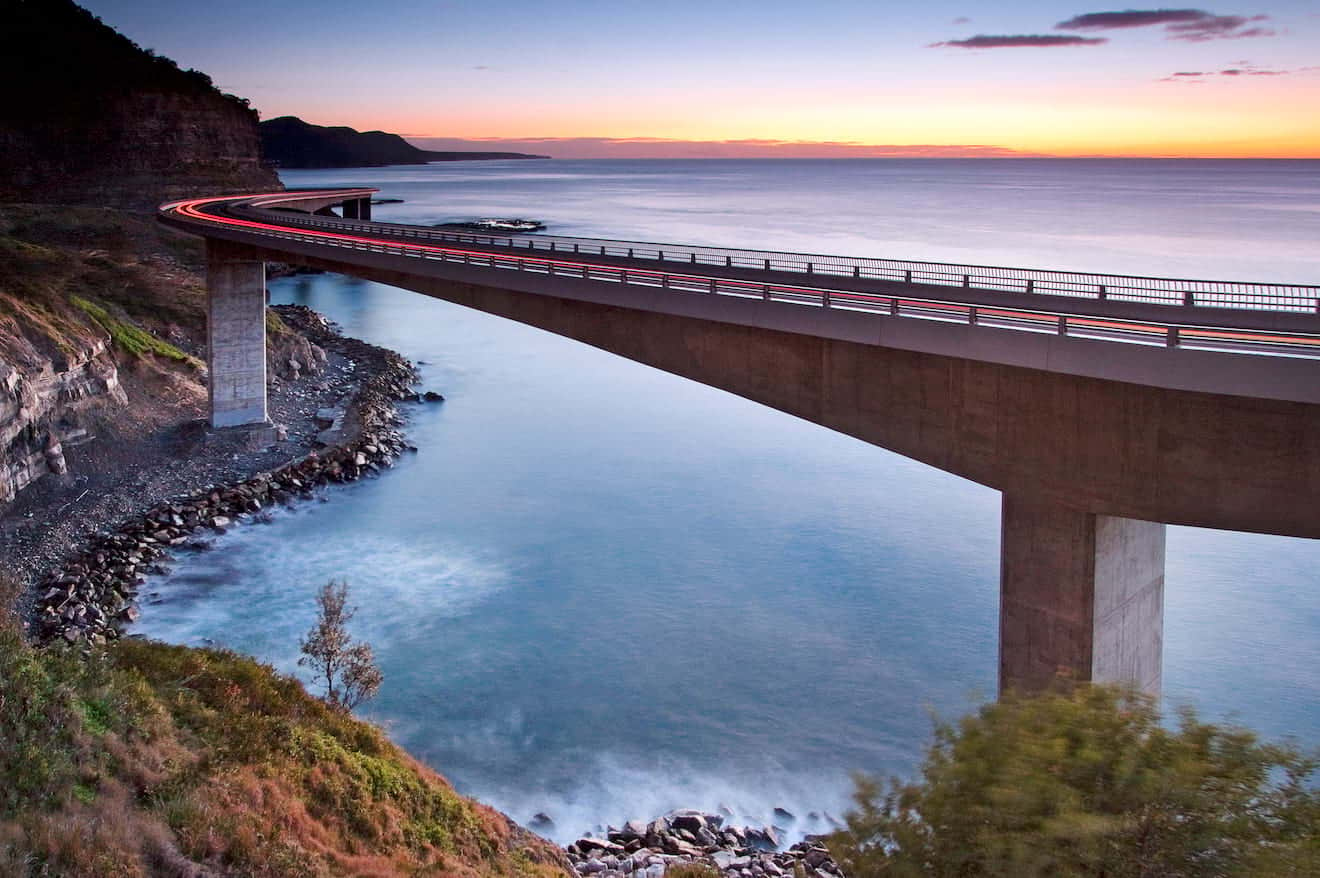 This is the second most photographed bridge in Australia – only behind Sydney Harbour Bridge!
Located on the Grand Pacific Drive this bridge is a Wollongong icon and a highlight of this amazing coastal drive. Whilst accessible by train as it is located near Stanwell Park station, I would highly recommend driving, so you can take your time and stop at one of the many scenic views. Make your first spot at Bald Hill lookout in Stanwell Tops. This is 8 km before the Bridge and will give you the best Instagram worthy photos of Sea Cliff Bridge! My photo from here sits well with my photo from Cockatoo Island of Sydney Harbour Bridge
Once you get to the bridge, park your car and take your time walking across the bridge as you can spot a wide variety of sea life.
PRO TIP: The viewing platform on the bridge is a great place to spot whales. Make sure you bring your binoculars to search for whales on their annual migration!
2. Jamberoo Action Park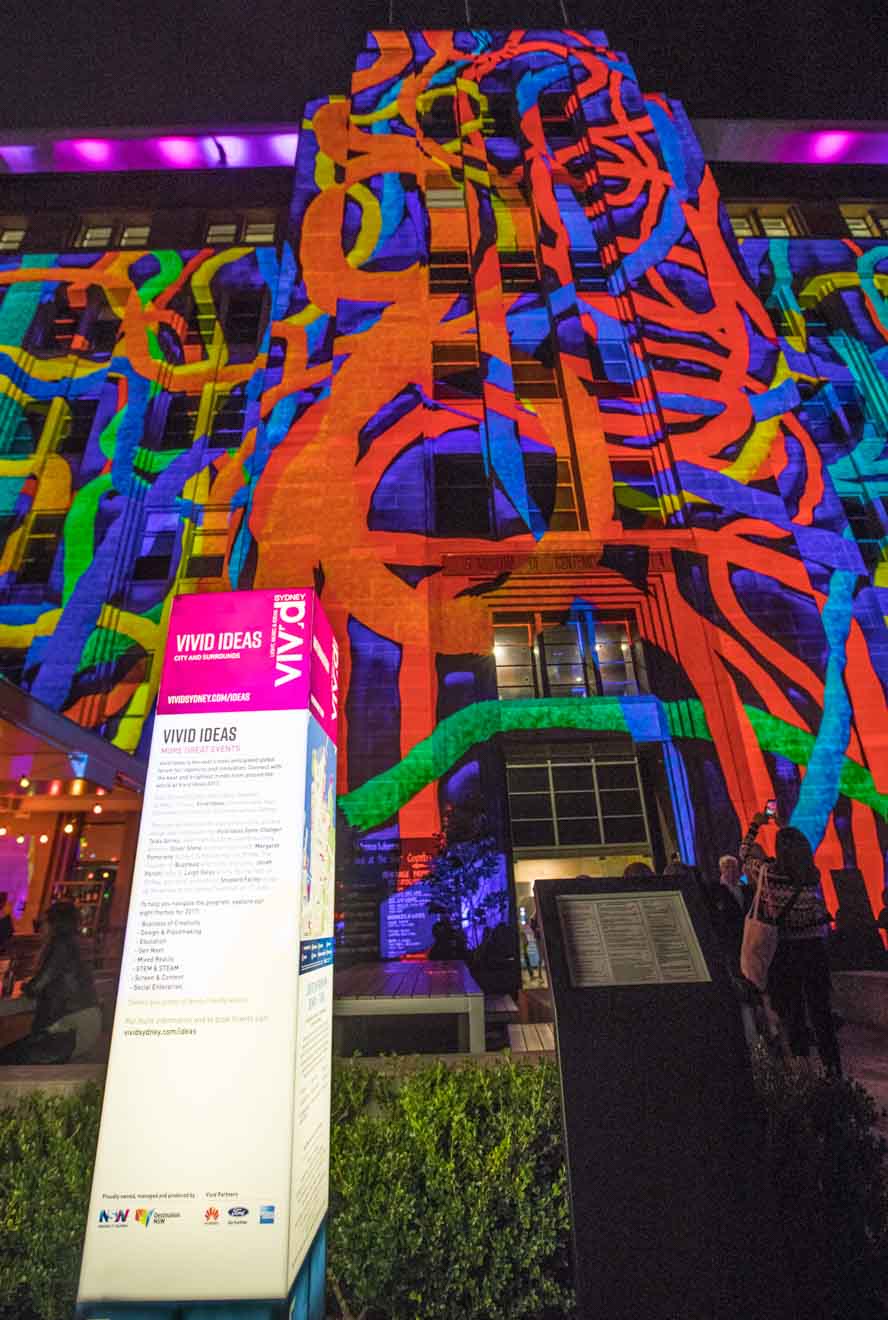 On a hot day I love to head to this Theme park – there are plenty of fun water slides to suit the family.
It is a short 30 minute drive south of Wollongong and with the backdrop of the Jamberoo Mountains and Illawarra Escarpment it is one of the most picturesque settings for a water park.
PRO TIP: Note this park is closed from May to August so if you want some water fun don't plan your trip during these months!

PRICE: 139$ if you buy online
3. Contemplate Life at Nan Tien Temple
This is the largest Buddhist temple in the Southern Hemisphere!
This orthodox Buddhist temple is one of the most popular things to do in Wollongong. It's a great way to learn about this Chinese culture and religion. For those wanting to learn even more they also offer weekend retreats with classes on tai chi, calligraphy and meditation. This is definitely a peaceful place to relax.
4. Meet Animals at Symbio Wildlife Park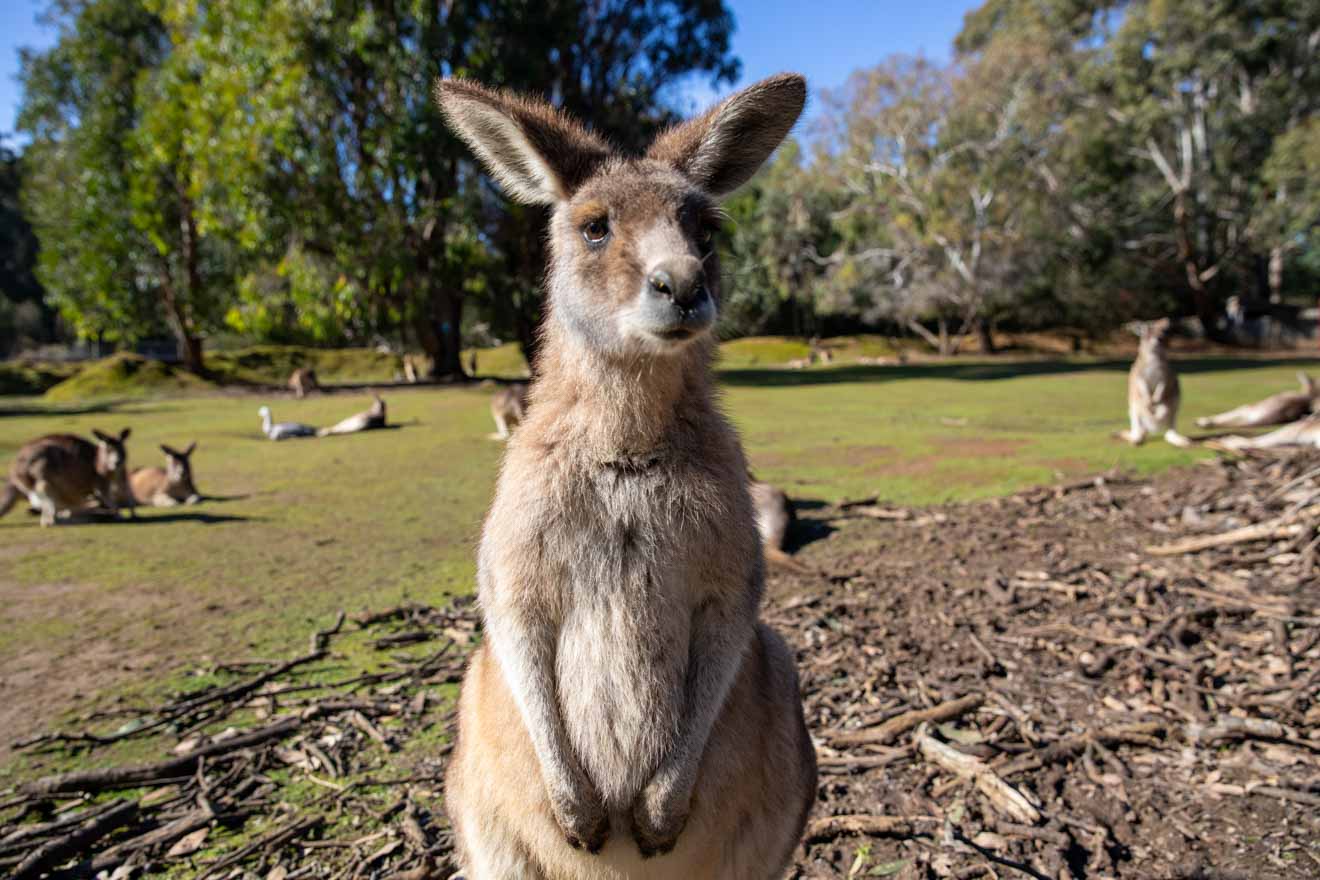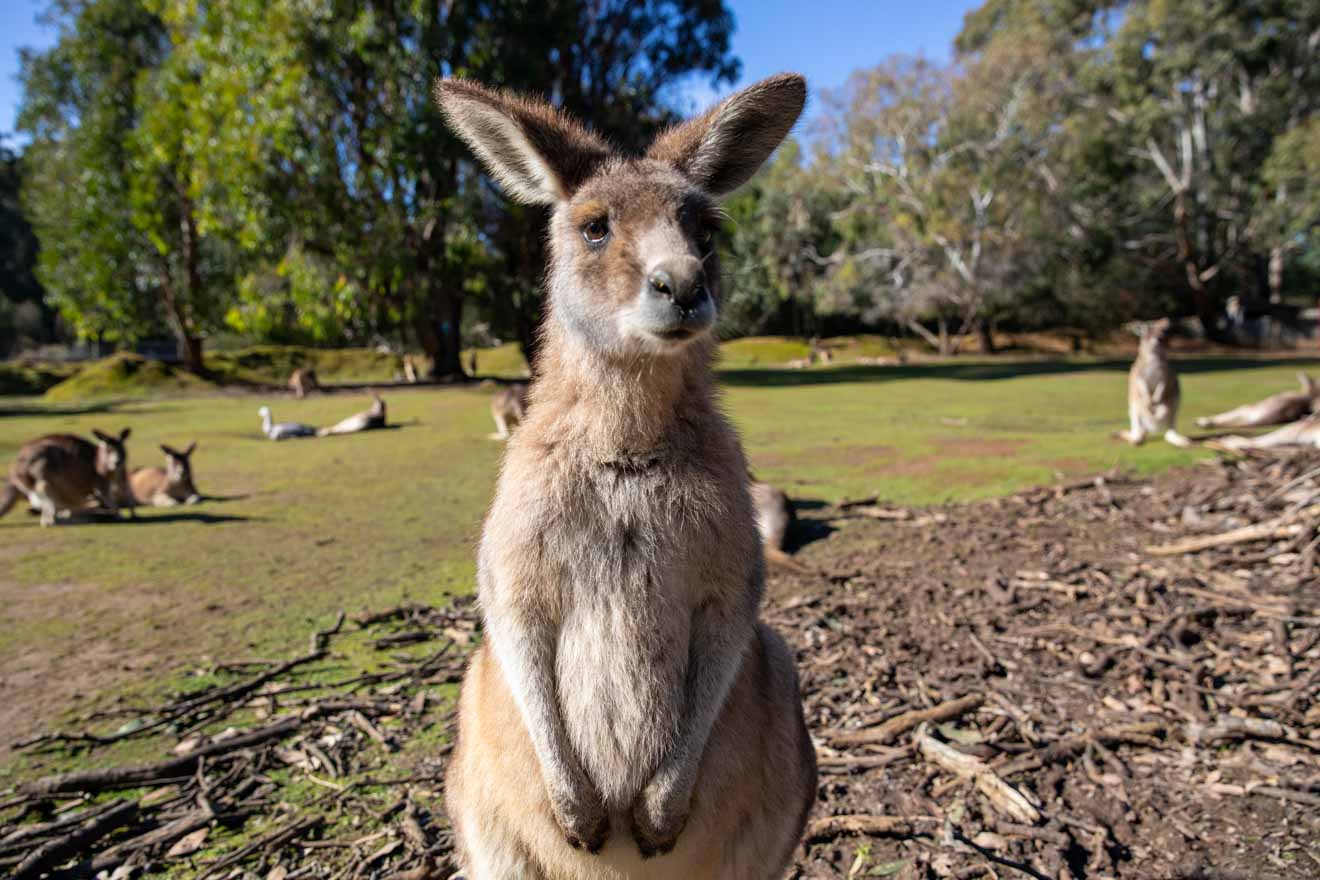 Did you know a group of kangaroos is called a mob?
This Wildlife Park offers a place to be close and personal with a variety of Australian wildlife as well as exotic animals from around the world. This is a great place for a family with kids to spend a day.
PRO TIP: There is a wide range of Behind the Scenes Experience at this park, allowing you to get close to special animals. A top way to celebrate a special occasion is to surprise someone with this added experience. I can recommend the Monkey experience as well worth doing 🙂
PRICE: Adults $36 kids $22. Behind the Scenes Monkey Experience $125
5. Hike Illawarra Escarpment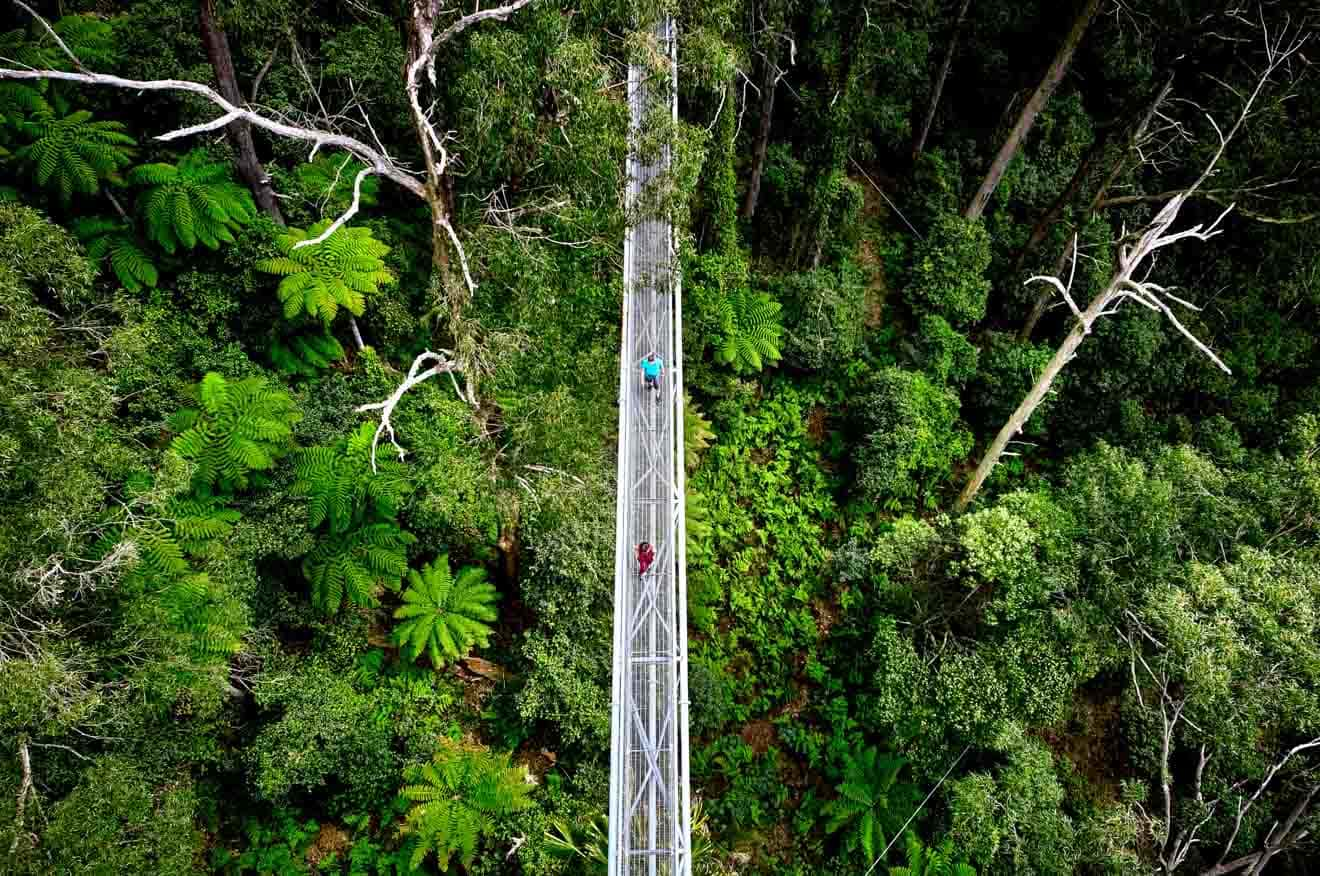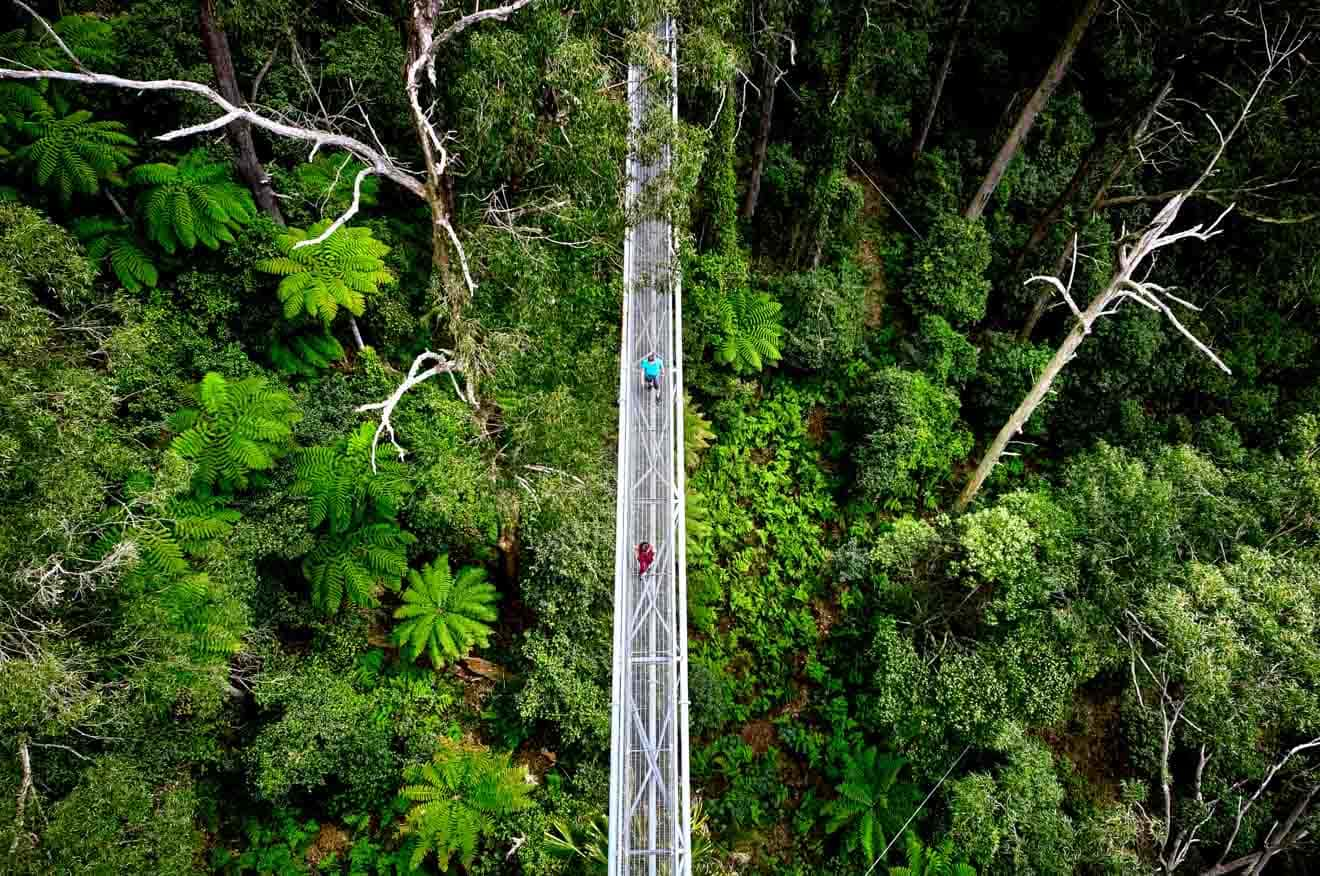 This amazing National Park offers a wide range of hikes and walks. The escarpment has been built up over 30 million years! This is in my Top 3 National Parks in New South Wales along with Kosciuszko National Park and Glenworth Valley. If you visit in winter you may be able to spot whales from here.
PRO TIP: If you are feeling fit and love bird watching try the Forest walk to Sublime Point track. This 14 km hike offers great views back to Sydney, plenty of spots for a picnic in the park and a great place to spot birds. Make sure you bring water as the hike can take 4-5 hours!
6. Learn at the Science Centre and Planetarium
Here is an interesting Wollongong fact: Wollongong, often referred to as "The Gong," boasts the world's largest opera glass structure, the Wollongong Science Centre and Planetarium.
The Science Centre and Planetarium is an educational experience for all ages. The interactive nature of the displays is a fun way to learn, – it doesn't feel like a school field trip! Take the family, have fun and learn something new!
PRICE: Adults $15 kids $11. The Planetarium is an additional $6
7. Relax on the Beach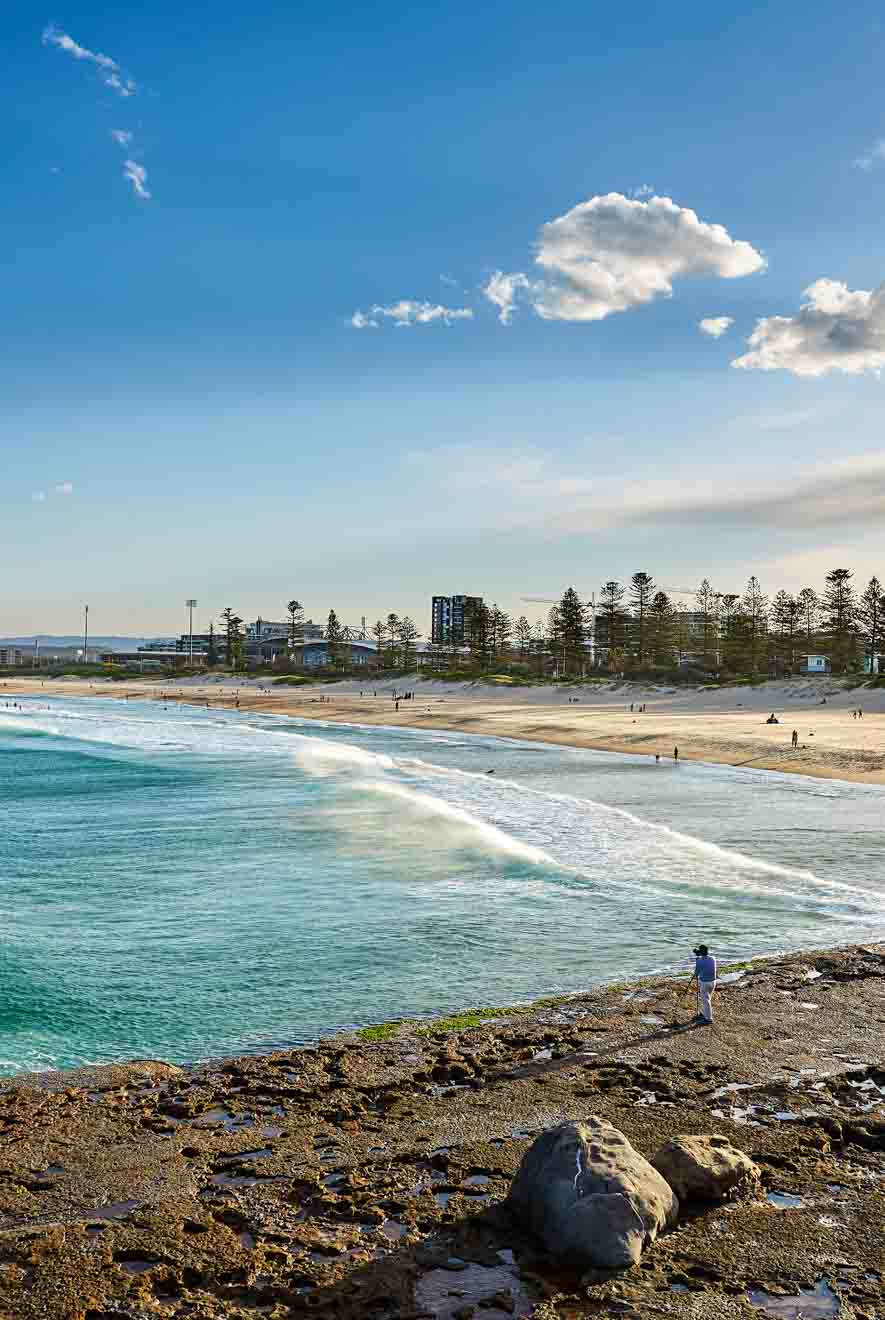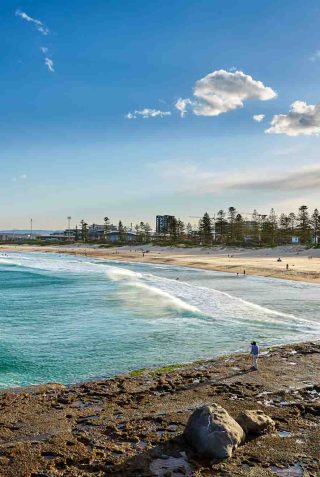 No holiday is complete without a little relaxation and beach time should be on every list of things to do Wollongong. Popular beaches include Port Kembla Beach, Wattamolla Beach and Wollongong City Beach. My personal favourite however is North Wollongong Beach!
PRO TIP: If you want to do some laps, the Continental Pool, a five minute walk from North Wollongong beach is perfect. There is an Olympic size saltwater pool as well as a kids pool and they are patrolled by guards. And the best part- it's FREE – which is always a good sign for those on a budget 🙂
8. Catch a Sports Game
If you want to hang with the locals and enjoy sport, I'd highly recommend including a game on your itinerary.
The Illawarra Hawks compete in the National Basketball League of Australia whilst the St George Illawarra Dragons compete in the National Rugby League of Australia. The home fans of both teams are passionate and it's a great experience to attend one of these.
You can always check Whats On In Wollongong to see what other live events or rock concerts are on during your visit.
9. Get a 15,000 foot view of Wollongong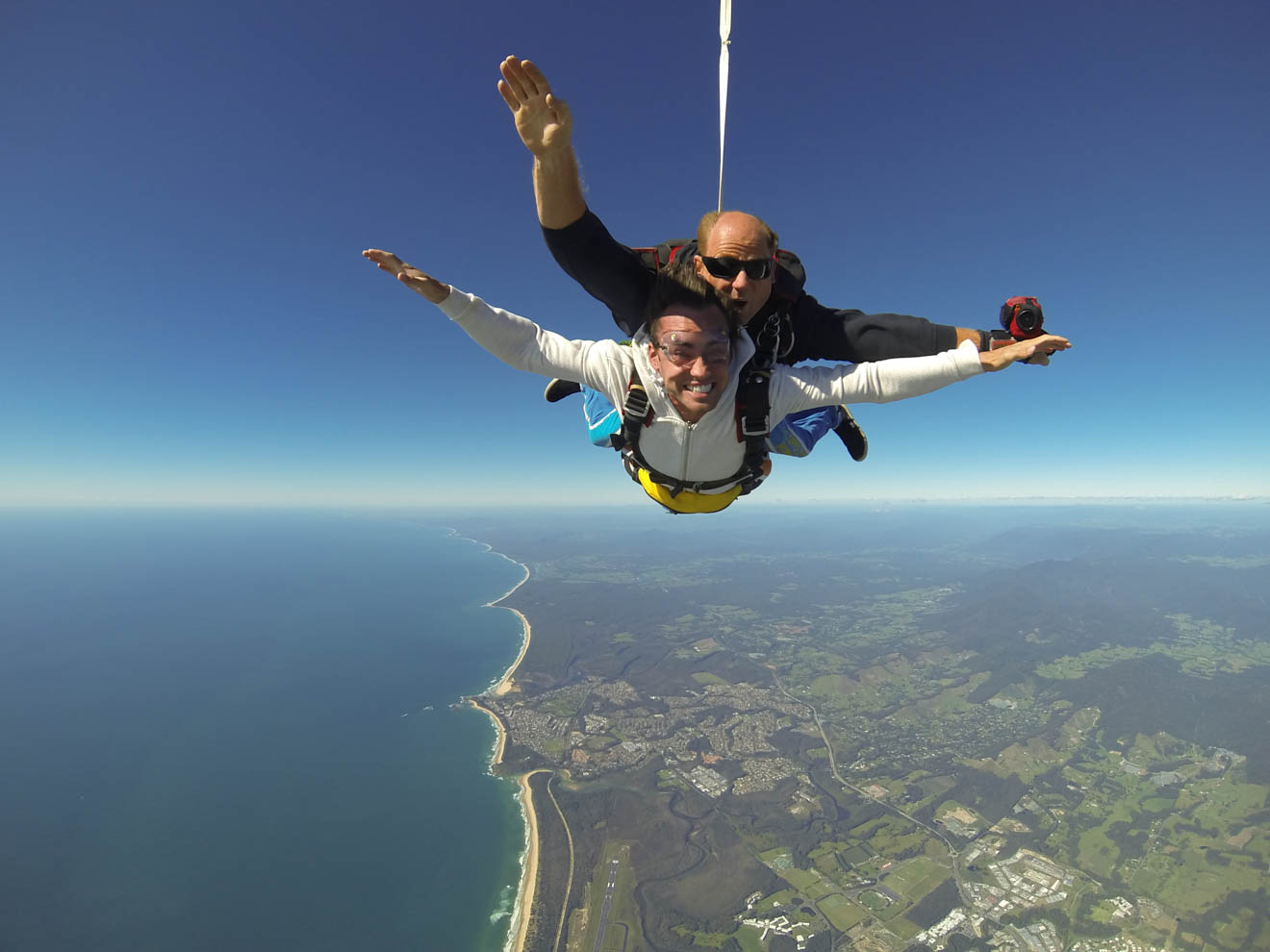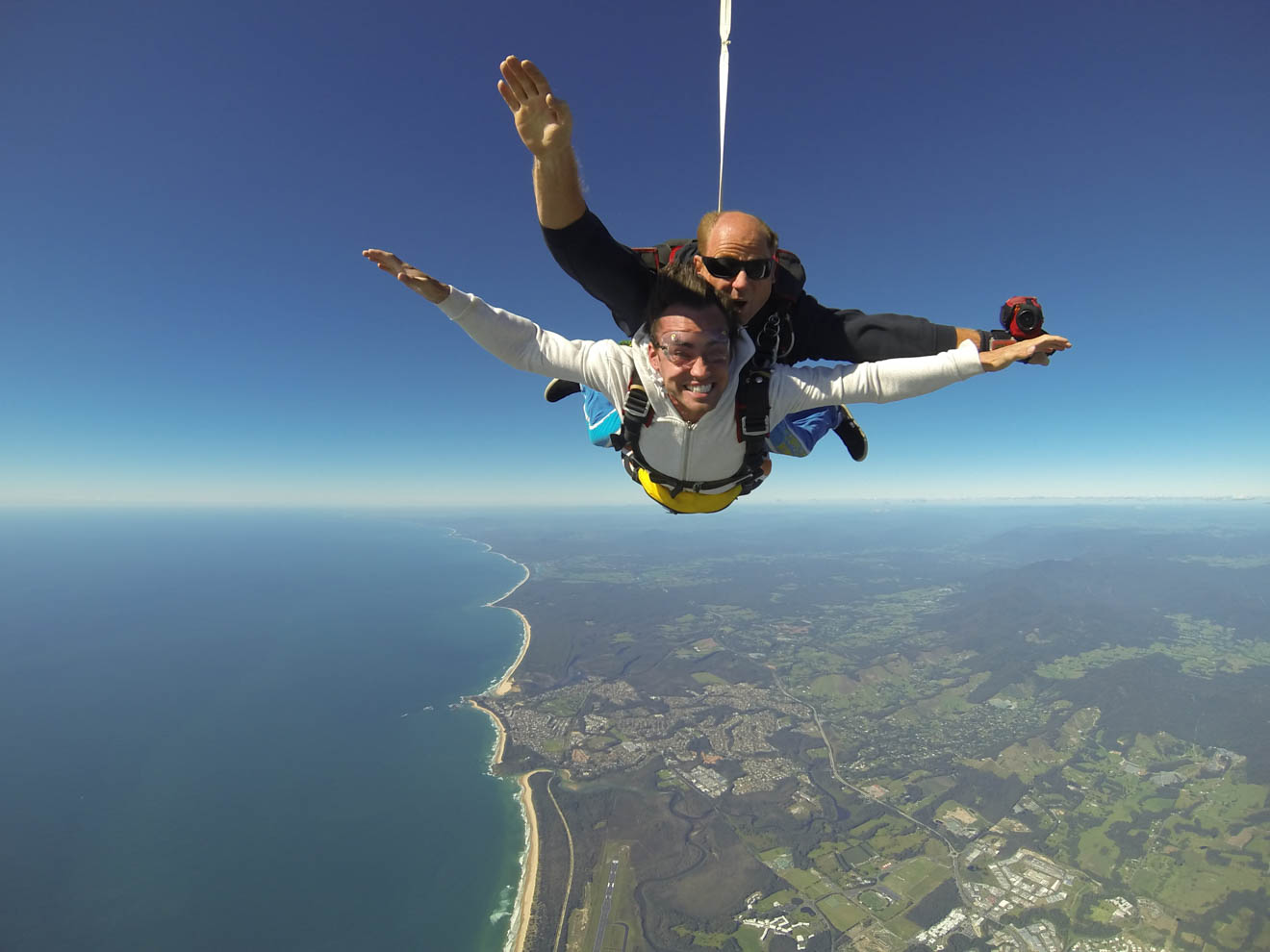 For those brave enough to jump out of a plane – Wollongong is one of the top locations in Australia to do it! Tandem skydiving offers an adrenaline rush like no other. SkyDive Australia offers daily jumps. Attached to your instructor you will experience a 60 second free fall offering amazing views over Wollongong and the coast.
PRICE: From $284 person
10. Wander the Botanic Gardens
For a relaxing stroll, I like to visit the Botanic Gardens. It looks small on the map, but it is deceivingly big! You could spend hours walking around and exploring, looking at flowers and birds.
11. Walk amongst the treetops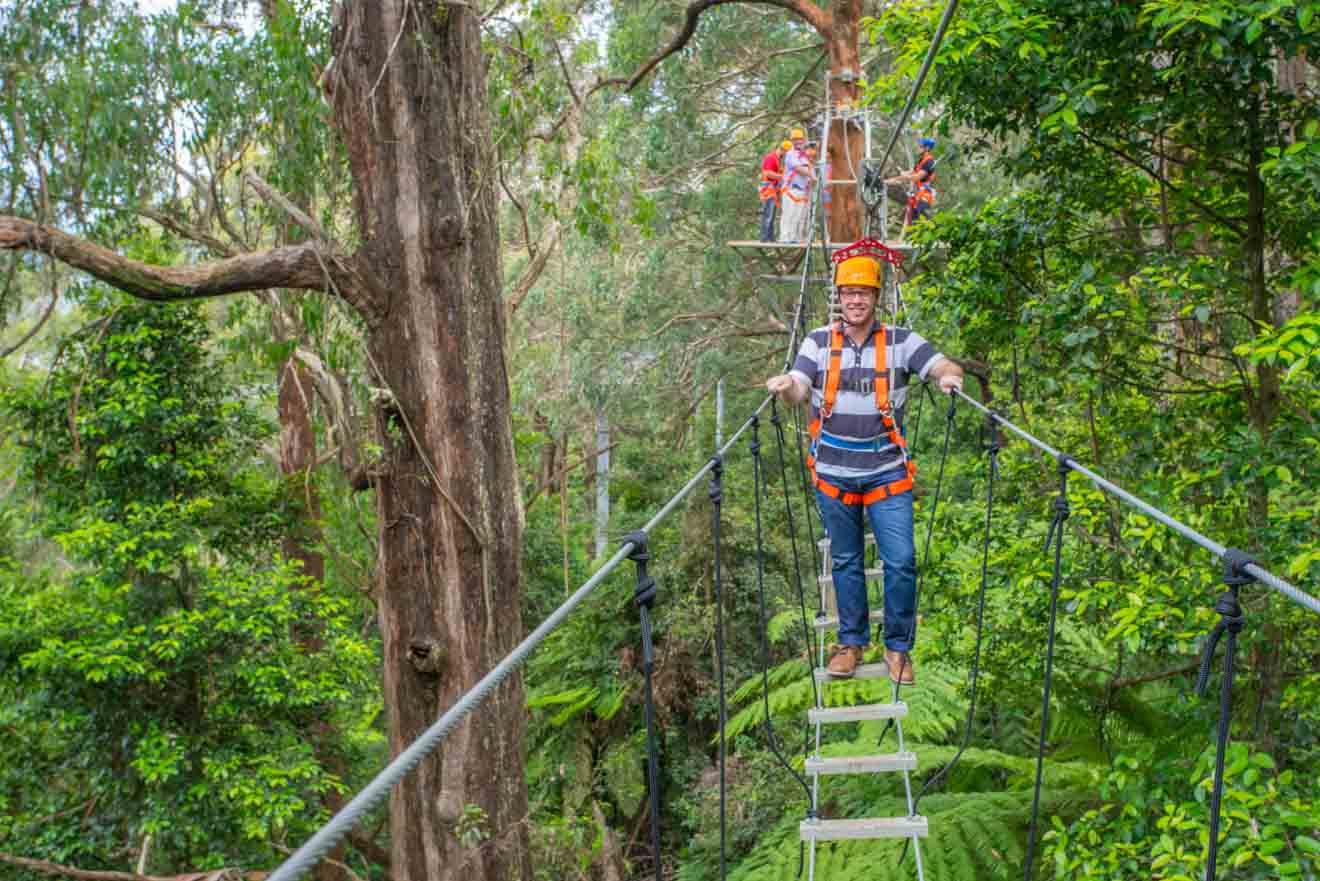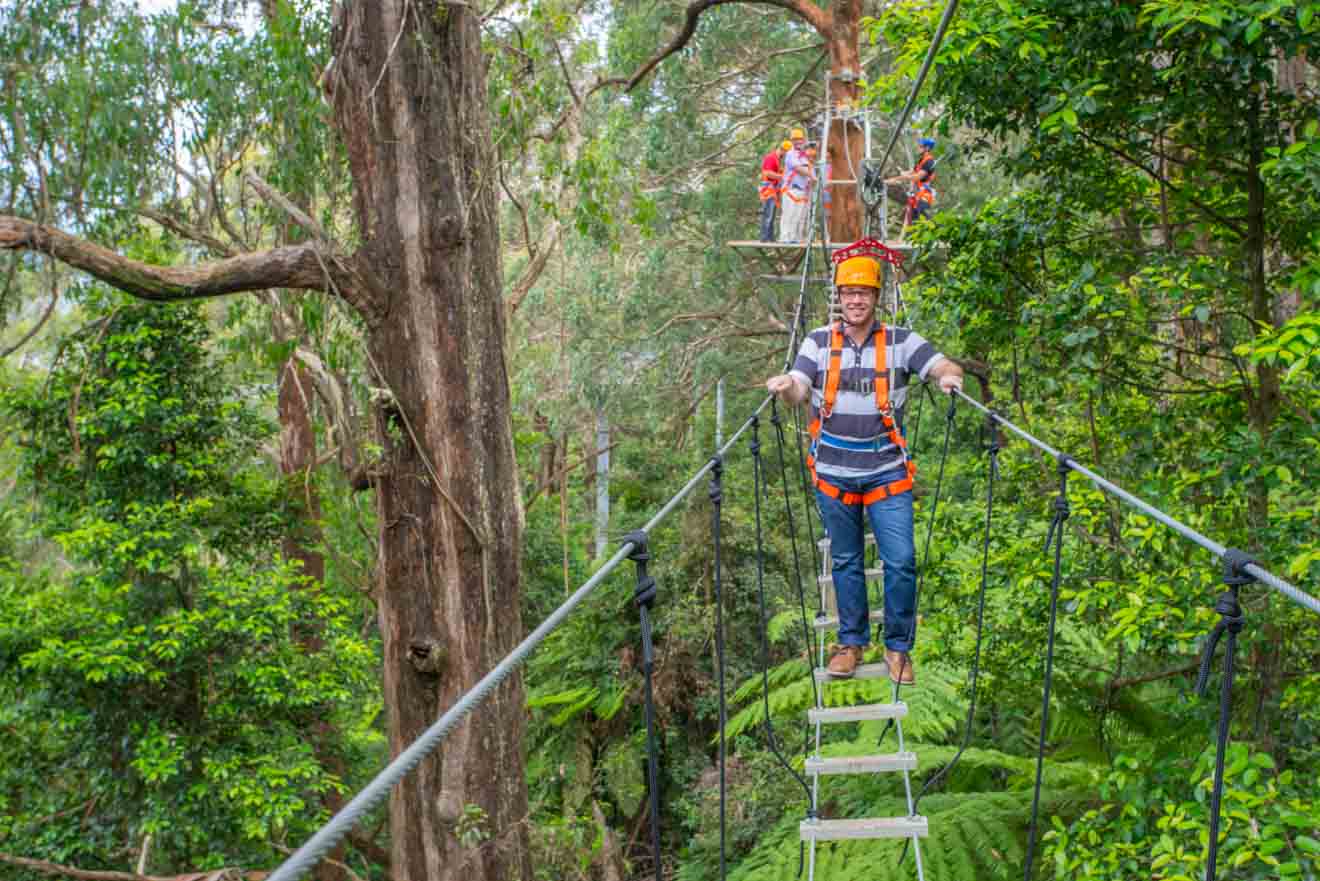 The highest zipline in Australia!
For those who want to get a birds eye view without jumping from a plane, 45 minutes from Wollongong is the Illawarra Tree Top Walk. This is an easy 1.5 kilometre walk on an elevated steel walkway about 30 metres above the forest floor. If you are after more adrenaline then definitely try the zipline course. There are three flights and two suspension bridges that are well worth doing.
PRO TIP: They have a sunrise walk. Wake up early and choose this option. Watching the sunrise here is amazing and there is a great hot breakfast on offer after!
13. Eat, eat, eat at Eat Street Markets!
Foodies like me should visit Eat Street markets where you can search the stalls for a wide array of food. Open every Thursday from 5pm to 9pm this is busy when the weather is good so it's best to get there early and wander around the many food options. And of course the earlier you are there the more new food you can try! Just save room for dessert 🙂
Unusual things to do in Wollongong
Do you have more time to spend in Wollongong and you want to try some cool things to do? Here are 3 of three amazing options that are definitely not the same as your everyday stuff to do in Wollongong:
Spark your child's creativity at the Early Start Discovery Space. Interactive exhibits, from a child-sized supermarket to a construction zone, engage young minds in playful learning experiences.
Challenge your limits at Hangdog Climbing Gym, an indoor rock-climbing haven. Scale walls, conquer obstacles, and enjoy an exhilarating workout while surrounded by a supportive community of climbers.
Embark on a scenic walk to Wollongong Head Lighthouse, perched atop a dramatic cliff overlooking the Pacific Ocean. Revel in the panoramic coastal views, and if you're lucky, catch sight of passing dolphins or migrating whales during the right season.
Useful/practical Information
How to get to Wollongong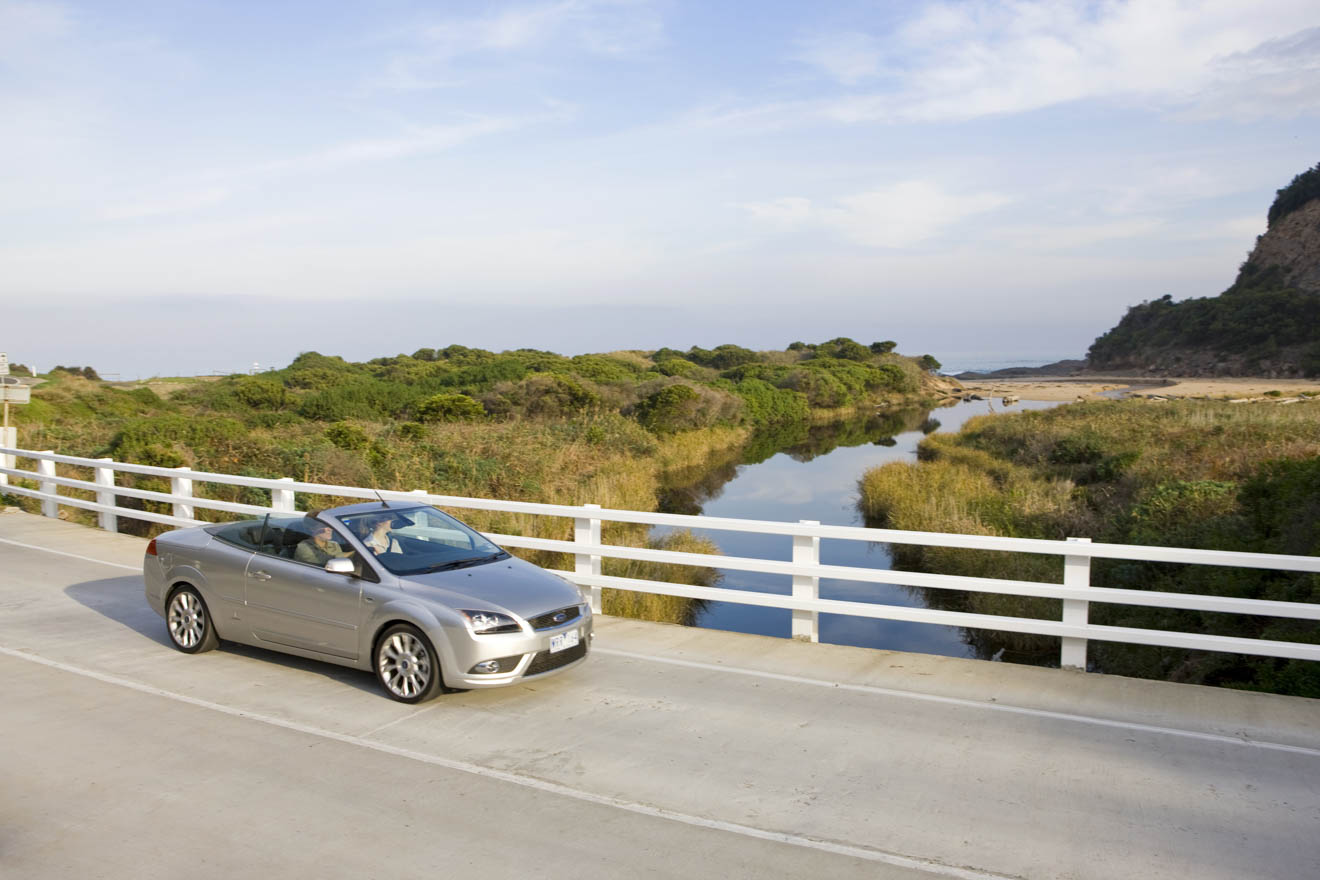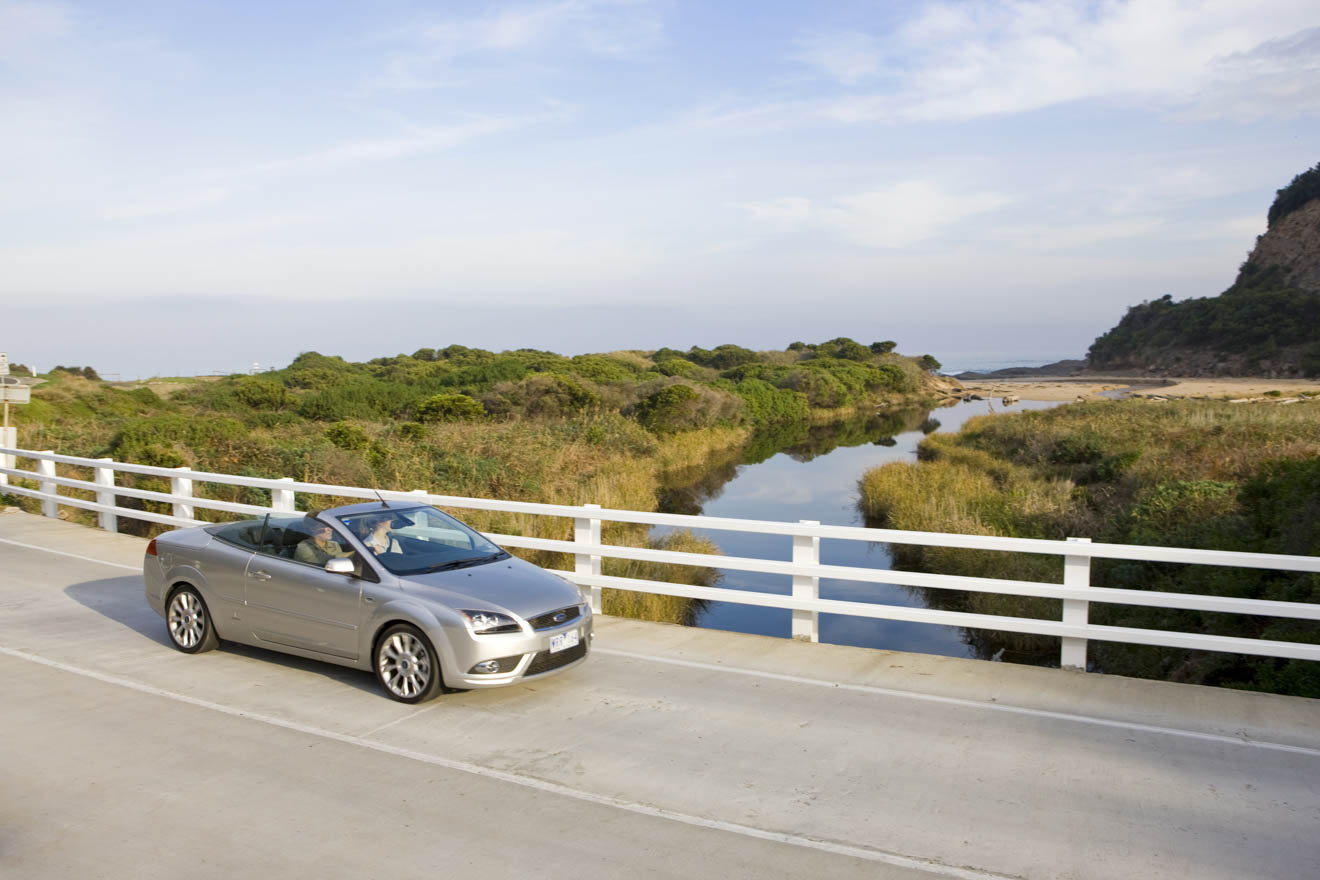 Wollongong has a small airport that offers flights to and from Brisbane and Melbourne.
It may be cheaper to fly into SydneyAirport – due to the location of the airport on the south side of Sydney it makes an easy drive.
If you plan on exploring the region and doing my list of things to do in Wollongong listed above, I would recommend hiring a car to travel around. There are car rental options available at both Sydney airport and Wollongong Airport. The drive from Sydney is easy and there are so many things that are a close drive to Wollongong that it's very useful to have a car.
Free Shuttle Bus
Whilst I would certainly recommend a car, you wont need to drive every day you are here. There is actually a Free Gong Shuttle bus that goes from the Botanic Garden to the city, the beach, the University, Innovation Campus and Fairy Meadow. It runs Monday to Friday 7am-10pm. Every 10 minutes during peak hours (7am-9am and 3pm-5pm) and every 20 minutes outside those hours. This is a great way to get around – and it is FREE 🙂
Where to Stay in Wollongong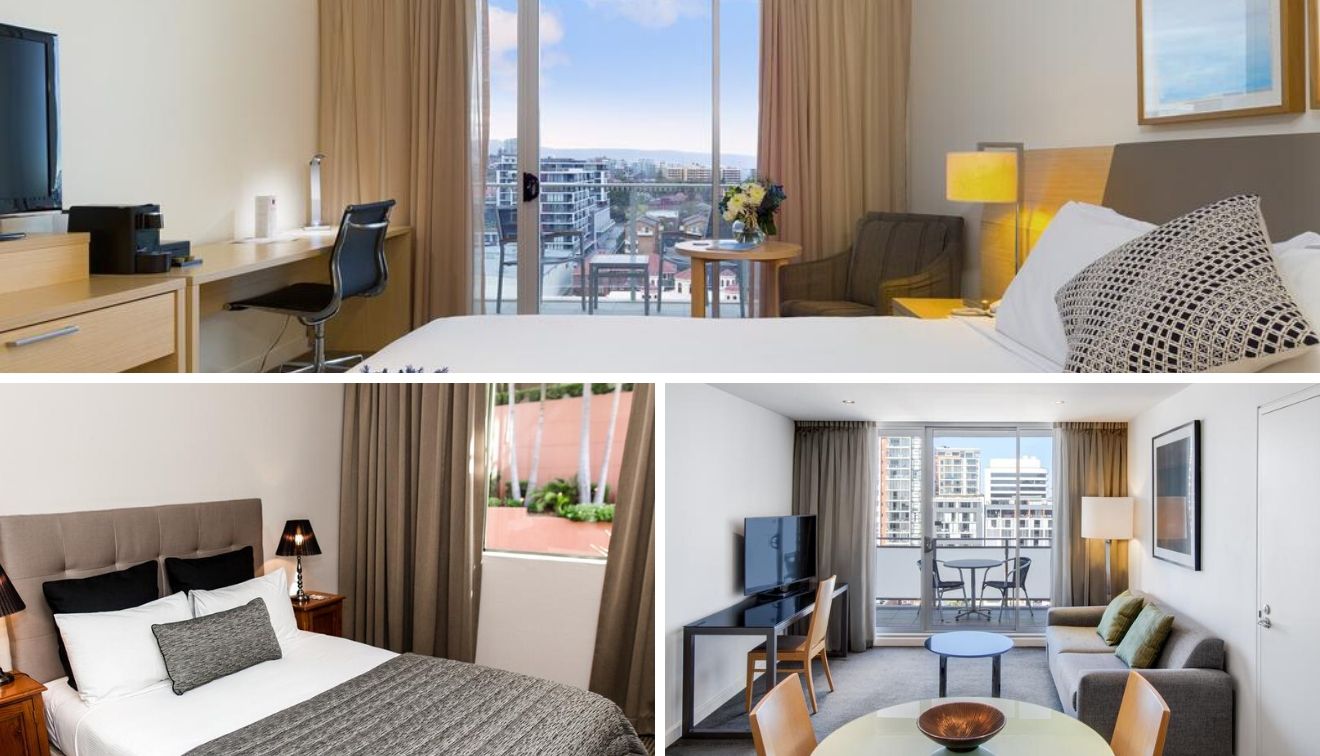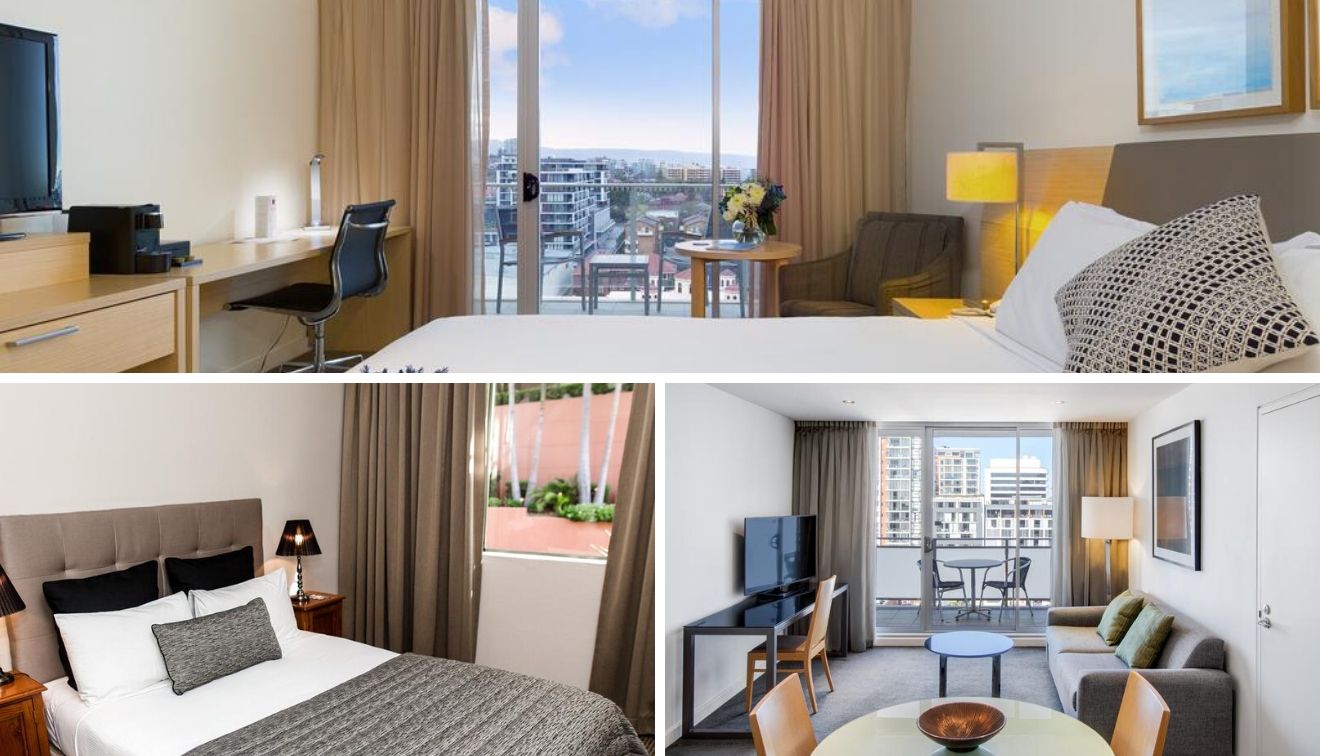 There are plenty of accommodation options in Wollongong to suit your budget. From busy Surfers to Broadbeach to Southport – depending on the pace you prefer – all locations offer a range of attractions and experiences on their doorstep. If want even more options we have more information here
Luxury: ($300AUD and above)
The Novotel offers all the services of a large four star global hotel. The restaurant here has some of the best ocean views and the lobby bar is a good place for cocktails.For location its hard to go past the Sage Hotel – next to the beach and the stadium. For those who like to swim laps they have a decent lap pool here.
Mid: ($150-$300 AUD)
There are plenty of mid range options – I often stay at the Adina Apartment Hotel – they have a great pool and fitness centre – to ensure I can stay fit when I'm on holiday :). The Coniston Hotel is another good option- especially if you are taking the train- as it's next to the station. The hotel restaurant serves great food and is worth trying.
Budget: (up to $150AUD)
The Bellmore All Suites Hotel has a great location in the heart of the city and is just a 10 minute walk to Wollongong Harbour – offering a range of dining options. A great apartment option that I have stayed in is 2 Austinmer Studio – it's handy to have the extra space in an apartment.
FAQs about things to do in Wollongong
💵 What are some cheap things to do in Wollongong?
Enjoy a budget-friendly day by exploring Wollongong's stunning beaches, visiting the Nan Tien Temple, and hiking Illawarra Escarpment.
🏙️ What are some famous places in Wollongong, Australia?
Some famous places in Wollongong include the stunning Wollongong Beach, the iconic Wollongong Lighthouse, and the vibrant Wollongong Botanic Garden.
Conclusion
Wollongong is often ignored but whether you want to add some extra days to your Sydney vacation or plan a dedicated Wollongong trip – there are many new things to do and it's always good to check Wollongong what's on to best plan your visit.
Whether you are looking for a nice beach, great local food to eat or want to explore a National Park, I would recommend taking the time to travel south of Sydney to Wollongong. There are plenty of attractions to suit families, couples or solo travellers – Wollongong has it all!
Do you have any questions about the things I have listed in Wollongong? Let me know in the comments, I will be happy to answer!
Also if you have any things to do in Wollongong that should be added – I would love to hear!
Lily
---
Pin it for later!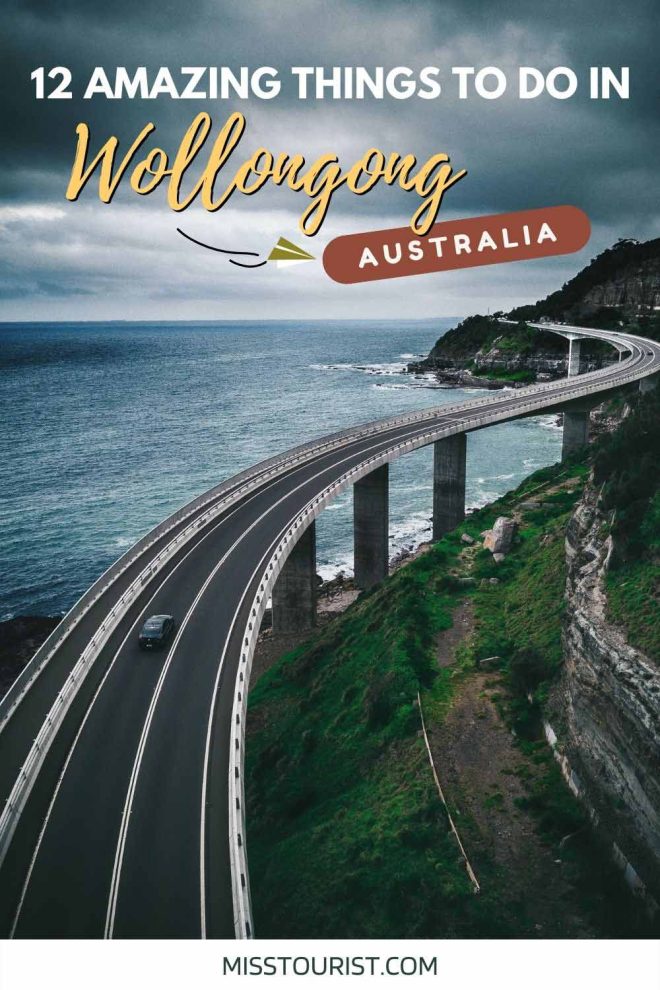 Pin it for later!