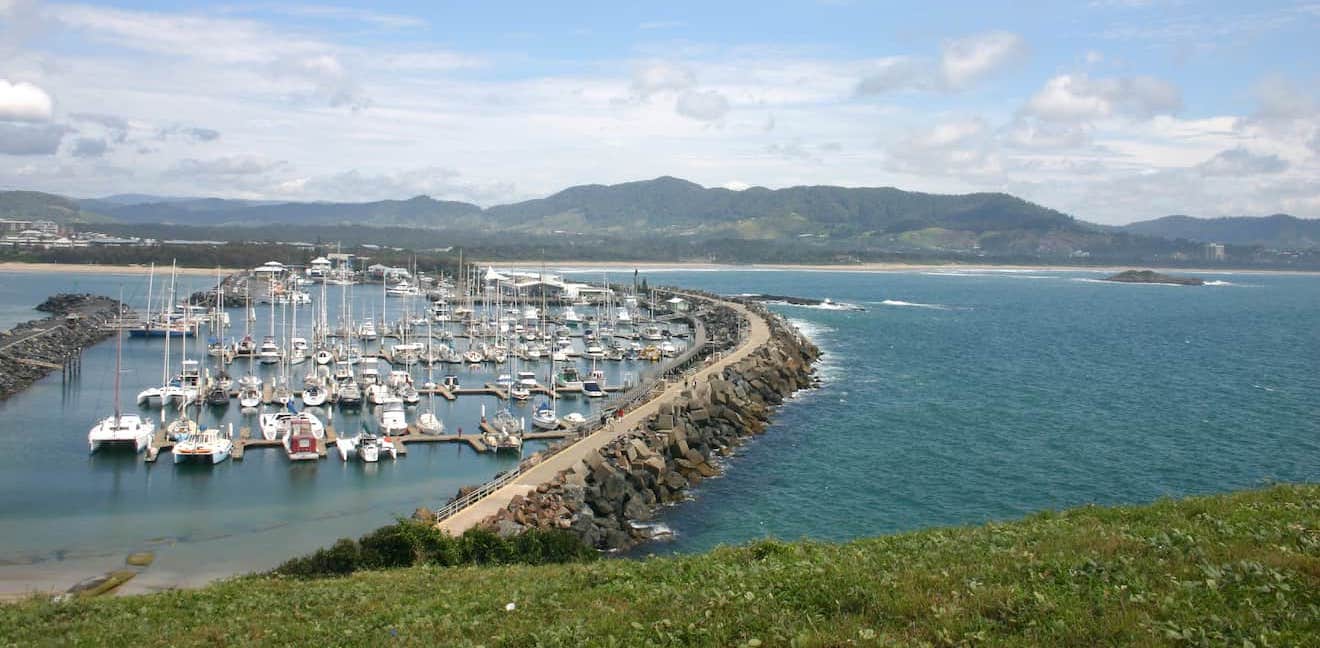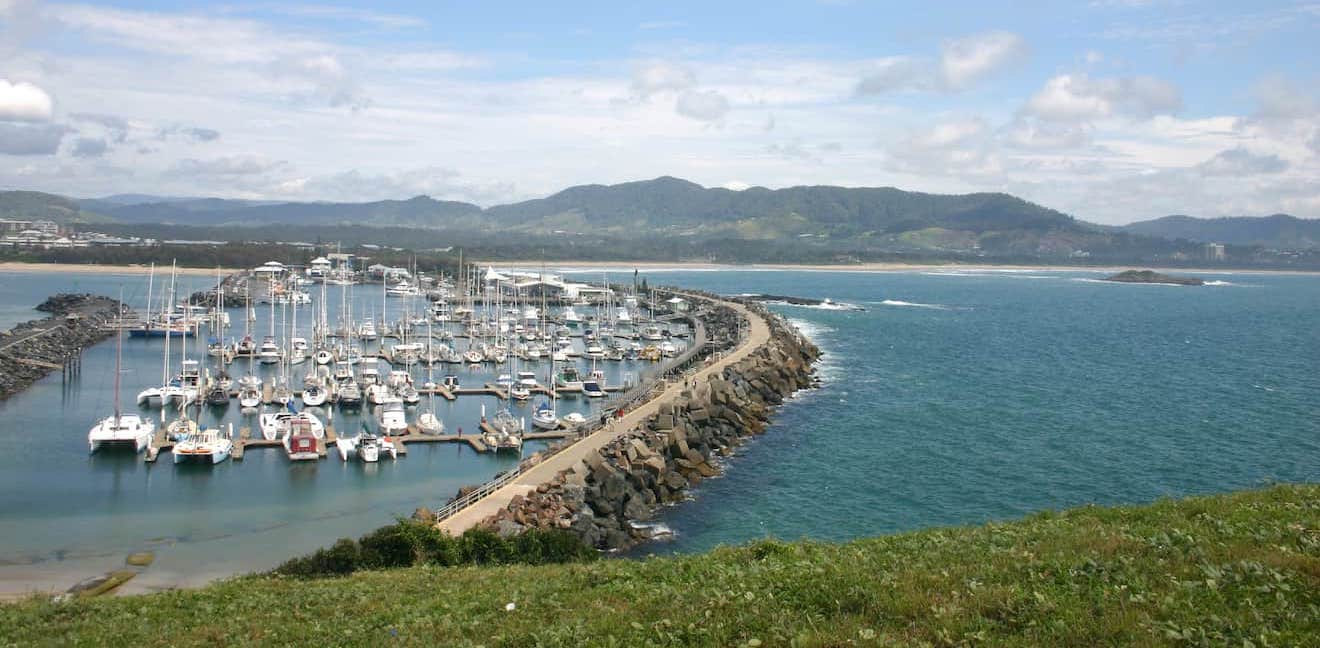 Most famous for The Big Banana, Coffs Harbour is a quintessential Australian town with its wide open beaches and its laid back atmosphere.
The landscape in Coffs Harbour is quite unique too as it is the only place in NSW where the Great Dividing Range of Australia meets the Pacific Ocean. Because of this, you'll see that the land is quite hilly and beautiful forested mountains are always close by.
For me, Coffs Harbour was just a stop over on a road trip down the coast but I did make sure to squeeze in a few of the top things to do in Coffs Harbour before setting off and you should too!
Without further ado, here are my favourite Coffs Harbour things to do.
1. Take a Photo In Front of the Worlds Biggest Banana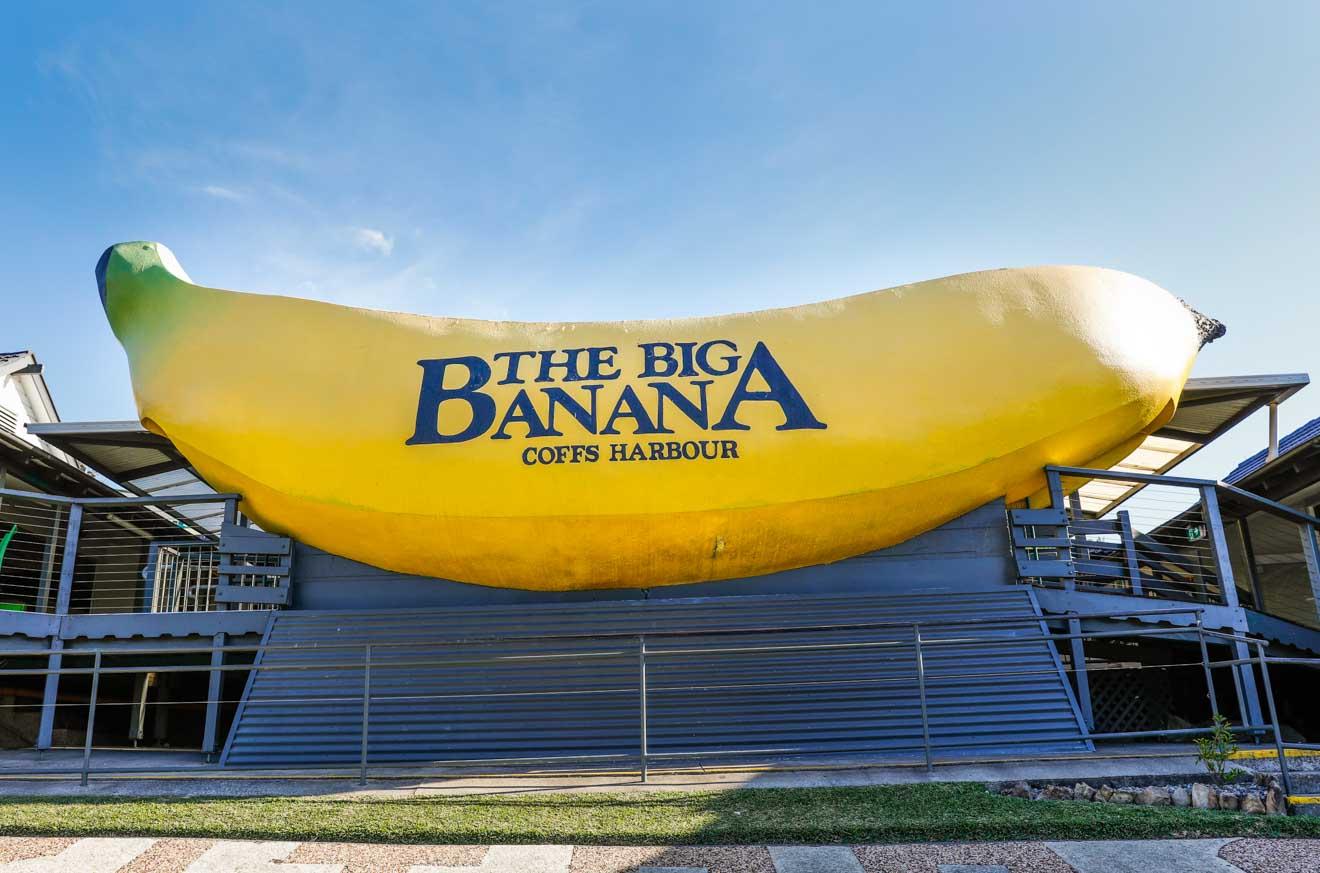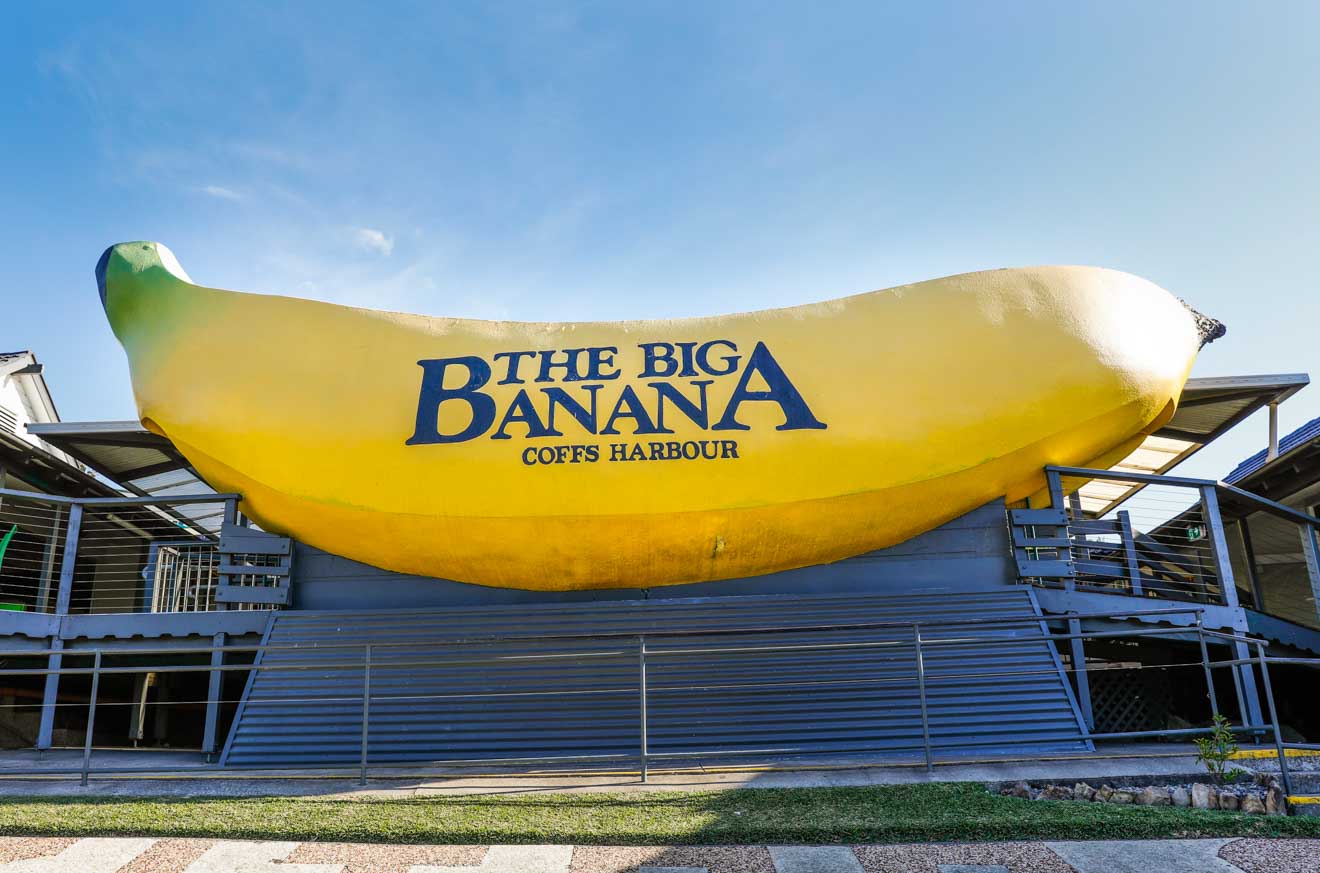 The most famous of Coffs Harbour attractions, The Big Banana was honestly the reason I decided to stop in Coffs Harbour, NSW in the first place.
Built in 1964, The Big Banana was one of the first destinations which somehow kickstarted our obsession with "big things" in Australia.
It's almost mandatory for anyone visiting Coffs Harbour to take a photo in front of this giant icon.
It's also the entrance to an amusement park set on a banana plantation (tours available). It's the perfect place to cool off in hot weather with its water park, ice skating rink and downhill toboggan ride.
GETTING THERE:
CAR: Drive 4km, 7 Minutes from central Coffs Harbour to 351 Pacific Hwy.
BUS: Numbers 360, 365, 366, 367 all reach The Big Banana in around 30 minutes.
WALK: 4km, 50min walk.
OPENING HOURS:
September to April, 9am-5pm
May to August, 9am-4:30pm
COST: Free for a photo, entrance from $23.40
2. Take a Stroll in Dorrigo National Park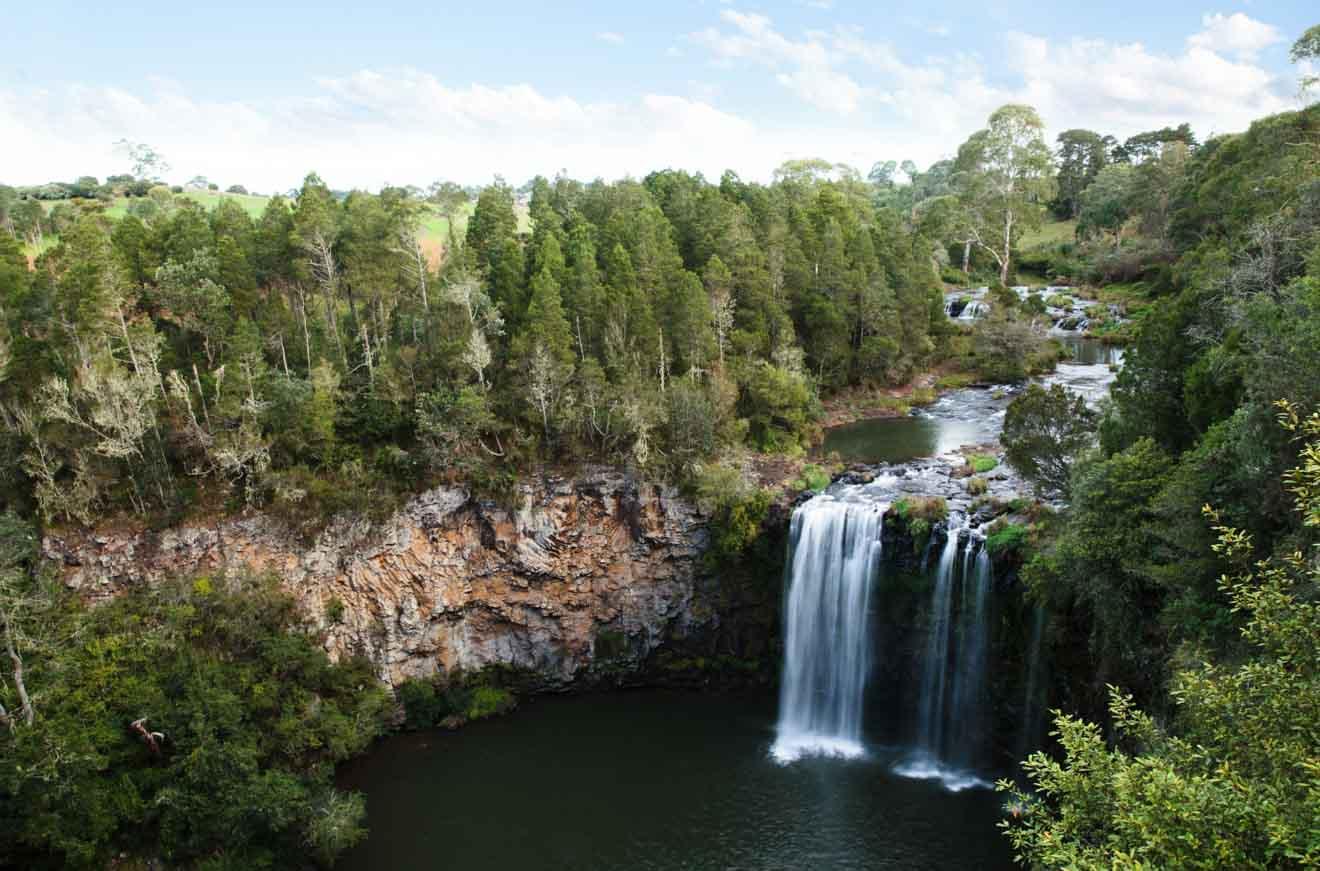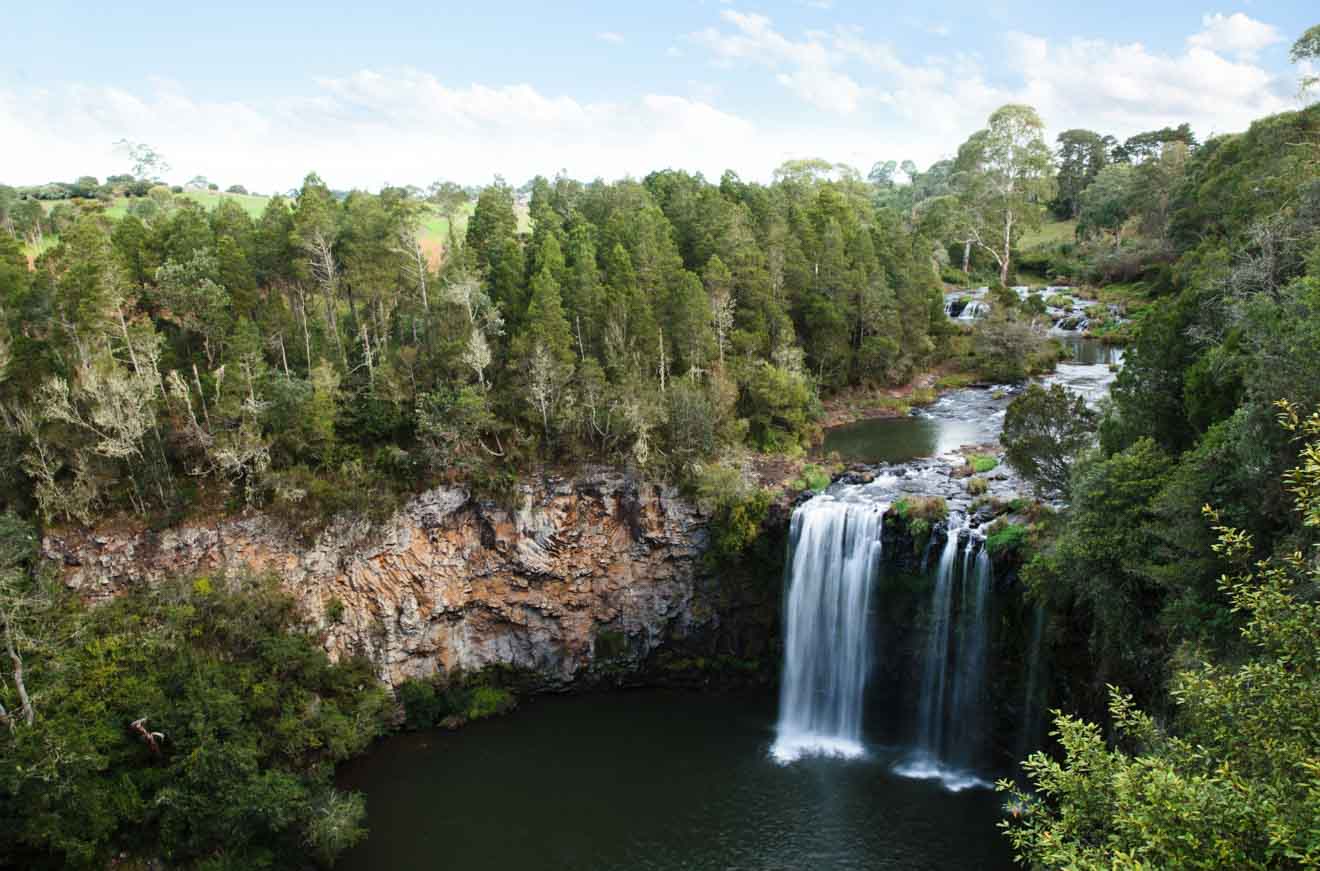 I love national parks and try to visit any I find along my travels. So of course I headed to the world heritage site of Dorrigo National Park. Even though it is an hour away from the centre, I absolutely think it still deserves a spot on the list of top things to do in Coffs Harbour.
The park is actually an ancient Gondwana rainforest and has an abundance of waterfalls amongst its forestry. The best view over the green mountains is from Point Lookout and I've heard that sunrise here is incredible! If you've got more time, try the 6.6km, 2.5hr Wonga Walk which covers all the best parts of the forest in one circuit.
OPENING HOURS: 9am-4.30pm.
COST: Free
GETTING THERE:
CAR: Travel 69km, 1hr south along the Pacific Highway to 142 Dome Road, Dorrigo Mountain.
TOUR: There is no public transport to Dorrigo National Park but I do recommend taking a guided tour. Over the course of 1 day you will get to swim in nearby Dangar Falls, take a walk through Dorrigo, eat a picnic lunch in a beautiful spot and finish off your day with a wine tasting before returning to Coffs Harbour.
3. Get the Best View of Coffs Coast from the Forest Sky Pier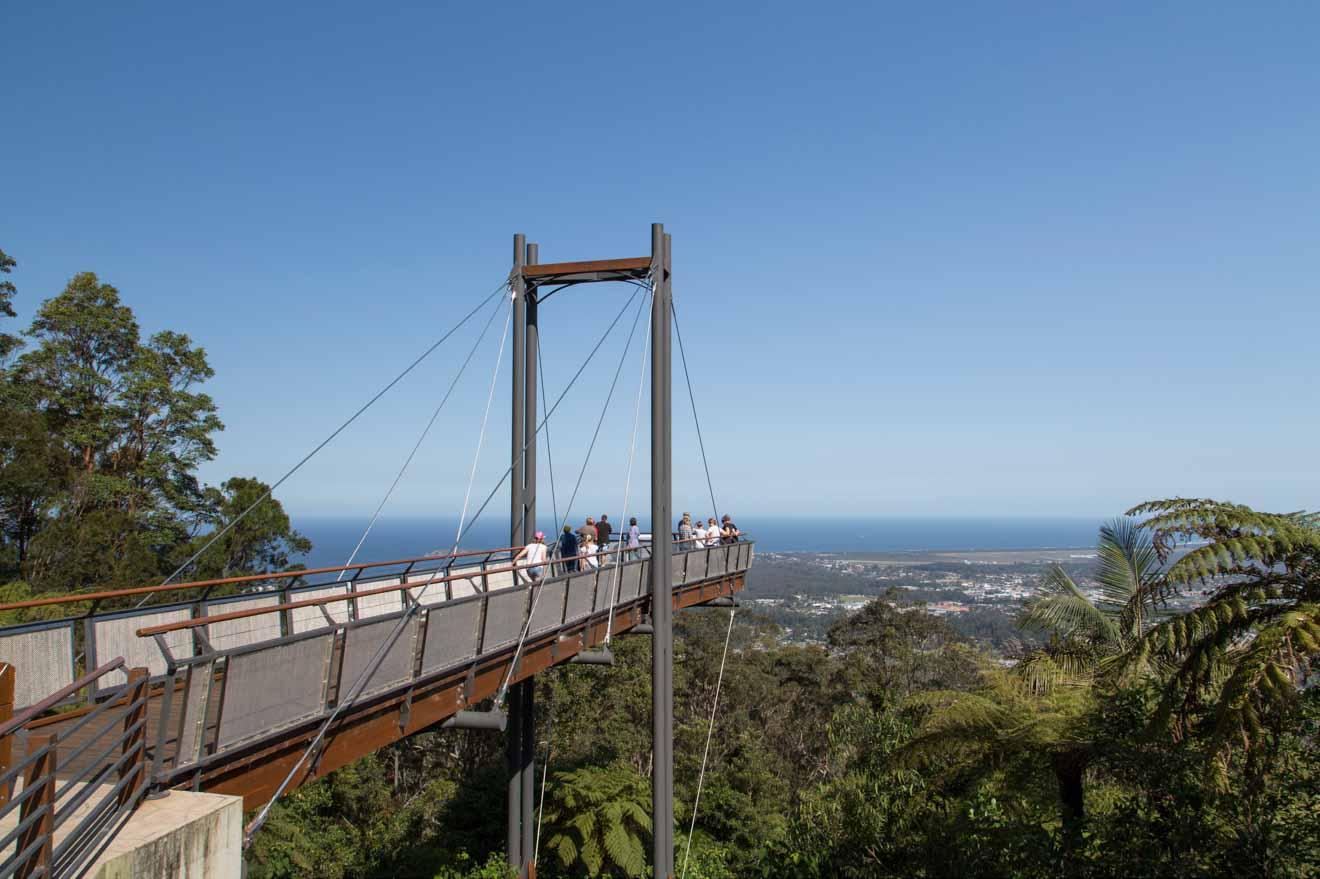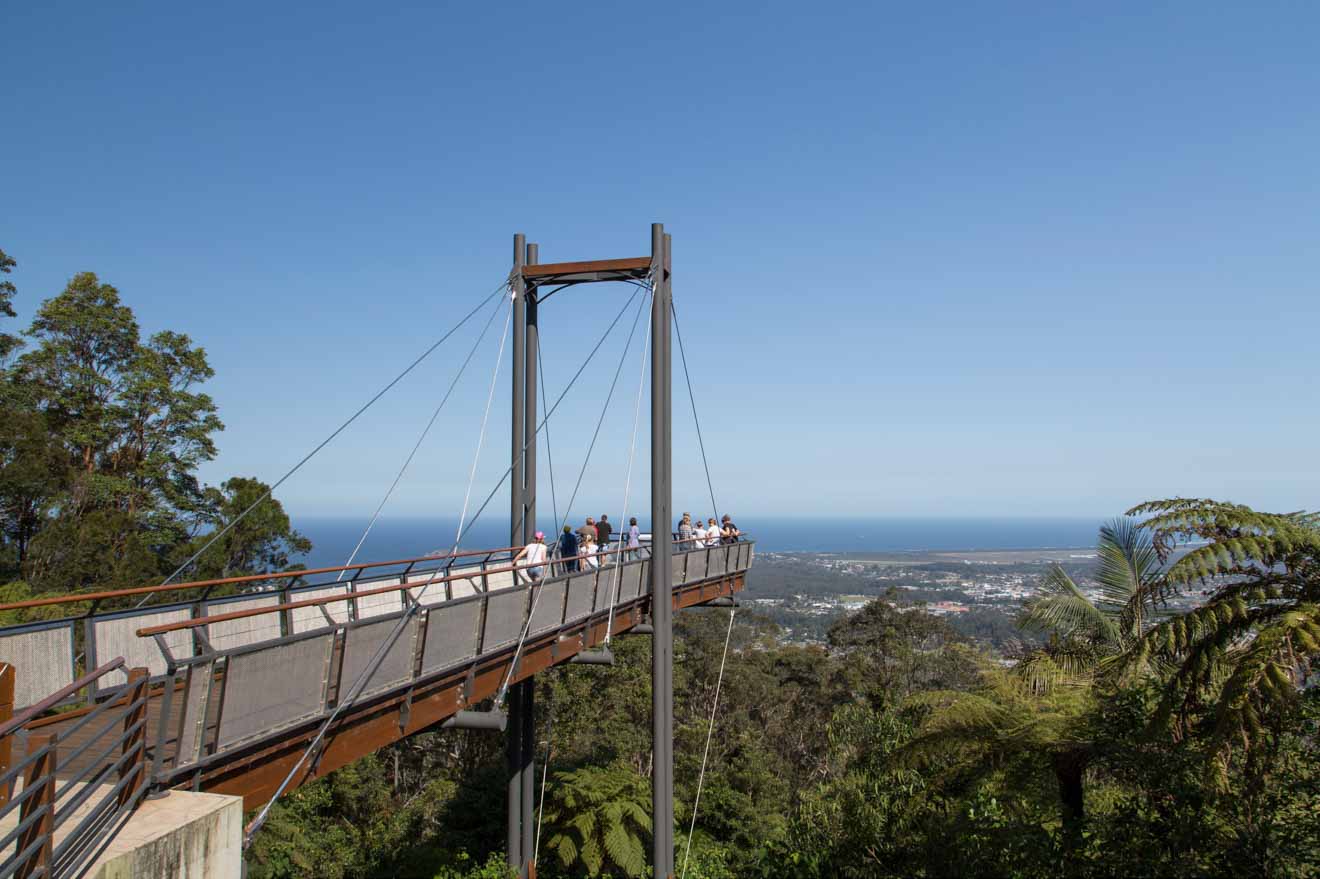 For the best view in Coffs Harbour, check out the Forest Sky Pier at Sealy Lookout. Here, a 21.6 metre metal walkway extends out of the cliff sitting 310 metres above Coffs Harbour.
From the end of the Sky Pier you get an incredible view over the city of Coffs Harbour, the bay, and all the way out to sea. Turn slightly to your right to see the end of the Great Dividing range as the mountains plunge into the ocean.
The best bit about the Sky Pier is that it's FREE! I've visited so many similar structures around the world where they want you to pay exorbitant prices but thankfully, this one is simply built for all to enjoy and is well worth the trip. (Apparently you can see up to 100km south on a clear day).
GETTING THERE:
CAR: 10km, 15 Minutes drive north of Coffs Harbour centre on the Pacific Highway for 5 minutes then follow the signs to Sealy Lookout Drive.
WALK: 10km, 2hr 20 Mins.
4. See wedge-tailed Shearwaters at Muttonbird Island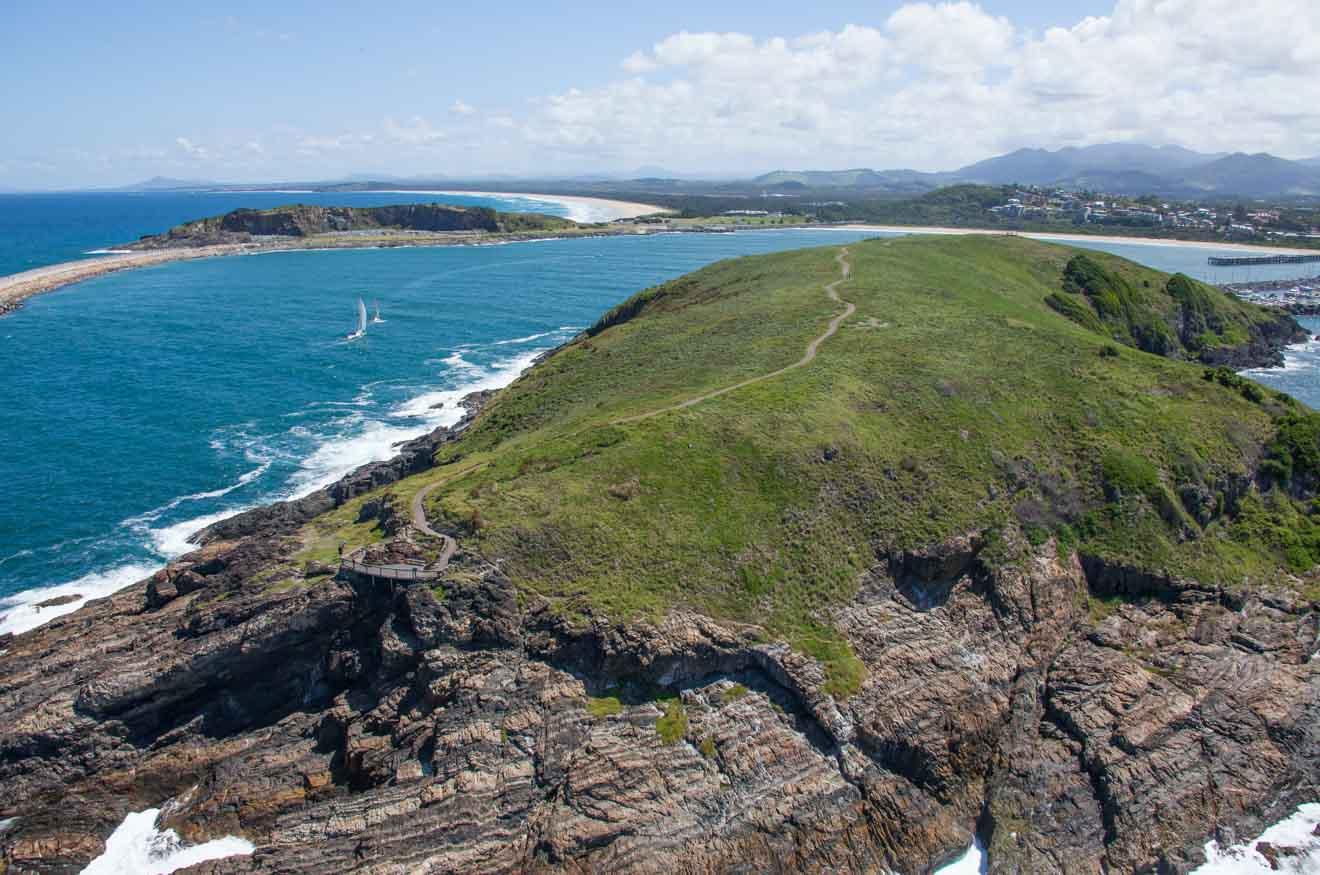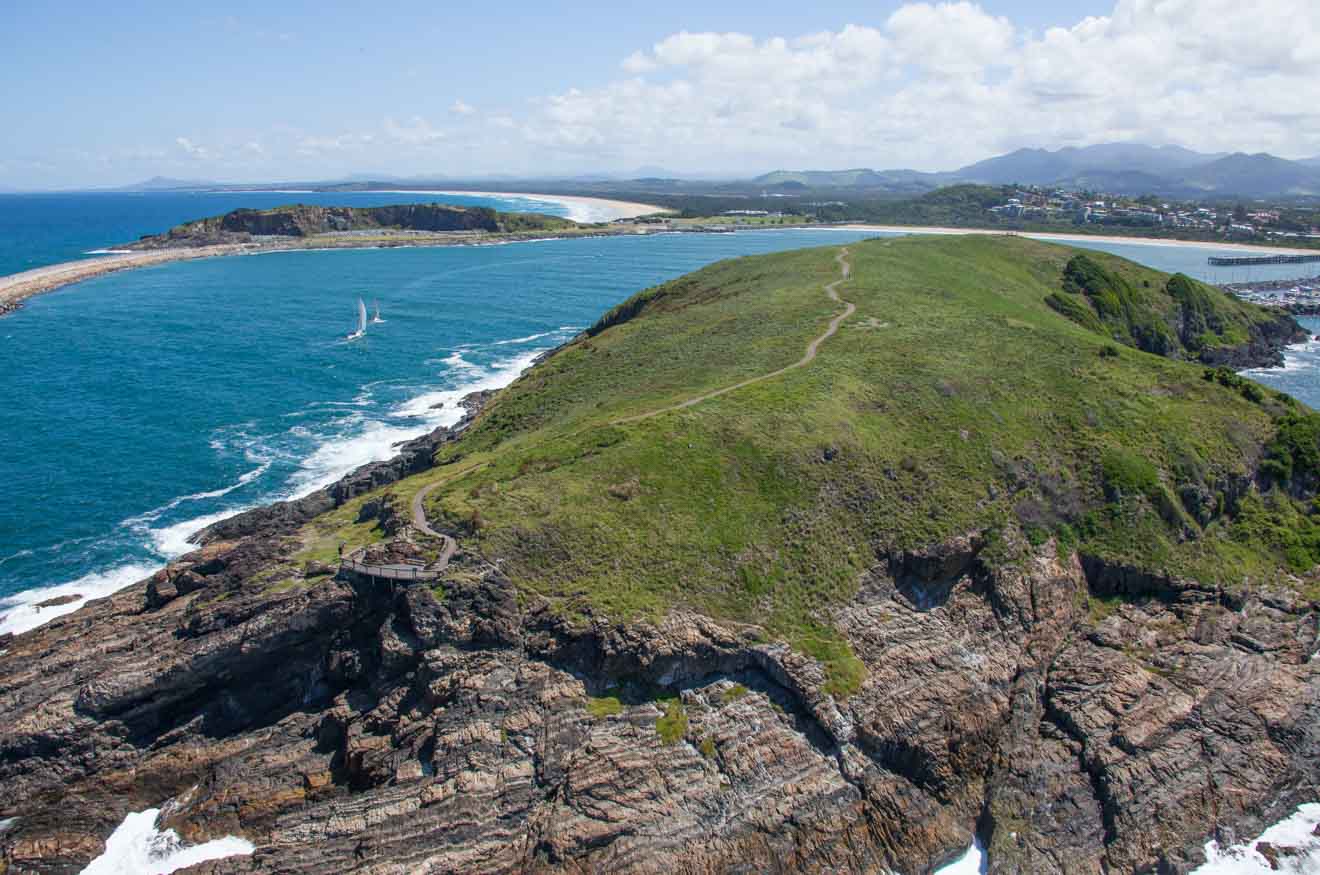 How often do you find an Island located practically in the middle of town? Not very often!
Walking along the Coffs coast break wall you will end up at the Muttonbird Island outdoor learning space, the official start of the island. Make sure to stop here and learn about the indigenous Australians' connection to this island and the dream time story which accompanies it.
If you're wondering why it's called Muttonbird Island, Muttonbird was actually a name given by early settlers to the migratory, wedge-tailed Shearwater that nests here. The birds can be spotted between August and April before they fly from Australia, up to the Philippines. You will still see their burrows all year round on either side of the path, as each couple returns to the exact same nest each year. Information plaques along the trail give you more information about this interesting bird.
Continue following the path to the top of the hill to the eastern lookout and awesome 360 degree views all the way to the Solitary Islands. In winter (June-September), Muttonbird Island is a great place for whale watching as they also pass through on their migration route.
TIP: Although the path is sealed, it is steep, so make sure to wear good shoes!
Afterwards, return to the mainland and continue walking north for 30min. Cross the river to find Coffs Harbour's main surf spot, Park Beach. Grab a board if you're game or get a coffee from the Surf Club at Park Beach open.
GETTING THERE:
CAR: 4km, 7 Minute drive from Coffs Harbour
BUS: Route 365 to Coffs Harbour Marina, 15 mins
WALK: From Coffs Harbour Marina it is a 30min stroll out to Muttonbird island.
5. Play with Dolphins at the Marine Conservation Park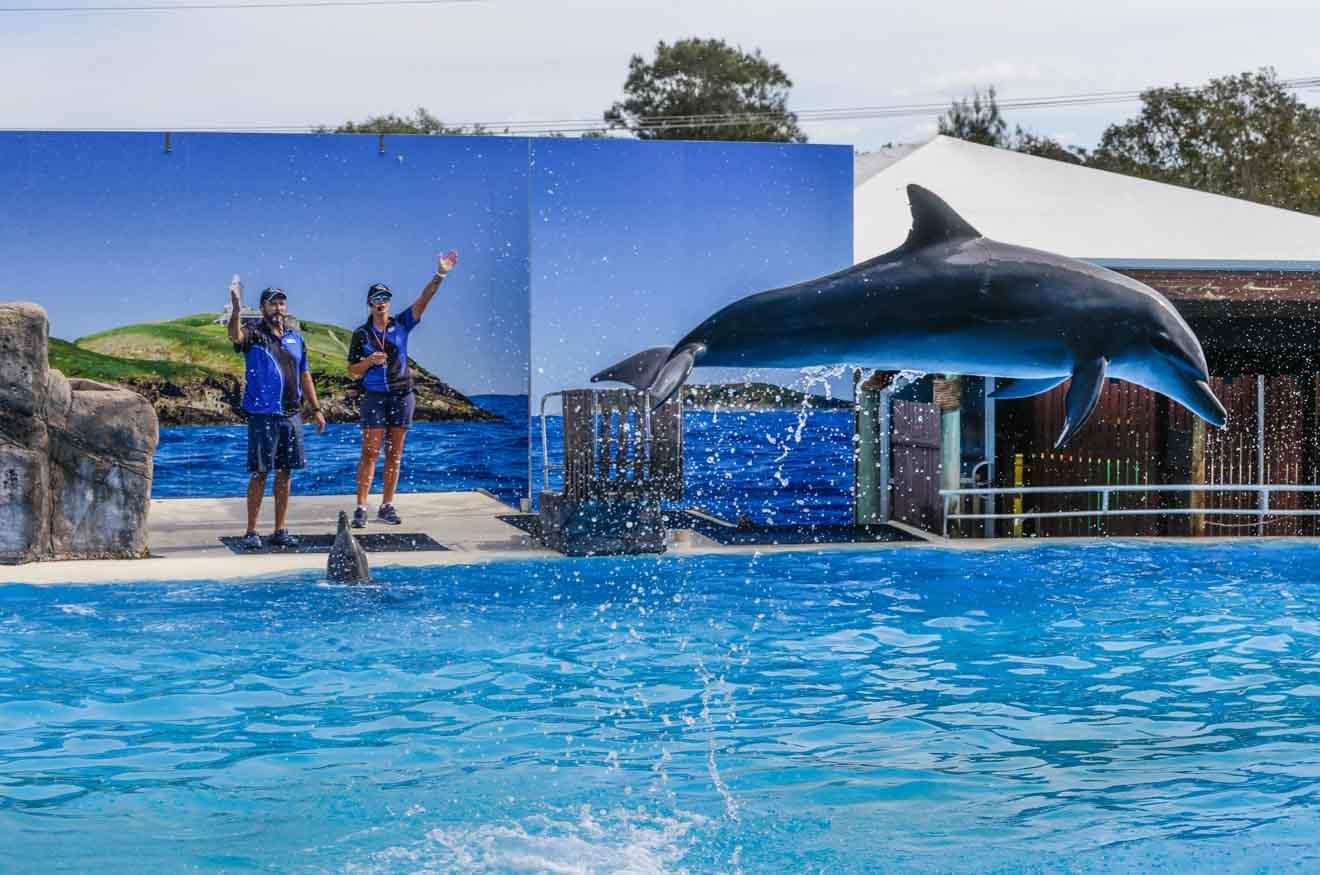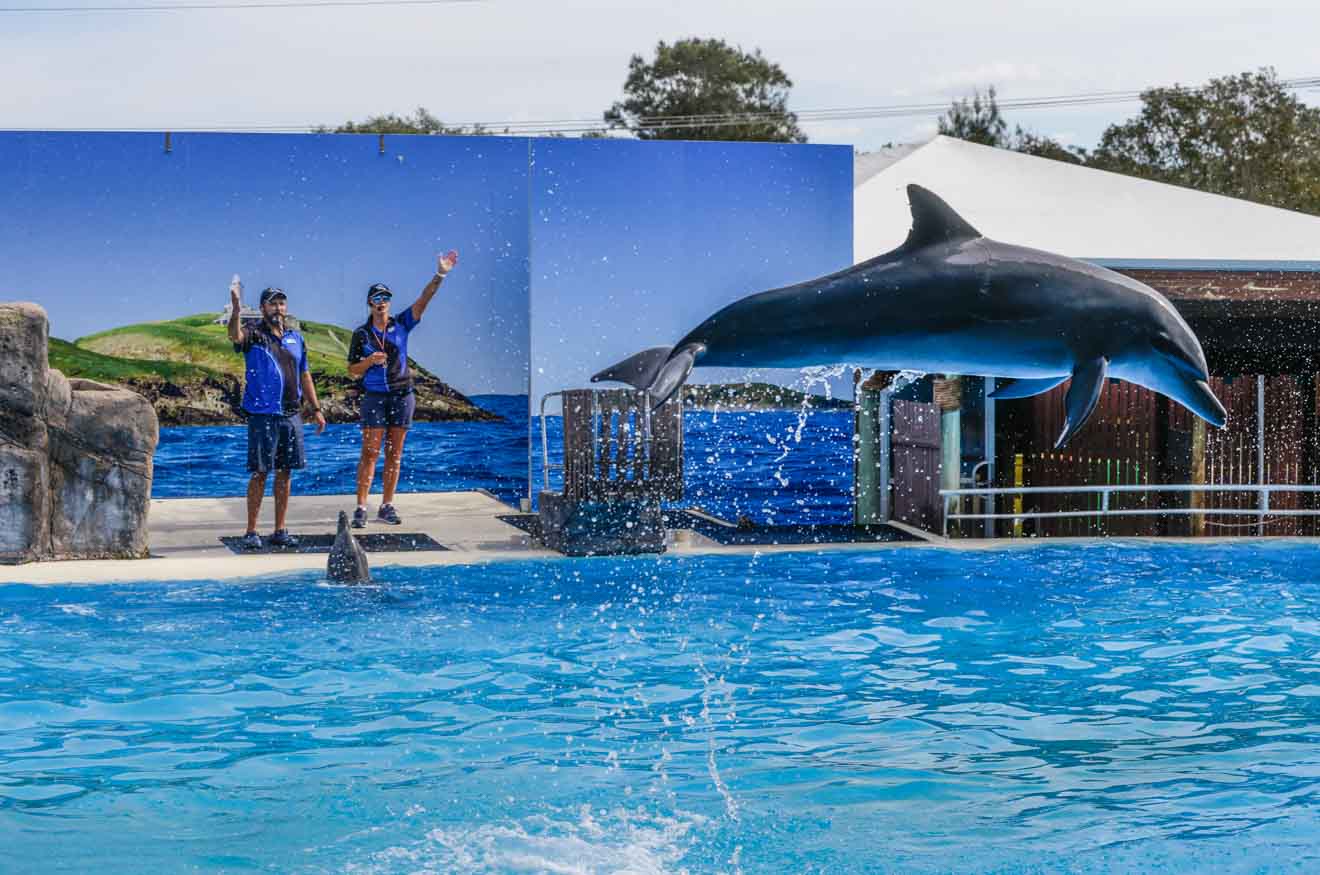 This rescue and rehabilitation centre has cared for native marine animals since 1970 and currently has 4 bottle nosed dolphins homed here.
The Dolphin Marine Conservation Park gives mammals who cannot be released back into the wild a forever home in the best conditions possible. They also home other animals such as seals, penguins, green sea turtles and the endangered Australian sea lion.
Daily tours with the keepers, dolphin and seal swimming encounters, and other hands-on experiences make the Marine Conservation Park another of the great things to do in coffs harbour and extremely popular with kids.
GETTING THERE:
CAR: 4km, 7 minute drive to 65 Orlando Street.
BUS: Route number 365, 8 Minutes.
WALK: 3.7km, 50 minute walk from the town centre.
OPENING HOURS: 9am-3pm. Tours run at 10am, 11am, 12pm + 1pm. Closed Mondays.
COST: Entrance for Adults $38, Children (3-15yrs) $20, Family $105 (2 adults, 2 Children). Additional fees for dolphin and seal experiences.
6. Get on the Water with a Whale or Dolphin Spotting Boat Tour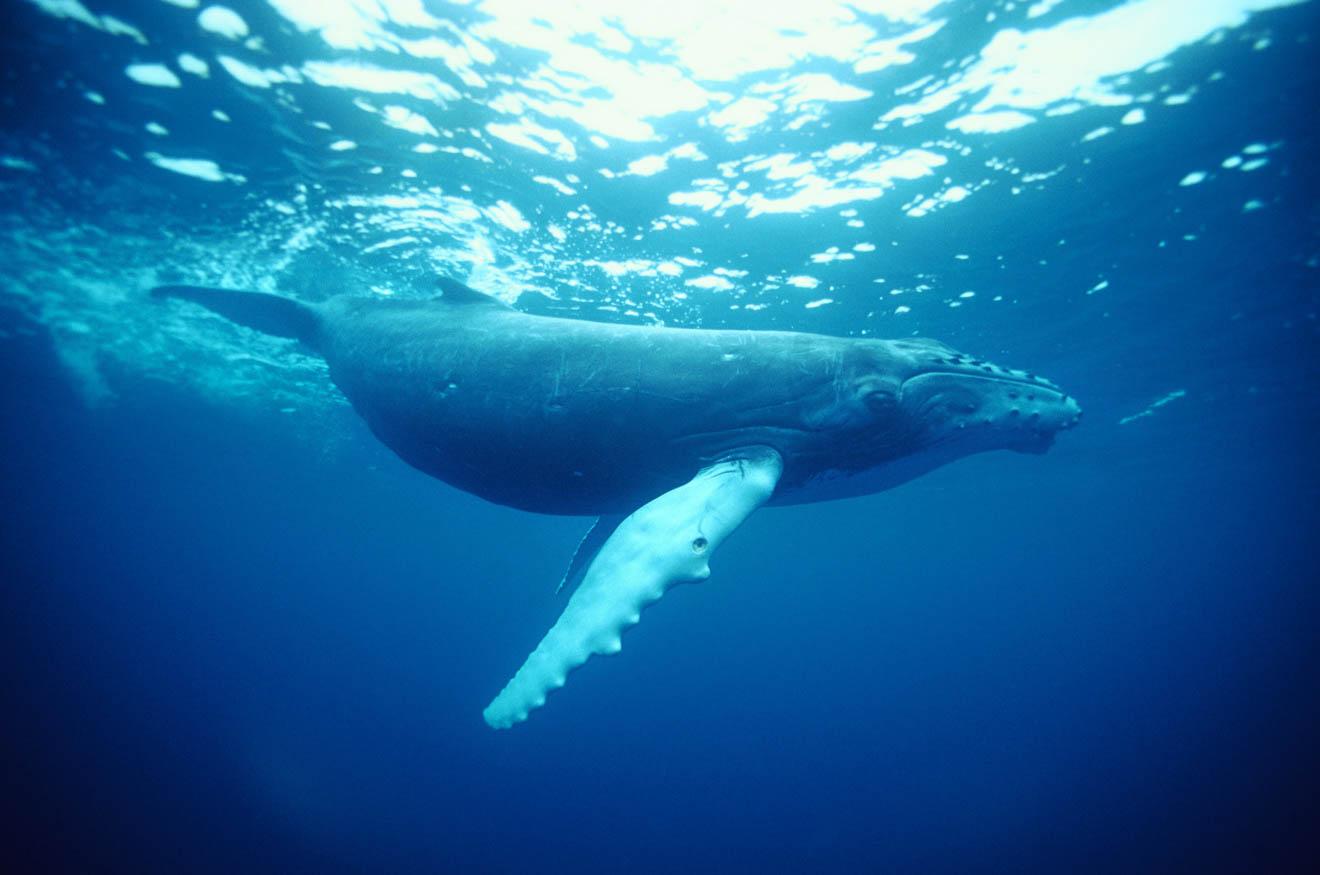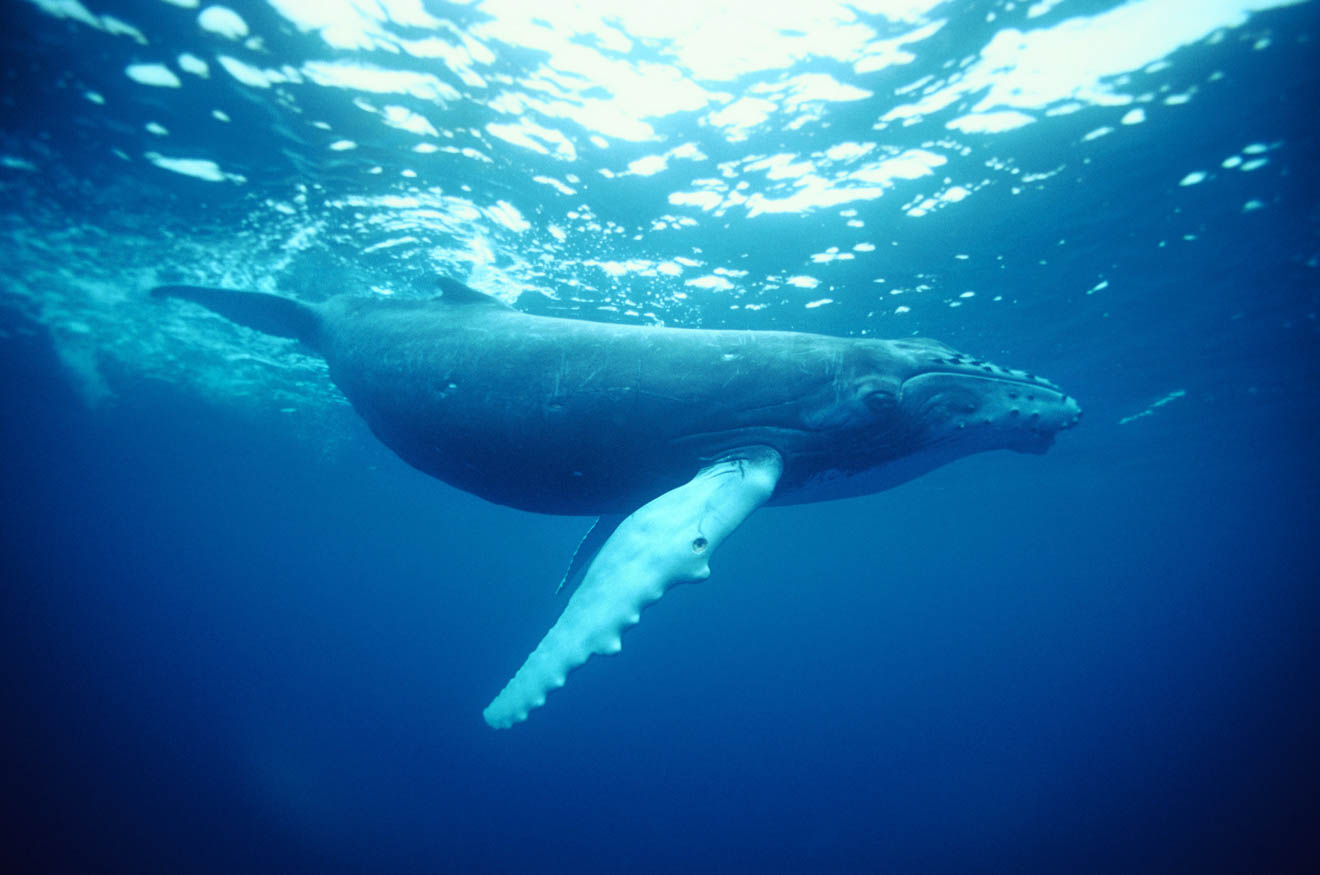 Although I've so far only mentioned land things to do. Coffs Harbour also has an abundance of water activities. My top suggestions are of course whale watching in winter (June-November) and dolphin spotting all year round. Both tours depart from the Coffs Harbour Marina and travel out into the ocean where it's common to get extremely close to these incredible marine animals.
I didn't get a chance to take a tour here myself, although I did get to swim with humpback whales in Tonga and I loved it. Seeing them from shore just doesn't do justice to their enormous size and raw power, this is something you can only truly experience by getting close like you do on a boat tour.
I know I'll never forget the electric range of noises they make as they call out to their mates. They are so loud you can hear them above the water from the boat!
GETTING THERE:
CAR: 4.4km, 8 min drive from central Coffs Harbour
WALK: 50 mins walk
BUS: Bus number 365, 15 mins

HOURS:
Whales, 8.30am-10.30am or 11am-1pm, June-November.
Dolphins, 9am-10.30am.

COST: Whale watching, $65pp. Dolphin Spotting, $55pp
Practical Information About Coffs Harbour
How to Get to Coffs Harbour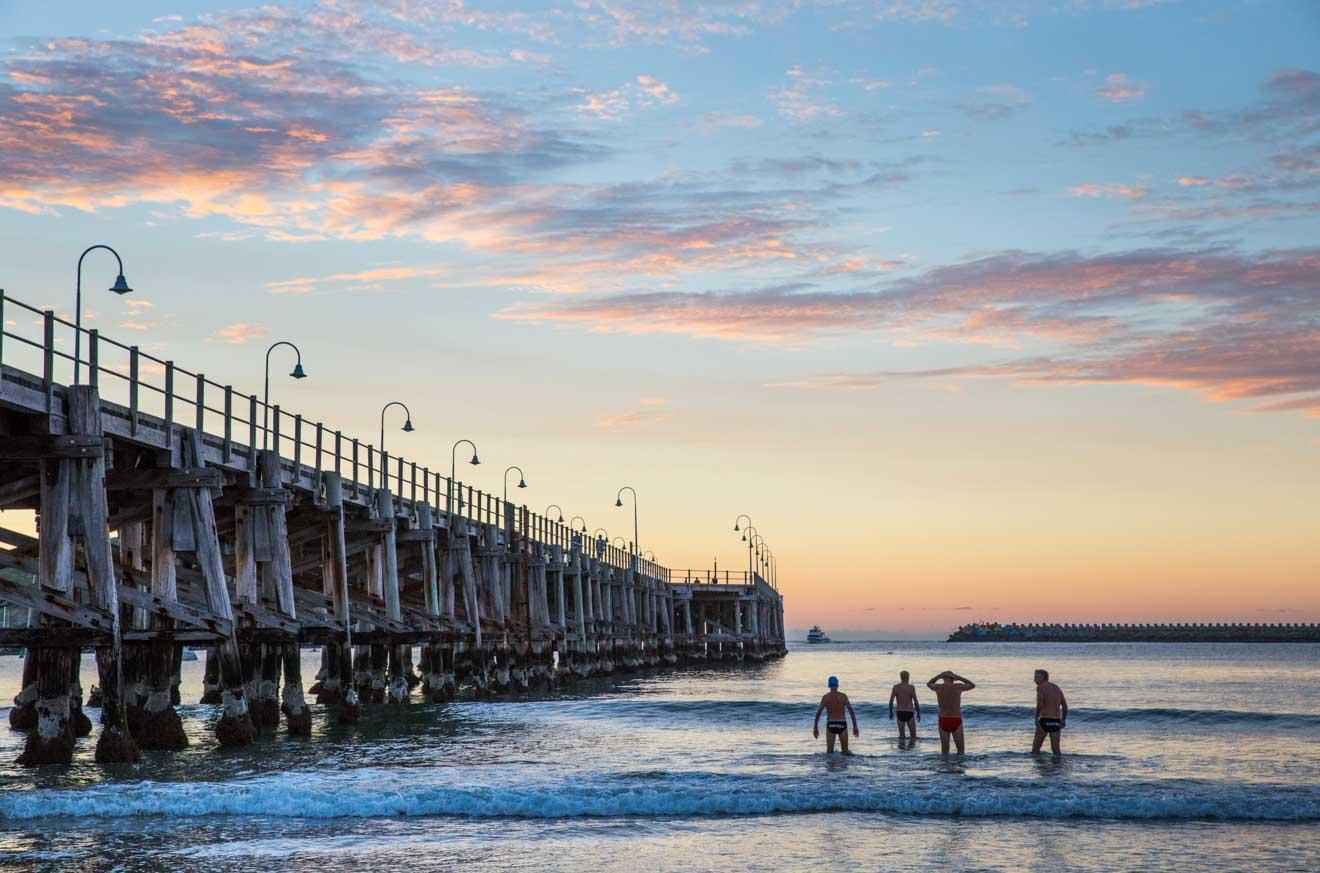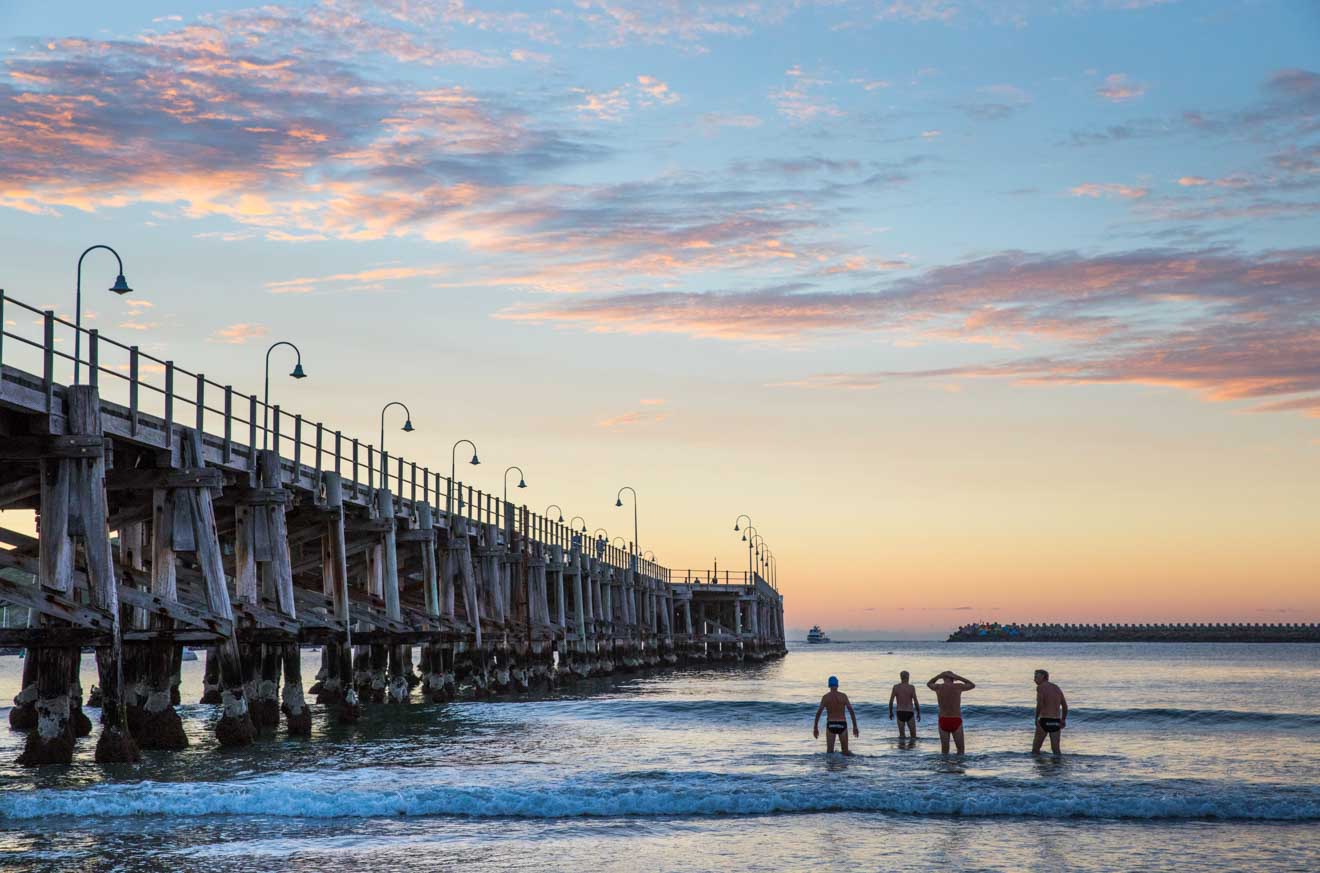 Located in New South Wales, Coffs Harbour is the halfway point between Newcastle (383km) and Brisbane (385km). It can also be reached by road from Sydney (525km).
Fly
Coffs Harbour does have its own airport. Regular services travel to and from Melbourne, Sydney and Brisbane, however, prices can be quite expensive. If you are looking for a budget option with more services, The Gold Coast has flights to main parts of Australia and is just 310km north of Coffs Harbour.

NOTE: If you are relying on public transport to cover the extra distance, it's actually quicker and easier to take a train from Brisbane direct to Coffs Harbour. So it is actually better to fly to Brisbane.
Drive
Whether you travel from Brisbane (385km, 4.5hrs), The Gold Coast (310km, 3hrs 45mins), New Castle (383km, 4hrs) or Sydney (525km, 5.5hrs), it is a beautiful cruise along the eastern coast of Australia. If you don't own a car, it's easy to rent a car from any of these locations.

If driving from the north, spend a couple of days in Brisbane to see the sites whilst dropping by The Gold Coast to really get in the holiday mood.
If starting in the south, make sure to make a stop at some of the wineries of the Hunter Valley before continuing onto Newcastle en route to Coffs Harbour.
PRO TIP: Remember to watch your speed particularly around state borders as the different speed limits often catch people out. My boyfriend got caught out just south of Coffs Harbour where it changes from 110km to 60km without much warning!
Public Transport
If you would like to travel via public transport from the north, it's quickest to take the 5-hour train from Brisbane to Coffs Harbour as it travels the more direct, inland route as opposed to the Gold Coast.
From the Gold Coast, you will need to take a bus to Casino where you can change to a train onto Coffs Harbour. The journey takes 6 hours
Trains from Sydney take 9 hours on a direct train to reach Coffs Harbour whilst the journey from Newcastle leaves from one of its western suburbs, Broadmeadow and takes 6.5 hours, also by train.
Where to Stay in Coffs Harbour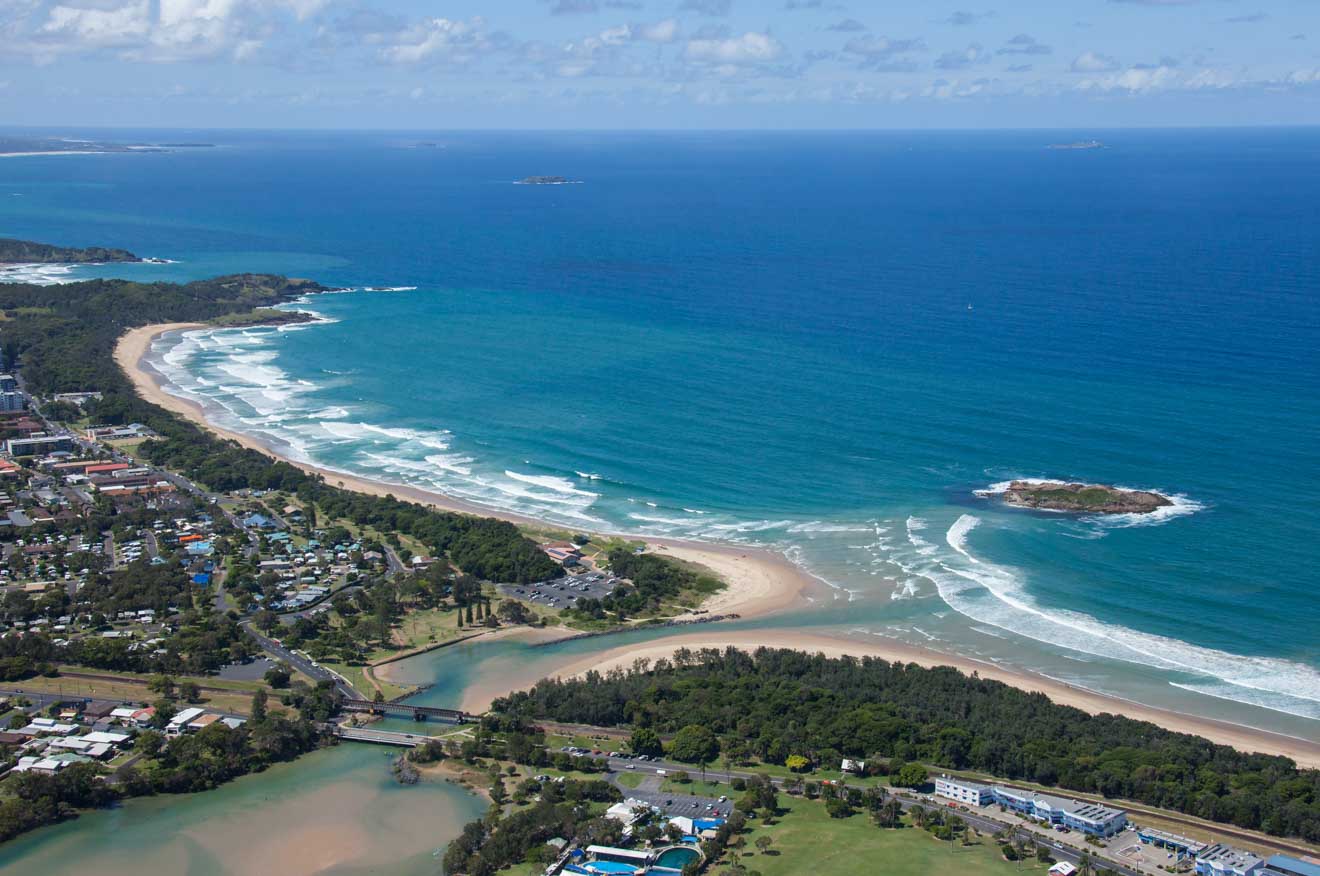 Luxury ($250+ AUD)
Visit Friday Creek Retreat for a relaxing escape in nature just 20 mins from central Coffs Harbour. Curl up in front of the open fire or take a well-deserved spa bath in any of the spacious self-contained cottages on the property.
For resort-style accommodation on a country estate, Bonville Lodge B&B boasts beautifully landscaped gardens, an outdoor pool and a covered terrace to enjoy the view with a meal.
Middle Priced ($150-$250 AUD)
For a central Coffs Harbour location, CBD Motor Inn offers extra facilities such as an onsite gym and complimentary parking. This is a great choice for anyone on a road trip.
For a little extra space, Two 46 Brodie's is a homely three-bedroom apartment located just 16mins walk from Jetty Beach. With a bbq in its private garden and free bikes to loan, this is perfect family accommodation.
Budget (Under $100 AUD)
The beautiful studio at Serendipity @ Sandy gives those looking for a private beach getaway exactly that, on a budget. You can even walk to two different beaches within 150m of the doorstep and have access to a national park right in the backyard.
For more hotel style accommodation, rooms at Toreador Motel have ensuite bathrooms, refrigerators and kettles. Don't forget to bring your bathers for a dip in their shared outdoor pool.
Day Trip to Red Rock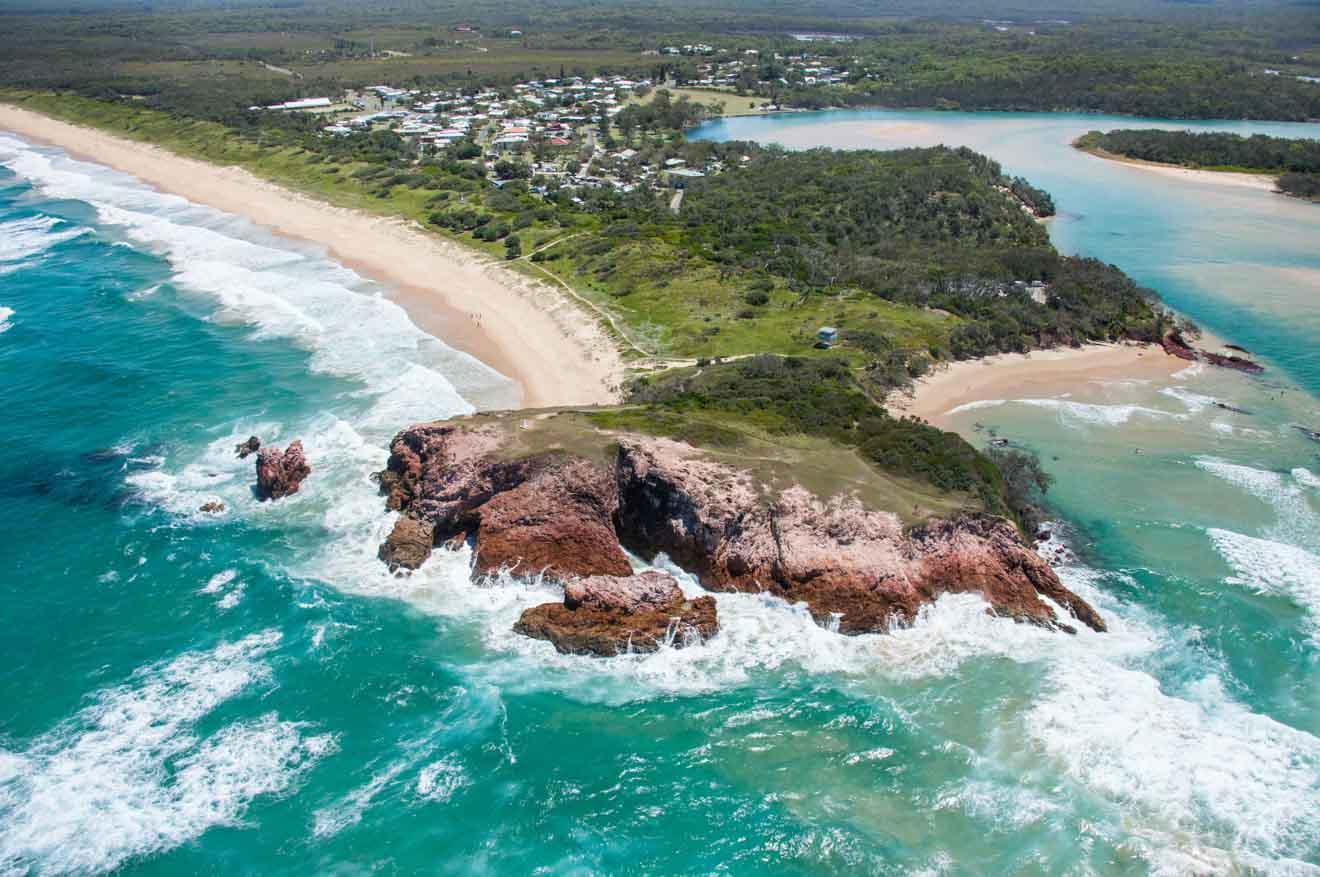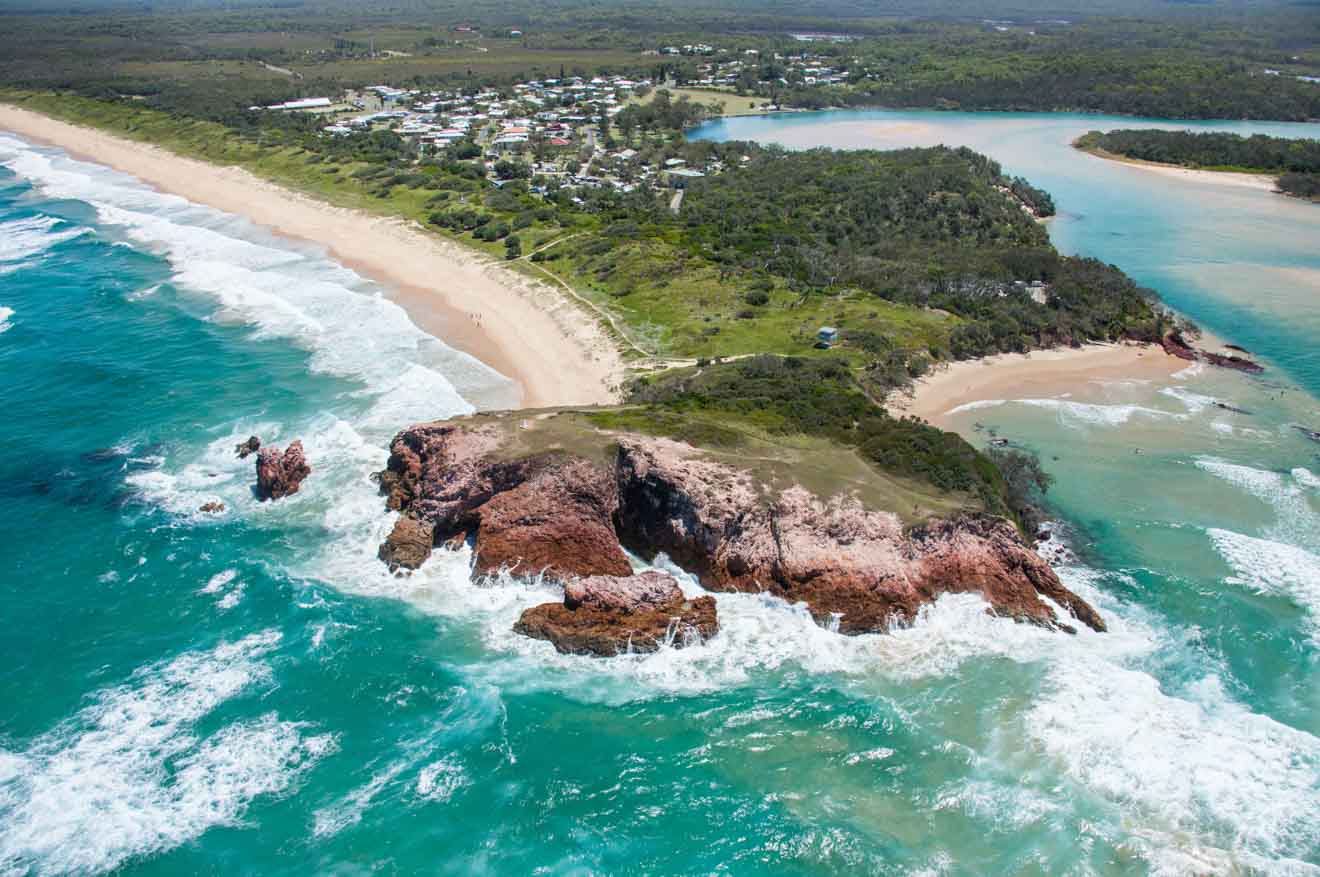 For something a little more off the beaten track, red rock headlands is 43km, 40mins drive up the Coffs Coast and is an impressive sea cliff which stands at 300m in height. It is made up of jasper, a type of red quartz which gives it both its colour and name, red rock. Take a wander and check out the rockpools to discover little fish and colourful starfish.
Conclusion


So as you can see, there are a ton of things to do in Coffs Harbour and down the entire Coffs coast. I've listed all the details you need to see the top 6 things plus, how to get there and where to stay to help you explore the area in the best way possible.
Although it is a popular region to visit on a road trip around NSW, I truly believe that Coffs Harbour is an underrated destination in Australia.
Should you have any more questions, I would love to answer them in the comments below. 🙂
Kate Fletcher
---
Pin it for later!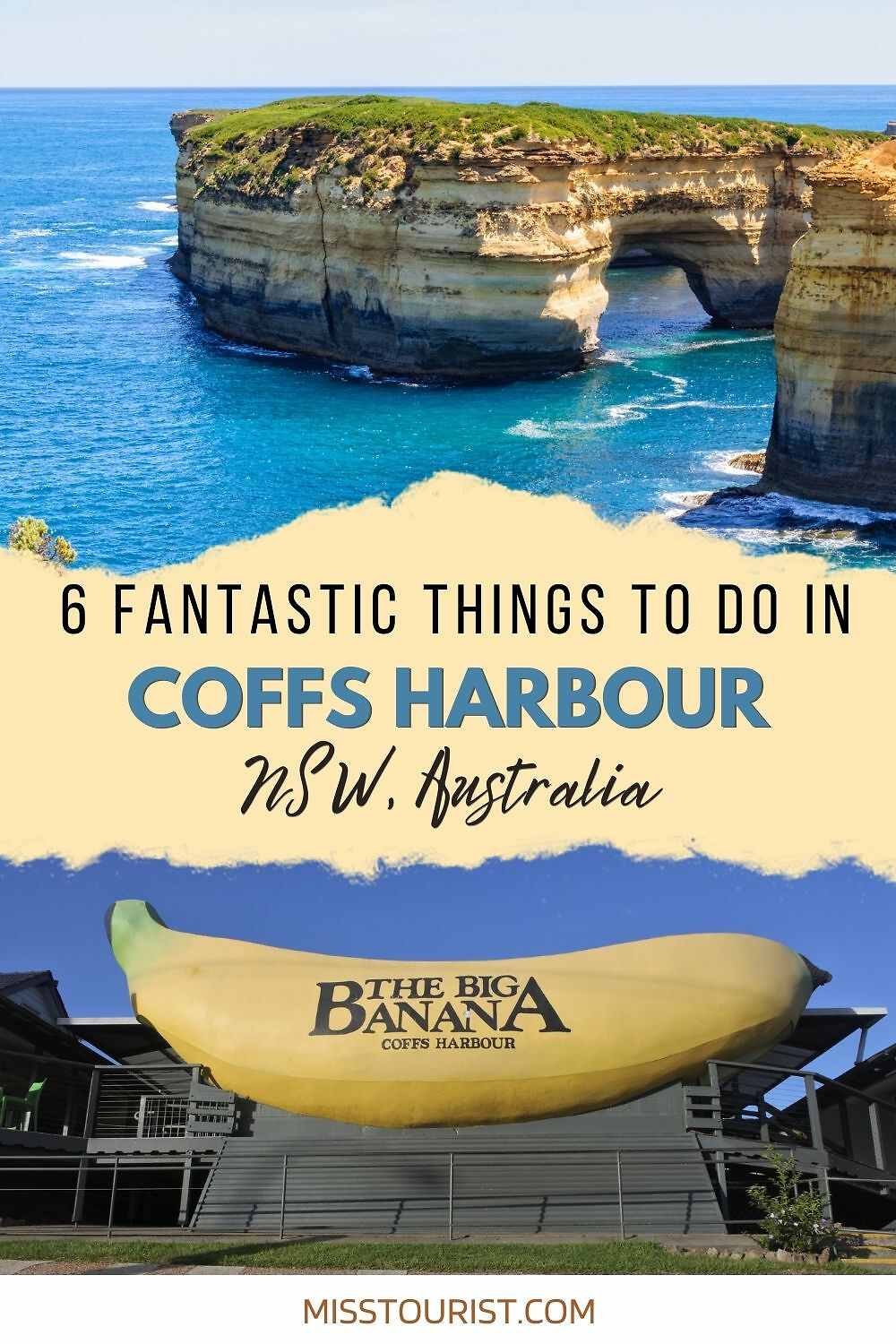 Pin it for later!