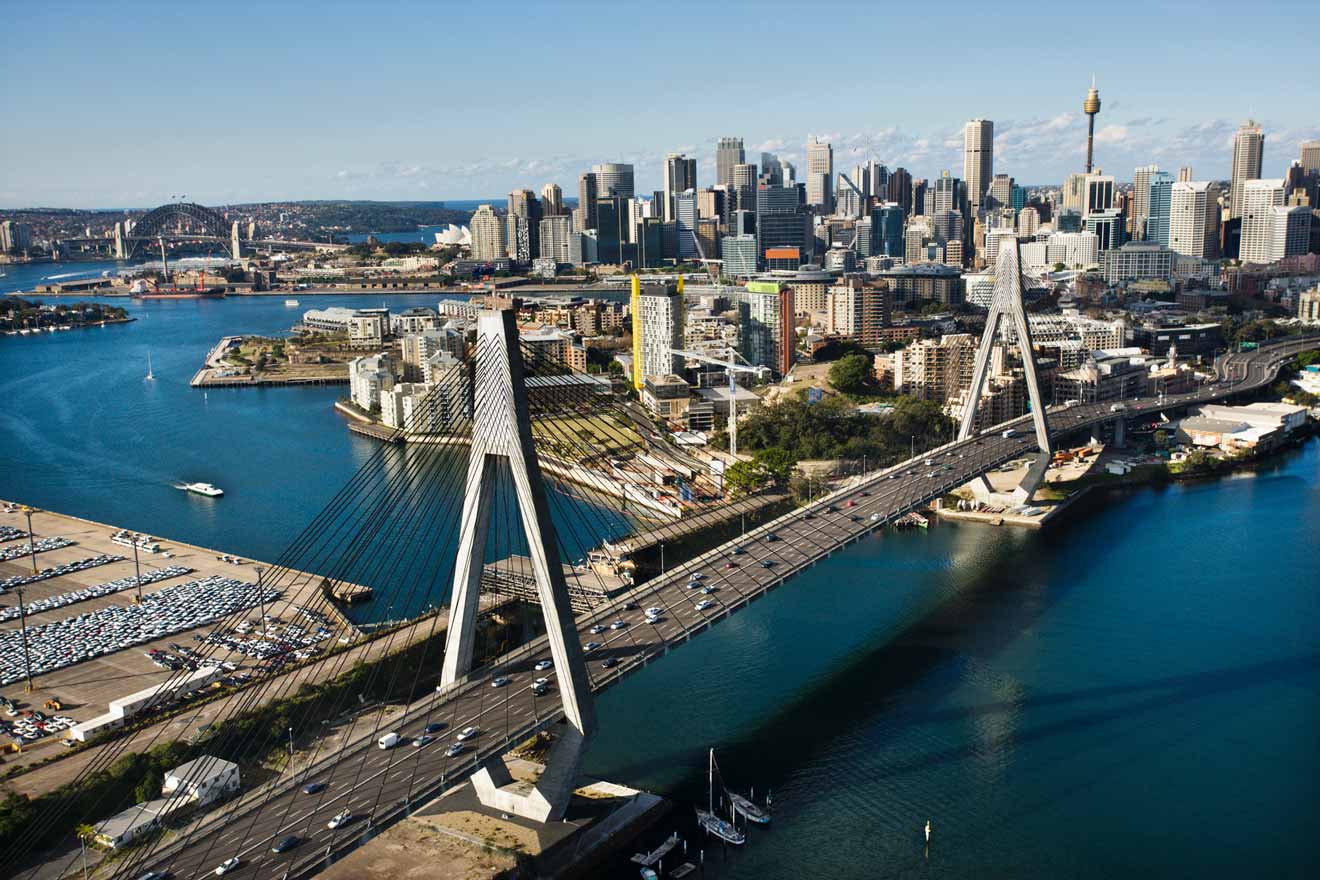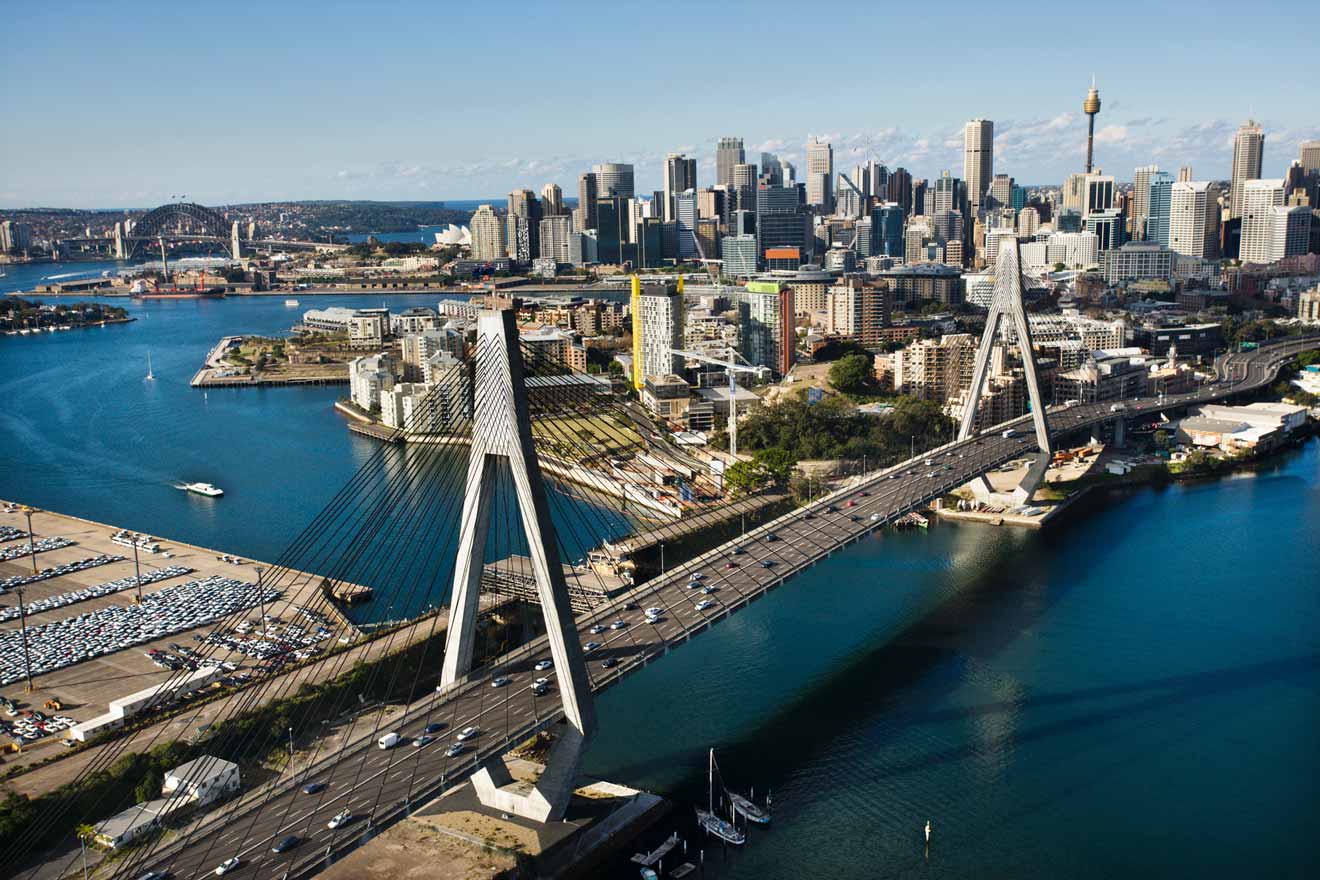 Planning a trip to Sydney, Australia and looking for some really great Airbnb rentals in Sydney? Luckily for you, I've already put together a list of the best Airbnb listings in Sydney in this Sydney Airbnb guide. Regardless of your budget and travel style, I am sure you will find something that will suit you. And believe me – you are going to love it!
With a population of 5.3 million, Sydney is the most populous city in Australia. Each year, Australia's Harbour city attracts 14 million interstate and worldwide visitors. For good reason, Sydney is the first stop on many itineraries and with your first visit to Sydney, you won't wonder why.
A mix of thrilling and easygoing experience, Sydney is home to the most famous landmarks such as the Sydney Opera House and Harbour Bridge. However, this multicultural city offers so many other unique experiences! From iconic golden sandy beaches like Bondi beach and Manly beach to acclaimed wine regions and an incredible variety of things to do and see, it's no wonder that very few travelers skip the city. So why would you?
My list covers some really great Airbnbs in Sydney for the most amazing time of your life. I'll give you suggested Airbnb places to stay for the most popular neighborhoods in Sydney, and you will decide based on what you are looking for in a destination. But if you are considering staying in a hotel or just want to know more about which area to stay in, check out our Where to stay in Sydney post.
If you are in a hurry: Top Airbnbs in Sydney
I know what it feels like when you are trying to plan that long-awaited trip, but sometimes despite all the planning, you simply don't have time to stress over picking the right place to stay from the vast selection of Airbnb rentals. So, look no further than these centrally located Airbnbs, and pick the one according to your travel budget.
Top 10 Airbnbs in Sydney
With a wide selection of attractive, jaw-dropping Airbnb properties, it might be challenging for you to find the ideal Airbnb space for your next getaway to New South Wales, Australia. Instead of letting you spend hours on each individual listing, I decided to do the groundwork for you. To make your trip even easier, I sorted all Airbnbs by price and location. I did all the hard work by calculating the final price including the additional fees. All you have to do is make a decision!
Here are my favourite picks of the best Airbnbs in Sydney:
1. Stylish Apartment with Darling Harbour Views – Airbnb in Sydney City Centre
Location: Darling Harbour
Price: from AUD$630 per night
Bedrooms: 3
Wake up to extraordinary views of the Darling Harbour and Sydney Skyline in a spectacular Airbnb Sydney apartment located in the heart of Sydney. The pictures really do speak for themselves – every location in the apartment exhibits vast 360° views over the harbour. As a bonus, you get to enjoy a fitness center and a lap pool. From the moment you enter inside, you will be thrilled by the fabulous rooms with lots of design details and spacious balconies.
Visitor review: "The views are breathtaking! A very convenient location and the condo has very high-end finishes. Enjoyed my stay very much." – Lola
2. Quiet Peaceful Oasis – if you are looking for a comfortable stay
No images found. Add/select some by clicking on the "Add to gallery" button.
Location: Sydney CBD
Price: from AUD$250 per night
Bedrooms: 2
A lovely, spacious Victorian Airbnb apartment that offers breathtaking views over Harbour Bridge. This two-bedroom Airbnb Sydney apartment with air conditioning is the perfect hideaway for your holiday in Sydney, Australia. The top floor has a spacious living room, kitchen and beautiful little deck. The lower level features two bedrooms with comfortable beds and a bath with a laundry room. The location could not be more perfect, right in the heart of Sydney – you will be very pleased with your Airbnb choice!
Visitor review: Well appointed apartment. Comfortable beds. Great location – close to everything without feeling like you are in the middle of the city. – Chantelle
3. Spacious two-bedroom house with free parking – Airbnb in Sydney with sauna and pool
Location: Paddington
Price: from AUD$220 per night
Bedrooms: 2
Just 10 min from Sydney CBD and Bondi beach, this clean and modern Airbnb house has everything you need for a relaxing week-long holiday. If you choose to stay in this property, you will have access to a gym and 4(!) pools, tennis and free tickets to all events at the SCG (they even provide cricket stumps, bats and balls!). There are plenty of things to keep yourself entertained and stay connected with your family. If you are looking for a cool 'garage' style house with a lovely living room and kitchen, don't hesitate to check out this Airbnb.
Visitor review: "A far from ordinary place to stay. Clean and bright, great location, and a super responsive host. We were just a few minutes walk from bus stops that had routes every direction. Those same few minutes to us to neighborhood cafes, groceries, and restaurants. We had a really nice stay in Sydney." – Anne
4. Contemporary flat near Bondi beach
Price: AUD$220
Bedrooms: 1
Guest: 2
A bright, spacious, and airy apartment that provides all the cozy home comforts. It is close to Bondi beach, and the place is surrounded by tons of amazing cafes and dining options. Enjoy the beautiful views of the hillside from the balcony, or curl up with a book from the cozy lounge. The patio is also the perfect place to spot sunsets!
Visitor review: "Amazing location! Tons of cafes, shops, restaurants, and the beach within steps. Exactly as described. We had a perfect stay and would definitely recommend." – Natalie
5. Charming condo with stunning city views
Price: AUD$220
Bedrooms: 1
Guest: 2
Are you a Beatles fan? You're in for a treat as you'll get to experience a piece of Beatles history right in this apartment where they used to stay and waved to their Sydney fans on the balcony in 1964!
The entire spacious apartment will be yours. The entire spacious apartment will be yours. Prepare meals in your compact kitchen or wash clothes in the built-in washer. On top of that, you'll have a balcony that features views of the Harbour Bridge, the Opera House, and the city skyline.
Visitor review: "Had a great time staying here. Very clean and great location. The view outside the bedroom is amazing!!! The host was also very accommodating and helpful!" – Megan
6. Bondi beach penthouse – best for small groups
Price: AUD$195
Bedrooms: 2
Guest: 4
This penthouse apartment sits at the highest point in Bondi, so you'll get unbeatable views from this vantage point! Yes, this is a penthouse unit, so you'll be on the top floor with a killer view from every window; you could just stare at it all day long! There's also a beautiful open-plan kitchen, and living and dining areas are all well stocked with essentials.
Visitor review: "This has got to be one of the best views in Bondi. The view from the unit really does look like the photos, or better. It's not much of a walk to the beach, has a great view, two decks, including one fairly large one, and has plenty of space." – James.
7. Self-contained guest house near Sydney CBD – best for relaxation
Location: North Sydney
Price: from AUD$170 per night
Bedrooms: 1
A cosy, clean and self-contained 1 bedroom Airbnb house in Sydney that will make you feel like home. Situated in a phenomenal location, with easy access to Sydney CBD, Sydney central station and Sydney Harbour. Outside of the hustle and bustle of the inner city, this Airbnb home is a great place to rest after a long day of exploring. The host is very helpful and will make you feel welcome. The house is perfect for a great night sleep and it has a super cozy outside seating!
Visitor review: "Absolutely fantastic! We felt very much at home in this stylish, clean and comfortable apartment. It was great we could bring our dog with us too. Thanks again Fawn & JP."- Michelle
8. Elegant Apartment in Darlinghurst
Location: Darlinghurst
Price: from AUD$170 per night
Bedrooms: 1
A stylish and elegant Airbnb apartment situated in one of the most desirable cul-de-sacs in Darlinghurst. The apartment displays classic-contemporary New York style thoughtful touches, including rising ceilings, wide windows and vast amenities. The icing on the cake is the chocolate drawer that makes it hard to leave this place! Considering you're in the city, this is one of the best Airbnbs in Sydney as it's pretty quiet – the perfect base to rest after exploring the city!
Visitor review: "Anthea's place is one of the most beautiful flats you will ever be in. It's very convenient and comfortable, but most importantly it really makes you feel at home. She is also the best possible host – she will not let you down." – Matteo
9. Traditional Balmain cottage – close to Sydney Harbour
Price: AUD$100
Bedrooms: 1
Guest: 2
This Airbnb is a traditional Balmain cottage, and the place is thoughtfully designed with traditional touches. You'll be amazed at how spacious the studio is with an en-suite spa bathroom. You also have a kitchenette where you can toast bread and make coffee in the morning.
And if you ask me what's the highlight of this place, I would say it is the garden. It's not just a garden, but a beautiful one, so good thing that they added lounges, tables, and chairs so you can spend more time here any time of the day. If you love to grill, there's a barbecue area on the large deck surrounding a pond.
10. Newly renovated condo near Sydney University
Price: AUD$100
Bedrooms: 1
Guest: 2
A newly renovated studio apartment near central station and Sydney University. It has a lot of useful features like internal laundry, a kitchen, and a dining table for two.
Look around, and you'll appreciate the modern interior and realize how spacious the place is. Check your emails and other work-related stuff at the work desk by the window, then take a break and relax on the balcony with pool views. And yes, you can use the pool & sauna during your stay.
11. Stylish studio with balcony – perfect for business travelers
Price: AUD$120
Bedrooms: 1
Guest: 2
Located in the heart of Potts Point, with easy access to all major attractions, this studio apartment is beautifully furnished, spacious, and with stunning city views! The kitchen is well equipped if you like a home-cooked meal, and its cozy room is just perfect for relaxing after a day's walk around Sydney.
I think this place will be perfect for someone traveling solo or traveling for business since you have a work desk and internet ready. So if you're looking for something budget-friendly in a convenient location, this is for you!
BONUS: 3 Unusual Airbnbs around Sydney
If you are looking for a reason for a weekend away or have already planned your trip, but not sure where to stay in Sydney, don't worry as I got you covered.
After extensive research, I came up with a list of the most unusual Airbnbs around Sydney that make for the perfect city escape. In parenthesis I also mentioned how long it would take you if you would go from Sydney center by car to the place.
From a fabulous cave to a converted machinery and a rustic treehouse, these properties are so unique that you won't want to leave them:
1. The Enchanted Cave
Location: Bilpin (1 h 30 min from Sydney)
Price: from AUD$1000 per night
Bedrooms: 1
Have you ever stayed at a phenomenal place that simply took your breath away? Well, if the answer is NO, be ready to embark on a fantastic once in a lifetime experience! This unusual Airbnb is actually a secluded, rustic cave set amidst mountainous bushland and is a perfect reminder of how busy and noisy our lives are. There is nothing not to like about this place – from the sunset views to the starry night sky, everything is totally unique.
2. Tree House Blue Mountains
Location: Bilpin (2 h from Sydney)
Price: from AUD$1000 per night
Bedrooms: 1
How about staying at 600 acres of private wilderness in the Blue Mountains? And not just anywhere – but in a phenomenal, actual treehouse! Just think about waking up to a spectacular view of the rare Blue Mountains rainforest and Bowen's Creek Gorge. The house is a unique experience for anyone wanting a tranquil weekend away from the city noise. The host is very helpful and will provide tips on how to get to hike towards the nearby creek. Turn off your cell phone and enjoy the magic of the utterly majestic view!
3. The Shed
Location: Kangaroo Valley (2 h from Sydney)
Price: from AUD$550 per night
Bedrooms: 3
Just 2 hours drive from Sydney, you will find yourself at one stunning farmland property.
The Broger's End is a converted machinery shed by using reclaimed and recycled materials. Now, it makes the perfect, luxurious piece of heaven that accommodates up to 7 guests. How cool is that? This Airbnb unique shed features a spacious living area with top amenities such as a rustic wood fire space, pizza oven and BBQ, and comfy lounges. Free wifi throughout the property is also available.
Top 4 Airbnb Experiences in Sydney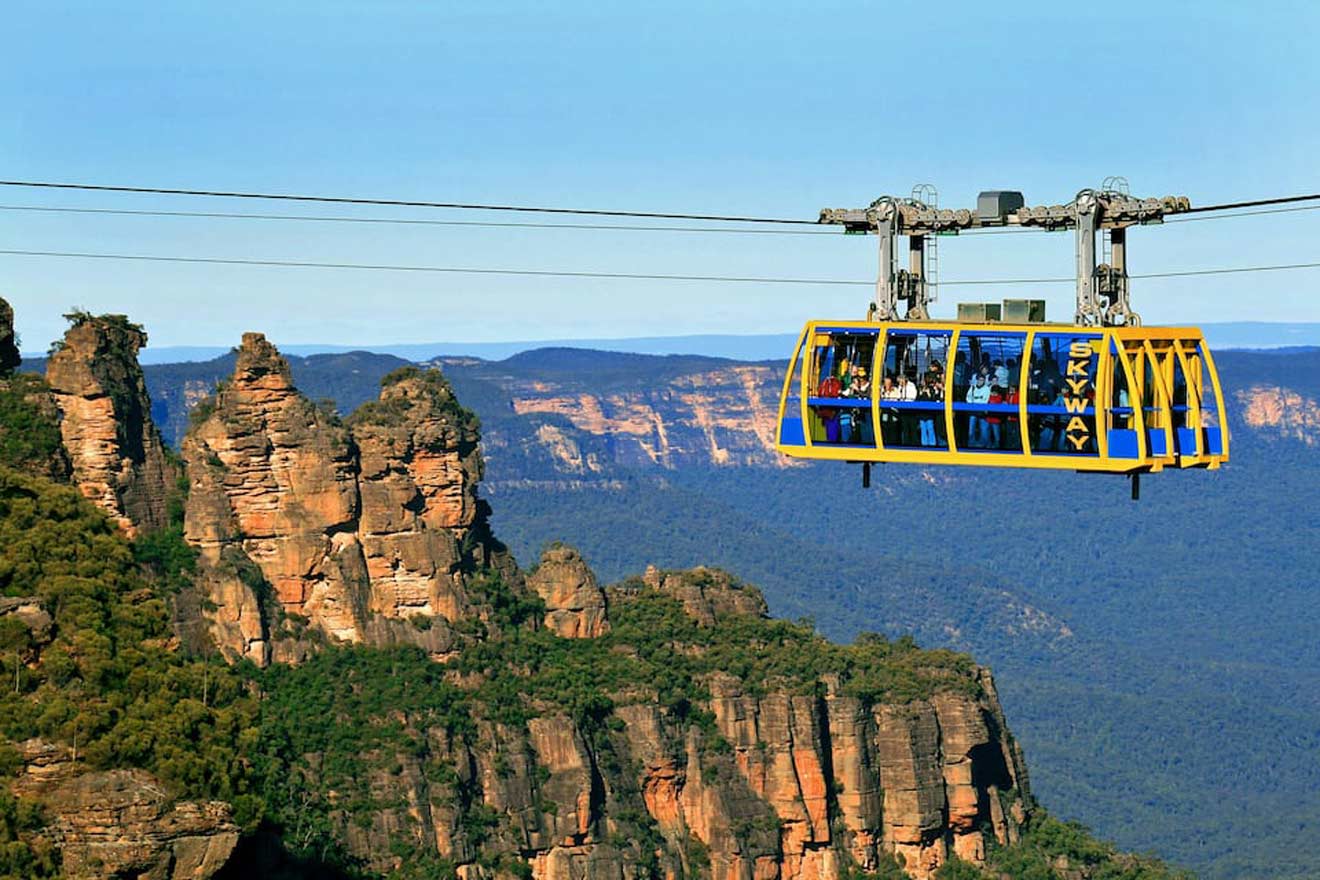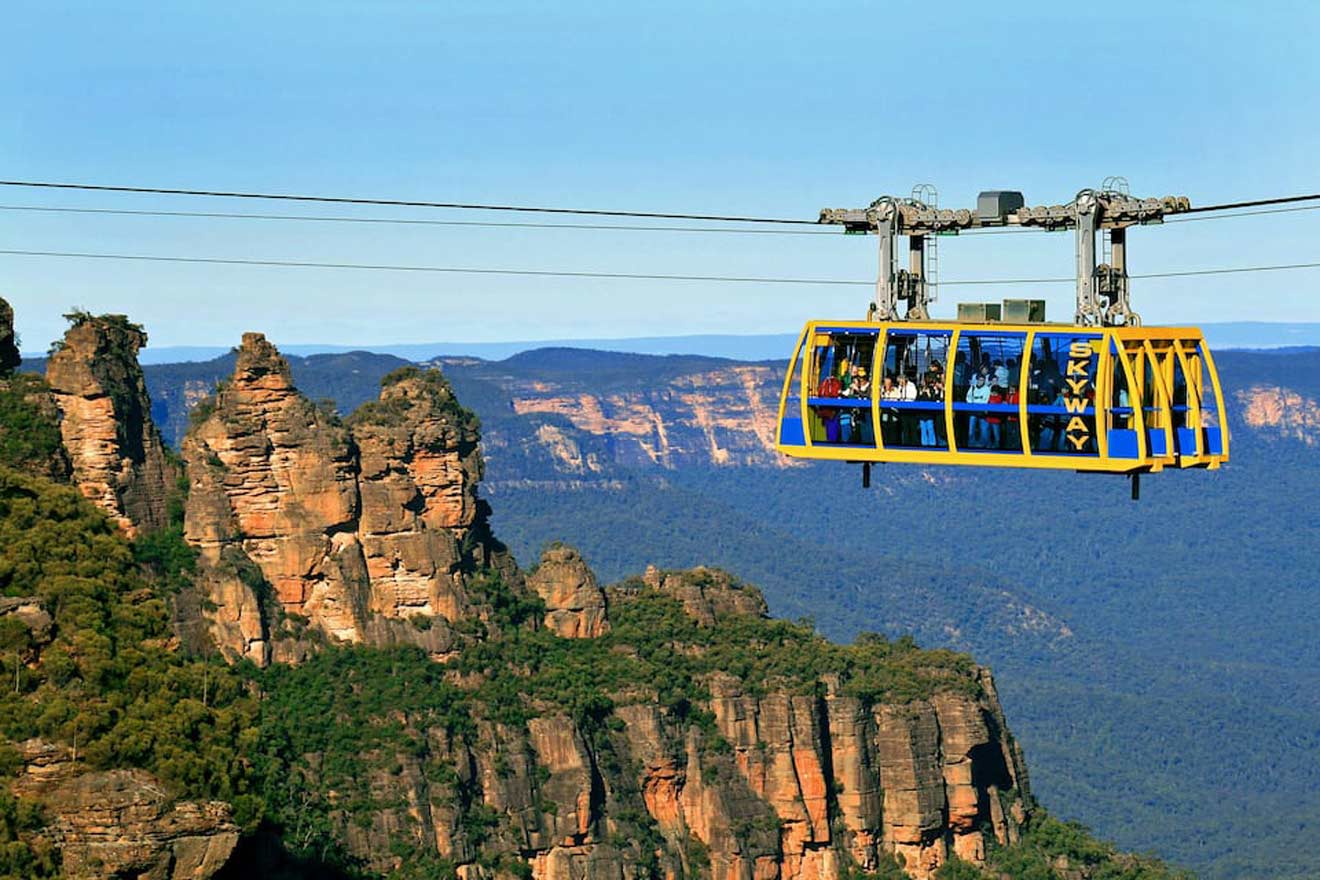 Did you know that Airbnb is not just about finding the best Airbnb to stay for your next getaway? Well, yeah Airbnb offers experiences as well i.e small tours and activities which are hosted by locals. From snorkelling to walking tours, street art tours and bar crawls, there are plenty of activities you can find on Airbnb.
Here are some of the top-rated activities in Sydney to get you started:
Conclusion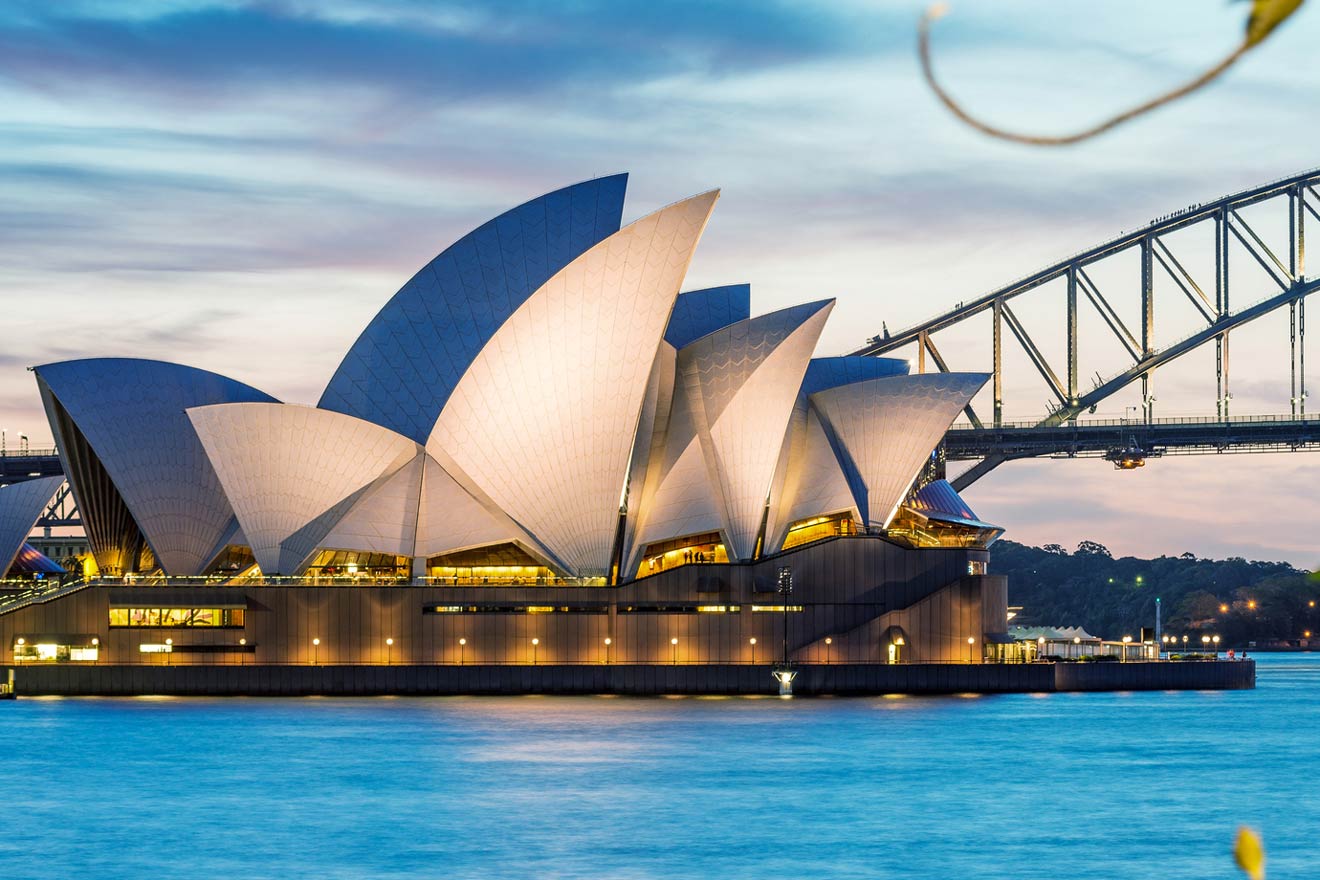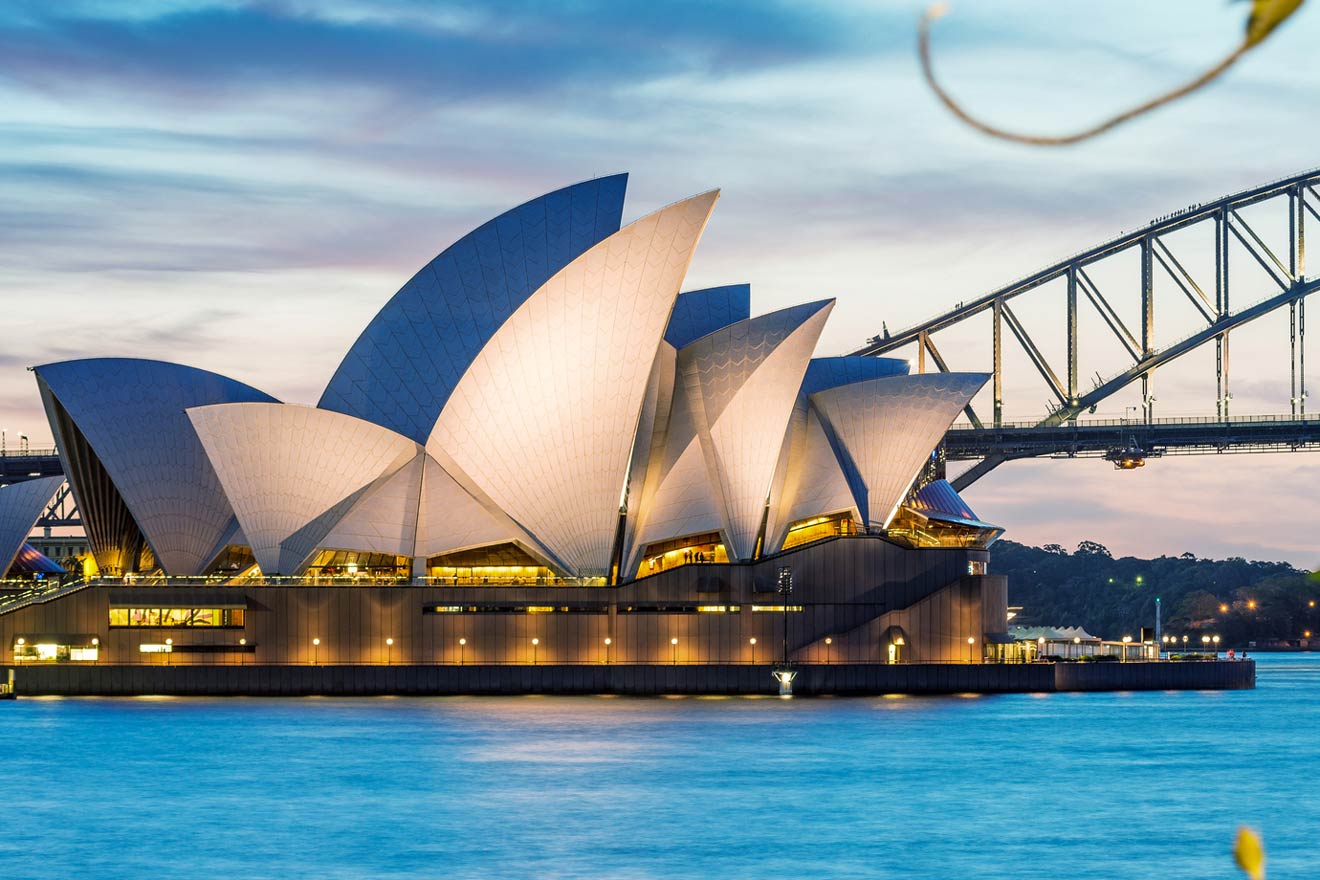 Sydney is home to fantastic cafes, and restaurants, designer shops, incredible surfing spots, sandy beaches and plenty of other things to do to keep you occupied. There are many ways you can see what the city has to offer – so pack your clothes, zip your bag and get ready for an unforgettable escape in Australia. Also, please make sure to see our post on Camping and Glamping at Cockatoo Island.
But first, check out some of the best Airbnbs in Sydney, ranging in style, size and distance. You will see luxury homes in CBD, relaxing beach hideaways and quiet stays away from the noise of CBD. Enjoy that extra bit of pampering on a weekend getaway or week-long holiday. If you need any more reasons to decide on that trip, make sure to follow through my list again.
Am I missing some extraordinary Airbnb accommodations options in Sydney? If you have already been in Australia and stayed at an Airbnb that you simply adored, please share your experience in the comment section below.
I hope you have a great and fun time on your vacation to Australia. Catch you later 🙂
Yulia