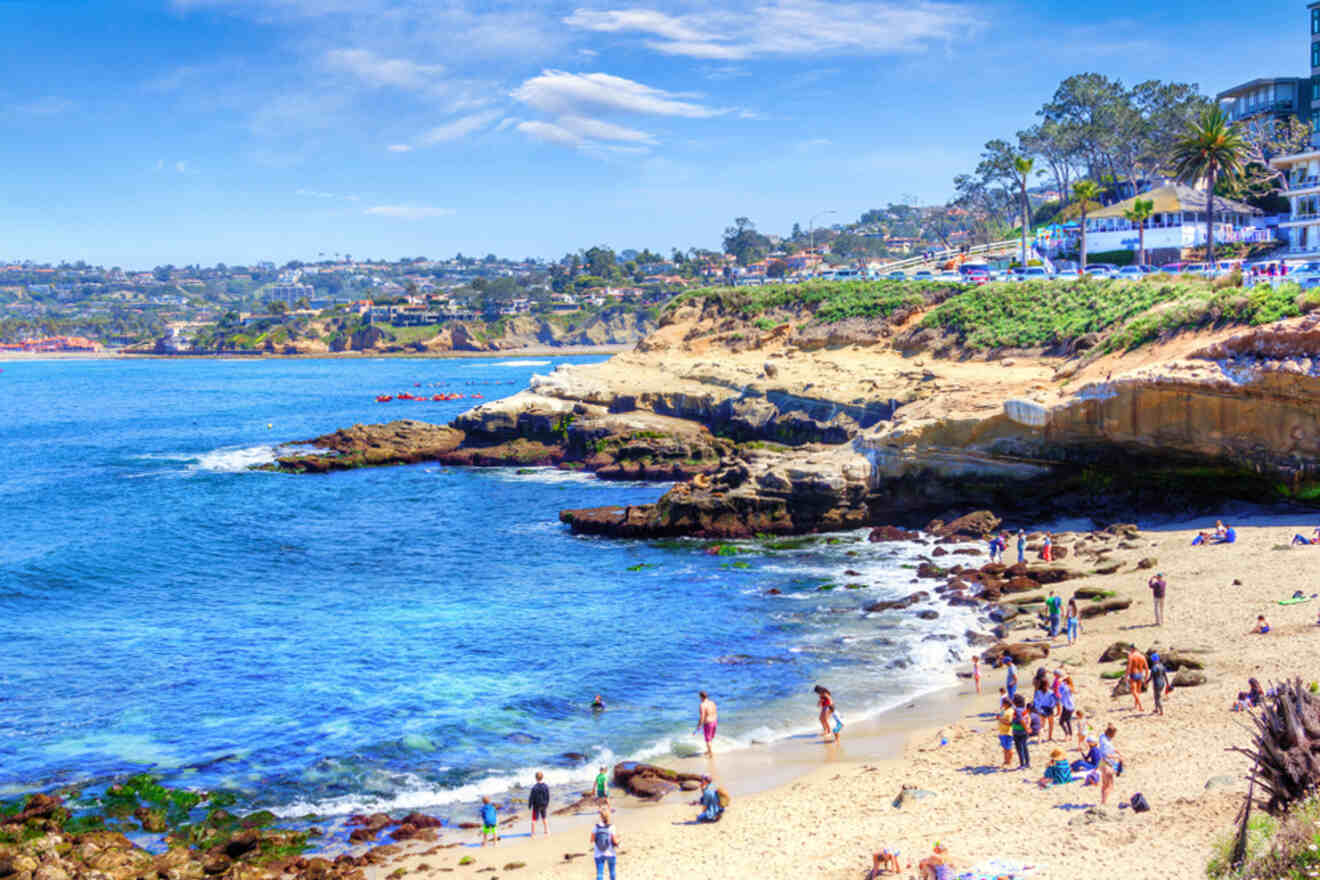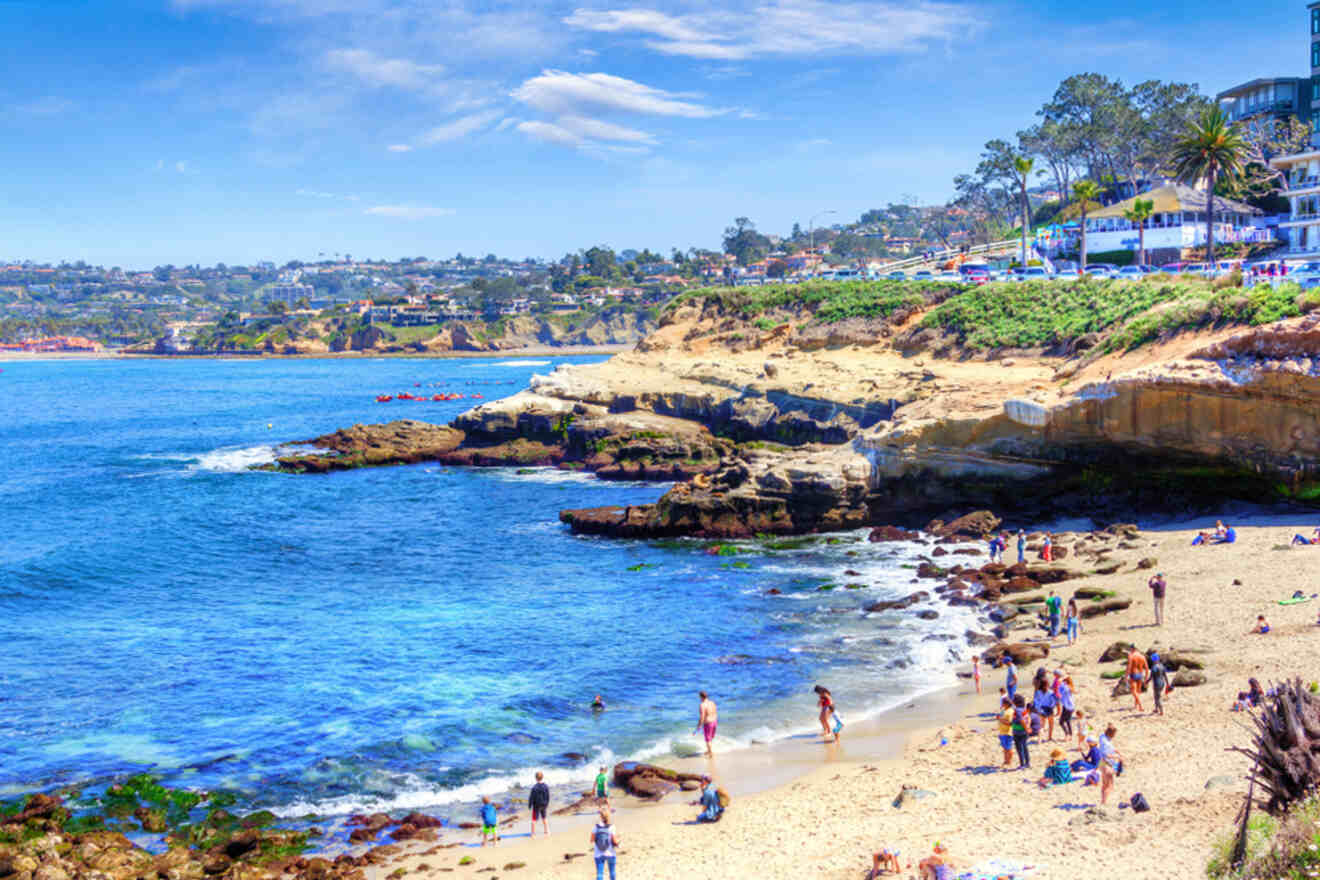 Welcome to the most beautiful seaside community in the San Diego area (or all of Southern California, really): La Jolla, California!
La Jolla is well known for its sandy beaches, rugged coastlines along the Pacific Ocean, marine life, lively tide pools, golf courses, and so much more.
As a San Diego native and current local, I've spent countless hours and days figuring out the best things to do in La Jolla. La Jolla's charm brings in thousands of visitors every single day! The list of La Jolla attractions is quite long, but luckily, I'm here to point out the absolute best things to do, how to save the most money, and all the best places to grab a bite.
Like always, it's important to plan ahead and book all your tours and hotels ahead of time. So, keep that in mind as you read this post!
Here we go!
If you are in a hurry
There are a few core activities that I suggest if you only have a couple of days in La Jolla. Be sure to book them in advance to save your spot:
And here are the best hotels: Embassy Suites by Hilton San Diego La Jolla (luxury), Scripps Inn (mid-range), Samesun Ocean Beach (budget)
1. Find thousands of fish at the famous Birch Aquarium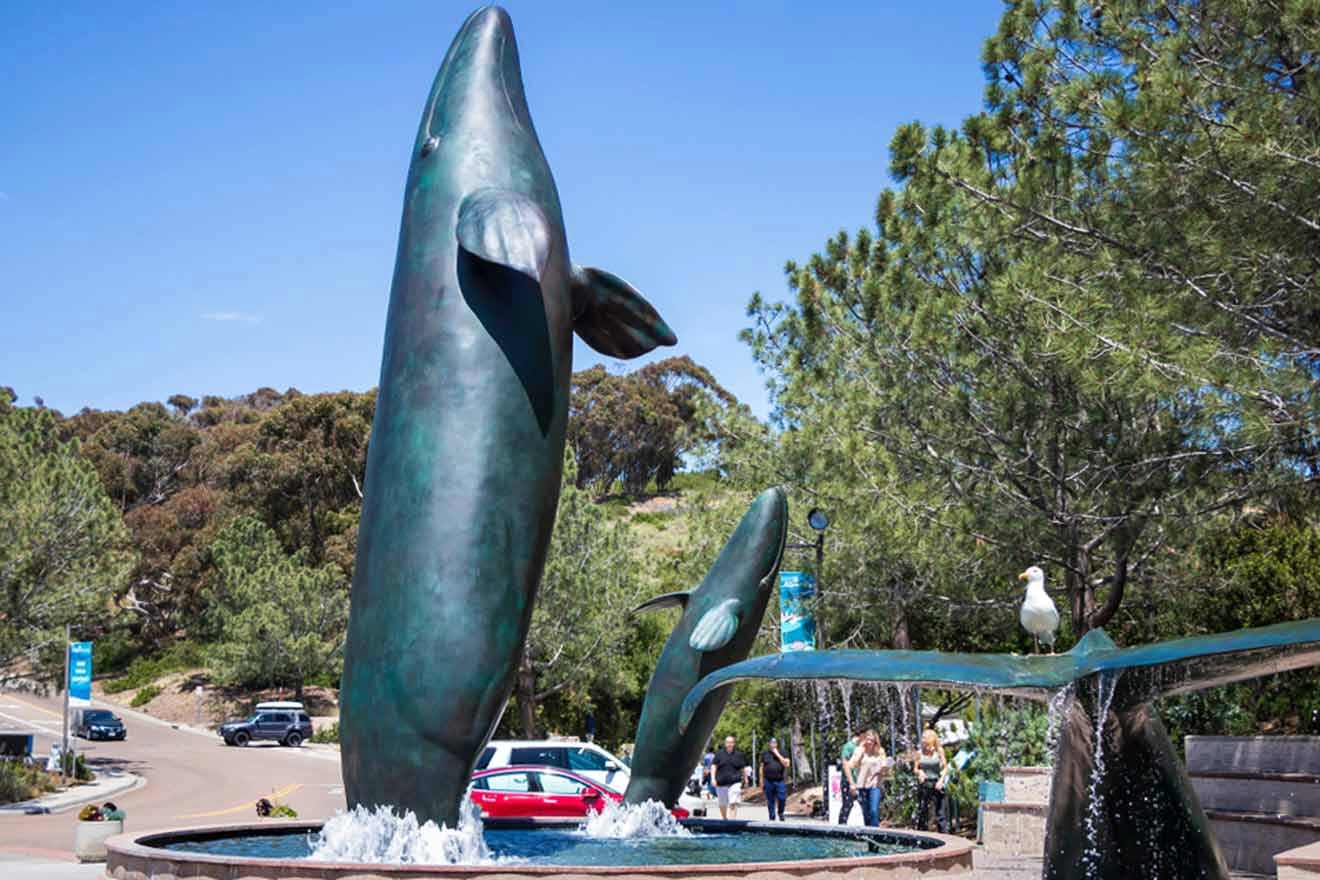 The Birch Aquarium at Scripps, UC San Diego, is a world-renowned institution featuring over 60 habitats of fish, beginning with native fish in the Pacific Northwest to the fish of the tropical waters of Mexico and throughout the rest of the world.
Research is done by Scripps scientists onsite and displayed for visitors like you to learn! There's also an interactive element which is great for the kids! You'll leave the aquarium with a better understanding of ocean science and a great memory to take home.
They are open every day from 9 AM to 5 PM (9 AM to 7 PM in July and August).
PRO TIP: I 100% suggest buying a GoCity Pass if you're visiting other areas and attractions in San Diego! You end up saving more $$ this way.
GOCITY PASS PRICE: from US$94 per person
2. Watch sea lions sunbathing in La Jolla Cove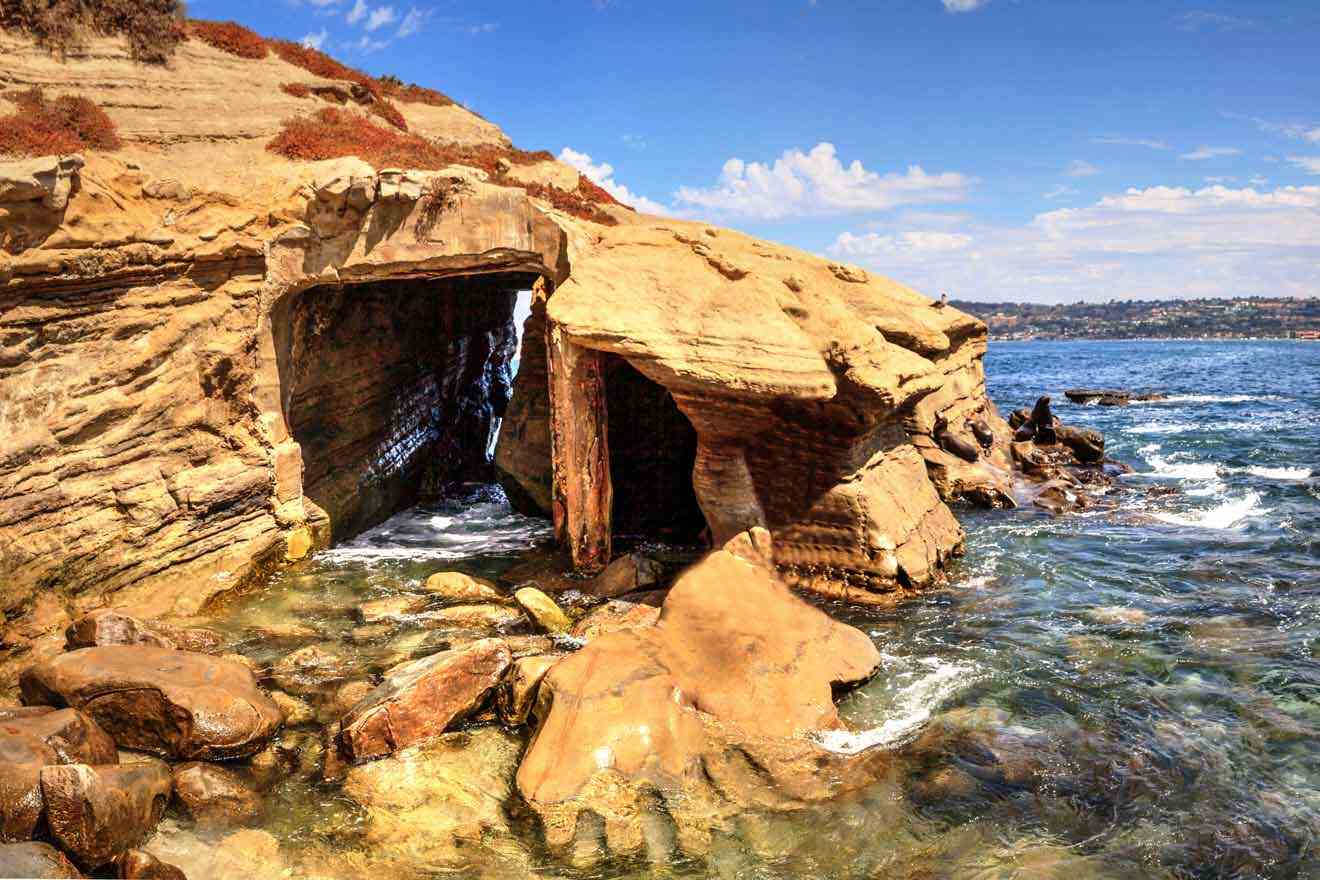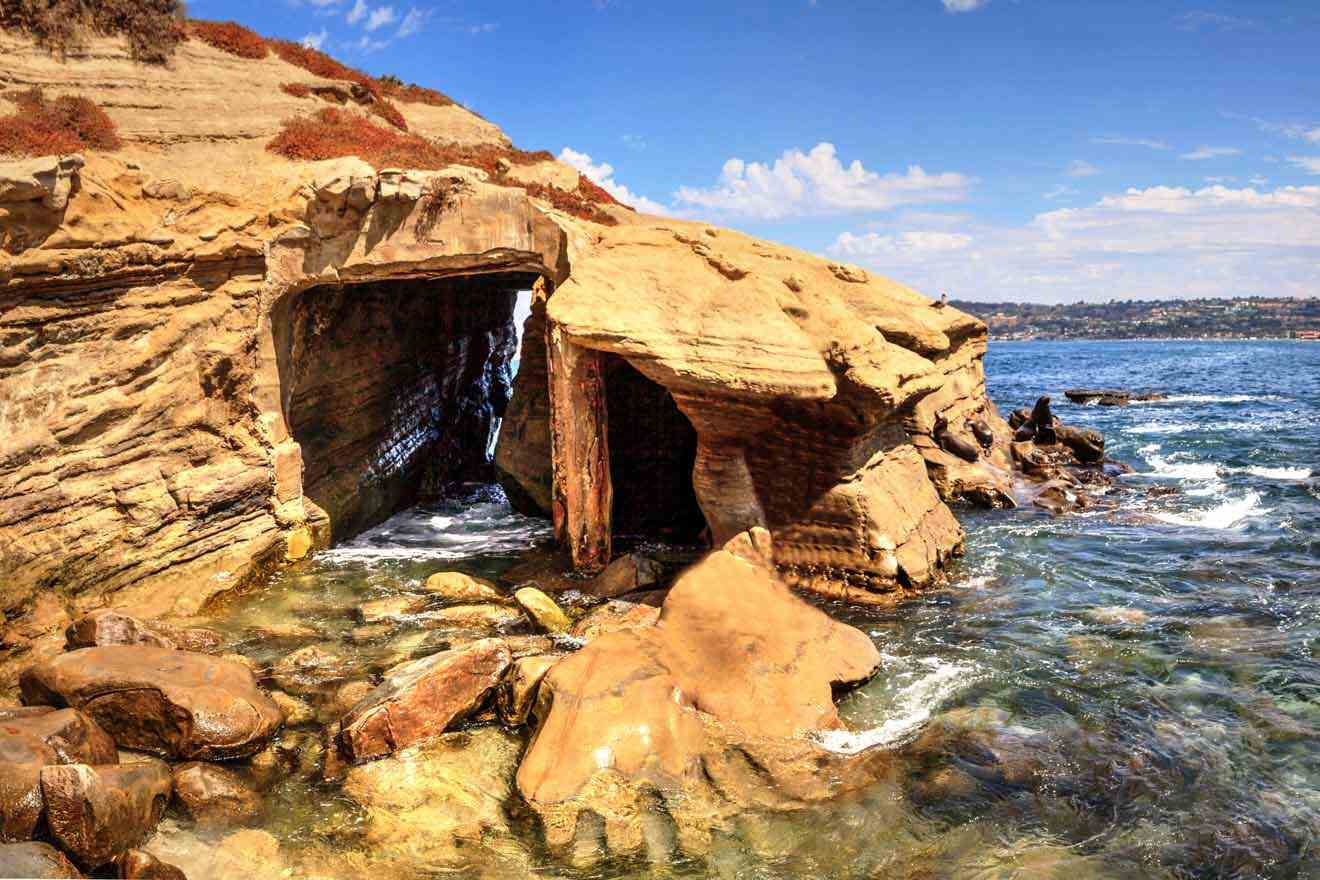 Among the most famous attractions in La Jolla are the lovely sea lions sunbathing in La Jolla Cove, surrounded by cliffs that are their home. Walk along the cove and watch them in their natural habitat. Not only do you see sea lions, but you also see picturesque ocean views!
Being a SoCal girl, this is an activity I did a lot growing up. One thing I must warn you about is the stench that comes with La Jolla Cove from the sea lions lying around. Nevertheless, it's only natural and expected!
NOTE: Don't get too close to the sea lions! We're definitely lucky to be able to see the marine life up close and personal, so do your part by making sure it's a safe space for you and them.
3. Visit Mount Soledad National Veteran's Memorial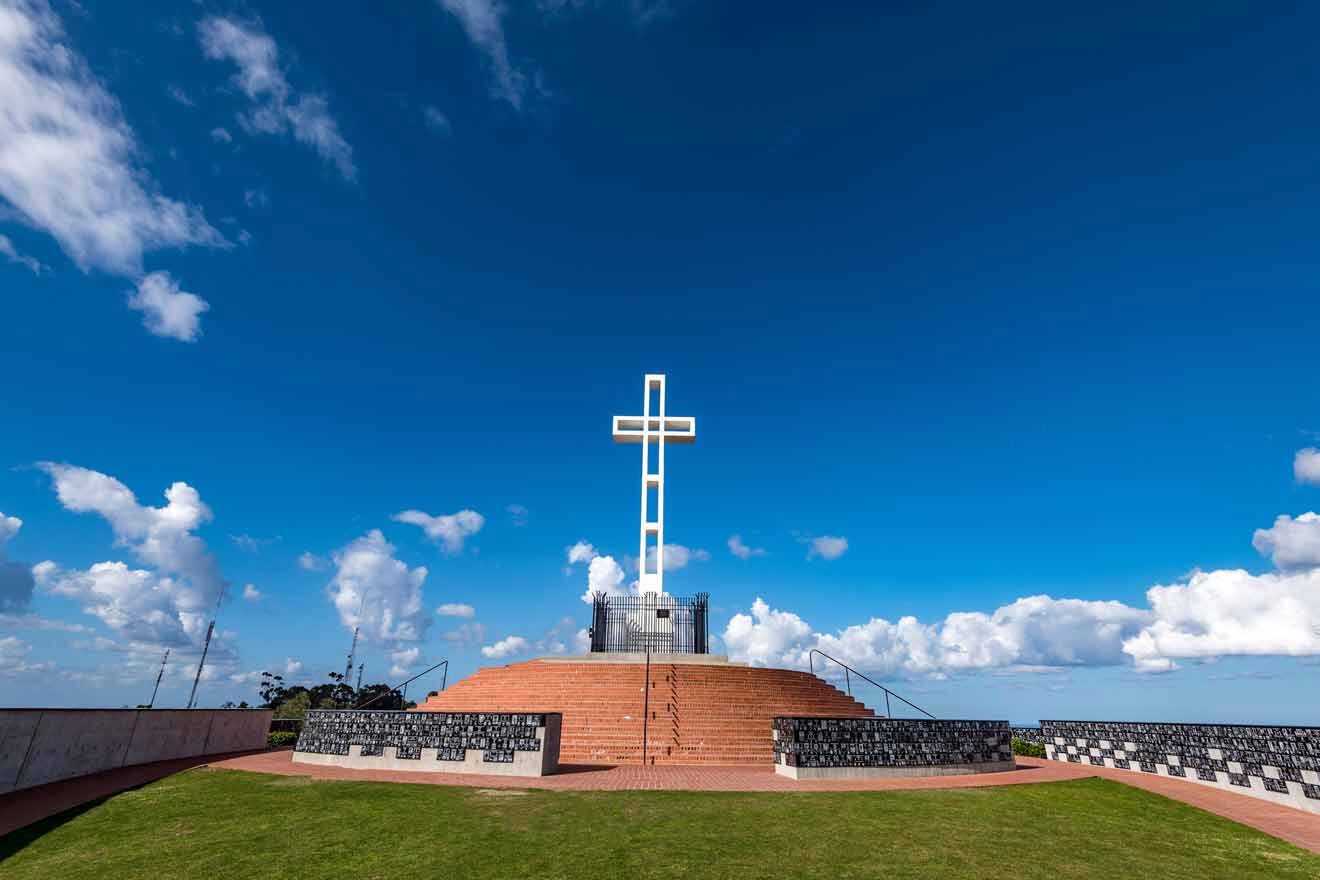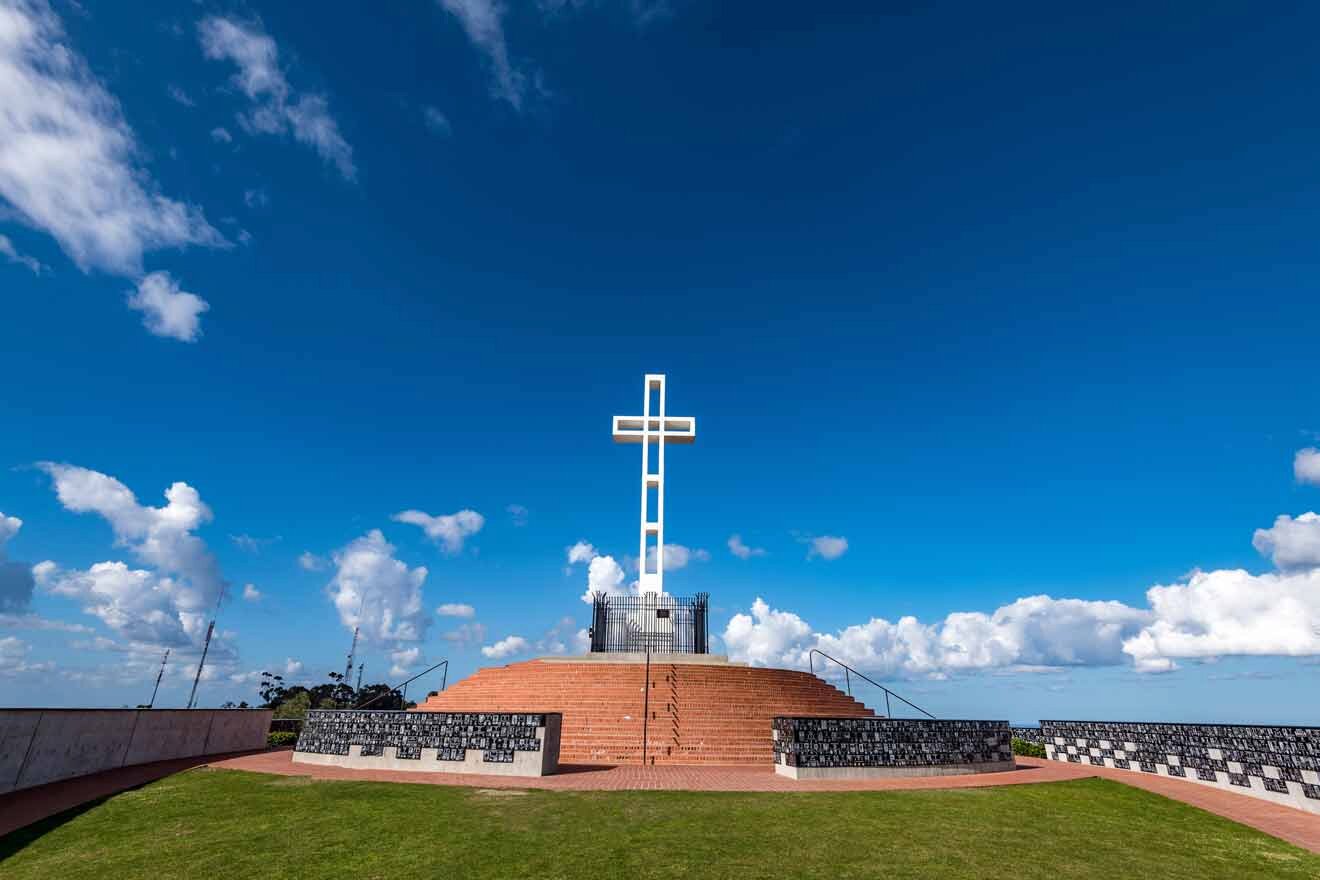 Another famous La Jolla attraction is the Mount Soledad National Veteran's Memorial. The 822 ft (251 m) monument cross overlooks the Pacific Ocean, Downtown San Diego, and further south. Plus, it's the only memorial to pay tribute to American military members living and deceased.
There's a long history here that you'll uncover as you walk through the area. Gates are open from 7 AM to 10 PM every day. It's quite interesting, so take your time, read the plaques, and enjoy the view.
After your visit to the memorial, grab a coffee at The Living Room Coffeehouse and relax in their cozy "living room" (they also offer hookah services if that's your cup of tea)!
4. Go on a hike at Torrey Pines State Beach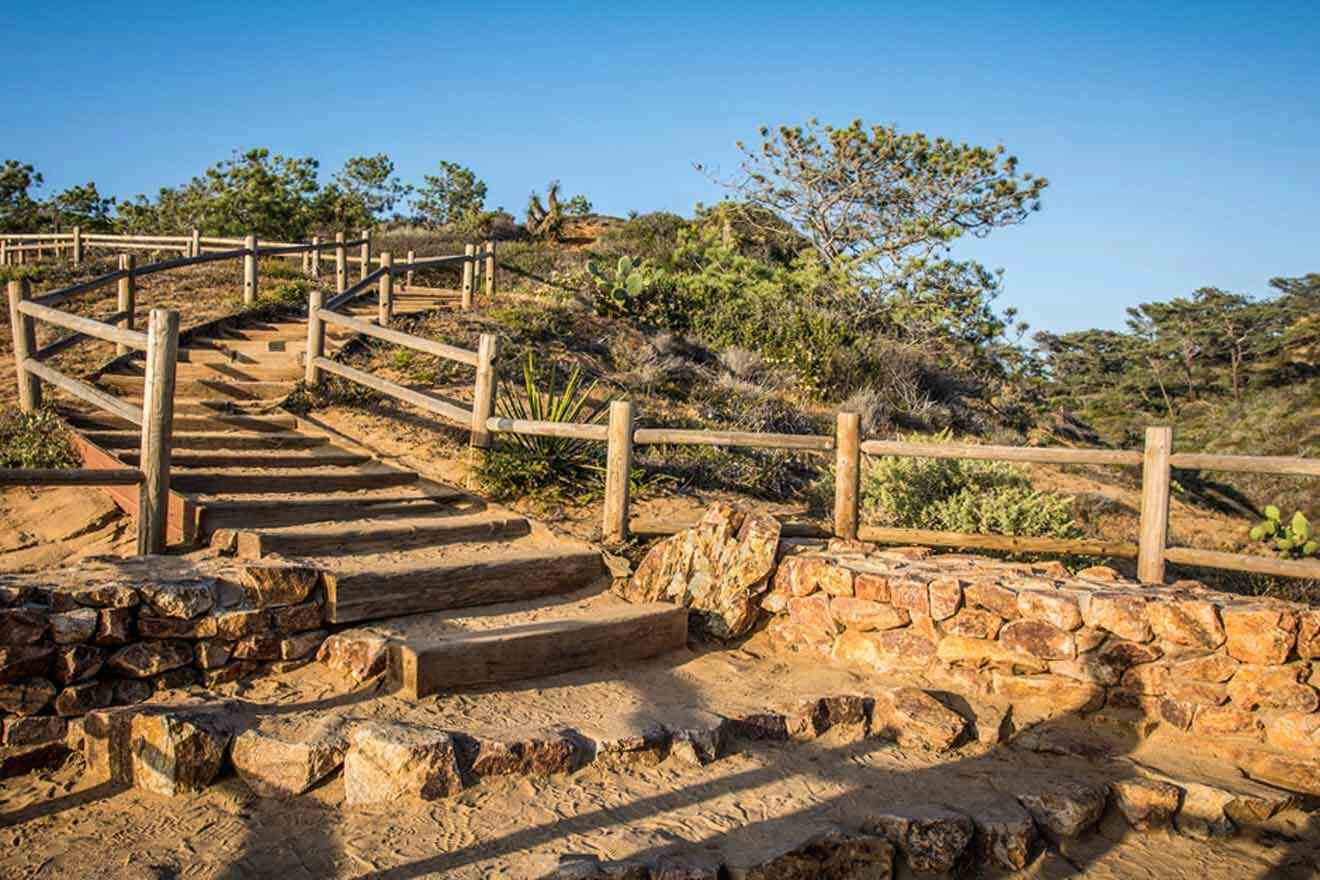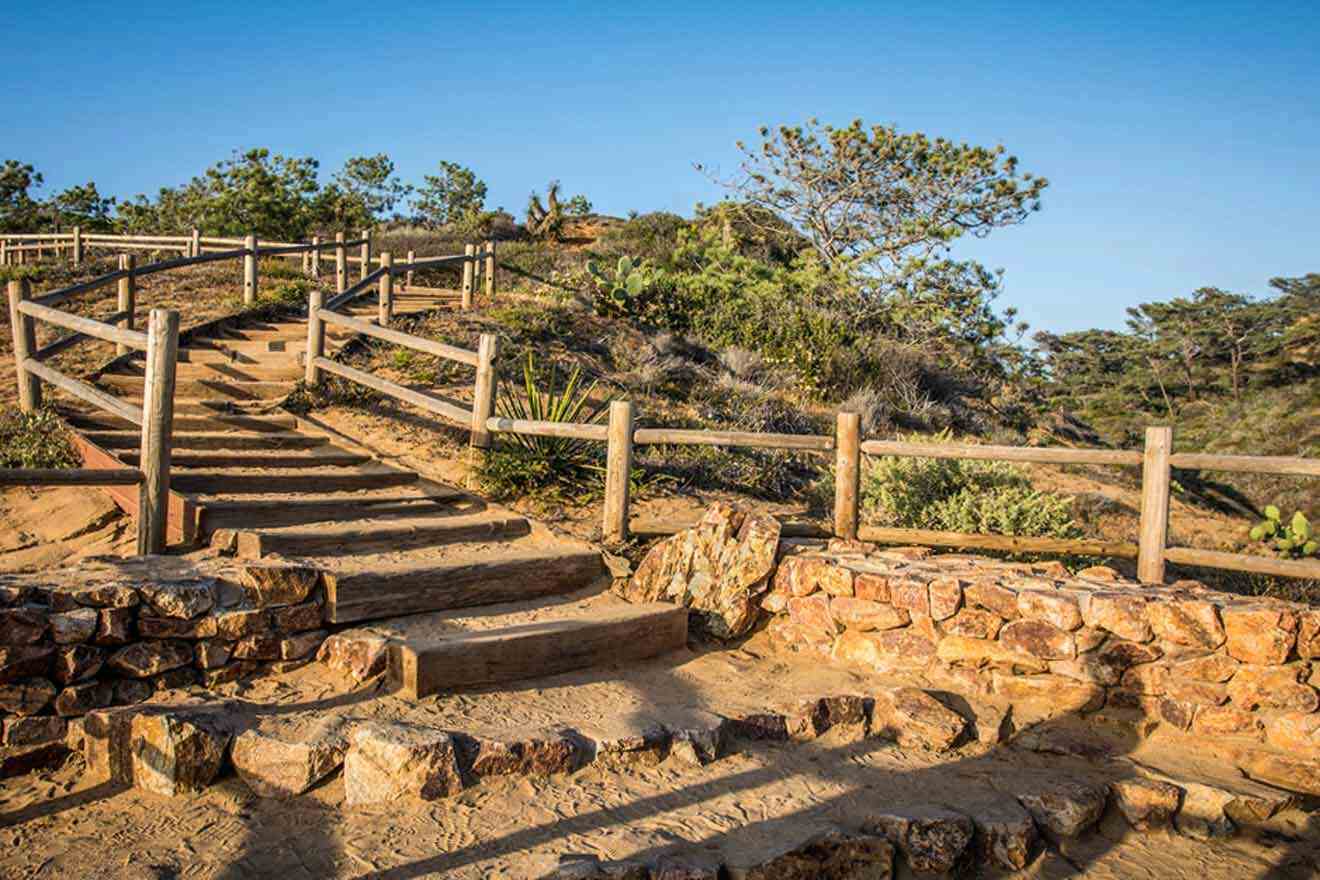 Torrey Pines State Beach is one of my personal favorite beaches in all of La Jolla, San Diego. Located near Del Mar and away from the Downtown La Jolla area, it never gets too crowded. There are always a ton of rocks here (which I love), and the main hike offers the most stunning views of the Pacific Ocean.
I come here quite often for a nice sunset hike by the beach while admiring the Torrey Pine trees and the diversity of other plants that grow on the cliffside bluffs. Sometimes I even see mountain bikers riding the pavement side, so bring a bike if you so please! (This is a great bike tour through Torrey Pines!)
The easy breezy coast walk trail starts on a road with a slight incline going up and gets easier within 15 minutes or so. This is not a strenuous hike, so you can hike with your family and friends to enjoy the cool ocean breeze.
5. Have a seaside picnic at Ellen Browning Scripps Park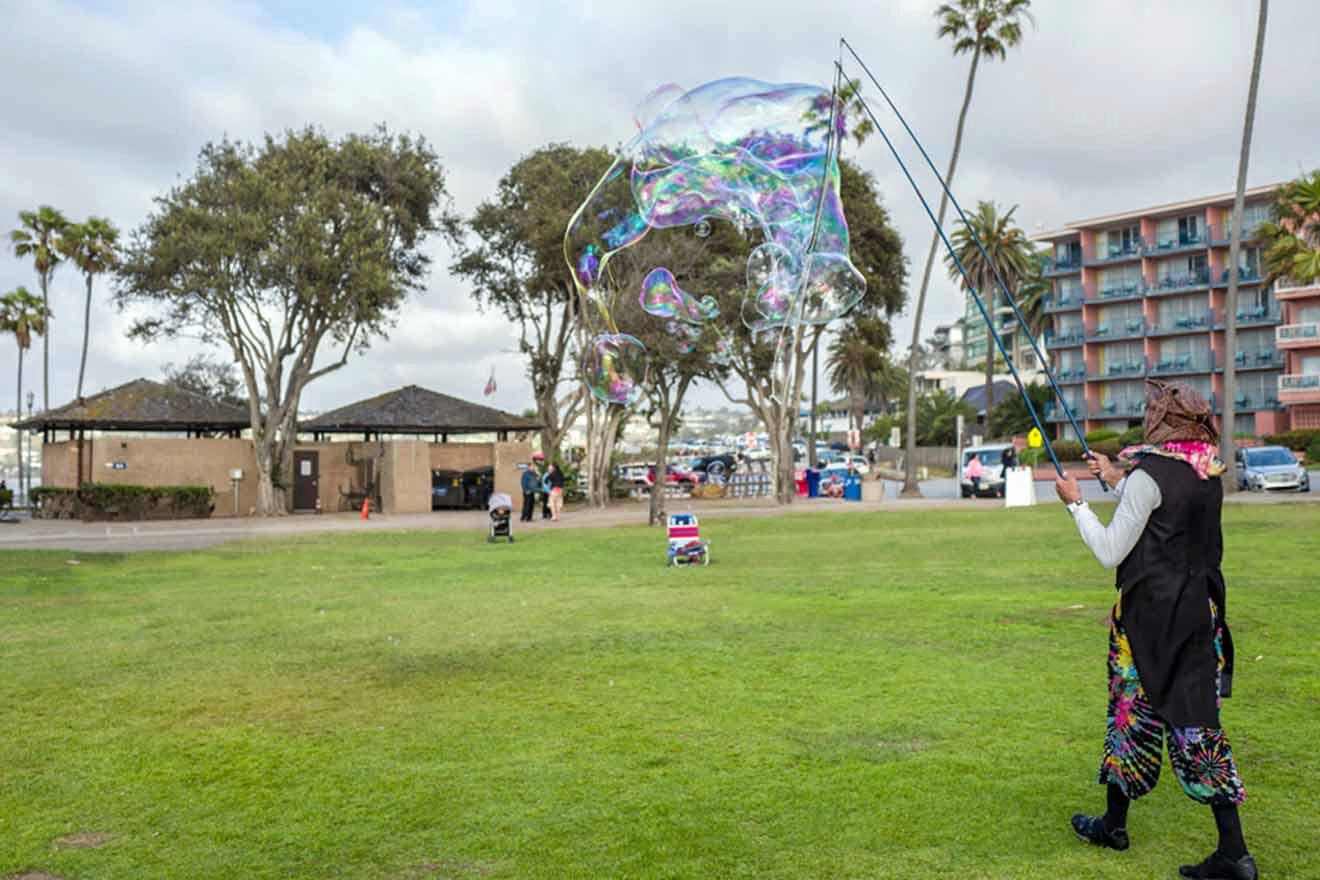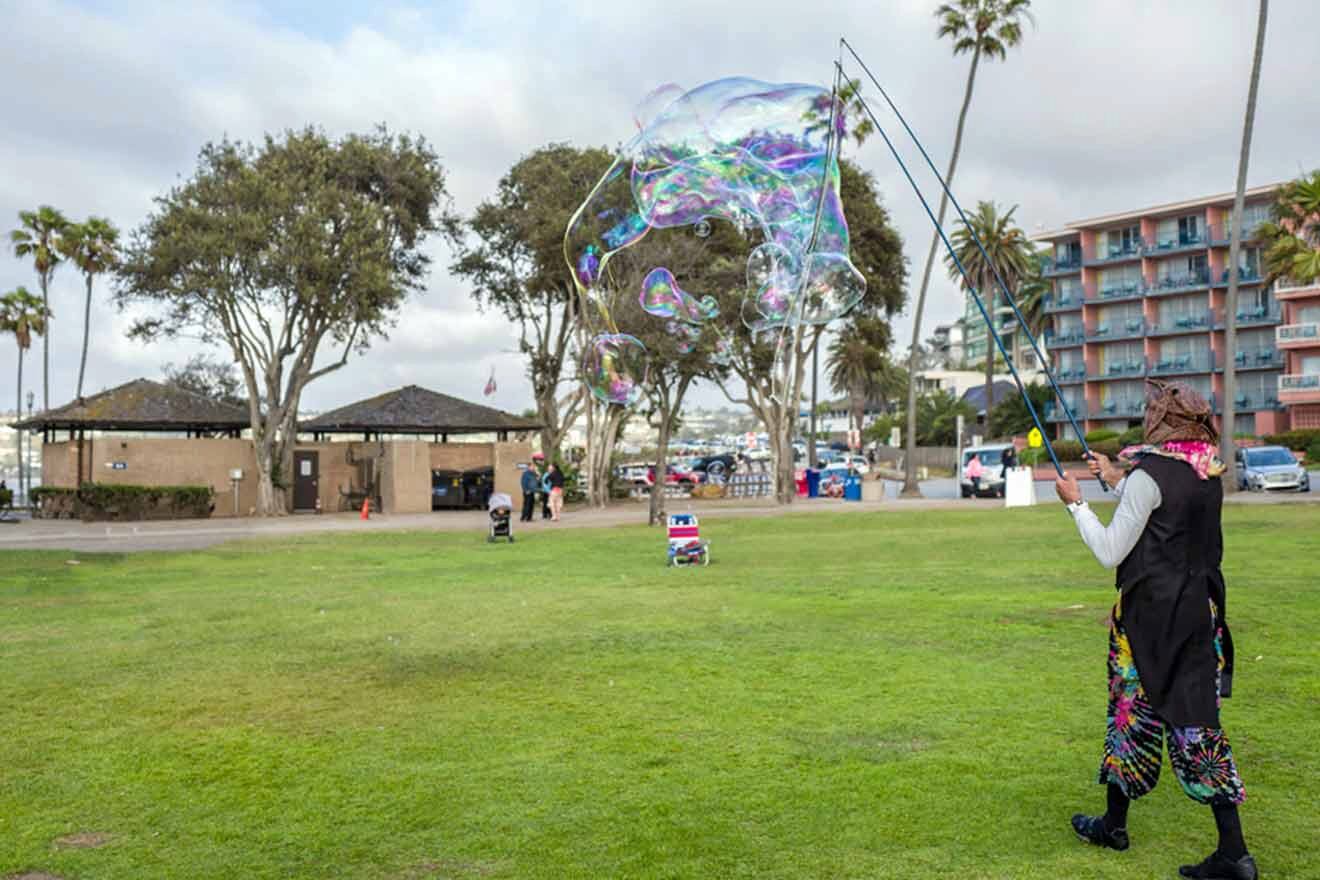 The Ellen Browning Scripps Park on Coast Blvd is an open grass field with views of the ocean from Shell Beach to La Jolla Cove. It's one of the most popular spots for photoshoots and weddings – so be prepared to share the space with fellow locals and tourists!
I suggest bringing a blanket and lawn chairs and packing a few snacks for a picnic at the park! It's the absolute perfect weather during the spring, summer, and fall, so wear comfortable clothing for a sunny day. And don't forget your sunglasses – the sun can be blinding!
NOTE: Street parking is available but limited. You might have to take a long walk to the park from your car!
6. Interpret art at the Museum of Contemporary Art in San Diego
The Museum of Contemporary Art San Diego (MCASD) on Prospect Street is a relaxing museum to walk through. They are constantly changing and expanding their collections, so whether you've been here before or not, there's always something new to see.
There are over 4,700 modern works of art dating from the 1950s to the 2020s. The mediums range from paintings, sculptures, statues, photography, and more! Because this is a quiet museum with art that's meant to be interpreted by the beholder (aka you), I suggest coming alone or with a partner rather than with the entire family and kids. The best way to experience this San Diego museum is very slowly!
They are open from Thursday – Sunday from 10 AM to 4 PM and closed from Monday – Wednesday.
PRICE: US$25 per person; US$20 per person for California and Tijuana residents
7. Sunbathe under the sun at Windansea Beach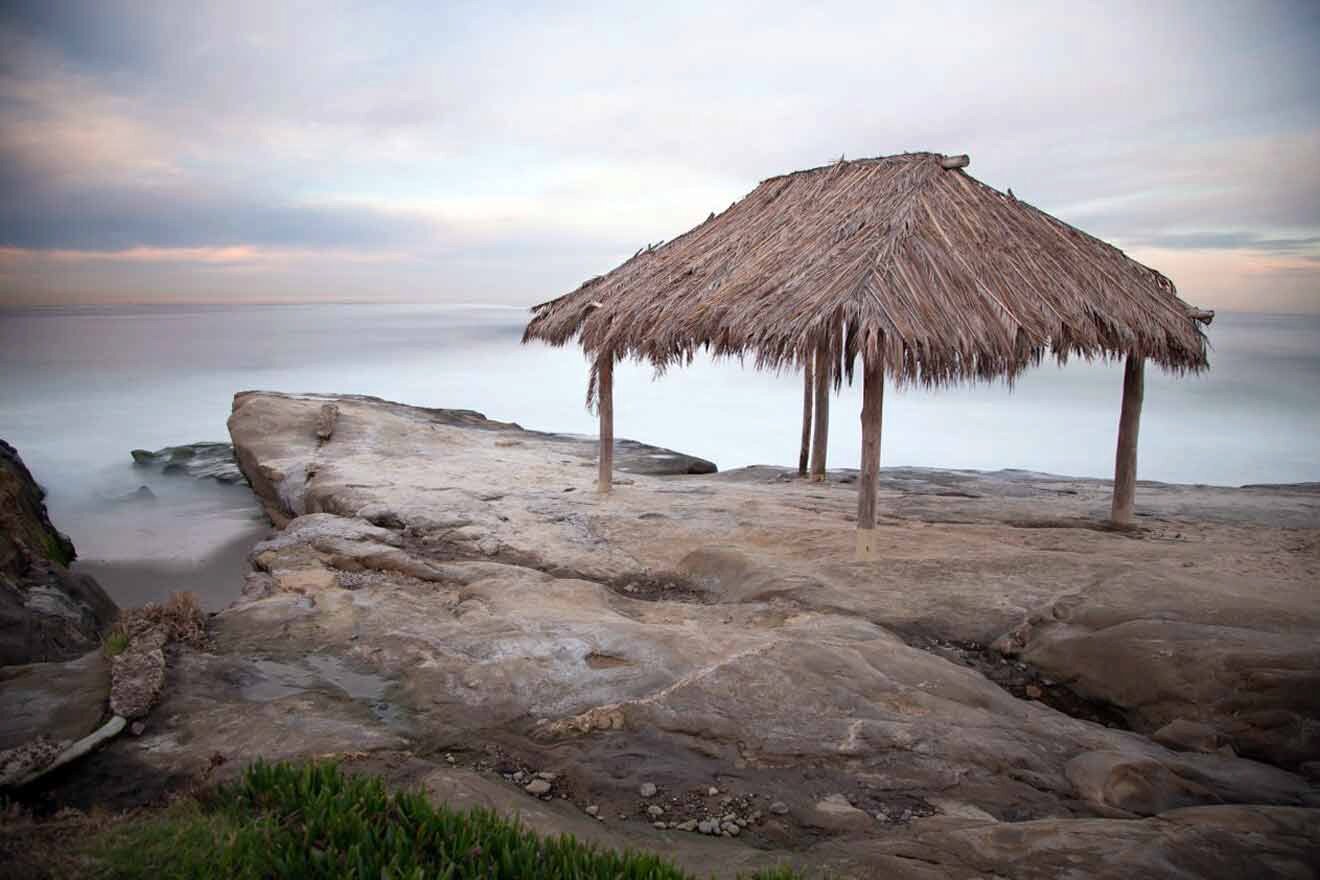 Windansea Beach is well known for its beautiful scenery and excellent surfing breaks! It's also well known as an excellent sunbathing beach, so bring your sunscreen and your favorite book and get ready to get a good tan on Windansea Beach.
With that said, this beach is not the best for swimming due to the rocks and strong waves hitting the shore. Admire it from a distance and stay away from getting deep in the water.
There's an old surf shack (now a historical landmark) on the shore of Windansea Beach that I suggest checking out!
8. Uncover La Jolla's history at La Jolla Historical Society
The La Jolla Historical Society inspires the community to better understand the history and present-day city of La Jolla. Visitors can come to explore the art and culture through self-guided La Jolla tours and public events.
The cottage museum (also a historic landmark) has archives available for the public to explore, including things like photographs, postcards, architectural drawings, local newspapers, and so much more!
Check their website for their interchanging exhibits and plan your visit ahead! If you want a tour, email them directly here.
9. Get nude and unwind at Black's Beach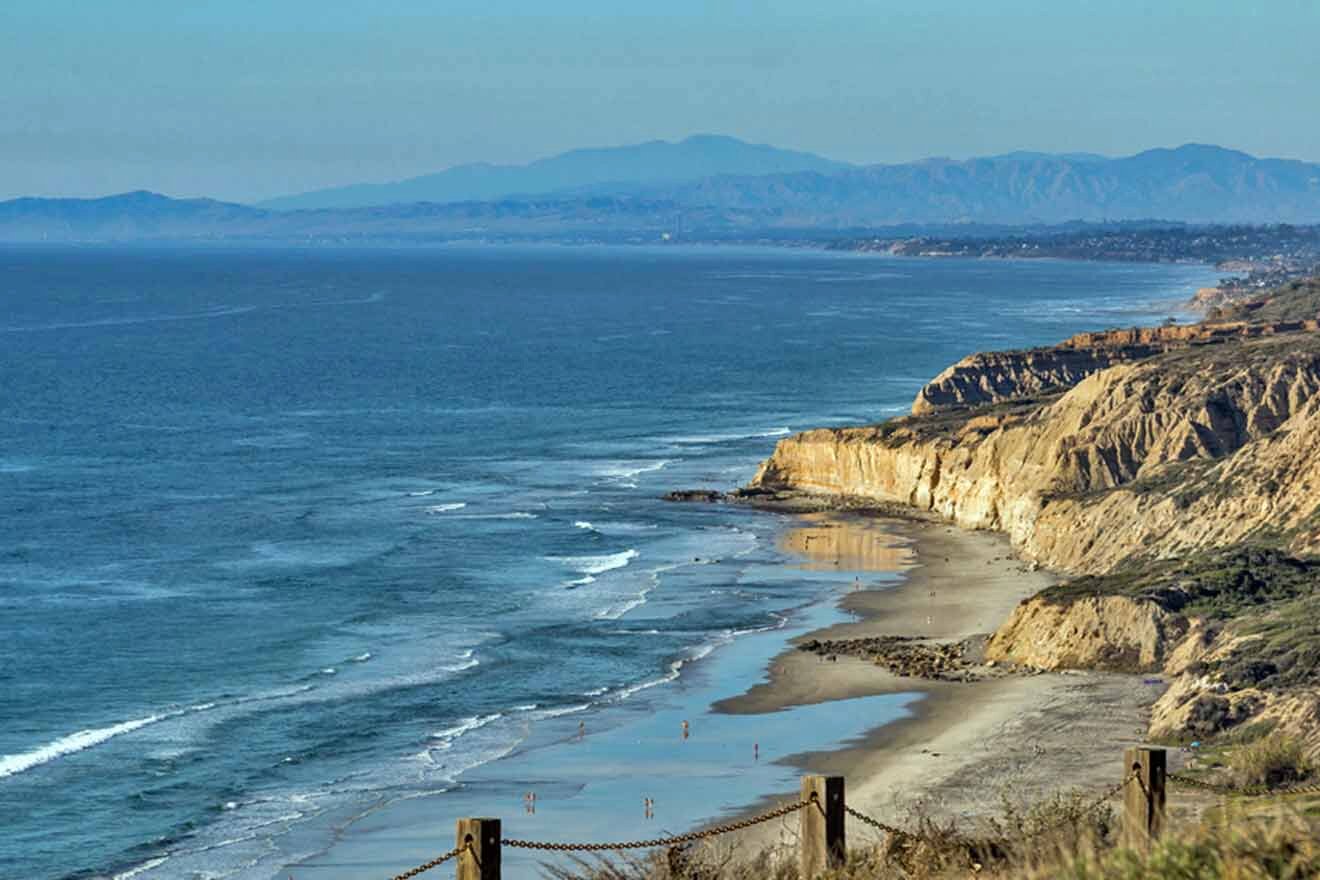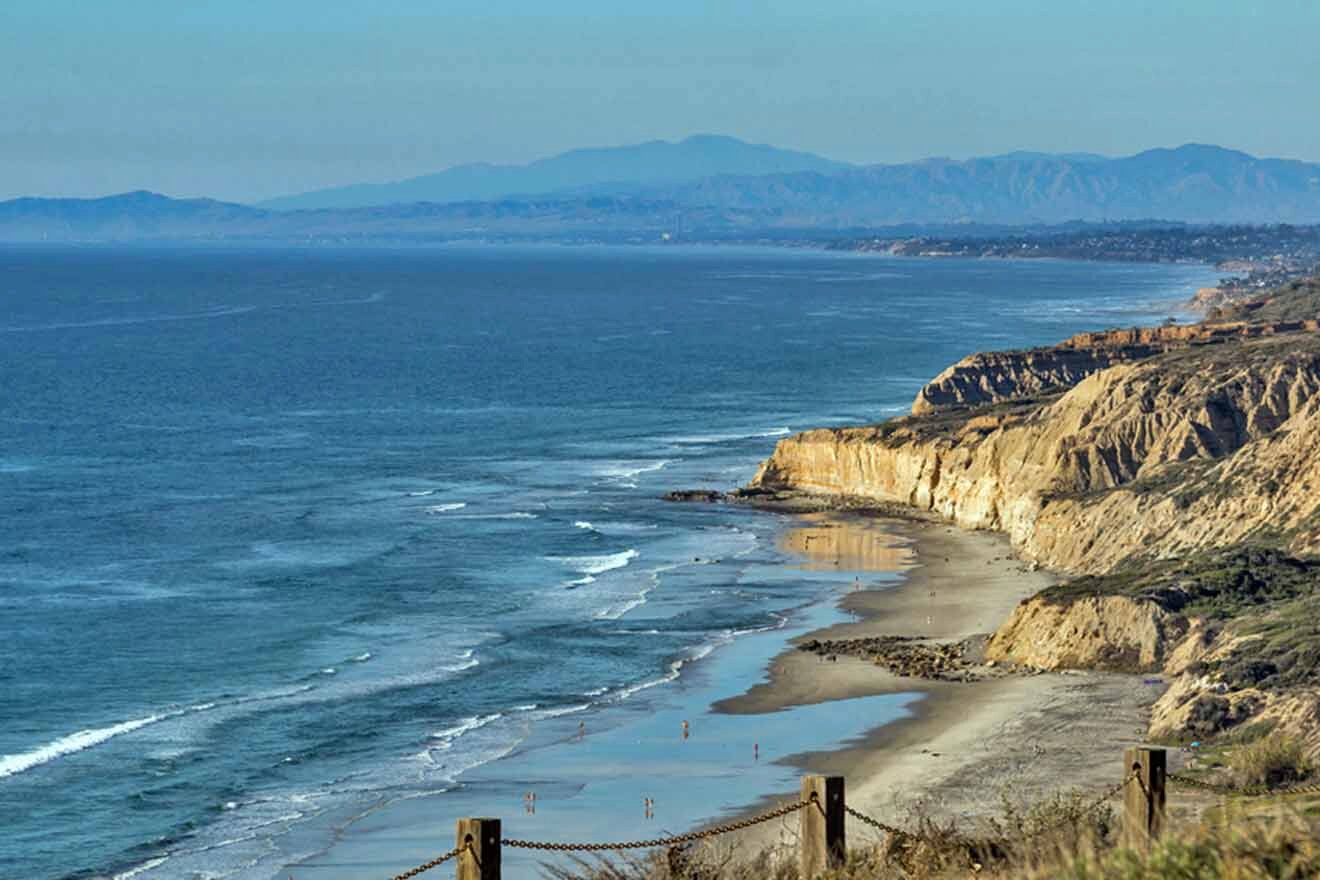 Black's Beach is a nude black-sand beach located between La Jolla Shores and Torrey Pines State Natural Reserve. This small beach is a bit harder to access since it's directly under the Torrey Pine bluffs, so you'll have to do some walking to get here. I suggest either walking from Torrey Pines (about a 2-mile/4-km walk) or La Jolla Shores (a 3-mile/5-km walk).
There are no lifeguards on duty in this area, and it's quite private, so I wouldn't recommend swimming here. In case of an emergency, it's pretty difficult to get help quickly!
Visit The Taco Stand afterward – it's a super popular taco shop serving authentic Mexican taco shop that you're absolutely going to love.
NOTE: I don't suggest coming with children as you do see plenty of nude sunbathers and surfers on the beach.
10. Uncover microscopic marine life at La Jolla Tide Pools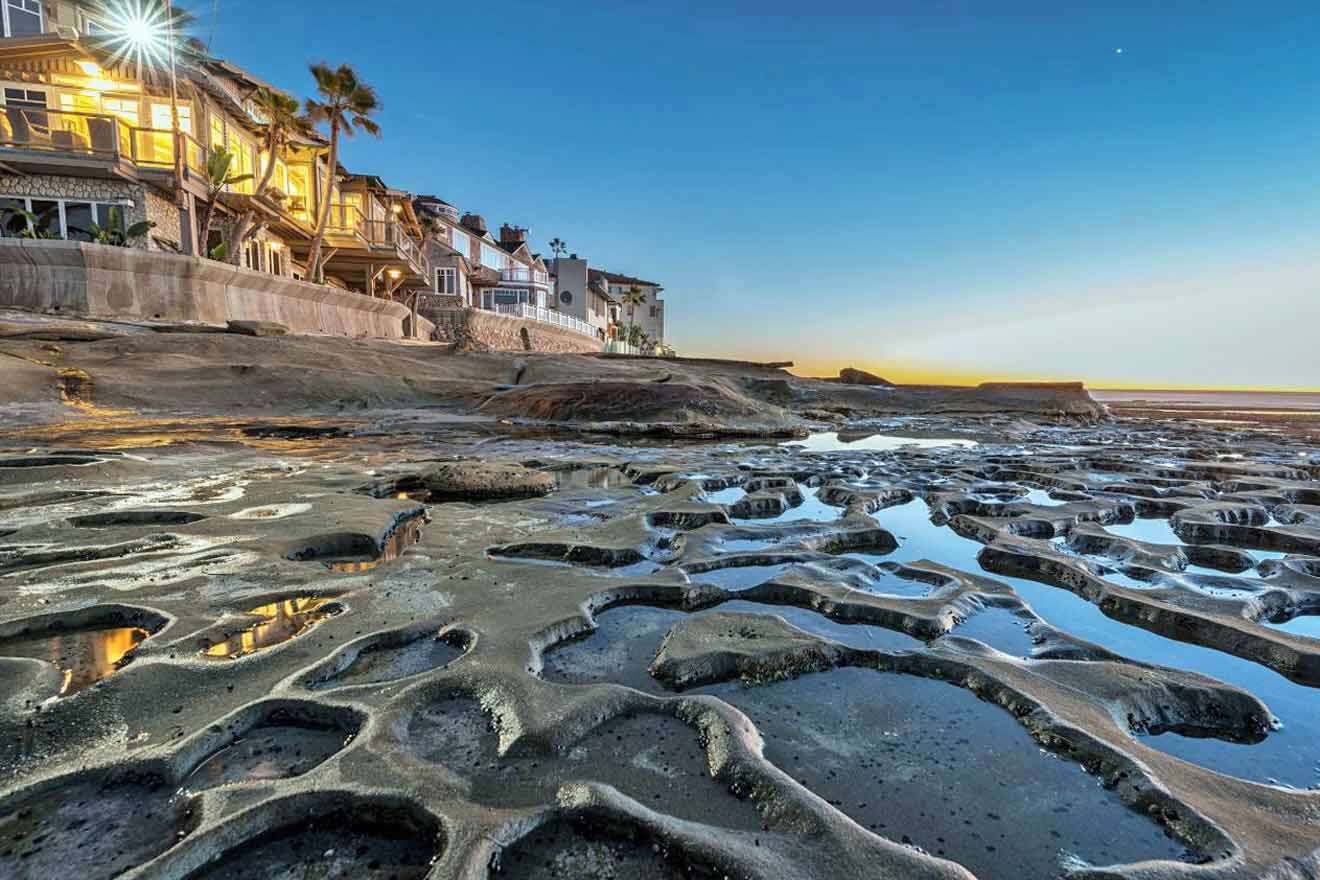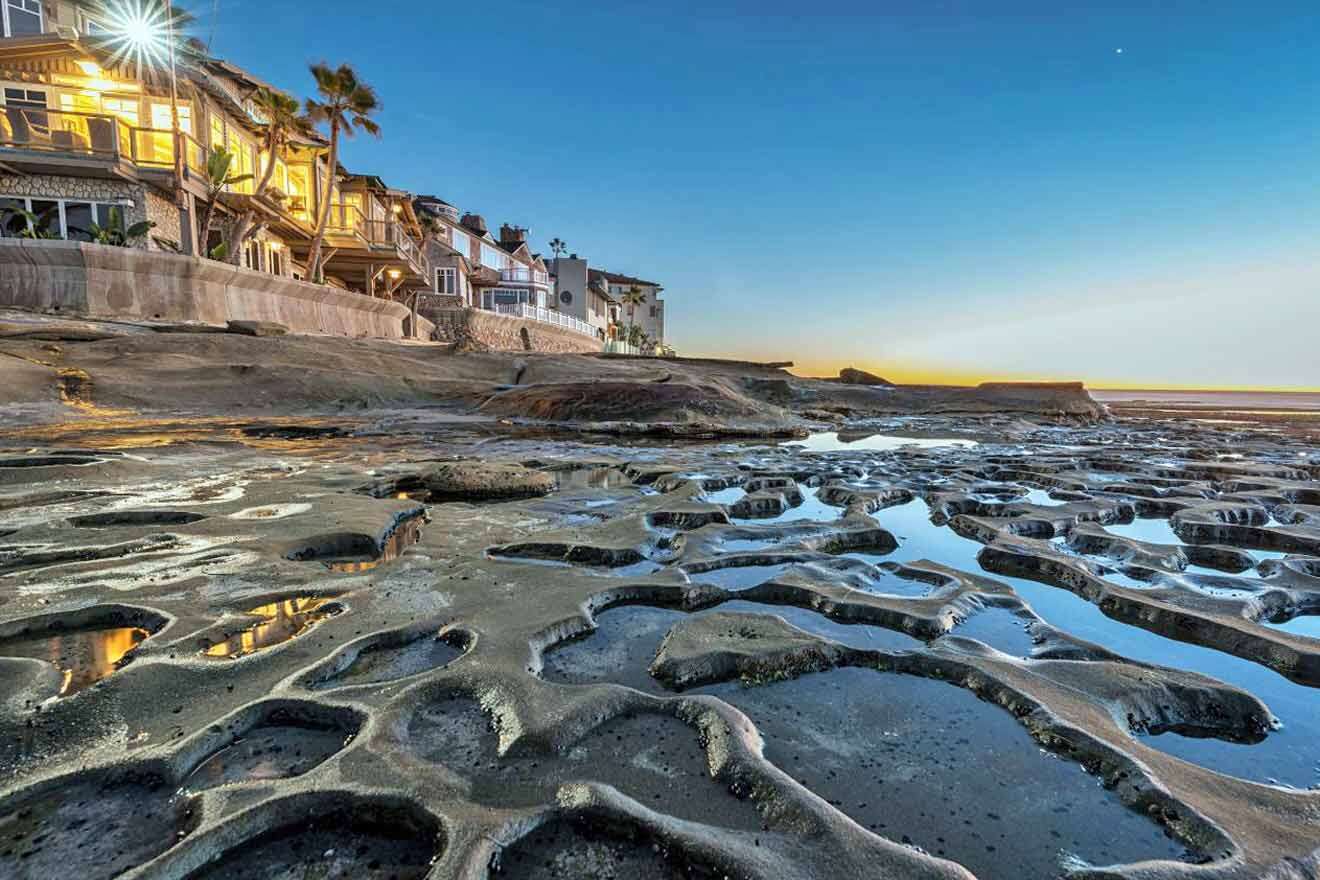 Visiting the La Jolla Tide Pools in La Jolla is one of the best free activities for the entire family! You'll find plenty of kids running around and exploring the tide pools, so it's a great one if you're traveling with younger children.
The best time to visit the La Jolla Tide Pools is December through March when the tide pools become uncovered and a myriad of nooks and crannies are exposed. The tide pools in La Jolla offer all kinds of tiny creatures roaming around there, so be careful!
TIP: Wear shoes with a good grip since you'll be walking through a rocky, wet area. It's easy to slip and fall if you don't come prepared!
11. Kayak through the world-famous La Jolla Sea Caves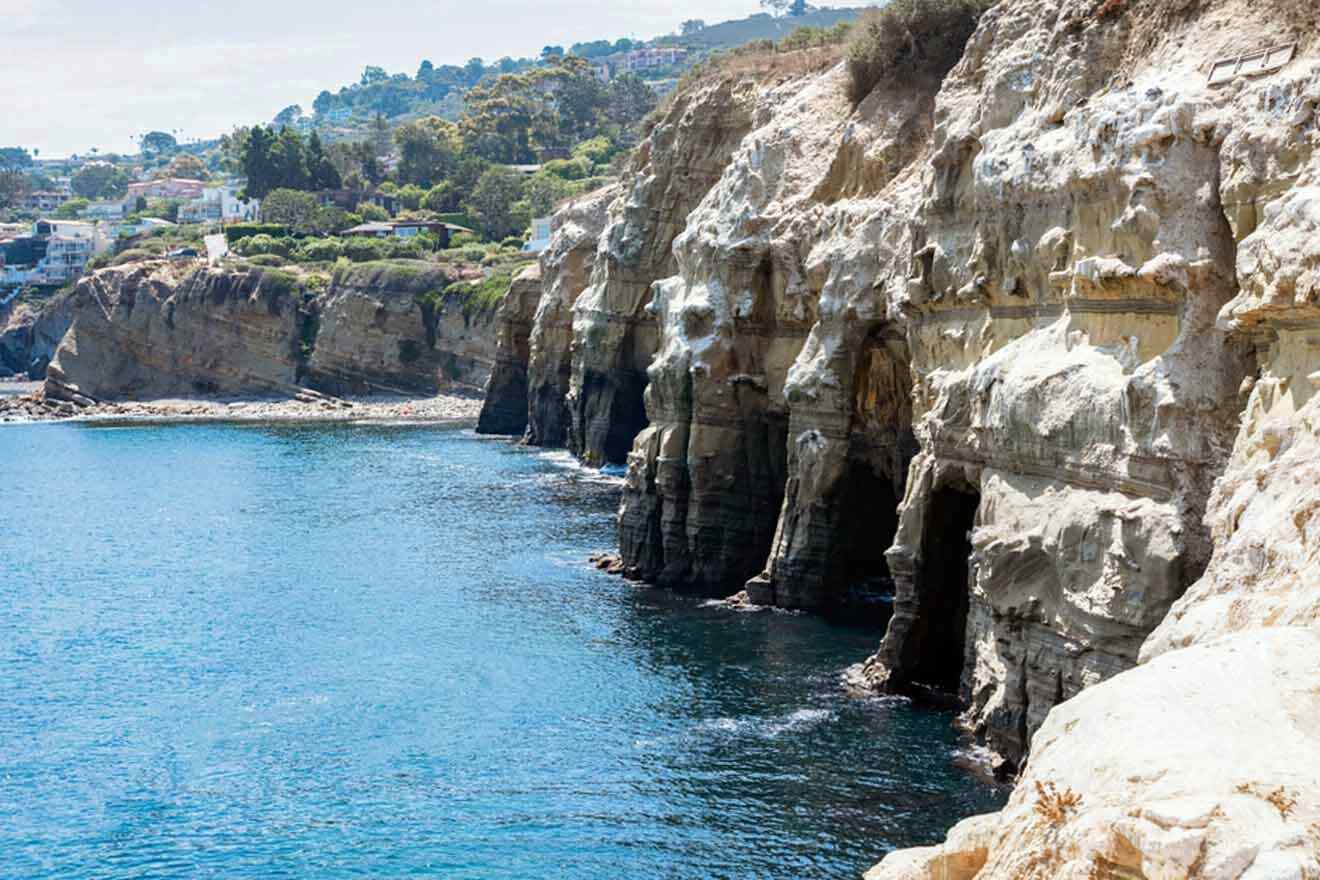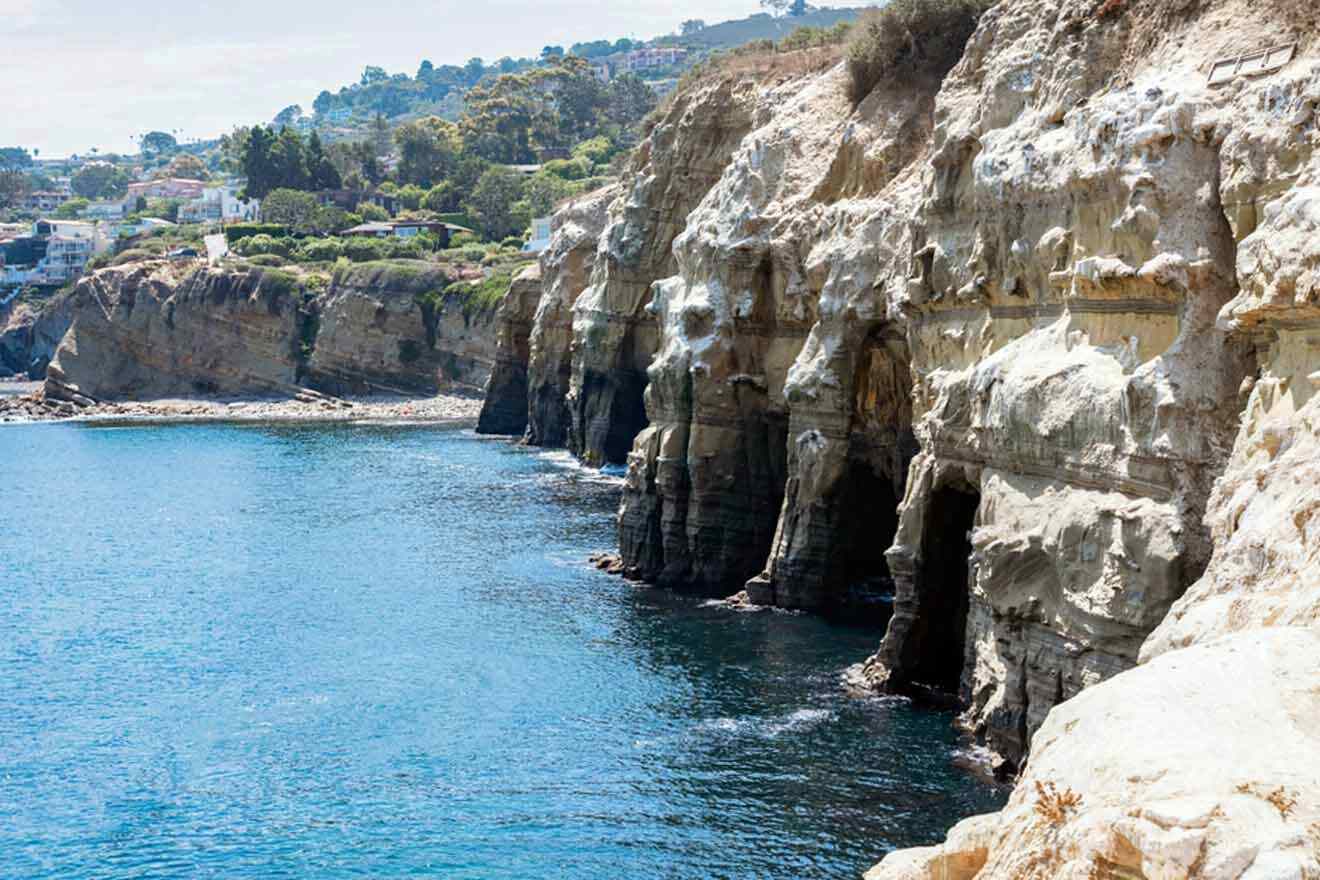 Exploring La Jolla Sea Caves is one of the coolest experiences in all of San Diego. There are 7 sea caves named Sunny Jim's Cave, Arch Cave, The Clam's Cave, Little Sister, Sea Surprize, Shopping Cart, and White Lady. Each cave is between 600 – 800 ft (180 – 250 m) wide at the mouth and varies in size.
The best way to see these caves is to book a kayak tour! You get a chance to explore every cave and uncover the mystery that lies inside. There's a long history associated with how the caves got there – the tour guide will go over everything with you! The caves are also home to one of the largest concentrations of sea life in California, so you're in for a real treat!
NOTE: I suggest visiting the Cave Store (located directly above Sunny Jim's Cave) for La Jolla memorabilia.
PRICE: US$100 per group of 2
12. Have fun in the sun at La Jolla Shores Beach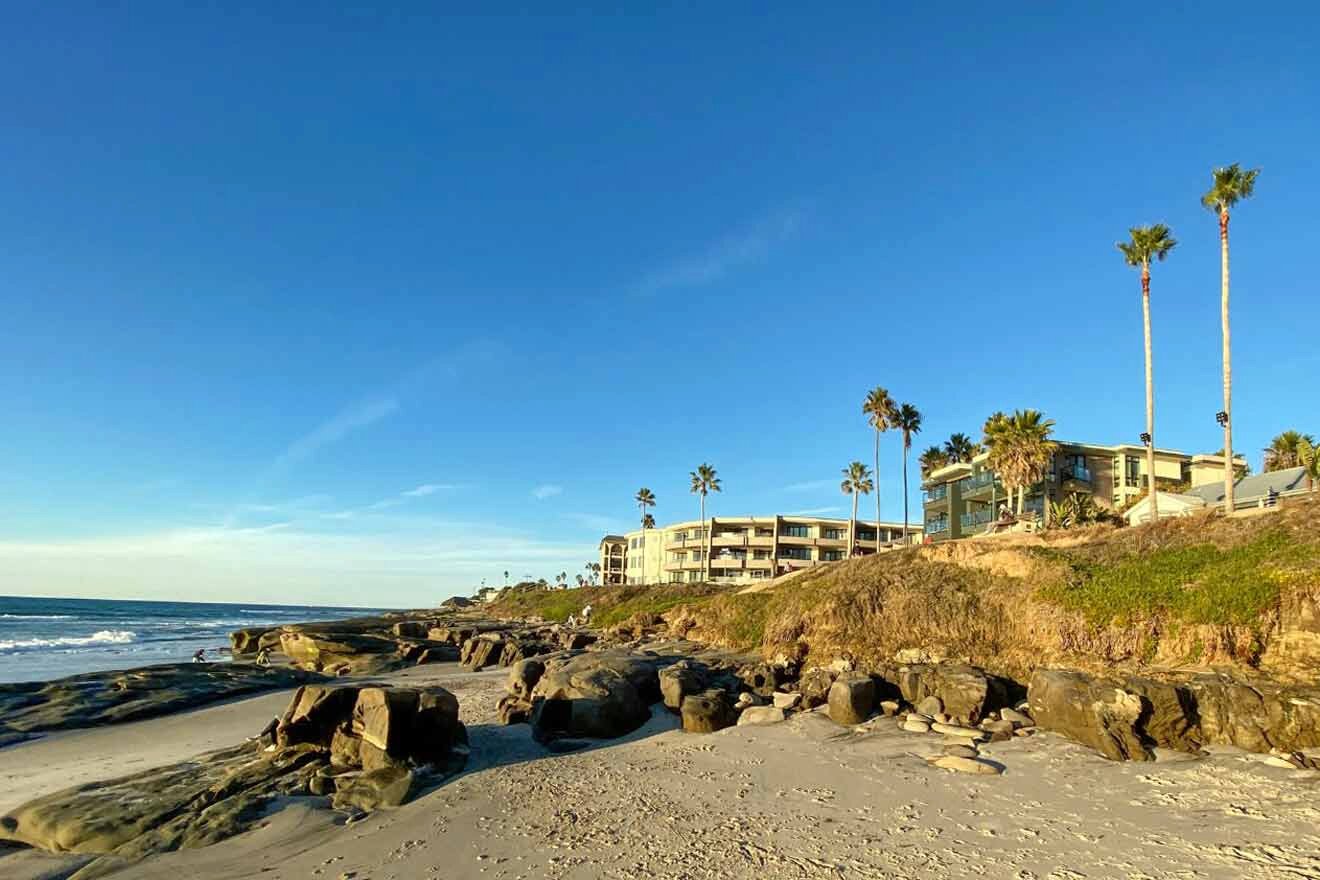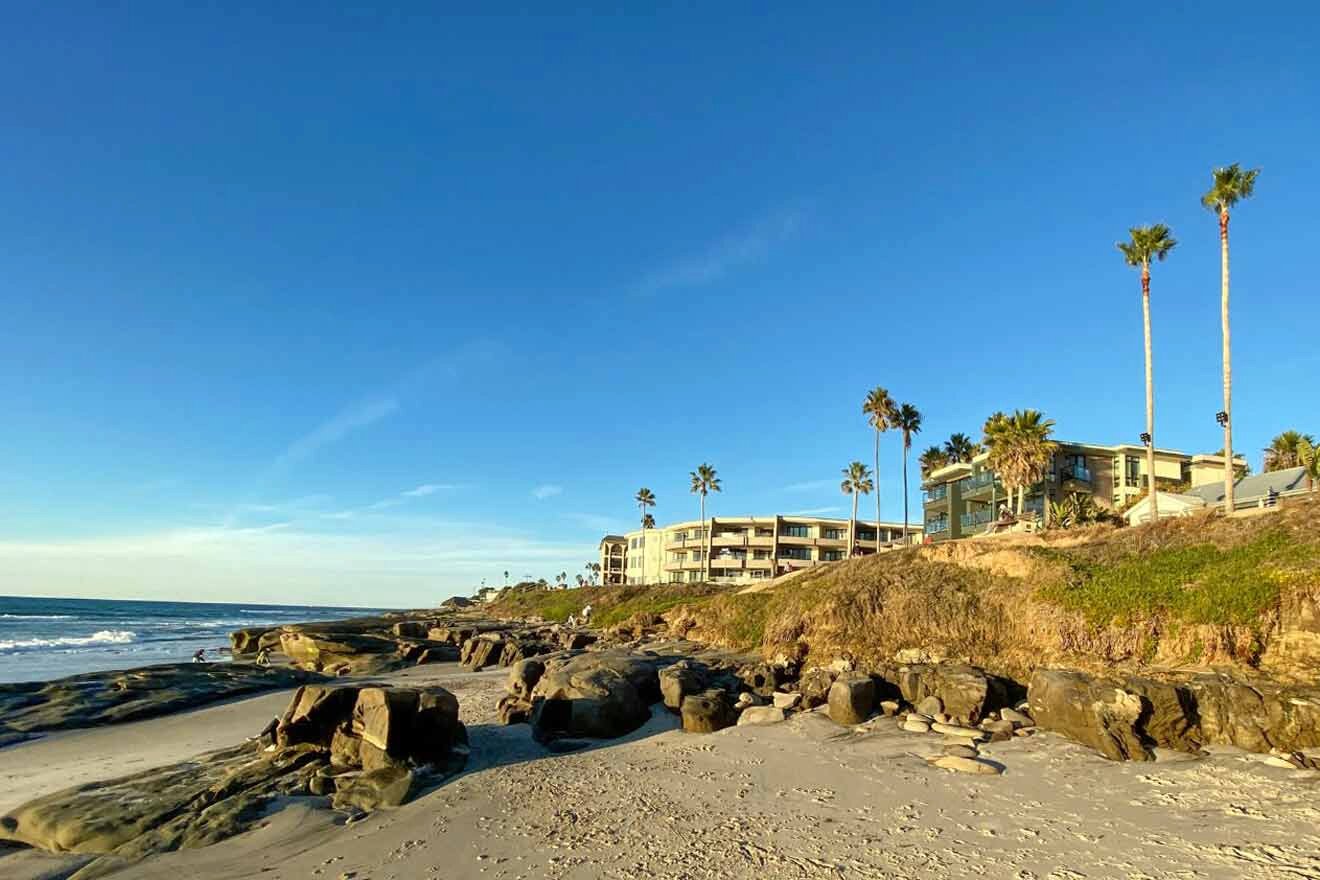 La Jolla Shores Beach is a beautiful sandy beach great for families during the spring and summer months! The waves here are super gentle, and there are lifeguards overlooking swimmers and surfers in the ocean.
I've been to this beach countless times in my lifetime, and I've found it to be one of the busiest and most pristine beaches in San Diego. I suggest preparing for your beach day as early as possible in the morning in order to get a spot on the beach and a free parking spot on the street.
There are also fire pits available for public use, so go in the evening and bring all the necessary supplies to make s'mores during sunset hour!
Check out La Jolla Shores Park right above the beach! I like to bring playing cards and a jigsaw puzzle anytime I'm here with friends!
TIP: Go on a La Jolla walking tour to experience all the La Jolla things. This tour is one of the best La Jolla tours. They take you through the tide pools, caves, beautiful beaches, museums, and more in one day!
TOUR PRICE: from US$45 per person
13. Go on a snorkeling adventure in La Jolla Cove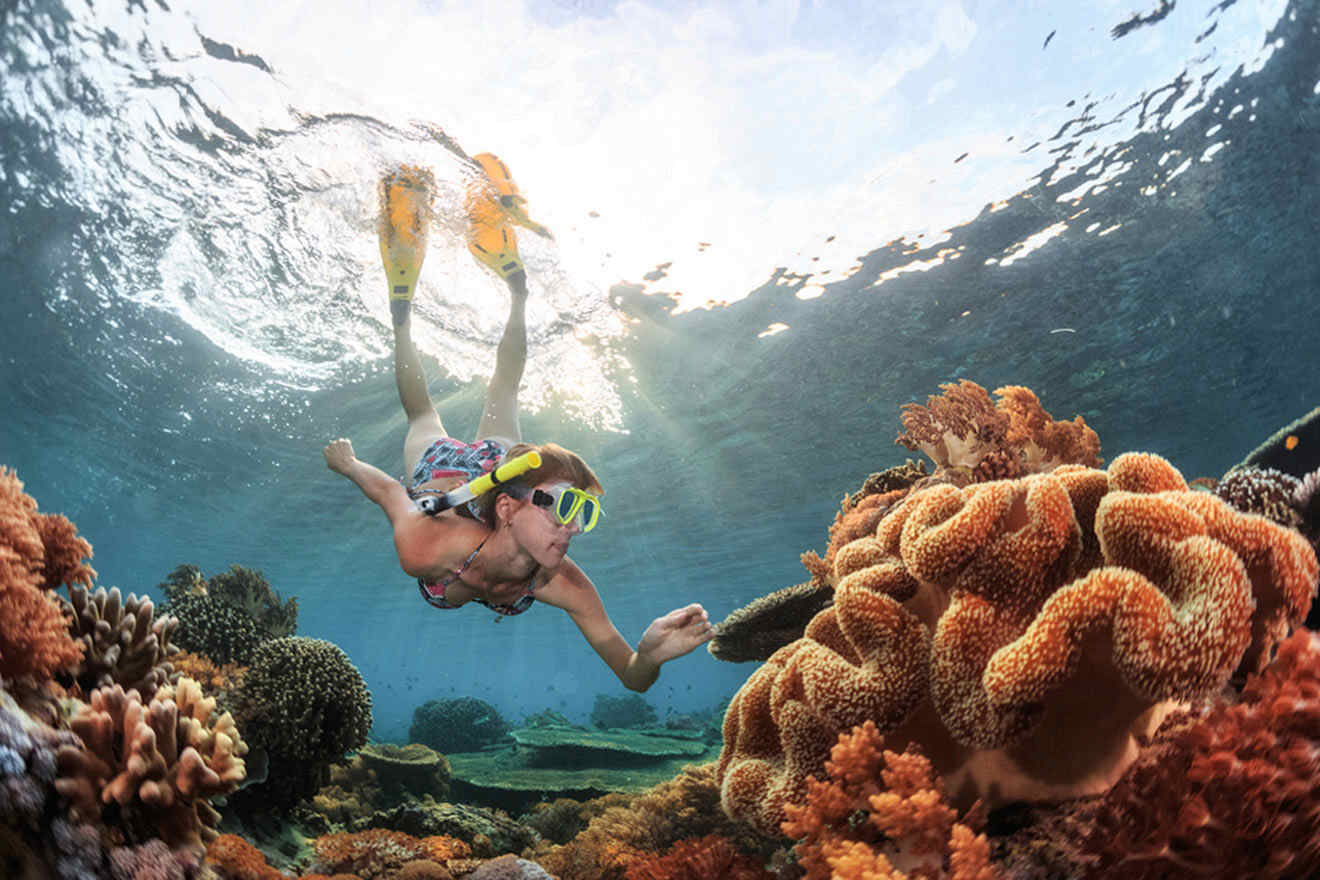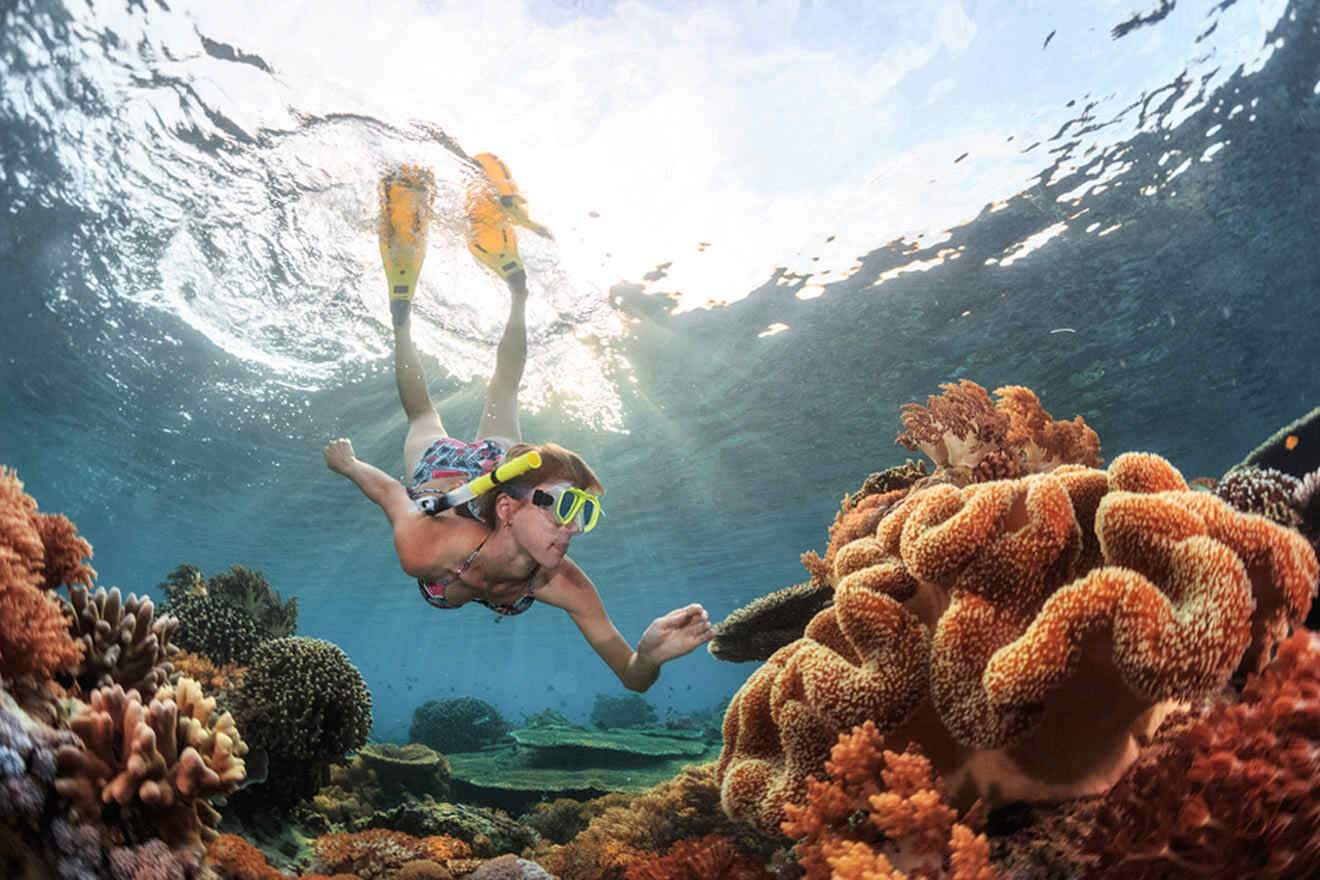 Snorkeling in La Jolla is the best way to see the bursting marine life, and I highly recommend going on a snorkeling tour in La Jolla Cove.
This snorkeling experience and location are perfect for adventurers who want to spot leopard sharks, sea turtles, garibaldi, sea lions, and more. The tour guide is a professional who will walk you through the experience if it's your first time, and they provide all the equipment you need.
TIP: Bring a GoPro to capture moments underwater with marine life that you've probably never seen before. You'll be mind blown by the amount of sea life you find!
If you're here with your significant other, consider ending the day with dinner at the most romantic restaurant in La Jolla, The Marine Room!
PRICE: from US$55 per person
14. Take the kids to the Map and Atlas Museum of La Jolla
The Map and Atlas Museum of La Jolla has a goal to create an appreciation for geography and the artistic beauty of antique collectible maps and atlases! This is a unique hidden gem in La Jolla that not many tourists come to visit. They have a few interactive activities targeting kids, so definitely check it out if you're traveling with younger children!
The Museum is open Wednesdays and Thursdays from 11 AM – 4 PM and 1st and 3rd Saturdays from 11 AM to 4 PM.
PRO TIP: Looking for a cool bar nearby after walking around the museum? I suggest visiting UTC and going to one of the most popular speakeasies in San Diego, Raised by Wolves! It's stunning inside and a real experience just to get in. You'll have to visit and see for yourself!
PRICE: FREE
15. Go paragliding at Torrey Pines Gliderport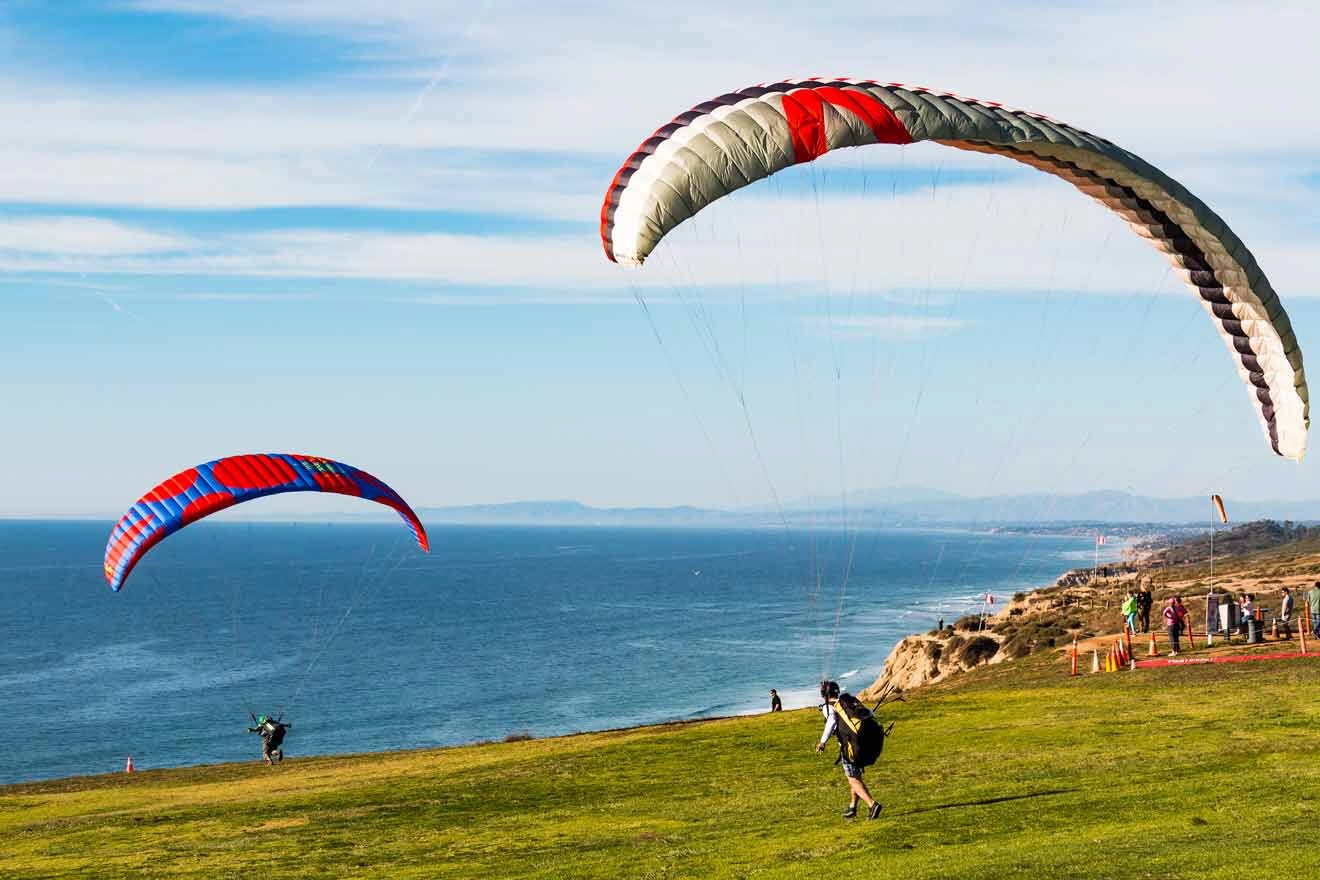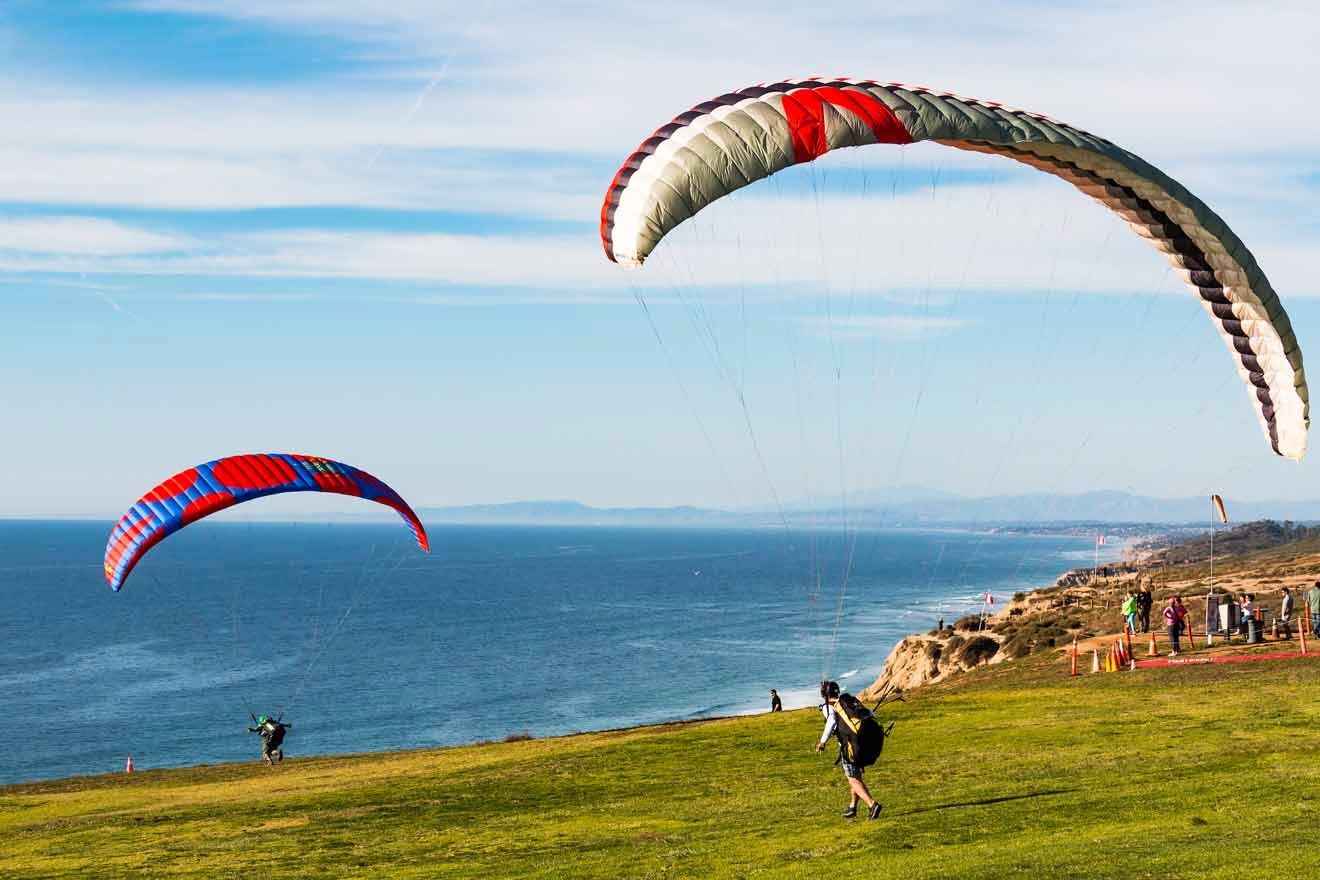 Torrey Pines Gliderport has over 100 years of history as the most historic aviation site in Northern America! It's Southern California's go-to place for all paragliding and gliding adventures. And lucky for you, it's right in the heart of La Jolla, CA!
I recommend going paragliding or booking their "Tandem Flights" with their certified pilots over the beautiful Torrey Pines coastal cliffs. It's a 20-minute experience that will give you the memory of a lifetime.
Their Tandem Flights program runs for 7 days a week, from 9 AM to 5 PM. No reservations are required, and they operate on a first-come, first-served basis!
16. Snap photos under the Ellen Browning Scripps Memorial Pier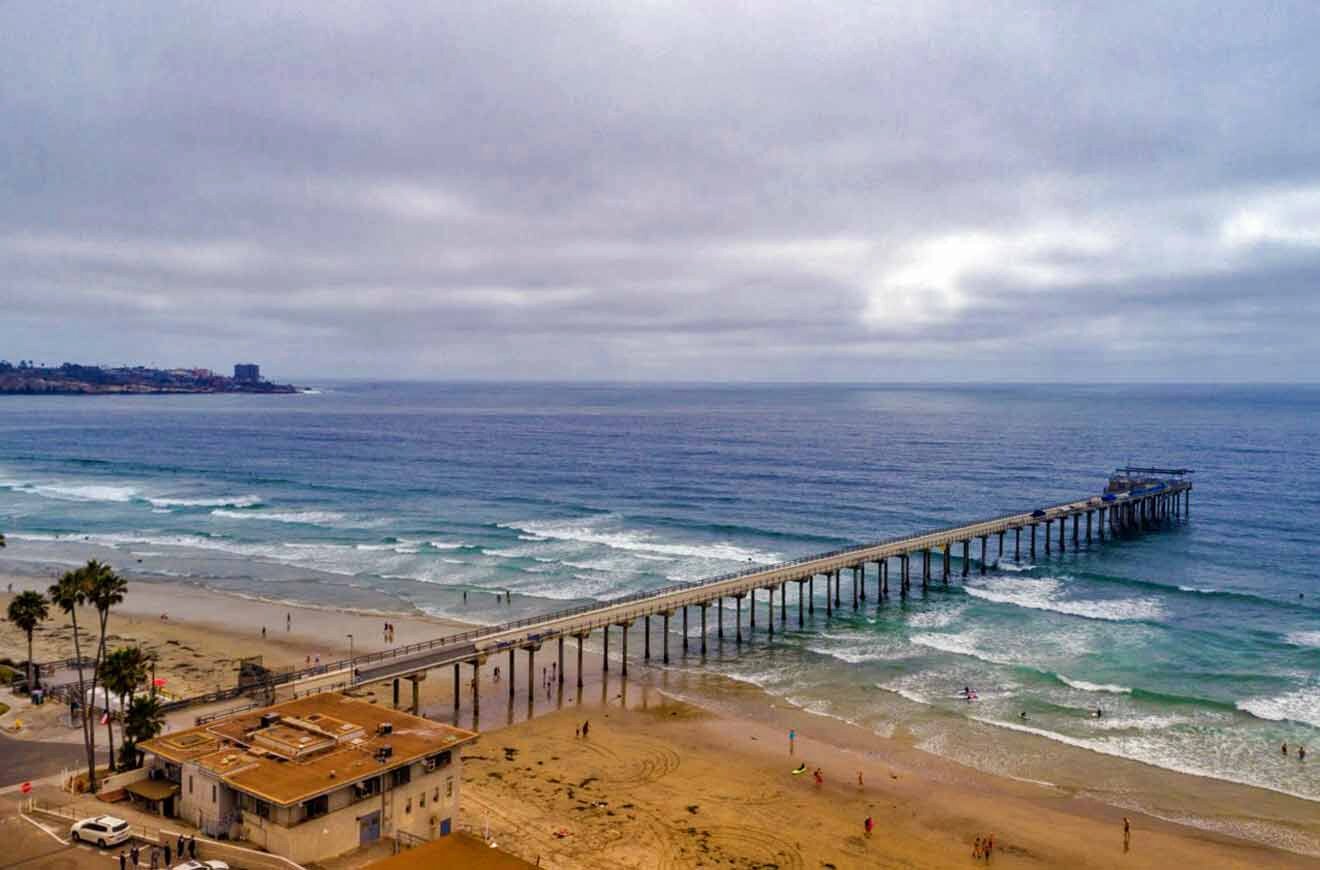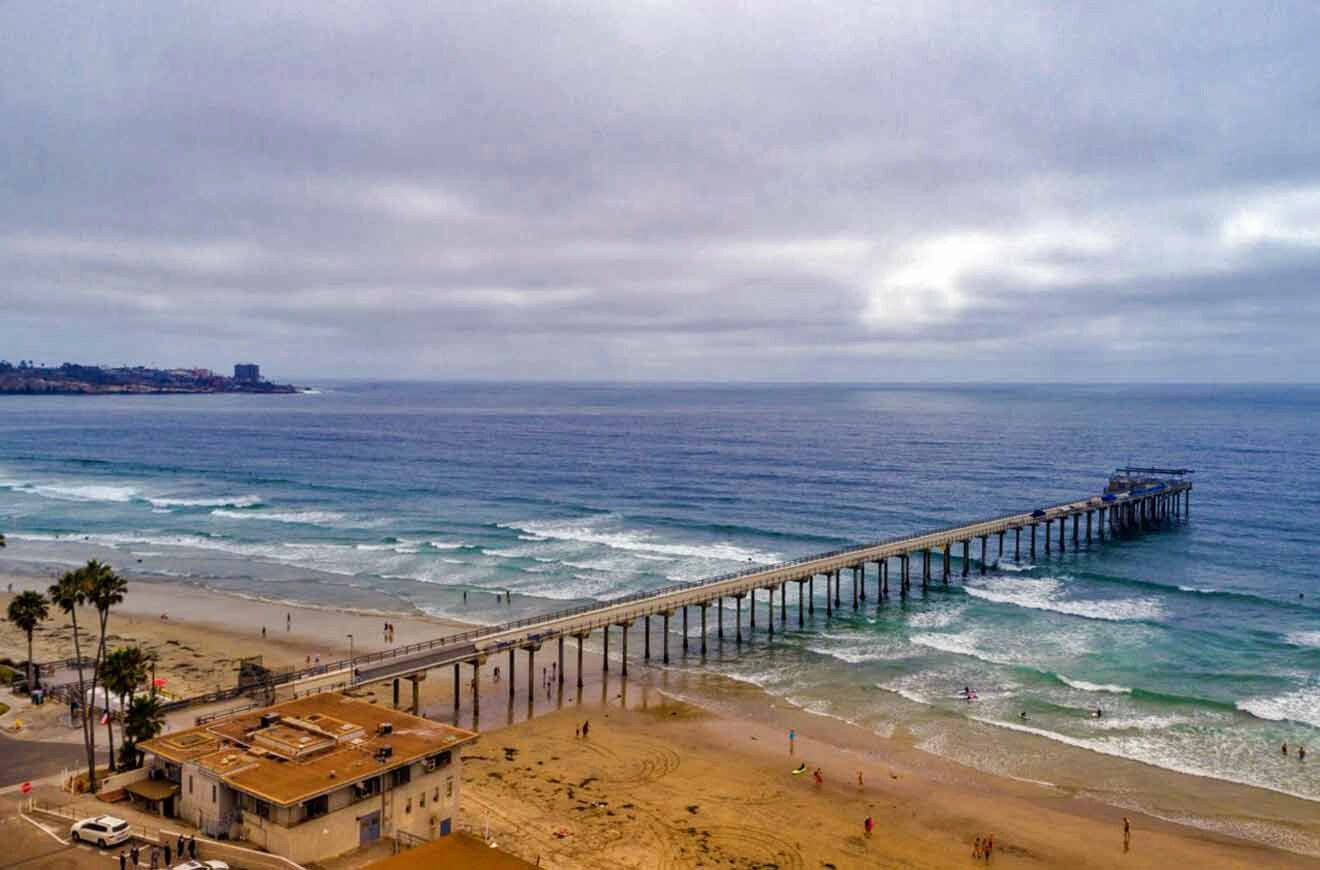 The Ellen Browning Scripps Memorial Pier is a part of UC San Diego Scripps Institution of Oceanography and an iconic landmark for photographers to capture stunning moments below the pier on the La Jolla beach shoreline.
I suggest walking over to the bridge whenever you're at La Jolla Shores beach and snapping some photos under the pier!
PRO TIP: Collect shells while you're under the bridge but don't get too deep! It's a bit far off from the lifeguard tower, and there isn't much room to stand back if high tide hits.
17. Get a closer look at the sea lions at the Children's Pool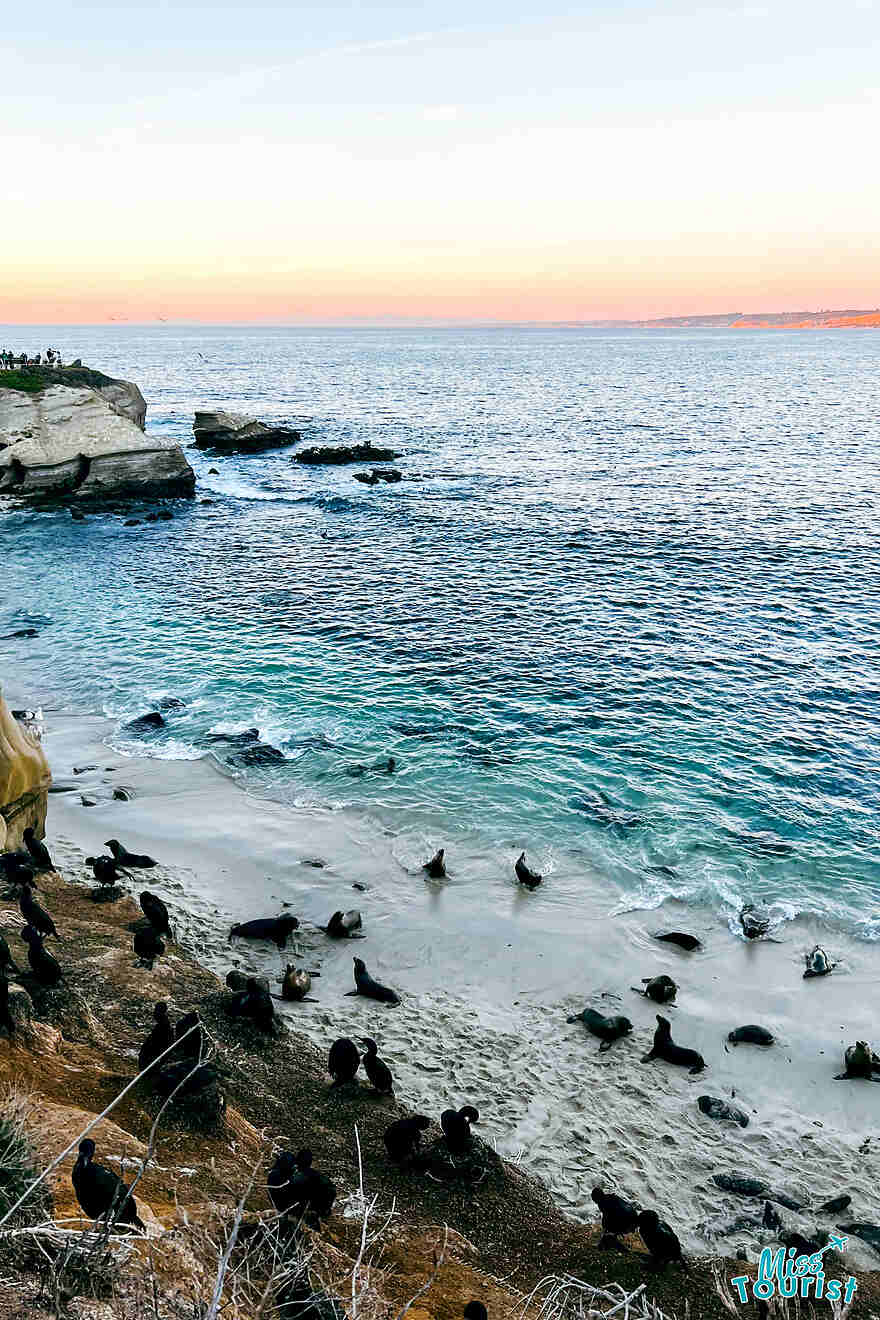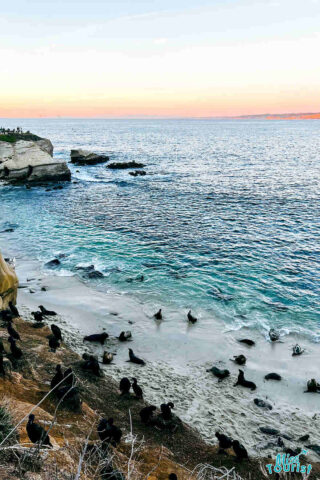 The Children's Pool in La Jolla was originally created as a safe space for children to swim and be protected by its seawall. Now, it's a really popular place for scuba divers to explore offshore reefs and for playful sea lions and seals to sunbathe on the sand!
I've seen people get down on the beach to get close to the sea lions, but I don't recommend doing that, seriously! It's important to keep a distance from marine life and respect their space and territory. Instead, walk through the path on top of the seawall. It's nice to watch the current splash the wall on one side and admire the close by sea lions on the other side!
NOTE: The area is usually closed off during harbor seal pupping season every December through May.
PRO TIP: Stop by Kellogg Park with the kids if you're looking for a more kid-friendly area to let them roam around!
18. Golf in Southern California's most pristine golf course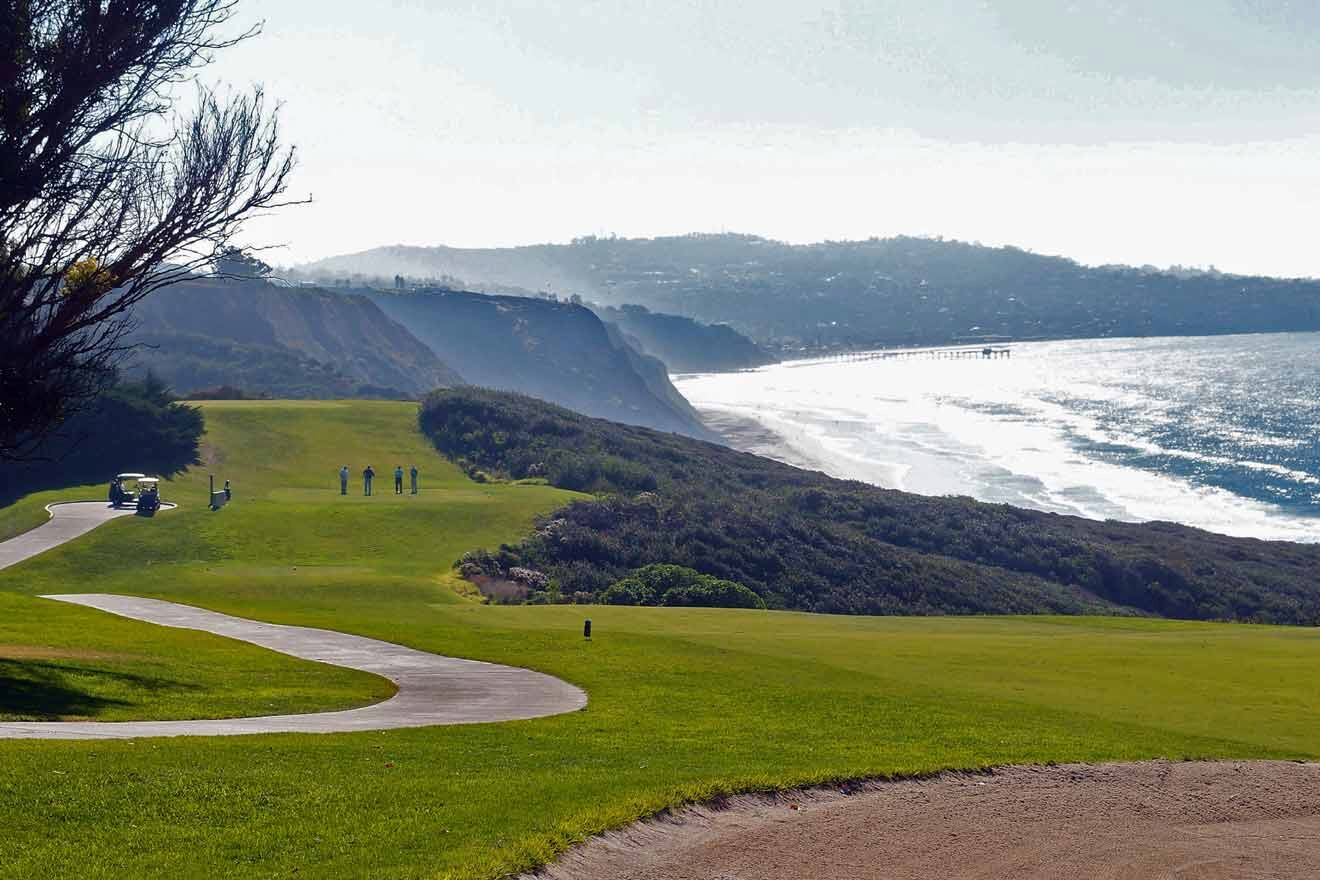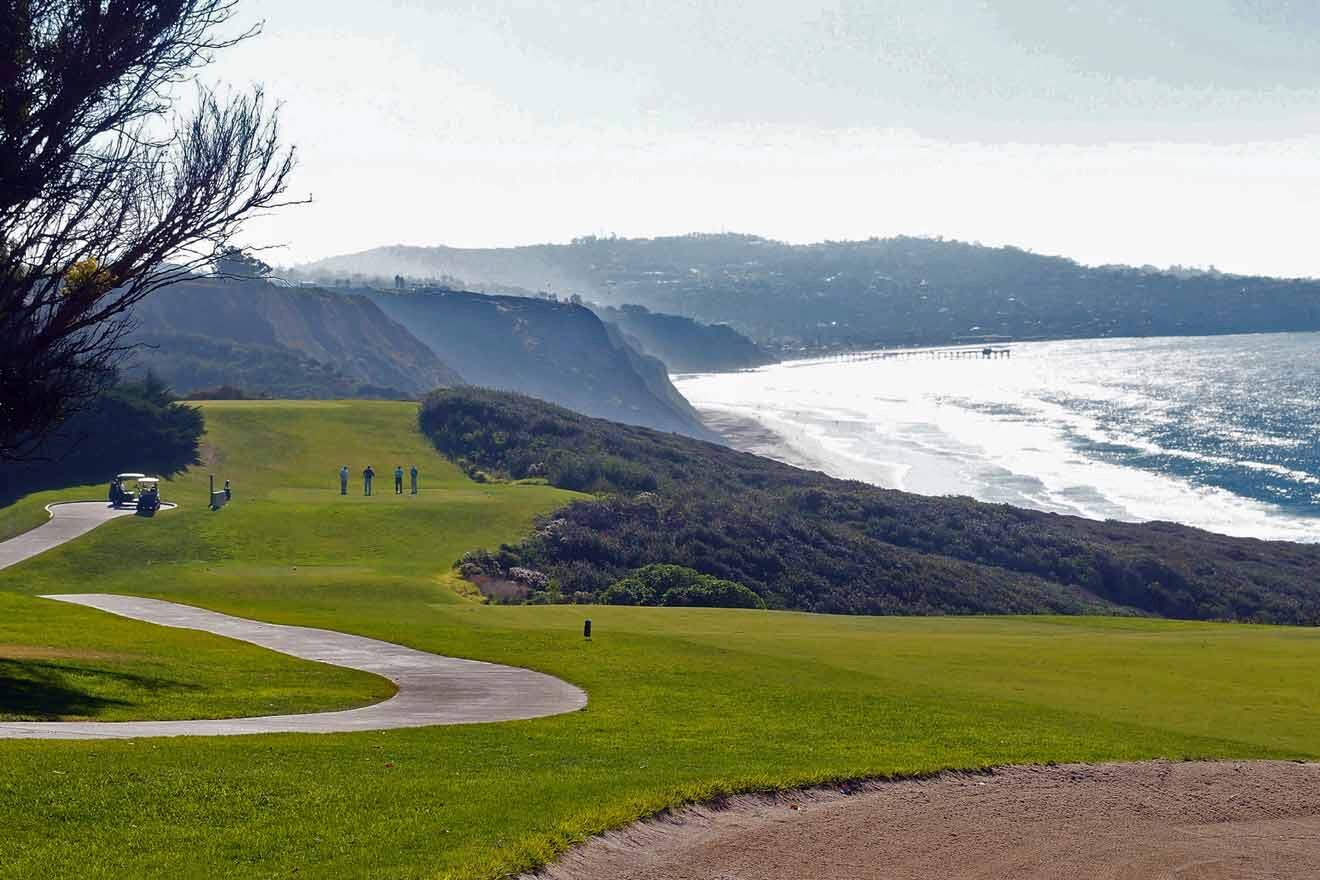 Torrey Pines Golf Course is one of the most beautiful golf courses in SoCal, with endless ocean views above the Torrey Pines coastal cliffs, so don't miss it if you're an avid golfer.
You can take private lessons or rent the course for a day. They also offer rental equipment on the same day, so you can't make reservations ahead of time if you plan on renting equipment. Check out the course fees here!
The lessons and fees can get quite pricey, so I suggest checking out other options in San Diego if you're a beginner. This alternative is much cheaper and great for kids, too!
19. Look for leopard sharks at the La Jolla Underwater Park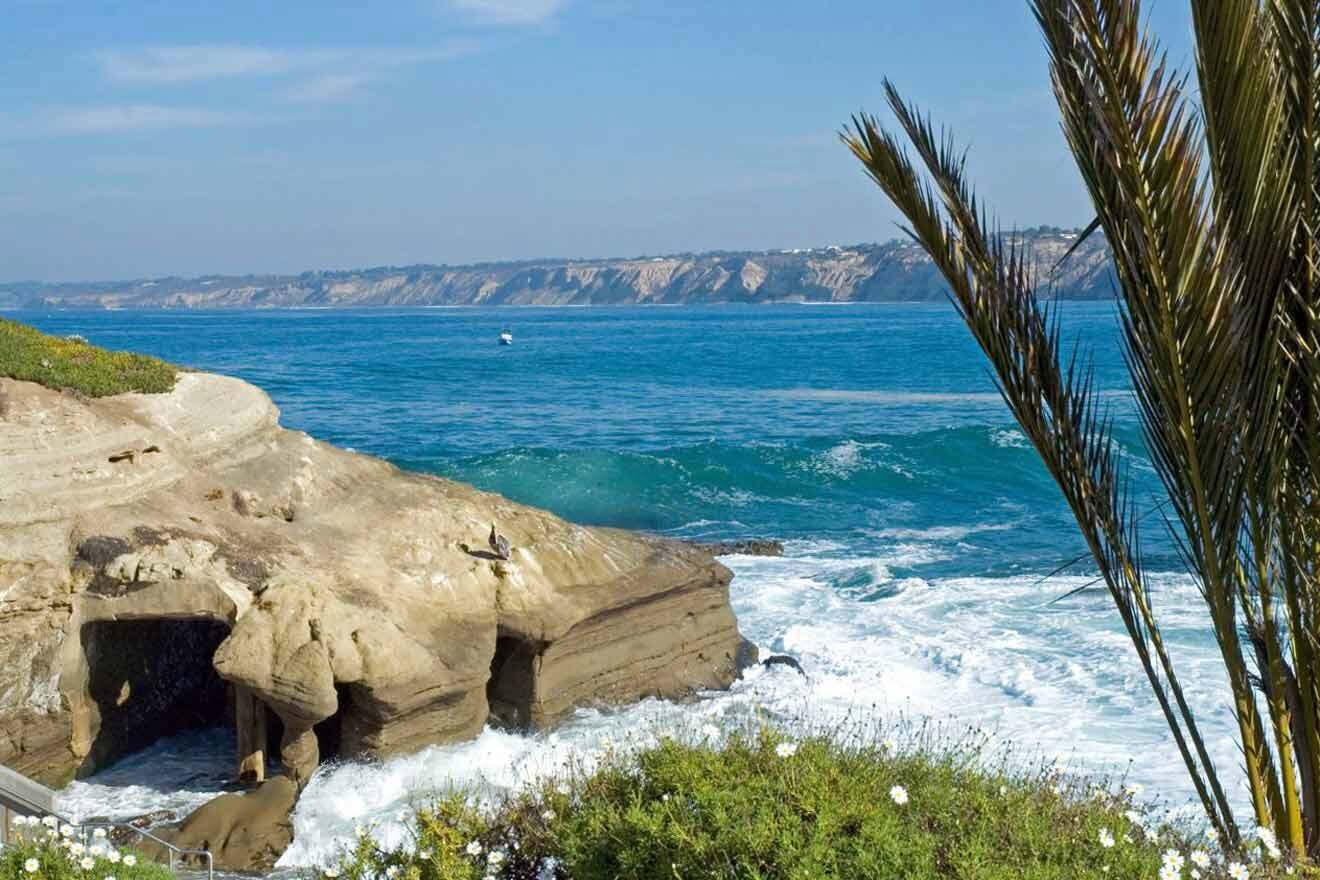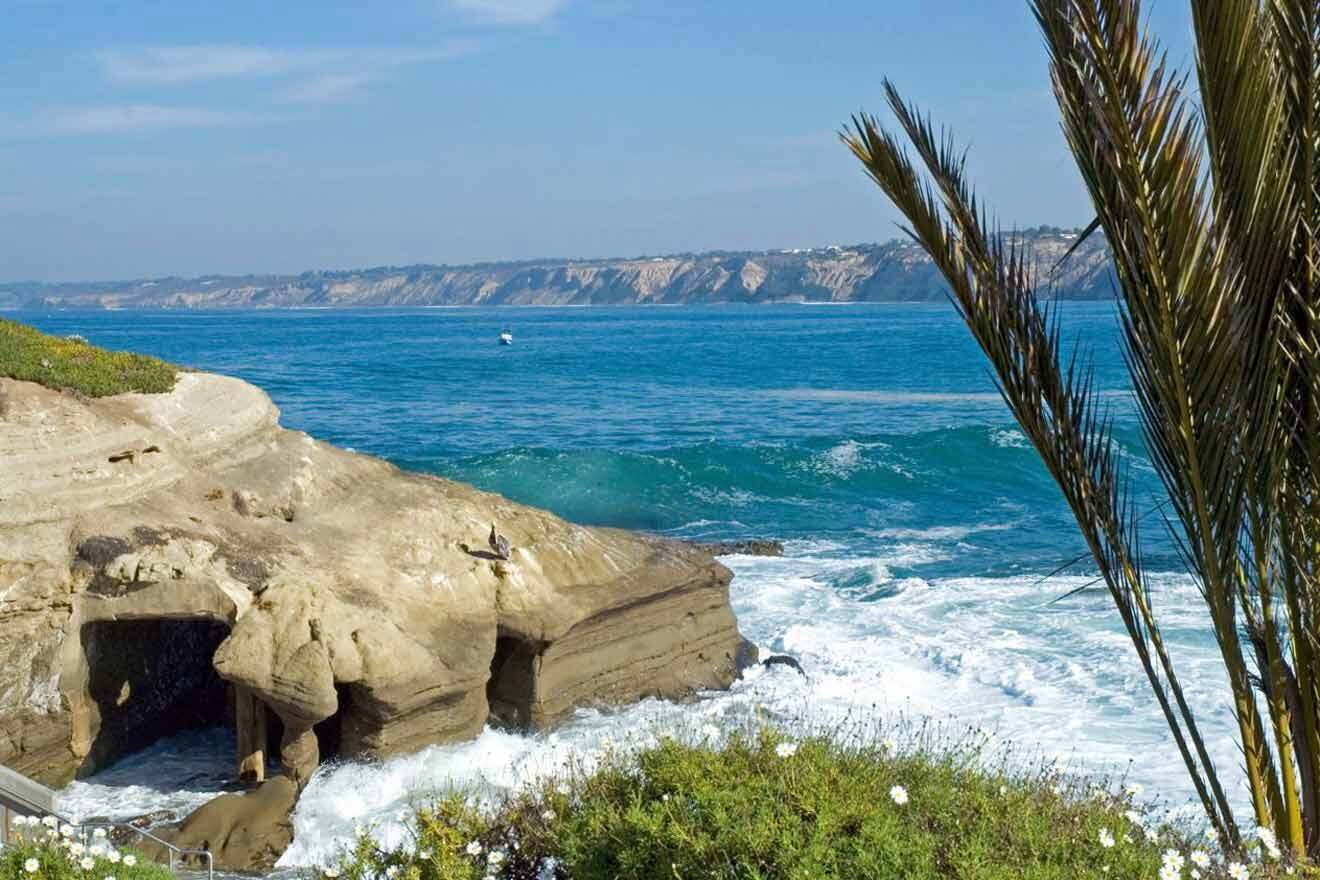 La Jolla Underwater Park was created in 1970 to protect La Jolla's marine life! There are 2 parts to the park: The Marine Life Refuge and Ecological Reserve.
The Ecological Reserve spans from La Cove to La Jolla Shores Beach. This is where a ton of snorkeling, kayaking, diving, and other water activities take place in the park!
The Marine Life Refuge covers the west side of the ocean and extends to Torrey Pines State Natural Reserve. This is more quiet and untouched because it's a research area.
I suggest looking through the kelp forests and rocky reefs as you snorkel or swim along the Ecological Reserve!
FAQs about things to do in La Jolla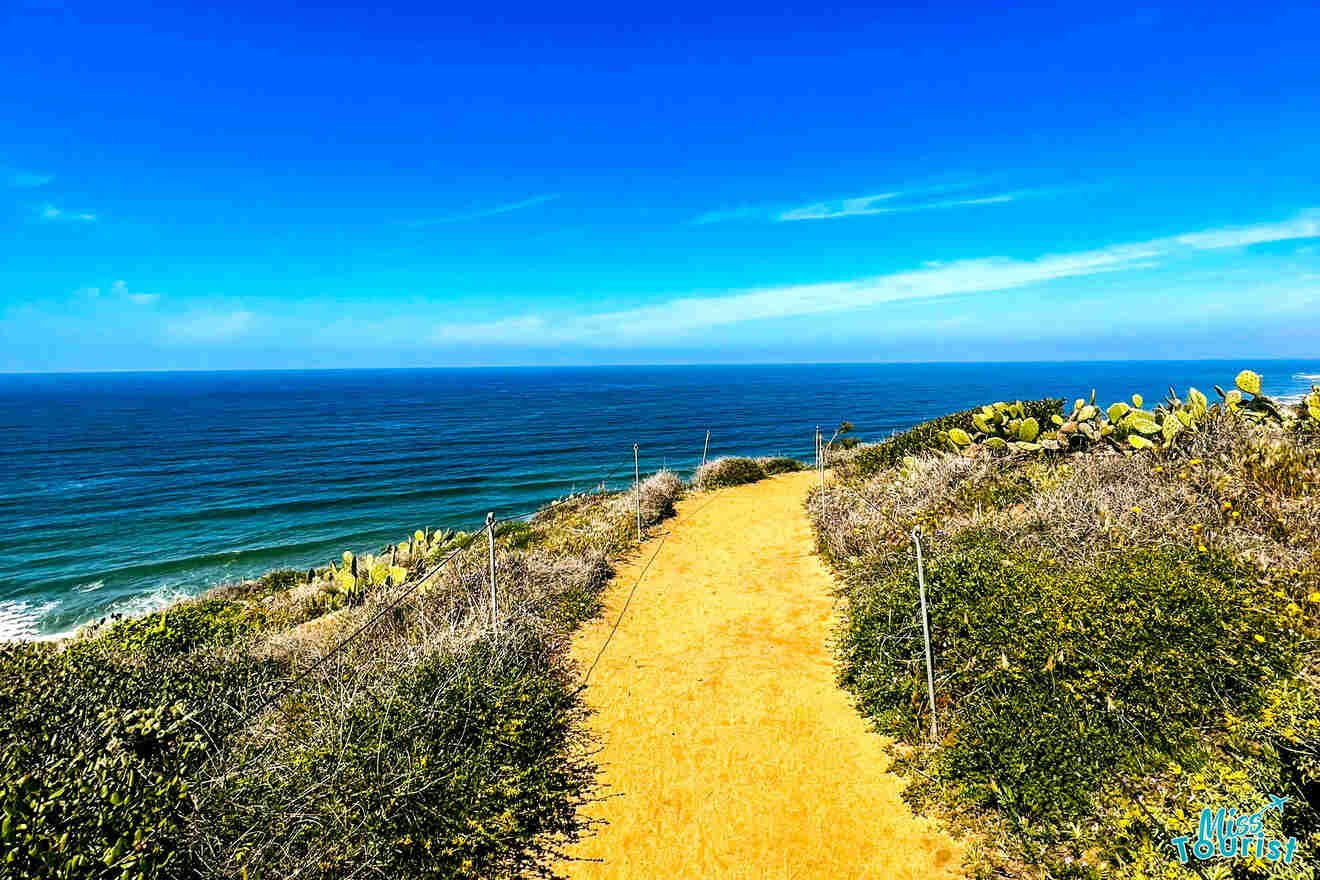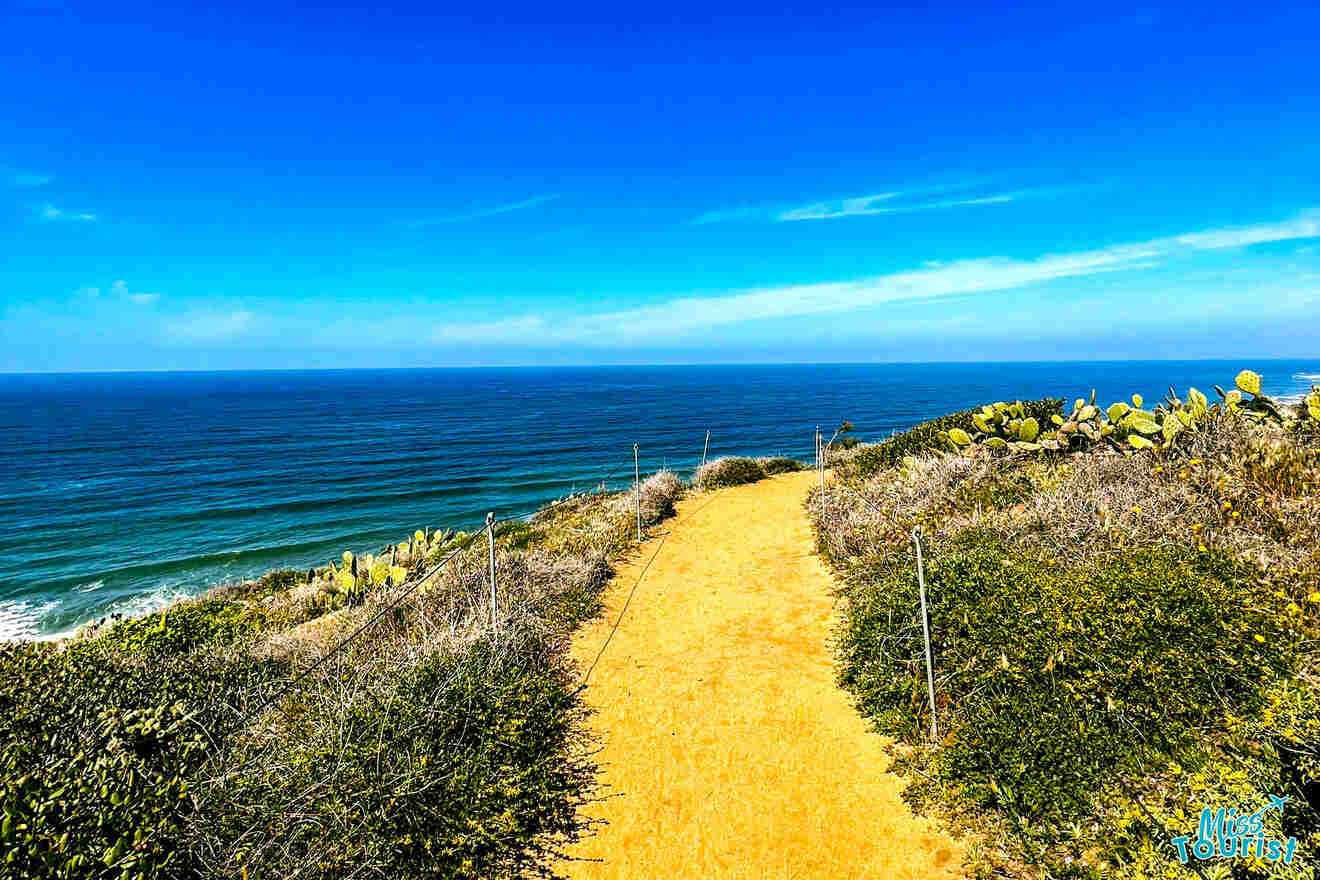 🌊 What is La Jolla most known for?
The popular seaside community is known for the playful sea lions and sea caves in La Jolla Cove!
🐚 Is it worth visiting La Jolla?
Absolutely! In fact, this is one of the most beautiful places worth visiting in San Diego County.
☀️ What are the best things to do in La Jolla?
The best things to do in La Jolla are to book kayak tours to the sea caves, visit the Birch Aquarium at Scripps, and take a walk along La Jolla Cove for a peak into the natural habitat of our sea lions.
🌊 When can you see sea lions in La Jolla?
You'll see the sea lions resting in La Jolla Cove all year, but the best time to see them is from January to March!
Conclusion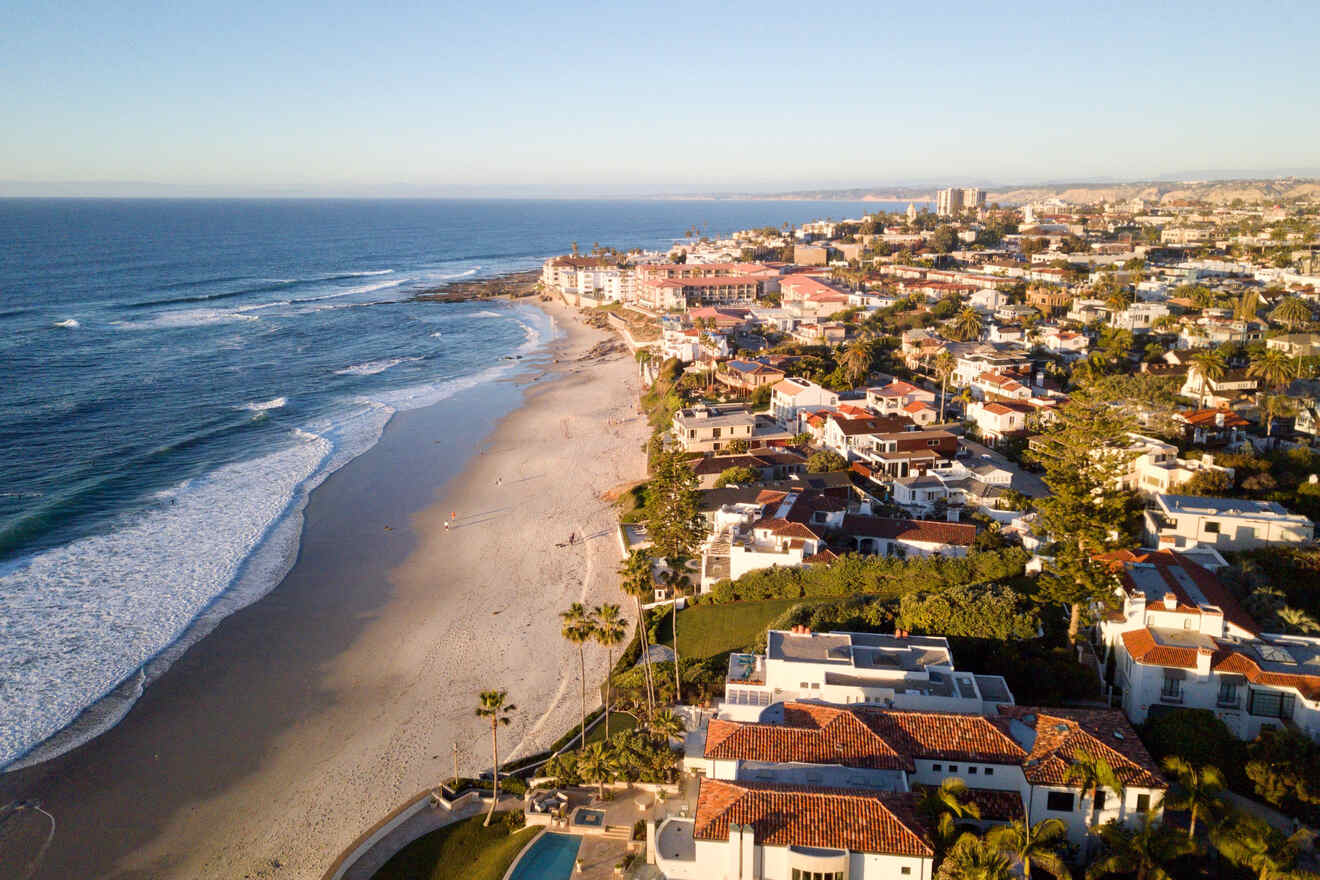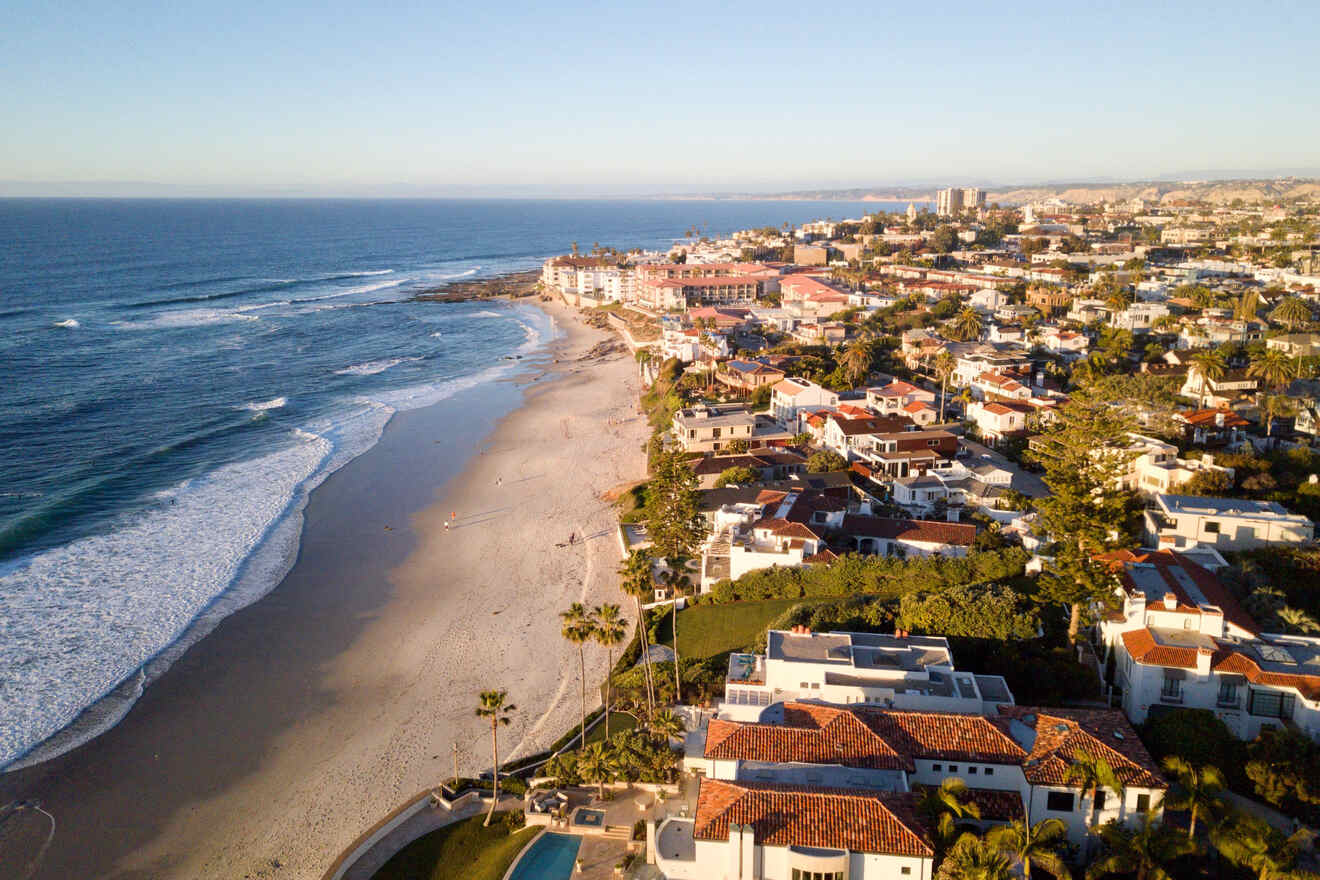 I'm confident that you have all the information you need the next time you visit La Jolla, so it's time to book those hotels and tours!
My favorite activities in La Jolla have to be the following:
Kayaking to the 7 sea caves of La Jolla Cove – I love this activity because it's unlike anything you'll ever experience.
Snorkeling in La Jolla Cove – It's such a beautiful spot to spot marine life and an experience of a lifetime!
Xoxo,
Esabel S.
---
Pin it for later!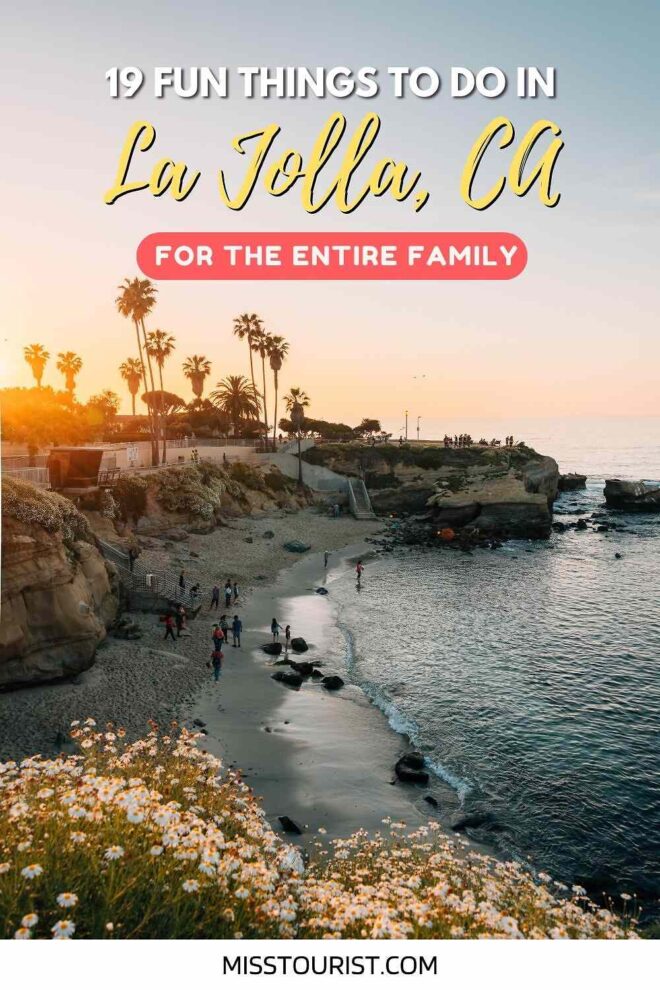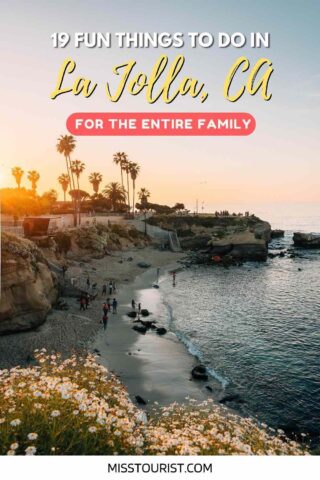 Pin it for later!