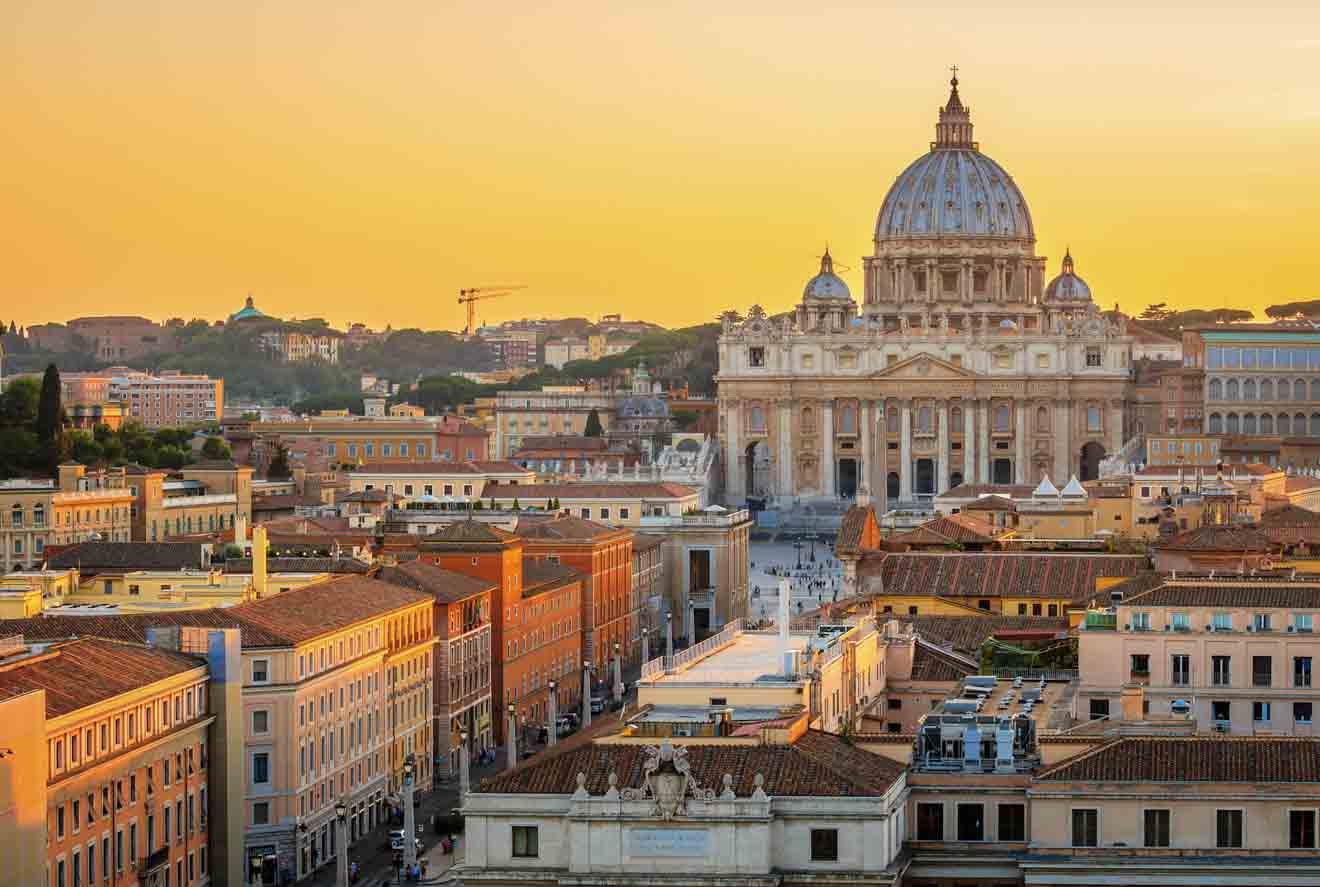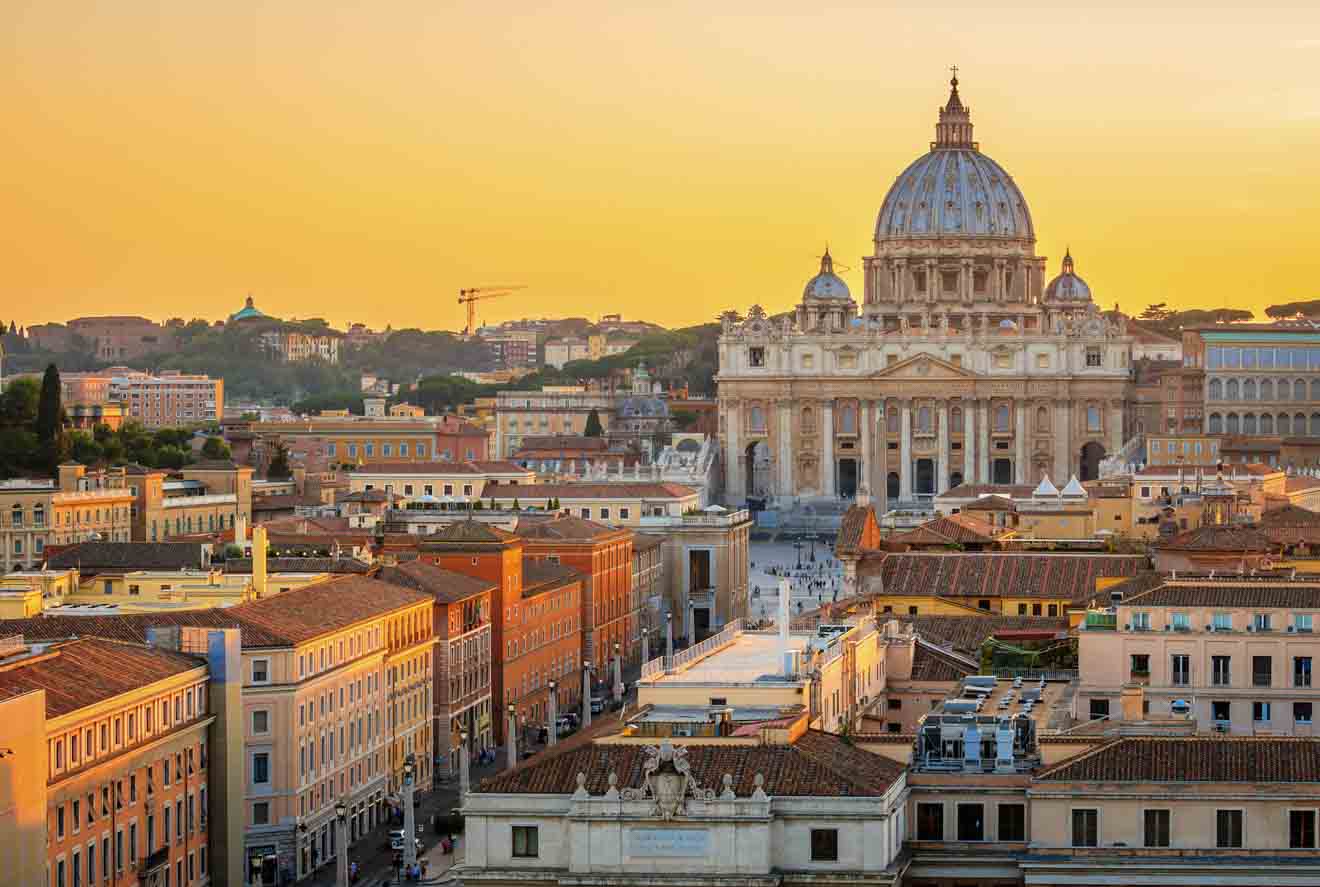 Rome is truly a wonderful city – and a visit there would not be complete without seeing the famous St. Peter's Basilica (or 'Basilica San Pietro" in Italian), a beautiful church in Vatican City that dates from the times of the Italian Renaissance.
Did you know that St. Peter's Basilica in Rome is the BIGGEST church in the entire world?
But let's clarify one thing right from the beginning. A lot of people think that the Basilica and Vatican Museums are one and the same thing. Fact is, they are actually different sites that have separate entrances, even though they are very close to each other (5 minutes away by walking).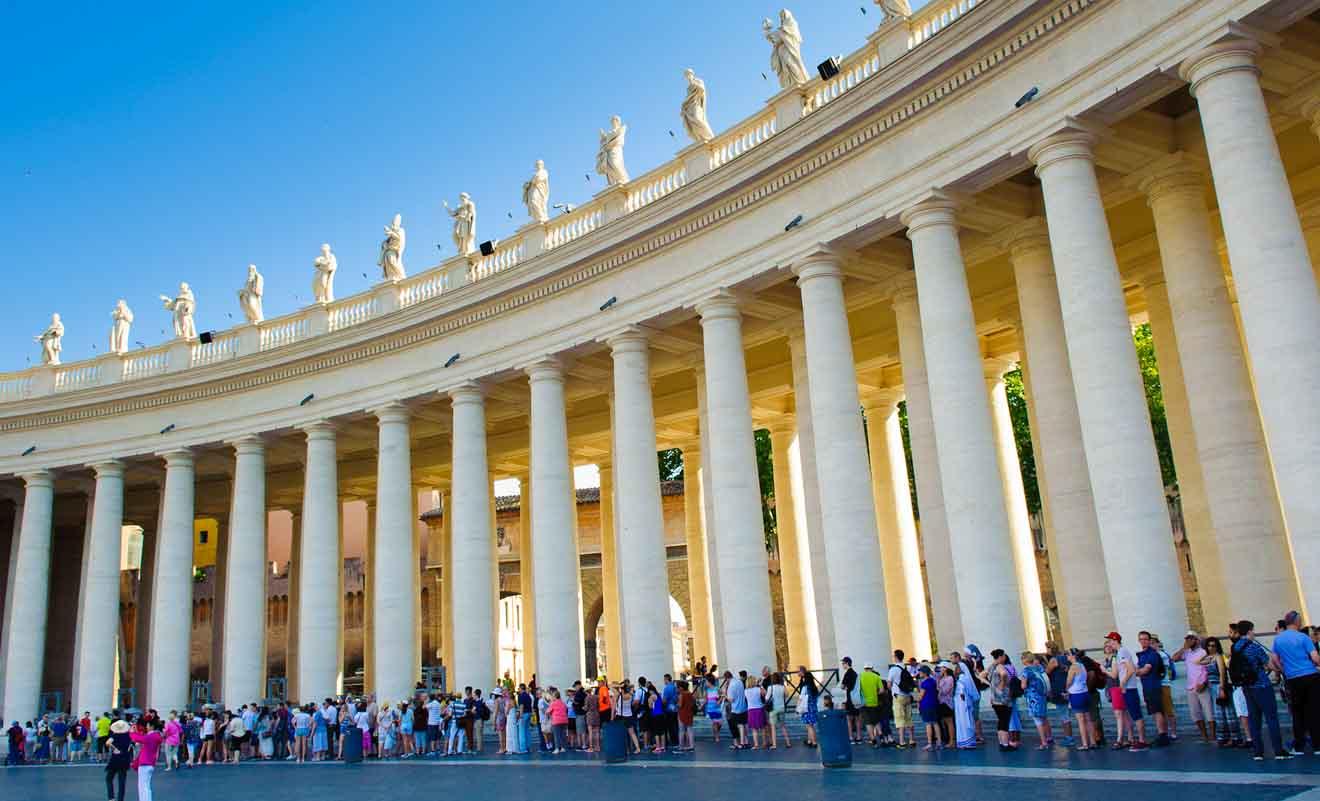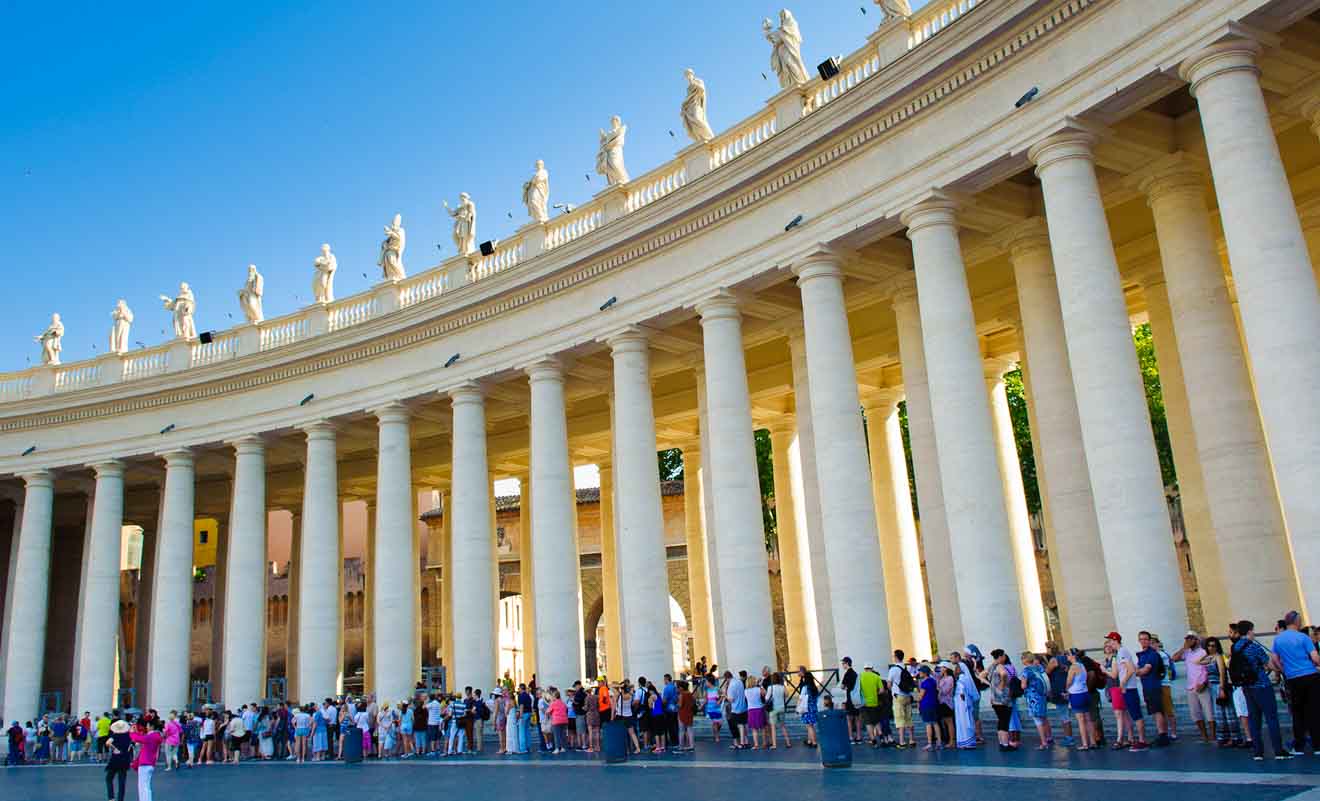 As a person who lived in Rome for many years and took many friends to the basilica, I can tell you that getting inside there usually requires standing in a long line. But no worries, in this post you will learn how to save your precious vacation time!
You can enter St Peter's Basilica for free, as there is no entrance fee, but you will have to stand in line for it. If you do not want to wait, you can go as early as possible or book a skip-the-line tour so you can benefit from the separate security line where there will be no waiting.  
PRO TIP: You will have to be dressed modestly in order to enter the Basilica, so do not forget to wear clothes that cover your knees and shoulders or use a summer scarf in case it is too hot to wear long sleeves.
P.S.: If you want to see more tips and tricks about St. Peter's Basilica or Rome in general, I recommend checking out my "Roma" highlights on Instagram. And while you're there, don't forget to follow me! 🙂
That being said, let me tell you my secret tips on how to avoid the long lines at Saint Peter's Basilica in Vatican City:
Option 1. Visit the Basilica in the morning before everyone else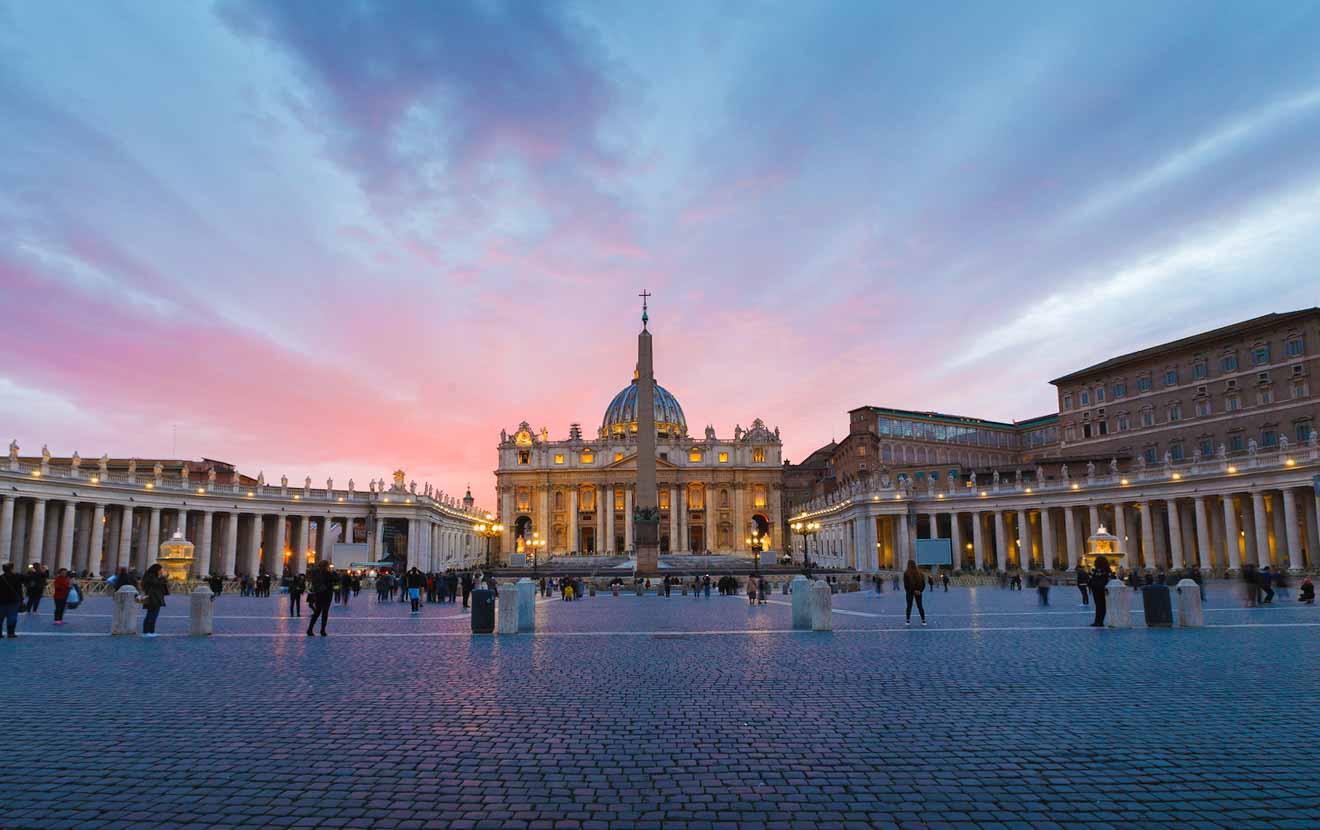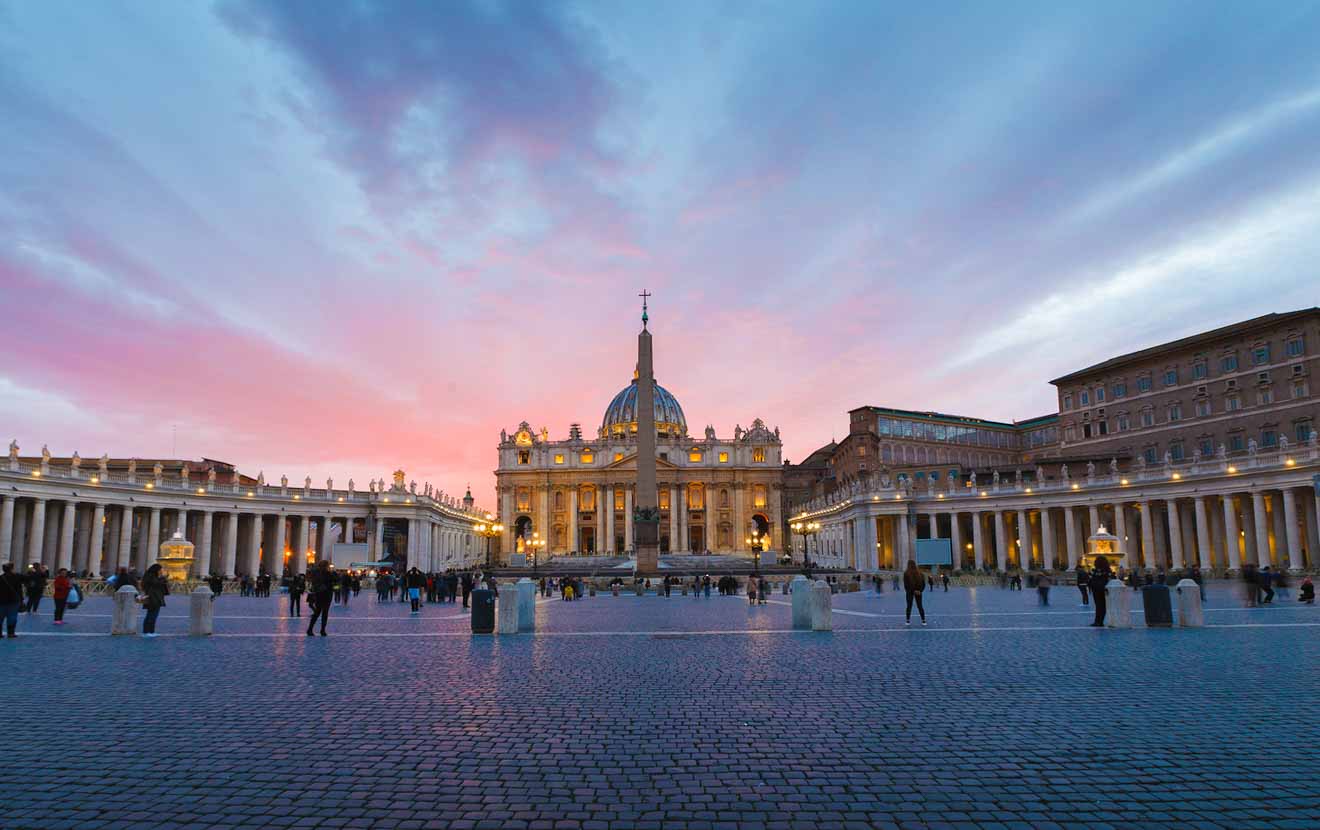 If you are an early bird, I suggest beating the crowds and visiting St. Peter's Basilica before everyone else arrives there!
The church opens beginning at 7:00 AM in the morning; you can find the official opening times for the Church here. As you probably know, most tourists are not willing to wake up early in the morning on their vacation so there is a big chance that, if you arrive as early as possible, you will find no line or just a short one with a small waiting time.
So all you need to do is get yourself at the earliest possible time to St. Peter's Basilica tickets! My calculations say that if you get to the Basilica around 20 minutes before it opens (6:40 AM), you will only have to wait for about 20 minutes to enter. By the time you finish your visit, you will see that the lines will be even 5 times longer!
PRO TIP: Here is a free St. Peter's Basilica audio guide that will explain the artwork inside the church and will tell you about the Square as well. It is super interesting! 🙂
PRO TIP 2: If you do not want to see the Pope while you are in Vatican City, then I do not recommend visiting the Basilica on Wednesdays or Sundays, as these are the days when the Papal audiences are held and the crowds are huuuge! In case you have a skip-the-line ticket, this will not affect you (read more about this solution below).
PRICE: free
Option 2. Get a Skip-The-Line Ticket (with Audio Guide)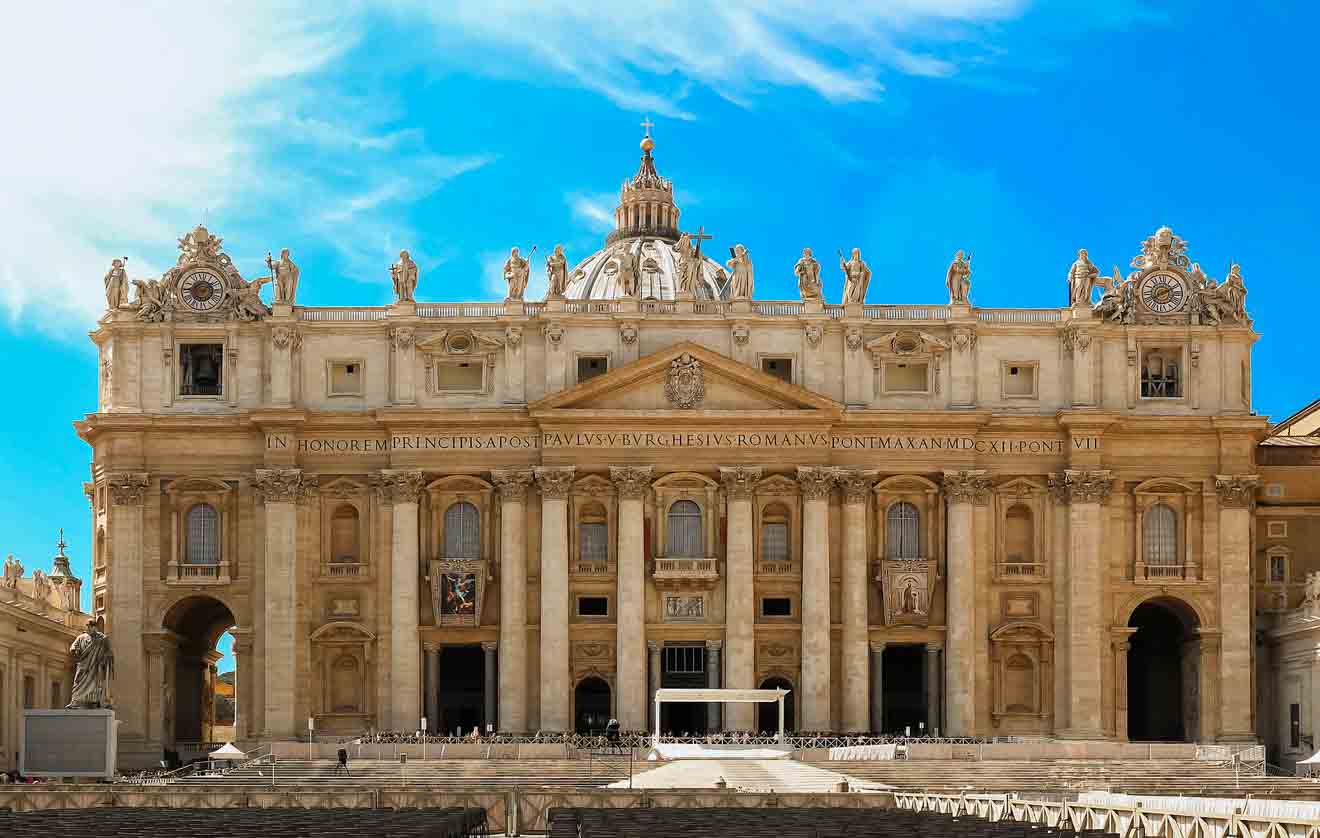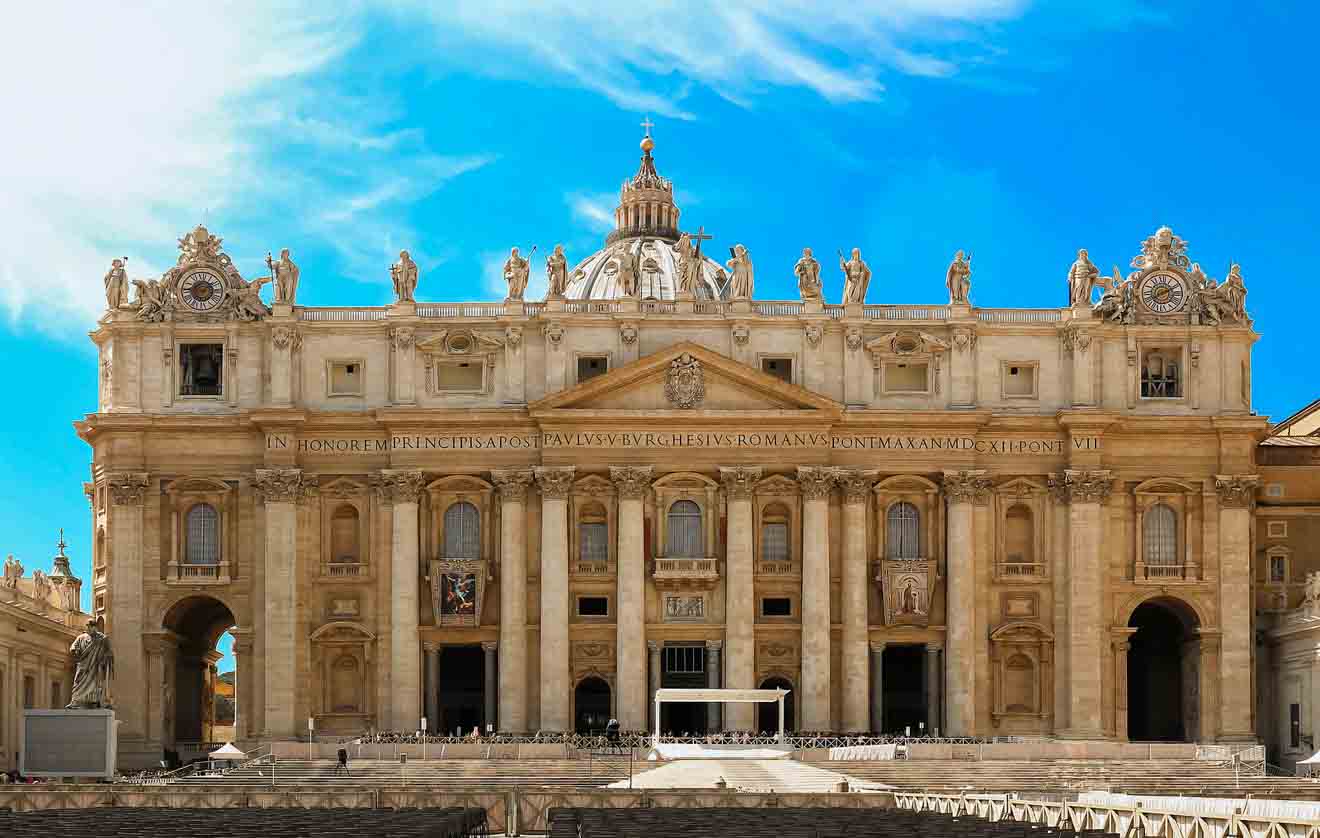 It's no problem if you are not a morning person, there are many other good solutions for you to avoid the lines as well!
For example, another way of skipping the lines is to buy the audio guide here. It is true that it is more expensive than a normal audio guide, but the price is actually for getting the priority entrance to the Basilica.
PRO TIP: Make sure to bring your own headphones with you or you will have to buy some on the spot there for an extra 1€. Bring your ID card as well, as it will be used as a deposit when getting the audio guide.
Truth be told, this option will not offer you much except for the skip-the-line entrance because you can download a free audio guide inside the church and St. Peter's Basilica entrance is free any way. This is why I would recommend investing 4€ more and getting a guided St. Peter's Basilica tour instead (see Solution 3 below).
I would only recommend this option to people who want a quick visit to Saint Peter's Basilica and do not want to wait in the long line to get in.
PRICE: 22.50€ (19.50€ ticket + 3€ booking fee)
Option 3. Join a Guided Tour of St. Peter's Basilica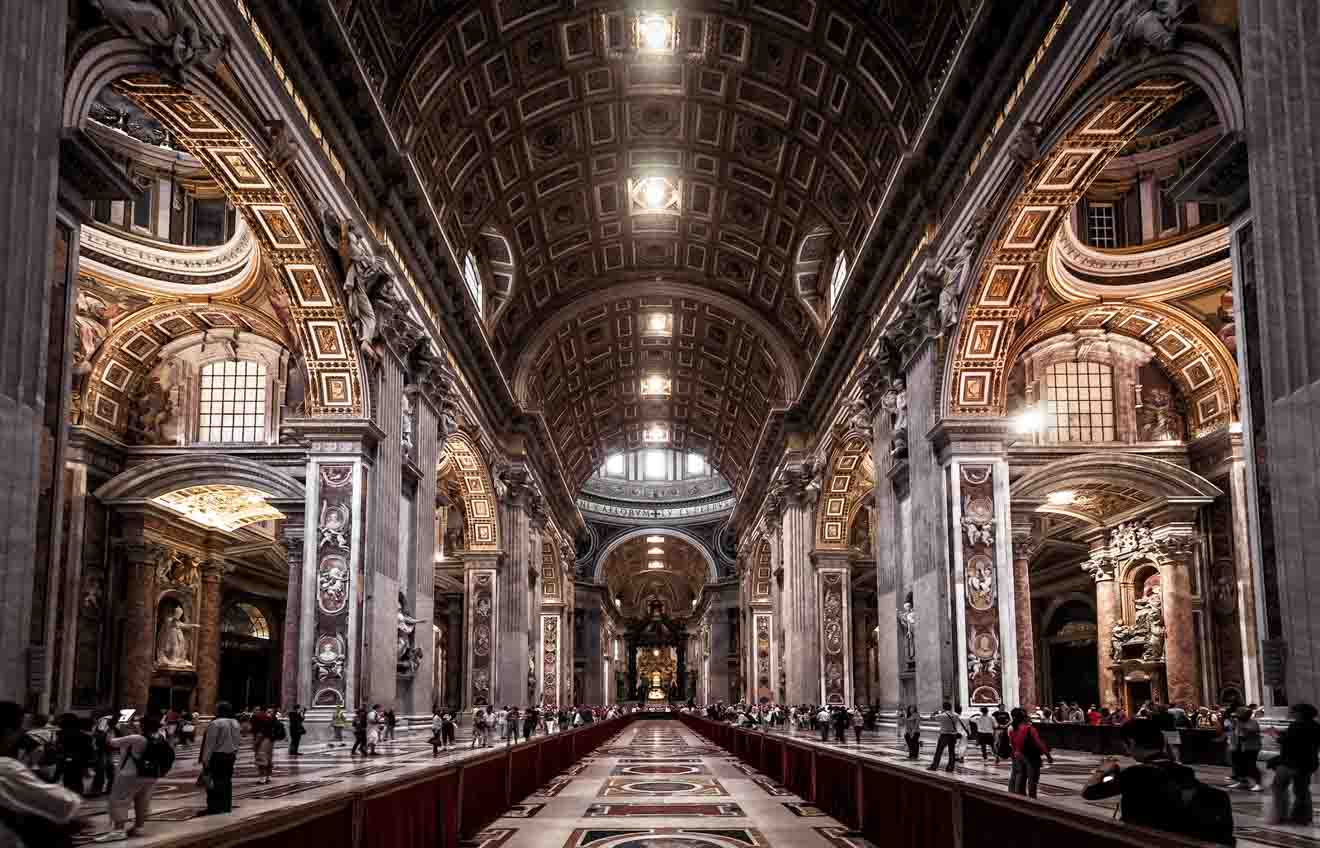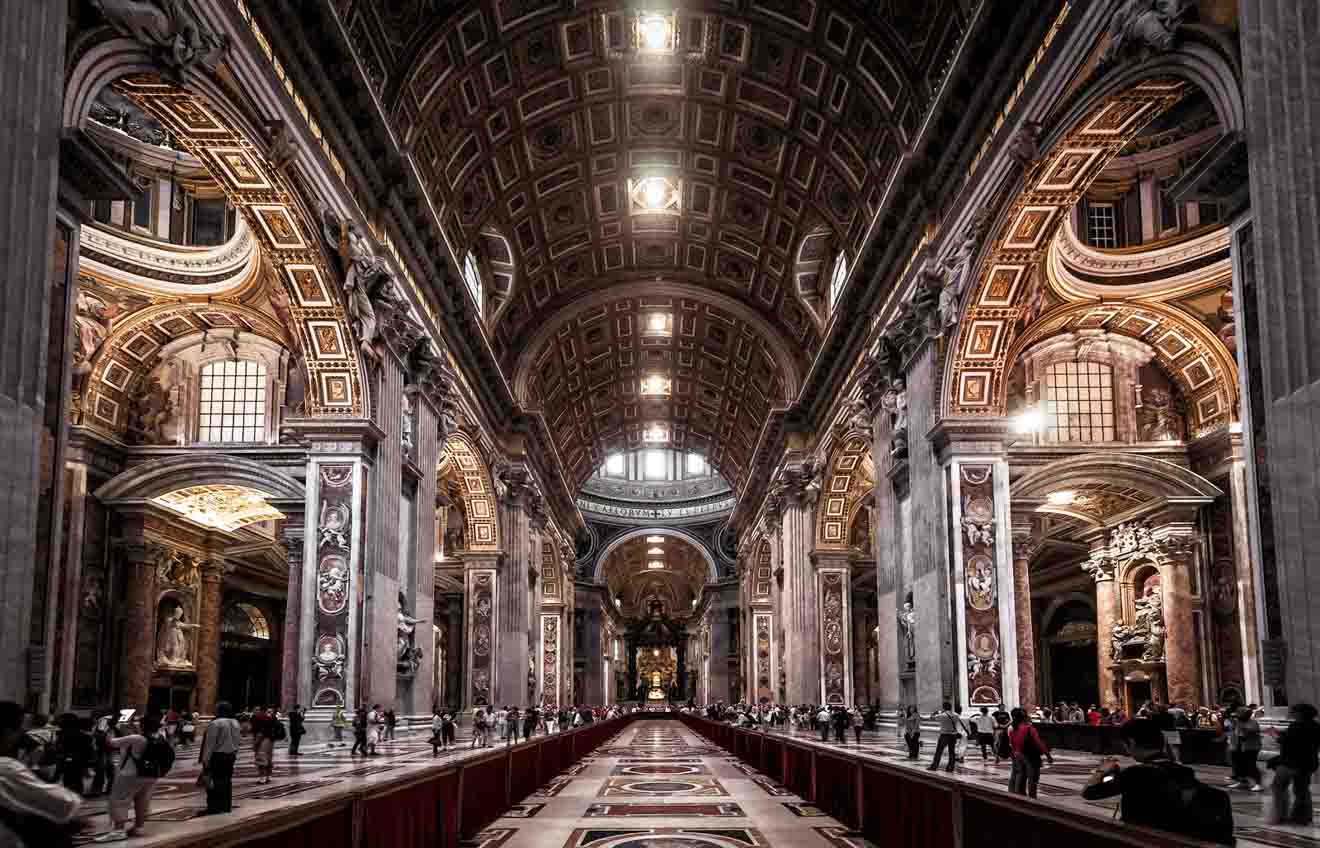 If you get a guided tour of St. Peter's Basilica, in addition to the knowledgeable live guide that will explain many interesting things about the building and the masterpieces inside, you will also benefit from priority access at the entrance. Your guide will take you to an exclusive queue where there will be a very short waiting time.
The guided tour is usually one hour long and you can take it in several different languages.
PRICE: 27€/person
Option 4. Take a Combo Tour – St. Peter Basilica and Vatican Museums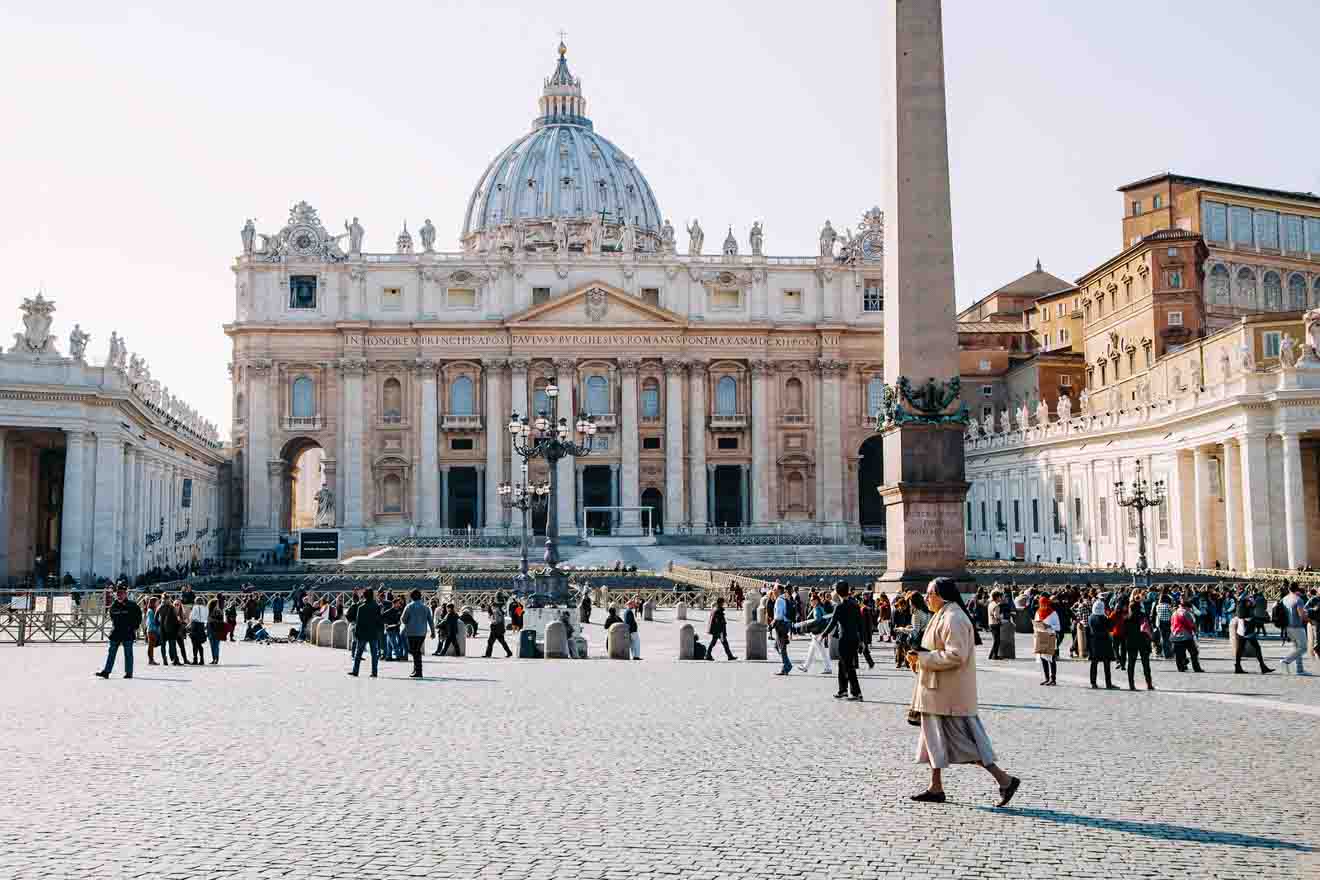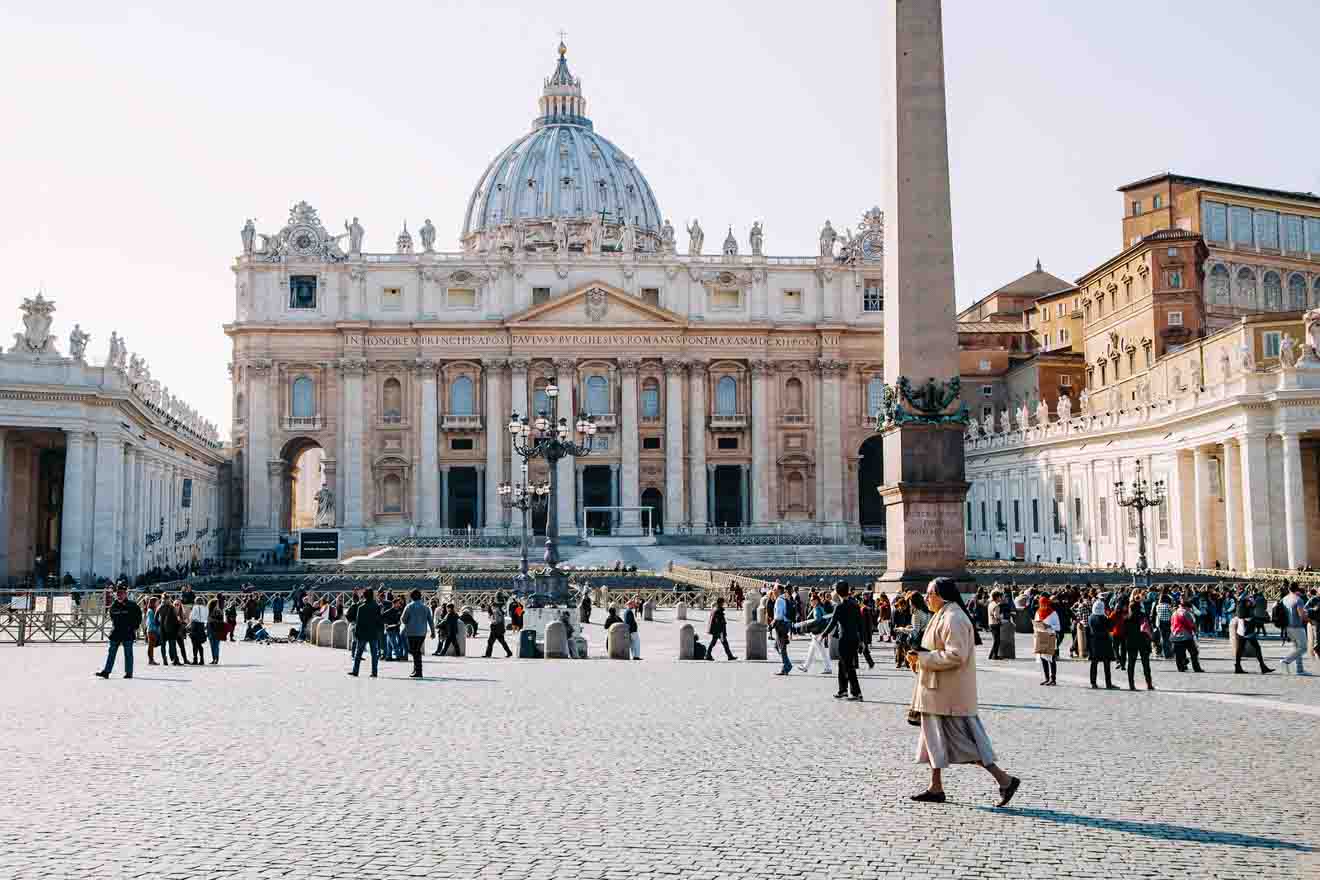 In case you want to visit Vatican Museums as well, there is the option of getting a combo skip-the-line tour for both of these attractions. The 3-hour guided tour will help you find out more about the artworks at Vatican Museums (including the famous Sistine Chapel, of course) and then you will pass the long lines and enter Saint Peter's Basilica.
In my opinion, this is the option that offers the biggest value for your money and I would recommend getting a guided tour instead of getting the overpriced audio guide.
There is, of course, also the option of getting a private tour here.
PRICE: 49.90€/person for the combo tour and 310€ for the private tour (per group of 2 people). The prices may be different depending on the season and active discounts on the website.
BONUS: How to get a free tour of St. Peter's Basilica (after waiting in line)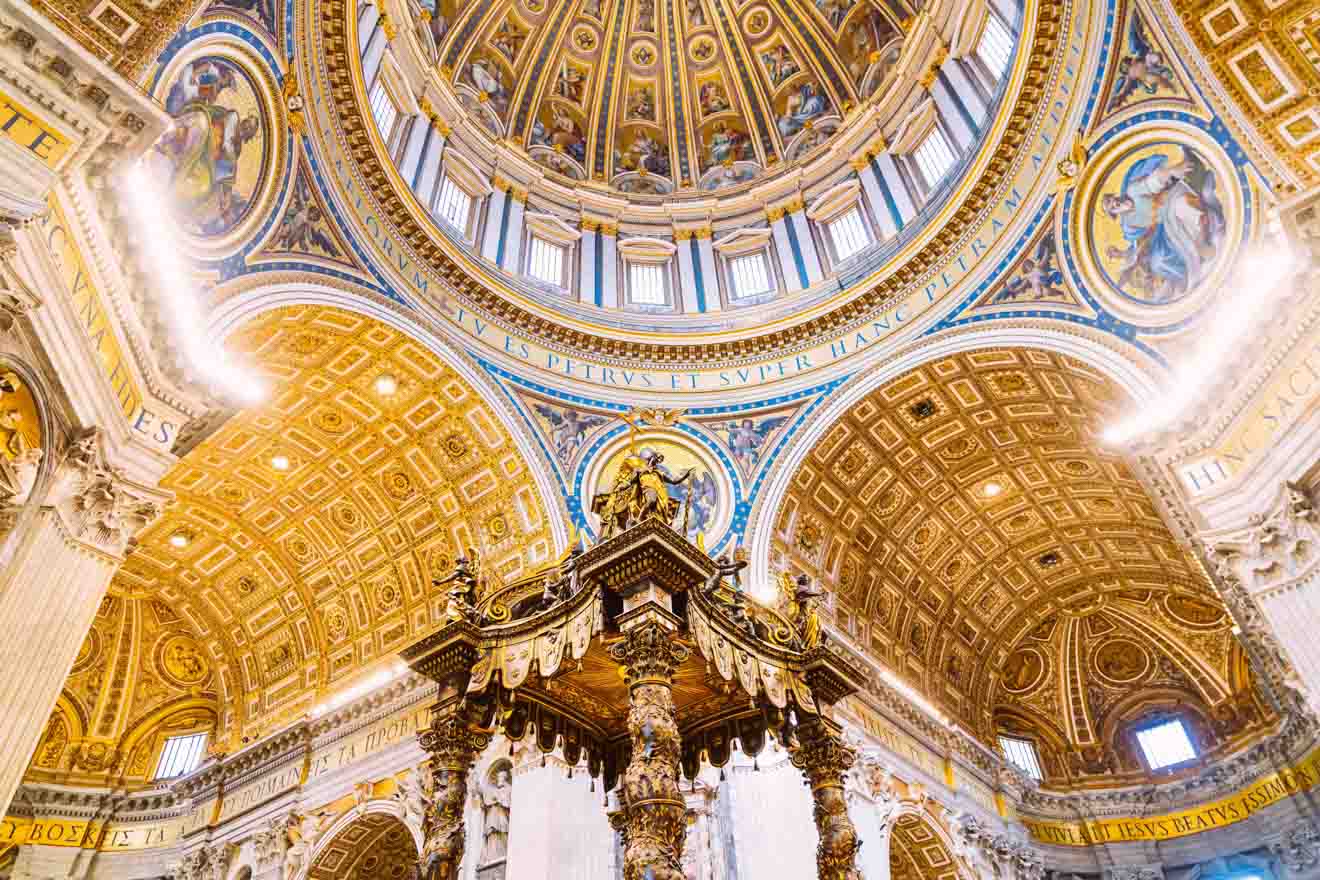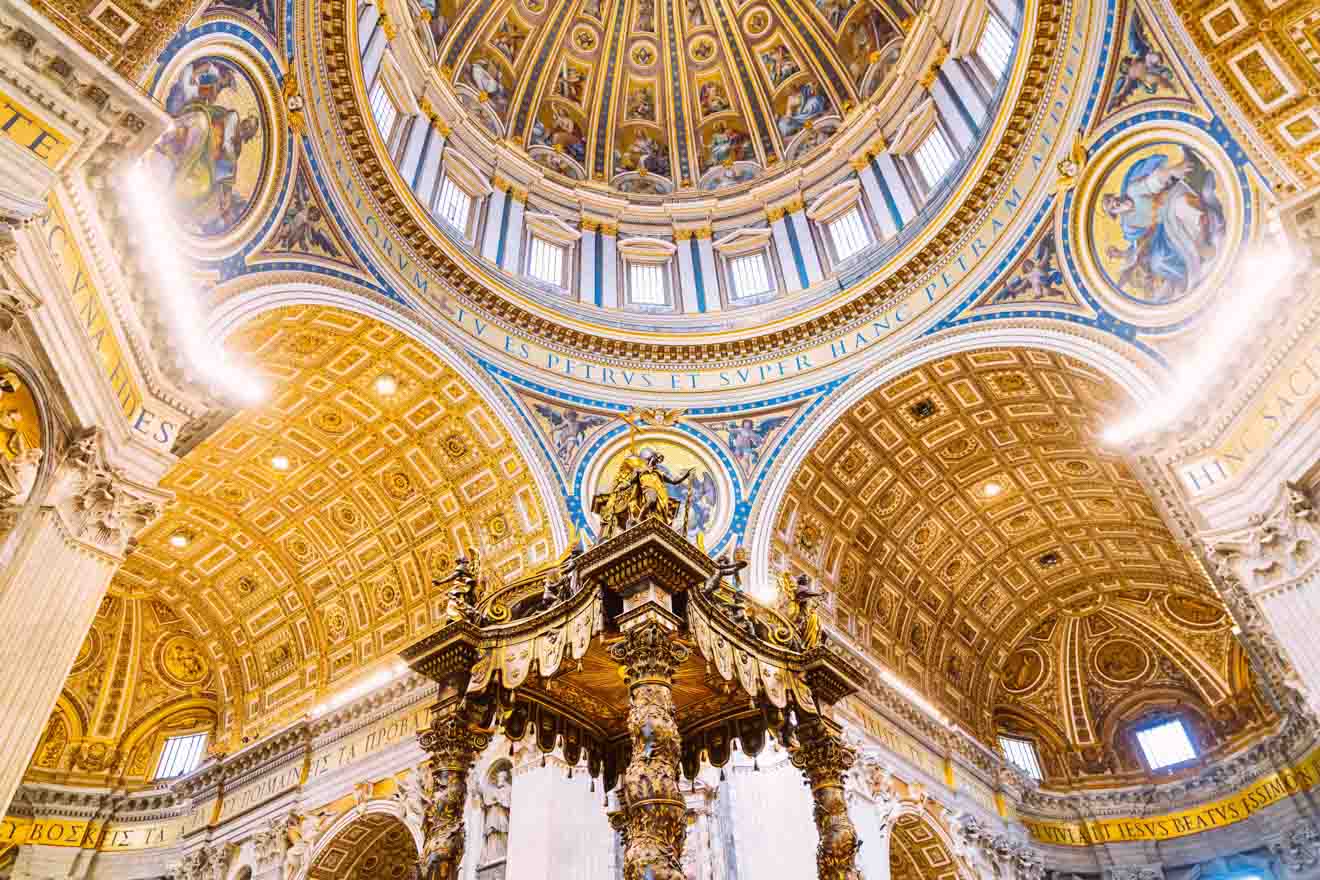 Do you want a free guided tour of St. Peter's Basilica? There is one that is organized in English from February to May by the Pontifical North American College every Monday, Tuesday, Wednesday, Thursday and Friday starting at 2:15 PM. The tour takes around 2 hours.
There is no need to reserve your spot, all you need to do is show up at the meeting point – outside the Visitor Information Center, which is located on the south colonnade, right next to St. Peter's statue (on the left side when you are facing the Basilica).
You can find more details about this free guided tour on their official website.
If you want to find out how you can skip the lines to the Dome of St. Peter's as well, I recommend reading my tips here.
| | |
| --- | --- |
| 👩‍ Adult Price: | free |
| 💲 Cheapest Guided Tour: | €27 |
| 🎟️ Best combo tour: | |
| 🎤 Guided Tour: | GetYourGuide |
| 🕖 Best Time to Visit: | Early morning / Late evening |
BONUS: Practical Info About Saint Peter's Basilica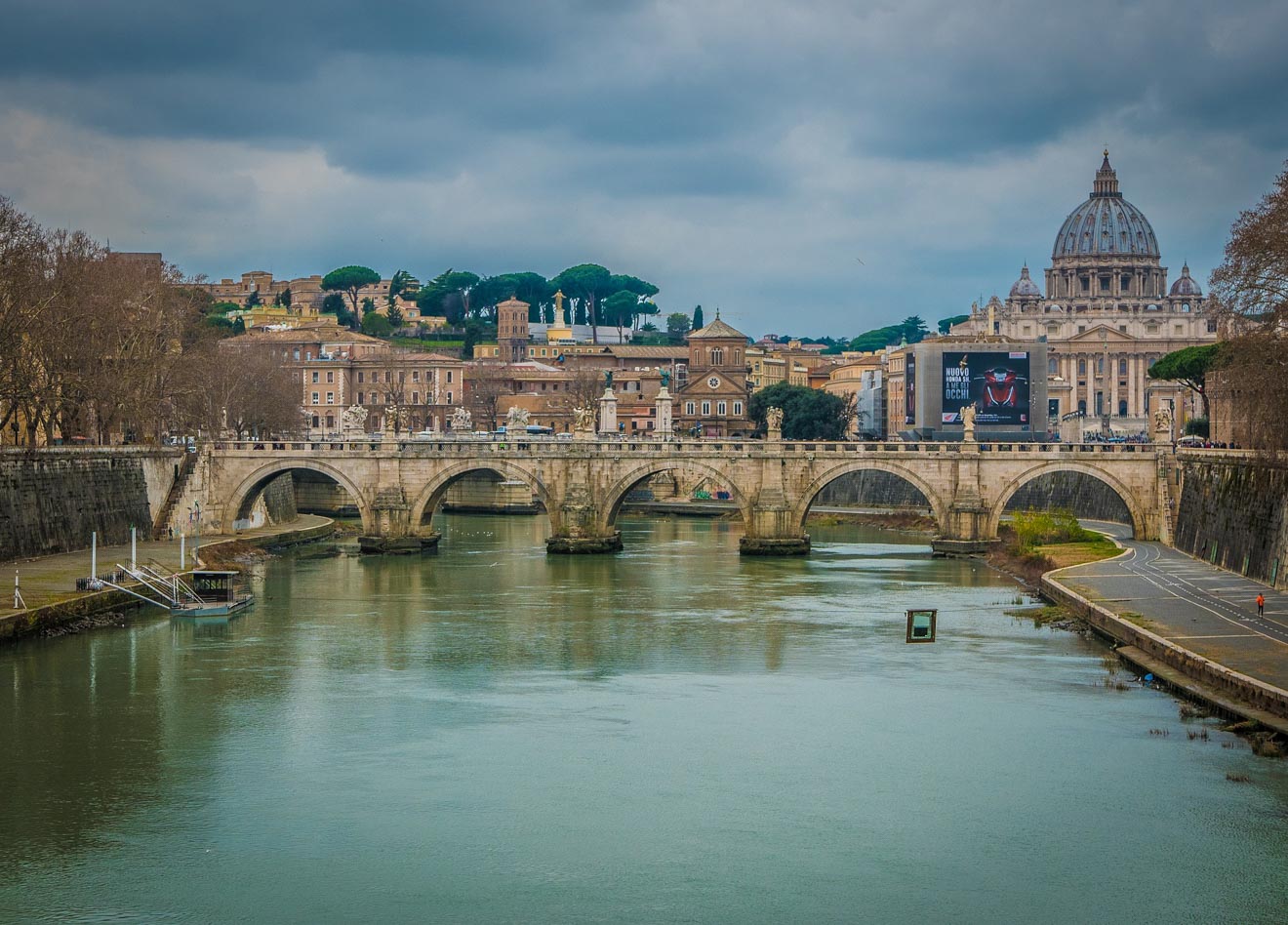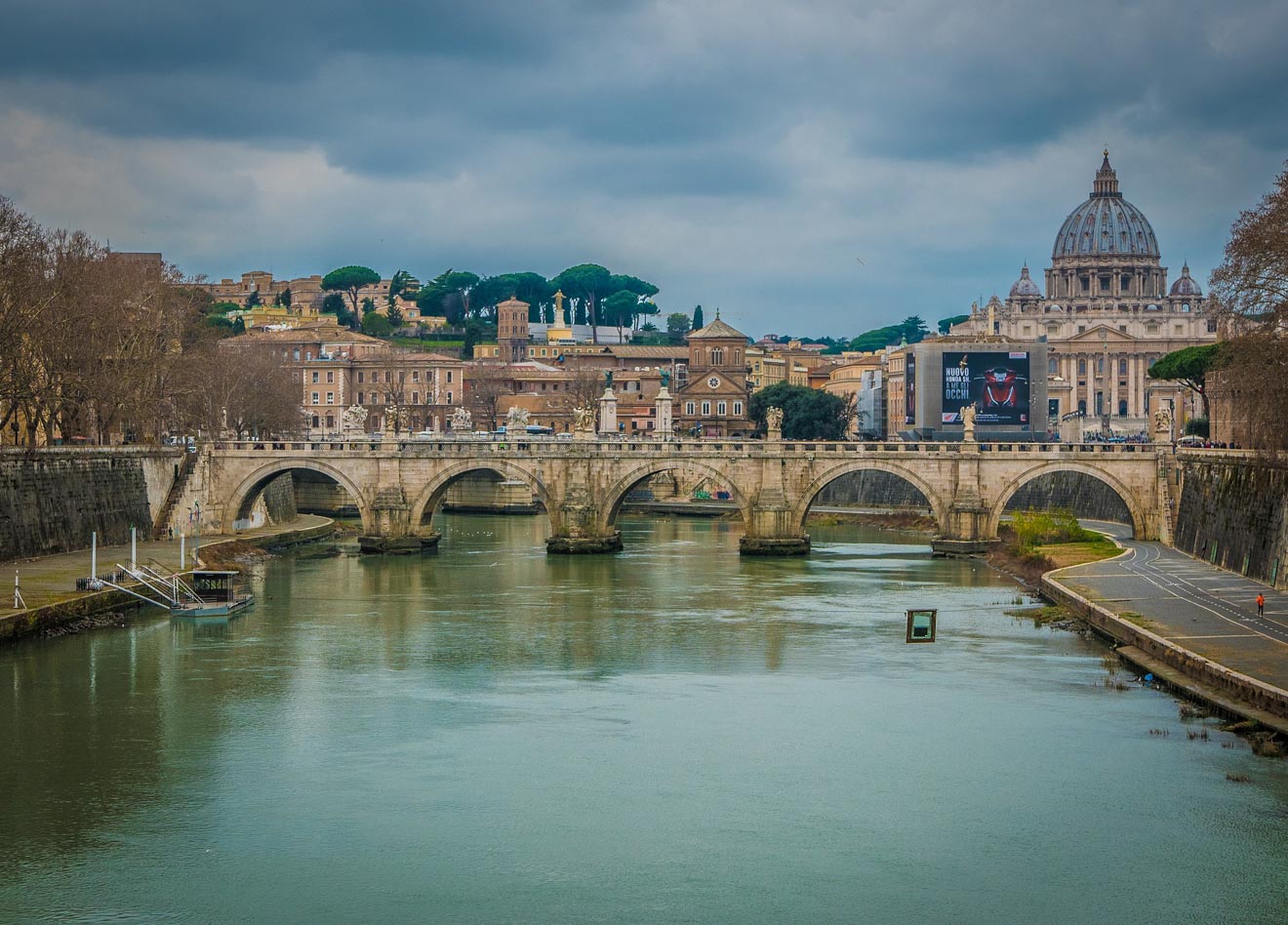 Now that we have discussed how to avoid the lines at this attraction, I will try to answer all the FAQs about St. Peter's Basilica here, so you will have all the information you need before your visit:
How can I get to Saint Peter's Basilica?
There are many ways of getting to the Basilica from other parts of Rome. Here I have explained the most popular ones:
By metro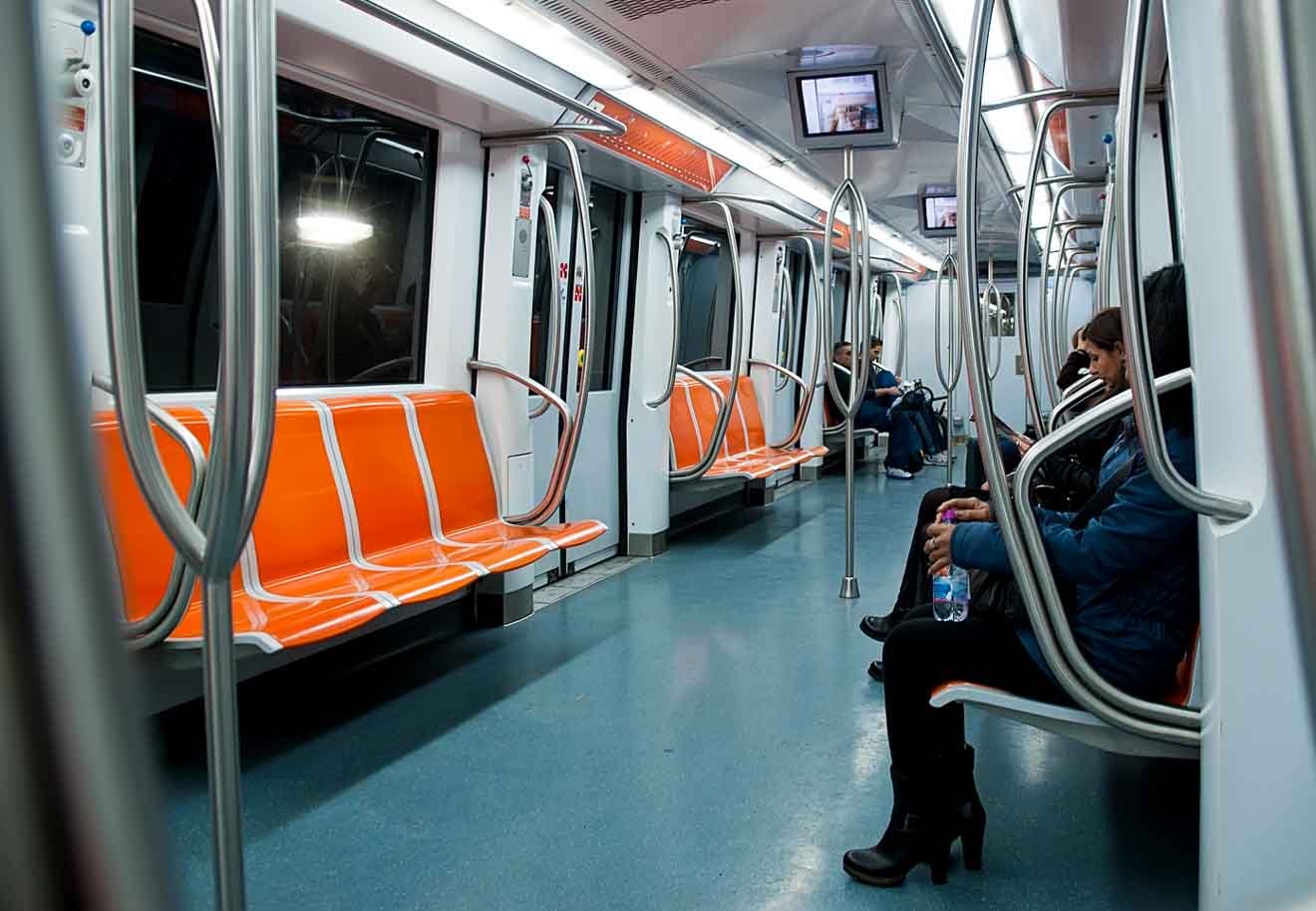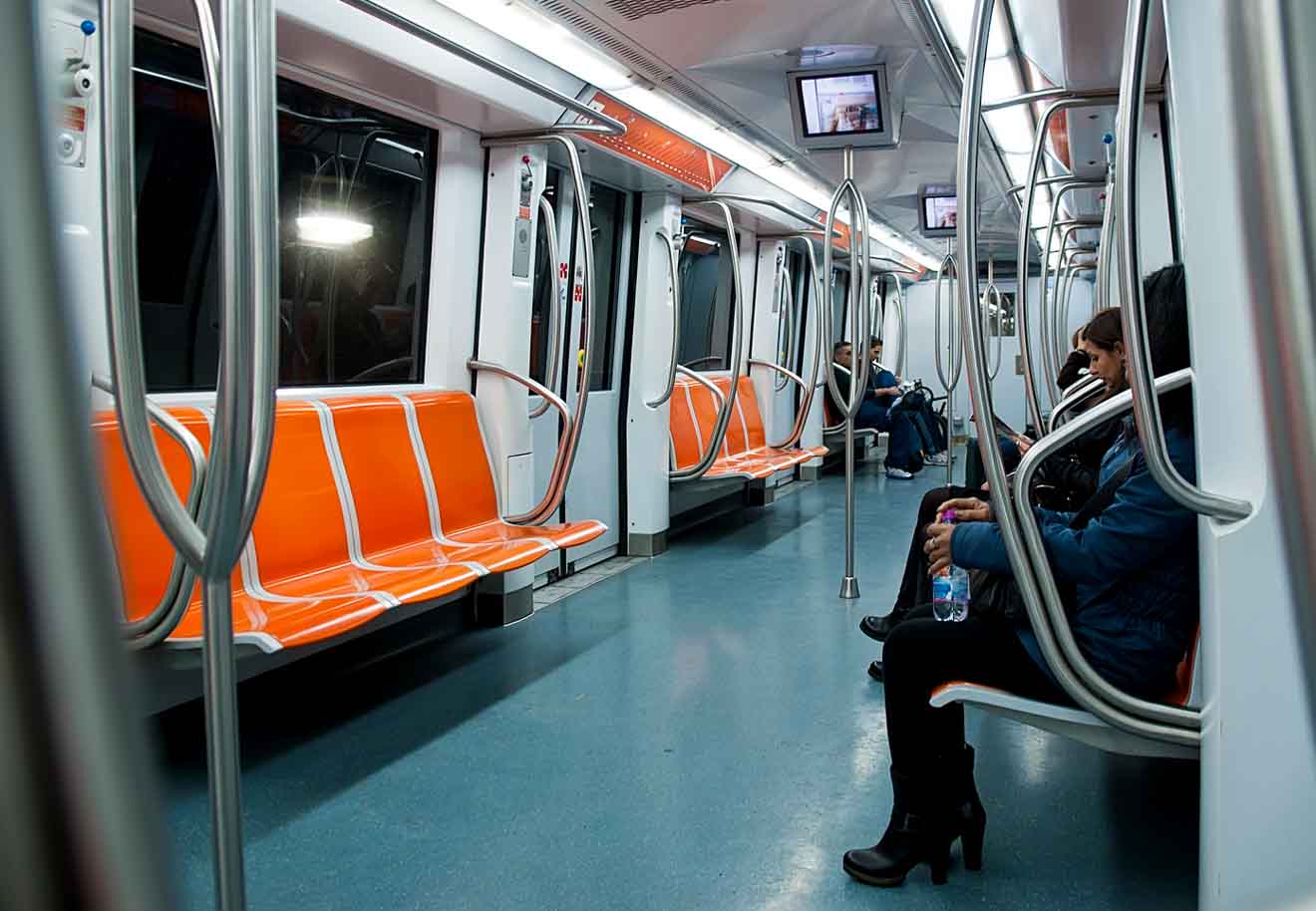 The closest metro station is Ottaviano-S. Pietro, just outside Vatican City. Once you exit the station, you can get to St. Peter's Basilica in 5 minutes by walking.
One metro ride (B.I.T. standard ticket) is 1.50€. You can also use this ticket for 100 minutes on all buses that allow transfers.
A 24-hour transportation ticket for Rome is 7€ and it offers unlimited metro, bus and train rides for that timeframe. Similarly, a 48-hour ticket is 12.50€ and a 72-hour ticket is 18€.
The transportation tickets can be bought from small tobacco shops, bars, from metro stations and big bus stops.
By bus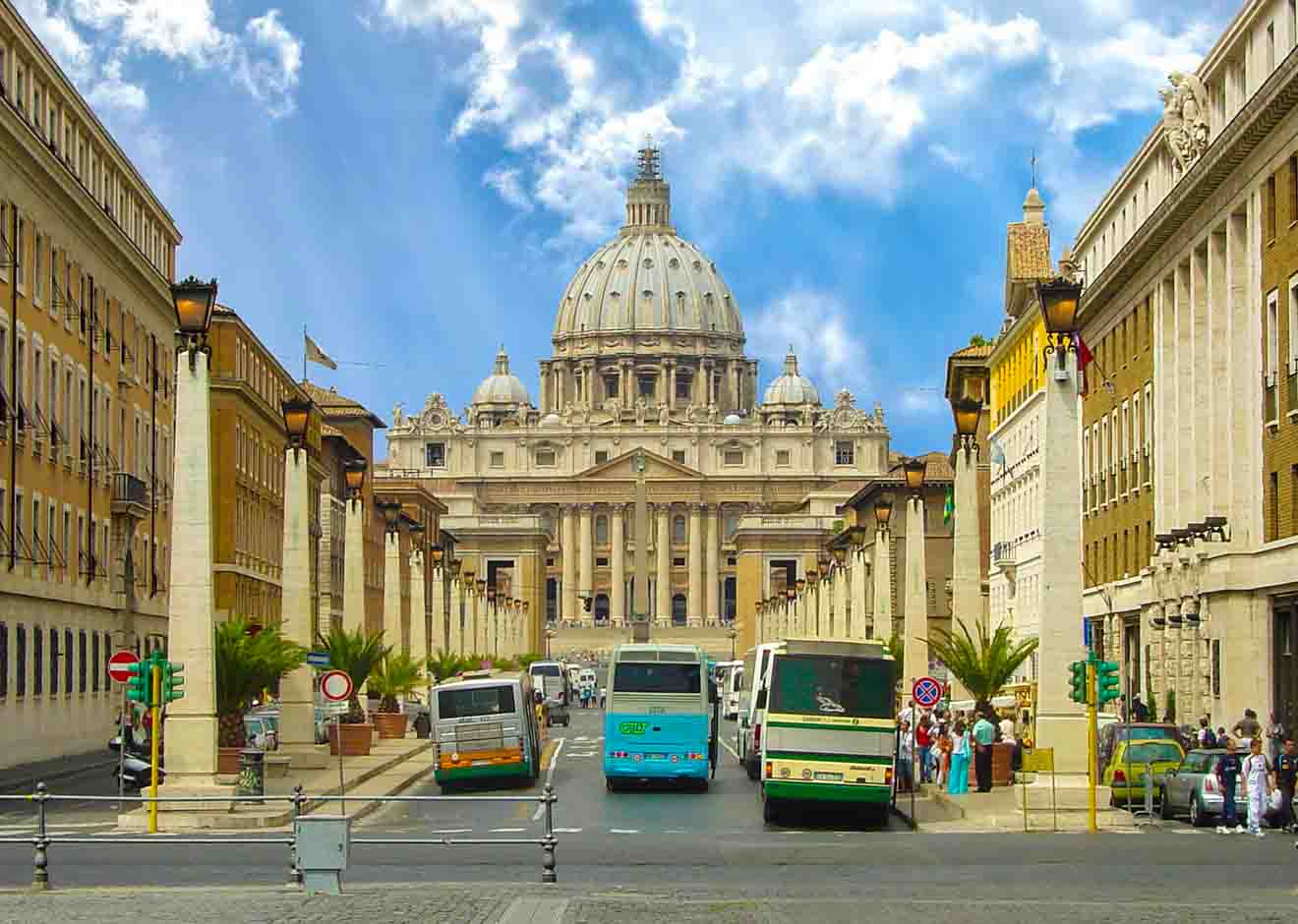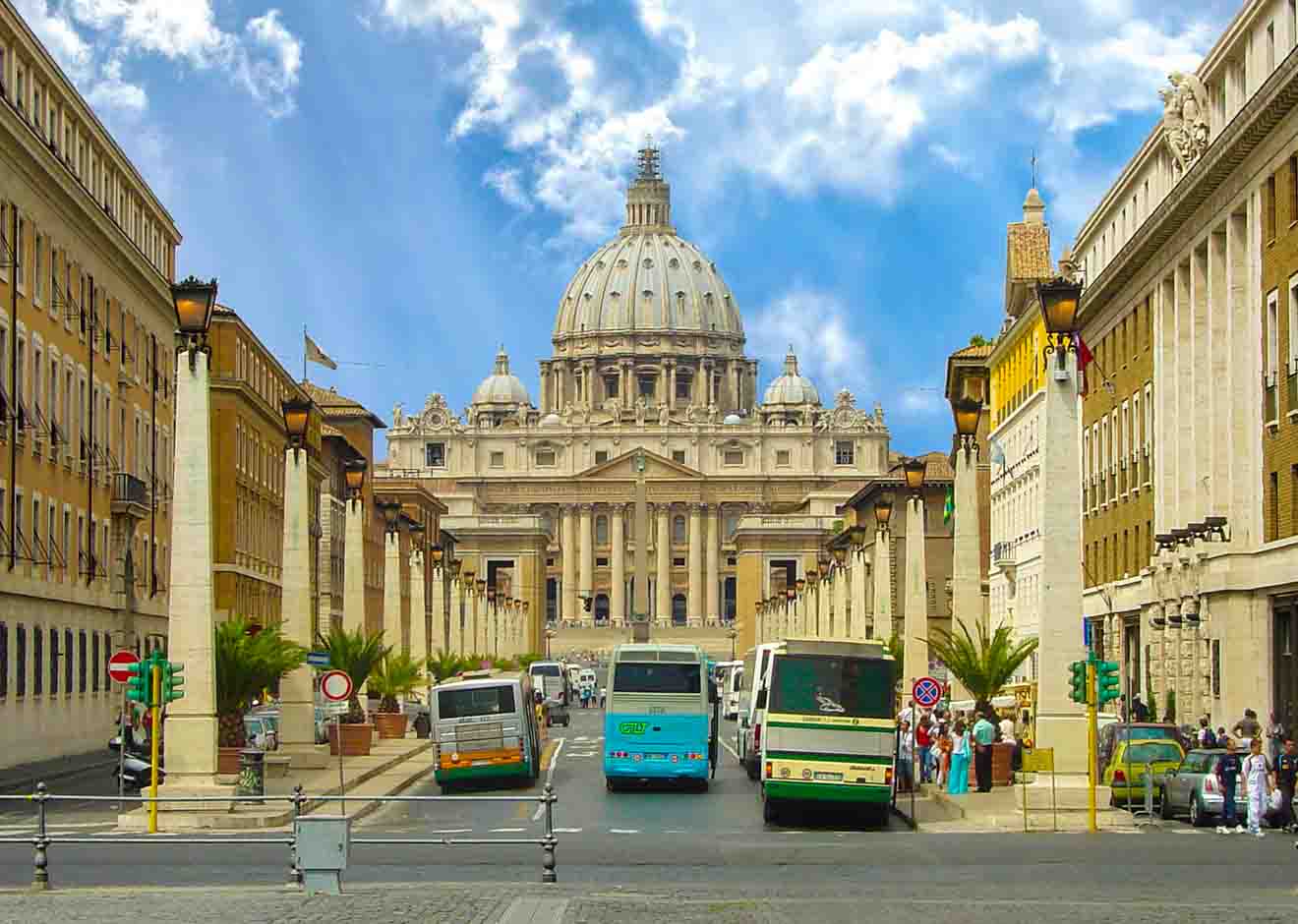 There are several buses that can take you to Vatican-city from Rome. Buses no. 40 and 64 connect Termini train station to Vatican City. Bus no. 62 goes from Repubblica to Vatican City. And bus no. 81 goes from the Colosseum to Vatican City.
By train
There is also a train station close to Vatican-city called St Pietro. From the station, it's a 10-minute walk to Saint Peter's Basilica.
By taxi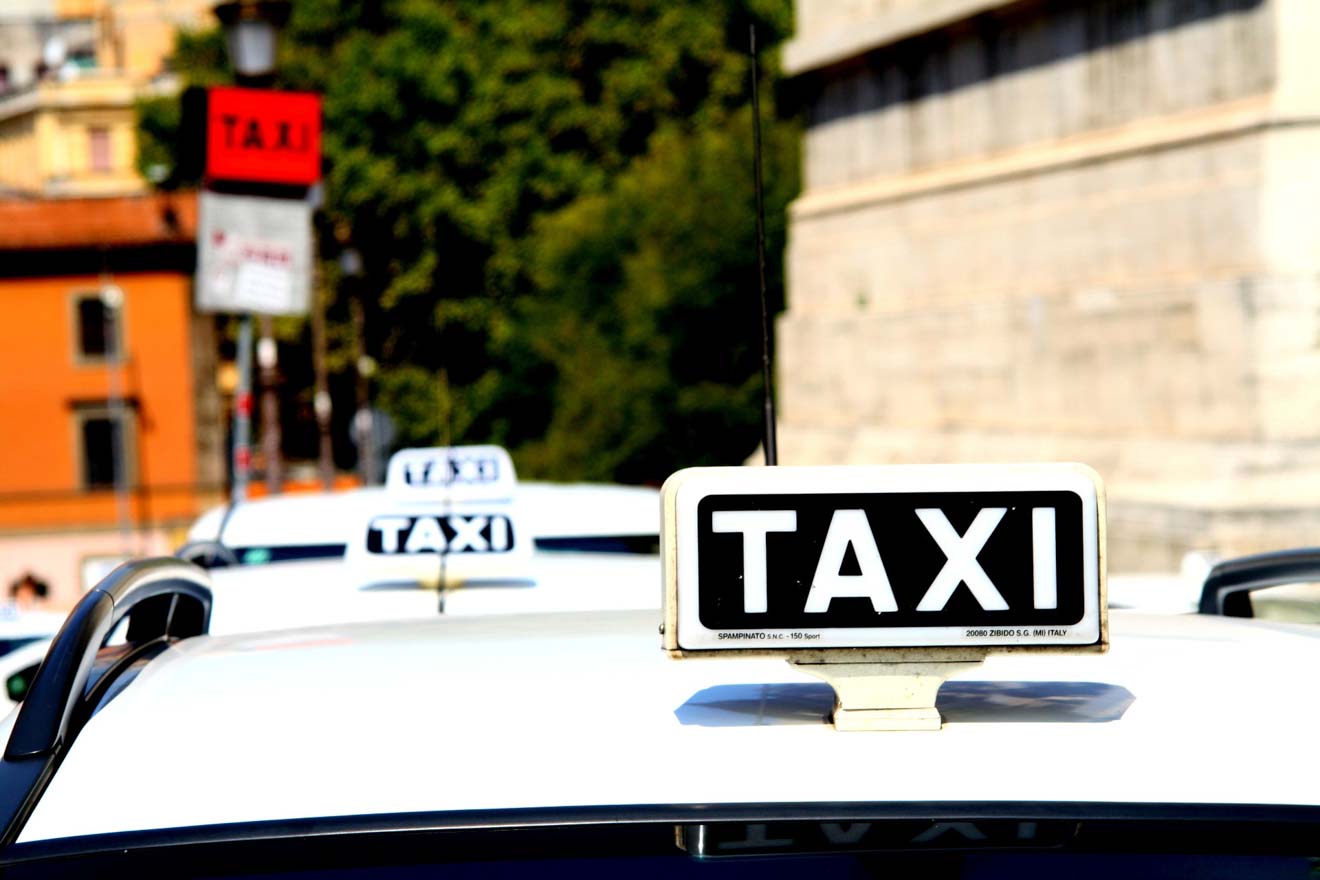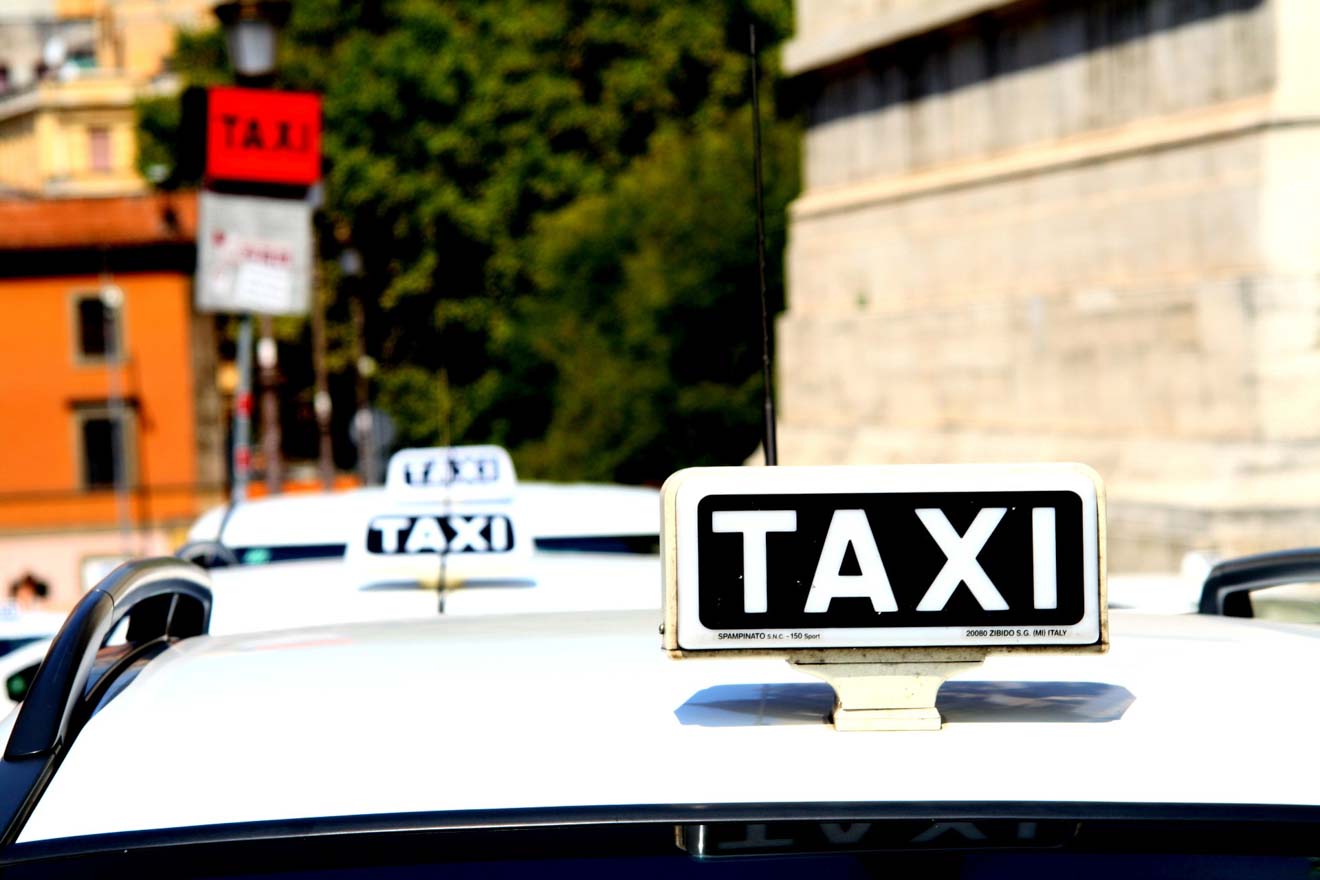 You can also use taxis for transportation in Rome, even though they are not extremely popular and they are, of course, a bit more expensive. A taxi ride from the Colosseum to St. Peter's Basilica is around 12€. You can find an approximate taxi price for your desired route in Rome using this taxi fare calculator.
NOTE: All public transportation in Rome is free for children younger than 10 years of age if they are accompanied by an adult.
St. Peter's Basilica hours – When is it open to the public?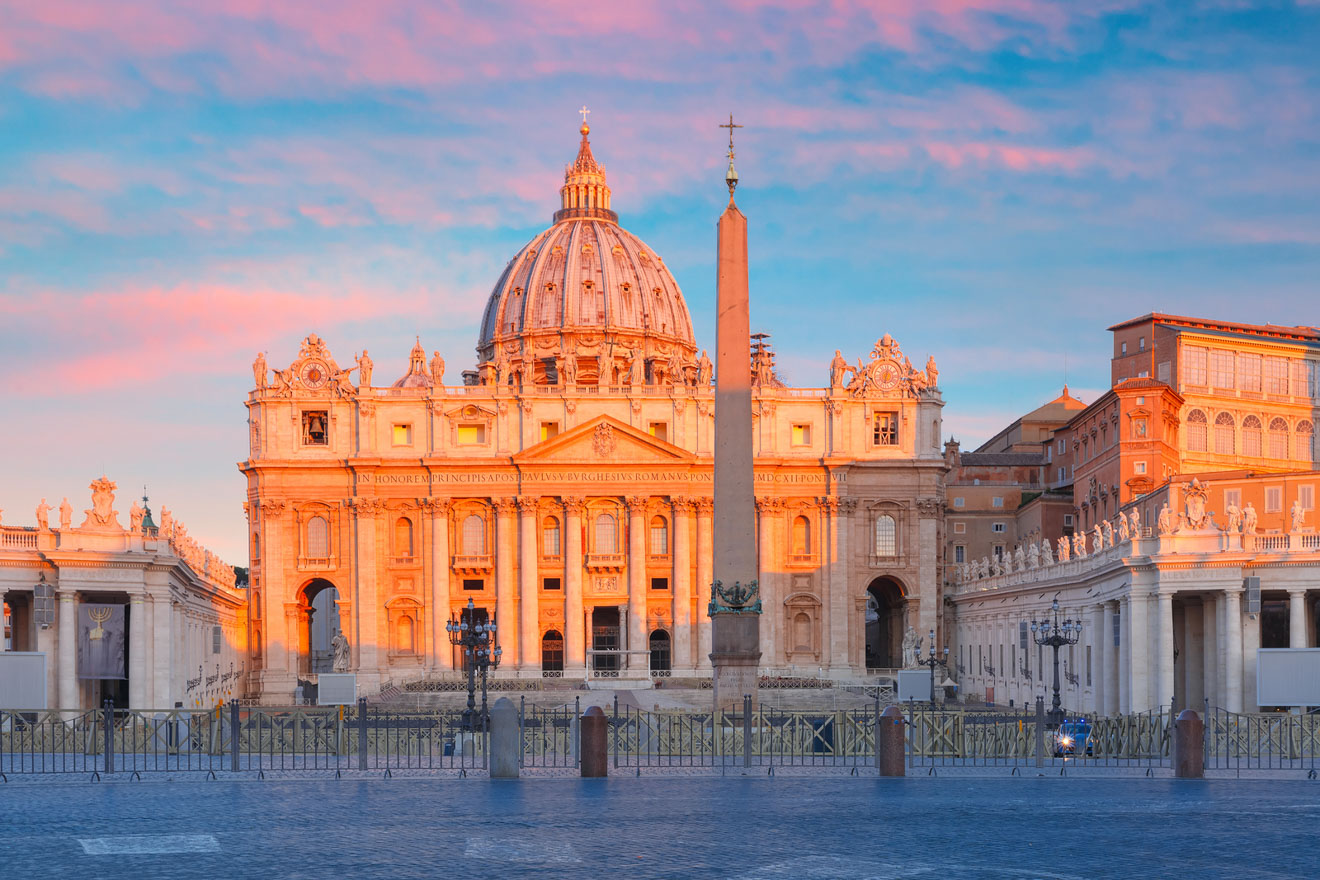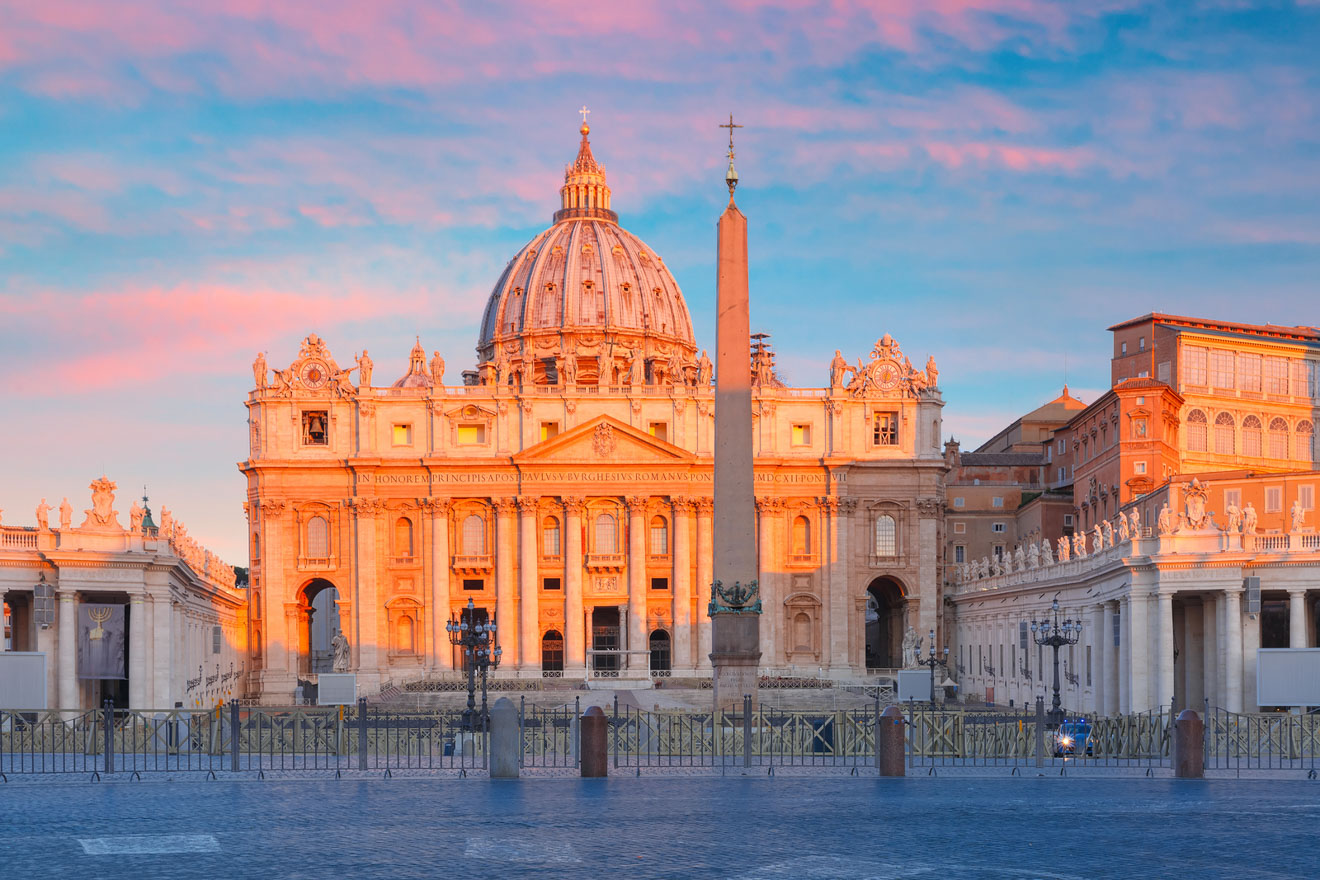 St. Peter's Basilica is open every day except Wednesdays. The schedule is from 7 AM to 6 PM (or until 7 PM during winter time). During the Papal audiences, the Basilica is closed until 12 PM.
St. Peter's Basilica entrance fee – Is it free to visit?
There is no St. Peter's Basilica entry fee. You can go inside free of charge but you will have to wait many hours in line, that is unless you use one of my 4 solutions that you can find above!
What are the highlights of St. Peter's Basilica?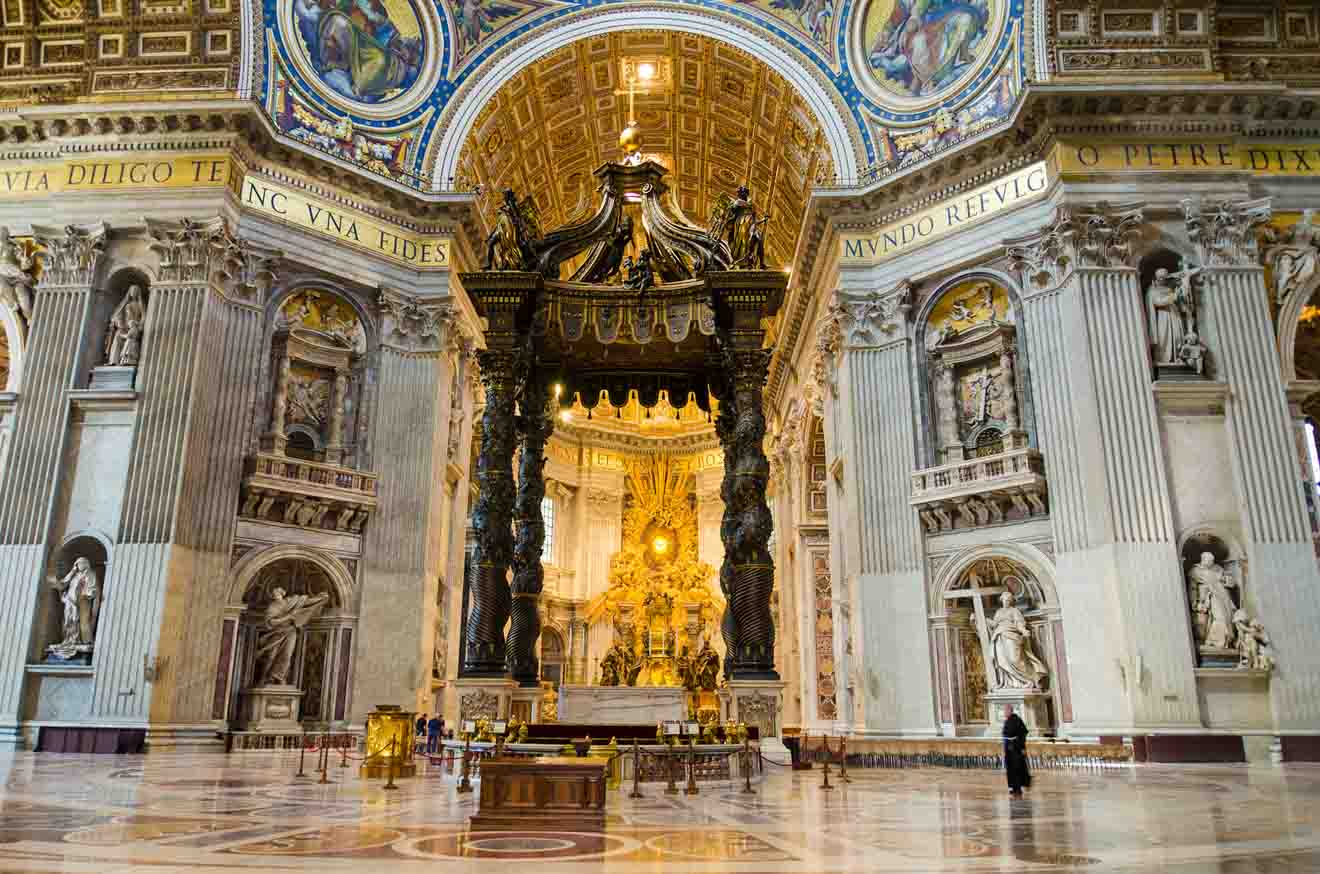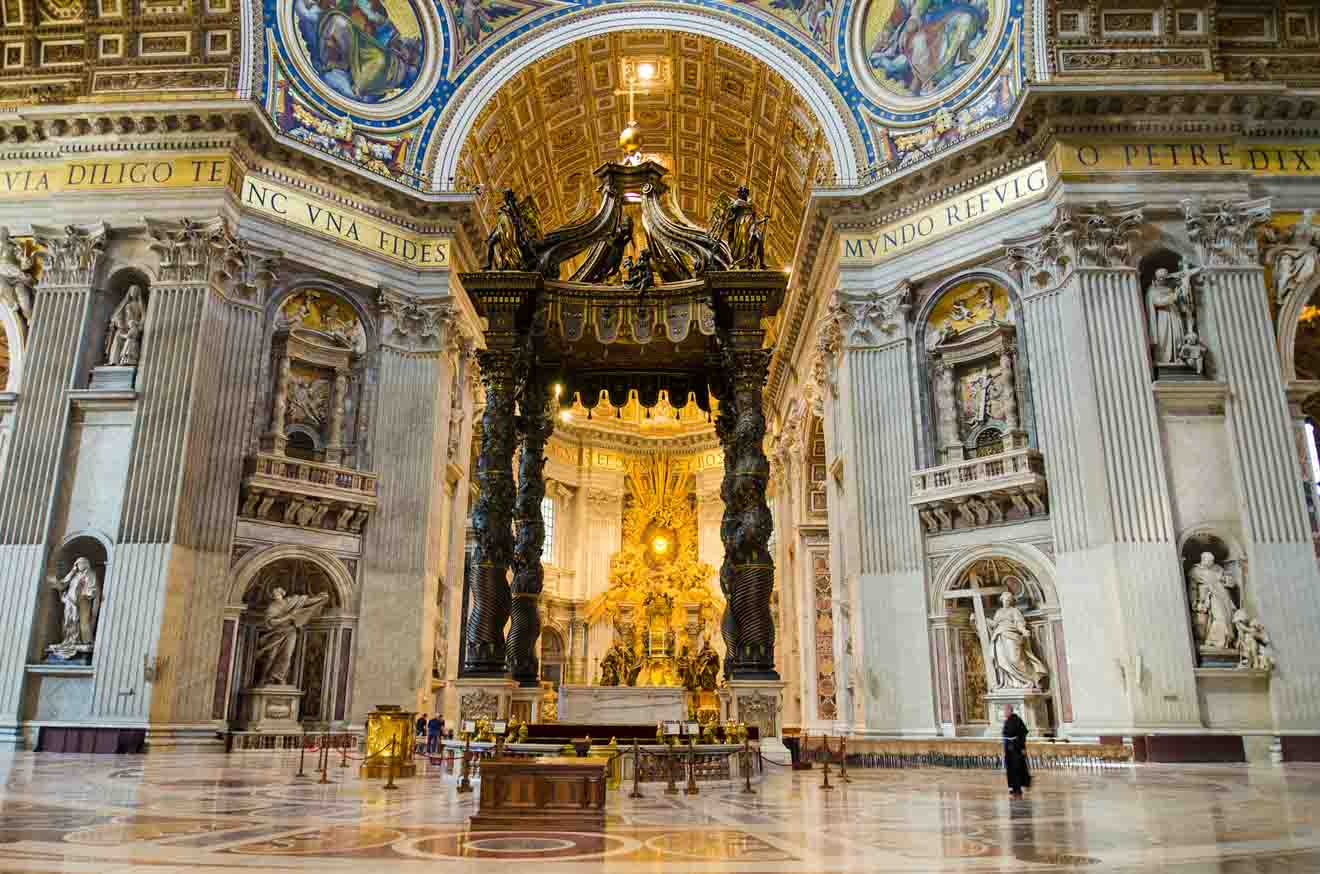 Except St. Peter's square with the two giant statues of St. Peter and St. Paul, St. Peter's Basilica interior is full of wonderful art pieces. One of them is the bronze St. Peter statue. The statue dates from the year 1300 and thrones found in the Basilica since 1605. The Saint Peter statue was carved by the sculptor Arnolfo di Cambio.
Another world-famous work of art that can be admired there is Pietà – by none other than Michelangelo himself. The tomb of John Paul II (second to last pope) is also located in the Basilica and can be seen if you visit it.
Oh, and how could I forget the central piece of the church? The black canopy baldachin sculpted by Bernini is found right in the center of St. Peter's Basilica and it is definitely a must-see as well!
What is the difference between a basilica and a cathedral?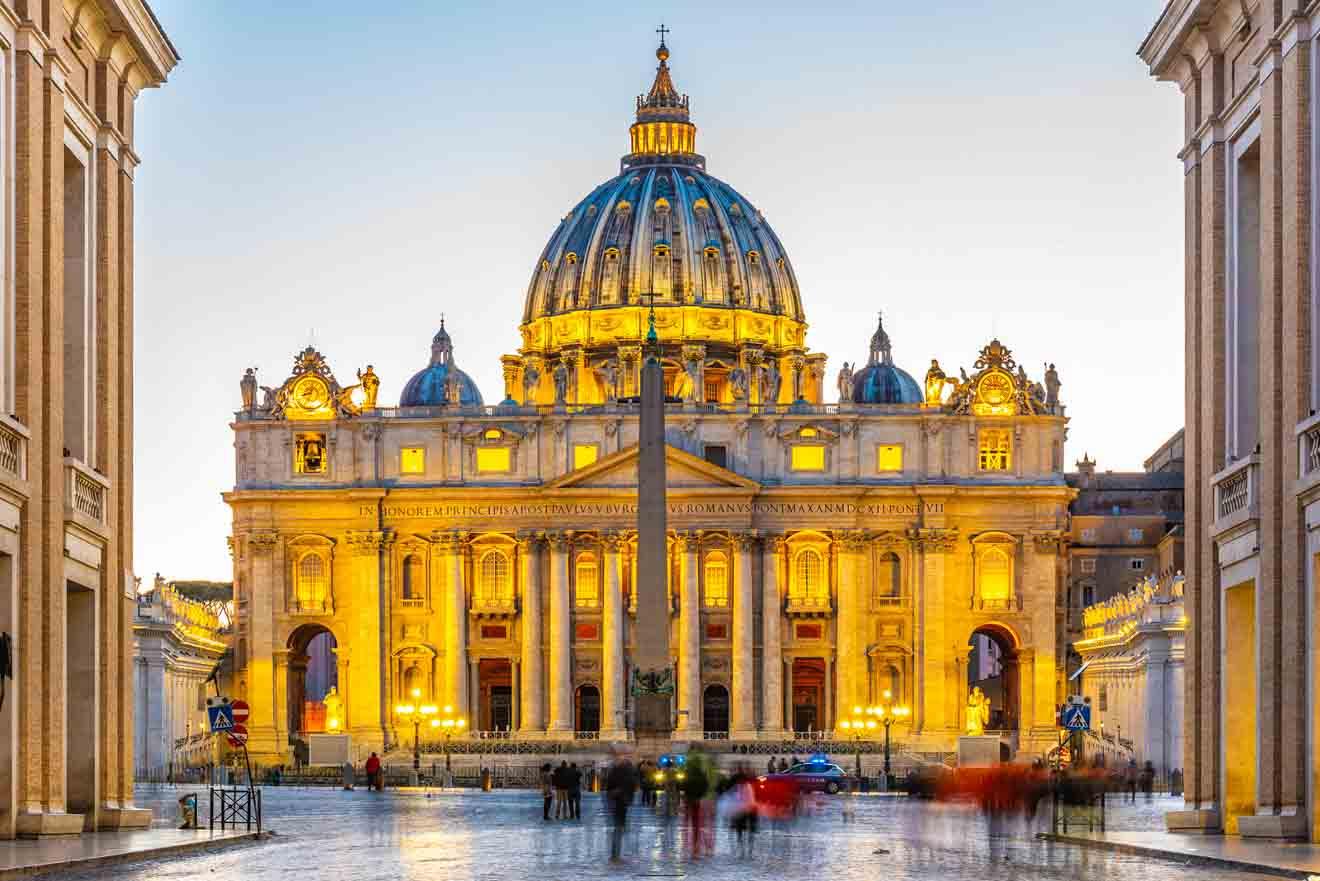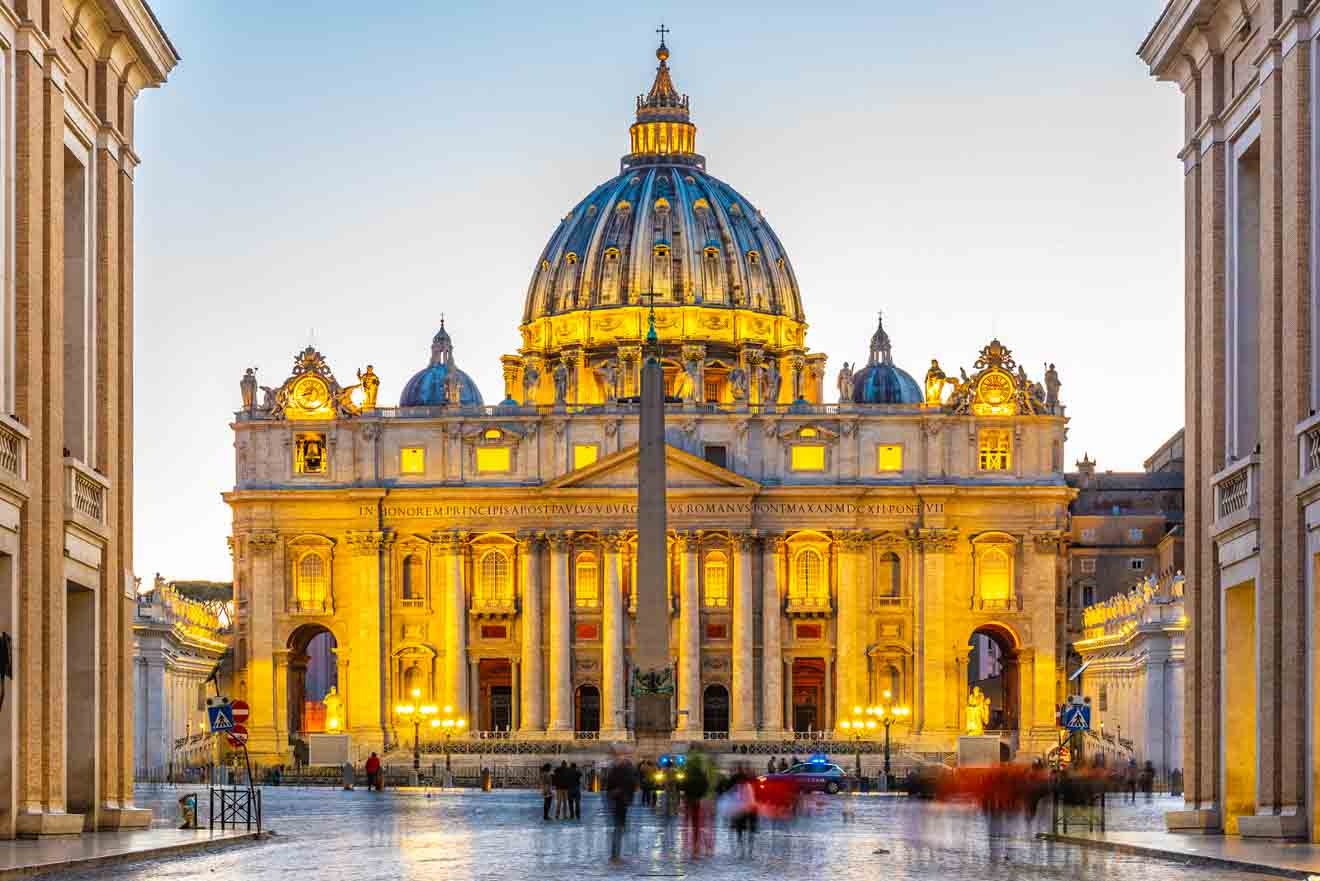 A Cathedral is a church ruled by a bishop. A Basilica is a church that has distinctive importance to the Pope and was granted some privileges. A Basilica outranks a Cathedral in terms of importance.
Can you wear short sleeves and shorts at St. Peter's Basilica?
Saint Peter's Basilica has a very strict dress code. In case you have short sleeves or no sleeves, you must cover your shoulders (you can use a scarf). In case you are wearing a skirt, it shouldn't be any shorter than knee-length. Men must wear long jeans/trousers and must have their shoulders covered as well.
TIP: I recommend bringing your own scarf. There will be some sellers outside that have overpriced scarves (around 8€ for one piece!), so it would be better to simply avoid buying it on the spot.
What souvenirs can I get from Vatican?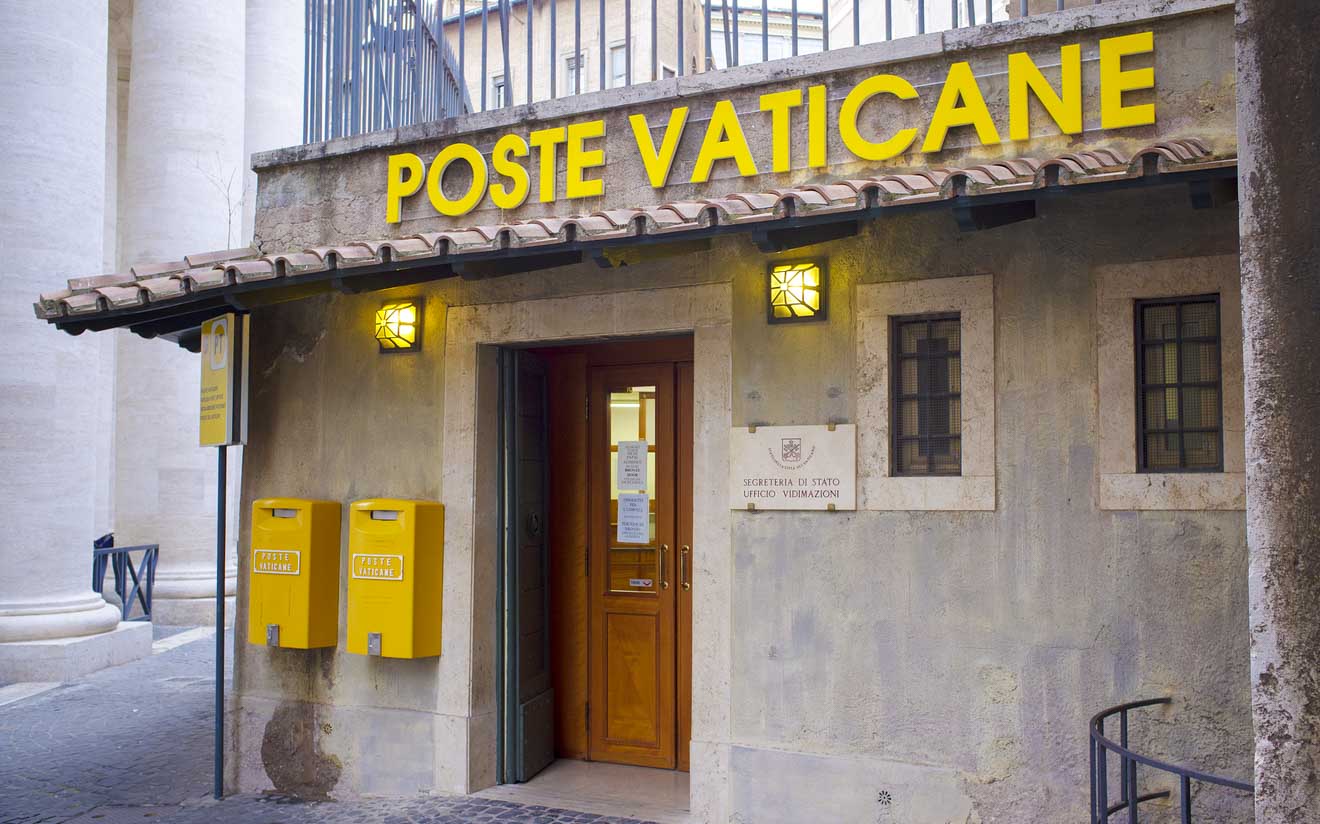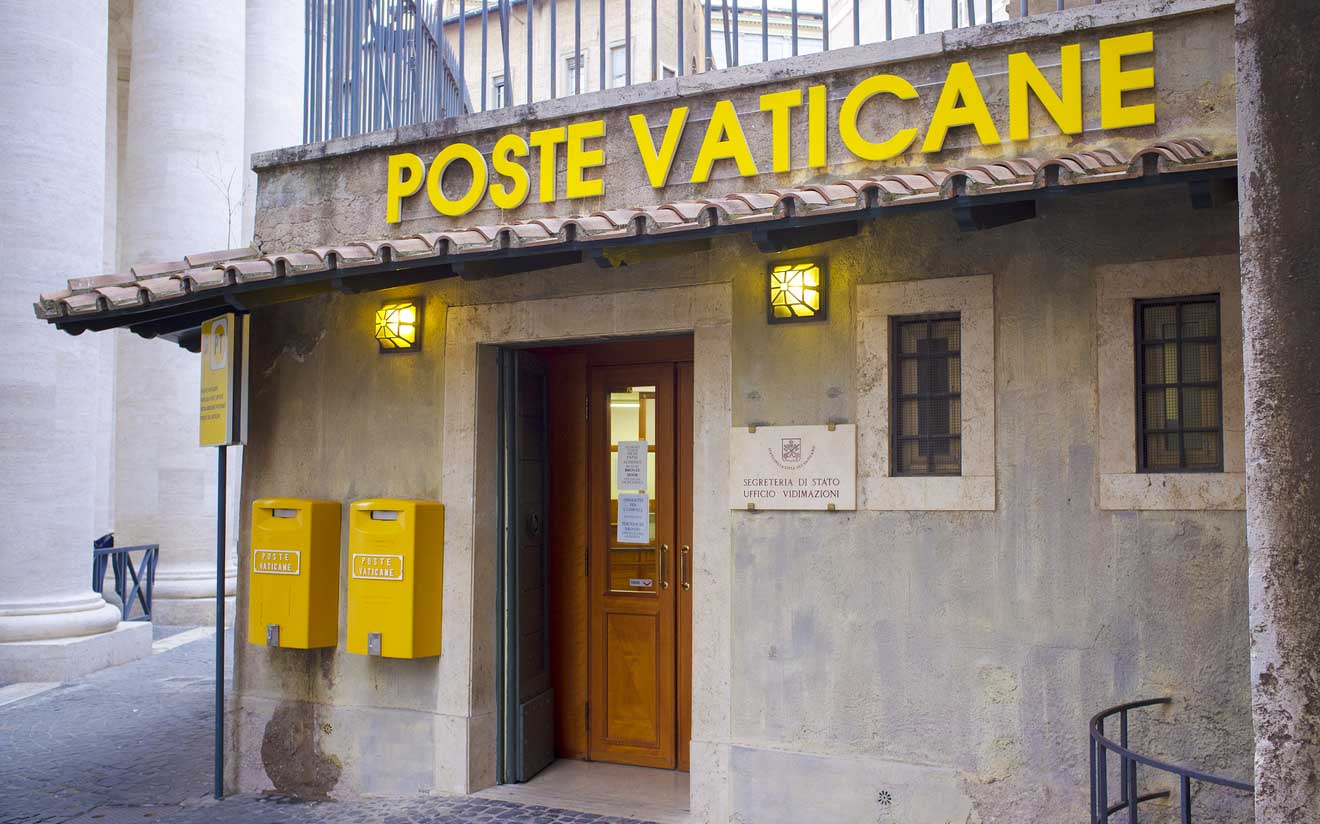 Besides the classic fridge magnets, keychains, small statues etc, here is a cool thing that you can do in Vatican: there is a post office (Vatican City Post Office) where you can send postcards home from your vacation. This is a very popular activity for tourists and with good reason – what would be better than to surprise your friends and relatives with a short note sent from the other part of the world? The post office has its own Vatican-city stamps, which are very, very beautiful!
There is a post office right in St. Peter's square, on the left of St. Peter's Basilica (when you are facing it). They are open daily from 8:30 AM to 6:30 PM. The price for one postcard is around 4€, depending on what stamp you choose and where you want to send it.
---
Conclusion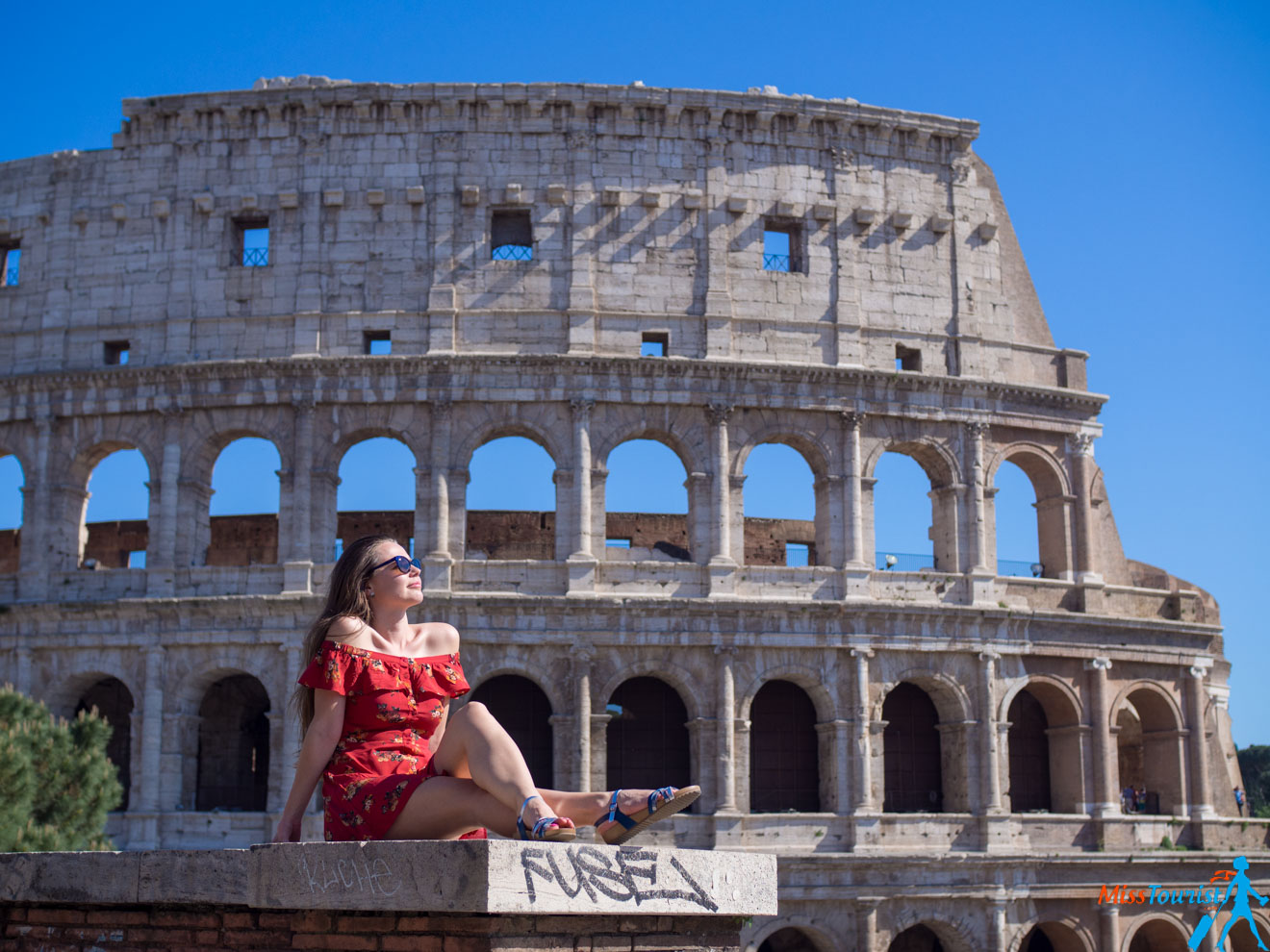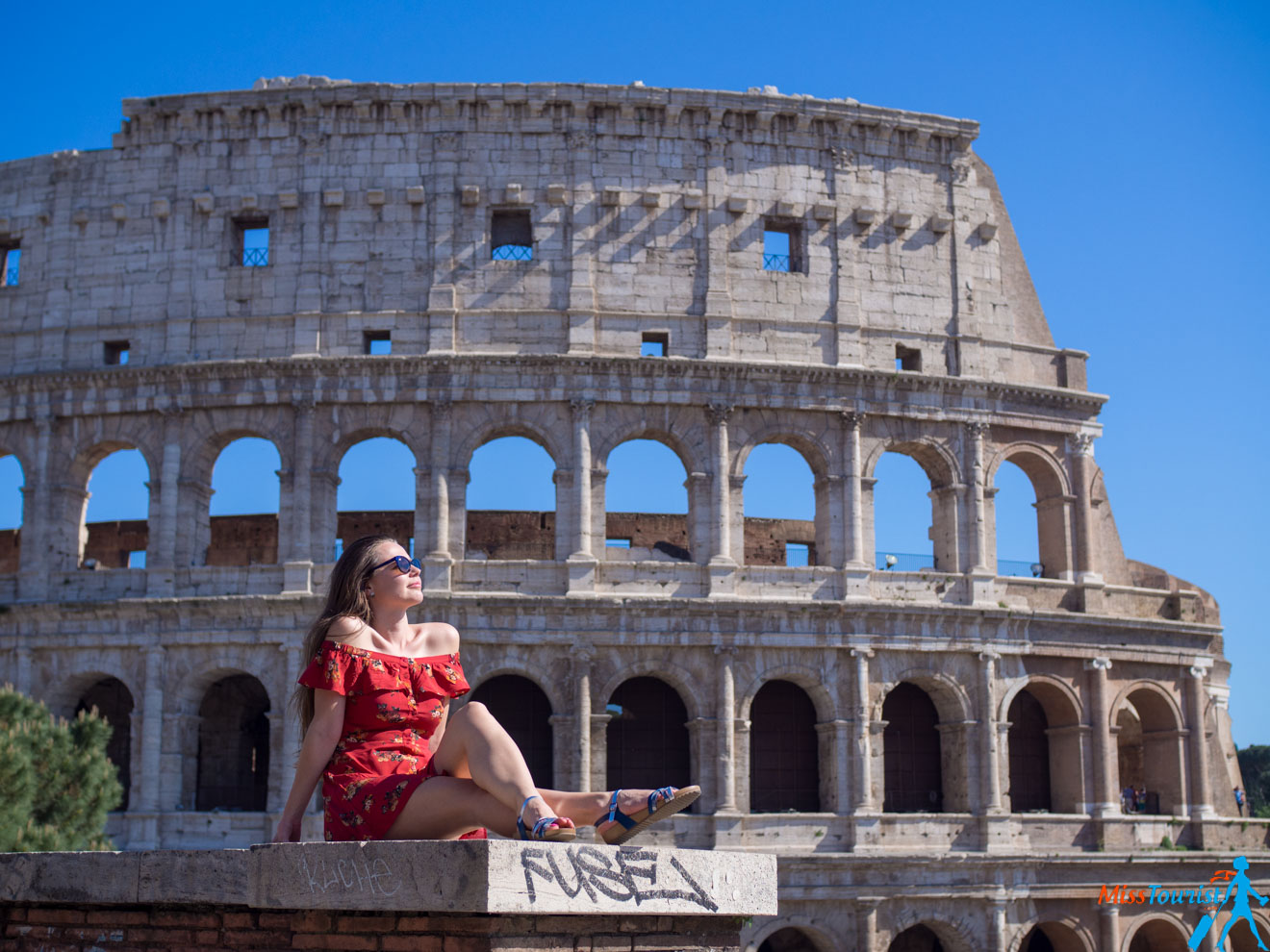 Even though the lines are long, visiting St. Peter's Basilica in Vatican City is definitely worth a stop – and with my secret tips and tricks you can get inside while also avoiding the queues!
In this article I am offering you 4 solutions on skipping the line to the Basilica (one of them is free!), as well as a bonus tip on how to join a free guided tour there.
In case you want to find out more about one of my favorite cities in the world, here you can find all my articles about Rome.
I hope my tips will help you save some precious vacation time and I wish you a great time in Rome!
If you have further questions, you can leave them in the comments below and I will do my best to answer them!
Yulia
---
Pin it for later!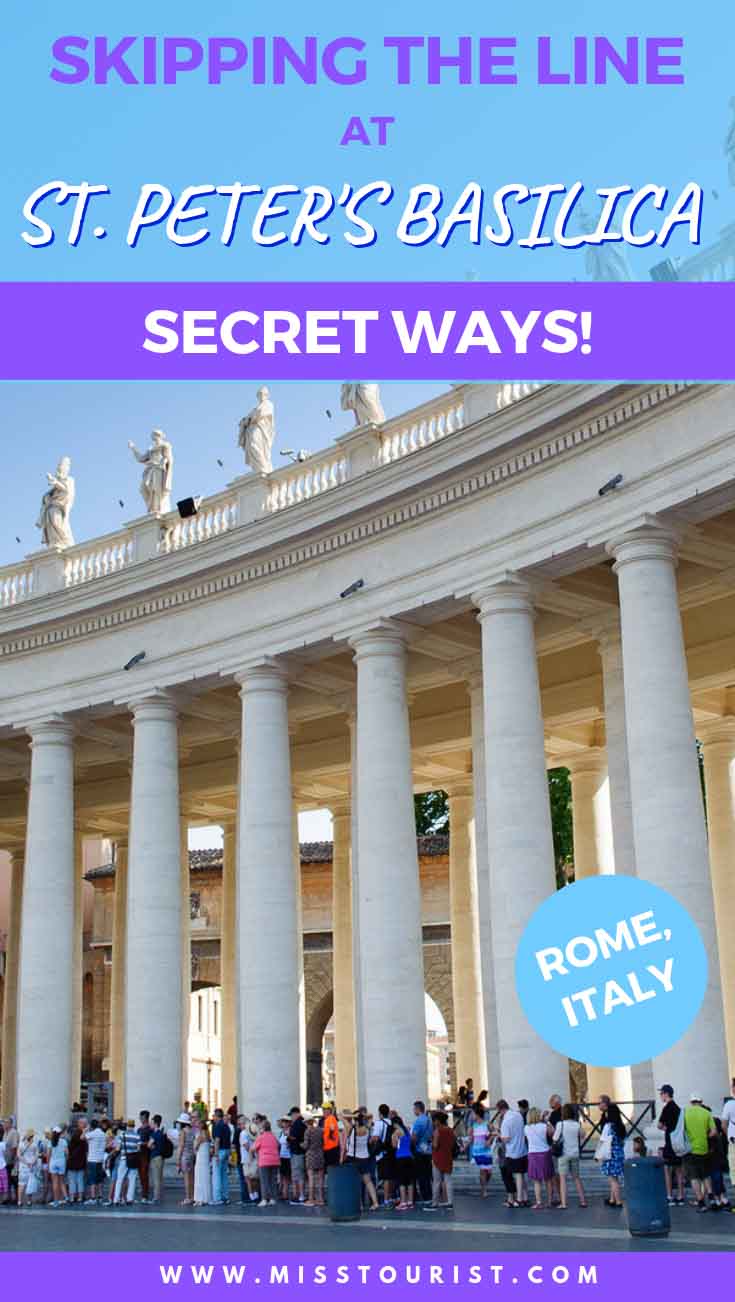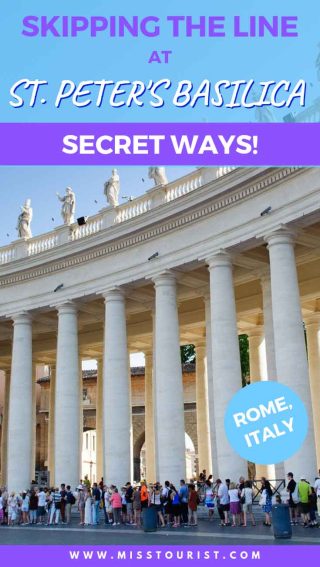 Pin it for later!