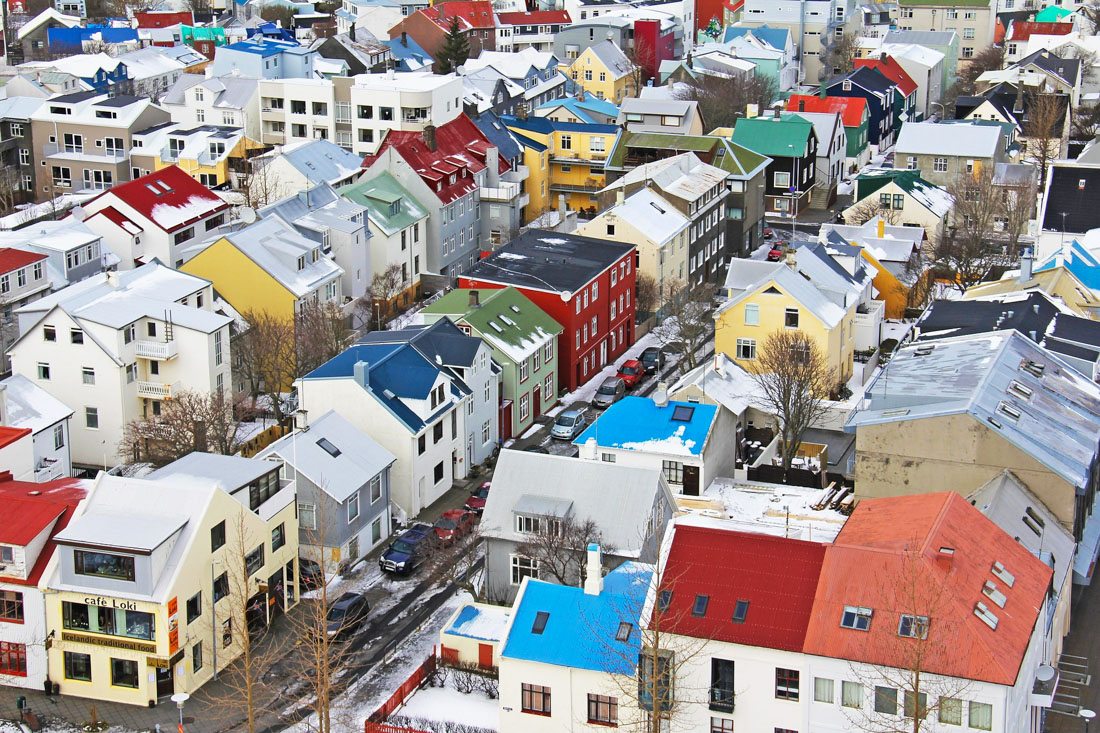 We all know that Iceland is not the cheapest country in the world. Ok, actually it is one of the most expensive in the world. There, I said it!
Yes, it is not that easy to experience it on a budget, but nevertheless, it is possible. After all, it is a challenge, isn't it?
"Ok, challenge accepted!" – I said to myself and went to Reykjavik.
Here is how to NOT blow up your budget in the beginning of your Icelandic trip, when you arrive in the capital, Reykjavik.
Oh, and by the way, many of these tips can be applied to the whole country!
Here we go:
1. Rent a car in in advance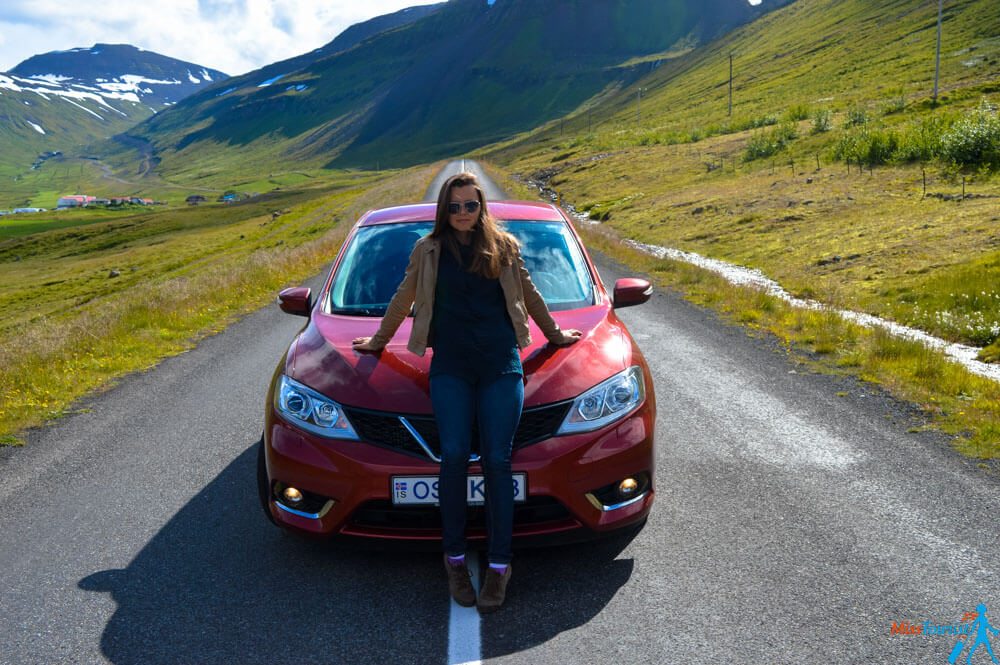 I will state the obvious here – if you are going to Iceland for a road trip, the farther in advance you rent your car, the cheaper it is going to be! More on renting a car in Iceland here.
Also, it would be great if you could pick up your car right at Keflavik Airport and it will probably also be smarter considering you would need to pay quite a lot for transportation to the city any way.
Picking a car up at the airport means you do not have to spend money going to the city (~23 Eur per person) and you will already have a car! My trip started with a car hire company (mine was Lagoon Car Rental and I can highly recommend it) picking me up from the airport, which was a significant money saver. Make sure to choose a company that provides a similar service.
PRO TIP: Oh, and if you want to wash your car, you can do it at most gas stations free of charge! 😉
2. Take a free Reykjavik Walking Tour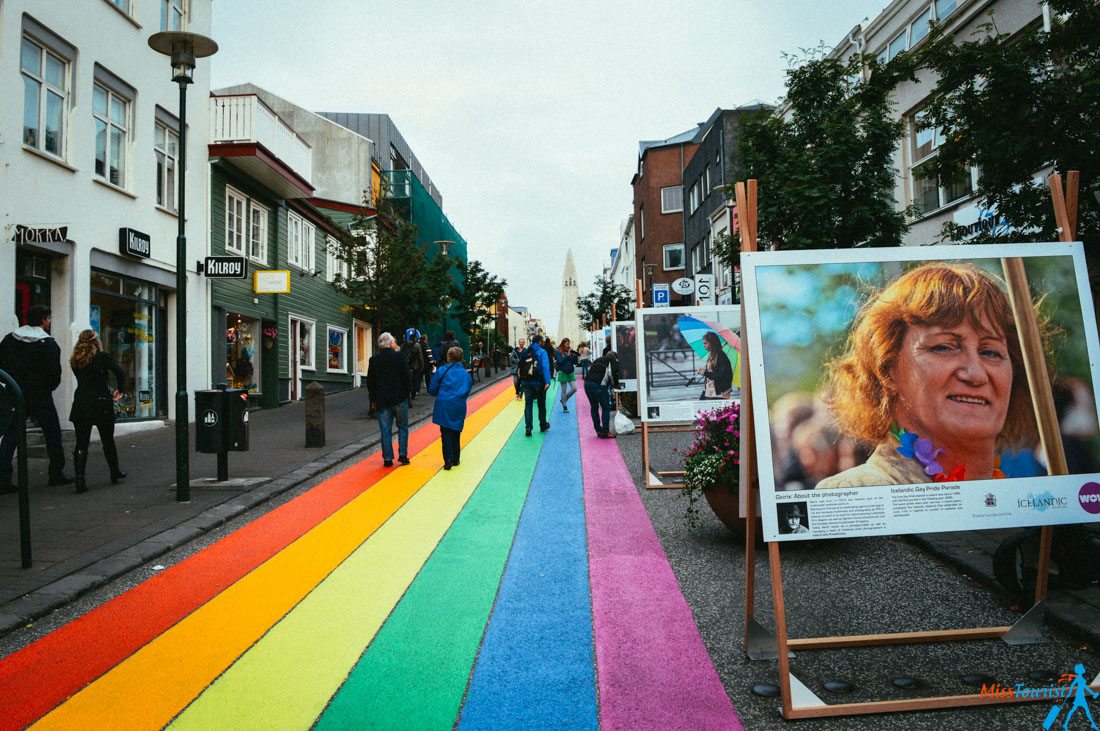 Yes, you can see the city with a tour guide for free! (well, almost). Find all the free tours available in the city here.
The tours are not exactly free, but comparing to all other Reykjavik tours it is a great deal! The deal is – at the end YOU decide how much the tour was worth for you (you leave them a tip).
Don't worry, it is not some boring tour, it worth all 90 minutes of your time! In this case the guides are actually interested to make it great for you! Awesome concept, isn't it?
I usually start getting to know each city in the world with a free walking tour, it is fun!
3. Get a Reykjavik City Card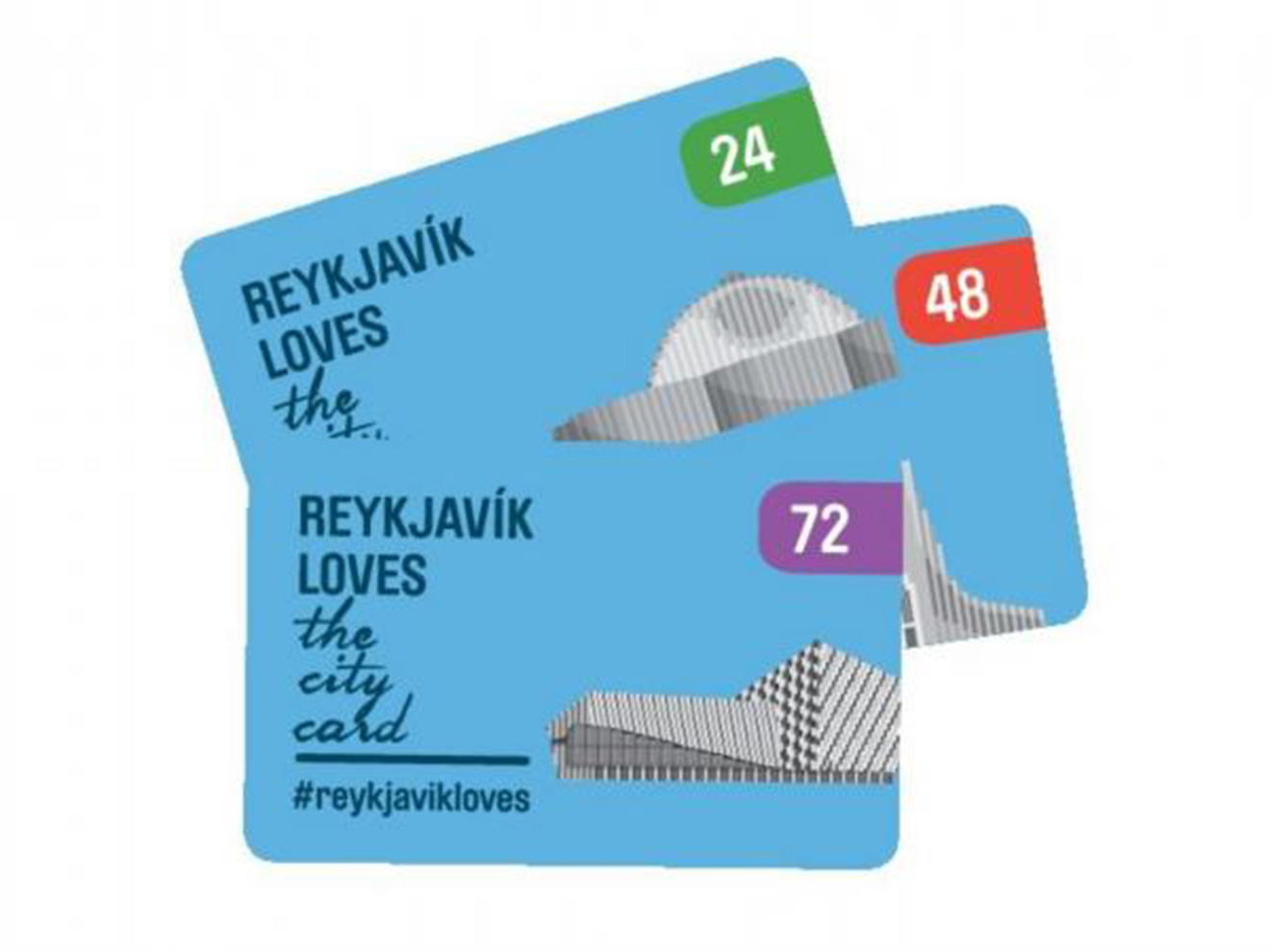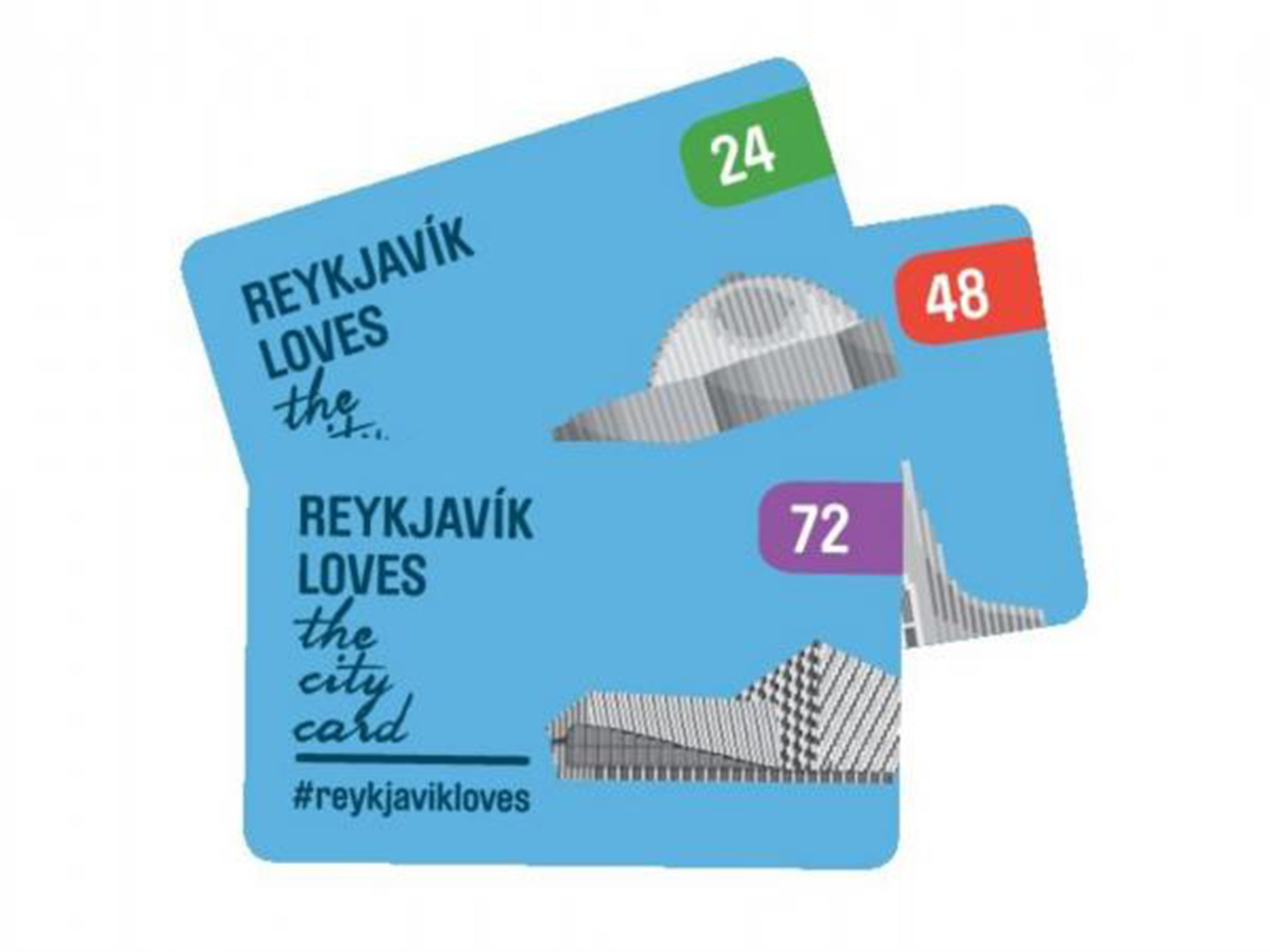 In case you want to go to some museums in the city, it makes sense to buy the Reykjavik City card.
The card provides free entrance to all the best museums and galleries, such as Reykjavik Art Museum or Reykjavik Maritime Museum, thermal pools, free use of public transport and discounts to numerous Reykjavik events and restaurants.
Sample calculation:
Let's say for 2 days you want to visit the following:
Reykjavik Art Museum (€15) + Reykjavik Maritime Museum (€14) + Sundhöll Hot thermal pool (€8) + Reykjavik Museum of Photography (€8) + Culture House (€16) + Arbaejarlaug Hot Thermal Pool (€8) = €69
The price of the card for 2 days is €40
YOU SAVE: €69 – €40 = €29 + Free transportation
PRICE: 3,900 ISK (29€) for 1 day, 5,500 ISK for 2 days (40€), or 6,700 ISK (48€) for 3 days.
4. Buy food in supermarkets
If you are traveling on a budget, I would recommend staying out of restaurants. Sorry, but seriously, there are so many great things to do in Reykjavik and Iceland!
If you don't splurge in an expensive restaurant, the money you save will probably be enough to hike a glacier, try the famous horse riding experience or pamper yourself at the amazing Blue lagoon! How does that sound?
The cheapest supermarket in the country is called Bonus and it has a wide range of food and produce.
PRO TIP: Moreover, if you're looking for a quick fix, you can get a hotdog at a gas station; they're usually super cheap and it's quite a popular meal for travelers on a budget!
NOTE: Different branches of Bonus close at different times, this came as a surprise to us!
Oh and yes, get a refillable water bottle! There is really no need to pay €2 for a bottle each time. Water in Iceland is some of the cleanest in the world! Tap water in Iceland is cleaner than bottled water in some countries, trust me on that one.
5. Buy some alcohol in advance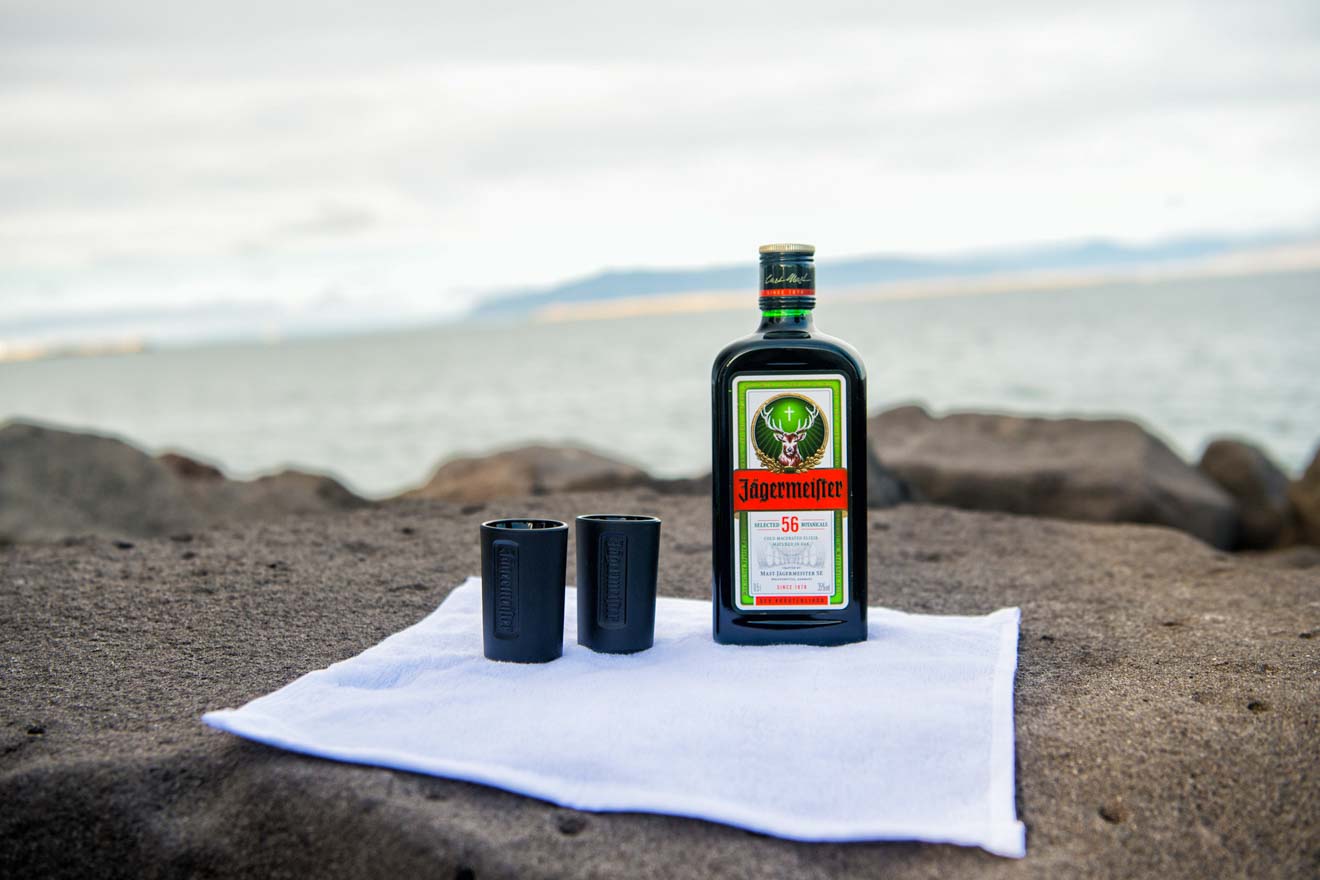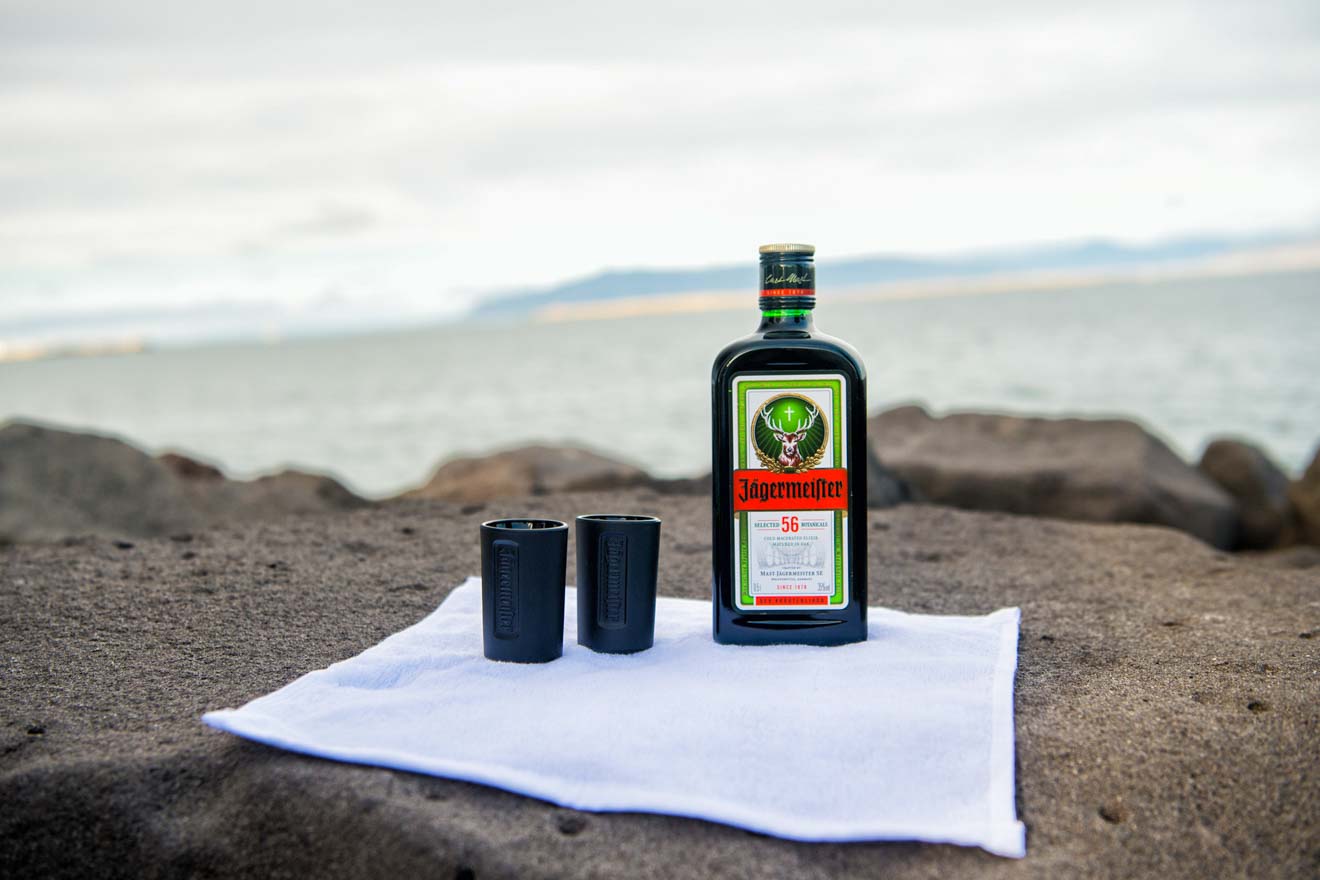 Most of my readers here (and I am not an exception) will like to end a day full of adventure with a nice glass of wine. Or maybe have a glass of beer on a sunny day during your vacation?
Don't be surprised when you are in Iceland, I warned you, – alcohol is just ridiculously expensive in the land of fire and ice! €9 for a pint of beer in a simple pub, how about that? If that sounds like a lot to you (which to me it certainly does), you can buy some alcohol in the duty free store or bring yours in advance!
6. Rent accommodation in Reykjavik in advance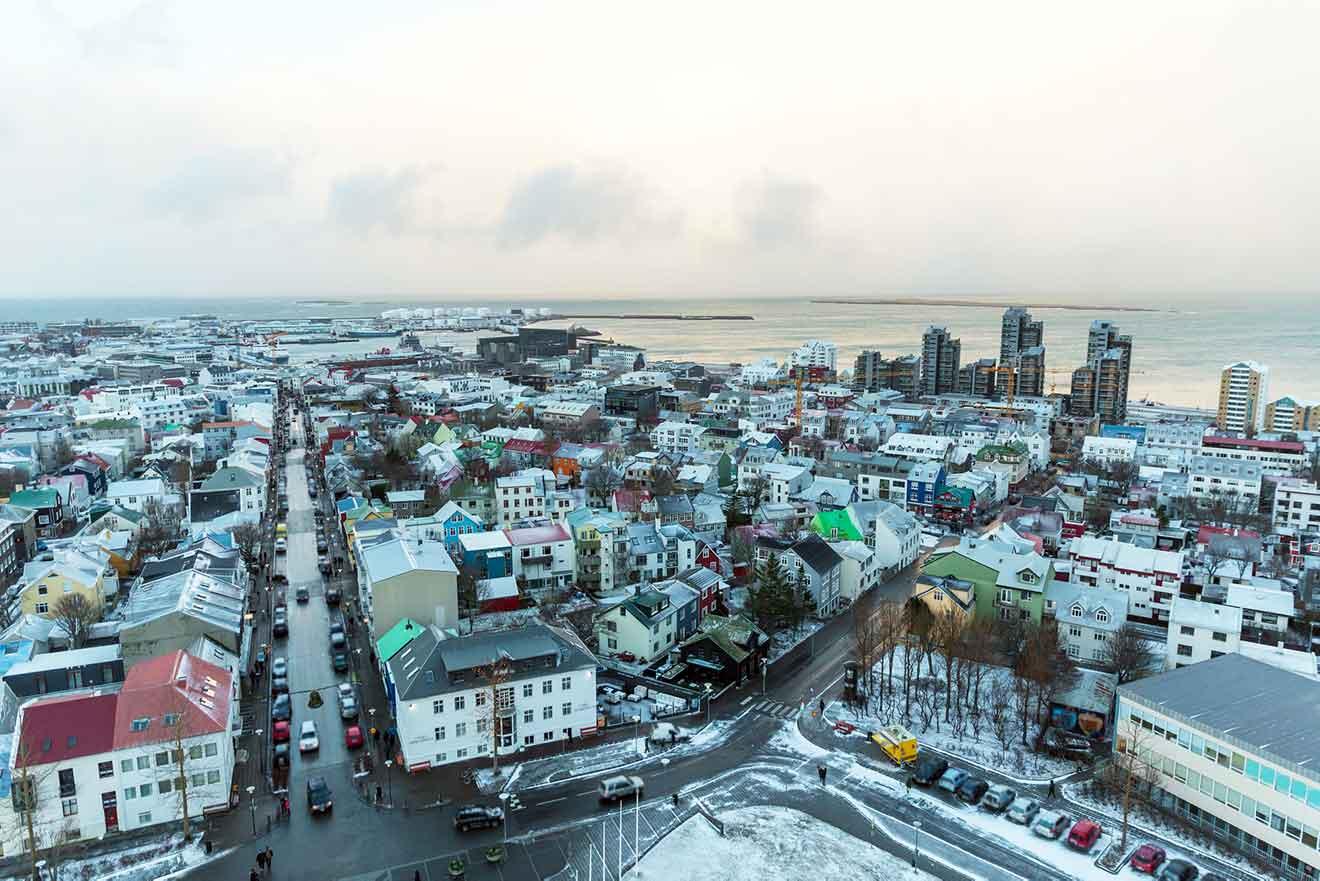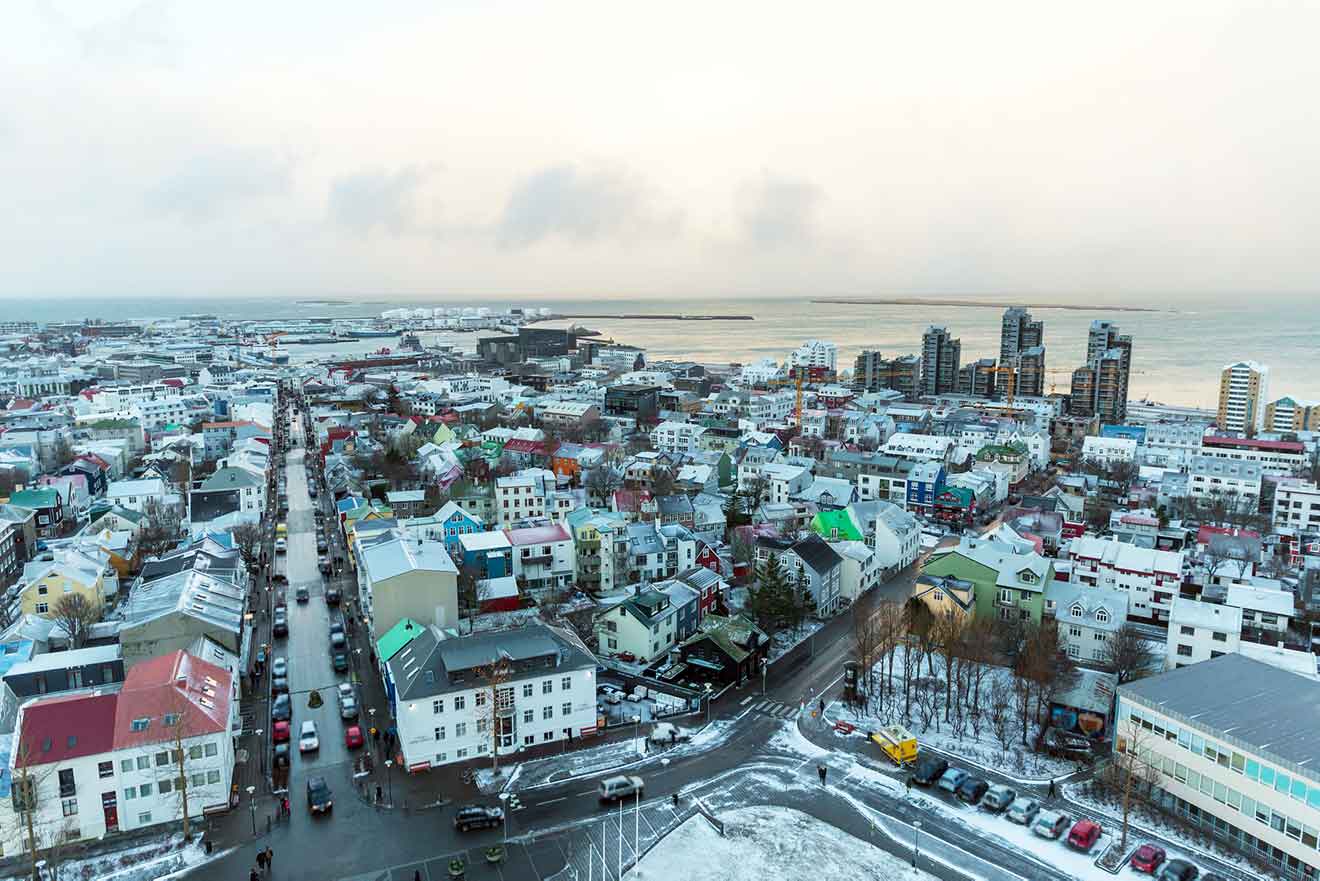 You might have heard by now that accommodation in Iceland is quite pricey! And it gets more and more expensive the more you wait to book it, so make sure you book yours ahead of time! You'll be able to find better deals for both hotels and apartments.
When I went to Iceland I stayed in an apartment – it is so convenient and you can make your own food, which will save you a couple of bucks here and there. I stayed at Old Charm Reykjavik which is centrally located, has a free parking spot for your rental car and reliable internet. Perfect if you're travelling with family and friends!
If you're looking for a place to stay in Reykjavik, here are some options ranging from luxury to budget accommodation: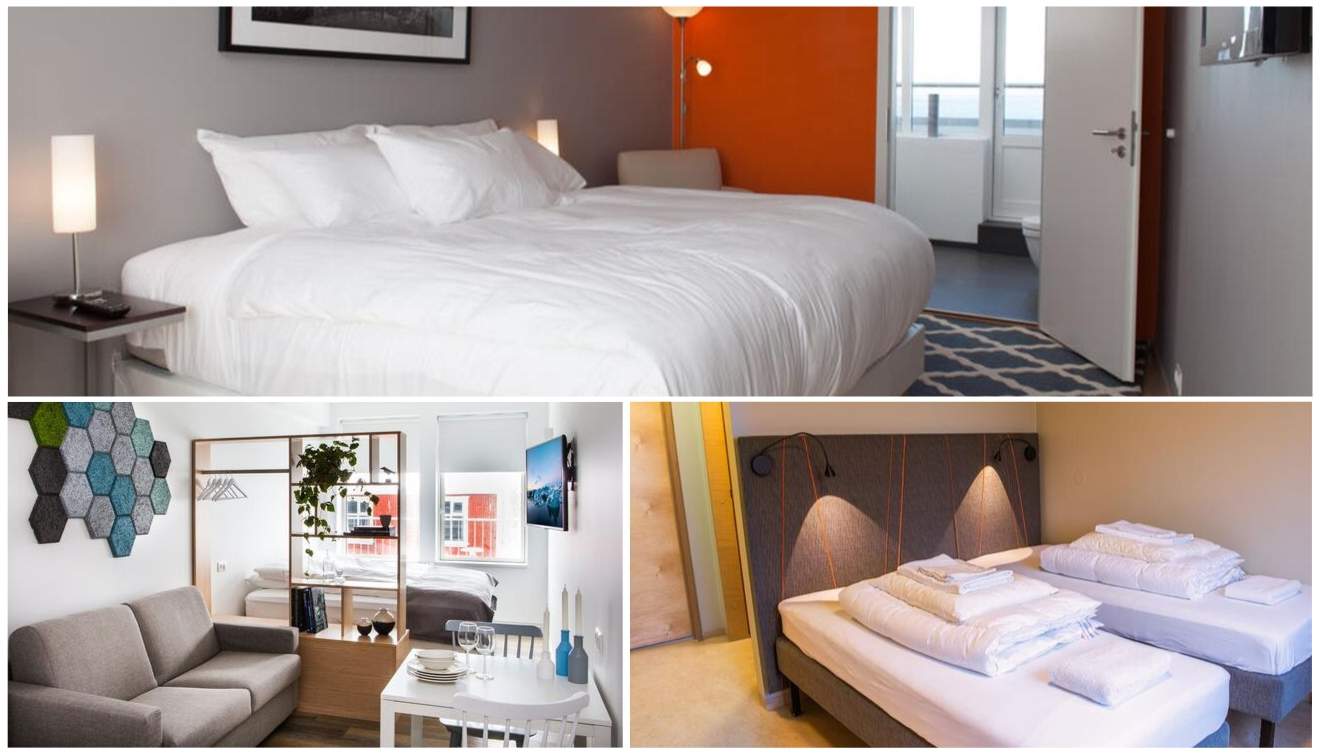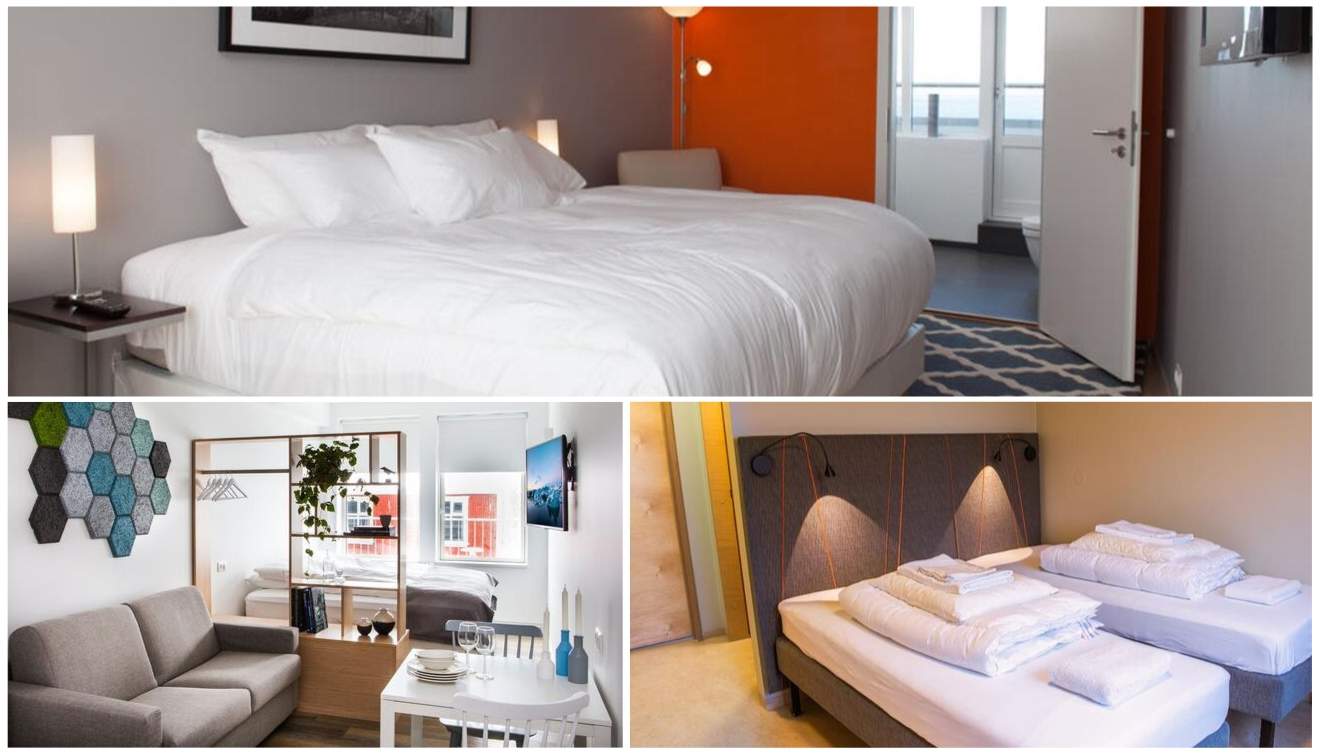 Luxury (145€ and up) – For a great luxury experience during your trip to Reykjavik, you should stay at Island Apartments. The cutests little apartments that you'll see in Iceland! Moreover, they have no keys, you can just enter with a code, how cool is that? Alternatively, you can stay at Black Pearl Apartment Hotel, apartments with a modern and minimalist approach, just so clean and spacious!
Middle Price (from 50€ to 145€) – Head to Apartment K if you're looking for an apartment that is affordable yet super stylish! The rooms are very spacious and guests love the location! On the other hand, you can head to Hlemmur Square, an art decó building from the 1930's that is probably the most aesthetically pleasing hotel I have ever seen!
Budget (up to 50€) – If your budget is tight, I've got you covered! You can stay at Reykjavik City if you're looking for a good location and great décor and it's quite reasonably priced too! Alternatively, you can head to Kex Hostel, which is a super affordable and trendy hostel that has even won some awards!
7. Think about equipment before starting your trip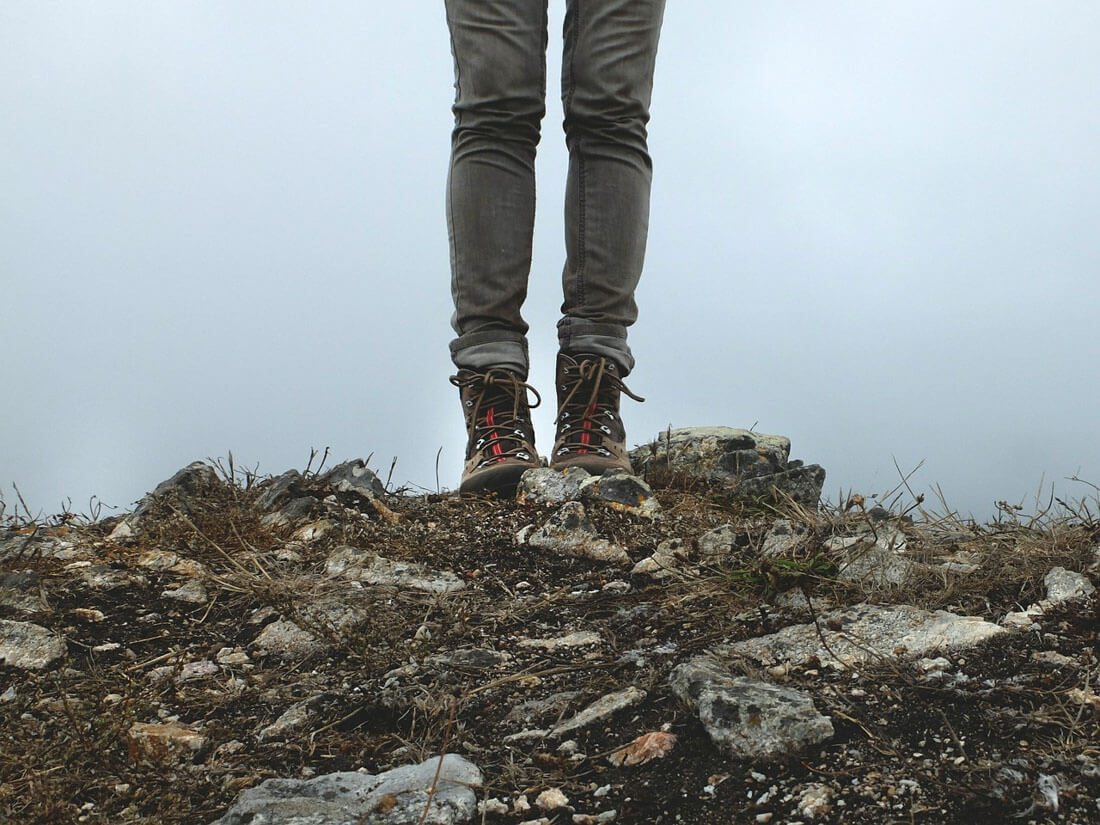 Even Icelanders find Reykjavik shopping expensive and prefer to shop abroad!
It is important to pack well before heading on your trip to Reykjavik. Because it is such an isolated island, goods are quite expensive to have delivered so everything is going to be quite pricey!
If you forget an adaptor, or decide that you need a thermos, even though they do have a wide range of products to choose from, it is going to be a bit of a pain as they will definitely be a lot more expensive than back home!
To avoid any dramas and help you a bit further, I have created a packing list that I believe you will find super useful so you can remember what essentials to bring on your Icelandic trip!
8. Travel off-season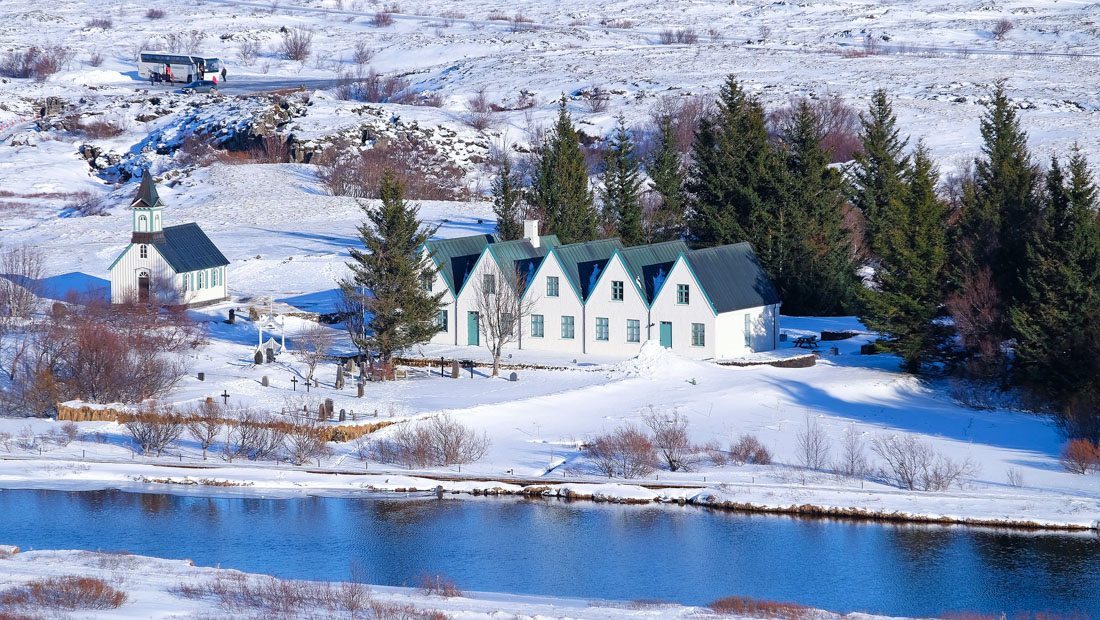 High season in Iceland is during the summer months (July and August) and even though you are not able to see the Northern Lights, days are quite long so there are plenty of activities that you can fit into one day! However, keep in mind that prices for accommodations and car rentals skyrocket at least 1.5 times the normal prices in July and August.
If you'd like to save a bit of money and see the Northern Lights, why not travel to Iceland off-season? That would be February, March, September and October. Prices will be significantly lower but the days will be shorter, so you'll be able to fit fewer activities into one day as it gets dark quite early!
In short, whether you are travelling to Iceland during the high season or you are travelling during the low season, there are always pros and cons so now it is up to you to make the decision!
| | |
| --- | --- |
| 🤩 Range of activities: | Large |
| 👨‍👩‍👦 Family-friendly score: | Great |
| 🚶🏽‍♂️Top free activity: | Walking tours |
| 💵 How to save money: | Reykjavik City card |
BONUS 1: What to see in Reykjavik for free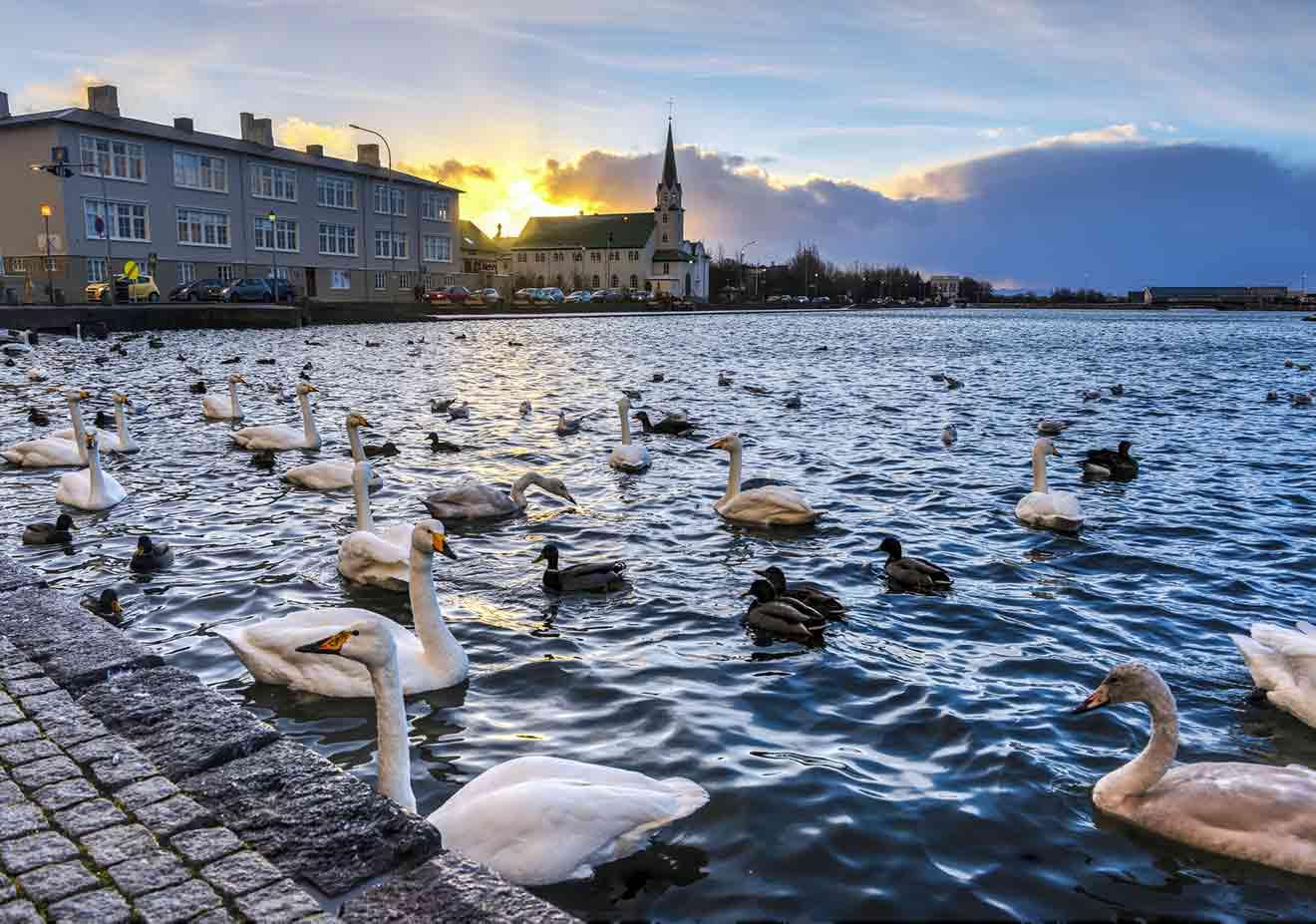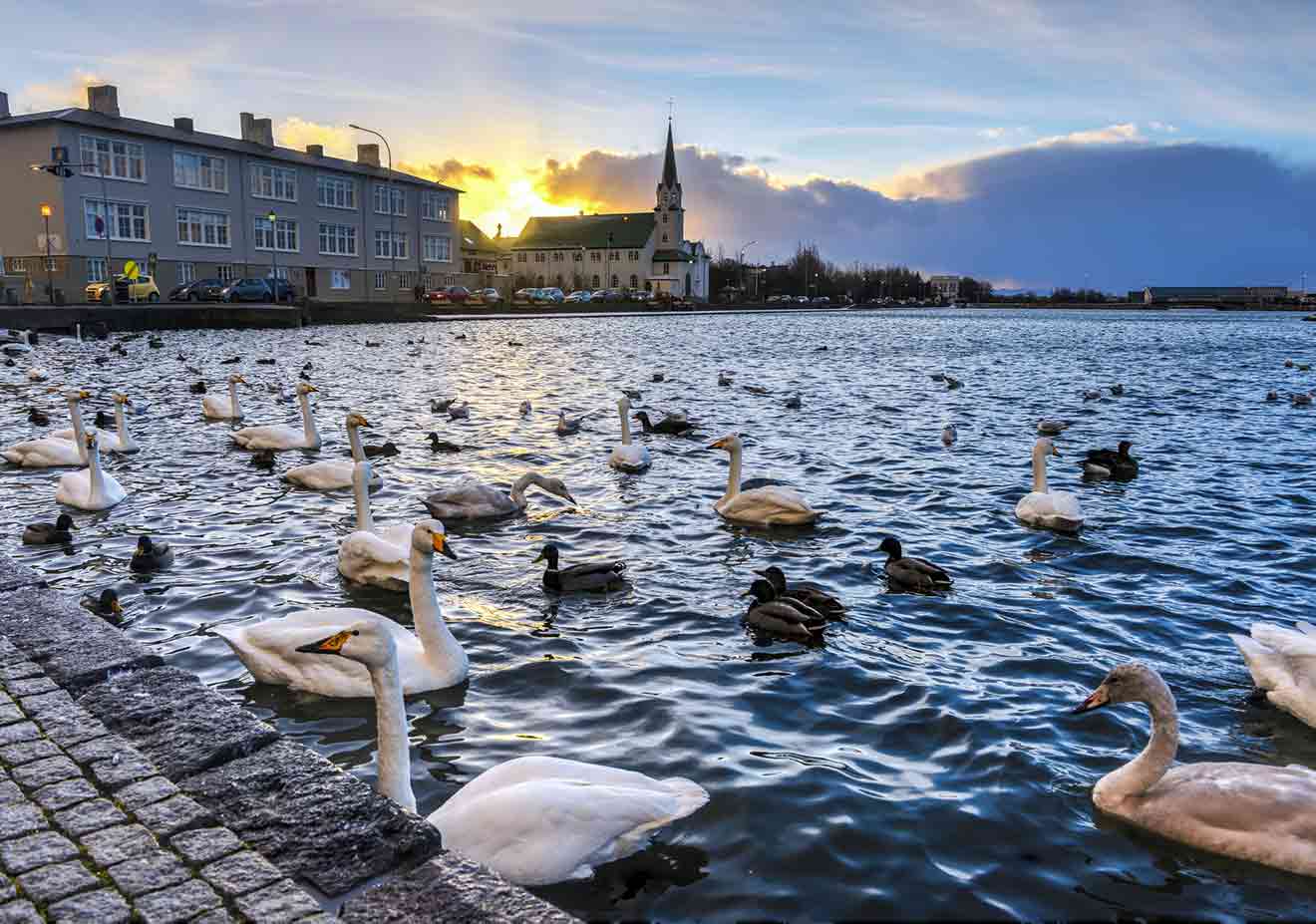 One of the cheapest and most essential things to do in Iceland? Reykjavik sightseeing for sure!
Walk around the main street in downtown Reykjavik, it is pretty and yes, a bit touristy. But pretty!
Don't worry, that's not it! My list of free things to do in Reykjavik is quite long, check it out for yourself: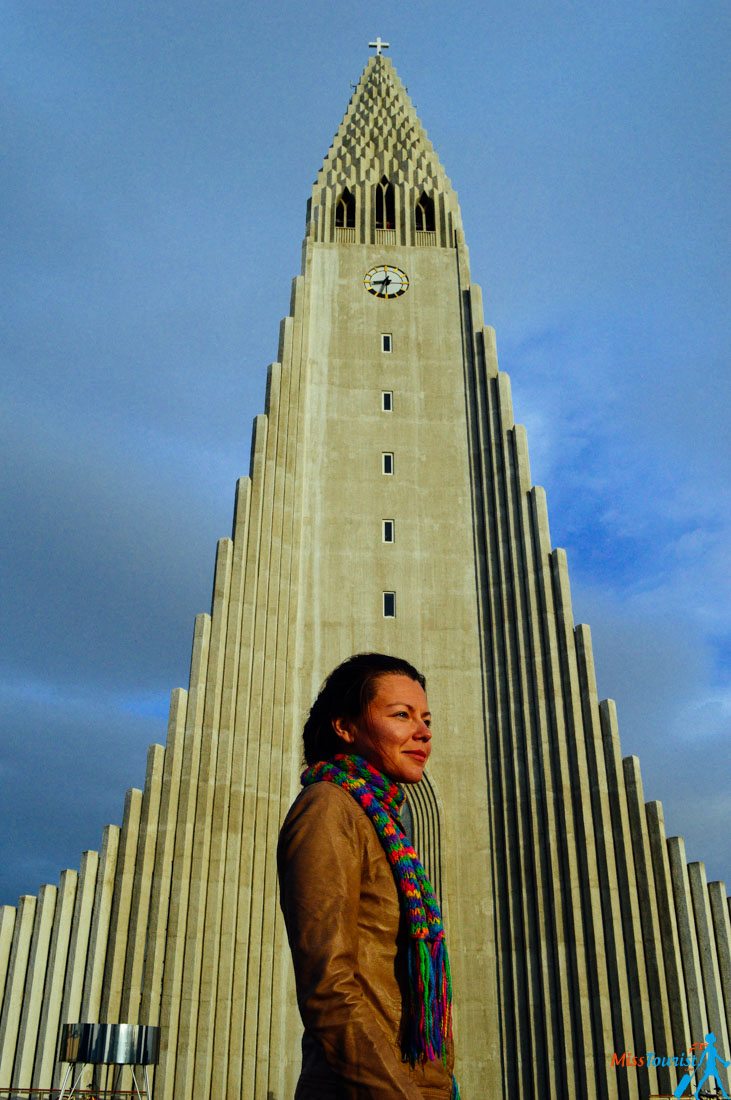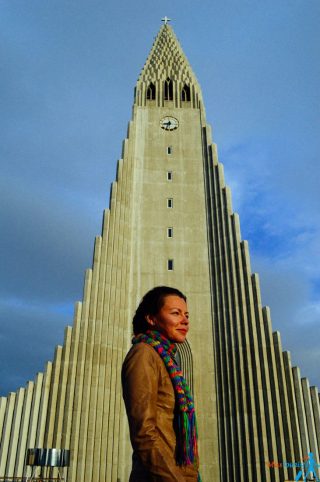 Nautholsvik Beach – One of the top 10 things to do in Reykjavik has to be Nautholsvik Beach. Use the abundance of geothermal energy of the country! The admission is free (but there is a small fee to use the locker). The pool is filled with geothermal water with temperatures  usually about 18-20 C. Lots of fun!
You have probably seen the pictures of this symbol of Reykjavik – the Hallgrímskirkja church – the Icelandic version of the NYC Empire State Building. The visit to the church is free, but do not forget to go up and see the view from the church tower for 8€
Harpa Music Hall – One of the best things to see in Reykjavik, it's a concert hall and a very interesting building from an architectural point of view.
Perlan observation deck – futuristic looking fine dining restaurant in which you can walk for free on the second-floor outdoor balcony and get a wonderful view all around the capital. One of the top things to do in Reykjavik!
Free live music – If you're looking for free and fun things to do in Reykjavik today is your lucky day! If you visit Reykjavik city, you have to keep an eye out for free live music. These Icelanders love their music! So if you head to a bar to have a couple of drinks, why not choose a bar with live music, so you get a 2 for 1 deal? After all, you're in Bjork's homeland!
Reykjavik Street Art – You must have guessed by now, but in case you didn't know, Icelanders are very gifted in the arts! It might be because they spend a good chunk of the year indoors, however, this doesn't stop them from making art outdoors! Street art is a big thing in Reykjavik, and it can turn a walk through the city into an interactive museum visit. Check out the pieces right by Bar Ananas, Freddi Arcade or Prikið.
Free Hot Springs – It might seem surreal but there are still free hot springs in Iceland! Some of them are somewhat close to Reykjavik, so just have a look here and you can check the map on where to find them!
Reykjavik Harbour – This place is not just for you to hop on a whale watching Reykjavik cruise, it is also a wonderful place to walk around and check out the natural landscape, Mount Esja and on a clear day the Snæfellsnes and Reykjanes Peninsulas.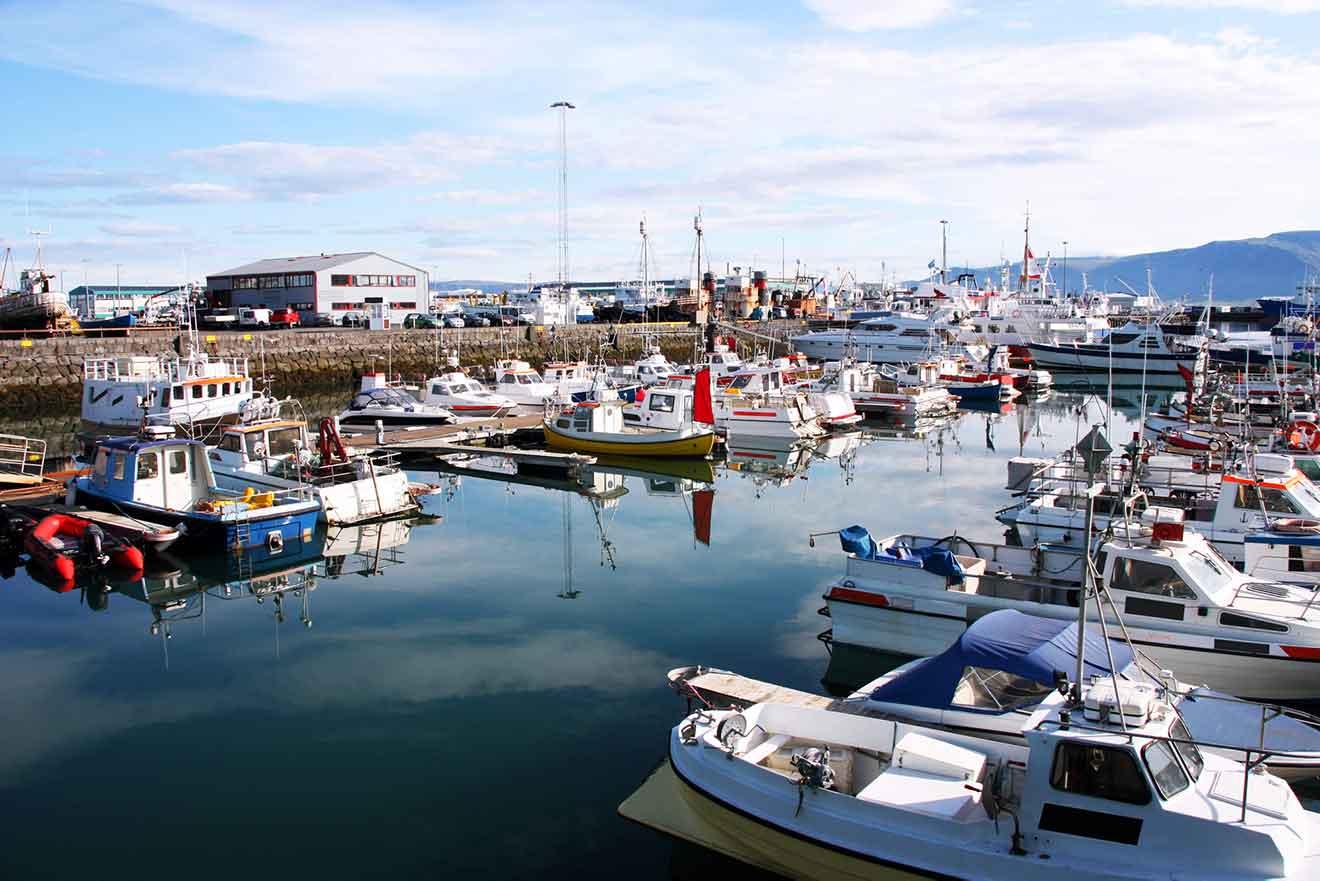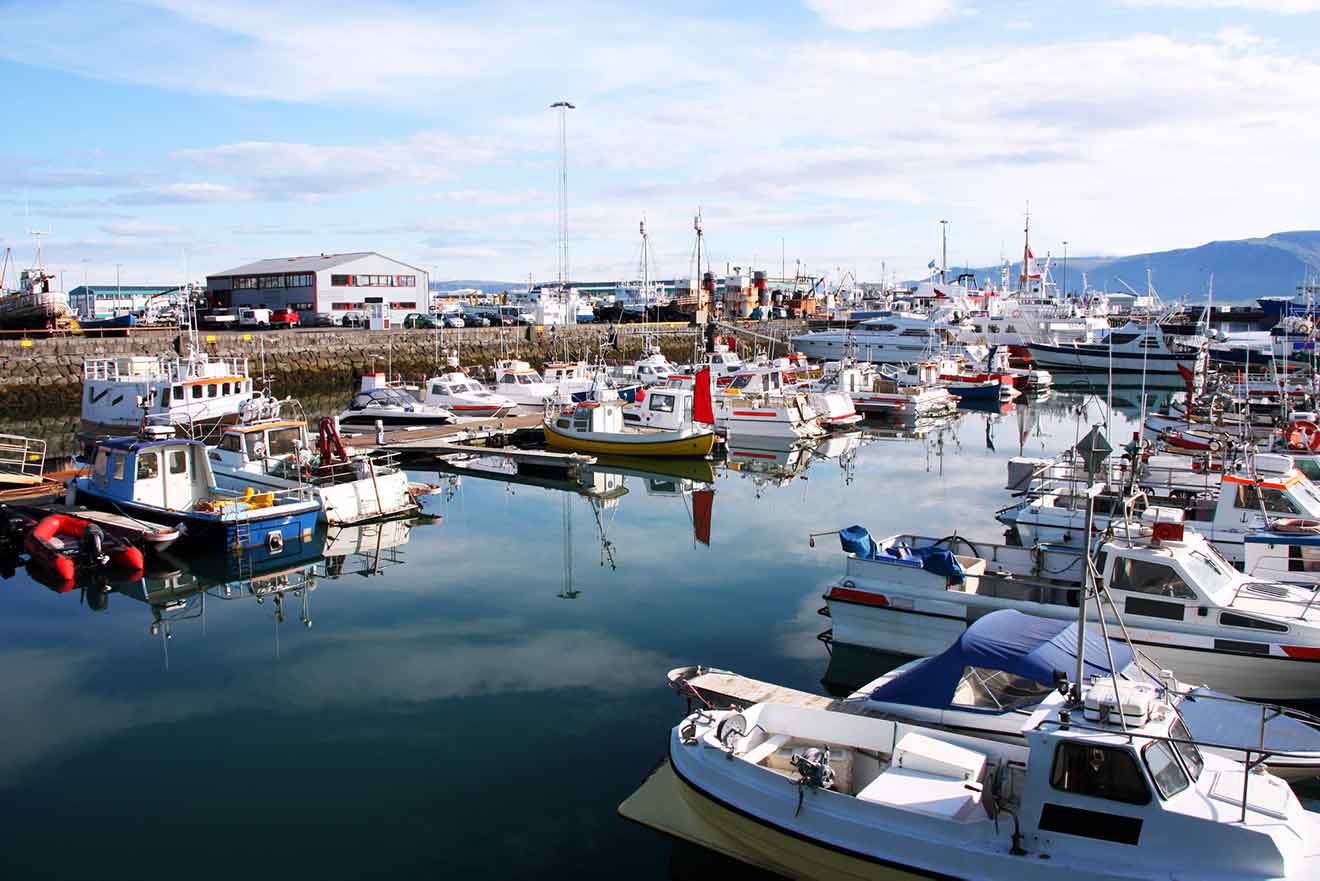 BONUS 2: 5 (Not Free, but) Cheap things to do in Reykjavik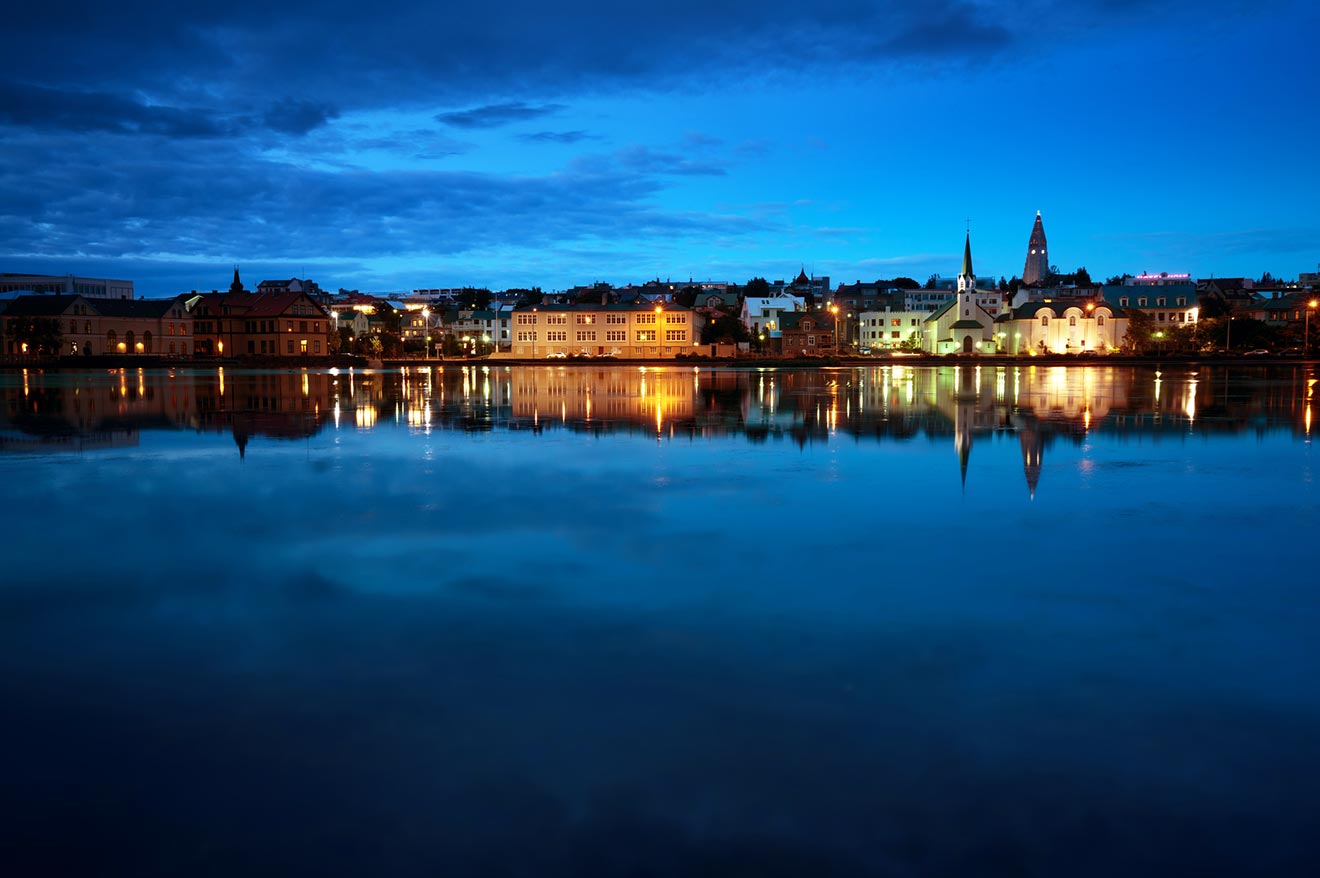 Wondering about what to do in Reykjavik, Iceland on a budget? Because free things only go so far, in this Reykjavik travel guide I have selected some more things to do in or from Reykjavik that will make your Icelandic trip complete!
But don't worry, they are all super affordable and the best of the best out there! Check out some cheap things to do in Reykjavik below:
1. Head to Perlan Museum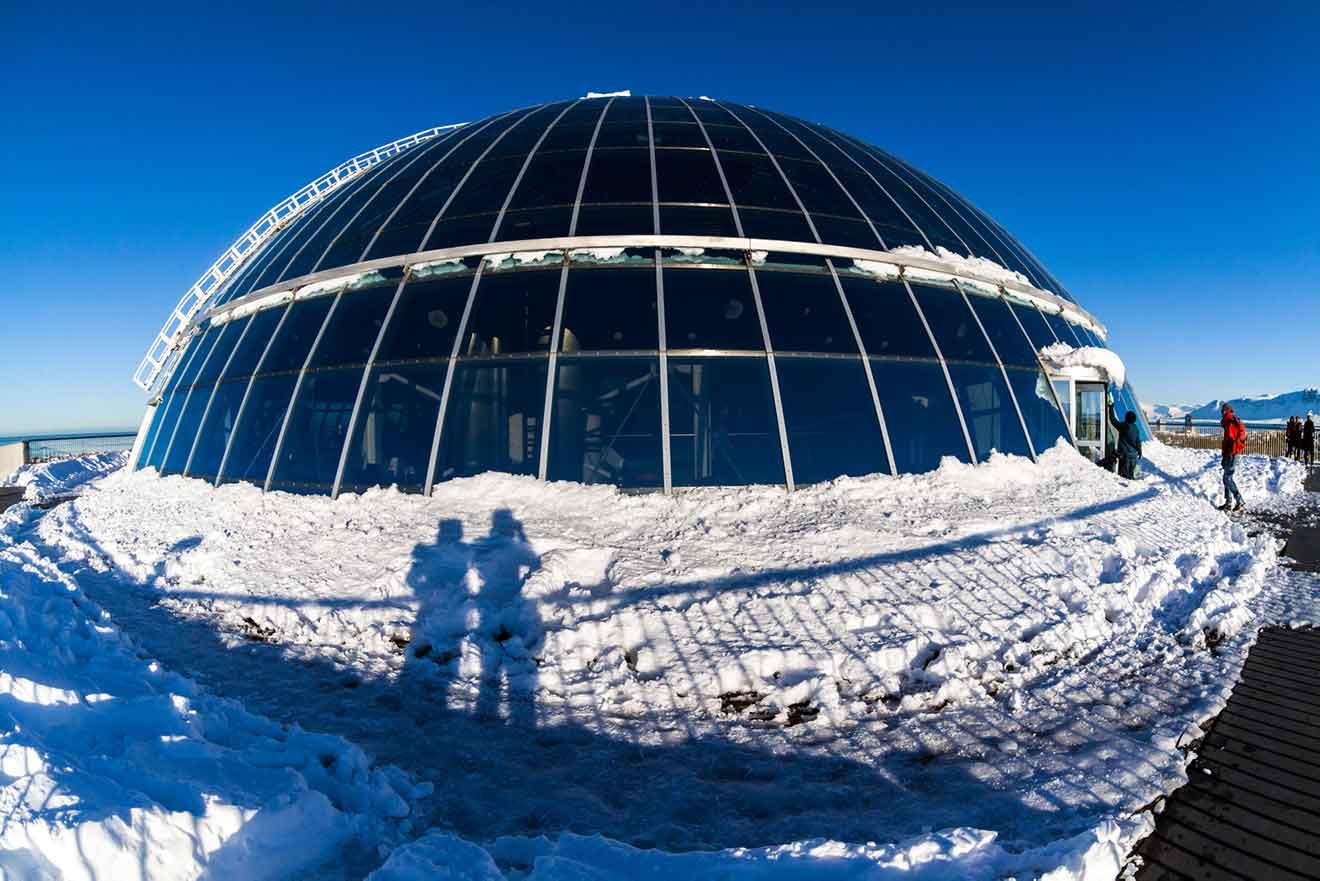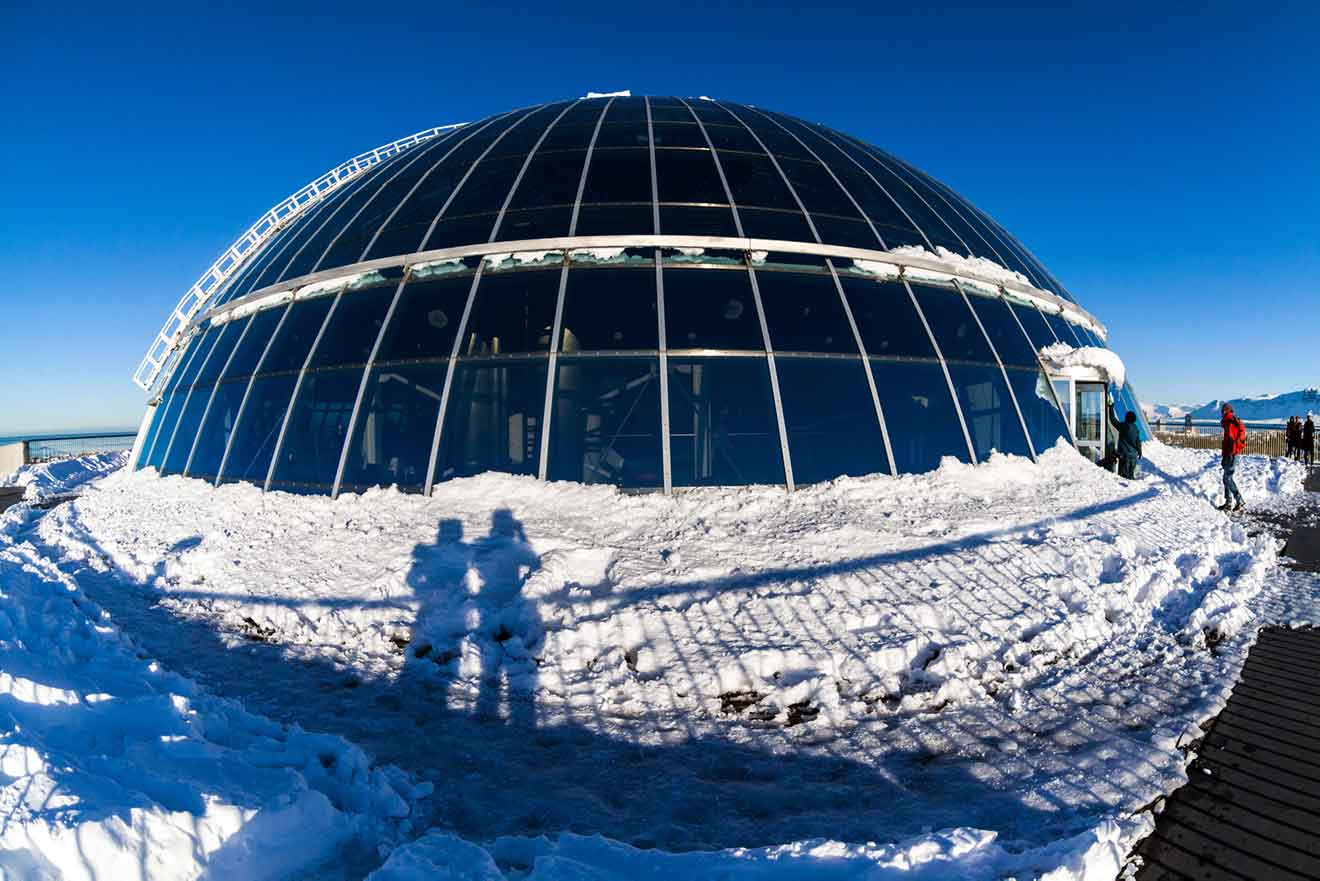 Maybe you don't want to go to every museum in the city, just to the coolest one of them all: the Perlan Museum!
You can visit the first man made ice cave in the world, check out the view of Reykjavik from their 360-degree observation deck or be amazed at their incredible exhibitions. And what's best of all? The shuttle to and from Reykjavik is included in the price- yay!
PRICE: 30€ through this link.
2. Soak in the Secret Lagoon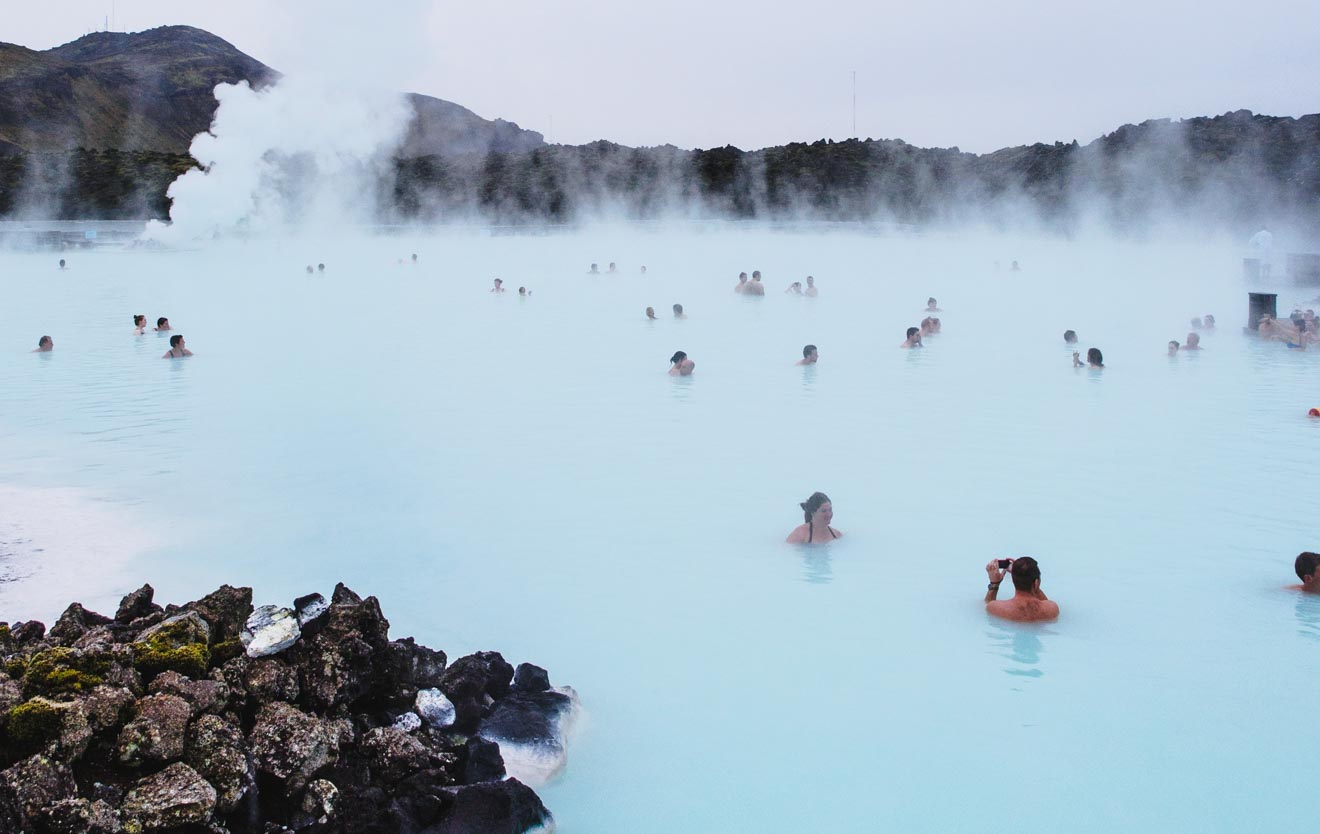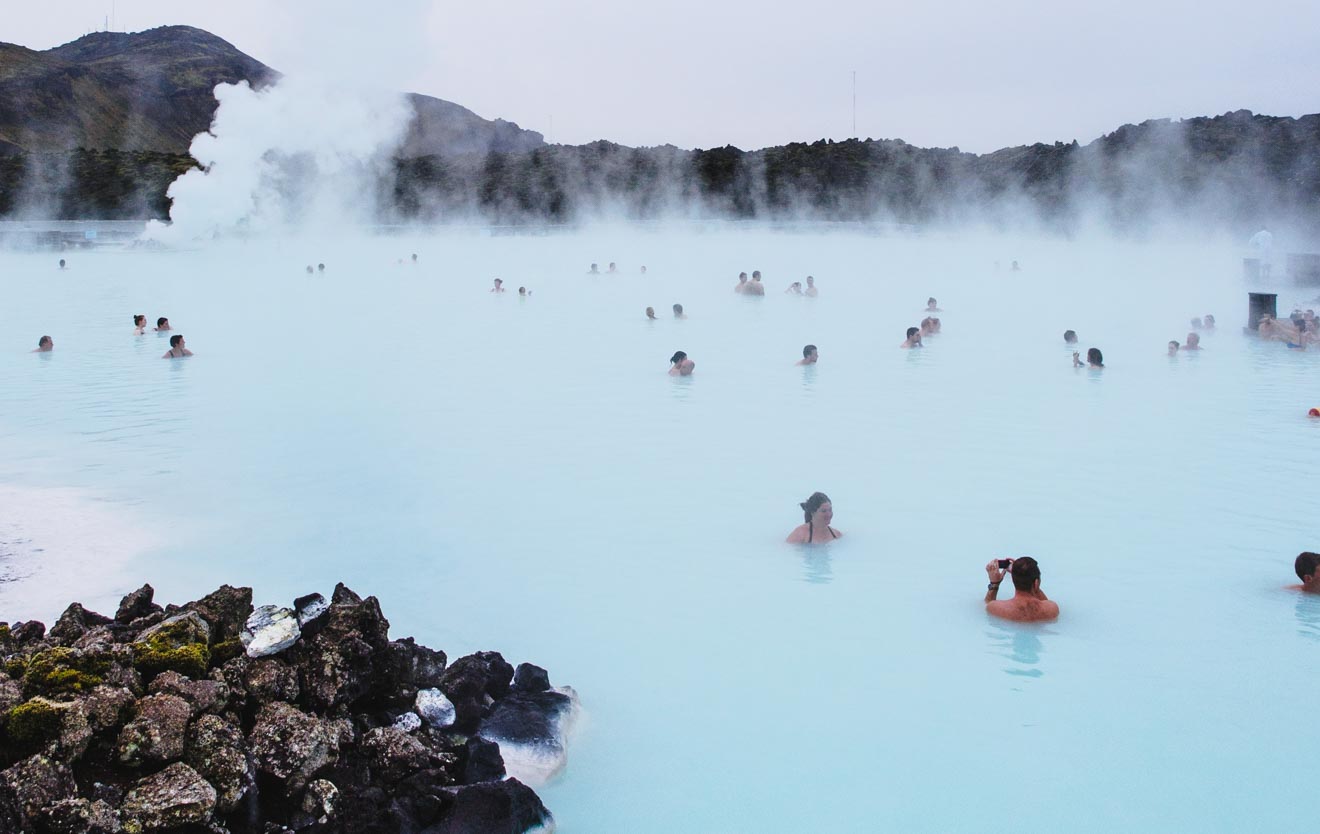 You will see a detailed description of the famous Blue Lagoon in my North of Reykjavik Road Trip blog post, but here I'd like to tell you about another lagoon, a secret one.
This place is a must visit during your trip and might even be the highlight of your Reykjavik holidays! The Secret Lagoon is the oldest hot swimming pool in Iceland and is a place where you can relax and stop thinking about planning or where you are going next! Enjoy the moment, swim and relax. One of the most relaxing trips from Reykjavik!
PRICE: 24€ through this link
3. Hop on a City Bus Tour
Have you ever tried a Hop-on Hop-off tour? I have to admit, in some cities it is not really that necessary, however, in expensive countries such as Iceland, it ends up being a really good value!
As the name suggests, you can literally hop on and off the bus as much as you want throughout the day and a multilingual guide will explain to you all the Reykjavik landmarks as it takes you there! It makes for one of the most practical and fun Reykjavik activities!
PRICE: 34€ through this link.
4. Discover the Aurora Borealis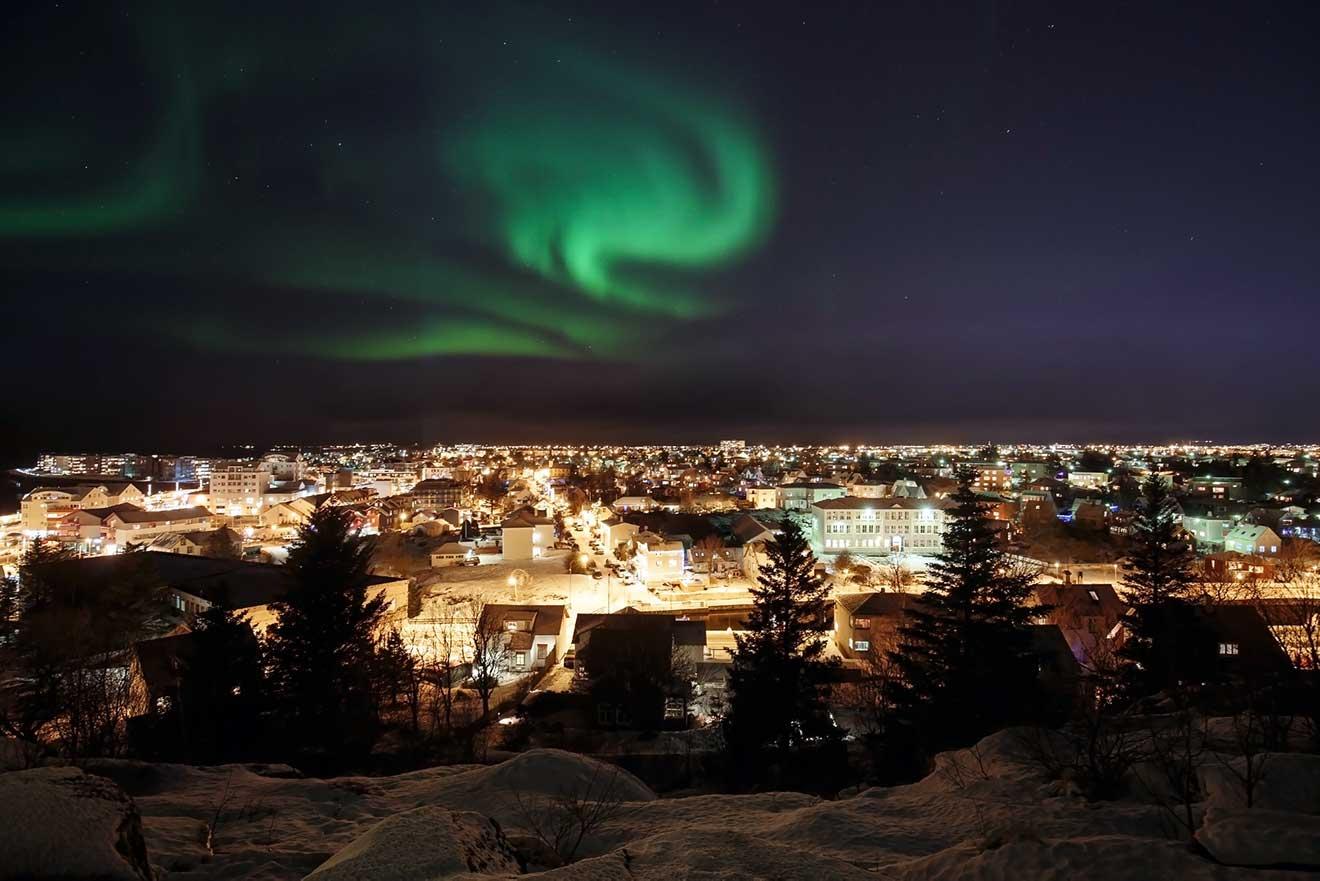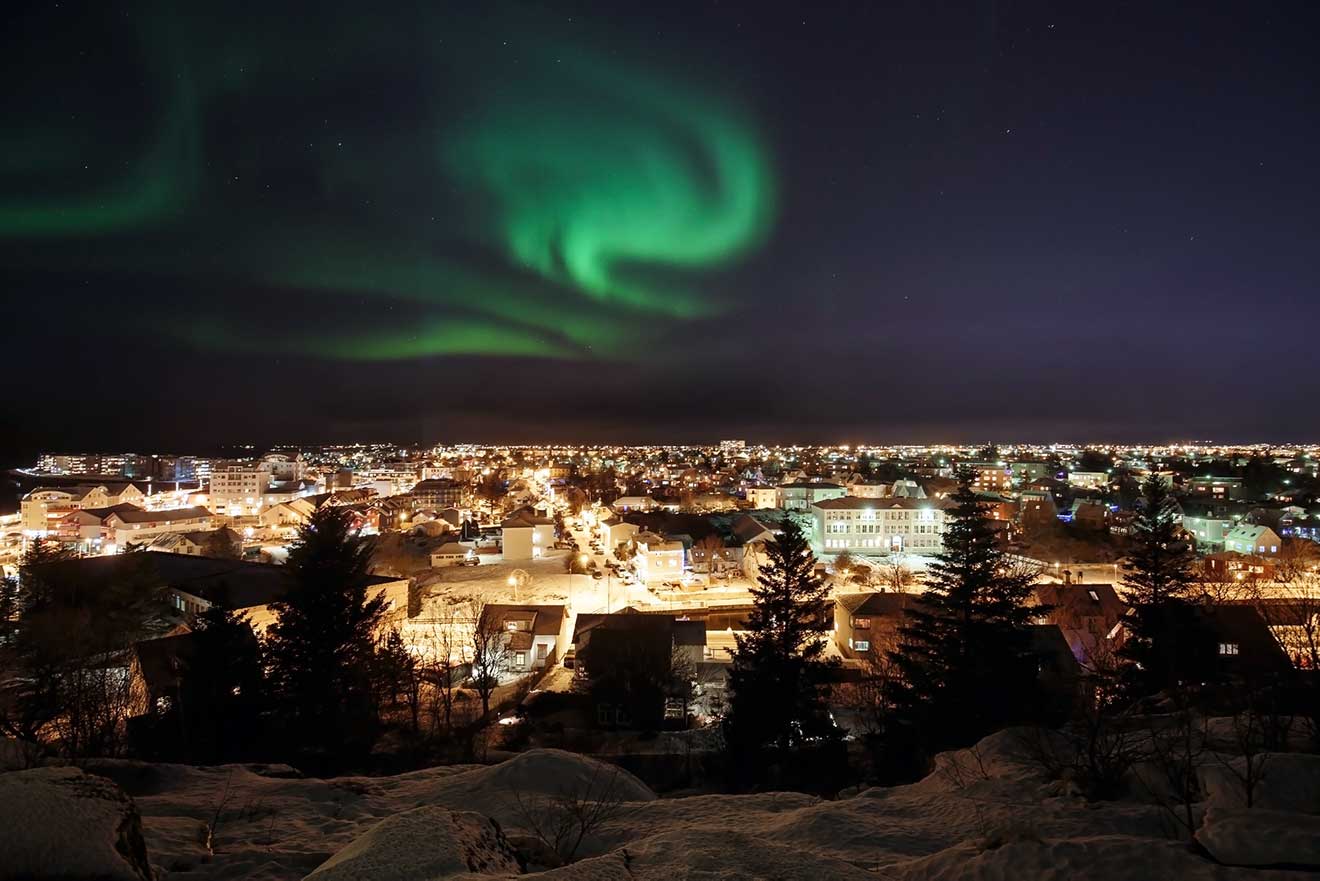 Whoever said Iceland was expensive, really hasn't done his research well…Wait, that was me!
Just kidding, Iceland IS expensive, but you can get really affordable tours such as this Aurora Borealis tour! One of the most enjoyable Reykjavik trips, they take you to see the most stunning Northern Lights in one of the greatest three-hour tours from Reykjavik, a must do in Reykjavik!
PRICE: 30€ through this link.
5. Explore the Golden Circle and Crater Kerið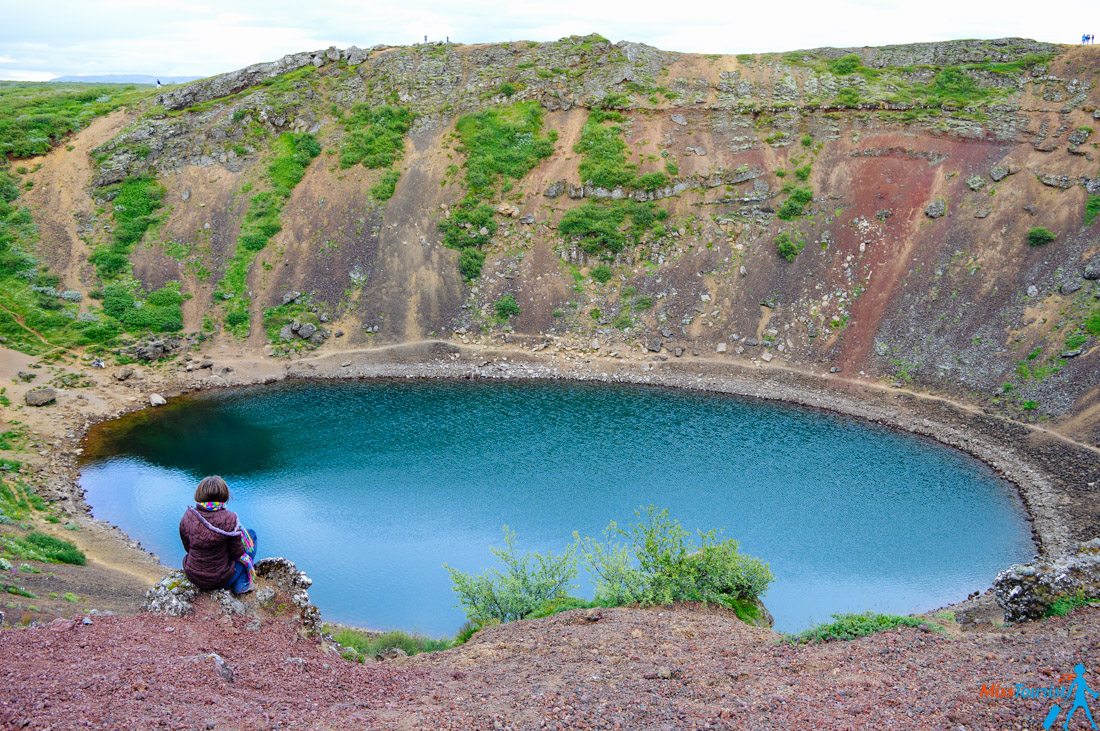 A trip to Iceland is not complete if you haven't visited the Golden Circle and the Kerid Crater! One of the best Reykjavik excursions, in this tour you'll get picked up from your accommodation in Reykjavik and you'll be taken to some of the most symbolic places of Iceland such as the Kerid Crater, Gullfoss Waterfall or the place where the North American and Eurasian tectonic plates meet- you can't miss it!
PRICE: 50€ through this link
---
Conclusion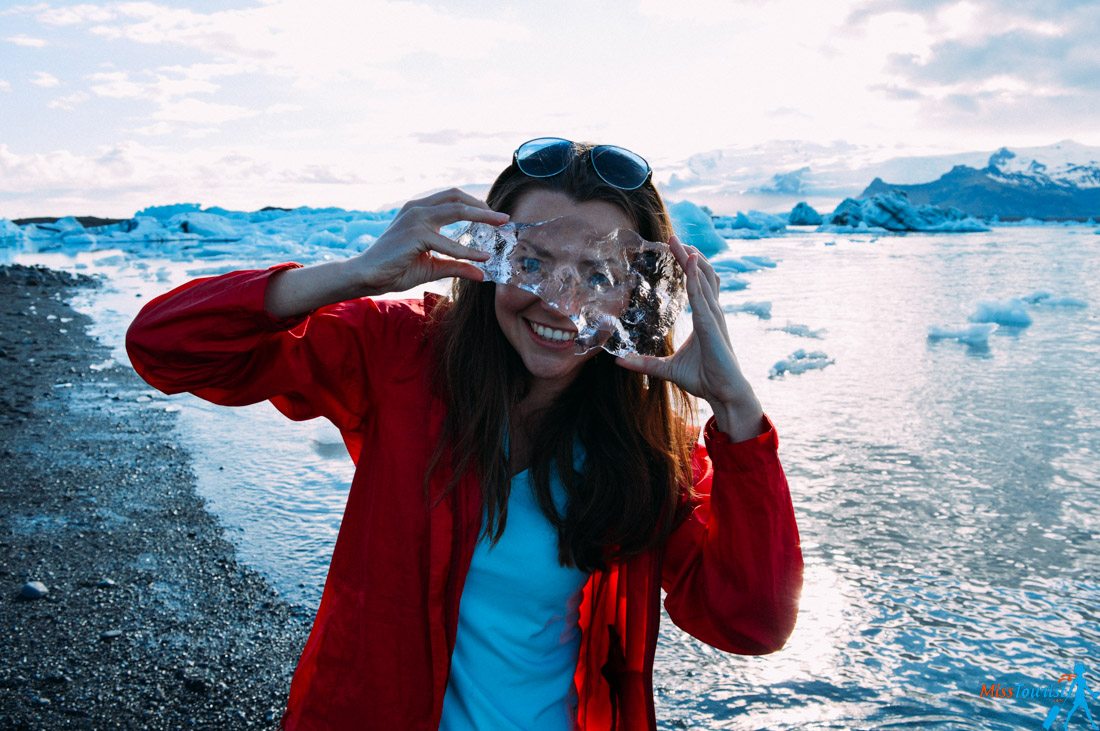 Iceland's GDP is pretty high and unfortunately the prices correspond. But in this article I gave you my secret tips about the many ways you could cut down on your expenses if you prepare in advance!
Yes, the country is not cheap, but visiting Iceland on a budget is possible if you use my tips. I hope the cost will not stop you from discovering this truly amazing country!
In the end, the land of unpronounceable names is all about nature, and it is absolutely free of charge to see. The best things in life are free, remember? 😉
P.S.: If you want to read more about Iceland, I have written many comprehensive guides to Iceland about each part of the country with recommendations on what to do, accommodation options, prices, a packing list and much more. All my Iceland posts can be found here.
Enjoy your trip and be sure to let me know if you have questions!
Do you have any other money saving tips? What is the best money saving advice you can give to other travelers?
Yulia
---
---
Pin it for later!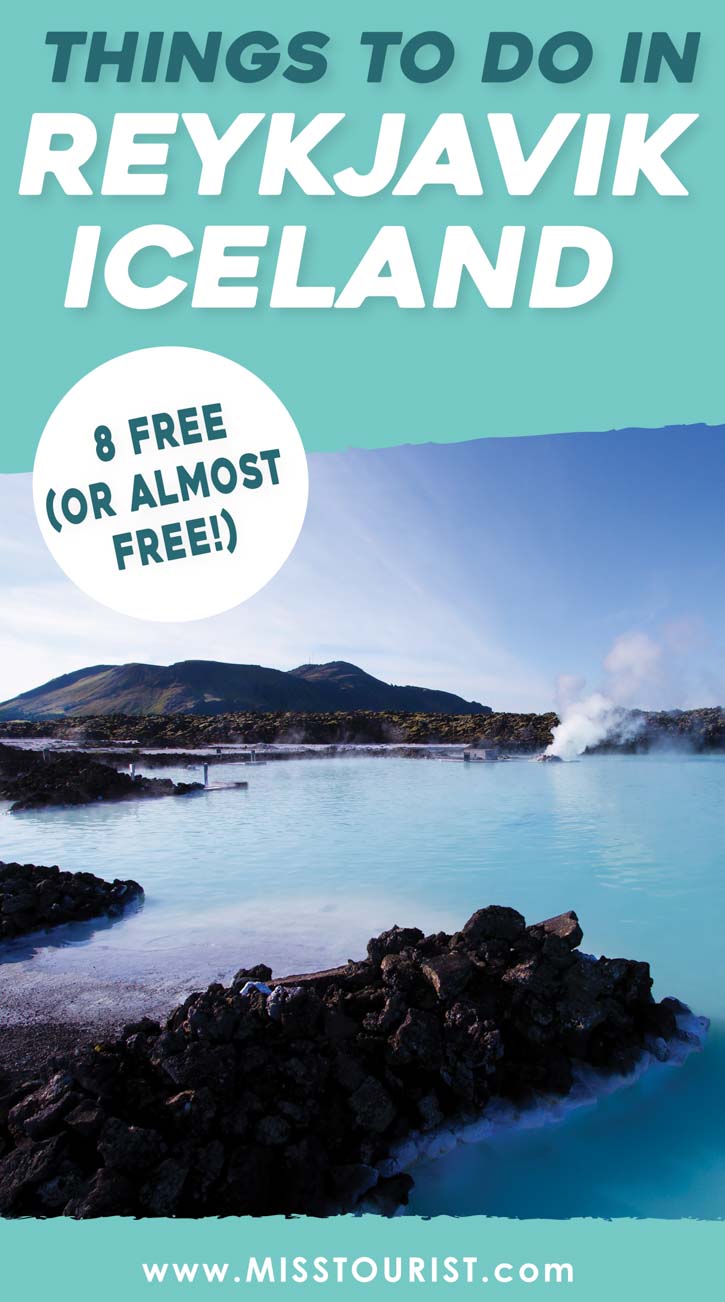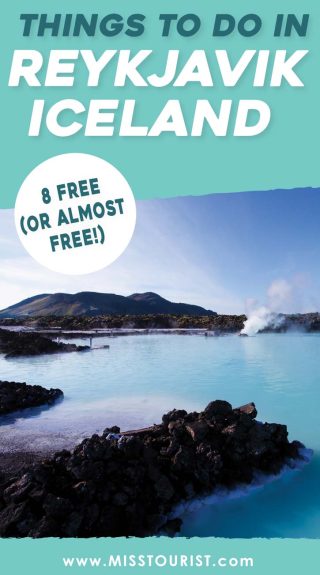 Pin it for later!