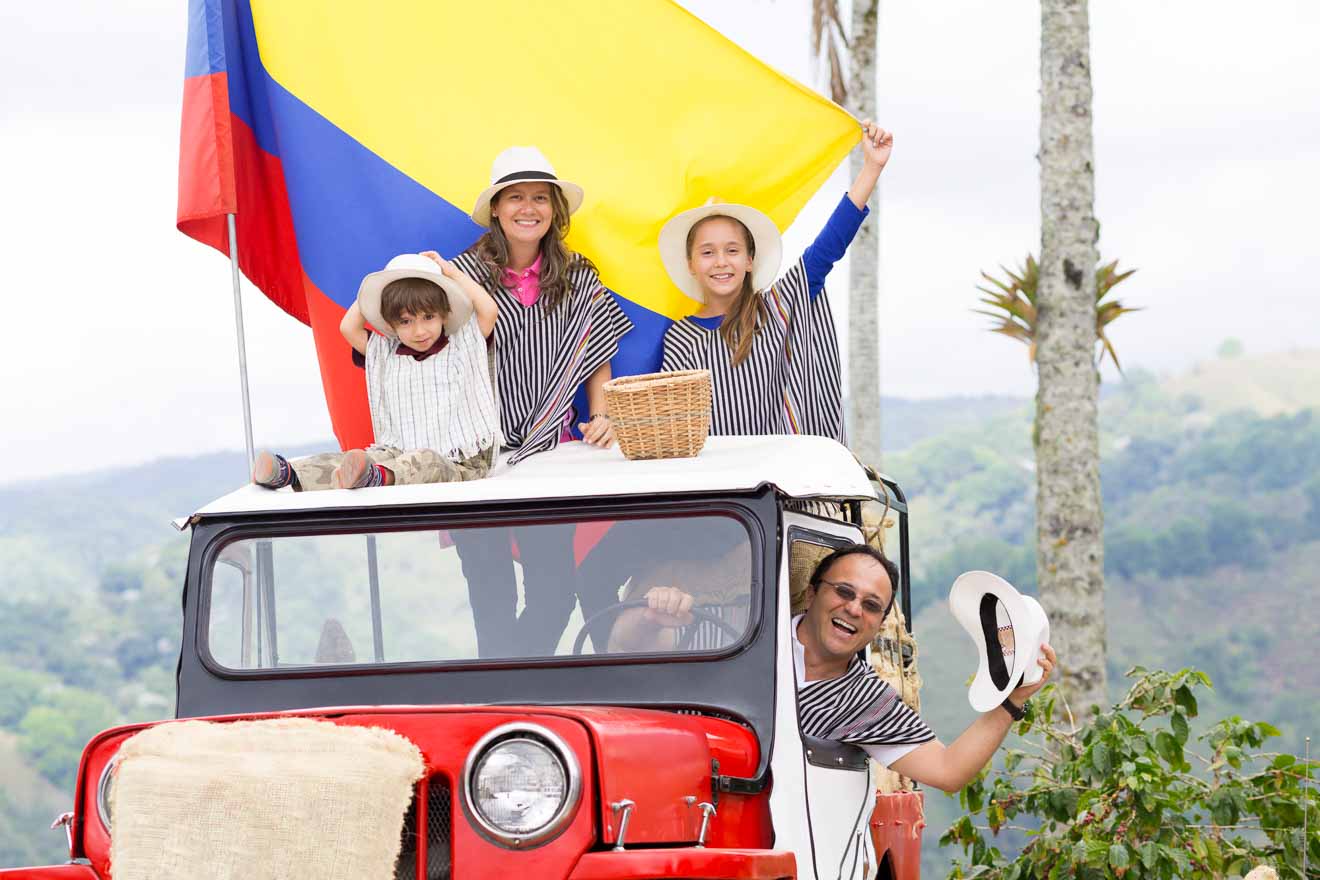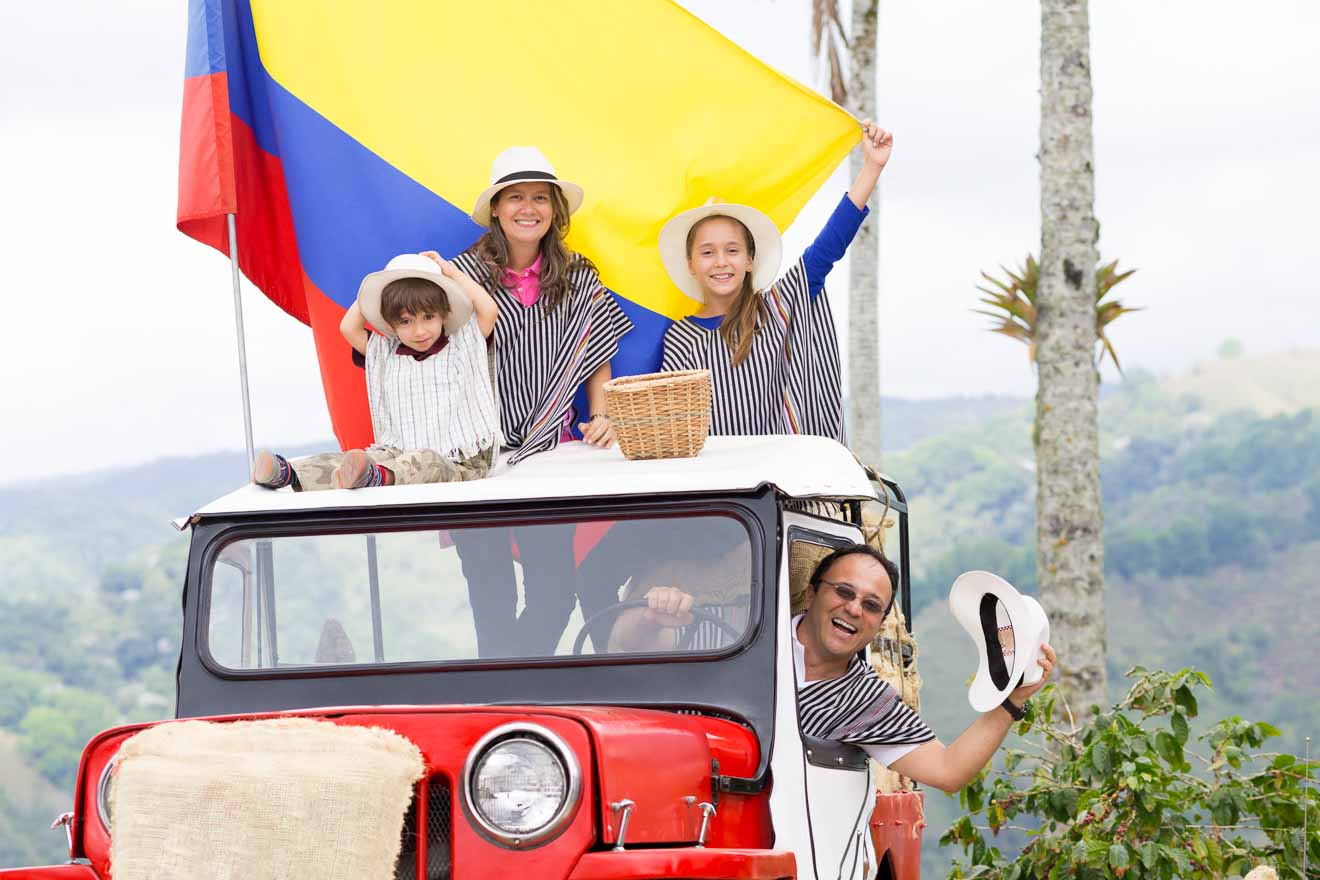 Bogotá, biggest and capital city of Colombia, often unfairly overshadowed by Medellín, is one of my favorite places in the country. If you are heading there, get ready because Colombia's capital is a prime tourist destination!
But, have you thought about how renting a car could improve your experience? Rental cars in Bogota are not a usual method of transportation among travellers, but if you play it right, it might be the best thing for you to do. Just check out below about how to use RentalCars, the rental car search engine that finds the best prices!
Below I'm going to explain all the nitty gritty about getting a car rental in Bogota, all the tips and the dos and don'ts in order to make your trip the best possible! And by the way, most of these tips apply as well if you're looking for a car rental in Medellín, Colombia!
First of all, does it make sense to rent a car in Bogotá?
It totally depends on the type of trip you want to experience.
The city of Bogotá is a bit hectic with buses, taxis, and cars going at a fairly high rate of speed, so if you are going to be staying in the city and you are not going to do any day trips, my advice is that you make use of public transportation and taxis. These are both really cheap options that definitely won't break your bank! By the way, I have a pretty detailed post on Things to do in Bogota here (it has a transportation section too!).
Alternatively, you can also hire a private driver, someone that knows the ins and outs of the city and all the little alleyways to go through when traffic is crazy! You can check out how to hire a driver in Bogotá in the bonus section below.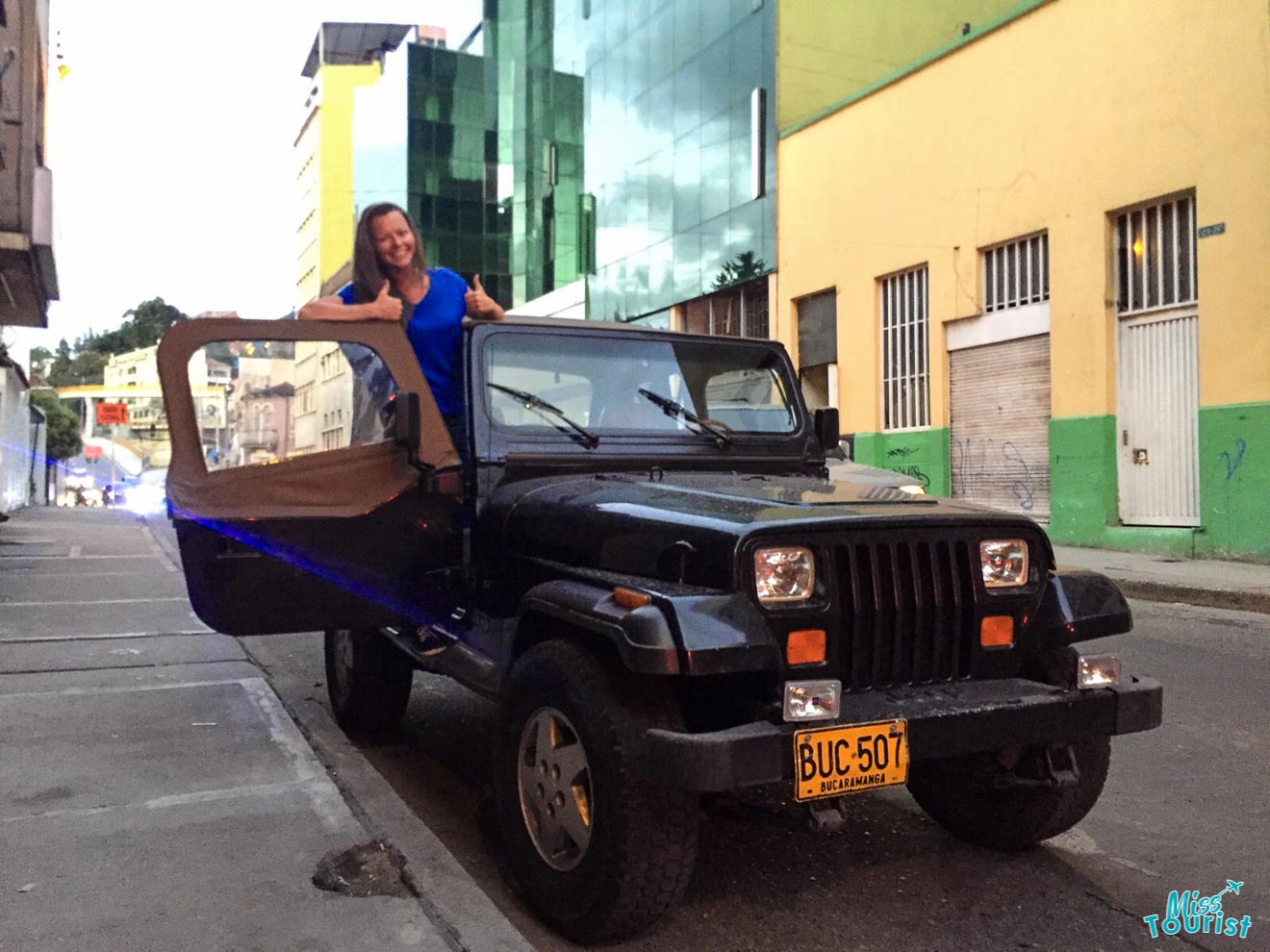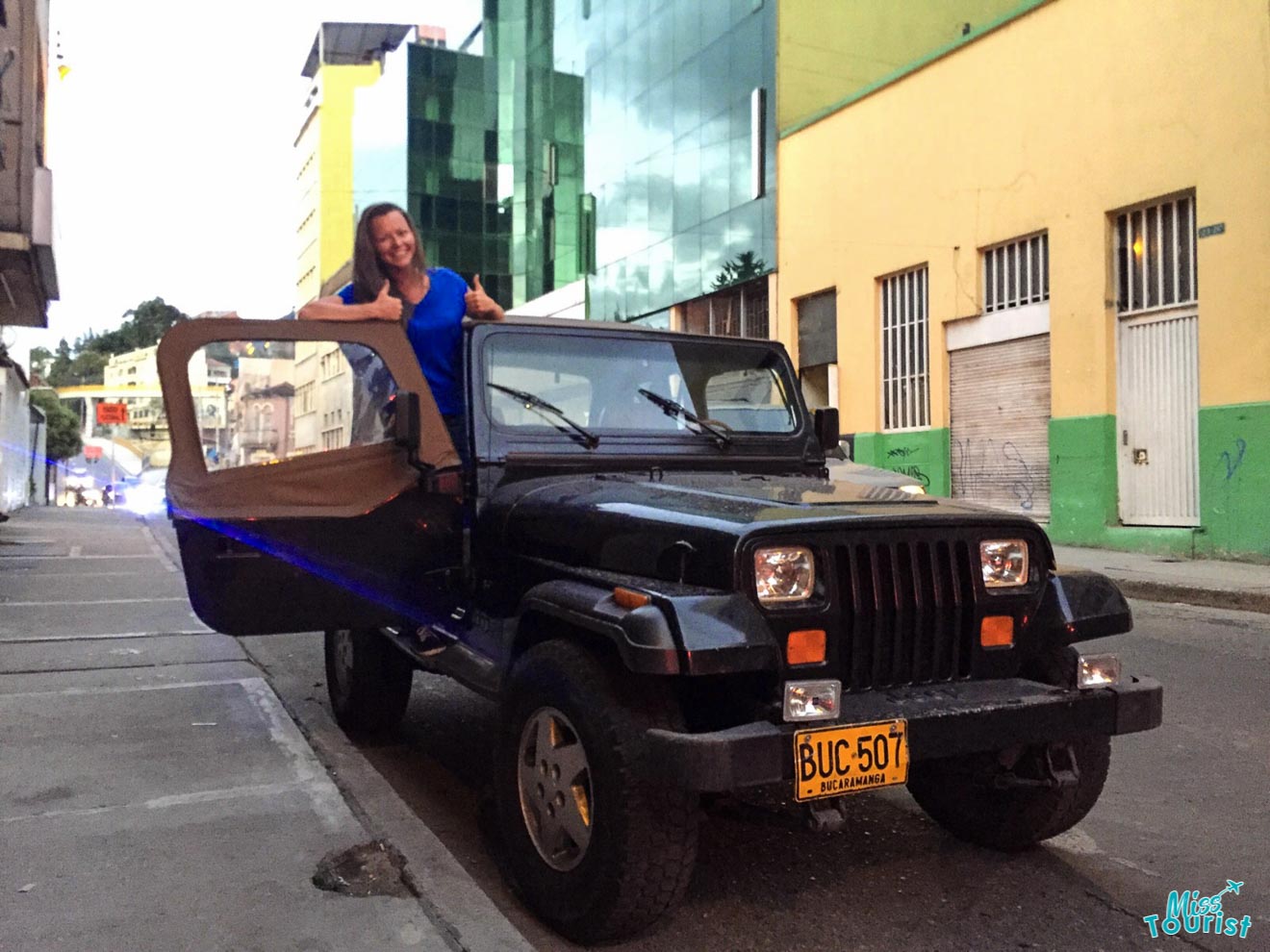 If you are going to be staying in Bogotá and doing short day trips I definitely recommend you rent a car. You can check the many advantages of renting a car right below:
You will have the convenience to go anywhere, whenever you want! Freedom and independence are, in my opinion, the main advantages of traveling with your own car rental.
If you are traveling in a group or with your family, it ends up being super cost effective as you will share the costs.
You can save quite a bit of money on expensive tours that primarily just drive you to the main day trip destination next to Bogotá.
You only need to get an international driving license before your trip, then you can drive in Colombia with that and your normal license.
The basics of driving in Colombia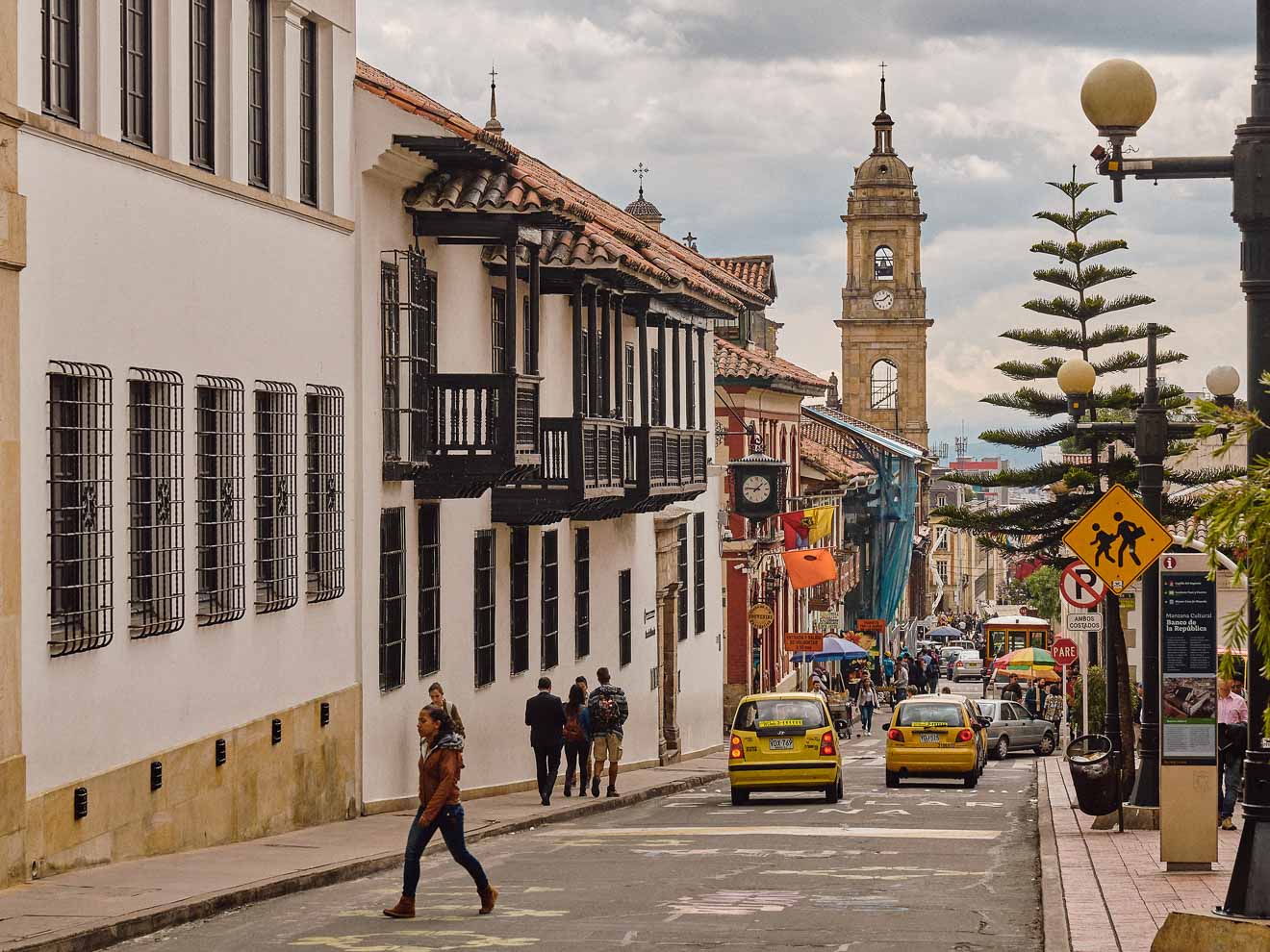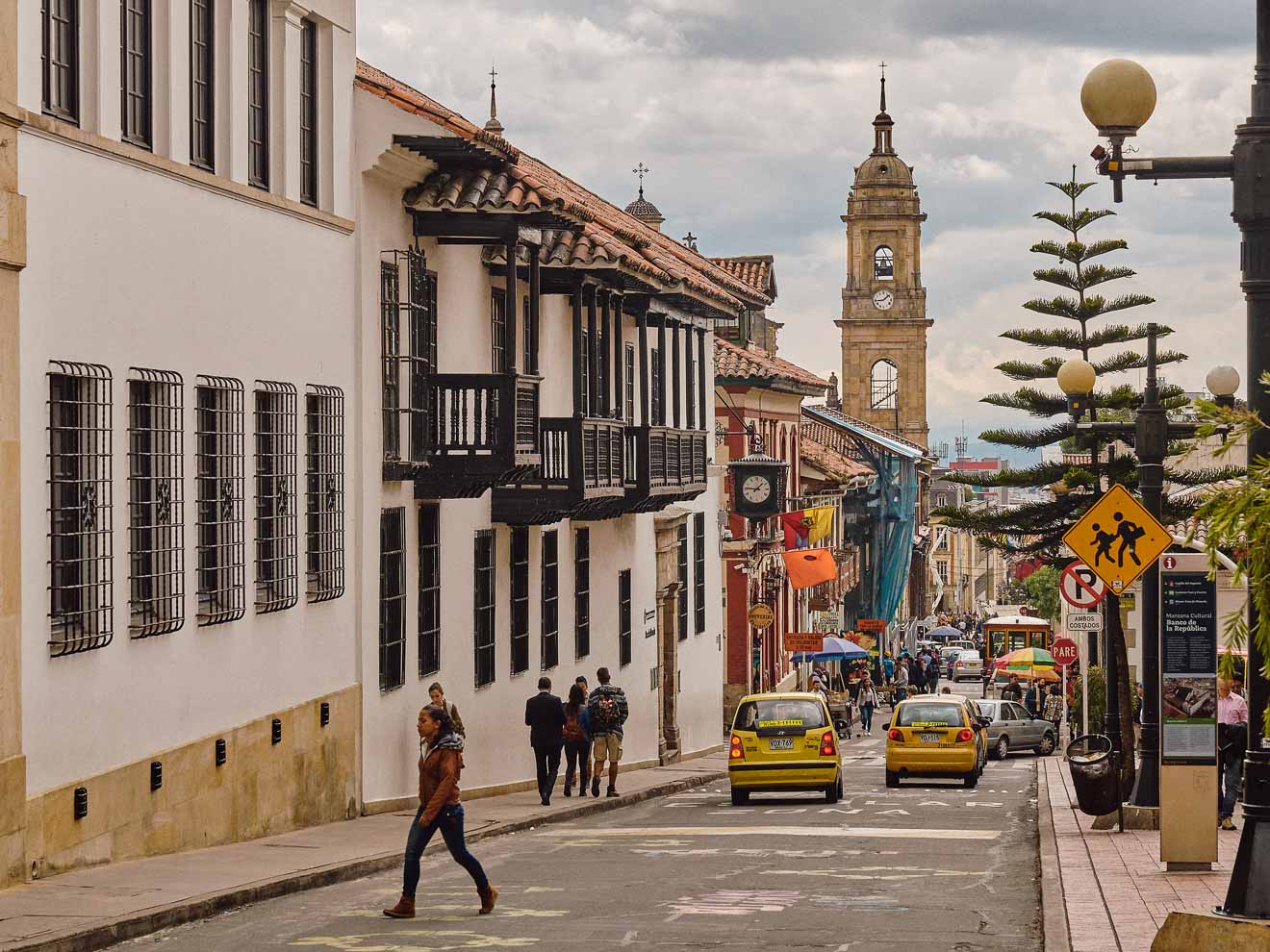 So you have gotten all excited about renting a car in Bogotá, but not so fast my friend! There are also some driving rules and basic road rules that you should know before you actually hop into your rental car and to make sure you are ready to go for this amazing experience!
Read on:
In Colombia, they drive on the right hand side of the road, just like in the US and in most of Europe, except the UK
Generally, you must be at least 23 years old if you want to rent a car in Colombia, but it varies from company to company. Some will allow it if you are under 23, but it will come at an extra charge.
You can drive with your international driving license plus your home country's license. Some sources say that you can even drive with your normal license and your passport, but I advise you to get the international driving license as it's usually quite affordable and it can save you lots of trouble!
Keep reading below for the best tips to follow if you are going to rent a car in Bogotá!
1. How to find the best car rental prices in Bogotá
Whether we admit it or not, price plays a big part in our decision to rent a car. Will it be worth it? How much would it cost? I am going to help you answer these questions right here and now!
If you want to be smart about it, renting a car requires some research beforehand in order to get the best car and add-ons for the price you are paying. Going online and comparing companies, for instance, like Hertz Bogotá, Budget or Avis Bogotá, is quite a dreadful and very time consuming experience; I would not recommend you do that!
Instead, you can use RentalCars which, on just one website, lets you compare car rental prices from all the car providers in Bogotá in order to find the best deal for your trip. They have a policy in which they guarantee the best price and if any issues arise with you and your car rental in Bogotá, they take full responsibility and are able to refund you!
HOW IT WORKS: Just pop in the location where you'll be renting your car from, the dates that you'll require the car for and there you go! You've got a wide selection of cars divided by type and price, so you can choose the one most suited for you and your travelling style.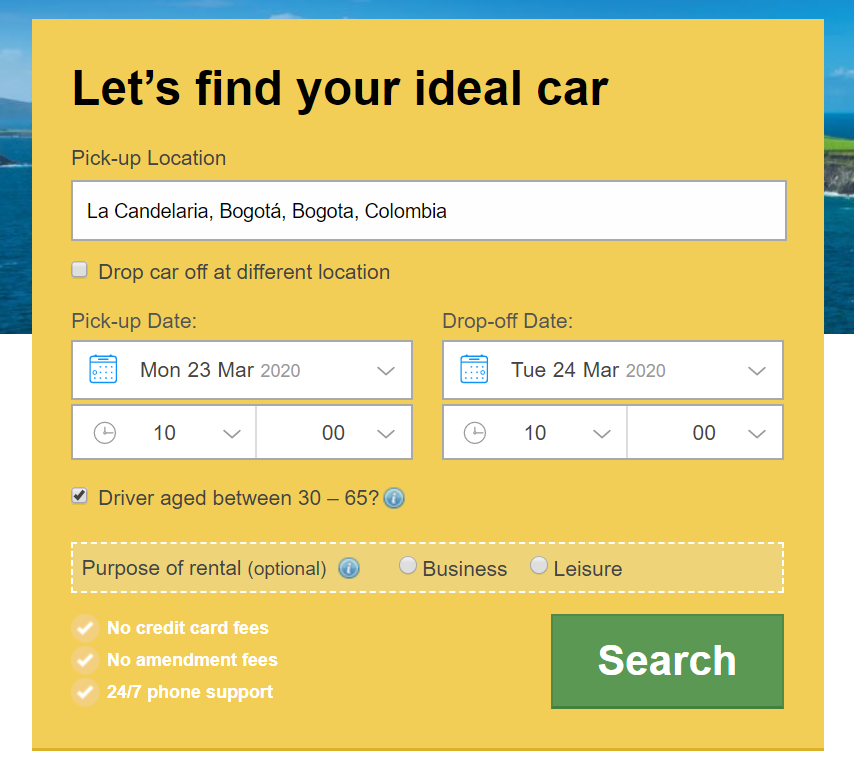 Once you've seen the selection, you can filter the results by car supplier, car specifications or even deposit amount. So depending on your preferences it will reduce the options available and it'll make it easier to choose.
I have done a little research for you so you can have a better idea of the prices that you should be expecting depending on the type of car.
The rates per season are approximately the following:
Economy Car: Low Season – $US 39, High Season – $US 62
Mini Car: Low Season – $US 39, High Season – $US 62
4×4: Low Season – $US 86, High Season – $US 128
As you can see, prices vary a lot depending on the season, whether it's high season (from December to June) or low season (from July to November). However, the best months to visit in my opinion are from December to March as it is the dry season. This way you can travel to other areas of Colombia that'll be a bit drier and not extremely hot!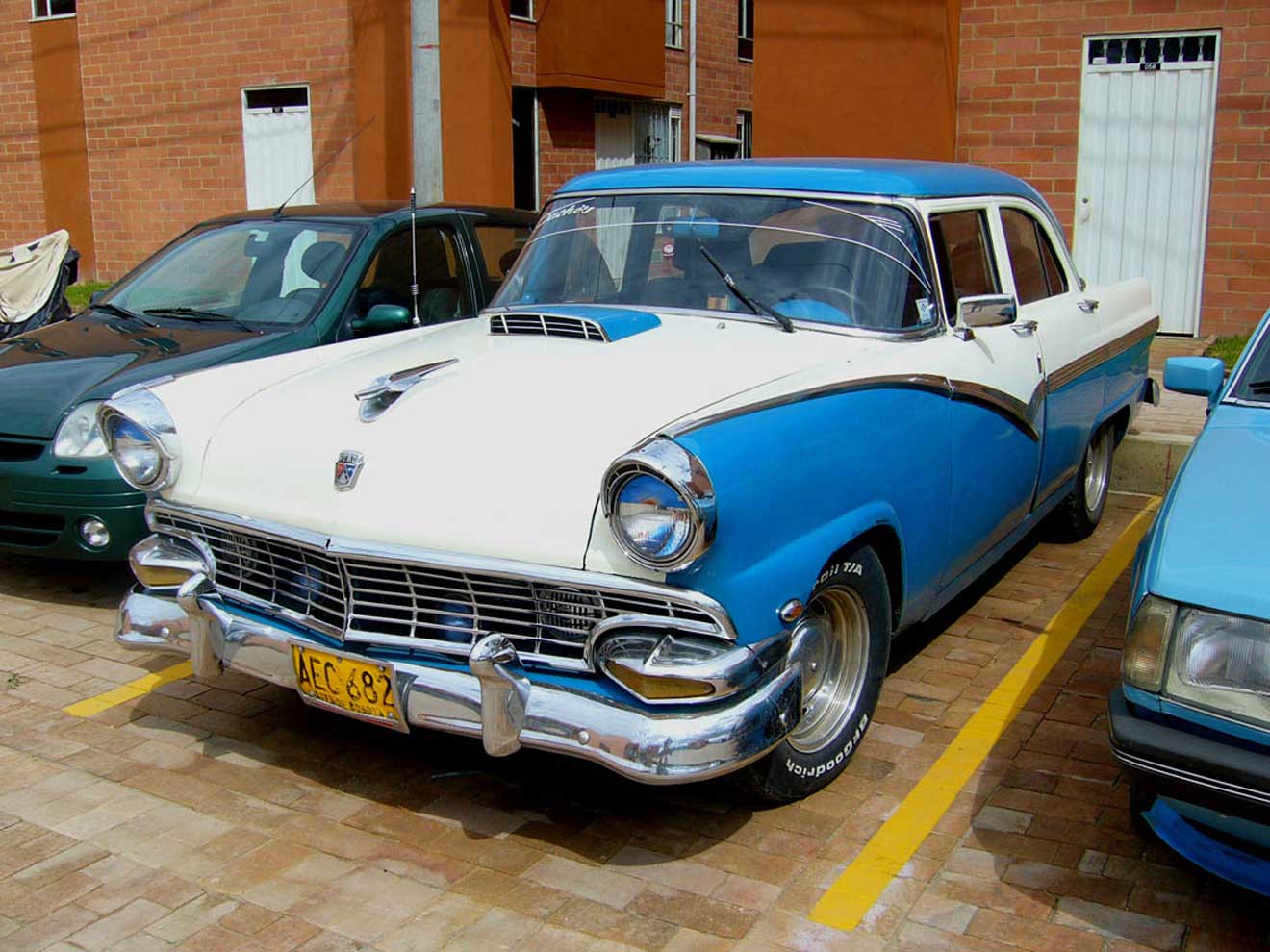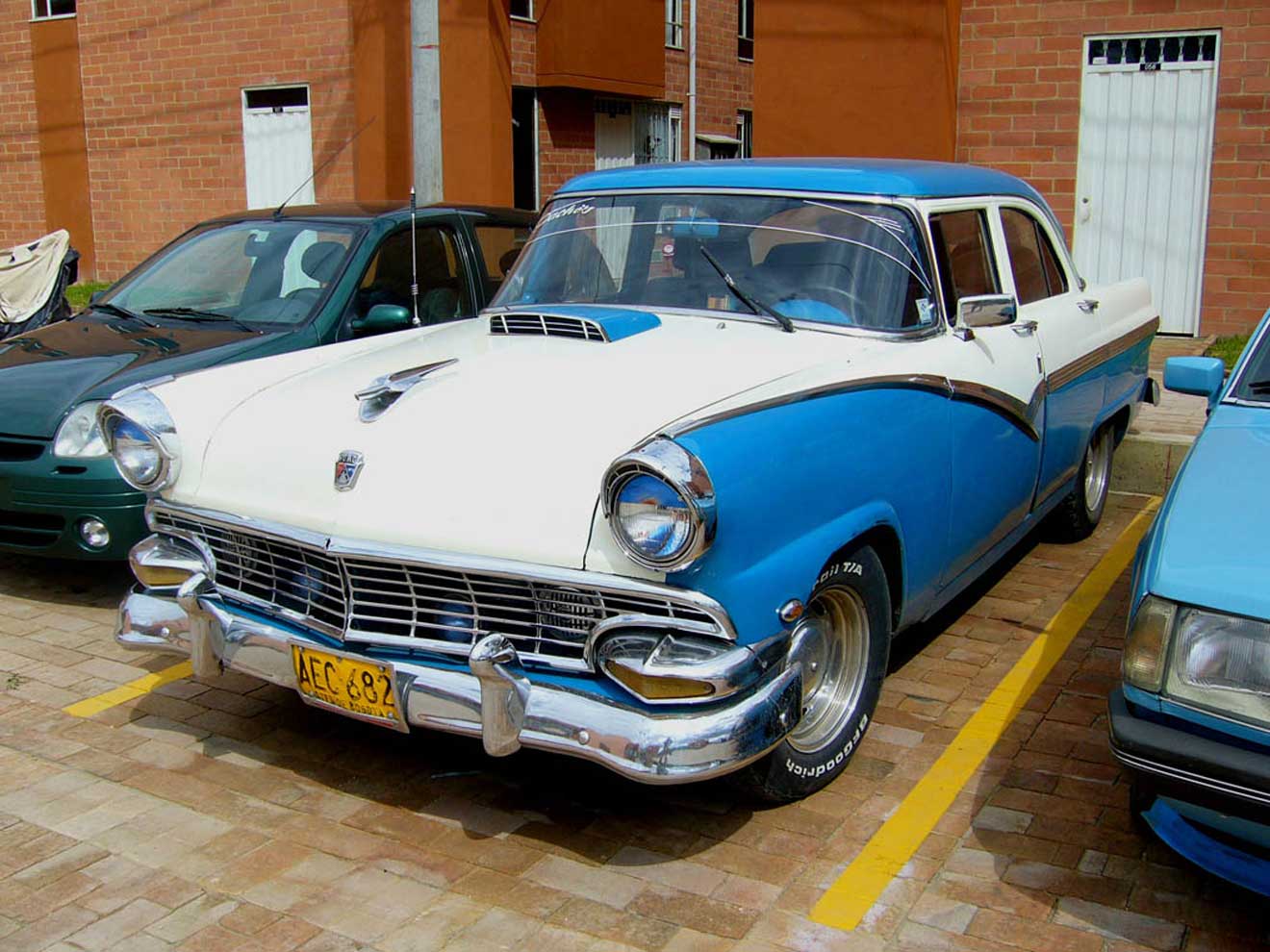 ABOUT THE DEPOSIT: A deposit will be held by the rental car company on your credit card. This is a normal procedure in every country, so make sure you have your credit card in hand when renting your car. This is to cover fines, theft or any type of damage to the car. The deposit will be refunded a few days after you return your car.
ABOUT PARKING: Parking on the street in Bogotá is surprisingly uncommon for a city its size. Locals mainly park in parking lots which are called "parqueaderos" that cost around COP 6,000 (US$1.75) for a couple of hours and that are very safe.
ABOUT FUEL: The price of fuel in Colombia is around US $0.70 per liter at the moment which makes it quite affordable for any of us travelling from Europe! This can vary quite a lot, so make sure you have a look here for updated prices.
ATTENTION: Bogotá, as with several other world capitals, has the so-called "Pico y Placa" rule, meaning that cars with a license plate ending in an even number are restricted to drive in the city on even days of the month while those ending in an odd number are restricted to drive in the city on odd numbered days. This is, however, only from 6am to 8:30 am and from 3pm to 7:30pm
2. Things to consider before choosing your rental company and car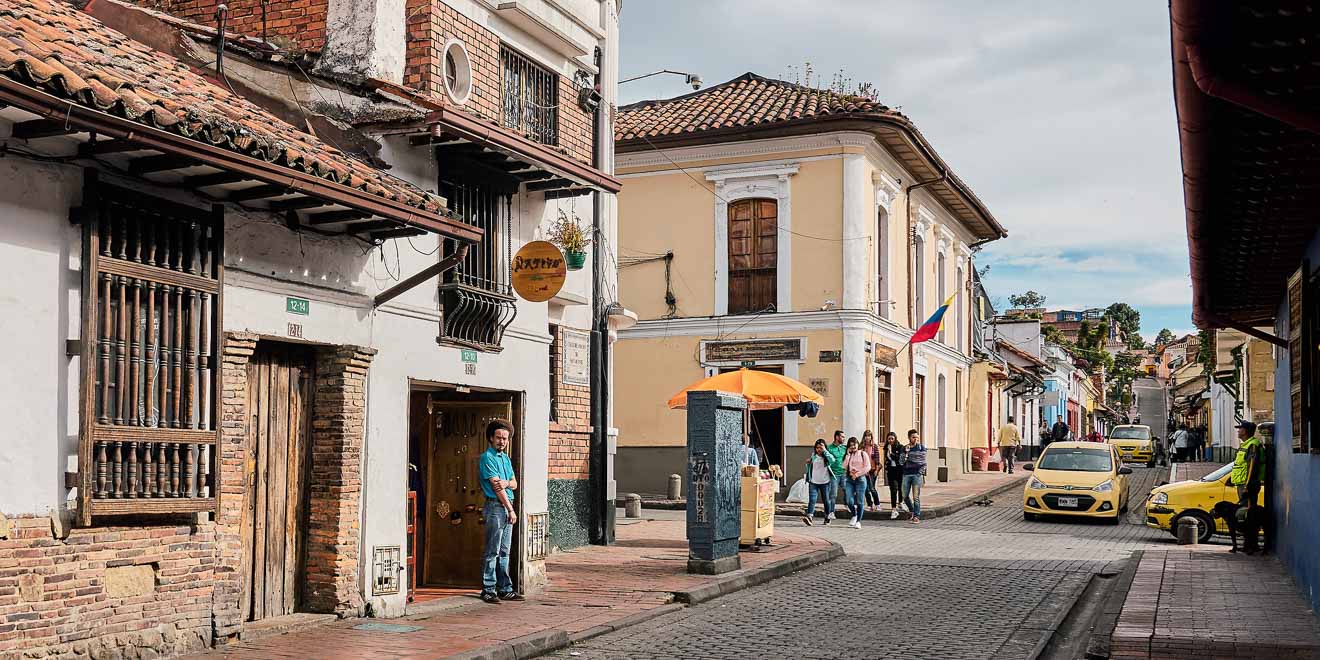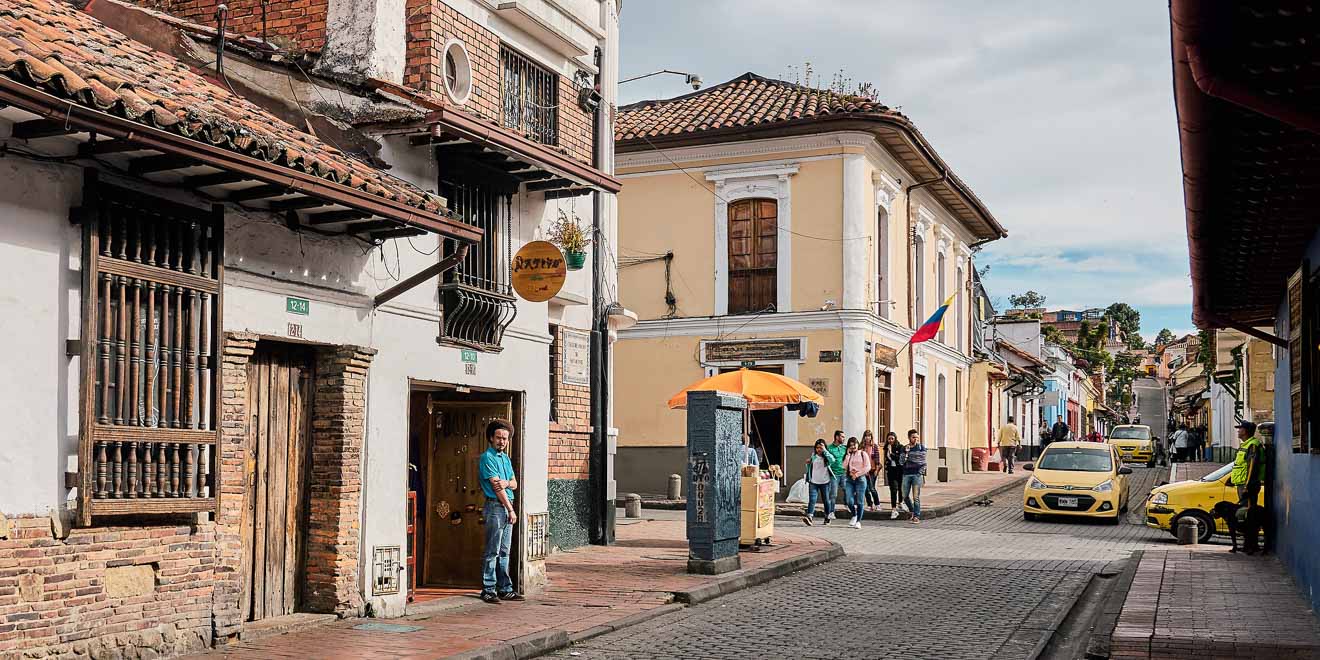 There are a couple of things that you should think about before renting a car abroad, not life or death type of things, but things that can make your life much easier if you take them into consideration!
Check them out:
You will find all the big rental car companies in Bogotá. However, I do recommend taking advantage of a middleman such as RentalCars. It does all the research for you and takes care of you if anything were to happen between the rental company and you!
Personalize your search on RentalCars if you'd like to have an automatic car, otherwise you might be stuck with a manual!
Is your rental a one-way rental or will you drop it off at the same spot where you picked it up? Please note that some companies charge a little more if it's a one-way rental! And some locations in Bogotá, Colombia: airports for instance, may charge an extra fee!
Make sure the car is large enough for you, your travel mates and all of your belongings, especially if you're travelling with kids! You don't want to end up feeling like you're in a tin can every time you step into the car.
Google Maps and Maps.me work wonders offline, just make sure you download the area that you'll be travelling through beforehand when you've got some Wi-Fi. No need to purchase GPS!
3. Which type of car to choose for your Colombian trip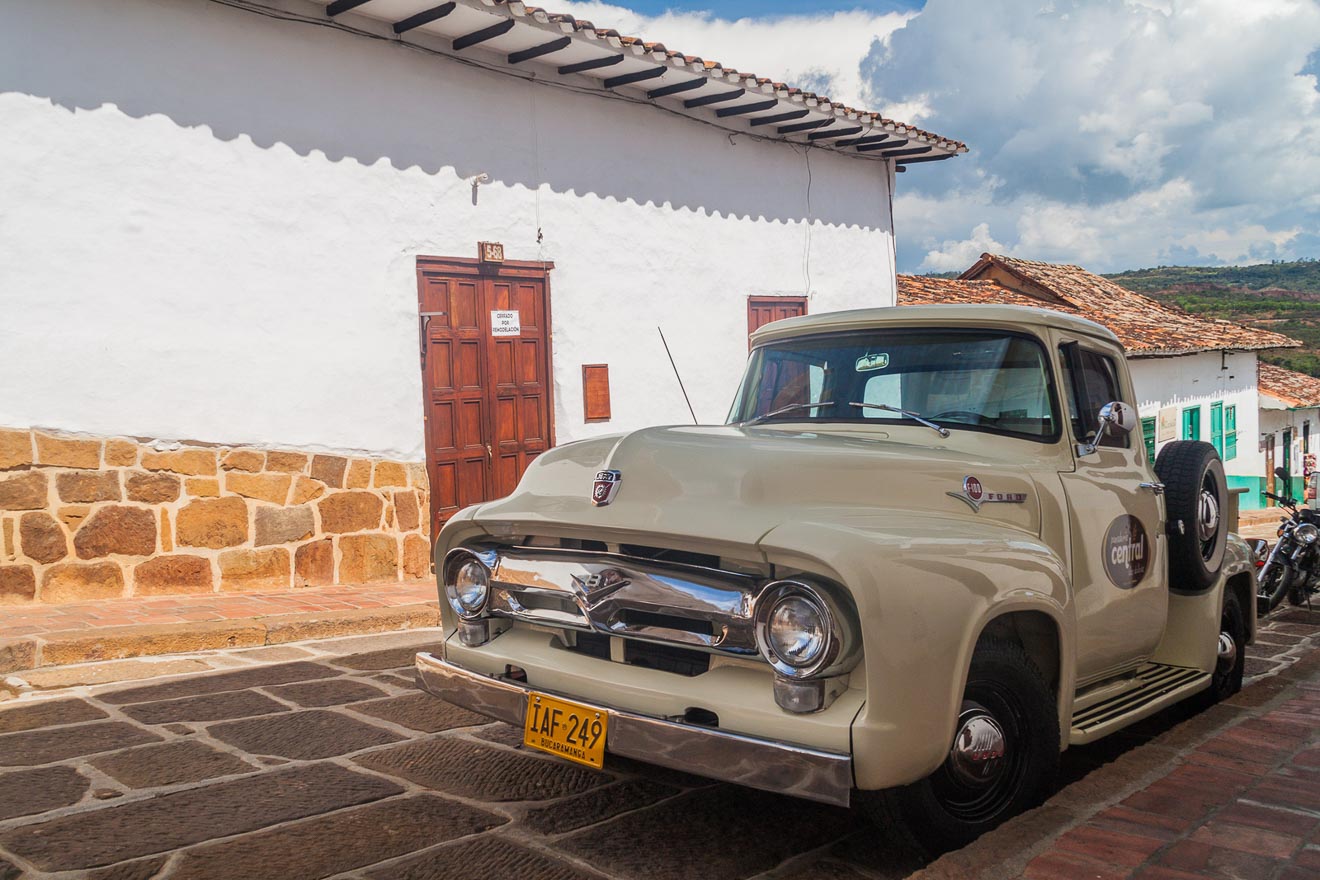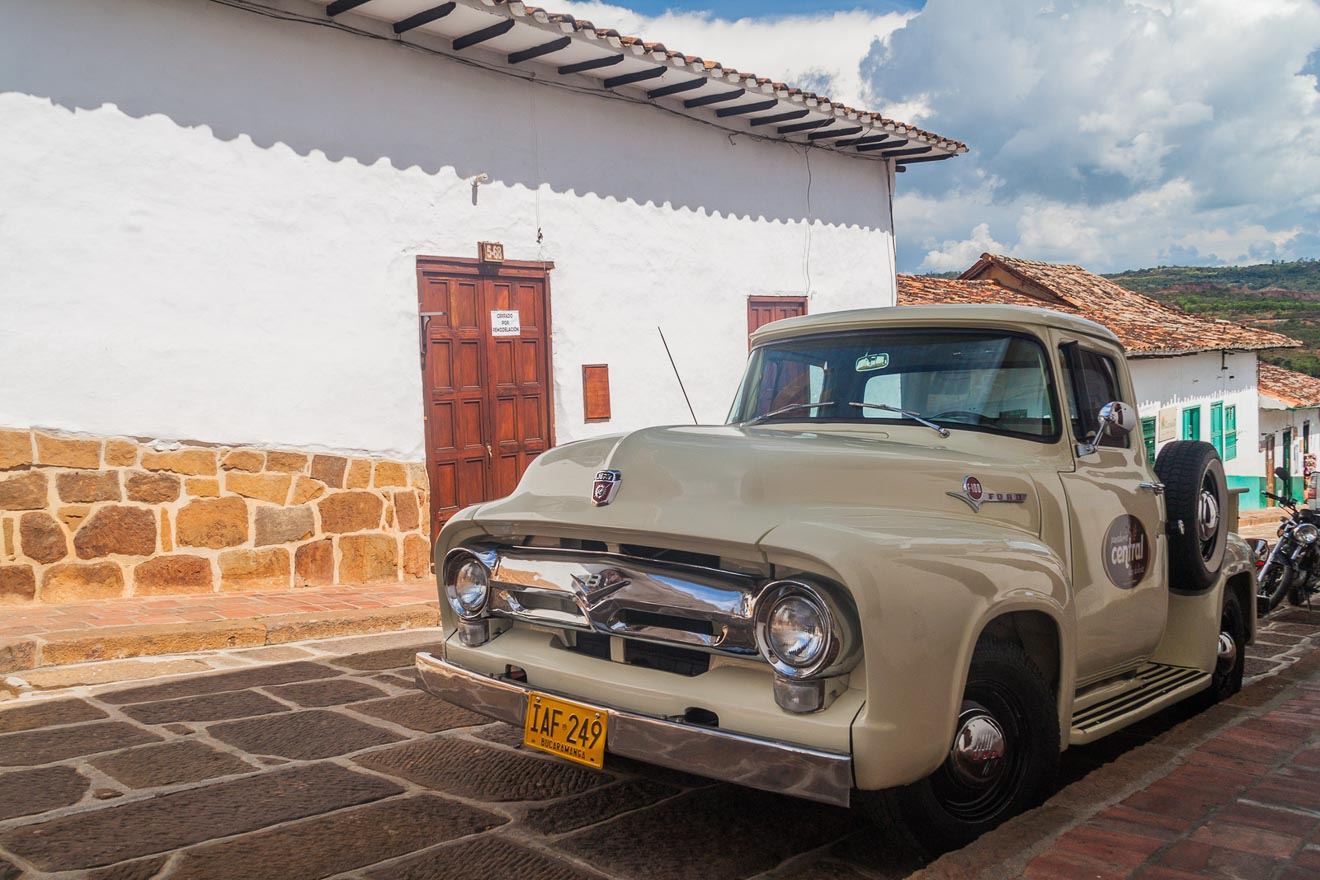 This one is key for you to have a great rental car experience in Colombia. Depending on your travelling style, you should carefully think about which type of car to rent during your Colombian adventure.
Check out my car recommendations for your type of trip:
You should be getting an economy or mini car, the smaller the better, to be able to navigate comfortably through the city's hectic traffic. Definitely, look for the low budget Bogotá car rental experience!
Consider getting an economy car, definitely big enough for your family to fit in and as sturdy as possible so it doesn't lack on safety.
Road trip around Colombia
Get an economy car or a 4X4 as roads in Colombia are usually good enough for any type of car to drive on, but potholes are common and if you want to go off road a little, a 4X4 should do it!
PRO TIP: I wouldn't advise renting a premium car in Colombia. You don't want to attract unwanted attention to you or your family, and other types of cars are just as safe and good enough to provide you a great experience.
4. Things to consider when picking up your rental car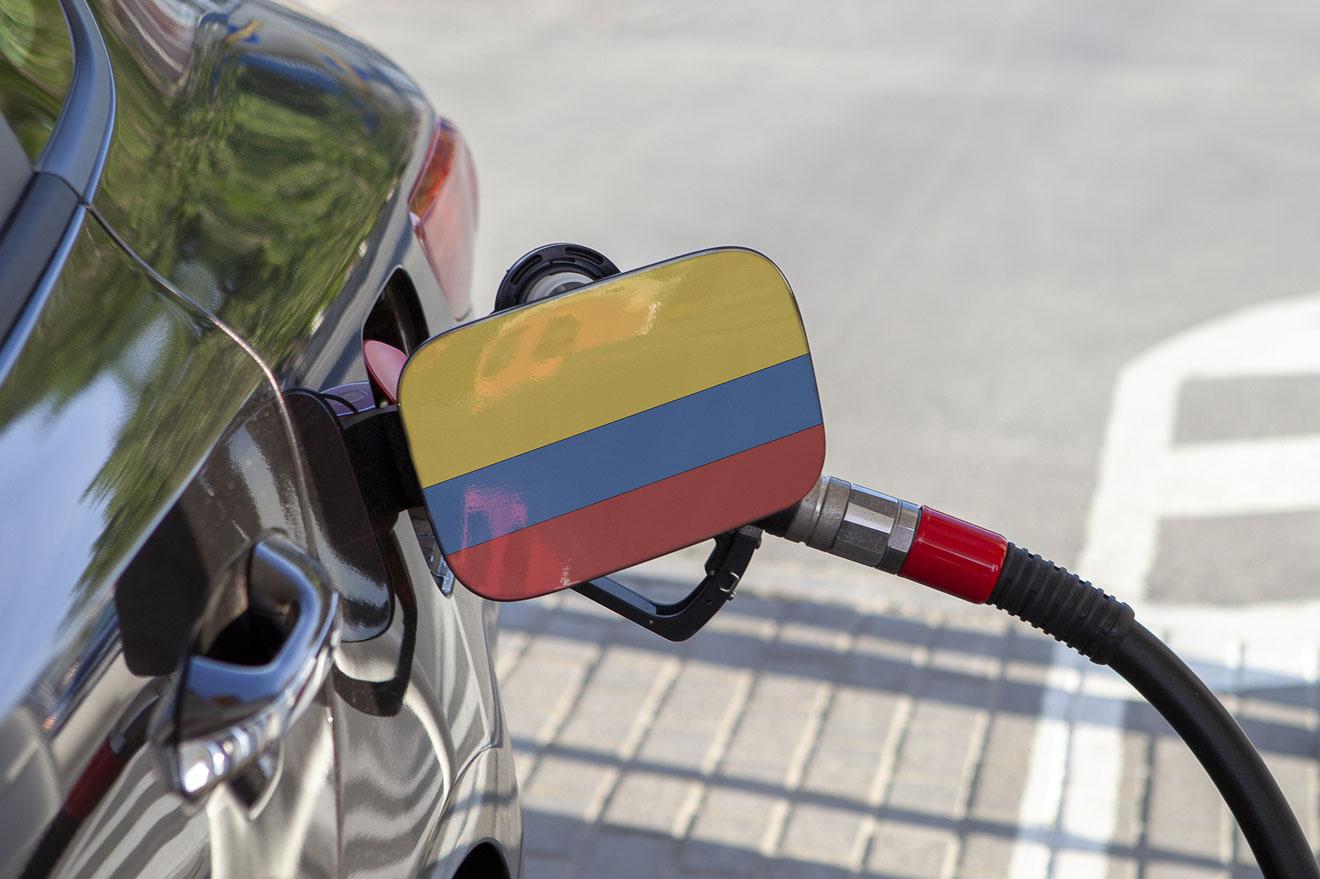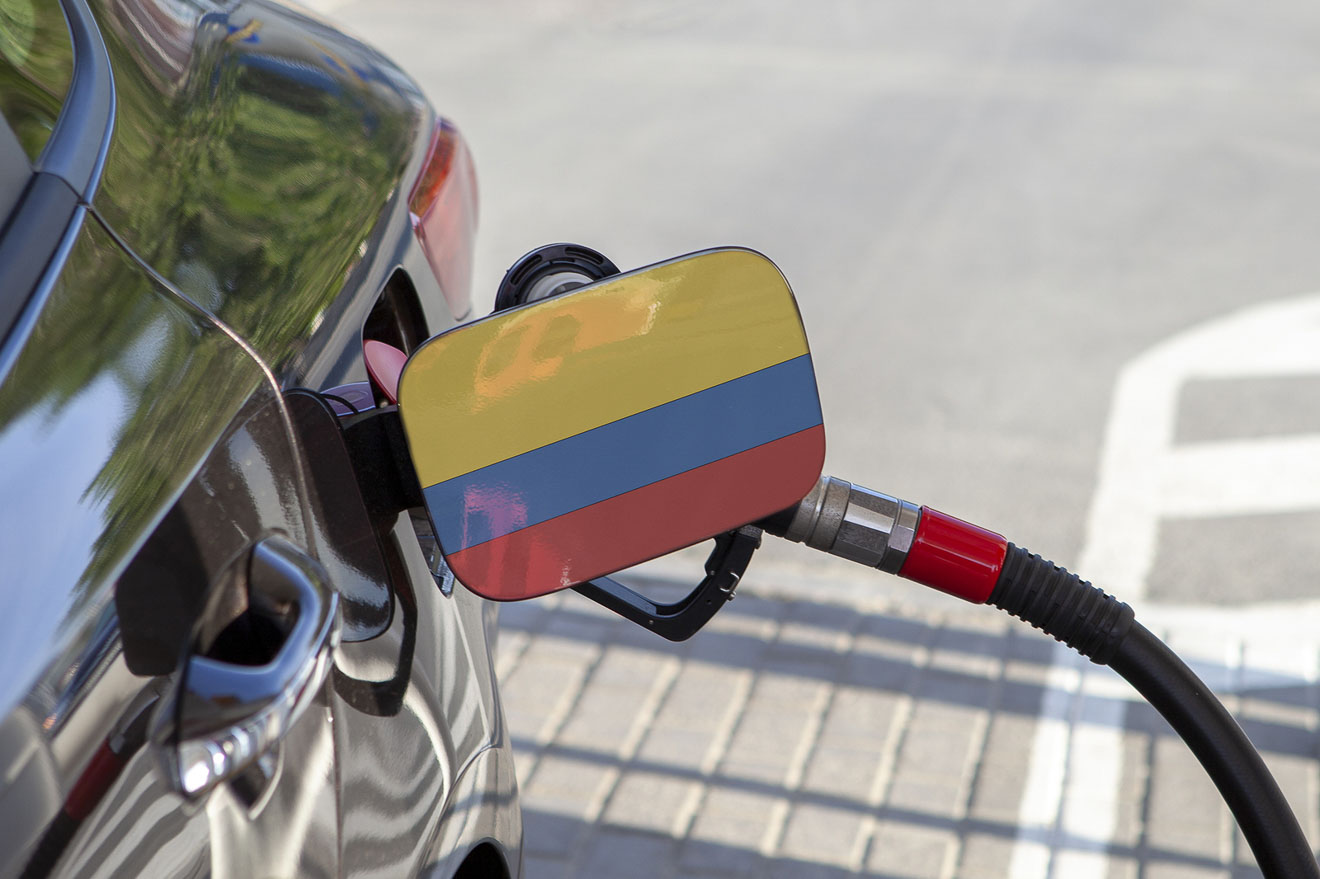 Have this list close to you when you go to pick up your car, just to make sure that you've got everything ready to go and all your questions are answered before getting in the car!
Check that you have all the right documents and car permits in case you're stopped on the road by the police.
Ask the rental company for a phone number to call in case of an emergency.
Check that the AC or the heating (depending on the season) are working.
Double check with the rental company where the drop off location is to make sure you're on the same page.
Check how much gasoline you've been given, and if it matches what it says on your contract.
Take pictures of your car before you pick it up so you don't get blamed for any scratches you didn't do yourself!
PRO TIP: Check out the license plate on your car, does it end in an even or odd number? If it's even, it means that you can drive in the city on even days of the month and if it's odd, on odd days.
5. Car insurance for your rented car in Bogotá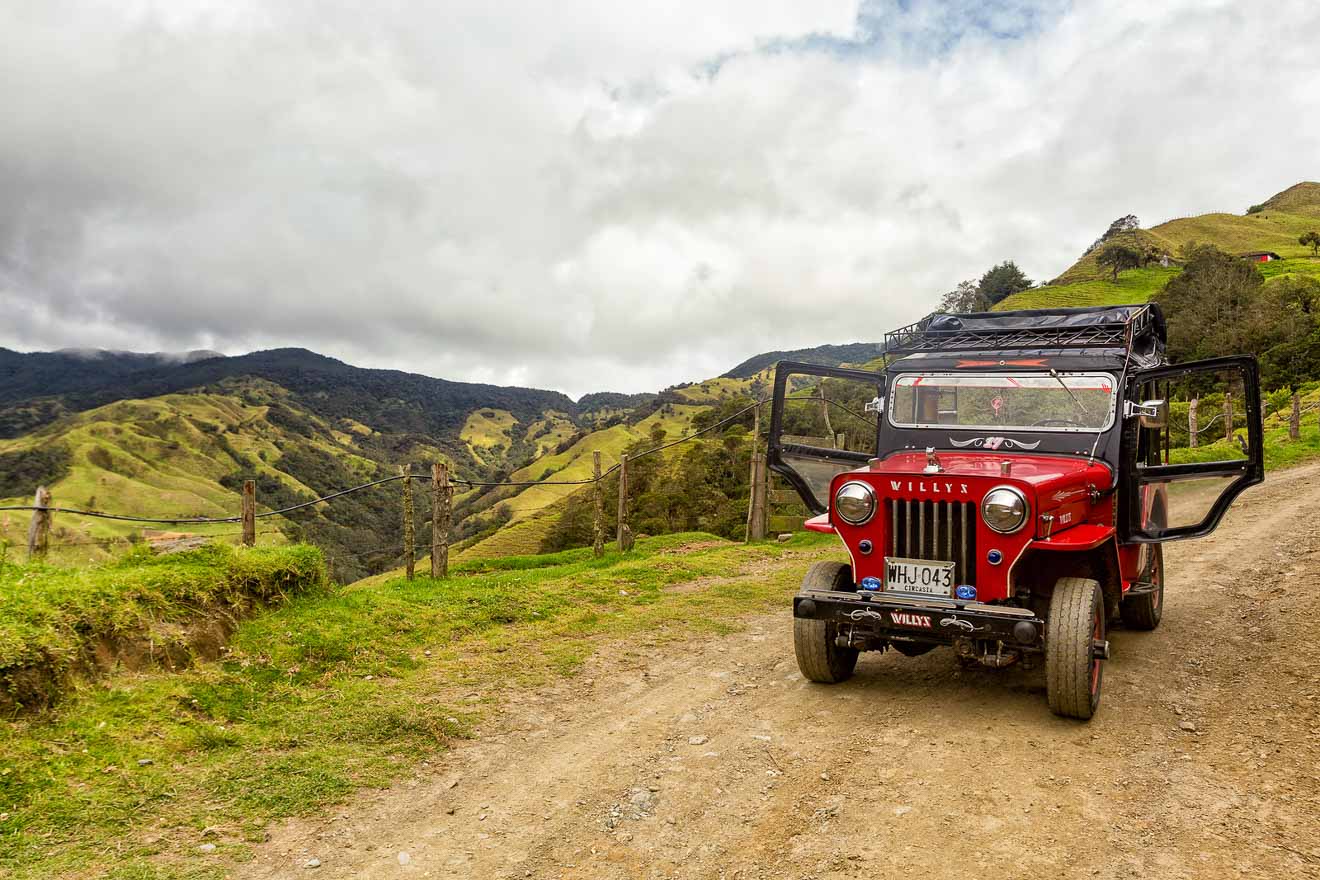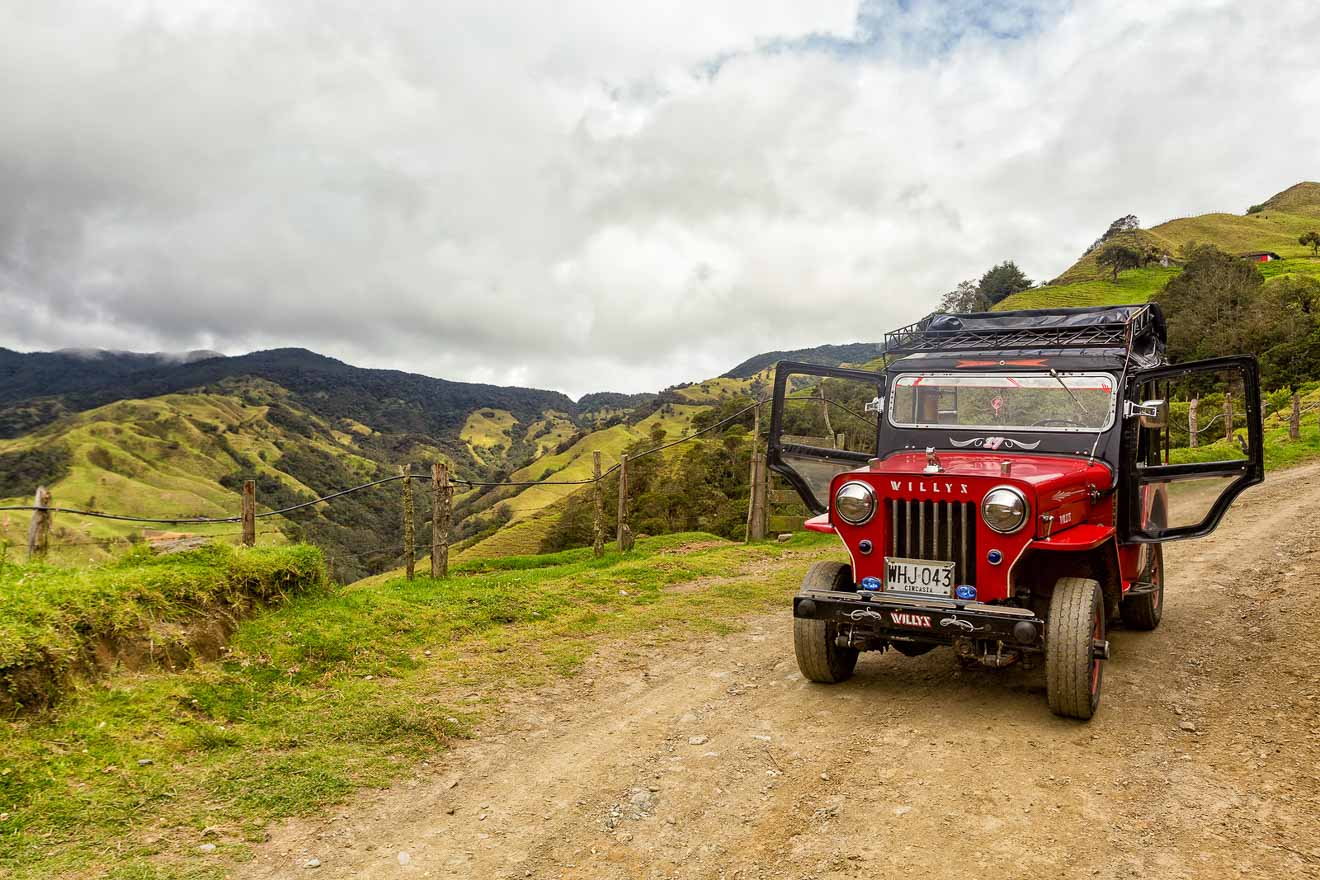 The last thing that we want to think about is something happening to the car or to us, but every precaution matters! Car insurance is a little pain, but a necessary one as it can really get you out of trouble!
Some people consider the insurance the deposit hold that you have placed on your credit card when you get a rental car, as it covers damage and theft. However, this doesn't cover third party damages or even if you hurt yourself.
PRO TIP: Check if your credit card already covers your rental car. Some banks offer these types of insurances!
6. Road Tolls in Colombia
Road tolls in Colombia are actually the norm!
These road tolls are rarely avoidable and many times the only way to get to a certain place. The price varies between COP 5,000 – COP 10,000 (US $1.50-$3) depending on the road conditions and the location.
For instance, a 4-hour drive can have around 3 tolls and costs around US $10.
However, if you're just taking day trips from Bogotá, you shouldn't be paying as much as this since most of the destinations are no more than a couple of hours away!
7. Driving rules in Colombia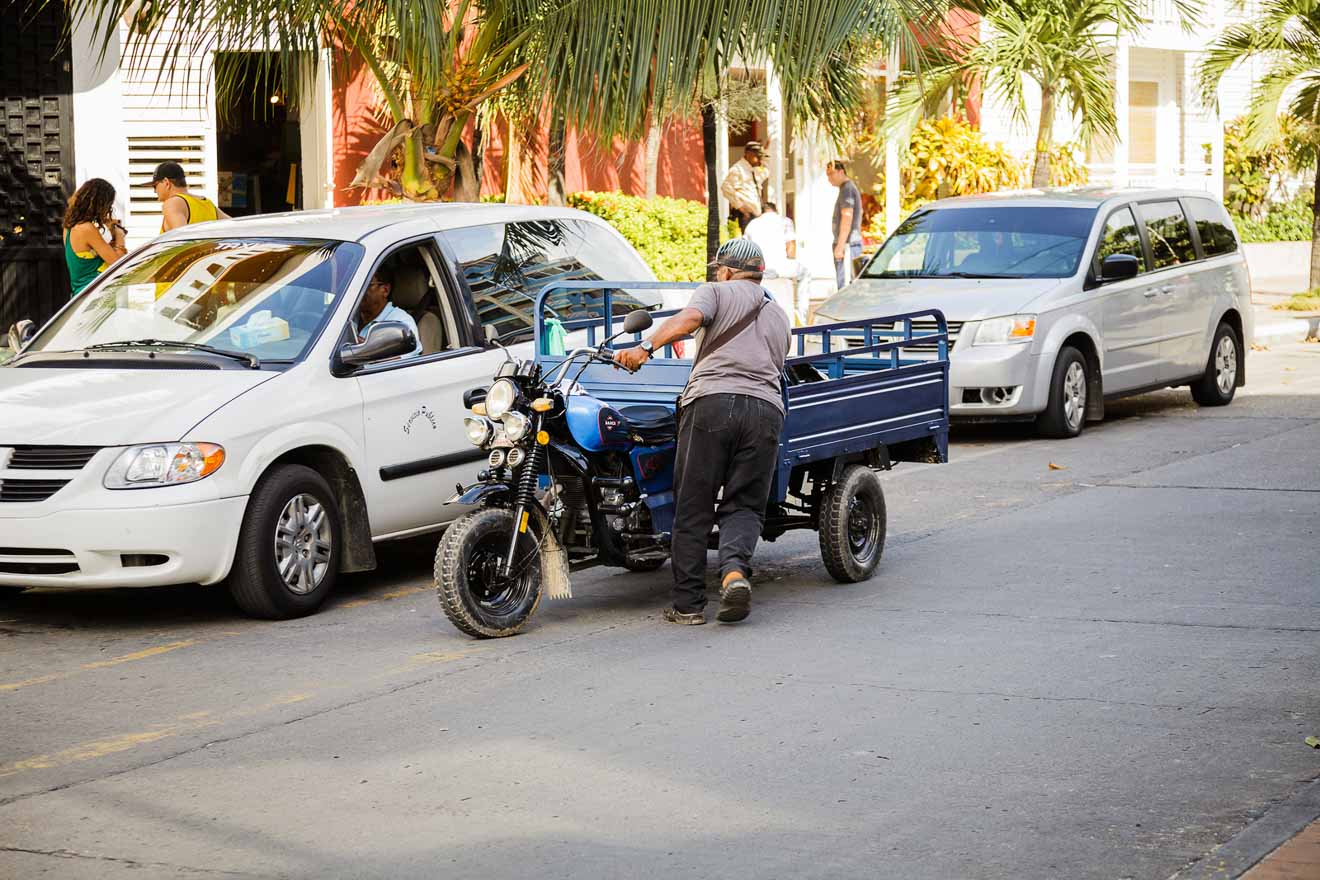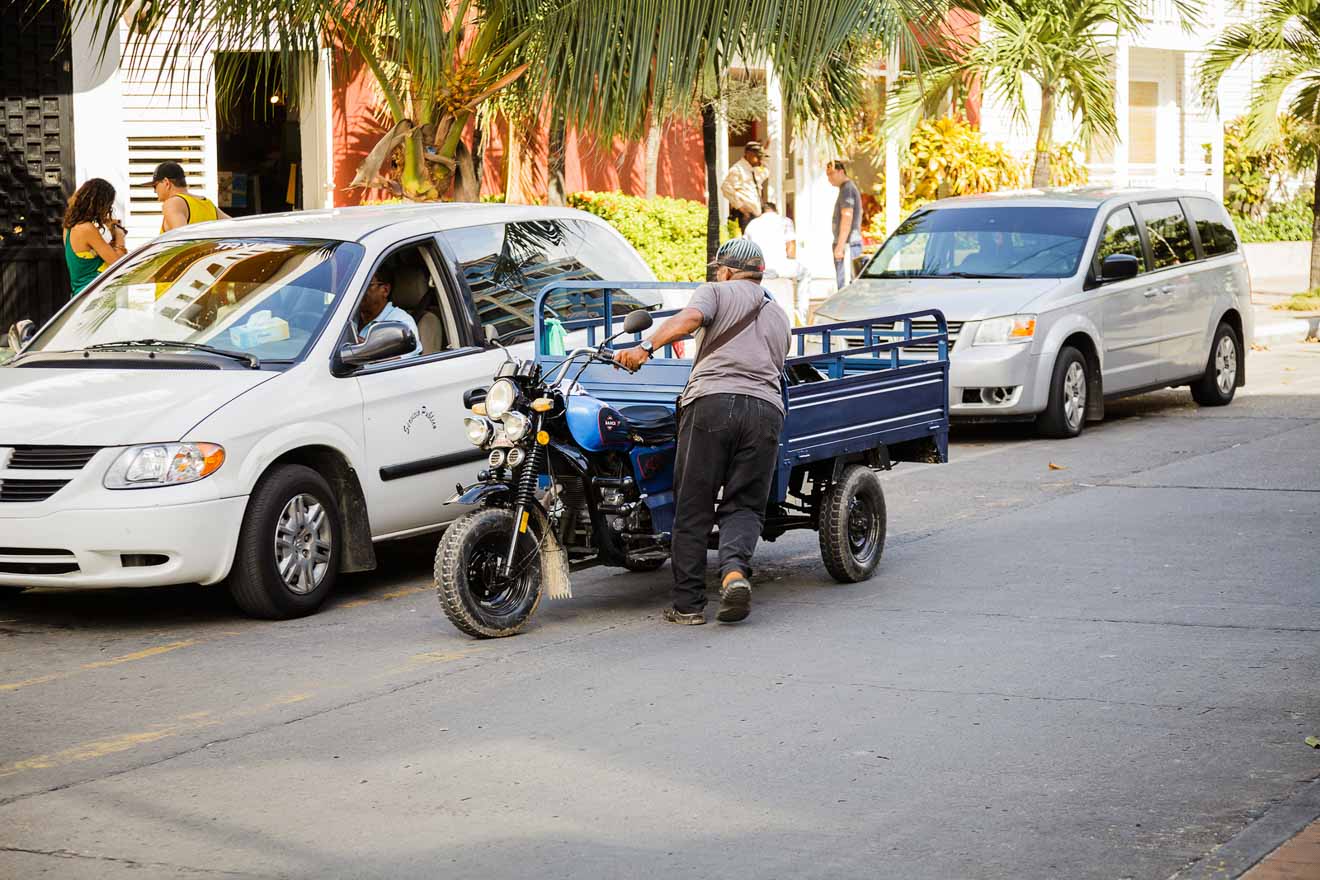 It is extremely important to know the general rules about driving in Colombia, and the unwritten ones! That's why I recommend you have a read of the list of rules below:
The speed limit in residential areas is 30km/h, in urban areas, 60 km/h, in rural areas, 80 km/h and on motorways, 100 km/h. Try to drive at a steady speed and don't make unpredictable moves. Safely pass the slow trucks on the road or you will take double the time to reach your destination!
As mentioned previously, you will drive on the right and pass on the left hand side of the road, just like in the US and most European countries.
You are required to wear your seatbelt at all times.
You are not allowed to use your phone unless is hands-free.
Be on the lookout for potholes and speed bumps in the road, the latter of which are the same colour as the road so be careful! Also look out for landslides, especially if you're travelling during the rainy season!
Driving with your lights on at all times (when you're outside of the city) is kind of an unwritten rule in Colombia.
Road conditions are not consistently great, so always leave a little earlier than planned because the trip might take longer than expected!
| | |
| --- | --- |
| 🚗 Economy car: | |
| 🚜 4×4 price: | |
| 🚐 Campervan price: | |
| ☀️ Best time of year: | December – March |
| 🔞 Minimum age to rent: | 23 years old |
| ⛽ Avg. cost of fuel: | $US 0.61 per L |
| 🛣️ Roadside: | Right-hand traffic |
| ✈️ Cost of traveling: | Low |
BONUS 1: Is it safe to rent a car in Colombia?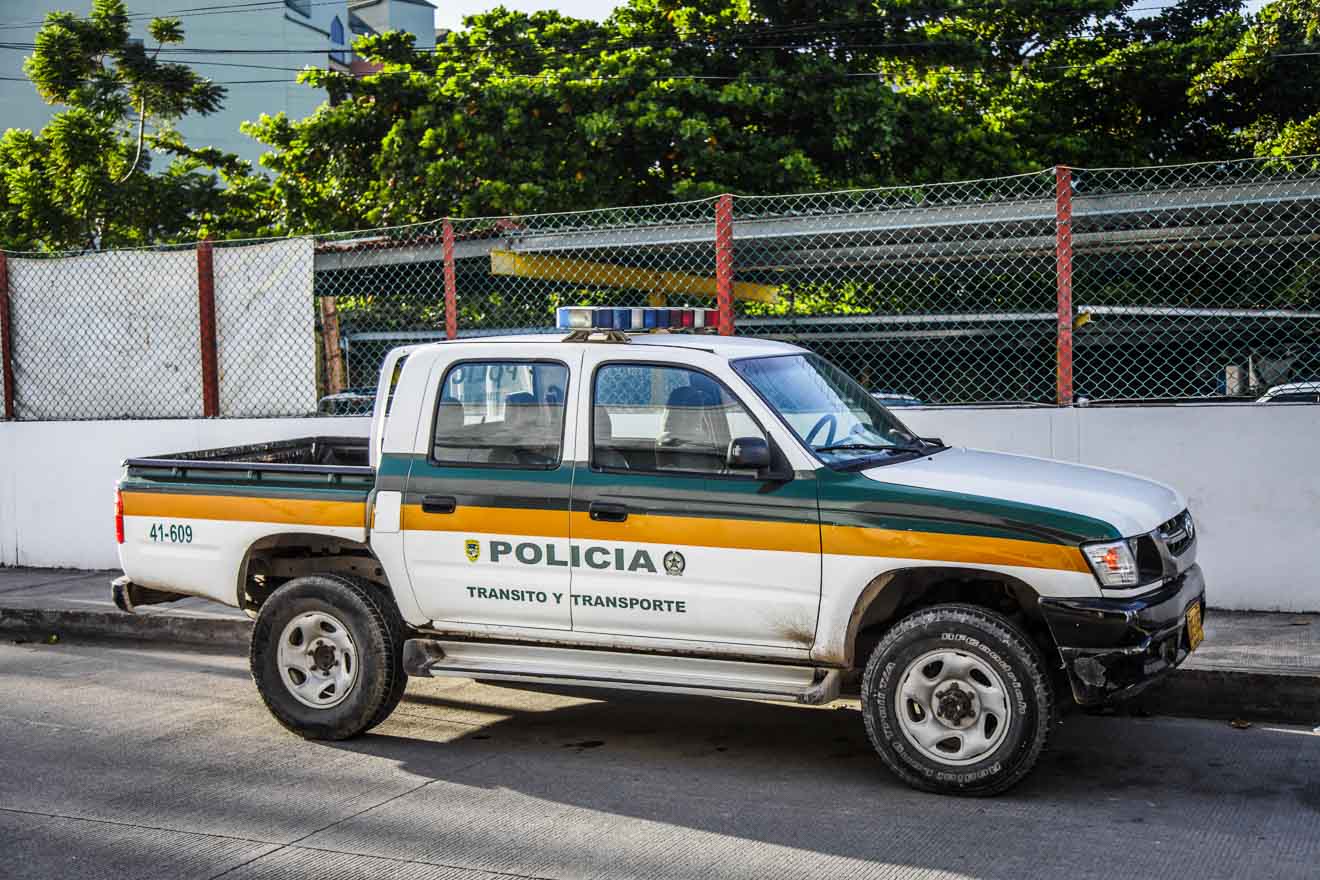 Renting a car in Bogotá is overall a safe experience however you have to use some common sense and be a confident driver in order to navigate the roads successfully.
Traffic in Bogotá is hectic and drivers are a little crazy, so I do not recommend you rent a car if you're only staying in the city; you will have to sit through many traffic jams and put up with a lot of unpredictable behavior from other drivers.
Finally, car theft and carjacking is not completely eradicated so just make sure your car doesn't stand out and that it has Colombian license plates so you can blend in with the local cars. Be smart and have some common sense-you wouldn't want to drive a premium car in a country where most can't afford it. You might consider purchasing extra theft insurance in case any of this were to happen; I purchase it when I know I will be carrying lots of electronics with me.
PRO TIP: Make sure you never leave any valuable belongings in your car such as a passport or your suitcase, and if you just have to, make sure you do it very discreetly!
BONUS 2: 4 Awesome road trips from Bogotá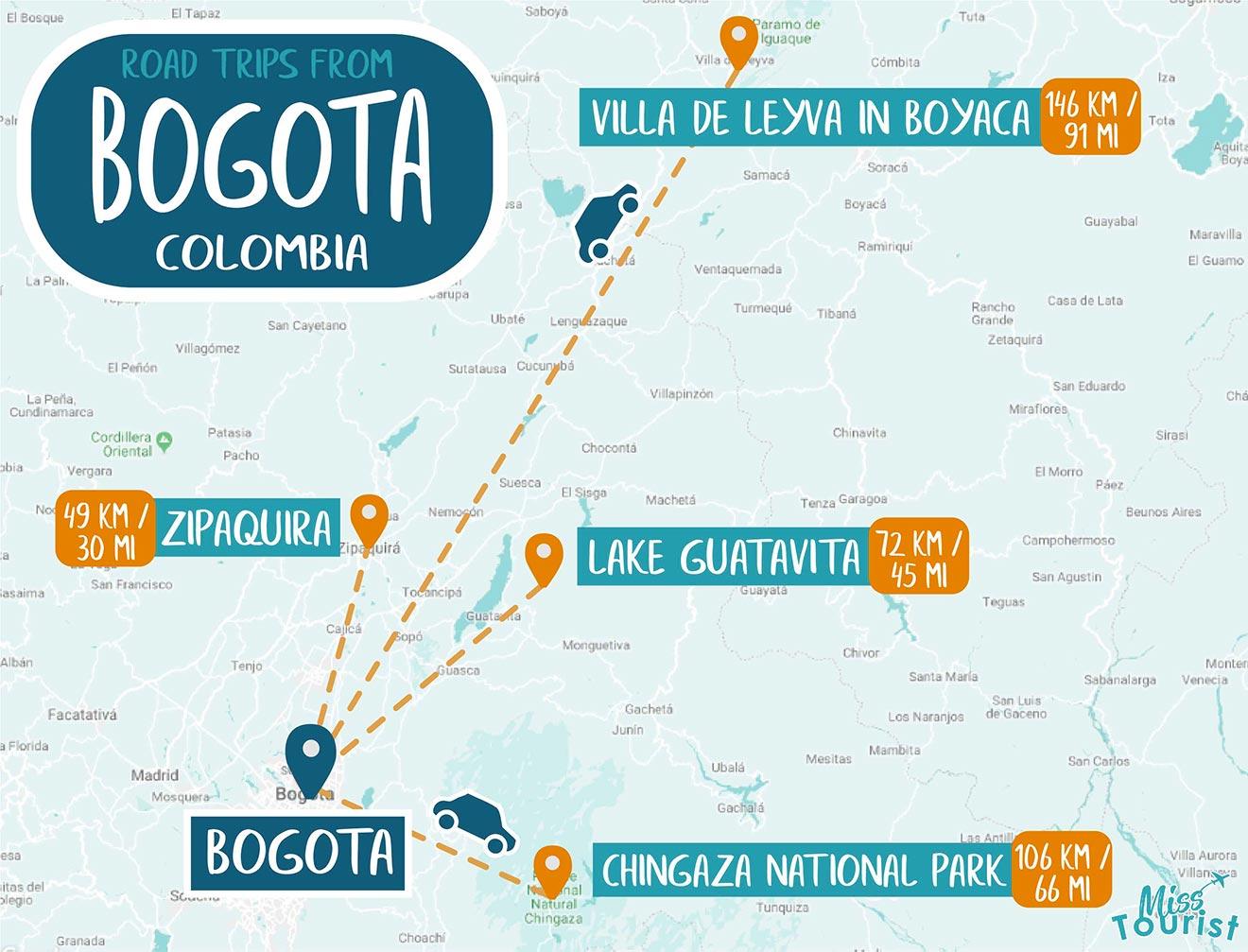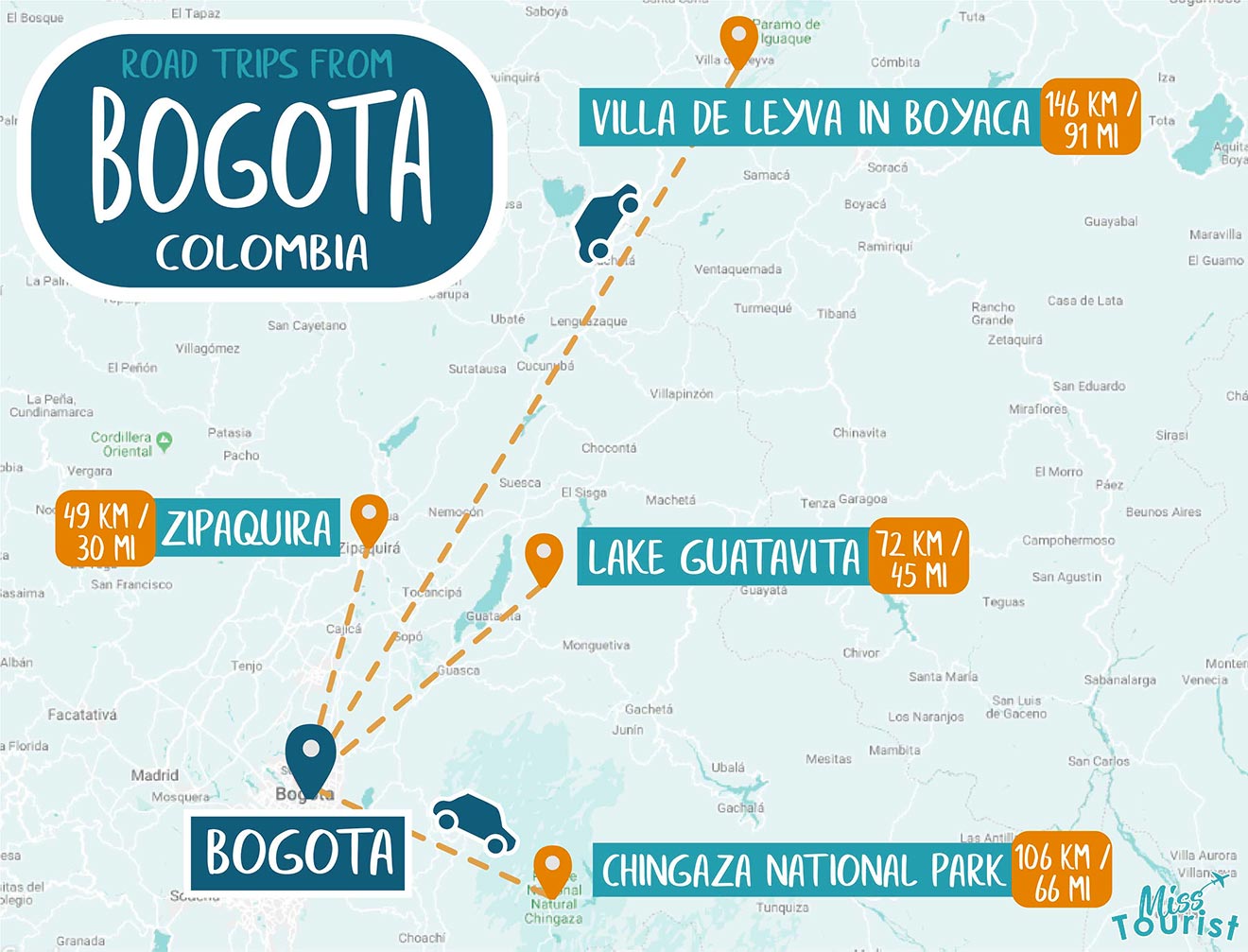 There are plenty of road trips to take from Bogotá; whether you want to visit little colonial towns or amazing natural landscapes I've got you covered.
Most of these day trips are covered on my Things to do in Bogotá post, so if you'd like to check them out thoroughly or see how to get there by public transport you should check it here.
Otherwise, have a look at my favourite road trips from Bogotá below:
1. Zipaquirá and Salt Cathedral
DISTANCE: Bogotá to Zipaquirá = 49 km (30 miles) / 1.15 hours
One of the most popular day tours from Bogotá, the beautiful colonial town of Zipaquirá and the Salt Cathedral, an indigenous place of worship turned Catholic church located in an underground salt mine!
2. Lake Guatavita
DISTANCE: Bogotá to Lake Guatavita = 72 km (45 miles) / 1 h
Lake Guatavita is just an hour away from the city. It inspired the Legend of El Dorado and is sacred to local indigenous communities. A wonderful place to hike or just relax, it is filled with local flora and fauna for you to spot!
3. Chingaza National Park
DISTANCE: Bogotá to Chingaza National Park = 106 km (66 miles) / 3.5 hours
If you'd like to forget about city life and all the hustle and bustle of Bogotá, check out Chingaza National Park. It's a paradise for nature lovers and where Bogotá's water comes from! It is a bit further away from the city so it'd be perfect if you could stay around the area overnight.
4. Villa de Leyva in Boyacá
DISTANCE: Bogotá to Boyaca = 146 km (91 miles) / 2.5 hours
A wonderful place to visit if you're looking for the picture perfect colonial Colombian town filled with cute white "casas" and cobbled streets is Villa de Leyva. Just great if you want to see what life is like for the locals in the small towns of Colombia.
NOTE: Of course you can always take longer trips from the main cities in Colombia! For instance, you can travel from Bogotá to Medellín in 8 hours. Interested? Check out my Medellín post and discover all the wonders that this city has to offer!
BONUS 3 – Hiring a driver in Bogotá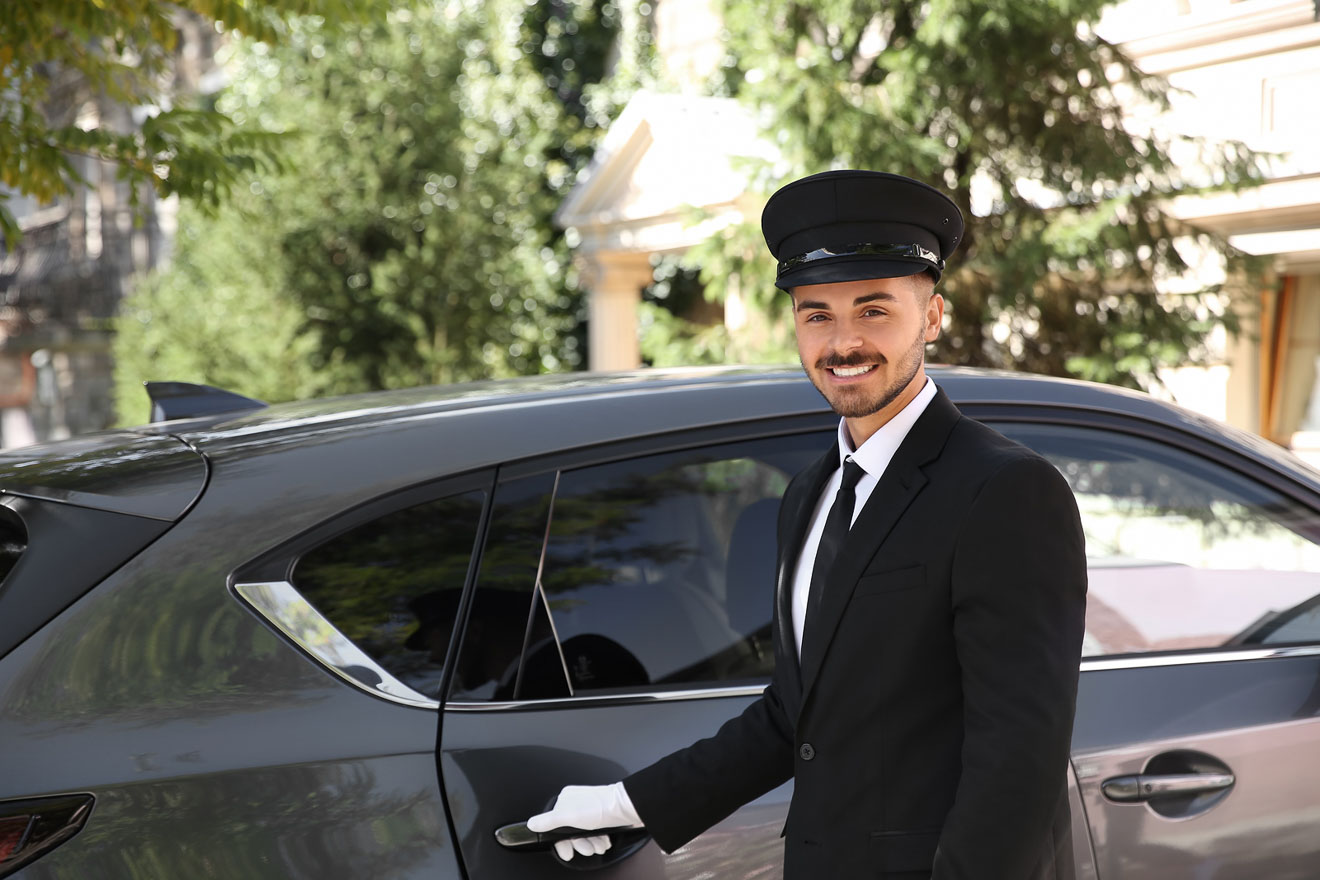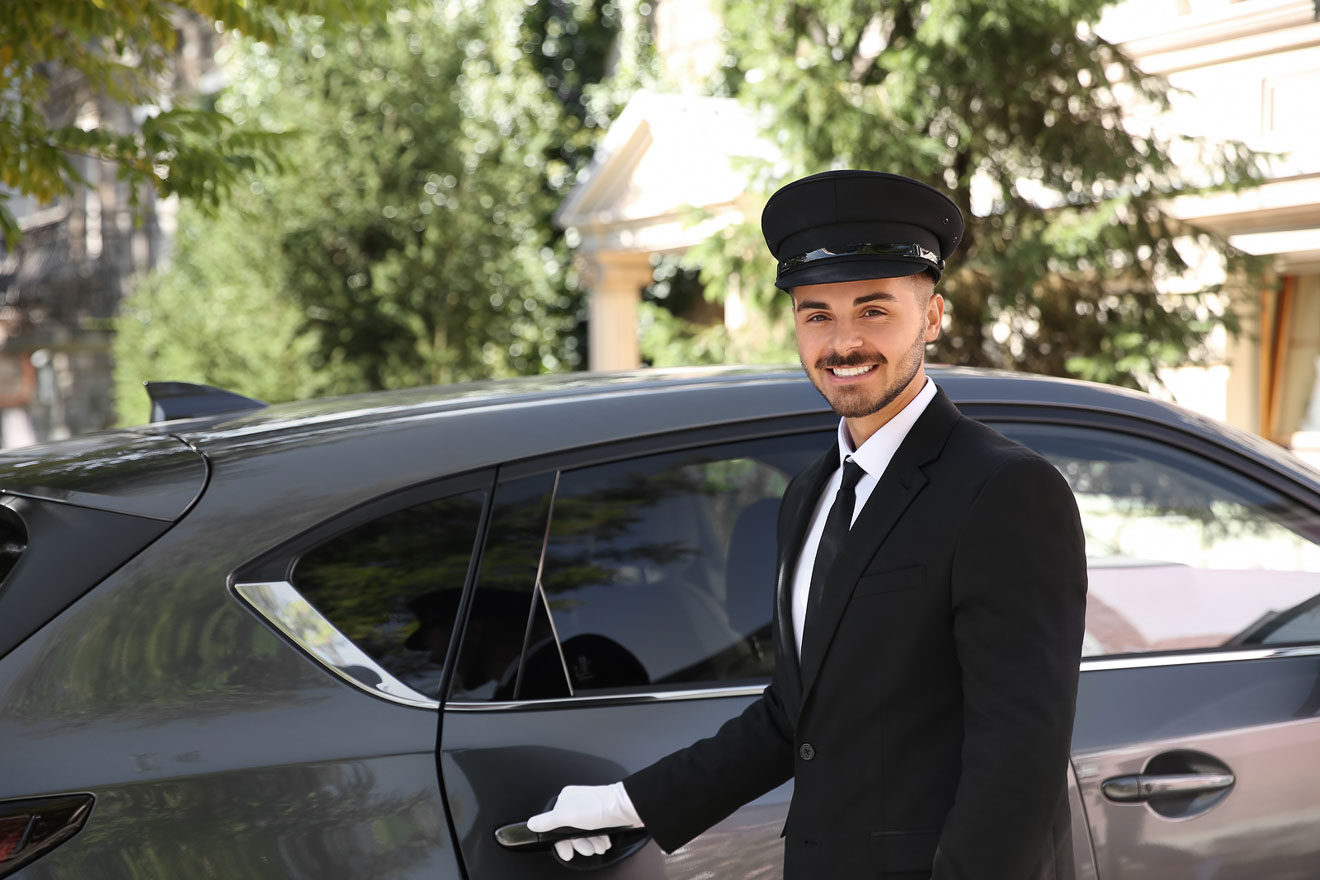 If you want to enjoy the independence of having your own method of transportation but don't want to be dealing with traffic or with large trucks on the road, you should look into getting a private driver, someone that knows all the ins and outs of driving in Colombia.
This option is more common that you might think and if your budget allows it, it's just an amazing way to experience the country through the eyes (and wheels) of a local.
I have discovered a company called Chauffeur Bogotá, where you can book private drivers and choose the car you'll be driven around in, with different sizes available depending on the number of people that are travelling with you!
PRICE: From as little as US $20 per hour for trips outside of Bogotá, and US $170 for a day (12 hours)
---
Conclusion
I hope that now you can make an informed decision on whether or not you want to rent a car in Colombia! If you do, I assure you it's going to be a hell of an adventure!
Whether you want to rent a car in the city or go on day trips, you can find all the best tips above. I have got you covered regarding your Bogotá car rental!
And if you want to discover what's worth seeing in the country and what other places you can get to with rentalcars in Colombia, why not check out my Things to do in Cartagena post?
If you've got any questions or you need some help with your booking process, you can hit me up in the comments below and I would be more than happy to help!
Happy travels!
Arantxa
---
Pin it for later!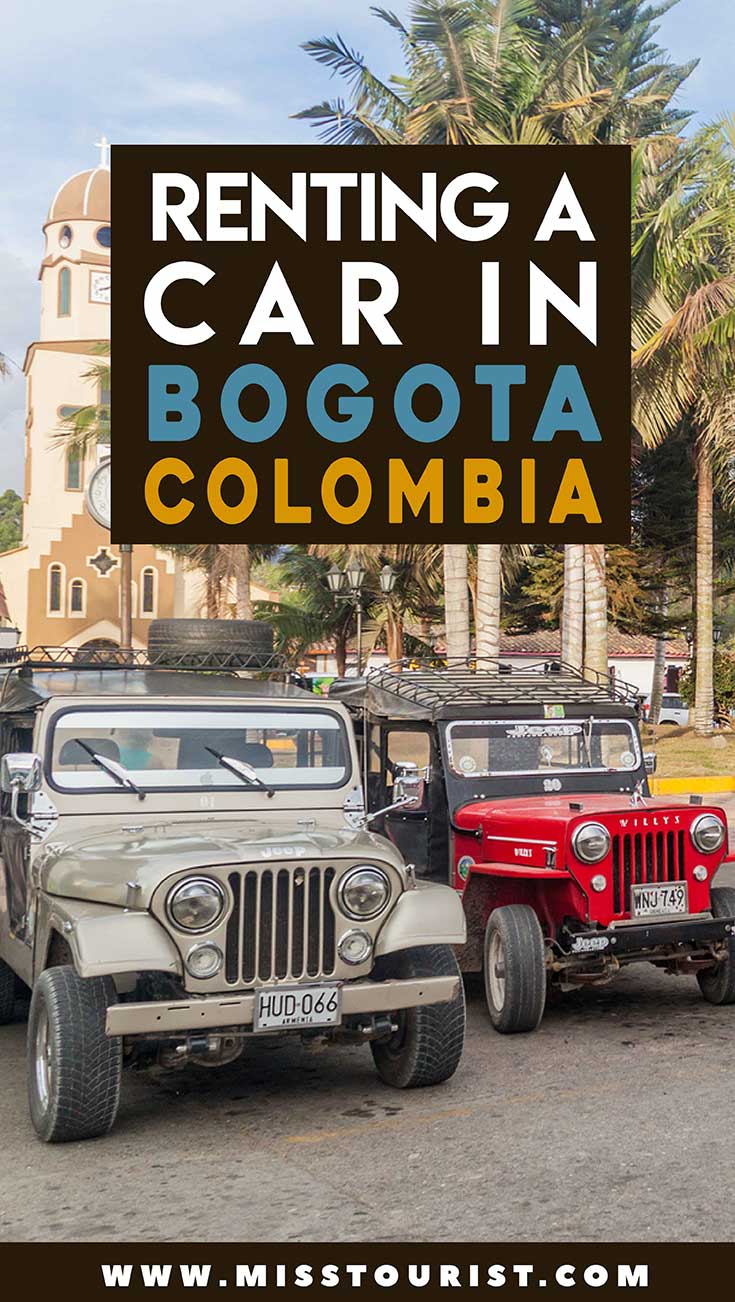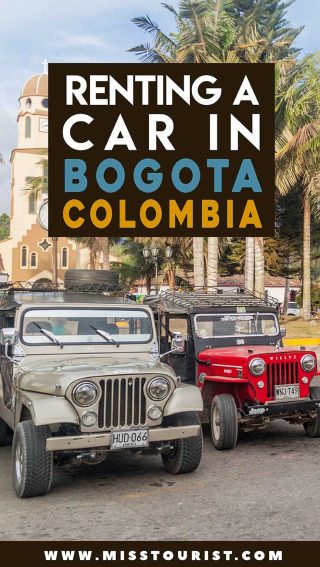 Pin it for later!