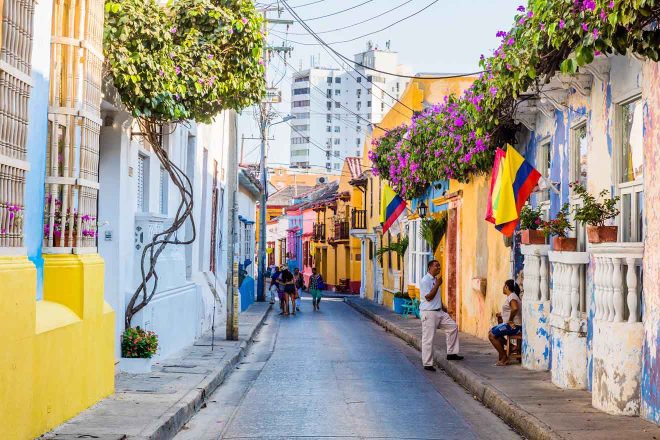 The Colombian city of Cartagena De Indias is known throughout Latin America as the jewel of the Caribbean. This is due to the fact that it is home to a well-preserved walled 'old town' full of history that dates back to the 16th century. In this article I will be taking you through a guide of all the accommodation that Cartagena has to offer in my ultimate where to stay in Cartagena guide!
With just over a million people, Cartagena is Colombia's 5th biggest city, and its story is truly a tale of two cities. Depending on how you arrive into Cartagena, you will most likely be driven or drive through the new city in Cartagena which is where the bus station and airport are located. This area outside the Old Town can be at times dirty, unsafe and uninteresting. But do not worry, we are going to cover all the interesting neighborhoods in this post!
I recommend to stay inside the Old Town walls as this is truly where Cartagena de Indias comes alive. There are a few different neighborhoods within the walled city such as San Diego, Getsemaní and Santo Domingo (where you can find the Gold Museum), however, as the walled city is so small, each neighborhood can be reached by walking (and exploring!) in a few minutes.
NOTE: Throughout the Spanish speaking world, Cartagena is a popular name for cities/towns etc so make sure you are looking at the right Cartagena when doing your booking. To help minimize confusion, I will be using the word 'Colombia' after Cartagena a lot!
If you are in a hurry:
Here are some amazing accommodation options in the city center sorted by price (all of them have fabulous reviews, too!):
1. Centro (The Old Town) – Inside The Walled City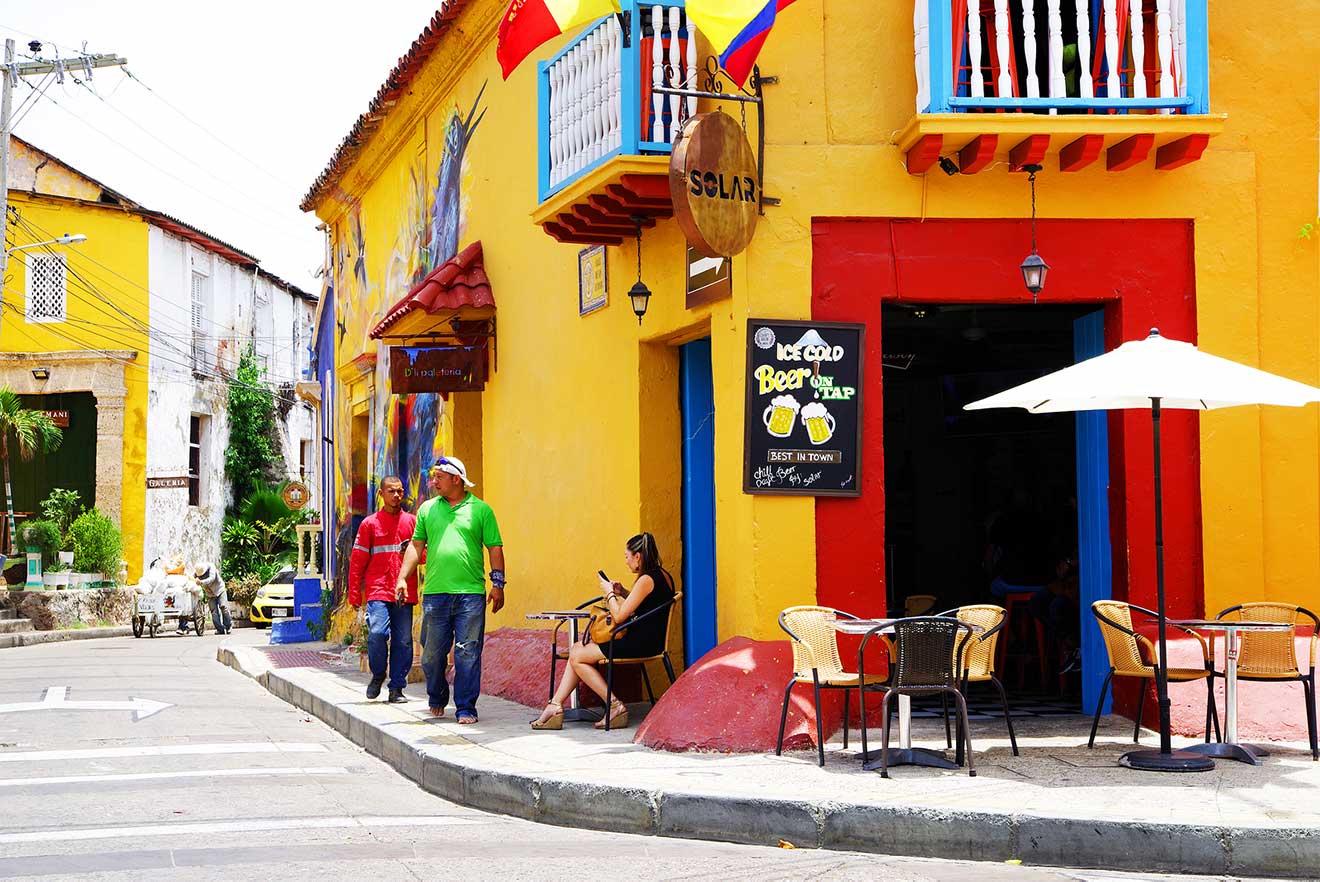 As I mentioned earlier, the Walled City would probably be your best option since all the attractions are located there as well, This area is very lively and touristy with tons of options of accommodations for all ook as much in adwallets, However, I do recommend to try to book as much in advance as possible as the area is not so big and the best places tend to book out really fast!
In fact, that happened with me – as everything nice was already booked for our dates, we decided to book something outside of the walls and it was a disaster – the room was the smallest most horrible room I have seen and there were girls who looked like hm… ladies-of-the-night downstairs. Needless to say, we had to urgently find something overpriced that would be in the area we felt safe in.
Just go with any of my suggestions below in this post, and you will be fine! 🙂
More accommodation options in the Old Town:
2. Getsemani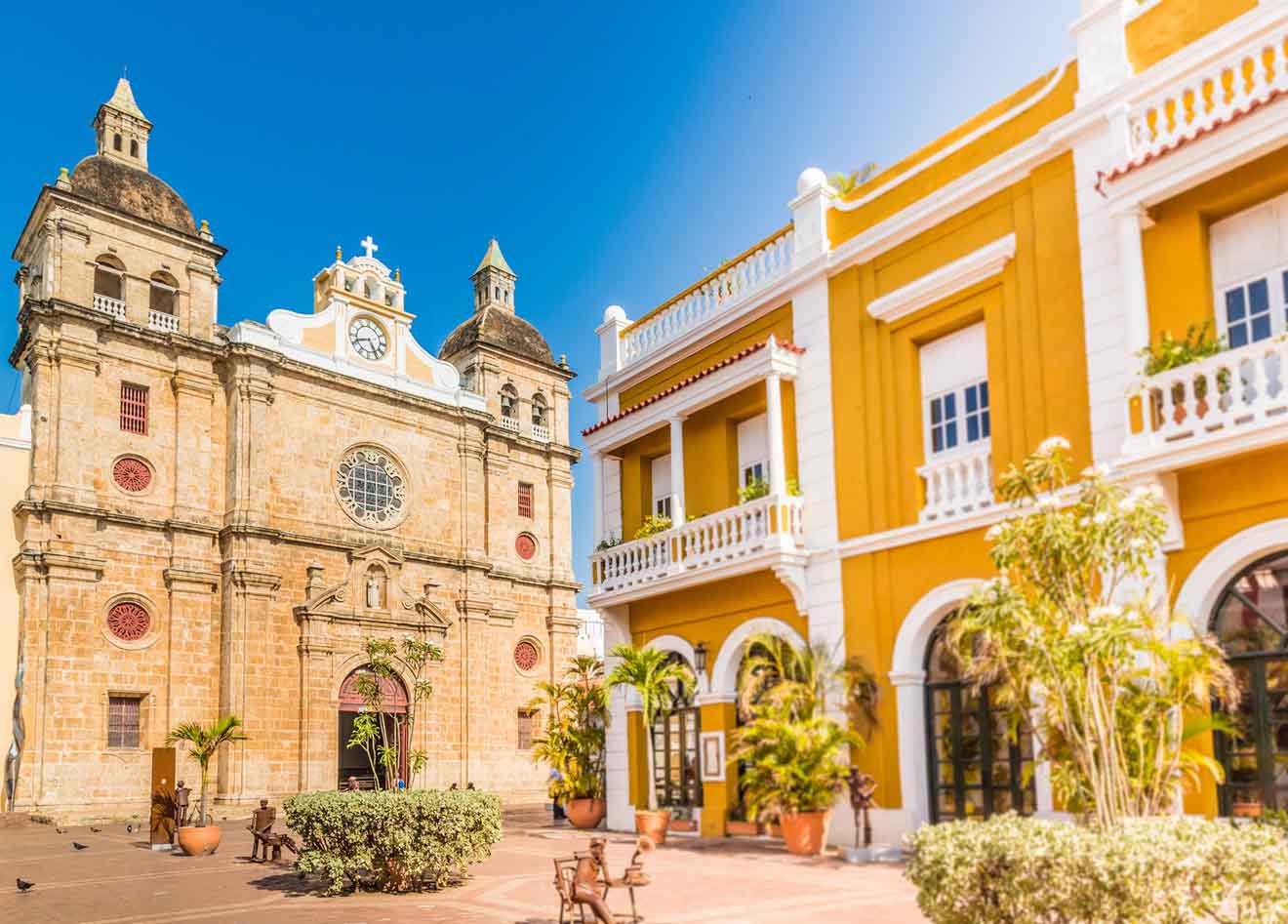 Getsemani is located on the South of the Old Town and it is considered to be the best area for backpackers and nightlife lovers. It used to be an unsafe area, but it is changing fast now with lots of hipsters cafe and alternative bars popping up here and there.
So, if you are from the younger crowd, I would recommend staying somewhere around Plaza de Trinidad as this is a very popular hang out place where you can meet fellow travelers.
Other accommodation options in Getsemani
3. San Diego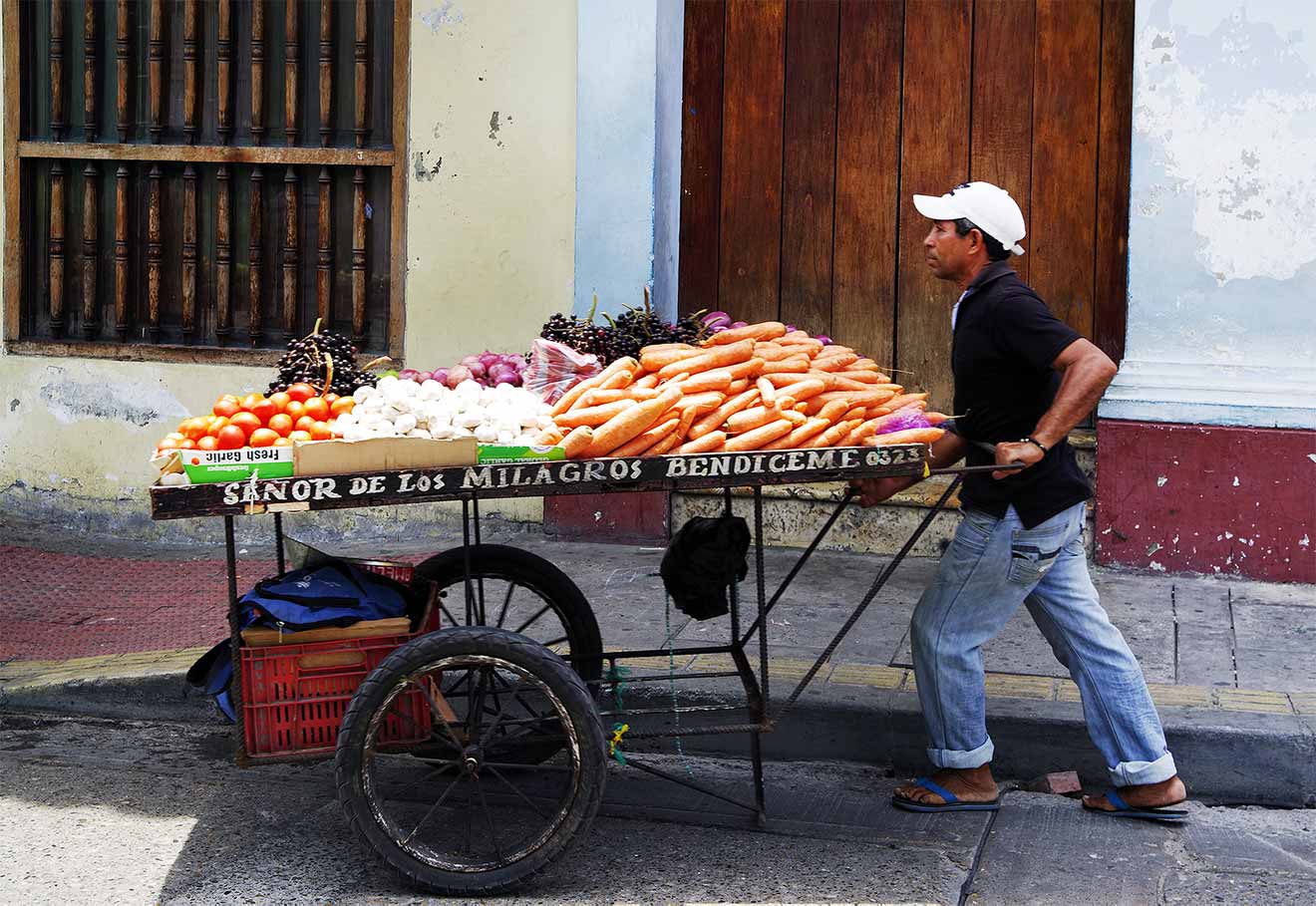 San Diego is located inside the walls and it is just a stone throw away from the Old City (its North East corner). Just like Bocagrande (below), I would recommend this area for families as it is a quiet part of the Old Town yet all the attractions are walkable from there.
You will also be pleasantly surprised to see some of the city's best restaurants and the amount of great hotels in the area!
Other accommodation options in San Diego
4. Bocagrande & Laquito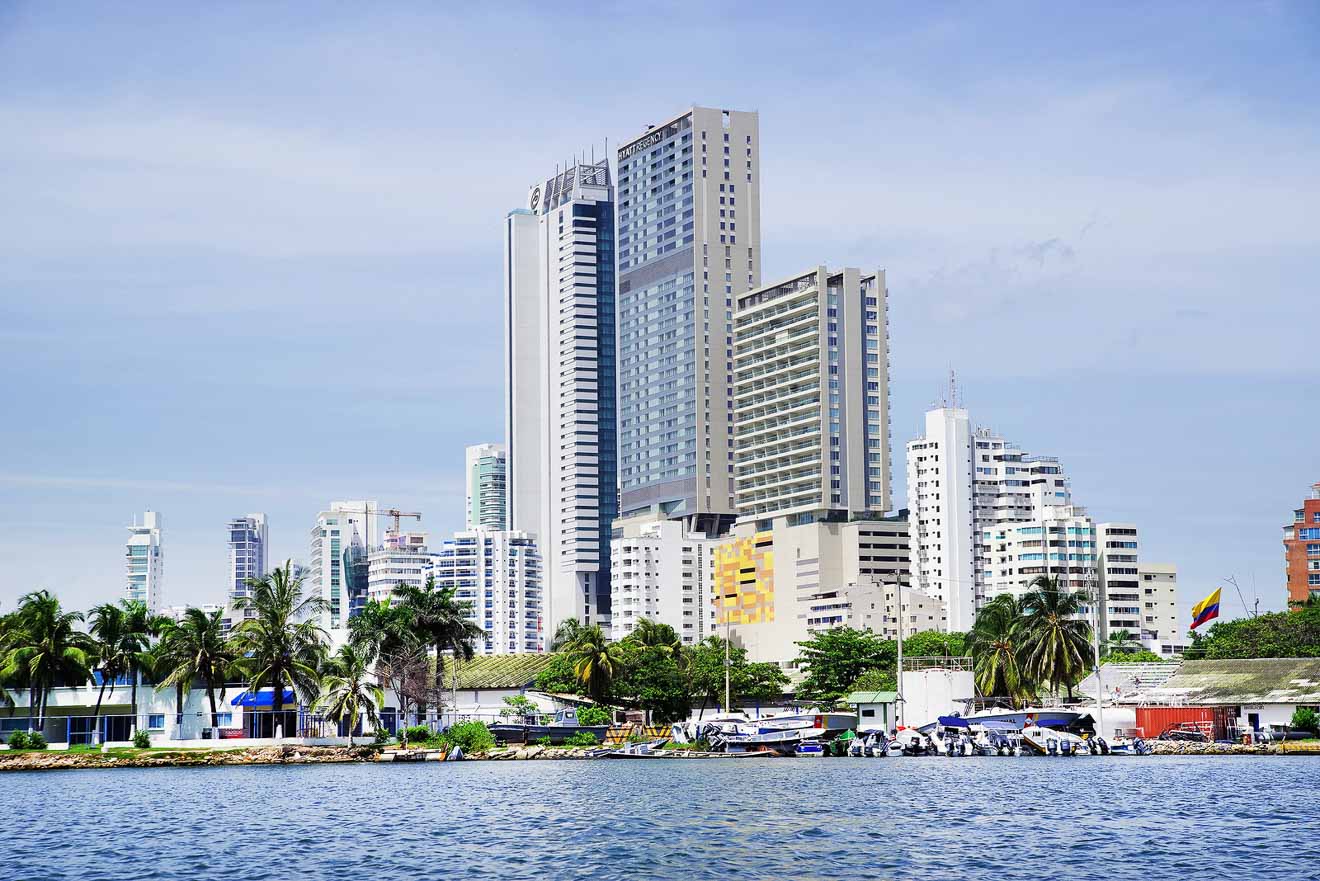 Bocagrande is a peninsula located just outside of the walled city. If you are looking for a beachfront accommodation that is also not far from the Centro, this would be a great choice – some even call it "The Miami beach of Cartagena"! There are lots of international big chain hotels like Hilton and Hyatt if you are looking for well known names.
El Laquito is located on the left of the peninsula and it is called like this because it has a big lake – a super nice and safe area to be in.
The whole area is super safe, so if you are traveling with a family or just looking for a nice relaxing vacation in the city, I can definitely recommend this area!
Other accommodation options in Bocagrande & Laquito
5. Marbella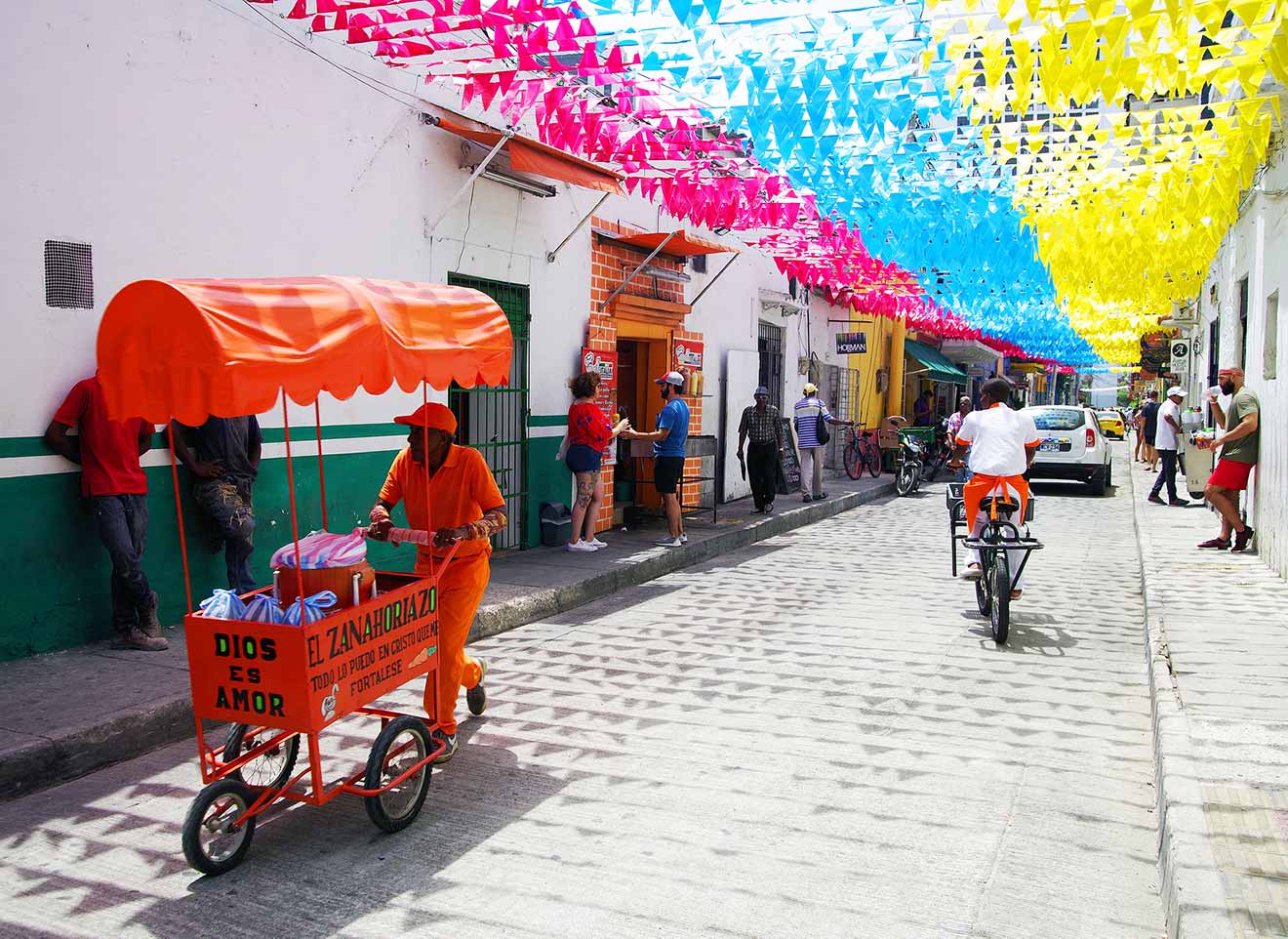 Marbella (and I would include El Cabrero which adjoins it) is another nice beachfront location that I would recommend for budget travelers.
The area is mostly residential that is why there are not so many hotels and restaurants around (there are some though!), but you can find plenty of nice apartments for a short term rental there.
You will see that the price for accommodation is a bit lower there, but keep in mind that it will take about 20 minutes by foot to the Centro. If that is not a problem, read on, I chose some nice places for you:
Other accommodation options in Marbella:
BONUS 1 – Where to stay in Rosario Islands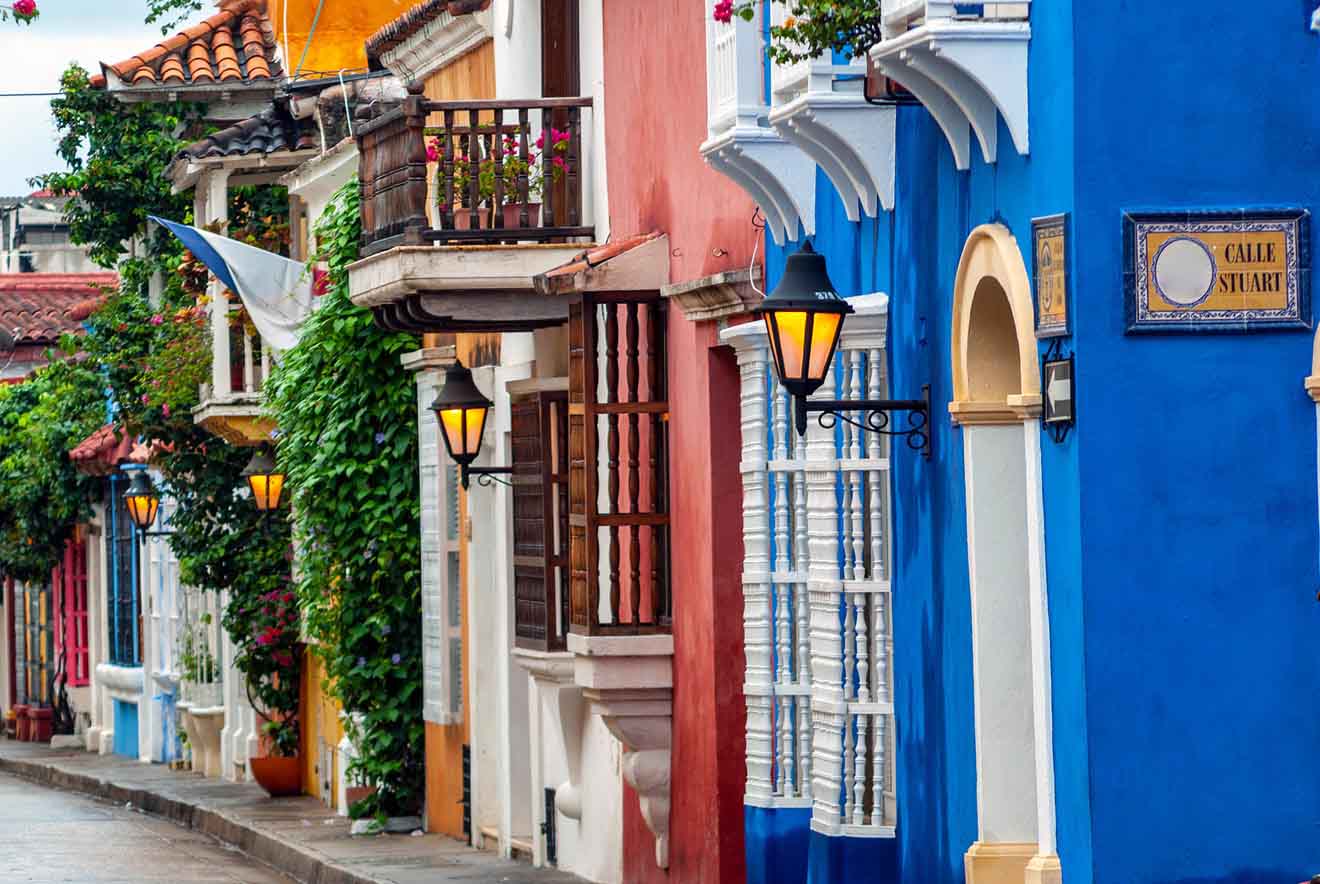 Rosario islands is an archipelago in Colombia located approximately 100 km (~62 miles) away from Cartagena. If you have some extra time, I BEG you to go visit it! You can do it in a day trip, but spending a couple of nights there to get away from the city and enjoy those pristine beaches is, of course, preferred.
NOTE: Most of the hotels offer a full board option and, unless you are staying in a big hotel with a couple of restaurants in the proximity, I would recommend taking it. You will not only enjoy the homemade delicious food, you will also get a feel of real authentic food and support local businesses.
The archipelago consists of many islands – Baru, Grande and Marina being the most popular, I have selected some cool options for you on those 3, take a look below:
Other accommodation options in Rosario Islands:
BONUS 2 – BEST HOTELS NEAR CARTAGENA AIRPORT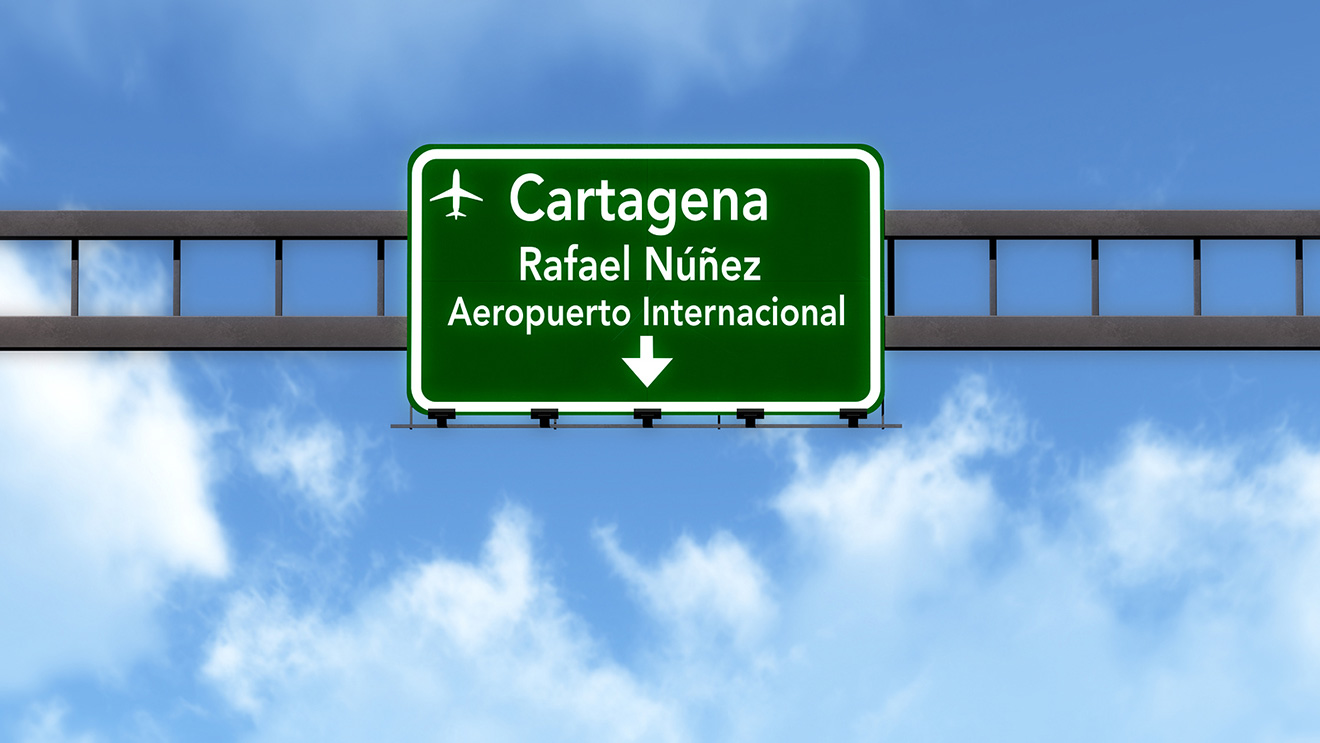 But, where to stay in Cartagena near the airport? Rafael Nuñez International Airport, or CTG, is located only 3 km away from the old town so even though it is rather close, some tourists prefer to stay right next to CTG. For those of you who are jetting into Cartagena for a few quick days of sun and colour or those of you who have late arrival/early departure schedules might be wanting to choose a hotel close by the airport to ensure a swift departure like James Bond!
Other accommodation options near the airport:
---
Conclusion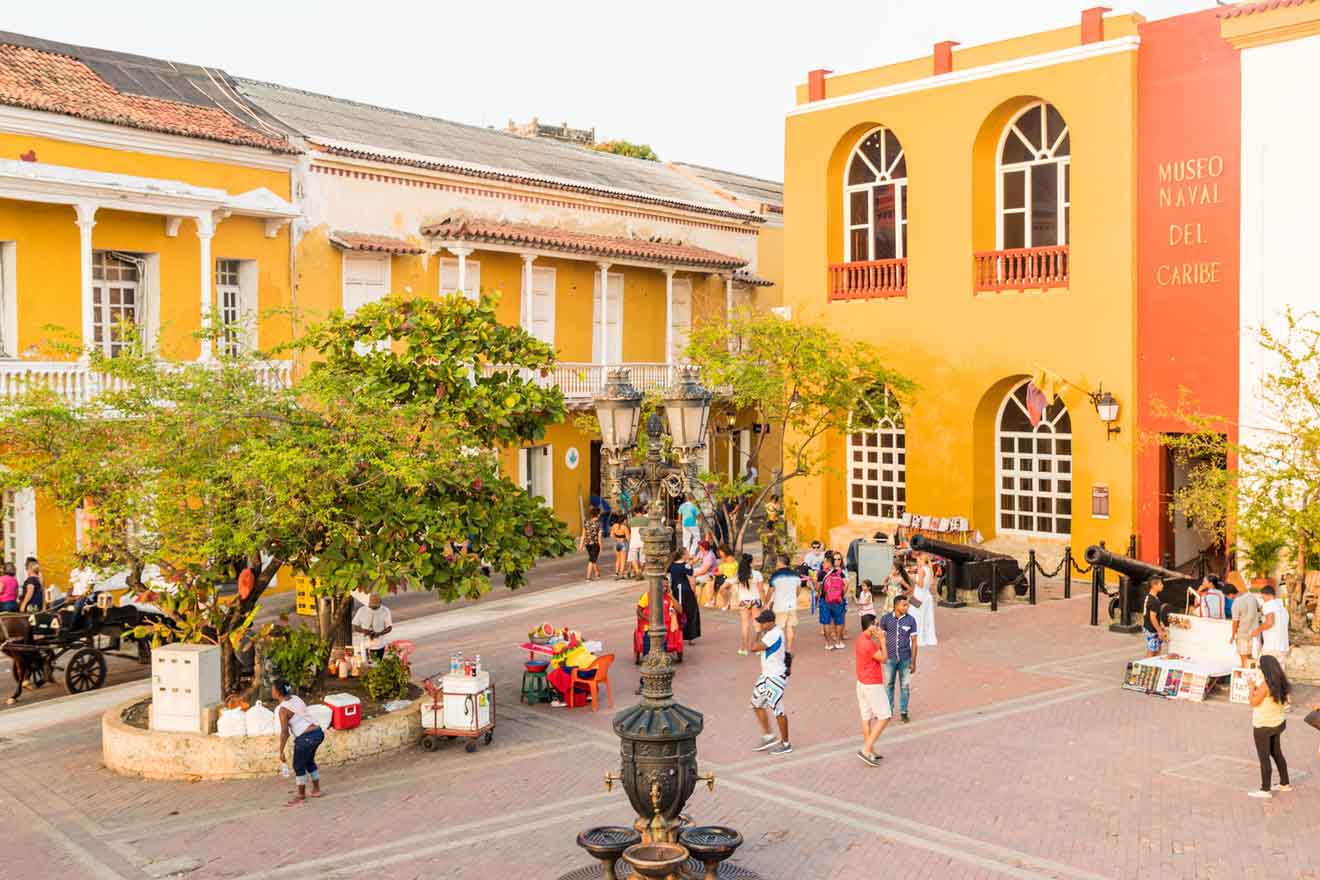 So there you have my complete guide to accommodation in Cartagena – Specifically its Walled City and Bocagrande neighborhood. I've covered everything from hostels, apartments and every type of stay in the old city! The city is truly one of a kind, at least in Colombia with the mixture of Caribbean and latin vibes being at an all time high and leaving all that visit with that burning sensation of wanting more and wanting to return ASAP! I hope you find this content helpful and I have solved all of your doubts regarding where to stay in Cartagena.
Please note that due to the size of the walled old town neighborhood, accommodation does tend to book out rather quickly so try to book your accommodation as soon as possible.
If you are returning or coming for the very first time, be sure to check out my article about what to do in Cartagena first then come right back here to pick one of these great accommodation choices in Cartagena de Indias, Colombia, the jewel of the South American Caribbean!
As always, enjoy your trip and please leave a comment below with any questions you may have or general comments on your trip to Cartagena de Indias!
Happy travels!
Yulia
---
---