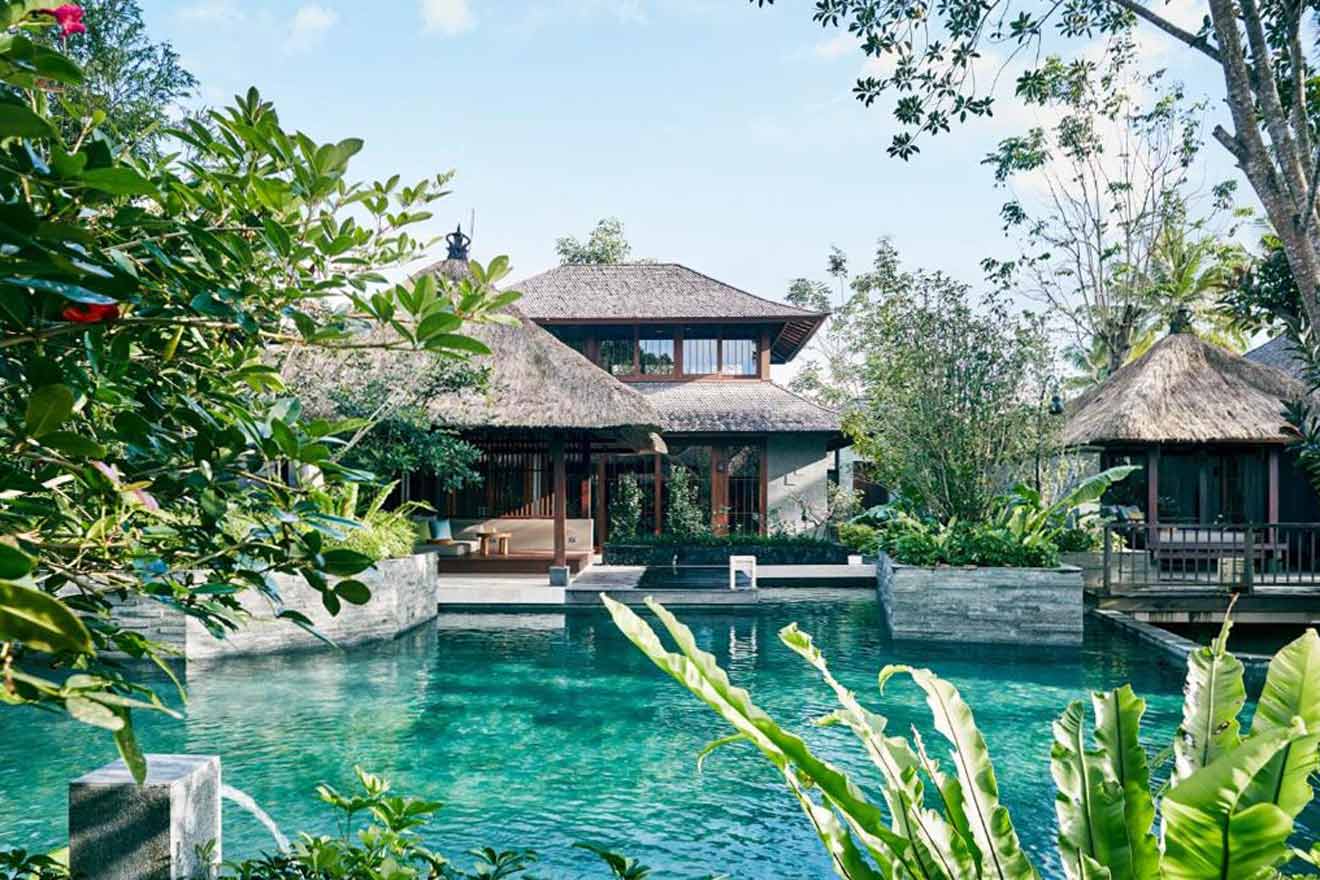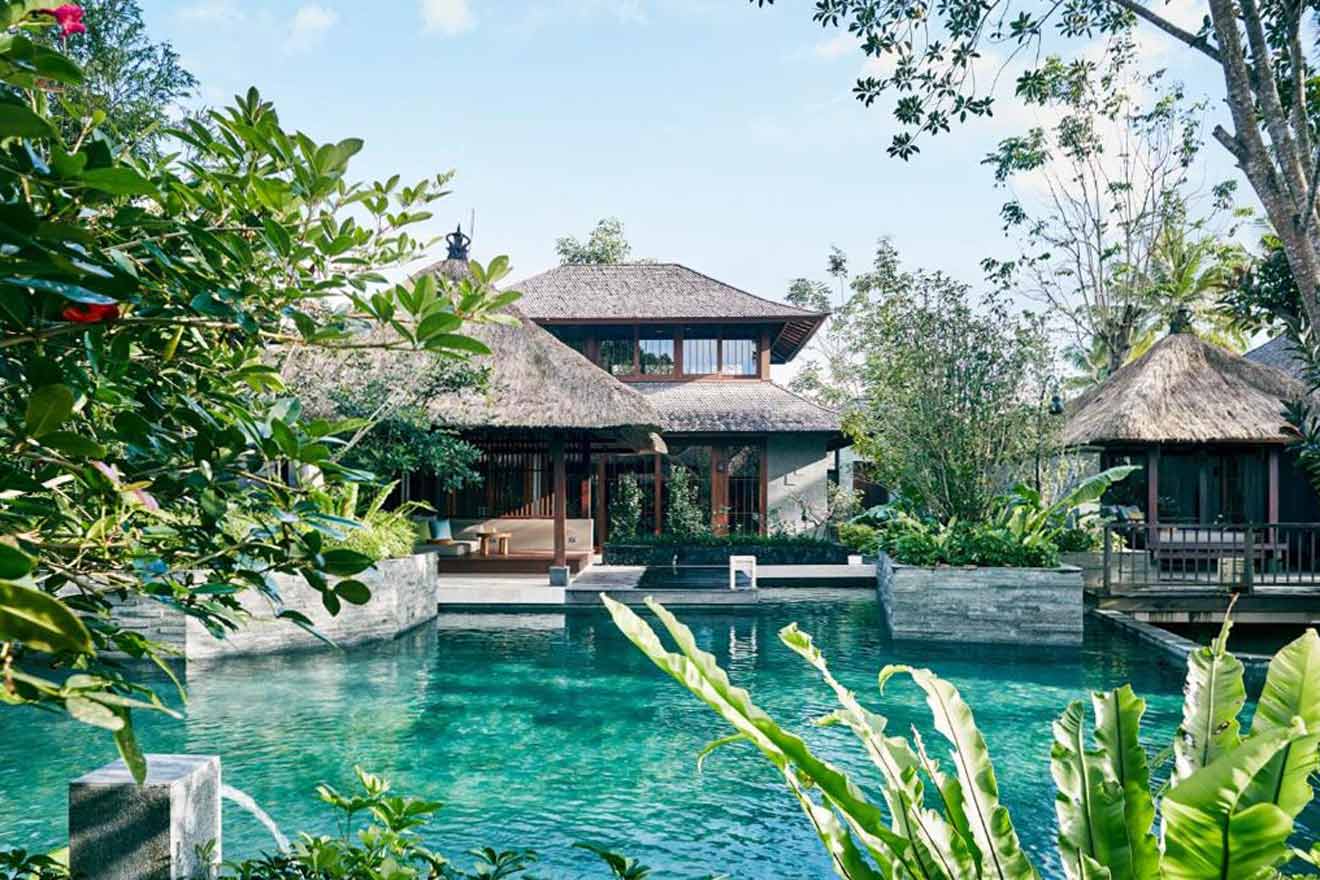 You'll never forget your first trip to Bali, nor any of your other trips if you come back (and trust me, you'll want to)! And if you're traveling to such a special place, what traveler wouldn't dream of staying in an overwater villa?
Before we start, you should know that there aren't any bungalows over the ocean in Bali like the ones you might find in Bora Bora or the Maldives. This is because the waters are too rough (that's why it's great for surfing).
However, there are plenty of unique overwater villas and bungalows with swim-up rooms that sit above man-made lagoons and pools. That's what you'll find in the list below, these overwater bungalows in Bali are listed from most to least expensive so that you can choose wisely! 
Interested in checking out some of the local flavor? Don't miss our article on restaurants in Ubud!
Nevertheless, Bali is a super popular destination and it gets so many tourists every year. I can't emphasize how important it is to book your villas in Bali in advance! It will save you money and time (trust me)!
Let's go!
If you are in a hurry
If you want to book now, quickly browse this list of the best overwater Bungalows in Bali:
Here's a map that will help you visualize all the overwater bungalows in Bali that I will be talking about in this post:
Luxury (US$400 and up)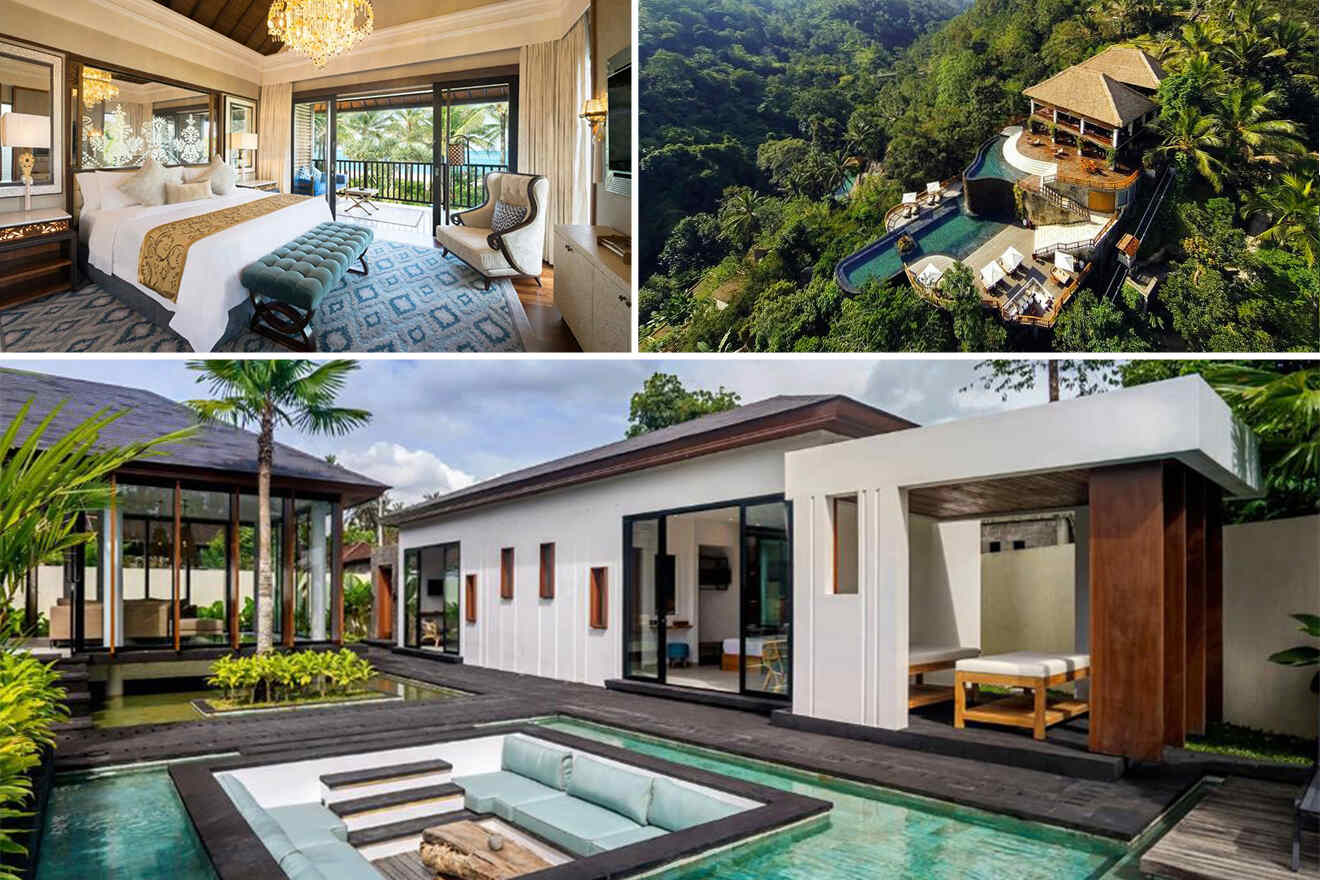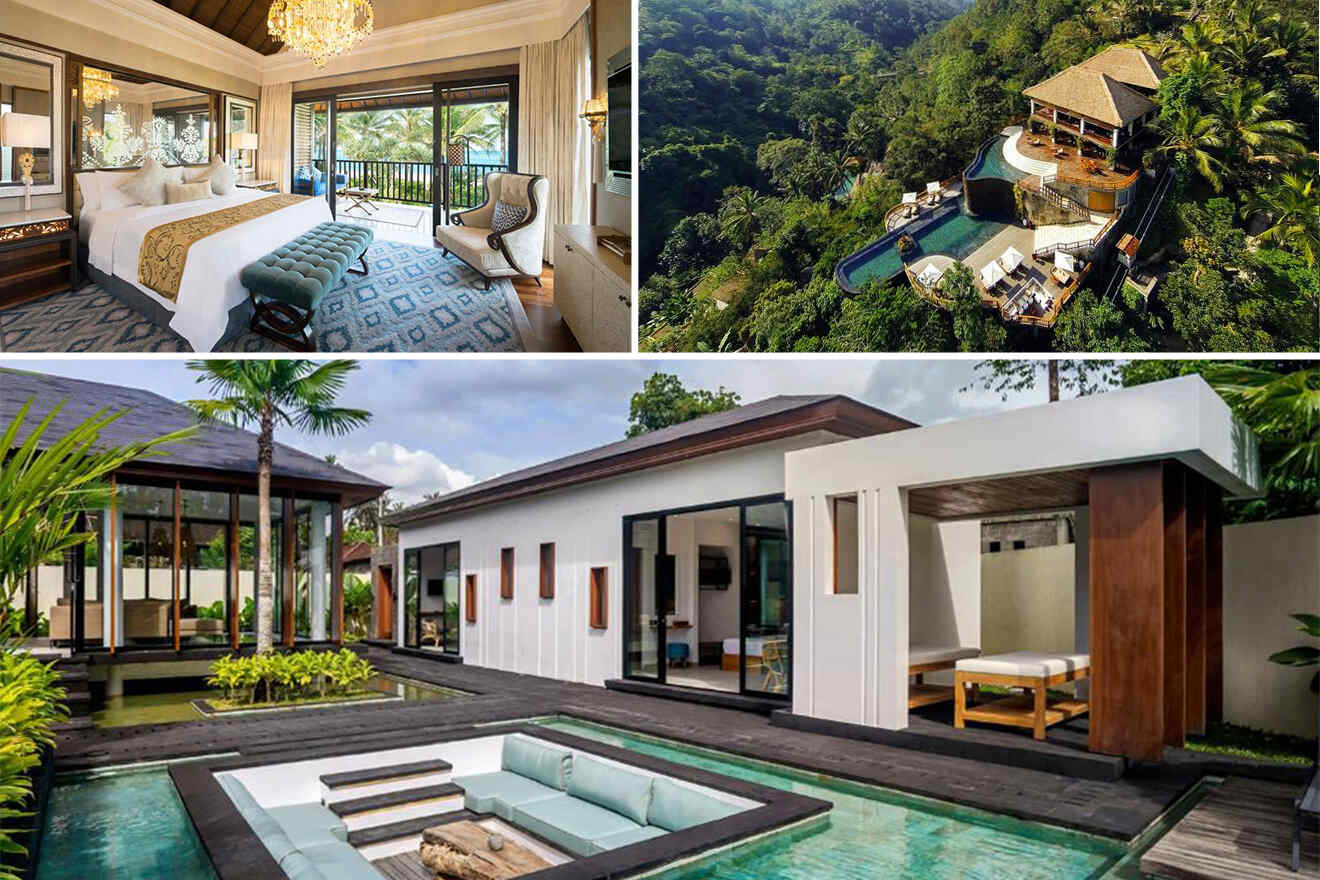 Mid Range (US$200 – US$300)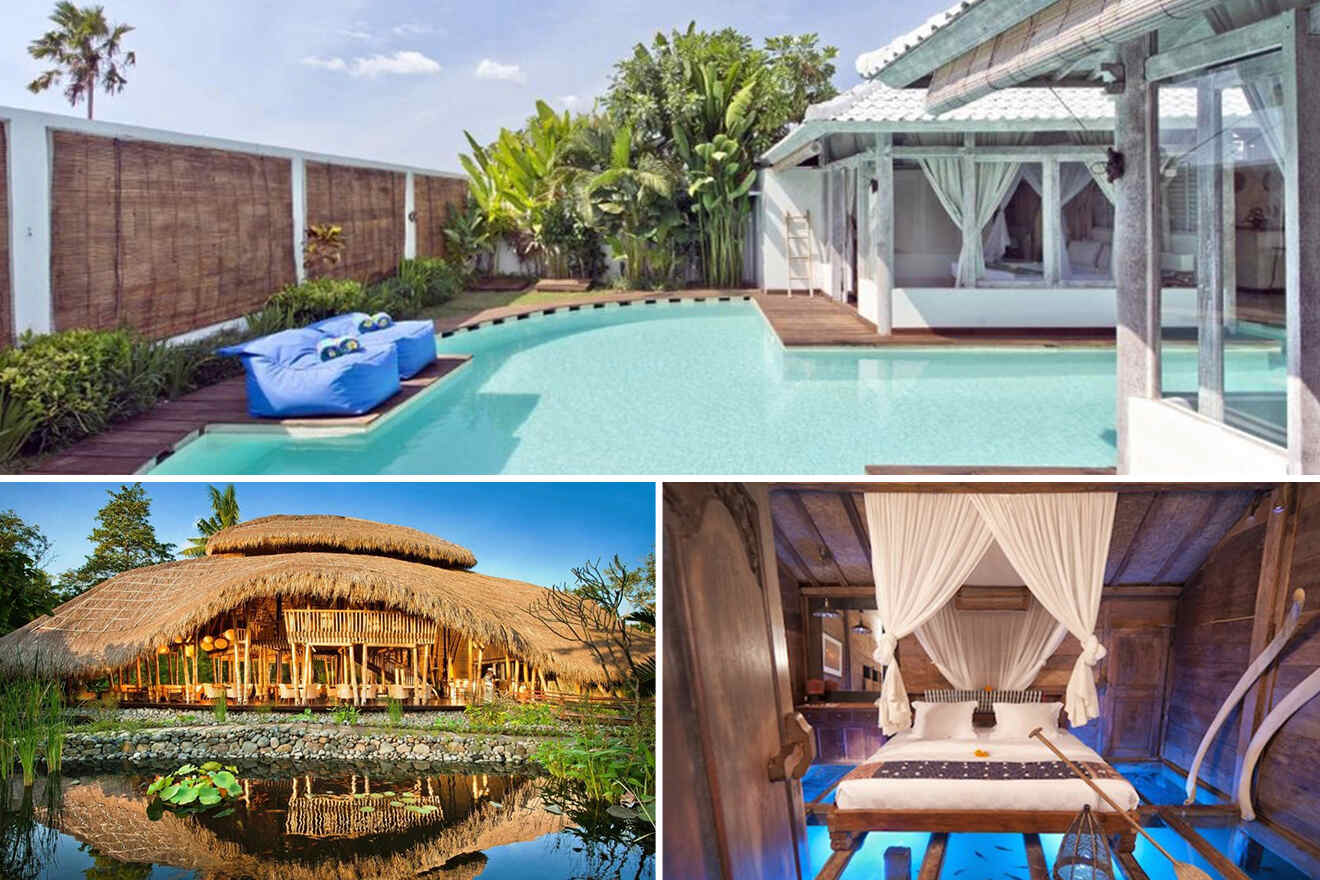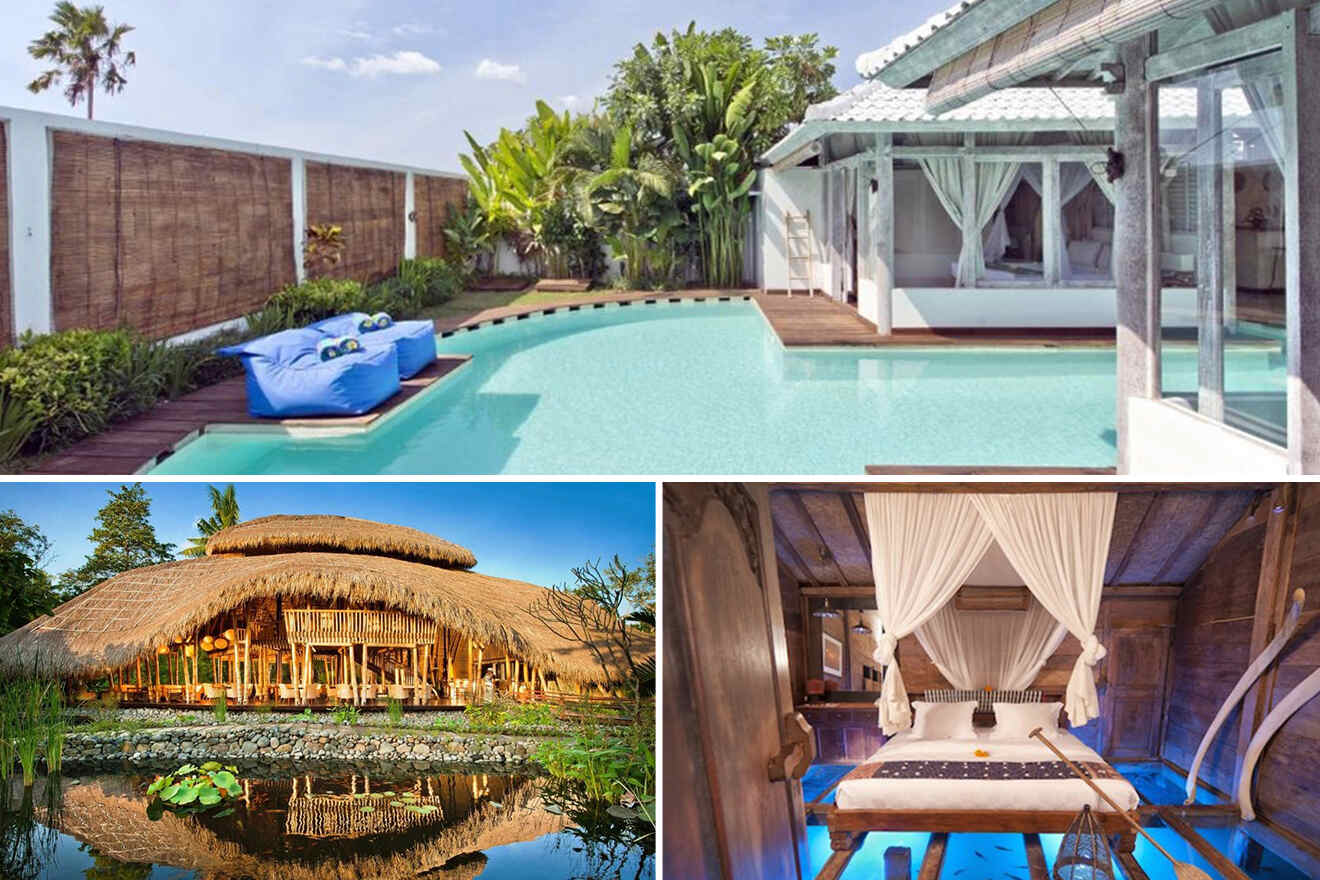 Budget (up to US$100)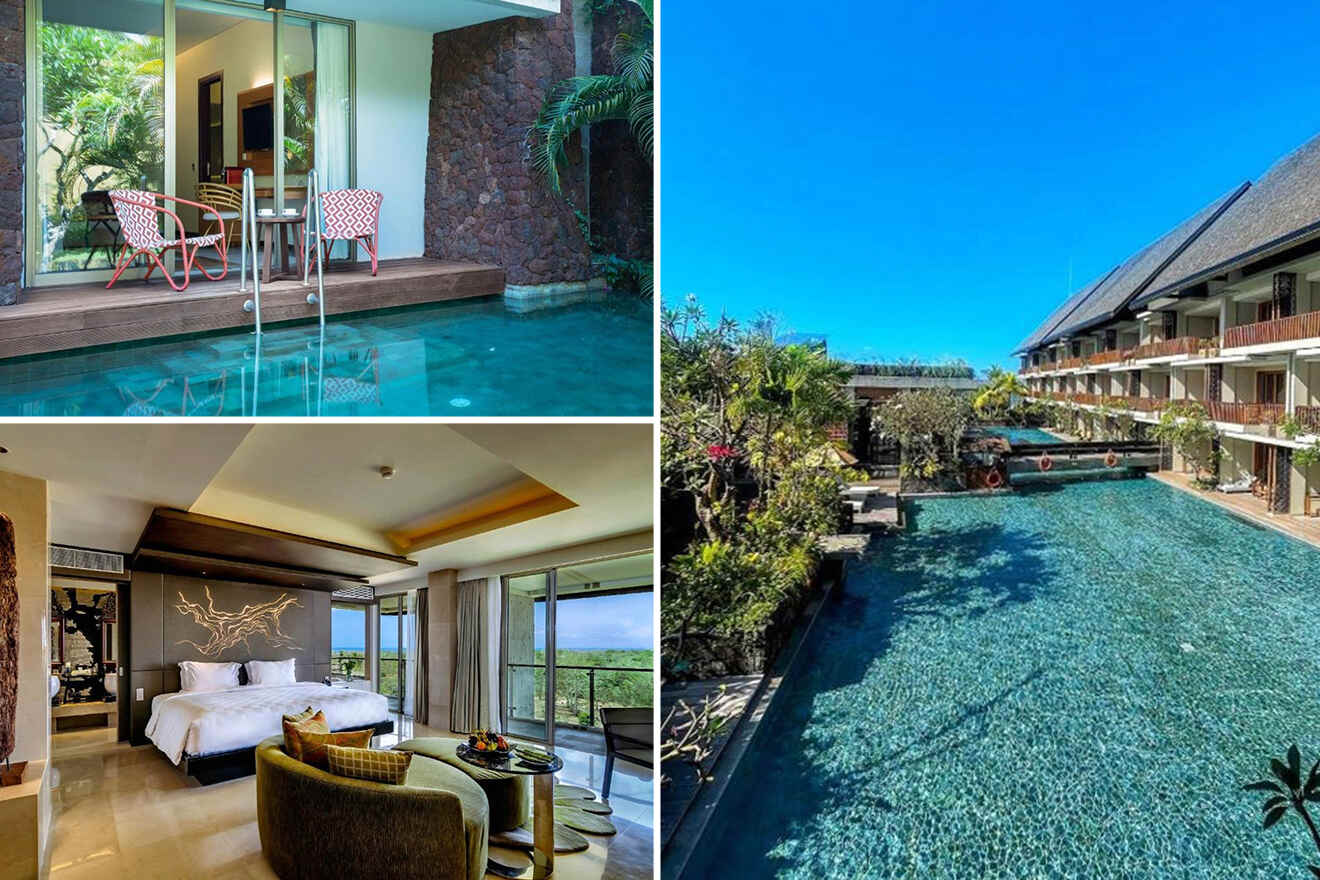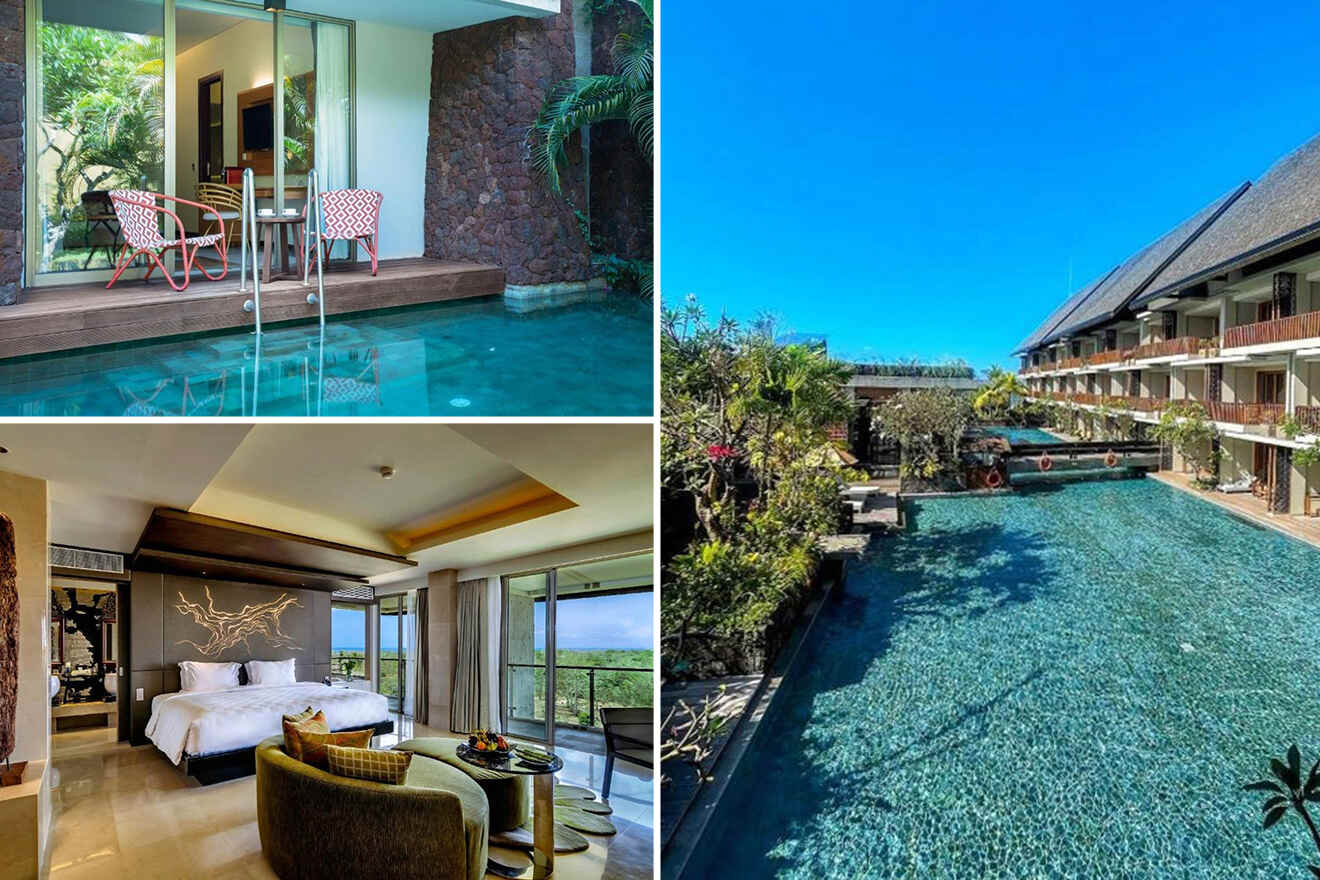 Frequently asked questions about hotels in Bali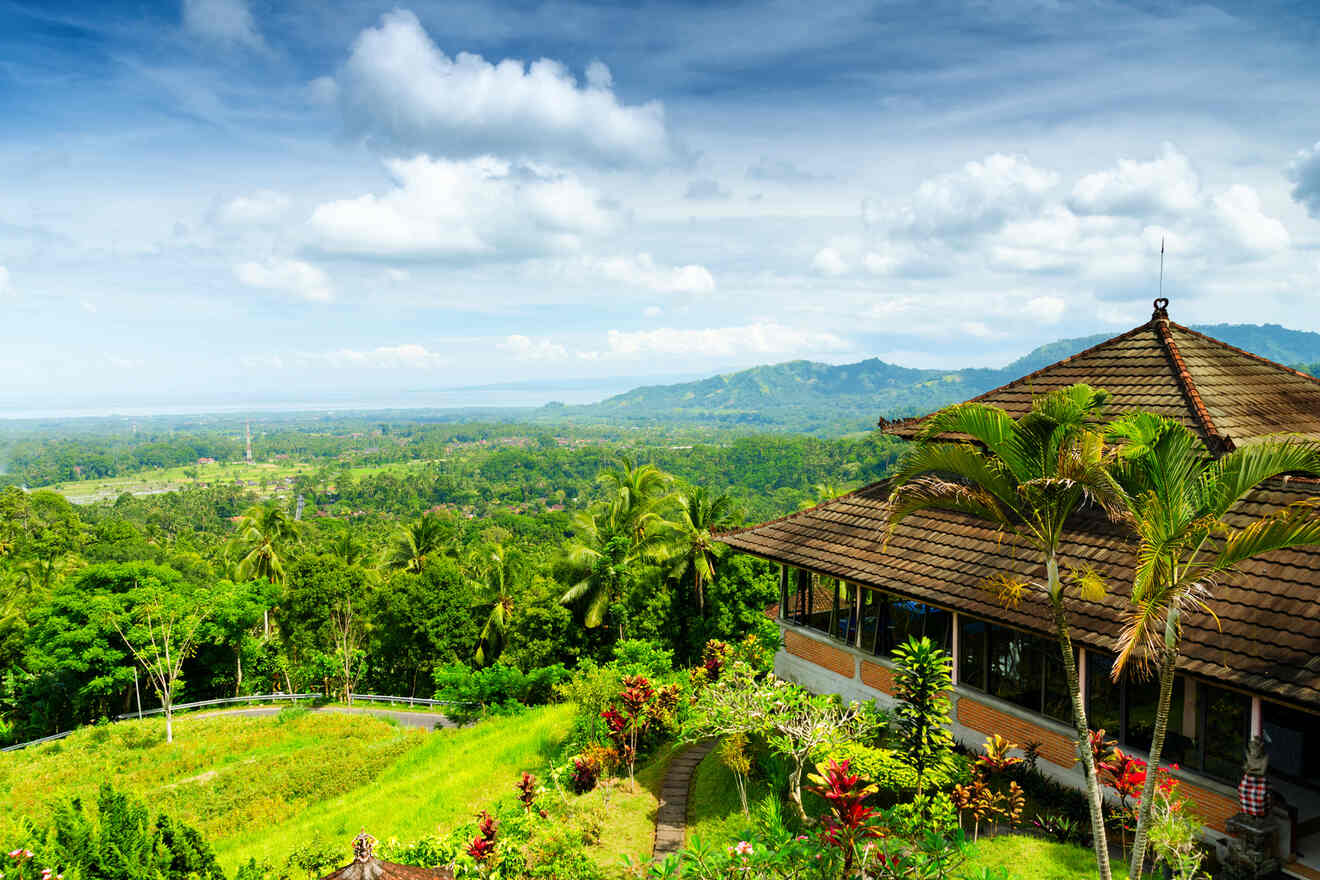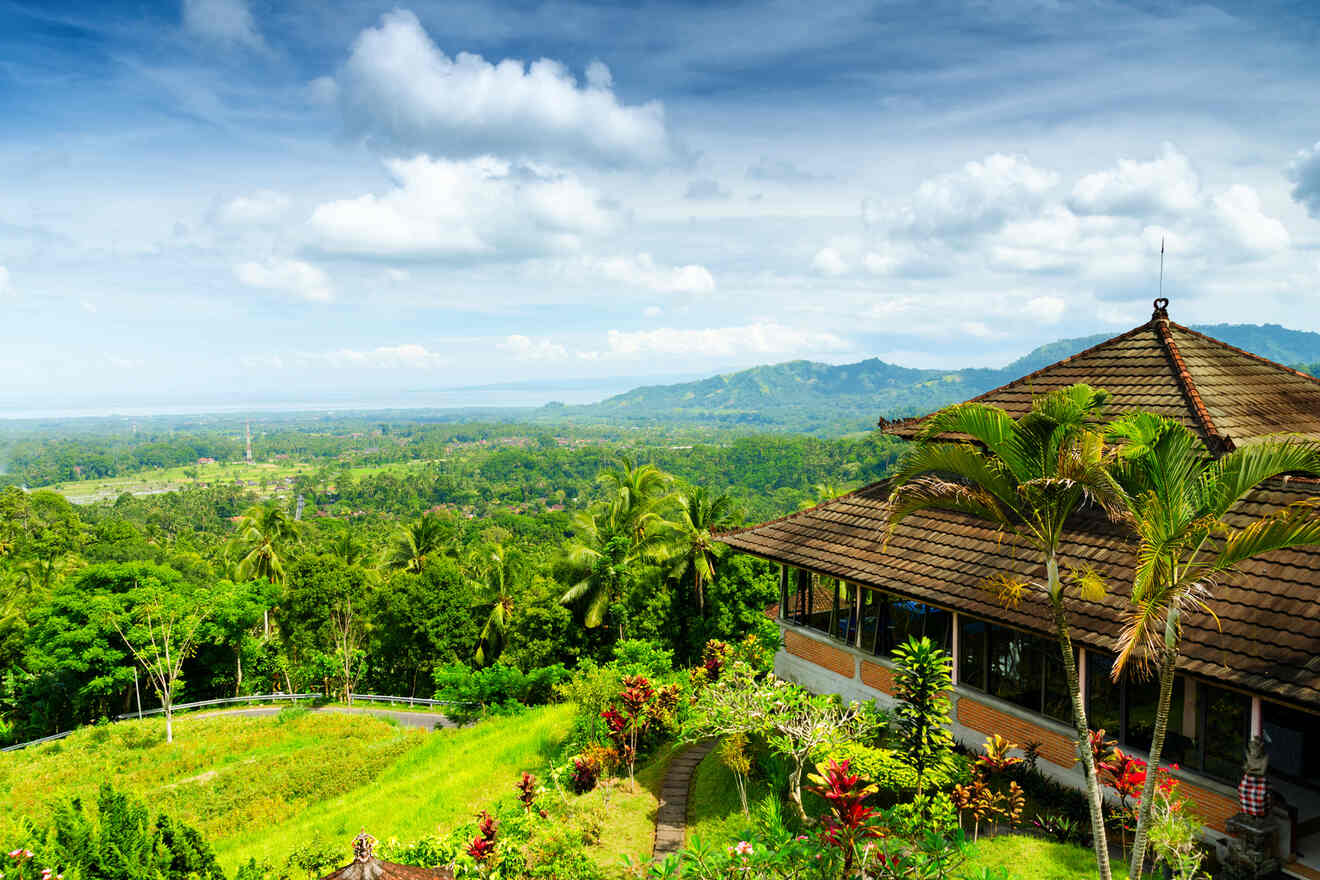 🌊 Does Bali have overwater bungalows?
Yes, Bali has overwater bungalows on man-made lagoons, but they're not set over the ocean as the waters are too rough. All the water villas in this list sit above pools and have swim-up rooms.
💰 How much is a water villa in Bali?
The average price for a luxury water villa is US$400, for a mid-range one around US$280, and for a budget water villa, expect to pay up to US$100. 
🏝️ What island has the bungalows on the water?
💰 Which is the best luxury overwater bungalow in Bali?
Hoshinoya Bali is the best luxury overwater bungalow in Bali! It has an outdoor pool, a restaurant plus many other incredible facilities. 
Conclusion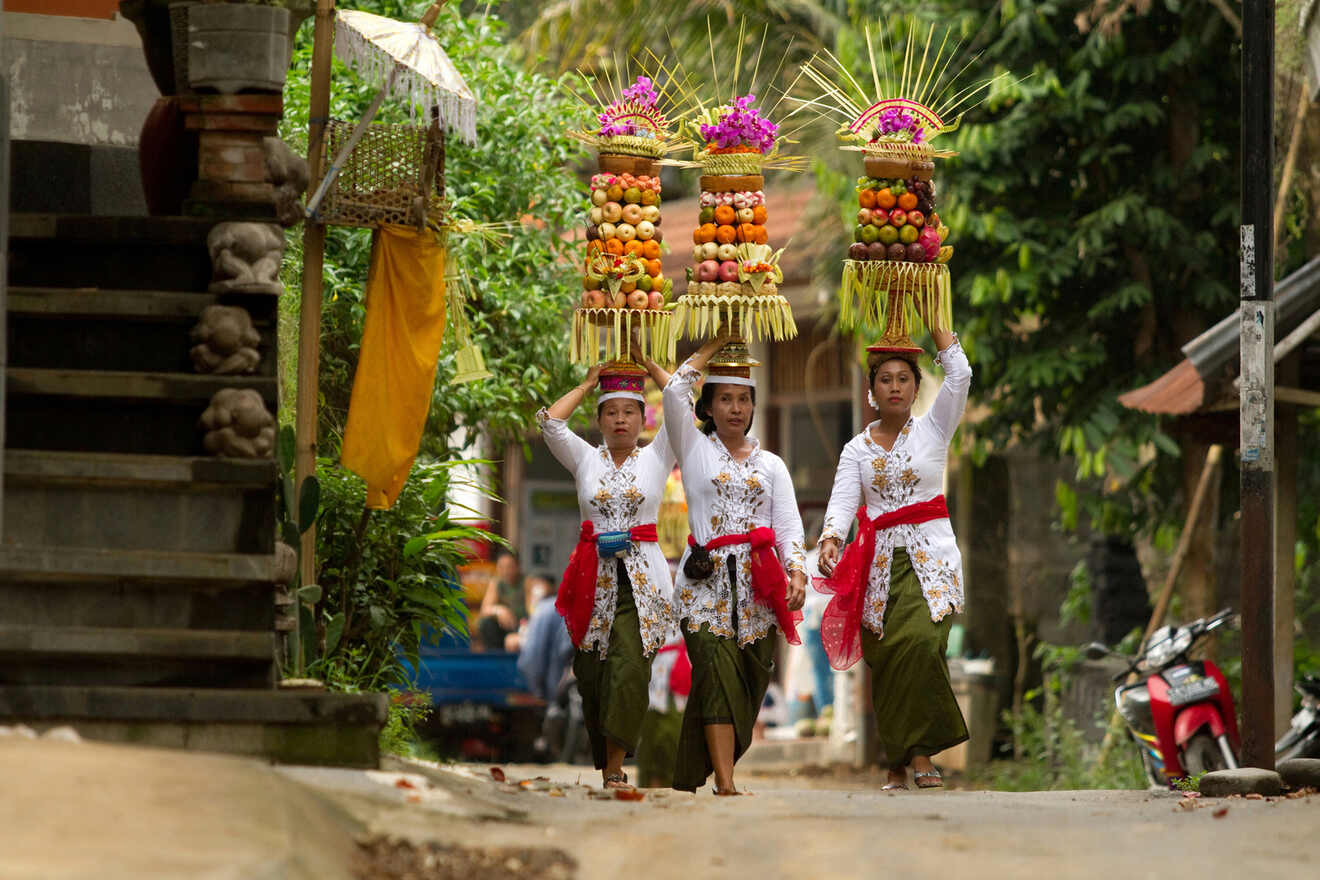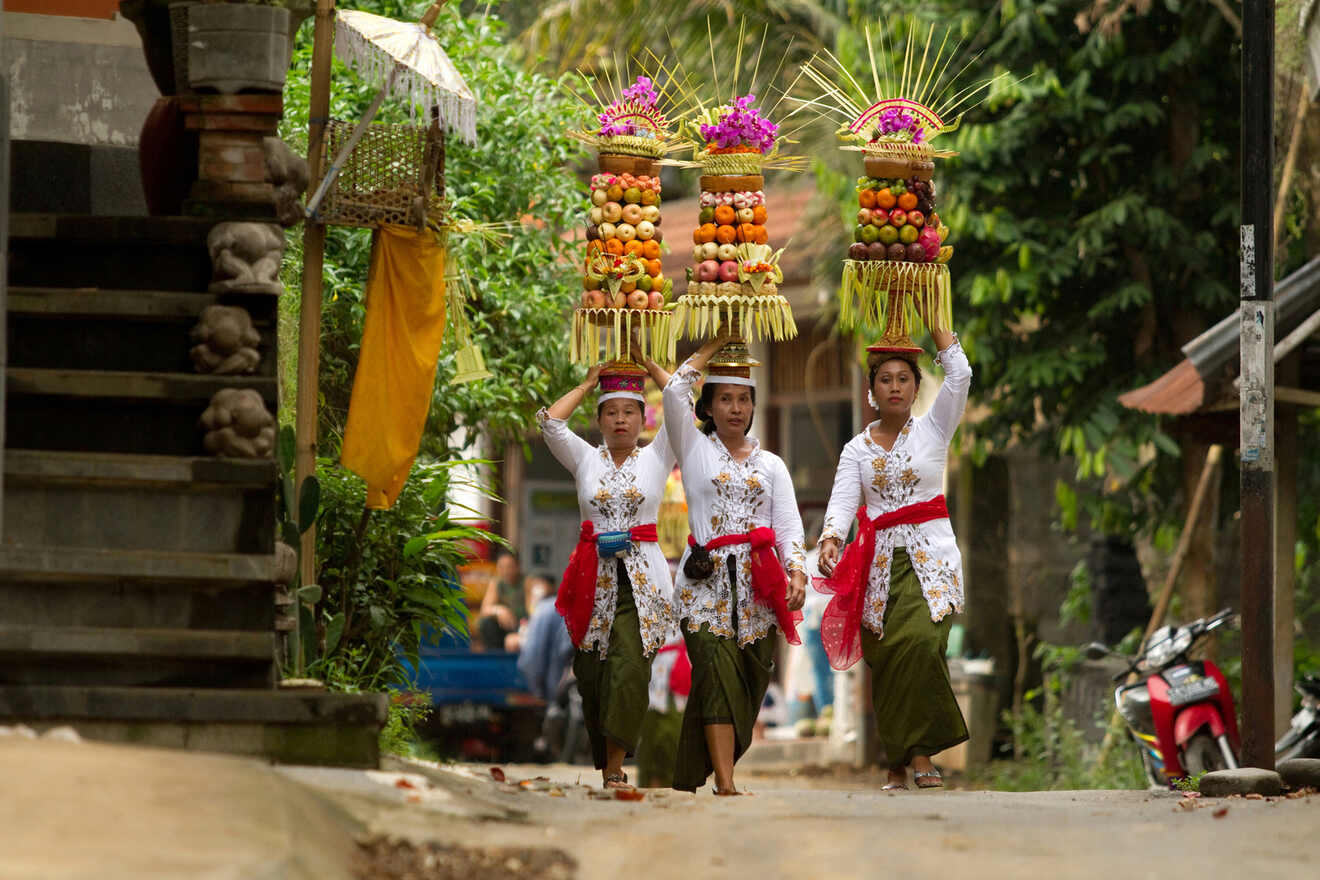 Well, I think you're more ready to go to Bali now that we've gone through this whole list! I'm sure that you'll make the best decision ever!
In this post you'll find the best Bali overwater bungalows, listed from most to least expensive, to help you decide quickly which hotel you want to book.
There are many options in this article but you know I like to keep my readers well-informed. But if it's too hard to pick just one villa, here are my top 2 favorites:
As I mentioned, these are some of the best resorts and water bungalows in Bali, so I highly recommend booking in advance. This island is so popular that everything gets sold out super early!
We end our virtual trip here, (for now), but if you have any other questions about Bali or any of the water bungalows, leave me a comment below.
Have a fantastic trip, and enjoy your time in this iconic location!
Safe travels,
Victoria