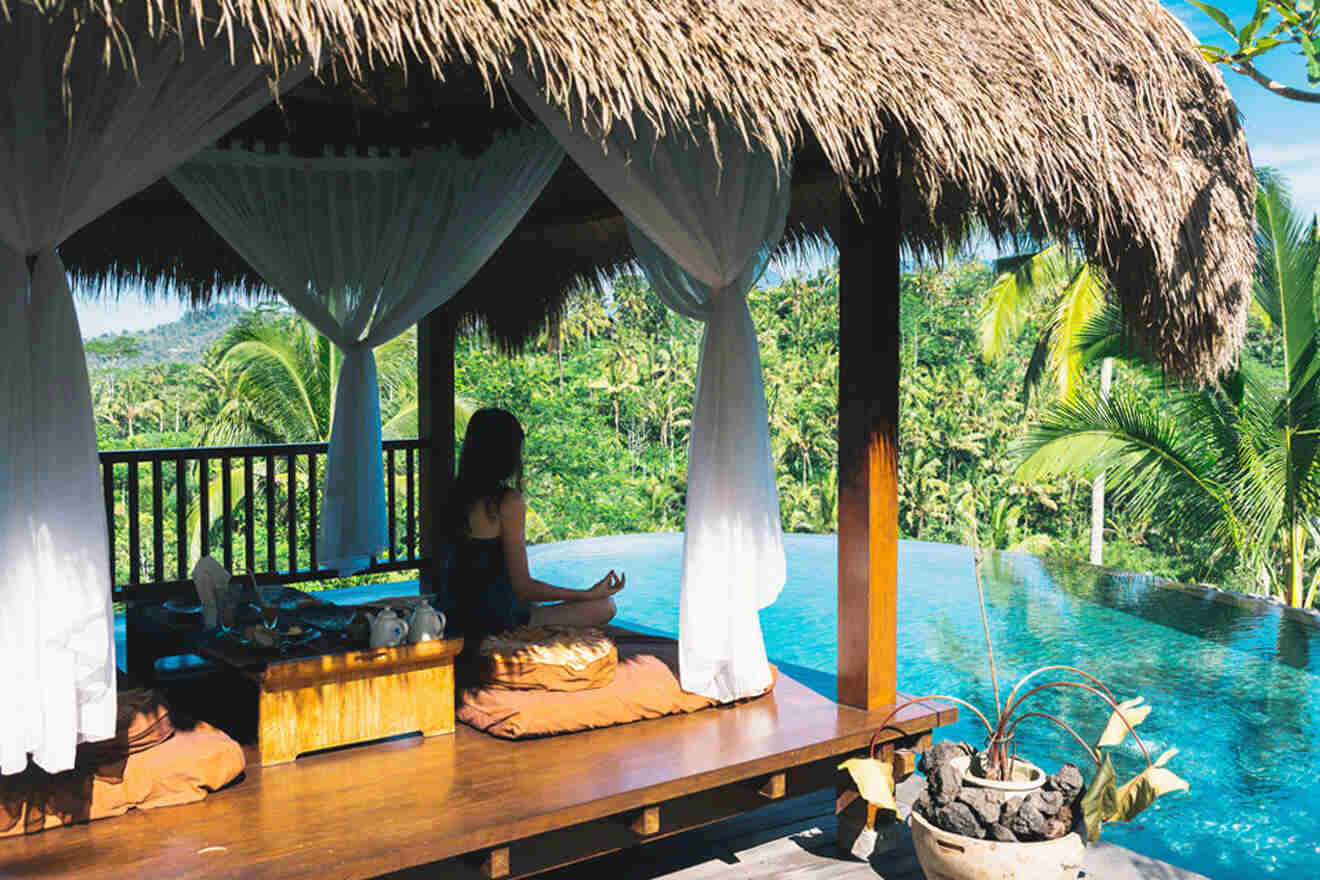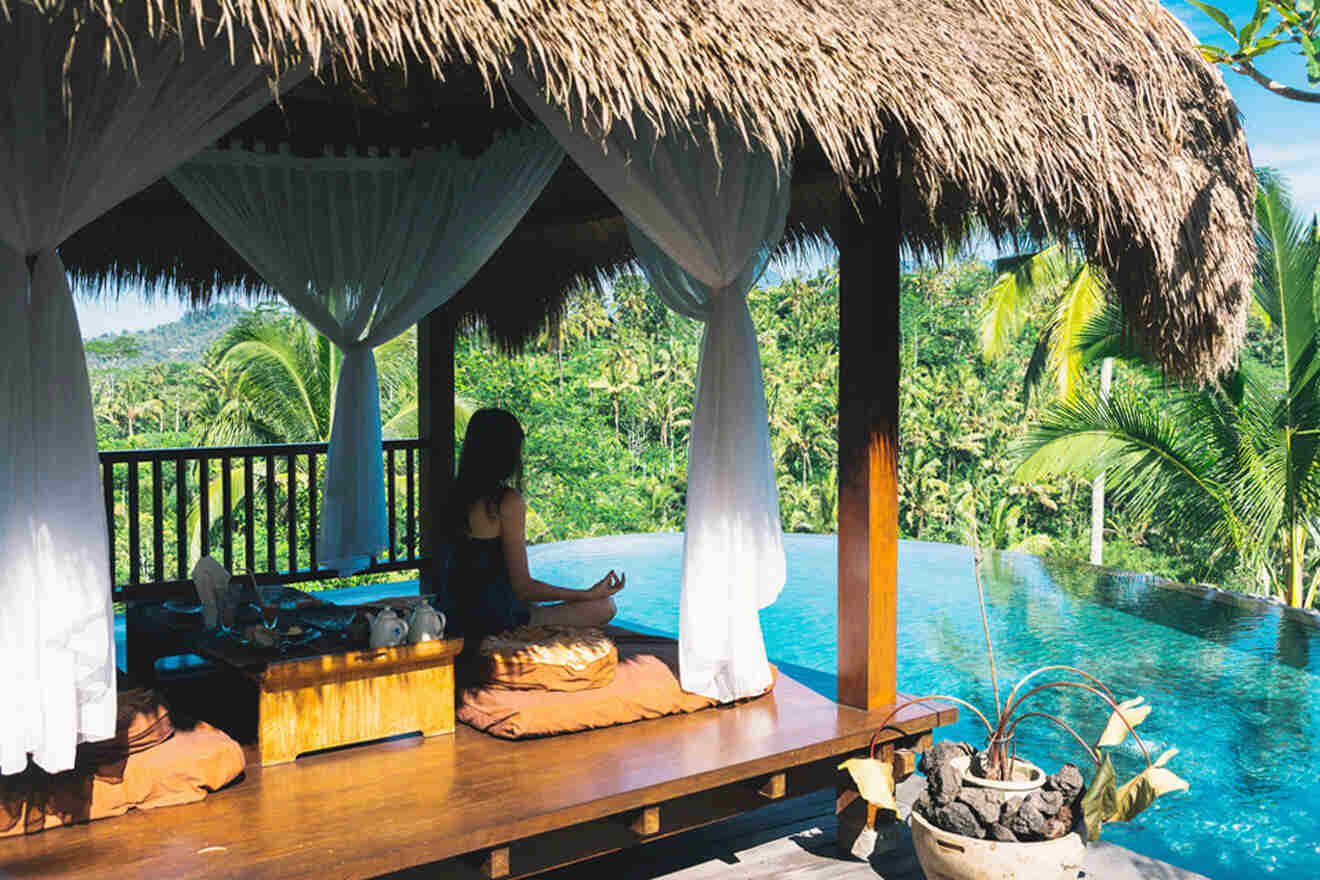 Looking for the best Bali pool villa for your vacation? Great to hear that! Because I have been researching and looking for the best villas in Bali with a private pool, and let me tell you, this beautiful paradise island has so many amazing options; I can guarantee you and your fellow travelers will have the time of your life in Indonesia!
The way this article is arranged is by price, starting with the most expensive hotels first, then the mid-range options, and last but not least, the budget options.
And stay until the end, because I added 3 amazing bonuses, including the best honeymoon villas in Bali, the best private villas with a jacuzzi in Bali, and the best hotels with private pools. Bali is such a paradise destination, and people from all around the world and all ages travel there to see such a place with their own eyes; that is why you need to book your hotel room in advance if you want to stay in the villa of your dreams! Don't miss out on your favorite private pool villa in Bali!
Let's check out all the properties with pools in Bali!
If you are in a hurry
If you don't have a lot of time to read the entire article, here you have the top 3 choices to choose the perfect Bali Pool Villa with only one click!
---
Here is my video of all best Bali Pool Villas to help you choose visually:
---
Since we're talking about the whole of Bali and the hotels featured in this article are in different areas, I thought you could benefit from this map with the exact location of the villas!
Luxury (US$350 and up)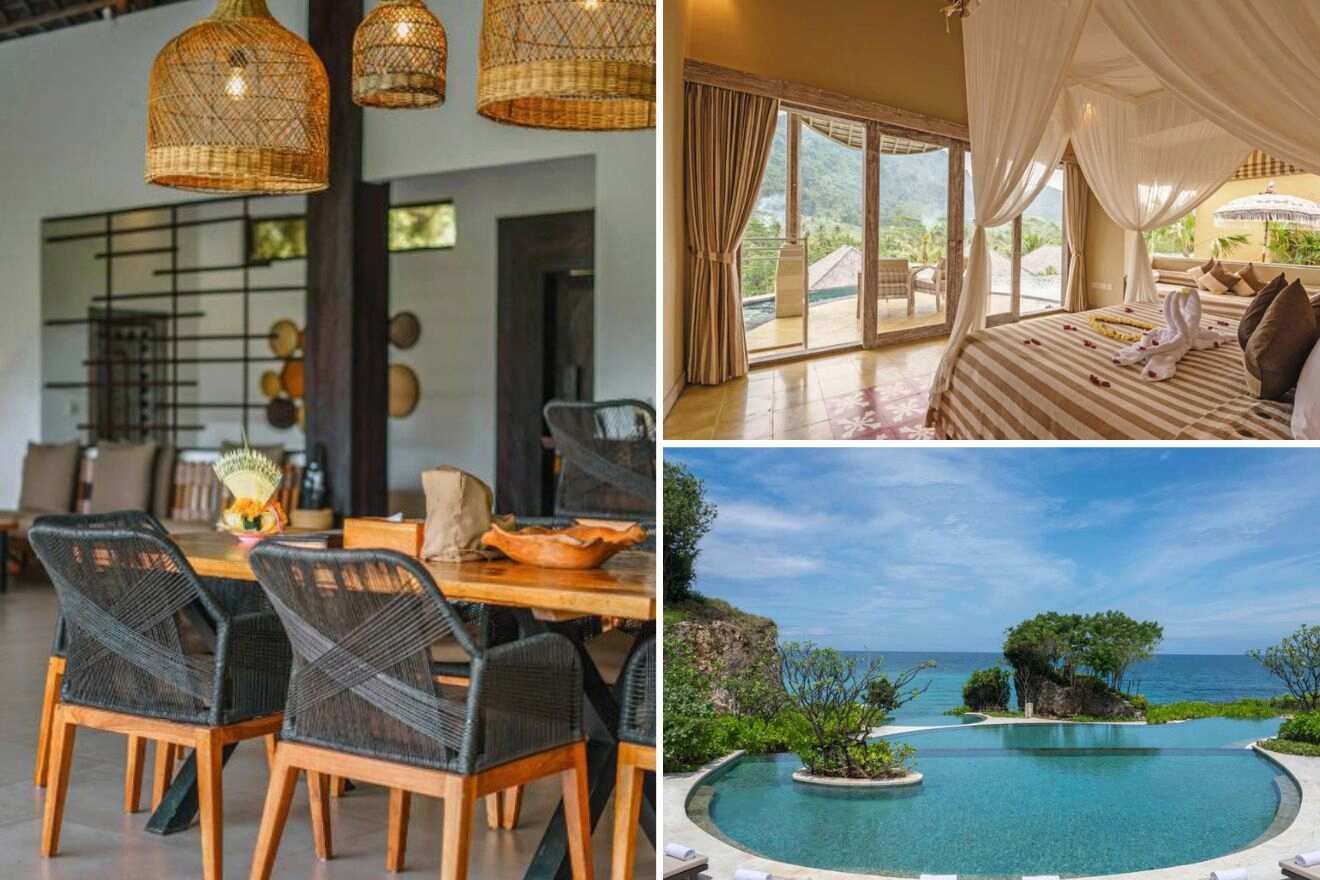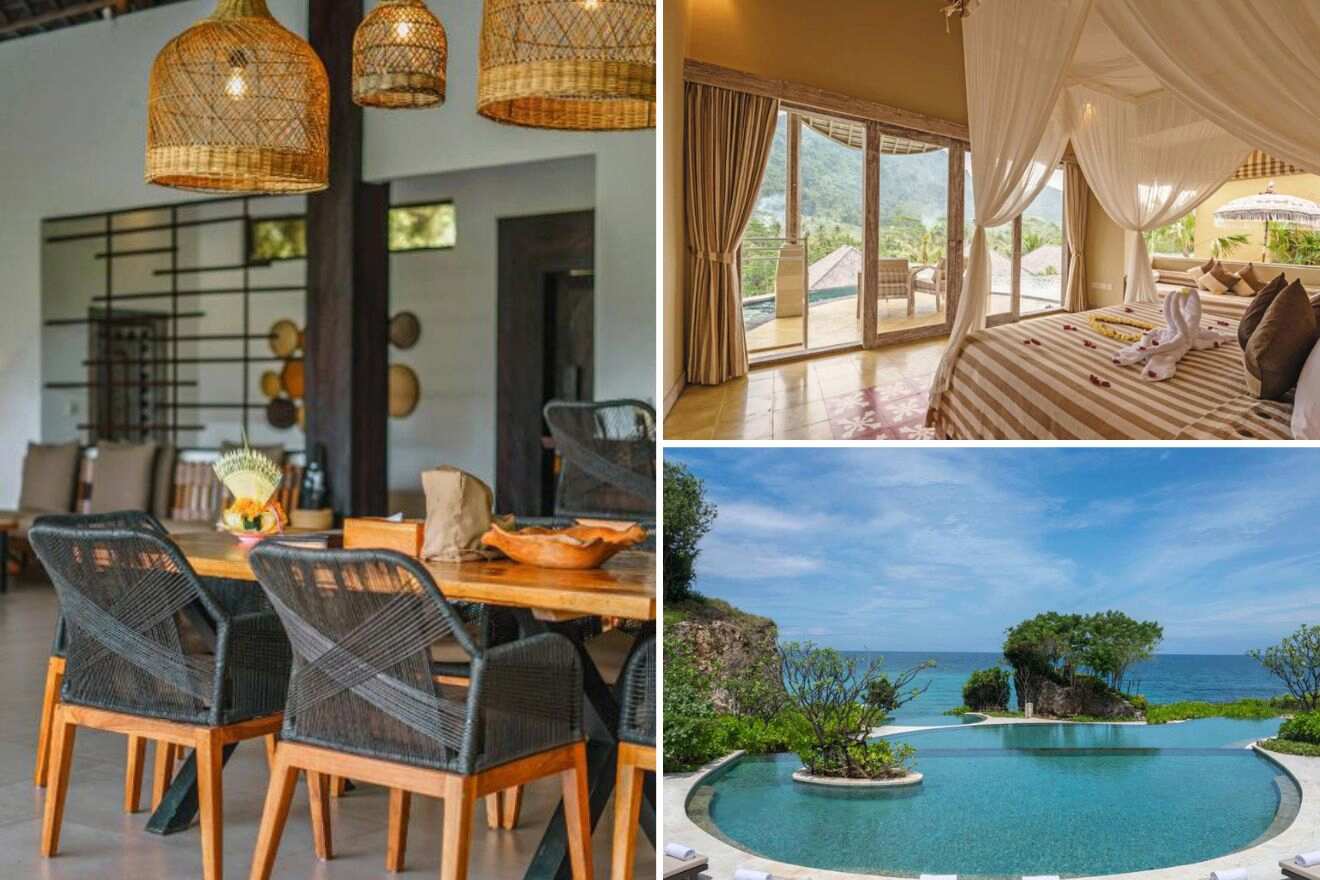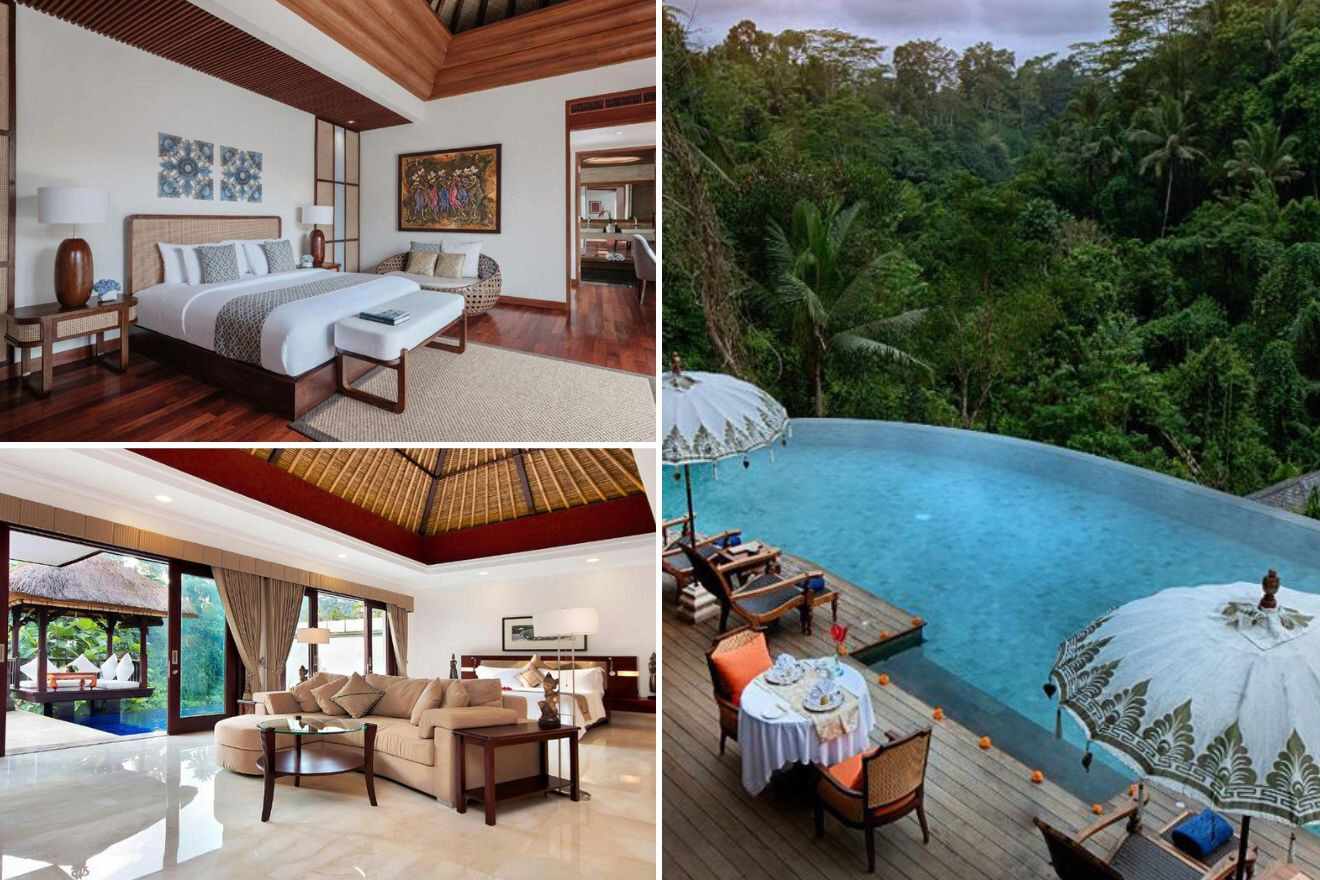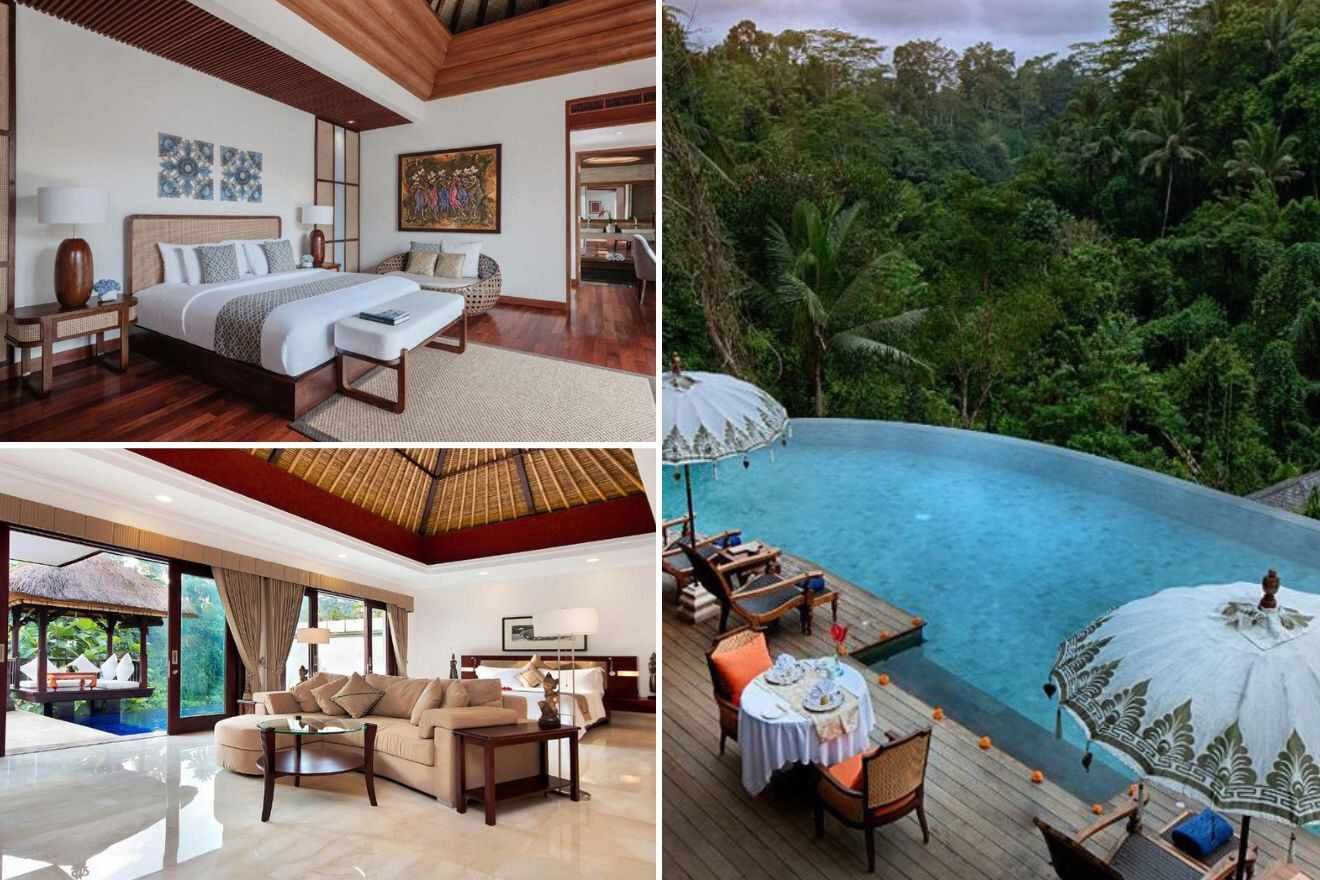 Mid Range (US$200 – US$350)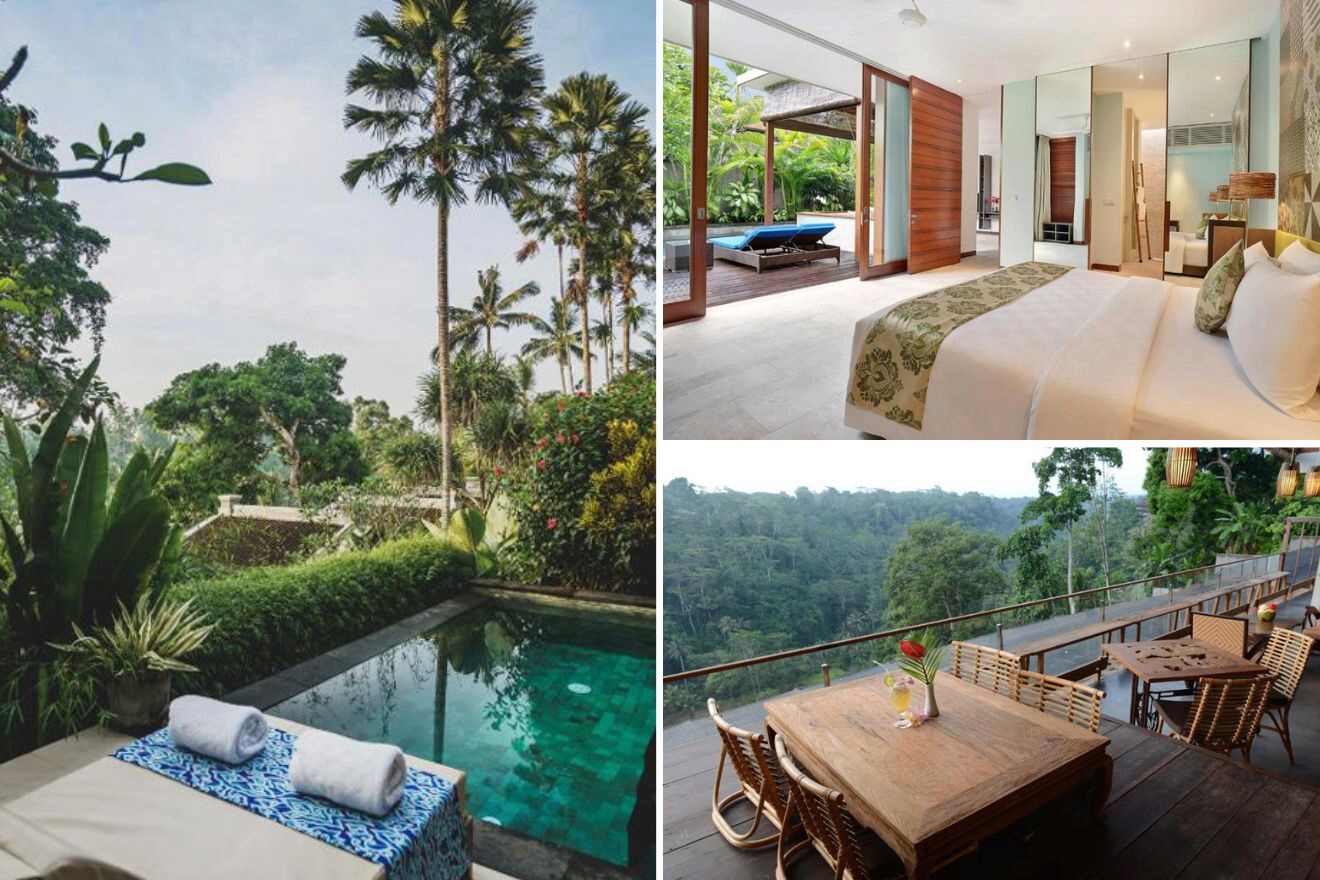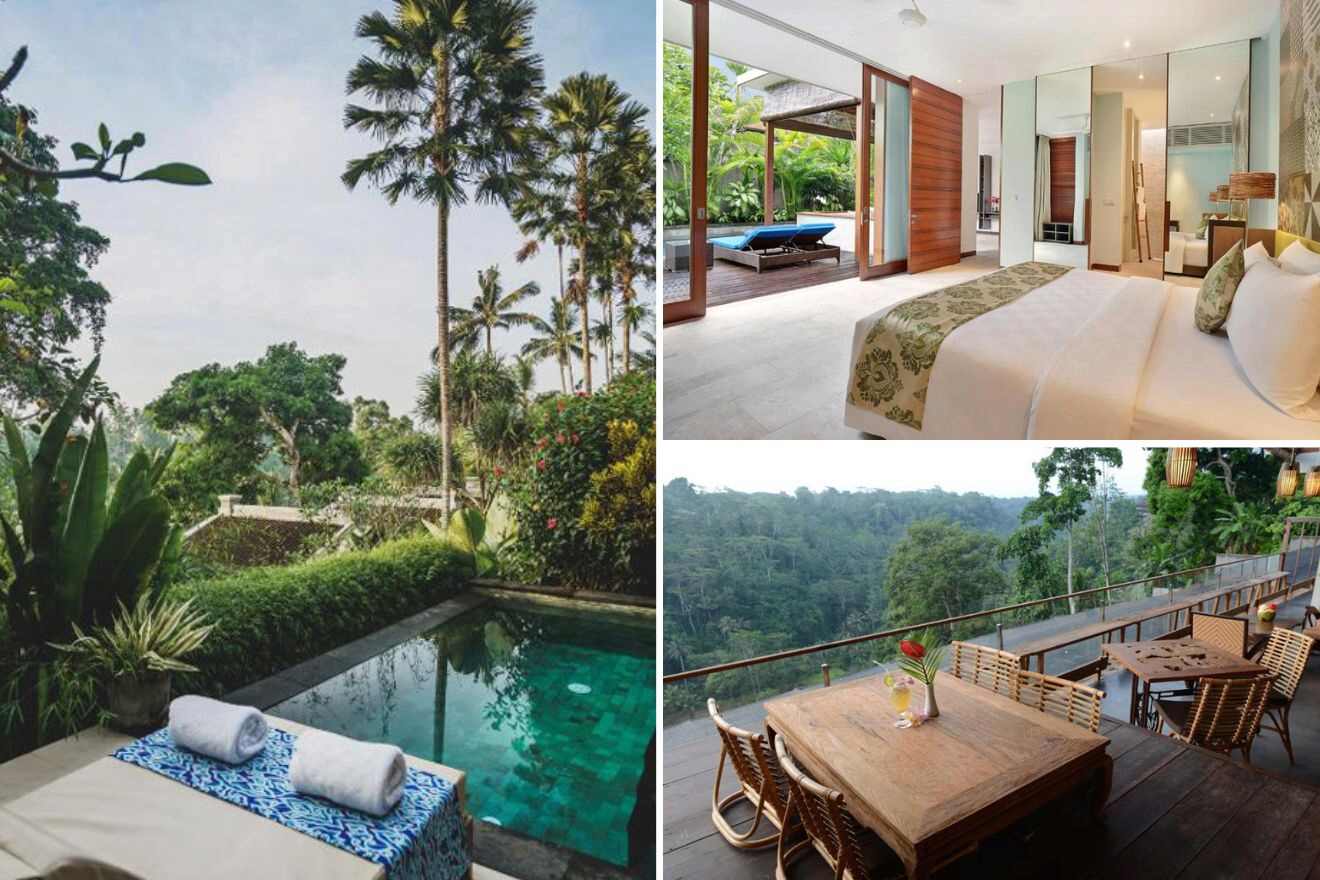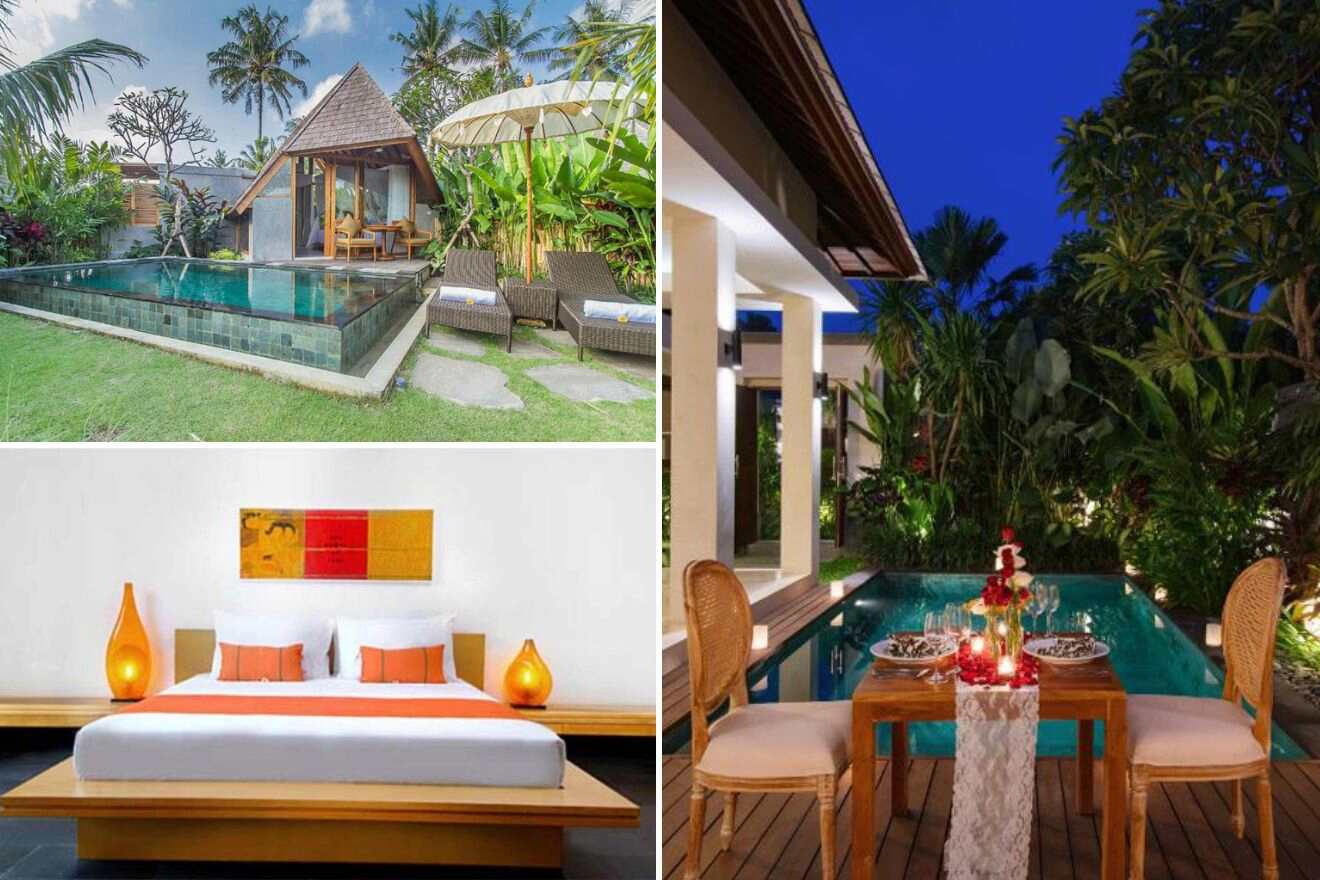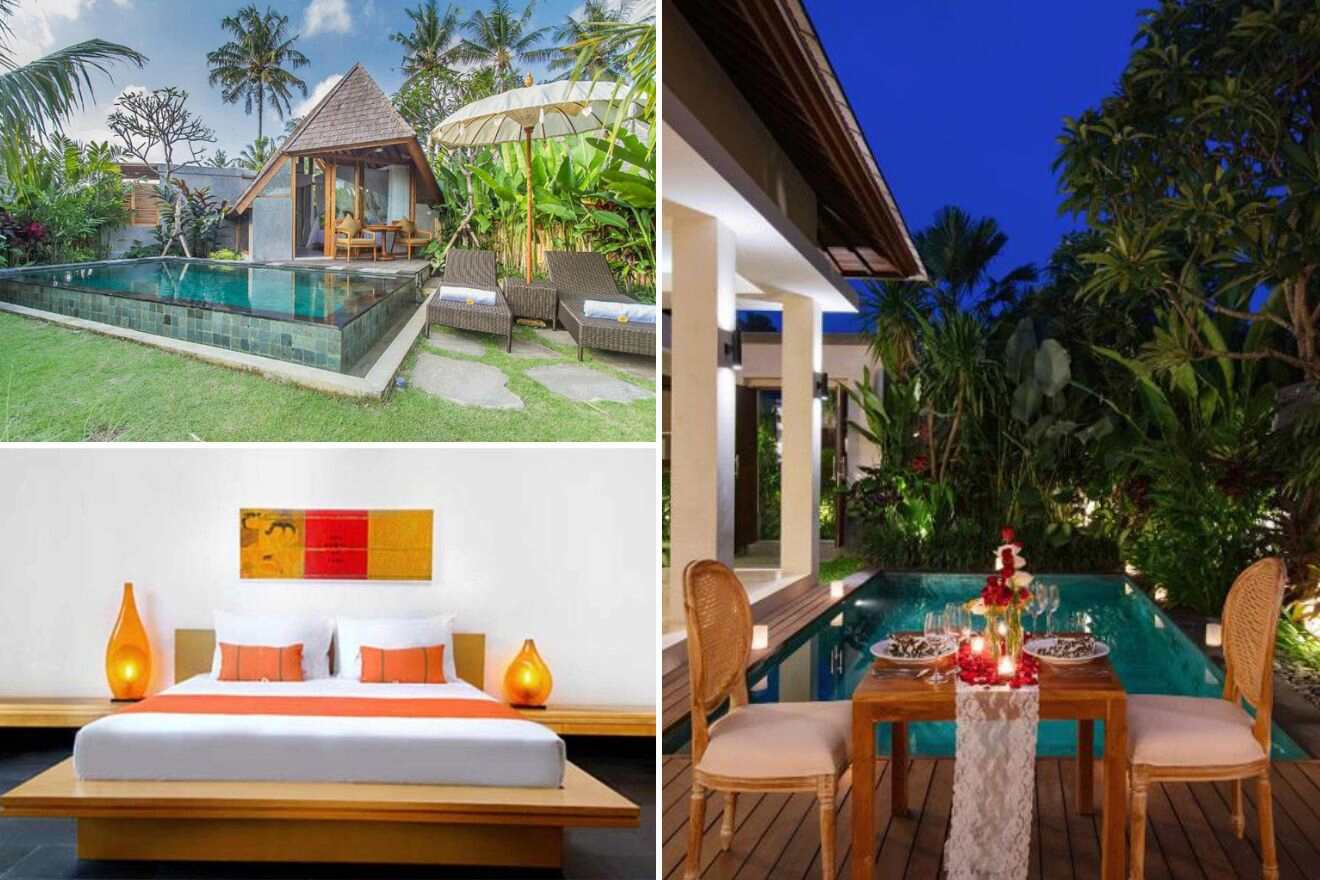 Budget (up to US$200)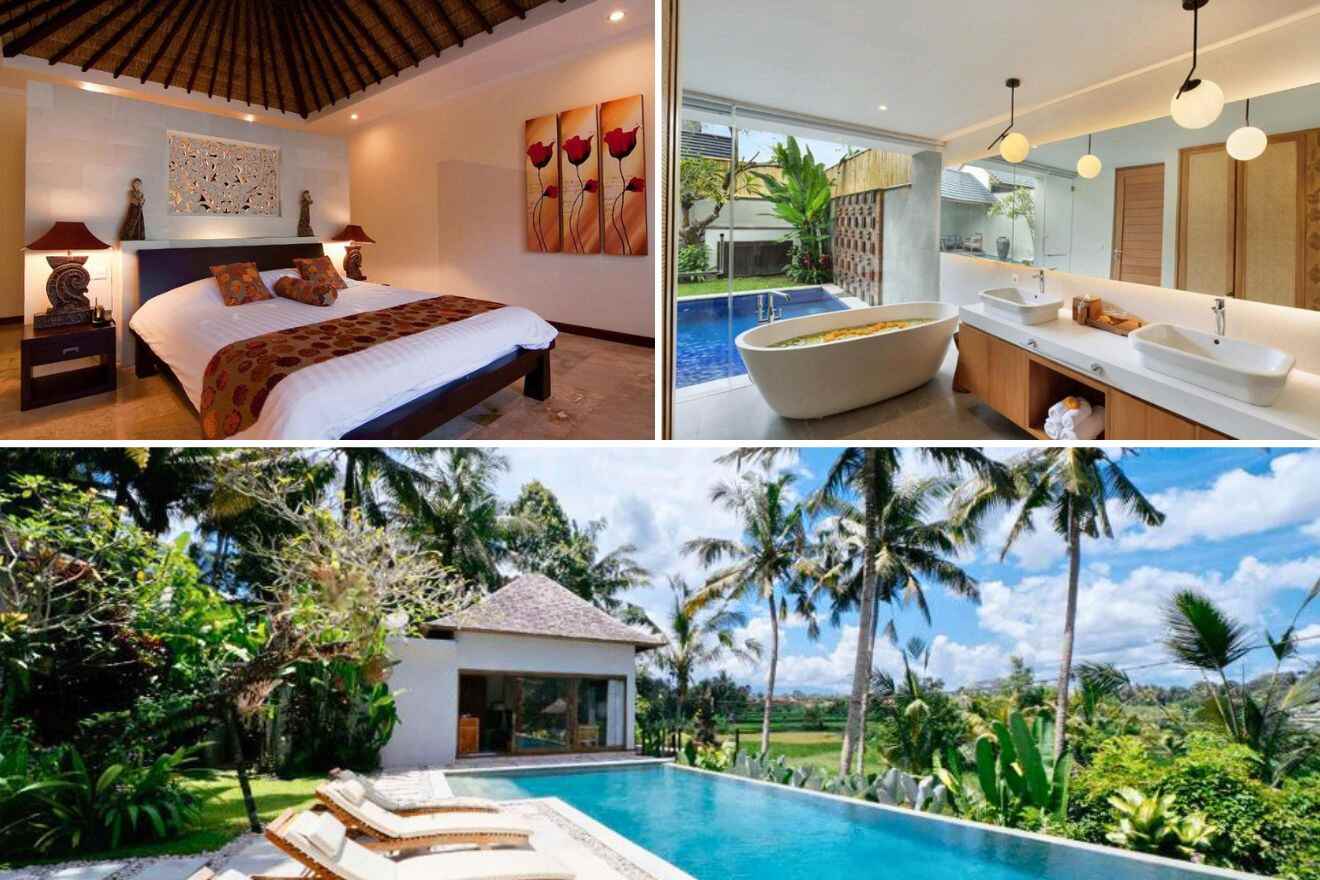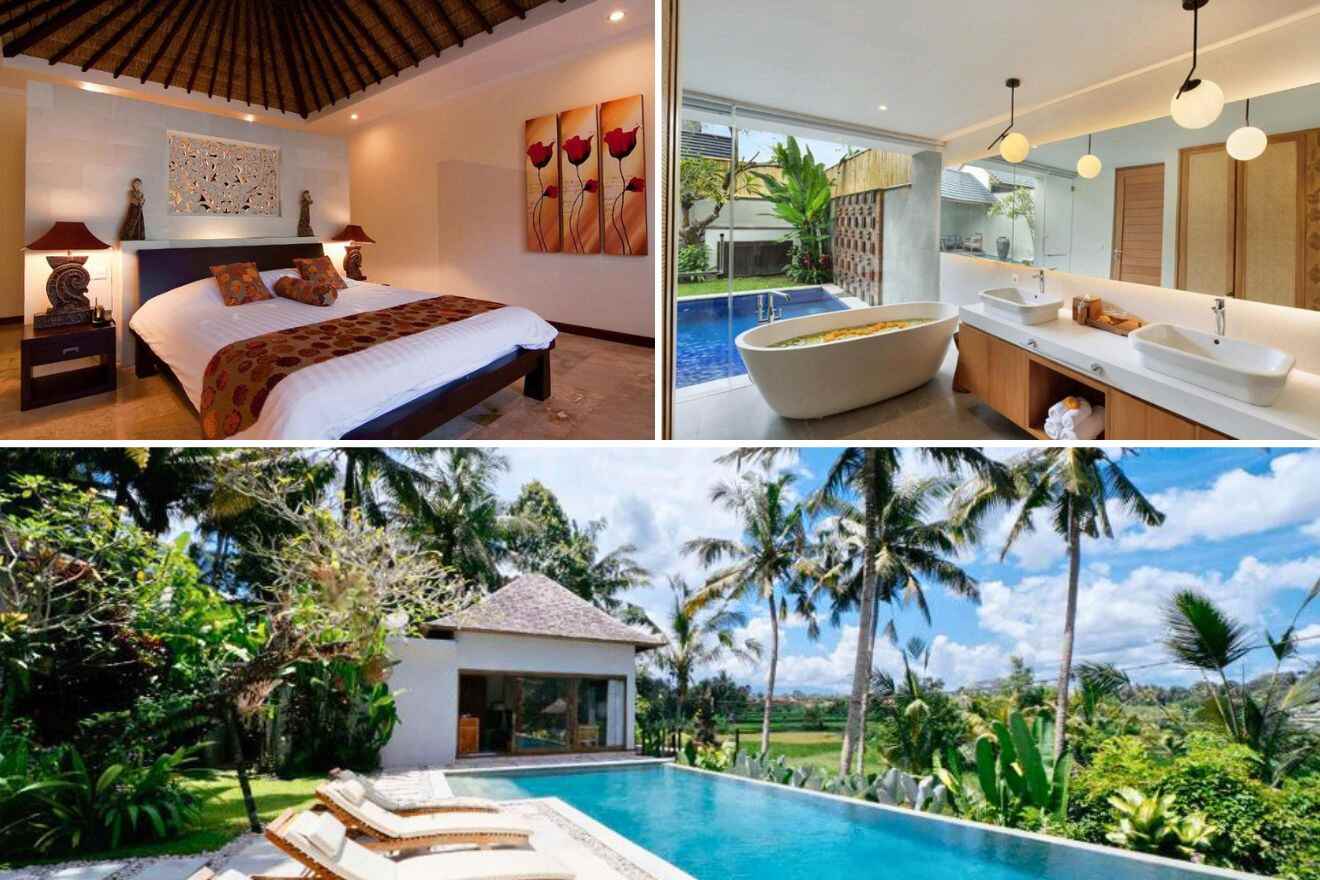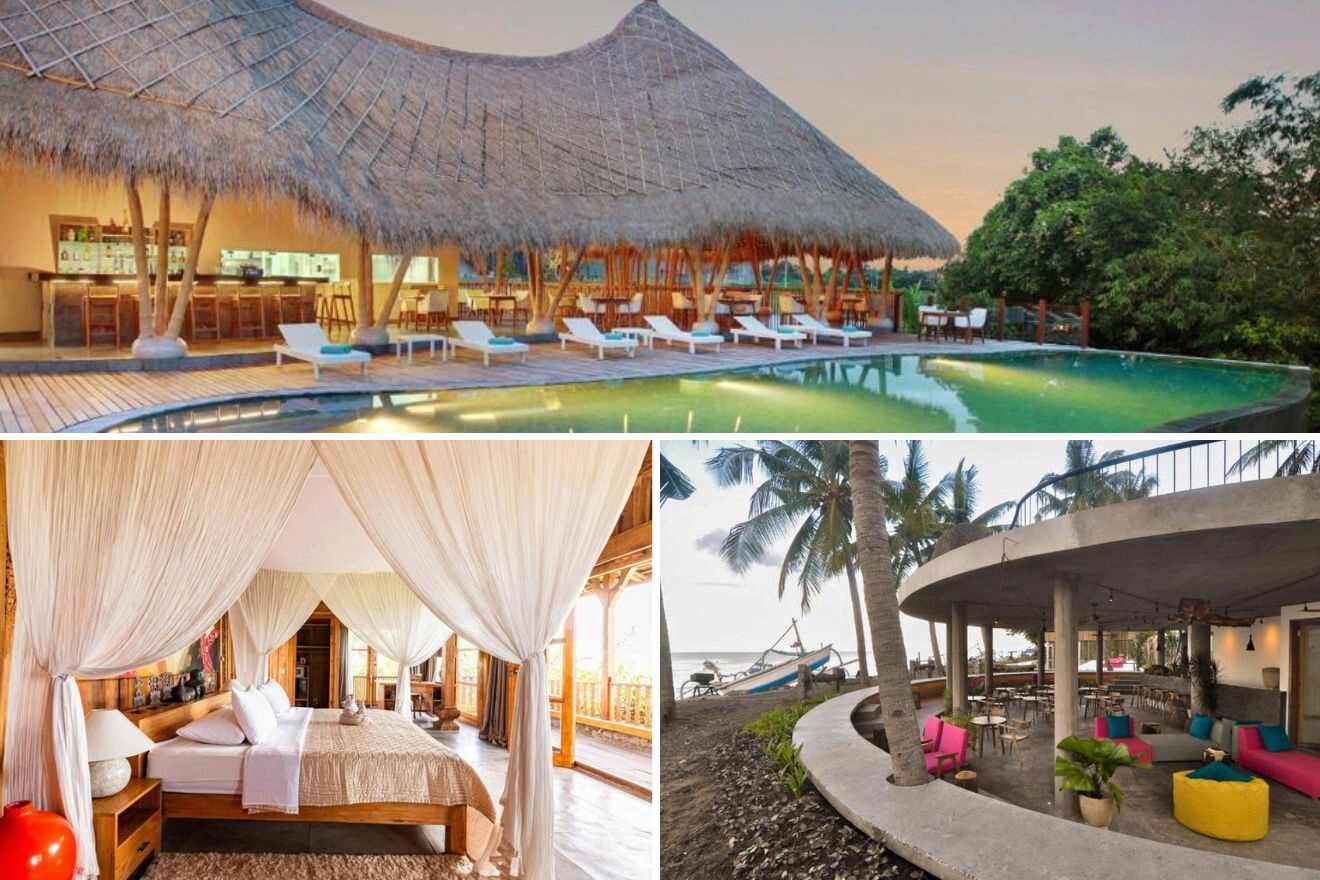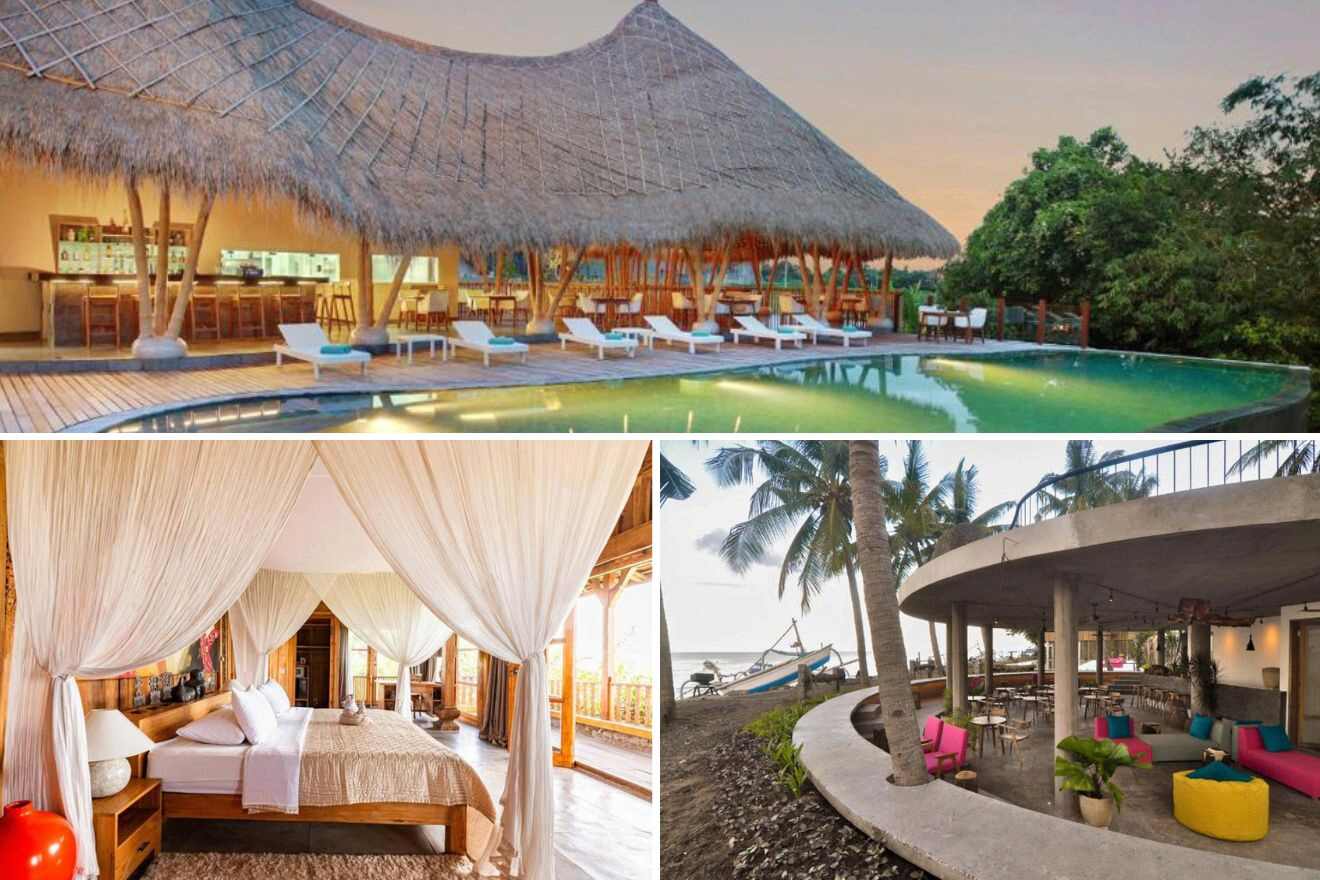 BONUS#1: Best honeymoon villas in Bali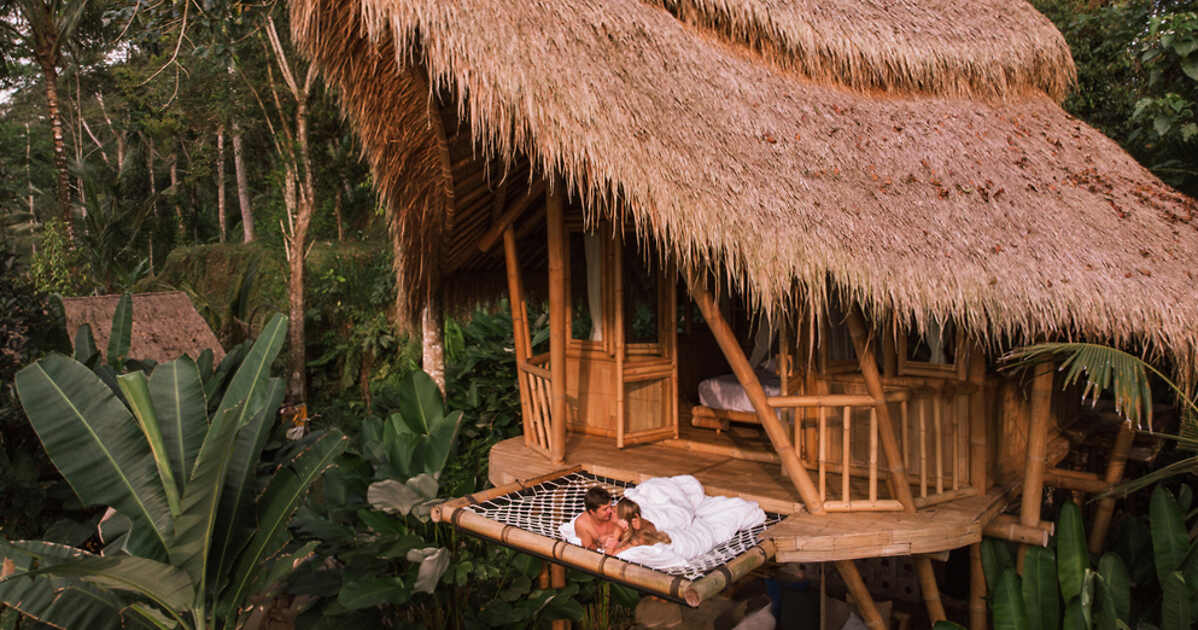 If we are gonna talk about Bali and a great Bali pool villa, then we also need to talk about the best honeymoon villas in Bali. Who wouldn't pick Bali for the perfect honeymoon?
The romantic atmosphere is in the air on this Island, so I am gonna spoil you and give you 6 incredible hotel options, so you can spend a romantic getaway with your babe in style!
The prices for these hotels go from US$600 to US$100 per night, and all the options are seriously dreamy!
Let's check them out!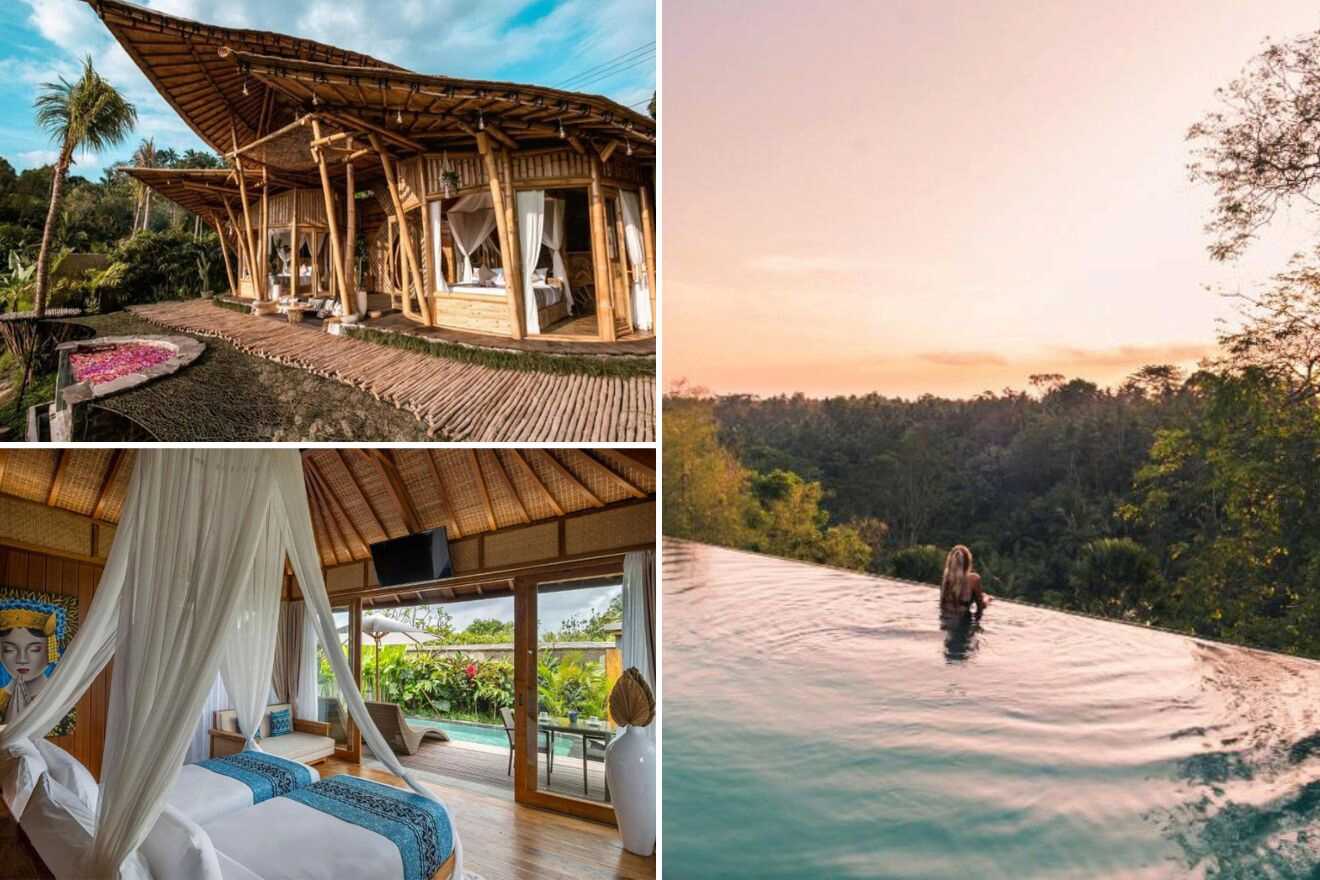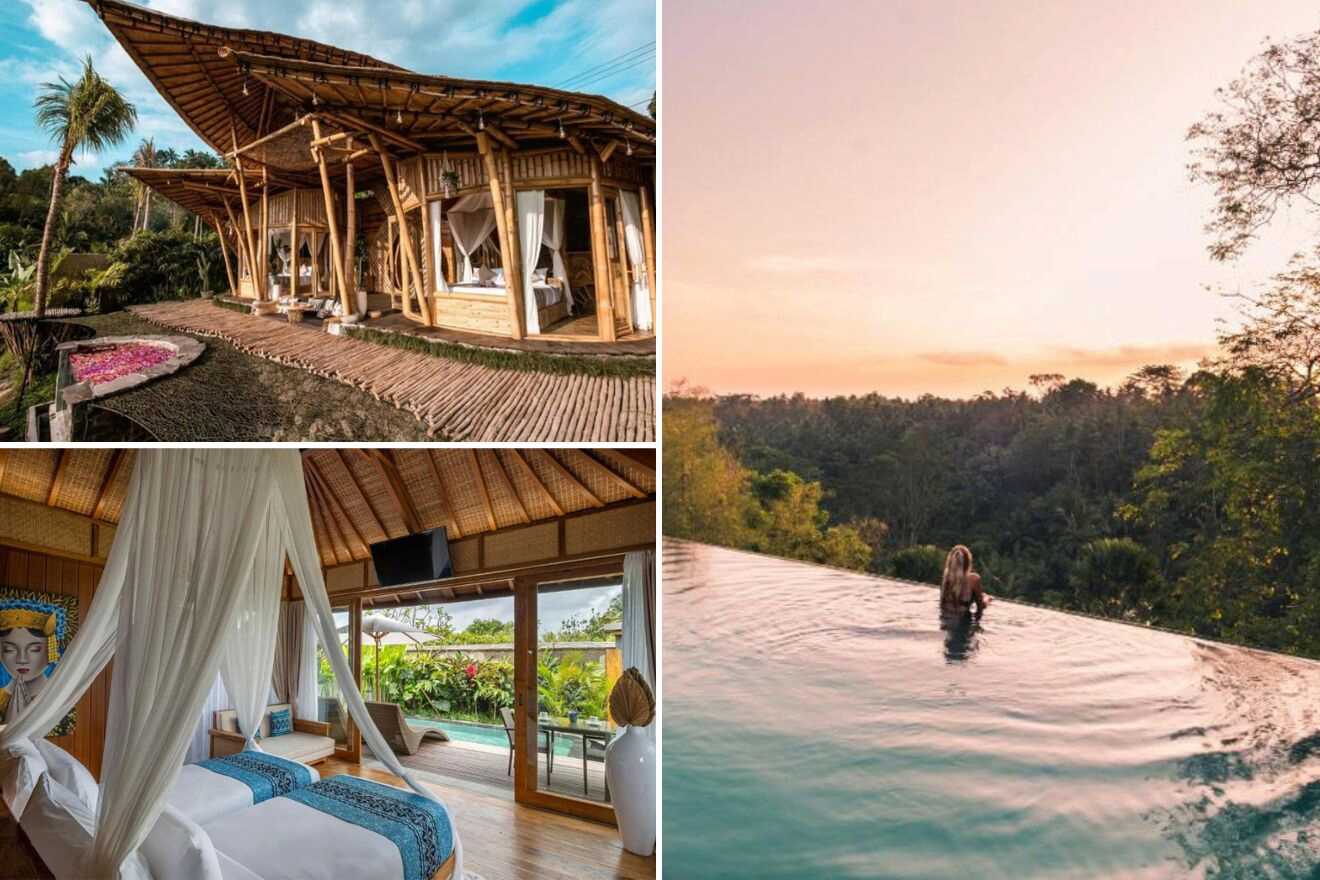 1. Kappa Senses Ubud
Imagine waking up with your partner at this luxury oasis; the views of the lush tropical gardens are incredibly beautiful. Indulge in an amazing massage with your plus one, swim and rest by any of the 2 outdoor pools, or simply enjoy each other's company in the privacy of your own private room. I highly recommend the accommodations with a private pool to enhance the experience!
2. Bisma Eight – CHSE Certified
I love how beautiful this hotel is, the perfect combination between tradition and modernity! The view from the infinity pool is to die for; imagine having a drink by the pool and enjoying a beautiful sunset with your partner! Those are the types of memories you'll always cherish! I suggest staying at the one-bedroom villa for extra privacy, a garden with your own infinity pool, and a hot tub to relax!
3. Camaya Bali – Magical Bamboo Houses
What an incredible experience it would be to stay in this amazing accommodation for your honeymoon! The villas are exclusively made with natural elements, such as wood, bamboo, and stone; and all the villas come with an amazing view that looks like it was taken out from a movie. Rest in a hammock while you take in all the natural beauty.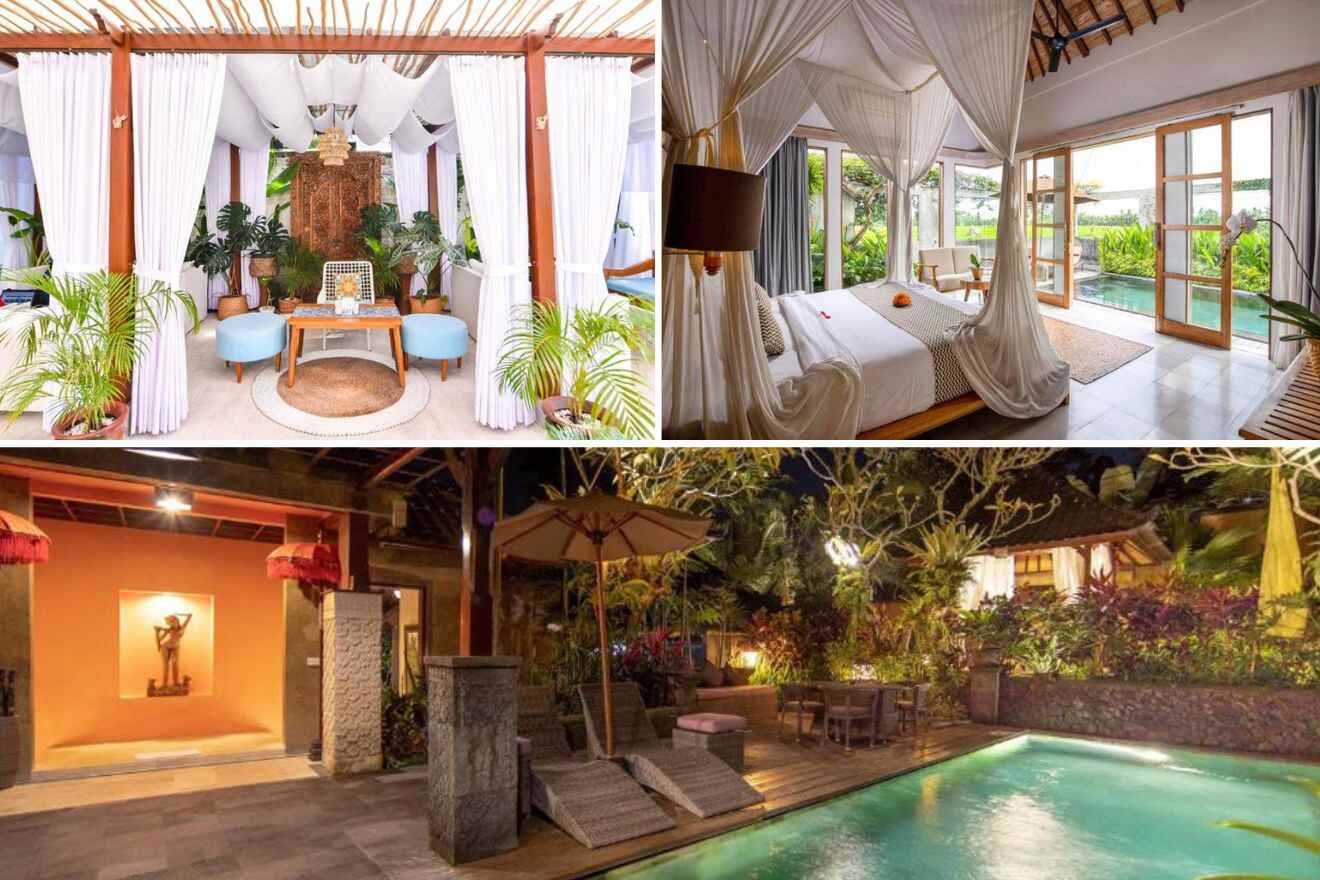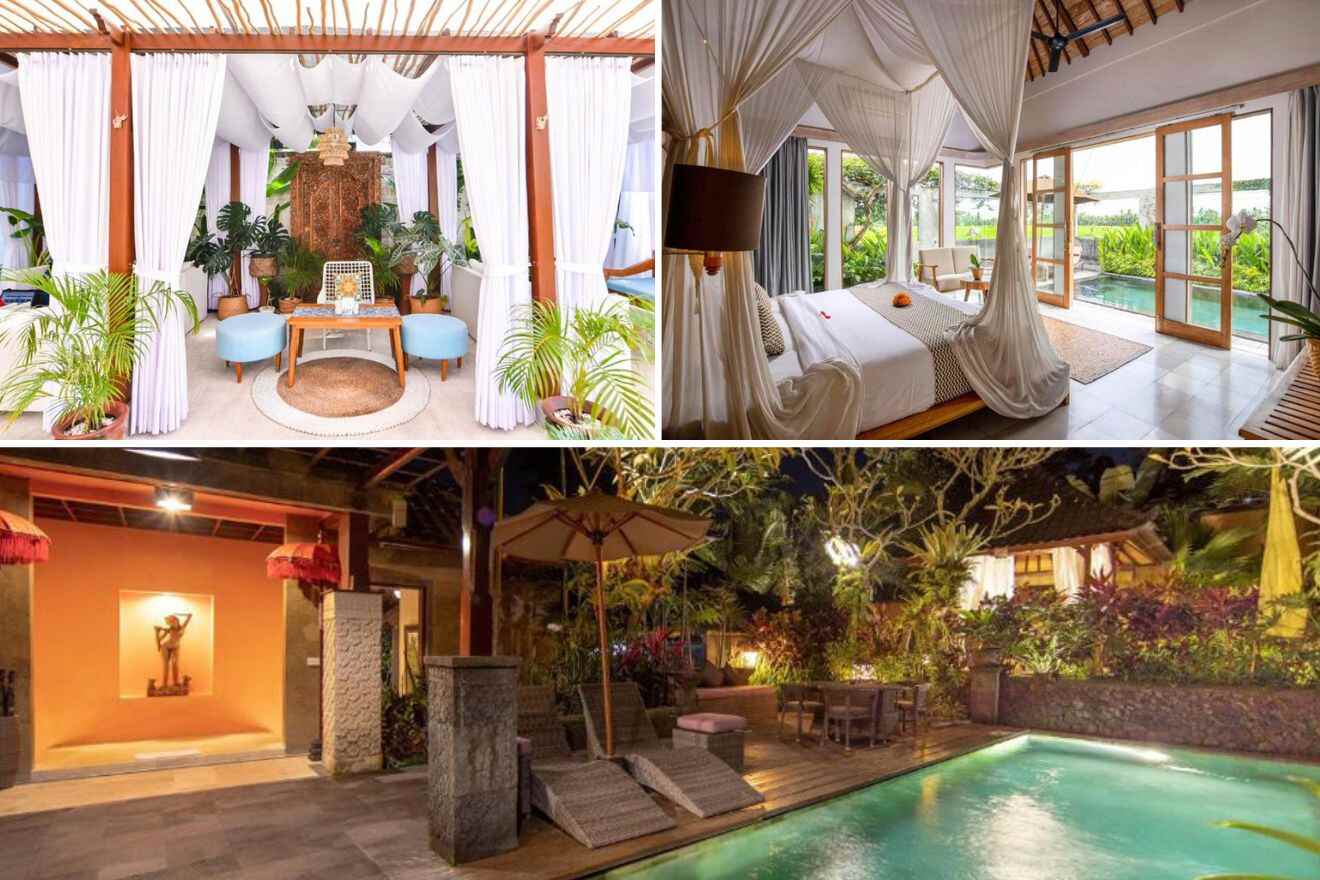 4. Bidadari Private Villas & Retreat
Oh, la la! Tradition and style converge here; the scenic views from the hotel are beautiful and complement perfectly with the Indonesian decorations and architecture. The hotel comes with an indoor pool and a fitness center, and you can join a cooking class with your partner for a fee. I recommend the one-bedroom villa to couples if you want to relax in style in your own private pool.
5. The Mavila – CHSE Certified
Such a classy property with amazing amenities and fresh style! The hotel offers all their guests a complimentary breakfast (if you choose it by the time of booking), a garden, and private villas with their own private pool. The staff is amazing and will make you and your partner feel pampered!
6. Villa Kayu Lama
POV: You wake up in your own private villa in Bali with your partner, and the first thing you both see is an amazing view from the floor-to-ceiling windows that include a beautiful lush garden and an infinity pool. Right after you hear someone knocking at the door, it is the amazing staff with a floating breakfast you can have in the privacy of your villa!
BONUS#2: Best private villas with a jacuzzi in Bali
Let's keep the good vibes going! We have a nice group to choose from, our favorite Bali pool villa, 6 gorgeous options for the best honeymoon villas in Bali, and now I have for you the best private villas with a jacuzzi in Bali!
Do you want to relax during your vacation? I've got you all covered; I have 6 amazing accommodation options for you, with prices going from US$100 to US$500 per night. Let's see the amazing options!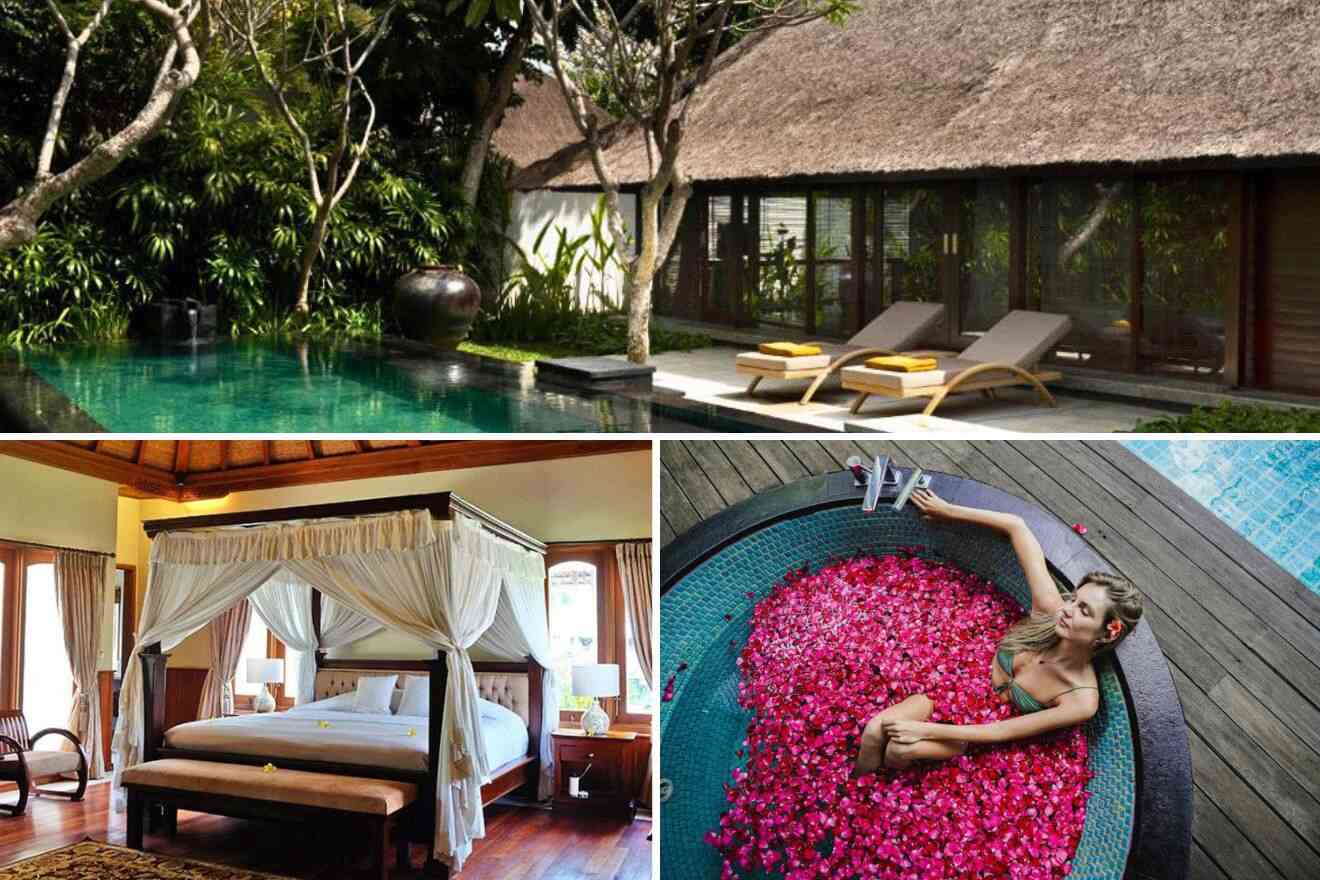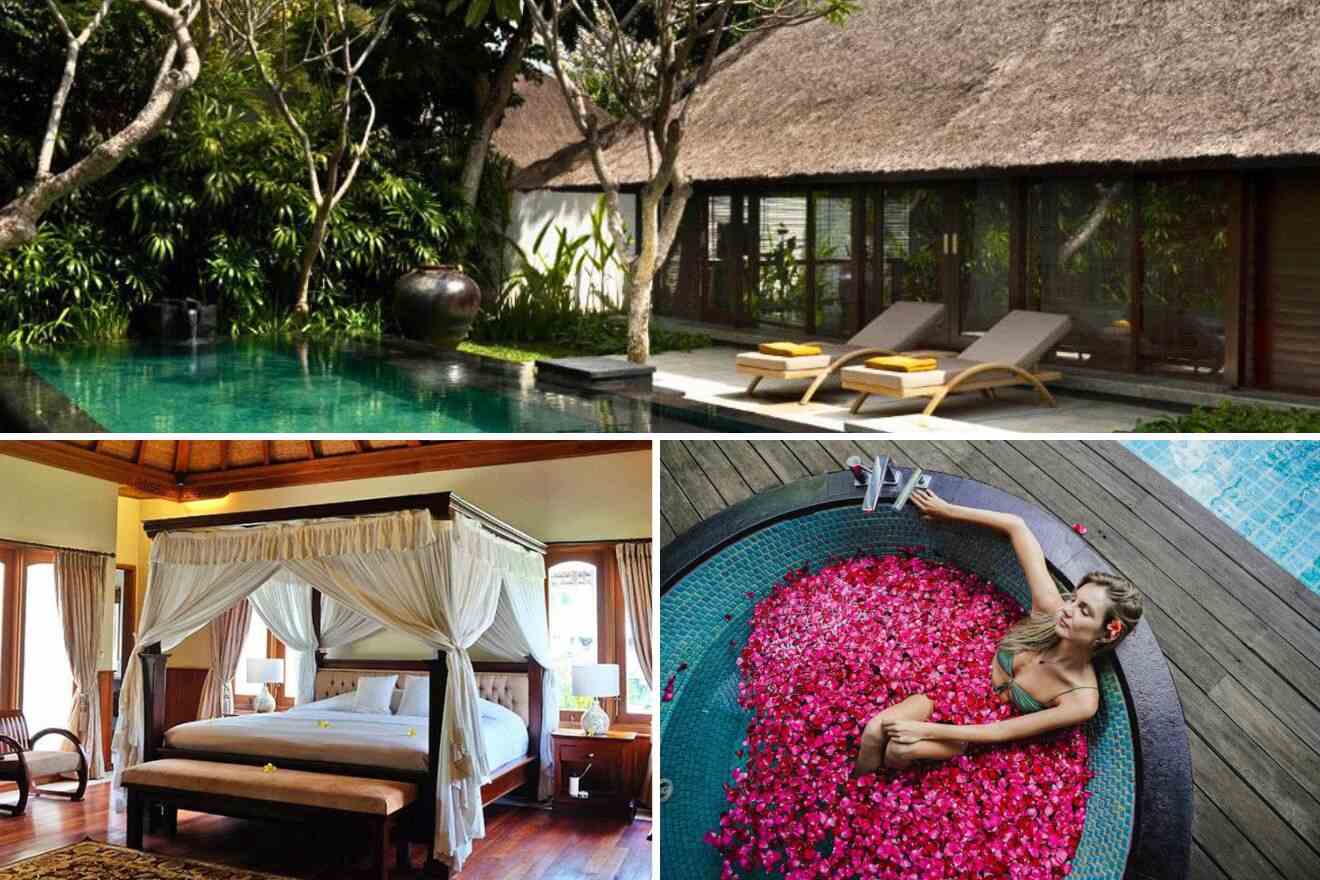 1. Kayumanis Jimbaran Private Villas & Spa
Can I please live here? This hotel is so dreamy! It is so luxurious and modern and so beautifully decorated that it will make you extend your stay! The villas come with an open-air bathroom concept with a deep soaking tub and pool, perfect for relaxing during your vacation in this tropical paradise.
2. Bagus Jati Health & Wellbeing Retreat
Oh my god! How luxurious is this hotel? The traditional elements in the architecture, decorations, and furniture are honestly the cherry on top for an authentic Indonesian experience! There is a beautiful tropical garden surrounding the hotel, and the 2 bedroom villa comes with a spacious bathroom with a shower and hot tub!
3. Javana Royal Villas
Is this place even real? The hotel is simply stunning, and the property is located near beautiful beaches! If you want to book the villa with a jacuzzi and private pool, then select the One Bedroom Royal Pool Villa; this villa can host up to 2 guests, which makes it perfect for couples! You'll enjoy the ultimate private vacation with all the amenities you could ask for!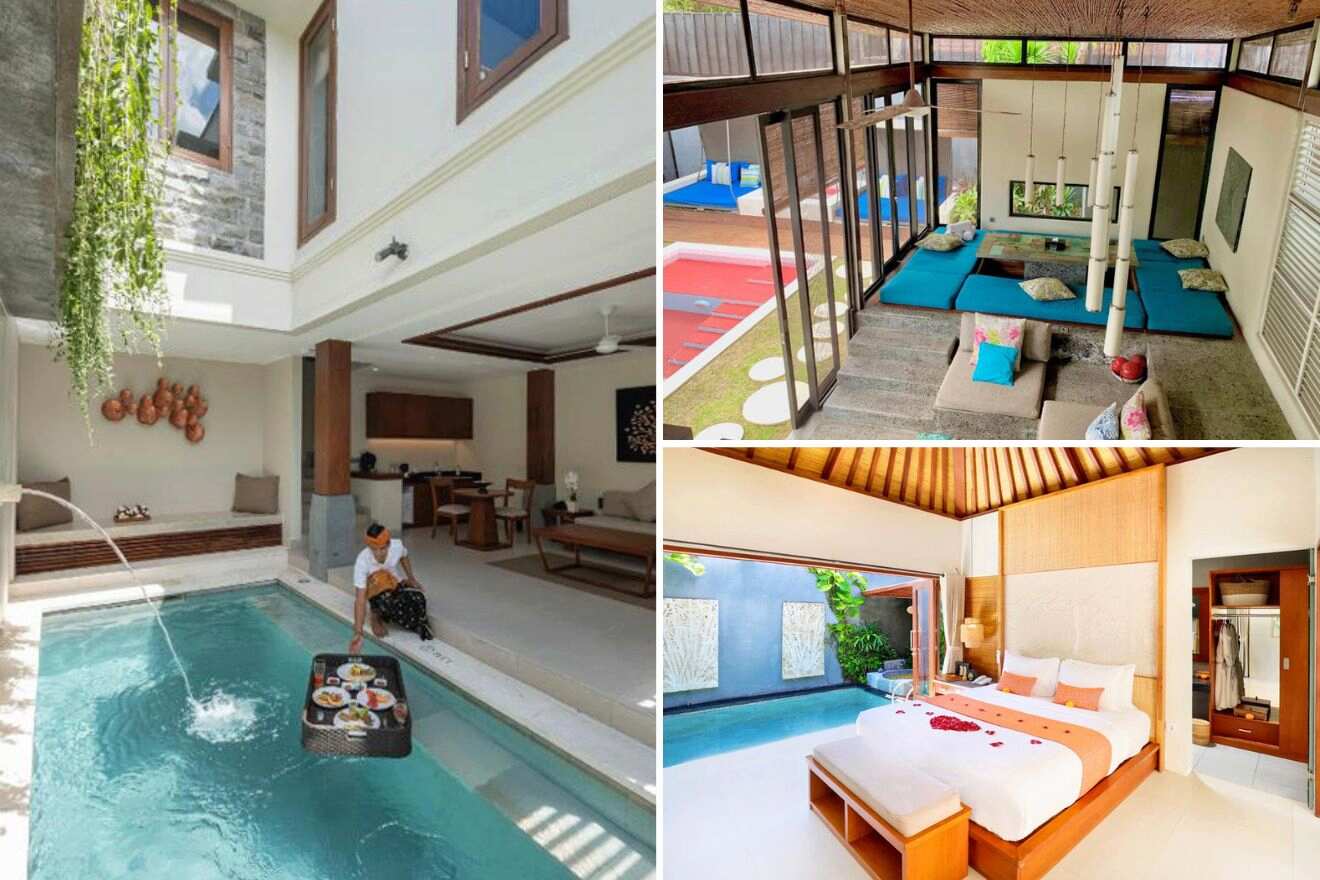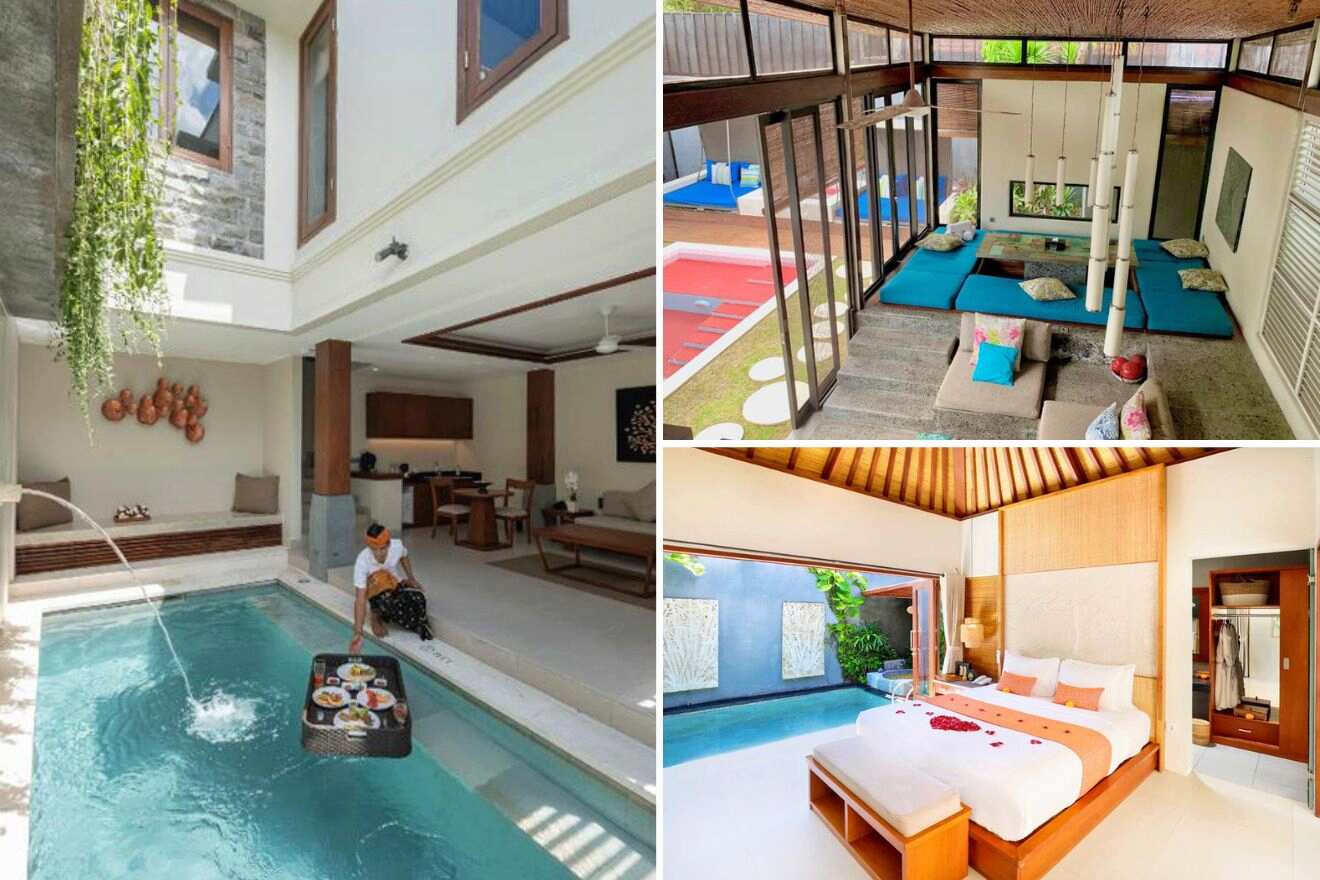 4. Tanadewa Villas & Spa
Did you know you can rent bicycles and motorbikes at the front desk of this hotel? It would be such a great adventure to make use of this amenity, but if you are not feeling adventurous, you can always relax in your modern private villa with a private pool and hot tub! If you wish, you can have the hotel's complimentary breakfast served in your room!
5. Legian Kriyamaha Villa by Ini Vie Hospitality
I imagine young couples would love this hotel! It is super modern and minimalistic, and it has an open space design which makes the villas super spacious; they feature a beautiful garden with a private pool and an open-air bathtub. This property feels super private, which is always great if you want to relax in your little piece of paradise!
6. Kiss Bali Villas
This property, located in Seminyak, has a super fun and modern vibe; it features an indoor swimming pool open all year, complimentary breakfast with Asian, vegetarian, and gluten-free options, and amazing villas tastefully decorated. All of the villas come with a private pool and private jacuzzi, so get ready, it's time to relax!
BONUS#3: best hotels with private pool
Okay, okay! One more for you! Apart from being able to choose the best Bali pool villa, the best honeymoon villas in Bali, and the best private villas with a jacuzzi in Bali, now you can choose a nice traditional hotel with a private pool!
The prices of these accommodations go from US$200 to US$1100. Let's take a look at them, shall we?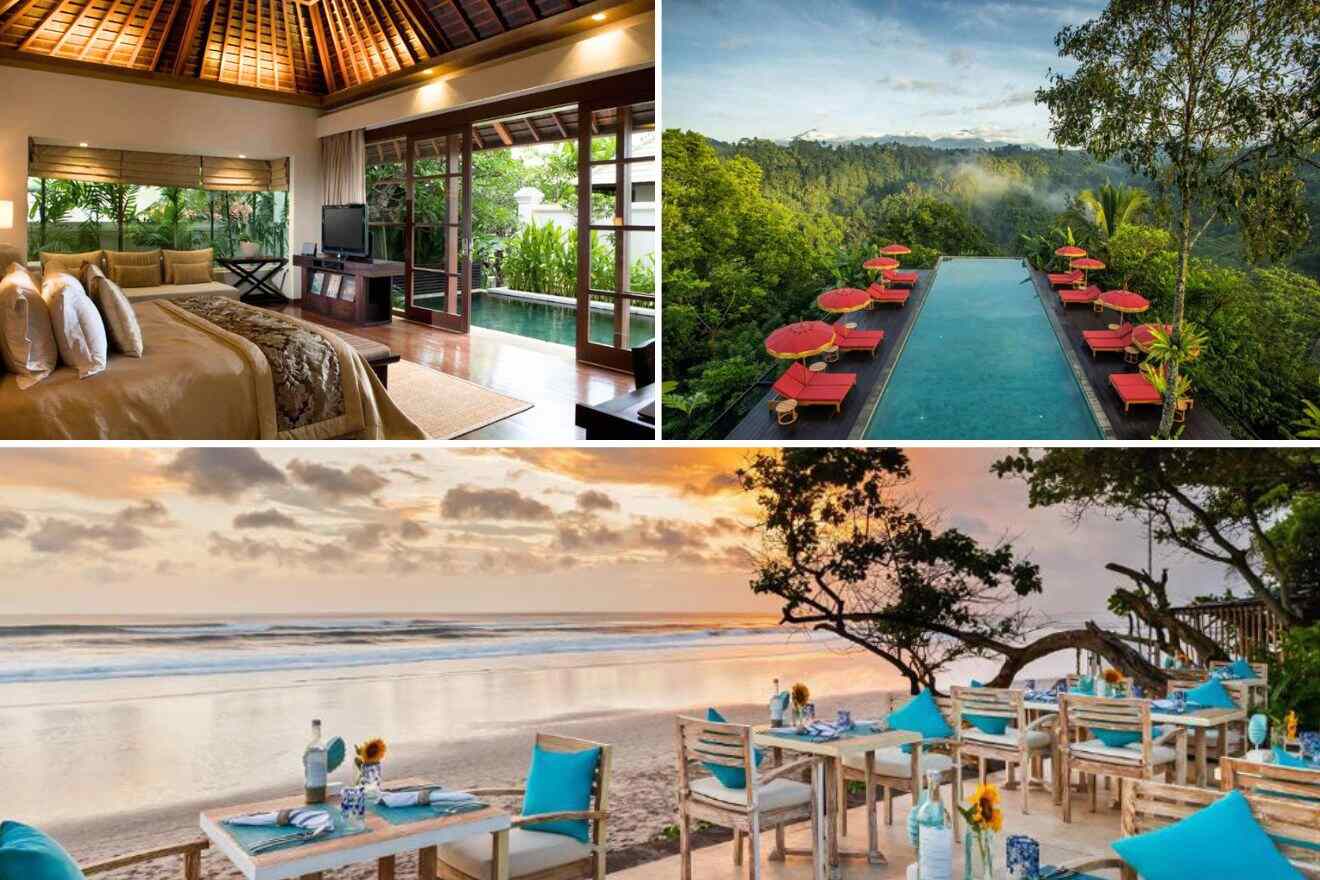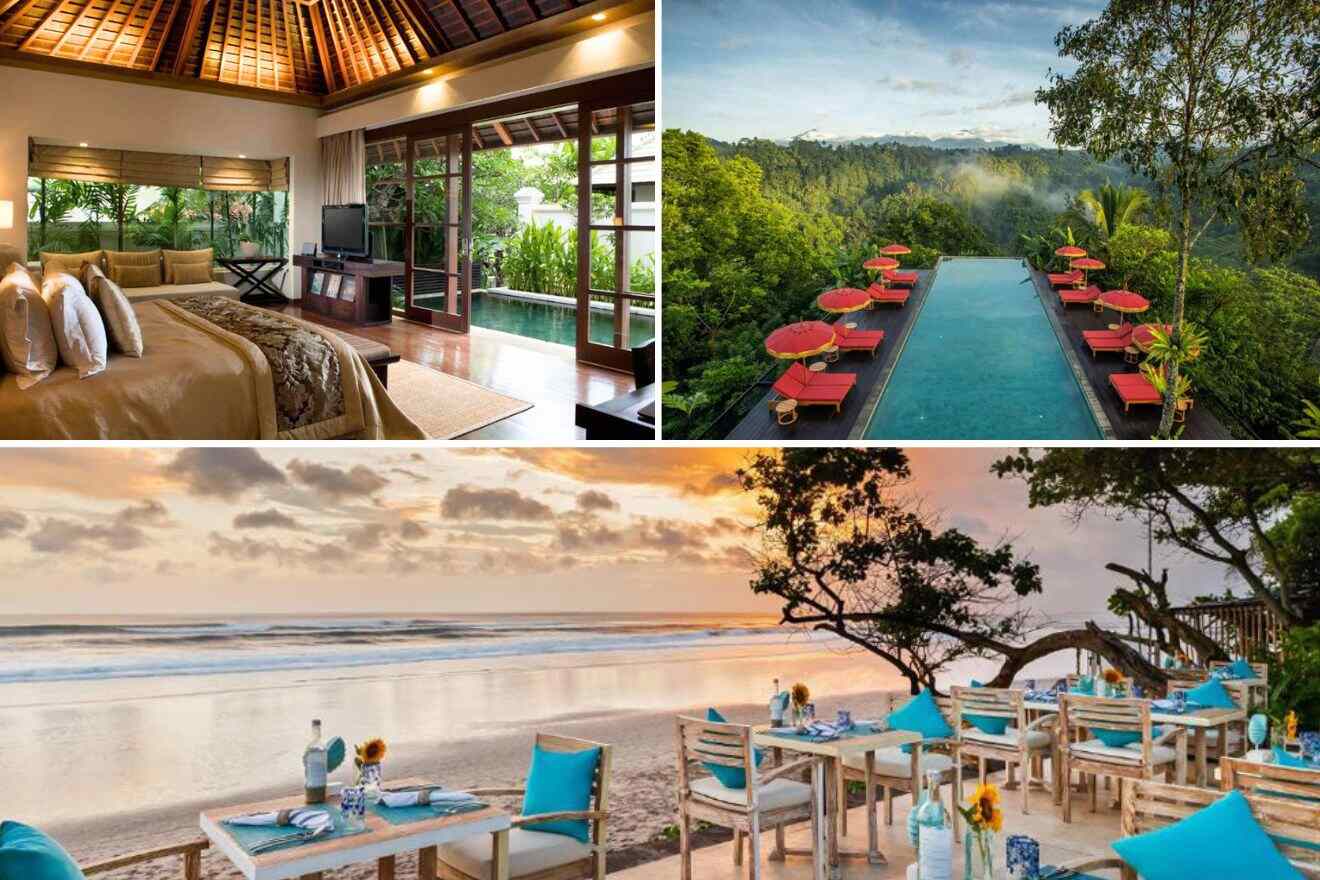 1. Buahan, a Banyan Tree Escape
Imagine swimming in an infinity pool overlooking Bali's blue skies, beautiful lush tropical forests, and stunning mountains, it literally looks like a dream! All of the rooms are spacious, made out of natural elements, and come with a private infinity pool and a private bathtub overlooking the tropical forest! This is the ultimate soul-searching paradise where you can reconnect with yourself and nature!
2. The Seminyak Beach Resort & Spa
Let go of all your worries and have the most wonderful vacation, indulging in relaxation. This resort is located right by the beachfront and comes with an outdoor infinity pool right on the beach, so yes, the views are out of this world, order a drink and enjoy the sunset! Most of the villas at this hotel come with a private pool and a view!
3. The Royal Santrian
This amazing resort located by the beachfront is perfect for all of those who are looking to spend some time under the sun lying on soft white sand, playing beach volleyball, or simply swimming in Bali's pristine waters! If you feel like having some privacy, all of the villas offered in this hotel come with a wonderful private pool!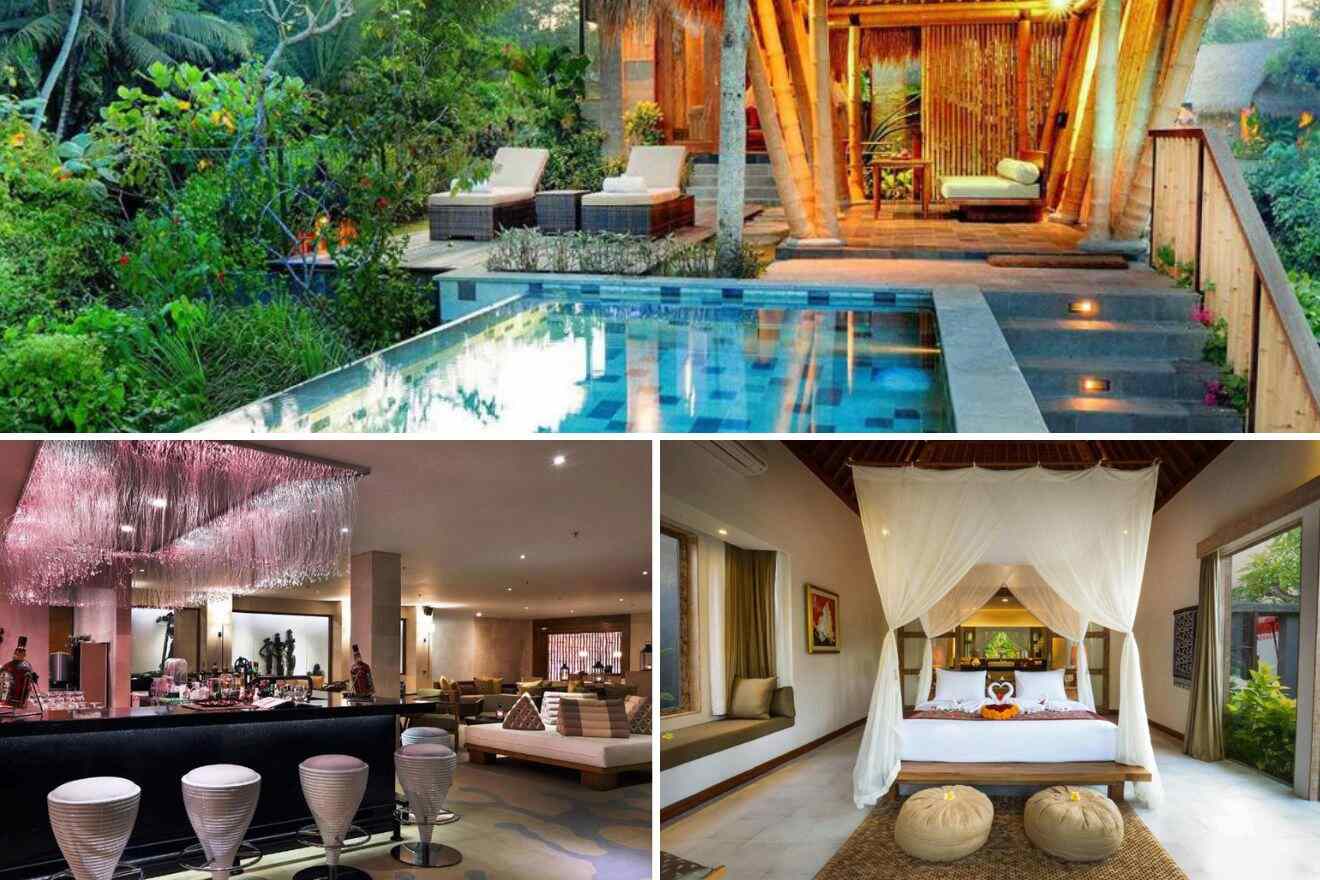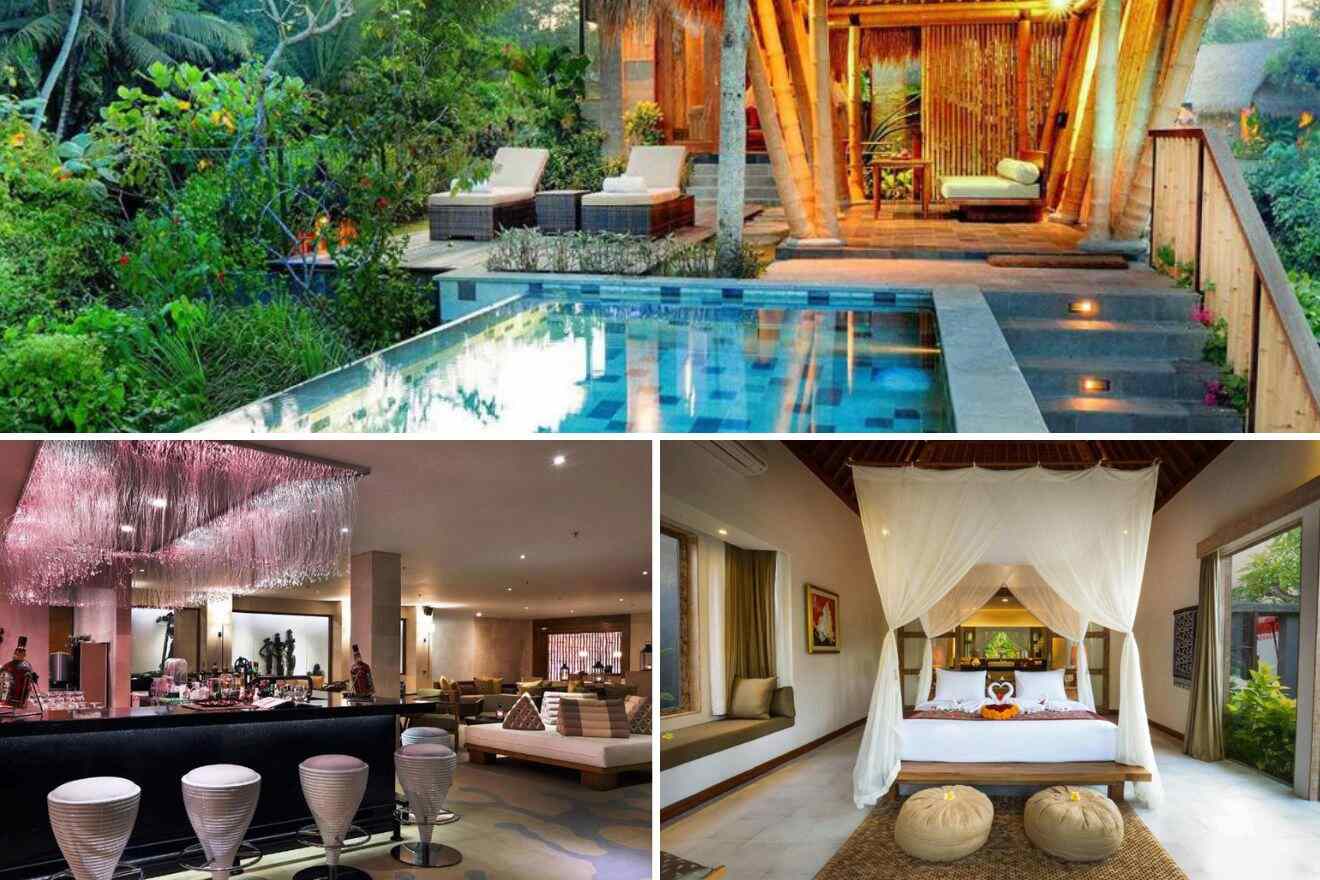 4. Samabe Bali Suites & Villas
Wow! This hotel is amazing. First of all, it is located by the beachfront and has a private beach area (such a treat! I know!) The fact that it is located on the beach makes it the perfect accommodation to practice amazing water sports, such as canoeing, snorkeling, and windsurfing. Most of the rooms come with a private pool; by the time of booking, choose depending on the number of guests and preferences!
5. Fivelements Retreat Bali
Yes! This is the type of hotel I am obsessed with! I love it when hotels have this amazing crafty, artsy, and natural style. It is the perfect place to simply let go of all of your everyday worries and have a great time! All of the rooms (except for the riverfront suite) come with a private pool!
6. Purana Boutique Resort
Style? Stunning! Staff? Lovely and helpful. Amenities? A treat! This hotel has literally everything you could wish for. Feel free to go for a hike, rent a bike at the hotel and explore the area, or simply relax at the spa and wellness center! If you want a private pool, then you need to book any of their villas! Don't forget to book your retreat in advance to avoid disappointment!
FAQs about your private pool villa in Bali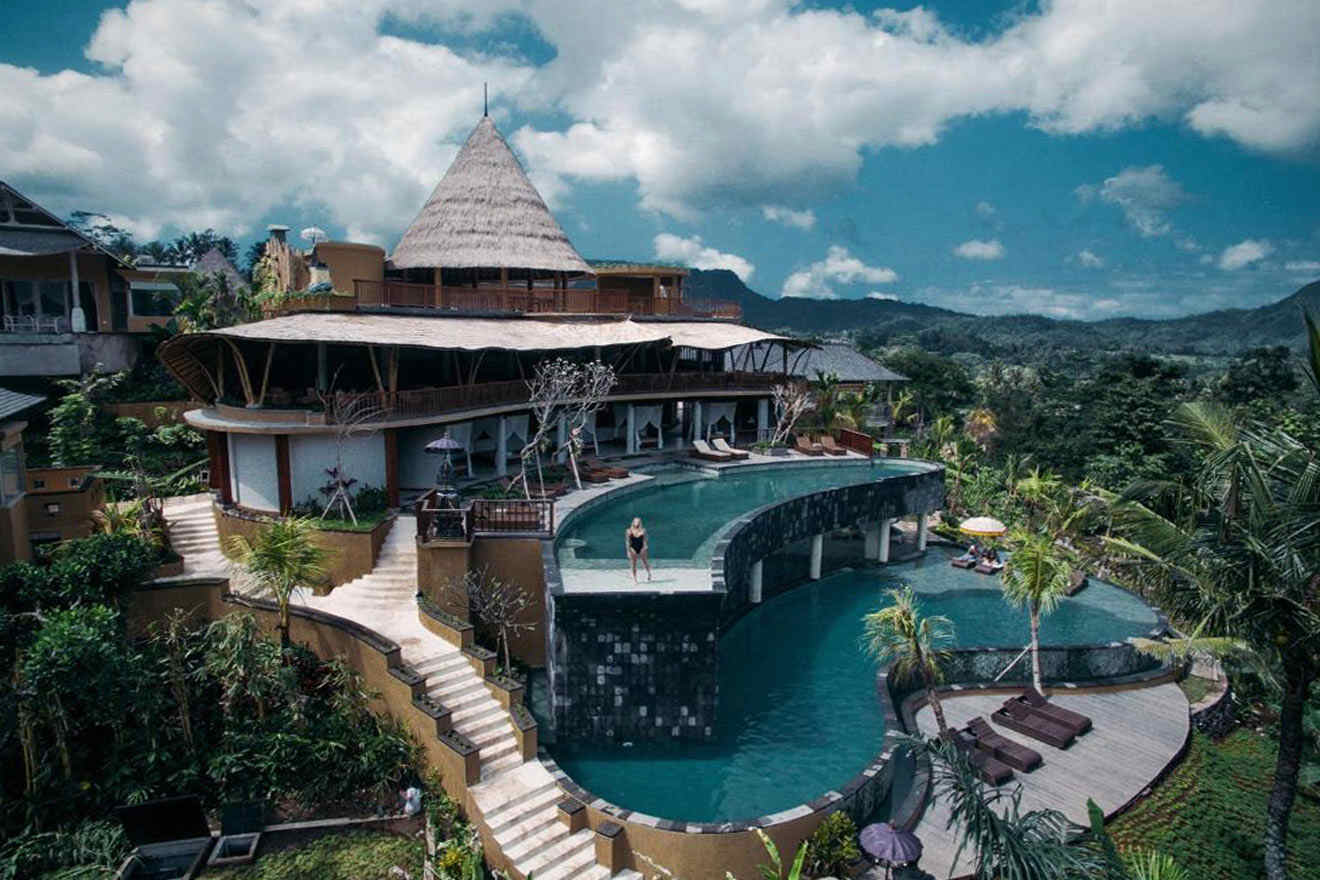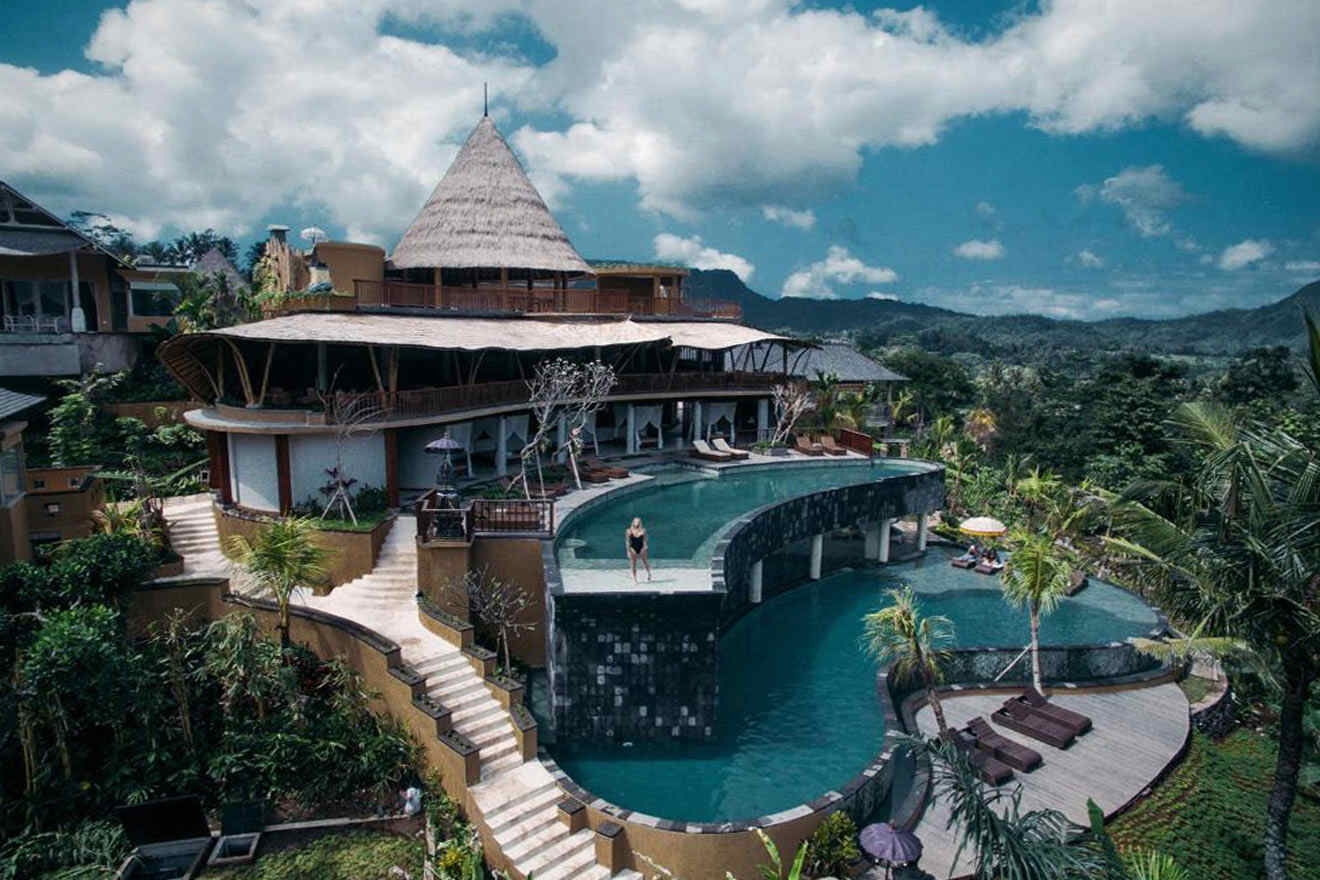 Conclusion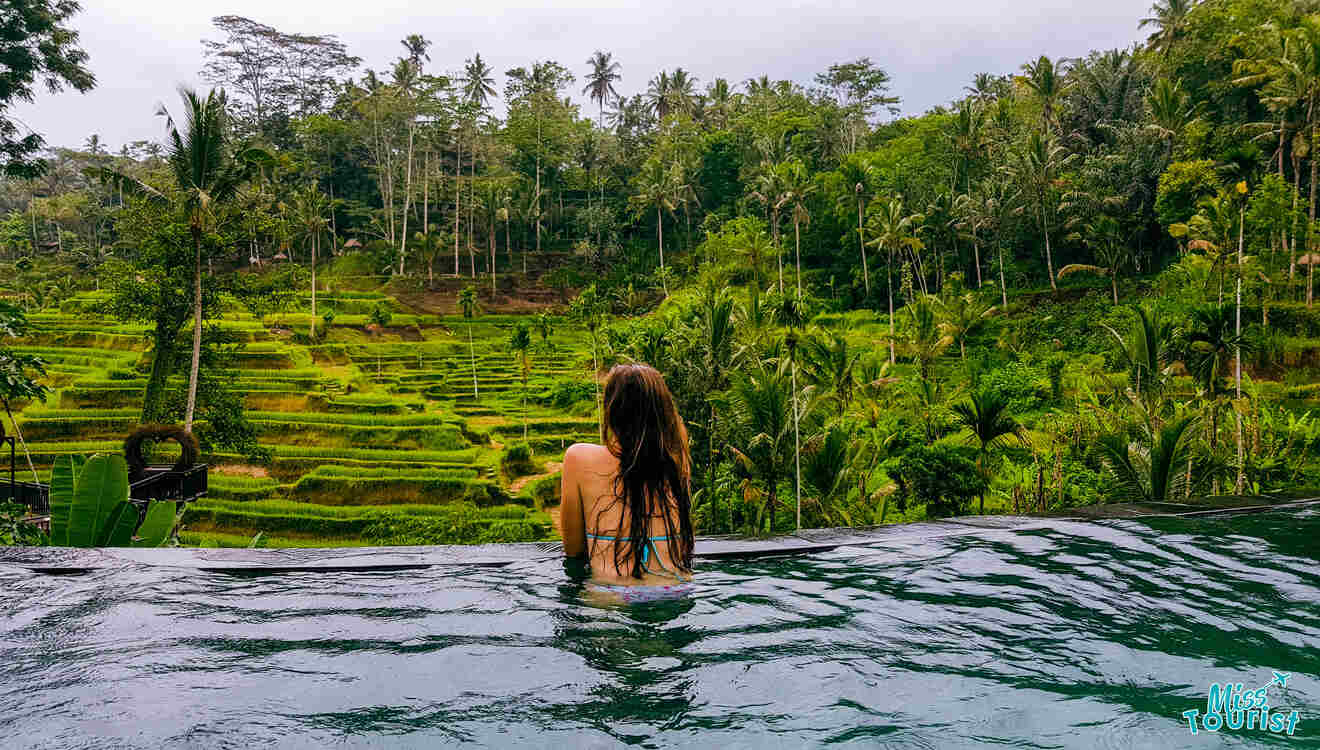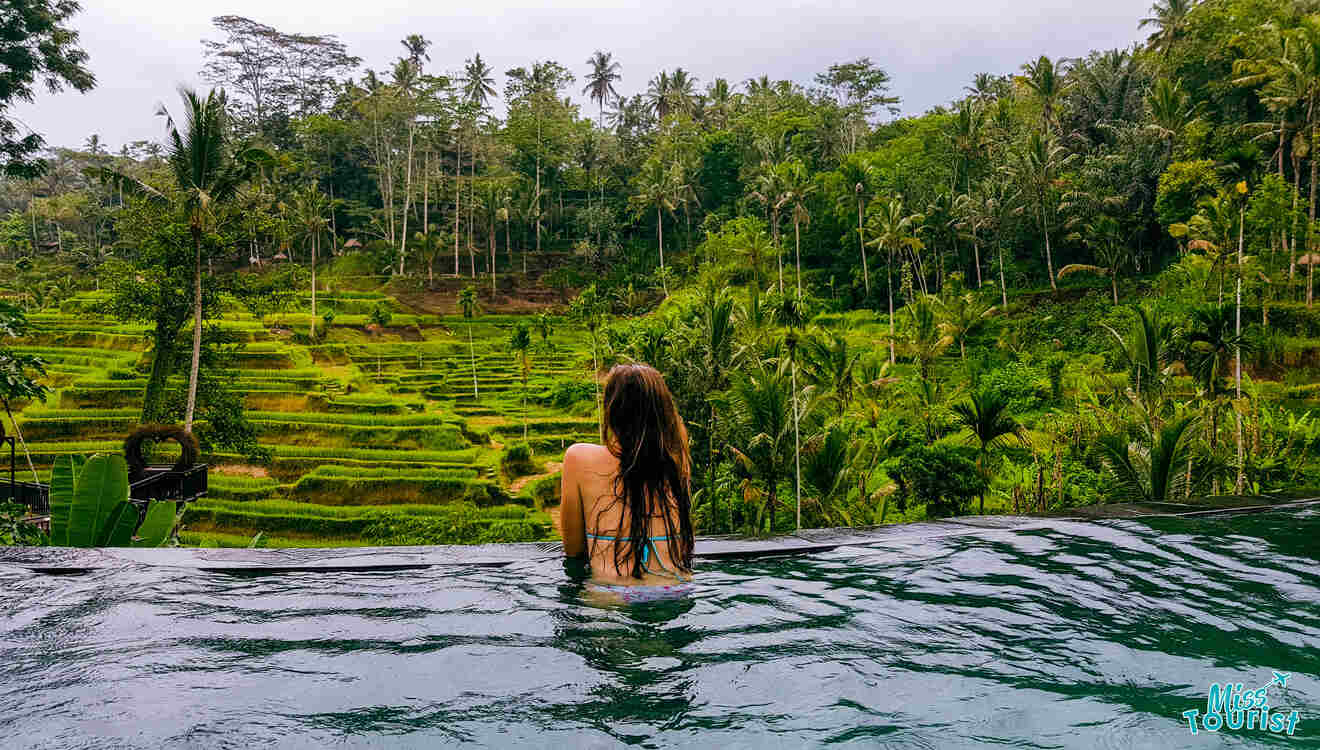 It's a wrap for today, folks! Which one do you think is the best Bali pool villa in this article? Apart from the best Bali resorts and best Bali villas with pools, you have 3 amazing bonuses: the best honeymoon villas in Bali, the best private villas with jacuzzis in Bali, and the best hotels with private pools. So many options to choose from!
Honestly, it would be amazing to stay at any of these amazing properties, such a luxury! But if I had to give you my top 2 favorites, I would go with:
Which one of these Bali pool villas is your favorite? Have you ever stayed in any of these accommodations? Let me know in the comments, and right after, go and book the hotel room of your dreams before someone else does!
Have the best time in Bali,
Daniela
---
Pin it for later!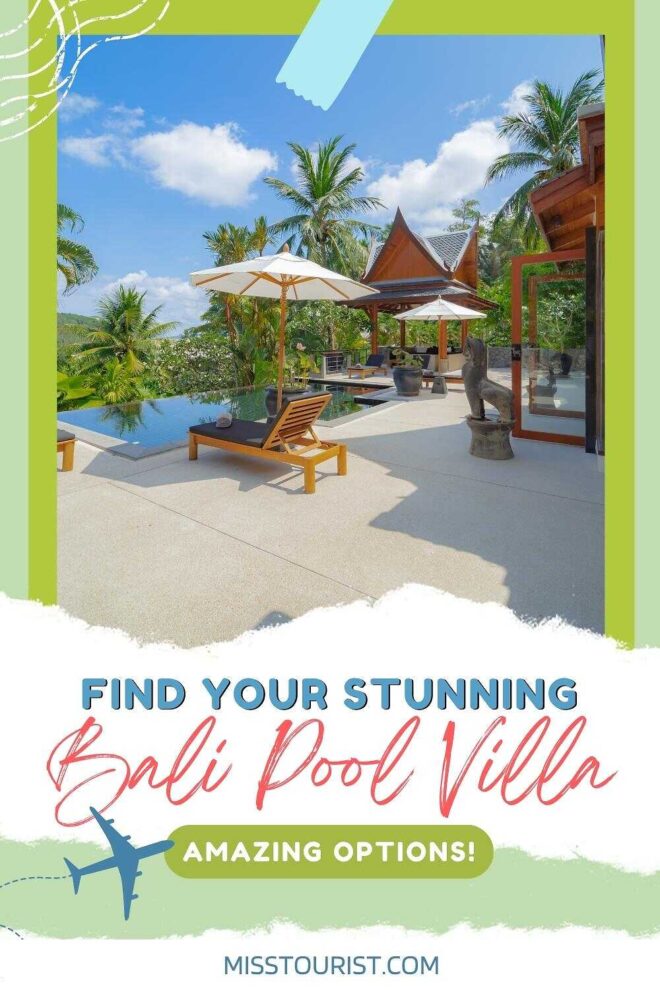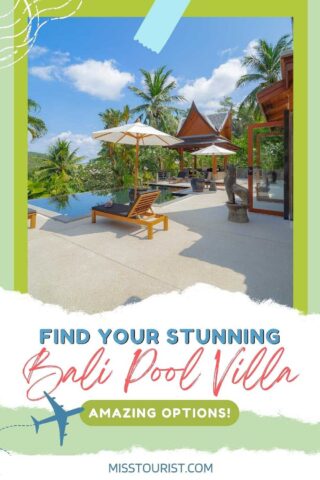 Pin it for later!