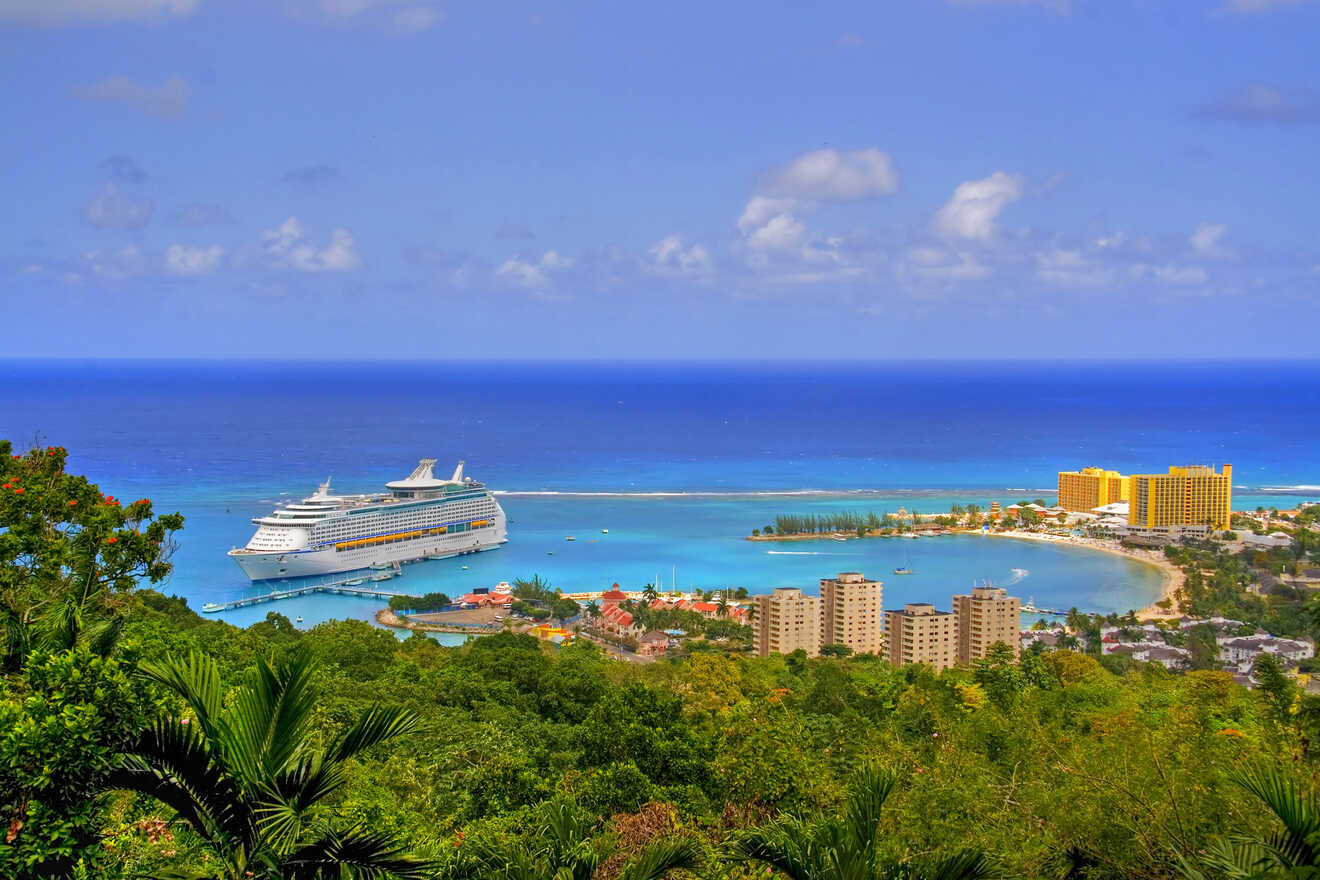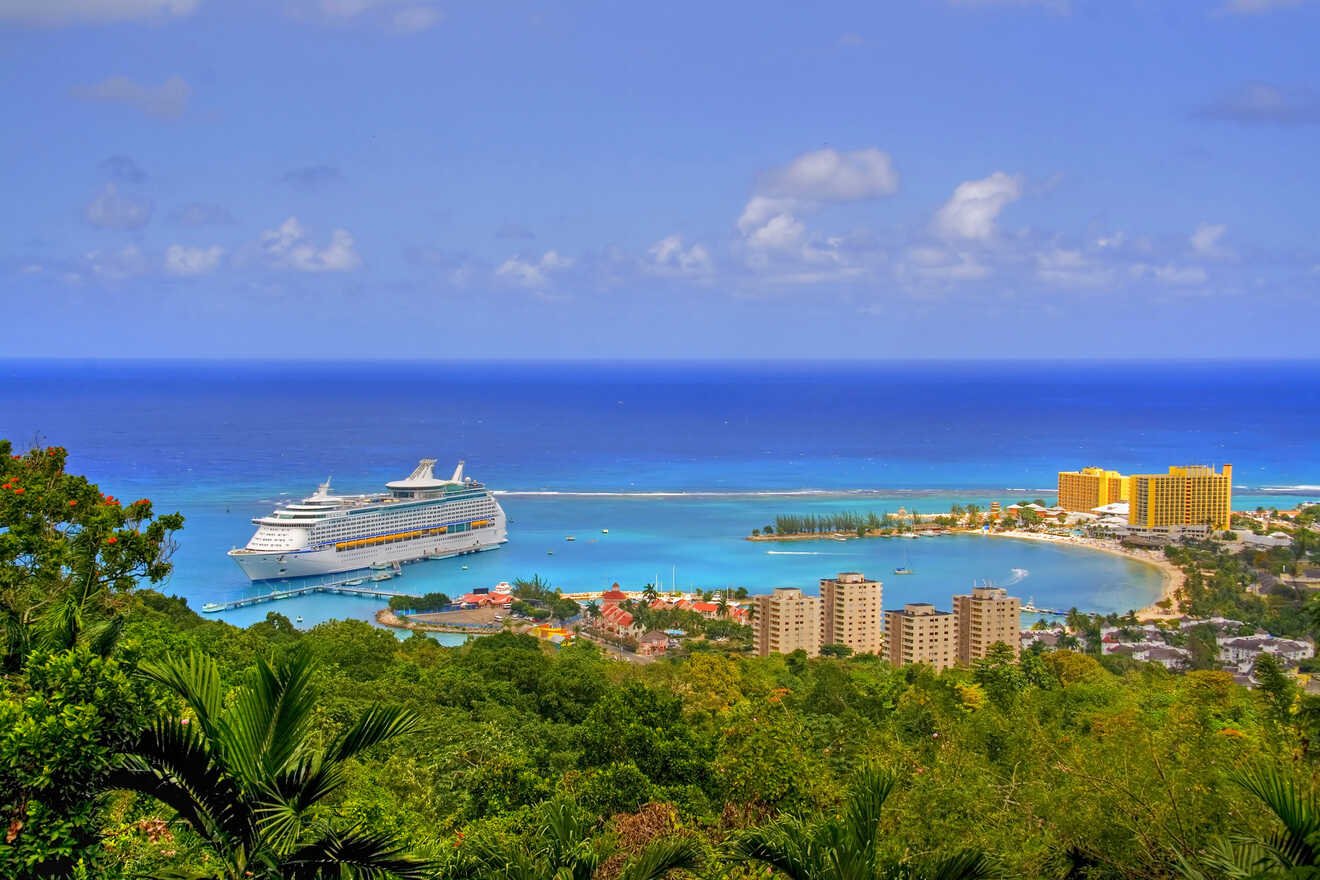 Ready to drink cocktails on the beach and enjoy the laid-back atmosphere of this Caribbean jewel? Welcome to one of the most famous islands in the world! Jamaica is the birthplace of reggae music and has long been a top travel destination!
In this post, I will talk about Jamaica's best places to stay! It's hard to decide where to stay on an island that's so beautiful, especially for first-time visitors since every spot is unique in its own way. But fear not, I've made a list of the top areas in Jamaica by interest, that way you will know what each town has to offer.
One thing is sure though, all of the cities have incredible accommodations! From all-inclusive resorts with a swim-up bar to spa hotels, this island in the Caribbean sure knows how to offer its tourists an unforgettable time! I highly recommend booking your hotel in advance though. As I mentioned before, Jamaica is very popular, and everything sells out months in advance.
Now that we've covered that part let's start this virtual journey and discover Jamaica's best beaches, tropical jungles, and nature reserves!
Let's go!
If you are in a hurry
If you want to book your hotel as quickly as possible, check out this list of the best places, all located in Negril
Here's a map that will help you visualize all the best places to stay in Jamaica, that I will be talking about in this post:
1. Negril – where to stay in Jamaica for the first time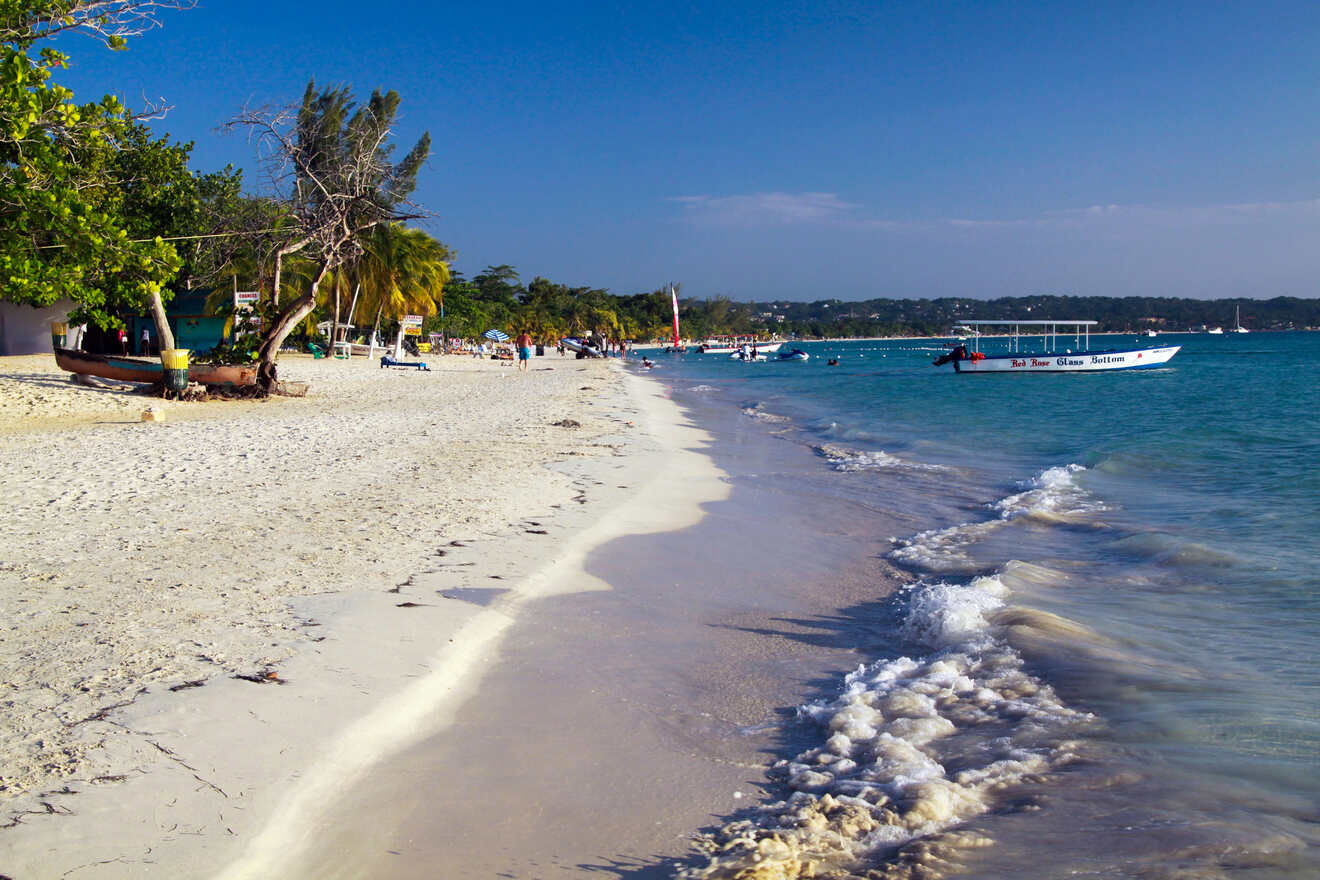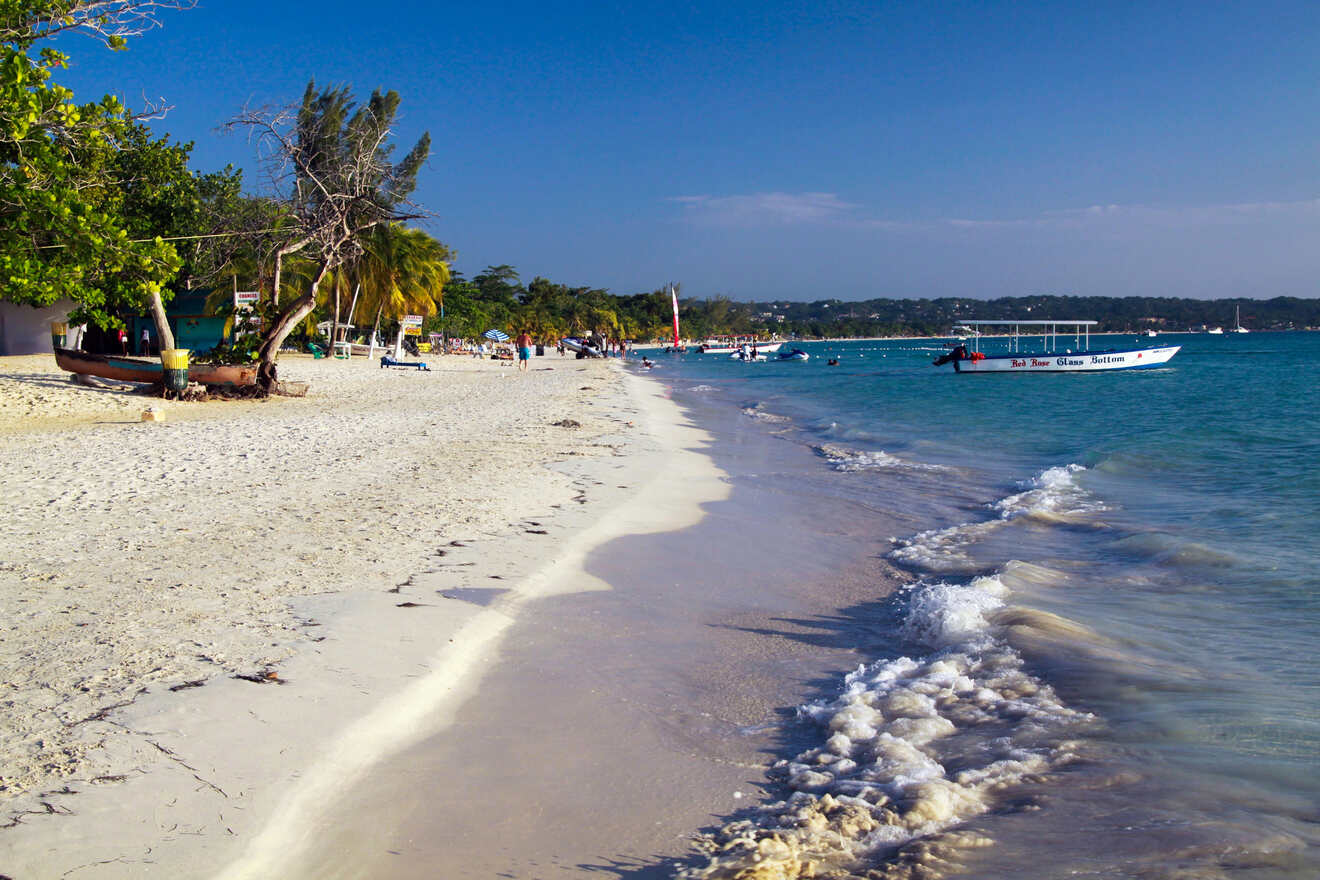 Ola traveler! I hope you're ready for the adventure of a lifetime because this is what's expecting you in this stunning Jamaican town! Crystal clear waters, scuba diving, and luxurious beach resorts! Yep, we're heading to Negril, one of Jamaica's best places to stay for first-time visitors.
Located on the island's west coast, Negril is a top choice for tourists, and once you look at some pictures, you'll understand why!
It's the perfect paradise offering some incredible beaches, including the famous Seven Mile Beach, where you'll find many bars, restaurants, and the best hotels!
The atmosphere in Negril is super chill, and it feels as if time stands still and the holiday never ends here. What can be better than a non-stop vacation when all you need to do is drink cocktails, sunbathe on the best beaches, go swimming and enjoy that perfect island weather. If this sounds like your type of holiday, I recommend booking the next one in Grand Cayman Island. You won't regret it!
Ready to go horse riding on the beach or scuba diving? Because I'm so ready! But before we get all carried away, you should remember that Jamaica is a famous destination and all the hotels sell out super early. Hence, I highly recommend booking yours in advance.
Other accommodation options in Negril
Things to do in Negril
Go scuba diving with your friends
Sunbathe on the beach
Enjoy the restaurants on the Seven Mile Beach
Explore the Xtabi caves
Admire the views of Bloody Bay
Catch a scenic sunset near the Negril Lighthouse
Go on a cruise tour in Negril
Have a drink at Canoe beach bar
2. Kingston – best place in Jamaica for a cultural experience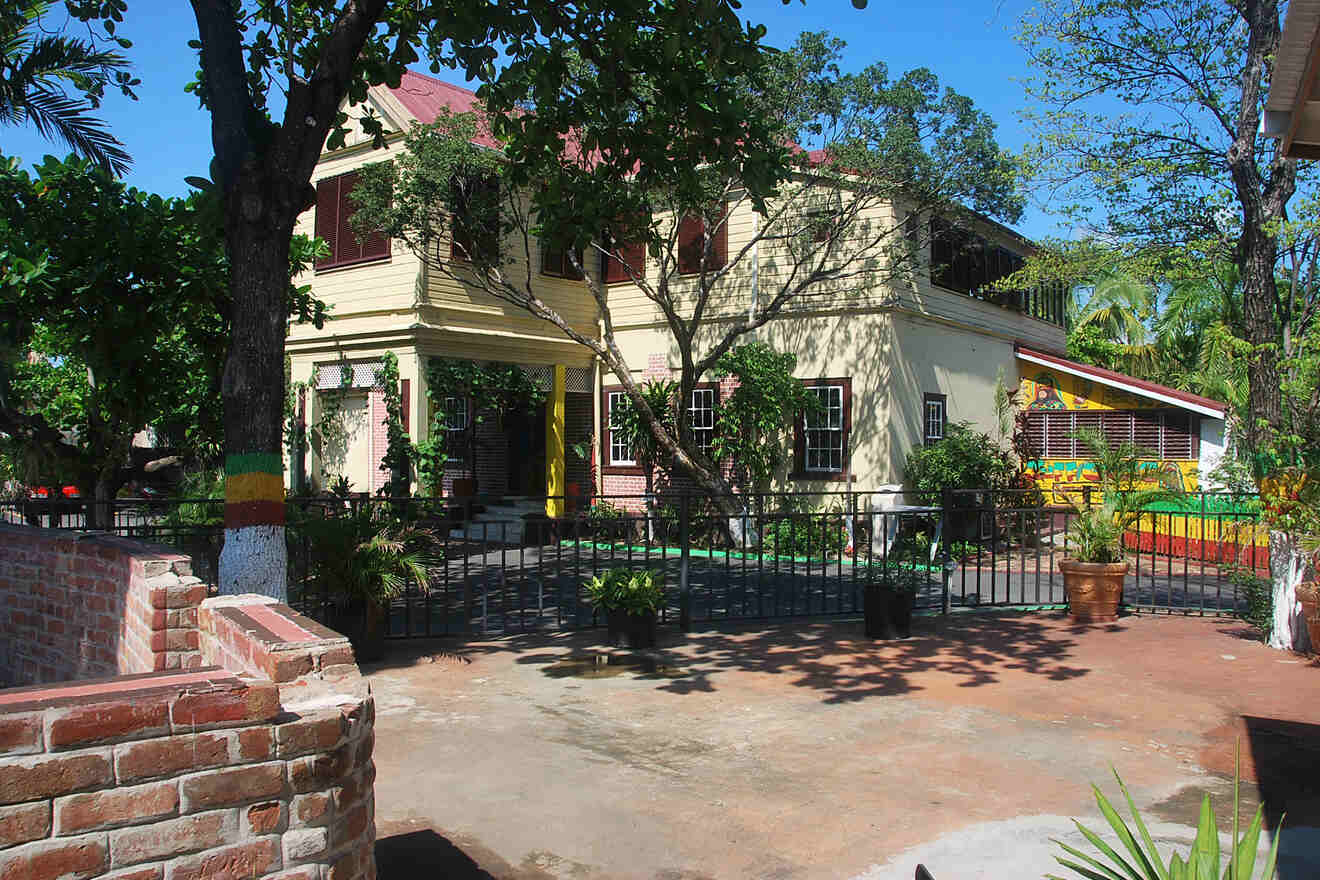 The Blue Mountains surround Jamaica's capital city, located on the southeast coast of the island. Kingston is a great place for people who want to learn more about the city's past, visit museums, and interact with locals!
As the largest city in Jamaica, you can imagine that it can get super busy at times, and you might forget you're actually on an island. There are certainly not so many beaches as you would find in Negril, but if you go a few miles outside of Kingston, you will find some, like Fort Clarence Beach. Most of them are frequented by locals, so you won't encounter that touristy vibe, but I'm sure some of you will be looking for exactly that!
If you're traveling on a budget and backpacking around the island, you could consider looking for accommodation here in Kingston, you'll find some of the cheapest best hotels in Jamaica.
Back in the town center, you'll be able to check some of the island's most important cultural centers. The Bob Marley Museum is for sure a big one, and for the fans of the late singer, I'm sure this will be a once-in-a-lifetime opportunity! You can also visit his birthplace in Nine Mile Village, there's a museum there as well.
Other accommodation options in Kingston
Things to do in Kingston
Visit the Bob Marley Museum
Admire the architecture of the Devon House
Check out the art scene at the National Gallery of Jamaica
Go for a stroll in the Emancipation Park
Spend a fun day at Hope Botanical Gardens
Spot some cute animals at the Hope Zoo
Buy lots of fruits from the Coronation Market Jamaica
Learn more about the town's history at Fort Charles and Port Royal
3. Montego Bay – where to stay in Jamaica for nightlife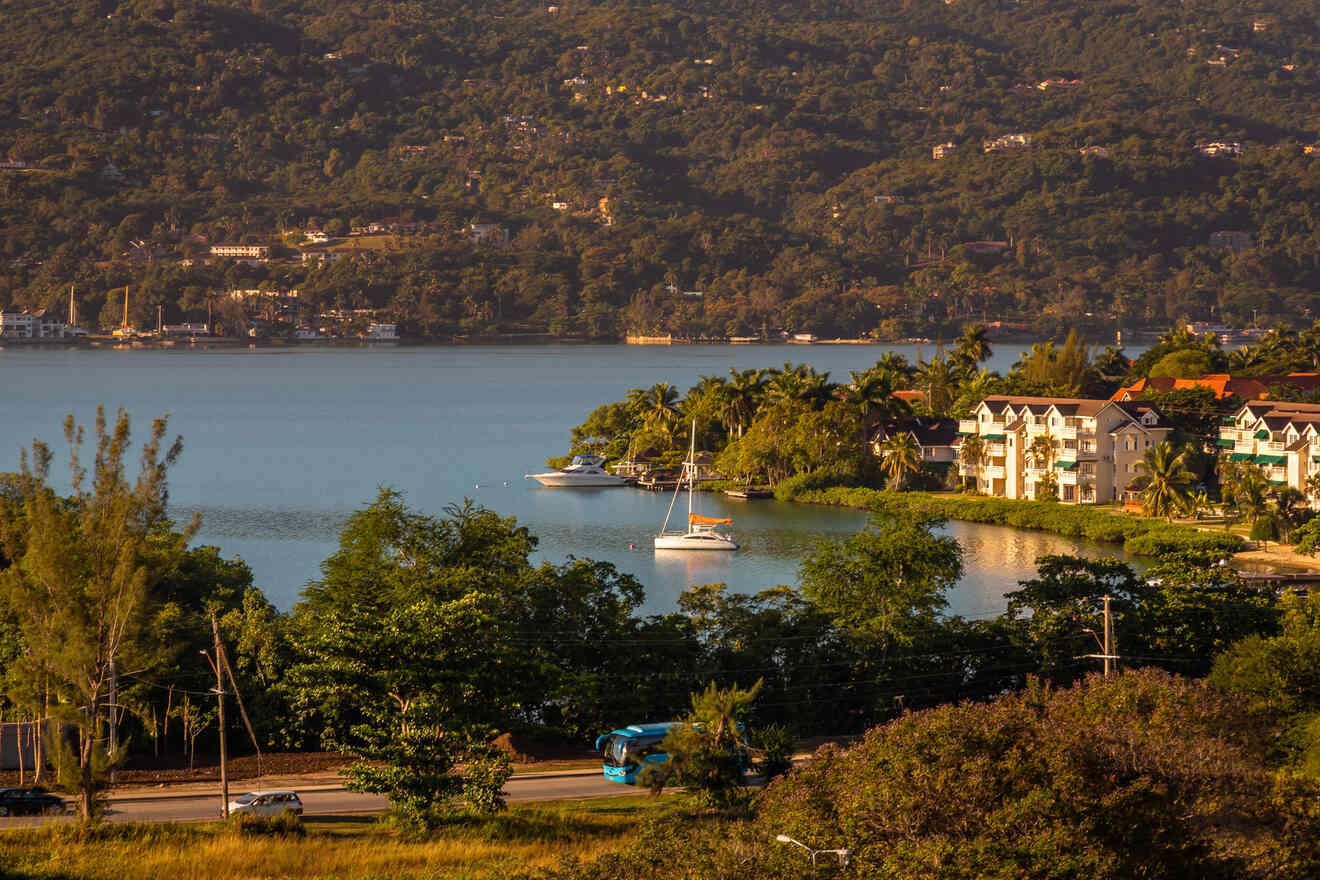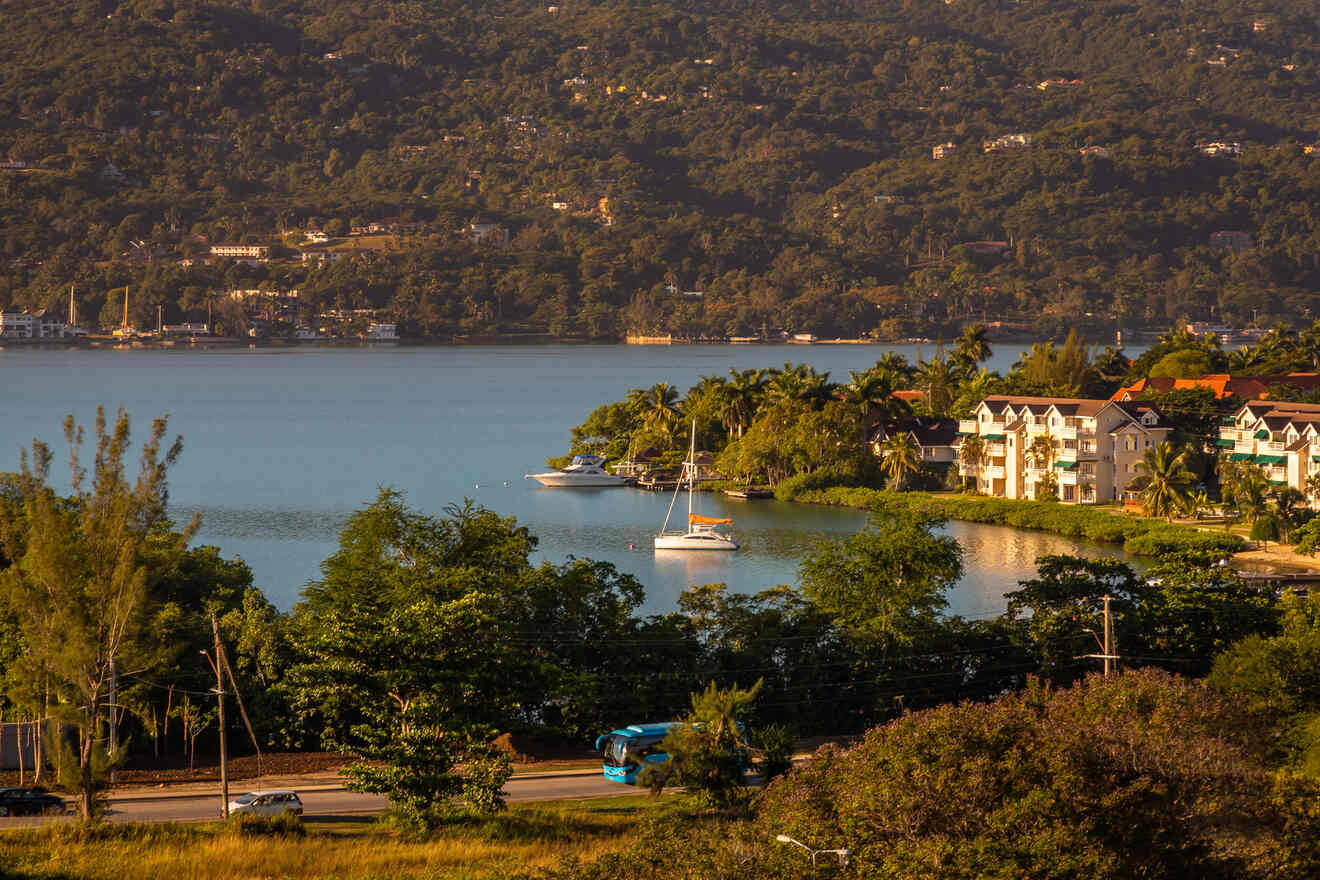 Located on the north coast of Jamaica just 2 hours away from Negril, Montego Bay is the 2nd largest city in Jamaica.
It's one of the best places to stay on the island if you want to bar hop and go duty-free shopping.
Gloucester Avenue is the place to be in Montego Bay after dark! That's where you'll find all the bars, pubs, and clubs. So if you want to dance, listen to music and have a few drinks, you know where to go!
What's great about Montego Bay is that no matter what type of activity you're looking for, you'll probably find it here! We've covered nightlife, but you can also do other things like snorkeling and scuba diving. The protected area of Montego Bay Marine Park is home to a remarkable array of aquatic life!
Don't think that I forgot about the beaches! Doctor's Cave Beach is the most popular one in Montego Bay, but it's probably the most crowded one as well, so if you're looking to relax, I would recommend heading to other beaches like Dead End Beach and Sandals Cay.
Gotta love these tropical holidays! If you're looking for other incredible destinations, then check out the places to stay in the Dominican Republic! I'm sure you'll love it there!
Other accommodation options in Montego Bay
Things to do in Montego Bay
Drink lots of cocktails on Doctor's Cave Beach
Party all night in the clubs on Gloucester Avenue
Have dinner at Marguerite's, a fine dining restaurant
Relax after a night out on Dead End Beach
Try your luck at Mosino Casino in Montego Bay
Go snorkeling in Montego Bay Marine Park Trust
Try ziplining and ATV-riding on a tour
Visit the Rose Hall Great House and the Montego Bay Cultural Centre
4. Port Antonio & Drapers – best place to stay for nature lovers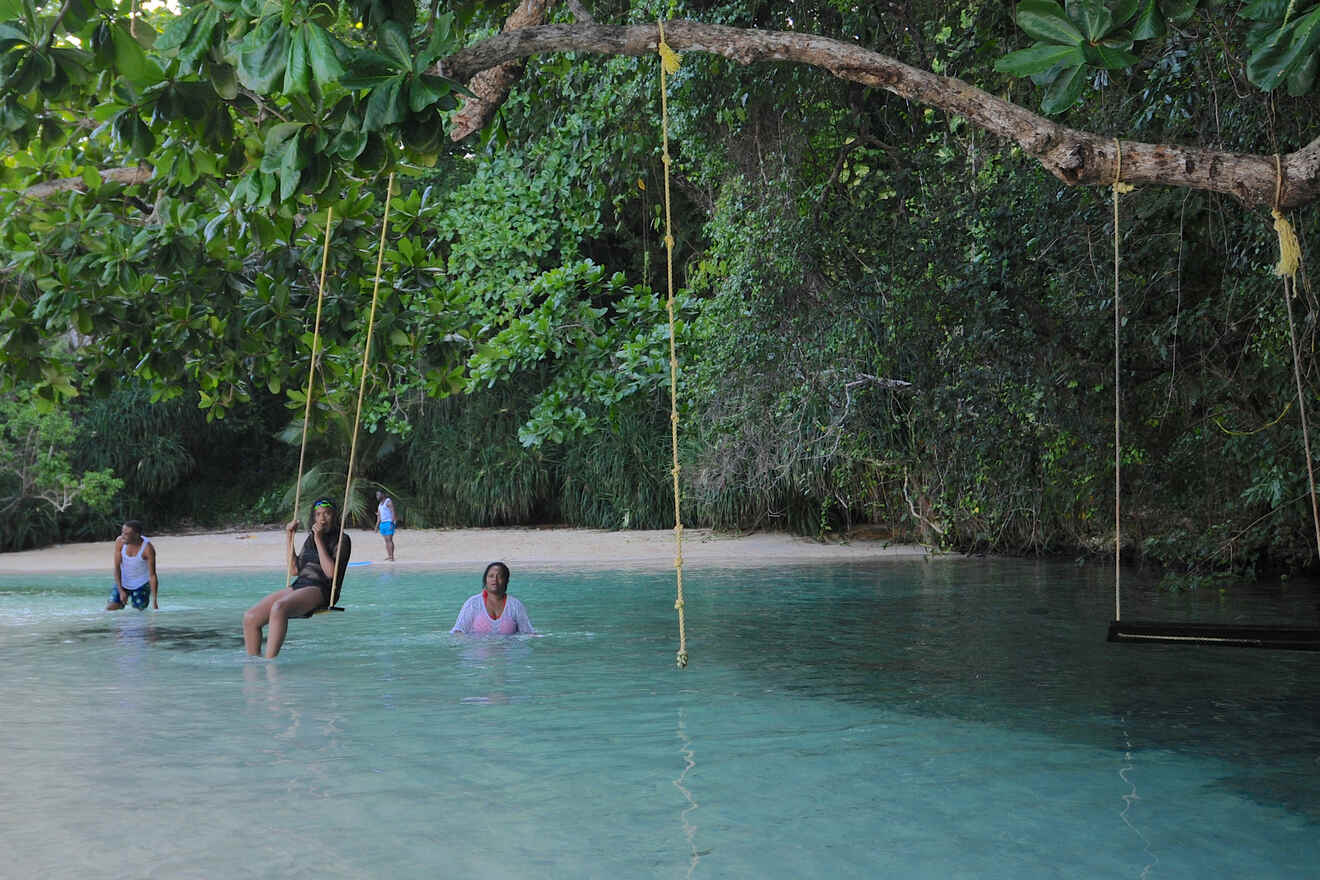 Located on the north coast of Jamaica, Port Antonio and Drapers both have that laid-back island vibe! These towns are perfect for nature lovers, as tropical jungles and waterfalls surround them.
Port Antonio is not as hectic as Montego Bay and Kingston, and it's an excellent place for people who want to mingle with the locals, attend the markets and explore the not-so-touristic side of Jamaica.
As a gateway town for the jungles and mountains of the island, Port Antonio is the place to be if you enjoy different outdoor activities like hiking. This island is perfect! Not only does it have beaches but also mountains and jungles that shouldn't be overlooked.
The views of Jamaica's Blue Mountains will be the ideal backdrop for your pictures! Out of all the towns on the island, Port Antonio is for sure the most photogenic in my opinion! Just east of the city, you'll find the Blue Lagoon, a stunning place that you can't miss!
In case you've had enough of the tropicals, you can cool off with a day at the beach. Winnifred Beach Frenchman's Cove Beach are some of the best ones here. And if you want to explore the areas nearby the 2 towns, then head to Boston Bay Beach, it's such a beautiful place!
Other options in Port Antonio & Drapers
Things to do in Port Antonio & Drapers
Go shopping in Musgrave Market
Check out the beautiful Nanny Falls
Take lots of pictures at the stunning Blue Lagoon
Buy souvenirs from the Port Antonio Craft Market
Chill on Frenchman's Cove beach
Go hiking around the Blue Mountains
5. Ocho Rios – where to stay in Jamaica for families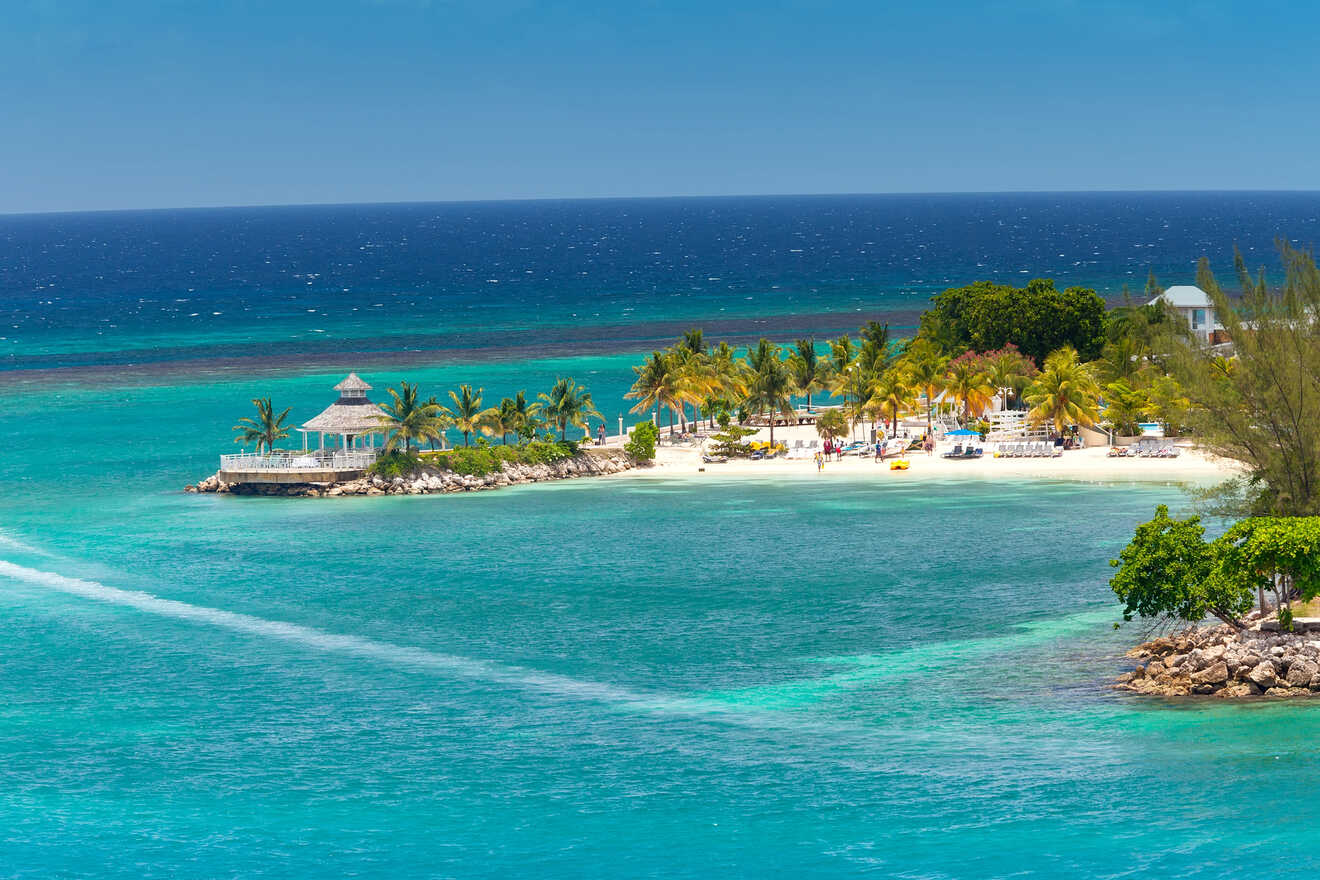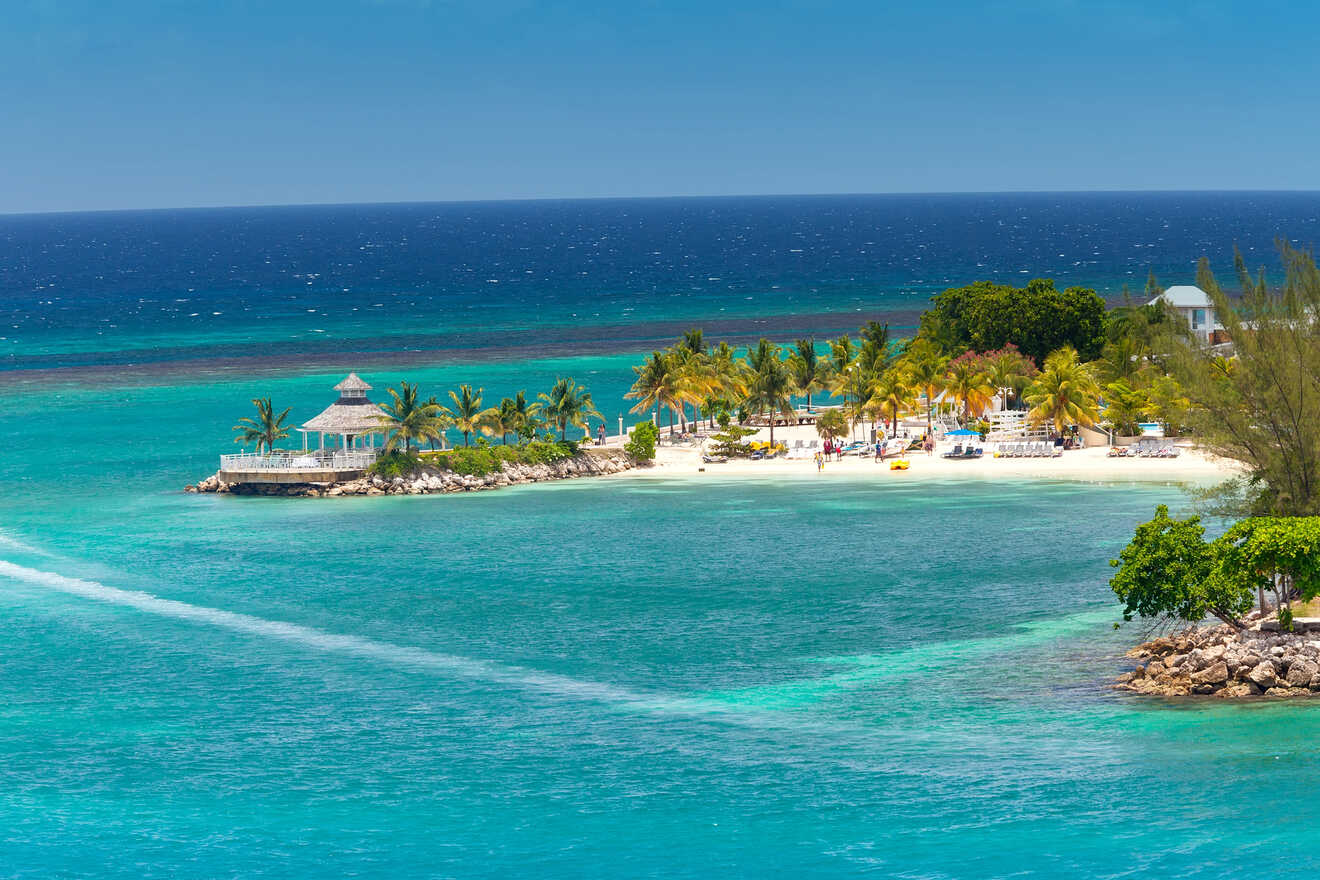 Looking for hotels in Jamaica for you and the kids? Perfect, then stick around because next, I will tell you all about Ocho Rios, a former fishing village located on Jamaica's northern coast near Runaway Bay.
Ocho Rios means "8 Rivers" in Spanish, and allegedly, this is the spot where Christopher Columbus made landfall back in 1494. And that's not the only thing that makes this town super popular. It was also used as a filming location for 2 James Bond movies, Dr. No and Live and Let Die. Check out this video if you want to find some of the spots!
Many families chose Ocho Rios as their destination in Jamaica as there is a wide range of all-inclusive resorts here and many activities that will entertain the kids!
Beaches, lush gardens with playgrounds for the little ones, and adventure parks! Main Street is the place to be if you're hungry! As the name says, this is the main street in Jamaica, where you will find fine dining restaurants, cafes, local markets, and shops.
Now let's check out the best family-friendly hotels in this former fishing village!
Other accommodation options in Ocho Rios
Things to do in Ocho Rios
Spend a fun day at Mystic Mountain Adventure Park
Take the kids to the Dolphin Cove Marine Park
Relax on Ocho Rios Bay Beach
Head to Dunn's River Falls to admire the views
Grab a quick lunch at Mahogany Beach
Have fun on a atv-guided safari tour
Visit the Turtle River Falls & Gardens
Buy souvenirs from the Ocho Rios Craft Market
6. Treasure Beach – best off-the-beaten track place in Jamaica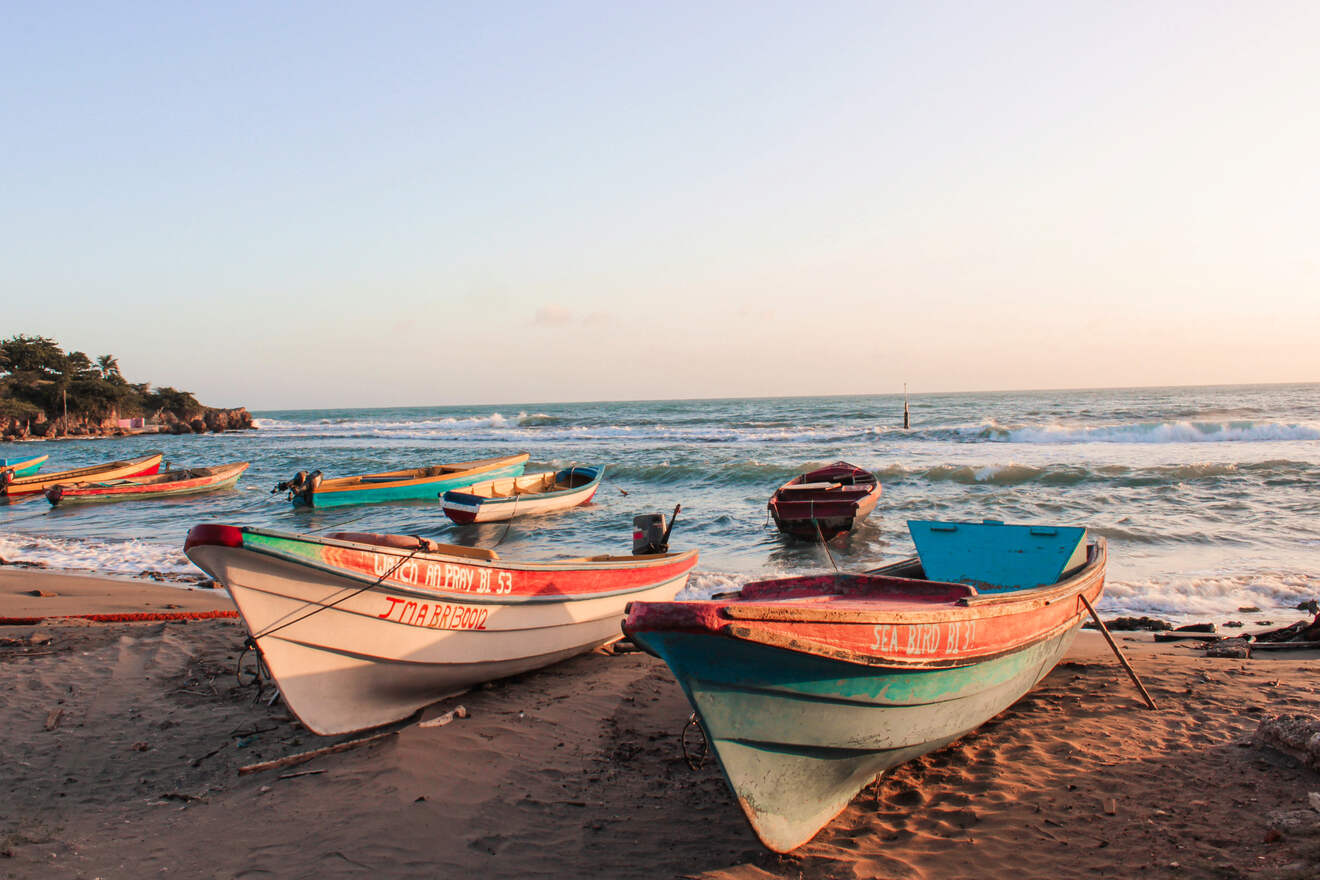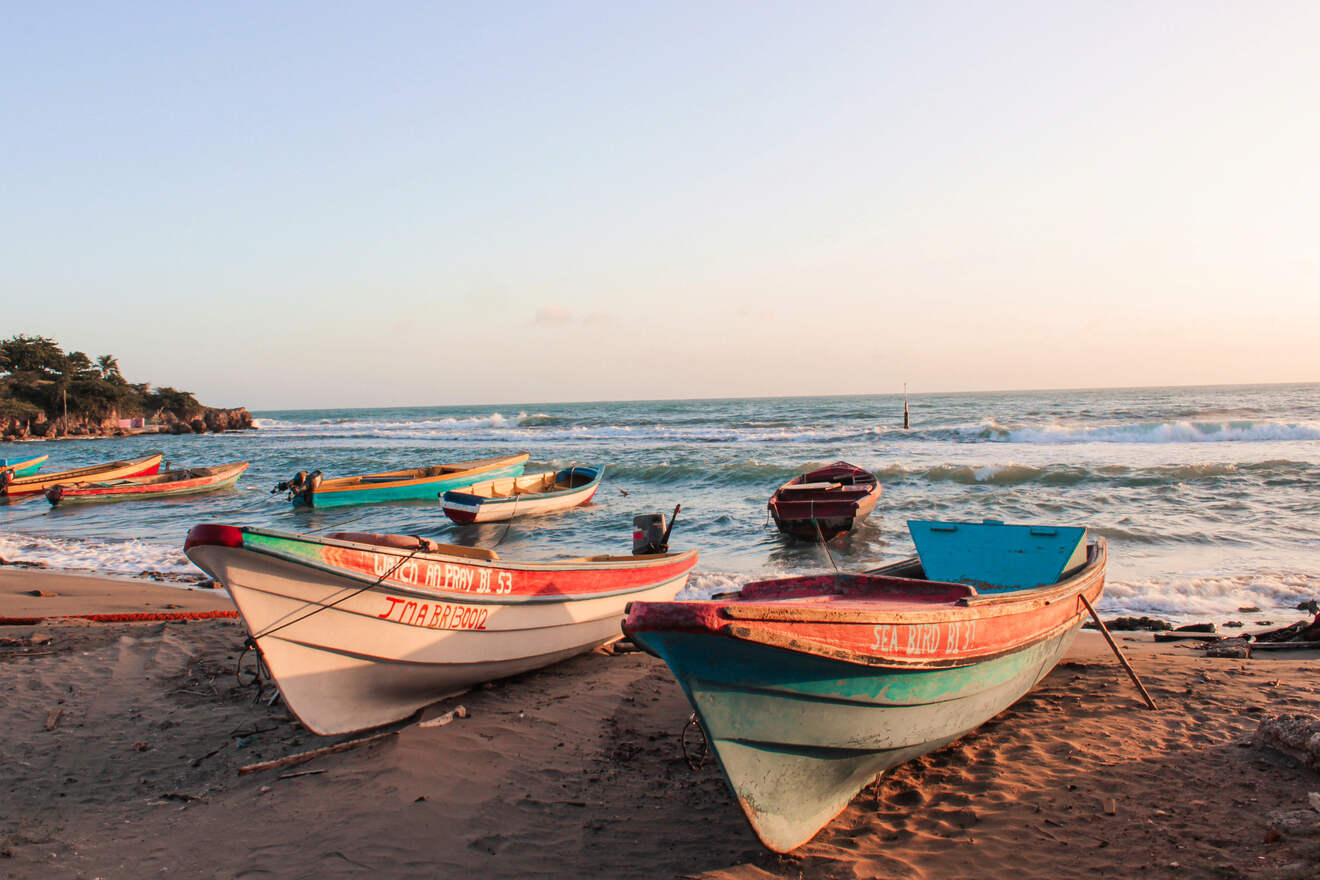 Craving an authentic experience in Jamaica? Then head to Treasure Beach, a spot on the southeast coast where you can enjoy tranquil walks on the beach without the crowds of tourists blocking your way.
If you like going off the beaten track, exploring empty beaches, and discovering the hidden gems of Jamaica, then I think you'll enjoy staying here! The Treasure Beach area includes 4 coves: Billy's Bay, Calabash Bay, Great Pedro Bay, Frenchman's Bay, and the villages that sit above them.
Technically it is not just a beach, but hey, that only means you'll have lots of sites to visit! I'm a sucker for places like Treasure Beach. I always feel that I can find something unique to make me remember the area forever. And as much as I love being in touristic places, nothing compares to the feeling of visiting a beach or a village that's super authentic.
There are tons of locally-owned restaurants in Treasure Beach to try traditional Jamaican food. If you want to continue with this vibe and not throw it all to stay in a fancy big hotel (yes, there are some here as well), you'll be happy to know that there are plenty of guesthouses and small boutique hotels here as well.
Other accommodation options in Treasure Beach
Things to do in Treasure Beach
Chill on Billy Bay Beach
Grab a coffee at Hold A Vibz Cafe
Admire the art at The Mud Palace Gallery
Catch a sunset on a beach near Frenchmans Bay
Enjoy a delicious dinner at Frenchman's Reef
BONUS: Where to stay in Jamaica for snorkeling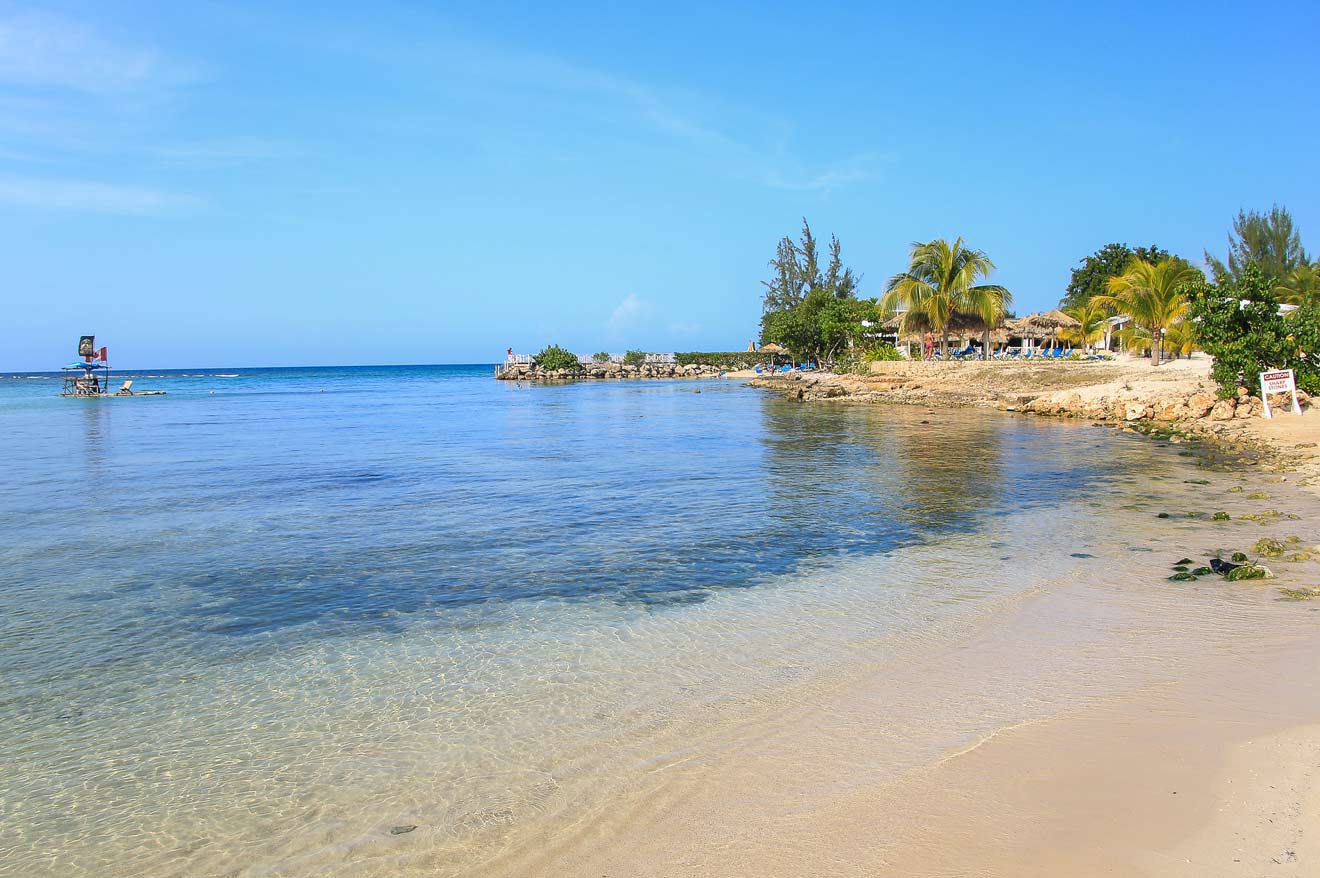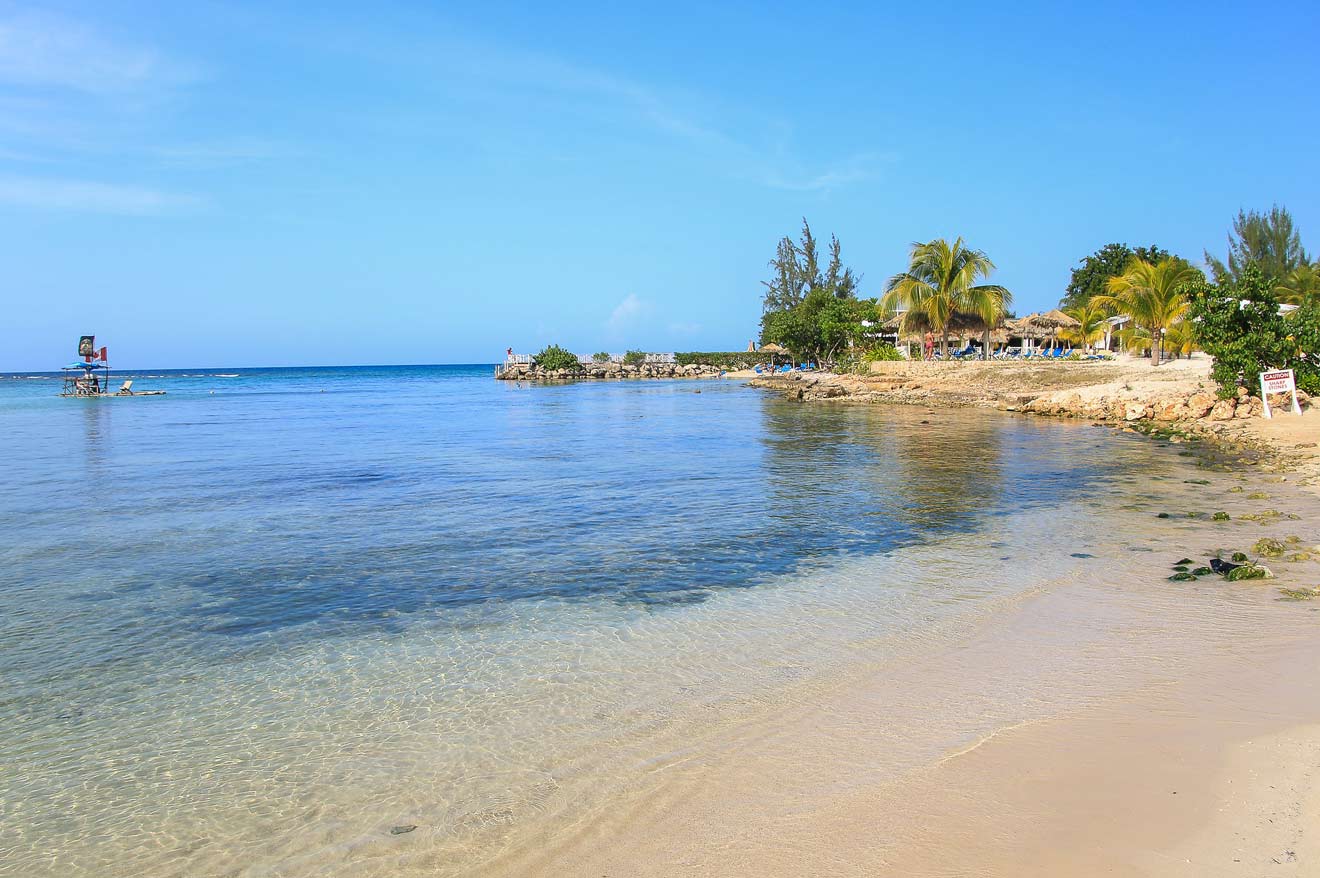 Runaway Bay is a resort town, and one of the top places on the island where people go snorkeling. It's located on the northern coast of Jamaica, and the reefs start right off the shore. The marine life is super diverse, and at times people even see barracudas, stingrays, lionfish, and sea urchins!
Yep, Runaway Bay is definitely a unique spot on the island, and right near the town, you'll also find the green grotto caves, which are around half a million years old! Are you as impressed as I am? If that's the case and you want to be as close as possible to the snorkeling spots, then check out the list below. It has the top hotels in Runaway Bay.
Here's the list of hotels from most expensive to least:
Luxury: Bahia Principe – Order breakfast in the room and then head to the pool to chill and enjoy the views of the sea! This Runaway Bay accommodation is located near Cardiff Hall Beach, and it offers different activities like snorkeling and evening entertainment. But if you want to relax, you can head to the spa for a nice massage!
Mid Range: Tamarind Hotel – This hotel in Runaway Bay offers comfortable rooms and a swimming pool. Grab a quick breakfast, and then you can head out for snorkeling as much as you want!
Budget: Bailey's Bed and Breakfast – Feel at home at this budget Runaway Bay hotel with family rooms. The accommodation also offers breakfast and an airport shuttle service.
Frequently asked questions about Hotels in Jamaica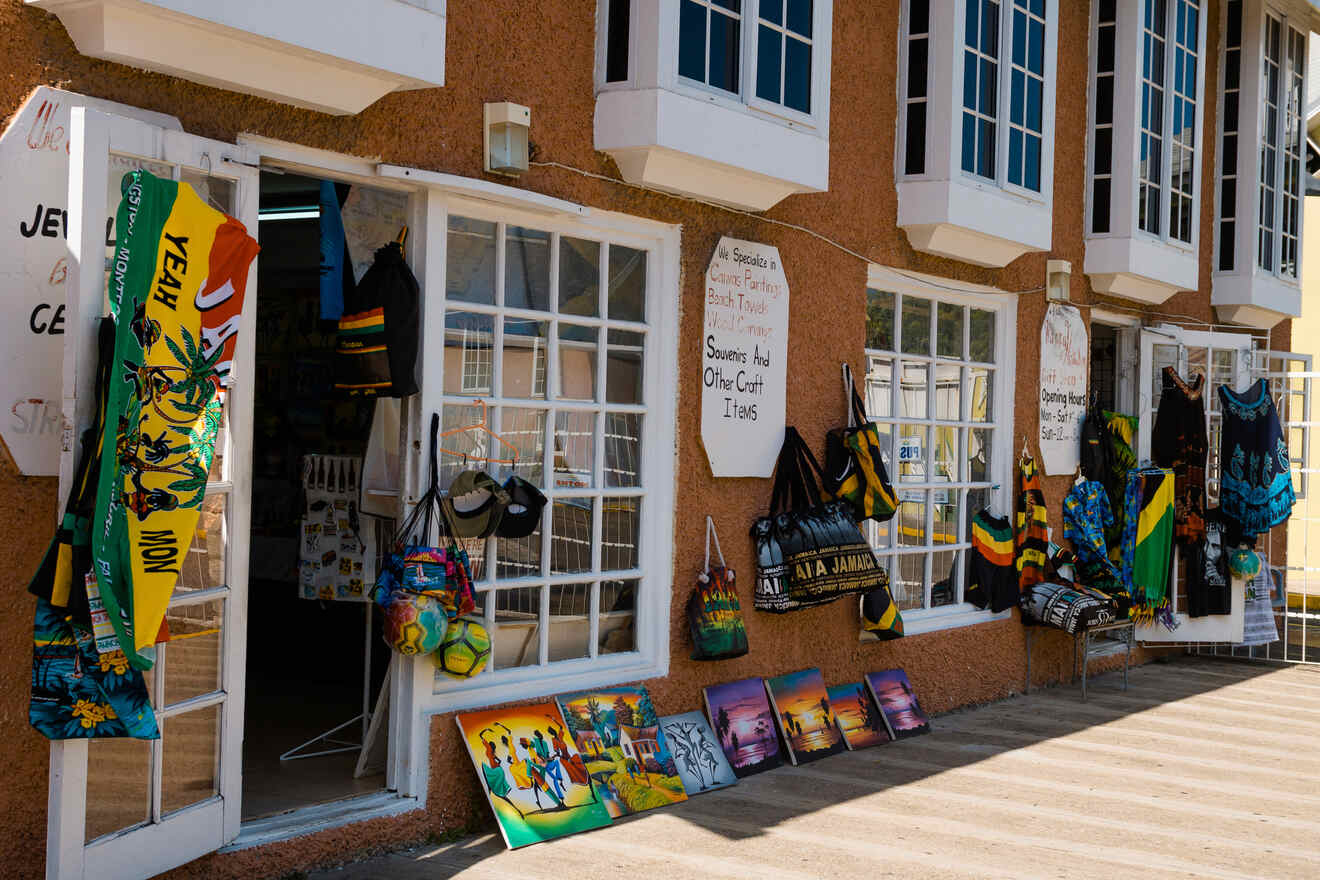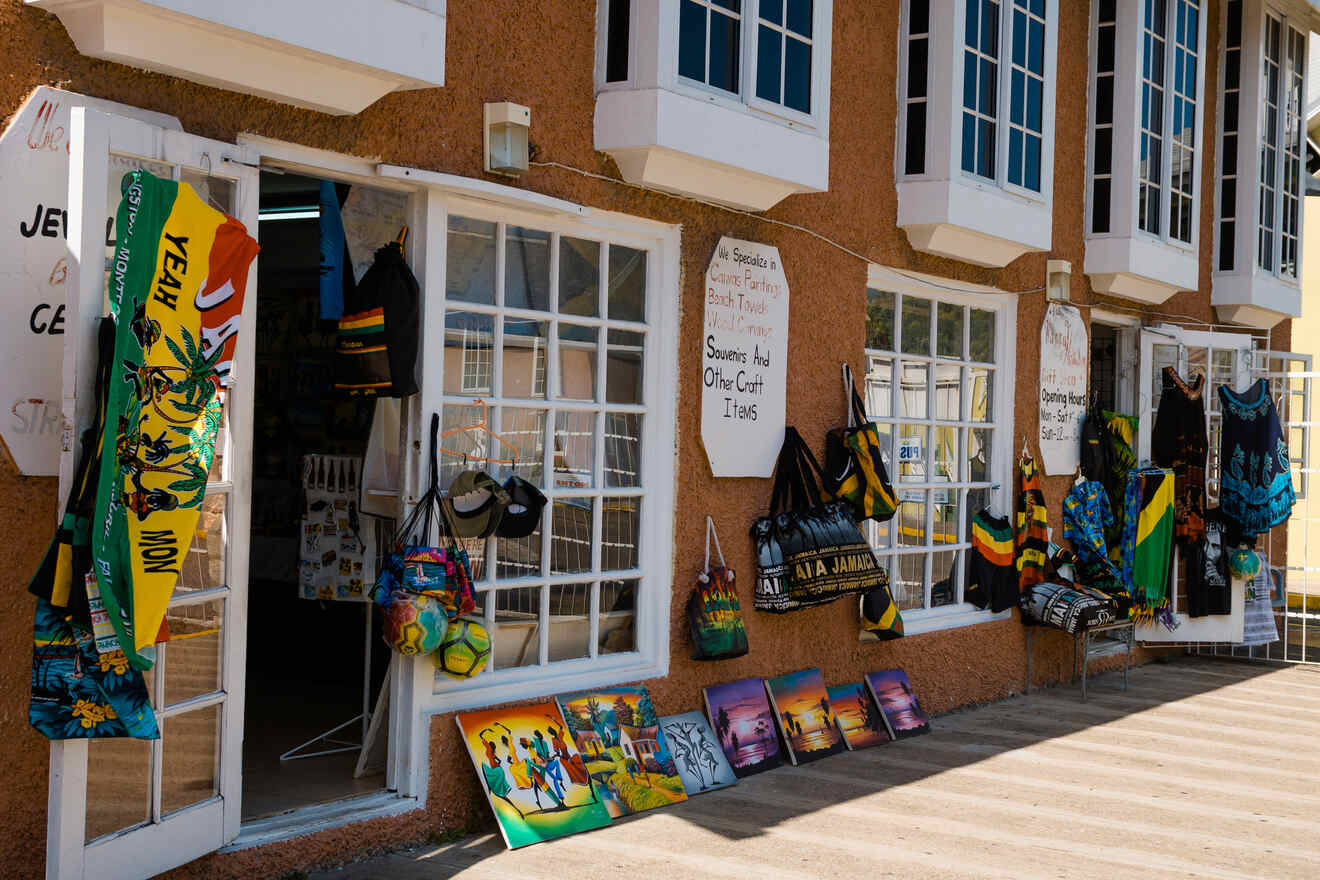 Conclusion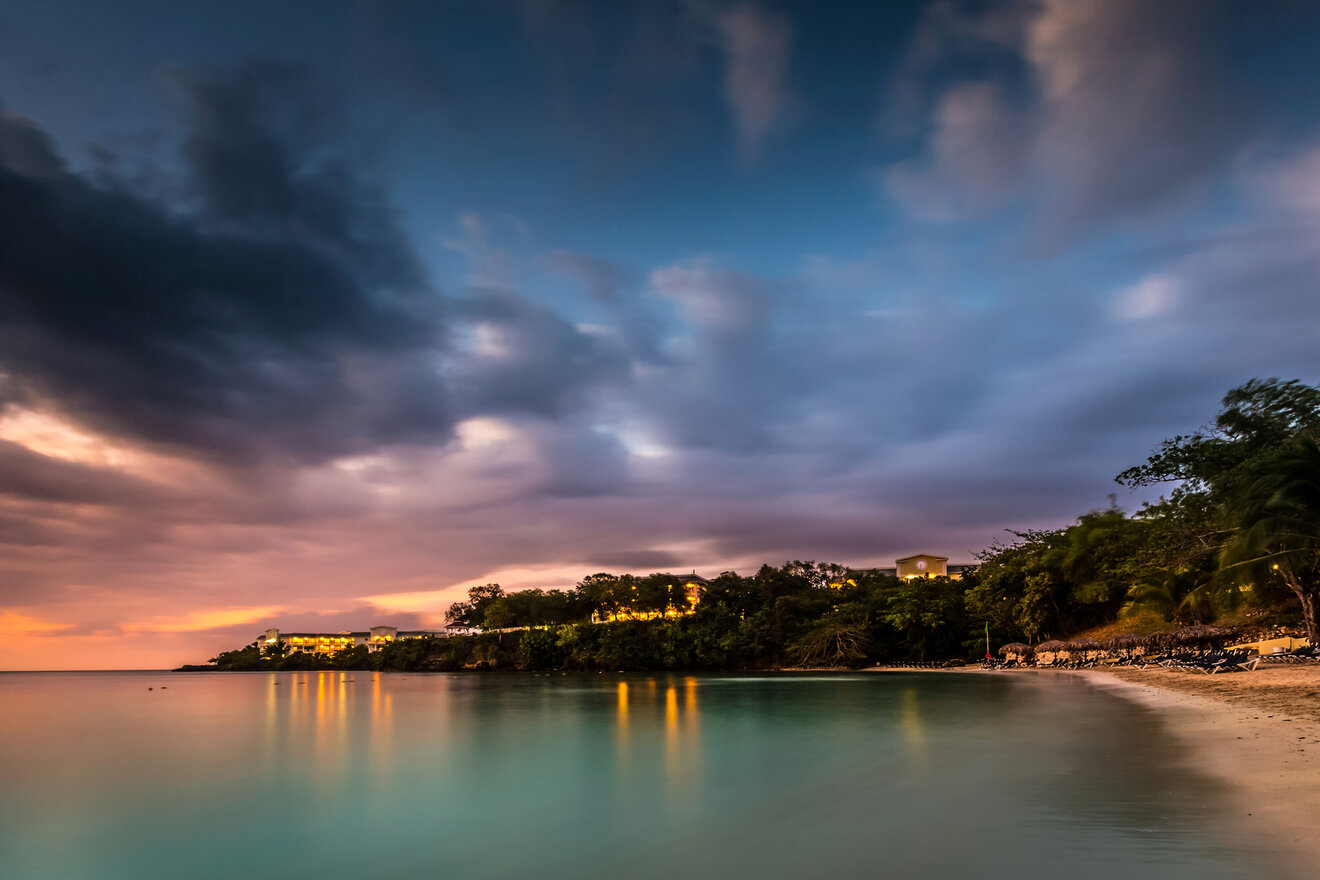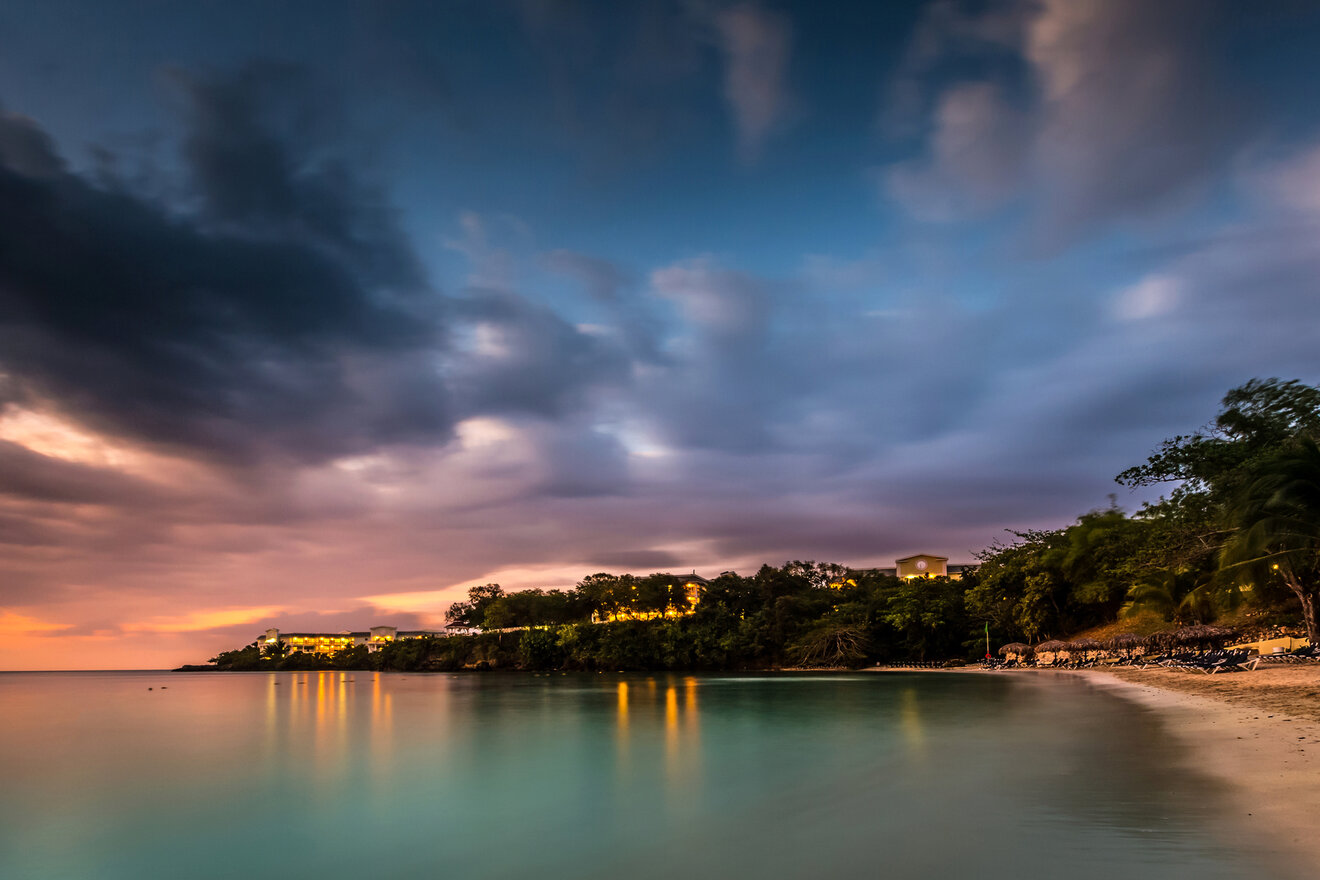 How excited are you about this trip? I hope my post helped you decide which are the best Jamaica places to stay.
If you're having a hard time trying to decide which hotel to book (that happens to me very often) check out my top 2 favorite options, both located in Negril:
Remember though that Jamaica is a very popular island and people from all around the world come here for the holidays. That's why I recommend booking your hotels super in advance, to get the best deals.
Have a fantastic trip on this beautiful island! Explore as many places as you can, including the Green Grotto Caves in Runaway Bay and Port Royal. I'm sure you'll love every minute of it! If you have any questions about this destination, don't hesitate to leave me a comment below, I'll make sure to answer it as quickly as possible!
Safe Travels,
Victoria
---