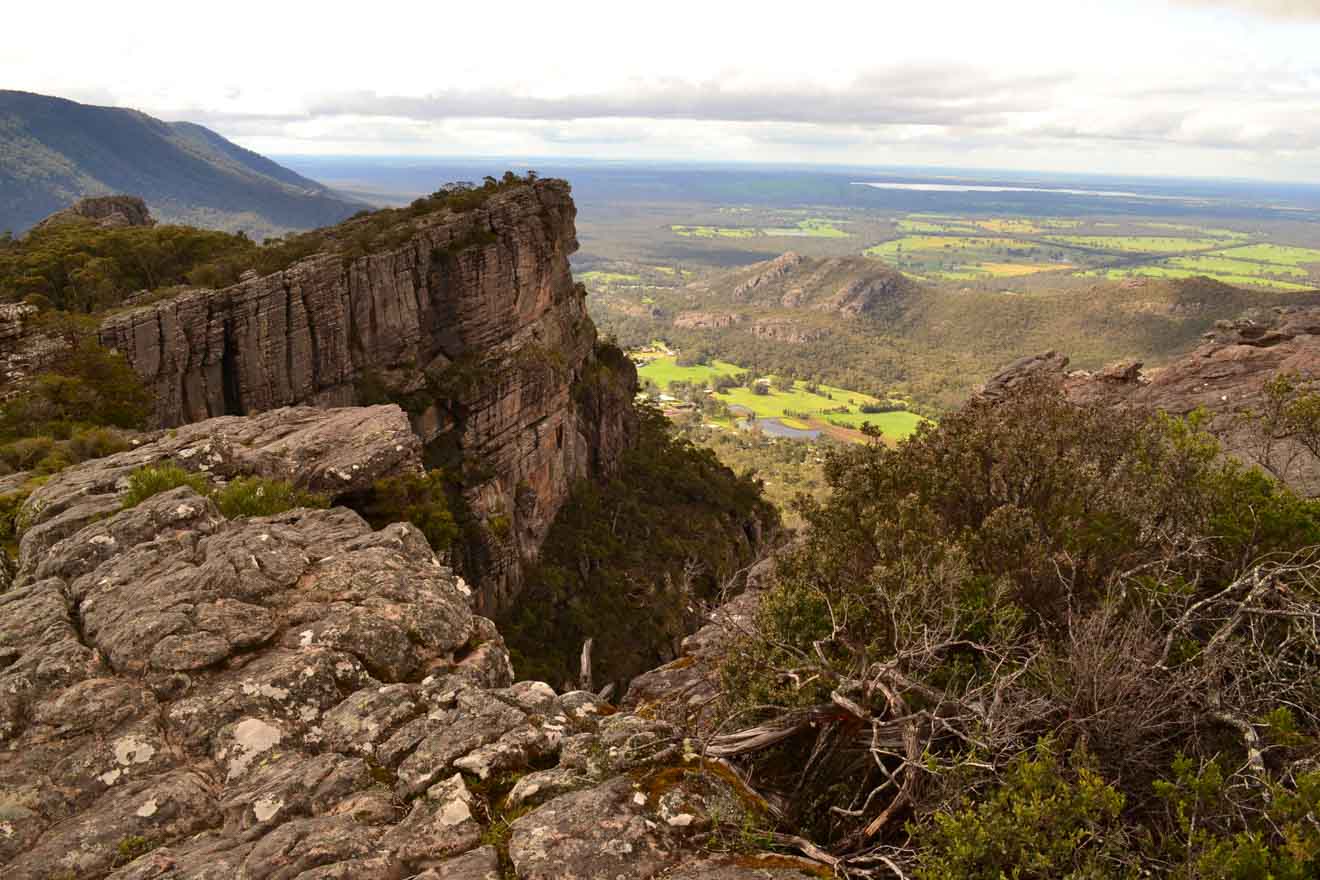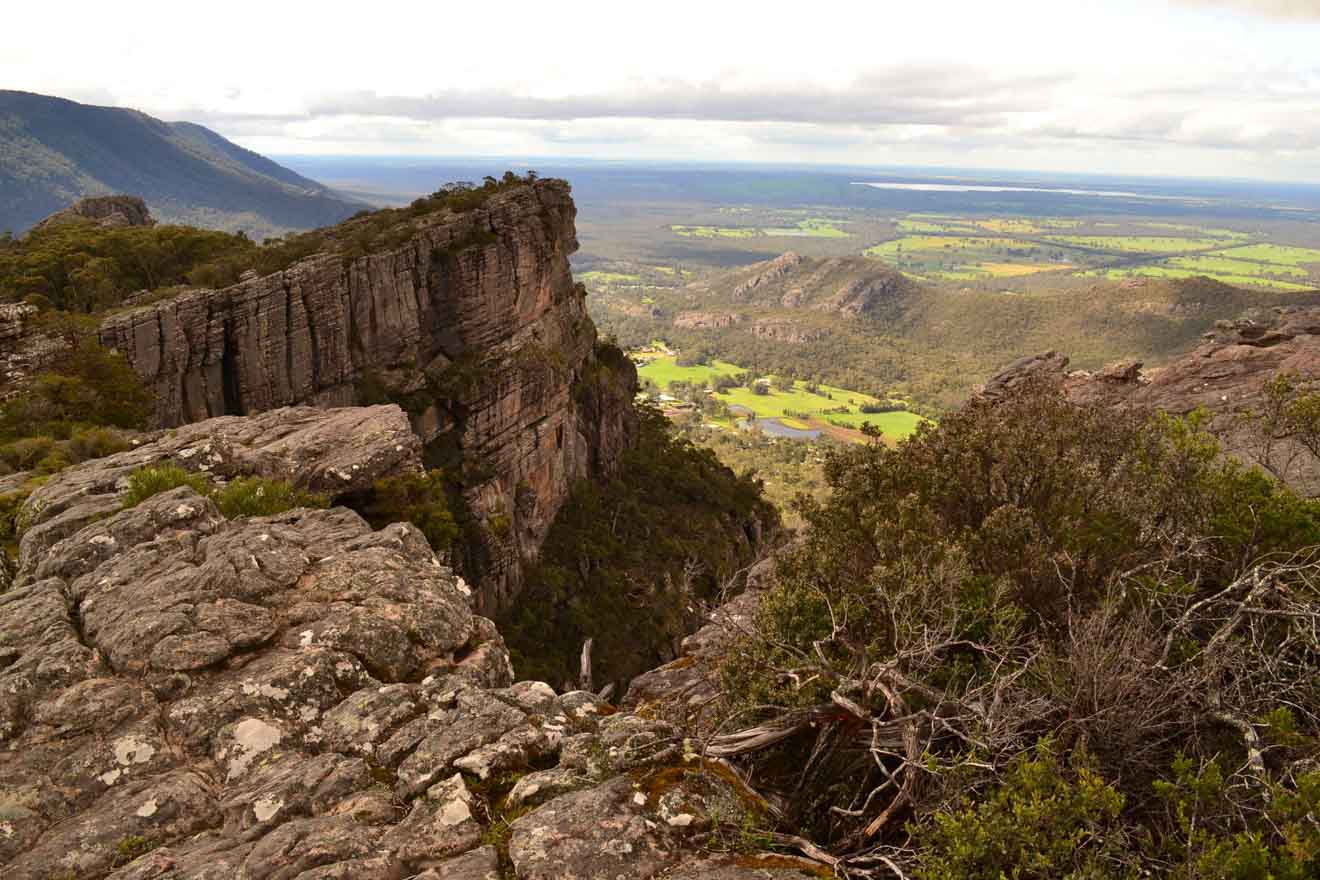 As a rock climber who grew up in Victoria, I have visited the Grampians stunning craggy landscape too many times to count. Although a lot of those times have been to climb, I've also explored many of the other amazing things to do in Halls Gap and the Grampians National Park (Gariwerd) located in north-western Victoria, Australia.
In this post, I'm going to share with you my insider knowledge including how to get the best photos, hidden gems and the practicalities of getting around and where to stay.
I recommend spending 2-3 days in The Grampians National Park as this way, you can see the rock art and each spectacular viewpoint before the crowds arrive and fully explore the incredible hikes the park has to offer.
Let's get stuck in!
1. Where to Find the Best Photo Spots in The Grampians National Park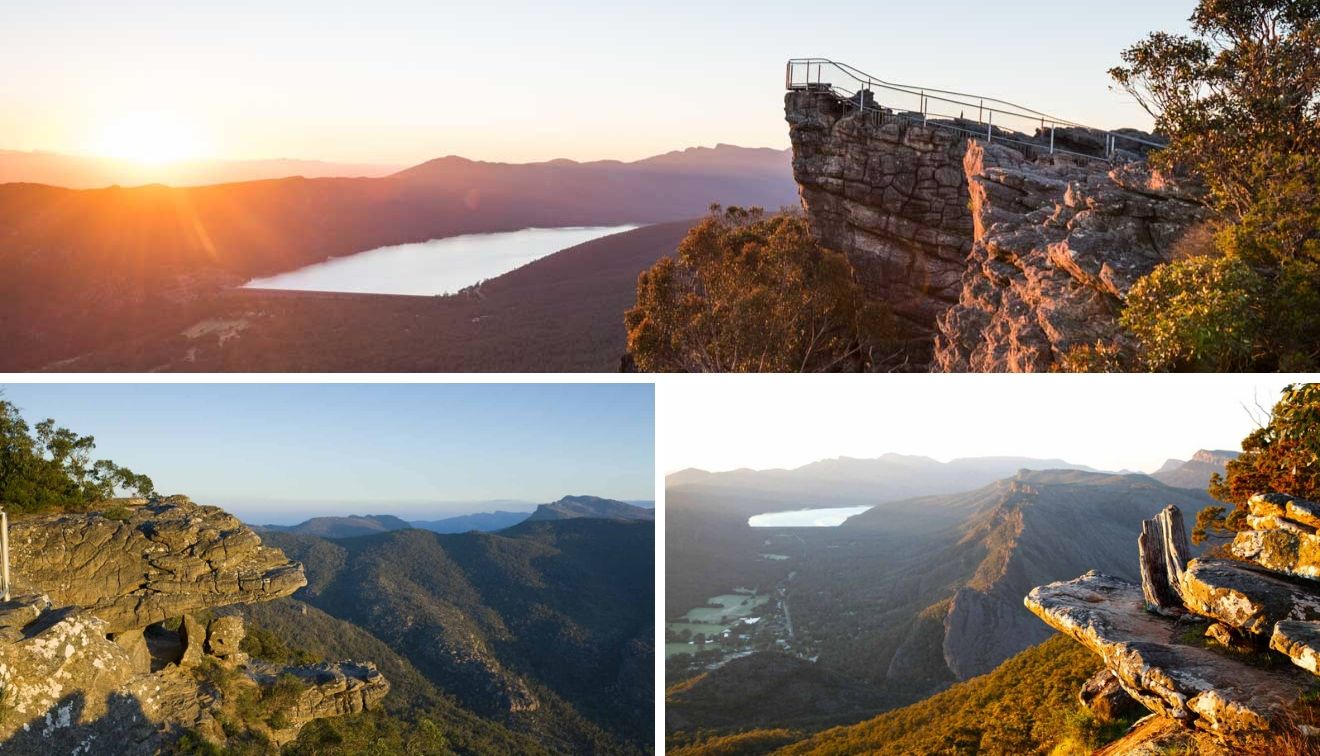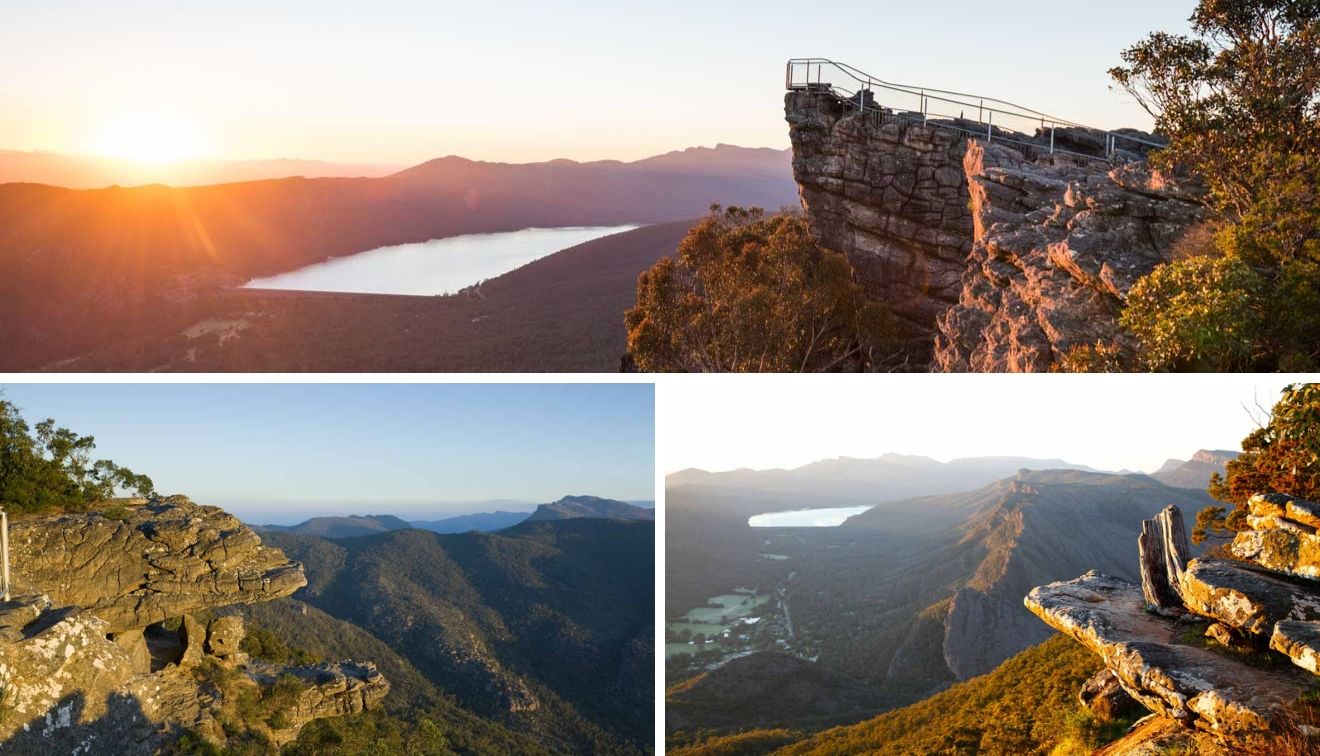 1. Pinnacle Lookout
One of the most iconic lookouts in the Grampians region is perched on the end of a rock sticking out high above the valley. I like it most for the walk-in from Wonderland carpark via "Australia's Grand Canyon" (4.2km, 3 hours return).
2. The Balconies
Possibly one of the most photographed rocks in the Grampians National Park is The Balconies. It's obviously a popular site for a reason and that is because you can easily snap incredible photos over the Grampians region and much of Victoria. Just a 1km, 30min walk round trip from the Reeds Picnic Area.
3. Boroka Lookout
This is my favourite lookout in the Grampians region. I feel it offers the most interesting scenery out of all the viewpoints and you can sometimes even see a magical inversion where you are above a blanket of clouds over Halls Gap!
Boroka Lookout used to be one that was overlooked by the bigger groups and that meant it was often empty. It seems to be becoming a lot more popular now as more and more people discover this magical spot. Take an easy 5 min stroll from the Boroka Lookout car park.
2. The Best Secret Water Holes to Cool Off In The Grampians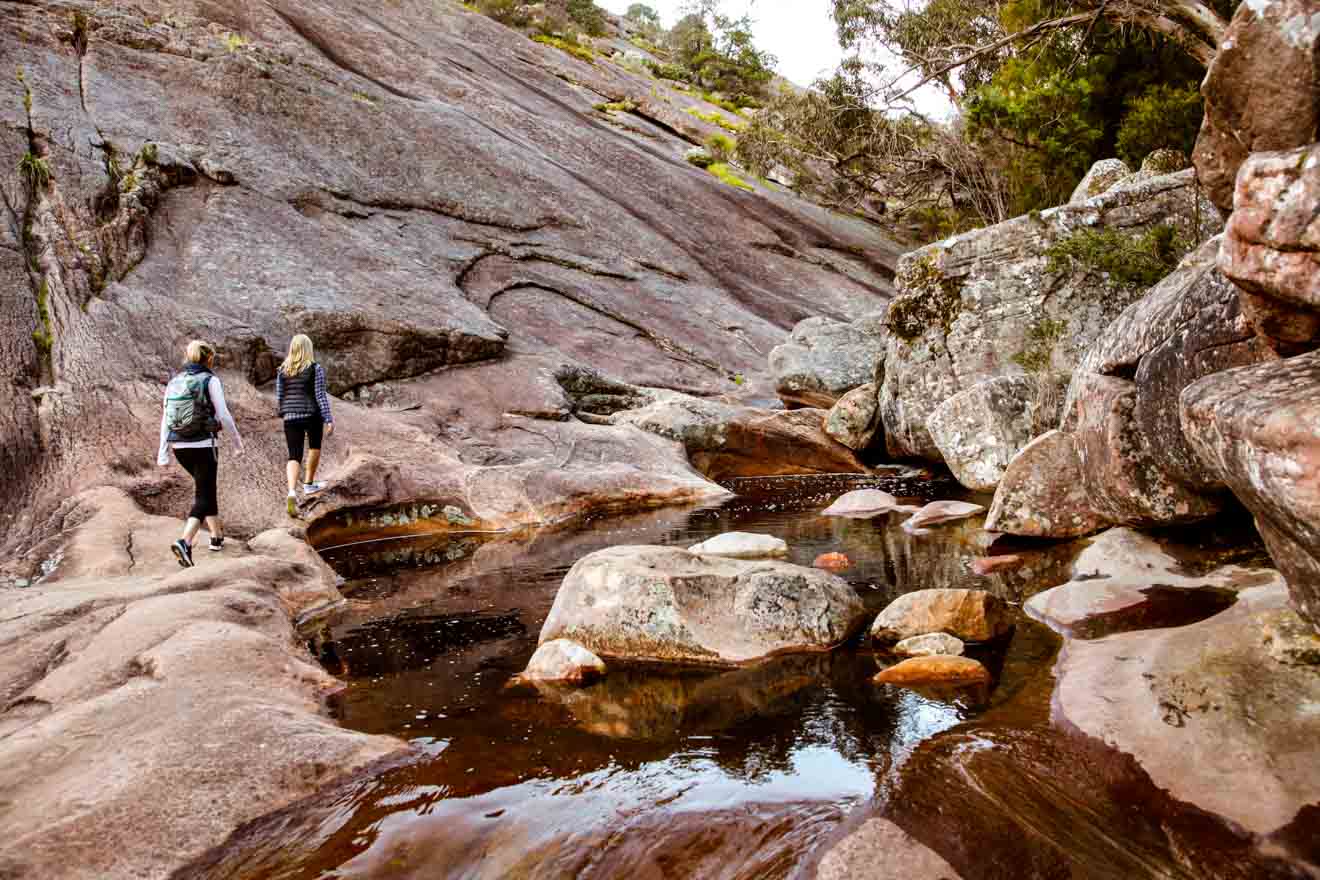 On a hot day, there's nothing better than throwing on your bathers and relaxing in a personal watering hole. Here are my favourite hidden spots where you can take a dip.
Venus Baths are the most popular spot to see and although the natural water slides of Venus baths can be fun when running, I prefer the tranquillity at Burrong Falls. Being a cascading waterfall, well off the beaten track, you will find way fewer people visiting this amazing spot in Victoria. Burrong Falls is like nature's spa. Choose a spot in one of the shallow pools which collect on the lower ledges and let the waterfall fall on your shoulders for a free massage!
TIP: If you sit still long enough, some local wildlife may come out from hiding.
If you prefer somewhere to spend a whole day swimming around and picnicking on the shore search for Nigretta Falls or Wannon Falls.
TIP: When it's too hot to walk, try Lake Bellfield. Lake Bellfield is also one of the most popular lakes for canoeing.
3. When to Visit The Grampians Region?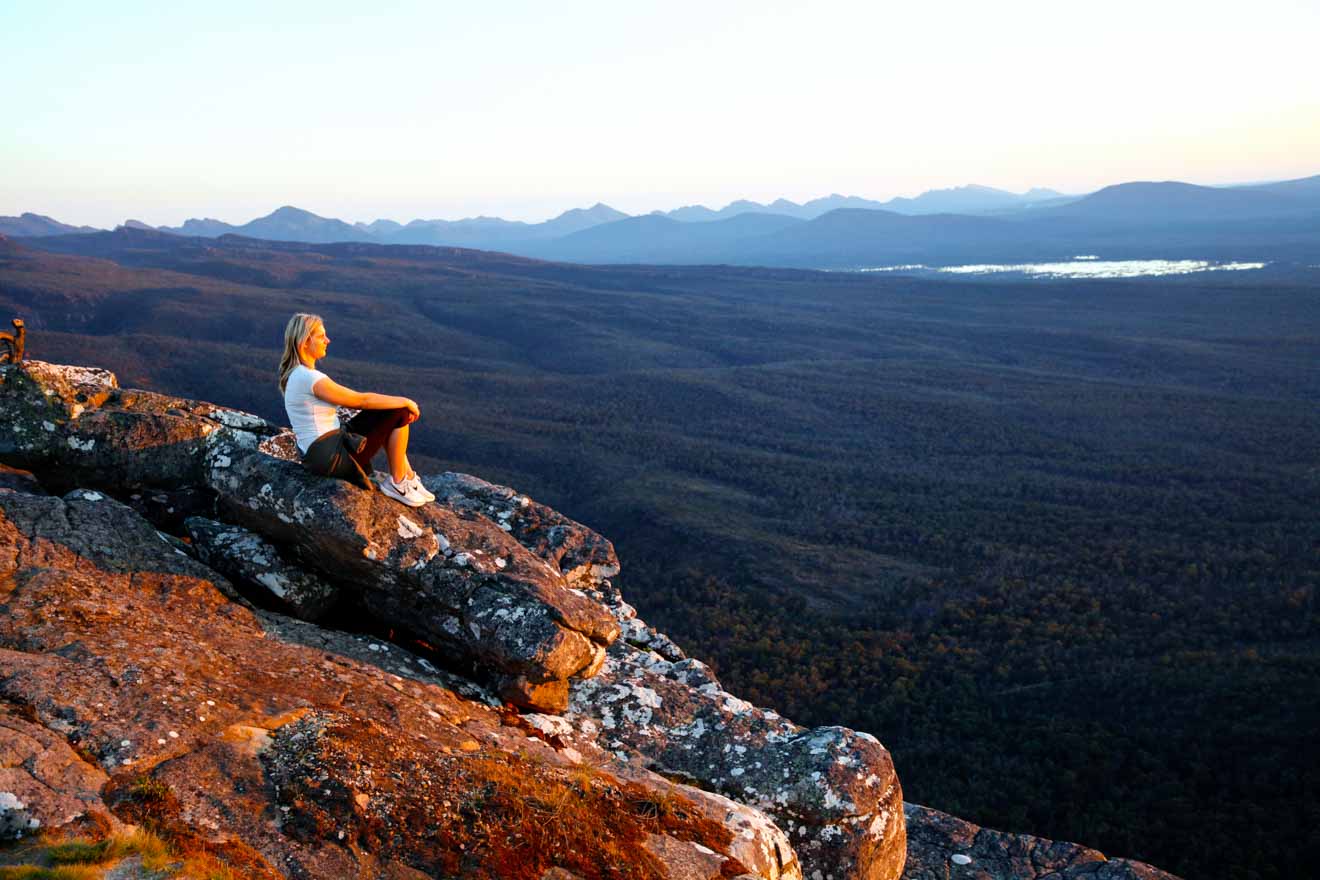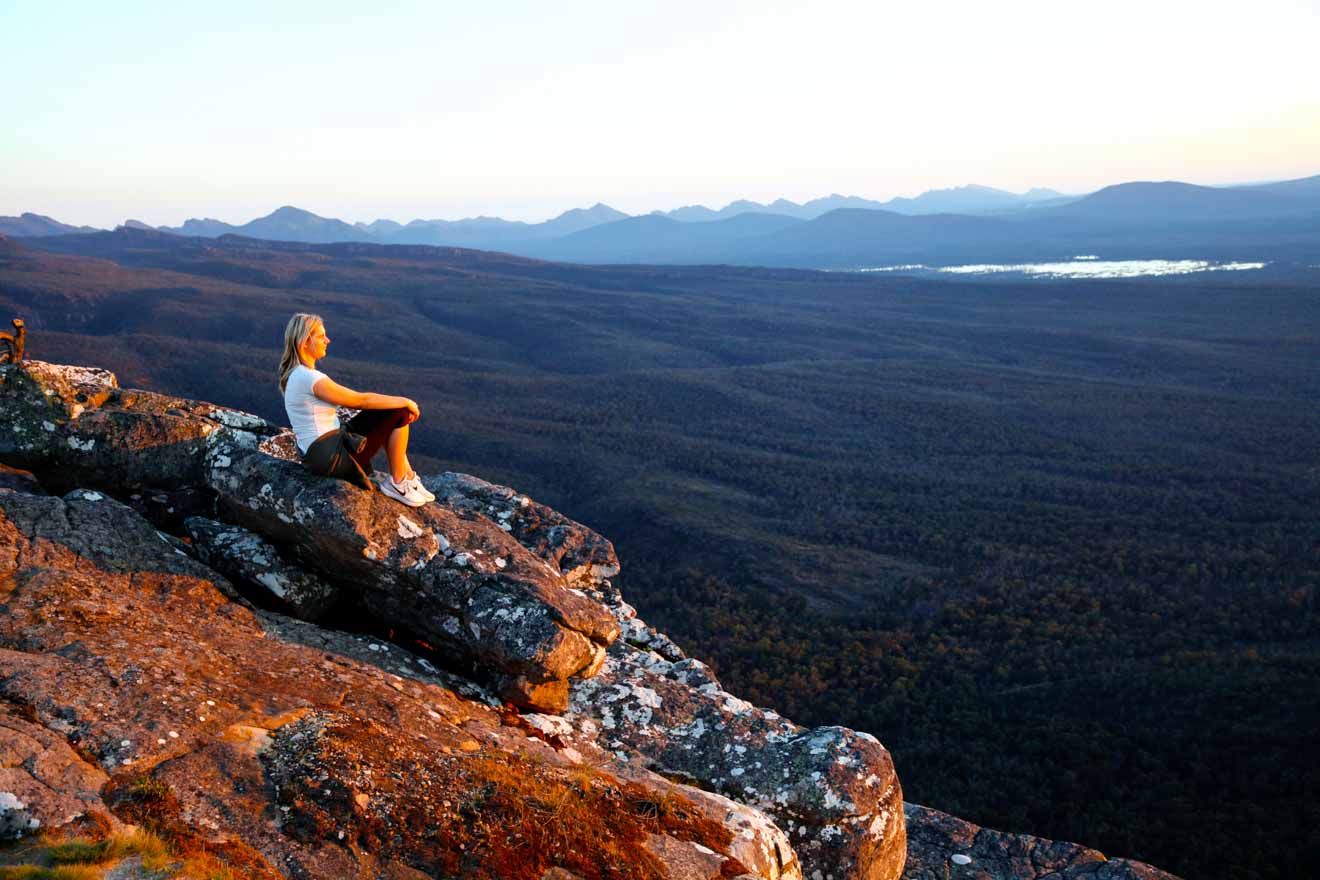 The short answer for any of the lookouts is Sunrise! Sunrise is absolutely the best time to visit any of the lookout points in the Grampians national park for the best photos.
If you're lucky to get a foggy morning, even better! The clouds tend to settle below the viewpoints which are generally pretty high over the valley, creating the most magical effect of seeing the sunrise above the clouds.
Another reason for waking up before dawn as you will beat the busloads of tourists which flock here during the day and you will most likely have the spot to yourself. Sunset will also have fewer people however on a nice day, you are likely to still be joined by a few others.
TIP: If you hike out to Pinnacle lookout before the sun's up, you will almost definitely be alone as this walk is a little longer. Remember to bring a head torch!
Winter is another amazing time to see the park. When it snows, drive up to Mt William/Duwil for a different breathtaking view of Victoria.
4. The Grampians Most Underrated Hike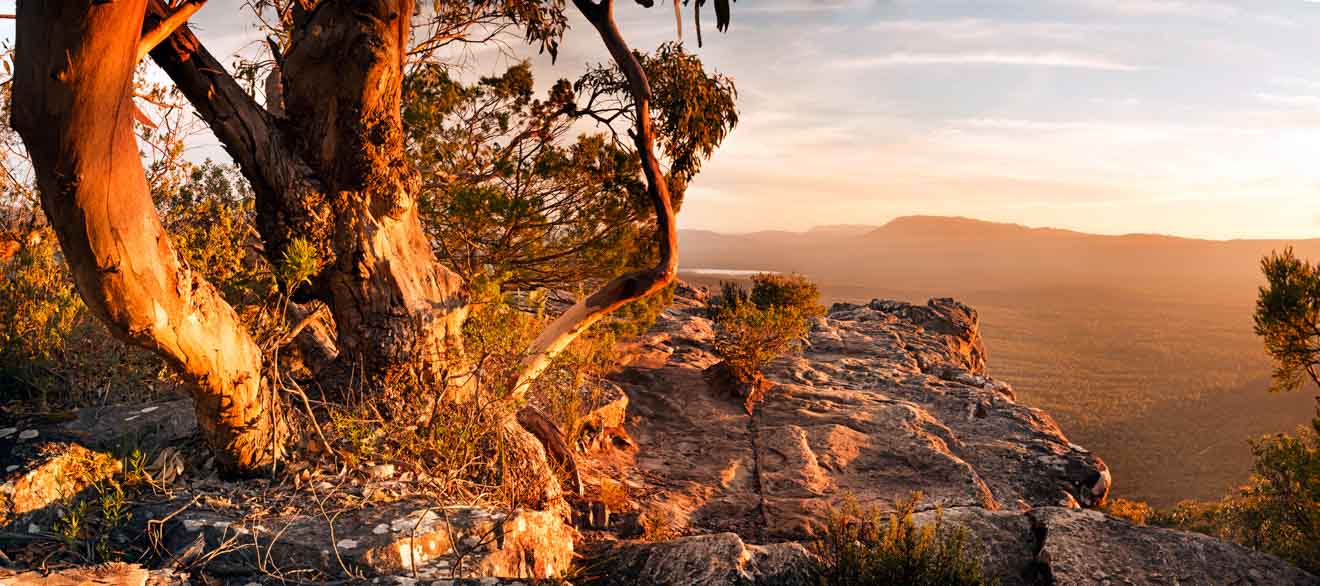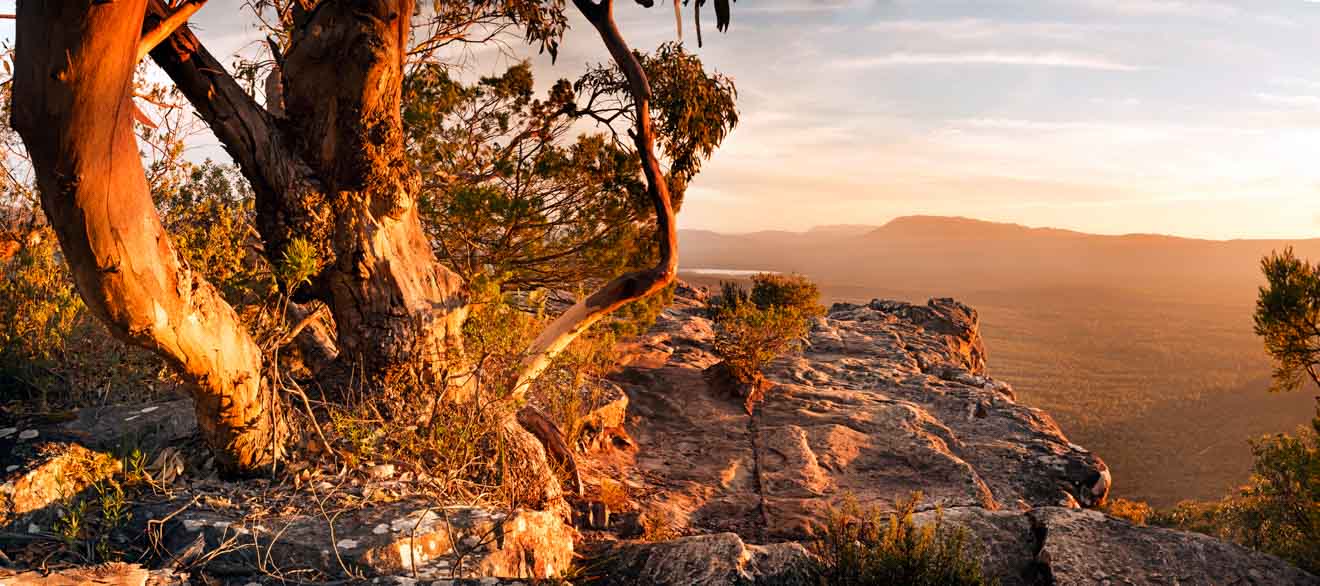 Although the main trails and lookouts in the Grampians are amazing, the best way to experience the real raw nature of the Grampians is by getting away from the crowds.
I think Mount Chatauqua is actually the best hike in the Grampians ranges and lucky for us, it is quite unknown. This 5.6km circuit takes around 2.5 hours. Starting in the forest you begin to climb the rocky slopes of Chatauqua to its summit for even more incredible views over the Grampians National Park and rural Victoria. One great thing about this hike is that you can do it right from town starting in the recreation oval carpark.
TIP: This peak is an awesome spot to take photos without the wire fences polluting your frame!
5. Getting To/Around The Grampians National Park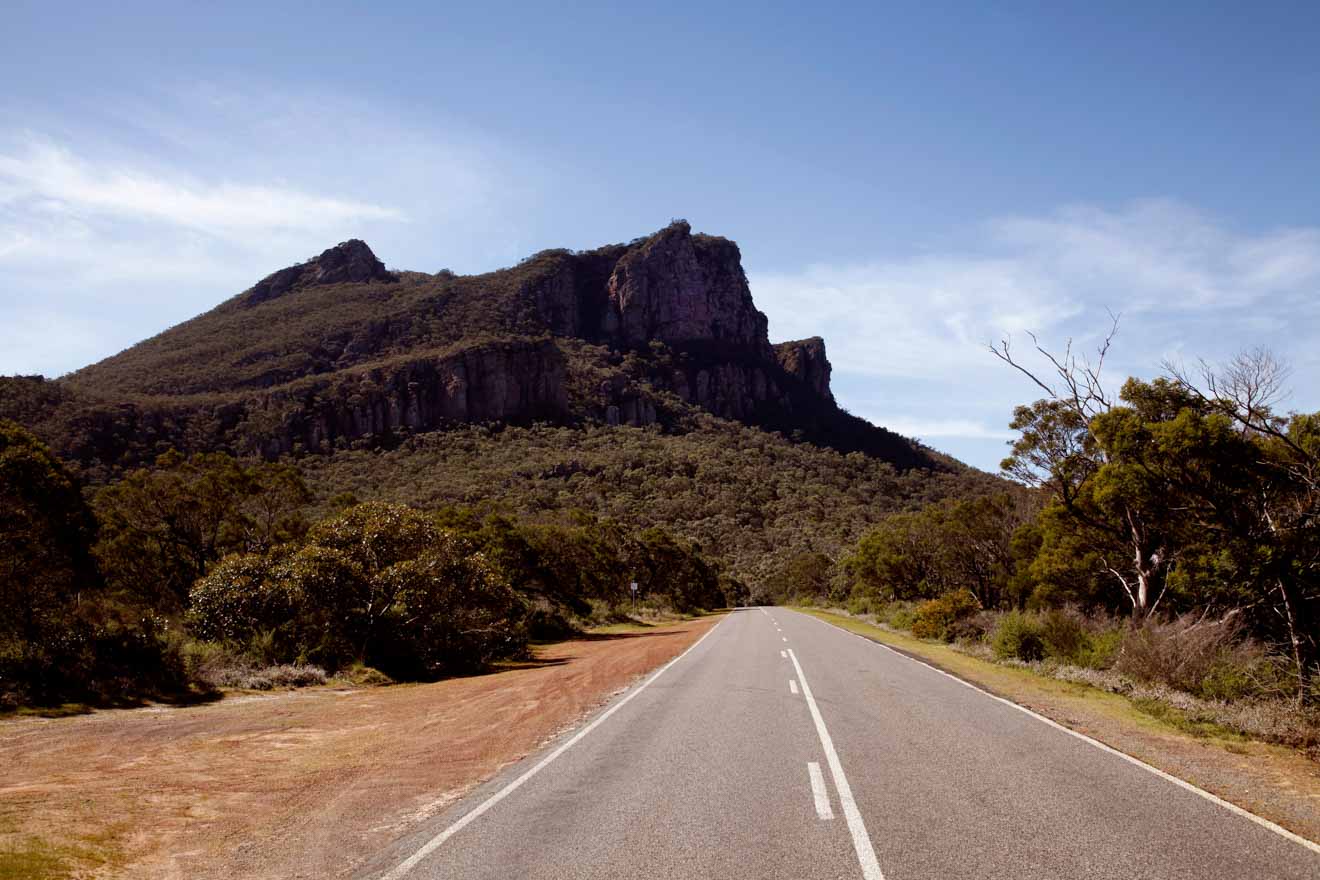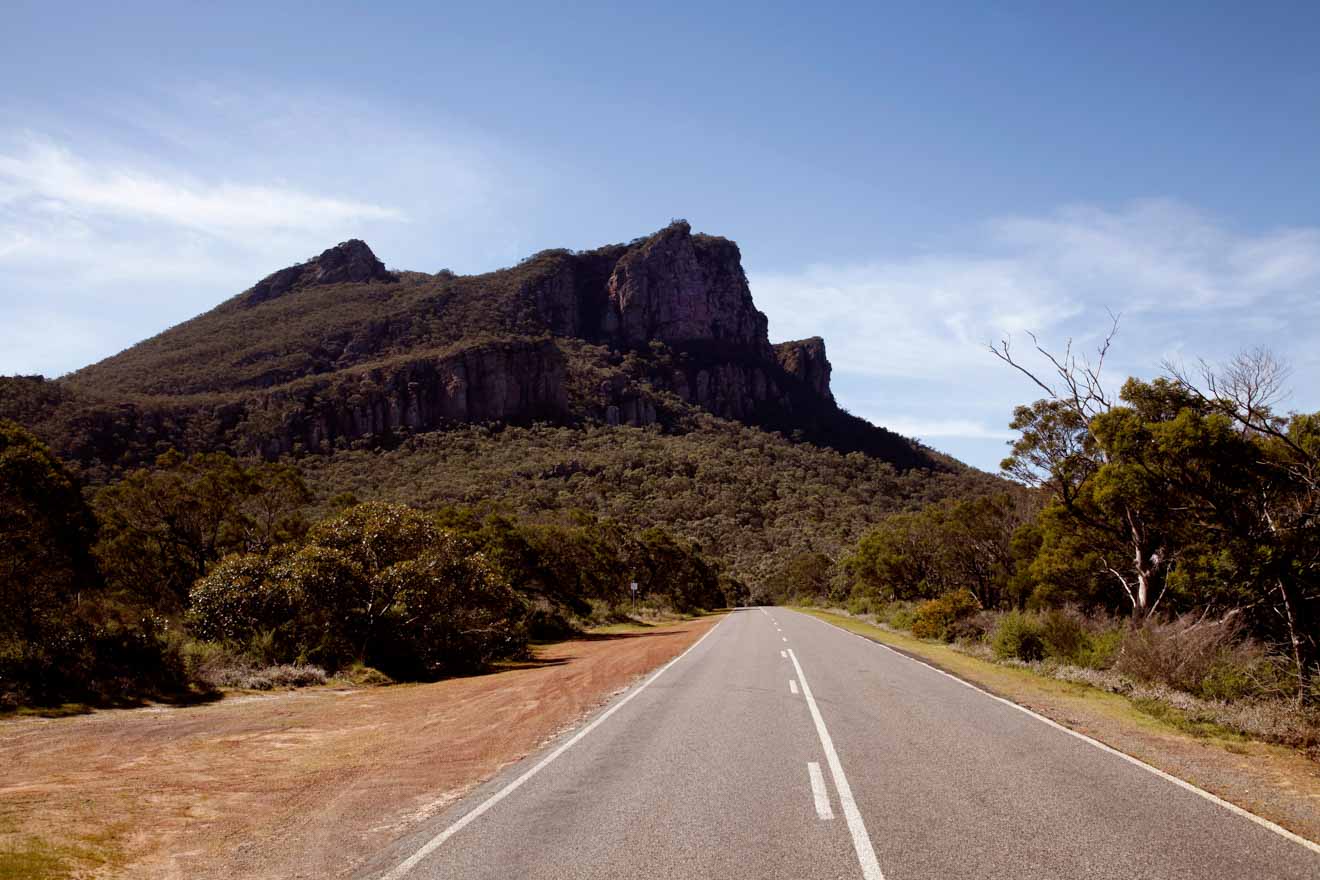 The Grampians is 1,672 km² in rural victoria, Australia and very accessible by road, therefore, I recommend driving. Halls Gap (the main town and gateway to the Grampians) is just a 254km, 3-hour drive north-west of Melbourne and from here you can easily head out to explore the park by car.
If you don't own a car, I highly recommend renting one from Melbourne so you can have full flexibility.
PRO TIP: Many of the Grampians roads are gravel so remember to drive slowly and check your tires before setting off.
PRICE: Entrance to all of Victoria's national parks, including The Grampians is free!
6. Where to Stay in The Grampians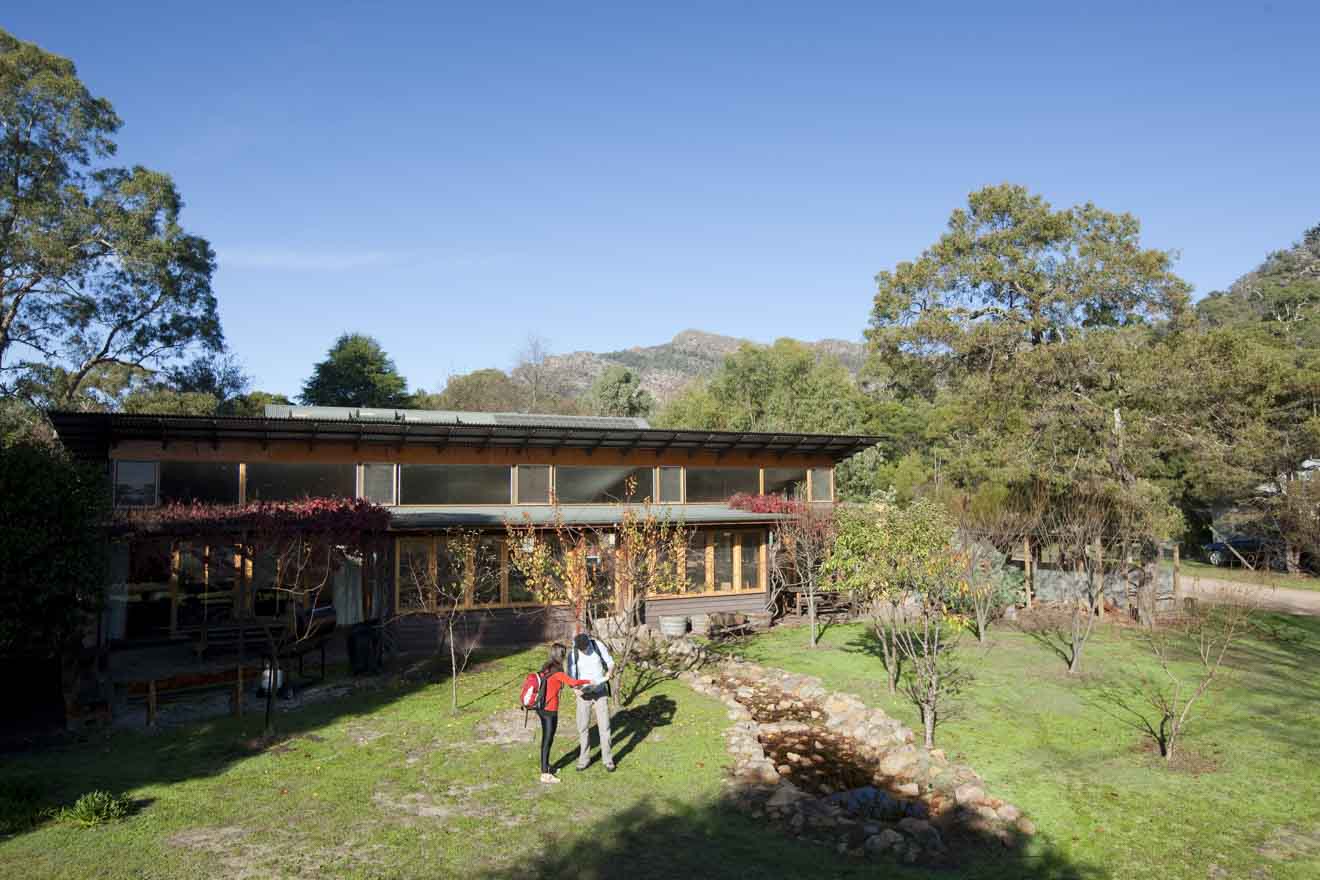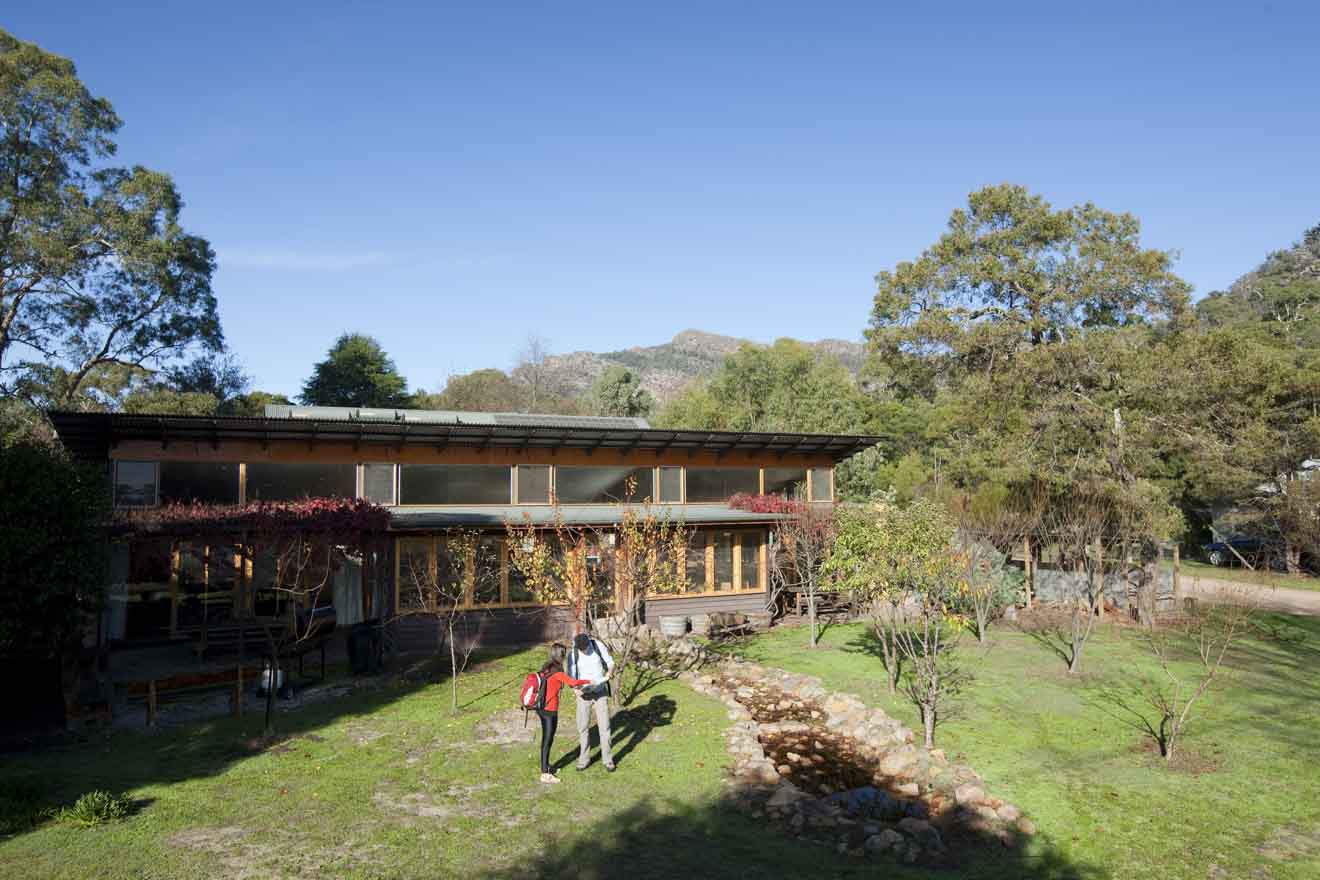 Luxury ($250+ AUD)
For a fully equipped escape, head to Marwood Luxury Villas which features spa baths, wood fires and mountain views situated right opposite the Grampians National Park close to Halls Gap. Alternatively, Blue Ridge's luxurious 2 bedroom eco retreat boasts incredible views over the Grampians mountain range and has a great sun terrace for outdoor dining.
Middle Priced ($150-$250 AUD)
For a unique experience, stay at a Historic Vine Lodge at Seppelt Winery, this beautiful Victoria heritage home was built in the 1,800's and has been updated whilst keeping the original class and style. For a more funky vibe, try the A-Frame, this modern cottage is just 750m from the centre of Halls Gap and is the perfect retreat for couples or families to relax with a BBQ on the spacious outdoor deck.
Budget (Under $150 AUD)
Grampians Historic Homestead is located on a working sheep farm and is a great choice for anyone on a budget. This bnb even offers farm tours and shuttles to the nearby town of Dunkin so you can enjoy the nightlife after a long day of hiking in Victoria Valley. Choose Grampians Eco YHA if you would like to be right in the centre of the park. Many different private rooms here are available with multiple shared common areas, kitchens and even herb gardens on the property.
Camping in the Grampians
There are 2 places for a luxurious glamping experience near the Grampians. My favourite, Wanderlust, provides ultimate luxury in a beautiful winery setting just a 35min drive from the park. To be a little closer to the Grampians itself, Halls Gap lakeside Tourist Park offers 6 different cozy options for upscale rustic glamping.
If you prefer to bring your own tent or caravan, Big4 Halls Gap is the best spot for a budget family holiday with its range of facilities including pools, sporting courts with equipment hire, playgrounds, cinema, games room, kiosk and more.
Alternatively, there are 9 paid campgrounds within the National Park itself with basic facilities varying between camps such as drop toilets and cooking spaces. Most are priced at $13.50per night/tent and are booked online. I've marked them all on this map for you
TIP: Stapylton, Jimmy Creek, and Smiths Mill all have bush showers.
Free wild camping is available at Plantation Campground, Kalymna Falls Campground and Wannon Crossing Campground without booking.
| | |
| --- | --- |
| 🤩 Range of activities: | Medium |
| 📅 How many days: | 2-3 |
| 📸 Best for photos: | Pinnacle Lookout |
| 🚶🏽‍♂️ Best for hiking: | Mount Chatauqua |
| ☀️ Best time to go: | September-November / March-May |
| 💵 Avg hotel price: | $200 |
BONUS: Two Spots Worth Battling the Crowds to See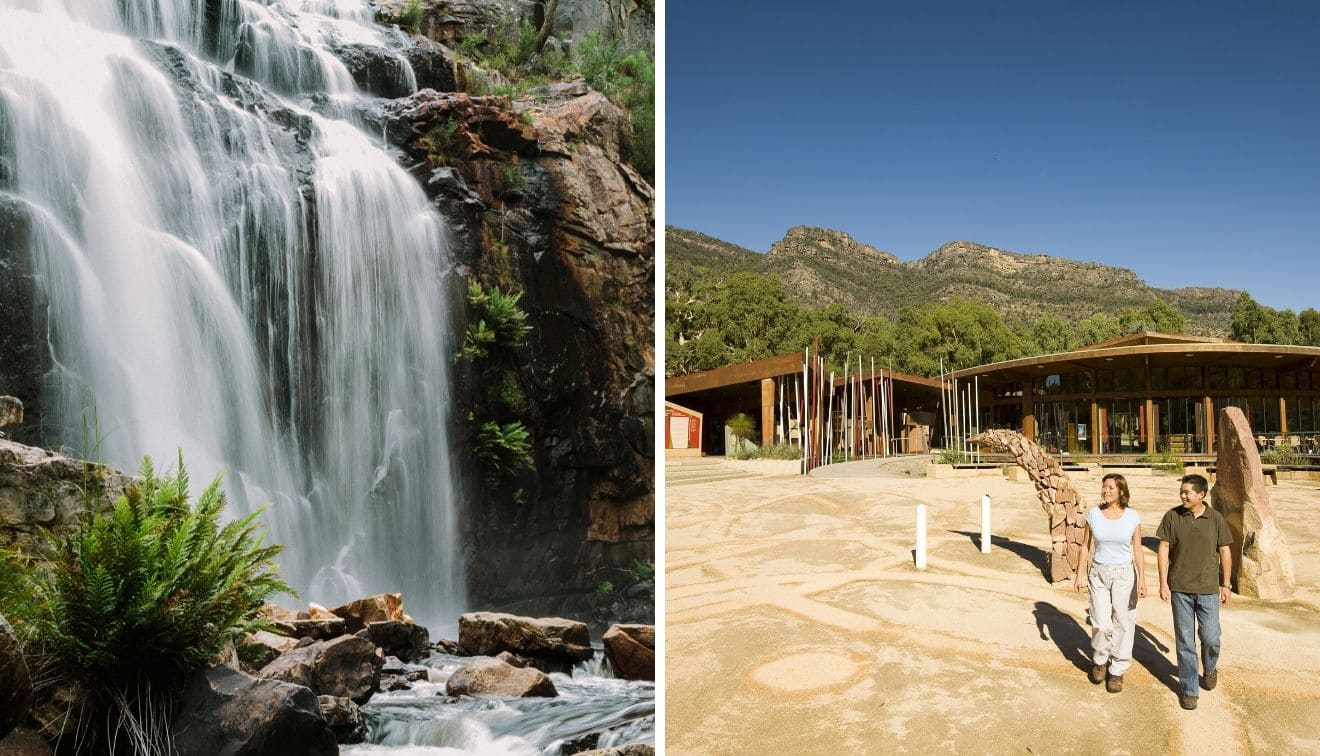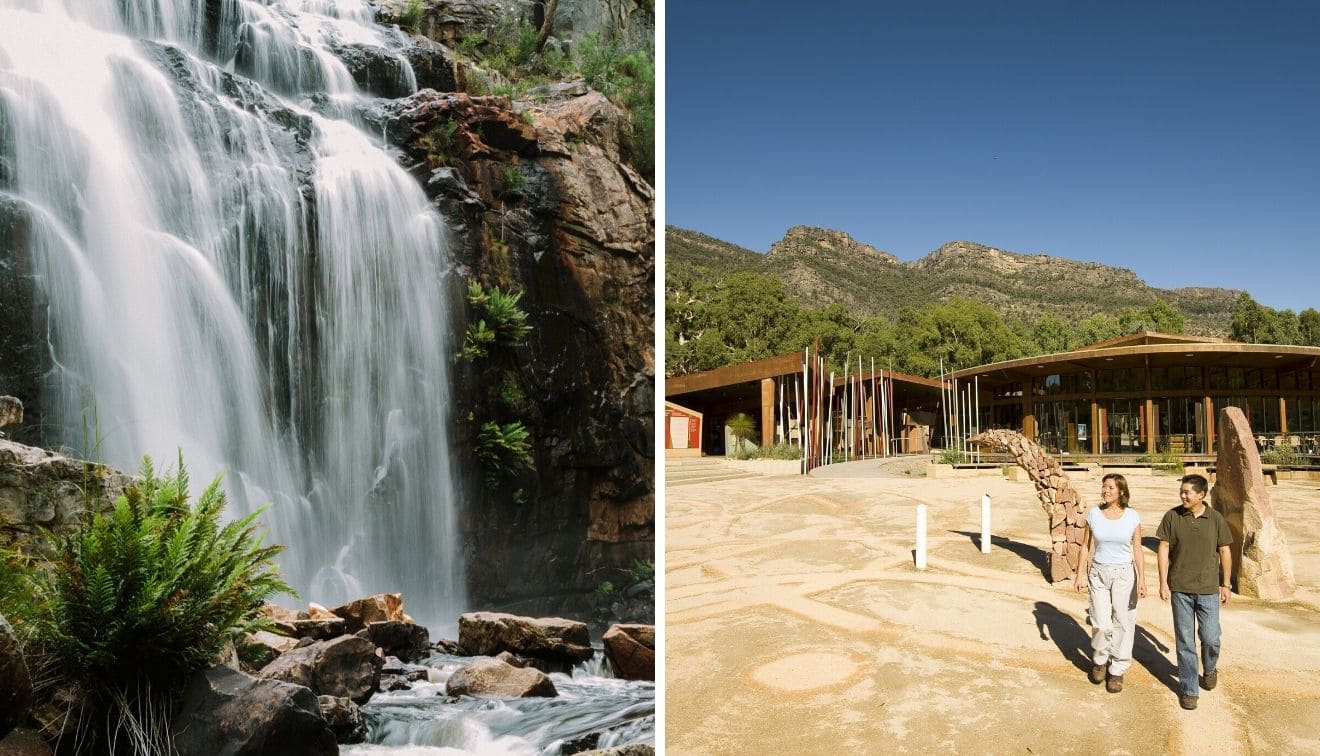 There are quite a few hot spots with crowds of tourists each day in the Grampians and of course, not everything is worth your time. Some places however, are THAT popular simply because they are THAT amazing so don't let the crowds deter you from visiting these gems.
1. Mackenzie Falls
Mackenzie Falls is one of the busiest waterfalls in Victoria, Australia, but it's beautiful high cliffs and deep pool is something you should see.
TIP: Continue walking from Mackenzie Falls to Fish Falls to get away from the crowds.
2. Brambuk Park and Cultural Centre
Brambuk Aboriginal Cultural Centre Grampians National Park
The Park and Cultural Centre is a great starting point for your visit. Here you can learn all about aboriginal culture in the area and get park information or tips for good hikes as well as rock art sites. The site is open 9am-5pm daily and is 2.5km south of Halls Gap, Victoria, Australia.
Conclusion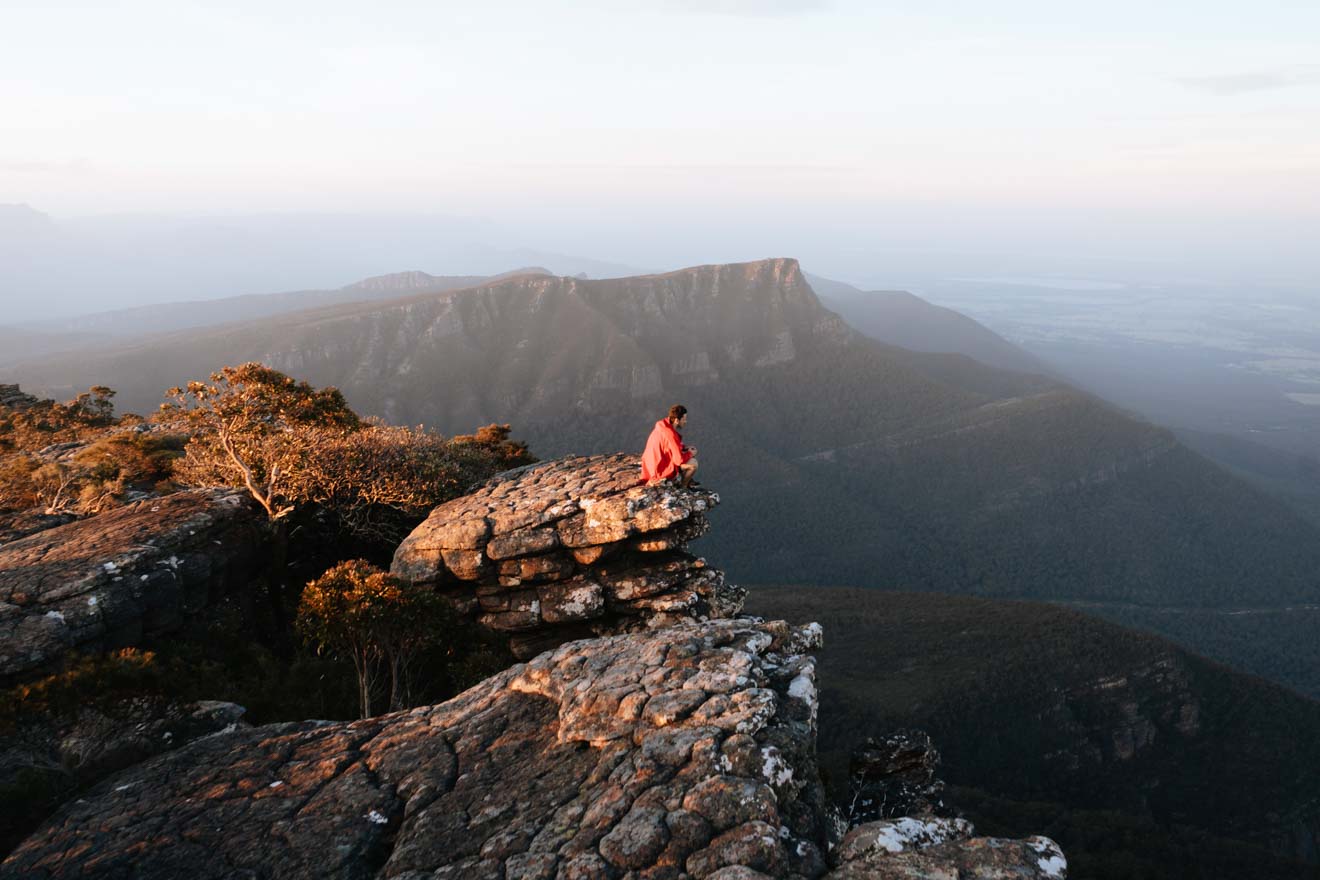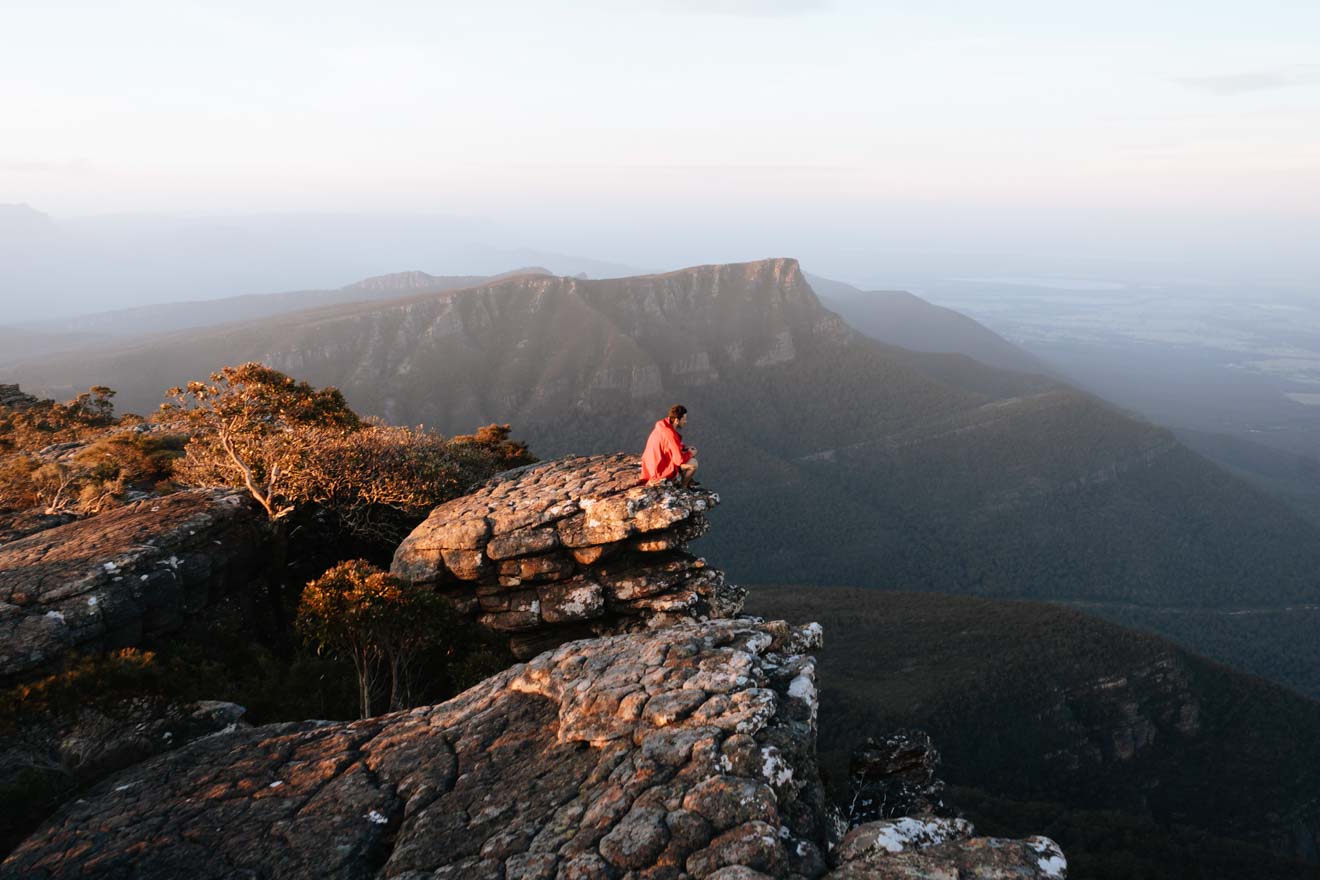 I hope you enjoyed my secrets for the Grampians National Park, Victoria, Australia. If you're interested in trying outdoor rock climbing, talk to the guys at Grampians Adventure in Halls Gap to arrange a guide in the mountains. Warning, it's highly addictive!
If you have any more questions, shoot them at me in the comments and let me know what's your favourite walking trail in the Grampians National Park!
For more of Australia's national parks, I have another great post all about Tasmania's national Parks or if you're heading to South Australia, check out Mt Gambier and Adelaide's day trips.
Happy hiking,
Kate
---
Pin it for later!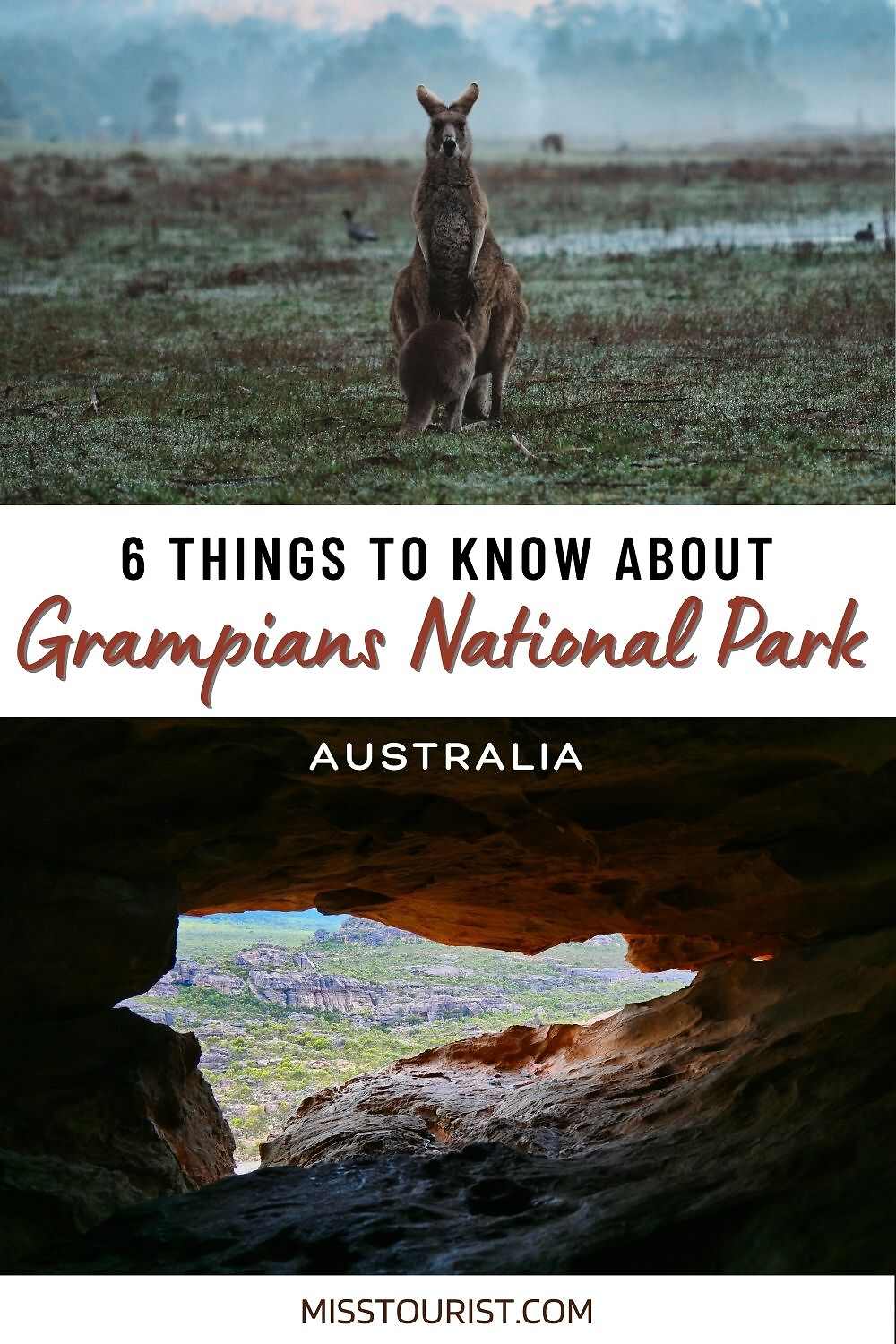 Pin it for later!