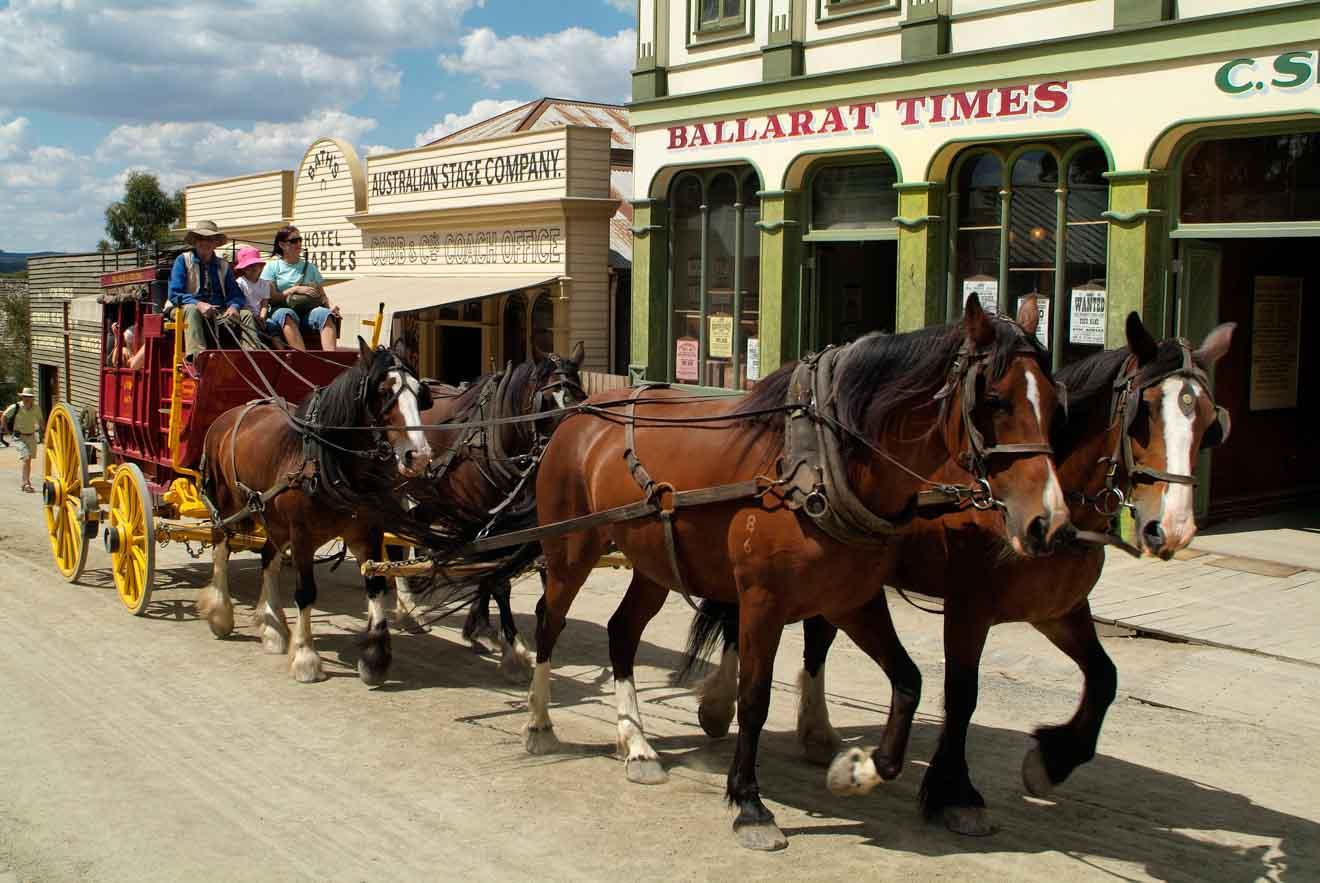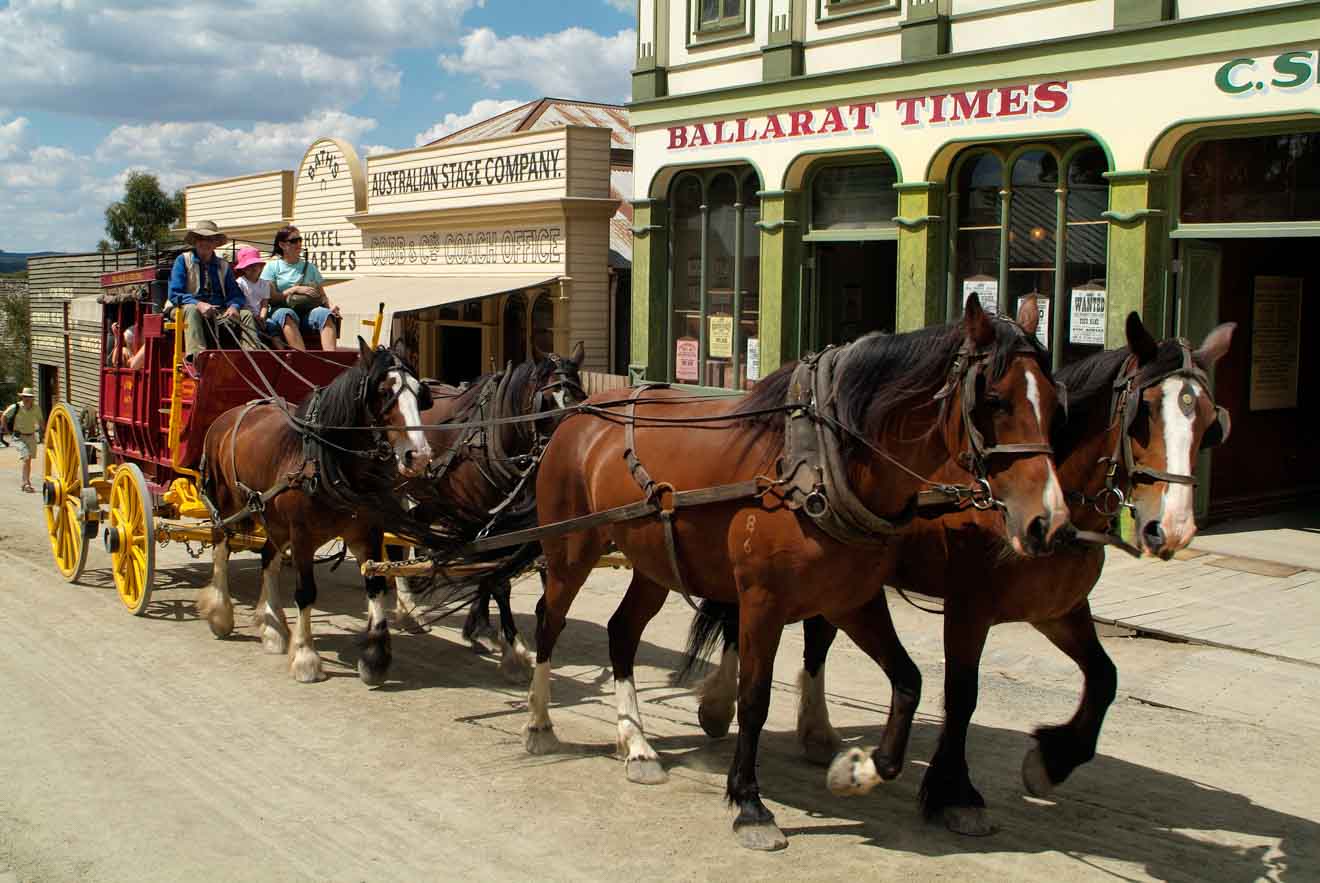 If you're visiting Ballarat and excited by Australian history, let me tell you, you're in for a real treat! Located just an hour and a half from Melbourne (so, it could be a great weekend trip!), Ballarat is the state, if not the country's epicentre of Australian Gold rush history!
What was once a quiet sheep station quickly developed into the country's 3rd largest inland city with 105,471 residents. Gold was first discovered here in 1851 which quickly led to a mass of people flocking here from all over the world with the hopes of quite literally, striking gold.
Ballarat went on to earn its place in the history books as the birthplace of democracy in Australia following the infamous Eureka Rebellion.
If you are keen to learn more, here are my 11 best things to do in Ballarat:
1. Step Back in Time at Sovereign Hill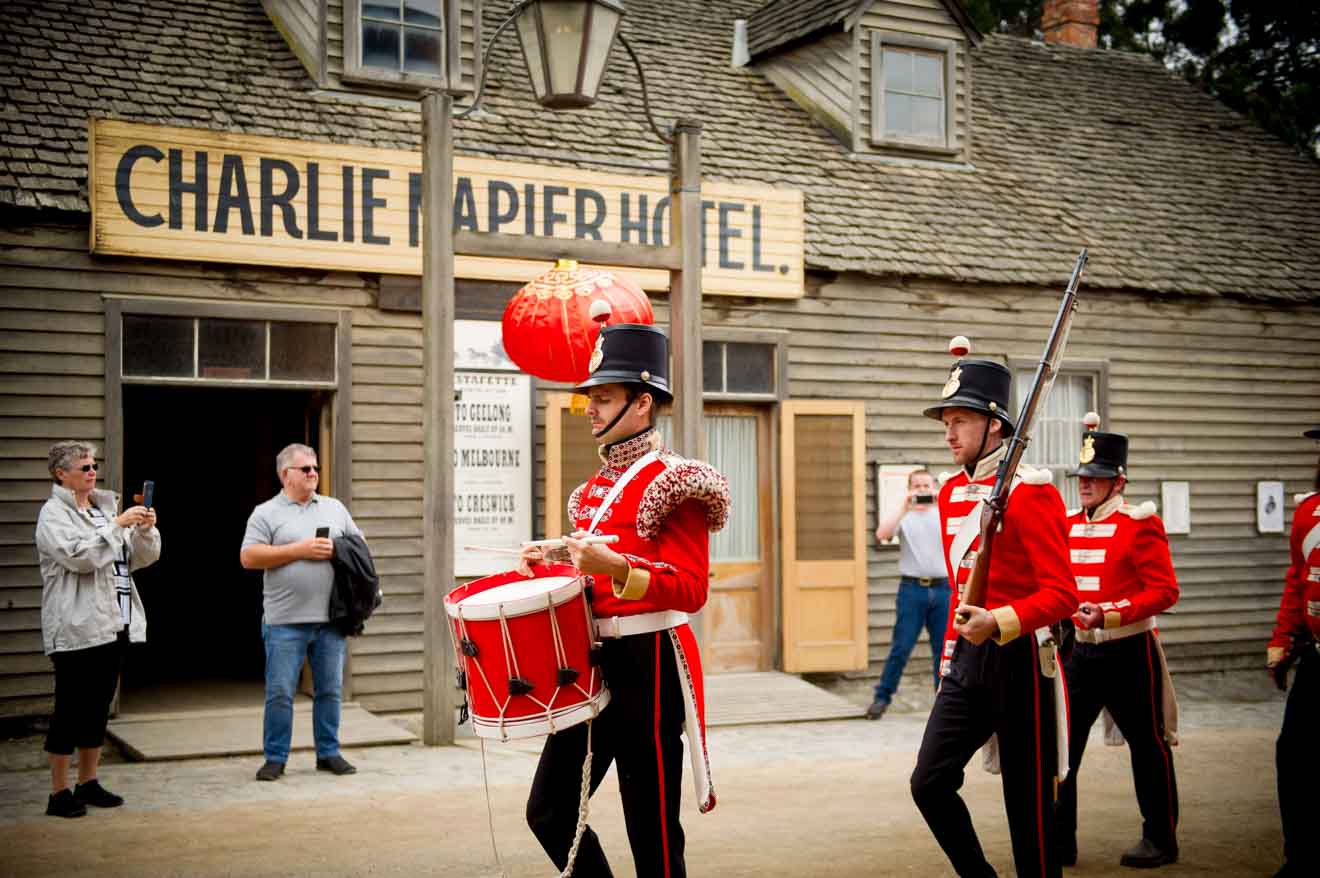 No visit to Ballarat is complete without a visit to Sovereign Hill – undoubtedly the most popular thing to do in the city and one of the best family holiday destinations in Australia! Sovereign Hill is an informative, interactive village, set in the time of the 1850's Victorian gold rush.
I have visited a lot of these cultural or historical "experiences" throughout my travels and I can honestly say that I've never experienced any others that can even match the quality of Sovereign Hill!
As soon as you step through the gate, you will really feel as if you are walking the dusty streets of 1850's rural Australia.
Stoll amongst the wooden facades of authentic business, watch blacksmiths work and boiled sweets being made in front of your eyes. Visit the schools and see how kids were taught, dressed and behaved in different classes of society.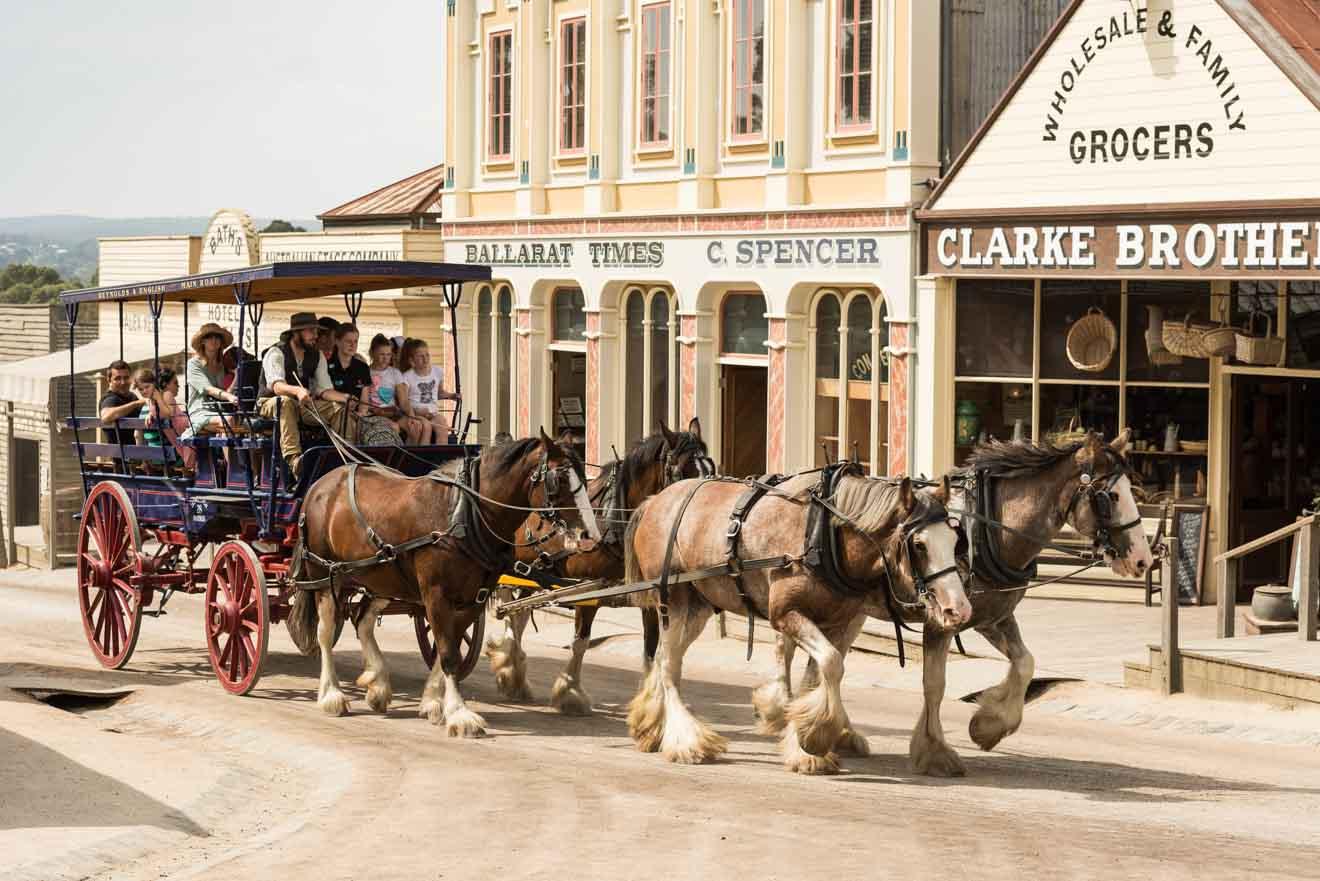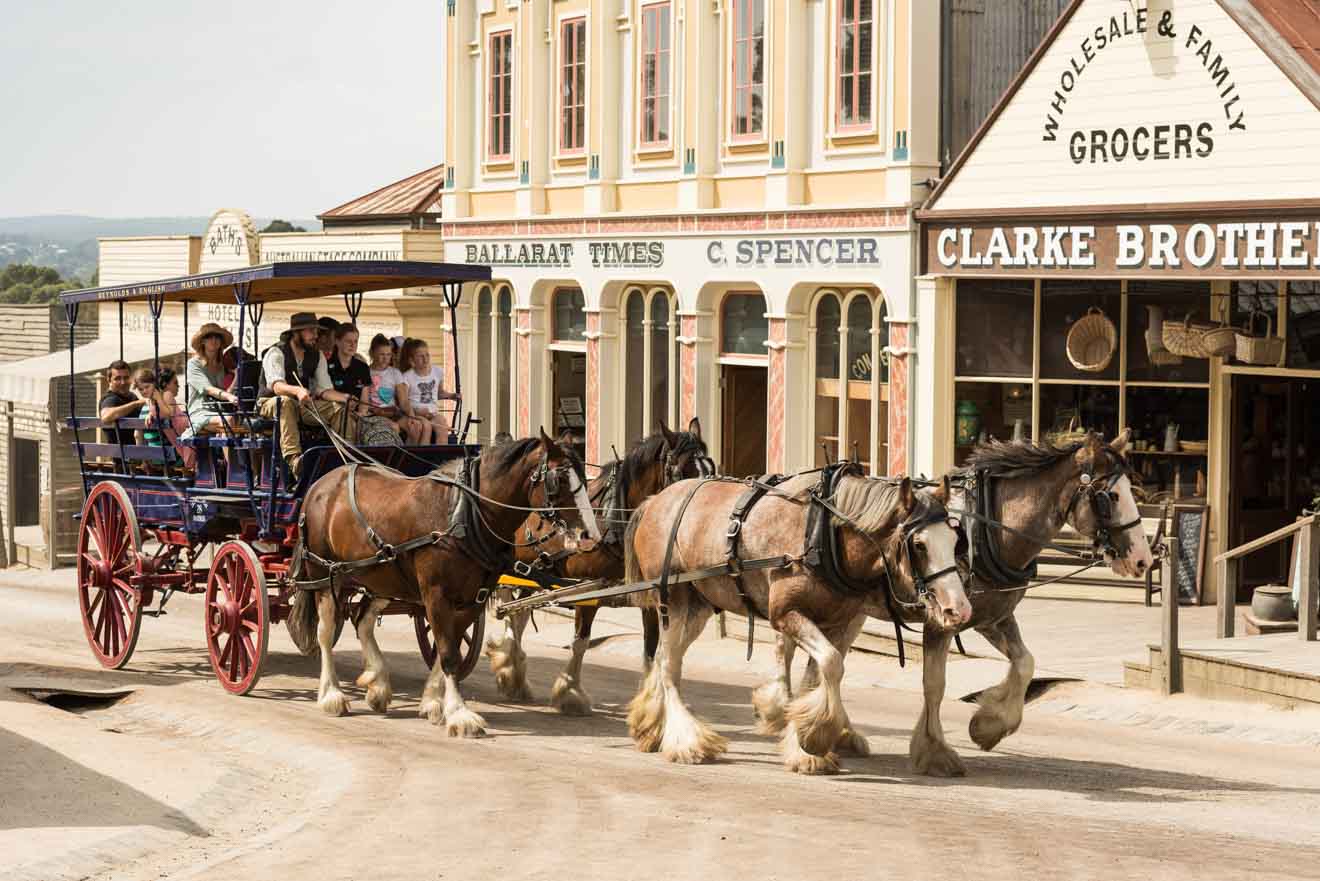 FUN FACT: The kids are real students, not actors! When I was a child, one of our school camps actually brought us here and we spent a week being educated the old-fashioned way!

You can even get involved yourself by dressing up in authentic costumes, taking a coach ride or trying your hand at panning for gold!

Make sure you check out the mine experience to see what it was really like for the workers underground (not for the claustrophobic), and visit the huge nuggets housed inside the Gold Museum.

PRO TIP: The Aura experience is something not to be missed! I first saw Sovereign Hill's incredible open air, dramatic rendition of the Eureka Stockade when I was 10 years old and can still remember it like it was yesterday! Beginning after dark, a combination of live acting, light projection, sound and visual effects will help you live the Eureka rebellion in all its force.

PRICE: $58.50 entry + $64 for the night-time Aura experience (Book here)
2. Stand on the Birthplace of Australian Democracy at the Eureka Centre
Once you've seen the recreation of this town's incredible history, it's time to check out the real historic landmarks where these inspiring events took place.
Built on the exact site of the 1854 Eureka Stockade Rebellion, the Eureka Centre houses the original Eureka flag which features so heavily in Australian history.
Take a stroll through the building and discover the true stories behind the people who fought for miners rights, how they lived and the struggles they faced.
After browsing the artefacts and memorabilia found inside the centre, grab a coffee from the on-site café and stroll the beautiful Eureka Stockade Memorial gardens, while you process the history of the land on which you are now standing.
PRICE: $6
3. Spend a Day with Australia's Cutest Animals at Ballarat Wildlife Park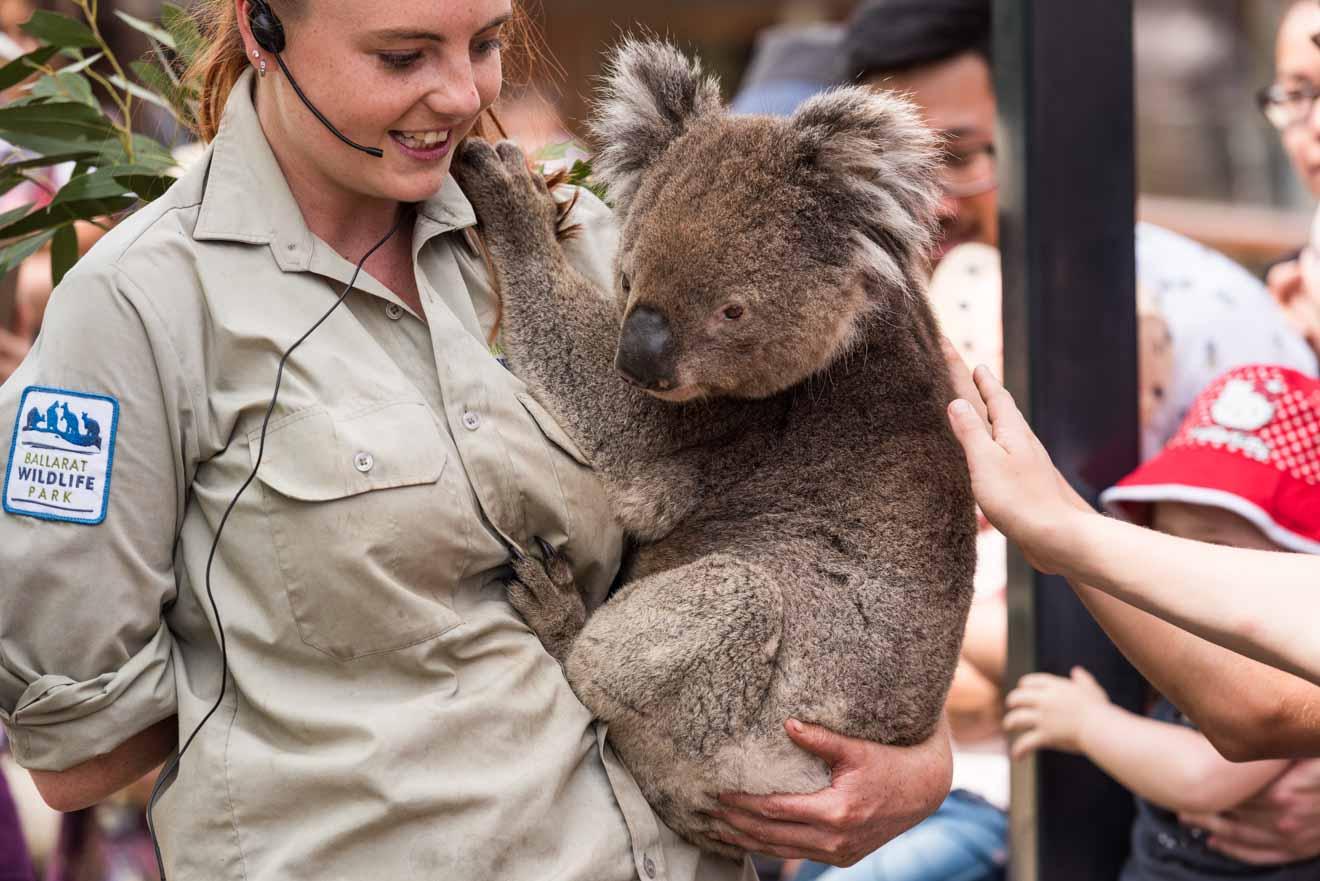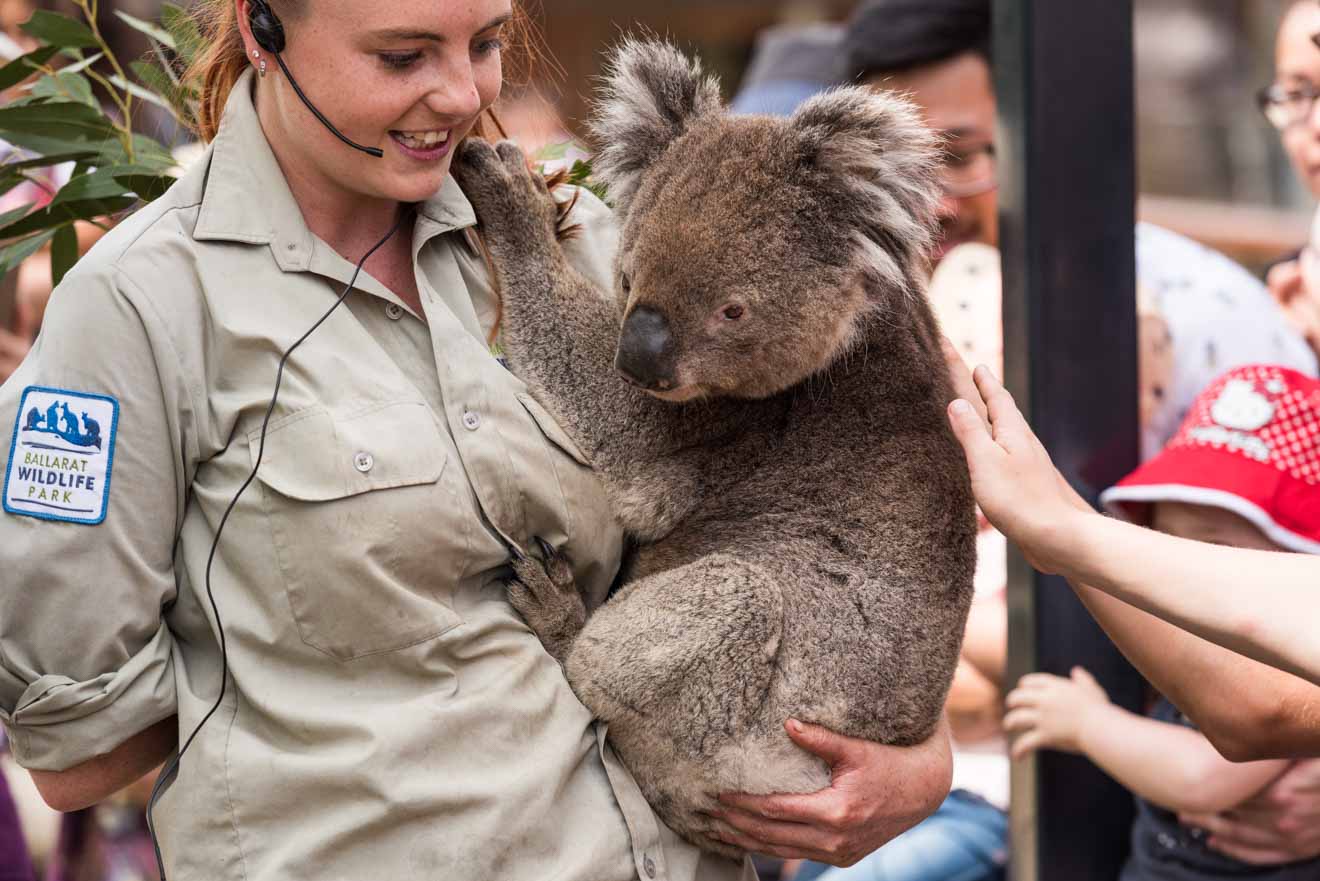 Take a break from history to cuddle some of Australia's iconic native animals at Ballarat Wildlife Park!
See adorable fairy penguins, spikey echidnas, spectacular wedge tail eagles and deadly snakes in their natural habitats.
Get close and personal with the chance to have your photo taken as you cuddle a koala, pat a wombat, or feed a giant tortoise! Ballarat Wildlife Park runs intimate animal encounters daily with groups of just 2-4 people.
TIP: Bookings are essential as encounters do book out! Arrive early to snag a spot (as we Aussies say), or call (03) 5333 5933 on the day.
Bring a picnic to eat whilst surrounded by 100 free roaming Kangaroos that live at the park (just don't let them take your sandwich)!
TIP: Although there is food available for purchase at the Wildlife Park, prices can be expensive so it's best to bring your own!
PRICE: $35 entry + animal encounters range from $40-$80 (Use Crunch the Crocodile's code word "ROAR!" at the ticket office for a 10% discount!)
4. Ride the Ballarat – Skipton Rail Trail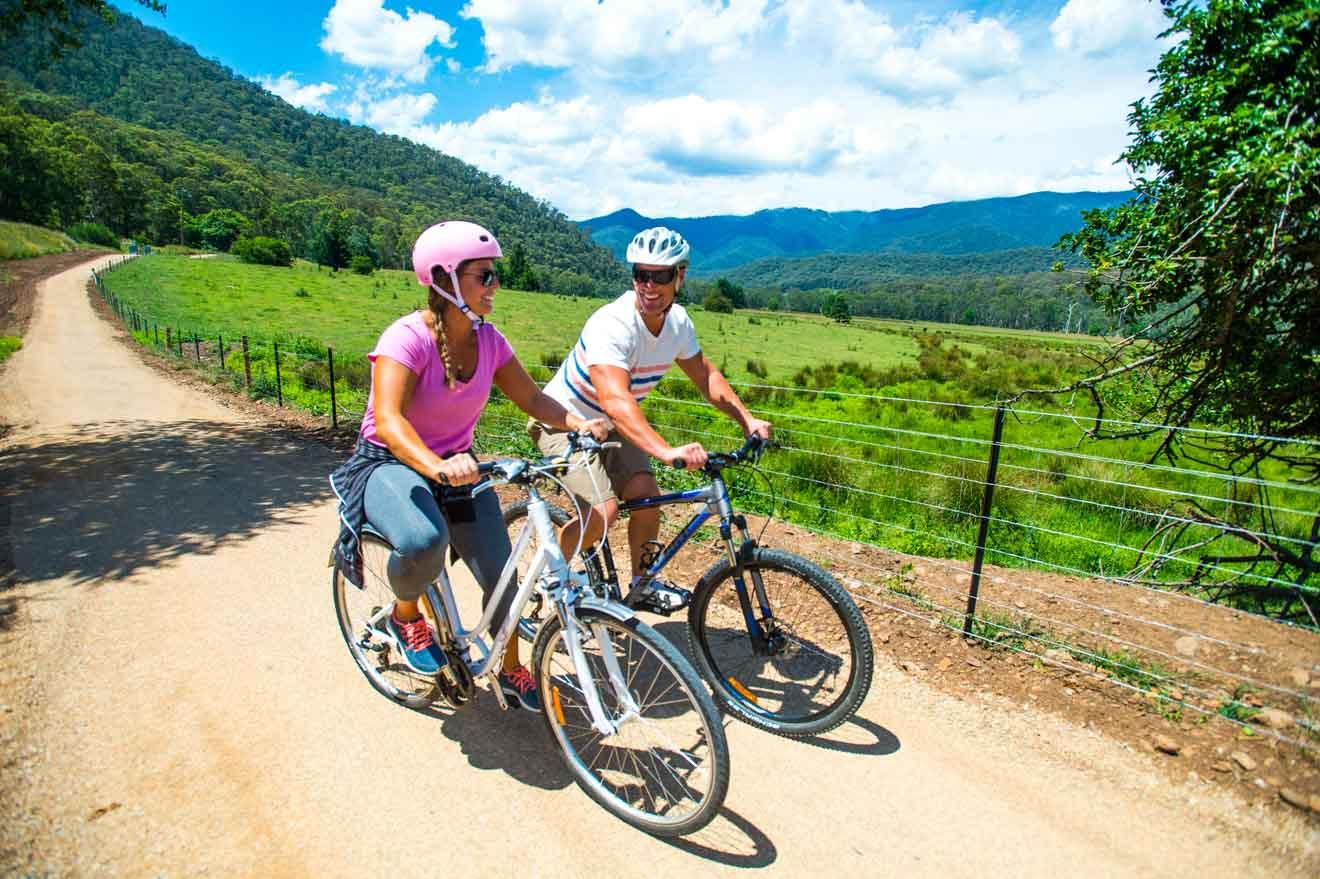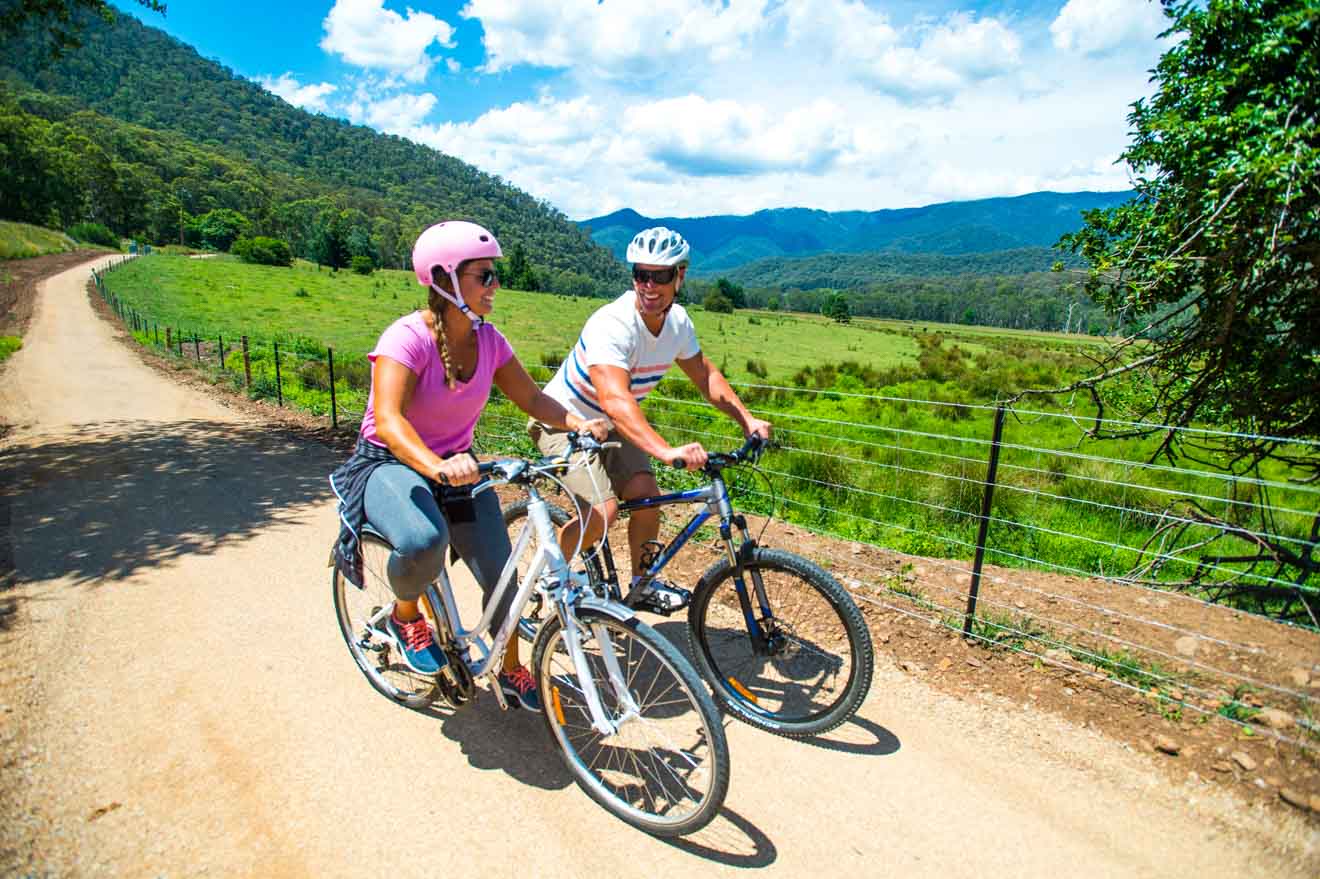 Stretch your legs and take a beautiful bike ride through the real Victorian countryside!
When cars became the norm and train travel decreased, many of the original tracks which carried gold mining hopefuls around the country were dismantled. The tracks were replaced with bike paths connecting rural towns to bigger cities such as Melbourne and Ballarat.
Today, these trails make for a perfect outing for cyclists of all abilities. I personally hate riding uphill and this is why I love rail trails! Although there are certainly some small hills, rail trails are generally relatively flat, level and wide. This particular section of trail is hard packed gravel, well signposted and informative!
Starting from Ballarat and extending to the town of Skipton, the full length of the trail is 57km. Cycle one way and then simply take the train back with your bike.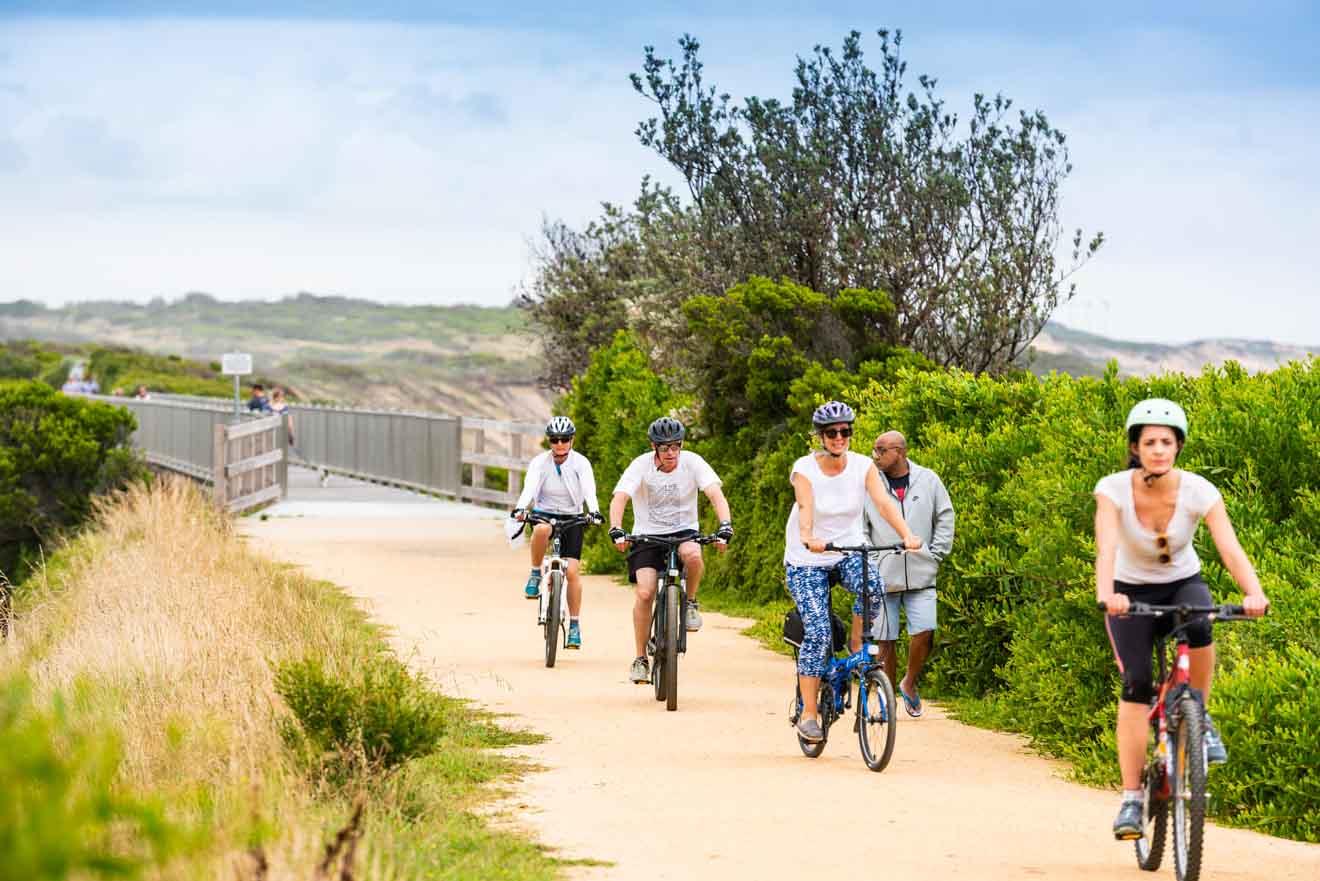 You might think that 57km sounds pretty far…DON'T LET THIS SCARE YOU! Alongside the multiple towns which serve as places to rest and refuel along the way, there are two significant exit points
Ballarat – Smythesdale: 20km
Ballarat – Linton: 37km
If you would like to get an organized tour with pick up and drop offs and admission passes included, I have a couple of great options for you – a half day bike tour or a full day one.
Along the way you will find plenty of shelters, toilet facilities, historic landmarks, gold mining spots and information boards to make a pleasant day trip! Don't miss the Instagram worthy trestle bridge near Newtown!
If you don't have a bike of your own, rent one for the day in Ballarat from $50, or book a support service for peace of mind with Kaewa Cycle Adventures.
START: Ballarat Wendouree Station or Rail crossing on Ring Rd
END: Old Skipton station grounds

PRO TIP: If riding in the spring season, avoid swooping magpies by attaching cable ties pointing upwards to divert their territorial attacks. Although they can be aggressive, magpies rarely make physical contact and swooping is just something we learn to live with in Australia.

PRICE: The bike trail is free to ride! Bike rental $25 half day/ $50 Full day. Support tour $70-$150
5. Take a Self Guided City Walking Tour with Ballarat Revealed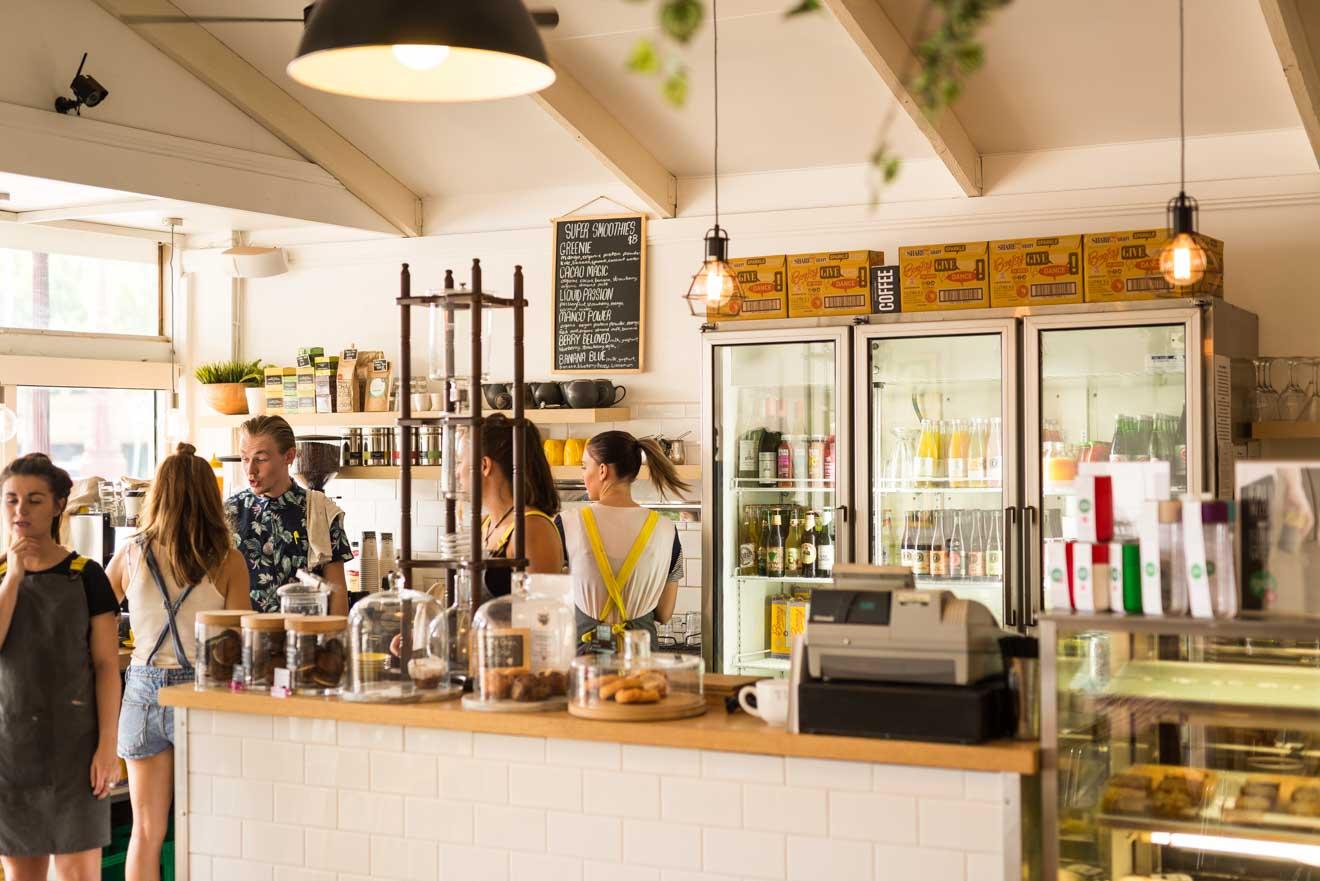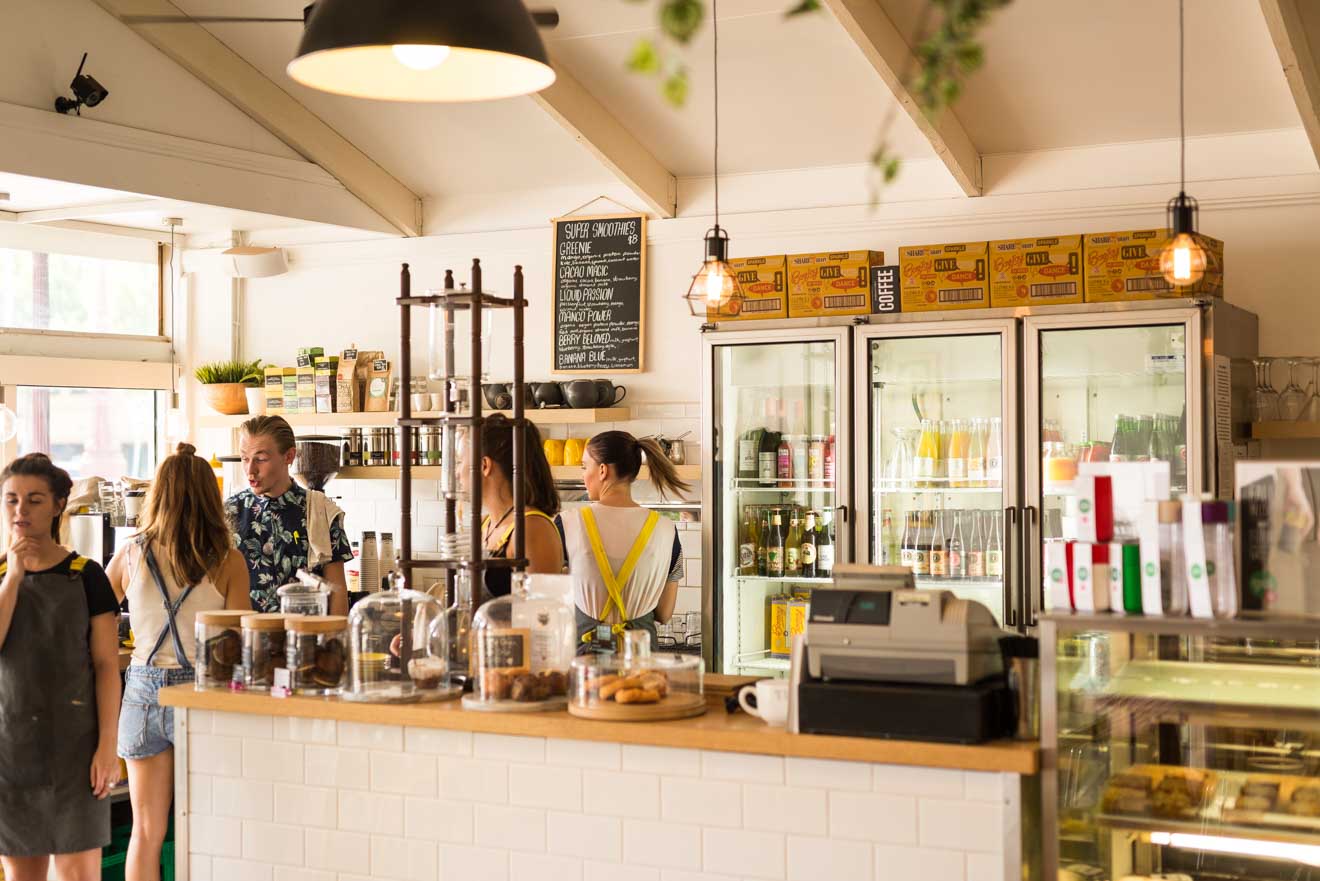 When wondering the streets of any city, it's easy to miss the historical significance of buildings and other remnants of the past.
In a town as rich in history and architecture as this one, it's easy to wonder what they would say if walls really could talk…
Luckily, the folks at Ballarat Revealed have developed a free self-guided walking tour you can take at your own pace!
Walk in the footsteps of history as the website guides you around the city's most prominent streets, explaining the importance of buildings, providing historical images and videos for comparison and, pointing out 34 different faded advertisements, scrawled throughout time.
The tour takes you to 30 city sites over the course of approximately one hour, just remember to take care when walking so as not to walk into someone, or worse, walk into an inanimate object (I may be guilty of this).
STARTING POINT: Bridge Mall
PRICE: Free
6. Relax in Ballarat Botanical Gardens and Go Canoeing on Lake Wendouree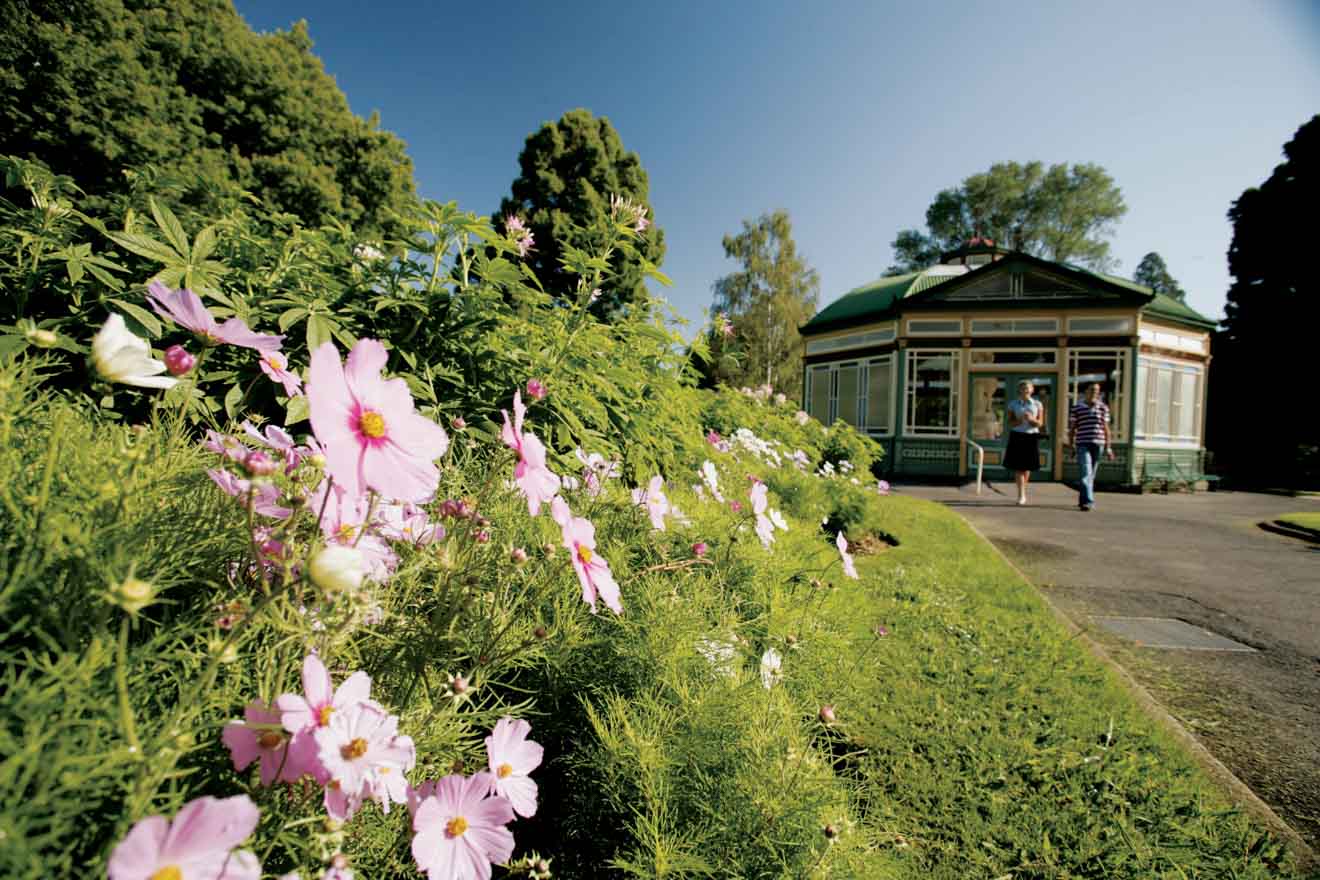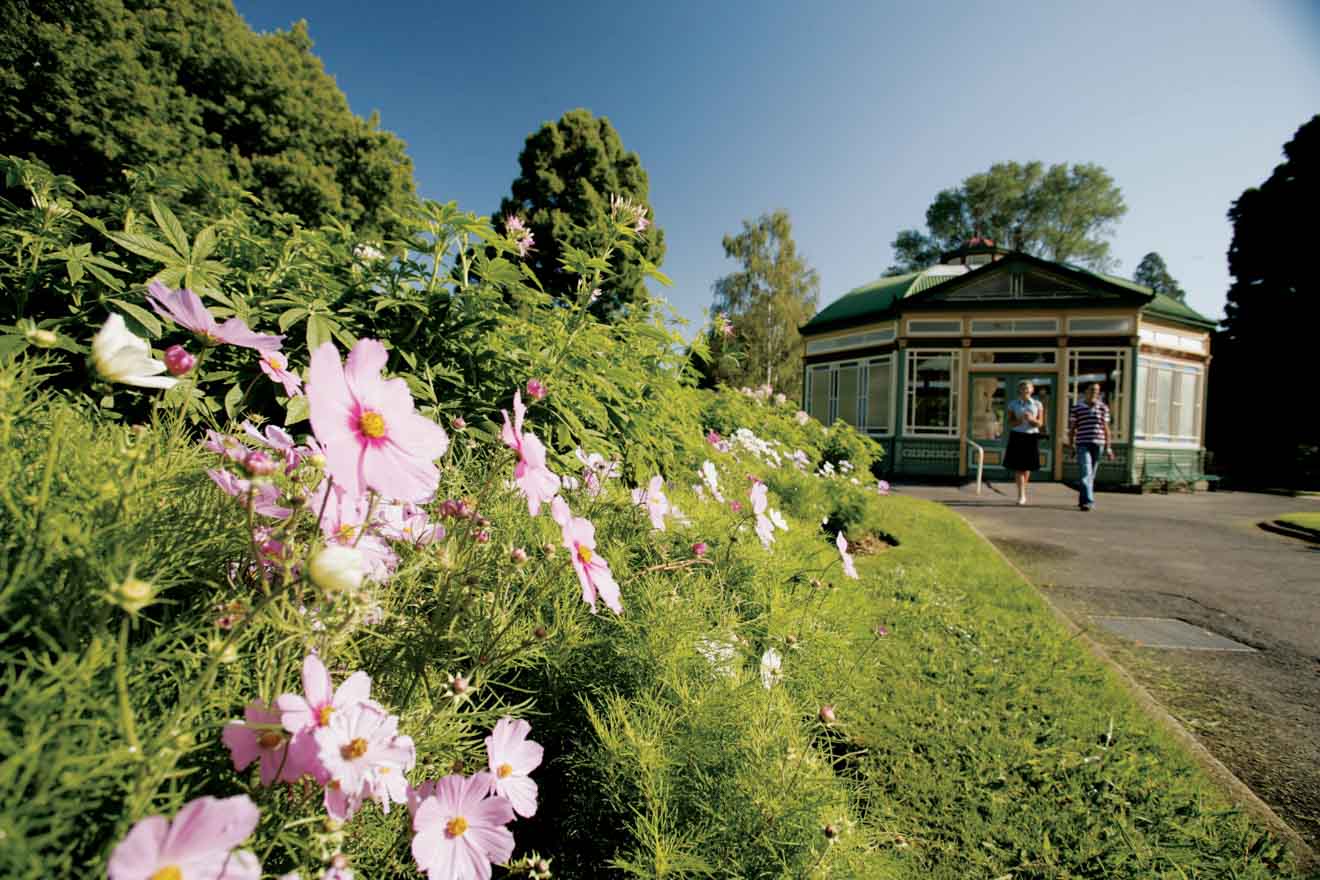 Escape the city without heading too far from the CBD. Located just 4km from Ballarat's centre, the Botanical Gardens are the perfect place for a little me time.
Begin with a stroll through Ballarat's spectacular Botanical Gardens. It's 40 hectares are divided into 4 separate zones centred around intricately cultivated, gardenesque, colourful garden beds.
Explore the Australian ex-prisoners of war memorial before meandering your way east through the open parklands towards the lake foreshore.
Once you have arrived at Lake Wendouree, you'll find a 6km running track as well as a labyrinth of cycling trails to choose from.
PRO TIP: Bring a picnic lunch and arrive early if you wish to claim a BBQ!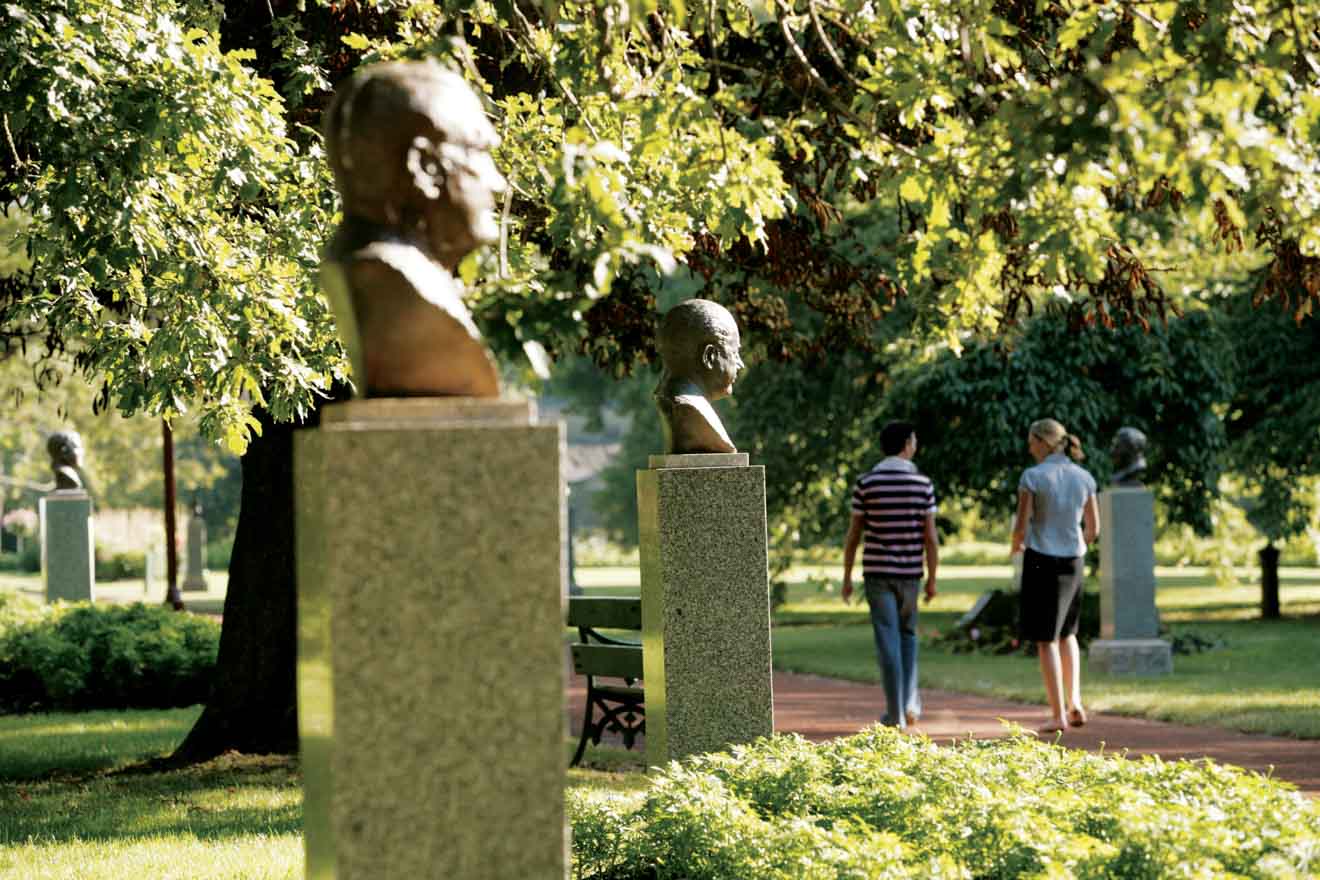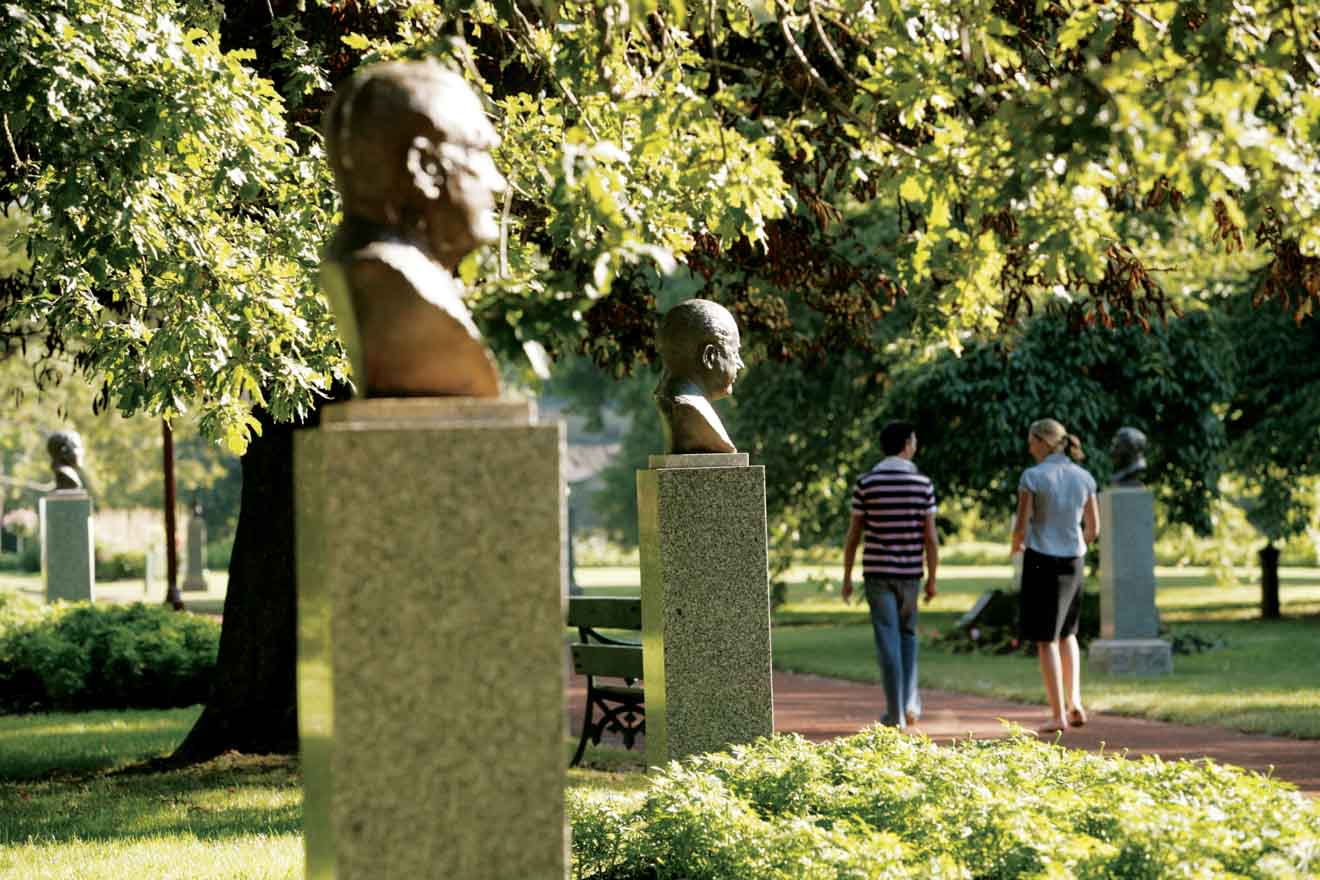 Whether you choose a lake side location or to make use of the picnic tables and BBQ facilities available, Lake Wendouree is a great place to spend a relaxing afternoon.
Alternatively, lakeside cafes and restaurants also provide a picturesque, hassle free lunch option. Watch local fishermen cast a line, keen sailors catch the wind, or teams of rowers keep formation as they race up the 2,000-meter course built for the 1956 Melbourne Olympics.
If you feel like getting out on the water yourself, why not head out for a canoe! If it's raining, try a bubble runner. A giant inflatable ball which floats on the water with you inside, saving you from getting (entirely) wet. Hires are available at the lake, cash only!
PRICE: Free (canoe hires extra)
7. Take an Authentic Tram Ride with the Ballarat Tramway Museum
Located at the Southern end of the Ballarat Botanical Gardens, visit the Ballarat Tramway Museum to learn all about this uniquely Victorian form of transport!
The volunteer run depot houses an impressive collection of tram cars, museum displays, stories and even, a tram workshop.
Using genuine methods, conductors, uniforms, stops, replica paper tickets and original tracks, the Ballarat Tramway Museums recreates the daily transit experience for Ballarat locals from 1887 to 1971.
Take a 20 min ride on a 100 year old tram down a public road, crossing parts of original tracks set by the pioneers of the region.
PRICE: $2 donation
8. Browse a Collection at the Art Gallery of Ballarat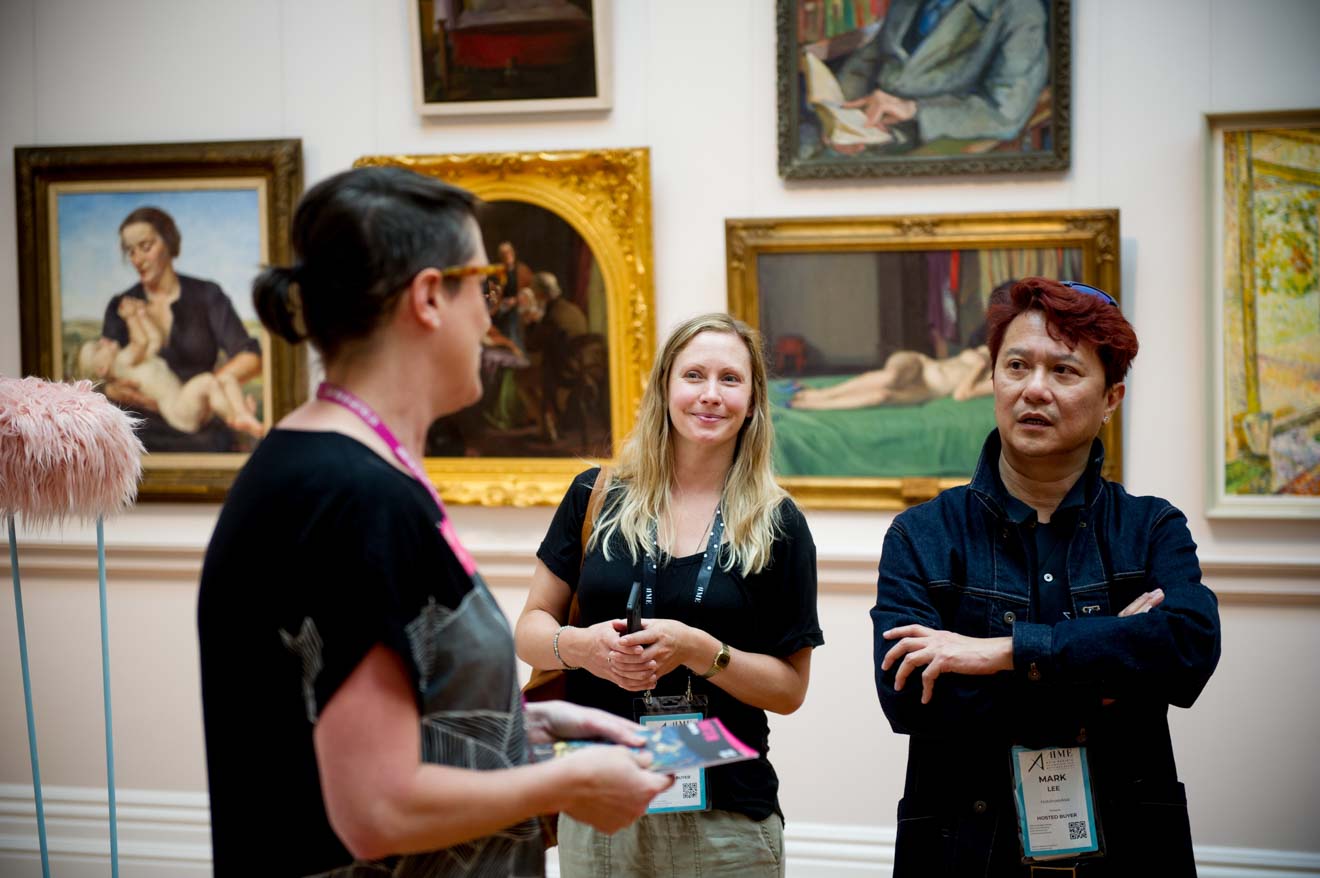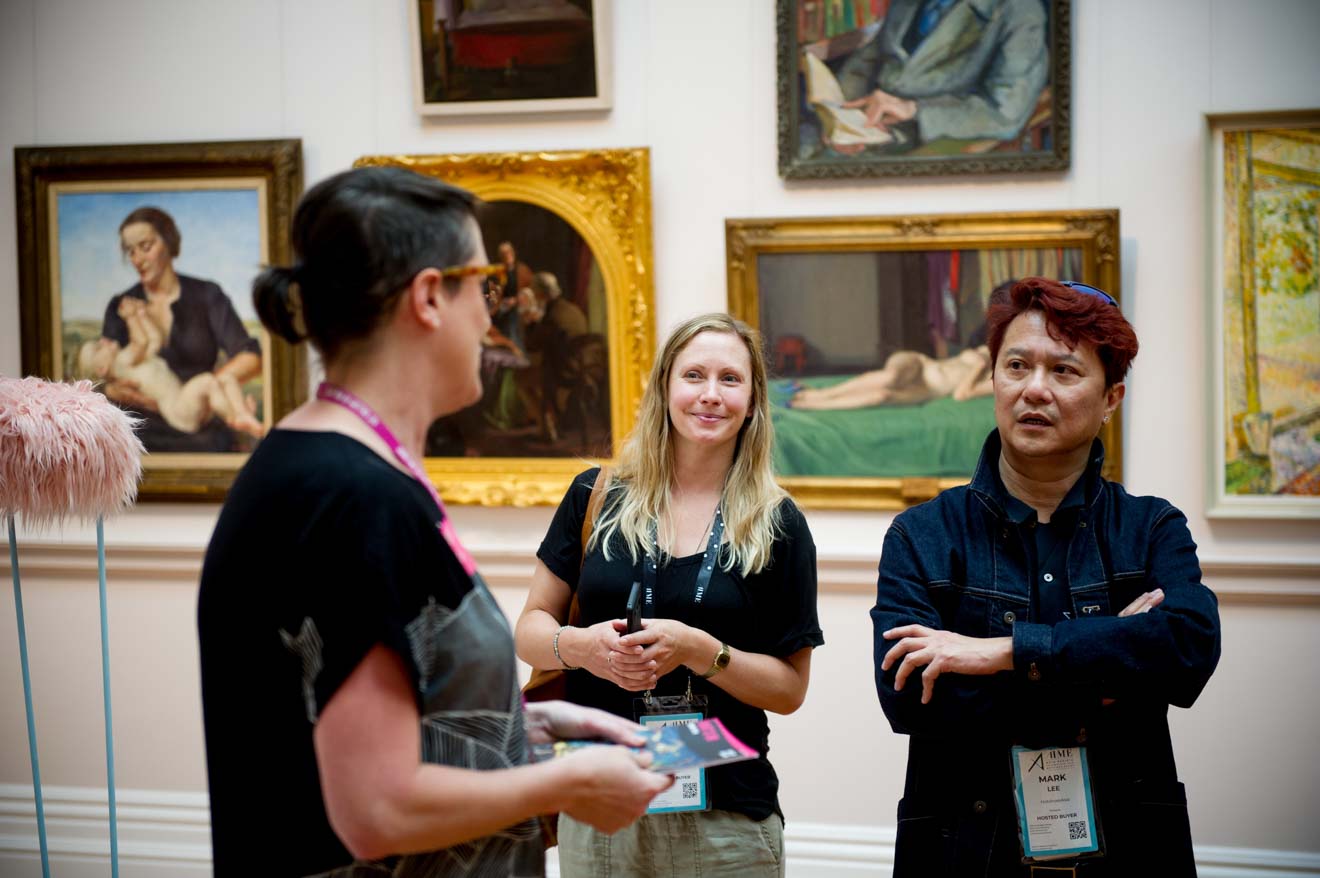 If you're into art, you can't miss the Art Gallery of Ballarat.
Stoll through this heritage listed building which holds the title of Australia's oldest regional gallery. The Art gallery of Ballarat houses both permanent and touring exhibitions, with works stretching from Colonial to Contemporary periods, there is definitely something for everyone to enjoy.
PRO TIP: Take a free guided tour run every day at 11am!
PRICE: Free (except select special exhibitions)
9. Go Medieval at Kryal Castle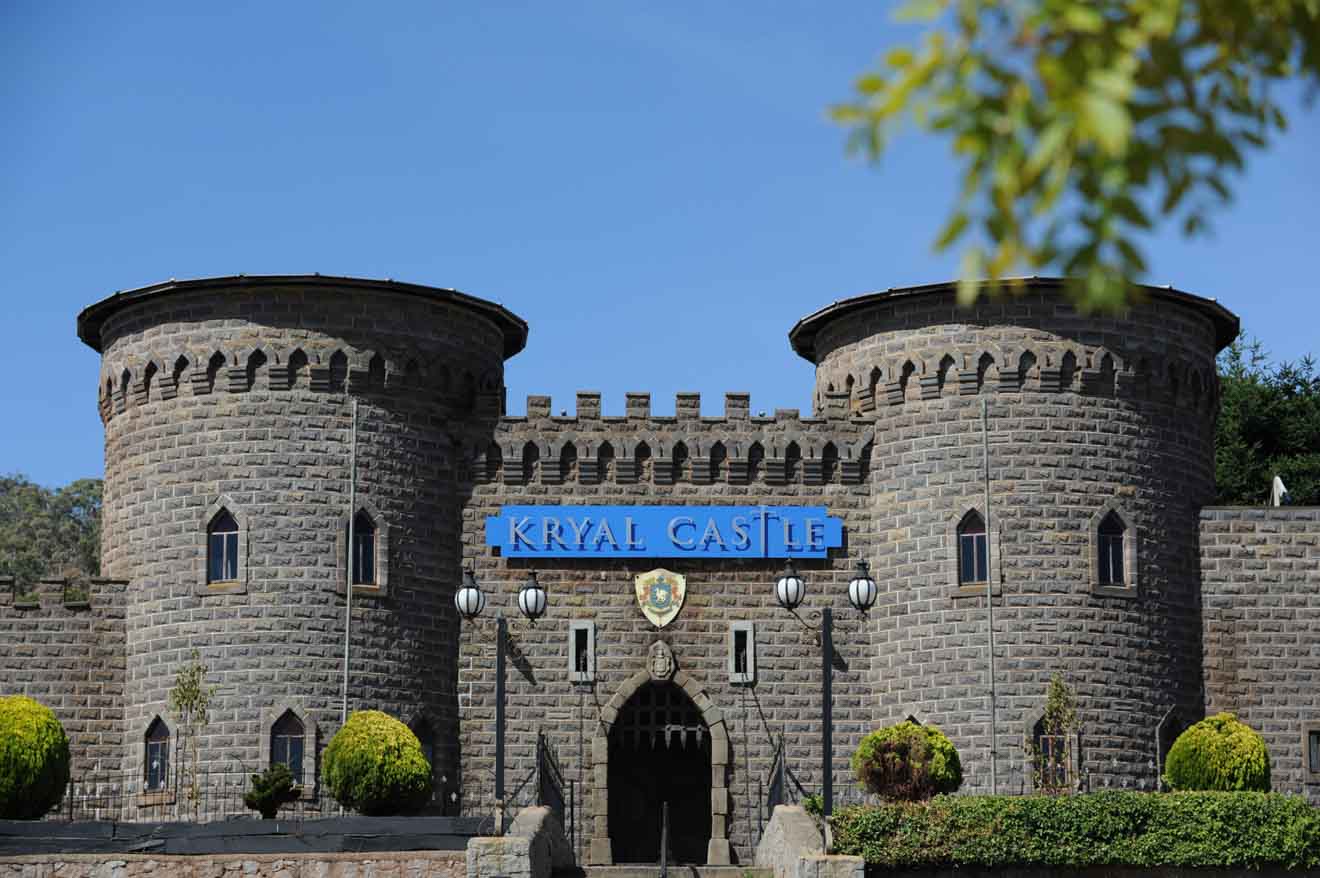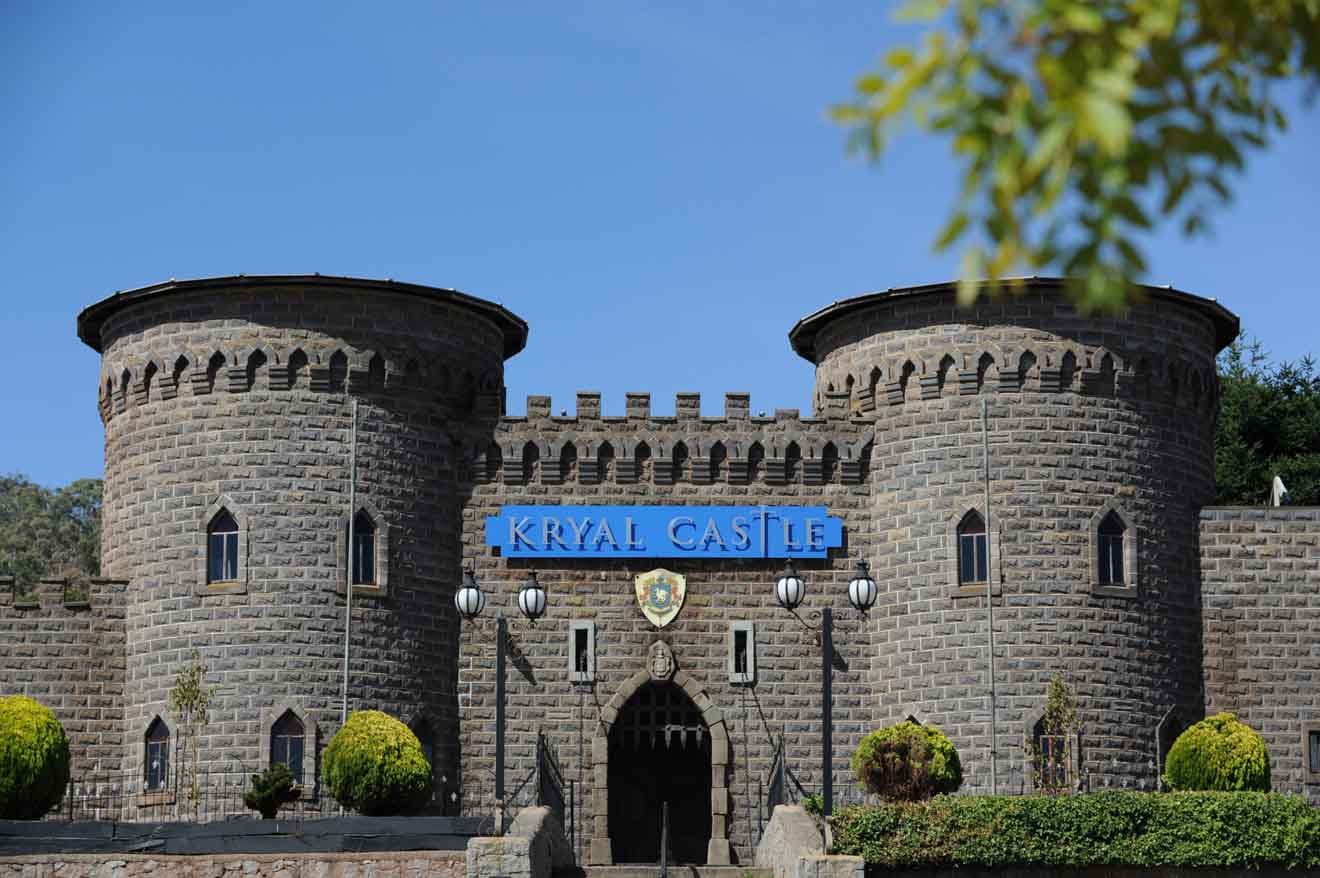 Kryal Castle started from young boys' dream to become a king and developed into a full medieval land, castle, moat and all! If you're going to visit, make sure to set aside an entire day to explore everything there is to do in this incredible little township.
Learn everything about medieval times from medicines to archery, axe throwing to torture methods in this magical interactive land. Visit the Dragons Labyrinth at Kryal Castle to explore the different chambers with sound and lights to fully immerse you in the atmosphere. Get lost in the maze, learn to sword fight with knights in the main arena and don't miss the jousting tournament held at 2 pm daily!
PRO TIP: Kryal Castle puts on different live shows throughout the day so make sure to check the daily program to plan your visit!
If you still haven't got enough of the action, why not stay overnight in Kryal Castle itself of book a murder mystery dinner show package, you might even win a prize for solving the murder!
OPEN HOURS: 10 am-4 pm weekends and Victorian school holidays
COST: Adults $35, Children $22
10. Go Mountain Biking at Black Hill Reserve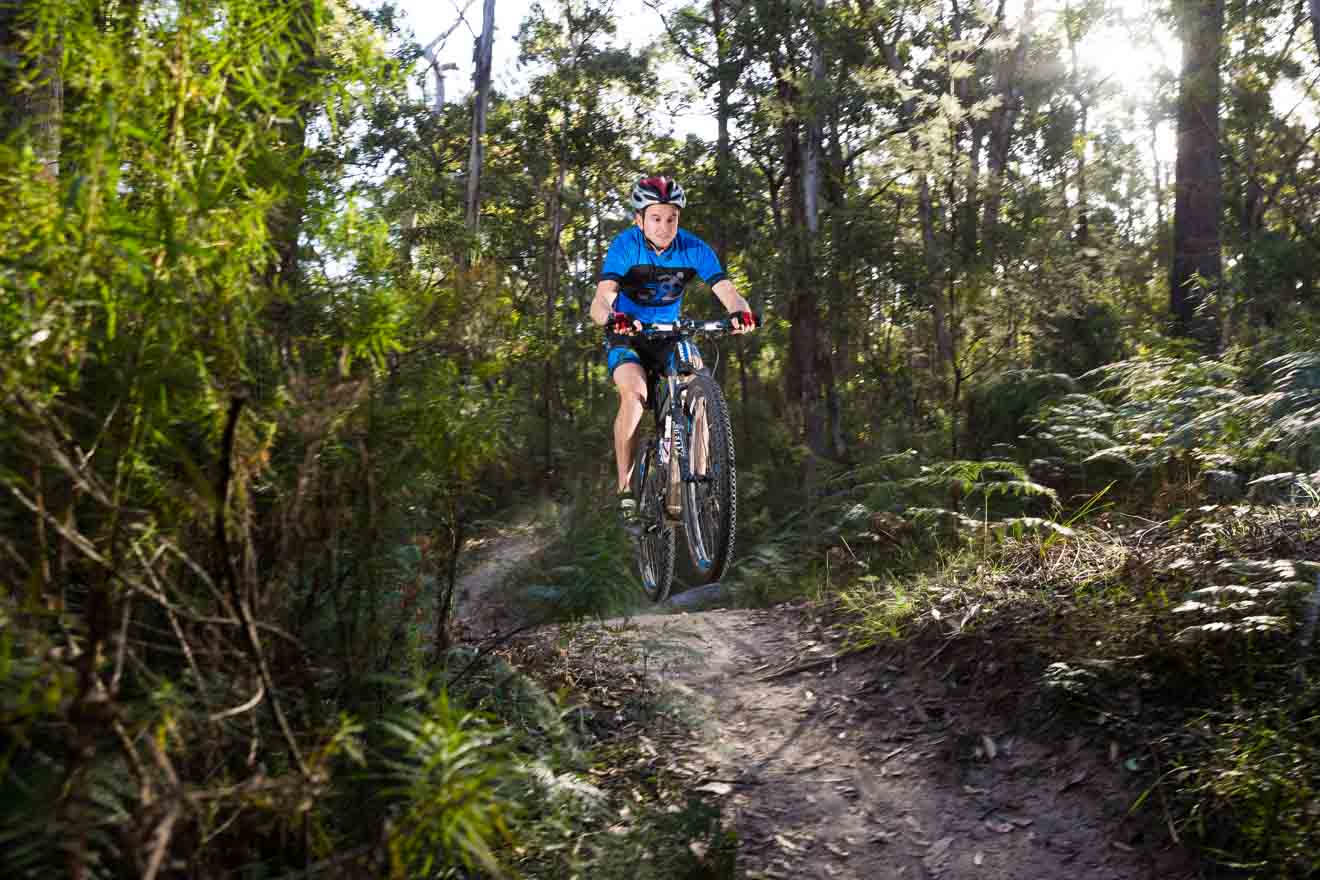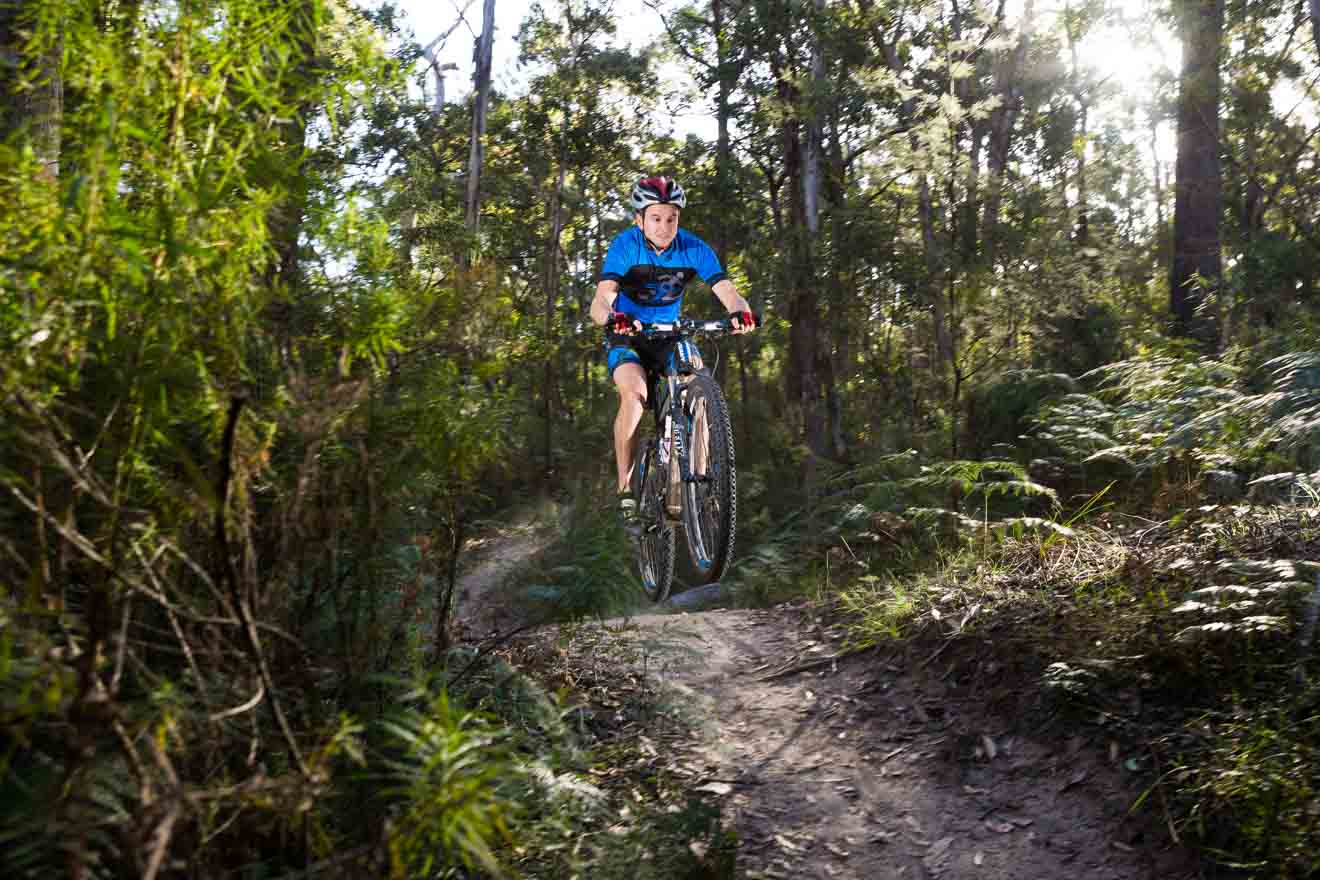 Get your adrenaline pumping just minutes from Ballarat CBD at Black Hill Reserve.
The reserve was created on the site of old open cut and shaft mining sites meaning the terrain is both interesting and fun! With 10 biking trails ranging from green (easy) to double black (expert), there is fun to be had for riders of all abilities. A vertical of 85m makes for the perfect balance between the effort of ascent and thrill of descent.
Daredevils may also like the 2 pump tracks and jump park, while for those of us who prefer a slower pace (or scaredy cats like me), there are 6 cross country bike trails, as well as hiking paths throughout the reserve.
Head up to the top of Black Hill Lookout and take in the magnificent views over Ballarat and surrounds. Picnic tables are available here but note there are no toilets or barbecue facilities in the reserve.
PRO TIP:Make sure you have good shoes if heading here to hike as the trails are steep and can be slippery!

PRICE: Free
11. Find the Best Souvenirs whilst Eating the Best Fresh Produce at Bridge Mall Farmers Market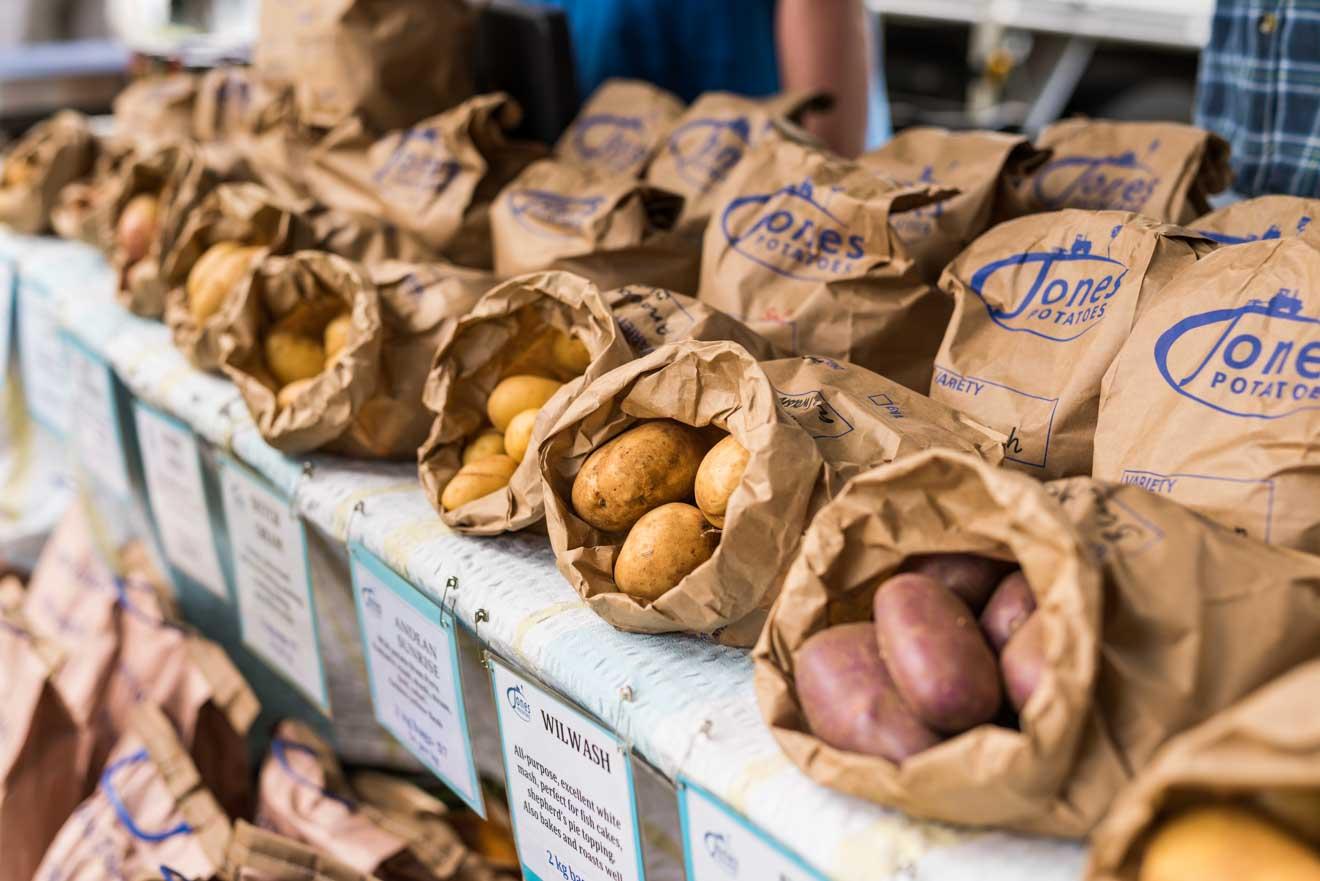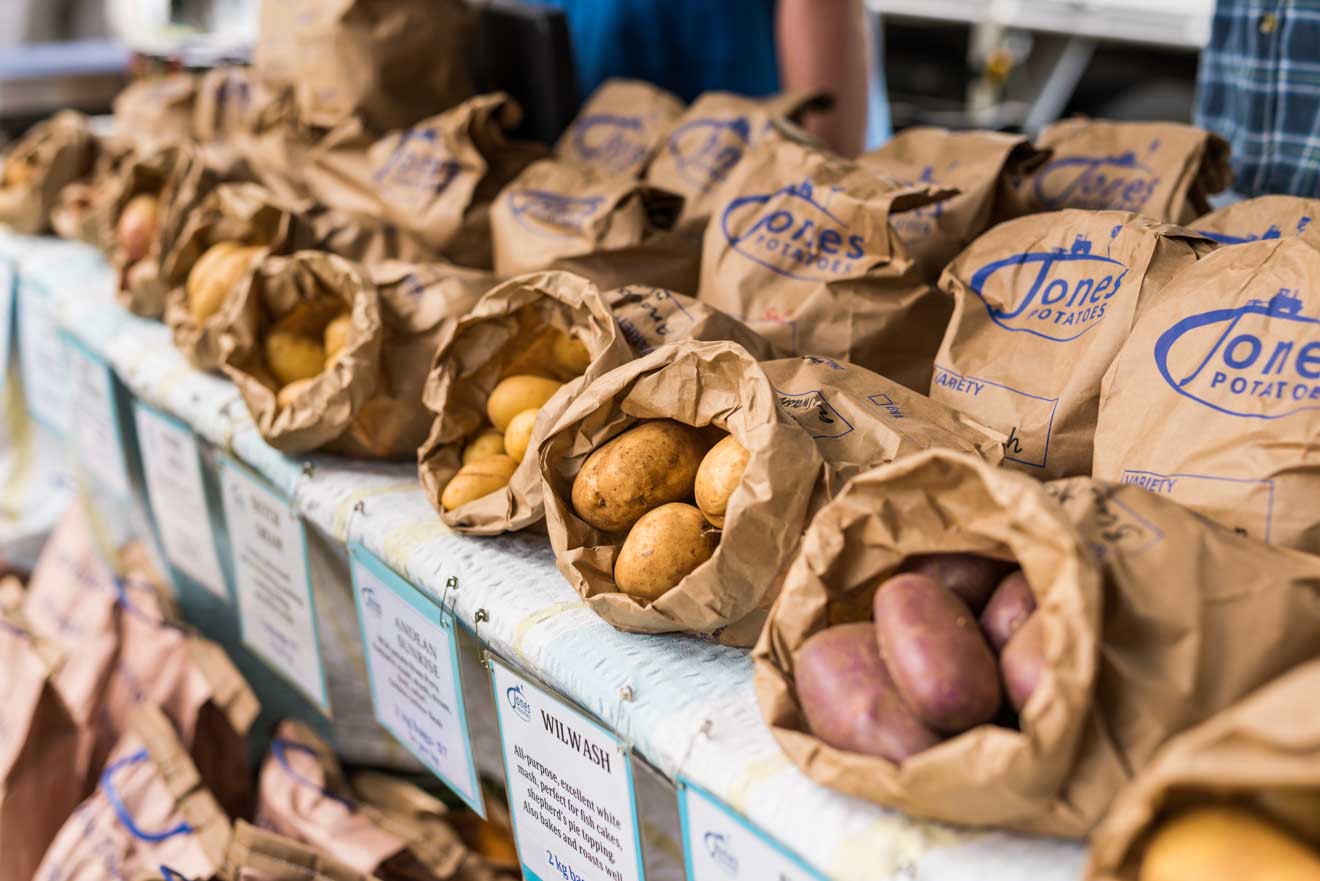 What's one great benefit for visiting a rural city surrounded by farms? Fresh food!
Bridge Mall Farmers Market brings the best local produce straight from the farm to your table. Even if you don't need to do any grocery shopping, lap up the atmosphere as you stroll the stalls, sampling delicious foods, learning about environmental initiatives, whilst being entertained by live music and other community events.
If you want to get an understanding of an authentic, modern, Australian, rural community, the atmosphere found at the Bridge Hall Farmers Market is just that!
Sip a delicious coffee whilst you search the design market for the perfect souvenir to commemorate your trip. Buy cards, and gifts for friends or grow your own collection of handmade goods and local art works.
Some practical information about Ballarat
How to Get to Ballarat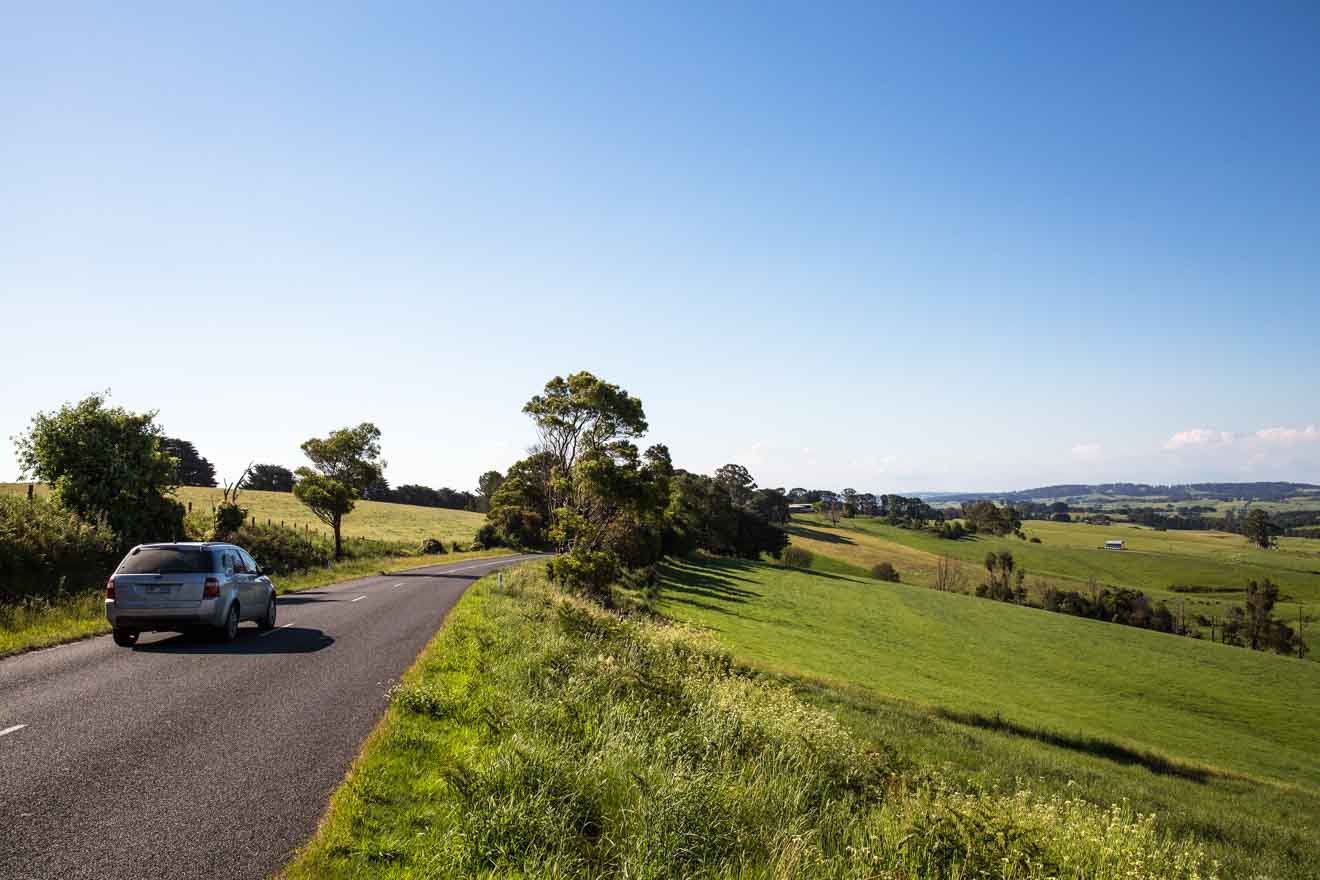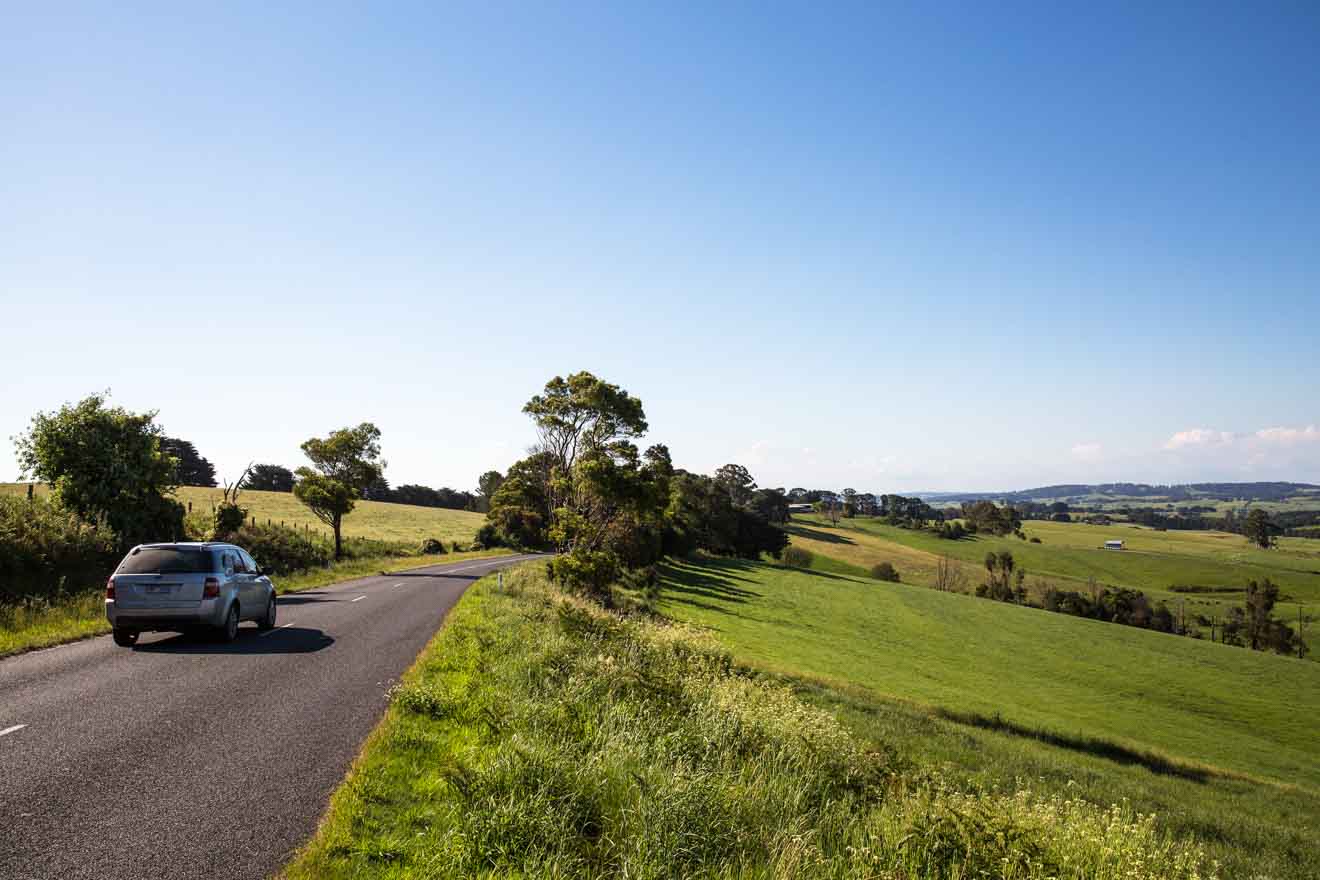 DRIVING
If you're lucky enough to have access to a car, Ballarat is an easy 90-minute drive from Melbourne, along the M8 national highway through the beautiful Victorian countryside.
BY TRAIN
If driving isn't an option for you, don't worry! Start your history lesson early by heading to Melbourne's Southern Cross Station. The flag of the aforementioned Eureka rebellion was what turned the southern cross into a powerful symbol in Australian history, and thus inspired the name of this train station.

Purchase a ticket from the V-line office for $22.20 and jump on the train for an effortless hour and a half transit in comfort.
V-line trains are Victoria's regional train network and are different to the Melbourne Metro trains you may have already caught around the city. This means you will need to purchase a new ticket, as Myki is not valid on the regional network to Ballarat. Trains to Ballarat leave each hour.
PRO TIP: The V-Line section of Southern Cross is located on the bottom level of the station and you will find the V-line ticket office directly in front of you if you enter via Spencer Street.
Where so stay in Ballarat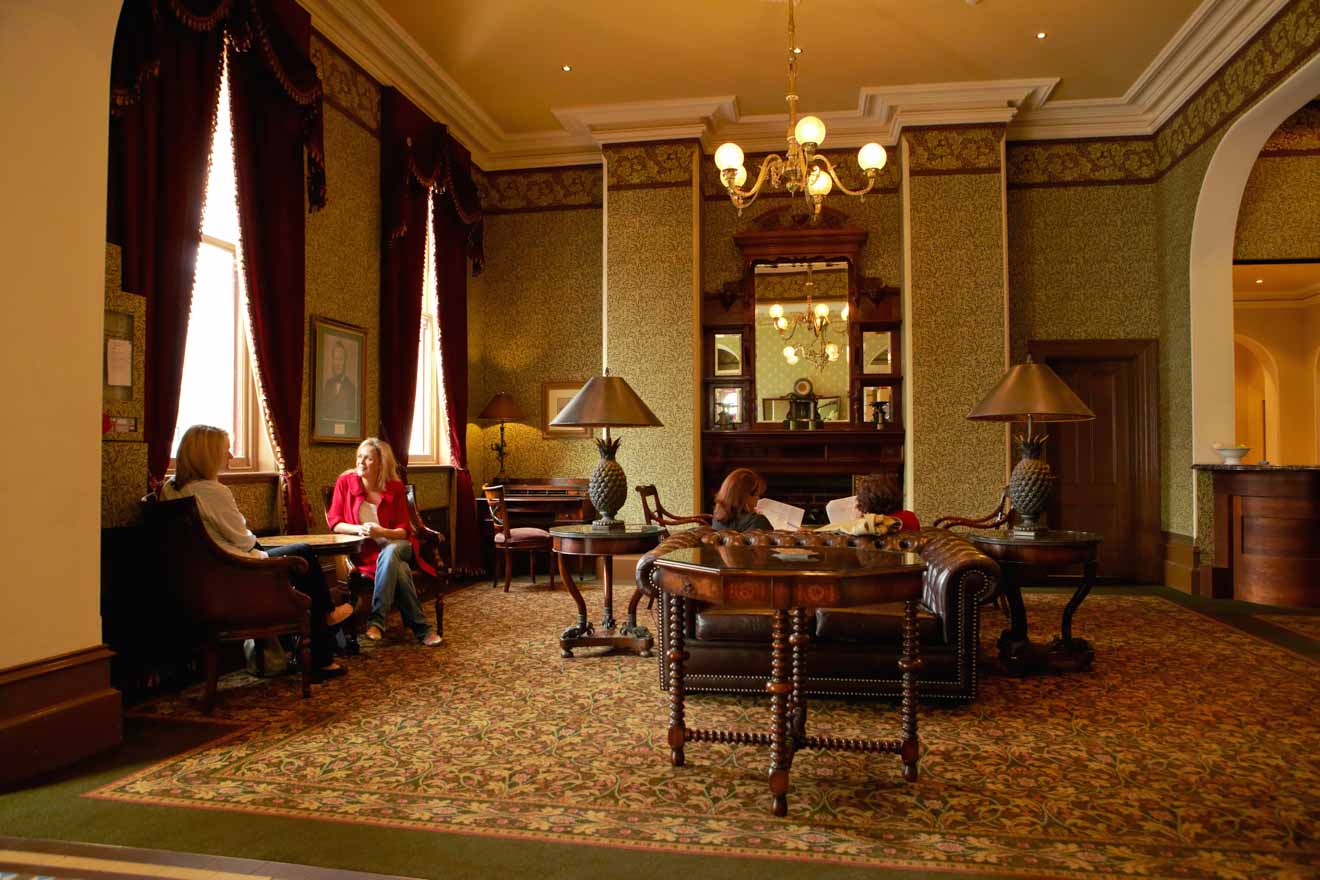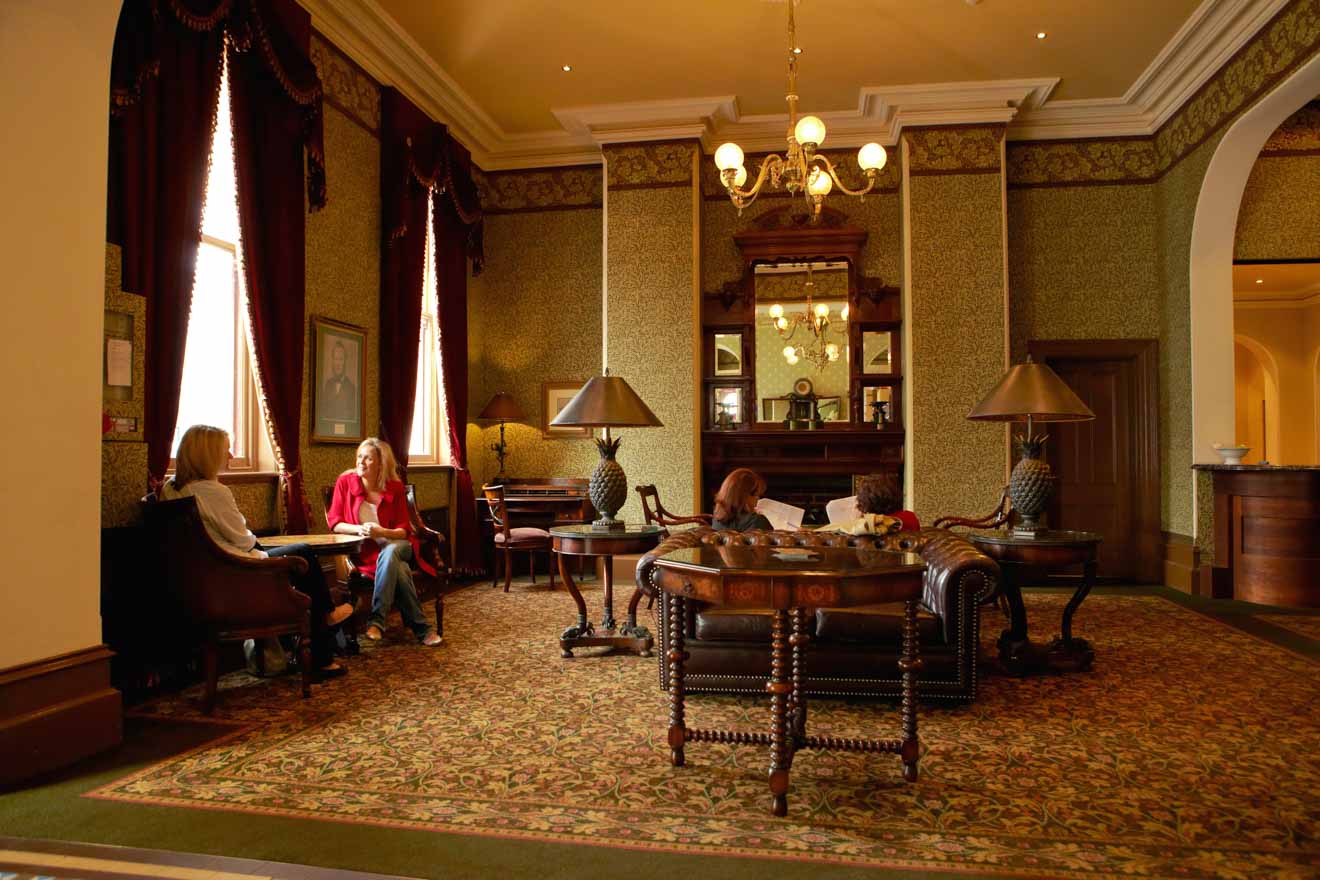 As I mentioned above, Ballarat can be a great weekend trip from Melbourne, if you are looking for an accommodation there, I have a couple of great options for you, I sorted them by price for your convenience:
Luxury ($200+ AUD)
For classic luxury, book a room at Craigs Royal Hotel for individually decorated period-style rooms, 2 bars and lounges, a cafe and free continental breakfast. For something a bit more modern try The lake house located on a private 5-acre property featuring its own lake surrounded by native Australian bushland with 6 bedrooms and an incredible outdoor entertainment area.
Middle Priced ($100-$200 AUD)
The Provincial provides plenty of extras such as a 24-hour fitness centre, onsite restaurant, bar and coffee shop alongside its airy modern rooms. For a totally unique experience, try staying in this beautiful converted decommissioned Railway Carriage. Decorated in a classic 1920's style, and set on a quiet block you will have air conditioning, wood fire heater, and a full kitchen + bathroom at your disposal.
Budget (Under $100 AUD)
For those on a budget, I recommend searching Airbnb for a private holiday home such as Birralee Cottage. This cosy cottage provides everything you need for a comfortable stay on a small budget. Alternatively, Carboni's offers basic private rooms for great prices with a well-reviewed restaurant on site.
Conclusion: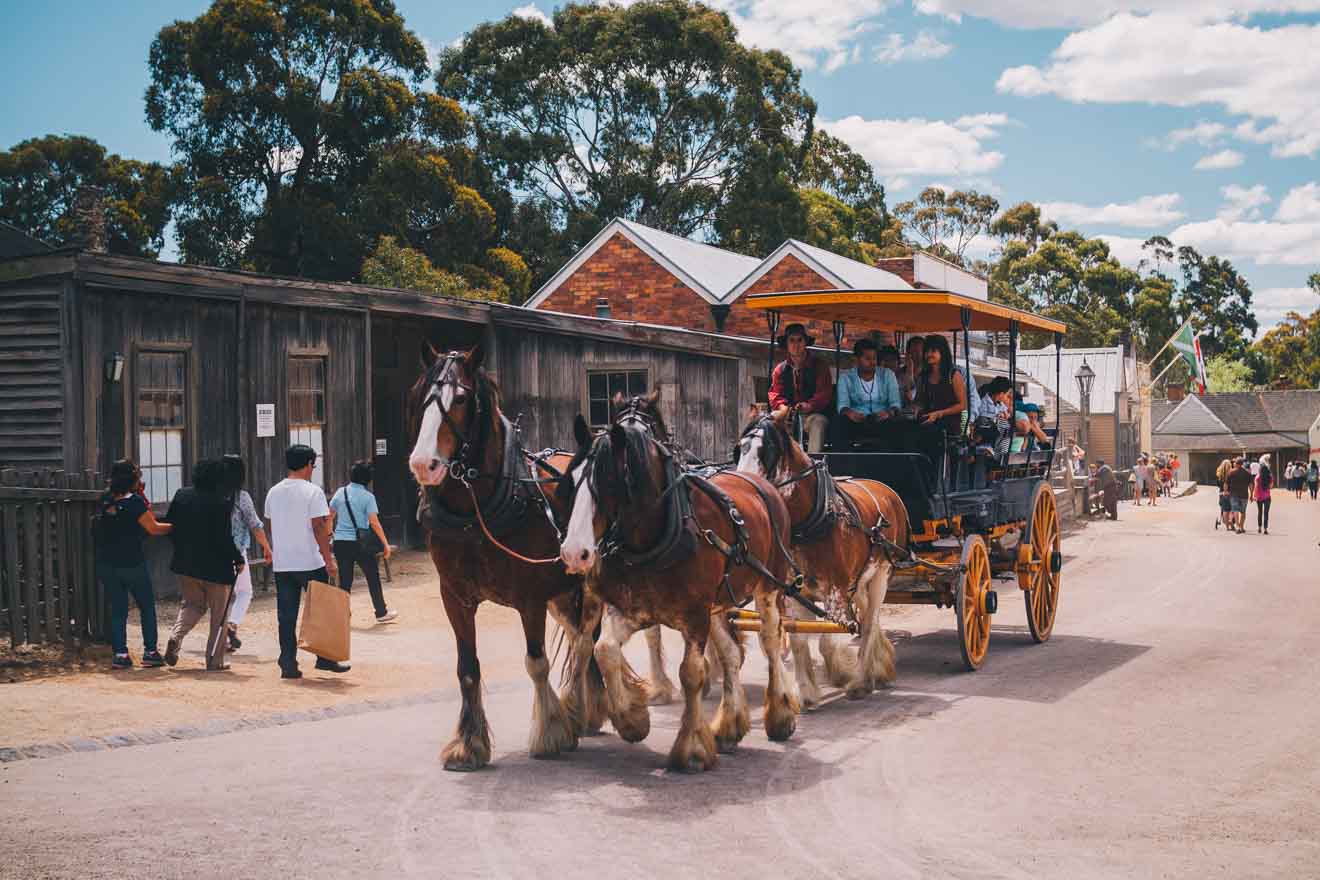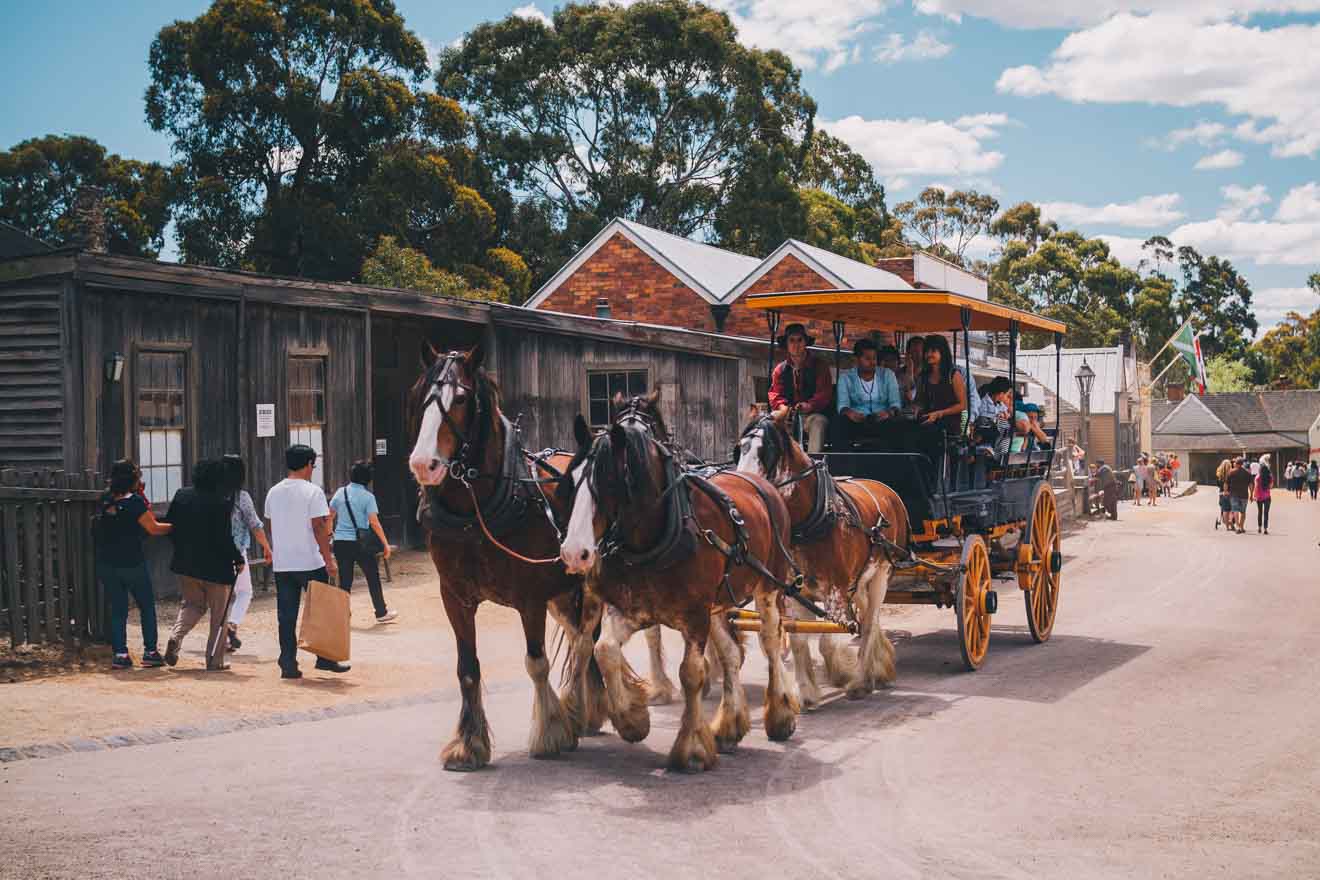 I hope you liked my "What to do in Ballarat" top attractions list and it was useful for your upcoming trip. As you can tell, Ballarat really does have something for everyone.
Being such a pivotal city in Australian history, Ballarat strives to preserve and educate visitors on the fundamental stories of its past and as well as how it developed to the city it is today. In my opinion, it does so very successfully in a totally unique and captivating way.
With beautiful parklands and lakes, mountain biking, hiking, markets, culture and galleries and museums all within the city limits, there's not much more you could ask of Australia's 3rds biggest inland city!
Kate
---
Pin it for later!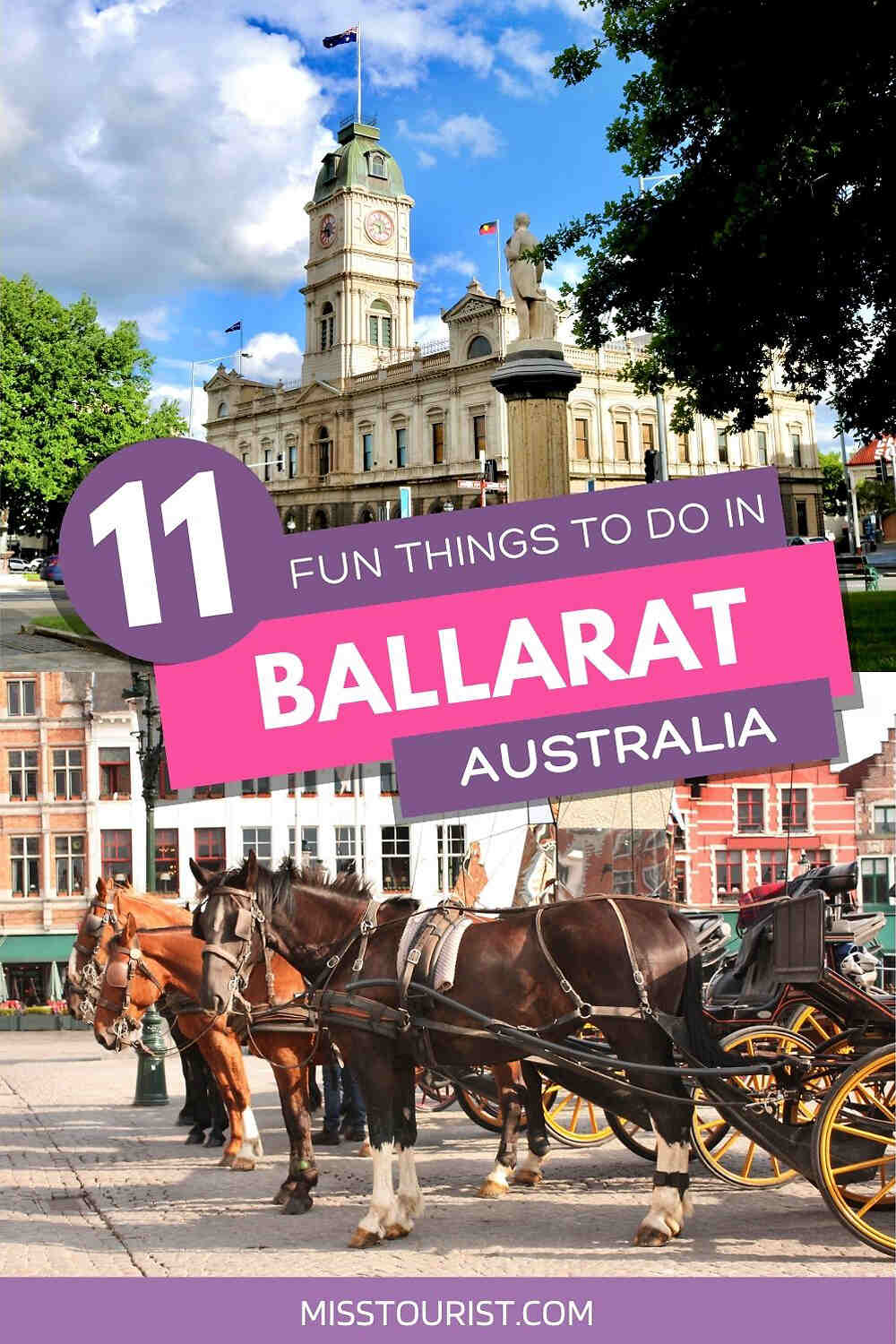 Pin it for later!