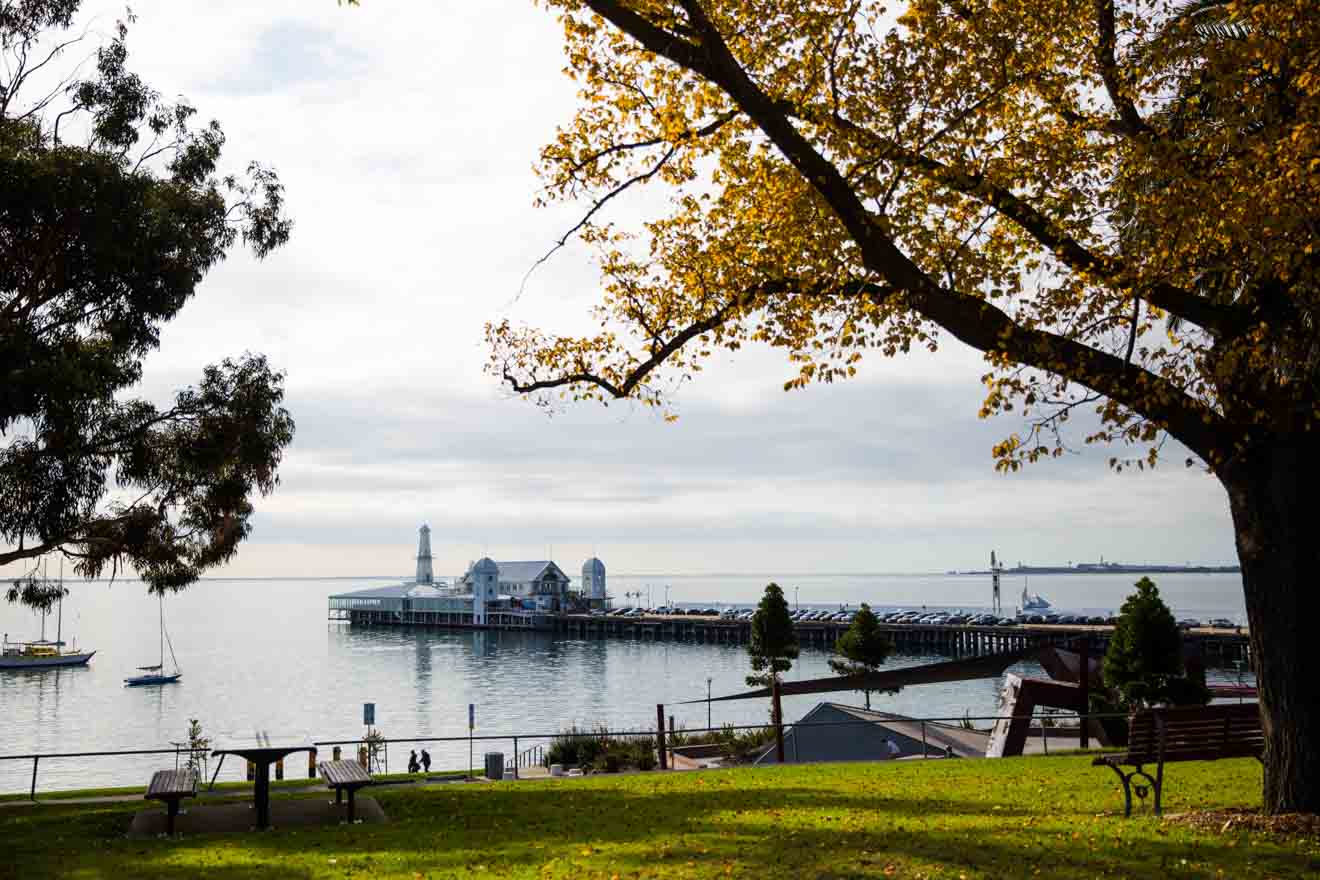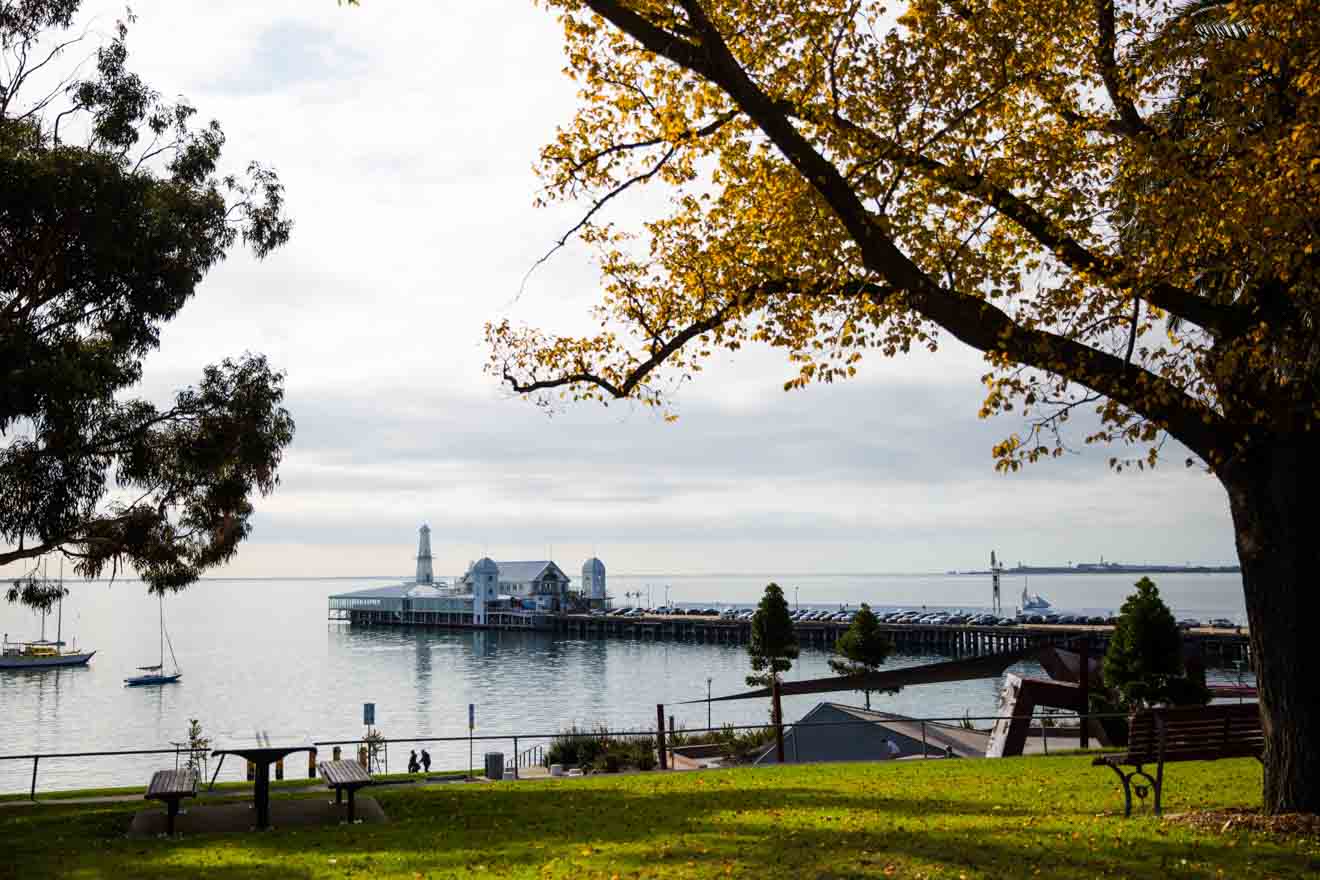 Geelong has long been known as the gateway to the Bellarine Peninsula, a place that offers visitors foodie delights, historic hotspots and idyllic bays. Some travellers don't take the time to stop in this family-friendly seaside town, not realising just how many things there are to do in Geelong! But I can assure you, they're missing out!
I visited Geelong quite a lot while I lived in Melbourne as it's only an hour away. Geelong was the perfect place to escape the busyness of the city, without compromising too much on my creature comforts – there's still loads of great cafes to hit up and attractions to see! Geelong also proved to be the perfect stop before I went on my many adventures down the Great Ocean Road – a stunning stretch of coastline that you can explore in just a day from Geelong!
If you think that Geelong is just another seaside town, then I'm here to change your mind! Here is a list of some of the best things to do in Geelong, along with a couple of bonus day-trips and places to rest your head if one day simply isn't enough.
1. Take a dip at Eastern Beach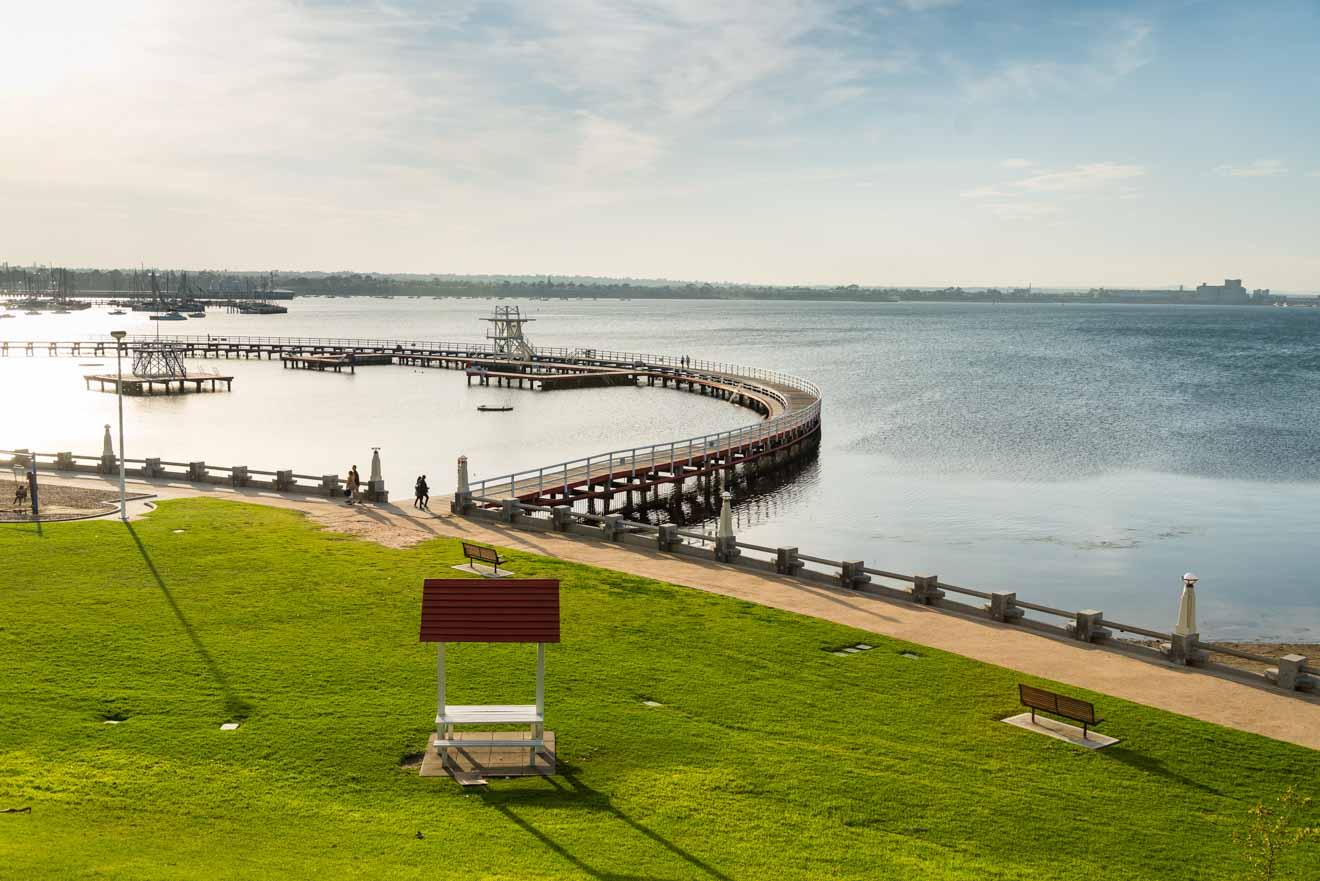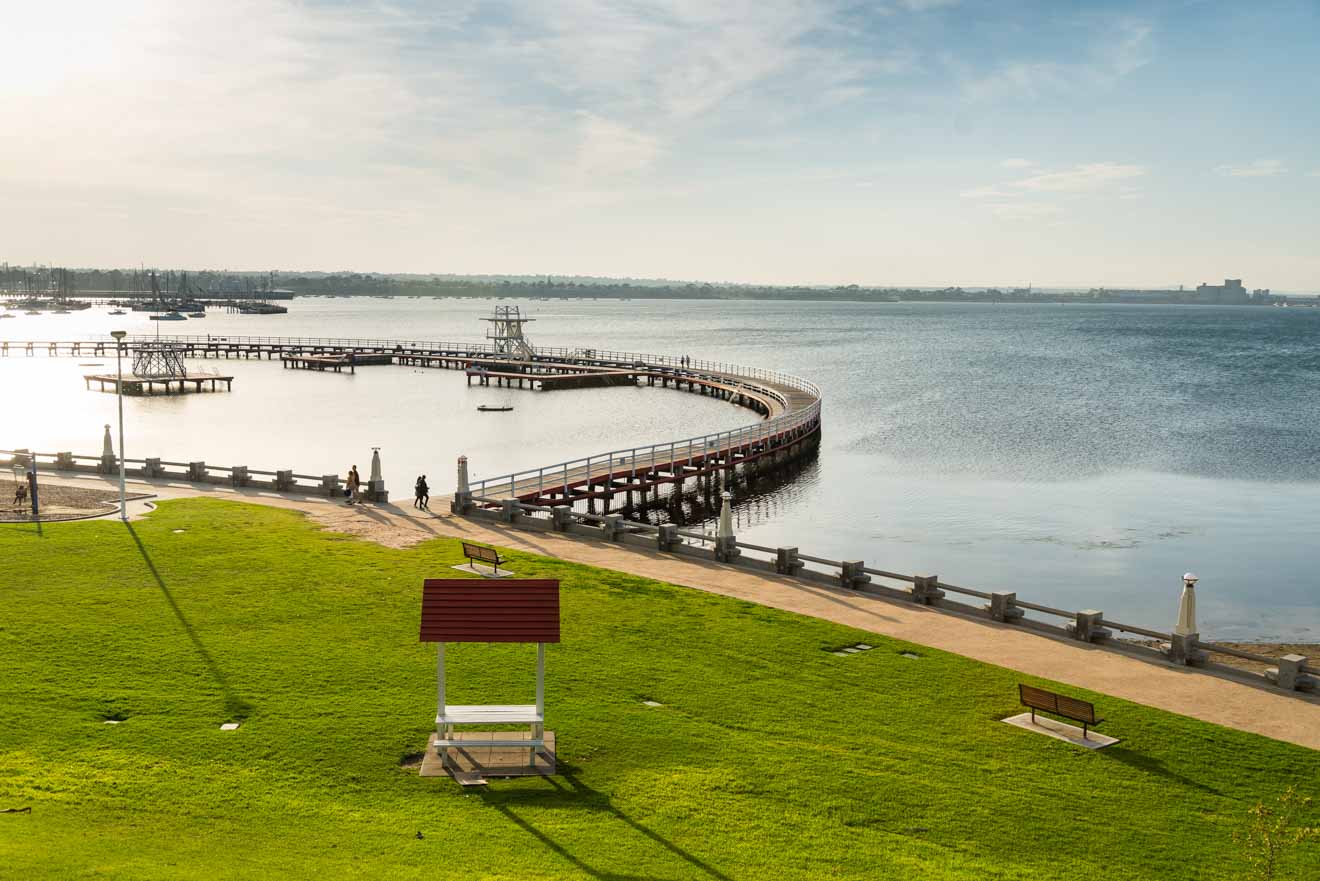 Sitting across the bay from the Mornington Peninsula, the Bellarine Peninsula shares the same stunning views over Port Phillip Bay. The best place in Geelong to enjoy these views is from Eastern Beach, which also happens to be the best beach in town! It's great because there's something for everybody to do here. You'll often see a family taking advantage of the grassy park area to start up a barbeque, kids exploring the shallow pools or loved-up couples taking a romantic stroll along the waterfront. It's a great place for everyone to enjoy, and there's no doubt that lots of your time will be spent here too!
2. Explore the historic Geelong Botanic Gardens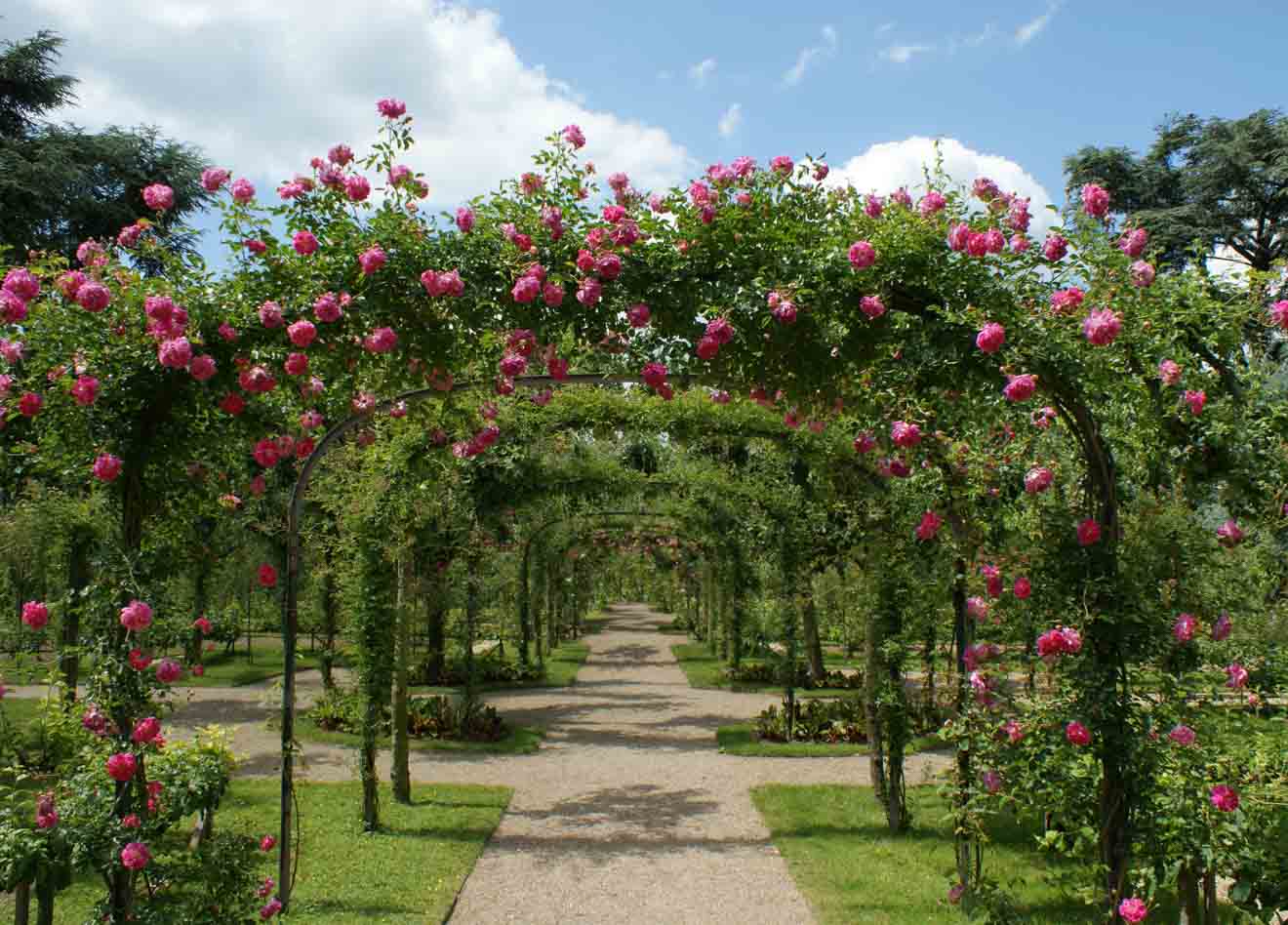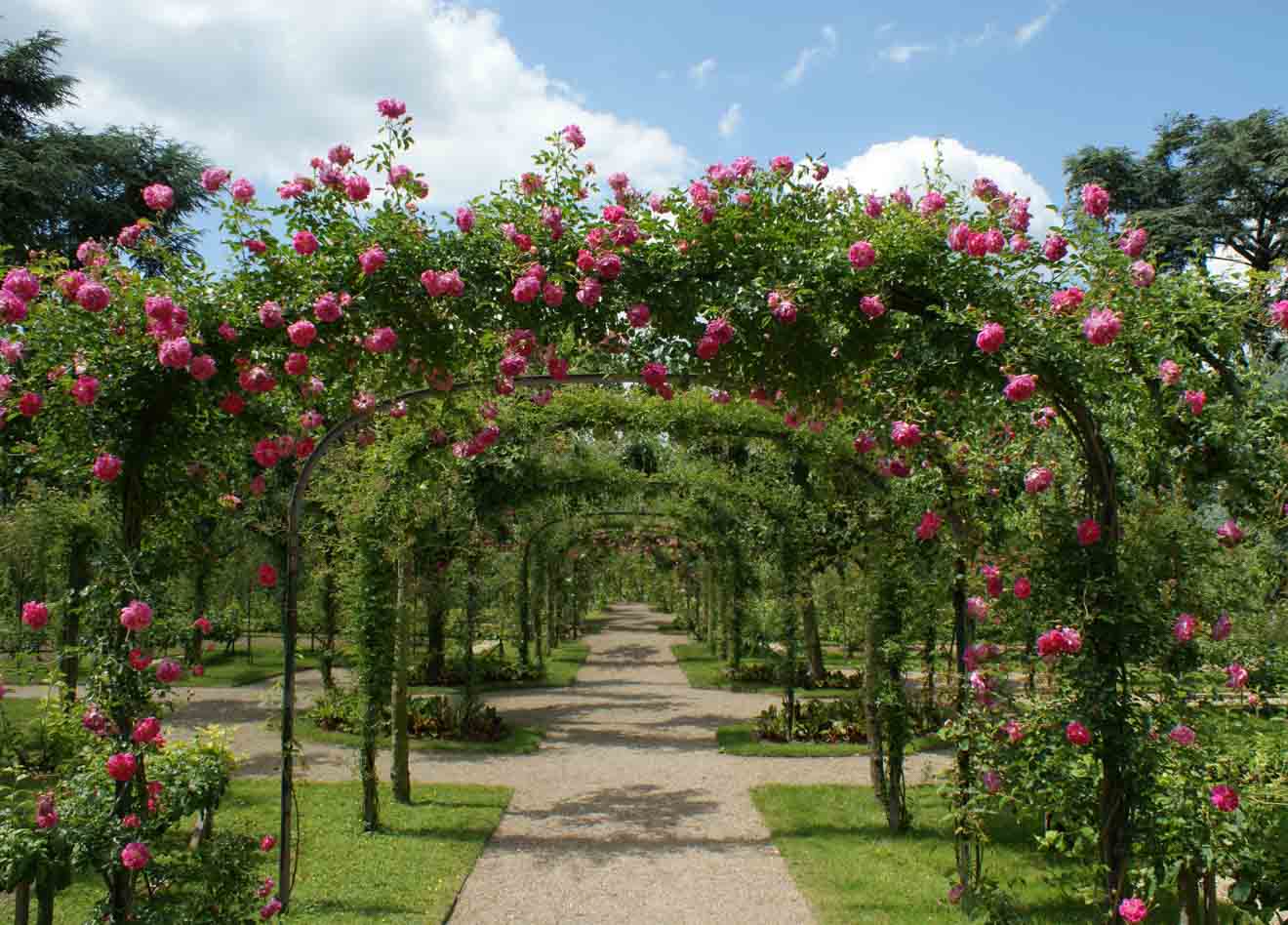 Within walking distance of Eastern Beach, you'll come across one of the oldest botanical gardens in Australia, Geelong Botanic Gardens. Amazingly, these gardens were built in 1851 and now showcase flora from all over the world in the many themed areas. After walking through the first lot of contemporary gardens you'll come across the stunning Rose Garden Lawn that blooms brilliantly in Spring!
It's also worth heading further into the park, where you can enjoy beautiful beach views! It'll cost you absolutely nothing to enter the gardens, making this one of the best free things to do in Geelong with the family.
PRICE: free
3. Meet the Baywalk Bollards on Geelong Waterfront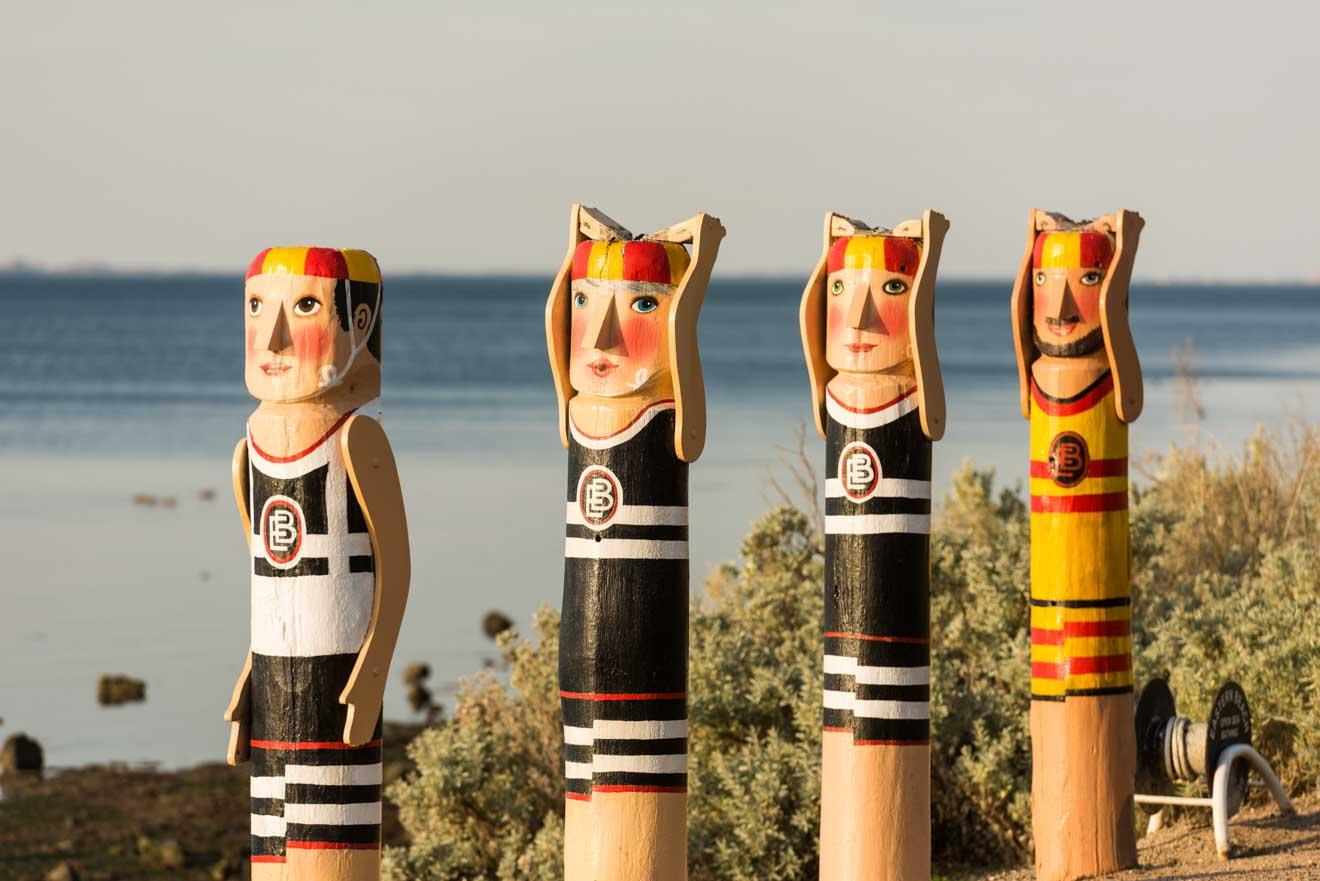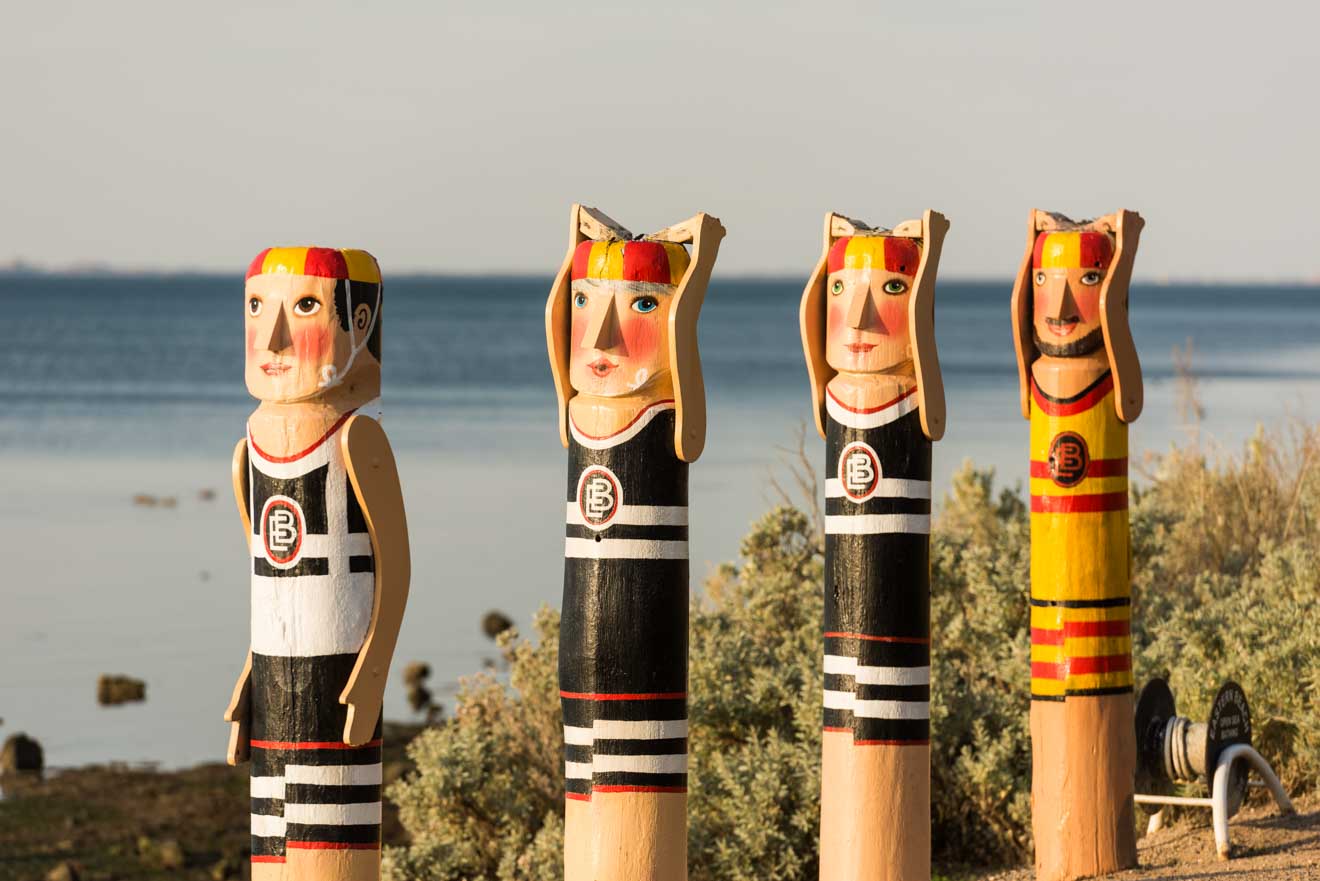 The waterfront in Geelong is a hive of activity! It stretches along Corio Bay, passing Eastern Beach, Cunningham Pier, the Baywalk Bollards and plenty of local cafes and restaurants where you can pick up some food. Taking a walk along the front also gives you the chance to learn a little about Geelong's history. The Baywalk Bollards that are dotted along the coastal path have been carved out and painted by a local artist to depict people that played a huge part in the town's history. There's a 104 to find along the way so keep an eye out and see who you can spot!
I always tried to visit Geelong on the first Sunday of the month, just so I could have a shop around at the Geelong Waterfront Makers and Growers Market. With endless stalls peppered along the waterfront, It's a great place to sample any local food, from cheese to wine, vegetables to honey and to pick up any handcrafted trinkets!
4. Cycle along the Bellarine Rail Trail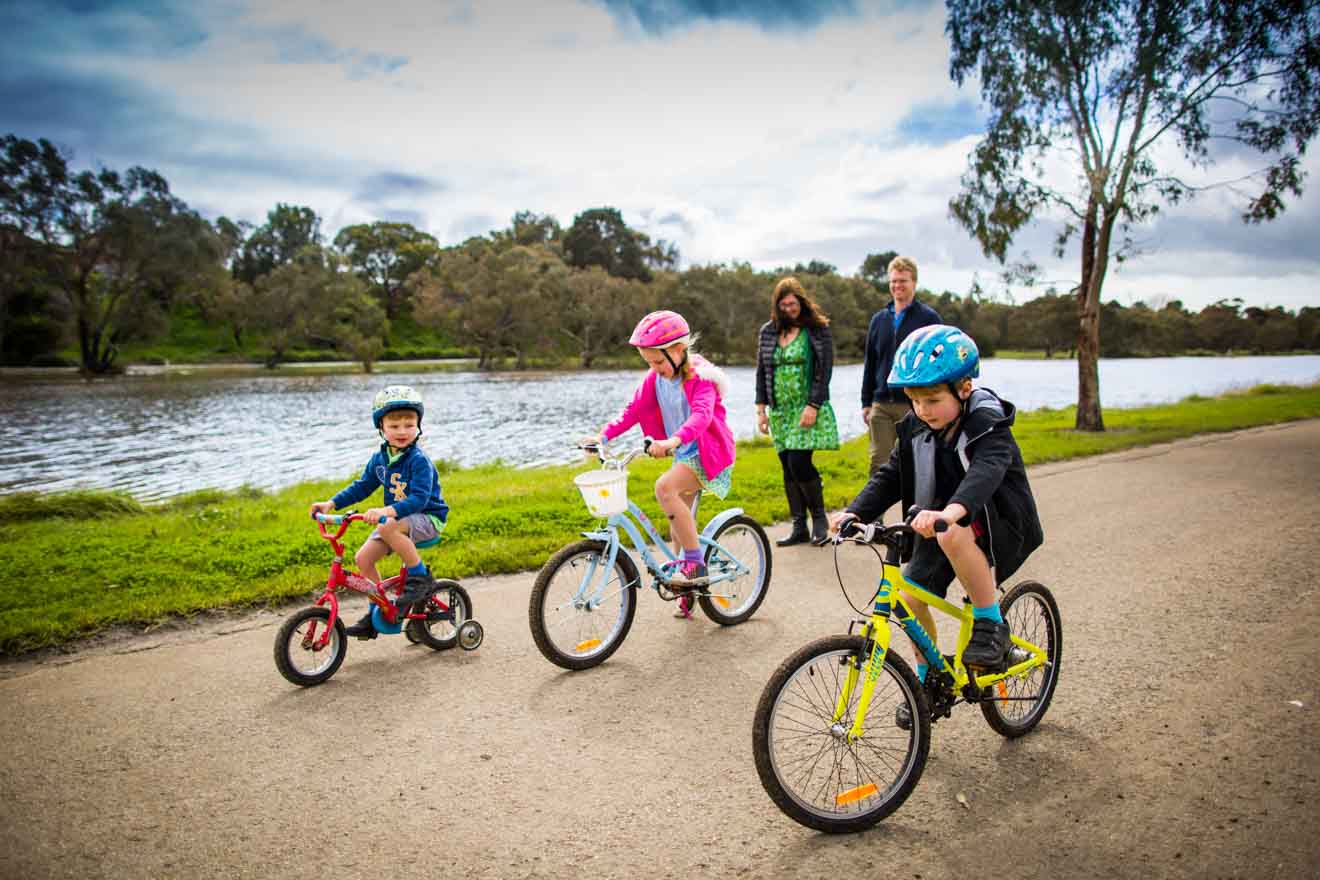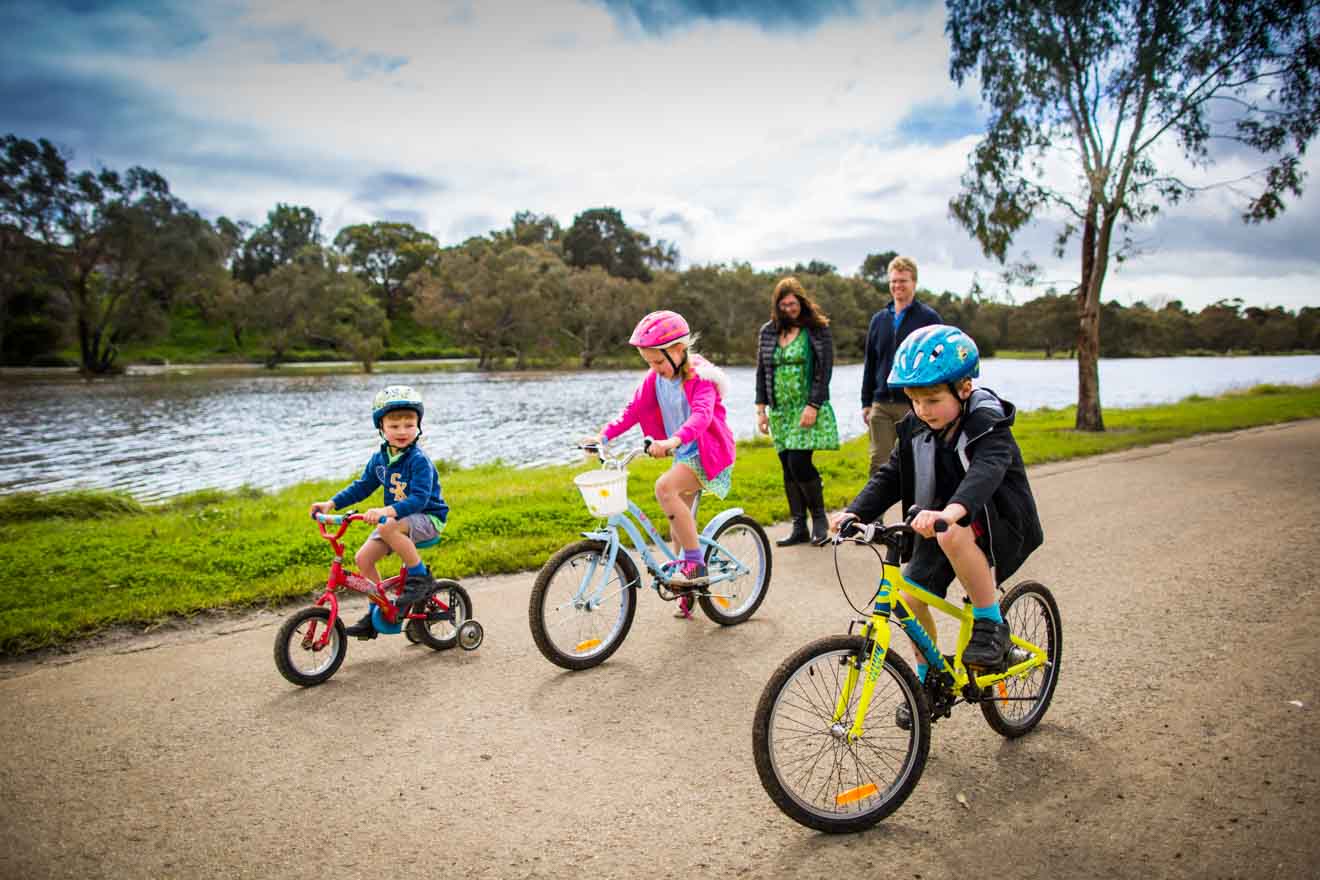 Keen cyclists, or even a family looking for something a little different to do, will love the Bellarine Rail Trail. It's a 32km stretch of well-paved and well-maintained cycle routes that start in Geelong, meander past Barwon Heads and eventually reach Queenscliff.
It takes me about 5 hours to cycle the old rail trail to Queenscliff and back, but you could do it faster if you wanted to!
You can hire a bike from plenty of places in town. I always use Geelong Bike Hire who rent out basic bikes for around $10 a day and mountain bikers for $50. They'll deliver them to you wherever you are in Geelong too!
5. Marvel at Geelong's Street Art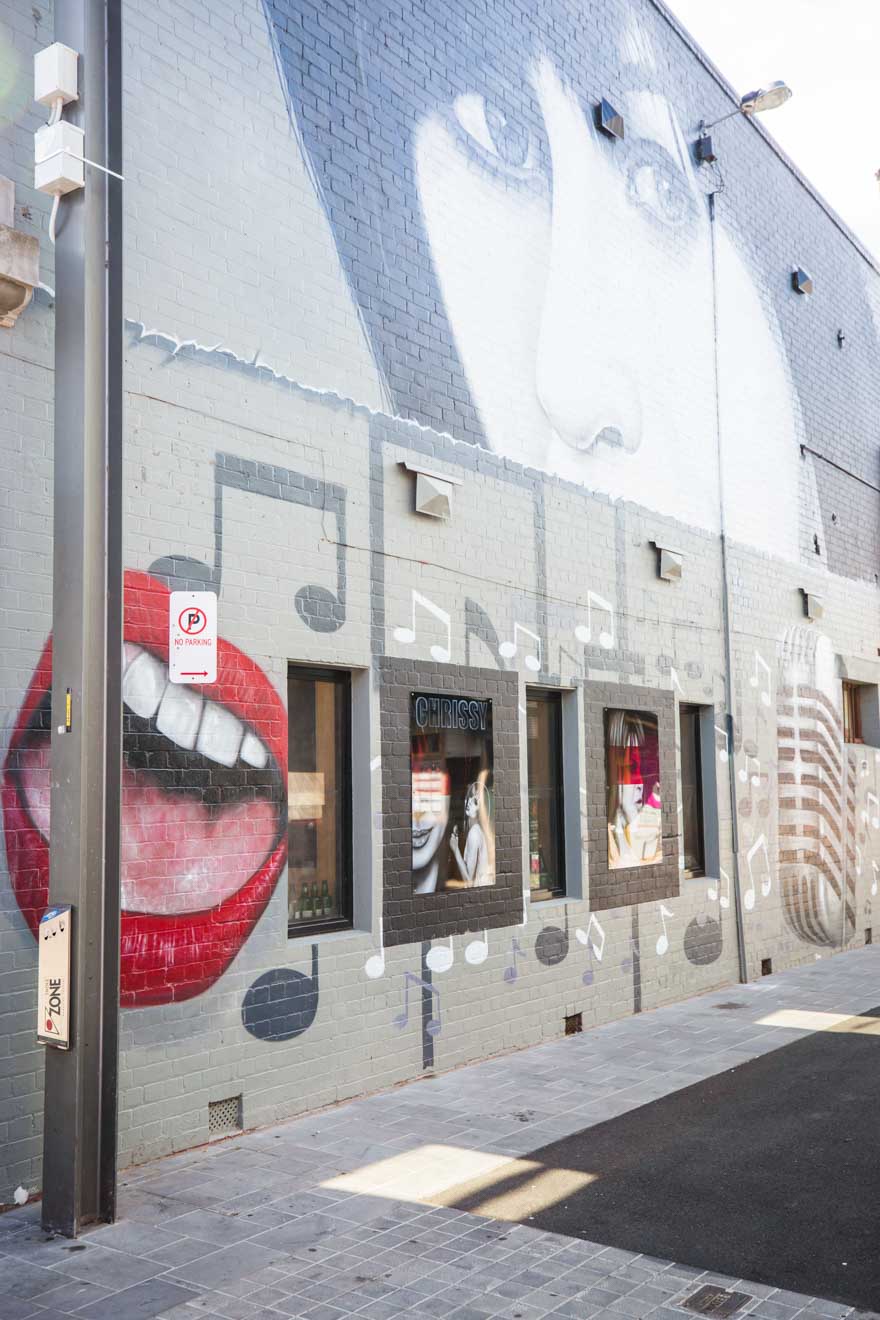 You won't be able to walk through central Geelong without spotting a few street murals brightening up the walls. Street art here has become as popular as Hosier Lane in Melbourne, with new works cropping up all of the time and old ones disappearing. Many murals pay tribute to the town's history, like 'To The Unknown' which features an old man at sea (you'll find this huge mural along Brougham Street).
Street Art has become such a huge movement in Geelong that there's now a huge warehouse space dedicated to it. The Powerhouse in Geelong covers 3,000 square meters of space and is home to artwork created by more than 200 artists. Entry is $10 and the venue is open seven days a week, so you can pop in to see it when it suits you.
6. Enjoy a new perspective in a Hot Air Balloon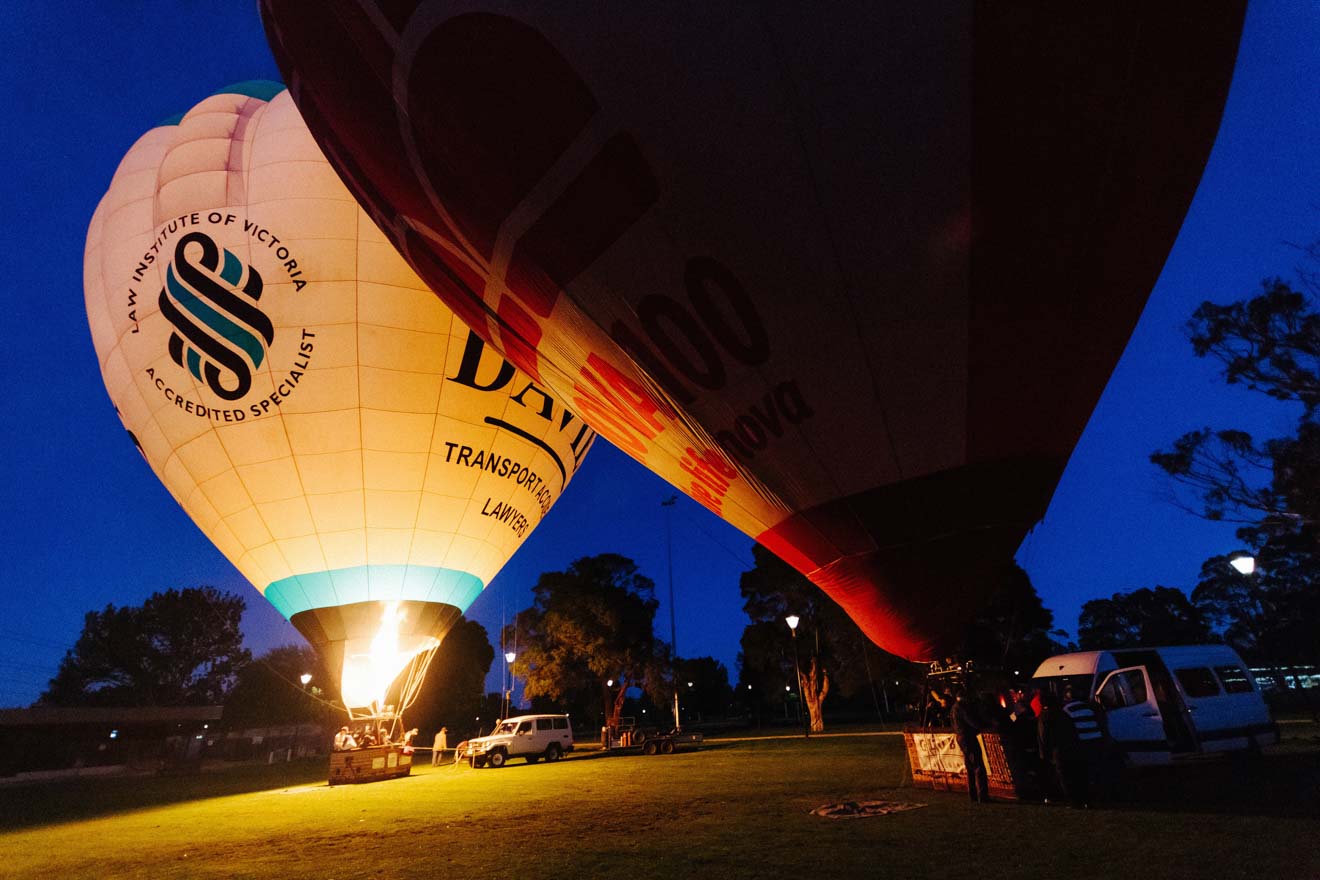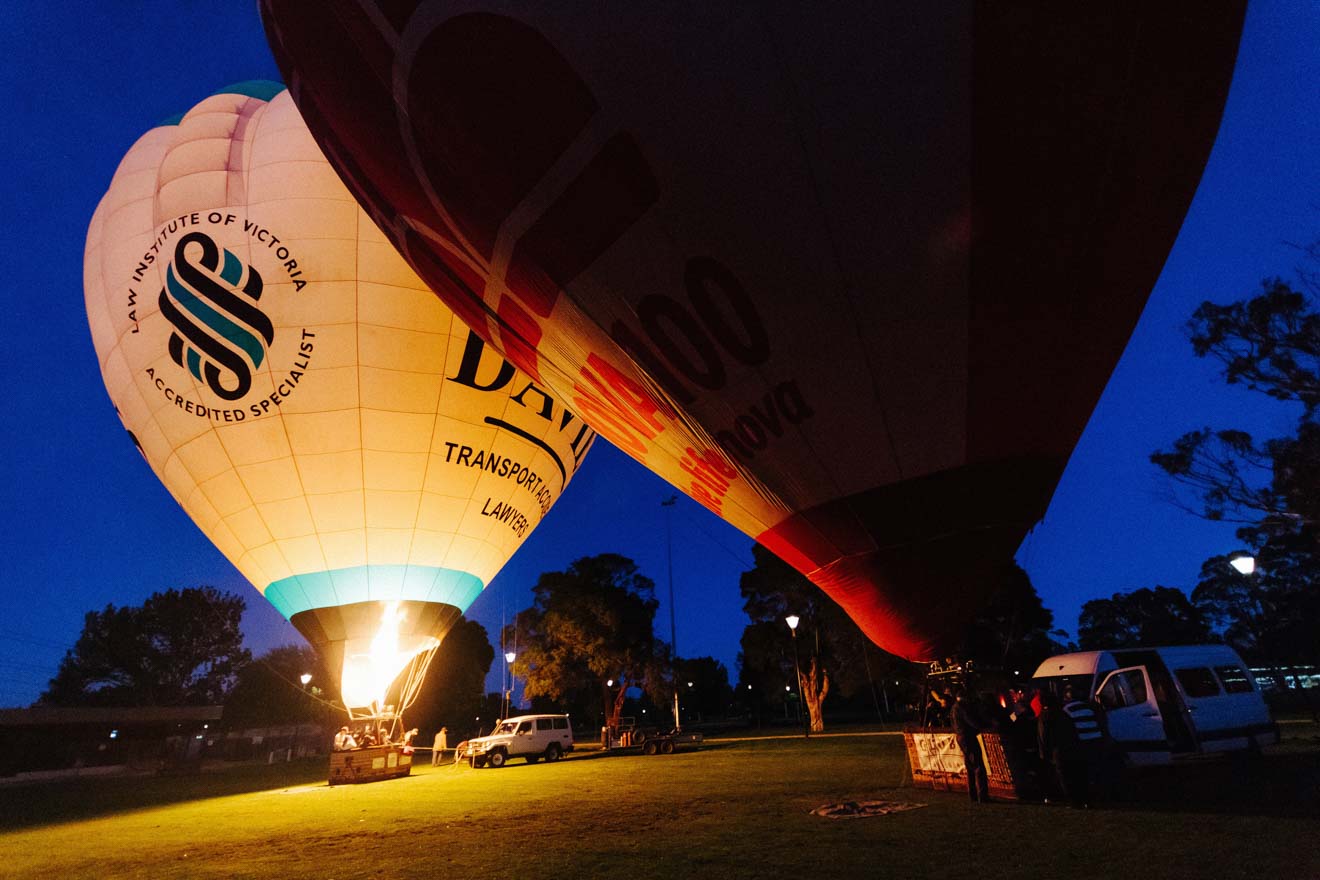 Taking a hot air balloon ride is somewhat of a hidden secret in Geelong – not many people seem to know that you can do it here! Liberty Balloon Flights is the company that can organise a tour for you, and they come with great reviews!
They offer sunrise flights only, which means you'll need to stir yourself out of bed at about 4 am during the summertime! It's one of those things that's worth it though, to see stunning sunrise views over the Bellarine Peninsula and, depending on which way the wind takes you, views over Port Phillip Bay, the Barwon River or the Barrabool Hills!
PRICE: Start at $440 for three hours
7. Go wildlife-spotting along the Barwon River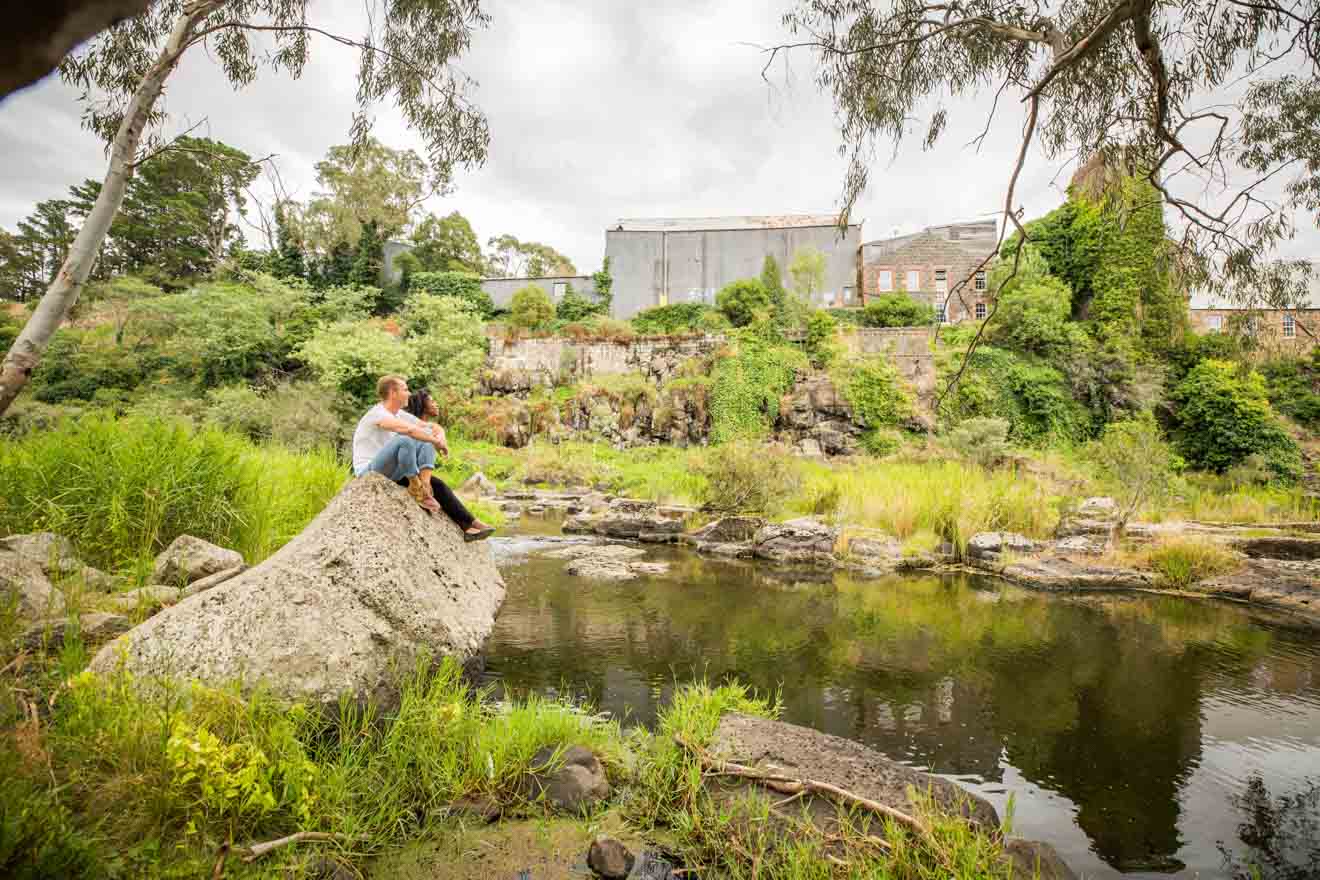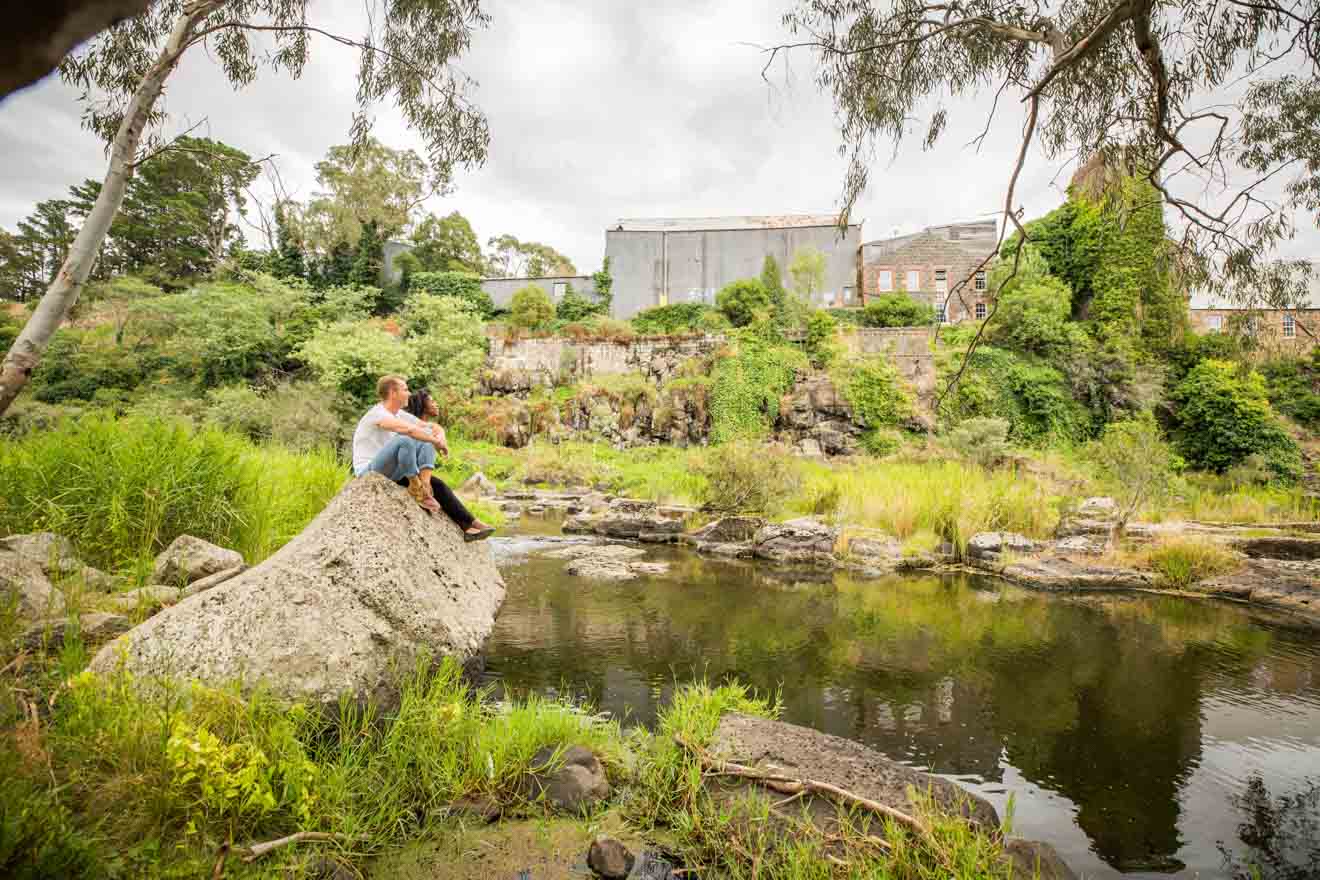 Beginning in Barwon Heads by the coast, the beautiful Barwon River flows through the heart of Geelong and is the place to go for wildlife spotting, fishing or just an afternoon stroll. Plenty of parks sit along the river like Queen Park or Buckley Falls Park, all perfect for a picnic or just a bit of relaxation. However you decide to spend your time by the river, you'll want to keep an eye out for one of the many species that live by the water including 100 different species of birds, wallabies and even the elusive platypus!
8. Learn something new at the Narana Aboriginal Cultural Centre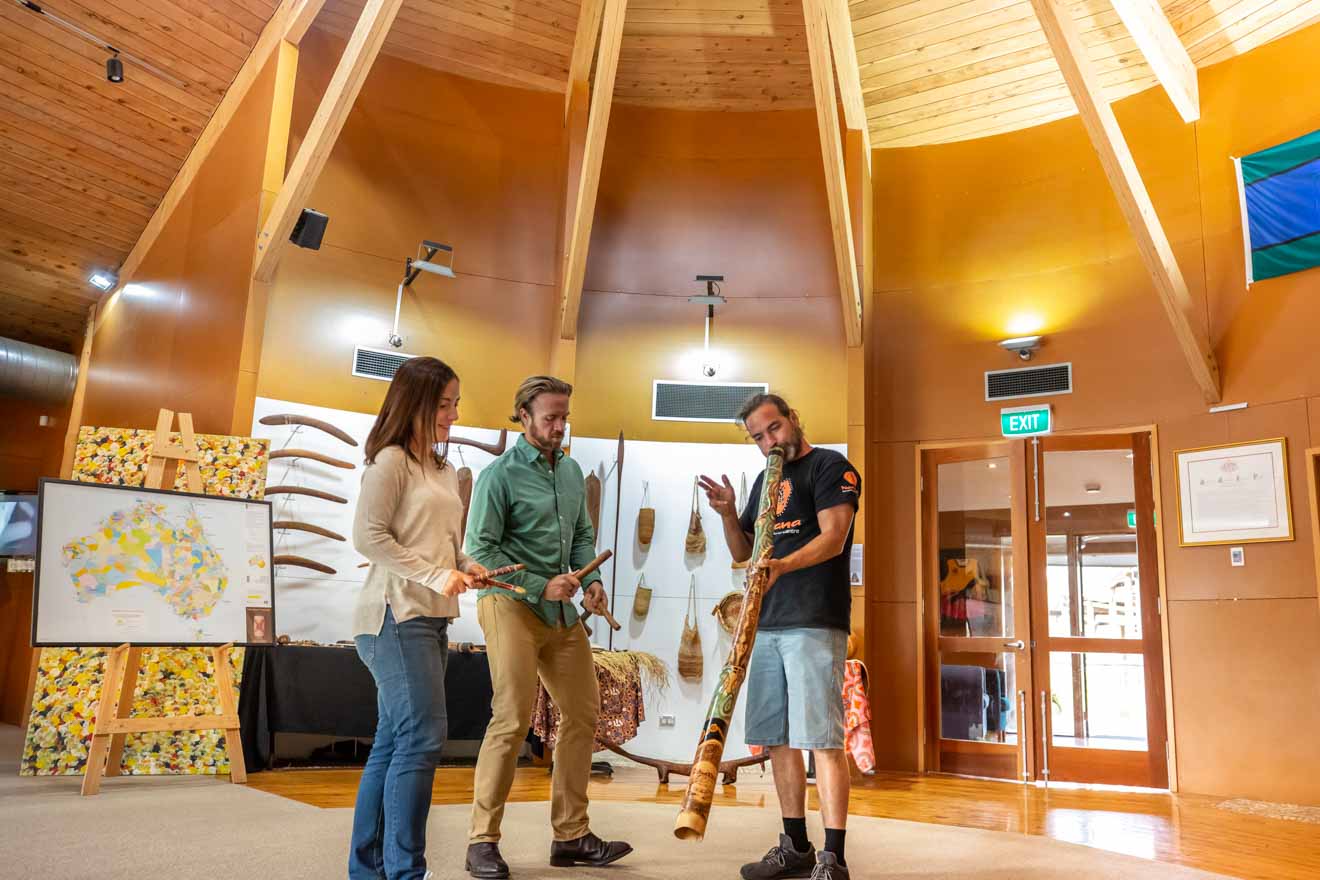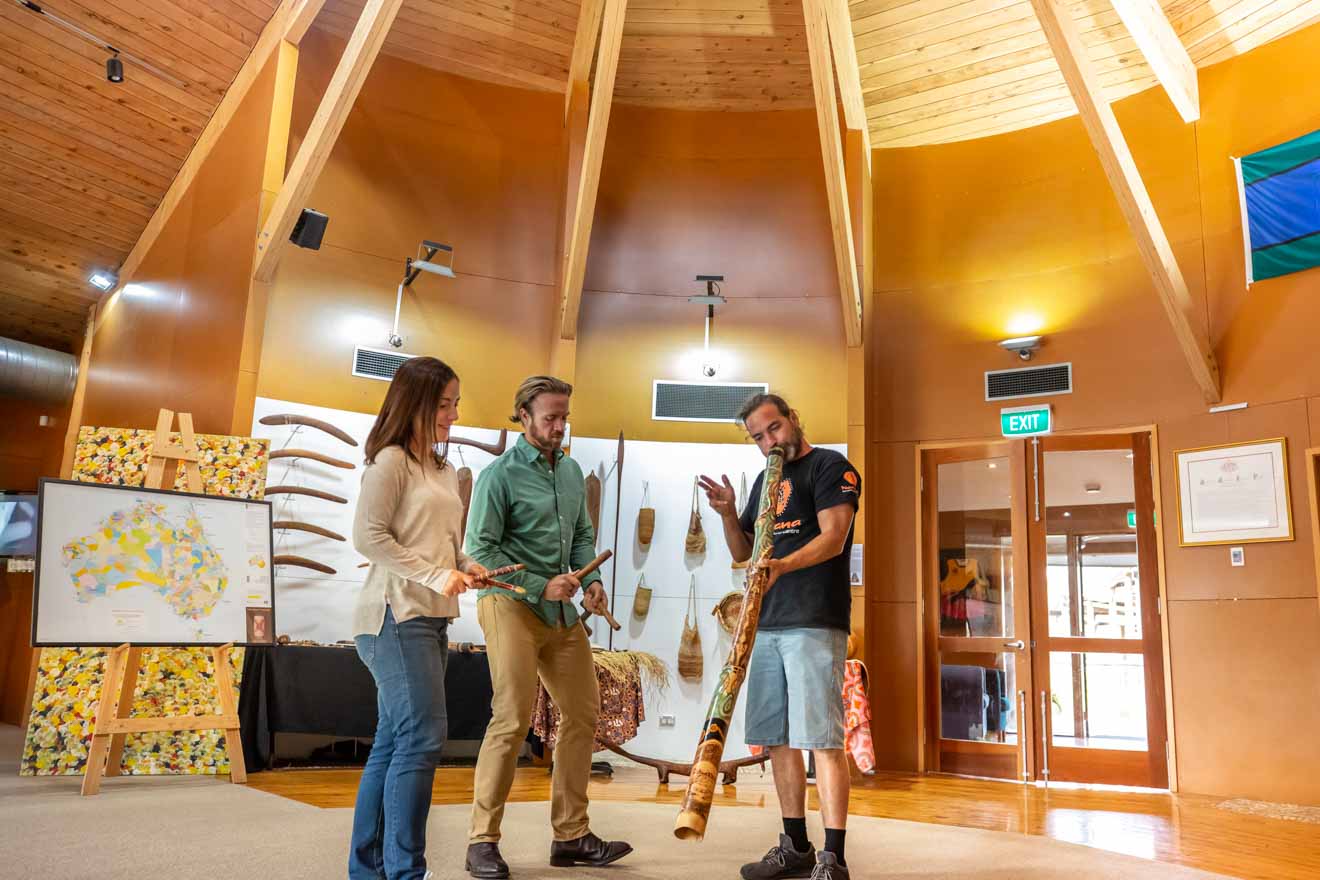 If you're interested in learning more about the history of Geelong and its people, I'd highly recommend spending an afternoon at the Narana Aboriginal Cultural Centre. This is one of just a few award-winning centres in Australia that celebrates the Aboriginal People through cultural experiences, local artwork and historic artifacts. It's free to enter, which means you can learn all about it for free!
TOP TIP: The centre rents out boomerangs and will teach you how to use them properly for just $3! It's a great way to learn all about how the Aboriginal People traditionally hunted their food.
9. Get spooked at the Geelong Gaol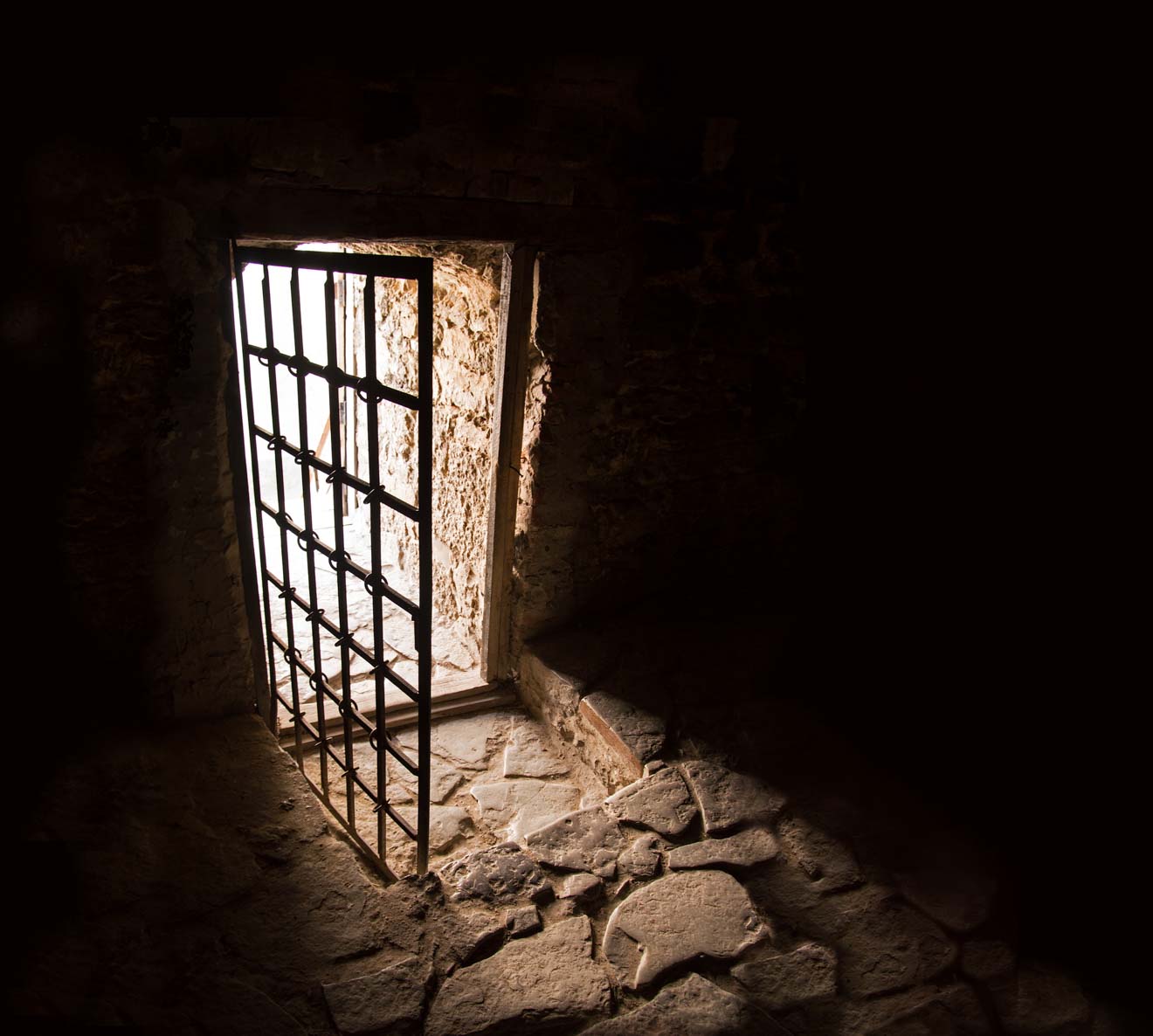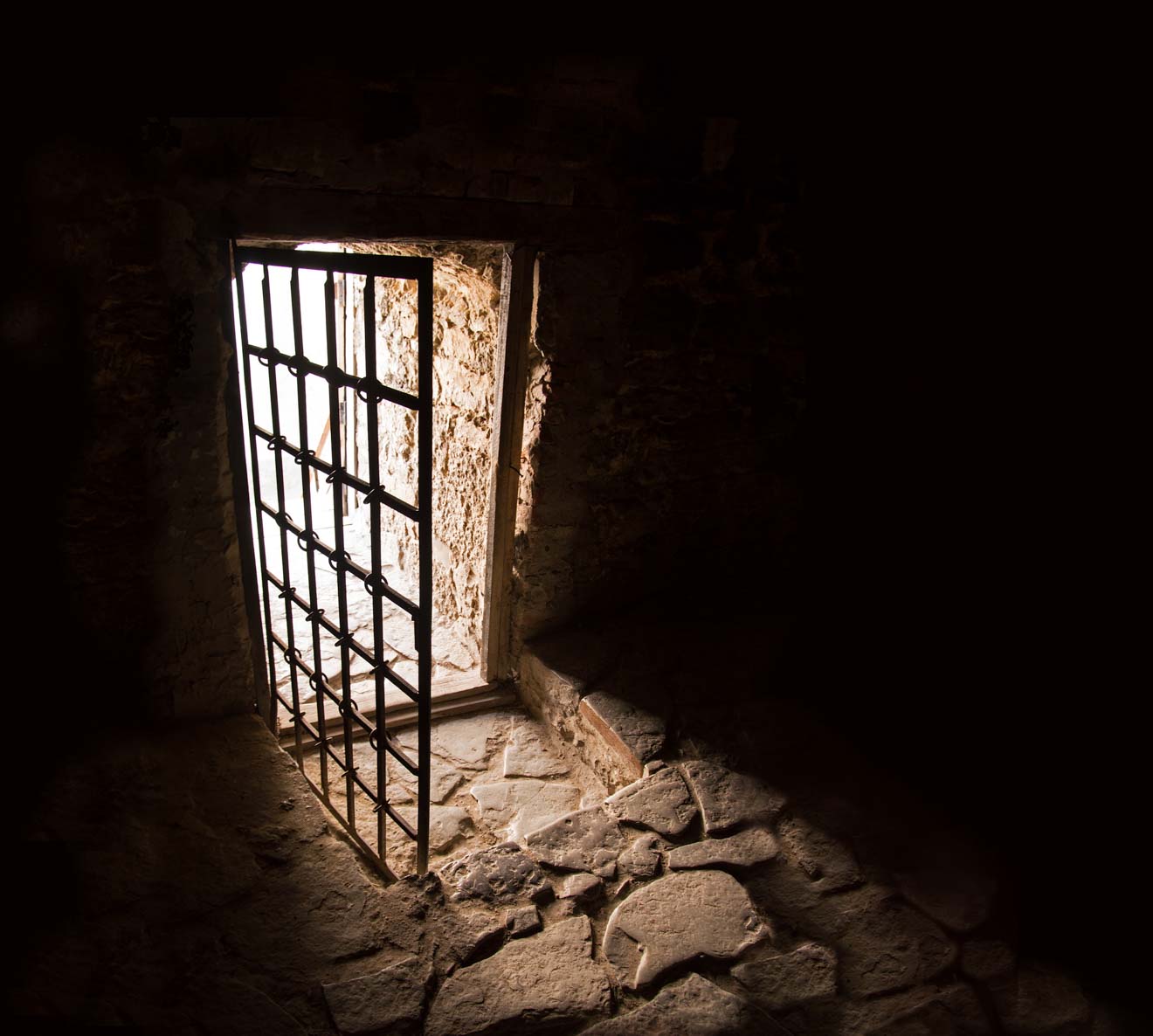 Opening its doors in 1853 the Geelong Gaol operated as a prison for more than 138 years. When it shut its doors in 1991, the jail was left as it was found for many years. Nowadays, the gaol invites visitors to explore the jail cells and prison yards that once held many local convicts on a guided tour around the building.
PRICE: General Entry – Adults $15, Kids $8, Family Ticket $22.
If you're brave enough, they also offer ghost tours around the gaol. These 90-minute tours take place during the night, and you can learn all about the convicts who used to call this place home in a much spookier setting. Due to the nature of the tour, they don't recommend it for children under 8!
PRICE: Ghost Tour – Adults $35, Kids $25, Family Ticket $120.
10. Check out local artists at Geelong Art Gallery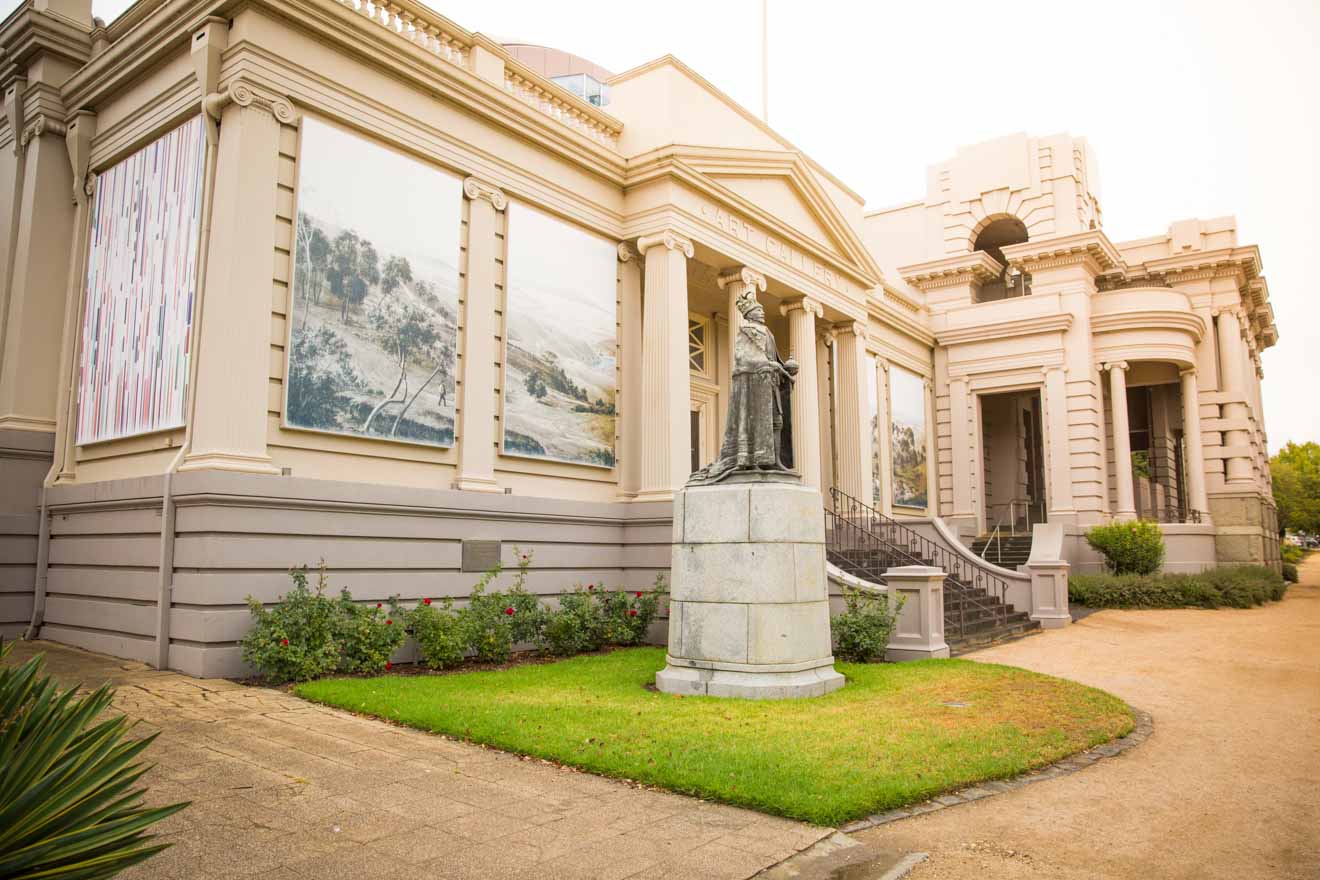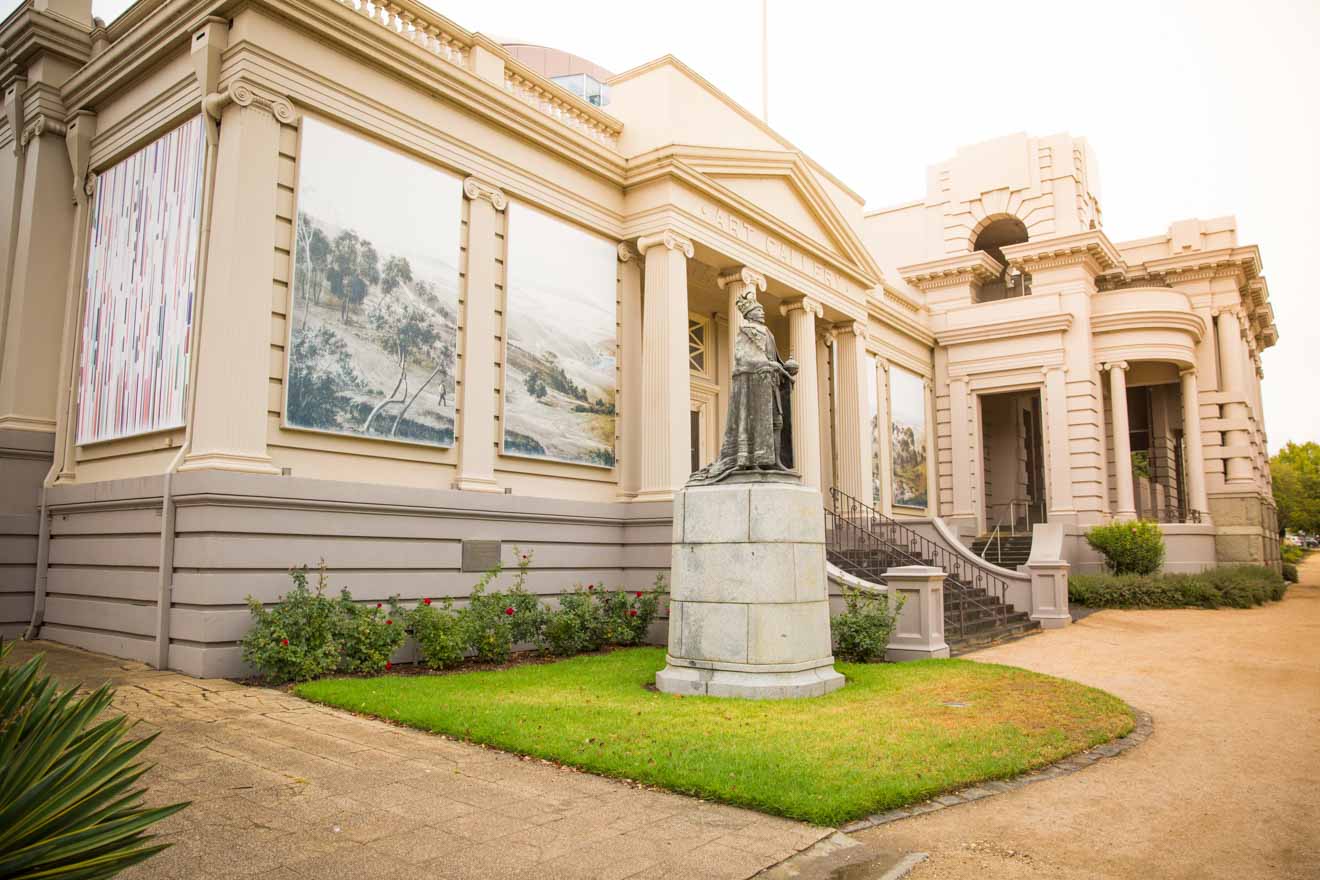 The Geelong Art Gallery is actually thought to be one of the oldest art galleries in Australia, at a ripe old age of 120! The gallery has a huge collection of 19th and 20th-century artworks from artists from all over the world.
It's hard to see everything in the gallery on just one visit – I used to pop in for an hour or two each time I was in town. If you only have time for a brief visit, the gallery has a permanent collection of photos from Geelong in the 19th century that are well worth taking a look at.
PRICE: Free for kids and adults!
11. Sample craft beer at Little Creatures Brewery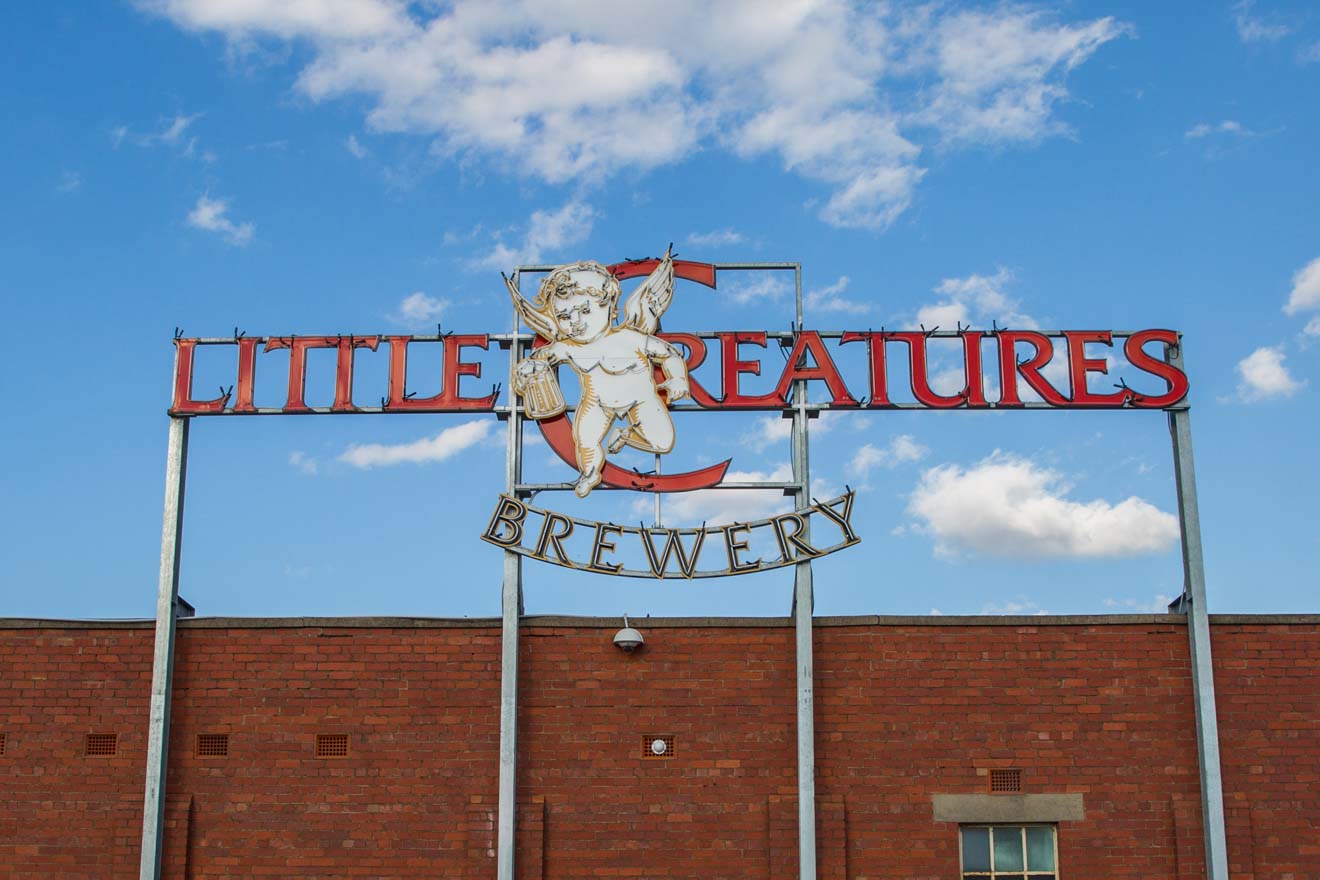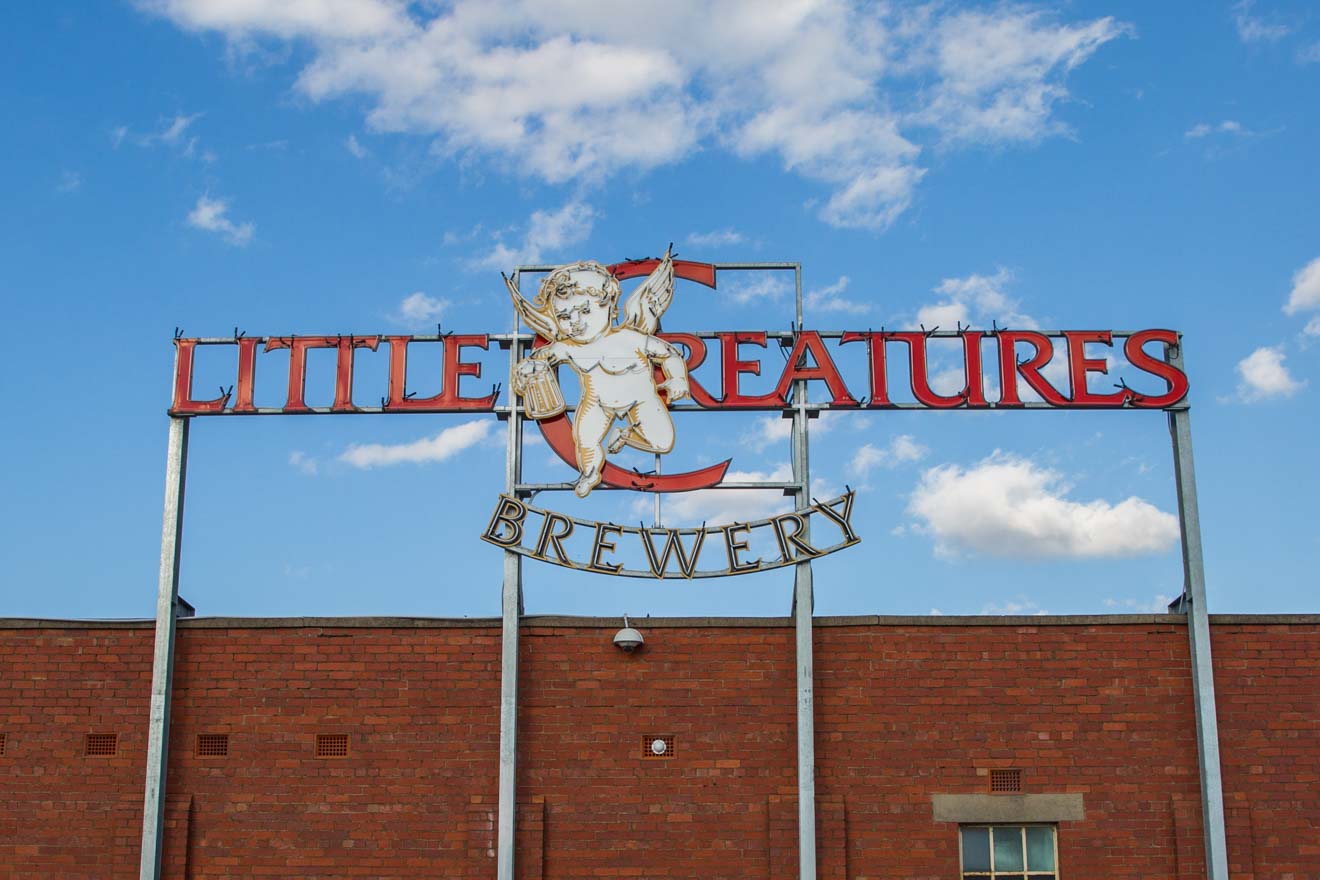 Little Creatures has become one of the most popular brands of craft beer in Australia, and Geelong is one of the best places to sample its produce straight from the tap! Guided tours of the brewery are excellent and well worth the $12 fee. A local and experienced brewer will take you around the brewery, explaining the process that makes Little Creature's beer so special. Afterwards, there is a spacious bar area where you can grab a tasting paddle of tap beer or grab a bite to eat before you continue your adventures around Geelong.
TOP TIP: Don't worry if you're travelling with kids, this brewery has an extensive children's food menu and a sand-pit making it super family friendly!
12. Be amazed by the National Wool Museum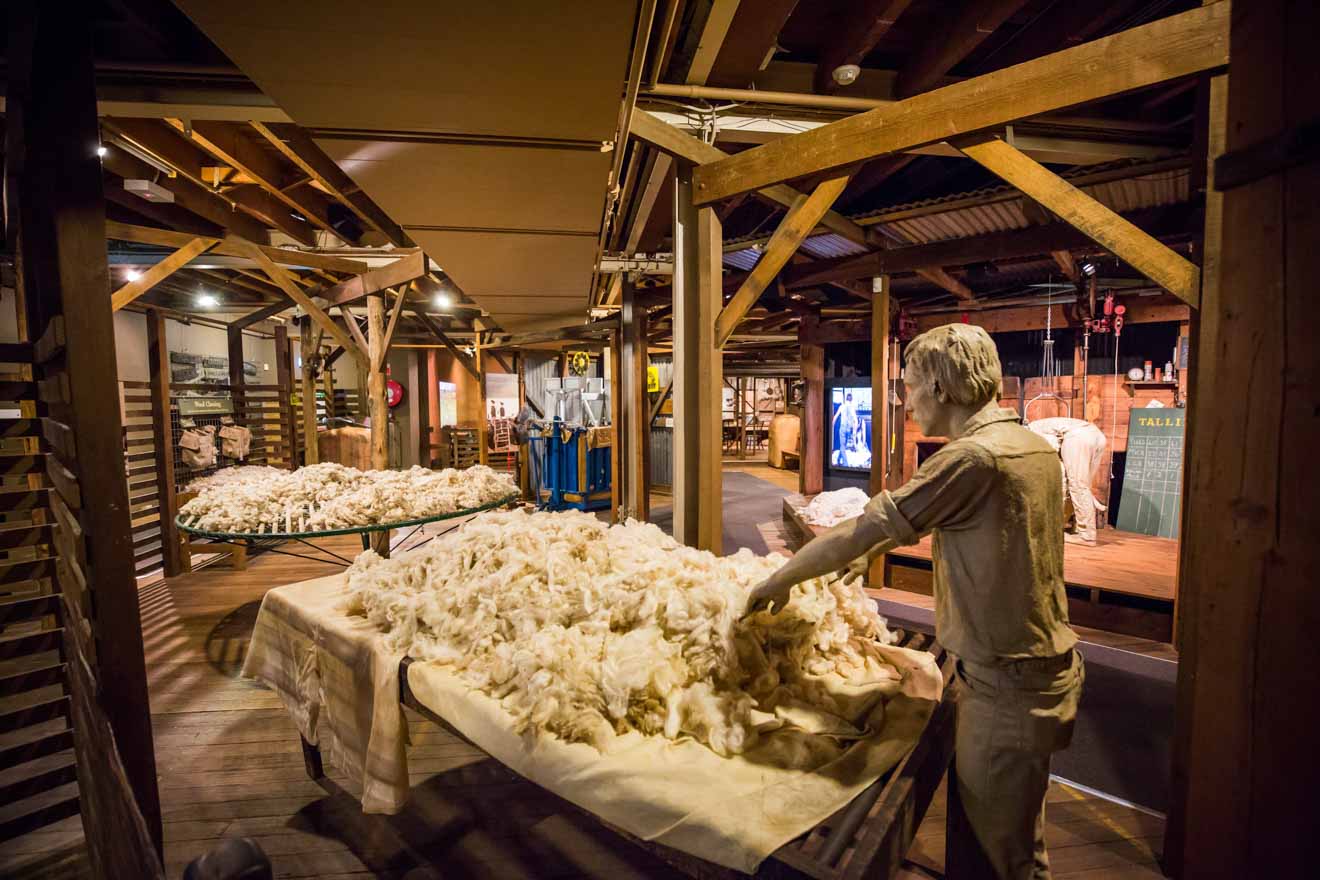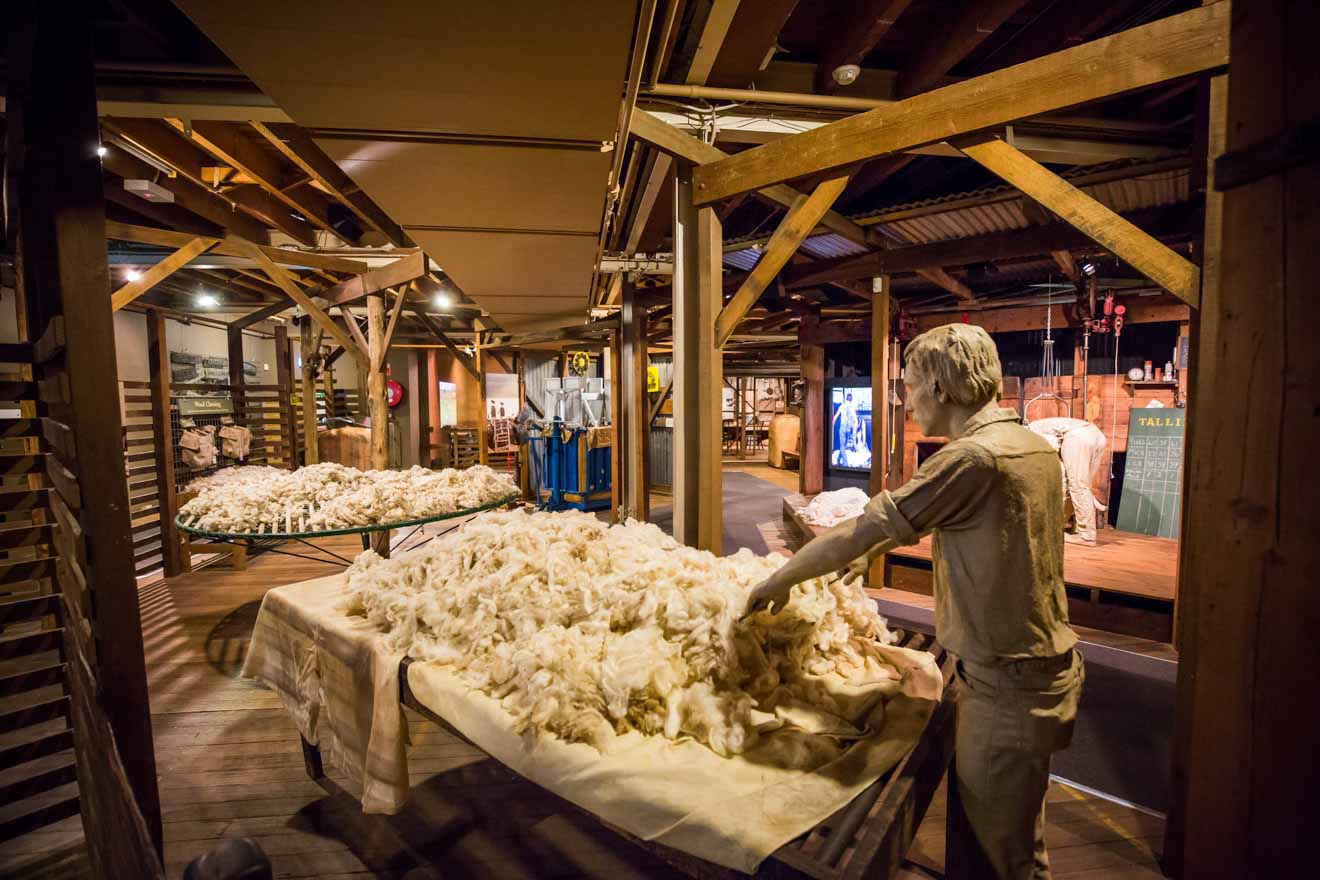 Okay, bear with me, I was a little sceptical of this museum too! But it actually turned out to be one of my favourite places to visit in town!
Similar to the town of Ballarat, Geelong is one of those places in Victoria that has so much history to share! Sitting in an old bluestone wool store, the National Wool Museum is a great place to spend a rainy afternoon. Through interactive exhibitions and fascinating artifacts, the museum tells the story of Geelong's 200-year history in the wool trade and how it came to be known as the 'Wool Centre of the World'.
PRICE: Adults $9, Kids $5, Family Ticket $30
BONUS: Three Fun Things to do in Geelong That the Kids will Love
1. Have a splash at Victoria's largest water park!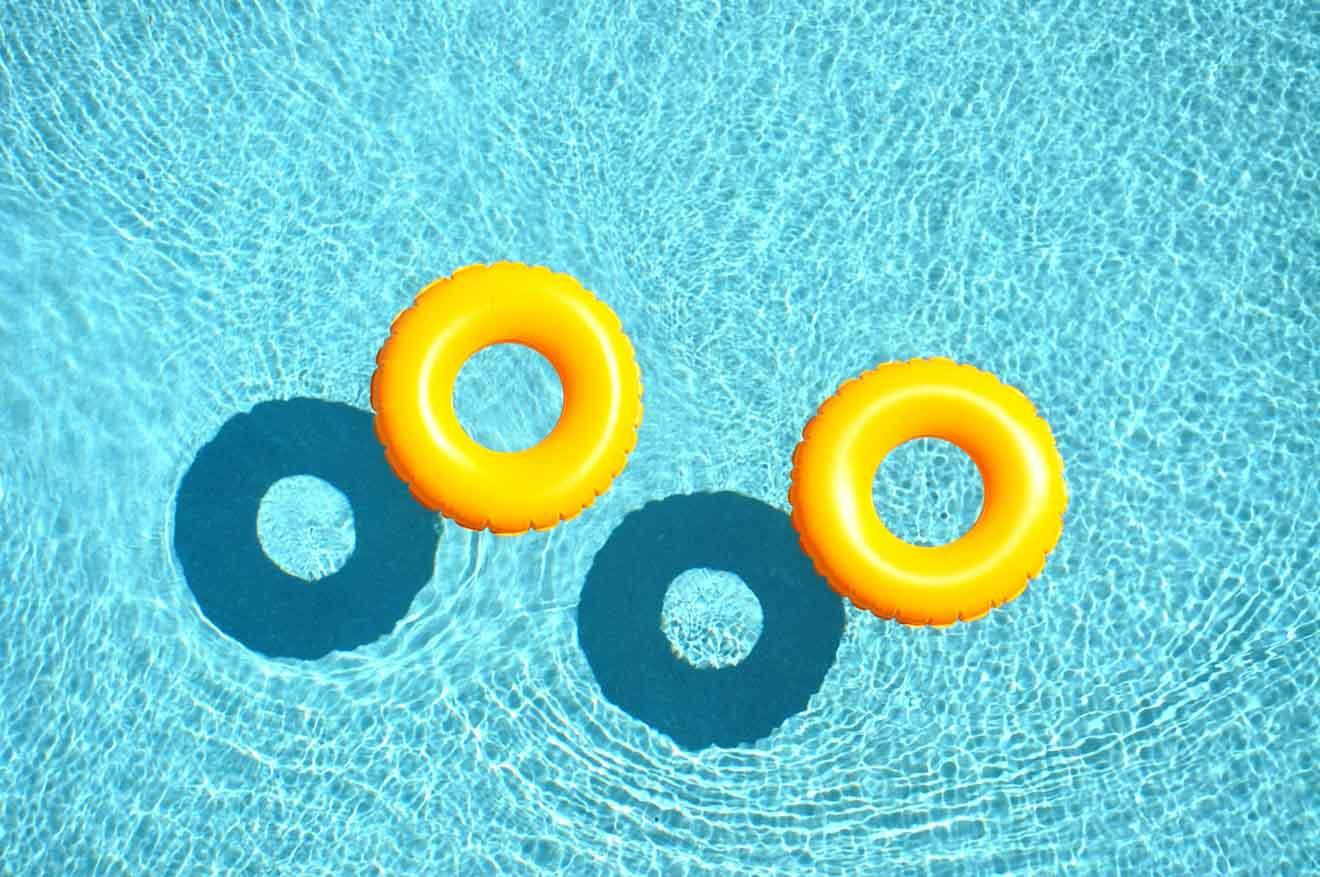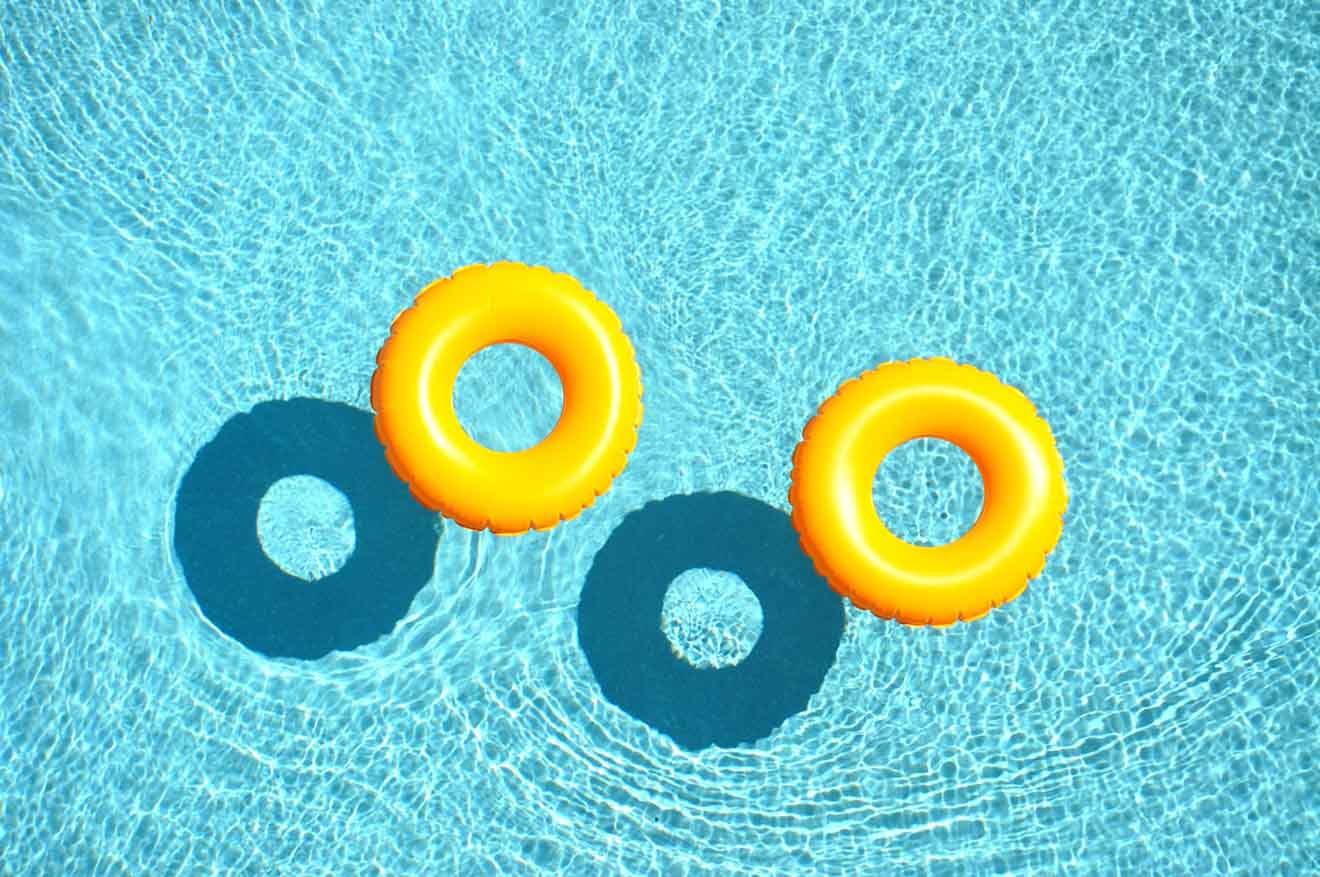 Adventure Park Geelong is one of the most popular activities for families visiting Geelong. This fun-filled theme park is home to more than twenty rides, suitable for all ages. Kids will love whizzing down the Tornado or floating along the Lazy River, and if you have a little one, there's a handy Tiny Tots Zone as well.
ATTENTION: Remember, the Adventure Park Geelong is only open from October to April!
PRICE: Adults $44.50, Kids $34.50.
2. Ride the antique carousel on the waterfront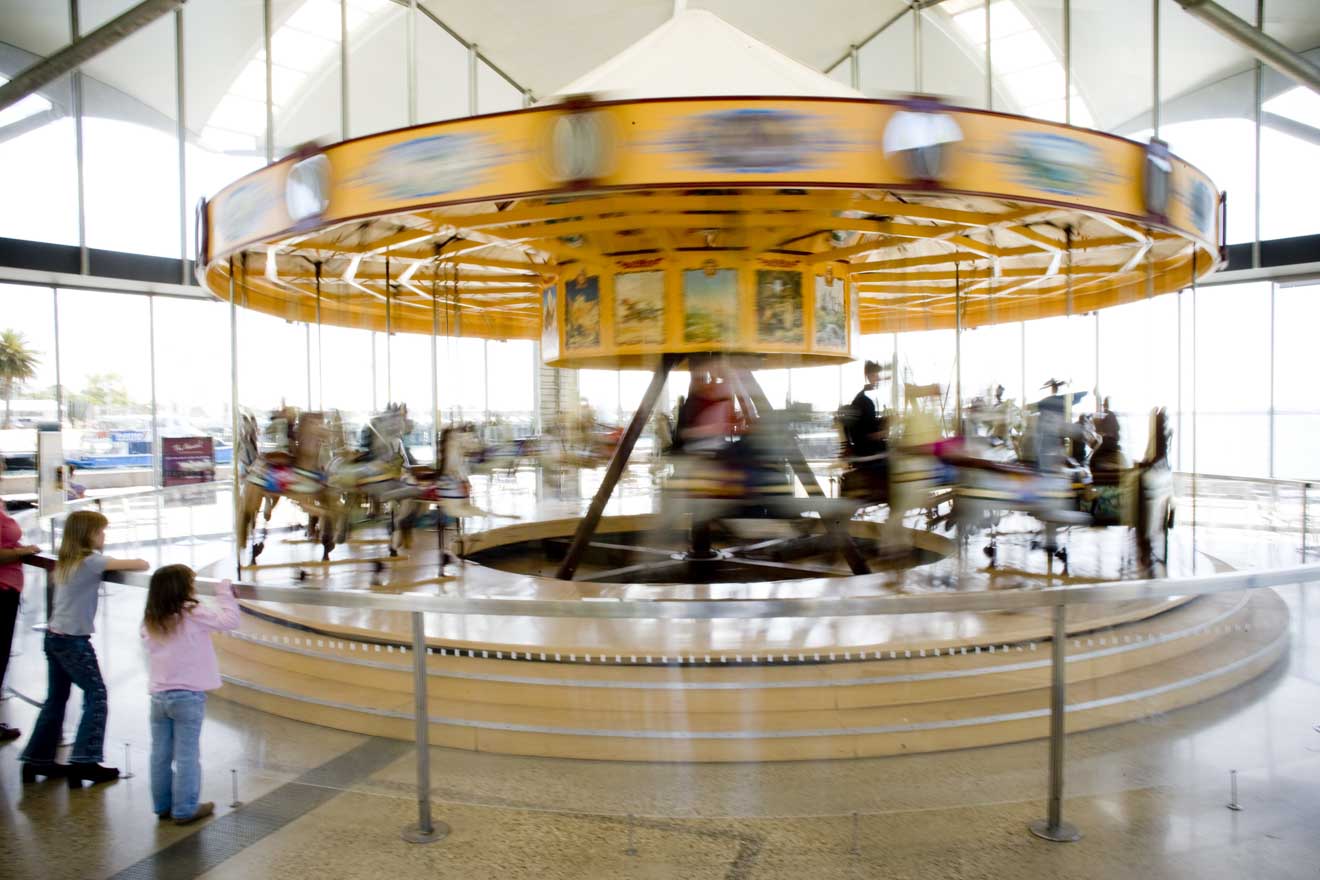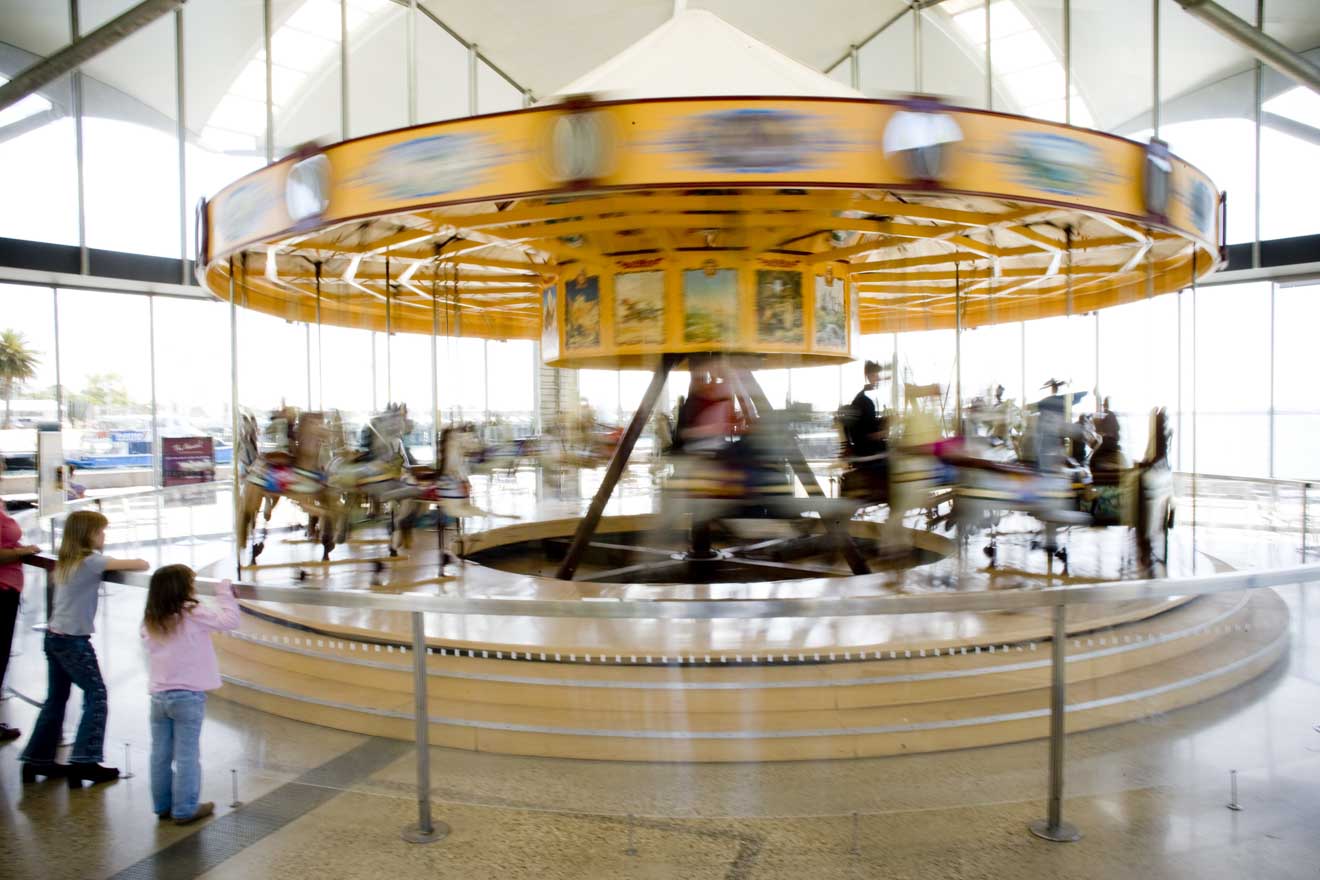 On your way around Geelong, you might have noticed a beautiful antique carousel that sits just past Eastern Beach in the pavilion. This stunning feature was originally built in 1892, but has been restored in recent times and has become a great hit with families!
Although there are no set opening times, the carousel can be enjoyed for just $5 a ride! Let the kids choose their horse and enjoy spinning round to the carnival music! Adults can have a go on it too if you'd like 🙂
3. Get interactive at the Museum of Play and Art
If you're unlucky enough to visit Geelong on a rainy day, don't worry! There are plenty of indoor activities away from the beach, that will keep your little ones just as entertained! The Museum of Play and Art does exactly what it says on the tin, and encourages kids to get creative and enjoy themselves, whether it be in an interactive art workshop, a free play session or at one of the sensory spaces.
PRICE: Adults $10, Kids $14.
BONUS 2: Two popular day trips from Geelong
1. Sample local food along the Bellarine Peninsula Taste Trail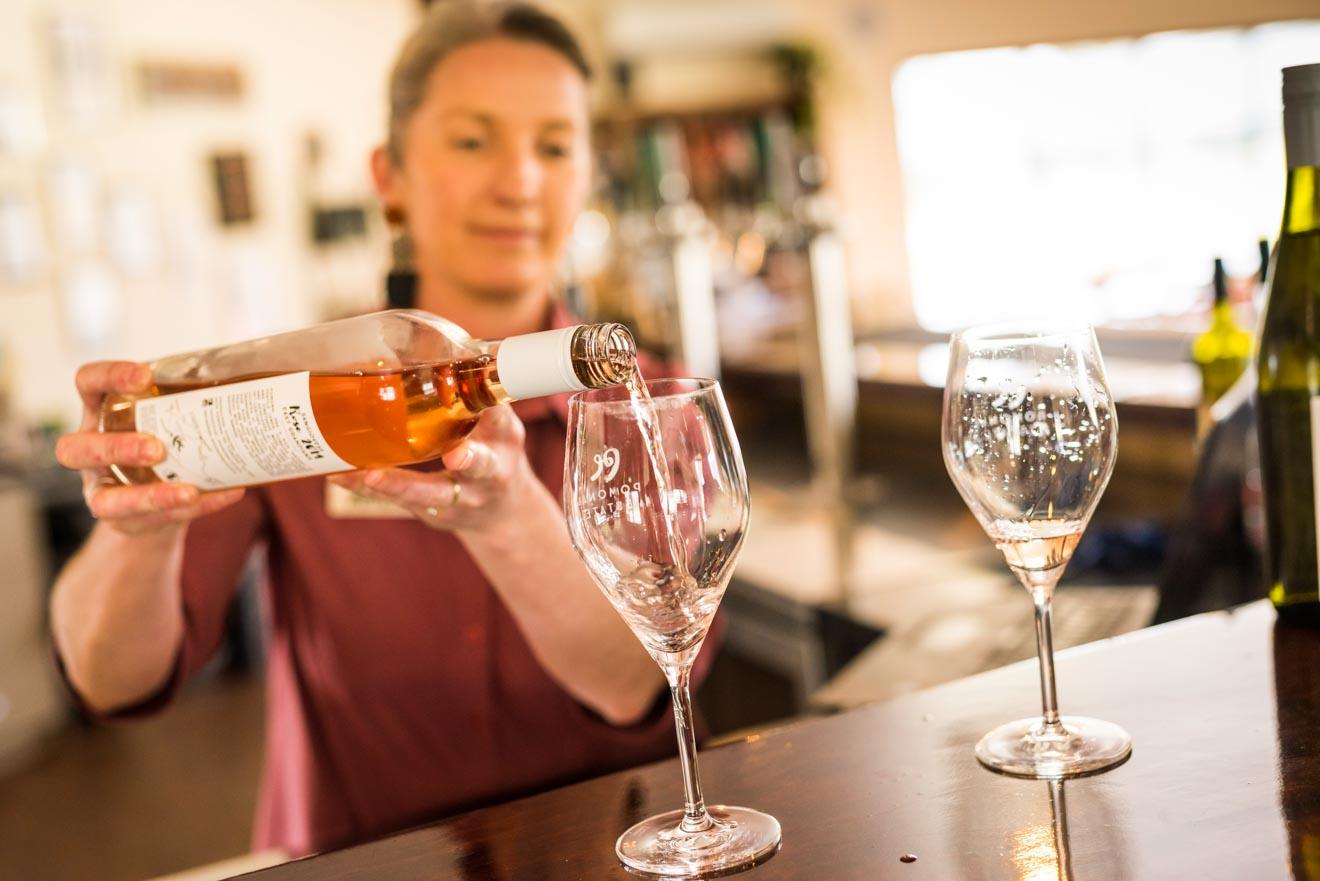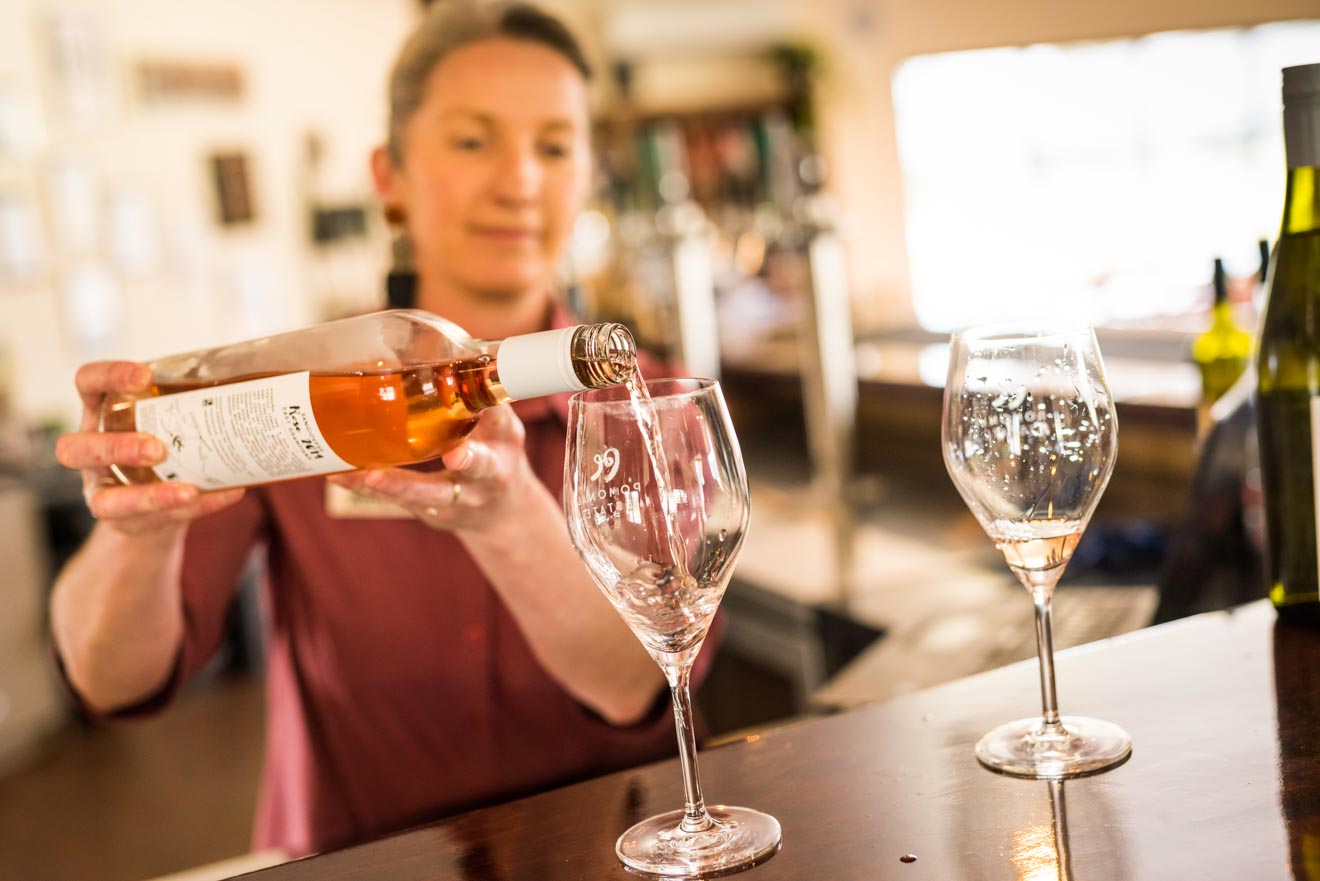 The Bellarine Peninsula has become incredibly popular in the last few years thanks to its bounty of fresh produce! From breweries to wineries, cheese producers to local bakeries, there are more than 50 stops along the famous Bellarine Peninsula Taste Trail to choose from.
If you're a bit of a foodie I'd really recommend taking a day out of your busy schedule to follow this food trail. I personally think it's the best thing to do on the Bellarine Peninsula, and it's all within an hour's drive of Geelong. If you'd rather let someone else do the driving, so that you can make the most out of the Bellarine Peninsula's boozy treats, you'll be glad to know that tours are available too!
PRICE: $195 per person for a six-hour tour which includes transport and free tastings.
2. Take a road trip along the stunning Great Ocean Road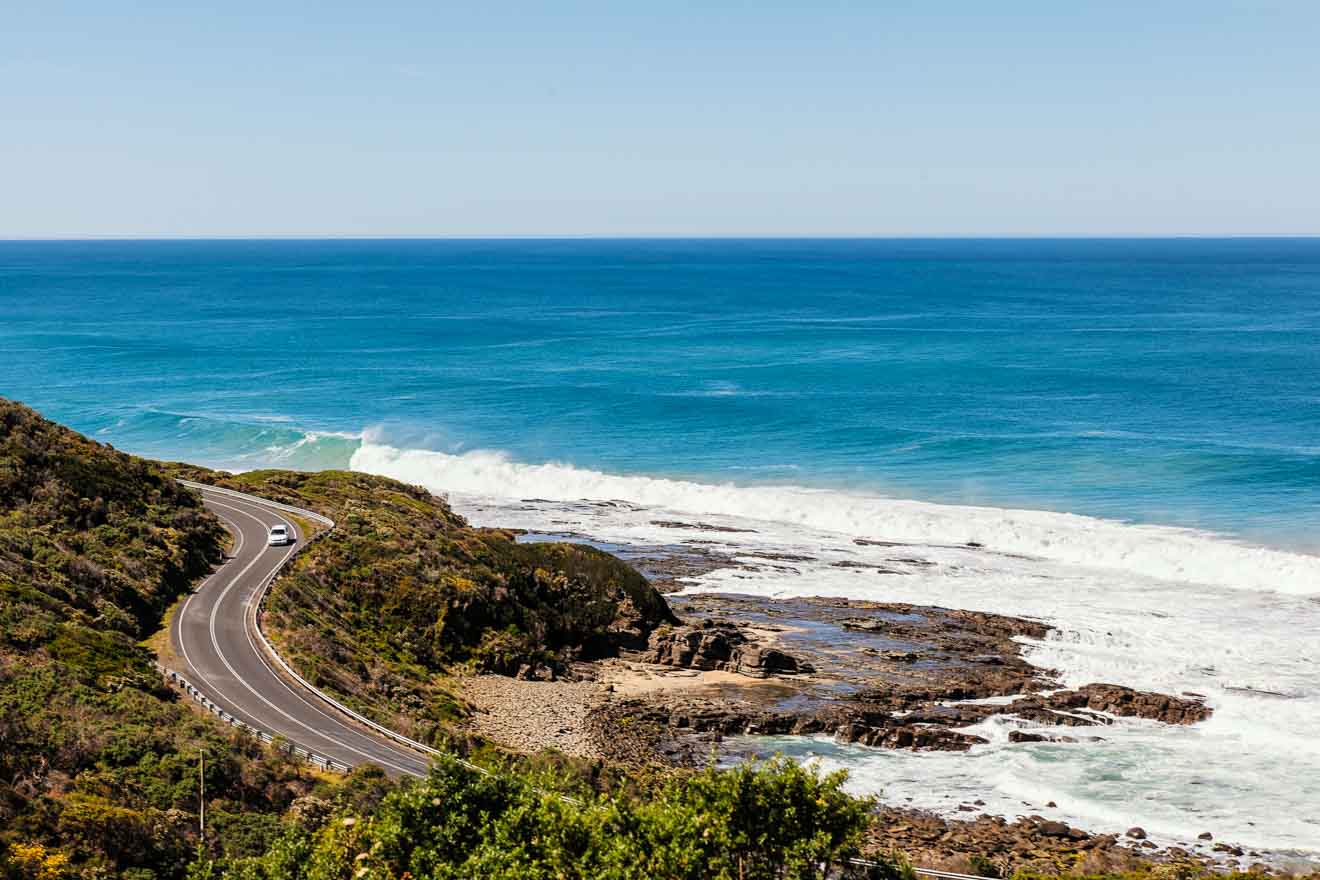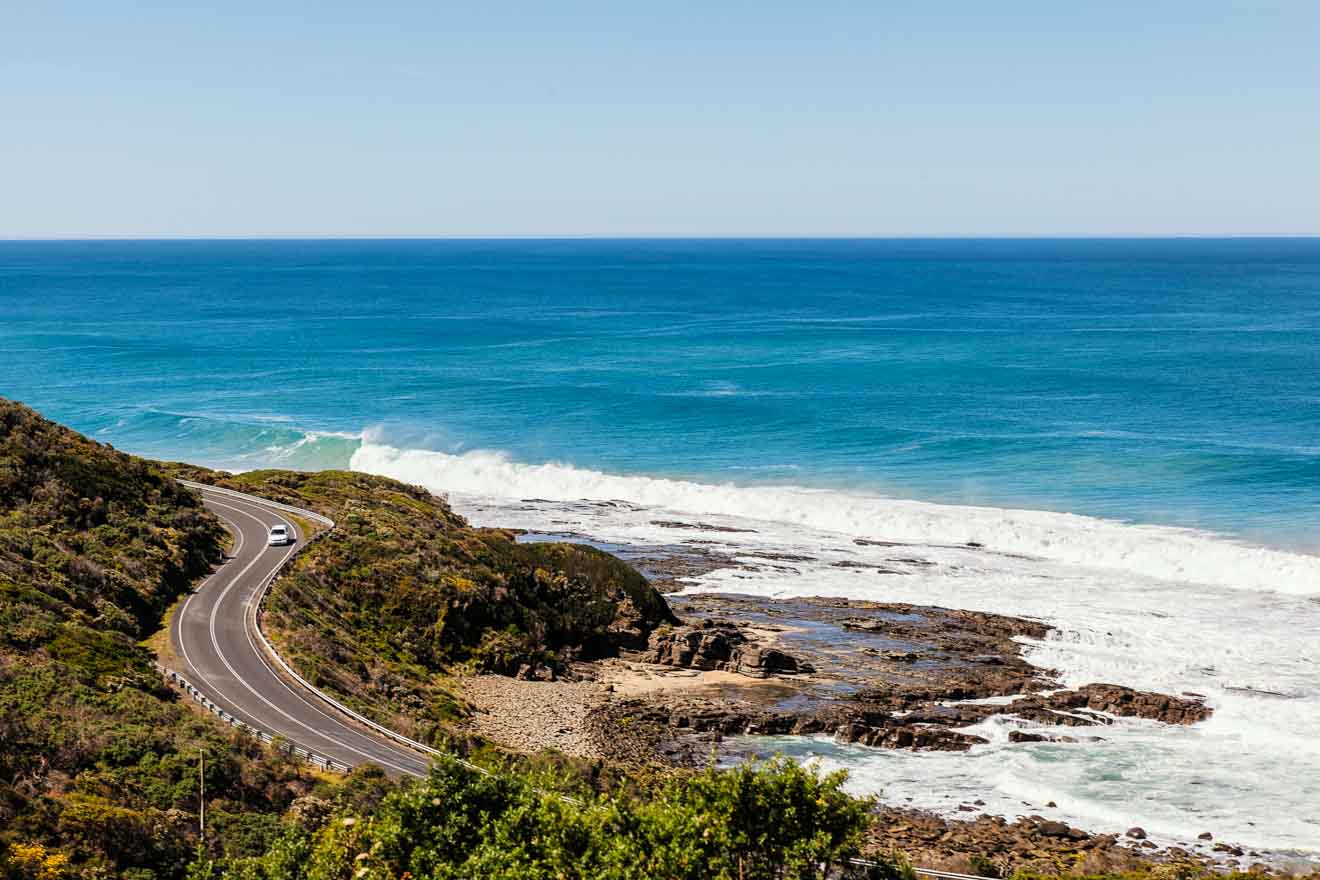 Geelong has long been known as the gateway to the Great Ocean Road and is often the first stop for road trippers making the journey from Melbourne. If you're short on time, then you can squeeze in a quick whirlwind road trip along the Great Ocean Road from Geelong. You'll be able to see the most stunning bits of the Bellarine Peninsula along with the best spots on this stunning coastal route including Bells Beach, Great Otway National Park, The Twelve Apostles and also Loch Ard Gorge!
Useful Information
How to get to Geelong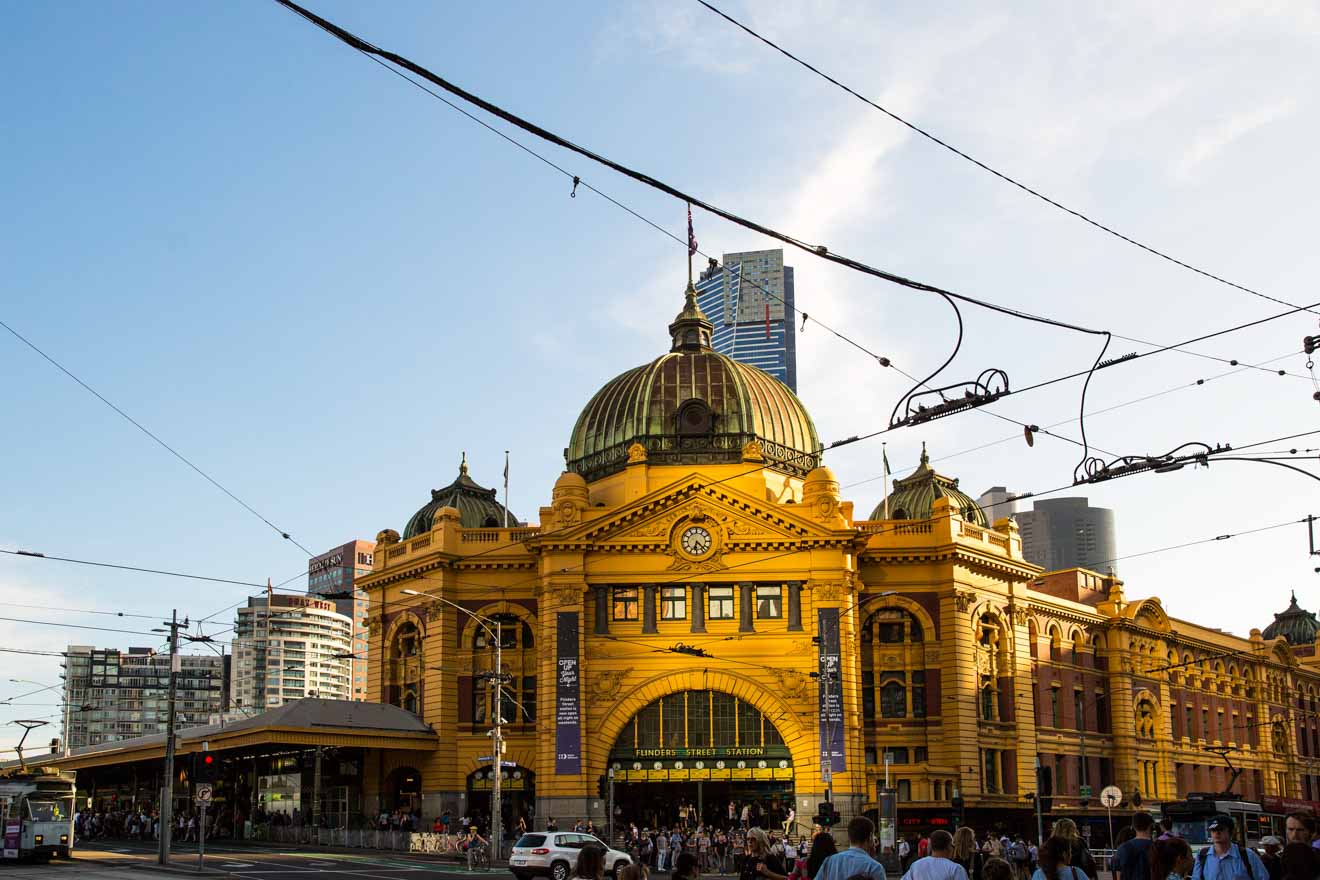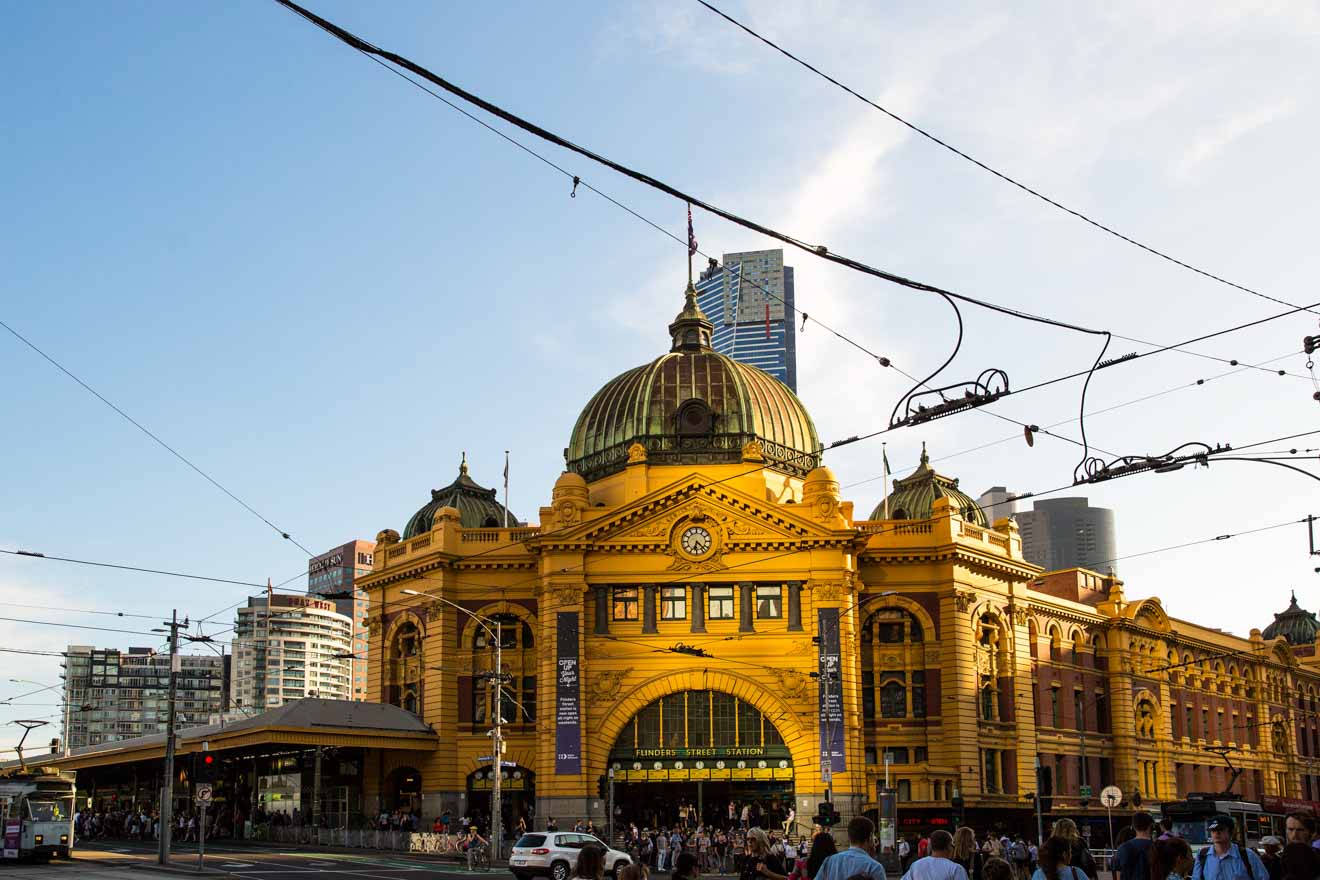 Whether you want to get to Geelong by car or train, the city is most easily accessed from Melbourne, which sits 70km north. If you're travelling by car, or want to rent one for your trip, all you have to do is follow signs to the M1 and you'll be ready to explore Geelong in just over an hour.
Alternatively, if you want to take advantage of the city's breweries and bars, a trip on the VLine train from Southern Cross Station in Melbourne is simple. Direct trains run every 10-20 minutes and take an hour to get there. A return ticket to Geelong and back to Melbourne will cost between $12 and $15 depending on the time you decide to travel.
Where to stay in Geelong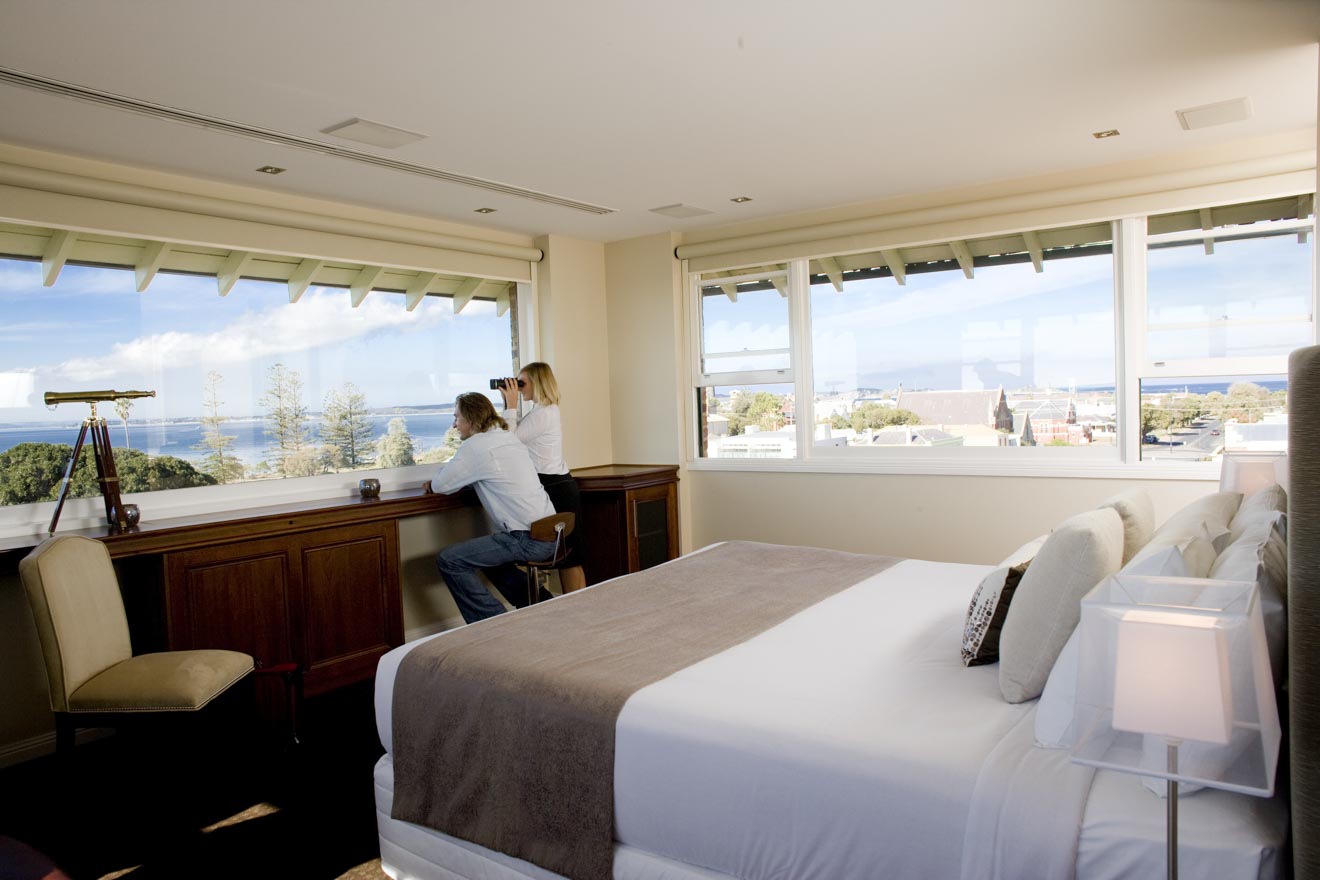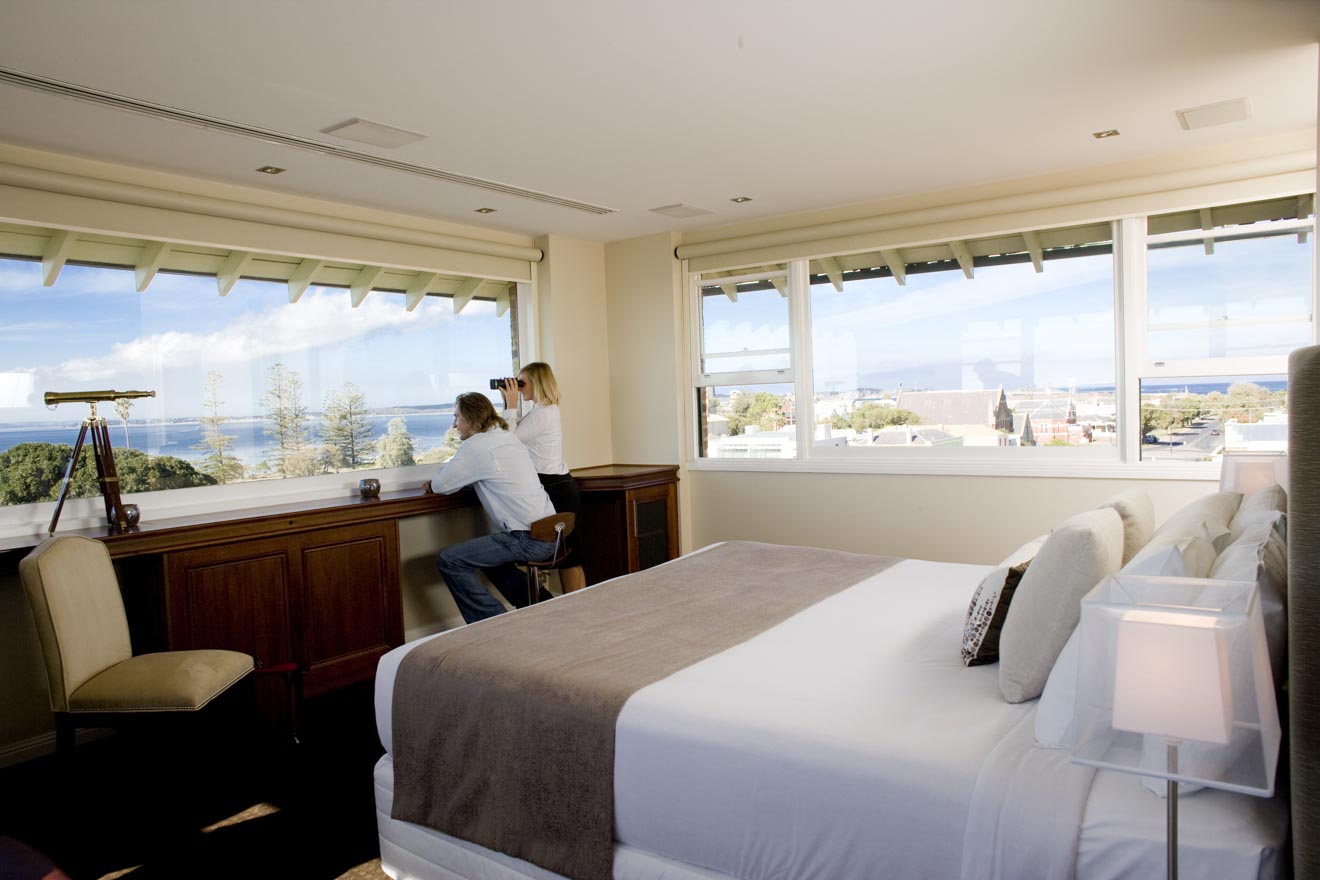 Although I never had the chance to stay the night in Geelong, it's a popular place for weekenders and has a great range of hotels and Airbnbs. I've found some of the best for you!
Luxury (250 AUD and up):
The Barwon Valley Lodge is more of a traditional hotel set beside the Barwon Heads River. Additional features such as an outdoor swimming pool, tennis court and kids playground make this place feel extra special! If you're searching for something with a little more freedom, the self-catered Vue Apartments in Geelong should do the trick. Ocean views and fully equipped kitchens are just some of the things on offer here!
Middle (85 to 250 AUD):
Travellers who want to visit Geelong in style should look no further than the Nomads Nest. It's perfect location, just back from the waterfront, means everything is within walking distance. The spacious, apartment-style rooms also feel like a bit of home. Run by a friendly local couple, the moderately priced Parkwood Motel and Apartments also offers up a choice of twin rooms or self-catered apartments with access to a shared pool.
Budget (up to 85 AUD):
There aren't any hostels in town, so you might want to consider checking out what's available on Airbnb to find some low-cost options. I found private rooms available for around $70 per night and right next to the beach in Geelong too!
Conclusion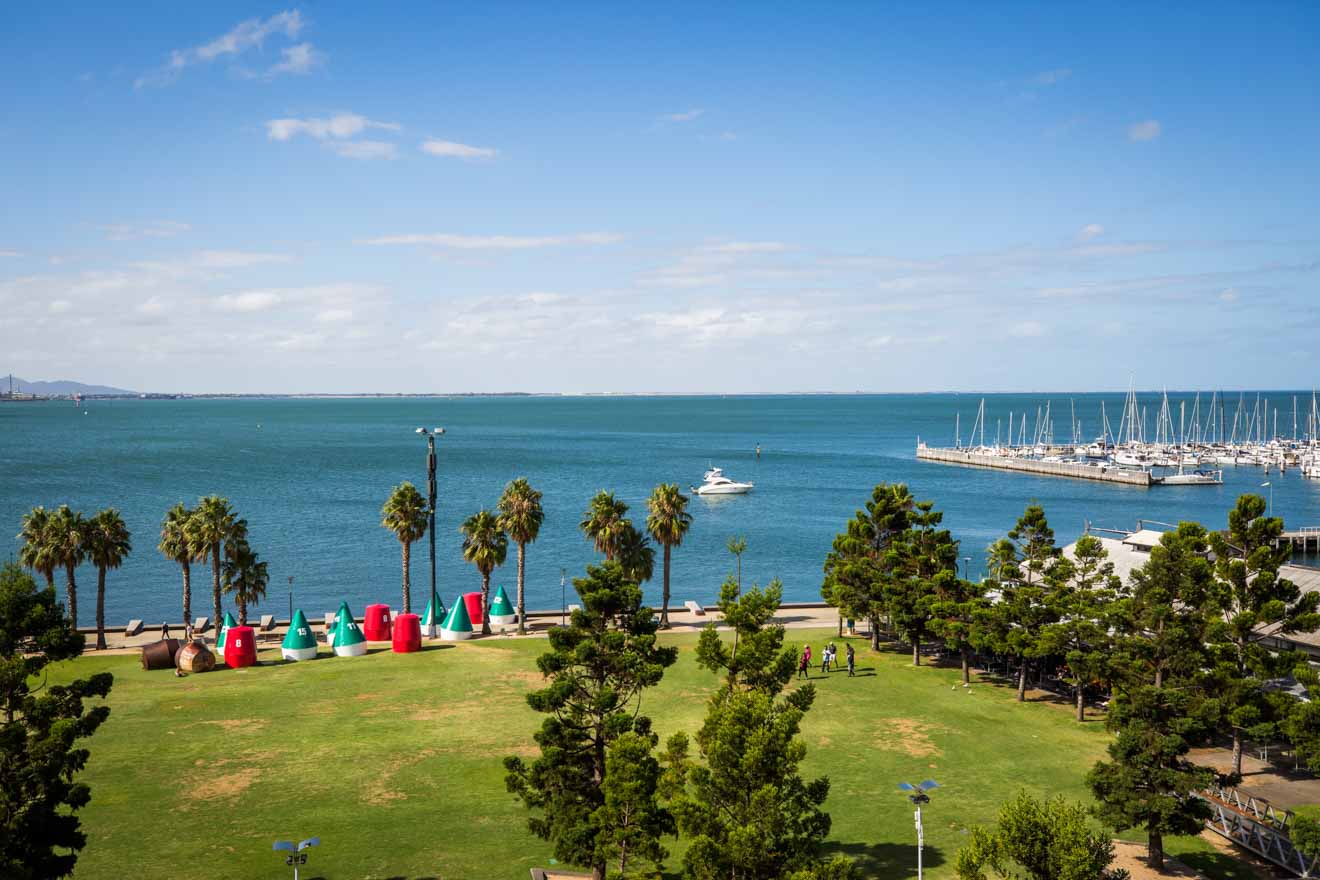 Geelong is a gem on the Bellarine Peninsula with a treasure trove of things to do. In this article, I've picked some of my personal favourite things to see and visit in Geelong so that you can have a great trip next time you're there.
History buffs will love visiting the old Geelong Gaol, and creatives will enjoy comparing the street art to that which you find in Melbourne. Families can chill out in the park or at the beach, and those who love nature will definitely want to wander along the river to Barwon Heads or along the waterfront.
And, if you want to explore more of the peninsula, like the town of Barwon Heads or Queenscliff, just remember this is also easily done from Geelong. If you have any questions at all about your upcoming trip, take a moment to leave a question below and I'll get back to you as soon as possible!
Otherwise, I hope you enjoy exploring another scenic town in beautiful Australia!
Lily
---
Pin it for later!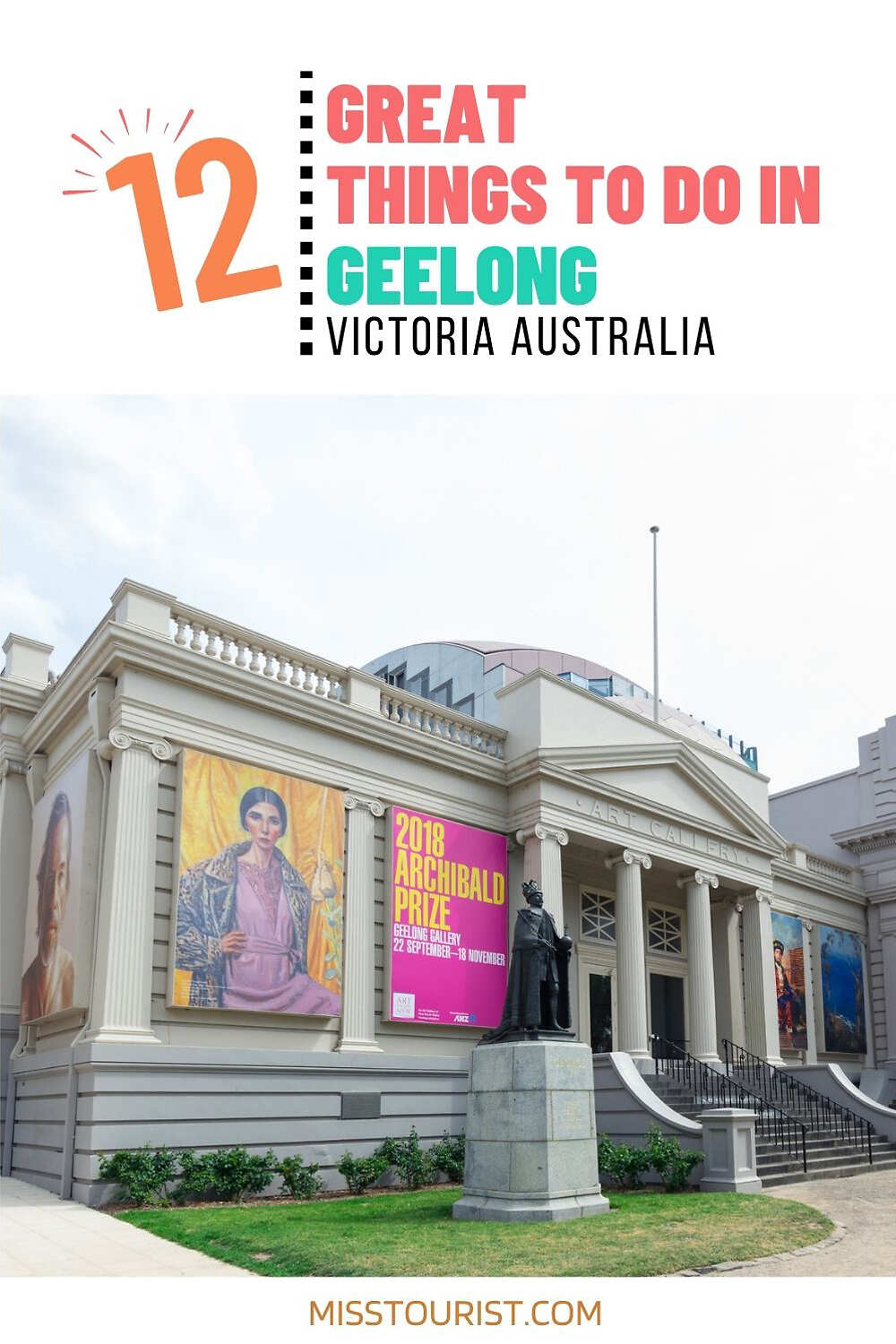 Pin it for later!