Good. You are here. Now, hurry up and get your tickets, Peru is becoming a mainstream destination and you should make sure you visit it before everyone else does! There are a million things to do in Peru starting from a beach vacation and sand boarding to hiking mountains and, of course, Machu Picchu!
So, you are thinking to go to Peru for a vacation, what should you definitely include in your list?
1. Machu Picchu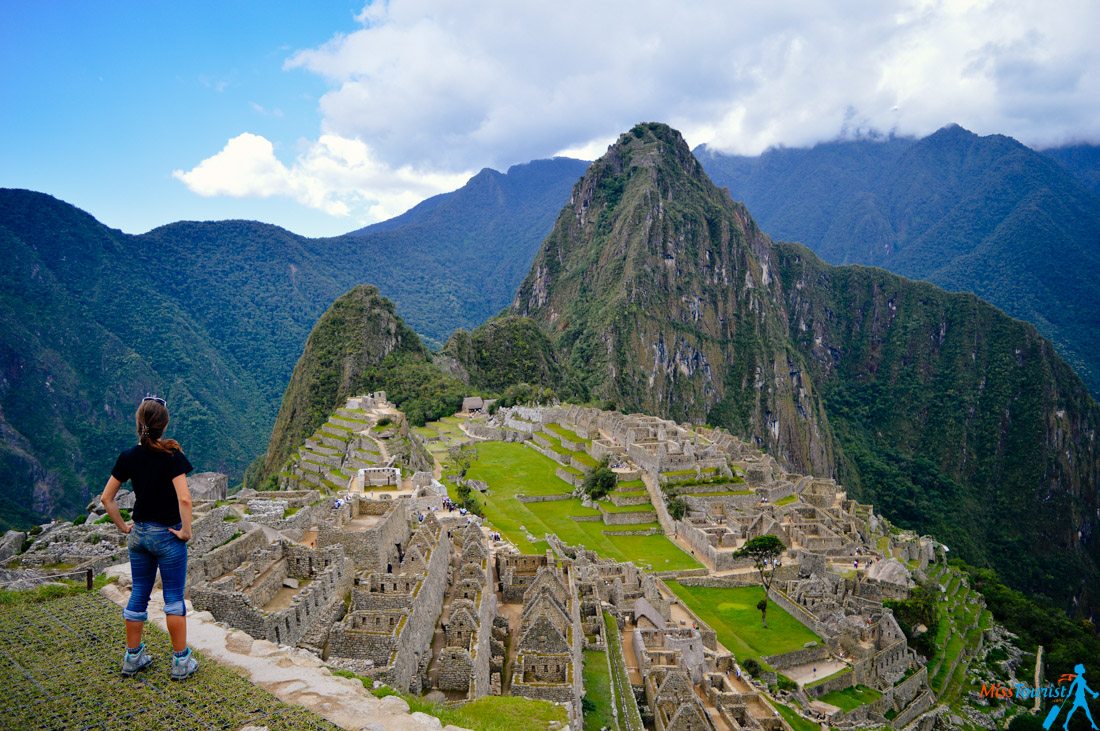 I bet you did not see this one coming, did you?
Machu Picchu (meaning the "Old mountain" in Quechua) – is an Inca citadel built in the 15th century. It was abandoned just 30 years after the Inca people built the city due to an epidemic disease. This mysterious place has truly given us many riddles to solve and many discoveries about this civilization! It is, with no doubt, a number 1 place to visit in the country!
In this case, as cliché as this will sound, going to Machu Picchu is not only about the destination, it's also about the journey. As I say that. I am actually pointing out the Inca trail and the Sacred valley here.
2. See the condors fly in Colca Canyon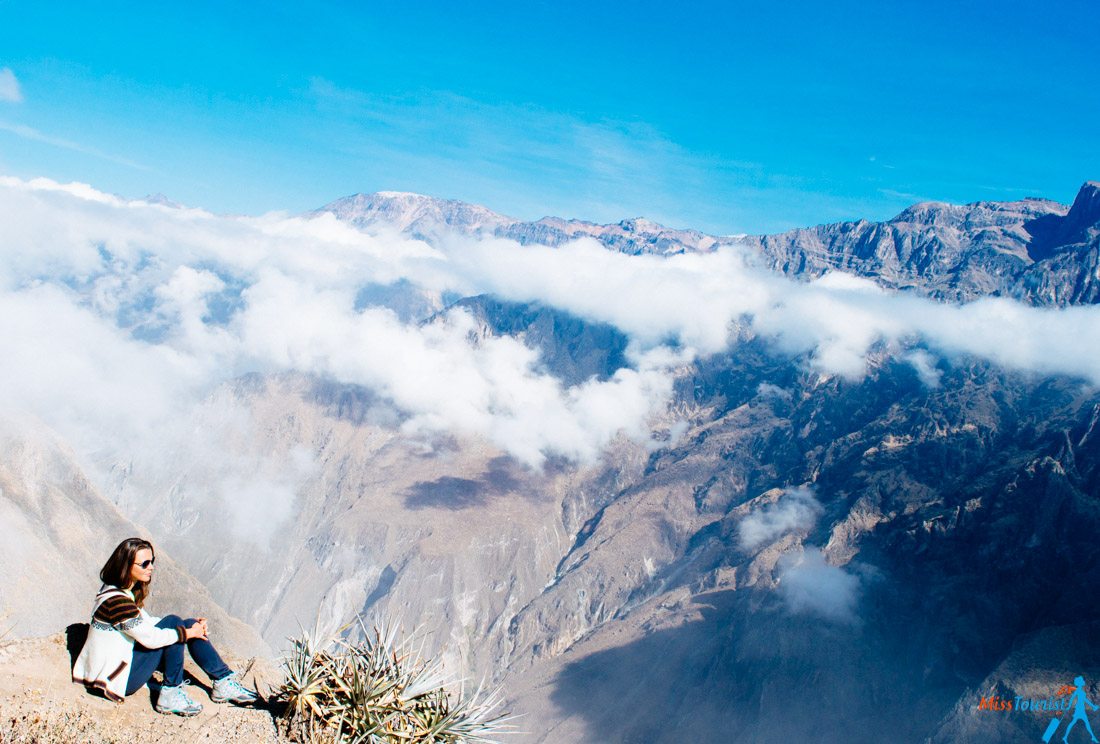 Did you know that the Colca Canyon is twice as deep as the Grand Canyon in USA?
The Colca Canyon is a great hiking location. Its biggest rewards are its mesmerizing views and the fact that you will witness condors (the biggest bird on Earth) flying in their natural habitat. This "little" bird's wingspan is more than 3 m, can you imagine?
The views are fantastic, it is a great trek and a great opportunity to challenge yourself by itself, highly recommended!
3. Stay with the locals on Titicaca Lake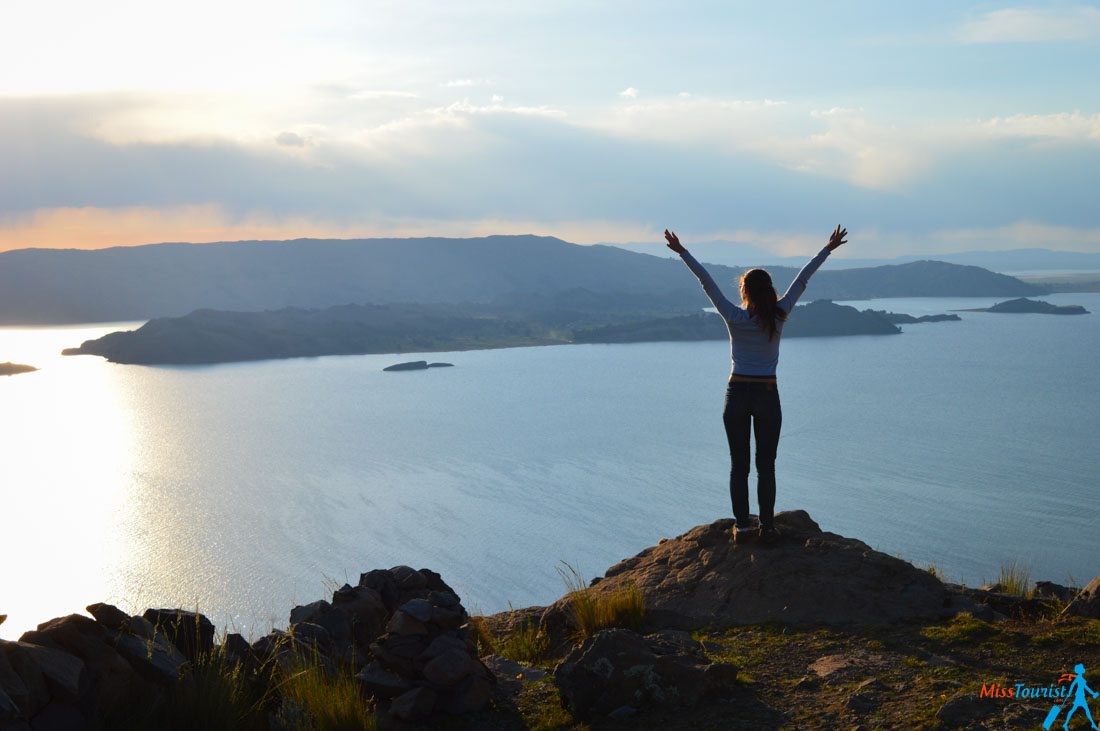 Lake Titicaca is the highest navigable lake on Earth and this funny name means "Grey Puma" (or "Stone Puma") in Quechua.
The lake's territory is divided between 2 countries – Peru (60%) and Bolivia (40%). Or the other way around it depends on who is talking– a Peruvian or a Bolivian.
I have visited Titicaca from the Peruvian side and stayed there in a homestay with a local family. That was a great experience!
If you choose a homestay, you will have a unique opportunity to see how these people live, what they wear, what they cook, etc. You will be basically a member of the family for 1 day. No hotel ever will be able to provide such an immersive experience!
4. Fly over the mysterious Nazca drawings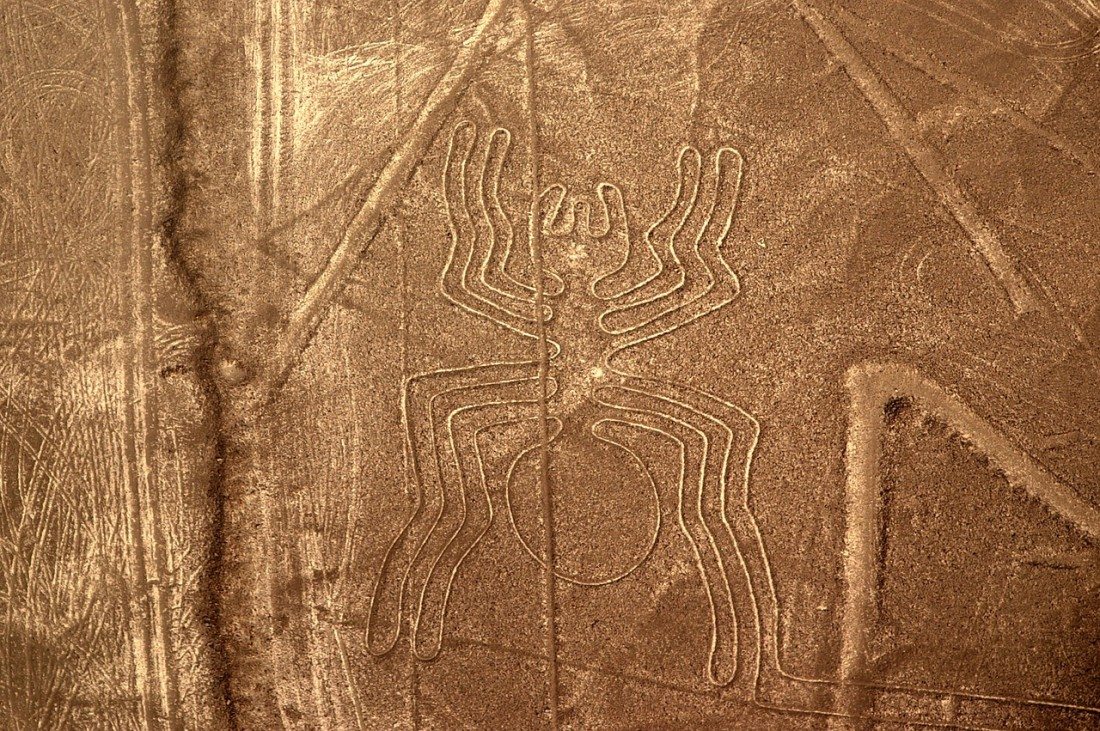 Nazca lines have their chapter in the biggest mysteries of humanity. The peculiar drawings cover a territory of over 1 000 km2. Whimsical figures of animals, plants, etc. are composed of more than 10 000 lines and are best seen from the helicopter.
Although it does not come cheap, a helicopter ride over the lines will make a truly special experience. This is the best rate I have found.
5. Admire the view in Miraflores, Lima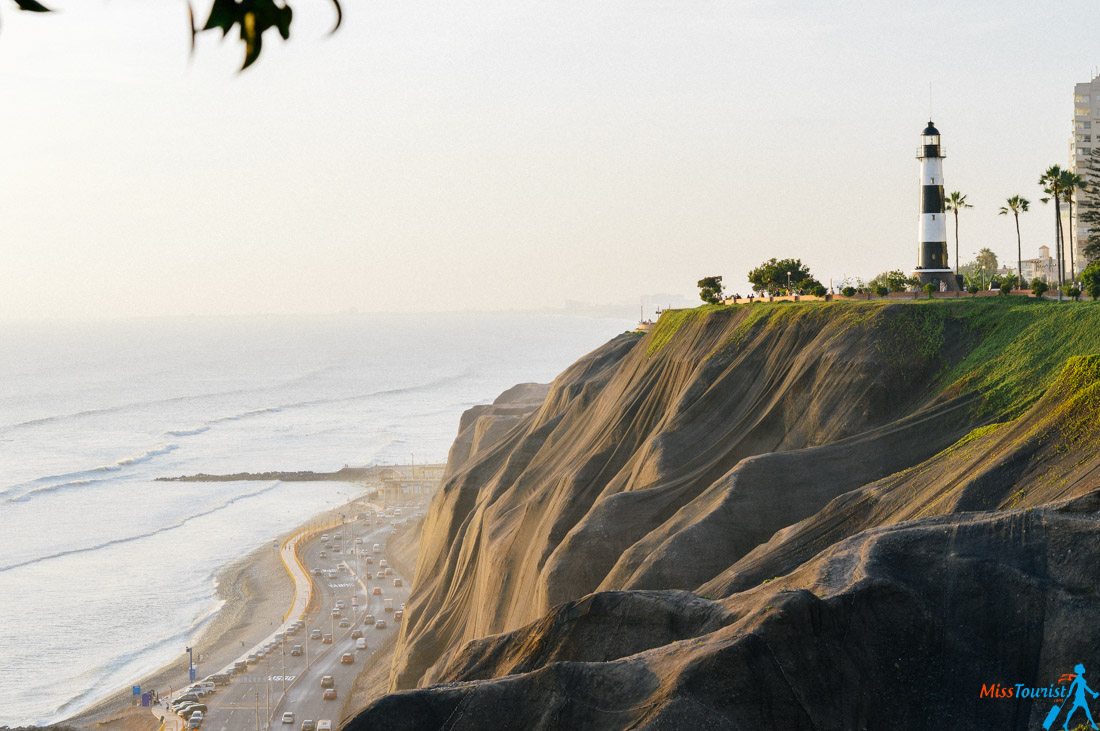 The capital of Peru, Lima is home to some of the world's best cuisine – seviche, pisco sour, etc. Indulging your appetite and learning Peruvian history through its food – isn't this reason already strong enough to make a 2-3 days stop in Lima?
If you are not a foodie, I still have something to convince you with – just look at this view of Miraflores district. This part of the city is adorable and you cannot fully experience Lima without meeting the sunset in one of its gorgeous seafront parks.
6. Sandboarding in the oasis of Huacachina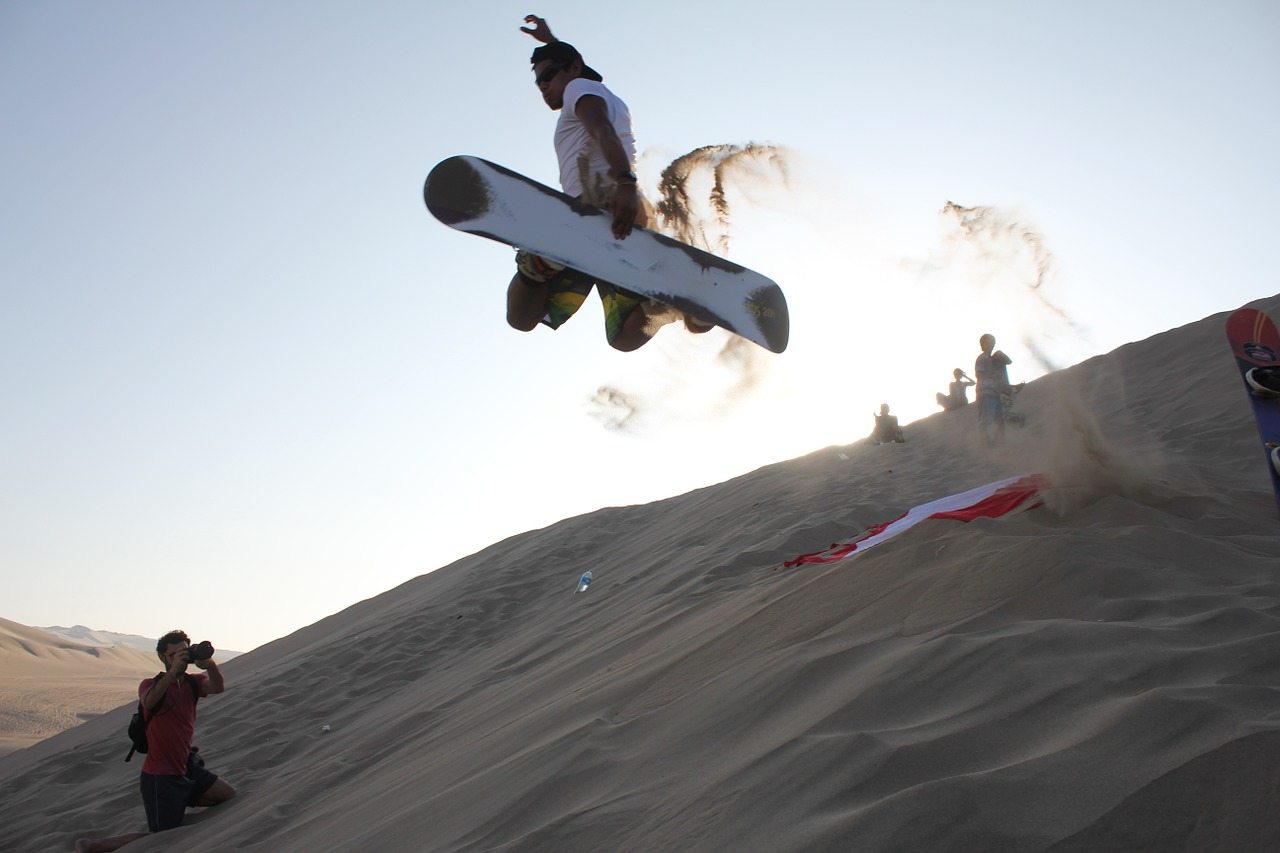 Do you feel like pumping your adrenaline a bit? No problemos, senor!
There is a great oasis in the middle of the Ica desert, you can practice your sandboarding skills there (it is very easy, by the way!).
The oasis is majestically beautiful, I recommend making a stop for a couple of hours or even a day if you have time.
In Huacachina you can race across the sun on a dune buggy, it is great fun!
7. Discover the citadel of the Inca civilization – Cusco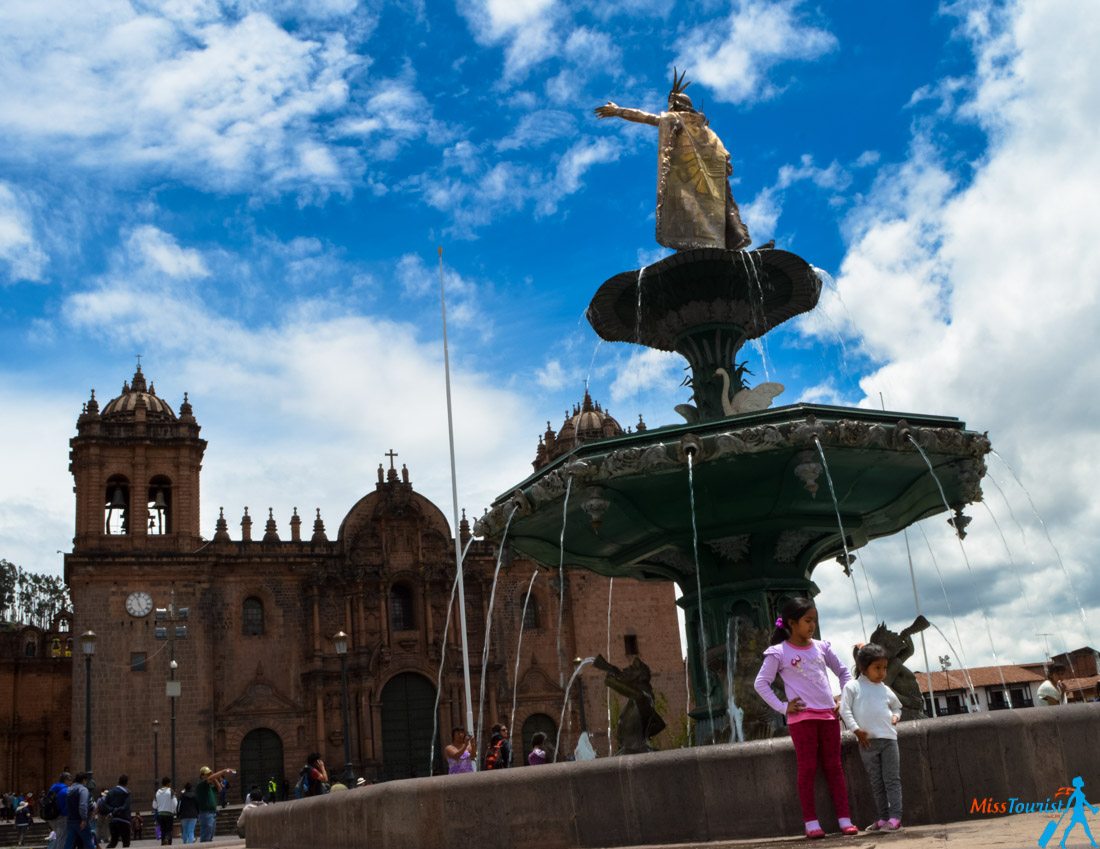 The Inca weren't really shy guys as they called their capital Cusco.
Cusco, in Quechua (the official language that is still spoken in rural areas) means … a "belly-button". Why?
Well, you see, they wanted Cusco to become what belly button is for our body – the center of the World. Not too shy of them, huh?
Cusco is nested in a valley surrounded by mountains. The Inca capital has the unique blend of colonial and Inca architecture. While there, take pictures with colorful local women and their baby lamas or just stroll its narrow streets.
You should stay for a couple of days, it will also help you get used to the high altitudes before your Machu Pichu trek or Inca trail.
8. Visit Arequipa – the white city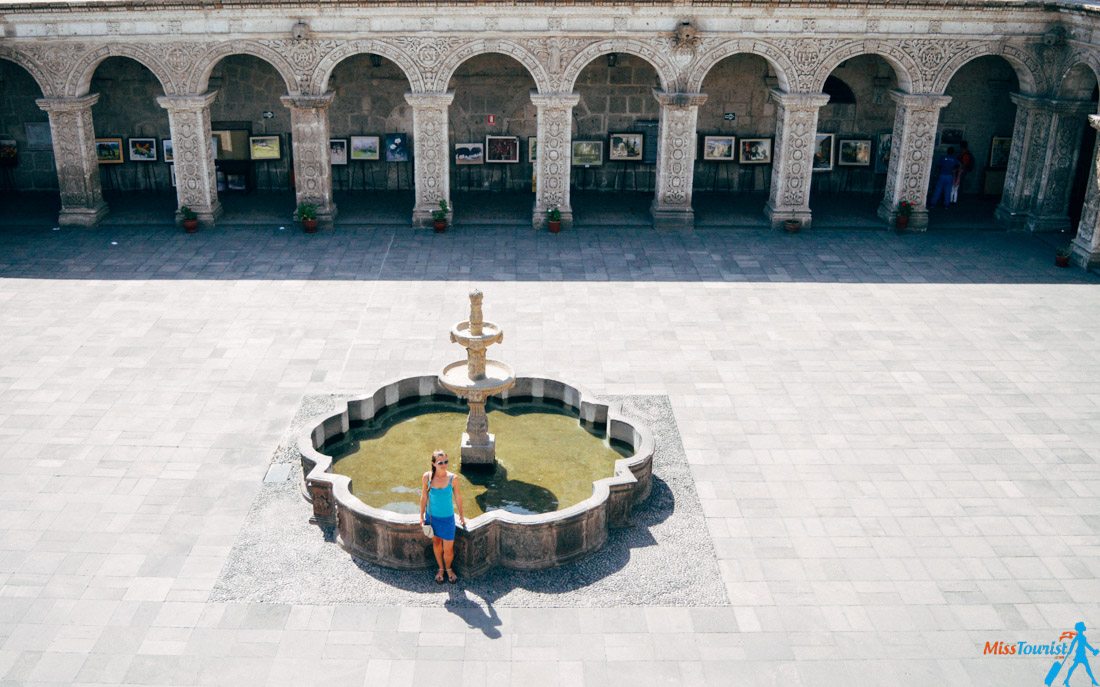 Arequipa is the most beautiful colonial city, at least in Peru. The second biggest after Lima, it still has the colonial charm and is mainly built from a white volcanic stone, that is why the nickname. Arequipa has one of the most beautiful monasteries in South America, don't miss the chance to visit while there!
Framed by 3 volcanoes, Arequipa is also a great city for hiking and trekking. If all the previous wasn't enough, climb Misti – one of its volcanoes and see the breathtaking view.
UPDATE: There's a new extensive post about 13 Unmissable Things to Do in Arequipa, the White City (with Prices!), make sure you check it out! Aaaand we now have a guide on best accommodation options in the city, check it out!
| | |
| --- | --- |
| 🤩 Range of activities: | Large |
| 👪 Family-friendly score: | Medium |
| 📍 Unique attraction: | Machu Picchu |
| 🛥️ Top water activity: | Lake Titicaca |
| 🏞️ Top outdoor activity: | Colca Canyon |
| 📍 Best city: | Lima |
| ☀️ Best time to go: | May – September |
| ✈️ Cost of traveling: | Medium |
Summary:
While Machu Picchu is indeed amazing and it is definitely not to miss, there are countless other great places to visit in the country – Colca Canyon, white city of Arequipa, mysterious Titicaca lake, Nazca drawings and many many more! I toured the country for almost a month and these are the places that I definitely recommend to visit when in Peru.
Thanks so much for reading this article!
Share it if you feel like it was useful, I would really appreciate it!
Don't hesitate to ask me any questions in the comment, I will be glad to help!
Yulia
---
Now you – What would YOU add to the list?
---
---
Pin it for later!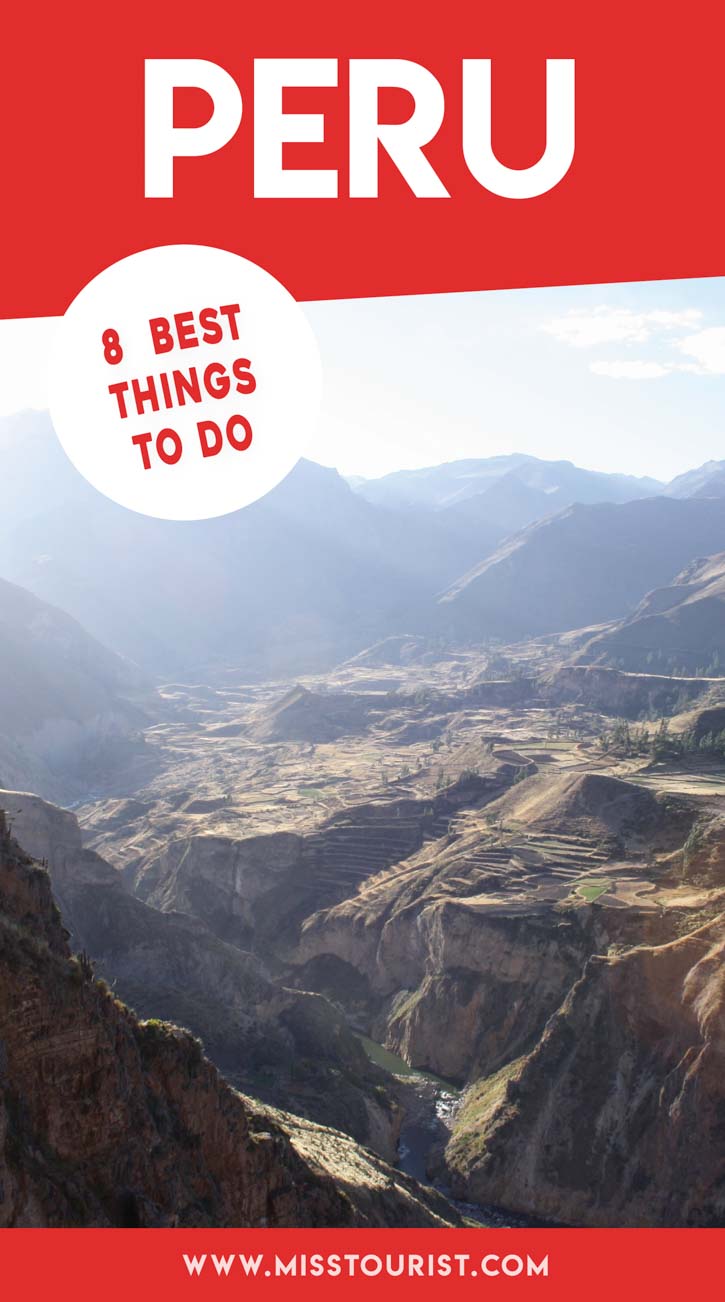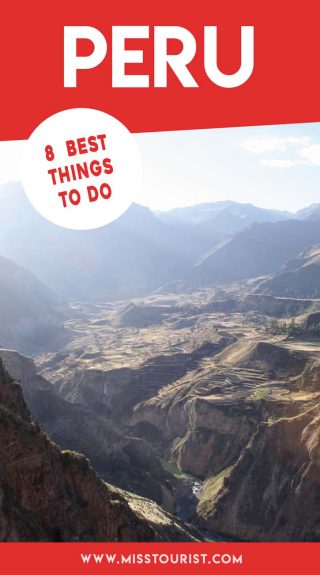 Pin it for later!