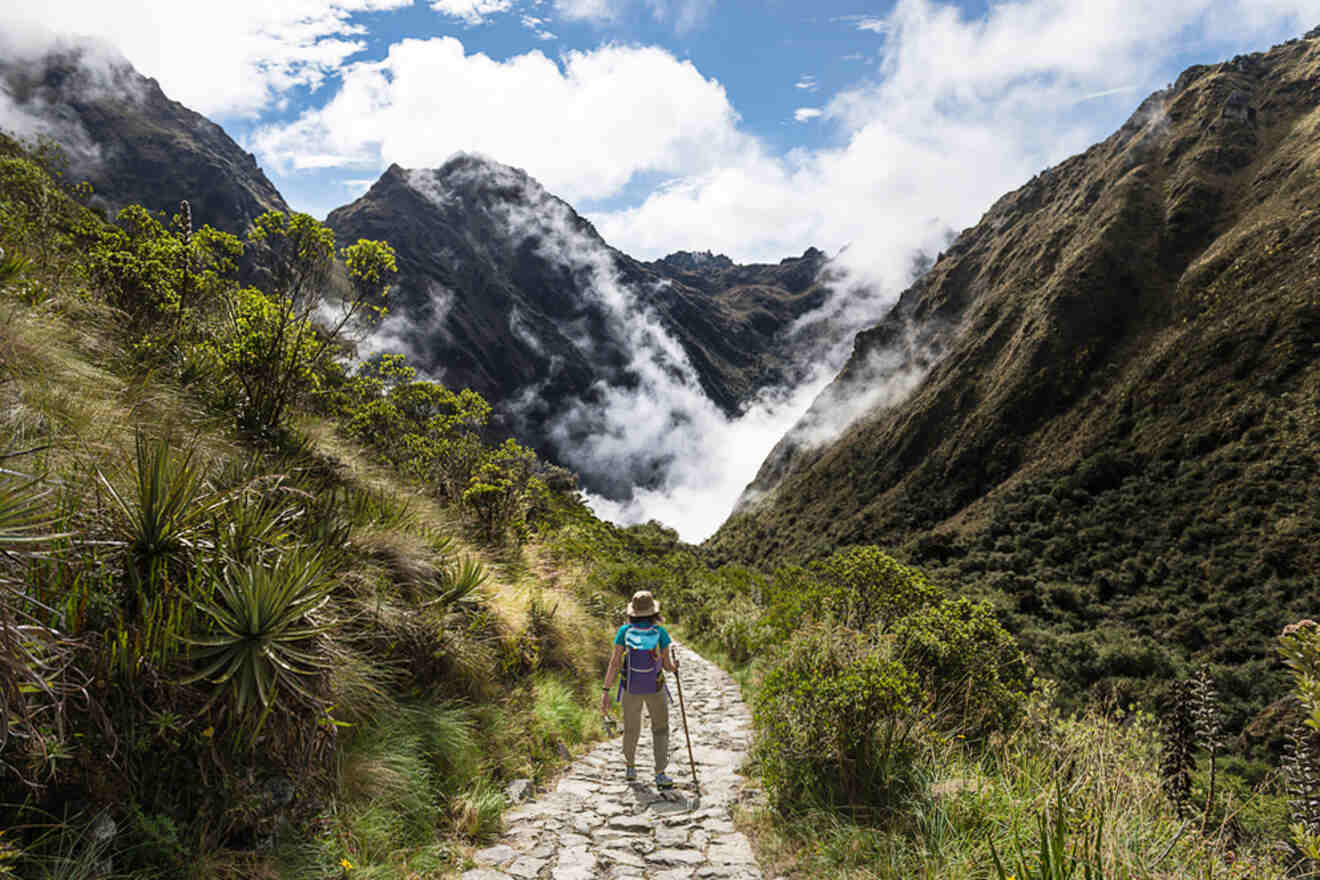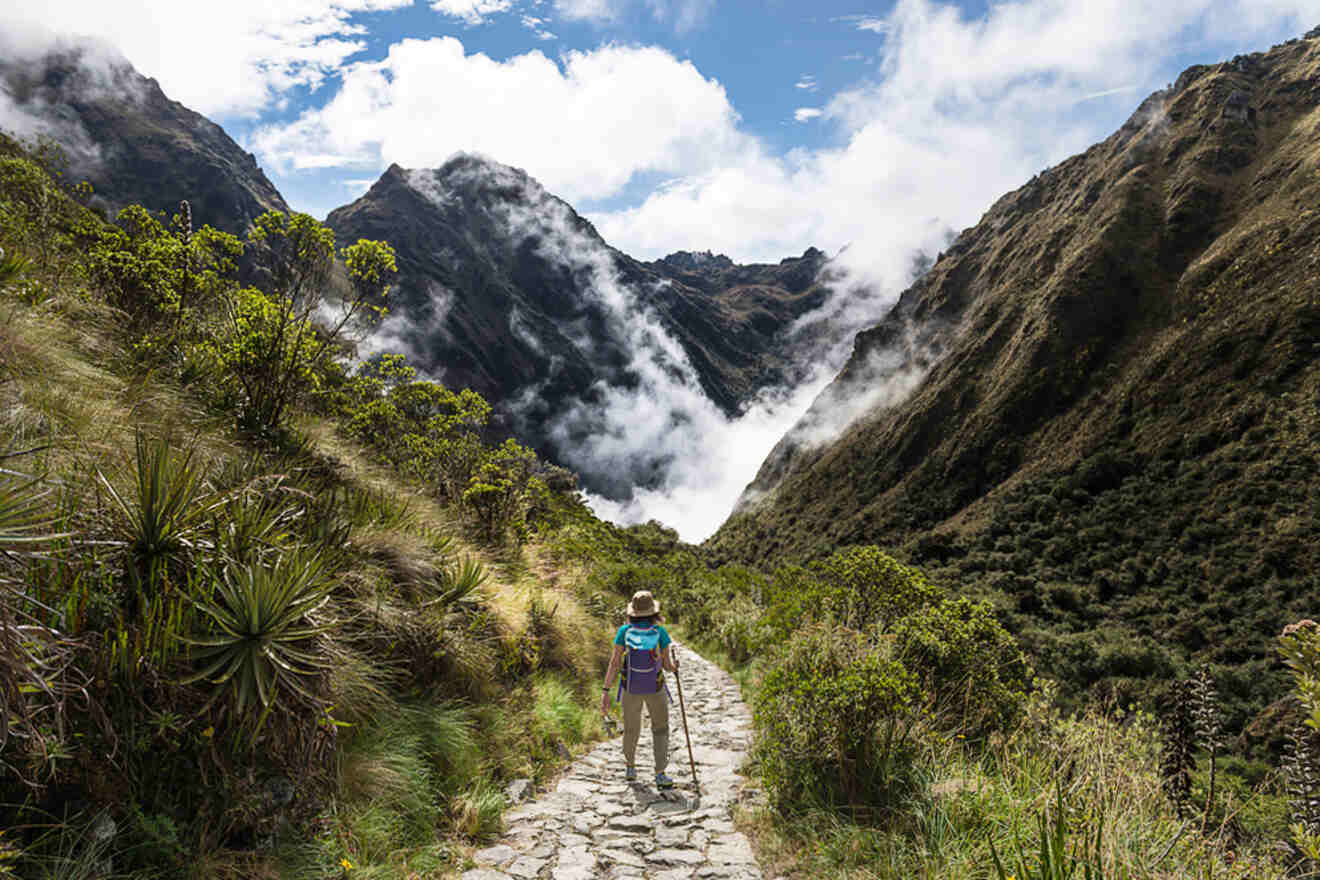 No matter if you're a beginner or an advanced hiker, you're sure to know just how amazing the location for trekking Peru is. And to ensure the top-tier experience, you must choose the very best Inca Trail tours to embark on.
I myself am a vivid mountain lover, and I know to appreciate a good hike. That's why I wanted to make things a little easier for you by compiling a list of top-tier Inca Trail tour companies and their best tour offerings. These options can fit all tastes and budgets, so I'm sure you'll manage to find something for you there.
Inca Trail is on the bucket list of many travelers, and thousands of them decide to challenge themselves with this hike each year. That makes the tour options highly popular and very quick to sell out. To avoid this happening to you, I advise you to book your tours in advance!
Let's start!
If you are in a hurry
Here are the top tour companies for Inca Trail:
1. Intrepid Travel – best combo experiences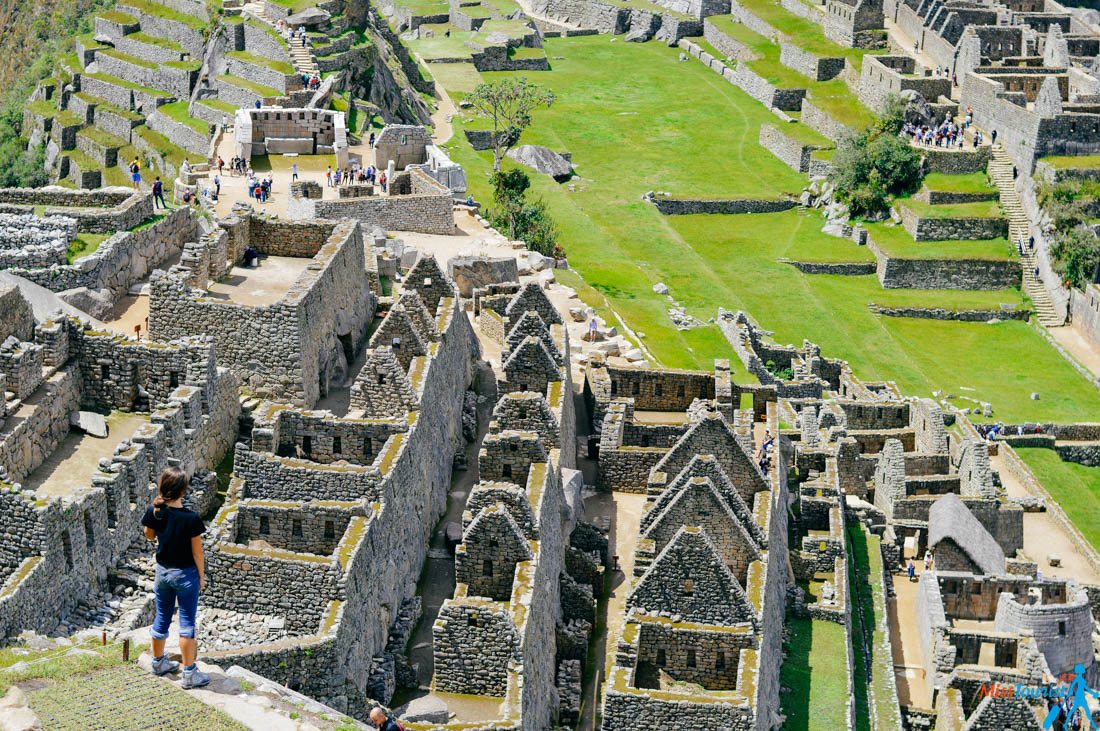 Tours: adventure, culture, history
Best for: all-encompassing travels
Price: from €160
International travel trekking companies might not be the first thing adventurers look for to get an in-depth cultural experience, but Intrepid Travel and its glowing positive reviews beg to differ on that. They are famous for providing their customers with extraordinary tour experiences, and their Peru treks are living proof of that.
They even boast a fantastic number of experiences, catering for any sort of customer – whether you want basic and simple or something more luxurious like one of its comfort trips! There are also family itineraries on offer as well as cycles through some truly awesome places.
Miss Tourist recommends: Inca Trail Express
This is the best Inca Trail tour for those who want a taste of the local treats of South America, the stunning sights of Cusco City, and reach Machu Picchu and its glory. Don't miss a tour from one of the larger international tour operators and Tripadvisor positive reviews leaders. The maximum group limit is 16, and there is no age preference. The whole journey takes 7 days.
Experience an overnight in Machu Picchu, the legendary Lost City of Incas, as you follow their footsteps along ancient ruins while savoring delectable local chocolates!
2. Active Adventures – for exciting escapades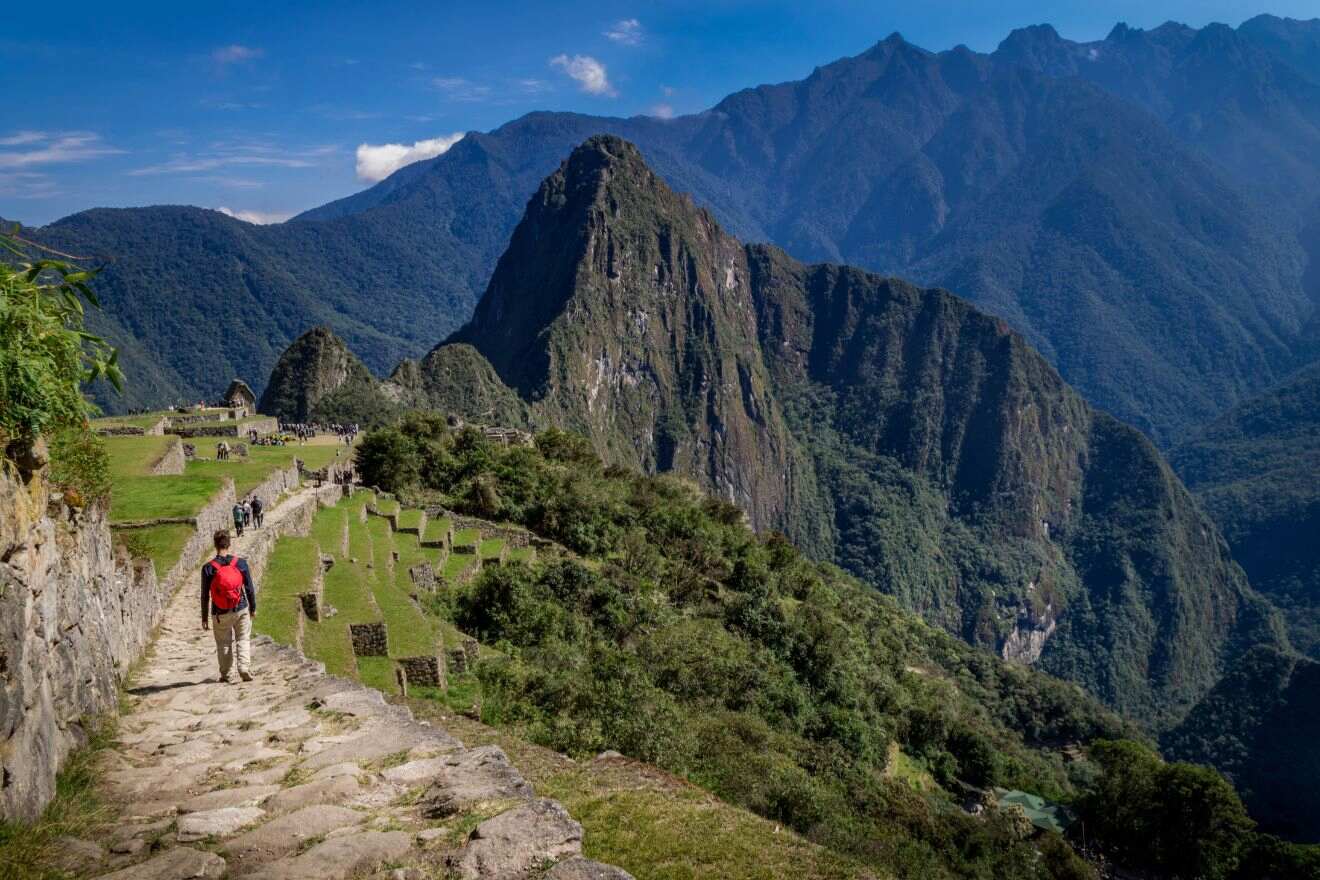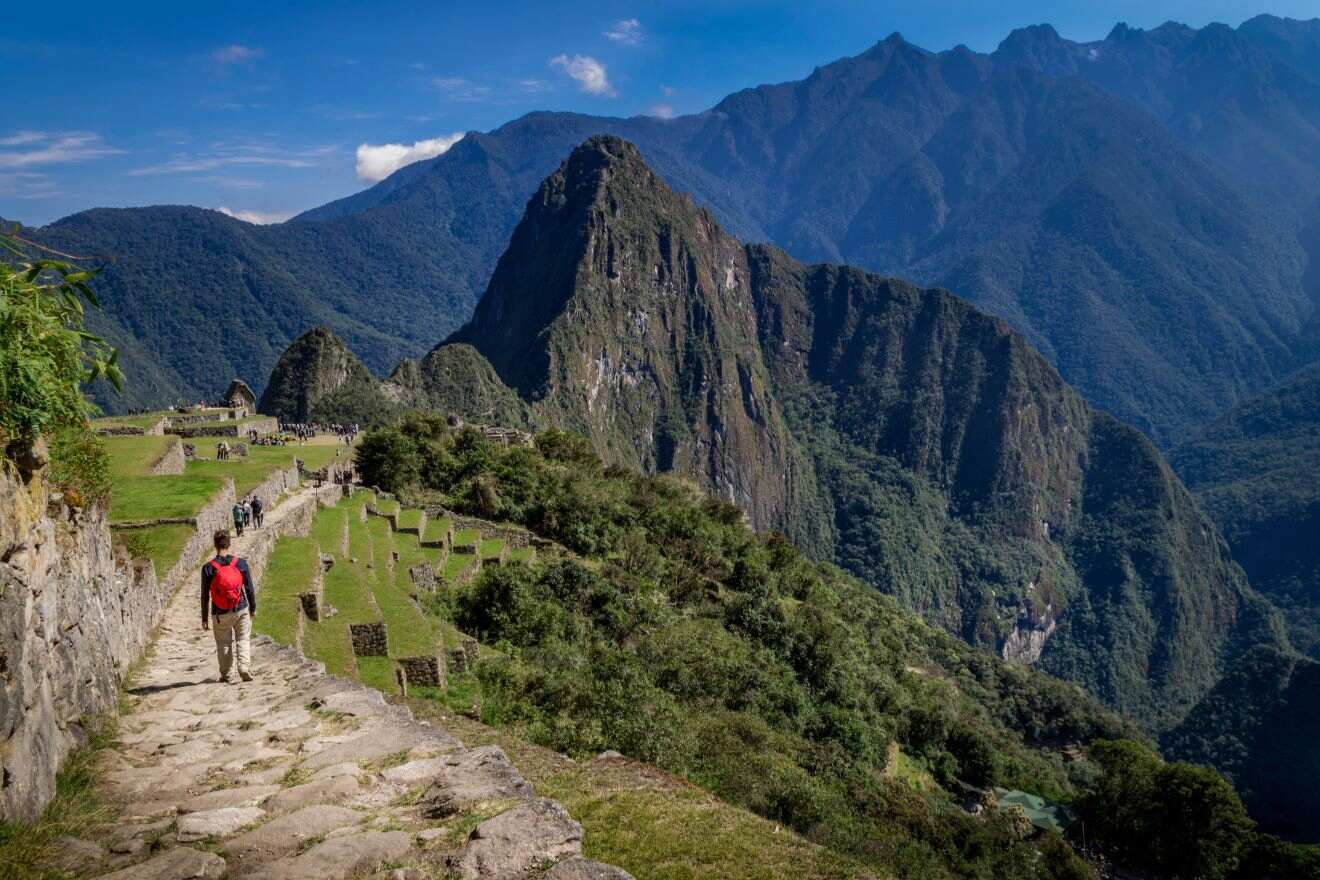 Tours: adventure, culture, adrenaline-rush
Best for: unique and exciting experiences
Price: from €430
This Inca Trail operator has a heartfelt mission to show you the magnificence of the outdoors, and the delight of success and to surpass all expectations when it comes to camaraderie and cozy hospitality on their incredible excursions. Operating out of Queenstown, they are a modest crew with huge potential.
The company makes sure every tiny detail is taken care of down to a T so that you don't have to fret about it any longer, from experienced tour guides to planning the things to do while in Peru, accommodation, etc.!
Miss Tourist recommends: Inca Trail & Amazon Tour
This alternative trek option gives you a chance to visit 2 iconic areas in 10 days. Covering 9 destinations in total, including revered Cusco as both your starting and ending point, you'll be well taken care of with pre-arranged accommodation, transport, and meals.
The Inca Trail to Machu will provide you with insurance, so there are no hidden surprises lurking around the corner. The tour also includes Llama Path, where you can snap some photos with friendly lamas to boat your Insta engagement. Most Inca Trail tour operators offer only Peru's high-end trek, but this company takes it a step further.
3. Bamba Travel – for brave travelers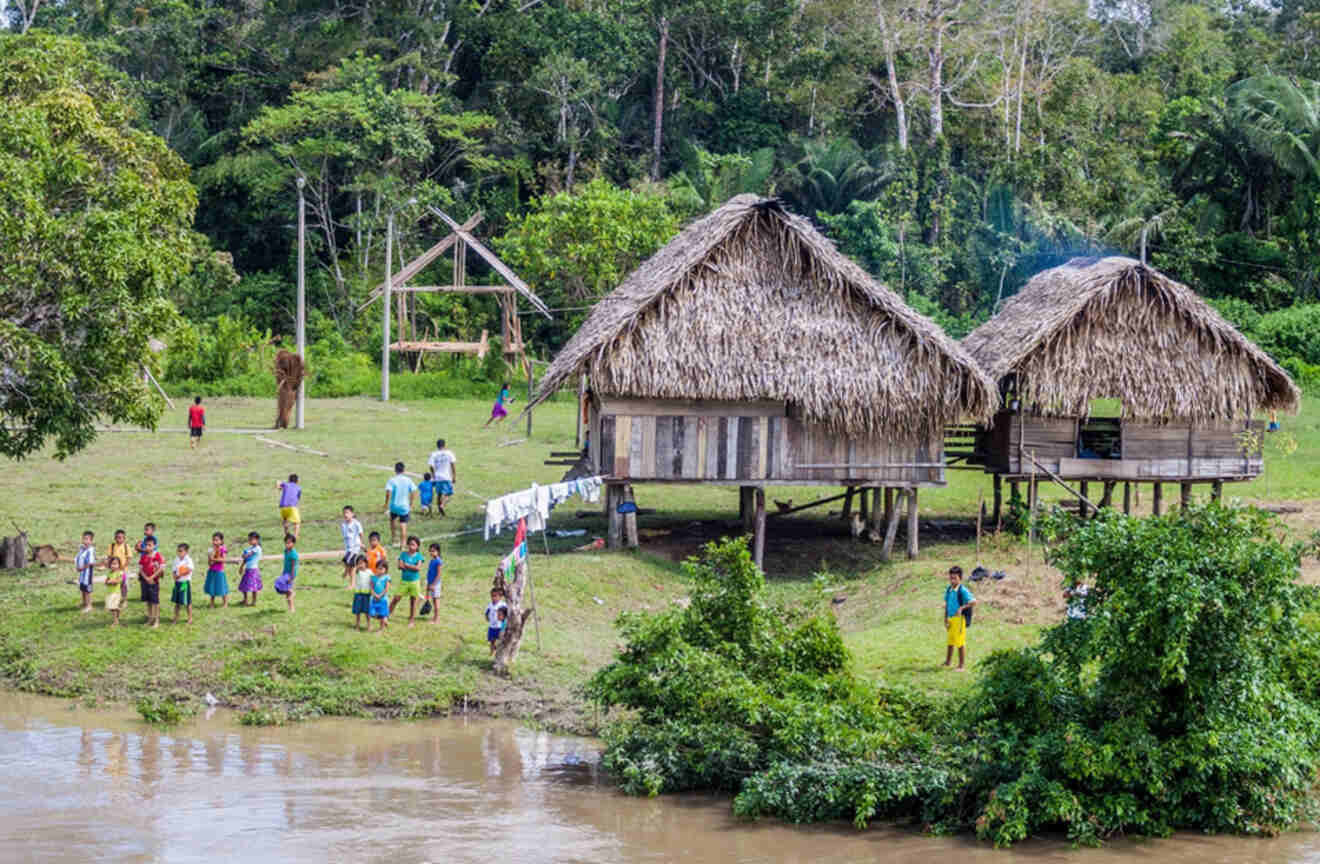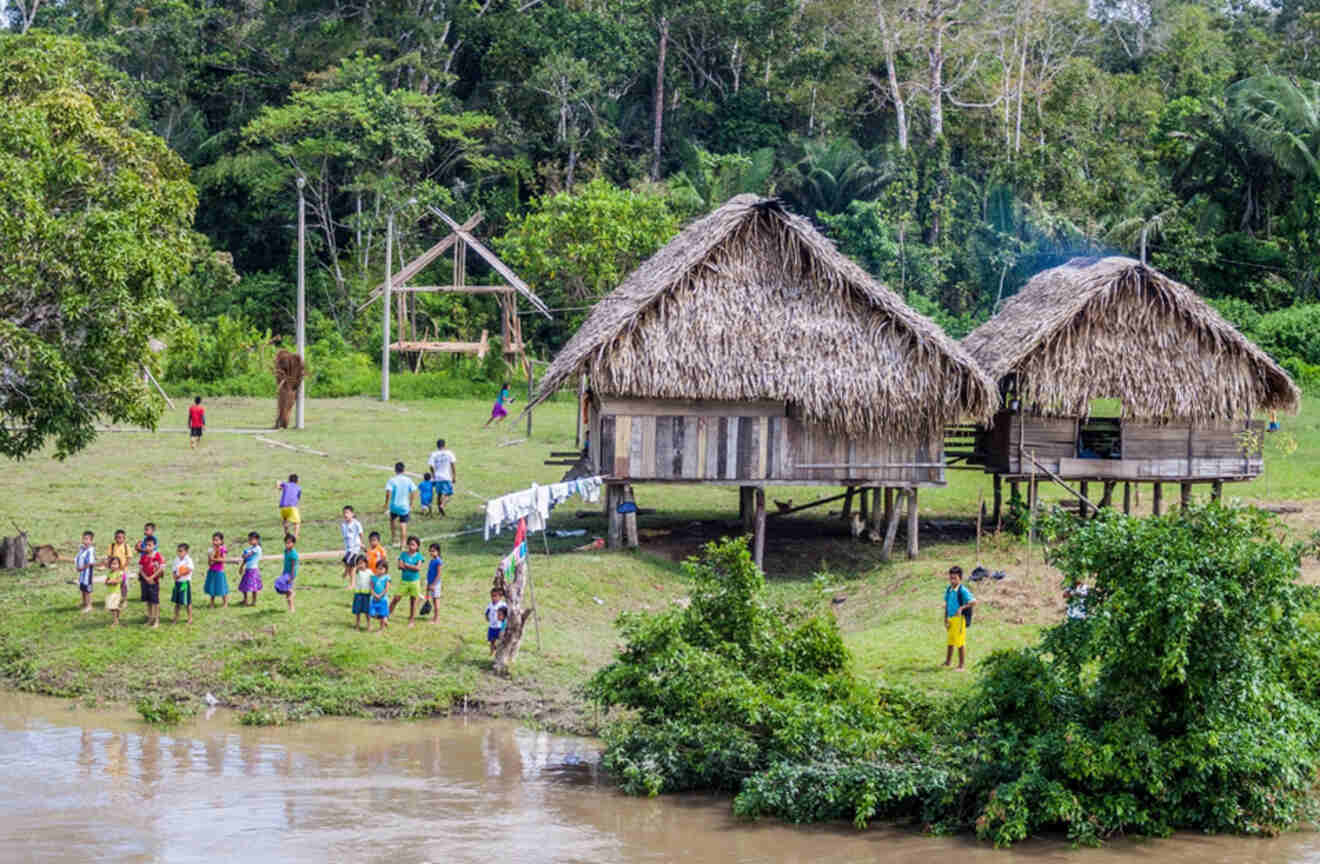 Tours: adventure, rafting, jungle tours
Best for: backpackers, adventurers
Price: from €140
Bamba has a different approach compared to other Machu Picchu tour companies – the Flexible Travel Pass! It gives adventurous travelers all the freedom to make their own fun-filled itineraries and stay in each destination until their heart's content. Moreover, they travel not only in shuttle vans with other backpackers but also experience local transportation such as public buses, boats, and sometimes even flights.
Each of their classic trek options has some exciting combo with water activities and zip lines, so theirs is the best Inca Trail tour to opt for to get your heart pumping.
Miss Tourist recommends: Machu Picchu Jungle Trek
Among many Inca Trail alternatives, this trekking company offers, this one is definitely the most adrenaline-pumping. It's not for those who are the faint of heart, it even includes mountain biking. Tour groups have a maximum size of 20 travelers.
Hop on your bike and explore the ancient Santa Maria Village. Experience an unforgettable adventure rafting down the Urubamba River, discovering Machu Picchu's mythical past, hearing tales from the tour guide, and trekking through Rainbow Mountain. It's a trail to Machu Picchu you're sure to tell your friends and family about.
4. G Adventurers – for young travelers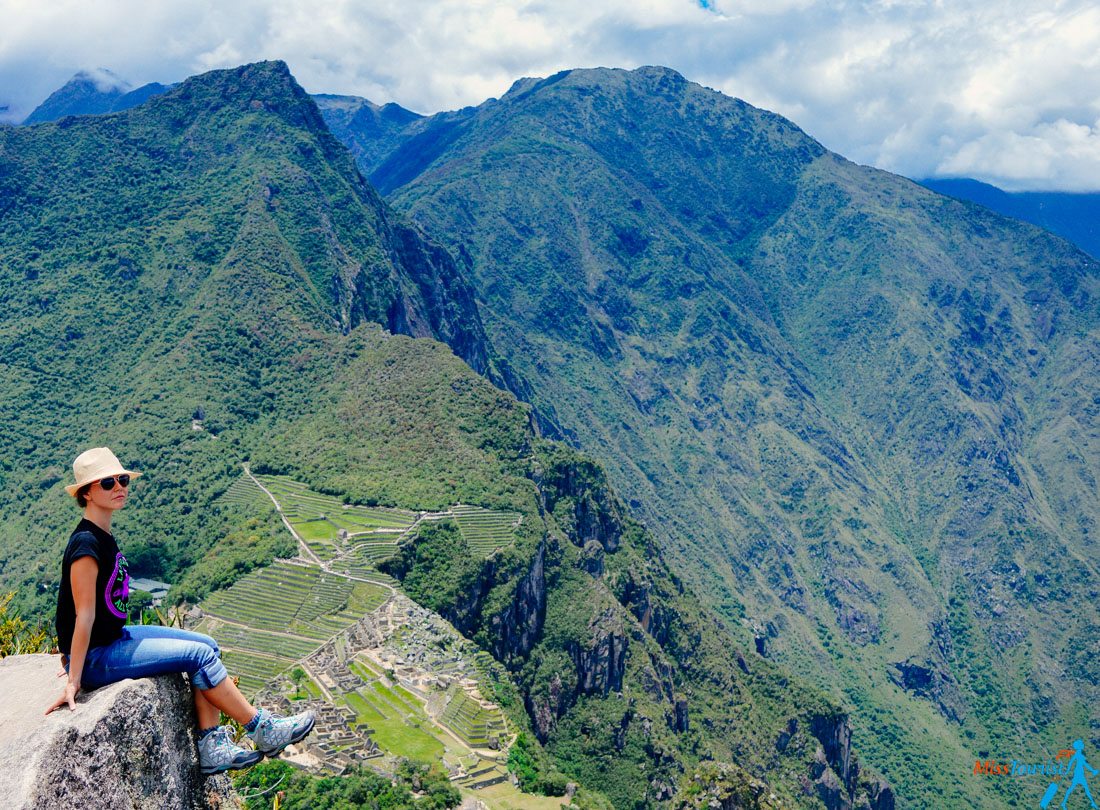 Tours: adventure, excitement, hiking tours
Best for: young people
Price: from €110
G Adventures is one of the award-winning Inca Trail tour companies. Their Peru tours to Inca Ruins are one of their favorite offerings, and many young adventurers embark on it each year. The company provides life-changing experiences in the full sense of the word. They offer sustainable travel and can be a great choice for solo travelers as well.
Overall it's a great tour operator to opt for and is my all-time favorite choice for both multi-day hike tours and short-term tours as well. Their Machu Picchu tours are some of the best-rated out there.
Miss Tourist recommends: The Inca Trail Adventure
No one does the Inca Trail like G Adventures! Their trek through the Sacred Valley and its world-famous hike to Machu Picchu provides an unforgettable combo of cultural sights, breathtaking mountainscapes, and mysterious cloud forests. When you catch your first glimpse of this legendary place in that perfect morning light, you'll know every step was worth it.
Plus, this Inca Trail tour operator has got everything covered: their treks guarantee top food, friendly porters & quality equipment allowing you just to relax & soak up all that beauty of Inca sites!
5. Inkayni Peru Tours – best for local experience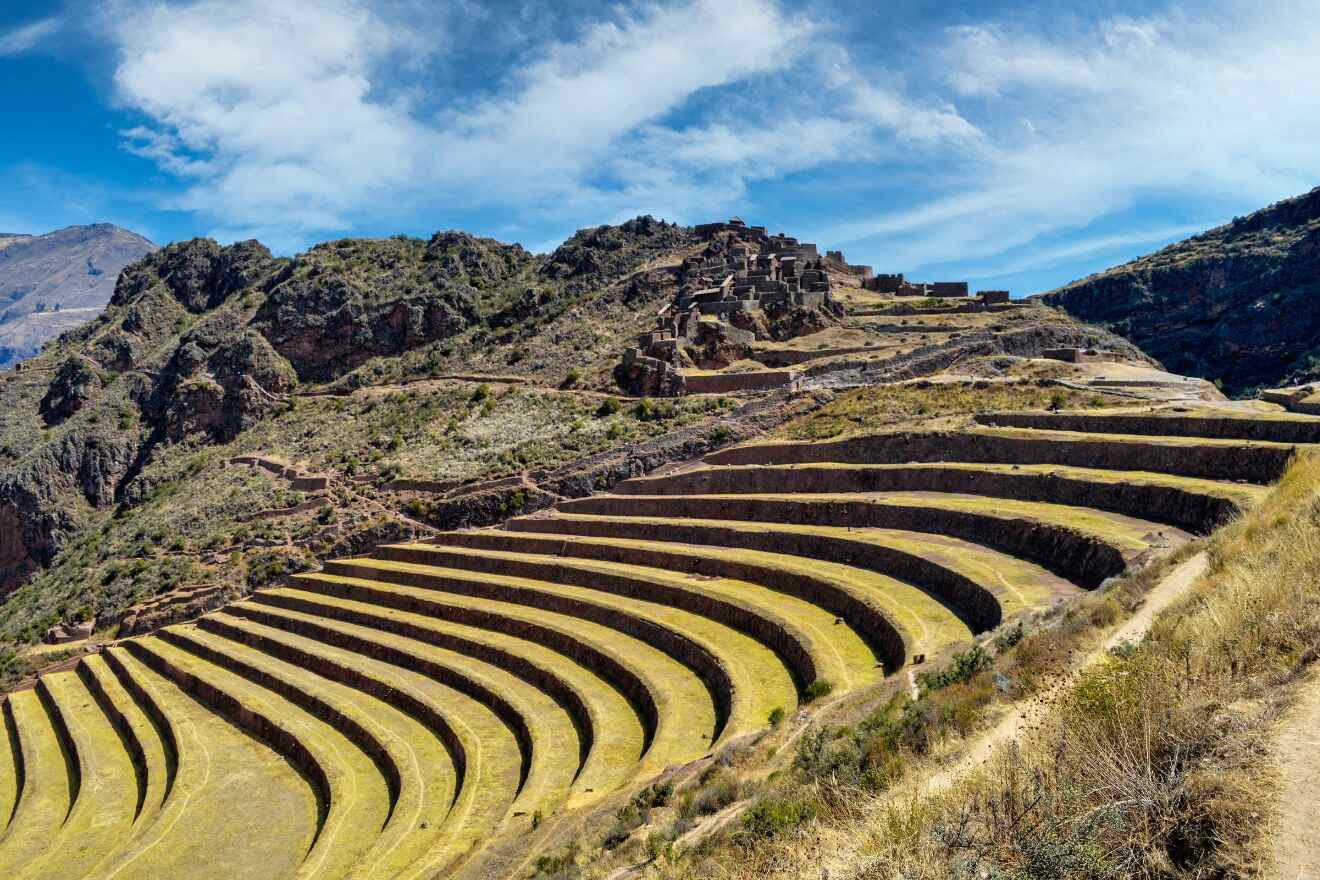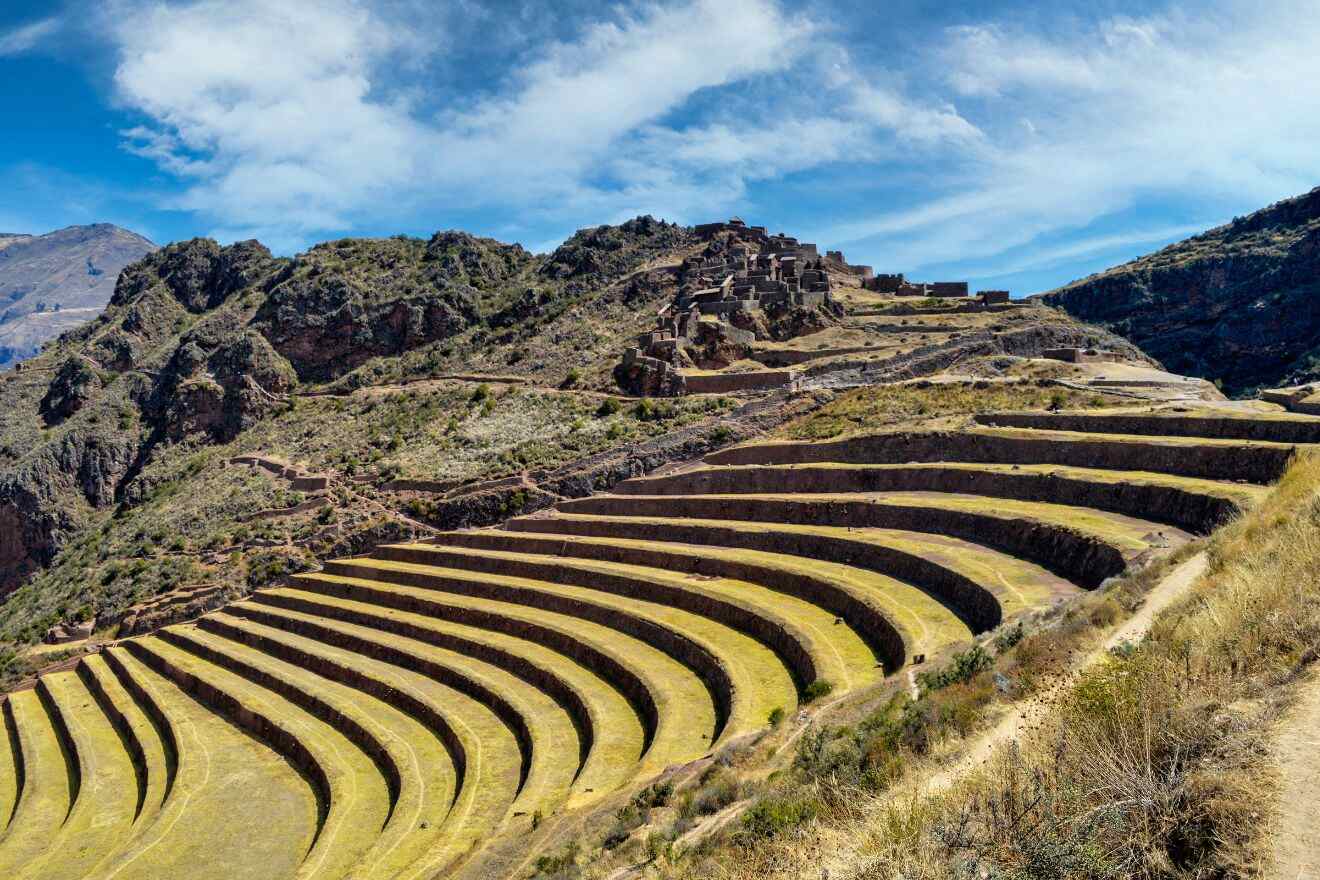 Tours: adventure, local culture, history
Best for: immersive learners
Price: from €185
While the tour market may be saturated with local Peruvian companies, no other company glows on review sites as much as Inkayni Peru Tours. For them, quality touring services are the number 1 priority. They emphasize the importance of preserving and sharing historical and ancient culture and spiritual practices left behind by their ancestors. Their main mission is to make Peruvian tourism a great experience for foreigners.
Their immersive tours are the perfect way to experience local culture and get a quality educational experience. So history buffs, as well as curious travelers, will have a blast with their tours.
Miss Tourist recommends: In-Depth Inca Trail
Among many private treks, camping tours, and alternative treks, there is no more immersive experience than an in-depth local tour.
Beat the crowds and immerse yourself in the depths of Chilean culture at Machu Picchu before sunrise. You'll experience the natural abundance of Cochawasi – a sanctuary full of Andean animals. There is also a visit to Pisaq's market for some hidden gems amid windswept alleyways!
This local company can also provide you with the latest Peru travel guidebooks. The whole journey lasts for 7 days, but by the end of it, you'll feel like you're born and raised Peruvian.
6. Alpaca Expeditions – best for supporting a good cause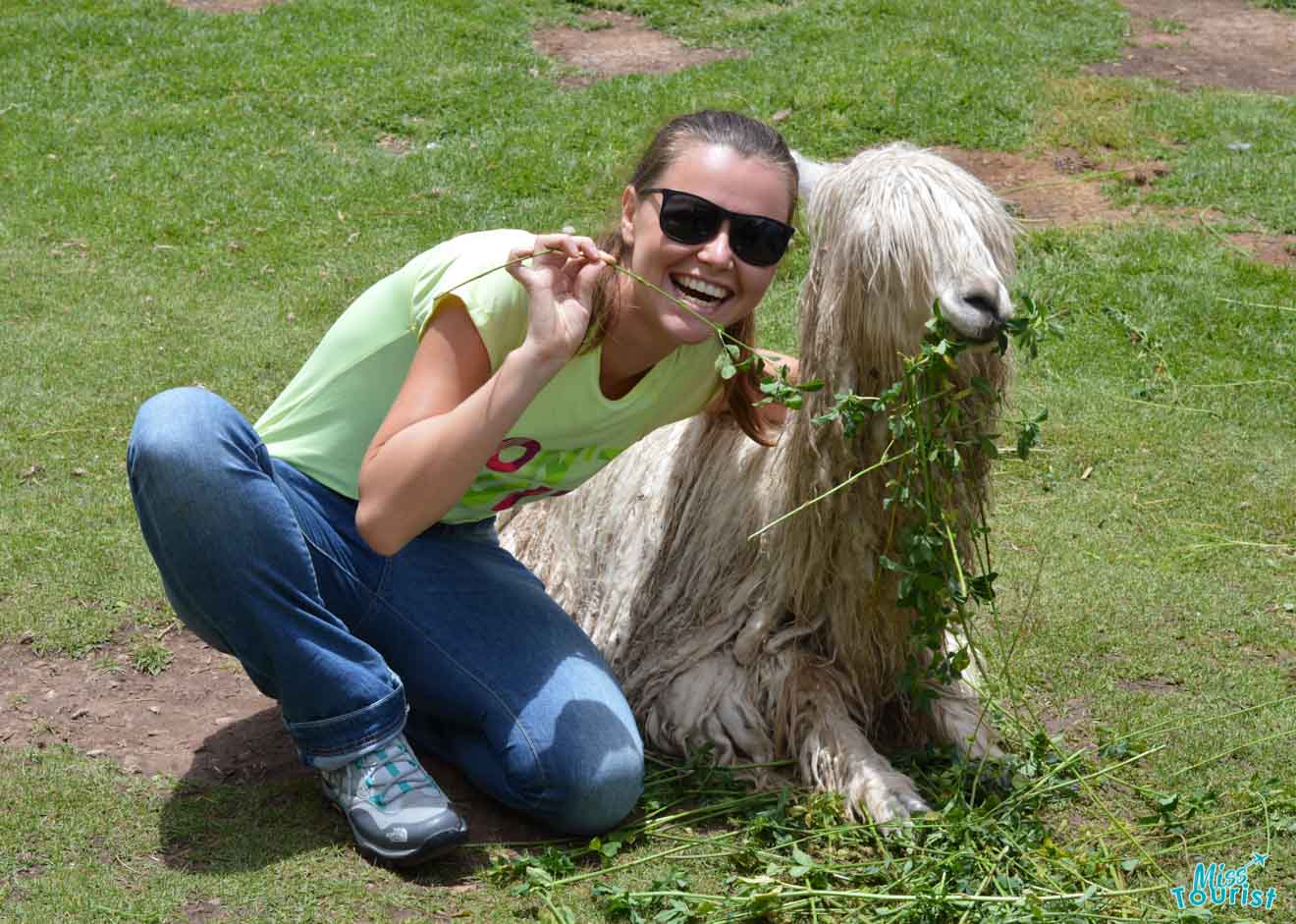 Tours: adventure, culture, history
Best for: adventurers
Price: from €156
Alpaca Expeditions has an unbeatable selection of exclusive tours through the majestic Andes – and an even more heroic mission. Their top priority? To support local communities, provide employment to locals, and build sustainable schools so that children in the area can benefit, too!
With a range of experiences guaranteed to meet any traveler's desires, you're sure to find something that's perfect for you. It's one of the few local operators that combine both charity and convenient traveling so you can enrich your memories as well as help someone in need.
Miss Tourist recommends: Classic Inca Trail Trek
This is a great short experience for any adventurer that might have a tight schedule. It's a group trek with up to 12 people, and it lasts only 4 days. It's a breathtaking Peru experience that starts and ends in Cusco!
From meals and transport to stunning accommodations and expert guides – this dream trip has it all! And it's also a quick way to visit up to 8 must-see locations in the area. So if you have a squad of friends, it could be a great opportunity for bonding time.
7. LimaTours – best for unique local tours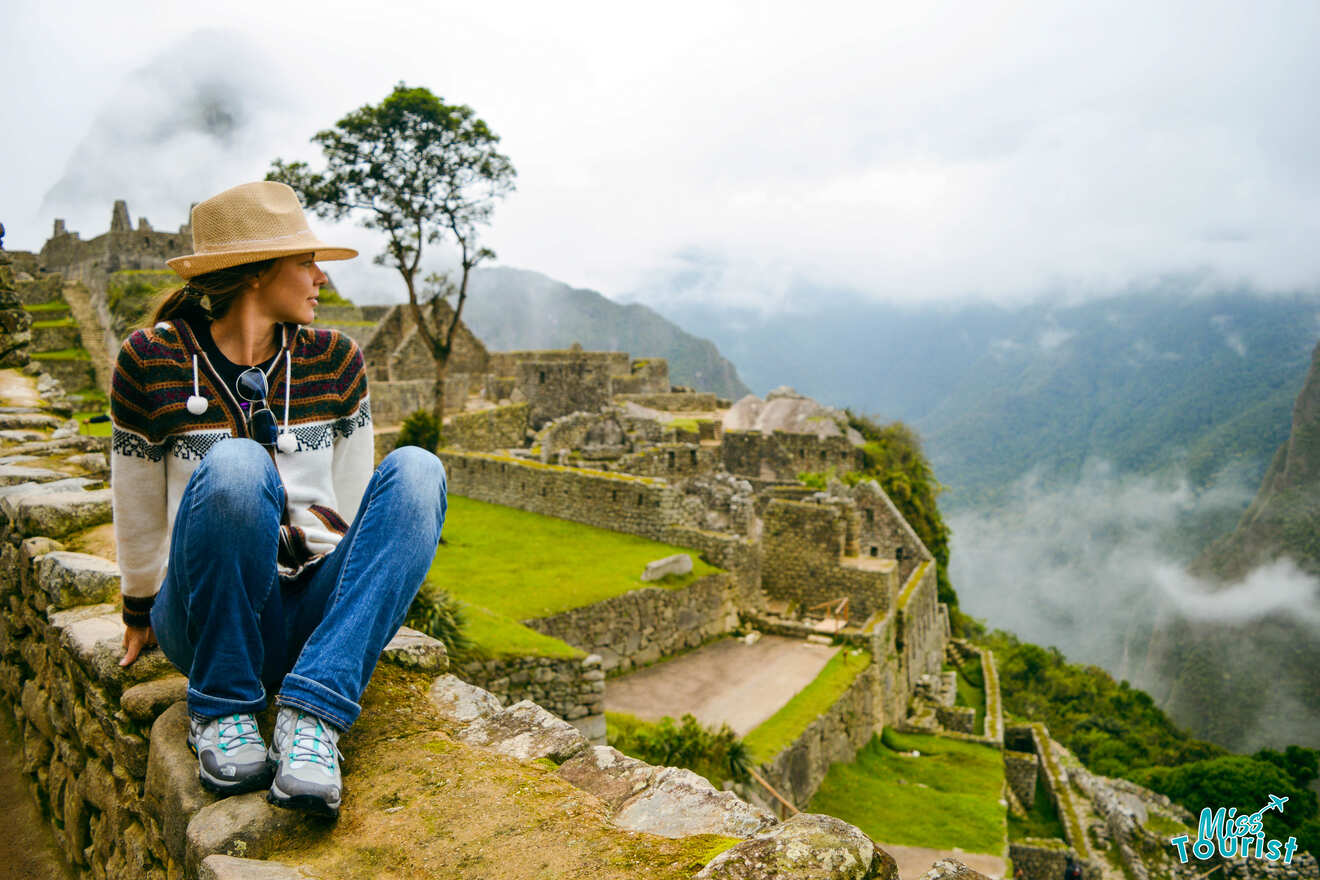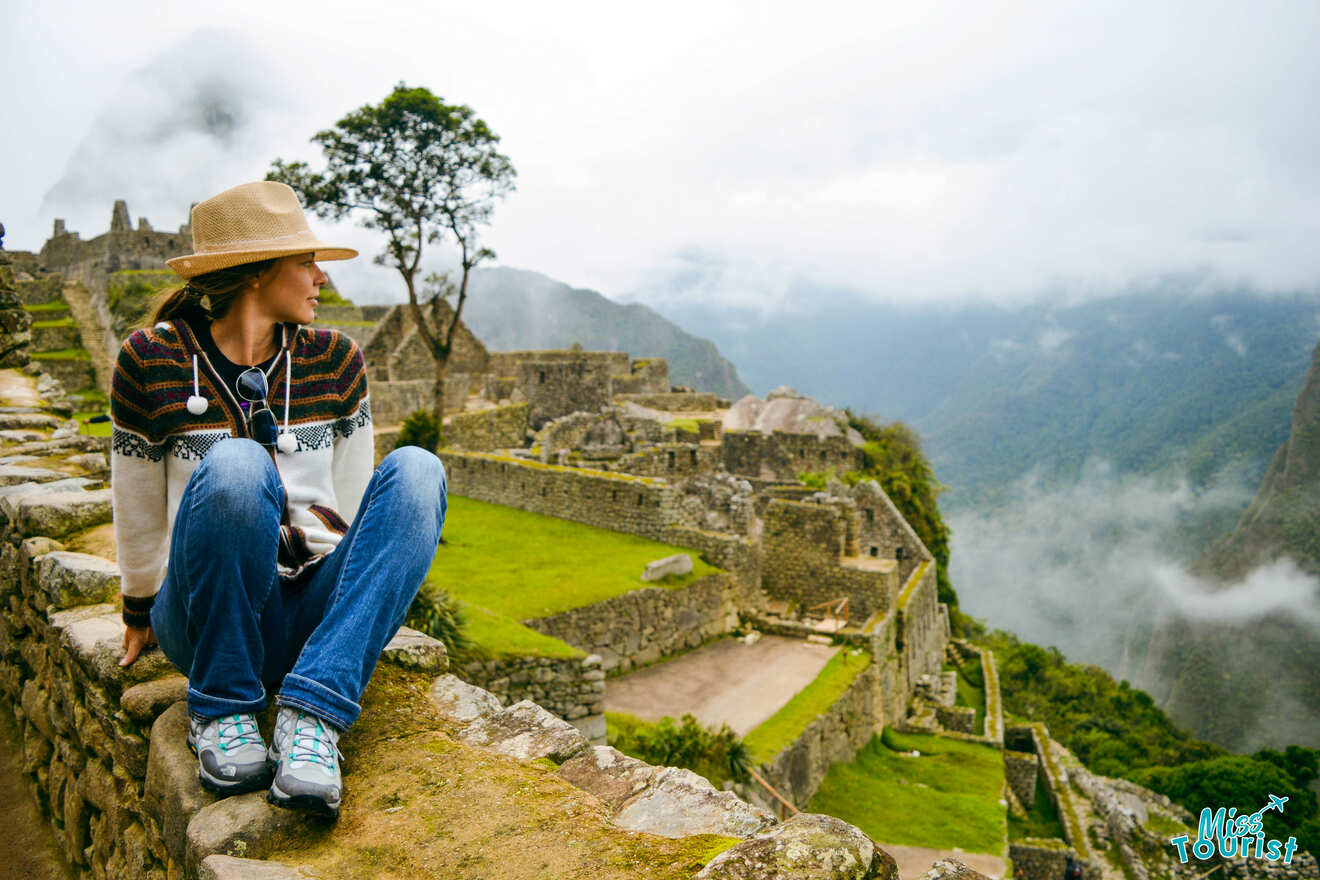 Tours: adventure, in-depth, local
Best for: unique travels and experiences
Price: from €120
LimaTours has been helping its guests get an inspiring and immersive glimpse into Peruvian culture for over 60 years. Back in 1956, they had a dream of showcasing Peru's wonders to the world as one of the country's first local operators, and it's safe to say they managed to make that dream come true.
They are located very close to Peru's main attractions, and that makes them one of the top choices for modern travelers. Their wide selection of tours is amazing, with plenty of options for cultural, adrenaline-fueled, and food expeditions.
Miss Tourist recommends: Inca Journey
Kicking off in Lima and finishing up in Cusco, the in-depth cultural experience is a 7-day journey through 6 of Peru's most beautiful locales. Every detail is taken care of, from your hotel stays to meals, transport, and even an expert guide – this package has it all!
You'll warm yourself in the inviting atmosphere of Machu Picchu as you share a snapshot moment with one friendly llama! Feast your eyes on the magnificent landscape and aquamarine lakes of the Sacred Valley.
Tour groups are limited to 16 people.
8. Andean Path Travel – best for camping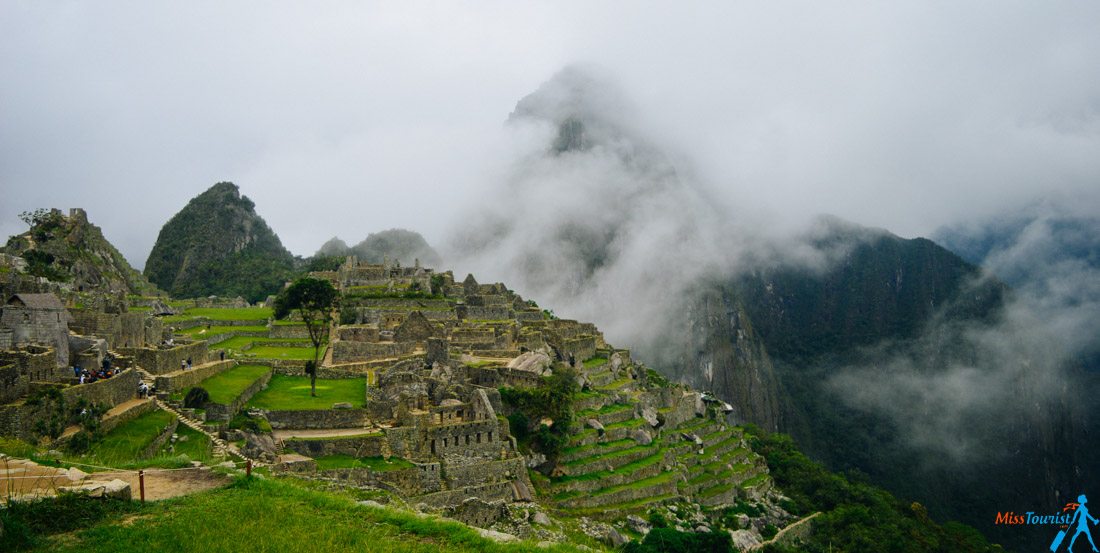 Tours: adventure, camping, trekking
Best for: campers
Price: from €130
Step off the beaten track and be ready for a journey of discovery with Andean Path Travel. Their passionate staff has the ideal balance of knowledge, attitude, and intuition to make sure you experience a truly unique adventure in Peru.
From trekking trips that take you away from traditional paths to cultural immersion tours packed with vibrant culture, history, and nature – they deliver flexible itineraries so you can unlock all those hidden gems that are just waiting to surprise you.
Miss Tourist recommends: Inca Trail Camping
If you find yourself hypnotized by watching YouTubers and their camping blogs, you might want to embark on such an adventure yourself. This camping trip to Inca Trail is the perfect choice for that. The tour starts from Cusco city!
With the short camping trip of just 2 days, you'll get to explore 3 of Peru's destinations in no time flat. This fee includes accommodation, a professional guide, meals, and transportation, so all you have to do is come prepared for fun.
9. TreXperience – best for shorter tours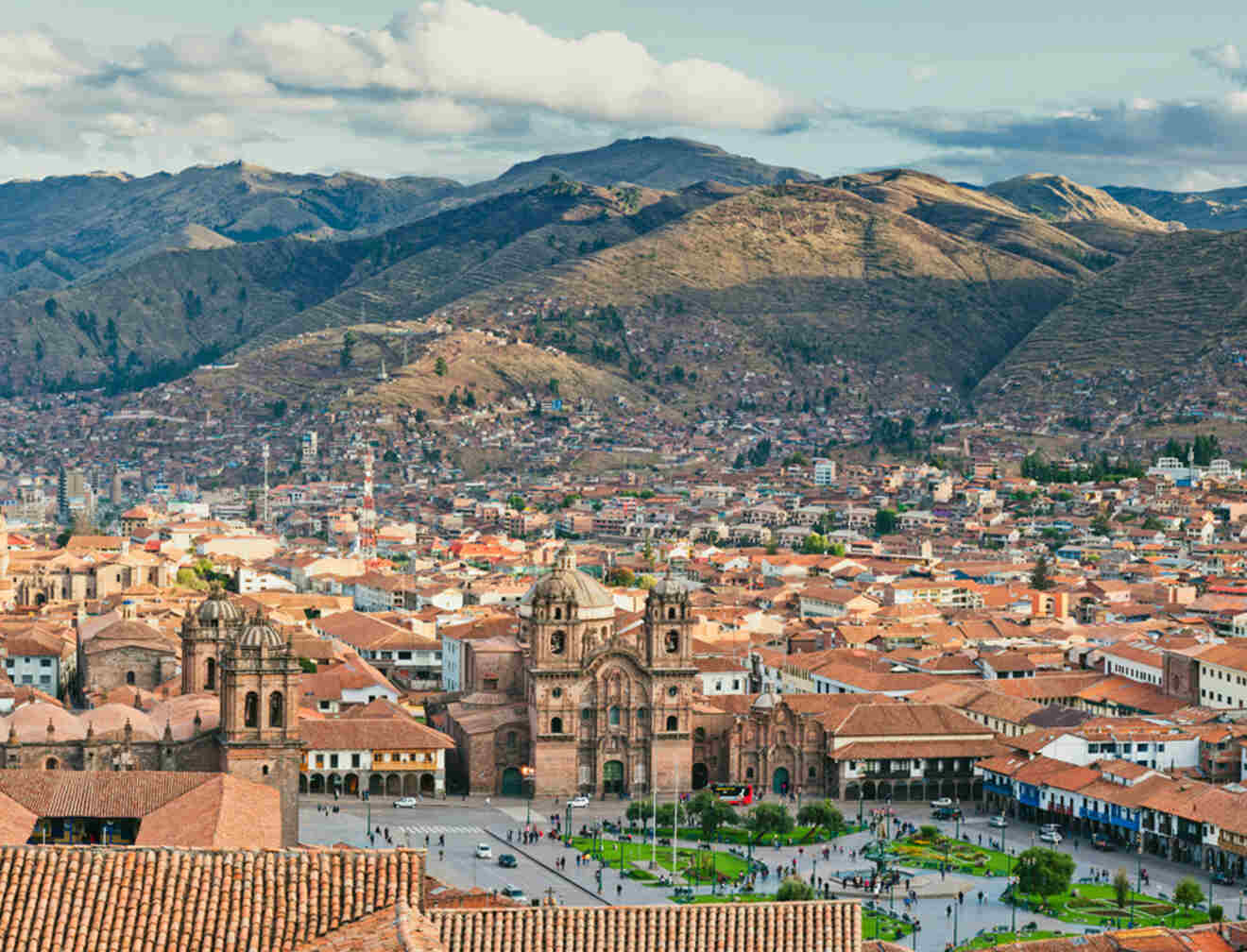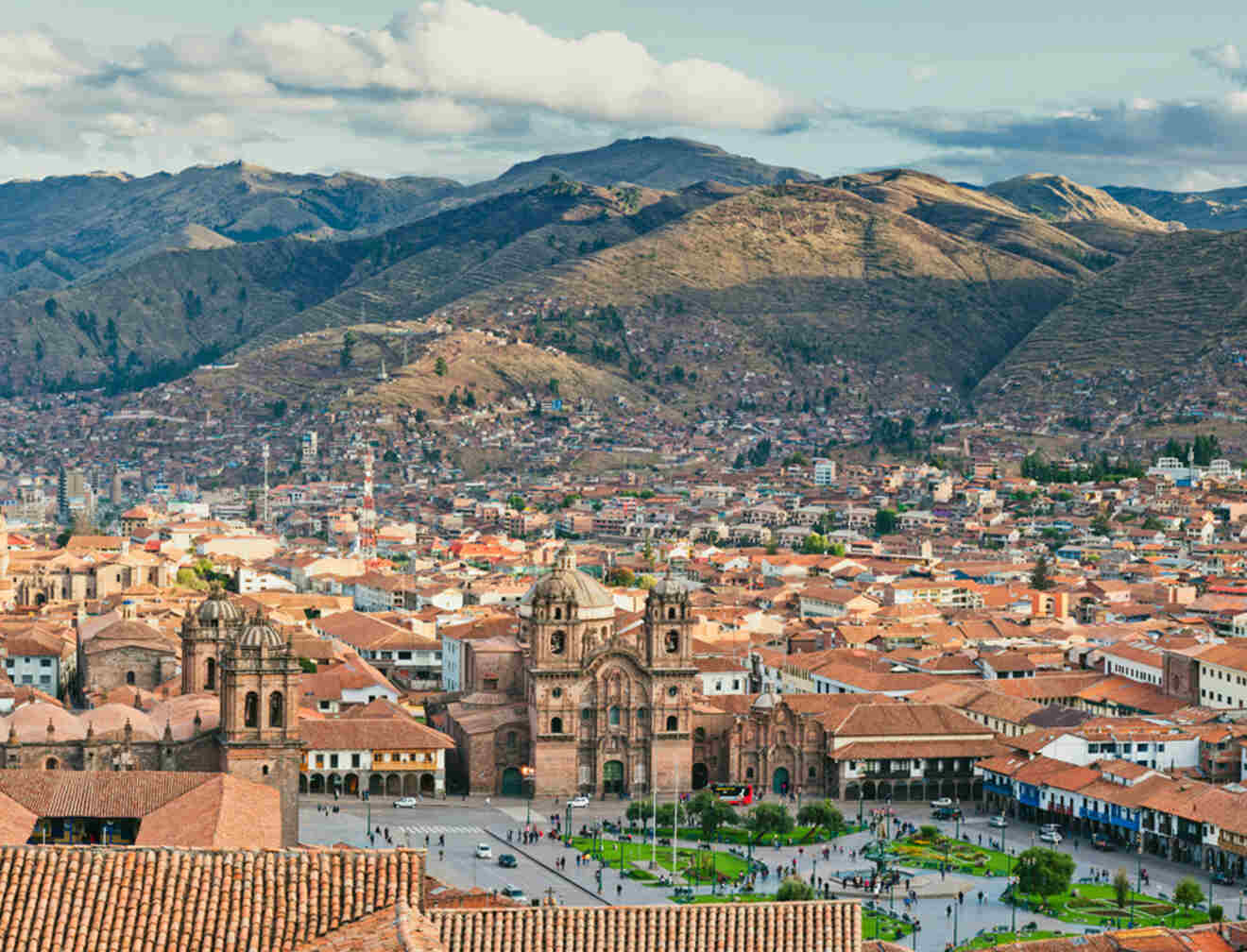 Tours: short-timed, culture, local history
Best for: those tight on schedule
Price: from €166
This local tour operator provides national service, and they are passionate about impacting people and the planet positively. That's why they strive to create a sustainable business model and employ locals in need as well as donate to charitable causes.
Their trips can take you on Inca Trail expeditions, hike in the Andes mountains, or perhaps to a Lares trek, so their choices of adventures are quite wide. There are also longer expeditions and private tour options, so they are a convenient choice for most travelers.
Miss Tourist recommends: Inca Trail & Lares Trek
Kick off your journey in Cusco and end it with an awesome 5-day hiking trip! This amazing tour package is specially designed to take you through the breathtaking beauty of the main destinations in Peru. Everything's included: hotel stay, meals, transport, as well as a knowledgeable guide who'll make sure you get the most out of your time there.
You'll have a chance to chat and connect with those living in the Andes and get a taste of everyday life. Marvel at Inca ruins situated in breathtaking cloud forests, and try your hand at cooking traditional Peruvian fare.
10. Tierras Vivas – for hikers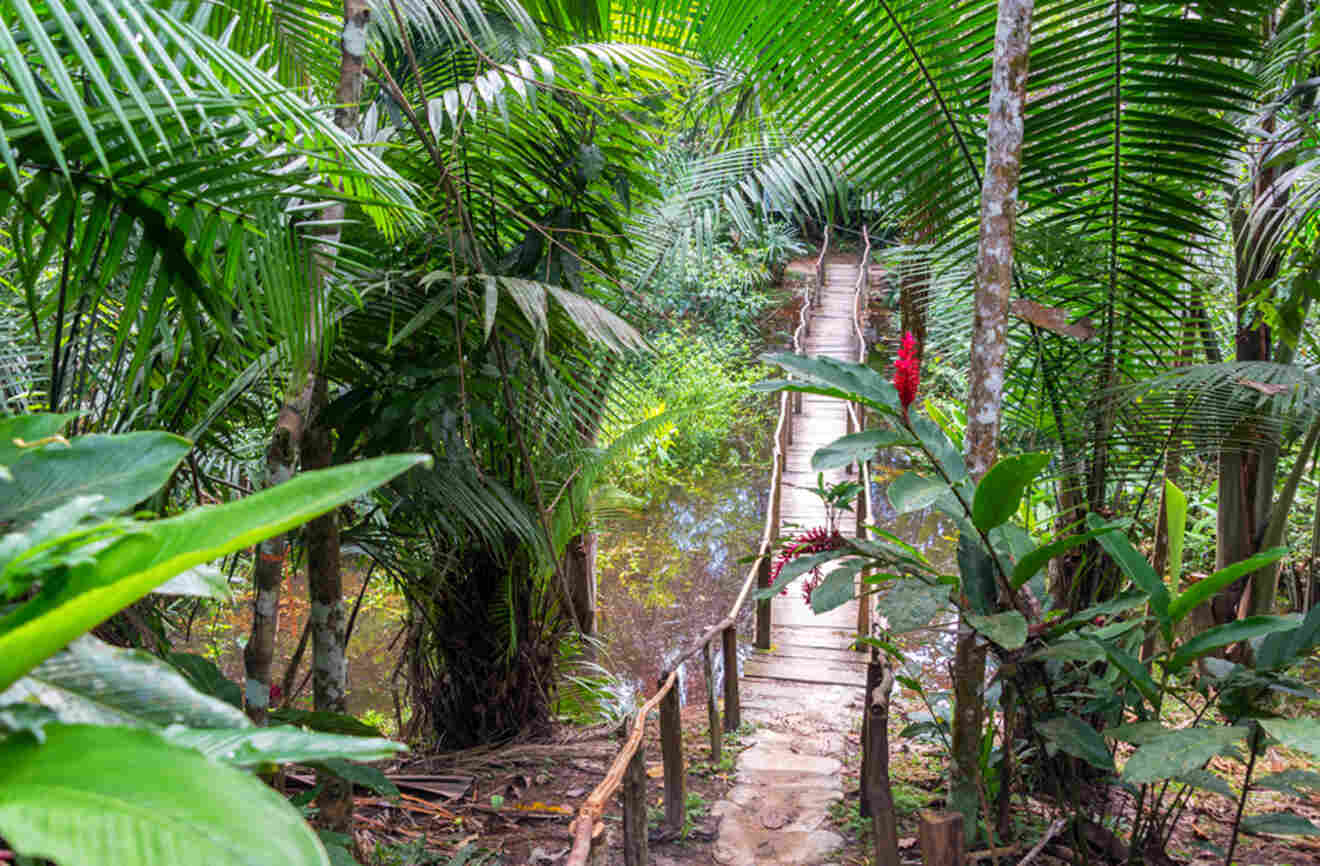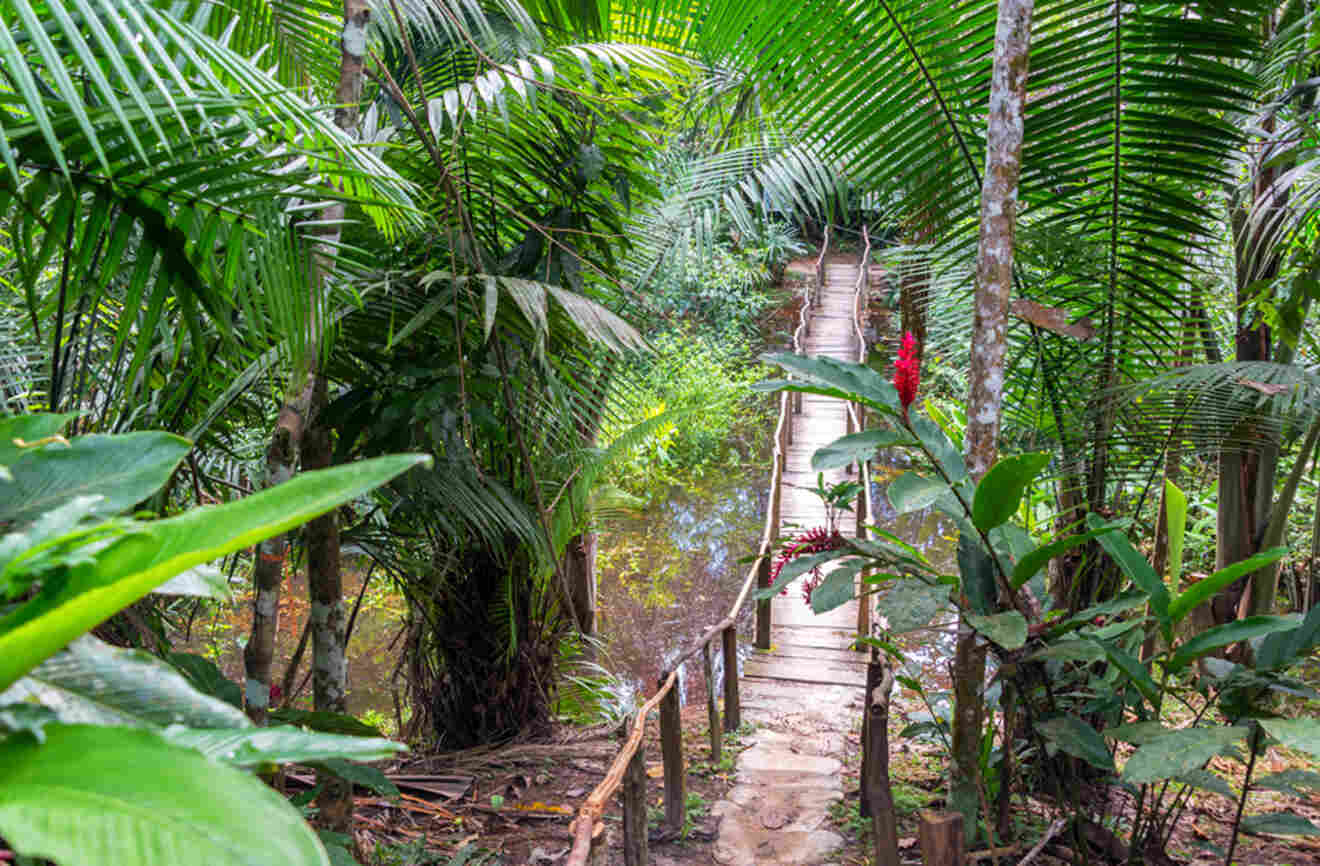 Tours: location-specific, adventure, hikes
Best for: professional hikers
Price: from €74
Welcome to Tierras Vivas, an experienced and dependable adventure tour operator based in Peru. Their devoted locals are knowledgeable yet friendly experts who specialize in creating wonderfully unique experiences for travelers from across the globe, from Machu Picchu & Inca Trail treks to Salkantay tours or even something entirely out-of-the-ordinary.
They are pros at sniffing out unbelievable destinations throughout Peru for all kinds of travelers, so I'm sure you can believe in them to find you the best excursion possible according to your needs.
Miss Tourist recommends: Inka Jungle Trek
Here is one more exciting option for curious travelers who are always on the lookout for nature escapades. Get the full Peruvian experience on this 4-day hiking tour, kicking off and concluding in Cusco!
From exploring the ancient ruins of Peru to trekking through lush jungles, tour operators have your journey sorted with accommodation in a hotel plus your own expert guide, food, transport – you name it. Days there are jam-packed with adventures for an unforgettable escapade deep into exotic Peru!
11. Sun Gate Tours – best for customizable trips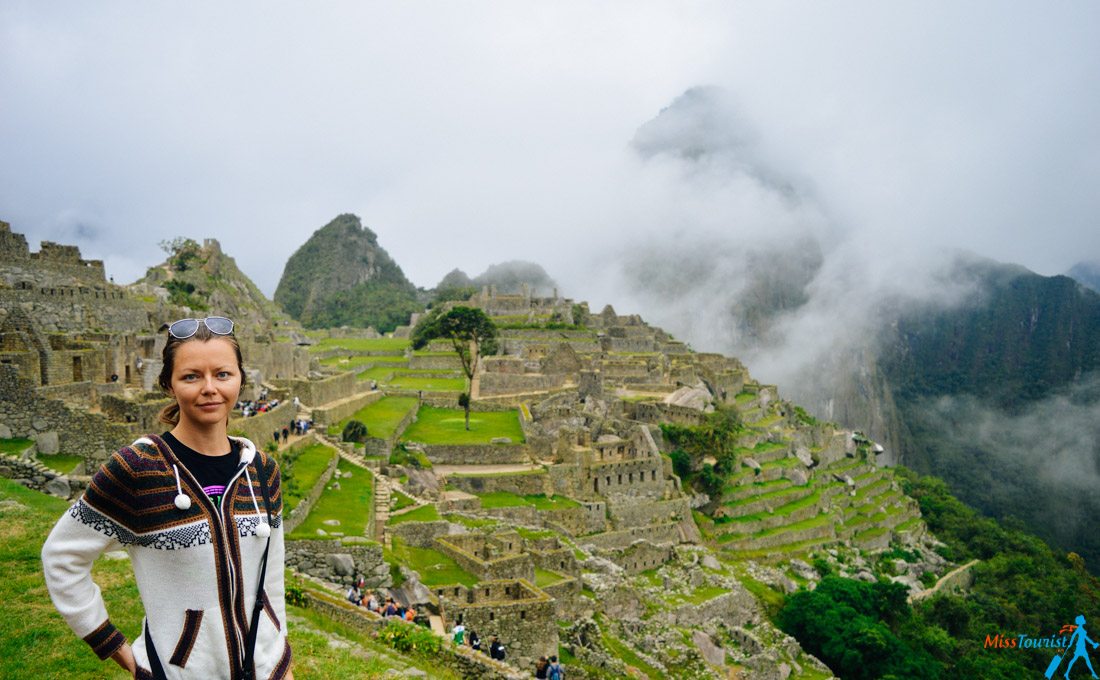 Tours: adventure, tailor-made, local culture
Best for: free birds
Price: from €220
This tour company is one of the best Inca Trail operators, and their wide offer of services can prove that. They have over 15 years of experience, so you can trust them to bring out the adventurous spirit in you with some truly innovative travel experiences. High standards, personalized trips, and sustainable tourism – they've got it all covered!
In case you already have a vision of your perfect getaway, the company is famous for creating custom-made itineraries specifically tailored to their customer's wishes.
Miss Tourist recommends: Machu Picchu 4-Day Trek
This is one short but equally fun as the rest of the tours on this list. On this 4-day adventure, you'll traverse through the lush green Sacred Valley and gaze upon ancient Ollantaytambo en route to Machu Picchu.
Finally, when you reach the iconic Inca enclave Machu Picchu, you'll stay overnight in Aguas Calientes and let your eyes feast on Machu Picchu's lavish beauty firsthand. It's a great all-encompassing option for those tight on schedule who still want to see all the important parts of the Inca Trail.
12. Enigma Peru – best for challenging hikes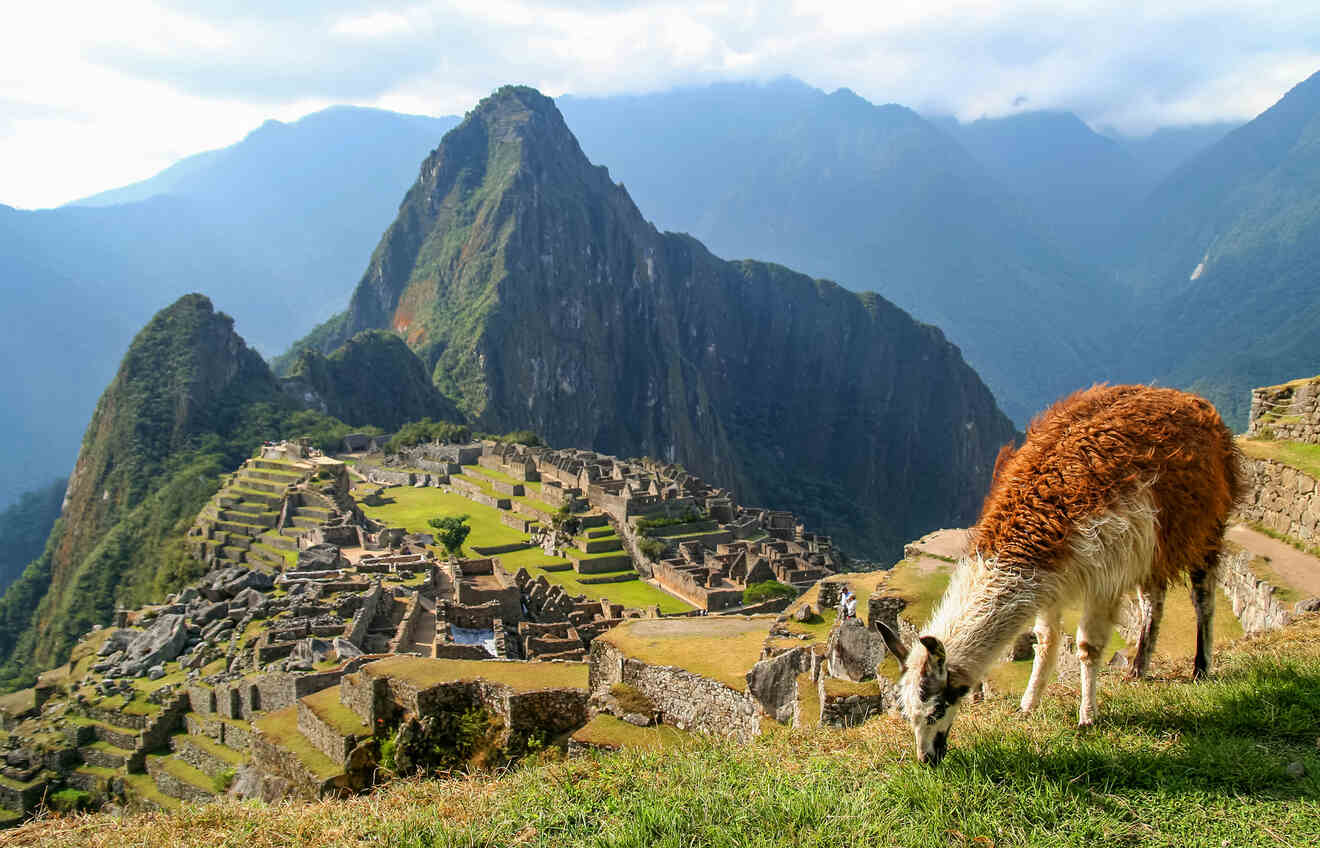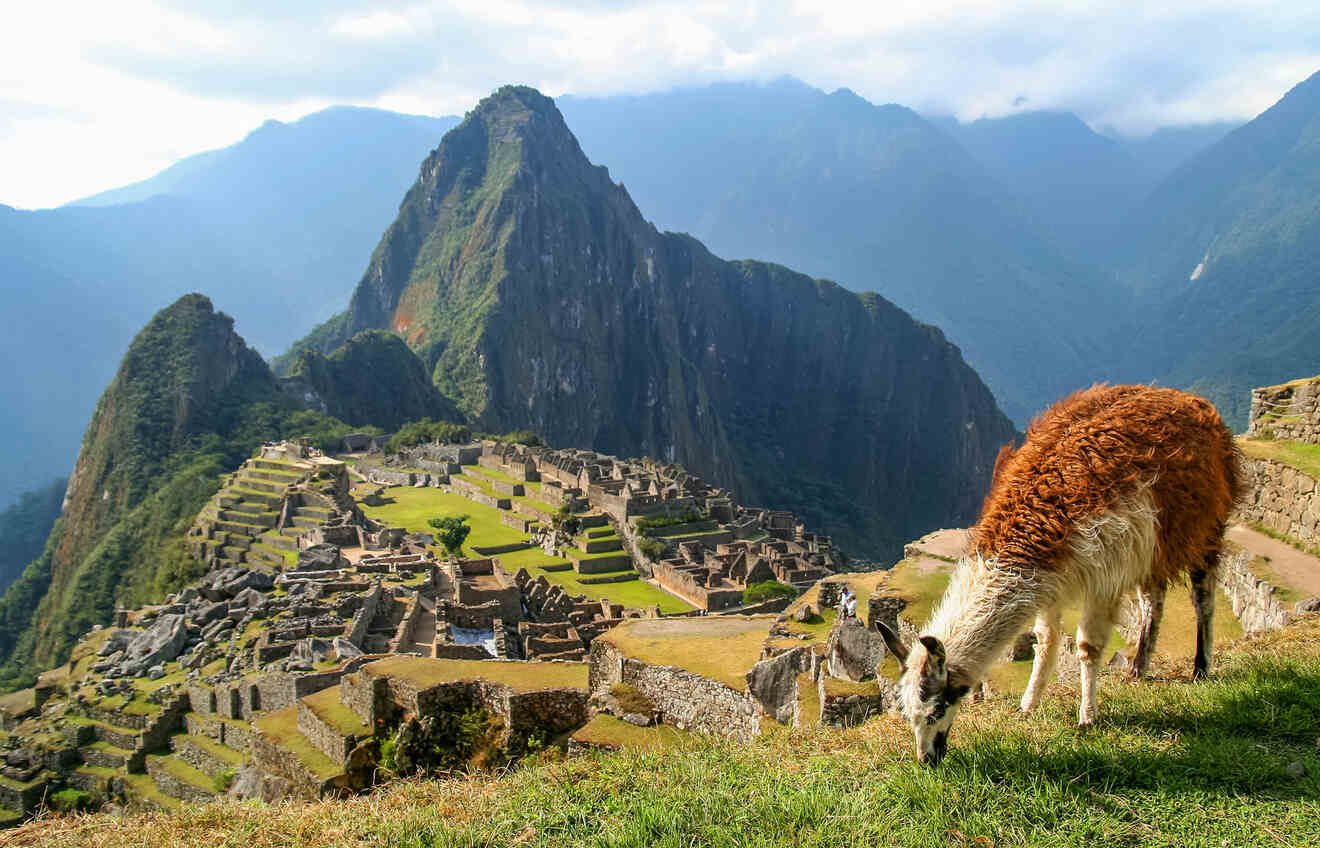 Tours: adventure, trekking, local
Best for: advanced hikers
Price: from €220
Enigma is one of the best choices of local Peruvian companies for private tours and Inca Trail treks. Their tour packages have a goal of curating one-of-a-kind, genuine, and extraordinary experiences in Peru. A key feature offered is personalized attention to each Inca Trail hike, and veteran guides to be with you every step of the way.
You can also opt for a group experience and they offer those, too. It's an Inca Trail tour company definitely worth considering for every adventurer, especially those who are advanced in skill level.
Miss Tourist recommends: Classic Inca Trail Trek
The classic Inca Trail trek to Machu Picchu is a must-do when you visit Peru! Its iconic route commences with breathtaking views of the Sacred Valley of the Incas. Make sure to bring your hiking boots. This is a challenging trek, so it might not be the perfect choice for absolute beginners, but the advanced ones will have a blast.
Enigma's tour guides sure know how to bring the treks up a notch, enriching your Machu Picchu hike with an engrossing talk on Inca history. It's a private tour, so it's a more personalized experience.
FAQs about best Inca Trail tours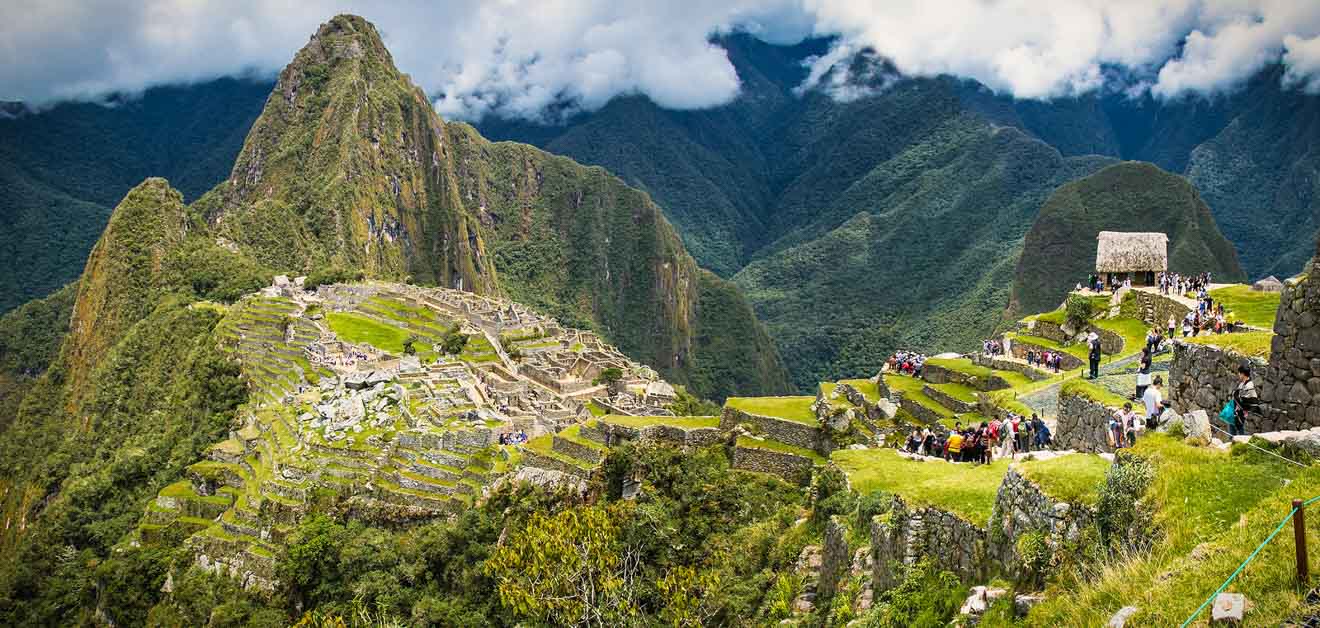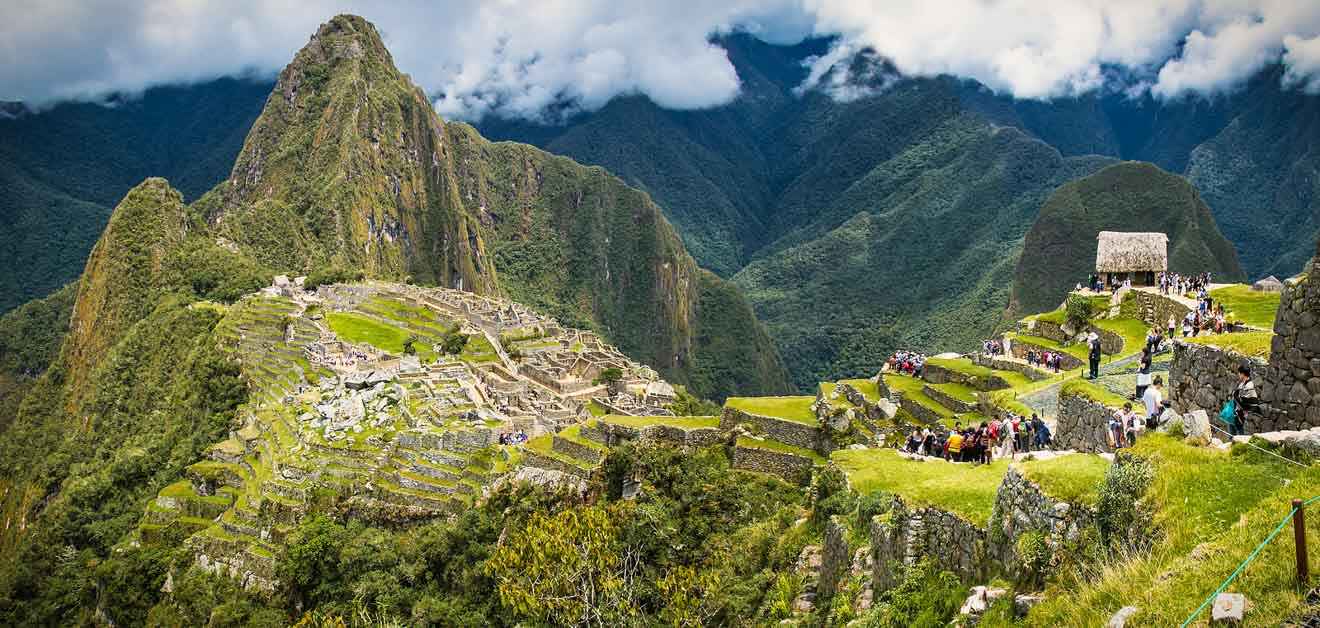 💰 What is the average cost of the Inca Trail?
It can range from a few hundred to a few thousand euros depending on the number of days. If you want a cheaper option, I recommend this Jungle & Inca Trail tour for only €295 which is one of the cheapest tour options.
⌛ How many days do you need for the Inca Trail?
📅 What is the best month for the Inca Trail?
The best month for the Inca Trail in Peru is generally considered to be May when the weather is the most pleasant, and it can ensure a nice hiking experience.
📍 Can a beginner hike the Inca Trail?
Depends on the type of hike. Inca Trail Express is a tour that caters to all ages and fitness levels, so it would be a good choice for beginners.
Conclusion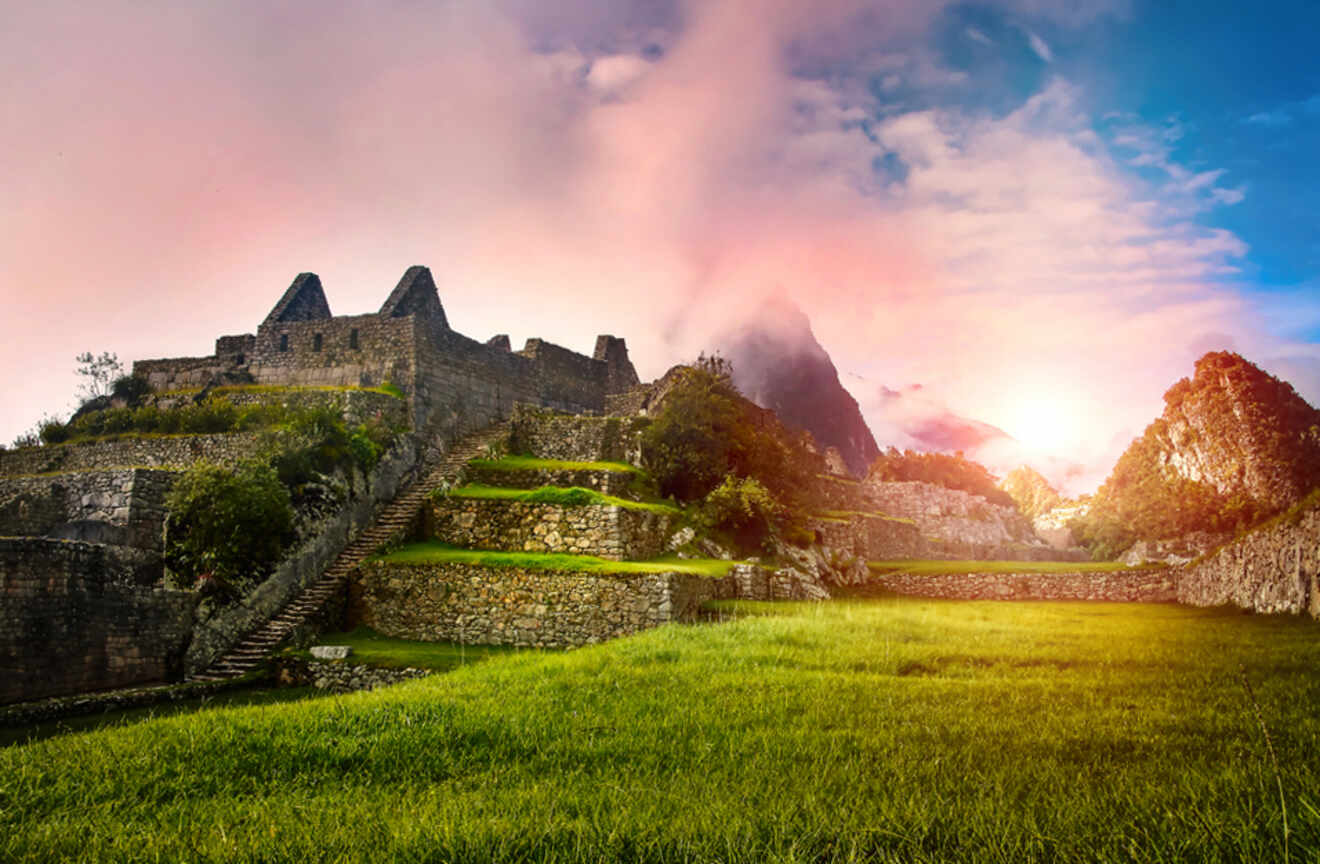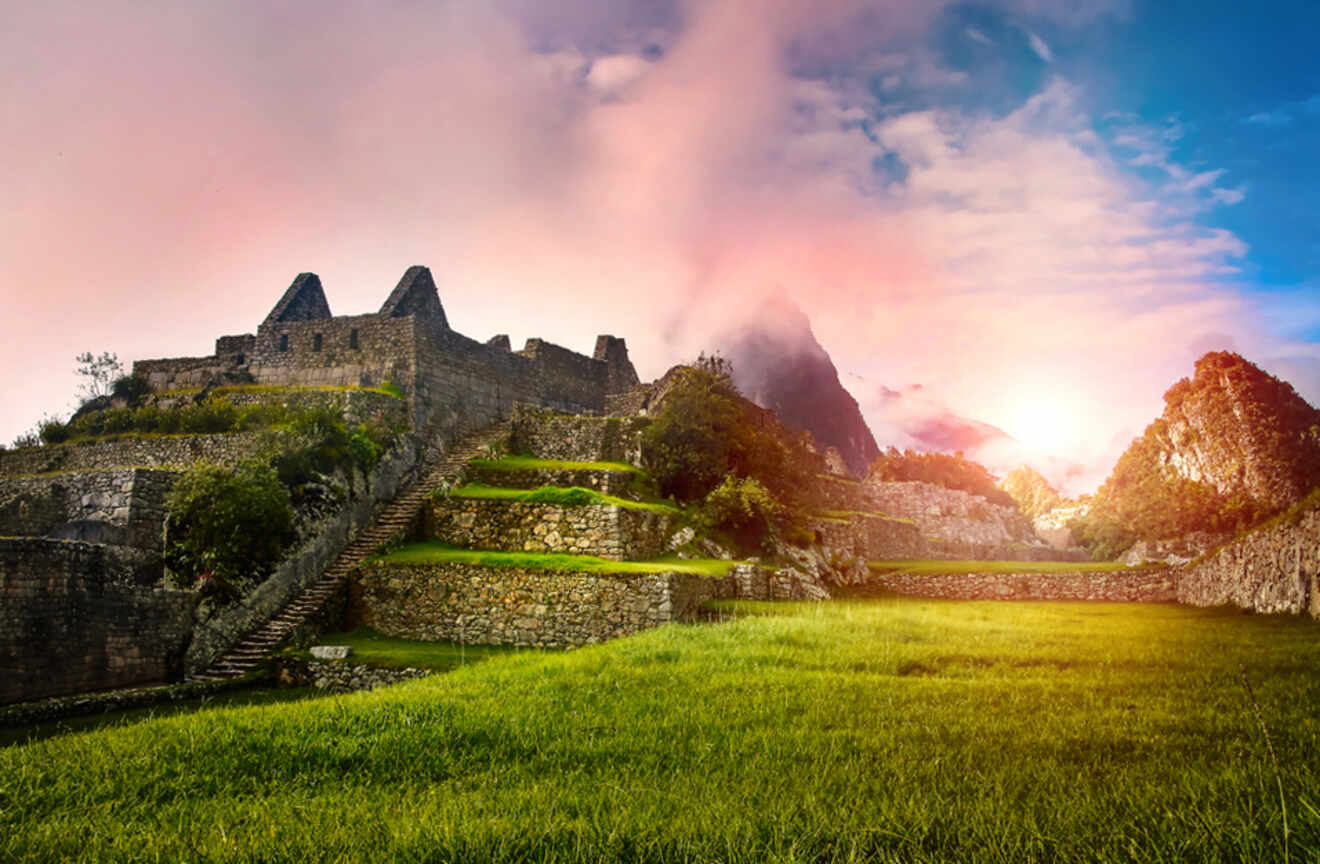 You've unveiled the list of the very best Inca Trail tours on the market! Not only that but you also have the list of top-tier Inca Trail travel operators, so you're more than properly informed to make a decision!
You'll find a lot of exciting, adrenaline-pumping tours, there are also some in-depth cultural ones that are really worth your time.
Make sure to always remember just how sought after Inca Trail is and how quickly all the spots are filled up. That's why it's important to play it safe and book your tours well in advance!
In case you already embarked on this adventure and want to share your hiking experiences, tips, and tricks, I encourage you to do so. Also, if you have any questions make sure to add them in the comments below!
Happy hiking,
Angelina
---
Pin it for later!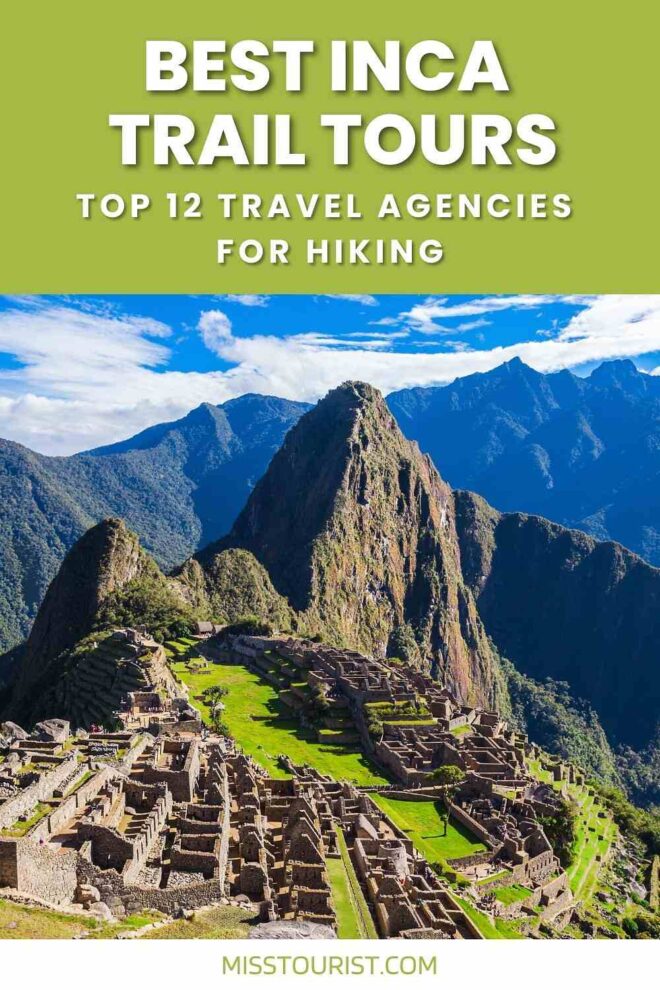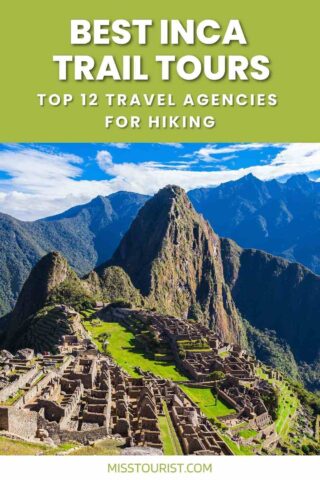 Pin it for later!