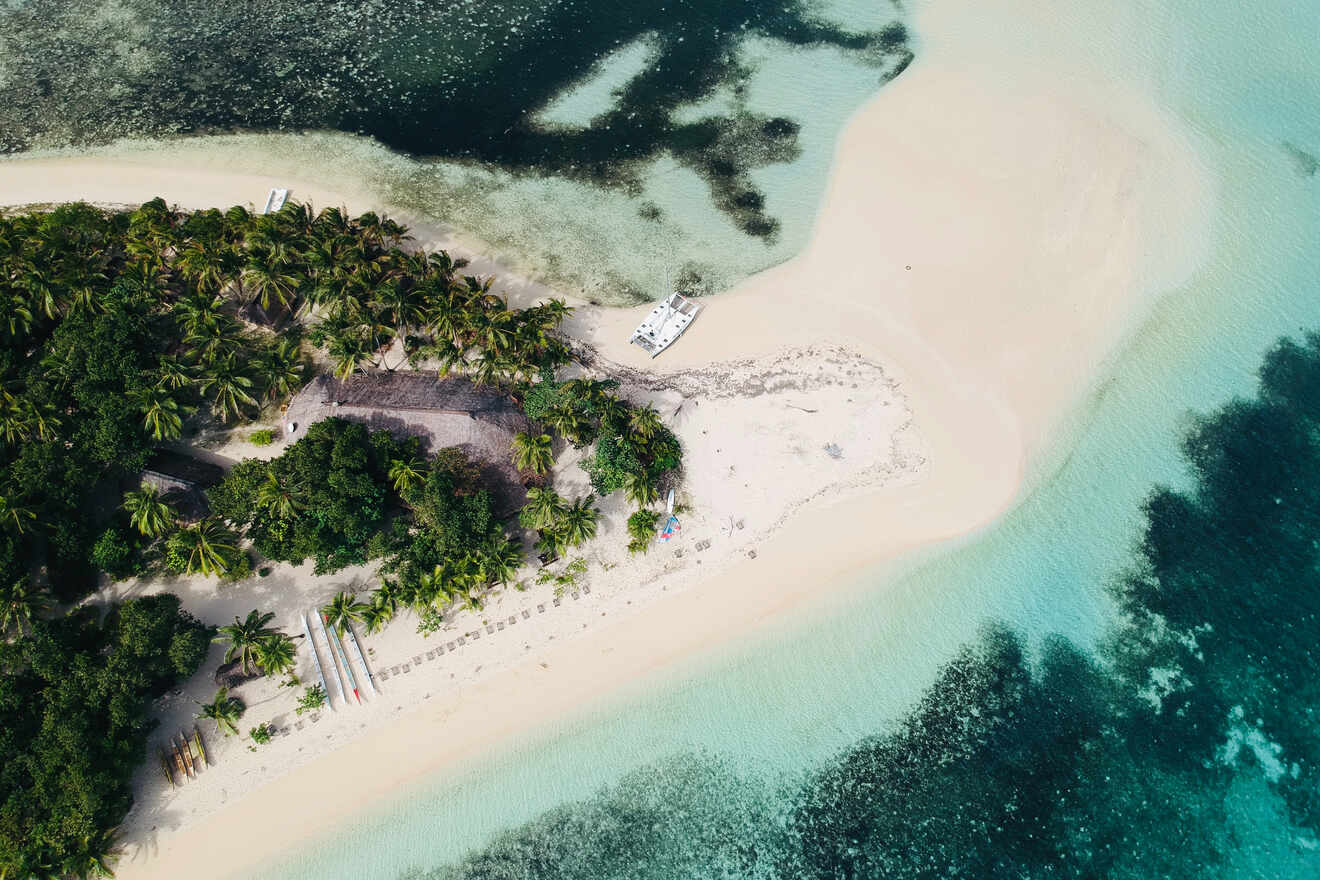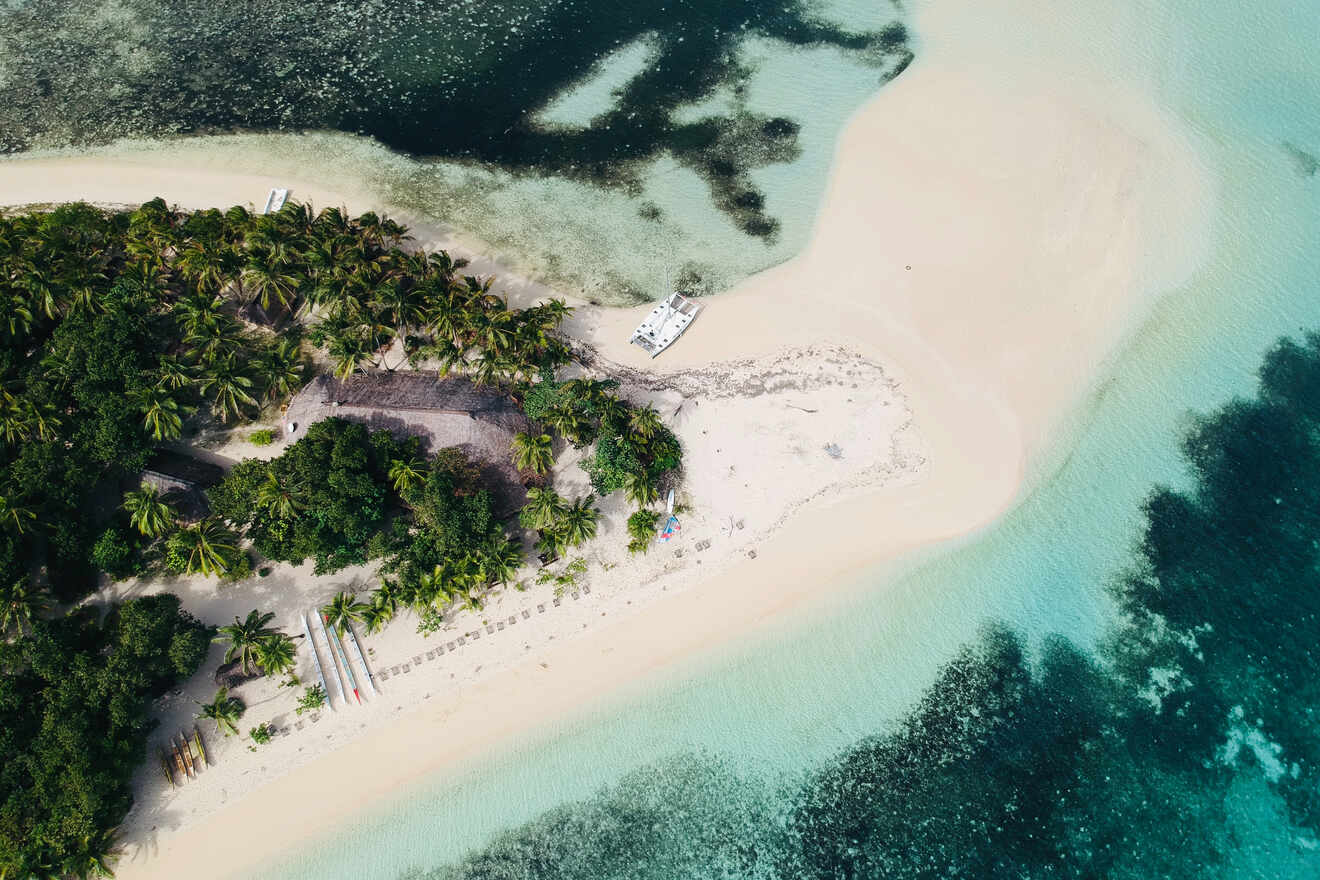 If you're planning to enjoy your vacation chilling on a beach, there's a good chance that you're choosing between Fiji and Bora Bora, as these two tropical paradises are among the most popular tourist destinations in the South Pacific region!
In short, the main difference between Fiji and Bora Bora is that Fiji is a more affordable vacation destination with different accommodation options, while Bora Bora is aimed for more luxurious travelers and is also much smaller in size.
If you're trying to pick one of the two destinations, this article has got you covered! In this post, I will walk you through a brief guide that puts Fiji vs Bora Bora in a head-to-head comparison in terms of the most important vacation aspects. Let's dive in!
A brief overview of Fiji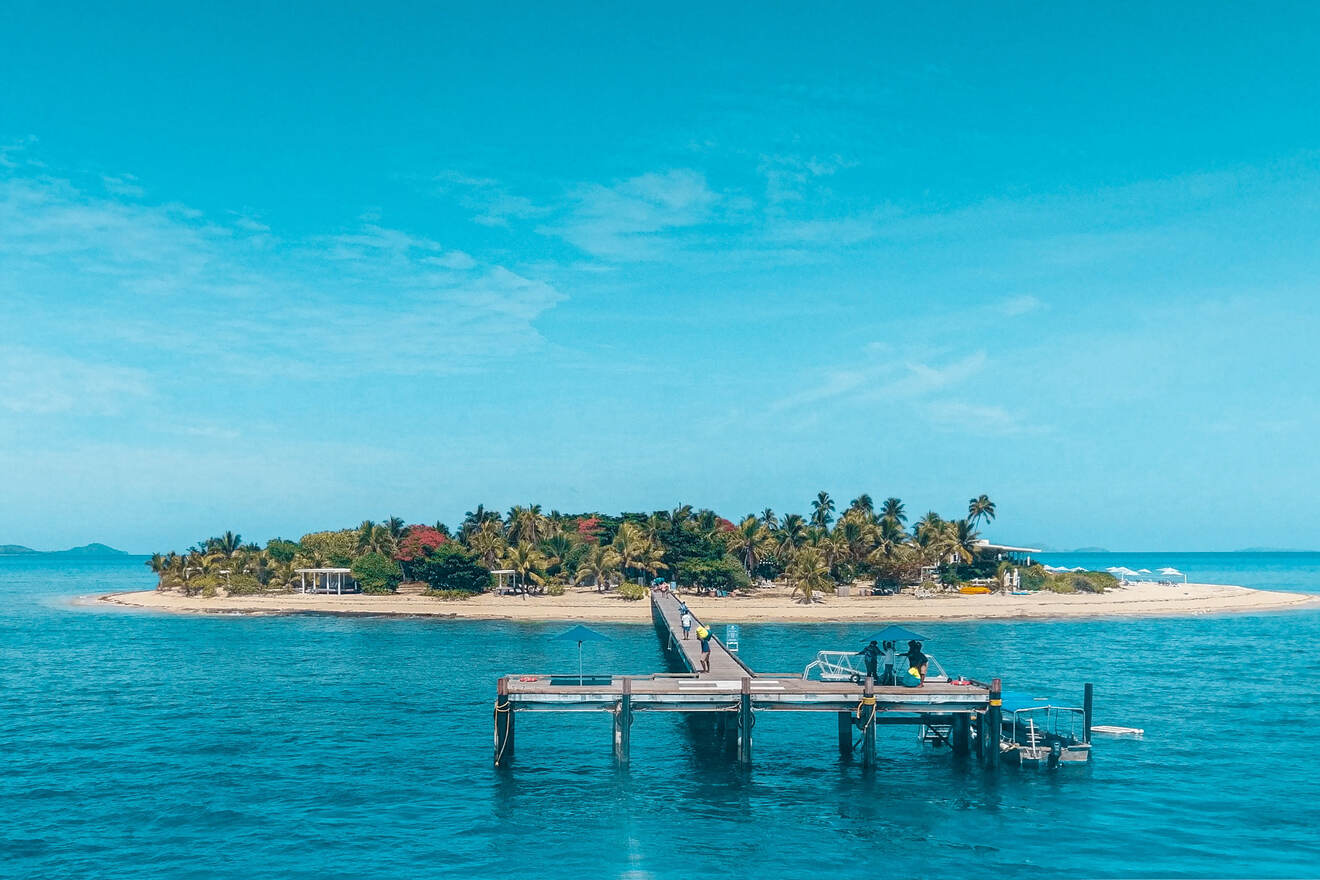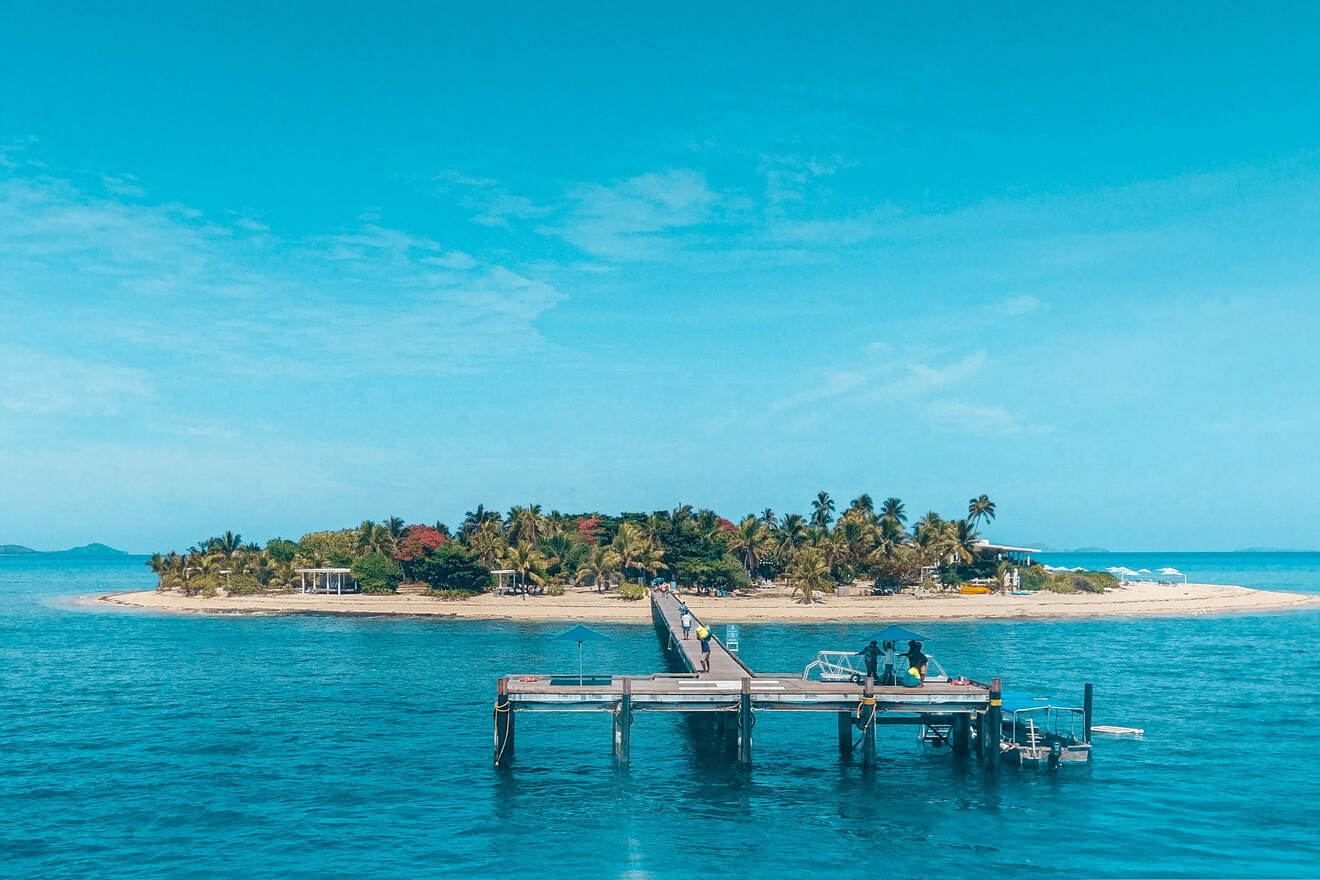 The first thing you need to know about Fiji is that it's not just an island. Instead, there are over 330 islands and well over 500 smaller islets that make up the Republic of Fiji, although Viti Levu and Vanua Levu are the two most popular islands there.
The Fiji archipelago is found in the south of the Pacific Ocean, about 1,300 miles or 2,100 Km to the North of Auckland, New Zealand, and around 6,000 miles from North America.
Fiji is mostly popular for its sandy beaches that are lined with beautiful palm trees as well as the pristine turquoise beaches with clear lagoons.
The capital city of Fiji is Suva, which is located in Viti Levu, and the city has a population of around 900,000 that are mainly Christians and Hindus. Besides Fijian, the people there speak English as an official language.
The tropical island country has a total of over 300 hotels with more than 7,500 guest rooms as well as 2 international airports and over 25 domestic airports.
A brief overview of Bora Bora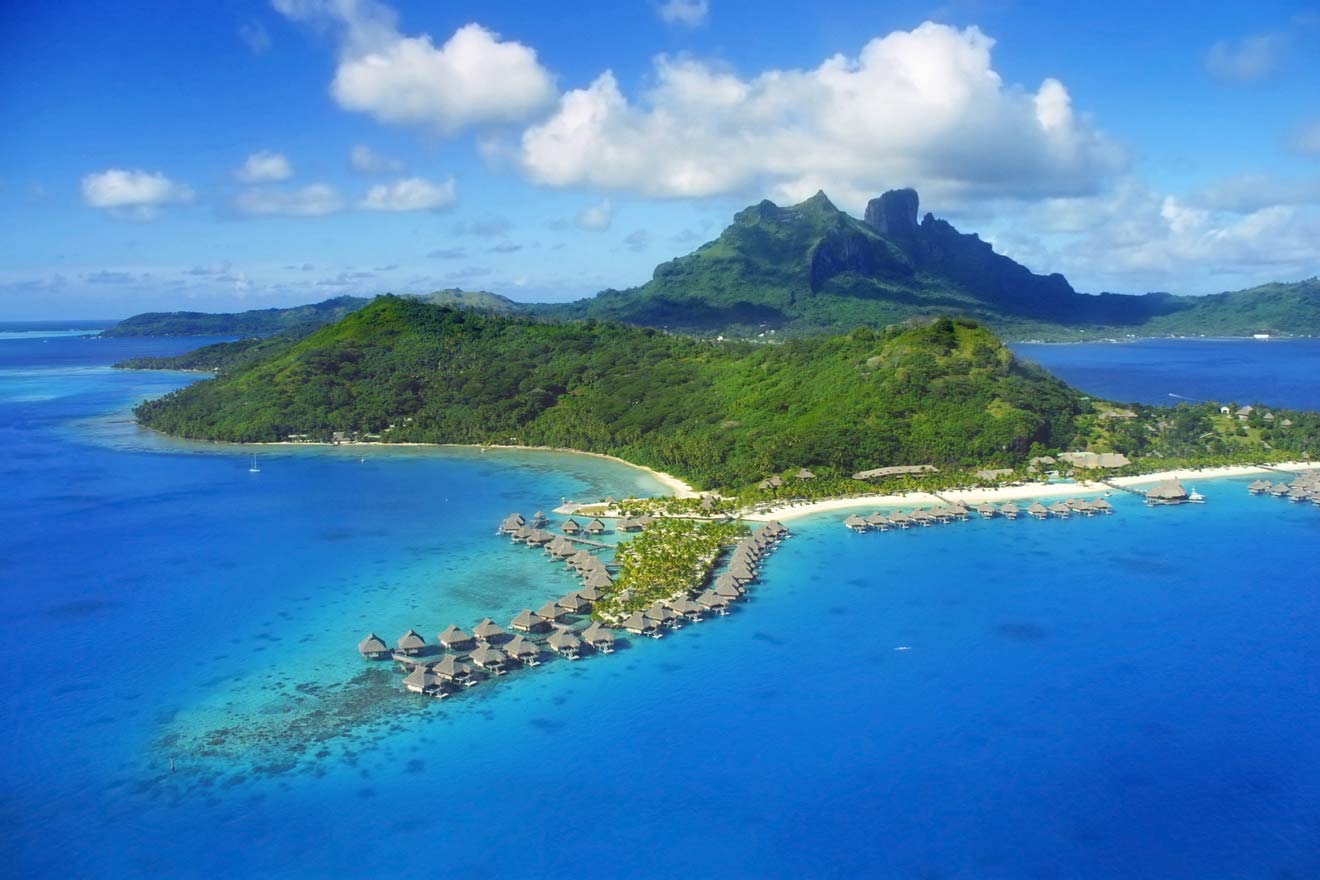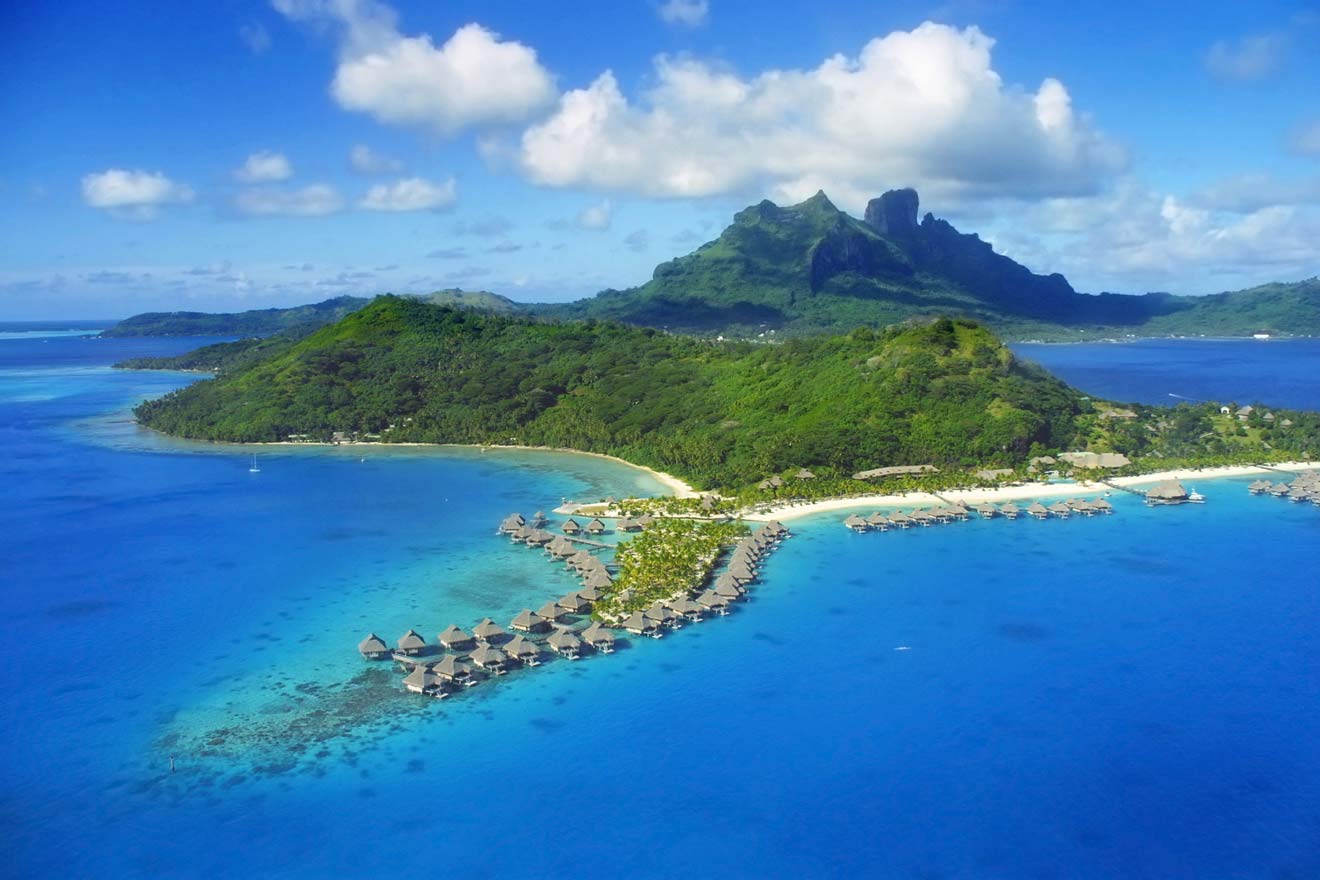 Bora Bora is a relatively small island country that is technically considered a part of a region known as French Polynesia, as the country was annexed by France in 1888.
Compared to Fiji, Bora Bora is relatively small. In fact, the entire island is around 11.8 square miles or 33 square kilometers.
Bora Bora has a remarkably small population of just about 10,000 that speak French as their official language, although the majority of them can speak English as well. The majority of the people there are either Christians or following the local religions of the Tahiti area.
The island has a tropical climate and has only one airport, called "Bora Bora Airport (BOB)" and over 92 hotels. Despite having fewer hotels, many of them are focused on luxury services.
How do Fiji and Bora Bora compare according to main vacation aspects?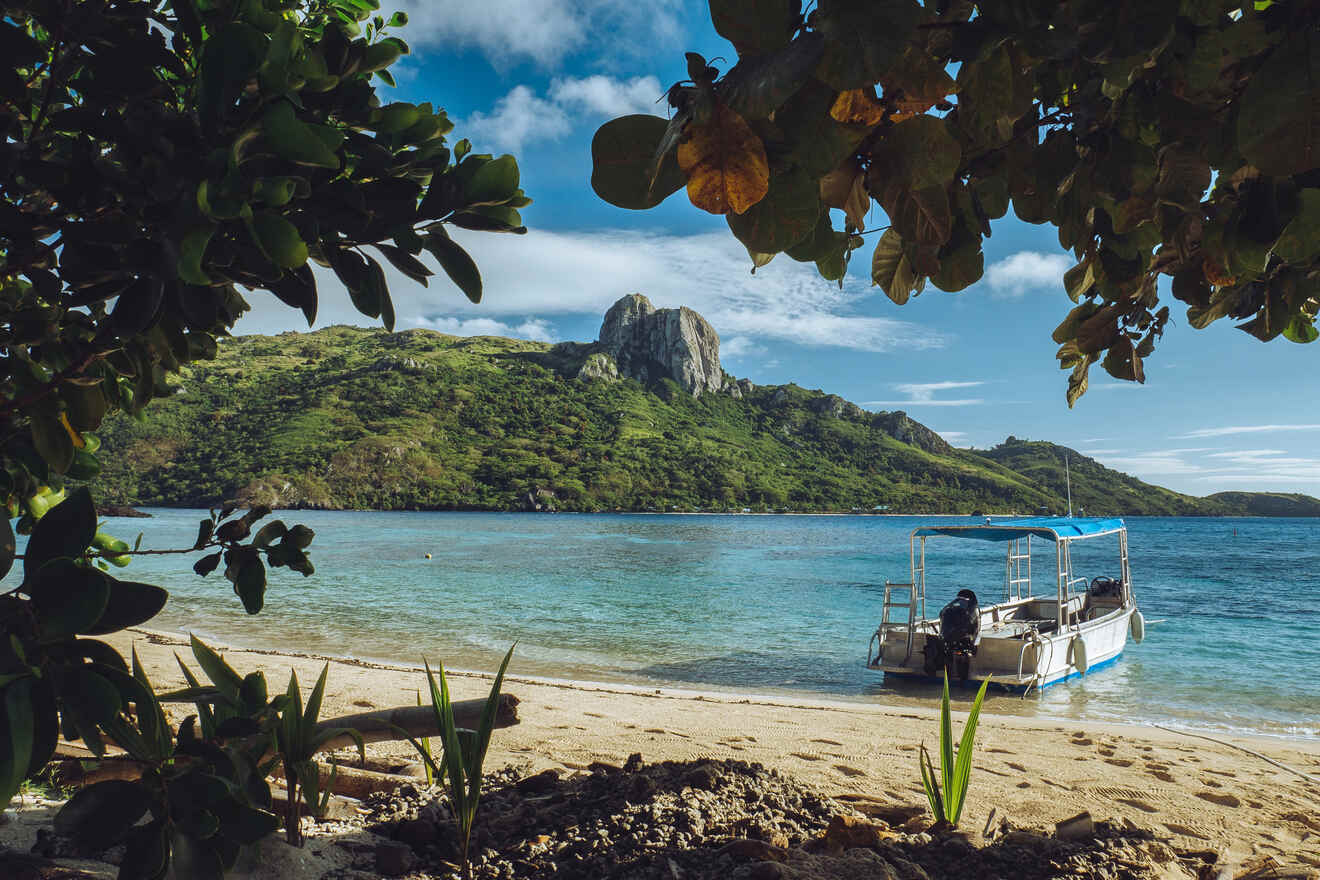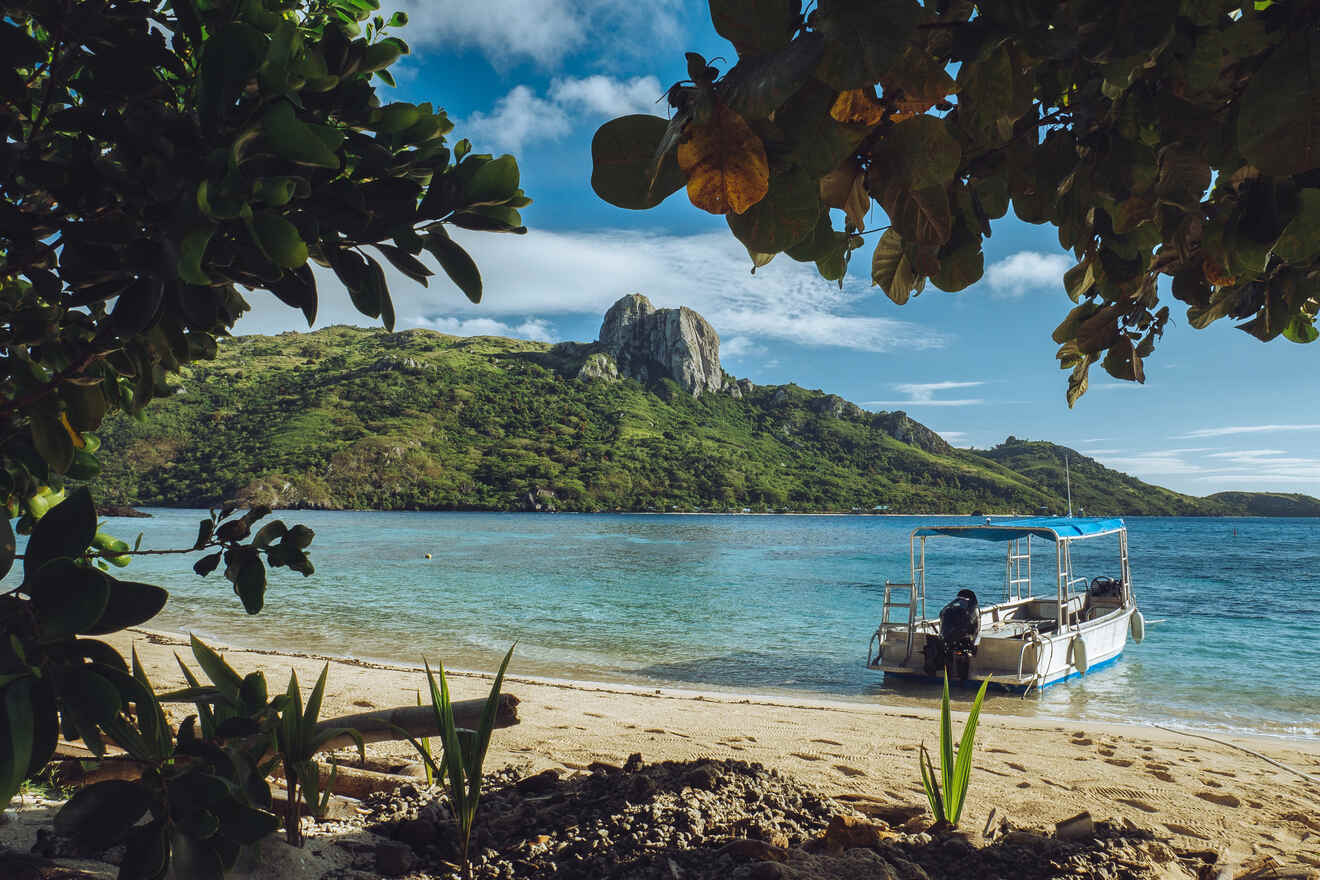 Now that you know more about each destination, let's have a quick look at some of the most important aspects of a vacation destination (I found 10) and what each of them has to offer in each case, so you can choose one based on your priorities:
1. Location
Let's start with one of the most obvious differences between the two. When compared in terms of size, Fiji is significantly larger than Bora Bora. Based on the sheer size of both islands, Fiji is roughly 600 times larger than the entirety of Bora Bora.
However, it's not that Fiji is big, but Bora Bora is really small. You can actually cruise the entire island with a bicycle in less than 3 to 4 hours.
Although they're over 1,992 miles apart, the scenery in both islands is fairly similar. Both of them are mainly beach resorts with white sand and unspoiled nature.
2. Best Time to Visit
The climate in Fiji and Bora Bora are impacted by their proximity to the equator, and therefore, they're fairly similar in terms of best times to visit.
For Fiji, October to April and May are the rainy seasons and also have a relatively high risk of cyclones. To enjoy your time under a clear blue sky, you want to visit the island during the summer season, which extends from April and May to September.
Similar to Fiji, Bora Bora also has consistent temperature all year round with rainy seasons in November to April, so you should also visit during the summer as well (May to September that is). So, if you're planning for a summer vacation, both of them are equally good options.
3. Accommodation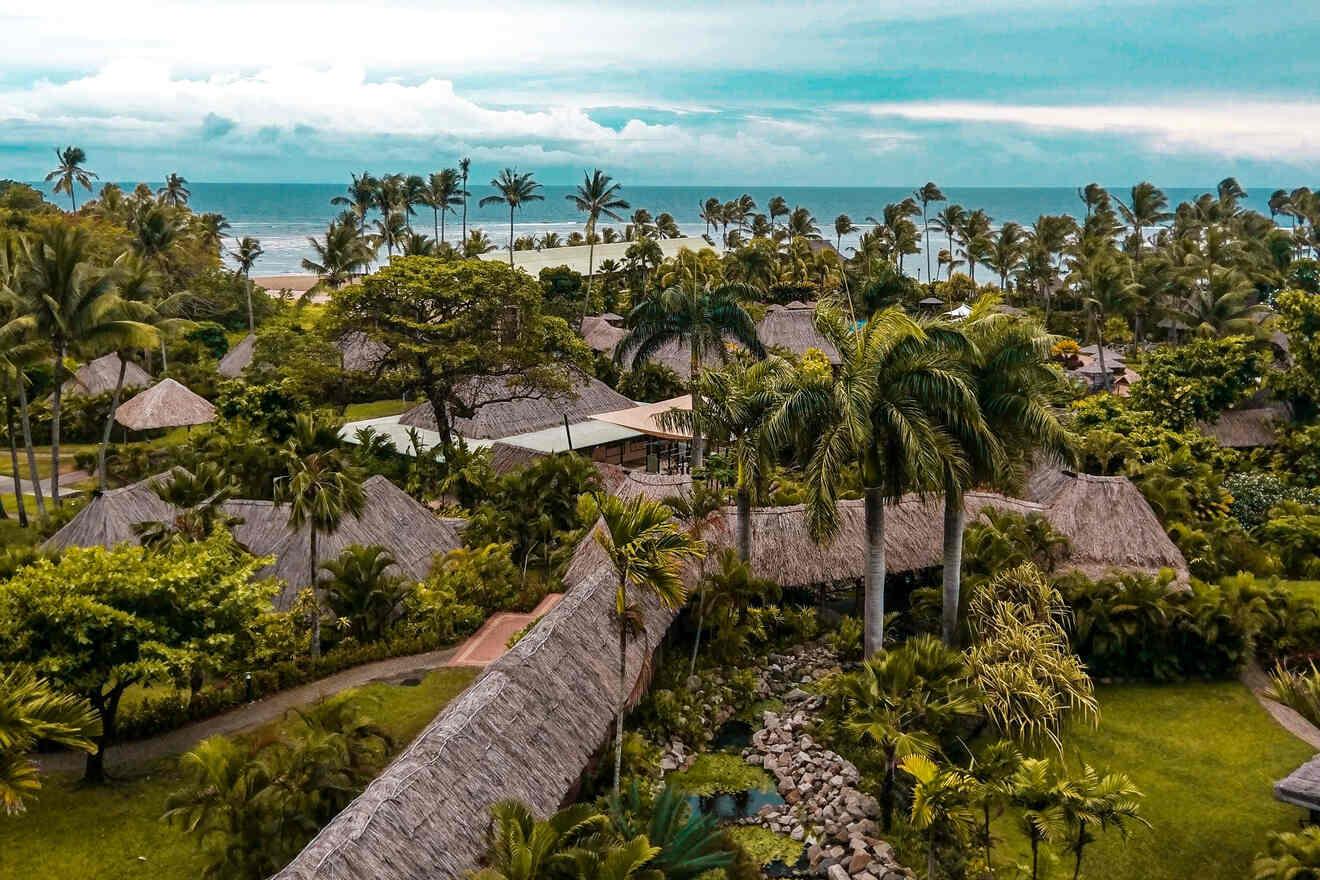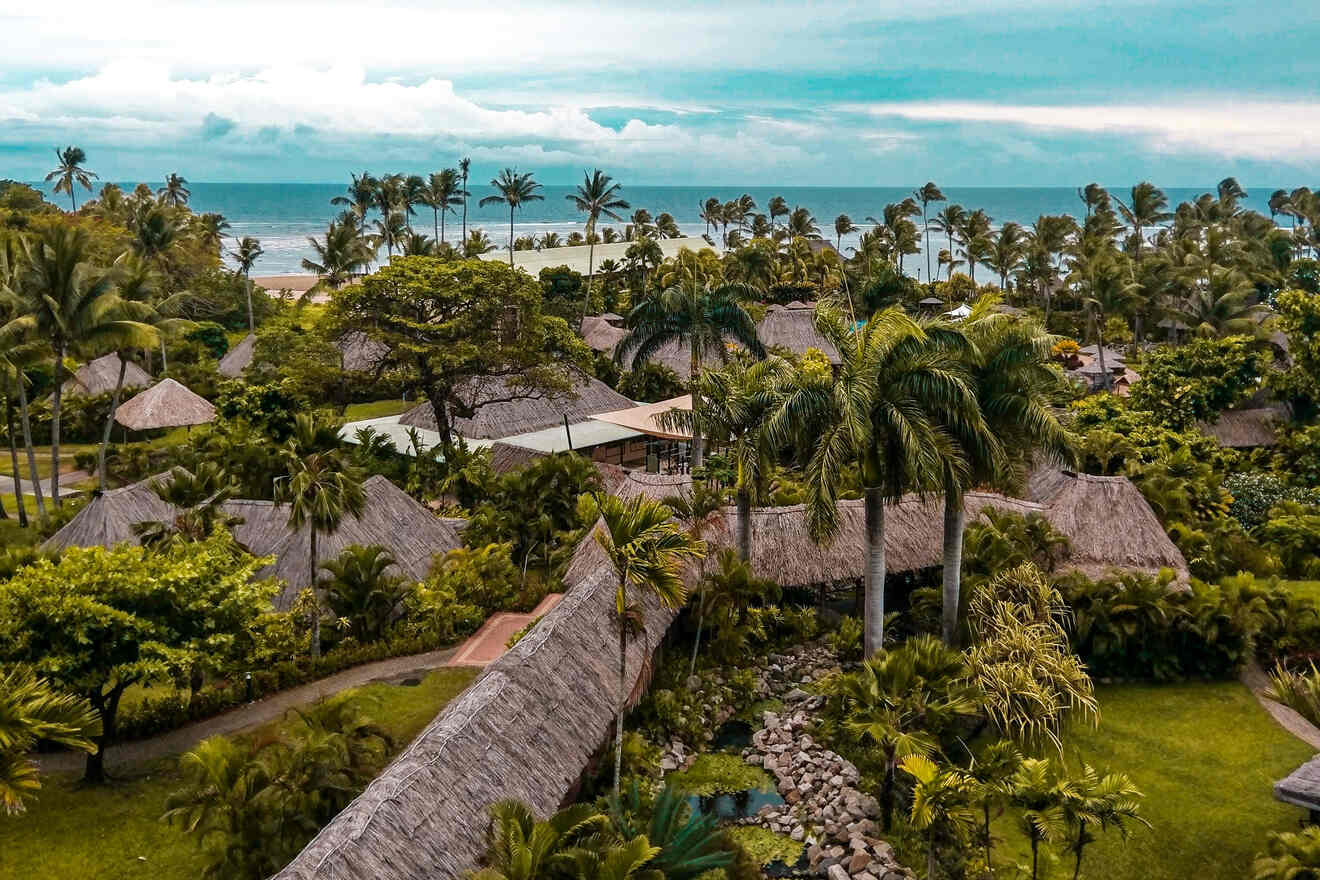 Both Fiji and Bora Bora offer a relatively similar experience when it comes to accommodation. Both islands are ideal for those who enjoy a secluded accommodation where you're able to enjoy your time undisturbed.
However, when it comes to variety, Fiji may offer a wider range of accommodation options than Bora Bora, such as eco-retreats, hotels, guest houses, resorts, and more. Yet, accommodation in Bora Bora is generally more luxurious.
Ideally, a vacation in Fiji is around 7 to 10 days. This should be enough time to enjoy all kinds of activities offered on the island before you're bored.
In terms of costs, about $30 to $40 a night would land you a pretty decent sea view bure (traditional Fiji bungalow) and premium hotels, but you can have other options for less or even more depending on your budget.
On the other hand, Bora Bora is excellent for those who are staying for 3 to 4 days and are looking for a richer experience during these days, as this should be enough time to enjoy all aspects of the island, including its beautiful beaches and unspoiled marine life.
Ideally, you should expect the accommodation in Bora Bora to cost you an average of $90 to $120 per night to enjoy a similar level of accommodation that is more on the luxury end for sure.
4. Travel Costs
With more international airports and direct flights, Fiji is fairly more affordable to reach than Bora Bora. You should expect anywhere from an 8 to 11-hour flight if you're coming from North America and about half of that if you're flying from Australia or New Zealand.
Lodging is also a major factor in the cost of the vacation, with Bora Bora being more experienced mostly due to its limited space availability and a higher ratio of luxury resorts.
If you're looking for a travel destination that will cost less in terms of flight, Fiji is a much better option to you, although not by a wide margin like in lodging and accommodation.
5. Budget Required During Your Stay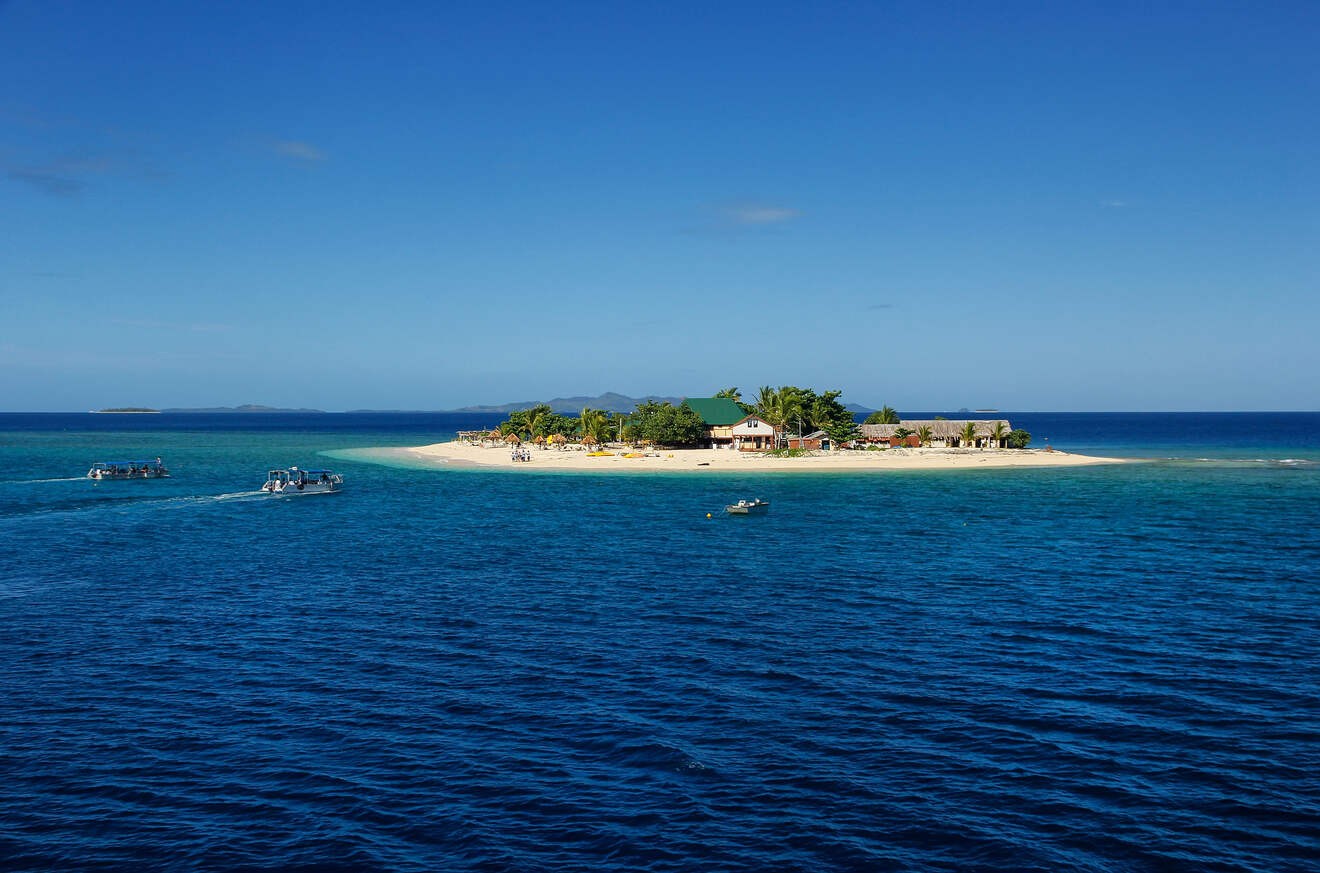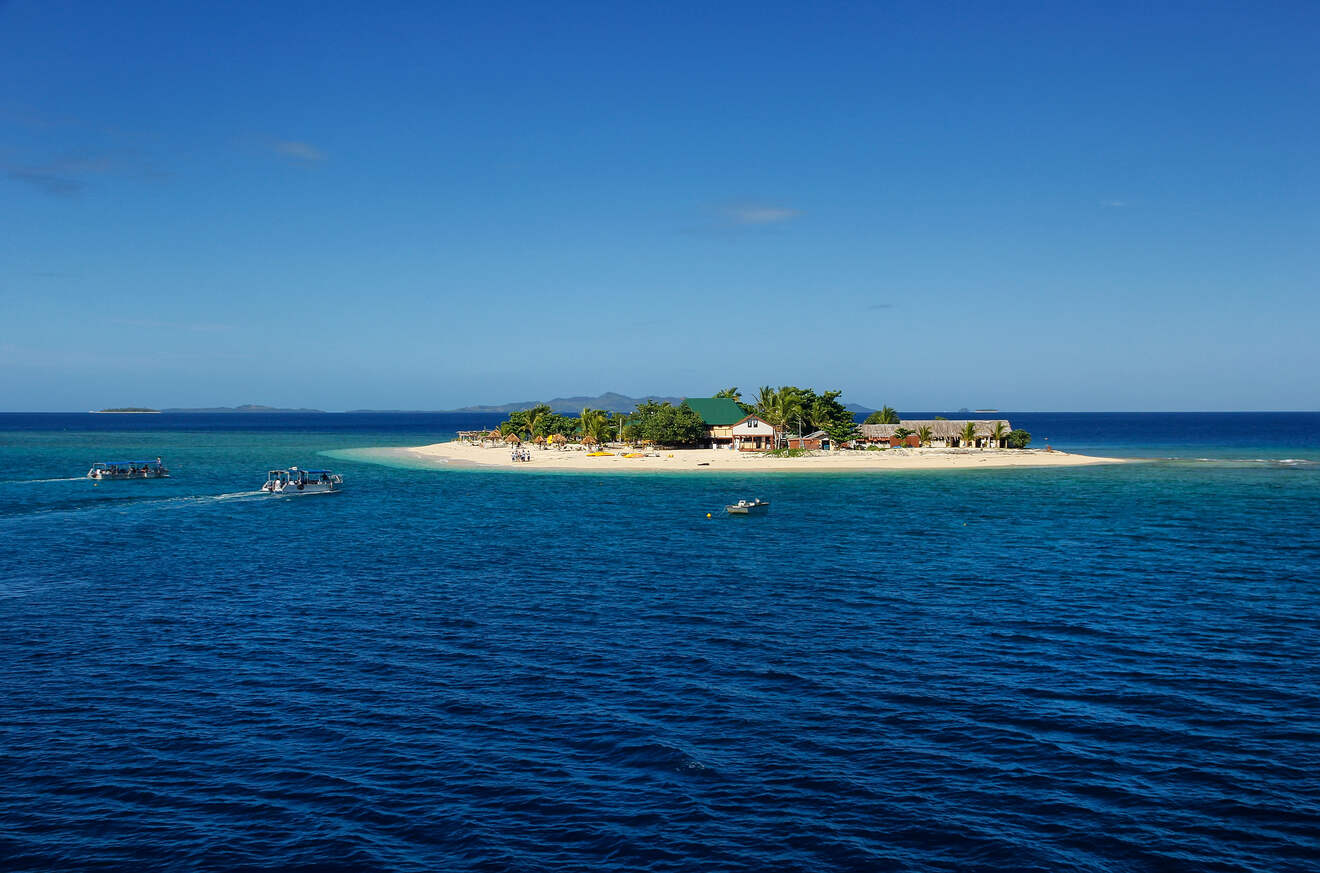 Now that you're there, you might be wondering how much money you should be bringing and whether you need to bring cash.
When it comes to Fiji, you should plan to spend an average of $140 to $160 per day as expenses, which can include meals, transportation, etc, which is based on previous travelers' experiences.
One thing you should know here is that the US dollar is noticeably powerful there, so things generally cost much less.
On the other hand, Bora Bora is a little more expensive than most travel destinations in the area, so you should expect the average daily spending in Bora Bora to go as high as $200 to $250 depending on your lifestyle and choices.
As you can see, in general, Fiji is much more budget-friendly when compared to Bora Bora, so it's our winner when it comes to budget-friendliness
6. Ease of Transportation
Fiji is larger and transportation between islands can go in a variety of ways, so if you're planning to visit multiple spots on the island, you'll need to keep transportation in mind.
On the other hand, there's little to no transportation required in Bora Bora. The island is remarkably small, and you can circle the entire island in a single-hour drive, so it's fair to say that this one goes to Bora Bora.
7. Beaches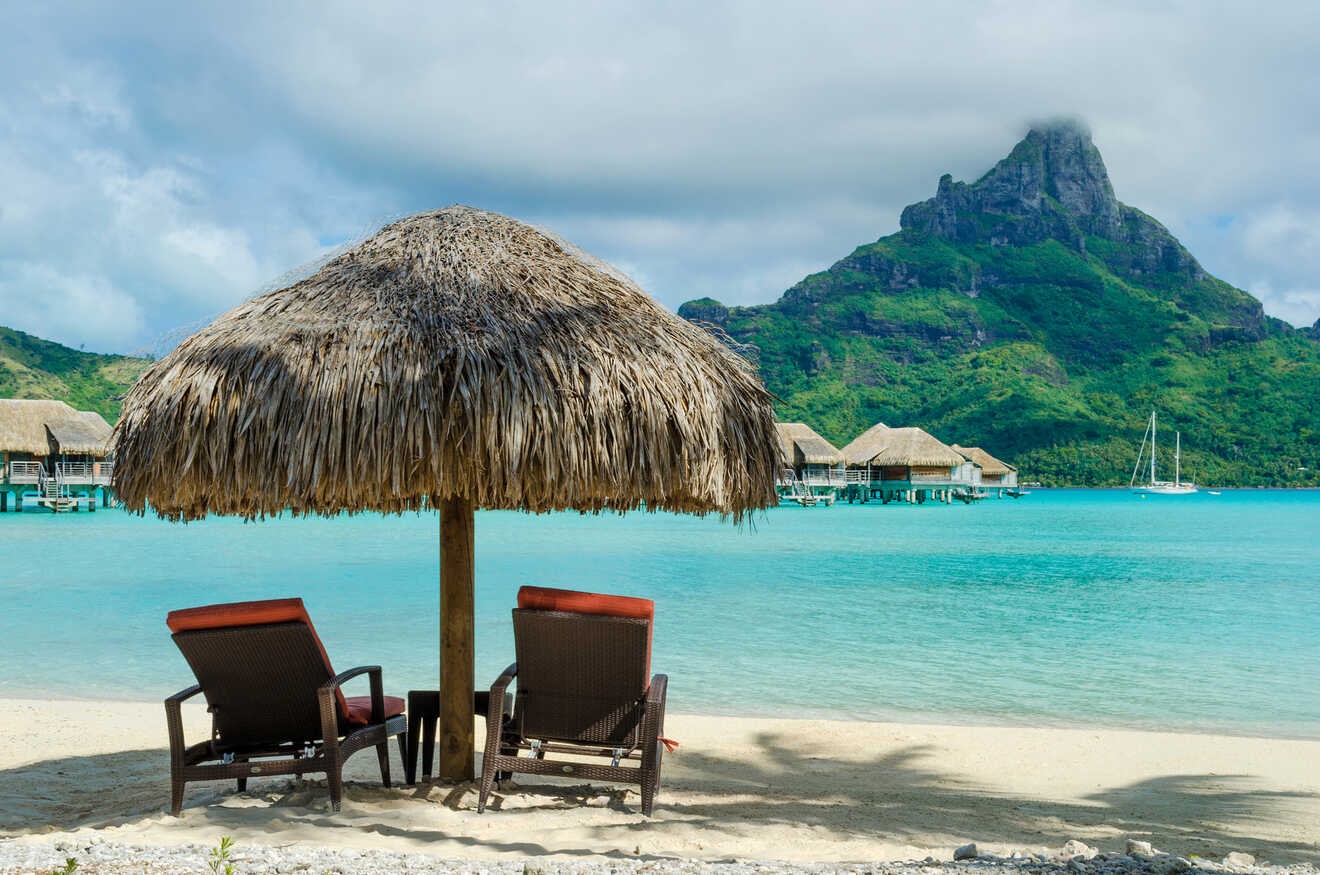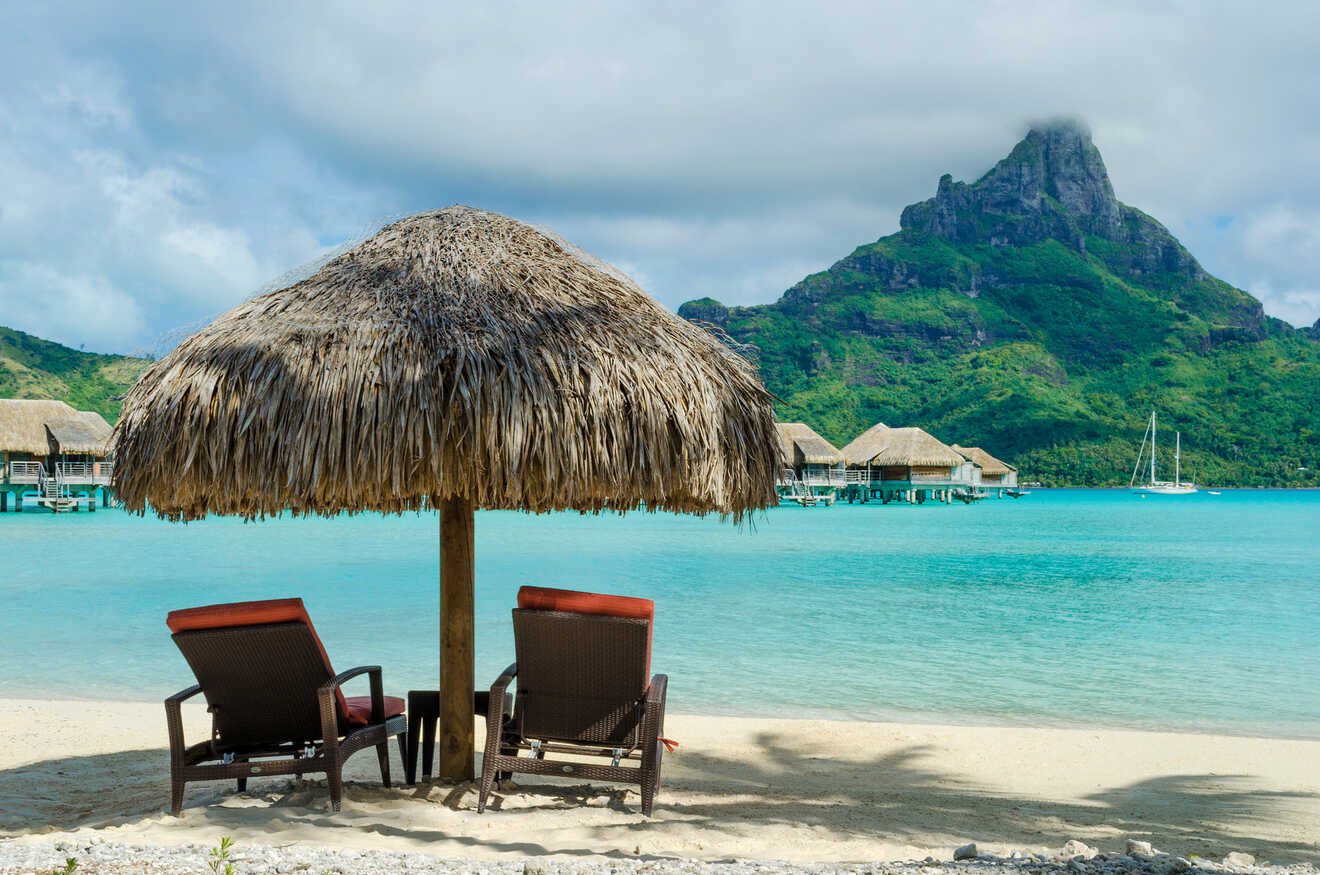 Whether you're heading to Fiji or Bora Bora, both islands are known for the beauty of their beaches and lagoons.
In fact, they both have some of the most idyllic beaches around the globe, you can enjoy chilling on the beach, go for a swim, surf, or even go snorkeling and enjoy the outstanding beauty of the coral reefs around both islands.
Despite that, Bora Bora has the same level of variety in its beaches and the shades of its turquoise water.
Yet, since it's very easy to get around in Bora Bora, you'll get to enjoy all this variety in a shorter amount of time.
8. Safety for Visitors
Both Fiji and Bora Bora are considered safe havens for travelers and tourists, especially inside the resorts.
However, when it comes to Fiji, visitors are generally advised to be a little careful when they're outside the resorts, especially while wandering in urban areas of downtown Suva at night, as theft and ATM skimming crimes are reported a few times by visitors.
As for Bora Bora, it already has one of the lowest crime rates in the world so it's a generally very secure location. However, you should still pay attention to the roads if you're going to cycle or drive there, as the streets can be a bit narrow.
9. Luxury Options and Service Quality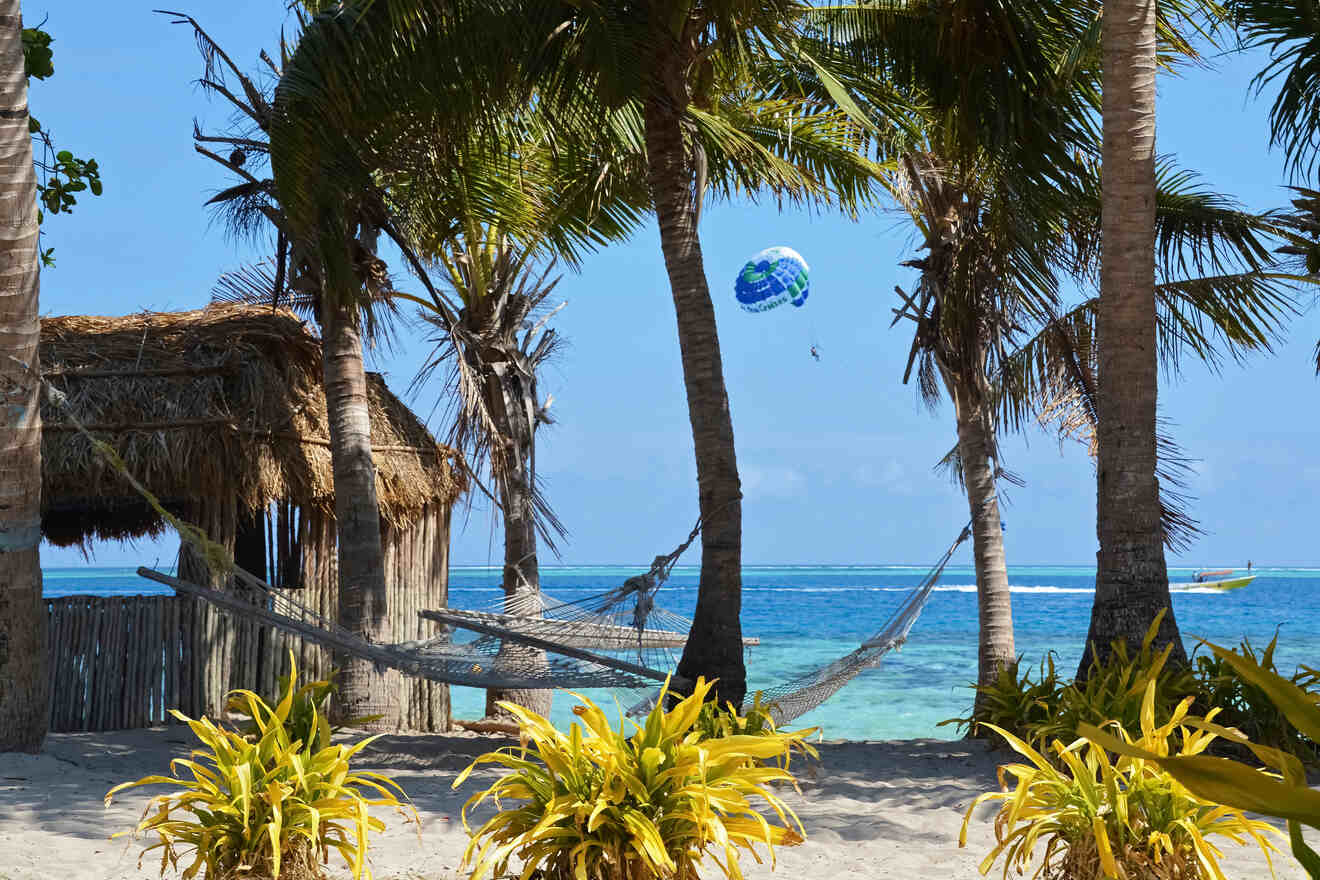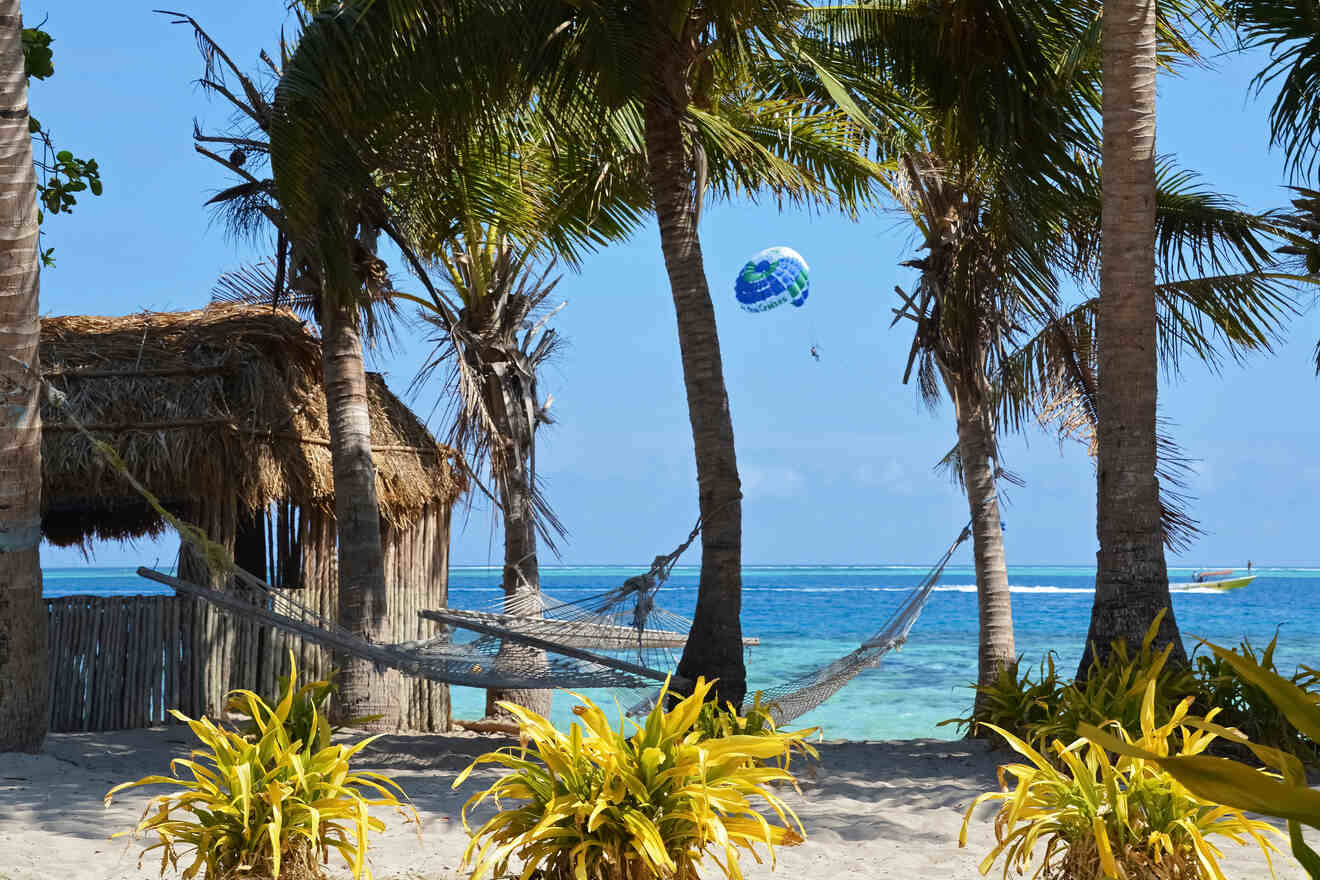 The quality of service in both Fiji and Bora Bora are quite similar, although it can be a little more expensive in Bora Bora.
Similarly, if you're looking for royal treatment regardless of the price, both islands have enough resorts and retreats to give you just that.
10. Culture and Sightseeing
The small size of Bora Bora doesn't stop it from having a rich culture, as it's a great place to enjoy the Tahitian culture.
However, when it comes to sightseeing and visiting landmarks, such as temples, Fiji is your best bet.
Not only that, but there are generally more activities to do in Fiji than Bora Bora, so if you're looking for a destination that offers more than just lazy chilling and beach activities, you might want to keep Fiji in mind.
How Do You Summarize the Pros and Cons in Fiji and Bora Bora?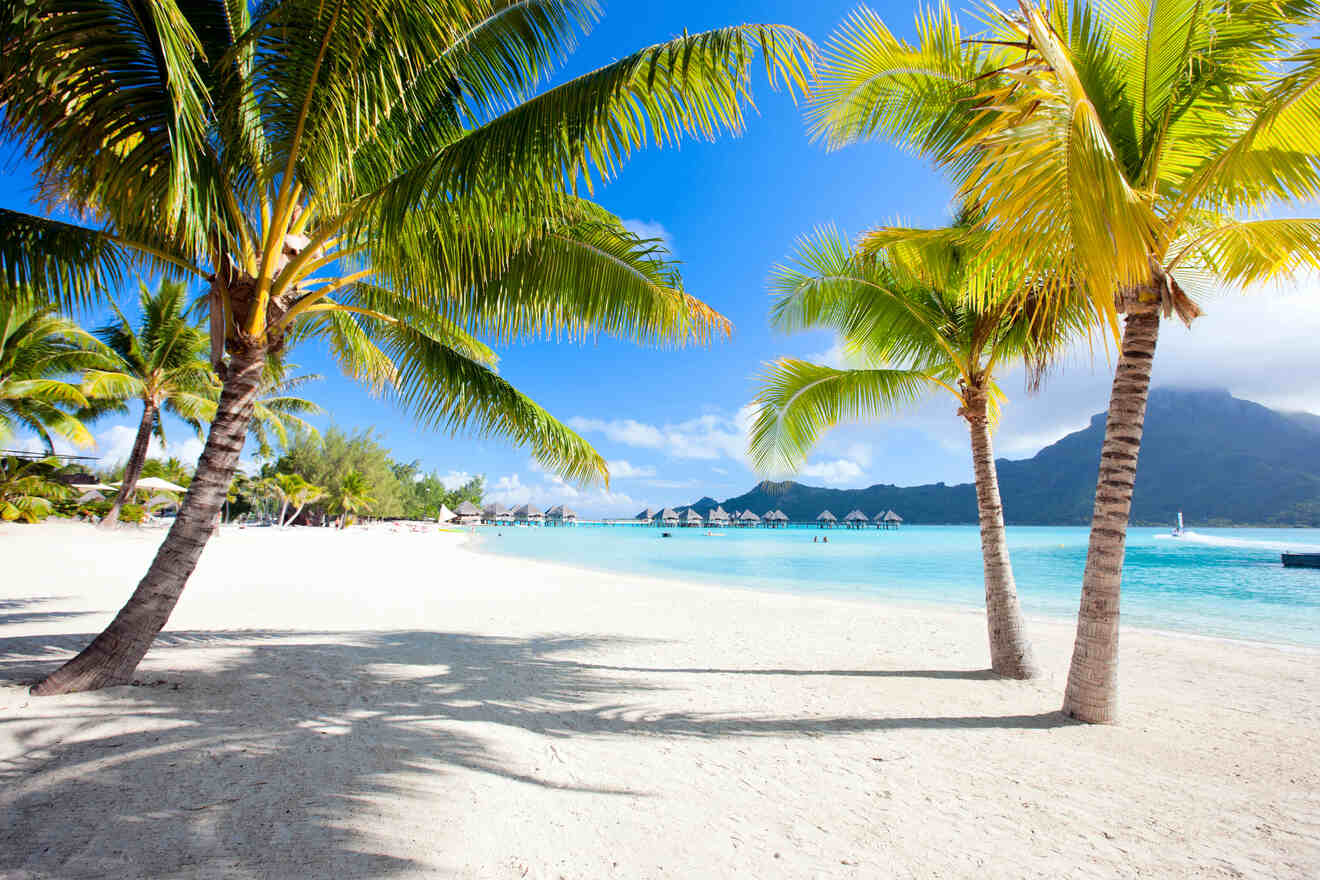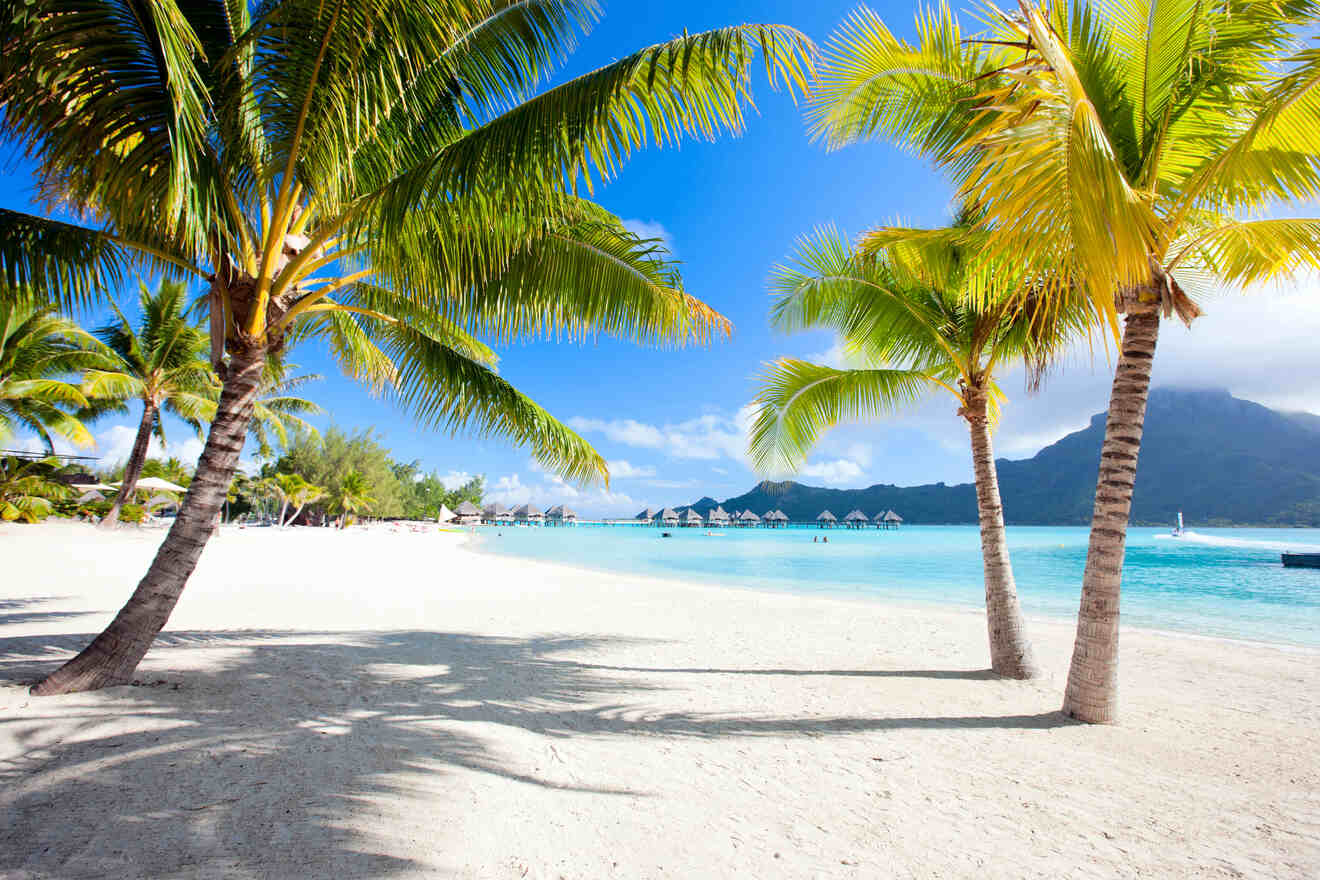 If you're in a hurry and you want a quick look at the major advantages and drawbacks of each destination, this section will have you covered. Here's a quick look at the most prominent pros and cons of each island:
Fiji
Pros
Highly affordable accommodation when compared to Bora Bora
You'll spend relatively less money for the same quality of service
The variety of islands allows for exploration
You can do much more activities
Communication with locals is easy
Cons
The cyclone season can be a bit rough in Fiji
Bora Bora
Pros
Have some of the most beautiful and diverse beaches in the world
Remarkably safe and can be cruised by a bike
Ideal for those who seek luxury and seclusion
Excellent choice for those who are looking for a shorter but more concentrated experience
Cons
Can be a bit expensive
The island is pretty small for those who like exploration
Which Vacation Destination is Better for You?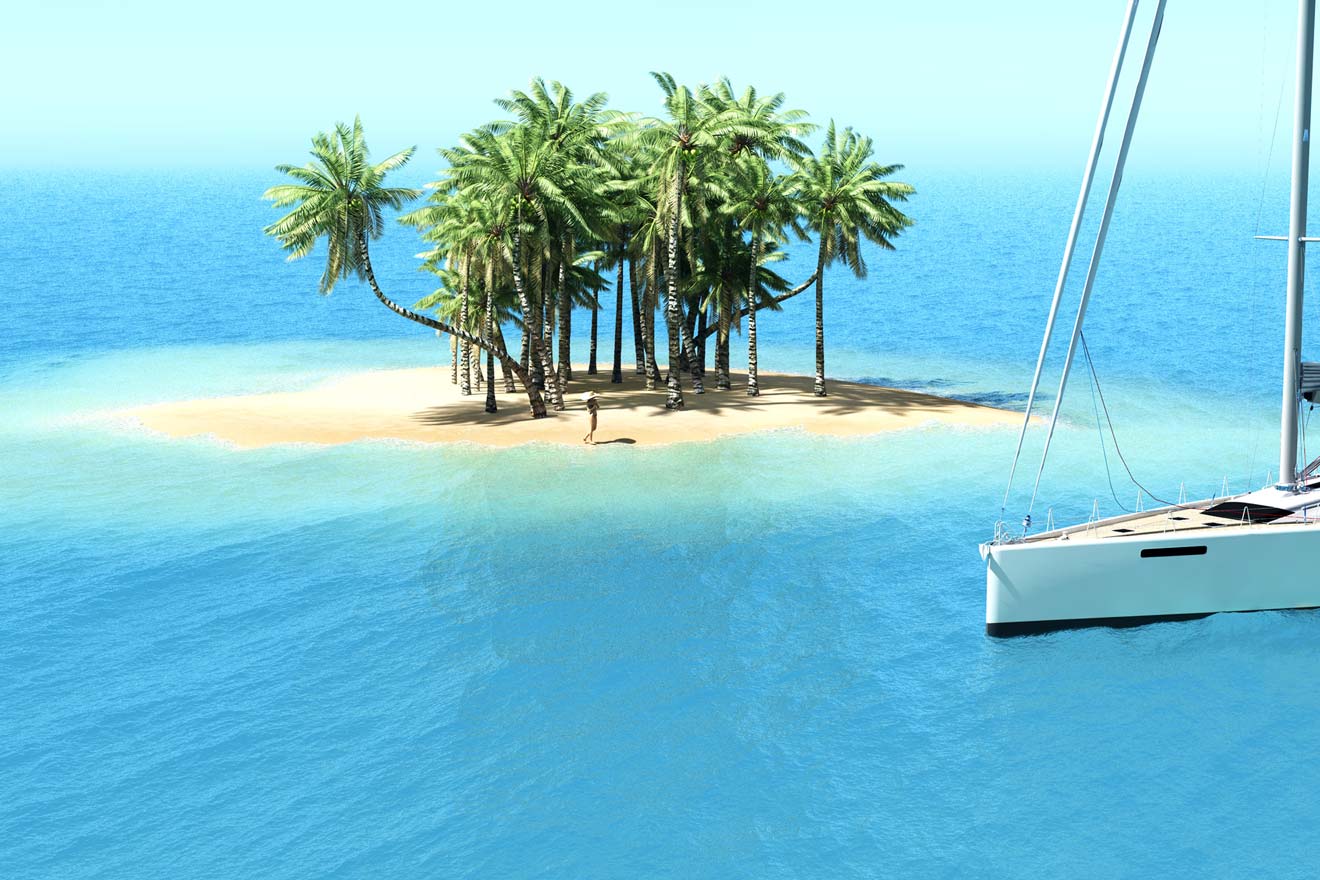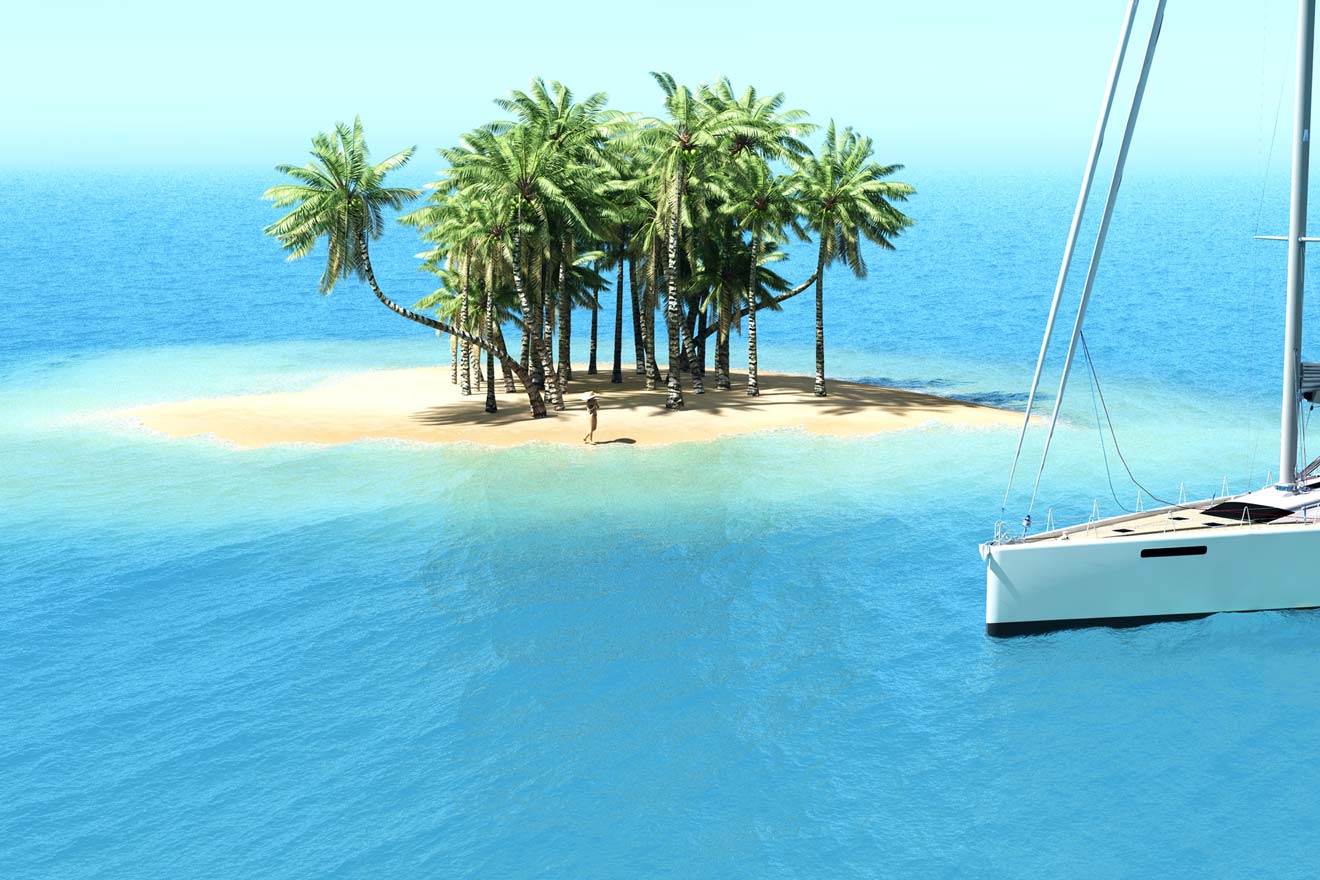 To sum things up, both Fiji and Bora Bora are amazing vacation locations and you'll enjoy both of them very much!
And while it's fairly difficult to pick a better destination for everyone, Fiji is generally the top choice for the average visitor.
This is because Fiji is a much bigger island with a wider range of lodging options and offers more flexible accommodations for all budgets.
You also need a smaller spending budget in Fiji while enjoying similarly amazing beaches and resorts.
The quality of service and luxury in both islands will vary by budget but there is little more to be done in Fiji, which includes sightseeing and enjoying the displays of the local culture.
However, if you don't mind spending a little more to enjoy one of the true wonders of nature with a little luxury and pampering, then Bora Bora is the right destination for you.
Moreover, it's also a great pick if you only have 2 to 3 days off and you want to make the most out of these days, as you can easily explore the entire island and mark it completely off your list!
| | |
| --- | --- |
| 👑 For Luxury: | Bora Bora |
| 💵 For Mid Range: | Fiji |
| 🛏️ For Budget: | Fiji |
| 🏖️ For Relaxation: | Bora Bora |
| 🚣🏿‍♀️ For Exploration: | Fiji |
| 🕐 For a short stay: | Bora Bora |
| 📅 For a longer holiday: | Fiji |
| 🚲 Easier to get around: | Bora Bora |
| 🤿 More activities: | Fiji |
Conclusion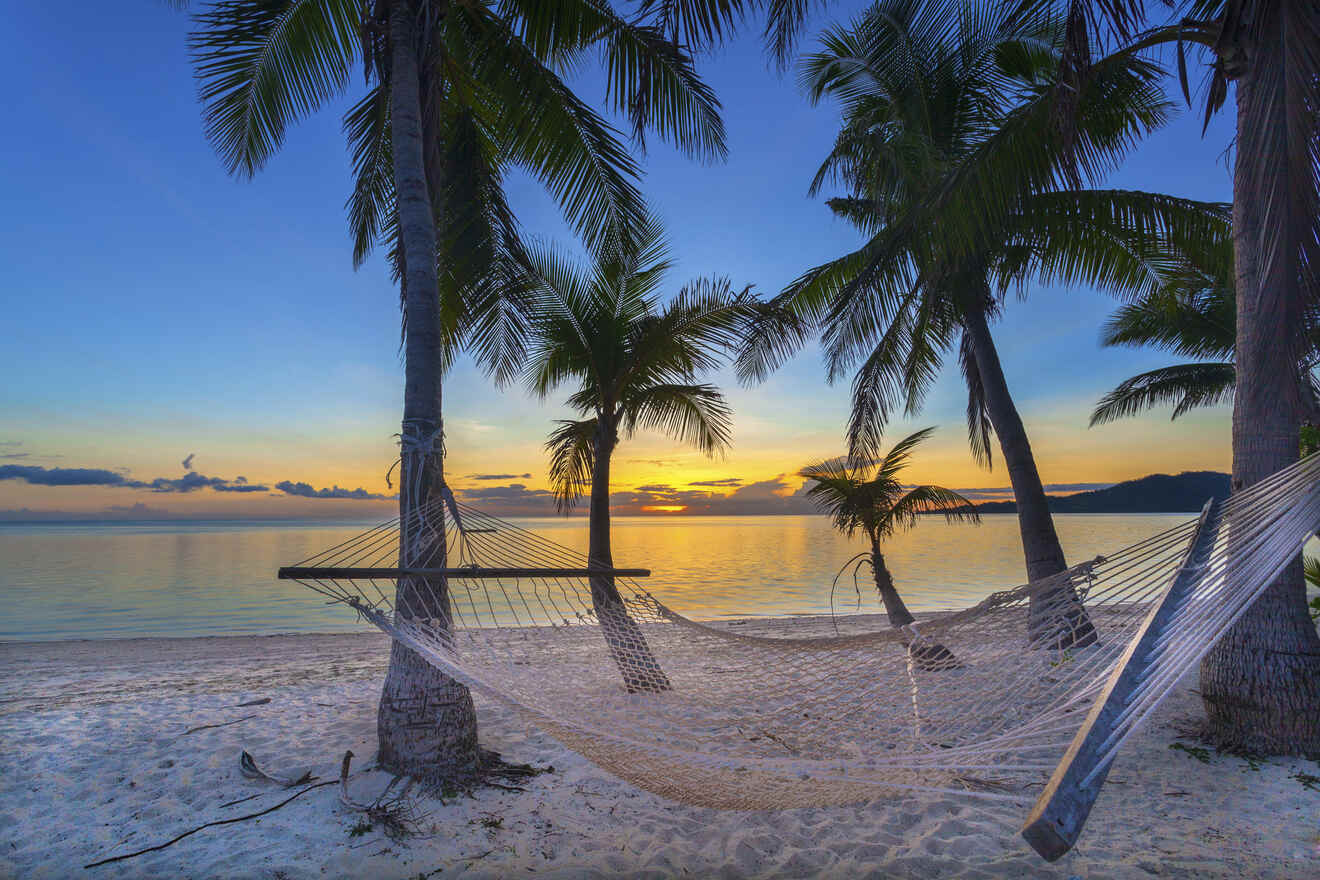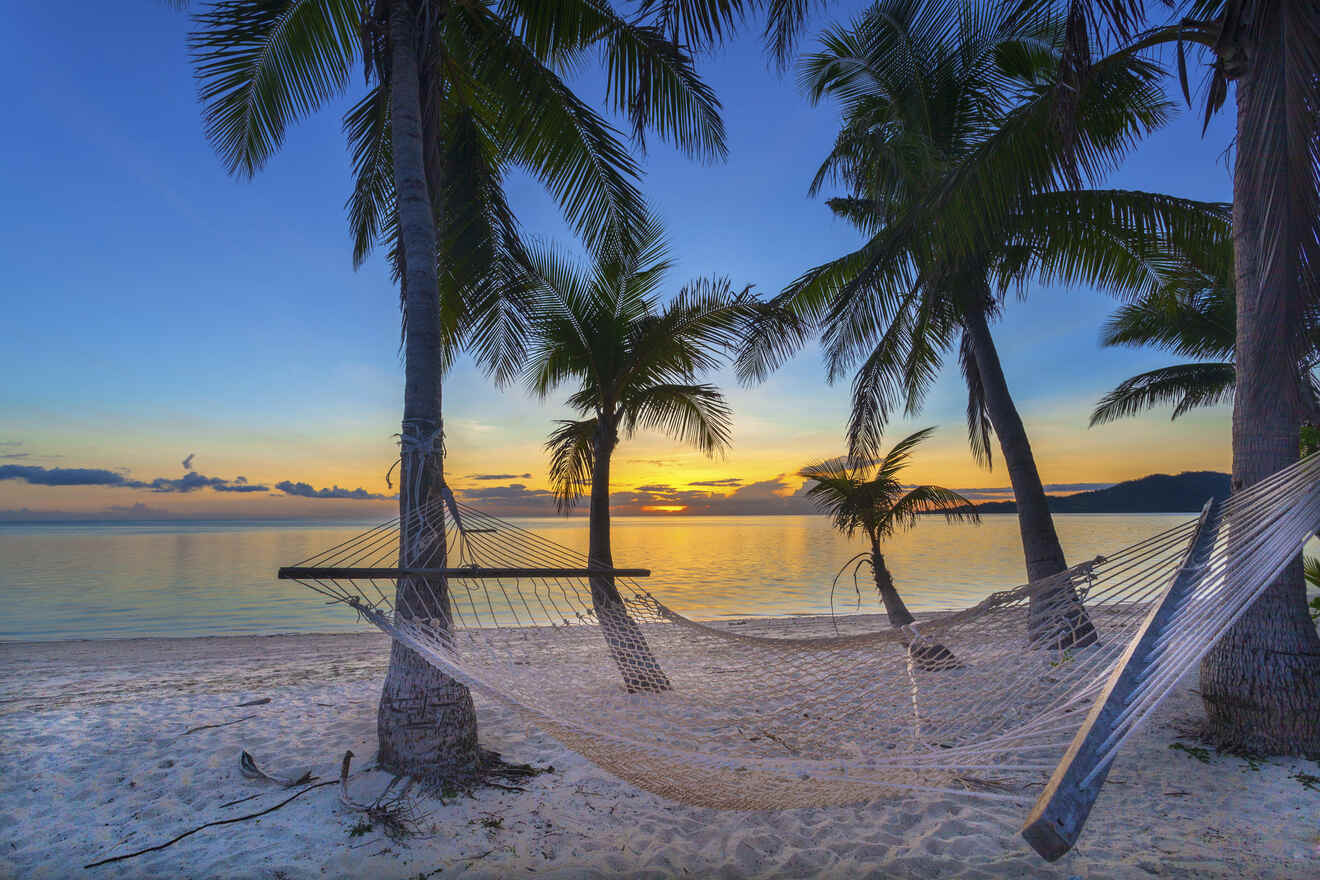 With that said, today's guide that puts Fiji vs Bora Bora comes to an end. As you can see, both of these destinations are amazing if you're looking for a tropical vacation where you can chill on a beach.
Although we've already picked Fiji as an overall more reasonable destination for this round, you should base your choice on your own needs in order to make the most out of your vacation!
Yulia
---
Pin it for later!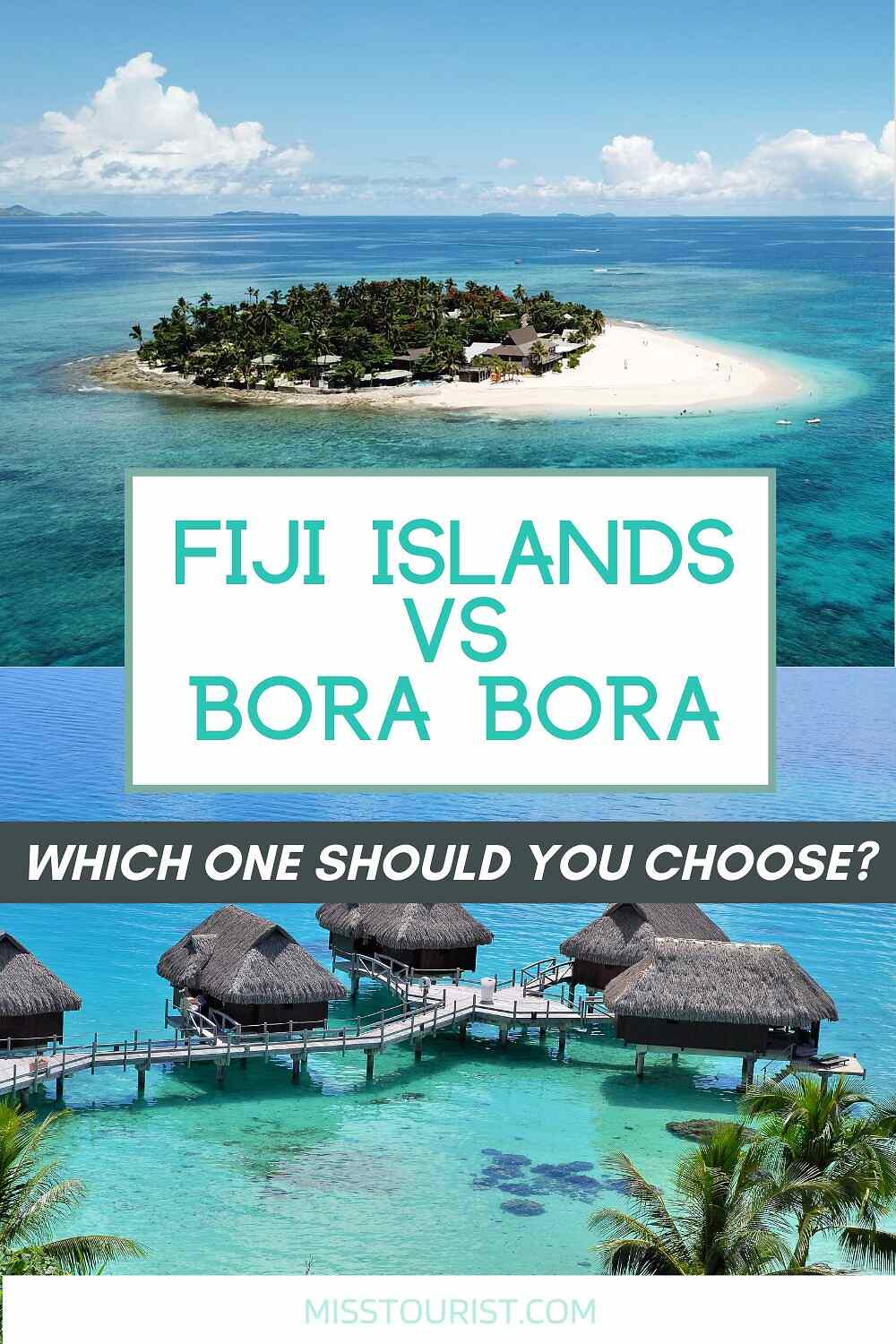 Pin it for later!