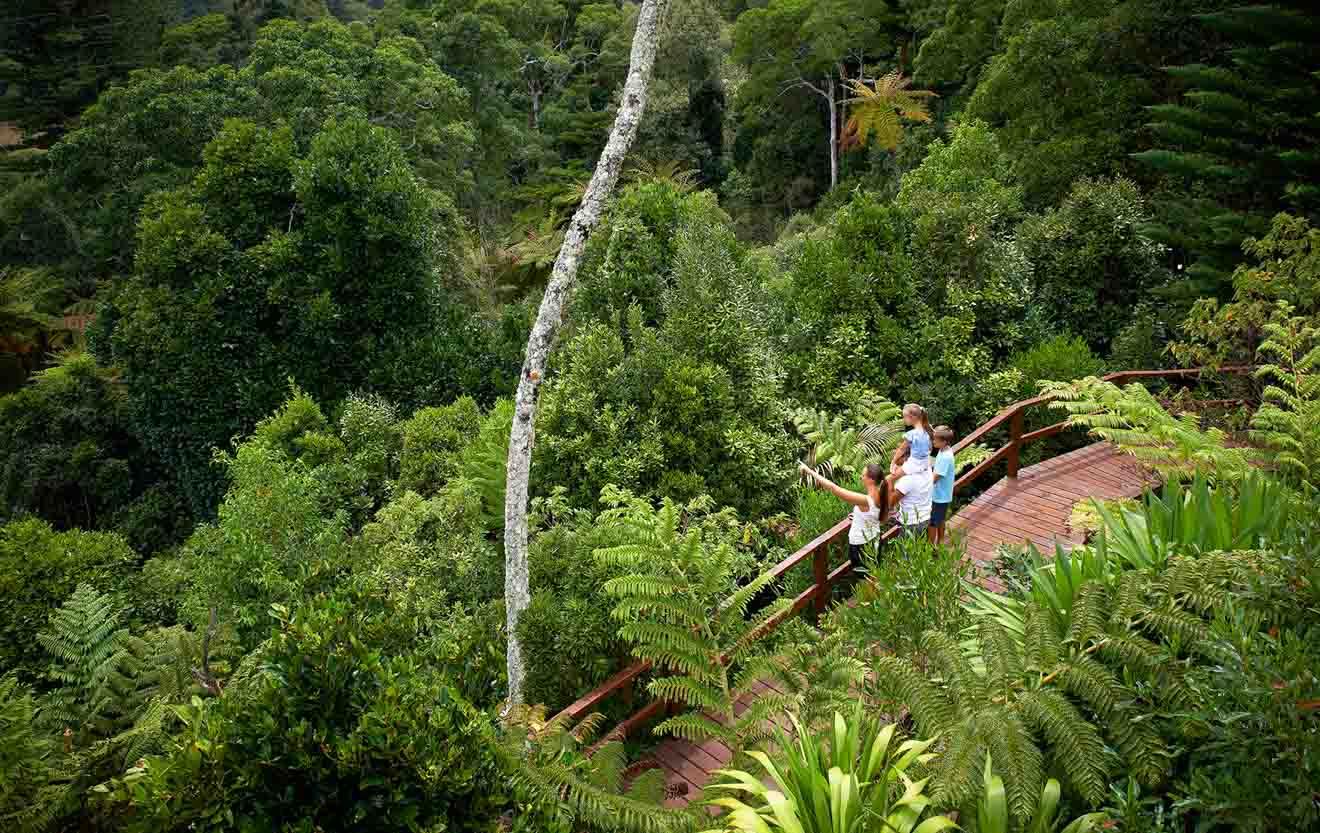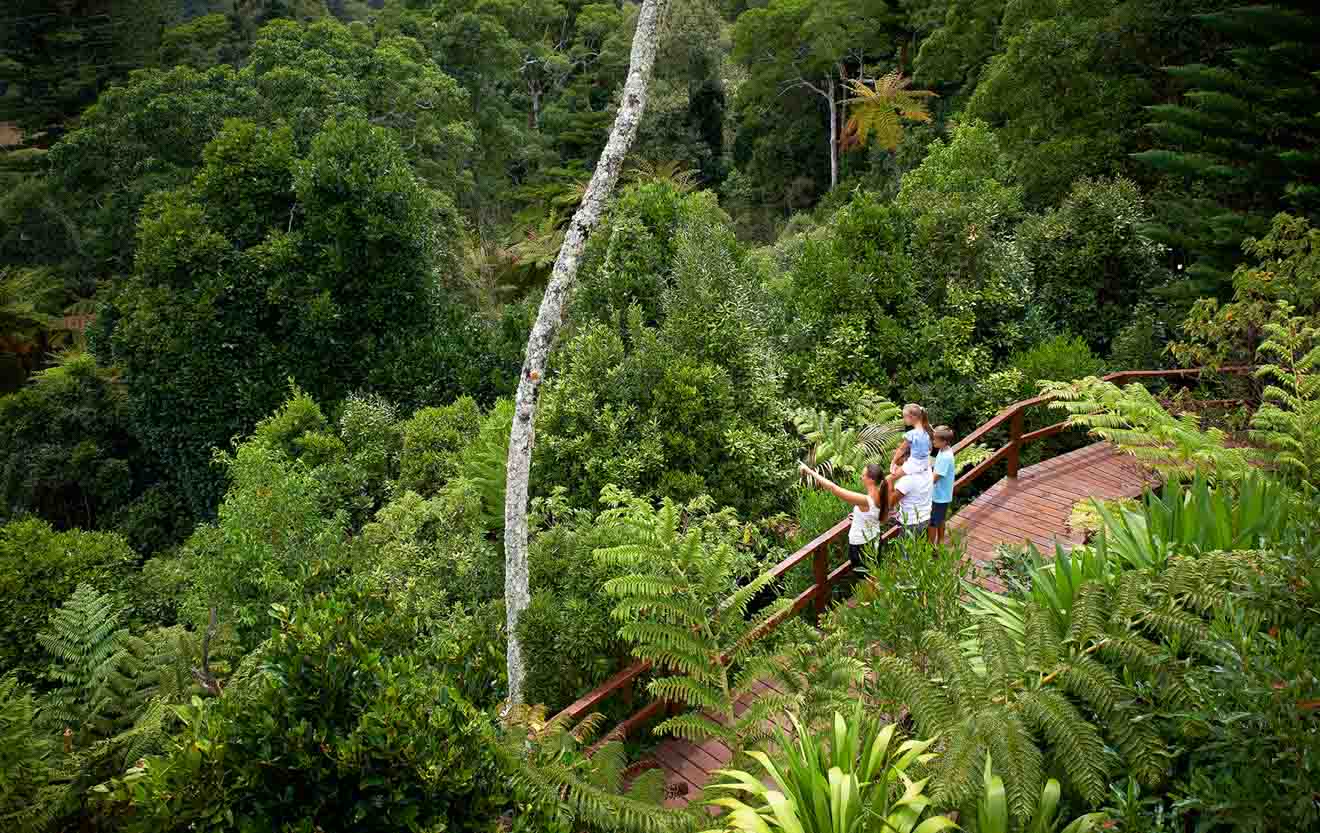 If you're thinking of making a visit to Norfolk Island, congratulations for stumbling upon one of the top unknown travel destinations in Australia!

Norfolk Island is so close to New Zealand, New Caledonia and other south pacific islands that many don't even know that it's part of Australian territory and most have no idea about its incredible past. Spoiler, it wasn't just a convict settlement!
If you're interested in history, culture, food, shopping or nature, you're in luck. There are so many things to do on Norfolk Island it really is an ideal holiday destination for everyone.
The best bit? If you're Australian, you don't even need a passport to explore this incredibly diverse island which feels like a totally different country!
Take a tour of the historic sites, hike to the top of a mountain in the national park, taste the fresh local produce and see rare birds in their natural habitats.
In this post, I've shared all the best of the Norfolk Island Tourism on offer as well as helping you out with all the practical information like how to get to, where to stay and how to get around Norfolk Island.
Here we go!
A Little Bit About Norfolk Island


Located 1,412 km east of mainland Australia and taking up just 35 km squared, Norfolk is about as remote as you can get whilst still being in Australian territory.
When the British colonised the island in 1788, unlike Australia, Norfolk Island was uninhabited. Its unique natural resources which couldn't be found on the mainland of Australian made it an area of interest to Captain Cook and this saw it become Australia's first convict penal colony.
The first group of settlers consisted of just 15 convicts and 7 free men and the colony grew with new convicts arriving over the next few years.
Quite soon its isolation which brought the need to transport goods such a huge distance from the mainland became too much of a financial burden. By 1813 the island was completely abandoned and remained empty for the next 12 years.
In 1824, the very isolation that was previously seen as a burden made the island attractive as a convict penal colony designated for the worst of the worst criminals sentenced to life in Australia. By 1855 Britain stopped sending criminals to Australia and the remaining convicts on Norfolk Island were transferred to Port Arthur in Tasmania.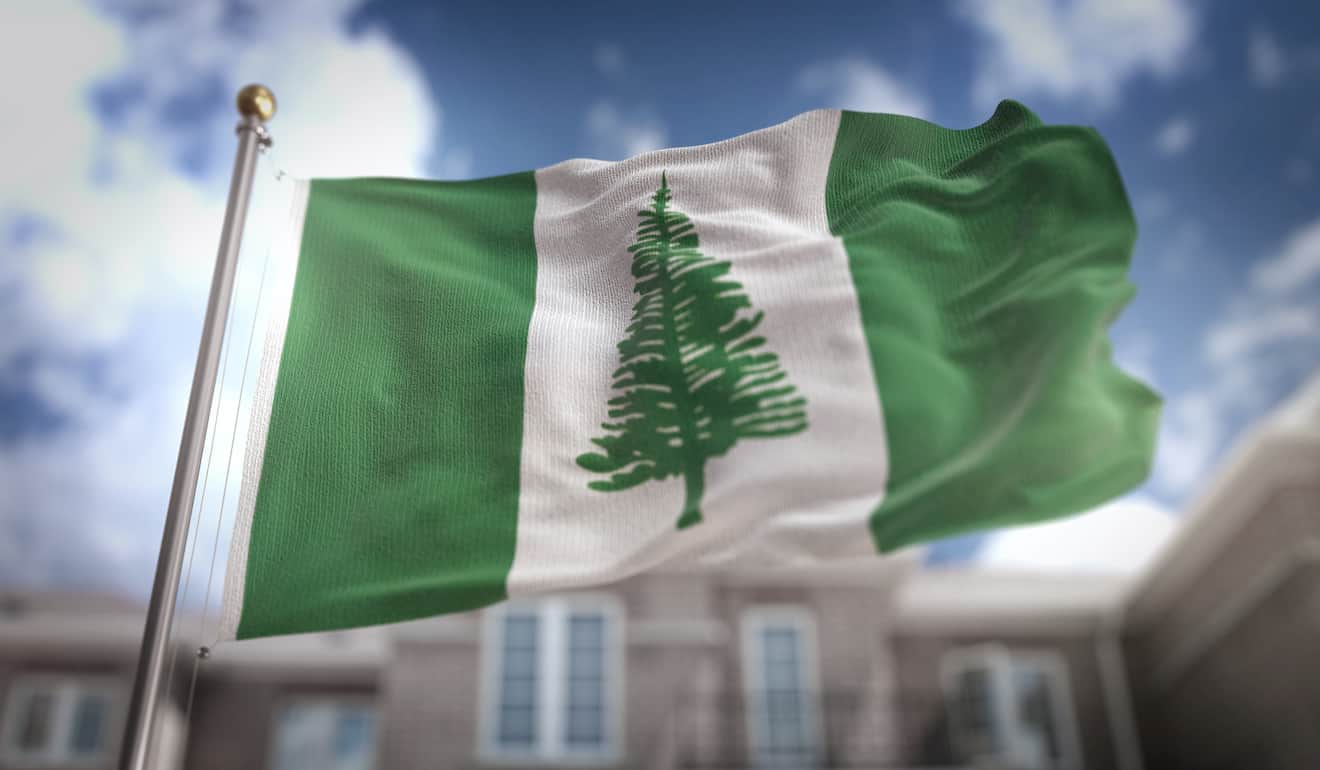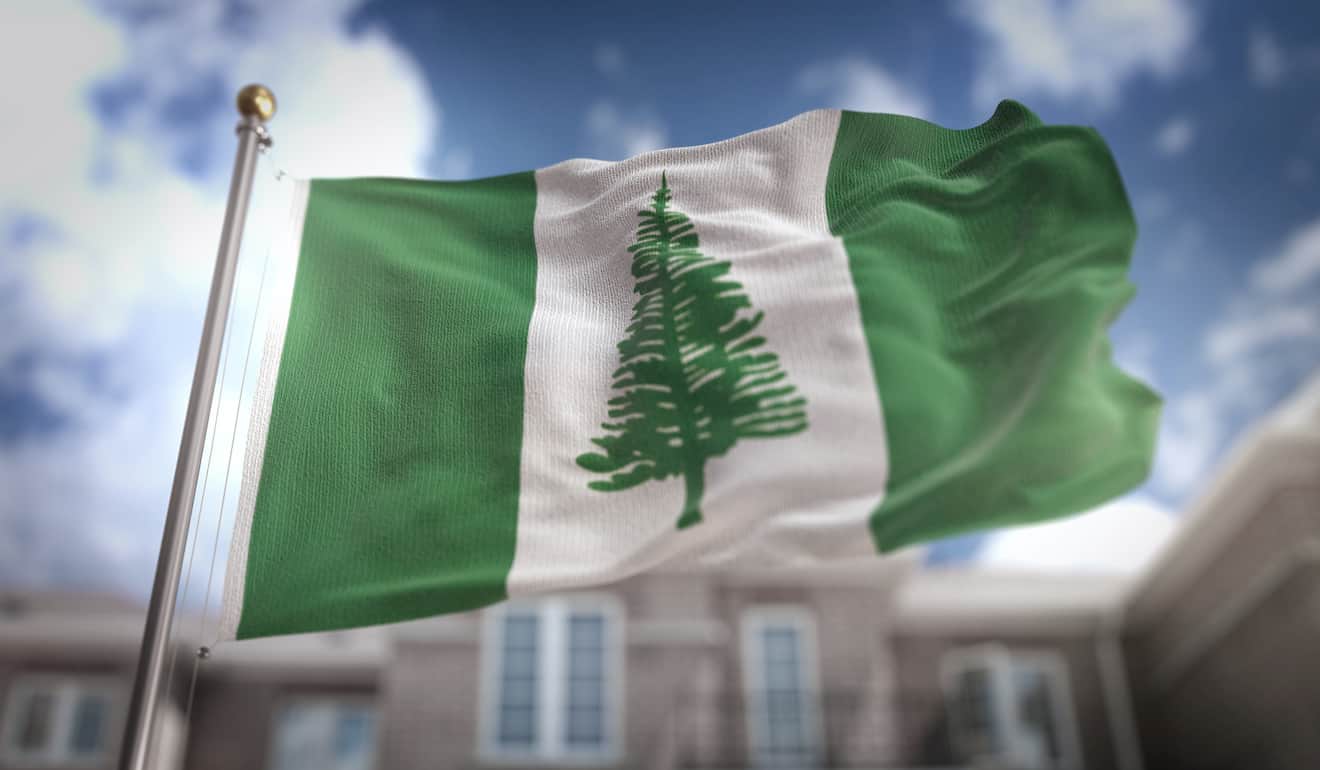 Just one year later the population on local Pitcairn Island became too big to sustain so a group of 194 people immigrated to Norfolk Island, colonising it for the final time. Something that's interesting about the final settlers on Norfolk Island is that they are the descends of both Tahitians and the British crew of HMS Bounty who settled there after the great mutiny on the bounty led by Fletcher Christian. These settlers created their own language known as Norfolk which is a blend of Tahitian and 18th century English. Norfolk is still spoken between some of the natives today however English is now very much the most used language.
Along with an already mixed-race settlement, the islanders accepted new immigrants from different parts of the world who arrived on whaling vessels, meaning the descendants of all these different cultures creates an incredibly unique culture for us to explore and unlike a lot of mainland Australia, actually have no convict past.
To give you an idea of the size of the island, it only takes 10.7 km, 15 mins to drive from tip to tail!
When you arrive in Norfolk you will fly into a small airport located in the centre of the island in an area called Burnt Pine. The main town is called Kingson and is just a 4.5 km, 10 min drive south to the coast.
1. Visit a World Heritage site at Australia's Oldest Convict Settlement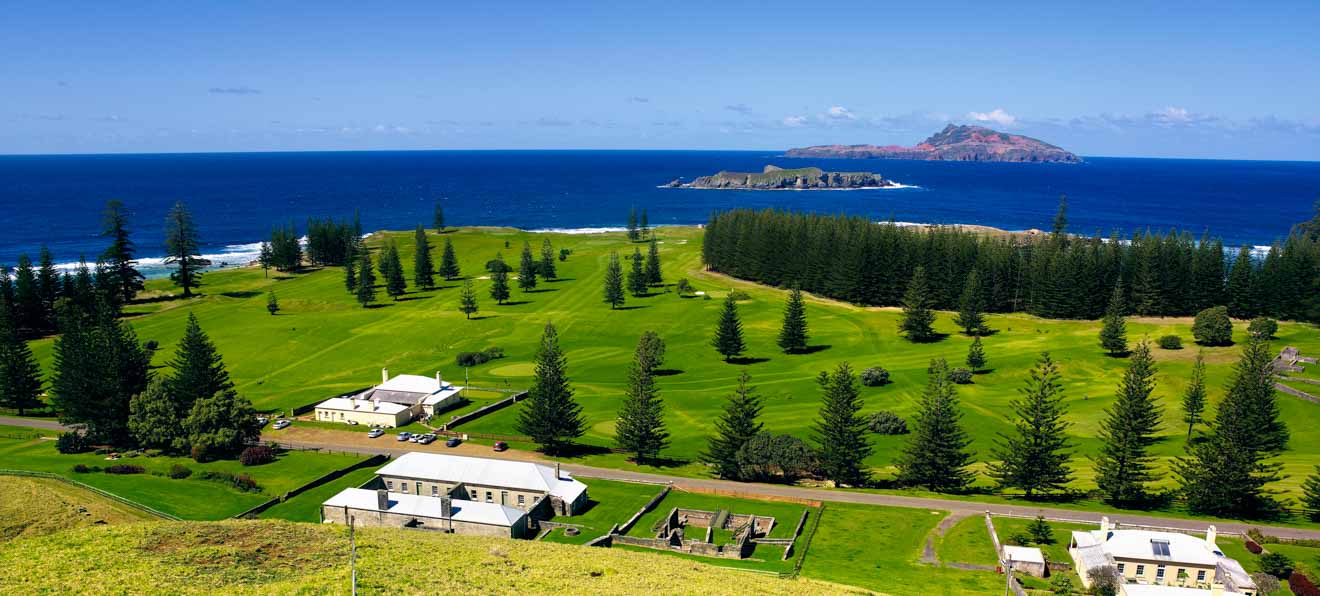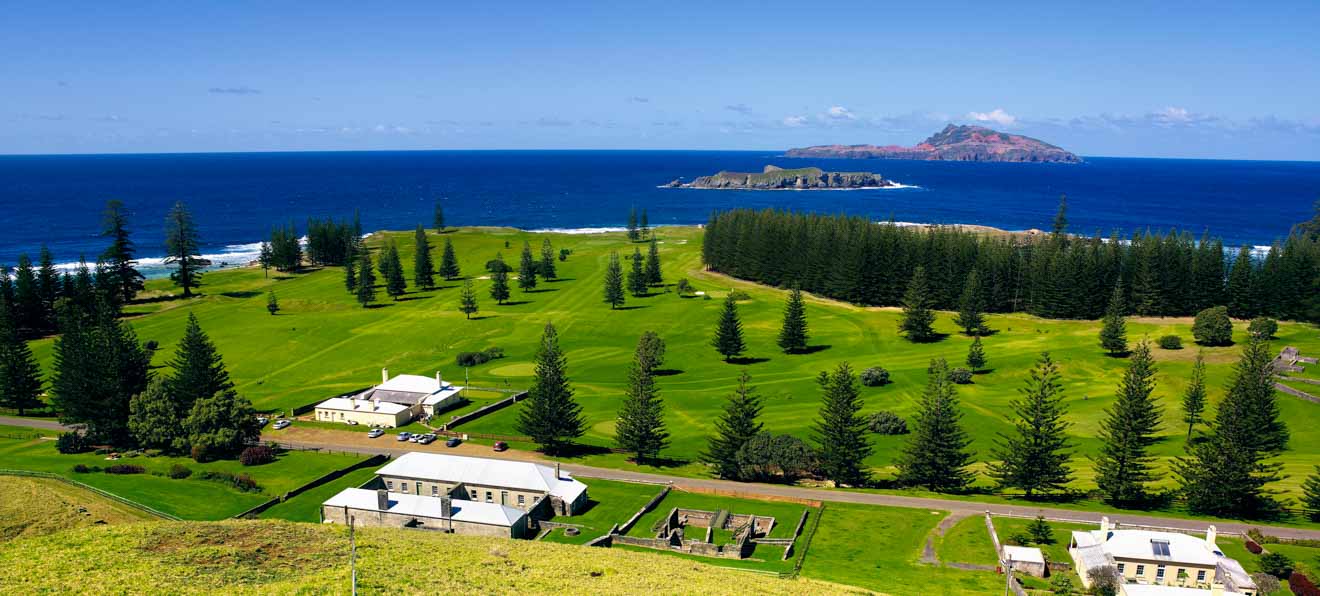 Now that you know of Norfolk Island's incredible history, you'll understand why I say that you absolutely must visit Kingston. Kingston is not only Norfolk Island's capital but also a UNESCO world heritage site due to the fact that it is the oldest convict settlement in Australia.
The Kingston and Arthur's Vale Historic Area (KAVHA) has artefacts and remnants not just from the convict past but from all four settlements of the islands. It includes 4 local museums; Pier Store, No 10. House, Commissariat, and the Sirius Museum.
You could spend days exploring all the history of Norfolk on your own in this one small place however I highly recommend joining a guided day tour to hear extra tails of the island's beginnings from a local. The tour will also take you through the Norfolk Island Cemetery where many of Norfolk's influential founders were buried.
2. Go Birdwatching in Norfolk Island National Park


If you've read any of my other posts you will probably know that I love the outdoors, especially dramatic landscapes and interesting native fauna.
Norfolk Island is an outdoor photographer's dream with towering cliffs covered in lush green pine trees, overlooking rough blue oceans! There are incredible views from all angles on this beautiful rugged island.
Not only is it a spectacular area, but Norfolk Island National Parks also protect many of the native flora and fauna found on the island. Along with the botanical gardens and discovery centre, many people visit Norfolk Island just to catch a glimpse of bird species which aren't found anywhere else in the world!
If you're interested in birds, make sure to download the Norfolk Island National Park Bird App on iOS or Android for bird spotting guides to accompany each walk in the park.
Whether you're interested in birds or not, anyone and everyone is sure to find walking trails in the national park to suit their needs with rainforests, cliff tops and incredible vistas around every corner!

TIP: Parks Australia has a really great website and a map covering all the walking trails in the national parks of Norfolk Island. Don't miss the lookout out at Captain Cook Monument.
3. Go Snorkeling at Emily Bay Lagoon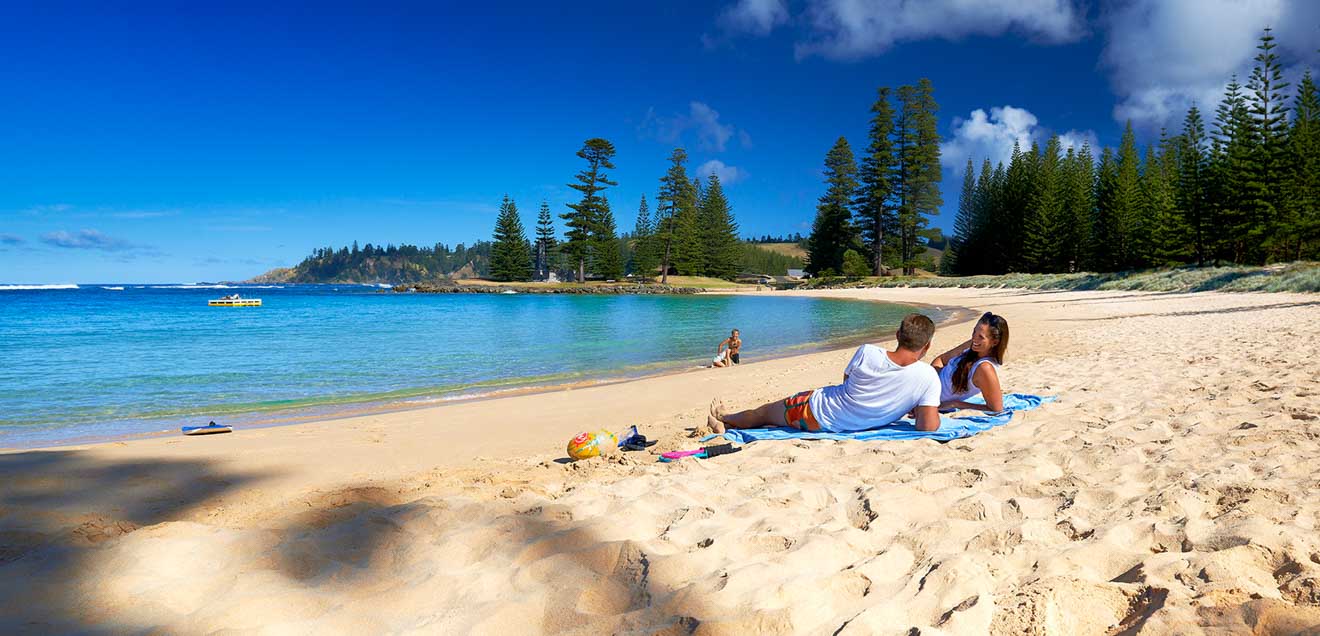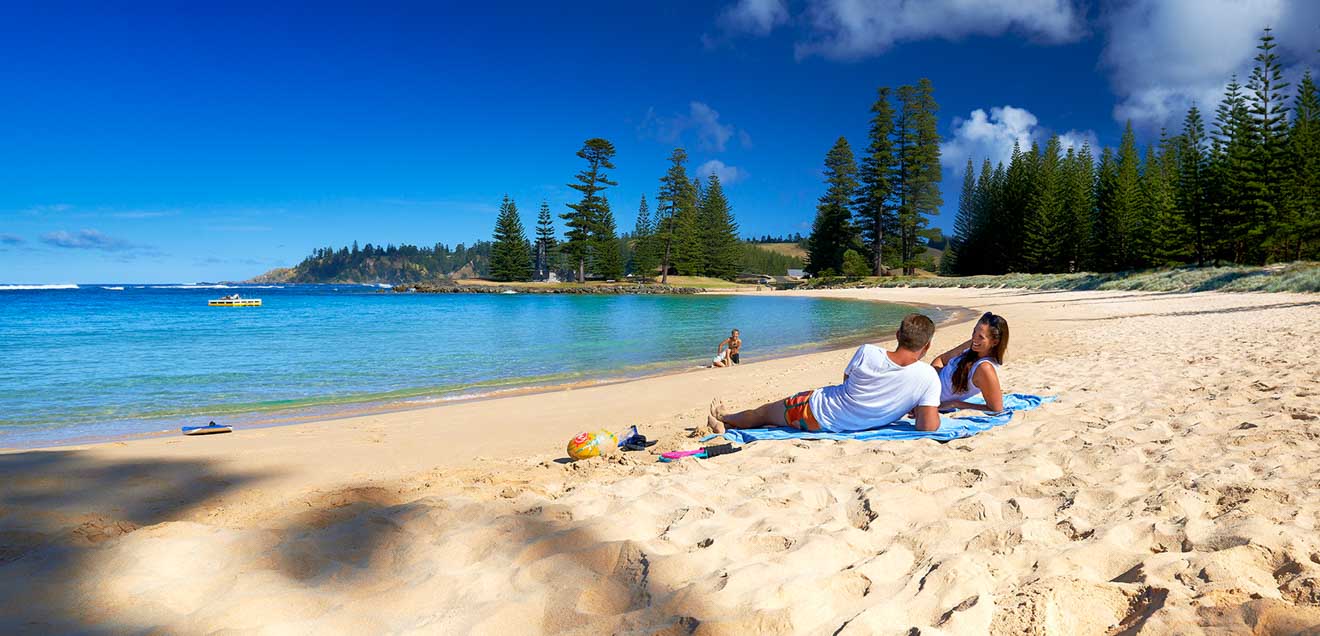 The crystal clear, turquoise waters in the sheltered lagoon at Emily Bay is the perfect spot for a dip in the water on a hot day. Kids love jumping off the pontoon here!
Emily Bay is bordered by a reef made up of both soft and hard coral which is home to a large selection of colourful fish making it a great place to snorkel as well as protecting the lagoon area from rough seas.
TIP: Bring a picnic and make a day of it. Emily Bay is one of the top family destinations on Norfolk Island as parents can relax on the beautiful sandy beach without having to worry about big waves as the children play in the water.
4. Watch the Sun Rise and Set Over the Pacific Ocean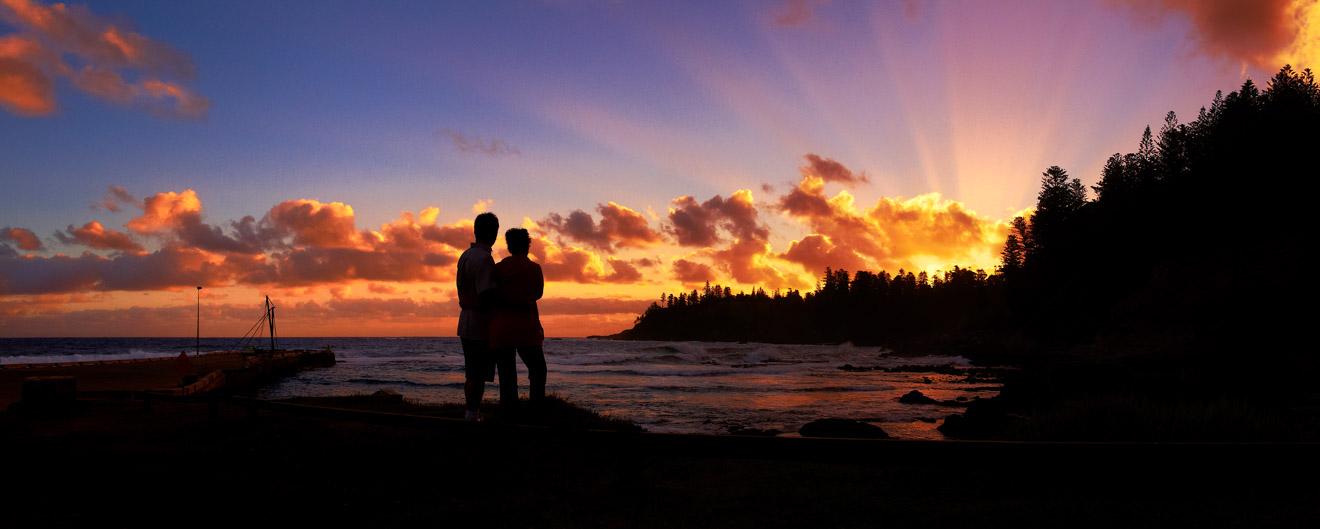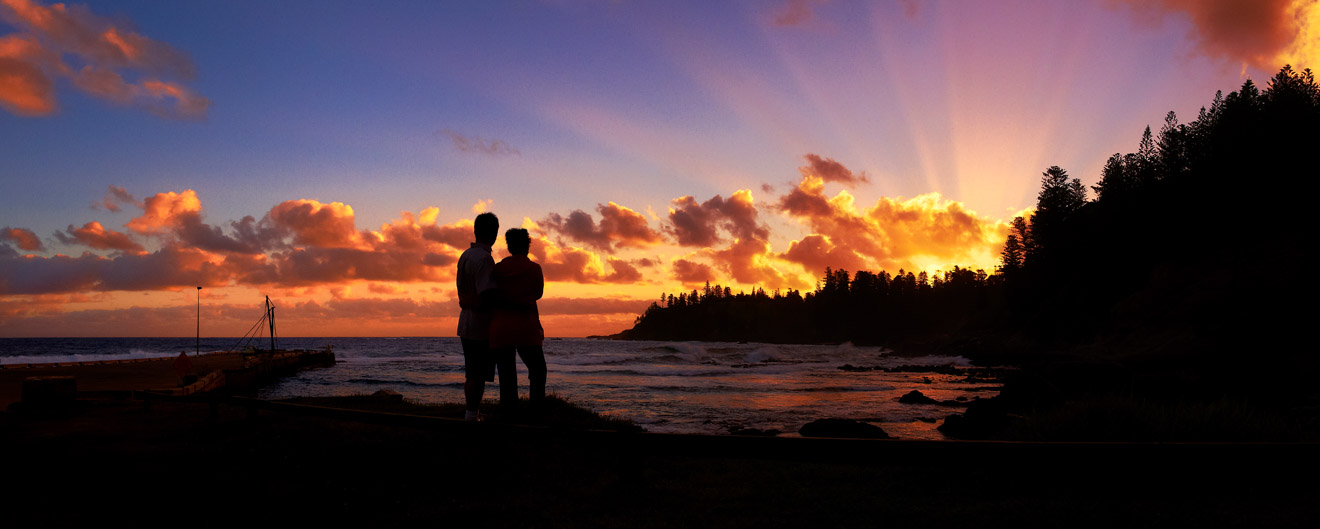 Being an island, Norfolk is an incredible place to experience the beautiful colours of an incredible sunrise or sunset.
I recommend choosing either Puppy's Point for a dramatic cliffside sunset or the summit of Mt Pitt at 320 m for an incredible view over the entire island.
When heading to Puppy's Point, I recommend bringing a picnic and taking a seat on the grass for a romantic dinner as brilliant colours light up the sky above. If you would prefer to be dinned on for this incredible night, try Bedrock cafe located on a cliffside just down the road with a great menu.
For the mountain sunrise, you can choose to walk or simply drive all the way to the top! You will find picnic tables and incredible panoramic views across the whole of Norfolk and neighbouring Phillip and Nepean Islands from here.
5. Sample Local Produce and Experience the Culture of the Island
As I mentioned before, Norfolk Island has an incredible history which mixed many different cultures to create something that is quite unique. As much of the island's produce is grown and caught locally, you are in for a treat if you want to experience some deliciously fresh food.
The best way to experience the culture and food here is to join a weekly Fish Feast held every Saturday night. With complimentary transfers included you will be driven to a beautiful hilltop overlooking a gorgeous bay with terrific ocean views. Whilst the sun sets you will be treated to a delicious feast of fresh fish caught right here, with accompanying sides of local fruit and vegetables.
Whilst you dine on the outdoor tables set for the occasion, you will be entertained by traditional song and dance which celebrates the island's vibrant multicultural history.
PRO TIP: Remember to bring cash if you would like to purchase alcoholic beverages on-site or bring your own bottle.
If you choose to only take one of the Norfolk Island tours, this is the one to choose!
6. Join an interactive Norfolk Island Culture Tour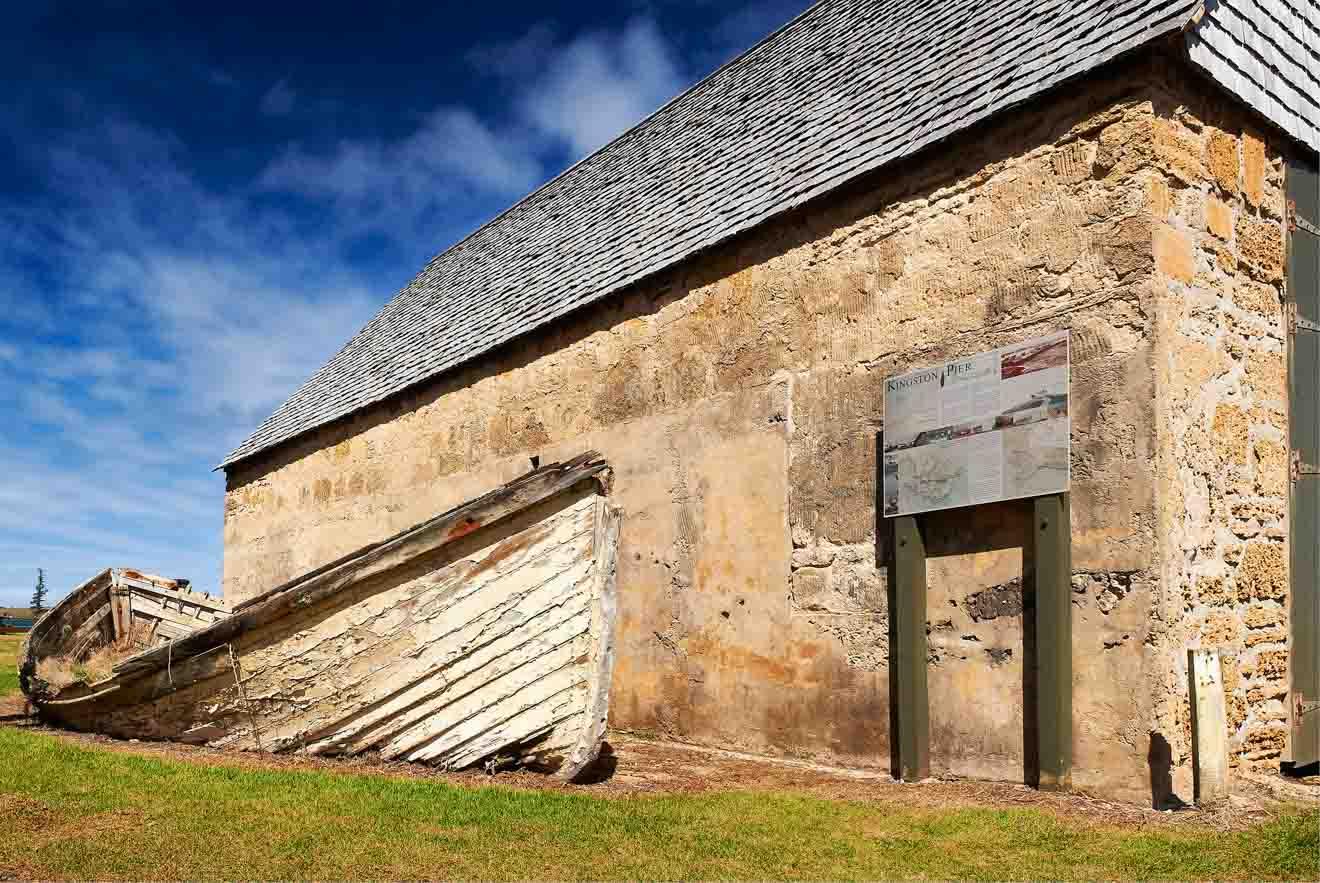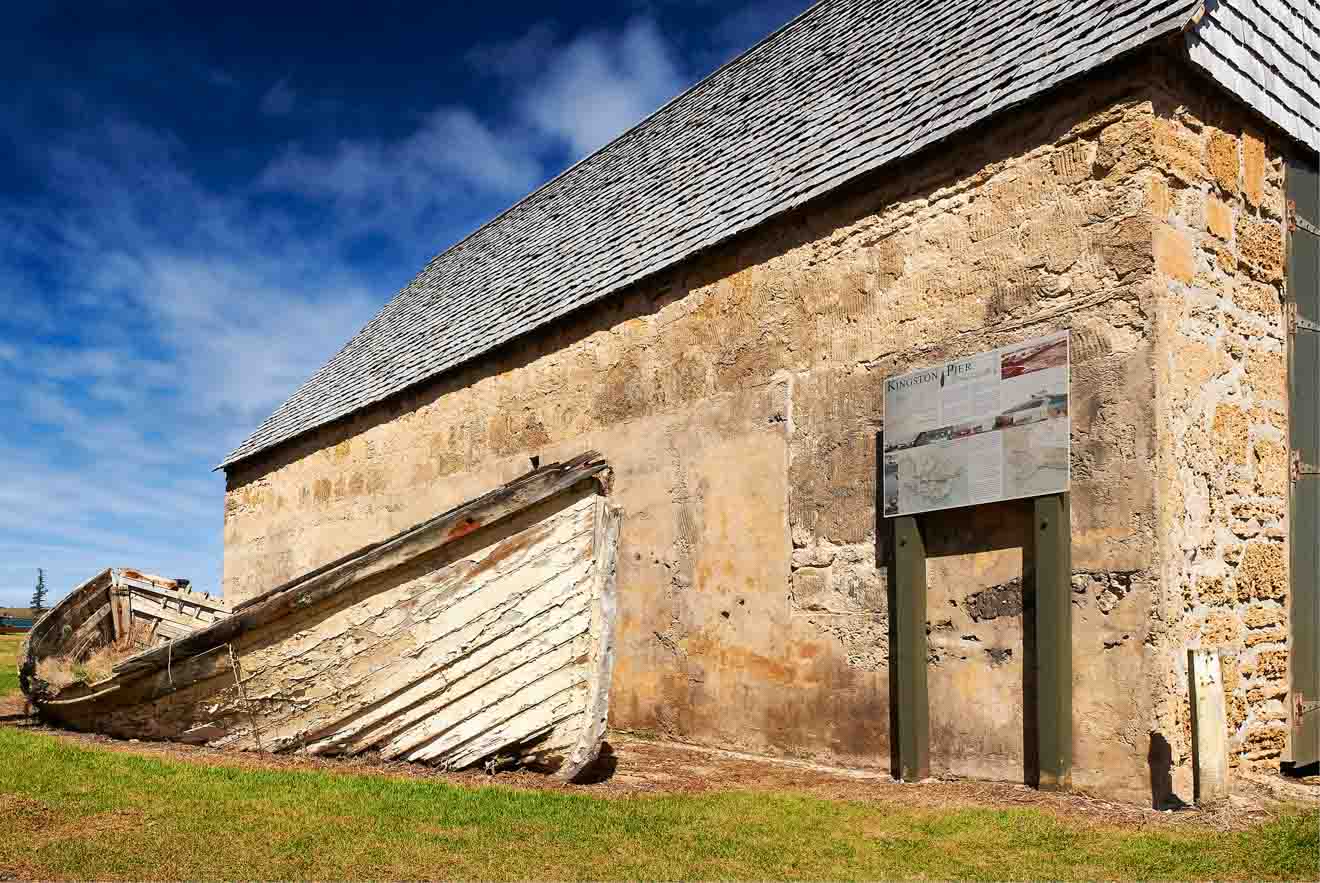 For such a small island, Norfolk certainly has a lot of history. If you've visited the world heritage attractions and would like to learn more I highly recommend joining the 1856 untold story tour.
This sound and light trip takes you through a lot of the more recent and lesser-known stories of the Pitcairn Island colonists as well as more modern issues such as protests and power struggles.
For an interactive show, why not partake in the Commandants Dinner. This immersive experience runs for 3 hours. Whilst you feast on a traditional 3-course English meal fit for the high society, actors will bring to life the history of Norfolk Island throughout the years.
7. Score a Bargain with Duty-Free Shopping
Yet another reason to visit Norfolk Island is for the shopping! Norfolk is exempt from a lot of the Australian Government duties and taxes even for Aussies on holiday.
For cheap spirits, head to the Liquor Bond with your passport and plane ticket for up to an additional 30% discount on regular duty-free prices.
NOTE: You are only allowed to purchase maximum 3L of spirits per person and you will only receive your discount on one purchase meaning make sure to know what you want on your first trip.
For shoes, clothes, sporting goods and other apparel there are 70 shops spread around the island which sell items tax-free. They are easy to find as each shop advertises it on their signs and windows.
ATTENTION: Remember that international duty-free limits still apply to those returning to mainland Australia.
8. Get Even MORE Instagram Worthy Photos at Anson Bay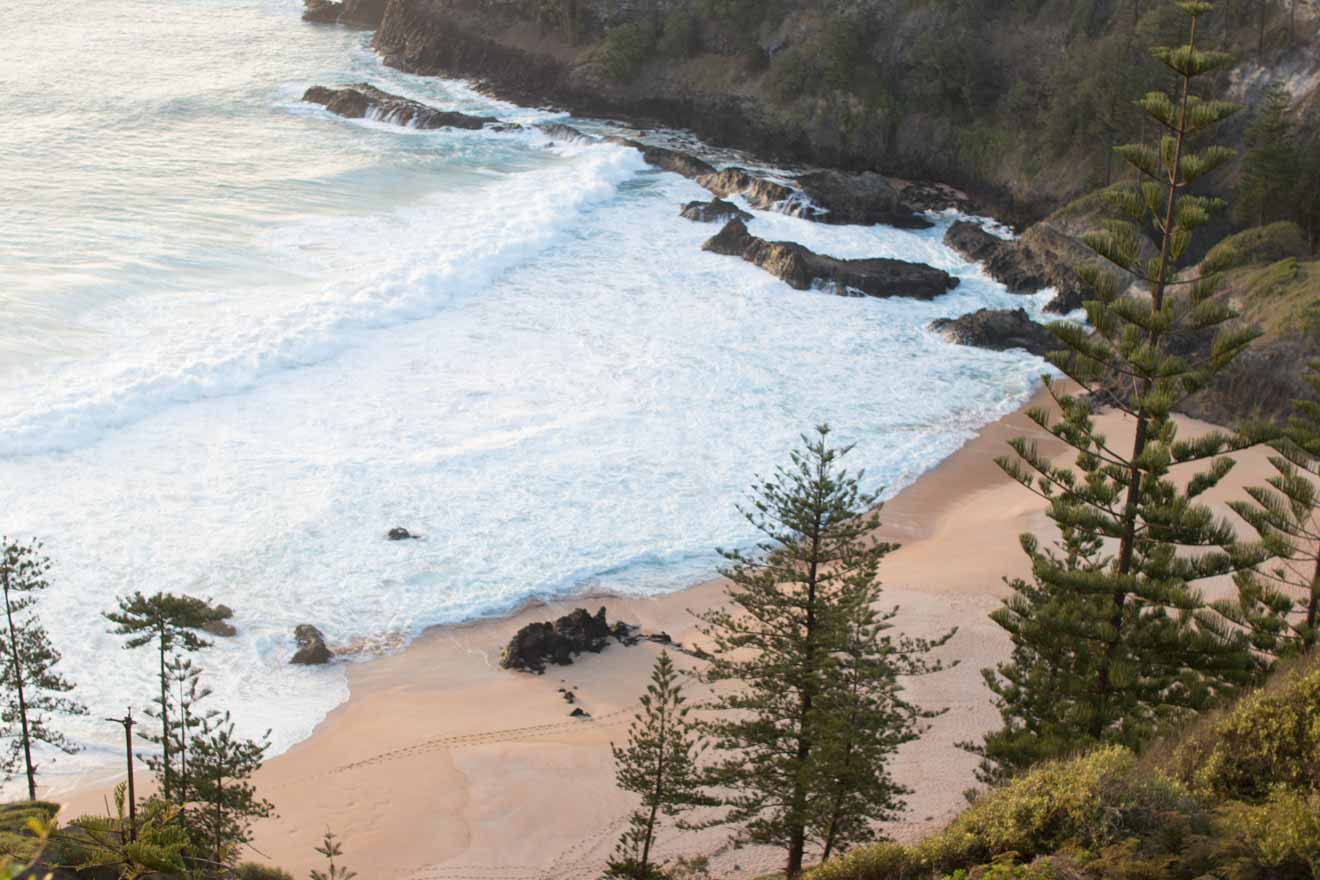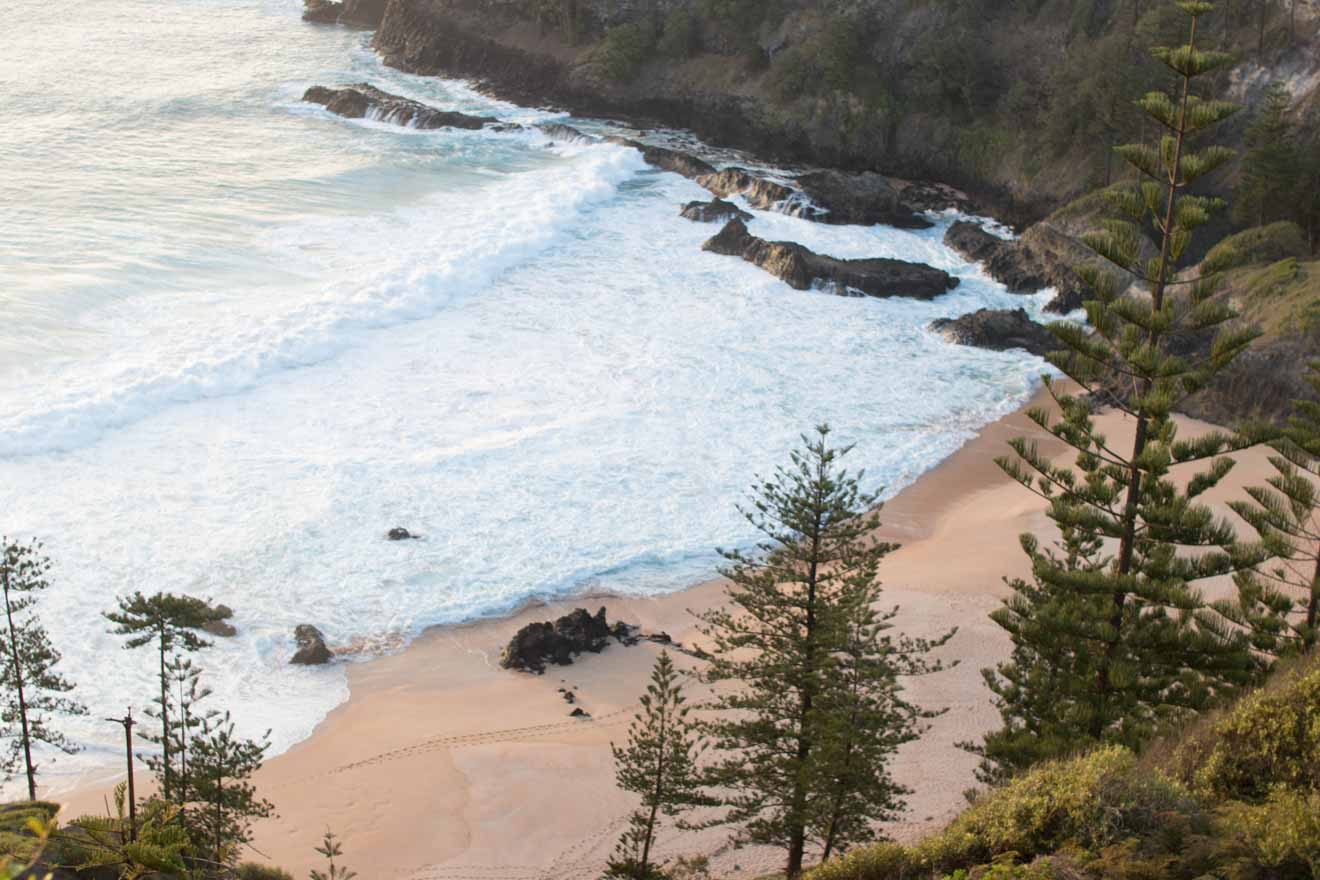 Possibly the most beautiful beach on Norfolk Island is found at the secluded Anson Bay. Anson Bay is located down a steep walking track where you will find a small white beach with gorgeous turquoise waters, surrounded by an amphitheatre of steep cliffs and impressive pines.
The tides are quite strong here so swimming is not recommended, however I highly recommend paying it a visit simply to snap a few photos and take in the incredible views.
If you participated in the Fish Feast, you may have already visited Anson Bay, but believe me, it's worth coming back more than once!
A picnic area with BBQ's is available at the top and a great view can be found here even without descending the slope to the beach. This view really showcases all the best bits of Norfolk Island in one scene and is another great place to watch the sunset.
TIP: If you're a surfer, visit in winter for a great wave!
9. Head to Phillip Island for an Adventure
Not to be confused with Phillip Island off the coast of Victoria, Norfolk Island's Phillip Island is located 6 km south of Norfolk Island, Phillip Island is part of the Norfolk Island National Park and an absolute must-visit attraction for anyone adventure inclined.
This wildly rugged island is accessed by boat and you must be accompanied by a qualified guide. Once you have arrived on the shores, you will have to climb a series of rope ladders and steep hills to reach the cliff tops. This may sound slightly scary but the views are 100% worth the effort and the nerves just add to the adventure!
Bird lovers flock here as the island has no predators which makes it the perfect place for sea birds to nest and visitors to watch the locals.
The island was formed by volcanic activity and millions of years of erosion by the sea which exposed a range of red, yellow and orange rocks. This makes for incredible contrasts with the deep blue waters. Phillip Island is also home to a few endangered native plants which the National Park is working to protect.
If you would like to visit Phillip Island contact the Norfolk Island Visitors Information Centre to arrange your trip. Tours generally last 4.5 hours and leave at 7:30 am costing approximately $160 per person.
Practical Information about Norfolk Island
Now that I've covered all the best things to do and see for tourists visiting the island, I will go into a bit more detail about all the practical information you need to know. Because of its remoteness, I recommend spending 5 days exploring Norfolk Island as this should allow you enough time to discover the whole place in one visit.
How to Get to Norfolk Island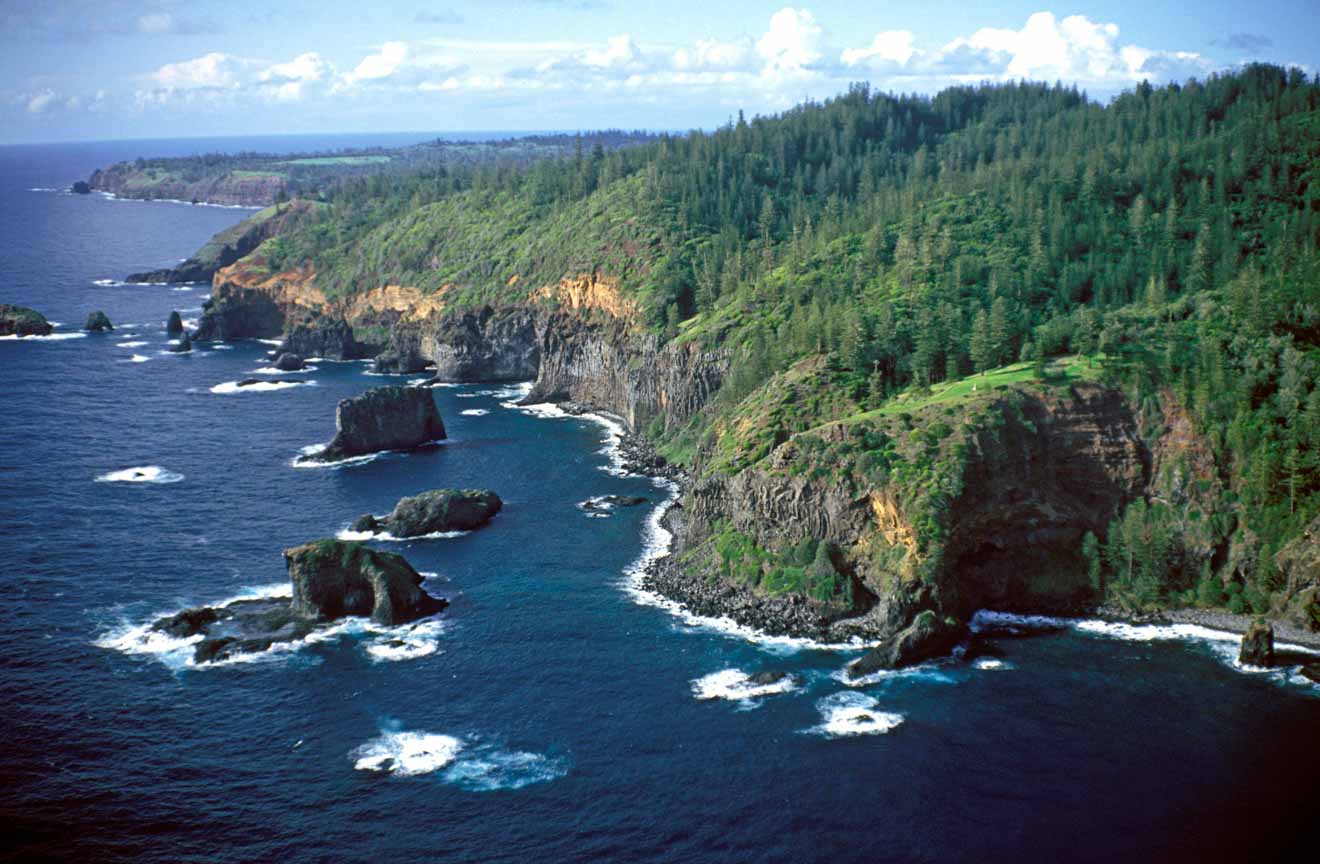 Flying is the only way to reach Norfolk Island if you're not visiting on a cruise ship. Air New Zealand flies direct from Sydney or Brisbane and the trip takes around 2.5 hours with prices starting at $330 one way.

If coming via Brisbane, make sure to check out our great article on the city here.
Flights leave from Sydney on Monday, Friday, Sunday and from Brisbane on Tuesday, Thursday and Saturday. Check Skyscanner to find the best flights and deals for you.
NOTE: Although you don't need a passport to visit, flights to Norfolk Island operate out of the international terminals and the same custom restrictions apply as international flights.
When to Visit Norfolk Island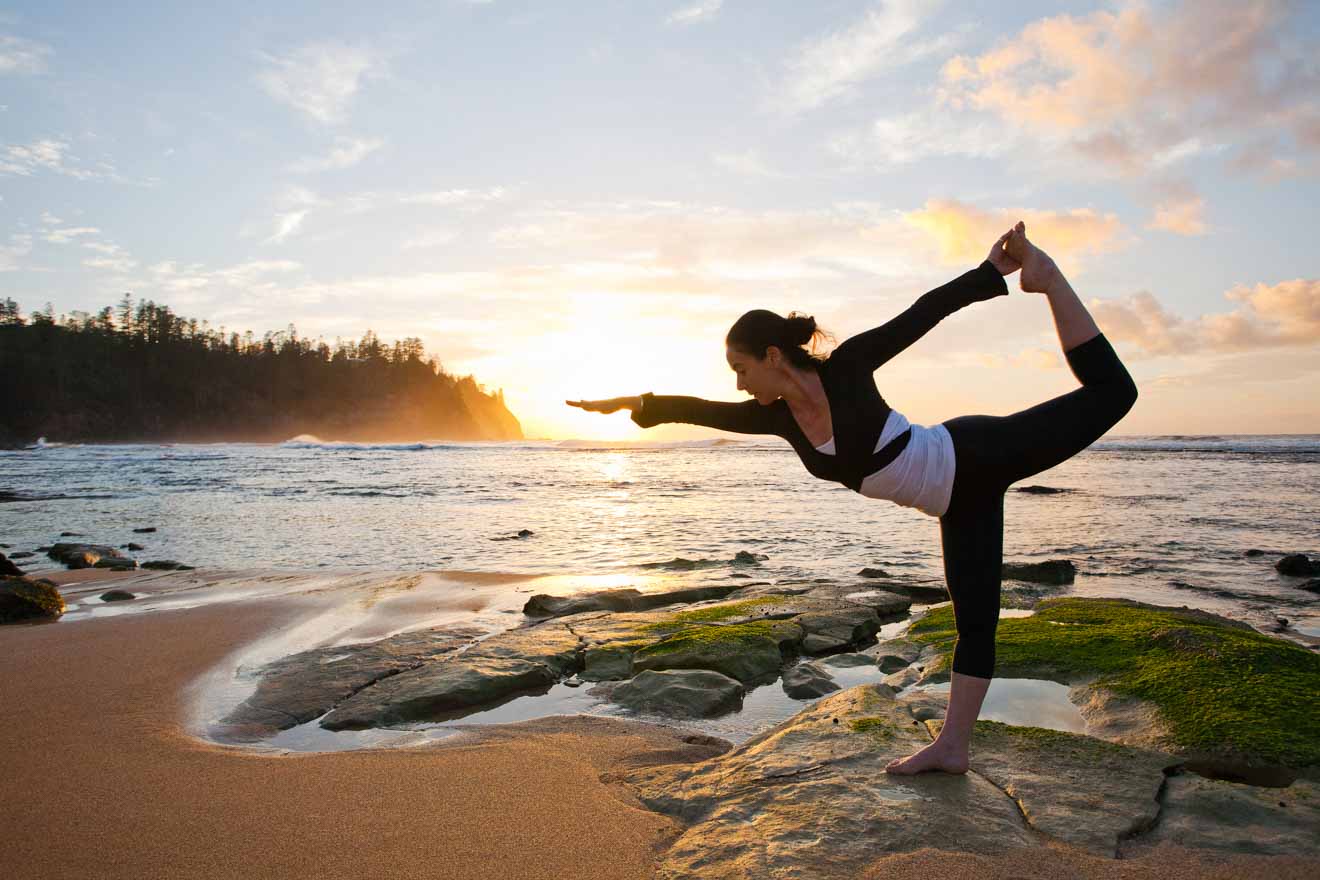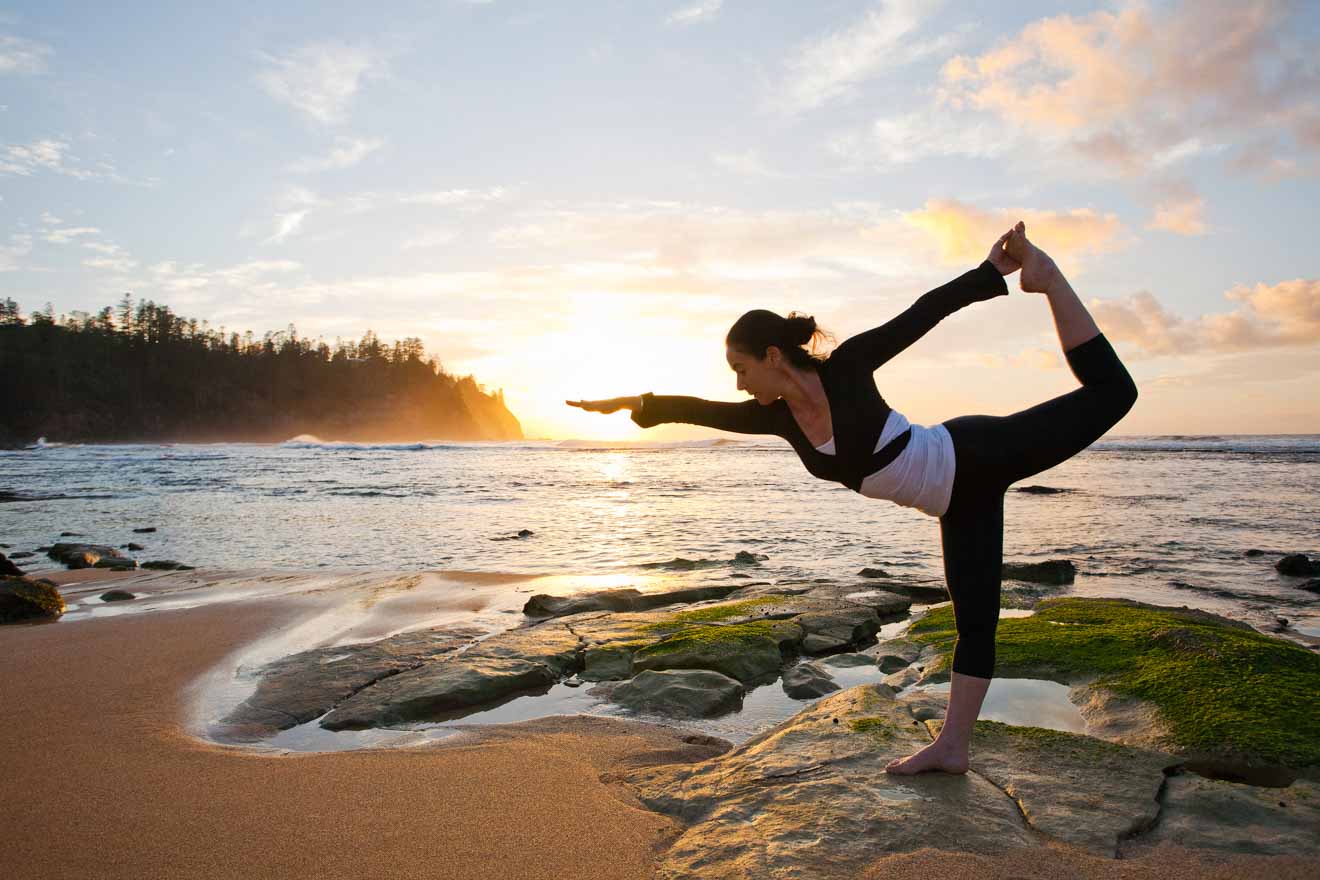 Norfolk Island only really has two seasons, the wet season runs from April-September and the dry season which is the best time to visit is between October-March.
The wet season brings heavy rains which saturate the island making it quite an unpleasant time to visit however the warmer days of the dry season are perfect. The best months for swimming in the ocean are January and February.
Where to Stay on Norfolk Island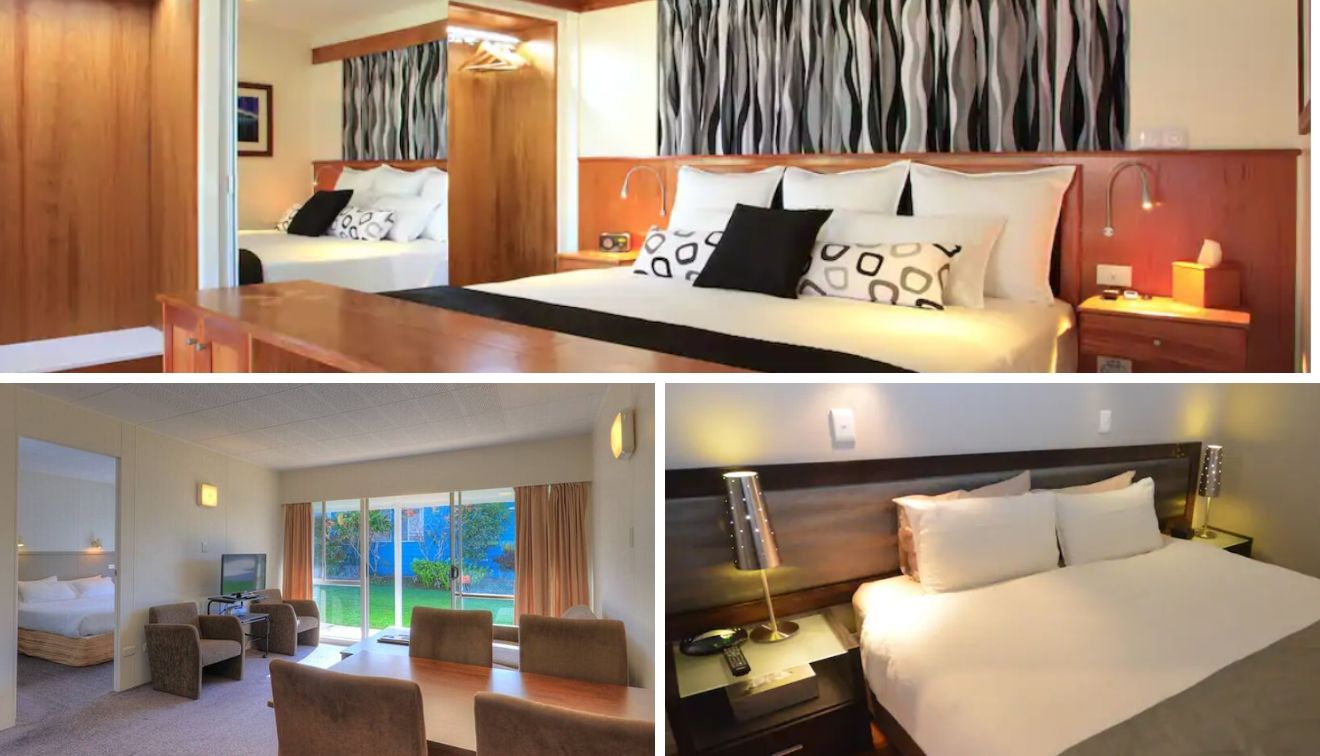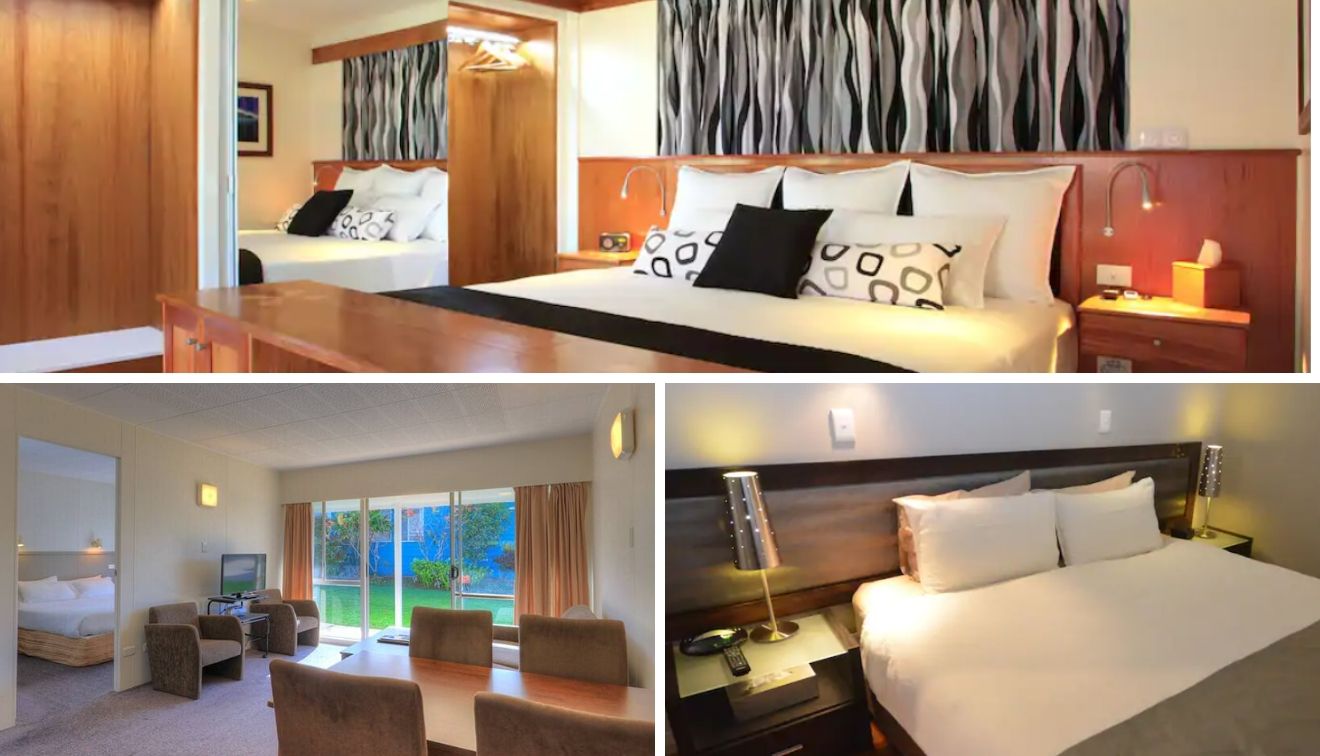 As Norfolk is so small, you can stay at the same spot for your whole trip and still explore the entire area. For a complete rundown of all your options on Norfolk Island check out our other post for all the details about accommodation on Norfolk Island. Here I will share with you my top pics of local accommodation for a range of budgets and services.
Luxury ($250+ AUD)
For a luxury retreat, book an apartment at The Tin Sheds and enjoy a private spa bath and fireplace. Take a dip in their beautiful outdoor pool, exercise in their 24-hour fitness centre or indulge with a sauna and spa onsite for ultimate relaxation. Alternatively, book the Whalers watch to stay in a private luxury home with incredible views over the Pacific Ocean from the huge outdoor deck and entertainment area.
Middle Priced ($150-$250 AUD)
For families, choose a self-contained Aloha Apartment and make use of their outdoor swimming pool and undercover bbq area. They even offer a complimentary half-day orientation tour to make sure you get the most out of your stay! If you're after a little more luxury without the price tag, try Cumberland Resort and Spa which features a spa, restaurant and pool onsite to complement their range of beautiful villas.
Budget (Under $150 AUD)
Callam Court Ocean View Apartments is a great centrally located option for budget-conscious travellers with great views for the price. Alternatively, Ahstyk Cottage is a beautiful bedroom holiday home near the town of Burnt Pine with the option to hire a car.
Getting Around on Norfolk Island


There is no local public transport on Norfolk and although you can join a tour to see some of the main attractions, I highly recommend hiring a car to get around check out rentalcars.com or Aloha to rent a car for your Norfolk Island holiday.
The best bit about hiring a car is that you get complete freedom to see whatever you want whenever you want in the day. (It's also essential if you want to see the sunrise from the national park).
If you prefer the convenience of a package trip, check out this all inclusive, best of Norfolk holiday which includes flights, accommodation, car rental and 6 tours or experiences for an epic 7 day trip.
Conclusion


So now we've got to see fascinating ruins of convict sites, taste the local specialities, spent a day exploring one of the best bird spotting islands in the country and indulged in many of Norfolk's other popular activities, I think we've pretty much covered everything a traveller might want to know about Norfolk Island.
Please let me know if you have any questions about Norfolk Island in the comments and I will answer them as best I can!
If you're interested in other Australian islands, we also have super helpful posts on other great islands in Australia such as Fraser Island, Rottnest Island, Lord Howe Island, Cockatoo Island and Kangaroo Island so make sure to give them a read too. 🙂
Happy Traveling!
Kate
---
Pin it for later!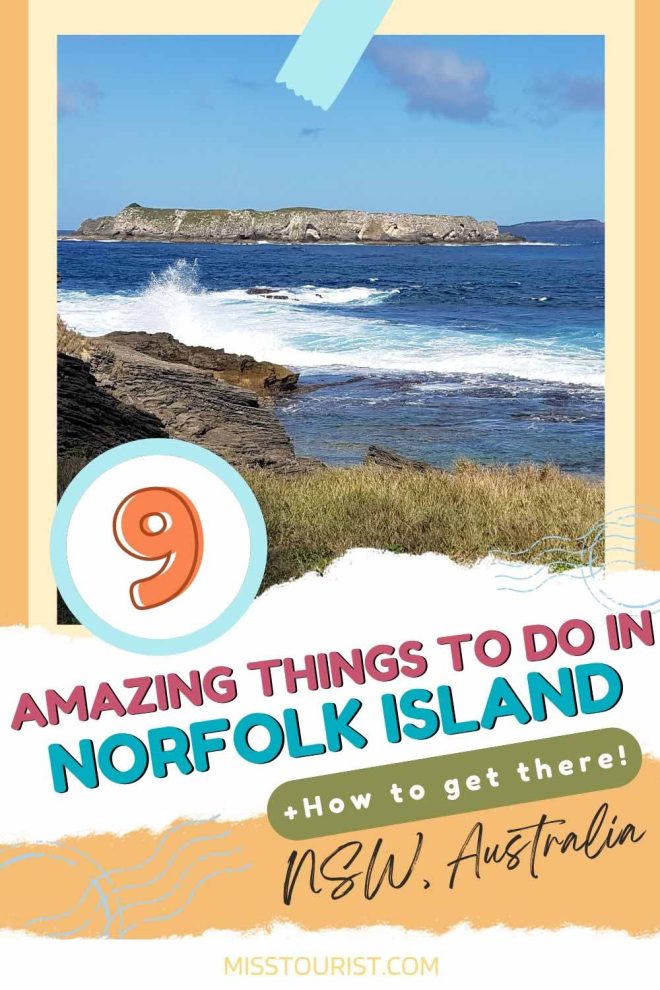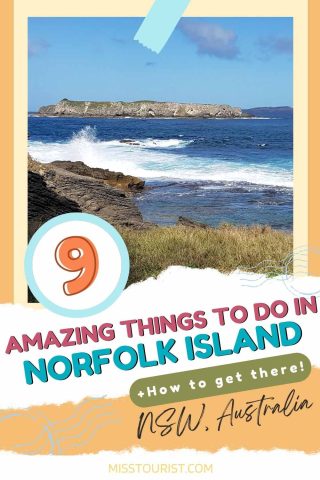 Pin it for later!